All types of businesses need quality leads to move to the next level. In your case, limousine leads are the key, and they will be crucial before you even start thinking about customers or clients. For it, you will need to work on your capturing process. In this case, we refer to the lead generation process, known as customer acquisition. 
It can be costly, especially when you don't know the right lead generation strategies or know the common steps to generate the leads and sell a full strategy. 
In the luxury private transport industry, a lead is any customer that is interested in limousine services. 
But the key to generating leads lies in contacting more than those people in your industry. What does that mean? Event planners and similar professionals dedicated to the field could be a great channel for leads. 
These are the types of people and organizations you should be reaching out to if you want to take your limousine services to the next level. There are also natural sales qualified leads, and they are most likely to use your services.
This post will share some of the strategies we have seen work well for over 90% of limousine businesses, so just make sure to take notes to move forward with your company.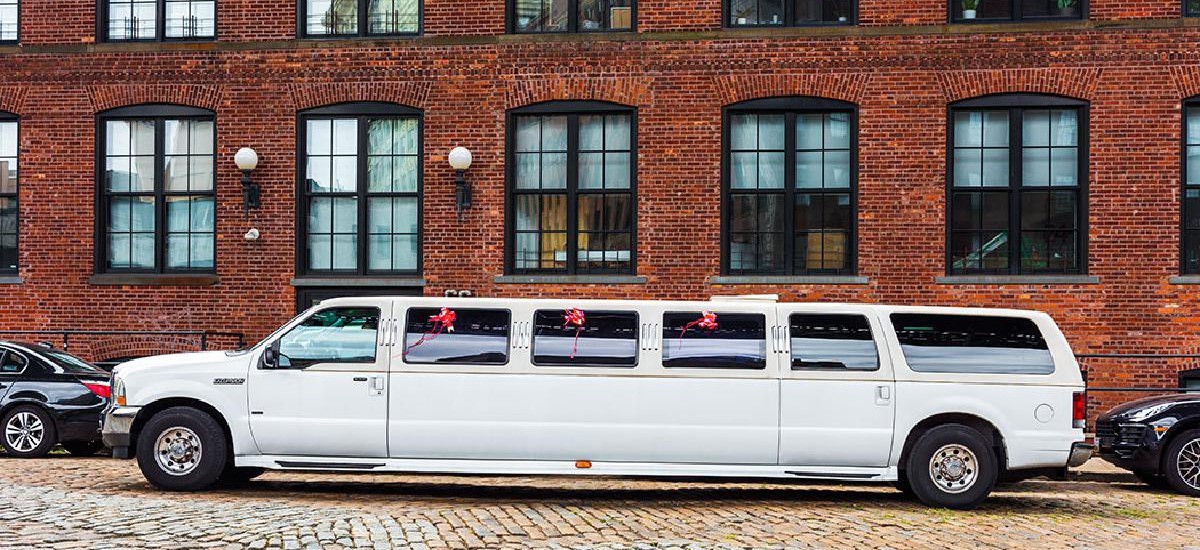 Develop a Professional Website for Your Limo Company
Is your website a good representation of your brand? Does it look professional and up-to-date? Your website is your storefront, so these questions are only the beginning of what you should worry about. 
Most potential customers search online for limo services. Therefore, your website should be your primary marketing tool and for it, focus on making it to be well-designed and well-written. The secret is to ensure that you have the right pages on it.
Request Permission from Your Prospects 
If you don't want to get annoyed prospects, you must start by asking. Signing up for opt-in is an excellent way to start. The intended recipients will gladly give their email addresses when you are not pushy about it but ask politely. 
Double opt-in is an even more effective marketing strategy. Here, the user gives their email address, and you follow up by asking their permission to send further messages. 
This approach keeps the polite trend alive as it provides an easy way for users to unsubscribe from your emails. It also complies with the CAN-SPAM Act.
Unrequested messages (also known as spam) can cause problems for your business. It can damage your reputation with top email providers if consumers mark your emails as spam, and your website and address will "burnt out" as you will have to build a new one and start all over again. 
The best way out is to ensure that it does not occur and be patient about the results you're building with this strategy. A polite introduction section will help you establish a good rapport with your target audience. 
The lead generation strategy allows you to offer multiple choices on your welcome email, opt-in page, or order forms. The recipients can choose the topic and frequency of the communications.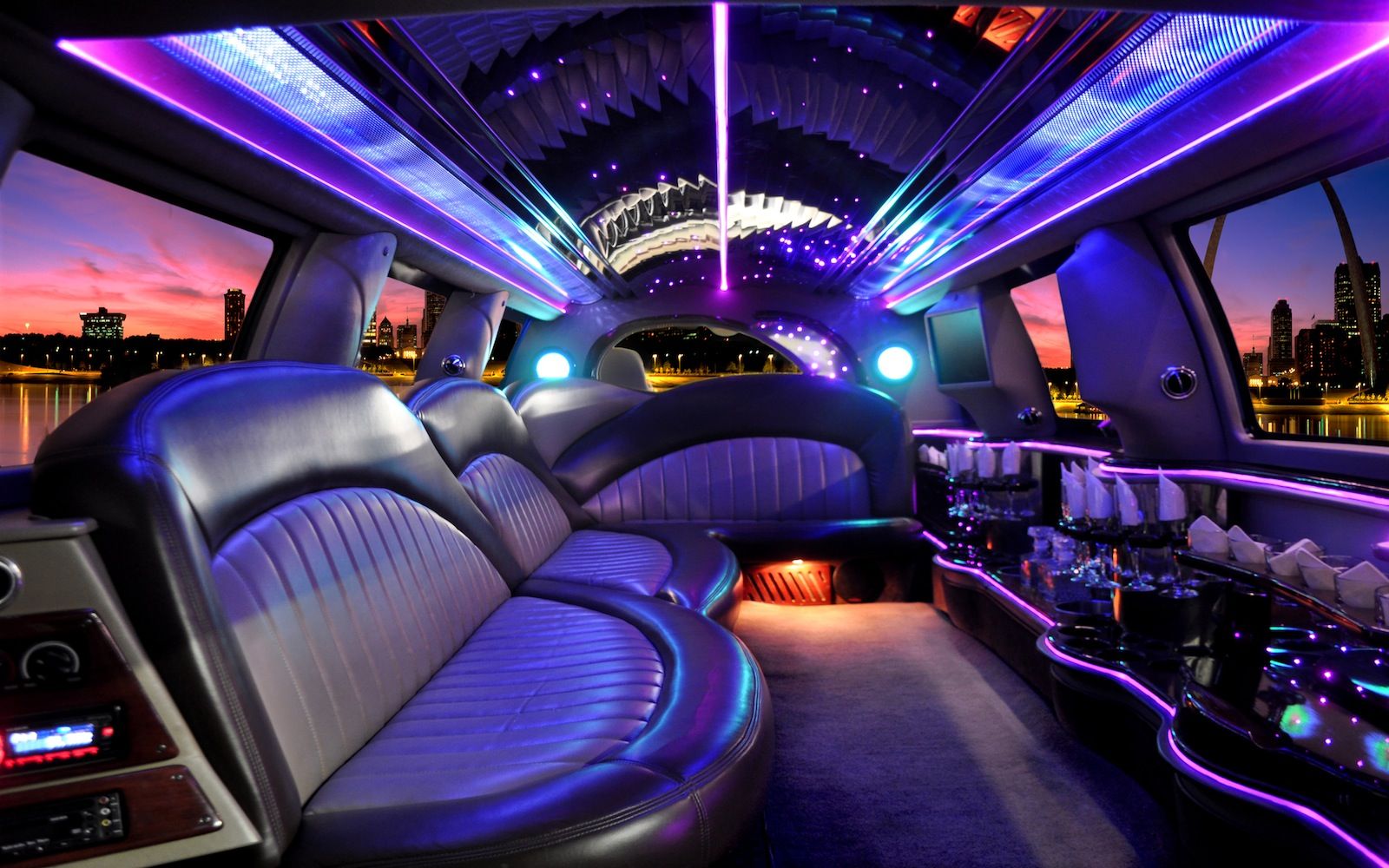 Describe Your Limo Services to the Customers 
You have the opportunity to write informative content for each of your limo service options. This content will improve lead quality and your Google rank (search engine optimization), driving more traffic to your site.
Quality copy is essential to convert visitors to your website into qualified leads. The prospects contact you to request a quote or book your services.
You might consider writing pages or sections for each of these areas that are pertinent to your limousine services:
Special occasions.

Weddings and Engagements.

Corporate travel.

Private coach for teams' groups.

Transport for special events, such as trade shows.

Excursions and tours.

Private travel.

Student travel.

Casino shuttle.

Welcome Incoming Leads from Limo Customers
Once you have the permission and preferences of the recipient, you can launch the first type lead-nurturing program to warm up your prospects. 
It is worth noting that this initial marketing campaign goal sets the tone for all future relationships. You want to build trust and respect while also being a good listener.
Remember, you want to make things exciting from the onset. You have the chance to make a great first impression with a welcome campaign at this point.
This step is also an opportunity to see where your sales-qualified leads are at the end of the sales cycle. You can see the company's size, each contact's buying role, and the source of online behavior. 
These include how many website visits they made and what information they searched online. This information allows you to classify marketing qualified leads into warm, cold, or hot categories so that you can determine how much and what kind of nurturing you should use in the future.
Hot and high-quality leads are more likely to visit multiple websites. They may have also visited your website to learn more about your rates, fleet information, and contact information. 
You may have received a response to their emails or information about special offers. You can now fan the flames and keep them in your sales funnel.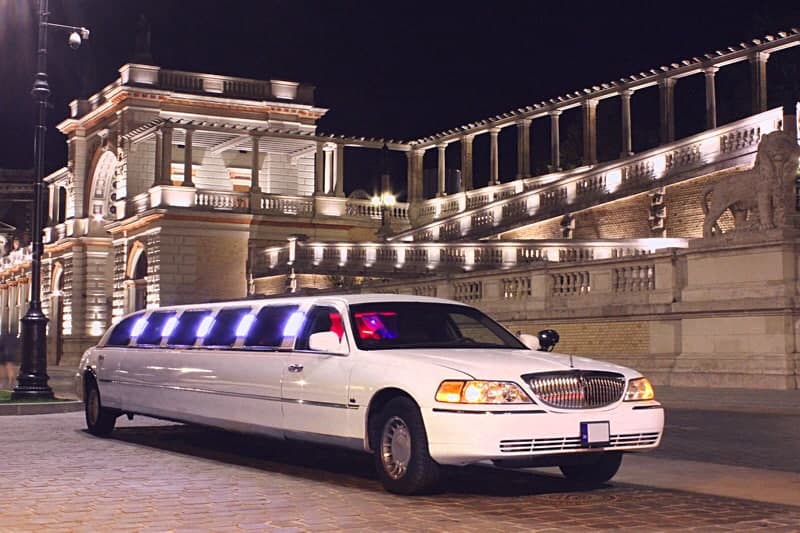 Why Should Customers Trust Your Limo Services?
You're not the only one in town, as you very well know. There are many options for consumers when choosing which ride-share or limo company they should use. 
You should dedicate at least one page to your website to the reasons why your limo services are the best in the city. Write about the following points and tailor them to your business:
Give reasons why you're a reliable professional.

Are you skilled in logistics and hospitality? Let them know.

From the time of booking to the day of service, each customer should have a single point of contact.

Provide stories about previous clients so people can relate to what you offer.
Take Advantage of SEO
The best way to attract leads for a limousine is to invest in SEO for limo drivers. Google is your best friend in finding customers. Because 46% of all Google search results are for local businesses, it is almost half the daily average of 5.6 billion Google search queries. 
SEO will help your brand get found by more local business searches. A local search for limousine service qualifies as a qualified lead that could land on your page if you work around this strategy.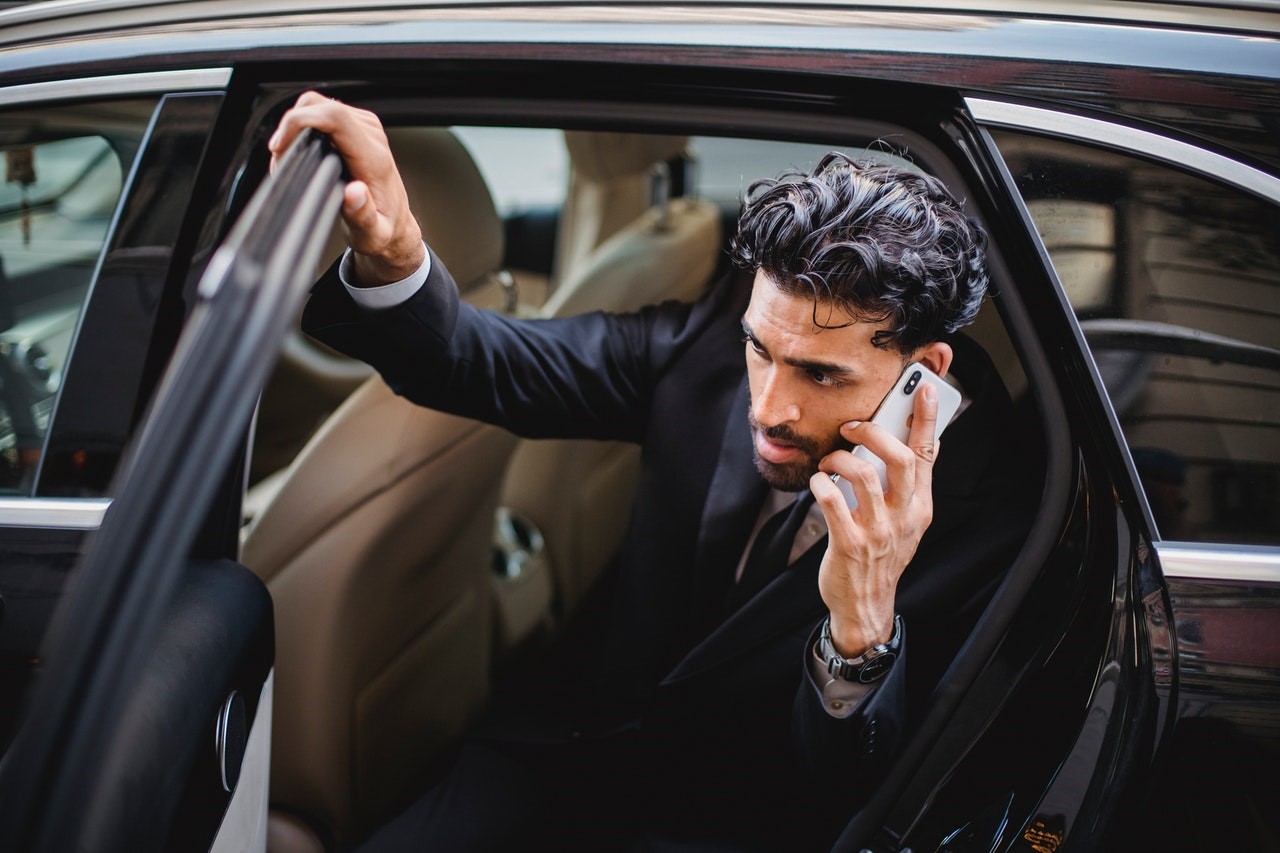 Tell Readers Whom You Serve
Customers are trying to find out if your limo service offers what they want. Talking about your potential customers is a great way to demonstrate that you fit their needs.
Write a page or paragraph to describe each type of customer and how your services match their needs. Include:
Executives who travel to and from the airport or hotel.

Brides and Grooms who desire a memorable ride for their wedding day.

Schools, clubs, and churches are welcome to visit your city.

A team of athletes goes to a competition/event.

Attendance at trade shows, conventions, and conferences by professionals.

Celebrities who are sensitive to their privacy and security.

Tourists who plan to visit local attractions.
Consider the questions that each customer might ask about your limousine services. Make sure to answer them in the copy.
The bride and groom may have different needs than the high school soccer team heading to the state championships. Discuss with each group the specific needs of your limo service.
Get Your Existing Data in Gear
It is important to welcome new leads. However, your existing customer database is a treasure trove of contact information from past or current customers of your services. 
 
You've learned the importance of being respectful when starting a lead-nurturing program. Your first step is to send permission requests to addresses in your database.
 
Automated programs are a great help in the nurturing process. It is a good idea to send messages to your existing databases to make it easier. 
You can add a section in your message to tell them what they like and how often you send it. This step will assist you in determining if your information on them is accurate and current. 
 
For example, the target audience may have changed jobs and might require a better service in their new area. 
This lead information can immediately net you hundreds or even thousands of prospects ready to nurture a repeat customer.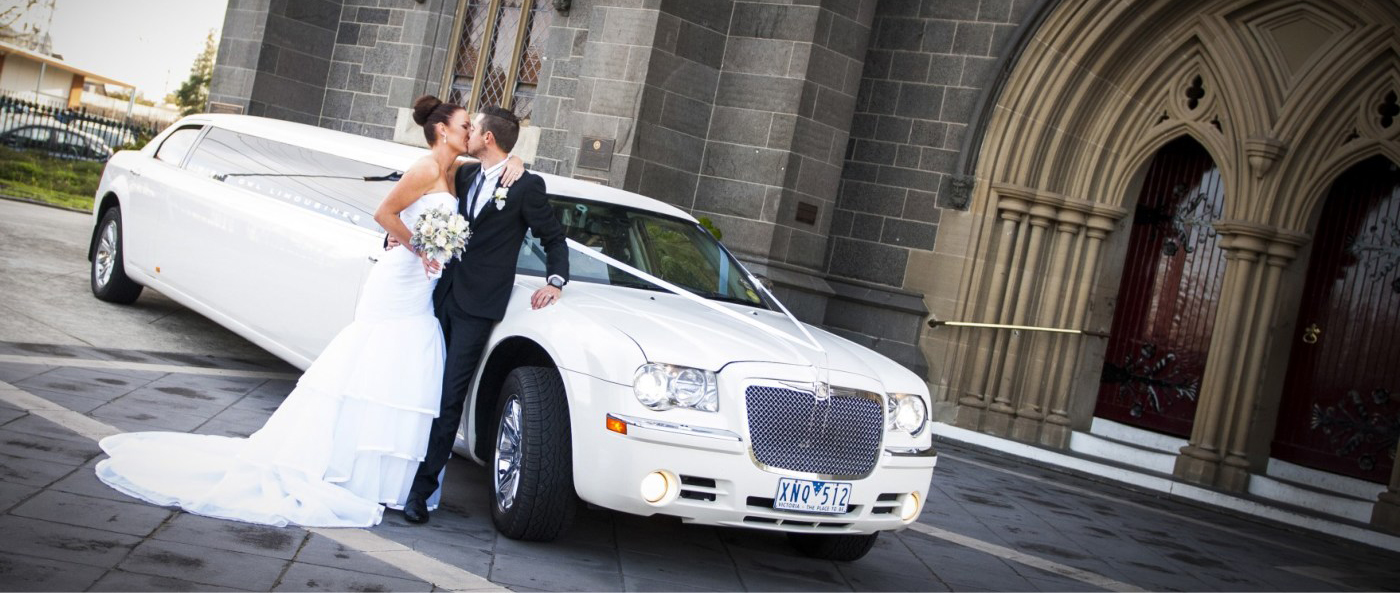 Describe Your Fleet to Potential Customers
When renting a limousine for the day, people want to know what to expect from the vehicle. Write the following questions on your "Our Fleet" web page:
What year and what model is the limo?

It can fit up to how many people?

What numbers of vehicles are in your fleet?

How often do you have your vehicle inspected and serviced?

Is there any champagne, water, or food in the limousine?
Do you own anything else than traditional limousines like party buses, team vans, vintage automobiles, or Hummer Limos?
These questions are essential to answer, but so are the photos. Show off your limousines with high-quality images. Make sure your chauffeurs are dressed up in a suit, tux, or uniform so that customers can see their professionalism.
Keep In Touch with Existing Leads
To reach prospects, a "stay in touch" lead nurturing campaign can be an excellent lead generation strategy to reach prospects that aren't ready to buy. Yes, it can be all of them. 
These campaigns are sometimes called "drip" because they "drip" relevant content to prospects over time. 
This content provides helpful information and builds trust in your ground transportation company. This slow, steady stream of data will keep your service top of mind. When it's time to book a ride, they will remember those amazing messages and may even give your services another chance.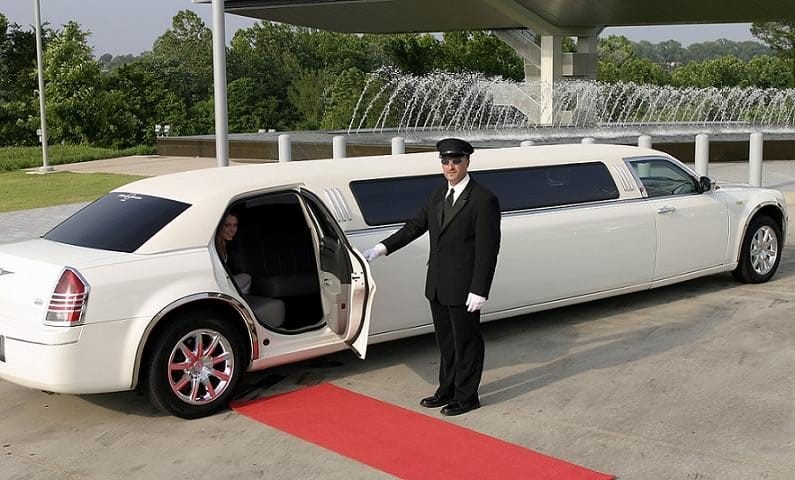 Match Content with Funnel Location
You will need to watch them all from the moment you enter the prospects into your system. Automated programs can track behavior, progress, and movement throughout the sales funnel. It is crucial to know where your prospect stands so that you can match the content you send them with their location in the sales funnel.
Use Pay per Click Campaigns
Paid advertising is also known as Pay per click. This method allows you to pay a small amount for each click on your ad. 
Pay-per-click marketing has the advantage that search engines will rank your link higher in relevant searches, regardless of how optimized your site is. 
It is an inorganic form of lead generation. Why is it so important to have your link appear at the top search engine results pages? The top 3 results account for 75% of all clicks from search engine result pages. It means that more people will visit your site, which results in more sales conversions.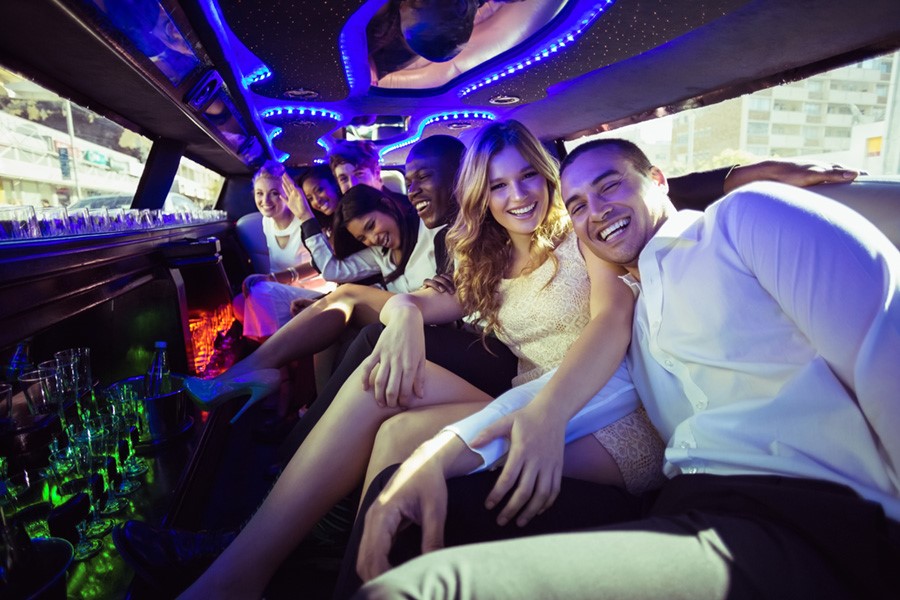 Write About Your Drivers
Everyone who has been in a limousine knows that the driver is an integral part of the ride. A web page dedicated to your chauffeurs will let customers know how qualified they are.
You might consider adding points like:
Every driver undergoes a thorough screening.

Drivers have excellent safety records.

Drivers receive safety training every year.

Make sure to let people know you hire only professional chauffeurs, and they are skilled in providing hospitality.

Ensure they are punctual and will never leave you hanging if you arrive late.

Let them know they can request the driver to stop or make changes as often as they wish.

For the duration of the service, they will have a designated driver.
Although your copy addresses the above points in general, it's OK to include information about each of your drivers. 
You might consider posting a photo and a short bio about each chauffeur. This transparency will help customers trust your limousine company.
Take Into Consideration the Buyer
In marketing, the buyer is always the king. Lead nurturing is more effective if the buyer's needs, wants, and habits are kept in mind at all times.
Remember busy schedules and limited attention spans. Your corporate buyers are extremely busy and need to quickly scan and understand your content. It's better to be concise and direct than spend too much time on it. 
Make sure your web content is valuable to the customer and not promotional for your business. It's essential to provide information that the reader will want to read, not just sales pitches about the purchase journey.
Be able to communicate with your customers and prospects in a personal way. Customers who have purchased your services already and prospect later in the sales funnel may be entitled to more personal emails than customers earlier stages of the purchase journey.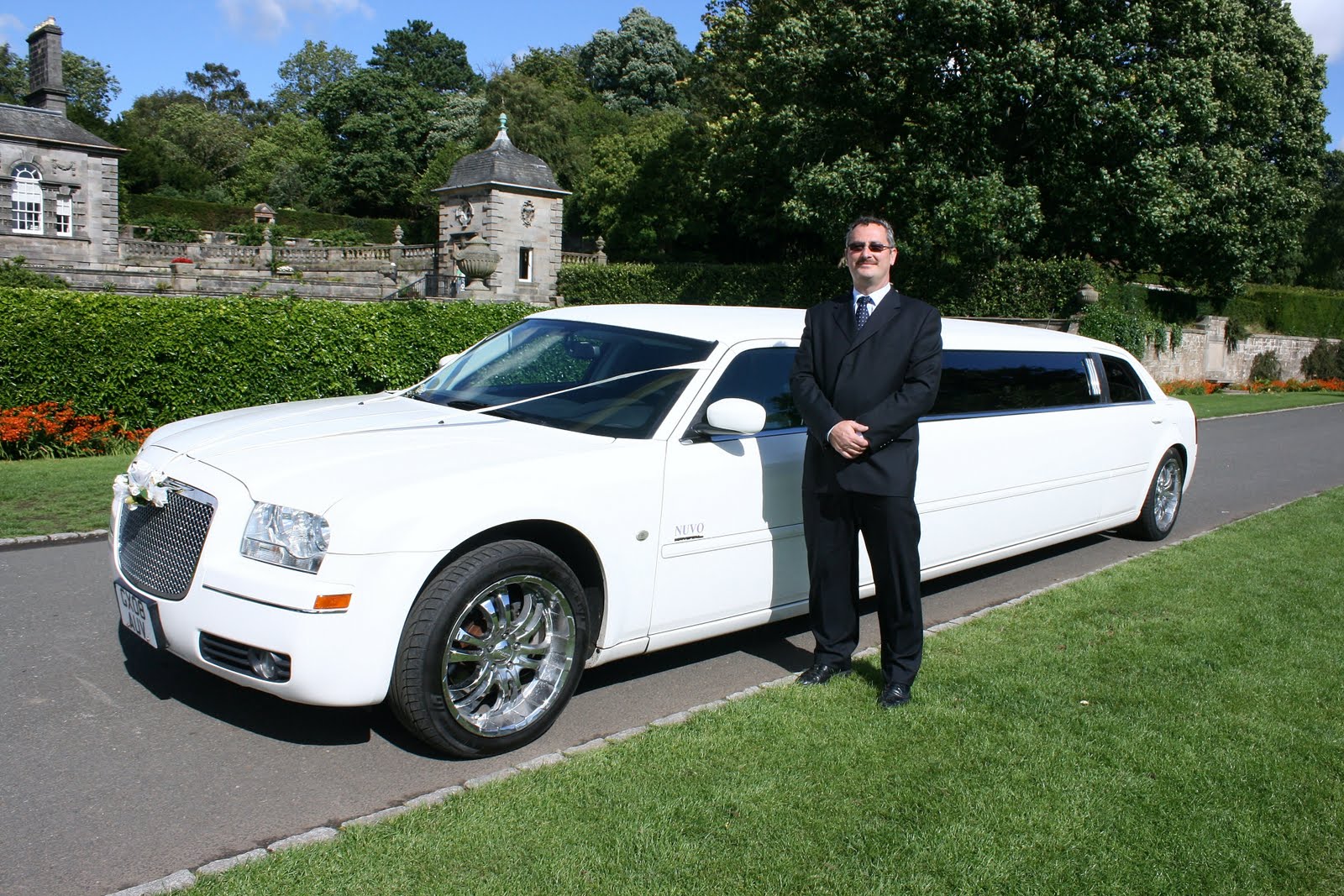 Join Social Media
In today's digital age, you cannot afford not to have a business on Facebook and Instagram. 
Social media platforms are an excellent opportunity to generate limousine leads, aside from sharing photos of cats. They can reach out to existing leads or generate interest from non-leads renting a limousine. 
Photos of happy teens promenading in front of your limos are an excellent way for you to tell non-leads that "a limousine is a great place to make memories." You can also post videos of events that your limos have been used on Instagram. 
Ask people on Facebook questions such as "What would be your dream wedding?" While not everyone will need limo transport services at all times, it will show people that you can provide that service.
Wake the Dead, or Those Sleeping 
Although some leads might be dead, it's impossible to know for sure unless you gently nudge them to see if they have any life left. The first step is to find out why the leads vanished. Maybe they were not authorized to purchase. 
Other prospects might have been receiving unrelated content. Some potential leads could have moved or found a better deal at a competitor. It is possible to resolve any issues that may have led to them sleeping less. 
You can also offer a sweetener or discount. You can provide a price discount, special price, or other types of deals to reenergize their interest in the lead nurturing process quickly.
Take Advantage of Yelp to Generate Results 
Yelp, and other review sites, are critical in the limousine lead generation process. Limousine service is a customer-focused business. 
People are increasingly looking to reviews to help them decide which businesses are worth their time. You can make sure that your business is listed on Yelp and Google My Business to help you generate leads. 
Enhance Your Limo Services' Visibility
Your website is the most crucial tool for marketing your limousine services. Its URL should be part of every ad, press release brochure, flyer, or promotion that you create.
It's good news that you can create a website that accurately describes your services. Any other marketing materials will be easier to use. To be consistent with your brand, they will look at your website in the same way.
An experienced copywriter can help you create content and sales literature to increase your visibility online and offline.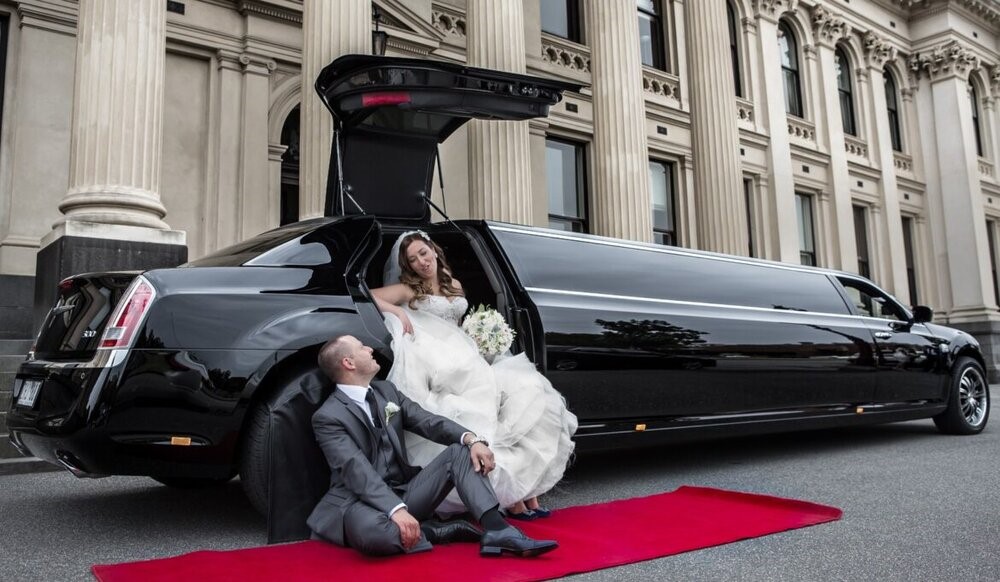 Market at Trade Shows
Trade shows still work well in today's digital age. B2B lead generation is incredibly lucrative through trade shows. Trade shows are the 2nd most significant source of B2B revenue generation. 
Trade shows in the hospitality or transportation industry are an excellent way for potential leads to meet you and secure lucrative contracts from other companies. Trade shows are helpful as everyone in the transportation industry is likely to attend one. A trade show is more likely to bring you leads and potential leads.
Personal Contact is Crucial 
If you're new to the area, ensure you research every local high school, wedding planner company, and winery. Meet with your prospects face-to-face and let them know your services are available for clients, students, and patrons. 
Ask them if they can allow you to leave business cards at their front desks. Be sure to give out as much literature and information as you can.
Contact Contractor Webmasters
Let's take, for instance, that you just opened a limousine transport company. You want to let as many people as possible know that you offer fabulous rides. It costs $500 to distribute leaflets and mailers to every person in your city. 
Only half of the people in the city would be interested in limousine services. It means that $250 of your money went to waste.
There is always a better and more cost-effective way to attract and retain a sales-qualified lead. Contractor Webmasters offers digital marketing services that will allow you to make the most out of your marketing dollars while generating your business leads. 
These leads are unique to your company and help you build a steady stream of customers. A full-service marketing agency can help you invest in the long-term success of your limousine company.
It should now be evident that lead-nurturing doesn't end with a sale. Different lead nurturing strategies can be used at various points in the process. 
Some marketing strategies work right away, while others help to build the relationship as prospects move up the funnel. 
Others kick in when the lead has made a purchase or is near to buying. It is crucial to use multiple strategies to reach the consumer at each lead nurturing stage to win. These tips will help you get high-quality limousine leads in the market. 
The secret is identifying high-quality lead generation tools and using them appropriately.
The Local Lead Generation Process for Your Limousine Business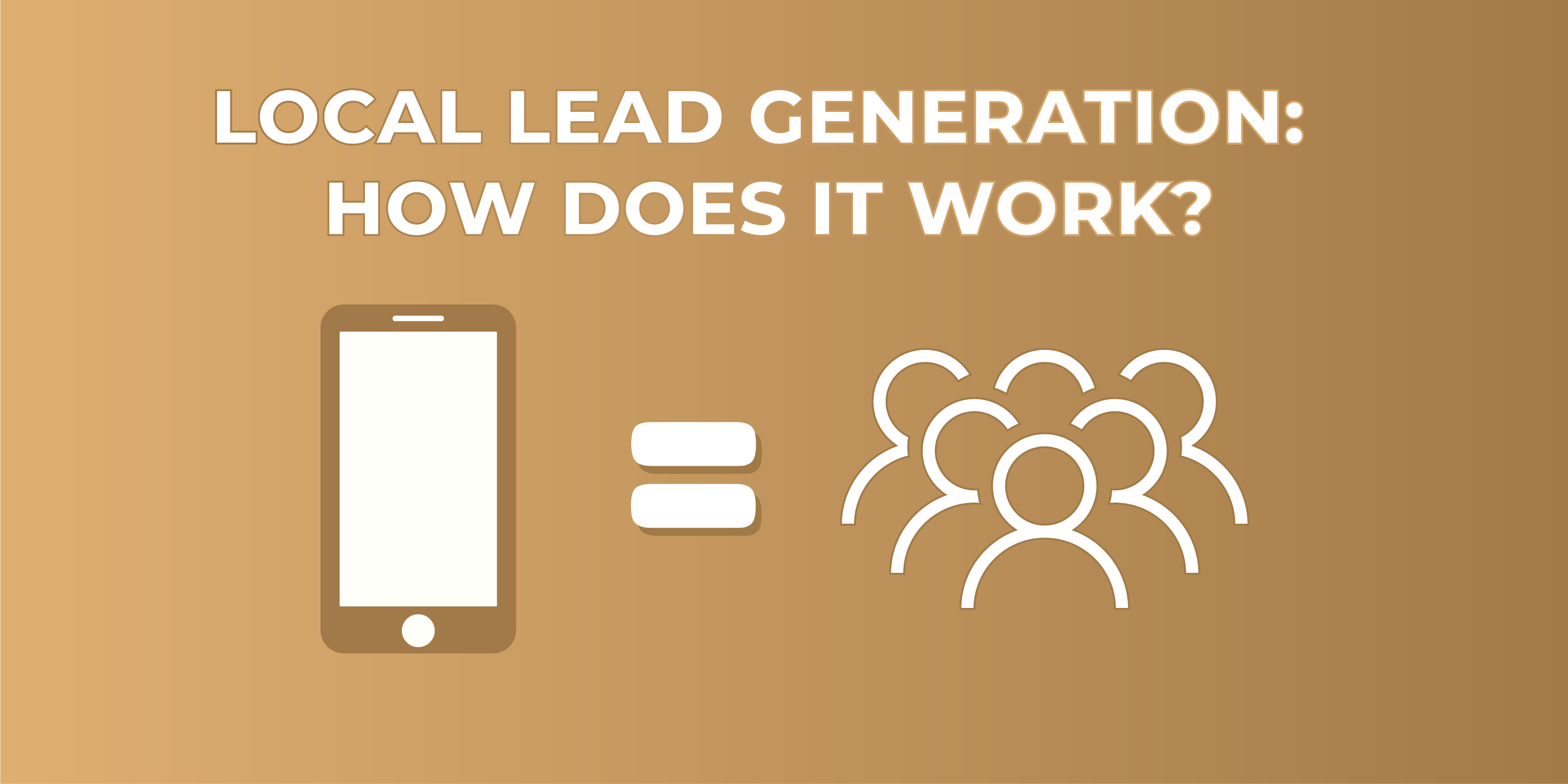 All right! So, everything is about building properties and generating leads. But how does the process actually take place? Are there other steps I need to know?
The steps I mention below are what students from our local lead generation program follow to generate leads for businesses like yourself. So I'll help you see what we do. And how if you join our program, you can simply generate leads for your own business (unless you want to start a side hustle and build a laptop lifestyle business).
Essentially, our lead generation can be divided into four steps:
The first is prospecting. You need to take the time to do market research on a niche (industry) and determine how many phone-driven businesses are there.
Keep in mind that this is local research as you need to know how many companies need leads. For example, you may search for "plumbing services Youngstown OH."
You will find dozens or even hundreds of businesses trying to get themselves in front of the customers by ranking on Map Listings, organic results, and even Ad.
The second step, building. When you find a niche (plumbing, tree services, a software company, real estate…), you will need to start building your digital properties. You don't need to be an expert in HTML or coding. It can be easy with the right tools.
The third step is now taking time to rank your lead gen website. With the site done, you need to work on SEO strategies and start dominating those Google search results. If you're new to SEO, it stands for Search Engine Optimization.
To keep it simple, it consists of the entire process of growing a company's visibility on search engines like Google and generating organic traffic. And remember this, local lead generation is part of the strategies.
Moving on to step four, once you rank the site, you will start getting your ROI and profits. You only need to rent it out to a local business interested in the leads the site generates. You can offer a couple of free leads to their move on with the actual pay per lead.
To review steps 1-4 above, I described it to a normal student who is building a lead gen business to help local service providers generate more calls. But replace the student with you as the business owner. And replace sending the leads to a business to simply siphoning the leads to your personal business.
By the way, fun fact, about 20% of our students in our local lead gen program are actually business owners who went through the program. And they use the skillsets we teach to generate leads for their own business.
An Example of Lead Generation: Home Advisor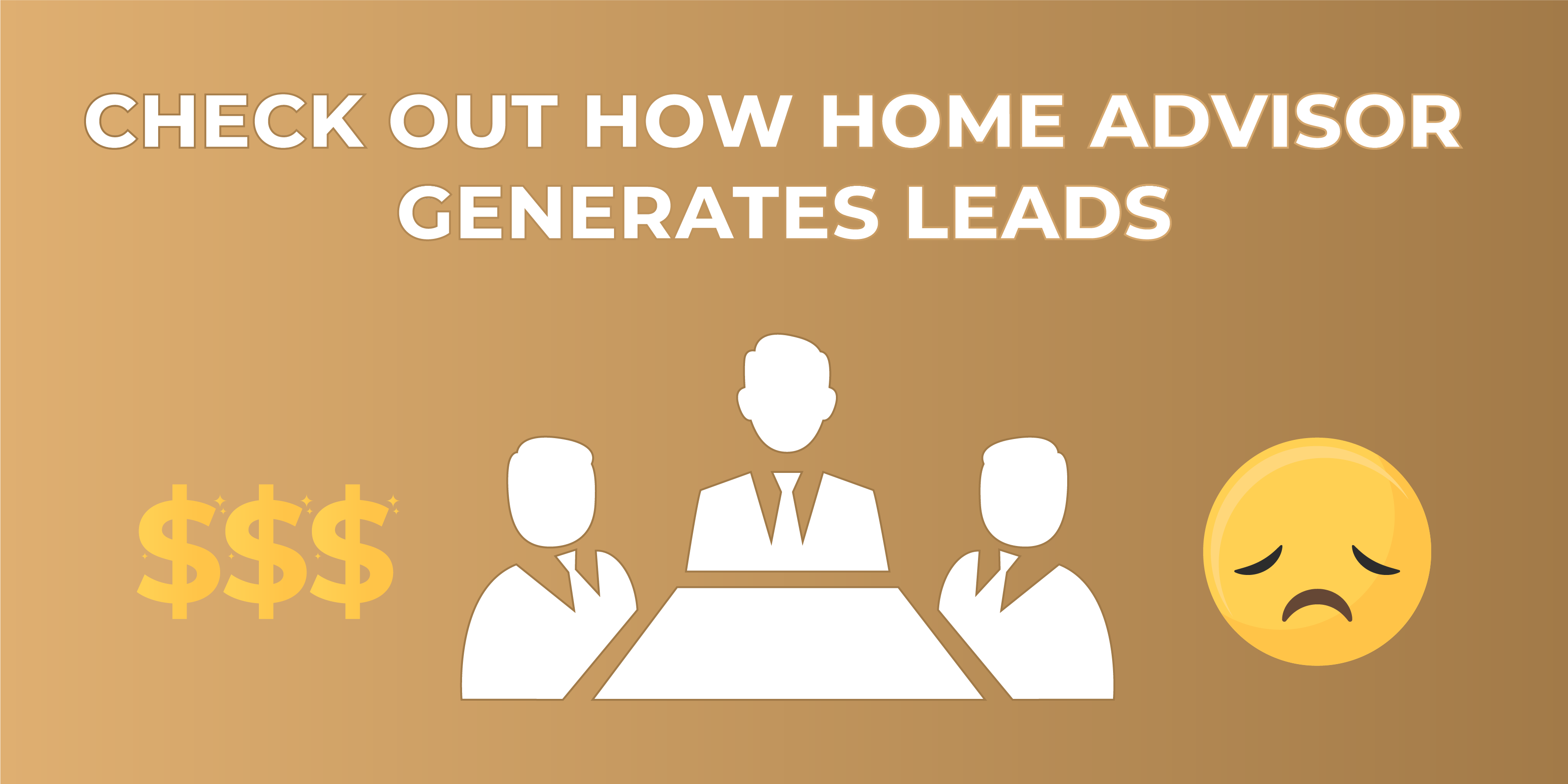 You must be thinking, "if lead generation sounds so good so far, how come I haven't seen any company?" That's the thing; there are many out there. You just don't know they are dedicated to it.
HomeAdvisor is one of the best examples you can find on the Internet as it is a top lead generation company that has spent millions building its brand but also earned even more zeros for this same reason.
They started small as everyone else but invested in building their brand awareness to make people who are looking for home services go to their website and find what they need. They are over 75% of people's first choice when they need those services.
If you don't get HomeAdvisor that much or need a refresh, users need to submit their information to request a service and get a professional or expert who can provide it.
HomeAdvisor's job is to share your information, which makes you a lead, with local companies so they can contact you and offer the service you're requesting. For sharing this lead information, HomeAdvisor gets paid by the companies. This happens for every single lead they send to multiple businesses.
Business owners who don't have marketing skills or don't even know how to have any online presence will always rely on those pages to list their services.  They will save time and effort, but companies like HomeAdvisor can make them spend lots of money as leads aren't exclusive (one lead is sent to multiple companies after all).
Using Facebook Ads aka Paid Ad Platforms: Do They Generate Leads?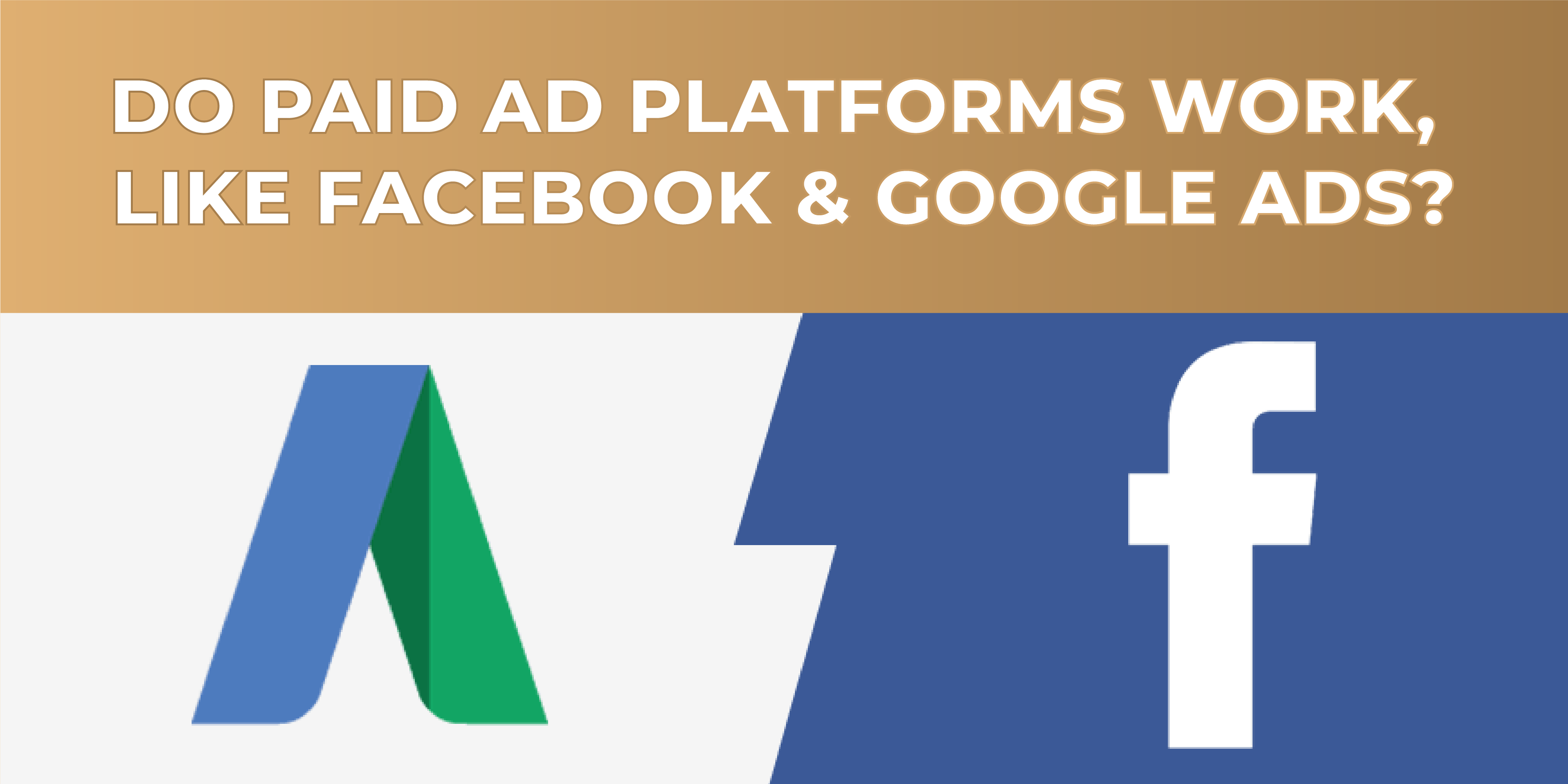 They DO generate leads. If not, no one would use them.
However, you need to remember two facts:
Paid ads or platforms can be expensive.

They don't generate "natural" leads.
Whenever someone sees or clicks in one of those ads, over 80% of them did it by accident or are trying to close/report it.
Why? Because they aren't looking for those services. At least not at the moment.
What those ads do instead is interrupt their time on the platforms. Users aren't there to find companies or businesses unless they are searching for a specific company's user, and for that, there's a search bar. This is why it is hard to convert them to actual customers who will show interest in the companies' services. Also, you're limited by a budget.
When using lead generation, everything is organic. You aren't forcing others to pay attention to your business but rather being there when they need you. This is why Google's organic traffic will always beat paid ads, and the reason companies continue investing in it, which is a lot cheaper as well.
What Is Local SEO?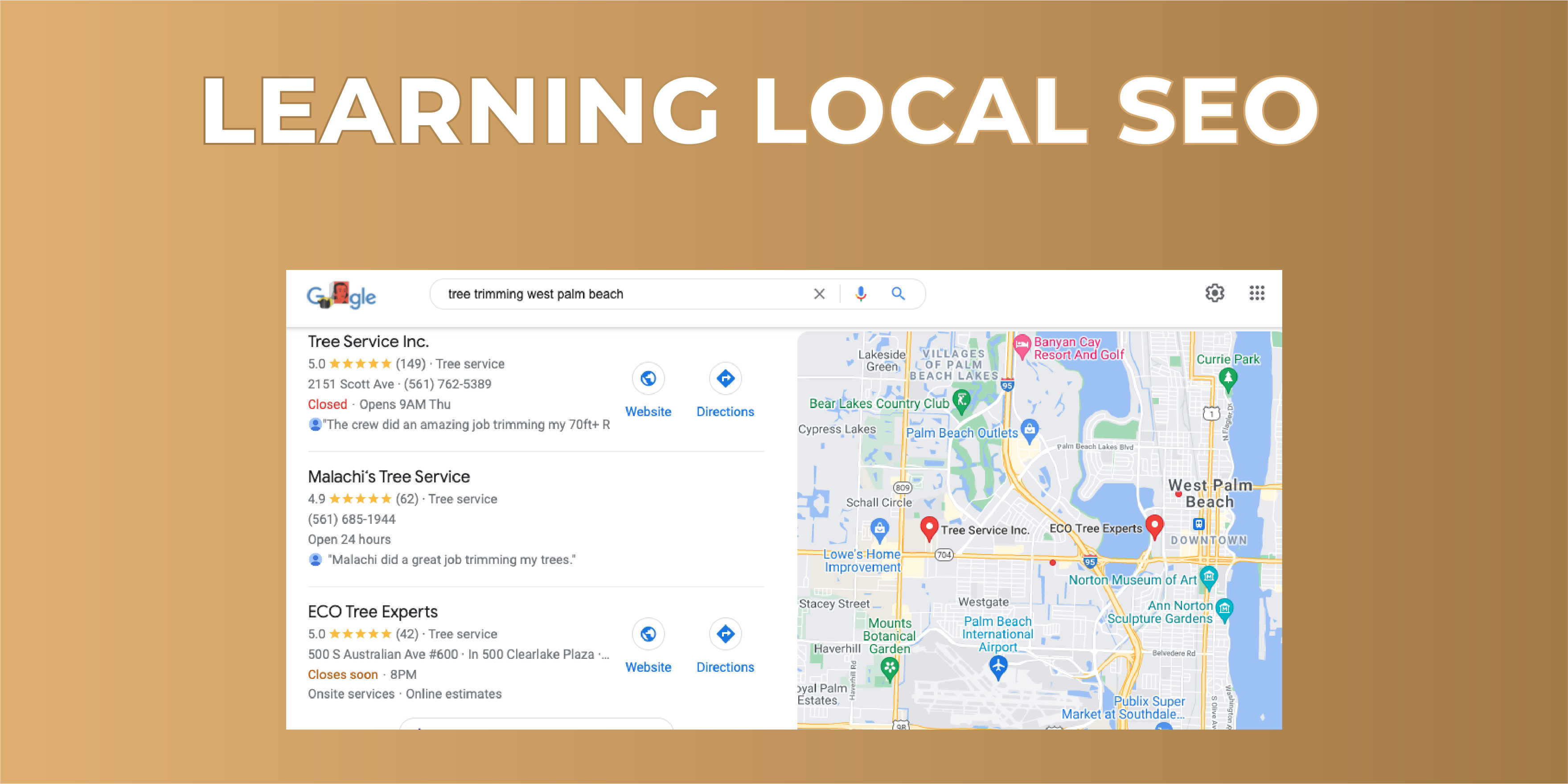 Don't worry… I didn't get it at first either. Following the short explanation, local SEO focuses on scaling businesses' visibility on search engines. However, this is only for those who serve their communities face-to-face.
What does this mean?
Experts and professionals like painters, plumbers, and dentists (but not only them) offer their services to their local customers. Why? Because they can't deliver them unless they are located in the same area of their customers.
To make sure those businesses get more leads, you need to rank them locally by claiming the business listing on Google to place them on Map Listings. Local SEO also involves online reviews, citation management, and how you manage your entire online presence in the local area.
If you are going to bet on lead gen, you need to adapt yourself to today's world: The Internet.
Keep in mind that although traditional channels and methods like billboards, warm calls, and pamphlets still work, they aren't part of your tools. Whenever someone needs a service, they go to Google and search for it.
"Dentist in Miami" or "plumbing services in Orlando," etc. And you can keep coming up with services or professionals people need and look for. Thus, you need to make sure you're using Google to get the companies in front of their clients.
Users will always click on the first search results (those near the top), and many of them will be either Ad links (people paid to place their websites there), Map Listing, and then you get websites. Almost all of them are your goal and where you should always aim to place yourself.
Can My Limousine Business Utilize a Local Lead Generation Strategy?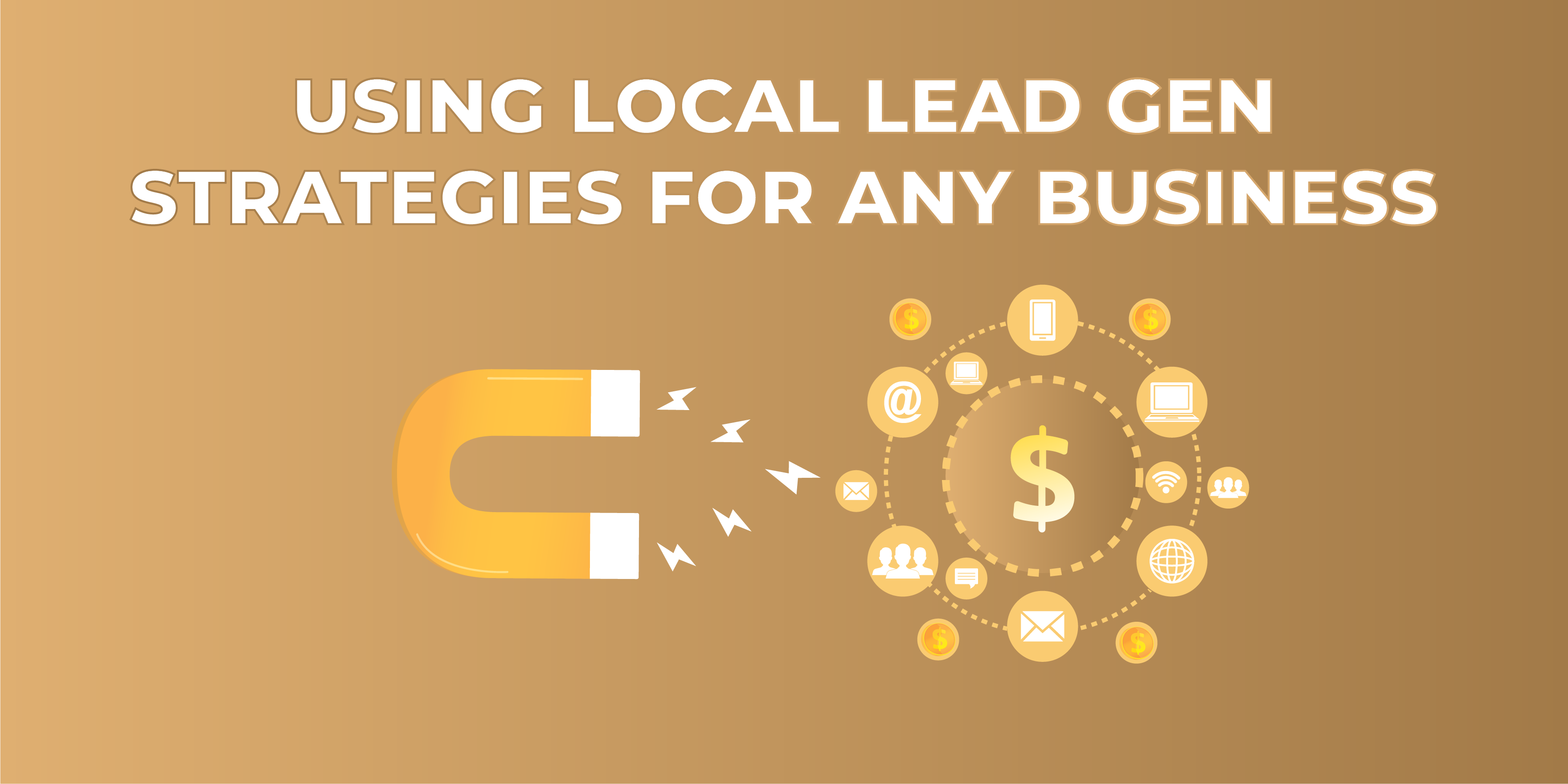 If you want customers, you better know you need it. Following the previous explanation, lead gen is all about placing businesses in front of their customers, choosing them over their competitors.
Put it simply – it's all about closing deals and having clients for those companies to make money. The main difference with the usual methods companies use for this is how lead generation approaches different channels to get them in the right place of the market to get customers.
Those channels are all focused on the Internet as most people are searching for products but also services across the net. The issue is that the Internet is way too broad, and businesses don't know how to place themselves. They usually try, but they get one common result: losing money and time.
How Powerful Are Organic Limousine Leads from Google?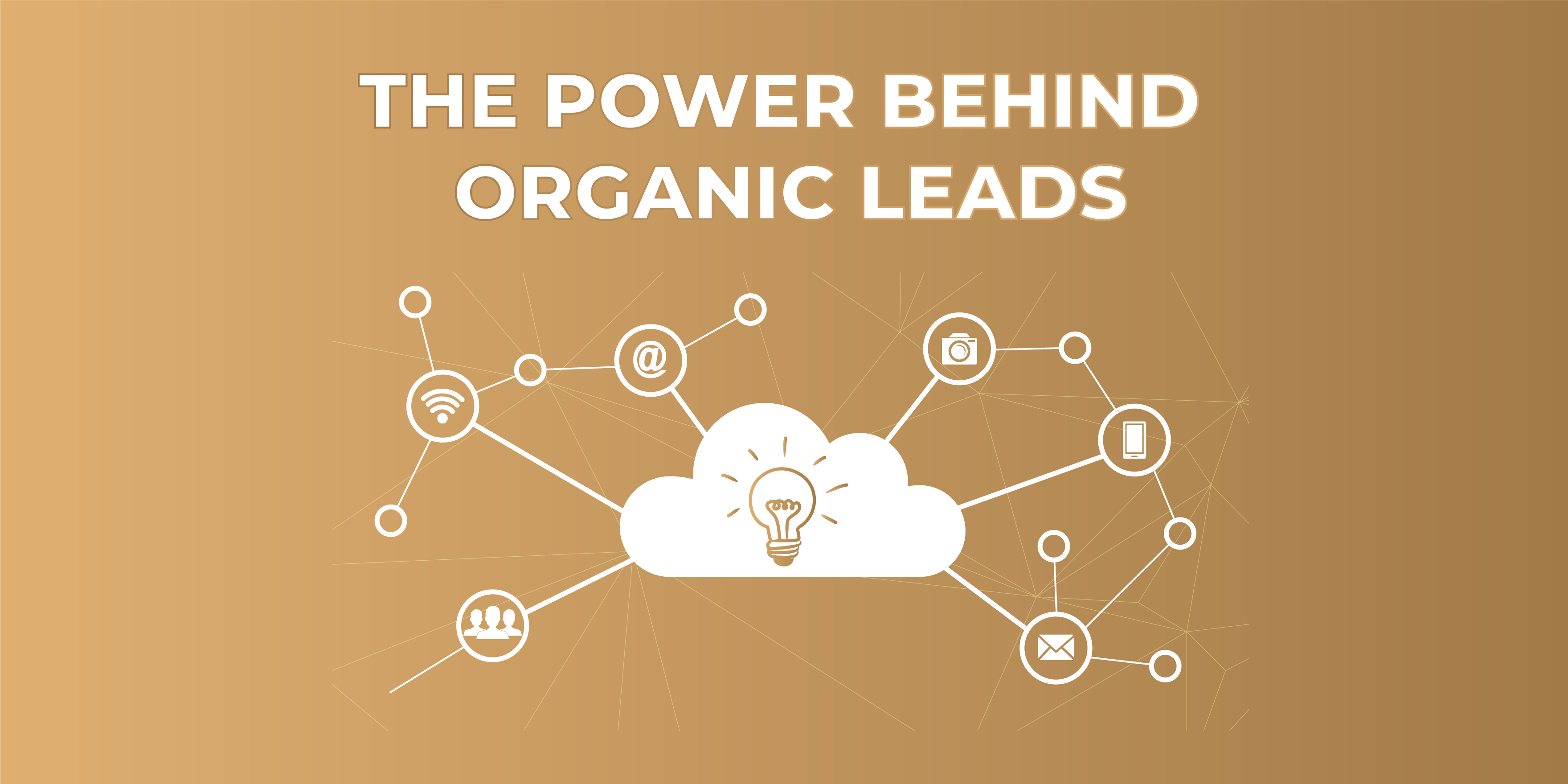 For companies looking for customers, it's everything. For you? Pretty much the same. When you build a business with digital properties, you get to make thousands of dollars a month.
This isn't a "get started today and get rich tomorrow" thing, but it is HIGHLY scalable, and ROI + positive results are guaranteed. Learning a fairly decent and very needed set of skills to create your digital properties and start ranking them on Google is required.
I have invested in several online businesses over the years, and if there's something uncertain, whether you will get your ROI or not, even more than the actual profit.
However, this business moved my earnings from five figures a year to a month in ONLY passive income while sitting comfortably at home.
On my laptop. Anywhere. Anytime.
You can look at one of the first sites I built back in 2016, and it continues making me over $1.000+ every month. The best part is that I don't need to touch it or the rest I've built over the years, just like this digital property.
What Makes Lead Generation SO Alluring?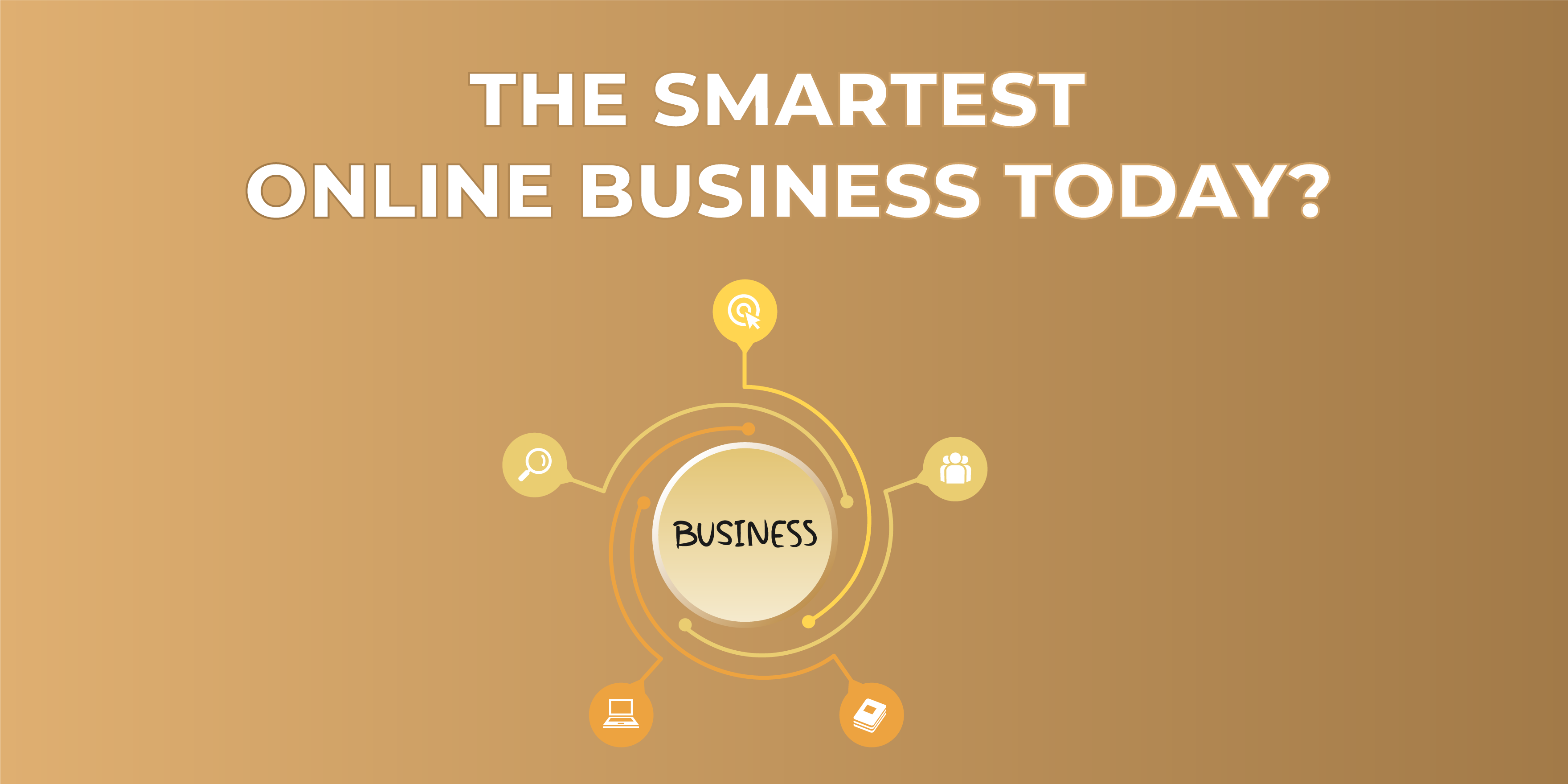 Here it goes: you can work from home.
The main issue with regular business opportunities is how much you need to invest in staff, equipment, or rent to have a place to sell your products or offer your services.
We all know the hassles of traditional businesses that involve regular expenses, which are extremely high.  Can you afford it? I don't think so, and even if you can, is it worth it? Now, it isn't only about the money. You also need to put in a lot of work, and it isn't only during the first couple of months or years. Usually, it is as long as you continue running it.
You can save yourself those headaches and bone-breaking tasks and expenses with lead gen since it is more about generating leads with digital channels—mainly websites.
Websites can be VERY cheap to build, and with many tools online, you get to do it in a couple of hours instead of days. Any virtual or digital business is scalable and won't need constant maintenance.
So, let's summarize this:
You save money in regular expenses with traditional and most online businesses as what you need is yourself and digital properties (websites).

You can bet on passive income.

 There's no need to hire more people to get started.

You can generate leads in multiple industries, which allows you to work on any niche you want.
How Can I Get Started in the Local Lead Generation Program?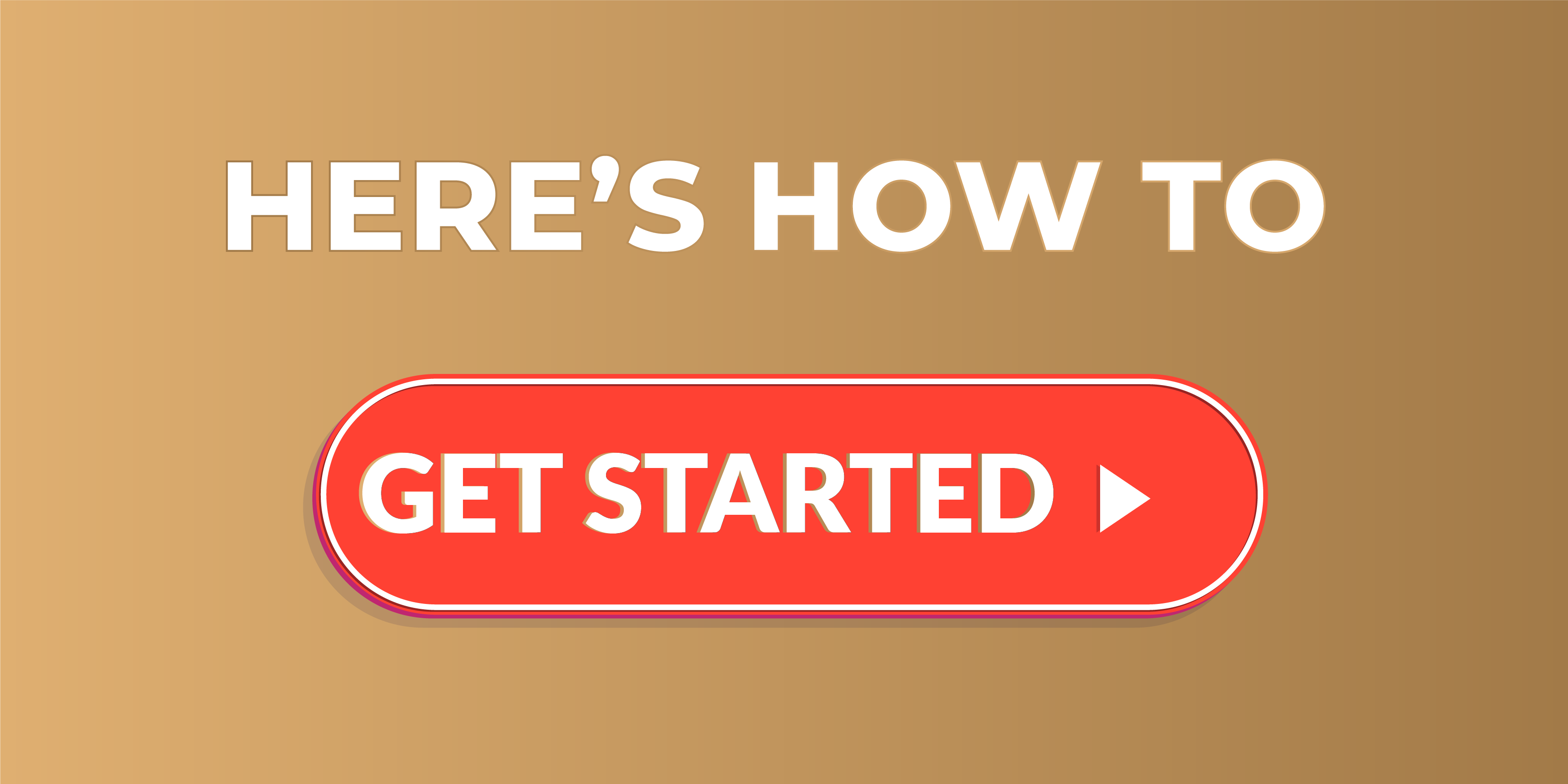 Anyone can start and learn. That's the beauty of this business model. I knew nothing about SEO, Map Listing, and everything I've mentioned so far. It is all about learning the skills, gaining experience, and deciding to take the step.
Remember that this business model will never get old as business owners are always looking for leads. They need to do business and scale their companies. Why not do the same while helping others and still making money?
You can start with this local lead generation course highly recommended for anyone wanting to grow in the business. It is a close training that will take you through each step and make sure you are able to get your ROI, profits and take control of your life.
You will be added to an incredible lead generation family ready to help you 24/7 when asking questions on the group. Anyone is welcome who's willing to put in the work. Click here to watch the lead gen webinar.