After all, you may help people. But it is clear that it would help if you had OBGYN leads to survive in this industry. An Ob-Gyn practitioner must understand the market and its needs before launching a successful campaign that can compete with other doctors in the area.
Marketing should be more than just advertising and public relations to retain and gain patients. It should reflect your larger goals as an Ob-Gyn Practitioner and how you can help people since this is the scope of your career. 
Women today are busier than ever, balancing careers, family life, and many other responsibilities. With the advent of technology, convenience has changed how OB/GYN providers connect with potential patients. 
The latter now have high expectations regarding their online experience, including communication and appointment scheduling.
Marketing plans have moved beyond outdated ad placements and are now multi-channel outreach strategies that touch every part of the patient journey. 
OB/GYN offices can be digital-first to differentiate themselves from their competition and connect with women wherever they may be, thereby promoting new patient acquisitions and practice growth.
Today's patient journey is vastly different from what it was a decade ago. It has also changed dramatically since the COVID-19 pandemic. 
Prospective patients now live in a digital age, so OB/GYN offices must meet them there. Modern OB/GYN practices can be successful in a highly competitive market by adopting a modern approach to marketing and operations.
Likewise, in the world of OB/GYN, where busy women are the customers and convenience is a must, 80% of patients say they would consider switching providers to get more convenience.
A comprehensive platform allows you to create a website, search engine optimization, online scheduling, and automated reminders. You can also use it to send text messages, register digitally, and other tools to help you attract patients.
Today, there are so many options for you to stay on top of that we don't consider finding patients hard. Just take some time to go over the options available. Here, we will do just that for you to simplify the process.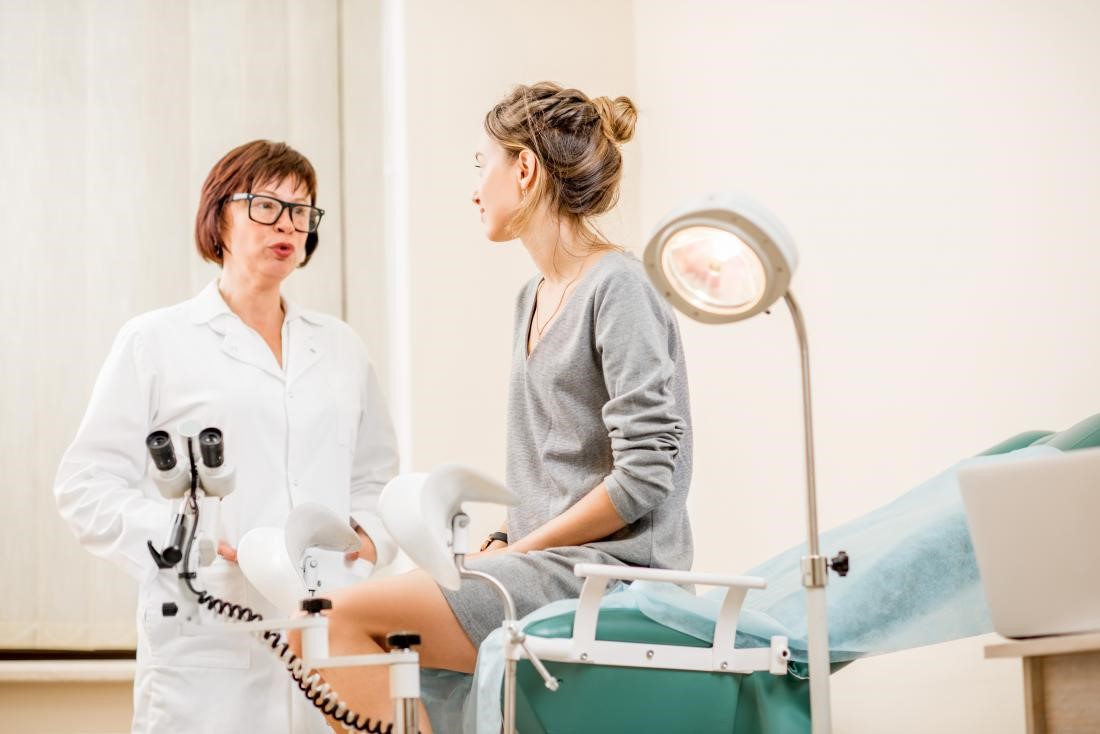 Search Engine Optimization for Your Digital Presence
There are many OB/GYN lead generation strategies and advertising methods that you can use to drive patient acquisition and retention. But blogging—you need a website first—and social media often come up as the most effective.
These tools enable OB/GYN offices to communicate with patients, provide valuable and relevant information and keep their practice top-of-mind. 
Blogging and social media are excellent lead generation tools to position your practice for long-term growth. They can also be optimized with SEO, so you boost website traffic or digital one overall.
SEO strategies for OB/GYN offices include promoting essential services on blogs and social media. This is especially true if your niche services are urogynecology or unique contraceptive options: high-risk pregnancy support, complex procedures, VBAC, and robotic hysterectomy. 
These services will allow your practice to increase search results for prospective patients. It will also help you connect with patients looking for the exact type of service you offer as a doctor.
Google and humans are the two primary audiences for your OB/GYN website. Implementing an SEO strategy will help Google learn more about what you have added to it and how you connect all your properties to ensure your presence is all over the Internet. 
Google will rank your website on the first page if it has a good understanding of your digital property and other channels.
This is dependent on keywords used, quality content, competition, and domain authority. Humans are the key here. 
Ranking high in search engine results pages (SERPs) will increase your visibility to your target audience. Searchers can search for keywords you have used on your website to find you in the results. You can get more patients if you have more visibility on Google and other search engines.
In all this process, this is what we would suggest you do with your website for optimization (and some even apply for your other digital properties:
Write high-quality content that is valuable to readers. As an OB/GYN, pregnancy and the female reproductive system are relevant topics. You can write about many issues, including the importance of prenatal vitamins, the difference between Braxton Hicks contractions and labor contractions, and the signs and symptoms that indicate preeclampsia.

Make it easy to navigate and read. Header tags (i.e., Use header tags) allow users to scan your content and provide a great user experience.

Use high-quality, relevant keywords. Popular keywords are those that patients most often search for to generate leads.
You might use "ob and gyn nearest me" as a keyword in your content. You can also use long-tail keywords such as "experienced ob-gyn." Google may consider your content spamming if you use keywords to stuff it. This could lower your chances of being ranked.
Meta tags, image alt tags, and Meta descriptions are excellent options. Google will be able to better understand your content by using meta tags, image alt tags, and meta descriptions. This will also reduce the time required for Google to index your content. This is an essential step in ranking and generating leads.

Keep URLs brief. Search engine users and Google prefer short URLs. It is also an excellent way for SEO to improve.




It is also essential to choose where and how your keywords are displayed on your website. If you offer OB/GYN services to your city, for example, be specific about your location and ensure that your keywords are visible on your homepage. 
Your homepage should include keywords that describe your services, such as "gynecological Care," "comprehensive Pregnancy Care," or "minimally Invasive GYN Surgery," to name three.
Use relevant images to break up your content and illustrate your services to make it visually appealing.
Contrary to the past, where keyword stuffing was key to ranking, now it is more important to pay attention to the user and how they interact with the content. Google is focused on this.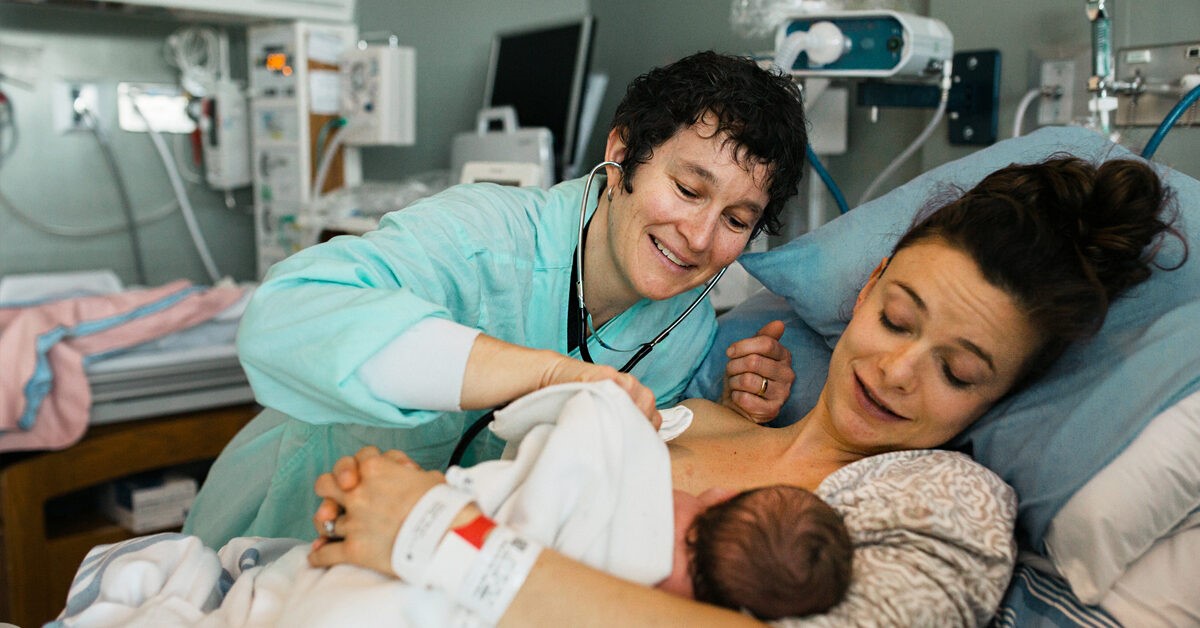 Paid Advertising for OB/Gyns
Paid advertising can be a reliable way to get new patients for any doctor. This helps you reach potential patients under a very limited budget that won't actually affect your finances. 
They will decide if they want your services after they see your ad. If they click through, they will likely visit your website and schedule an appointment in the end.
There are many types of paid advertisement, including:
Display ads: These are visual ads that appear on third-party websites. Display ads come in diverse forms, including text, static images, and floating banners. You can use the Google Display Network not only to buy high-quality ads but also to target your audience according to demographics, online behavior, and geographical location.
Social media ads: Use promoted posts to create highly-targeted ads that target your audience based on their age, gender, and region. Because you target women between fifteen and forty-nine years old, gender and age are crucial factors in your OB/GYN practice. This information can help you narrow your audience and improve lead quality.
Video ads: Video ads can be used to tell stories and gain patients' trust. You can post Video ads on Youtube/Google and Facebook and Twitter, Hulu, and other platforms.
Paid Search: Paid searches are the most reliable and popular form of online advertising. Your search engine will show your ad alongside organic results based on your chosen keyword when you create it. You can use either pay per click (PPC) or cost per thousand (CPM) paid ads in the SERPs. 
Marketing for OB/GYN with paid ads that work will prove to be successful in your lead generation campaign. You can employ the keyword "OBGYNcare" in Google's SERPs. 
These ads share a common feature: they use geographic modifiers and describe their services. Your OBGYN should use phrases that attract high-quality leads, such as "highly credentialed," and give more details about your services (i.e., miscarriage, PPD, etc.).

Reputation Management Offline & Online
A bad or zero reputation for an OB/GYN is the worst thing you can have as it ruins all your efforts in lead gen and finding new patients. 
Women want to feel confident in their ability as a doctor. You will not be able to build trusting relationships with your patients over the long term if you don't work on showing that there are many agreeing with how good you are. 
Reviewing patients is a great way to improve your reputation as an OB/GYN. Ask your patients to rate your services. Post them on your website or share a link so they can leave a review and thoughts on your online presence.
Do not limit your patient reviews to your site. Get your reviews on top healthcare review sites like RateMDs and HealthGrades to expand your horizons. You can build trust online and increase patient requests for appointments and follow-ups.
"Wonderful doctors. They are kind and compassionate. They are great for OB and all gynecological issues." This is a good example of what you want to have for your site or reviews.
84% of respondents trust online reviews more than a personal recommendation. How can a potential patient looking for obstetric or gynecological treatment find a former patient who has written such glowing reviews about your practice?
Although most OB/GYN offices believe that their online reputation is beyond their control, it is not the case. 
Ask patients to provide feedback regularly. Online patient satisfaction surveys are a great way to establish a two-way feedback loop between patients and practices. According to PatientPop data, patients who asked for feedback online are 50% more likely than those who were not.
Keep an eye on your reviews and respond. If handled well, responding to negative thoughts and keeping a close eye on your online reputation can help to diffuse negative feedback and get sales qualified leads.
Although we talked about online reputation so far, all this applies to offline ones that you could share in your working place.

Social Media
You can use social media to integrate your OB/GYN marketing efforts with the help of LinkedIn's and Facebook's extensive targeting options. 
Social media allows you to build relationships with your audience, share quality content and start engaging conversations. 
Post tips, news, and other relevant information to your audience are what you should aim for. Your audience is mainly women in their reproductive years. You can post about infertility, STD prevention, pregnancy, and other topics.
You can use your social media podiums to drive traffic to the website. This will allow potential patients to learn more about you. To maintain a solid online presence, post regularly and consistently.
You need to stand out on social media platforms like Twitter and LinkedIn to debunk myths about gynecological issues like a yeast infection. You will get many followers using this technique as your lead generation strategy. 
A presence on social media can allow you to engage with your audience and humanize your OB/GYN clinic by showing that you are more than just a stethoscope.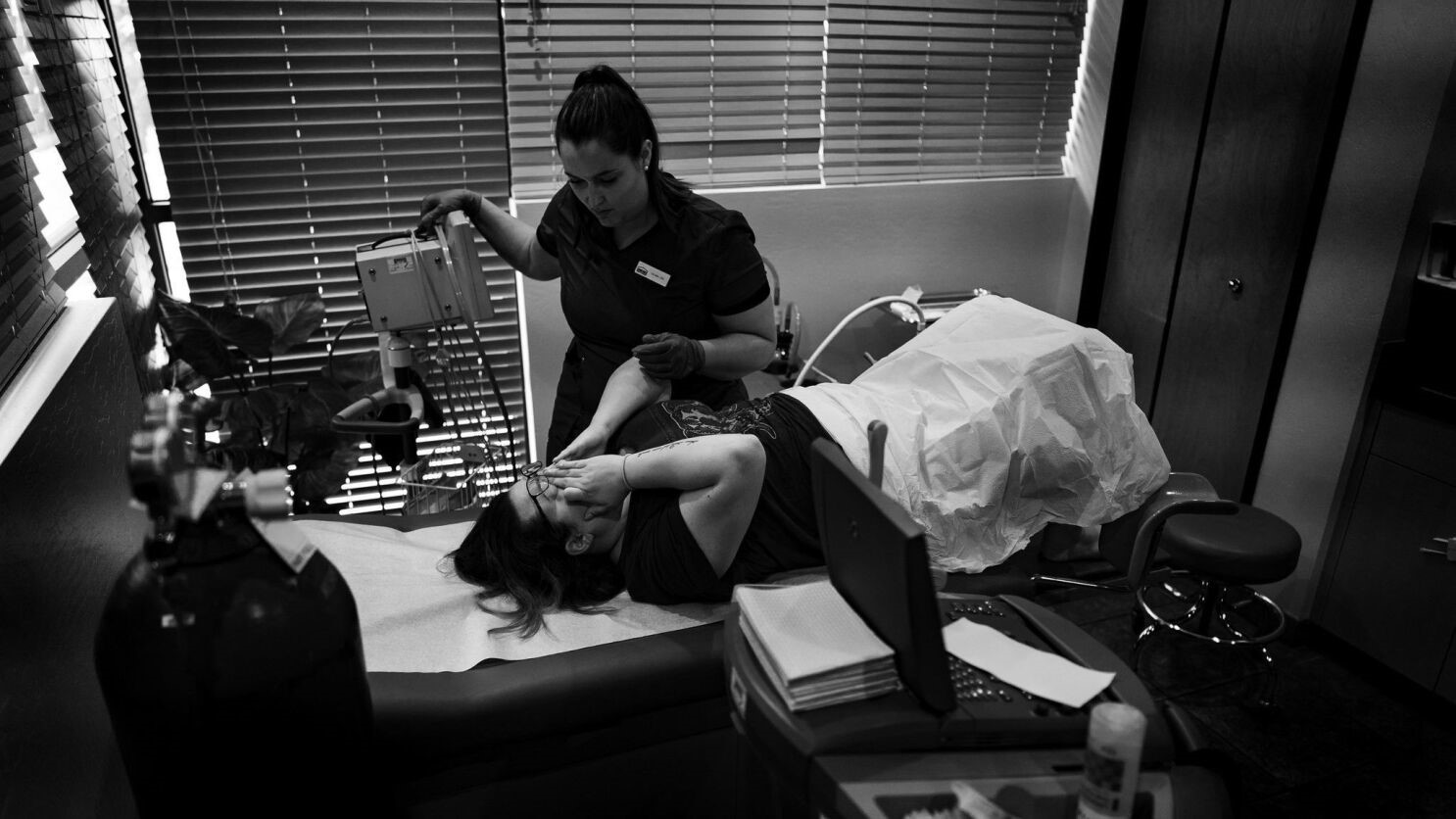 OB/GYN Marketing Strategies for Patient Retention
Marketing OB/GYN practices are not about acquiring new patients only. It is also about creating a long-term growth plan for the practice. Without a plan to maintain, strengthen, and nurture existing patients, no growth strategy will be successful. 
This is a good business sense for OB/GYN practitioners. Having loyal patients can increase your revenue and strengthen your business. It costs more to get a patient than to retain one.
These are the top strategies for patient retention:
Patient satisfaction surveys. Listening to patients shows that you care about what they think. Patients are more likely to give their views and share their thoughts with you online, which can be a good thing for your business.
A modern patient experience: Patients, especially women, value convenience. It is an intelligent investment to introduce technologies that streamline the patient experience. Online scheduling, digital intake, and registration to automated reminders and SMS messaging – offering your patients digital lead generation tools for convenience shows that you value their time.
Ongoing outreach: Patient retention is best achieved by building relationships with them over time. Targeted email lead generation campaigns are a great way to keep in touch with patients between appointments. 

OB/GYN Email Campaigns
Email marketing is a unique opportunity for healthcare professionals such as OB/GYN practitioners. Your patients appreciate your emails between visits as long as they are valuable and informative. 
Whether you are sending a quick email to share your practice hours, notify them about new services or procedures, or remind patients to schedule routine screenings or other relevant information. 
Targeted OB/GYN emails can increase appointment volume and strengthen the provider/patient relationship.
If you are uncertain where to begin with, your email campaign, you can consider the most common conditions or symptoms you treat and the treatments or procedures you frequently provide to your patients. 
You can also divide your audience by their age or health history to make sure you are delivering relevant content. For example, you wouldn't send an email about what to expect during pregnancy to infertile patients.
A Mixture of Traditional and Digital Marketing 
Fortunately, OB/GYNs with small budgets no longer need to rely on direct mail, radio ads, or newspaper advertising to generate new business. 
Although traditional advertising is still a great way to drive business, it can often be expensive and hard to measure.
Digital marketing allows OB/GYNs to scale up or down as they see a return on their investment. This is easy with the right platform. Digital marketing can be very cost-effective. You can track the performance of your lead generation campaigns down to new patients and dollars spent.
Combining digital and traditional advertising can create tremendous success because you reach a wider audience across generations. 
Direct mail, radio advertising, and magazine advertising are all practical tools for increasing brand awareness in your community. However, digital strategies can also help to convert website visitors into patients.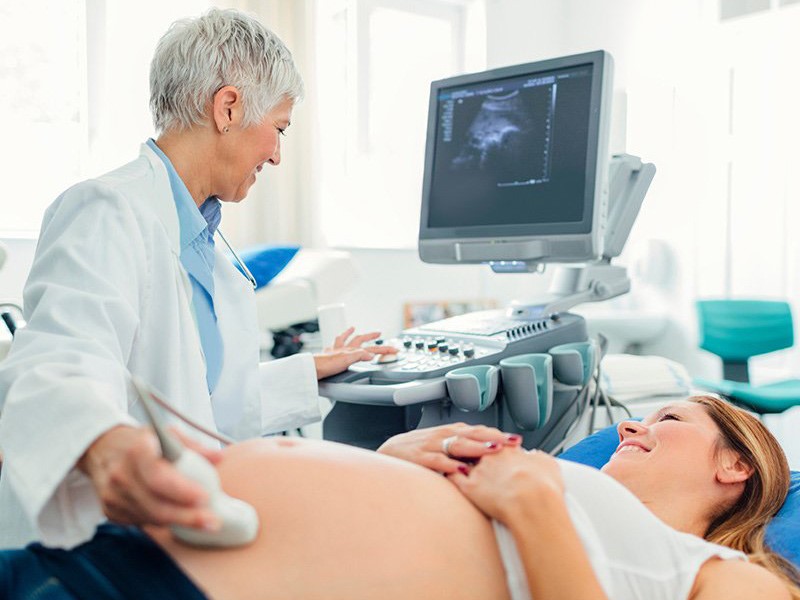 PPC Advertisement in Specific
Paid search is just one component of search engine marketing (SEM). The other is SEO. These content marketing strategies use keywords and search engines to drive traffic to your site, and we briefly discussed them before.
PPC traffic converts 51% more than organic traffic. Nearly 29% of all paid searches are for local intent. 
Google Adwords ads, which appear at the top of organic search results for keywords, make it easy to spot paid searches. 
Ad copy relevant to the search is what draws the leads' attention. The lead will click on the ad to reach your website. Usually, the landing page advertises the same product or service as the one in the paid search ad.
Pay-search can be used to increase website traffic. Make sure you optimize the landing page you want to direct your leads to. 
To communicate a consistent product/service offering, your landing page should align with your paid-search ads' messaging, design and copy. This will dramatically increase the conversion rate of your website.
The best part is that you only pay for the ad if someone clicked on it, not before or just because you wanted it to be displayed.
Infographics for More Visual Content Yet Informative
Infographics are a great content lead generation tool because they simplify complex concepts and make them easy to understand. In addition, they are great for mobile users who scan through information quickly and do not want to spend too much time reading it.
They can be a collection of data presented in an engaging format. They are also great at storytelling. 
These are great for linking multiple pieces of content together in one frame, and they can be more appealing than other types of content if done well. 
A well-designed infographic can have an effect that lights up the brain like a Christmas tree. 
Want to find out why? The human brain is wired for stories. They allow us to align with the world and evoke many emotions. It is impossible to read hundreds of blogs and keep even a fraction of them. If you create an infographic that tells the story of your practice, you will likely see colossal audience engagement.
Infographics can drive tons of traffic to your site, but only if they are well designed. They must be relevant, tell a compelling story, and be promoted accordingly.
Your infographic should be informative and relevant. Your website's SEO will be strengthened by link building. Search engines will give your website more weight if it has links from popular and related websites. 
The more backlinks you create, the higher your website will appear on search engine result pages (SERPs) and the better your organic search results. SEO is all about website traffic and backlinks. Infographics have been proven to be a powerful driver of both as you can add content while also bringing links.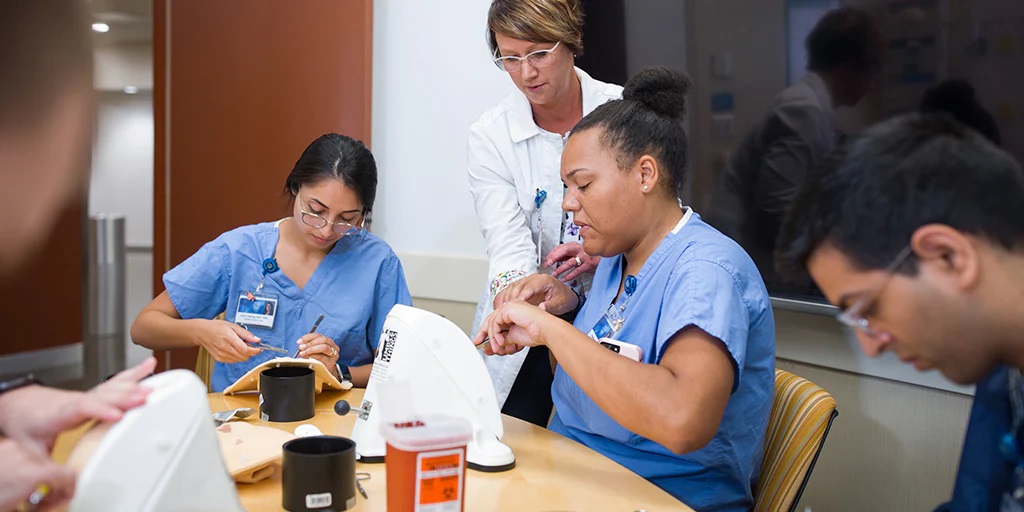 Videos Are Always a Must-Have
Video is the new frontier in content marketing. Healthcare marketers have to think outside of the box to reach their target audience by introducing live videos and disappearing daily tales.
Since 2016, healthcare marketing experts have pointed to video as the next big thing since people are more compelled to watch a video that attracts them in comparison with a 3k word long article or blog.
Also, you have to consider statistics about online platforms that help your awareness and marketing if you just take part in them, for example:
YouTube hosts more than five hundred million hours' worth of video content each day.

Facebook is home to more than eight billion videos and one hundred million hours of video content every day.

Nearly 43% want to see more video content by marketers.
The Internet will take video content by storm. Online videos have become increasingly helpful in increasing patient engagement and conversion rates. Hyperfine Media claims that video content on landing pages can boost up to 80% of your conversion and how patients will choose you.
Videos are easier to digest than written content, and they create a personal connection with the content. Videos can communicate emotions in a way that text cannot. Action will be triggered by human emotions, which will, in turn, lead to more conversions. Video content converts eighty percent more than landing pages without it.
The Local Lead Generation Process for Your OBGYN Services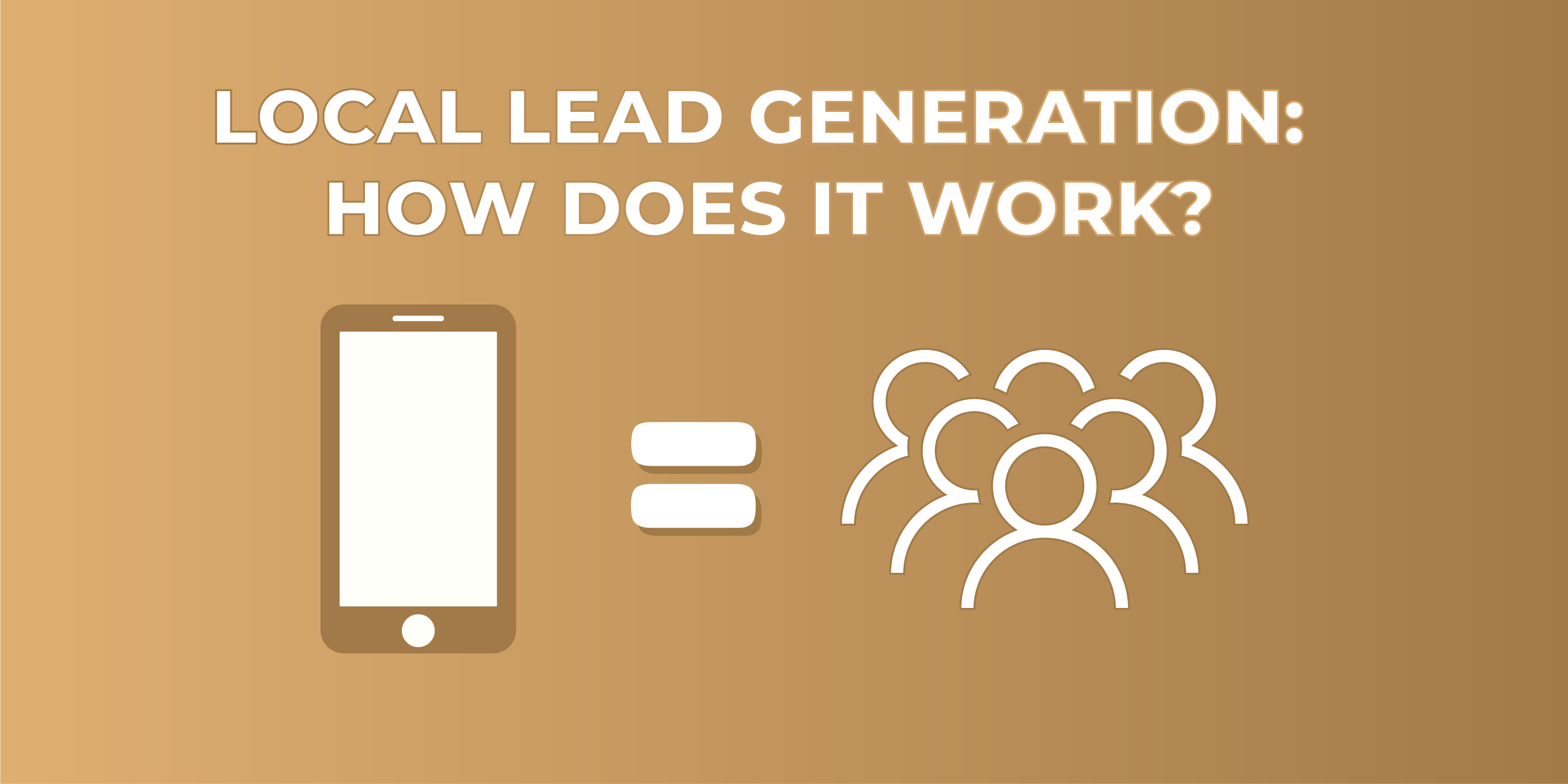 All right! So, everything is about building properties and generating leads. But how does the process actually take place? Are there other steps I need to know?
The steps I mention below are what students from our local lead generation program follow to generate leads for businesses like yourself. So I'll help you see what we do. And how if you join our program, you can simply generate leads for your own business (unless you want to start a side hustle and build a laptop lifestyle business).
Essentially, our lead generation can be divided into four steps:
The first is prospecting. You need to take the time to do market research on a niche (industry) and determine how many phone-driven businesses are there.
Keep in mind that this is local research as you need to know how many companies need leads. For example, you may search for "plumbing services Youngstown OH."
You will find dozens or even hundreds of businesses trying to get themselves in front of the customers by ranking on Map Listings, organic results, and even Ad.
The second step, building. When you find a niche (plumbing, tree services, a software company, real estate…), you will need to start building your digital properties. You don't need to be an expert in HTML or coding. It can be easy with the right tools.
The third step is now taking time to rank your lead gen website. With the site done, you need to work on SEO strategies and start dominating those Google search results. If you're new to SEO, it stands for Search Engine Optimization.
To keep it simple, it consists of the entire process of growing a company's visibility on search engines like Google and generating organic traffic. And remember this, local lead generation is part of the strategies.
Moving on to step four, once you rank the site, you will start getting your ROI and profits. You only need to rent it out to a local business interested in the leads the site generates. You can offer a couple of free leads to their move on with the actual pay per lead.
To review steps 1-4 above, I described it to a normal student who is building a lead gen business to help local service providers generate more calls. But replace the student with you as the business owner. And replace sending the leads to a business to simply siphoning the leads to your personal business.
By the way, fun fact, about 20% of our students in our local lead gen program are actually business owners who went through the program. And they use the skillsets we teach to generate leads for their own business.
An Example of Lead Generation: Home Advisor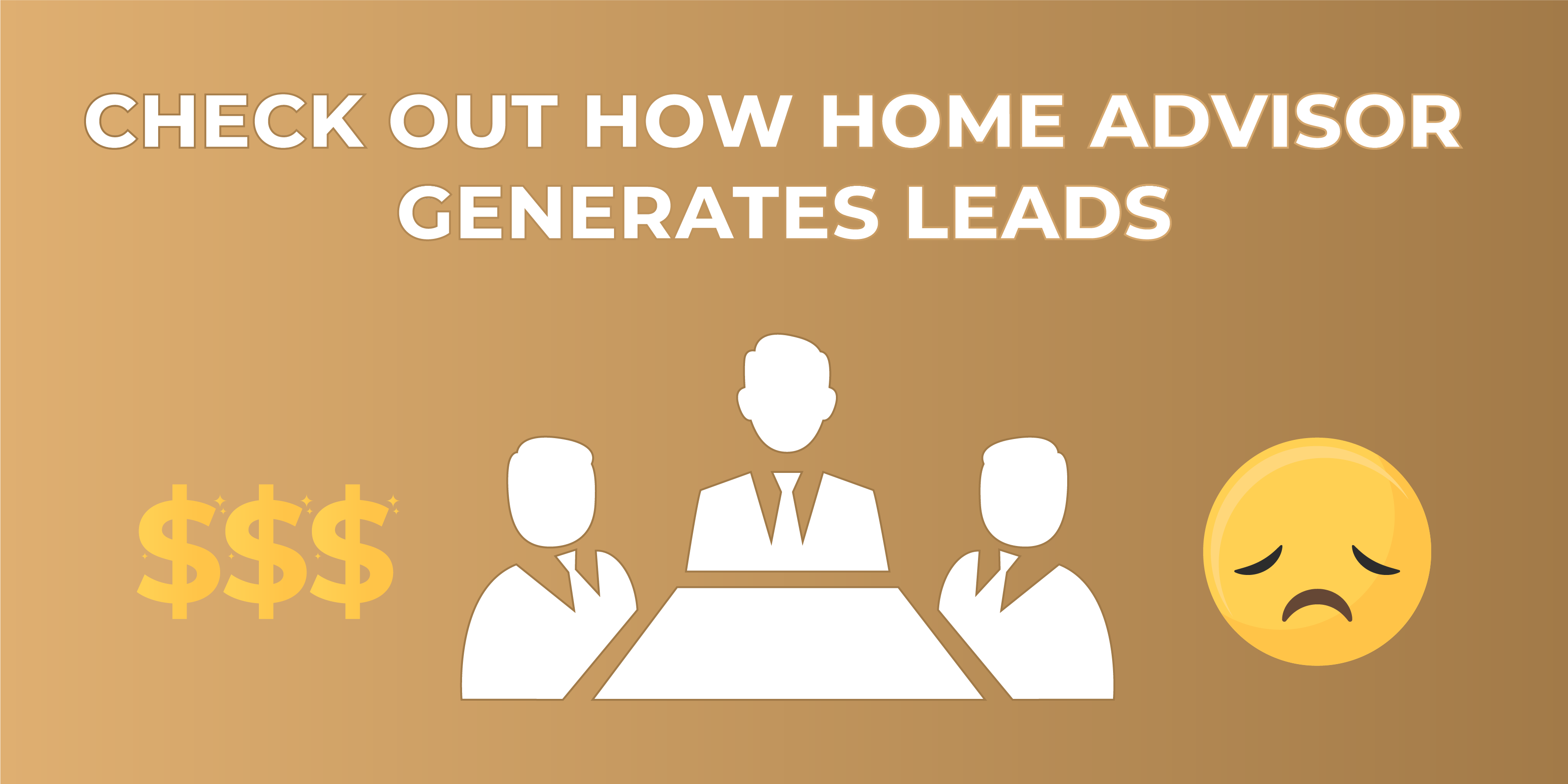 You must be thinking, "if lead generation sounds so good so far, how come I haven't seen any company?" That's the thing; there are many out there. You just don't know they are dedicated to it.
HomeAdvisor is one of the best examples you can find on the Internet as it is a top lead generation company that has spent millions building its brand but also earned even more zeros for this same reason.
They started small as everyone else but invested in building their brand awareness to make people who are looking for home services go to their website and find what they need. They are over 75% of people's first choice when they need those services.
If you don't get HomeAdvisor that much or need a refresh, users need to submit their information to request a service and get a professional or expert who can provide it.
HomeAdvisor's job is to share your information, which makes you a lead, with local companies so they can contact you and offer the service you're requesting. For sharing this lead information, HomeAdvisor gets paid by the companies. This happens for every single lead they send to multiple businesses.
Business owners who don't have marketing skills or don't even know how to have any online presence will always rely on those pages to list their services.  They will save time and effort, but companies like HomeAdvisor can make them spend lots of money as leads aren't exclusive (one lead is sent to multiple companies after all).
Using Facebook Ads aka Paid Ad Platforms: Do They Generate Leads?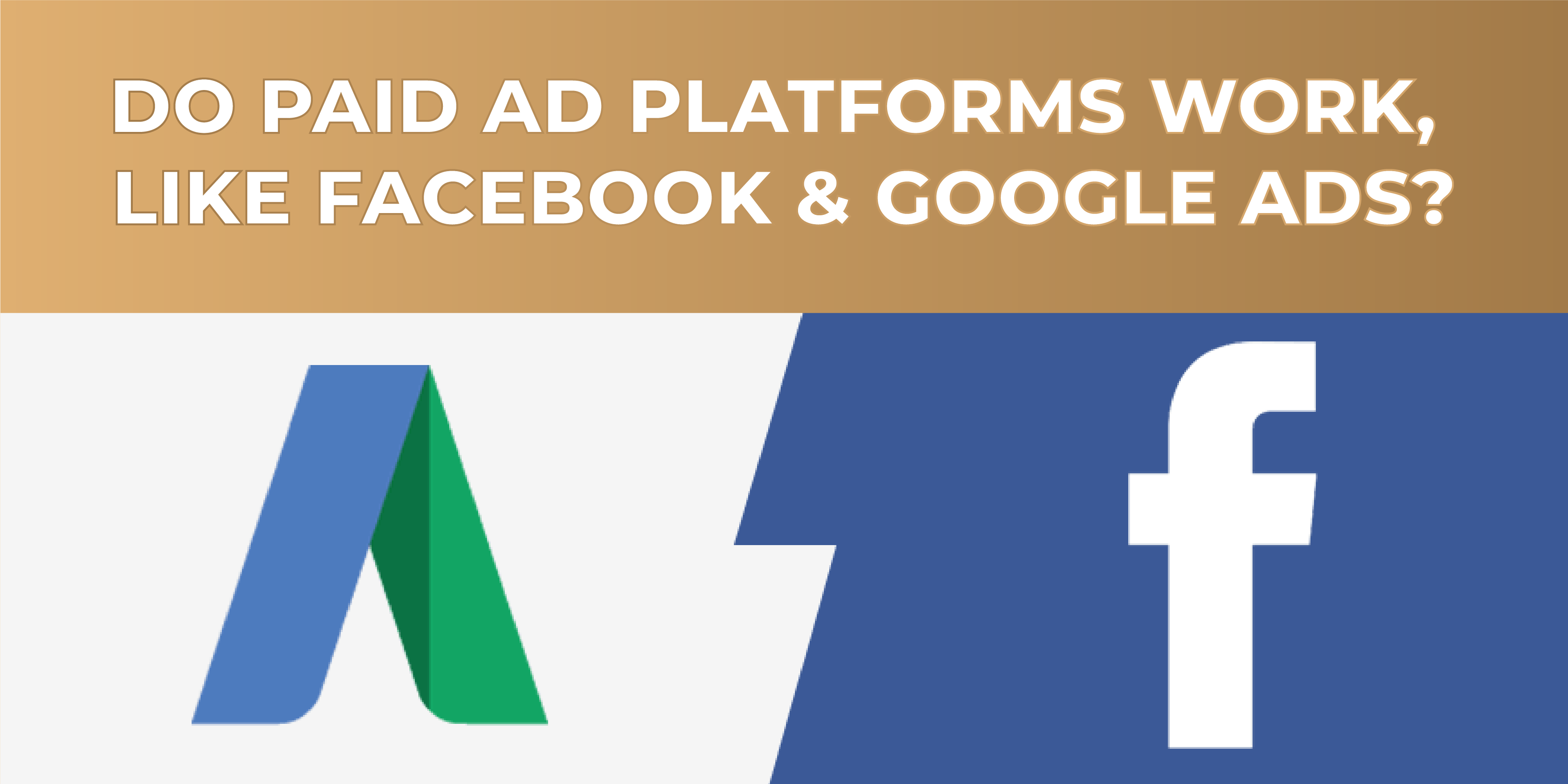 They DO generate leads. If not, no one would use them.
However, you need to remember two facts:
Paid ads or platforms can be expensive.

They don't generate "natural" leads.
Whenever someone sees or clicks in one of those ads, over 80% of them did it by accident or are trying to close/report it.
Why? Because they aren't looking for those services. At least not at the moment.
What those ads do instead is interrupt their time on the platforms. Users aren't there to find companies or businesses unless they are searching for a specific company's user, and for that, there's a search bar. This is why it is hard to convert them to actual customers who will show interest in the companies' services. Also, you're limited by a budget.
When using lead generation, everything is organic. You aren't forcing others to pay attention to your business but rather being there when they need you. This is why Google's organic traffic will always beat paid ads, and the reason companies continue investing in it, which is a lot cheaper as well.
What Is Local SEO?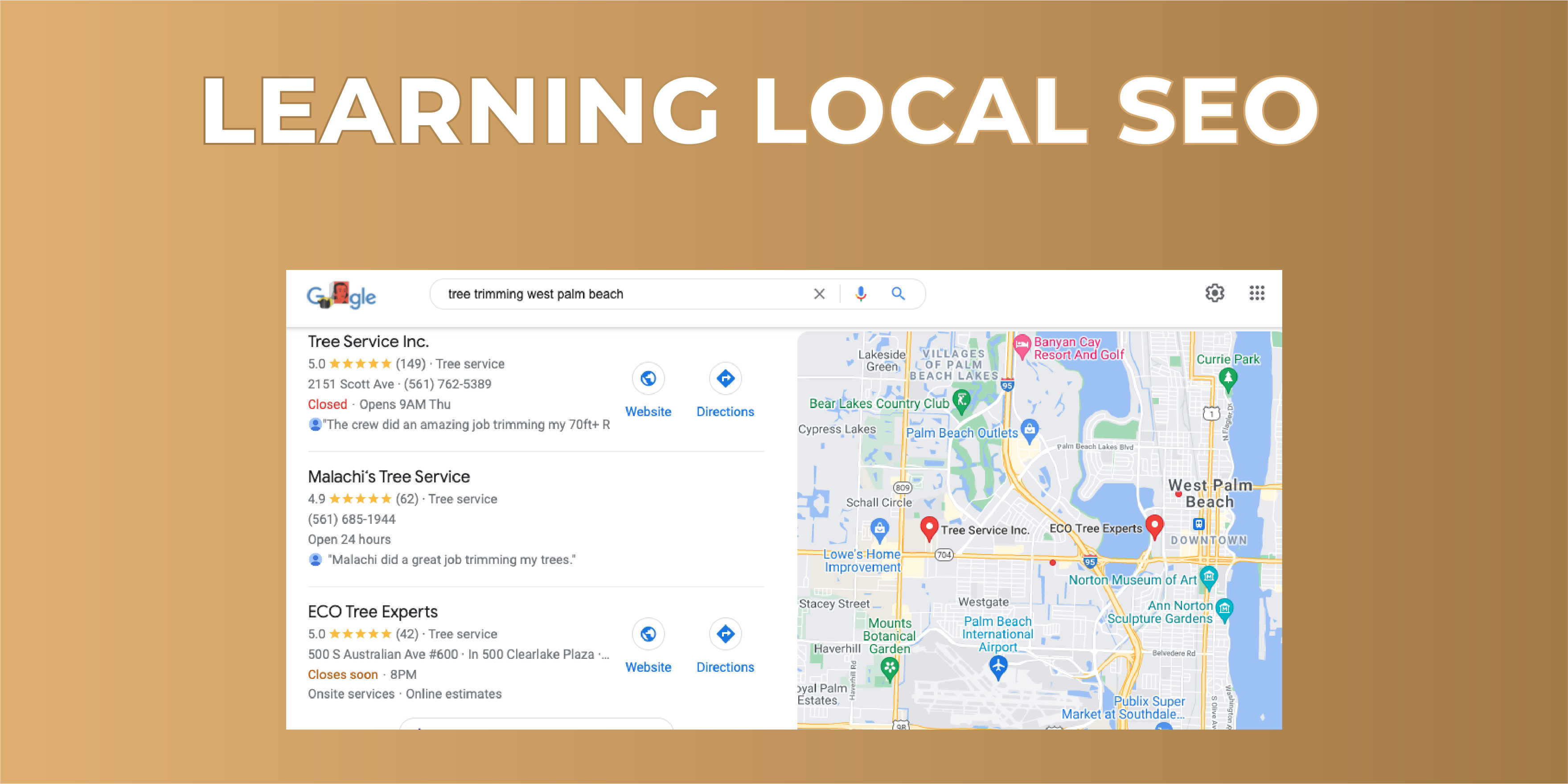 Don't worry… I didn't get it at first either. Following the short explanation, local SEO focuses on scaling businesses' visibility on search engines. However, this is only for those who serve their communities face-to-face.
What does this mean?
Experts and professionals like painters, plumbers, and dentists (but not only them) offer their services to their local customers. Why? Because they can't deliver them unless they are located in the same area of their customers.
To make sure those businesses get more leads, you need to rank them locally by claiming the business listing on Google to place them on Map Listings. Local SEO also involves online reviews, citation management, and how you manage your entire online presence in the local area.
If you are going to bet on lead gen, you need to adapt yourself to today's world: The Internet.
Keep in mind that although traditional channels and methods like billboards, warm calls, and pamphlets still work, they aren't part of your tools. Whenever someone needs a service, they go to Google and search for it.
"Dentist in Miami" or "plumbing services in Orlando," etc. And you can keep coming up with services or professionals people need and look for. Thus, you need to make sure you're using Google to get the companies in front of their clients.
Users will always click on the first search results (those near the top), and many of them will be either Ad links (people paid to place their websites there), Map Listing, and then you get websites. Almost all of them are your goal and where you should always aim to place yourself.
Can My OBGYN Services Utilize a Local Lead Generation Strategy?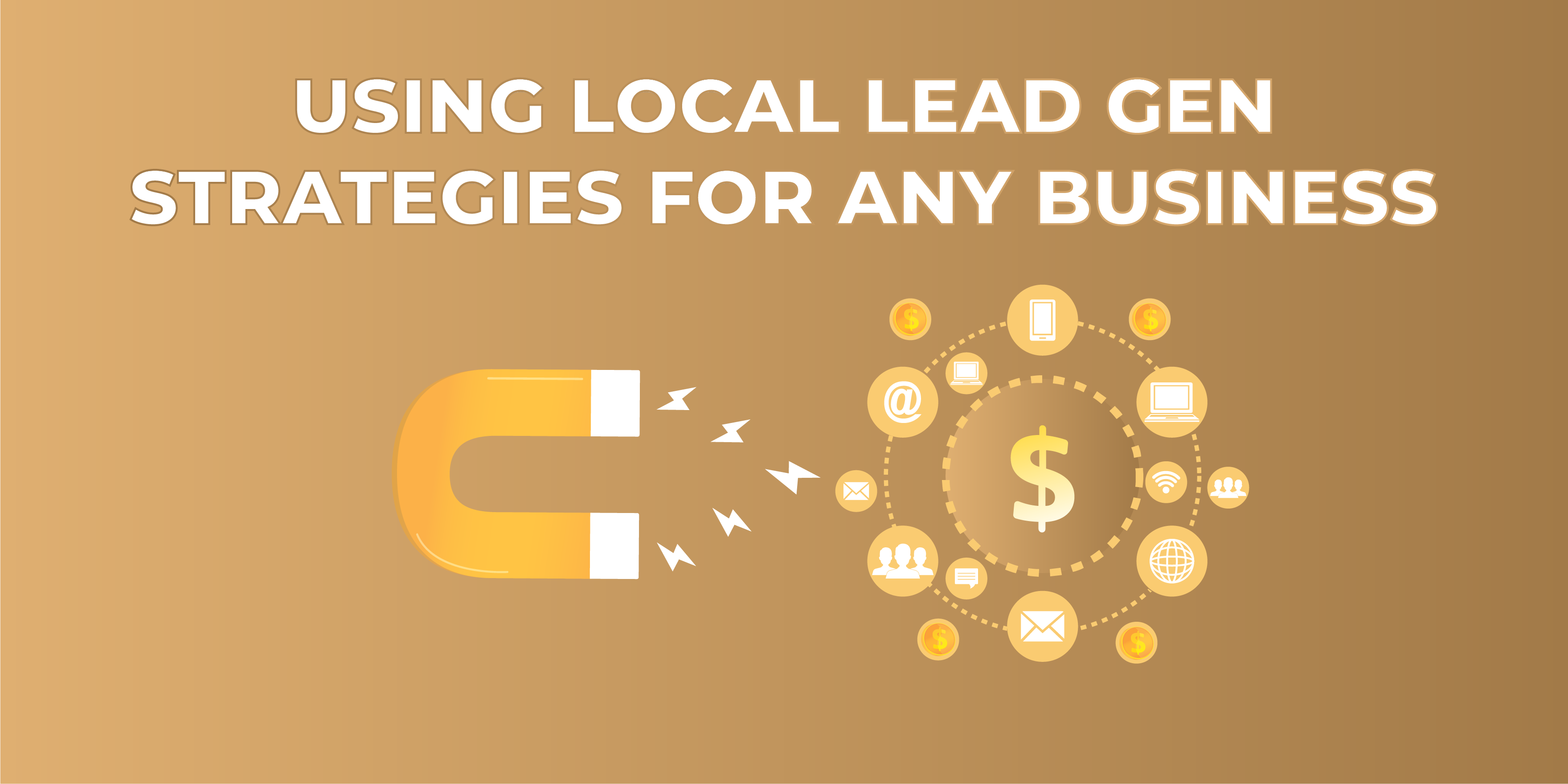 If you want customers, you better know you need it. Following the previous explanation, lead gen is all about placing businesses in front of their customers, choosing them over their competitors.
Put it simply – it's all about closing deals and having clients for those companies to make money. The main difference with the usual methods companies use for this is how lead generation approaches different channels to get them in the right place of the market to get customers.
Those channels are all focused on the Internet as most people are searching for products but also services across the net. The issue is that the Internet is way too broad, and businesses don't know how to place themselves. They usually try, but they get one common result: losing money and time.
How Powerful Are Organic OBGYN Leads from Google?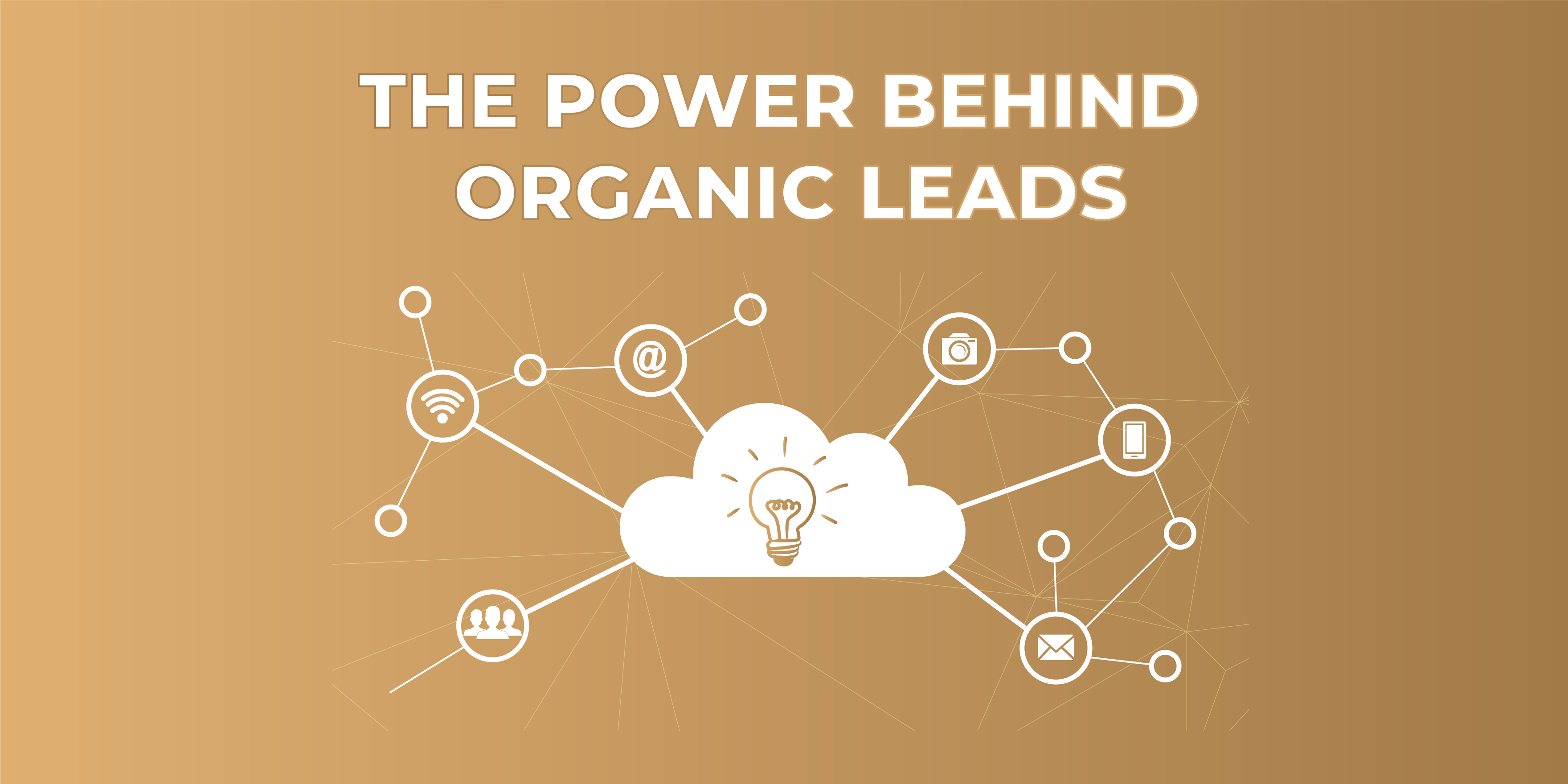 For companies looking for customers, it's everything. For you? Pretty much the same. When you build a business with digital properties, you get to make thousands of dollars a month.
This isn't a "get started today and get rich tomorrow" thing, but it is HIGHLY scalable, and ROI + positive results are guaranteed. Learning a fairly decent and very needed set of skills to create your digital properties and start ranking them on Google is required.
I have invested in several online businesses over the years, and if there's something uncertain, whether you will get your ROI or not, even more than the actual profit.
However, this business moved my earnings from five figures a year to a month in ONLY passive income while sitting comfortably at home.
On my laptop. Anywhere. Anytime.
You can look at one of the first sites I built back in 2016, and it continues making me over $1.000+ every month. The best part is that I don't need to touch it or the rest I've built over the years, just like this digital property.
What Makes Lead Generation SO Alluring?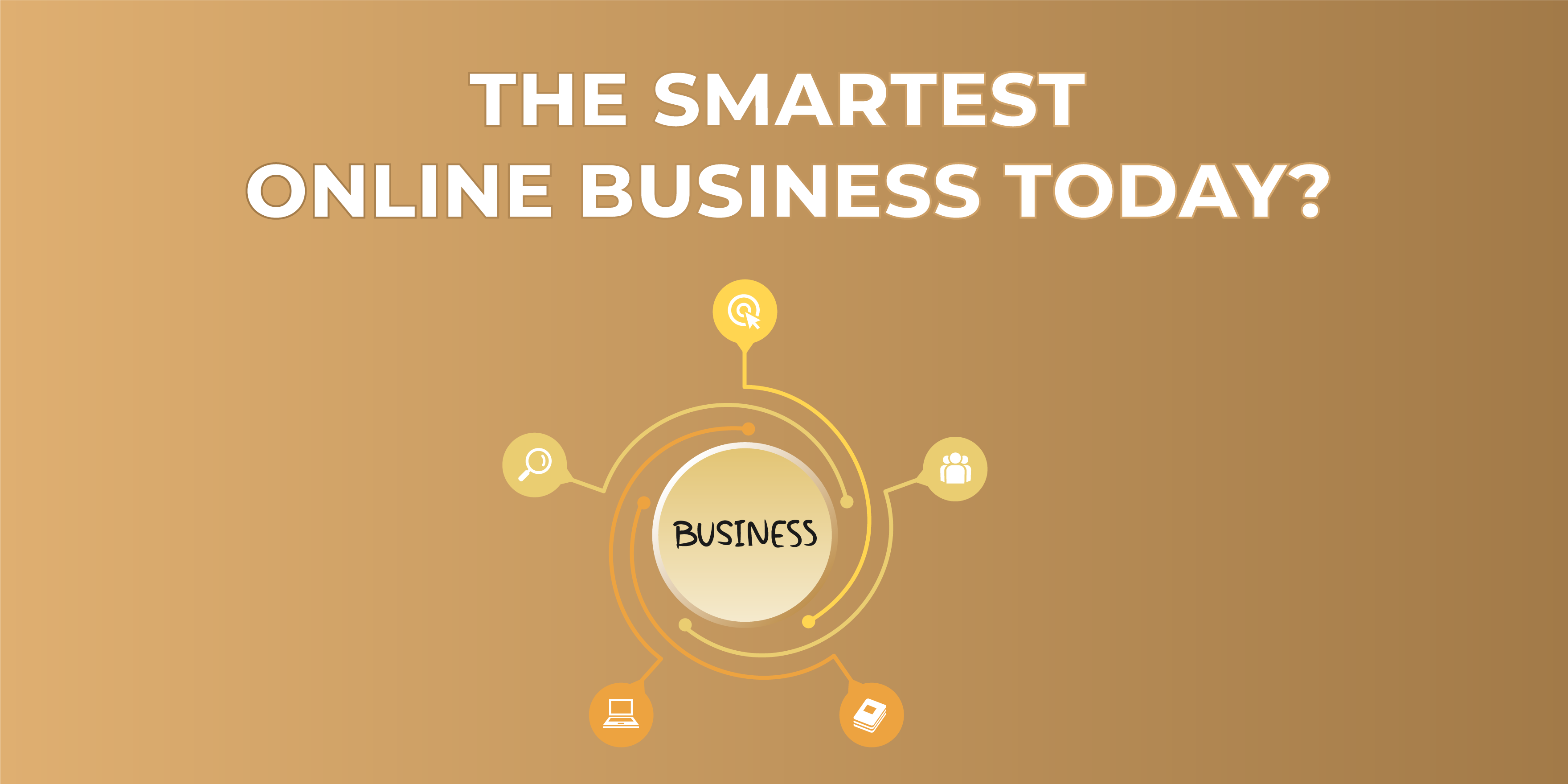 Here it goes: you can work from home.
The main issue with regular business opportunities is how much you need to invest in staff, equipment, or rent to have a place to sell your products or offer your services.
We all know the hassles of traditional businesses that involve regular expenses, which are extremely high.  Can you afford it? I don't think so, and even if you can, is it worth it? Now, it isn't only about the money. You also need to put in a lot of work, and it isn't only during the first couple of months or years. Usually, it is as long as you continue running it.
You can save yourself those headaches and bone-breaking tasks and expenses with lead gen since it is more about generating leads with digital channels—mainly websites.
Websites can be VERY cheap to build, and with many tools online, you get to do it in a couple of hours instead of days. Any virtual or digital business is scalable and won't need constant maintenance.
So, let's summarize this:
You save money in regular expenses with traditional and most online businesses as what you need is yourself and digital properties (websites).

You can bet on passive income.

 There's no need to hire more people to get started.

You can generate leads in multiple industries, which allows you to work on any niche you want.
How Can I Get Started in the Local Lead Generation Program?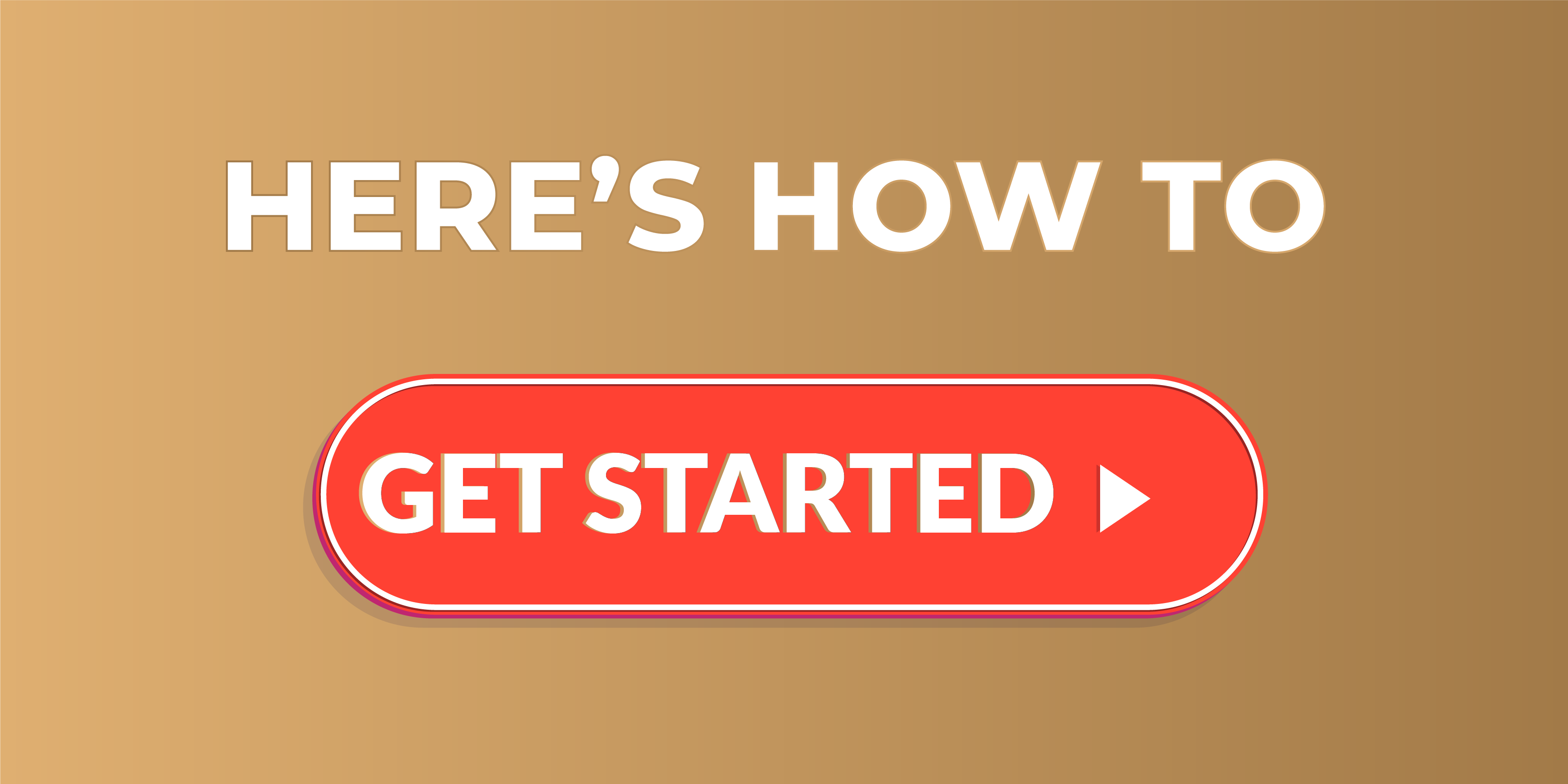 Anyone can start and learn. That's the beauty of this business model. I knew nothing about SEO, Map Listing, and everything I've mentioned so far. It is all about learning the skills, gaining experience, and deciding to take the step.
Remember that this business model will never get old as business owners are always looking for leads. They need to do business and scale their companies. Why not do the same while helping others and still making money?
You can start with this local lead generation course highly recommended for anyone wanting to grow in the business. It is a close training that will take you through each step and make sure you are able to get your ROI, profits and take control of your life.
You will be added to an incredible lead generation family ready to help you 24/7 when asking questions on the group. Anyone is welcome who's willing to put in the work. Click here to watch the lead gen webinar.