If you are trying to find out how to start a window tinting company, you won't have to look too much. We can tell you in advance before we start giving you all the info you need is that this is an excellent way to be your own boss and gain access to a market worth billions.
In other words, you are betting on a niche that will be worth your time and effort despite what others believe about it. 
That being said, you don't need a millionaire investment to be part of it. You can start your own business if you are a mobile window tinter and can only afford a small investment. 
However, you need to make sure you are well-educated and trained in how you can work in this industry since tinting windows isn't something you should aim to repeat for any client. 
Instead, you want to deliver the best services at once, and for it, a well-established company that starts with your preparation and training is the first step.  
There is much more to consider, and we are here to dive into all the elements and details you will need to focus on when it comes to starting this business: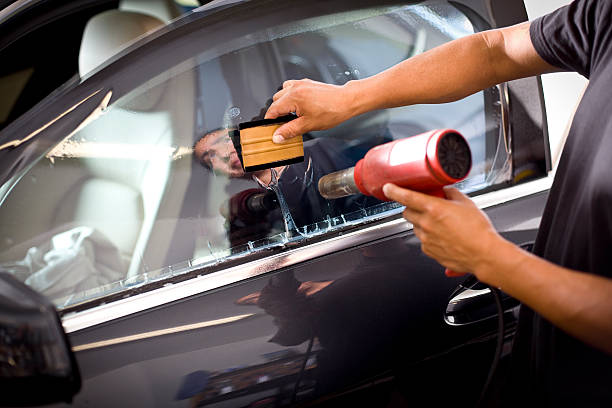 Do You Think This Business Idea Is for You?
It isn't for everyone as attractive as a business looks and sounds. 
This s why you need to take your time to determine if, in this case, the window tinting industry is one you can handle and work with. That being said, you need to go over all the pros and cons:
Pros
You can start it as a mobile business, which will require little investment.

You can choose your own hours and even work from home if you have enough space or an area to perform the job.

It is possible to earn over $250 per car depending on your service quality. 
Cons
If you make mistakes while tinting, it will cost you more than the profits you earned the first time.

It is a competitive market, but it also depends on your location.
Now, what determines if this is the business for you are not only the previous factors but also how the industry behaves, its future, and growth. 
Based on information from 2020, the global window tinting market was worth $10.22 Billion after five years of steady growth, and it looks promising for 2022 and the following five years with a percentage of 11% growth. 
Some statistics show that it may grow up to 5% each year from 2022 to 2028, which is even better than the previous estimate. 
This is all thanks to the changes and trends around this business, which include ceramic window tinting, a relatively new technique that provides greater visibility and maximum sun protection.
And Intelligent Glass Control, a new technology that runs an electric current through windshields and side windows. You can tint glass with a touch of a button, and it offers great privacy and visibility.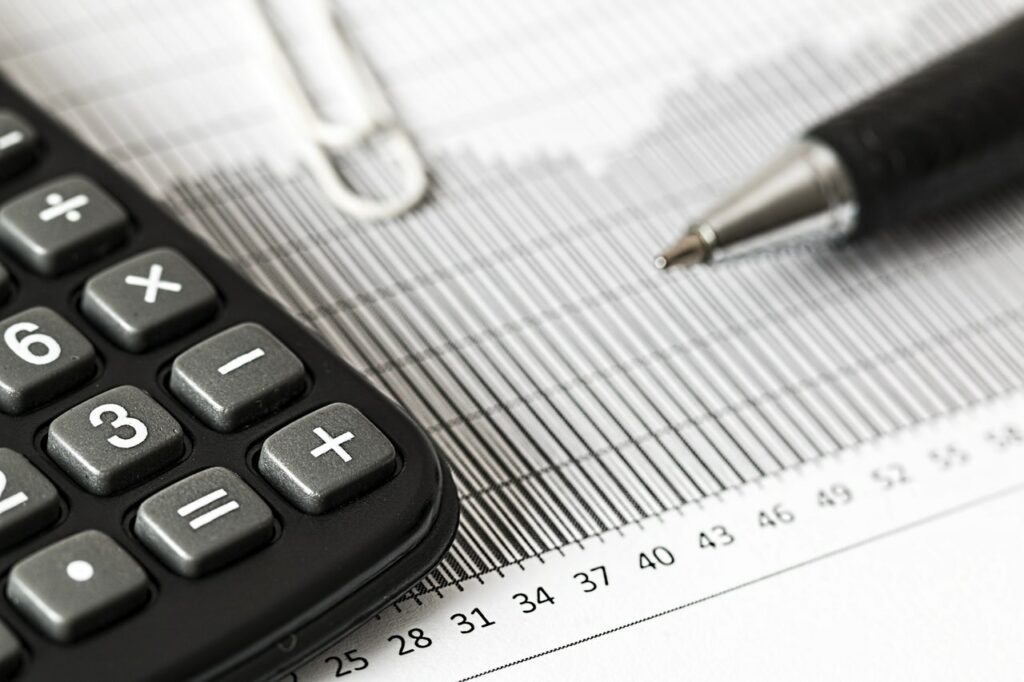 Consider Costs & If You Can Afford It
We all know that part of starting a business is determining if the costs are affordable and manageable based on your capital. 
For a mobile tinting company, startup costs can range from $4.000 to $9.000 in the beginning. Equipment and supplies are included in the costs and a down payment for a van or vehicle. 
This makes the business quite affordable compared to most options, and this is why it enters the group of businesses you can start with less than $10k. 
However, you need to add the training or courses you will take for this if you aren't well-trained in the field. 
An organization such as Energy Products Distribution offers a variety of window tinting classes. The courses last two days and cost approximately $1.000. You can find more options based on your location that can range around the same price.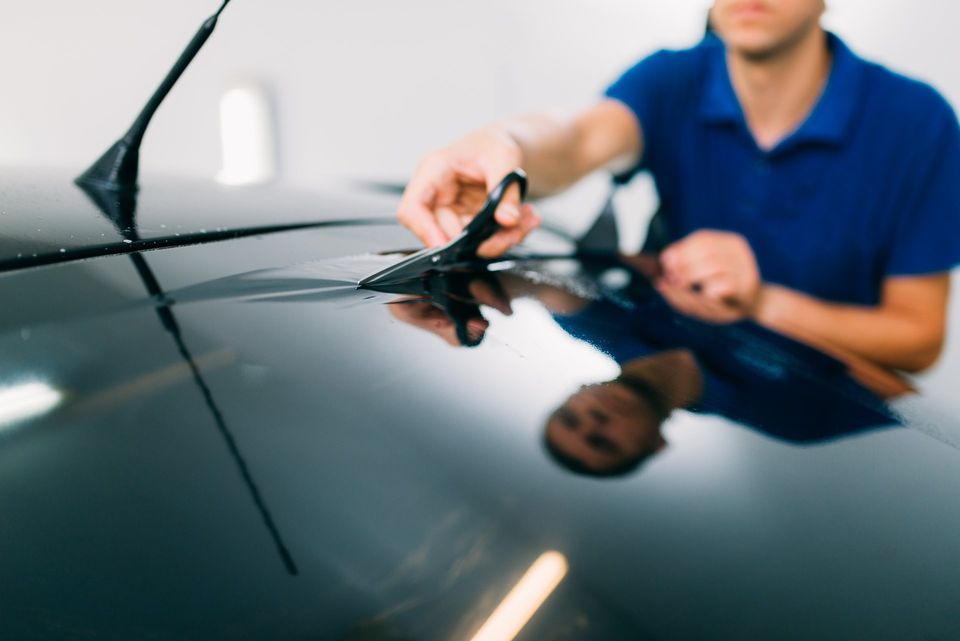 Make Sure You Overcome All Limitations & Requirements
A window-tinting business must overcome some barriers. The following are your biggest challenges:
Learn the skills necessary to become a professional window-tinter.

Attracting customers in a competitive marketplace.
As much as we would like to tell you there's a possibility for you to start without any special requirements, there's no way we can since, besides training, you need to be knowledgeable in the industry to offer value.
In addition, you need to focus on learning about your competitors and how you will surpass them. 
Believe it or not, they can be limitations due to being competitors overall, so you need to overcome them from the very start. 
To find out more about window tinting companies in your area, including their prices, customer reviews, and product information, search for them online. 
You are looking to fill a niche. Perhaps the market lacks a local window tinting company that offers metalized or ceramic tinting.
It might be worth focusing on a specific niche market, such as commercial or residential window tinting. This can help you increase your word-of-mouth marketing and get clients later on.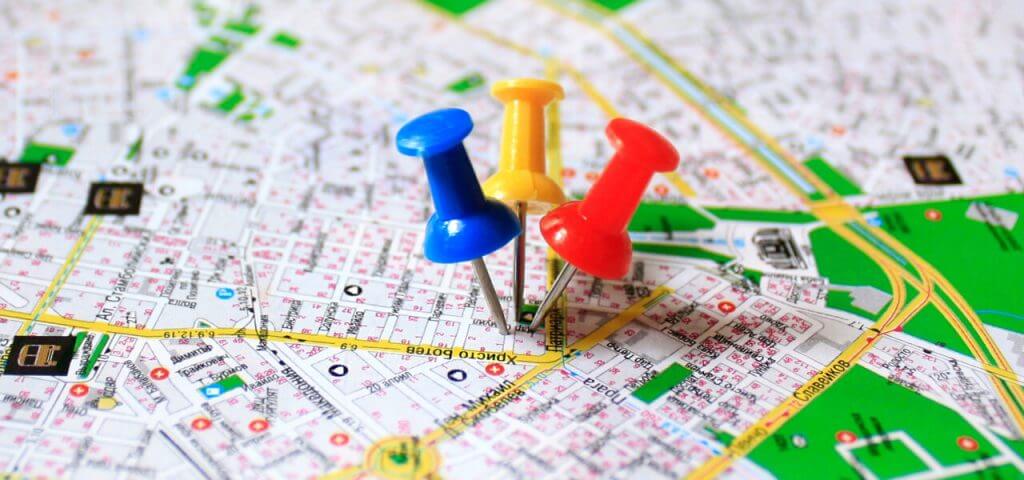 Select Your Business Location
To keep costs down, in the beginning, it may be possible to operate your business from home. 
As your business grows, you will likely need to hire employees for different roles and rent a shop. There are many websites that can help you find commercial space for rent in your local area, such as Craigslist and Crexi.
These are some guidelines to consider when choosing commercial space:
Accessible via public transportation.

With good natural light, the space is spacious and ventilated.

Flexible leases that can be extended to grow your business.

Space ready to use with minimal renovations or repairs.
Since we mentioned this as a mobile business, you can just be on the road and utilize public yet good spaces to deliver your services. 
Of course, people value a physical store or space where they can find you since this builds trust and reputation but don't feel too pressured with it. 
Next, the location also involves working on which ones are going to be the areas you offer your service. This will be crucial if you want your services to reach a target audience.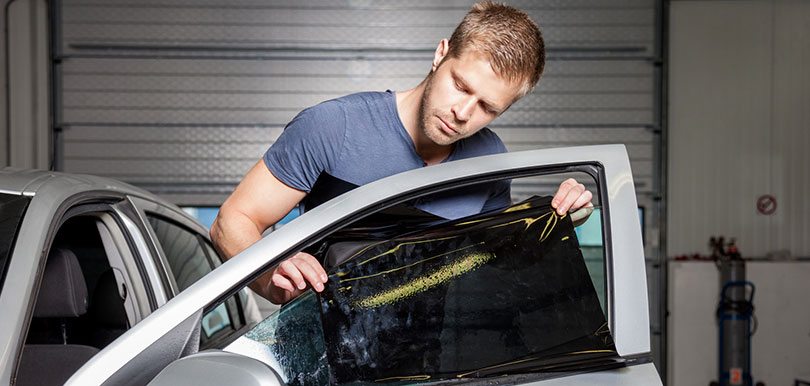 Brainstorming a Business Name
Your business name is your identity, and you don't want to hurry this process and selection at all. 
Choose a name that best describes your goals, services, and mission. Because word-of-mouth referrals are a major source of business, especially for your first business, you will want to keep your name short and simple.
Here are some suggestions for brainstorming your company name:
Names that are short, catchy, and unique tend to be more memorable.

Easy to spell and say names tend to be more successful.

Your name should relate to your product/service offerings, and even having the main "keyword" is possible, so it influences your digital marketing as well.

For suggestions, ask around: family, friends, colleagues, and social media.

Avoid using location-based names as they could hinder future expansion.
Once you have a list of potential names, go to the US Patent and Trademark Office website to verify that they are available for registration. 
You can also check the availability of similar domain names by using our Domain Name Search Tool. Credibility is greatly enhanced by using ".com" and ".org." It's best to concentrate on these.
You can close your selection from the names that have passed this screening, and you can proceed with domain registration or social media account creation. 
Your business name is a key difference that will set you apart, and remember it will be hard to change it later if you don't want to miss opportunities.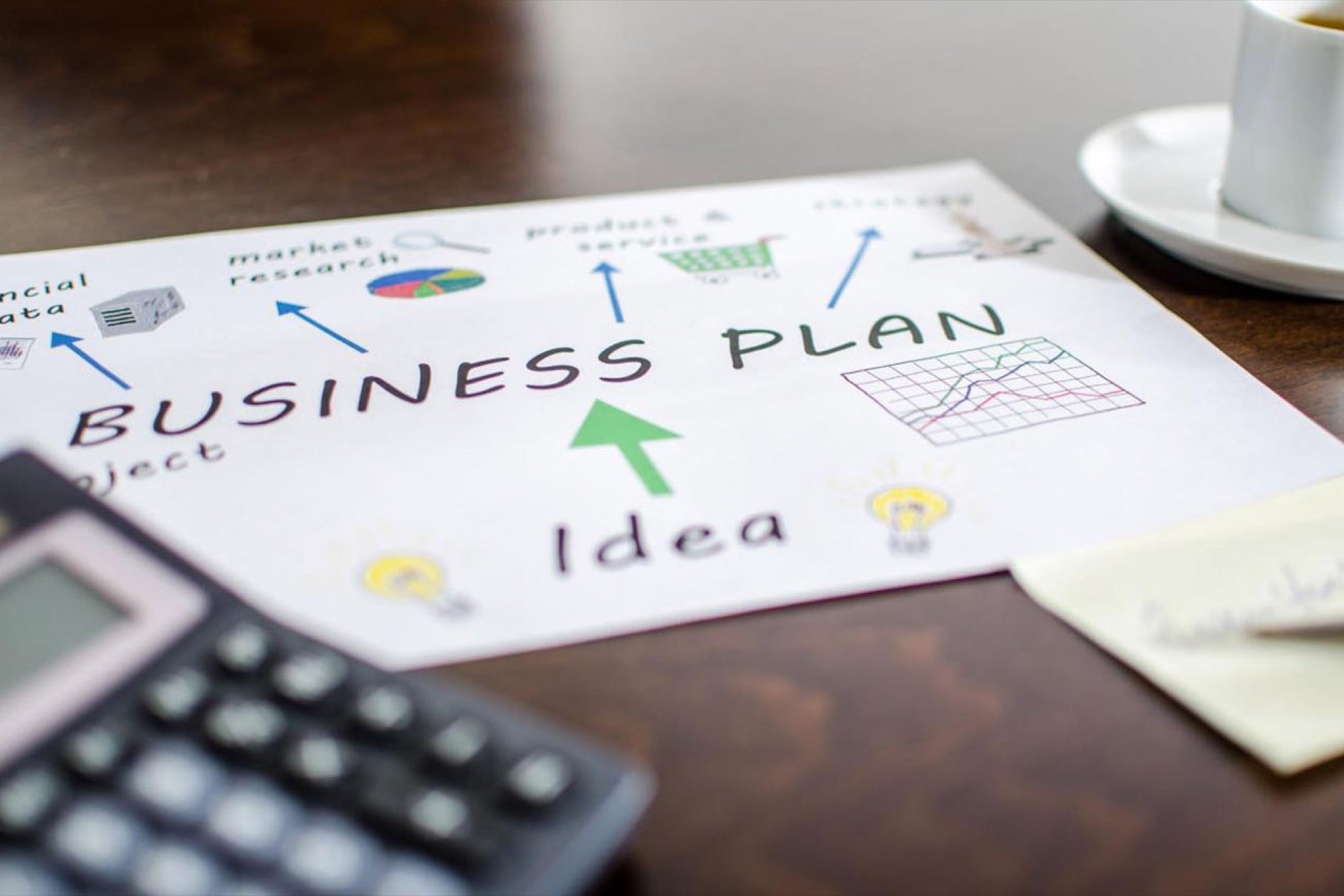 Create a Business Plan
Every business requires a plan. It will serve as a guidebook for your startup's launch and help you keep your eyes on your main goals while also avoiding as many mistakes as possible. 
Potential investors and partners can also benefit from a business plan since they will have a good idea of what you want to achieve. 
But what should a business plan have? This is often hard to tell for people, mostly because there are many details to consider. 
However, we can give you a pretty good idea:
Executive Summary – A brief overview of the entire plan. This should be done after the plan has been completed since you will summarize every part of it like the name suggests.
Business Overview – Share your company's vision, mission, ownership, and corporate goals.
Product and Services – What you will offer to your target audience.
Market Analysis – Assess market trends, such as changes in demand and prospects of growth, and perform a SWOT assessment.
Competitive Analysis – Analyze your main competitors and evaluate their strengths and weaknesses to create a list of advantages for your services and how you plan to overcome them to bring more businesses your way. 
Marketing and Sales – Determine the unique selling propositions of your company and create sales, marketing, and promotional strategies.
Management team – An overview of the management team that includes their roles, professional backgrounds, and a corporate hierarchy.
Financial Planning: Three years of financial planning, including startup costs, breakeven analysis, profit-loss estimates, cash flow, and balance sheet.
It can be daunting to create a business plan if you have never done it before, especially after we have introduced you to all this information, and yes, every piece of it must be included. 
You can rely on an expert if it feels too hard to deal with. However, we promise this is also unnecessary as long as you take some time with this and take it to step by step.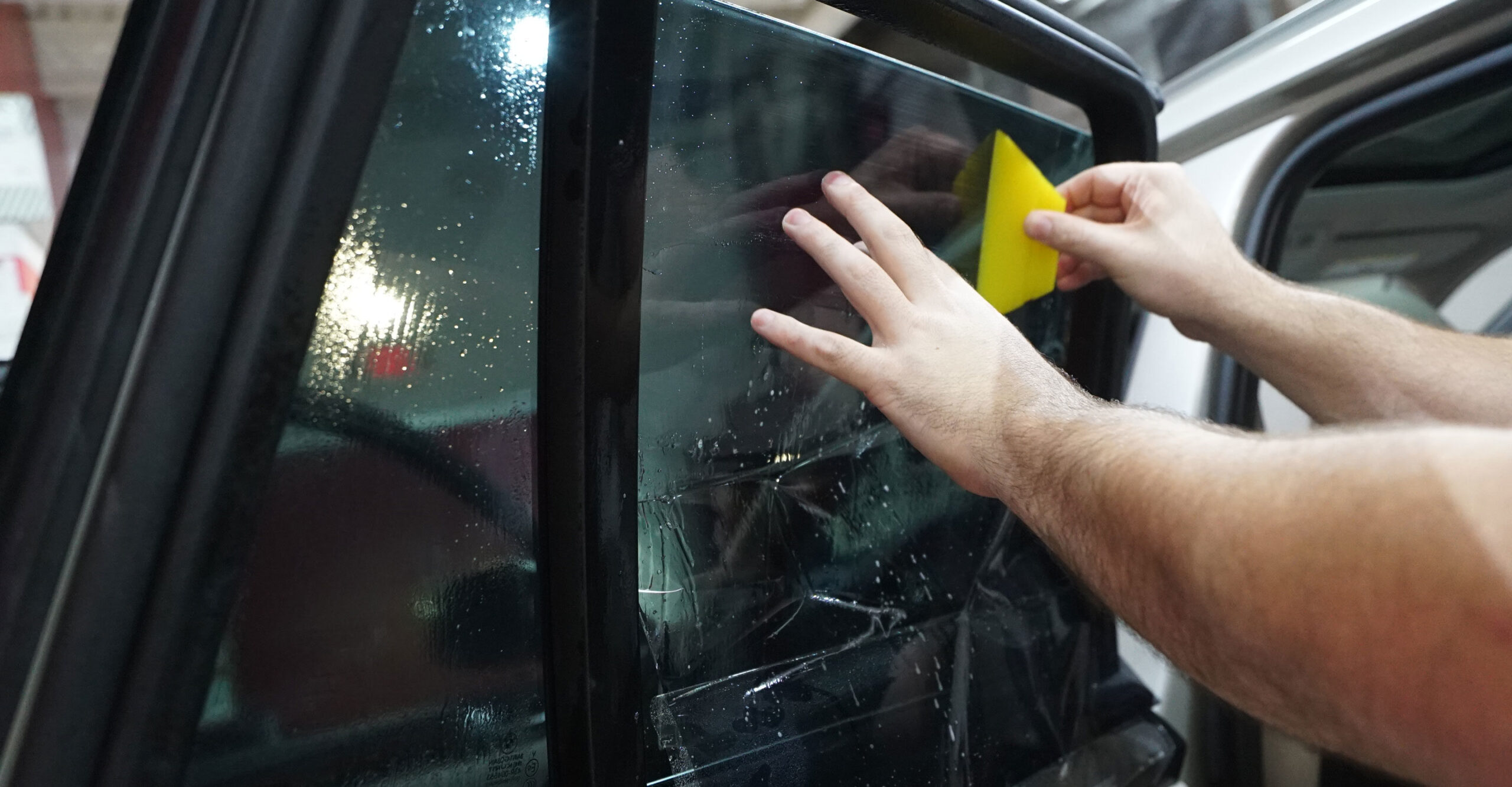 Move on & Register Your Company
Registering your company is a crucial step, and although this will look "weird" when you first do it, you will need to do so. Don't worry; this is easier than it seems. 
The main reason behind how crucial this is because it's necessary for paying taxes, raising capital, and opening a bank account.
Registering is exciting as it makes the whole process official. You'll be able to start your own business once the process is complete and start applying for loans or other legal needs.
Now, don't jump right away.
You see, it is crucial to choose the right location for your business. This can impact taxes, legal requirements, revenue, and even income. 
While most people register their business in the state they reside in, it might be worth looking elsewhere if you plan to expand it. Some states may offer significant advantages for window tinting businesses.
With this in mind, registering it will require picking a business entity or structure. There are many types of business entities, each with its own pros and cons. 
Your taxes, personal liability, as well as business registration requirements, will be influenced by the legal structure that you choose for your window tinting company. So make sure to choose wisely.
These are the main options:
Sole Proprietorship: This is the most common structure for small businesses. There is no legal distinction between owner and company. All income is paid to the owner as a result. The owner is also responsible for any losses, debts, or liabilities that the business incurs. Everything is connected to you without any distinctions.
General Partnership: A partnership that is for more than one person. Owners retain the profits but are responsible for any losses. The partners are responsible for paying taxes on their portion of business income on their personal tax returns.
Limited Liability Company:  Combines characteristics of corporations with sole proprietorships and partnerships. The owners are not personally responsible for any debts, and it is the one we recommend. 
C Corp: This structure makes the business a separate legal entity. Instead of taking profits directly, owners take them through shareholder dividends. Double taxation is when the corporation pays taxes, and the owners pay taxes on dividends.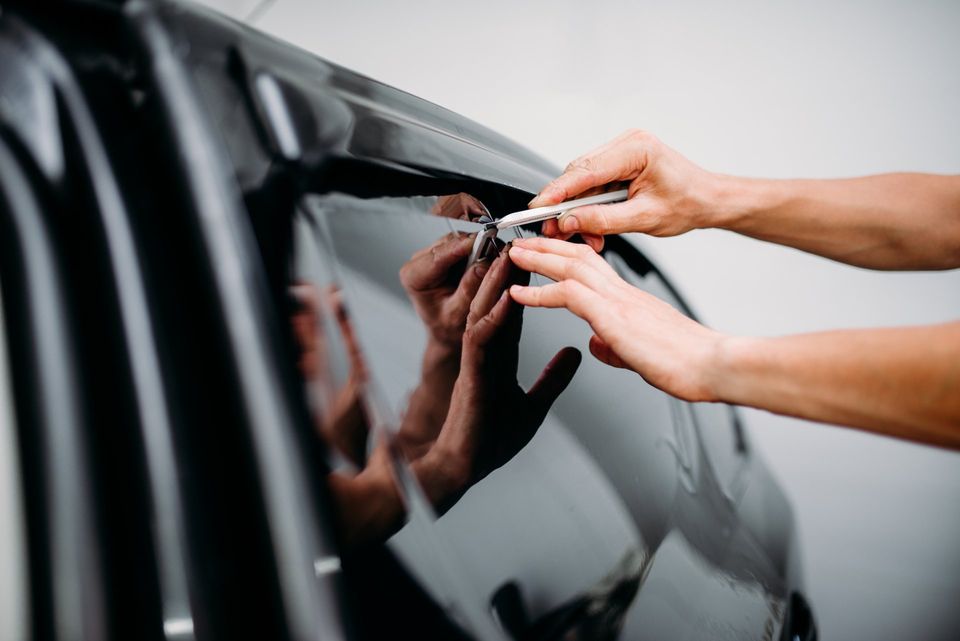 Register for Taxes
Once you're done with the company, it's time to register for taxes.
You will need an Employer ID Number before you can pay taxes. You can apply online for an EIN or send a fax to learn more. Remember that your social security number can be used as the number if you are a sole proprietor since there's no distinction for this either. 
After you have received your EIN, you will need to select your tax year. Financially, your business will be able to operate in either a calendar year (January-December) or a fiscal, which is a 12-month period that you can start any month. 
You can also access the tax-payers checklist on the IRS website and file your online. To ensure that you are correctly completing them, it is important to seek the advice of an accountant or another professional.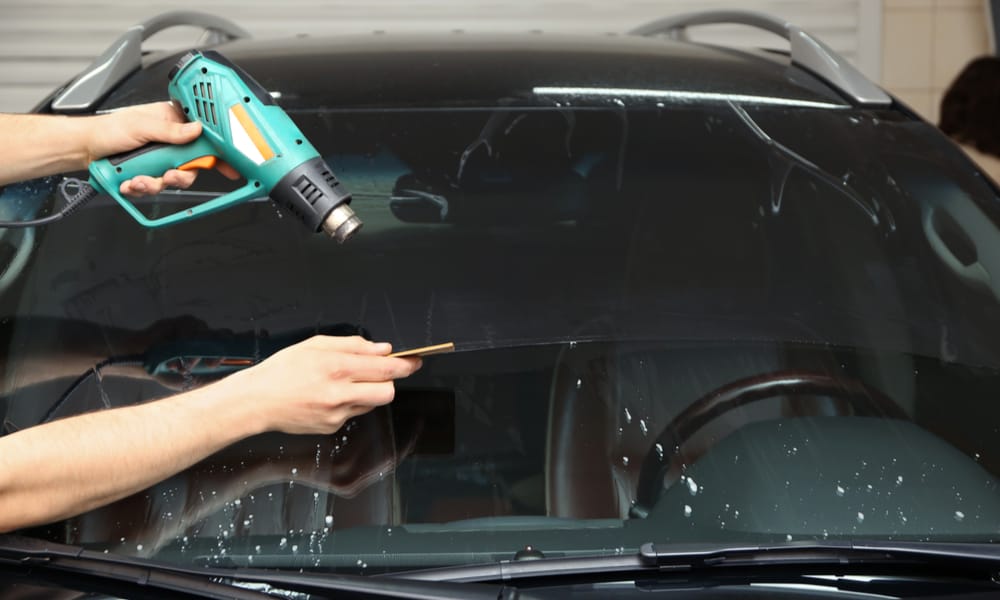 How Are You Going to Fund Your Business?
As we mentioned earlier, you can secure financing with your business plan, but besides thinking about the plan and all, it is important to determine where you're going to get the money. 
Most people will either rely on banks or finance the company themselves. However, you will need to consider a couple of things before you're able to move on with the funding. 
However, we want to offer you several options for it as the details should always be discussed with a lawyer. 
Thus, take notes of the options you have:
Bank Loans: Although this is the most popular method, getting approved for one requires a solid business plan and a strong credit history.
SBA guarantee loans: The Small Business Administration is able to act as a guarantor and help you get that bank approval through an SBA guarantee loan.
Government grants a few financial assistance programs that can help entrepreneurs. To find out which programs might be right for you, visit Grants.gov.
Family and Friends: Reach to family and friends to get a loan or investment for your idea. Because the SEC regulations are applicable, it is a good idea for you to seek legal advice.
Personal: You can self-fund your business using your savings or by selling property or other assets.
SBA and bank loans are the best options for financing a window tinting company. If you have an original idea, crowdfunding might be an option.
Make Sure You Have Your Licenses & Permits
Window tinting businesses require a variety of permits and licenses from the federal, state, and local governments.
Doing business as (DBA), Health Licenses and Permits from the Occupational Safety and Health Administration (OSHA), trademarks and copyrights, and industry-specific licenses and permissions are all required for starting your business.
Additionally, you may need to obtain licenses or permits from the local government as well as state-level or local officials. 
You can find out more about the requirements for licenses and how they are obtained by visiting the websites of the state, county, and city governments since they change based on your location.
You should not take this step lightly, as failure to follow legal requirements could result in severe penalties. It might be a smart idea to get professional help if you are feeling overwhelmed or unsure how to start.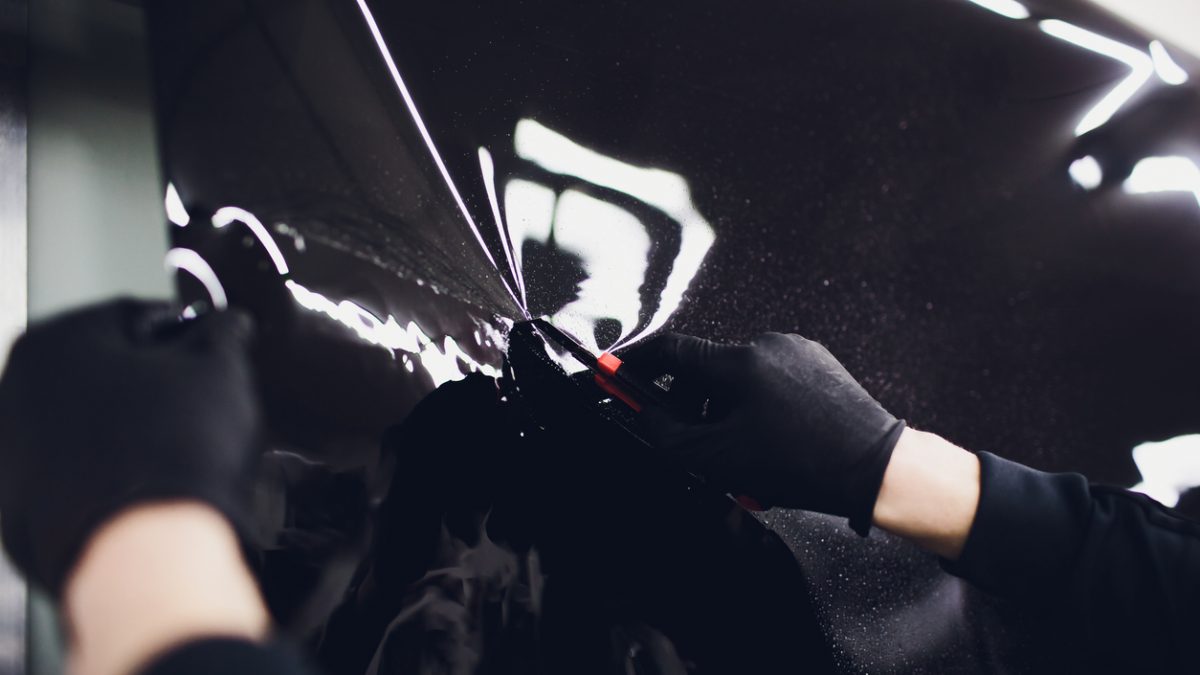 Open a Business Bank Account
You'll need to have a place for your money before you can start making it, and your personal account is never a good option, nor does it ever requires consideration. 
The reason for this follows the same concept of your legal structure and how you register your company. 
First, this makes it easier to file taxes and track income, and you will get the chance to request business cards and apply for benefits personal accounts don't have at all. 
Many banks offer accounts that are tailored to businesses. Ask your bank for details about their rates and features.
There are many options available from banks, so it is good to look at all your options before choosing the right plan. After choosing your bank, you will need to bring your EIN (or Social Security number if you are a sole proprietor) and articles of incorporation and any other legal documents.
Don't Forget About Your Business Insurance
Although it is often overlooked, business insurance can be crucial to your success since this will save you tons of money and guarantee that you are able to cover expenses when accidents or other things happen.
Insurance protects your business from unanticipated events that could have a devastating effect on it and will also protect you physically and economically. 
These are just a few types of insurance you should consider, but some others could be added to the list:
General Liability: This is the most comprehensive type of insurance and serves as a blanket for all business elements that need coverage.
Business Property: Covers your equipment and supplies.
Equipment Damage Insurance: Ensures equipment that is damaged or destroyed by mechanical problems.
Workers' compensation: Offers compensation for employees who are injured while on the job.
Commercial auto: Protection of your company-owned vehicle.
Professional Liability: Covers clients who claim they have suffered a loss as a result of an error or omission made in their work.

Build Your Window Tinting Team
You may not require any employees if you start small and work from your home office, but if you think big, you know more than one person will be required. 
You will need to build a sales team, maybe work with another person to make sure you can handle the amount of work and all the clients you are getting, and so on. 
In fact, there are many positions to cover in this business:
Window tinting technicians.

General Manager.

Marketing Lead.
You may have to hire all or some of these positions at one time, depending on your business's size and needs. Depending on your needs, you may also need to hire multiple workers for one role or one worker for multiple roles.
You Are Ready to Start Making Money
With all the steps so far and some additions you will make yourself, you will be ready to enter this industry. 
It's easy to start a window tinting company, and you don't need much capital. As a mobile service, you don't need to overcomplicate this process, and even if you aim for a full store, you can take it slow. 
Our best tip for any new entrepreneurs is to never hurry anything as this is what makes people make more mistakes than necessary but also miss chances to grow their companies.
The Local Lead Generation Process for Your Window Tinting Business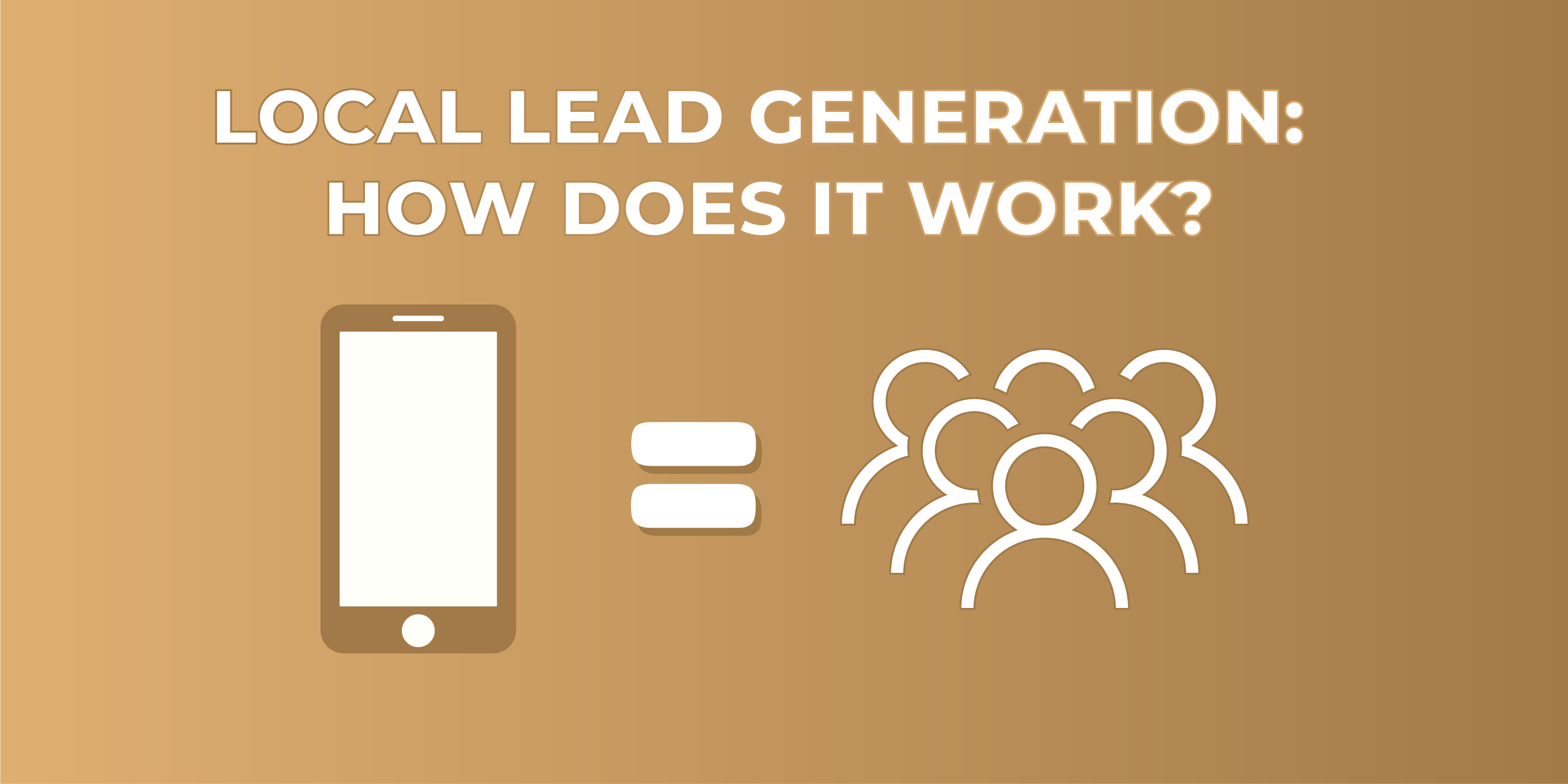 All right! So, everything is about building properties and generating leads. But how does the process actually take place? Are there other steps I need to know?
The steps I mention below are what students from our local lead generation program follow to generate leads for businesses like yourself. So I'll help you see what we do. And how if you join our program, you can simply generate leads for your own business (unless you want to start a side hustle and build a laptop lifestyle business).
Essentially, our lead generation can be divided into four steps:
The first is prospecting. You need to take the time to do market research on a niche (industry) and determine how many phone-driven businesses are there.
Keep in mind that this is local research as you need to know how many companies need leads. For example, you may search for "plumbing services Youngstown OH."
You will find dozens or even hundreds of businesses trying to get themselves in front of the customers by ranking on Map Listings, organic results, and even Ad.
The second step, building. When you find a niche (plumbing, tree services, a software company, real estate…), you will need to start building your digital properties. You don't need to be an expert in HTML or coding. It can be easy with the right tools.
The third step is now taking time to rank your lead gen website. With the site done, you need to work on SEO strategies and start dominating those Google search results. If you're new to SEO, it stands for Search Engine Optimization.
To keep it simple, it consists of the entire process of growing a company's visibility on search engines like Google and generating organic traffic. And remember this, local lead generation is part of the strategies.
Moving on to step four, once you rank the site, you will start getting your ROI and profits. You only need to rent it out to a local business interested in the leads the site generates. You can offer a couple of free leads to their move on with the actual pay per lead.
To review steps 1-4 above, I described it to a normal student who is building a lead gen business to help local service providers generate more calls. But replace the student with you as the business owner. And replace sending the leads to a business to simply siphoning the leads to your personal business.
By the way, fun fact, about 20% of our students in our local lead gen program are actually business owners who went through the program. And they use the skillsets we teach to generate leads for their own business.
An Example of Lead Generation: Home Advisor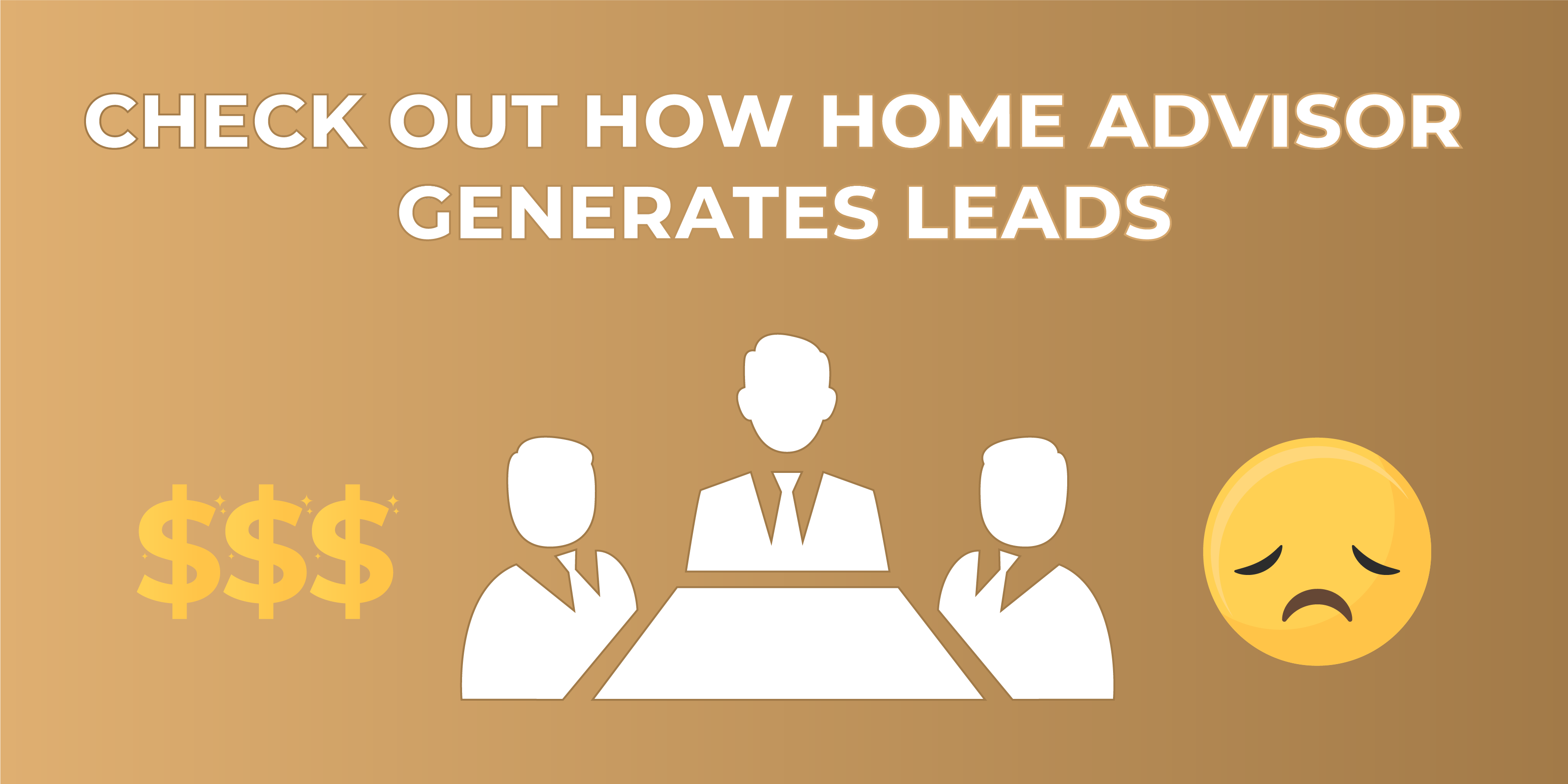 You must be thinking, "if lead generation sounds so good so far, how come I haven't seen any company?" That's the thing; there are many out there. You just don't know they are dedicated to it.
HomeAdvisor is one of the best examples you can find on the Internet as it is a top lead generation company that has spent millions building its brand but also earned even more zeros for this same reason.
They started small as everyone else but invested in building their brand awareness to make people who are looking for home services go to their website and find what they need. They are over 75% of people's first choice when they need those services.
If you don't get HomeAdvisor that much or need a refresh, users need to submit their information to request a service and get a professional or expert who can provide it.
HomeAdvisor's job is to share your information, which makes you a lead, with local companies so they can contact you and offer the service you're requesting. For sharing this lead information, HomeAdvisor gets paid by the companies. This happens for every single lead they send to multiple businesses.
Business owners who don't have marketing skills or don't even know how to have any online presence will always rely on those pages to list their services.  They will save time and effort, but companies like HomeAdvisor can make them spend lots of money as leads aren't exclusive (one lead is sent to multiple companies after all).
Using Facebook Ads aka Paid Ad Platforms: Do They Generate Leads?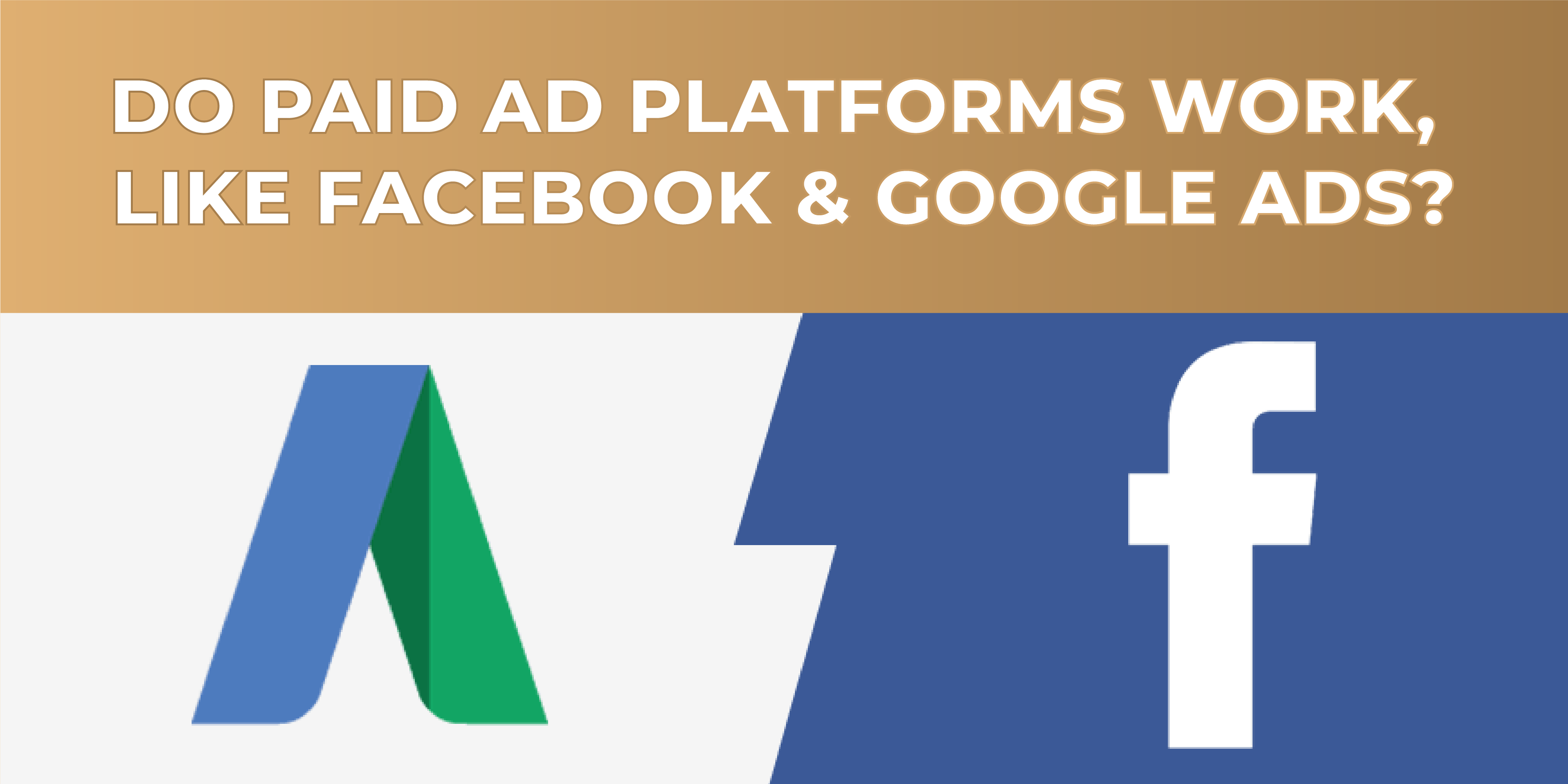 They DO generate leads. If not, no one would use them.
However, you need to remember two facts:
Paid ads or platforms can be expensive.

They don't generate "natural" leads.
Whenever someone sees or clicks in one of those ads, over 80% of them did it by accident or are trying to close/report it.
Why? Because they aren't looking for those services. At least not at the moment.
What those ads do instead is interrupt their time on the platforms. Users aren't there to find companies or businesses unless they are searching for a specific company's user, and for that, there's a search bar. This is why it is hard to convert them to actual customers who will show interest in the companies' services. Also, you're limited by a budget.
When using lead generation, everything is organic. You aren't forcing others to pay attention to your business but rather being there when they need you. This is why Google's organic traffic will always beat paid ads, and the reason companies continue investing in it, which is a lot cheaper as well.
What Is Local SEO?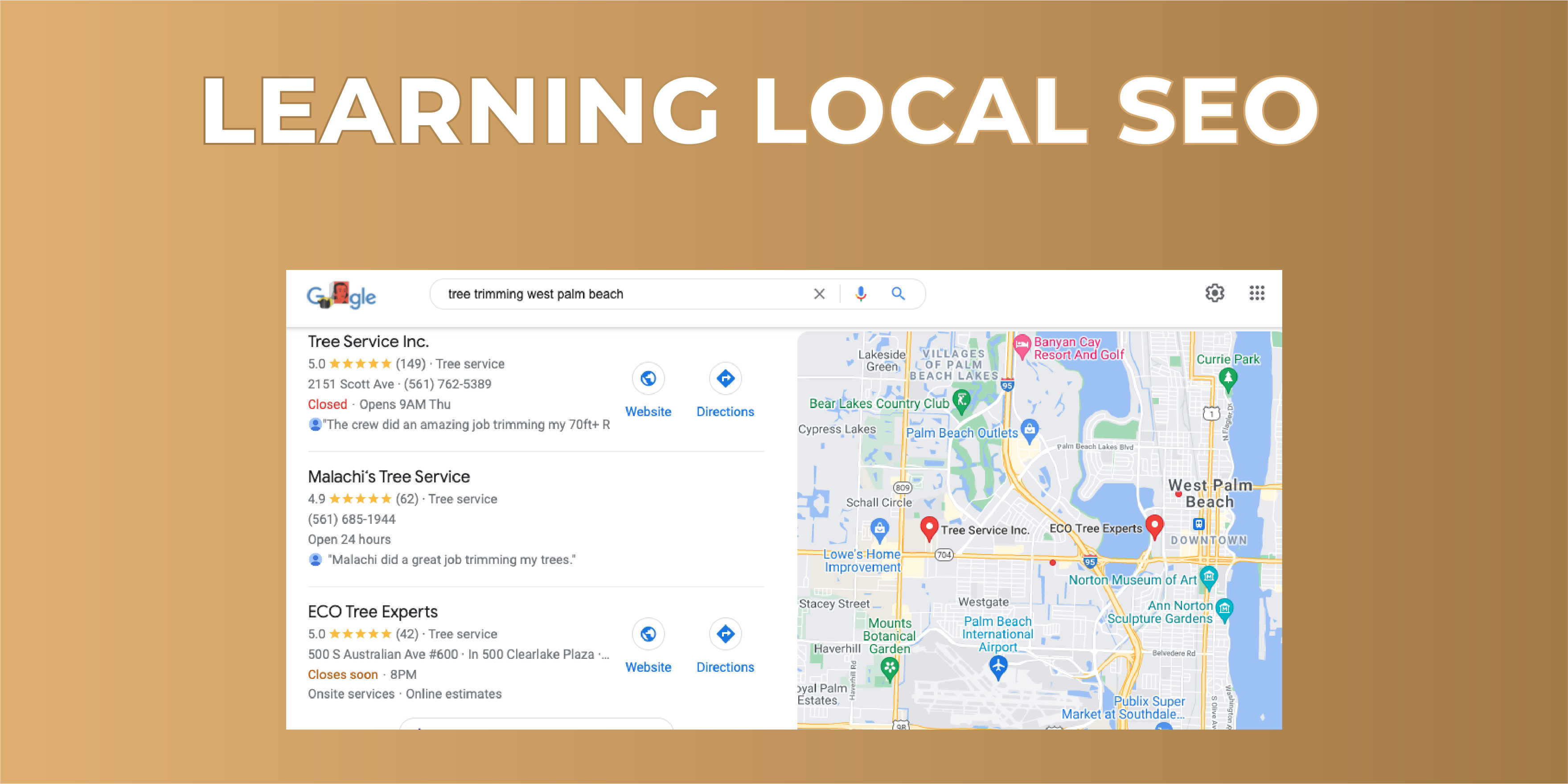 Don't worry… I didn't get it at first either. Following the short explanation, local SEO focuses on scaling businesses' visibility on search engines. However, this is only for those who serve their communities face-to-face.
What does this mean?
Experts and professionals like painters, plumbers, and dentists (but not only them) offer their services to their local customers. Why? Because they can't deliver them unless they are located in the same area of their customers.
To make sure those businesses get more leads, you need to rank them locally by claiming the business listing on Google to place them on Map Listings. Local SEO also involves online reviews, citation management, and how you manage your entire online presence in the local area.
If you are going to bet on lead gen, you need to adapt yourself to today's world: The Internet.
Keep in mind that although traditional channels and methods like billboards, warm calls, and pamphlets still work, they aren't part of your tools. Whenever someone needs a service, they go to Google and search for it.
"Dentist in Miami" or "plumbing services in Orlando," etc. And you can keep coming up with services or professionals people need and look for. Thus, you need to make sure you're using Google to get the companies in front of their clients.
Users will always click on the first search results (those near the top), and many of them will be either Ad links (people paid to place their websites there), Map Listing, and then you get websites. Almost all of them are your goal and where you should always aim to place yourself.
Can My Window Tinting Business Utilize a Local Lead Generation Strategy?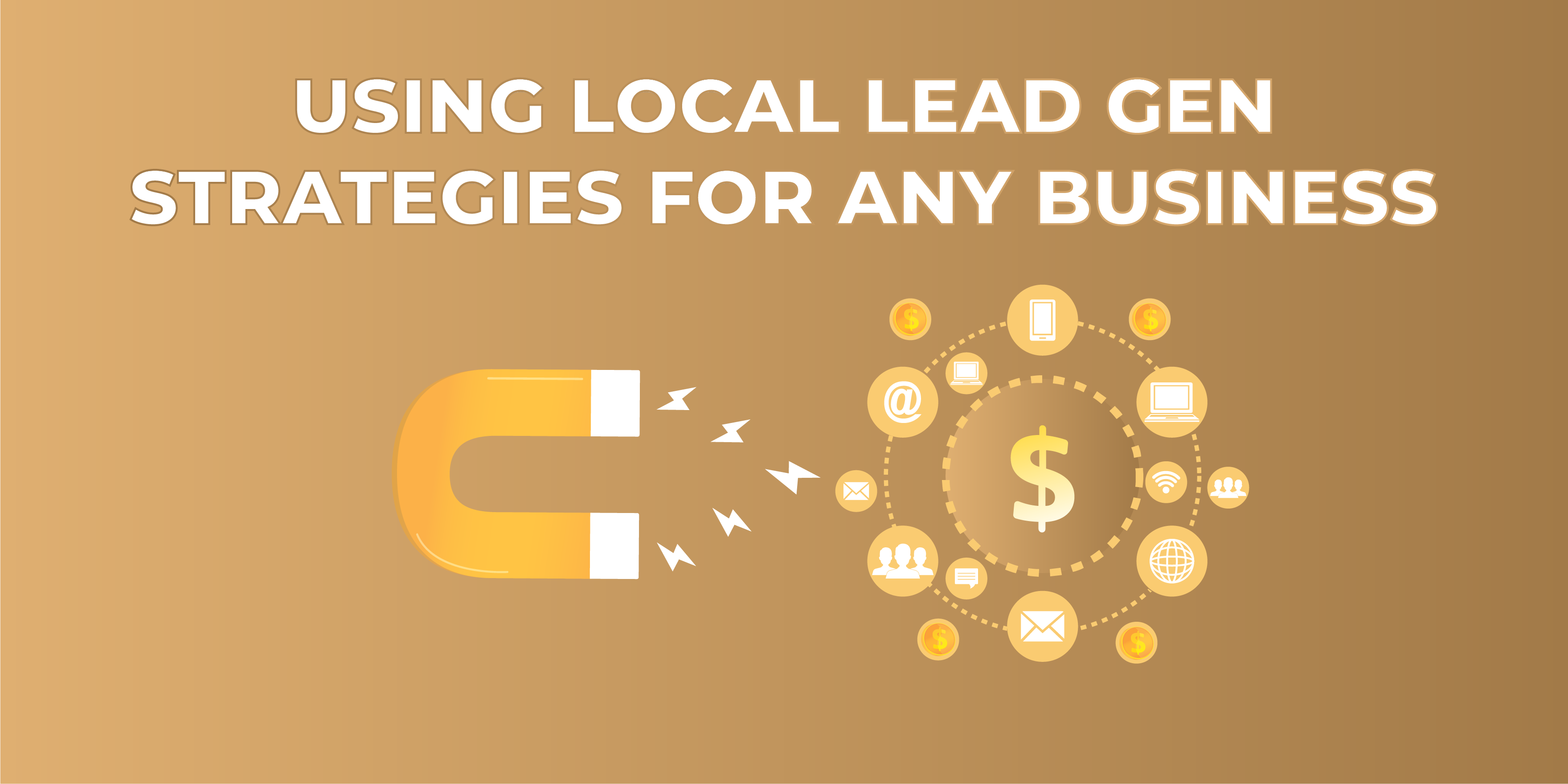 If you want customers, you better know you need it. Following the previous explanation, lead gen is all about placing businesses in front of their customers, choosing them over their competitors.
Put it simply – it's all about closing deals and having clients for those companies to make money. The main difference with the usual methods companies use for this is how lead generation approaches different channels to get them in the right place of the market to get customers.
Those channels are all focused on the Internet as most people are searching for products but also services across the net. The issue is that the Internet is way too broad, and businesses don't know how to place themselves. They usually try, but they get one common result: losing money and time.
How Powerful Are Organic Window Tinting Leads from Google?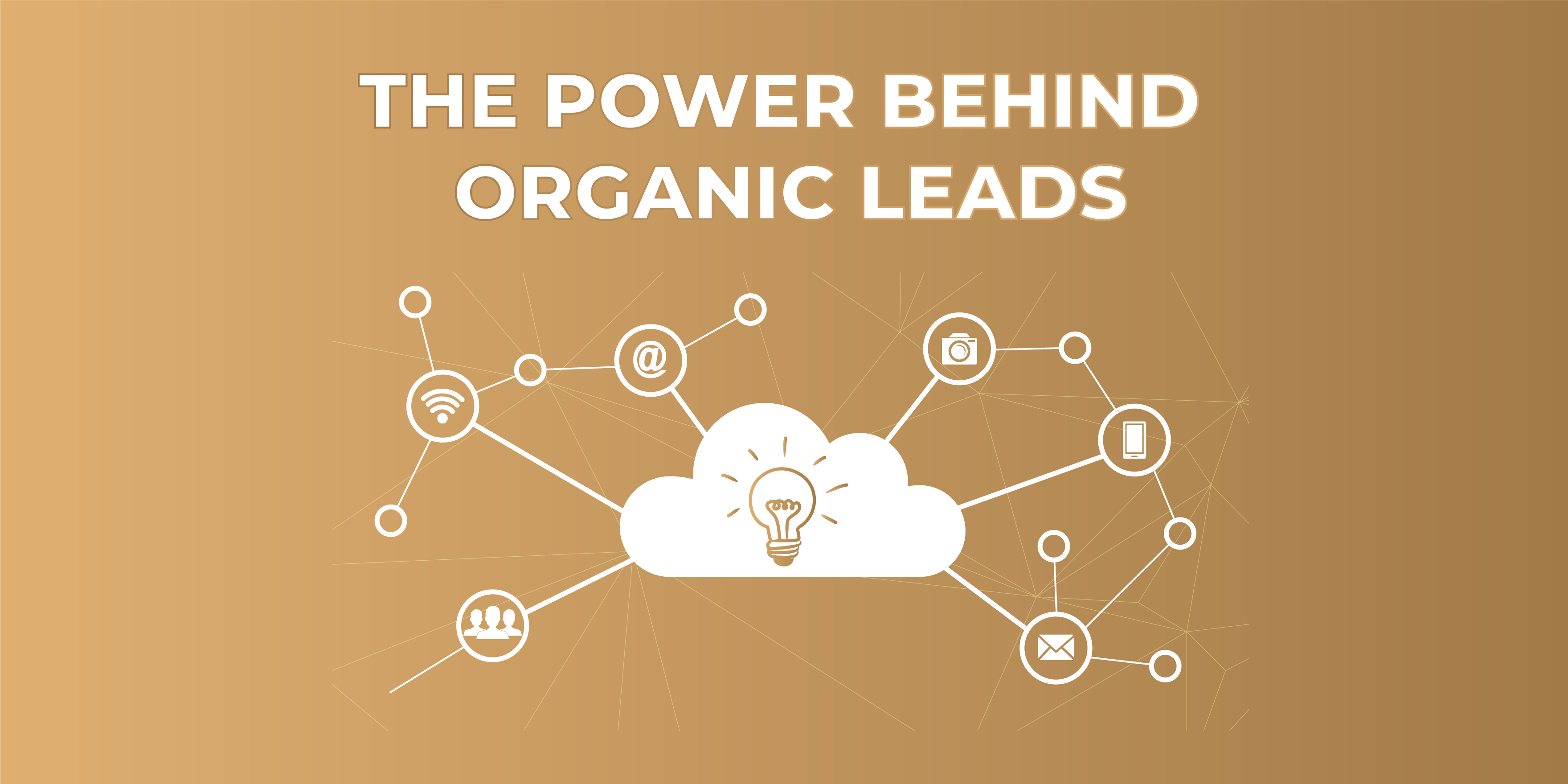 For companies looking for customers, it's everything. For you? Pretty much the same. When you build a business with digital properties, you get to make thousands of dollars a month.
This isn't a "get started today and get rich tomorrow" thing, but it is HIGHLY scalable, and ROI + positive results are guaranteed. Learning a fairly decent and very needed set of skills to create your digital properties and start ranking them on Google is required.
I have invested in several online businesses over the years, and if there's something uncertain, whether you will get your ROI or not, even more than the actual profit.
However, this business moved my earnings from five figures a year to a month in ONLY passive income while sitting comfortably at home.
On my laptop. Anywhere. Anytime.
You can look at one of the first sites I built back in 2016, and it continues making me over $1.000+ every month. The best part is that I don't need to touch it or the rest I've built over the years, just like this digital property.
What Makes Lead Generation SO Alluring?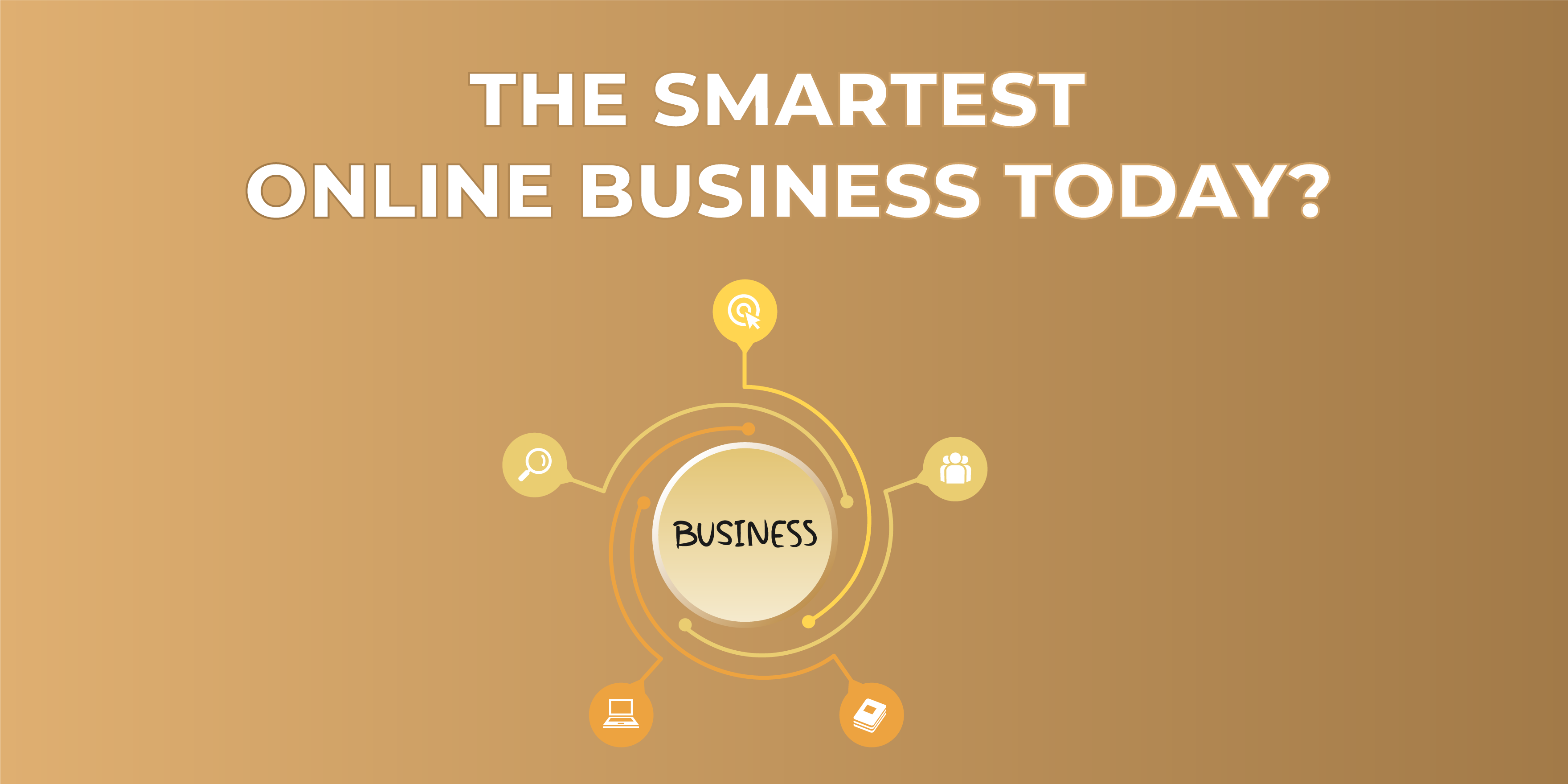 Here it goes: you can work from home.
The main issue with regular business opportunities is how much you need to invest in staff, equipment, or rent to have a place to sell your products or offer your services.
We all know the hassles of traditional businesses that involve regular expenses, which are extremely high.  Can you afford it? I don't think so, and even if you can, is it worth it? Now, it isn't only about the money. You also need to put in a lot of work, and it isn't only during the first couple of months or years. Usually, it is as long as you continue running it.
You can save yourself those headaches and bone-breaking tasks and expenses with lead gen since it is more about generating leads with digital channels—mainly websites.
Websites can be VERY cheap to build, and with many tools online, you get to do it in a couple of hours instead of days. Any virtual or digital business is scalable and won't need constant maintenance.
So, let's summarize this:
You save money in regular expenses with traditional and most online businesses as what you need is yourself and digital properties (websites).

You can bet on passive income.

 There's no need to hire more people to get started.

You can generate leads in multiple industries, which allows you to work on any niche you want.
How Can I Get Started in the Local Lead Generation Program?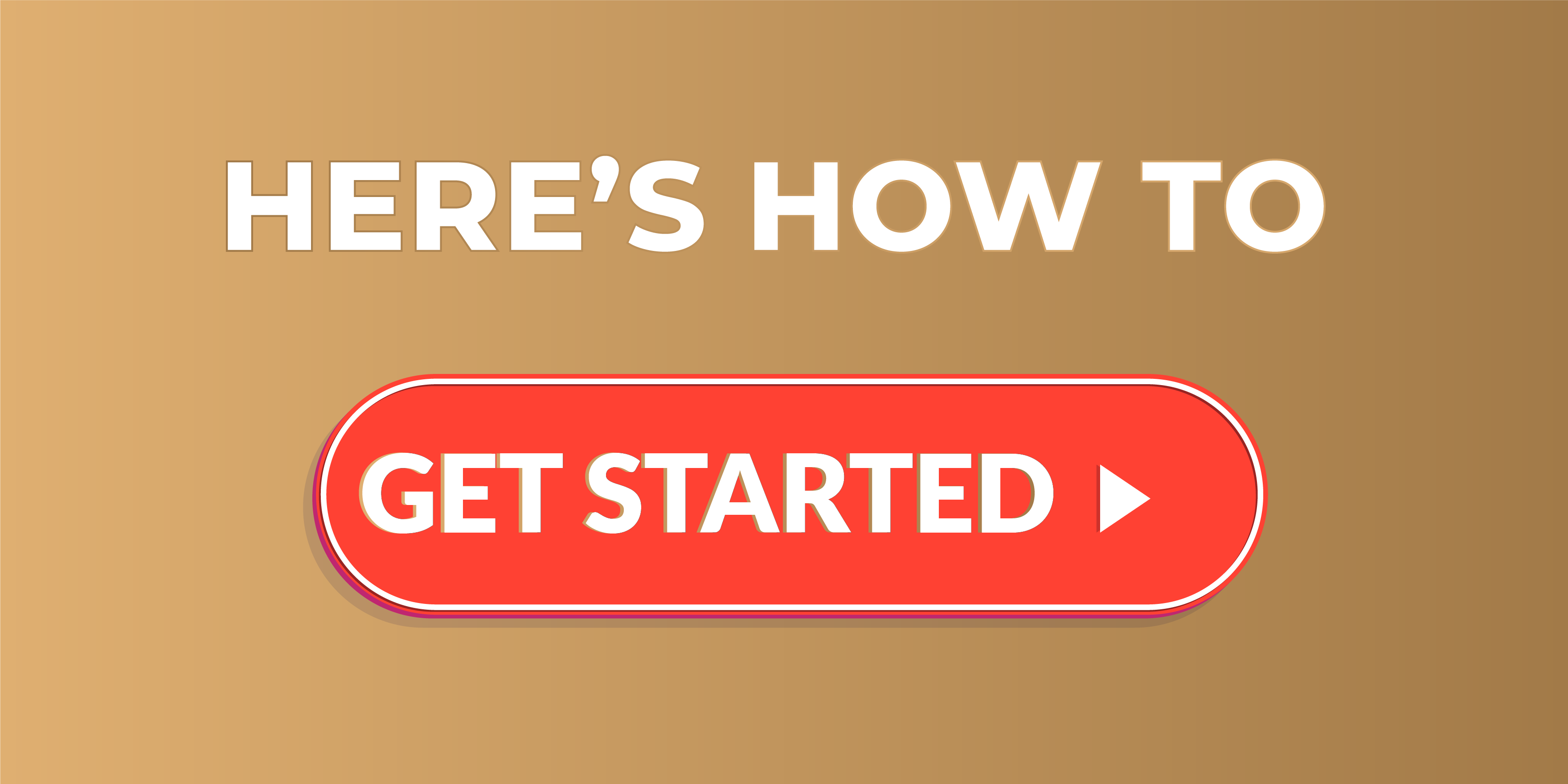 Anyone can start and learn. That's the beauty of this business model. I knew nothing about SEO, Map Listing, and everything I've mentioned so far. It is all about learning the skills, gaining experience, and deciding to take the step.
Remember that this business model will never get old as business owners are always looking for leads. They need to do business and scale their companies. Why not do the same while helping others and still making money?
You can start with this local lead generation course highly recommended for anyone wanting to grow in the business. It is a close training that will take you through each step and make sure you are able to get your ROI, profits and take control of your life.
You will be added to an incredible lead generation family ready to help you 24/7 when asking questions on the group. Anyone is welcome who's willing to put in the work. Click here to watch the lead gen webinar.