The pool industry is growing rapidly in the USA. For this very reason, knowing how to start a pool construction business appeals to more people in the USA than ever before, and let us tell you something about it: it's quite profitable and worth your time. 
Although people love the beach and decide to go to some public pools, the comfort and benefit of having a swimming pool in their backyard or any other area allow them to enjoy the wonderful summers and have some fun during other seasons, even when the weather might be too cold at times. 
It's possible to have pool season in some parts of the US, including Arizona, Florida, Texas, California, and Arizona. 
It's possible to find areas where temperatures only drop to 40ºF during winter. This makes it a moderate climate, so homeowners don't need to worry about their pool cracking or sustaining damage from cold and ice. 
This means that entrepreneurs who are looking for a "great idea" can start a pool business in the south and specific areas where the weather won't be a challenge for most business owners. It could be a smart and lucrative venture. 
The big question is, how can you start it? 
Since starting a business is never easy, we figured it would be better for you to work around some steps entrepreneurs follow. You can remember that starting any type of company, regardless of the niche, tends to follow the same steps. 
So, consider the ones we have for you, so you are able to move forward with your goals in 2022. 

You Want to Consider (Carefully) the Type of Pools to Offer
First, you need to think about what kind of products or services you are offering your customers. 
Many designs and styles are available when it comes to pool construction, and the ones you offer depend on your experience and qualifications. With this in mind, it is a smart idea to research the current trends and the most in-demand types of pools so you can adjust your services and constructions around them. 
Fiberglass pools are a popular choice right now. Find a supplier who offers fiberglass pool materials to ensure that your clients receive top-quality pools that exceed their expectations. 
Just remember that working in the construction sub-niche in specific will require different connections as not all suppliers will offer the same materials or equipment for you to build a pool with a wide variety of elements. 
Also, you should consider designs and not only the "construction" aspect. What does this mean? 
Most people thinking about this project believe it's only necessary to work around how they have to dig for the pool and where it will be built and follow some kind of manual. However, you should have the right experts who can handle the design if you aren't one of them.
Now, what is considered a great pool design?
Simplicity is always the key. Just focus on making it functional and ensure it blends well with the surrounding landscape.


You want to listen to your client. You can either do it or not, but which one do you think is the right answer?

Communicate with your client. Every project will be the best you ever had if you focus on communicating every step and how they take place or what is next so your clients know how you work and why you are the best choice.

Find Your Competitors
Always find out about your competitors and how they are performing in the industry.
It is important to ensure that you don't have that many pool businesses in the local market as it can be hard to advertise your services later, and remember, a pool isn't built every single day. 
You should also look out for any signs that the competition is succeeding or maybe the opposite: missing opportunities. When learning about the latter, you could fund opportunities other pool builders are missing.
Pricing for your services can also be decided in this research as you can compare your ideas with your competitors.
Back to Suppliers: You Must Connect with Them
You will always need suppliers no matter what type of pool construction business you decide to open. Thus, you must start network
ing to find the best alternatives around the industry.
Trustworthy suppliers will always have a great reputation and have reviews about how their products and 
materials are.
Networking is key as you want to establish a lasting relationship with suppliers who can provide you with the best materials in the area and they are not that hard to find. 
One great benefit of having a long-term relationship is the possibility that suppliers may offer discounts to customers who have been with them for a while. 

Move on & Get Your Equipment
Your business is going to require quite the equipment as building a pool is never easy; it doesn't matter if it is a small or large project on your shoulders. 
Thus, it is important to consider the equipment that will be required. Although you might not be able to afford the most expensive equipment, you must show your clients that you 
worry about obtaining the top ones when it comes to the most used tools.
Just focus on quality, but don't sacrifice your budget for it either.
Take Your Time Hiring the Right People
You should take the time to hire the best people for the job if you are going to hire staff. When you are just starting your company, staff can make or break it. You want to ensure you have the best. 
You need people who can do the job well and are capable of representing your company professionally.
Some owners consider that "cheap" employees will be worth their time and effort, but they will usually more than what they earn. Therefore, no, paying less is never the answer. 
If you can hire reliable professionals who have experience in the industry already or, at least, can start working with little training, that would be awesome as you save yourself a lot of time and money in both the short and long term. 

Learn About the Trends to Add Them to Your Catalog
It may sound weird, but it is worth learning about new trends—as we briefly mentioned before—so you are able to offer your clients different options. 
The story of swimming pool design and the current state of the USA's swimming pools is complicated. 
There has been tremendous growth in swimming pool usage, from the increasing number of people who want it to the new layouts of swimming pools. According to reports, many people are using commercial pools for work.
This piece of news is important, but it's not the only reason the company exists or experiences an incredible rate of growth. The USA has been a strong country in design and has shown its support by giving positive responses. They actively support the design industry.
They have been following up on the latest designs to improve their leisure life. This case also indicates that these people have the financial capacity to continue changing their swimming pools to whatever new design is available. Design trends cover three main areas. These are:
Interiors.

Shapes.

Additional features.
There are many new options for improving the surface of a pool, including interiors. All of the components, from the construction material to their equipment, are selected to achieve the best results. 
The shape is the next big accessory for any pool. Some people will not be happy with a swimming pool that is as straight and rigid as any other surface. 
Now, asymmetrical pools have been replaced by symmetrical ones. A pool's last unique feature is where a designer or builder can make it stand out. 
Even the non-living can help this lazy world. The pool will be more valuable with features like floating steps and self-cleaning motors.

Worry About Your Licenses & Documents
Every pool contractor must obtain a license, and only then can they be considered contractors. 
The CSLB (Contractors State License Board) issues the C-53 license. The primary purpose of this board is to issue licenses for contractors who are qualified and eligible to erect a swimming pool for residential or commercial purposes.
Before you can apply for a C-53 license, some conditions must be met. You will need to provide general documents such as a license, driver's license, social security pin, and proof of age (18+). 
The most important thing is your experience. This is what the industry calls "Journey Level Experience" in swimming pool construction. This is the experience you have after working full-time for a swimming pool contractor or company with the C53 license.
Only four years of total journey experience will be accepted. These experiences do not have to be consecutive, but they must not exceed four years. 
A qualified person can sign an acknowledgment to prove the four-year experience. The following lists may contain qualified individuals:
Holder of a C-53 License.

Business Associate.

License Contract.

Journeyman.

Representative or head of the Union.
Few documents are required to apply for the license exam or to show your experience. Some of these documents are required:
Return on taxes.

Contract papers.

Contract proofs.

Slips for material purchases or order slips.
When you are working on this process, make sure you consider the time and details of applying for the licenses and additional documents. 
In this case, you must consider: 
Application period 
Each application has a different period during which your application is tested and approved. These can be due to content in the application or unfound reasons. 
The average processing time for the application is 9 to 12 weeks. The date for examination may be given to you within a month.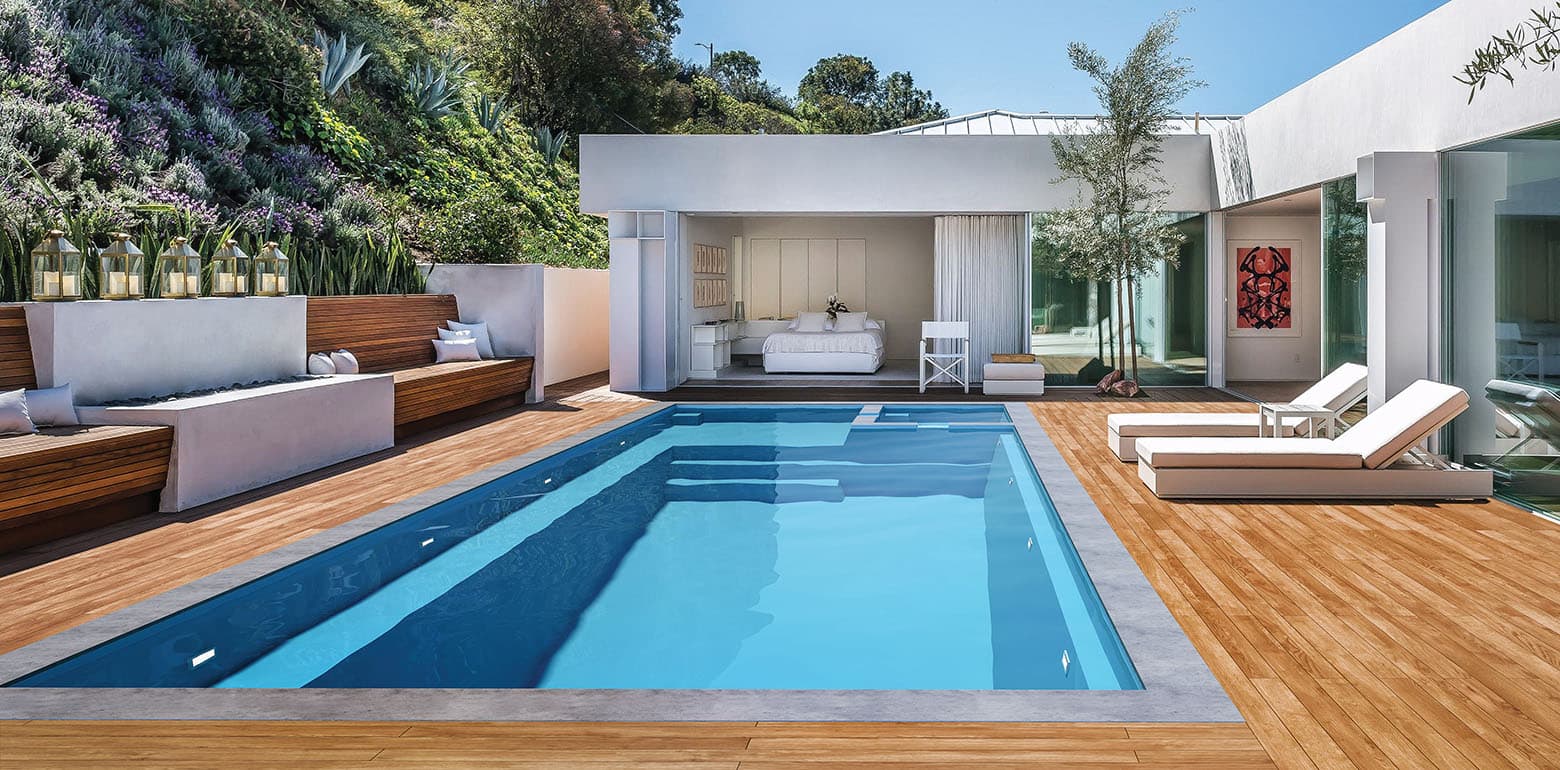 Check out inclusions
The exam will last six hours, and the applicant will receive two sections of questions each (each lasting three hours). 
The first section will include questions about contract law, while the second section will cover questions regarding swimming pools. Both sections have 115 questions. You can become a swimming pool contractor after passing this exam.
Name the Company
To make customers happy, businesses need appealing names. 
Names should not be identical to any company in the same or a different industry. Sometimes, the name of your swimming pool company will be accepted upon registration with only a 1% difference to a very similar one.
There will be many problems in the future if you have the same business name. 
The second thing you need to keep in mind is the abstract. This is just as important as the service that you offer. 
You shouldn't give your business multiple names. You should be able to connect with the industry and communicate a clear message to your customers by creating a name.
Go & Register Your Business
You will also need to register your business to be added to the appropriate business category list. 
The official website of a country's government is where business registrations can be done. The registration will disclose the name, address, type of ownership, details about staff, investment, etc.

We Aren't Forgetting About the Business Plan
Planning is like creating your dream home, and it also provides direction for your business' growth. 
A business plan is an essential part of starting a business. These plans usually include information about investment, mission, vision, and objective, as well as ideas. It is more of a checklist for entrepreneurs. 
These plan reports can be used to attract investment by people outside of the business, and they must be built with a strategic approach and intense knowledge.
Profit Percentage and Investment
You bid on projects, and if you don't have any control over the investment or profits you make, you will be taking your company to the grave even before starting. 
Both factors (profit and investment) can fluctuate in this business. If productivity can be improved with lower costs, profits can be maximized. The investment range is not very wide.
The industry's current conditions will not impact your business plan. 
Start your business with a $35.000 investment. This figure will change as you go along the path of building pools. In a matter of days, the money will continue to evolve and rotate.

Once Everything Is Set, Work in Advertising 
Marketing is essential for any business. When there are many competitors, remember that you are not simply promoting the business when you advertise. 
Highlight the company's unique services or features to make it stand out. You will be different from other companies in your industry.
Marketing efforts are also needed for the entry of a business need. You must plan and execute a market entry to get clients to try your services. 
This means that you need to create an offline and online marketing plan that targets your target audience. Advertising on social media can be an effective way to market today, considering the amount of time spent on these networks.
Cross-promotion may be an option. They will also promote your business to their customers, and you can do so with them.
Tips for Starting Your Own Pool Construction Business
Everybody has a different approach and way of doing business. There is no single way to run a business. It is up to you to decide early what type of business owner and entrepreneur you want to become. 
Sometimes the challenges of your job can get in the way. This road would be easy if everyone could own their own business. But this is not the case. 
Although you might not be able to control all situations that come your way when you start your business, there are core principles and fundamental ideas that you can follow to help you get through the toughest times.
The first piece of advice you will usually receive is, to be honest, or sincere, which comes from your family and any close person who actually values you. 
You don't want people doubting you when all it takes is to give facts that are real. Also, many business owners have problems when it comes to closing deals as they always try to be the best out of all the options but, in the process, tend to tell lies.
This problem can be avoided by being 100% honest in business dealings. It sounds simpler than it actually is.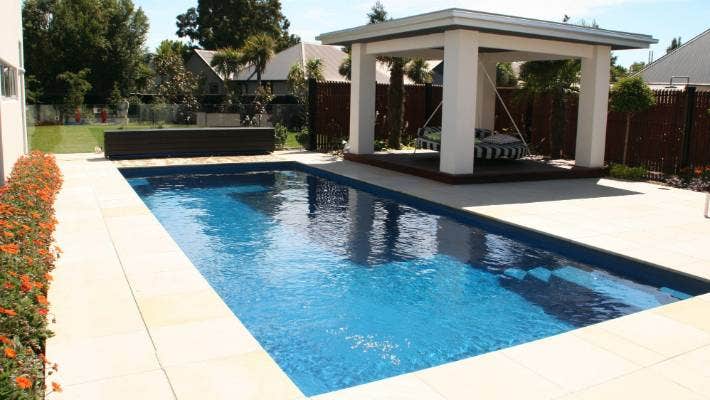 When starting a business, the first mistake people make is to say 'yes' to everything when they should really say 'no.'
You may make mistakes in contract negotiations for this very reason, and you need to stop or don't even start. You can be honest and trustworthy, but it doesn't mean other people will respect or value your way of doing business.
If a deal is not in your best interest, you should be ready to say no. If you are asked to do work outside your normal scope of expertise, you will likely say yes. 
A new business owner's most important job is to generate revenue. Although it can be difficult to decline work, you must respect your abilities and keep the business low-risk. You might be able to walk before you run.
If you are going to be in business for yourself, you had better learn to trust your gut instincts… sometimes, that will be all you have to make important decisions based on, and you should hope that yours are sharp. They won't, in truth. 
Developing gut instincts takes time and experience, especially negative ones.
Being a business owner will require you to take some risks. You should be prepared for the unexpected and ready to take it all in.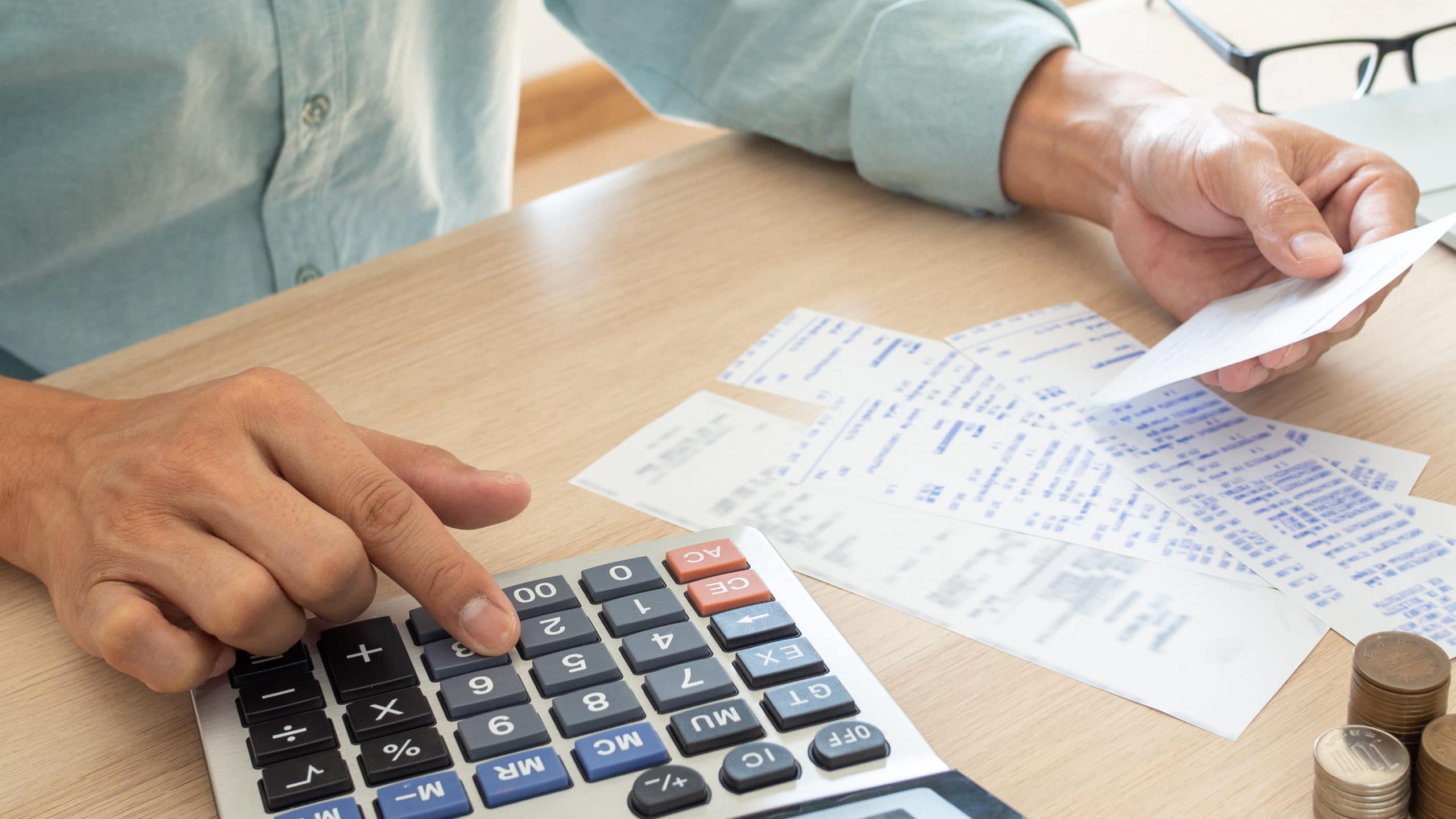 If you're going into business for your own profit, you will need to have your finances in order. This isn't difficult for some people. 
Some people get their phones disconnected every 60 days because they don't pay their bills. It is crucial to pay your bills in business.
Since employees are the ones making you money, it is important to pay them. Don't make someone wait to get their money if you owe them money. Do everything you can to show employees, suppliers, and credit accounts that you are trustworthy and will not be late on payments. You will reap the rewards over time.
You could make a quick buck if you only had to build one pool. The odds of you making a living at something change when you do it for a living. 
It would be easy to get burned if you make a lot of cuts. Are you willing to launch a business only to see it fall apart just as things are getting started? It's probably not, we would think. 
You must believe that there are no shortcuts if you want to make a living from pool work. You will soon find yourself accepting shortcuts in your work for any reason. It is better to take the high road and not accept any shortcuts so that you can rest easy at night.
The Local Lead Generation Process for Pool Construction Business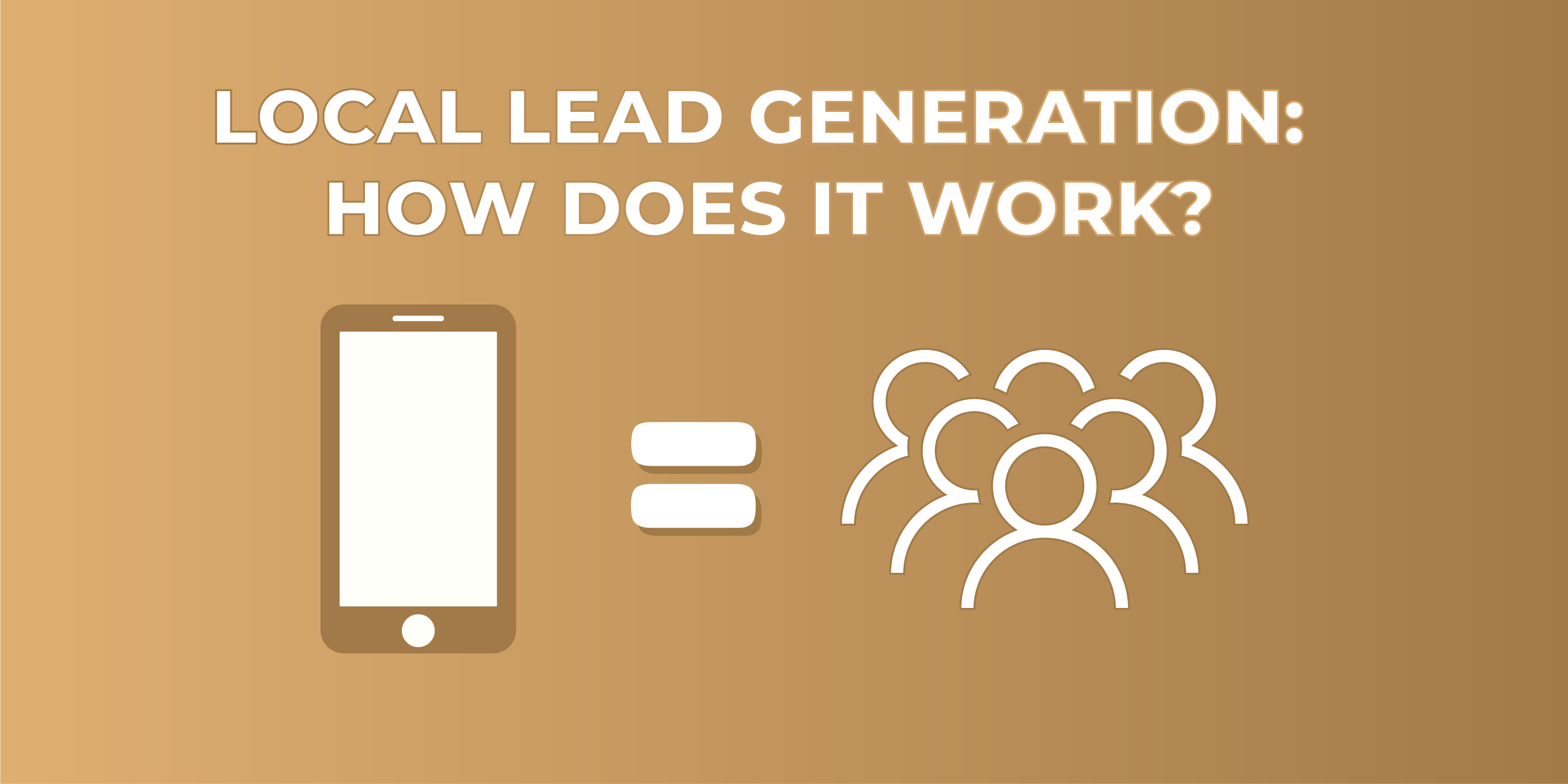 All right! So, everything is about building properties and generating leads. But how does the process actually take place? Are there other steps I need to know?
The steps I mention below are what students from our local lead generation program follow to generate leads for businesses like yourself. So I'll help you see what we do. And how if you join our program, you can simply generate leads for your own business (unless you want to start a side hustle and build a laptop lifestyle business).
Essentially, our lead generation can be divided into four steps:
The first is prospecting. You need to take the time to do market research on a niche (industry) and determine how many phone-driven businesses are there.
Keep in mind that this is local research as you need to know how many companies need leads. For example, you may search for "plumbing services Youngstown OH."
You will find dozens or even hundreds of businesses trying to get themselves in front of the customers by ranking on Map Listings, organic results, and even Ad.
The second step, building. When you find a niche (plumbing, tree services, a software company, real estate…), you will need to start building your digital properties. You don't need to be an expert in HTML or coding. It can be easy with the right tools.
The third step is now taking time to rank your lead gen website. With the site done, you need to work on SEO strategies and start dominating those Google search results. If you're new to SEO, it stands for Search Engine Optimization.
To keep it simple, it consists of the entire process of growing a company's visibility on search engines like Google and generating organic traffic. And remember this, local lead generation is part of the strategies.
Moving on to step four, once you rank the site, you will start getting your ROI and profits. You only need to rent it out to a local business interested in the leads the site generates. You can offer a couple of free leads to their move on with the actual pay per lead.
To review steps 1-4 above, I described it to a normal student who is building a lead gen business to help local service providers generate more calls. But replace the student with you as the business owner. And replace sending the leads to a business to simply siphoning the leads to your personal business.
By the way, fun fact, about 20% of our students in our local lead gen program are actually business owners who went through the program. And they use the skillsets we teach to generate leads for their own business.
An Example of Lead Generation: Home Advisor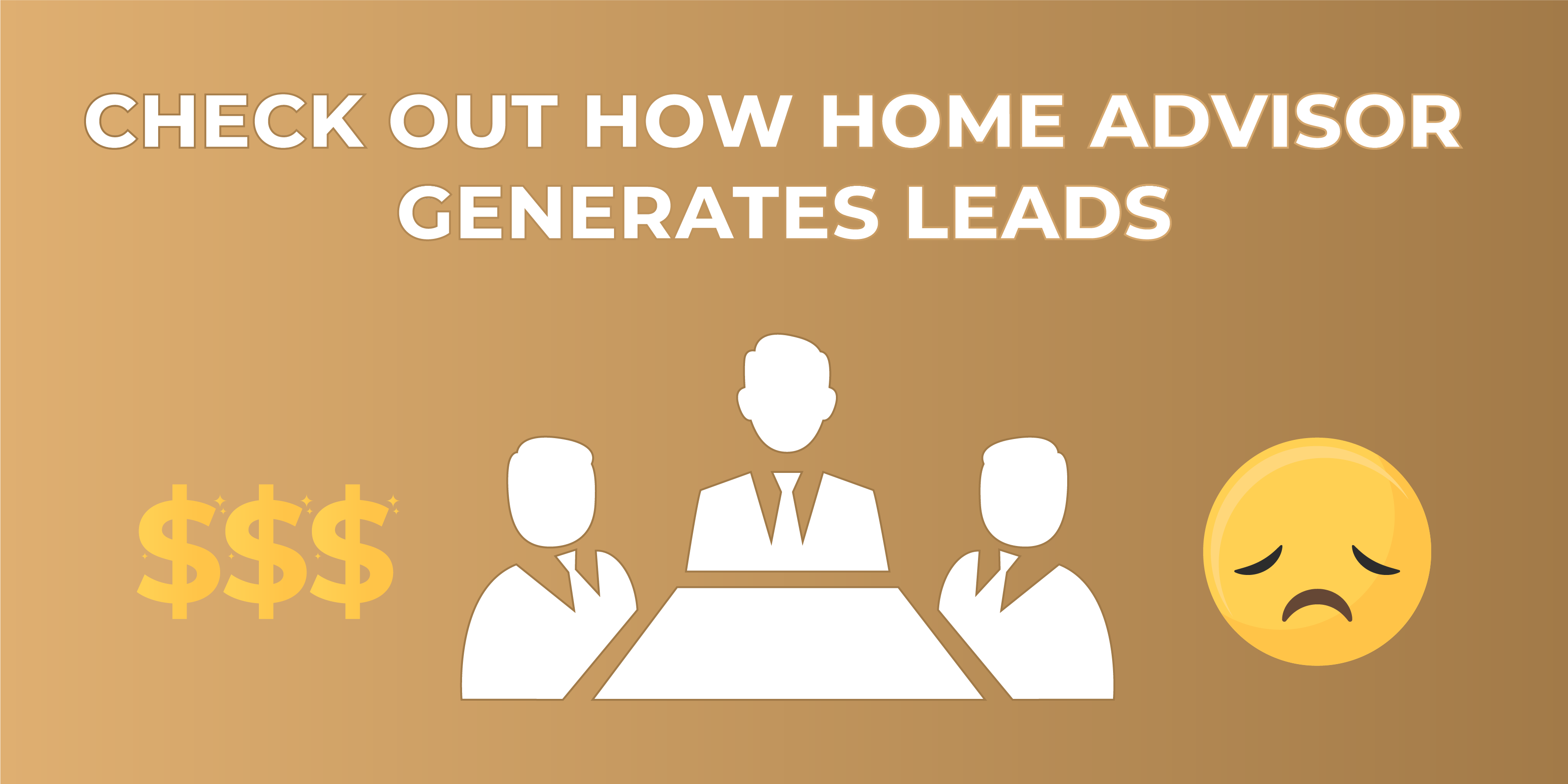 You must be thinking, "if lead generation sounds so good so far, how come I haven't seen any company?" That's the thing; there are many out there. You just don't know they are dedicated to it.
HomeAdvisor is one of the best examples you can find on the Internet as it is a top lead generation company that has spent millions building its brand but also earned even more zeros for this same reason.
They started small as everyone else but invested in building their brand awareness to make people who are looking for home services go to their website and find what they need. They are over 75% of people's first choice when they need those services.
If you don't get HomeAdvisor that much or need a refresh, users need to submit their information to request a service and get a professional or expert who can provide it.
HomeAdvisor's job is to share your information, which makes you a lead, with local companies so they can contact you and offer the service you're requesting. For sharing this lead information, HomeAdvisor gets paid by the companies. This happens for every single lead they send to multiple businesses.
Business owners who don't have marketing skills or don't even know how to have any online presence will always rely on those pages to list their services.  They will save time and effort, but companies like HomeAdvisor can make them spend lots of money as leads aren't exclusive (one lead is sent to multiple companies after all).
Using Facebook Ads aka Paid Ad Platforms: Do They Generate Leads?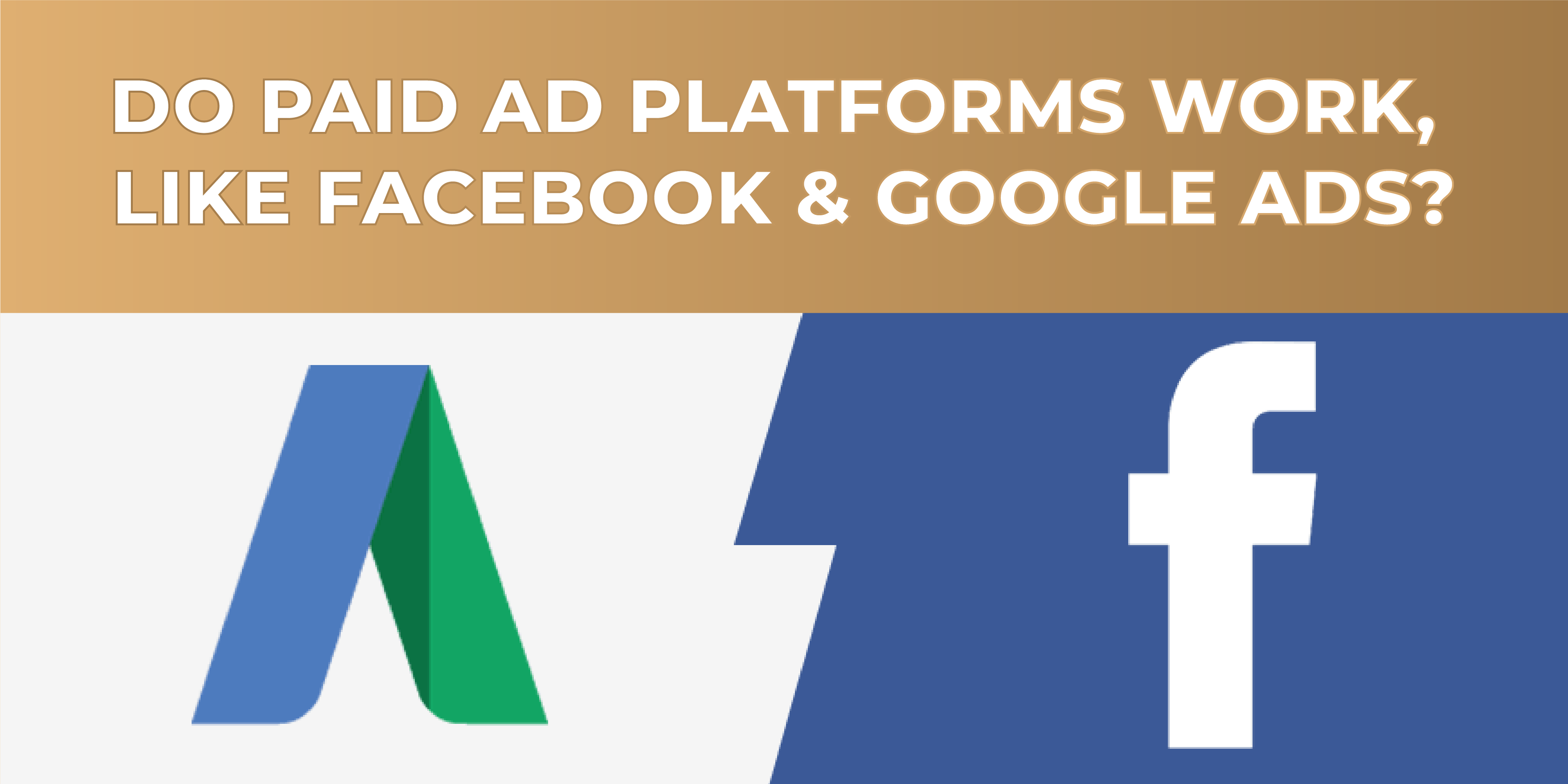 They DO generate leads. If not, no one would use them.
However, you need to remember two facts:
Paid ads or platforms can be expensive.

They don't generate "natural" leads.
Whenever someone sees or clicks in one of those ads, over 80% of them did it by accident or are trying to close/report it.
Why? Because they aren't looking for those services. At least not at the moment.
What those ads do instead is interrupt their time on the platforms. Users aren't there to find companies or businesses unless they are searching for a specific company's user, and for that, there's a search bar. This is why it is hard to convert them to actual customers who will show interest in the companies' services. Also, you're limited by a budget.
When using lead generation, everything is organic. You aren't forcing others to pay attention to your business but rather being there when they need you. This is why Google's organic traffic will always beat paid ads, and the reason companies continue investing in it, which is a lot cheaper as well.
What Is Local SEO?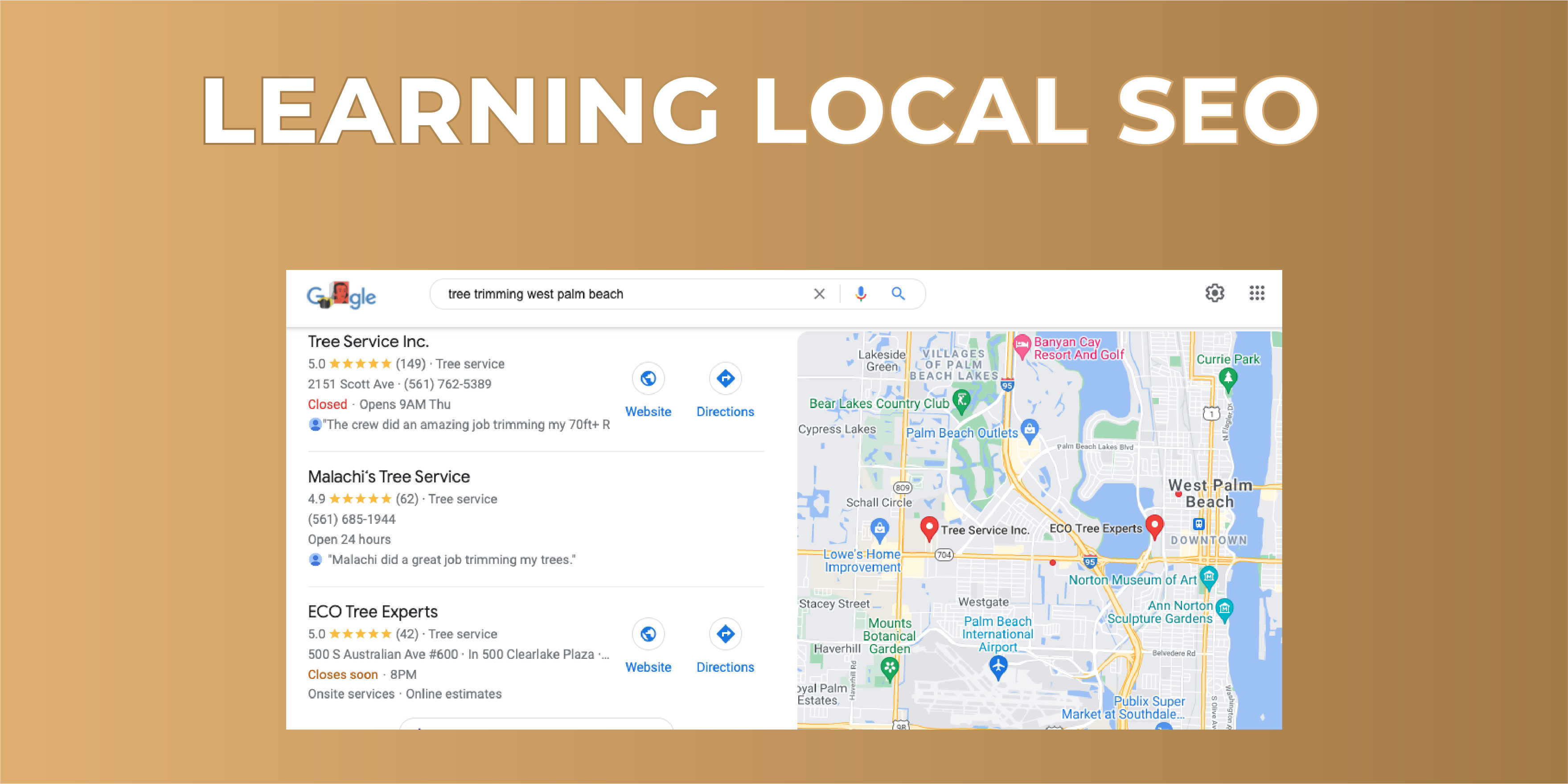 Don't worry… I didn't get it at first either. Following the short explanation, local SEO focuses on scaling businesses' visibility on search engines. However, this is only for those who serve their communities face-to-face.
What does this mean?
Experts and professionals like painters, plumbers, and dentists (but not only them) offer their services to their local customers. Why? Because they can't deliver them unless they are located in the same area of their customers.
To make sure those businesses get more leads, you need to rank them locally by claiming the business listing on Google to place them on Map Listings. Local SEO also involves online reviews, citation management, and how you manage your entire online presence in the local area.
If you are going to bet on lead gen, you need to adapt yourself to today's world: The Internet.
Keep in mind that although traditional channels and methods like billboards, warm calls, and pamphlets still work, they aren't part of your tools. Whenever someone needs a service, they go to Google and search for it.
"Dentist in Miami" or "plumbing services in Orlando," etc. And you can keep coming up with services or professionals people need and look for. Thus, you need to make sure you're using Google to get the companies in front of their clients.
Users will always click on the first search results (those near the top), and many of them will be either Ad links (people paid to place their websites there), Map Listing, and then you get websites. Almost all of them are your goal and where you should always aim to place yourself.
Can My Pool Construction Business Utilize a Local Lead Generation Strategy?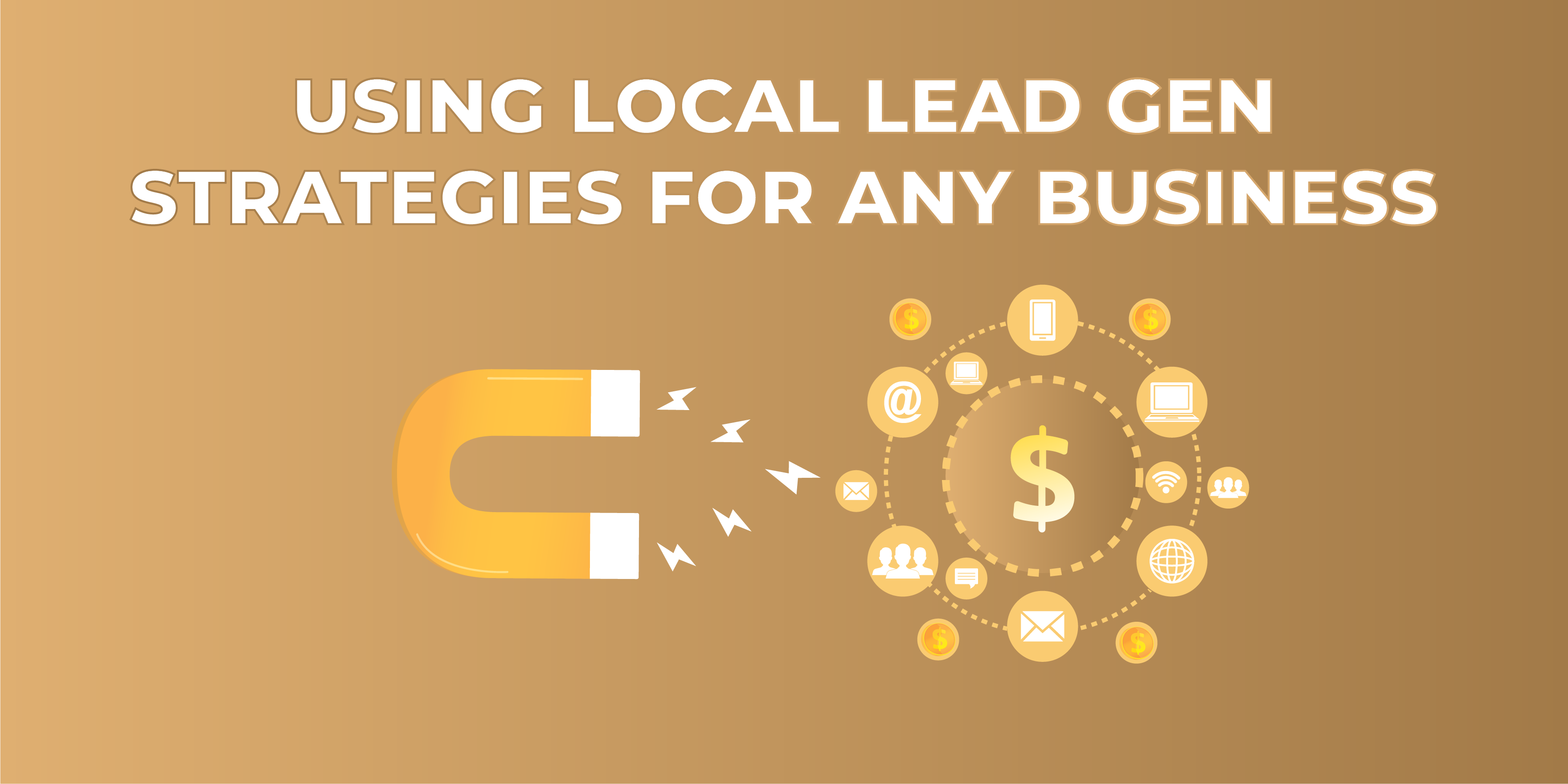 If you want customers, you better know you need it. Following the previous explanation, lead gen is all about placing businesses in front of their customers, choosing them over their competitors.
Put it simply – it's all about closing deals and having clients for those companies to make money. The main difference with the usual methods companies use for this is how lead generation approaches different channels to get them in the right place of the market to get customers.
Those channels are all focused on the Internet as most people are searching for products but also services across the net. The issue is that the Internet is way too broad, and businesses don't know how to place themselves. They usually try, but they get one common result: losing money and time.
How Powerful Are Organic Pool Construction Leads from Google?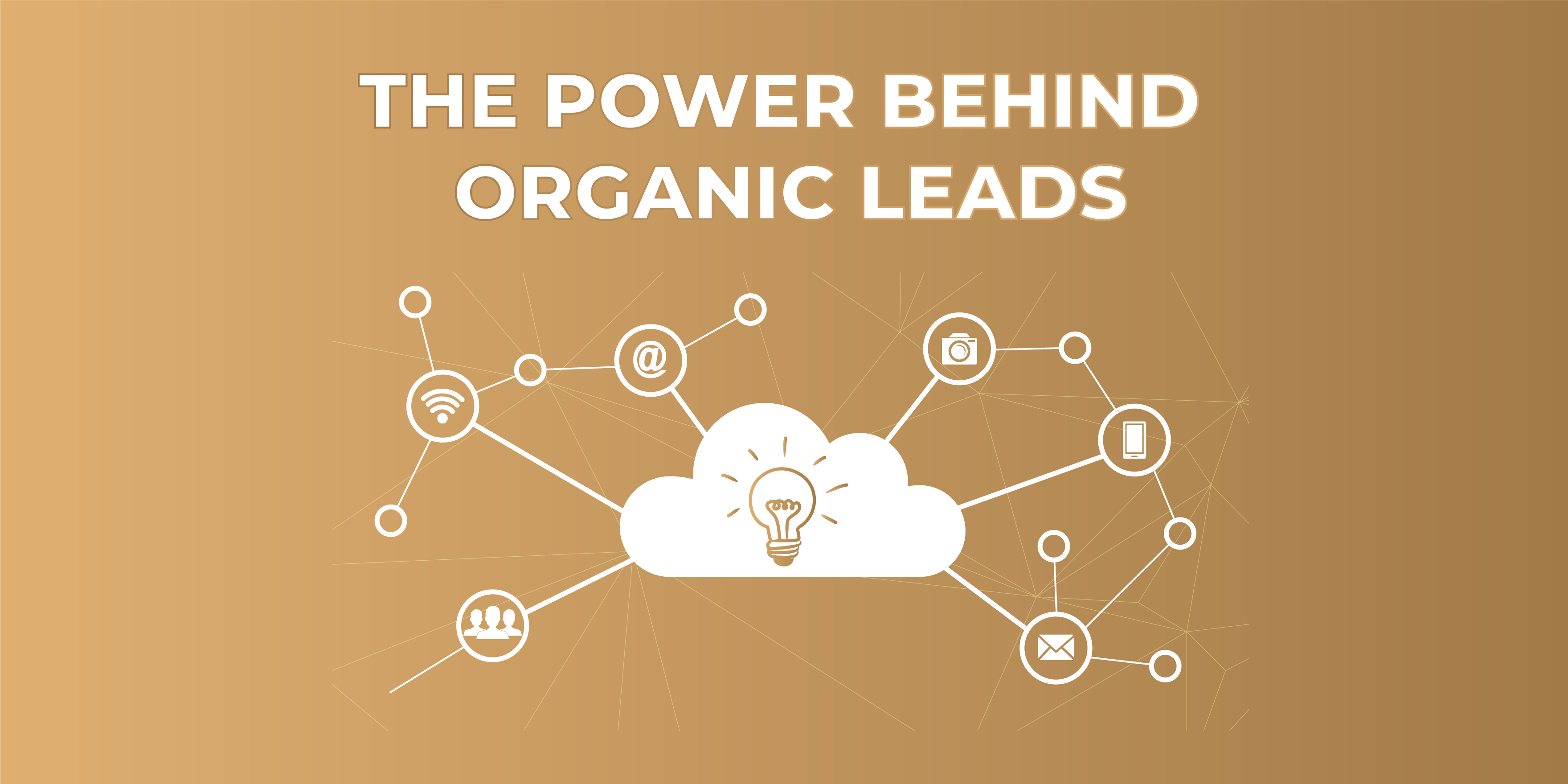 For companies looking for customers, it's everything. For you? Pretty much the same. When you build a business with digital properties, you get to make thousands of dollars a month.
This isn't a "get started today and get rich tomorrow" thing, but it is HIGHLY scalable, and ROI + positive results are guaranteed. Learning a fairly decent and very needed set of skills to create your digital properties and start ranking them on Google is required.
I have invested in several online businesses over the years, and if there's something uncertain, whether you will get your ROI or not, even more than the actual profit.
However, this business moved my earnings from five figures a year to a month in ONLY passive income while sitting comfortably at home.
On my laptop. Anywhere. Anytime.
You can look at one of the first sites I built back in 2016, and it continues making me over $1.000+ every month. The best part is that I don't need to touch it or the rest I've built over the years, just like this digital property.
What Makes Lead Generation SO Alluring?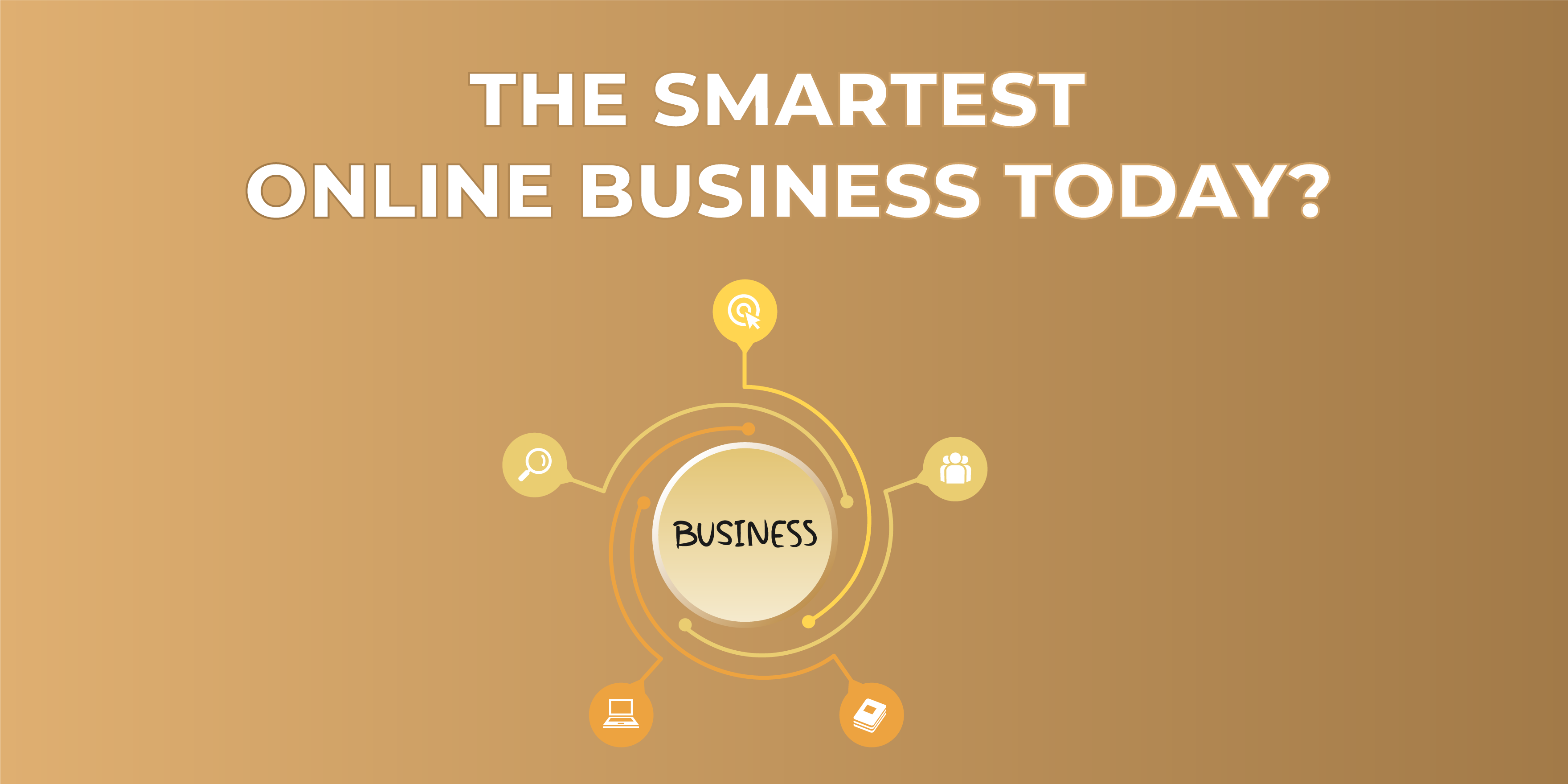 Here it goes: you can work from home.
The main issue with regular business opportunities is how much you need to invest in staff, equipment, or rent to have a place to sell your products or offer your services.
We all know the hassles of traditional businesses that involve regular expenses, which are extremely high.  Can you afford it? I don't think so, and even if you can, is it worth it? Now, it isn't only about the money. You also need to put in a lot of work, and it isn't only during the first couple of months or years. Usually, it is as long as you continue running it.
You can save yourself those headaches and bone-breaking tasks and expenses with lead gen since it is more about generating leads with digital channels—mainly websites.
Websites can be VERY cheap to build, and with many tools online, you get to do it in a couple of hours instead of days. Any virtual or digital business is scalable and won't need constant maintenance.
So, let's summarize this:
You save money in regular expenses with traditional and most online businesses as what you need is yourself and digital properties (websites).

You can bet on passive income.

 There's no need to hire more people to get started.

You can generate leads in multiple industries, which allows you to work on any niche you want.
How Can I Get Started in the Local Lead Generation Program?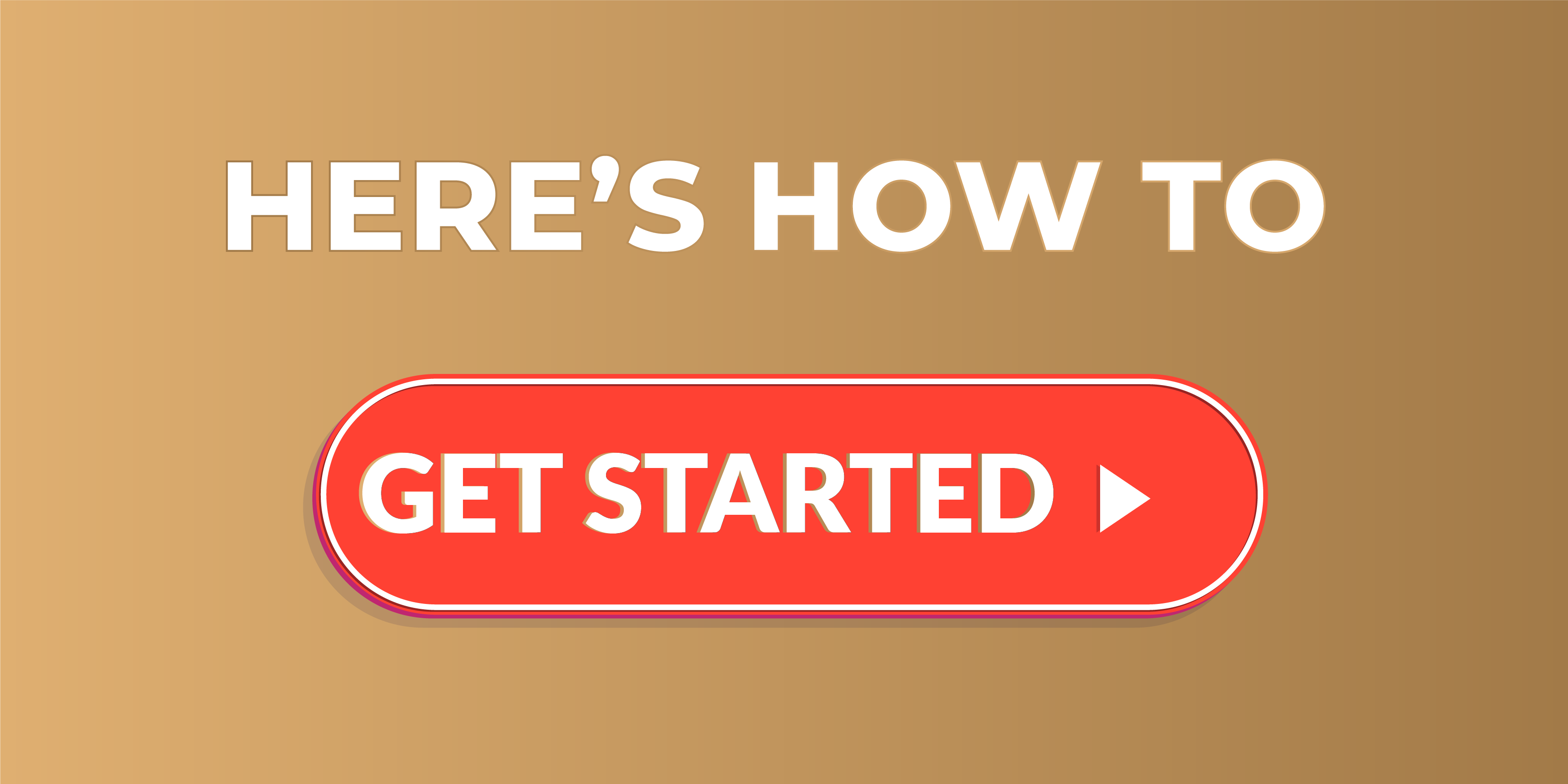 Anyone can start and learn. That's the beauty of this business model. I knew nothing about SEO, Map Listing, and everything I've mentioned so far. It is all about learning the skills, gaining experience, and deciding to take the step.
Remember that this business model will never get old as business owners are always looking for leads. They need to do business and scale their companies. Why not do the same while helping others and still making money?
You can start with this local lead generation course highly recommended for anyone wanting to grow in the business. It is a close training that will take you through each step and make sure you are able to get your ROI, profits and take control of your life.
You will be added to an incredible lead generation family ready to help you 24/7 when asking questions on the group. Anyone is welcome who's willing to put in the work. Click here to watch the lead gen webinar.