If you landed here, you maybe wondering whether or not learning how to start a window cleaning business is a great option for ambitious entrepreneurs or not. In that case, we can give you the answer right away: it absolutely is. Window cleaners are in high demand both in the residential and commercial markets. 
Some estimates suggest that the U.S. window cleaning industry is worth more than $40 billion annually, which means you can get lots of money. However, it all depends on how you work around this business and start it as a business owner. 
Window cleaning offers many benefits. You are your own boss. There are repeat customers. Windows need to be cleaned regularly. You can scale up with minimal overhead costs and low capital investment.
But not because it is great means there are no cons compared to other businesses. In fact, it will be just as difficult as starting a business in any other niche, but with a couple of fewer drawbacks. 
Since you are here, that means you are definitely interested in making this work, and we will make sure to provide a step-by-step guide on how to start your window cleaning business so you can get the desired result and move on in growing your company.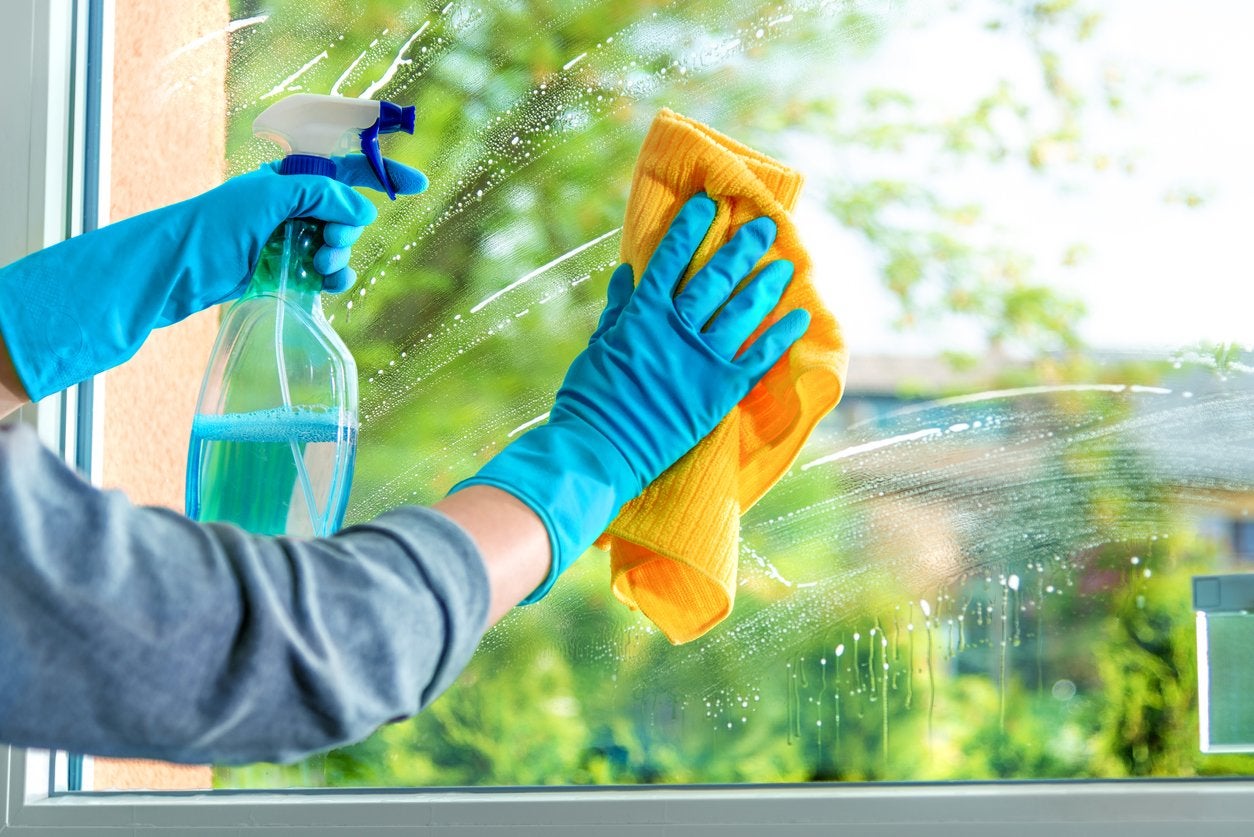 Is It the Right Business for You?
Before you decide to start your own business, think about whether the window cleaning industry is right for you because if it is not, you will clearly waste your time. 
Window washing offers flexibility, but it may not be what you expect in terms of delivering services and scalability. 
However, if we proceed with the pros, you can set your own hours and travel to clients. A window cleaning business doesn't require a lot of capital, particularly if you intend to use basic tools and supplies. 
But every business owner in this matter will have to face hard work, and you must be able to perform the job for several hours and should be fit. 
Window washing can be a physically demanding job. It often involves lifting heavy objects, wiping them, and standing for long periods. You will need to be able to work at heights while cleaning windows as well unless you decide to focus on specific areas.
You won't likely be able to hire employees immediately as an entrepreneur. This is especially true if your goal is to keep startup costs low.
This either leaves you alone or with very few human resources. You will need to be able to work in any season and all-weather conditions and be prepared to work outside if you live in a cold or hot area. 
Window washing is a great job if you enjoy the outdoors and aren't afraid of adverse weather conditions.
You must be self-motivated and organized to succeed as a window washer. There won't be a boss or manager to motivate you and connect you to clients. You must be willing to get out in your community and meet people to grow your business.
To stand out from your competition and increase your client base, you will need to show that you are trustworthy, hardworking, detail-oriented, and willing to deliver the best services. You won't impress clients by leaving a watermark on windows or failing to mark a spot.
All this—and more—will be part of the challenge of starting a business in the niche. So, are you ready for it or barely holding up with the idea? If you've worked in the area before, it shouldn't be that tough to make it possible.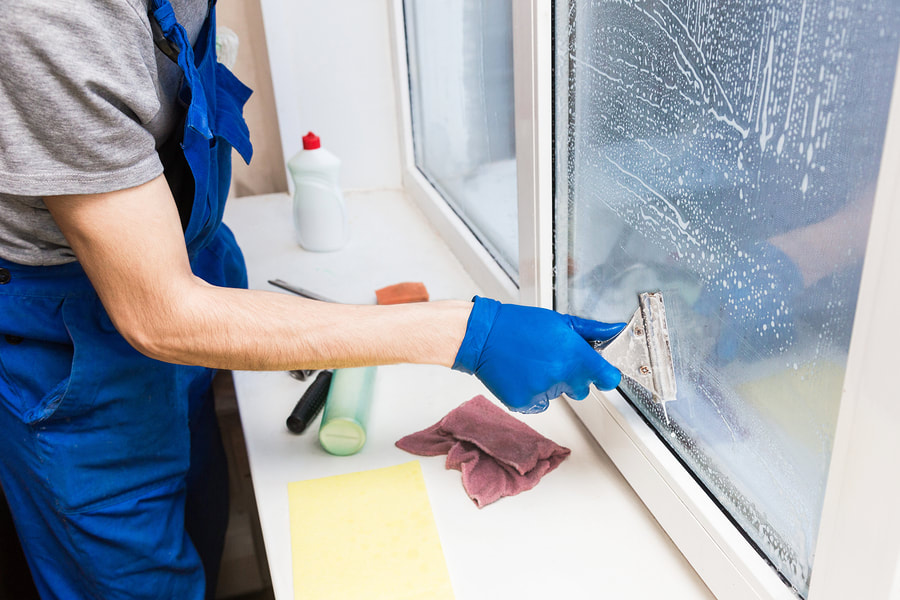 Target Audience: Who Are They?
If you decided to start your window cleaning business, there's nothing else we can tell you except for moving forward and taking the necessary steps. 
For it, you need to determine the right target audience and how profitable your business will be based on it. 
In this niche, there are two primary target groups:
For domestic cleaning: These clients can be homeowners or small-business owners who need low-rise window cleaning. This audience is easier than commercial cleaning. It's especially useful if you don't want to spend a lot on high-end equipment or have a limited budget.
For commercial cleaning: These include managers or owners of office buildings who need high-rise window cleaning. This market is for larger jobs that require cleaning many windows, such as those on tall buildings or skyscrapers. This market is very lucrative but requires more upfront investment in equipment and experience.
Domestic cleaning might be a good option if you are starting out with limited funds or a small business. But if you are more ambitious, you might be able to jump into the market if you have previous experience in commercial cleaning.
No matter what market you are in, you must always think about your target audience when marketing your business. 
Your target audience will help you connect with those who will give you the money for growing and boosting your future.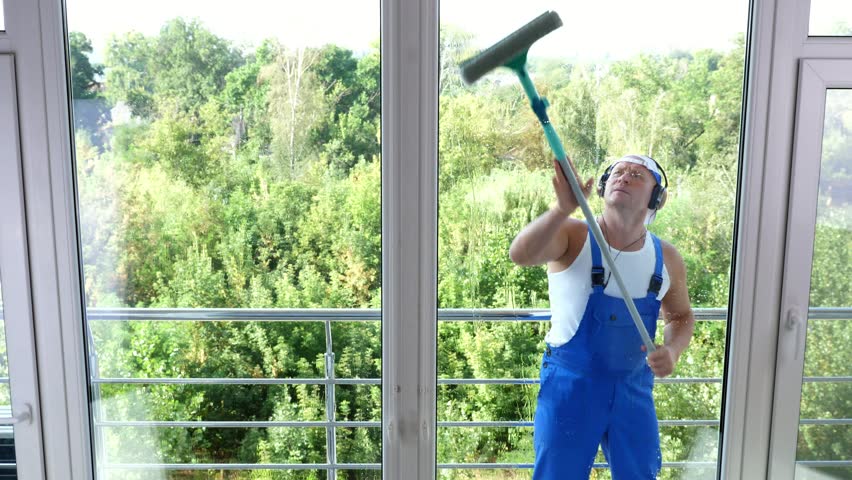 Create Your Window Cleaning Business Plan
Writing a business plan is the first step for most people. Still, we always consider the target audience the first one since this helps to have a targeted plan that works for domestic or commercial cleaning and the industry overall. 
Now, entering the topic, when you start your business, your business plan will help ensure that you do the right things in the right order. 
When looking about how you can start one, some people will go for the previous step, but we can help you by keeping that in the order we gave you and continue with the rest for your plan:
Workaround your goals, both short and long-term.

Make sure you know your finances properly before starting the business.

Determine how you will start: from scratch or as a franchisee.

Go over your equipment and current materials.

Determine how much you can invest and how you will do it.

Develop a separate yet integrated marketing plan.

Consider Franchising Before Moving on
A franchise offers many benefits, including access to business resources as well as a trusted brand. These are the top franchises in window cleaning:
Window Genie.

Home Cleaning Centers of America.

Squeegee Squad.
But why do you want to know this? Simple, you can decide to franchise instead of doing everything alone, but you will most likely sacrifice control over the business and need to pay for royalties.
Also, franchises often have a higher financial barrier than starting your own company. Window Genie charges a $33-000 initial fee for a franchise. A minimum net worth of $150.000 is required, along with a minimum capital requirement of $75.000.
There are many benefits to franchising, including the ability to join a well-established business, receive ongoing training and support, and build a customer base.
However, people always consider both pros and cons, and franchising tends to be a larger investment for most entrepreneurs, but it does save time.

Make a Budget for Your Business
Although the supplies and tools you will need to start your window-washing business won't cost a lot, you will need to invest some upfront. This is a list to help you plan your business budget:
Maintenance and gasoline.

Purchase or maintain your vehicle.

Uniforms.

Liability business insurance.

Towels and microfiber cloths.

Cleaning tools: ladder, buckets, and squeegees. Hard hats, extension poles, scrapers, buckets.

Both standard and eco-friendly cleaning solutions.

Marketing and sales.

Permits and licenses for business.

Software for invoicing.

If you rent office space, rent, and utilities.
Establish Your Base of Operation
It is common to open a window cleaning company from your home. This saves on renting office space, which is a great benefit for entrepreneurs who are trying to start a business on a tight budget.
You may be able to rent space to increase your staff if you are looking to grow your business. You might hire customer service representatives or dispatchers and have them work from one central location.
Although you might start small with a single or two-person team initially, this could be something you will eventually include in your business budget.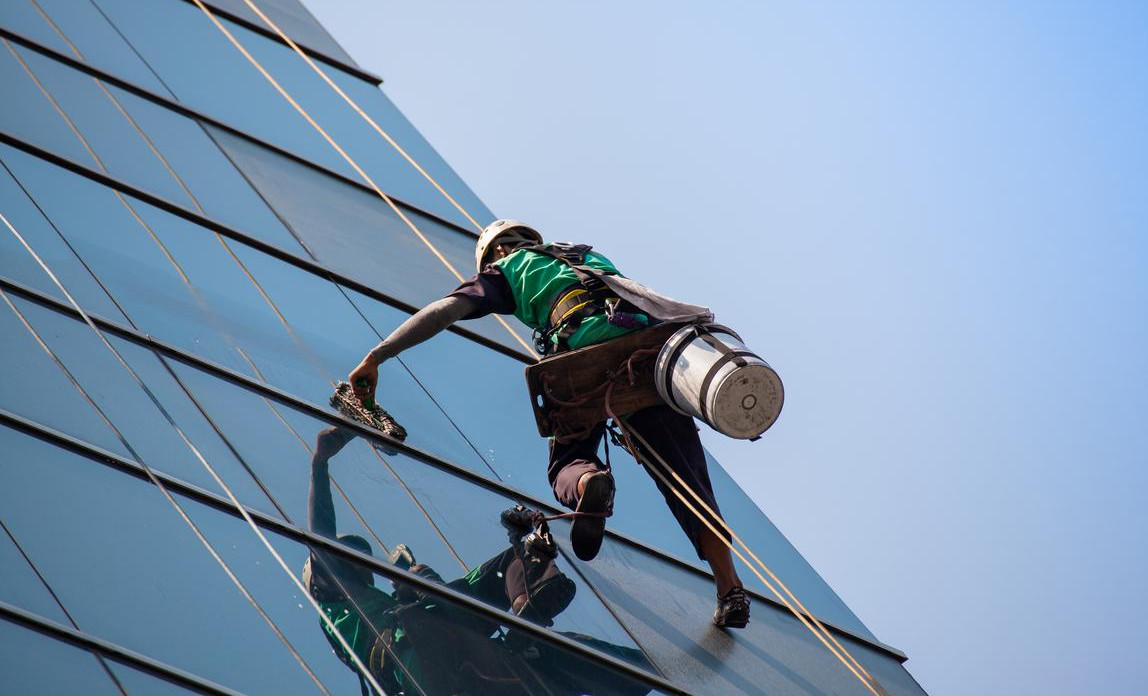 Don't Keep Your Business & Personal Assets Together
Any business owner who is smart about finances should be aware of several important financial rules. Separating your personal and business assets is one of them. 
Here are the reasons you shouldn't mix them:
Tax season can be stressful, especially if your personal and business expenses are combined. It is easier to calculate your tax write-offs if you draw a line between personal and business assets.

If you are registering your LLC or corporation, this is crucial. Keep your business and personal assets separate if you want to maximize your personal liability protection. If you are involved in a legal or financial dispute, this will protect your assets.
Opening a business bank account can help you distinguish between your personal and business assets. You can also open a small-business credit card. A dedicated credit card makes it easy to track your business expenses.
Register Your Company
Now you are ready to register your business, but you also have to deal with some steps for this.
– Select a business name.
According to the Small Business Administration, 30.7 million small businesses were registered in the U.S. 
Once you have settled on the name that best represents your company, check with your local secretary of state's office and U.S. Patent and Trademark Office to confirm availability. 
In today's digital age, having an online presence is almost mandatory. Also, make sure you check the availability of your domain name. This is important for local SEO and marketing. 
Sites such as Name.com and GoDaddy can confirm the availability of domain names.

– Select a business entity
Next, choose the business entity. This is important because it will impact how you file taxes, your liability protection, and how your business structure works. You may need to consult a business lawyer, but these are the most common business structures:
Sole proprietorship: These are the easiest business structures to set up and run. However, this simplicity comes at a price. Personal liability protections are not available to you if your business is ever involved in a financial or legal dispute. You will also file your business taxes on your personal return.
Limited liability company (LLC). You can either form an LLC by yourself or with multiple partners. LLCs offer some protections for personal liability, which is not possible with sole proprietorships. You can file your taxes as a corporation, pass-through entity, or corporation.
Corporations: Businesses that plan to grow quickly will be more inclined to choose corporations. Although this independent entity provides tax perks and liability protections, it comes with more paperwork, such as writing bylaws or forming aboard.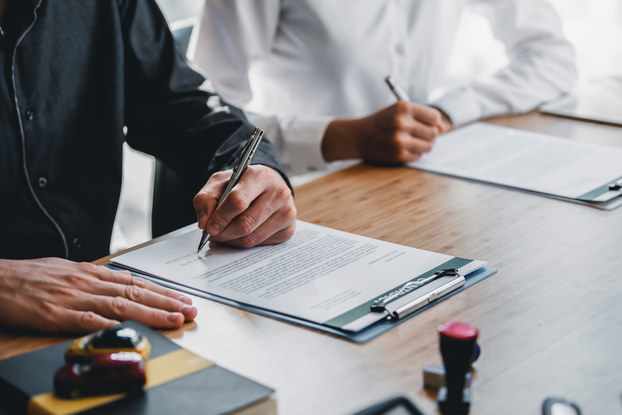 – Register for employer identification number (EIN).
You might need to hire more people as your business expands. Register for an employer identification number (EIN) before you can do this. This is required for tax filing. Registering online with the IRS is easy and quick.
Even if your goal is to hire employees, it's worth getting an EIN. This will allow you to apply for business financing and credit cards.
Start Pricing Your Services
When pricing your services, research the market and compare it to other providers. Your goal is to attract new clients while not losing money. 
Window cleaning is a service that charges per hour, per page, or per project. This means you need to determine how you're going to charge for them, and you can always work with more than one format, but you will have to pick a final one when you grow. 
Consider these three options, so you are able to consider what's best for you:
– Hourly Charge.
This is a simple way to charge. The time taken to complete the job is what you charge. Let's assume you charge about $35 per hour for a large house and get it done in two hours. In that case, you earn $70 without any difficulties.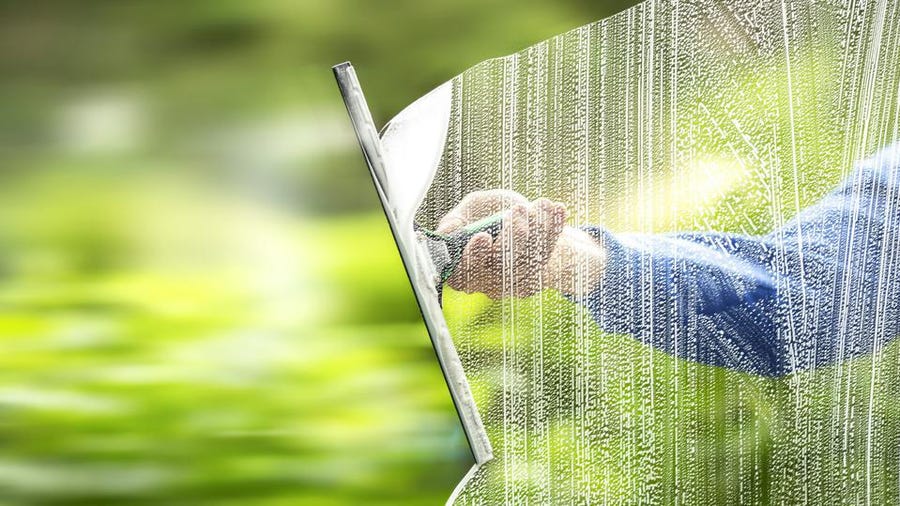 – Window panes are subject to a charge.
Another way to calculate your charge is by how many window panes are being cleaned. The average rate for cleaning a pane is between $2 and $7. 
This rate is used by many window cleaners when they charge commercial clients, especially for multi-story buildings. 
Sometimes, charging per pane of glass can be more efficient than other charging methods because it encourages speed. You can make more money if you have skilled employees who are able to clean windows quickly without compromising quality or yourself when starting. 
– Charge per project.
It may be more economical to charge per job depending on the size and how many jobs you get. 
You might charge more if you are working on a tall building, such as a skyscraper. This is because you are exposing yourself to the hazards of operating a scaffold. This would require more training and preparation than cleaning a home on the ground with just a few windows.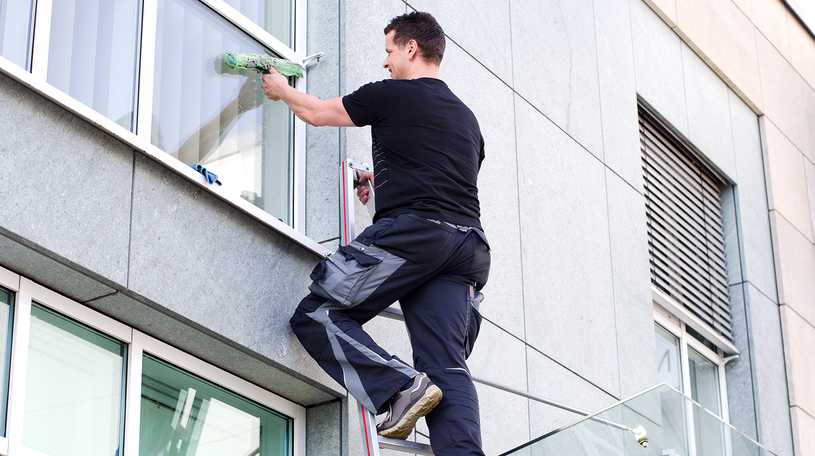 Get Business Permits, Licenses & Insurance
Your business licenses and permits are part of the basic steps, and you ALWAYS need them, without exceptions. 
You will need certain permits and licenses to operate a service-based company. Window cleaning businesses might even need to register for a state permit or a license.
The specific documentation that you will need depends on where you are operating. To ensure you are covered, make sure to consult a business attorney and check your state's resources.
However, when it comes to insurance in particular, you must consider so you can handle unexpected accidents and damage that can happen, even if you take every precaution. 
To operate a window-washing company, you may need commercial insurance. Insurance can help protect your business against various risks and save you money so that your business can grow.
For the basics and the first ones you should get, these are definitely the top:
General liability. This coverage covers you against damage to another person's property or injuries to others. Many commercial and residential clients require this type of insurance.
Contractors' E&O. If you are accused of making a mistake that results in someone losing money, errors, and omissions, insurance can help you defend yourself.
Workers' Comp. If you have employees, this insurance is often required by law. Workers' compensation insurance is available to cover injuries at work, medical bills, and lost wages.
Tools and Equipment. This coverage pays for the replacement or repair of stolen or damaged tools.

Secure Startup Financing
Window cleaning is a low-cost business with low overhead and startup costs. However, you might need funding to rent an office, hire employees or just handle additional expenses. 
Fortunately, you get more options for obtaining your capital, but you must have created your business plan accordingly for most of them. 
With this in mind, these are the main options to secure financing:
– Get a loan for your business.
Your bank is the first place to go when applying for a loan. It may be easier to get a traditional bank loan if this is not your first business or you have a strong financial history. 
Lenders may reject loan applications if you don't have much experience. You can look for alternative financing options such as online lenders or SBA microloans designed for newer entrepreneurs.
– Your business can be self-financed.
Self-finance is an option if you have the financial resources to start your window cleaning business. This financing option, also known as bootstrapping, is only for those who are financially disciplined. You are putting your cash reserves at risk.
You can still start a window cleaning company with just a few thousand dollars. You can take full control of your business for that amount without having to repay a loan or pay interest rates.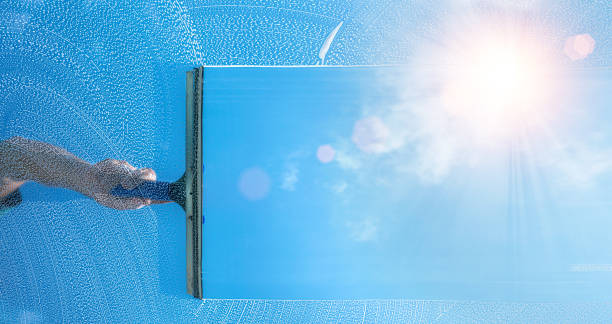 Start Promoting Your Window Cleaning Business
You won't be able to keep your doors open if you don't have a reliable method of securing incoming revenues. And yes, we're talking about clients. 
There are many ways to handle lead generation and secure your new clients and old ones in terms of retaining them. 
But where should you start? We have a couple of ideas:
– Cold calling.
Cold calling is still a great marketing strategy, even though most of it has moved online. It's possible to interact immediately with potential clients without waiting for an answer via email. 
It's also possible to build a relationship with your potential clients on a personal level, something that is difficult to communicate in an email.
Follow up when cold calling. According to studies, it takes five follow-up calls to close a sale after the first meeting. 
– SEO Ranking.
You need both a domain name as well as a business website to use SEO to rank in local search results. Ranking for local terms such as "window cleaning near me," which is a service-based business, can be a great way to find clients.
Getting your business onto page one in Google's search results may take some time, but it is worth it. 
You should also make sure to add Yelp to your business profile. If a client decides between you and another competitor, their Yelp rating could be crucial. After you have completed a job, ask satisfied customers to leave a review. This will increase your credibility and help you get new clients.
Ready? Start Operating!
You can expect to have different roles if you start your own business. These are just a few of the many responsibilities that you will have to perform during a typical week at work:
Executing client jobs.

Marketing your business.

Maintaining inventory.

Invoicing clients.

Offering quotes.

Schedule appointments.
You can increase your revenue and hire more employees as your business grows. But, when you start your window cleaning business, ensure you are ready to take on all the ongoing tasks.
If you are having a hard time or know it won't be easy for yourself, just find some help for a low price until you are able to offer more.
The Local Lead Generation Process for Your Window Cleaning Business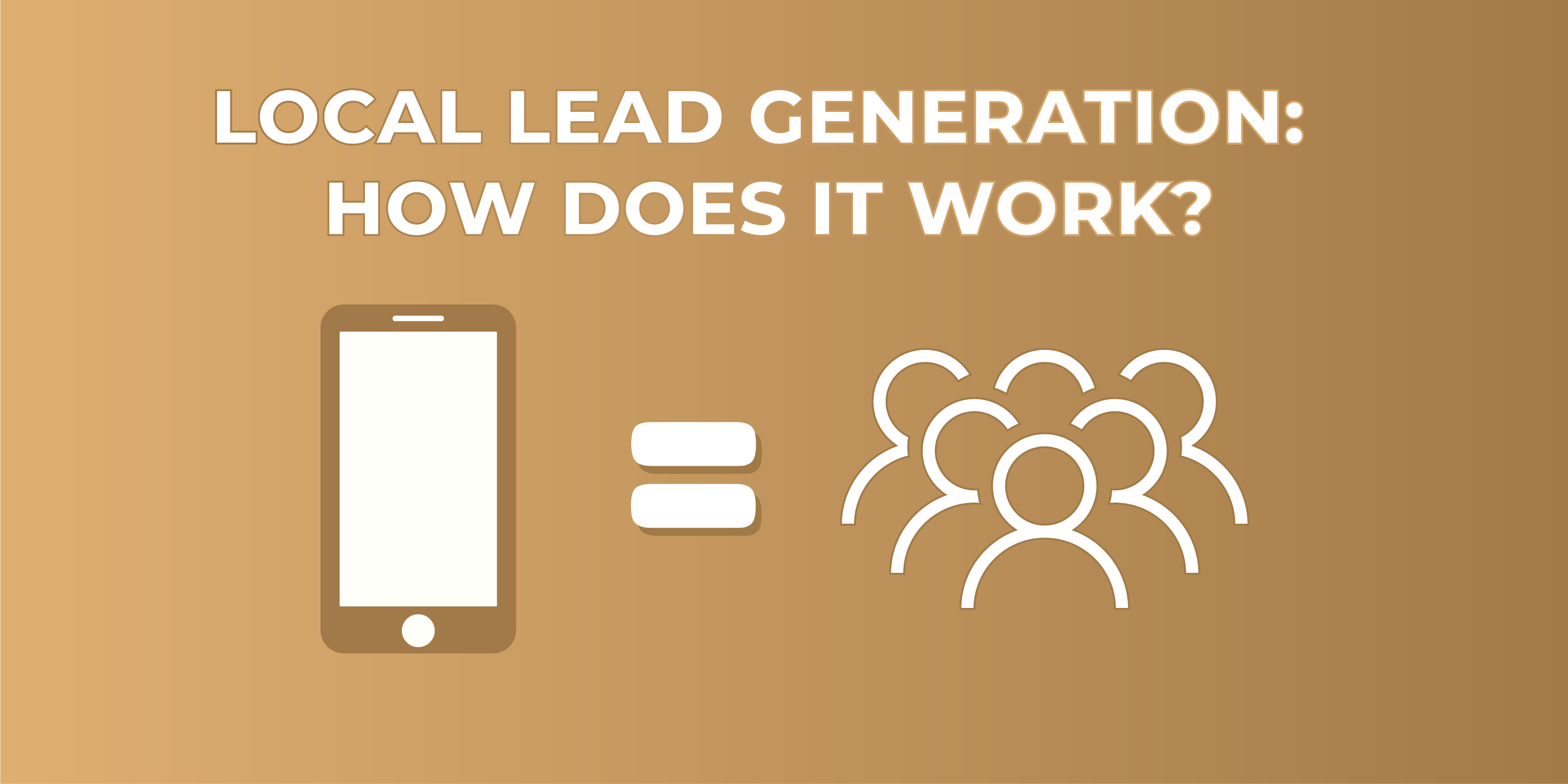 All right! So, everything is about building properties and generating leads. But how does the process actually take place? Are there other steps I need to know?
The steps I mention below are what students from our local lead generation program follow to generate leads for businesses like yourself. So I'll help you see what we do. And how if you join our program, you can simply generate leads for your own business (unless you want to start a side hustle and build a laptop lifestyle business).
Essentially, our lead generation can be divided into four steps:
The first is prospecting. You need to take the time to do market research on a niche (industry) and determine how many phone-driven businesses are there.
Keep in mind that this is local research as you need to know how many companies need leads. For example, you may search for "plumbing services Youngstown OH."
You will find dozens or even hundreds of businesses trying to get themselves in front of the customers by ranking on Map Listings, organic results, and even Ad.
The second step, building. When you find a niche (plumbing, tree services, a software company, real estate…), you will need to start building your digital properties. You don't need to be an expert in HTML or coding. It can be easy with the right tools.
The third step is now taking time to rank your lead gen website. With the site done, you need to work on SEO strategies and start dominating those Google search results. If you're new to SEO, it stands for Search Engine Optimization.
To keep it simple, it consists of the entire process of growing a company's visibility on search engines like Google and generating organic traffic. And remember this, local lead generation is part of the strategies.
Moving on to step four, once you rank the site, you will start getting your ROI and profits. You only need to rent it out to a local business interested in the leads the site generates. You can offer a couple of free leads to their move on with the actual pay per lead.
To review steps 1-4 above, I described it to a normal student who is building a lead gen business to help local service providers generate more calls. But replace the student with you as the business owner. And replace sending the leads to a business to simply siphoning the leads to your personal business.
By the way, fun fact, about 20% of our students in our local lead gen program are actually business owners who went through the program. And they use the skillsets we teach to generate leads for their own business.
An Example of Lead Generation: Home Advisor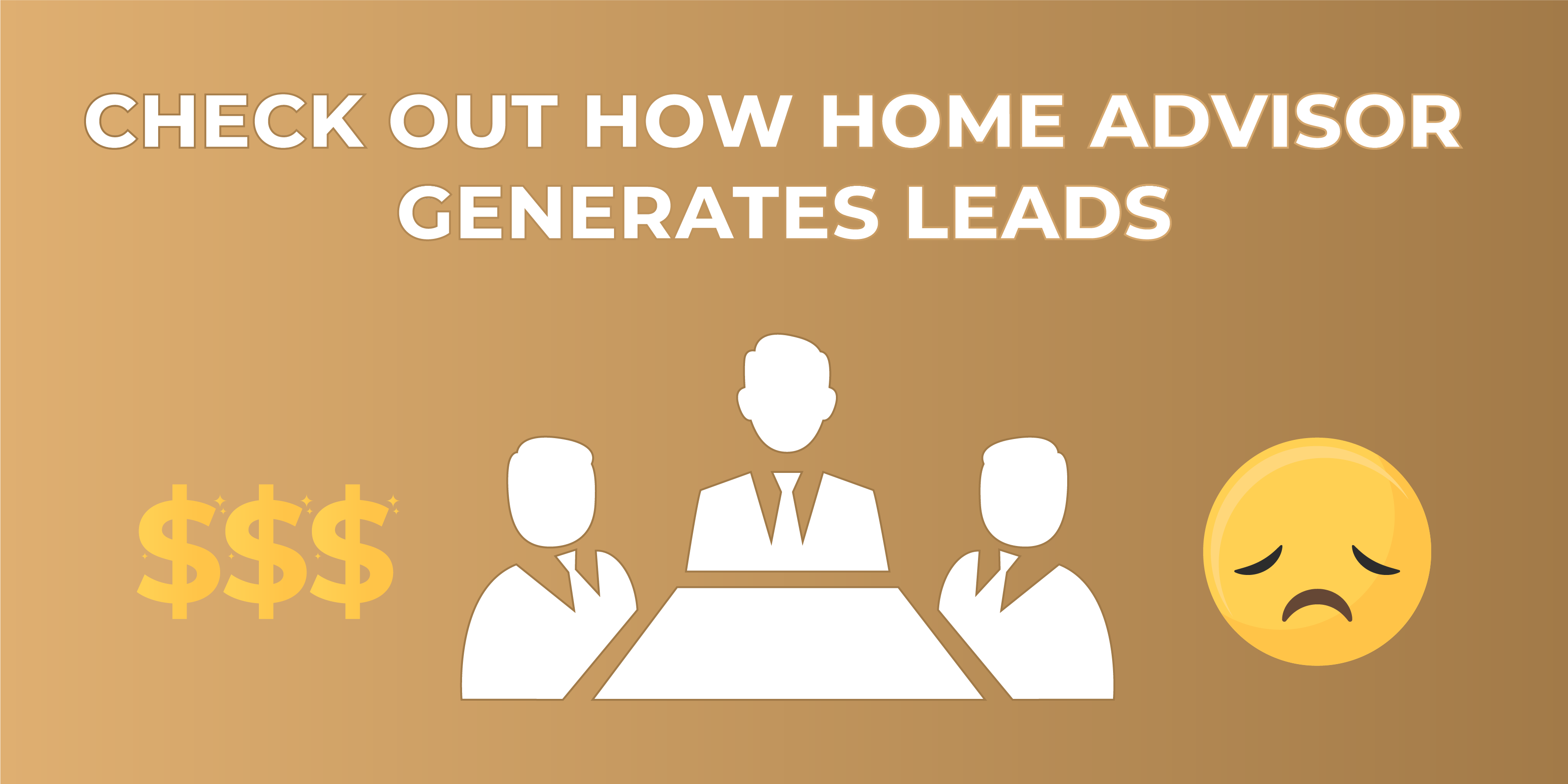 You must be thinking, "if lead generation sounds so good so far, how come I haven't seen any company?" That's the thing; there are many out there. You just don't know they are dedicated to it.
HomeAdvisor is one of the best examples you can find on the Internet as it is a top lead generation company that has spent millions building its brand but also earned even more zeros for this same reason.
They started small as everyone else but invested in building their brand awareness to make people who are looking for home services go to their website and find what they need. They are over 75% of people's first choice when they need those services.
If you don't get HomeAdvisor that much or need a refresh, users need to submit their information to request a service and get a professional or expert who can provide it.
HomeAdvisor's job is to share your information, which makes you a lead, with local companies so they can contact you and offer the service you're requesting. For sharing this lead information, HomeAdvisor gets paid by the companies. This happens for every single lead they send to multiple businesses.
Business owners who don't have marketing skills or don't even know how to have any online presence will always rely on those pages to list their services.  They will save time and effort, but companies like HomeAdvisor can make them spend lots of money as leads aren't exclusive (one lead is sent to multiple companies after all).
Using Facebook Ads aka Paid Ad Platforms: Do They Generate Leads?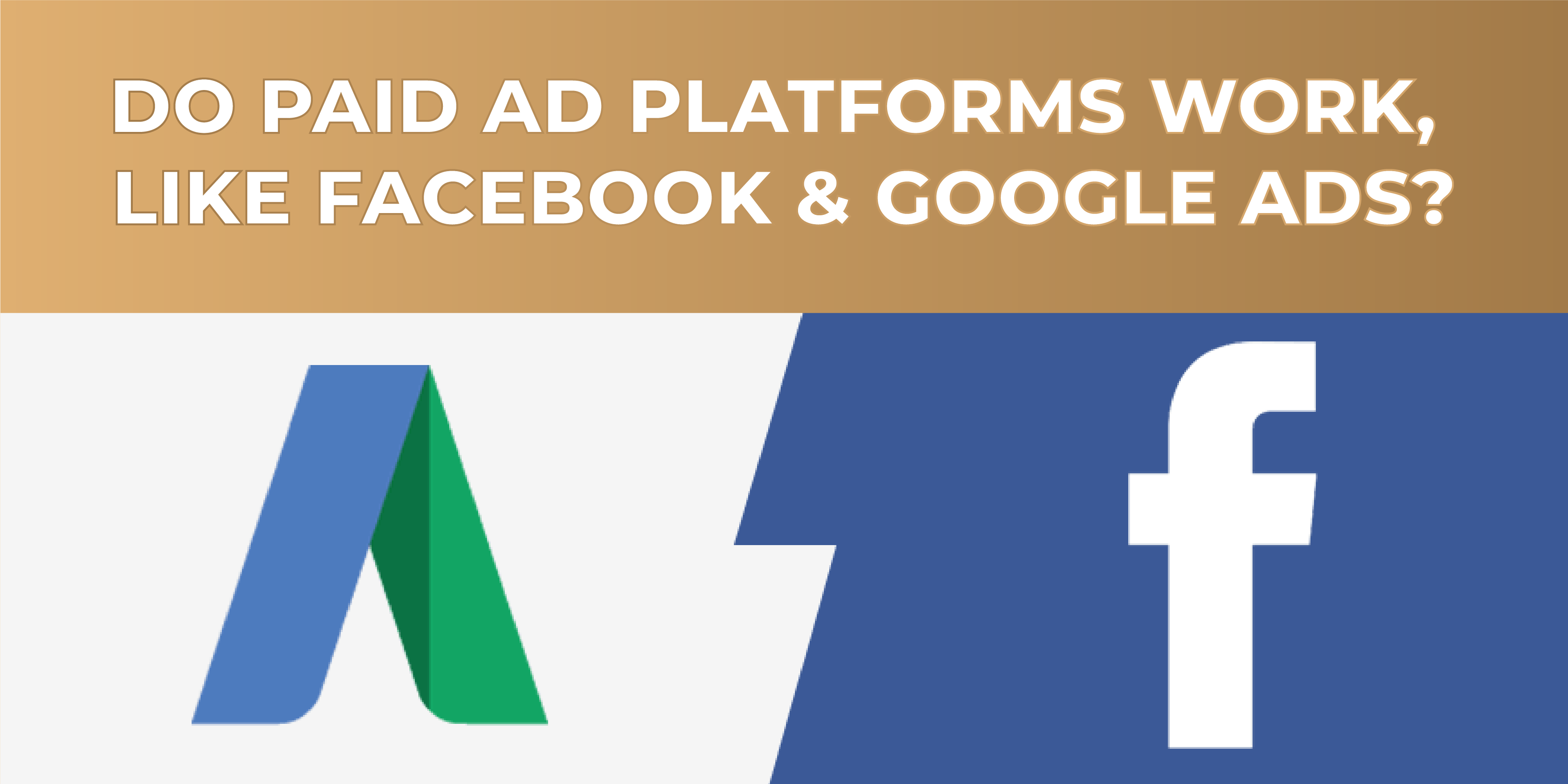 They DO generate leads. If not, no one would use them.
However, you need to remember two facts:
Paid ads or platforms can be expensive.

They don't generate "natural" leads.
Whenever someone sees or clicks in one of those ads, over 80% of them did it by accident or are trying to close/report it.
Why? Because they aren't looking for those services. At least not at the moment.
What those ads do instead is interrupt their time on the platforms. Users aren't there to find companies or businesses unless they are searching for a specific company's user, and for that, there's a search bar. This is why it is hard to convert them to actual customers who will show interest in the companies' services. Also, you're limited by a budget.
When using lead generation, everything is organic. You aren't forcing others to pay attention to your business but rather being there when they need you. This is why Google's organic traffic will always beat paid ads, and the reason companies continue investing in it, which is a lot cheaper as well.
What Is Local SEO?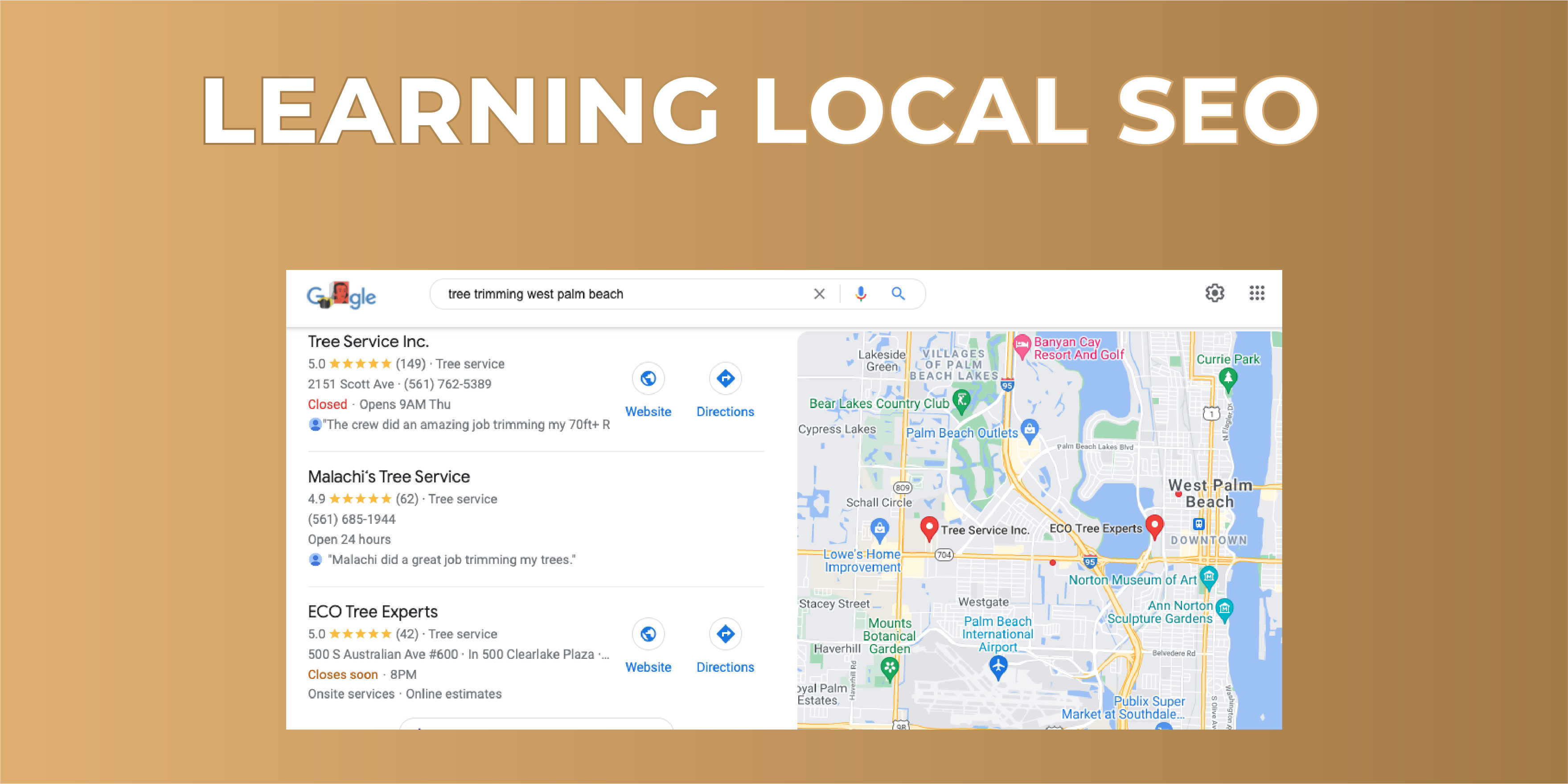 Don't worry… I didn't get it at first either. Following the short explanation, local SEO focuses on scaling businesses' visibility on search engines. However, this is only for those who serve their communities face-to-face.
What does this mean?
Experts and professionals like painters, plumbers, and dentists (but not only them) offer their services to their local customers. Why? Because they can't deliver them unless they are located in the same area of their customers.
To make sure those businesses get more leads, you need to rank them locally by claiming the business listing on Google to place them on Map Listings. Local SEO also involves online reviews, citation management, and how you manage your entire online presence in the local area.
If you are going to bet on lead gen, you need to adapt yourself to today's world: The Internet.
Keep in mind that although traditional channels and methods like billboards, warm calls, and pamphlets still work, they aren't part of your tools. Whenever someone needs a service, they go to Google and search for it.
"Dentist in Miami" or "plumbing services in Orlando," etc. And you can keep coming up with services or professionals people need and look for. Thus, you need to make sure you're using Google to get the companies in front of their clients.
Users will always click on the first search results (those near the top), and many of them will be either Ad links (people paid to place their websites there), Map Listing, and then you get websites. Almost all of them are your goal and where you should always aim to place yourself.
Can My Window Cleaning Business Utilize a Local Lead Generation Strategy?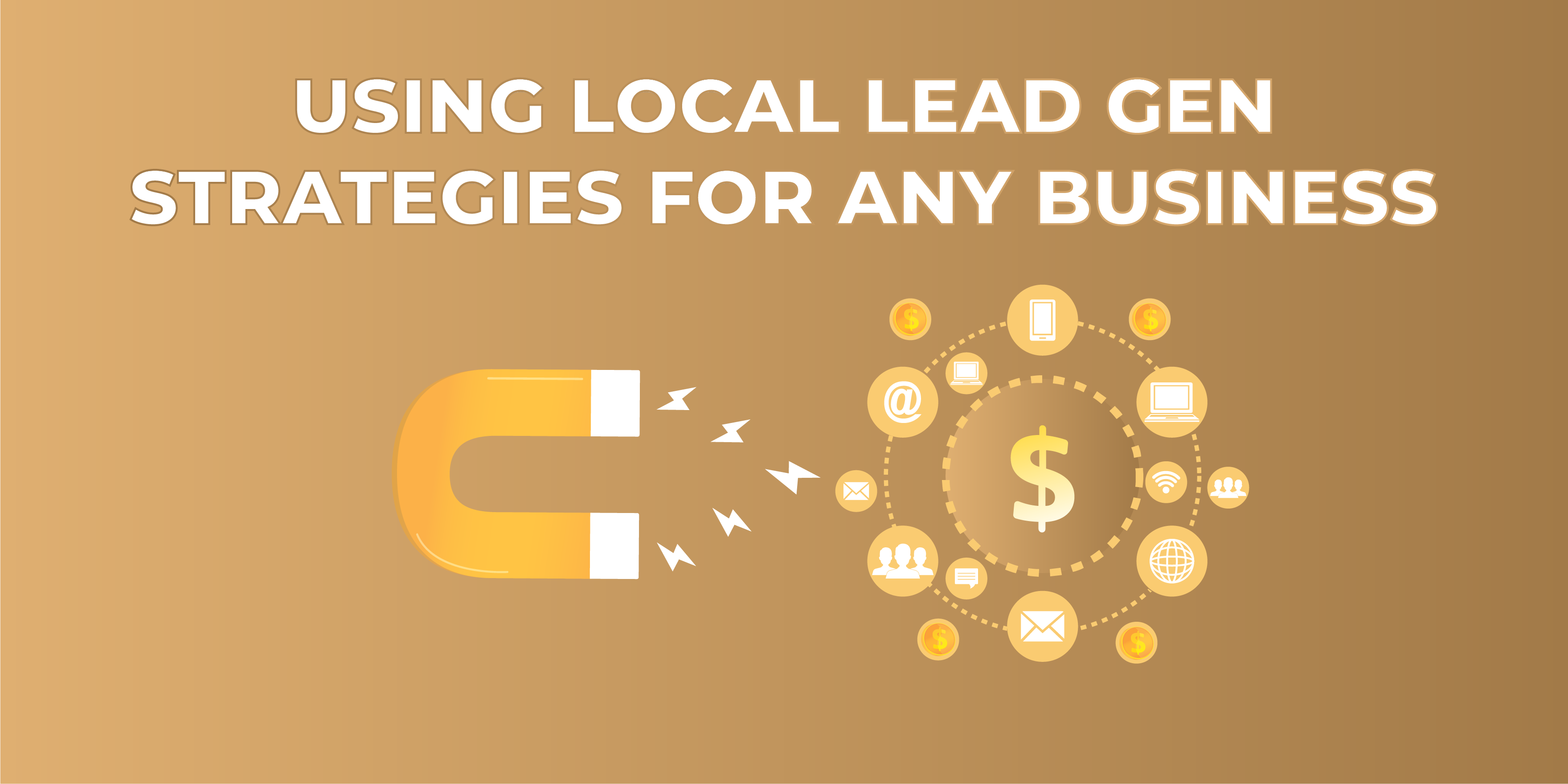 If you want customers, you better know you need it. Following the previous explanation, lead gen is all about placing businesses in front of their customers, choosing them over their competitors.
Put it simply – it's all about closing deals and having clients for those companies to make money. The main difference with the usual methods companies use for this is how lead generation approaches different channels to get them in the right place of the market to get customers.
Those channels are all focused on the Internet as most people are searching for products but also services across the net. The issue is that the Internet is way too broad, and businesses don't know how to place themselves. They usually try, but they get one common result: losing money and time.
How Powerful Are Organic Window Cleaning Leads from Google?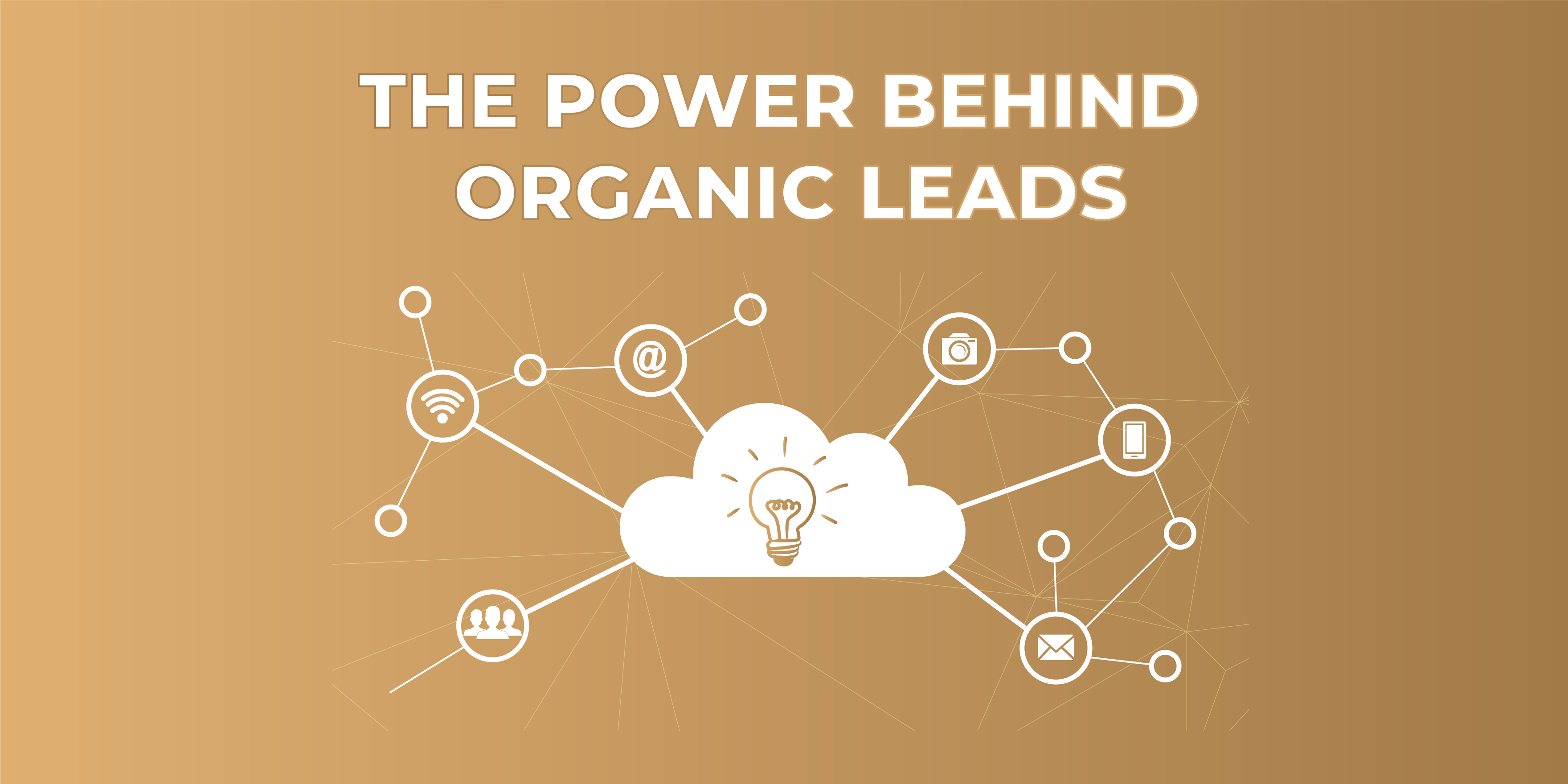 For companies looking for customers, it's everything. For you? Pretty much the same. When you build a business with digital properties, you get to make thousands of dollars a month.
This isn't a "get started today and get rich tomorrow" thing, but it is HIGHLY scalable, and ROI + positive results are guaranteed. Learning a fairly decent and very needed set of skills to create your digital properties and start ranking them on Google is required.
I have invested in several online businesses over the years, and if there's something uncertain, whether you will get your ROI or not, even more than the actual profit.
However, this business moved my earnings from five figures a year to a month in ONLY passive income while sitting comfortably at home.
On my laptop. Anywhere. Anytime.
You can look at one of the first sites I built back in 2016, and it continues making me over $1.000+ every month. The best part is that I don't need to touch it or the rest I've built over the years, just like this digital property.
What Makes Lead Generation SO Alluring?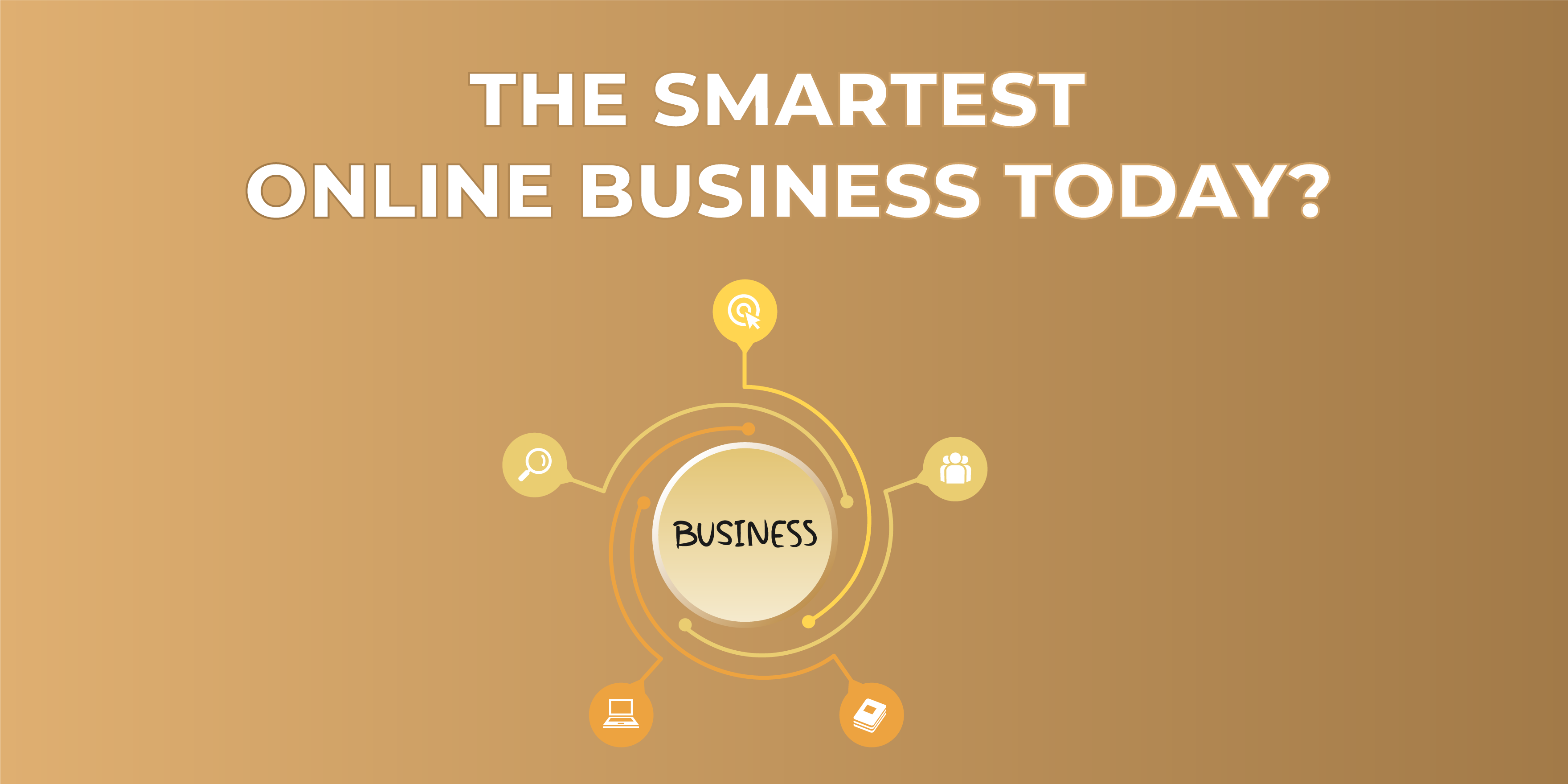 Here it goes: you can work from home.
The main issue with regular business opportunities is how much you need to invest in staff, equipment, or rent to have a place to sell your products or offer your services.
We all know the hassles of traditional businesses that involve regular expenses, which are extremely high.  Can you afford it? I don't think so, and even if you can, is it worth it? Now, it isn't only about the money. You also need to put in a lot of work, and it isn't only during the first couple of months or years. Usually, it is as long as you continue running it.
You can save yourself those headaches and bone-breaking tasks and expenses with lead gen since it is more about generating leads with digital channels—mainly websites.
Websites can be VERY cheap to build, and with many tools online, you get to do it in a couple of hours instead of days. Any virtual or digital business is scalable and won't need constant maintenance.
So, let's summarize this:
You save money in regular expenses with traditional and most online businesses as what you need is yourself and digital properties (websites).

You can bet on passive income.

 There's no need to hire more people to get started.

You can generate leads in multiple industries, which allows you to work on any niche you want.
How Can I Get Started in the Local Lead Generation Program?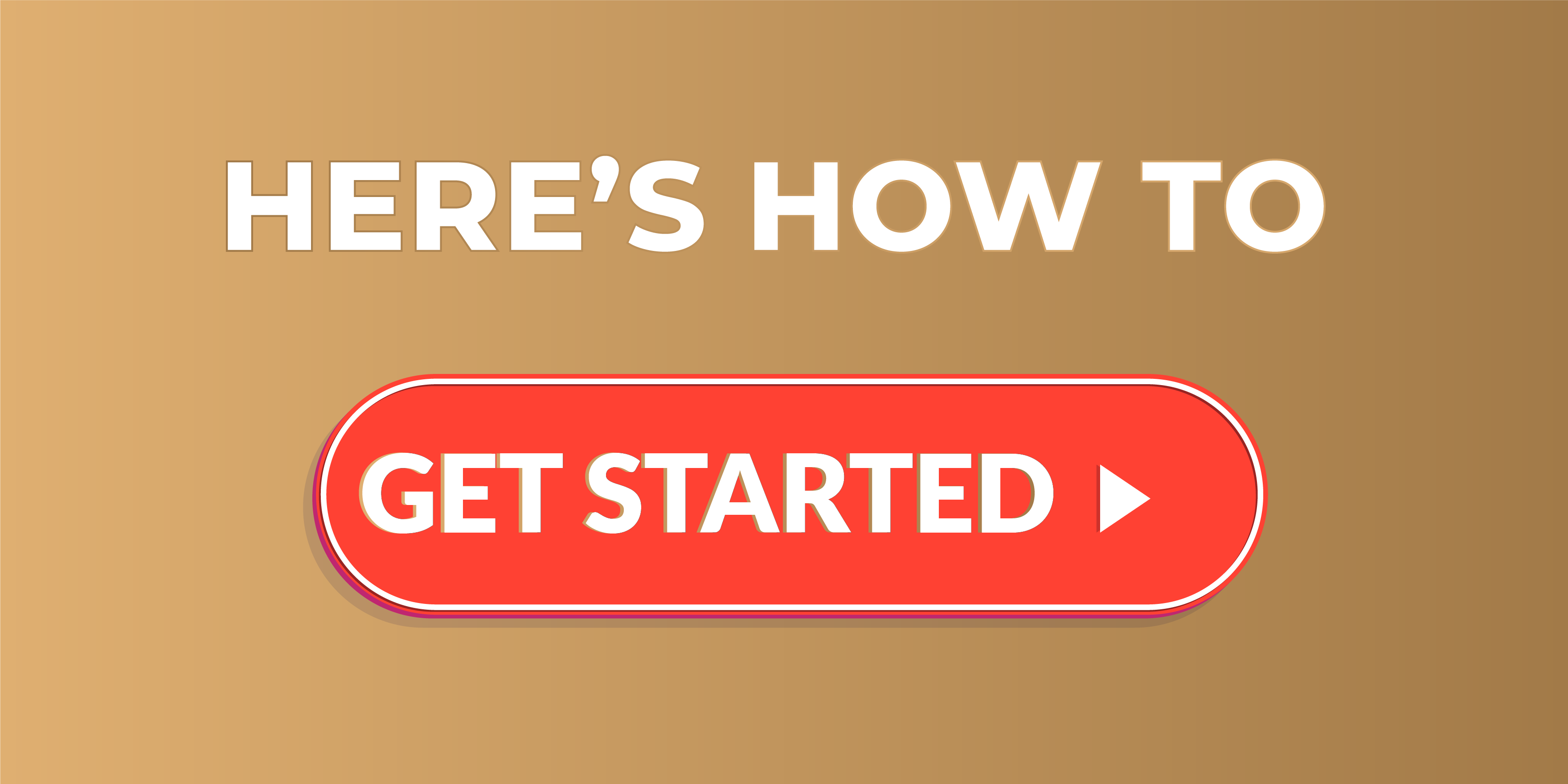 Anyone can start and learn. That's the beauty of this business model. I knew nothing about SEO, Map Listing, and everything I've mentioned so far. It is all about learning the skills, gaining experience, and deciding to take the step.
Remember that this business model will never get old as business owners are always looking for leads. They need to do business and scale their companies. Why not do the same while helping others and still making money?
You can start with this local lead generation course highly recommended for anyone wanting to grow in the business. It is a close training that will take you through each step and make sure you are able to get your ROI, profits and take control of your life.
You will be added to an incredible lead generation family ready to help you 24/7 when asking questions on the group. Anyone is welcome who's willing to put in the work. Click here to watch the lead gen webinar.