When you think of buying a franchise & the opportunities it brings, what's the first thing that comes to mind? It might be McDonald's or Subway, but it also could be your own franchise business that you've been offering and trying to determine if you should take the step.
Franchising is a great way to get into business ownership without losing a ton of money in the process. However, some cons come with franchising as well as pros.
Remember, it is not an easy decision to start a business, and regardless of the opportunity you have in front of you, there's always going to be something that could either stop you from doing it or give you the final push to start.
For franchising, you will need to research this entrepreneurship thoroughly and ask many questions.
We know you will see all the benefits it brings before anything else, but you need to be aware of some drawbacks.
While buying a franchise is often cheaper than starting your own business, it will still require a substantial financial investment. This is why it is important to be well informed before you make any purchase.
Talk to family and friends, consult franchise owners, and make lists. But, most importantly, be aware that this isn't a decision you should make on your own.
Follow your gut instincts and decide what's best for you, your goals, and your mindset.
To make your life easier or assist you in the process of making a decision, we've decided to put a list together of the advantages and disadvantages commonly known when buying a franchise.
In this way, we will save you time when doing your research but what we care about the most is to give you the starting point of either a new era for your financial independence or maybe a business you should give a "pass."
But First, What Is a Franchise?
We won't make it that complicated since we know most people go around in circles and give a very technical definition.
So, a franchise is a type of license that allows a person (franchisee) to use the franchisor's proprietary business processes and knowledge. In other words, they can open a store (for example) of the company and offer all the services and products under its name.
In exchange, the franchisee pays the franchisor an initial start-up fee and annual licensing fees depending on the deal and agreement.
When you buy the rights to open this business, you're basically purchasing the opportunity to use a business model that actually works.
Prices, products, marketing techniques, and every single detail is REAL and guarantees you there won't be problems when it comes to offering something that actually works.
You get full access to the company's materials like logos, slogans, and signage. Anything you can think about the brand or related to it will be included to advertise the new franchise you'll be in charge of.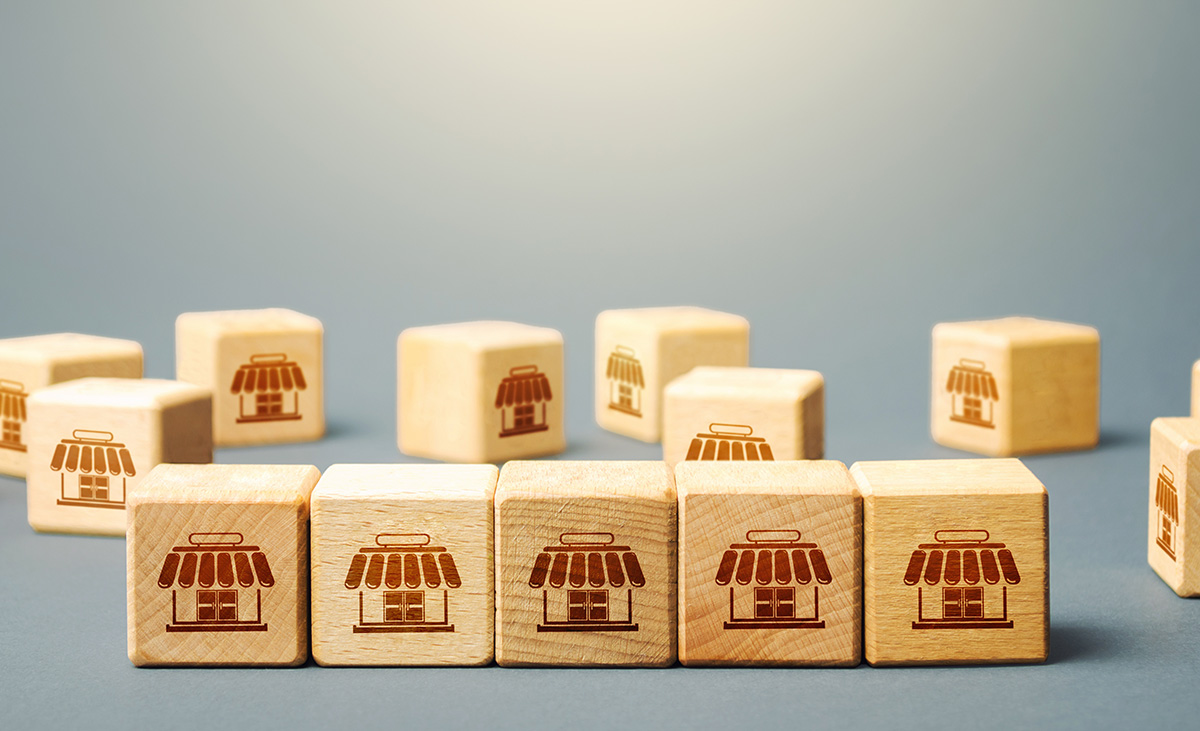 8 Pros of Buying a Franchise
Since everything is about the good before anything else, we will start with the pros of every franchise opportunity:
A new career opportunity without the experience being required. 
A franchise gives you the opportunity to work in an area that you are not familiar with but looks interesting to you.
Franchisees, also known as franchisors, receive extensive and comprehensive training and support from franchises to help them understand the business model and educate them.
You will gain knowledge and experience from an established brand that has been in operation (assumedly for years) and can learn industry secrets and best practices that you wouldn't have otherwise learned over the course of your career.
You can tap into the collective experience of previous owners and leaders, which will increase your chances of success.
Most people are trying to invest in their own franchise not only to make more money but also to find a new activity or career they can enjoy, especially after a long time of working for someone else or being dedicated to a career that didn't make sense for them but paid the bills every month.
We're sure you feel very identified with this, and we can tell you that you're making the right decision already if this is the main reason you're considering becoming a franchisee.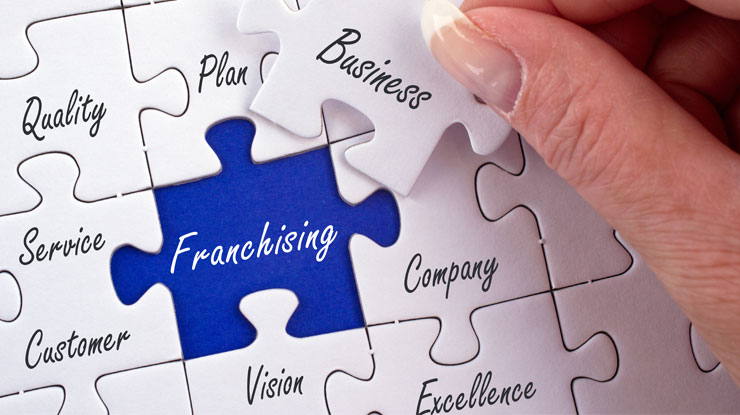 Lower risk than other business opportunities.
Because franchises have the backing and support of an established company, they are more secure than any new business you could start without someone else's assistance.
Those corporations have proven to be successful in their business models, which have been extensively tested in different markets throughout the country.
In other words, you have real proofs that this business model works and that your future franchise should be successful since you won't be alone. Of course, you won't have a 100% success rate, but it is much higher than the 50/50 you usually do by investing alone and not in a franchise.
Also, you have to consider that franchise loans can be easier than a loan for an independent business because of their proven success. Banks know where to lend their money, and they won't hesitate almost at all when it is about franchising instead of an independent business.
Finding your first customers is the most challenging part of any business.
Fortunately, franchising allows you to skip a lot of the marketing and branding work involved in starting a business.
A franchise gives you access to a loyal customer base and a potential employee pool, and by bringing in potential employees and customers from the beginning, you are almost guaranteed a return of your money and, soon, the income you've been looking for.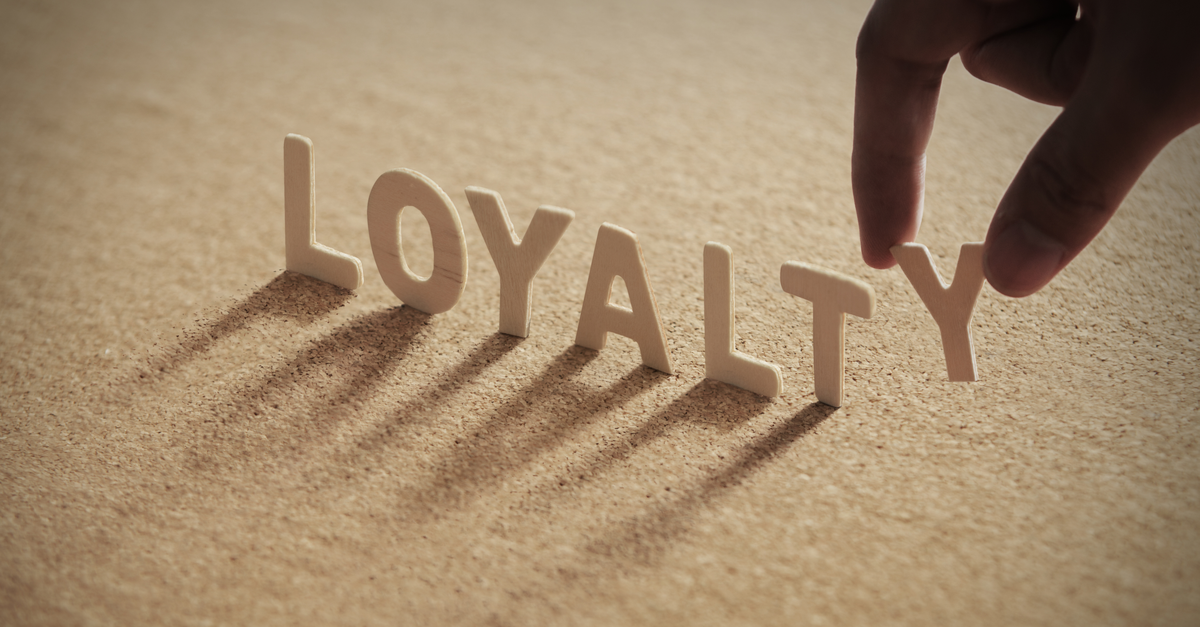 You'll be able to benefit from the long-standing relationships your franchisor has with suppliers when you buy a franchise.
The collective purchasing power of the franchisors will make materials more affordable, and you won't have to worry about retail prices or anything that would mean more expenses and less revenue.
You get started quickly, thanks to your franchisor's support. 
Many franchisors place a high value on supporting their franchisees, especially those who are just starting.
They offer pre-opening support with operations such as site selection, design and construction, financing, training, grand-opening programs, and financial advice.
You access many benefits at once, and this support is translated into a way to literally establish the entire business. You won't have to do anything alone, and when you're facing tough times or having a hard time trying to understand how the company works along with new products or services, your franchisor will be there to provide support. It is pretty similar to having a manual every time you need it, but better.
Franchisees may also receive loans or other financial assistance instead of relying on banks or other sharks in the loan world.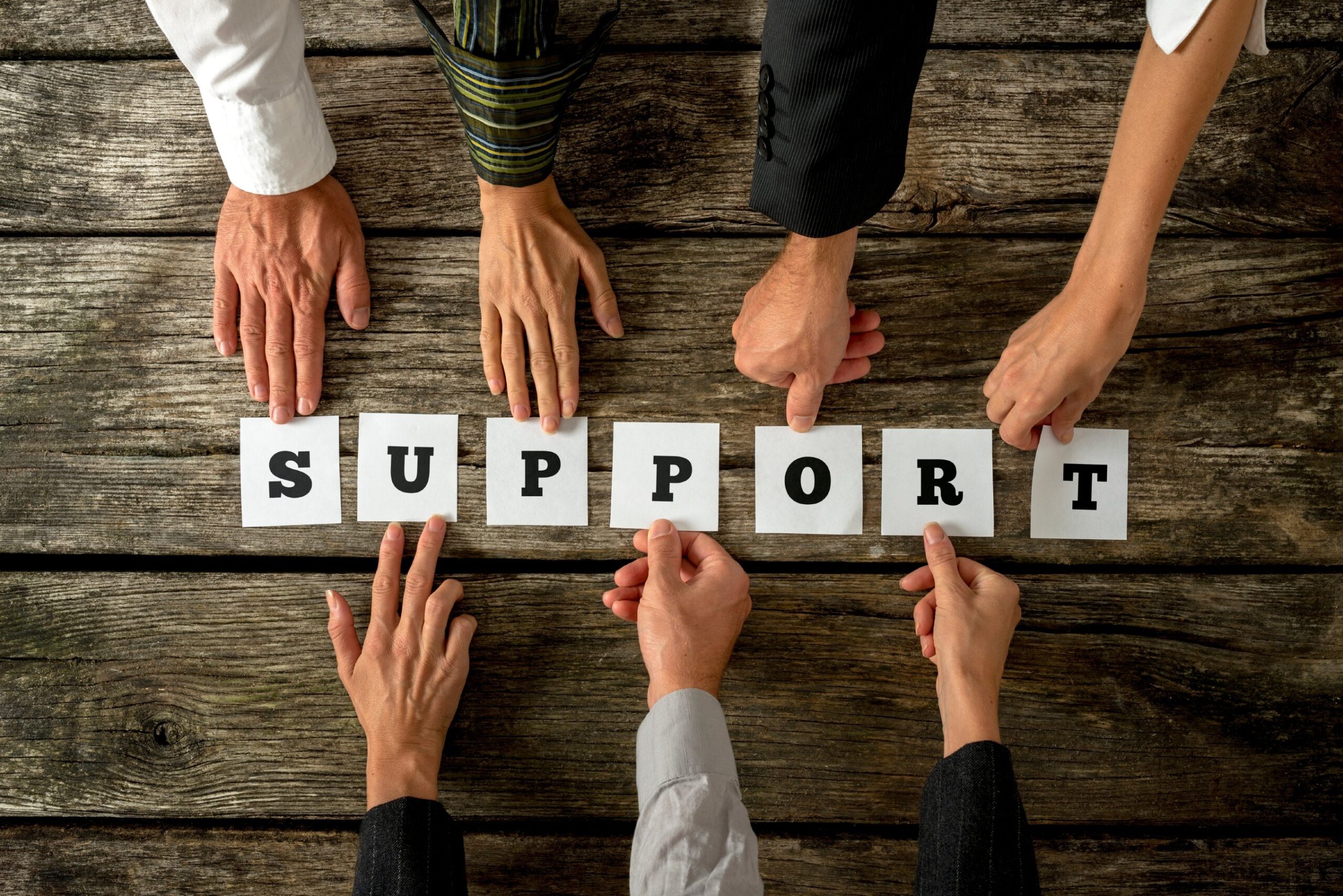 What is considered to be the best benefit of a franchise? You can be your boss by owning one.
You can create a more flexible work schedule and enjoy more control over your career. If you choose, you can also work remotely.
Many benefits will be added with the simple fact of ordering around and handling the projects.
Yes, you will own a franchise from a company, but you don't have to have someone telling you how to do things nor worry about when you can open or work around a specific structure since you're the one who chooses how to do things.
All this with the benefit that in franchising, you are not solely responsible for your business, which means you will always have the company's support whenever it is needed.
Franchisees get a lot of brand recognition when they open a franchise. You would need to establish your brand and customer base if you were to start a new business by yourself, and this would usually take time if you also consider all the start-up costs for the products and services you will offer.
Franchises are well-known businesses that have established customer bases. This recognizable branding will instantly help people know who you are, what you do, and what they can expect when opening a franchise.
Of course, this also depends on the franchise you are choosing. Going over the International Franchise Association and seeing part of the information about franchising options can be a great idea.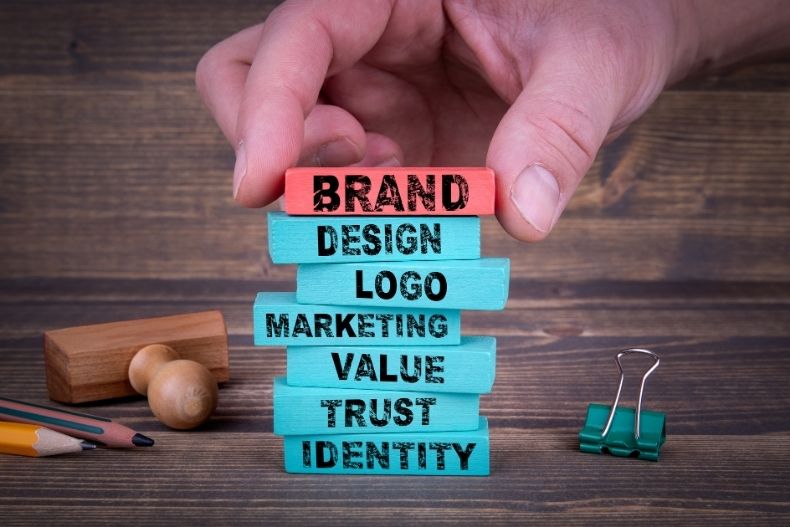 Franchising offers another advantage: the vast network. Because your order volume is small, you will pay more per item if you own a business.
A network of franchises can purchase goods at deep discounts by purchasing in bulk. To negotiate deals for all franchisees, the parent company can leverage the network's size, and, in this way, every franchise will see lower operating costs due to lower goods prices.
8 Cons of Buying a Franchise
We know what you're thinking, "this franchise opportunity already looks too good to let it pass." However, looking at the cons is as necessary as the pros and before you make any decision, take your time to notice if any of the ones below will restrain you from what you are thinking is a great business.
The initial investment is usually high. 
The initial investment, especially for large-name franchises, can be pretty high, depending on your choice.
Many franchises can be affordable for everyone's budget, but it is hard to say if those will interest you or be a good alternative for what you're trying to achieve.
Also, pay attention to the monthly royalty fees some franchisors charge franchisees as you do your research.
The royalty fee typically amounts to 4-6 percent of your gross sales revenue. It reduces your profit potential, but remember (at the same time) that not all franchises require royalty fees.
The cleaning service franchise MaidPro has no required marketing spend or weekly royalty fees.
On the other hand, the leather, plastic, and vinyl restoration franchise Fibrenew, on the other hand, offers a flat-rate royalty system that doesn't require franchisees to report on finances (so that you can see some of the differences in this aspect).
Your creativity can be limited. 
Franchisees are limited in their creativity because franchises have a predetermined brand.
This means that franchisees cannot alter, change, or add to their company's business model. Due to the predetermined business model, there are restrictions on where you can operate and what products you may sell.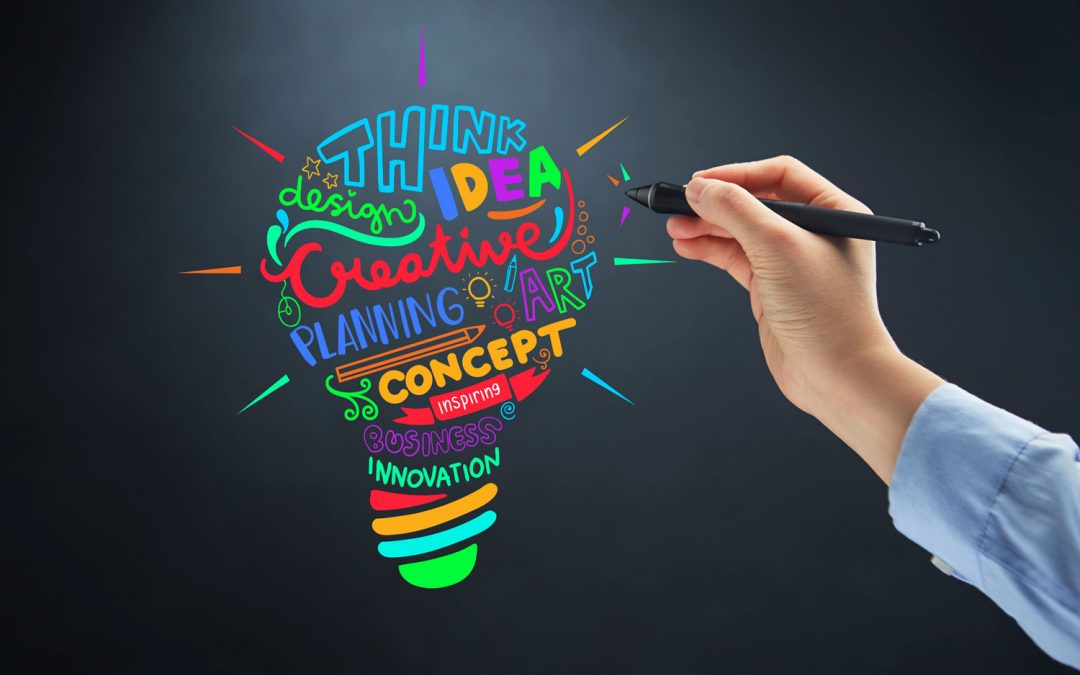 Financial information must be shared with your franchisor. 
Franchisors collect franchisees' financial information to help them improve their business model or audit royalty payments. Franchisees are, therefore, not able to keep their finances private.
This can be a huge problem for those who hate sharing how much they are making with others. However, it makes sense that you have to report to your franchisor.
The best franchise companies also share extensive financial information with their franchisees.
This allows them to benchmark their performance against the rest of the franchise network, and franchisees can use this information to improve their financial performance and business profitability.
Marketing and advertising expenses can be high.
Franchise agreements often stipulate that franchisees are responsible for advertising and marketing expenses.
You should read your contract carefully to ensure you understand all terms since these expenses can be more than you initially think.
In fact, many people have refrained from investing in some franchises because it involves a lot of money to spend and much less revenue due to marketing and ads only.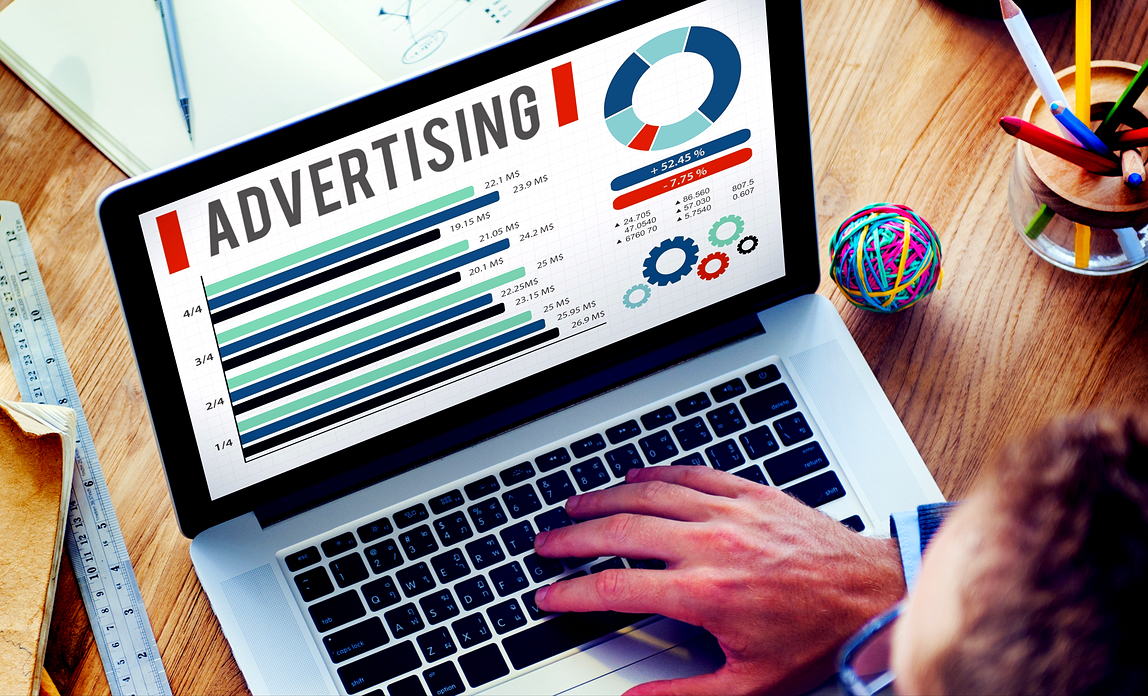 There's no franchising contract that is permanent.
Remember that the contract you have with your franchisor will expire at any time since some of them establish minimum requirements you have to meet every month or every certain period of time.
However, not all franchisors decide to terminate the contract at any time, which is why it is necessary to repeat this: take the time to read your franchise agreement.
If you're not satisfied with your franchise, you can also choose to terminate the contract.
It is important to remember that purchasing a franchise is a collective effort, and don't mistake it with the fact of being your own boss or not.
Your franchisor and all other franchisees who work under the company name are involved, and this helps the business be supportive, empowering, and collaborative. However, it can also be difficult.
You rely too much on the franchise's system and the brand's reputation. A mistake from one can mean other franchisees could be damaged, including yours.
You must follow the guidelines and rules of the franchisor. Otherwise, you won't get too far after the investment (and the franchise won't be willing to return the money).
This is the main drawback to buying a franchise. As a business owner, you may find this control frustrating.
The franchise disclosure document or agreement may allow the franchisor to set terms like the location of the business, hours of operation, product pricing, signage, layout, and furniture, as well as the use of franchise-supplied products and conditions of resale.
This level of control is necessary to ensure that the product or service remains uniform across all locations.
Usually, most people refrain from investing in a franchise for this reason alone, and we quite understand it.
You will continue to owe your franchise royalties for the use of their name and system.
In addition to the high cost of franchising, you will also have to pay the marketing and advertising expenses at their discretion. This means that franchise fees will never end, and you won't be able to have all the income you could aim for when owning your personal business without relying on a franchise.
However, is a franchise fee a real problem that makes people reconsider their projects? Absolutely.
Not all franchise options have the same fees and rates (as we previously mentioned), which takes us back to knowing which one you will choose. Some might be low cost, while others will go crazy with rates (again, take the time to read the franchise disclosure document FDD, or you will lose a lot).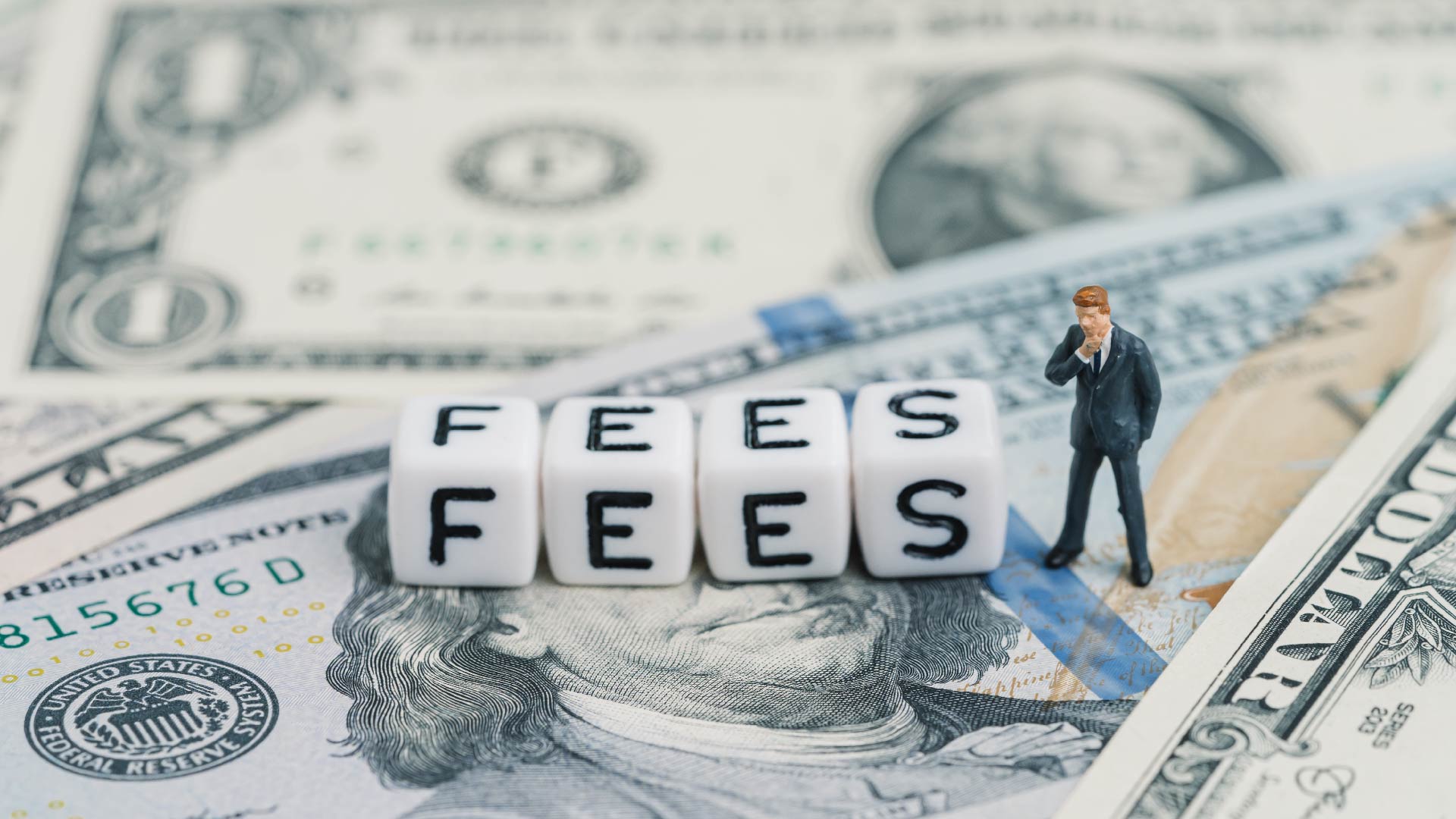 Explore Your Options
If there's a piece of advice to give you, that's definitely to do your research correctly.
You might find some of these cons to be more significant for you than the pros, or maybe the opposite.
However, as mentioned in a section of the article, everything varies according to the franchise, and you never know if there's one that could meet your preferences and goals.
This is why you should take the time to jump from one to another to research and explore. Don't let one or two numb your judgment and decision when this could mean you will miss a huge opportunity.
Need some help with this? We will make sure to make it a bit easier for you with the next few tips:
Determine what you're good at.
It's all about finding the right match for your skills. You can start your job search by making a list of the top skills you have.
Maybe you aren't an outgoing person or, in another instance, probably the opposite. Perhaps you work better behind the scenes. Do you have an operation background? It's important to write everything down and make sure to ask the right questions like what you like, if you would prefer a specific field or area of expertise, etc.
A SWOT analysis of yourself is one way to do this and can be very good to save you time, effort and get to know yourself better, for starters. SWOT analysis can be described as a simple matrix that allows you to assess your strengths, weaknesses, opportunities, and threats.
Find the right match for your top skills.
It sounds difficult, right? Well, it is much easier than it sounds.
You just need to keep the list you created and use it to help you search for franchises. But where do you start?
Start your search online. The best place to begin your search is through franchise portals. You can find them easily, and most of the information will be found thanks to your research on any search engine.
Suppose you type "cleaning franchises" or "franchising opportunities," and you'll definitely find many results that are valuable.
Next, choose a few opportunities that appeal to you. Take a look at them all and consider if you could use your skills (the ones you have written down) in these franchises.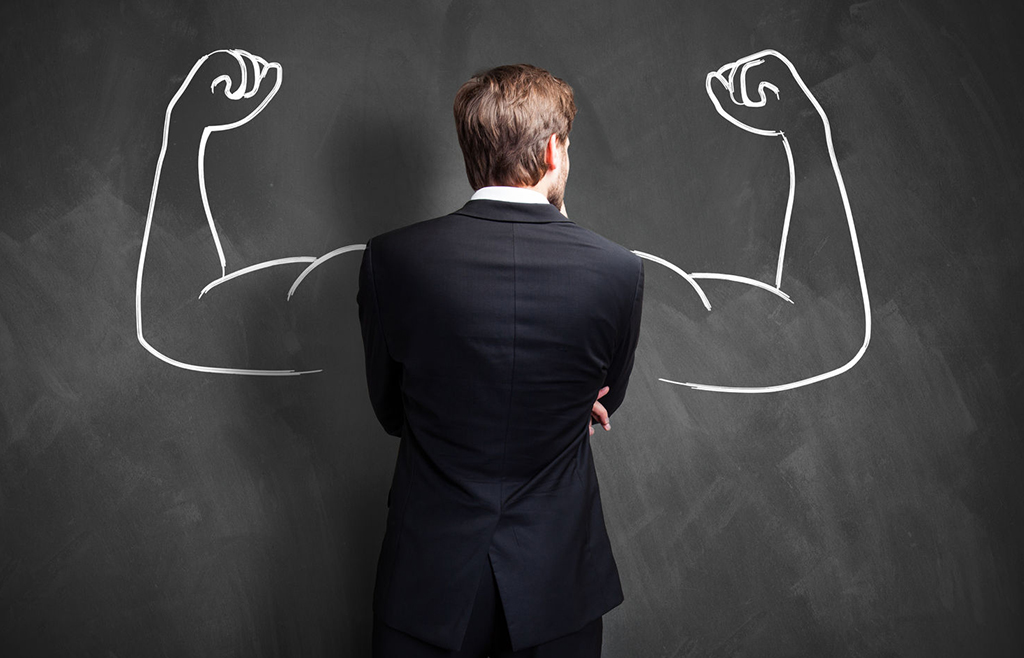 Keep an eye on the trends.
You should become someone who can't live without trends.
It can be a bit hard, but you have to keep your eye on consumer and business trends to know what is the best option based on what people prefer and how that trend will evolve over the years.
This will avoid the common problem of buying a franchise, and after you finished your training or even before that, it isn't profitable anymore.
It is human nature to be drawn to the hot and popular, and you have to follow that nature.
We don't suggest that you ignore opportunities that are currently popular. I suggest that you avoid choosing a franchise that has the potential to fail quickly. Thus, keep up-to-date with the latest business news.
You need to find out what consumers (if that's your target market) are spending their money on.
You also need to determine what they're not willing to pay for so you know what to bet for but also what to avoid at all costs.
Many people don't keep in mind that you must know what the business leaders are talking about if you want to buy a franchise in B2B, such as corporate training and coaching or commercial cleaning.
What are their needs and wants? Are they able to afford the services you are offering?
Start looking for blogs and business websites that regularly write about current trends in franchisees.
What You Must Remember
There are pros and cons to buying a franchise. The franchise agreement often stipulates that franchisees are responsible for advertising and marketing expenses, which can be more than you initially think.
In fact, many people have refrained from investing in some franchises because it involves a lot of money to spend and much less revenue due to marketing and ads only.
Remember that the contract you have with your franchisor will expire at any time since some of them establish minimum requirements you have to meet every month or every certain period of time- but not all franchisors decide to terminate the contract at any time.
If you're not satisfied with your franchise, there's no reason why they should force you into one if you don't want anything else about their business.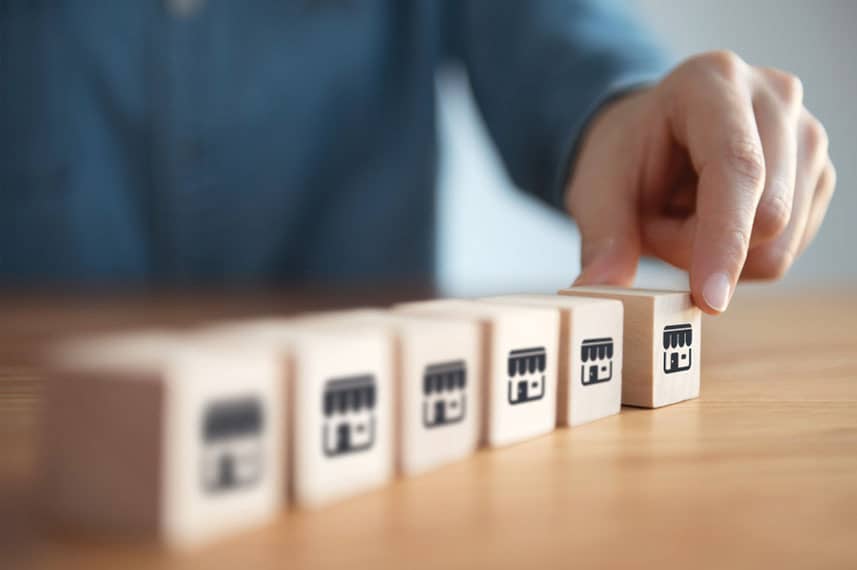 Finally, don't be afraid of starting.
Many people have doubts about how much effort, time, and money this business model will take from them, and, in all honesty, we understand why.
However, if you're going to bet for it, you better get started with the best mindset possible to guarantee you don't struggle more than you should.
On the contrary, if you decide not to invest in it, there are several business ideas nowadays that usually focus on online opportunities. Will they make you help as much money as a franchise is established to allow you to earn? Yes and no.
But everything is about research and learning a thing or two about all alternatives.
The Local Lead Generation Process for Your Business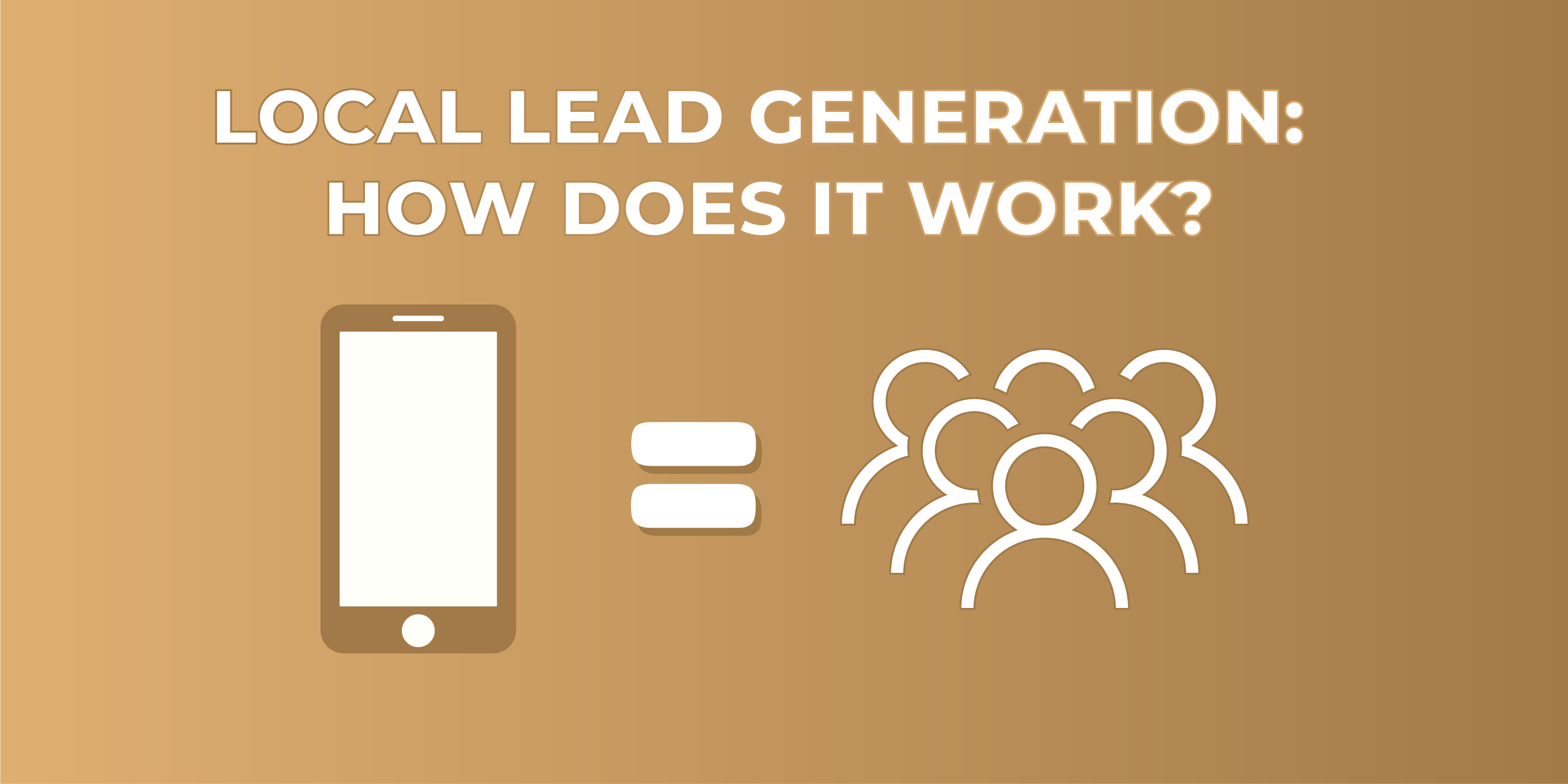 All right! So, everything is about building properties and generating leads. But how does the process actually take place? Are there other steps I need to know?
The steps I mention below are what students from our local lead generation program follow to generate leads for businesses like yourself. So I'll help you see what we do. And how if you join our program, you can simply generate leads for your own business (unless you want to start a side hustle and build a laptop lifestyle business).
Essentially, our lead generation can be divided into four steps:
The first is prospecting. You need to take the time to do market research on a niche (industry) and determine how many phone-driven businesses are there.
Keep in mind that this is local research as you need to know how many companies need leads. For example, you may search for "plumbing services Youngstown OH."
You will find dozens or even hundreds of businesses trying to get themselves in front of the customers by ranking on Map Listings, organic results, and even Ad.
The second step, building. When you find a niche (plumbing, tree services, a software company, real estate…), you will need to start building your digital properties. You don't need to be an expert in HTML or coding. It can be easy with the right tools.
The third step is now taking time to rank your lead gen website. With the site done, you need to work on SEO strategies and start dominating those Google search results. If you're new to SEO, it stands for Search Engine Optimization.
To keep it simple, it consists of the entire process of growing a company's visibility on search engines like Google and generating organic traffic. And remember this, local lead generation is part of the strategies.
Moving on to step four, once you rank the site, you will start getting your ROI and profits. You only need to rent it out to a local business interested in the leads the site generates. You can offer a couple of free leads to their move on with the actual pay per lead.
To review steps 1-4 above, I described it to a normal student who is building a lead gen business to help local service providers generate more calls. But replace the student with you as the business owner. And replace sending the leads to a business to simply siphoning the leads to your personal business.
By the way, fun fact, about 20% of our students in our local lead gen program are actually business owners who went through the program. And they use the skillsets we teach to generate leads for their own business.
An Example of Lead Generation: Home Advisor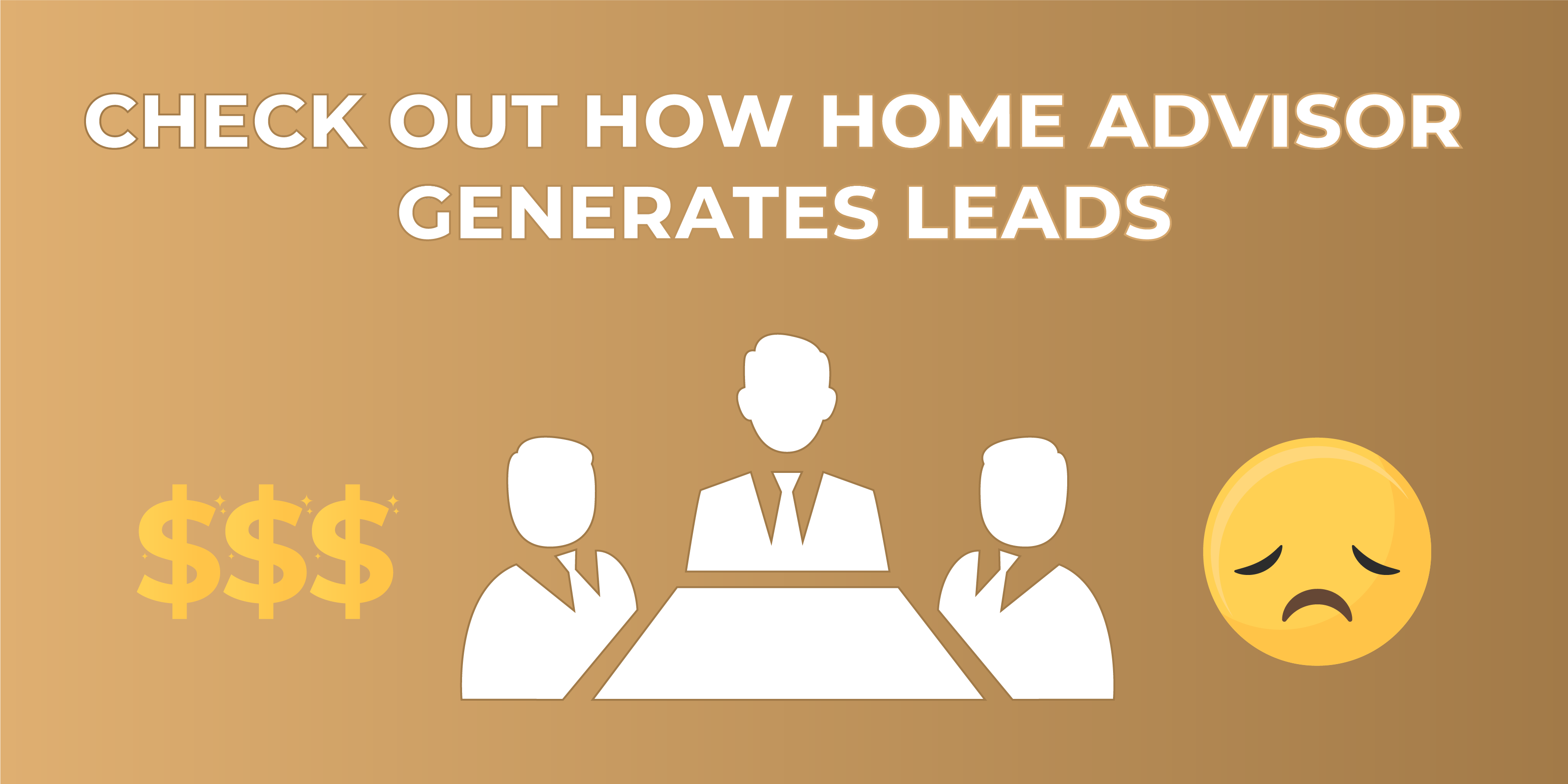 You must be thinking, "if lead generation sounds so good so far, how come I haven't seen any company?" That's the thing; there are many out there. You just don't know they are dedicated to it.
HomeAdvisor is one of the best examples you can find on the Internet as it is a top lead generation company that has spent millions building its brand but also earned even more zeros for this same reason.
They started small as everyone else but invested in building their brand awareness to make people who are looking for home services go to their website and find what they need. They are over 75% of people's first choice when they need those services.
If you don't get HomeAdvisor that much or need a refresh, users need to submit their information to request a service and get a professional or expert who can provide it.
HomeAdvisor's job is to share your information, which makes you a lead, with local companies so they can contact you and offer the service you're requesting. For sharing this lead information, HomeAdvisor gets paid by the companies. This happens for every single lead they send to multiple businesses.
Business owners who don't have marketing skills or don't even know how to have any online presence will always rely on those pages to list their services.  They will save time and effort, but companies like HomeAdvisor can make them spend lots of money as leads aren't exclusive (one lead is sent to multiple companies after all).
Using Facebook Ads aka Paid Ad Platforms: Do They Generate Leads?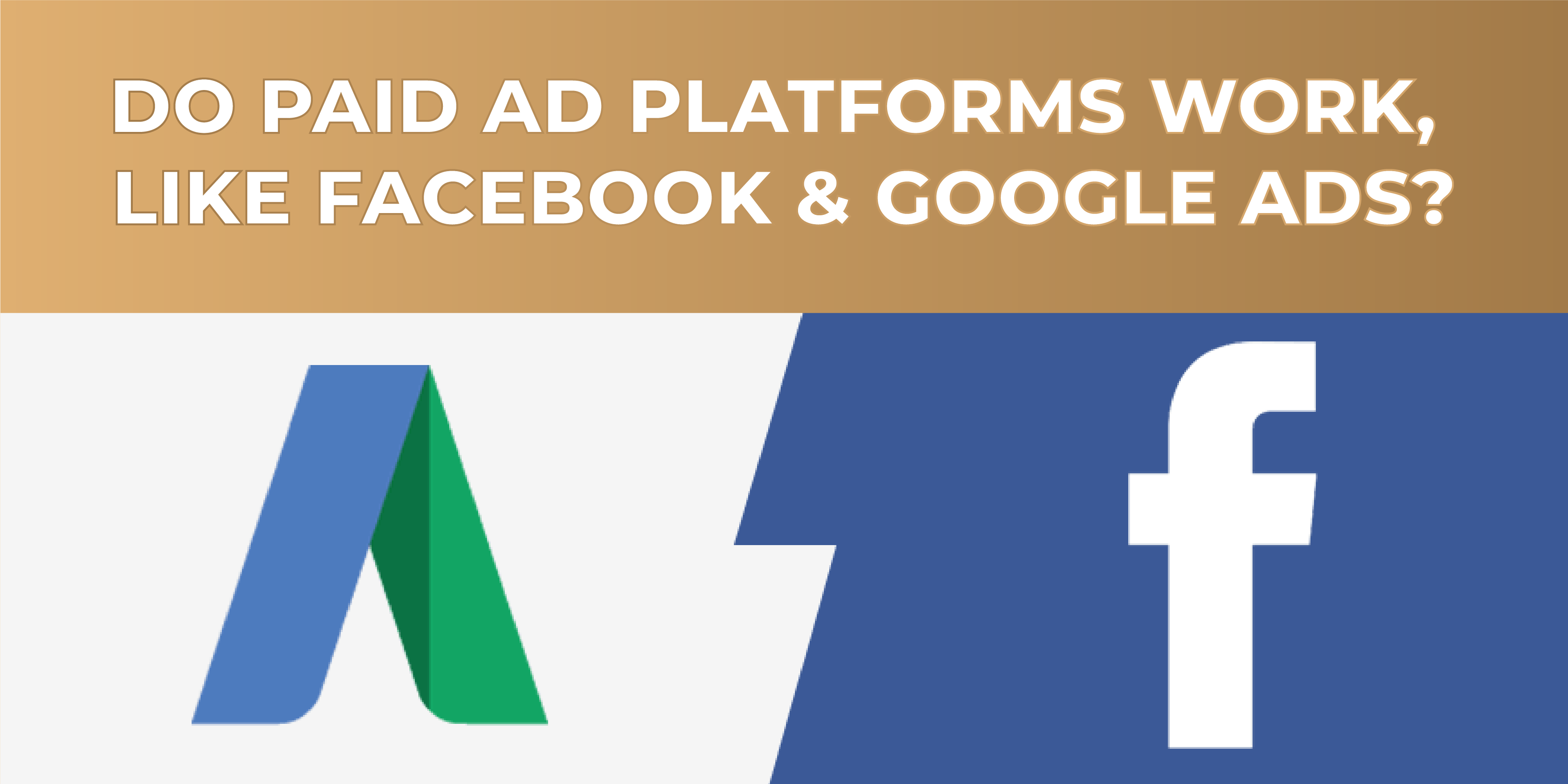 They DO generate leads. If not, no one would use them.
However, you need to remember two facts:
Paid ads or platforms can be expensive.

They don't generate "natural" leads.
Whenever someone sees or clicks in one of those ads, over 80% of them did it by accident or are trying to close/report it.
Why? Because they aren't looking for those services. At least not at the moment.
What those ads do instead is interrupt their time on the platforms. Users aren't there to find companies or businesses unless they are searching for a specific company's user, and for that, there's a search bar. This is why it is hard to convert them to actual customers who will show interest in the companies' services. Also, you're limited by a budget.
When using lead generation, everything is organic. You aren't forcing others to pay attention to your business but rather being there when they need you. This is why Google's organic traffic will always beat paid ads, and the reason companies continue investing in it, which is a lot cheaper as well.
What Is Local SEO?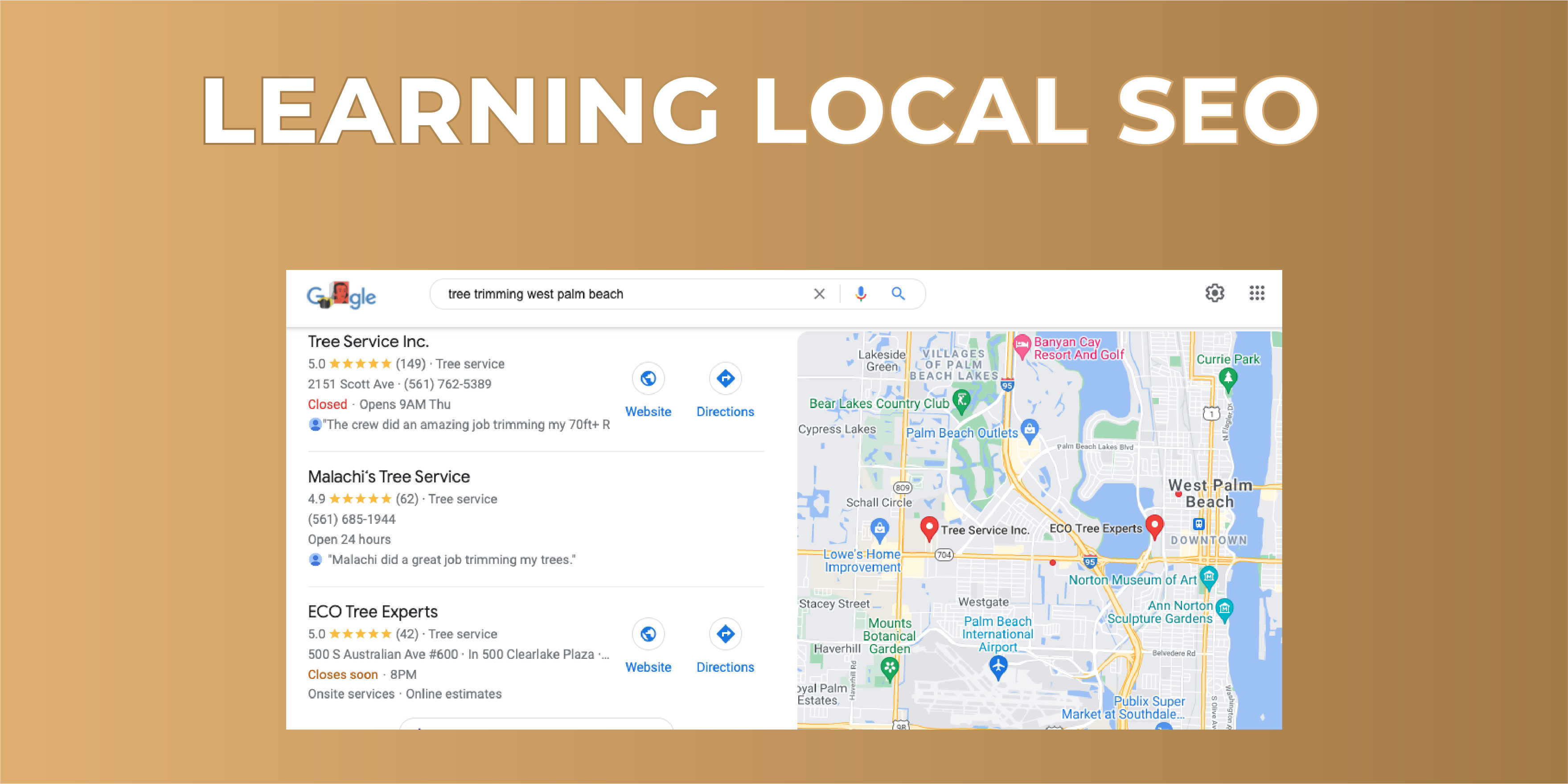 Don't worry… I didn't get it at first either. Following the short explanation, local SEO focuses on scaling businesses' visibility on search engines. However, this is only for those who serve their communities face-to-face.
What does this mean?
Experts and professionals like painters, plumbers, and dentists (but not only them) offer their services to their local customers. Why? Because they can't deliver them unless they are located in the same area of their customers.
To make sure those businesses get more leads, you need to rank them locally by claiming the business listing on Google to place them on Map Listings. Local SEO also involves online reviews, citation management, and how you manage your entire online presence in the local area.
If you are going to bet on lead gen, you need to adapt yourself to today's world: The Internet.
Keep in mind that although traditional channels and methods like billboards, warm calls, and pamphlets still work, they aren't part of your tools. Whenever someone needs a service, they go to Google and search for it.
"Dentist in Miami" or "plumbing services in Orlando," etc. And you can keep coming up with services or professionals people need and look for. Thus, you need to make sure you're using Google to get the companies in front of their clients.
Users will always click on the first search results (those near the top), and many of them will be either Ad links (people paid to place their websites there), Map Listing, and then you get websites. Almost all of them are your goal and where you should always aim to place yourself.
Can My Business Utilize a Local Lead Generation Strategy?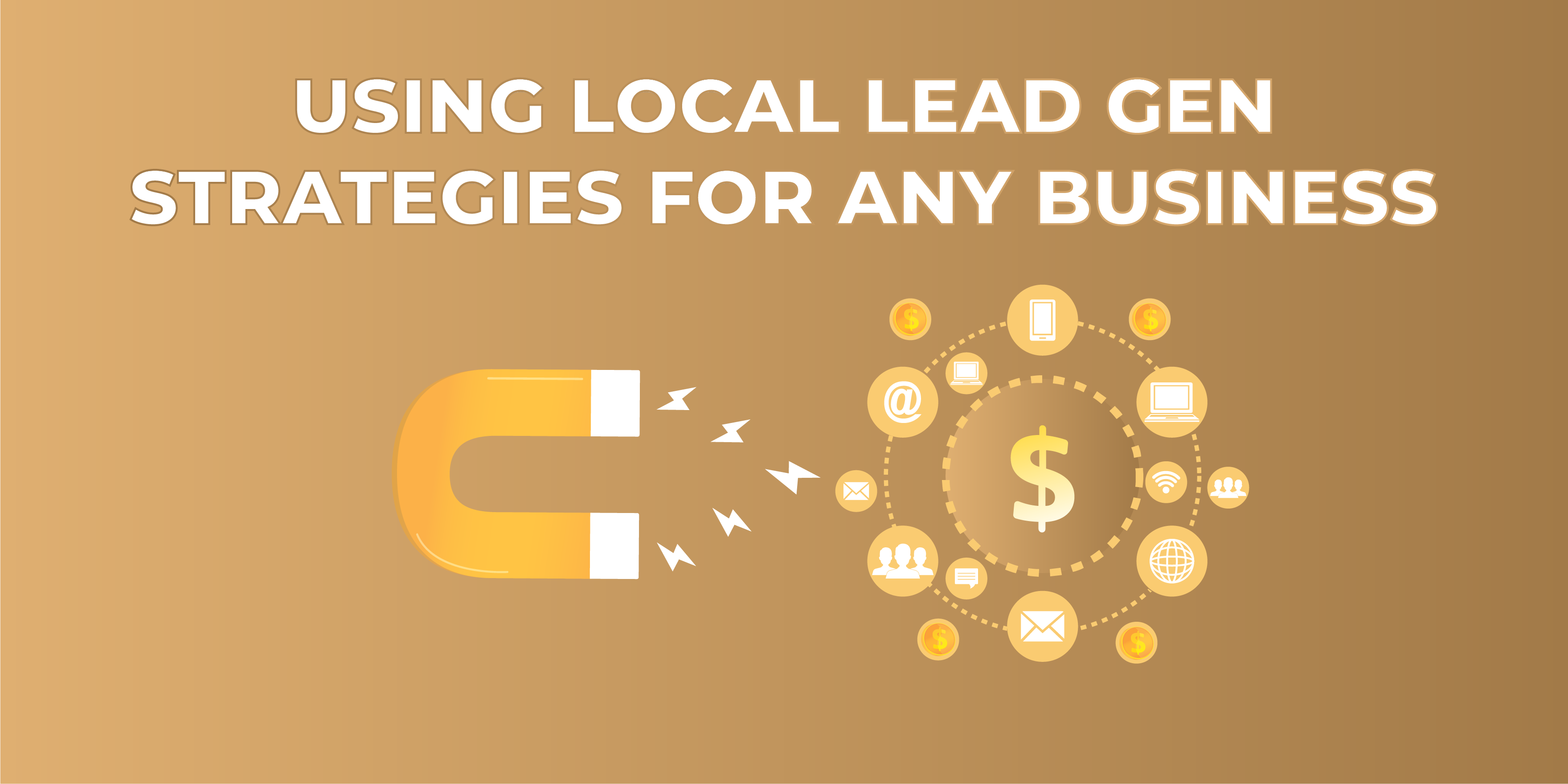 If you want customers, you better know you need it. Following the previous explanation, lead gen is all about placing businesses in front of their customers, choosing them over their competitors.
Put it simply – it's all about closing deals and having clients for those companies to make money. The main difference with the usual methods companies use for this is how lead generation approaches different channels to get them in the right place of the market to get customers.
Those channels are all focused on the Internet as most people are searching for products but also services across the net. The issue is that the Internet is way too broad, and businesses don't know how to place themselves. They usually try, but they get one common result: losing money and time.
How Powerful Are Organic Leads from Google?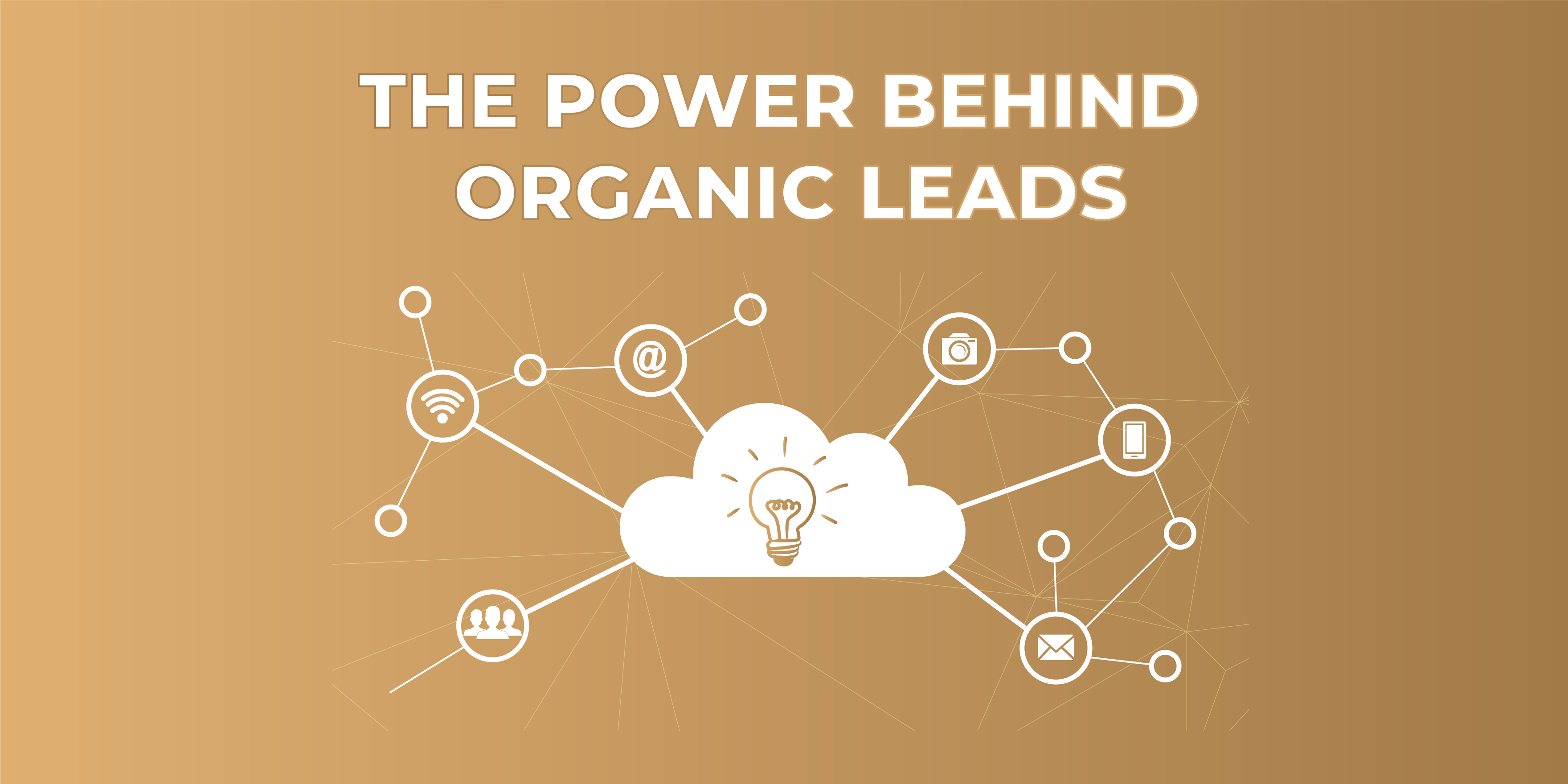 For companies looking for customers, it's everything. For you? Pretty much the same. When you build a business with digital properties, you get to make thousands of dollars a month.
This isn't a "get started today and get rich tomorrow" thing, but it is HIGHLY scalable, and ROI + positive results are guaranteed. Learning a fairly decent and very needed set of skills to create your digital properties and start ranking them on Google is required.
I have invested in several online businesses over the years, and if there's something uncertain, whether you will get your ROI or not, even more than the actual profit.
However, this business moved my earnings from five figures a year to a month in ONLY passive income while sitting comfortably at home.
On my laptop. Anywhere. Anytime.
You can look at one of the first sites I built back in 2016, and it continues making me over $1.000+ every month. The best part is that I don't need to touch it or the rest I've built over the years, just like this digital property.
What Makes Lead Generation SO Alluring?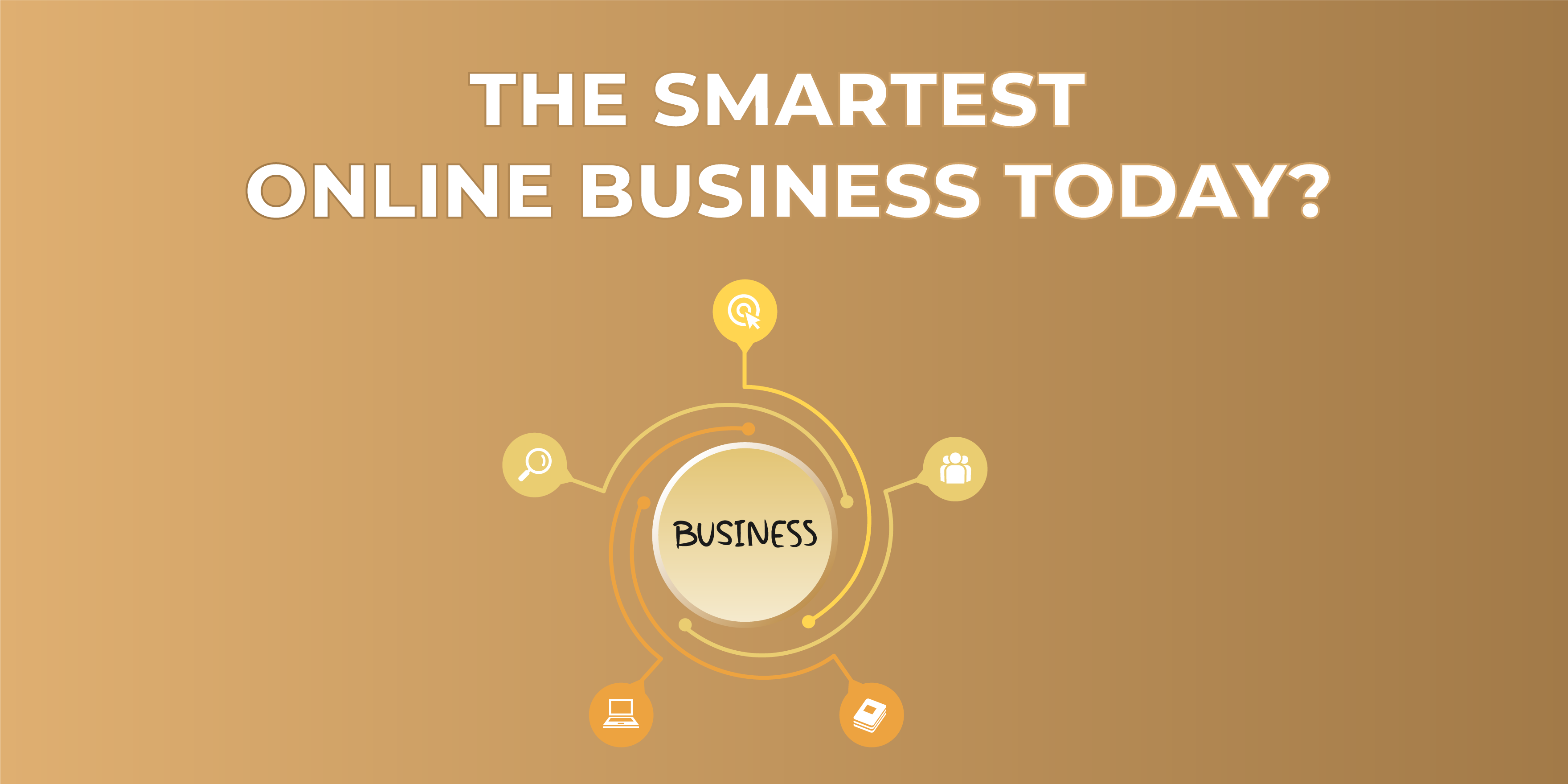 Here it goes: you can work from home.
The main issue with regular business opportunities is how much you need to invest in staff, equipment, or rent to have a place to sell your products or offer your services.
We all know the hassles of traditional businesses that involve regular expenses, which are extremely high.  Can you afford it? I don't think so, and even if you can, is it worth it? Now, it isn't only about the money. You also need to put in a lot of work, and it isn't only during the first couple of months or years. Usually, it is as long as you continue running it.
You can save yourself those headaches and bone-breaking tasks and expenses with lead gen since it is more about generating leads with digital channels—mainly websites.
Websites can be VERY cheap to build, and with many tools online, you get to do it in a couple of hours instead of days. Any virtual or digital business is scalable and won't need constant maintenance.
So, let's summarize this:
You save money in regular expenses with traditional and most online businesses as what you need is yourself and digital properties (websites).

You can bet on passive income.

 There's no need to hire more people to get started.

You can generate leads in multiple industries, which allows you to work on any niche you want.
How Can I Get Started in the Local Lead Generation Program?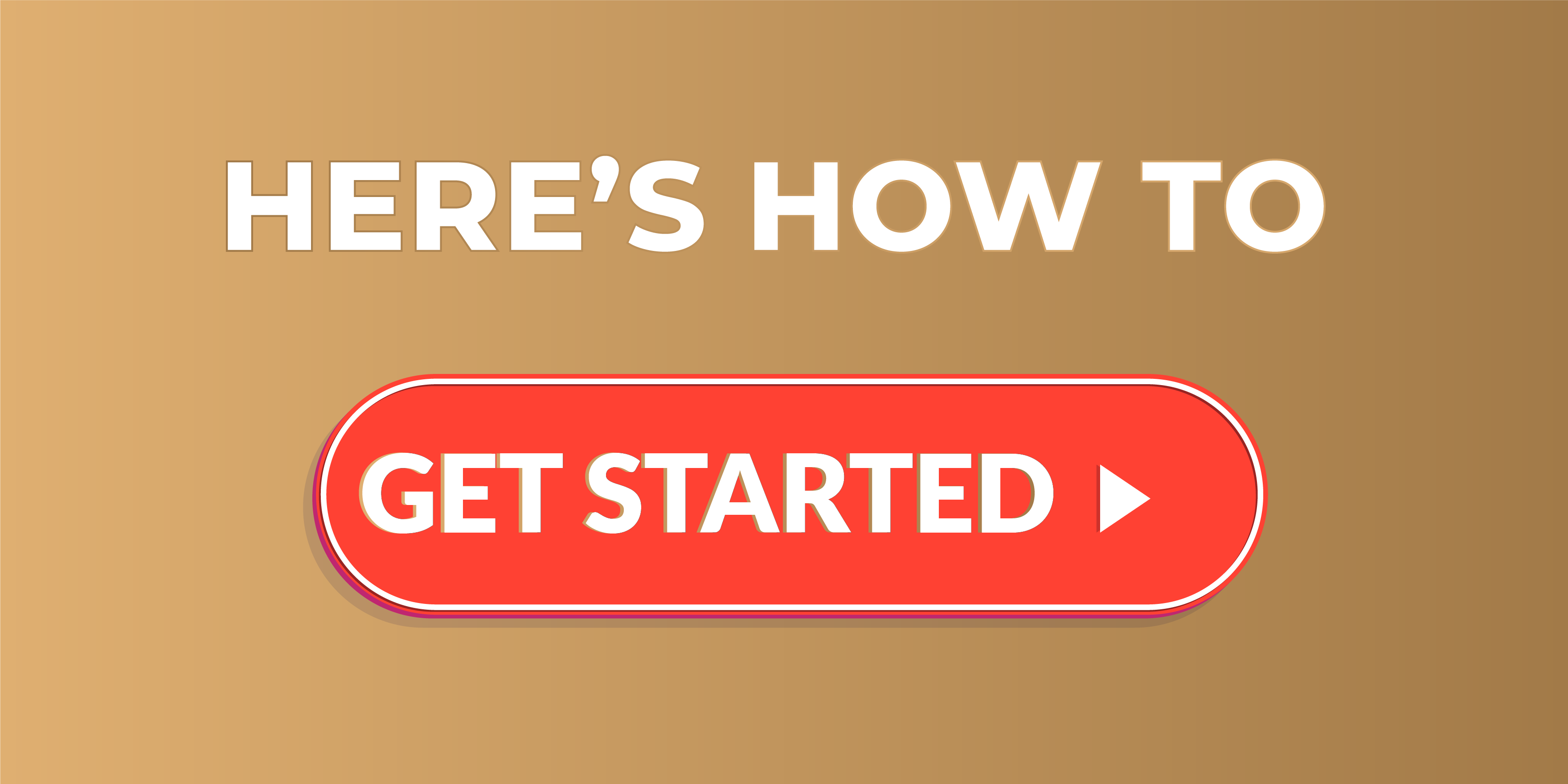 Anyone can start and learn. That's the beauty of this business model. I knew nothing about SEO, Map Listing, and everything I've mentioned so far. It is all about learning the skills, gaining experience, and deciding to take the step.
Remember that this business model will never get old as business owners are always looking for leads. They need to do business and scale their companies. Why not do the same while helping others and still making money?
You can start with this local lead generation course highly recommended for anyone wanting to grow in the business. It is a close training that will take you through each step and make sure you are able to get your ROI, profits and take control of your life.
You will be added to an incredible lead generation family ready to help you 24/7 when asking questions on the group. Anyone is welcome who's willing to put in the work. Click here to watch the lead gen webinar.