When you're starting out as an entreprepeur, the beginning is the toughest. Reading stories of success & failures, entrepreneur quotes and lectures, and many other resources will help keep you going in your journey. Waking up motivated is probably the hardest part to start your day, and finally decided that today is the day you begin pursuing your dreams.
How do we know this? Because we've been in the same position countless times, and it isn't something we are ashamed of but rather the opposite: we love mentioning how we overcome this.
If you want to take the reins of your life, make sure a new business is booming, or just do anything in your mind and hands as good as possible, you will need a boost every single time.
This is why we have decided to share the best 99 quotes to motivate and inspire you to decide to begin your entrepreneur road, keep pushing through, or feel like there's a chance for you in the world in order to pursue what you want (and we guarantee you there is).
"I knew that if I failed, I wouldn't regret that, but I knew the one thing I might regret is not trying."  – Jeff Bezos.

"Life is not always a matter of holding good cards, but sometimes playing a poor hand well."  – Jack London.

"You shouldn't focus on why you can't do something, which is what most people do. You should focus on why perhaps you can, and be one of the exceptions."  – Steve Case.

"Don't limit yourself. Many people limit themselves to what they think they can do. You can go as far as your mind lets you. What you believe, remember, you can achieve."  –Mary Kay Ash.

"Every worthwhile accomplishment, big or little, has its stages of drudgery and triumph: a beginning, a struggle and a victory."  – Mahatma Gandhi.

"Never, never, never give up."  – Winston Churchill.

Don't worry about being successful but work toward being significant, and success will naturally follow. – Oprah Winfrey.

Chase the vision, not the money. The money will end up following you. – Tony Hsieh.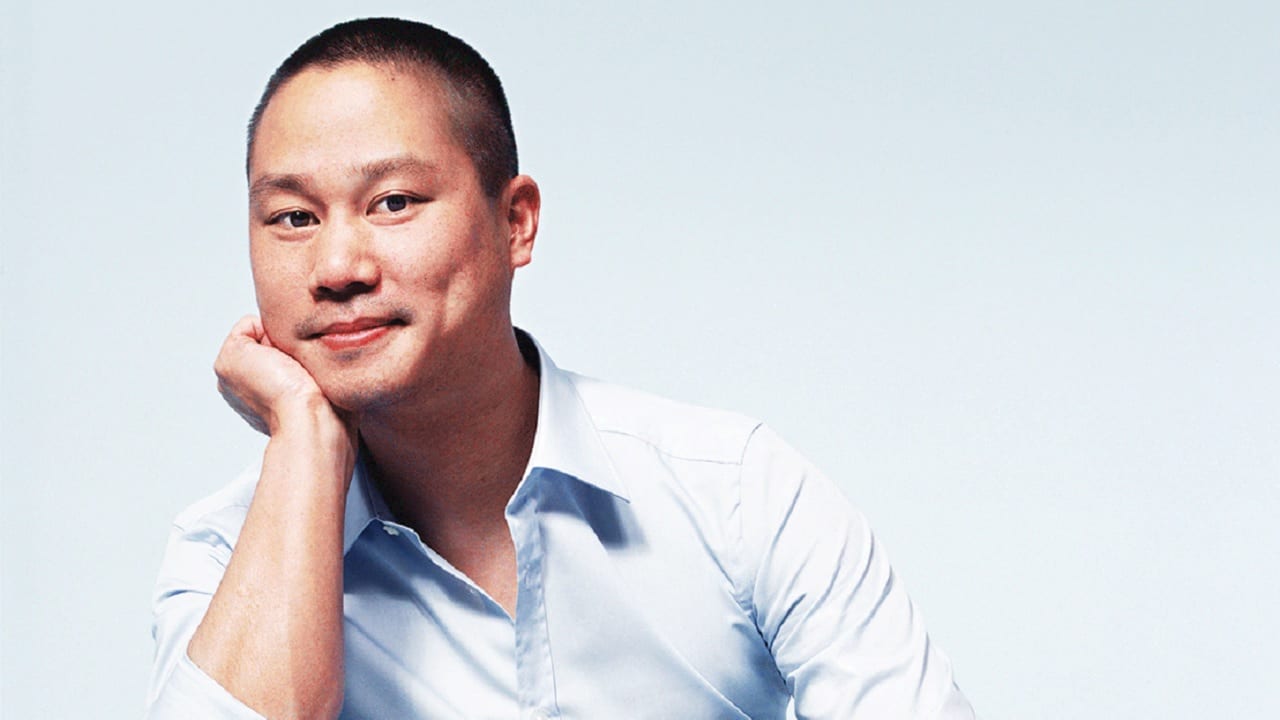 An entrepreneur tends to bite off a little more than he can chew, hoping he'll quickly learn how to chew it. – Roy Ash.

A ship in the harbor is safe, but that is not what ships are built for. – John A. Shedd.

I have not failed. I've just found 10,000 ways that won't work. – Thomas Edison.

Don't worry about failure; you only have to be right once. – Drew Houston.

Never give up on a dream just because of the time it will take to accomplish it. – Earl Nightingale.

You have to see failure as the beginning and the middle but never entertain it as an end. – Jessica Herrin.

Don't let others convince you that the idea is good when your gut tells you it's bad. – Kevin Rose.

Remain self-funded as long as possible. – Garrett Camp.

If we are going to be part of the solution, we have to engage the problems. – Majora Carter.

Winners never quit, and quitters never win. – Vince Lombardi.

My biggest motivation? Just to keep challenging myself. I see life almost like one long University education that I never had – every day, I'm learning something new. – Richard Branson.

It's fine to celebrate success, but it is more important to heed the lessons of failure. – Bill Gates.

One of the huge mistakes people make is that they try to force an interest on themselves. You don't choose your passions; your passions choose you. – Jeff Bezos.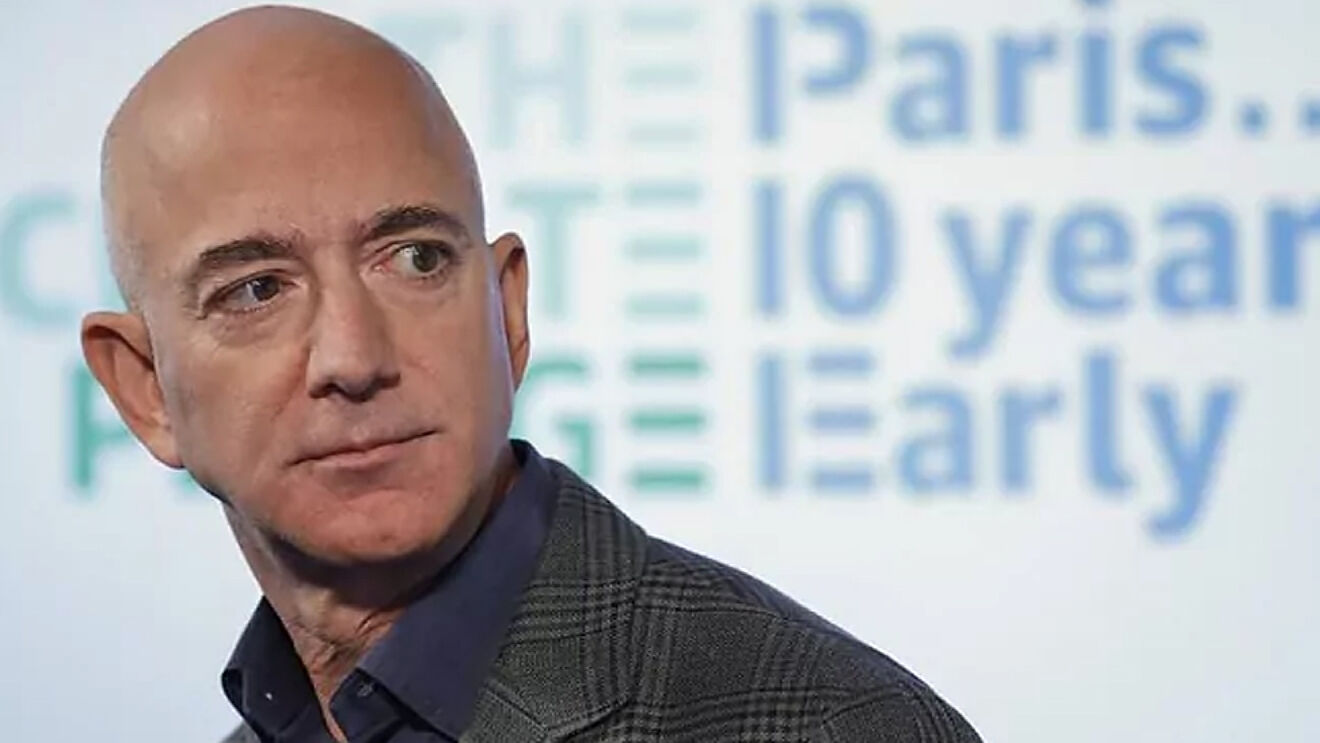 Logic will get you from A to B. Imagination will take you everywhere. – Albert Einstein.

Success is walking from failure to failure with no loss of enthusiasm. – Winston Churchill.

If you cannot do great things, do small things in a great way. – Napoleon Hill.

I don't know the key to success, but the key to failure is trying to please everybody. – Bill Cosby.

There is only one success – to be able to spend your life in your own way. – Christopher Morley.

"The man who does not work for the love of work but only for money is likely to neither make money nor find much fun in life."– Charles M. Schwab.

"Even if you don't have the perfect idea, to begin with, you can likely adapt."– Victoria Ransom.

"How you climb a mountain is more important than reaching the top."– Yvon Chouinard.

"When everything seems to be going against you, remember that the airplane takes off against the wind, not with it."– Henry Ford.

"You miss 100 percent of the shots you don't take."– Wayne Gretzky.

"The best time to plant a tree was 20 years ago. The second-best time is now."– Chinese proverb.

"If you've got an idea, start today. There's no better time than now to get going. That doesn't mean quit your job and jump into your idea 100% from day one, but there's always small progress that can be made to start the movement."– Kevin Systrom.

"When you cease to dream, you cease to live."– Malcolm Forbes.

"It's not about ideas. It's about making ideas happen."— Scott Belsky.

"Risk more than others think is safe. Dream more than others think is practical."– Howard Schultz.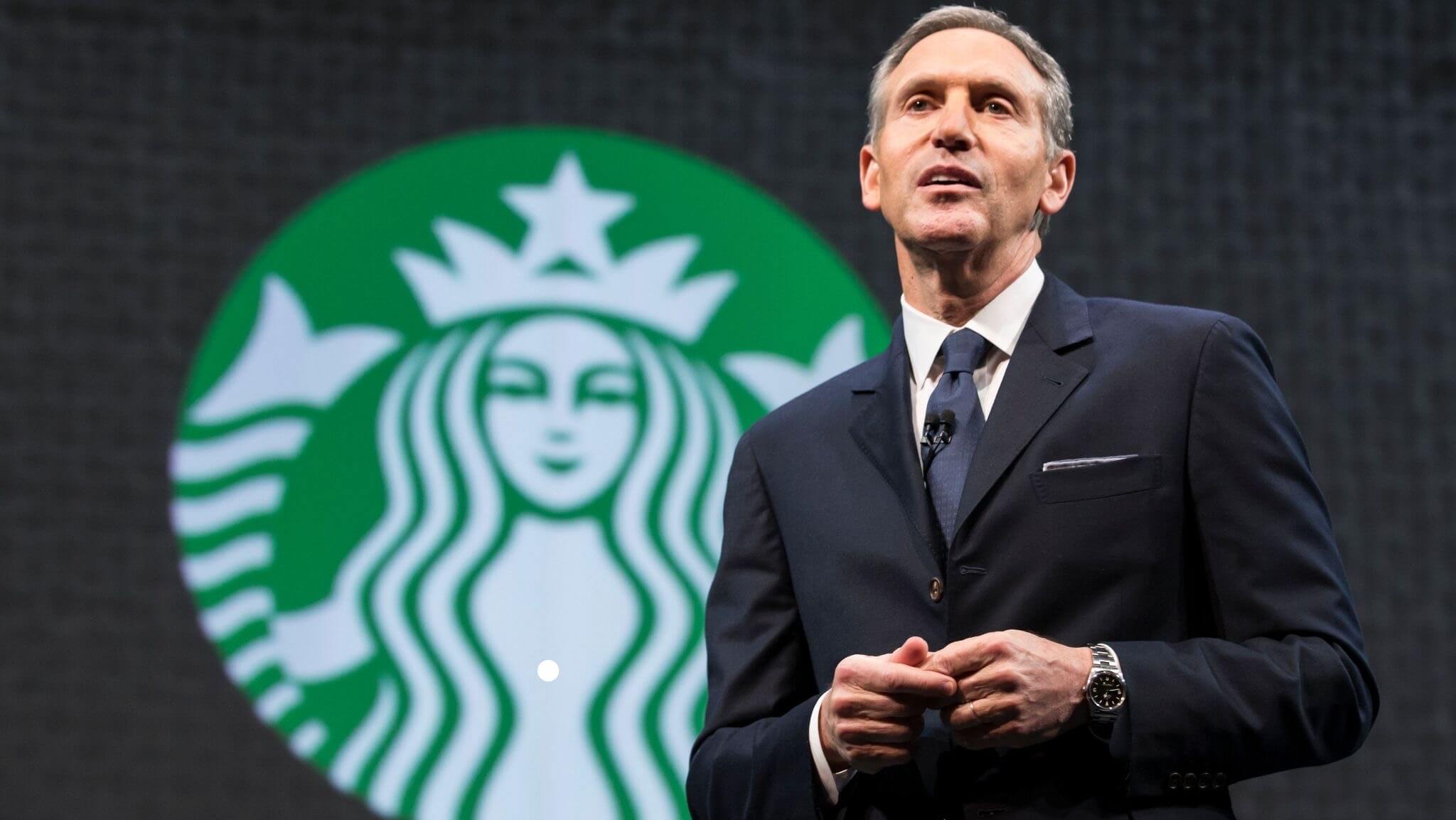 "There's an entrepreneur right now, scared to death, making excuses, saying, 'It's not the right time just yet.' There's no such thing as a good time. Get out of your garage and go take a chance, and start your business."– Kevin Plank.

"Worry about being better; bigger will take care of itself. Think one customer at a time and take care of each one the best way you can."– Gary Comer.

"The only limit to our realization of tomorrow will be our doubts of today."– Franklin D. Roosevelt.

"A successful man is one who can lay a firm foundation with the bricks others have thrown at him."– David Brinkley.

"Build your own dreams, or someone else will hire you to build theirs."– Farrah Gray.

Don't limit yourself. Many people limit themselves to what they think they can do. You can go as far as your mind lets you. What you believe, remember, you can achieve. – Mary Kay Ash.

Our greatest fear should not be of failure but of succeeding at things in life that don't really matter. – Francis Chan.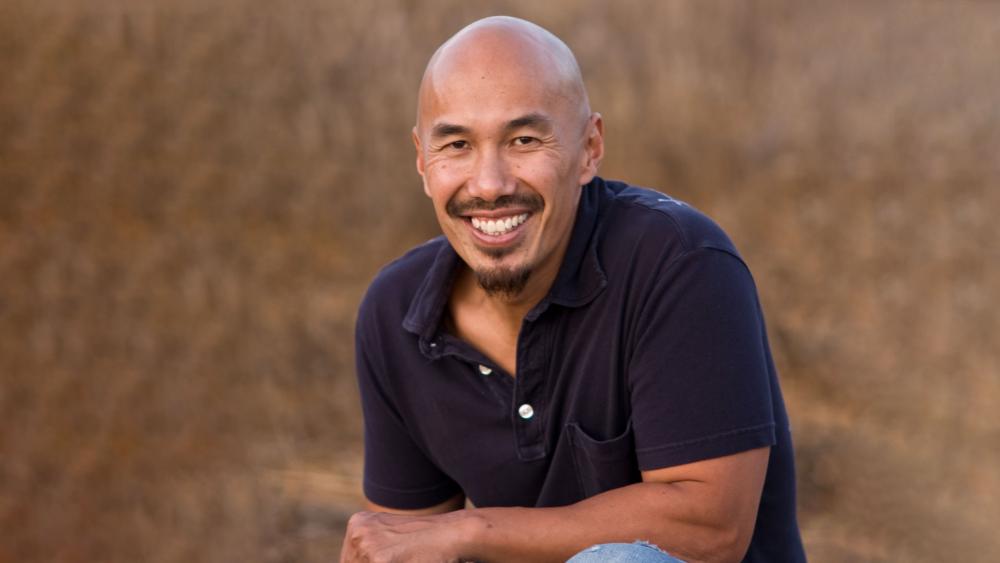 You've got to get up every morning with determination if you're going to go to bed with satisfaction. – George Lorimer.

It's more effective to do something valuable than to hope a logo or name will say it for you. – Jason Cohen.

The most valuable thing you can make is a mistake- you can't learn anything from being perfect. – Adam Osborne.

When you find an idea that you just can't stop thinking about, that's probably a good one to pursue. – Josh James.

In the end, a vision without the ability to execute it is probably a hallucination. – Steve Case.

Fearlessness is like a muscle. I know from my own life that the more I exercise it, the more natural it becomes to not let my fears run me. – Arianna Huffington.

High expectations are the key to everything. – Sam Walton.

Don't be afraid to assert yourself, have confidence in your abilities, and don't let the bastards get you down. – Michael Bloomberg.

Make every detail perfect and limit the number of details to perfect. – Jack Dorsey.

So often, people are working hard at the wrong thing. Working on the right thing is probably more important than working hard. – Caterina Fake.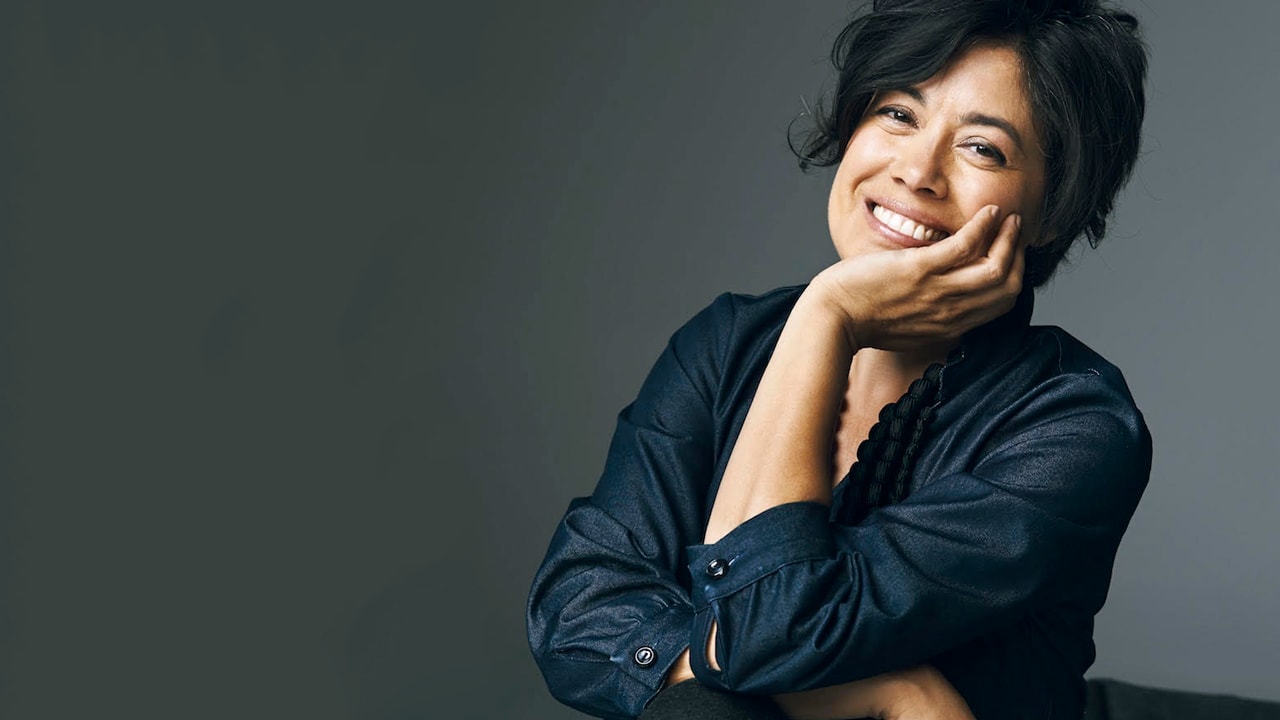 It is always the start that requires the greatest effort. – James Cash Penney.

If hard work is the key to success, most people would rather pick the lock. – Claude McDonald.

Have the end in mind, and every day make sure you're working towards it. – Ryan Allis.

Most great people have attained their greatest success just one step beyond their greatest failure. – Napoleon Hill.

Too many people are thinking of security instead of opportunity. They seem more afraid of life than death. – James F. Byrnes.

"$1,000,000 in the bank isn't the fantasy. The fantasy is the lifestyle of complete freedom it supposedly allows."— Tim Ferriss.

"Even if your ambitions are huge, start slow, start small, build gradually, build smart."— Gary Vaynerchuk.

"One does not accumulate but eliminate. It is not a daily increase but a daily decrease. The height of cultivation always runs to simplicity."— Bruce Lee.

"To be yourself in a world that is constantly trying to make you something else is the greatest accomplishment."— Ralph Waldo Emerson.

"If you want momentum, you'll have to create it yourself, right now, by getting up and getting started."— Ryan Holiday.

"Someone's sitting in the shade today because someone planted a tree a long time ago."— Warren Buffett.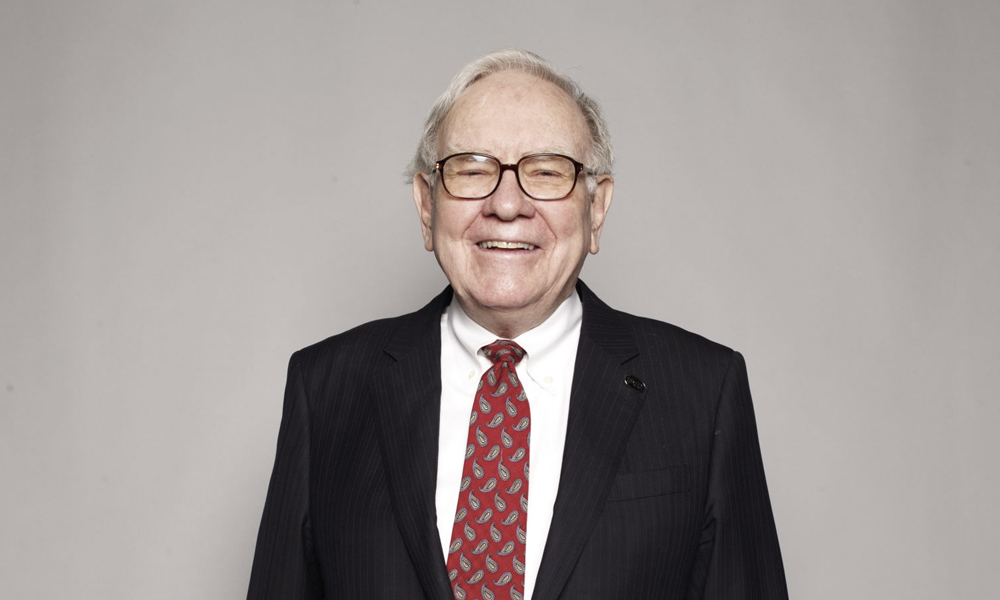 "No one ever got rich checking their email more often."— Noah Kagan.

"Strong minds discuss ideas, average minds discuss events, weak minds discuss people."— Socrates.

"It's not what happens to you, but how you react to it that matters."— Epictetus.

"Work like there is someone working 24 hours a day to take it all away from you."— Mark Cuban.

"What gets measured gets managed."— Peter Drucker.

"When you see only problems, you're not seeing clearly."— Phil Knight.

"Strength does not come from winning. Your struggles develop your strengths. When you go through hardships and decide not to surrender, that is strength."— Arnold Schwarzenegger.

"I didn't get where I am by thinking about it or dreaming it. I got there by doing it."— Estée Lauder.

"Self-knowledge is the beginning of wisdom, which is the ending of fear."— Jiddu Krishnamurthy.

"I've missed more than 9000 shots in my career. I've lost almost 300 games. 26 times, I've been trusted to take the game-winning shot and missed. I've failed over and over and over again in my life. And that is why I succeed."— Michael Jordan.

"If you have a dream, you can spend a lifetime studying, planning, and getting ready for it. What you should be doing is getting started."— Drew Houston.

"Sometimes you wake up. Sometimes the fall kills you. And sometimes, when you fall, you fly." — Neil Gaiman.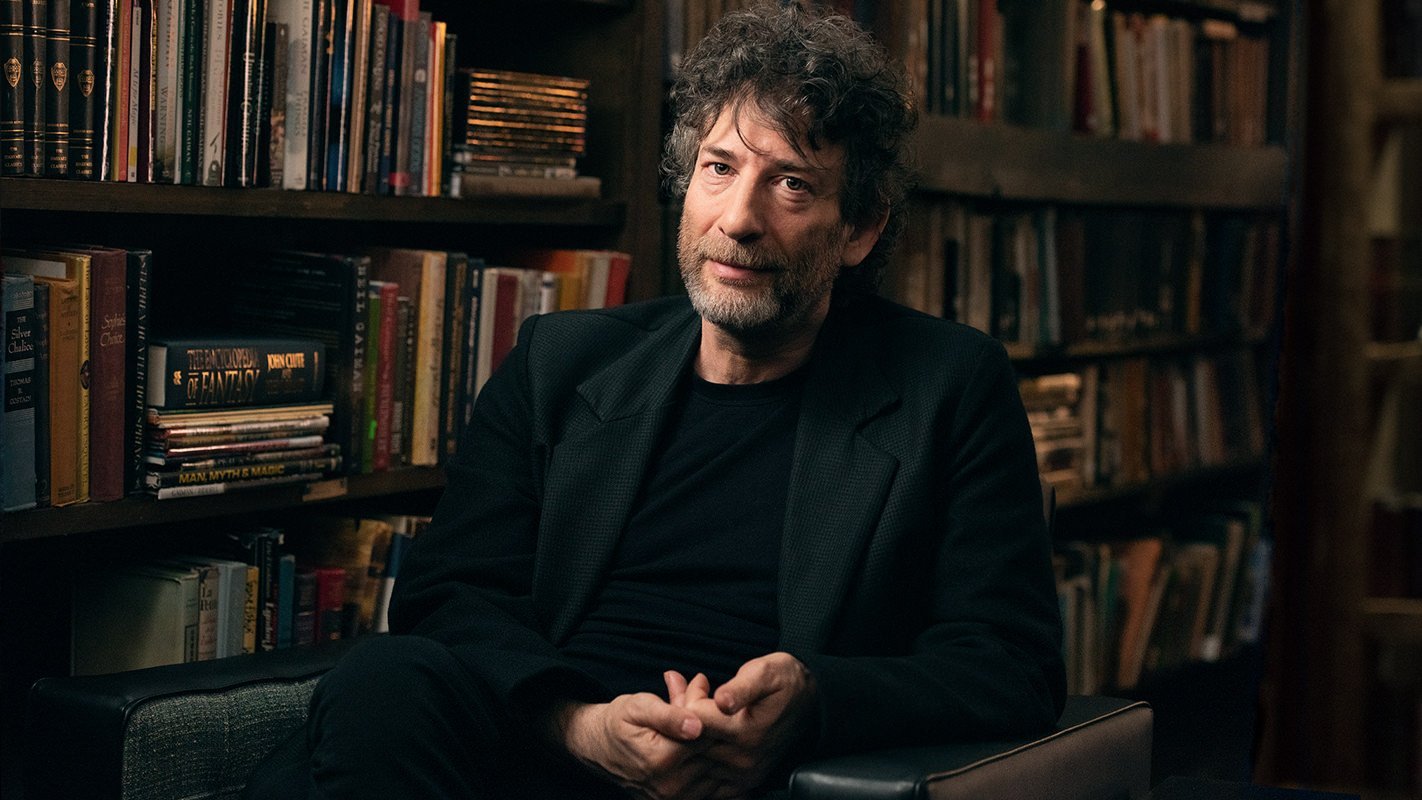 "Keep your friends for friendship, but work with the skilled and competent."— Robert Greene.

"The most valuable businesses of coming decades will be built by entrepreneurs who seek to empower people rather than try to make them obsolete."— Peter Thiel.

"Wear your failure as a badge of honor."— Sundar Pichai.

"When one door of happiness closes, another opens, but often we look so long at the closed door that we do not see the one which has been opened for us. — Helen Keller.

"Learn the rules like a pro, so you can break them like an artist."— Pablo Picasso.

"The main thing to do is relax and let your talent do the work."— Charles Barkley.

"The best way to not feel hopeless is to get up and do something. Don't wait for good things to happen to you. If you go out and make some good things happen, you will fill the world with hope; you will fill yourself with hope."— Barack Obama.

"The difference between a successful person and others is not a lack of strength, not a lack of knowledge, but rather a lack of will."— Vince Lombardi.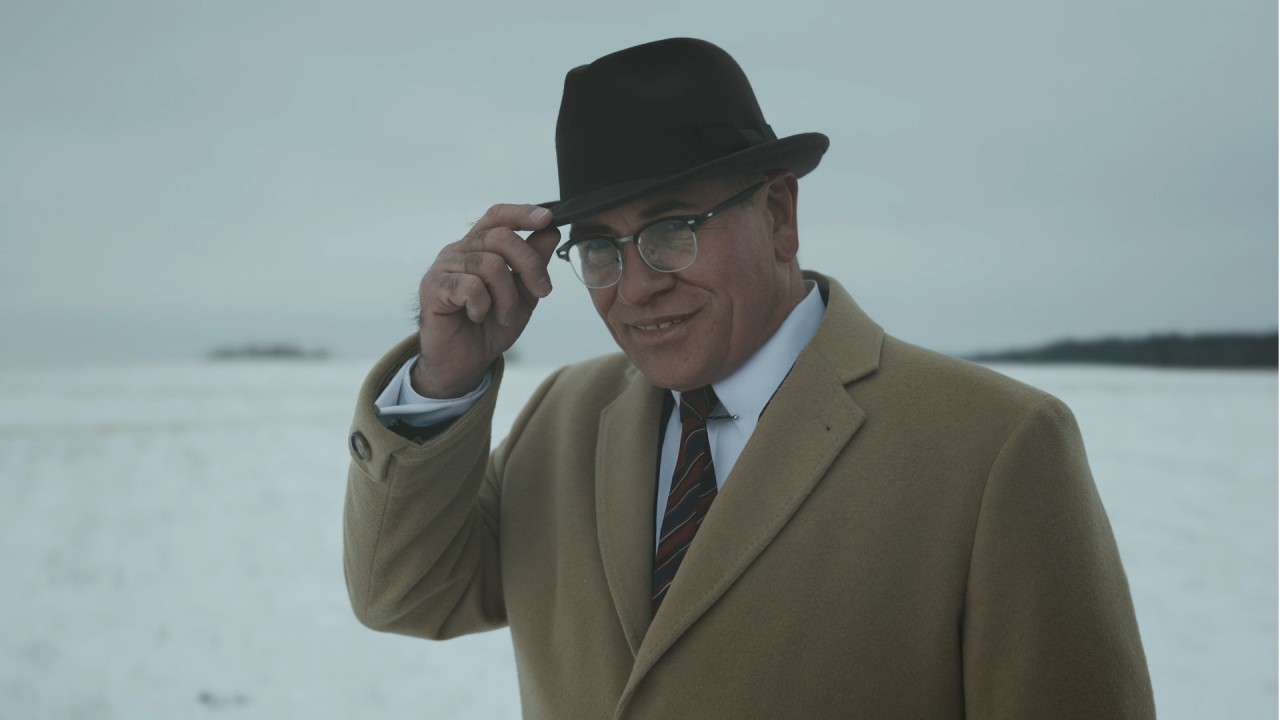 "There's a profound difference between interest and commitment. Interest reads a book; commitment applies the book 50 times."— M.J. DeMarco.

"Knowledge is the beginning of practice; doing is the completion of knowing."— Wang Yangming.

"Perfection is achieved, not when there is nothing more to add, but when there is nothing left to take away."— Antoine de Saint-Exupéry.

"Success is very much the intersection of luck and hard work.— Dustin Moskovitz.

"We have to continually be jumping off cliffs and developing our wings on the way down."— Kurt Vonnegut.

"Do not seek to follow in the footsteps of the wise; instead, seek what they sought."— Matsuo Bashō.

"The good ideas will survive."— Quentin Tarantino.

"If you don't make mistakes, you're not working on hard enough problems. And that's a big mistake."— Frank Wilczek.

"I don't stop when I'm tired; I stop when I'm done."— David Goggins.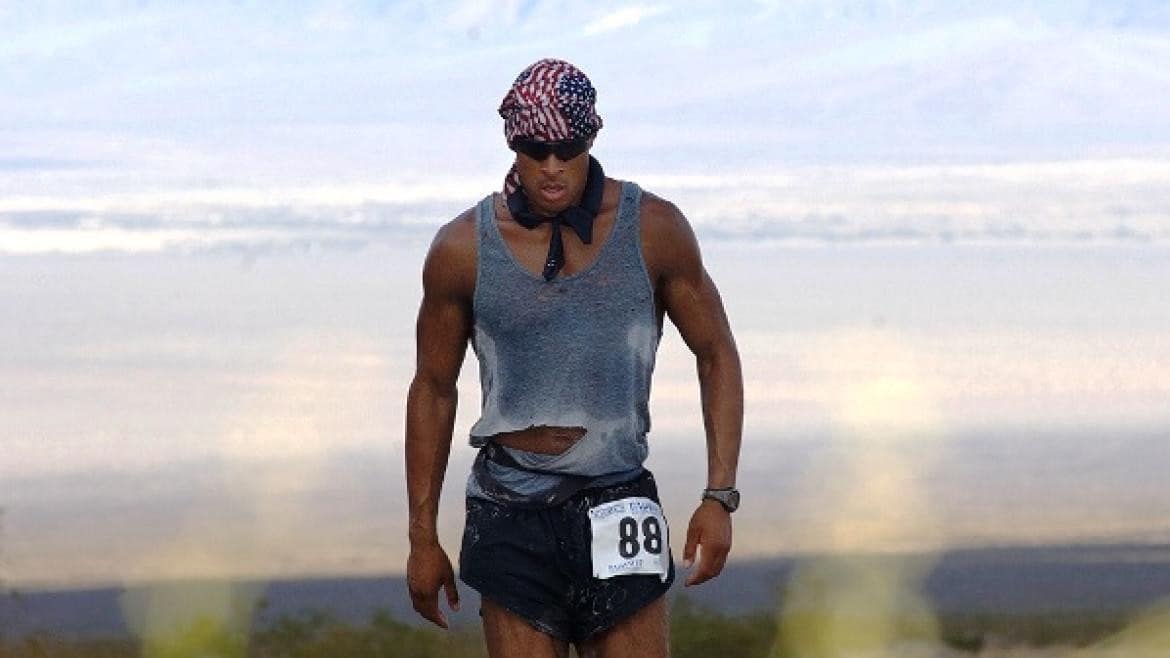 "Most of us spend too much time on what is urgent and not enough time on what is important."— Stephen Covey.

"Early to bed, early to rise, work like hell and advertise." – Ted Turner.

"I hated every minute of training, but I said, 'Don't quit. Suffer now and live the rest of your life as a champion.'" – Muhammad Ali.

"Goals aren't enough. You need goals plus deadlines: goals big enough to get excited about and deadlines to make you run. One isn't much good without the other, but together they can be tremendous." – Ben Feldman.

"Motivation is the art of getting people to do what you want them to do because they want to do it." – Dwight D. Eisenhower.

"The biggest risk is not taking any risk… In a world that's changing really quickly, the only strategy that is guaranteed to fail is not taking risks." – Mark Zuckerberg.
The Local Lead Generation Process for Your Business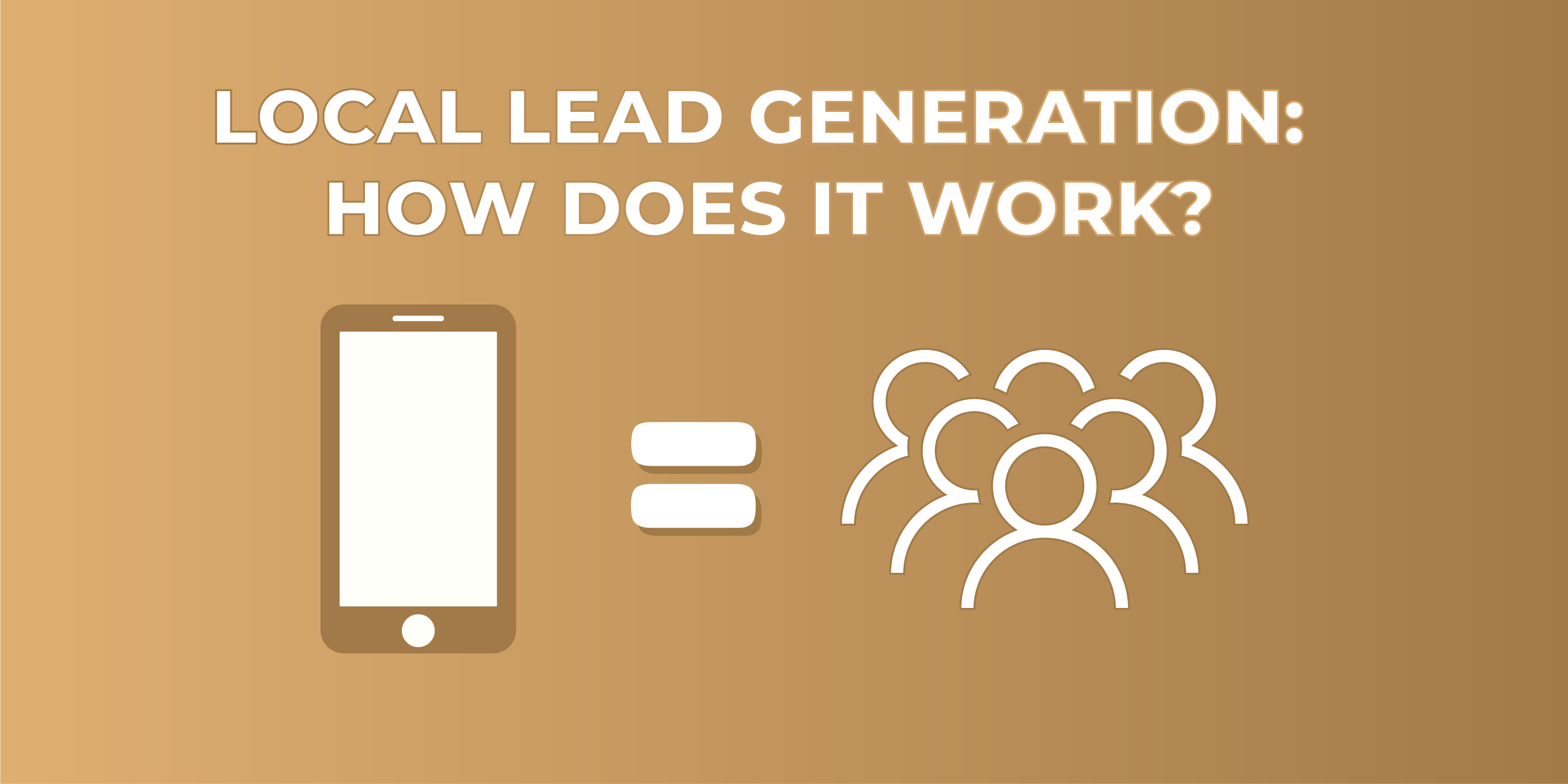 All right! So, everything is about building properties and generating leads. But how does the process actually take place? Are there other steps I need to know?
The steps I mention below are what students from our local lead generation program follow to generate leads for businesses like yourself. So I'll help you see what we do. And how if you join our program, you can simply generate leads for your own business (unless you want to start a side hustle and build a laptop lifestyle business).
Essentially, our lead generation can be divided into four steps:
The first is prospecting. You need to take the time to do market research on a niche (industry) and determine how many phone-driven businesses are there.
Keep in mind that this is local research as you need to know how many companies need leads. For example, you may search for "plumbing services Youngstown OH."
You will find dozens or even hundreds of businesses trying to get themselves in front of the customers by ranking on Map Listings, organic results, and even Ad.
The second step, building. When you find a niche (plumbing, tree services, a software company, real estate…), you will need to start building your digital properties. You don't need to be an expert in HTML or coding. It can be easy with the right tools.
The third step is now taking time to rank your lead gen website. With the site done, you need to work on SEO strategies and start dominating those Google search results. If you're new to SEO, it stands for Search Engine Optimization.
To keep it simple, it consists of the entire process of growing a company's visibility on search engines like Google and generating organic traffic. And remember this, local lead generation is part of the strategies.
Moving on to step four, once you rank the site, you will start getting your ROI and profits. You only need to rent it out to a local business interested in the leads the site generates. You can offer a couple of free leads to their move on with the actual pay per lead.
To review steps 1-4 above, I described it to a normal student who is building a lead gen business to help local service providers generate more calls. But replace the student with you as the business owner. And replace sending the leads to a business to simply siphoning the leads to your personal business.
By the way, fun fact, about 20% of our students in our local lead gen program are actually business owners who went through the program. And they use the skillsets we teach to generate leads for their own business.
An Example of Lead Generation: Home Advisor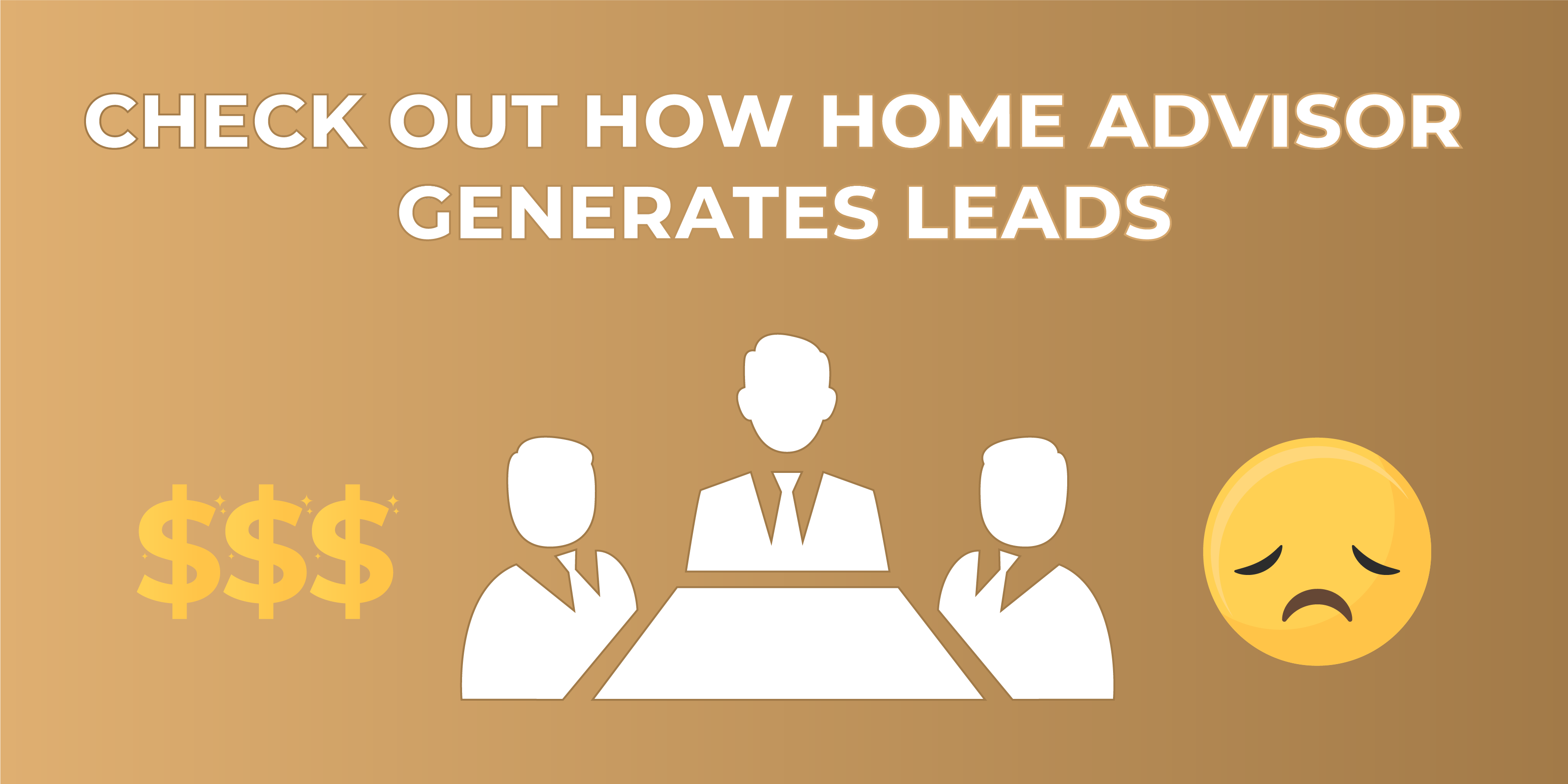 You must be thinking, "if lead generation sounds so good so far, how come I haven't seen any company?" That's the thing; there are many out there. You just don't know they are dedicated to it.
HomeAdvisor is one of the best examples you can find on the Internet as it is a top lead generation company that has spent millions building its brand but also earned even more zeros for this same reason.
They started small as everyone else but invested in building their brand awareness to make people who are looking for home services go to their website and find what they need. They are over 75% of people's first choice when they need those services.
If you don't get HomeAdvisor that much or need a refresh, users need to submit their information to request a service and get a professional or expert who can provide it.
HomeAdvisor's job is to share your information, which makes you a lead, with local companies so they can contact you and offer the service you're requesting. For sharing this lead information, HomeAdvisor gets paid by the companies. This happens for every single lead they send to multiple businesses.
Business owners who don't have marketing skills or don't even know how to have any online presence will always rely on those pages to list their services.  They will save time and effort, but companies like HomeAdvisor can make them spend lots of money as leads aren't exclusive (one lead is sent to multiple companies after all).
Using Facebook Ads aka Paid Ad Platforms: Do They Generate Leads?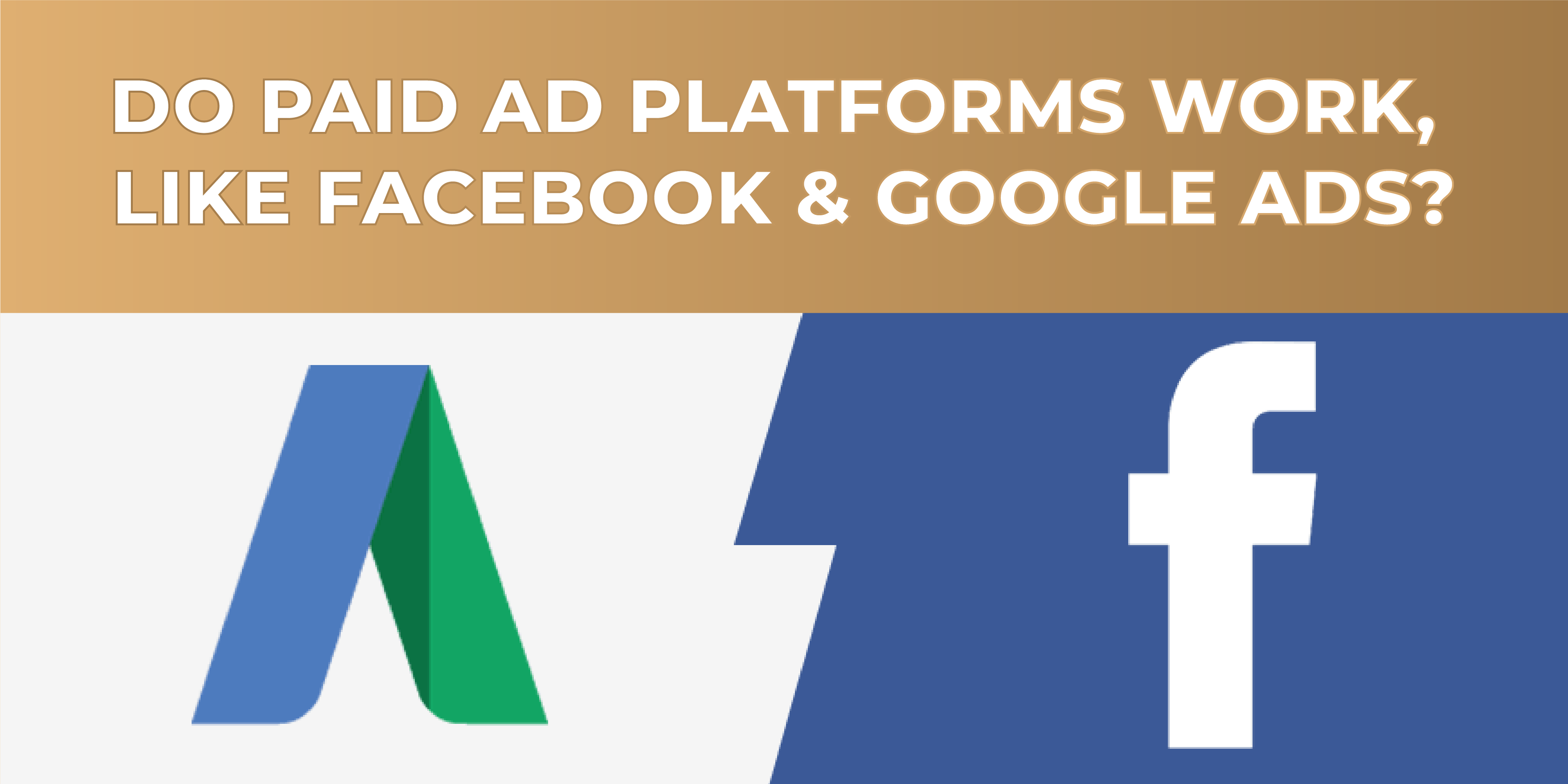 They DO generate leads. If not, no one would use them.
However, you need to remember two facts:
Paid ads or platforms can be expensive.

They don't generate "natural" leads.
Whenever someone sees or clicks in one of those ads, over 80% of them did it by accident or are trying to close/report it.
Why? Because they aren't looking for those services. At least not at the moment.
What those ads do instead is interrupt their time on the platforms. Users aren't there to find companies or businesses unless they are searching for a specific company's user, and for that, there's a search bar. This is why it is hard to convert them to actual customers who will show interest in the companies' services. Also, you're limited by a budget.
When using lead generation, everything is organic. You aren't forcing others to pay attention to your business but rather being there when they need you. This is why Google's organic traffic will always beat paid ads, and the reason companies continue investing in it, which is a lot cheaper as well.
What Is Local SEO?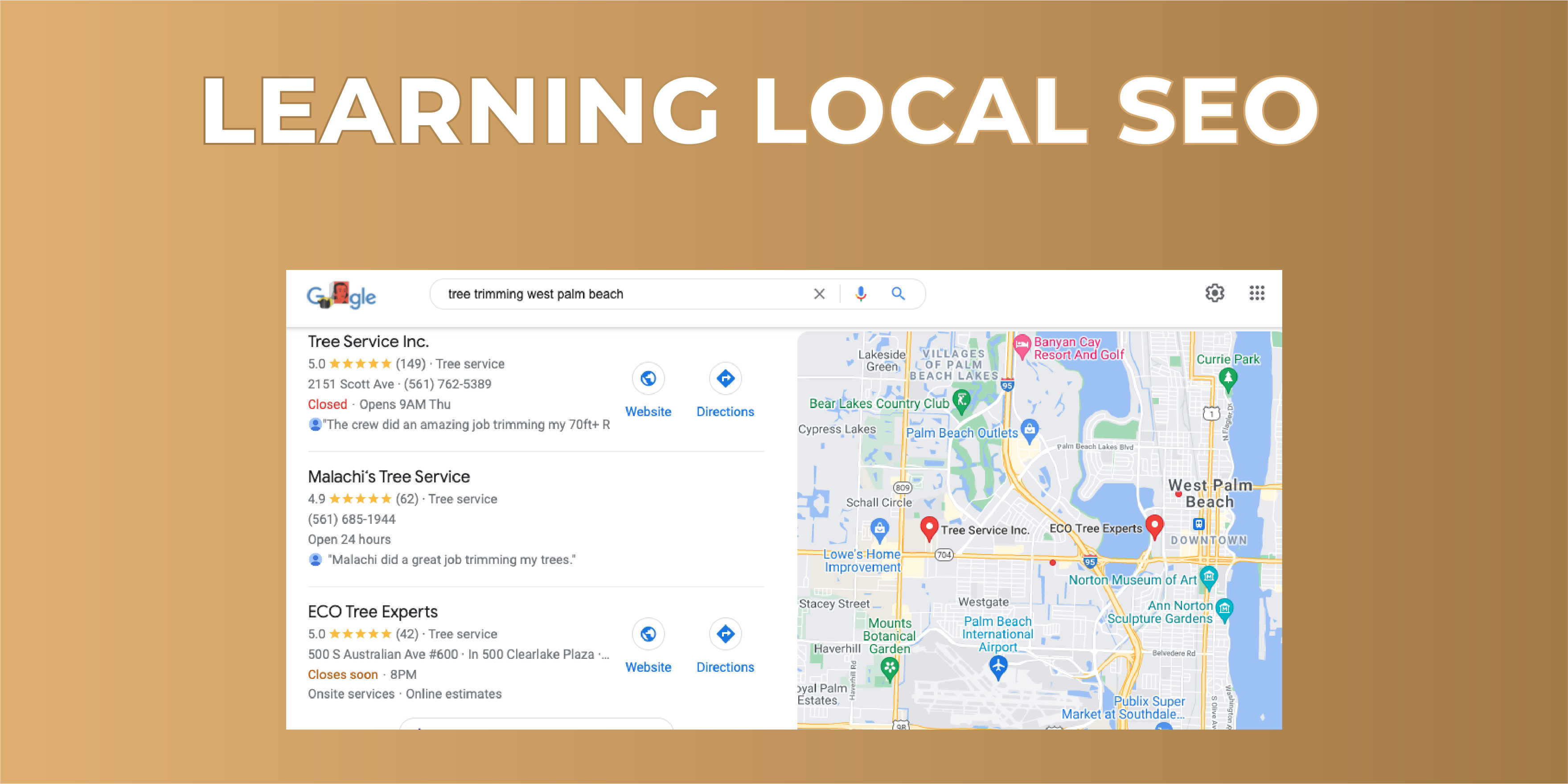 Don't worry… I didn't get it at first either. Following the short explanation, local SEO focuses on scaling businesses' visibility on search engines. However, this is only for those who serve their communities face-to-face.
What does this mean?
Experts and professionals like painters, plumbers, and dentists (but not only them) offer their services to their local customers. Why? Because they can't deliver them unless they are located in the same area of their customers.
To make sure those businesses get more leads, you need to rank them locally by claiming the business listing on Google to place them on Map Listings. Local SEO also involves online reviews, citation management, and how you manage your entire online presence in the local area.
If you are going to bet on lead gen, you need to adapt yourself to today's world: The Internet.
Keep in mind that although traditional channels and methods like billboards, warm calls, and pamphlets still work, they aren't part of your tools. Whenever someone needs a service, they go to Google and search for it.
"Dentist in Miami" or "plumbing services in Orlando," etc. And you can keep coming up with services or professionals people need and look for. Thus, you need to make sure you're using Google to get the companies in front of their clients.
Users will always click on the first search results (those near the top), and many of them will be either Ad links (people paid to place their websites there), Map Listing, and then you get websites. Almost all of them are your goal and where you should always aim to place yourself.
Can My Business Utilize a Local Lead Generation Strategy?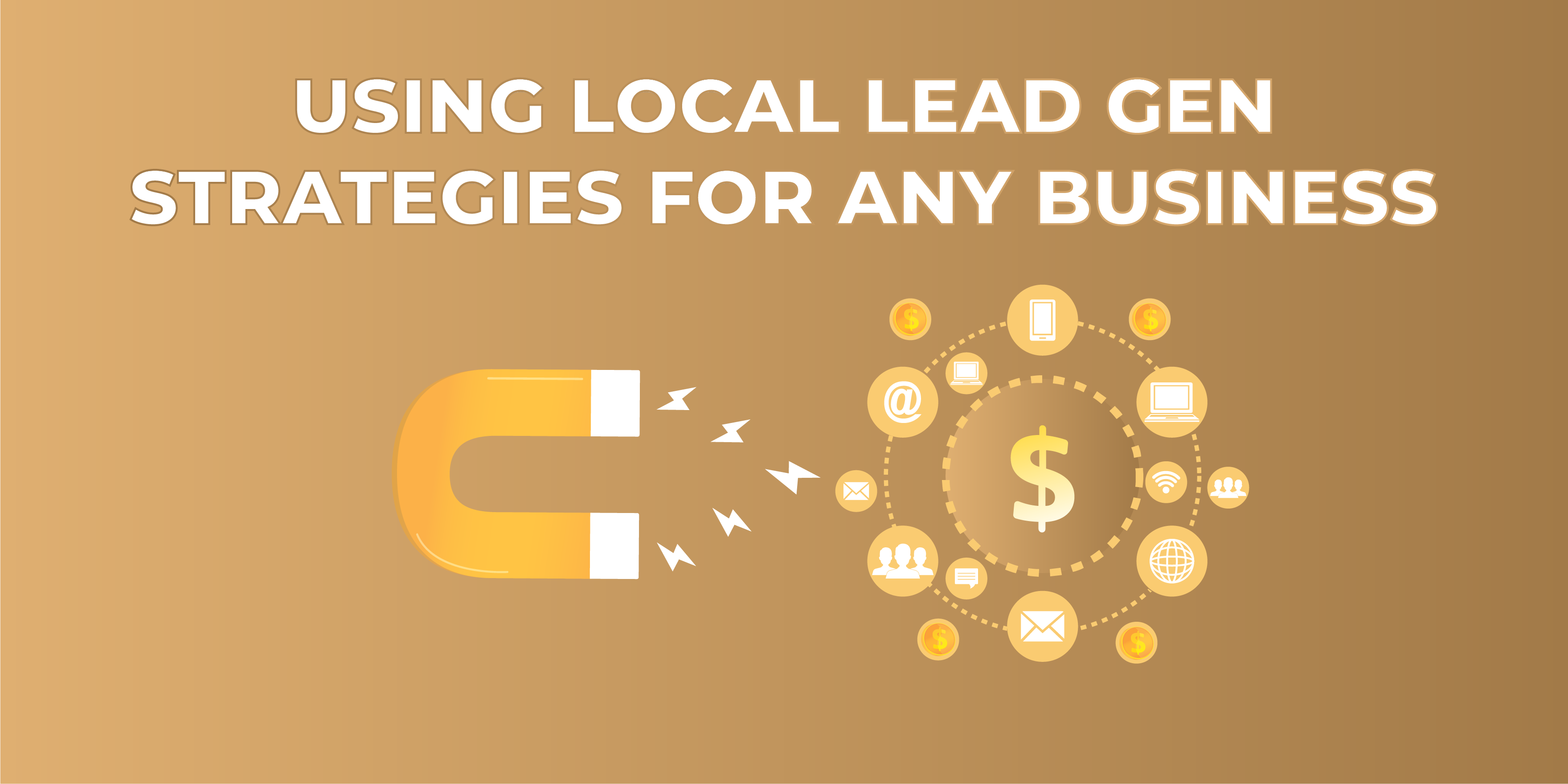 If you want customers, you better know you need it. Following the previous explanation, lead gen is all about placing businesses in front of their customers, choosing them over their competitors.
Put it simply – it's all about closing deals and having clients for those companies to make money. The main difference with the usual methods companies use for this is how lead generation approaches different channels to get them in the right place of the market to get customers.
Those channels are all focused on the Internet as most people are searching for products but also services across the net. The issue is that the Internet is way too broad, and businesses don't know how to place themselves. They usually try, but they get one common result: losing money and time.
How Powerful Are Organic Leads from Google?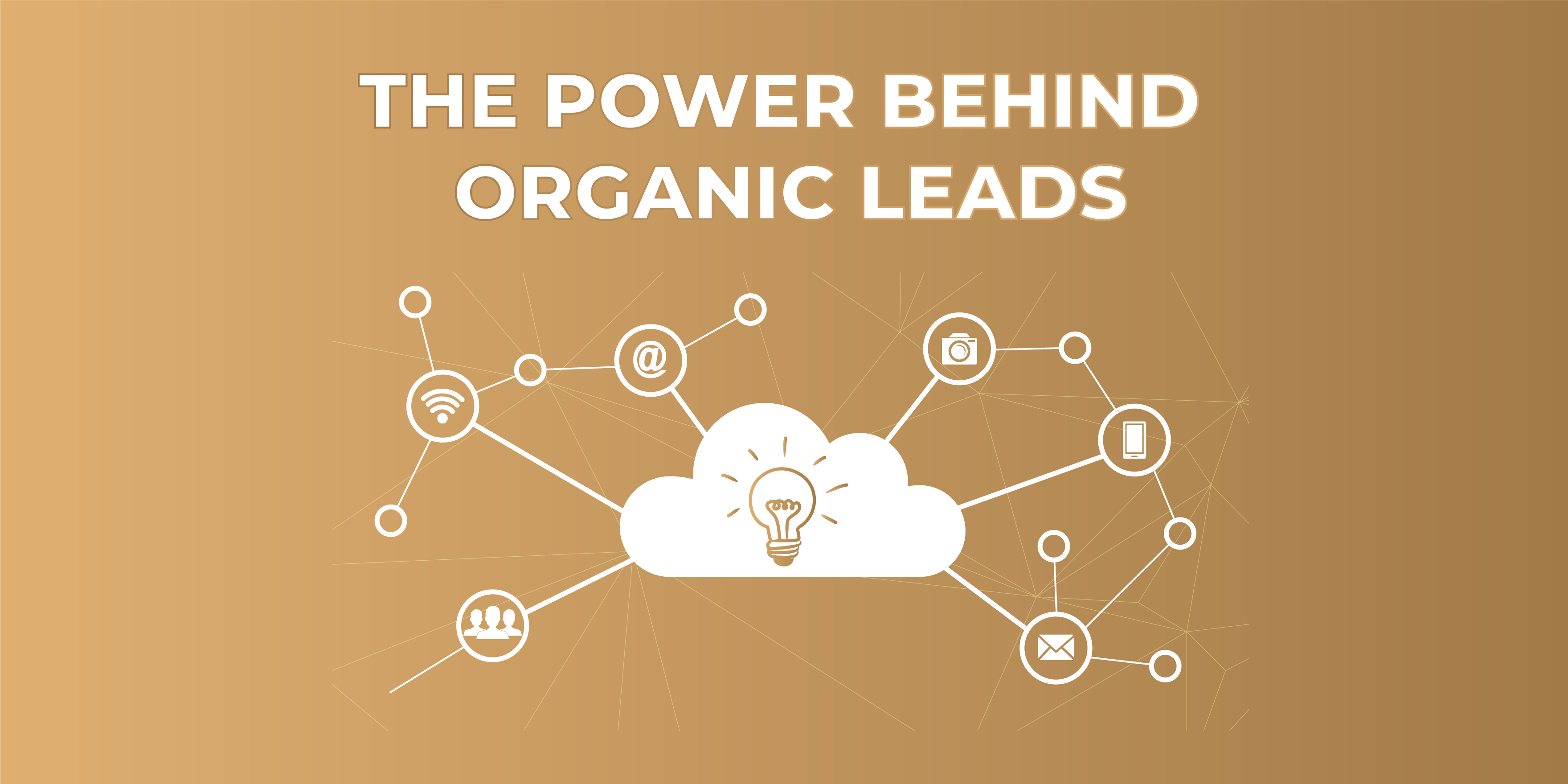 For companies looking for customers, it's everything. For you? Pretty much the same. When you build a business with digital properties, you get to make thousands of dollars a month.
This isn't a "get started today and get rich tomorrow" thing, but it is HIGHLY scalable, and ROI + positive results are guaranteed. Learning a fairly decent and very needed set of skills to create your digital properties and start ranking them on Google is required.
I have invested in several online businesses over the years, and if there's something uncertain, whether you will get your ROI or not, even more than the actual profit.
However, this business moved my earnings from five figures a year to a month in ONLY passive income while sitting comfortably at home.
On my laptop. Anywhere. Anytime.
You can look at one of the first sites I built back in 2016, and it continues making me over $1.000+ every month. The best part is that I don't need to touch it or the rest I've built over the years, just like this digital property.
What Makes Lead Generation SO Alluring?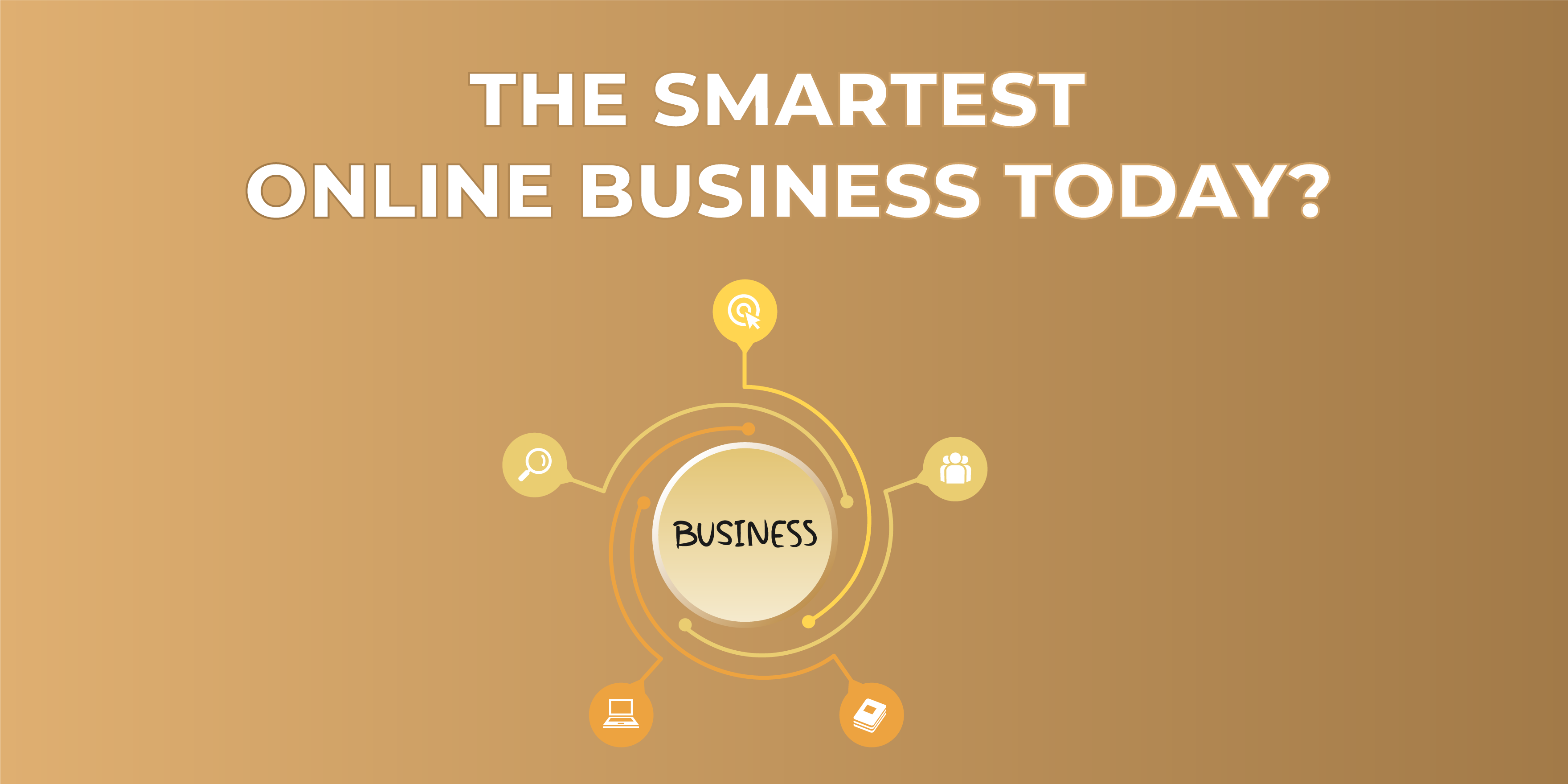 Here it goes: you can work from home.
The main issue with regular business opportunities is how much you need to invest in staff, equipment, or rent to have a place to sell your products or offer your services.
We all know the hassles of traditional businesses that involve regular expenses, which are extremely high.  Can you afford it? I don't think so, and even if you can, is it worth it? Now, it isn't only about the money. You also need to put in a lot of work, and it isn't only during the first couple of months or years. Usually, it is as long as you continue running it.
You can save yourself those headaches and bone-breaking tasks and expenses with lead gen since it is more about generating leads with digital channels—mainly websites.
Websites can be VERY cheap to build, and with many tools online, you get to do it in a couple of hours instead of days. Any virtual or digital business is scalable and won't need constant maintenance.
So, let's summarize this:
You save money in regular expenses with traditional and most online businesses as what you need is yourself and digital properties (websites).

You can bet on passive income.

 There's no need to hire more people to get started.

You can generate leads in multiple industries, which allows you to work on any niche you want.
How Can I Get Started in the Local Lead Generation Program?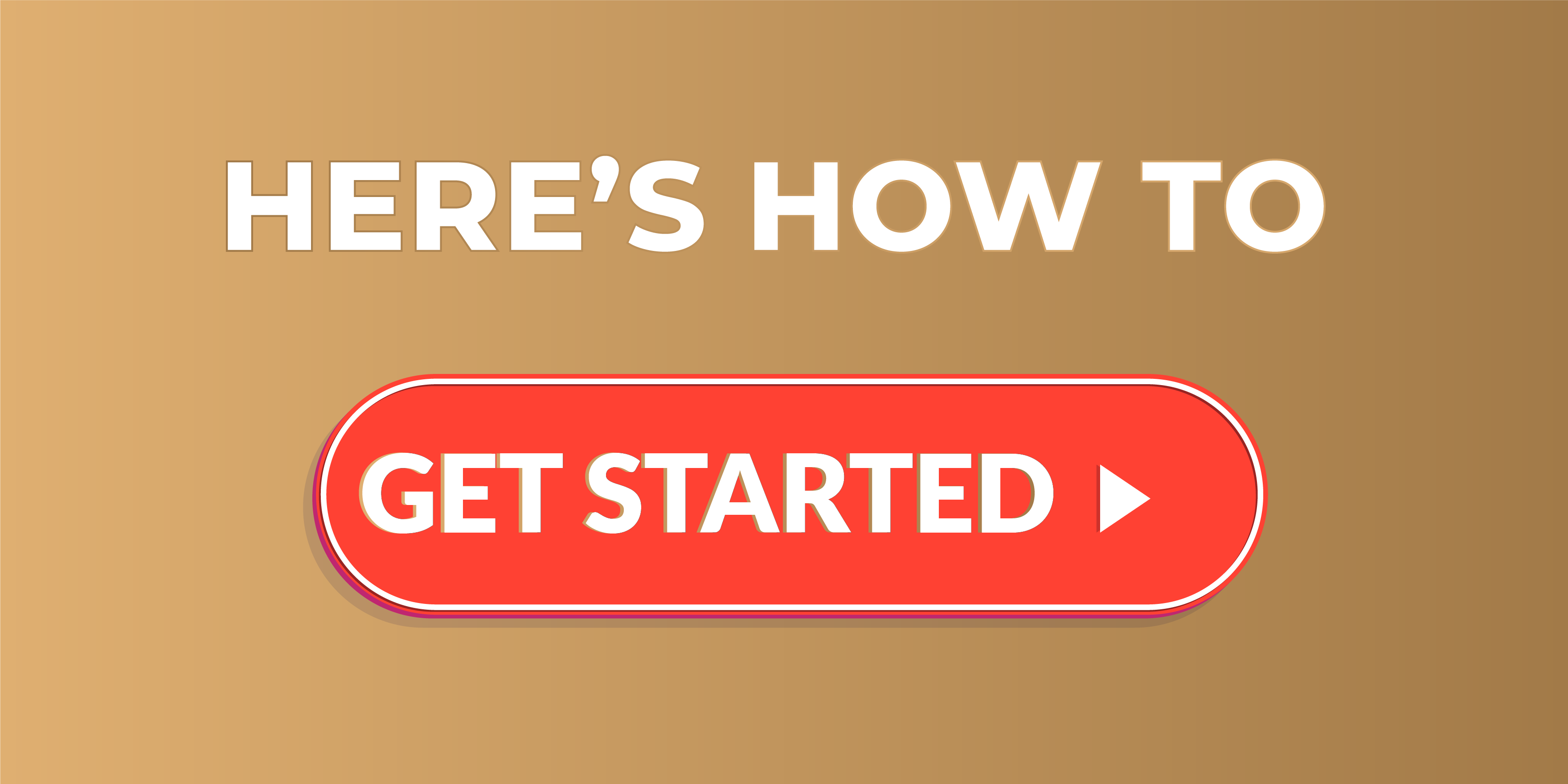 Anyone can start and learn. That's the beauty of this business model. I knew nothing about SEO, Map Listing, and everything I've mentioned so far. It is all about learning the skills, gaining experience, and deciding to take the step.
Remember that this business model will never get old as business owners are always looking for leads. They need to do business and scale their companies. Why not do the same while helping others and still making money?
You can start with this local lead generation course highly recommended for anyone wanting to grow in the business. It is a close training that will take you through each step and make sure you are able to get your ROI, profits and take control of your life.
You will be added to an incredible lead generation family ready to help you 24/7 when asking questions on the group. Anyone is welcome who's willing to put in the work. Click here to watch the lead gen webinar.