Do you know how to generate sign manufacturing leads to stay on top of the industry? Signage is vital for many companies to promote their products and services, which is why we're confident that you have chosen a good niche to be part of.
After all, since the industry is profitable, many companies are investing in lead generation to ensure they get the clients they are not getting or want to in order to get more ROI and boost their sales. 
This is when you start wondering what lead generation strategies are actually good for your business and how can you start setting a plan around them?
Sign companies should market their company efficiently as they are marketers. However, every industry has its uphill competitors, even one that specializes in print media.
Signage is essential for companies to advertise their services and storefronts. How do you attract these owners and make them customers? You must include entrepreneurs in your lead generation strategy and ensure you show what you can do when designing their signs and working around them, getting clients thanks to them. 
You may not be an expert in the area, but you contribute with the essential item for one of the biggest lead generation strategies. Thus, learn more about your industry and start worrying about how you can generate more leads. 
Once ready, keep reading below, where we share the top lead generation strategies we know work for your industry and business type. 
Start a Marketing Program
A lead generation campaign is the first step in increasing sales and revenue. Signage companies have many options to promote their brand. The following are ways they can do it economically, and sometimes even for free! 
Social Media (Facebook. Twitter. YouTube).

Website development.

Email Marketing Services (ConstantContact and MailChimp).

Direct Mail Campaigns.
Sign companies have two key marketing advantages over other businesses. The first is that you offer customers a tangible product. This allows you to build a portfolio of projects with which to showcase them for advertising. 
You can start posting photos of your signage jobs on your website and social networks, so people looking for sign companies will see your work. Sign companies often have service vehicles that can deliver products to customers' locations. 
These vans can be wrapped with your logo and contact information and used as rolling advertisements throughout your service area. Even if they do not immediately call you, they will still remember your van; they should call for signage services whenever they think of someone.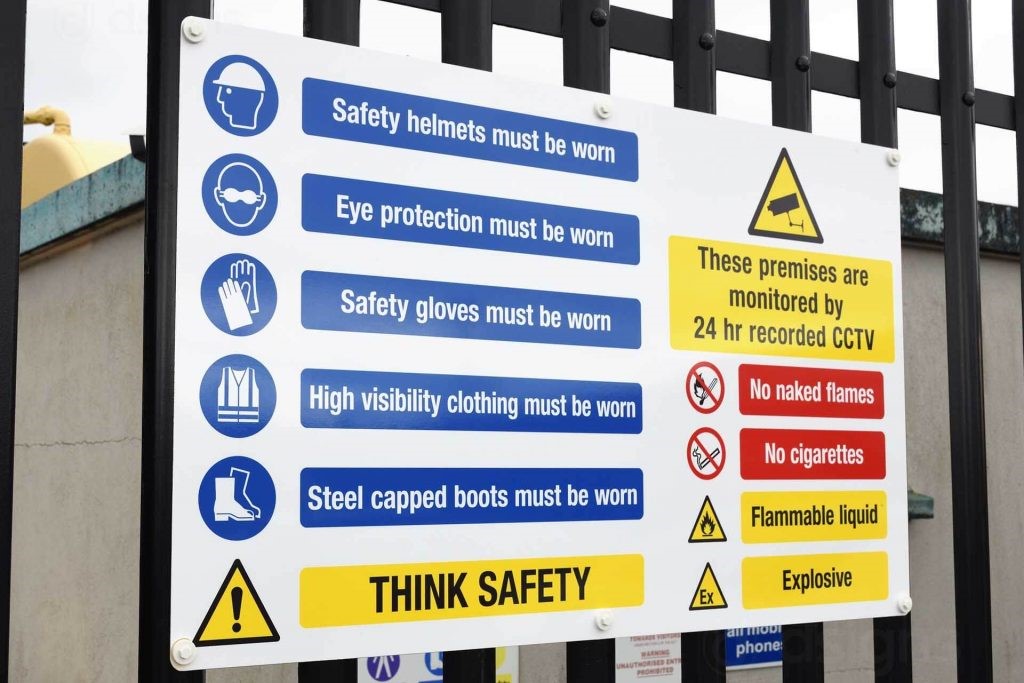 Social Media for Sign Manufacturing Company
It is free and one of the fastest ways to promote your sign company as many people go digital when searching for services, especially when they are related to marketing.
Promoting your company on social platforms like Facebook, Instagram, and Twitter is easy as long as you set your mind to learning about new ways to boost them beyond just posting new content. 
Make sure you are posting engaging content and keeping it updated frequently. Share your work and client testimonials and any other information you find interesting about your company. 
You can reach new customers and build a following on social media if you are a good user.
Social media is a reliable tool that you cannot underestimate. Consider this fact in the age of smartphones: 78% of Americans had a profile on social media in 2021, representing a growth of 5% compared to last year. 
Download the Facebook, Twitter, and Instagram apps to create a profile today for your business. Take a photo with your phone every time you finish a project. Post an update and share it.
Twitter and Facebook provide statistics on each post's page visits and engagements. You will learn how to utilize the power of #hashtags and the @ symbol in the future.
It is crucial to create a social media lead generation strategy that does not waste time or does not produce the desired results. This strategy should be based on a deep understanding of customers' preferences and focus on:
Innovation: Using social media networks like LinkedIn, manufacturers can connect with industry leaders and increase workplace innovation.

Alignment: Whether you are engaging with customers or keeping track of your competitors, the insights and information you get from social interactions can help you ensure that your efforts align with buyer needs.

Awareness: companies are constantly looking to increase awareness about their products and brands. These channels are vital because decision-makers spend more time on social media than the average user.

Loyalty: By focusing on your manufacturing company's specific needs and goals, you can create a strategy rooted in their unique business model and build customer loyalty to ensure future growth and development.

Car Advertisements Are Useful 
Advertising your company on your vehicle is a great marketing strategy to generate leads, regardless of whether it is a bumper sticker or magnet. 
After all, they will be noticed by people driving by or while you are on the road. You can also use sign examples for decals to show your company's work.
It takes time and effort to move towards your business' success and achieve your sales goals. 
A solid corporate signage strategy will put you on the right track, using a familiar item in multifaceted marketing materials with measurable impact.
Start your corporate signage marketing strategy by planning, preparing, and adhering to the following steps. Then you will start to see results in no time.
Know Your "Why"
Companies must create display graphics with a specific purpose. This purpose should be concise, straightforward, and targeted to complement your company's "personality."
Corporate signage should be in line with your corporate goals and corporate identity, and for it, you will need to understand yourself properly and keep your plan updated, so it aligns with your goals as you progress. 
Any branding effort not focused on your core business identity will fail.
Do not forget to limit your "why" to just a few clear marketing goals and not a long list. Your corporate signs could end up trying to do too much, and you will spend time and money that won't return or generate anything.
In addition, your brand strategy should tie directly into your sign marketing strategy. What are you trying to do to make other people see your company? What image do your customers want to know of you? The signage you choose should reflect your corporate lead generation strategies. 
Establish the core elements of your brand before you start designing your entire plan.
Brand positioning strategies that work are consistent and easy to identify for your company include choosing colors and designs that consumers will be able to recognize as yours. 
A great marketing strategy is to brand every sign you make. You can place a small logo or image in the corner of your sign to let people know you made it. Although it may seem small, branding your materials can make your business visible and show your authority.

Rope in Stakeholders
Once you have established the goals, marketing metrics, and sign types for your corporate signage strategy, you can start to include key stakeholders in the effort.
Discuss the purpose behind new branded signs with employees and leaders from all departments. What does more coherent corporate signage do for them and their work? 
You can position corporate initiatives to match real people's daily roles, such as a lead generation strategy for signage marketing. This establishes their relevance and increases the likelihood of holistic buy-in.
Tag Your Signs and Then Carry Out Email Marketing
It is a mystery why a sign company would not sign a job that has just been completed.
Before taking that final social media photo, add a sticker or tag to every sign you place with the Sign Company Name. This simple sign company marketing tactic gives potential leads another chance to contact you for future projects.
This marketing tool is based on the 80/20 rule. 80% of your business comes directly from 20% of your customers. You can keep a list of your customers and send them emails with new ideas, promotions, or specials.
Your website's homepage should contain a call to action for visitors to sign up for your newsletter. 
All this is in order to get your prospects' emails willingly so your messages won't be labeled as spam since they decided to receive them. 
Keep in mind you need to work on email marketing constantly but don't be a nuisance. Make sure you send an email that is informative and keep it low: about one email a week.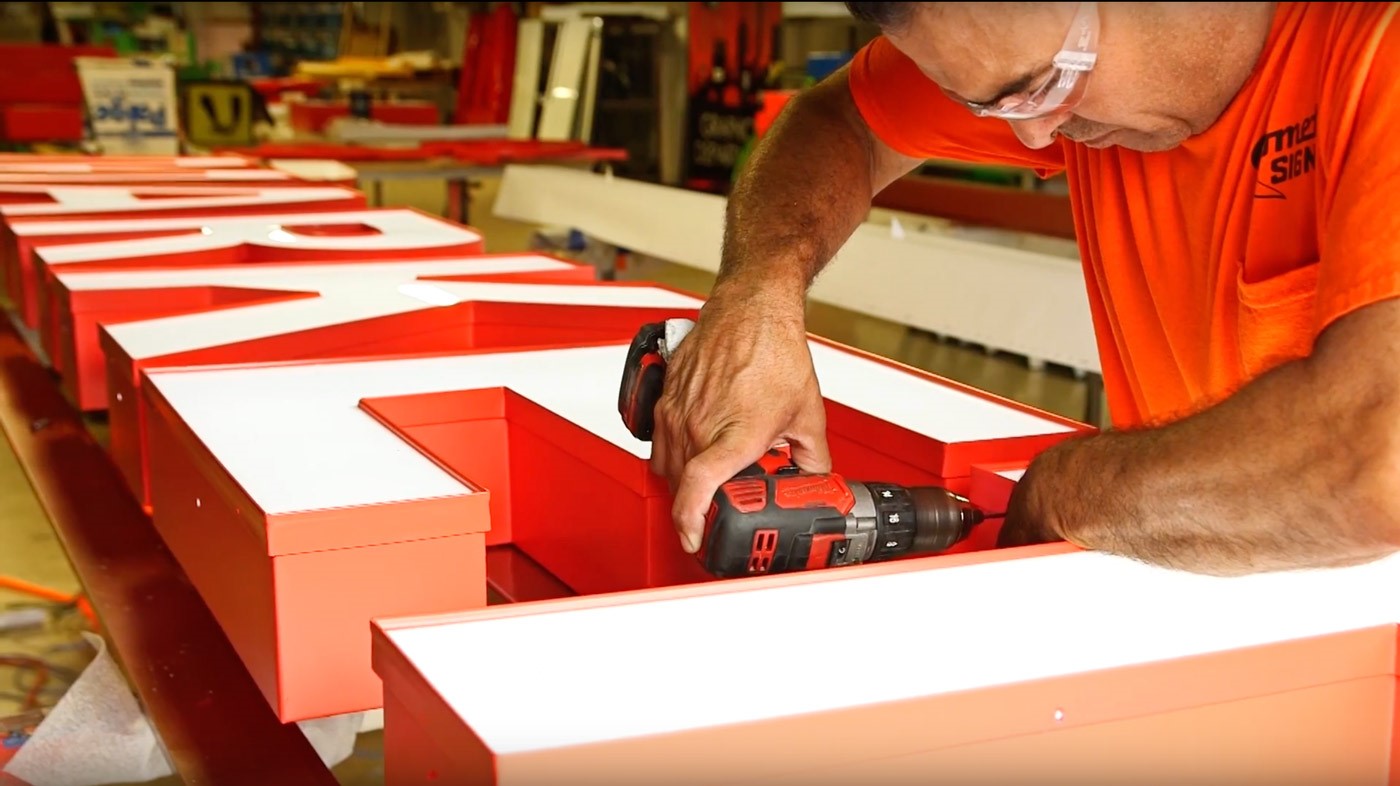 Use the Sign ROI Calculator
Sign manufacturers often have to show the value of a sign. A Return on Investment Calculator can help you overcome this problem and show the complex numbers. 
Electro-Matic offers a free ROI Calculator you can embed on your website. It is as simple as inputting a few numbers.
Days to Break Even (Monthly).

Additional Monthly Net Profit.

Yearly net profit added.

The time it takes to achieve your Return on Investment.
It is good to include a complete ROI calculator when you present a proposal, so they know what they pay but also what they get when deciding to buy from you.
Find Positive Testimonials
Customer reviews are a vital factor in today's technology. Bright Local's 2021 survey revealed that:
92% of consumers read online reviews, compared to 88% in 2014.

40% of consumers form opinions by reading just one review and even decide to buy right away.
Encourage positive reviews to improve your customer's trust and reputation. 
It would help if you addressed negative feedback immediately as well. You want to make sure your business is known as one that cares about bad reviews and customer service overall.
You want to approach them carefully but first determine if they were your actual clients as many competitors will leave negative reviews or hire others to do it, so their businesses are the ones climbing in ratings.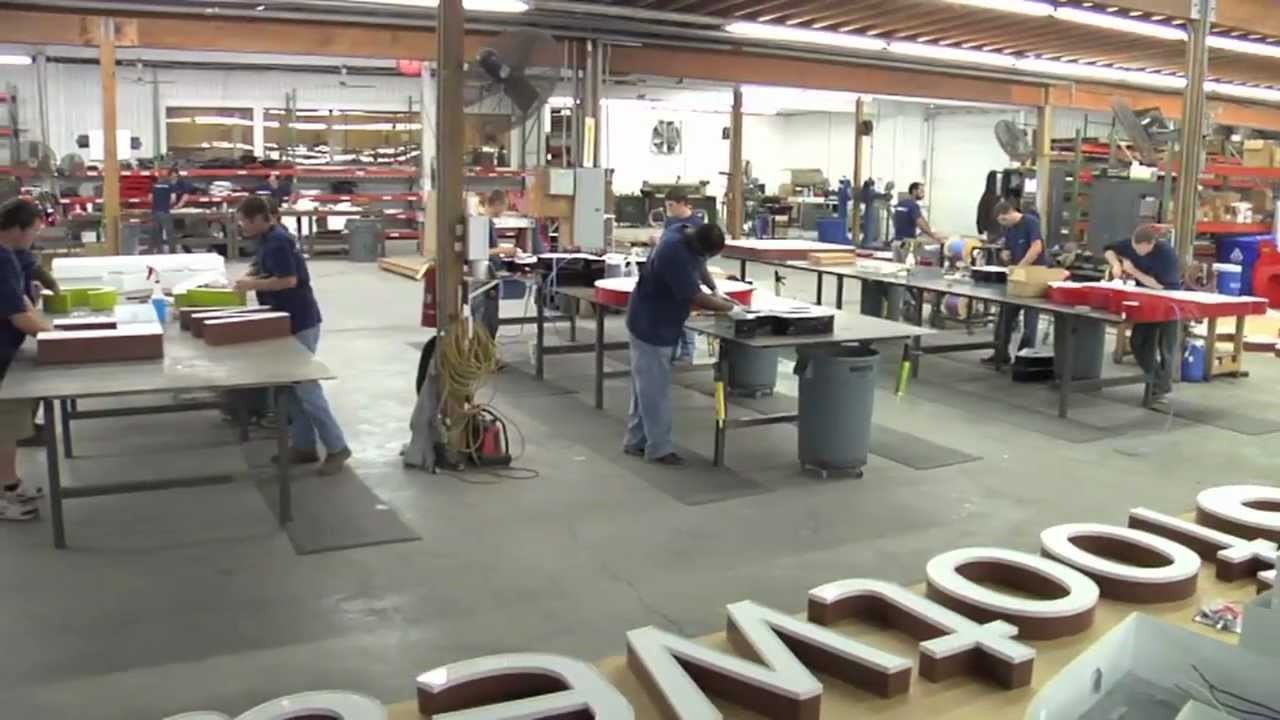 Make a Map of Installed Signs
Interactive map customers want to see examples of signs and know the quality of your work. 
Photo albums are great, but what if your customer is not near the sign you installed yet they want to see it? You can take it another step by including an interactive map that shows "pin drops" locations where sign installations have been made.
Although this list might seem overwhelming at first, it is crucial to prioritize the sign marketing strategies you are most comfortable with and which have the most significant impact on your sign business. 
This lead generation strategy for your sign business can save time and generate sales-qualified leads if you are diligent and use technology.
Print Advertisements
Many magazines are specifically designed for business owners and would be a great place to advertise for your sign company. 
Look for magazines that focus on packaging, retailing, or advertising, such as "Packaging World" or "Specialty Retail Report." 
The yellow pages and telephone book are still popular for business owners looking for sign-making businesses. 
Print advertising is another way to reach potential customers and get high-quality leads by placing coupon-laden brochures in local chambers of commerce, small business administration, or service corps of retired executives' offices.
Finally, a great way to increase brand visibility is to have your work featured in high-authority publications. 
Your brand's authority will be boosted by having your sign featured in relevant magazines and journals. You will soon take on clients across the country.

Advertise on the Internet as Much as You Can
Banner ads strategically placed on the internet can help business owners get customers' attention. 
To create an interactive flash web advertisement, hire a graphic designer or make it yourself if you have the necessary skills. Ask viewers to pick from various blank sign templates and then choose the phrase "This would be Your Sign" in the font style. 
Make a mock sign and direct viewers to visit your website. It would help if you placed this banner on sites that your target audience will likely view. 
You can use these banners on popular marketing blogs, business forums specific to your industry, and online magazines for entrepreneurs.
Non-Business Customers
Some customers may not be business owners. To reach them, you will need to find out who is most likely to use your services in their area. 
Signage, particularly vinyl banners, is often purchased by colleges and universities and meeting and event planners. 
You can advertise to these groups by sending out brochures or sponsoring blog posts on websites geared toward administrators and directors of such organizations. Or, you could buy print ads in niche magazines. 
If there are cheerleading or dance studios near you, advertising in "Cheer coach Magazine" might help you improve lead quality.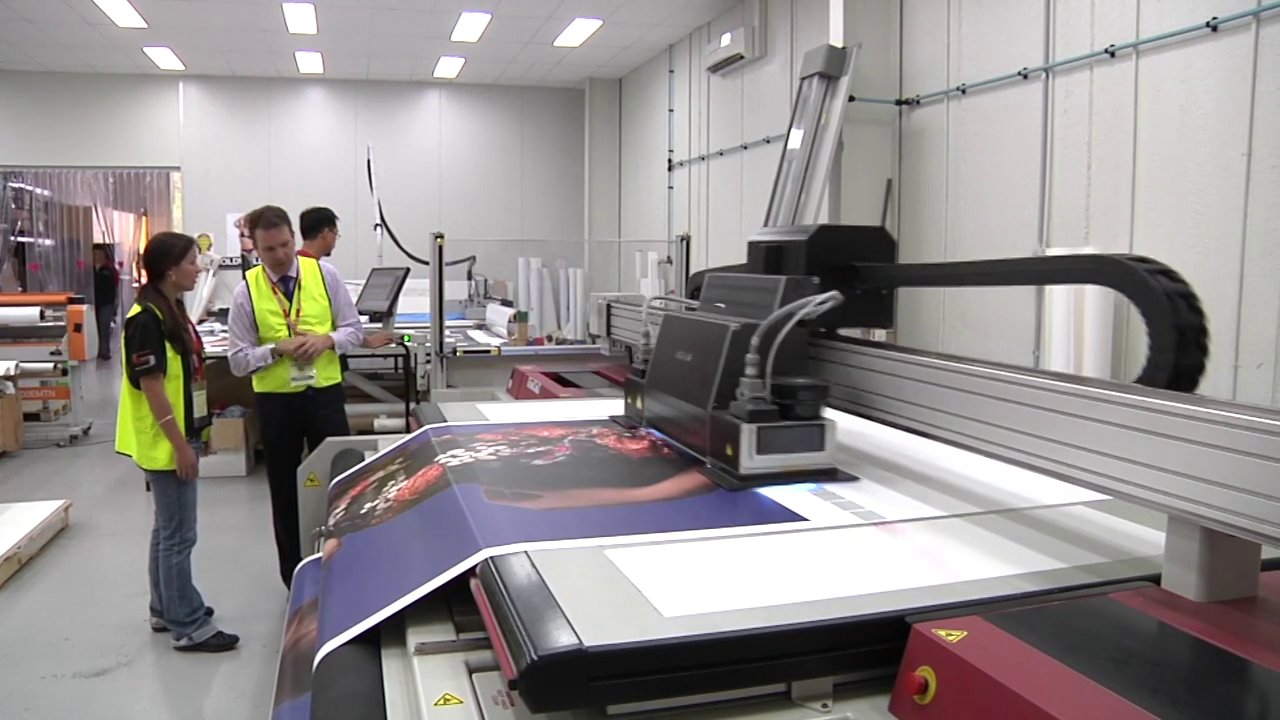 Expand Your Product and Service Offerings
Sign companies offer many products and services. If you plan to grow constantly and won't leave the business in a few years, you might want to expand your product and service offerings. 
Look into the high-margin products and services offered by the market leaders. Consider adding more oversized ticket items to your product line. 
You should eliminate low-margin items and small-ticket items. Analyze the margins for each product you offer if you do not have a good idea. 
You can increase your cash flow by adding one more service, such as vehicle wraps and awnings. You can expand your service area if additional products or services are not possible. 
You can expand your marketing reach and increase your lead generation efforts without any significant expenses (except for fuel).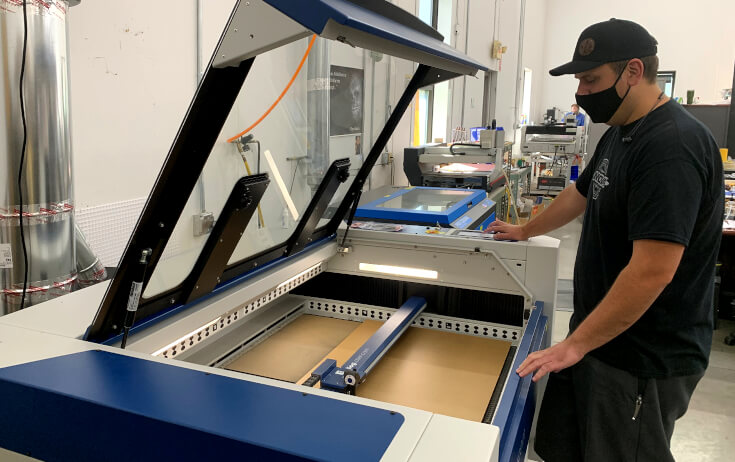 Could You Focus on The Business, But to a Certain Limit?
This applies to all businesses, not just signage firms. Focus on your business and not on a small task. 
Many business owners have to take on multiple responsibilities to ensure the smooth running of their company. However, too many times, we see owners doing lower-level work than employees. You are the ultimate supervisor of your business. 
To do this job well, you must step back from the details and assess how things are going. 
Owners who are too busy with tasks that their employees can do not have the time or energy to focus on the future. If you feel like this, it is time to take a step back and gain access. Only then will you determine the best way to increase your business's value and prepare it to sell.
Google Ads and Submission of Awards
When marketing a sign manufacturing company, tactical marketing is crucial. This includes advertising tools like Google. It should be a quantifiable, realistic, and integral part of your online marketing strategy.
Google search ads are the third-largest source of customer conversions online. According to Google, these can increase brand awareness by as much as 80%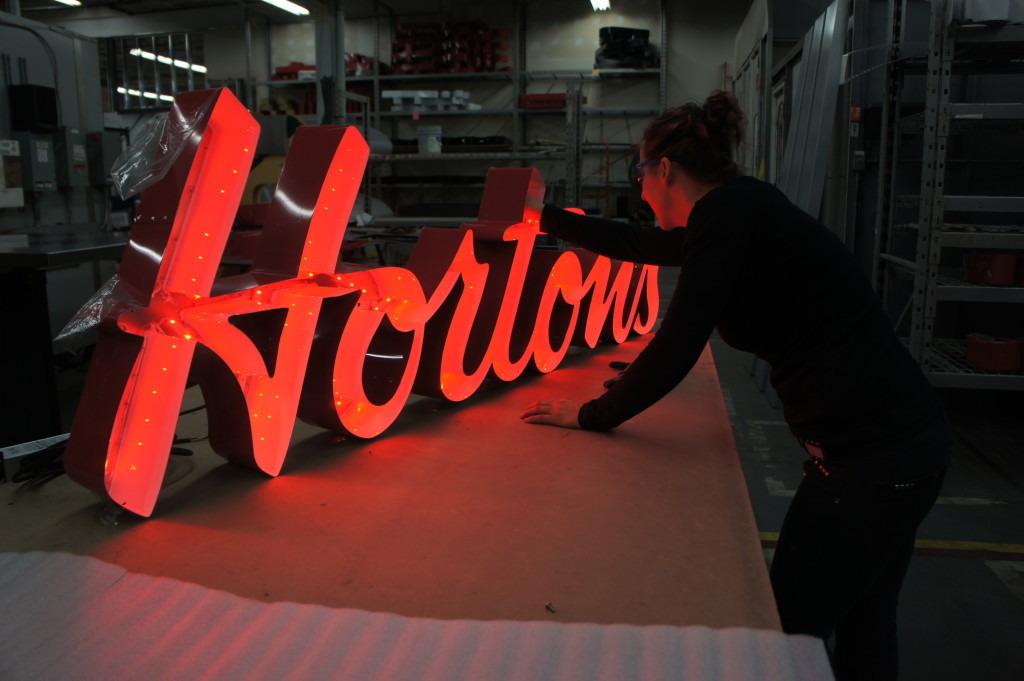 You can target specific keywords and make sure your business is at the top results when people search for them. 
The best part about most ads from the search engine is that you only pay for them when someone clicks on the ad, not by just having it show.
The Local Lead Generation Process for Your Sign Manufacturing Business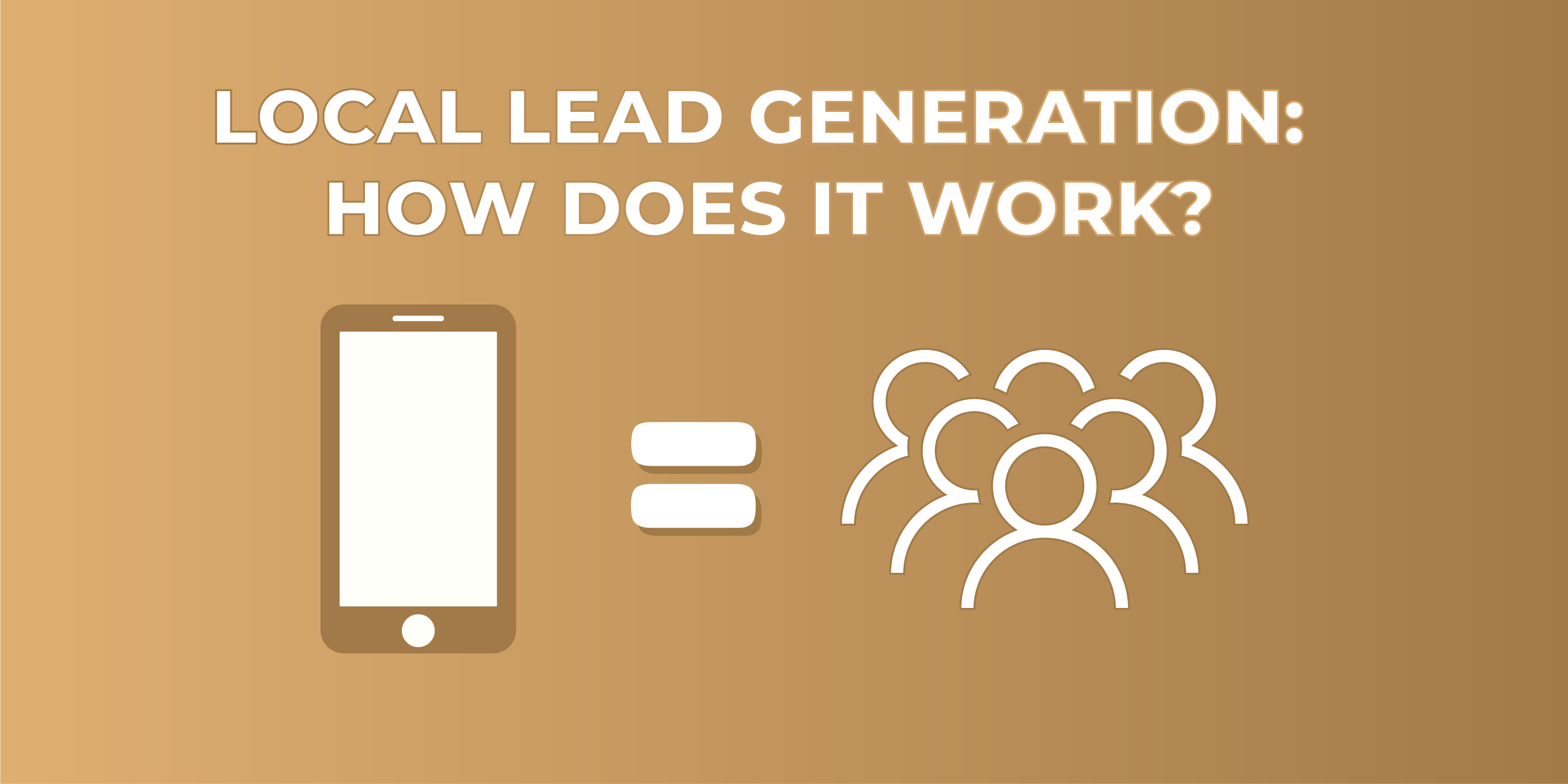 All right! So, everything is about building properties and generating leads. But how does the process actually take place? Are there other steps I need to know?
The steps I mention below are what students from our local lead generation program follow to generate leads for businesses like yourself. So I'll help you see what we do. And how if you join our program, you can simply generate leads for your own business (unless you want to start a side hustle and build a laptop lifestyle business).
Essentially, our lead generation can be divided into four steps:
The first is prospecting. You need to take the time to do market research on a niche (industry) and determine how many phone-driven businesses are there.
Keep in mind that this is local research as you need to know how many companies need leads. For example, you may search for "plumbing services Youngstown OH."
You will find dozens or even hundreds of businesses trying to get themselves in front of the customers by ranking on Map Listings, organic results, and even Ad.
The second step, building. When you find a niche (plumbing, tree services, a software company, real estate…), you will need to start building your digital properties. You don't need to be an expert in HTML or coding. It can be easy with the right tools.
The third step is now taking time to rank your lead gen website. With the site done, you need to work on SEO strategies and start dominating those Google search results. If you're new to SEO, it stands for Search Engine Optimization.
To keep it simple, it consists of the entire process of growing a company's visibility on search engines like Google and generating organic traffic. And remember this, local lead generation is part of the strategies.
Moving on to step four, once you rank the site, you will start getting your ROI and profits. You only need to rent it out to a local business interested in the leads the site generates. You can offer a couple of free leads to their move on with the actual pay per lead.
To review steps 1-4 above, I described it to a normal student who is building a lead gen business to help local service providers generate more calls. But replace the student with you as the business owner. And replace sending the leads to a business to simply siphoning the leads to your personal business.
By the way, fun fact, about 20% of our students in our local lead gen program are actually business owners who went through the program. And they use the skillsets we teach to generate leads for their own business.
An Example of Lead Generation: Home Advisor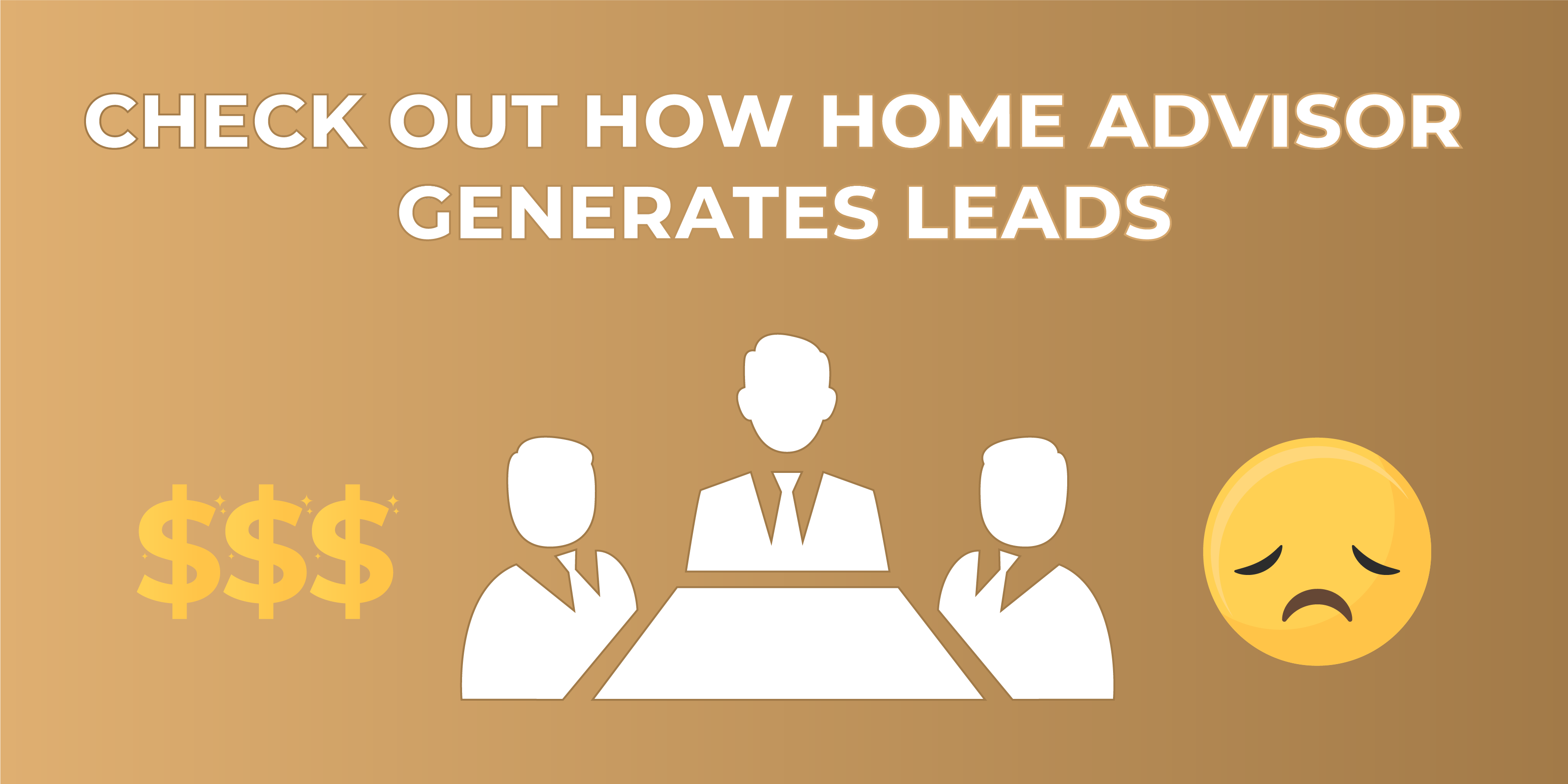 You must be thinking, "if lead generation sounds so good so far, how come I haven't seen any company?" That's the thing; there are many out there. You just don't know they are dedicated to it.
HomeAdvisor is one of the best examples you can find on the Internet as it is a top lead generation company that has spent millions building its brand but also earned even more zeros for this same reason.
They started small as everyone else but invested in building their brand awareness to make people who are looking for home services go to their website and find what they need. They are over 75% of people's first choice when they need those services.
If you don't get HomeAdvisor that much or need a refresh, users need to submit their information to request a service and get a professional or expert who can provide it.
HomeAdvisor's job is to share your information, which makes you a lead, with local companies so they can contact you and offer the service you're requesting. For sharing this lead information, HomeAdvisor gets paid by the companies. This happens for every single lead they send to multiple businesses.
Business owners who don't have marketing skills or don't even know how to have any online presence will always rely on those pages to list their services.  They will save time and effort, but companies like HomeAdvisor can make them spend lots of money as leads aren't exclusive (one lead is sent to multiple companies after all).
Using Facebook Ads aka Paid Ad Platforms: Do They Generate Leads?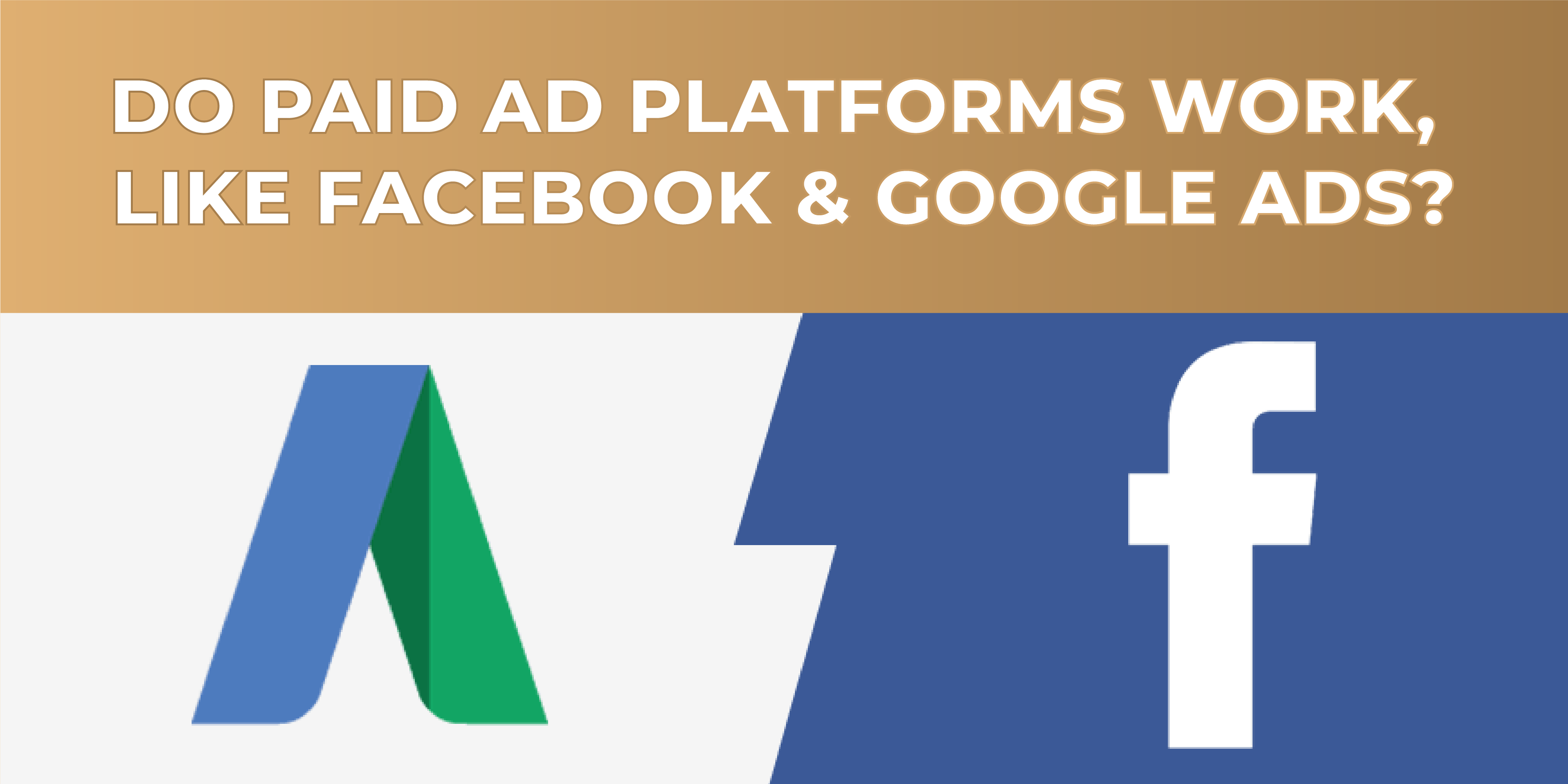 They DO generate leads. If not, no one would use them.
However, you need to remember two facts:
Paid ads or platforms can be expensive.

They don't generate "natural" leads.
Whenever someone sees or clicks in one of those ads, over 80% of them did it by accident or are trying to close/report it.
Why? Because they aren't looking for those services. At least not at the moment.
What those ads do instead is interrupt their time on the platforms. Users aren't there to find companies or businesses unless they are searching for a specific company's user, and for that, there's a search bar. This is why it is hard to convert them to actual customers who will show interest in the companies' services. Also, you're limited by a budget.
When using lead generation, everything is organic. You aren't forcing others to pay attention to your business but rather being there when they need you. This is why Google's organic traffic will always beat paid ads, and the reason companies continue investing in it, which is a lot cheaper as well.
What Is Local SEO?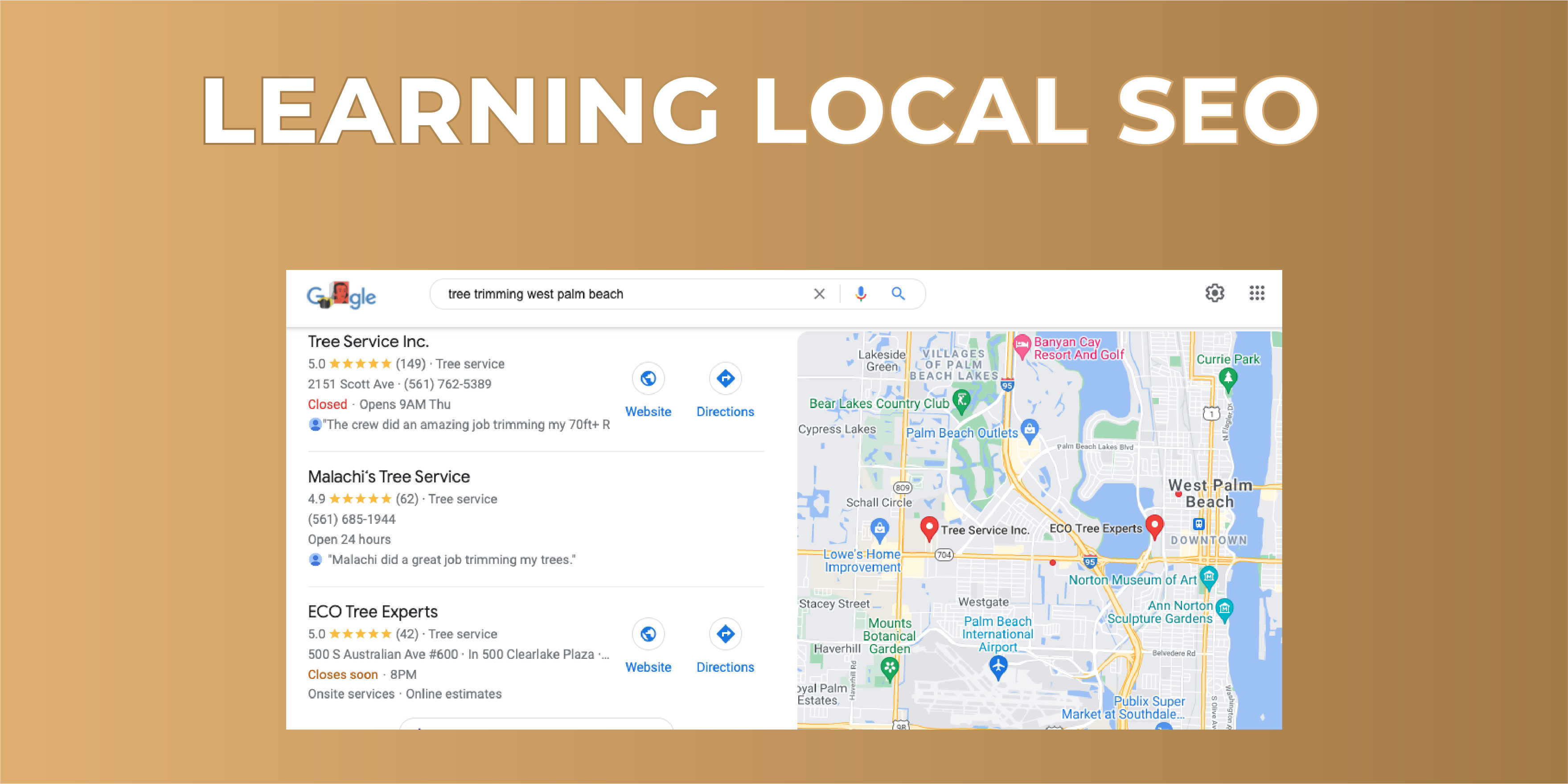 Don't worry… I didn't get it at first either. Following the short explanation, local SEO focuses on scaling businesses' visibility on search engines. However, this is only for those who serve their communities face-to-face.
What does this mean?
Experts and professionals like painters, plumbers, and dentists (but not only them) offer their services to their local customers. Why? Because they can't deliver them unless they are located in the same area of their customers.
To make sure those businesses get more leads, you need to rank them locally by claiming the business listing on Google to place them on Map Listings. Local SEO also involves online reviews, citation management, and how you manage your entire online presence in the local area.
If you are going to bet on lead gen, you need to adapt yourself to today's world: The Internet.
Keep in mind that although traditional channels and methods like billboards, warm calls, and pamphlets still work, they aren't part of your tools. Whenever someone needs a service, they go to Google and search for it.
"Dentist in Miami" or "plumbing services in Orlando," etc. And you can keep coming up with services or professionals people need and look for. Thus, you need to make sure you're using Google to get the companies in front of their clients.
Users will always click on the first search results (those near the top), and many of them will be either Ad links (people paid to place their websites there), Map Listing, and then you get websites. Almost all of them are your goal and where you should always aim to place yourself.
Can My Sign Manufacturing Business Utilize a Local Lead Generation Strategy?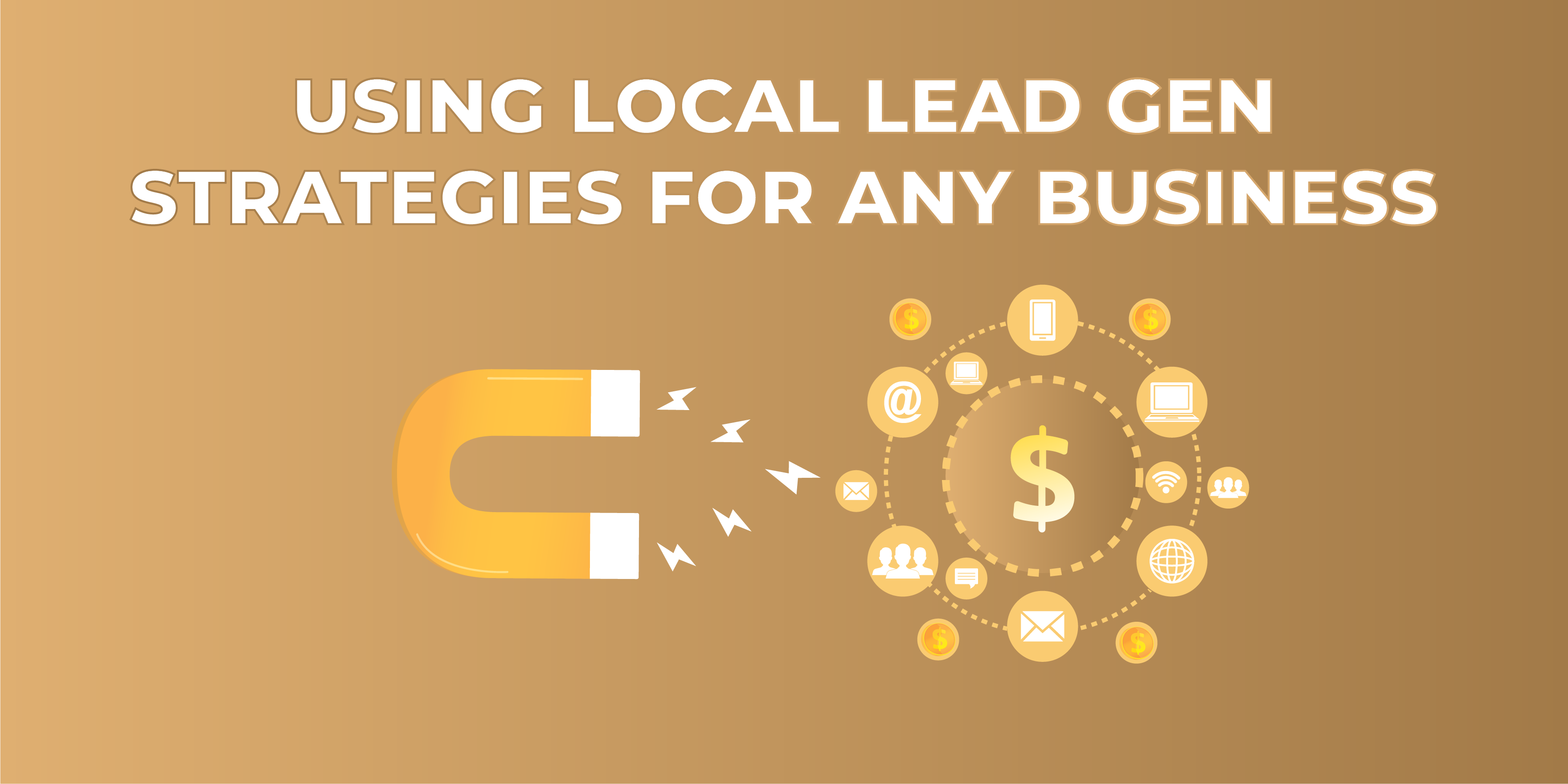 If you want customers, you better know you need it. Following the previous explanation, lead gen is all about placing businesses in front of their customers, choosing them over their competitors.
Put it simply – it's all about closing deals and having clients for those companies to make money. The main difference with the usual methods companies use for this is how lead generation approaches different channels to get them in the right place of the market to get customers.
Those channels are all focused on the Internet as most people are searching for products but also services across the net. The issue is that the Internet is way too broad, and businesses don't know how to place themselves. They usually try, but they get one common result: losing money and time.
How Powerful Are Organic Sign Manufacturing Leads from Google?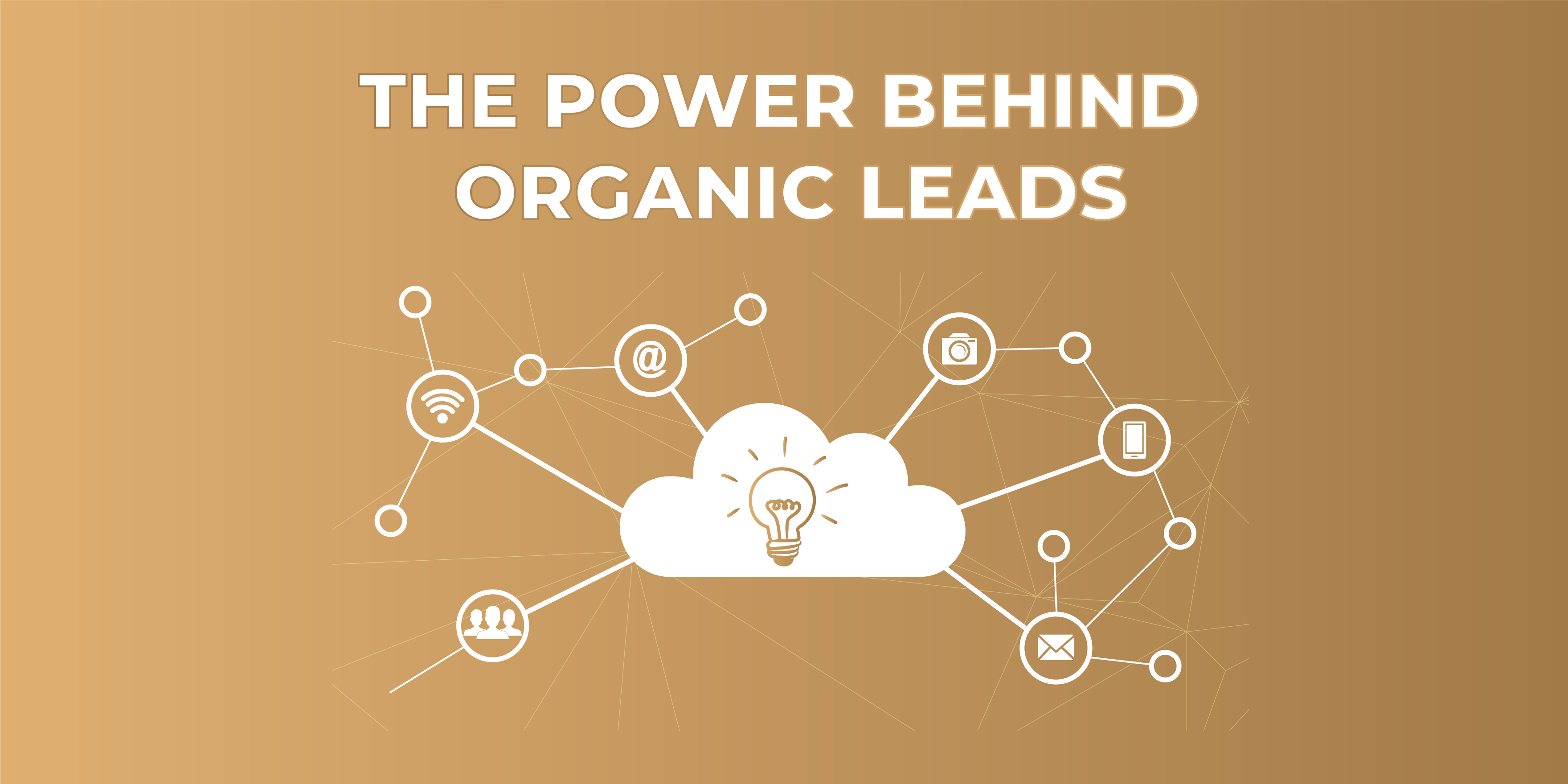 For companies looking for customers, it's everything. For you? Pretty much the same. When you build a business with digital properties, you get to make thousands of dollars a month.
This isn't a "get started today and get rich tomorrow" thing, but it is HIGHLY scalable, and ROI + positive results are guaranteed. Learning a fairly decent and very needed set of skills to create your digital properties and start ranking them on Google is required.
I have invested in several online businesses over the years, and if there's something uncertain, whether you will get your ROI or not, even more than the actual profit.
However, this business moved my earnings from five figures a year to a month in ONLY passive income while sitting comfortably at home.
On my laptop. Anywhere. Anytime.
You can look at one of the first sites I built back in 2016, and it continues making me over $1.000+ every month. The best part is that I don't need to touch it or the rest I've built over the years, just like this digital property.
What Makes Lead Generation SO Alluring?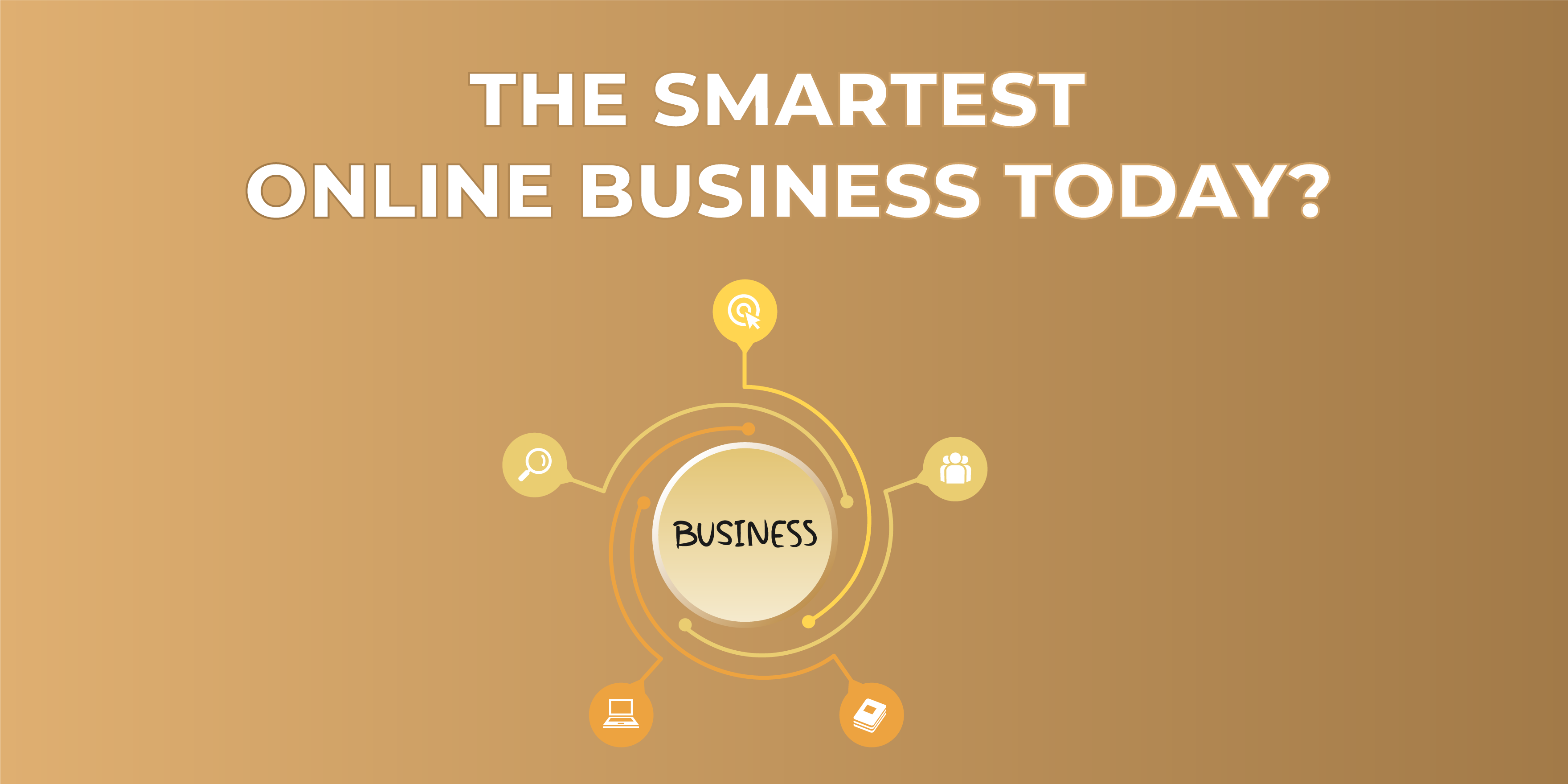 Here it goes: you can work from home.
The main issue with regular business opportunities is how much you need to invest in staff, equipment, or rent to have a place to sell your products or offer your services.
We all know the hassles of traditional businesses that involve regular expenses, which are extremely high.  Can you afford it? I don't think so, and even if you can, is it worth it? Now, it isn't only about the money. You also need to put in a lot of work, and it isn't only during the first couple of months or years. Usually, it is as long as you continue running it.
You can save yourself those headaches and bone-breaking tasks and expenses with lead gen since it is more about generating leads with digital channels—mainly websites.
Websites can be VERY cheap to build, and with many tools online, you get to do it in a couple of hours instead of days. Any virtual or digital business is scalable and won't need constant maintenance.
So, let's summarize this:
You save money in regular expenses with traditional and most online businesses as what you need is yourself and digital properties (websites).

You can bet on passive income.

 There's no need to hire more people to get started.

You can generate leads in multiple industries, which allows you to work on any niche you want.
How Can I Get Started in the Local Lead Generation Program?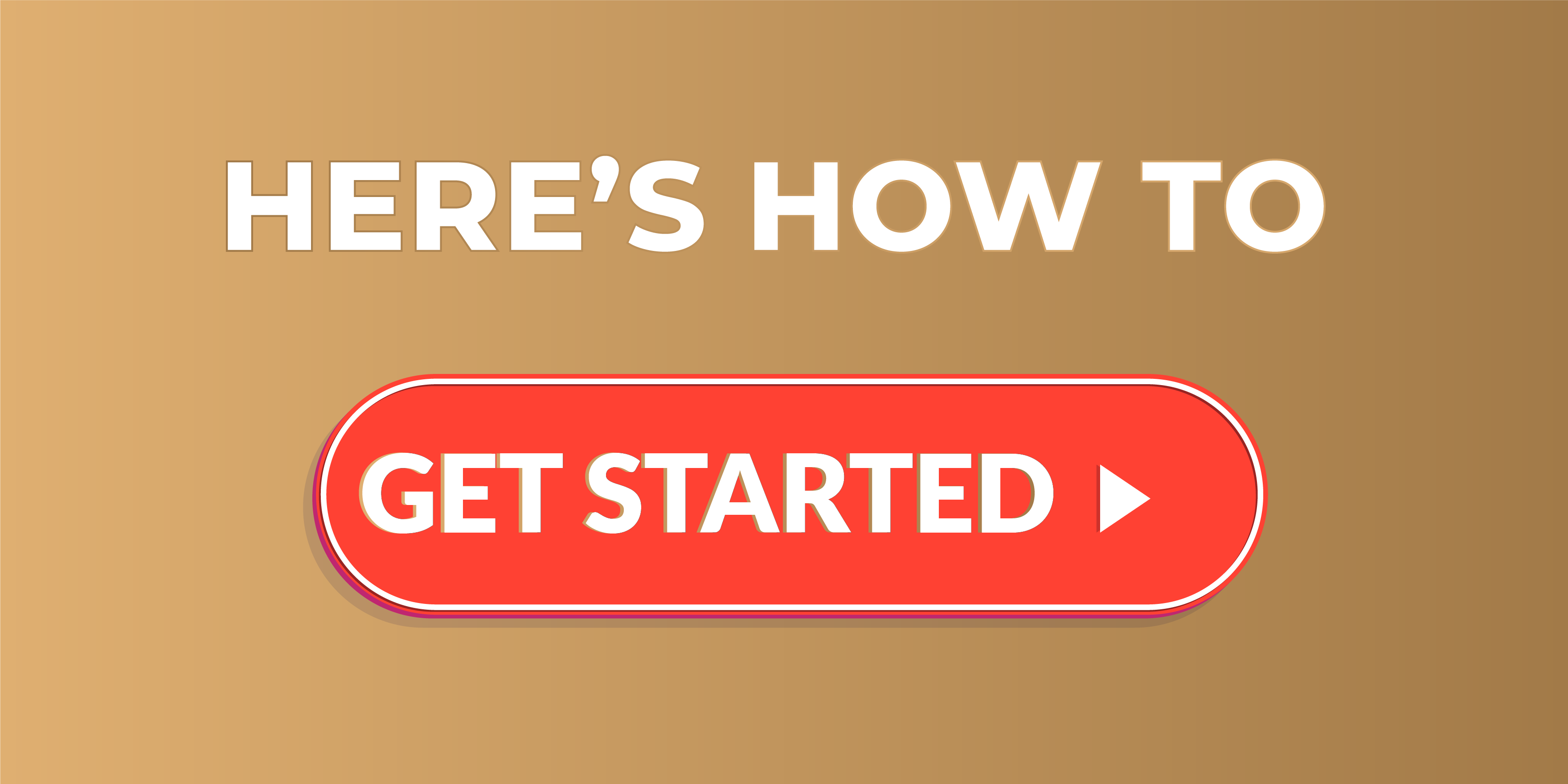 Anyone can start and learn. That's the beauty of this business model. I knew nothing about SEO, Map Listing, and everything I've mentioned so far. It is all about learning the skills, gaining experience, and deciding to take the step.
Remember that this business model will never get old as business owners are always looking for leads. They need to do business and scale their companies. Why not do the same while helping others and still making money?
You can start with this local lead generation course highly recommended for anyone wanting to grow in the business. It is a close training that will take you through each step and make sure you are able to get your ROI, profits and take control of your life.
You will be added to an incredible lead generation family ready to help you 24/7 when asking questions on the group. Anyone is welcome who's willing to put in the work. Click here to watch the lead gen webinar.