Generating septic tank installation leads is easier said than done. Running a successful septic tank company ranks high among the most challenging but essential businesses, especially in the USA. Septic tank contractors need to be skilled in the mechanics of how to work with installations and have the right equipment. However, they also need to worry about having excellent communication skills and efficient workflow that help them close more deals. 
Septic tank installers also need a tracking system to measure specific metrics. You must pay attention to all aspects of your business, including job estimation, billing, invoicing, and scheduling to succeed in this industry.
According to a 2020 U.S. Market Research Report, the U.S. Septic Tanks and Portable Toilets market grew at an average of 5.9 percent over the last three years to reach $5.3 billion in revenues, which basically means you're in the right niche. You only need to work smarter and not harder to get clients. 
After all, like any other entity, the septic tank installation industry is highly competitive and requires a good lead generation marketing team in everything they do. 
The sector has many potential customers but getting even one sales-qualified lead is not a joke.
Since we're all in for this lead generation process and understand its difficulty, we figured sharing the best strategies to bring success to your business would be valuable.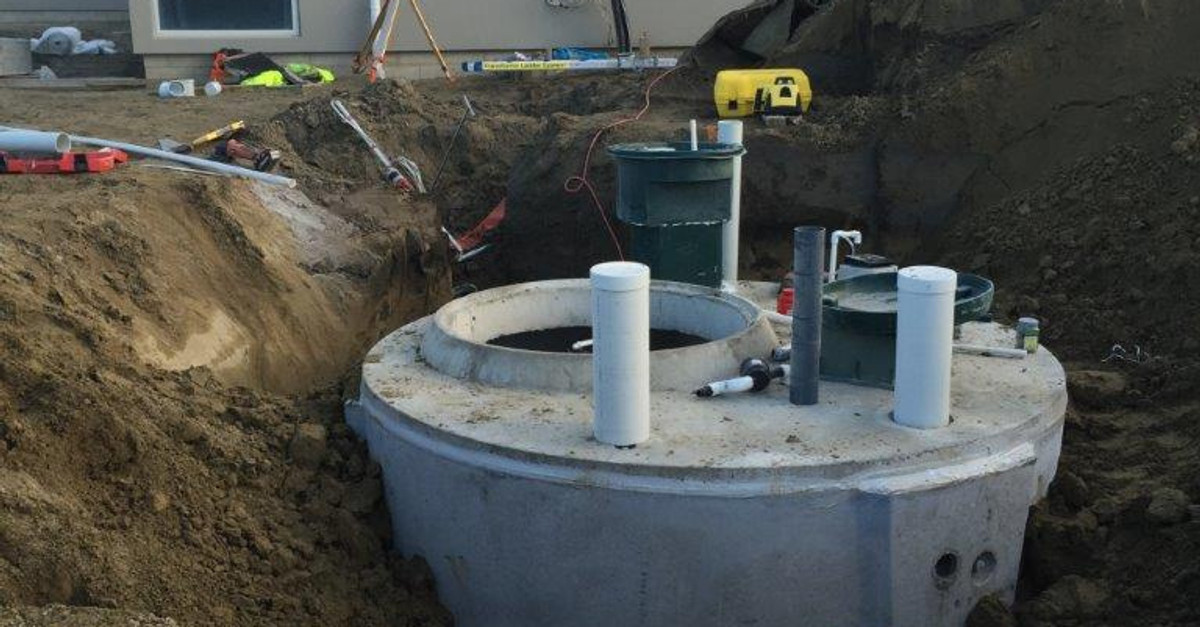 We Know You Want (& Need) to Get More Leads
A reputable septic tank company may offer various services, including specialized cleaning and pumping and complete system repairs. 
Some companies also provide emergency services, such as cleaning grease traps at local restaurants or clearing municipal sewer lines. In your case, you may have decided to specialize in installation over everything else. 
Regardless of the case, to grow your brand locally and internationally, you must rely on getting the maximum number of qualified leads that you can. Several platforms will help you tell the market about the product or service that you offer. 
There are always opportunities for septic tank businesses, whether commercial or residential. It is as simple as knowing your market and communicating the right messages to your target audience at the right moment. 
With this in mind, we can finally jump to action with what you need to do.
Build Your Company's Website
The way small businesses market products and services is changing with technology. A high-quality website is the best way to use technology to promote your business in septic tank installation services and place yourself at the industry's top. 
A website can be an incredible asset to any business. However, although a poorly designed or unstructured one is better than no online platform at all, you don't want to keep this going for long.
In other words, you need a well-designed and optimized website after a few days or weeks at most. After all, your website is an extension of your business.
Thus, it should reflect the professionalism and functionality you expect from other marketing assets. Conversion paths are essential as well. 
Your site's design can guide new visitors through a series of decision-making lead generation process that ends with an online sale, a phone purchase, or a request for more information about your septic service.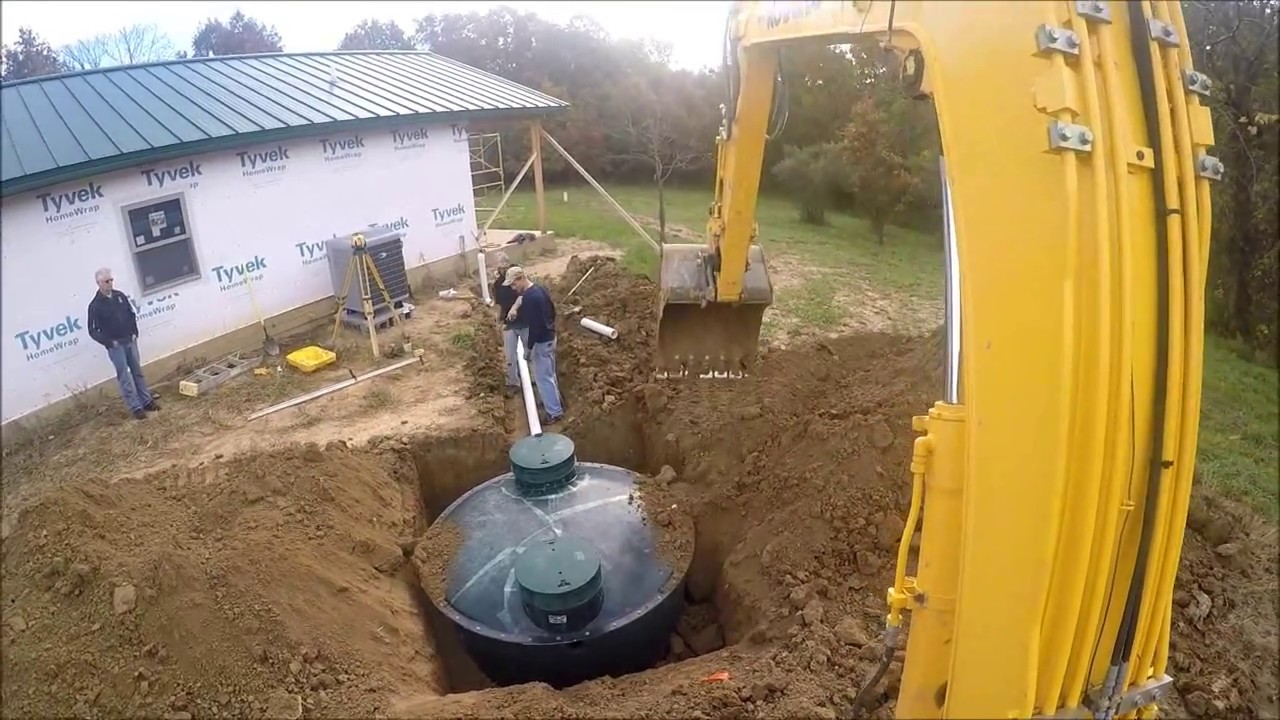 Develop a Business Plan No Matter What
Another critical component of septic tank lead generation strategies is a business plan, and this applies to your entire business, not simply because you want to focus on lead gen. 
This document will help you establish your company's goals, processes, and tactics for moving forward. 
It's similar to following a map to get to your destination. A solid business plan will support your company's future growth.
Septic tank installation companies or businesses usually offer either residential or commercial services. Still, you can decide to go for both, and if so, your lead generation strategies will change or adapt to this goal. 
And this is only one of the reasons your business plan will play a huge role. 
The first step in your business plan is to describe your services, your geographical service area, and your target audience. 
Analyze the market trends to determine what your competitors are charging and establish your base pricing as well. 
Before you finish pricing, determine how much it will cost to dispose of waste in your area, how long it takes to get to job sites, the total price for your services, and how much you may spend in the process of providing them. 
This step will allow you to calculate how many tanks you'll need to install to cover your expenses, get revenue, and still work around your prices to be competitive. 
Some septic companies may not be able to make a profit due to local competition or market demand. Others can easily maintain a 20% margin. An organizational chart is essential for any plan to start a septic tank company.
The strategic plan should include clearly defined job roles and expectations. Smaller septic businesses may prefer to pay their employees at an hourly rate. Larger companies might offer flat-rate pay.
You can brainstorm marketing strategies for your septic company and then set aside a percentage of revenue (10-20 percent is a good starting point) to market those ideas.
Include financial projections of future revenue and expenses for the short-term and long-term. You can break it down by month so that you can see projected revenue, overhead costs, total income taxes, and other lead information. 
Then, work towards increasing your septic company profits. Add an executive summary, to sum up all the above. Include your company's mission statement and core company values.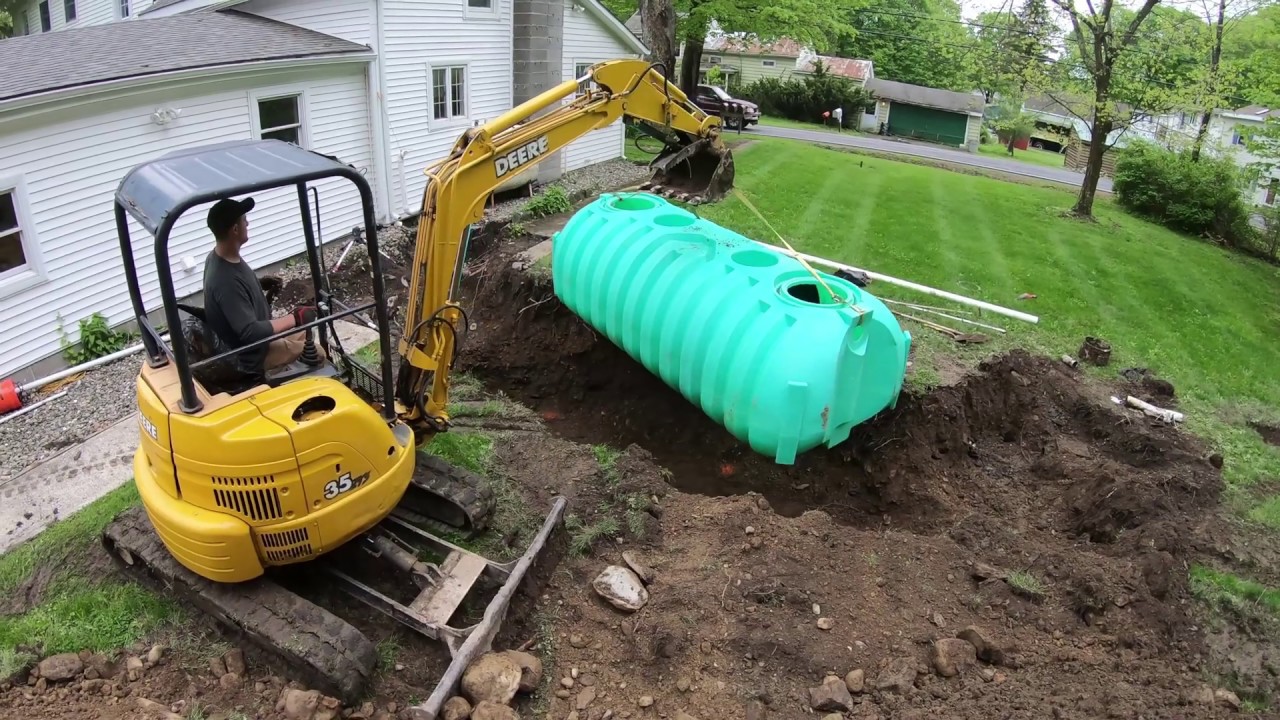 Hiring, Training, and Retaining Septic Workers
A combination of a shortage in trade workers and disruptions from a global pandemic could make it hard to find qualified septic employees within a competitive environment. 
Let's face the facts, septic installation or anything related to it like maintenance or pumping are not the most glamorous of trade jobs, which makes it harder to find people willing to work in the industry. 
Weak companies can succeed by creating a solid foundation with an operating manual and organizational chart, no matter the difficulties. 
Provide clear job descriptions and expectations, extensive training, and performance pay to encourage employees to grow within your company.
Many companies offer bonuses for new employees and give existing employees a bonus for referring new ones. Entry-level hourly workers typically earn $12 to $15.
However, those with commercial drivers' licenses (CDLs) may make more. The salary for a septic company varies depending on how many jobs you do.
As much as you spend on marketing your septic tank company, invest as much time recruiting and training your workers. Investing in your employees will pay off for any company in the trades and be a great way to boost your lead scoring. 
Why? Because the better services you offer, the easiest it will be to establish your septic installation business as an authority and reliable one in the local area.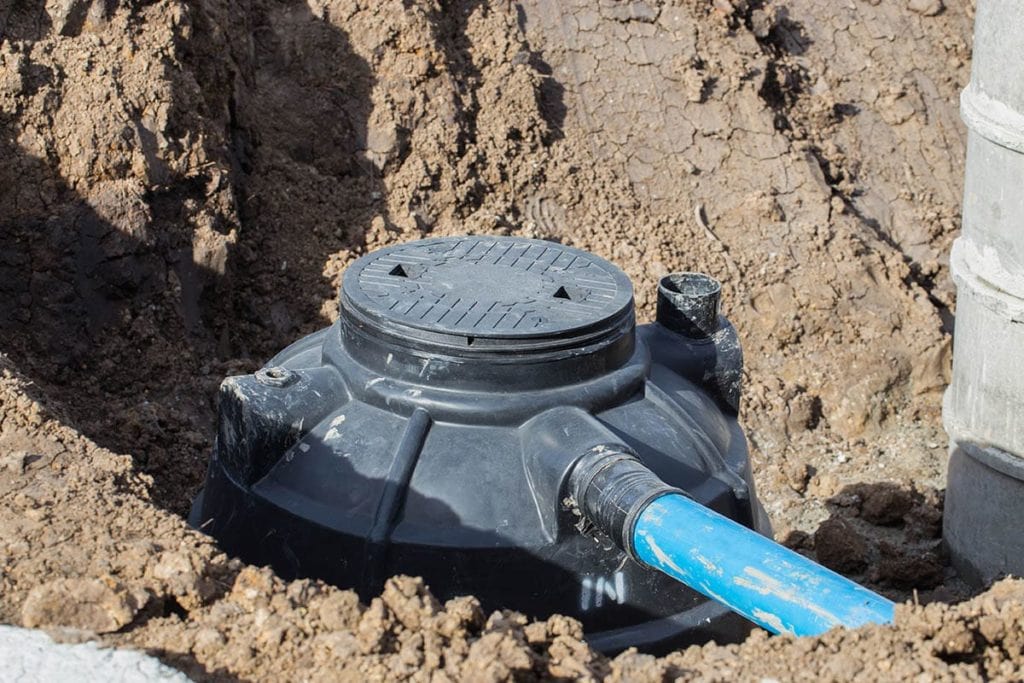 Create Laser-Focused Marketing Strategies
It doesn't matter to which audience you market services to; it is crucial to reach the right audience at just the right moment with the right message. 
Your potential customers should know that they can rely on you for emergency services and that you offer a guarantee on all work after installing a septic tank for them or maybe dealing with other needs depending on how many services you offer as a business.
Septic companies can also educate customers about the importance and benefits of maintaining their septic systems and how they can make their installations last much longer. 
The whole idea with this is to make sure you are being available to your target audience or market, even if it isn't about installation all the time. 
Just make sure your strategies are worth the time and work for your main goal of generating leads.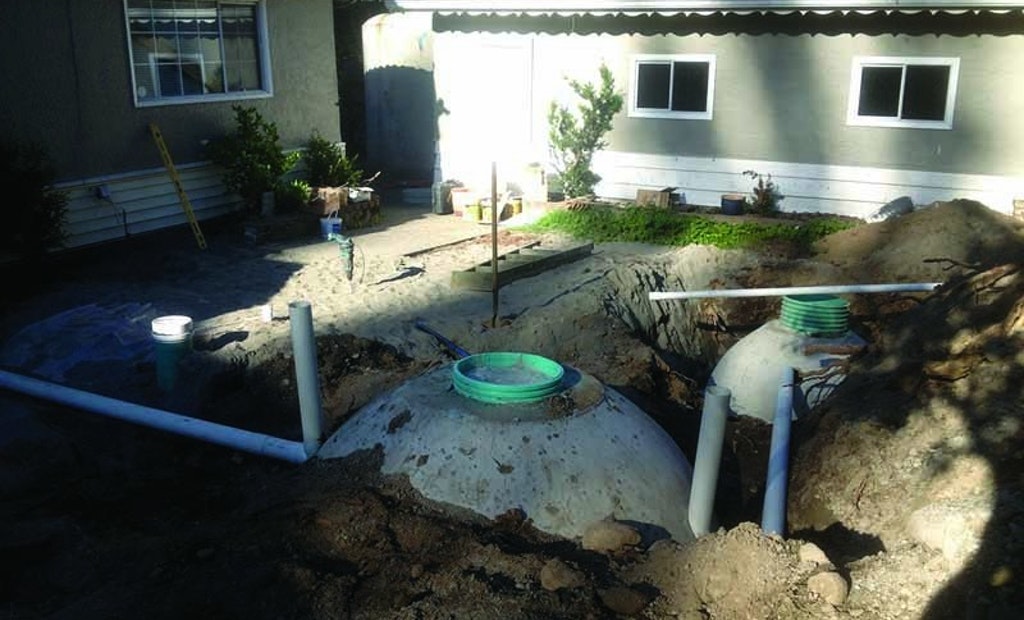 Focus on Online Strategies for Your Market
Trade experts suggest that company owners should invest half of their marketing dollars into digital platforms since today's clients or consumers can find 70% of all services online via Google searches.
Customers may find your septic tank company online because they urgently need your services. They will pick search engines over other traditional channels like radios or even flyers. 
Don't get us wrong, though; others might remember you if they see your logo on a truck or the business cards you have shared with others. 
But our focus here is taking advantage of digital assets and options. This is why we want you to take notes of these tips for your strategy to work: 
Post regular and helpful content about septic tanks to boost SEO (Search Engine Optimization). This strategy forms the basis of content marketing regardless of your industry.

To increase brand awareness and start marketing qualified leads, invest in Pay-Per-Click (PPC) advertising.

Customers will be encouraged to leave positive reviews online by providing outstanding service.

Google's Local Services Ads will help you expand your service area.
Although digital channels deserve most of your attention, we still want you to remember that personal relationship-building tactics such as knocking on doors, introducing your brand to new homeowners, and leaving septic service flyers for future installations, still work to generate leads.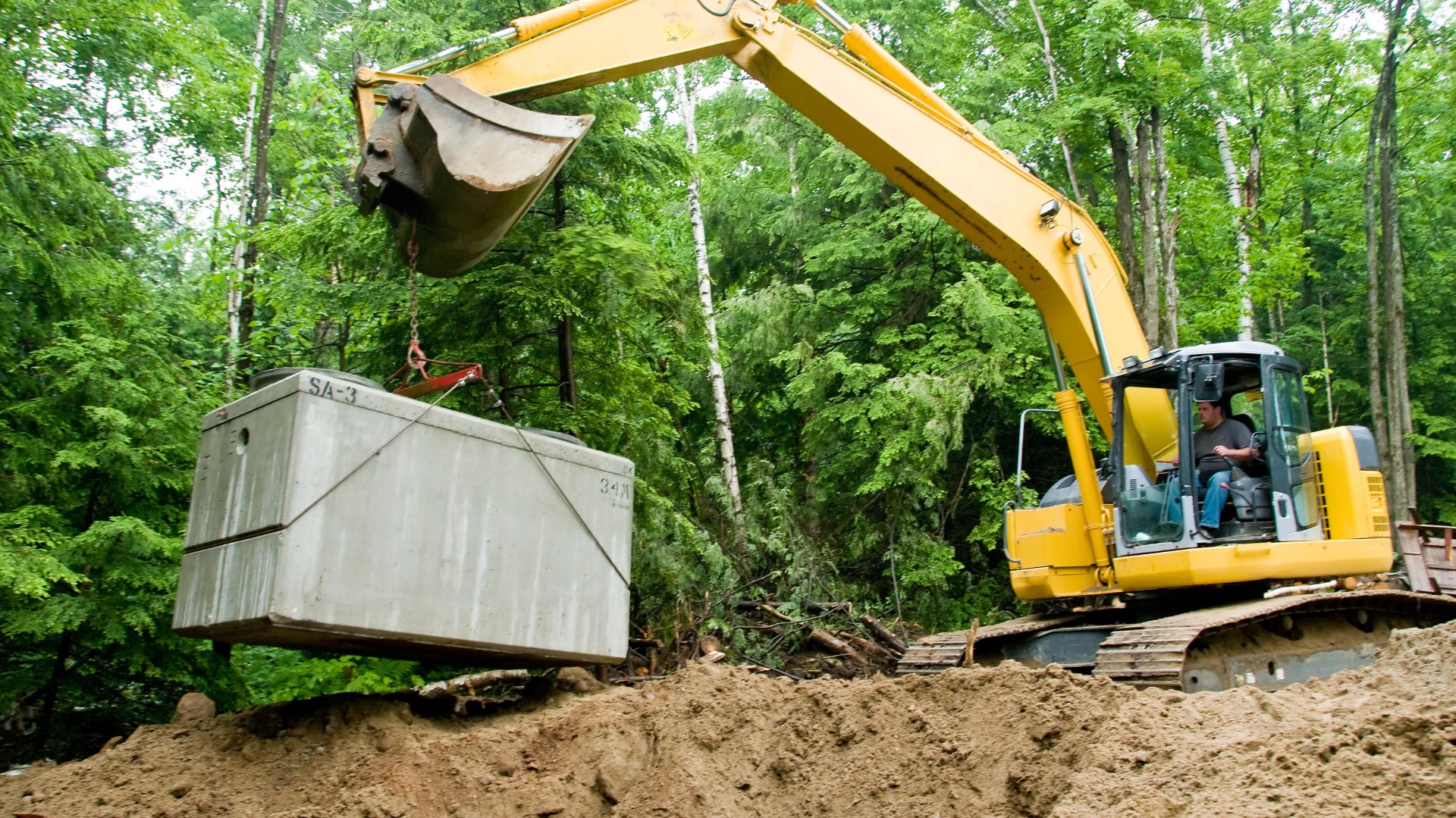 Get Reviews to Boost Profits
Online reviews are a great way to manage your company's reputation. One survey revealed that almost 90 percent of customers consider them during purchasing decisions.
Your techs need to provide exceptional customer service and exceed customer expectations to get positive reviews. In other words, everything will rely on how good you are in the industry. 
Is it possible for customers to leave reviews? Are techs asked for feedback after completing a job? Does your office staff follow up with customers or send them emails with a link to leave a review or phone call?
Are your potential prospects being forced to wait for appointments? You may allow them to schedule one through your website or other digital assets. 
Can they reach you through Google messaging, text, or web chats? 
Just make sure you make it easy for them to leave reviews, so they're tempted to cooperate, especially after a good service. 
Increase Efficiency with Septic Lead Generation Software
Is septic tank installation a profitable venture? Although it is hard work, you don't have to get into debt, and to make things short: yes, it is as long as you work smarter and not harder with it. 
This industry has tremendous opportunities with annual revenue of $5.3 billion over the last three years.
Proper software will help you simplify your process and save time—and money—all thanks to the possibility of reducing your company's operational inefficiencies, increasing your average ticket, and growing profitability.
Septic business software facilitates customer communication via automated scheduling, GPS-based dispatching, tracking, and booking. 
You can track your marketing campaigns and monitor your techs' productivity with customized data reporting.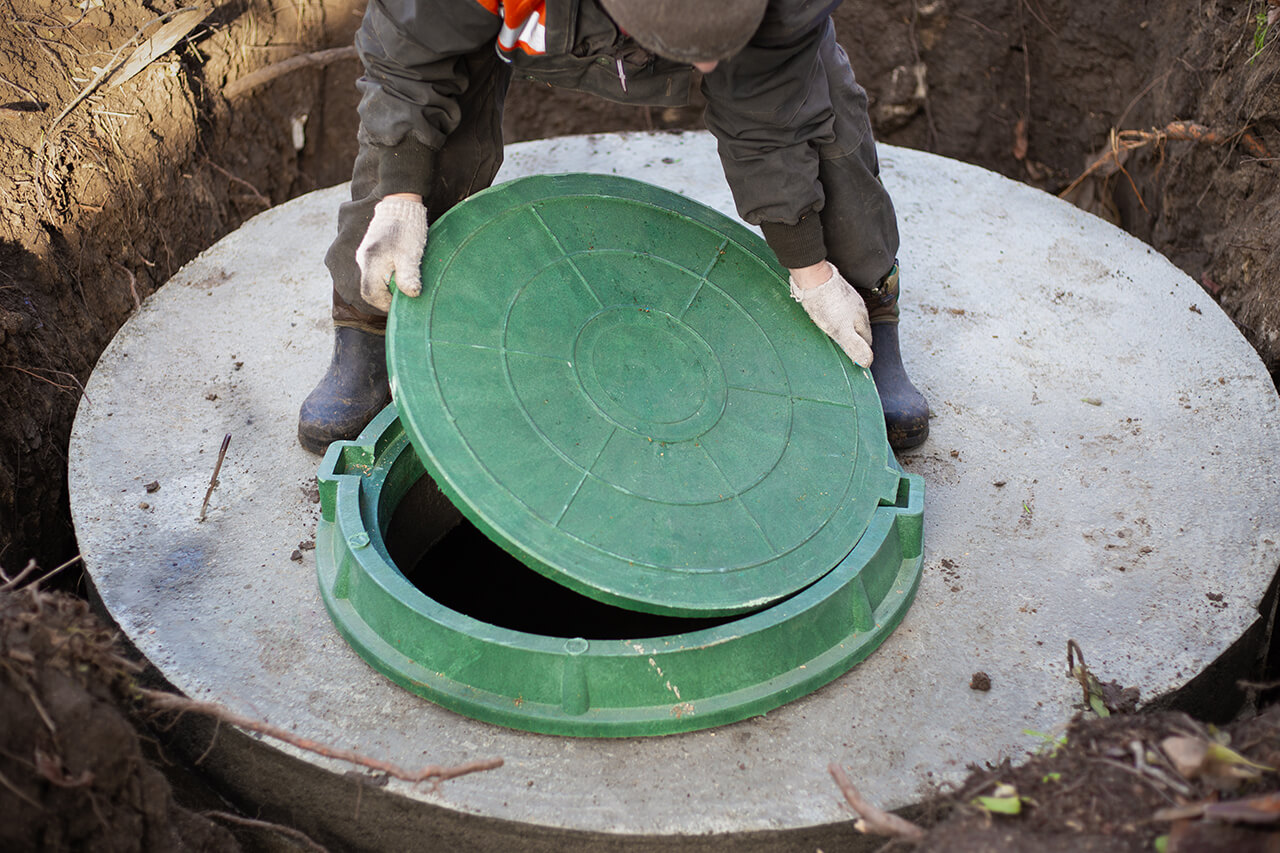 Public Relations Strategies
Public relations can be subtler than full-blown marketing campaigns, but it is still powerful. You can send unlimited marketing messages to your target audience by purchasing a mailing list. 
A PR consultant is worthwhile for sophisticated marketing strategies that require thought leadership and media buy-in. A core competency of P.R. is the art and craft of storytelling. 
Make sure you communicate your brand's strengths, value proposition, and credibility through compelling and objective storylines.
Make Sure Your Customers Can Remember You Easily
As a follow-up to our first tip, people won't remember you if they need you to do a septic job if you aren't putting yourself in front of them and reminding them they need you. 
After you have serviced their cylinder, make it a habit to leave a paper trail. Local businesses are a good choice for printing. You never know whom you might know!
Consider having a simple logo printed on polo shirts and stitched to them. This step will make your business stand out visually. You can tie it all together by having the same logo printed on polo shirts that you can wear as a uniform to promote your services everywhere you go.
Also, create a newsletter that works to send those who have signed for its information about your business and say, "Hey! I'm here for any installation."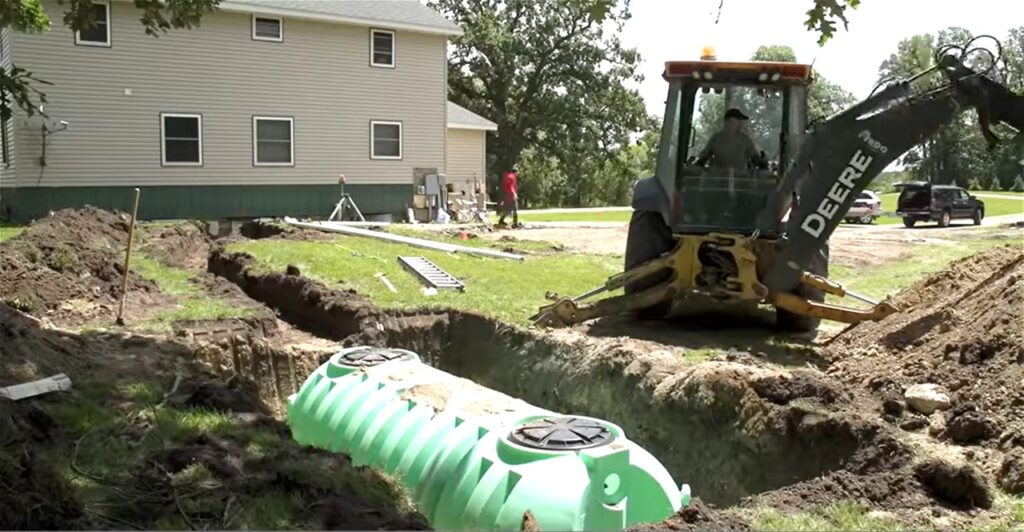 Think about Where Your Ideal Clients Hang Out
Knowing more about your target audience can help you determine where to market your septic company to new customers. Consider what type of septic job you would like to do and the places where those jobs might be available.
Which age group are they? Where do they live? What types of places do you recommend they visit? What do they shop for online? 
What services are these customers most likely to search for online? There are many marketing options depending on the audience you are trying to reach. 
These include networking, targeting community groups, writing a column for a local newspaper or guest blog for home improvement websites, as well as advertising (in print or online), flyers, business cards, and flyers placed where your ideal customers will see them.  
Networking with an End Goal in Mind
Although you may be apprehensive about the idea of networking, it isn't as difficult as you might think. You don't need to dress up to meet people in a darkened hotel room. 
Once you have identified your ideal customer, you can start to think about how you might be in their shoes or with the people they are likely to be connected.
Suppose you are a hot water cylinder servicer on new housing developments. In that case, there might be a Community Group or a Facebook group where residents can share their recommendations for local tradespeople and septic tank installations. 
Local letting agents might be able to help you with septic installations. What kind of events are they attending? Or can you bob to their offices?
To increase your online visibility in the community and septic community, make yourself known. Many options are available, including sponsorship of local sports teams, joining a networking group, and involving your sales team in a local charity project.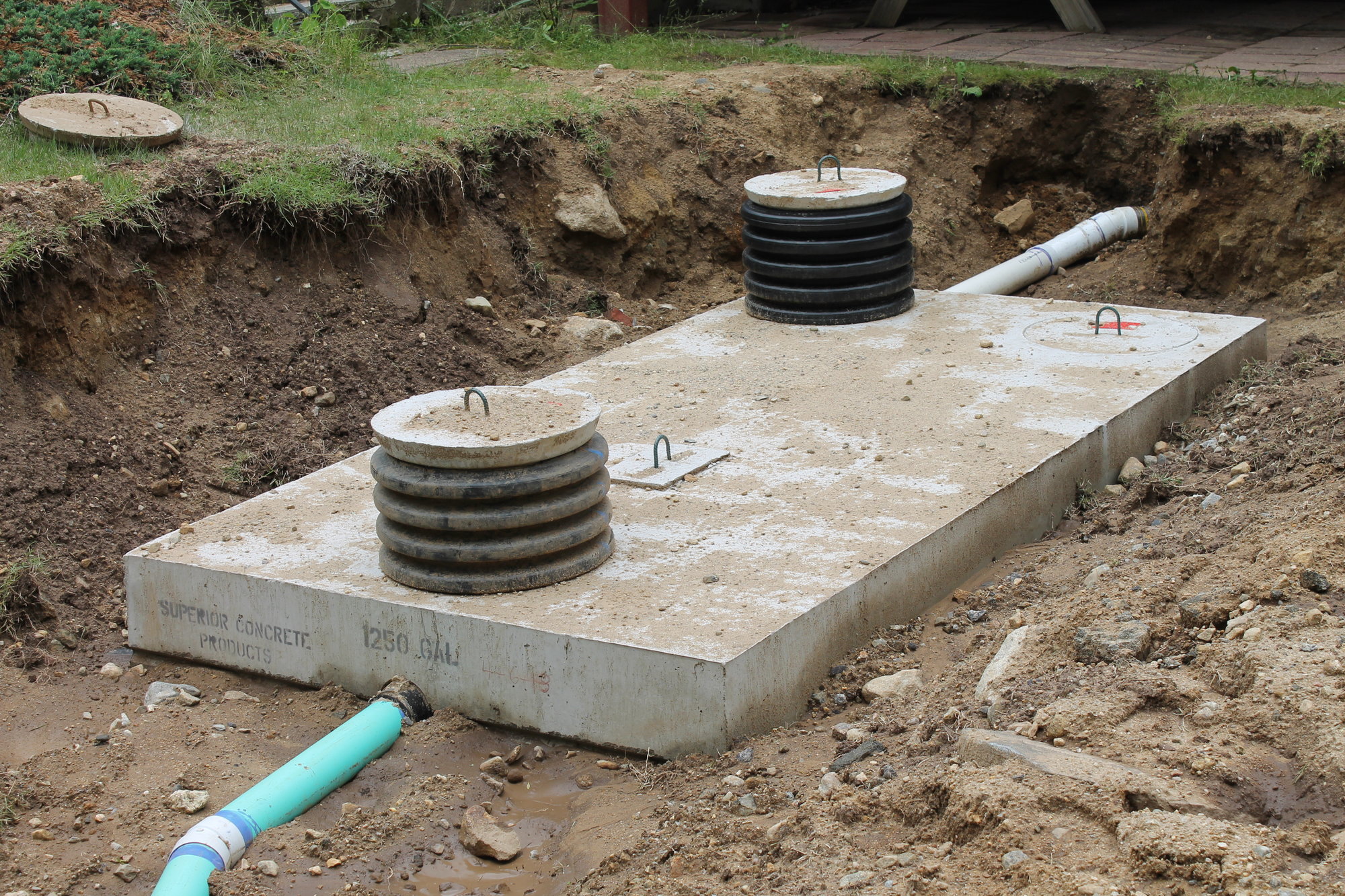 Start a Giveaway on Facebook
A giveaway on Facebook is the best way to get people to like your page and spread the word. Your company can either offer a gift voucher or a free service. It doesn't matter how large or small it is; ensure that you have the funds to give it away. 
Also, be sure to take some photos that you can publish online or in your local newspaper. Do not fear to ask for assistance. Do not worry about trying to do everything by yourself. 
Many organizations can assist you in finding funding, training, and other opportunities for qualified businesses. Your local Education & Training Board website contains information about the training and resources that are available for start-ups and growing businesses.
Keep In Touch
We don't encourage spamming emails, but you want to keep them now that you have customers. 
The most important ones are those who paid you promptly and were pleasant to work with as clients.
Ask customers how and if they would prefer to be reached (this will help you comply with GDPR and save money on marketing). Do they tend to throw away leaflets? Or delete emails and not read them? 
A text, WhatsApp, or phone call would be more effective to remind them about their annual services after you've installed the tank for them. Know the channels that your clients are comfortable with and make good use of them. 
Join the affiliate program to get high-quality customers looking for an installer that they can trust. Marketing agencies can help them build that trust by being part of our network. 
Important affiliations will help ensure your clients adhere to regulations and provide top-quality products that last for many years.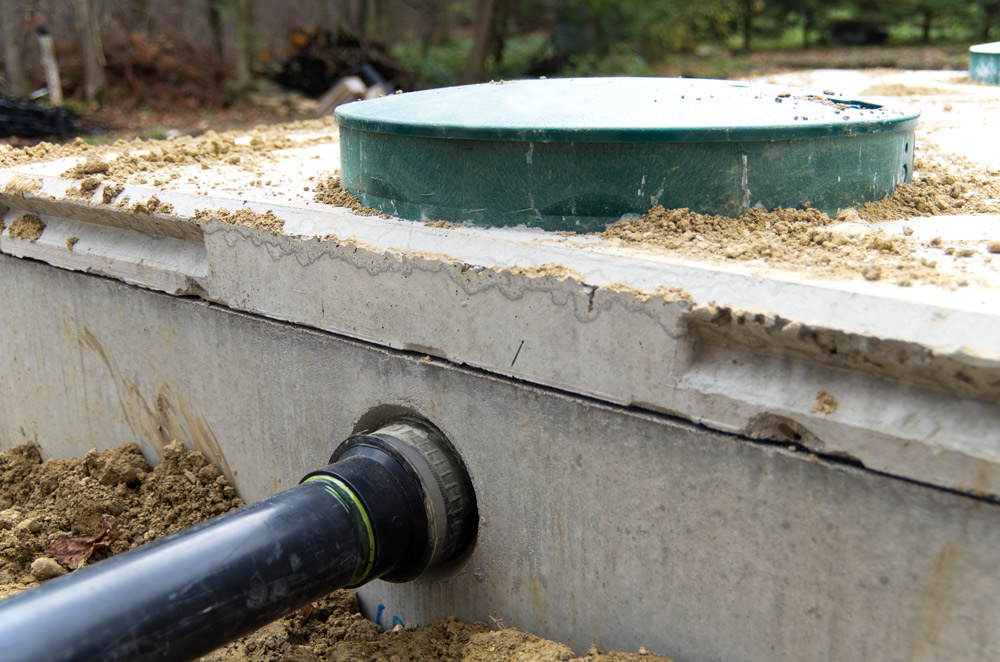 Additional Marketing Ideas
Some of these ideas may work for other services in the septic tank industry, but we consider they can be adjusted to your business in specific.
You can sell septic service maintenance contracts to residential or commercial customers to maintain steady revenue year-round (if you offer these services besides installation).

Encourage routine maintenance and automate with digital reminders to notify customers when their tanks need servicing, so they either reach out for another of your services or maybe ask for advice as to the one who installed it for them.

Take lunch at a local restaurant and hand your business cards to the manager if they're open to taking them and ever need your installation service.

Optimize your website and landing pages for septic companies using local keywords like the city's name or "near me" at the end of your main keyword.

Register your Google My Business page and get a locator map to help customers find you when they search for "local septic tank installation services."

Your tech uniforms and company trucks can serve as billboards for the septic tank business. Include a prominently visible logo, phone number, website, and URL.

Use professional marketing tools such as ServiceTitan's Pro products to increase your profitability. You can track results ROI and improve lead quality.
According to Megan Bedford, targeted email marketing can also be a cost-effective lead generation strategy to keep your brand top of customers' minds. 
All these tips will help you generate high-quality leads for your septic tank installation business as long as you know how to adapt and improve. 
The Local Lead Generation Process for Your Septic Tank Installation Business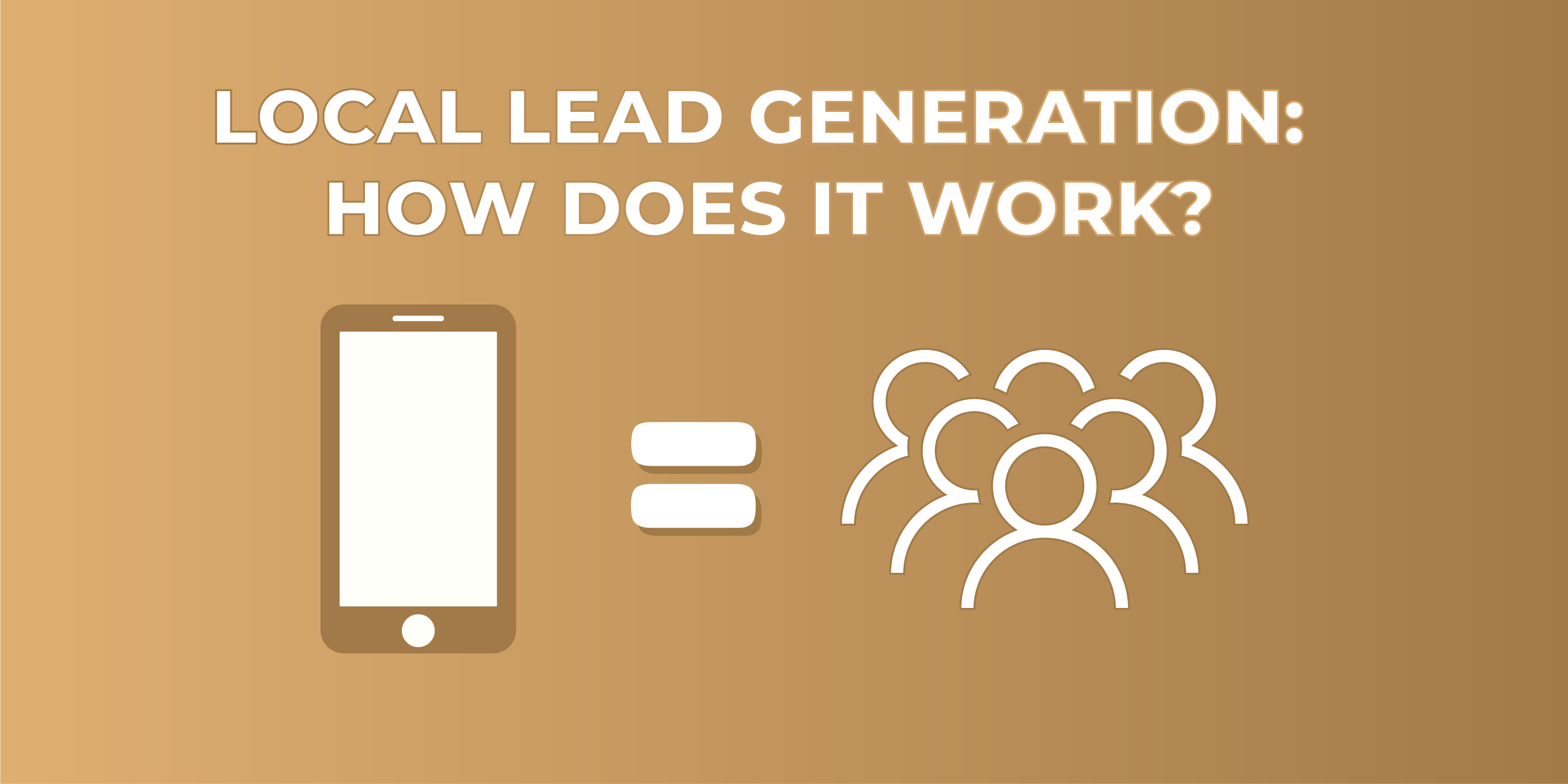 All right! So, everything is about building properties and generating leads. But how does the process actually take place? Are there other steps I need to know?
The steps I mention below are what students from our local lead generation program follow to generate leads for businesses like yourself. So I'll help you see what we do. And how if you join our program, you can simply generate leads for your own business (unless you want to start a side hustle and build a laptop lifestyle business).
Essentially, our lead generation can be divided into four steps:
The first is prospecting. You need to take the time to do market research on a niche (industry) and determine how many phone-driven businesses are there.
Keep in mind that this is local research as you need to know how many companies need leads. For example, you may search for "plumbing services Youngstown OH."
You will find dozens or even hundreds of businesses trying to get themselves in front of the customers by ranking on Map Listings, organic results, and even Ad.
The second step, building. When you find a niche (plumbing, tree services, a software company, real estate…), you will need to start building your digital properties. You don't need to be an expert in HTML or coding. It can be easy with the right tools.
The third step is now taking time to rank your lead gen website. With the site done, you need to work on SEO strategies and start dominating those Google search results. If you're new to SEO, it stands for Search Engine Optimization.
To keep it simple, it consists of the entire process of growing a company's visibility on search engines like Google and generating organic traffic. And remember this, local lead generation is part of the strategies.
Moving on to step four, once you rank the site, you will start getting your ROI and profits. You only need to rent it out to a local business interested in the leads the site generates. You can offer a couple of free leads to their move on with the actual pay per lead.
To review steps 1-4 above, I described it to a normal student who is building a lead gen business to help local service providers generate more calls. But replace the student with you as the business owner. And replace sending the leads to a business to simply siphoning the leads to your personal business.
By the way, fun fact, about 20% of our students in our local lead gen program are actually business owners who went through the program. And they use the skillsets we teach to generate leads for their own business.
An Example of Lead Generation: Home Advisor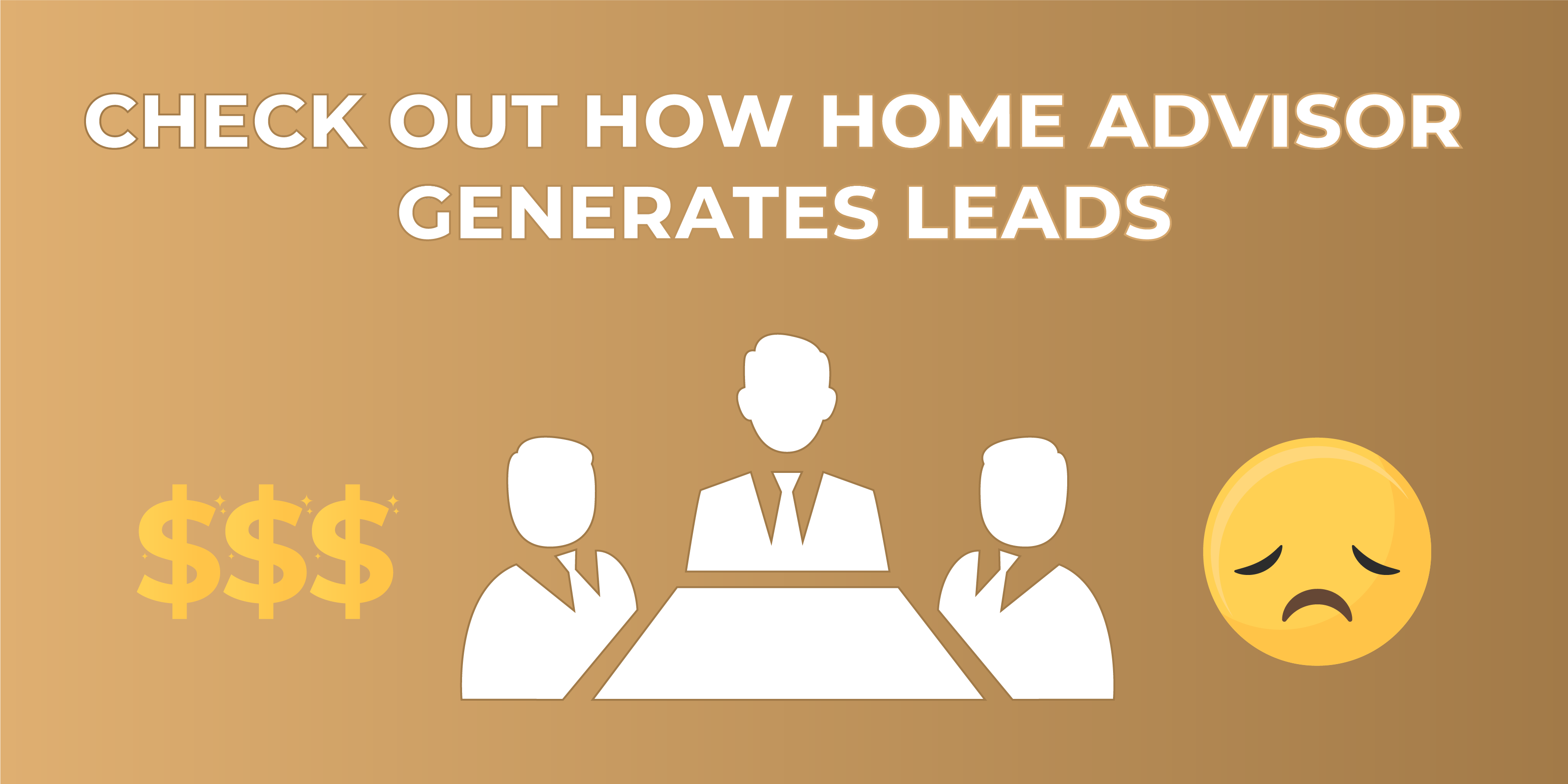 You must be thinking, "if lead generation sounds so good so far, how come I haven't seen any company?" That's the thing; there are many out there. You just don't know they are dedicated to it.
HomeAdvisor is one of the best examples you can find on the Internet as it is a top lead generation company that has spent millions building its brand but also earned even more zeros for this same reason.
They started small as everyone else but invested in building their brand awareness to make people who are looking for home services go to their website and find what they need. They are over 75% of people's first choice when they need those services.
If you don't get HomeAdvisor that much or need a refresh, users need to submit their information to request a service and get a professional or expert who can provide it.
HomeAdvisor's job is to share your information, which makes you a lead, with local companies so they can contact you and offer the service you're requesting. For sharing this lead information, HomeAdvisor gets paid by the companies. This happens for every single lead they send to multiple businesses.
Business owners who don't have marketing skills or don't even know how to have any online presence will always rely on those pages to list their services.  They will save time and effort, but companies like HomeAdvisor can make them spend lots of money as leads aren't exclusive (one lead is sent to multiple companies after all).
Using Facebook Ads aka Paid Ad Platforms: Do They Generate Leads?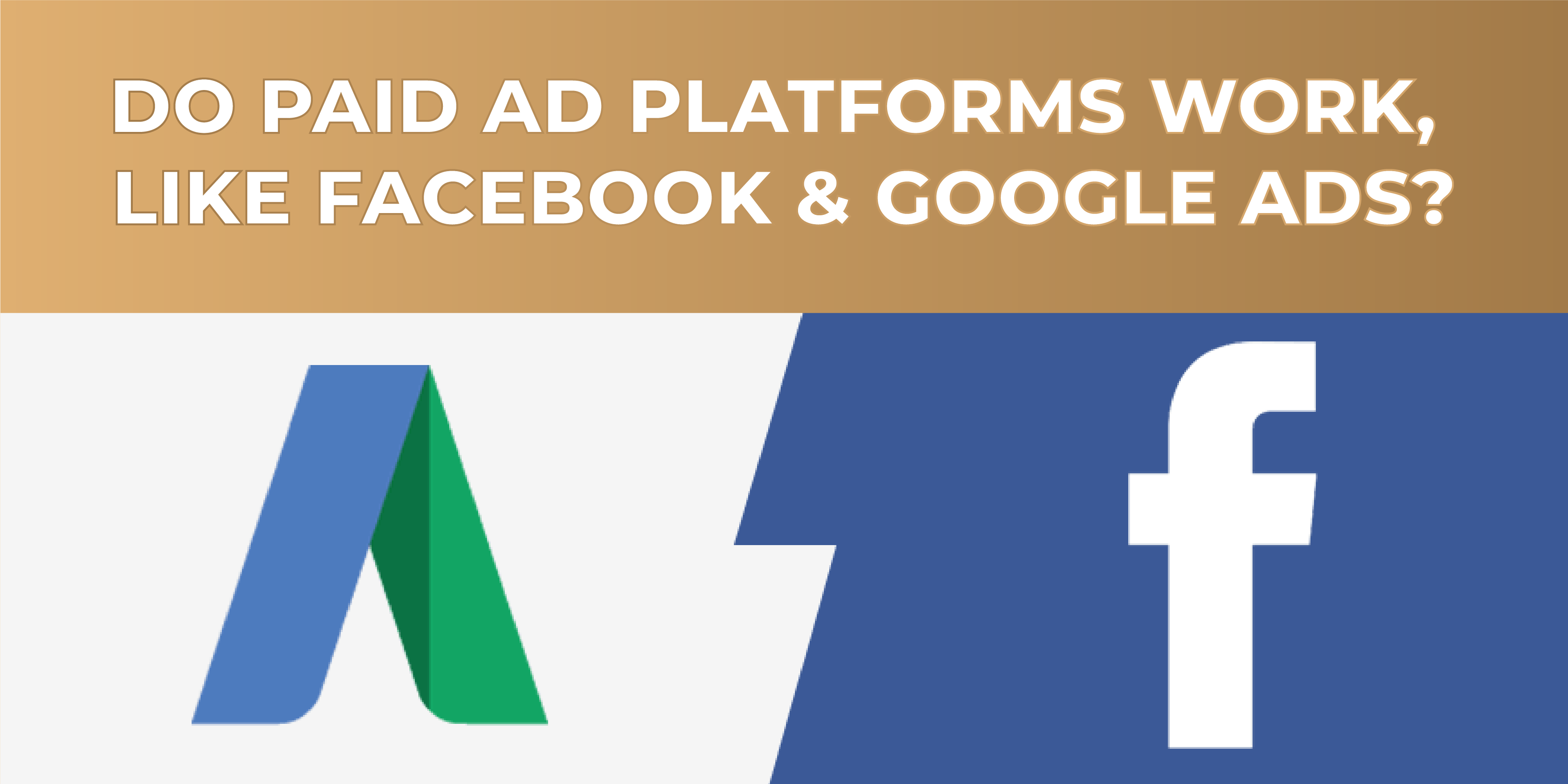 They DO generate leads. If not, no one would use them.
However, you need to remember two facts:
Paid ads or platforms can be expensive.

They don't generate "natural" leads.
Whenever someone sees or clicks in one of those ads, over 80% of them did it by accident or are trying to close/report it.
Why? Because they aren't looking for those services. At least not at the moment.
What those ads do instead is interrupt their time on the platforms. Users aren't there to find companies or businesses unless they are searching for a specific company's user, and for that, there's a search bar. This is why it is hard to convert them to actual customers who will show interest in the companies' services. Also, you're limited by a budget.
When using lead generation, everything is organic. You aren't forcing others to pay attention to your business but rather being there when they need you. This is why Google's organic traffic will always beat paid ads, and the reason companies continue investing in it, which is a lot cheaper as well.
What Is Local SEO?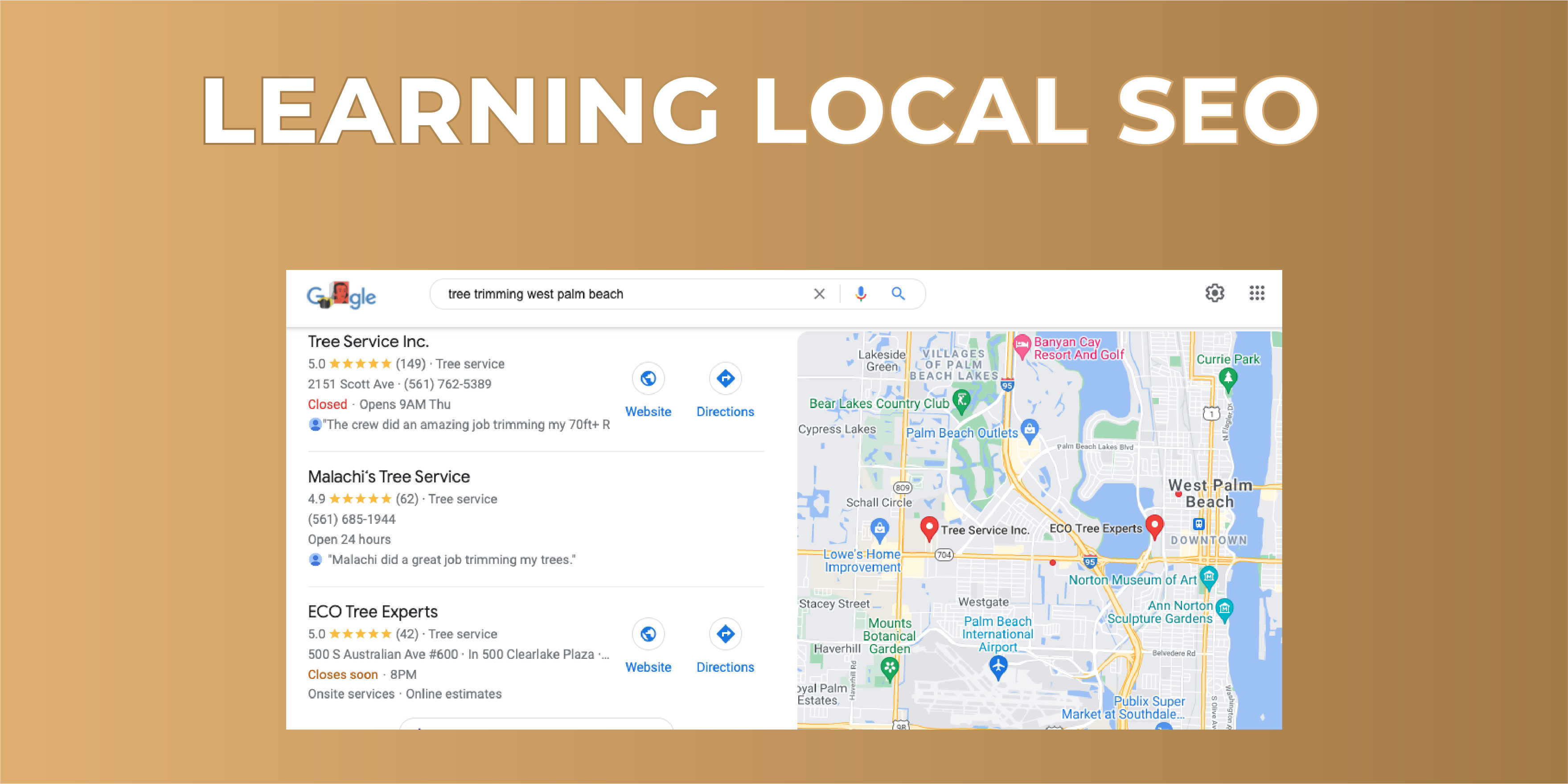 Don't worry… I didn't get it at first either. Following the short explanation, local SEO focuses on scaling businesses' visibility on search engines. However, this is only for those who serve their communities face-to-face.
What does this mean?
Experts and professionals like painters, plumbers, and dentists (but not only them) offer their services to their local customers. Why? Because they can't deliver them unless they are located in the same area of their customers.
To make sure those businesses get more leads, you need to rank them locally by claiming the business listing on Google to place them on Map Listings. Local SEO also involves online reviews, citation management, and how you manage your entire online presence in the local area.
If you are going to bet on lead gen, you need to adapt yourself to today's world: The Internet.
Keep in mind that although traditional channels and methods like billboards, warm calls, and pamphlets still work, they aren't part of your tools. Whenever someone needs a service, they go to Google and search for it.
"Dentist in Miami" or "plumbing services in Orlando," etc. And you can keep coming up with services or professionals people need and look for. Thus, you need to make sure you're using Google to get the companies in front of their clients.
Users will always click on the first search results (those near the top), and many of them will be either Ad links (people paid to place their websites there), Map Listing, and then you get websites. Almost all of them are your goal and where you should always aim to place yourself.
Can My Septic Tank Installation Business Utilize a Local Lead Generation Strategy?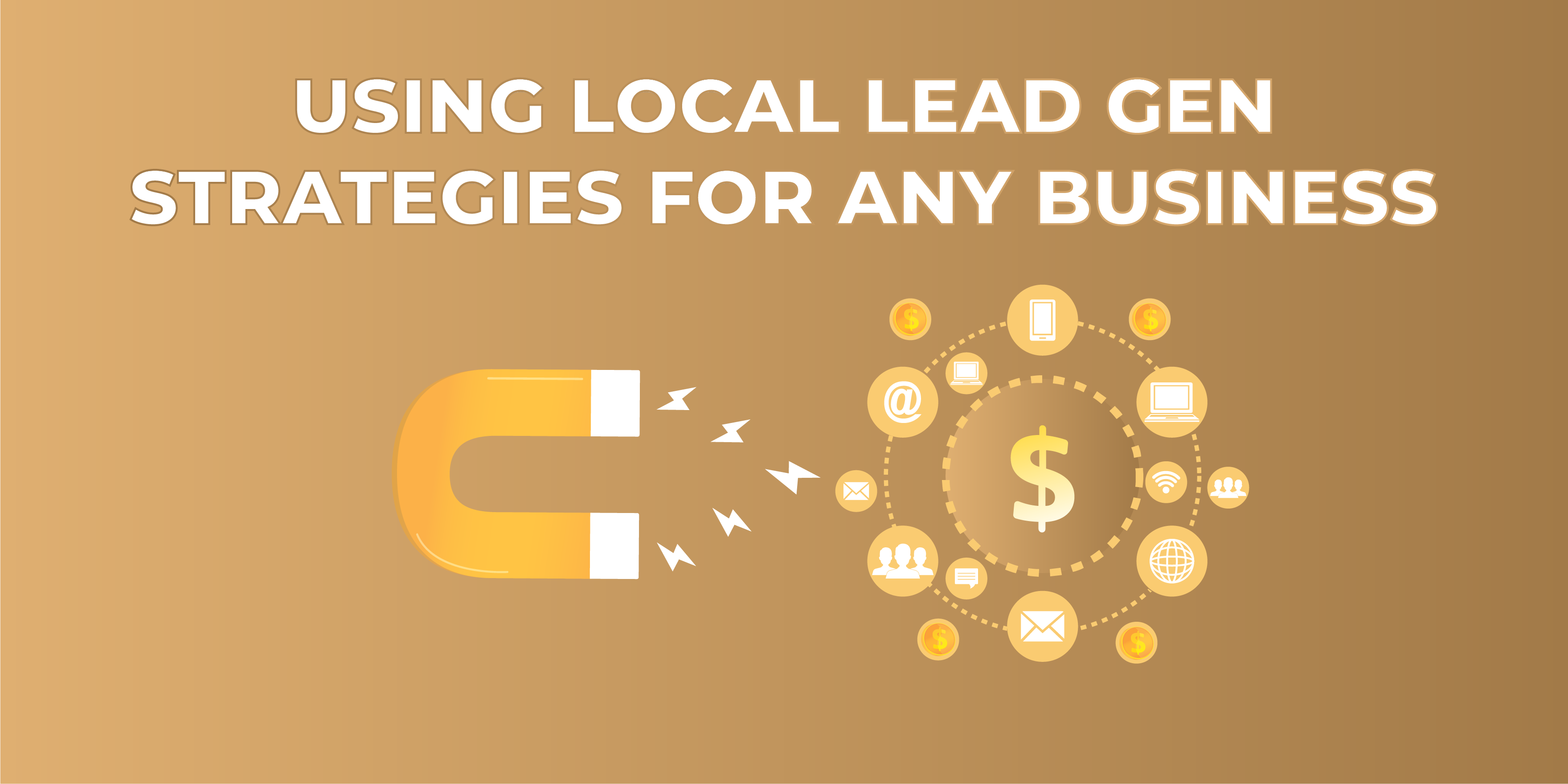 If you want customers, you better know you need it. Following the previous explanation, lead gen is all about placing businesses in front of their customers, choosing them over their competitors.
Put it simply – it's all about closing deals and having clients for those companies to make money. The main difference with the usual methods companies use for this is how lead generation approaches different channels to get them in the right place of the market to get customers.
Those channels are all focused on the Internet as most people are searching for products but also services across the net. The issue is that the Internet is way too broad, and businesses don't know how to place themselves. They usually try, but they get one common result: losing money and time.
How Powerful Are Organic Septic Tank Installation Leads from Google?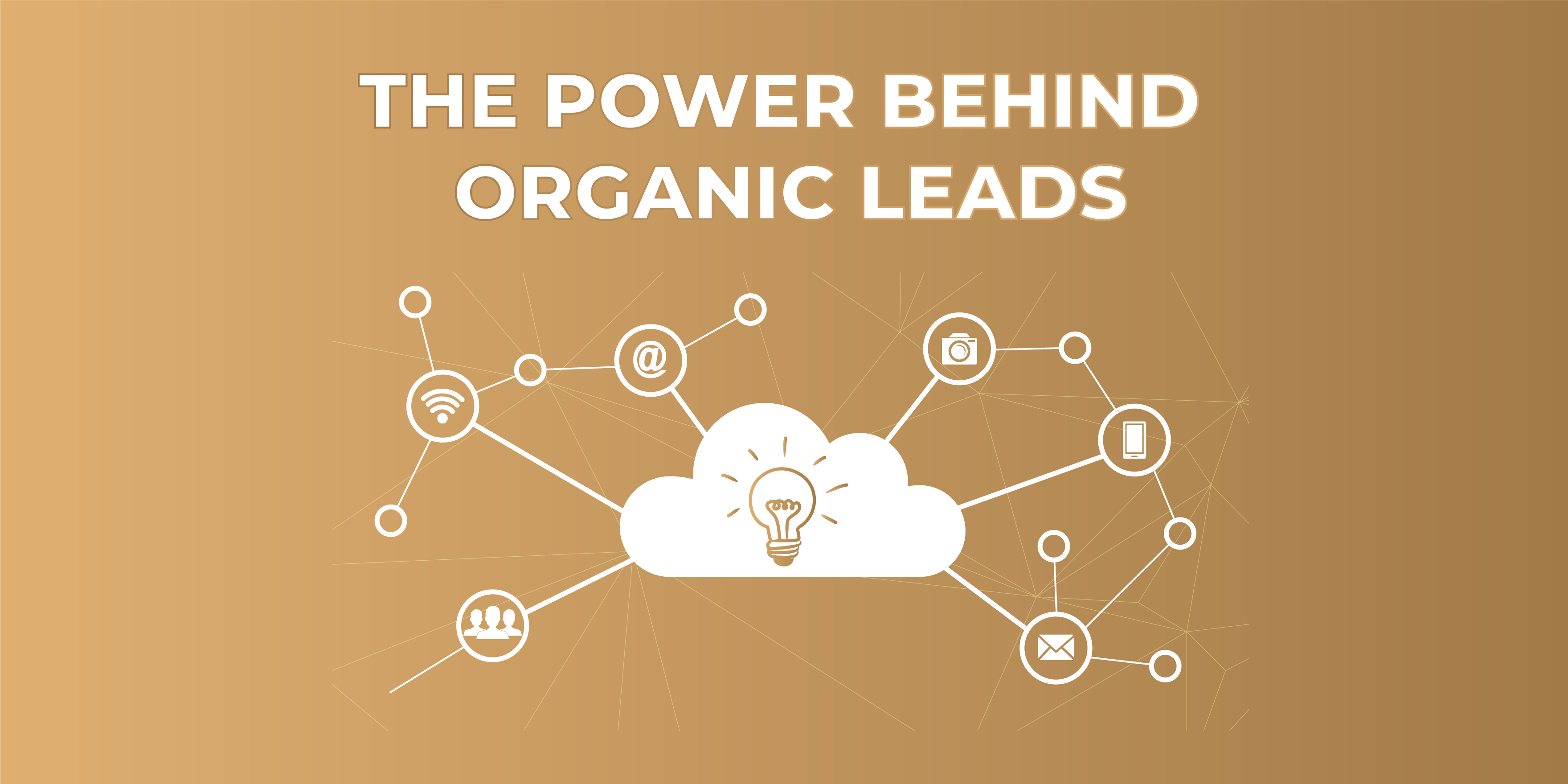 For companies looking for customers, it's everything. For you? Pretty much the same. When you build a business with digital properties, you get to make thousands of dollars a month.
This isn't a "get started today and get rich tomorrow" thing, but it is HIGHLY scalable, and ROI + positive results are guaranteed. Learning a fairly decent and very needed set of skills to create your digital properties and start ranking them on Google is required.
I have invested in several online businesses over the years, and if there's something uncertain, whether you will get your ROI or not, even more than the actual profit.
However, this business moved my earnings from five figures a year to a month in ONLY passive income while sitting comfortably at home.
On my laptop. Anywhere. Anytime.
You can look at one of the first sites I built back in 2016, and it continues making me over $1.000+ every month. The best part is that I don't need to touch it or the rest I've built over the years, just like this digital property.
What Makes Lead Generation SO Alluring?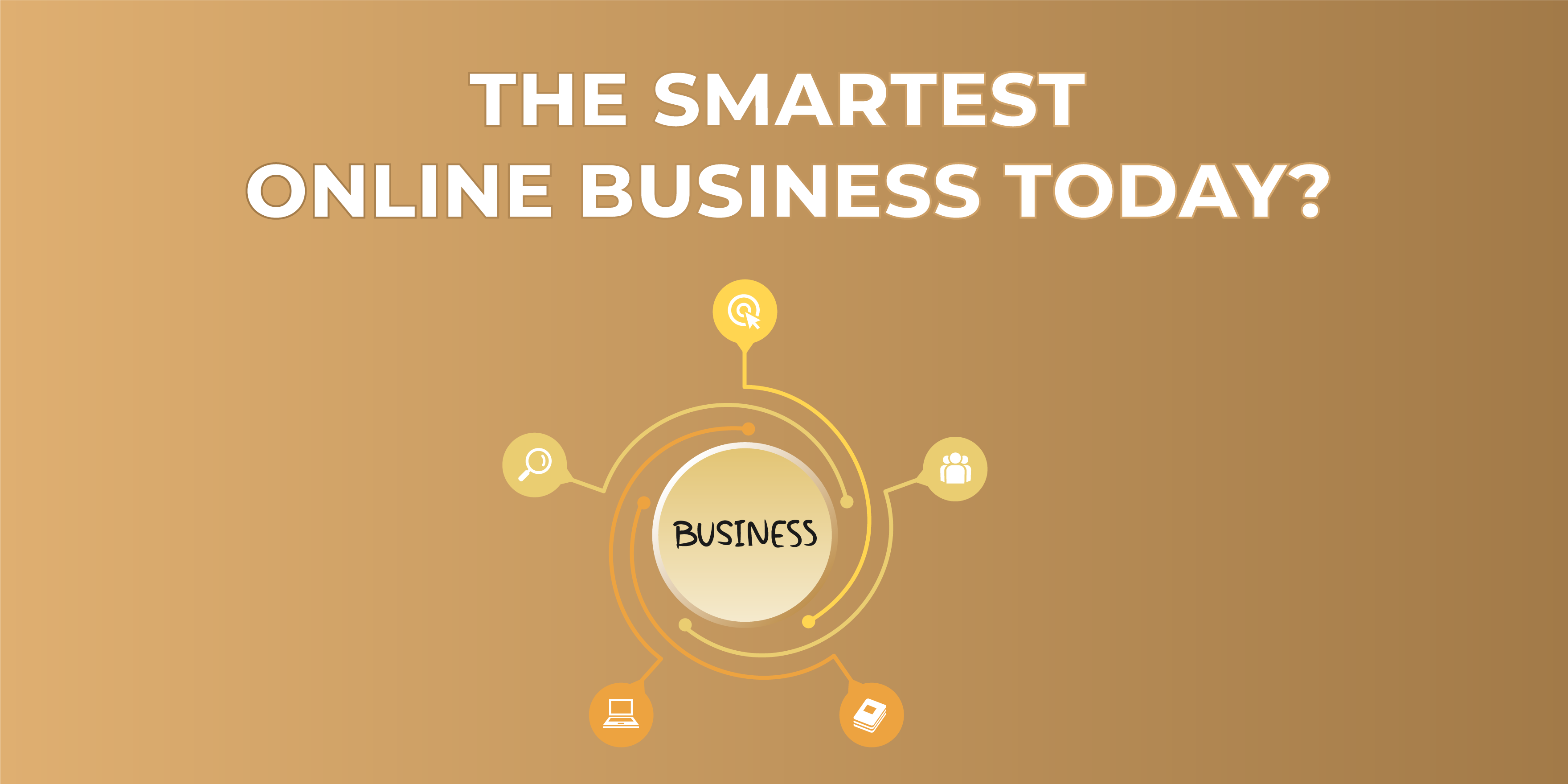 Here it goes: you can work from home.
The main issue with regular business opportunities is how much you need to invest in staff, equipment, or rent to have a place to sell your products or offer your services.
We all know the hassles of traditional businesses that involve regular expenses, which are extremely high.  Can you afford it? I don't think so, and even if you can, is it worth it? Now, it isn't only about the money. You also need to put in a lot of work, and it isn't only during the first couple of months or years. Usually, it is as long as you continue running it.
You can save yourself those headaches and bone-breaking tasks and expenses with lead gen since it is more about generating leads with digital channels—mainly websites.
Websites can be VERY cheap to build, and with many tools online, you get to do it in a couple of hours instead of days. Any virtual or digital business is scalable and won't need constant maintenance.
So, let's summarize this:
You save money in regular expenses with traditional and most online businesses as what you need is yourself and digital properties (websites).

You can bet on passive income.

 There's no need to hire more people to get started.

You can generate leads in multiple industries, which allows you to work on any niche you want.
How Can I Get Started in the Local Lead Generation Program?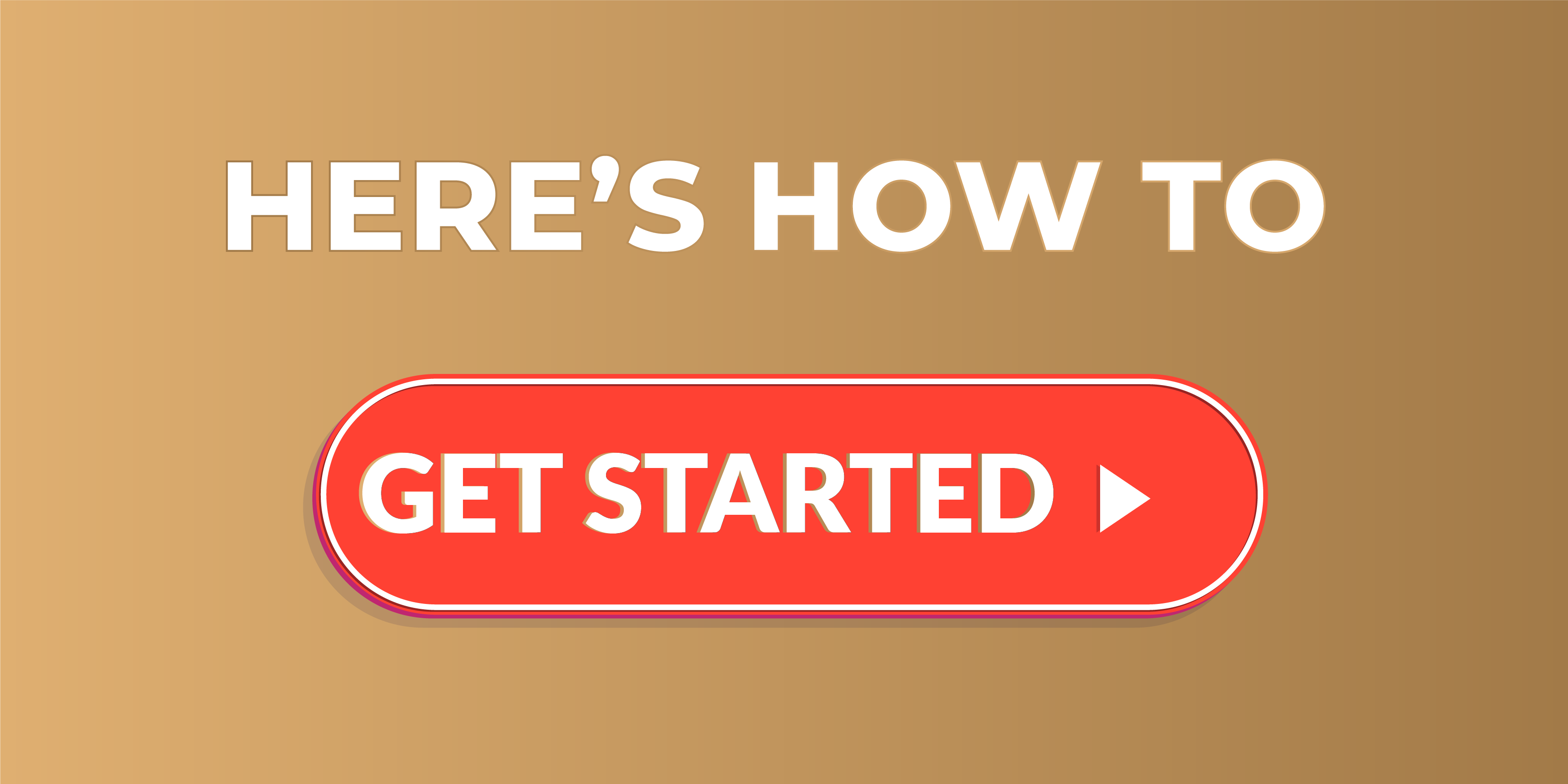 Anyone can start and learn. That's the beauty of this business model. I knew nothing about SEO, Map Listing, and everything I've mentioned so far. It is all about learning the skills, gaining experience, and deciding to take the step.
Remember that this business model will never get old as business owners are always looking for leads. They need to do business and scale their companies. Why not do the same while helping others and still making money?
You can start with this local lead generation course highly recommended for anyone wanting to grow in the business. It is a close training that will take you through each step and make sure you are able to get your ROI, profits and take control of your life.
You will be added to an incredible lead generation family ready to help you 24/7 when asking questions on the group. Anyone is welcome who's willing to put in the work. Click here to watch the lead gen webinar.