With home insurance being one of the most competitive industries in the market, it is hard to generate home insurance leads. And to also find more potential clients & customers that are interested in choosing you above other options available.
Home insurance is an industry that has been around for over 100 years. The methods and strategies to generate potential clients and bring people who might be interested have evolved to the point of making it more manageable but also harder for companies like you to close more deals.
However, generating home insurance leads doesn't have to be a challenge as long as you take the time to work around your strategies and adjust them to your goals and what you can afford to do.
To help with this, we have put together some information on generating more home insurance leads and increasing your conversion rates.
Don't worry. We have made sure to include updated info about new methods and keep a few "old" ones that remain at the top among the options.
Take Your Time to Target Your Audience
You might feel isolated in this industry since insurances. However, many need them, are difficult to "sell" due to all the benefits people expect to acquire but mostly because of the options available for the clients you want to attract.
Also, it takes a team to be able to sustain long-term success, even if you are just working as an affiliate selling the insurance plans available.
But what we like to focus on the most is definitely the importance of knowing your audience since it is the greatest challenge for any home insurance affiliate member or insurance company.
Without a good understanding of the needs of consumers when searching for home insurance options, campaigns will fail, and your efforts will be in vain.
It is crucial to identify your buyer personas so that you can create more targeted campaigns that appeal directly to them. This will allow you to generate more leads and tailor your messaging for future home insurance marketing campaigns.
It is a great way to identify your target customers by creating a buyer profile that combines all the key attributes of each consumer and matches them with one or more buyer types.
Let's say you are an affiliate marketer who sells home insurance leads.
You know that your revenue depends on your ability to target your audience, drive consistent traffic to your website or generate calls to sell qualified leads.
However, for this to happen, you will need to focus your initial efforts on identifying the audience you want to aim for and guarantee it is interested in your services and offers.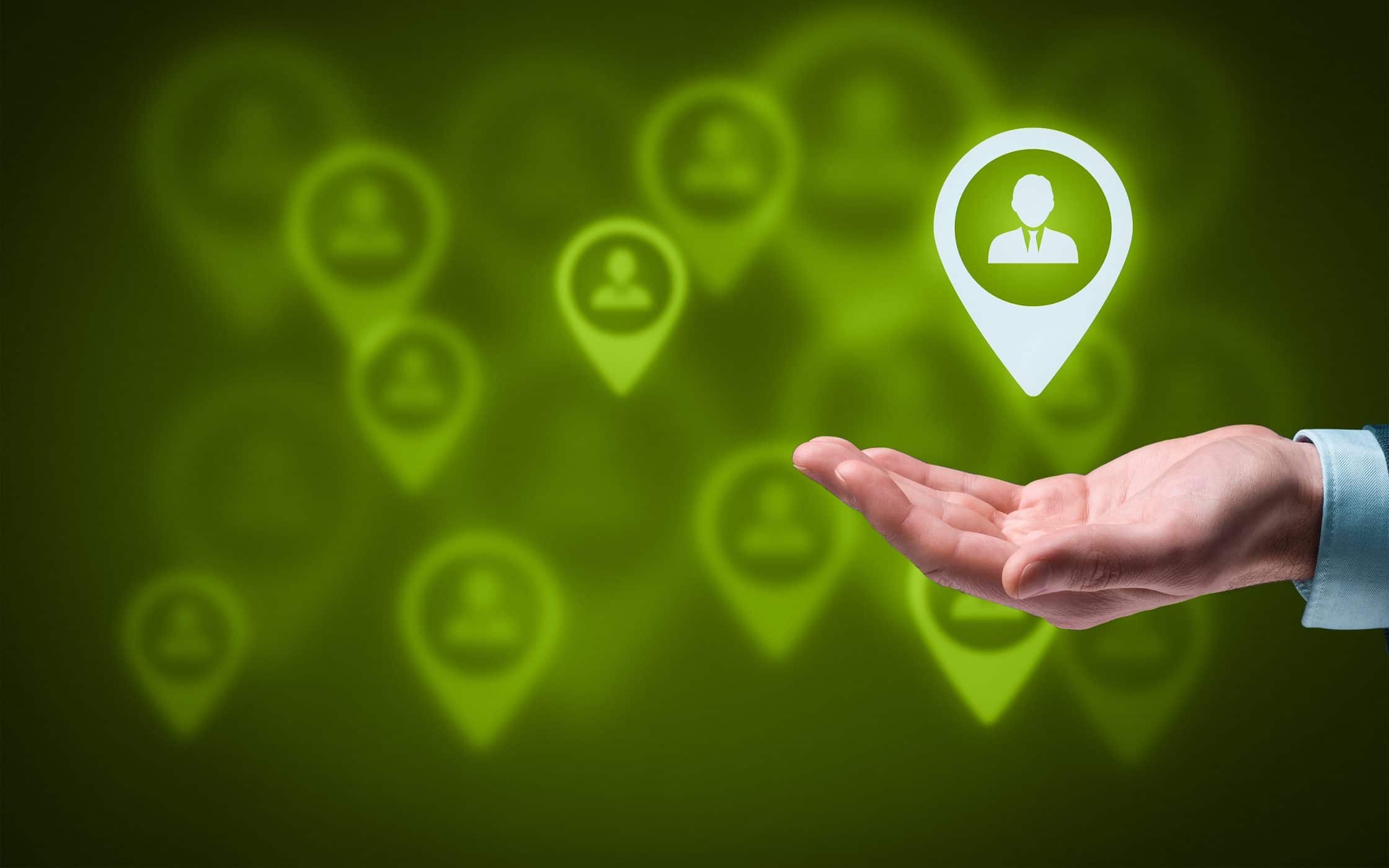 You Can Rely on Technology
Every marketer or company in the home insurance industry that is investing time and effort to make this business great knows that lead generation takes practice to be able to achieve results. However, it can be exhausting and difficult to keep up with all the elements and factors.
Lead management software gives professionals and companies in the area the ability to track their marketing efforts using strategies such as A/B testing, which allows them to recruit lead generation practitioners.
Only being able to use data effectively will allow you to truly understand your audience and improve your marketing skills, which follows the previous method and strategy we mentioned.
The more data you can gather from your potential home insurance leads, the better you will be able to optimize your campaigns.
It is important to understand the missing pieces of the lead generation puzzle. This includes drop-off rates on website landing pages, digital forms, and emails.
Software for home insurance stakeholders and affiliate marketers associated allows you to track brand performance across the country, right down to when the best quality leads for home insurance are available.
It is no secret that building a home insurance marketing business can be difficult, but with the effort and using the right tools, you shouldn't struggle as much as you think or are right now.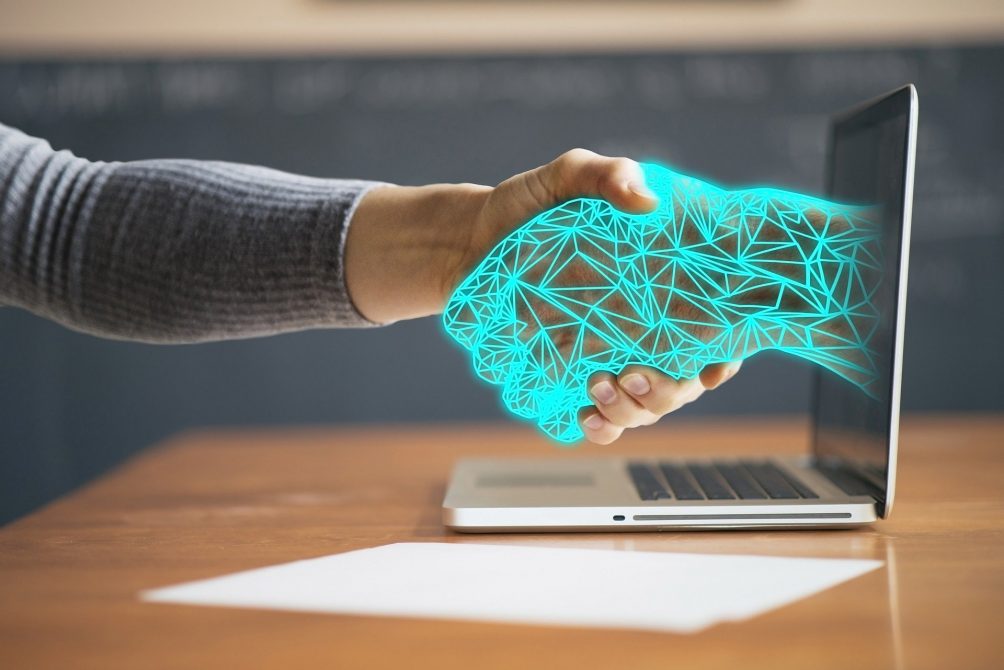 Generating Traffic for Your Home Insurance Business
The main key and crucial part of generating more home insurance leads lie in the many to drive traffic to your insurance agency. After all, you shouldn't think about leads or clients right away but rather focus on how to make the visitors, somehow, interested in your services and company in the first place.
This is why we want to remind you: it is about how much traffic you generate and then how much of it turns into leads for you.
We know it can be challenging to focus on the strategies for traffic generation or even get to know them, which is why we decided to list a few that can help you and are part of our efforts in helping you learn how to generate more leads.
Instagram marketing shouldn't be missed. 
Has your company tried Instagram marketing? If not, what are you waiting for?
We believe it isn't necessary to tell you why this strategy is essential to generate traffic and leads. If it is, just think about this: Instagram is one of the most popular platforms for finding customers since it is part of the top social media platforms where people spend their time the most. Also, most users are under 35 years old and ready to buy their new homes and get insurance with them.
Instagram is a great tool for marketing, regardless of whether you're a startup, a local business, or an established company with history.
The concept of relying on Instagram marketing focuses on the principle that many people are visual.
People connect with things they see more than they do to what they read. This social media offers a unique opportunity to get people to want to know more about you and your products in a different way than other social media sites.
With the right strategy around your profile, it is a great way to build your brand and establish your agency as an insurance agent. It is also one of the most cost-effective channels available today for generating leads.
Everyone wants to be a celebrity and have a lot of Instagram followers. But remember that having 10K, 100K, or even a million followers doesn't mean anything if they aren't listening to you or buying what you have to offer.
You want to engage your target audience (yes, we are back at it). It is possible to get even ten new customers per month for a local startup or business via Instagram and a profile with only 100 followers as long as you are aiming for the right approach.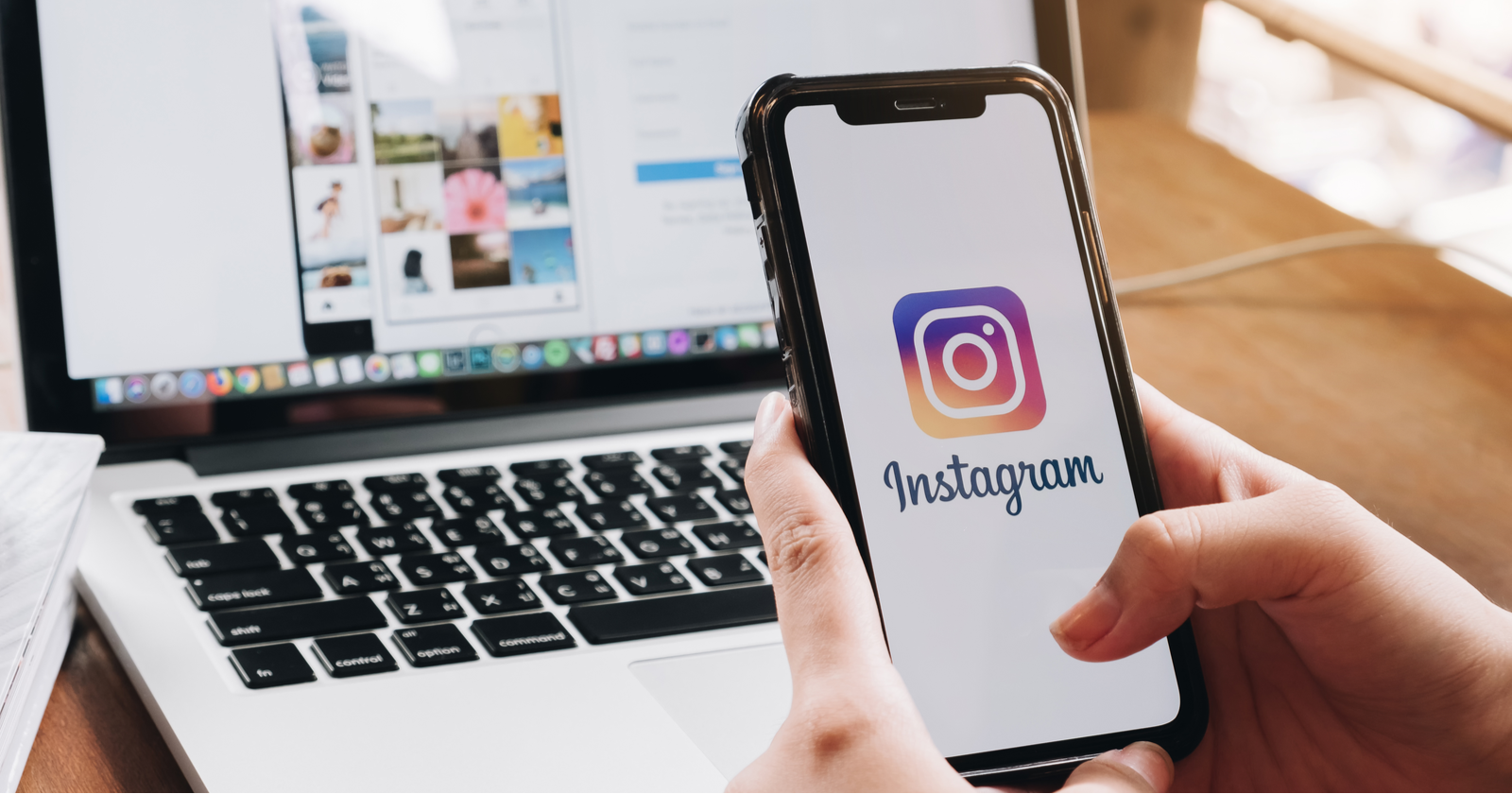 Along with this Instagram strategy, we recommend you use all the resources and options available on the platform to achieve the desired results. Reels happen to be the best one to the date of this article.
Instagram reels generate a lot of organic reach for free since users prefer them over simple pictures and traditional posts.
These reels are similar to TikTok, and Instagram promotes them to get users from the latter platform as well.
Suppose we get 100 views or likes on an Instagram post, then posting reels can increase that number to 2000. Notice the difference?
Or you can just rely on Instagram paid ads that are good as long as you know what you're doing with them.
Facebook is crucial for your traffic and lead generation. 
Facebook is the largest social network in the world, with over 2.7 billion active users monthly. Thanks to this, it can accomplish things that many people would not have imagined ten years ago.
The beauty of considering it as part of your strategy is that nearly everyone uses Facebook. Some social networks, however, have a high concentration of certain demographics.
For example, Instagram is mostly for young people; Pinterest has an 80% female audience.
Gary Vaynerchuk, a marketing guru, suggests that Facebook accounts are essential if you want to start or grow your business regardless of your audience. However, for home insurance companies, it happens to be the top alternative.
You can target people between 30 and 40 years old, earning more than $100K, or depending on the audience you identified to help you generate qualified leads.
You can start testing different marketing messages, audiences, and prices per lead once you have started running Facebook ads.
Facebook will literally print money if you can generate leads that have a positive ROI.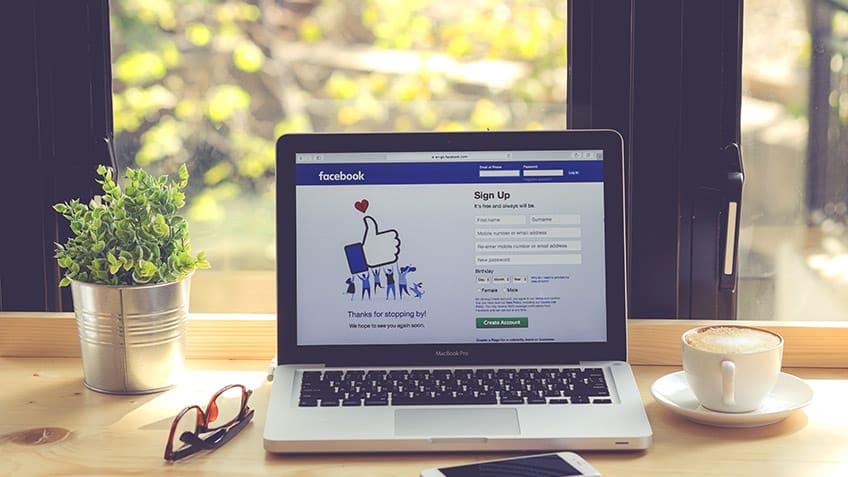 Without a Website, You Don't Have a Home
The internet is the most popular medium for finding and buying insurance products and services. Though, we are sure you already know this, especially considering how our focus in this article so far has been on using digital strategies.
What can you assume from this? Well, it's safe for you to say that the majority of your leads will be generated online, and we can confirm that.
This is why a website is crucial because it isn't about having a profile on social media or a simple page with a number.
You need to use your site to take your potential leads and allow them to have an easy way to turn into clients and show their interest. Just consider your website the building you don't have for your offices, which should give you a great example.
You will need to treat it well and dedicate time to making it as user-friendly as possible if you want to attract more clients and expand your market share.
Most people and experts have concluded that website design plays an integral role in generating positive experiences for visitors.
Your website should look professional and provide high-quality content. You can't expect to generate leads from anything lower than the best.
These are just a few of the features you can include on your website:
Free online quotes.

Online premium calculators are available for free.

The header menu is easy to navigate.

Animated transitions.

Chat available 24/7.

Proper landing pages.

Every webpage has CTAs.

Registering forms are easy to access.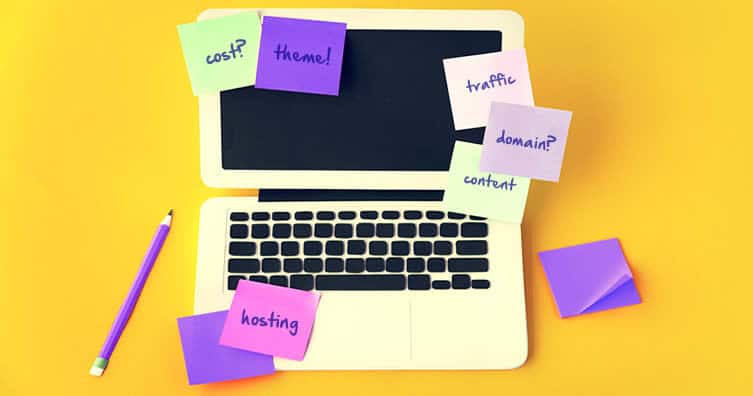 This can be achieved by having professional web designers and programmers oversee the build or take your time to learn to do it yourself.
We Didn't Forget About It: SEO (Search Engine Optimization)
Search engine optimization (or SEO) is a digital marketing strategy that makes a business stand out in search engines.
The majority of internet users only view the first page of search results. Therefore, having your agency's site appear there increases the likelihood that clients will find you rather than your competitors.
This is one of our favorite strategies, and most of our customers are acquired via SEO. More than being part of our favorites, it is about how essential it is for the entire presence you build online and the leads you will generate.
Following the previous mention about making your website easy to use and professional, it should also be optimized so leads can get there in the first place.
You can use keywords that are relevant to your target audience to increase your site's visibility. Your website content should be unique and offer value to your customers.
To gain access to useful content such as white papers or checklists, ask website visitors to complete a contact form. This is also known as a lead magnet that should be added to the optimization.
Overall, what people know about SEO are those aspects related to keywords only, but this involves more than just using a few (yet crucial) words and phrases.
You need to make sure that your website is as neat as possible in terms of finding you with images, your name and have a reputation built on all Google platforms and spaces.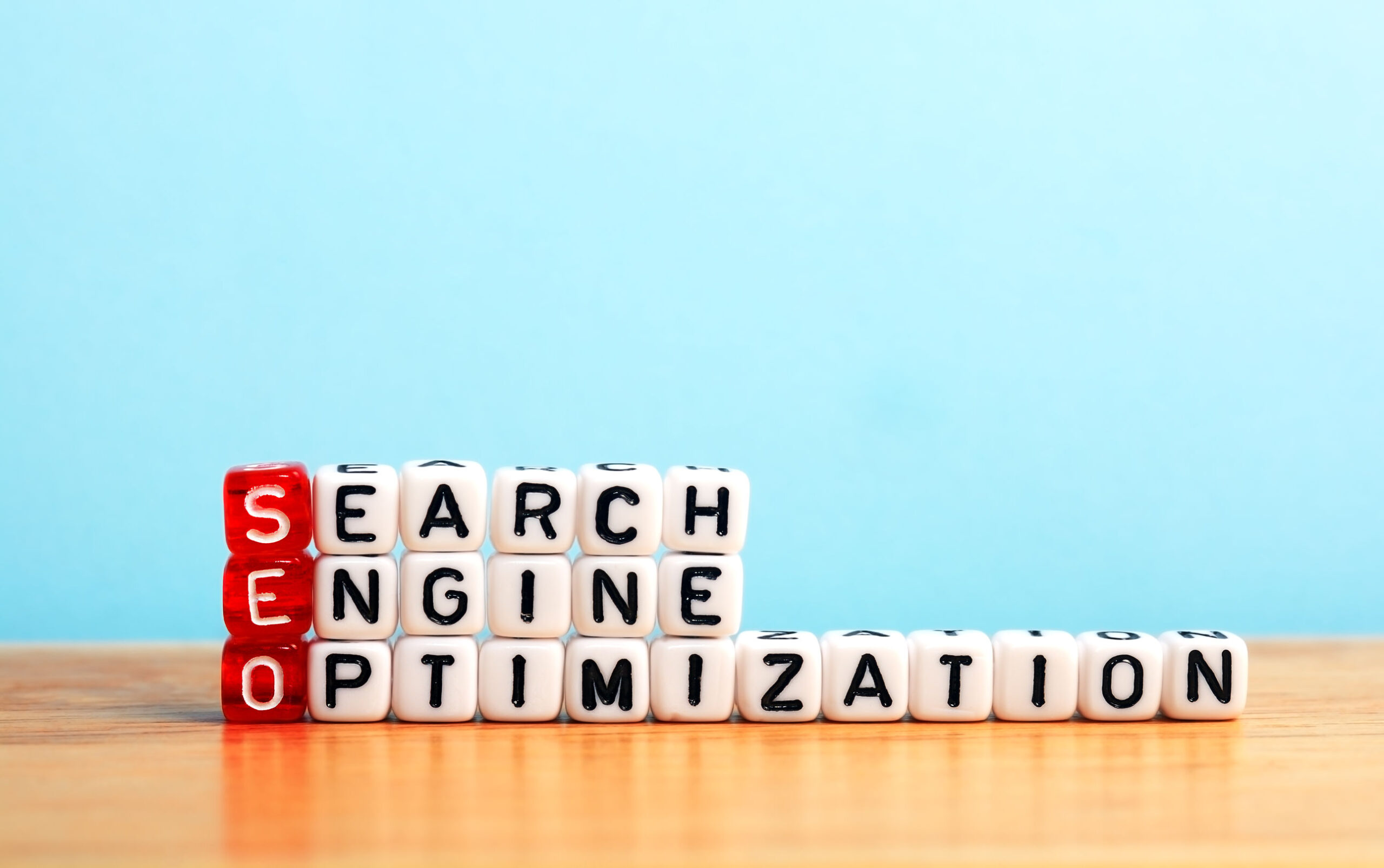 Don't Forget About Referrals
Referrals are one of the most effective ways to generate leads. For most agencies, this is still a significant driver of deals and success.
Referrals are the most common way to get customers almost 99% of the time.
They can come from customers you have or someone working in a different industry with them.
Mortgage brokers or real estate agents refer to many insurance agents. Home insurance is a must if your customer plans to purchase a home from a real agent, which is why they can be referred to you by those entities and businesses.
Other referrals involve a friend or family member referring their lawyer or agent or via an online channel such as Google Reviews.
Trust is a top concern for consumers when shopping. When choosing businesses to work for, they will often turn to family and friends.
If you want this strategy to work, you will need to add efforts in encouraging referrals by sending a friendly email to your customers thanking them for their business, asking them to recommend your business to their friends and family, and giving them something in exchange for their time and reference.
Consumers searching online for agents can also verify your business through online reviews.
Ask customers to leave reviews for your Google listing. Online reviews are read by 87% of consumers searching for a local business, and you can support this by displaying some direct comments from clients on your website.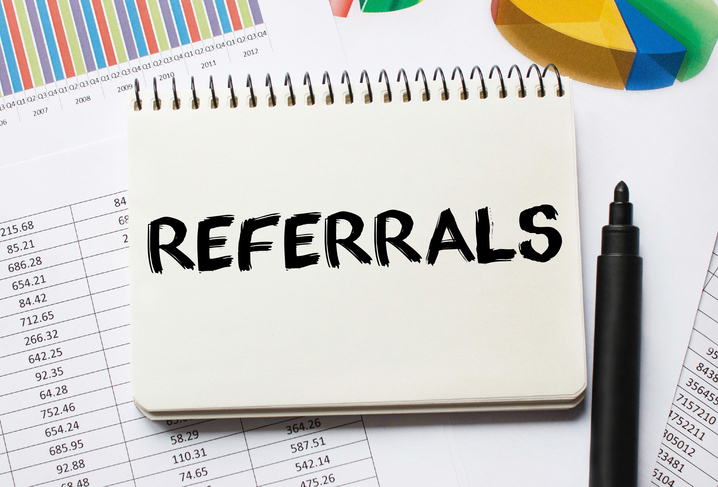 Be Included in Listing Directories
You can rank organically higher for online searches by making sure that your business information is up-to-date and complete on all listing platforms and directories.
Directories such as TrustedChoice, Neilson Marketing, and US Insurance Agents may require a fee to be included. Still, other listing sites like Angie's List, Yelp, Google My Business, and Facebook Business Pages are free.
Fill out each platform's information carefully.
Double-check your spelling, address on Google and Apple Maps, phone number, and website.
Give a list of the services and policies that you offer. Include keywords in your business description to show how you are different from the competition and bring SEO to the table.
Always Provide Valuable Content
A strong online presence is crucial for the success of any insurance company, and for it, it is essential to provide quality content rich with informational value.
As an insurance agent, it is vital to provide a steady stream of educational, informative, entertaining, interactive, and engaging content for your customers that can fit their tastes and what they expect from your business.
This can keep prospects interested and help drive organic traffic to your website and business while also establishing yourself as an important player in the insurance industry.
You can concentrate on certain types of content:
Informative blogs.

Educational videos.

Instructional sound clips.

Infographics to explain.
If you ask us, we find video marketing the most important part of content since it is rapidly gaining popularity as a marketing and promotional tool.
According to a survey from Renderforest, 78% of online users noted increased traffic to their website after using videos. Over 71% of the companies have noticed an increase in the average time visitors spend on their site increased.
Finally, over 69% were able to generate more leads thanks to this.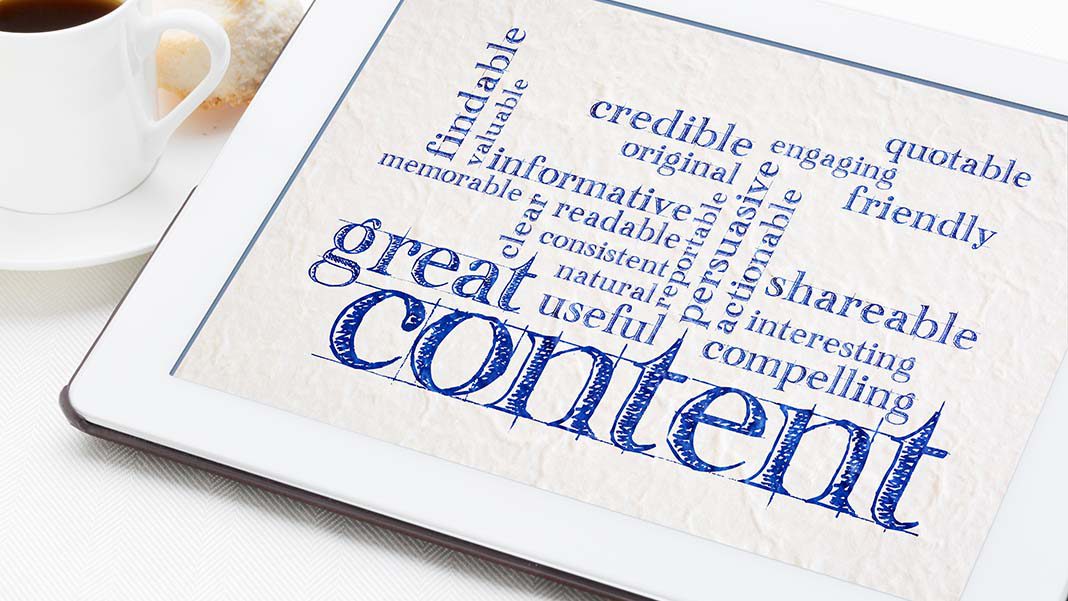 Insurance agents need to include video content in their business model if their goal is to remain relevant and grow their business. To do this, it is a must to be familiar with the medium.
To conduct online searches, most people use tablets, smartphones, and laptops. Video and photos are easier to consume than written content.
Written content is still a key component in generating leads. However, promotional videos, explainer/educational videos, brand awareness clips, and animations can greatly help your insurance lead generation projects.
You can easily share and promote video content on social media and help your business grow by hosting webinars or live streams that allow you to interact with your audience.
Get Involved in the Local Community
You can make yourself more visible by making your community members see you as a contributor and someone who cares beyond the simple fact of selling.
Volunteering for your local community events is a great way to make yourself known in your city.
It gives you access to insurance leads that are exclusive to agents and allows you to show your skills to potential clients.
The best activities you can focus your efforts on are:
Local nonprofits: Provide them with insurance advice.

Participating in online or local discussions.

As a guest speaker, offer to speak to corporate groups.

When necessary, assist and advise your customer's family members and friends.
Direct Mail Does Work
Many direct marketing and advertising agencies will recommend direct mail for consumers who are looking to purchase home insurance.
Direct mail can be sent in two forms: a shared mail where your agency information is included in the same envelope with 15-20 other offers or a single mail format such as a postcard or letter.
Many companies send monthly emails to multiple addresses, including national and regional ones.
A group mailing has a lower response rate than a single mailing. However, the cost is lower and can bring an additional benefit depending on your situation.
Insurance agents often recommend solo mailings because they can be targeted or mailed by zip code. Agents can target the most valuable areas or those with high incomes.
These areas are often flooded with agents looking to generate home insurance leads and making them very competitive and can lead to lower response rates.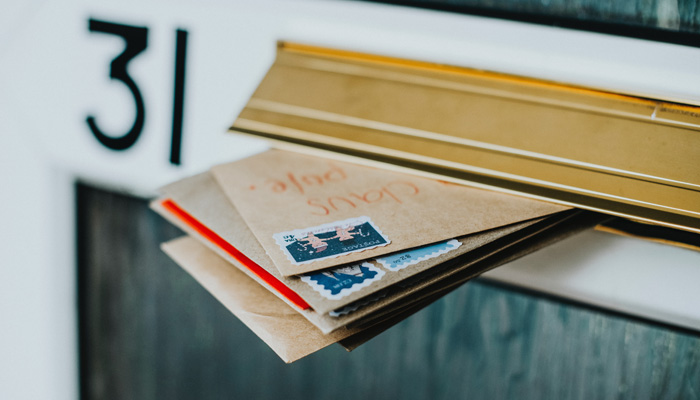 Rely on Mass Media Like Television, Newspaper & Radio
Radio, television, and newspaper are all great ways to reach large audiences, and traditional ones you shouldn't ignore since they can also be used to target specific audiences.
You can target women aged 18-34 by placing your ads in programming with the highest ratings or targeting specific areas with many newspapers' regional or city editions. Thousands or hundreds can see your advertisement of people due to its broad reach.
Mass media, like outdoor advertising, is great for branding your message and reaching a wide audience. Still, you must carefully choose where you invest your money in specific and the audience you want to target with this media.
Mass media advertising can be difficult because you cannot predict the outcome and results since it is hard to track digital marketing and any strategies online.
When someone is looking to buy, the frequency with which they see or hear your advertisement will determine how likely they are to respond, but you don't usually know how many are able to do so. Also, mass media requires that you run ads almost every day to reach people who are looking for you.
So far, this sounds like a problem more than a benefit, but it is about searching for the best approach and guaranteeing you are placing your efforts in the right media.
The Local Lead Generation Process for Your Home Insurance Business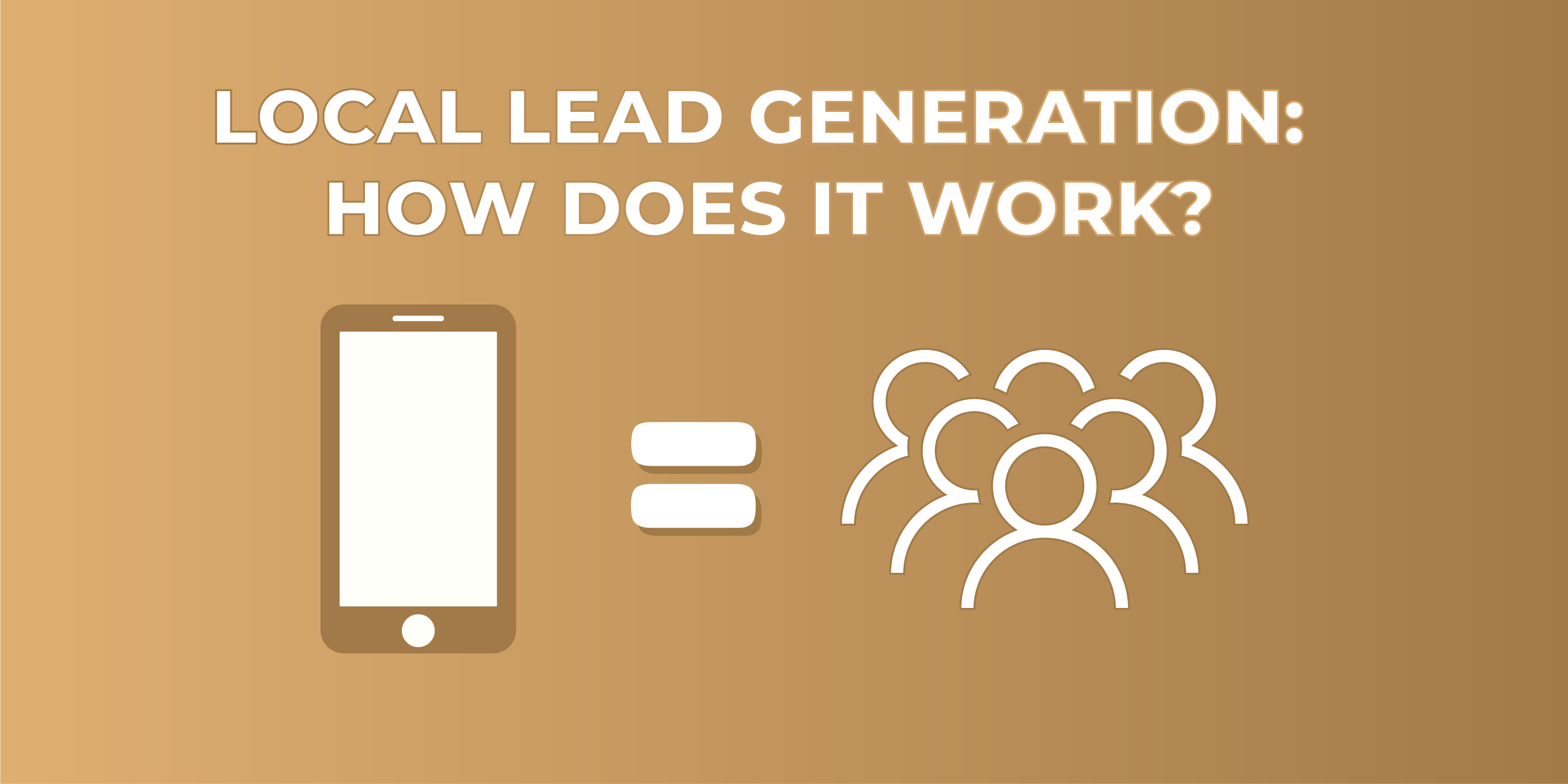 All right! So, everything is about building properties and generating leads. But how does the process actually take place? Are there other steps I need to know?
The steps I mention below are what students from our local lead generation program follow to generate leads for businesses like yourself. So I'll help you see what we do. And how if you join our program, you can simply generate leads for your own business (unless you want to start a side hustle and build a laptop lifestyle business).
Essentially, our lead generation can be divided into four steps:
The first is prospecting. You need to take the time to do market research on a niche (industry) and determine how many phone-driven businesses are there.
Keep in mind that this is local research as you need to know how many companies need leads. For example, you may search for "plumbing services Youngstown OH."
You will find dozens or even hundreds of businesses trying to get themselves in front of the customers by ranking on Map Listings, organic results, and even Ad.
The second step, building. When you find a niche (plumbing, tree services, a software company, real estate…), you will need to start building your digital properties. You don't need to be an expert in HTML or coding. It can be easy with the right tools.
The third step is now taking time to rank your lead gen website. With the site done, you need to work on SEO strategies and start dominating those Google search results. If you're new to SEO, it stands for Search Engine Optimization.
To keep it simple, it consists of the entire process of growing a company's visibility on search engines like Google and generating organic traffic. And remember this, local lead generation is part of the strategies.
Moving on to step four, once you rank the site, you will start getting your ROI and profits. You only need to rent it out to a local business interested in the leads the site generates. You can offer a couple of free leads to their move on with the actual pay per lead.
To review steps 1-4 above, I described it to a normal student who is building a lead gen business to help local service providers generate more calls. But replace the student with you as the business owner. And replace sending the leads to a business to simply siphoning the leads to your personal business.
By the way, fun fact, about 20% of our students in our local lead gen program are actually business owners who went through the program. And they use the skillsets we teach to generate leads for their own business.
An Example of Lead Generation: Home Advisor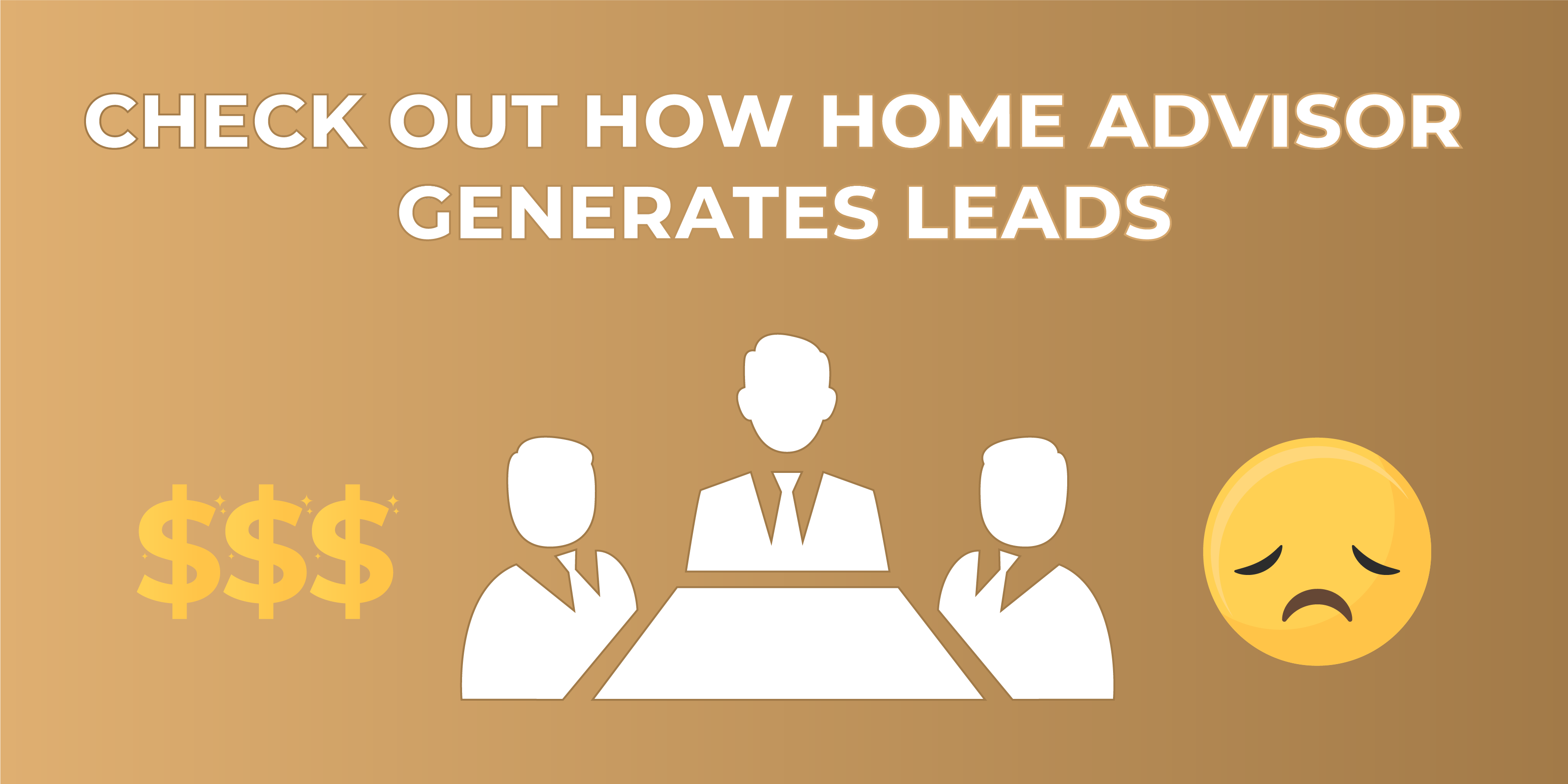 You must be thinking, "if lead generation sounds so good so far, how come I haven't seen any company?" That's the thing; there are many out there. You just don't know they are dedicated to it.
HomeAdvisor is one of the best examples you can find on the Internet as it is a top lead generation company that has spent millions building its brand but also earned even more zeros for this same reason.
They started small as everyone else but invested in building their brand awareness to make people who are looking for home services go to their website and find what they need. They are over 75% of people's first choice when they need those services.
If you don't get HomeAdvisor that much or need a refresh, users need to submit their information to request a service and get a professional or expert who can provide it.
HomeAdvisor's job is to share your information, which makes you a lead, with local companies so they can contact you and offer the service you're requesting. For sharing this lead information, HomeAdvisor gets paid by the companies. This happens for every single lead they send to multiple businesses.
Business owners who don't have marketing skills or don't even know how to have any online presence will always rely on those pages to list their services.  They will save time and effort, but companies like HomeAdvisor can make them spend lots of money as leads aren't exclusive (one lead is sent to multiple companies after all).
Using Facebook Ads aka Paid Ad Platforms: Do They Generate Leads?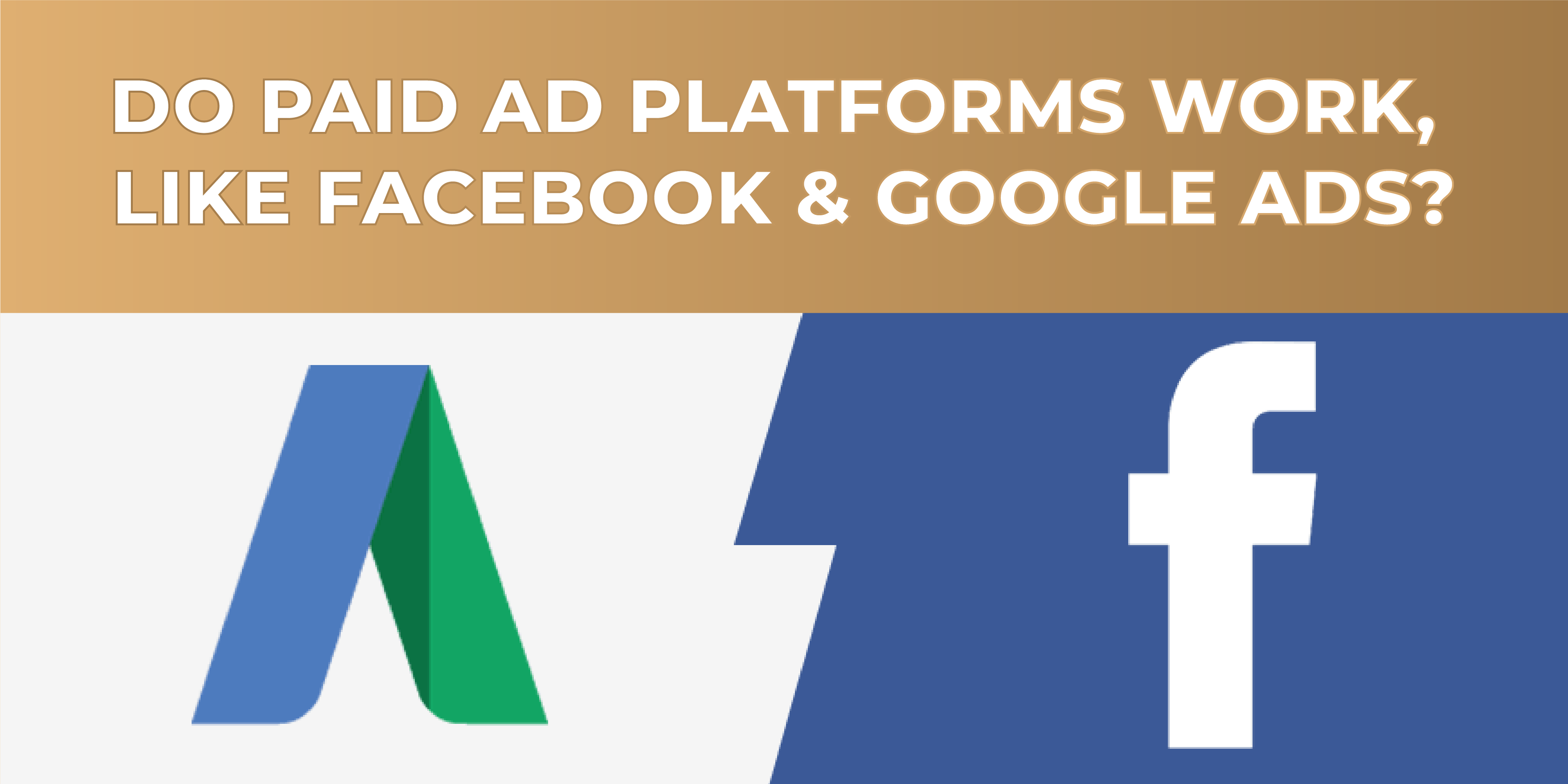 They DO generate leads. If not, no one would use them.
However, you need to remember two facts:
Paid ads or platforms can be expensive.

They don't generate "natural" leads.
Whenever someone sees or clicks in one of those ads, over 80% of them did it by accident or are trying to close/report it.
Why? Because they aren't looking for those services. At least not at the moment.
What those ads do instead is interrupt their time on the platforms. Users aren't there to find companies or businesses unless they are searching for a specific company's user, and for that, there's a search bar. This is why it is hard to convert them to actual customers who will show interest in the companies' services. Also, you're limited by a budget.
When using lead generation, everything is organic. You aren't forcing others to pay attention to your business but rather being there when they need you. This is why Google's organic traffic will always beat paid ads, and the reason companies continue investing in it, which is a lot cheaper as well.
What Is Local SEO?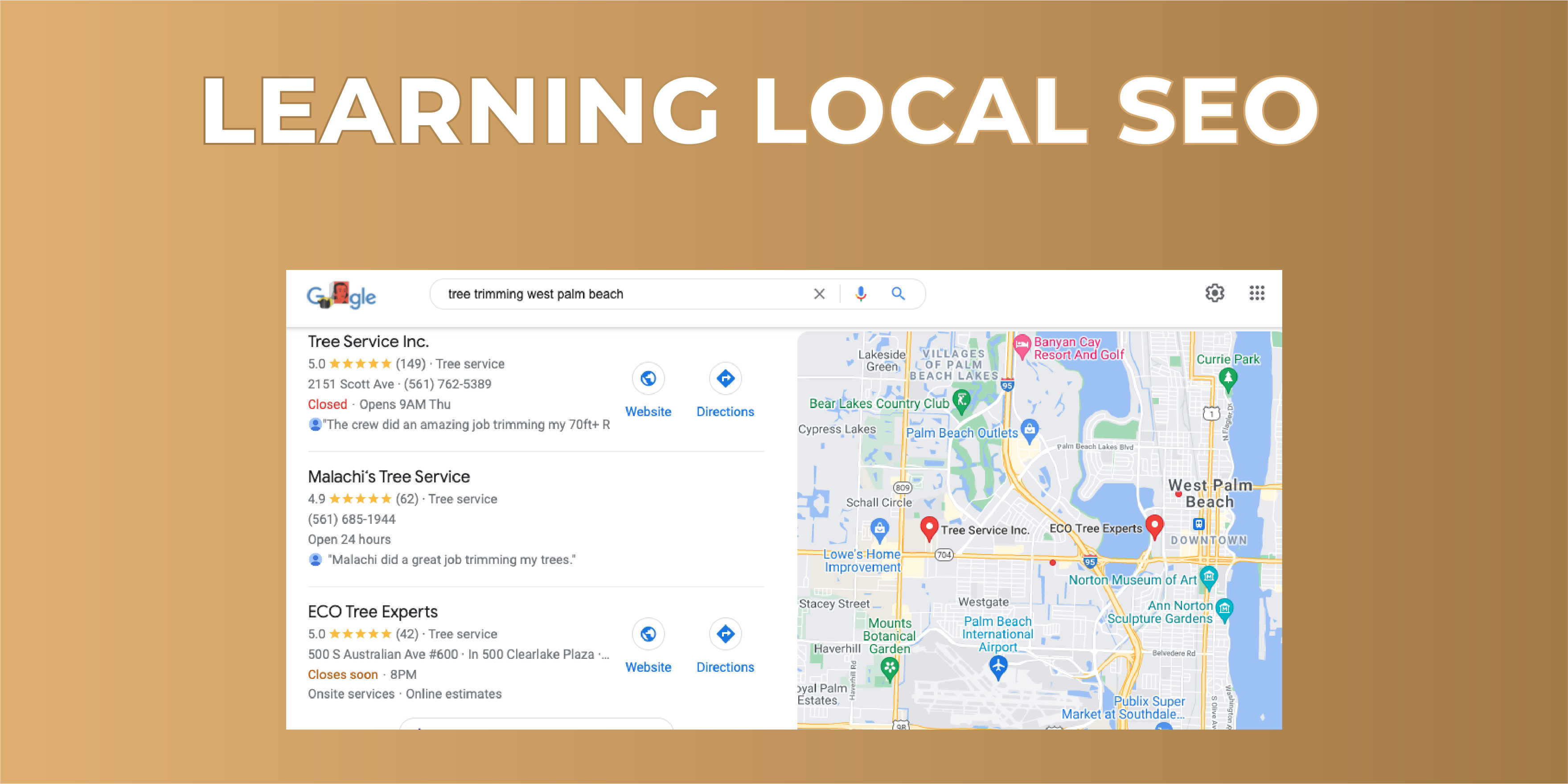 Don't worry… I didn't get it at first either. Following the short explanation, local SEO focuses on scaling businesses' visibility on search engines. However, this is only for those who serve their communities face-to-face.
What does this mean?
Experts and professionals like painters, plumbers, and dentists (but not only them) offer their services to their local customers. Why? Because they can't deliver them unless they are located in the same area of their customers.
To make sure those businesses get more leads, you need to rank them locally by claiming the business listing on Google to place them on Map Listings. Local SEO also involves online reviews, citation management, and how you manage your entire online presence in the local area.
If you are going to bet on lead gen, you need to adapt yourself to today's world: The Internet.
Keep in mind that although traditional channels and methods like billboards, warm calls, and pamphlets still work, they aren't part of your tools. Whenever someone needs a service, they go to Google and search for it.
"Dentist in Miami" or "plumbing services in Orlando," etc. And you can keep coming up with services or professionals people need and look for. Thus, you need to make sure you're using Google to get the companies in front of their clients.
Users will always click on the first search results (those near the top), and many of them will be either Ad links (people paid to place their websites there), Map Listing, and then you get websites. Almost all of them are your goal and where you should always aim to place yourself.
Can My Home Insurance Business Utilize a Local Lead Generation Strategy?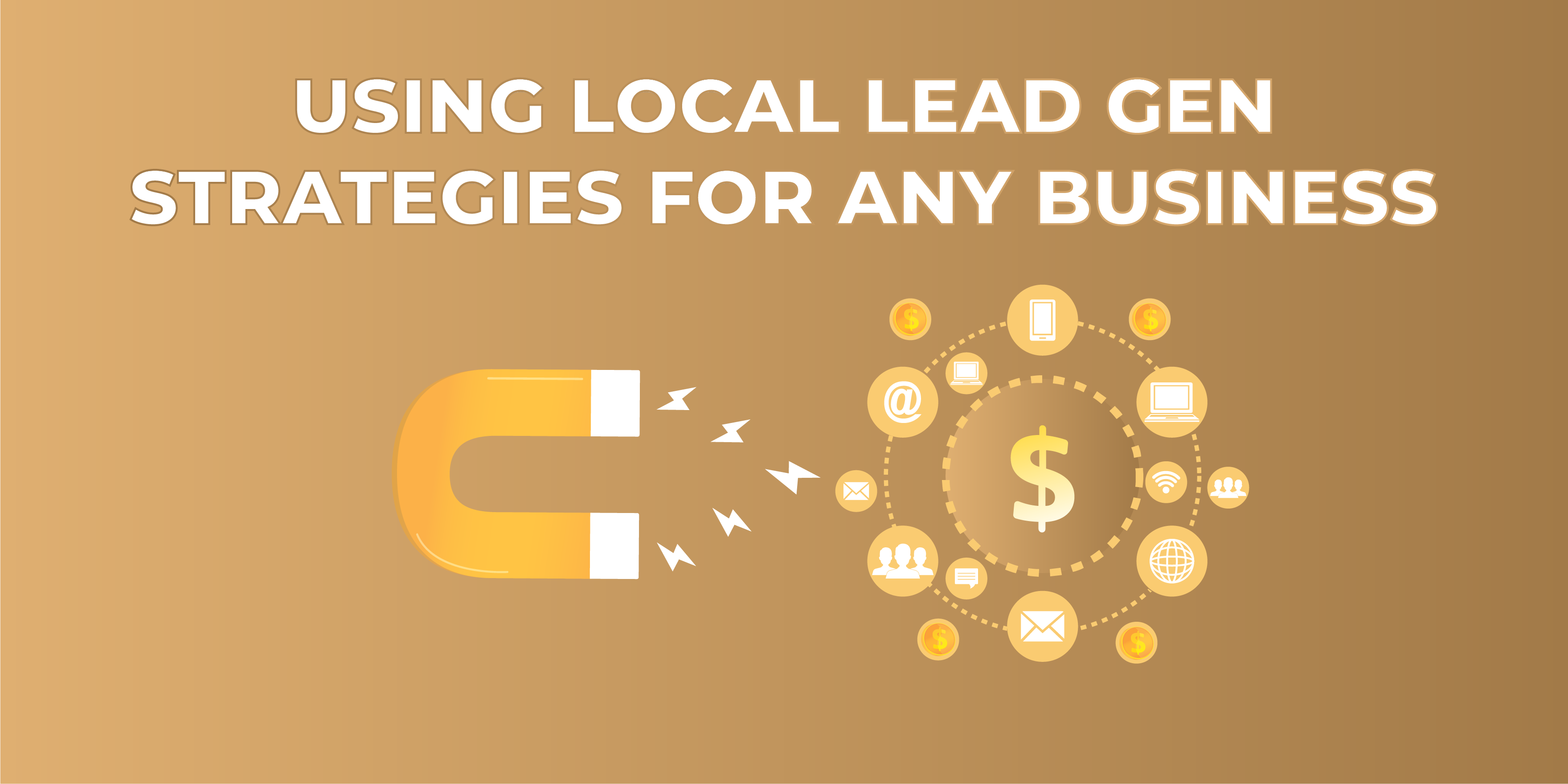 If you want customers, you better know you need it. Following the previous explanation, lead gen is all about placing businesses in front of their customers, choosing them over their competitors.
Put it simply – it's all about closing deals and having clients for those companies to make money. The main difference with the usual methods companies use for this is how lead generation approaches different channels to get them in the right place of the market to get customers.
Those channels are all focused on the Internet as most people are searching for products but also services across the net. The issue is that the Internet is way too broad, and businesses don't know how to place themselves. They usually try, but they get one common result: losing money and time.
How Powerful Are Organic Home Insurance Leads from Google?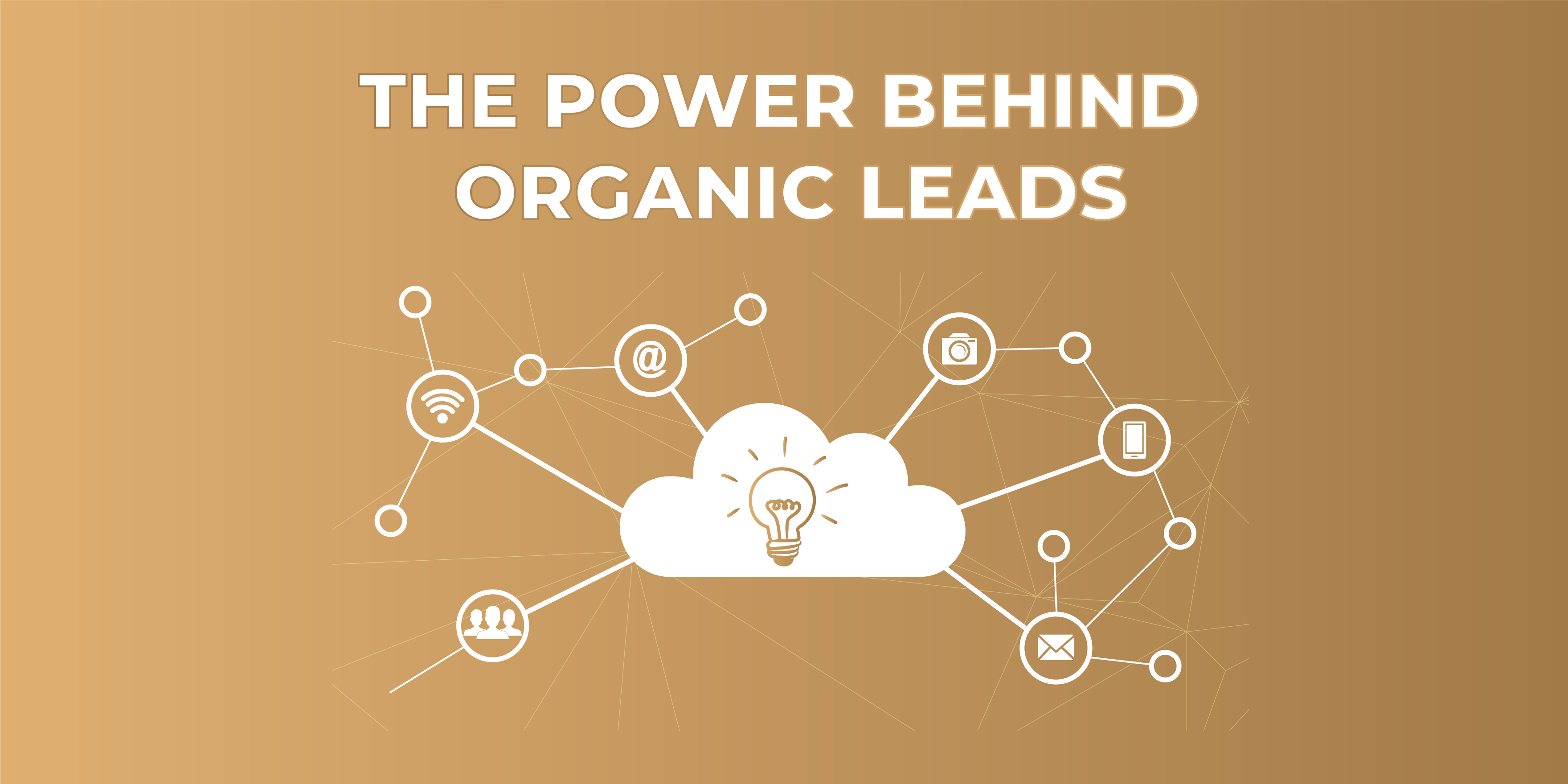 For companies looking for customers, it's everything. For you? Pretty much the same. When you build a business with digital properties, you get to make thousands of dollars a month.
This isn't a "get started today and get rich tomorrow" thing, but it is HIGHLY scalable, and ROI + positive results are guaranteed. Learning a fairly decent and very needed set of skills to create your digital properties and start ranking them on Google is required.
I have invested in several online businesses over the years, and if there's something uncertain, whether you will get your ROI or not, even more than the actual profit.
However, this business moved my earnings from five figures a year to a month in ONLY passive income while sitting comfortably at home.
On my laptop. Anywhere. Anytime.
You can look at one of the first sites I built back in 2016, and it continues making me over $1.000+ every month. The best part is that I don't need to touch it or the rest I've built over the years, just like this digital property.
What Makes Lead Generation SO Alluring?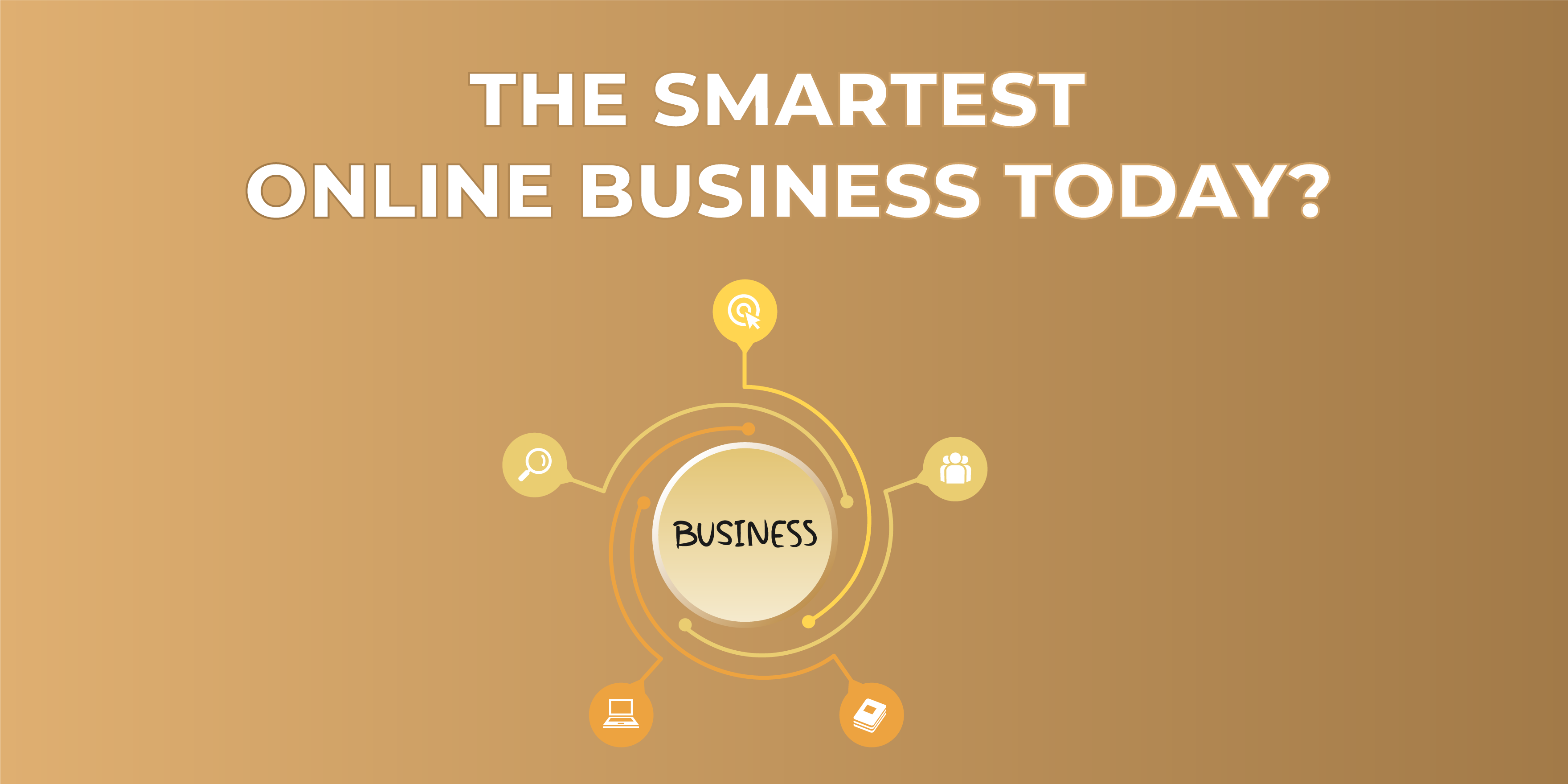 Here it goes: you can work from home.
The main issue with regular business opportunities is how much you need to invest in staff, equipment, or rent to have a place to sell your products or offer your services.
We all know the hassles of traditional businesses that involve regular expenses, which are extremely high.  Can you afford it? I don't think so, and even if you can, is it worth it? Now, it isn't only about the money. You also need to put in a lot of work, and it isn't only during the first couple of months or years. Usually, it is as long as you continue running it.
You can save yourself those headaches and bone-breaking tasks and expenses with lead gen since it is more about generating leads with digital channels—mainly websites.
Websites can be VERY cheap to build, and with many tools online, you get to do it in a couple of hours instead of days. Any virtual or digital business is scalable and won't need constant maintenance.
So, let's summarize this:
You save money in regular expenses with traditional and most online businesses as what you need is yourself and digital properties (websites).

You can bet on passive income.

 There's no need to hire more people to get started.

You can generate leads in multiple industries, which allows you to work on any niche you want.
How Can I Get Started in the Local Lead Generation Program?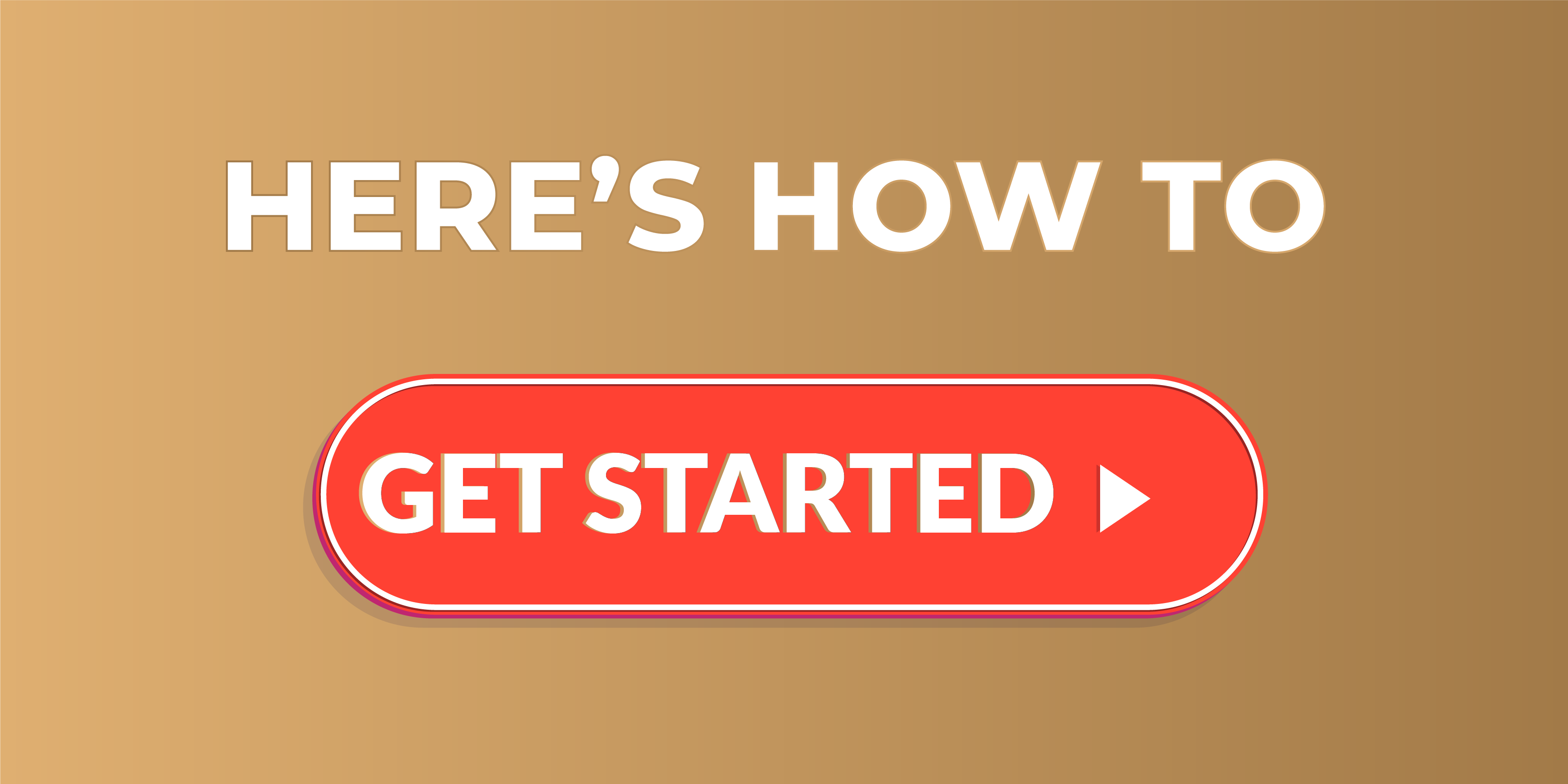 Anyone can start and learn. That's the beauty of this business model. I knew nothing about SEO, Map Listing, and everything I've mentioned so far. It is all about learning the skills, gaining experience, and deciding to take the step.
Remember that this business model will never get old as business owners are always looking for leads. They need to do business and scale their companies. Why not do the same while helping others and still making money?
You can start with this local lead generation course highly recommended for anyone wanting to grow in the business. It is a close training that will take you through each step and make sure you are able to get your ROI, profits and take control of your life.
You will be added to an incredible lead generation family ready to help you 24/7 when asking questions on the group. Anyone is welcome who's willing to put in the work. Click here to watch the lead gen webinar.