You will need to market your personal service properly to get personal chef leads, make money, and beat your competitors in the market. You have many options to promote your services today and believe us when we say many people value your services way more in today's world than in previous years. 
The steps in this article will allow you to promote your chef business with maximum success, just keep the focus on your own personal goals beyond the simple fact of getting more clients. 
Whether you are an executive chef, chef educator, or owner of a food truck, building your brand will help you get more employers and the public interested in what you do. 
You can increase your professional profile by highlighting what makes you a great chef and building relations you're your local community. This write-up has proven ways you can use to build and grow your brand.
You need to consider local/national business listings as part of your lead generation strategy if you want to get more bookings. It would help if you did research into private chefs to see how frequently they are searched on search engines like google and other local indexes.
Private chefs do not have to be a permanent fixture at a house. They can also work for short-term, temporary assignments. 
It would not be difficult for a chef to have clients who want to sample your culinary skills for an evening, weekend, or fortnight. Most people desire the freedom to work at their own pace and do what they love. You have the ability as a chef to do this.

People Purchase Based on the Experiences of Others
Referring to clients or getting "testimonials" is critical. They will be more likely to try your dishes and see your expertise. You can increase your price by creating demand and advertising scarcity and showcasing your dishes' testimonials and high-quality images.
You need to ensure that those you have served before let others know, and this can be done by encouraging them and also building a strategy around it on your own.
You will conquer the most leads by posting feedback and getting out there. Just make sure your reviews and testimonials are real. 
Many people make the mistake of relying on reviews they buy, but people will eventually notice, and you don't want to build a fake reputation that will affect your referrals in the long term. 
Therefore, make sure you are honest in this whole process.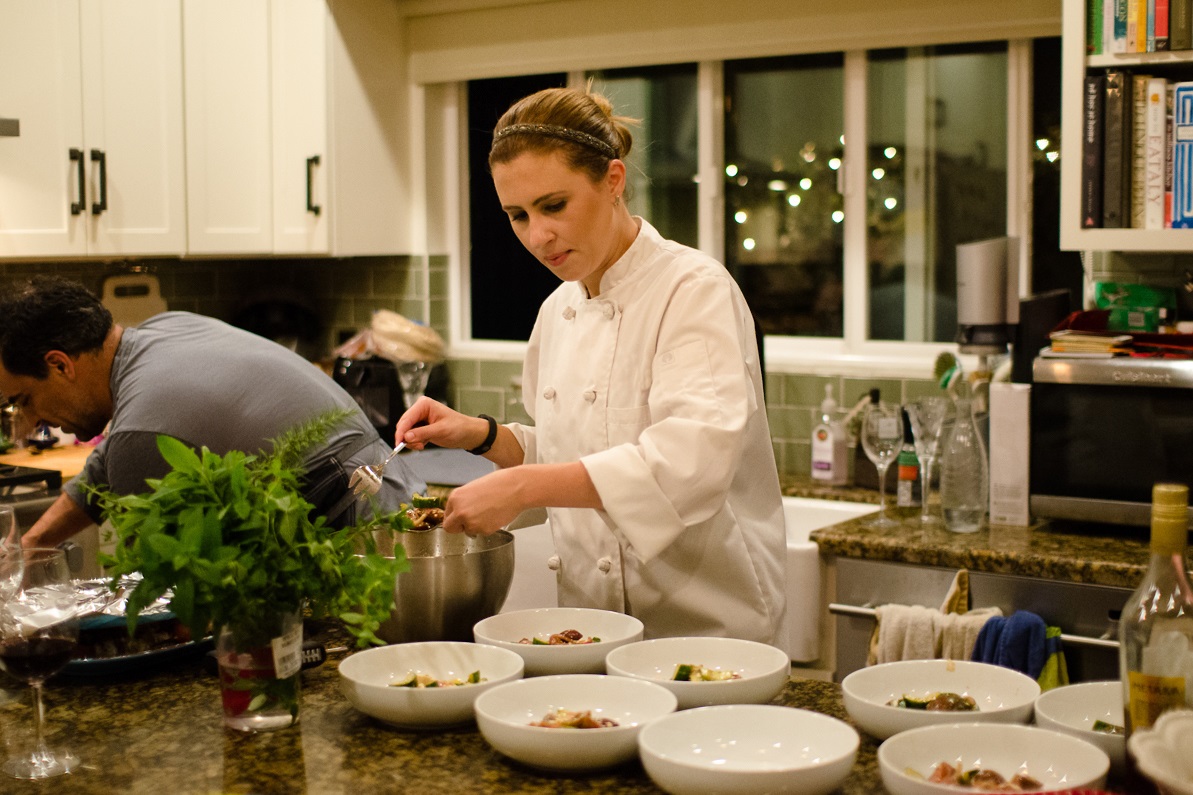 Develop Yourself Before You Develop Your Brand
You cannot create a brand unless you know who your customers are and what you offer them—in terms of value.
The best people in business live and breathe the brand's meaning and value. It is essential to define your style and who you are as a person, chef, leader, and businessperson. 
Also, clarify your goals and intentions. Your brand's direction will be guided by a solid foundation of who you are and your goals. 
It can be disastrous to promote a brand or a person before they are ready or before you understand your own value and goals. 
We suggest you work on yourself, what you do, and what you can offer. 
Publicly Display Your Talents and Increase Social Media Visibility
It would help if you used public opportunities to showcase your culinary skills, regardless of what field of the culinary industry you are in. 
Demonstrating your cooking skills at local events, farmer's markets and talk shows can help you build your brand.
You can also use blogs, newspaper columns, and cookbooks to increase your visibility as a chef and connect with your community. You can hire a ghostwriter if writing is not your forte or you do not have time.
Social media is a constant communication channel. Your target audience will have an interest in what you are doing. 
It is essential to keep them informed. Your followers can be your brand ambassadors as they share exciting posts and help expand your reach through social media.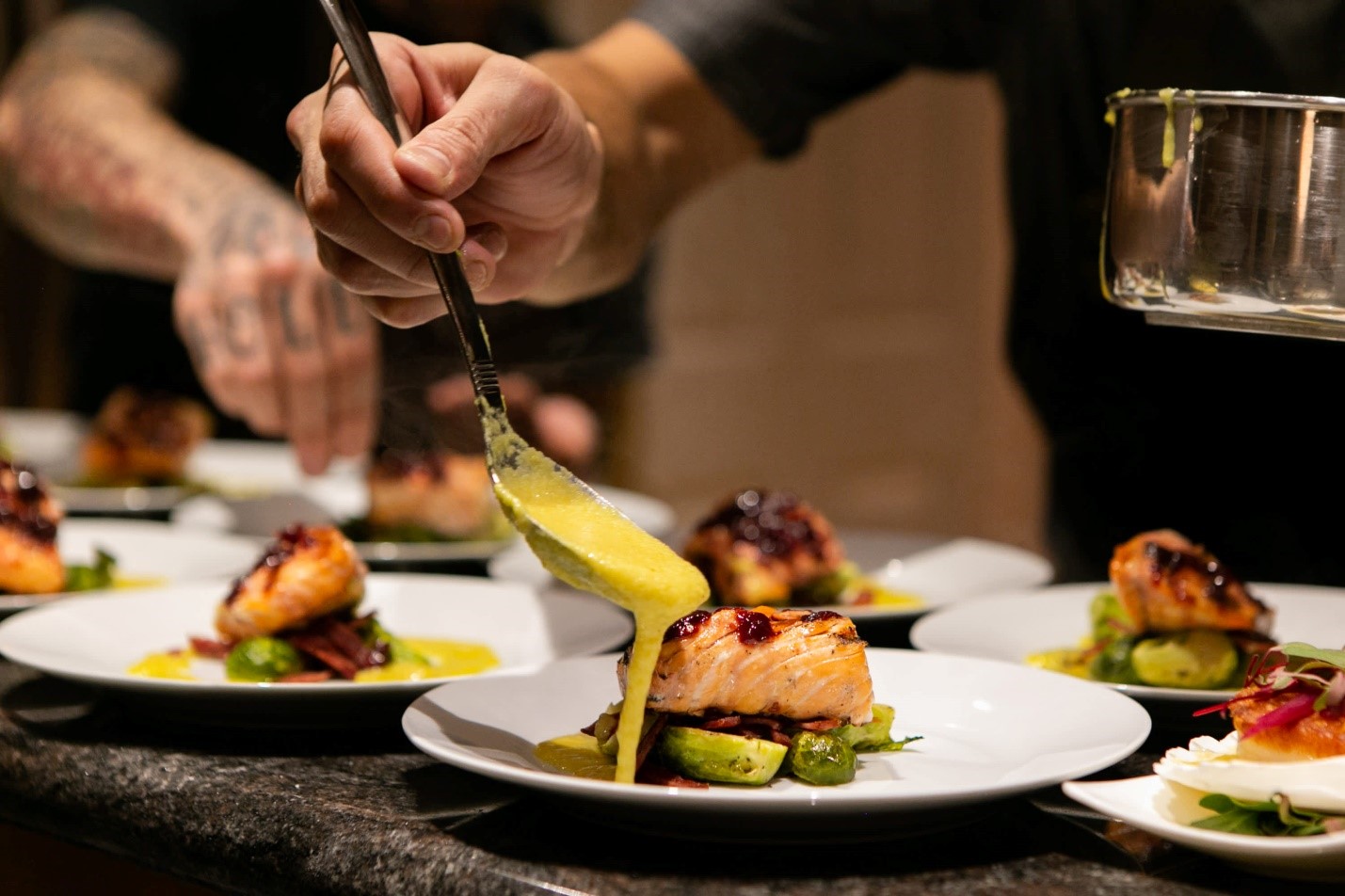 Keep Doing What You Do Best
While it is great for chefs to be innovative and creative, it is essential not to go overboard to keep your brand consistent. Many chefs open second restaurants that are not in a position to maintain their reputation or skills. 
We understand the desire to try something new, and most chefs can do almost any type of cuisine. But your brand is your business. Few chefs can master multiple cuisines well enough to sustain a restaurant.
Now, if you are more focused on being a personal chef that offers more variety, it is a different story. 
This is why we suggested, in the previous option, to focus on what you want to do and then work on your marketing strategies around it. 
Your Personality Is Important
Your cooking is excellent, but it should not be your only basis. 
Your personality, sense of humor, hobbies, and personal story is critical to the public. People will learn more about you if you present yourself as a complete person.
There are things about you that can make clients feel insecure. However, these are the things that others may find charming about you. 
It is impossible to relate to perfection, so it is essential to be authentic. This will allow you to build a stronger connection with your audience and generate high-quality leads.
Evaluation Forms
Some people are reluctant to share their true feelings. You can make it easier by giving them an evaluation form they can email, fax, or leave after completed.
It can be modeled after a restaurant review card. They can rank the items on a 1- to 5-point scale. You will need to rate the cleanliness of the kitchen, the ease of reheating the food, the portion sizes, and the taste and appearance of the food. 
Even if you disagree with some of the feedback, it can be constructive. Be open-minded and use this feedback as a tool to improve lead quality by improving yourself. Maybe you should have asked more questions at your first consultation. 
Or maybe you were too busy to clean up after yourself. It does not matter what it is; once you are aware of it, you can take steps toward fixing it. You will lose clients, or worse, your clients will not notice you.
In the case of personal chefs, you can hand these forms after you have finished a service, so you have your clients' reviews for future portfolios along with your images and dishes.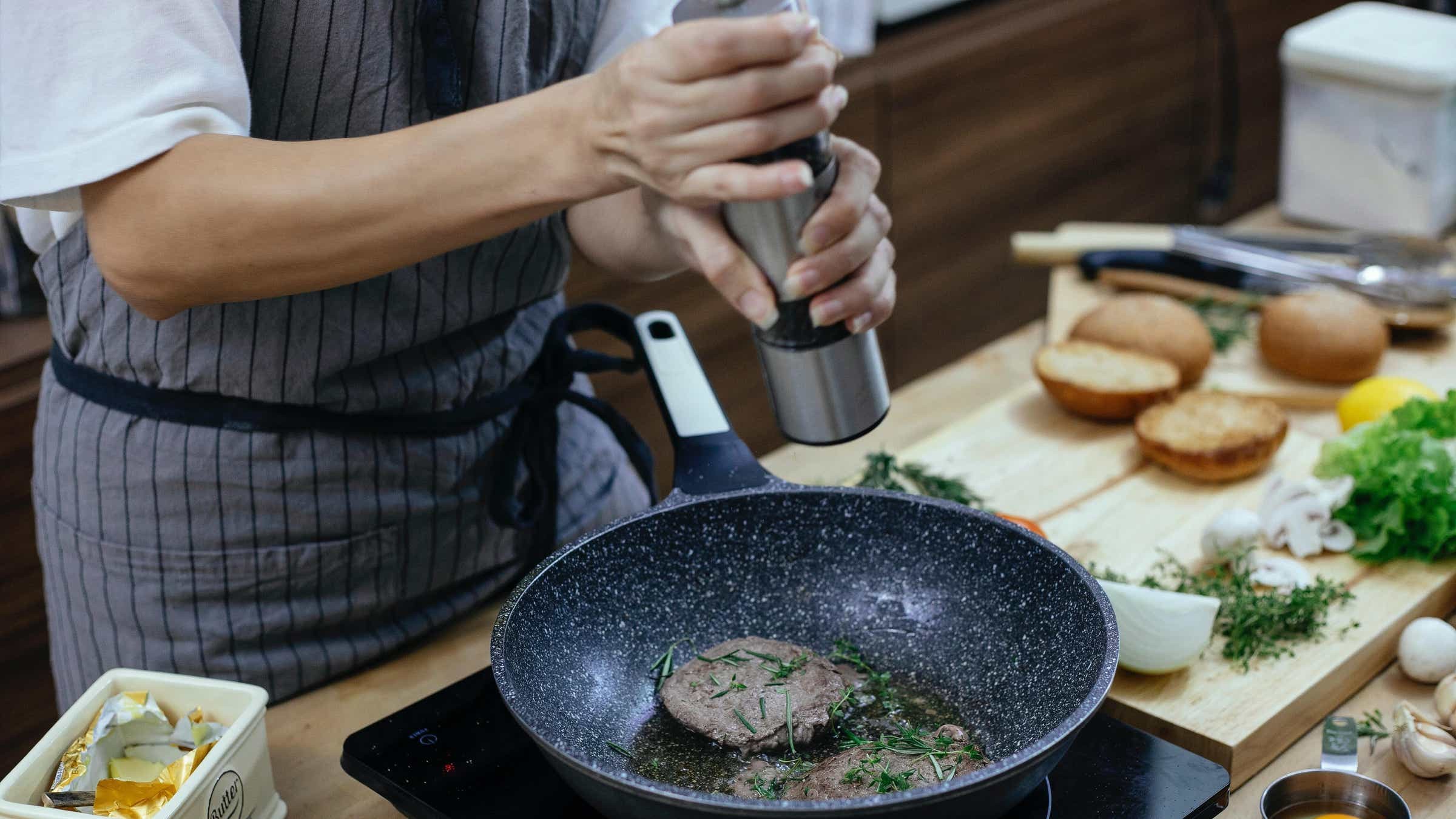 Customer Service Is Important
Excellent customer service is a must for your business to succeed, and this applies in restaurants but also in personal environments where your contact with clients is closer. 
Do not forget to leave a little "lagniappe." Lagniappe is "a little extra." You can also pick up fresh flowers as you shop. Many grocery stores have a flower area where you can buy cute little bouquets for a few dollars. Even better, you can grow your cut flowers from your garden and leave them as a present for your clients. 
Another idea for a "lagniappe package" is to include a small packet of your favorite cookies or chocolates wrapped in cellophane with ribbon in your company's colors, homemade dog biscuits for your canine-loving customers, or a beautiful, unscented candle for your clients. 
A simple note, such as "It was a pleasure cooking for you," can be added and bring great reviews and opinions your way.
Network and Keep Menus Current
While you may be busy with cooking, it is crucial to take the time to meet potential clients and refer partners. 
It is suitable for you to contact your local Chamber of Commerce, but it's also worth looking into other areas like restaurant associations, cooking schools, or charities. 
You can add new items to your product line regularly, so you always have something to introduce, as long as this isn't overwhelming when you go to your client's property or it is time to cook for them. 
You can get the best seasonal produce selections and other sales with a more extensive recipe collection. 
Variety is the spice of life. It would be best if you had dozens of ways to make your clients' favorite dishes. 
It would be best if you were sensitive to their preferences and dislikes as well. Not everyone likes cilantro, for example.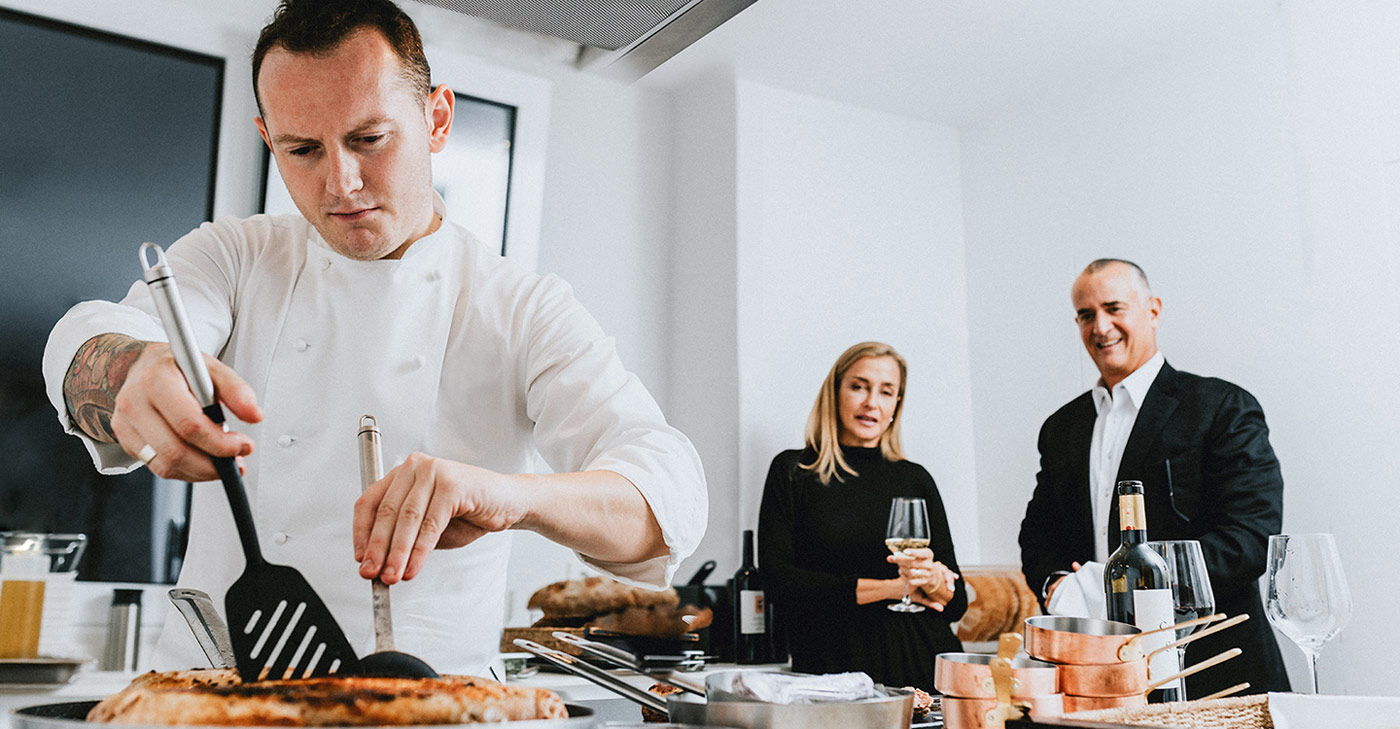 Family and Friends at No Cost
After launching your business, the first days of your lead generation campaign should focus on family members and close friends, and this is what we mean with the strategy in specific.
They should agree to be your beta test clients and would still pay for their groceries while you give them your time. When you approach these people as potential sales leads, say something like this:
"We are advertizing a Personal Chef Business where we do all of the menu planning, grocery shopping, and cooking. Then we clean up all the mess. Our clients always have healthy, home-cooked meals in the fridge and freezer. 
We need to practice, so we would be happy to cook in your home. It will only cost you the actual cost of the ingredients and a testimonial we can use for marketing purposes."
After saying this, you can ask everyone you speak to, and they will say 'yes' because they love you. You will draw on the valuable experience and get feedback from others, which will help you build your business.
You can use these testimonials in almost every lead generation campaign for your Chef Bussiness. Your time spent on these first cook days will yield a significant return on investment (ROI). It would be best if you did the same.
You would ask for a testimonial in writing, but you will request a photograph to accompany the testimonial if you feel it is appropriate. A video testimonial is also an option if you think there is a possibility. Video testimonials are powerful lead generation tools!
Brochures & Word of Mouth
It's now time to create your own brochure. You currently have all the ingredients you need to create a quality brochure after you have cooked for your beta-testers.
Testimonials.

Photos of happy customers.

Photos of you working.

Photos of your food.
You can design your brochures yourself or hire a designer. If you are starting, we recommend that you prepare them yourself so they are more personal, and there's a bunch of software and options available for you to go over the details alone. 
Remember that people already know that you are a small local business at this stage of your chef business. 
This is not a project you should spend too much money or time on. Good enough is good enough. It does not have to be perfect, but it should still be charming and authentic. This is possible.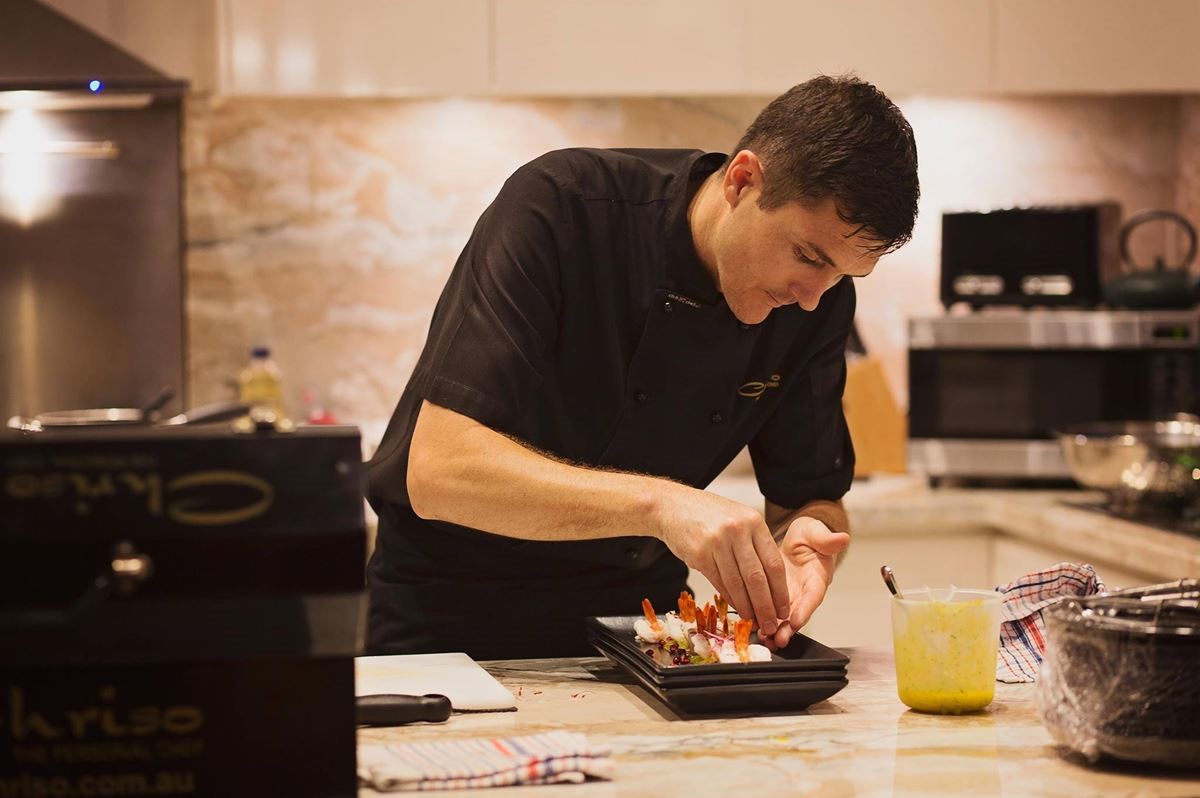 Facebook Page for Your Personal Service
A Facebook Page is free and the ideal price point to market a new business. Facebook is a popular social media platform as well, so you want to be there making a difference and being specific.
You can use Facebook to share items that allow strangers in your community to get to know and love you, just as your first customers. 
You will gain more clients and friends by sharing your story and the ways your potential clients fit into it.
You might like to share these things on your Facebook Personal Chef Page:
Photos of your food.

Pictures were taken at the grocery store.
It is also a good place to market your entire brand by using paid ads or options available. Just make sure you don't forget to use your page consistently and share content. Otherwise, people will forget you.
Facebook's business pages are unique because they offer targeted advertising for generating leads. 
After your personal chef business page has been set up, you can advertise to your local community for a few dollars per week.
Even though you may have been in business for more than some time, you still have to advertise on Facebook almost every week. Targeting people over 25 who live within 15 miles of your business is what you need to do.
Facebook allows you to be even more specific if you wish. You can target only weight-loss-related users with your ads. 

Google Local Business Listing
Google Local Business Listings for personal chef businesses are available for free, and you need yours in order to ensure people find you in the local area.
People will often search for a personal chef by picking up their phones and saying, "Hey, Google! Personal Chef Near Me!" 
Google will show them the information they need, but they will start with data from their sources.
Google's Listing with GMB, Maps, and all, will always show first as it is Google's source in this instance. 
They must list you, so take the time to complete yours and ensure your information is relevant, optimized, and consistent with other digital properties. Take your time, and do it right.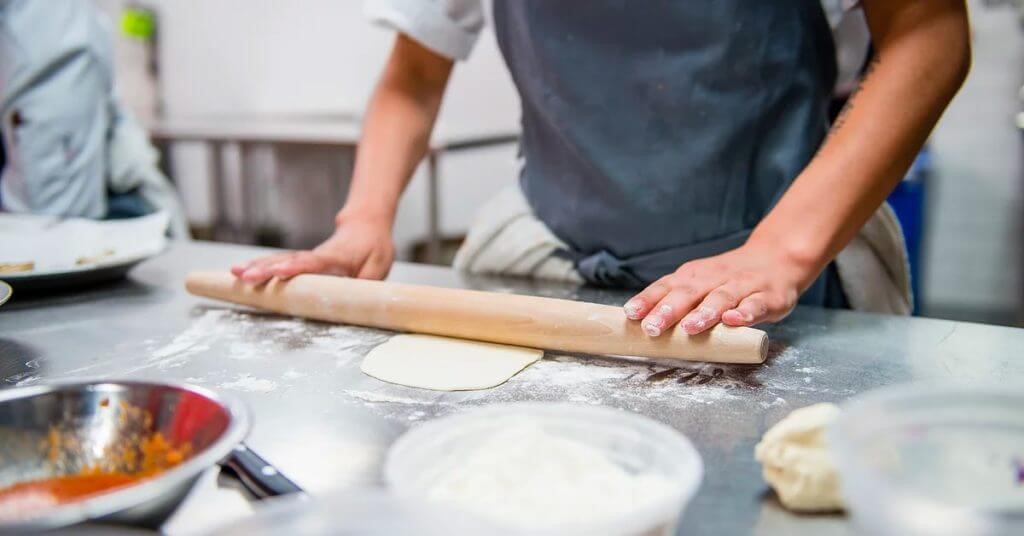 Website and Blog for Personal Chefs
You will need to clean up your chef website before getting things moving. You must ensure that it works and that people find what they need in it. In addition, mobile optimization and speed are crucial. If you don't have either, clients will be frustrated and leave.
Okay, we're now past the price point of free. Websites will cost money but not too much as it is more of a one-time investment that ends up paying itself in the long run.
People will search for you on Google or Facebook and see if there is a website. They will hesitate to trust you as a personal chef if you don't have one where you show your expertise and your service information.
Give potential clients no reason not to contact you. 
Even if it only contains a few pages, a website is essential once you have your site up and running. It's a great bonus to have a video of you talking about the service. 
Websites are an essential part of any business. A web designer can help you integrate your logo and style with your website. You can add additional content, such as recipes, to increase its visibility in search engines.
A blog related to and includes links to your site should be considered. You can rank your site high in search engines by using SEO (search engine optimization).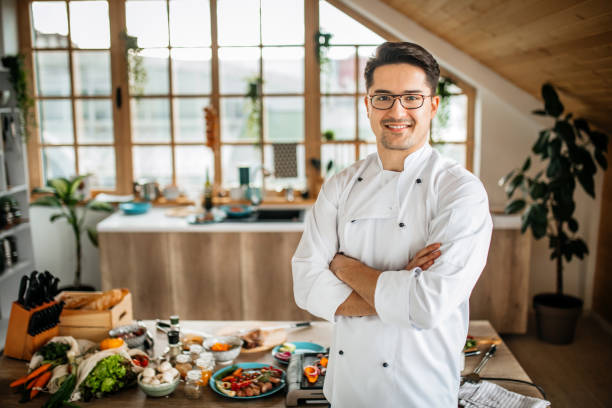 Take Pictures All the Time, Whenever You Can
Even if the image is just a simple photo, a high-quality image of well-prepared, elegantly presented food can make any person's mouth water. 
Professionally taking pictures of your best-looking offerings for your website and other promotional tools will be huge for bringing more clients. 
Your customer will be more inclined to hire you if you clearly show them what you have to offer.
So, don't underestimate how crucial it is to take the time to use your phone until you can hire a professional or until you learn more about photography.
These steps will help you promote your chef business online and in your local community. 
Successful personal chefs know that figuring things out yourself will only lead to trouble, and we suggest you focus on learning more with some experts in the industry if you get the chance. 
In fact, many of your competitors are doing it. They hire mentors to help them find the fastest route to success.
Are you still trying to figure this out by yourself after a long time, but are you in the similar place you were last year when you dreamed of starting a successful personal chef company?
Private chefs who don't have an online presence and lack advertising will continue to apply for work. It is easy to make that leap. 
All you need is the desire to engage with private chef searchers. LinkedIn has many chefs who post feedback from happy families. You should not follow their path to independent success but take ideas so you build your own.
The Local Lead Generation Process for Your Personal Chef Services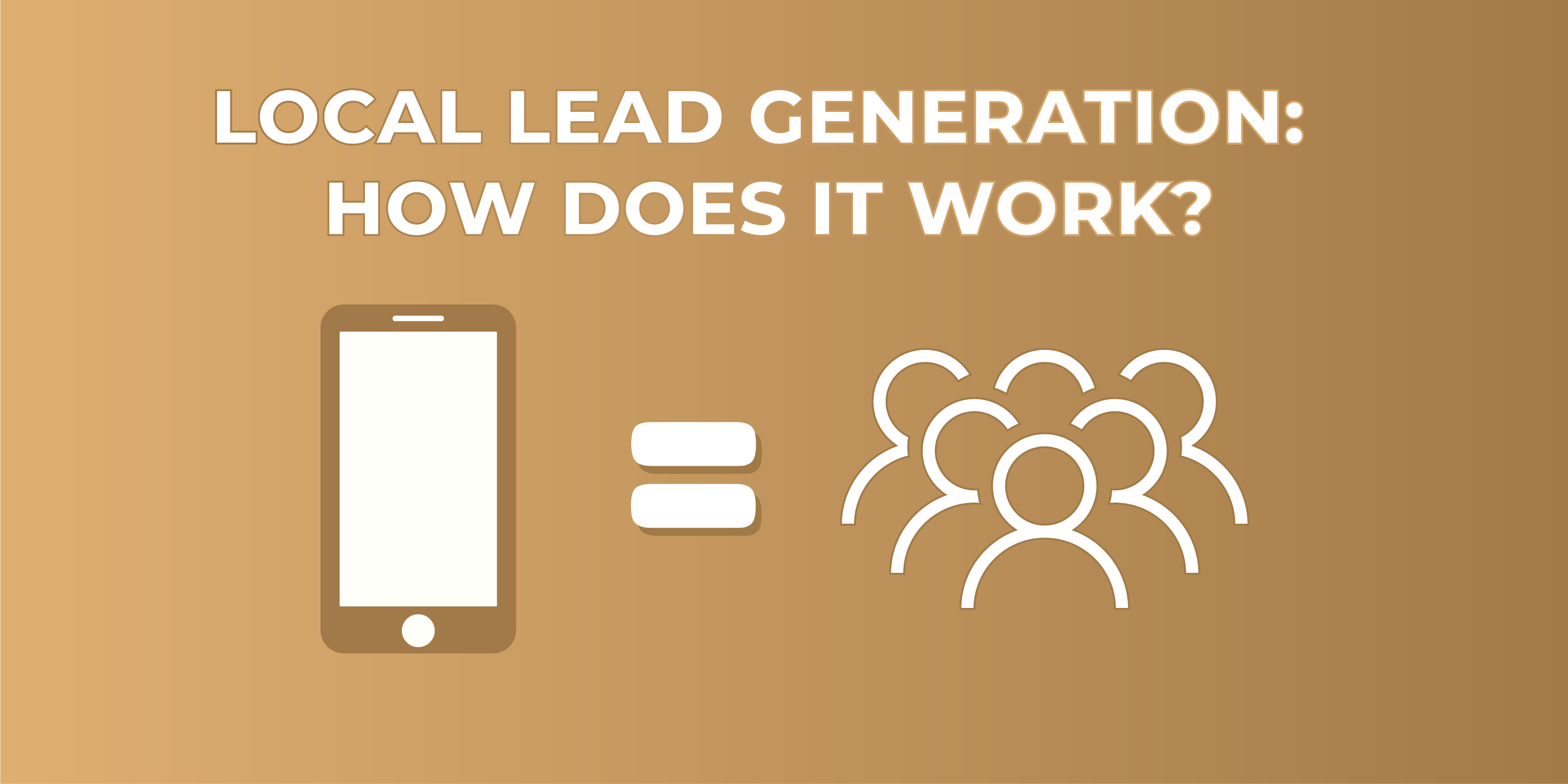 All right! So, everything is about building properties and generating leads. But how does the process actually take place? Are there other steps I need to know?
The steps I mention below are what students from our local lead generation program follow to generate leads for businesses like yourself. So I'll help you see what we do. And how if you join our program, you can simply generate leads for your own business (unless you want to start a side hustle and build a laptop lifestyle business).
Essentially, our lead generation can be divided into four steps:
The first is prospecting. You need to take the time to do market research on a niche (industry) and determine how many phone-driven businesses are there.
Keep in mind that this is local research as you need to know how many companies need leads. For example, you may search for "plumbing services Youngstown OH."
You will find dozens or even hundreds of businesses trying to get themselves in front of the customers by ranking on Map Listings, organic results, and even Ad.
The second step, building. When you find a niche (plumbing, tree services, a software company, real estate…), you will need to start building your digital properties. You don't need to be an expert in HTML or coding. It can be easy with the right tools.
The third step is now taking time to rank your lead gen website. With the site done, you need to work on SEO strategies and start dominating those Google search results. If you're new to SEO, it stands for Search Engine Optimization.
To keep it simple, it consists of the entire process of growing a company's visibility on search engines like Google and generating organic traffic. And remember this, local lead generation is part of the strategies.
Moving on to step four, once you rank the site, you will start getting your ROI and profits. You only need to rent it out to a local business interested in the leads the site generates. You can offer a couple of free leads to their move on with the actual pay per lead.
To review steps 1-4 above, I described it to a normal student who is building a lead gen business to help local service providers generate more calls. But replace the student with you as the business owner. And replace sending the leads to a business to simply siphoning the leads to your personal business.
By the way, fun fact, about 20% of our students in our local lead gen program are actually business owners who went through the program. And they use the skillsets we teach to generate leads for their own business.
An Example of Lead Generation: Home Advisor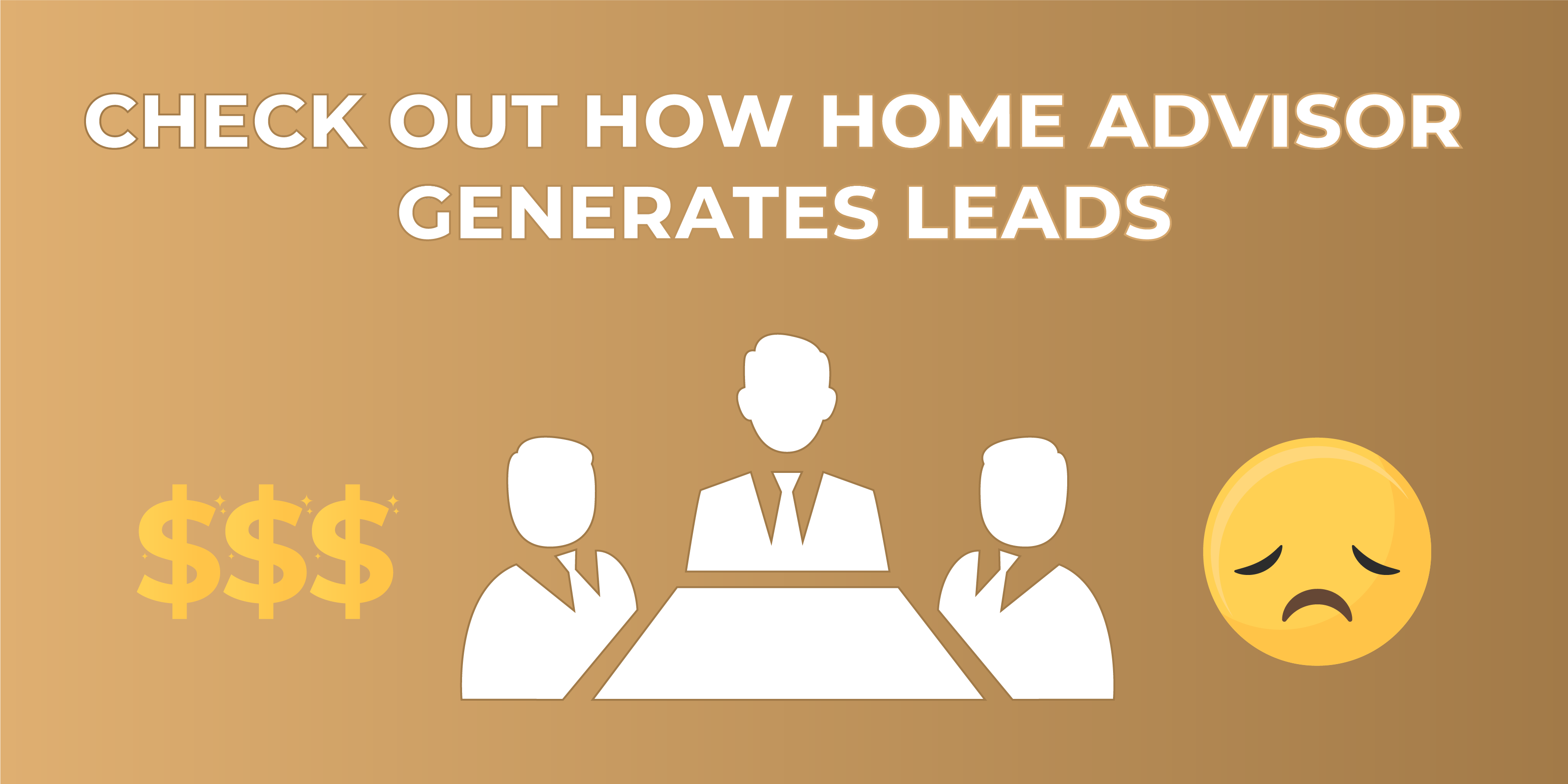 You must be thinking, "if lead generation sounds so good so far, how come I haven't seen any company?" That's the thing; there are many out there. You just don't know they are dedicated to it.
HomeAdvisor is one of the best examples you can find on the Internet as it is a top lead generation company that has spent millions building its brand but also earned even more zeros for this same reason.
They started small as everyone else but invested in building their brand awareness to make people who are looking for home services go to their website and find what they need. They are over 75% of people's first choice when they need those services.
If you don't get HomeAdvisor that much or need a refresh, users need to submit their information to request a service and get a professional or expert who can provide it.
HomeAdvisor's job is to share your information, which makes you a lead, with local companies so they can contact you and offer the service you're requesting. For sharing this lead information, HomeAdvisor gets paid by the companies. This happens for every single lead they send to multiple businesses.
Business owners who don't have marketing skills or don't even know how to have any online presence will always rely on those pages to list their services.  They will save time and effort, but companies like HomeAdvisor can make them spend lots of money as leads aren't exclusive (one lead is sent to multiple companies after all).
Using Facebook Ads aka Paid Ad Platforms: Do They Generate Leads?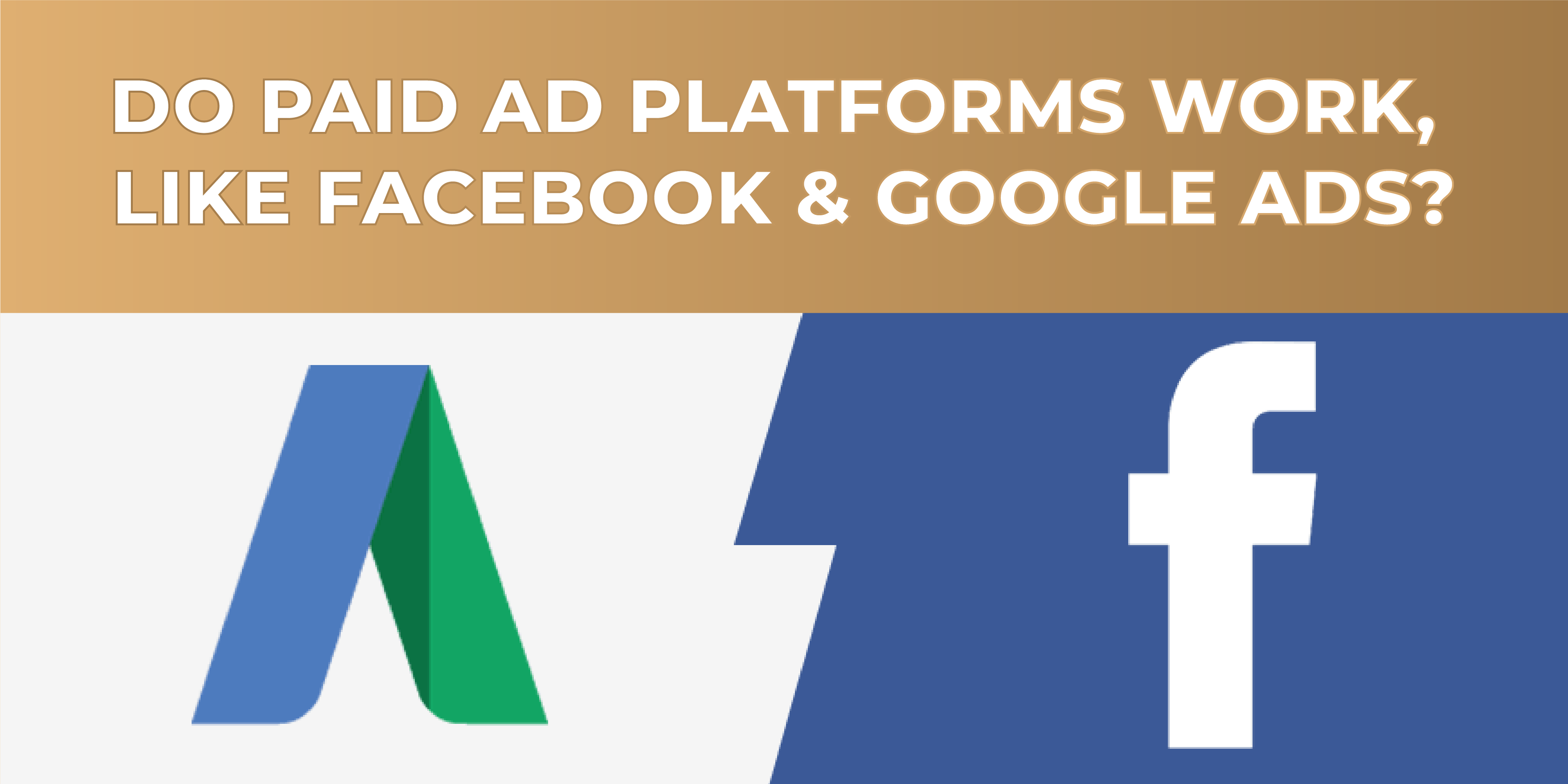 They DO generate leads. If not, no one would use them.
However, you need to remember two facts:
Paid ads or platforms can be expensive.

They don't generate "natural" leads.
Whenever someone sees or clicks in one of those ads, over 80% of them did it by accident or are trying to close/report it.
Why? Because they aren't looking for those services. At least not at the moment.
What those ads do instead is interrupt their time on the platforms. Users aren't there to find companies or businesses unless they are searching for a specific company's user, and for that, there's a search bar. This is why it is hard to convert them to actual customers who will show interest in the companies' services. Also, you're limited by a budget.
When using lead generation, everything is organic. You aren't forcing others to pay attention to your business but rather being there when they need you. This is why Google's organic traffic will always beat paid ads, and the reason companies continue investing in it, which is a lot cheaper as well.
What Is Local SEO?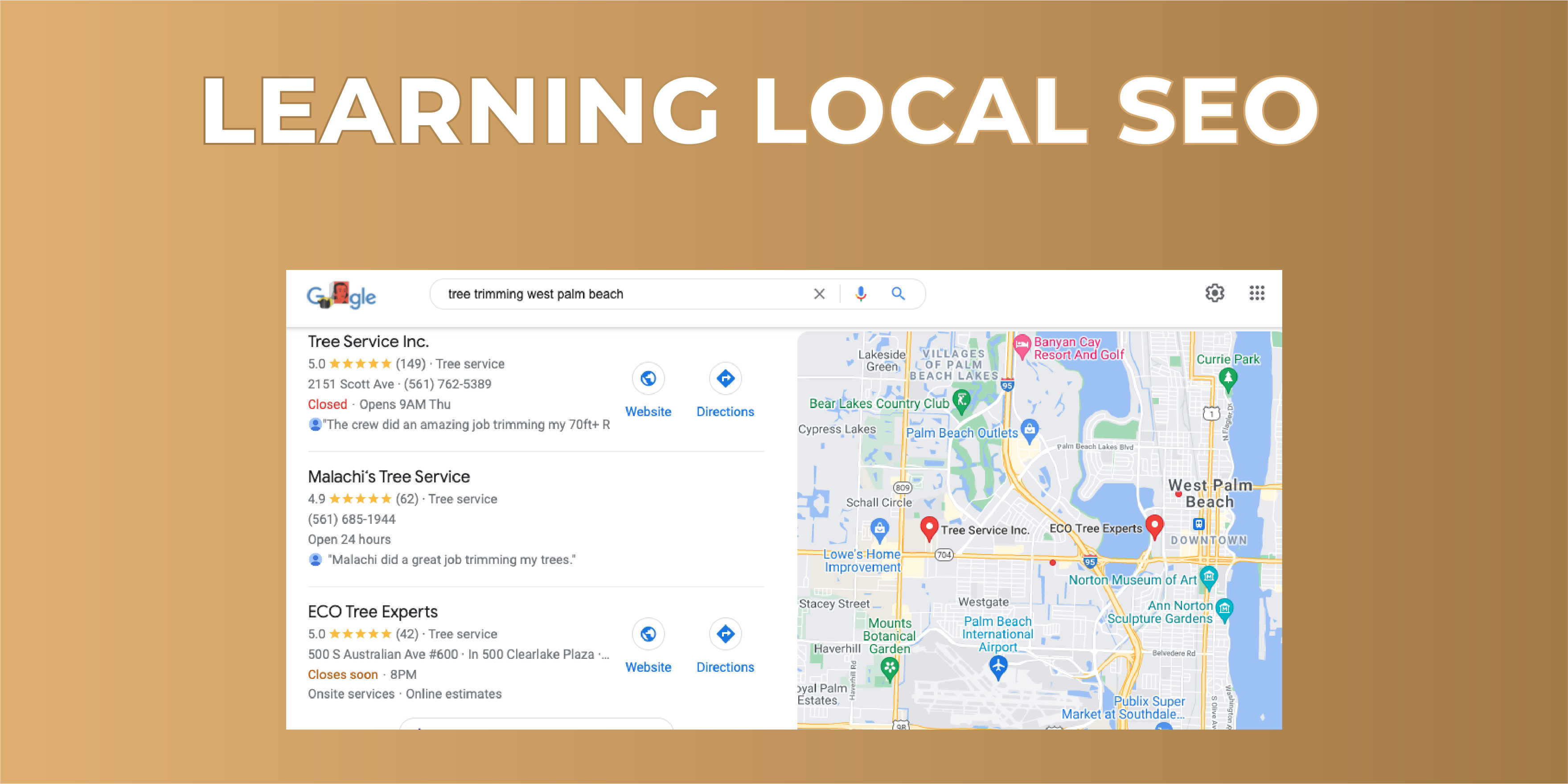 Don't worry… I didn't get it at first either. Following the short explanation, local SEO focuses on scaling businesses' visibility on search engines. However, this is only for those who serve their communities face-to-face.
What does this mean?
Experts and professionals like painters, plumbers, and dentists (but not only them) offer their services to their local customers. Why? Because they can't deliver them unless they are located in the same area of their customers.
To make sure those businesses get more leads, you need to rank them locally by claiming the business listing on Google to place them on Map Listings. Local SEO also involves online reviews, citation management, and how you manage your entire online presence in the local area.
If you are going to bet on lead gen, you need to adapt yourself to today's world: The Internet.
Keep in mind that although traditional channels and methods like billboards, warm calls, and pamphlets still work, they aren't part of your tools. Whenever someone needs a service, they go to Google and search for it.
"Dentist in Miami" or "plumbing services in Orlando," etc. And you can keep coming up with services or professionals people need and look for. Thus, you need to make sure you're using Google to get the companies in front of their clients.
Users will always click on the first search results (those near the top), and many of them will be either Ad links (people paid to place their websites there), Map Listing, and then you get websites. Almost all of them are your goal and where you should always aim to place yourself.
Can My Personal Chef Services Utilize a Local Lead Generation Strategy?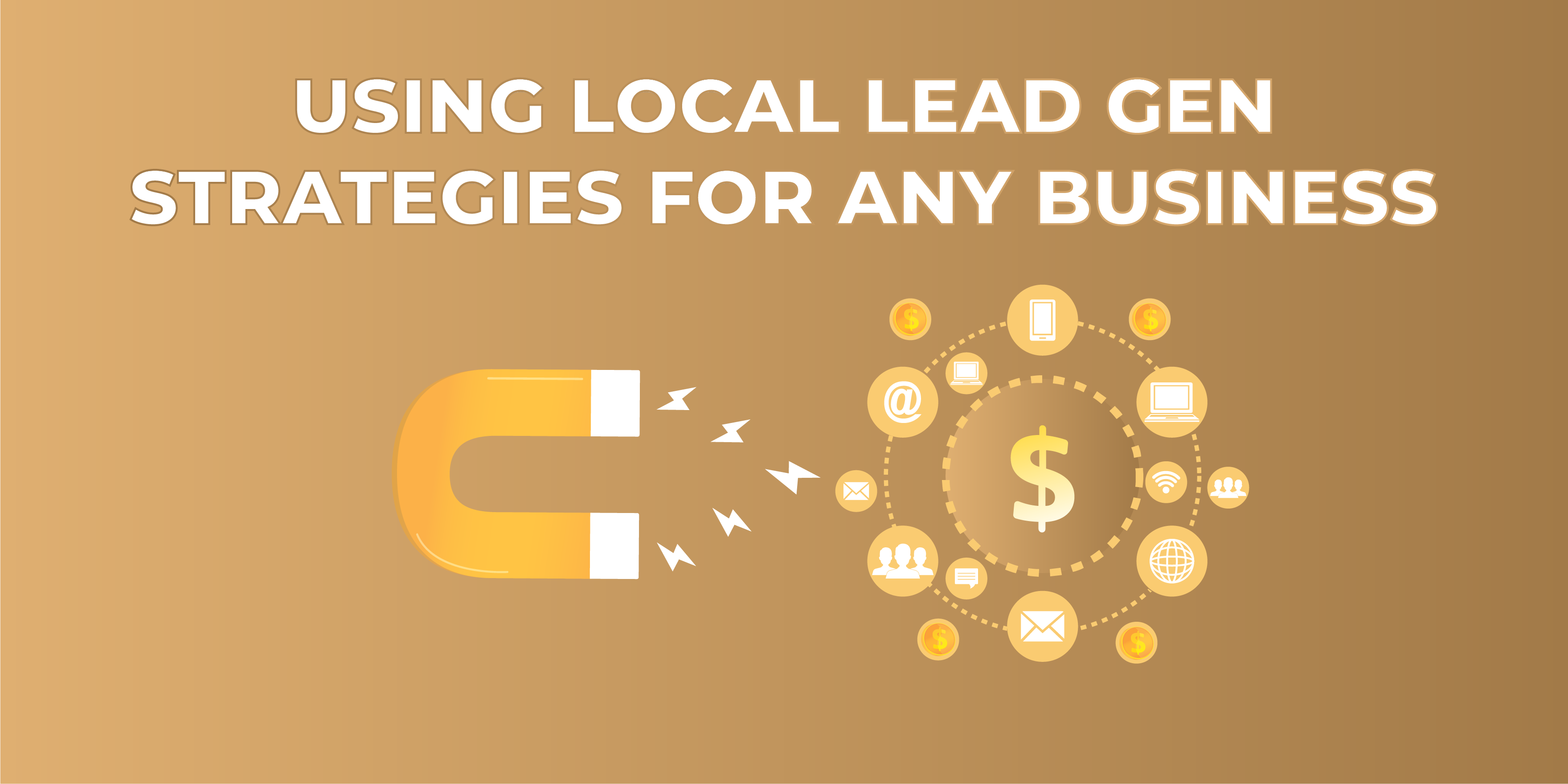 If you want customers, you better know you need it. Following the previous explanation, lead gen is all about placing businesses in front of their customers, choosing them over their competitors.
Put it simply – it's all about closing deals and having clients for those companies to make money. The main difference with the usual methods companies use for this is how lead generation approaches different channels to get them in the right place of the market to get customers.
Those channels are all focused on the Internet as most people are searching for products but also services across the net. The issue is that the Internet is way too broad, and businesses don't know how to place themselves. They usually try, but they get one common result: losing money and time.
How Powerful Are Organic Personal Chef Leads from Google?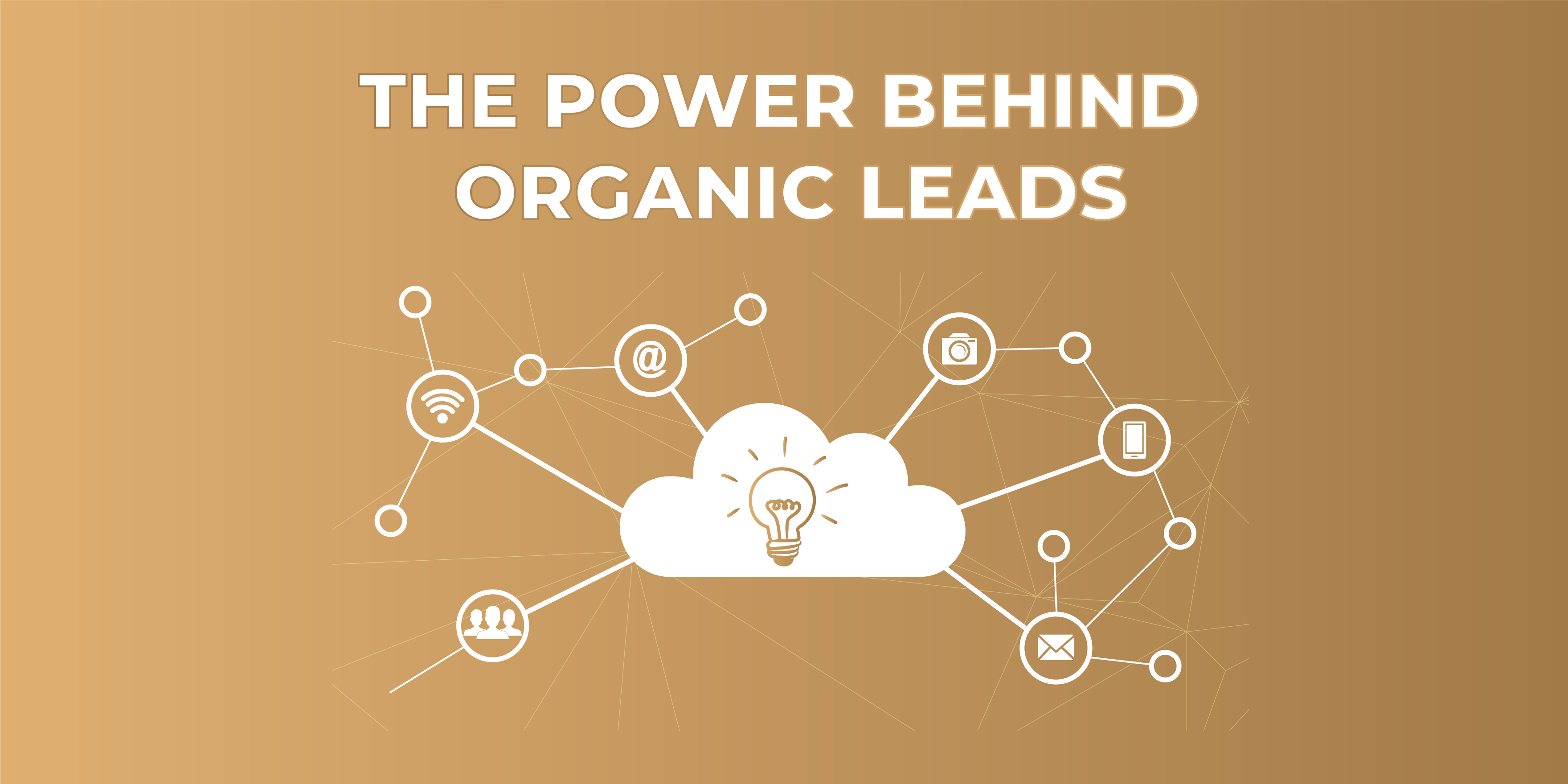 For companies looking for customers, it's everything. For you? Pretty much the same. When you build a business with digital properties, you get to make thousands of dollars a month.
This isn't a "get started today and get rich tomorrow" thing, but it is HIGHLY scalable, and ROI + positive results are guaranteed. Learning a fairly decent and very needed set of skills to create your digital properties and start ranking them on Google is required.
I have invested in several online businesses over the years, and if there's something uncertain, whether you will get your ROI or not, even more than the actual profit.
However, this business moved my earnings from five figures a year to a month in ONLY passive income while sitting comfortably at home.
On my laptop. Anywhere. Anytime.
You can look at one of the first sites I built back in 2016, and it continues making me over $1.000+ every month. The best part is that I don't need to touch it or the rest I've built over the years, just like this digital property.
What Makes Lead Generation SO Alluring?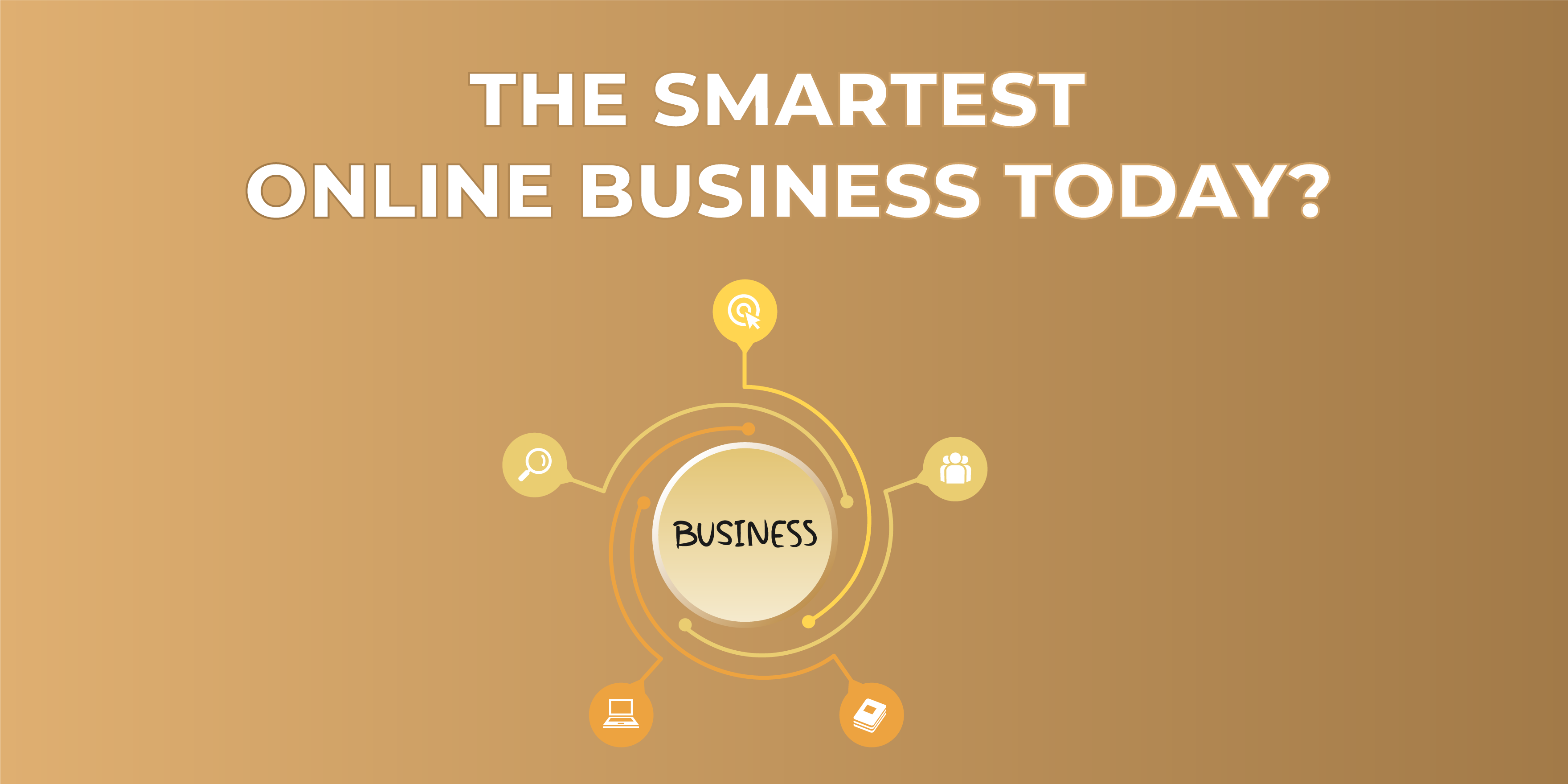 Here it goes: you can work from home.
The main issue with regular business opportunities is how much you need to invest in staff, equipment, or rent to have a place to sell your products or offer your services.
We all know the hassles of traditional businesses that involve regular expenses, which are extremely high.  Can you afford it? I don't think so, and even if you can, is it worth it? Now, it isn't only about the money. You also need to put in a lot of work, and it isn't only during the first couple of months or years. Usually, it is as long as you continue running it.
You can save yourself those headaches and bone-breaking tasks and expenses with lead gen since it is more about generating leads with digital channels—mainly websites.
Websites can be VERY cheap to build, and with many tools online, you get to do it in a couple of hours instead of days. Any virtual or digital business is scalable and won't need constant maintenance.
So, let's summarize this:
You save money in regular expenses with traditional and most online businesses as what you need is yourself and digital properties (websites).

You can bet on passive income.

 There's no need to hire more people to get started.

You can generate leads in multiple industries, which allows you to work on any niche you want.
How Can I Get Started in the Local Lead Generation Program?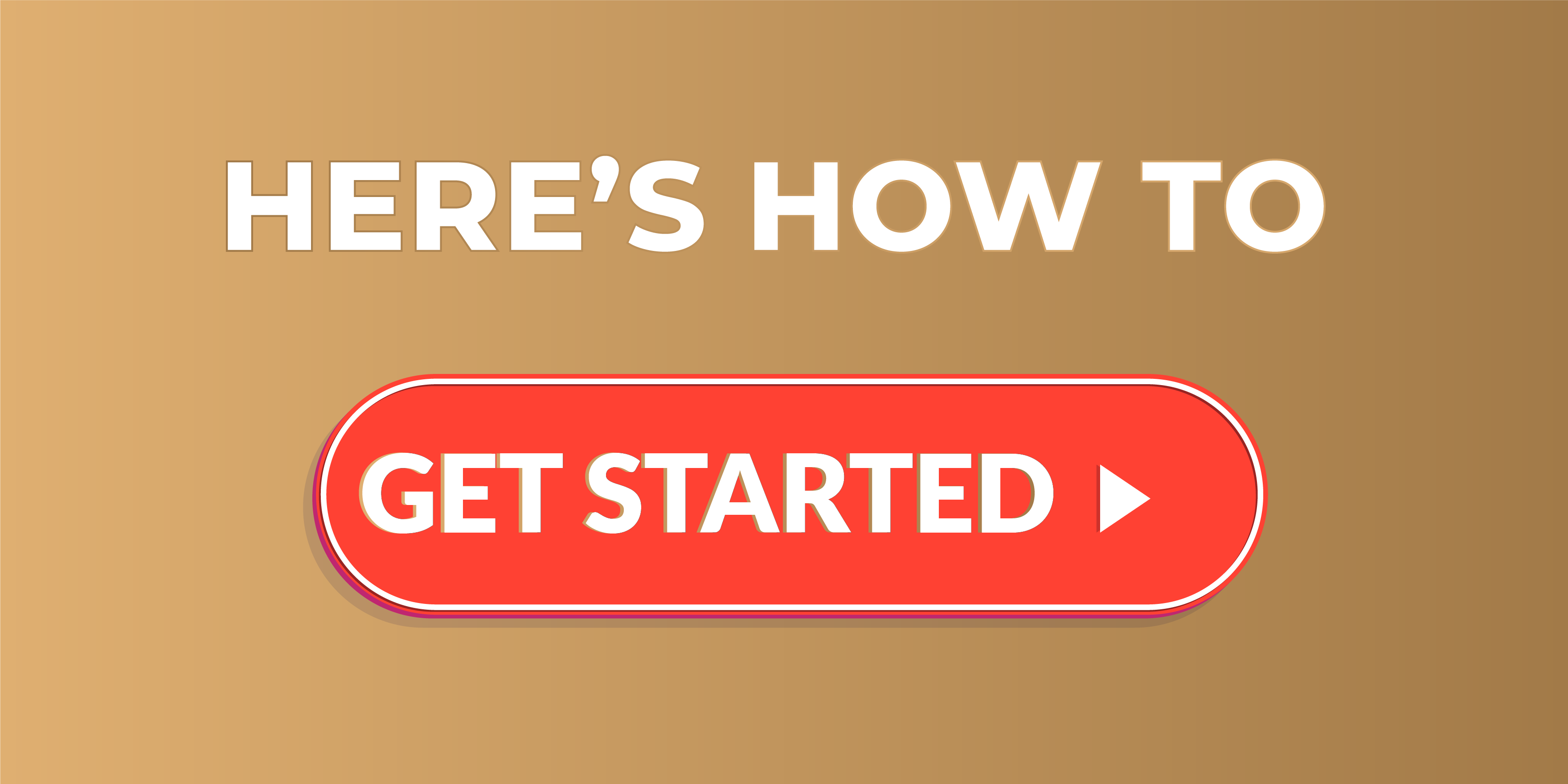 Anyone can start and learn. That's the beauty of this business model. I knew nothing about SEO, Map Listing, and everything I've mentioned so far. It is all about learning the skills, gaining experience, and deciding to take the step.
Remember that this business model will never get old as business owners are always looking for leads. They need to do business and scale their companies. Why not do the same while helping others and still making money?
You can start with this local lead generation course highly recommended for anyone wanting to grow in the business. It is a close training that will take you through each step and make sure you are able to get your ROI, profits and take control of your life.
You will be added to an incredible lead generation family ready to help you 24/7 when asking questions on the group. Anyone is welcome who's willing to put in the work. Click here to watch the lead gen webinar.