Orthodontist leads can be harder to generate compared to dentist ones. However, it is a matter of targeting your audience, reaching, and nurturing it. This can be done with either social media marketing or many more lead generation strategies we can list.
The first step you can take for this is to determine your ideal client/patient. This isn't hard, but the profile must be as accurate as possible. It will allow you to know how to focus your efforts on the strategies for lead generation.
Keep in mind that the process that orthodontist leads are long-term. What does this mean? They won't go for an easy-to-solve problem but rather stay for you to solve it over time. This is why nurturing them is a top priority in anything you do.
On the other hand, your practice is in a highly competitive market, so poor reviews and a bad SEO (search engine optimization) strategy could be costly.
To succeed and avoid extra expenses, it's important to create a long-term marketing plan that will allow you to build relationships with local dentists, for starters. 
Besides relationships, you can find more lead generation strategies to help with offline and online efforts and reach.
Do Your Research First
Before you work around your strategies, you need to know every detail or, at least, do your best to do so in order to prepare everything with the best approach.
This requires extensive research on all possible sales points, including the upcoming and traditional sales channels, as well as reasons that may be hindering the lead generation process.
Businesses are investing heavily in data analysis today because it's the most systematic way to analyze every aspect of a market.
Data analysis helps drive decision-making by allowing you to draw conclusions from the data and saves time in general.
In your market, you should conduct extensive research before you make decisions regarding content, paid options, or any marketing strategy to ensure you are, first of all, investing your money properly.
You can also gain greater insight from your customers by conducting extensive research. It is possible to prevent situations in which unanswered queries or poor feedback can lead to a loss of high-potential sales leads when doing so as well.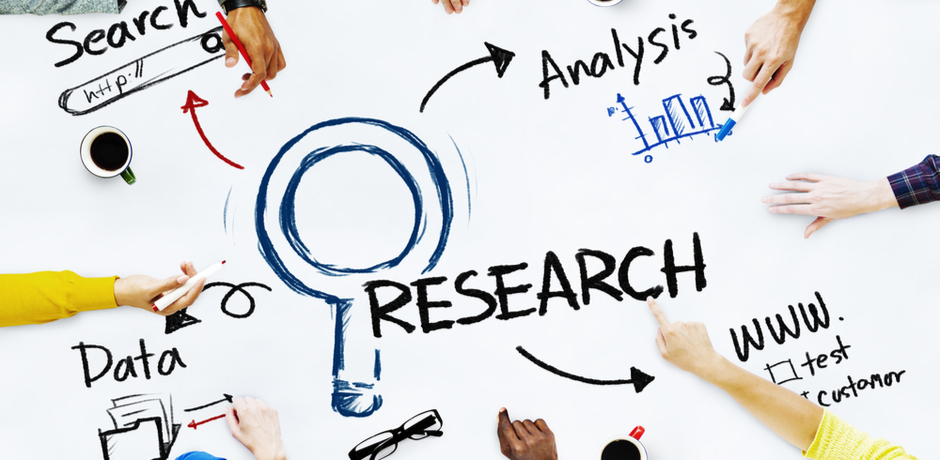 This analysis is essential for any lead generation strategies. It also helps you prepare for the future by learning more about potential patients and their needs.
All this process includes a thorough analysis of key keywords that will direct more people to your practice.
These keywords can be called commercial keywords. They can boost the quality of content and bring in more traffic to your website and anything else as long as you can add them.
Remember, this entire research and analysis process is continuous, which means you need to perform it all the time to maintain the information up-to-date.
This applies even more in the case of using keywords as part of your strategies, which will be required even if you don't want to.
Better market research can also help to give closure over the results of previous analysis.
Connect with Local Dentists & Have More Options
While most orthodontic practices do not require patients to be referred, you will notice that most of the patients are referred from their usual dentists who have recommended the specialized treatment when you conduct a survey.
According to the case, a patient who trusts his or her dentist will trust a referral to apply for braces or find a different opinion.
If you spend the time to establish relationships with local dentists, they will be more inclined to refer patients to your practice and allow you to build your high-quality leads and patient lists.
How can you build relationships with local dentists while building a trusting relationship?
You can make more dentist referrals by connecting with them through social media or face to face.
Connect with a dentist you like and follow them on Facebook, Twitter, Instagram. To help them get to know each other, be sure to share, like, and interact with their posts.
You can then take advantage of the benefits of networking by joining a group for dental practices on LinkedIn or inviting dentists and staff to learn about your practice at a luncheon.
You should also make it a point to attend your local industry events each month. You can increase the likelihood of a dentist referring patients to you if you are more active and connect with others.
You can build relationships with dentists by taking the time to get to know them and allowing them to learn more about your practice.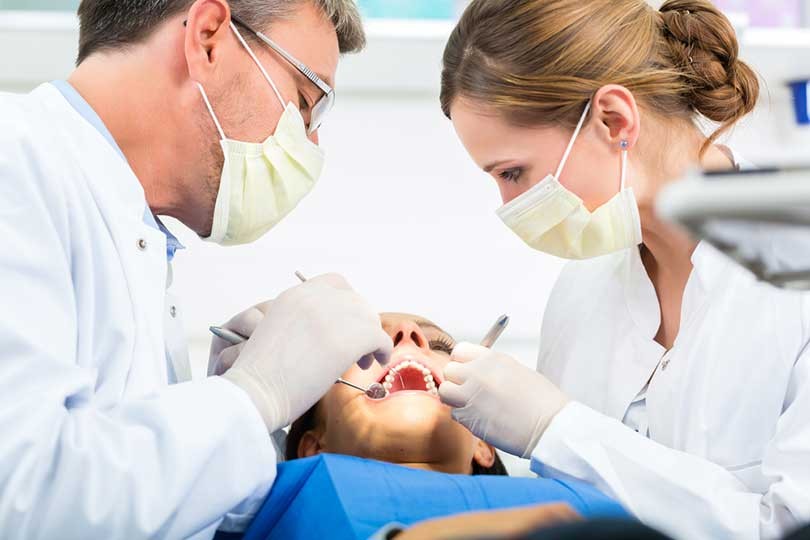 Continue Boosting Referrals
Although dentists should be your main focus, the usual referrals from your patients can be more productive in the long run.
After all, people are often skeptical about visiting a new healthcare provider, which is why patients will be more likely to choose your practice over one they don't know much about if they are referred by someone they trust.
For this to happen, it is important to offer superior services to your patients. However, it is also crucial to set up a referral reward program to motivate your patients to refer you to people they know.
You should not feel ashamed to ask your patients to refer your practice to their family and friends if you are able to stand behind your services.
Your patients will also be happy to recommend you to friends and family if they are satisfied with your services, and you add a little bonus for doing so.
A gift card to a local shop or a small discount for a new patient who comes to you because of a referral from a patient is a great way to encourage them to come in.
Conversion-Driven Web Pages & Blogs
The common referral and word-of-mouth marketing is an integral part of orthodontic marketing. However, reports and statistics show that over 40% of people searching for healthcare providers found them online via a general internet search.
This means you need to place your attention on the usual online efforts to ensure those potential patients are finding your services. However, how can you ensure people find your practice online?
A user-friendly website that includes conversion-driven pages and informative blog posts will definitely boost your opportunities to generate the orthodontic leads you need.
Your organic search results will improve if you create interesting, relevant content. This will also help build your reputation as an authoritative resource in the orthodontic field.
Now, how can you work around your pages and make sure they are properly optimized for conversion?
Service pages are usually the most valuable for businesses or in niches like yours since they are the main places people will land when searching for orthodontic services.
Just make sure that your service pages include specific keywords like your location so people can reach them when looking for, as an example, "orthodontists in Miami."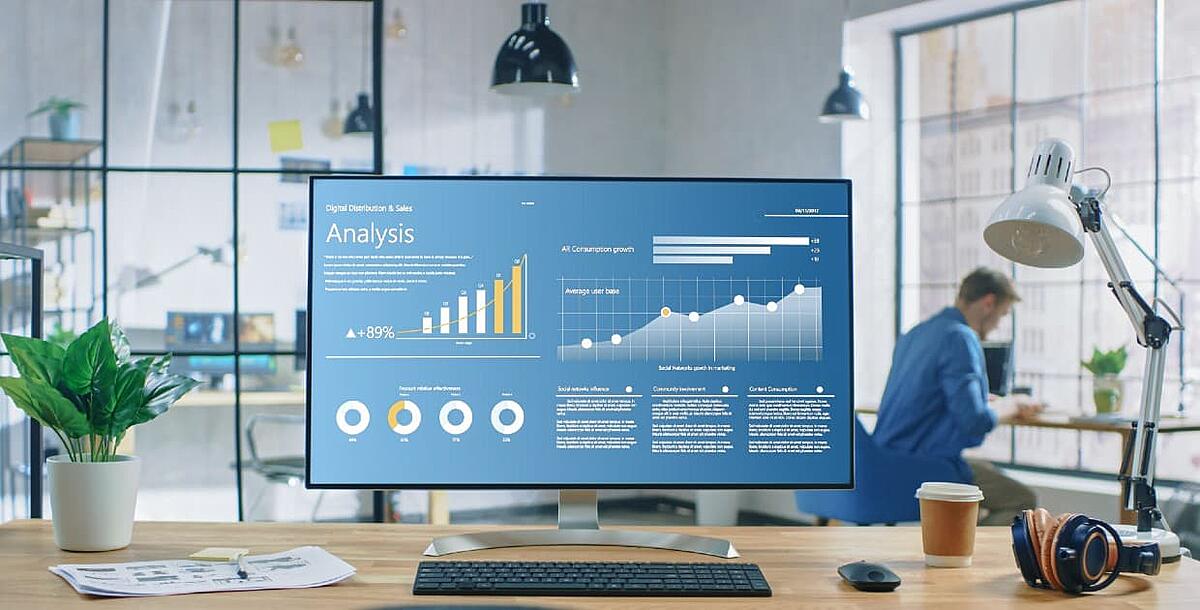 Also, make sure to follow SEO guidelines and provide descriptions and explanations of each of your services.
Optimizing your title tags and meta descriptions, as well as the website's user-friendliness, are some of the key elements.
Focusing on blog posts now, where should you start with them?
Before you even ask us, yes, people read blogs about your practice—more than you think.
If you target the right audience and provide useful information to your readers, then you will notice how many orthodontic leads you can generate thanks to this option.
Great blog posts can serve more than just provide the content. They can also be used to enhance your orthodontic campaigns to boost your efforts for marketing qualified leads.
Resourceful blog posts can rank higher in organic search results, increase website traffic, and can be used as a way for you to collect the information of readers and add them to your email mailing list.
They can also be part of your backlinking strategy to increase your website authority and point to more sites. All this is possible only if you include the same SEO guidelines as well.
Show Your Orthodontic Services on Social Media
Social media is a great way to show off what makes your orthodontic practice special. So, because your niche isn't usually as fashion and others, it doesn't mean it cannot be "exploded" in these platforms.
After all, social media allows you to build relationships with patients, share information, and attract new patients, which is why you shouldn't skip using them.
Facebook is a great way to build a following that will like, share and interact with your content.
You can share infographics, videos, blog posts, business updates, or monthly specials. Your followers will interact with your posts and keep them informed about any new services that you offer.
Social media platforms like Instagram and Facebook are especially useful for orthodontic marketing since they allow you to share before-and-after pictures.
People don't want to pay a lot for orthodontic services without being certain you can offer them what they need and want, so photos are always a great connection.
Facebook recommendations and reviews are two additional benefits that your practice could benefit from, keeping in mind the importance of providing guaranteed results. People trust online reviews as much as word-of-mouth referrals.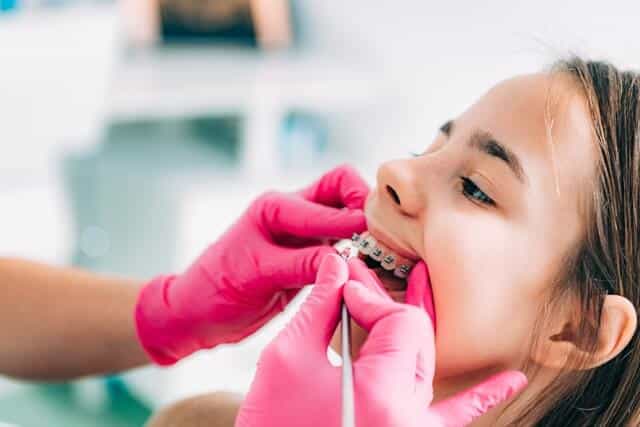 Google My Business to Improve Local Pack Rankings
According to statistics, Google My Business (GMB) signals account for approximately 25% of the local pack ranking factors.
This means that if you want to be found by your local leads, you need to be present and utilize the option on the search engine.
After you have verified and claimed your listing, you need to ensure that all information about your business is correct. This includes your phone number, address, website URL, phone number, and any services.
You can also optimize your GMB profile by taking advantage of the many features it has. From posting photos to getting more positive feedback to using the Q&A feature to interact with potential patients in real-time.
Optimizing your GMB listing for relevant search terms is the ultimate goal. It's not enough to rank for "orthodontist near you," but you want to rank for related search terms, such as the services or specific options you can offer.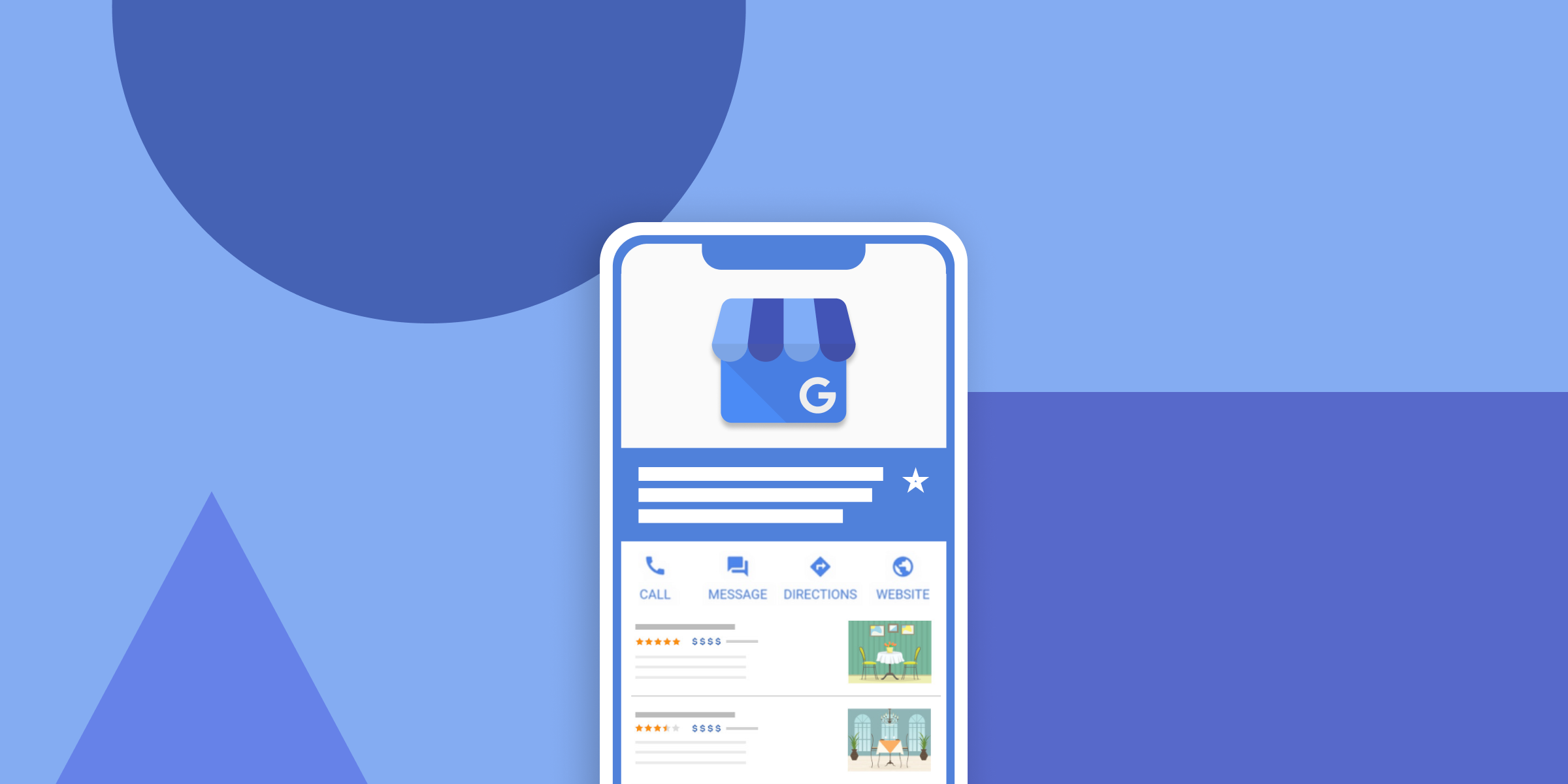 Paid Advertising Does Work for You
Any organic lead generation strategy and tool are welcome. However, you can also use paid advertising methods to help you focus on local search marketing for your practice and boost the organic results with what you are missing in it.
Google AdWords is the most widely used pay-per-click (PPC) advertising platform. It allows advertisers to bid on keywords commonly found in Google search queries.
Your ad can be optimized with conversion-driven keywords in the title and a description that draws users to your page. This just follows the same principle as the common SEO but for your ads campaigns.
Facebook Ads is another popular option for paid orthodontic advertising.
Facebook Ads, also known as "paid social," allow you to target specific audiences across the social network, and no, they don't work like the previous ones since they don't focus on keyword bidding.
It focuses on targeting specific people who will interact with your practice. One example of this is Facebook Ads targeting parents with young children based on the concept that their kids might need braces in the future.
Always Nurture Your Leads
People who search for an orthodontist will often do their research before making a decision either inside or outside of your website.
With this in mind, how can you maximize visitor engagement and build long-term relationships with potential patients by turning them into paying customers when they visit your website?
Your sales funnel should encourage you to nurture your leads. That's the answer.
Automated email marketing can be used to maintain contact between you and your prospects, whether it's through capturing their email address from a blog post or by sending them a newsletter with tips and tricks for dental hygiene.
It is important to keep them interested, promote your services in new ways, and communicate on-brand consistently.
Many healthcare professionals use powerful data management tools and automated email systems to nurture leads and convert website visitors into patients.
These tools also help them to save time and maximize their expenses in the long run.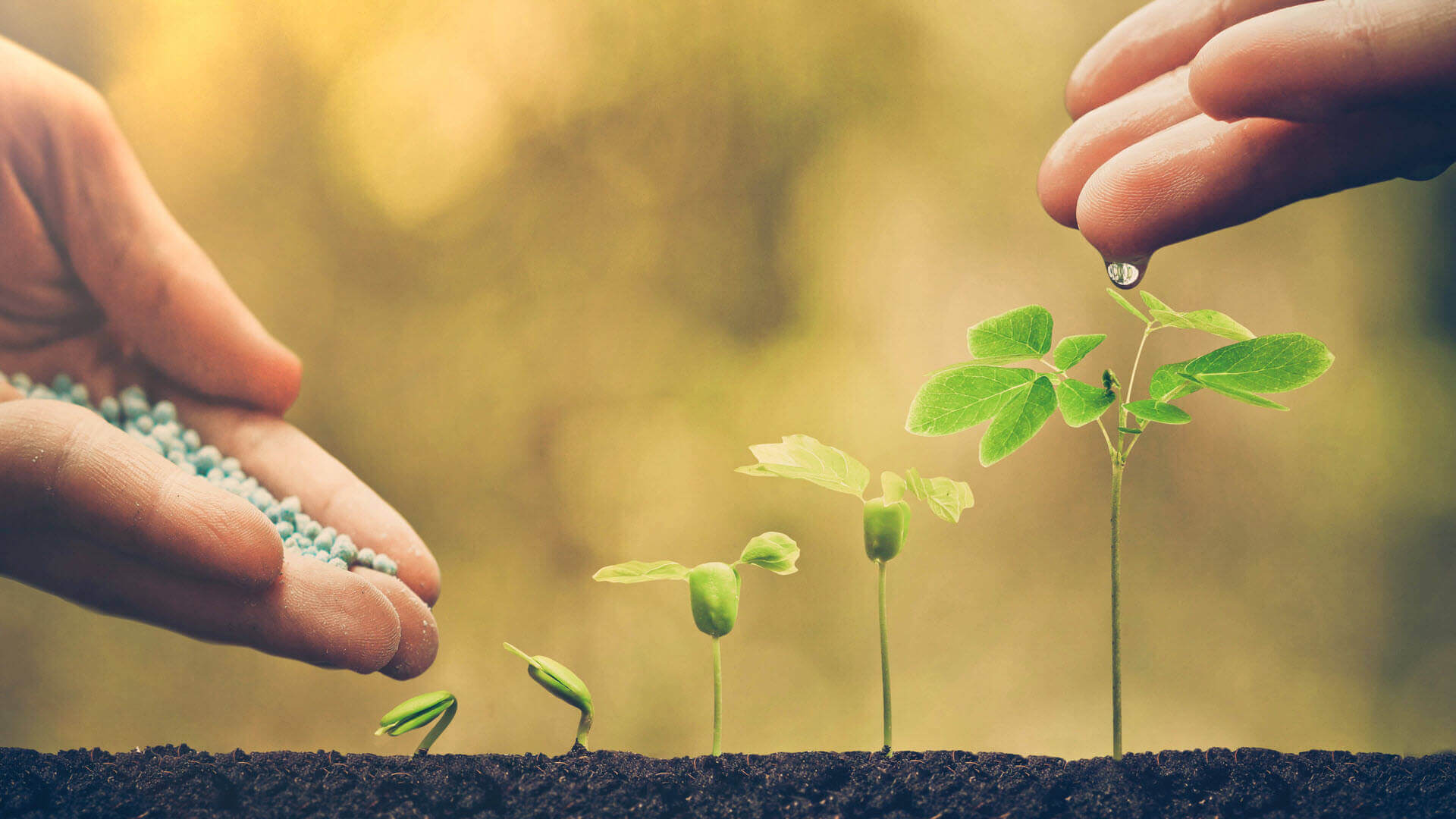 Simple Yet Crucial: Offer Great Services
We know this is one of those cases where the strategy looks obvious, but you would be surprised by how many of your colleagues forget about the quality of their services because they focus on marketing.
Thus, if you want more orthodontic leads, keep it simple and provide exceptional patient care.
If your patients are unhappy with your services, there is no way they will recommend you to their friends and family.
This is why you need to take care of what they think, how they feel and just do a great job.
Your dental practice's appearance and bedside manner are important as well since you shouldn't look like a baker or anything similar but rather polished and clean.
Your patients must be able to communicate with you regularly, too, so they feel connected and think you actually care about them because you do.
Use Lead Magnets & Boost Your Calls-to-Action
We know you might be a bit lost, so let's begin with lead magnets and what they are.
A lead magnet doesn't look like your average email captcha page, but rather it is an entirely custom-made landing page that you have created.
However, the key to making it a lead magnet is the incredible deal that attracts leads. You could say they are those pieces and elements that will make people click or take action.
But for this strategy to work, you need to drive traffic to the lead magnet page by following the usual SEO guidelines and focus on optimizing as much as you can.
What are the benefits of a lead magnet?
They are easy to remove, you don't have to spend much time designing them, and their results are guaranteed as people feel attracted to them.
As it is called, a lead magnet is basically a hot deal you offer to bribe people for their email addresses. Maybe bribe sounds a bit tough, but let's just say it is an exchange of interests.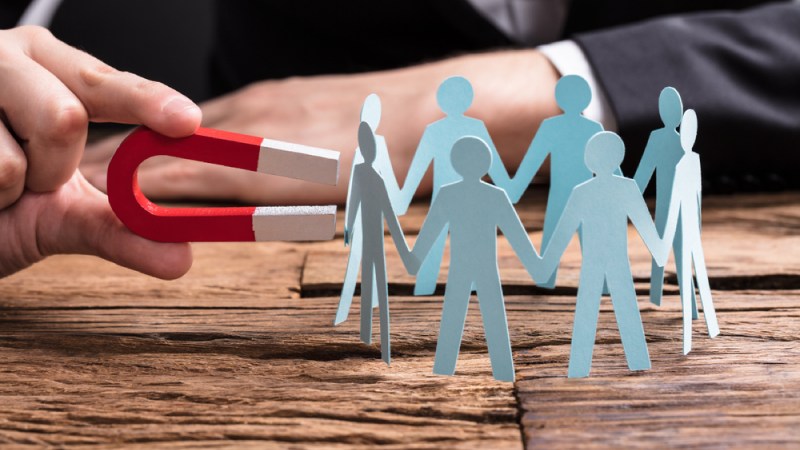 You can also use social media and paid advertising to direct users to the lead magnet if you don't know where to start with this option.
As of call to action, it is basically making people take a specific action on your website as mentioned above, and it is together with the lead magnet concept.
Always Measure & Optimize Your Strategies
It's difficult to do everything right in digital marketing or just.. anything.
But in this case, we are focusing on this inbound method, and here we need to tell you: It's important to give your best effort and strive to improve.
To ensure that your website and marketing efforts are continually improving, you should perform tests, measure key metrics, and optimize based on the results.
A/B Testing is one way to do this. This involves experimenting with two versions of an object (A or B) to determine which version performs best.
You can use A/B testing to create smart CTAs, modify form fields, and adjust landing pages content.
If you are running an A/B experiment, ensure that you only test one variable. It is important to be able to isolate the results so that if they are significantly different, you can attribute them to one variable.
It is a good idea to identify the key metrics you want to measure when setting up a test. This is often a combination of multiple metrics that provides a wider picture.
To calculate click-through rates when you are A/B testing CTAs, you need to measure how many people click on each version. But click-through rates are not the only thing you need to be concerned about.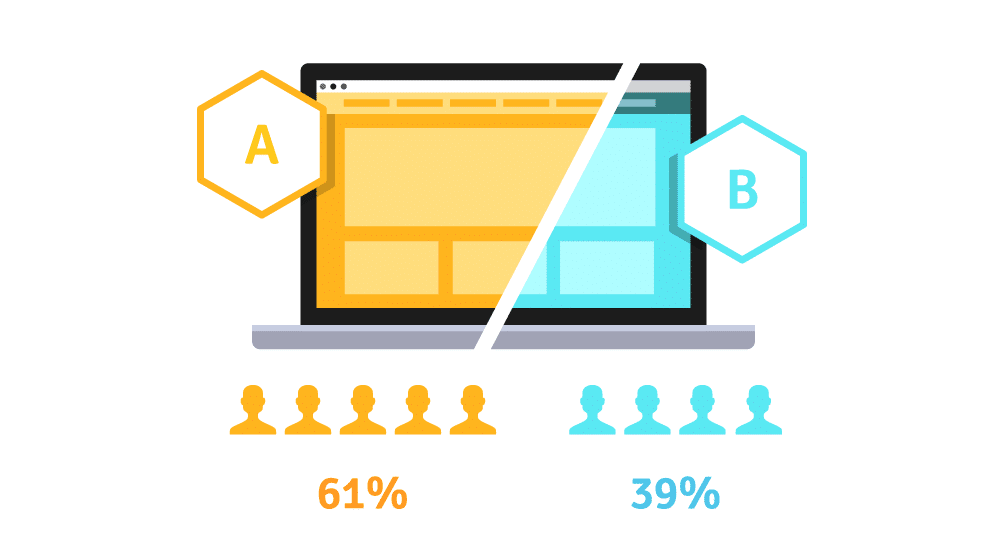 You might have a CTA that has a high click-through but not many conversions. You should not focus too much on one metric, as you might miss relevant information.
Instead, measure the number who convert on the offer to determine the conversion rate. You should be able to see how your CTA performs by comparing the click-through rate with the conversion rate.
You need to consider all relevant factors before you make any decisions, regardless of what product you're testing or more like service in this case.
The Local Lead Generation Process for Your Orthodontist Practice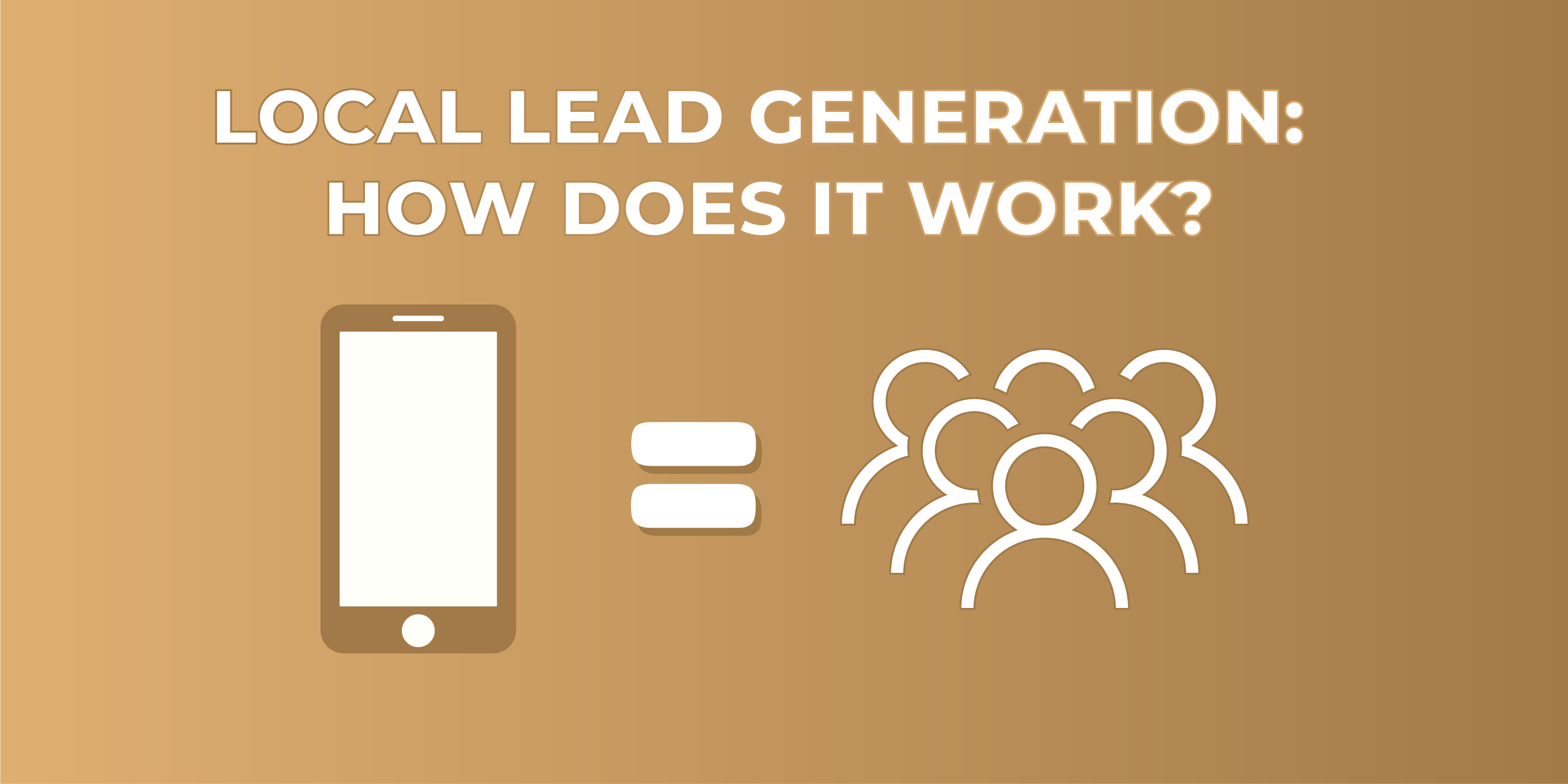 All right! So, everything is about building properties and generating leads. But how does the process actually take place? Are there other steps I need to know?
The steps I mention below are what students from our local lead generation program follow to generate leads for businesses like yourself. So I'll help you see what we do. And how if you join our program, you can simply generate leads for your own business (unless you want to start a side hustle and build a laptop lifestyle business).
Essentially, our lead generation can be divided into four steps:
The first is prospecting. You need to take the time to do market research on a niche (industry) and determine how many phone-driven businesses are there.
Keep in mind that this is local research as you need to know how many companies need leads. For example, you may search for "plumbing services Youngstown OH."
You will find dozens or even hundreds of businesses trying to get themselves in front of the customers by ranking on Map Listings, organic results, and even Ad.
The second step, building. When you find a niche (plumbing, tree services, a software company, real estate…), you will need to start building your digital properties. You don't need to be an expert in HTML or coding. It can be easy with the right tools.
The third step is now taking time to rank your lead gen website. With the site done, you need to work on SEO strategies and start dominating those Google search results. If you're new to SEO, it stands for Search Engine Optimization.
To keep it simple, it consists of the entire process of growing a company's visibility on search engines like Google and generating organic traffic. And remember this, local lead generation is part of the strategies.
Moving on to step four, once you rank the site, you will start getting your ROI and profits. You only need to rent it out to a local business interested in the leads the site generates. You can offer a couple of free leads to their move on with the actual pay per lead.
To review steps 1-4 above, I described it to a normal student who is building a lead gen business to help local service providers generate more calls. But replace the student with you as the business owner. And replace sending the leads to a business to simply siphoning the leads to your personal business.
By the way, fun fact, about 20% of our students in our local lead gen program are actually business owners who went through the program. And they use the skillsets we teach to generate leads for their own business.
An Example of Lead Generation: Home Advisor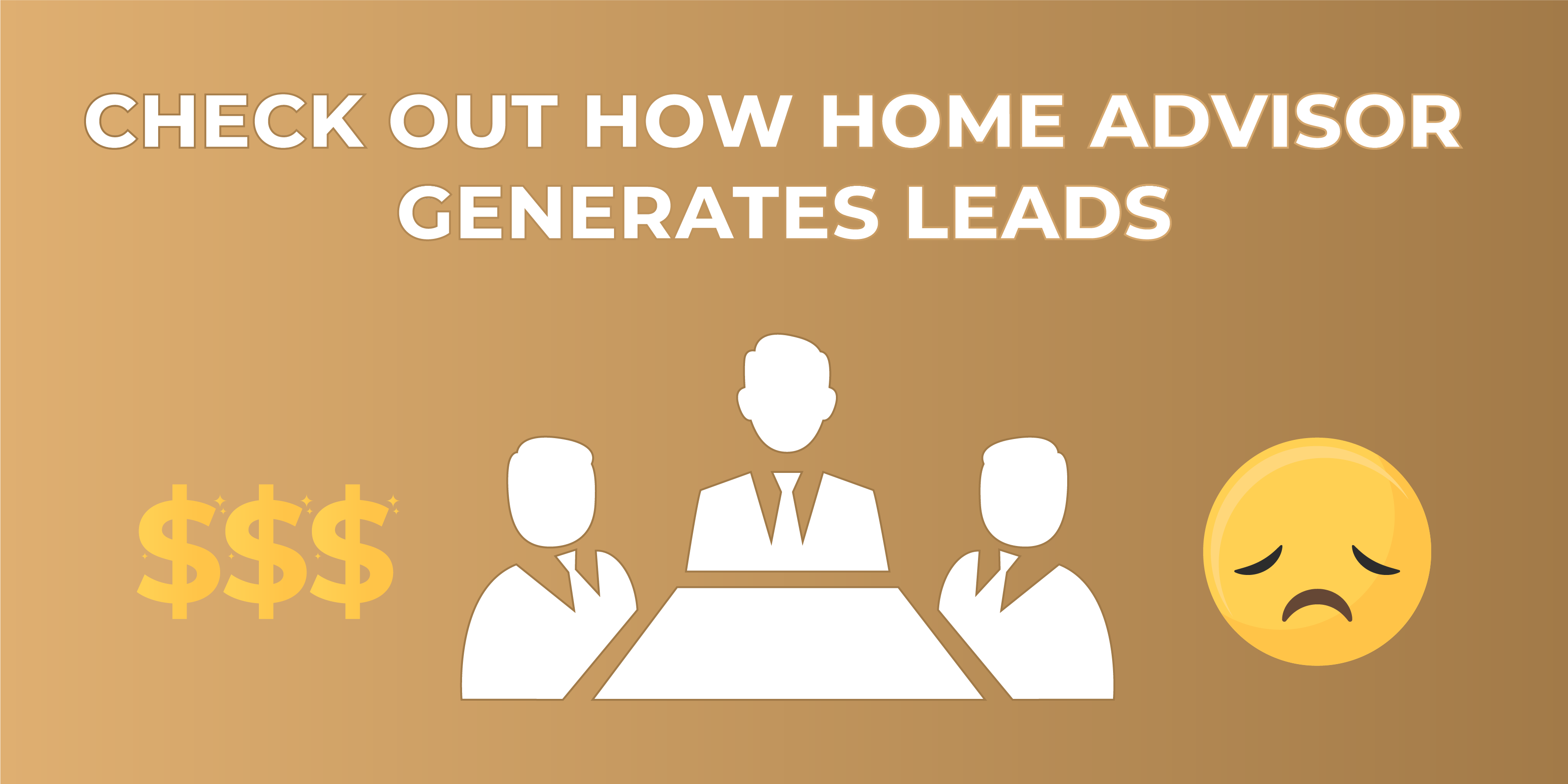 You must be thinking, "if lead generation sounds so good so far, how come I haven't seen any company?" That's the thing; there are many out there. You just don't know they are dedicated to it.
HomeAdvisor is one of the best examples you can find on the Internet as it is a top lead generation company that has spent millions building its brand but also earned even more zeros for this same reason.
They started small as everyone else but invested in building their brand awareness to make people who are looking for home services go to their website and find what they need. They are over 75% of people's first choice when they need those services.
If you don't get HomeAdvisor that much or need a refresh, users need to submit their information to request a service and get a professional or expert who can provide it.
HomeAdvisor's job is to share your information, which makes you a lead, with local companies so they can contact you and offer the service you're requesting. For sharing this lead information, HomeAdvisor gets paid by the companies. This happens for every single lead they send to multiple businesses.
Business owners who don't have marketing skills or don't even know how to have any online presence will always rely on those pages to list their services.  They will save time and effort, but companies like HomeAdvisor can make them spend lots of money as leads aren't exclusive (one lead is sent to multiple companies after all).
Using Facebook Ads aka Paid Ad Platforms: Do They Generate Leads?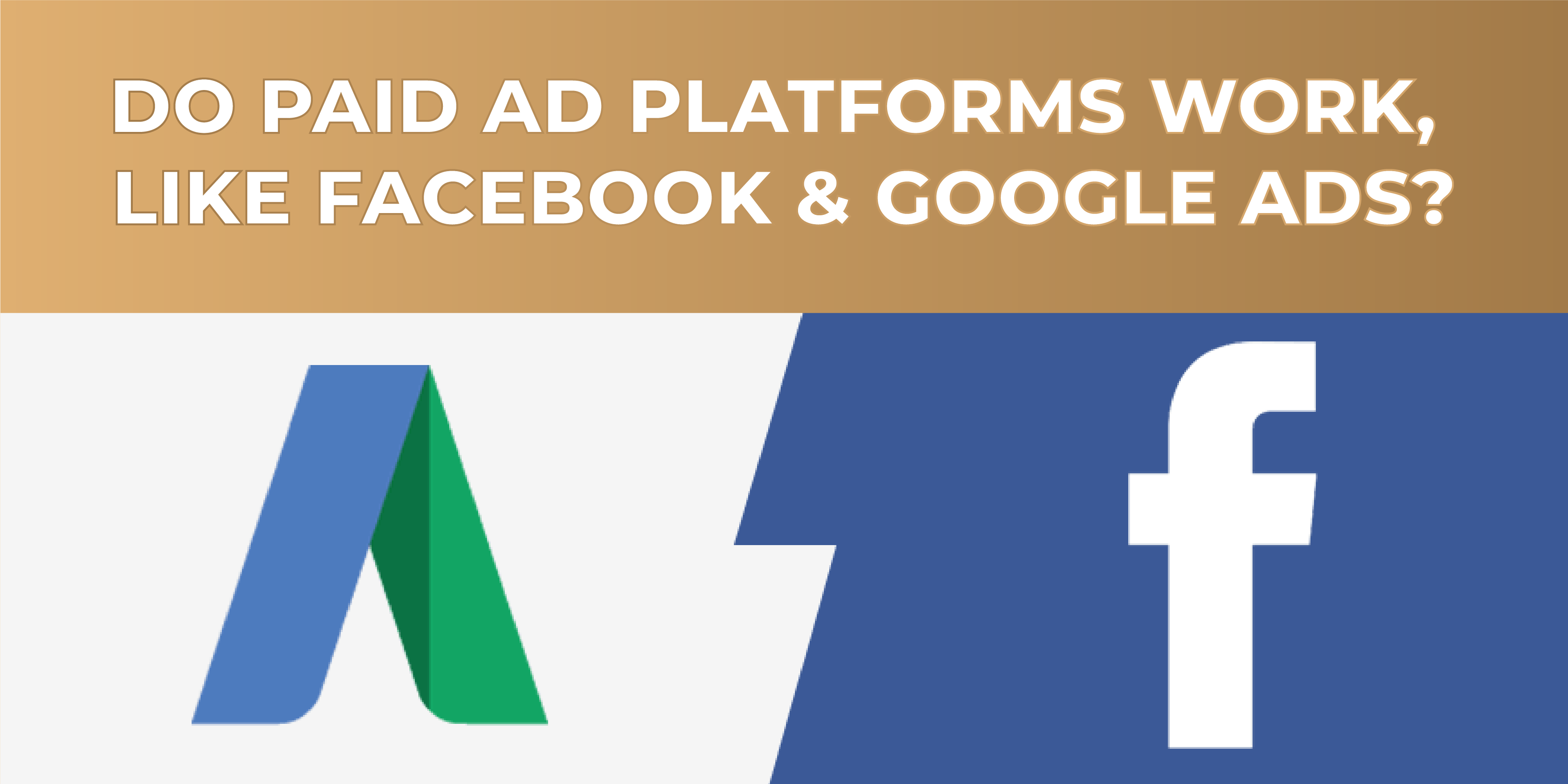 They DO generate leads. If not, no one would use them.
However, you need to remember two facts:
Paid ads or platforms can be expensive.

They don't generate "natural" leads.
Whenever someone sees or clicks in one of those ads, over 80% of them did it by accident or are trying to close/report it.
Why? Because they aren't looking for those services. At least not at the moment.
What those ads do instead is interrupt their time on the platforms. Users aren't there to find companies or businesses unless they are searching for a specific company's user, and for that, there's a search bar. This is why it is hard to convert them to actual customers who will show interest in the companies' services. Also, you're limited by a budget.
When using lead generation, everything is organic. You aren't forcing others to pay attention to your business but rather being there when they need you. This is why Google's organic traffic will always beat paid ads, and the reason companies continue investing in it, which is a lot cheaper as well.
What Is Local SEO?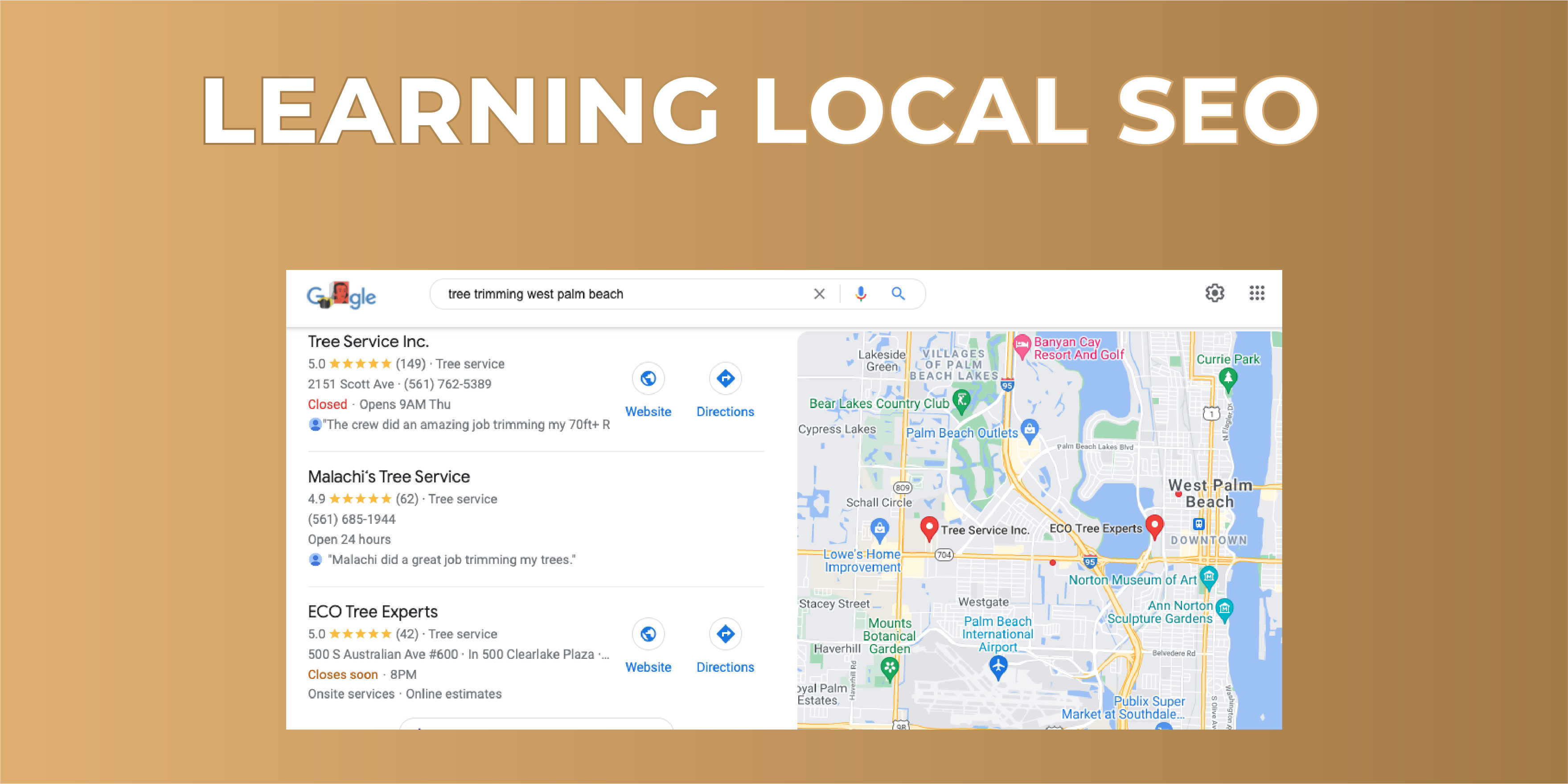 Don't worry… I didn't get it at first either. Following the short explanation, local SEO focuses on scaling businesses' visibility on search engines. However, this is only for those who serve their communities face-to-face.
What does this mean?
Experts and professionals like painters, plumbers, and dentists (but not only them) offer their services to their local customers. Why? Because they can't deliver them unless they are located in the same area of their customers.
To make sure those businesses get more leads, you need to rank them locally by claiming the business listing on Google to place them on Map Listings. Local SEO also involves online reviews, citation management, and how you manage your entire online presence in the local area.
If you are going to bet on lead gen, you need to adapt yourself to today's world: The Internet.
Keep in mind that although traditional channels and methods like billboards, warm calls, and pamphlets still work, they aren't part of your tools. Whenever someone needs a service, they go to Google and search for it.
"Dentist in Miami" or "plumbing services in Orlando," etc. And you can keep coming up with services or professionals people need and look for. Thus, you need to make sure you're using Google to get the companies in front of their clients.
Users will always click on the first search results (those near the top), and many of them will be either Ad links (people paid to place their websites there), Map Listing, and then you get websites. Almost all of them are your goal and where you should always aim to place yourself.
Can My Orthodontist Practice Utilize a Local Lead Generation Strategy?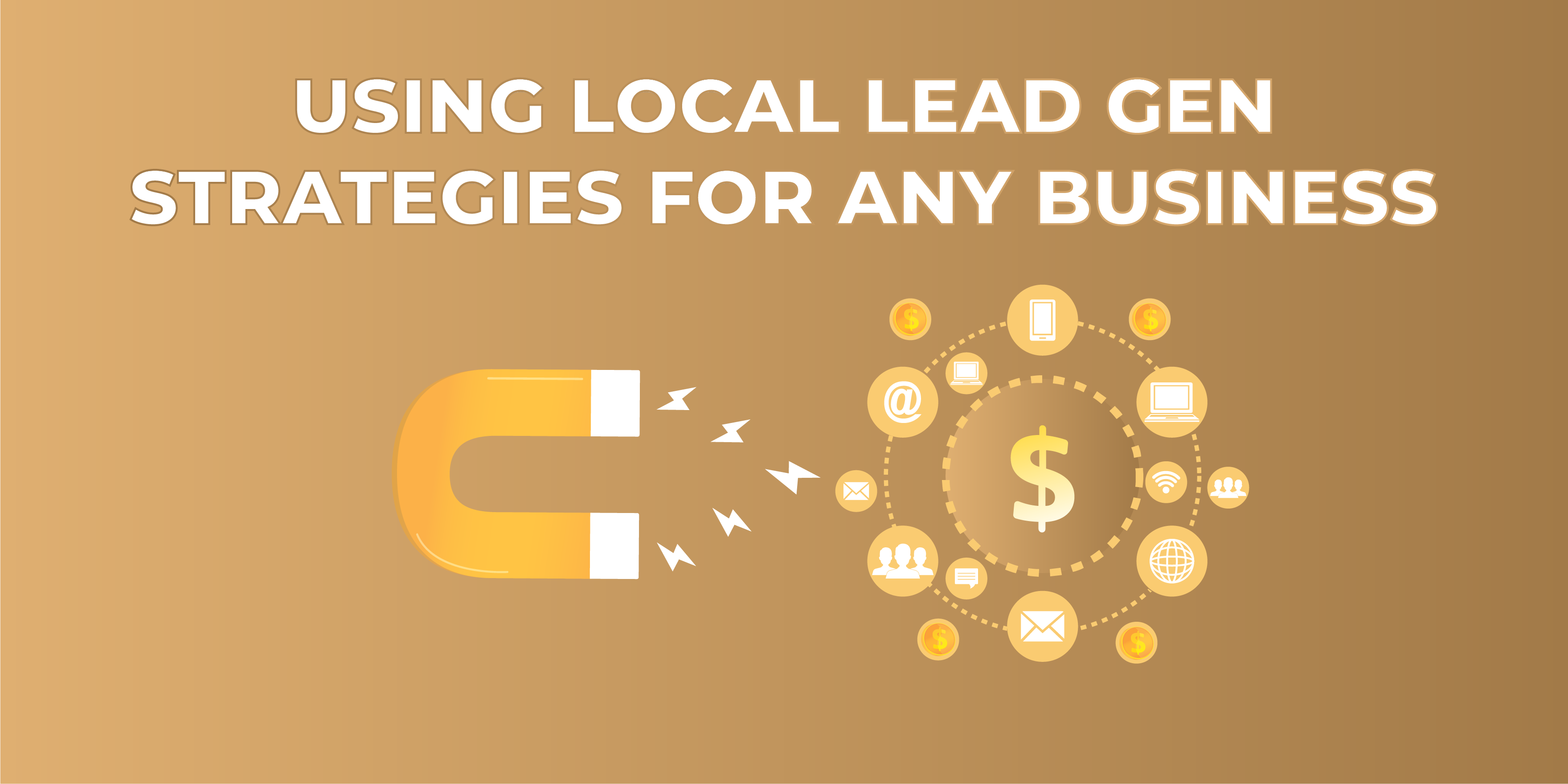 If you want customers, you better know you need it. Following the previous explanation, lead gen is all about placing businesses in front of their customers, choosing them over their competitors.
Put it simply – it's all about closing deals and having clients for those companies to make money. The main difference with the usual methods companies use for this is how lead generation approaches different channels to get them in the right place of the market to get customers.
Those channels are all focused on the Internet as most people are searching for products but also services across the net. The issue is that the Internet is way too broad, and businesses don't know how to place themselves. They usually try, but they get one common result: losing money and time.
How Powerful Are Organic Orthodontist Leads from Google?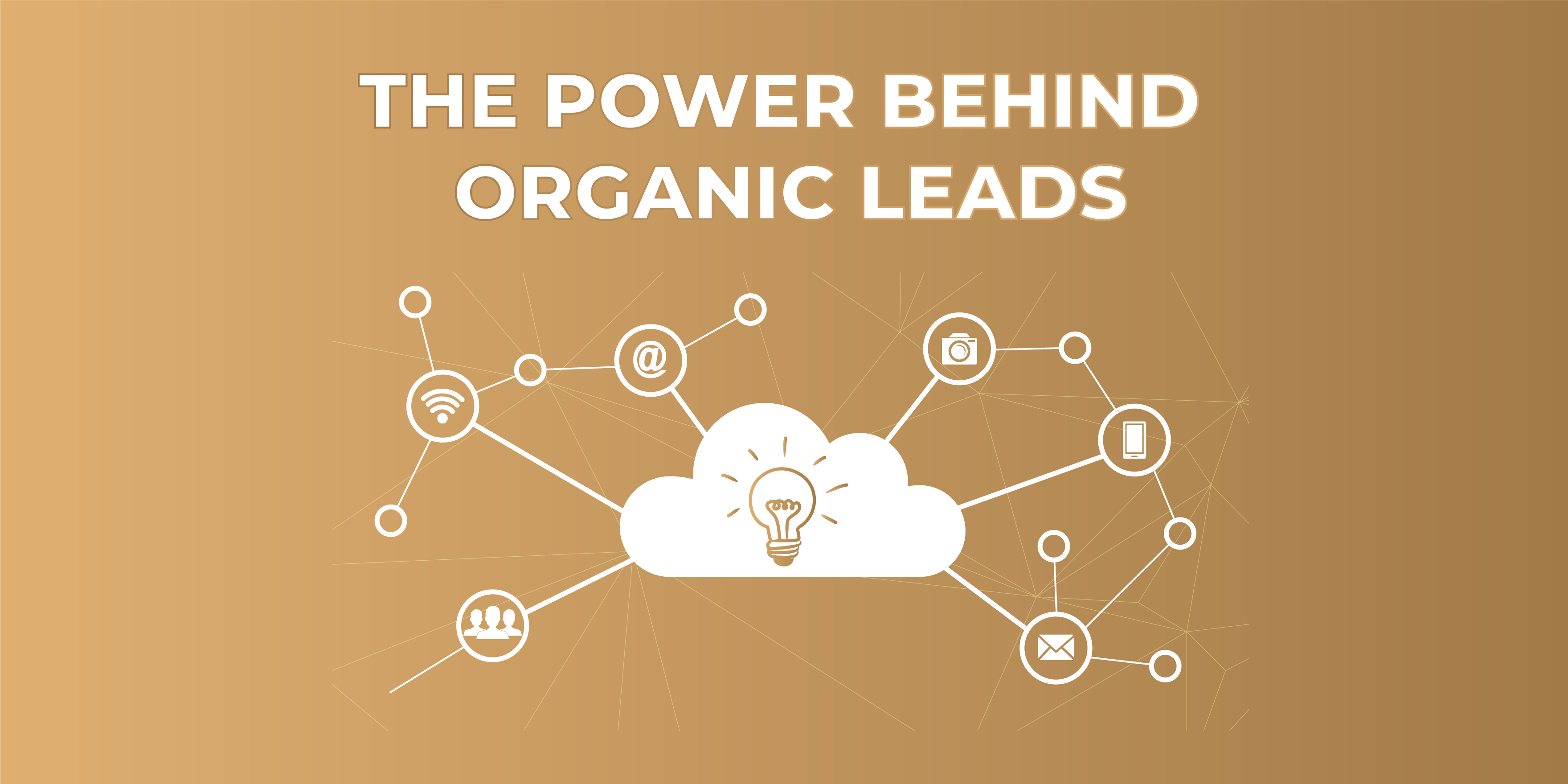 For companies looking for customers, it's everything. For you? Pretty much the same. When you build a business with digital properties, you get to make thousands of dollars a month.
This isn't a "get started today and get rich tomorrow" thing, but it is HIGHLY scalable, and ROI + positive results are guaranteed. Learning a fairly decent and very needed set of skills to create your digital properties and start ranking them on Google is required.
I have invested in several online businesses over the years, and if there's something uncertain, whether you will get your ROI or not, even more than the actual profit.
However, this business moved my earnings from five figures a year to a month in ONLY passive income while sitting comfortably at home.
On my laptop. Anywhere. Anytime.
You can look at one of the first sites I built back in 2016, and it continues making me over $1.000+ every month. The best part is that I don't need to touch it or the rest I've built over the years, just like this digital property.
What Makes Lead Generation SO Alluring?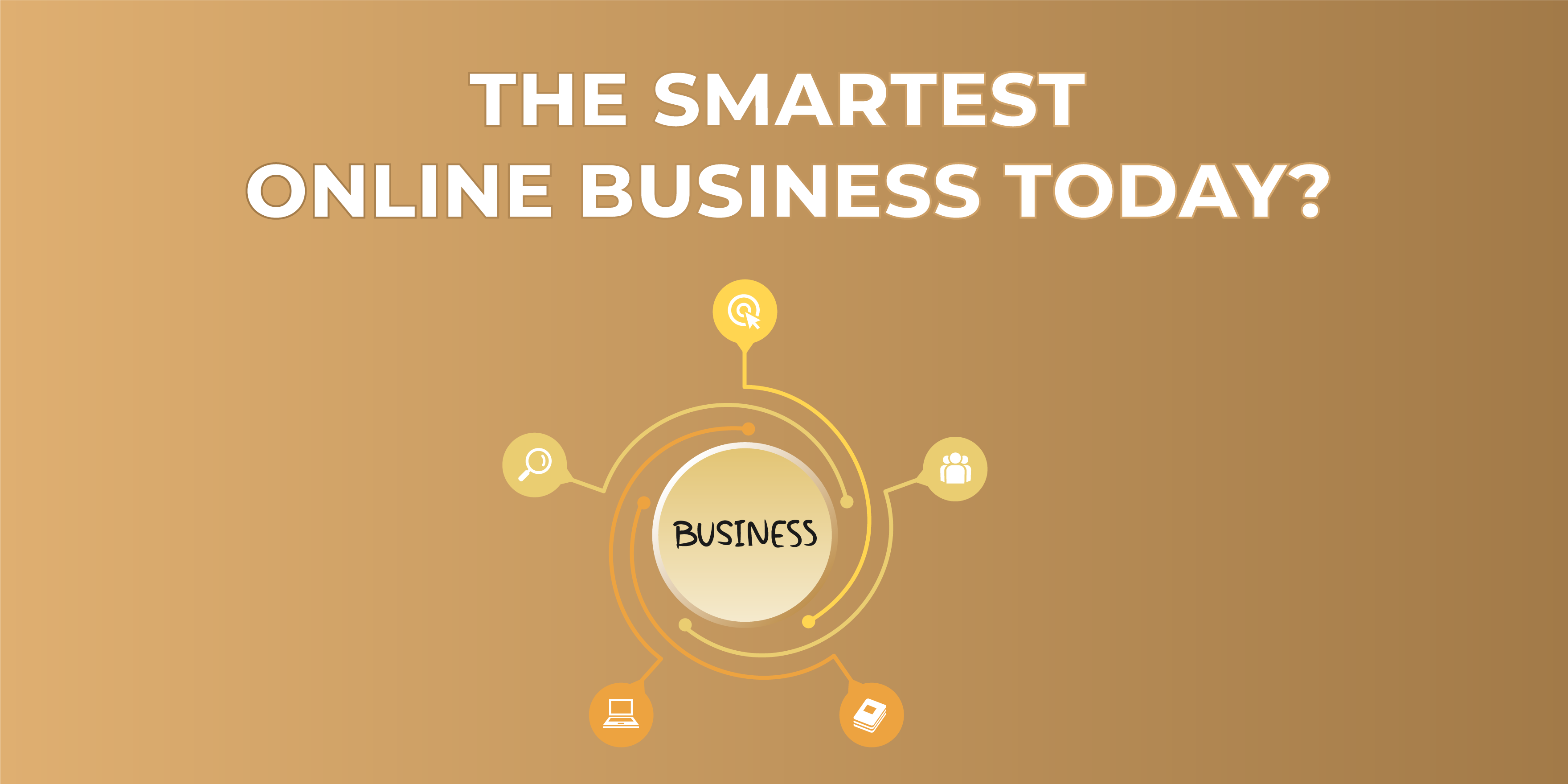 Here it goes: you can work from home.
The main issue with regular business opportunities is how much you need to invest in staff, equipment, or rent to have a place to sell your products or offer your services.
We all know the hassles of traditional businesses that involve regular expenses, which are extremely high.  Can you afford it? I don't think so, and even if you can, is it worth it? Now, it isn't only about the money. You also need to put in a lot of work, and it isn't only during the first couple of months or years. Usually, it is as long as you continue running it.
You can save yourself those headaches and bone-breaking tasks and expenses with lead gen since it is more about generating leads with digital channels—mainly websites.
Websites can be VERY cheap to build, and with many tools online, you get to do it in a couple of hours instead of days. Any virtual or digital business is scalable and won't need constant maintenance.
So, let's summarize this:
You save money in regular expenses with traditional and most online businesses as what you need is yourself and digital properties (websites).

You can bet on passive income.

 There's no need to hire more people to get started.

You can generate leads in multiple industries, which allows you to work on any niche you want.
How Can I Get Started in the Local Lead Generation Program?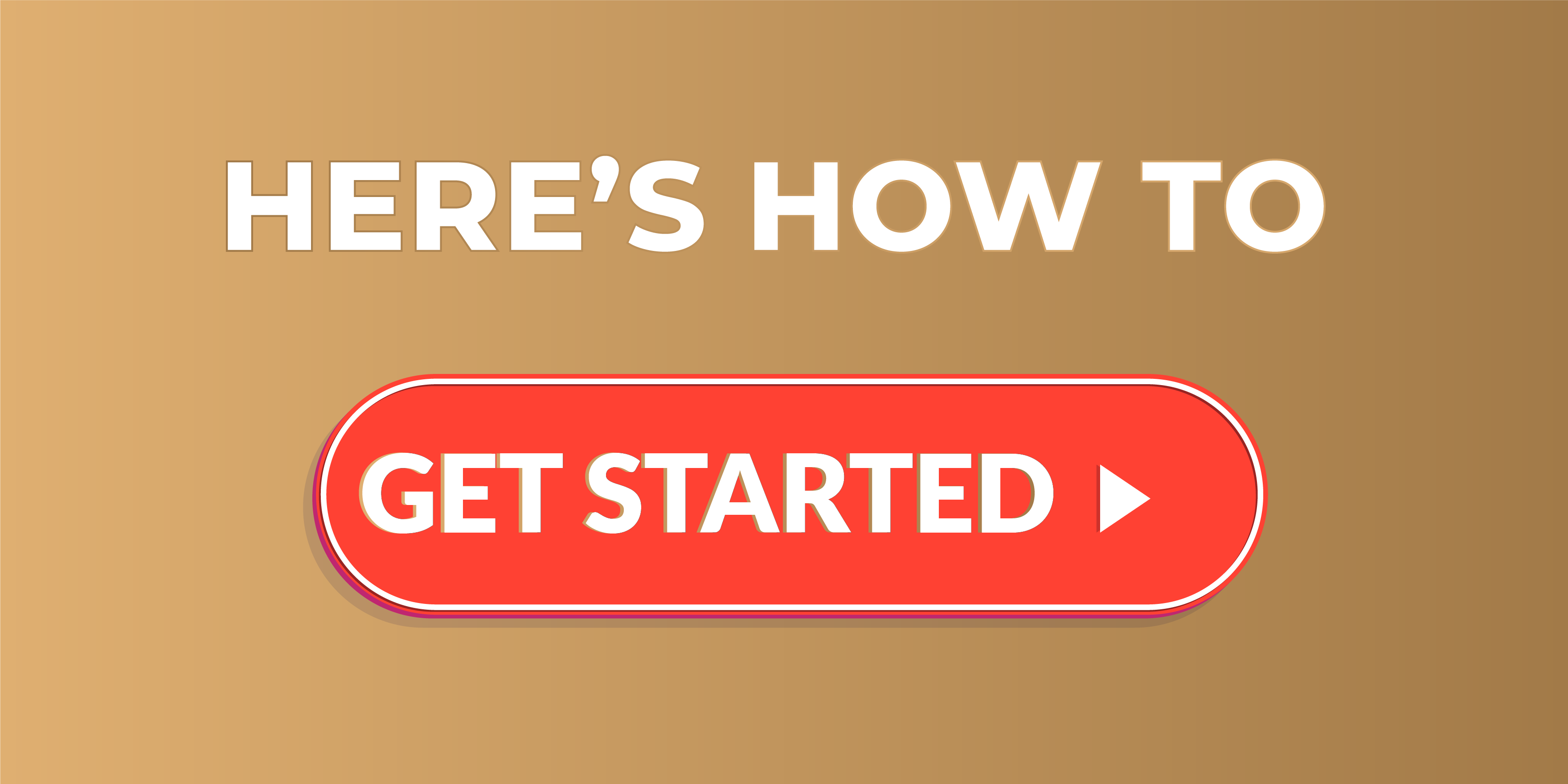 Anyone can start and learn. That's the beauty of this business model. I knew nothing about SEO, Map Listing, and everything I've mentioned so far. It is all about learning the skills, gaining experience, and deciding to take the step.
Remember that this business model will never get old as business owners are always looking for leads. They need to do business and scale their companies. Why not do the same while helping others and still making money?
You can start with this local lead generation course highly recommended for anyone wanting to grow in the business. It is a close training that will take you through each step and make sure you are able to get your ROI, profits and take control of your life.
You will be added to an incredible lead generation family ready to help you 24/7 when asking questions on the group. Anyone is welcome who's willing to put in the work. Click here to watch the lead gen webinar.