You may have thought of starting your own business. But have you ever thought on how to buy a business? Sometimes this is a better option than starting your own thing from the ground up. After all, working a 9 to 5 job has made most people feel trapped. And Sometimes a startup has a lot of the same feeling except with no financial security.
You may also have had many interesting startup ideas but were discouraged by the daunting task of starting a business from scratch and how it seems more a dream than something capable of achieving.
Well, if you want a piece of advice, it isn't impossible, and all it takes is hard work while you also handle the control of your life. It isn't going to be easy, though.
If you are unable to go for the challenge of starting from zero, there's another option.
It is as simple as considering purchasing an existing business. You can take over an existing small business. Many of the initial steps, such as branding and location, staff, and customer base, are already done, so you don't have to deal with the baby steps that make people go crazy before even starting.
However, this doesn't guarantee that you will land a lucrative business since it will take lots of work in terms of marketing and the usual strategies to take it to the top.
Also, it isn't as simple as purchasing any business you see on the internet or the streets. Before making this important purchase, you will need to be careful with your research and planning.
To help you with the process of buying your next investment and ensure you not only choose right but also turn it into a success, we have come up with this guide that will help you tons.
Buying Your Business: What You Must Do
Before anything else, it is only logical to go over how you can buy an existing business and especially what you need to consider during this process.
This can be a huge challenge, but it is certainly a bit easier than starting from zero; just remember: this isn't a foolproof method to avoid failure and have a successful business.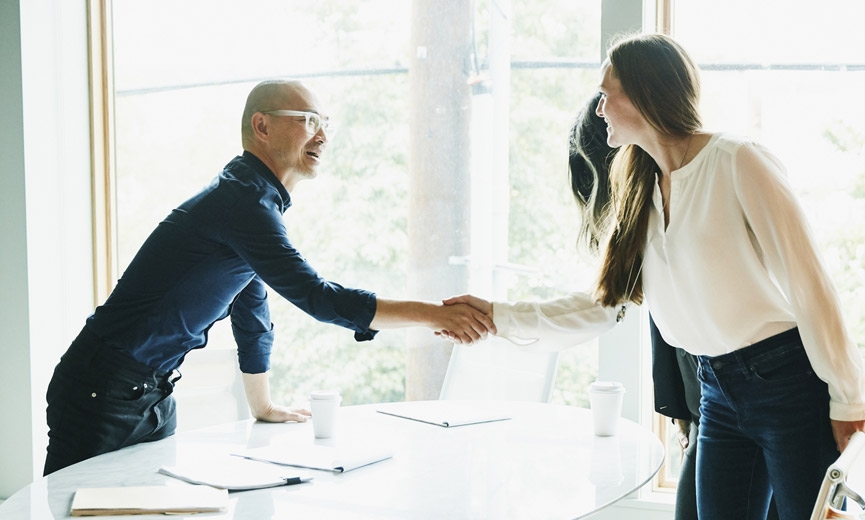 So, with this in mind, we can start with the steps and parts you need to follow and consider when buying the business; you will dedicate time and money too.
Choose the Type of Business You Want
Most entrepreneurs, especially beginners, will try to invest in popular businesses and seem like a good investment based on statistics and marketplaces.
However, there's more to it when trying to choose the type of business and niche you will invest in.
If you only follow trends or decide to invest because it looks good or seems like a good option, you are more likely to fail in either the short or long run.
Thus, if you want more opportunities to make the business successful later on, take the time to go over the details and aspects to consider when choosing it:
Time: Are you aiming for a full-time business or take it as a side hustle based on your availability right now? You should be honest about the time and effort you are willing to dedicate to running a business since responsibilities will pile up unless you are able to determine how much you can handle.
Skills and interests: You might be good at something, but this doesn't mean that "something" actually interests you, so you can find certain disruption in this factor. When you are looking to buy a business, you must choose an industry you are knowledgeable about and passionate about at the same time. This means you need to find the best of both worlds before you decide to buy.
Type: It can be a bit redundant considering we are doing this to choose it, but this part is more about the business structure. Do you want a small one or a business with many employees? If you want a big company or a small one, many options will be available based on this decision.
Education: Regardless of the industry or niche you choose, you should consider taking classes to increase your knowledge and be prepared properly. If you have been taking some that align with the previous "skills and interests," you can follow this instinct and bet for that option if viable in other factors.
Money: How much money do you have available, and will you be able to handle the expenses while you make it grow? Advice: only buy what you can afford. Many people let themselves get ahead of what they can actually buy just because it looks better, but we suggest you maintain your finances as steady as possible.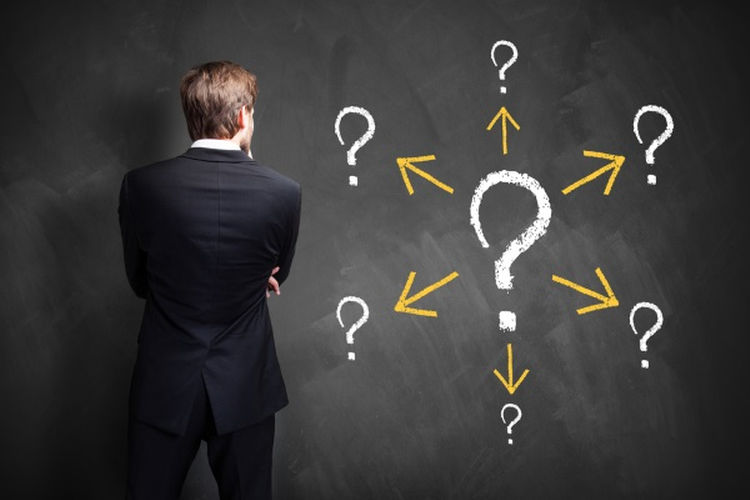 Find Out About Available Businesses
When you have come with the ideas of what businesses you would like (because there should be more than one), you should start performing your research to understand them and come up with some details.
First-time buyers or even those with some time in this practice should always take hours, days, or even months to learn about the current businesses and what they can afford based on the previous thoughts and factors.
Many people start by buying out a small business that they have been working for many years or is related to the niche where they have earned experience.
We are trying to say that besides going for the traditional methods of the internet and doing some manual research, you should know if family members or business contacts have some businesses available as well.
You can ask them for information about potential opportunities, or you can seek them out. Ask your favorite bistro owners if they are interested in selling their businesses or if they know about someone reliable, which is.
If nothing is immediately available and you need to rely on research, check online marketplaces like BusinessesForSale.com.
Depending on how you browse them, you can also find listings for online businesses on sites like Shopify's Marketplace and Facebook Marketplace.
Be wary of scammers, as with all online marketplaces, since they are quite common, and you will need to do some research on the supposed owner of the business you consider.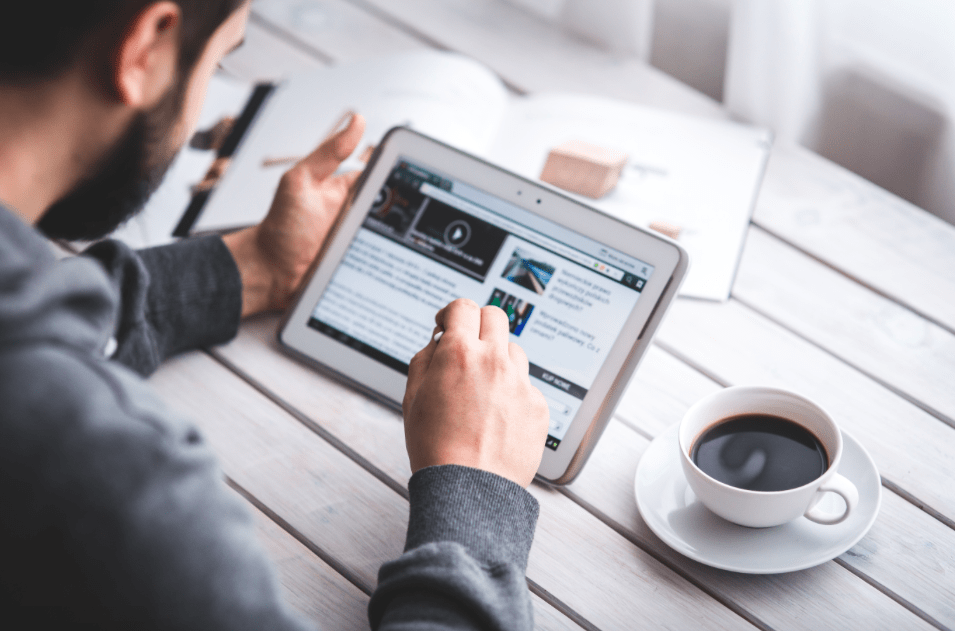 If you are having a hard time with this already and feel you will need some help, a business broker consists of experts who can help you navigate through the listings and spot red flags in communications.
Basically, they will find what you want and need according to your parameters and interests and make sure the options available aren't a scam.
Got One? Investigate It
Before you decide to buy a company, learn everything you can about it and know the details beyond who founded or created it and what is the niche it specializes in.
Overall, you should do this with almost every company you consider, but to make it a bit easier to handle, you can focus on those you truly have your eyes on for purchase.
Examine the company's location, owners, website, brand recognition, and market share.
Check with the Better Business Bureau or other rating sites to find out how the company treats its customers.
When you are aiming for online businesses, you can use website evaluation tools such as SEMrush to assess their traffic, loading speeds, SEO, errors, and potential spammy linking to see the business's problems so far and the strong points.
Another part of this step is to ensure the business is completely legal and all paperwork is done properly to avoid any inconveniences and even make the process of purchasing it simple and easy.
Also, consider an external audit but just when you are about to invest in it, to know the financials of a company whose accounting was done internally.
Before you can look at company records, it is possible that you will need to sign a confidentiality agreement, or you might want to keep this out of your negotiations since some owners don't like their businesses being looked at unless you set a formal proposal (though we recommend going for the formal and correct process).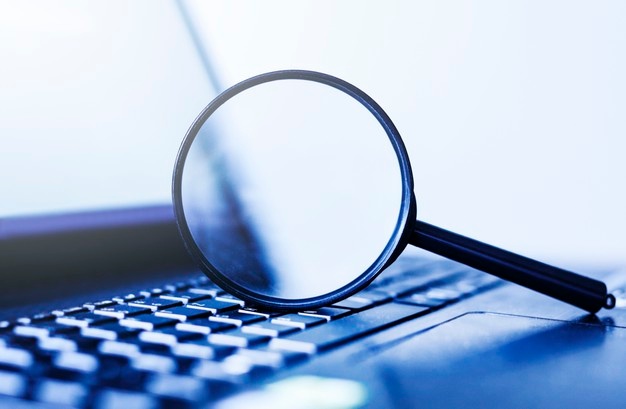 Finally, you should find out whether you will be taking on any debts and if suppliers have been paid if you are going to sell products or rely on them for some services.
It can be hard to accurately assess the value and health of a company and put a price on it, but it is necessary if you want to achieve success later on.
Why Is It for Sale?
Although this is usually part of the last step mentioned, we found it necessary to give it its own section.
After all, there are hidden risks when you buy an existing business, and owners won't let you know about them unless they are way too honest or you push to the point of making them talk.
These problems could cause your venture's failure, and this is why you need to find the answer to the simple question: why is this person selling it?
Of course, not all businesses that look great are bad just because someone is trying to sell them. Some people just want to bet on other investments, or maybe retirement is part of their ideas.
You just need to discover if the latter is the case or if you are dealing with someone trying to sell dust as gold.
Start to Negotiate the Price
Did you do your proper research? Also determined that it is legit, legal, and won't come with many hidden problems? You can start to look out for the price.
When you are moving on to this step, this is usually done by making a non-binding offer. If your offer is comparable to the price that the seller is trying to get from the sale, they will begin negotiating with you.
Most business transactions involve back-and-forth negotiations, where you negotiate different terms and purchase prices before you reach a tentative agreement.
If you discover something that alters your opinion about the company's worth, these terms can be modified later.
You will decide during negotiation whether to buy the assets or make it a stock purchase.
Most sellers prefer a stock sale for tax purposes. A stock sale will allow you to assume any legal liabilities.
The company's operations will be maintained as they are, but the new owner will take over. You may even receive a discount on your purchase price if you agree to stock sales.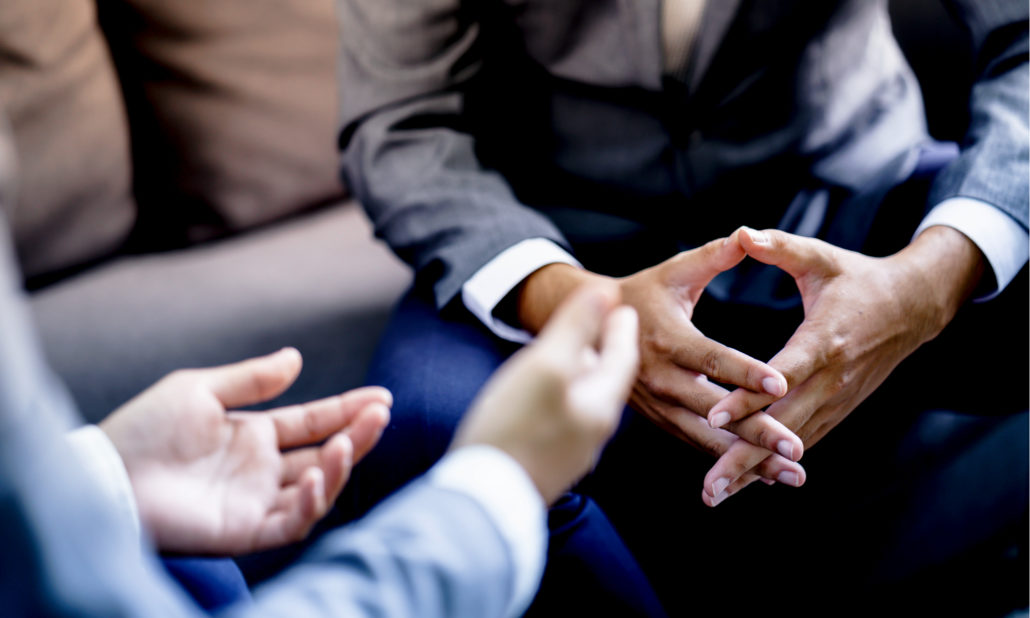 Find Financing for the Business
Have you decided to purchase the business? Then, you need to arrange the financing in order to pay for it.
There are many ways to finance a business depending on what you need, how quickly you can pay it back, and how much of your own capital you have available for this investment.
Personally, we consider that financing the entire purchase on your own is the best, but this is very unlikely to happen unless you have a lot of money saved that can be invested in this.
Thus, if you are part of a large group that needs help, you can rely on these options:
Partnerships.

Crowdfunding.

Angel investors.

Venture capital.

Business loans.

Seller financing.
Bank loans are not easy to obtain, but if you are buying a business with a good reputation and the previous credit score of the seller is good enough, the institution might be willing to give you the loan.
But they may still require you to pledge some of your assets as collateral.
Seller financing is a popular option for first-time buyers.
The former owner usually contributes 30% to 50% of the purchase price, and you will get interested at 6% to 8.8% on top of the investment.
Many sellers are willing to assist in the process since they earn a lot over the deal due to the interest rates.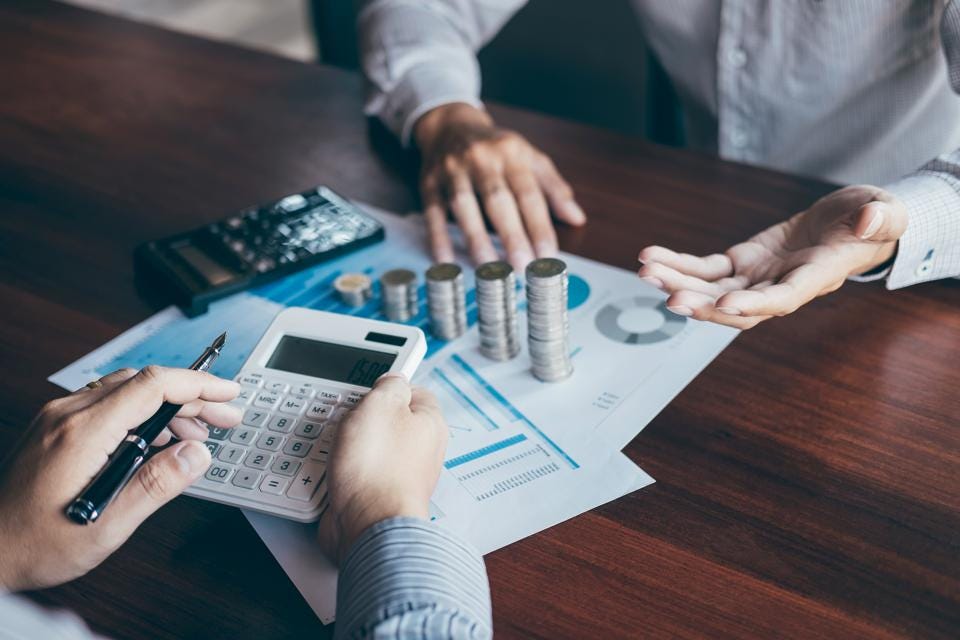 Get the Documents of the Business
The sales agreement, legal documents, and all the paperwork should be handled by a lawyer that can guide you through the process and ensure you are signing for what you want to pay.
You must have all documentation in order to ensure ownership, regardless of what you have agreed to verbally or electronically, so this is a logical step that shouldn't be neglected when it is time to go over it.
But what do these documents include?
Bill of Sale.

Lease.

Vehicle registration.

Patents, trademarks, and copyrights.

Non-compete agreement.

Statement on asset acquisition.
Or any other documentation that applies based on the type of business you're purchasing.
As a business owner, you will need as many records as possible but also request customer lists, vendor agreements, and information about insurance.
Ask for a detailed organizational chart, as well as a breakdown of benefits and payroll if you are taking on large staff.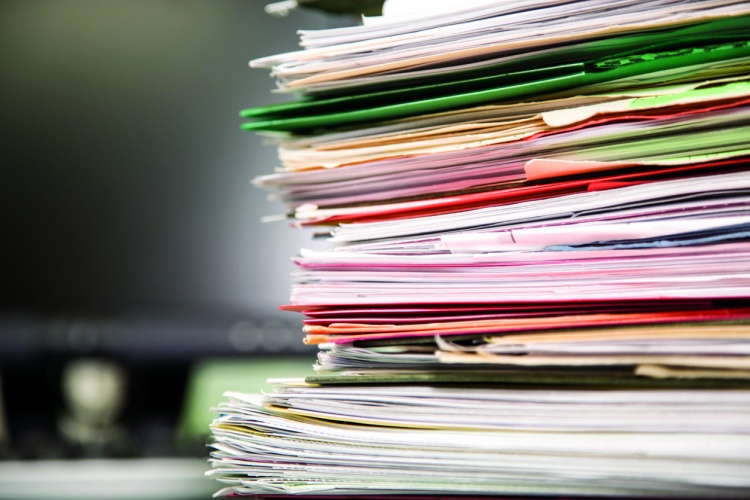 Close the Deal
Are all the paperwork, money, and details done? Then, it is time for the transaction to be closed if there are no surprises during the process.
This step isn't only about signing papers or finally paying for the business. Here you will draft the final purchase agreement with the seller and lawyer to set the details and conditions you agreed over the negotiations.
This is why it is important to hire a lawyer. They can make sure you aren't missing anything and that this deal isn't a disadvantage for you.
Once both parties have signed the purchase agreement, it's time to set a closing date with your lender and fund the purchase.
The funds will be placed into escrow, which is a bank or law office that will keep the money until all documentation has been completed.
After both parties have given their approval, the money will go to the seller. You'll then own the company.
To ensure smooth operations, you will need to apply for all necessary business licenses once closing has been completed.
Some states allow you to continue operating with your existing licenses for the transition period. However, don't forget about it.
You don't have to worry about this if your stock purchase is a business acquisition since the business entity will not change.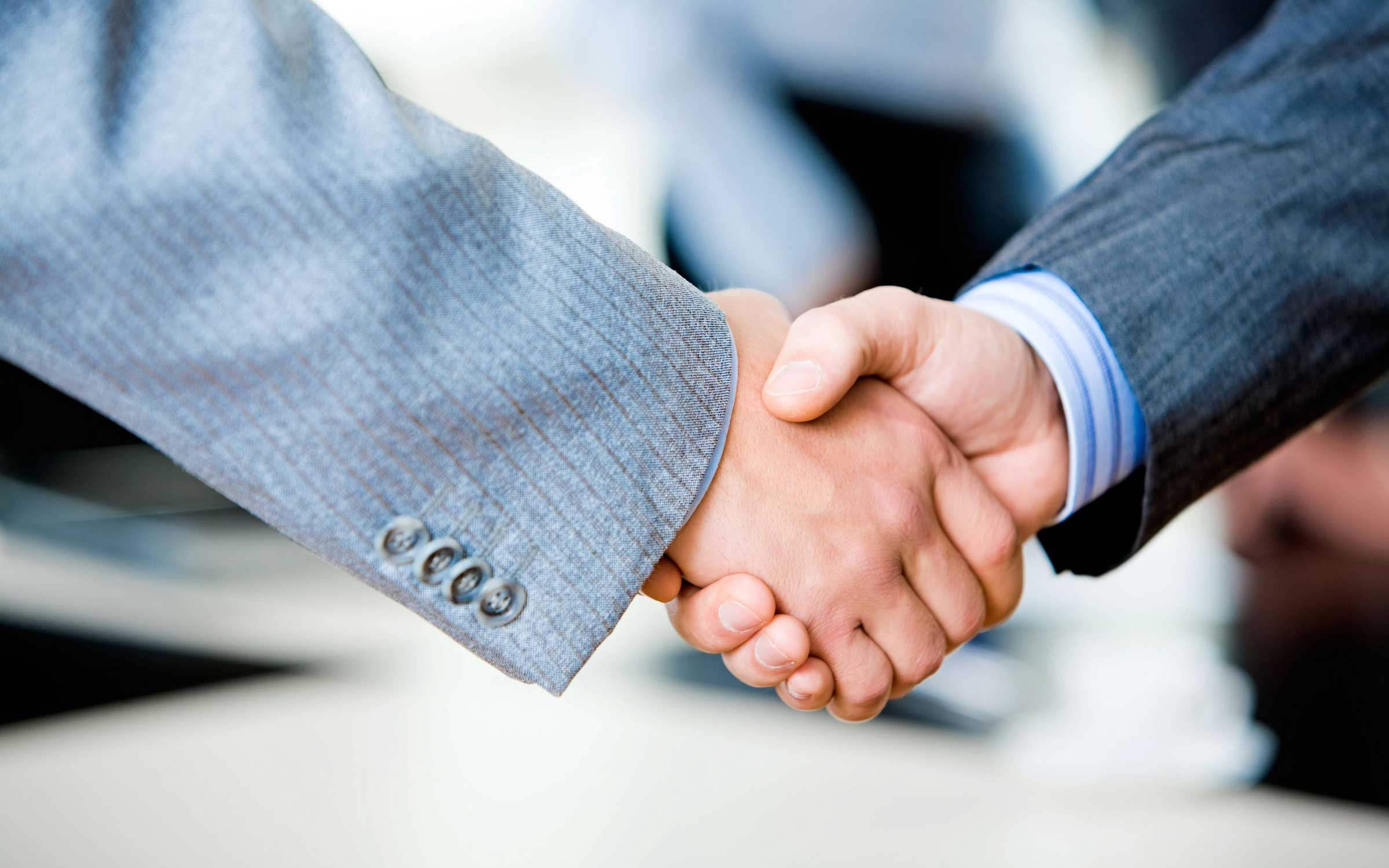 Next Journey: Making it a Success
After all the process of choosing, negotiating, and buying your business, you will need to work on the hardest part: making it successful.
This part will always be tricky regardless of the business you bought since it is never easy to handle with a company's growth.
However, we are confident you will choose well and wisely, so the steps we will share with you will boost your business' future.
Customers Service is the main focus
We don't have to rely on statistics and analysis to know this: most customers won't do business with companies if they have had bad experiences in customer service.
Thus, if you want to start with your right foot and keep it up, you will need to dedicate time to this aspect.
Great customer service is a priority, as loyal customers are easier to sell to.
Take a look at your customer service to see if you can make improvements to improve it and determine if the previous owner had problems in this area. If they did, make sure to solve the main issues that could have led to poor service.
It may be necessary to train staff, improve your return policy, and respond quickly to customers' emails to boost it and keep going on the right way.
Increase your marketing efforts
Marketing is essential to increase sales. However, you don't need to spend a lot of money to come up with great strategies that can help you achieve the desired results.
You can market your products or services (maybe both) in many affordable ways, such as:
Rely on the promotion kit.

Take part in professional organizations about marketing.

Participate in grand openings, charity events, and anything related to networking.

Offering free classes or workshops related to your products and services.

Establishing business partnerships and doing cross-promotion with complementary businesses.

Cold calling.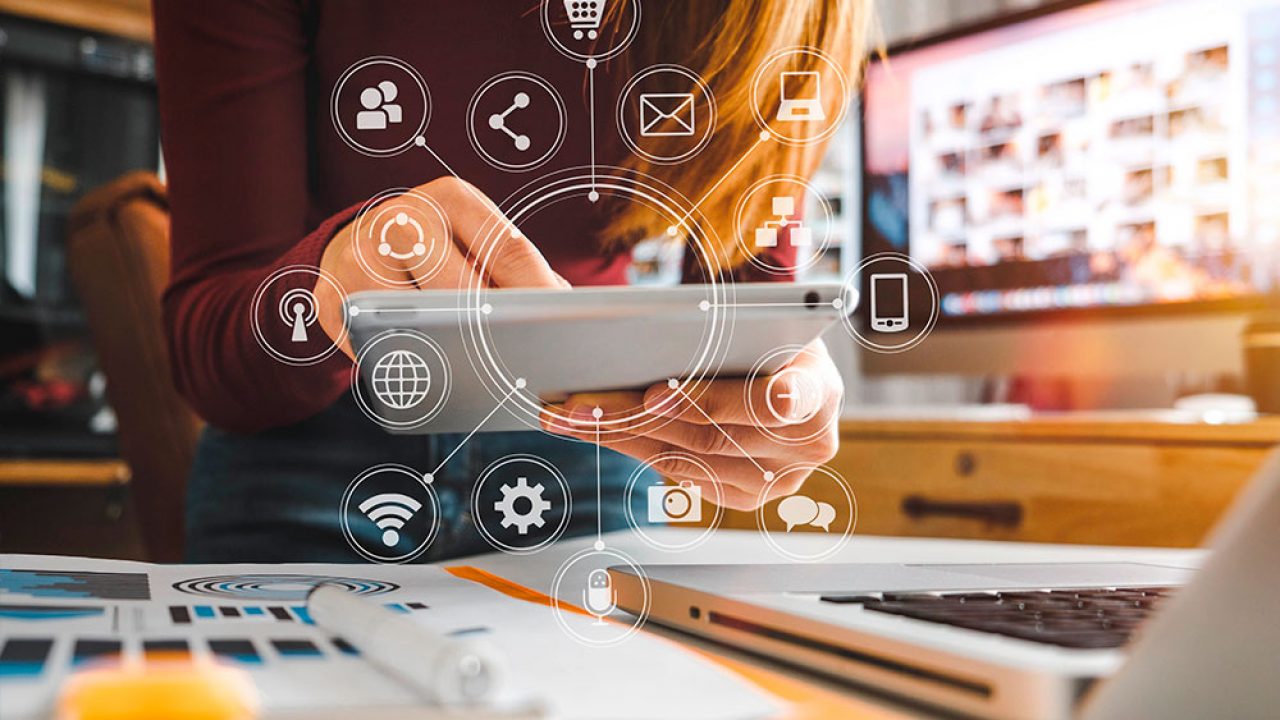 Make Sure to Build Your Online Presence
No one said it was easy to deal with online tools and handle what digital marketing involves today. However, it is necessary.
You should start by creating a professional-looking website where you can have your leads and future clients when trying or starting to build your presence online.
According to the E-commerce Wiki, 88% of customers now search online for information before making a purchase in a physical store.
For small businesses, a simple website will suffice as long as it is well-optimized and built. It should describe who you are, what your business does, and how you can reach you.
This means it should include your business name, logo, a summary of what you have to offer, information, contact details, and anything useful.
Also, mix this with social media since it may be a great way for your business to be promoted, depending on who you are targeting.
Most businesses have a Facebook, Twitter, or Instagram account for this.
Reduce your business costs
Business expenses for everything, from office space to vehicle costs, seem to be constantly increasing. It is, therefore, crucial for business owners to keep expenses under control.
It can be tedious and time-consuming to keep track of expenses but for it, try using technology whenever it is possible.
Many mobile apps can help you track expenses, as well as many cloud-based financial applications.
These apps allow you to add expense information automatically into your accounting system by taking photos of receipts using your mobile device.
Do an annual or semi-annual review of all major expenses such as office space and business insurance.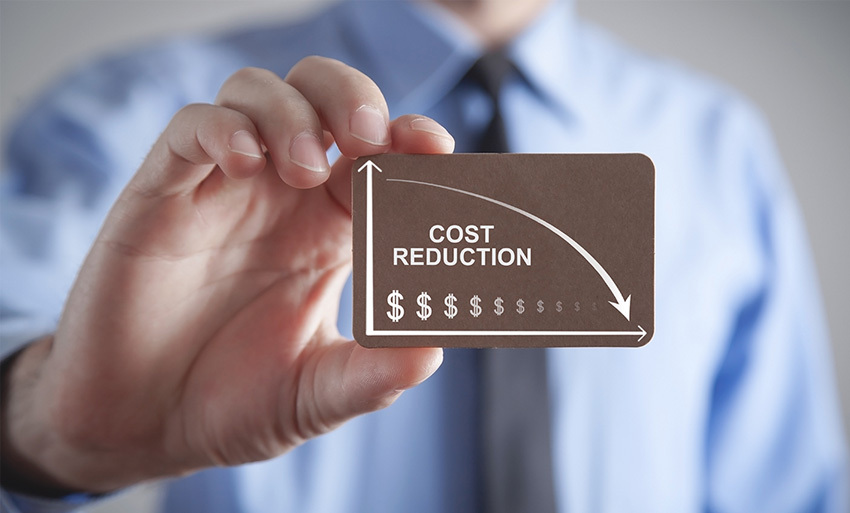 What can you cut? You might consider moving if you live in an area that has plenty of commercial space. You don't even have to open a storefront. Instead, you can convert your home-based company.
To save money, review your major supply costs and look for ways to get discounts or pool supplies with other businesses.
Come Up with a New Business Plan
Did you create a business plan before you took in this business? Or are you following an outdated one the old seller gave you?
Whatever your answer is, if it isn't about creating a new one, everything else is wrong.
It's not too late to make one if you don't have one. Established businesses that are successful update their business plans annually to review achievements (or lack thereof), and set new goals or direction, so you need to set this goal and do it as a regular task.
The financial section of your business plan summarizes the financial health of your company.
It includes the income statement, cash flow projection, and balance sheet, but this is only a part of what your plan should include.
You should include a marketing strategy, short and long-term goals, and anything related to the road the business will be taking to reach success.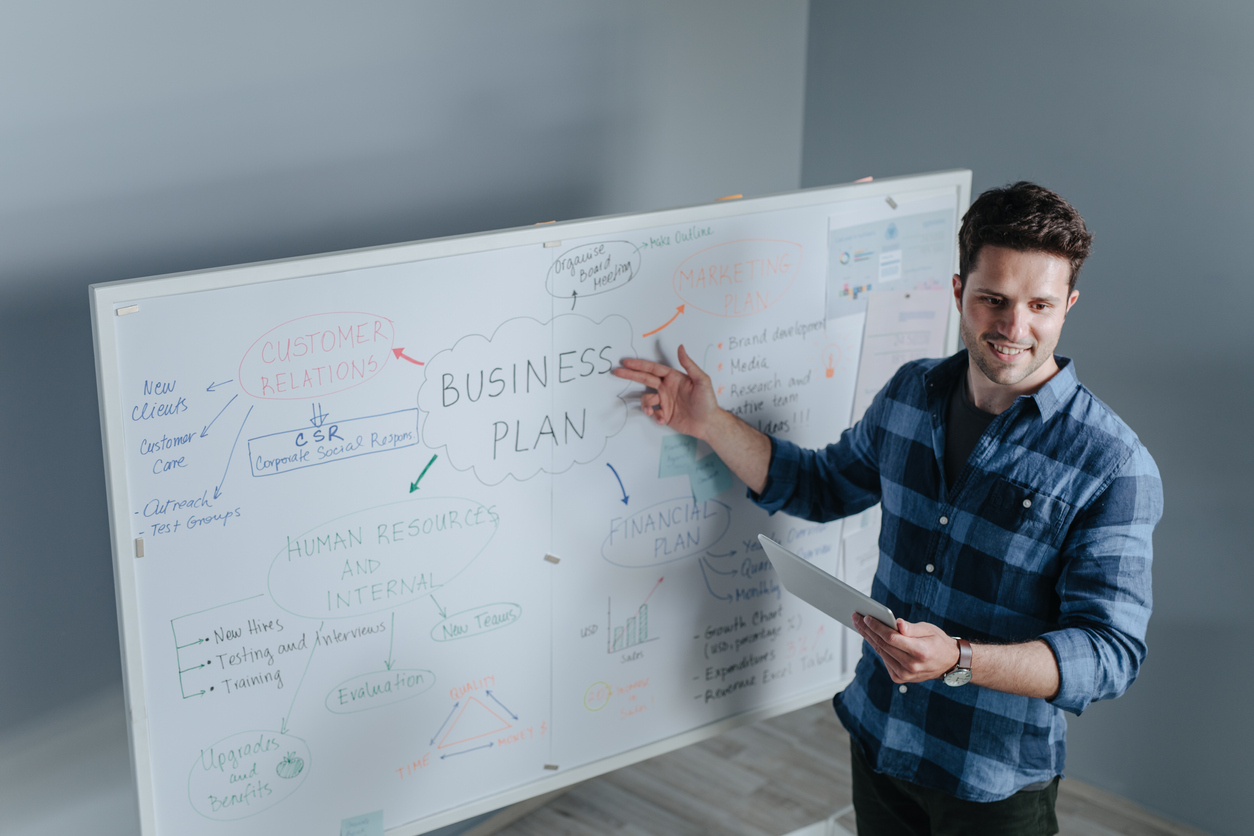 Be A Leader
You've already started the journey to becoming a leader by overcoming your fears and starting a business or purchasing it, in this case.
But you will notice that becoming a good one isn't as simple as it seems, and soon, you are going to struggle with this task.
Many argue that being a good leader isn't necessary, but if you are working with several employees or just a few ones, you need to look at them as part of the team, not people you are paying for their jobs.
Leadership qualities do not necessarily mean that everyone who succeeds in business must be a leader. Still, it is a great plus when you are trying to reach a specific goal and have to rely on several members of the company to do so.
Sometimes, managing a team or getting the masses to work together can be down to having the right message and charisma to get the people involved to make the whole thing work and be happy to contribute as much as they can, even if you don't ask for it.
While a great soldier might be able to lead troops in the field, they may not be able to manage the whole war without a leader, so this analogy is a symbol of a great example of why a leader is necessary.
A great leader will know the strengths and weaknesses of the company and then decide what to do and how to use the members of the team efficiently to ensure the best result.
The Local Lead Generation Process for Your Business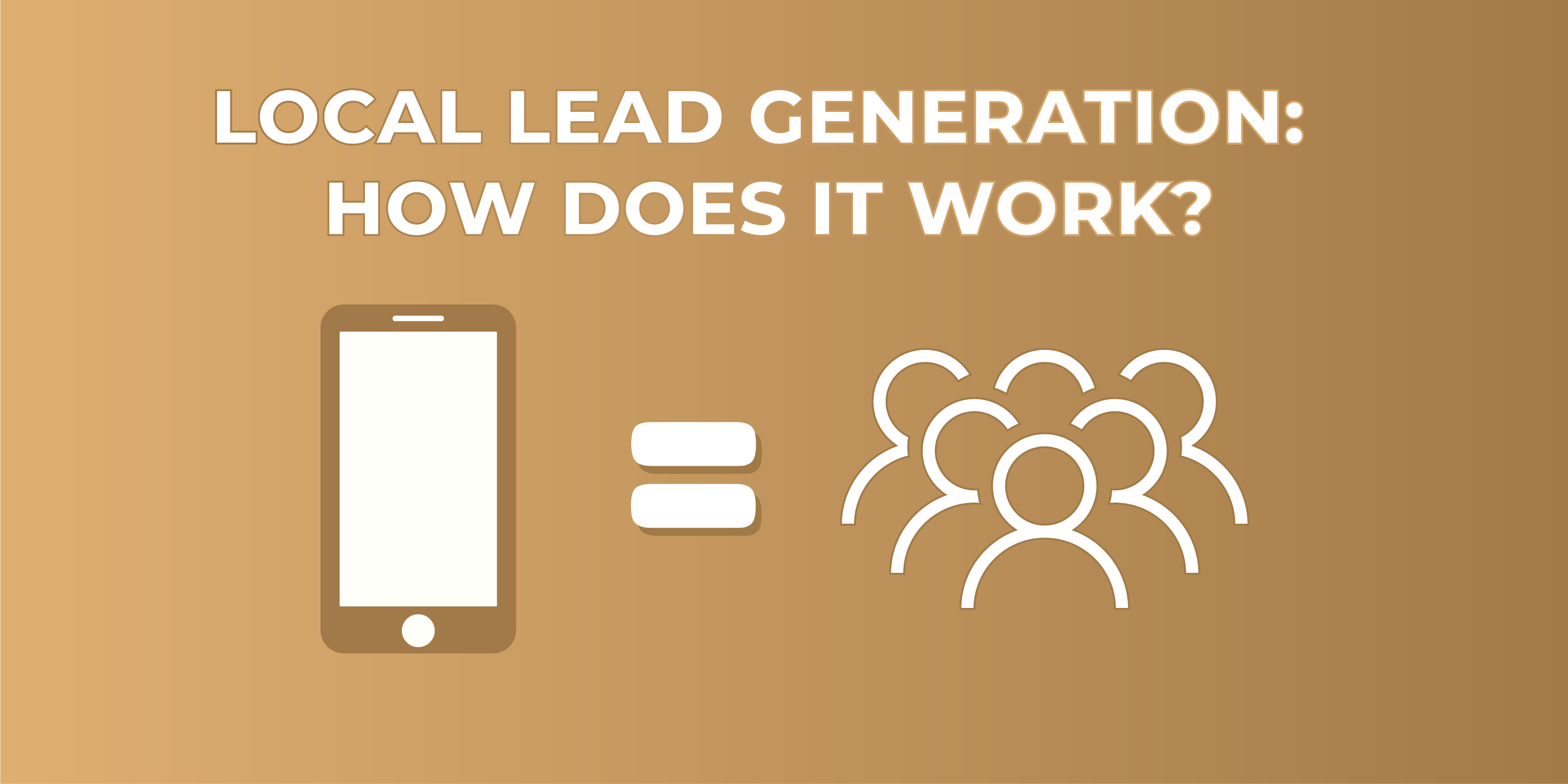 All right! So, everything is about building properties and generating leads. But how does the process actually take place? Are there other steps I need to know?
The steps I mention below are what students from our local lead generation program follow to generate leads for businesses like yourself. So I'll help you see what we do. And how if you join our program, you can simply generate leads for your own business (unless you want to start a side hustle and build a laptop lifestyle business).
Essentially, our lead generation can be divided into four steps:
The first is prospecting. You need to take the time to do market research on a niche (industry) and determine how many phone-driven businesses are there.
Keep in mind that this is local research as you need to know how many companies need leads. For example, you may search for "plumbing services Youngstown OH."
You will find dozens or even hundreds of businesses trying to get themselves in front of the customers by ranking on Map Listings, organic results, and even Ad.
The second step, building. When you find a niche (plumbing, tree services, a software company, real estate…), you will need to start building your digital properties. You don't need to be an expert in HTML or coding. It can be easy with the right tools.
The third step is now taking time to rank your lead gen website. With the site done, you need to work on SEO strategies and start dominating those Google search results. If you're new to SEO, it stands for Search Engine Optimization.
To keep it simple, it consists of the entire process of growing a company's visibility on search engines like Google and generating organic traffic. And remember this, local lead generation is part of the strategies.
Moving on to step four, once you rank the site, you will start getting your ROI and profits. You only need to rent it out to a local business interested in the leads the site generates. You can offer a couple of free leads to their move on with the actual pay per lead.
To review steps 1-4 above, I described it to a normal student who is building a lead gen business to help local service providers generate more calls. But replace the student with you as the business owner. And replace sending the leads to a business to simply siphoning the leads to your personal business.
By the way, fun fact, about 20% of our students in our local lead gen program are actually business owners who went through the program. And they use the skillsets we teach to generate leads for their own business.
An Example of Lead Generation: Home Advisor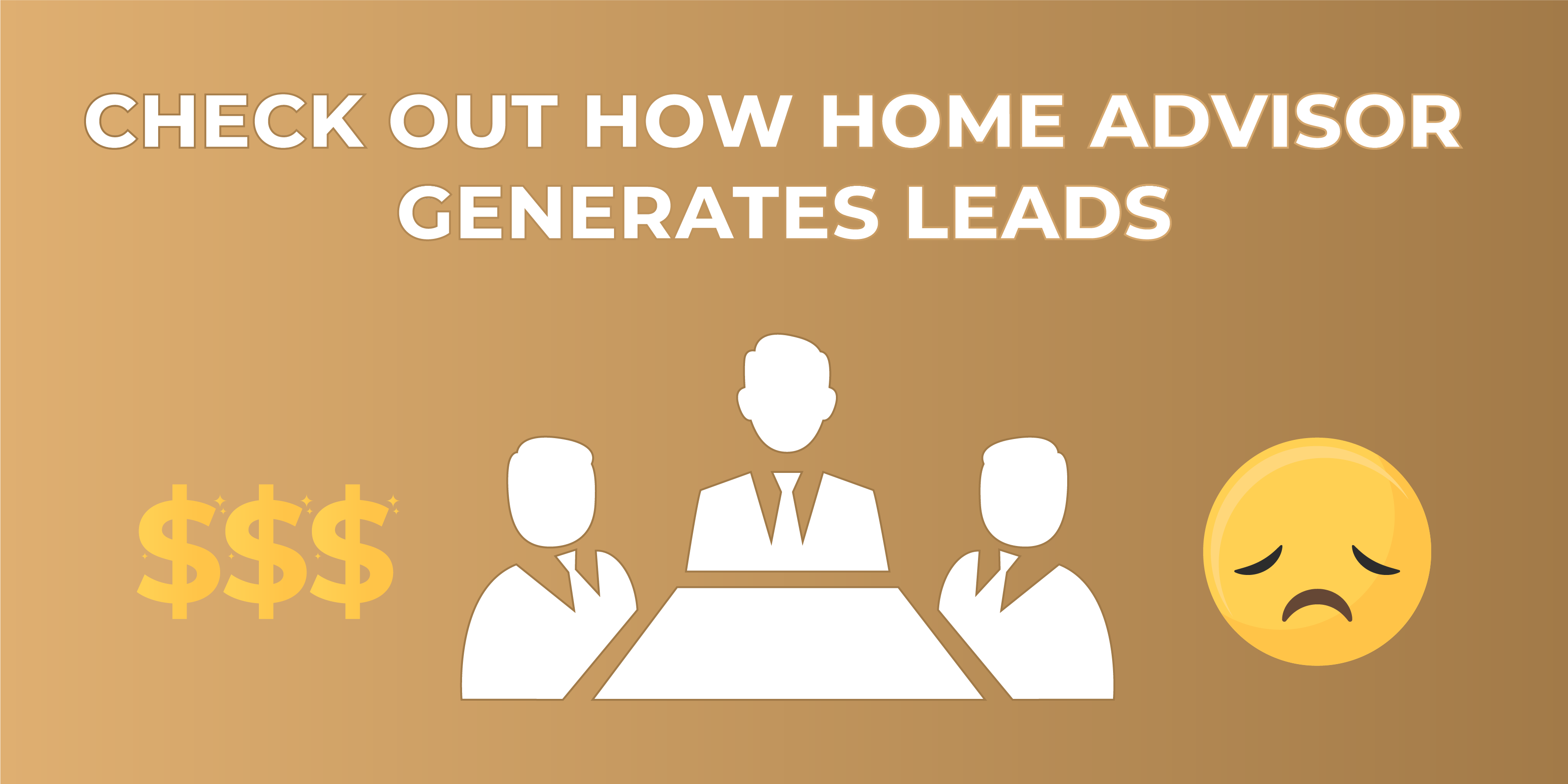 You must be thinking, "if lead generation sounds so good so far, how come I haven't seen any company?" That's the thing; there are many out there. You just don't know they are dedicated to it.
HomeAdvisor is one of the best examples you can find on the Internet as it is a top lead generation company that has spent millions building its brand but also earned even more zeros for this same reason.
They started small as everyone else but invested in building their brand awareness to make people who are looking for home services go to their website and find what they need. They are over 75% of people's first choice when they need those services.
If you don't get HomeAdvisor that much or need a refresh, users need to submit their information to request a service and get a professional or expert who can provide it.
HomeAdvisor's job is to share your information, which makes you a lead, with local companies so they can contact you and offer the service you're requesting. For sharing this lead information, HomeAdvisor gets paid by the companies. This happens for every single lead they send to multiple businesses.
Business owners who don't have marketing skills or don't even know how to have any online presence will always rely on those pages to list their services.  They will save time and effort, but companies like HomeAdvisor can make them spend lots of money as leads aren't exclusive (one lead is sent to multiple companies after all).
Using Facebook Ads aka Paid Ad Platforms: Do They Generate Leads?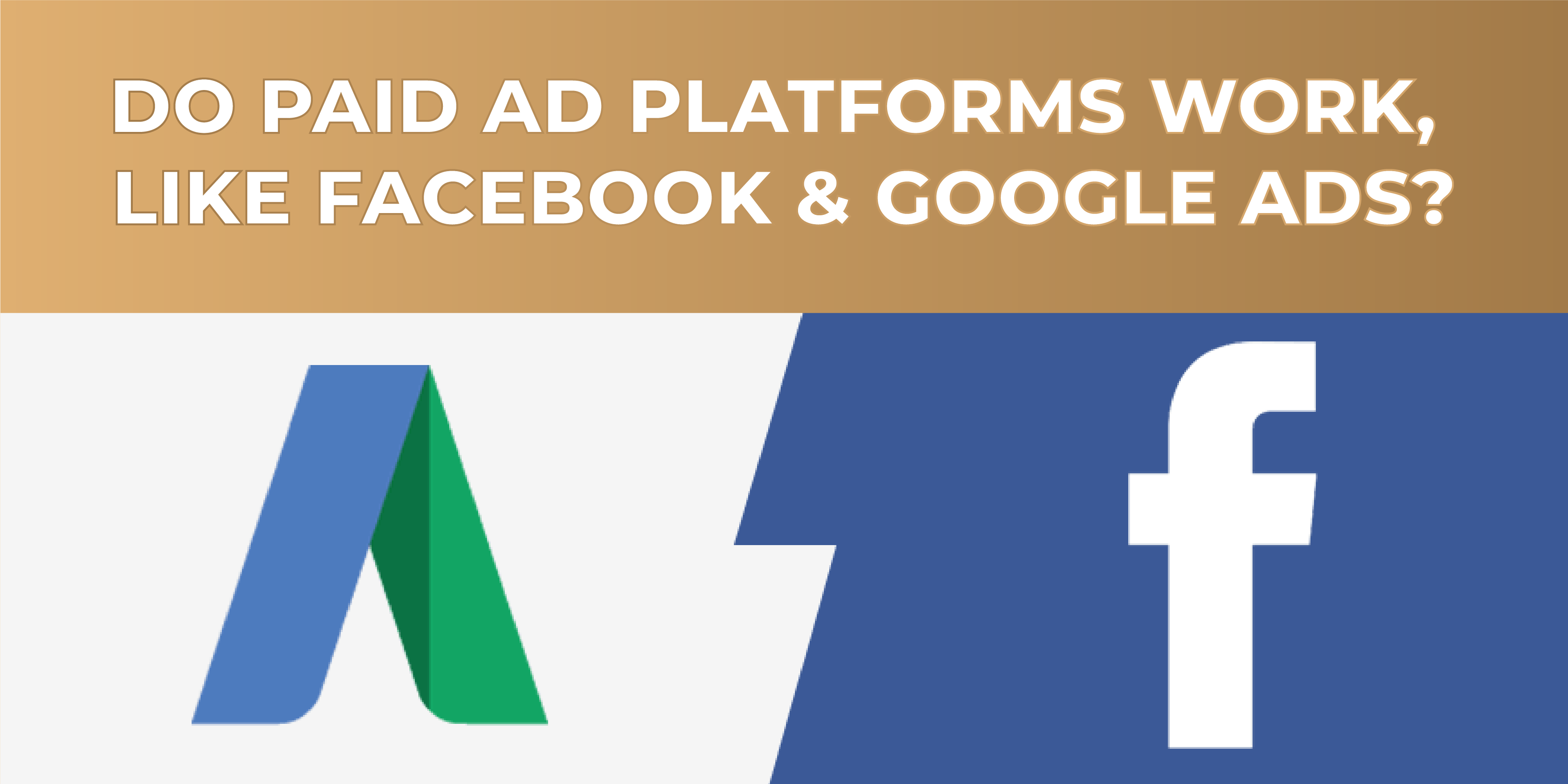 They DO generate leads. If not, no one would use them.
However, you need to remember two facts:
Paid ads or platforms can be expensive.

They don't generate "natural" leads.
Whenever someone sees or clicks in one of those ads, over 80% of them did it by accident or are trying to close/report it.
Why? Because they aren't looking for those services. At least not at the moment.
What those ads do instead is interrupt their time on the platforms. Users aren't there to find companies or businesses unless they are searching for a specific company's user, and for that, there's a search bar. This is why it is hard to convert them to actual customers who will show interest in the companies' services. Also, you're limited by a budget.
When using lead generation, everything is organic. You aren't forcing others to pay attention to your business but rather being there when they need you. This is why Google's organic traffic will always beat paid ads, and the reason companies continue investing in it, which is a lot cheaper as well.
What Is Local SEO?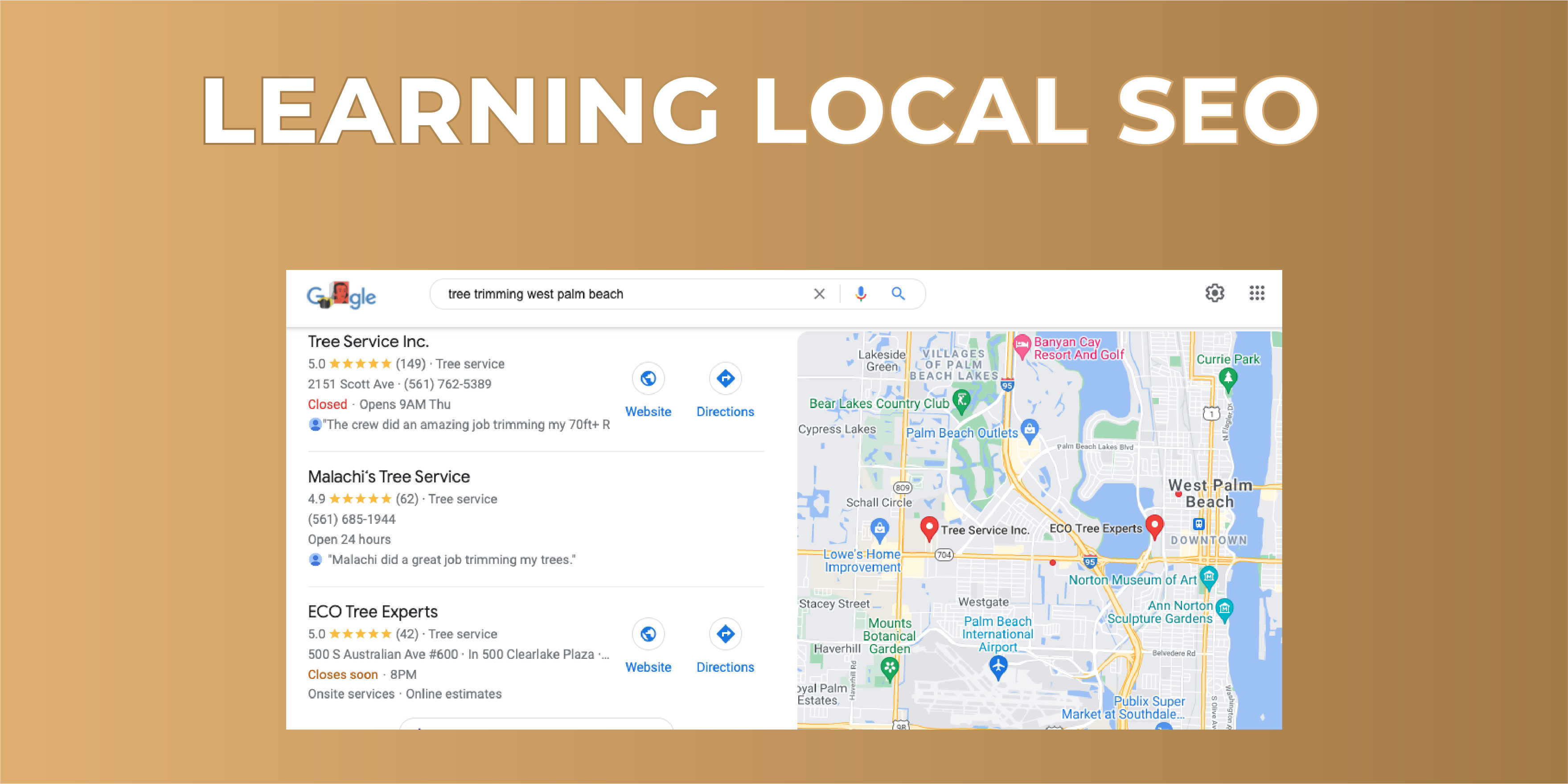 Don't worry… I didn't get it at first either. Following the short explanation, local SEO focuses on scaling businesses' visibility on search engines. However, this is only for those who serve their communities face-to-face.
What does this mean?
Experts and professionals like painters, plumbers, and dentists (but not only them) offer their services to their local customers. Why? Because they can't deliver them unless they are located in the same area of their customers.
To make sure those businesses get more leads, you need to rank them locally by claiming the business listing on Google to place them on Map Listings. Local SEO also involves online reviews, citation management, and how you manage your entire online presence in the local area.
If you are going to bet on lead gen, you need to adapt yourself to today's world: The Internet.
Keep in mind that although traditional channels and methods like billboards, warm calls, and pamphlets still work, they aren't part of your tools. Whenever someone needs a service, they go to Google and search for it.
"Dentist in Miami" or "plumbing services in Orlando," etc. And you can keep coming up with services or professionals people need and look for. Thus, you need to make sure you're using Google to get the companies in front of their clients.
Users will always click on the first search results (those near the top), and many of them will be either Ad links (people paid to place their websites there), Map Listing, and then you get websites. Almost all of them are your goal and where you should always aim to place yourself.
Can My Business Utilize a Local Lead Generation Strategy?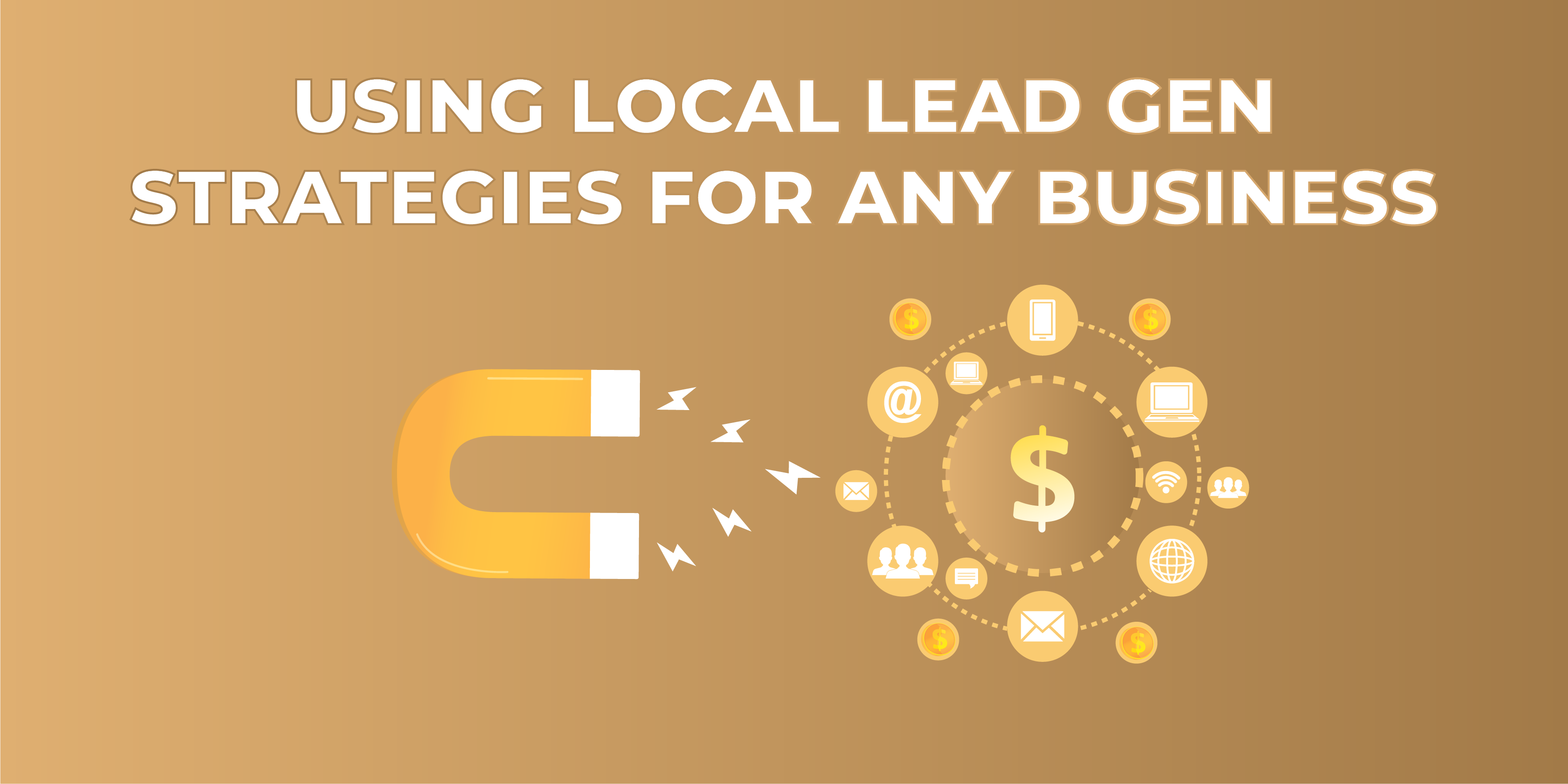 If you want customers, you better know you need it. Following the previous explanation, lead gen is all about placing businesses in front of their customers, choosing them over their competitors.
Put it simply – it's all about closing deals and having clients for those companies to make money. The main difference with the usual methods companies use for this is how lead generation approaches different channels to get them in the right place of the market to get customers.
Those channels are all focused on the Internet as most people are searching for products but also services across the net. The issue is that the Internet is way too broad, and businesses don't know how to place themselves. They usually try, but they get one common result: losing money and time.
How Powerful Are Organic Leads from Google?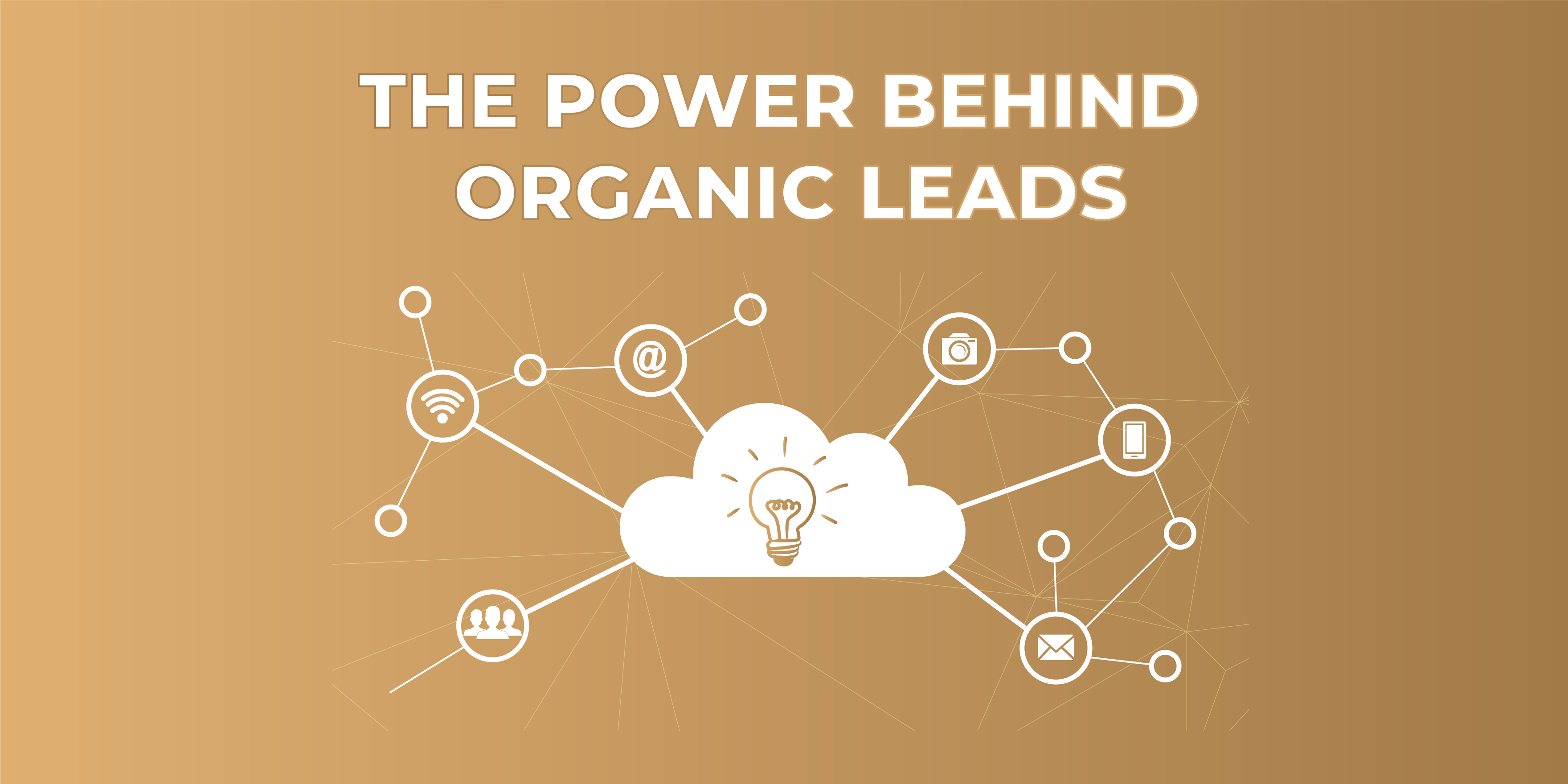 For companies looking for customers, it's everything. For you? Pretty much the same. When you build a business with digital properties, you get to make thousands of dollars a month.
This isn't a "get started today and get rich tomorrow" thing, but it is HIGHLY scalable, and ROI + positive results are guaranteed. Learning a fairly decent and very needed set of skills to create your digital properties and start ranking them on Google is required.
I have invested in several online businesses over the years, and if there's something uncertain, whether you will get your ROI or not, even more than the actual profit.
However, this business moved my earnings from five figures a year to a month in ONLY passive income while sitting comfortably at home.
On my laptop. Anywhere. Anytime.
You can look at one of the first sites I built back in 2016, and it continues making me over $1.000+ every month. The best part is that I don't need to touch it or the rest I've built over the years, just like this digital property.
What Makes Lead Generation SO Alluring?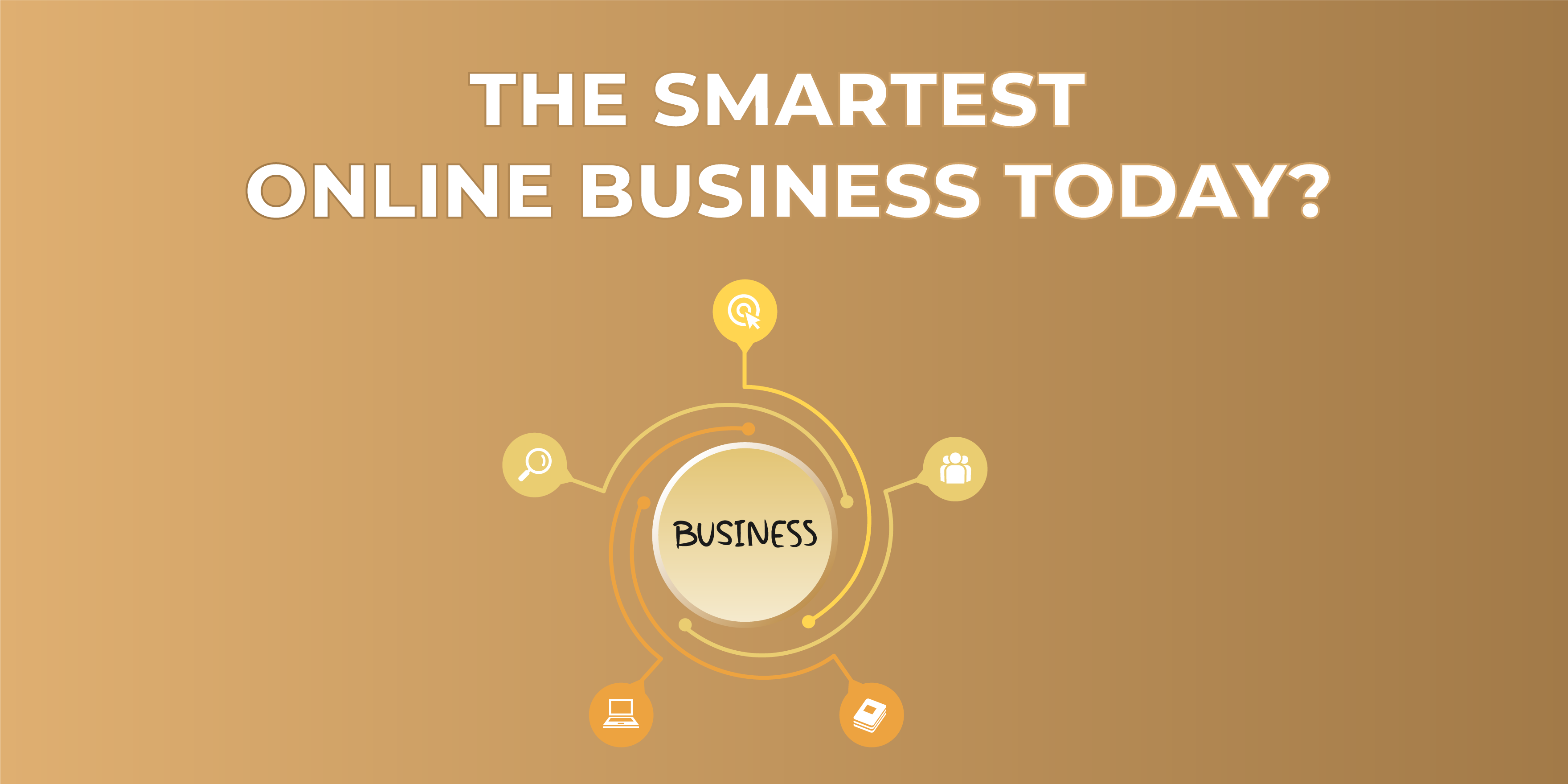 Here it goes: you can work from home.
The main issue with regular business opportunities is how much you need to invest in staff, equipment, or rent to have a place to sell your products or offer your services.
We all know the hassles of traditional businesses that involve regular expenses, which are extremely high.  Can you afford it? I don't think so, and even if you can, is it worth it? Now, it isn't only about the money. You also need to put in a lot of work, and it isn't only during the first couple of months or years. Usually, it is as long as you continue running it.
You can save yourself those headaches and bone-breaking tasks and expenses with lead gen since it is more about generating leads with digital channels—mainly websites.
Websites can be VERY cheap to build, and with many tools online, you get to do it in a couple of hours instead of days. Any virtual or digital business is scalable and won't need constant maintenance.
So, let's summarize this:
You save money in regular expenses with traditional and most online businesses as what you need is yourself and digital properties (websites).

You can bet on passive income.

 There's no need to hire more people to get started.

You can generate leads in multiple industries, which allows you to work on any niche you want.
How Can I Get Started in the Local Lead Generation Program?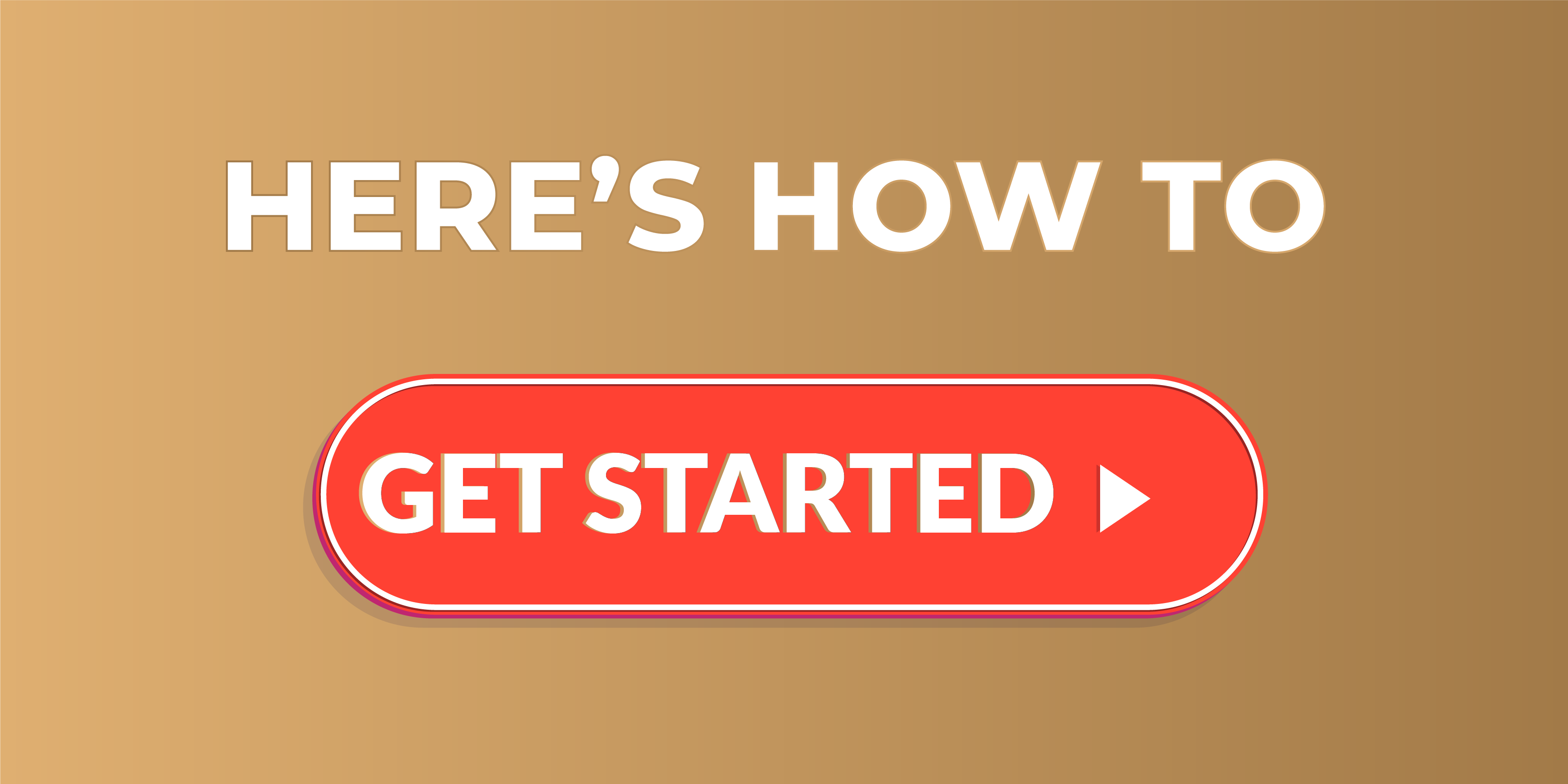 Anyone can start and learn. That's the beauty of this business model. I knew nothing about SEO, Map Listing, and everything I've mentioned so far. It is all about learning the skills, gaining experience, and deciding to take the step.
Remember that this business model will never get old as business owners are always looking for leads. They need to do business and scale their companies. Why not do the same while helping others and still making money?
You can start with this local lead generation course highly recommended for anyone wanting to grow in the business. It is a close training that will take you through each step and make sure you are able to get your ROI, profits and take control of your life.
You will be added to an incredible lead generation family ready to help you 24/7 when asking questions on the group. Anyone is welcome who's willing to put in the work. Click here to watch the lead gen webinar.