Talking about the richest YouTube stars was literally non-existent back in 2005 (even though it's now a THING in our culure today lol). During the beginning of YouTube, the platform was simply not a viable money-making option, and not too many people took it seriously back then. Why? Well because it looked like a poor option to entertain others, and even worse when it came to making money.
However, we are in 2021, and it looks like the best decision anyone could make over a decade ago, and even those who decide to become content creators on the platform today have big chances to earn money.
We don't have to dive too deeper into this since 2020 brought even more reputation to online content creation methods to make money.
If you don't believe us, just have a look at Twitch and how many new streamers there are, and YouTube is at the top when it comes to video filmers or the famous "YouTubers."
But among all the users on the platform and channels you can find, who are actually making the most out of it? Those who started in 2005 when the platform was founded? Or those who knew how it worked after watching the "founders" for so many years?
Well, we decided that the best way to answer this is by compiling a list of the highest-paid when it comes to YouTube starts, and we are confident you will know at least 50% of them.
You clearly don't watch YouTube or maybe even the news if you don't, but that's not too important. What you need to focus on are the numbers these rich people are making.
And keep in mind this list goes from lowest to highest in the top.
Roman Atwood – $14.5 Million
Roman is well-known for his YouTube channel about hidden cameras and public prank videos.
However, Roman has two instead of one channel.
One focuses on featuring vlogs, while the most popular one goes for the public pranks he has spent on some people.
He started in the industry in 2013, and thanks to the success of his prank videos, he was able to get his directorial debut with the film "Natural Born Pranksters" in 2016.
Atwood was the first YouTuber who vlogs with a 360-degree camera, which can be used on a variety of devices.
He also participates in a reality prank show with Alex Mandel and Howie.
Atwood also produced the DVD series "The Nerd Herd," which was sold at Warped Tour 2006, so his career in entertainment goes before the channel itself.
His most well-known pranks include a crazy toilet paper prank and a plastic ball.
Besides his channels, he owns an online shop and a clothing line, which generates a lot of revenue annually to the point of completing his net worth to place him at #20 as the richest YouTube star.
KSI – $15 Million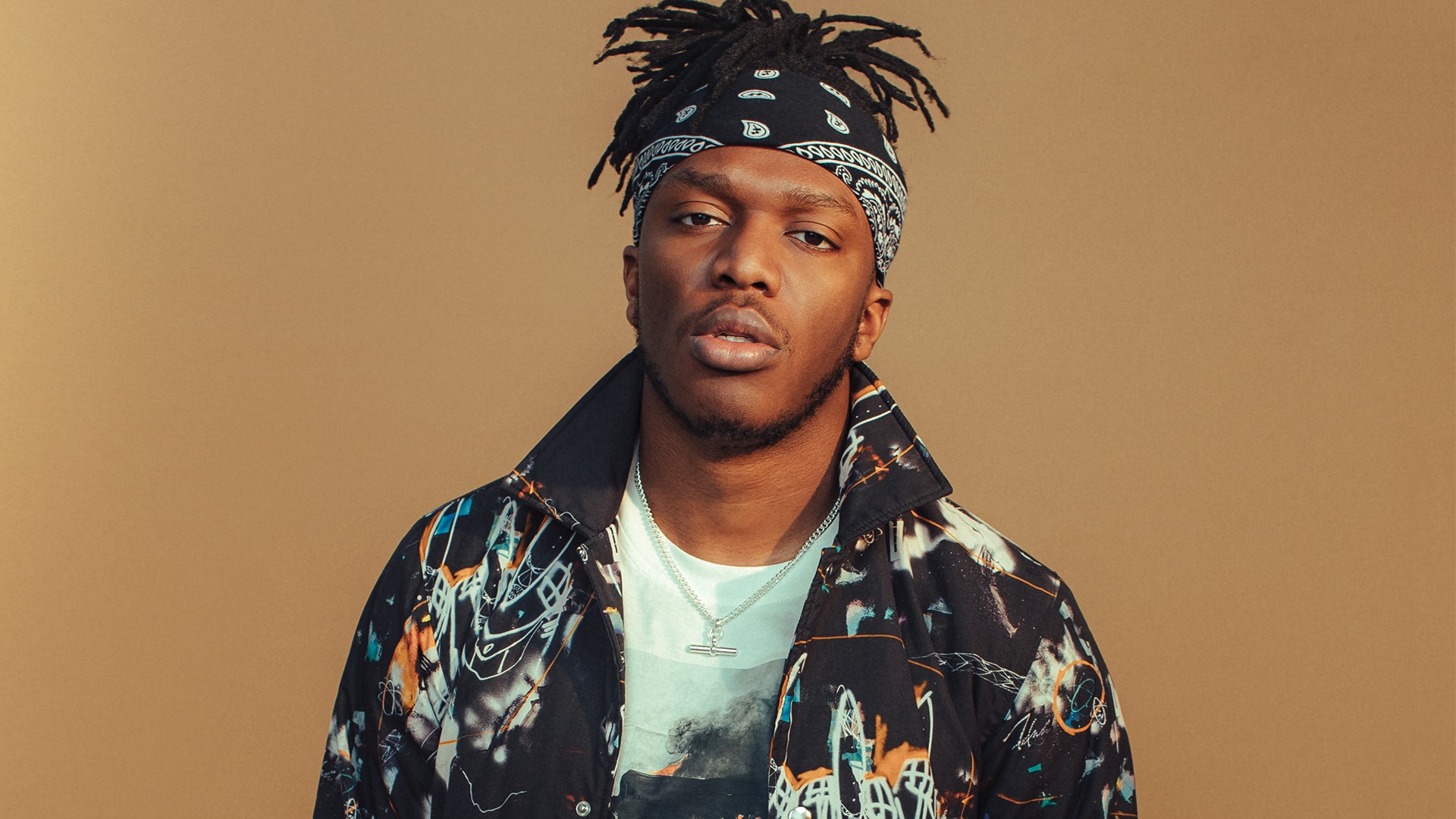 Known as KSIOlajidebt or just KSI, he is a British YouTuber, rapper, and boxer.
He was born in June 1993 in Watford in Hertfordshire. His YouTube career started in 2008 when he created his first channel and then registered the official one in 2009 for gaming purposes.
He is one of many people's favorite YouTube stars in the gaming category, which is one of the most prominent on the platform.
He released "Lamborghini," a song featuring P Money, as a rapper in 2015.
The song reached #7 on UK R&B charts and #30 in the UK.
KSI boxed Logan Paul in August 2018. They hate each other, which is why the match was set by both of their agents and marketing agencies.
The match was watched live by 2.25 million people. Each fighter earned approximately $2 million from it and about $3 million for the rematch the following year.
Blippi – $16 million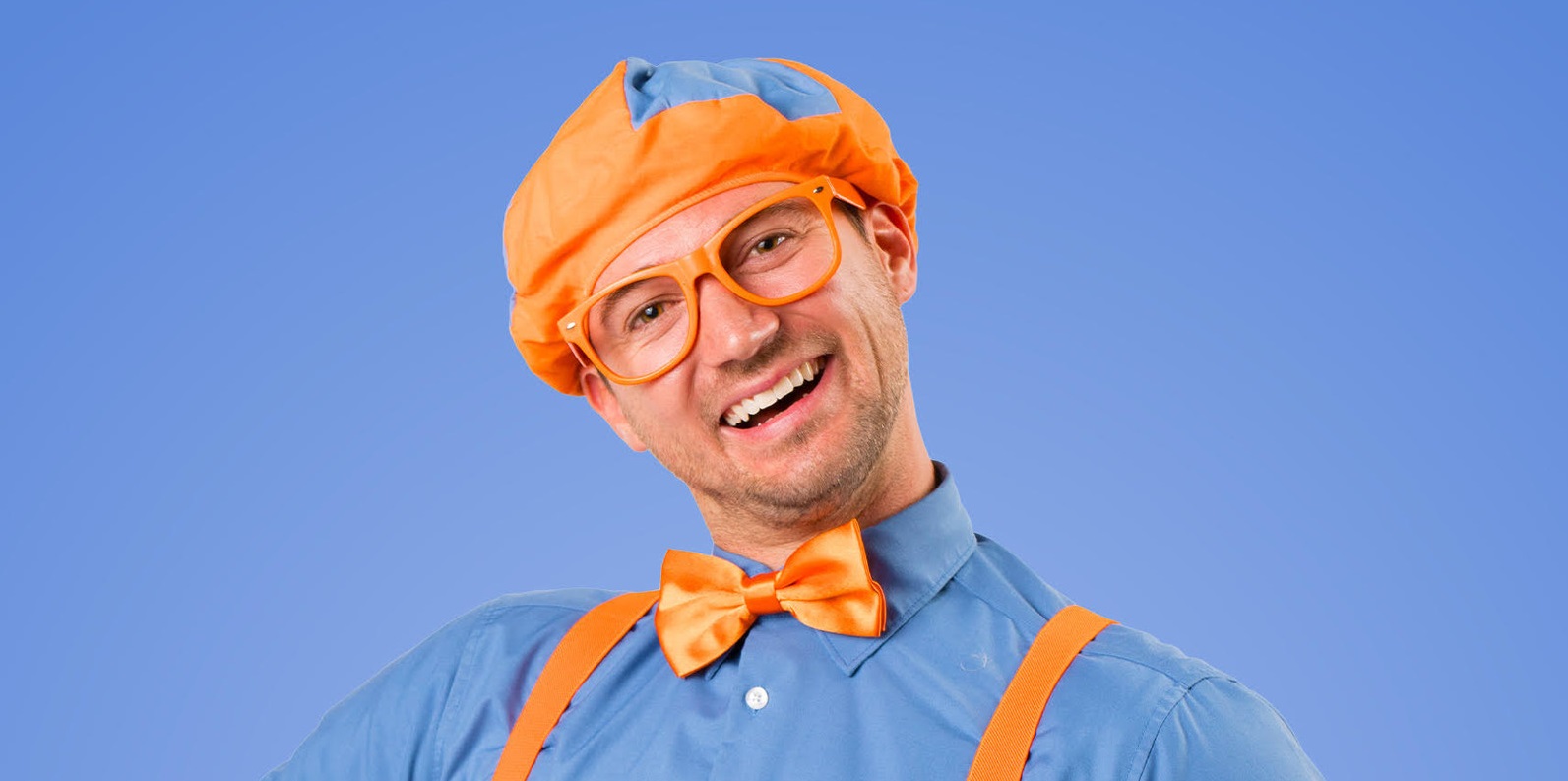 American entertainer known as Blippi, while his real name is Stevin John, discovered a niche in YouTube that was quite missing and decided to launch educational videos for children in 2014 after creating a channel.
His trademarks include his orange and a blue beanie cap, as well as his blue shirt, orange suspenders, and a bow tie.
These colors appeal to his young audience. According to him, he discovered his calling by watching his nephew, a two-year-old, watch low-quality YouTube videos about the topic.
His charisma and great design of the videos led him to be the favorite in the niche. Besides children, adults also use their videos for educational purposes for themselves or other audiences.
His retail empire, which includes digital videos, toys, and accessories, accounts for a large portion of his income today, thanks to the success of his YouTube channel and how he was able to create it around it.
MrBeast – $16 Million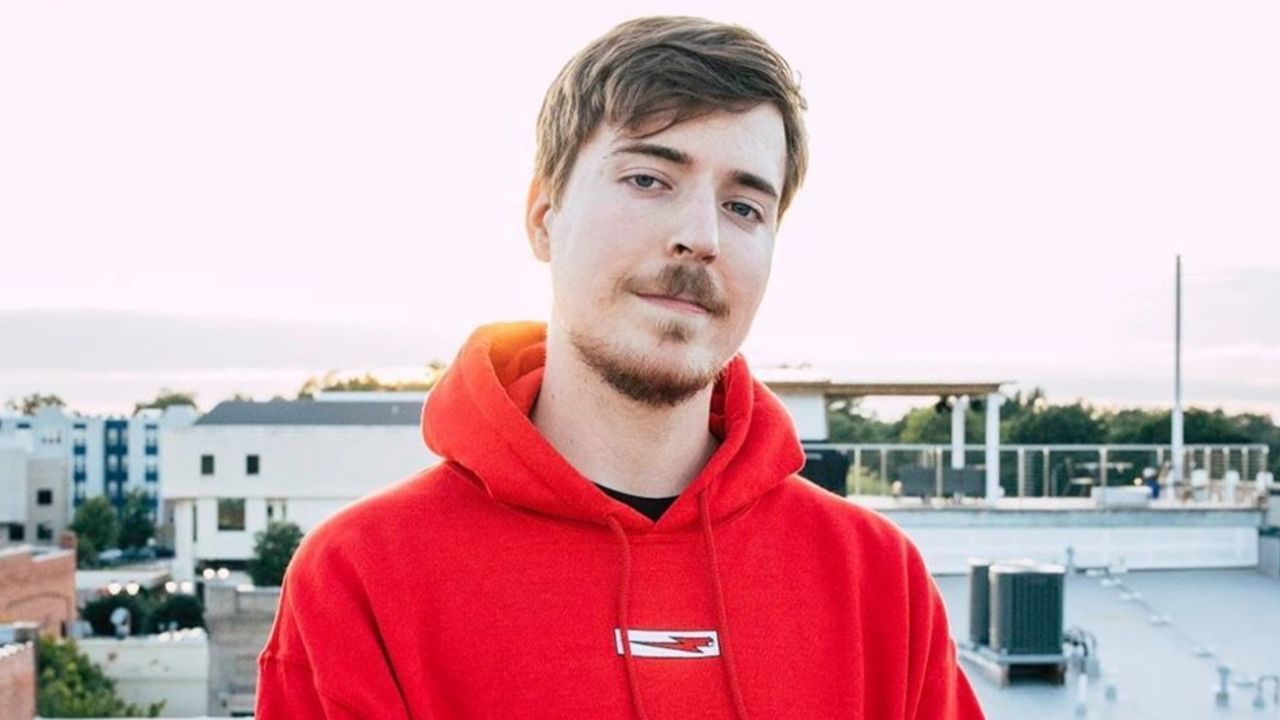 MrBeast, being his real name Jimmy Donaldson, started his YouTube channel in February 2012, where he usually uploaded gameplay playing Minecraft or COD while also changing between estimating how much YouTube earned and other celebrities.
With time, he started to be well-known for his innovative YouTube philanthropic stunts as he regularly gives away large amounts of money to strangers or adopts entire shelters for rescue dogs.
Or comes up with crazy ideas that are either related to thousands in cash or fun options of spending time in a horror house (not so fun, though).
He also makes a lot of money through merchandise sales and sponsorships with companies like Microsoft and Electronic Arts.
However, MrBeast claims that he reinvests the majority of his earnings into video production. He spent as much as $300.000 per video.
This is a significant increase from his $10.000 per video a few years back.
Since his main channel ended up changing the "niche" in terms of content, he created a secondary one in 2020 named MrBeast Gaming, where he now uploads his gameplays.
Logan Paul – $19 Million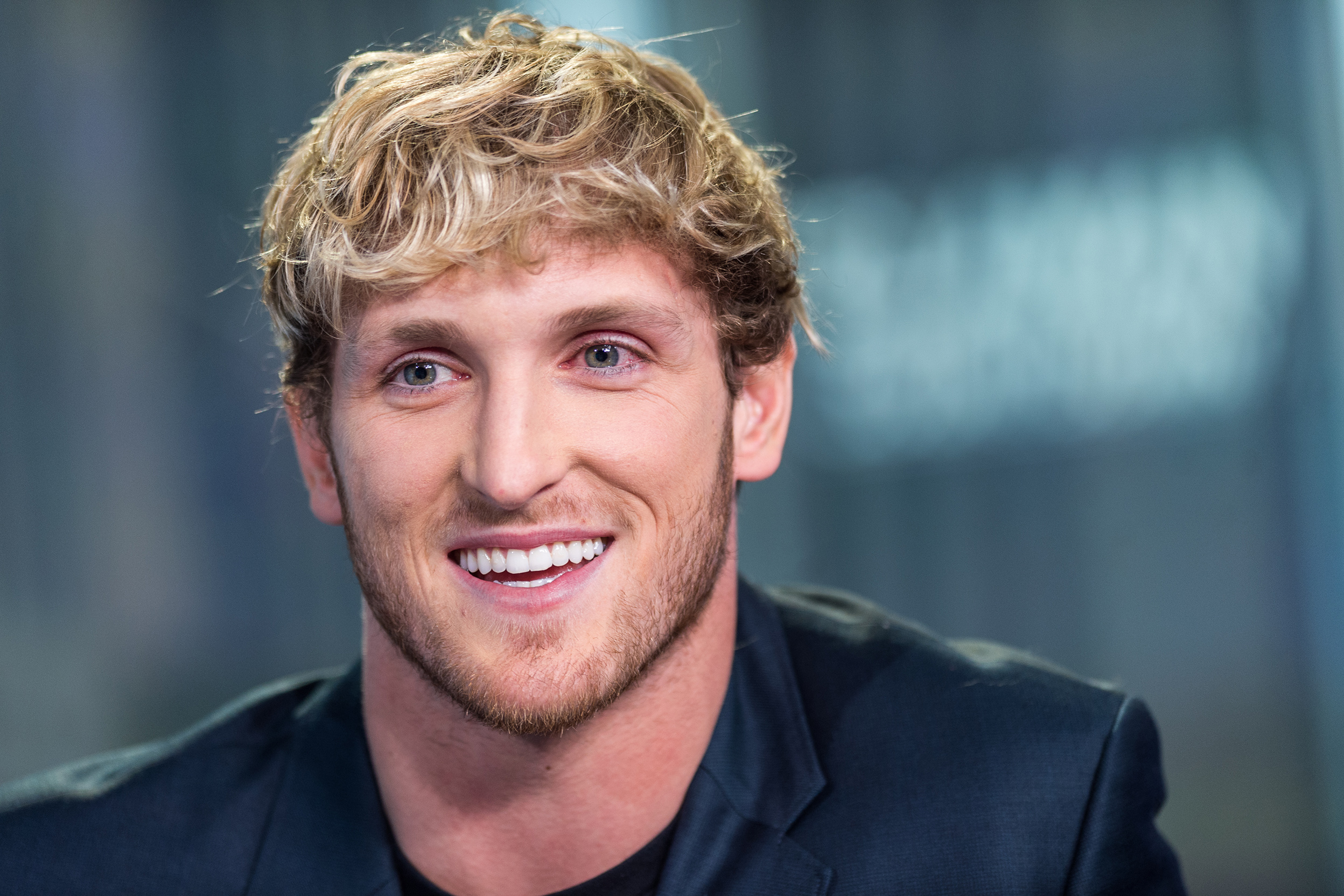 This one is going to be quite long since we have drama to cover.
Logan Paul is known today as a YouTuber star and boxer while also being a bit associated with acting.
The "Impaulsive" podcast has been running since November 2018, which, of course, he started and is another part of his income.
Logan began making YouTube videos in 2013 when he created the YouTube channel to upload compilation videos about his Vine work.
He switched his focus to YouTube after Vine was shut down and while being the 10th most influential Vine user in 2015.
His six-second videos earned him hundreds of thousands of dollars in advertising revenues. His Facebook videos had over 300 million views by October 2015.
Since his fans followed him to the platform, he earned a lot of money without having to create a big audience or starting from zero on the platform.
Paul uploaded a YouTube video on December 31, 2017, that he had shot at Aokigahara, Japan's base of Mount Fuji.
Because many people have committed suicide in this area, it is often called the suicide forest.
Paul's video showed a hanging corpse from a tree. Within 24 hours of its upload, the video had been viewed 6.3 million times.
Other YouTubers accused Paul of being insensitive to suicide victims and exploitative.
Change.org was filled with petitions urging YouTube to remove Paul's YouTube channel. This drama led Paul to delete the video from YouTube and send a Twitter apology while donating $1 million to suicide prevention agencies.
However, YouTube removed all advertising on Paul channels' channels on February 9, 2018, due to his "pattern" of behavior. This refers to Paul's participation in the Tide Pod Challenge, which saw him removing a fish from his pond and "jokingly giving it CPR," as well as tasering two dead rats.
As a result, his revenue was temporarily suspended.
YouTube reinstated Logan's ads two weeks later. However, Logan's channel was still in a 90-day probation period during which content from his channel wasn't eligible for YouTube's trending tab.
Paul has been criticized countless times for his homophobic comments and serious, disturbing behavior. However, here we are, making him a millionaire with all the views and news.
Lilly Singh – $20 Million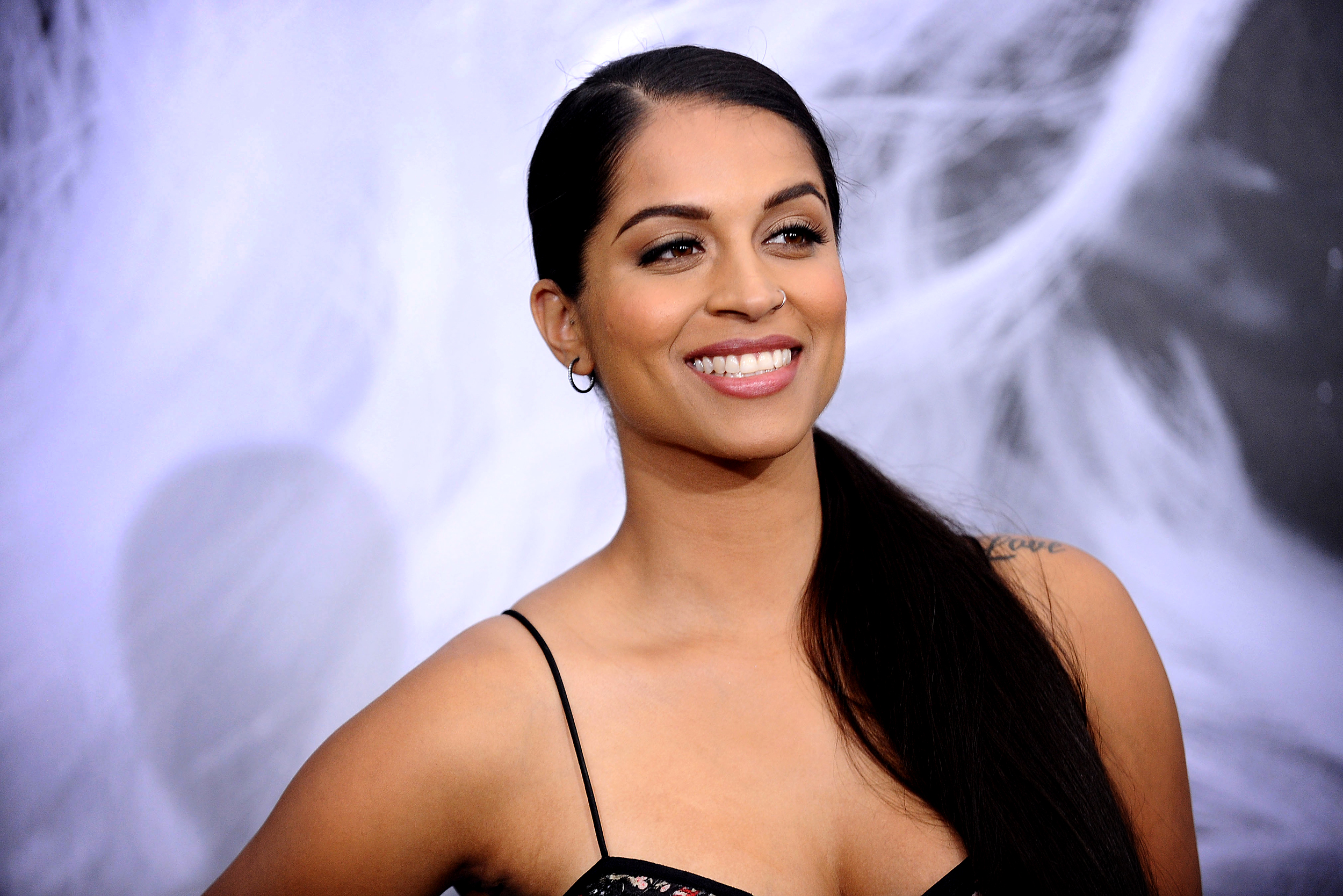 Lilly Singh is most well-known for her YouTube channel IISuperwomanII and hosting the late-night talk show on NBC called "A Little Late With Lilly Singh."
Her channel was started in 2010, and since then, it hasn't stopped growing.
Singh starred in the film "Dr. Cabbie" in 2014 and was nominated in both the Shorty Award and Streamy Award.
She has worked with James Franco, Seth Rogen, Miranda Sings, and YouTube stars like Shane Dawson and Youseferakat.
She was featured in "Hipshaker" as well as performing the rap portion of "Mauj Ki Malharein." Humble The Poet collaborated with her to release the son "#LEH" in 2014.
She has been doing things right when it comes to rising to the top, and this Canadian star doesn't seem to stop as her name is receiving much more attention over the years.
Her sense of humor is what caught people's attention, and to this date, she started to be a reference in the comedy genre.
Jake Paul – $20 Million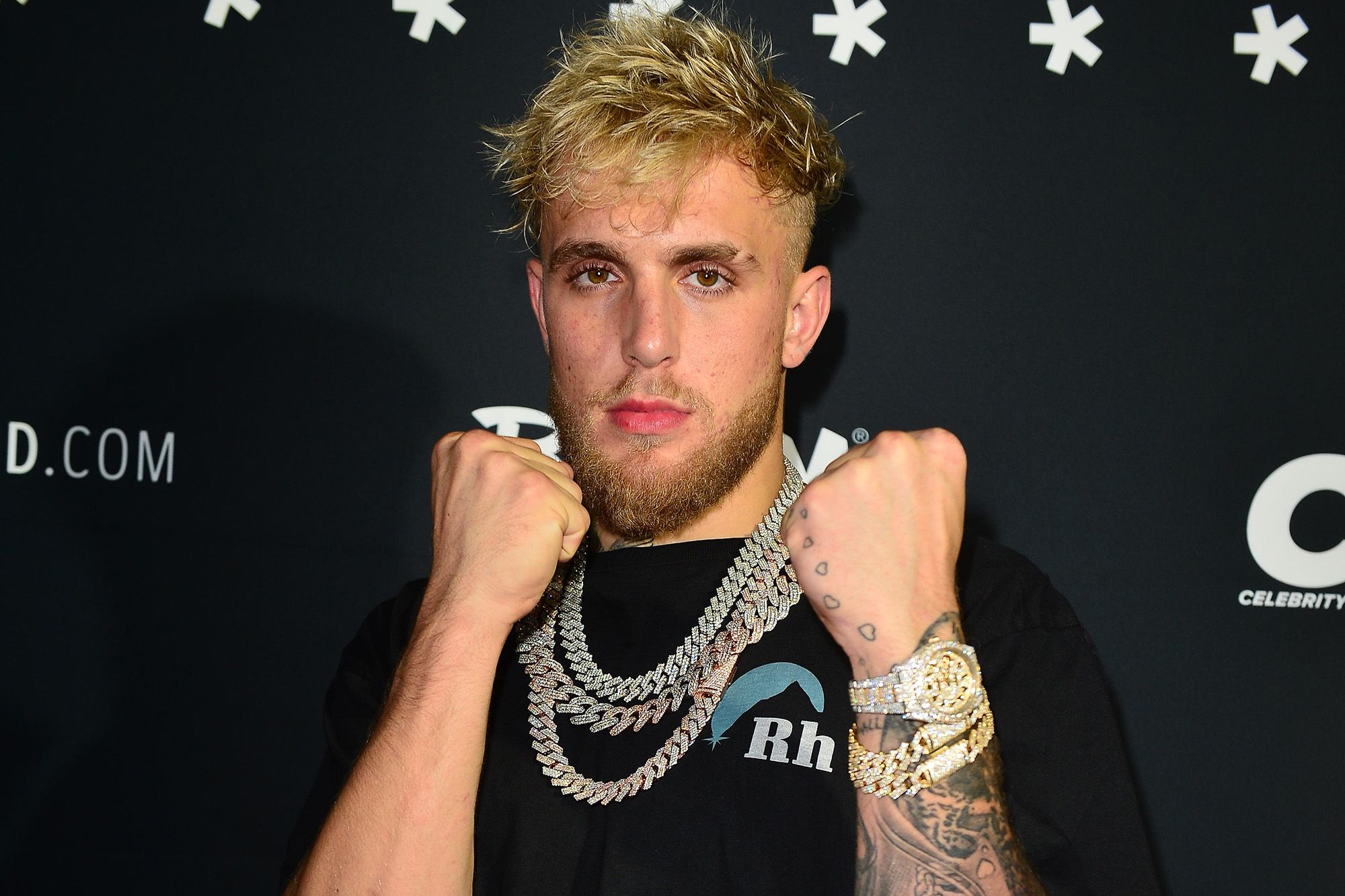 Although Jake Paul started out small with six-second Vine videos in his early days and just like his brother, Logan Paul, he is now a YouTube sensation that doesn't seem to be falling in views and popularity.
When he started his YouTube channel, Paul had one goal: to purchase a Calabasas' home, which he had already accomplished.
He bought a house in the Kardashians' neighborhood for $7 million a few years back.
The 23-year old has now set his sights on something bigger: To become the first social media billionaire. He has promised to give himself ten years to achieve that goal.
Paul was 16 years old when he was cast in the Disney Channel's "Bizaardvark" show. He was one of a few guests invited to the White House in January 2017 for a social media event.
He hid in the White House bathroom and sneaked out at 3:00 AM to promote his YouTube channel, and security didn't even notice him (or that's what they say).
Unlike his brother, he isn't that much of a troublemaker, so he has a better reputation with other YouTuber stars and people overall.
David Dobrik – $20 Million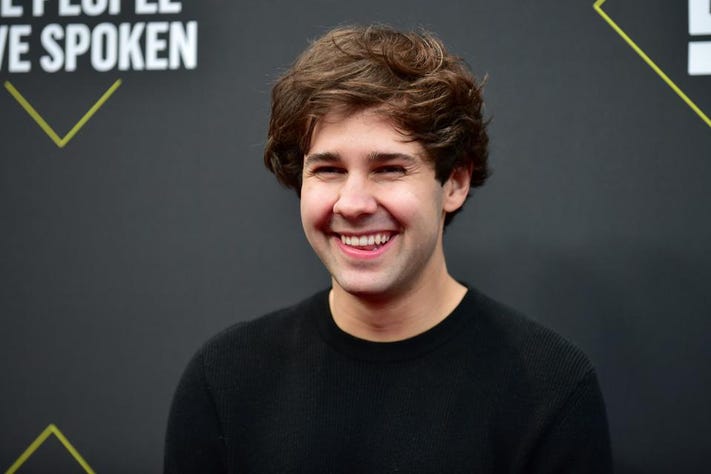 Something you will notice on this list is: Many of the richest YouTubers came from Vine, and that kind of makes sense.
The Slovakian-American vlogger, David Dobrik, is now known as an actor besides being a social media personality.
While he had his start on Vine, his social media following on YouTube and, more recently, TikTok has made him one of the most popular names out there, catapulting him onto this list and even ranking higher than other popular "Viners."
He also started his podcast and is the co-founder of Dispo, a photography app.
His YouTube channel is dedicated to vlogging, which he officially started in 2015.
He is one of those favorite stars that people love for his charisma, fun vlogs, and following the usual adventures.
One of the recent jokes he has come up with was in 2019 when he married Jason Nash's mom, Lorraine, but he divorced the same year (no worries).
Anastasia Radzinskaya – $20 Million
On her YouTube channel, seven-year-old Russian YouTuber Anastasia goes by the name "Nastya."
It features her and her father playing with Legos, performing household chores, and explaining viruses.
These videos are bright and expressive, with no advanced language, and very friendly for not only kids but also adults, which makes them perfect for her global audience.
Nastya has grown since her debut on the list last year. She now has 3 million followers on TikTok and will be launching her licensing program next year.
In fact, many have a hard time believing she achieved this milestone with her videos and since a very young age, so we just hope her parents are administrating her money properly.
Preston Arsement – $20 Million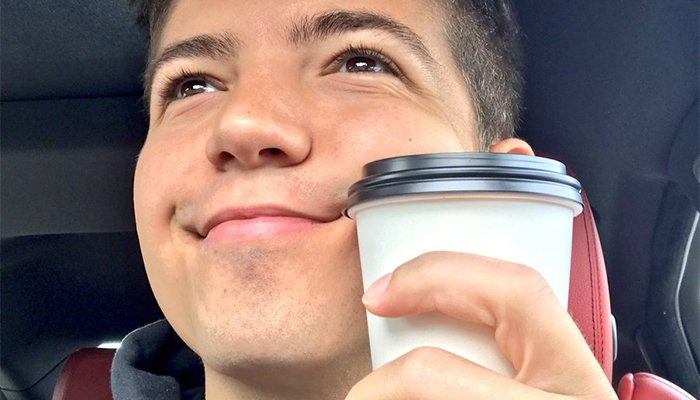 Arsement is a 27 years old YouTube star who started his channel by vlogging and rose to fame with his Minecraft and video game enthusiast as he continuously uploaded videos of the game.
He is well-known for streamed himself playing games other games like Fortnite and Call of Duty.
This has earned him a loyal following on YouTube, as well as the game streaming platform Twitch.
He also runs Minecraft servers, which gamers can access with optional in-game purchases of virtual goods.
You can find more details about him when searching for "Preston" or "PrestonPlayz."
He has a total of 4 YouTube channels that add over 33 million subscribers together.
James Charles – $25 Million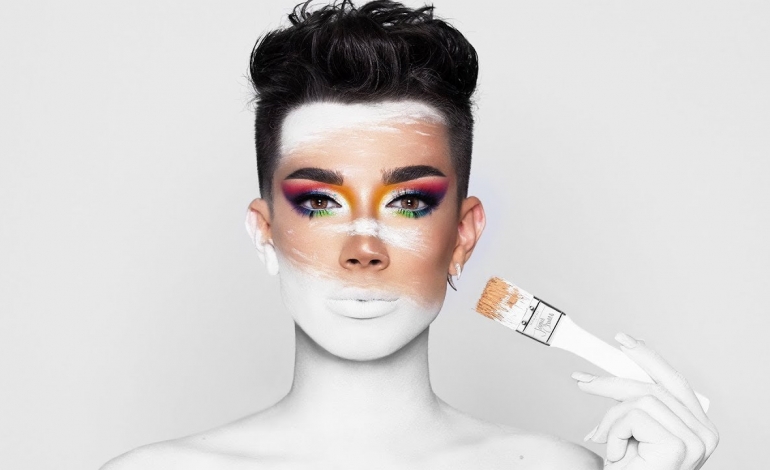 James Charles is an internet personality and makeup artist and was recently known as a model.
His YouTube channel, which focuses on beauty and makeup, is what rose him to fame mainly to the point of achieving milestones like being the first male ambassador of CoverGirl, which was announced in 2016.
His YouTube channel was launched on December 1, 2015, and since then, it has been awarded the Best Channel Award in Beauty at the 8th streamy Awards in 2018.
He is also very popular on Instagram. Something many know is that he refers to his followers as his "sisters" in his posts and videos since he isn't only openly gay but also supports many individuals.
Charles has been able successfully to translate his online popularity into several lucrative contracts.
He is the face of the brand So Lashy! By BlastPro Mascara and has collaborated with Morphe Cosmetics to create an eyeshadow palette.
The palette, "Morphe x James Charles," contains 39 shades and costs $39.
It was completely sold out in Europe within 6 minutes of its initial release on November 14, 2018.
Morphe Cosmetics invited him in January 2019 to its second UK store, which opened in Birmingham, England. More than 7.000 people attended the opening to see him. This disrupted traffic and brought the city center to a halt.
However, in 2021, much controversy is surrounding the star, and some drama has stirred over the years. However, he remains strong in the industry.
Tyler Blevins – $25 Million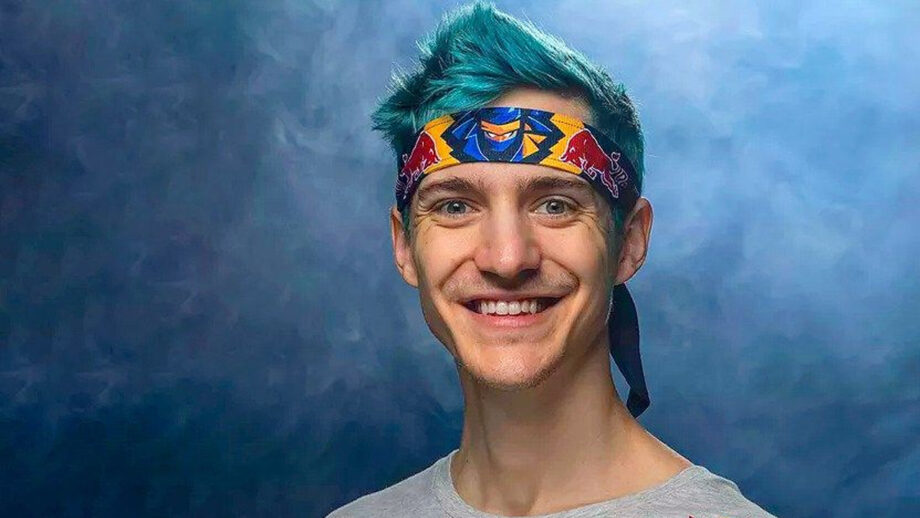 Or better known as "Ninja," he is mostly known for being a Twitch streamer than a Youtuber sensation.
But with a YouTube channel where he has over 23 million subscribers, we cannot include in on this list.
He earns between $500.000 to $1 million per month by playing video games as he charges about $5 per subscription on Twitch.
Being Fortnite his current signature game, he has played it with Travis Scott and Drake and professional footballer Ju-Ju Smith Smith-Schuster.
The stream was viewed live by millions around the globe and became one of the most talked-about internet events. This single event brought Ninja an additional 15.000 subscribers.
Ninja began playing Halo on Xbox and then competed in tournaments where he won money. He was a member of Four of a Kind, the Halo team.
Ninja made the announcement that he would be leaving Twitch to switch to Mixer, a Microsoft-owned platform. Ninja had 14 million Twitch subscribers at the time of his announcement. Although the exact numbers weren't disclosed, Microsoft likely paid Ninja a large sum for this change.
As for his YouTube channel, the rest of the revenue that isn't included in the approximate millions earned thanks to subscribers comes from it.
VanossGaming – $25 Million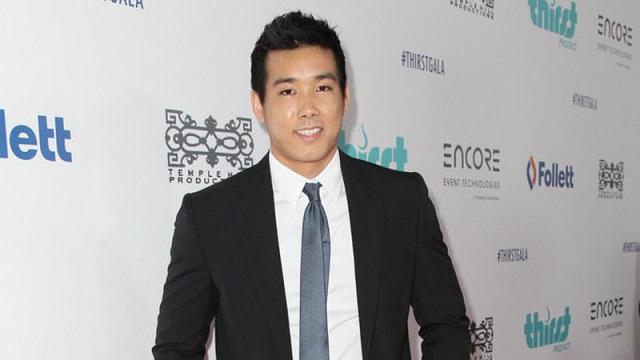 His real name is Evan Fong; he started the VanossGaming YouTube Channel, where he posts funny videos of himself playing video games, just like many other YouTube stars or many on this list.
Fong was born in Toronto and was first introduced to video gaming by his father, who was a keen gamer.
He started his journey with puzzles and adventure games for children. Later, he graduated from high school and enrolled at college to study economics.
During his second year, Fong dropped out of college to devote his time fully to his YouTube channel and convinced his parents that YouTube gaming was a viable career.
He officially launched VanossGaming's YouTube channel on September 15, 2011, and started to get mainstream media attention when his YouTube channel reached 11 million subscribers.
He also cracked the top 25 most-subscribed channels on YouTube in 2015. Fong was a key figure in the growing subculture of video game commentary and is currently one of the most important entertainers in this niche.
Dude Perfect – $30 Million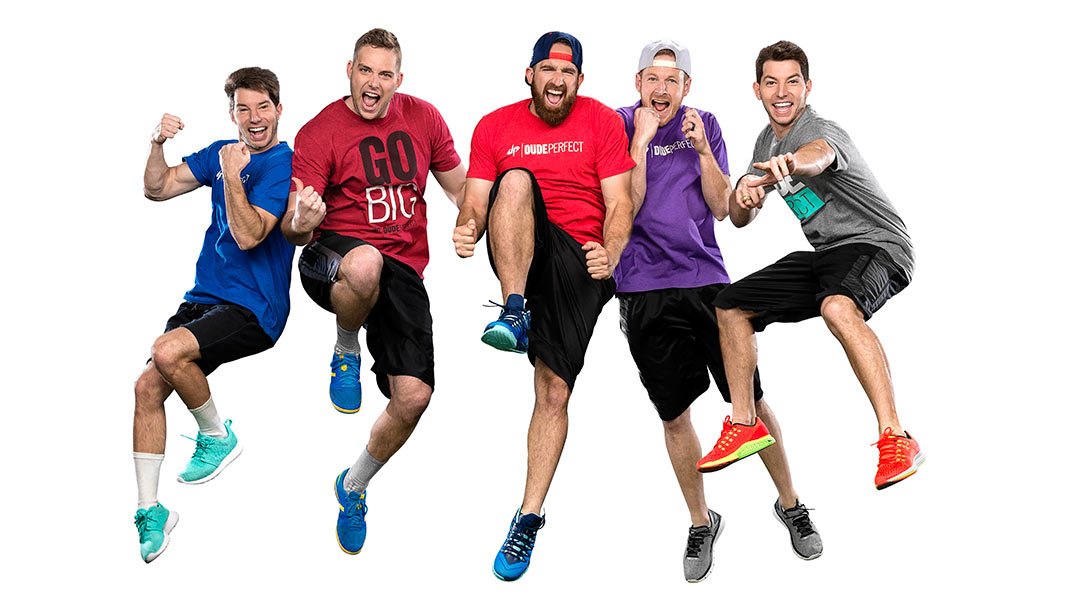 Dude Perfect is a comedy and sports entertainment brand that was launched by Coby and Cory Cotton, Cody Jones, Garrett Hilbert, and Tyler Toney.
All of them were former college roommates from Texas A&M University and were high school basketball players.
Their trick shots are well-known and what brought success to the channel, and their Stereotypes series that has averaged around 10 million views per episode just boosted this success.
Dude Perfect has been featured in ESPN's E:60, Pardon the Interruption, Around the Horn, and SportsNation shows.
A Panda mascot was introduced by the team and is seen at Texas A&M basketball games.
They have broken many Guinness World Records. The Dude Perfect Show, their television series, began airing on the CMT network in 2016.
Dude Perfect also has a series of Face-Off videos on the Whistle Sports Network YouTube channel, and along with this and the success of their main channel, they are continuously making millions.
Rhett & Link – $32 Million Combined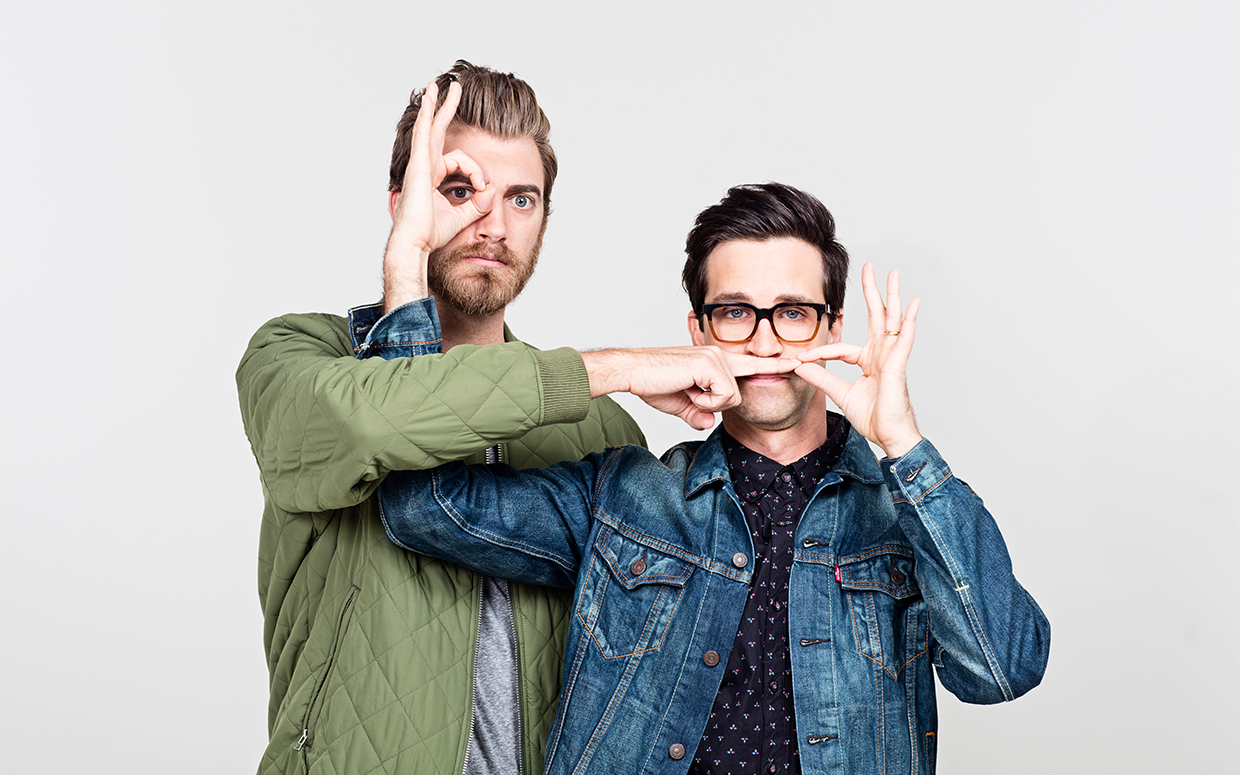 Rhett McLaughlin and his friend Link Neal are known as the original YouTube stars that started part of the booming section of the platform. Link
They co-founded the YouTube partnership Rhett & Link and hosted several YouTube shows, including "Good Mythical Morning."
Rhett met Link in first grade when they were both living in North Carolina.
They decided to quit their engineering jobs shortly after they graduated college in order to concentrate on their YouTube channel.
Today, the comedy duo has achieved great success with four channels and a podcast.
They officially joined YouTube on September 18, 2008, and their channel Good Mythical Morning had over 6 billion views as of January 2020 and more than 17 million subscribers.
They spend their time eating crazy things you wouldn't even try and focus on showing trends and new things, play original games with celebrities, do serious experiments, and much more.
Rhett and Link were featured on YouTube's homepage, followed by the release of "The Facebook Song," which was their most-viewed video in several years.
They uploaded a video in September 2012 of them singing "All Night Long" from Lionel Richie.
By 2019, it is known they acquired the Smosh brand after the channel's former parent company Defy Media was liquidated.
Ian Hecox, the co-founder of Smosh, explained that the channel would be able to launch its own podcast under the Mythical Entertainment banner.
DantTDM – $35 Million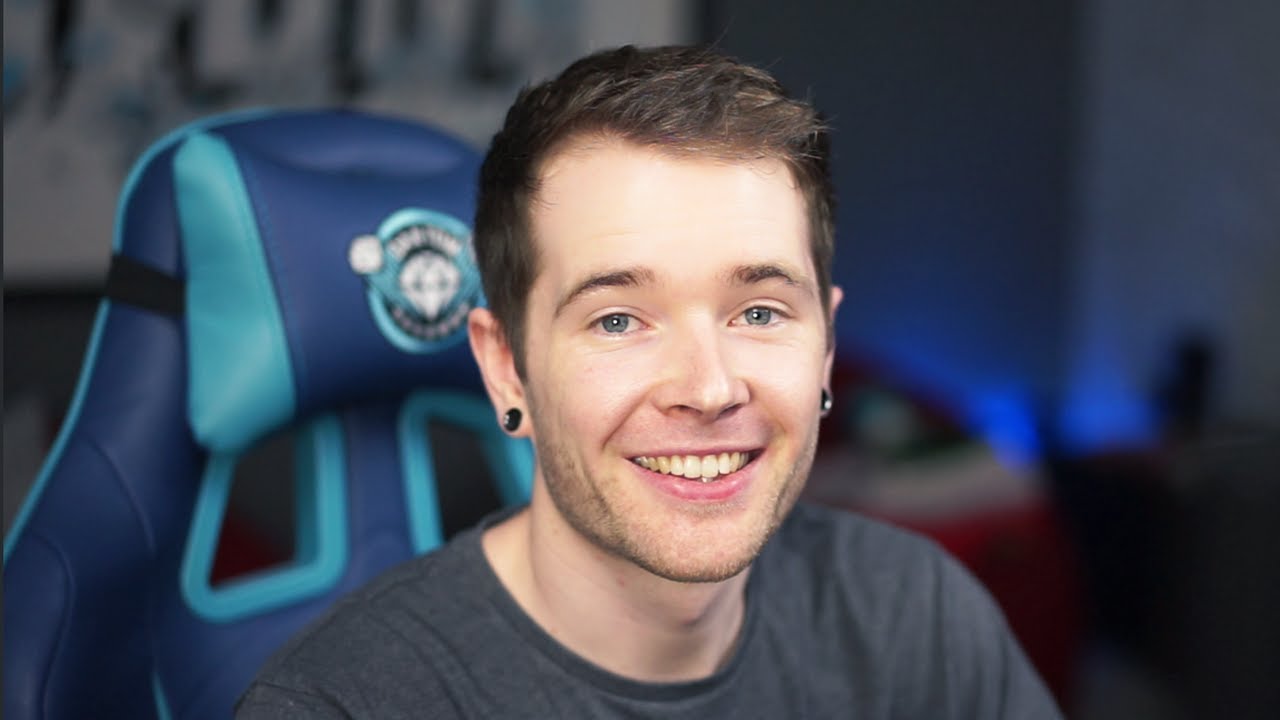 His real name is Daniel Middleton; he is an English gamer and internet personality who is most well-known for his YouTube channel DanTDM (formerly known as The Diamond Minecart).
His main focus is Minecraft, but he covers many other video games and is part of the gaming community of the platform.
Middleton began a YouTube channel with a Pokemon focus and then created his main channel in 2012.
He won the Nickelodeon Kids Choice Awards for UK Favorite Tipper in 2015 and 2016.
Middleton holds Guinness World Records for: "Most views on a dedicated Minecraft channel," "Most goals in a Rocket League game for a team with 2", and "Most goals scored in a Rocket League game for a group of 3".
He is one of the favorites in the gaming community despite being a bit newer than other gamers on YouTube.
Markiplier – $35 Million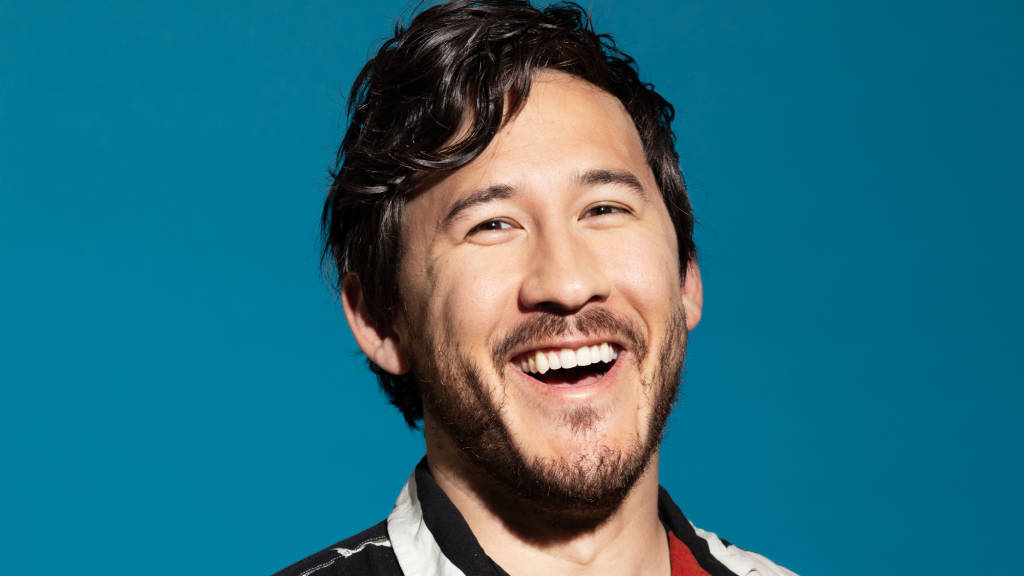 Mark Fischbach, better known as "Markiplier," has been posting video game breakdowns on YouTube for almost a decade.
Nearly 30 million people have subscribed to his YouTube channel, eager to see his latest videos and his vast archive.
As of this date, he has 32 years and decided to make a change in a few months.
He and Ethan Nestor, the latter also known as "CrankGameplays," started a new channel called Unus Annus.
They shared funny and stunt vlogs on it. The channel featured many situations like gifting Grinch costumes; they had pepper spray on themselves, and much more.
The central idea was to unite the content, and they would post one video per day for a year, then delete the channel completely, making a comment on the short life span of the internet.
Unus Annus was a popular channel with nearly 1 billion views and 4.5 million subscribers. Over 1.5 million viewers watched the live stream of Unus Annus as the duo said goodbye.
PewDiePie – $40 Million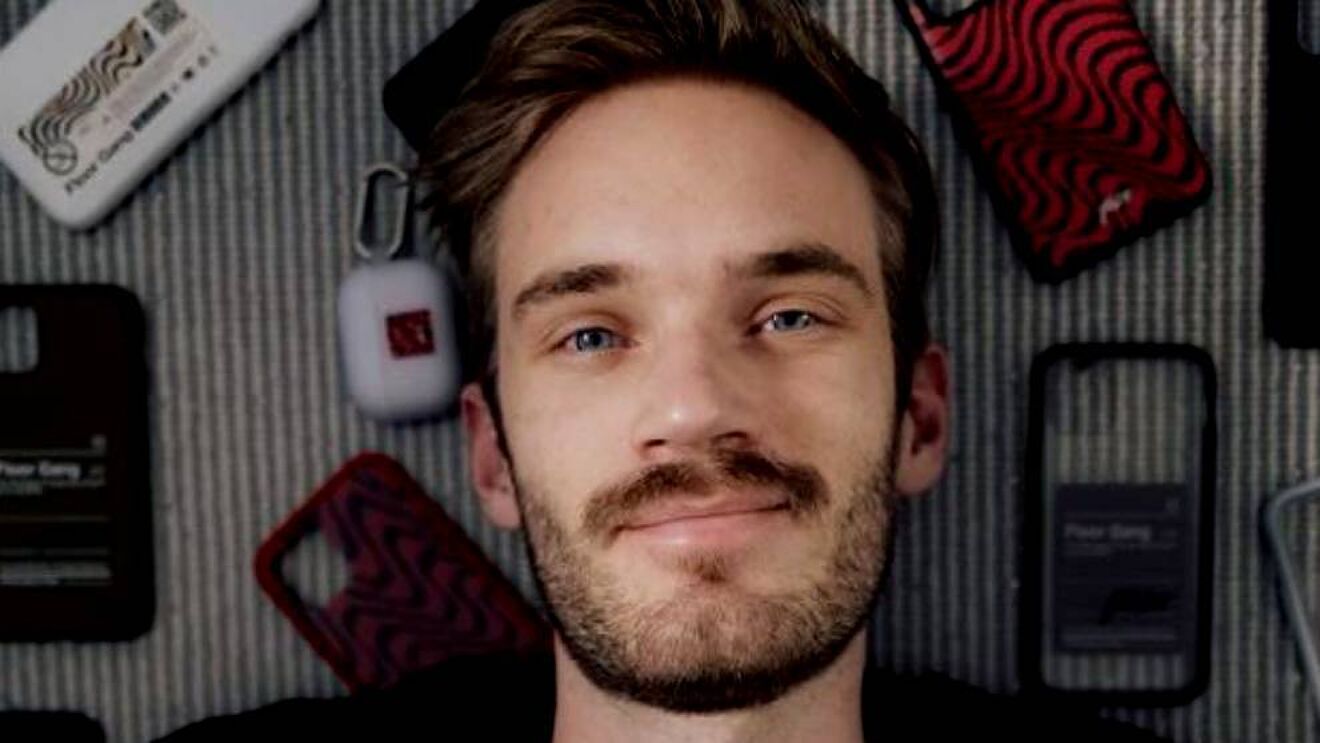 Surprisingly for many, he isn't at the top of the list.
Felix Kjellberg, better known as "PewDiePie," is a Swedish internet celebrity and video game commentator.
He is one of the original stars that has taken part in the gaming community since YouTube's inception. His channel features videos of him playing different video games as a result.
The channel has been subscribed to the most on YouTube at various times in recent years.
He is known for his video game commentaries and has received several awards.
In 2012 he won the award for Best Gaming Channel at the Social Star Awards; in 2013, he became a YouTube partner with more than 15 million subscribers.
Since 2010, he has been making history as his channel has been the one with most subscribers several times over the last few years, and although he doesn't hold the record, he has done it on several occasions.
The most popular content is his videos of horror games, as he was one of the few who started gaming this genre.
With over 110 million subscribers and 27.3 billion views, while writing this, he is big in numbers and considered the best YouTubers so far.
Ryan's World – $50 Million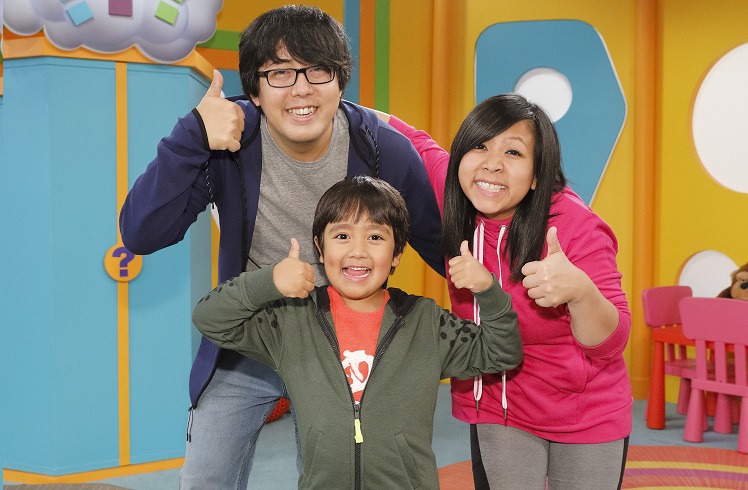 Ryan Kaji created the channel "Ryan's World," which was formerly Ryan ToysReview.
Ryan, his father, and twin sisters are featured on the channel launched in 2015. It currently has over 23 million subscribers and 34 million total views.
Ryan Kaji releases a video every day, and his most popular is the "Huge Eggs Surprise Toys Challenge," which has been watched over 2 million times.
The ten-year-old star is on the rise. He was the first YouTuber to be featured in Macy's Thanksgiving Day Parade, with a float that was based on his superhero alter ego.
This was not only a marketing strategy but also a memorable moment for the children who tuned in to Kaji's videos about science experiments, family storytelling, and reviews on new toys.
This is just the beginning: Ryan's World licenses more than 5.000 products, including bedroom decor and action figures as well as masks and walkie-talkies, allowing him to reach this net worth.
Jeffrey Star – $200 Million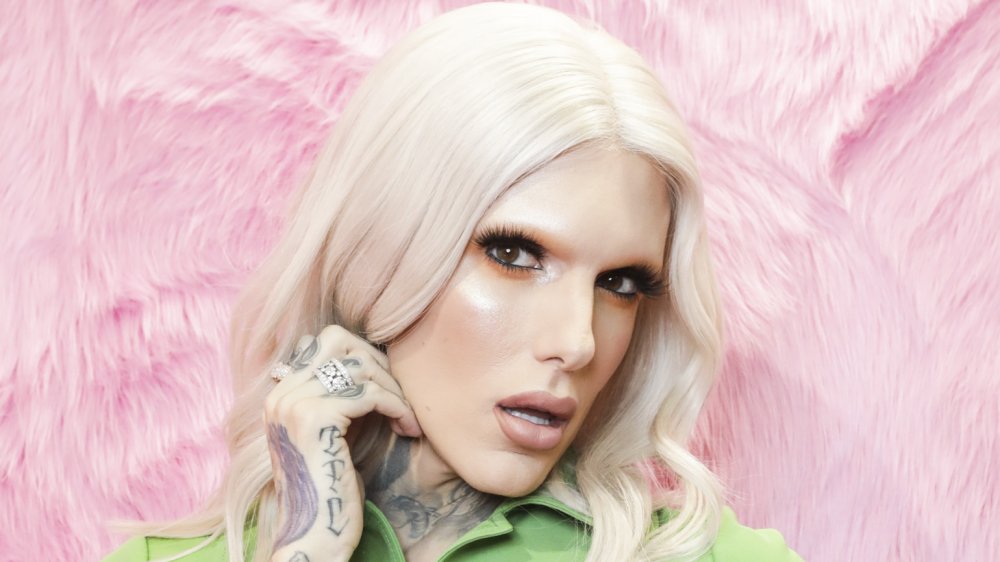 Jeffree Star is a makeup artist, as well as a model and fashion designer, while he also likes to sing and record music.
He is one of the most successful YouTube stars, and his channel is a favorite among makeup fans and beauty followers.
Although he is famous on the platform, he oversees Jeffree Star Cosmetics, which is where he makes the bulk of his wealth today.
His striking hair color, which is often hot pink, is well-known, as well as his sexual inclination and eccentric personality while having many many tattoos.
Jeffree Star was a makeup artist at many Los Angeles counters while also booking side gigs for weddings and fashion shoots.
He began to make celebrity connections over time thanks to his work and built a following on MySpace, where he shared makeup tips and songs.
His photos received thousands of comments, and he eventually built one of the most popular early MySpace followers.
This led him to fame as he continued to put effort into his makeup dream and career, meaning his YouTube channel is mostly a "side hustle" for him, but here we have to add him as he does have a big number of subscribers and views.
The Local Lead Generation Process for Your Business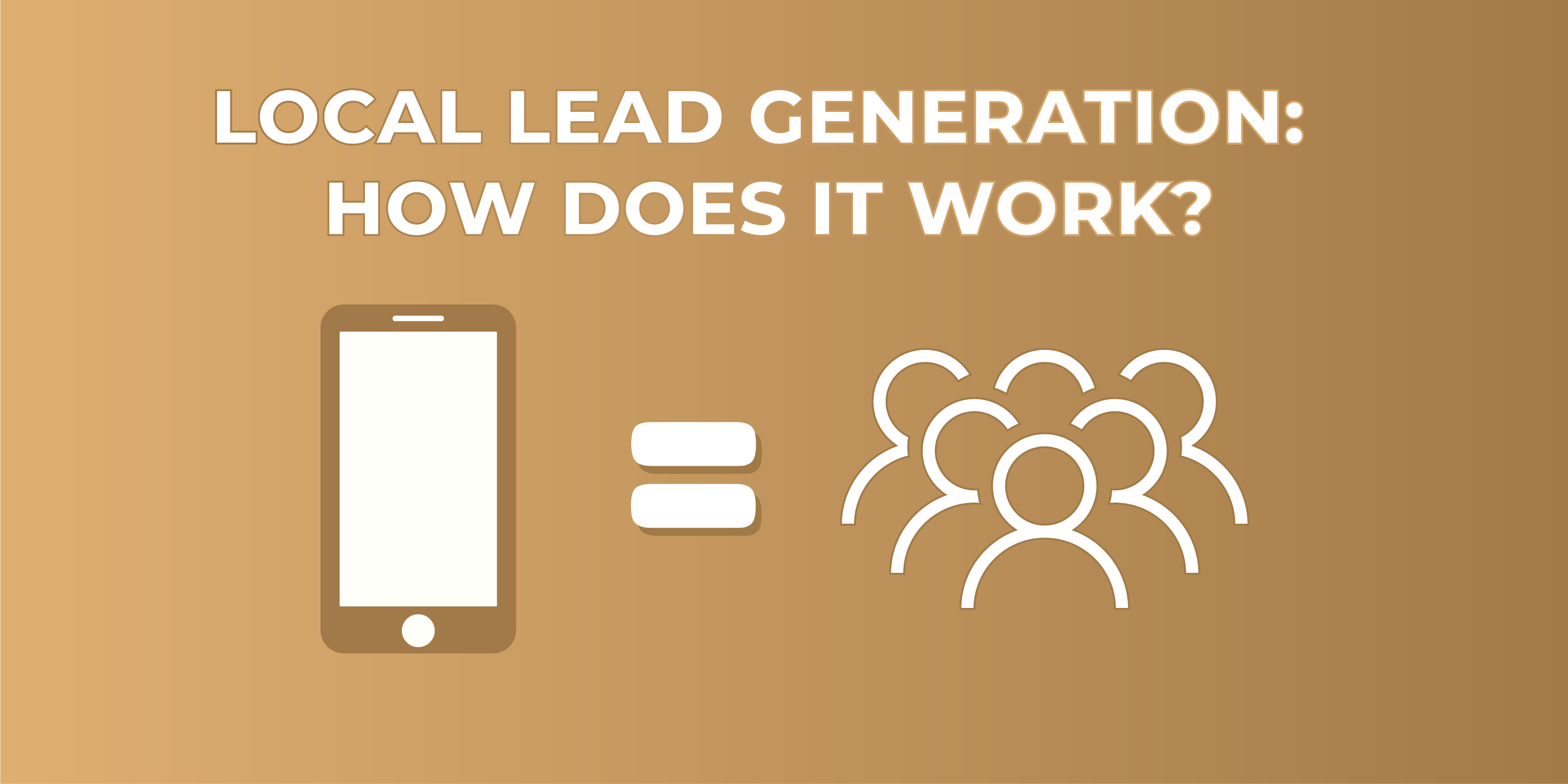 All right! So, everything is about building properties and generating leads. But how does the process actually take place? Are there other steps I need to know?
The steps I mention below are what students from our local lead generation program follow to generate leads for businesses like yourself. So I'll help you see what we do. And how if you join our program, you can simply generate leads for your own business (unless you want to start a side hustle and build a laptop lifestyle business).
Essentially, our lead generation can be divided into four steps:
The first is prospecting. You need to take the time to do market research on a niche (industry) and determine how many phone-driven businesses are there.
Keep in mind that this is local research as you need to know how many companies need leads. For example, you may search for "plumbing services Youngstown OH."
You will find dozens or even hundreds of businesses trying to get themselves in front of the customers by ranking on Map Listings, organic results, and even Ad.
The second step, building. When you find a niche (plumbing, tree services, a software company, real estate…), you will need to start building your digital properties. You don't need to be an expert in HTML or coding. It can be easy with the right tools.
The third step is now taking time to rank your lead gen website. With the site done, you need to work on SEO strategies and start dominating those Google search results. If you're new to SEO, it stands for Search Engine Optimization.
To keep it simple, it consists of the entire process of growing a company's visibility on search engines like Google and generating organic traffic. And remember this, local lead generation is part of the strategies.
Moving on to step four, once you rank the site, you will start getting your ROI and profits. You only need to rent it out to a local business interested in the leads the site generates. You can offer a couple of free leads to their move on with the actual pay per lead.
To review steps 1-4 above, I described it to a normal student who is building a lead gen business to help local service providers generate more calls. But replace the student with you as the business owner. And replace sending the leads to a business to simply siphoning the leads to your personal business.
By the way, fun fact, about 20% of our students in our local lead gen program are actually business owners who went through the program. And they use the skillsets we teach to generate leads for their own business.
An Example of Lead Generation: Home Advisor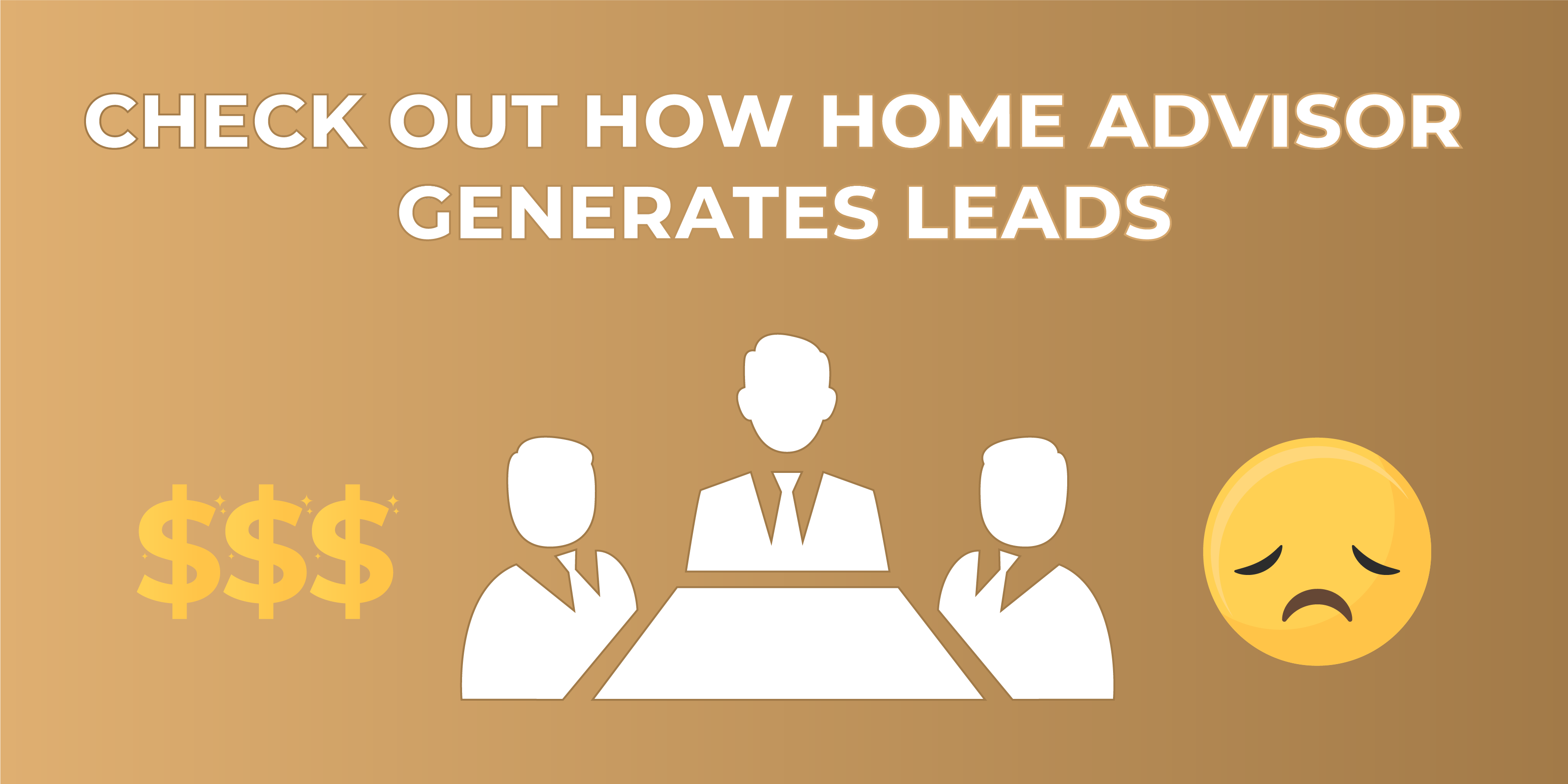 You must be thinking, "if lead generation sounds so good so far, how come I haven't seen any company?" That's the thing; there are many out there. You just don't know they are dedicated to it.
HomeAdvisor is one of the best examples you can find on the Internet as it is a top lead generation company that has spent millions building its brand but also earned even more zeros for this same reason.
They started small as everyone else but invested in building their brand awareness to make people who are looking for home services go to their website and find what they need. They are over 75% of people's first choice when they need those services.
If you don't get HomeAdvisor that much or need a refresh, users need to submit their information to request a service and get a professional or expert who can provide it.
HomeAdvisor's job is to share your information, which makes you a lead, with local companies so they can contact you and offer the service you're requesting. For sharing this lead information, HomeAdvisor gets paid by the companies. This happens for every single lead they send to multiple businesses.
Business owners who don't have marketing skills or don't even know how to have any online presence will always rely on those pages to list their services.  They will save time and effort, but companies like HomeAdvisor can make them spend lots of money as leads aren't exclusive (one lead is sent to multiple companies after all).
Using Facebook Ads aka Paid Ad Platforms: Do They Generate Leads?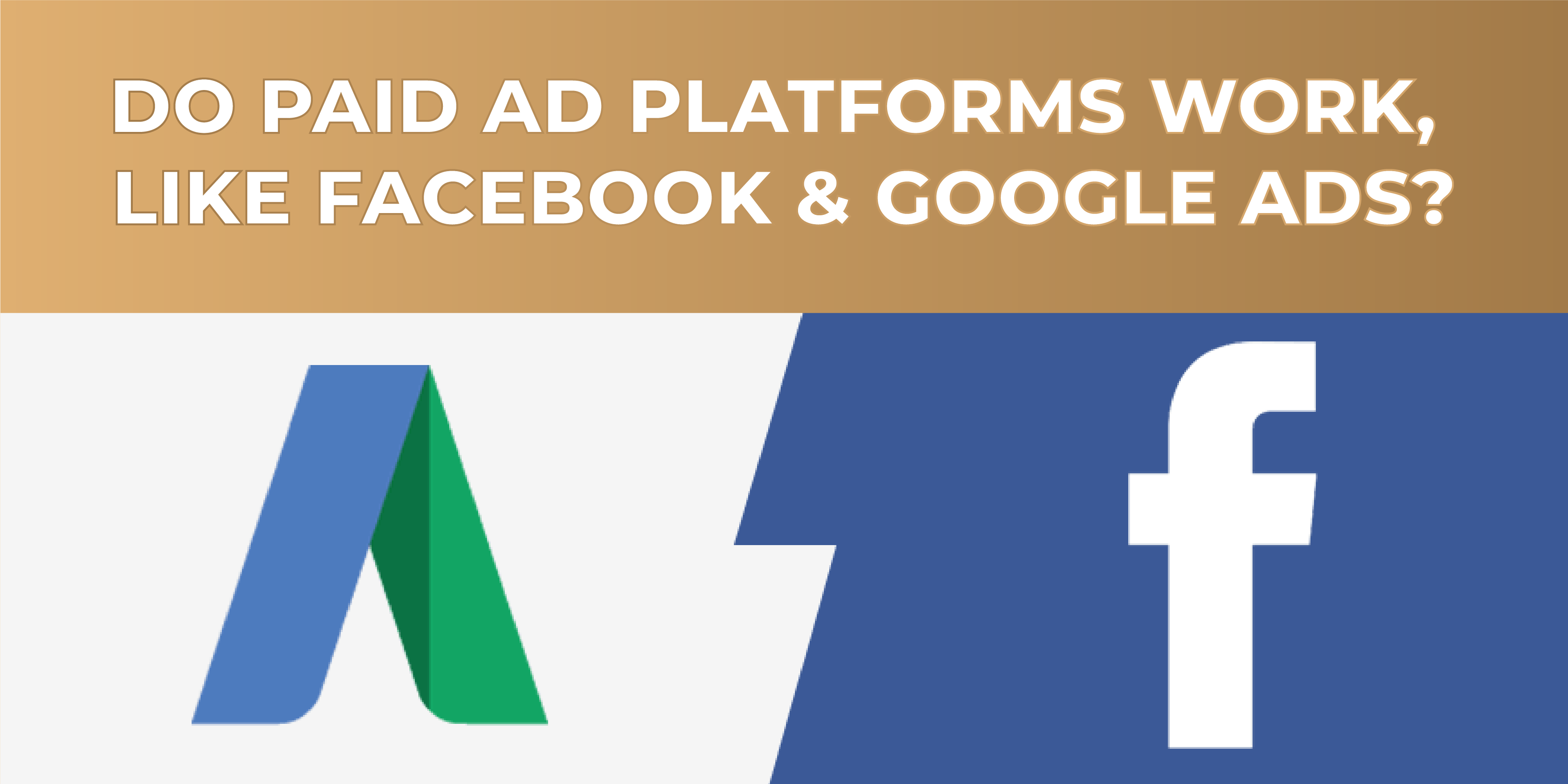 They DO generate leads. If not, no one would use them.
However, you need to remember two facts:
Paid ads or platforms can be expensive.

They don't generate "natural" leads.
Whenever someone sees or clicks in one of those ads, over 80% of them did it by accident or are trying to close/report it.
Why? Because they aren't looking for those services. At least not at the moment.
What those ads do instead is interrupt their time on the platforms. Users aren't there to find companies or businesses unless they are searching for a specific company's user, and for that, there's a search bar. This is why it is hard to convert them to actual customers who will show interest in the companies' services. Also, you're limited by a budget.
When using lead generation, everything is organic. You aren't forcing others to pay attention to your business but rather being there when they need you. This is why Google's organic traffic will always beat paid ads, and the reason companies continue investing in it, which is a lot cheaper as well.
What Is Local SEO?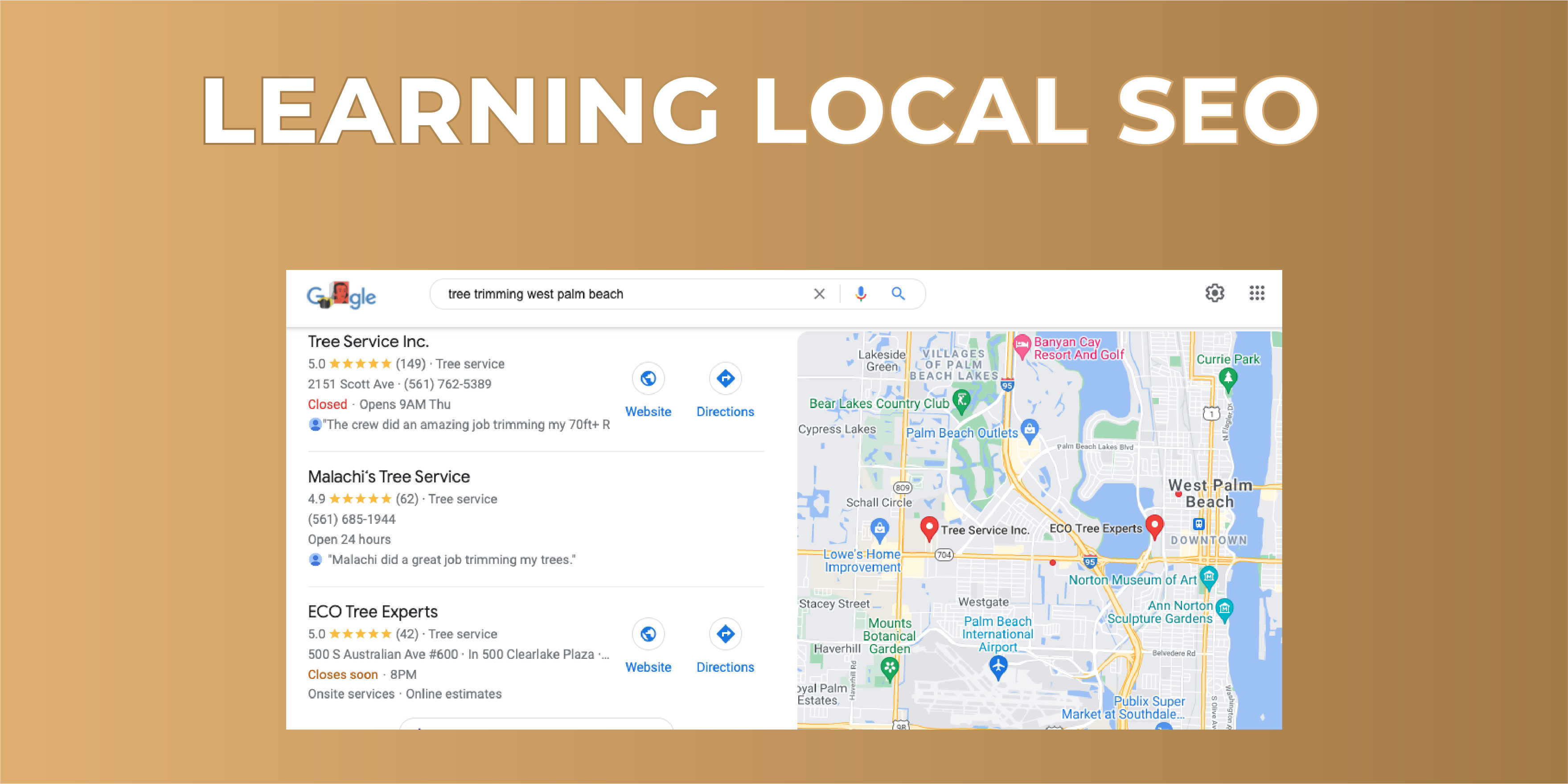 Don't worry… I didn't get it at first either. Following the short explanation, local SEO focuses on scaling businesses' visibility on search engines. However, this is only for those who serve their communities face-to-face.
What does this mean?
Experts and professionals like painters, plumbers, and dentists (but not only them) offer their services to their local customers. Why? Because they can't deliver them unless they are located in the same area of their customers.
To make sure those businesses get more leads, you need to rank them locally by claiming the business listing on Google to place them on Map Listings. Local SEO also involves online reviews, citation management, and how you manage your entire online presence in the local area.
If you are going to bet on lead gen, you need to adapt yourself to today's world: The Internet.
Keep in mind that although traditional channels and methods like billboards, warm calls, and pamphlets still work, they aren't part of your tools. Whenever someone needs a service, they go to Google and search for it.
"Dentist in Miami" or "plumbing services in Orlando," etc. And you can keep coming up with services or professionals people need and look for. Thus, you need to make sure you're using Google to get the companies in front of their clients.
Users will always click on the first search results (those near the top), and many of them will be either Ad links (people paid to place their websites there), Map Listing, and then you get websites. Almost all of them are your goal and where you should always aim to place yourself.
Can My Business Utilize a Local Lead Generation Strategy?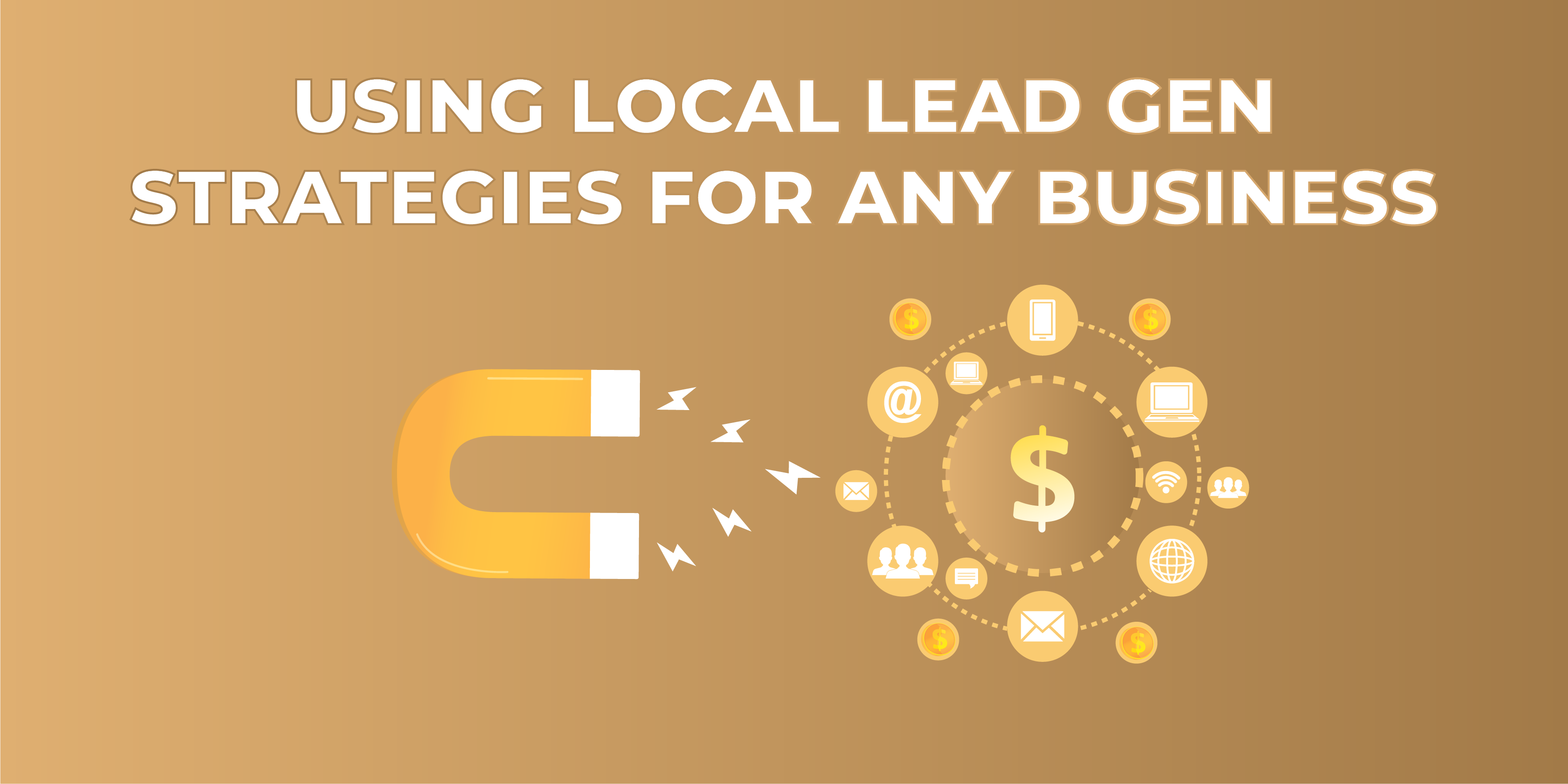 If you want customers, you better know you need it. Following the previous explanation, lead gen is all about placing businesses in front of their customers, choosing them over their competitors.
Put it simply – it's all about closing deals and having clients for those companies to make money. The main difference with the usual methods companies use for this is how lead generation approaches different channels to get them in the right place of the market to get customers.
Those channels are all focused on the Internet as most people are searching for products but also services across the net. The issue is that the Internet is way too broad, and businesses don't know how to place themselves. They usually try, but they get one common result: losing money and time.
How Powerful Are Organic Leads from Google?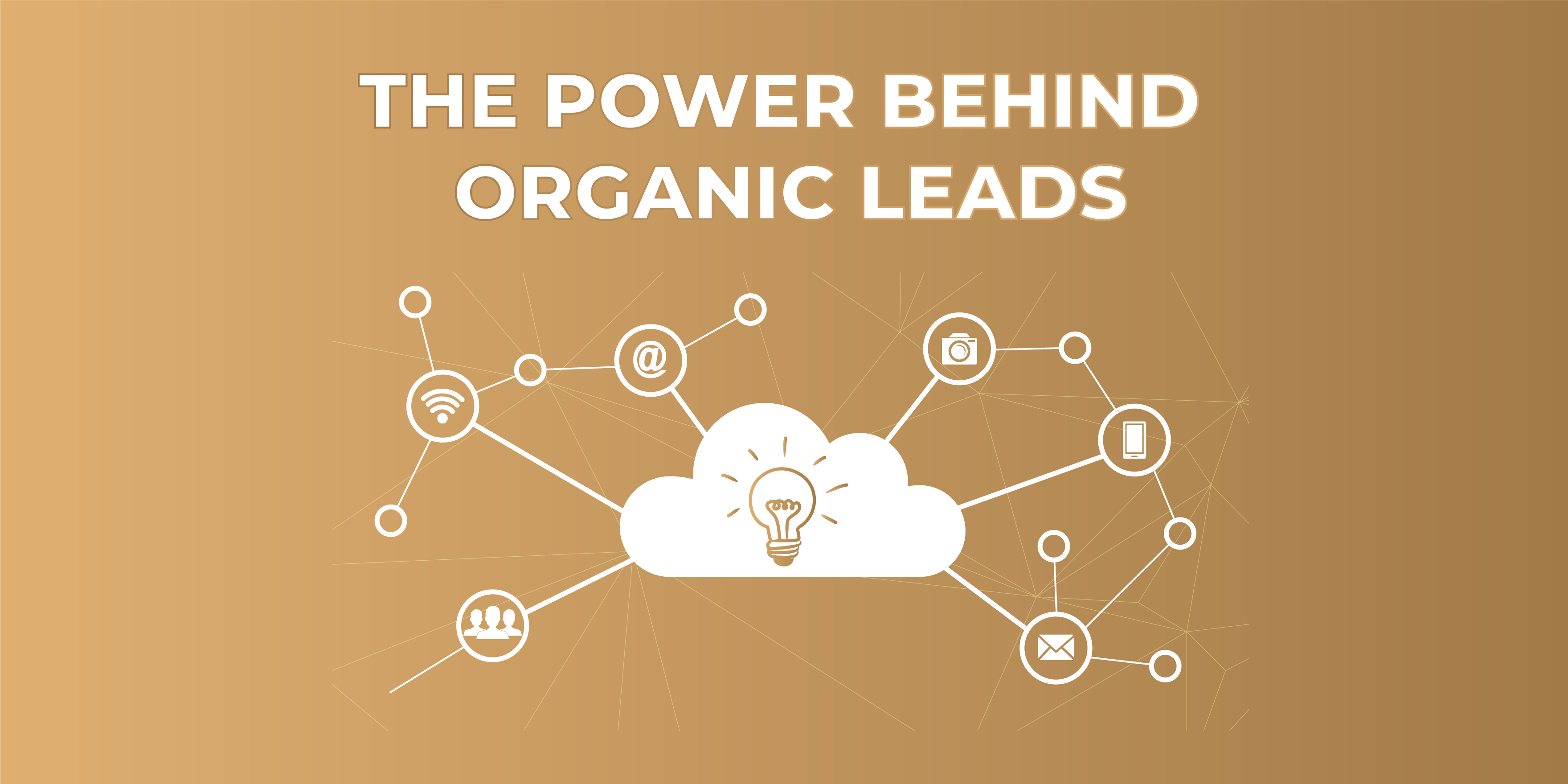 For companies looking for customers, it's everything. For you? Pretty much the same. When you build a business with digital properties, you get to make thousands of dollars a month.
This isn't a "get started today and get rich tomorrow" thing, but it is HIGHLY scalable, and ROI + positive results are guaranteed. Learning a fairly decent and very needed set of skills to create your digital properties and start ranking them on Google is required.
I have invested in several online businesses over the years, and if there's something uncertain, whether you will get your ROI or not, even more than the actual profit.
However, this business moved my earnings from five figures a year to a month in ONLY passive income while sitting comfortably at home.
On my laptop. Anywhere. Anytime.
You can look at one of the first sites I built back in 2016, and it continues making me over $1.000+ every month. The best part is that I don't need to touch it or the rest I've built over the years, just like this digital property.
What Makes Lead Generation SO Alluring?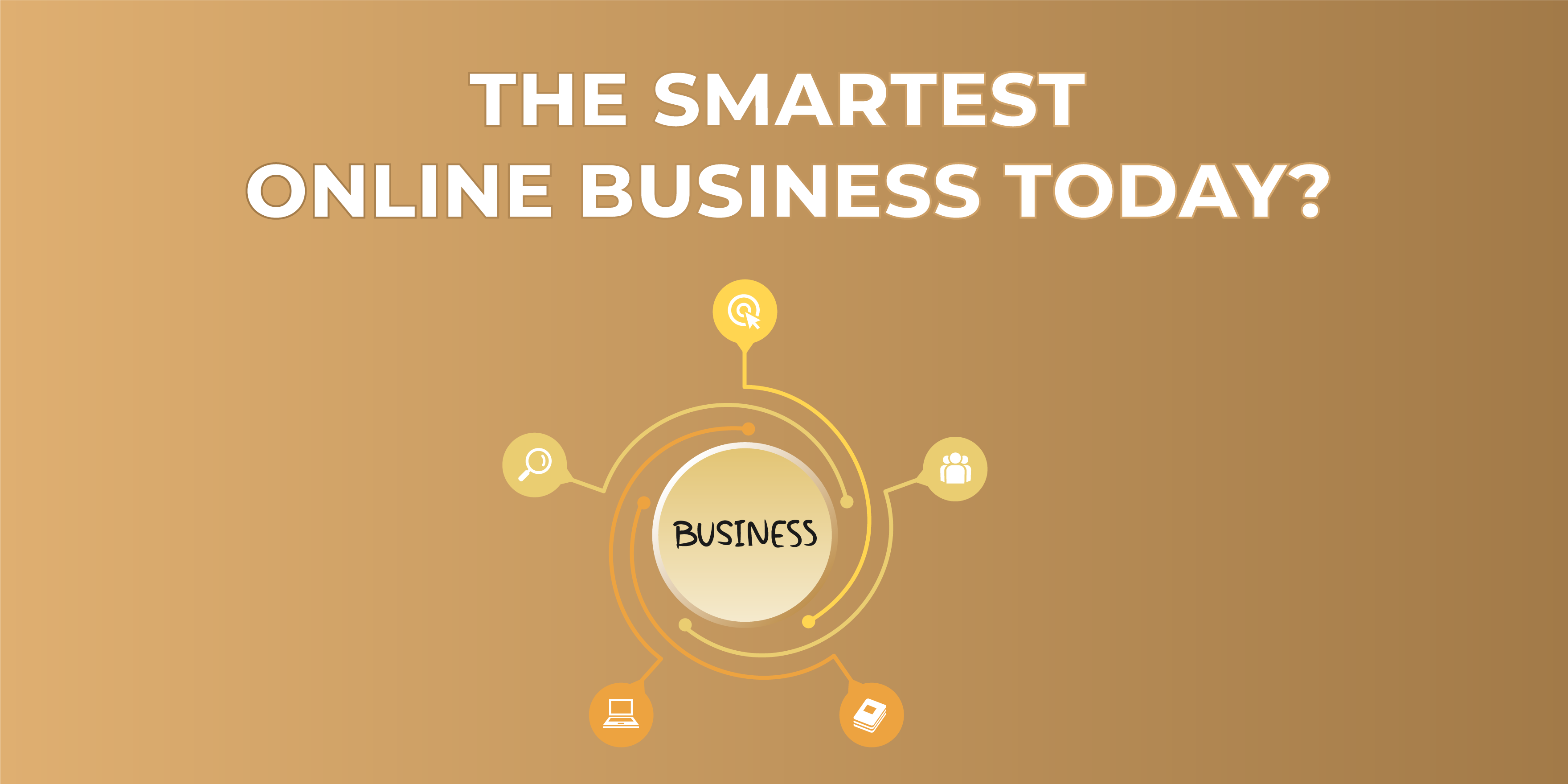 Here it goes: you can work from home.
The main issue with regular business opportunities is how much you need to invest in staff, equipment, or rent to have a place to sell your products or offer your services.
We all know the hassles of traditional businesses that involve regular expenses, which are extremely high.  Can you afford it? I don't think so, and even if you can, is it worth it? Now, it isn't only about the money. You also need to put in a lot of work, and it isn't only during the first couple of months or years. Usually, it is as long as you continue running it.
You can save yourself those headaches and bone-breaking tasks and expenses with lead gen since it is more about generating leads with digital channels—mainly websites.
Websites can be VERY cheap to build, and with many tools online, you get to do it in a couple of hours instead of days. Any virtual or digital business is scalable and won't need constant maintenance.
So, let's summarize this:
You save money in regular expenses with traditional and most online businesses as what you need is yourself and digital properties (websites).

You can bet on passive income.

 There's no need to hire more people to get started.

You can generate leads in multiple industries, which allows you to work on any niche you want.
How Can I Get Started in the Local Lead Generation Program?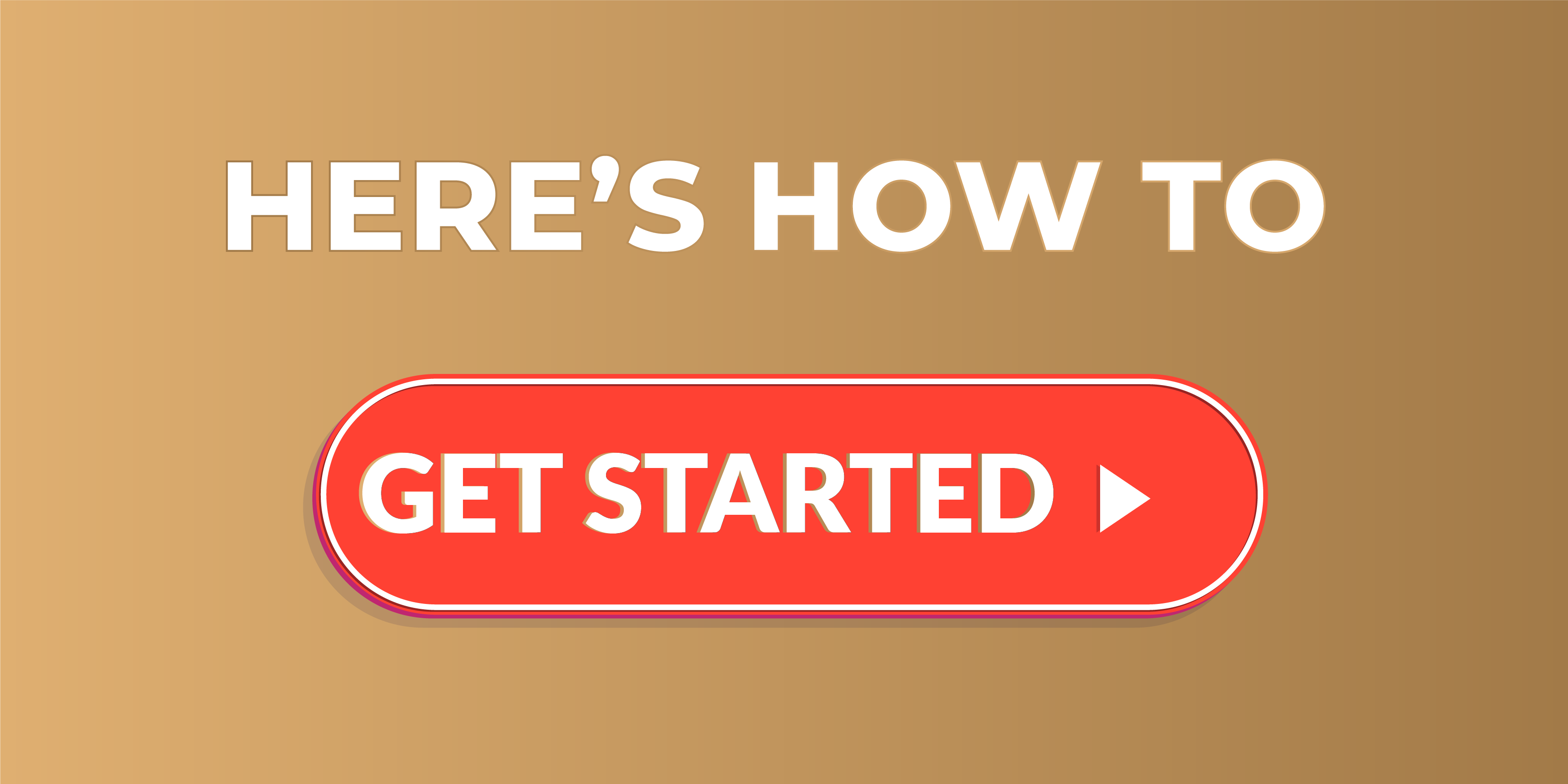 Anyone can start and learn. That's the beauty of this business model. I knew nothing about SEO, Map Listing, and everything I've mentioned so far. It is all about learning the skills, gaining experience, and deciding to take the step.
Remember that this business model will never get old as business owners are always looking for leads. They need to do business and scale their companies. Why not do the same while helping others and still making money?
You can start with this local lead generation course highly recommended for anyone wanting to grow in the business. It is a close training that will take you through each step and make sure you are able to get your ROI, profits and take control of your life.
You will be added to an incredible lead generation family ready to help you 24/7 when asking questions on the group. Anyone is welcome who's willing to put in the work. Click here to watch the lead gen webinar.