Having an Amazon FBA business was quite worth it when it all started, which is why many people decided to venture into the process and build their own. However, is it still worth the time and investment?
Today, Amazon FBA is kind of saturated with scammers and private brands trying to make a quick buck. The expectations of prime customers have increased along with shipping costs, fulfillment fees, and other expenses associated with running one of these companies.
In addition, it is tougher to work with this system, considering the USA trade disputes with China haven't helped. China used to be the best place for FBA products because of its most affordable manufacturing.
Many sellers are now turning to the United States for FBA products, and they are facing higher prices, which makes the Amazon business a little less profitable.
But has this influenced the option to the point of not being a good opportunity anymore? That will need to be answered in parts by focusing on the basics first.

What is Amazon FBA?
Amazon FBA, which stands for Fulfillment By Amazon, is a service that allows you to store your products in Amazon's vast warehouses.
This option can be quite powerful and easy to expand your online business without spending thousands on storage, staff, or any other logistics that would make it difficult for people to consider starting their entrepreneurship.
It can be difficult to see how it works if you're used to the common method to start your own brand and business. However, it isn't too hard or complicated.
Let's imagine that you have done your research, sourced your products, and now you have two to three top-selling Amazon items. This is a sign that your business is growing and that you are a motivated, entrepreneurial, and passionate seller.
You may consider buying more stock at this point because you want to expand or maybe just include more products in your startup. The problem is that you don't have enough space and worry about shipping more orders.
This would mean that most entrepreneurs and sellers will have to close their doors. However, if you rely on Amazon for your business, you can choose the FBA option and avoid the usual logistic problems most people face.
Appealed by how the system works, this is why so many people decided to join. Now, in 2021, not many people realize it can still be used properly despite the disadvantages it comes with.
But what happens with the customers? Are they comfortable with buying products this way?
In reality, no one really notices they buy products from a third party instead of Amazon since you need to meet standards.
Besides, the process of purchasing in Amazon and using Amazon FBA will not differ. They will both receive the same delivery options and return and refund policies as before and will also get the same service level.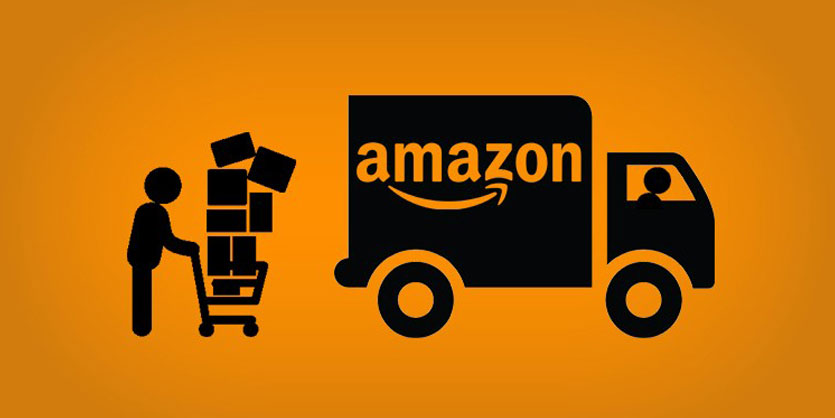 Amazon sellers can save a lot of time by outsourcing tedious tasks and without risking potential sales.
You will still need to work hard and run your business like any other. FBA is not an automation tool, but it will help a lot in saving money and other logistic tasks.

How Does Amazon FBA Work?
You may be wondering how it all works considering Amazon's size and the fact that you already get the option to list your products. Well, the common fact is that you don't get the benefits with the regular listing.
As we have already mentioned, Fulfillment by Amazon can be quite simple, unlike many people believe. We will walk you through how it works so that you are clear about what to expect.
Before creating product listings that go on the site or platform, sellers need to decide on their fulfillment strategy.
Sellers can choose one fulfillment method during this time, but they can also change it at any time.
This is how it works, and we made sure to simplify it as much as possible:
You must purchase the products, then ship them directly to Amazon. The address and shipping details will be provided once you have signed up and been accepted into the program.

The products are kept at Amazon's fulfillment center until the customer places an order. Storage prices vary depending on the size of the product.

Once an order has been placed, Amazon handles the transaction. The warehouse should be able to manage your stock and allow you to update it as well.

Amazon will ship and pack your order.

As an online retailer, it will provide customer service and monitor orders.

Every two weeks, you get your earnings based on the total sales in this period of time.
It is simple, but there are some guidelines and rules to be aware of.
Sellers must, for example, ensure that all shipments to Amazon Fulfillment centers adhere to strict packaging guidelines. It is important to only list items that are permitted on the platform in your product list.
You can grow your online business if you're able to follow simple rules and conditions. Amazon offers key logistics services. All you need is to track your money and stock up on inventory.
You shouldn't think that the service is completely free. However, the costs are often much lower than shipping and storing the product.
You still have the responsibility, just like FBA sellers, as you must choose the product, manage inventory, and market it.

What Are Amazon FBA Fees?
FBA has many benefits, including inventory management and storage.
You won't have to spend large amounts of capital upfront or deal with the unpleasant part of handling your items if you use this service.
But is this something you can really afford? While other companies offer similar services, many can be very expensive.
FBA is a cost-effective option as Amazon charges a monthly fee for inventory that is stored in fulfillment centers.
The fee is determined by the amount of inventory that is kept in the centers. Storage fees increase in the holiday season (October to December), so you should adjust their handling according to changes.
Amazon charges monthly storage fees to store goods in the US from the 7th through the 15th of each month.
These Amazon Fulfillment Fees can also vary depending on the product or goods that you request to store. However, we are confident that you can still manage them.
Non-dangerous goods: $0.75 a cubic foot standard-size (January to September) and $0.48 a cubic foot oversize (September to December). They change to $1.20 and $2.40 respectively from October through December.
For hazardous goods: The standard size is $0.99 per cubic foot and $0.78 per oversize. This follows the same procedure as the previous months. The October-December fees are $3.63 and $2.43, respectively.
You will notice that dangerous goods are more costly to store. This is due to the fact that they require special storage and handling.
Products that are kept in fulfillment centers longer than one year may be subject to long-term storage charges.
Amazon charges $6.90 per cubic foot or $0.15 per product to the seller, depending on which is higher. This monthly fee is deducted from your account. If you're not careful, it can quickly add up.
You should therefore monitor your Amazon Fulfillment Center inventory. If you have a low product turnover, FBA can make a big difference to your profitability.
To track the part, you can use Stock Health to manage it.
You will also have to pay additional FBA service charges depending on how you work with your company:
Professional Seller Rate: $39.99 per month
Individual seller rates: $0.99 for each item sold.
Individual selling prices: $0.045 to $1.35 for each unit.
Stock Removal: $0.50 – $0.60 Per Unit
Labeling: $0.20 per unit.
Product preparation: $1-$2.2 per unit.
Long-Term Storage.
Amazon offers multichannel fulfillment, which allows customers to place orders through multiple channels. Your FBA inventory can then be sold at other retailers and on your website while handling shipping and packaging.

FBA Services: The Benefits
Sellers have the opportunity to take advantage of all of Amazon's resources and benefits when they sign up with Fulfillment by Amazon. These include:
Amazon's Name Assembled with Their Products: This quality guarantee is something that most buyers will appreciate and make them more likely to buy from a seller. Sellers will gain trust from consumers if the Amazon name is associated with their products.
Amazon Customer Service Management: Amazon offers 24/7 customer service to handle inquiries, returns, and refunds for FBA sellers. This is free for most products.
Subsidized shipping fees: Sellers using Amazon's service will pay less shipping because they have a relationship with the shipping companies than if the items were delivered directly from the individual.
Multi-Channel Amazon Fulfillment Center: FBA sellers have the option to store their inventory in Amazon's fulfillment centers. Amazon can ship products quickly and handle inventory that is sold across multiple channels.
Multichannel Fulfillment: Amazon can ship and manage inventory that is sold through multiple channels and not just through its marketplace.
Shipping Standardization: All FBA orders are handled exactly the way Amazon treats its own merchandise. Amazon picks an item from their inventory and packs it for shipment to the buyer.
Access the Prime Audience: Qualified FBA listings are Prime-eligible. They will be displayed with the Prime logo. This allows the seller to reach existing and new customers, who can request free shipping within one or two days.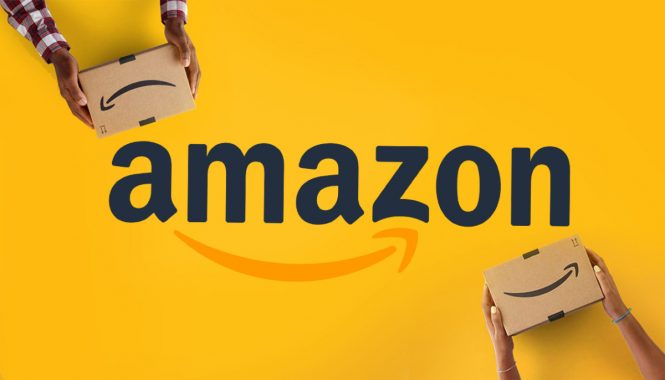 But Not Everything Is Perfect: Drawbacks to FBA
As perfect as it sounds, you need to consider what comes in terms of disadvantages, which are usually obvious when it comes to Amazon FBA:
Expensive Fees: Storage and fulfillment fees, as well as long-term storage fees, can quickly add up, especially for slow-moving products. Sellers may also be charged removal fees for unsellable, defective, or damaged products, as well as disposal fees.
Problems with Product Handling by Amazon: Sometimes, inventory may be lost or damaged during fulfillment. Sometimes, the seller is responsible for the error, but Amazon is usually the one to blame. Amazon will often reimburse the seller in these instances. Some cases may go unnoticed, and inventory might be damaged, or sellers lose their money.
Specific Product Guidelines: Amazon has certain requirements for specific products, e.g., To ensure that they reach Amazon fulfillment centers in perfect condition.
Sticker less Commingling: Amazon's default inventory setting allows you to commingle products from the same manufacturer. This means that if sellers are selling the same product as other sellers or retailers, their inventory will be mixed together. Avoid commingling with sellers. Low-quality products sold by less reputable sellers could be mixed together with your own products. This can lead to fraud or account suspensions.
More Returns: Amazon FBA handles returns, so sellers might see higher return rates if they can explain to customers how simple it is to return a product.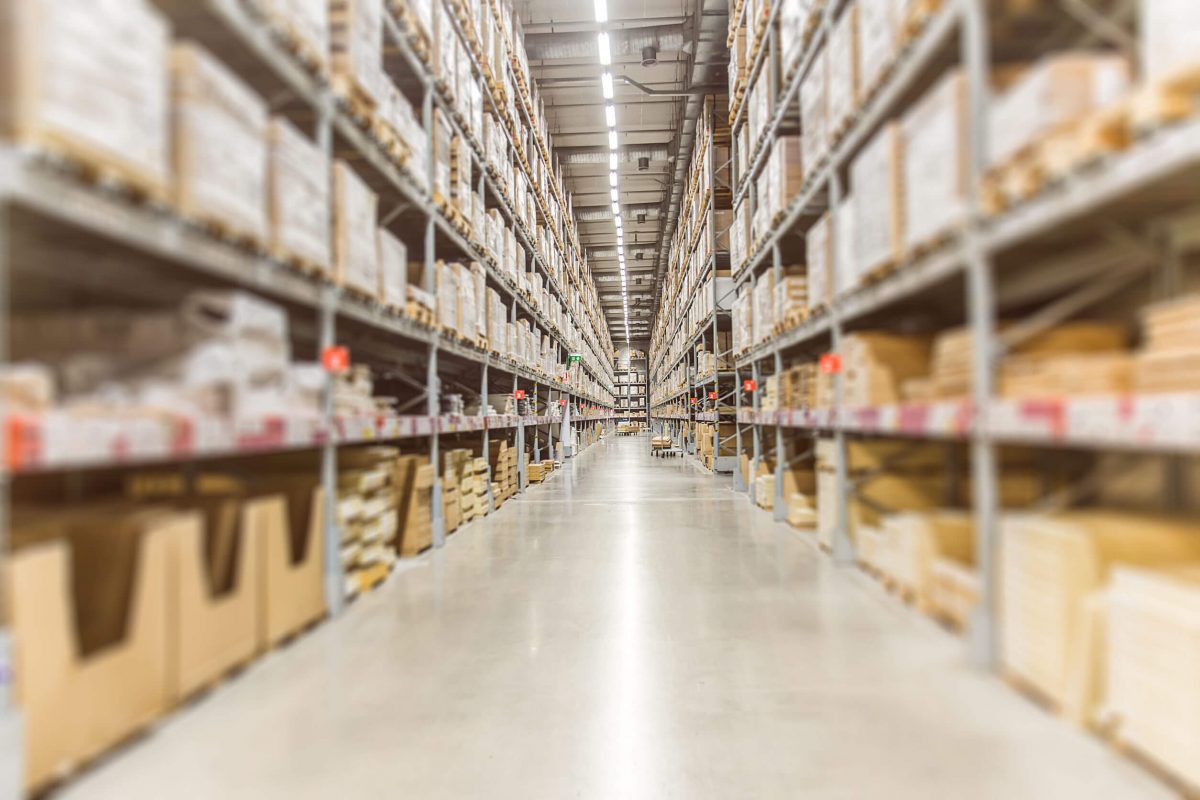 Why Amazon FBA Is Still Worth It in 2022
Although Amazon FBA was losing popularity the last two years due to the number of sellers in the market, it changed quite a lot by the end of 2020 and this year, 2021.
Due to COVID-19, companies were forced to boost their online presence, but handling shipments and more inventory due to the number of reduced sales was difficult.
Now, since the majority of people ordered online and had their goods delivered right to their doorstep, it was required to make an effort.
Among the items sold, not only were electronics and clothing the most popular categories of eCommerce sales but essentials such as groceries, household supplies, and materials for DIY projects were also in high demand.
Amazon's Quarterly Report shows numerous online sellers, both new and established, saw a remarkable increase in sales in 2020.
For 2021, numbers increased even more, and with the growing, more reasons to use Amazon FBA and build your business are added for 2022. Some of them include:

Amazon Is the Main eCommerce for Consumers
Ecommerce isn't a new concept. However, the unexpected surge and lasting impact that COVID-19 had on online retailing have forever changed the face of online shopping.
According to Forbes, U.S. retailers saw a 68% increase in online revenue year over year by April 2020. Demand is a key factor in the increase, but so is the ease of purchasing products online – Amazon Prime makes it easier to buy and feel confident about your purchase, which is why this percentage is related to considering using FBA.
In addition, 74% of Amazon shoppers go straight to Amazon to search for specific product listings. Instead of relying on well-known Google listings, Amazon has emerged as the most important search engine for eCommerce.
Amazon makes it easy for consumers to do product research and find competitive price points. In the case of sellers with great reviews, who meet customers' shipping requirements and have a reasonable price, sales will boost without a doubt.

How the Amazon Market Is Growing
Despite the delays and early 2020 shipping halt that affected sellers and businesses, Amazon still has over 110 USA fulfillment centers. More were added in 2021, and more are to come for 2022.
Amazon has a large network of Amazon-specific drivers to ensure that FBA sellers' products are fulfilled and delivered on schedule to their customers.
The company is not going to let you rely on delivery companies without a stake in your business. Amazon FBA sellers can have access to Amazon fulfillment centers, which will allow them to be freed from the huge amount of work involved in fulfillment.

SFP Tools Help to Speed Up Delivery
Amazon has updated its requirements for Seller Fulfilled Prime (SFP) over the last few months. This program helps sellers to meet customer demand more efficiently and with greater satisfaction while also maintaining the trust of Amazon and encouraging more customers to shop at Amazon.
These tools include:
Shipping Region Automation. This feature creates one-day or two-day delivery locations based on your Amazon warehouse location and preferred shipping services.
Delivery Speed Report. Analytics are an important part of the FBA seller community. This report will allow you to identify which SKUs slow down delivery and what tools are needed to speed up delivery.
Automatic Product Classification. Amazon will automatically classify your products as oversize or standard based on their weight and dimensions.
These are just a few of the many features that the Amazon FBA seller's dashboard offers to optimize delivery times and identify areas where delays may exist. This prevents customer dissatisfaction and alerts you about how certain products might be impacting your overall delivery model.
Customers pay for instant gratification – Amazon customers get their Amazon orders as soon as possible.
It all comes down to convenience. Selling products becomes easier and more enjoyable when you build trust with Amazon's extensive customer reviews and eliminate shipping costs.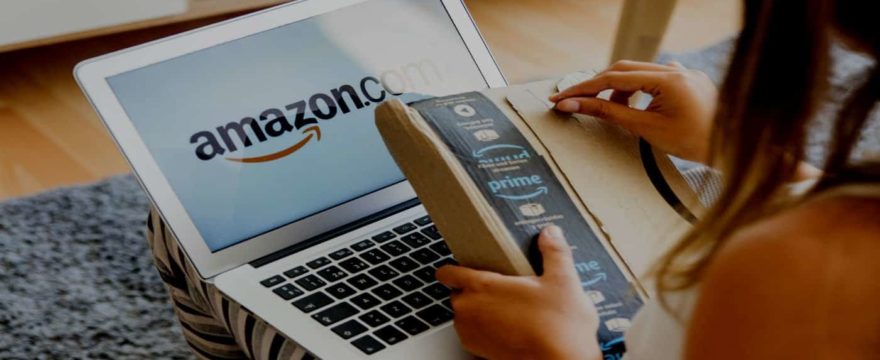 All-in-one Shipping, Delivery, and Marketing
A successful online business requires many moving parts that can be handled across multiple platforms. Amazon FBA lets you take over shipping and delivery as well as some of your marketing.
Your account can handle everything you need to run your shop. This allows you to concentrate on product creation, sourcing, inventory supply, and building your brand through cross-channel promotion.
FBA is best for small products that sell quickly. This is especially true if you're a new seller. It takes trust from customers and brand recognition to make shoppers loyal to your store or even invest in larger-ticket items.
Register an account to list the products you want to send. Amazon Seller Central Account and place will assist you in preparing your products for shipment to the nearest Amazon warehouse. To track your products accurately requires careful attention.
Each product needs a unique code, description, and other requirements. After Amazon receives your product, it stores it until you order them. Amazon then ships your products and handles customer service issues regarding product or delivery satisfaction.
You can set up marketing tools from your Amazon seller account to promote your products. These tools include sponsored products, sponsored brands, and sponsored displays. Each product has dynamic widgets and templates that allow you to create customized advertising to reach more people.
Amazon advertising allows you to set your budget and determine the maximum amount of money you will spend on your ads each day.

Scalability Is Possible
After you have established the foundations for your Amazon FBA business model, it is time to foster growth. You may ask yourself again, "Is Amazon FBA worth it?" and it is, but this requires you to use all the techniques and tools at your disposal on an ongoing, strategic basis.
Amazon allows you to promote coupons and deals to grow your business in addition to sponsored posts.
There are many ways to increase your Amazon product inventory. You can also optimize the products that you already have based on analytics and develop strategies for brand promotion and sales during high seasons.
As with all businesses, how you grow your business will depend on how much work you put in.
You will also be able to use the tools in your FBA dashboard to increase your reach through other channels to get current and potential customers. Amazon FBA gives sellers more time to concentrate on the important aspects of their business instead of just fulfillment.
You will be more popular on Amazon and have more repeat customers if you are more focused on brand alignment and product familiarity.

Amazon FBA's Long-Term Power
Amazon will continue to gain popularity and provide user-friendly functionality to new sellers. This makes it easier for both people to get started in eCommerce and those already growing rapidly.
Because it is the third-party seller who makes Amazon so successful, Amazon understands it makes sense for them to support their sellers.
People who shop online for household goods and gifts have seen their numbers steadily increase even before 2021. The digital age allows people to rely on their computers, smartphones, and tablets to search for and purchase products. Although there are still opportunities for shopping in stores, most people shop online, at least in part.
You can be a market leader by entering the market with products that are in high demand. You'll be able to launch or maintain your Amazon FBA seller position in 2022 and beyond. This will allow you to take advantage of many new opportunities.
So, where does this leave us? That if you want to start an Amazon FBA it is worth your time as long as you take the time to understand how it works and follow the right standards. With this in mind, you should be able to grow your business based on the benefits more than the disadvantages.
However, take the time to understand them to ensure you don't miss anything or feel pressured with your budget.
The Local Lead Generation Process for Your Amazon FBA Business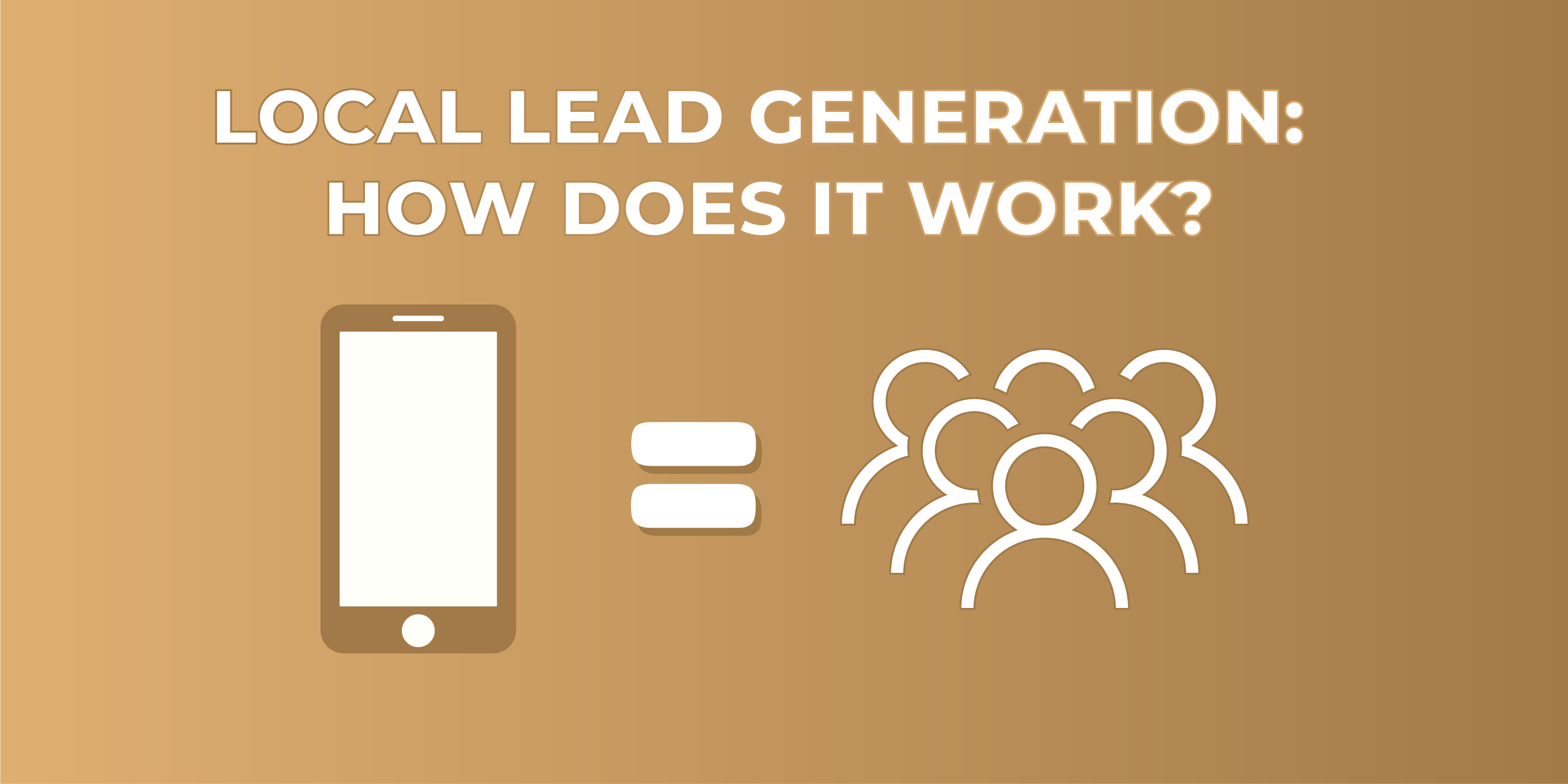 All right! So, everything is about building properties and generating leads. But how does the process actually take place? Are there other steps I need to know?
The steps I mention below are what students from our local lead generation program follow to generate leads for businesses like yourself. So I'll help you see what we do. And how if you join our program, you can simply generate leads for your own business (unless you want to start a side hustle and build a laptop lifestyle business).
Essentially, our lead generation can be divided into four steps:
The first is prospecting. You need to take the time to do market research on a niche (industry) and determine how many phone-driven businesses are there.
Keep in mind that this is local research as you need to know how many companies need leads. For example, you may search for "plumbing services Youngstown OH."
You will find dozens or even hundreds of businesses trying to get themselves in front of the customers by ranking on Map Listings, organic results, and even Ad.
The second step, building. When you find a niche (plumbing, tree services, a software company, real estate…), you will need to start building your digital properties. You don't need to be an expert in HTML or coding. It can be easy with the right tools.
The third step is now taking time to rank your lead gen website. With the site done, you need to work on SEO strategies and start dominating those Google search results. If you're new to SEO, it stands for Search Engine Optimization.
To keep it simple, it consists of the entire process of growing a company's visibility on search engines like Google and generating organic traffic. And remember this, local lead generation is part of the strategies.
Moving on to step four, once you rank the site, you will start getting your ROI and profits. You only need to rent it out to a local business interested in the leads the site generates. You can offer a couple of free leads to their move on with the actual pay per lead.
To review steps 1-4 above, I described it to a normal student who is building a lead gen business to help local service providers generate more calls. But replace the student with you as the business owner. And replace sending the leads to a business to simply siphoning the leads to your personal business.
By the way, fun fact, about 20% of our students in our local lead gen program are actually business owners who went through the program. And they use the skillsets we teach to generate leads for their own business.
An Example of Lead Generation: Home Advisor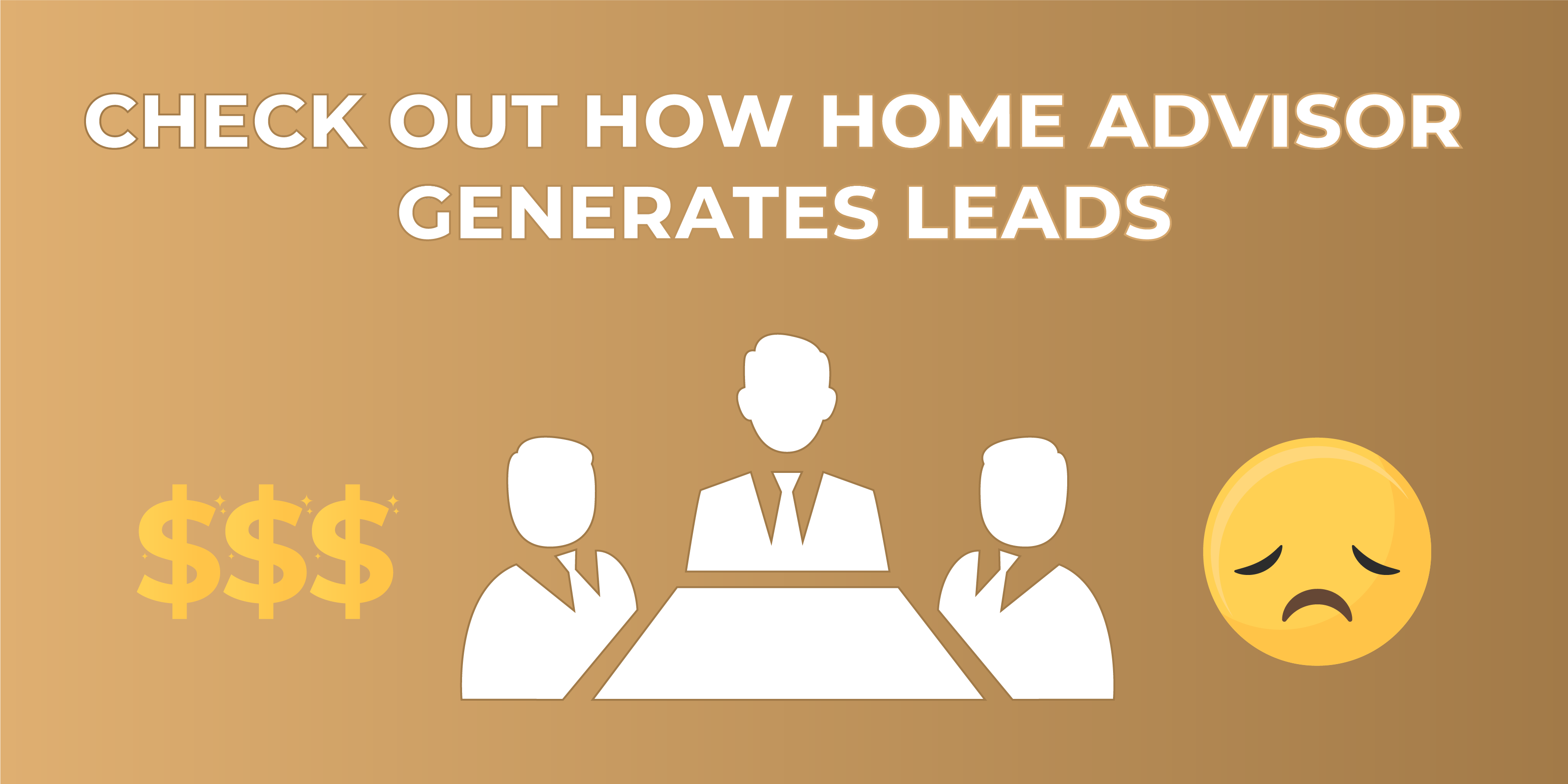 You must be thinking, "if lead generation sounds so good so far, how come I haven't seen any company?" That's the thing; there are many out there. You just don't know they are dedicated to it.
HomeAdvisor is one of the best examples you can find on the Internet as it is a top lead generation company that has spent millions building its brand but also earned even more zeros for this same reason.
They started small as everyone else but invested in building their brand awareness to make people who are looking for home services go to their website and find what they need. They are over 75% of people's first choice when they need those services.
If you don't get HomeAdvisor that much or need a refresh, users need to submit their information to request a service and get a professional or expert who can provide it.
HomeAdvisor's job is to share your information, which makes you a lead, with local companies so they can contact you and offer the service you're requesting. For sharing this lead information, HomeAdvisor gets paid by the companies. This happens for every single lead they send to multiple businesses.
Business owners who don't have marketing skills or don't even know how to have any online presence will always rely on those pages to list their services.  They will save time and effort, but companies like HomeAdvisor can make them spend lots of money as leads aren't exclusive (one lead is sent to multiple companies after all).
Using Facebook Ads aka Paid Ad Platforms: Do They Generate Leads?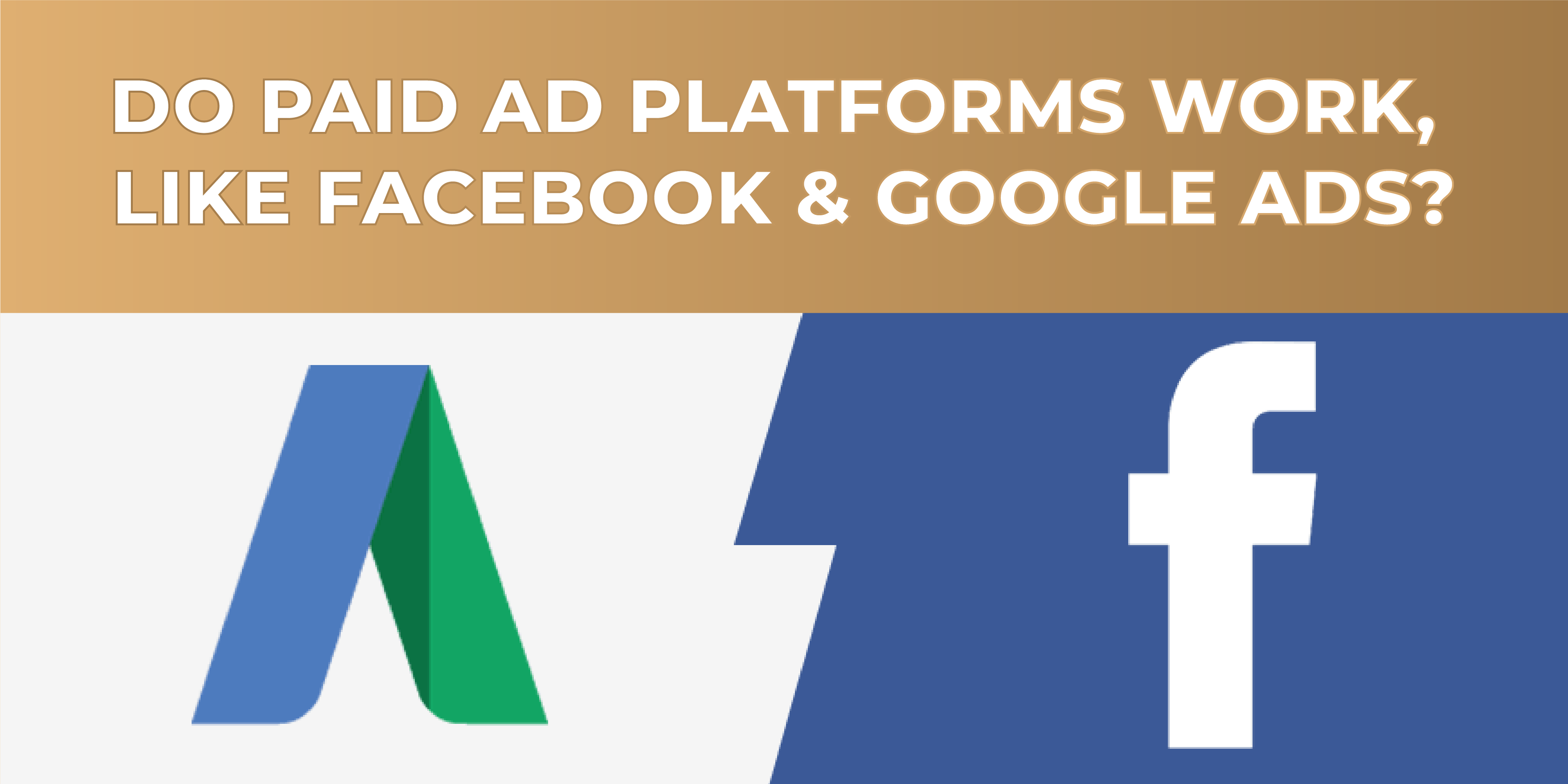 They DO generate leads. If not, no one would use them.
However, you need to remember two facts:
Paid ads or platforms can be expensive.

They don't generate "natural" leads.
Whenever someone sees or clicks in one of those ads, over 80% of them did it by accident or are trying to close/report it.
Why? Because they aren't looking for those services. At least not at the moment.
What those ads do instead is interrupt their time on the platforms. Users aren't there to find companies or businesses unless they are searching for a specific company's user, and for that, there's a search bar. This is why it is hard to convert them to actual customers who will show interest in the companies' services. Also, you're limited by a budget.
When using lead generation, everything is organic. You aren't forcing others to pay attention to your business but rather being there when they need you. This is why Google's organic traffic will always beat paid ads, and the reason companies continue investing in it, which is a lot cheaper as well.
What Is Local SEO?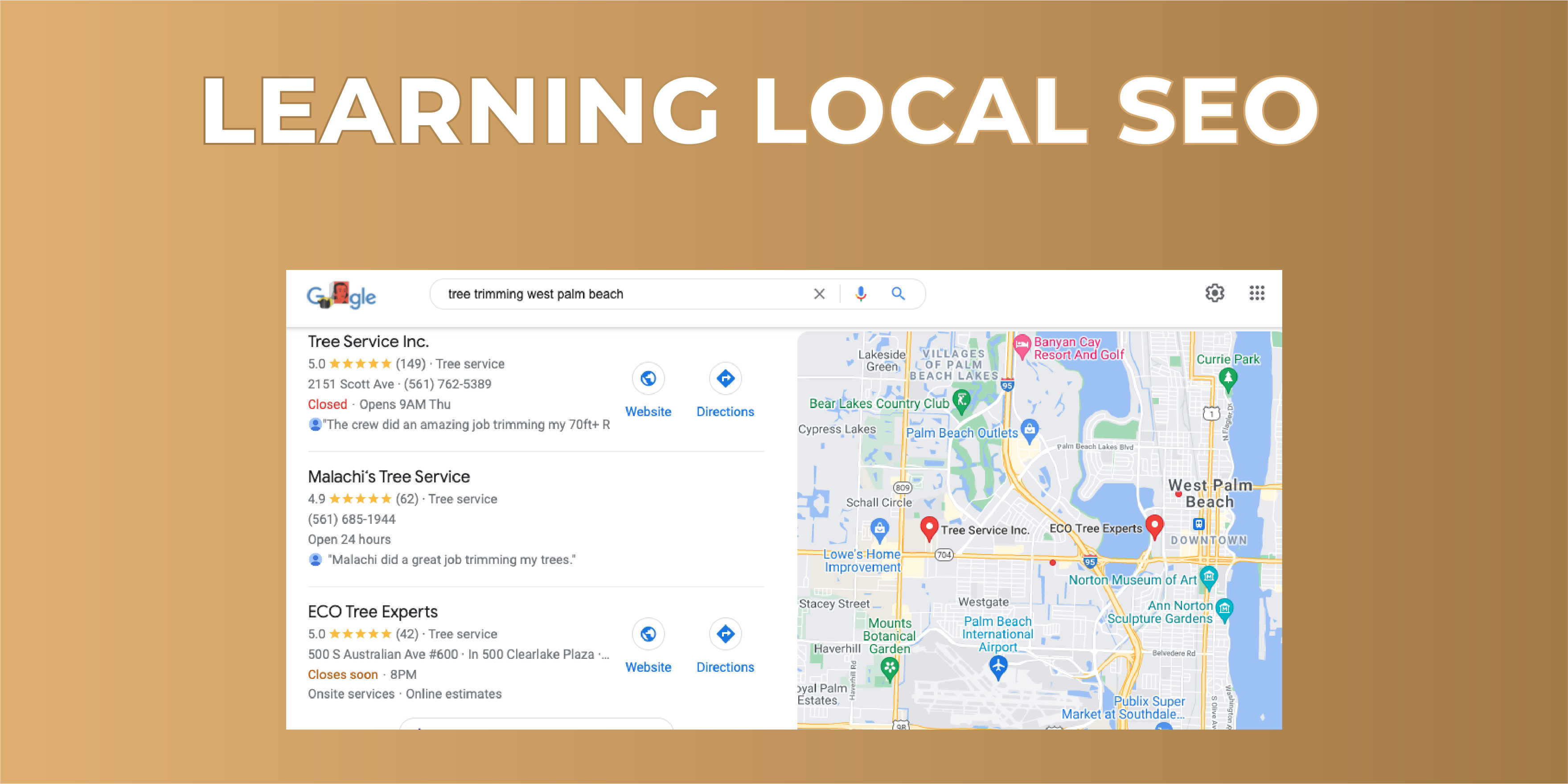 Don't worry… I didn't get it at first either. Following the short explanation, local SEO focuses on scaling businesses' visibility on search engines. However, this is only for those who serve their communities face-to-face.
What does this mean?
Experts and professionals like painters, plumbers, and dentists (but not only them) offer their services to their local customers. Why? Because they can't deliver them unless they are located in the same area of their customers.
To make sure those businesses get more leads, you need to rank them locally by claiming the business listing on Google to place them on Map Listings. Local SEO also involves online reviews, citation management, and how you manage your entire online presence in the local area.
If you are going to bet on lead gen, you need to adapt yourself to today's world: The Internet.
Keep in mind that although traditional channels and methods like billboards, warm calls, and pamphlets still work, they aren't part of your tools. Whenever someone needs a service, they go to Google and search for it.
"Dentist in Miami" or "plumbing services in Orlando," etc. And you can keep coming up with services or professionals people need and look for. Thus, you need to make sure you're using Google to get the companies in front of their clients.
Users will always click on the first search results (those near the top), and many of them will be either Ad links (people paid to place their websites there), Map Listing, and then you get websites. Almost all of them are your goal and where you should always aim to place yourself.
Can My Amazon FBA Business Utilize a Local Lead Generation Strategy?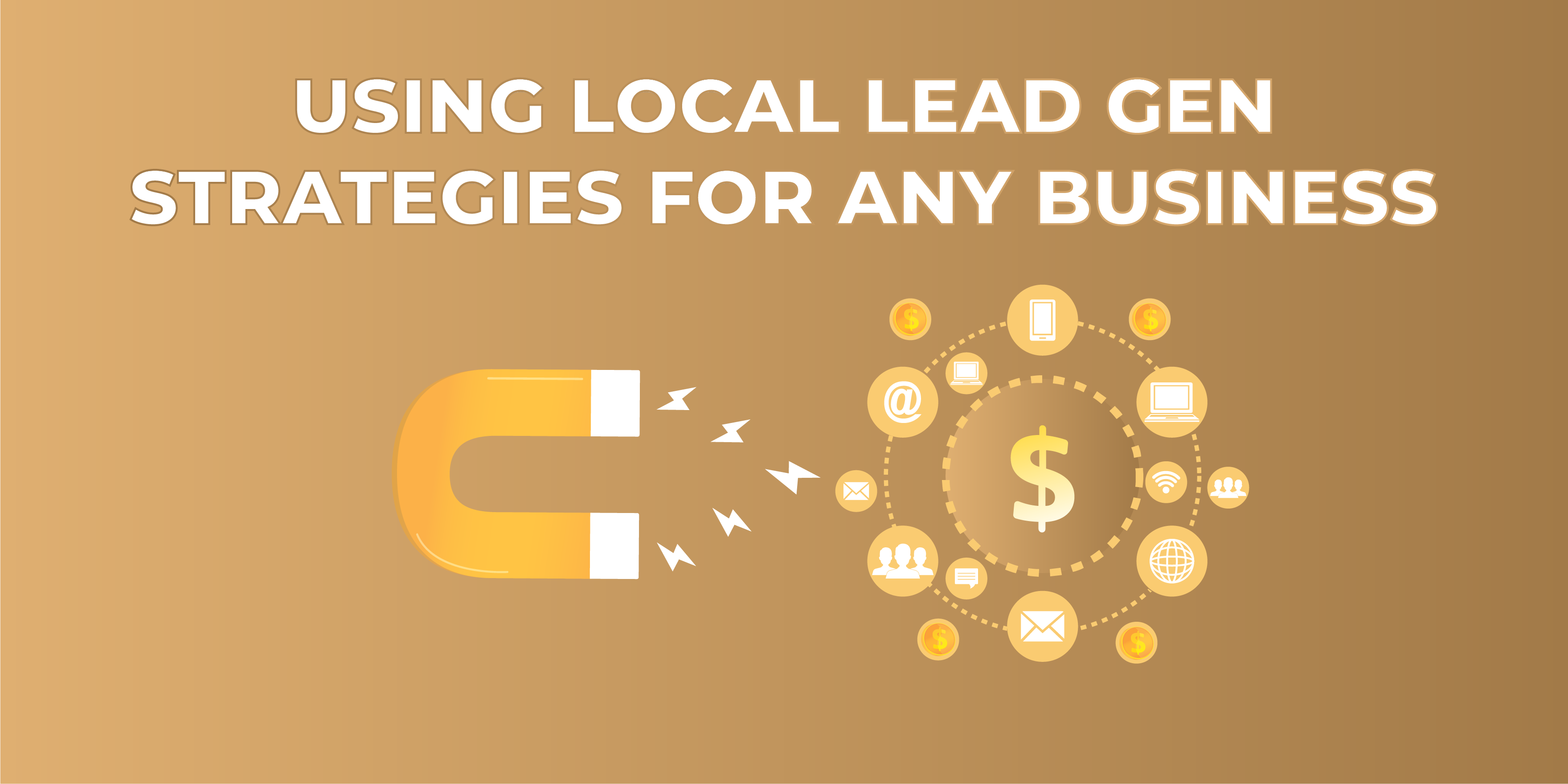 If you want customers, you better know you need it. Following the previous explanation, lead gen is all about placing businesses in front of their customers, choosing them over their competitors.
Put it simply – it's all about closing deals and having clients for those companies to make money. The main difference with the usual methods companies use for this is how lead generation approaches different channels to get them in the right place of the market to get customers.
Those channels are all focused on the Internet as most people are searching for products but also services across the net. The issue is that the Internet is way too broad, and businesses don't know how to place themselves. They usually try, but they get one common result: losing money and time.
How Powerful Are Organic Amazon FBA Leads from Google?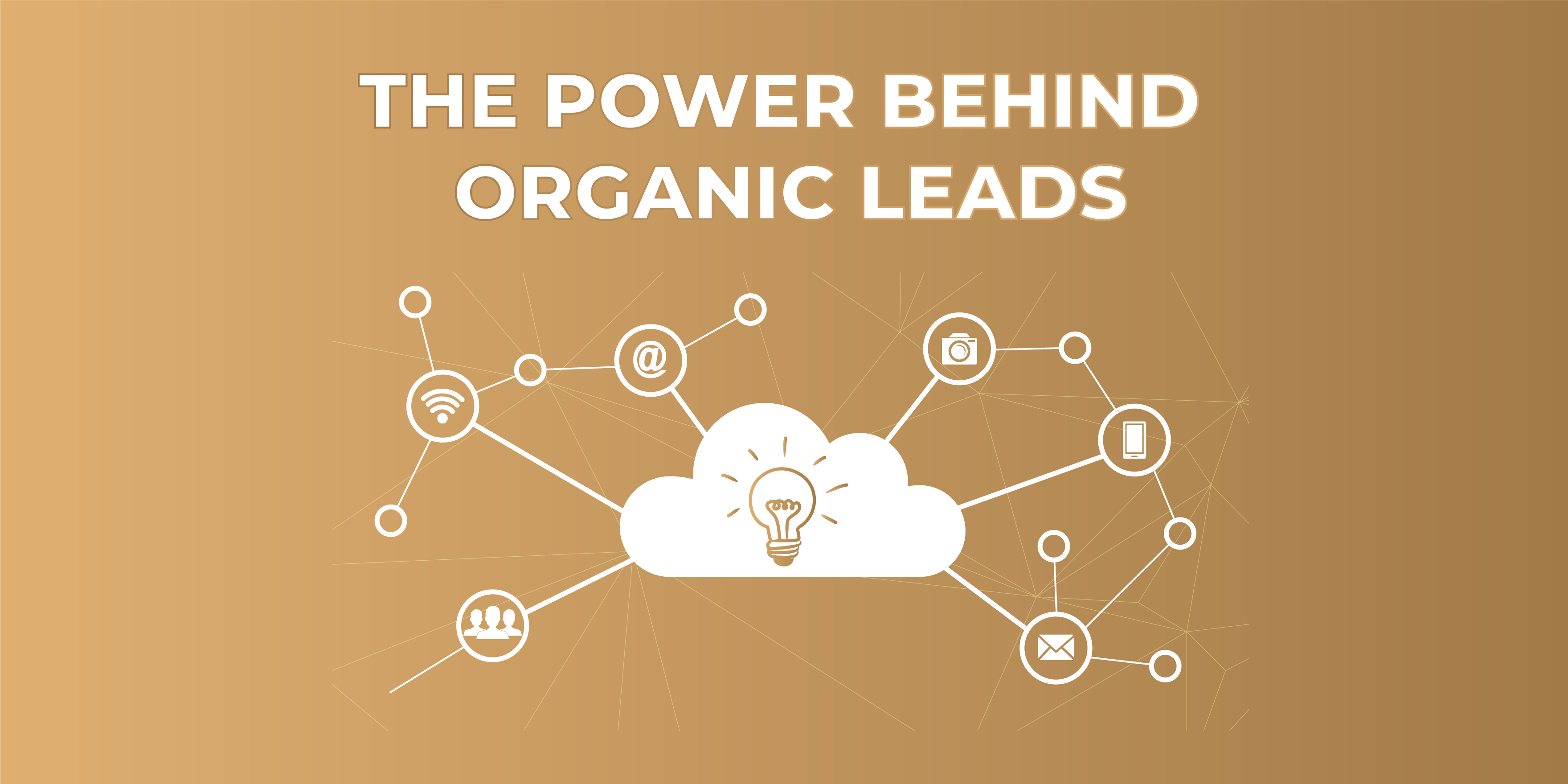 For companies looking for customers, it's everything. For you? Pretty much the same. When you build a business with digital properties, you get to make thousands of dollars a month.
This isn't a "get started today and get rich tomorrow" thing, but it is HIGHLY scalable, and ROI + positive results are guaranteed. Learning a fairly decent and very needed set of skills to create your digital properties and start ranking them on Google is required.
I have invested in several online businesses over the years, and if there's something uncertain, whether you will get your ROI or not, even more than the actual profit.
However, this business moved my earnings from five figures a year to a month in ONLY passive income while sitting comfortably at home.
On my laptop. Anywhere. Anytime.
You can look at one of the first sites I built back in 2016, and it continues making me over $1.000+ every month. The best part is that I don't need to touch it or the rest I've built over the years, just like this digital property.
What Makes Lead Generation SO Alluring?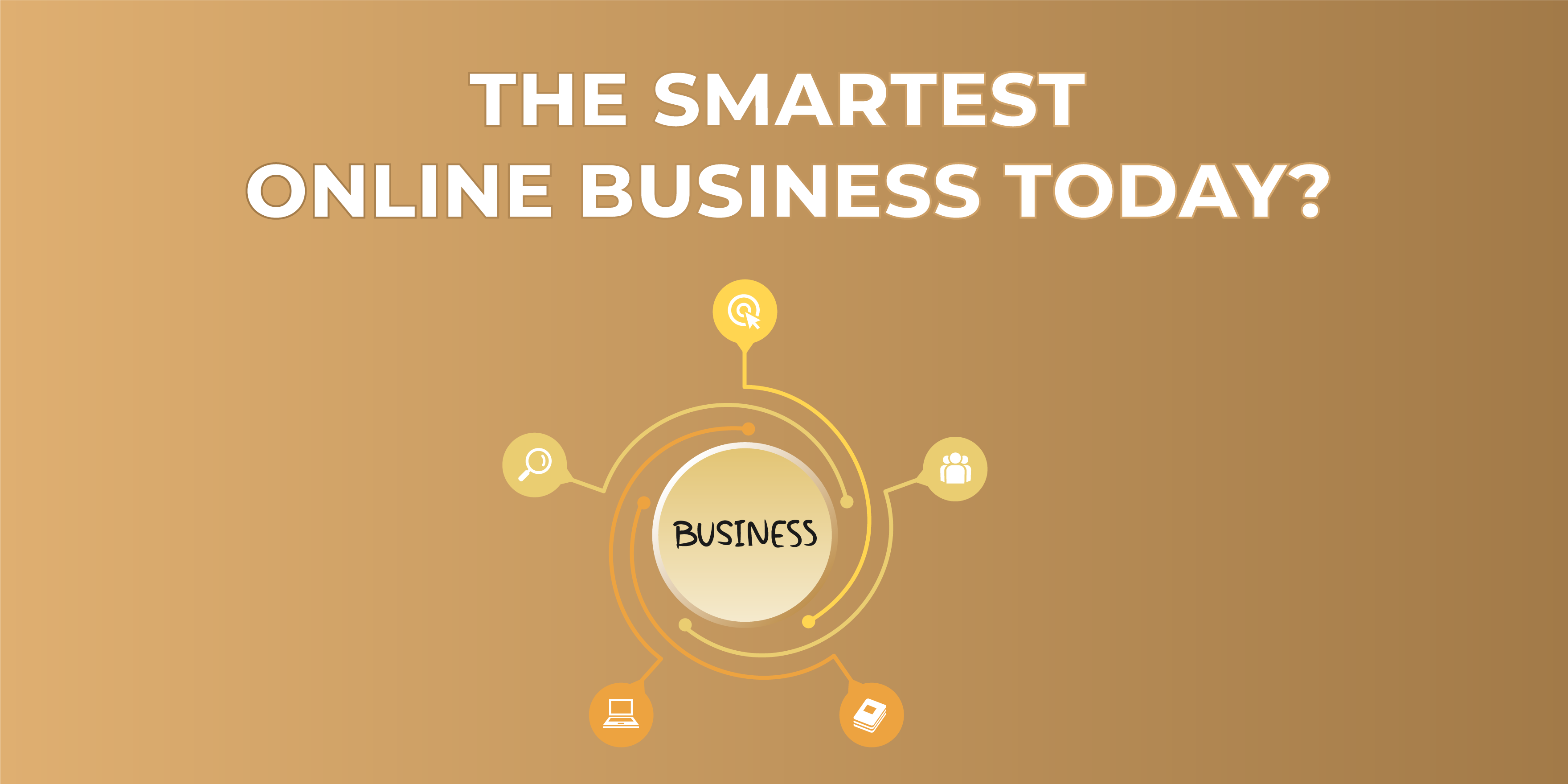 Here it goes: you can work from home.
The main issue with regular business opportunities is how much you need to invest in staff, equipment, or rent to have a place to sell your products or offer your services.
We all know the hassles of traditional businesses that involve regular expenses, which are extremely high.  Can you afford it? I don't think so, and even if you can, is it worth it? Now, it isn't only about the money. You also need to put in a lot of work, and it isn't only during the first couple of months or years. Usually, it is as long as you continue running it.
You can save yourself those headaches and bone-breaking tasks and expenses with lead gen since it is more about generating leads with digital channels—mainly websites.
Websites can be VERY cheap to build, and with many tools online, you get to do it in a couple of hours instead of days. Any virtual or digital business is scalable and won't need constant maintenance.
So, let's summarize this:
You save money in regular expenses with traditional and most online businesses as what you need is yourself and digital properties (websites).

You can bet on passive income.

 There's no need to hire more people to get started.

You can generate leads in multiple industries, which allows you to work on any niche you want.
How Can I Get Started in the Local Lead Generation Program?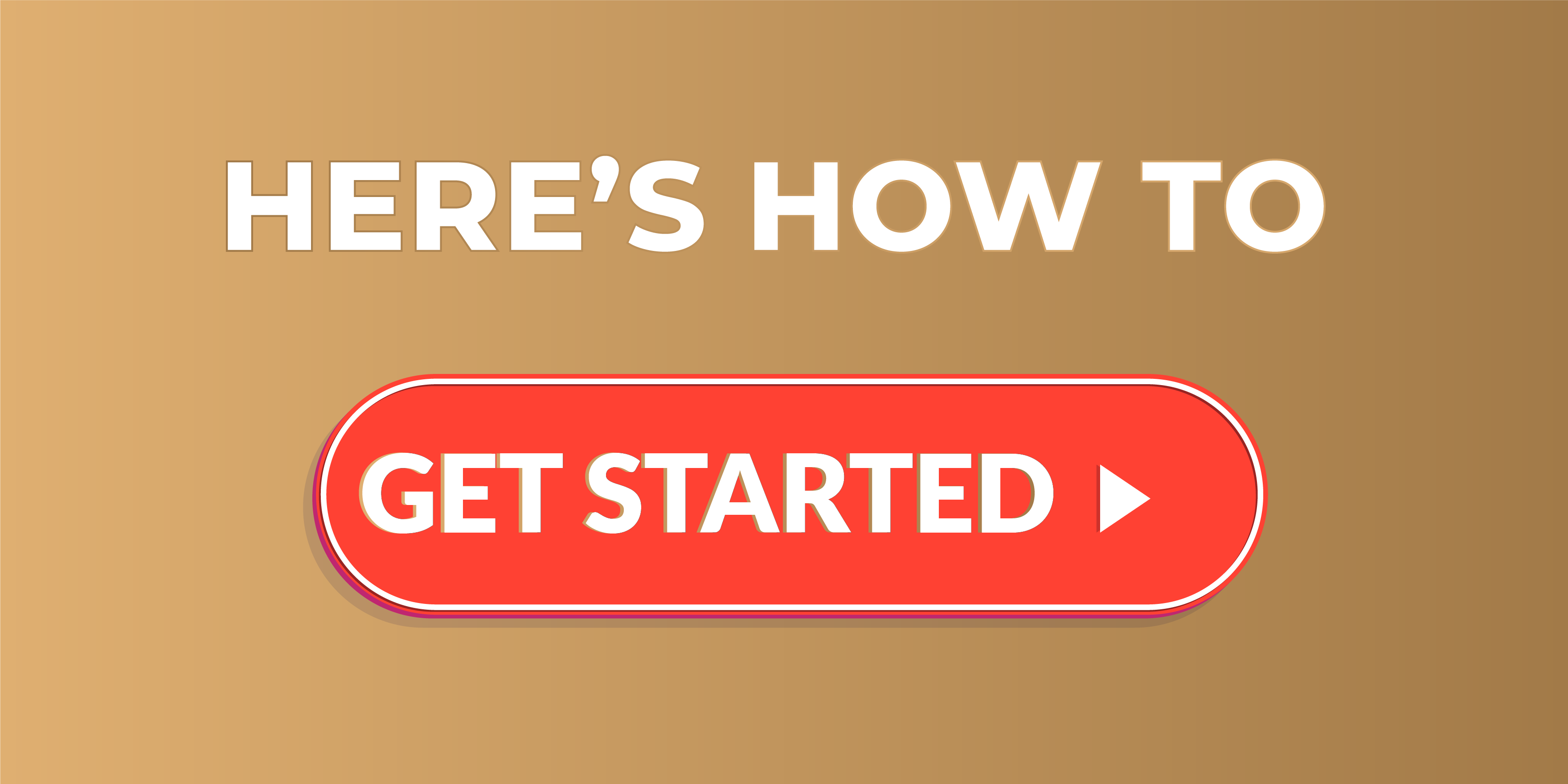 Anyone can start and learn. That's the beauty of this business model. I knew nothing about SEO, Map Listing, and everything I've mentioned so far. It is all about learning the skills, gaining experience, and deciding to take the step.
Remember that this business model will never get old as business owners are always looking for leads. They need to do business and scale their companies. Why not do the same while helping others and still making money?
You can start with this local lead generation course highly recommended for anyone wanting to grow in the business. It is a close training that will take you through each step and make sure you are able to get your ROI, profits and take control of your life.
You will be added to an incredible lead generation family ready to help you 24/7 when asking questions on the group. Anyone is welcome who's willing to put in the work. Click here to watch the lead gen webinar.