You might consider freelancing and learning how to become a virtual assistant if you are a highly organized person looking for a way to earn money from home. Maybe you just need a second source of income.
Virtual assistants can often be used to do administrative work for businesses. After all, many companies have discovered that outsourcing administrative tasks to contractors can help them save time and money.
Overall, a virtual assistant can make $18 per hour. This can be for customer support, bookkeeping, email management, social networks, and storefront management.
Some virtual assistants make more. Making sense of Cents interviewed a virtual assistant who claimed she makes about $10,000 per month. Her secret? She has in-demand skills that enable her to work in lucrative niches as a virtual assistant.
A virtual assistant niche is different from the job or position overall. It allows you to offer a more detailed service that requires in-depth skills, which means you can charge more. Thus, it is good to determine your skills and choose a niche to maximize your earnings.
Below, you will find some of the best niches to choose plus some additional information to make the best out of a job.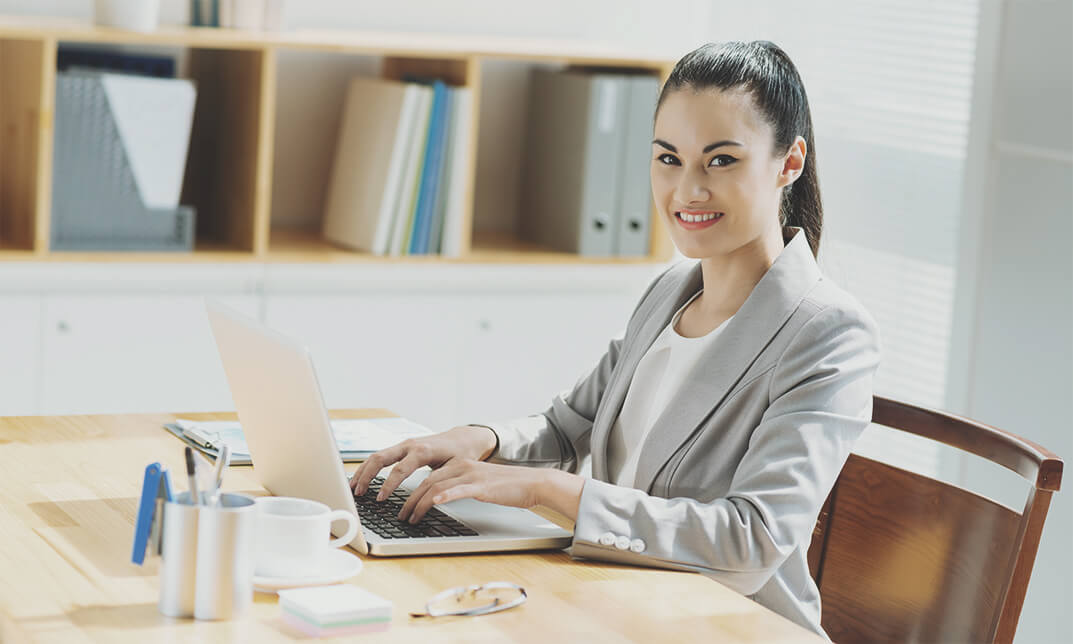 Be Virtual Administrative Assistant
Business owners can find repetitive administrative tasks time-consuming. This is why a virtual assistant, also known as virtual office support, comes in handy, just as we mentioned before.
These VAs manage tasks such as customer care, billing, and accounting. They also make and receive phone calls, manage emails, coordinate travels, and lead management.
To become a virtual assistant, the best option is to be organized and make sure you can handle the tasks. However, you don't need to be entirely professional for this. It is only natural to learn a thing or two to guarantee you can handle the administrative role.
This is probably the most common niche for assistants. But despite the saturation or the number of Vas focusing on it, you can find great job opportunities in it.
In this niche, you can earn between $20 and $40 an hour, depending on the project's complexity and scope.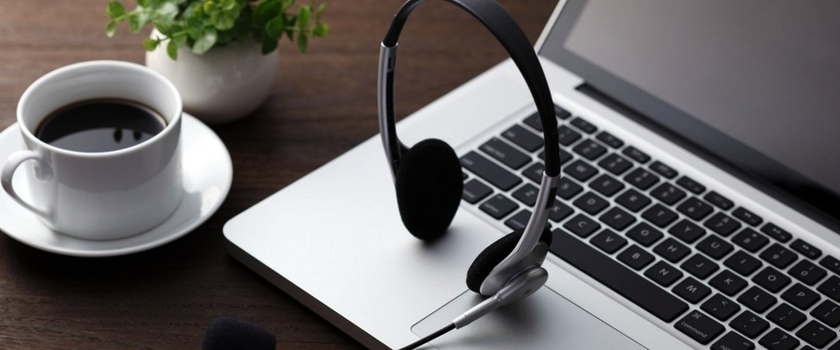 Transcription Is Always Good
Do you have the ability to type quickly, listen well, research properly, and write without fail? You can provide transcription services as a VA if you are able to do so.
A transcriptionist is a specialist in the conversion of audio to text. This niche allows you to choose from general transcription, medical transcription, or real-time transcription.
Some people consider this option a separate one since it makes no sense for a VA to be a transcriptionist. However, it is different to offer your services as one as to choose becoming an assistant.
We would actually recommend the latter since the work influx will be more than just being a transcriptionist alone.
Most charge between $25 and $35 per hour when it comes to earnings, but they can also work per project or transcription done.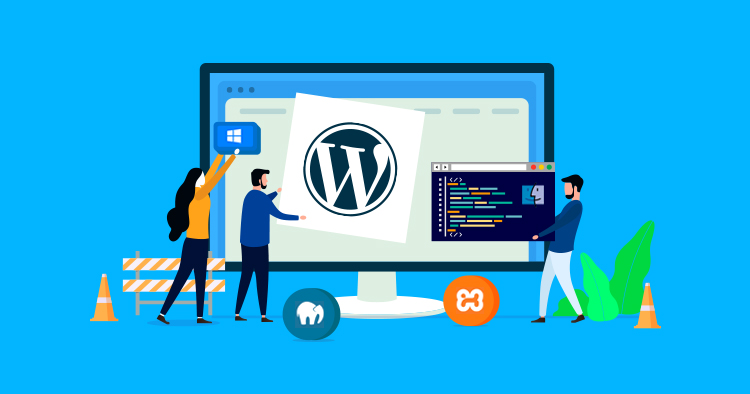 Are You a WordPress Expert?
WordPress has become key for everyone over the years. After all, what is a company or individual without a website for services or products? Pretty much nothing.
However, it is easier said than using the platform since coding can represent a challenge. This is when you can take advantage of the moment if you are an expert in the field.
You might offer services such as setting up plugins, templates, or adding pages, maybe building the entire website. Though that falls into web development and not just some WordPress needs.
If you need someone to prove this can be a good niche, Renee Shupe is an excellent example of a VA who is a WordPress maintenance expert.
You can focus on the regular services in WordPress and earn lots of money thanks to it.
Overall, WordPress experts charge quite a lot depending on the job or if an hourly rate is set. Payments range from to even $50+.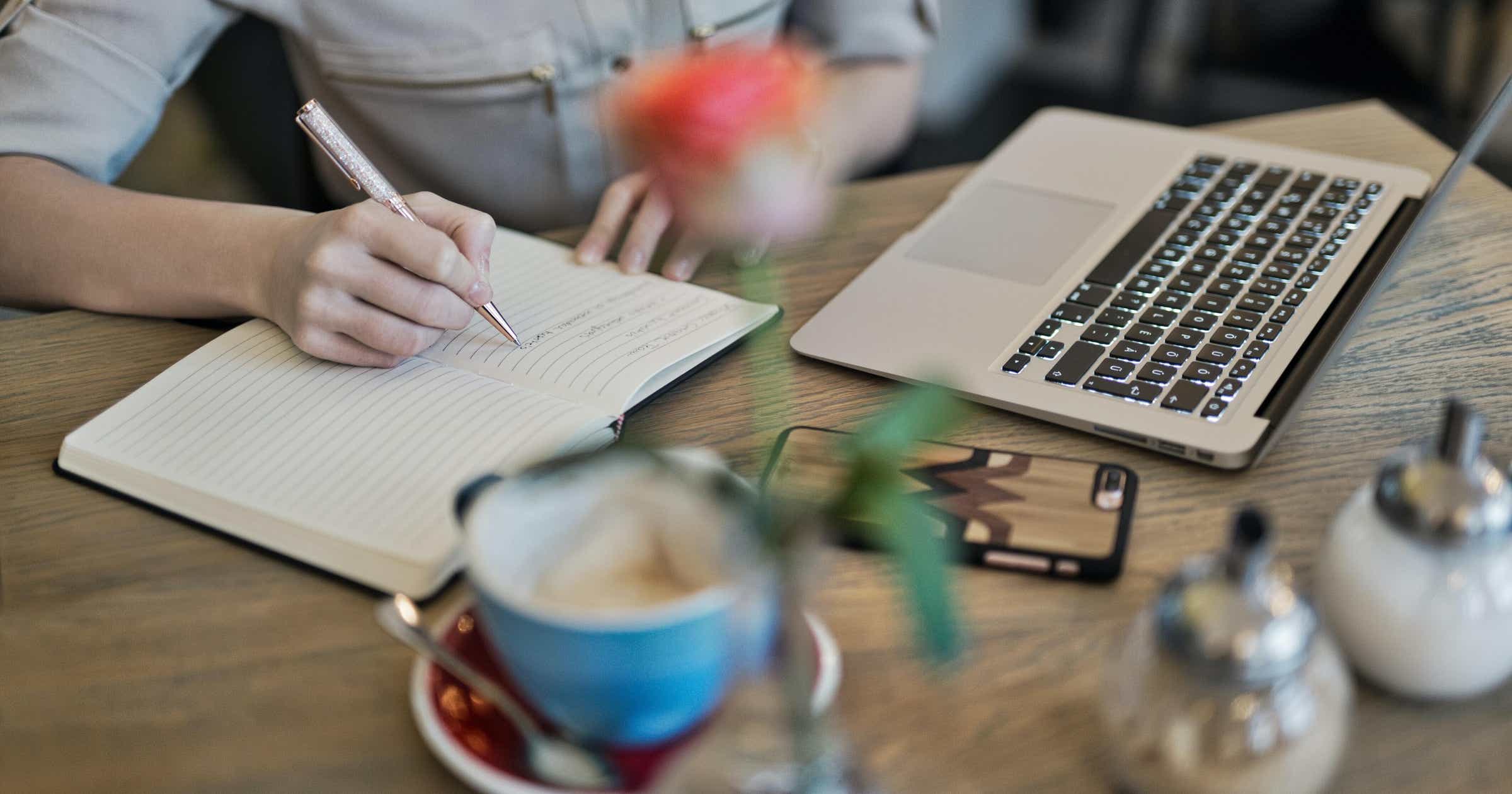 Copywriter or Content Writer
These virtual assistants are often considered to be just writers. However, it is possible to diversify the entire niche concept and focus on it as a VA and not just the writer in the business.
You might be asked to create blog posts, product descriptions, or edit sales pages. All of these require knowledge in content writing and copywriting.
The main difference of the usual work in this niche is that you are not necessarily specialized in one area. Instead, you will need to write or different workaround options based on what your employer needs.
A content writer may also offer SEO assistance and earn between $15 (in the beginning) to $35+.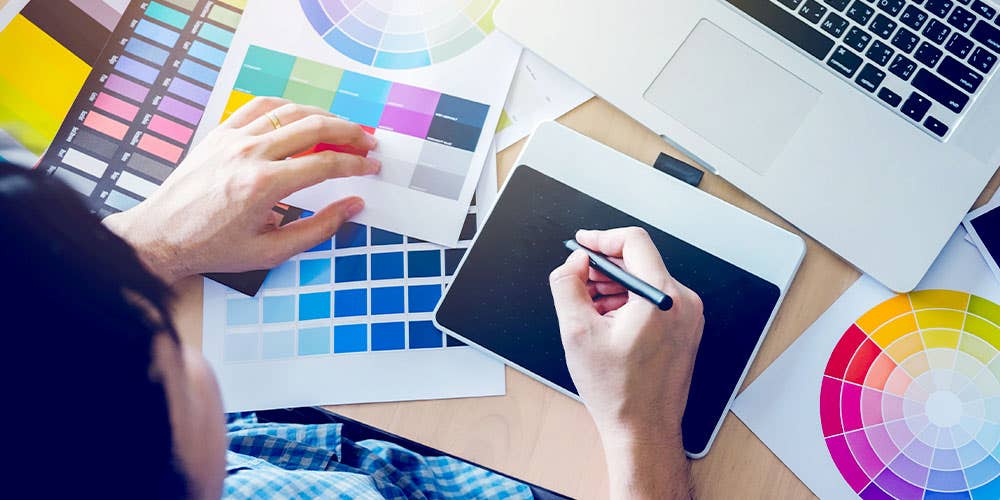 Graphic Design Virtual Assistant
A virtual assistant in this niche helps businesses with logo creation, website images, social networking graphics, infographics, and flyers for this niche.
Anything that involves branding, images, or dealing with design, you will be there to solve it.
This job can be more rewarding when added as a virtual assistant niche instead of working around it for different projects. Some graphic designers have mentioned having a steadier source of income thanks to working with one or two clients only as VAs and not just designers.
As a result, they can make about $45 per hour.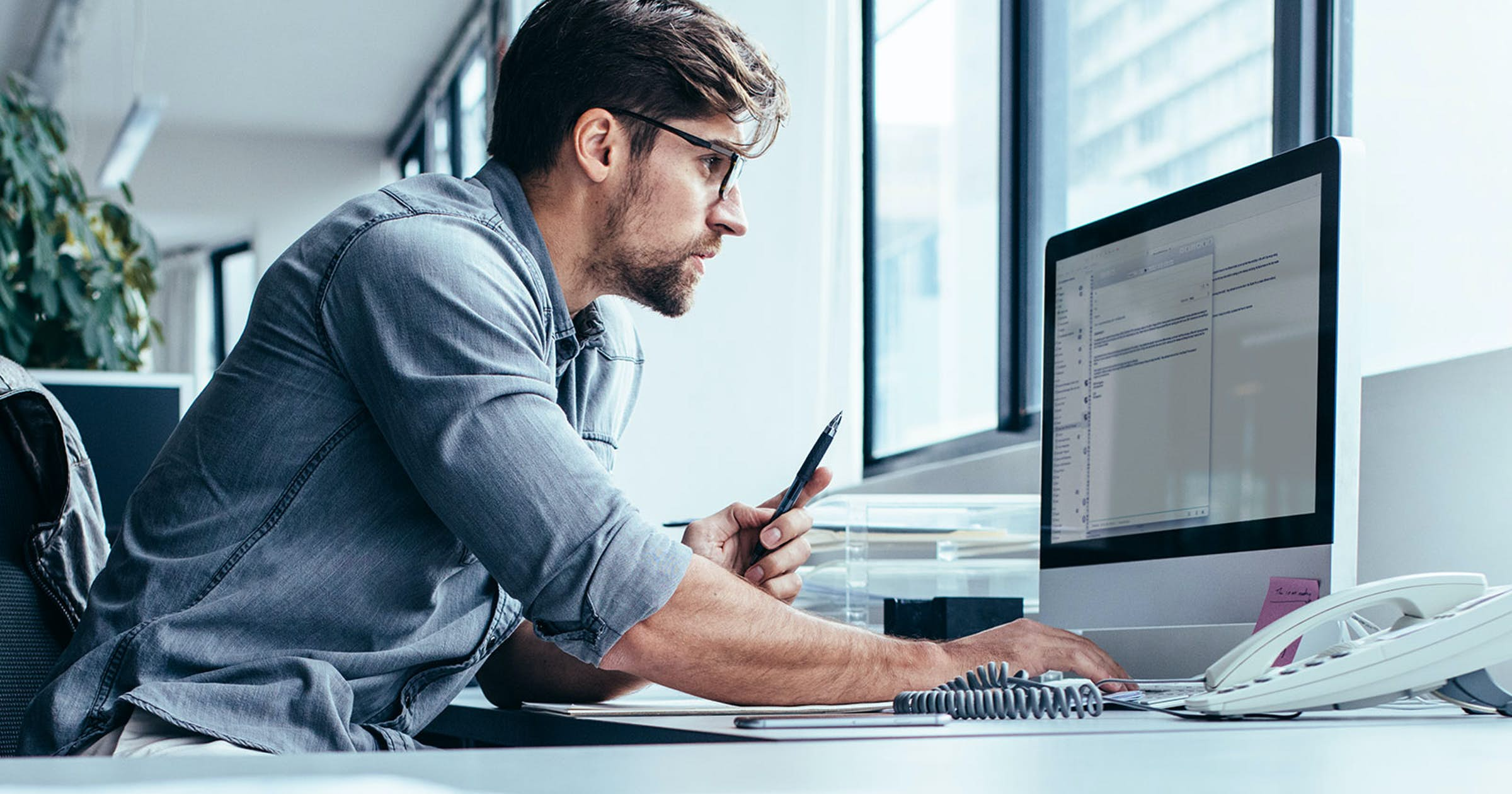 Digital Marketing Is Big
Digital marketing is constantly evolving, and new trends are emerging. A digital marketing VA can help businesses stay ahead of the curve, as most use the internet to generate leads or sales.
Digital marketing specialists can manage blogs and marketing via search engines, email, and social media. Anything related to the process of generating traffic, leads, and clients, needs to be handled by this expert.
This is quite a saturated niche compared to the previous ones we have mentioned so far. However, it has shown to be quite profitable since the job can take a bit less effort.
We are not saying digital marketers don't have a lot of work, but once you complete a specific job phase, you can relax a bit more. In addition, you can start by charging about $13 per hour.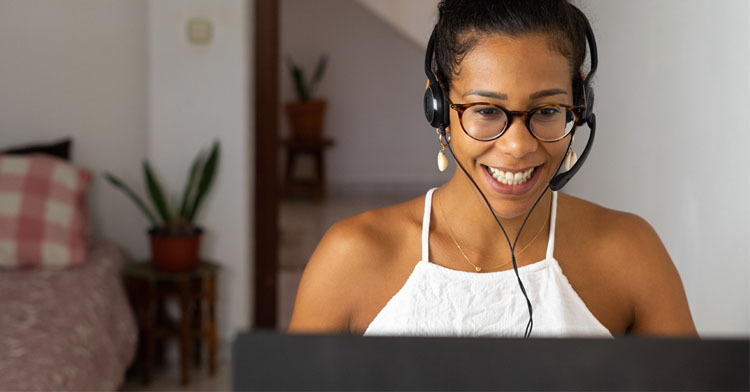 Customer Service for Businesses
These virtual assistants in the niche help businesses improve customer satisfaction by answering customer emails, calling, responding to reviews, and taking messages on live chats. They also handle outbound calls.
This niche requires exceptional communication skills and critical thinking. Also, you need to be patient. It can be hard to deal with customers and very exhausting as well. Thus, this is one we would take our time to consider.
However, if you work for a good company or individual, payment can be as high as $45 per hour for all your hard work.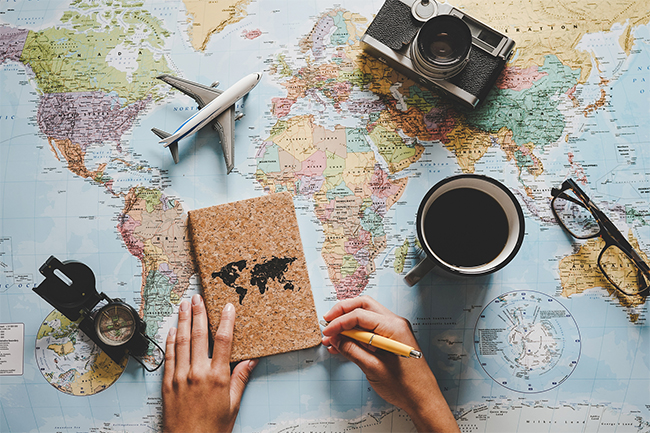 Virtual Assistant for Travel
Executives often have too many things going on at once, making it difficult for them to sit down and make travel reservations.
You can offer that service and make a decent income as a virtual assistant for travel. It can be very profitable to promote your services in this way.
However, you need to find someone who actually requires this service constantly as not every person travels every day.
The duties of a travel VA include planning trips, researching destinations, and booking flights. You could also cover some responsibilities that involve organizing schedules and making sure your employer is all set.
$24 per hour on average is the salary you can expect for this niche.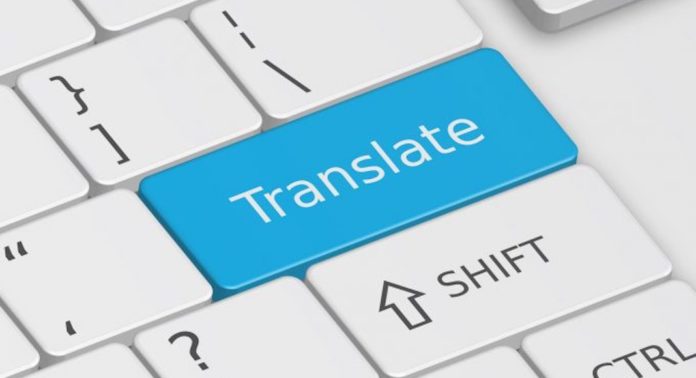 Virtual Assistant with Some Language Translation
You can also offer virtual assistance in language translation if you are bilingual.
To help businesses reach more customers, you will likely translate documents and transcripts from one language into another so your company or employer can understand them or be achieved.
Again, this isn't the same as going for the translation role since translators usually charge per word, project done, and sometimes have to rely on a different source of income.
Being a virtual assistant who takes care of this is more profitable and less exhausting, and you can usually choose to work with one or two employers only.
On average, you can earn about $38.
Technology Platform Expert
You can be a marketable expert in any technology if you are skilled in setting up and using it.
You can offer this service regardless of whether you are a web designer, a course creator, or a shopping cart.
Chatbots, live videos, Teachable, and other in-demand technologies are some examples of current elements you can offer services for.
Overall, people are always looking for these VAs because it is hard to find experts per tool or technology used.
Thus, they just want someone who can handle the entire task without them going over different assistants.
In exchange, you should earn about $40 per hour.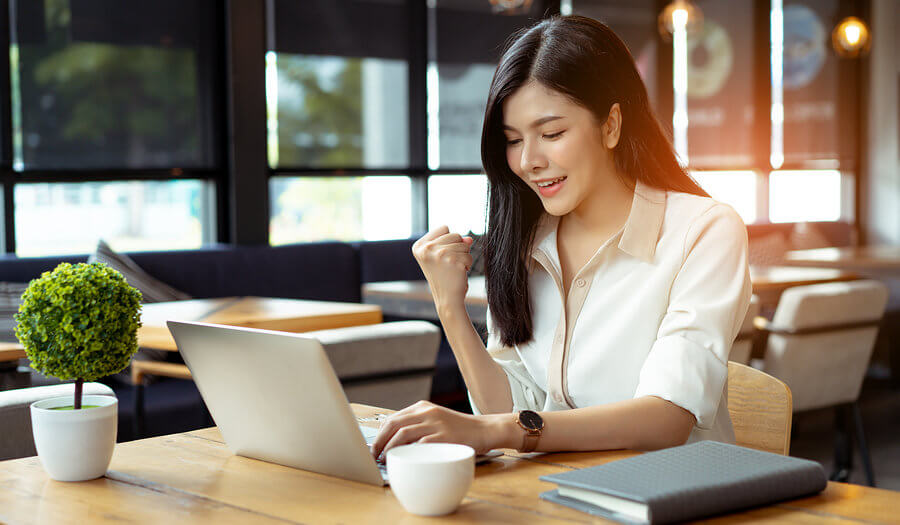 Online Event Organizer as VA
Software that allows live events to be held online requires organizers—more than you think. You can expect high fees if you know how to plan, market, and organize an event online.
Your client will need you to organize the event from start to finish, which he won't do.
You can use your staff or theirs to make sure that everything goes smoothly, from signing up to final recording and editing. Or you can take the job into your hands and earn all the pay based on how much you can do alone.
Usually, organizers work with someone else, but you can opt for doing things alone based on the scale of the event as well.
How much can you earn? Probably about $38 per hour or based on the event organized.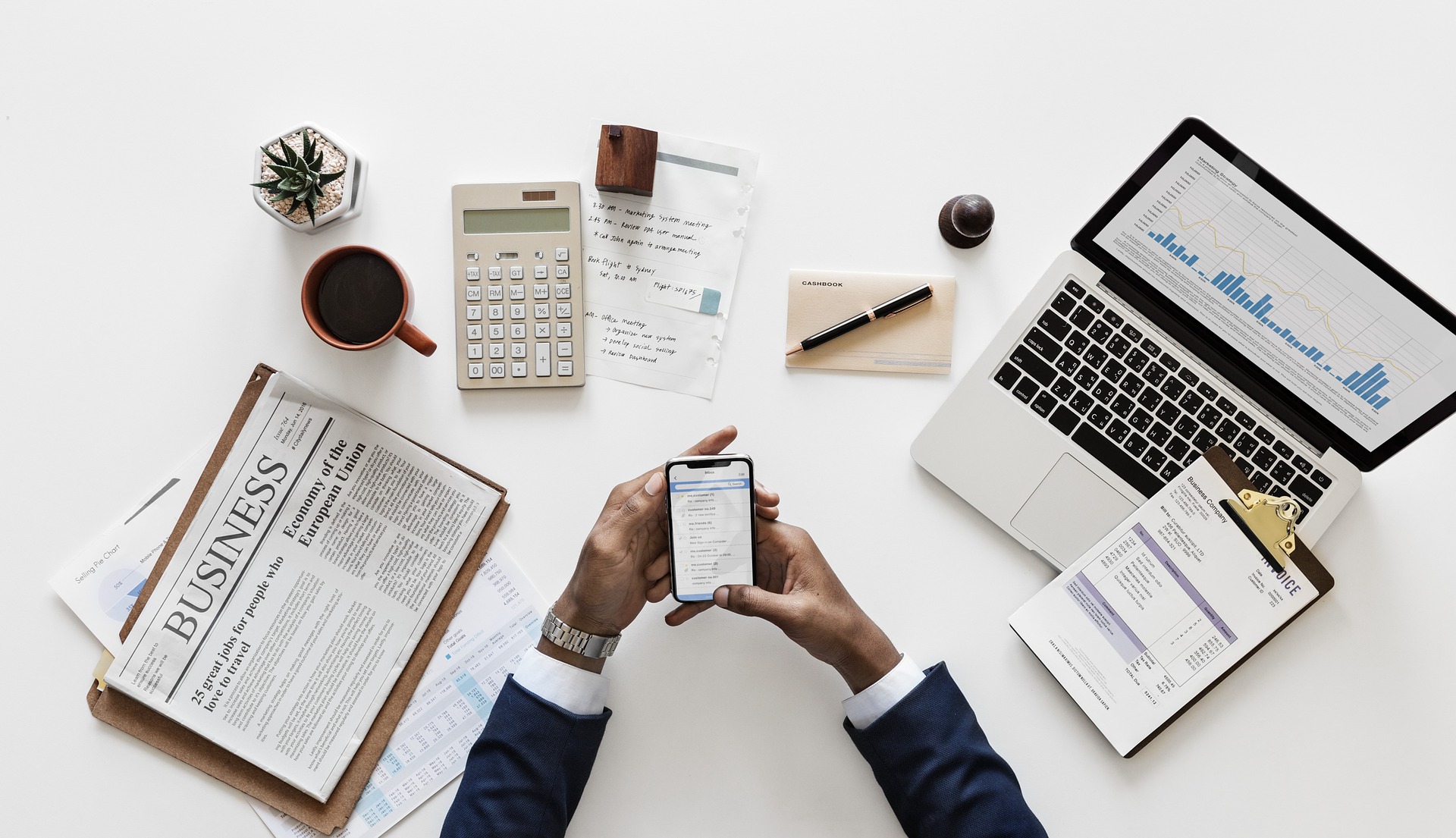 Get to Be an Online Business Manager
Many entrepreneurs, small business owners, and coaches need someone to manage their day-to-day business activities.
It can be difficult for them to find regular employees because they don't often have a central office. An online business manager is a solution for this problem.
An online manager takes care of the business remotely, just as any other manager. They oversee projects, operations, contractors and keep an eye on the budget.
They don't actually do the actual work involving all the areas. They direct, delegate, plan, and organize to maximize efficiency.
Thus, it can be a chill niche when you have a team that works amazingly or organize it enough together. Managers can have a lot of work in the beginning, but it pays you quite well with a $40+ as a possible hourly rate.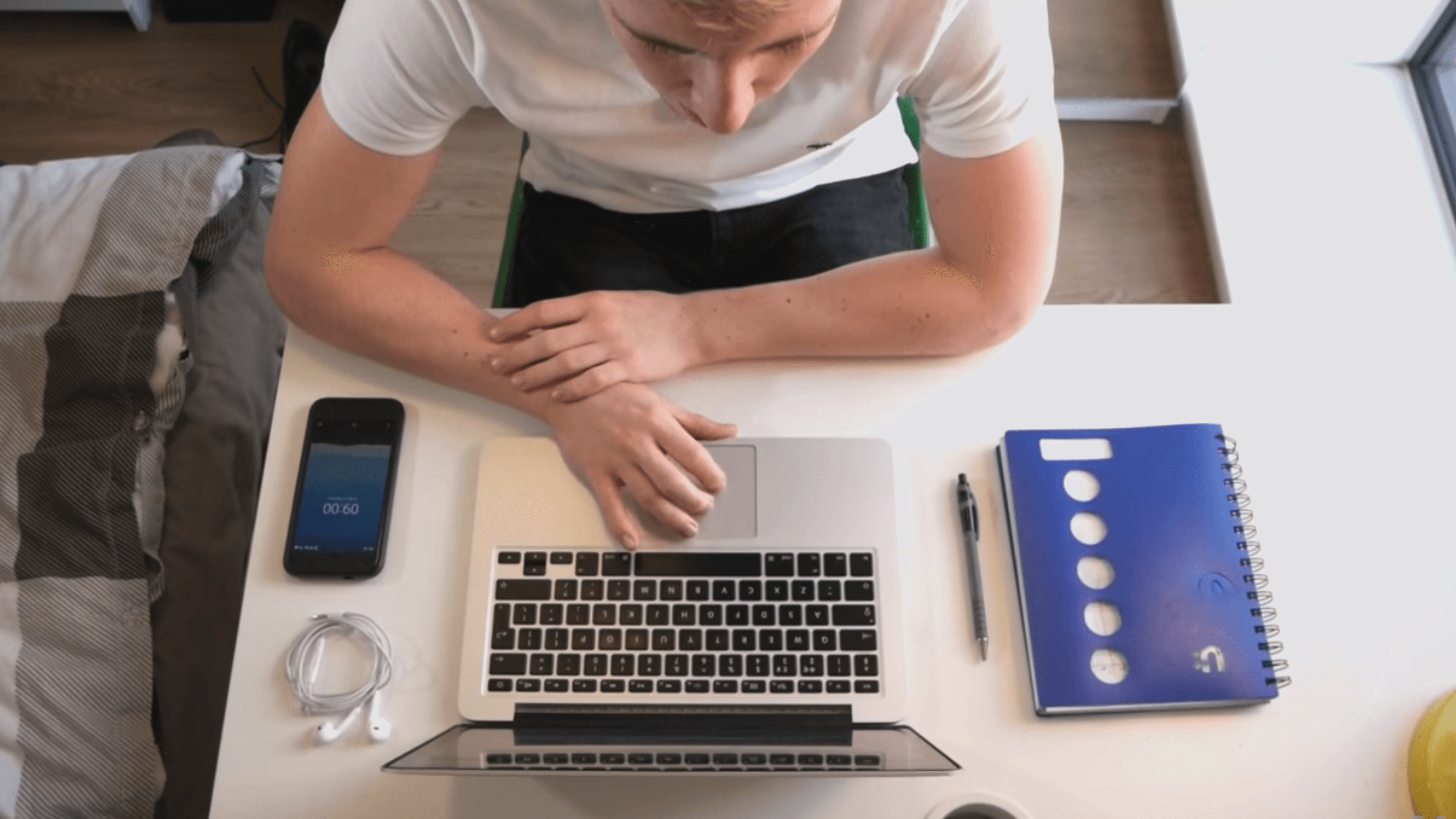 Online Researchers in Virtual Assistance
Most clients are assigned an online or internet researcher to research a particular topic.
An online researcher is a virtual assistant that finds, qualifies, gathers, and presents the client with the relevant information. They could be asked to locate all produce suppliers in a particular area, for instance.
Another area of concentration could be fact-checking information for authors and publishers.
These positions will transform your virtual assistant business and put you at the forefront of what clients want today. Do not let the title "virtual assistant" limit you to administrative tasks.
You can be involved in many other niches that will make you more valuable and sometimes a bit easier to handle.
In this case, you can request about $12 per hour to start and scale to $35+.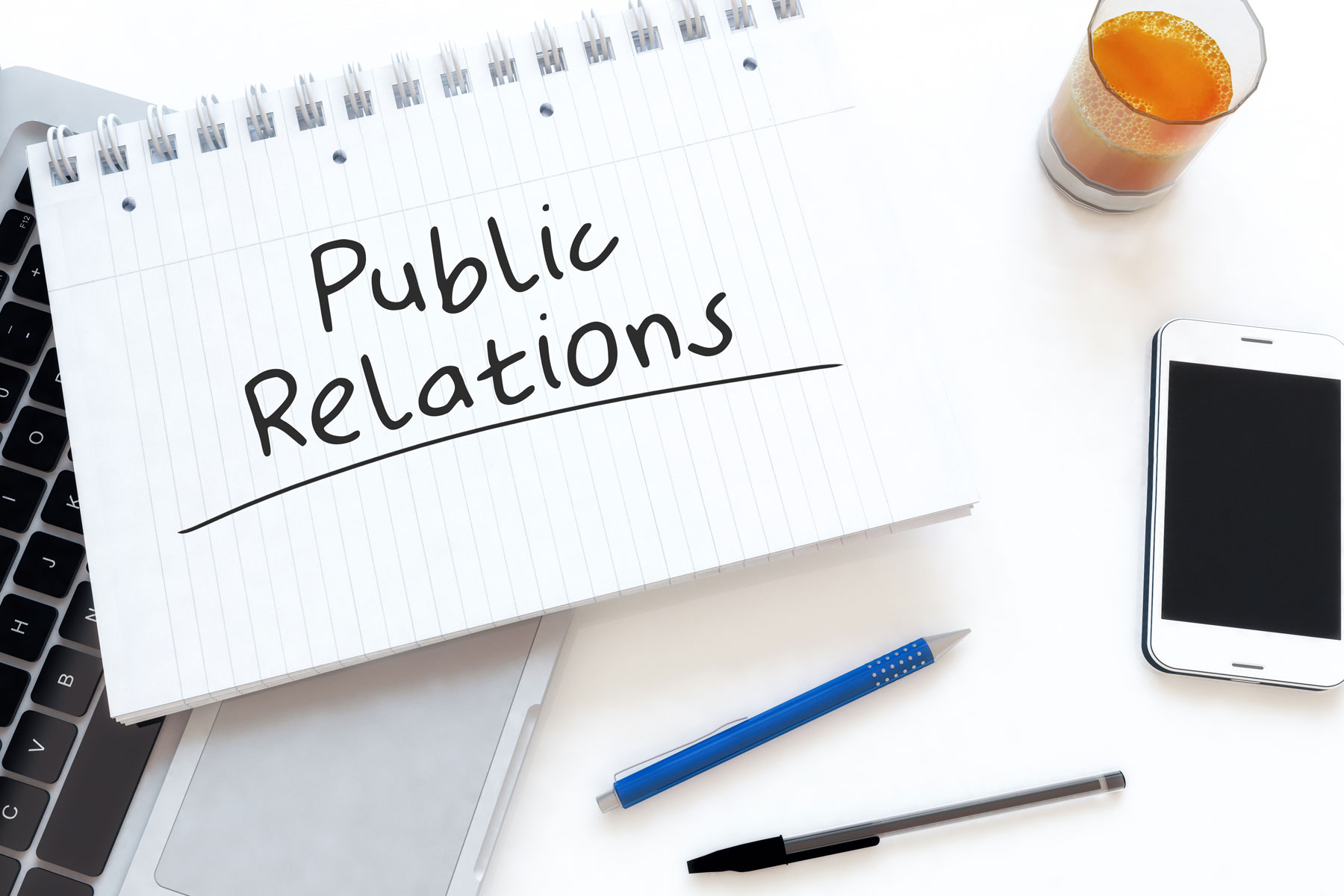 Handle Public Relations
Virtual assistants in public relations are rare, so it's an excellent choice for those who want minimal competition and great salaries.
Because there are fewer VAs in this field, the chances of your virtual assistant skills being hired are higher as well. However, you will need to develop your public relations skills and be able to adapt to changing working environments to become a successful public relations manager.
Authors need virtual assistants to help them obtain more reviews and communicate with the media. For influencers to book speaking engagements or write press releases, they need publicity managers.
Of course, the niche expands to other areas, and you can make sure to find something in the specific one you want for over $25 per hour.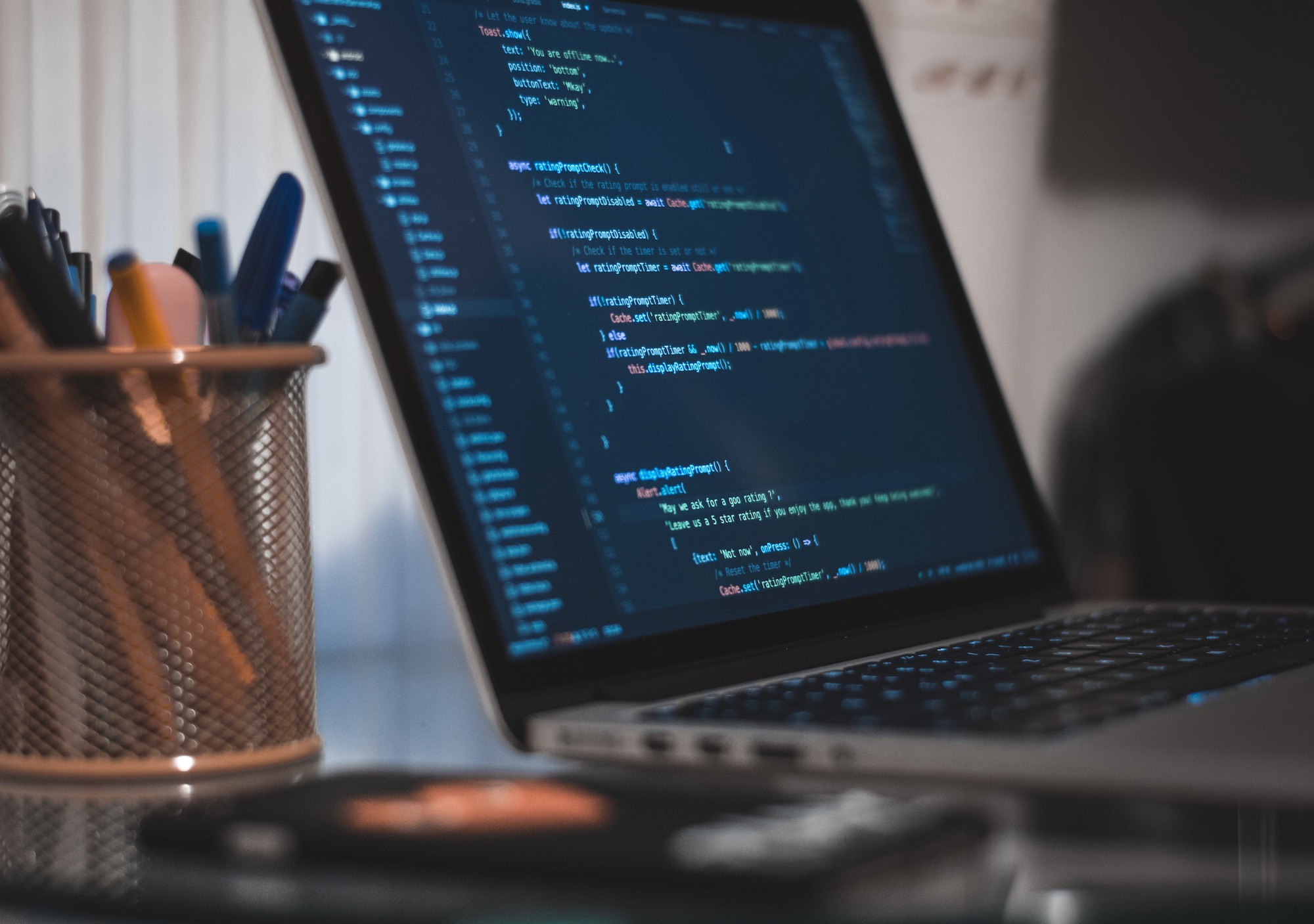 Web Development, Remember?
Website design and web development are two of the most lucrative niches in the home-based industry.
A web developer is responsible for creating and/or managing a client's personal, business, or real estate blog.
They also ensure that the website performs well in terms of speed, responsiveness, and media. This niche is open to tech-savvy people who are proficient in coding. Web development, like content creation, requires years of experience and knowledge.
Similar to the WordPress we mentioned, you can find more profitability in this in the long run due to the type of tasks you're handling. Of course, it also comes with a great paid set at about $32 per hour.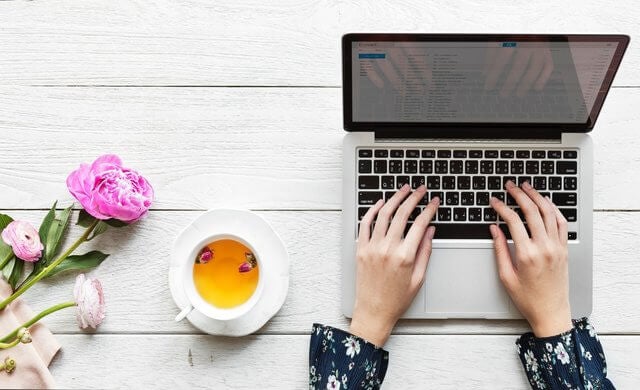 Facebook Ad Manager
Many business owners like to manage Facebook ads without help. However, it can be quite a full-time job.
This involves monitoring and tweaking the ads, creating them with a graphic designer's assistance, and making sure to go over retargeting and anything necessary to make the campaigns work.
This niche is great if you can show results with ads and know how to handle the entire niche you will be working in when it comes to your client.
For the payment, expect over $20 per hour or mostly per project and campaign.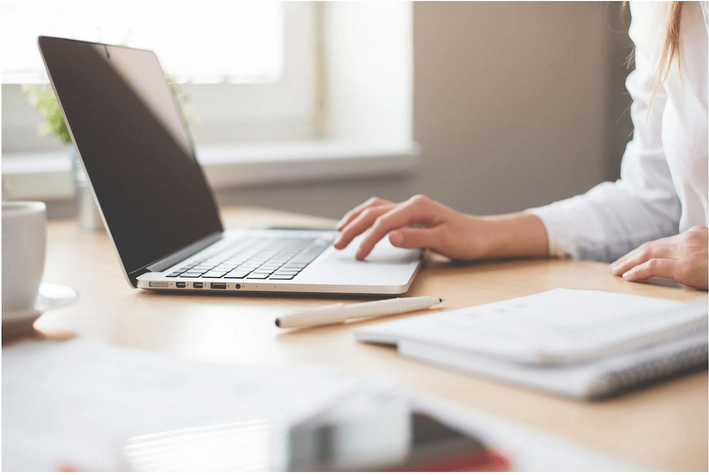 Sales Funnel Strategist
These days, everyone is obsessed with the funnel, and for good reasons. Are you able to design and implement effective funnels? This is a great way to offer your services then.
You may be asked to create a funnel, set it up, and implement it using a particular technology. Or you might agree to use many technologies, including software such as lead pages.
Just make sure you are well-versed and tech-savvy with automation and other tools to guarantee you can set a funnel that works for the client.
Your VA services will usually be paid per hour in any of the niches, but this one is a bit different since projects are the ones that count unless the employer wants you to handle the process from now on.
In that case, you can charge about $27 per hour.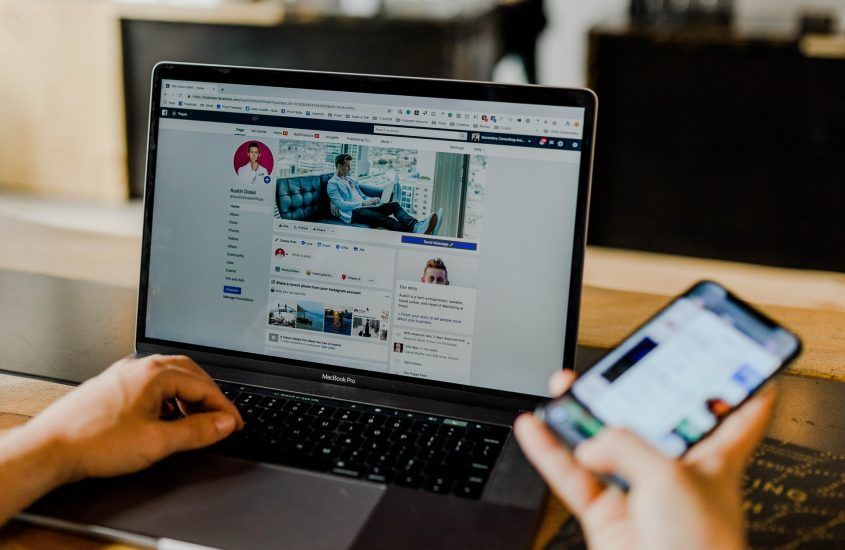 Social Media Manager (Sounds Familiar?)
Your clients can rely on you to manage their social media. However, you may not be able to do all the tasks as a manager, but you can do pretty much everything in the beginning.
You might direct the VA(s) of the client about the tasks, or you could have your own assistants that perform the same functions.
You can also do it yourself with automation. You will manage your client's social media marketing efforts from A to Z and make more money in the long run.
Although there's a clear difference between social media manager and a community manager, as well as with the other professionals involved in the business, you can work around everything.
With this in mind, you should be able to charge over $25 per hour for the job as a result.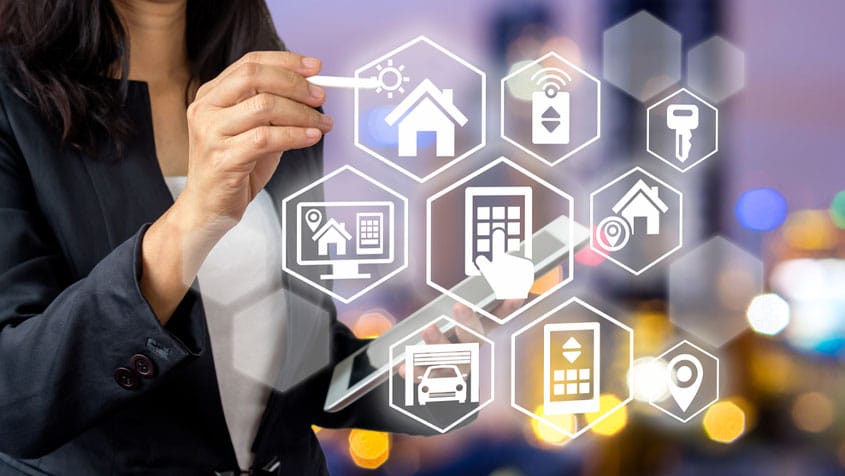 Virtual Assistants in Real Estate
This niche can involve a lot of work, but it is just as rewarding.
You will need to set up appointments with buyers or sellers to verify and set up meetings. Proofread and prepare documents and other paperwork. Also, update listings on websites.
If we have to include more responsibilities, we can list:
Email inquiries are answered.

Calendar Management – Manage your busy agent's calendar.

Administrative tasks.

Marketing – All aspects of marketing, from sending out press releases to pitching. Articles on selling your house, staging tips, etc.
Real estate is a tough niche, and you need to make sure everything is on point for your agent. For how much? Over $28 per hour.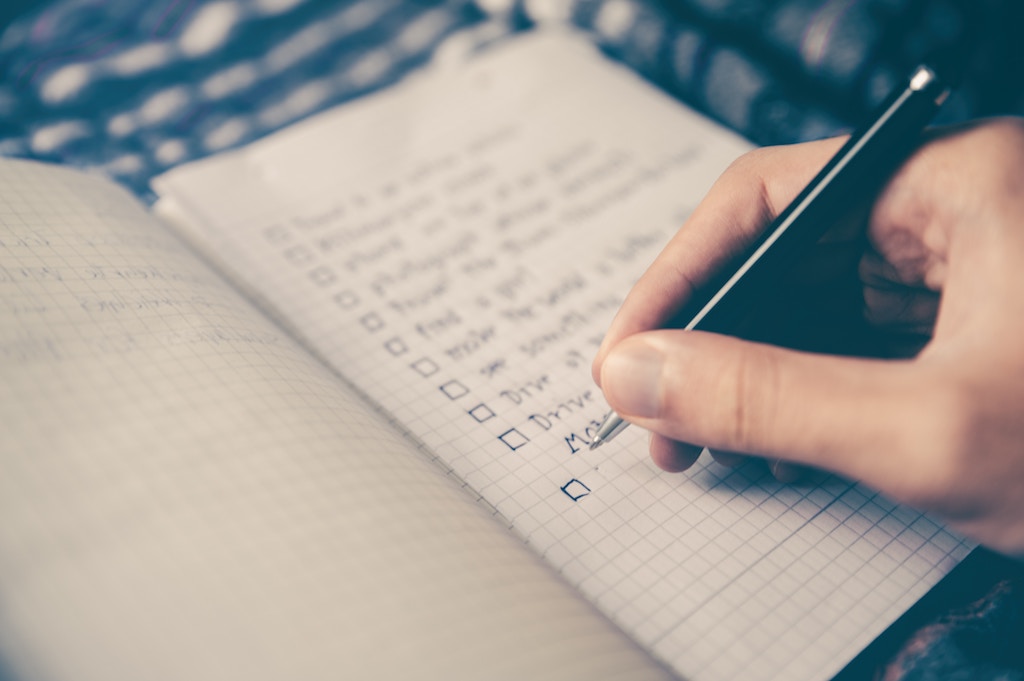 Author Virtual Assistant
This can usually be less exhausting and more fun compared to writing and handling content on your own. After all, you won't be working with the writing process but rather:
Editing and proofreading.

Typing manuscripts.

PR and marketing for the author.

Typesetting.
Other tasks can be added based on the author's needs and what enters your contract with them. Overall, assistants for this earn quite well with a base per hour of $31.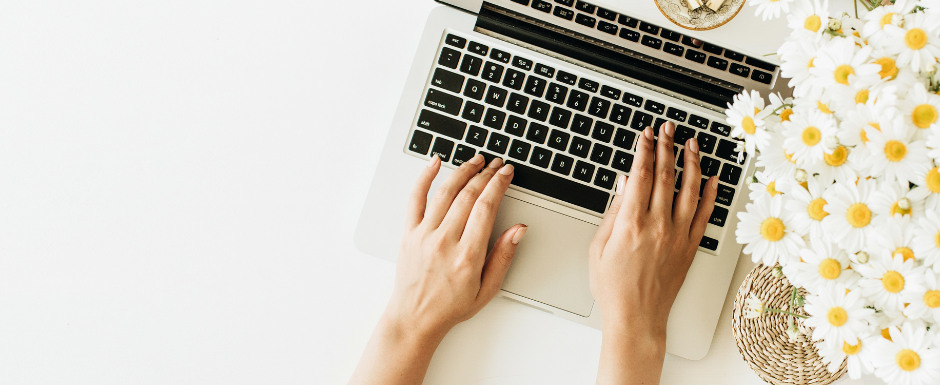 Virtual Assistants for Publicity
For those wondering, it isn't the same as marketing overall. In the first one, you will need to come up with all the plans and direct the other members.
In this case, you are more on the side of publicity and how you reach more people for the client. This is why your role involves:
Finding the right marketing type for each client.

Sending out press releases and other articles.

Assistance with book promotions and promotions for businesses.

Landing clients on radio, TV, and in magazines, newspapers, blogs, by sending out pitches to media.

Client blog assistance and regular newsletters.
It all comes together when you connect it all. They get great media coverage. However, a marketing planner or assistant usually handles the main strategy unless the client asks you to do it. You don't exactly enter this category anymore, but here, you can earn handsomely—about $27+ per hour.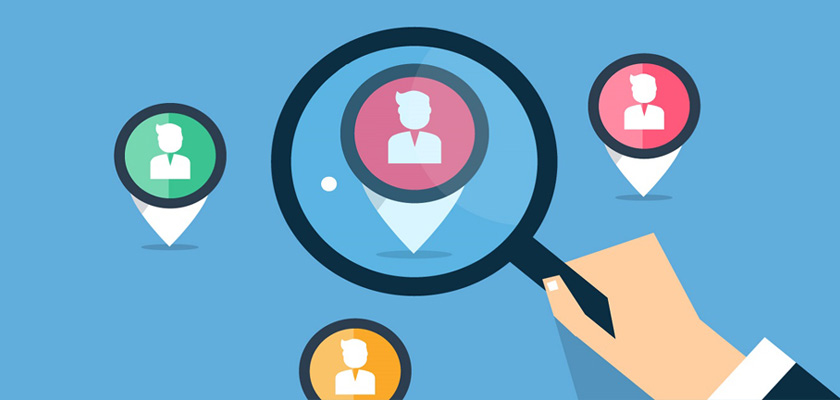 How to Choose Your Virtual Assistant Niche
With all those niches, which one should you choose? The one that makes you more money? Or maybe the other that seems more comfortable to work in?
First, we would recommend you focus on your expertise. You probably have one area in your expertise at most, even if you have never worked a day in a life.
A niche is basically something you know or have experienced. It falls under the main categories of people, tasks, and industry. Thus, focus on this when choosing one:
Focus on what you can do: Newsletters, minutes and landing pages, events, project management, transcription, database construction, website support, transcription, data entry, website support, transcription, social media, SEO. Whatever it is, make sure you just know how to do it well.
Decide to work with people you have helped before: HNWIs and consultants, trainers, coaches, directors, agents, authors, speakers, marketers, event organizers, artists, musicians, change management, and much more. Try to feel comfortable with the employer in their niche.
Consider industries you have worked in: Arts, education and healthcare, engineering, human resources, manufacturing, events, finance, etc. Put it all together with the previous ones, and you should be able to find the right option.
A niche is something that you are already skilled at and know how to do. For example, you might have experienced as a director, be able to support events, and have worked in finance for many years. Or just anything else.
To make sure you make a good decision, these are some tips we can give you:
Start with what you already know
You'll grow your confidence by starting with what you know and not what you would like to do.
This way, you can have clients who are really interested in your services and will be satisfied, build relationships, and grow as a VA.
Sometimes, you might accidentally move into a different niche. Sometimes, a client will teach you how to do a fun task and fit in with what you are working in. Over time you get comfortable with the process, and you feel confident offering this service.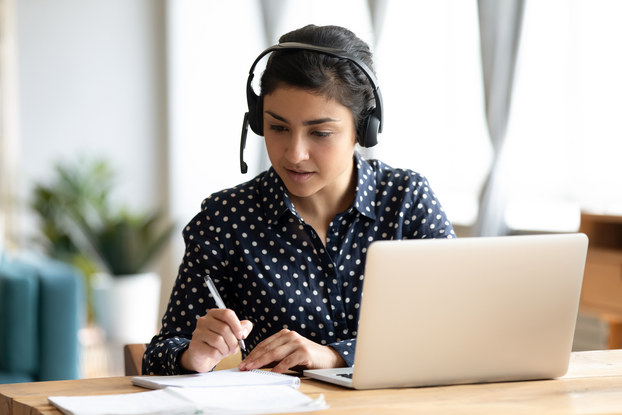 You can always turn around
You don't need to specialize in everything you know from your job to make it a freelance career.
But, we recommend that you start with the lowest hanging fruit. You can always do something simple first and then move to another niche.
Certain niches are more lucrative than others
You should enjoy the service you provide, but you must also make a decent living.
Techie VAs were in high demand when the pandemic struck. Small businesses had to quickly transition to online work, and techie VAs were needed immediately.
These tech-savvy VAs offered solutions like online consultations and the sale of downloadable products and then quickly implemented them.
It is obvious that the pandemic was an unprecedented event. However, many VAs realized that online marketing and virtual collaboration were crucial.
This is just an example, but you can focus on what is in demand right now.
The Local Lead Generation Process for Your Business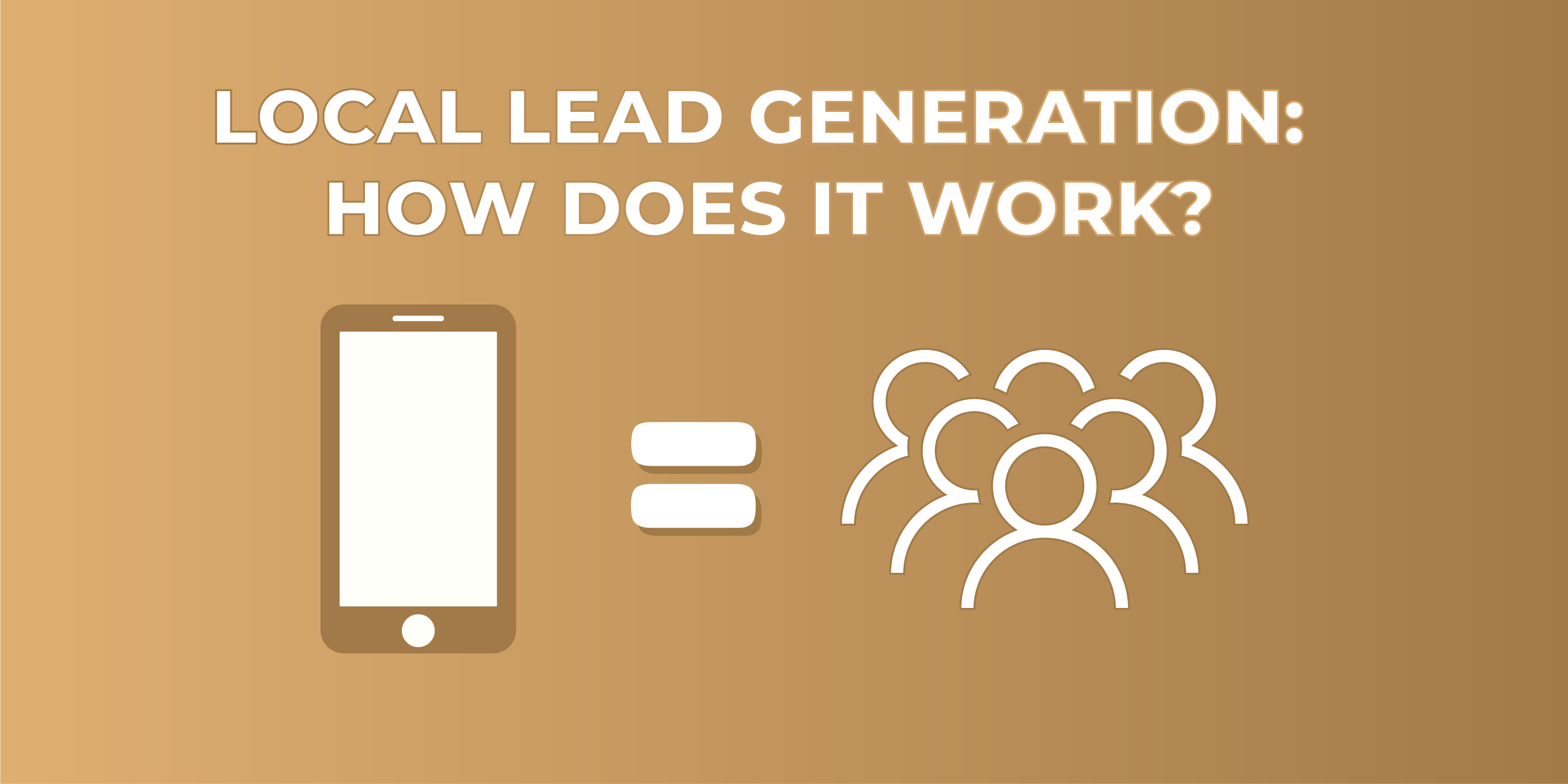 All right! So, everything is about building properties and generating leads. But how does the process actually take place? Are there other steps I need to know?
The steps I mention below are what students from our local lead generation program follow to generate leads for businesses like yourself. So I'll help you see what we do. And how if you join our program, you can simply generate leads for your own business (unless you want to start a side hustle and build a laptop lifestyle business).
Essentially, our lead generation can be divided into four steps:
The first is prospecting. You need to take the time to do market research on a niche (industry) and determine how many phone-driven businesses are there.
Keep in mind that this is local research as you need to know how many companies need leads. For example, you may search for "plumbing services Youngstown OH."
You will find dozens or even hundreds of businesses trying to get themselves in front of the customers by ranking on Map Listings, organic results, and even Ad.
The second step, building. When you find a niche (plumbing, tree services, a software company, real estate…), you will need to start building your digital properties. You don't need to be an expert in HTML or coding. It can be easy with the right tools.
The third step is now taking time to rank your lead gen website. With the site done, you need to work on SEO strategies and start dominating those Google search results. If you're new to SEO, it stands for Search Engine Optimization.
To keep it simple, it consists of the entire process of growing a company's visibility on search engines like Google and generating organic traffic. And remember this, local lead generation is part of the strategies.
Moving on to step four, once you rank the site, you will start getting your ROI and profits. You only need to rent it out to a local business interested in the leads the site generates. You can offer a couple of free leads to their move on with the actual pay per lead.
To review steps 1-4 above, I described it to a normal student who is building a lead gen business to help local service providers generate more calls. But replace the student with you as the business owner. And replace sending the leads to a business to simply siphoning the leads to your personal business.
By the way, fun fact, about 20% of our students in our local lead gen program are actually business owners who went through the program. And they use the skillsets we teach to generate leads for their own business.
An Example of Lead Generation: Home Advisor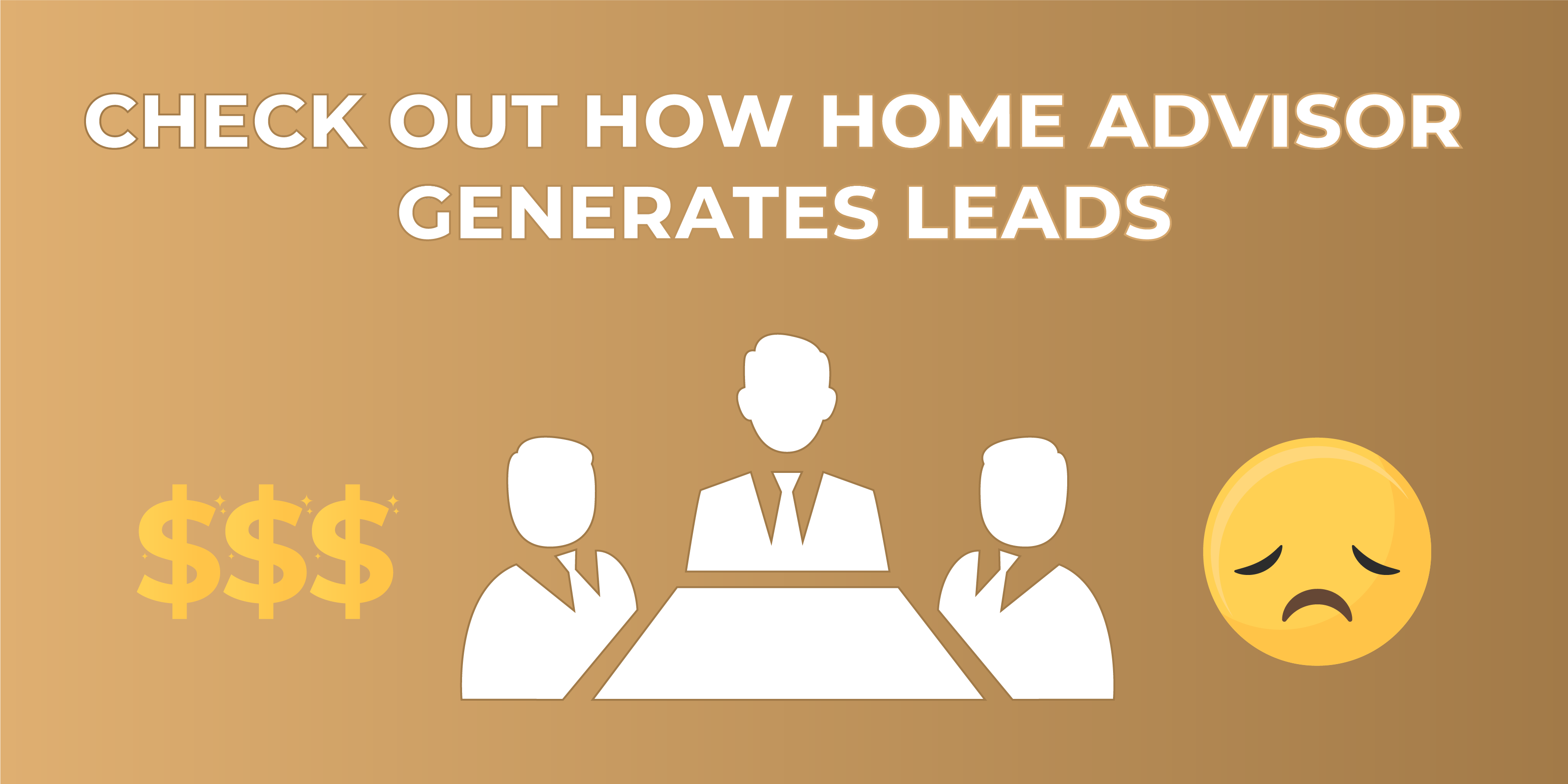 You must be thinking, "if lead generation sounds so good so far, how come I haven't seen any company?" That's the thing; there are many out there. You just don't know they are dedicated to it.
HomeAdvisor is one of the best examples you can find on the Internet as it is a top lead generation company that has spent millions building its brand but also earned even more zeros for this same reason.
They started small as everyone else but invested in building their brand awareness to make people who are looking for home services go to their website and find what they need. They are over 75% of people's first choice when they need those services.
If you don't get HomeAdvisor that much or need a refresh, users need to submit their information to request a service and get a professional or expert who can provide it.
HomeAdvisor's job is to share your information, which makes you a lead, with local companies so they can contact you and offer the service you're requesting. For sharing this lead information, HomeAdvisor gets paid by the companies. This happens for every single lead they send to multiple businesses.
Business owners who don't have marketing skills or don't even know how to have any online presence will always rely on those pages to list their services.  They will save time and effort, but companies like HomeAdvisor can make them spend lots of money as leads aren't exclusive (one lead is sent to multiple companies after all).
Using Facebook Ads aka Paid Ad Platforms: Do They Generate Leads?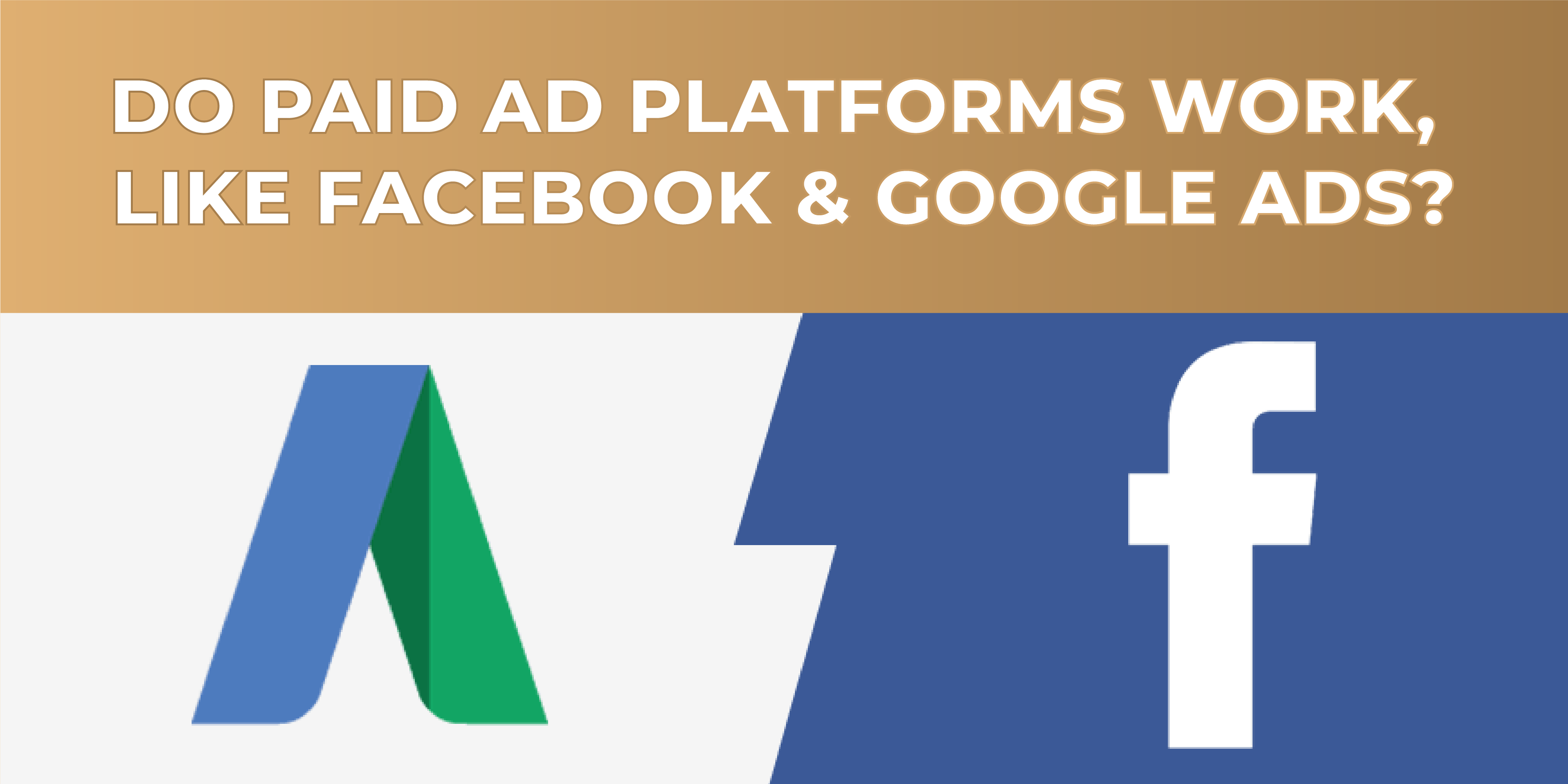 They DO generate leads. If not, no one would use them.
However, you need to remember two facts:
Paid ads or platforms can be expensive.

They don't generate "natural" leads.
Whenever someone sees or clicks in one of those ads, over 80% of them did it by accident or are trying to close/report it.
Why? Because they aren't looking for those services. At least not at the moment.
What those ads do instead is interrupt their time on the platforms. Users aren't there to find companies or businesses unless they are searching for a specific company's user, and for that, there's a search bar. This is why it is hard to convert them to actual customers who will show interest in the companies' services. Also, you're limited by a budget.
When using lead generation, everything is organic. You aren't forcing others to pay attention to your business but rather being there when they need you. This is why Google's organic traffic will always beat paid ads, and the reason companies continue investing in it, which is a lot cheaper as well.
What Is Local SEO?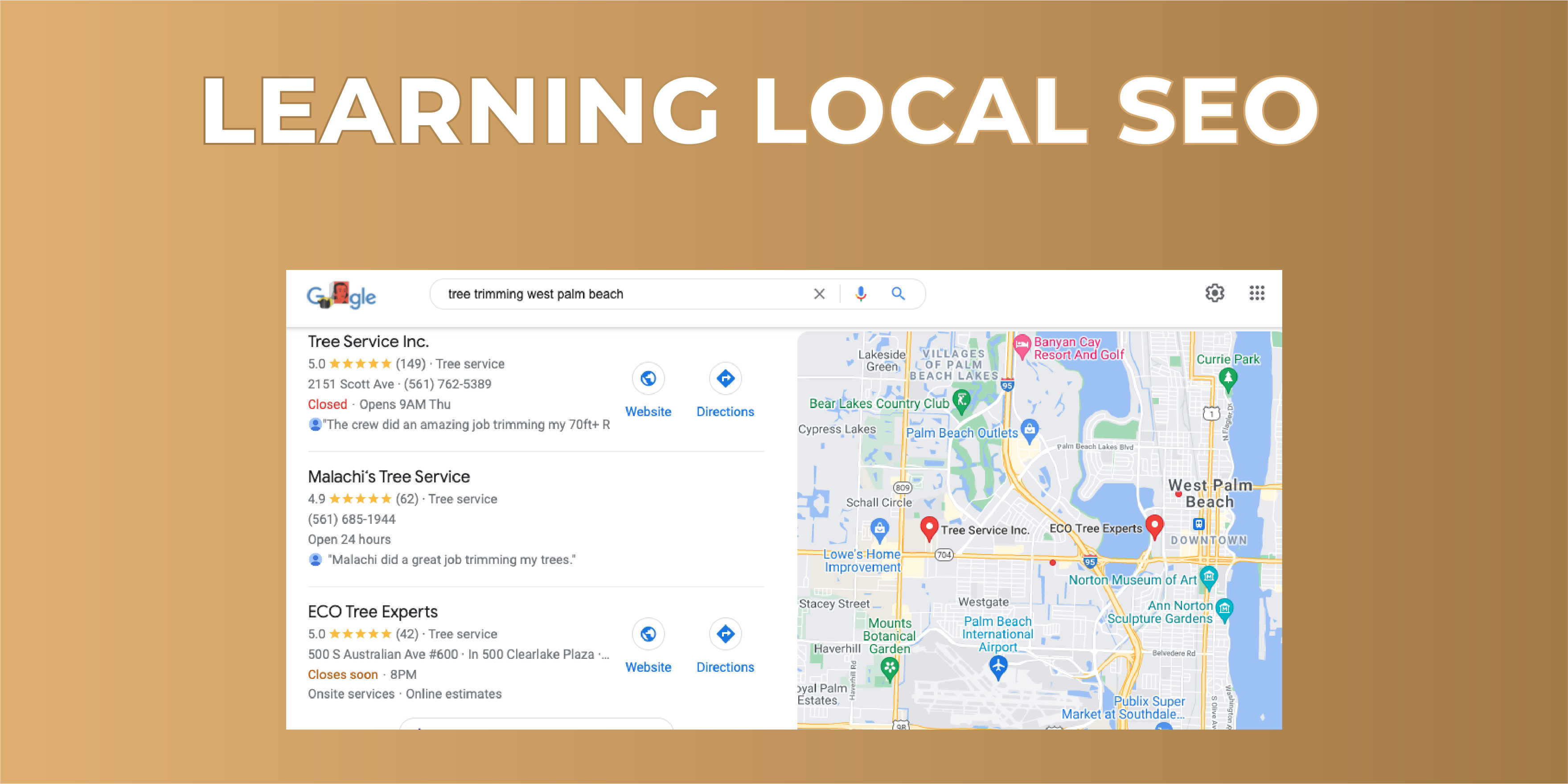 Don't worry… I didn't get it at first either. Following the short explanation, local SEO focuses on scaling businesses' visibility on search engines. However, this is only for those who serve their communities face-to-face.
What does this mean?
Experts and professionals like painters, plumbers, and dentists (but not only them) offer their services to their local customers. Why? Because they can't deliver them unless they are located in the same area of their customers.
To make sure those businesses get more leads, you need to rank them locally by claiming the business listing on Google to place them on Map Listings. Local SEO also involves online reviews, citation management, and how you manage your entire online presence in the local area.
If you are going to bet on lead gen, you need to adapt yourself to today's world: The Internet.
Keep in mind that although traditional channels and methods like billboards, warm calls, and pamphlets still work, they aren't part of your tools. Whenever someone needs a service, they go to Google and search for it.
"Dentist in Miami" or "plumbing services in Orlando," etc. And you can keep coming up with services or professionals people need and look for. Thus, you need to make sure you're using Google to get the companies in front of their clients.
Users will always click on the first search results (those near the top), and many of them will be either Ad links (people paid to place their websites there), Map Listing, and then you get websites. Almost all of them are your goal and where you should always aim to place yourself.
Can My Business Utilize a Local Lead Generation Strategy?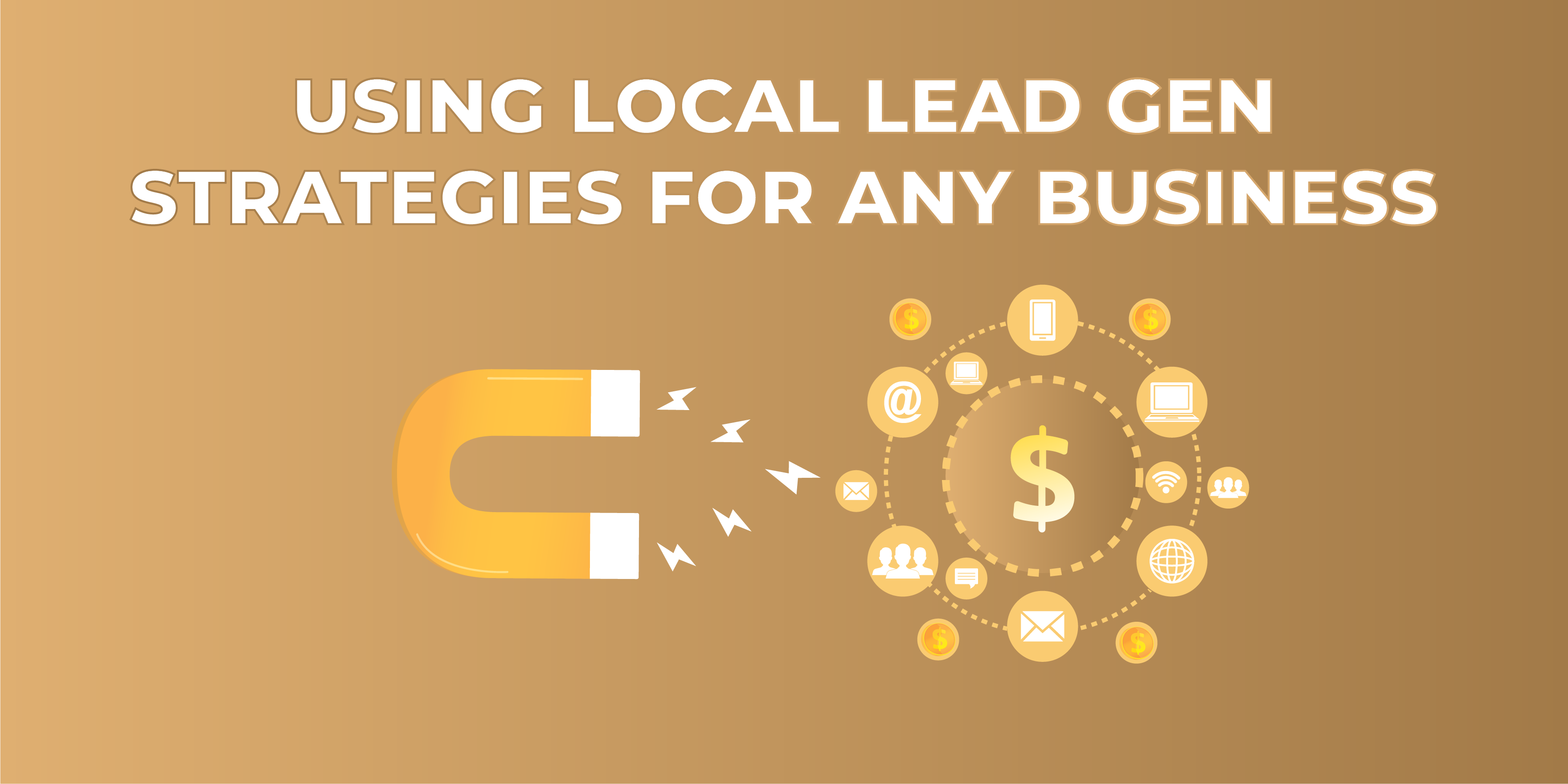 If you want customers, you better know you need it. Following the previous explanation, lead gen is all about placing businesses in front of their customers, choosing them over their competitors.
Put it simply – it's all about closing deals and having clients for those companies to make money. The main difference with the usual methods companies use for this is how lead generation approaches different channels to get them in the right place of the market to get customers.
Those channels are all focused on the Internet as most people are searching for products but also services across the net. The issue is that the Internet is way too broad, and businesses don't know how to place themselves. They usually try, but they get one common result: losing money and time.
How Powerful Are Organic Leads from Google?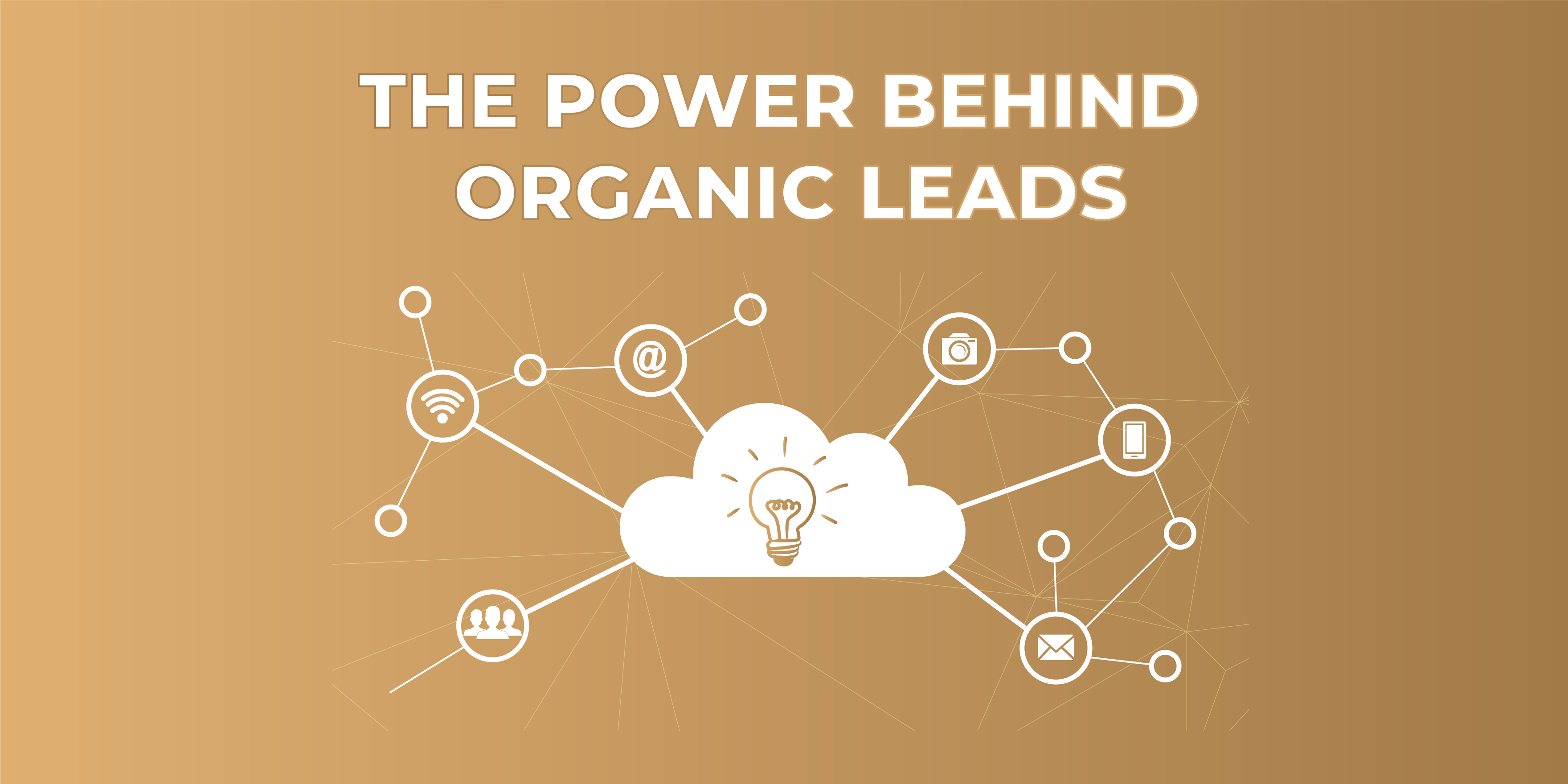 For companies looking for customers, it's everything. For you? Pretty much the same. When you build a business with digital properties, you get to make thousands of dollars a month.
This isn't a "get started today and get rich tomorrow" thing, but it is HIGHLY scalable, and ROI + positive results are guaranteed. Learning a fairly decent and very needed set of skills to create your digital properties and start ranking them on Google is required.
I have invested in several online businesses over the years, and if there's something uncertain, whether you will get your ROI or not, even more than the actual profit.
However, this business moved my earnings from five figures a year to a month in ONLY passive income while sitting comfortably at home.
On my laptop. Anywhere. Anytime.
You can look at one of the first sites I built back in 2016, and it continues making me over $1.000+ every month. The best part is that I don't need to touch it or the rest I've built over the years, just like this digital property.
What Makes Lead Generation SO Alluring?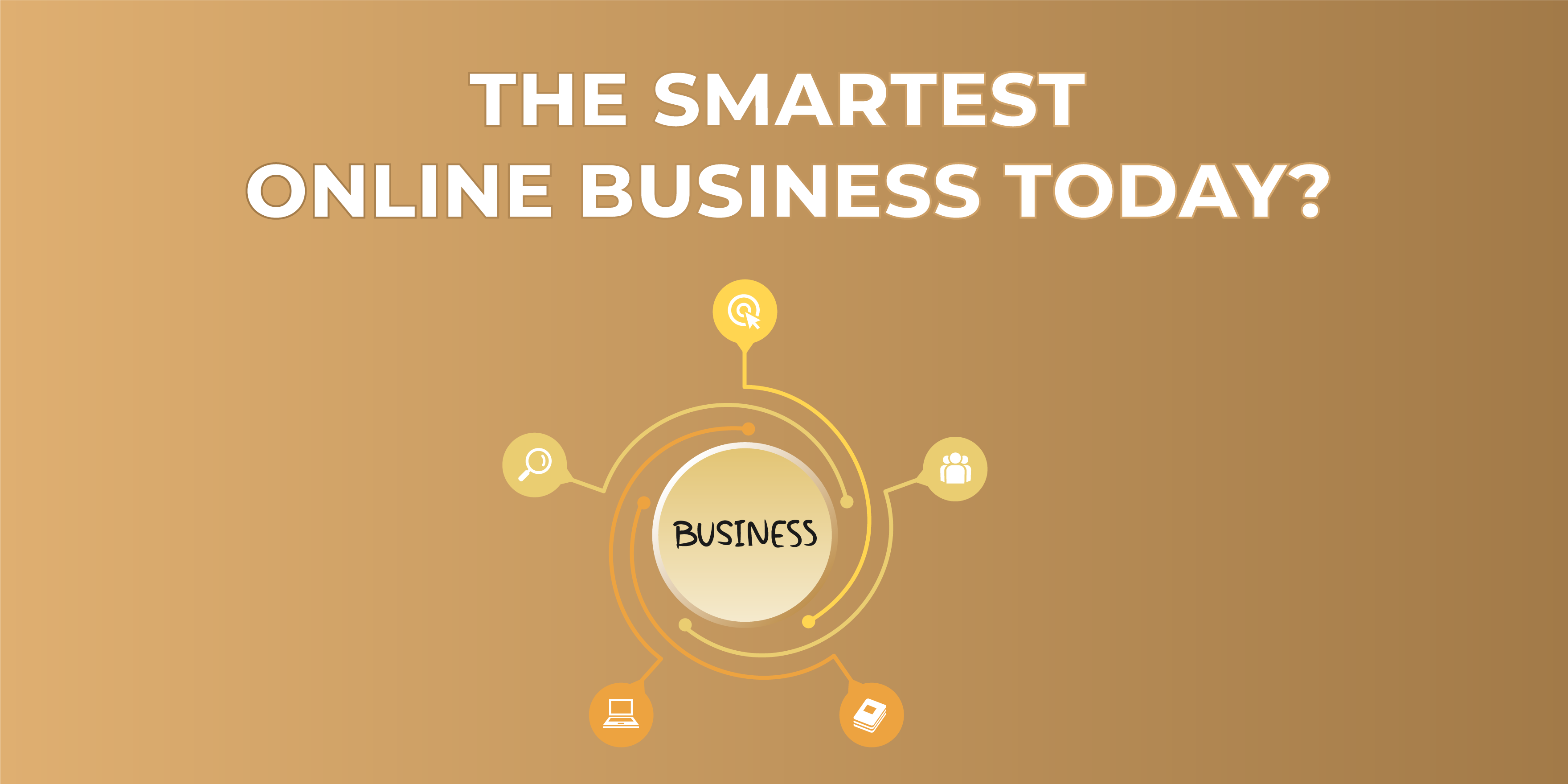 Here it goes: you can work from home.
The main issue with regular business opportunities is how much you need to invest in staff, equipment, or rent to have a place to sell your products or offer your services.
We all know the hassles of traditional businesses that involve regular expenses, which are extremely high.  Can you afford it? I don't think so, and even if you can, is it worth it? Now, it isn't only about the money. You also need to put in a lot of work, and it isn't only during the first couple of months or years. Usually, it is as long as you continue running it.
You can save yourself those headaches and bone-breaking tasks and expenses with lead gen since it is more about generating leads with digital channels—mainly websites.
Websites can be VERY cheap to build, and with many tools online, you get to do it in a couple of hours instead of days. Any virtual or digital business is scalable and won't need constant maintenance.
So, let's summarize this:
You save money in regular expenses with traditional and most online businesses as what you need is yourself and digital properties (websites).

You can bet on passive income.

 There's no need to hire more people to get started.

You can generate leads in multiple industries, which allows you to work on any niche you want.
How Can I Get Started in the Local Lead Generation Program?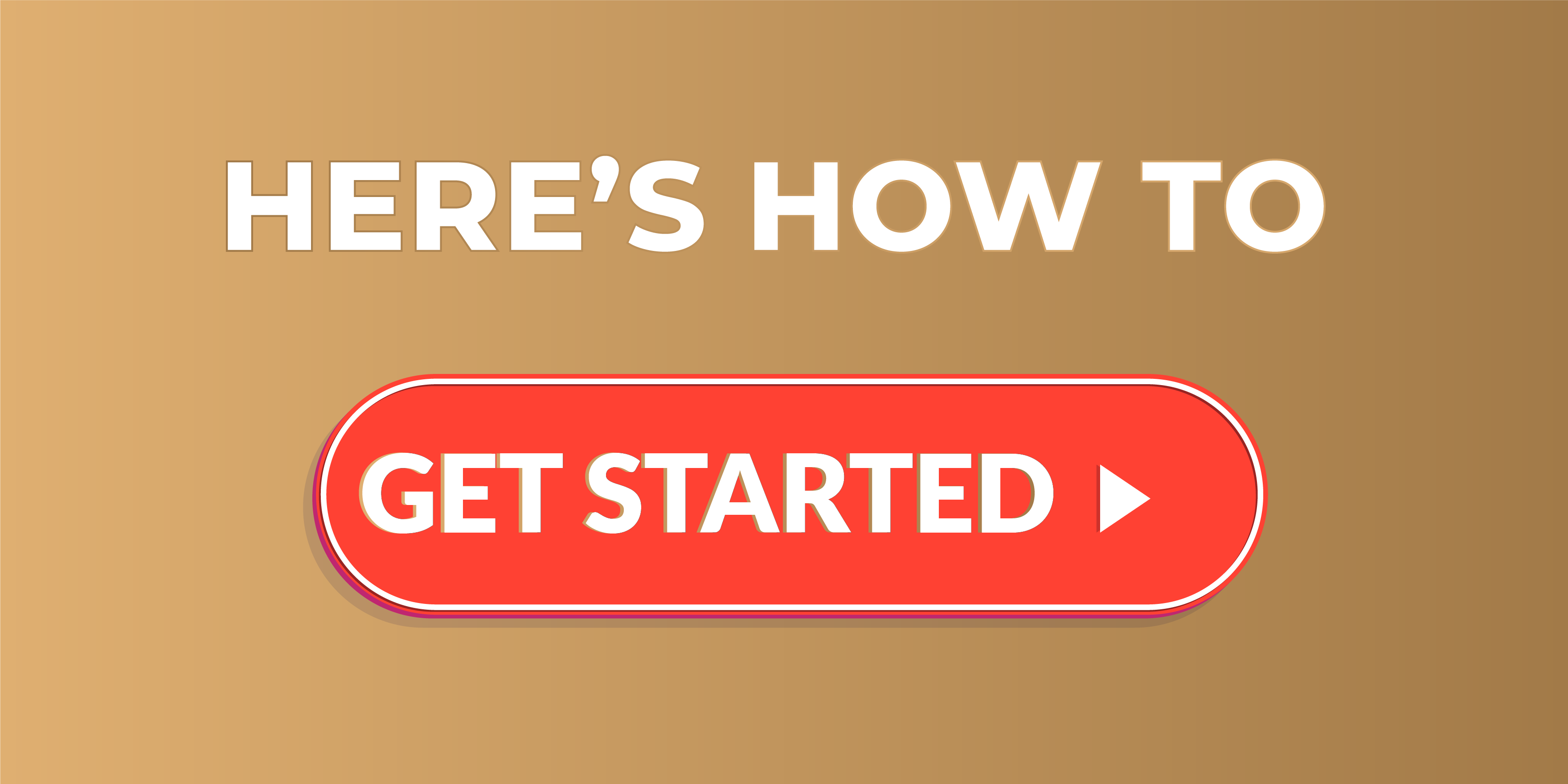 Anyone can start and learn. That's the beauty of this business model. I knew nothing about SEO, Map Listing, and everything I've mentioned so far. It is all about learning the skills, gaining experience, and deciding to take the step.
Remember that this business model will never get old as business owners are always looking for leads. They need to do business and scale their companies. Why not do the same while helping others and still making money?
You can start with this local lead generation course highly recommended for anyone wanting to grow in the business. It is a close training that will take you through each step and make sure you are able to get your ROI, profits and take control of your life.
You will be added to an incredible lead generation family ready to help you 24/7 when asking questions on the group. Anyone is welcome who's willing to put in the work. Click here to watch the lead gen webinar.