Every famous entrepreneur has a different story. They were all born into different countries, they have different upbringings, and there are some who had the privilege of attending prestigious universities. In contrast, others did not or just decided to quit and pursue other dreams.
Entrepreneurs are some of the most important people in society. After all, they create jobs, innovate new technologies, and they are a driving force for change in our world.
Therefore, many people come to mind whenever someone thinks about starting in this world and finding a figure (or more than one) to follow and get inspired. From Jeff Bezos to Cher Wang, we can continue all day and never get tired of learning why they are a driving force for your life as well.
But since it is impossible to cover all entrepreneurs (for now), we will focus on the most influential and famous ones. Keep in mind that we won't consider money only. We care about their social impact, how they have influenced in different niches and fields, and part of their personal projects.
Some of them will indeed be part of the wealthiest people in the world, but others won't be near the top or middle of the least and probably barely in Forbes. However, influence and fame aren't about money only.
Some of them you may know about, but others will be completely new to you! Read on to find out who made it onto this list and why!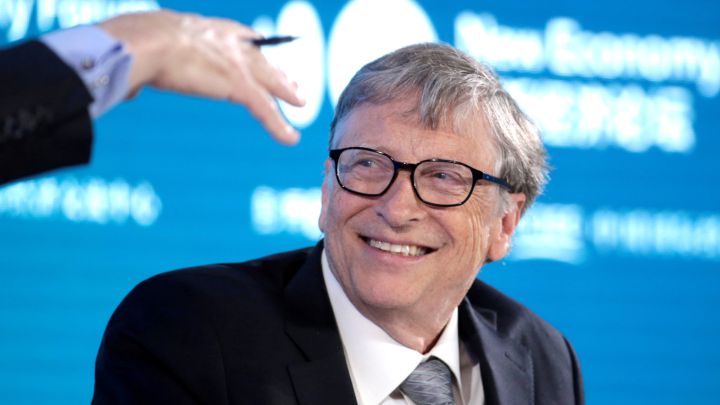 Bill Gates: Net Worth $130.8 Billion
Bill Gates is an entrepreneur (clearly), philanthropist, scientist, and engineer.
As one of the co-founders of the Microsoft Corporation, he has reached the top as one of the most influential people in the world due to the impact of the business.
This entrepreneur has achieved success in many areas of his life and business, which is why we can't include it as a rich man but as someone who deeply cares about society, people, and the planet.
He has donated millions of dollars to charity. His efforts in this field are unmatched by any entrepreneur, thanks to the Bill & Melinda Gates Foundation, the world's largest private charitable foundation.
In fact, Gates alone has donated billions over the years, including $35.8 billion worth of Microfost stock to the Gates Foundation. Of course, you would consider the foundation is just the same as his financial status.
However, the funds are provided by other entrepreneurs and partners, but mainly by Bill himself with his own fortune.
Besides his genius mind in creating Microsoft and investing in other ventures like the Canadian National Railway, he has put a lot of effort into guaranteeing people in Africa and worldwide can access clean water, basic services, and find more sustainable and renewable resources to help the environment.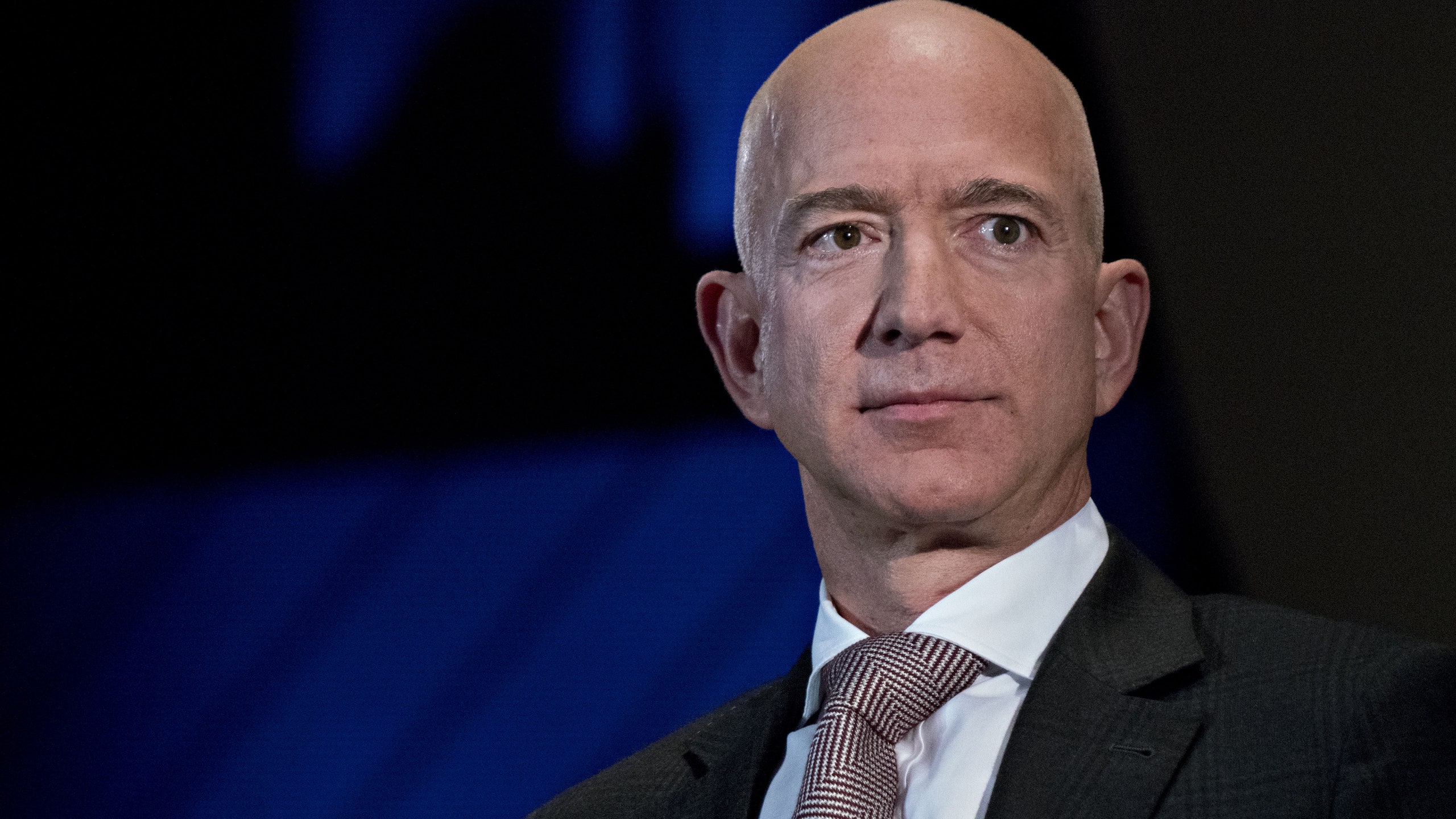 Jeff Bezos: Net worth $188.6 Billion
Yes, we mentioned money isn't everything, but we know you still care about their net worth and how much entrepreneurs are influencing their philosophies and income and money.
That being said, Jeff Bezos cannot be excluded from the list, and we are "forced" to place him as part of the top not only for his fortune but rather due to his influence around the world.
Jeff Bezos founded Amazon in 1994, making it the world's largest retailer over the years.
Amazon started out as an online bookstore. After hearing about the rise of internet use, and learning that mail-order catalogs weren't required to collect sales tax in states without a physical presence, Bezos came up with the idea.
For the first few years of being a public company, Amazon lost money consistently. Bezos made one of the most important decisions: to invest in Amazon's long-term growth instead of focusing on quarterly profits as many public companies do.
Bezos is not only a pioneer in the history of business, but he also created one of the most influential businesses in the world. He has also vowed to make Blue Origin his private space venture.
The ability of Bezos to see the bigger picture and serve Amazon's customers allowed the company to achieve goals that were unimaginable for hundreds or even millions. However, he has proven to be a visionary and someone who knows what it takes to continue growing.
One of Bezos' biggest impacts in the world besides his business lies in Bezos Earth Fund, as a foundation that helps with the climate crisis and provides funds for activists, charities, and some scientists.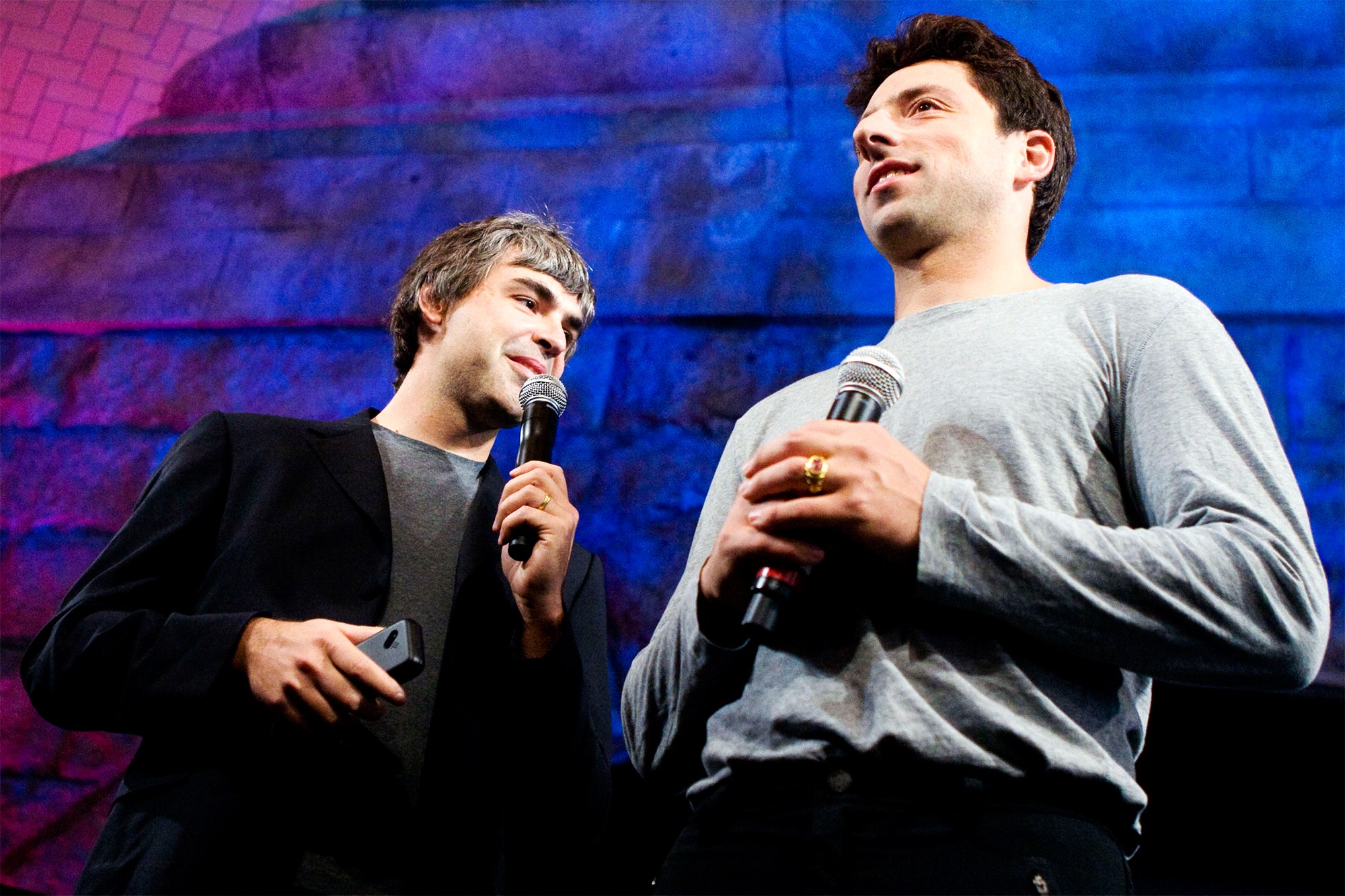 Larry Page & Sergey Brin: Net Worth $118.3 and $114.3 Billions, respectively
This is a bit of cheating, but you can count them as two people on our list. Why? Because both of them are successful for one specific reason: Google. Also, their records in helping others through foundations and charities aren't unknown, and we can consider Page and Brin to be part of the most influential thanks to that.
But how did they reach their current status and place in society?
Google's PageRank technology, originally called "BackRub," was invented by Larry Page and Sergey Brin in 1996.
While they were completing their PHDs at Stanford, Page and Brin founded Google. Their goal was simple: to make it easy for anyone to find anything.
Instead of using how many times a search term appears on a page to determine if it is a primary method, as most search engines do today, Brin and Pages focused on a better system that analyzed the relationships between sites.
They worked in their dorm rooms on the Google project but were reluctant to be entrepreneurs. After Google started receiving around 10,000 searches per day, they decided that it was worth taking seriously, and its official existence began in Menlo Park in California.
Brin and Page jointly own 40 million Class C shares and 40.6 million Class B shares. This Class of shares is unique because it allows them to both sell Class A shares and Class C shares while still retaining control of their company.
In the case of Sergey, he is also a major supporter of the Michael J. Fox Foundation, having donated millions to disease prevention. Fox Foundation will support research into Parkinson's disease.
On the other hand, Larry is known as one of the people who give the most to people, and his philanthropic heart isn't ignored by many.
Page's foundation spent $94 million on Christmastime giving in 2015 and dug deep. It sent $129 million to the door the next year. The group donated $180 million to charity by 2017, doubling its holiday donations from the previous two years.
Each year, Page increases this amount and continues to contribute more directly to others than using charities.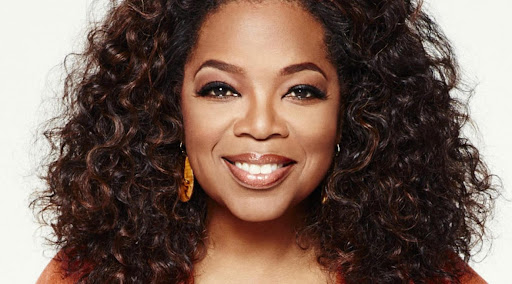 Oprah Winfrey: Net Worth $2.5 Billion
Probably one of the most famous personalities in showbiz, Oprah has come a long way to turn into what she is today: a philanthropist, billionaire, and someone people admire the most when it comes to passion, justice, and hard work.
However, not many take the time to actually know where do her energy and success come from. Why do people follow or like her? Have you ever wondered?
Oprah Winfrey isn't like many other women who have become billionaires and take place in the list Forbes releases every year (which is where we are taking net worths from). Most of those women became part of the wealthiest people through inheritance or marriage.
The big difference? Oprah is an independent billionaire that worked hard to make it happen.
This is especially admiring for an African American woman who was raised in the South during the 1950s. She was born in rural Mississippi to a single mother and grew up poor, often wearing dresses made from potato sacks.
Oprah was forced to move to Nashville after a series of tragic and traumatic events. She then became an honor student at Nashville College and worked her way up to the top of the media ladder to become what she is today.
Oprah Winfrey has been, without doubt, one of history's most influential women. During the 1990s, millions tuned in to her talk show "The Oprah Winfrey Show."
She became the most popular host during that period, surpassing people like Geraldo Rivera, Sally Jessie Raphael, and Phil Donahue. Winfrey's Harpo Productions produced the show. Later, she started her own television network called the Oprah Winfrey Network.
She is the most influential person in the world when it comes to influencing. The term "The Oprah Effect" was first used to describe the impact on a product or industry when Winfrey mentioned it. She would mention products, books, and people who were prominently featured on her show.
This would result in a huge increase in sales and exposure. O, The Oprah Magazine, Oxygen Network, which she co-founded, and 12.5% of Weight Watchers, her weight loss company, are other parts of her business empire.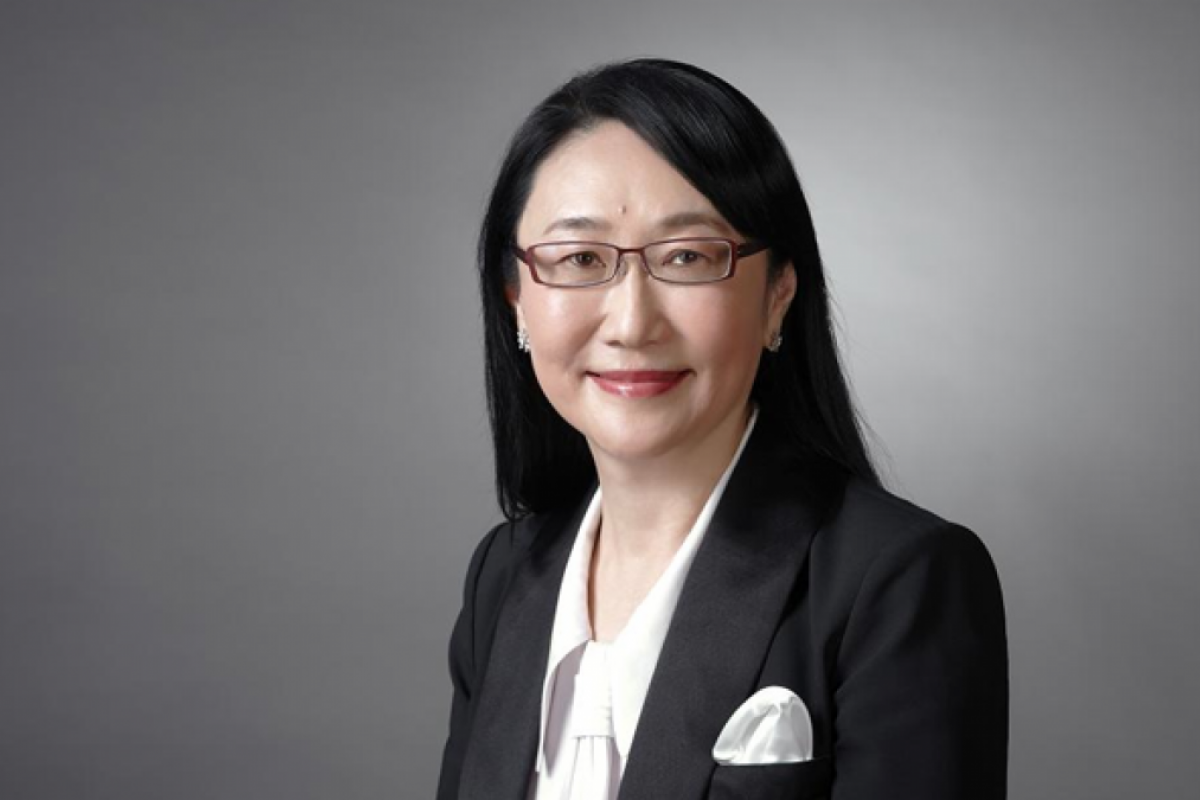 Cher Wang: Net Worth $10.5 Billion
Continuing with women's supremacy when it comes to business, you will find this Taiwanese entrepreneur to be an inspiration for women technologists and an influential figure worldwide.
Wang started her career working alongside her sister, who co-founded a motherboard manufacturer company in 1982.
She was a marketing representative for motherboards for personal computers. In 1997, she founded HTC (High Technology Company), which manufactured and marketed the Notebook, a touch-screen, and wireless handheld device.
Wang was able to accurately assess the market and switched from laptops to mobile phones and PDAs. HTC started to make head-mounted displays in 2015, as it moved into virtual reality and is now expanding its virtual reality capabilities to the Internet of Things.
Forbes ranked Wang 54th in the list of most powerful women in the world in 2014, and to this date, 2021, he continues in the top 50.
However, is Wang all about money, or is there more you should know about?
Cher Wang is not only famous for her businesses but also for the work she does for charity.
She, for example, was able to secure a donation of $1 million to help with the restoration of ancient structures in Rome. This would include the Pantheon, Ponte Milvio, and much more.
She is also a founding member of Asia Society's Friends Circle. This society was founded by John D. Rockefeller III and is one of America's oldest international non-governmental organizations that connects people with all backgrounds and beliefs through programs in arts, community development, education, economic development, environment, and peace studies.
In 2016 Cher Wang donated $4 million to Harvard Business School and continued to work with two charities under the company's name to help Christians and specific groups in society.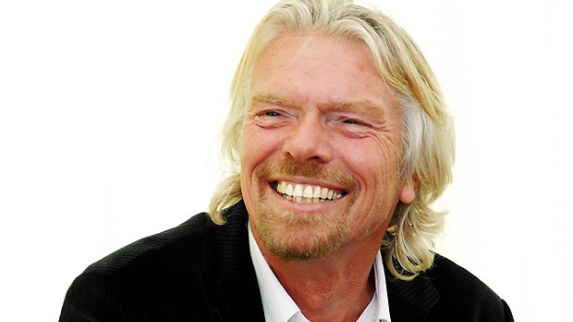 Richard Branson Virgin: Net Worth $4.9 Billion
This entrepreneur is one of the most famous and influential people in business history.
Richard Branson was born on July 18, 1950, in Blackheath, London.
Branson started his entrepreneurial career when he was 16 years old when he founded the magazine Student.
Later on, Branson began and opened his record store known as Virgin Records, which would sign many artists, including The Rolling Stones, The Sex Pistols, and Steve Winwood. It would become one of the most successful labels worldwide until 1992, when Branson sold it to Thorn EMI for $1 billion.
Branson's success with Virgin America, Virgin Mobile, and Virgin Orbit, a commercial spaceflight company, would see Branson continue to be a successful businessman.
Branson is not only known for his billion-dollar businesses but also for being an eccentric billionaire. Branson has tried to break many world records, including crossing the Pacific Ocean by hot air balloon.
To this date, Virgin Group has over 400 companies.
This entrepreneur has always been an innovator, and this is why he has been able to launch successful businesses in industries that not many people would choose or bet on due to how poor they can perform in the long run.
Like most entrepreneurs, Branson is part of the group that worries about the planet and finances several charities and foundations to find better options to benefit people.
He has been an inspiration for many due to how much he has made his group grow over the years and how it remains strong despite all odds.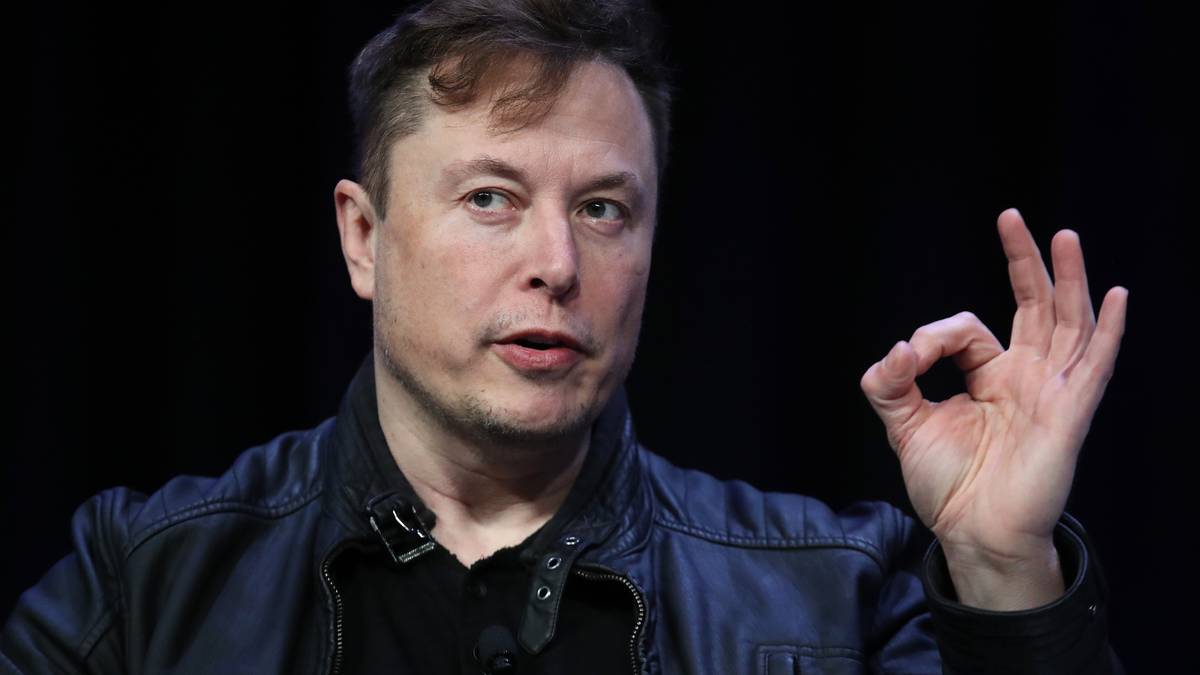 Elon Musk: Net Worth $179.9 Billion
Who doesn't know Elon Musk? Doesn't he ring a bell? Just think about Tesla, PayPal, and SpaceX, or just go to the Internet for a bit, and you will find millions of articles and pictures of him.
Now, Musk isn't particularly known for being an incredible man in terms of reputation as an employer due to employees' complaints. However, he is quite multifaceted and definitely someone to look up to when it comes to starting a business and his influence in technology, space, and several business ventures.
That being said, here's some background to help you understand.
Elon Musk is a South African-born entrepreneur and CEO of SpaceX as well as its founder. His goal is to make it more affordable and possible for humans to colonize Mars. Musk is also a co-founder of SolarCity, Inc., Neuralink, and Tesla.
Since he was 12, Musk has been making money from his ventures. In 1995, he and his brother Kimble founded Zip 2. The company was sold in 1999 for $340 million.
He is also famous for co-founding X.com, a company that later merged with Confinity.com. The result of this merger was PayPal, a well-known and respected payment processing giant.
Musk was an important contributor to the creation of the Tesla Roadster. This first electric car was built using a battery.
But what about now? He has announced plans to send an astronaut from Mars to Space X by 2025 in a joint venture with NASA.
Elon reached the top 2 as the wealthiest people in the world and part of the top 10 as the most influential ones based on Forbes (and us as well).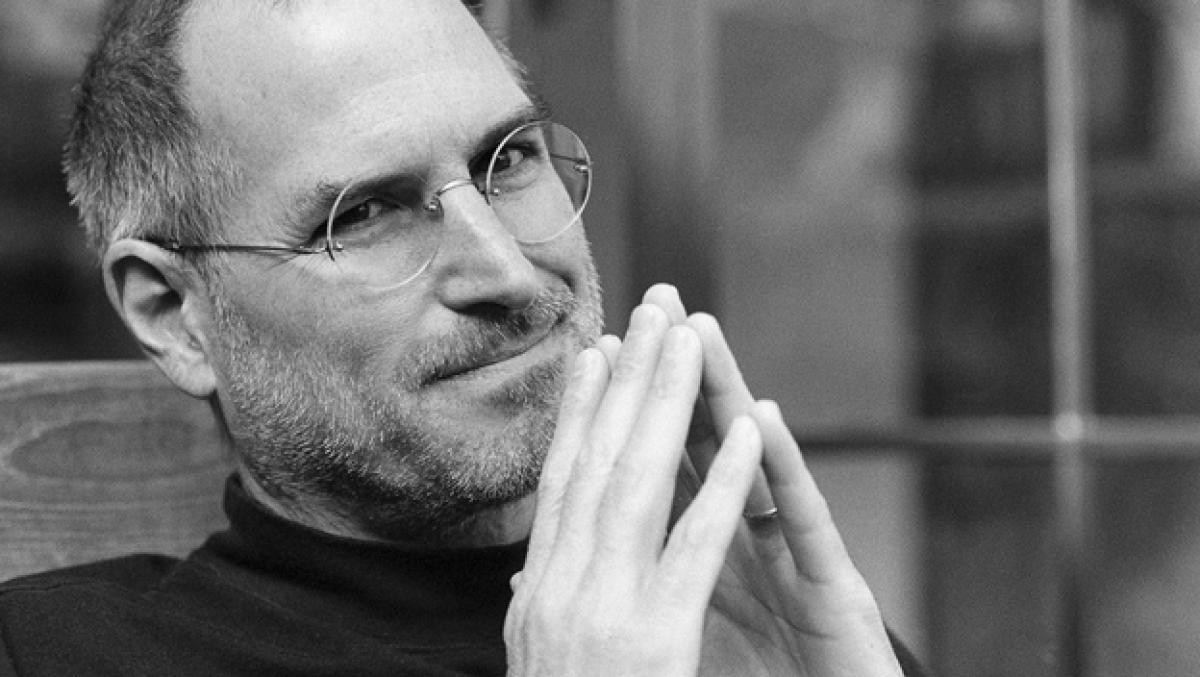 Steve Jobs: Net Worth Estimate Over $100 Billion If Alive
Although he is no longer with us, Steve Jobs has been an influence since he rose to the top in electronics, cellphones, and what we know today as Apple that takes care of bringing us new innovations every day. This man represents what influence and famous are without a doubt.
Steve Jobs was born in Abdul Latif Jandali, San Francisco, in 1955. He would go on to become one of the most successful entrepreneurs of our time.
He is an icon for his ability to inspire and lead, as well as communicate his vision. Steve Jobs and Steve Wozniak founded Apple in 1976 from Jobs' family's suburban garage. The original name of this company was Apple Computers Inc. was the original name.
With all his success in the company and how well it performed in creating computers as the main purpose, many became greedy.
A part of Steve's story takes us to 1985 as he was forced out of the company he founded. During that time, while being out as the leader of Apple, Jobs founded NeXT computers as well as The Graphics Group, which was later named Pixar.
Pixar would be extremely successful after it partnered with Disney. Jobs was also the largest shareholder of Disney after Pixar's acquisition.
Apple purchased NeXT for $427 million in 1997. This was a turnaround deal that brought Jobs back to the company that he co-founded. In July 1997, Jobs was appointed CEO as a result. This was the best thing the company and its board could do since bringing him back led to incredible product innovation.
Jobs led Apple to new heights in a story of a comeback. Jobs was a co-creator of products like the iPod, iPad, and iPhone and the first Apple Stores.
Apple products were designed to be simple and elegant, so Jobs was keen to keep this in mind. Apple was able to catch up with many of its rivals thanks to this focus and brilliant marketing.
Thanks to the big effort, Apple was the first company to reach $1 trillion in market capitalization in 2018.
Jobs is an inspiration for many when it comes to perseverance and not giving up even when people decide to take everything you've been working for so long.
Also, he took part in many charities and helped to develop new technologies for the planet and make people's lives easier.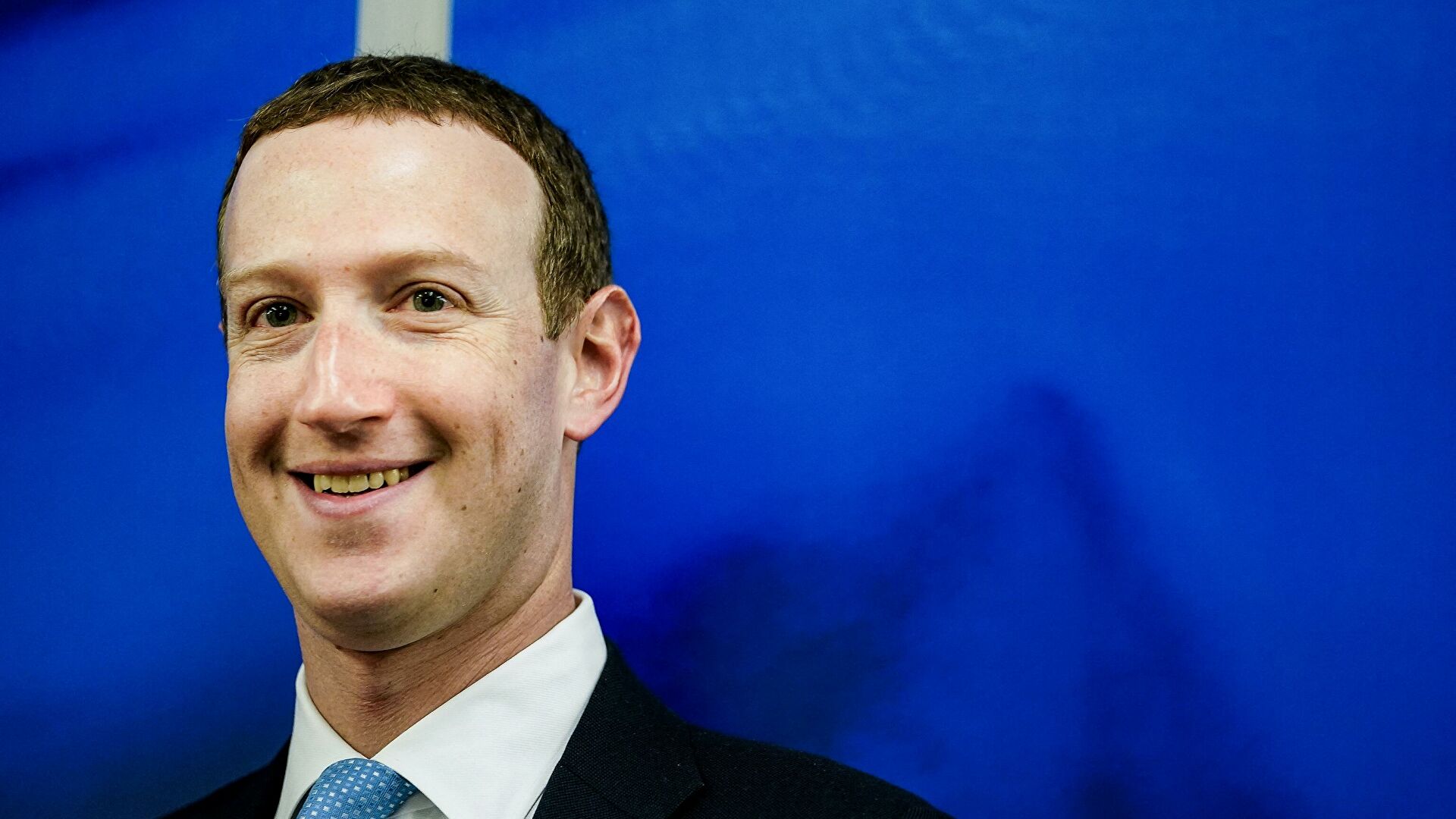 Mark Zuckerberg: Net Worth $131.8 Billion
If you're in college and with a great idea for a business, you will want to stop for a bit at least and consider doing the same as Mark.
Mark Zuckerberg, a college student who founded Facebook in his dorm room in 2004, has been the most prominent example of a college student entrepreneur you could ask for over the last 15 years.
Facebook made major strides in social networking in 2006 when it launched and, which was just two years old at the time, was a college website with approximately 8 million users.
Peter Theil, an early investor in Facebook, stated that the company was earning $30 million in revenue but was not profitable.
Yahoo, Inc. approached Zuckerberg and offered to purchase Facebook for $1 billion.
Theil remembers reminding Zuckerberg of his 25% ownership and how much he could do with the money. Zuckerberg, who was 22 at the time, replied that he didn't know what he could do with the money.
If we dig a bit into Mark's journey with Facebook, you will learn that it is remarkable that Zuckerberg was able to retain his position as CEO of Facebook and the majority of voting shares at such an early age, especially when you compare situations like with Steve Jobs or Elon Musk, who lost many of their positions.
Facebook became the most popular social network on the planet because of its focus on social media innovation. Zuckerberg used the strategy to surround himself with people smarter than him who have different areas of expertise. For example, hiring Sheryl Sandberg to be his COO was a big move.
Now, if there's someone who is constantly giving to others, Mark will take the crown no matter who else we mention.
He has stated that he plans to give up all his fortune over the years, and for this, you will notice variations in his net worth every year. Some include an income of billions yearly, while some "losses" are with the same number of digits. This is all due to his donations and charity projects.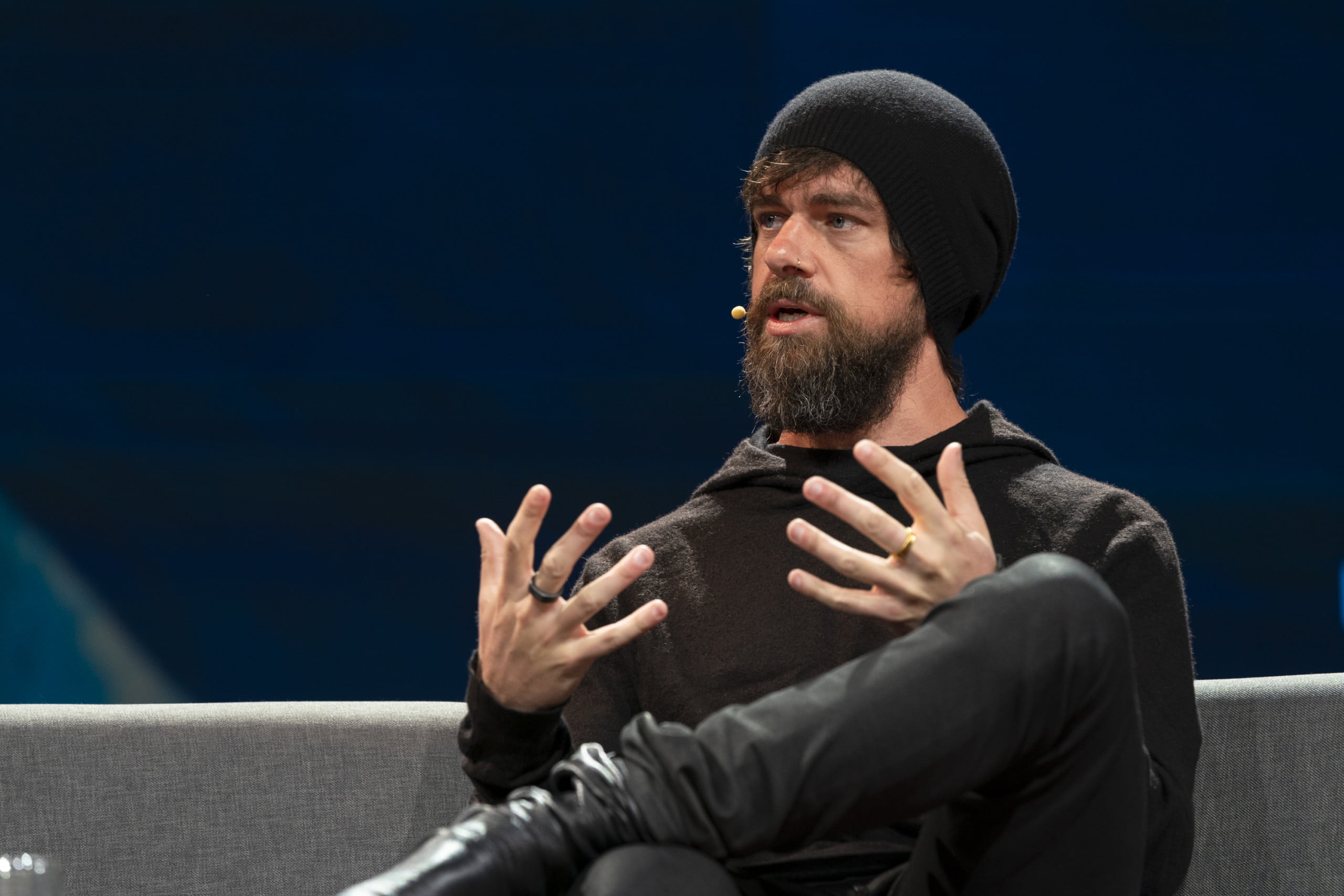 Jack Dorsey: Net Worth $14.6 Billion
Does any social media come to mind when you think about freedom of speech? What about us? Definitely Twitter.
Jack Dorsey, Chief Executive Officer of Twitter, has helped create a platform that has revolutionized how we communicate.
By simply sending a tweet, anyone can connect with celebrities, politicians, and world leaders quite easily and open several discussions in terms of topics that are usually off-limits on other platforms. Of course, with obvious limits.
Twitter is considered the last social media platform centered on conversations and not sharing content or comments.
Focusing on Dorsey, as a kid growing up in St. Louis, Missouri, the current CEO and co-founder of Twitter had to deal with a stuttering problem. He preferred to spend his time alone and avoided speaking because of this condition. Participation in various oratory competitions helped him overcome the problem.
He is also known for his participation in founding Square, Inc in 2009, which was eventually IPO'd by 2015.
Because of Square and Twitter's success, Dorsey is one of the most important entrepreneurs of our times. As of April 17, 2020, Square's market cap is $26.59 Billion, and Twitter has a market cap of $20.95 Billion.
This entrepreneur is one of the people who aim to give away his money to help others, and he has made sure to focus on a $1 billion philanthropy many followers know about.
Over the years, he has shown to be one of the most influential in terms of giving and helping others and the great decisions he takes for his companies.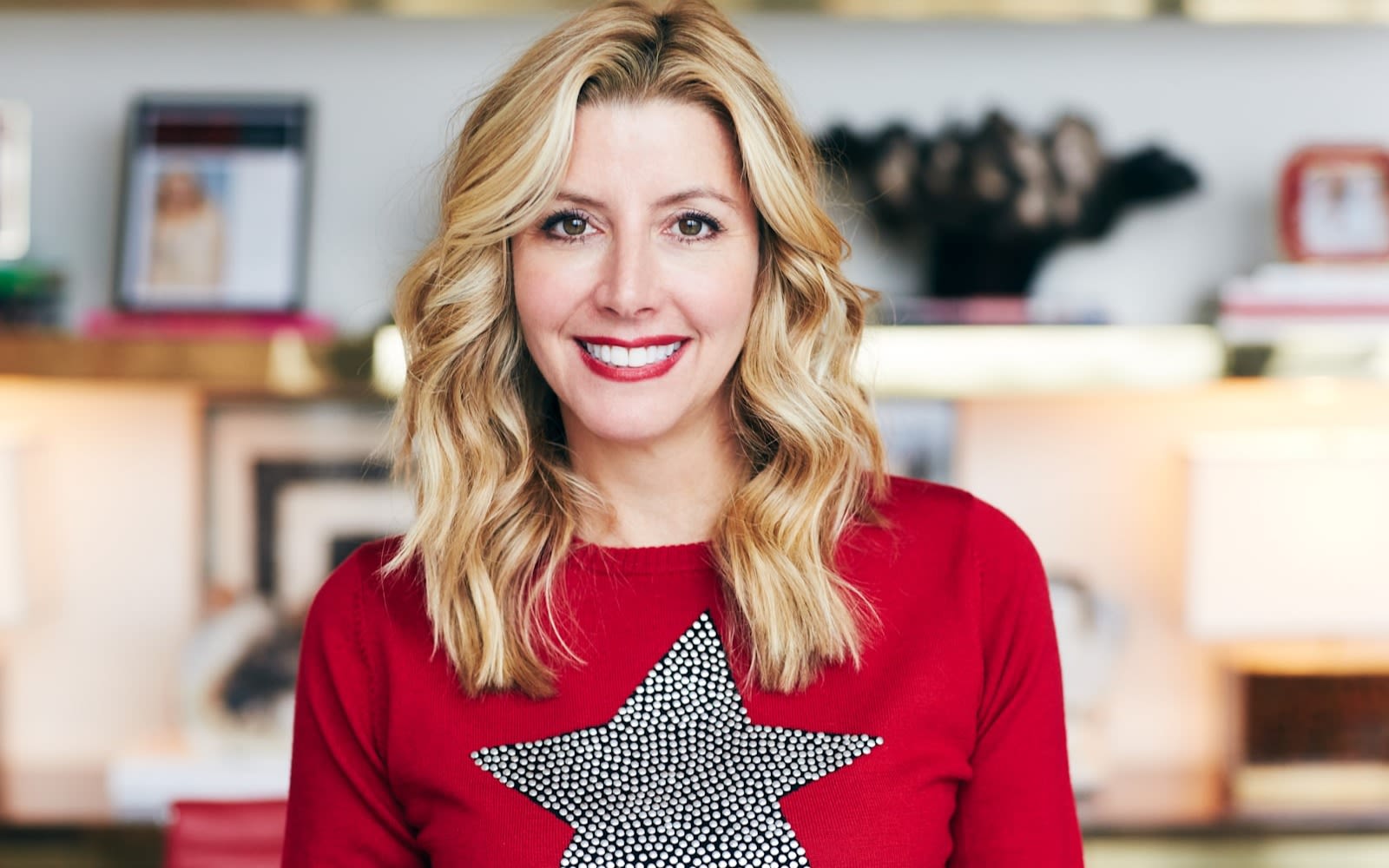 Sara Blakely: Net Worth $1.1 Billion
Deciding to invest thousands and your savings at that is a very tough decision, but Sara didn't hesitate much after doing it for her future company, Spanx.
Sara Blakely spent $5.000 to start it, and many believed she came up with the idea after thinking for long about it.
However, Blakey revealed to Winfrey, during an appearance on "Oprah Winfrey Show," that Oprah's comment inspired her that she had removed her feet from pantyhose so she could wear them with sandals.
The first prototype, which she tested out on friends and relatives, took Blakely a whole year to make. The company was running in her apartment since she didn't own any other space, and she was still a salesperson for fax machines at that time to make ends.
She is a woman who has made sure to own 100% of the brand during her investment and to this date and guarantee her own revenue and income for a project she worked so hard on.
Blakely is a leading female entrepreneur, inspiring millions of women, alongside Oprah Winfrey, thanks to her hard work and how she has approached all business decisions.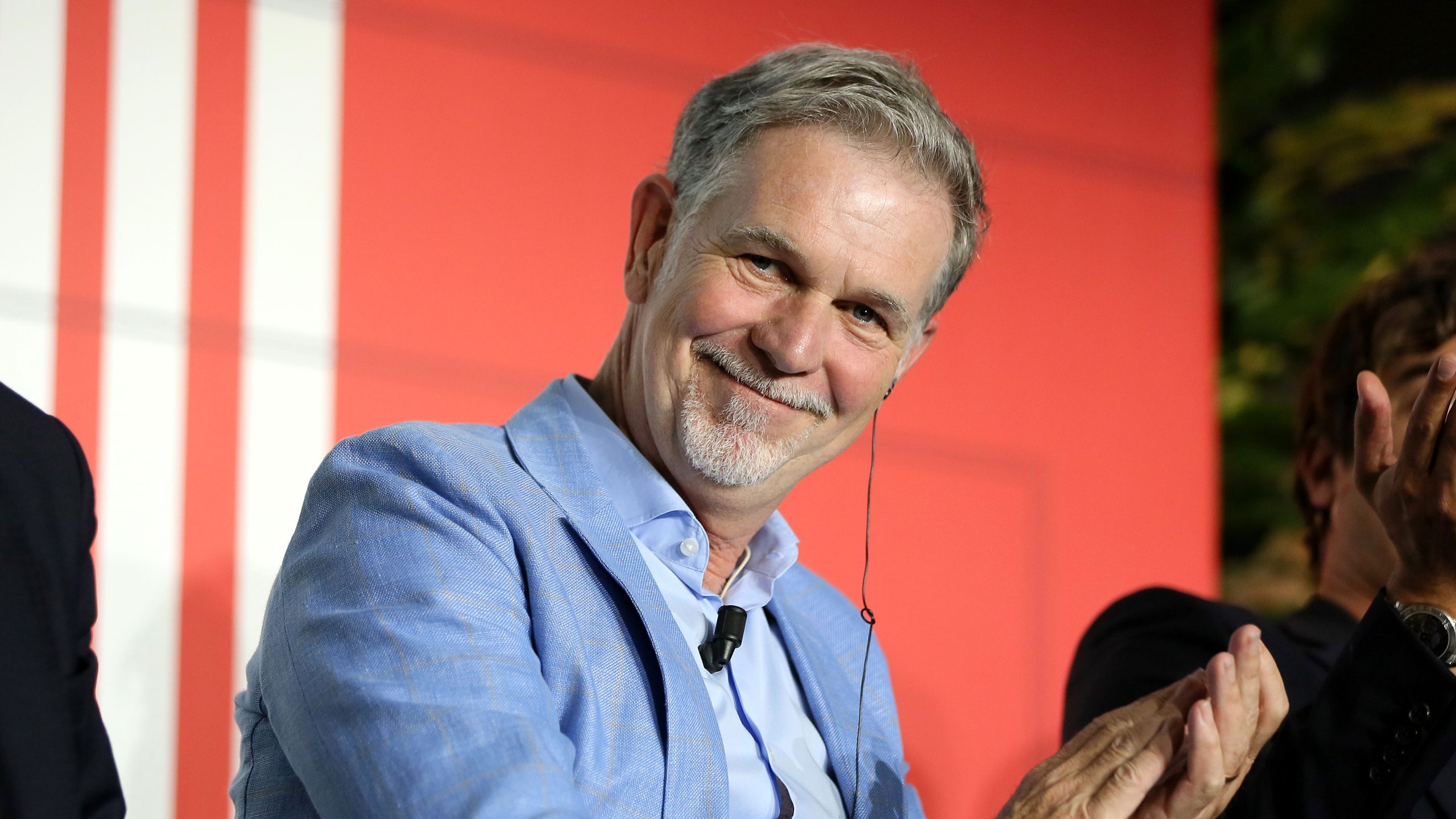 Reed Hastings: Net Worth $5.1 Billion
Reed Hastings and Marc Randolph founded Netflix in 1997. This online rental service offered flat rates for customers, and by the time it was introduced, no one expected it to become what it is today.
During its early years, it was easy to rent movies online through an online portal. Customers were also treated well by the elimination of late fees for returned items. This is a common practice among larger competitors such as Blockbuster Video.
Netflix began shipping DVDs to customers in order to establish a reputation. Later, Netflix allowed them to stream TV and movies via the Internet.
In February 2007, the company delivered its billionth DVD and began to move away from its original core business model of DVDs by introducing video on demand. Netflix grew while DVD sales declined from 2006 to 2011.
Netflix reported in 2013 that it added 2 million US customers in the fourth quarter of 2012. This was on top of 27.1 million Americans and 29.4 million worldwide streaming customers.
The revenue grew by 8% to $945 million during the same period.
In a 2010 press release, CEO Reed Hastings referenced one of the main factors to Netflix's success. "It is evident that our performance and the overall appeal to the Netflix service are being driven by subscribers viewing instantly," he stated.
There are very few people who aren't using Netflix or, at least, have used it once during all those years.
After all, the platform is the pioneer in streaming to this date, and no one will change it as well as Reed's thoughts and ideas to improve it despite its slow decline during this year, 2021.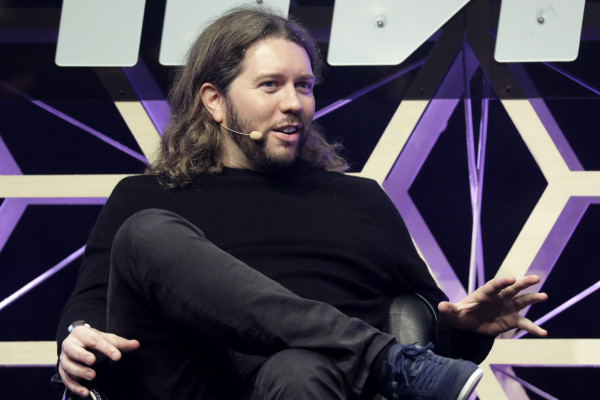 Garrett Camp: Net Worth $3.5 Billion
Usually, you don't think much about an entrepreneur's life or the company's founder and service despite using it quite a lot.
This is usually the case when we introduce Garrett Camp to anyone, and you might think if it is hard to think about him, what makes him influential and famous? He has achieved success even when many people can name him when thinking about Uber's service and business.
Garrett Camp was born in Canada and went to the University of Calgary. During his years in the university, he co-founded StumbleUpon, which was the first online discovery platform.
After receiving initial funding from Silicon Valley Angles, the company relocated to San Francisco in 2006, but this followed the purchase made by eBay for $75 million.
Uber was Camp's next project, which was to be a taxi-hailing service.
Garret Camp brought Travis Kalanick on board as an advisor. He was working with his friends on Uber's concept. Kalanick was Uber's CEO between 2010 and 2017 and served on the board of directors until 2019.
Garrett devoted his 2013 attention to developing Expa, a startup company that helps entrepreneurs develop and launch products. Expa was created to improve the chances of a startup's success and received its first 50 million from investors seven years ago.
We mention Uber despite his effort in other companies due to the influence of the service and app to the point of everyone going around the place (literally) using it non-stop.
This businessman has also contributed to several social causes and charities, as something you will notice from most entrepreneurs so far.
However, to this point, we are also considering the current influence and popularity in 2021 for the services and products their companies offer. This doesn't exclude Garrett.
Howard Schultz: Net Worth $5.4 Billion
If there's something in common with most entrepreneurs is the place where they grew up or their financial conditions.
We aren't saying this is bad, and we even mentioned that some of them were either rich since they were born or poor and made sure to climb to the top with even more blood and tears.
For Howard, it was the latter.
Howard Schultz was born in a housing complex for the poor and is the founder of Starbucks (yes, the place where you love drinking your iced americano).
His goal from a young age was to "climb over the fence." Schultz longed to escape poverty, and he did. He was awarded a football scholarship, and he began working at Xerox while also being a general manager for Hammarplast.
Schultz visited a small Seattle coffee shop called Starbucks Coffee Company. After being impressed by the company, Schultz later joined them as Director of Marketing.
He opened Il Giornale, his first coffee shop, in 1986. The co-founders of Starbucks later decided to sell their company to Schultz due to the success of his own coffee shop and how he was improving this niche with his ideas.
He continued his plans for aggressive growth. Today, there are approximately 27,000 Starbucks outlets worldwide, and the franchise just continues growing.
He is known in the world and quite famous for it due to how aggressive he is with his plans and ideas for growing a company or taking personal life decisions.
In fact, his attitude has influenced many to finally take the step necessary and go forward to businesses or anything in life.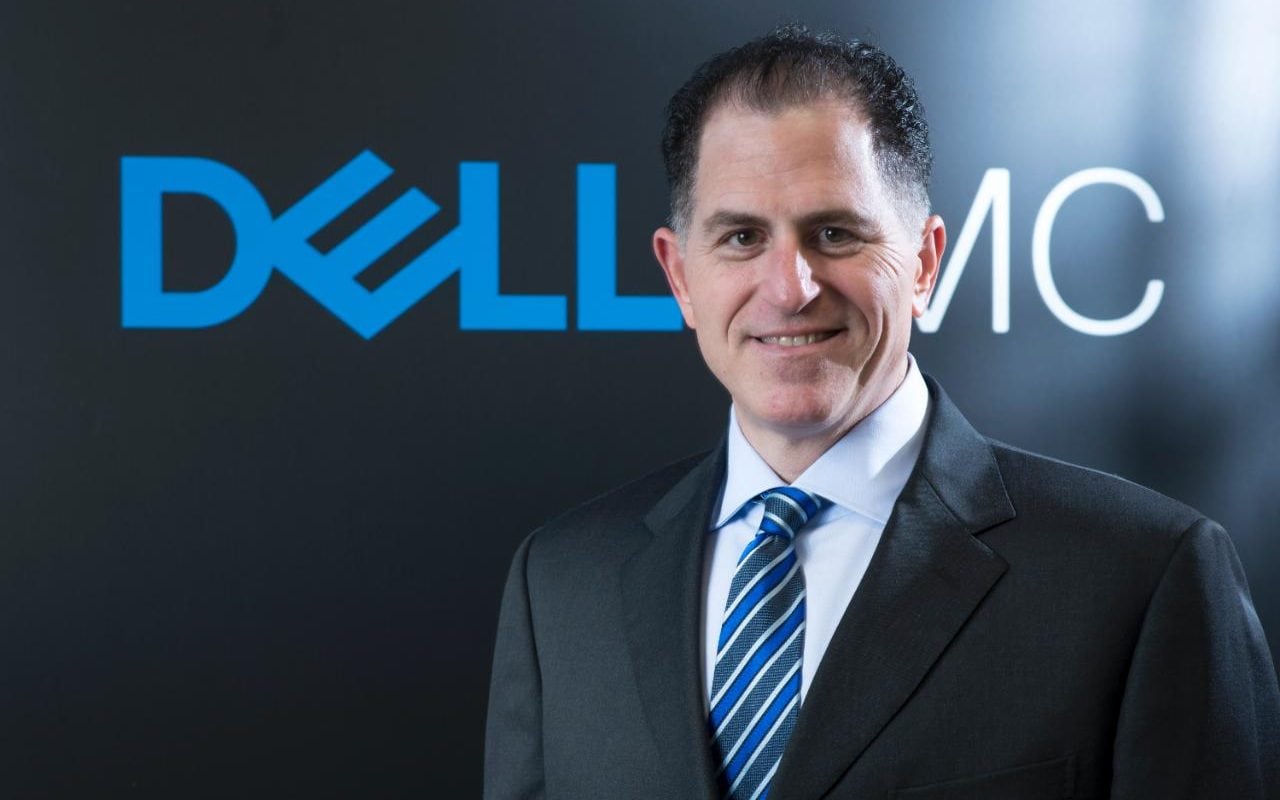 Michael Dell: Net Worth $51.3 Billion
Have you ever heard of Dell? We bet you have! And no, we aren't talking about his name but the company that makes sure to build some of the best computers and technology in the world right now.
Michael Dell has come a long way with his business, and although we would like to talk about how much he has earned, we are, in fact, more interested in his journey in giving.
We have admired Michael's dedication to helping others alongside his wife, Susan Dell, for many years.
They decided to start the Michael and Susan Dell Foundation in 1999, and it is only focused on children's health, education, and economic stability.
Many people are able to request financing, and it gives more than 50% of most charities and foundations worldwide. This is why Dell's foundation is considered one of the most important for children's care and goals.
The foundation had already committed $650 million to India, the USA, and Africa by 2010. This was to ensure that children have a high-quality education and support community initiatives to make their lives better.
The Dell Medical School at the University of Texas in Austin began enrolling students in 2016. This provided great opportunities to finance the top students as well as those in financial difficulties.
He and his wife donated $100 Million to small businesses and individuals fighting against COVID-19 in 2020. A portion of this money was also intended to be used for treatment.
The entrepreneur has supported many charities and communities that were involved in COVID-19 efforts to eliminate the virus and ensure that fewer people are affected.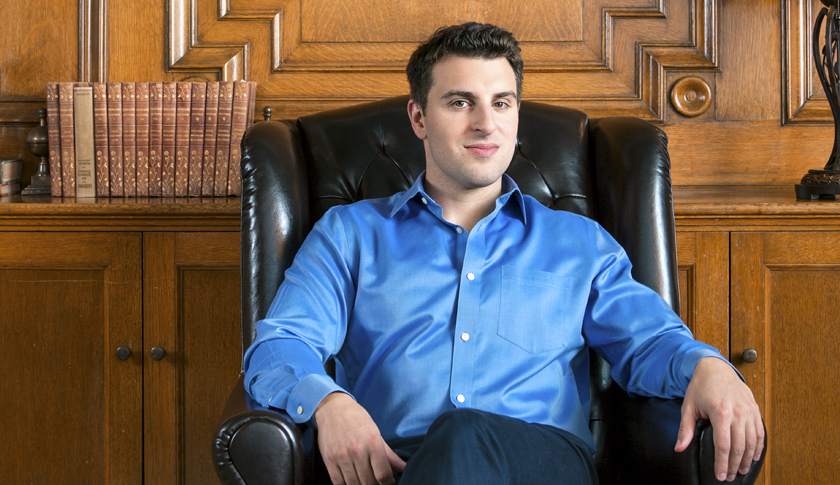 Brian Chesky: Net Worth $12.1 Billion
Need to rent a place? Maybe a room to spend your vacations in a beautiful place while sightseeing? Or just going all in and wishing to get a new space for a long trip? Well, Brian Chesky thought about all this.
Brian Chesky hails from New York, where social workers' parents brought him up. Chesky attended the Rhode Island School of Design and studied Industrial Design. There he met Joe Gebbia, who would help him start the popular platform and renting option: Airbnb.
They rented their apartment out to a couple in October 2007, when some attendees of a conference on design were left without rooms.
The company Airbnb was made possible thanks to the help of Nathan Blecharczyk.
Right now, Chesky is the CEO of Airbnb, which is used daily by millions in 191 countries. In 2015, President Obama named Chesky an Ambassador for Global Entrepreneurship due to his creative idea along with his partners.
His disruptive approach to the hotel and bed and breakfast industry has revolutionized the way people travel and stay.
This innovative approach has influenced him worldwide since no one relies on other options without thinking about renting a place with Airbnb first.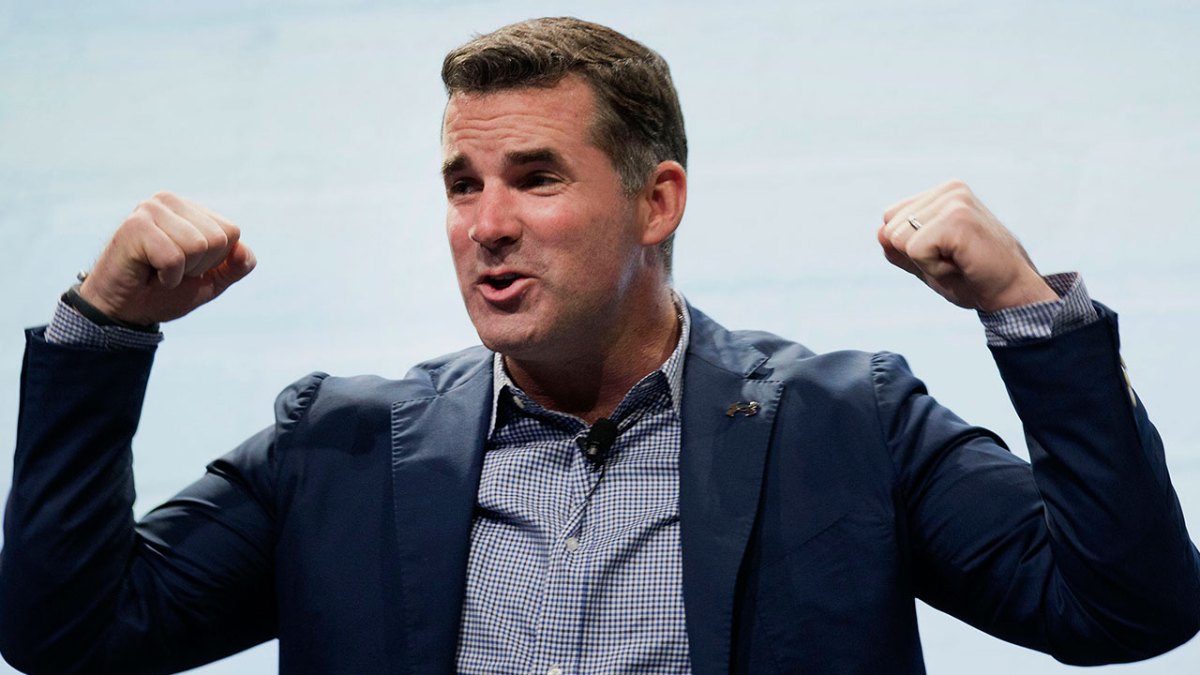 Kevin Plank: Net Worth $2.1 Billion
Adidas, Nike, and the famous brands we all know about were always the main options people would consider when buying shirts and clothes to do some sports.
However, what if we tell you a man came up with a big idea?
Under Armour is a brand that is part of the top ones thanks to Plank's leadership that has achieved what was once thought impossible: challenge the likes Nike, Adidas, and Rebook to a share in the market for athletic apparel.
Kevin Plank, a 23-year-old man, set out to find a solution for the sweaty shirt he suffered from each time he played football.
He went to his basement, and he would have never thought that Under Armor was going to be created at that time.
Plank was a fullback at the University of Maryland. After graduating, he created his first prototype of the shirt.
The shirts were given to his Maryland friends and teammates who went on to the NFL. He initially sold them out of the trunk in his car, and due to his success, he had enough followers in a year to open his own warehouse.
The company's biggest break came in 1999 when Warner Brothers contacted Under Armour for assistance with The Replacements and Any Given Sunday production. In 2018, the company earned approximately $5.2 billion and had ranked quite high with other brands.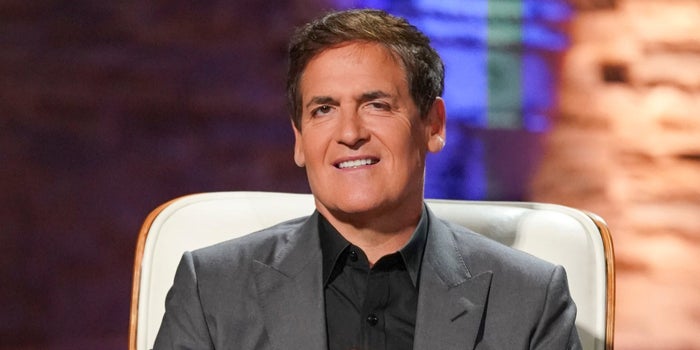 Mark Cuban: Net Worth $4.4 Billion
Not many consider paying attention to this man's life and career. However, you ought to know who Mark Cuban is from when talking about entrepreneurs.
Mark Cuban's journey began with the launch of MicroSolutions Software Reselling and system integration. Later, he would sell the company to H&R Block for $6 million and use the funds to start Broadcast.com.
Cuban was a billionaire in 1999 when Yahoo bought Broadcast.com stock for $5.7 billion. The agreement stipulated that Cuban would hold the Yahoo stock for six months.
However, he wasn't a fool; Cuban sold all his Yahoo stock immediately after the agreement expired. Cuban instantly received $2 billion in cash due to the deal, and this move proved to be a success as Yahoo stock fell 95% over the next year.
He is also the owner of HDNet movies, in addition to owning the Dallas Mavericks. He co-owns Magnolia Home Video, Magnolia Pictures, and the Landmark Theatre Chain. He is also well-known as an investor in Shark Tank, the ABC television series.
He is a public speaker and billionaire who has been one of the most influential entrepreneurs in history. He has helped thousands of people worldwide realize their dreams of owning businesses and helps others start working in different areas and make their own income without extra struggle.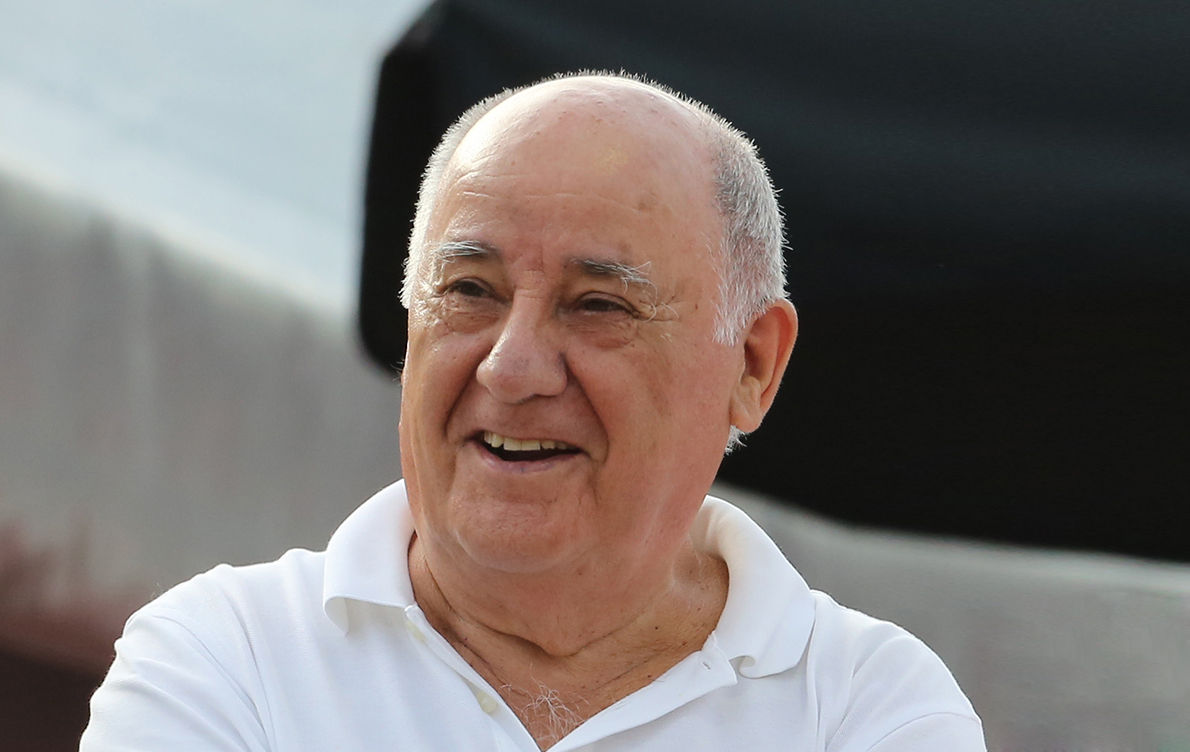 Amancio Ortega-Zara: Net Worth $80.3 Billion
His name quite gives you a spoiler of who he is and why you should know most about this man to this date. After all, isn't Zara one of the brands you hear about every day? We bet you do!
Amancio Ortega-Zara's story is quite fascinating, considering that stores such as The Gap and H&M may not have existed without him.
Ortega was only 14 years old when he left school to make shirts by hand for a tailor.
Although he had to work hard to make some money, he was ambitious (and continues to be), which led him to start Confecciones Goa in 1968 to sell dressing gowns, housecoats, and lingerie that his co-operative members had made.
His first retail store, Zara, was opened by Ortega and Rosalia in 1975.
It offered high-quality clothes at affordable prices. Zara's had been established throughout Spain by the 1980s and incorporated into the Inditex Group holding company by himself.
To this date, there's no one who doesn't own a piece from Zara in terms of clothing and being able to go and buy them.
However, besides this big entrepreneurship, Ortega-Zara is also known for his contributions to anyone in need around the world through charities and foundations.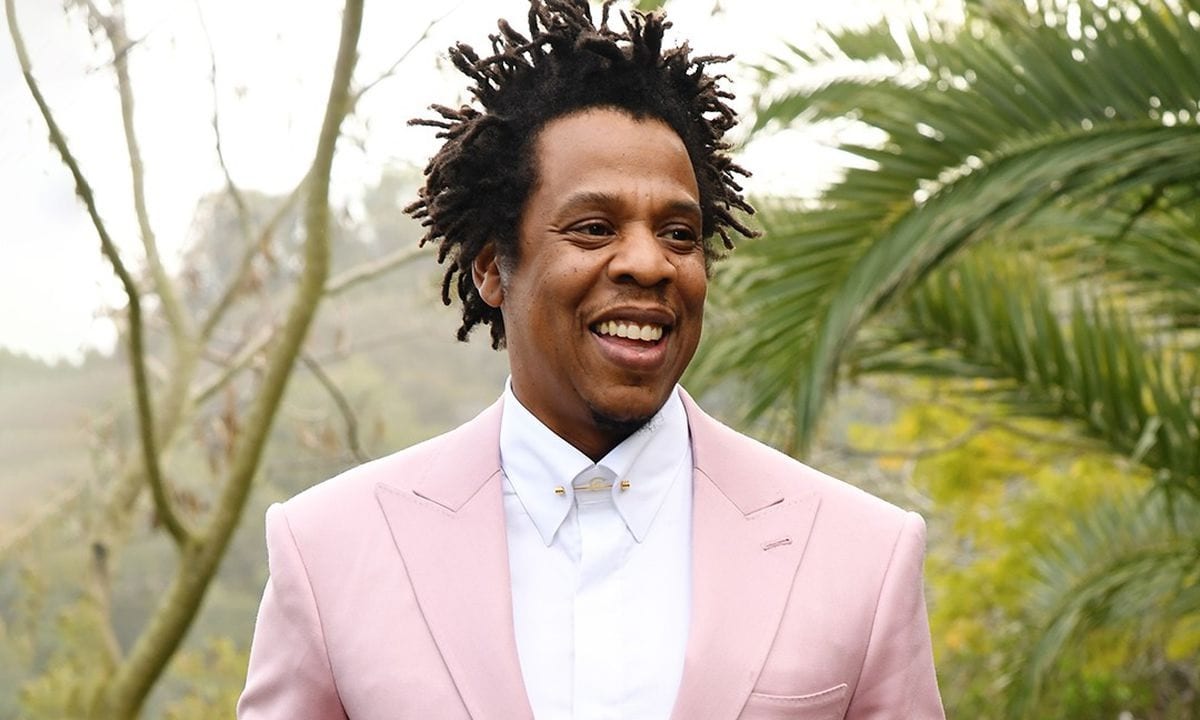 Shawn "Jay-Z" Carter: Net Worth $1.4 Billion
You probably got a bit lost with the name, but in case you didn't know, this Shawn Carter is who you better know as Jay-Z.
His music and records have been everywhere over the years, and very few people are still oblivious to who he is or what he does. However, over 70% who actually know his name and know about him are unaware of what he does beyond music.
His entrepreneurship life has been a wild ride.
He has been involved in "Life and Times," a digital experience website that covers music, art, and sport. He also works with Shawn Carter Foundation to influence criminal justice reform.
Jay-Z was born in 1969. He grew up in Brooklyn's Marcy Projects during the worst years of New York. His 26th birthday was the last time he released an album. This is a remarkable feat for an aspiring rapper.
He started his own label, Roc-A-Fella, and purchased streaming music service Tidal for $56 million. In January 2017, Carter sold 33% to Sprint for $200 million.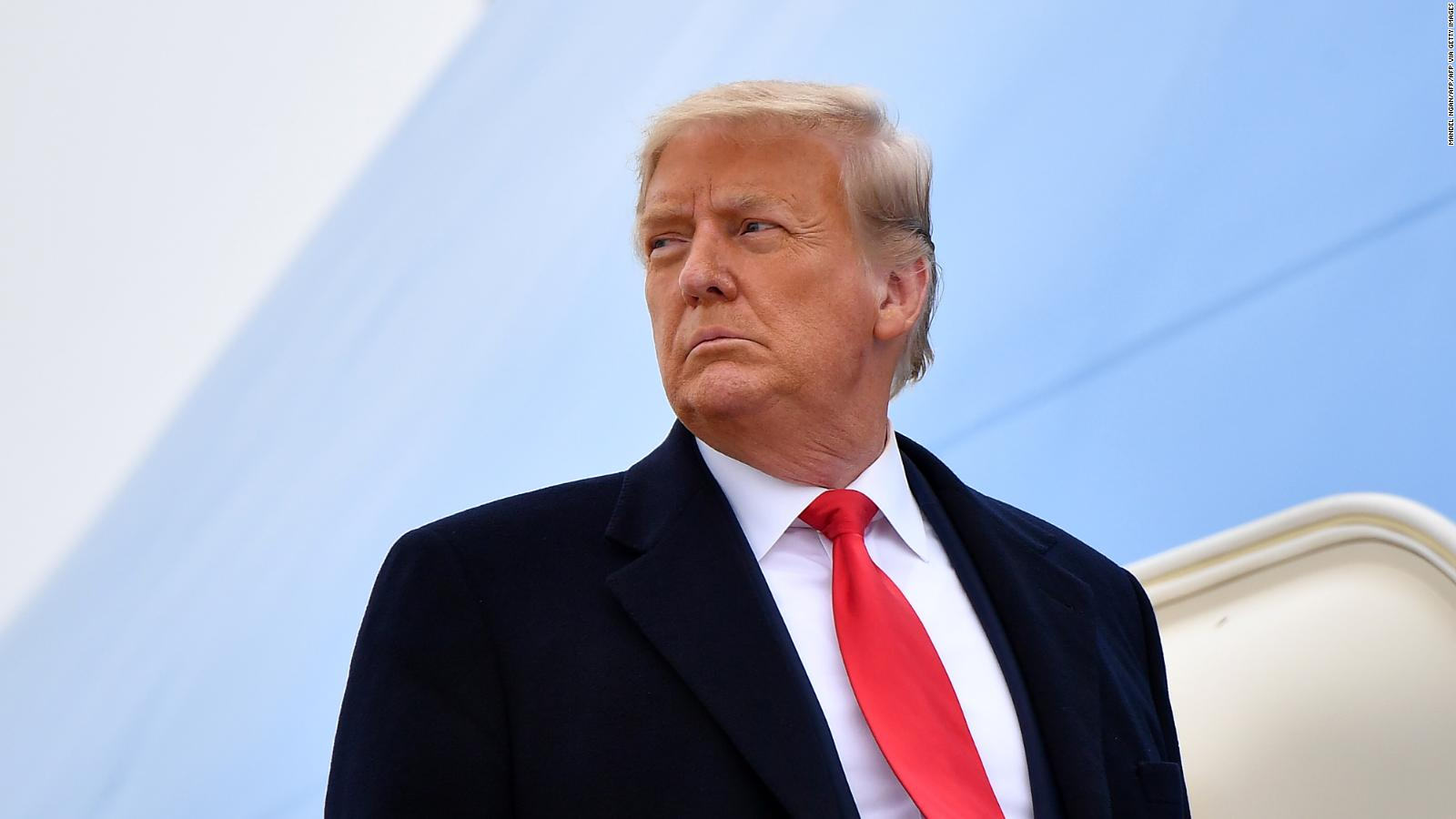 Donald Trump: Net Worth $2.4 Billion
For good or for worse, we have to include him on this list.
Regardless of your political inclination, we're here to discuss this man's life and why he continues to be an influence in this world.
You might be wondering how he can be an entrepreneur when he was the United States president. However, many people seem to forget that Trump was an entrepreneur first and then the president.
His career began in the 1960s. He is not among the many famous entrepreneurs who had a unique idea and were successful in their business ventures.
However, he used his skills to prove that he can transform failing businesses into successful ventures.
But, he says that times have changed for him. He filed for bankruptcy in 1992. He was able to get out of debt and re-establish his empire.
There are many problems around him but also a large history of success despite the odds.
Right now, he can be considered both famous and infamous. Still, despite that many think, Trump has helped with donations and charities and greatly influenced considering how he moved millions of people in the USA.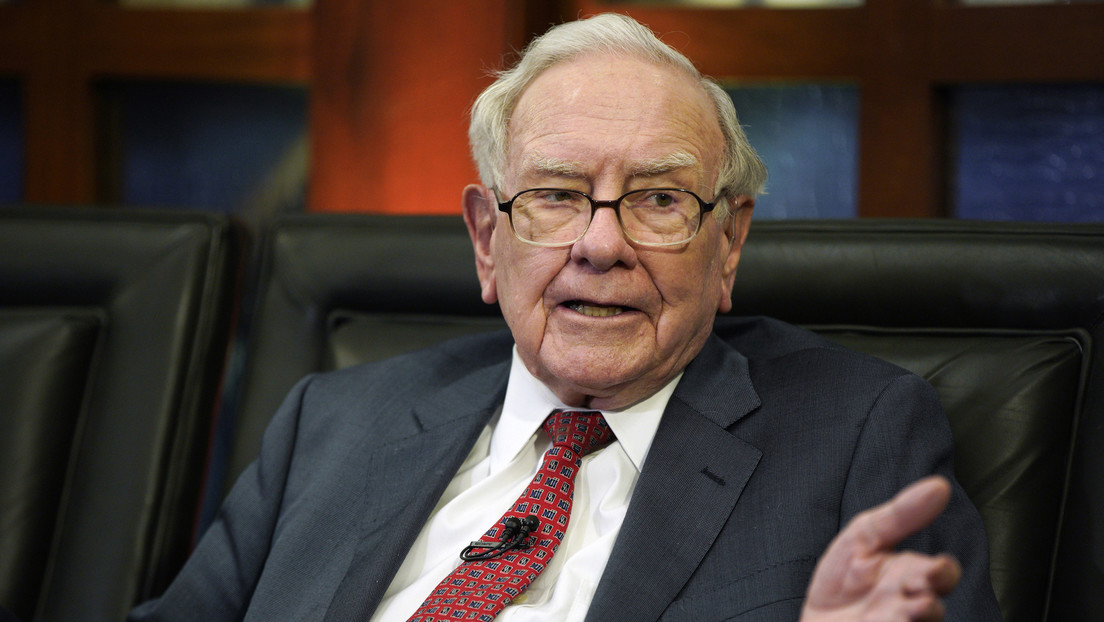 Warren Buffett: Net Worth $105 Billion
Is something warren known for besides all his millions? Probably that he is an introvert, but definitely not in business.
Warren Buffett was 11 years old when he bought his first stock. This showed that he had an aptitude for abstract thinking and entrepreneurialism.
Later, he took his savings to start Buffett Partnership Ltd. in 1956, invested in Berkshire Hathaway sometime later, and became its CEO.
Berkshire Hathaway was a textile business at the time. Instead of closing the textile manufacturing division of Berkshire Hathaway, he bought assets in media (Washington Post), oil (Exxon), and insurance (GEICO).
Buffett has become one of the most successful men in modern times through his investments in undervalued businesses and indirectly telling people that every business is profitable and you just need to have an idea.
He is also well-known for his charitable and philanthropic efforts. He has donated over $100 million to help people and focused on charities that include poverty, homelessness, health, and human rights, to name just a few.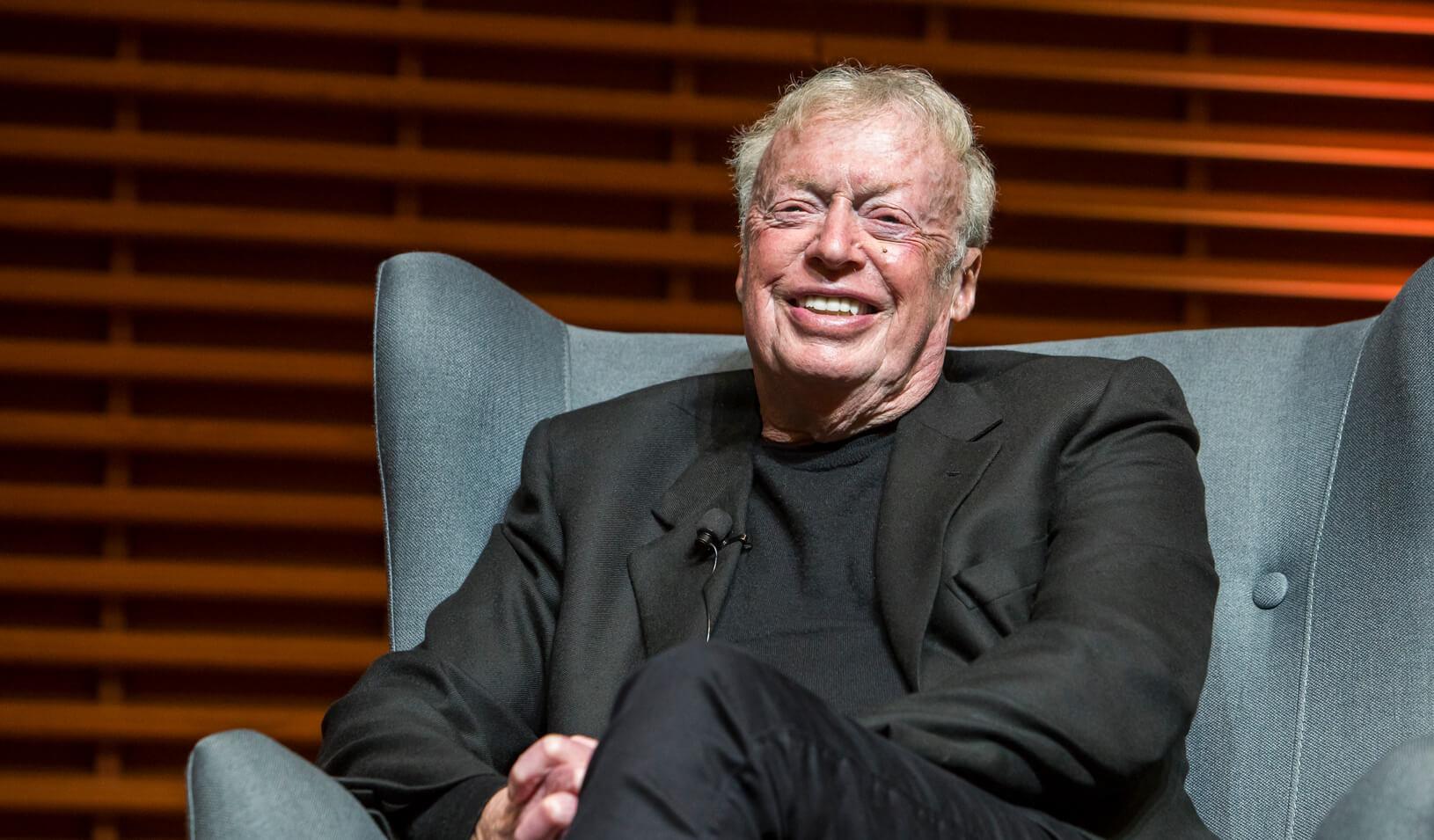 Phil Knight: Net Worth $61.9 Billion
The Sporting News named Phil Knight the most powerful person in sports in 1993.
However, despite what many would believe, it isn't because he was an athlete that made his country proud by performing amazingly in competitions and other championships.
Knight had never been an athlete or team manager but rather dressed the feet of legendary athletes with Nike.
Many don't know that Knight was a former track runner at Oregon. He saw the effect that the coach had on the performance of the runners by watching him play with their running shoes.
This is why he submitted a paper to Stanford detailing his plans for running a Japanese company that produces quality running shoes.
Blue Ribbon Sports was the first name of the company. It faced many problems, including financial disputes with banks.
But this entrepreneur worked hard to reach the peak where he is today, making Nike worth over $37 billion and having revenues that surpass expectations every year.
Besides his business career, Phil has donated millions to universities and charities to help with education and health bills.
Herb Kelleher: Net Worth $2.5 Billion
Herb Kelleher is well-known as the co-founder of Southwest Airlines. But starting slow, Kelleher was born in New Jersey and later moved to Connecticut to complete a bachelor's at Wesleyan University.
He was an Olin Scholar, and his major was English with a Philosophy minor.
His remarkable career started when he went to New York University to study Juris Doctor. He was also a Root-Tilden Scholar and then moved to Texas and conceived the idea of a low-cost airline.
He partnered with Rollin King, a Texas banker, and John Parker to make the idea a possibility.
After four years of legal battles and setbacks by its competitors, the airline was able to begin operations.
Kelleher had the vision to use low-cost, fuel-efficient aircraft to lower fares and maintain quality.
The Southwest Effect, which is the name of the airline's entry into this market, saw a drop in fares all over the board.
By the time of his death in January 2019, Kelleher's wealth was estimated at $2.5 billion. Now, why would we include him? It happens something similar to Steve Jobs.
He was revolutionary when it comes to flights and airlines, and he still remains a great businessman but also in charities and contributions that will leave his name lasting for years.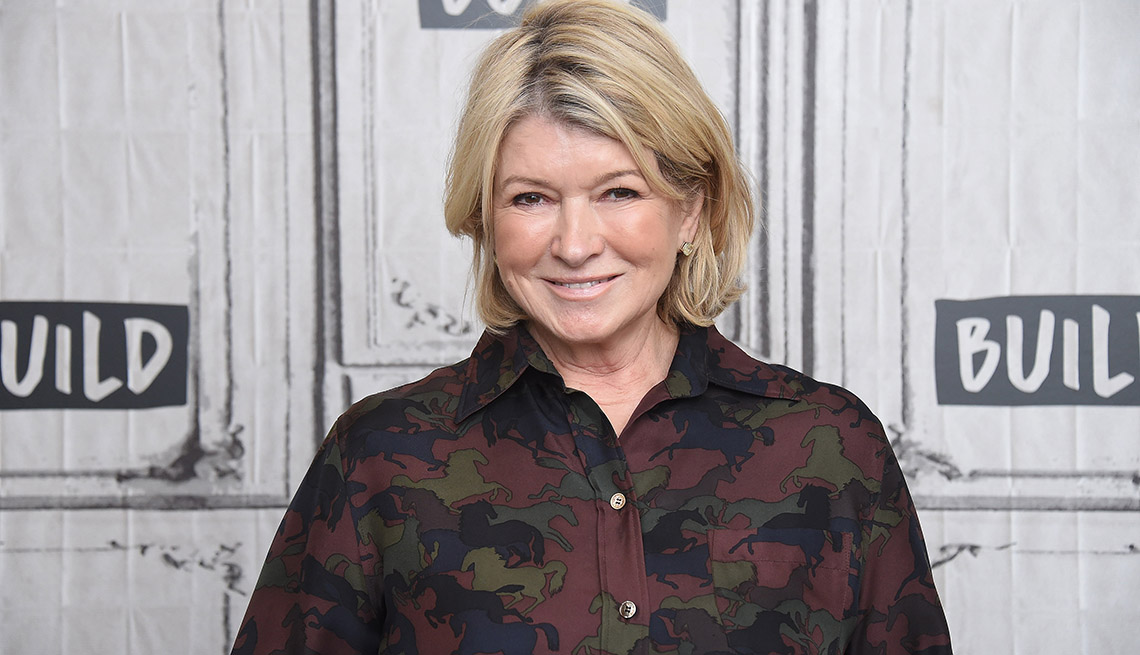 Martha Stewart: Net Worth $400 Million
Probably the only millionaire we will have on this list (that's still LOTS of money), and the oddest one at that.
We know you didn't probably expect her here, considering we are talking about famous and influential but isn't it natural when thinking about it again.
Stewart has been a personality for quite a while, and to this date, very few people don't know about her.
She is not a businesswoman but a television host. She also had her own magazine that helped her to achieve her first success.
Due to lying to an investigator, she was also sentenced to five months imprisonment.
Her magazine, books, and television deals have been her source of income since her release from prison. This source of income does not come in small numbers. She has an income of more than $900 million and became a billionaire back in 1999 when her company hit its peak.
She has a great personality, and people love her on TV, which makes her take a spot on this list.
Jack Ma: Net Worth $43 Billion
Ma was born in Hangzhou, China, and learned English from tourists. He graduated from Hangzhou Teacher's Institute with a Bachelor's Degree in English.
He then joined Hangzhou Dianzi University to become a lecturer in English and International Trade.
His success started when Ma launched a number of websites and started Alibaba in 1999 from his apartment with 18 friends.
After raising $25 billion, it became the largest-ever initial public offering by a company in America. Alibaba's growth has made Ma one of the richest people in China and the world.
We are sure the name "Alibaba" rings a bell, and you are correct about it.
Many people would complain that we include him on this list, but the guy also has a caritative soul when it comes to contributions and donations.
Also, he has been part of the group of people influencing how products are both and how the group works.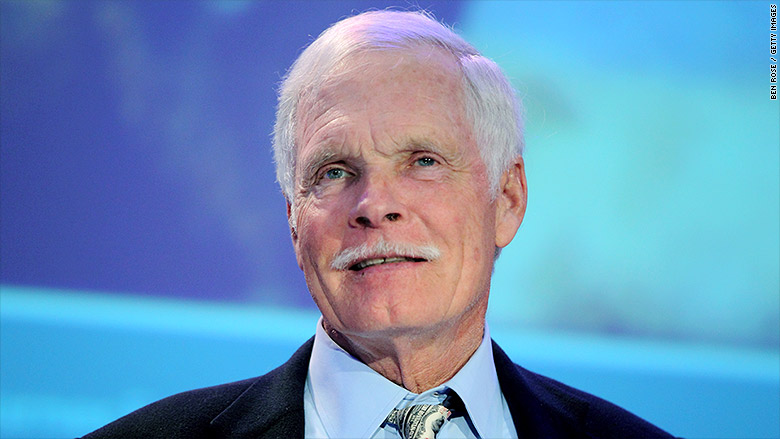 Ted Turner: Net Worth $2.3 Billion
Ted Turner is, without a doubt, one of the most important media entrepreneurs of all time.
When he created the Cable News Network, Turner was the first to offer 24-hour cable news, which revolutionized the media world as we know it today.
Turner's father ran a successful billboard advertising company where he worked after being expelled from Brown University.
But going back to him, Turner purchased an Atlanta UHF Television Station and led it to profitability in 1970. He used a new satellite communication to broadcast, which is now known as the Turner Broadcasting System.
He then launched CNN and Turner Network Television, later known as TNT. Turner also co-founded WTBS (later TBS), which popularized superstations in cable television.
However, something we have to say and is remarkable about this man is that Turner has been a great philanthropist for decades and had even donated $1 billion to the UN.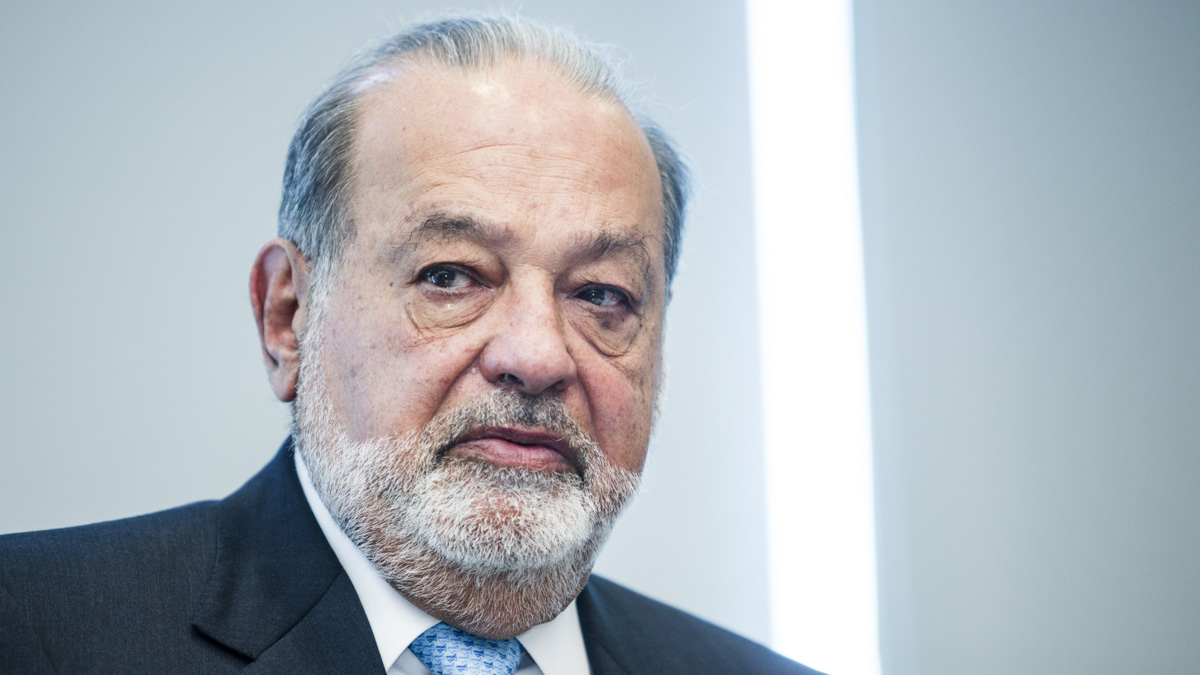 Carlos Slim: Net Worth $74.7 Billion
Slim's career started not long after he graduated from college and focused on stock trading.
However, people know him for one of the most profitable and largest businesses: Grupo Carso, a telecom company founded by him in 1966.
Since then, he has worked hard in expanding his business in industries like aluminum, airlines, chemicals, automotive parts, and more you could ever imagine.
He was especially interested in purchasing companies in the construction, mining and printing, real estate, bottling, and soft drink industries.
Slim employed the strategy of buying low, then selling it later for a profit, or keeping it as a cash flow to be able to invest heavily in many businesses.
People know a lot about Carlos for one reason: his billionaires' donations to charities to help Latin Americans with discrimination and find stability in their lives.
The Local Lead Generation Process for Your Business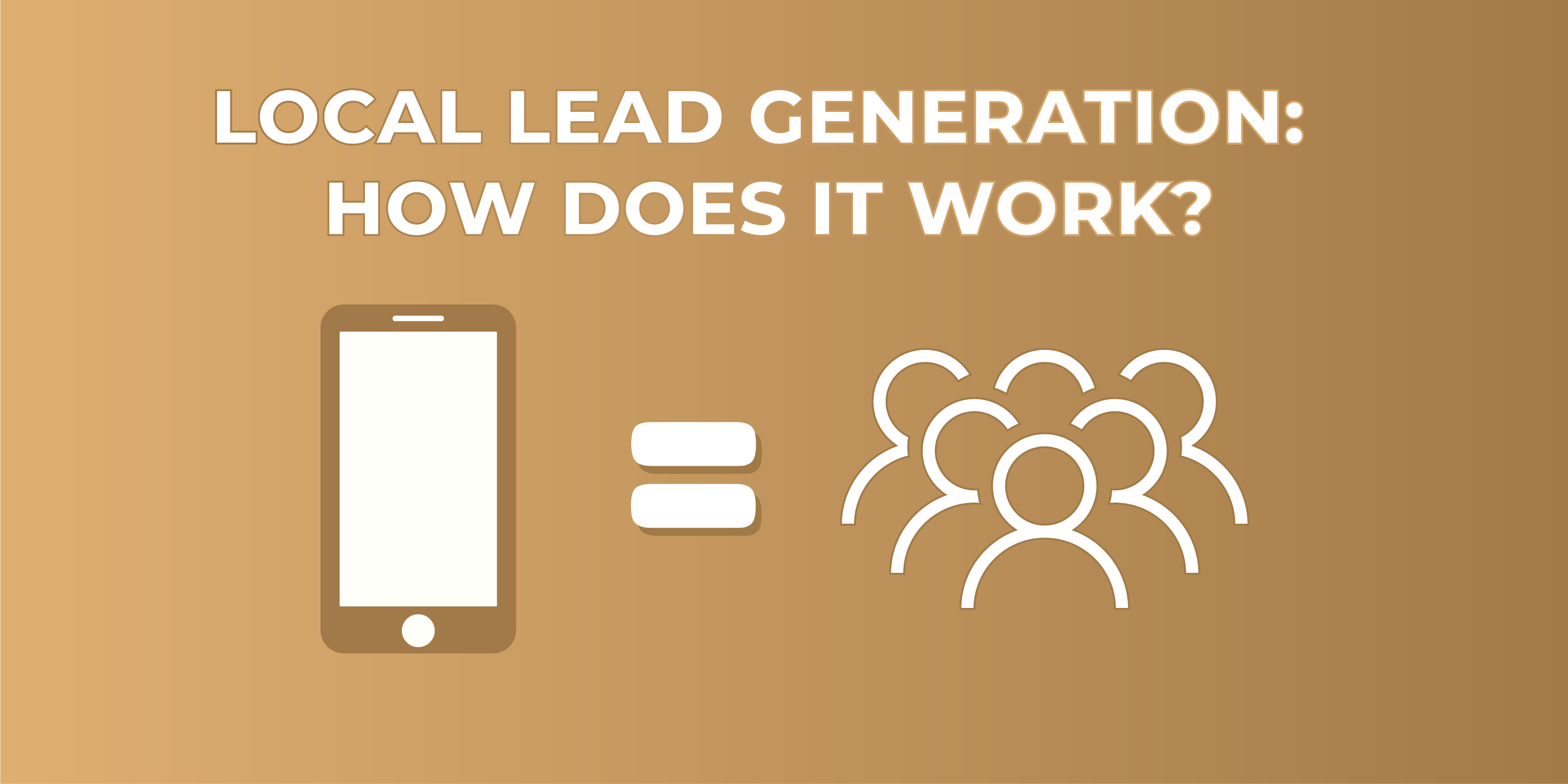 All right! So, everything is about building properties and generating leads. But how does the process actually take place? Are there other steps I need to know?
The steps I mention below are what students from our local lead generation program follow to generate leads for businesses like yourself. So I'll help you see what we do. And how if you join our program, you can simply generate leads for your own business (unless you want to start a side hustle and build a laptop lifestyle business).
Essentially, our lead generation can be divided into four steps:
The first is prospecting. You need to take the time to do market research on a niche (industry) and determine how many phone-driven businesses are there.
Keep in mind that this is local research as you need to know how many companies need leads. For example, you may search for "plumbing services Youngstown OH."
You will find dozens or even hundreds of businesses trying to get themselves in front of the customers by ranking on Map Listings, organic results, and even Ad.
The second step, building. When you find a niche (plumbing, tree services, a software company, real estate…), you will need to start building your digital properties. You don't need to be an expert in HTML or coding. It can be easy with the right tools.
The third step is now taking time to rank your lead gen website. With the site done, you need to work on SEO strategies and start dominating those Google search results. If you're new to SEO, it stands for Search Engine Optimization.
To keep it simple, it consists of the entire process of growing a company's visibility on search engines like Google and generating organic traffic. And remember this, local lead generation is part of the strategies.
Moving on to step four, once you rank the site, you will start getting your ROI and profits. You only need to rent it out to a local business interested in the leads the site generates. You can offer a couple of free leads to their move on with the actual pay per lead.
To review steps 1-4 above, I described it to a normal student who is building a lead gen business to help local service providers generate more calls. But replace the student with you as the business owner. And replace sending the leads to a business to simply siphoning the leads to your personal business.
By the way, fun fact, about 20% of our students in our local lead gen program are actually business owners who went through the program. And they use the skillsets we teach to generate leads for their own business.
An Example of Lead Generation: Home Advisor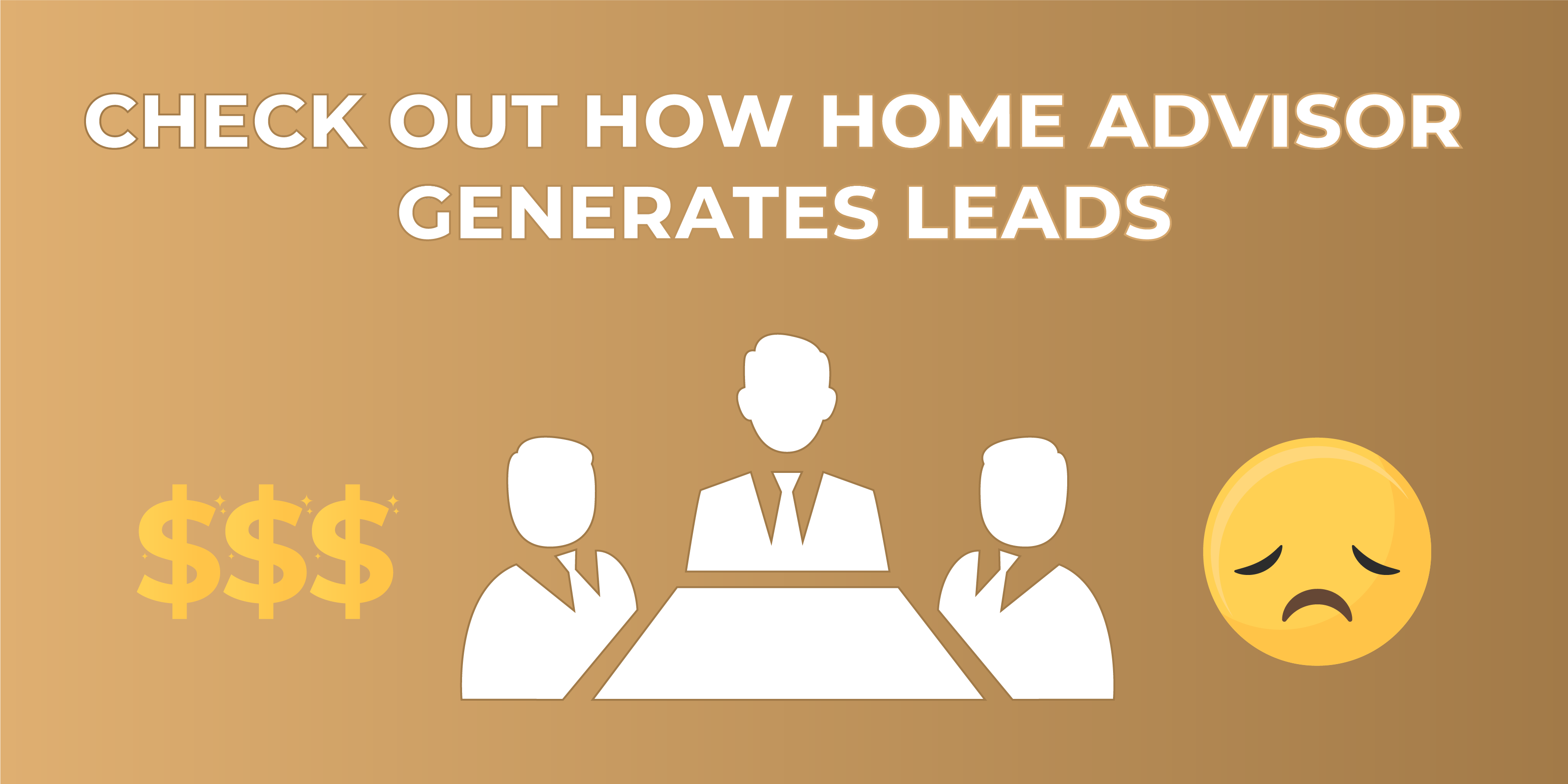 You must be thinking, "if lead generation sounds so good so far, how come I haven't seen any company?" That's the thing; there are many out there. You just don't know they are dedicated to it.
HomeAdvisor is one of the best examples you can find on the Internet as it is a top lead generation company that has spent millions building its brand but also earned even more zeros for this same reason.
They started small as everyone else but invested in building their brand awareness to make people who are looking for home services go to their website and find what they need. They are over 75% of people's first choice when they need those services.
If you don't get HomeAdvisor that much or need a refresh, users need to submit their information to request a service and get a professional or expert who can provide it.
HomeAdvisor's job is to share your information, which makes you a lead, with local companies so they can contact you and offer the service you're requesting. For sharing this lead information, HomeAdvisor gets paid by the companies. This happens for every single lead they send to multiple businesses.
Business owners who don't have marketing skills or don't even know how to have any online presence will always rely on those pages to list their services.  They will save time and effort, but companies like HomeAdvisor can make them spend lots of money as leads aren't exclusive (one lead is sent to multiple companies after all).
Using Facebook Ads aka Paid Ad Platforms: Do They Generate Leads?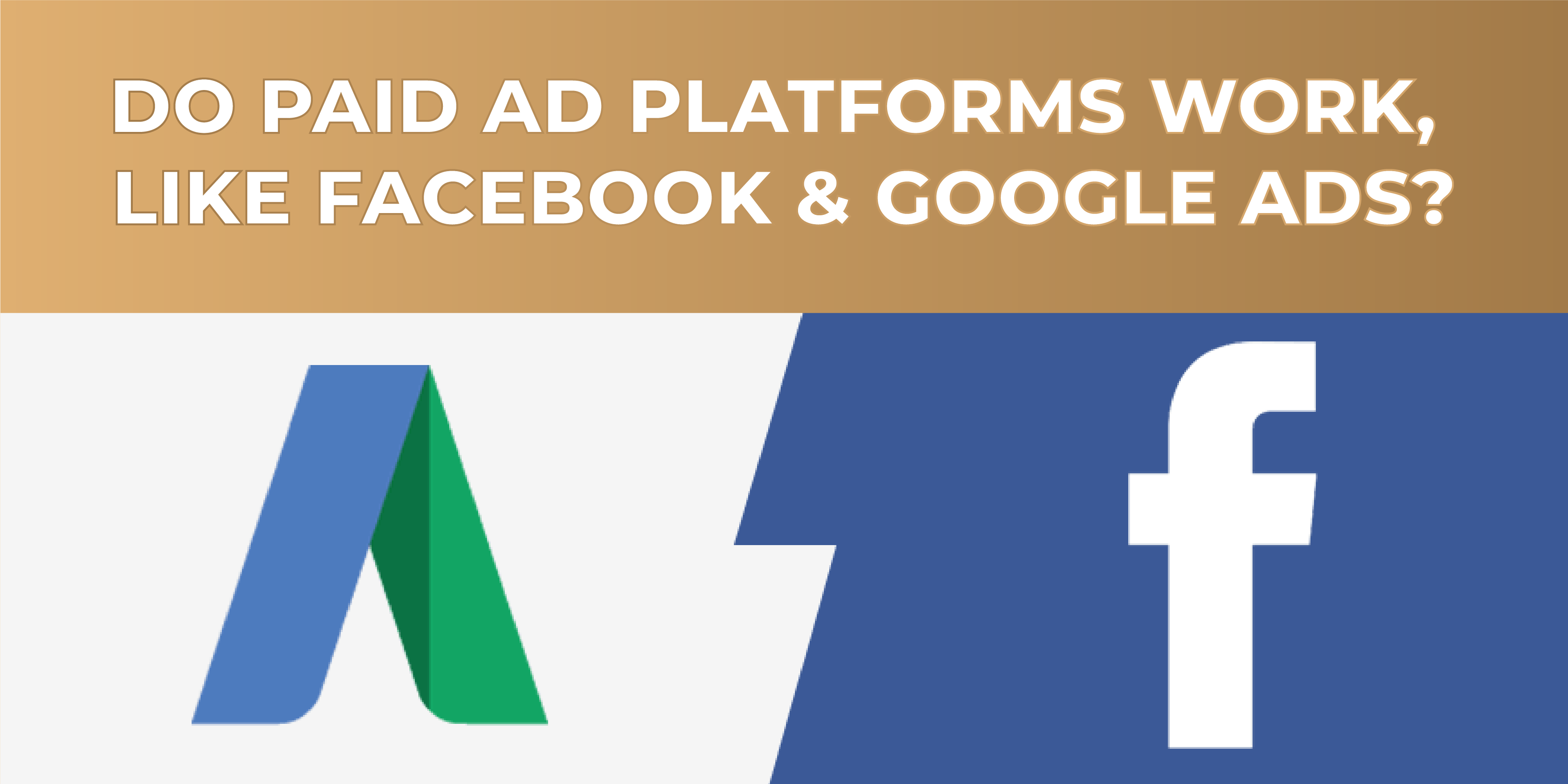 They DO generate leads. If not, no one would use them.
However, you need to remember two facts:
Paid ads or platforms can be expensive.

They don't generate "natural" leads.
Whenever someone sees or clicks in one of those ads, over 80% of them did it by accident or are trying to close/report it.
Why? Because they aren't looking for those services. At least not at the moment.
What those ads do instead is interrupt their time on the platforms. Users aren't there to find companies or businesses unless they are searching for a specific company's user, and for that, there's a search bar. This is why it is hard to convert them to actual customers who will show interest in the companies' services. Also, you're limited by a budget.
When using lead generation, everything is organic. You aren't forcing others to pay attention to your business but rather being there when they need you. This is why Google's organic traffic will always beat paid ads, and the reason companies continue investing in it, which is a lot cheaper as well.
What Is Local SEO?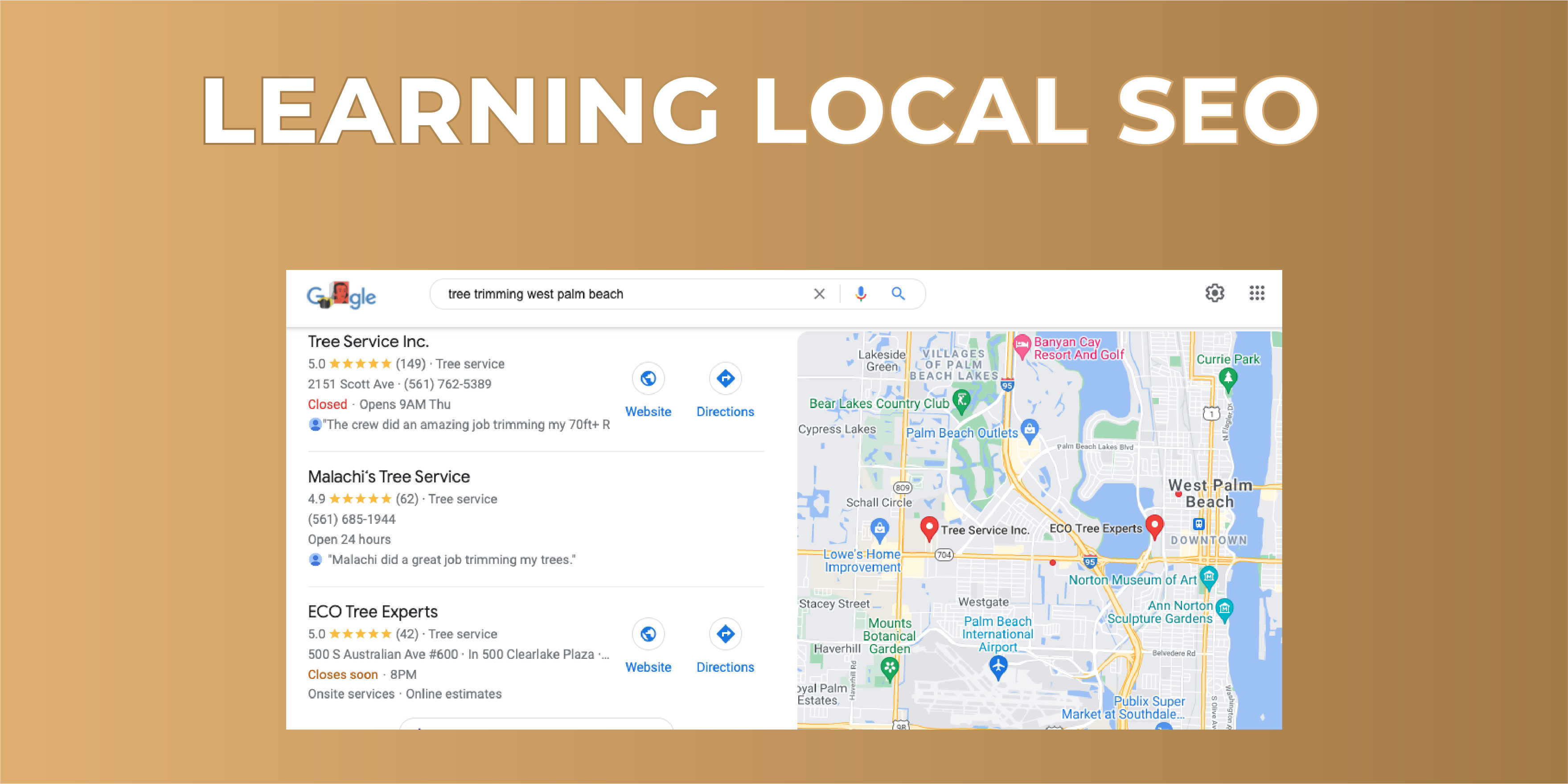 Don't worry… I didn't get it at first either. Following the short explanation, local SEO focuses on scaling businesses' visibility on search engines. However, this is only for those who serve their communities face-to-face.
What does this mean?
Experts and professionals like painters, plumbers, and dentists (but not only them) offer their services to their local customers. Why? Because they can't deliver them unless they are located in the same area of their customers.
To make sure those businesses get more leads, you need to rank them locally by claiming the business listing on Google to place them on Map Listings. Local SEO also involves online reviews, citation management, and how you manage your entire online presence in the local area.
If you are going to bet on lead gen, you need to adapt yourself to today's world: The Internet.
Keep in mind that although traditional channels and methods like billboards, warm calls, and pamphlets still work, they aren't part of your tools. Whenever someone needs a service, they go to Google and search for it.
"Dentist in Miami" or "plumbing services in Orlando," etc. And you can keep coming up with services or professionals people need and look for. Thus, you need to make sure you're using Google to get the companies in front of their clients.
Users will always click on the first search results (those near the top), and many of them will be either Ad links (people paid to place their websites there), Map Listing, and then you get websites. Almost all of them are your goal and where you should always aim to place yourself.
Can My Business Utilize a Local Lead Generation Strategy?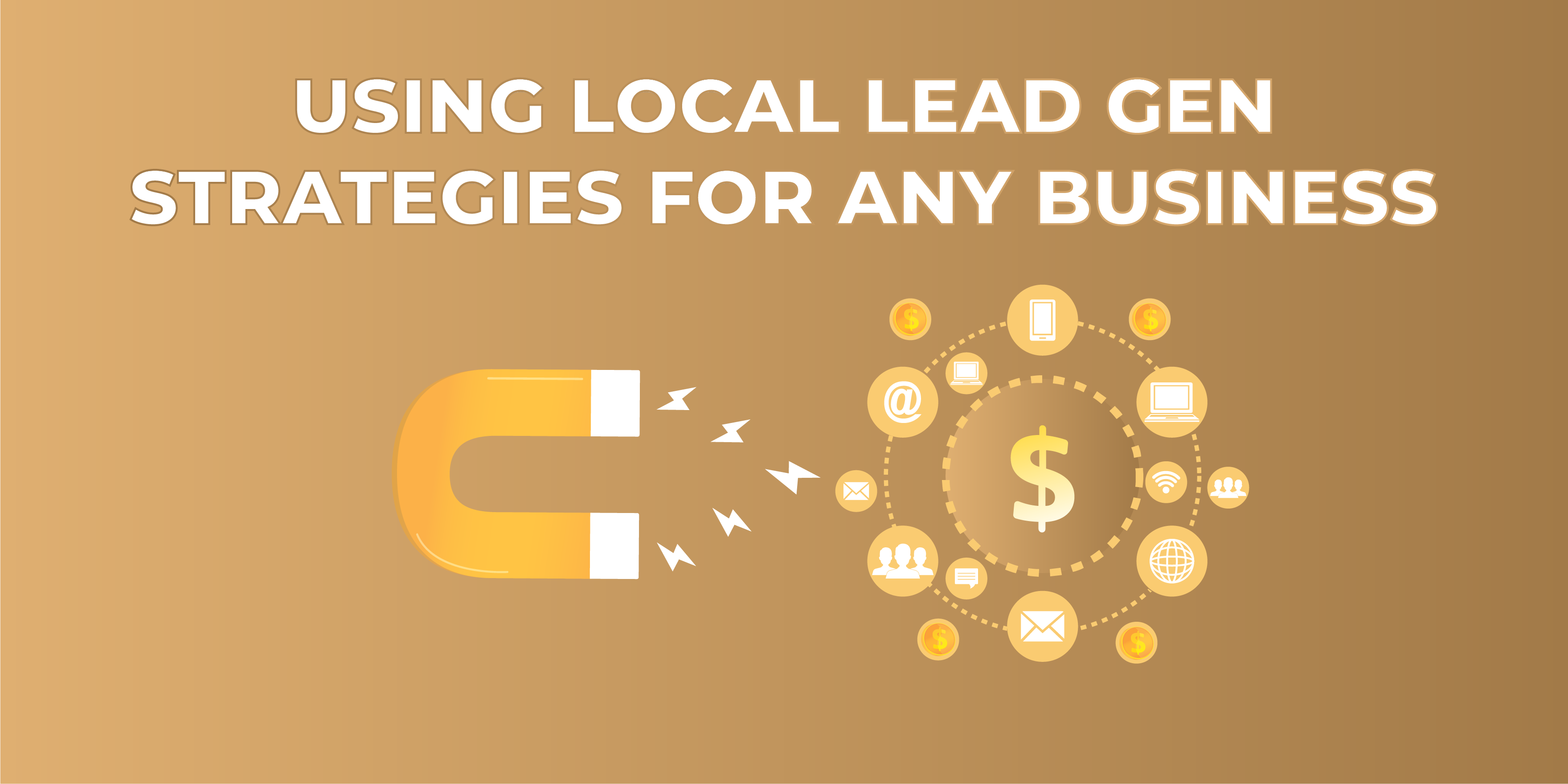 If you want customers, you better know you need it. Following the previous explanation, lead gen is all about placing businesses in front of their customers, choosing them over their competitors.
Put it simply – it's all about closing deals and having clients for those companies to make money. The main difference with the usual methods companies use for this is how lead generation approaches different channels to get them in the right place of the market to get customers.
Those channels are all focused on the Internet as most people are searching for products but also services across the net. The issue is that the Internet is way too broad, and businesses don't know how to place themselves. They usually try, but they get one common result: losing money and time.
How Powerful Are Organic Leads from Google?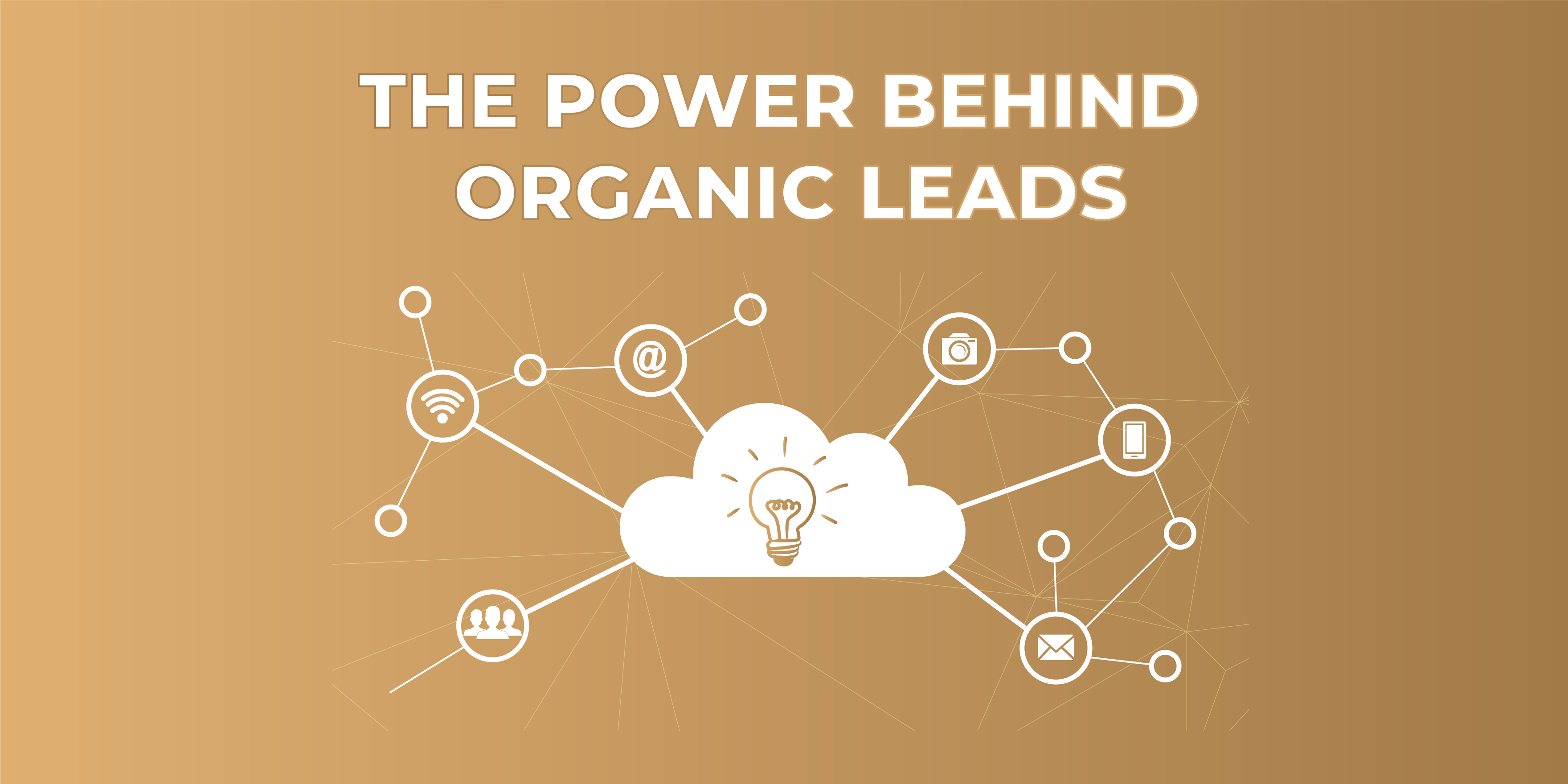 For companies looking for customers, it's everything. For you? Pretty much the same. When you build a business with digital properties, you get to make thousands of dollars a month.
This isn't a "get started today and get rich tomorrow" thing, but it is HIGHLY scalable, and ROI + positive results are guaranteed. Learning a fairly decent and very needed set of skills to create your digital properties and start ranking them on Google is required.
I have invested in several online businesses over the years, and if there's something uncertain, whether you will get your ROI or not, even more than the actual profit.
However, this business moved my earnings from five figures a year to a month in ONLY passive income while sitting comfortably at home.
On my laptop. Anywhere. Anytime.
You can look at one of the first sites I built back in 2016, and it continues making me over $1.000+ every month. The best part is that I don't need to touch it or the rest I've built over the years, just like this digital property.
What Makes Lead Generation SO Alluring?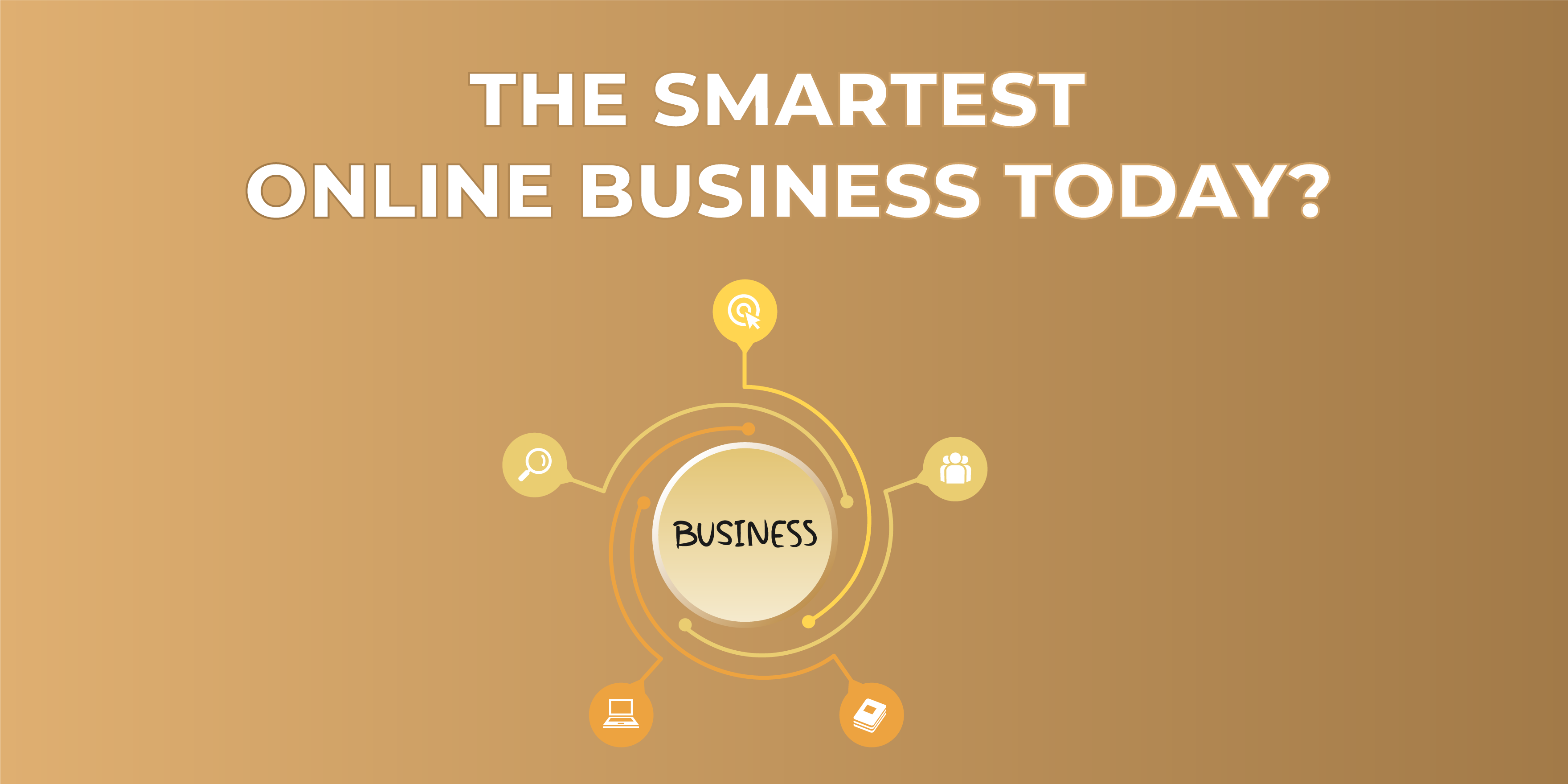 Here it goes: you can work from home.
The main issue with regular business opportunities is how much you need to invest in staff, equipment, or rent to have a place to sell your products or offer your services.
We all know the hassles of traditional businesses that involve regular expenses, which are extremely high.  Can you afford it? I don't think so, and even if you can, is it worth it? Now, it isn't only about the money. You also need to put in a lot of work, and it isn't only during the first couple of months or years. Usually, it is as long as you continue running it.
You can save yourself those headaches and bone-breaking tasks and expenses with lead gen since it is more about generating leads with digital channels—mainly websites.
Websites can be VERY cheap to build, and with many tools online, you get to do it in a couple of hours instead of days. Any virtual or digital business is scalable and won't need constant maintenance.
So, let's summarize this:
You save money in regular expenses with traditional and most online businesses as what you need is yourself and digital properties (websites).

You can bet on passive income.

 There's no need to hire more people to get started.

You can generate leads in multiple industries, which allows you to work on any niche you want.
How Can I Get Started in the Local Lead Generation Program?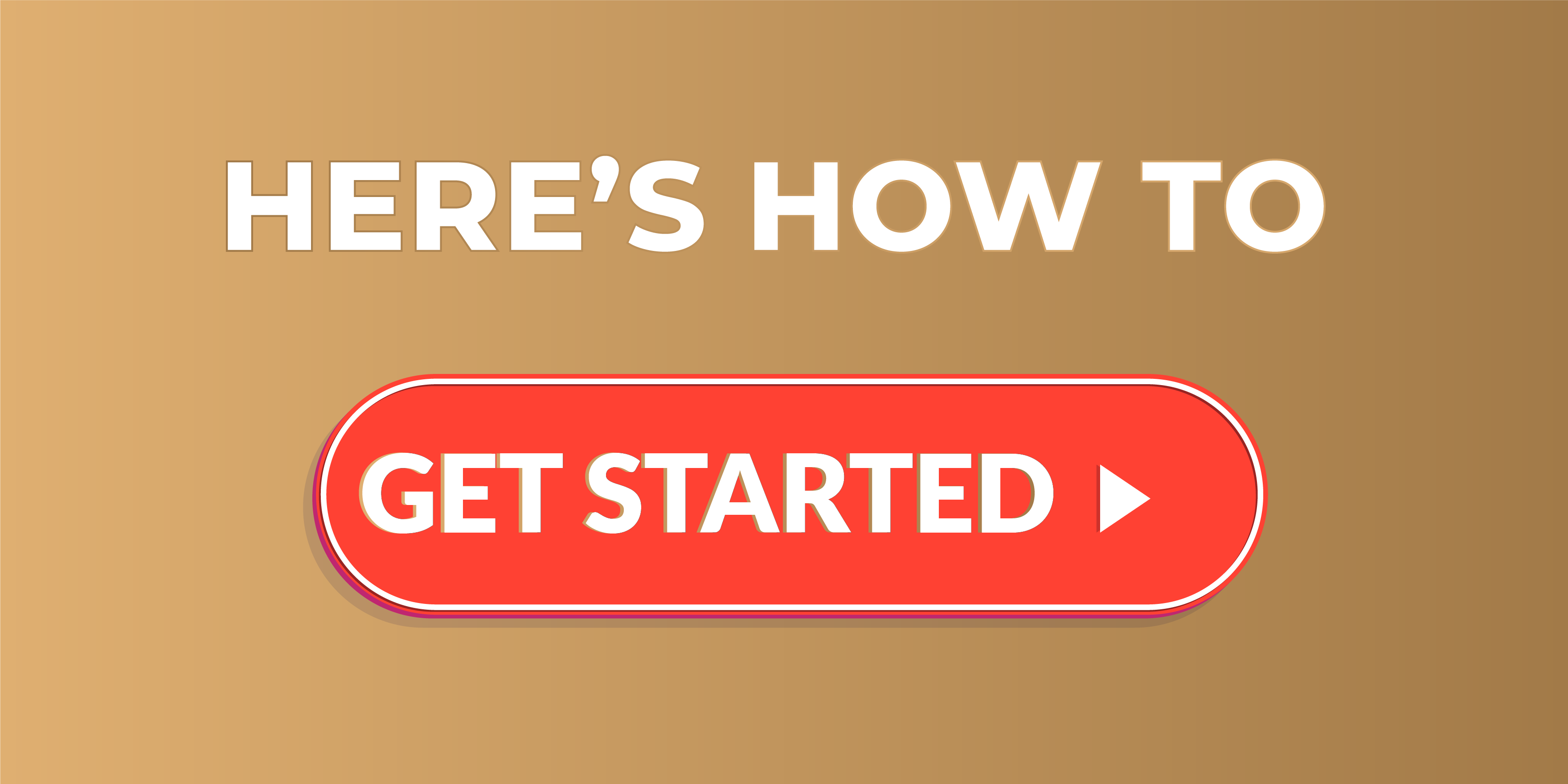 Anyone can start and learn. That's the beauty of this business model. I knew nothing about SEO, Map Listing, and everything I've mentioned so far. It is all about learning the skills, gaining experience, and deciding to take the step.
Remember that this business model will never get old as business owners are always looking for leads. They need to do business and scale their companies. Why not do the same while helping others and still making money?
You can start with this local lead generation course highly recommended for anyone wanting to grow in the business. It is a close training that will take you through each step and make sure you are able to get your ROI, profits and take control of your life.
You will be added to an incredible lead generation family ready to help you 24/7 when asking questions on the group. Anyone is welcome who's willing to put in the work. Click here to watch the lead gen webinar.