If you want to become a professional translator, you must know the basic concepts and definitions. Translators are specialists in communication and language. They can read, understand and convert written and spoken messages between languages.
They provide translation services for tourists, businesses, and ex-pats. However, besides knowing a language, they need to be well-versed in culture and countries.
Thus, it is crucial to learn more about what the profession involves and understand more than just speaking or writing.
This article will go over the simple concepts, teach you how to become a professional translator, and ensure you know the qualities required.
We will keep it as simple as possible to ensure understanding. Also, to guarantee you are able to make this goal come true.
First, What Is a Translator?
Although we defined it a bit before, this is everything you need to know about it.
Translators are people who help with communication by translating written words from one language into another. Usually, being an interpreter does not fall in this same category.
Interpretation and translation are, instead, considered two different parts of the job.
A translator may specialize in one or more languages, but they can also be skilled in a third or fourth language. Everything depends on personal choices and opportunities.
The translator is able to accurately convey the message, ideas, and facts throughout the entire process. They can work in many industries, including business, government, medicine, and education.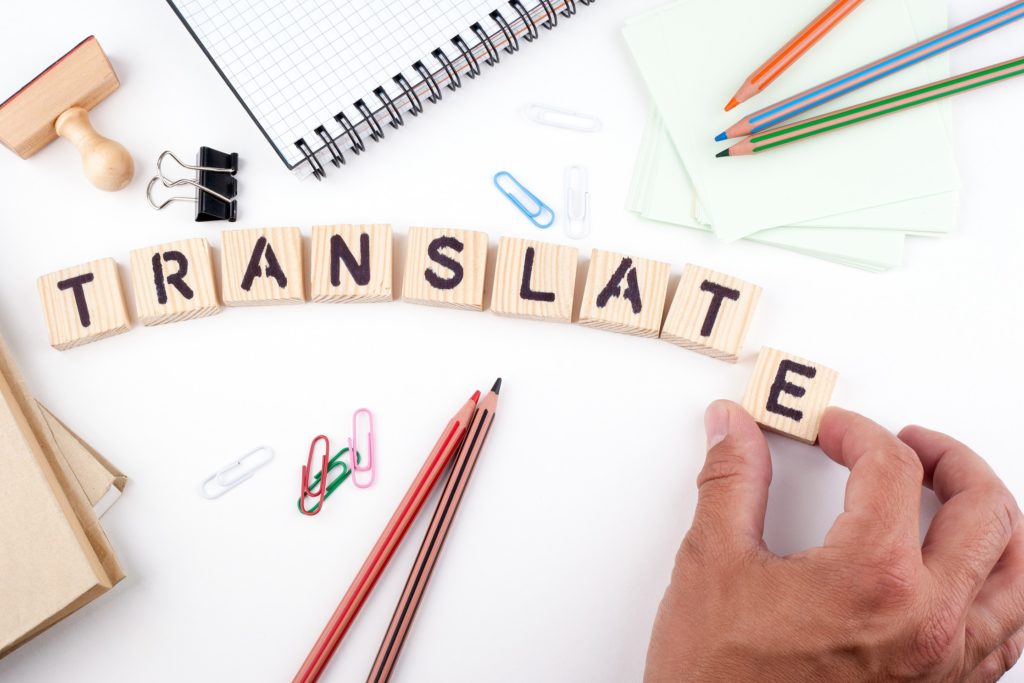 Some of the responsibilities they have to handle include:
Fluently speaking, reading, and writing in at least two languages (your native language and a foreign one).

Translating written communications and contents, such as books and articles, from one language into another.

Research to understand the context and cultural references. To use correct jargon, slang, or expressions that don't translate.

To keep the tone and style of the original language.

Knowing how to create glossaries and relevant terminology banks.
Just to ensure this is clear, translators work only with written text while interpreters convert verbal messages. However, many translators and interpreters offer similar services and can fall into the diversity of the jobs.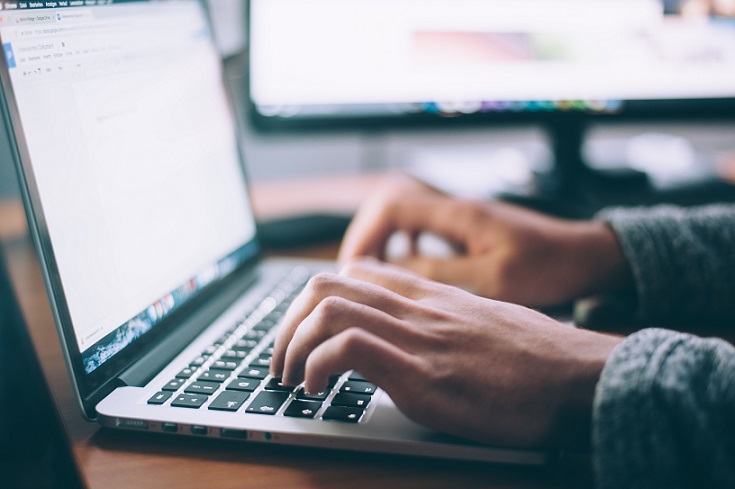 Average Salary: How Much You Can Earn
Translators usually charge per hour. This hour and rates vary depending on expertise, experience, location, and education.
The average per hour in the USA is set at $22. However, wages can range from $7.25-$51 an hour.
These averages were calculated considering statistics from anonymous users, employees, and job postings over the past 24 months.
This means it can change slightly by the time you read this, but we are doing our best to keep it updated.
Many translators work as self-employed. Some may work at home while others work for translation agencies.
Self-employed translators often have irregular work hours and may have periods of reduced work.
Most translators work full-time and regularly, thanks to the agencies or official places.
Besides the previous factors that determine salaries or earnings, a translator also depends on many more such as language, specialization, skill level, and based on the client's requirements.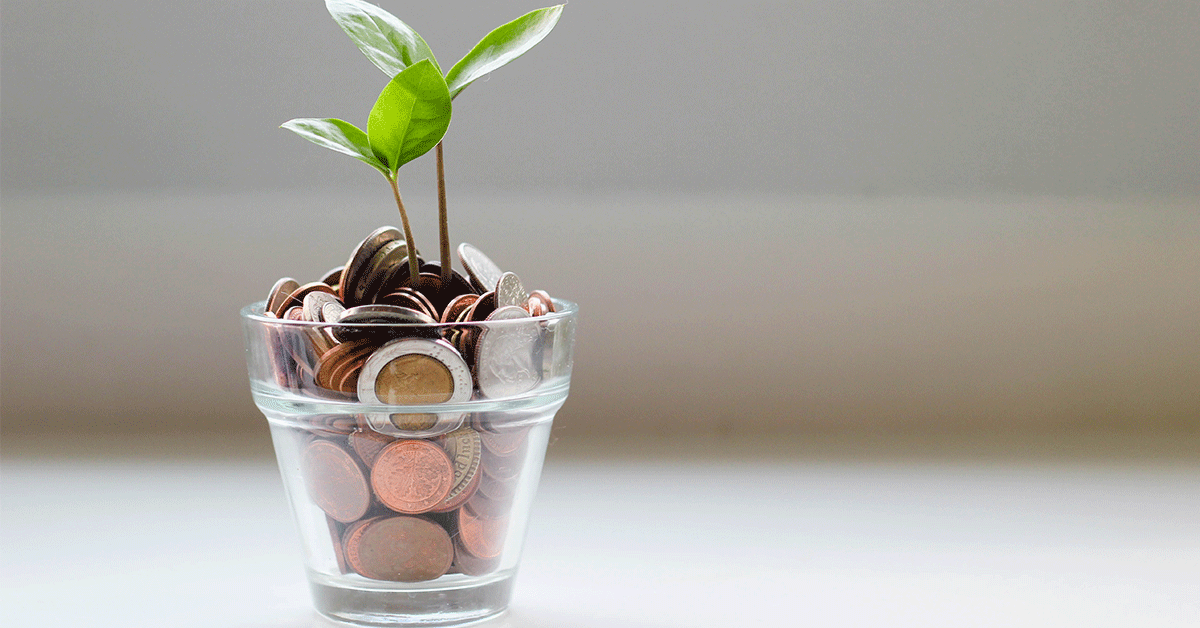 Straight to the Point: How to Become a Professional Translator
With the basics set, we can start focusing on why you are here: Becoming one.
As an introduction, a bachelor's degree is usually required, along with at least three years of experience, to become a translator.
The most important requirement for one is fluency in at least two languages and ensuring you have received certifications in the foreign one.
Don't worry; we will go over those factors in detail later. Meanwhile, let's focus on how you can turn into a professional in this niche.
Study Your Source Language Extensively (NOTE: Again, please, upload these subheadings in H3 as I mentioned in the latest side hustle article. Thanks!)
We are assuming you don't know a language. Thus, we will be starting from the very beginning.
First, choose a language to learn and then study it thoroughly.
Translation projects are available for almost every living language. Even rare ones can be incredibly profitable since there aren't many people translating them.
However, it is true the most common ones involve more work opportunities, but also more competitors.
Although fewer jobs are available for languages less commonly used, it could help you stand out and get you into jobs that few people can do.
Fluency in the target language or source language is essential.
Few people can translate into another language than their own, and most translation companies only hire native speakers to work as professional translators. To be more specific, the main focus is to find a native one that speaks, of course, another language.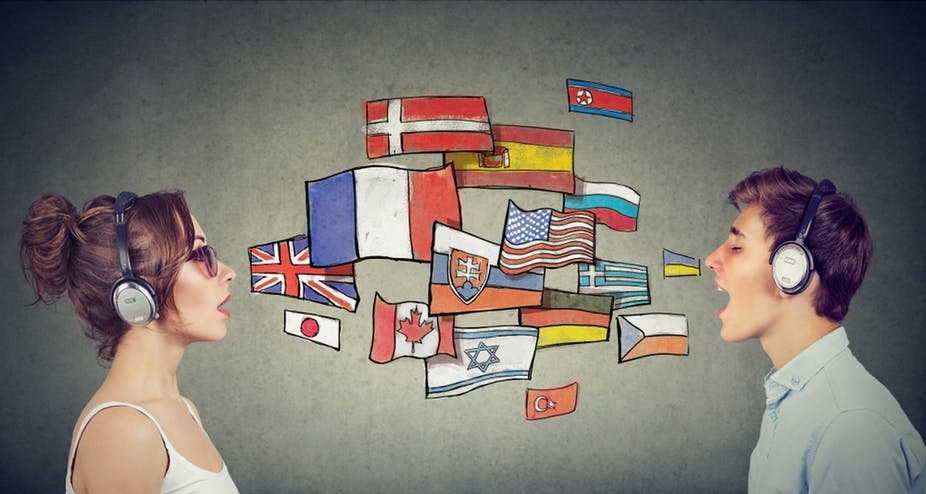 Your language proficiency will be improved by living in the country or spending at least a significant part of the year there. This is a requirement by most translation companies you owe to keep in mind from now on.
Professional translators must be able to read and write well. They also need to have a command of grammar and vocabulary.
A good understanding of the target language is essential to becoming a competent translator. Therefore, take the time to learn the language properly.
Sign Up and Pass a Certification Program
After completing the education requirements and honing your skills, obtaining certification or accreditation to be a translator is beneficial.
Once you are certified, you can prove that you have the skills and knowledge to work professionally as a translator.
There are two options: you can get advanced degrees in translation or professional certifications from schools across the U.S.
You can also get certified as a translator by the American Translators Association (ATA). The National Association of Judiciary Interpreters and Translators can certify you as a specialist in the legal field.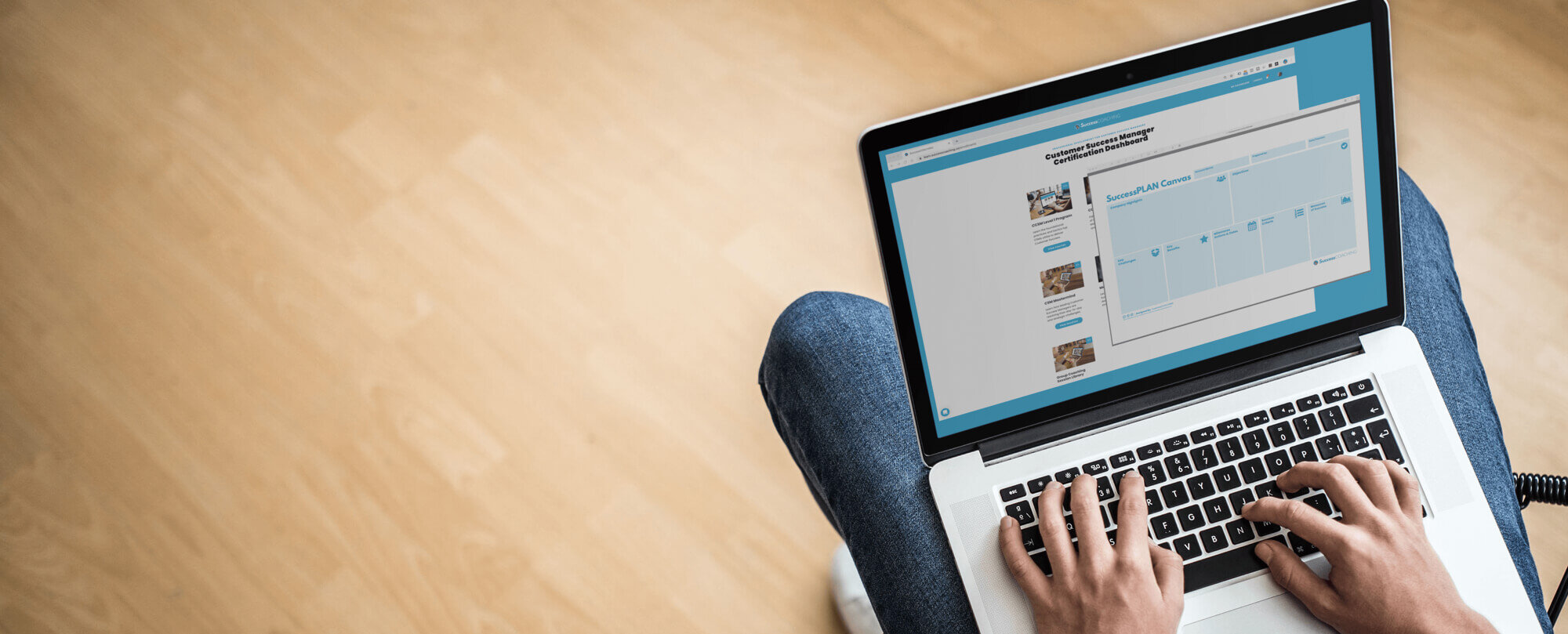 Some U.S. states have programs for translator accreditation, and the specialty or specific certification can vary according to the specialty you choose.
After being certified by an organization, your name is added to their directory so clients can search for your credentials and name.
While certification in the United States does not have to be mandatory, it can be helpful if you're just beginning to translate.
ATA offers a certificate that gives you a special designation ("C.T.") that you can use together with your name on your website, business cards, and/or promotional materials.
There are also industry-specific certifications that are available. These are usually targeted at interpreters.
The National Board of Certification for Medical Interpreters offers the credential of "CMI" (Certified Medical Interpreter).
Although you may not be able to translate work, being certified as an interpreter can show you have a good understanding of the language in that field.
You might also consider getting nonlanguage-related certifications in the field you are interested in translating.
Being a certified paralegal can help you find work in legal translation by proving that you are knowledgeable about the field. Certification as a nurse could also help you to get work in medical translation.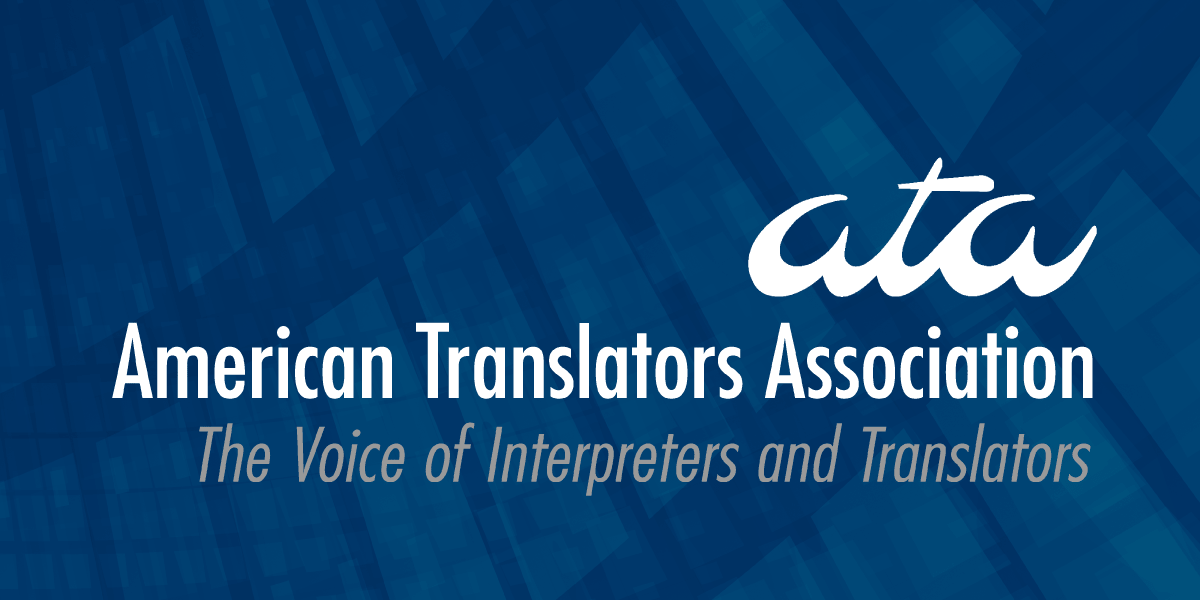 In addition to the certifications above, we will be adding the need to pass your language skills and proficiency test.
Passing language proficiency tests can help boost your resume.
This proves that you can speak the language properly and write it without any grammar errors. Many schools, organizations, and translation companies offer language proficiency tests to translators.
Just research properly and remember this requires specialized training and not only language study.
Learn Industry Terms and Target A Particular Industry
After you have mastered a language, you will want to target specific industry terms in whatever field you are interested in.
Fluency alone does not always translate into the right terminology. Therefore, you will need to pay attention to industry-specific terminology.
You might, for example, consider learning words that are essential in business, education, or government.
For this, you will need to look for courses or learning resources that focus on a particular field.
You could take an online self-paced course or read a book that helps you expand your vocabulary and terminologies.
If you are already an expert in your field, you might consider creating a list of key terms in English or the second language you are working with. You can then look up the equivalent vocabulary words in your chosen language and study them.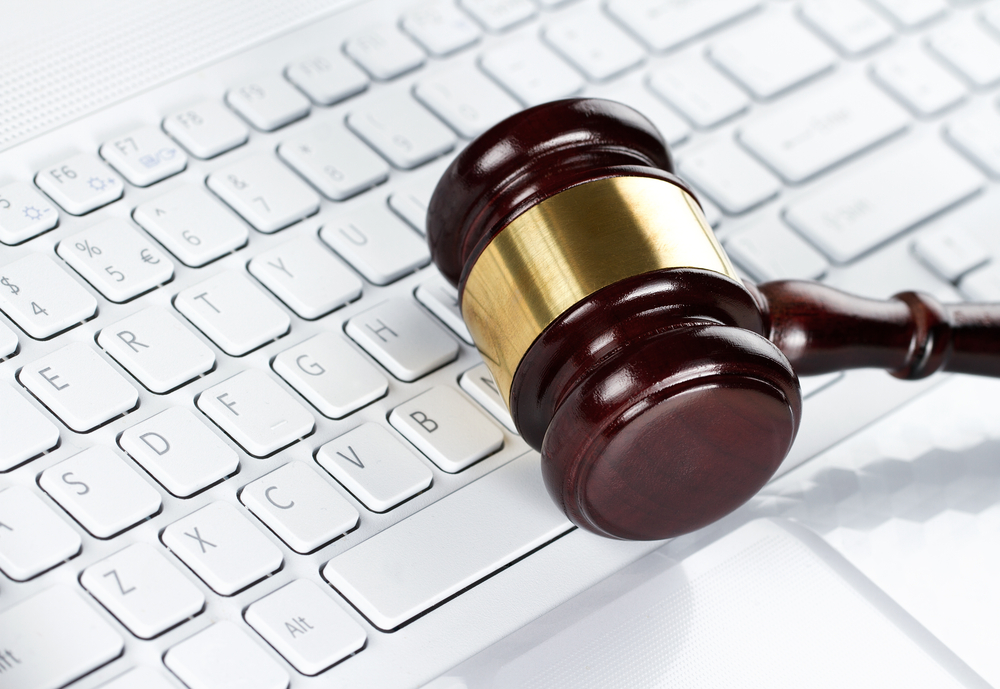 Start Getting Experience
One of the most frustrating aspects of translation and other career fields is the requirement for work experience. This leaves you with the dilemma of how to obtain that experience.
In the case of translators, it's easy to gain experience by working as a freelancer or contract worker.
Although your first gigs may not be as lucrative as you would like, once you have more experience, you will usually receive more compensation for your services.
Your first gig might be found through business contacts or acquaintances.
Every one of us has had to do internships or work entry-level jobs to get to the top.
Other ideas to earn experience are giving classes in translation and interpreting if you are enrolled at a college or near one.
You can also look for work opportunities on campus to do translation or interpretation for different departments. It is important to gain experience so that you can present samples of your work and get recommendations.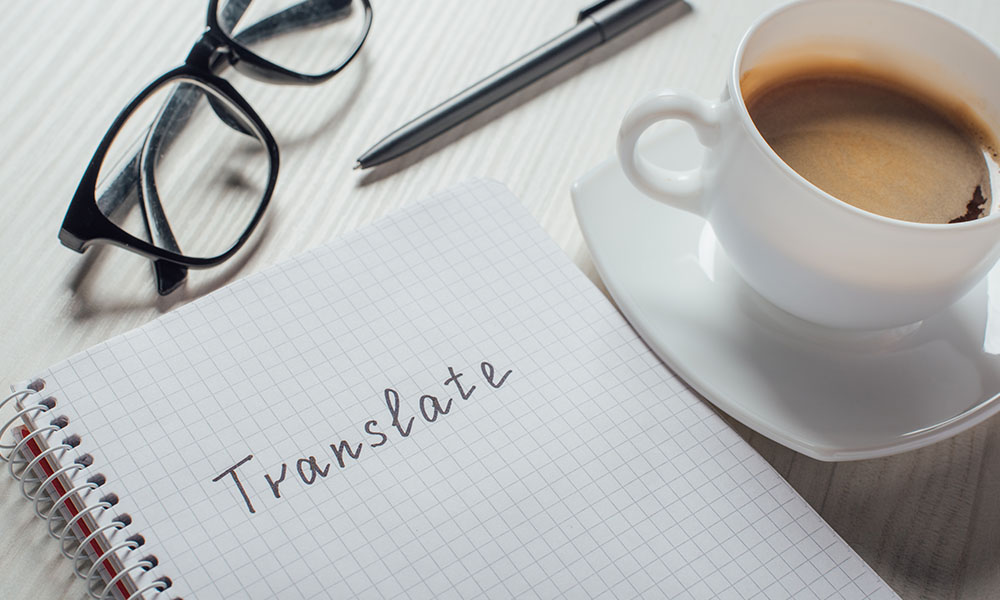 Learn More Languages to Further Your Career
To make yourself more marketable, you may want to learn more languages to expand your offerings.
Let's take, for example, that you are fluent in Japanese but can also translate between Japanese or English. But what if you could also add Spanish to your offerings?
You could now translate from Spanish into English or Chinese into English. Just come up with the variations, and you could get more money and experience.
It isn't simple to specialize in different languages at the same time. However, it can be worth your time when you notice the profits.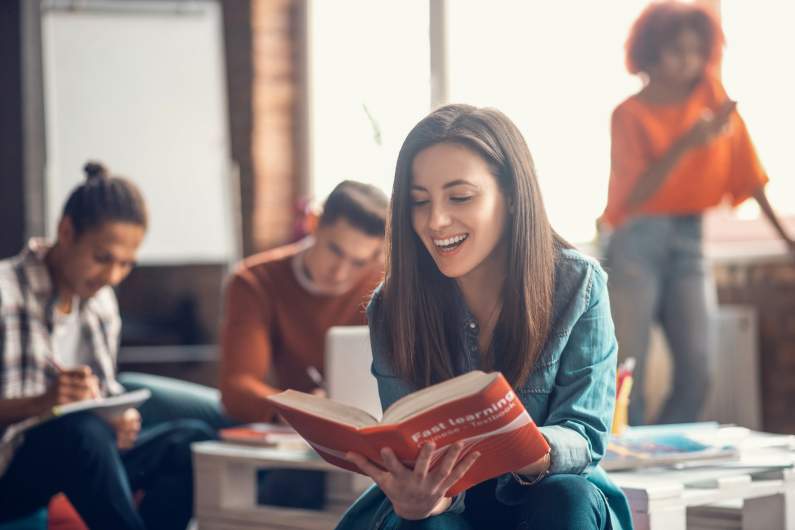 Improve Your Computer Skills
If you are interested in becoming a translator, you will need to be able to use computers effectively.
You will benefit from using multiple programs, including M.S. Office, desktop publishing, Photoshop, InDesign, and tools like Grammarly.
There will be many translation jobs that require these programs. In addition, these applications will increase your productivity and improve your chances of being hired.
Apart from these applications, you should also know how to use computer-assisted translation (CAT) tools. Although HTML knowledge is an advantage, it is not required.
Good typing skills are essential for a translator. You will be working with written documents, and you will benefit greatly from a high typing speed and excellent accuracy.
Anything that is on-trend and useful for the job must be learned so you can be a professional who isn't falling behind in the tools available to simplify the profession.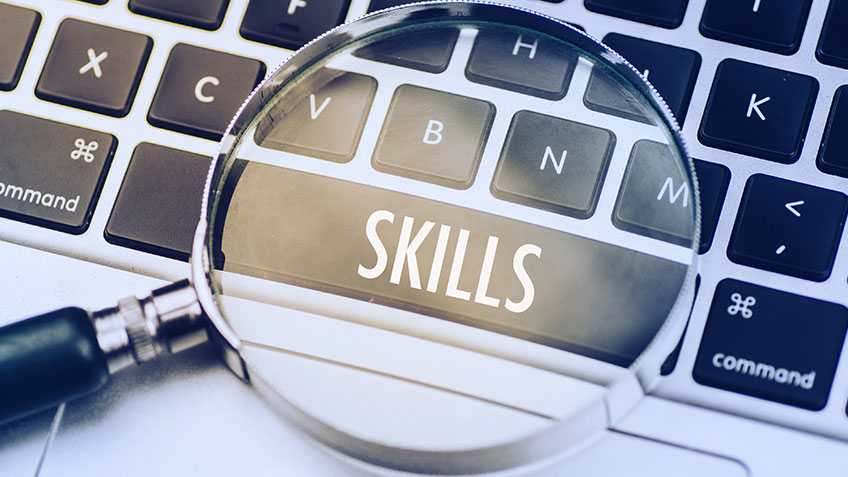 Start Marketing Yourself
If you're looking for permanent work as a translator or freelancer, it is important to market yourself.
You should search for potential translation jobs in companies, organizations, government agencies, hospitals, and clinics, as well as LSPs.
You can make a website and write blogs or join online groups for professional translators to build your network.
It is a good idea to keep a copy of your resume handy in case you are offered work.
You should also establish competitive rates for different types of translation work and evaluate your competitors before doing so.
All platforms and inbound marketing are possible for translators. In fact, you will find the opportunities to handle this step quite simpler than others.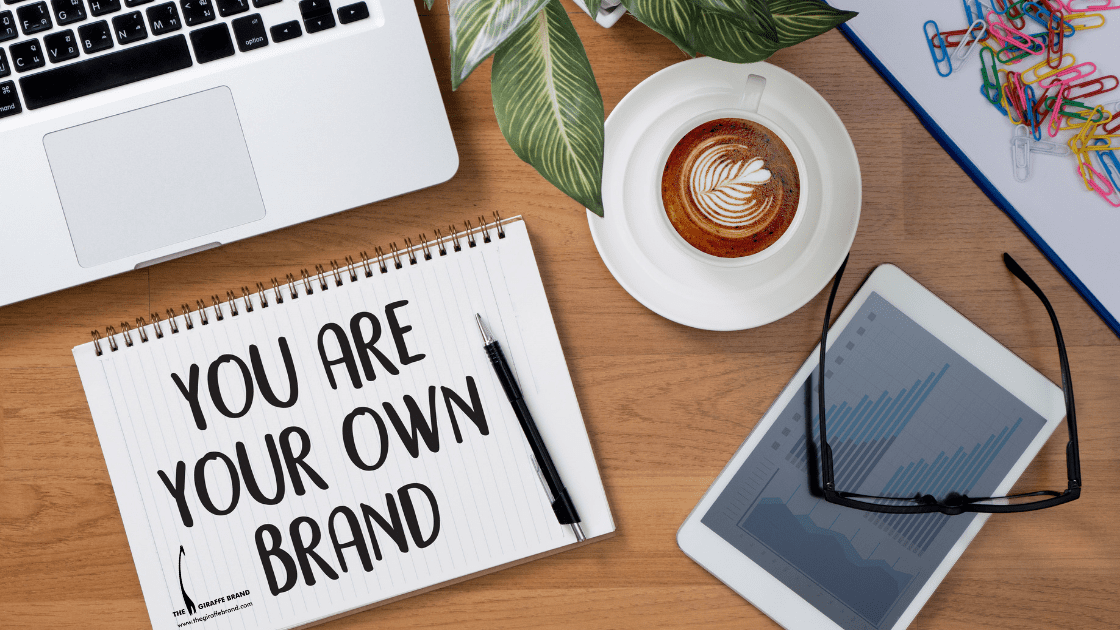 Study to Increase Your Knowledge
It is important to keep current about any specialization you choose.
A corporate translator will be well-equipped by staying current on the latest developments, trends, and regulations.
Specific terminology is also changing, so you must be familiar with it unless you want to be caught out of the base.
Translating a subject matter requires an in-depth knowledge of the language and subject matter. It is important to improve your research skills and always be eager to learn more.
Professional and successful translators are always working towards learning new topics.
In other words, they continue reading without waiting for a new topic to appear in the jobs.
Many translators even pursue a master's degree in order to increase their marketability. You can either specialize or diversify by continuing education.
It is important to be different in your job. Therefore, everything you do to make your profession better will help you stand out.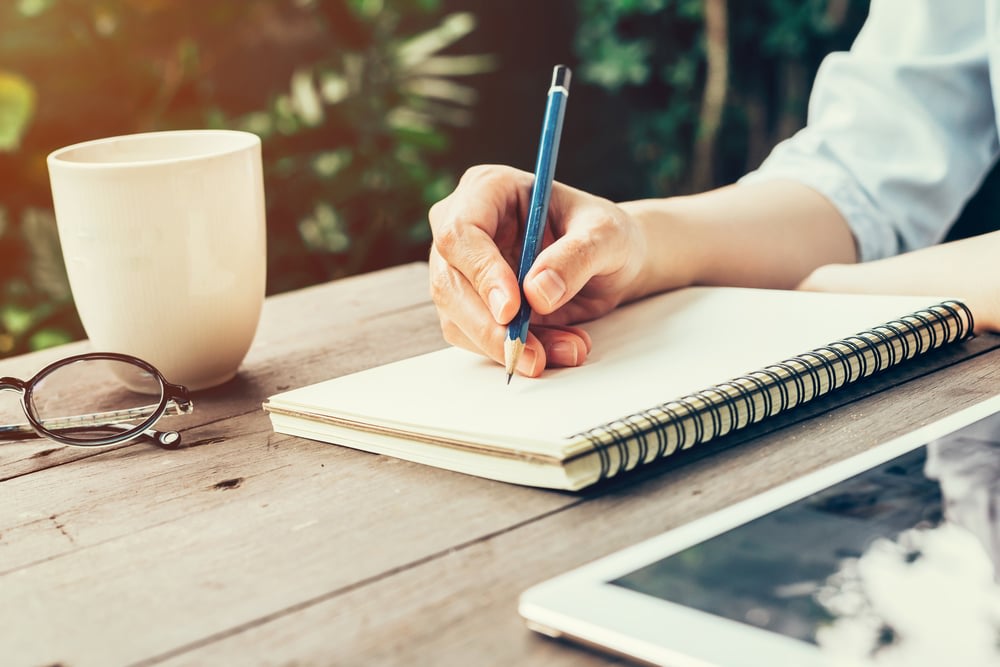 Qualities of a Professional Translator
Although it is important to focus on the steps and essentials we mentioned before, there's not much to know about becoming a translator.
In fact, you will find it quite simple compared to other options.
Don't believe us? Just think about it in this way.
You learn the language, get certified, approve your tests, and start looking for gigs to earn experience. If you add the part of increasing your knowledge and reading, you will be ready to go.
We find this to be a matter of hard work and being persistent. If you give your all, you should definitely be able to get to your goal.
However, we are worried about how the profile of a translator and the qualities you should try to have to meet what is expected from this professional. Thus, you can find the most relevant factors below:
Guarantee Confidentiality
All accurate translations must be kept confidential. This is part of the job of a translator, and if you fail in keeping things confidential, you are doomed.
Security of documents is an important concern. Both your client and your company will require you to adhere to their privacy guidelines.
This is a standard operating procedure, but it builds client trust and ultimately leads to repeat orders.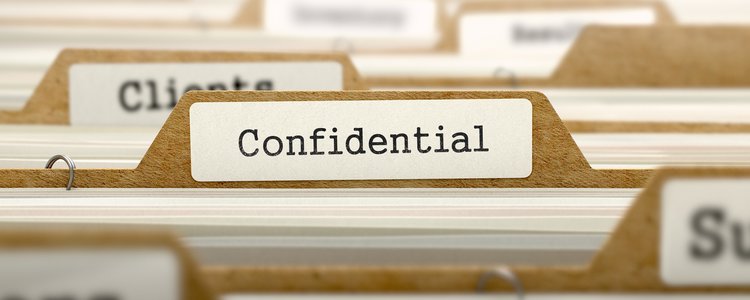 Commitment
You must be committed to the task of translating.
A professional translator must be responsive, flexible, responsible, duty-bound, and dedicated. You must treat every project that you work on as a translator with respect and always give your best.
Compliant
Good translators should be able to follow the client's instructions, provide details and adhere to agency rules.
They must be familiar with the laws and other legalities in different countries. This will ensure that documents are translated according to the laws of the target location.
Awareness of the Language's Evolution
The vernacular is always changing. Take a look at literature and media from decades ago, and we can agree they aren't the same as today.
It doesn't matter if it was written in the 1900s or the 1990s, the language used today will differ from that of the original. Translators must keep up to date with current trends in vocabulary to guarantee the best work.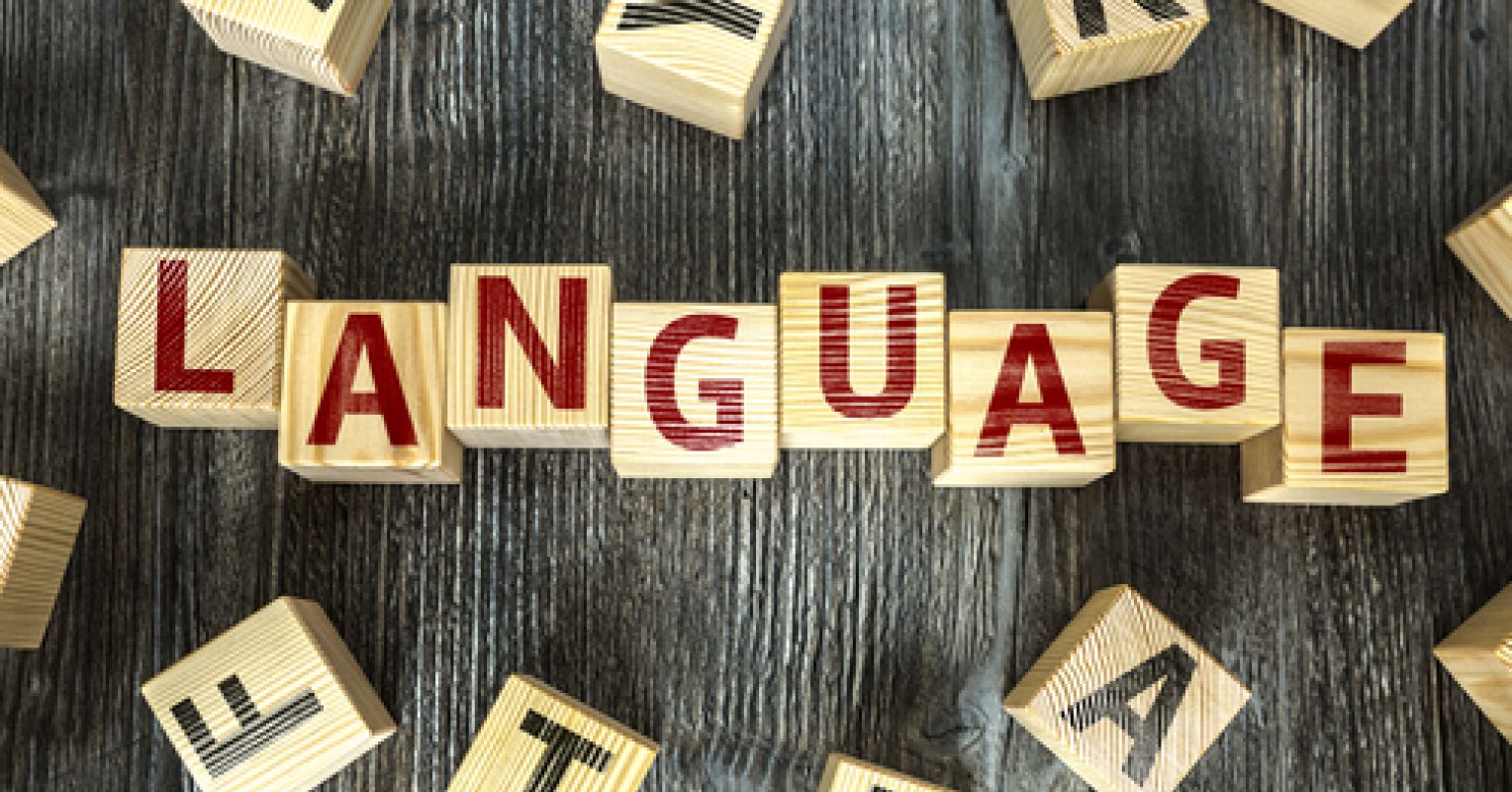 Technology changes can also mean that translation methods and delivery modes change.
Machine learning and artificial intelligence are two examples of technologies that could significantly impact the professional translation industry.
Successful translators do not avoid these changes. They see them as opportunities to improve their client service.
Attention to the Details
Professional translation is about the smallest details. One word, one letter, or accent can change the meaning of a document.
You need to ensure consistency with previous translations. To avoid any discrepancies when translating technical terms, it is important to adhere to established glossaries.
This helps to keep the translation style consistent with the customer's wishes, whether they are more casual or traditional.
To ensure accuracy, skilled translators double-check and triple-check every detail. They look through the documents they are translating and make minor alterations, if necessary, to ensure the best result.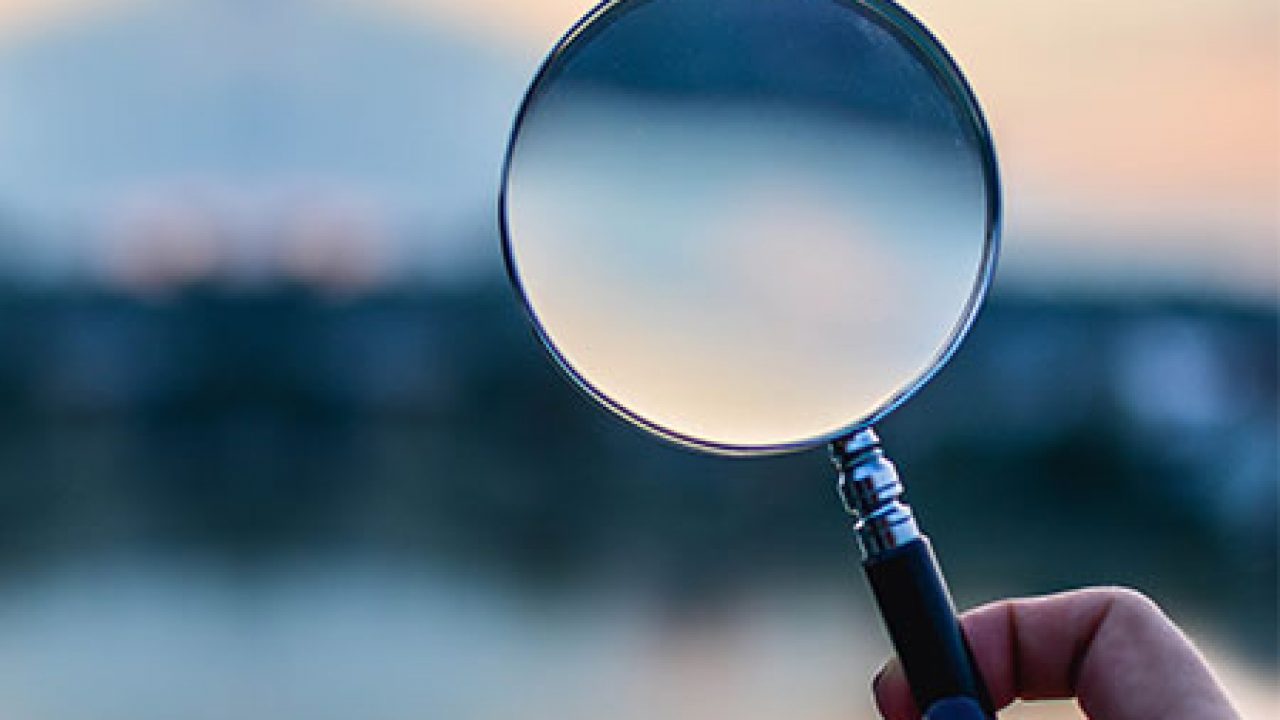 Ability to Accept Criticism
Translators expect perfection from themselves as well as those around them, and they are confident in the quality of their work.
Even the most skilled professionals can still improve. Successful translators accept criticism and encourage it in order to improve their skills.
Time Management Skills
Professional translation is not without its challenges. Sometimes every second counts.
Clients may request translators to handle large projects in record time, especially when they are high-stakes.
Even more, time can be lost if you rush. It is not worth the time and effort required to correct or amend incorrectly translated documents.
Successful translators know how to achieve the right balance between speed, accuracy, and ease to please their clients.
Curiosity
Is curiosity a flaw or an asset?
Any self-respecting translator should be curious! Good general knowledge is only one aspect of the job.
Translators must be interested in many fields and want to continually improve their general knowledge because they might need to translate a variety of documents.
They can read anything, from books by great authors to scientific papers. They must stay up to date with current events and must be interested in languages other than their own and familiar with the customs and habits of countries where they work.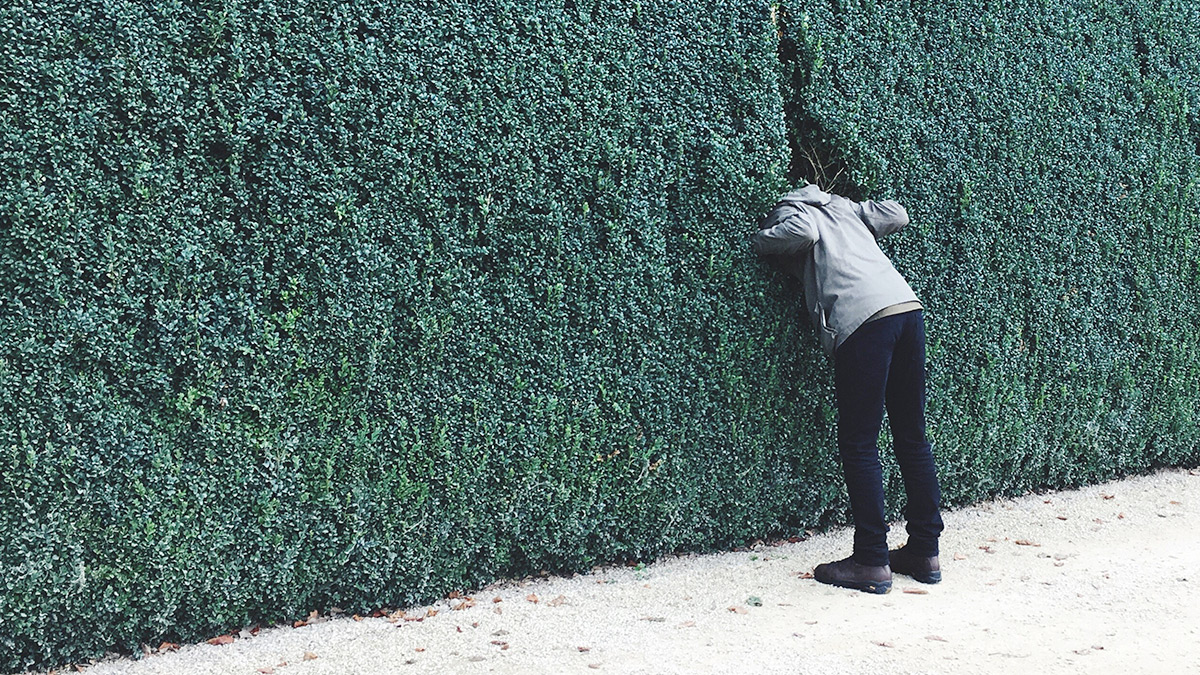 Patience
Waiting is a good thing. Anyone who wants to work in translation must have patience. If not, well, it is going to be a hard time.
Sometimes, an author's intention is difficult to understand because they have written some text that isn't clear. Thus, you need to take it easy and slow.
You need to do extensive research. In some cases, you may need to contact the client for further information.
Translators can be patient but must also remain active. Clients don't just appear out of thin air; it takes effort to get them.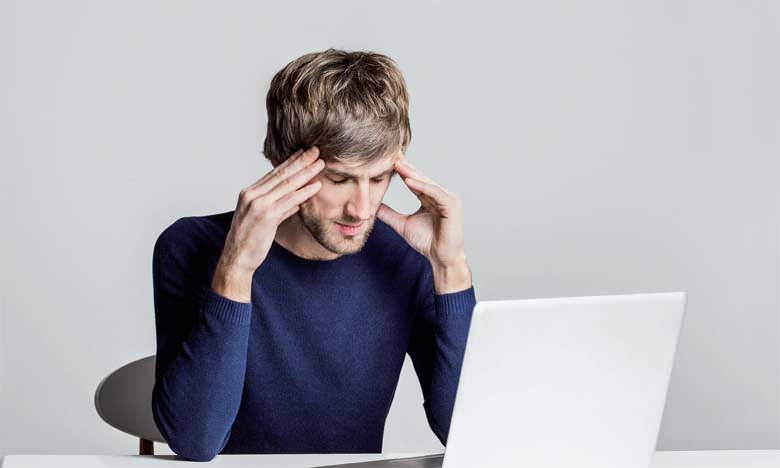 Concentration
A good translator must also have a high level of concentration. This profession demands precision, as we have already mentioned.
A person who is easily distracted might have difficulty working in the translation industry.
Translators should always double-check terminology and coherence from early morning until late at night.
They should have excellent concentration skills, but remember that breaks are important because it's impossible to remain focused for long periods of time.
Communication Is Everything
Translators enable communication. They must ensure that clients, partners, and associates understand each other.
They must make business interactions enjoyable regardless of the method they use. Mistakes like sending emails that are not toned correctly can even change what good communication is in this niche.
It is important to pay attention when you communicate with clients via email, letter, or phone.
Unpleasing clients may increase the risk of losing them to other competitors and may even damage the translator's reputation.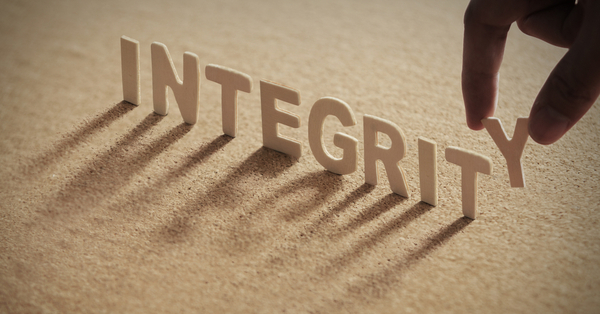 Integrity
You must be honest. This includes your pricing practices.
Although it may seem like a good strategy to lower prices in order to attract more clients, in the end, this can be detrimental.
You will be competing with other translators who will lower their prices to attract more clients. This will make it even harder for you to lower your prices! In other words, it is nonreproducing and just a vicious circle.
Also, low pricing indicates that your services aren't worth the cost.
High-quality services are not associated with high prices, but they usually come with them.
Ready to take on the challenge? Just remember not to miss any of the steps and mentions here!
The Local Lead Generation Process for Your Translation Business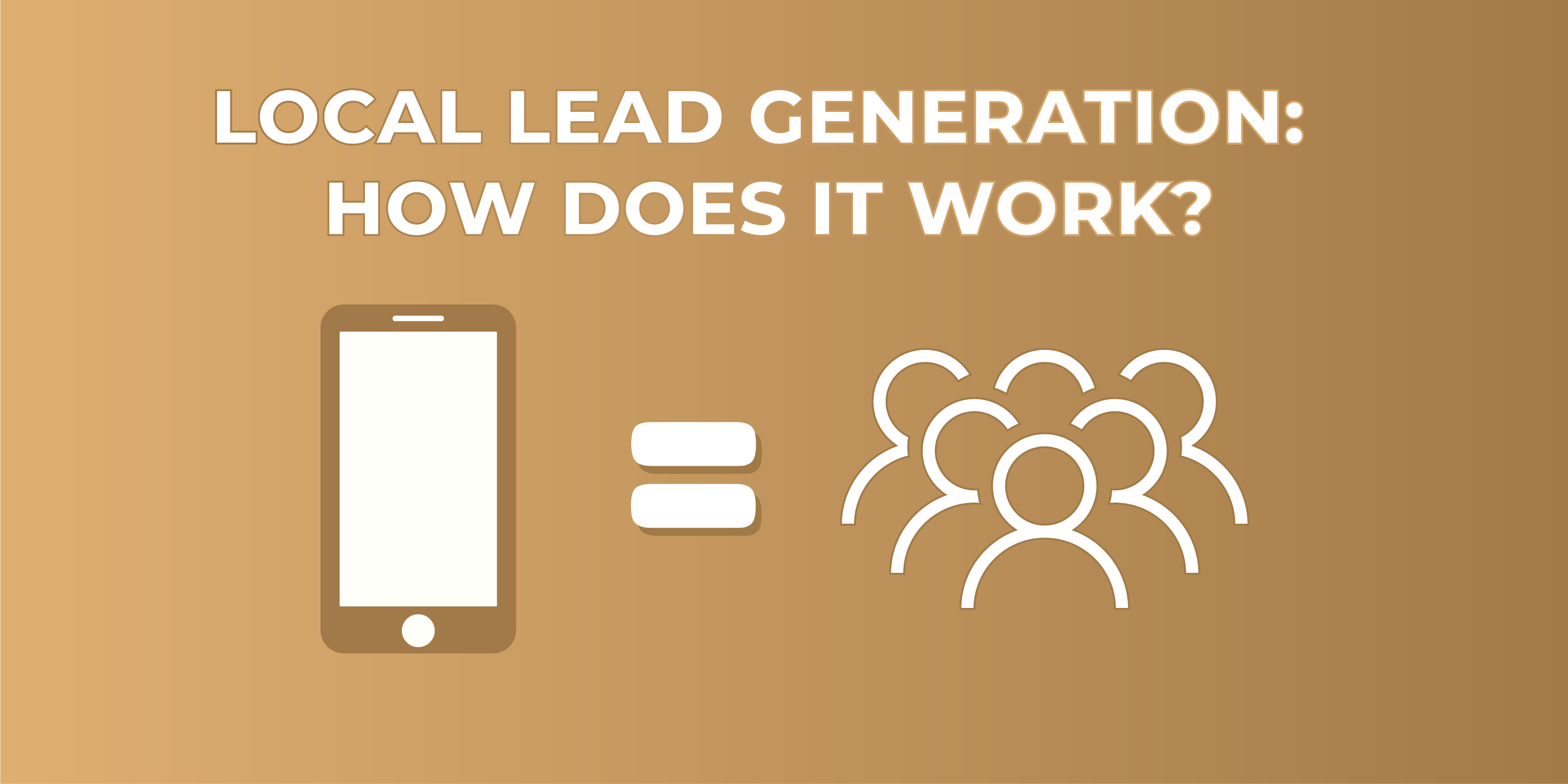 All right! So, everything is about building properties and generating leads. But how does the process actually take place? Are there other steps I need to know?
The steps I mention below are what students from our local lead generation program follow to generate leads for businesses like yourself. So I'll help you see what we do. And how if you join our program, you can simply generate leads for your own business (unless you want to start a side hustle and build a laptop lifestyle business).
Essentially, our lead generation can be divided into four steps:
The first is prospecting. You need to take the time to do market research on a niche (industry) and determine how many phone-driven businesses are there.
Keep in mind that this is local research as you need to know how many companies need leads. For example, you may search for "plumbing services Youngstown OH."
You will find dozens or even hundreds of businesses trying to get themselves in front of the customers by ranking on Map Listings, organic results, and even Ad.
The second step, building. When you find a niche (plumbing, tree services, a software company, real estate…), you will need to start building your digital properties. You don't need to be an expert in HTML or coding. It can be easy with the right tools.
The third step is now taking time to rank your lead gen website. With the site done, you need to work on SEO strategies and start dominating those Google search results. If you're new to SEO, it stands for Search Engine Optimization.
To keep it simple, it consists of the entire process of growing a company's visibility on search engines like Google and generating organic traffic. And remember this, local lead generation is part of the strategies.
Moving on to step four, once you rank the site, you will start getting your ROI and profits. You only need to rent it out to a local business interested in the leads the site generates. You can offer a couple of free leads to their move on with the actual pay per lead.
To review steps 1-4 above, I described it to a normal student who is building a lead gen business to help local service providers generate more calls. But replace the student with you as the business owner. And replace sending the leads to a business to simply siphoning the leads to your personal business.
By the way, fun fact, about 20% of our students in our local lead gen program are actually business owners who went through the program. And they use the skillsets we teach to generate leads for their own business.
An Example of Lead Generation: Home Advisor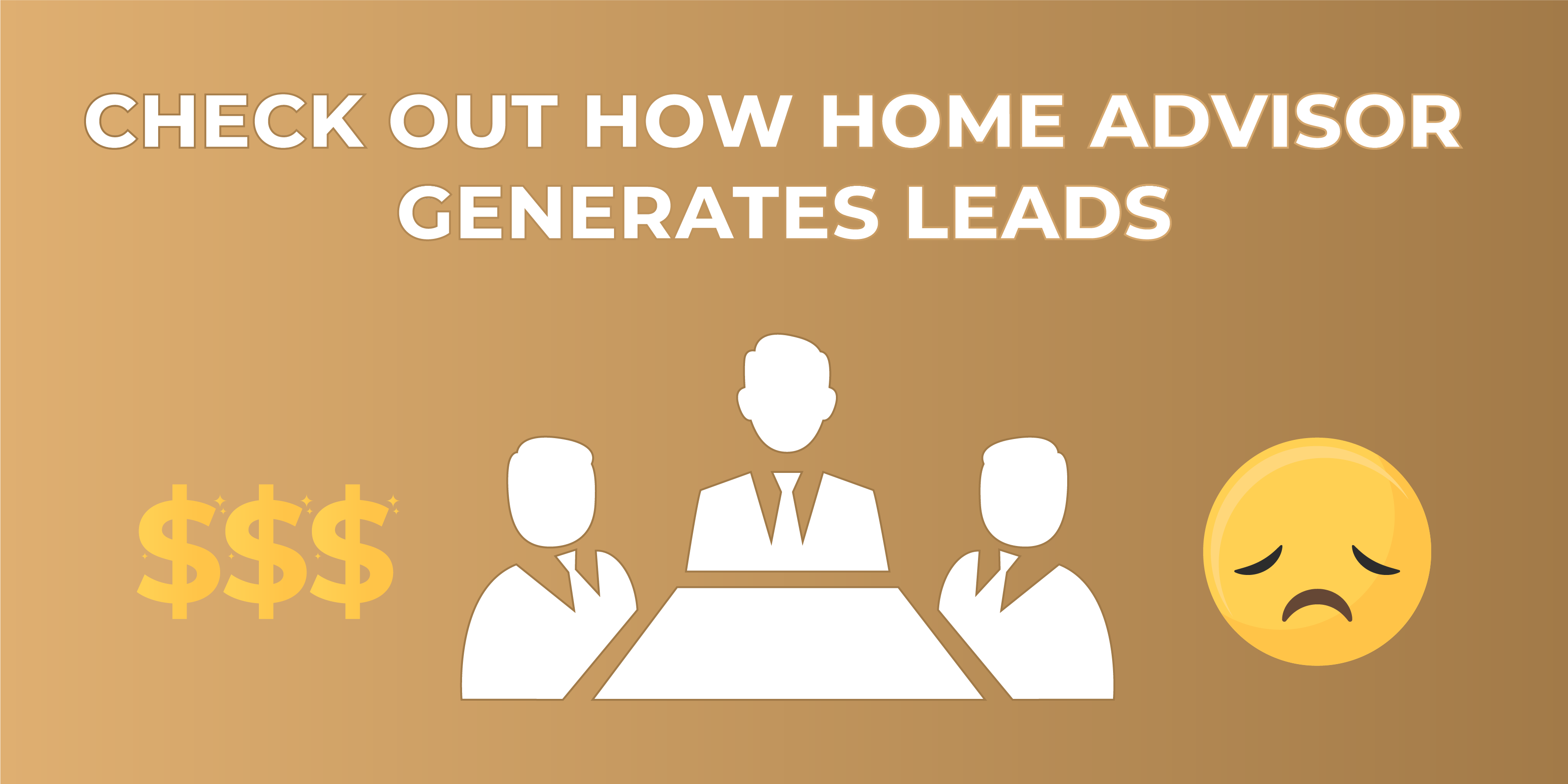 You must be thinking, "if lead generation sounds so good so far, how come I haven't seen any company?" That's the thing; there are many out there. You just don't know they are dedicated to it.
HomeAdvisor is one of the best examples you can find on the Internet as it is a top lead generation company that has spent millions building its brand but also earned even more zeros for this same reason.
They started small as everyone else but invested in building their brand awareness to make people who are looking for home services go to their website and find what they need. They are over 75% of people's first choice when they need those services.
If you don't get HomeAdvisor that much or need a refresh, users need to submit their information to request a service and get a professional or expert who can provide it.
HomeAdvisor's job is to share your information, which makes you a lead, with local companies so they can contact you and offer the service you're requesting. For sharing this lead information, HomeAdvisor gets paid by the companies. This happens for every single lead they send to multiple businesses.
Business owners who don't have marketing skills or don't even know how to have any online presence will always rely on those pages to list their services.  They will save time and effort, but companies like HomeAdvisor can make them spend lots of money as leads aren't exclusive (one lead is sent to multiple companies after all).
Using Facebook Ads aka Paid Ad Platforms: Do They Generate Leads?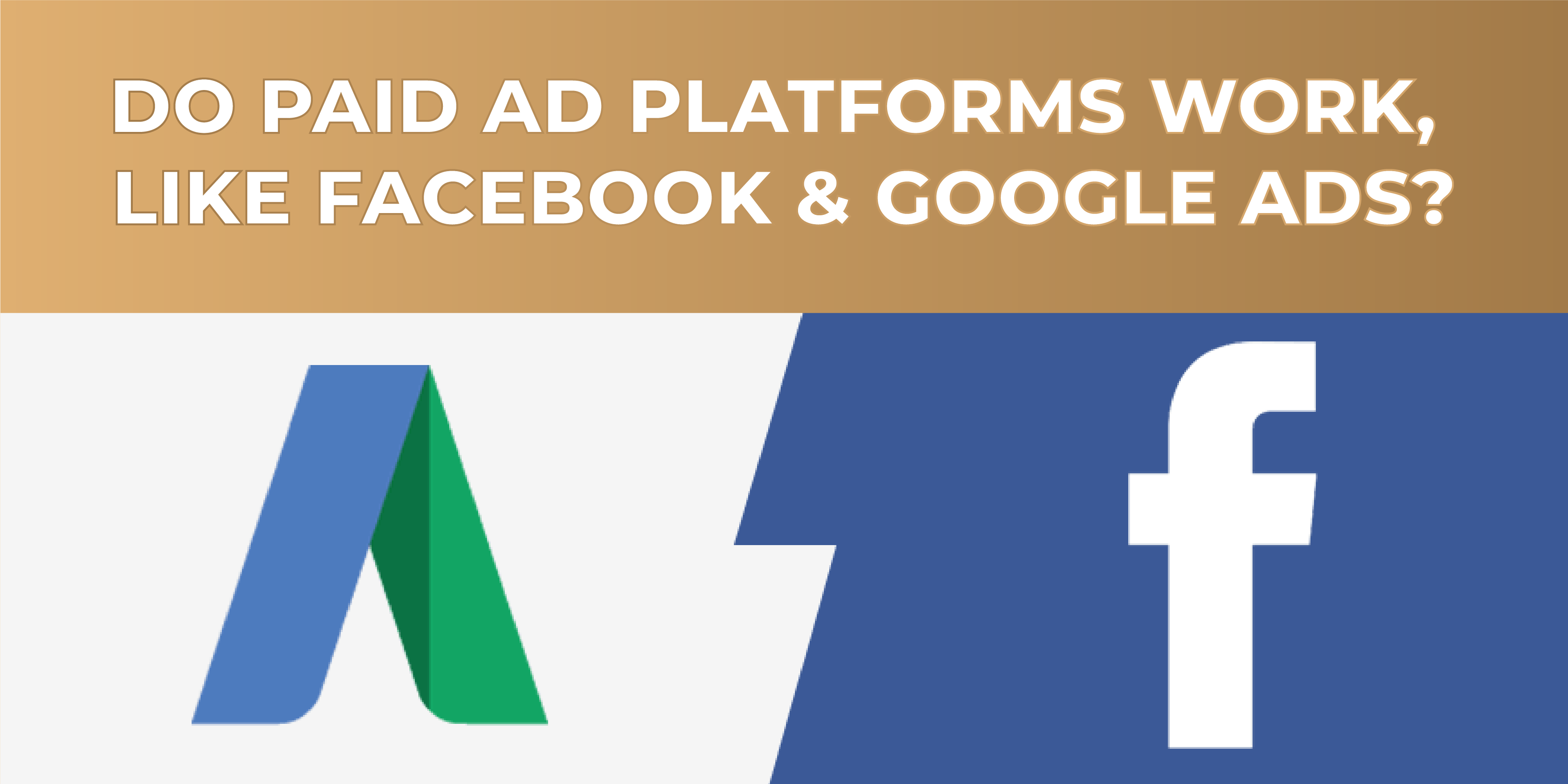 They DO generate leads. If not, no one would use them.
However, you need to remember two facts:
Paid ads or platforms can be expensive.

They don't generate "natural" leads.
Whenever someone sees or clicks in one of those ads, over 80% of them did it by accident or are trying to close/report it.
Why? Because they aren't looking for those services. At least not at the moment.
What those ads do instead is interrupt their time on the platforms. Users aren't there to find companies or businesses unless they are searching for a specific company's user, and for that, there's a search bar. This is why it is hard to convert them to actual customers who will show interest in the companies' services. Also, you're limited by a budget.
When using lead generation, everything is organic. You aren't forcing others to pay attention to your business but rather being there when they need you. This is why Google's organic traffic will always beat paid ads, and the reason companies continue investing in it, which is a lot cheaper as well.
What Is Local SEO?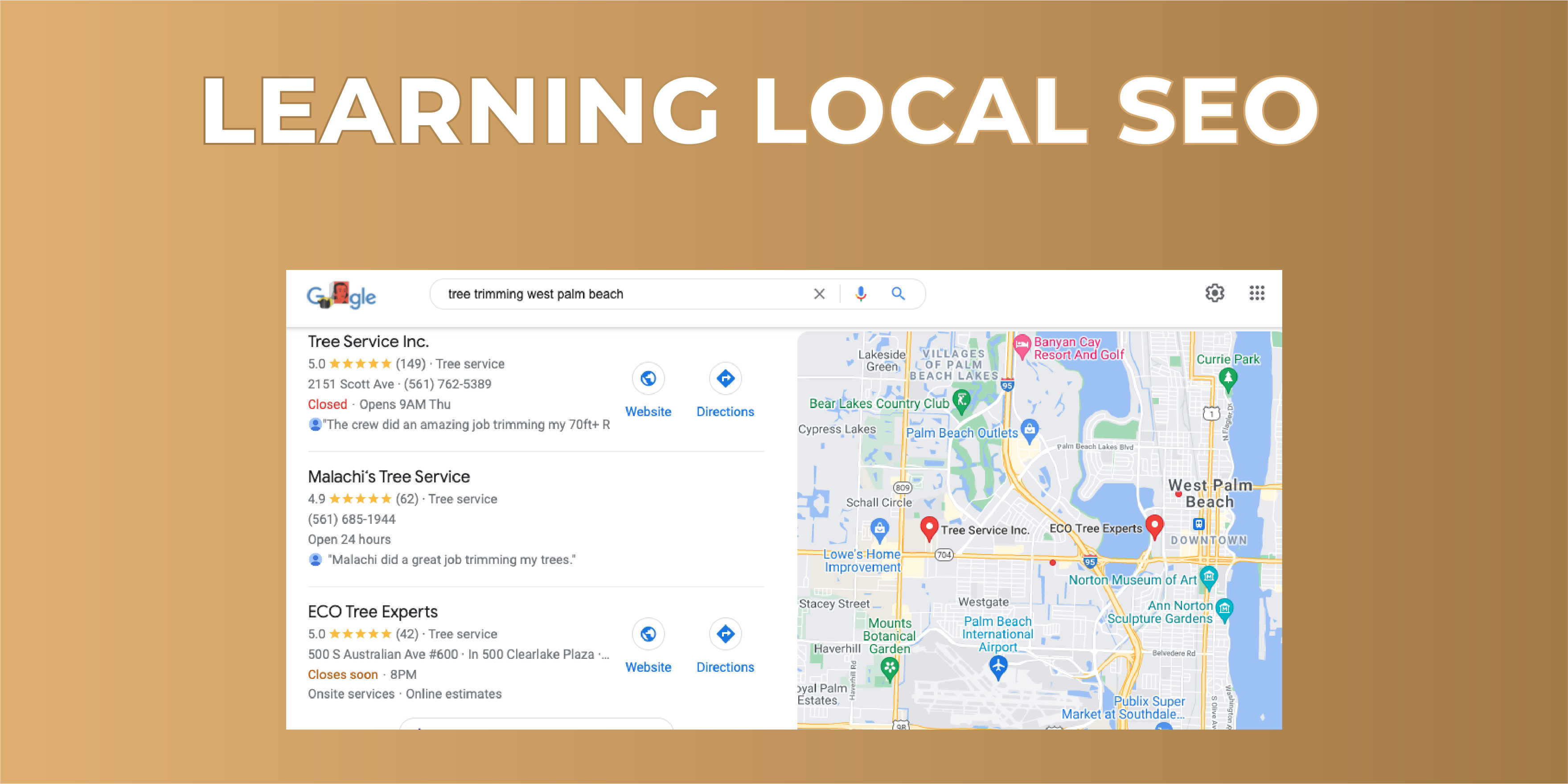 Don't worry… I didn't get it at first either. Following the short explanation, local SEO focuses on scaling businesses' visibility on search engines. However, this is only for those who serve their communities face-to-face.
What does this mean?
Experts and professionals like painters, plumbers, and dentists (but not only them) offer their services to their local customers. Why? Because they can't deliver them unless they are located in the same area of their customers.
To make sure those businesses get more leads, you need to rank them locally by claiming the business listing on Google to place them on Map Listings. Local SEO also involves online reviews, citation management, and how you manage your entire online presence in the local area.
If you are going to bet on lead gen, you need to adapt yourself to today's world: The Internet.
Keep in mind that although traditional channels and methods like billboards, warm calls, and pamphlets still work, they aren't part of your tools. Whenever someone needs a service, they go to Google and search for it.
"Dentist in Miami" or "plumbing services in Orlando," etc. And you can keep coming up with services or professionals people need and look for. Thus, you need to make sure you're using Google to get the companies in front of their clients.
Users will always click on the first search results (those near the top), and many of them will be either Ad links (people paid to place their websites there), Map Listing, and then you get websites. Almost all of them are your goal and where you should always aim to place yourself.
Can My Translation Business Utilize a Local Lead Generation Strategy?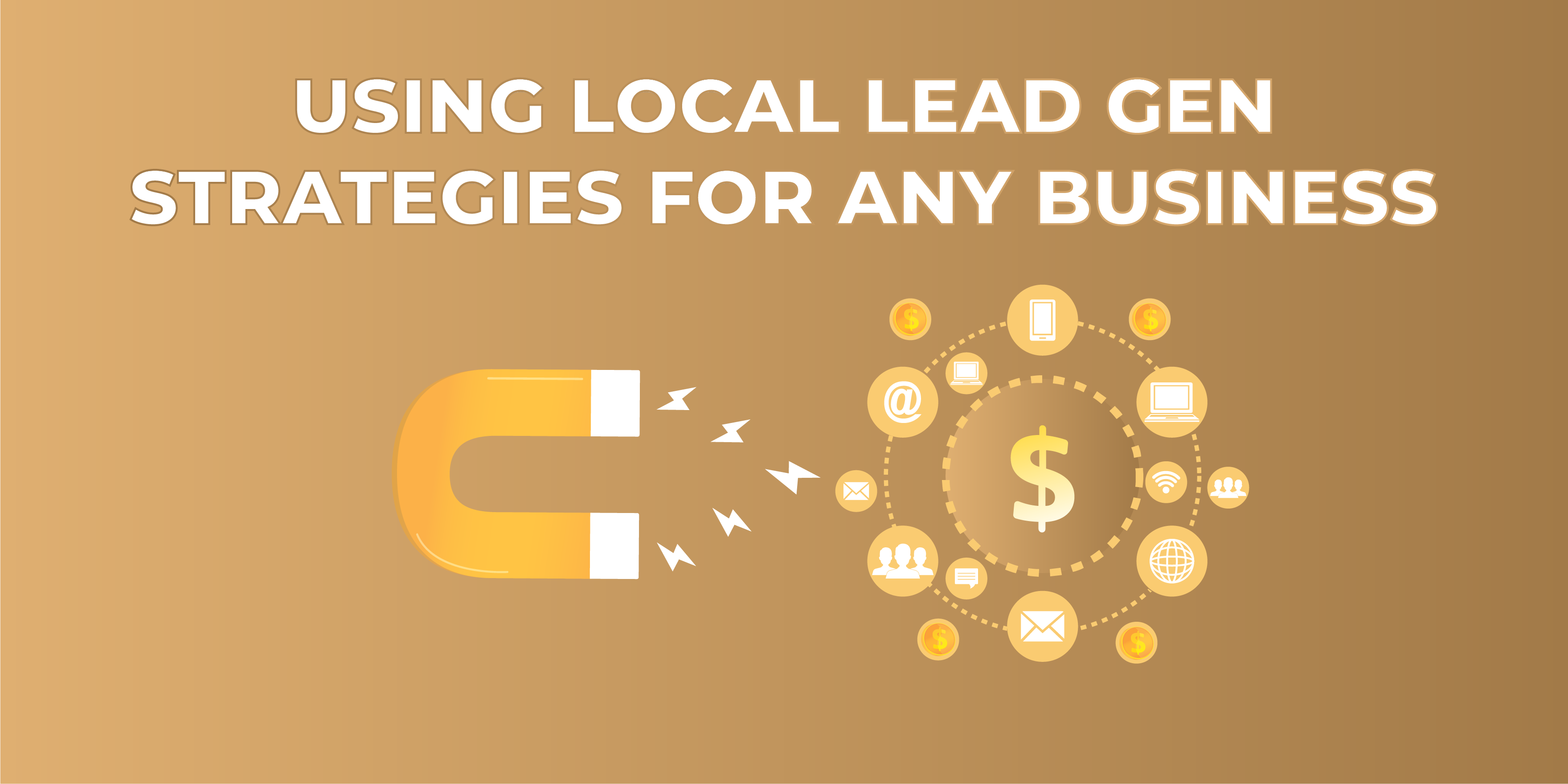 If you want customers, you better know you need it. Following the previous explanation, lead gen is all about placing businesses in front of their customers, choosing them over their competitors.
Put it simply – it's all about closing deals and having clients for those companies to make money. The main difference with the usual methods companies use for this is how lead generation approaches different channels to get them in the right place of the market to get customers.
Those channels are all focused on the Internet as most people are searching for products but also services across the net. The issue is that the Internet is way too broad, and businesses don't know how to place themselves. They usually try, but they get one common result: losing money and time.
How Powerful Are Organic Translation Leads or Professional Translator Leads from Google?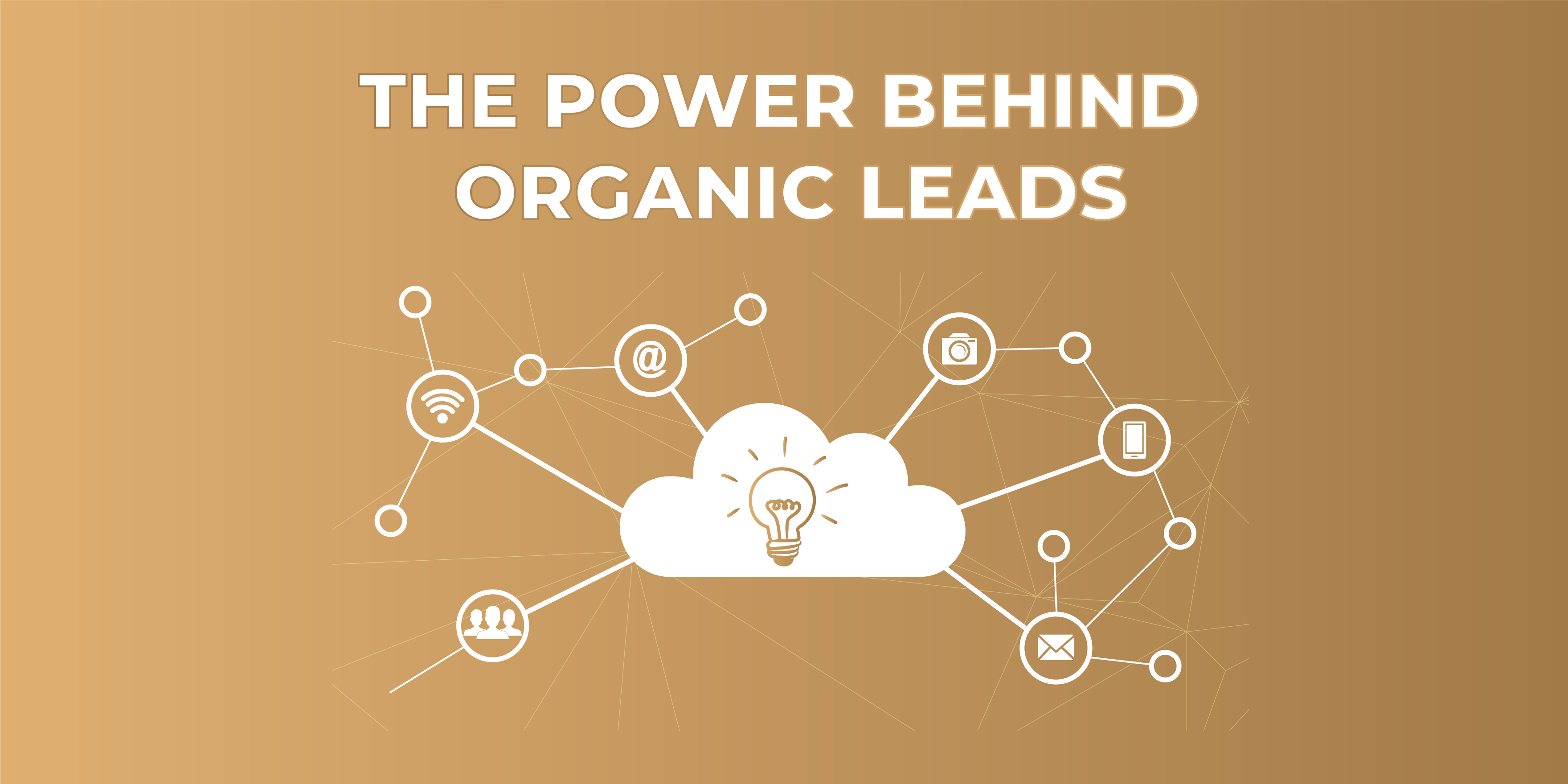 For companies looking for customers, it's everything. For you? Pretty much the same. When you build a business with digital properties, you get to make thousands of dollars a month.
This isn't a "get started today and get rich tomorrow" thing, but it is HIGHLY scalable, and ROI + positive results are guaranteed. Learning a fairly decent and very needed set of skills to create your digital properties and start ranking them on Google is required.
I have invested in several online businesses over the years, and if there's something uncertain, whether you will get your ROI or not, even more than the actual profit.
However, this business moved my earnings from five figures a year to a month in ONLY passive income while sitting comfortably at home.
On my laptop. Anywhere. Anytime.
You can look at one of the first sites I built back in 2016, and it continues making me over $1.000+ every month. The best part is that I don't need to touch it or the rest I've built over the years, just like this digital property.
What Makes Lead Generation SO Alluring?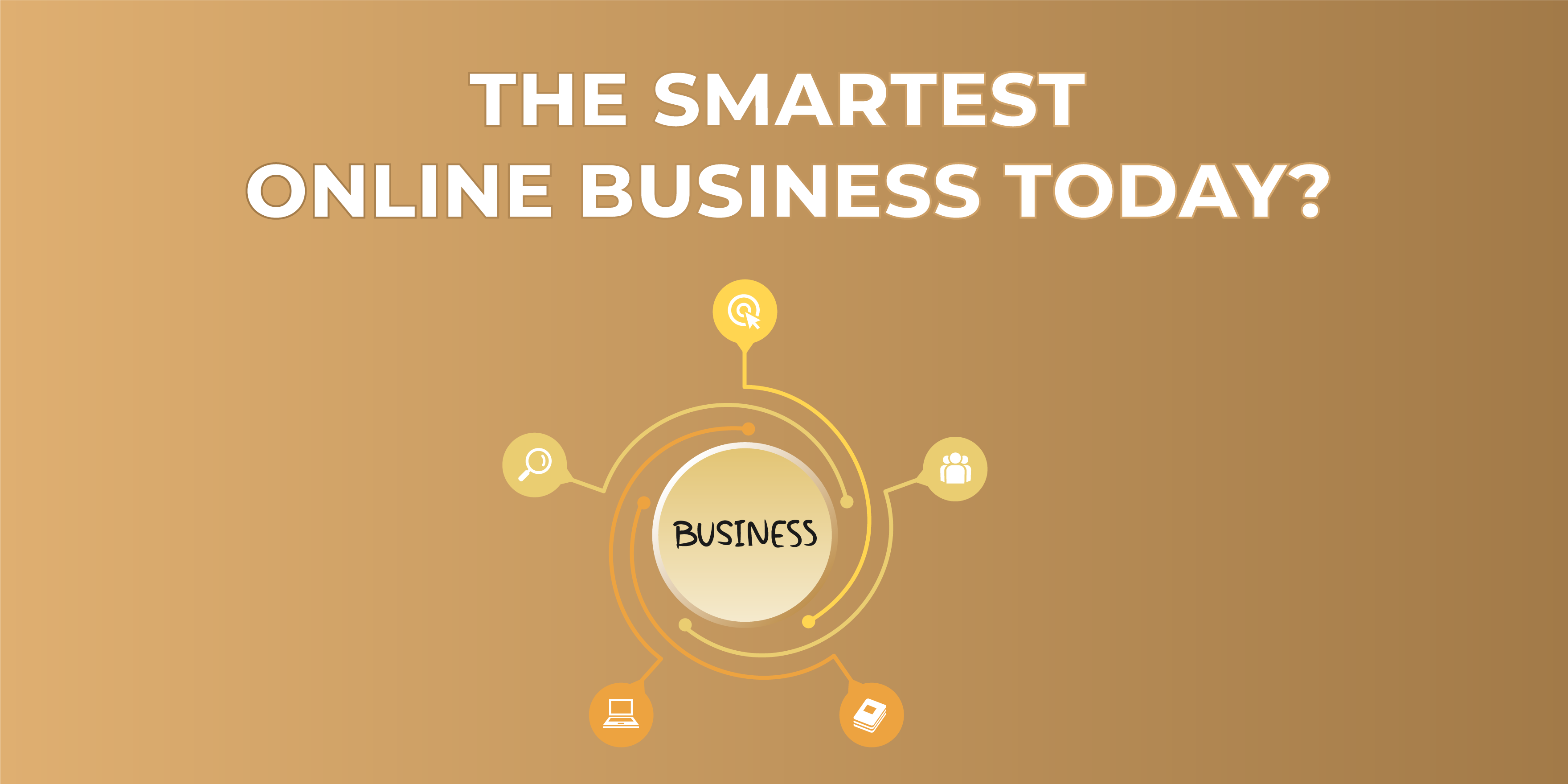 Here it goes: you can work from home.
The main issue with regular business opportunities is how much you need to invest in staff, equipment, or rent to have a place to sell your products or offer your services.
We all know the hassles of traditional businesses that involve regular expenses, which are extremely high.  Can you afford it? I don't think so, and even if you can, is it worth it? Now, it isn't only about the money. You also need to put in a lot of work, and it isn't only during the first couple of months or years. Usually, it is as long as you continue running it.
You can save yourself those headaches and bone-breaking tasks and expenses with lead gen since it is more about generating leads with digital channels—mainly websites.
Websites can be VERY cheap to build, and with many tools online, you get to do it in a couple of hours instead of days. Any virtual or digital business is scalable and won't need constant maintenance.
So, let's summarize this:
You save money in regular expenses with traditional and most online businesses as what you need is yourself and digital properties (websites).

You can bet on passive income.

 There's no need to hire more people to get started.

You can generate leads in multiple industries, which allows you to work on any niche you want.
How Can I Get Started in the Local Lead Generation Program?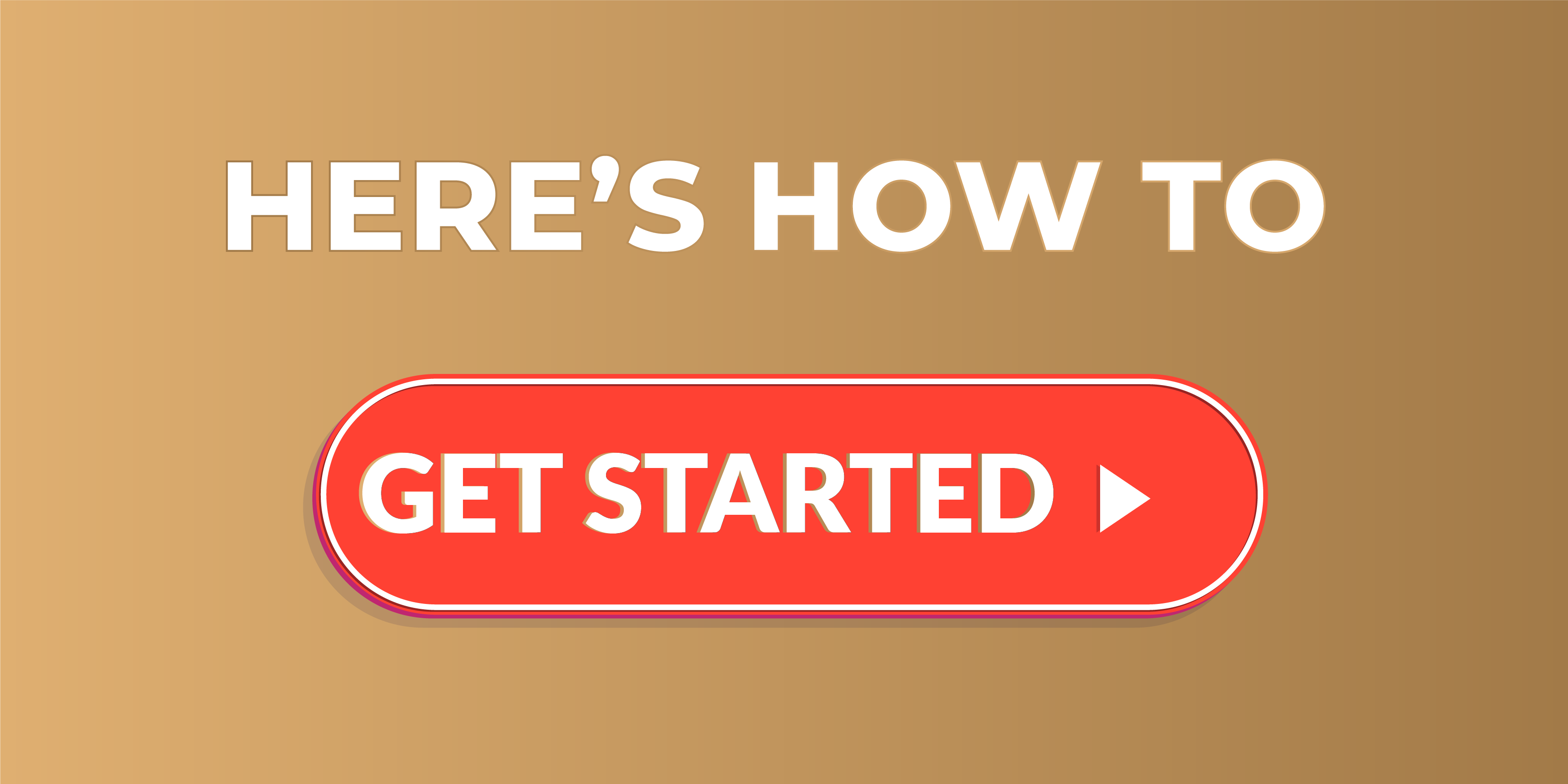 Anyone can start and learn. That's the beauty of this business model. I knew nothing about SEO, Map Listing, and everything I've mentioned so far. It is all about learning the skills, gaining experience, and deciding to take the step.
Remember that this business model will never get old as business owners are always looking for leads. They need to do business and scale their companies. Why not do the same while helping others and still making money?
You can start with this local lead generation course highly recommended for anyone wanting to grow in the business. It is a close training that will take you through each step and make sure you are able to get your ROI, profits and take control of your life.
You will be added to an incredible lead generation family ready to help you 24/7 when asking questions on the group. Anyone is welcome who's willing to put in the work. Click here to watch the lead gen webinar.