Avon is a global beauty company selling products that allow you to earn money based on sales and recruits. After all, the multilevel marketing business model it adopted follows this principle.
Known for being in businesses for decades and even over a century. Avon is basically the origin of direct sales companies and how the MLM system has expanded.
In fact, there are very few people that don't know the products offered by the company. They might not know the business opportunity and if it is possible to actually make money.
Avon's founder, David McConnell, created the company with women in mind to sell them products they really used. Perfumes and beauty items they couldn't access that easily.
With time, this idea grew to today's multimillionaire company and started to rely on independent distributors. But the question is, can you make just as much money as the business itself?
It is possible to make money with Avon MLM, but several considerations must be kept in mind. Starting with the need to earn more based on recruits than product sales. Next, the fact you need to pay fees and commissions in the process.
To clear your doubts about this opportunity in front of you, we need to dig in and discover the world of Avon.
Avon's History: Founder & Expansion
Getting to know a bit more about the company, we are introduced to David H. McConnell. On July 18, 1858, he was born in New York, USA, and died in the same location on January 20, 1937.
He was known for being a businessman, but his major achievement was the company we will be reviewing today, Avon Products.
He initially sold books door-to-door to New York residents. In September 1886, he made the decision to sell perfumes instead of books after looking at how much women wanted them.
There isn't much history about McConnell's childhood. This is why we jump to the fact that the company was born from this decision of perfumes.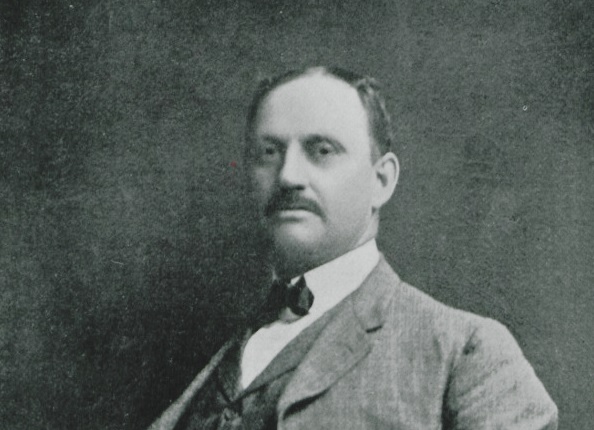 McConnell's business partner suggested that the company be called "California Perfume Company." Because of California's abundance of flowers, it just felt right based on the perfumes they were selling.
McConnell, Henderson, and William Scheele were listed as company officials.  The California Perfume Company was incorporated in the state of New York on January 28, 1916.
On June 3, 1932, the USPTO received a first trademark request from California Perfume Company, Inc. of New York. The description of goods and services provided included perfumes, toilet water, powder and rouge compacts, and lipsticks.
This request was in order for the application of "Avon" and change in the company.
The first use and commercial one for Avon came on September 1, 1929. By August 30, 1932, the registration of the name was granted. This was when the company started to be known for what it is today.
Since then, the company has come a long way in perfumes and many other women products that have been added to the list.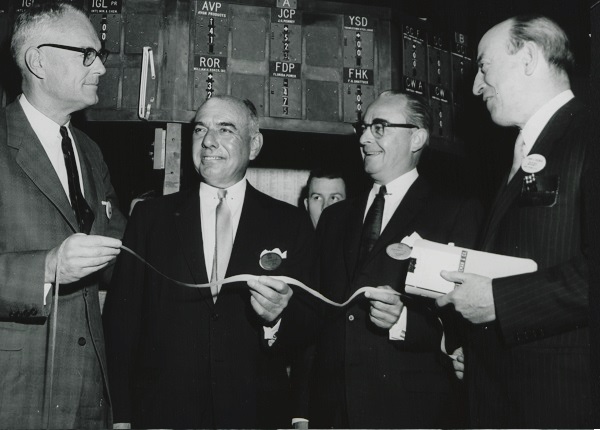 Avon Over the Last Decade
Today, Avon sells products in over 100 countries, being Brazil Avon's biggest market since it passed the United States in 2010.
Avon first entered China's market in 1990. In 1998, the option of direct selling association was banned in China. Avon had to sell through Beauty Boutiques instead of physical stores. In 2001, the ban was lifted, and Avon received a license to direct sell in 2006.
Although Avon's success comes from decades ago, the last one has been a wild ride for it. In a good way.
In March 2016, Cerberus Capital Management paid $435 million in cash for preferred stock in Avon Products. This was the finalization of a December 2015 deal in which Avon sold 80.1% of its North American Business for $170 million to Cerberus.
The deal's total value was $605 million. The investment resulted in Cerberus having an almost 17% stake in Avon Products.
According to reports, most of Avon's profit comes from overseas markets. Not so much from the USA one.
In fact, about 81% is earned from international sales and represents over $15 billion for the company as of this date.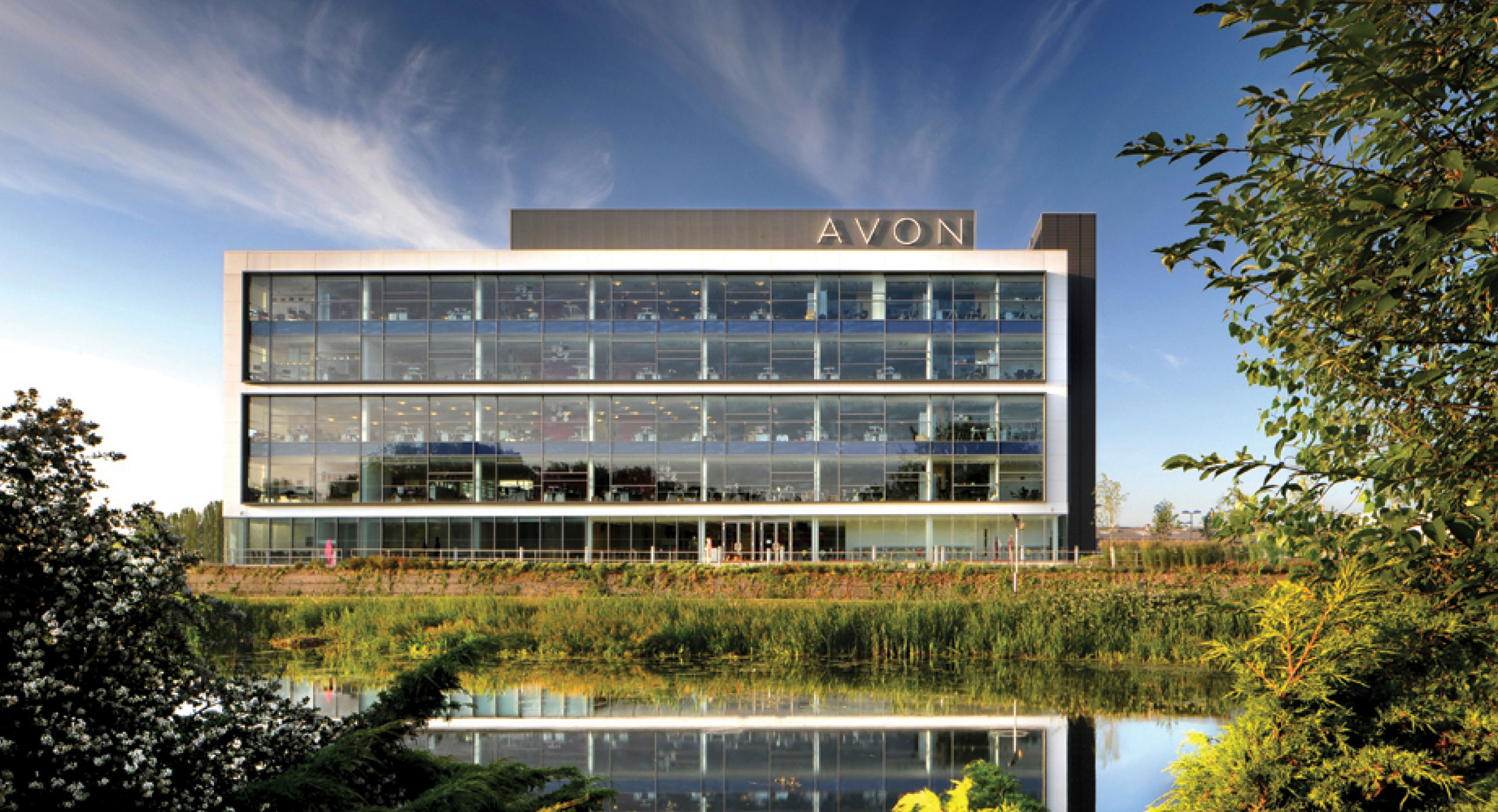 Avon's worldwide sales fell for five years straight in 2014, and its North American revenues dropped 18%.
For 2016, the company completed the separation of its United States and Puerto Rico businesses as New Avon LLC. This business also trades under the "Avon" name. Global Avon Products relocated its headquarters to London, United Kingdom, as part of a three-year plan.
New Avon LLC, a privately-held North American company, entered into a definitive agreement in August 2019. The deal was with South Korean consumer goods giant LG Household & Health Care, Ltd., to purchase the direct-selling cosmetics industry for $125,000,000 in cash.
Jan Zijderveld was named the company's CEO on February 2018. Sherilyn McCoy, the former CEO, remained on the board as an advisor to Zijderveld until March 31, 2018.
During the most recent years, Avon has changed from the owner. Natura &Co, a Brazilian beauty company, agreed to purchase Avon Products for more than $2 billion in a share swap. This would make it the fourth-largest beauty business in the world.
The transaction was a success, and Avon's new logo was launched in June 2020.  A new marketing campaign, "Watch Me Now," was launched in September 2020. This campaign featured new visuals for the brand, including a revised logo.
Over the company's history, Avon has gone through many difficulties but also achievements. With the ban in China mentioned above, it lost great sales with the MLM strategy. However, they increased dramatically once the ban was lifted, making China one of the biggest markets for the company.
Before all this success and where Avon stands today, of course, many things needed to happen.
A laboratory back in 1897; Avon announced a silver jewelry empire acquisition for $650 million in 2010. The final acquisition by Natura &Co chain is a big move, and so far, it has been changing people's perspectives of the business. For good.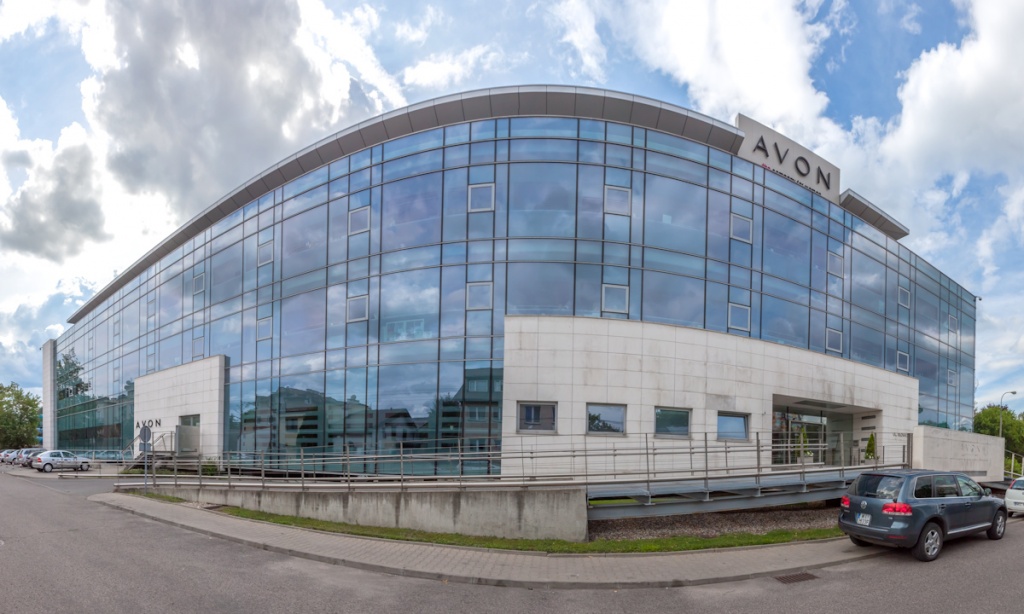 How Avon Works: Multilevel Marketing
With the introduction and brief history of the company, we jump to the system.
MLM is a business model, and as we mentioned earlier, it is based on selling products and recruiting people.
MLM companies can also be called network marketing companies. The characteristic is that an MLM doesn't pay a salary.
Instead, you make money by selling products to others and recruiting other people into your business. If you are able to recruit someone new and they start earning money, you can earn commissions from the sales and recruits that result from them.
This process continues at multiple levels (hence multilevel).
While you can earn money by selling any product offered by your MLM company (in Avon's example, it would be beauty products), most MLM employees prefer to hire others to make passive income. If they sell a product, they will only receive a commission.
A final goal of someone in an MLM company such as Avon is to recruit as many people and allow them to make large amounts of passive income with little work.
Many MLM companies are compared to an illegal pyramid scheme. Avon is no exception.
But what is a scheme, and why is it compared to companies like the one we're reviewing?
Pyramid schemes look very similar to MLMs in how they are structured. However, the major difference is that MLM businesses also sell products (real ones) and pay people to recruit other members.
Although you need to pay a membership or a few to join Avon or other multilevel marketing companies, you are guaranteed to get the expected elements in return.
Meanwhile, each member will need to invest an initial amount, and then they will be paid for their participation in the pyramid scheme. You're not buying a product but rather paying for a chance to make money.
However, the number of members in the scheme increases rapidly, so it becomes difficult to recruit. As a result, most members cannot profit from the scheme or make their initial investment back.
Pyramid schemes are illegal because it is difficult for most people to make money in a pyramid scheme.
MLM companies such as Avon are legal because you can make money selling products, not only recruiting.
Many people are now wondering if the Avon that they loved in the past is part of the shadowy world of MLMs like Monat and Arbonne. These MLMs claim to be legitimate and ethical businesses but are actually functioning as pyramid schemes.
Fortunately, Avon can be an exception since it doesn't operate as an illegal pyramid scheme behind curtains. This clears the question of whether you can call Avon a pyramid scheme.
Now, you can make money with it, but the question is, how much?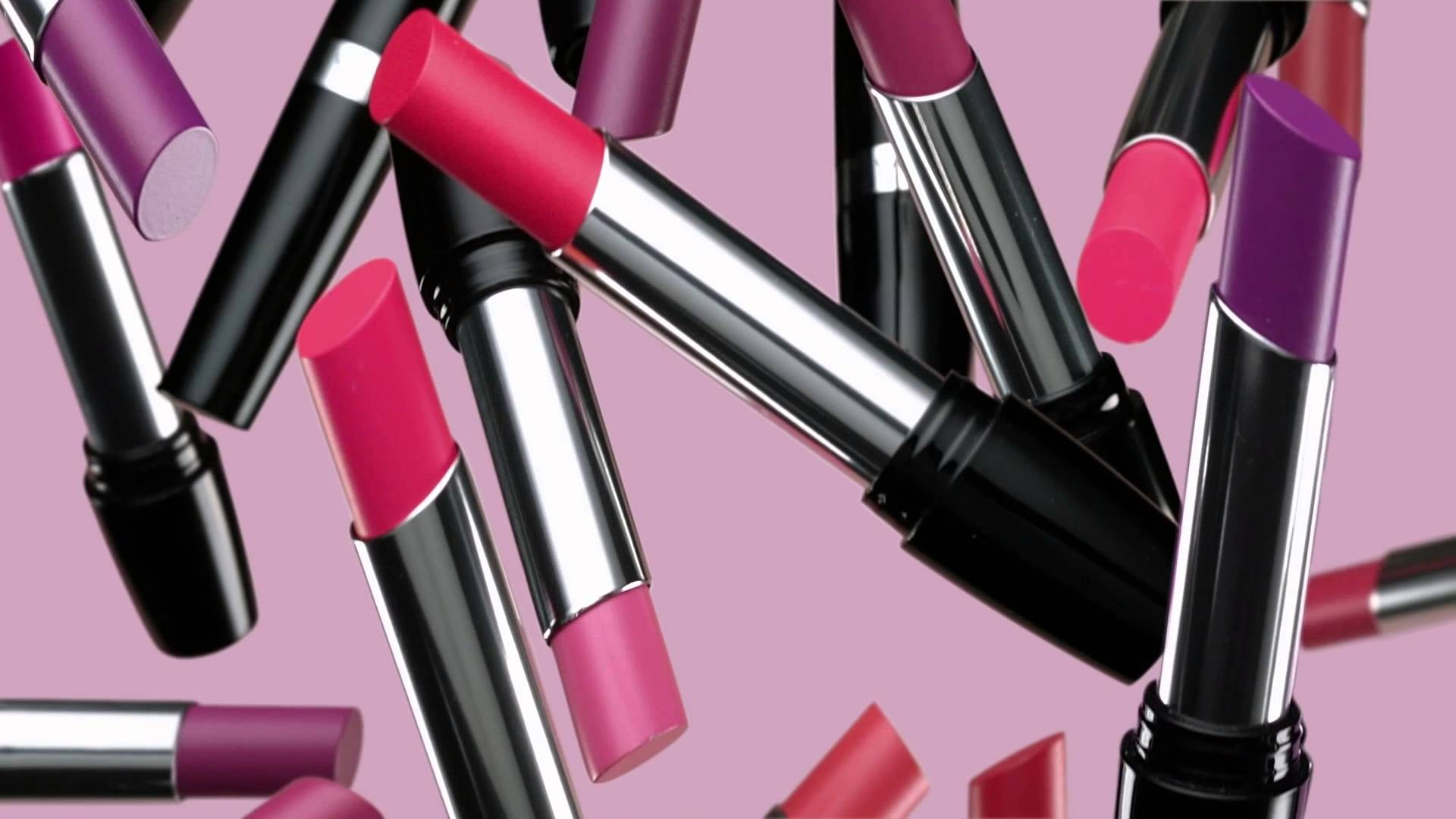 How to Join Avon: Starting Expenses
All MLM companies come with a membership and, usually, a starter kit. The latter is usually quite expensive.
However, Avon changed its modus operandi and allowed you to join for a very low fee.
You can pay $30 to join, including an Avon Starter kit 2021 value ad $132. The kit includes some Avon brochures but mostly the best-selling products of the company.
Although the membership is fixed and you will pay $30 every single time, you can choose between 3 different kits:
We first mentioned the Color Bundle kit that includes eyeliners, sugar plum, and seven other products.

The second best-seller kit includes a 'belif' travel kit, which focuses on providing skincare products and shampoo. This one is valued at up to $121.

The belif is your truth bundled is the cheapest in value by being up to $112 and includes all the lines of belif that include an aqua bomb, moisturizing, and other elements aligned.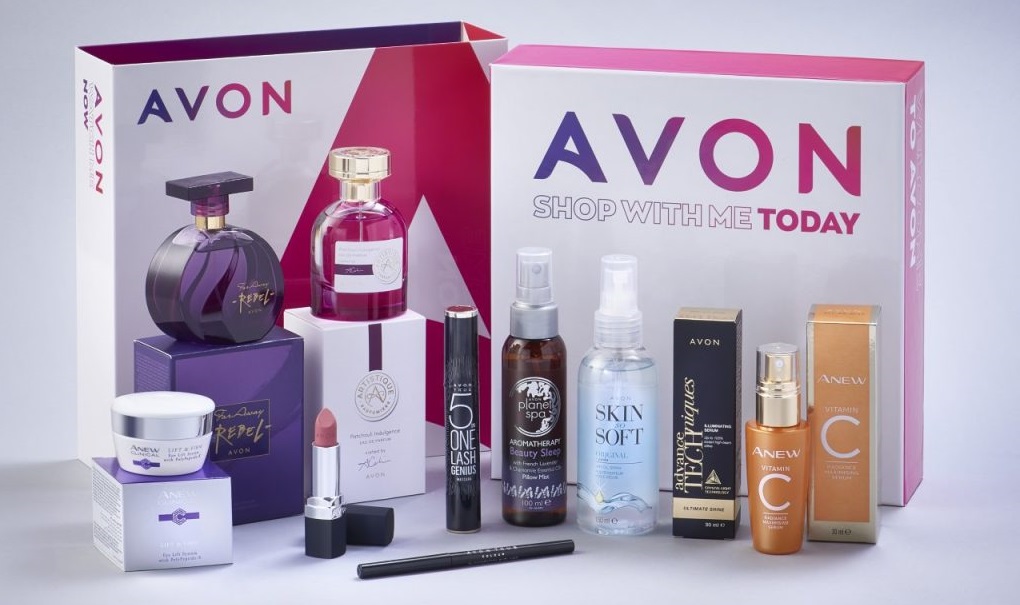 This is one of the biggest benefits of joining a company like Avon among all the MLM businesses available. You reduce costs when becoming a distributor or Avon representative and still get the products for selling.
Keep in mind prices can vary depending on your location. In this case, we are only considering the USA audience.
We must add that Avon is affordable in other conditions and terms set for members. This will be our topic later on.
Avon Products: What Can You Sell?
If we go back for a bit, Avon started with perfumes and some extra products for women. Lipsticks, some skincare, and creams are included here.
Today, the company has expanded greatly in natural, skincare, beauty, and wellness items. This means you can find much more variety than before.
Avon reps can sell all the products in the store. This leaves us with many products to cover next:
Skincare products: Day creams, eye lift, night cream, and similar products usually cost between $40 and $45.
Makeup: Eyeliners, lipsticks, foundation, cushion, multiperformance makeup, and more range from $9 to $29.
Perfumes: They can be acquired for $16 to $30.
Body products: Lotions, deodorants, and travel sizes start at $8 and reach $12 only.
Clothes: You can find pajamas, pants, blouses, and special collections for about $22.
Jewelry: It starts with low prices reaching the $10 mark but goes as high as $100+.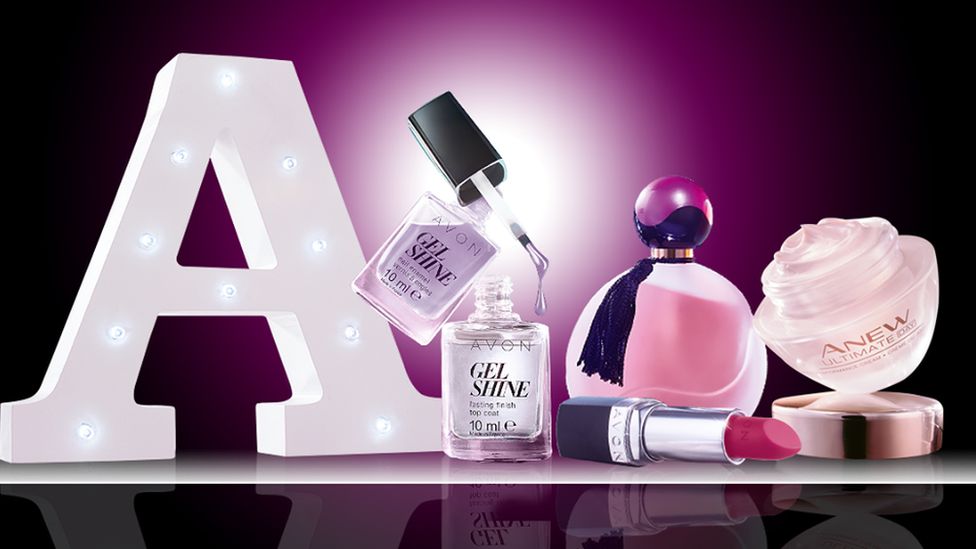 Remember that, as an Avon rep or distributor, you get a 25% discount for the products you buy, and you are able to sell them at retail price.
Also, we only included averages, and some of the products can be either more expensive or cheaper when you decide to check on them.
If there's something we have to mention about Avon MLM, its products aren't expensive and would be easy to sell for most people.
Compensation Plan: How to Make Money
All MLM companies work with a compensation plan and set ranking or levels in which you earn more benefits.
However, in essence, you make money in two main ways:
Recruiting people.

Selling products.
Just like we were mentioning since earlier. However, we would usually be able to share how much you can make with recruits.
While products come with a 25% profit that is thanks to the discount you get as a distributor, the recruiting option is a downline.
This downline means you recruit people and earn money based on how much they sell or recruit others.
The problem with this is that Avon doesn't disclose much information about the plan, and the percentages based on rankings aren't openly available. Even when some graphics can be found, they are not too recent and are hard to understand.
This is why we are forced to enter a specific explanation.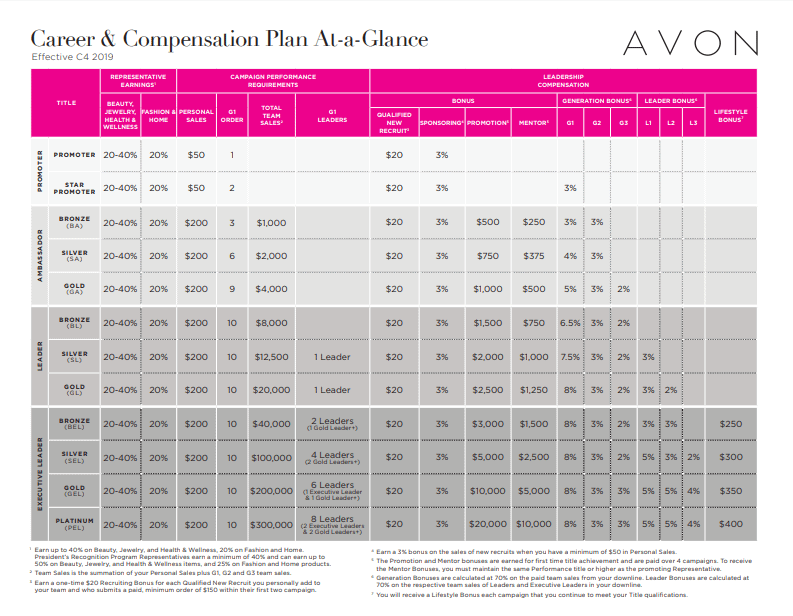 Avon's compensation program is first noticeable because it requires MOV at all levels. This is the 'minimum ordered value' component of any MLM's compensation plan.
It's sometimes called PV (personal volume), and at other times it's known as an "active requirement."
The meaning of the term is the same regardless of the name. It is the product you must sell or buy to earn commissions and/or stay in business.
It was PS90 that Avon's MOV was based on. You will also earn a 20% commission if you achieve this level. You also earn a 25% commission on sales that have a higher order (HOV) than PS170.
Avon looked down the minimum amount of sales required to be eligible for commission.
Other options that involve bonuses and coaching commissions are accessible for leaders above the PS250 during a campaign.
Everything is based on how much your personal volume is and how your recruits perform.
What happens when you fail to achieve your goals?
We find the minimum order values to be one of the most difficult aspects of MLMs. Avon won't pay any commission if you fail to meet the minimum order values every month.
All your sales would be wasted. It also means that all products purchased will be at full price and you must pay for them.
MLMs often have representatives who purchase products to meet their minimum order value. This can lead to them acquiring unnecessary products and sometimes even debt.
They tell themselves that they will sell it later to recoup their money. This often does not happen. They simply acquire more products and more debt, which traps them in the same vicious circle.
In other words, you need to pay for the products you purchased or requested if you don't sell them in an established period.
If you don't reach the minimum of personal volume, you must buy to get to the level and continue operating in the company.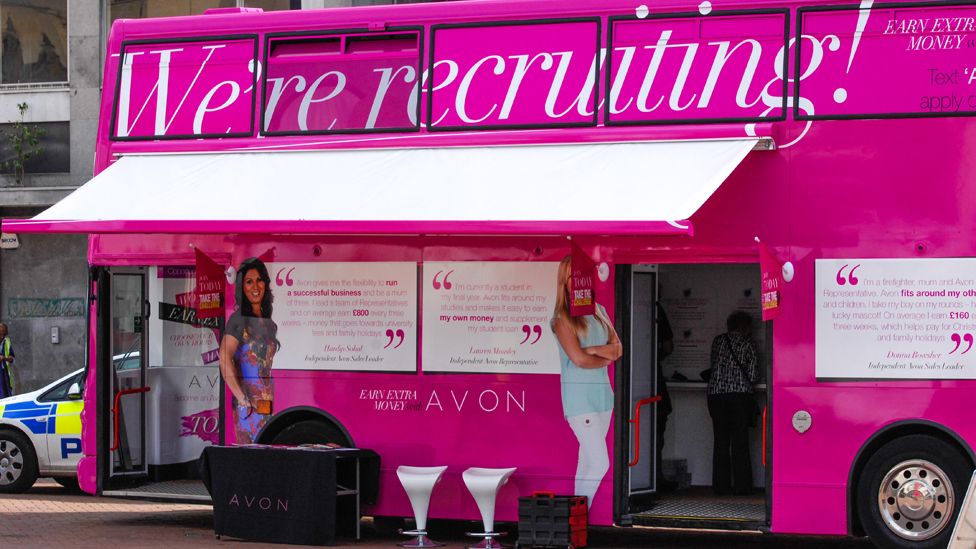 Pros & Cons: Is It Worth Selling for Avon?
Remember, we are here for business and financial advice, not to tell you what to do or not. Thus, these pros and cons should be a good overview for you to make a decision.
Before we dive into them, we will clarify that Avon is legal and isn't a hidden pyramid scheme.
However, you ought to determine whether what you can earn with the company or not is worth it. Also, if you want to ignore the cons and focus on the benefits:
The Good: 
You can choose your own working schedule.

Avon's products work and have a good reputation.

They can be sold thanks to their retail prices.

It isn't expensive to join.

You don't depend on a salary.

Training, support, and online store are free.

Work remotely.
The Bad: 
The MLM business model is saturated. This includes Avon.

You can't get rich nor make too much money due to the low compensation rates.

It is a lot of work to sell products and recruit people.

Although they have a good reputation, the products have been declining according to popular reviews.

There's no steady income guaranteed.

Having to find new customers and receive money upfront to avoid losing money.

You need to pay for the products you don't sell in the estimated time or when not reach the monthly goal.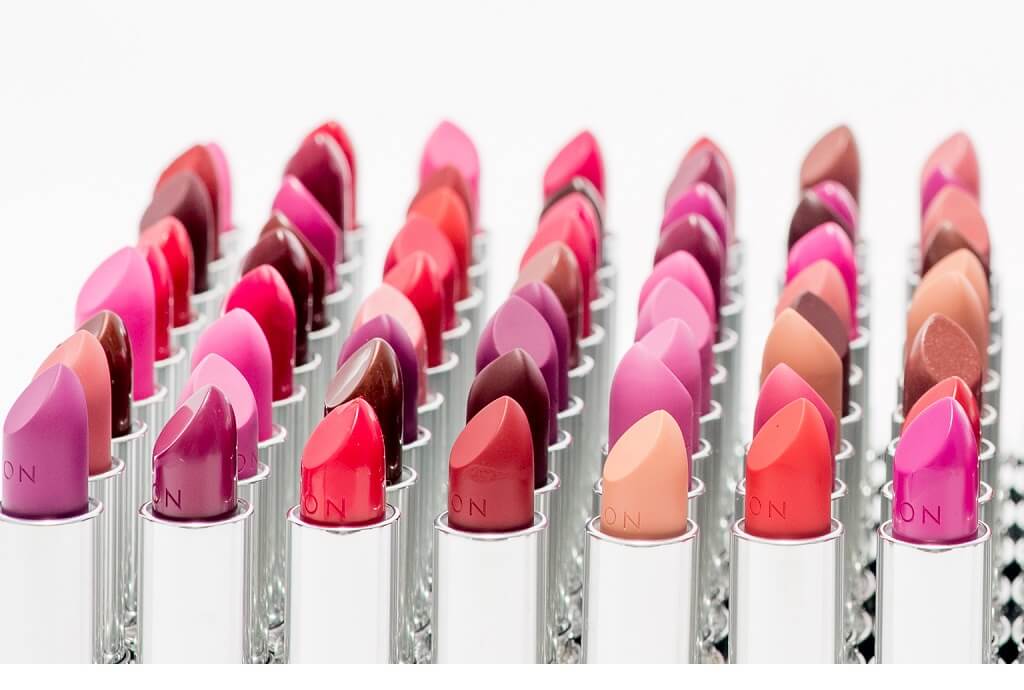 As you can see, there are many ups and downs, and we would consider Avon hard to consider despite the good reviews left by some representatives over the years.
In the end, it is just another MLM company. You need to work hard for not so much money, and it isn't worth it in the long run.
However, if you are up for the challenge of recruiting your downline and selling products to earn some extra income every month, you can take a chance.
At least, Avon isn't an illegal pyramid scheme, and you can make money with it. Little, but you can.
Why We Wouldn't Invest
We think it is very clear that we wouldn't want to put our money into this company. In fact, we wouldn0t bet for ANY multilevel marketing business.
Despite the evident reasons above with all the cons mentioned, we want to make sure you understand our instance in this case and, in case you are considering, you can analyze things properly.
Thus, these are some reasons why we wouldn't bet our money on Avon:
Avon shares fell 5.2% over the past four months, compared to the industry's growth rate of 17.1%.
The stock hasn't seen the light since the past year, and unlike what people think, it continues to decline rapidly. The shares have fallen mostly due to the company's poor performance in the latest quarter.
We meant it when we said saturated.
There are way too many people trying to sell with the company today, and it is hard to continuously recruit to upgrade your level or earn more commissions.
Thus, we prefer to jump into another business option that isn't about to collapse no matter what the company does.
Here, we are also referring to direct competitors of the company. New businesses that work with the same MLM model are entering the market or rising from ashes. This means you have a tough market by selling alone.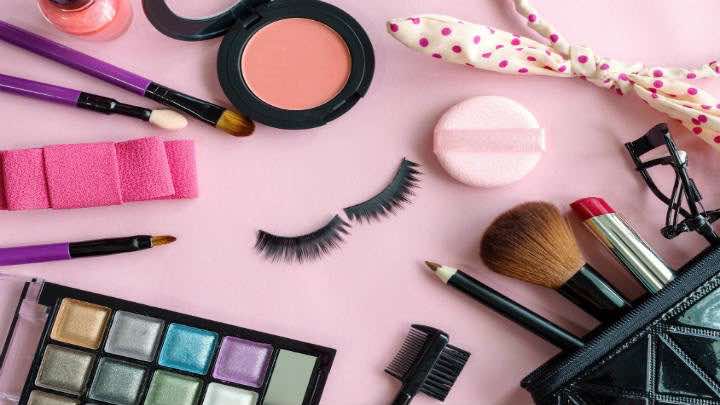 Selling, recruiting. Selling, recruiting. It is a never-ending situation.
This involves too much work in the tasks of selling the products and trying to find new members for what you actually earn.
During this time, we could be easily investing in other business ventures. Like lead generation, for example.
The Local Lead Generation Process for Your Business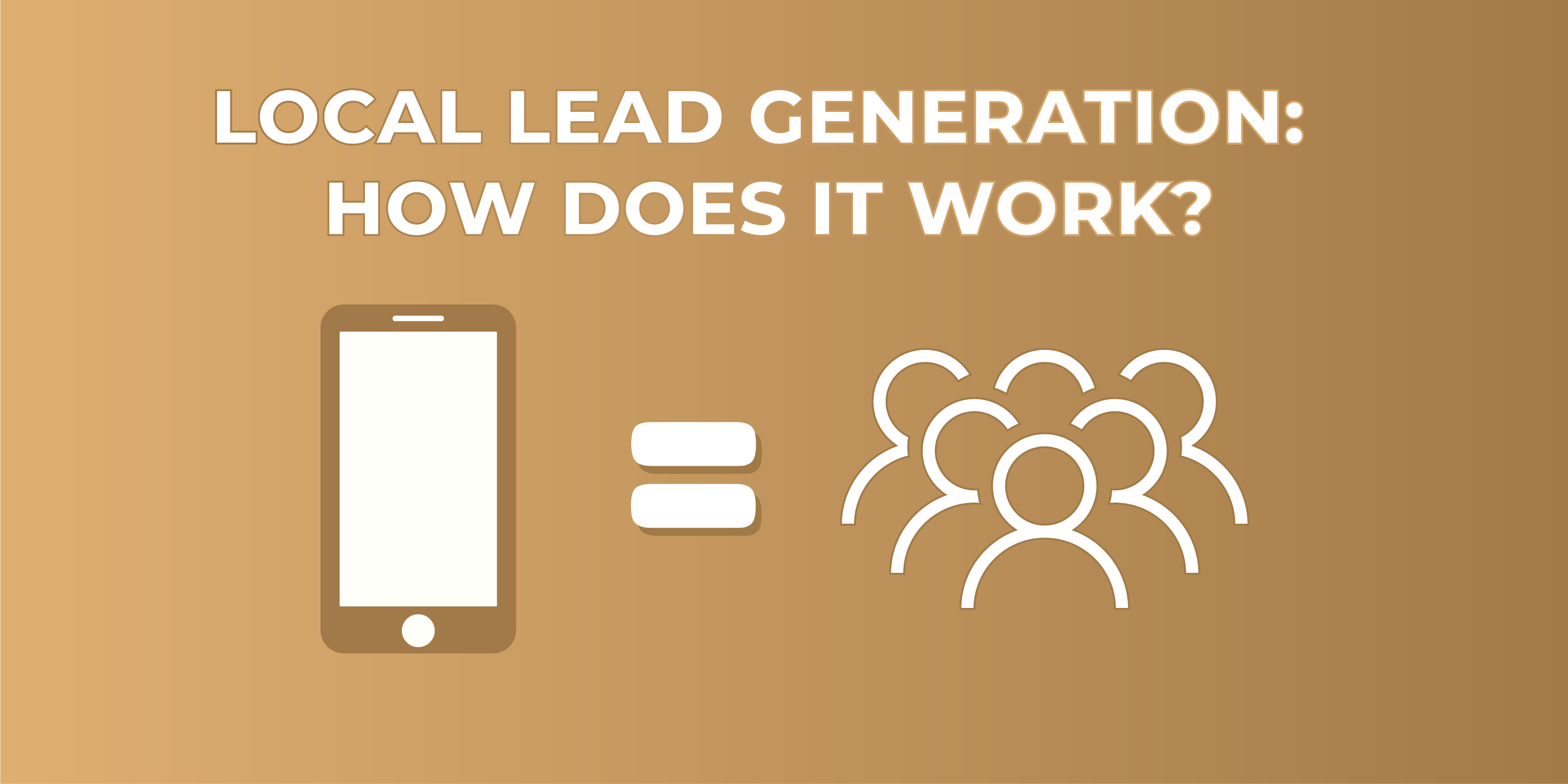 All right! So, everything is about building properties and generating leads. But how does the process actually take place? Are there other steps I need to know?
The steps I mention below are what students from our local lead generation program follow to generate leads for businesses like yourself. So I'll help you see what we do. And how if you join our program, you can simply generate leads for your own business (unless you want to start a side hustle and build a laptop lifestyle business).
Essentially, our lead generation can be divided into four steps:
The first is prospecting. You need to take the time to do market research on a niche (industry) and determine how many phone-driven businesses are there.
Keep in mind that this is local research as you need to know how many companies need leads. For example, you may search for "plumbing services Youngstown OH."
You will find dozens or even hundreds of businesses trying to get themselves in front of the customers by ranking on Map Listings, organic results, and even Ad.
The second step, building. When you find a niche (plumbing, tree services, a software company, real estate…), you will need to start building your digital properties. You don't need to be an expert in HTML or coding. It can be easy with the right tools.
The third step is now taking time to rank your lead gen website. With the site done, you need to work on SEO strategies and start dominating those Google search results. If you're new to SEO, it stands for Search Engine Optimization.
To keep it simple, it consists of the entire process of growing a company's visibility on search engines like Google and generating organic traffic. And remember this, local lead generation is part of the strategies.
Moving on to step four, once you rank the site, you will start getting your ROI and profits. You only need to rent it out to a local business interested in the leads the site generates. You can offer a couple of free leads to their move on with the actual pay per lead.
To review steps 1-4 above, I described it to a normal student who is building a lead gen business to help local service providers generate more calls. But replace the student with you as the business owner. And replace sending the leads to a business to simply siphoning the leads to your personal business.
By the way, fun fact, about 20% of our students in our local lead gen program are actually business owners who went through the program. And they use the skillsets we teach to generate leads for their own business.
An Example of Lead Generation: Home Advisor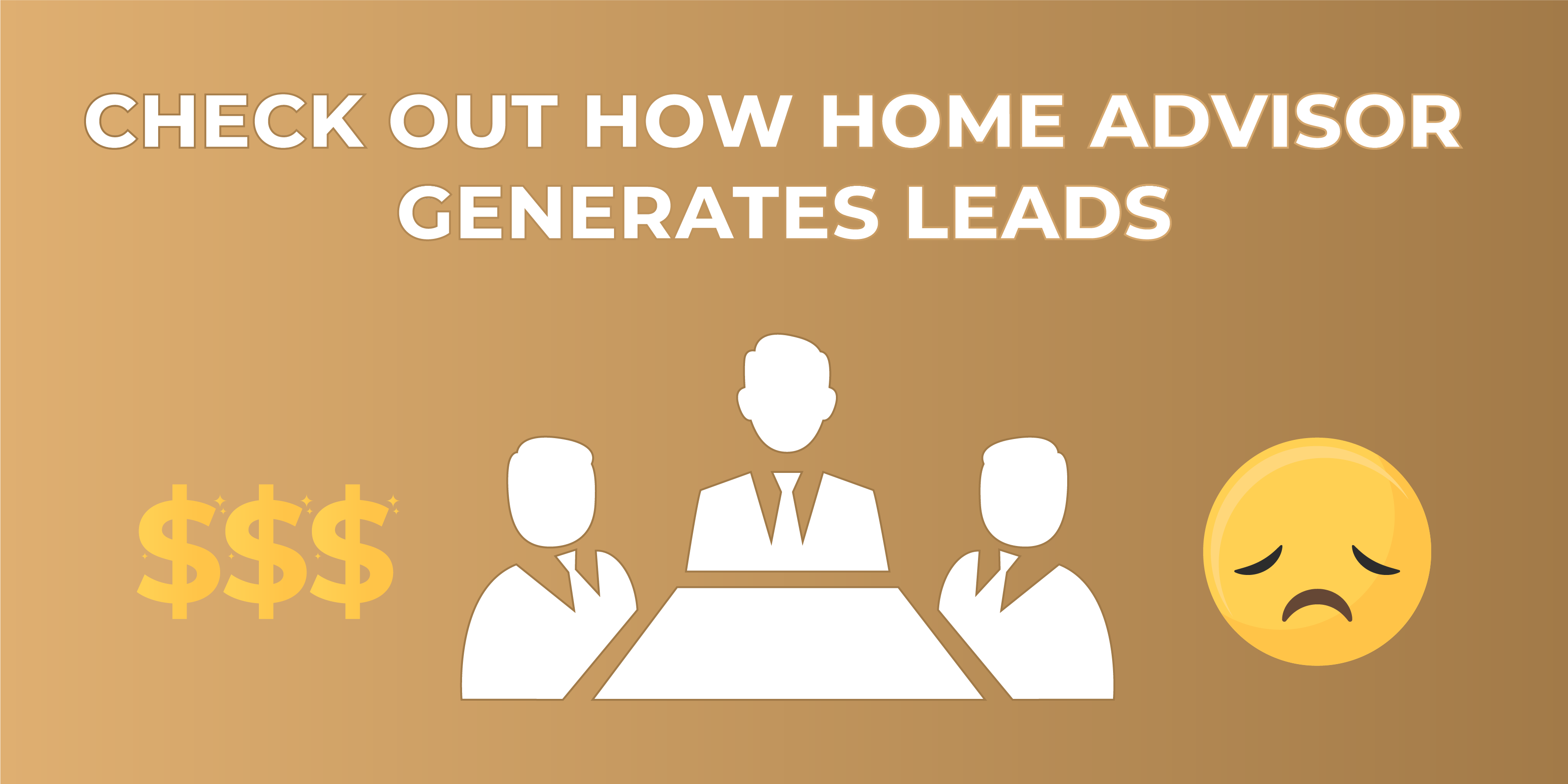 You must be thinking, "if lead generation sounds so good so far, how come I haven't seen any company?" That's the thing; there are many out there. You just don't know they are dedicated to it.
HomeAdvisor is one of the best examples you can find on the Internet as it is a top lead generation company that has spent millions building its brand but also earned even more zeros for this same reason.
They started small as everyone else but invested in building their brand awareness to make people who are looking for home services go to their website and find what they need. They are over 75% of people's first choice when they need those services.
If you don't get HomeAdvisor that much or need a refresh, users need to submit their information to request a service and get a professional or expert who can provide it.
HomeAdvisor's job is to share your information, which makes you a lead, with local companies so they can contact you and offer the service you're requesting. For sharing this lead information, HomeAdvisor gets paid by the companies. This happens for every single lead they send to multiple businesses.
Business owners who don't have marketing skills or don't even know how to have any online presence will always rely on those pages to list their services.  They will save time and effort, but companies like HomeAdvisor can make them spend lots of money as leads aren't exclusive (one lead is sent to multiple companies after all).
Using Facebook Ads aka Paid Ad Platforms: Do They Generate Leads?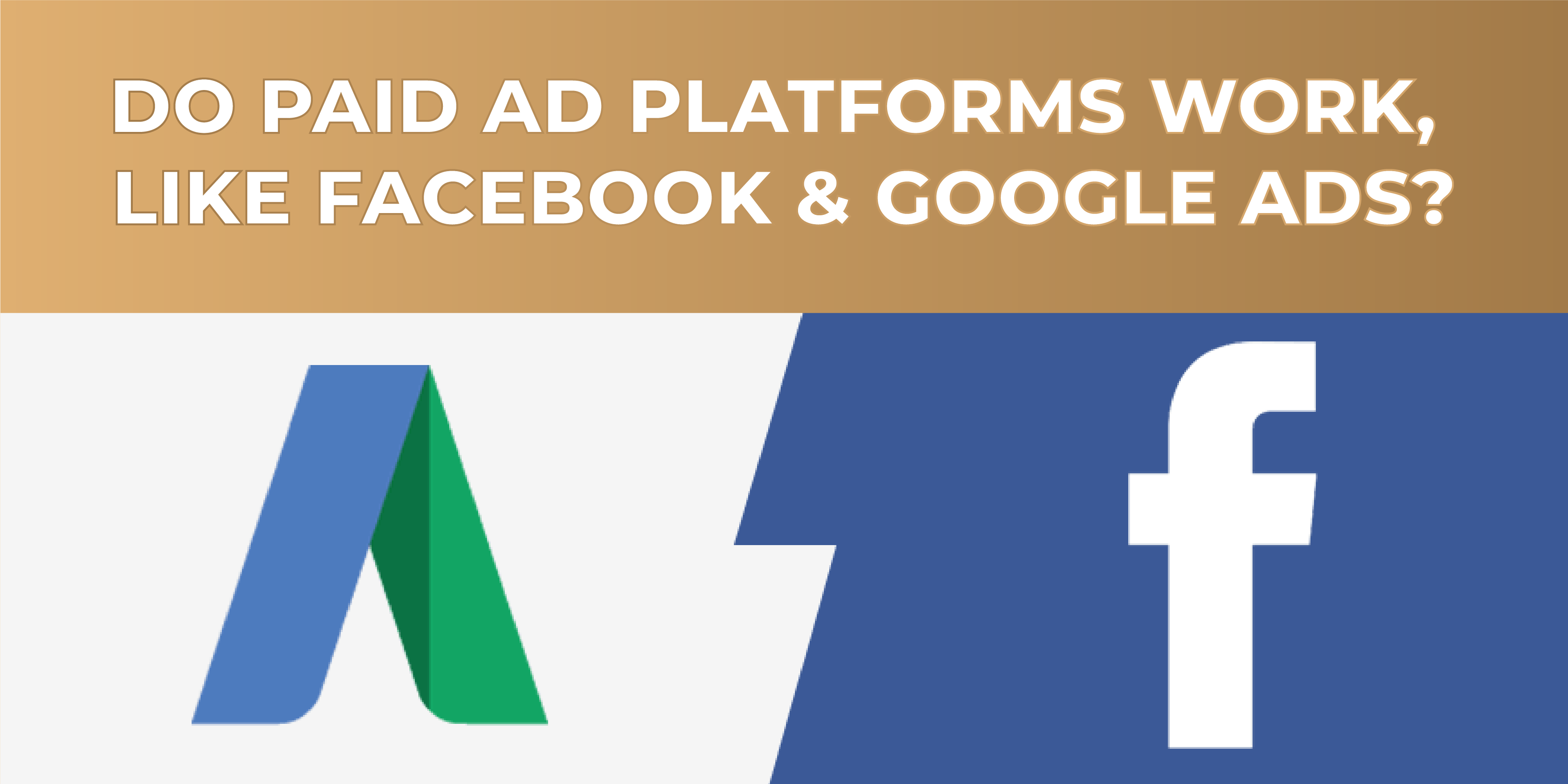 They DO generate leads. If not, no one would use them.
However, you need to remember two facts:
Paid ads or platforms can be expensive.

They don't generate "natural" leads.
Whenever someone sees or clicks in one of those ads, over 80% of them did it by accident or are trying to close/report it.
Why? Because they aren't looking for those services. At least not at the moment.
What those ads do instead is interrupt their time on the platforms. Users aren't there to find companies or businesses unless they are searching for a specific company's user, and for that, there's a search bar. This is why it is hard to convert them to actual customers who will show interest in the companies' services. Also, you're limited by a budget.
When using lead generation, everything is organic. You aren't forcing others to pay attention to your business but rather being there when they need you. This is why Google's organic traffic will always beat paid ads, and the reason companies continue investing in it, which is a lot cheaper as well.
What Is Local SEO?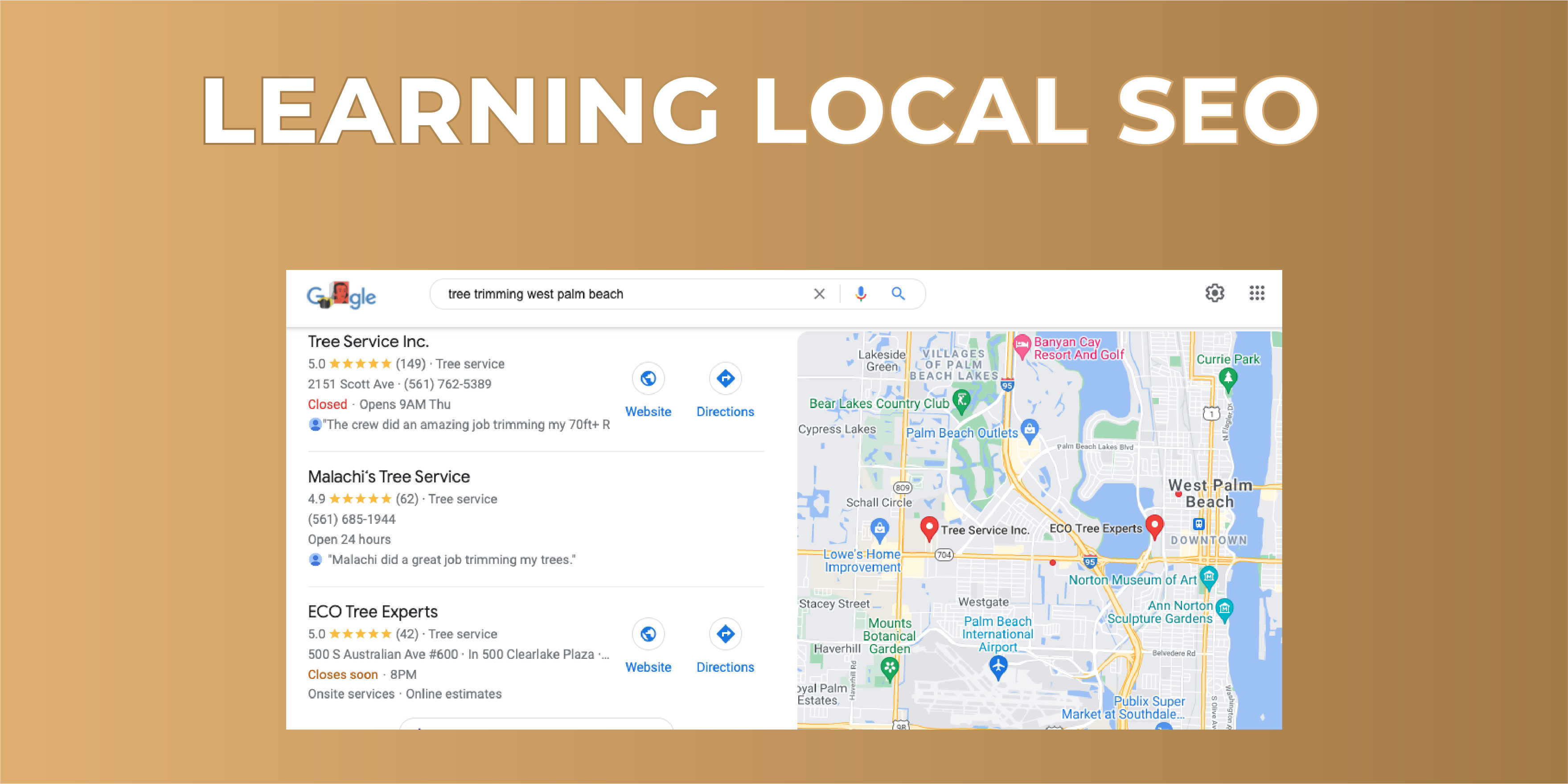 Don't worry… I didn't get it at first either. Following the short explanation, local SEO focuses on scaling businesses' visibility on search engines. However, this is only for those who serve their communities face-to-face.
What does this mean?
Experts and professionals like painters, plumbers, and dentists (but not only them) offer their services to their local customers. Why? Because they can't deliver them unless they are located in the same area of their customers.
To make sure those businesses get more leads, you need to rank them locally by claiming the business listing on Google to place them on Map Listings. Local SEO also involves online reviews, citation management, and how you manage your entire online presence in the local area.
If you are going to bet on lead gen, you need to adapt yourself to today's world: The Internet.
Keep in mind that although traditional channels and methods like billboards, warm calls, and pamphlets still work, they aren't part of your tools. Whenever someone needs a service, they go to Google and search for it.
"Dentist in Miami" or "plumbing services in Orlando," etc. And you can keep coming up with services or professionals people need and look for. Thus, you need to make sure you're using Google to get the companies in front of their clients.
Users will always click on the first search results (those near the top), and many of them will be either Ad links (people paid to place their websites there), Map Listing, and then you get websites. Almost all of them are your goal and where you should always aim to place yourself.
Can My Business Utilize a Local Lead Generation Strategy?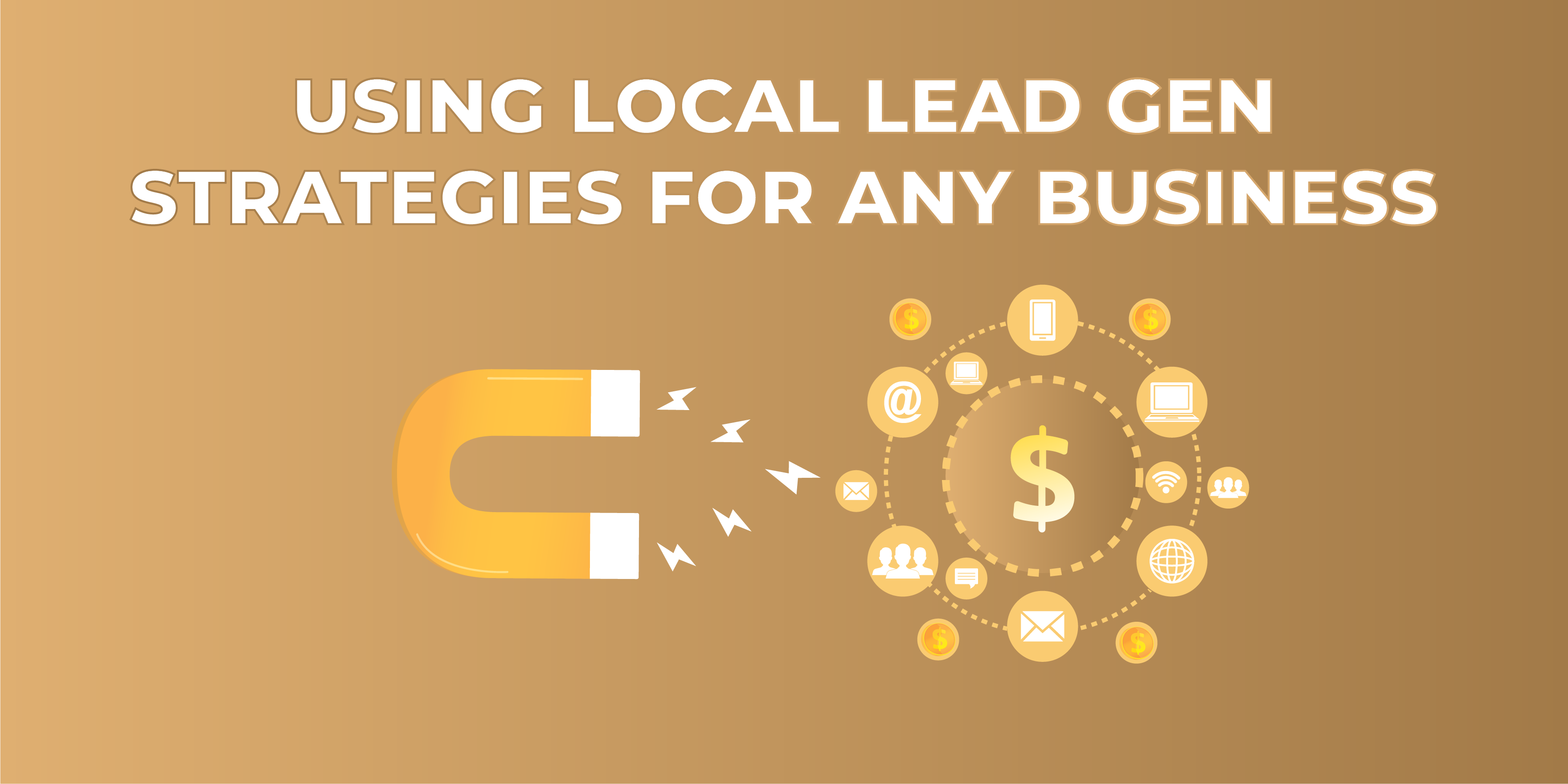 If you want customers, you better know you need it. Following the previous explanation, lead gen is all about placing businesses in front of their customers, choosing them over their competitors.
Put it simply – it's all about closing deals and having clients for those companies to make money. The main difference with the usual methods companies use for this is how lead generation approaches different channels to get them in the right place of the market to get customers.
Those channels are all focused on the Internet as most people are searching for products but also services across the net. The issue is that the Internet is way too broad, and businesses don't know how to place themselves. They usually try, but they get one common result: losing money and time.
How Powerful Are Organic Leads from Google?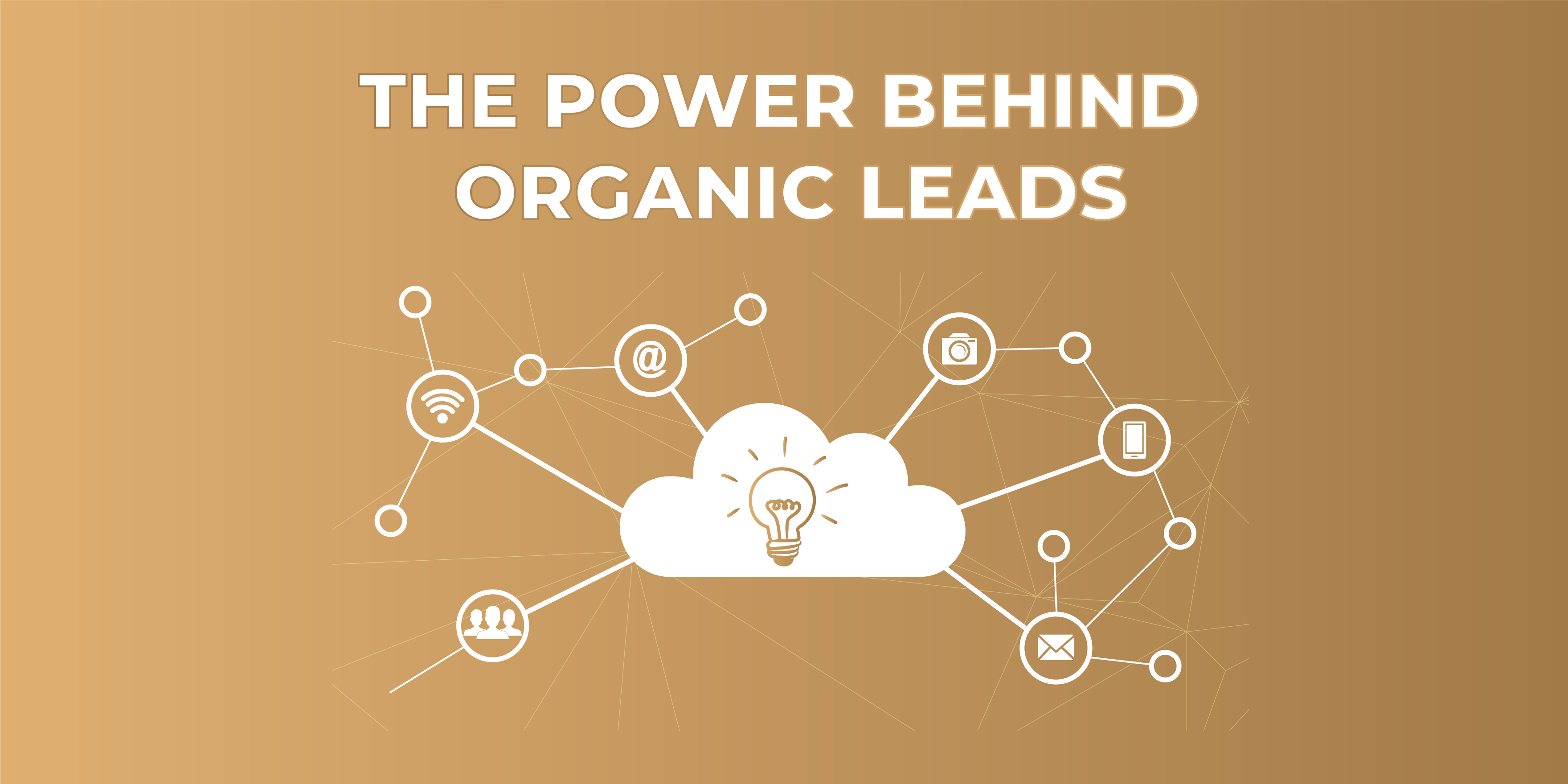 For companies looking for customers, it's everything. For you? Pretty much the same. When you build a business with digital properties, you get to make thousands of dollars a month.
This isn't a "get started today and get rich tomorrow" thing, but it is HIGHLY scalable, and ROI + positive results are guaranteed. Learning a fairly decent and very needed set of skills to create your digital properties and start ranking them on Google is required.
I have invested in several online businesses over the years, and if there's something uncertain, whether you will get your ROI or not, even more than the actual profit.
However, this business moved my earnings from five figures a year to a month in ONLY passive income while sitting comfortably at home.
On my laptop. Anywhere. Anytime.
You can look at one of the first sites I built back in 2016, and it continues making me over $1.000+ every month. The best part is that I don't need to touch it or the rest I've built over the years, just like this digital property.
What Makes Lead Generation SO Alluring?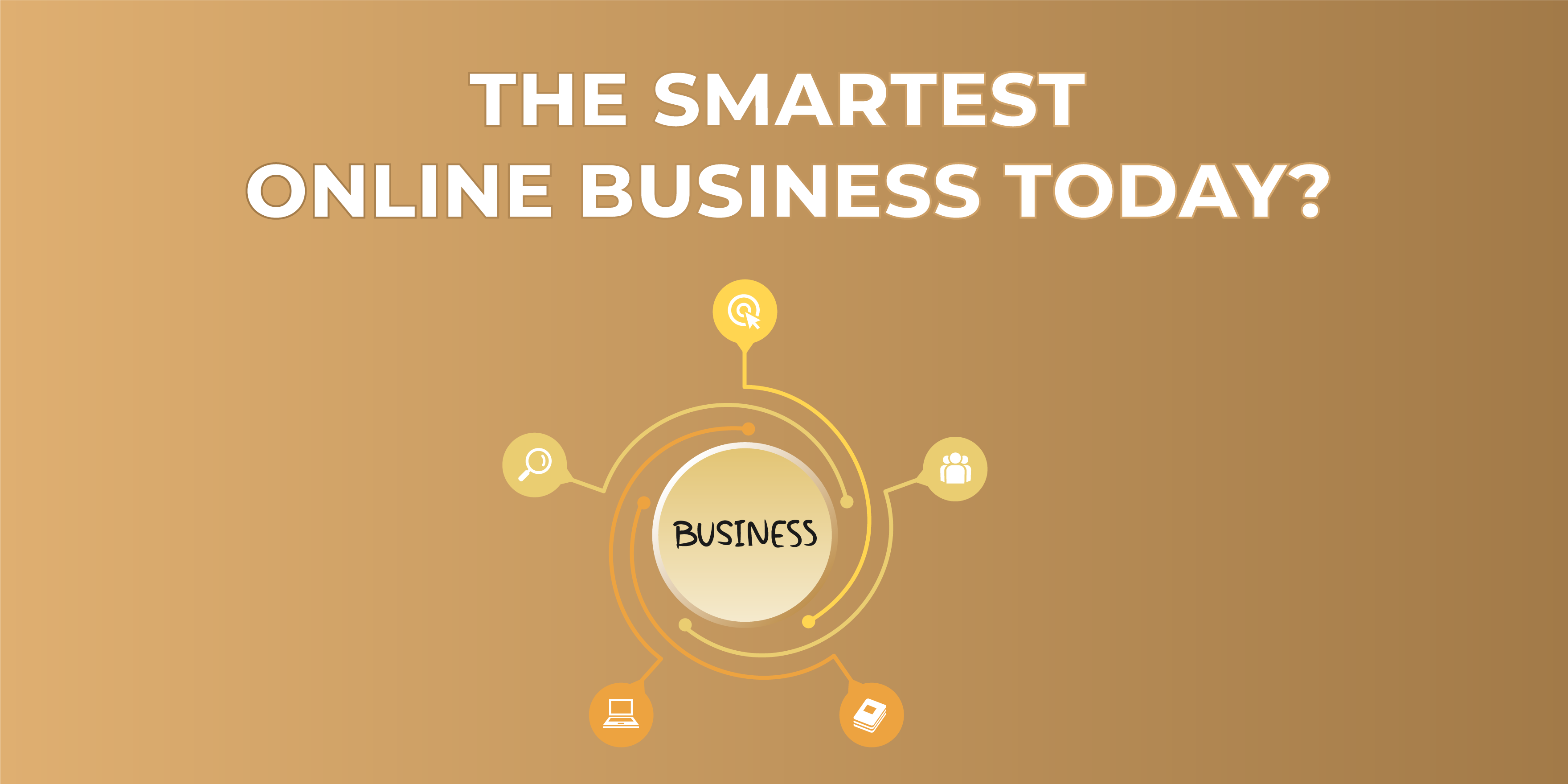 Here it goes: you can work from home.
The main issue with regular business opportunities is how much you need to invest in staff, equipment, or rent to have a place to sell your products or offer your services.
We all know the hassles of traditional businesses that involve regular expenses, which are extremely high.  Can you afford it? I don't think so, and even if you can, is it worth it? Now, it isn't only about the money. You also need to put in a lot of work, and it isn't only during the first couple of months or years. Usually, it is as long as you continue running it.
You can save yourself those headaches and bone-breaking tasks and expenses with lead gen since it is more about generating leads with digital channels—mainly websites.
Websites can be VERY cheap to build, and with many tools online, you get to do it in a couple of hours instead of days. Any virtual or digital business is scalable and won't need constant maintenance.
So, let's summarize this:
You save money in regular expenses with traditional and most online businesses as what you need is yourself and digital properties (websites).

You can bet on passive income.

 There's no need to hire more people to get started.

You can generate leads in multiple industries, which allows you to work on any niche you want.
How Can I Get Started in the Local Lead Generation Program?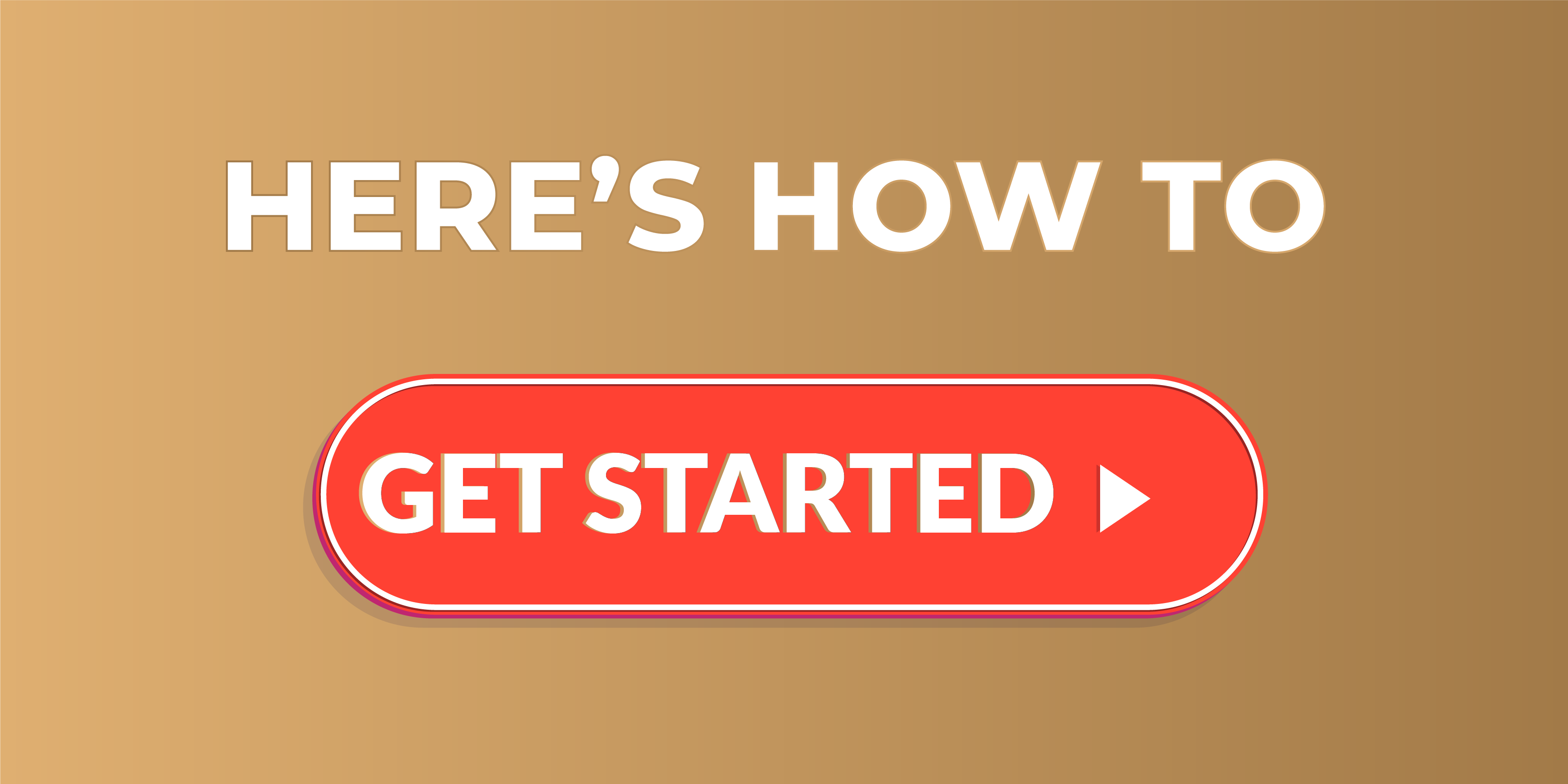 Anyone can start and learn. That's the beauty of this business model. I knew nothing about SEO, Map Listing, and everything I've mentioned so far. It is all about learning the skills, gaining experience, and deciding to take the step.
Remember that this business model will never get old as business owners are always looking for leads. They need to do business and scale their companies. Why not do the same while helping others and still making money?
You can start with this local lead generation course highly recommended for anyone wanting to grow in the business. It is a close training that will take you through each step and make sure you are able to get your ROI, profits and take control of your life.
You will be added to an incredible lead generation family ready to help you 24/7 when asking questions on the group. Anyone is welcome who's willing to put in the work. Click here to watch the lead gen webinar.