Photographers and direct companies in the niche need to put lots of effort into generating photography leads. Due to the number of competitors that continue to increase, the industry has become tougher and even saturated.
When in the position of not generating more leads regardless of your efforts, you need to go back to the basics. Ask yourself whether you know enough about lead generation or the strategies available.
With the internet today, too many lead generation campaigns or strategies are available. You must utilize as many of them as possible while they are convenient for your niche and goal.
Social media is never out of the list but rather at the top of the options you can consider. Even email marketing and content marketing play vital roles.
How can you approach them? Should you add others to boost your efforts even further?
We will be answering these questions with some strategies you can follow. However, we'll add some details about what mistakes you're making.
Create a Website for Your Services
Most photographers settle for the simplest gallery site. Don't do the same.
Instead, consider what you want your business to accomplish, and you will find out that a website sounds ten times better.
A website is the best way to promote yourself as a photographer. They are the best option to establish your credibility in the visual arts industry.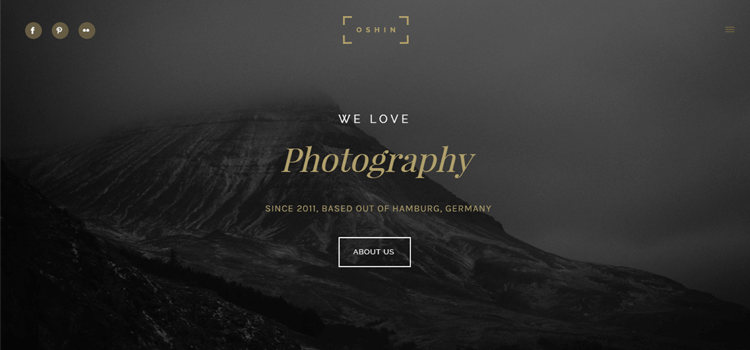 Your website should reflect all aspects of you. This is why you must make sure to include:
A section "About Me," including your photographic style.

Contact details / form.

Where to book.

Your best photos in a portfolio.

Pricing sheets.

Client testimonials.
There are many resources available that can help you make a website, even if you're not a web developer. Leadpages' website creator is one example.
Leadpages websites are designed to convert web traffic into leads or sales. You can create the perfect website for your photography business using drag-and-drop functionality.
You can start with a theme and then add pages, navigation, and color to your website so that it shows off your best self.
If you've got the time or resources to hire someone to work with WordPress, do it.
This platform for hosting your site is at the top, and you should make an effort to use it. However, it isn't that simple to use, and you might spend more time trying to work around it.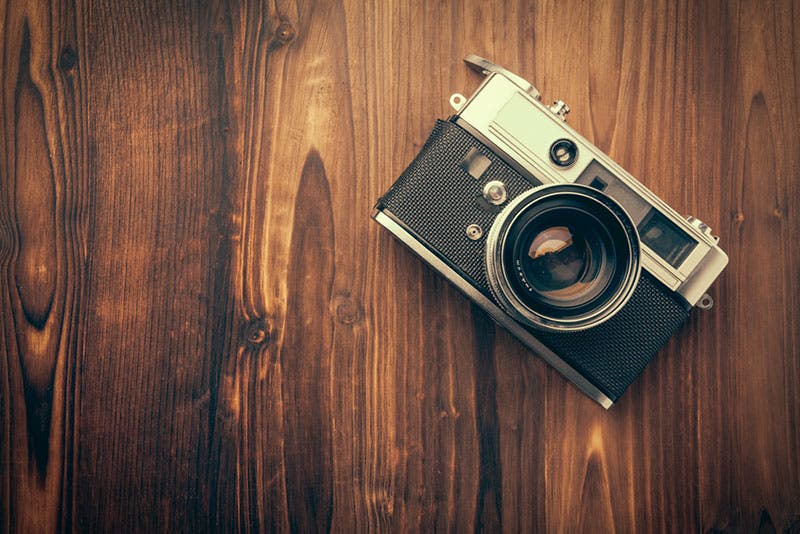 Optimize Your Website for More Leads
It's one thing creating a website. But it's quite another to make people want to visit it.
Search engine optimization (SEO) is one of the fastest and most cost-effective ways to achieve this.
SEO is key to success for small businesses websites, as it matches searchers' searches on Google, Yahoo!, and other search engines with your site.
Basically, you get ranked on the search engines and gain more exposure so people can find you. This naturally takes you to generate leads.
There are many SEO elements that you control on your website. These include the following:
Internal links: Linking between one page of your website and another.
Meta-descriptions: They refer to the text on the pages.
Keyword optimization: Selecting one primary keyword per webpage to target and then implementing it in content and meta-data.
Alt-text: When you upload images, make sure you include descriptive text that summarizes what a visual searcher might read and what a bot would see.
Keeping your website updated with new content: Google loves fresh content. This shows that you have not abandoned your website's content and are keeping up with the demands of users.
Using proper header tags: These tags are the usual H1, H2, H3, H4, and so on options that set the titles and subtitles. Or just headings and subheadings.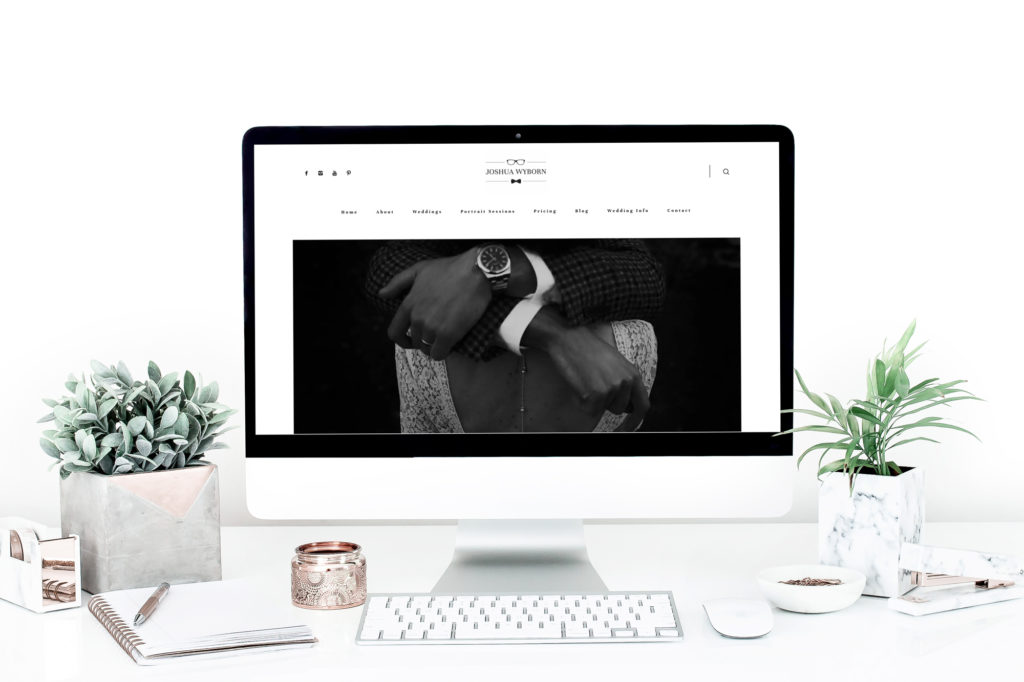 Although SEO traffic can be difficult to gain, it is easier to get it when there is a geographic component.
You could even have dedicated landing pages for specific cities or neighborhoods to bring in extra traffic.
Focus on Building Your Brand
Although you might not consider yourself a business but rather as a freelance photographer, it doesn't mean you aren't.
You must start by creating a brand to make your business a legitimate one. It's no surprise that top brands spend millions on market research and branding.
You can do the same by starting to know how to "sell" yourself.
A brand identity is a way to establish a reputation for your photography business. When you do it right, you grow beyond the idea of just being a photographer for others.
The benefits are countless, but the main ones include:
Gives your products a personal touch.

Differentiates your business.

Your business will look more professional.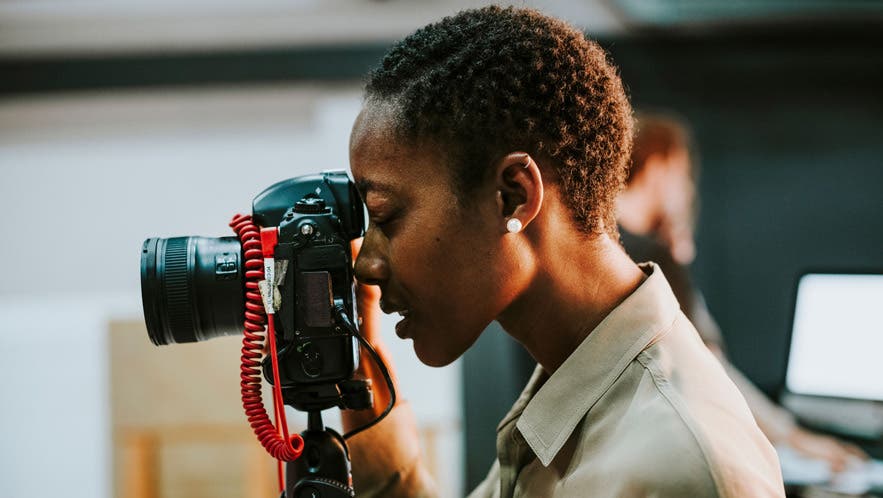 Prior to embarking on any marketing ventures, define your core purpose. This question can be answered with a simple question: How can I help people?
Next, dig deeper into your values and use your artistic side to create a color scheme.
Just focus on how you would build a specific business. But this time, you are the image of it.
You Need a Newsletter
The email looks dead for many marketers today. However, what if we tell you this is the opposite?
It is true that with the rise of Twitter and Facebook, and social media overall, email lost some of its relevance in the past. However, today, people check their email multiple times per day.
Facebook and other social platforms have attempted to overtake email with the ability for users to sign up to receive messenger updates from their favorite brands.
Brands have started to invest in chatbots that can engage with prospects. It's the same as building your house on someone else's property.
Although you may have millions of Facebook followers, that doesn't mean you own the list. Facebook makes it very difficult to export contact information from these followers.
On the opposite, you are the owner of your email list when you create it. You can keep your contacts no matter what. Even if an email provider goes out of business, you can still export your contacts to continue building relationships and bookings.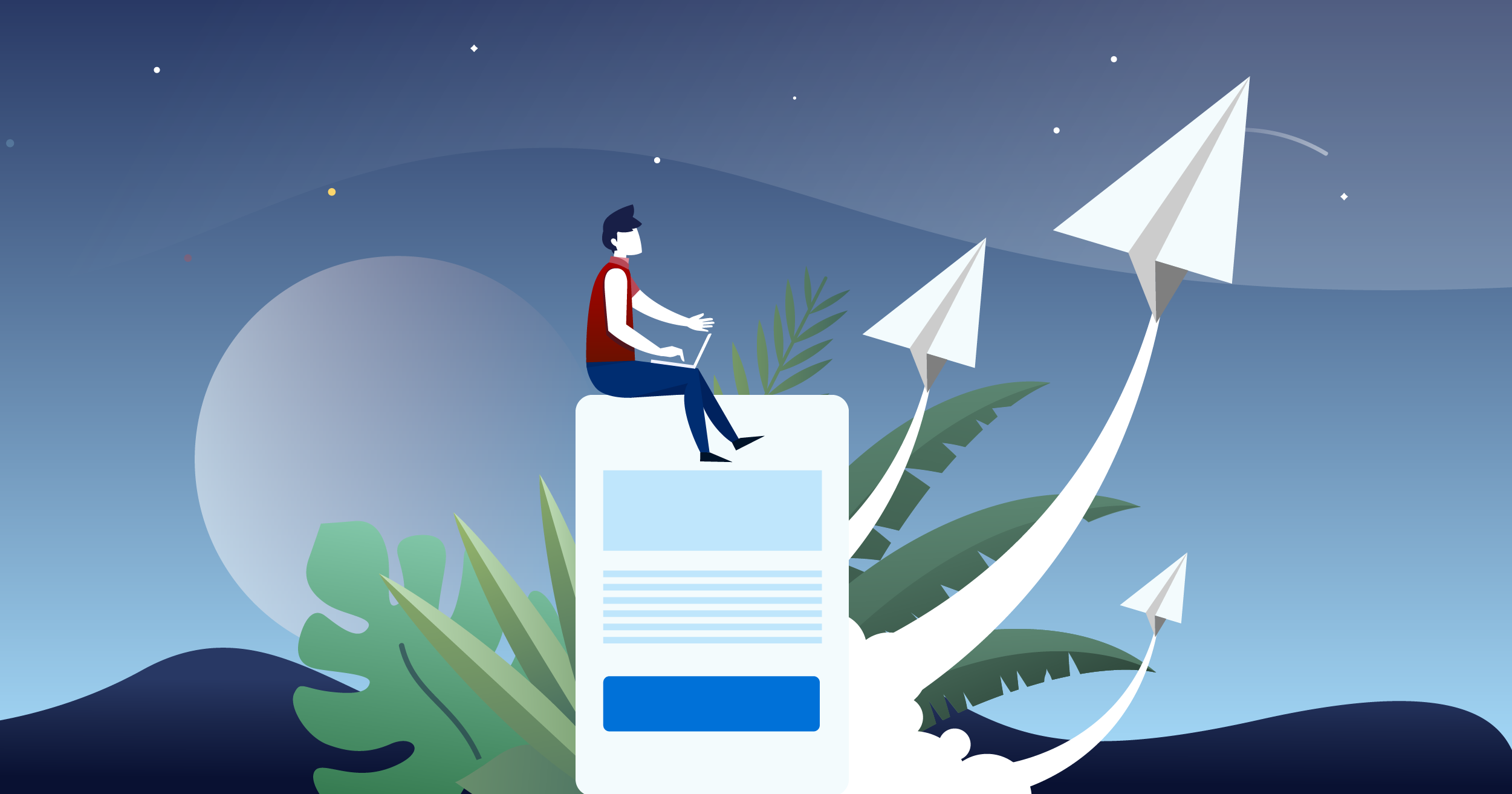 A newsletter is brought in this case since you can send your prospects to your email list every time you create a new article that inspires or educates them.
You can also focus your newsletter content on other areas:
Your studio's news and behind-the-scenes glimpses.

Showcase new work.

Holiday specials and promotions.

Keep in touch with clients from the past.
Since they check their emails every day, it is possible to engage with them easily. Also, they are more interested in what you offer when they willingly give you their email address.
It is important to send a balanced amount of useful content and promotional emails. Our personal advice is to tell stories, show work, and be helpful by sharing insights and tips. Do not bombard your email with booking requests or promotional emails.
Lead Magnets Are Keys
A lead magnet is a device that draws a lead by enticing them into entering their email address to receive something valuable from your website or platform.
Usually, the exchange is between their contact information and downloadable content that is valuable.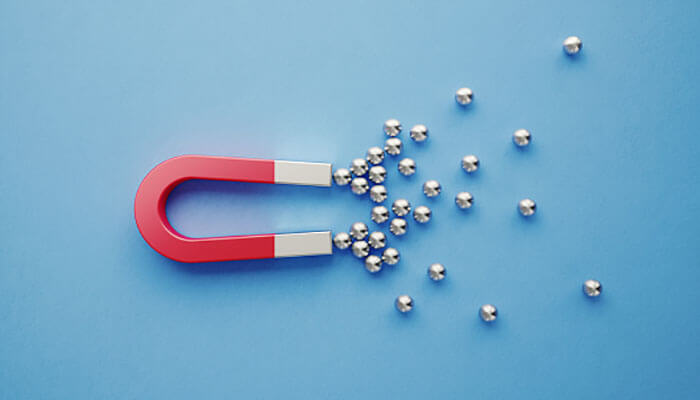 Here are some examples of content that you can write as a photographer and then offer it in PDF format (or hidden on your website) to attract customers:
Tips about taking photos.

How to use a cellphone to take professional photos.

Why hiring a professional is the best option (and how to find him/her)?
And any topic that is related and provides value can be used as your lead magnet.
Build Connection with Networking
Networking is a great way to make new customers. Because it creates new connections that are otherwise unavailable, networking is vital for any budding business.
You can network both online and in person. Here are some suggestions for it:
Opportunities in-person
Tell your family and friends that you have started a photography company!

Attend a relevant expo or business networking forum.

Take your business cards with you to the PTA meeting, dog park, or coffee shop, and start talking to people.

To meet new clients and get involved in the community, schedule free talks or low-investment workshops at various venues.

Meet up with other photographers at a photography meet-up.

You can teach a photography class at your local community college or through your local community.

Drop off your business card at your local store.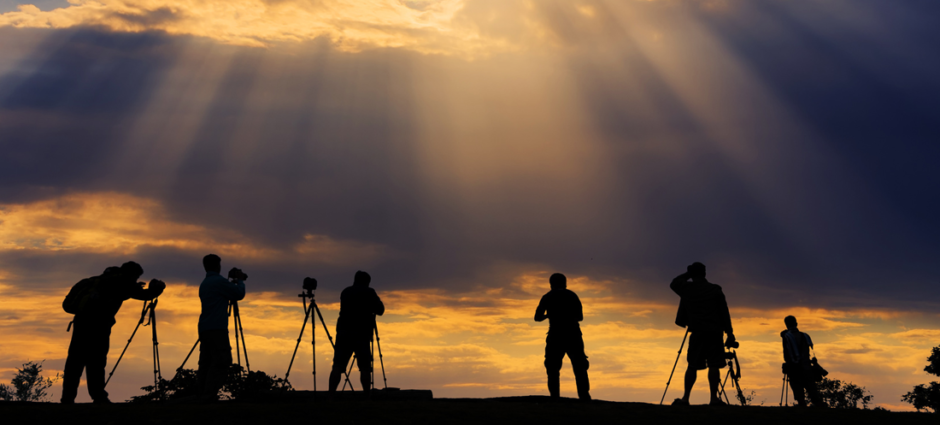 Online opportunities
You can find relevant Facebook groups online and start a conversation.

Be the first person to answer a question on social media about photography or request a referral. This is key to community management.

Use social media to search for photographers near you or seeking photographers.
All this networking process is due to how photographers agree that word-of-mouth and personal relationships are the best marketing strategies.
They can help you get lots of high-quality leads and convert them into clients.
It's not enough to have a business relationship. You must also build personal relationships with people in order to be their first choice when they ask people to refer photographers.
It is a good idea to get to know them and their businesses before asking them for referrals. You could offer your services to them if possible.
You can build relationships with local and online photographers to help you generate a steady stream of leads.
If they're not available for a particular date or feel you are a better match for their needs, your peers may send couples your way. It is more likely that this will be a two-way relationship. Be prepared to do the same thing for them.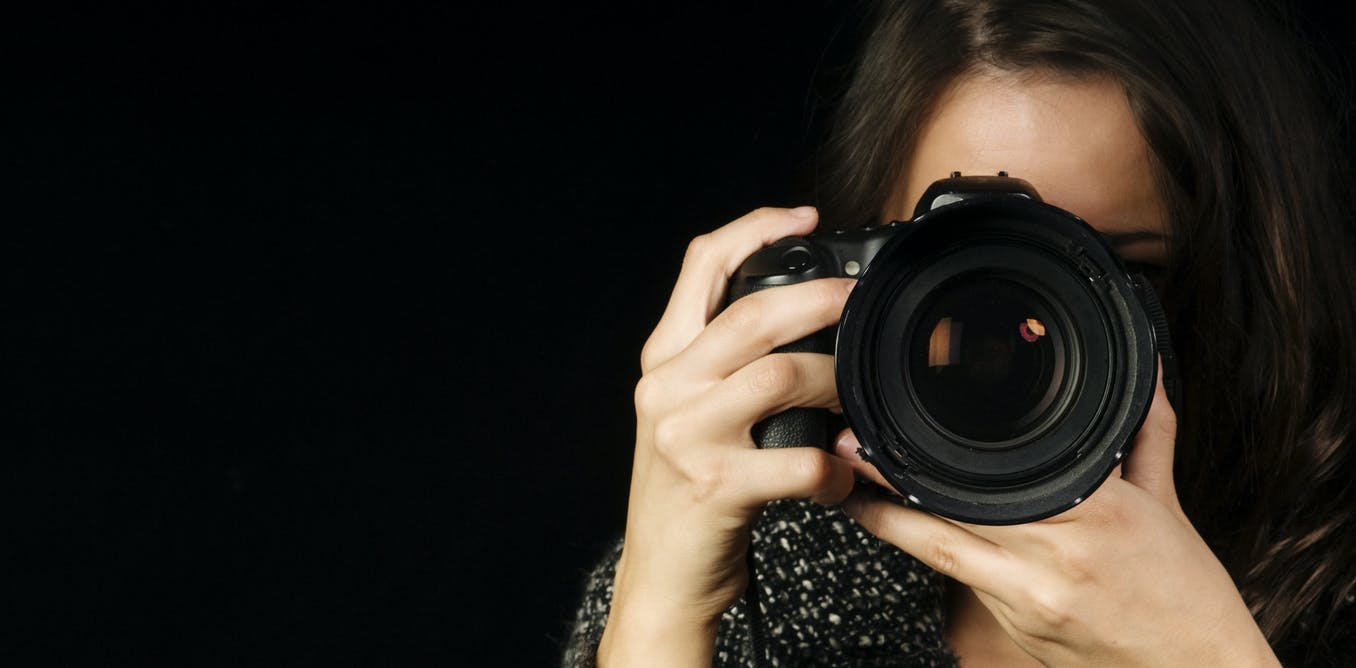 Get Your Hands in Blogging
This one is simple if you decided to create that website (we hope you did).
However, even if you have some posts in place, you may not be sure how a blog will help you get new clients.
Let's begin with the basics. Your blog should be simple to read and attractive to the eye. It should also provide unique value for your audience.
Asking your audience what they want to know is the best way to make sure your posts are valuable. Answer that question fully, and then provide a plan of action for your audience.
This is called a call to action. This button can be found at the bottom or as a link to a useful piece of content such as a checklist or free course.
It may be worth considering allowing comments to your page. If your readers want to learn more about the topic, they can ask for and get an answer. This lead generation strategy helps you to understand your audience and how you can capture them.
Although blogging can seem daunting at first, managing your blog will be much easier once you learn how to batch.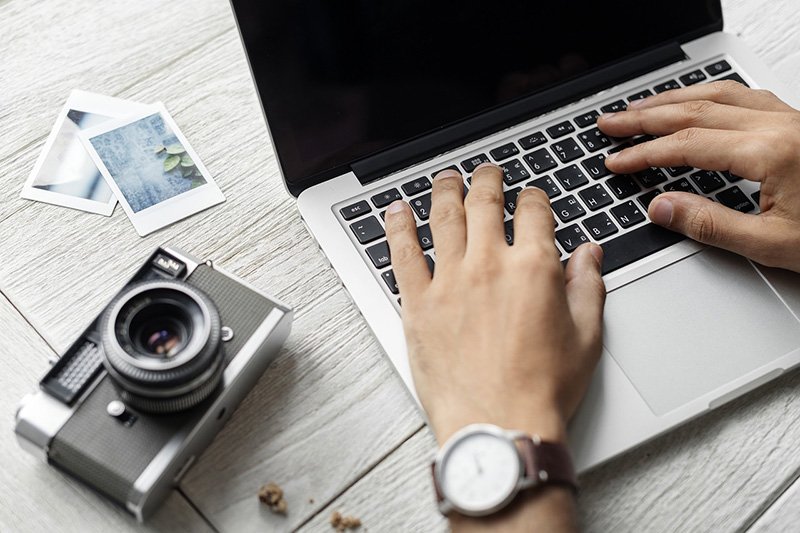 Batching simply means you complete a series or similar tasks in one go (such as all your blog posts and social media posts for the month). Batching helps you plan and strategize more effectively. It also allows you to spend less time each day on marketing tasks and more time crafting your craft.
And Add Guest Blogs to the Last One
Guest posting on another blog is another way to make your expertise a lead-generating machine.
Guest posts are a win-win situation for both you and your brand. You gain a new audience, establish your expertise, and get free content for their blogs and the possibility of filling a void in their knowledge.
Start by reaching out and recommending other creatives from your industry or related to it. You can tell them that you admire their work but feel they lack a perspective.
Offer to write a blog post that covers that gap for them. They get content for their blog and the bonus of the missing perspective. You also get promotions on your website.
You might even get paid by some brands to guest post on their blogs or get down to other deals based on readers and traffic.
Some bloggers or websites have guests in order to contribute to SEO, and you can apply the same with people trying to do the same with you.
Work with Social Media
Even if your social media accounts have been around for ages, the chances are that you aren't fully utilizing them.
First, it is about more than connecting. It's not possible to only have one interaction with potential clients and expect them back for more. You must maintain a positive relationship with your followers in order to run a successful social media account.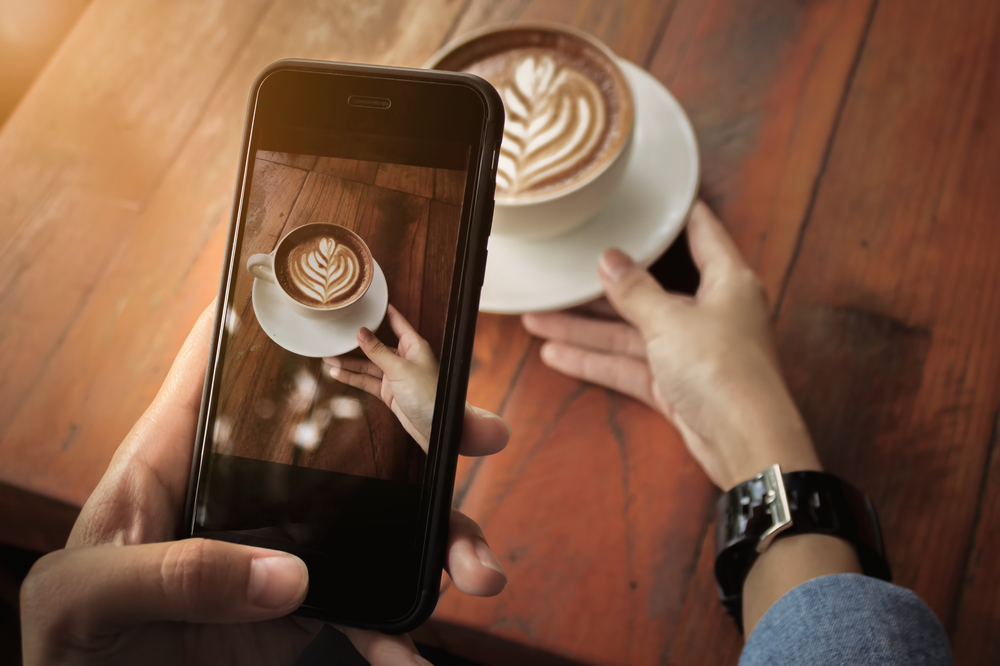 Another important rule in social media management is to have equal amounts of brand-related and industry-related content in your marketing strategy.
Brand-related content includes content about your company, your services, case studies, and other relevant information.
Industry-related content refers to content that is shared by others in your industry. A post might be shared about a blog written by a credible photographer or a news article that impacts or affects your industry or audience.
You should always link that outside perspective back to your brand, regardless of the subject matter. What is your response to this situation? What added value can you provide? You should also consider whether the content will strengthen or harm your brand.
Finally, you might post some personal posts: Your work from home life, your family, pets, personal values, and anything else that applies to your life and your brand. People want to be connected to people, not brands.
Your audience will relate to you through personal posts.
We recommend that you start with Pinterest and Instagram if you are just starting in social media marketing.
The best way for photographers to showcase their work and create a personal brand is through Instagram. Pinterest is a great way to promote your blog and get leads. If there were only two platforms that photographers should be on, it would be those for sure.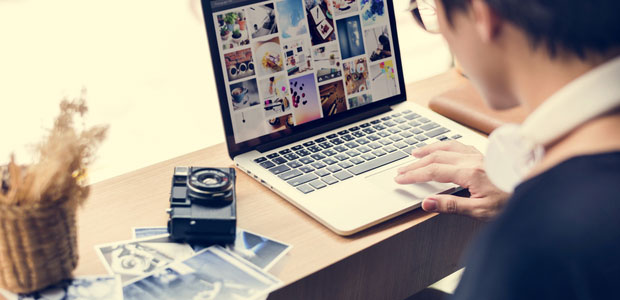 Why You Aren't Generating Sales Qualified Leads for Your Business
Just like there are strategies to implement, there are problems to solve.
It is all right if you are having a hard time with your lead generation process, sales team, and everything related to photography leads. We just recommend that before you continue adding more strategies, you dedicate your time to solving the issues.
This is why we found it pertinent to add some reasons why a sales qualified lead is being so hard to generate for you:
You aren't working for the right prospects. 
Although you might think that your business is able to serve all customers, it's not.
It is crucial to understand whom you want to work with so you are able to determine what services they need. You won't catch people's attention if they are not interested.
Once you have a clear understanding of whom you are supposed to serve, you can take a look at your most recent opportunities.
These opportunities are a good match for your ideal client profile. As yourself:
What made them different?

What was it that made them different from your ideal client?

What were the similarities between them and your target audience?
If there is a lot of difference between the way you present your business online and what your ideal client would look for, then you may have found one reason why your leads aren't booking.
You should also take a hard look at the online presence of your business. Does it help you attract your ideal client? Is your website answering a need of your ideal client? Is your social media helping to educate, inspire, or connect you with this ideal client?
Sometimes, it can be hard to see our businesses clearly.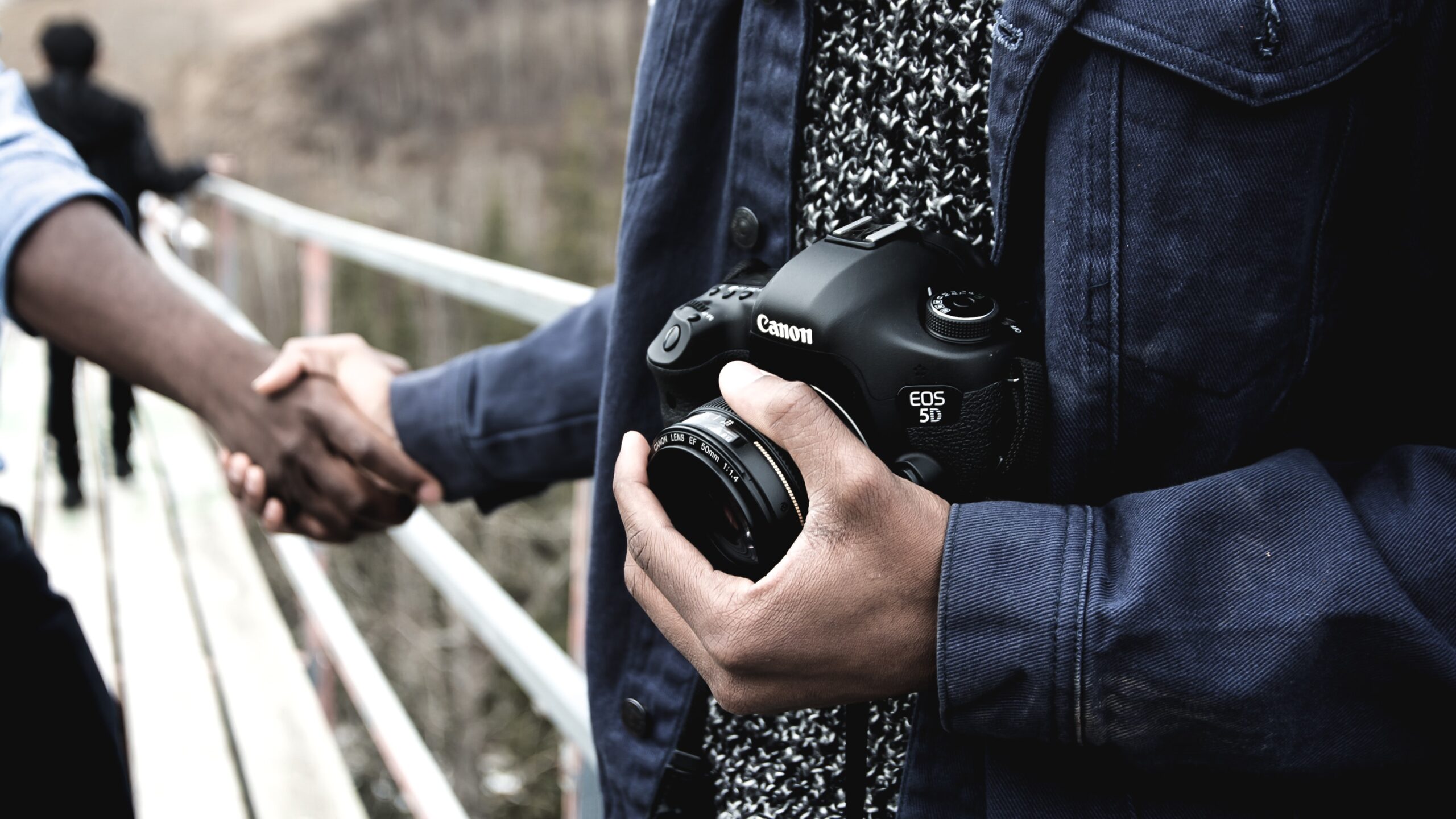 Ask a trusted friend to help you determine your ideal client based on the information in your online presence.
You might be missing opportunities in areas where you are not connecting with the right people, so make sure to take notes.
You should also take the time to check out your competitors' websites and social media profiles.
Can you predict who their ideal clients might be based on their content? What words, images, and topics do they use to attract this kind of client?
You don't have to copy them. Instead, find ideas that could be used in your business or for your ideal client.
 There is no lead pipeline.
Larger companies often break down their sales pipeline, or sales funnel into different stages and lead qualification phases. Although you don't have to go that far, it is helpful to understand these stages and imagine how they might look in your own business.
Photographers' business owners tend to only focus on two stages in their pipeline when someone becomes an opportunity or when they book as customers.
This opportunity may not be right for your business if you haven't gone through any qualification process.
A pipeline helps you to eliminate people who might not be a good fit. You can also nurture those who are right for your business and finally generate photography leads.
You are not nurturing leads.
Salesforce estimates that it takes about ten sales and marketing touchpoints before someone is ready to make a big-ticket purchase.
In the beginning stages of a customer's journey, they either have a greater awareness of your products or are collecting information.
These stages are not considered to be qualified leads by most companies because they don't provide enough detail. The prospect may not be sufficiently educated about your photography services or aren't ready to convert.
This definition means that even someone who contacts you to ask for a price is not qualified to be called a prospect. This is despite them being closer to making a decision than someone who is still in the awareness stage. What can a business owner do?
You know that you need a lead source. It's now time to discuss how to make that happen using SEO best practices and strong social media strategies that create healthy backlinks for your content.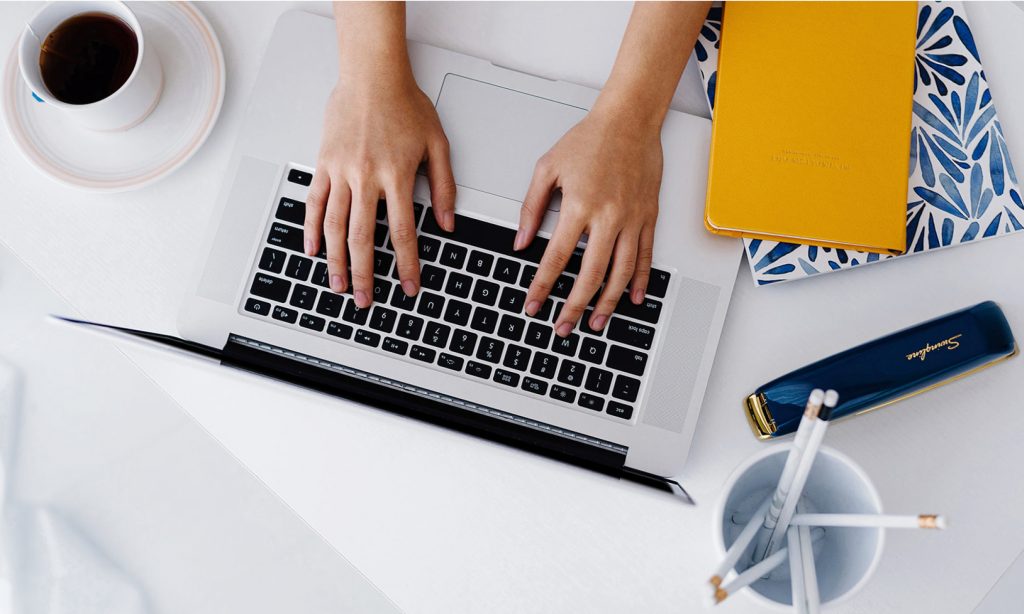 Also, you can use newsletters and email marketing as a way to nurture your leads. Everything we have included before can be a good option (those related to touchpoints and content).
If you register people for your newsletter but not engage with them regularly, you aren't nurturing your leads.
You're also not nurturing your leads if you wait for someone to contact you and book with you. Think about how you can build a relationship before prospects are ready to book. This will ensure that you nurture them until they feel comfortable booking with you.
The Local Lead Generation Process for Your Photography Business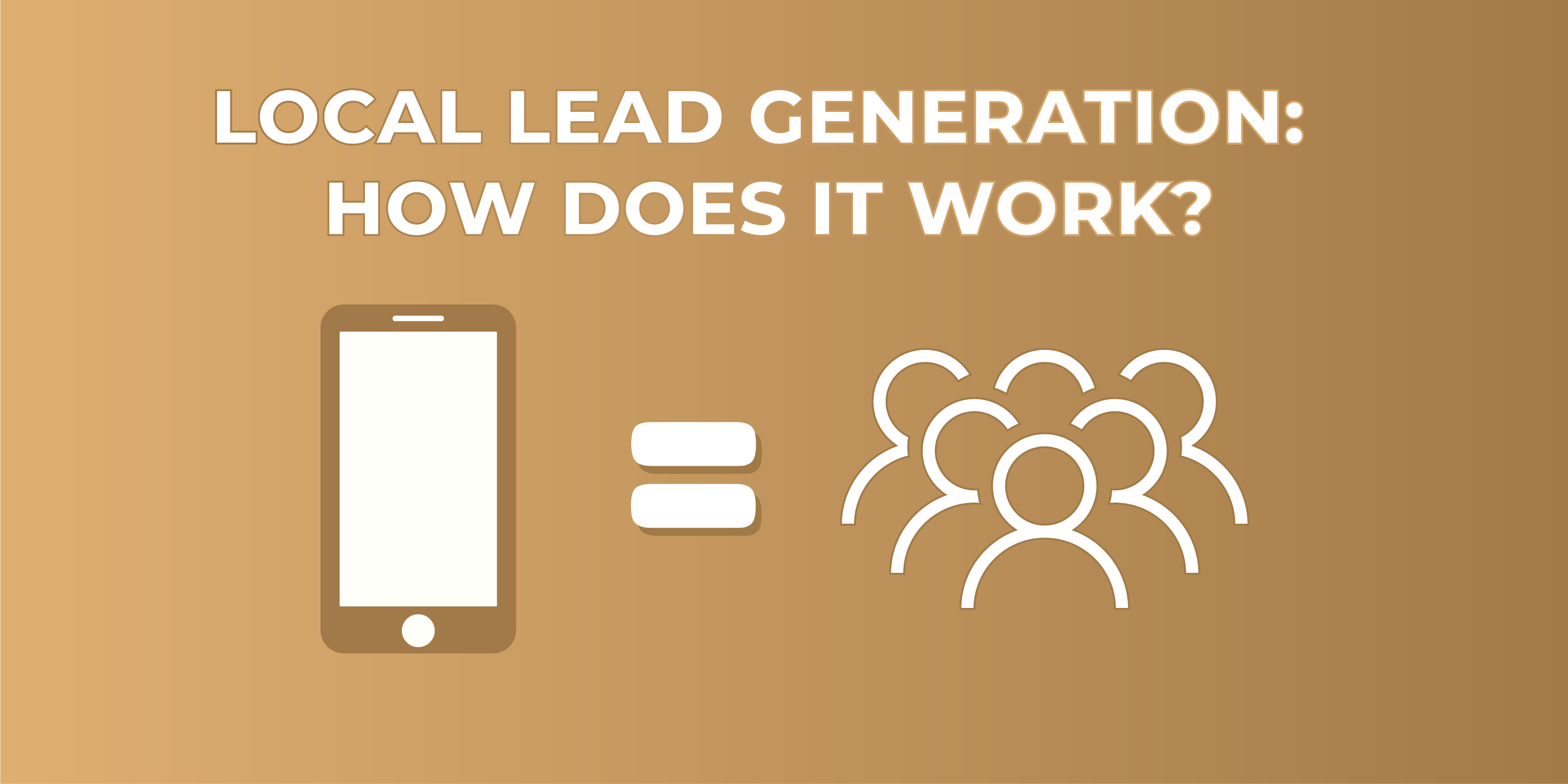 All right! So, everything is about building properties and generating leads. But how does the process actually take place? Are there other steps I need to know?
The steps I mention below are what students from our local lead generation program follow to generate leads for businesses like yourself. So I'll help you see what we do. And how if you join our program, you can simply generate leads for your own business (unless you want to start a side hustle and build a laptop lifestyle business).
Essentially, our lead generation can be divided into four steps:
The first is prospecting. You need to take the time to do market research on a niche (industry) and determine how many phone-driven businesses are there.
Keep in mind that this is local research as you need to know how many companies need leads. For example, you may search for "plumbing services Youngstown OH."
You will find dozens or even hundreds of businesses trying to get themselves in front of the customers by ranking on Map Listings, organic results, and even Ad.
The second step, building. When you find a niche (plumbing, tree services, a software company, real estate…), you will need to start building your digital properties. You don't need to be an expert in HTML or coding. It can be easy with the right tools.
The third step is now taking time to rank your lead gen website. With the site done, you need to work on SEO strategies and start dominating those Google search results. If you're new to SEO, it stands for Search Engine Optimization.
To keep it simple, it consists of the entire process of growing a company's visibility on search engines like Google and generating organic traffic. And remember this, local lead generation is part of the strategies.
Moving on to step four, once you rank the site, you will start getting your ROI and profits. You only need to rent it out to a local business interested in the leads the site generates. You can offer a couple of free leads to their move on with the actual pay per lead.
To review steps 1-4 above, I described it to a normal student who is building a lead gen business to help local service providers generate more calls. But replace the student with you as the business owner. And replace sending the leads to a business to simply siphoning the leads to your personal business.
By the way, fun fact, about 20% of our students in our local lead gen program are actually business owners who went through the program. And they use the skillsets we teach to generate leads for their own business.
An Example of Lead Generation: Home Advisor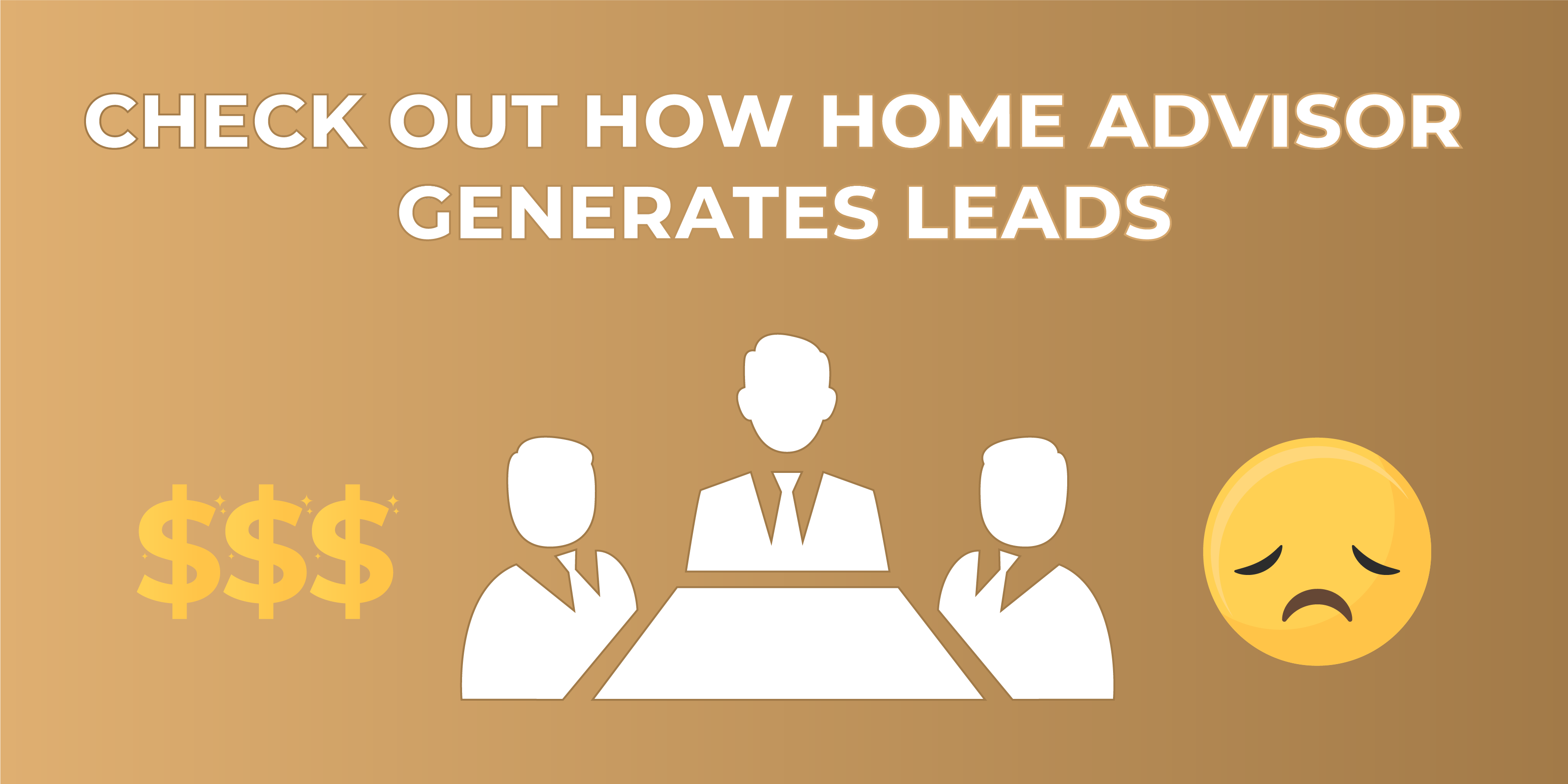 You must be thinking, "if lead generation sounds so good so far, how come I haven't seen any company?" That's the thing; there are many out there. You just don't know they are dedicated to it.
HomeAdvisor is one of the best examples you can find on the Internet as it is a top lead generation company that has spent millions building its brand but also earned even more zeros for this same reason.
They started small as everyone else but invested in building their brand awareness to make people who are looking for home services go to their website and find what they need. They are over 75% of people's first choice when they need those services.
If you don't get HomeAdvisor that much or need a refresh, users need to submit their information to request a service and get a professional or expert who can provide it.
HomeAdvisor's job is to share your information, which makes you a lead, with local companies so they can contact you and offer the service you're requesting. For sharing this lead information, HomeAdvisor gets paid by the companies. This happens for every single lead they send to multiple businesses.
Business owners who don't have marketing skills or don't even know how to have any online presence will always rely on those pages to list their services.  They will save time and effort, but companies like HomeAdvisor can make them spend lots of money as leads aren't exclusive (one lead is sent to multiple companies after all).
Using Facebook Ads aka Paid Ad Platforms: Do They Generate Leads?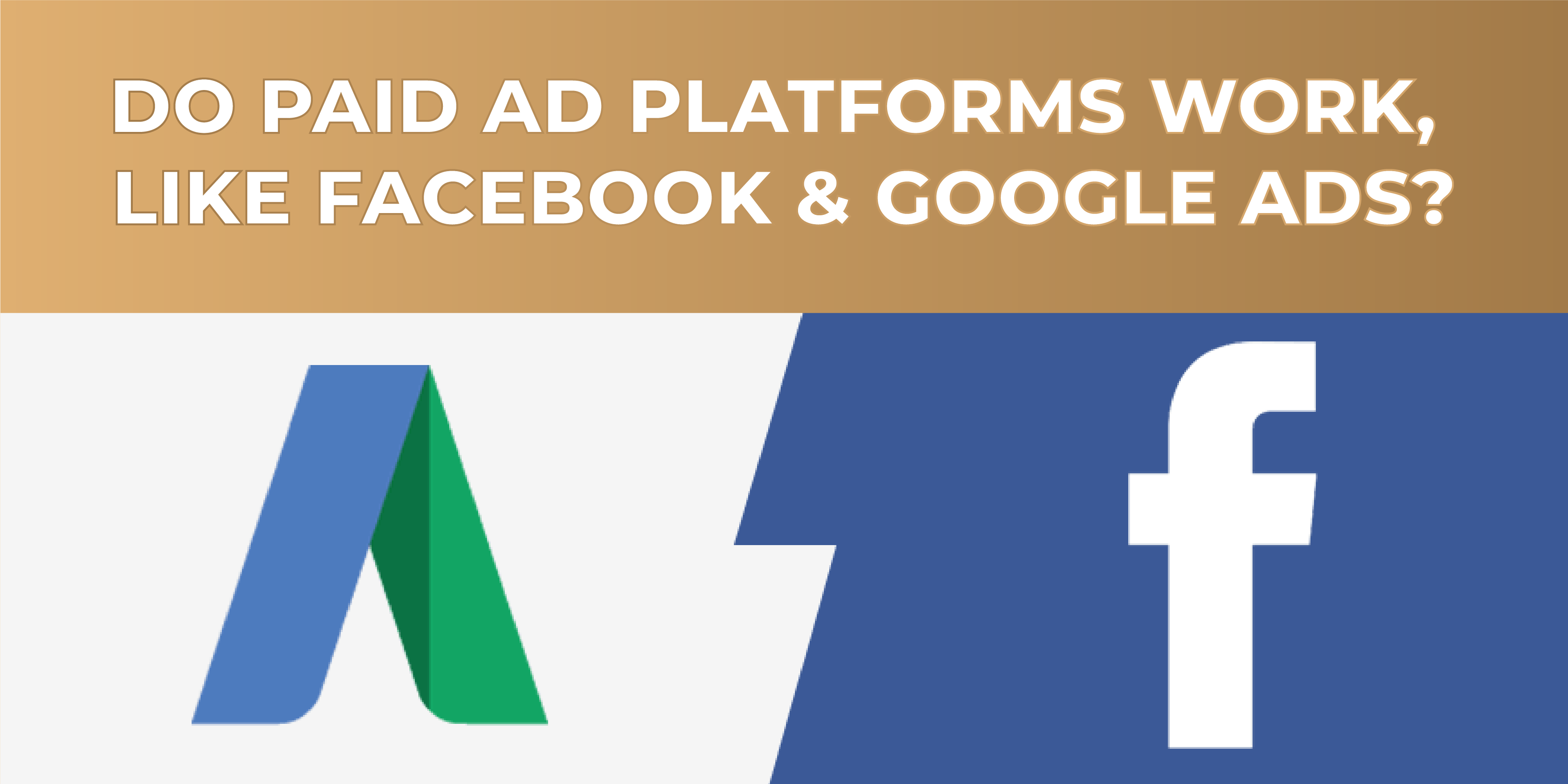 They DO generate leads. If not, no one would use them.
However, you need to remember two facts:
Paid ads or platforms can be expensive.

They don't generate "natural" leads.
Whenever someone sees or clicks in one of those ads, over 80% of them did it by accident or are trying to close/report it.
Why? Because they aren't looking for those services. At least not at the moment.
What those ads do instead is interrupt their time on the platforms. Users aren't there to find companies or businesses unless they are searching for a specific company's user, and for that, there's a search bar. This is why it is hard to convert them to actual customers who will show interest in the companies' services. Also, you're limited by a budget.
When using lead generation, everything is organic. You aren't forcing others to pay attention to your business but rather being there when they need you. This is why Google's organic traffic will always beat paid ads, and the reason companies continue investing in it, which is a lot cheaper as well.
What Is Local SEO?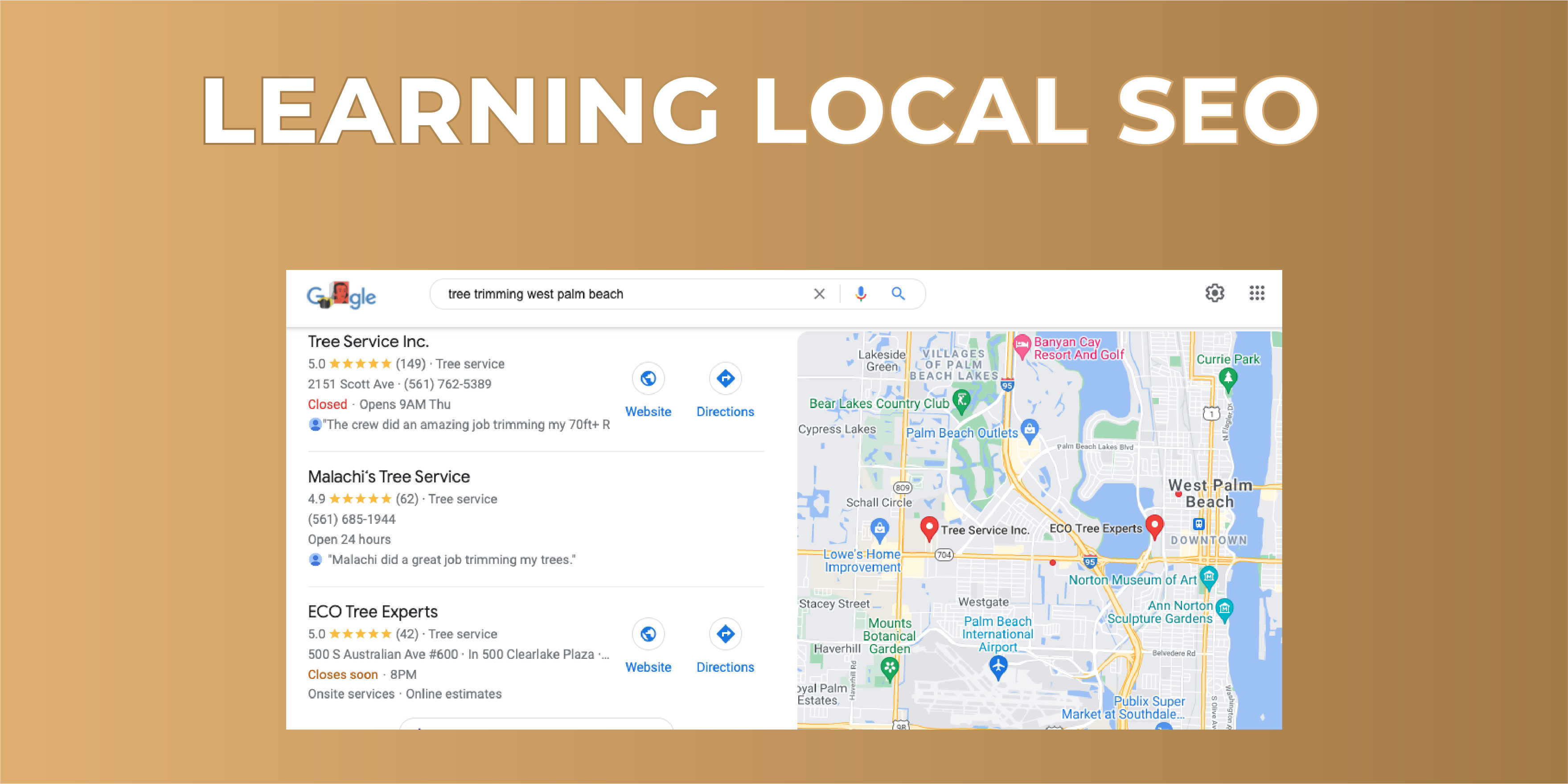 Don't worry… I didn't get it at first either. Following the short explanation, local SEO focuses on scaling businesses' visibility on search engines. However, this is only for those who serve their communities face-to-face.
What does this mean?
Experts and professionals like painters, plumbers, and dentists (but not only them) offer their services to their local customers. Why? Because they can't deliver them unless they are located in the same area of their customers.
To make sure those businesses get more leads, you need to rank them locally by claiming the business listing on Google to place them on Map Listings. Local SEO also involves online reviews, citation management, and how you manage your entire online presence in the local area.
If you are going to bet on lead gen, you need to adapt yourself to today's world: The Internet.
Keep in mind that although traditional channels and methods like billboards, warm calls, and pamphlets still work, they aren't part of your tools. Whenever someone needs a service, they go to Google and search for it.
"Dentist in Miami" or "plumbing services in Orlando," etc. And you can keep coming up with services or professionals people need and look for. Thus, you need to make sure you're using Google to get the companies in front of their clients.
Users will always click on the first search results (those near the top), and many of them will be either Ad links (people paid to place their websites there), Map Listing, and then you get websites. Almost all of them are your goal and where you should always aim to place yourself.
Can My Photography Business Utilize a Local Lead Generation Strategy?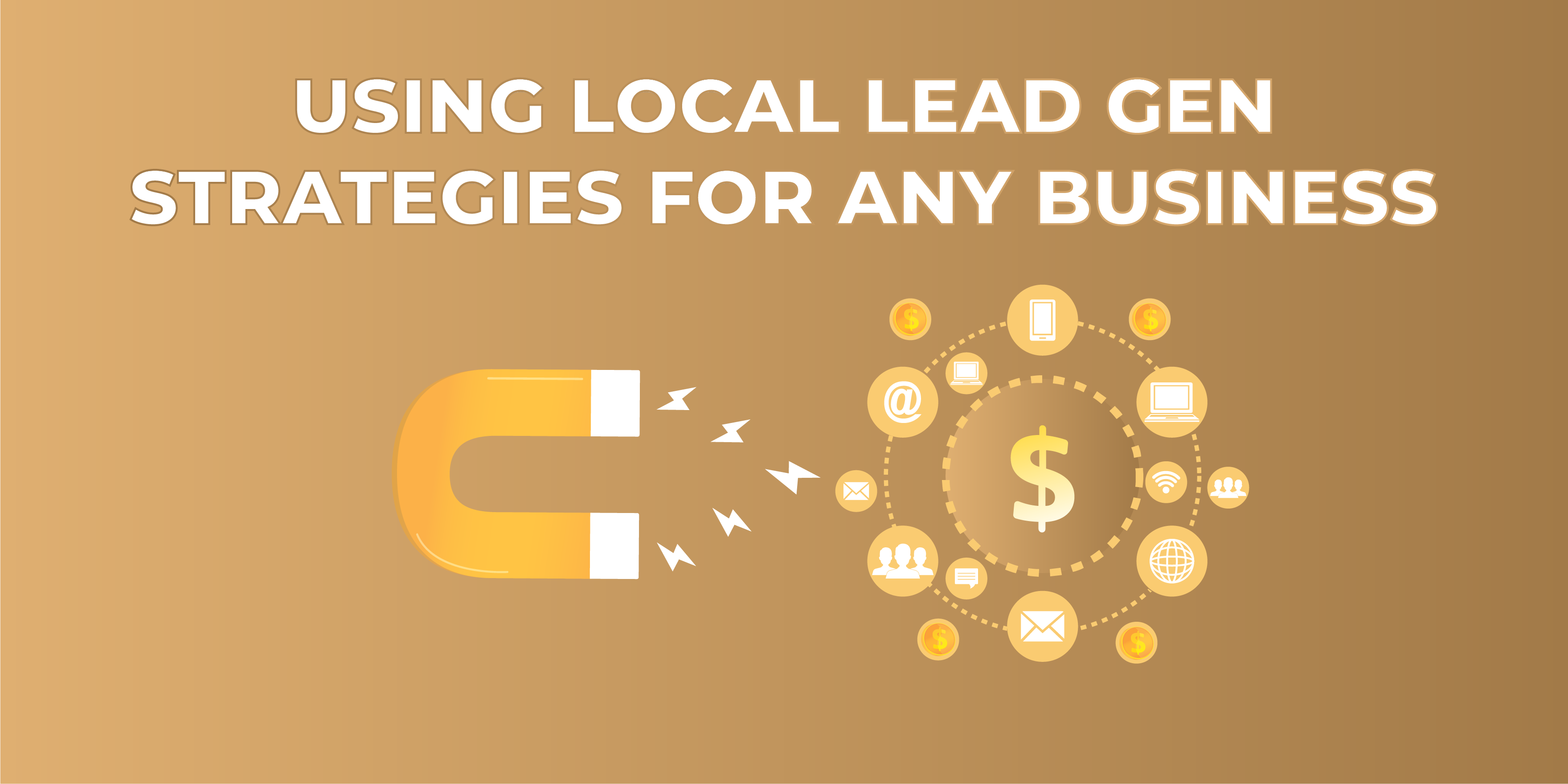 If you want customers, you better know you need it. Following the previous explanation, lead gen is all about placing businesses in front of their customers, choosing them over their competitors.
Put it simply – it's all about closing deals and having clients for those companies to make money. The main difference with the usual methods companies use for this is how lead generation approaches different channels to get them in the right place of the market to get customers.
Those channels are all focused on the Internet as most people are searching for products but also services across the net. The issue is that the Internet is way too broad, and businesses don't know how to place themselves. They usually try, but they get one common result: losing money and time.
How Powerful Are Organic Photography Leads from Google?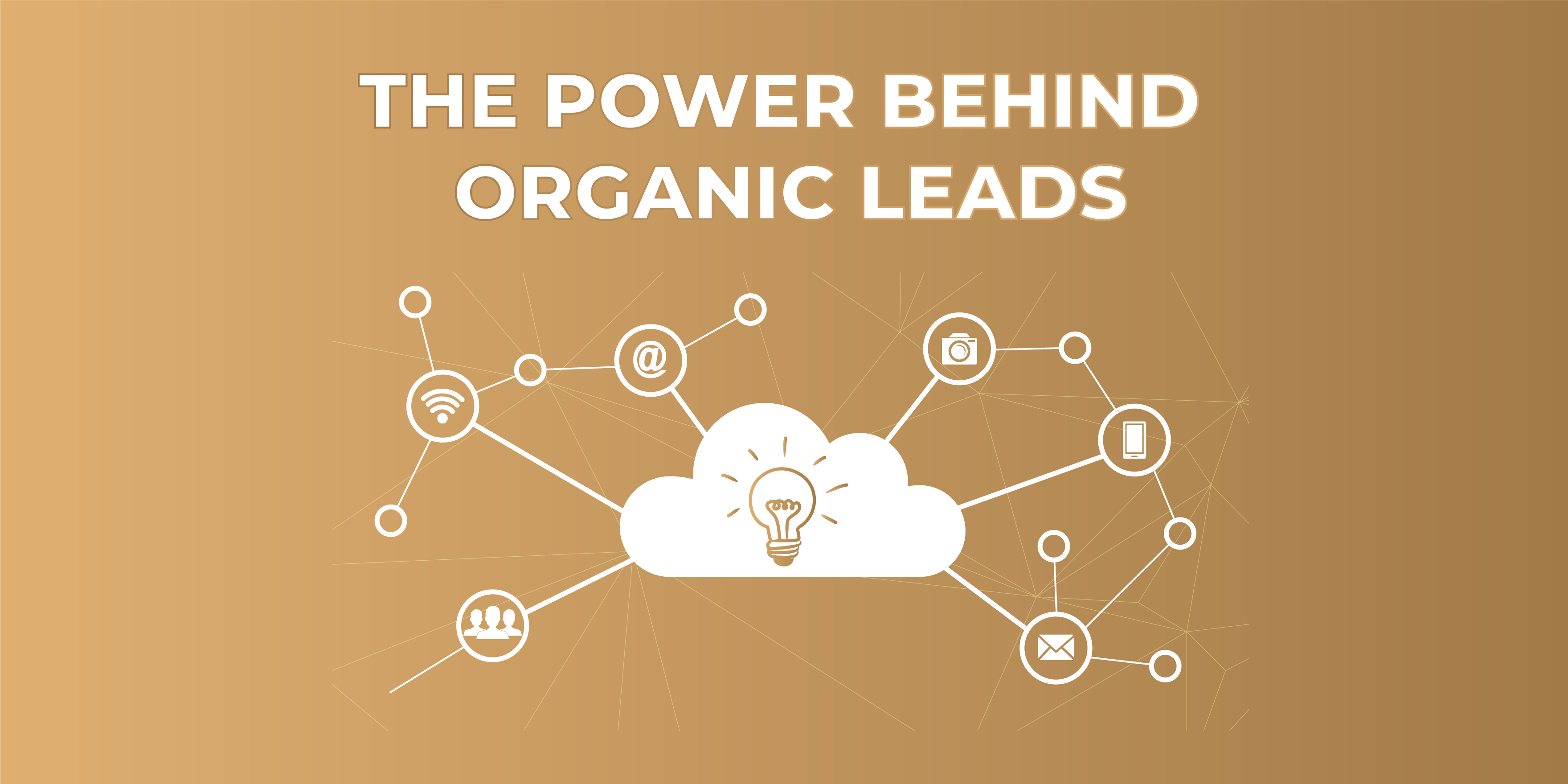 For companies looking for customers, it's everything. For you? Pretty much the same. When you build a business with digital properties, you get to make thousands of dollars a month.
This isn't a "get started today and get rich tomorrow" thing, but it is HIGHLY scalable, and ROI + positive results are guaranteed. Learning a fairly decent and very needed set of skills to create your digital properties and start ranking them on Google is required.
I have invested in several online businesses over the years, and if there's something uncertain, whether you will get your ROI or not, even more than the actual profit.
However, this business moved my earnings from five figures a year to a month in ONLY passive income while sitting comfortably at home.
On my laptop. Anywhere. Anytime.
You can look at one of the first sites I built back in 2016, and it continues making me over $1.000+ every month. The best part is that I don't need to touch it or the rest I've built over the years, just like this digital property.
What Makes Lead Generation SO Alluring?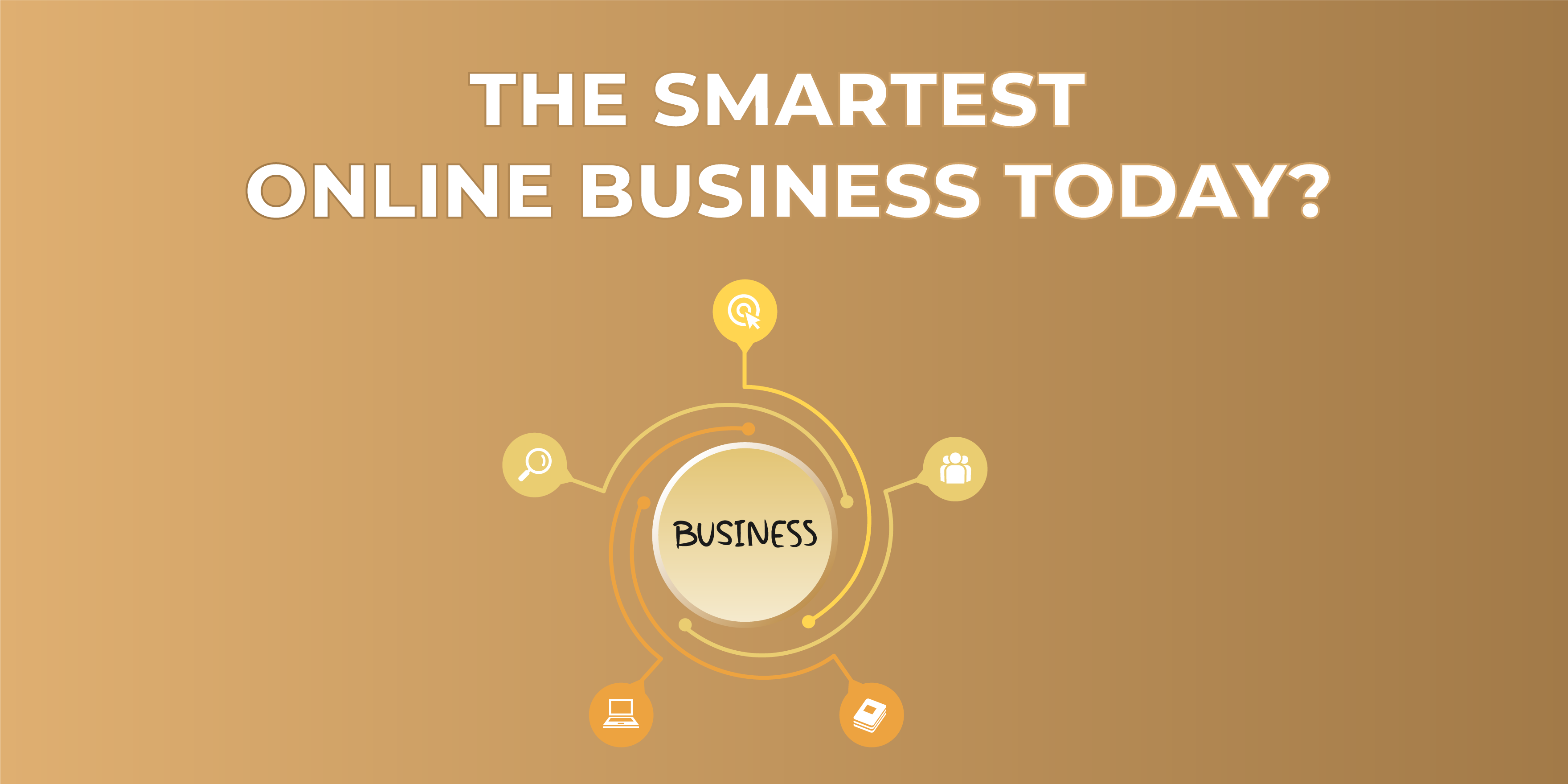 Here it goes: you can work from home.
The main issue with regular business opportunities is how much you need to invest in staff, equipment, or rent to have a place to sell your products or offer your services.
We all know the hassles of traditional businesses that involve regular expenses, which are extremely high.  Can you afford it? I don't think so, and even if you can, is it worth it? Now, it isn't only about the money. You also need to put in a lot of work, and it isn't only during the first couple of months or years. Usually, it is as long as you continue running it.
You can save yourself those headaches and bone-breaking tasks and expenses with lead gen since it is more about generating leads with digital channels—mainly websites.
Websites can be VERY cheap to build, and with many tools online, you get to do it in a couple of hours instead of days. Any virtual or digital business is scalable and won't need constant maintenance.
So, let's summarize this:
You save money in regular expenses with traditional and most online businesses as what you need is yourself and digital properties (websites).

You can bet on passive income.

 There's no need to hire more people to get started.

You can generate leads in multiple industries, which allows you to work on any niche you want.
How Can I Get Started in the Local Lead Generation Program?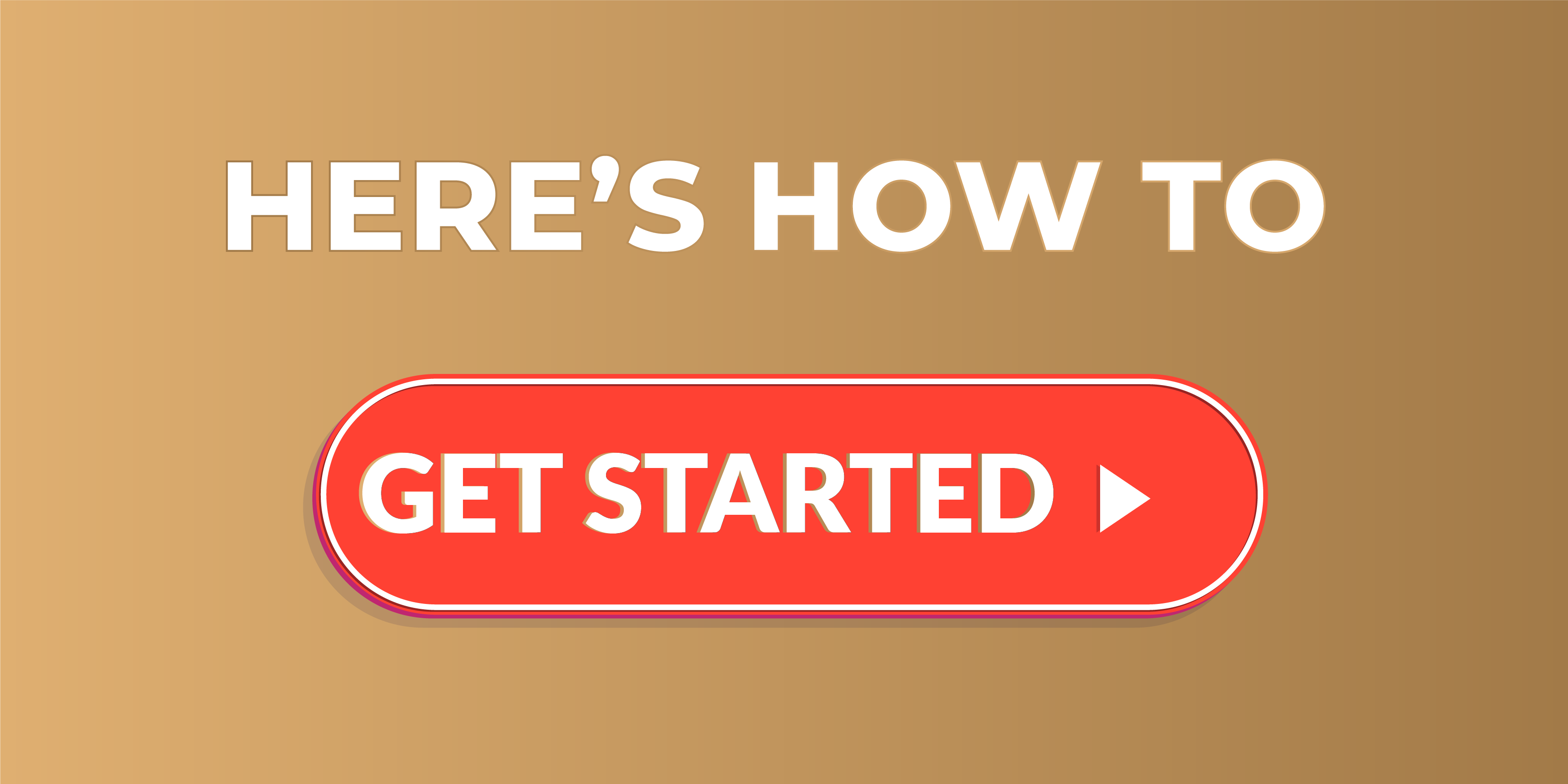 Anyone can start and learn. That's the beauty of this business model. I knew nothing about SEO, Map Listing, and everything I've mentioned so far. It is all about learning the skills, gaining experience, and deciding to take the step.
Remember that this business model will never get old as business owners are always looking for leads. They need to do business and scale their companies. Why not do the same while helping others and still making money?
You can start with this local lead generation course highly recommended for anyone wanting to grow in the business. It is a close training that will take you through each step and make sure you are able to get your ROI, profits and take control of your life.
You will be added to an incredible lead generation family ready to help you 24/7 when asking questions on the group. Anyone is welcome who's willing to put in the work. Click here to watch the lead gen webinar.