When thinking about the top 30 highest grossing media franchises, we are more inclined to focus on media franchises than any other. Compared to luxury brands, or even cars, these media companies make a lot of money from where people wouldn't know. Among them, you must be familiar with more than a few, maybe with all of them, and didn't know they have a place on this list.
Pokémon, Jump Comic, Dora The Explorer, and many others will be going down here. However, the difference in grossing will sometimes show, and you will notice that despite going one or two places below, the franchise isn't competition for others.
For those who are skeptical, small media franchises can make some millions, which is already great. However, for the ones we have here, millions fall short-
Thus, expect higher numbers and make sure you aren't that surprised knowing the truth.

Pokémon (1996) – $105 Billion
It all started with the Japanese release on February 27, 1996, of "Pokémon Red and Green." This first version and the following games and the animated series made the company the most successful of all time, and it continues to be strong.
What is it that has made this brand so beloved over the years? Are video games the only reason? Mostly.
The company is an expert at branding management, which is why Pokémon has become the most beloved franchise in this niche. Although animated series have played their roles in generating money, games are on another level.
It is hard to quantify Pokémon's success. It has been shown that the franchise's net worth has reached $105 billion over the past several years due to its success in games, movies, and merchandise.
This is, however, a bit inaccurate since The Pokémon Company stopped publishing its total value on its website after a while. Although this is a rough estimate, it is, without a doubt, the top of the list.
We are confident that you will be convinced by the number of TV series, merchandise, games, and other products the company has created over the years. And how much it has grown.
If we have to appeal to popular opinion, we are confident that almost anyone in the world wants to own at least one of the games and items.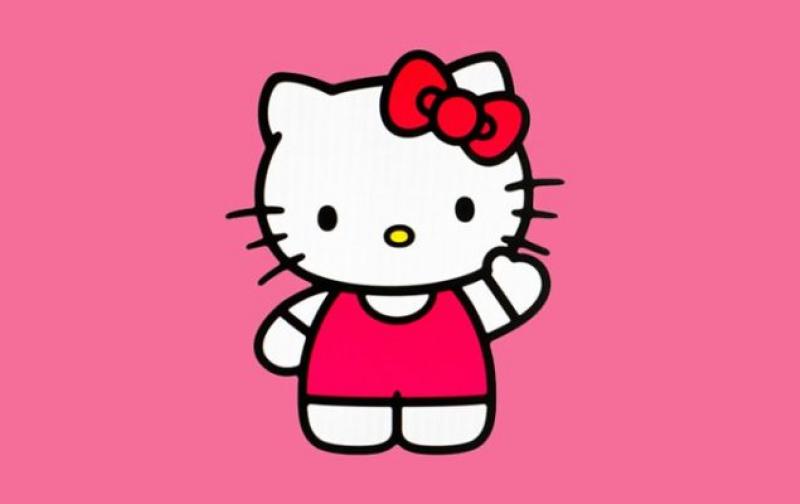 Hello Kitty (1974) – $80 Billon
Shintaro Takaji founded Sanrio in 1960. The company currently has 15,000 shops and 50,000 products. It is the sixth-largest licensor worldwide, which ranks it behind Mattel (MAT) and Disney (DIS).
How is Sanrio involved in our mention of the franchise? We all know the company is the owner and creator of the adorable Hello Kitty figurine.
Hello Kitty was first seen on a small, vinyl coin purse on November 1, 1974. Since then, it has been the foundation of this modern business empire.
Hello Kitty lovers can buy shoes, paper towels, and panini makers, as well as chopsticks, wine, and paper towels.
In Hong Kong, Hello Kitty fans can also enjoy Hello Kitty dumplings or fly to Taiwan in a Hello Kitty plane.
This company is often unexpected by people considering the nature of the money and how much merchandise people purchase. However, it isn't wrong to say that over 75% of the net worth and revenue comes from it.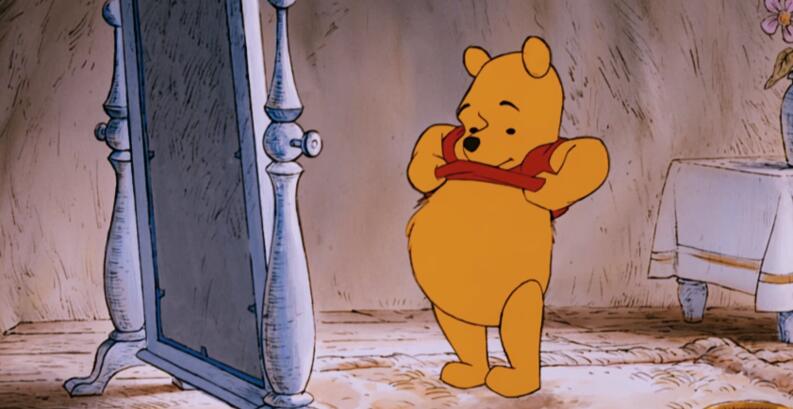 Winnie the Pooh (1924) – $75 Billion
Winnie the Pooh is a creation of A.A. Milne (English author) and E.H. Shepard (illustrator). The franchise is based upon a fictional character with the same name, taken from 1926 books.
The Disney anthropomorphic bear is a beloved Disney character. He has appeared in many animated films and live-action adaptations for TV broadcasts and home videos. Even today, you can watch an animated series with it on Disney.
Pooh is seen at many Walt Disney Parks worldwide and appears on many branded products like clothing, plush toys, and mugs. This makes it one of Disney's most successful media franchises.
Many would believe the famous mouse would top this list when it comes to Disney alone. But we will get there right below.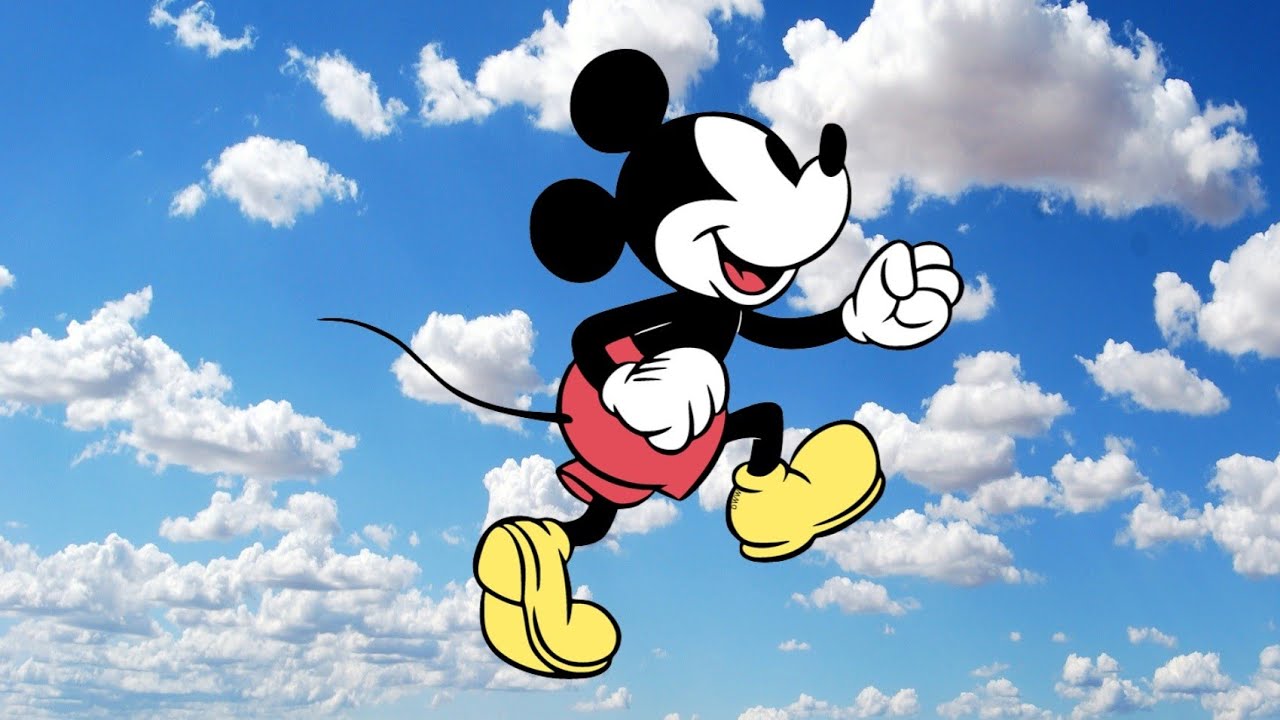 Mickey Mouse (1928) – $70 Billion
Walt Disney and Ub Iwerks created the character in 1928, and it is one of Hollywood's oldest remaining franchises and characters that represents a brand,
Mickey has appeared in more than 130 films so far, including "Steamboat Willie," "Plane Crazy," and "The Band Concert." (1935).
He has appeared on many television shows over the years, including "The Mickey Mouse Club," "House of Mouse," and "Mickey Mouse Works."
They have made billions from his appearances in movies, TV shows, and merchandise based on the brand's mascot. It's lower than where Winnie The Pooh stands, but the difference isn't much.
The reason behind Mickey being behind the adorable bear lies in how much people identify with the first. It has been a great figure for kids and even adults.
To date, it is hard to find someone who hasn't heard of or seen Mickey Mouse. If such a person appears, it is just about showing them what the franchise is made of.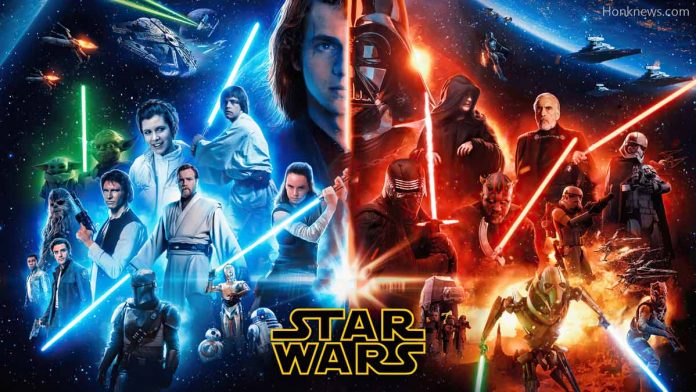 Star Wars (1977) – $66 Billion
Star Wars' first film was released in 1977, and no one expected it to boom so much to the point of building an entire franchise. It has remained a beloved series through the years, with 12 films in total by the time of writing this.
"Star Wars: Episode IV – A New Hope" is the highest-grossing movie of the franchise, with a box office of over $1 billion worldwide.
Although the series has been around for many years, it is still one of today's most popular stories, and despite the disappointment for many by the latest films, people continue waiting for more. This is not just because of the movies but also because of the animated series and spin-offs.
Its universal themes, which many people can relate to thanks to the characters, and the high-quality effects such as CGI and practical effects used in the films could be why it is still so popular.
New content like "The Mandalorian" and expansions to the older yet most popular games, and similar series that they have planned, continue boosting the franchise to the top and bringing Disney lots of millions.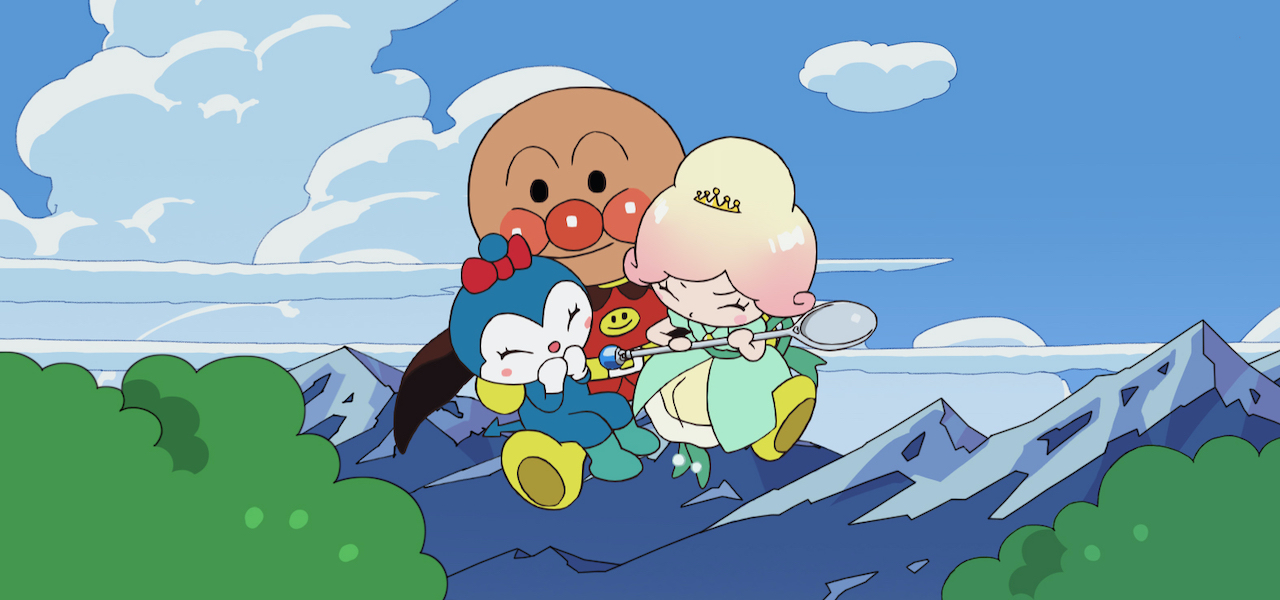 Anpanman (1973) – $60 Billion
For those who aren't too familiar with it, Anpanman is a Japanese media franchise that Takashi Yanase created. It ran from 1973 to 2013.
Anpanman is a character and a picture book featuring children's superheroes and is incredibly popular in Japan, Korea, and around the world.
The story is about an anthropomorphic bun that likes to eat a pan with red bean paste filling, called "an" and sometimes "Anko."
Although Anko is the center character, some friends are all food items. For example, Curry-Kun (a curried dish), Milk Boy (milk carton), etc.
They fight the evil Baikinman ("bakery man") together, who wants them all to go into his bakery and make everyone's favorite food.
The merchandise has been sold all over the world since its release. It is a very popular anime for kids, and despite running until 2013, it continues to be aired on some channels. Of course, old episodes.
Disney Princesses (2000) – $45 billion
There is so much to love about them. We are certain you have at least seen one of the famous films with your kids or friends. Or maybe you went and watched it alone to satisfy your curiosity or emotions.
Disney princesses are timeless classics, and people love to see them everywhere, particularly in Disneyland at night.
It can be difficult to keep up with the latest Disney movies and shows, so you may need to take a bit of a course to know which Disney princess is which. This quick list will give you an idea of some of the most popular and classic ones:
Rapunzel in "Tangled."

Belle from "Beauty and The Beast."

Ariel, "The Little Mermaid."

Snow White, "Snow White and The Seven Dwarfs."

Cinderella in the movie with the same title.

Elsa, "Frozen."

Mulan with the same name for the film.

Merida, "Brave."
The majority of the princesses in the franchise are well over 20 years old and have all brought significant revenue to Disney since their debut. But the billions began raining when the franchise opened officially in 2000.
This opening was followed by the inclusion of new princesses that are known for being more independent and leaving behind the usual plot of damsel in distress.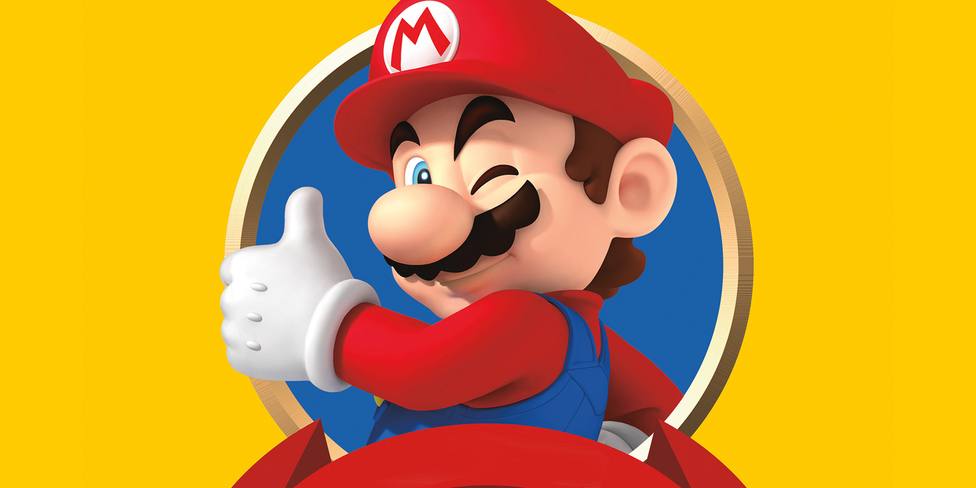 Mario (1981) – $36 Billion
Mario is a series of video games featuring platform games that were created primarily by Shigeru Miyamoto. It was published by Nintendo.
The game's gameplay involved Mario or Luigi in the beginning. Any of them can run, jump and crouch as well as climb ladders or vines. They can also throw punches and use objects.
The concept behind the video game character is that he is an Italian plumber living in Brooklyn with his brother and must set out on a mission to save Princess Peach.
Mario has been in more than 200 video games since 1981. These games have sold over 600 million copies around the world.
Although Mario has been out for decades, we're sure you don't know details such as how much money Nintendo makes just from this franchise, and we just gave you the spoiler.
Fans love Mario's games but also the merchandise and cross-overs with other franchises, which have made him a favorite character.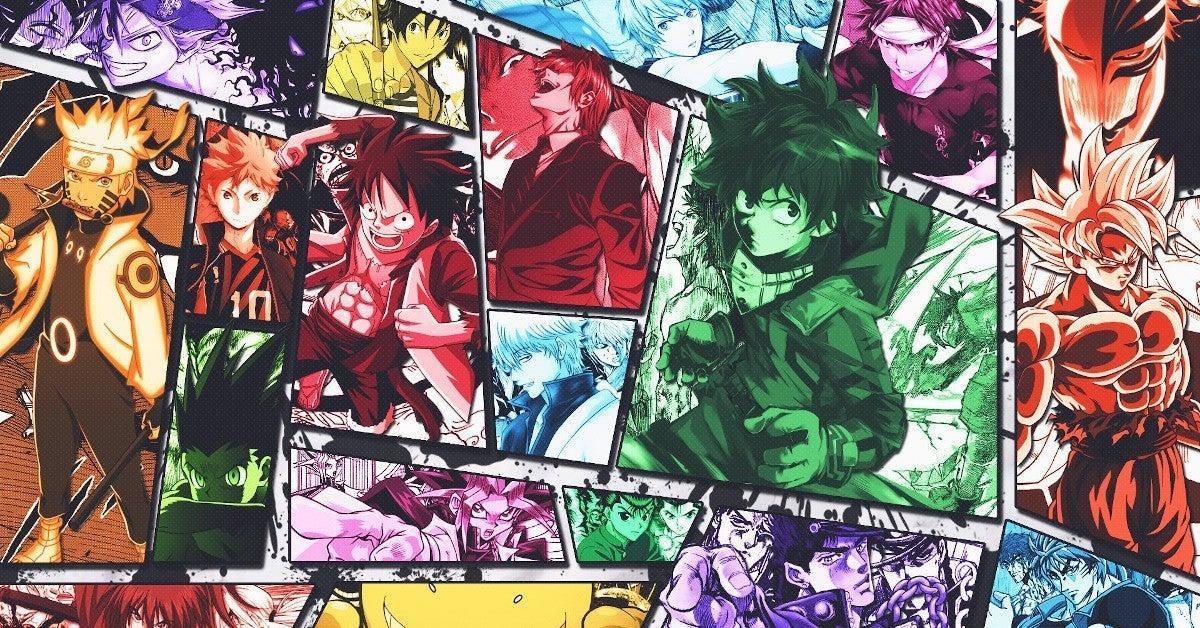 Jump Comics (1968) – $34 Billion
Jump Comics is a Japanese manga publisher, and it has remained the country's most popular media franchise for a while.
Although anime is big in the country and worldwide, manga has conquered the world before it.
The Jump was founded in 1968 and has published many famous characters and series such as "Dragon Ball Z," One Piece, "Naruto," and "Bleach."
Not only is "One Piece" still a popular manga, but so is "Seraph of The End" or "Owari no Seraph," "Dr. Stone, "Black Clover," and "Boruto," are some of the mangas that remain popular. With others adding, like "Jujutsu Kaisen," the company doesn't seem to stop making good decisions.
The Weekly Shonen Jump has become almost a Japanese tradition, and we must admit that we try our best to obtain a copy of it and volumes from our favorite mangas.
This magazine line is frequently referred to in many films and movies set in Japan or focuses on Japan's culture.
The weekly magazine is sold approximately 1.7 million times per week. Most of the revenue comes simply from the sale of the weekly issues and merchandise from the featured mangas.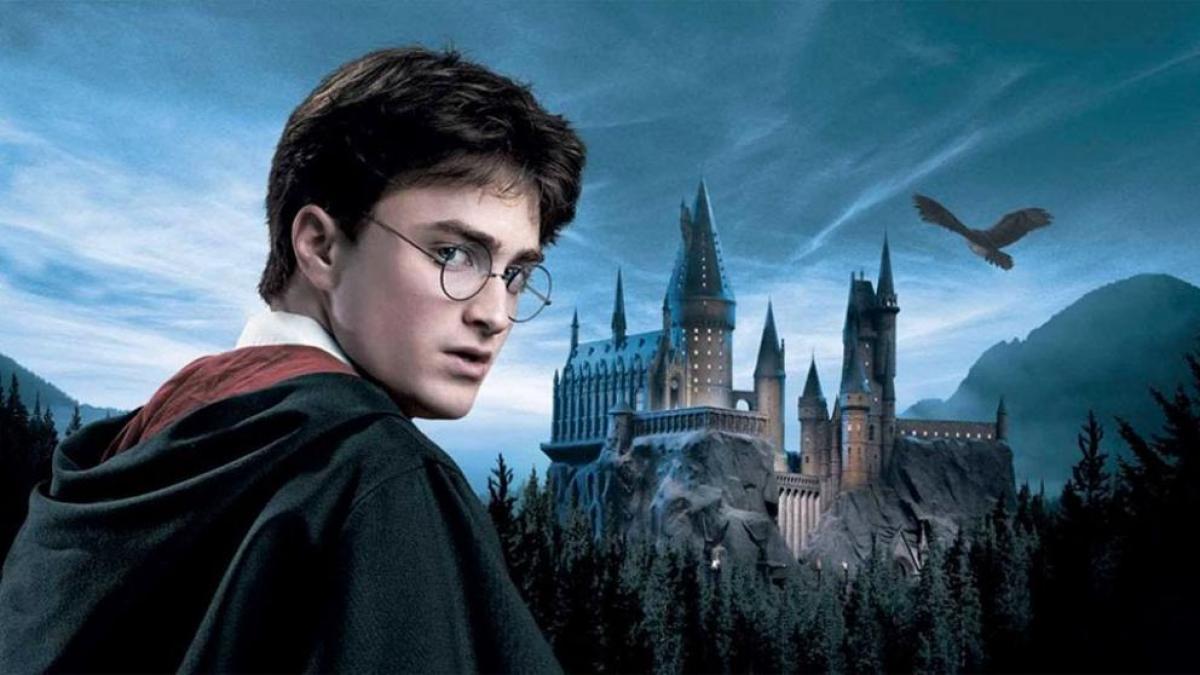 Harry Potter (1997) – $31 billion
Harry Potter is a series based on the film series and written by J. K. Rowling.
These books have been awarded numerous times and sold over 400 million copies around the world, making them one of the most famous novel series.
Thanks to movies, novels, attractions, videogames, merchandise, and other activities, it has seen tremendous growth in popularity. With the release of new films that tell the story in a different way, it continues to grow.
Harry Potter is a beloved book for many. We love it as much as you. It's a common desire to own a new product or video game. Let's not forget about the brilliant Rowling novels.
However, we must mention that most of the millions of this franchise are based on the films, not sales from the book series.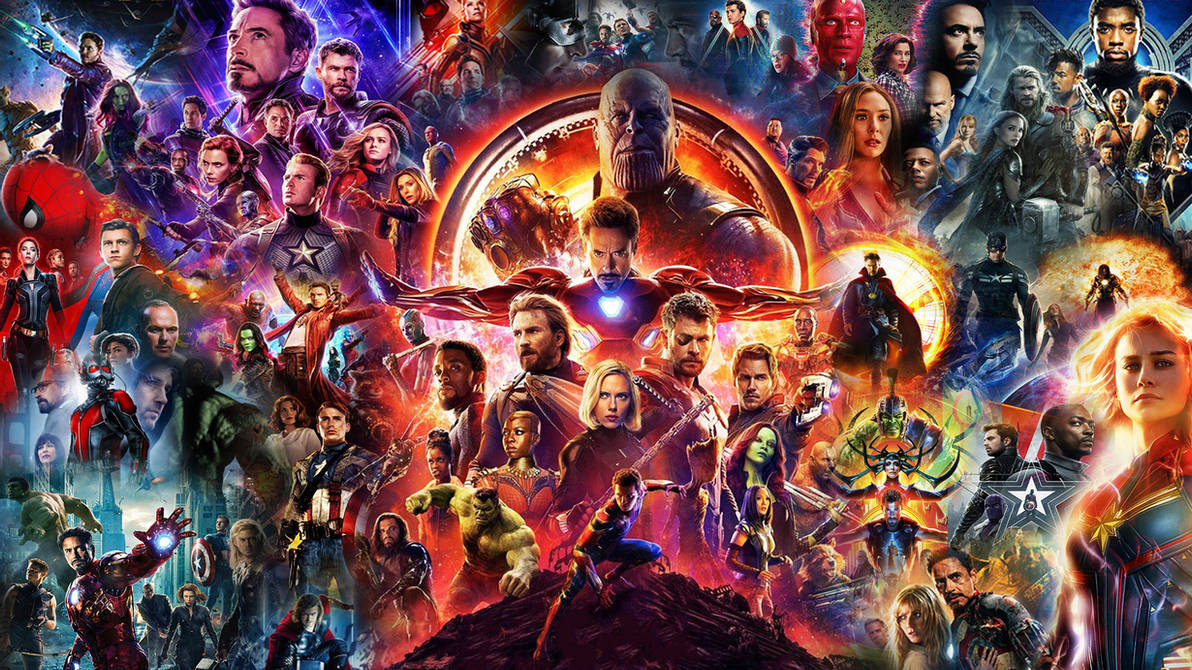 Marvel Cinematic Universe (2008) – $29 Billion
Over the past decade, Marvel Cinematic Universe has set many records. It is currently the highest-grossing American film franchise and has earned more than $29 billion in global box-office revenue.
Marvel isn't a new name to anyone in this country, but it is a fact it has reached the top of the highest-grossing film list due to the film universe that began with "Iron Man" as well as the amazing performance by Robert Downey Jr.
Walt Disney Studios Motion Pictures has released the films. It includes 26 feature films, crossover media, including animated television series, comic books, video games, and merchandise like collectible action figures.
People continue to get excited about the next phase, which has already started while we are writing this.
With "Black Widow" and all the drama out, "Shang-Chi, The Legend of the Ten Rings" and its success, and how people continue to be a bit skeptical about "Eternals," we kinda have all in one.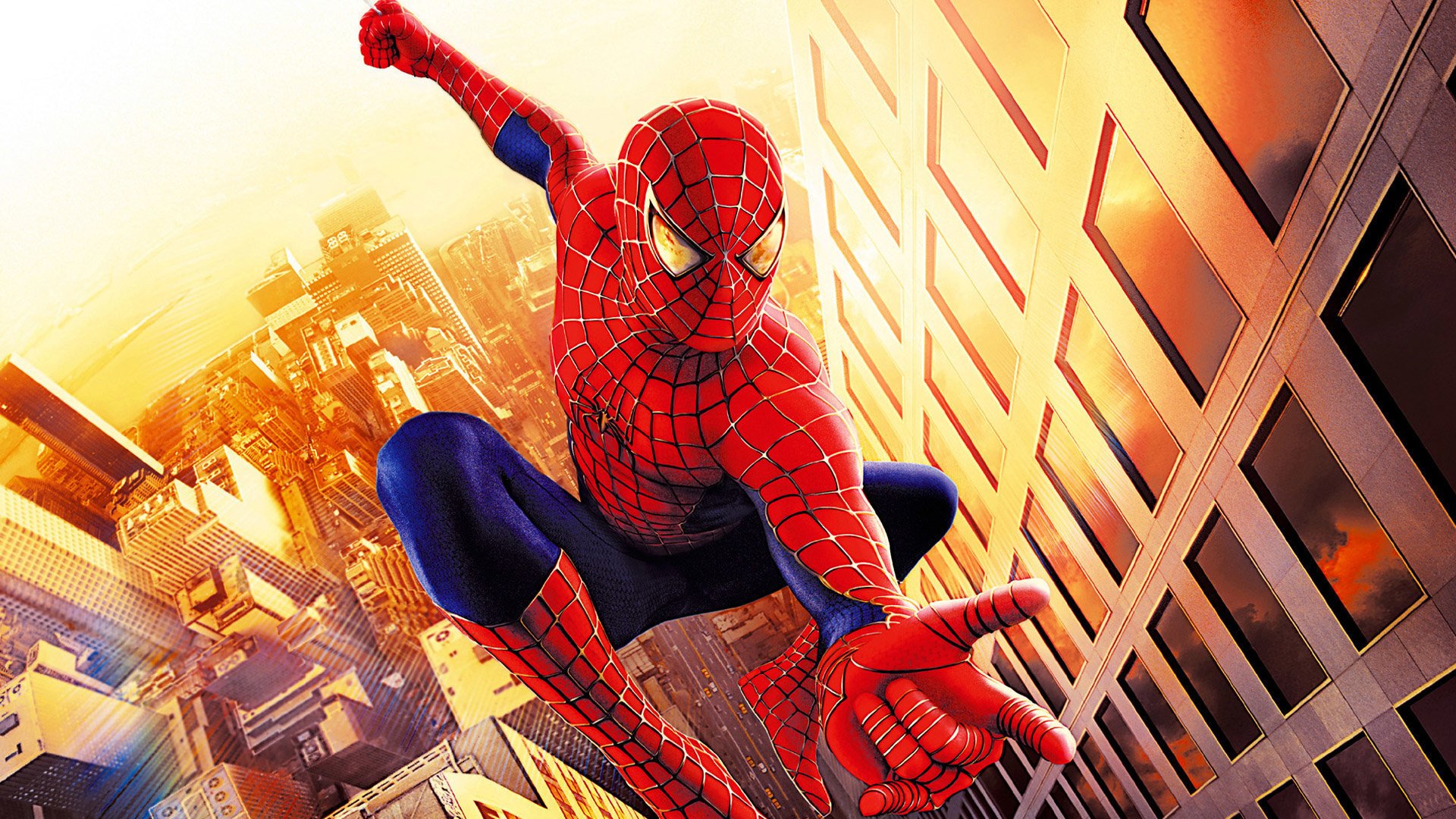 Spider-Man (1962) – $27 Billion
Spider-Man remains Marvel's most beloved superhero and favorite character. But it isn't exactly owned by the company in terms of films and what it can do with the character.
Stan Lee and Steve Ditko created the franchise in 1962 when Stan Lee starred in "Amazing Fantasy #15". Since then, there have been several major motion pictures, a Broadway musical, numerous video games, and many movies.
Spider-Man is still one of Marvel's most profitable properties and highest-grossing media franchises.
This one is quite interesting, given that Spider-Man films are always waiting for their audience like mad, especially the latest one, which will be released December 17, 2021.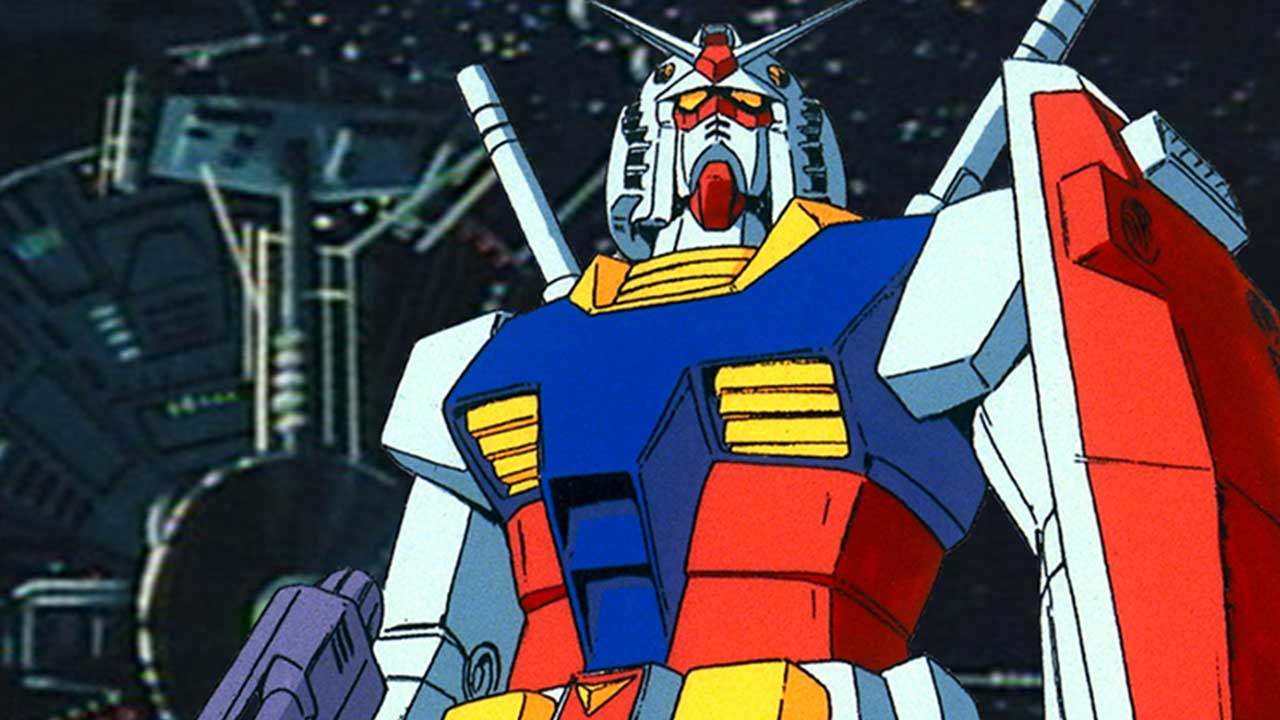 Gundam (1979) – $26 billion
Gundam is a media franchise that has many versions, including anime, manga, and video games. It was created in 1979 by Yoshiyuki Tomino and Hajime Yatate.
The concept revolves around giant robots, or mechas, that are called "Gundam." People are so familiar with this concept that they often associate robots and mechas with anything related to the company.
Gundam has been adapted into anime (1979), manga (1982), and video games (1988). In 2004, 2005, 2012, and 2013, there were also live-action TV series adaptations.
This figure is available in many different formats. The company especially offers merchandise that matches the old and latest Gundam adaptations in any format.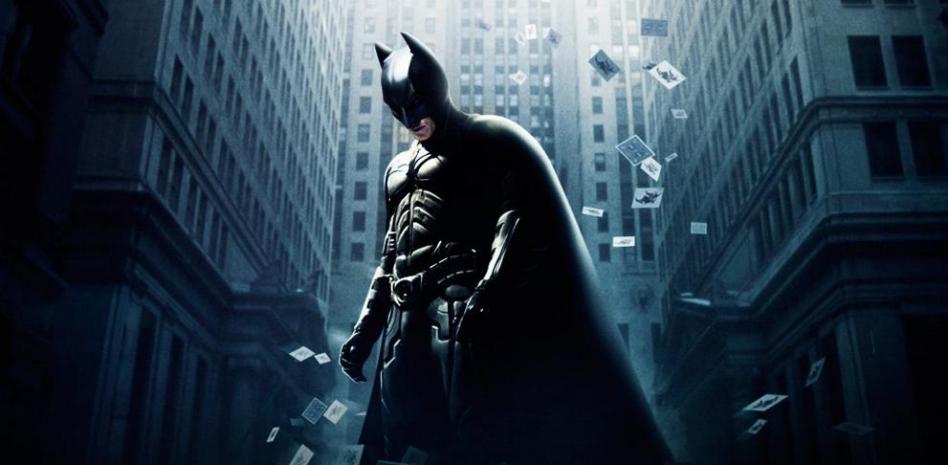 Batman (1939) – $26 Billion
It was created by Bill Finger and Bob Kane in 1939.
Superman isn't the favorite in the DC Comics franchise, nor in the film franchise. Batman was so relatable to comic readers at that time and continues to be; the bat has a place in everyone's hearts.
This trend has been a success, and it continues to be so thanks to all of the animated series and films by the company. "The Dark Knight" trilogy has been the highest-grossing part of the franchise for the DC Universe, followed by "Batman vs. Superman: Dawn of Justice," which actually surpassed one of the previous films' trilogy.
Batman has been featured in numerous video games, shows, and volumes. Merchandise is also available worldwide and sells, as you can see, quite well.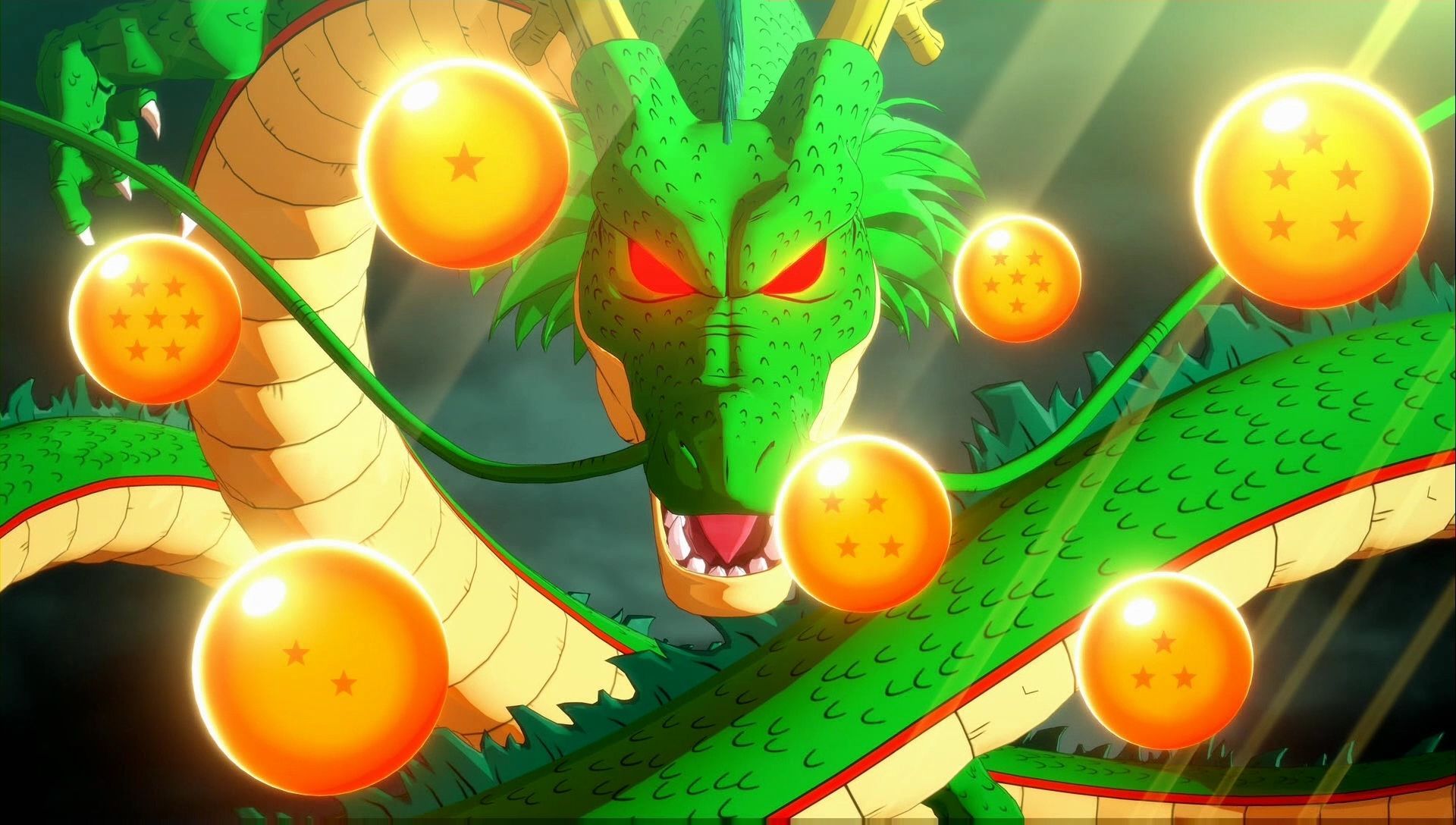 Dragon Ball (1984), $24 Billion
Akira Toriyama's Japanese manga and anime franchise Dragon Ball has been booming since its inception to the point where both kids and adults are always waiting for new parts of the story to come up.
The series follows Goku's adventures, as he and other characters like Bulma or Krillin fight different enemies to reach their goal: Seven magic balls called Dragon Balls.
When these dragon balls are combined, they can grant wishes thanks to the dragon summoned by them. The story spans approximately 18 years of material, from early childhood through late adulthood, before reaching volume 42 with Majin Buu's defeat.
Funimation Entertainment produced an American live-action TV show based on this manga, which aired from 1996 through 1998.
The anime continues to release episodes and seasons, but not all of them follow the main story of the characters. Instead, new additions and lines have been added through the direct season that continues after Goku.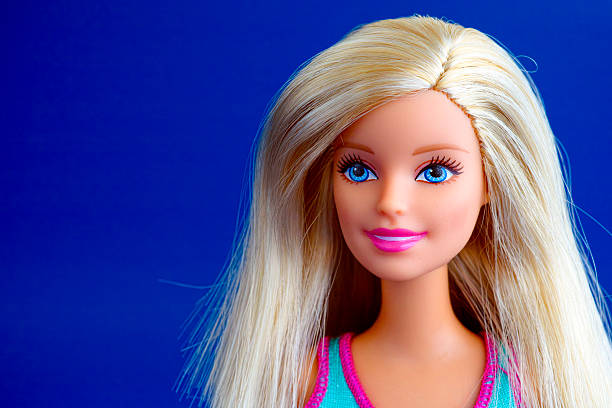 Barbie (1959) – $24 Billion
Barbie was introduced to the public in 1959. Since then, her influence has been huge on popular culture.
Barbie is more than a fashion icon. She's also a symbol of empowerment for women of all ages. Her role in changing what it means to be "feminine" by empowering girls to take control of their lives and destiny is credited.
Her success has inspired many careers, including engineering and design. Every year, new movies are released. It can sound a bit illogic to have a doll play the role of a role model, but the concept behind it is what makes it unique.
It is evident that Barbie has had a profound impact on many people's lives over the years. For more than 50 years, Barbie dolls have been a favorite of millions of customers all over the world.
The franchise continues to grow with new Barbie designs and Barbie figures that reflect the current style of women.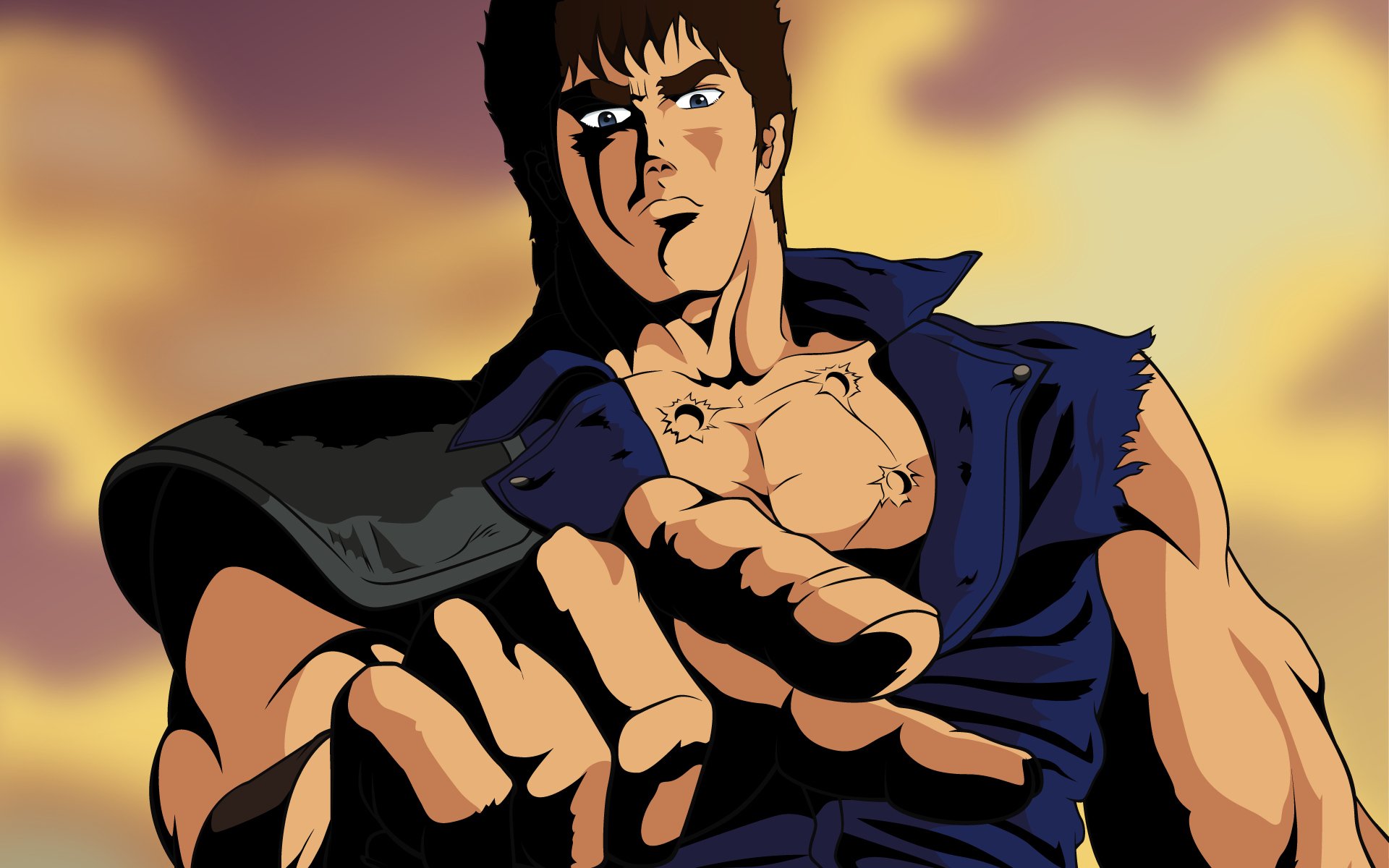 Fist of the North Star (1983) – $22.2 Billion
Fist of the North Star manga series is written and illustrated by Tetsuo Hara.
The story is set in a post-apocalyptic future where civilization has been decimated by nuclear war, pollution, and other disasters.
This story follows Kenshiro, a martial artist who fights against many enemies using his deadly martial art Hokuto Shiken to rescue his fiancée, Yuria.
Toki and Rei, Ken's allies, fight against rival martial arts from the Nanto Seiken School led by Raoh, who wants to conquer the future world ruled by Emperor Souther.
Weekly Shonen Jump published the original manga from 1983 to 1988 in 27 volumes. The franchise has been a huge seller of merchandise since then.
It has sold millions of merchandise, manga copies, and many other products and elements based on the main character.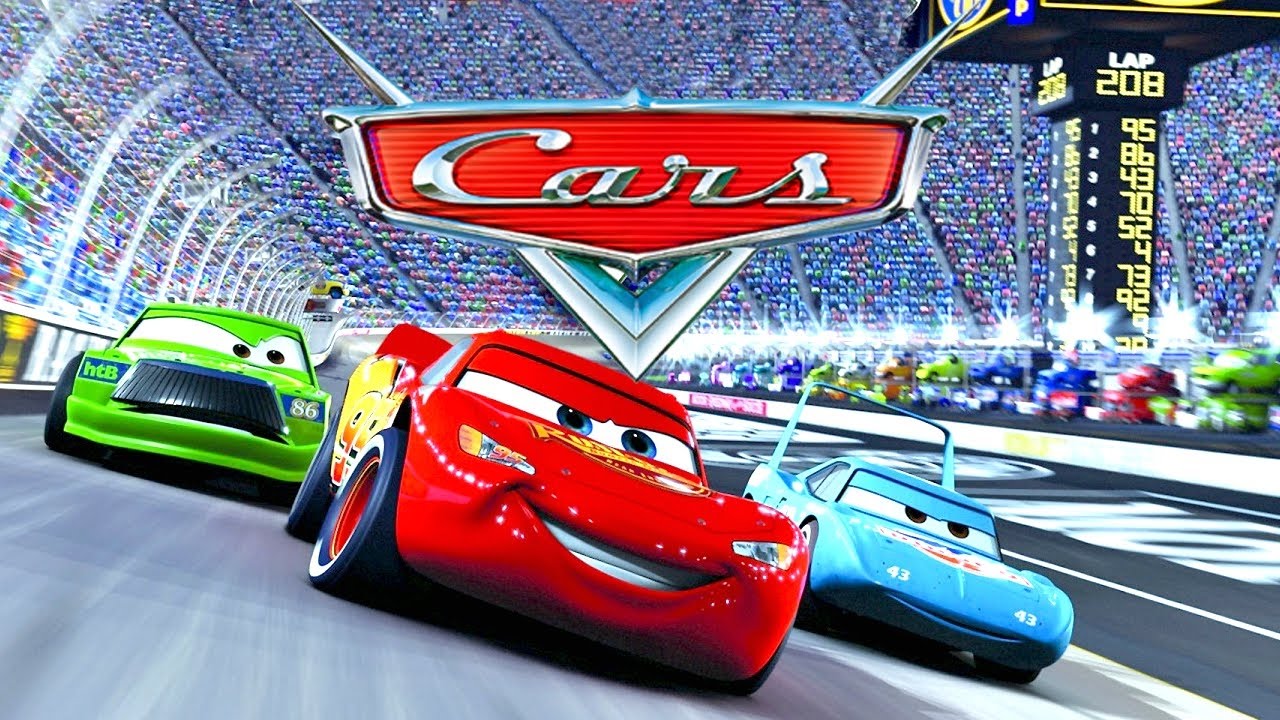 Cars (2006) – $22.1 Billion
Cars has been a great success, with over 200 million units sold in 150 countries since 2006.
The film won numerous awards, including the Academy Award in Best Animated Feature Film at 79th Academy Awards and the BAFTA Awards in Best Animated Film and Outstanding Debut in 2008.
It was nominated for the Golden Globe award as the best-animated feature but lost to "Ratatouille" (2007).
A few short films and series have been added to the animated movie franchise since its release. There are also tons of merchandise like bags, control cars, and toys.
The franchise has made a lot of money for Disney, and you can see from the numbers it has throughout the entire list that the company is unstoppable within the media industry.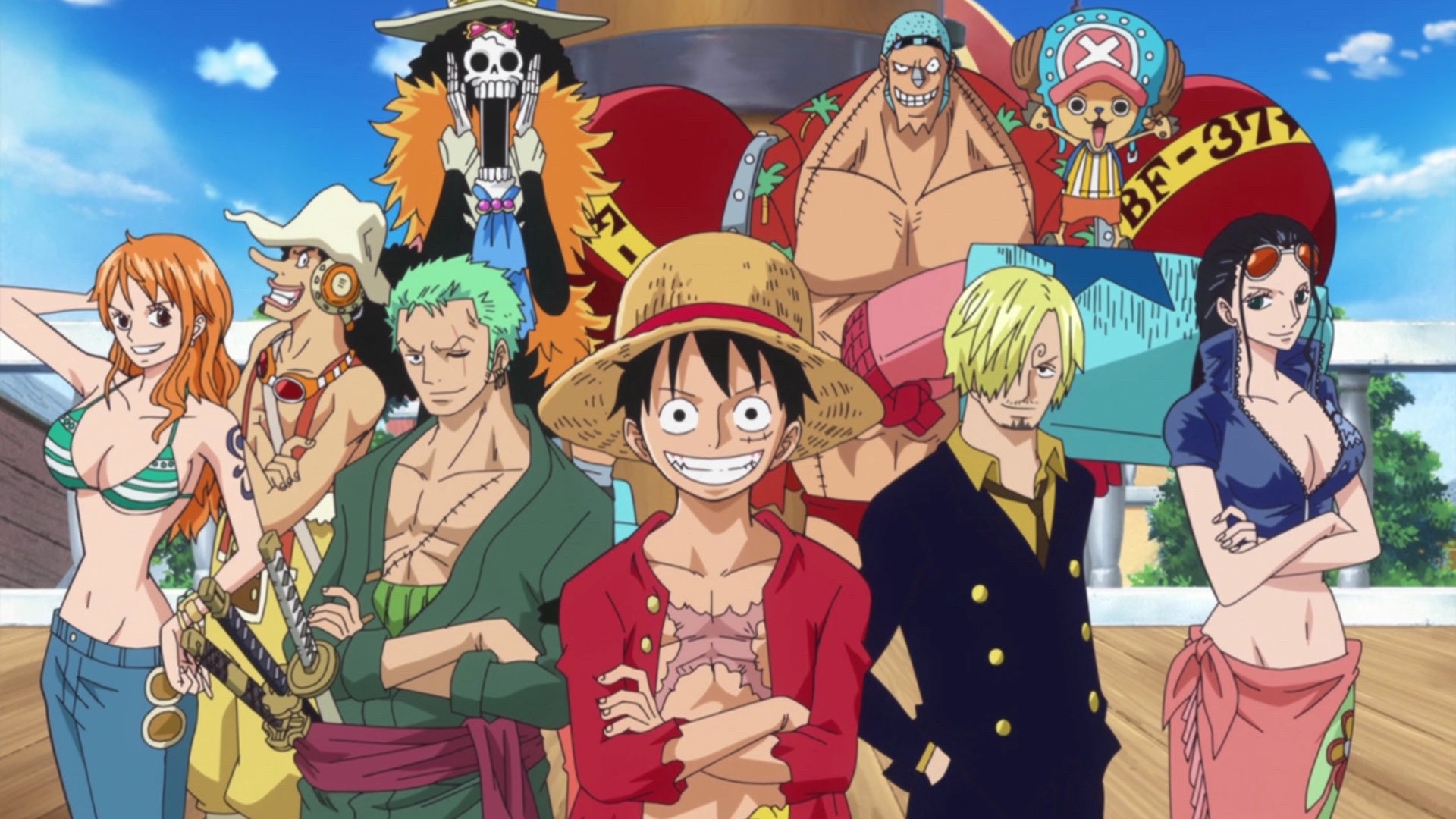 One Piece (1997) – $22 Billion
One Piece is a Japanese manga series that Eiichiro Oda has illustrated and written. Since 1997, it has been serialized by Shueisha's Weekly Shonen Jump magazine. It is now available in 99 tankobon volumes.
The story is about Monkey D. Luffy, a young man who accidentally ate a Devil Fruit, and his crew of pirates called the Straw Hats as they search for "One Piece," the ultimate treasure in the world. This will lead them to become the next King among the Pirates.
The popularity of the games and appearances of the characters have hypnotized Japanese and international audiences, making it one the longest Shonen mangas with more than 1,000 episodes and over 900 for the anime series.
On average, 20 billion dollars have been earned by merchandise, weekly releases, and other products. However, the main earnings come from both anime and manga alone.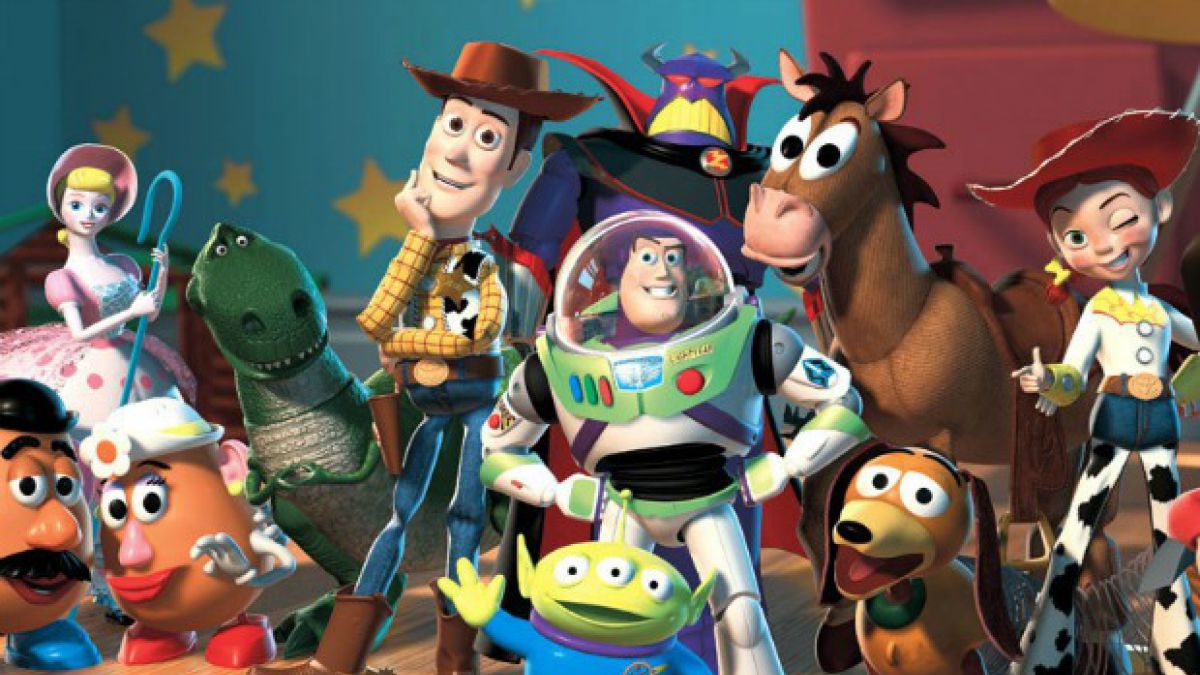 Toy Story (1995) – $20 Billion
Pixar Animation Studios created Toy Story, an American computer-animated film series. Lee Unkrich co-directed the third film, while John Lasseter directed the previous two.
Pixar characters were acquired by Disney for $7.4 Billion in 2011, a deal that placed them under Disney Animation Studios' control.
From 1995 to 2006, there were a few films released. However, since 2007, there have been three films each year. Usually, one animated feature film, two short films, or television specials, are released.
This franchise is loved by children and teenagers and by adults who feel nostalgic for the great films and how they leave great teachings behind.
Andy's story with his friends is a wonderful example of friendship and growth. We are proud to own some of the most famous figures in history, and we wouldn't mind spending some of our salary on them.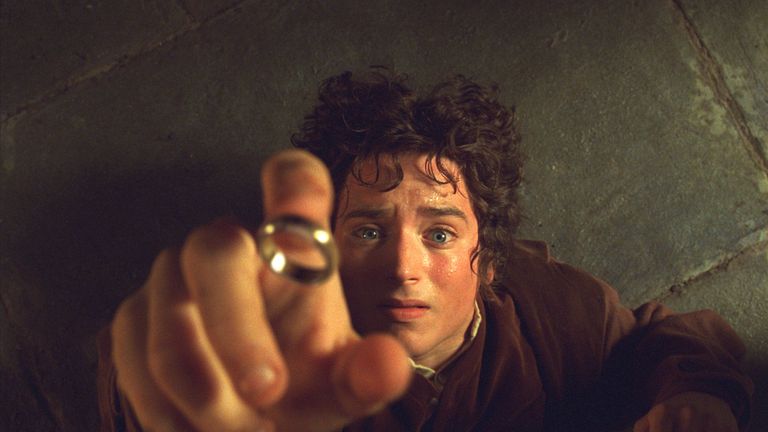 Lord of the Rings (1937) – $20 Billion
The Lord of the Rings, a trilogy of high fantasy novels written by J. R. R. Tolkien in 1954 and 1955, is a collection of three books. However, more than the novels, we are focused on the films more than anything else.
It tells Frodo Baggins' epic tale of a hobbit who travels across Middle-Earth in search of the One Ring that Sauron has held for so many centuries.
The Lord of the Rings was published in September 1954 when Tolkien was then 46 years old.
Twelve hardback editions were released in six months at several publishing houses worldwide, including Allen & Unwin (London) and Houghton Mifflin (Boston).
Since then, it has been reprinted numerous times and translated into many languages around the world.
Films based on the movie are among the most successful films of all time. The merchandise, along with new stories set in the same "universe," has kept the books' popularity growing along with the main films of the franchise.
We are not hardcore fans, but the editions of each book are amazing and well worth the price. In addition, we do have to admit the films are out of this world.
James Bond (1953) – $20 Billion
Ian Fleming, a novelist, created James Bond in 1953. Since then, the fictional spy has been the protagonist in James Bond films, comics, and video games.
The number of films has gone crazy, and today, Daniel Craig finished a new saga of the franchise with the premiere of "No Time to Die," 2021.
He started his journey in 2006 with "Casino Royale," later "Quantum of Solace" in 2008, "Skyfall" in 2012, and "Spectre" in 2015.
Fans all over the globe have been waiting for "No Time to Die," and although critics are mixed, for us, it didn't disappoint. That being said, the franchise is a phenomenon worldwide, and there are, of course, plans for a new saga with the great 007 spy.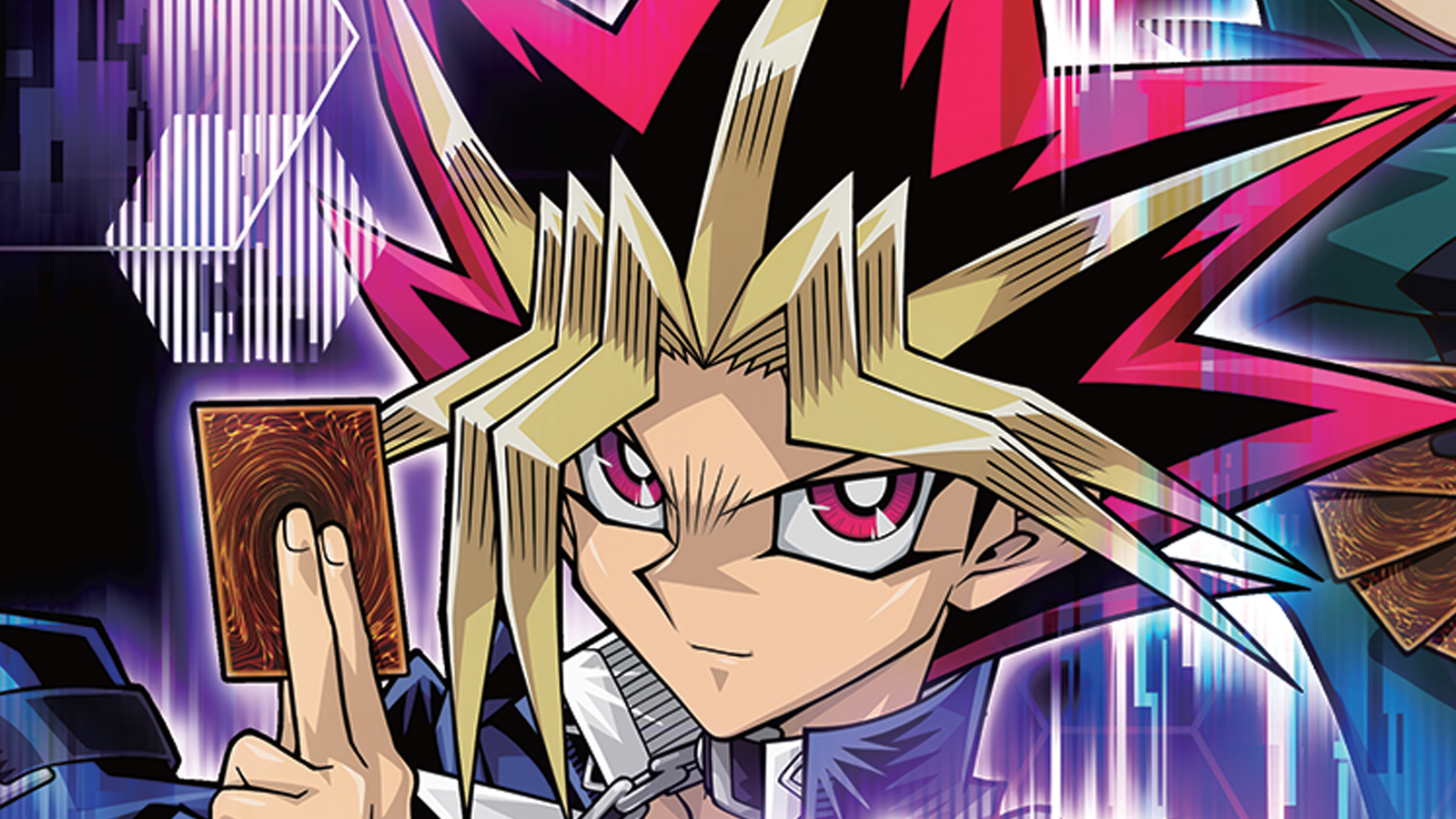 Yu-Gi-Oh (1996) – $20 Billion
Yu-Gi-Oh wasn't an anime or manga, as many believe. It is actually a Japanese trading card game that Konami developed and published. The popularity was what took it to the small screen,
The trading card collectible game was well received in America after being first released 22 years ago.
Over 25 billion cards have been sold worldwide. The merchandise and anime also contributed a large portion of the franchisee's revenues.
Although many people believe Yu-Gi-Oh has lost its popularity, it is still very popular in Japan, the US, and some South American countries.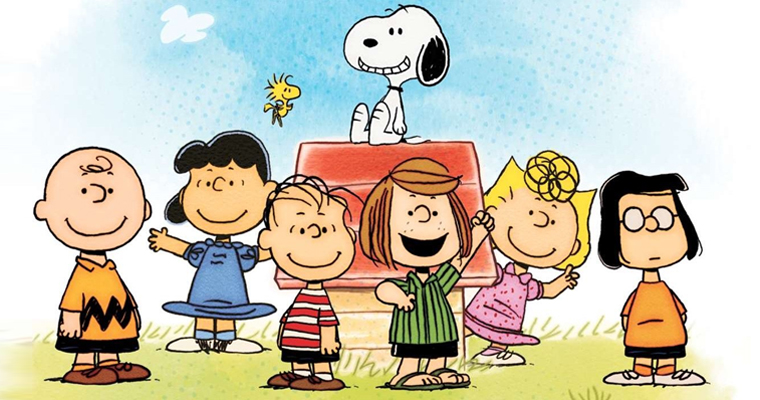 Peanuts (1950) – $19.1 billion
Peanuts is a comic strip by Charles M. Schulz. Peanuts' popularity is due to its simplicity and inclusion of universal emotions and experiences in its humor.
People can relate to Charlie Brown's frustrations, Lucy's strong willfulness, Snoopy's anger at his owner, or Linus' devotion to his blanket every day.
Because they are so true to human nature, the characters are timeless.
They change as well, as different social issues like women empowerment and mental illness awareness become key elements of their stories. This allows the audience to grow along with them as society changes.
Snoopy has been a popular character in merchandise over the years.
This beautiful and kind of troll dog is also a popular choice for the top spot in popularity. Even though it was ended in 2000, many people still search for the strips and read the story through official sources.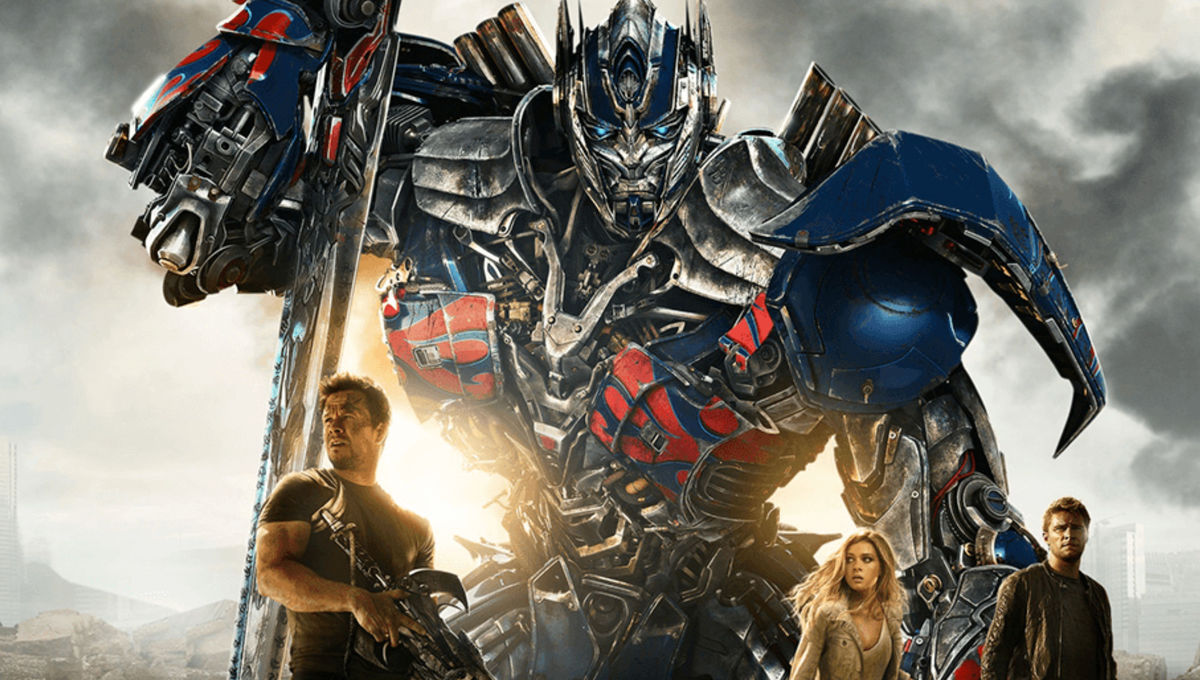 Transformers (1984) – $17.2 Billion
Transformers is an American media franchise that Takara Tomy and Hasbro primarily created.
In the 1980s, the original Transformers toys were introduced. A television series was then created in 1984.
The "Beast Wars," a TV series that aired from the same time, was then followed by its own franchise.
There are several other movies, including more than four live-action films. More films will be made after 2021.
Since 1984, more than three billion Transformers toys have been sold around the world. The movies have also grossed millions, even though they aren't the most successful.
Other than the toys, other games such as Optimus Prime have been a major source of revenue for the franchise over the years.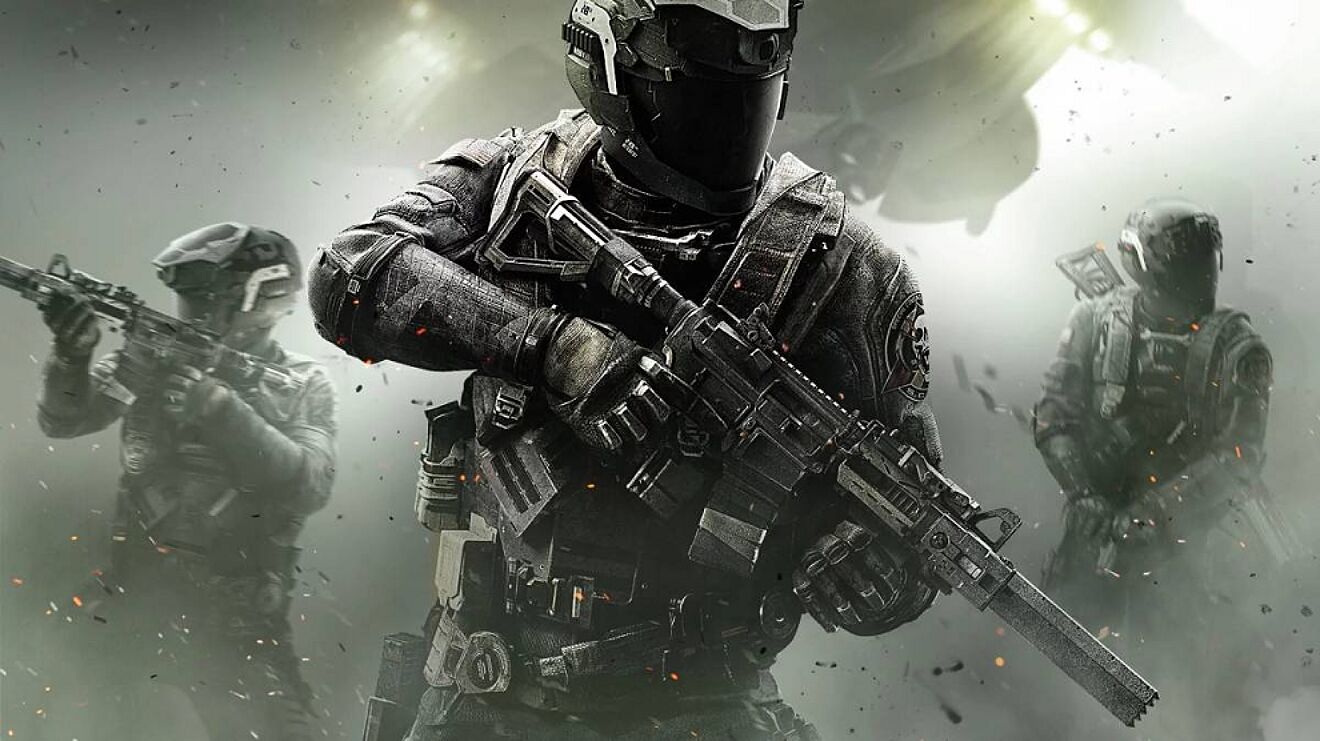 Call of Duty (2003) – $17 billion
Activision has published a series of shooter titles called Call of Duty. These video games are set at different times.
After the 2003 release of the original game, the creators created the following scenarios: modern times, Cold War, and futuristic worlds.
Other media franchises are also based on these games, including board and card games.
Black Ops III is the highest-grossing Call of Duty title, with 26 million units sold in 2015. This is despite criticisms and the low quality of the game.
Commercially, however, the revenue was quite large. The revenue generated by the franchise from the remaining games and the previous ones was strong and merchandise.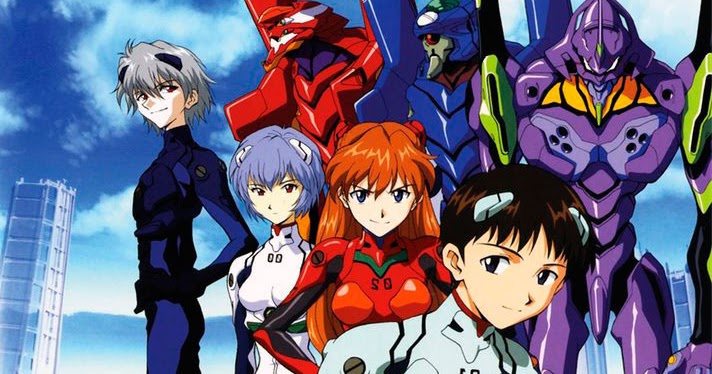 Neon Genesis Evangelion (1994) – $16.3 Billion
Neon Genesis Evangelion, a Japanese media franchise, began as a manga. It was released in December 1994 in order to get people excited for the 1995 anime release. Hideaki Anno wrote it.
The series centers on Shinji Ikari, a 14-year-old boy who arrives in Tokyo-3. Gendo recruits him to join the NERV organization to pilot an EVA unit against monstrous beings called Angels.
The series was hugely popular in both the US and abroad. There were manga adaptations and video games and two films: "Death & Rebirth," 1997, and "The End of Evangelion," 1997.
TV Asahi proclaimed Neon Genesis Evangelion as the greatest anime ever in June 2007.
The franchise has made a lot of money since 1994 from the sale of anime reproductions, toys, merchandise, and other products in Japan. It is also known worldwide for being one of the most loved anime stories to date.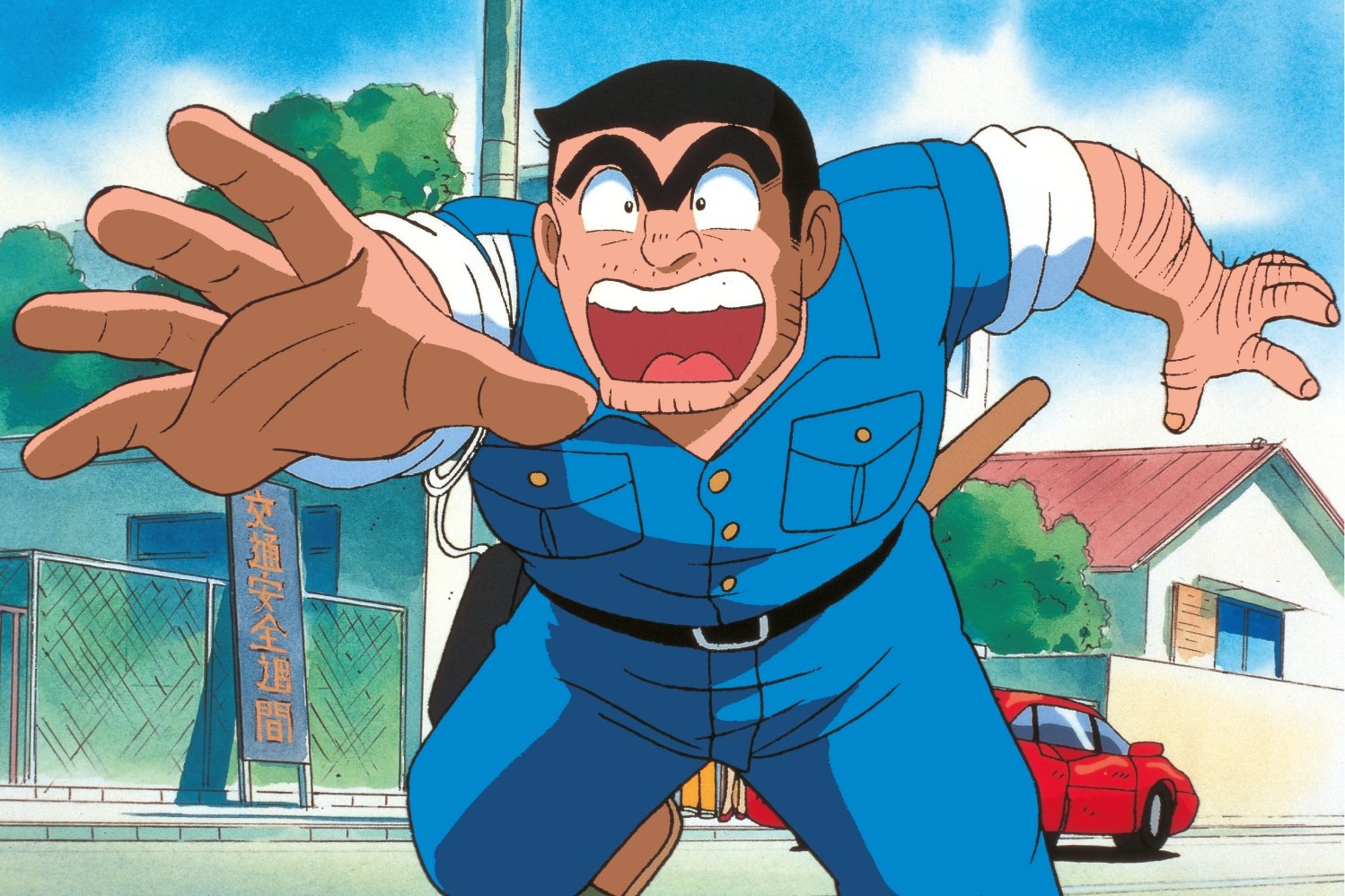 KochiKame (1976) – $16.3 Billion
KochiKame, a Japanese manga written by Osamu Akitomoto, is called "KikiKame". It was serialized in Weekly Shonen Jump.
The story is about Kankichi Ryotsu's misadventures as a detective in the Tokyo Metropolitan Police Department's Second Division. He was previously part of the traffic division and then transferred to homicide investigations.
The manga ran from September 21, 1976, to September 17, 2016. The manga is available in over 135 volumes and has been sold in Japan for more than 156,000,000 copies.
KochiKame is 28th in terms of media franchises with the highest revenue, approximately $16.3 billion.
This Japanese manga is a favorite of many. We love it and would spend thousands on merchandise and volumes.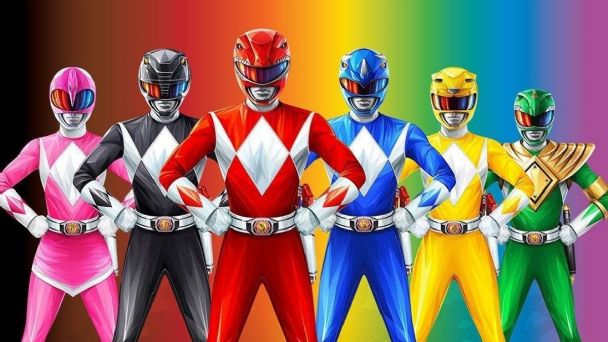 Super Sentai (Power Rangers) (1975) – $16.2 Billion
It is a Japanese series of superhero teams produced by Toei Company & Bandai.
Over forty years have passed since the Super Sentai, and Power Rangers series began. Although it was originally created in Japan, Power Rangers has expanded to have large fan bases worldwide.
Since 1975, it has been the subject of 28 different TV series, three feature-length movies, and many merchandise items, including clothing and video games, that have made power rangers incredibly popular with both kids and adults.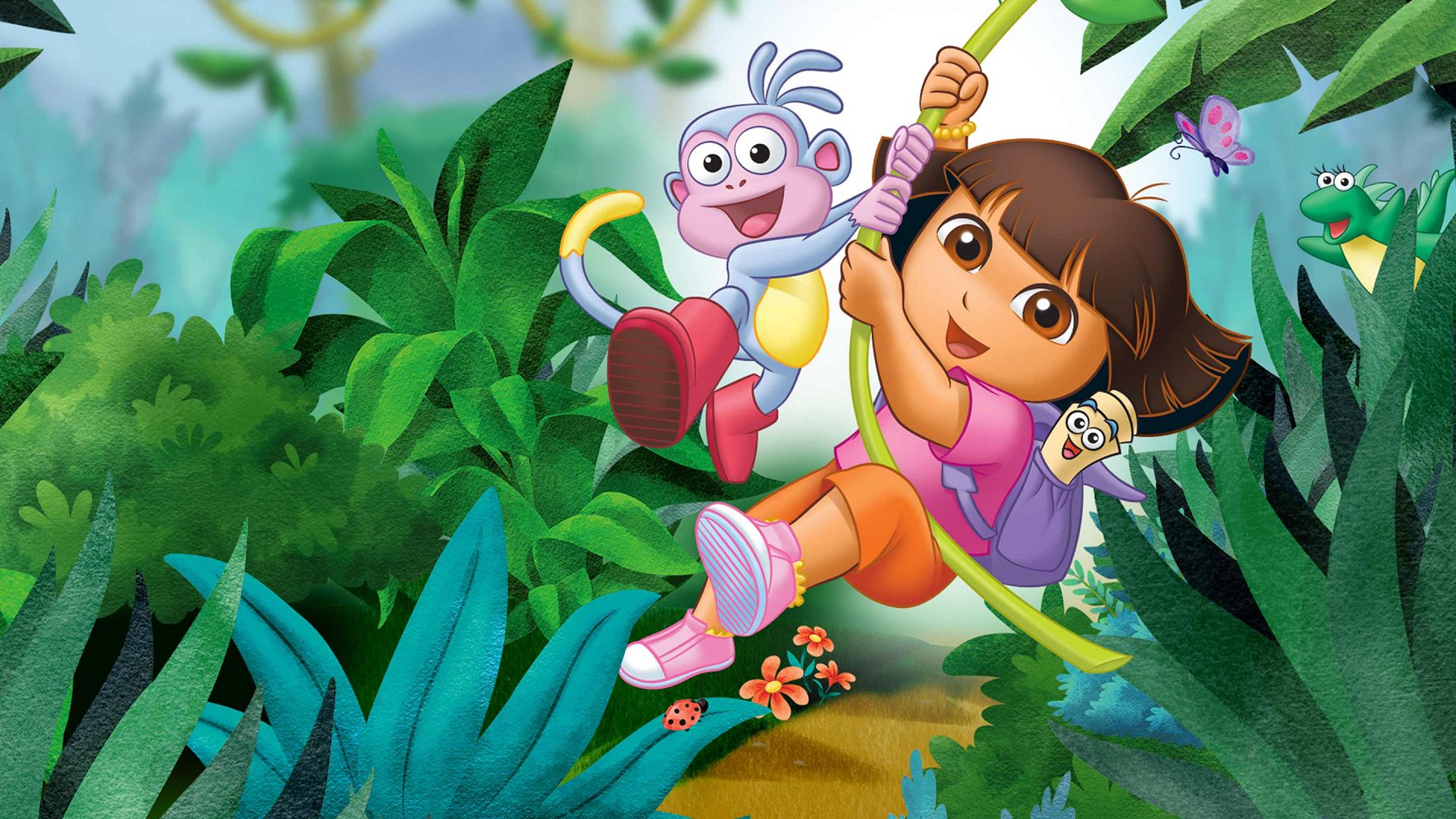 Dora the Explorer (2001) – $15.8 billion
Nickelodeon owns Dora the Explorer, a media franchise.
Dora the Explorer first appeared on TV in 2000. It has been a great success in the media franchise thanks to its popularity with children and all of the merchandise (including bags, school tools, and utensils).
Its appeal as both an educational tool and a commercial product is what contributed to the show's success.
Chris Gifford was at Nickelodeon in 1997 when he met Valerie Walsh. They were both touring preschools looking for ideas for new shows. This is how the Dora loved by many was created, out of two people's ideas.
The series is about Dora, a seven-year-old Latina girl who sets out on adventures with Boots, her monkey friend.
The franchise also includes "Dora," five other shows, "Go Diego Go!" that debuted in 2005, and "Dora & Friends" (2014).
The Local Lead Generation Process for Your Business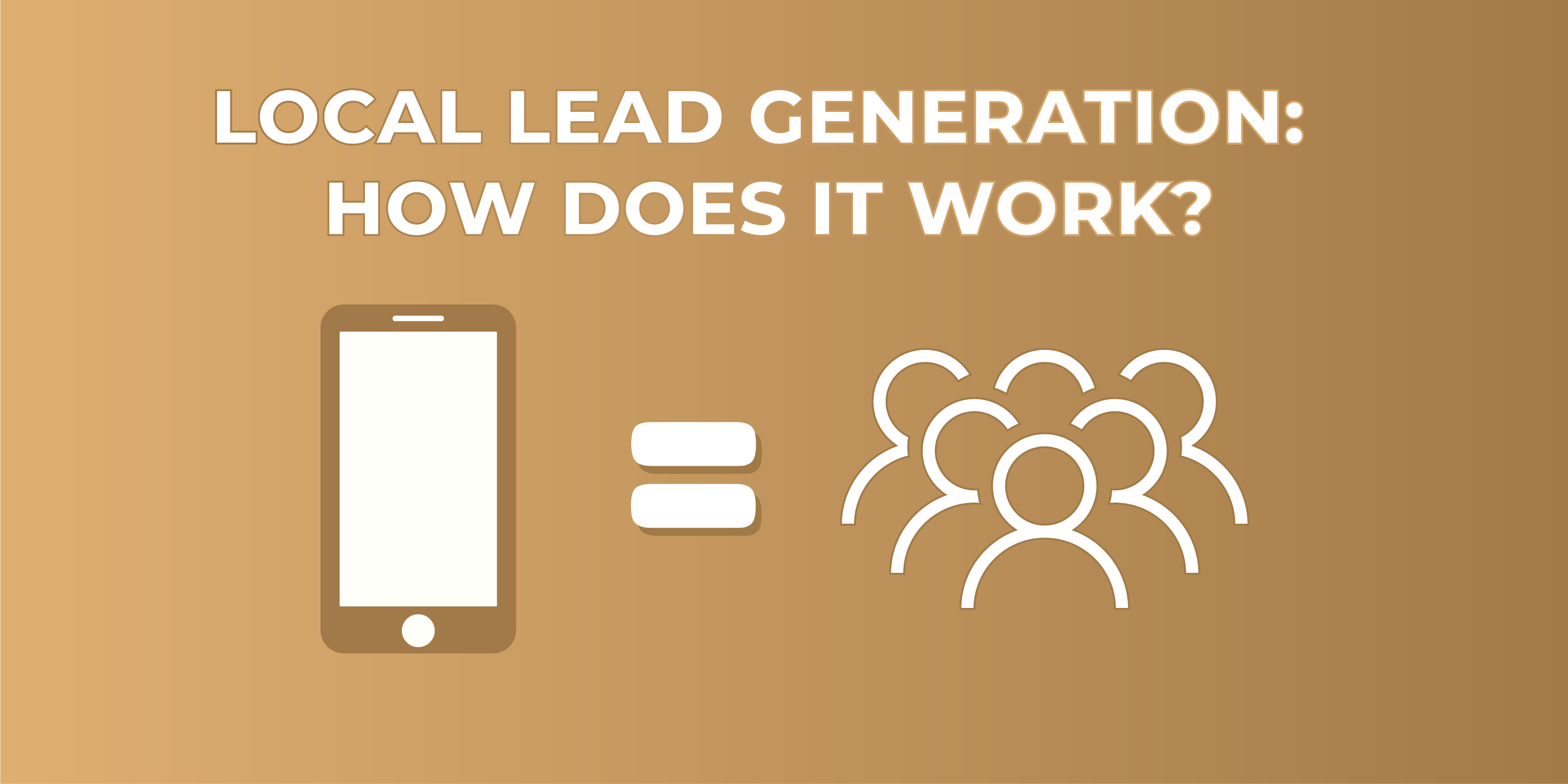 All right! So, everything is about building properties and generating leads. But how does the process actually take place? Are there other steps I need to know?
The steps I mention below are what students from our local lead generation program follow to generate leads for businesses like yourself. So I'll help you see what we do. And how if you join our program, you can simply generate leads for your own business (unless you want to start a side hustle and build a laptop lifestyle business).
Essentially, our lead generation can be divided into four steps:
The first is prospecting. You need to take the time to do market research on a niche (industry) and determine how many phone-driven businesses are there.
Keep in mind that this is local research as you need to know how many companies need leads. For example, you may search for "plumbing services Youngstown OH."
You will find dozens or even hundreds of businesses trying to get themselves in front of the customers by ranking on Map Listings, organic results, and even Ad.
The second step, building. When you find a niche (plumbing, tree services, a software company, real estate…), you will need to start building your digital properties. You don't need to be an expert in HTML or coding. It can be easy with the right tools.
The third step is now taking time to rank your lead gen website. With the site done, you need to work on SEO strategies and start dominating those Google search results. If you're new to SEO, it stands for Search Engine Optimization.
To keep it simple, it consists of the entire process of growing a company's visibility on search engines like Google and generating organic traffic. And remember this, local lead generation is part of the strategies.
Moving on to step four, once you rank the site, you will start getting your ROI and profits. You only need to rent it out to a local business interested in the leads the site generates. You can offer a couple of free leads to their move on with the actual pay per lead.
To review steps 1-4 above, I described it to a normal student who is building a lead gen business to help local service providers generate more calls. But replace the student with you as the business owner. And replace sending the leads to a business to simply siphoning the leads to your personal business.
By the way, fun fact, about 20% of our students in our local lead gen program are actually business owners who went through the program. And they use the skillsets we teach to generate leads for their own business.
An Example of Lead Generation: Home Advisor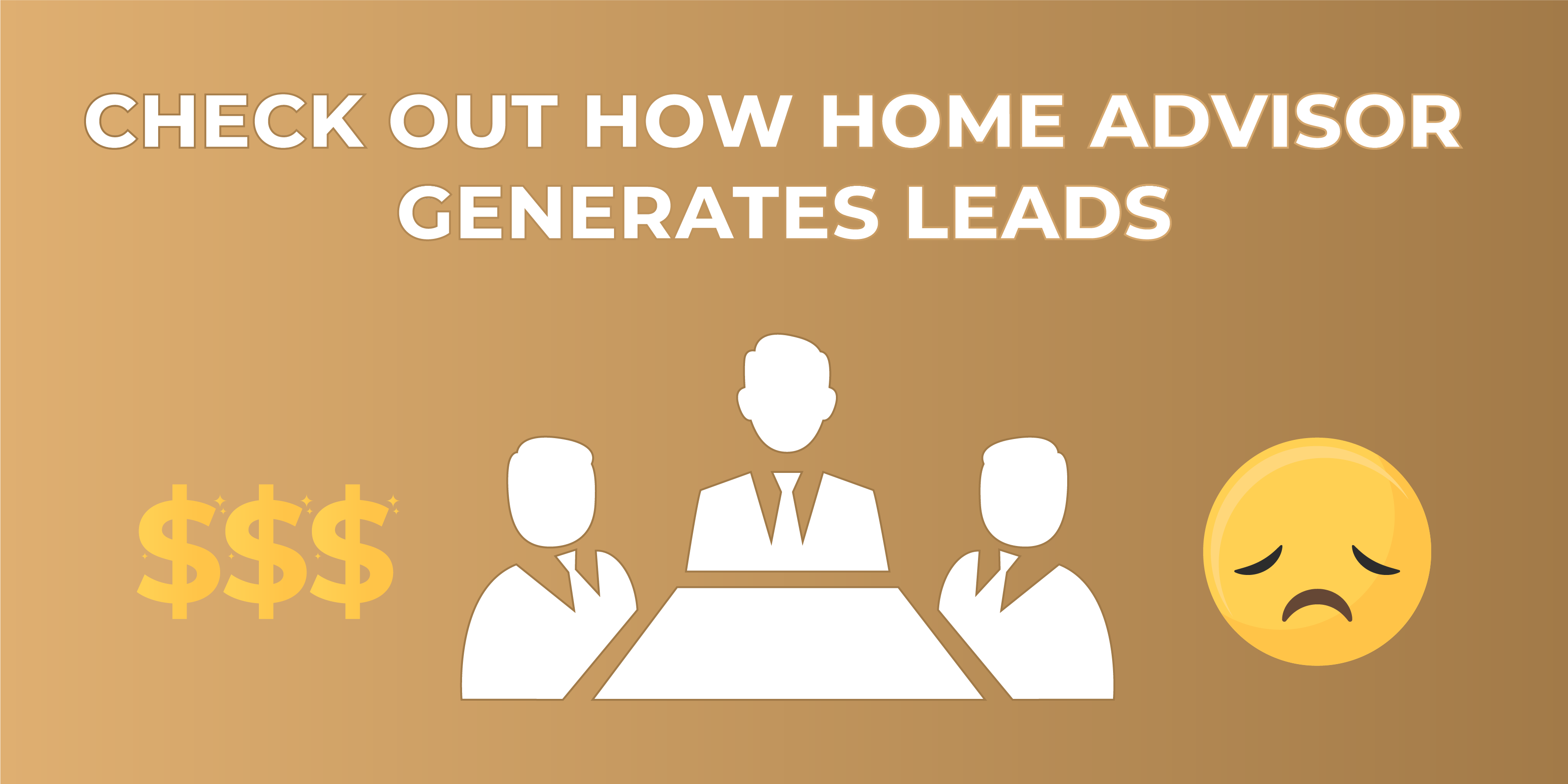 You must be thinking, "if lead generation sounds so good so far, how come I haven't seen any company?" That's the thing; there are many out there. You just don't know they are dedicated to it.
HomeAdvisor is one of the best examples you can find on the Internet as it is a top lead generation company that has spent millions building its brand but also earned even more zeros for this same reason.
They started small as everyone else but invested in building their brand awareness to make people who are looking for home services go to their website and find what they need. They are over 75% of people's first choice when they need those services.
If you don't get HomeAdvisor that much or need a refresh, users need to submit their information to request a service and get a professional or expert who can provide it.
HomeAdvisor's job is to share your information, which makes you a lead, with local companies so they can contact you and offer the service you're requesting. For sharing this lead information, HomeAdvisor gets paid by the companies. This happens for every single lead they send to multiple businesses.
Business owners who don't have marketing skills or don't even know how to have any online presence will always rely on those pages to list their services.  They will save time and effort, but companies like HomeAdvisor can make them spend lots of money as leads aren't exclusive (one lead is sent to multiple companies after all).
Using Facebook Ads aka Paid Ad Platforms: Do They Generate Leads?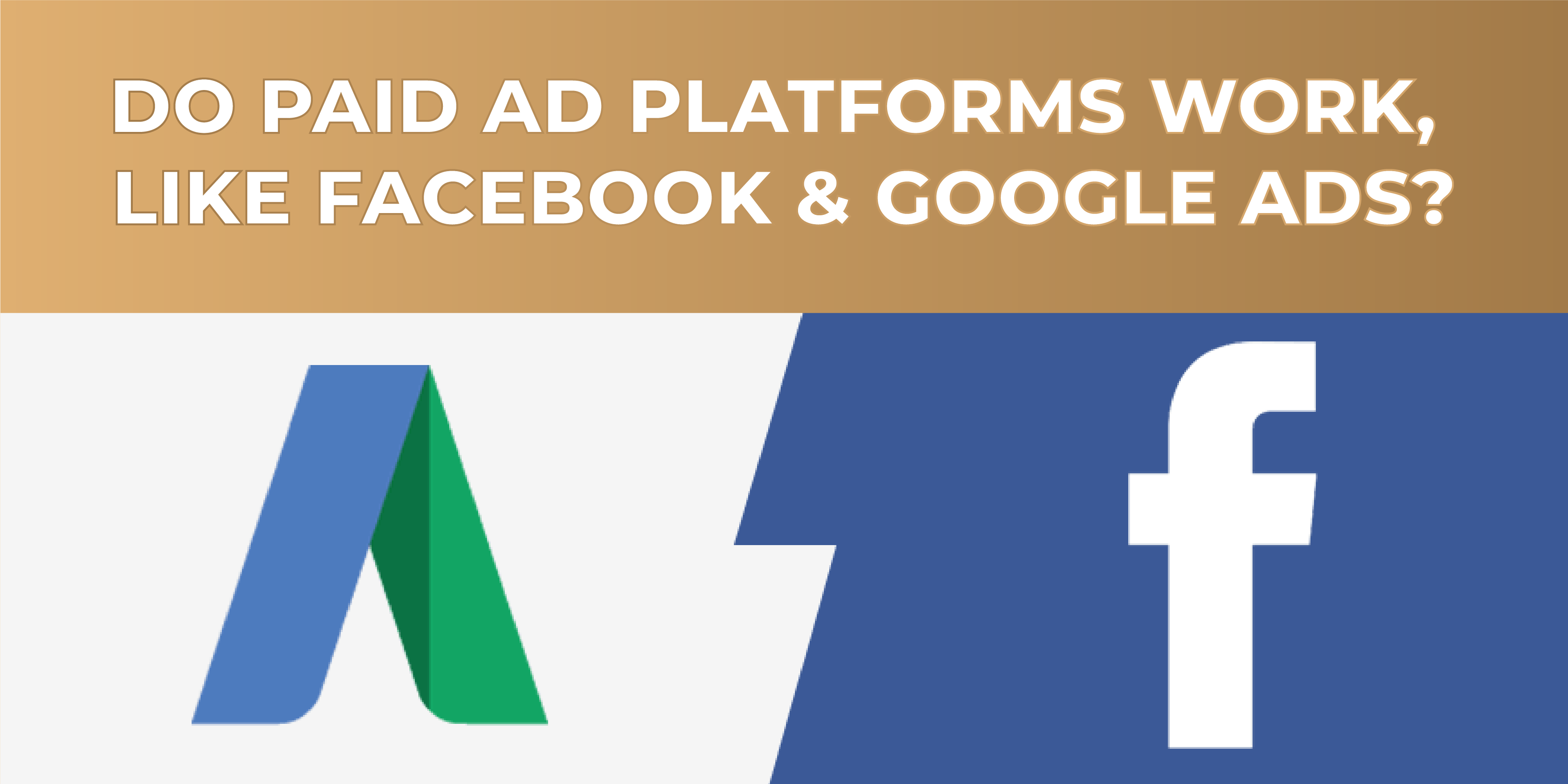 They DO generate leads. If not, no one would use them.
However, you need to remember two facts:
Paid ads or platforms can be expensive.

They don't generate "natural" leads.
Whenever someone sees or clicks in one of those ads, over 80% of them did it by accident or are trying to close/report it.
Why? Because they aren't looking for those services. At least not at the moment.
What those ads do instead is interrupt their time on the platforms. Users aren't there to find companies or businesses unless they are searching for a specific company's user, and for that, there's a search bar. This is why it is hard to convert them to actual customers who will show interest in the companies' services. Also, you're limited by a budget.
When using lead generation, everything is organic. You aren't forcing others to pay attention to your business but rather being there when they need you. This is why Google's organic traffic will always beat paid ads, and the reason companies continue investing in it, which is a lot cheaper as well.
What Is Local SEO?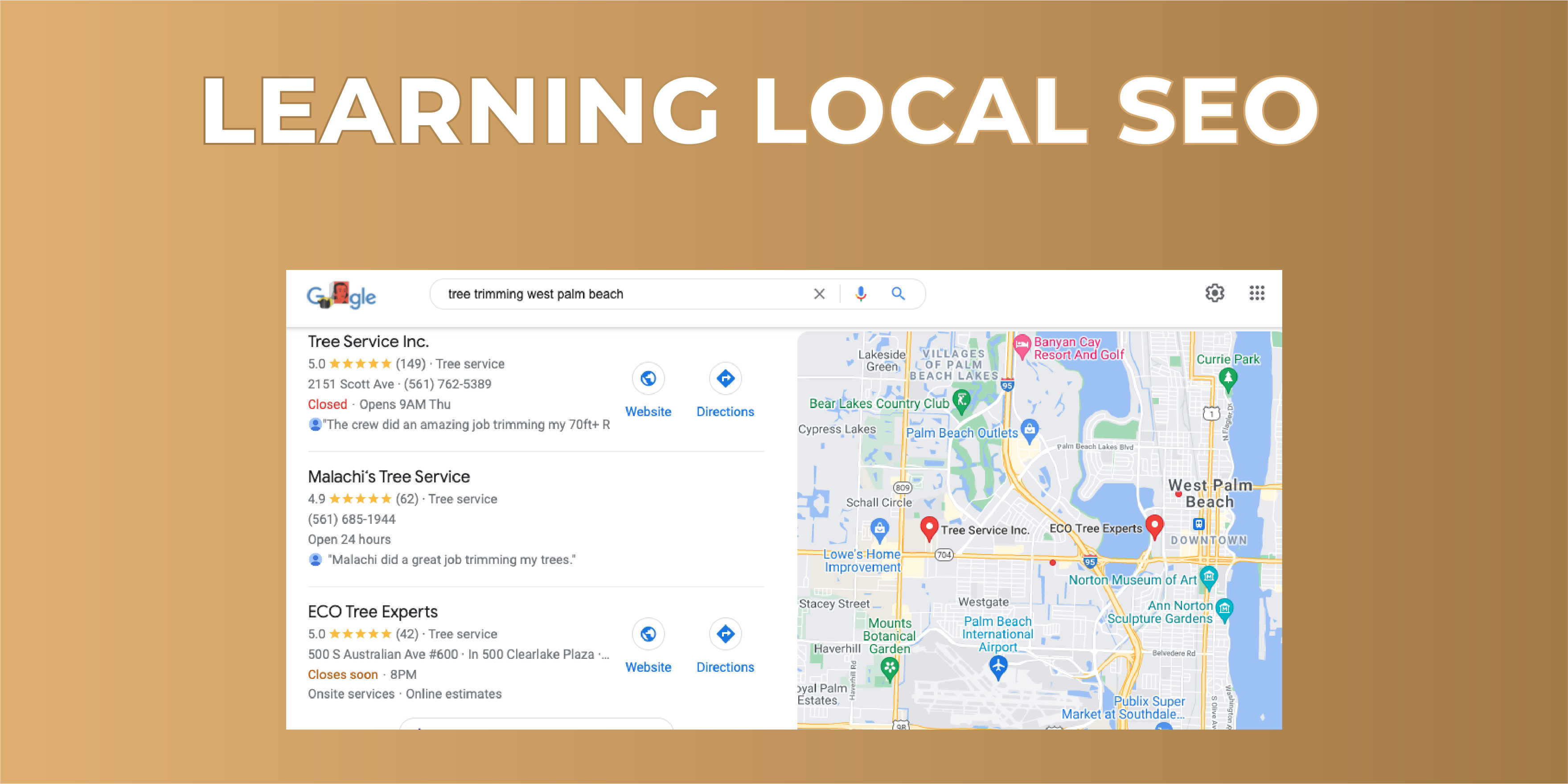 Don't worry… I didn't get it at first either. Following the short explanation, local SEO focuses on scaling businesses' visibility on search engines. However, this is only for those who serve their communities face-to-face.
What does this mean?
Experts and professionals like painters, plumbers, and dentists (but not only them) offer their services to their local customers. Why? Because they can't deliver them unless they are located in the same area of their customers.
To make sure those businesses get more leads, you need to rank them locally by claiming the business listing on Google to place them on Map Listings. Local SEO also involves online reviews, citation management, and how you manage your entire online presence in the local area.
If you are going to bet on lead gen, you need to adapt yourself to today's world: The Internet.
Keep in mind that although traditional channels and methods like billboards, warm calls, and pamphlets still work, they aren't part of your tools. Whenever someone needs a service, they go to Google and search for it.
"Dentist in Miami" or "plumbing services in Orlando," etc. And you can keep coming up with services or professionals people need and look for. Thus, you need to make sure you're using Google to get the companies in front of their clients.
Users will always click on the first search results (those near the top), and many of them will be either Ad links (people paid to place their websites there), Map Listing, and then you get websites. Almost all of them are your goal and where you should always aim to place yourself.
Can My Business Utilize a Local Lead Generation Strategy?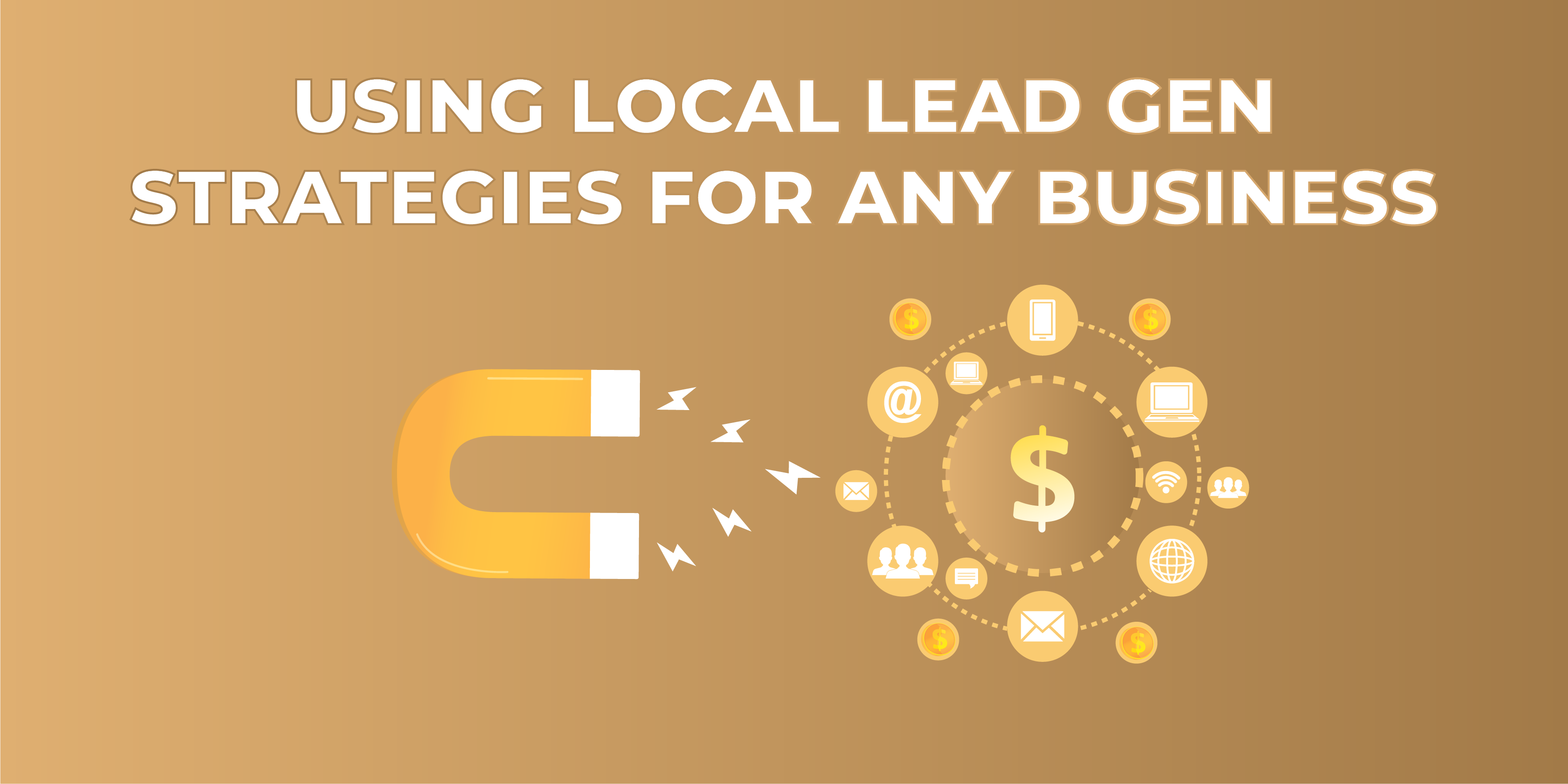 If you want customers, you better know you need it. Following the previous explanation, lead gen is all about placing businesses in front of their customers, choosing them over their competitors.
Put it simply – it's all about closing deals and having clients for those companies to make money. The main difference with the usual methods companies use for this is how lead generation approaches different channels to get them in the right place of the market to get customers.
Those channels are all focused on the Internet as most people are searching for products but also services across the net. The issue is that the Internet is way too broad, and businesses don't know how to place themselves. They usually try, but they get one common result: losing money and time.
How Powerful Are Organic Leads from Google?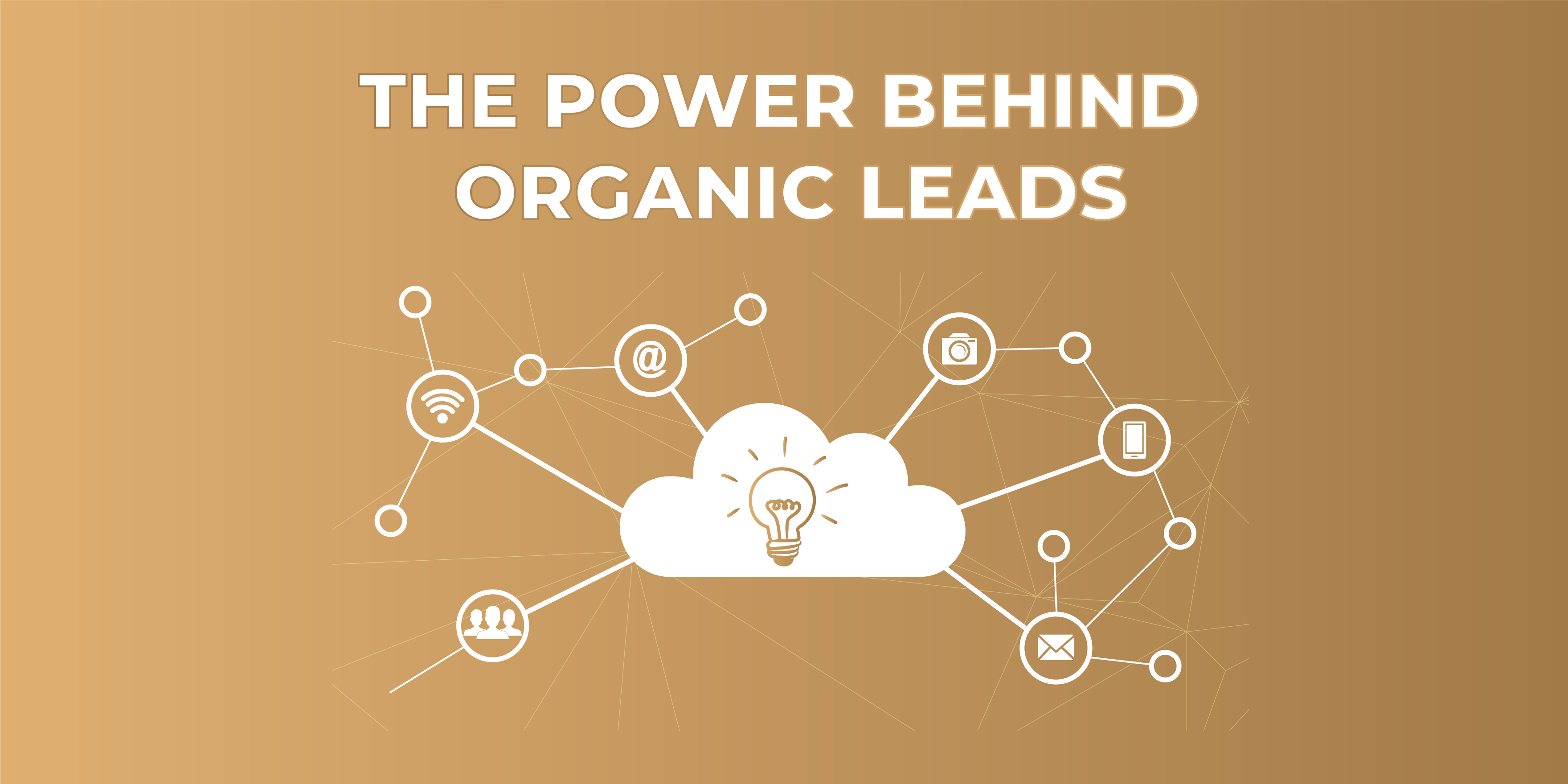 For companies looking for customers, it's everything. For you? Pretty much the same. When you build a business with digital properties, you get to make thousands of dollars a month.
This isn't a "get started today and get rich tomorrow" thing, but it is HIGHLY scalable, and ROI + positive results are guaranteed. Learning a fairly decent and very needed set of skills to create your digital properties and start ranking them on Google is required.
I have invested in several online businesses over the years, and if there's something uncertain, whether you will get your ROI or not, even more than the actual profit.
However, this business moved my earnings from five figures a year to a month in ONLY passive income while sitting comfortably at home.
On my laptop. Anywhere. Anytime.
You can look at one of the first sites I built back in 2016, and it continues making me over $1.000+ every month. The best part is that I don't need to touch it or the rest I've built over the years, just like this digital property.
What Makes Lead Generation SO Alluring?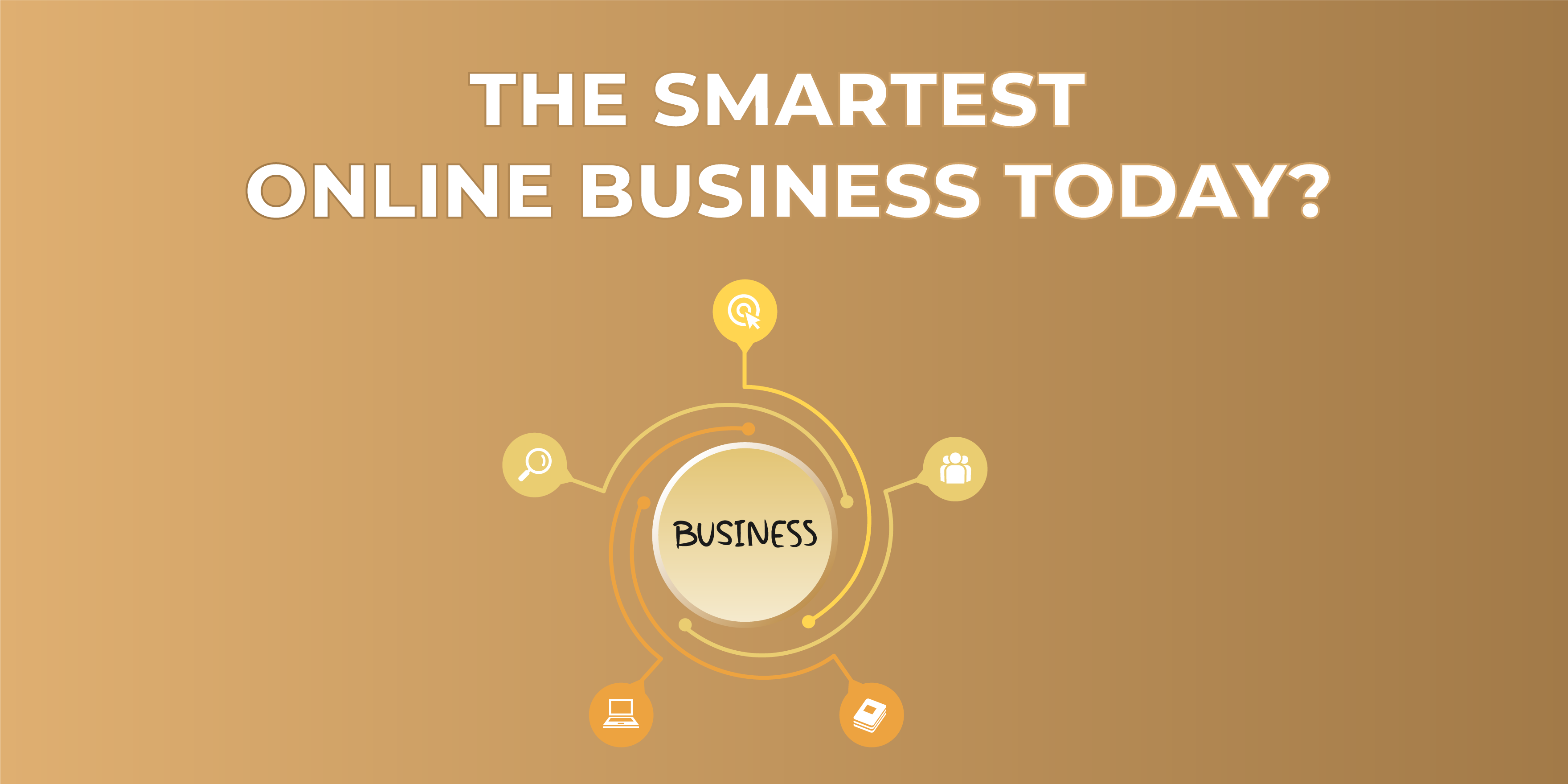 Here it goes: you can work from home.
The main issue with regular business opportunities is how much you need to invest in staff, equipment, or rent to have a place to sell your products or offer your services.
We all know the hassles of traditional businesses that involve regular expenses, which are extremely high.  Can you afford it? I don't think so, and even if you can, is it worth it? Now, it isn't only about the money. You also need to put in a lot of work, and it isn't only during the first couple of months or years. Usually, it is as long as you continue running it.
You can save yourself those headaches and bone-breaking tasks and expenses with lead gen since it is more about generating leads with digital channels—mainly websites.
Websites can be VERY cheap to build, and with many tools online, you get to do it in a couple of hours instead of days. Any virtual or digital business is scalable and won't need constant maintenance.
So, let's summarize this:
You save money in regular expenses with traditional and most online businesses as what you need is yourself and digital properties (websites).

You can bet on passive income.

 There's no need to hire more people to get started.

You can generate leads in multiple industries, which allows you to work on any niche you want.
How Can I Get Started in the Local Lead Generation Program?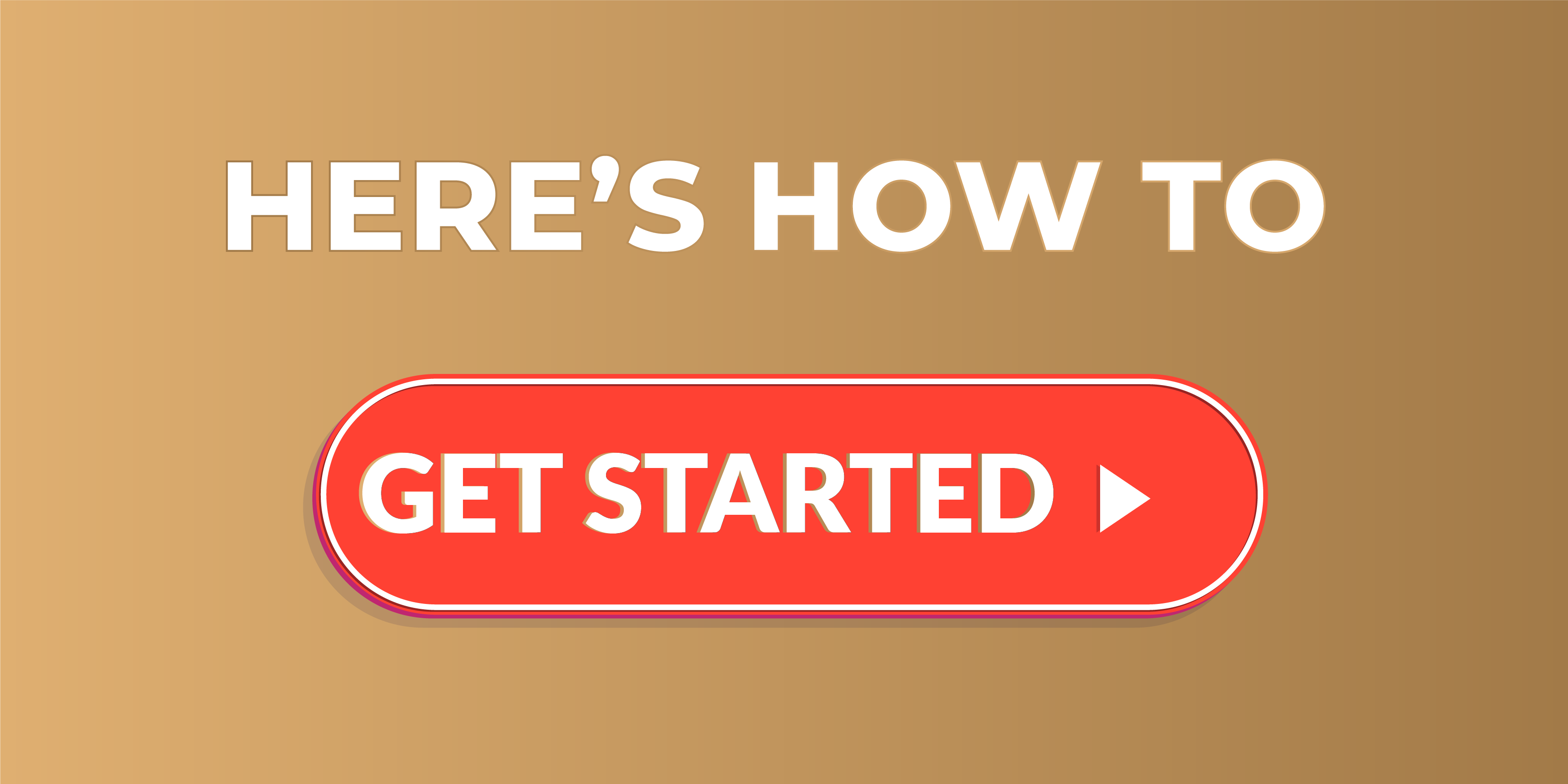 Anyone can start and learn. That's the beauty of this business model. I knew nothing about SEO, Map Listing, and everything I've mentioned so far. It is all about learning the skills, gaining experience, and deciding to take the step.
Remember that this business model will never get old as business owners are always looking for leads. They need to do business and scale their companies. Why not do the same while helping others and still making money?
You can start with this local lead generation course highly recommended for anyone wanting to grow in the business. It is a close training that will take you through each step and make sure you are able to get your ROI, profits and take control of your life.
You will be added to an incredible lead generation family ready to help you 24/7 when asking questions on the group. Anyone is welcome who's willing to put in the work. Click here to watch the lead gen webinar.