Want to know how to make money writing? Well being a writer isn't an easy task. And if you plan to make money with this skill, like many people are nowadays, you need to consider several aspects in order to stand out from your competition.
Writers are all about content creation and marketing, so you will need to rely on your skills to handle the options available with these factors.
Now, another question, do you have what it takes to make money as a writer and content marketer? Some do when they answer "no," but there's also the opposite case in which some people believe they are capable while they are not.
So, how are we going to help you?
We will jump through the entire process of what makes a good writer and lead this to make money with the options available, which we're going to review as well.
If you are looking for a place where you can clear your ideas and plan what will come next, here's the perfect one since we will ensure covering the essentials and some extra aspects.
But things first, let's focus on the skills you will need as a writer and some tools besides your internet connection, computer, and handle how time-consuming this can be.
You Must Build & Improve Your Writing Skills
It is obvious that, as a writer and future content marketer, you will need to work on your writing skills, but what people don't consider is that it is an ongoing task.
You can take some courses or go for some tips, but this needs to be done periodically to ensure you stay updated and continue improving. If there's something you must remember, writing is always evolving, especially when you're going to write for an online audience.
So, these writing skills are all about being proficient with words, grammar, knowing how to work with a specific writing style or more than one, and anything that comes to be useful in your career, and this is why it is the first priority.
Also, it isn't entirely necessary to start with content marketing or working as an independent writer. You can build your skills by getting starting with a copywriting job or any other job that requires a lot of writing to develop your skills.
You can improve your skills over time to work in other digital marketing areas, which is hard to find great writers and even harder to replace. You should be one of them.
In fact, businesses are spending billions trying to address the problem of having great and skilled writers.
You don't have to be a journalist or an English major to write web content, but it is good if you invest in your education as well.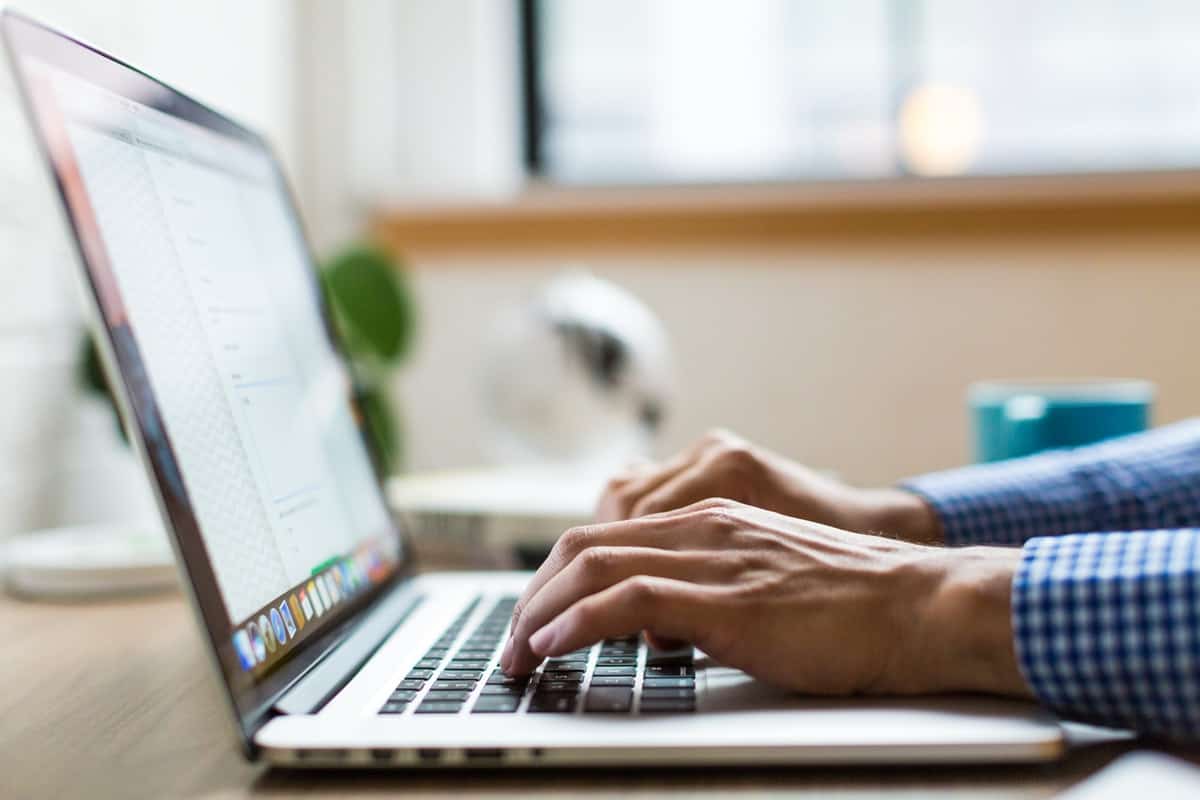 Writing for websites can be very different from writing your thesis or following the latest news. You will need a different style and lots of practice.
If you need some assistance, a few online tools can also be of great help. For a quick check of your grammar, you can improve your writing with Grammarly and the Hemingway editor.
Just remember that web writers sometimes ignore grammar rules such as ending sentences with prepositions. This is because proper grammar can sometimes sound too proper or make content marketers lose the idea they want to share.
You Need Tech Skills
Unfortunately for you, not everything is about writing if you want to make money with this, especially for the usual online options available today.
This is why tech skills are a must because every employer will ask about your experience in SEO, Google, and more, and they will play a huge role when you start your journey as a content marketer.
Many content marketers work in WordPress and other content management systems. SEO, HTML, and Google Analytics are also highly sought-after skills and which you will need.
Although many companies will train people who have basic technical abilities to use certain programs, other skills can be acquired through reading, practicing, and online training programs before you start your first job.
And when you are building your online presence and future options for the money, you will understand why it is crucial for your success.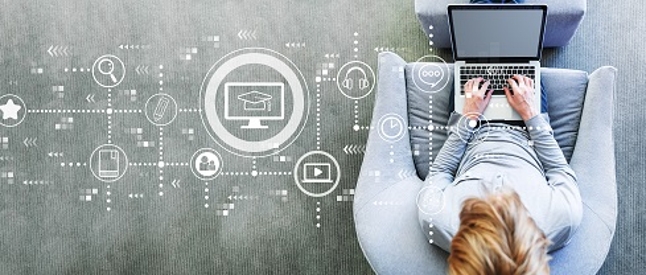 Creativity Must Run Through Your Veins
We know what we just said, but this doesn't mean you have to be born with it in order to actually achieve it. It isn't an innate talent for everyone, which means you have chances to build your own creativity.
If you have no idea of how to cultivate this, you can start by reading, writing poetry, or painting. Next, take it up a notch and find other activities that exploit your creativity and make you feel inspired.
Writers must not only have a creative eye, which is essential for any position in content marketing, but they also need to be able to do some of their own creative work.
Along with this creative part, design is another aspect you might consider out of your limits because this is a common thought, "I'm a writer, not a designer." However, you will need to handle that as well.
So, to boost this part of your skills, you can work on these two elements:
Identify great design: This skill is largely learned through experience. However, you can learn it yourself. Look through portfolios of successful designers and writers to discover what you enjoy and what you don't. Concentrate on specific elements you love.
Maintain a sandbox: You can experiment with new designs in this place. Have fun with colors and layouts. You don't have to be asked to design any projects right now or worry too much about this, but you will need this in the future. Start your own portfolio and create your own designs for your personal web or method to make money. Also, you should take advantage of the chance to discover your preferred style.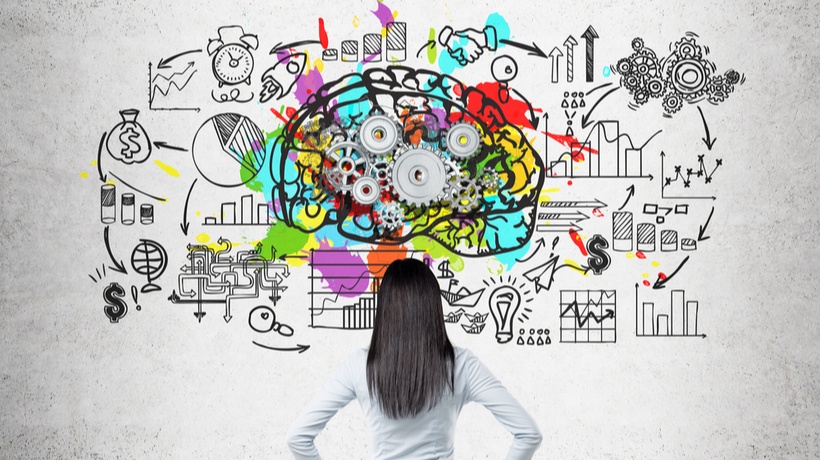 Focus on Your Research Skills
Writing for a living will rely A LOT on your research skills since a valuable research piece is always appealing to an audience. However, poor-quality research or outdated research can damage your reputation as a writer.
After all, research is more than just finding relevant statistics. It's about understanding your target audience and what you can offer them in value.
Great writers and content marketers really get to know their customers so they can create the content they want or work around what the audience is trying to find.
You can use research to learn about buyer motivations and pain points. Also, find out what content they like to read.
You also need to know what kind of content your competitors produce.
Research can be done online, in your company (via meetings with thought leaders and product experts), or by speaking to your audience directly. To better understand your industry and its influencers, you might use tools like BuzzSumo or AnswerThePublic to know more about what people are searching for as well.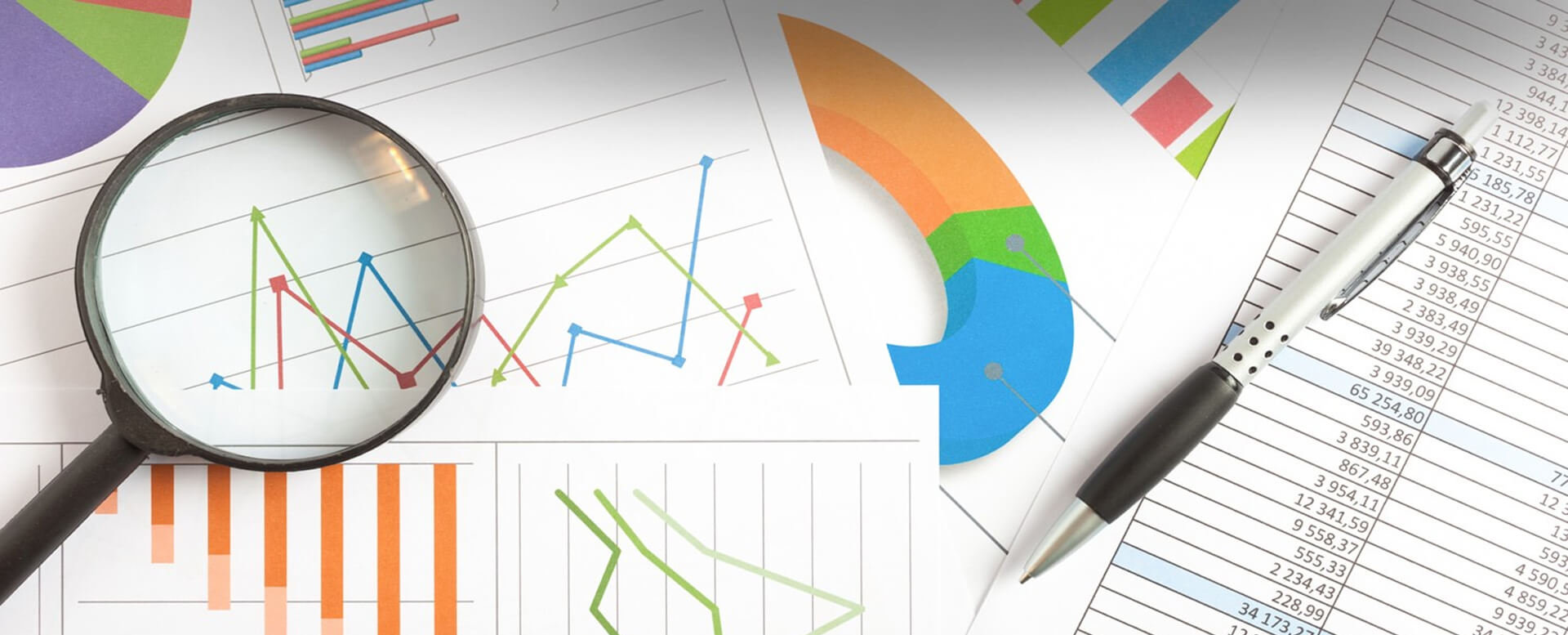 Personalize Your Brand
It is important to realize that you will be marketing yourself first and foremost if you are looking to get into content marketing as a method to make money.
This means you need to work on yourself before selling your content to others or trying to attract your audience to make money.
How can you do this¿ You can post content to your website or social media channels, especially LinkedIn.
Your LinkedIn connections should be kept in touch whenever possible, and you should engage with them on the platform as often as possible.
Don't forget to meet up in person. To meet new people and make connections, attend networking events in your industry. You want people who support your work but don't mind giving you negative or more constructive feedback when necessary.
Storytelling Is Always Key
Because storytelling makes your brand memorable, it is compelling, and we are sure you have heard and read about it countless times already.
One study found that people remember brand content 22x faster when it is told from a story than content that focuses only on facts.
However, this doesn't mean you have to exploit it to the point of lying about the stories you have to tell.
People will notice, and as a writer and person who will build a brand, you need to be as honest as possible, or you will lose people's trust very fast.
Storytelling can be fun, but you shouldn't overuse it or try to play it smart.
Besides, it isn't about telling a specific story related to what you're writing but rather build some compelling parts that can make people relate to you or what you're presenting.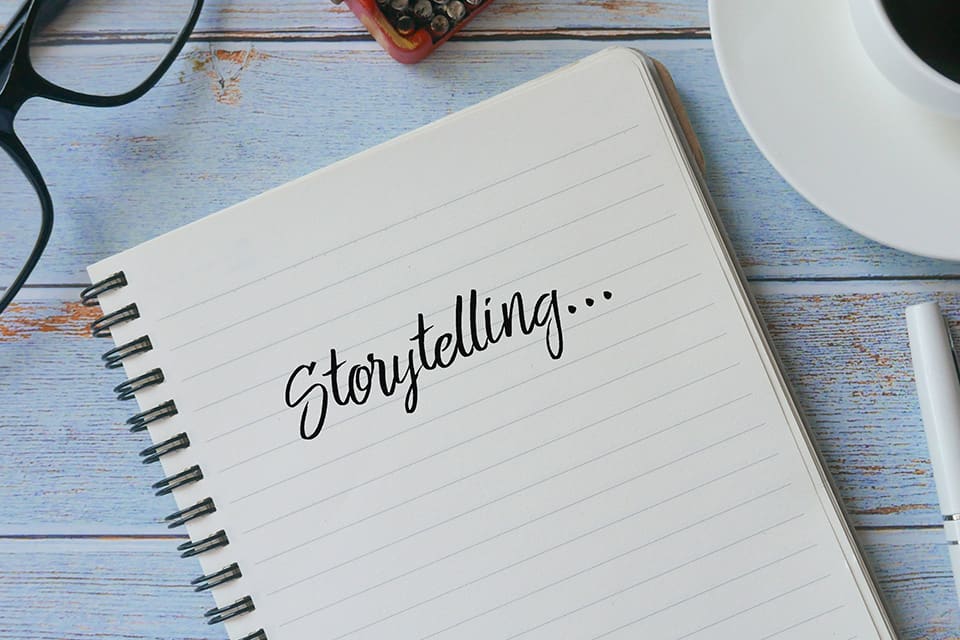 Collaboration skills
It feels a bit unnecessary, but being able to collaborate with people is crucial in the long run for the other methods you will need to use to make money (and we will add later).
Also, the skills are necessary since everything will be remote, and you will have to adjust to the members you will add or the partners you will need to earn money.
What needs to be polished here? You will need to take into account the cultural backgrounds and personalities of those you are working with.
Each person has their own set of rules and standards. One person may find something perfectly acceptable, while another might find it offensive or rude.
You can be a content marketer who is efficient and successful if you take the time to get to know the backgrounds and values of those you work with.
This will help you avoid miscommunications and misunderstandings that can lower the quality and efficiency of your team or potential partners.
Being a good listener is the first step.
SEO Is a Lifetime Skill
SEO isn't dead. Instead, it is far from it, and you will notice how its relevance and importance increase every year.
With over 6 million searches performed on Google every day, content marketers should be able to understand the basics of creating search engine-friendly content so people can find their writing and content regardless of the media they're using.
Yes, we know you might be a bit tired of reading about keywords, audience, statistics, and more, but it cannot be avoided.
We know it can be exhausting as well since SEO is always evolving, and if you want to be successful as a writer and content marketer,  you must go one step further and keep up-to-date with SEO trends.
This helps you increase your content's ranking on Google and boost the articles and writings you share.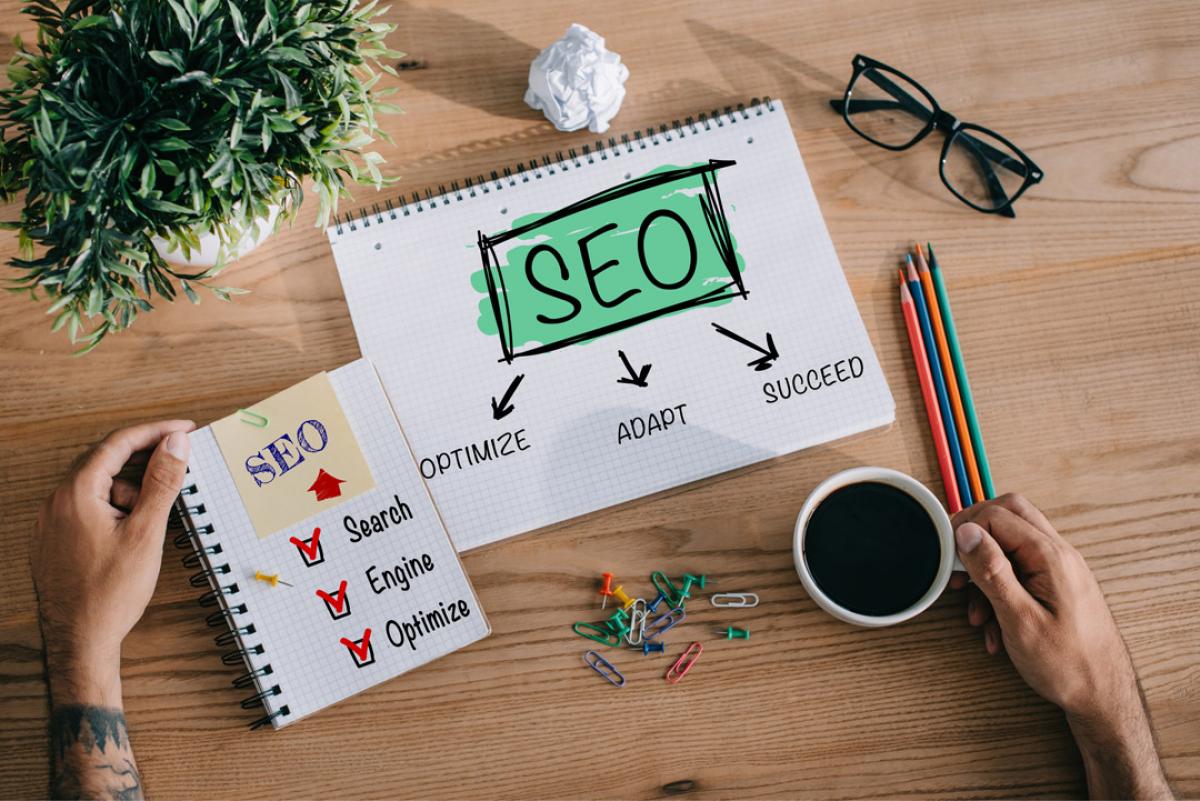 Successful content marketers will tell you, last but not least, that success is not achieved overnight. However, we find this quite obvious.
Being a content marketer is a continuous process that requires you to improve and refine your skills while also being open to learning new ones.
Start by focusing your attention on the previous ones, and once you have polished them at least a bit, you can move on with the next part.
Making Money: How to Do It as Content Marketer
Things first, are you aware of what content marketing is?
We want to keep it simple, so it is just the way to promote a small business or large ones by using content to increase sales of products, services or generate leads.
Basically, you use your content to bring customers and generate money based on the method you choose for your content.
As more businesses turn to the internet market for content, there is a high demand for quality content. You can make a lot of money online if you have the ability to create quality content or are very skilled in copywriting.
This strategy can work in two ways: you can either be the content creator for someone who needs to work around creating content and its marketing, or you can finance your content marketing strategy alone and generate money by yourself.
Both are quite profitable, but, logically, the latter brings more independence and freedom since you won't rely on another person to get paid. Instead, all earnings are yours, but it does involve more work.
With this in mind, how do you make money as a content marketer? There are different approaches:
Blogging is the most popular. 
One of the best ways to make money online is through blogging, and this has been one of the top methods to do so for a while; and despite the competitors you have, it is possible to make it profitable yet.
You simply need to start a blog about a topic and then upload interesting posts to it regularly to build your audience and generate traffic. Then, you start thinking about how to convert the audience into potential clients or customers.
Usually, a blog with a great audience will be contacted by brands to sponsor content if your blog has content related to their products or services. This is normally for blogs with over 3k views daily, but there are exceptions.
Sponsored posts can bring in as much as $5.000 per month to some blogs, so there's no reason why you shouldn't be able to do the same.
Your only job is to provide valuable content for your readers and grow your blog's readership.
People follow brands because they have interesting content. If you want to grow your blog into a major brand, you need to provide valuable content for your readers.
To build your brand awareness and increase traffic to your blog, you will need to guest post on several top blogs in your field and probably mix this content marketing method to make money with the options that follow below since blogging is quite flexible and goes well with other monetizing alternatives.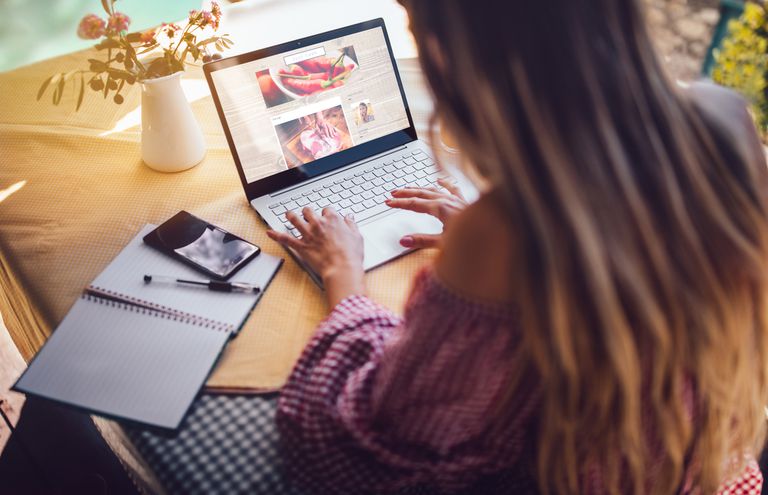 Affiliate marketing for the win. 
You can make a lot by selling other people's products if you have a loyal audience, and no, this isn't like sponsored a blog post, but it is integrated into your blogging strategy to make it work.
To keep it simple, you still need a blog for this.
Affiliate marketing works quite simple: you promote services or products and earn a commission every time a reader buys or hires them.
The best part about this method is that you can sign up for free with a wide range of affiliate programs and pick the product you wish to promote.
Some affiliate programs pay a commission of up to 45% for each product sold, while others offer extra benefits besides the money earned.
You just need to find an affiliate program that has a track record and stay with it. To find products and services to promote, you can also visit these popular affiliate networks: WarriorPlus, ClickBank, and Commission Junction.
Once you've found the one that you love, sign up and choose a product to promote until you reach your target.
You can join several affiliate programs, but we suggest you stick with a few to avoid spamming or filling your content with too many affiliate links (where your readers will click to access the services and products).
Teach a course of what you know. 
Online learning is the future, and with this pandemic, we can all agree people don't want to go back to the face-to-face method, at least, a high percentage.
Platforms like Skillshare or Udemy truly open up the world of learning (and teaching), which allows you to get an opportunity to monetize your content.
You can become a teacher through an online learning platform, which can increase your visibility as a thought leader and help you build lifelong relationships with your followers.
Or, following the usual content marketer and writing method, you can build your own website or blog, promote it as usual to have an audience, and generate your own leads to sell the course you will offer.
The course can be of anything as long as it is related to your blog niche and topics, and of course, it is useful and truly teaches valuable things.
Many content marketers make a lot of money by offering a course using the audience they have built with their posts or articles; why wouldn't you do the same?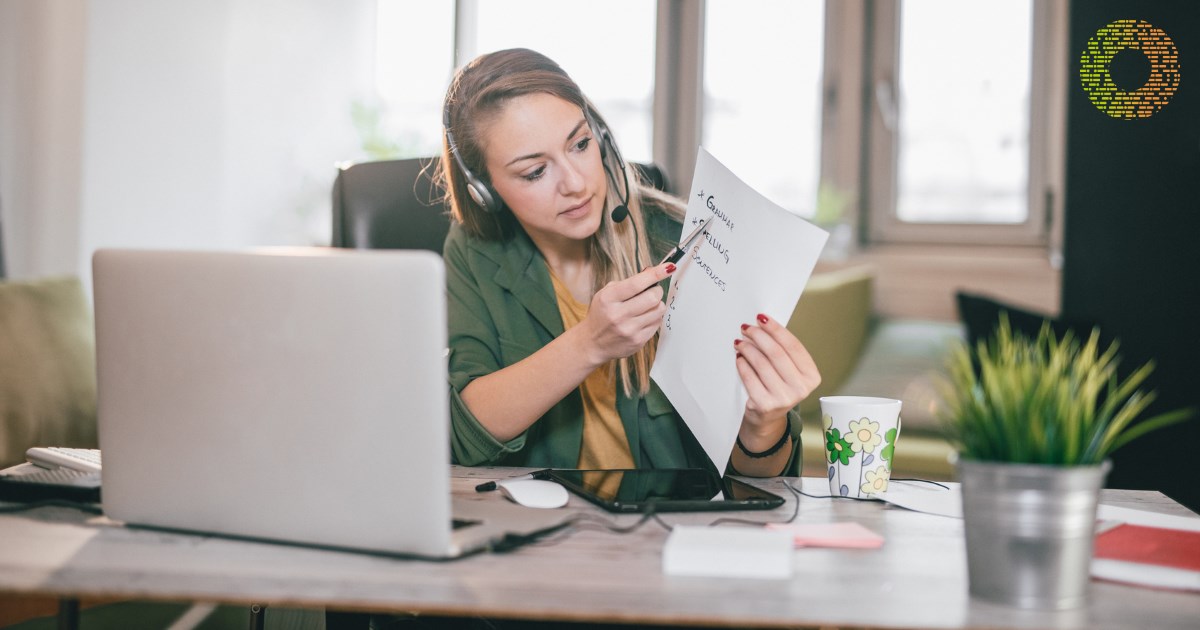 Very similar to the previous option, but instead of relying on a course, you can offer items or services for a fee you establish for your readers.
This sounds like something that you would be interested in, and if you have doubts about using your blog for this directly or website, you can join places like Patreon and Buy Me a Coffee and link it in the exclusive content payment.
The content you create and offer can be guides or other formats and media options.
We know this is mostly about writing, but you will notice that as a content marketer, you will grow to another type of content, including videos, photos, and audio, and this still includes and involves writing to know what you can share and how you will do it.
Tips & Tricks for Content Marketers
Finally, what about a few tips in order to know how you can perfectly approach this option?
We know there will be a lot involved in this making money method, but we're confident you will make it possible with hard work and time.
So, don't underestimate your skills, cultivate them, and focus on how you can grow in the niche and business.
That being said, these tricks can lend you a hand and keep clear your plan for this goal:
Your content must be polished, which is why we mentioned the grammar and writing style aspects and skills.
But above all, you need to focus on making your content and message go through without difficulties, which is something that practice polishes the most.
You will have an initial target audience when starting, but it will inevitably evolve the more your blog or website grows.
Therefore, you will have to adjust the content to ensure they continue to be interested. This doesn't mean you have to restructure your content but rather make it a bit more interesting for everyone in the long run and evolve with your audience.
What does this mean? The longer and more valuable it is, the better.
Short content is required on certain occasions, but most people are actually trying to find useful articles and have all the content and answers they're looking for.
So, if you want to reach a wider audience and obtain better results, focus on diving a bit more into your topics and content.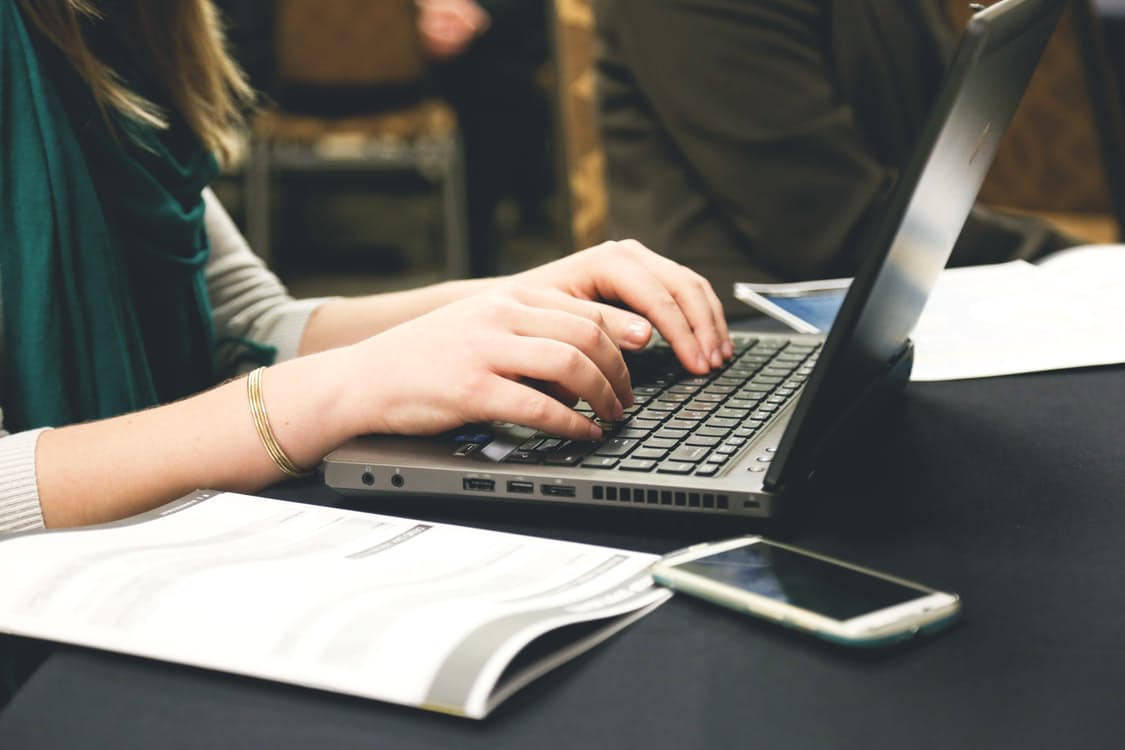 This can be exhausting when you have tons of content, but you will need to update everything as it changes while you are writing. At least, the headlines.
Instead of 2020, try to include 2021 or the year that corresponds. Small edits can help a lot with SEO and reach, so you must take the time even with content you created a few days or weeks ago to ensure everything is up to date.
The Local Lead Generation Process for Your Business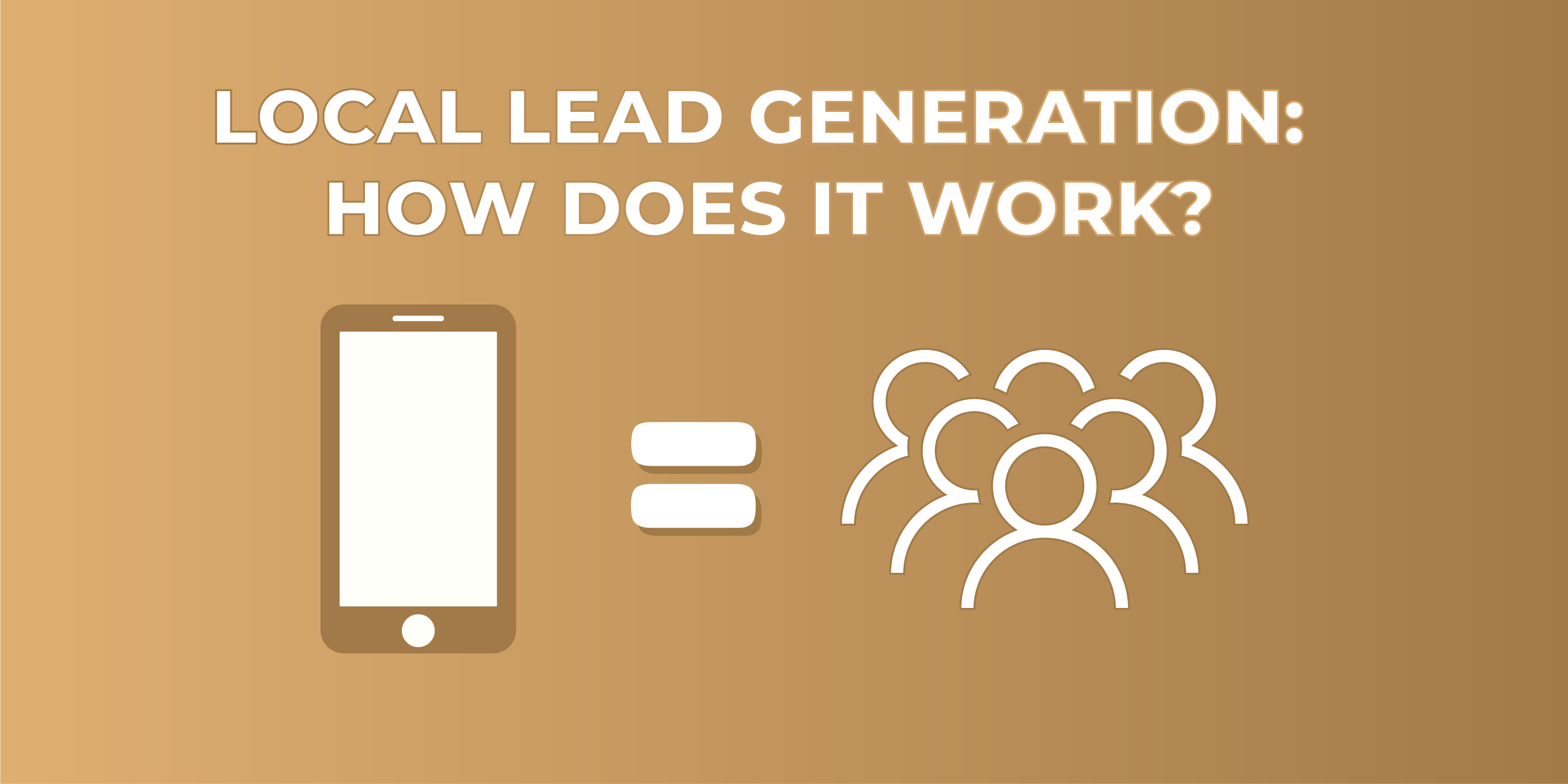 All right! So, everything is about building properties and generating leads. But how does the process actually take place? Are there other steps I need to know?
The steps I mention below are what students from our local lead generation program follow to generate leads for businesses like yourself. So I'll help you see what we do. And how if you join our program, you can simply generate leads for your own business (unless you want to start a side hustle and build a laptop lifestyle business).
Essentially, our lead generation can be divided into four steps:
The first is prospecting. You need to take the time to do market research on a niche (industry) and determine how many phone-driven businesses are there.
Keep in mind that this is local research as you need to know how many companies need leads. For example, you may search for "plumbing services Youngstown OH."
You will find dozens or even hundreds of businesses trying to get themselves in front of the customers by ranking on Map Listings, organic results, and even Ad.
The second step, building. When you find a niche (plumbing, tree services, a software company, real estate…), you will need to start building your digital properties. You don't need to be an expert in HTML or coding. It can be easy with the right tools.
The third step is now taking time to rank your lead gen website. With the site done, you need to work on SEO strategies and start dominating those Google search results. If you're new to SEO, it stands for Search Engine Optimization.
To keep it simple, it consists of the entire process of growing a company's visibility on search engines like Google and generating organic traffic. And remember this, local lead generation is part of the strategies.
Moving on to step four, once you rank the site, you will start getting your ROI and profits. You only need to rent it out to a local business interested in the leads the site generates. You can offer a couple of free leads to their move on with the actual pay per lead.
To review steps 1-4 above, I described it to a normal student who is building a lead gen business to help local service providers generate more calls. But replace the student with you as the business owner. And replace sending the leads to a business to simply siphoning the leads to your personal business.
By the way, fun fact, about 20% of our students in our local lead gen program are actually business owners who went through the program. And they use the skillsets we teach to generate leads for their own business.
An Example of Lead Generation: Home Advisor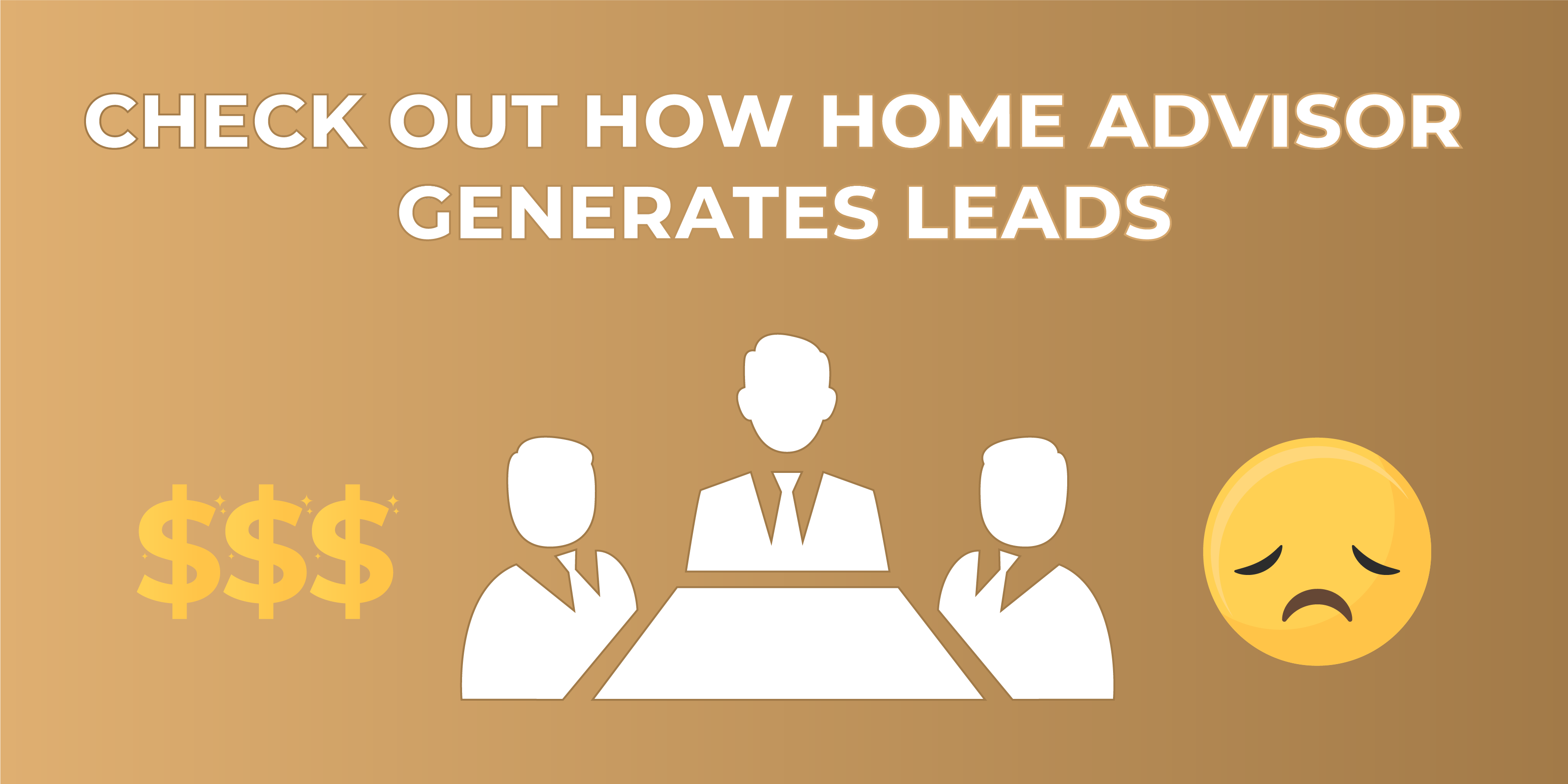 You must be thinking, "if lead generation sounds so good so far, how come I haven't seen any company?" That's the thing; there are many out there. You just don't know they are dedicated to it.
HomeAdvisor is one of the best examples you can find on the Internet as it is a top lead generation company that has spent millions building its brand but also earned even more zeros for this same reason.
They started small as everyone else but invested in building their brand awareness to make people who are looking for home services go to their website and find what they need. They are over 75% of people's first choice when they need those services.
If you don't get HomeAdvisor that much or need a refresh, users need to submit their information to request a service and get a professional or expert who can provide it.
HomeAdvisor's job is to share your information, which makes you a lead, with local companies so they can contact you and offer the service you're requesting. For sharing this lead information, HomeAdvisor gets paid by the companies. This happens for every single lead they send to multiple businesses.
Business owners who don't have marketing skills or don't even know how to have any online presence will always rely on those pages to list their services.  They will save time and effort, but companies like HomeAdvisor can make them spend lots of money as leads aren't exclusive (one lead is sent to multiple companies after all).
Using Facebook Ads aka Paid Ad Platforms: Do They Generate Leads?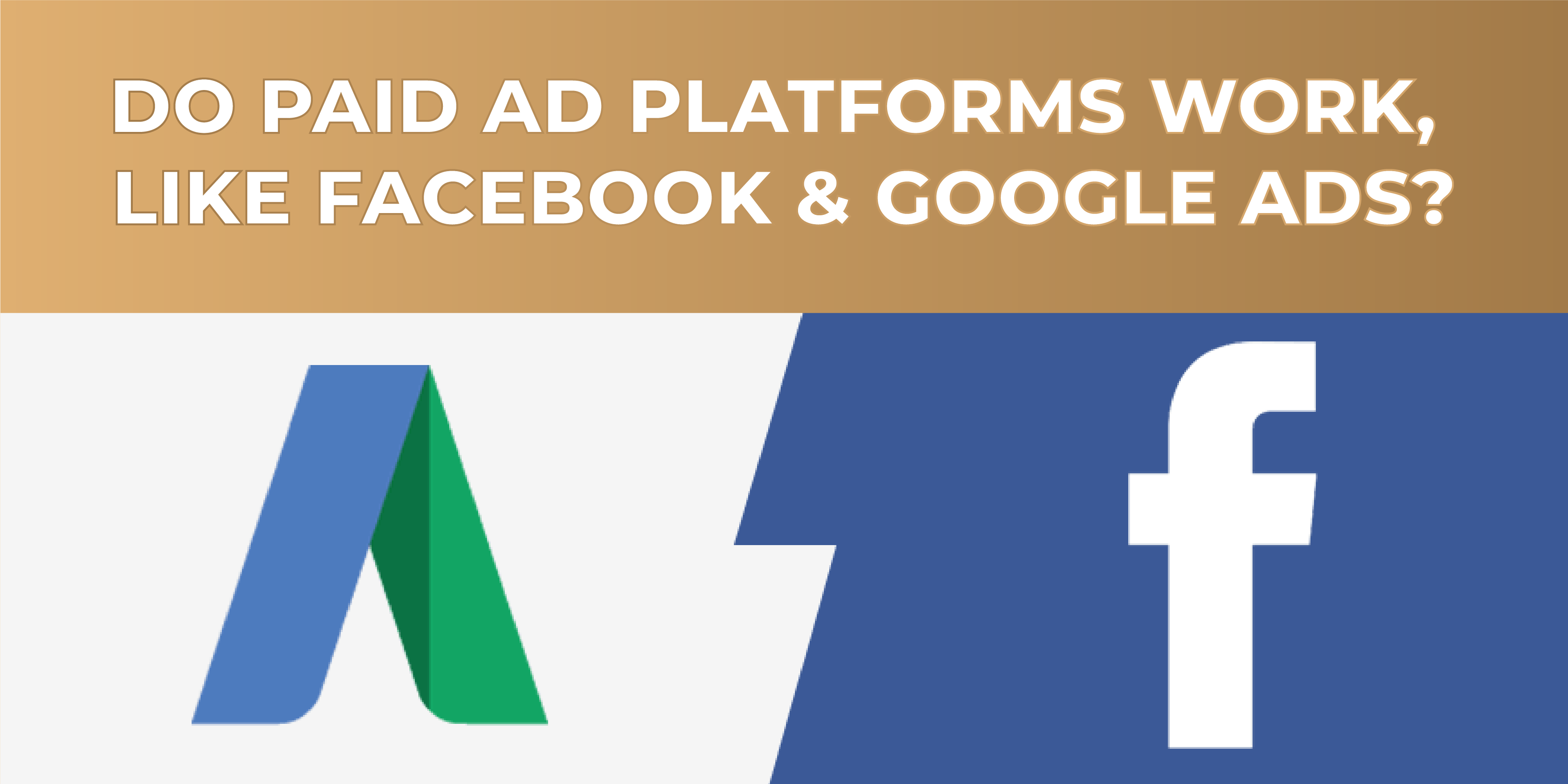 They DO generate leads. If not, no one would use them.
However, you need to remember two facts:
Paid ads or platforms can be expensive.

They don't generate "natural" leads.
Whenever someone sees or clicks in one of those ads, over 80% of them did it by accident or are trying to close/report it.
Why? Because they aren't looking for those services. At least not at the moment.
What those ads do instead is interrupt their time on the platforms. Users aren't there to find companies or businesses unless they are searching for a specific company's user, and for that, there's a search bar. This is why it is hard to convert them to actual customers who will show interest in the companies' services. Also, you're limited by a budget.
When using lead generation, everything is organic. You aren't forcing others to pay attention to your business but rather being there when they need you. This is why Google's organic traffic will always beat paid ads, and the reason companies continue investing in it, which is a lot cheaper as well.
What Is Local SEO?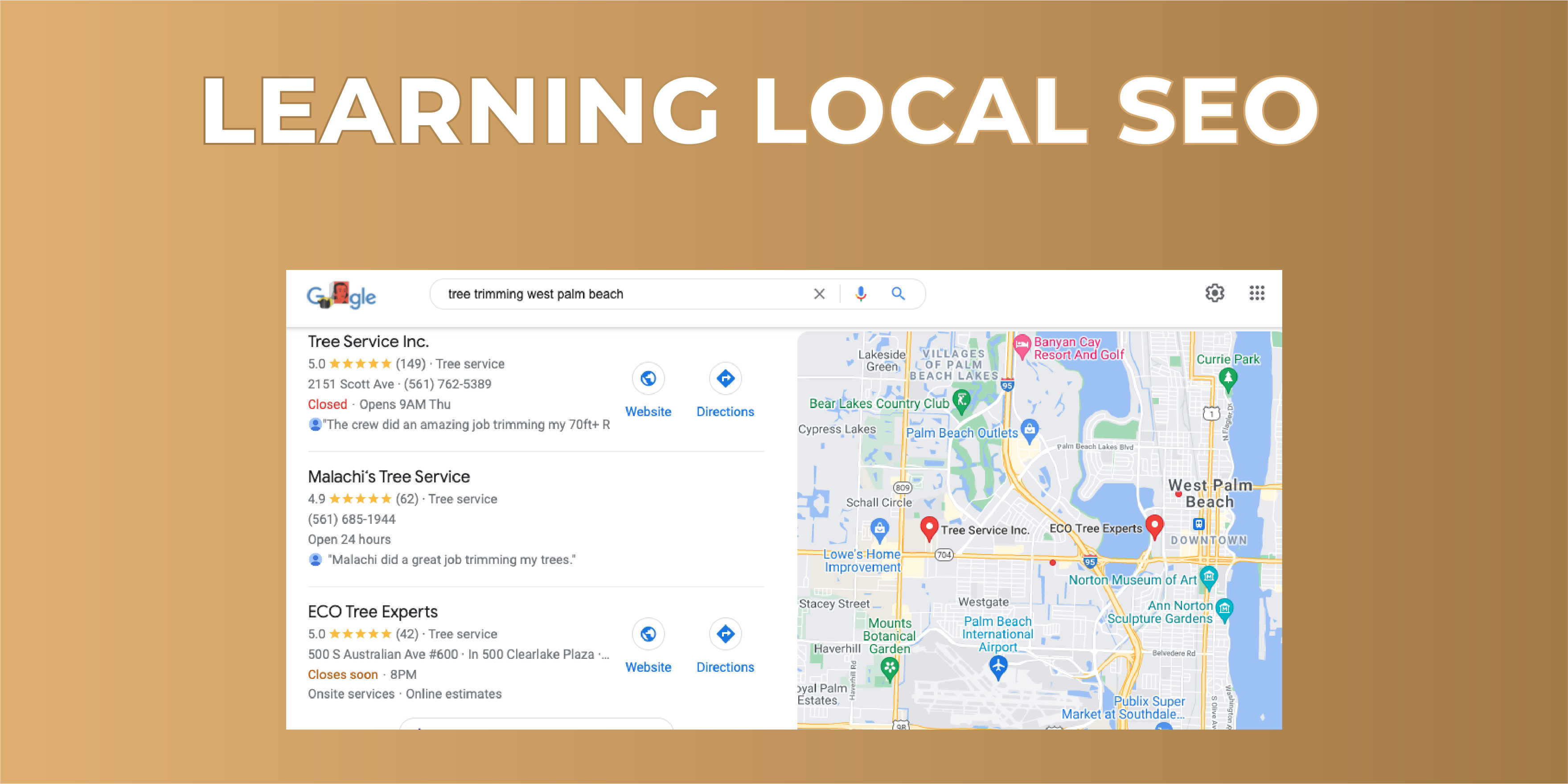 Don't worry… I didn't get it at first either. Following the short explanation, local SEO focuses on scaling businesses' visibility on search engines. However, this is only for those who serve their communities face-to-face.
What does this mean?
Experts and professionals like painters, plumbers, and dentists (but not only them) offer their services to their local customers. Why? Because they can't deliver them unless they are located in the same area of their customers.
To make sure those businesses get more leads, you need to rank them locally by claiming the business listing on Google to place them on Map Listings. Local SEO also involves online reviews, citation management, and how you manage your entire online presence in the local area.
If you are going to bet on lead gen, you need to adapt yourself to today's world: The Internet.
Keep in mind that although traditional channels and methods like billboards, warm calls, and pamphlets still work, they aren't part of your tools. Whenever someone needs a service, they go to Google and search for it.
"Dentist in Miami" or "plumbing services in Orlando," etc. And you can keep coming up with services or professionals people need and look for. Thus, you need to make sure you're using Google to get the companies in front of their clients.
Users will always click on the first search results (those near the top), and many of them will be either Ad links (people paid to place their websites there), Map Listing, and then you get websites. Almost all of them are your goal and where you should always aim to place yourself.
Can My Business Utilize a Local Lead Generation Strategy?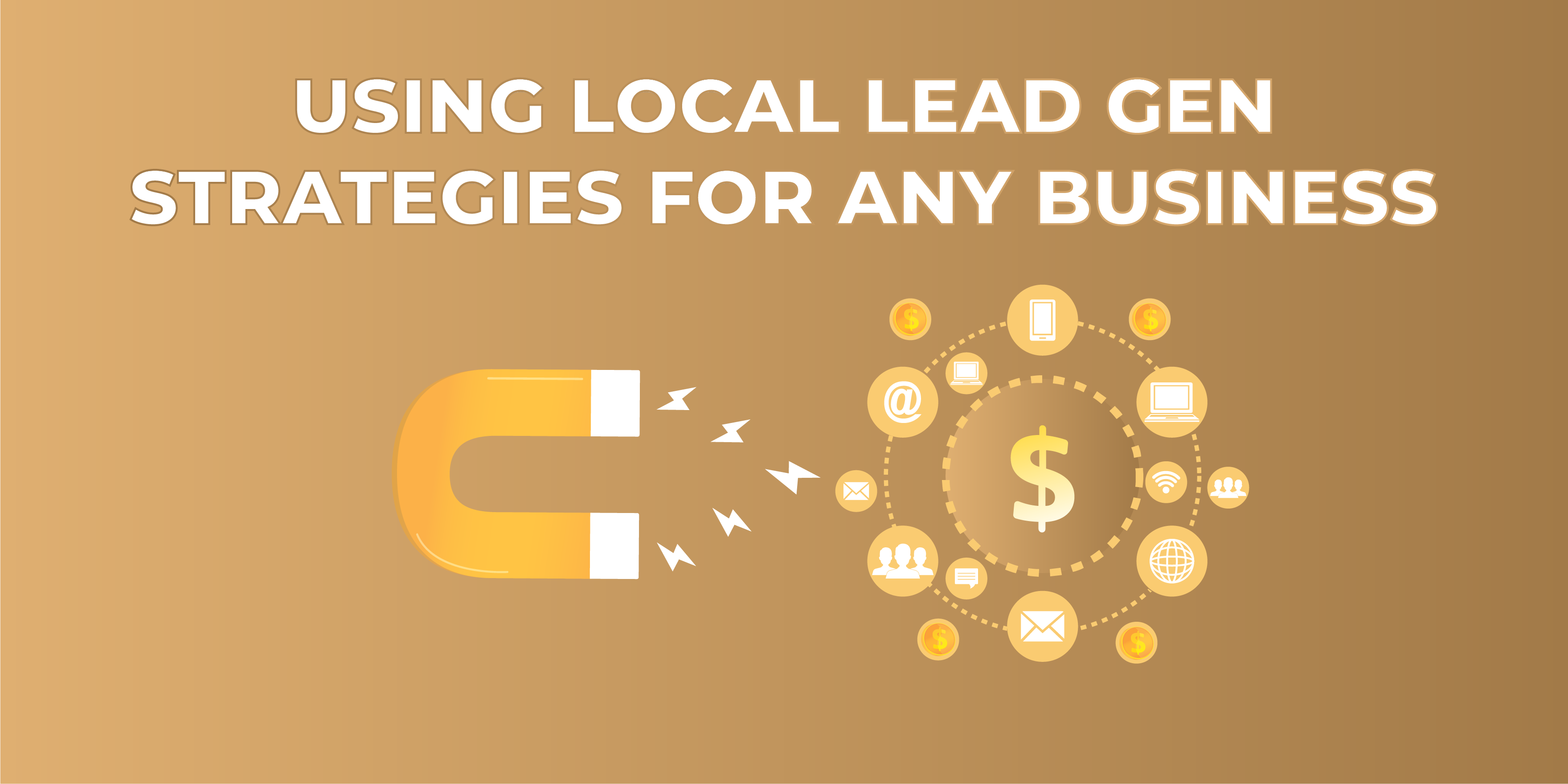 If you want customers, you better know you need it. Following the previous explanation, lead gen is all about placing businesses in front of their customers, choosing them over their competitors.
Put it simply – it's all about closing deals and having clients for those companies to make money. The main difference with the usual methods companies use for this is how lead generation approaches different channels to get them in the right place of the market to get customers.
Those channels are all focused on the Internet as most people are searching for products but also services across the net. The issue is that the Internet is way too broad, and businesses don't know how to place themselves. They usually try, but they get one common result: losing money and time.
How Powerful Are Organic Leads from Google?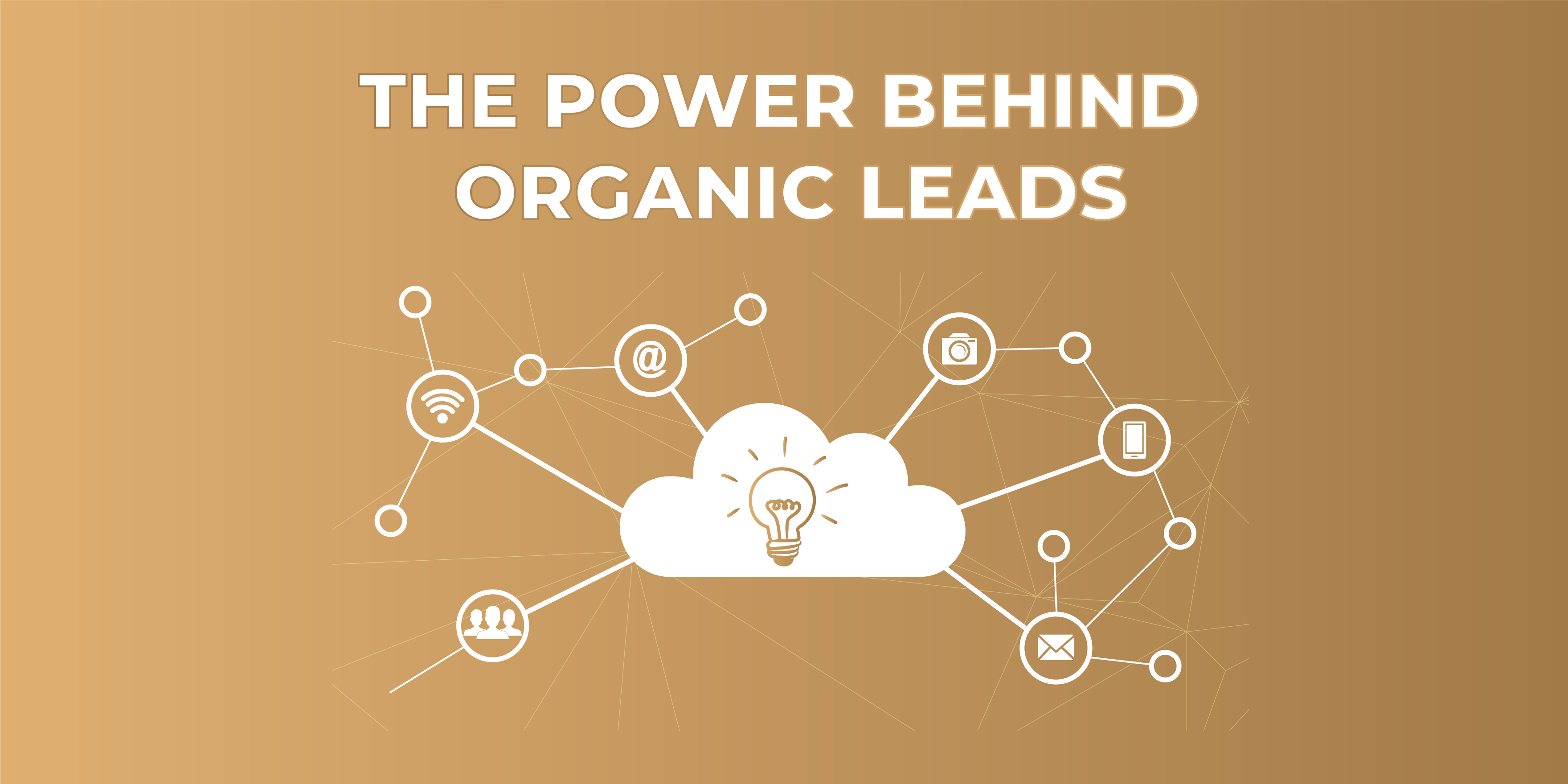 For companies looking for customers, it's everything. For you? Pretty much the same. When you build a business with digital properties, you get to make thousands of dollars a month.
This isn't a "get started today and get rich tomorrow" thing, but it is HIGHLY scalable, and ROI + positive results are guaranteed. Learning a fairly decent and very needed set of skills to create your digital properties and start ranking them on Google is required.
I have invested in several online businesses over the years, and if there's something uncertain, whether you will get your ROI or not, even more than the actual profit.
However, this business moved my earnings from five figures a year to a month in ONLY passive income while sitting comfortably at home.
On my laptop. Anywhere. Anytime.
You can look at one of the first sites I built back in 2016, and it continues making me over $1.000+ every month. The best part is that I don't need to touch it or the rest I've built over the years, just like this digital property.
What Makes Lead Generation SO Alluring?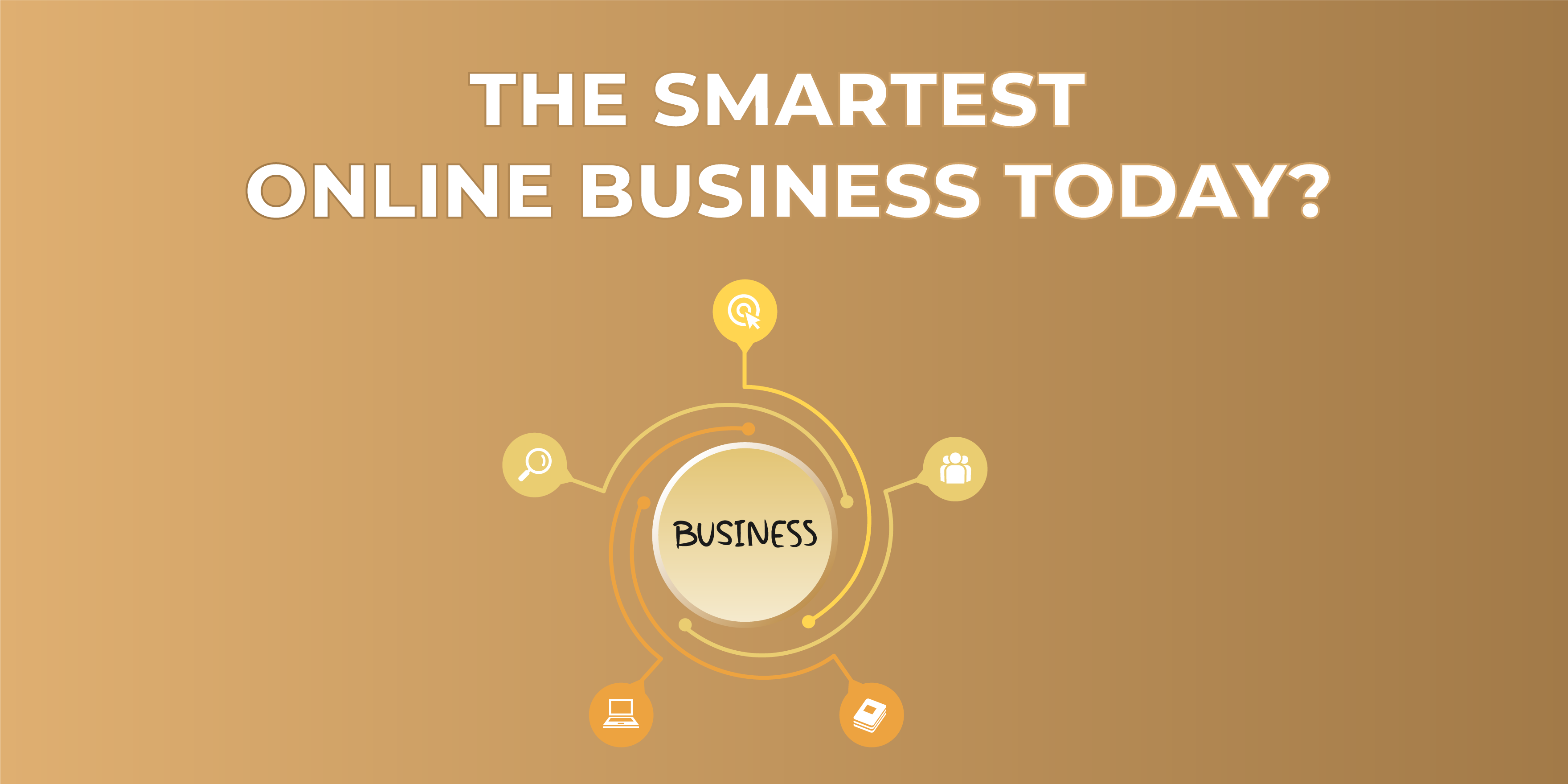 Here it goes: you can work from home.
The main issue with regular business opportunities is how much you need to invest in staff, equipment, or rent to have a place to sell your products or offer your services.
We all know the hassles of traditional businesses that involve regular expenses, which are extremely high.  Can you afford it? I don't think so, and even if you can, is it worth it? Now, it isn't only about the money. You also need to put in a lot of work, and it isn't only during the first couple of months or years. Usually, it is as long as you continue running it.
You can save yourself those headaches and bone-breaking tasks and expenses with lead gen since it is more about generating leads with digital channels—mainly websites.
Websites can be VERY cheap to build, and with many tools online, you get to do it in a couple of hours instead of days. Any virtual or digital business is scalable and won't need constant maintenance.
So, let's summarize this:
You save money in regular expenses with traditional and most online businesses as what you need is yourself and digital properties (websites).

You can bet on passive income.

 There's no need to hire more people to get started.

You can generate leads in multiple industries, which allows you to work on any niche you want.
How Can I Get Started in the Local Lead Generation Program?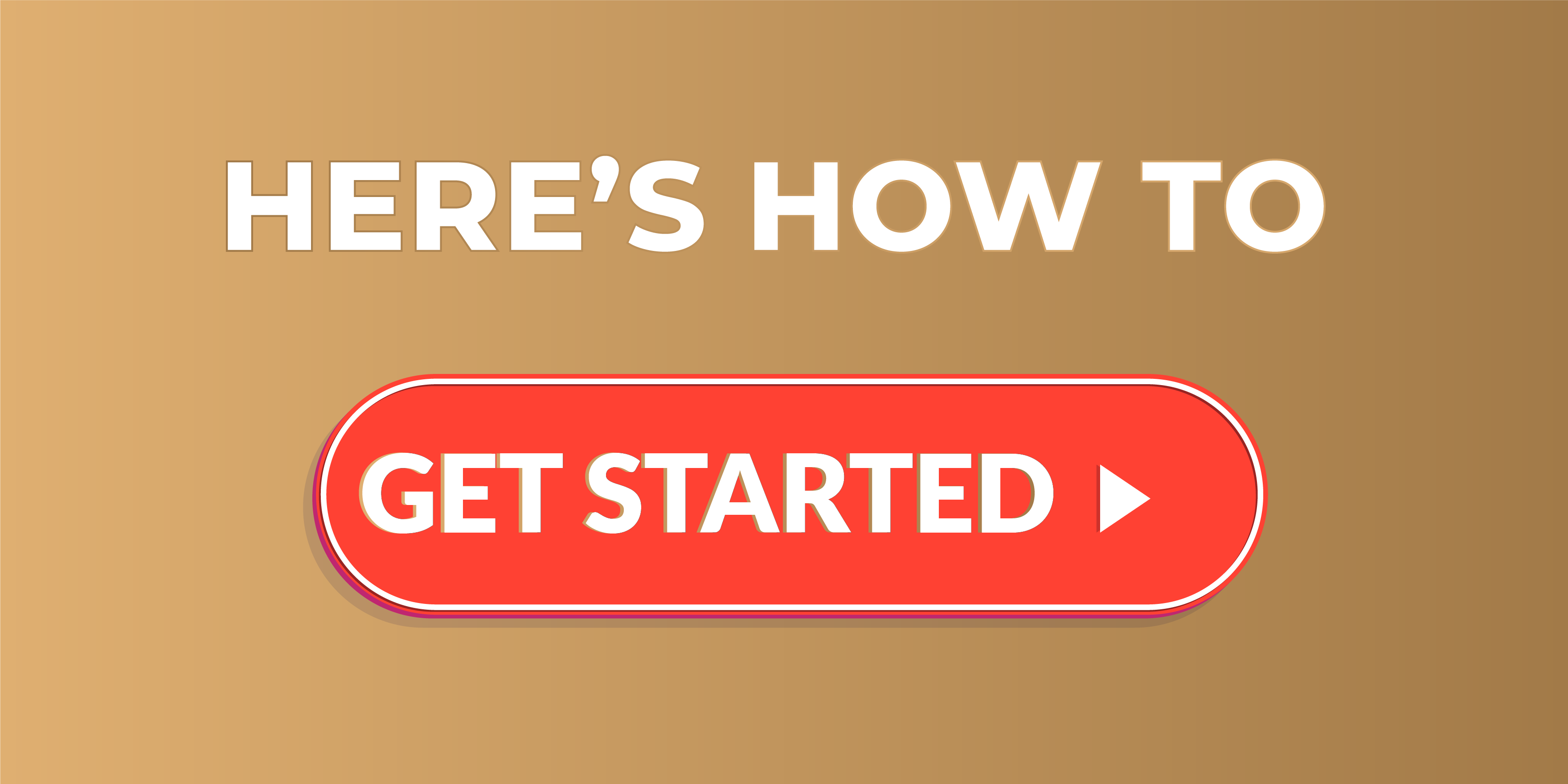 Anyone can start and learn. That's the beauty of this business model. I knew nothing about SEO, Map Listing, and everything I've mentioned so far. It is all about learning the skills, gaining experience, and deciding to take the step.
Remember that this business model will never get old as business owners are always looking for leads. They need to do business and scale their companies. Why not do the same while helping others and still making money?
You can start with this local lead generation course highly recommended for anyone wanting to grow in the business. It is a close training that will take you through each step and make sure you are able to get your ROI, profits and take control of your life.
You will be added to an incredible lead generation family ready to help you 24/7 when asking questions on the group. Anyone is welcome who's willing to put in the work. Click here to watch the lead gen webinar.