You might think you are not familiar with Amazon FBA. But if you have ever bought items on Amazon, and litterally got them the same day or next day, it's due to a really great process Amazon has in place with their vendors. FBA stands for "Fulfilled By Amazon" and it's why they are now a trillion dollar company. 
If you sell online and haven't thought about integrating Amazon FBA as a selling strategy, you are missing a huge opportunity. Why? Wll  the premise for FBA is that sellers can now relax a little more, and let Amazon do the heavy lifting.
Amazon allows sellers to access its vast warehouses around the globe while its staff will pack your orders and send them out. Amazon employees also handle customer service when it comes to FBA and will help you with everything.
The best part is that this is only a small benefit and introduction to the program. There are many benefits more the program offers.
However, as wonderful as it sounds so far (and will continue to do later on), everything comes with a price.
Thus, it is important to fully understand Amazon FBA to determine if it can bring value to your online company or not.
For Real, What Is It?
FBA stands for Fulfillment by Amazon, and it is a solution that allows you to use Amazon's huge warehouses to store the products that you sell on the website.
Amazon FBA is an easy and powerful way to grow your online business without having to spend thousands on storage or staff or any other part of the usual logistics that make people think twice about starting their businesses.
So, it can be a bit hard to picture how this is supposed to work if you are the one investing and launching the business, but it isn't that hard nor complicated.
To picture it for you, let's say you've done your research and sourced your products and now have two or three top-selling items on Amazon. This means your business is growing, and you are moving forward while being an entrepreneurial, motivated, and enthusiastic seller.
At this point, you may start to think about buying more stock. However, the problem is that you don't have the space to store it, and you worry about how long it will take to ship more orders considering when everything arrives or if you can work with the usual method.
For most sellers and entrepreneurs, this would be the end of their dreams and expansion ideas, but if you are relying on Amazon, you can just choose the FBA option to assist you.
The Amazon Fulfilment service is so simple, and no one truly notices to the point of believing they are acquiring products from Amazon itself when they are actually buying from a third party.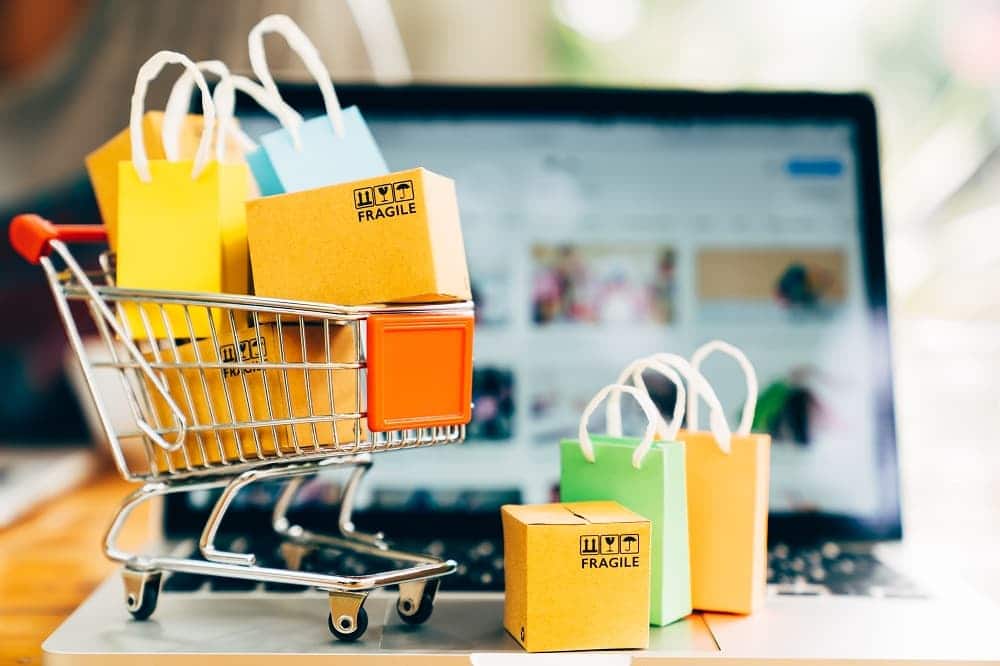 Since the process of buying in Amazon or using Amazon FBA will have no differences, they will receive the same delivery options, return and refund policies, and the same level of service.
For Amazon sellers, it can also take away a lot of time-consuming tasks.
However, the common mistake is to think Amazon FBA is the solution to be successful and let other people do things for you. This is far from being right.
You still need to work hard and manage your business like any other. FBA will be a tool, not automation, that will do anything for you.
But What Is the Secret to It?
If you are wondering how this is supposed to work considering the scale of a company like Amazon, you are right to have your doubts.
However, as we mentioned, Fulfillment by Amazon is quite simple, unlike what many would believe, and we will take you through the process of how it works to have a clear idea.
First, sellers must decide on their fulfillment strategy before creating a product listing that will go on the platform or site.
During this period, sellers can choose a specific fulfillment method but can change it whenever they want or need to.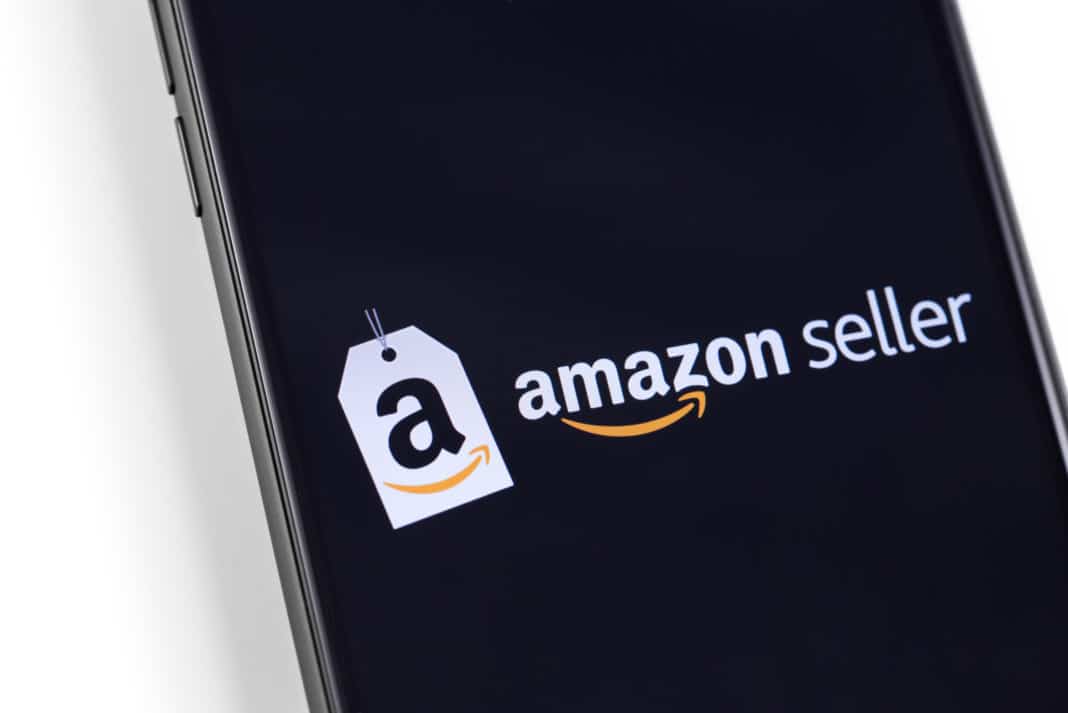 With this in mind, we can move on with how this program works:
Sellers need to purchase the products and then ship them to Amazon directly. Yes, Amazon. For this, the company will provide the details for shipment once you are part of the program.

The products are stored at Amazon's fulfillment center until a customer places an order. The price of storage varies depending on the size and volume of the product.

Amazon handles the transaction once an order has been placed. You can also update your inventory without any issues, and the warehouse should control this stock properly.

Amazon will pack and ship your order.

It will also provide customer service, monitor orders, and deal with returns and refunds as an online retailer.

You get your profits every two weeks.
As simple as it is, it does come with some rules and guidelines to follow.
For example, sellers must ensure that shipments to Amazon's Fulfillment centers comply with strict packaging guidelines. You need to keep the product list with items that are allowed on the platform.
If you are able to handle the basic rules and conditions, this can be a great way to grow and scale your online business, as Amazon provides key logistics services. You just need to stock up on inventory and track the money.
However, don't you dare think the service is free, but the charges are usually much less than shipping and storing the product yourself.
Also, you still have a responsibility just like other FBA sellers since you have to choose the product, maintain inventory, and market the products.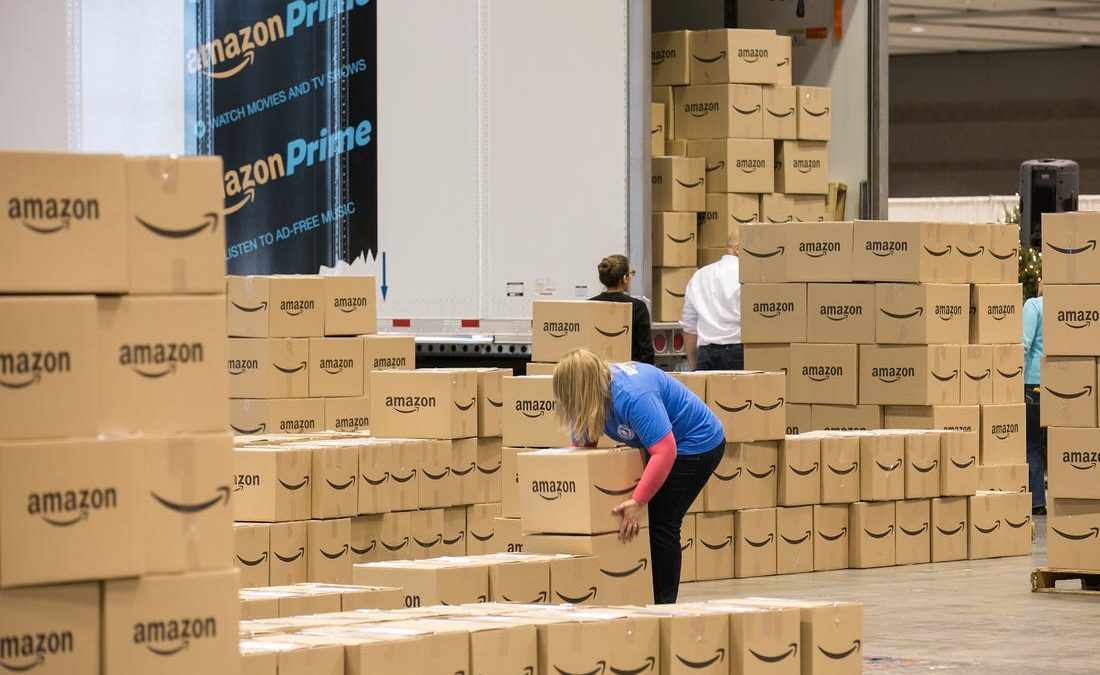 Into the Prices: Amazon FBA Fees
FBA offers many benefits, including inventory management and storage, as we have already mentioned.
So, if you use the service, you won't need to invest large sums of capital upfront nor deal with the uncomfortable part of handling your items.
But is this really something you can afford? After all, other companies tend to offer similar services, but many of them can be quite expensive.
Fortunately, using FBA comes at a small cost since Amazon charges a monthly charge for inventory stored in fulfillment centers.
The volume of inventory in the centers is what determines the fee. The holiday season (October through December) sees storage fees rise, and you need to handle them based on the changes.
Amazon charges monthly storage fees for goods within the US between the 7th to the 15th day of each month.
So, basically, you will be charged for the February storage fee between the 7th and 15th of the following month.
These Amazon's Fulfillment fees also change based on the products or goods you are requesting to store, but we're confident you can still handle them:
For non-dangerous goods: $0.75 per cubic foot and standard-size from January to September, and $0.48 per cubic foot for oversize. From October to December, they change to $2.40 and $1.20 respectively.
For dangerous goods: Following the same order of months above, the standard size is set at $0.99 per cubic foot and $0.78 for the oversize. While $3.63 and $2.43 correspond to the fees in October-December.
As you can notice, dangerous goods are more expensive to store, and this is because they need special storage and handling.
Long-term storage fees may be assessed for products that have been kept at fulfillment centers for more than a year.
Amazon charges the seller $6.90 for every cubic foot storage or $0.15 for each product, whichever is greater. The monthly fee is deducted for this, and if you aren't careful, this can quickly add up.
It is therefore important to monitor your inventory at an Amazon Fulfillment center. FBA can have a significant impact on your profitability if you have a low product turnover.
Regarding the tracking part, you can use the Stock Health option to handle this part.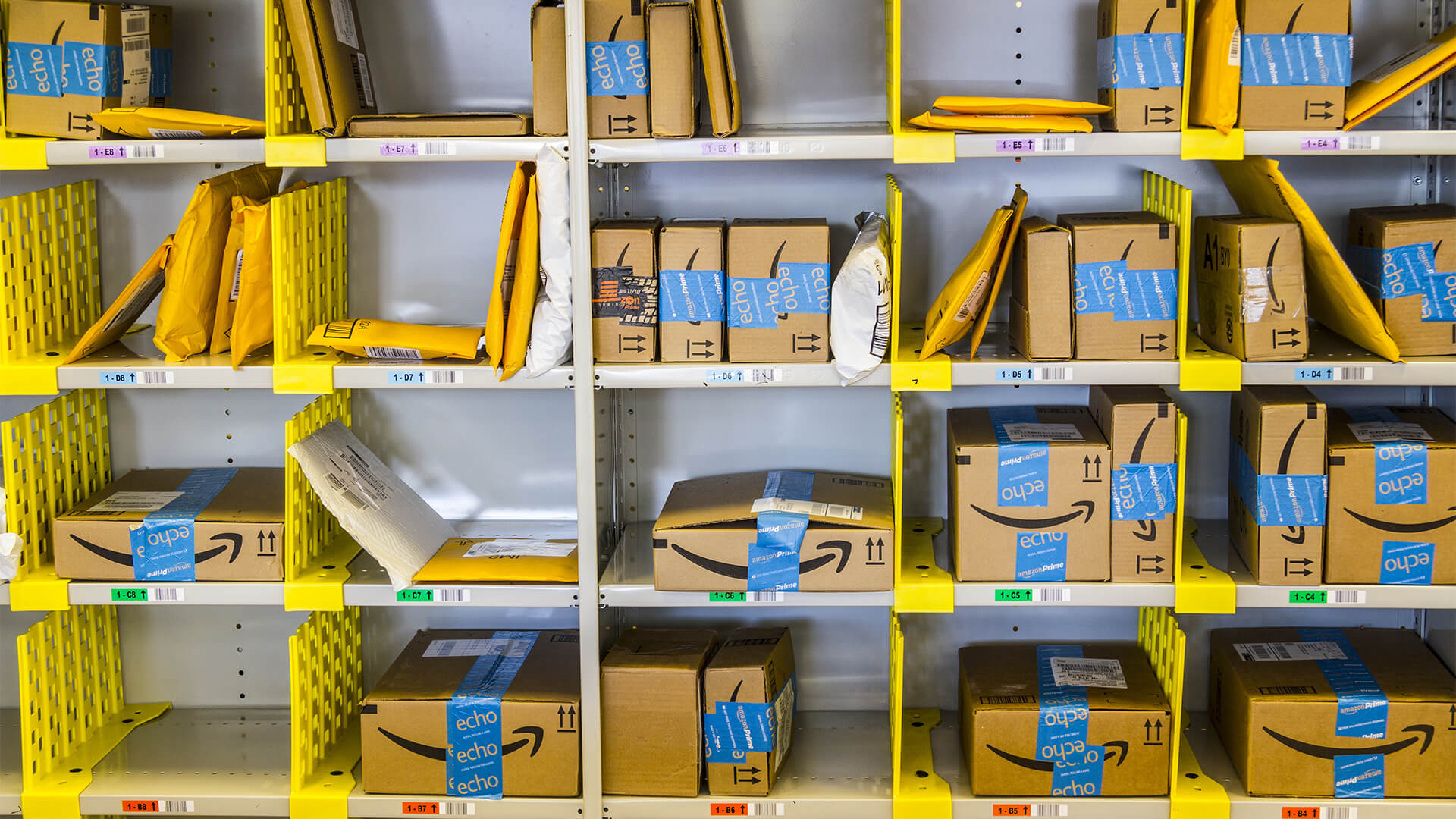 On the other hand, you have to deal with additional FBA service fees that are as follow:
Professional seller rate: $39.99 per month.
Individual seller rate: $0.99 per item sold.
Individual selling rates: $.045 to $1.35 per unit.
Stock removal: $0.50 to $0.60 per unit.
Labeling: $0.20 per unit.
Product prep: $1 to $2.2 per unit.
Long-Term Storage: As mentioned above.
Finally, Amazon can fulfill orders via multiple channels with multichannel fulfillment.
This means your FBA inventory can be used to sell products at other retailers or on your website while it handles shipping and packaging, just like always.
Is It Worth Using? Its Benefits
Isn't this a very good question? After all, when you think about investing in something, it needs to be useful to the point of making your life easier.
Amazon FBA can achieve that, but if you want to make sure you will utilize this Amazon FBA program well, you can consider the main benefits:
Higher Search Rankings: Amazon favors FBA products which leads to higher search rankings. This increases your chances of selling much more compared to just being another seller on the platform.
Selling More: Along with the previous benefit, it has been proven that users and customers trust Amazon as the company, and when you are signed up and part of the program, customers are more likely to choose your products over others for the company's reputation.
Customer Service Management is included: It can be tough to handle customers, but with FBA's 24/7 customer, you don't need to do so. As we briefly mentioned during the explanation of how it works, all inquiries, returns, and refunds are handled by Amazon staff.
Multichannel fulfillment: Diving a bit deeper into this topic, sellers can sell on the Amazon marketplace, but stock held in Amazon warehouses is neither a requirement nor the only option for selling your products. Amazon can ship products to multiple online channels and help you to get more sales.
Prime eligibility: The products on the program are Prime-eligible; this means your customers can get free delivery. You get greater chances of winning the Buy Box and the Amazon Prime badge.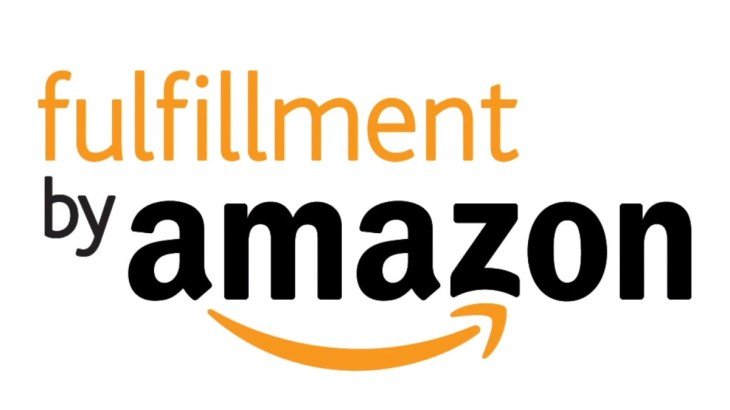 The Bad About Amazon FBA
Let's be real, not everything is perfect, and Amazon FBA isn't the exception.
It looks amazing and a good option, but it can be tough for some sellers to choose this program over the usual method.
Why? Because of the cons that come with it:
Competition: Believe it or not, thousands of sellers benefit from FBA all over the globe. This creates a lot of competition, and you aren't exactly avoiding the exposure of other competitors when going for the usual option.
Stickerless Commingling: In order to have enough space for everything, bulk products from different manufacturers are common in the warehouse. So, it is very common for inventories to get mixed up and lead to great issues during shipment and delivery.
More returns: Amazon makes it easy for customers to return products since the politics are handled by them as well as the customer service. Some sellers report more returns after signing up for Amazon FBA since they feel there's no issue with feeling dissatisfied with the product with an aspect that isn't even your fault or isn't a big one for returning the product.
Product Guidelines: The warehousing guidelines states how products should be packed, labeled, and shipped to the warehouse. Items will be rejected for storage if they are not in compliance and make you spend more money if this happens.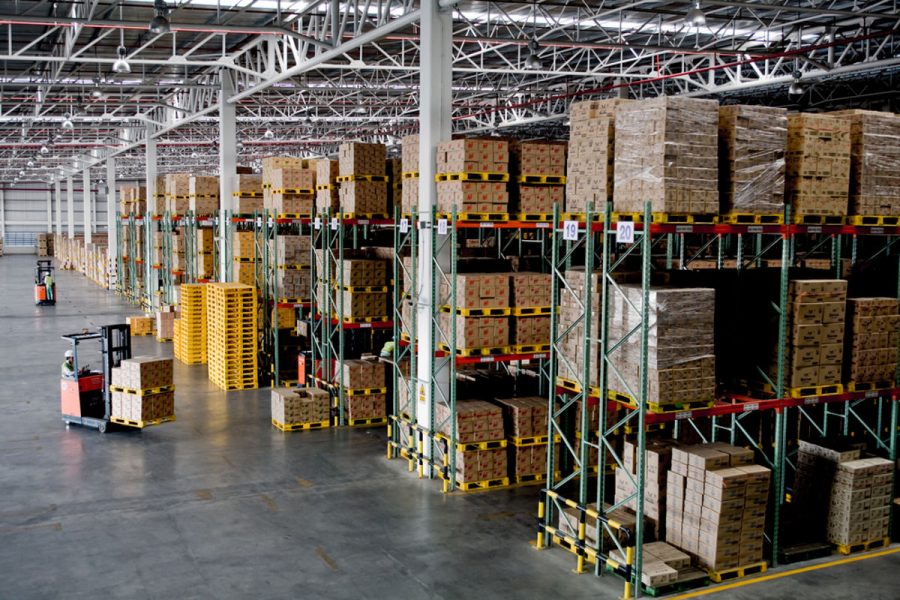 Selling on Amazon FBA: How to Find the Products
With all the basic information about the program, where should you start when it comes to the products?
Well, we can give you a few tips and also help you with a thoughtful process that can bring better results overall.
So first, keep this in mind: Selling products that are highly sought-after and low in competition is a winning strategy and the key to Amazon's success.
But here's when the big problem comes again: How to find the products.
The best thing a seller can do to achieve great results is to identify the most lucrative niches. If you aren't familiar with them, these niches are usually the smaller and more specialized ones when it comes to buyers and products.
The principle of this advice is that the visibility of well-known products leads to more competition and fewer sales for you.
Instead, niche products are more targeted and have fewer competitors in the market.
But what products in specific are the best you can sell? Well, when looking for niche products, try to focus on categories like health and baby care, beauty and personal care, kitchen and dining, garden and outdoor, and sports and outdoors.
Once you have found the right niche for your brand, it is time actually to start looking for the best products, and for this, our tips start:
Focus on the right price. 
We know the basic concept most people have as sellers are to find products that are either expensive or quite needed by others, or maybe both at the same time.
However, for a healthy income, try to sell items at $25-50 even after taking into account all FBA fees and costs.
Lower prices than this can reduce your profit margins, but customers may be scared to buy products that are too expensive as well.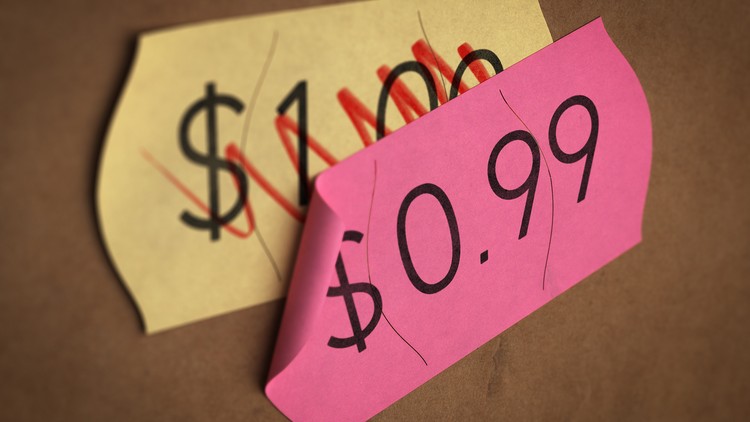 Find a limit and stick to it. 
You can choose a few products that you want to keep track of for a few more weeks. This will show you which products are not subject to seasonal spikes or sell worst based on the time.
You can also discard items that special offers or discounts have inflated.
To make ten daily sales, it is a good idea to have 300 units of stock per month or more like have enough to handle the influx of customers.
However, this isn't possible with all products as this would be difficult to do with seasonal products, which kind of takes us to the previous tip.
You should try to find well-ranked products, which means people like them and are continuously buying.
Thus, focus on those with 3 to 4 stars (not necessarily five, but it could be), but make sure there aren't many reviews.
If you choose products that have way too many opinions, there won't be space for you to sell them as well. Instead, if you focus on the ones that haven't boomed, you can have this for yourself.
Amazon will always be on the lookout to spot counterfeits or trademark infringement claims. Make sure you have the right to sell and produce your chosen items.
You must comply with all import regulations for any country you wish to sell. This will save you time and avoid unnecessary customs hassles.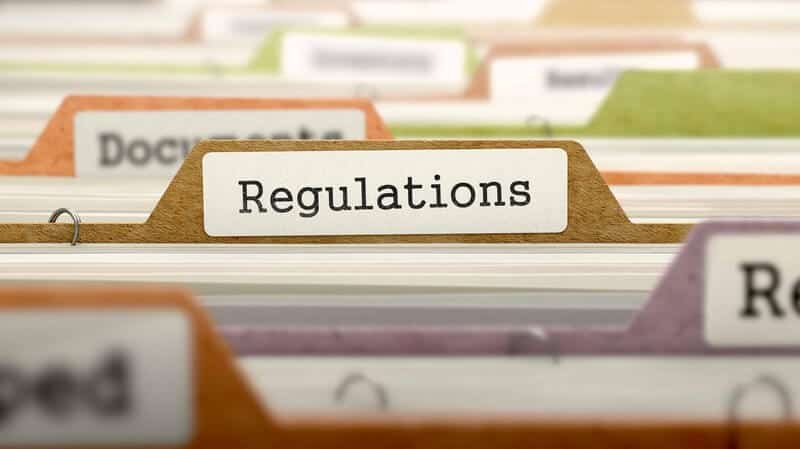 Quality, experience, communication, and price. 
Finally, these four elements are quite an important part of sourcing your products.
You need to make sure they are all high-quality to the point of being worth selling, but you also have to find a good supplier with experience in the niche or market that can guarantee supplies.
The communication between you and your supplier will make your Amazon FBA business more productive, which is why you also need to consider the supplier's personality or more like connection.
And last but definitely not least in the sales world, you need a fair price for the products as we mentioned before, so if you experiment a bit with them, make sure you aren't going overboard based on the average and prices from other sellers.
Are All Businesses Suitable for Amazon FBA?
It may look like it, but despite how good it can sound for you so far, you need to think carefully if your business is suitable for Amazon FBA.
To begin with, it is being used by millions of entrepreneurs in eCommerce, and this already adds the competition factor.
But wouldn't this mean it is so effective that everyone wants to use it? Yes, but it doesn't mean they achieved the desired results, not all of them at least.
Amazon FBA can prove to be a profitable and rewarding venture if your type of business is good for it.
To decide if this is the right option for your business, it's crucial to do your research. Learn about Amazon's regulations and understand your target market.
Your products and business goals will determine how Amazon FBA works as well or how good it is.
Just take the time to go over the details and don't try to push yourself just because others are using it since Amazon FBA costs money, and you need to determine if you want to become an Amazon seller.
The Local Lead Generation Process for Your Business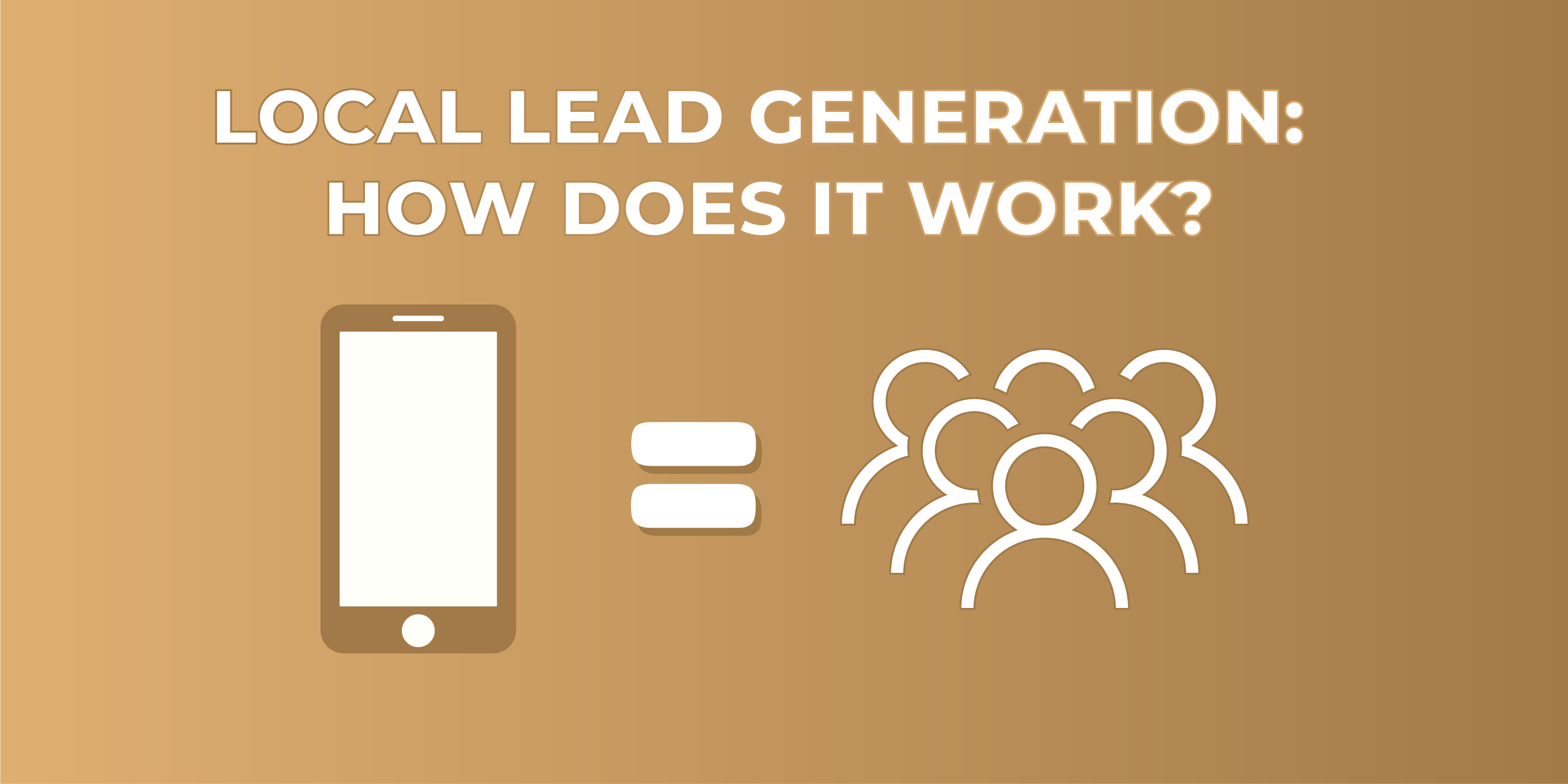 All right! So, everything is about building properties and generating leads. But how does the process actually take place? Are there other steps I need to know?
The steps I mention below are what students from our local lead generation program follow to generate leads for businesses like yourself. So I'll help you see what we do. And how if you join our program, you can simply generate leads for your own business (unless you want to start a side hustle and build a laptop lifestyle business).
Essentially, our lead generation can be divided into four steps:
The first is prospecting. You need to take the time to do market research on a niche (industry) and determine how many phone-driven businesses are there.
Keep in mind that this is local research as you need to know how many companies need leads. For example, you may search for "plumbing services Youngstown OH."
You will find dozens or even hundreds of businesses trying to get themselves in front of the customers by ranking on Map Listings, organic results, and even Ad.
The second step, building. When you find a niche (plumbing, tree services, a software company, real estate…), you will need to start building your digital properties. You don't need to be an expert in HTML or coding. It can be easy with the right tools.
The third step is now taking time to rank your lead gen website. With the site done, you need to work on SEO strategies and start dominating those Google search results. If you're new to SEO, it stands for Search Engine Optimization.
To keep it simple, it consists of the entire process of growing a company's visibility on search engines like Google and generating organic traffic. And remember this, local lead generation is part of the strategies.
Moving on to step four, once you rank the site, you will start getting your ROI and profits. You only need to rent it out to a local business interested in the leads the site generates. You can offer a couple of free leads to their move on with the actual pay per lead.
To review steps 1-4 above, I described it to a normal student who is building a lead gen business to help local service providers generate more calls. But replace the student with you as the business owner. And replace sending the leads to a business to simply siphoning the leads to your personal business.
By the way, fun fact, about 20% of our students in our local lead gen program are actually business owners who went through the program. And they use the skillsets we teach to generate leads for their own business.
An Example of Lead Generation: Home Advisor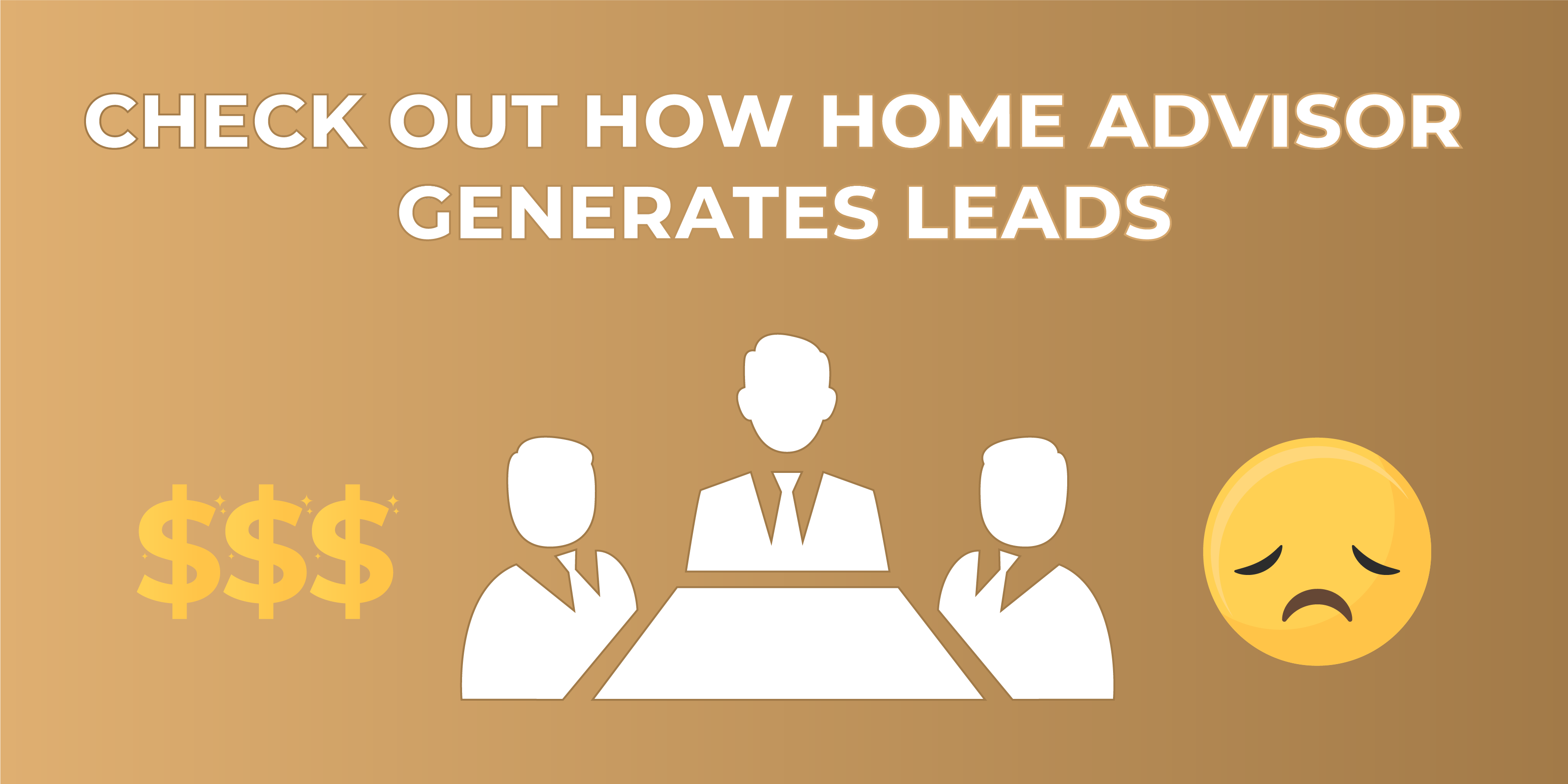 You must be thinking, "if lead generation sounds so good so far, how come I haven't seen any company?" That's the thing; there are many out there. You just don't know they are dedicated to it.
HomeAdvisor is one of the best examples you can find on the Internet as it is a top lead generation company that has spent millions building its brand but also earned even more zeros for this same reason.
They started small as everyone else but invested in building their brand awareness to make people who are looking for home services go to their website and find what they need. They are over 75% of people's first choice when they need those services.
If you don't get HomeAdvisor that much or need a refresh, users need to submit their information to request a service and get a professional or expert who can provide it.
HomeAdvisor's job is to share your information, which makes you a lead, with local companies so they can contact you and offer the service you're requesting. For sharing this lead information, HomeAdvisor gets paid by the companies. This happens for every single lead they send to multiple businesses.
Business owners who don't have marketing skills or don't even know how to have any online presence will always rely on those pages to list their services.  They will save time and effort, but companies like HomeAdvisor can make them spend lots of money as leads aren't exclusive (one lead is sent to multiple companies after all).
Using Facebook Ads aka Paid Ad Platforms: Do They Generate Leads?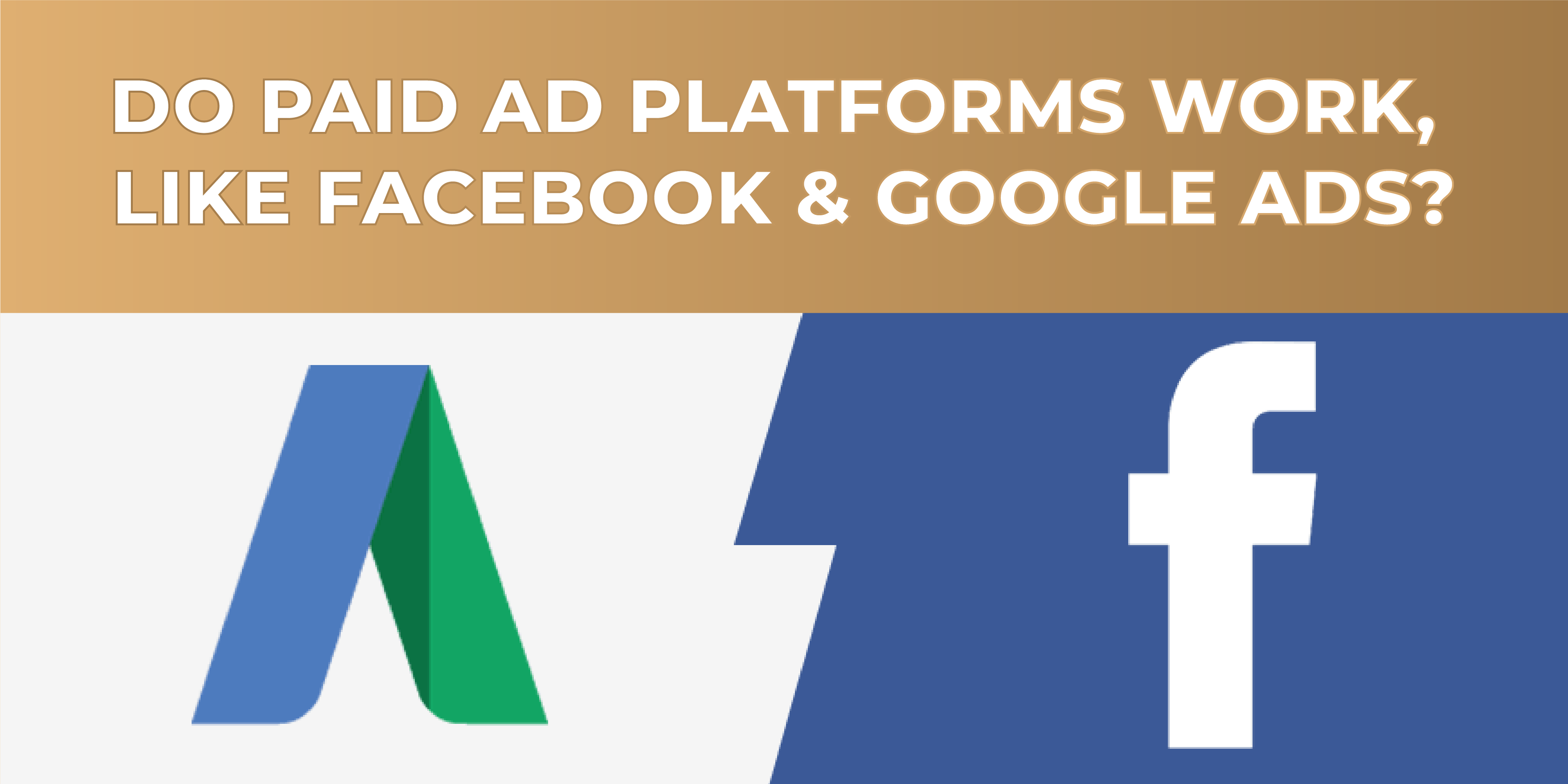 They DO generate leads. If not, no one would use them.
However, you need to remember two facts:
Paid ads or platforms can be expensive.

They don't generate "natural" leads.
Whenever someone sees or clicks in one of those ads, over 80% of them did it by accident or are trying to close/report it.
Why? Because they aren't looking for those services. At least not at the moment.
What those ads do instead is interrupt their time on the platforms. Users aren't there to find companies or businesses unless they are searching for a specific company's user, and for that, there's a search bar. This is why it is hard to convert them to actual customers who will show interest in the companies' services. Also, you're limited by a budget.
When using lead generation, everything is organic. You aren't forcing others to pay attention to your business but rather being there when they need you. This is why Google's organic traffic will always beat paid ads, and the reason companies continue investing in it, which is a lot cheaper as well.
What Is Local SEO?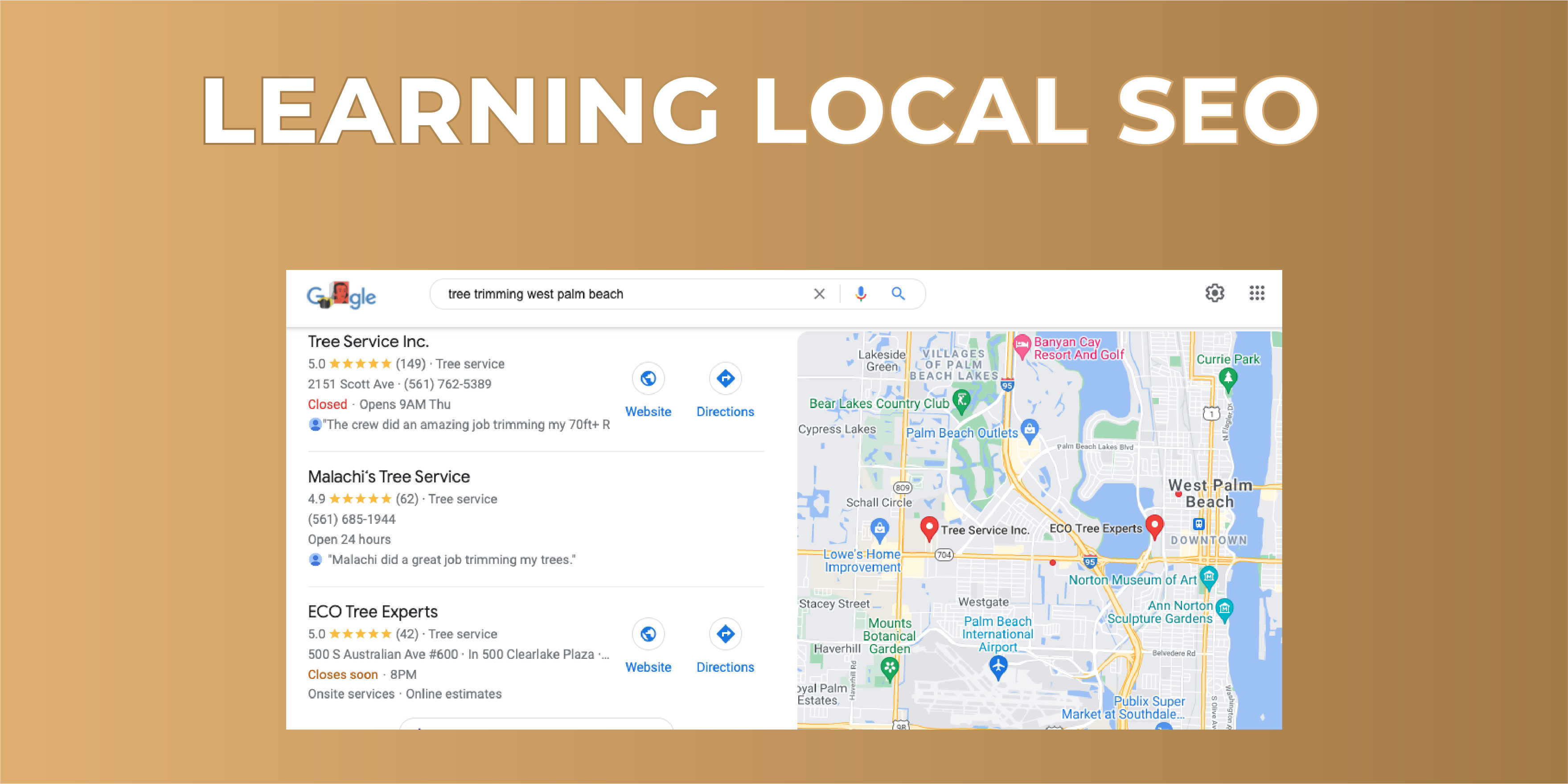 Don't worry… I didn't get it at first either. Following the short explanation, local SEO focuses on scaling businesses' visibility on search engines. However, this is only for those who serve their communities face-to-face.
What does this mean?
Experts and professionals like painters, plumbers, and dentists (but not only them) offer their services to their local customers. Why? Because they can't deliver them unless they are located in the same area of their customers.
To make sure those businesses get more leads, you need to rank them locally by claiming the business listing on Google to place them on Map Listings. Local SEO also involves online reviews, citation management, and how you manage your entire online presence in the local area.
If you are going to bet on lead gen, you need to adapt yourself to today's world: The Internet.
Keep in mind that although traditional channels and methods like billboards, warm calls, and pamphlets still work, they aren't part of your tools. Whenever someone needs a service, they go to Google and search for it.
"Dentist in Miami" or "plumbing services in Orlando," etc. And you can keep coming up with services or professionals people need and look for. Thus, you need to make sure you're using Google to get the companies in front of their clients.
Users will always click on the first search results (those near the top), and many of them will be either Ad links (people paid to place their websites there), Map Listing, and then you get websites. Almost all of them are your goal and where you should always aim to place yourself.
Can My Business Utilize a Local Lead Generation Strategy?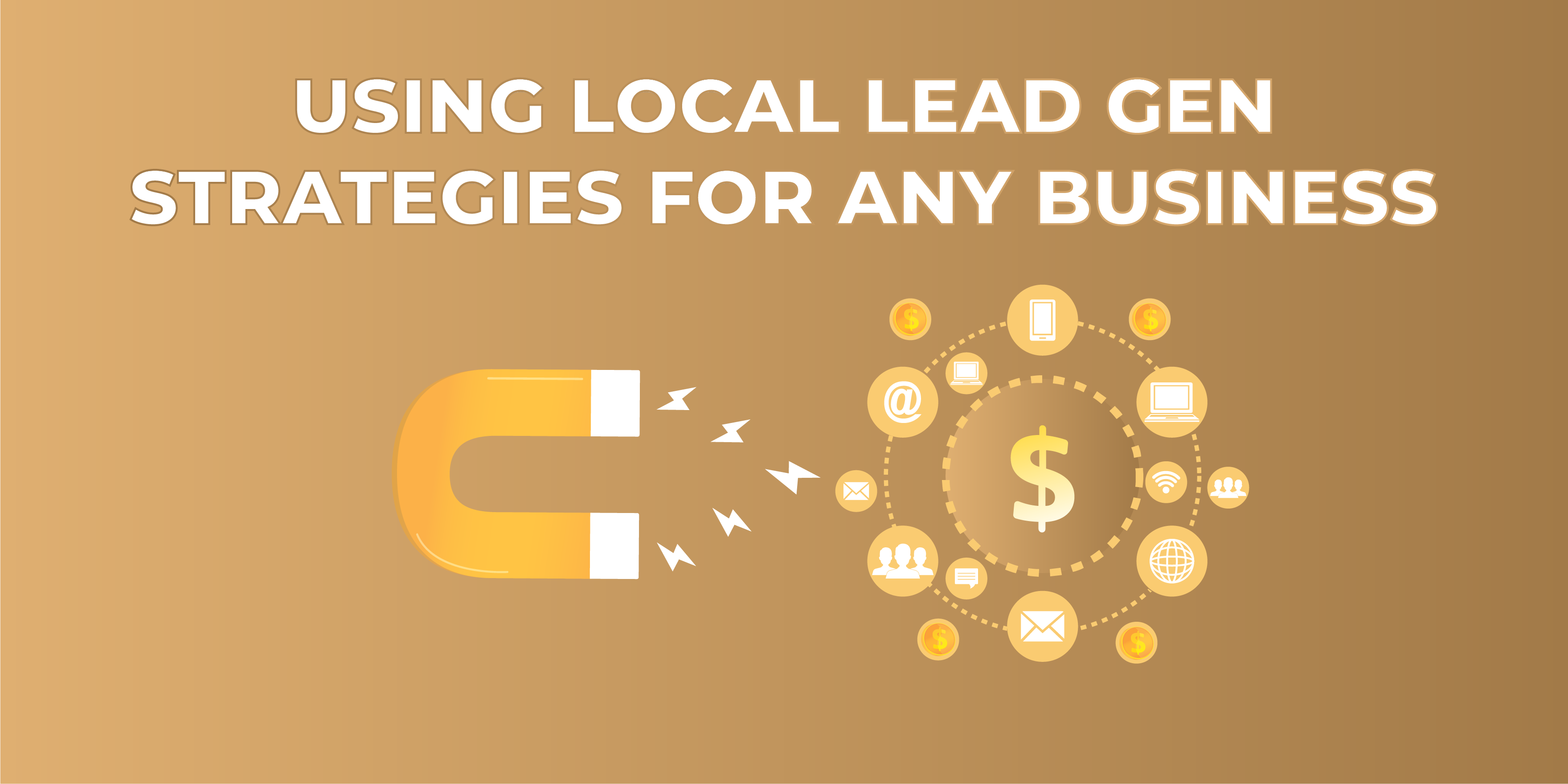 If you want customers, you better know you need it. Following the previous explanation, lead gen is all about placing businesses in front of their customers, choosing them over their competitors.
Put it simply – it's all about closing deals and having clients for those companies to make money. The main difference with the usual methods companies use for this is how lead generation approaches different channels to get them in the right place of the market to get customers.
Those channels are all focused on the Internet as most people are searching for products but also services across the net. The issue is that the Internet is way too broad, and businesses don't know how to place themselves. They usually try, but they get one common result: losing money and time.
How Powerful Are Organic Leads from Google?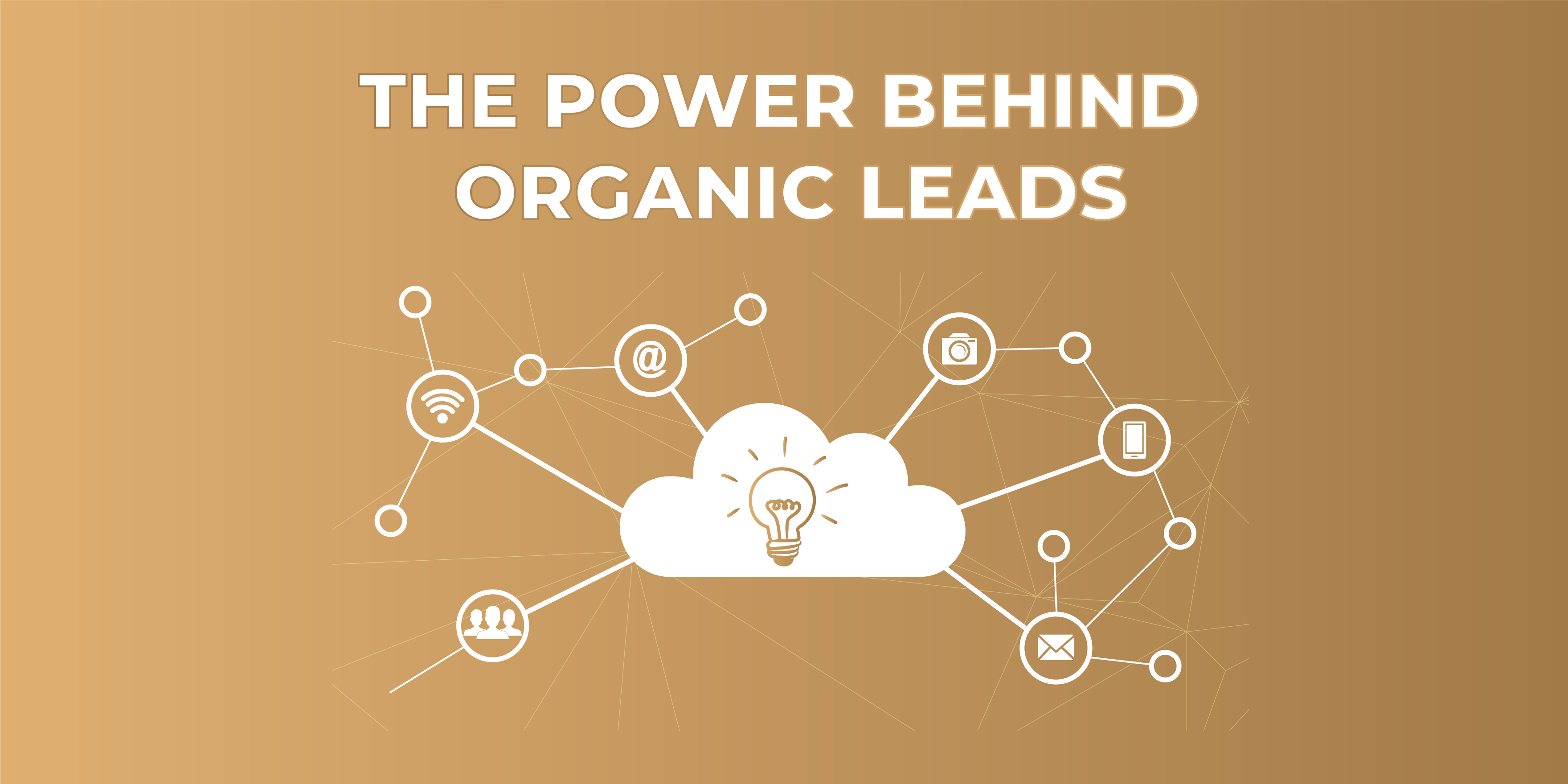 For companies looking for customers, it's everything. For you? Pretty much the same. When you build a business with digital properties, you get to make thousands of dollars a month.
This isn't a "get started today and get rich tomorrow" thing, but it is HIGHLY scalable, and ROI + positive results are guaranteed. Learning a fairly decent and very needed set of skills to create your digital properties and start ranking them on Google is required.
I have invested in several online businesses over the years, and if there's something uncertain, whether you will get your ROI or not, even more than the actual profit.
However, this business moved my earnings from five figures a year to a month in ONLY passive income while sitting comfortably at home.
On my laptop. Anywhere. Anytime.
You can look at one of the first sites I built back in 2016, and it continues making me over $1.000+ every month. The best part is that I don't need to touch it or the rest I've built over the years, just like this digital property.
What Makes Lead Generation SO Alluring?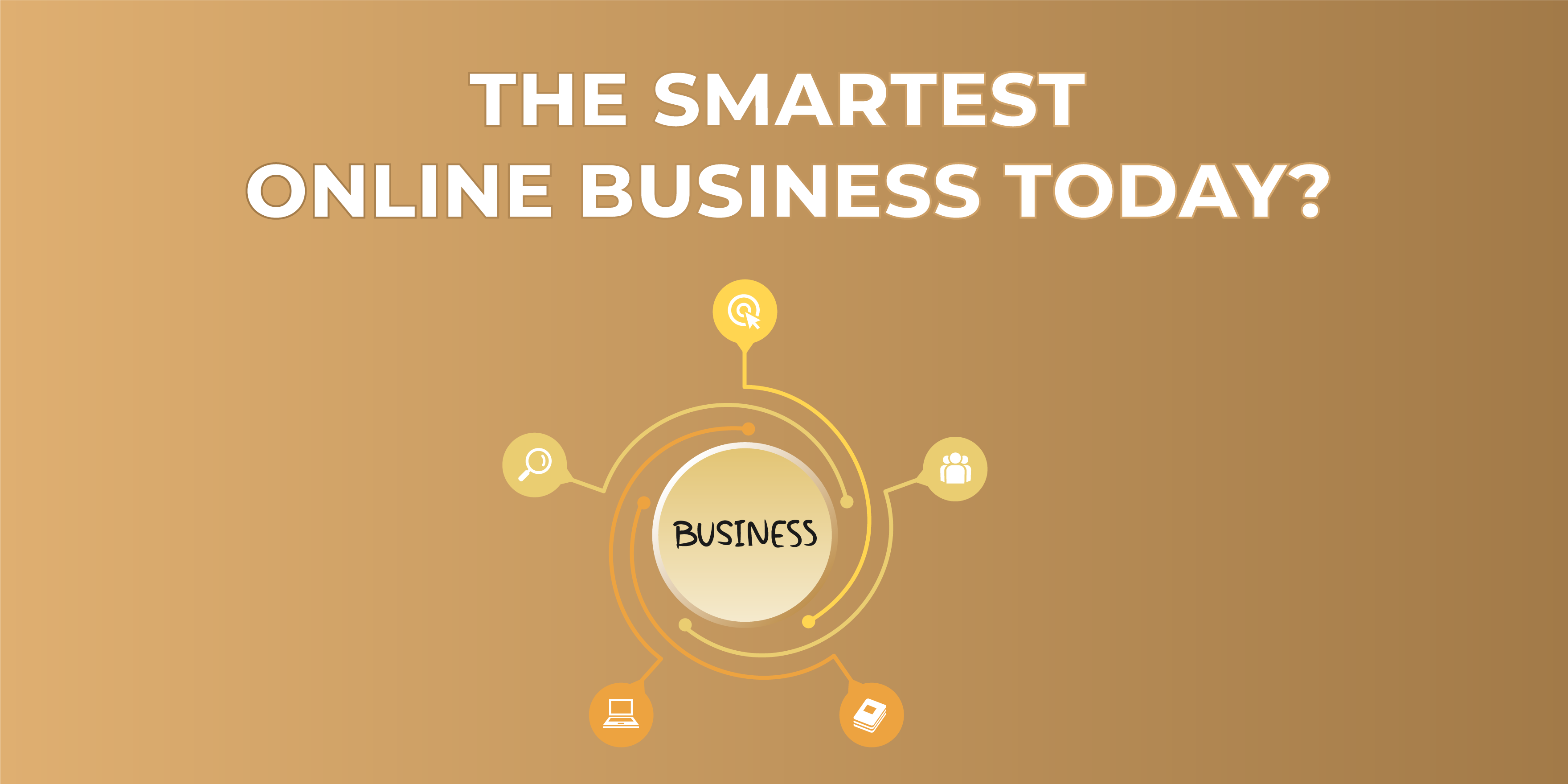 Here it goes: you can work from home.
The main issue with regular business opportunities is how much you need to invest in staff, equipment, or rent to have a place to sell your products or offer your services.
We all know the hassles of traditional businesses that involve regular expenses, which are extremely high.  Can you afford it? I don't think so, and even if you can, is it worth it? Now, it isn't only about the money. You also need to put in a lot of work, and it isn't only during the first couple of months or years. Usually, it is as long as you continue running it.
You can save yourself those headaches and bone-breaking tasks and expenses with lead gen since it is more about generating leads with digital channels—mainly websites.
Websites can be VERY cheap to build, and with many tools online, you get to do it in a couple of hours instead of days. Any virtual or digital business is scalable and won't need constant maintenance.
So, let's summarize this:
You save money in regular expenses with traditional and most online businesses as what you need is yourself and digital properties (websites).

You can bet on passive income.

 There's no need to hire more people to get started.

You can generate leads in multiple industries, which allows you to work on any niche you want.
How Can I Get Started in the Local Lead Generation Program?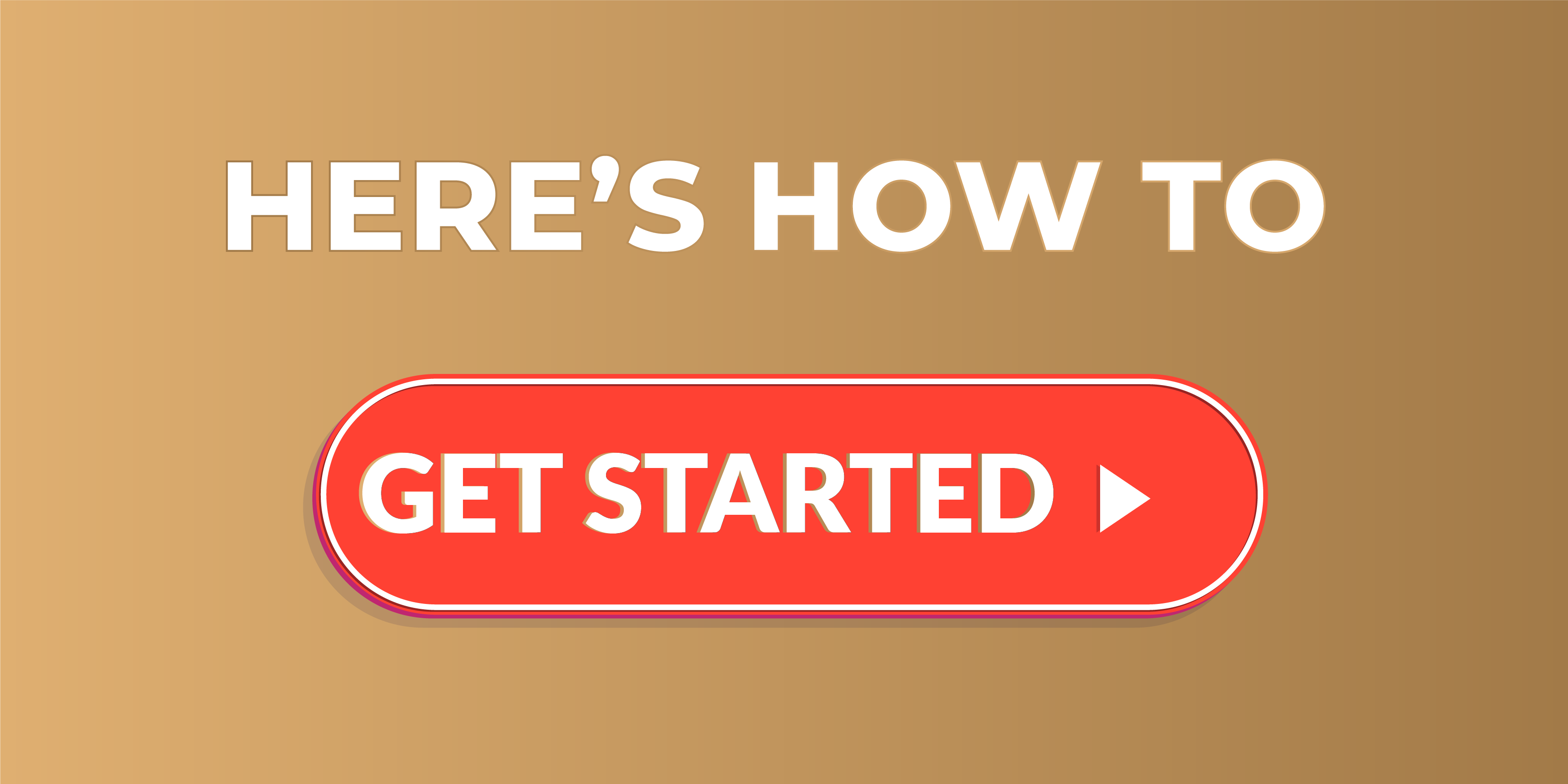 Anyone can start and learn. That's the beauty of this business model. I knew nothing about SEO, Map Listing, and everything I've mentioned so far. It is all about learning the skills, gaining experience, and deciding to take the step.
Remember that this business model will never get old as business owners are always looking for leads. They need to do business and scale their companies. Why not do the same while helping others and still making money?
You can start with this local lead generation course highly recommended for anyone wanting to grow in the business. It is a close training that will take you through each step and make sure you are able to get your ROI, profits and take control of your life.
You will be added to an incredible lead generation family ready to help you 24/7 when asking questions on the group. Anyone is welcome who's willing to put in the work. Click here to watch the lead gen webinar.