It's no surprise that dropshippers are drawn to Amazon because of its dominance in eCommerce. Learning to dropship on Amazon is a skill as well. In fact, many sellers and buyers trust Amazon because of its strict policies that ensure safe shopping and positive selling experiences.
These same policies force many entrepreneurs to ask the question: Is dropshipping allowed at Amazon? The short answer is yes.
Dropshipping on Amazon, however, is more complicated than other platforms. You can't simply give your suppliers complete control over product fulfillment, and you will need to track many more elements than usual.
But what we want to know here is how it works since you are interested in it after landing on this blog. Besides answering the main question, we will also help you to find the answer to this one: Is it worth it?
This guide will explain how Amazon dropshipping works and provide all the details and factors you need to either skip or binge this method. But before that, let's review and go over some questions and facts.
Dropshipping: What Does It Mean?
Let's start by briefly reiterating the basics of dropshipping before we get into Amazon dropshipping.
Dropshipping refers to the selling of a product without having to ship the goods or keep inventory.
Product manufacturing, inventory management, and shipment to customers are the responsibility of the product manufacturer.
This is usually the method a person who is in charge of an online shop uses to avoid the regular issues with investment and inventory since it is as simple as taking orders from customers, placing those orders with suppliers, and handling customer service.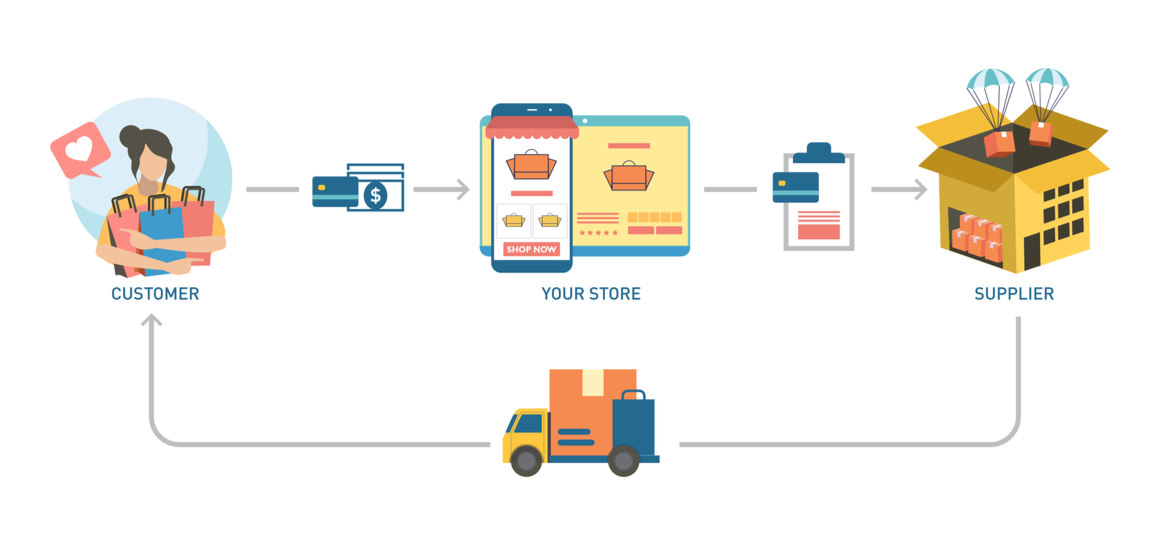 But to dive a bit deeper into this, how does dropshipping work in specific?
Usually, the system can change based on the platform and suppliers you have, but this general overview can help you have a clear idea:
Dropshipping suppliers source or produce the product.

You enter into an agreement with the suppliers.

Dropshipping suppliers store the inventory.

You host the website or eCommerce storefront.

A customer places an order.

You will process the payment.

The order is sent to the suppliers.

The suppliers prepare the order.

And the supplier will ship the product directly to the customer.
Some dropshippers prefer to send the packages their way if the person is in the same city. Then they notify customers that the products are on their way, and you have no control over the physical fulfillment process even if the package is being received by you and then delivered.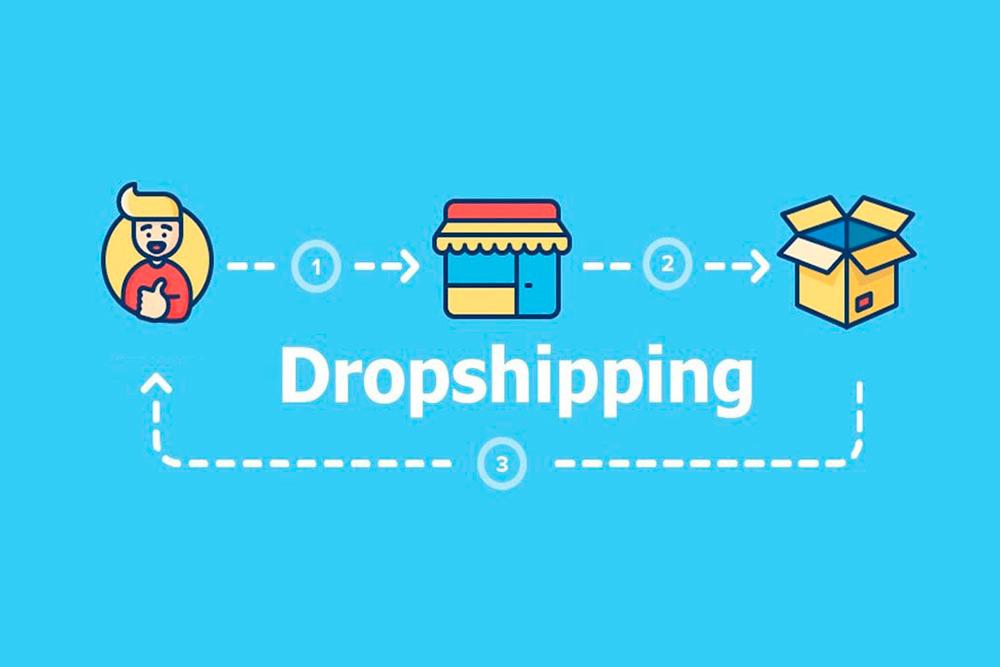 The Basics: What Is Amazon + Dropshipping?
Amazon is the largest eCommerce website in the world. Because it allows retailers to sell products of all types, it gained popularity.
Amazon is an additional sales channel that manufacturers and brands can use to sell their products.
Once you have been approved as an Amazon seller along with your account, you will be able to start selling on the platform. Keep in mind, not all products and brands are approved, but a wide range of them are.
Now, how do you dropship on Amazon? This option is possible through the Fulfilled by Amazon (FBA) program.
This program allows you to ship your products directly to Amazon, where they will ship the inventory to your customers.
Amazon's fast shipping speeds make this program a great option for customers who want to get their products sooner.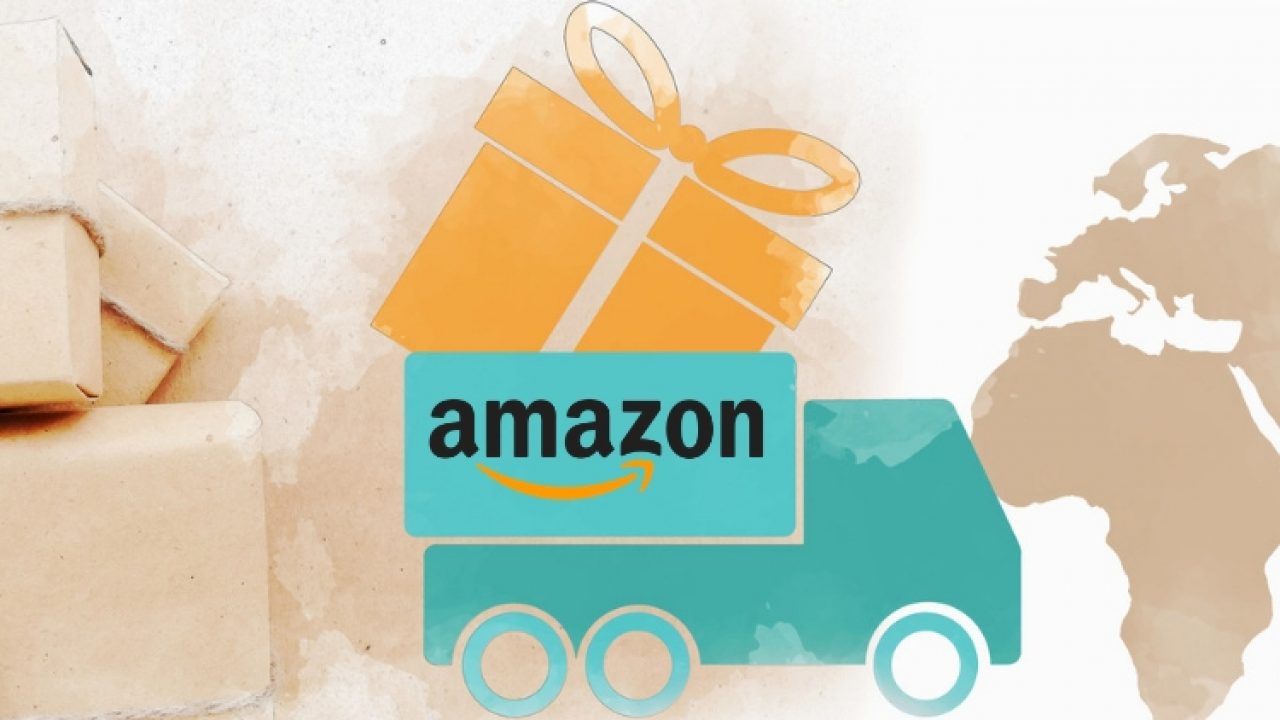 Amazon allows you to dropship on its marketplace, provided you adhere to a few housekeeping rules:
Be the seller of record for all products.

On packing slips, invoices, and other information relating to products, identify yourself as the seller.

Before shipping an order, remove any information that could identify the third-party seller, such as invoices and packing slips.

Accepting and you must do processing returns.

Respect all terms and conditions of your seller agreement, Amazon, and dropshipping policies.Dropshipping products from online retailers

such as AliExpress, eBay, and Walmart are against Amazon's policies.
Basically, Amazon allows you to dropship your products on its platform, provided that there is no indication to the customer that they are drop shipped.
How to Truly Dropship on Amazon: More than FBA
Dropshipping on Amazon, as mentioned previously, is permitted but a bit more complex than traditional dropshipping.
First, the usual dropshipping model or option allows suppliers to ship items without the retailer's brand name, which is how they work with dropshippers without having to pay customization costs.
In addition to this, suppliers include their warehouse address on packing slips that allow buyers and couriers to know where to send the package back in case of problems.
These practices are generally acceptable, but not when it is Amazon, and we are sure you noticed when reading the previous policies.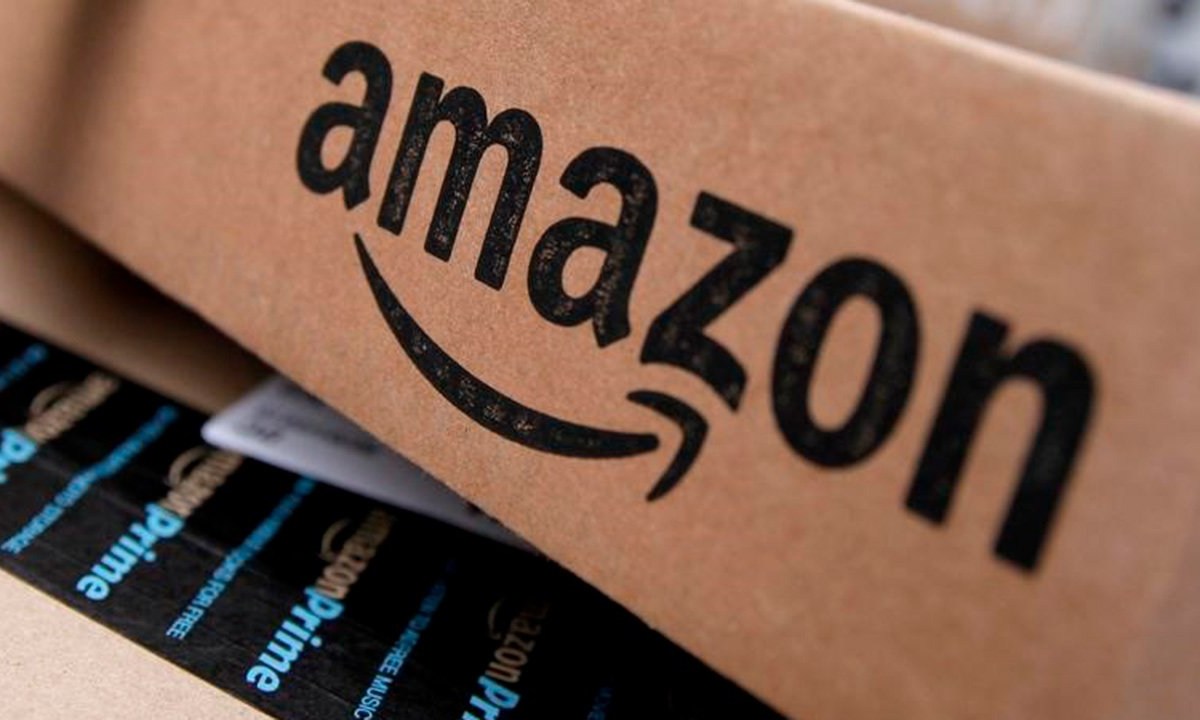 Amazon expects dropshippers to run their stores as if they were selling their own products. Your customers won't be able to see the information of third-party suppliers, but you will need to guarantee your brand is responsible. Failure to comply could lead to suspension or termination of your seller accounts.
Now, although we mentioned the FBA program to dropship with the platforms, there are actually two options. But before jumping into them, you should know there's a not-so-common practice.
You sell goods on Amazon and order from Walmart with their buyer's information. The order is then shipped directly to your customer. Although Walmart or similar companies will come with packaging that has their details, you can hide their practices by using Amazon's Feedback Removal Request.
However, this practice will eventually lead to account termination. We don't recommend it. Instead, follow the rules and do one of these two things to set up your Amazon store for a long-term business:
Dropship with custom or private label packaging.
This model works similarly to traditional dropshipping but with the added benefit of finding suppliers or third-party logistics (3PL) who can customize packing slips.
Dropshipping experts will find this option easier and for you, just remember you will have no issues in branding packages or handling post-shipment concerns such as tracking orders and returns.
However, private label packaging can incur additional costs, particularly if you don't have a strong relationship with your suppliers or chosen 3PL company. Before pricing your products on Amazon, consider the fulfillment costs.
Following the first method we mentioned and the one most dropshippers use on the platform, Fulfillment by Amazon (FBA) is one of the easiest ways to fulfill and ensure compliance with Amazon policies.
Once accepted, you can order inventory directly from your supplier and ship the goods directly to an Amazon fulfillment center.
Amazon will then handle storage, packaging, delivery, and return of the products.
Now, FBA is not free, and it could negate the benefits of dropshipping, namely low startup costs and overhead costs.
It's better to start with a lower-cost fulfillment method, such as dropshipping with private labels packaging. Then, you can decide later if the program is profitable for your dropship shop.

How to Start Dropshipping on Amazon
Are you still considering using Amazon after all the information?
Then, let's now talk about how to set up your own Amazon dropshipping store. For this, you will need to register for an Amazon seller account, find products that you want to dropship, get them approved, post products, and promote your store.
This will be a long journey, and you better follow the steps accordingly:
Set up your Amazon Seller Account.
Go to Amazon Seller Central, enter your name, email address, and password, and you can create an account. After that, you will be asked to enter your business details, including your tax information and business address.
There are two options for this account: The professional seller plan or the individual seller plan.
For small businesses or people who just want to sell personal items, the professional seller plan is better. This is recommended for anyone expecting to sell up to 40 units per month.
The latter option is for entrepreneurs who wish to make a steady income and sell well since the setting allows them to sell as many units and is eligible for Amazon's Featured offer, as well as FBA.
Both plans have associated fees. Professional sellers must pay a monthly fee, while individual sellers will need to pay a per-item fee.
Other than the fixed fees, be aware of any additional charges that your store might incur. These include the referral fees for certain categories, refund administration fees, and closing fees.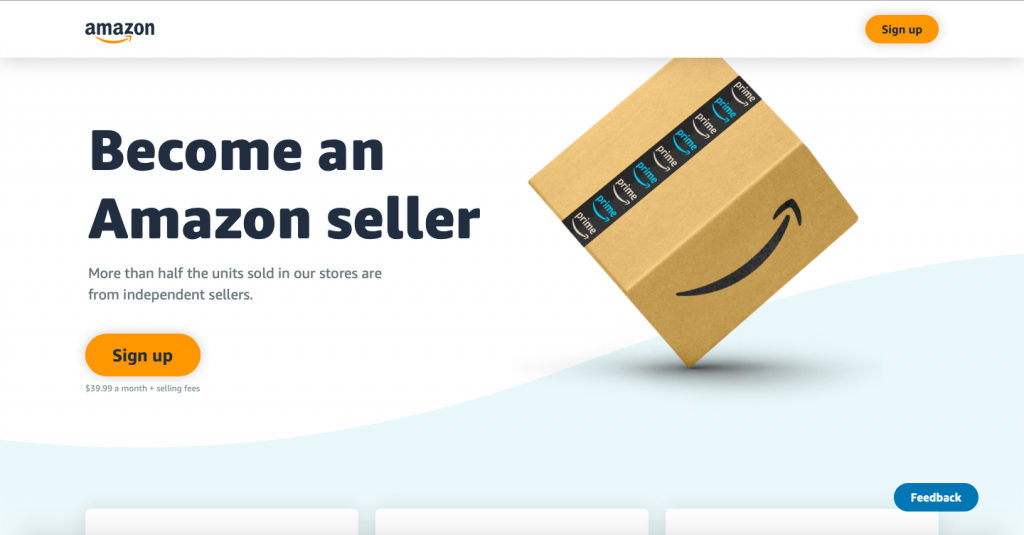 Finding products for dropshipping.
It is necessary to search for products that you can sell through your eCommerce business or store. The product should be in high demand but not already sold in many other stores.
You'll be able to ensure that there isn't too much competition or that the market doesn't become saturated by avoiding many products with too many sellers.
Online tools can be used to find high-demand but low-competition products, but be aware of any fees they might charge.
You'd also like to sell products from suppliers who are familiar with Amazon dropshipping. Do not just select quality products, but choose suppliers that can meet Amazon's requirements.
Approval of your products.
Some categories and products require Amazon's preapproval before they can be posted or sold in your shop. These include jewelry, music, and videos, as well as grocery, gourmet, and watches.
Be aware of Amazon's restricted products. Listing them on your store could immediately result in your seller privileges being terminated or suspended.
Amazon might also consider legal action against sellers who are selling restricted goods in some cases.
Post your Amazon Listings. 
Once you have found the right supplier and products for your product, you can create a listing.
Go to the "Add Product" page from your Seller Central account under the Stock tab. To begin filling in details such as the product category, price, and information, click "Create new product listing."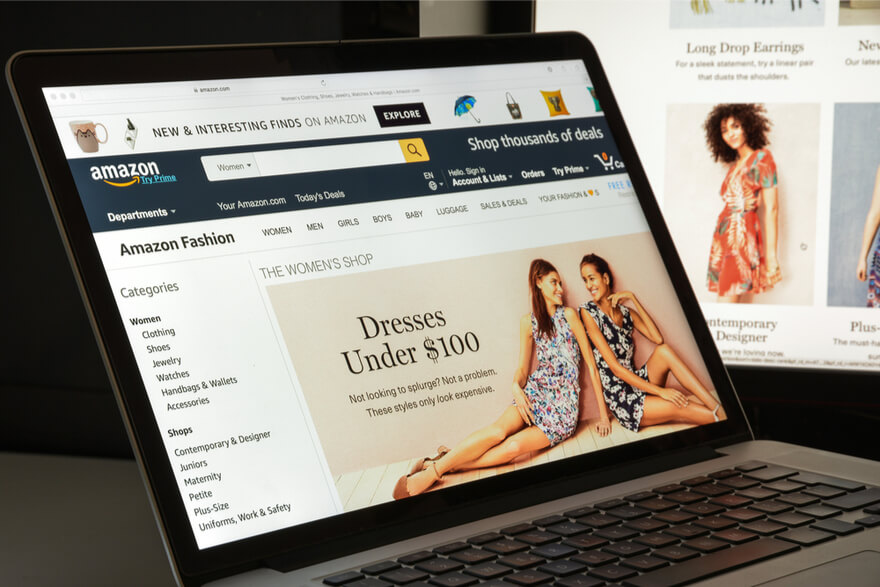 Promotion of your Amazon Store.
Once you have populated your dropshipping shop with products, it is time to promote it by using customer acquisition strategies. Amazon's advertising system, called Amazon Pay-Per-Click, allows you to bid on keywords so that your ads appear in relevant Amazon search results.
Amazon PPC allows you to promote your store faster than ever. It also makes your product listings stand out among the 120 million available on the platform.
This will help you to sell quicker and increase your organic ranking in comparison to dropshippers.
Dropshipping from Amazon to eBay: It is Possible
Many would believe this falls in the category of options to dropship with Amazon, but this is more of a "you can use this platform along with Amazon."
That being said, dropshipping from Amazon and eBay is when a seller sells a product on eBay for a greater margin than the one it is listed on Amazon.
Usually, the seller of the product will ship the product to the buyer in Amazon packaging. If they realize they could save money by purchasing the product directly through Amazon, this could result in a bad customer experience.
An Amazon seller may be upset about being used as a dropship provider without their consent. It is very common for one seller to be unhappy when they discover that someone was selling the items at an exorbitant price on eBay.
In fact, there's someone who noticed this issue, and instead of leaving a simple complaint, he bought the item from eBay and increased his Amazon price, and the eBay dropshipper was forced to cancel the order. Additionally, the buyer left negative feedback.
Dropshipping from Amazon to eBay is legal. However, some people feel this poses an ethical problem. You also run the risk of something going wrong, and profit margins can be very low.
If you want to establish a reliable dropshipping business, it is best to avoid this model, but we just decided to add it to drop an alternative if you are willing to take the risk.
You could also consider selling your products on eBay or Amazon, even if you don't want Amazon to dropship.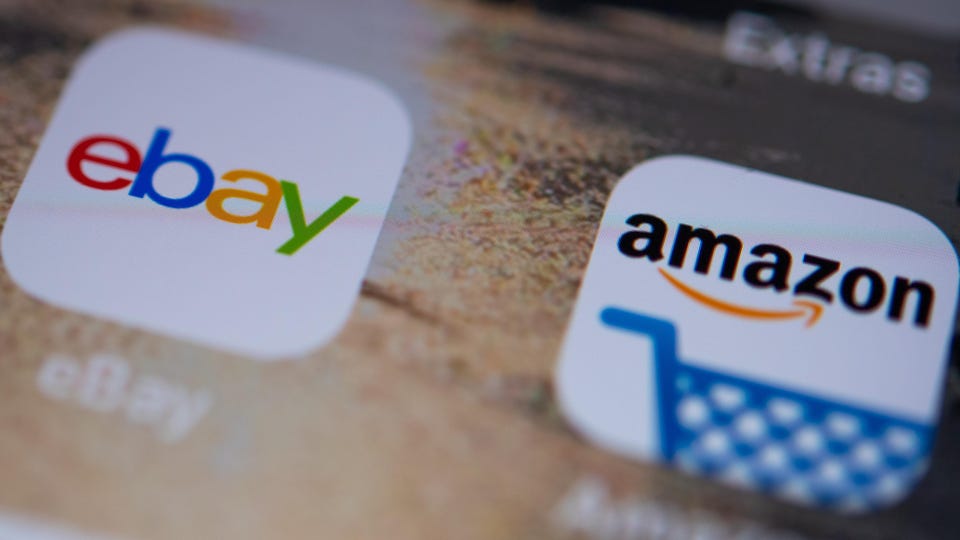 Dropshipping is allowed on eBay, but buyers must be guaranteed that they will receive their orders within 30 days.
eBay states that you are not required to declare that the item is directly from the supplier in your listings.
They have been taking steps to curb the practice, limiting seller accounts suspected of dropshipping from Amazon and eBay. This could be because this helps promote Amazon through its branded packaging and gives eBay buyers the impression that Amazon sells at lower prices.
Amazon Dropshipping: The Good & The Bad
Dropshipping with Amazon has both advantages and disadvantages, which is only natural with anything.
Since we want you to make a well-informed decision, this section will explain the essential details to help you make the best decision for your business.
The Good:
No warehouse costs: Dropshipping through Amazon allows you to ship products directly to your customers without having to hold any inventory. You don't have to worry about maintaining a warehouse, no matter if you ship directly from third parties or via Amazon FBA.
A large and loyal customer base: Amazon services more than 300 million users, which makes it a well-known and trusted brand. With the right marketing strategy, you can expect to receive views for your products.

Amazon Dropshipping allows you to experiment with new products and niches. It is best to focus on the most profitable product categories, however.

Faster delivery, better customer service: Amazon FBA manages all returns and customer service inquiries for sellers. Amazon Dropships these items to buyers via expedited Prime shipping.
Lower cost: Dropshipping frees sellers from having to purchase inventory and warehouse space. Dropshipping reduces operating costs, increases profits, and simplifies life overall.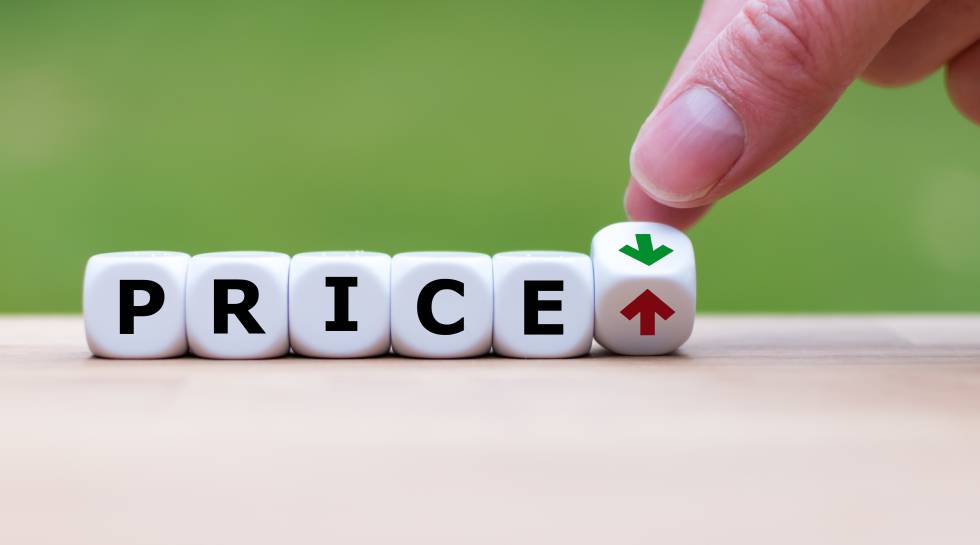 The Bad:
More competitors: Dropshipping is low-cost and has a low barrier of entry. Thus, competition increases as there are more sellers on the market. Remember that other Amazon sellers can sell exactly the same products as you.
Lower profit margins: Amazon sellers can create a "race for the bottom" when it comes to pricing. Sellers can lose their bottom line if prices are reduced to remain competitive.
Slow delivery times: Amazon third-party dropshippers often rely upon overseas suppliers and manufacturers. If you have not taken extra steps to ensure timely delivery, products could take several weeks or months before reaching the buyer.
High customer expectations: Customers expect fast and painless delivery experiences. This is what Amazon usually delivers, but with dropshipping, this is often not achieved.
No quality control: When items are shipped directly from the manufacturer or supplier to your customer, you as the seller do not have any control over the product's quality. It is possible that packages could be damaged on the way to the buyer.
It isn't a get rich quick method: There's no secret for success, and you can either fail or take a lot of time to make money with it.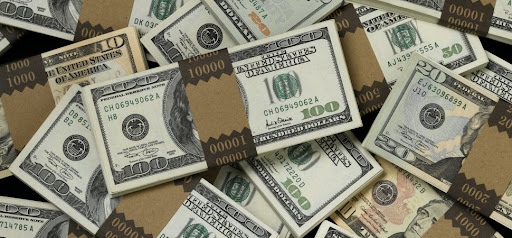 Is Amazon Dropshipping Profitable? – The Reality
Dropshipping is a popular option for many businesses because it saves them money. However, profits are not a perfect measure of success.
Dropshipping should be considered by everyone to determine if it is cost-effective.
Finding reliable suppliers who will sell your items at a reasonable price based on their supply chain is key to profitability. After you have secured the partnership, price your products so that you can cover Amazon fees, any other expenses, and your margins.
You must have sufficient margins to make a profit on every item shipped. It is possible to enter less competitive product niches and remain profitable by avoiding price wars and competitors.
Dropshipping on Amazon is a profitable venture if you manage the price lever properly.
Amazon Dropshipping: 4 Tips to Make Your Order a Success
You can train someone in the strategy and art of chess or, in this instance, dropshipping success. If someone is open to learning, many tricks work, and here, we will be sharing some of the best:
Do not compete solely on price.
Competing only for the price is the most common mistake made by beginners in e-commerce. You will lose business if your price is all that differentiates you from other sellers.
E-commerce monopolies that have the purchasing power of Walmart are the only ones capable of maintaining a low price strategy. By purchasing large quantities at once, they can get the best pricing for any product.
Is cost important? Yes. It is important, but it does not mean that it is everything that matters.
Walmart would be the sole retailer if the price were all that mattered. Thus, try to offer more for a lower price than you would if you were offering the same thing at a lower cost. There are many ways to charge more without losing the sale, whether it is a promotion, service, or free shipping.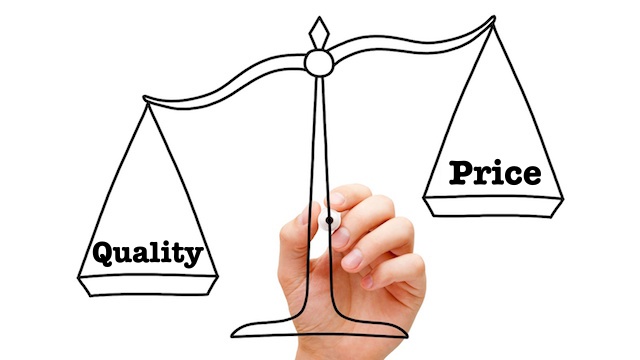 You shouldn't sell the same items as everyone else.
Selling the same product as everyone else is the fastest way to go wrong in e-commerce. The price of the same merchandise is driven down when many sellers and businesses are selling it.
Only large quantities of customers who get huge discounts are making a profit. Even then, profit margins can be very small.
You will see that a niche market is a viable strategy. You should also develop knowledge and expertise in this market.
Cash in on seasonal goods and objects
Online retailers can make a lot of money selling seasonal goods because they don't have to deal with inventory or save anything.
For example, online retailers don't need to keep Christmas stockpiles in summer or money in non-seller inventory.
Do offer merchandise bundles.
Bundling related products together and selling them as a package deal is a key merchandising strategy. Dropshippers can benefit from bundling related products to reduce shipping costs if they all come from the same source.
If you notice that a product is doing well, but your margins are not high, you should look at the needs of people who might be interested in that product instead.
The Local Lead Generation Process for Your Business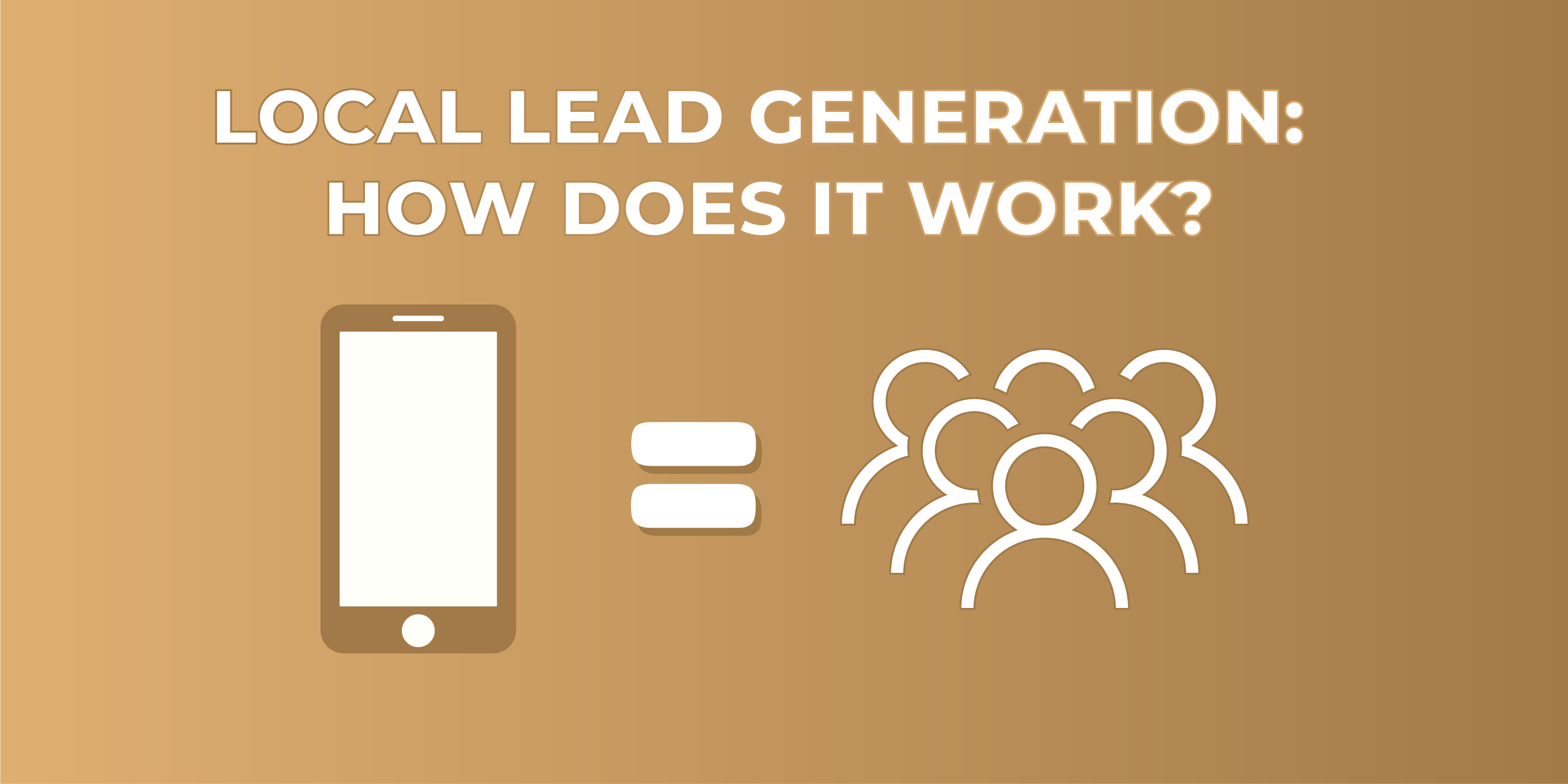 All right! So, everything is about building properties and generating leads. But how does the process actually take place? Are there other steps I need to know?
The steps I mention below are what students from our local lead generation program follow to generate leads for businesses like yourself. So I'll help you see what we do. And how if you join our program, you can simply generate leads for your own business (unless you want to start a side hustle and build a laptop lifestyle business).
Essentially, our lead generation can be divided into four steps:
The first is prospecting. You need to take the time to do market research on a niche (industry) and determine how many phone-driven businesses are there.
Keep in mind that this is local research as you need to know how many companies need leads. For example, you may search for "plumbing services Youngstown OH."
You will find dozens or even hundreds of businesses trying to get themselves in front of the customers by ranking on Map Listings, organic results, and even Ad.
The second step, building. When you find a niche (plumbing, tree services, a software company, real estate…), you will need to start building your digital properties. You don't need to be an expert in HTML or coding. It can be easy with the right tools.
The third step is now taking time to rank your lead gen website. With the site done, you need to work on SEO strategies and start dominating those Google search results. If you're new to SEO, it stands for Search Engine Optimization.
To keep it simple, it consists of the entire process of growing a company's visibility on search engines like Google and generating organic traffic. And remember this, local lead generation is part of the strategies.
Moving on to step four, once you rank the site, you will start getting your ROI and profits. You only need to rent it out to a local business interested in the leads the site generates. You can offer a couple of free leads to their move on with the actual pay per lead.
To review steps 1-4 above, I described it to a normal student who is building a lead gen business to help local service providers generate more calls. But replace the student with you as the business owner. And replace sending the leads to a business to simply siphoning the leads to your personal business.
By the way, fun fact, about 20% of our students in our local lead gen program are actually business owners who went through the program. And they use the skillsets we teach to generate leads for their own business.
An Example of Lead Generation: Home Advisor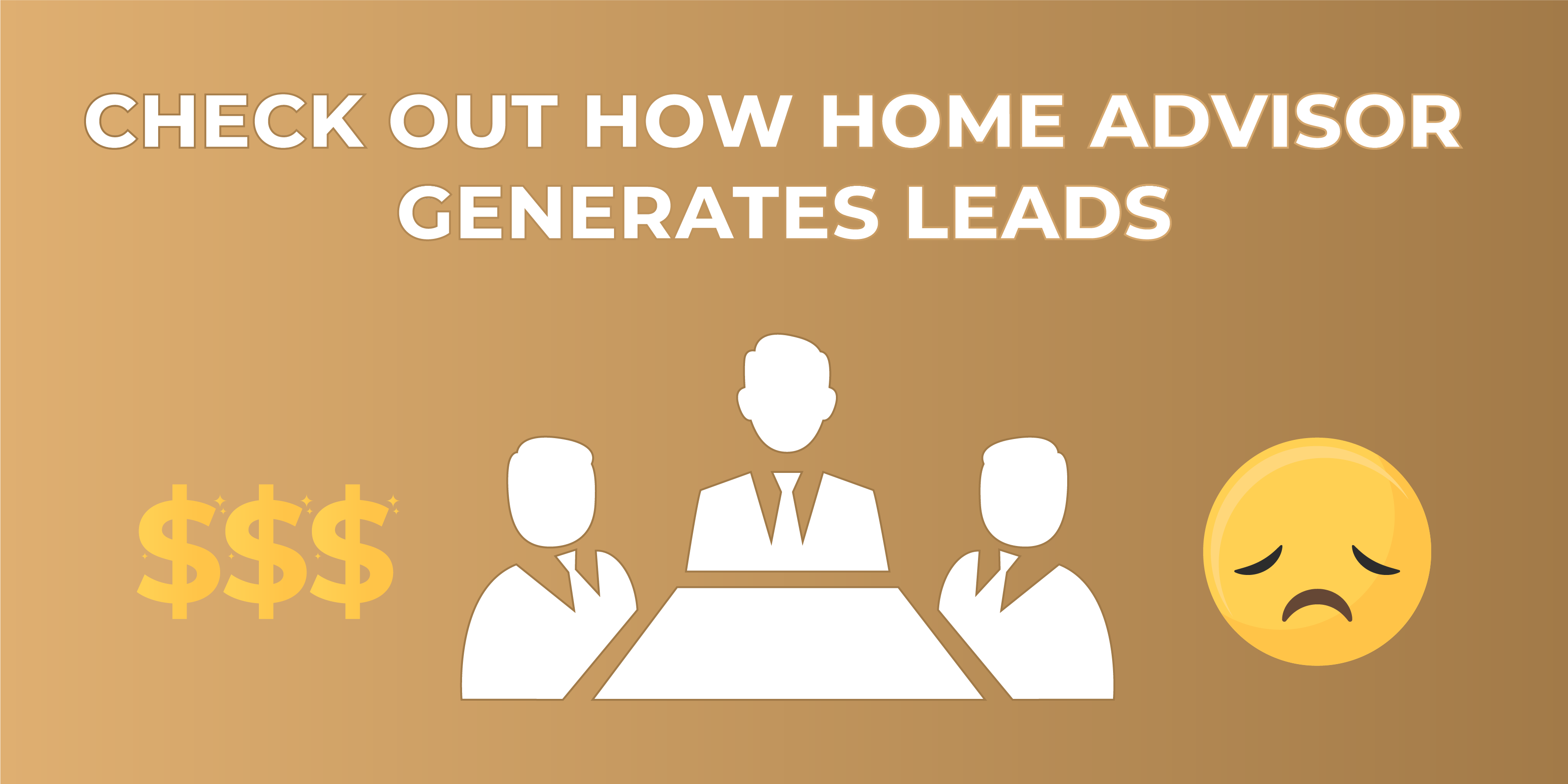 You must be thinking, "if lead generation sounds so good so far, how come I haven't seen any company?" That's the thing; there are many out there. You just don't know they are dedicated to it.
HomeAdvisor is one of the best examples you can find on the Internet as it is a top lead generation company that has spent millions building its brand but also earned even more zeros for this same reason.
They started small as everyone else but invested in building their brand awareness to make people who are looking for home services go to their website and find what they need. They are over 75% of people's first choice when they need those services.
If you don't get HomeAdvisor that much or need a refresh, users need to submit their information to request a service and get a professional or expert who can provide it.
HomeAdvisor's job is to share your information, which makes you a lead, with local companies so they can contact you and offer the service you're requesting. For sharing this lead information, HomeAdvisor gets paid by the companies. This happens for every single lead they send to multiple businesses.
Business owners who don't have marketing skills or don't even know how to have any online presence will always rely on those pages to list their services.  They will save time and effort, but companies like HomeAdvisor can make them spend lots of money as leads aren't exclusive (one lead is sent to multiple companies after all).
Using Facebook Ads aka Paid Ad Platforms: Do They Generate Leads?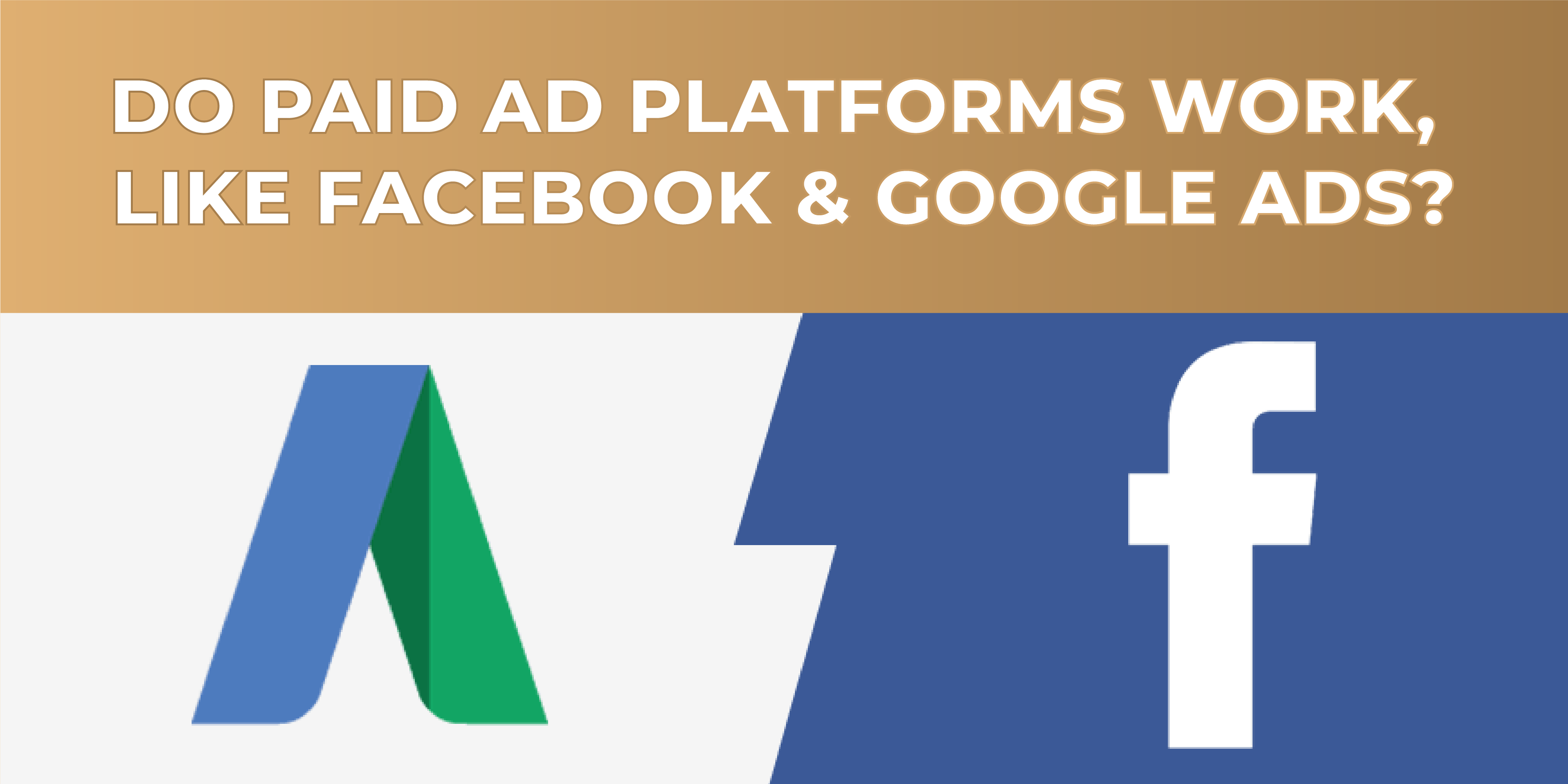 They DO generate leads. If not, no one would use them.
However, you need to remember two facts:
Paid ads or platforms can be expensive.

They don't generate "natural" leads.
Whenever someone sees or clicks in one of those ads, over 80% of them did it by accident or are trying to close/report it.
Why? Because they aren't looking for those services. At least not at the moment.
What those ads do instead is interrupt their time on the platforms. Users aren't there to find companies or businesses unless they are searching for a specific company's user, and for that, there's a search bar. This is why it is hard to convert them to actual customers who will show interest in the companies' services. Also, you're limited by a budget.
When using lead generation, everything is organic. You aren't forcing others to pay attention to your business but rather being there when they need you. This is why Google's organic traffic will always beat paid ads, and the reason companies continue investing in it, which is a lot cheaper as well.
What Is Local SEO?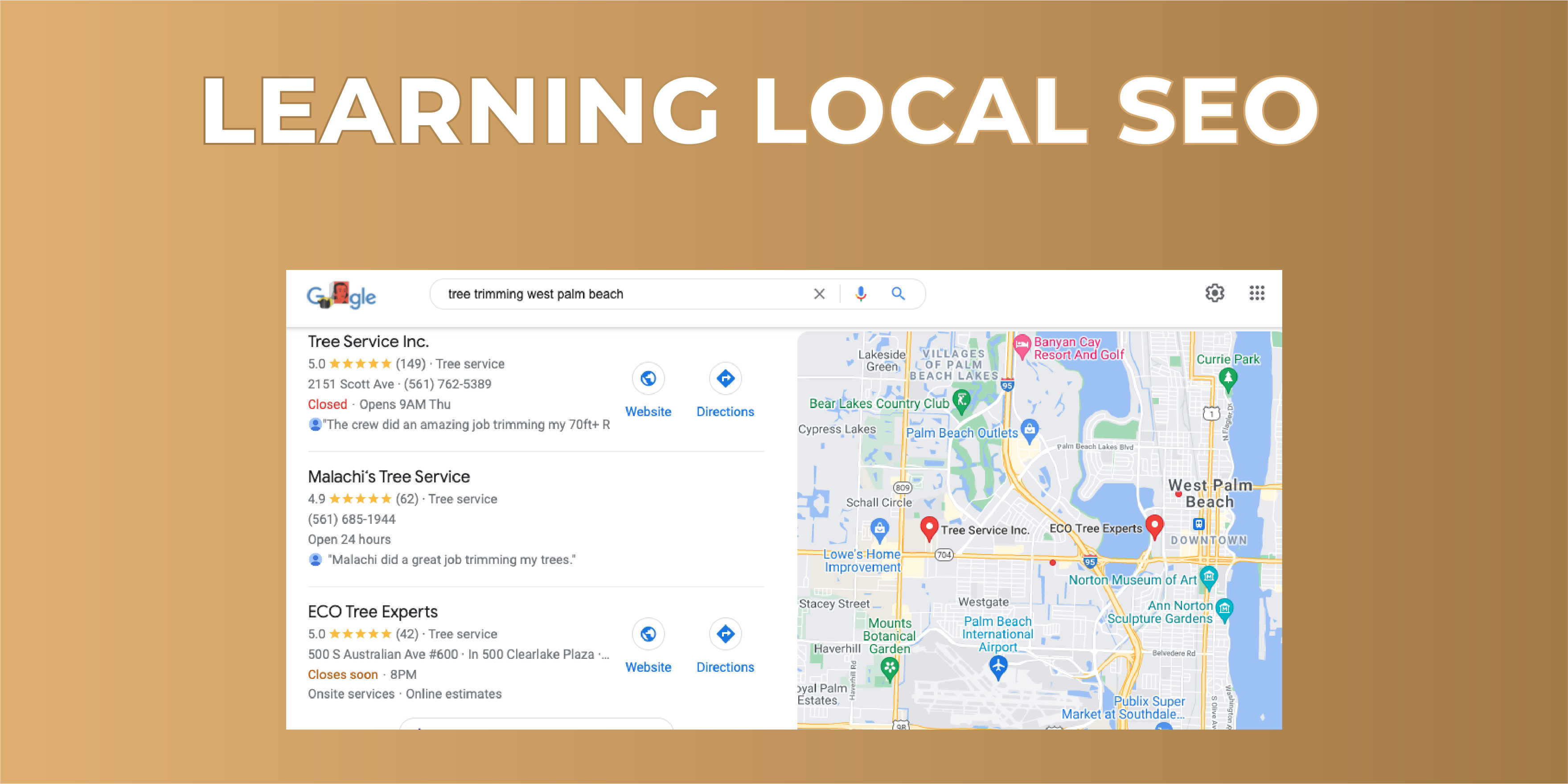 Don't worry… I didn't get it at first either. Following the short explanation, local SEO focuses on scaling businesses' visibility on search engines. However, this is only for those who serve their communities face-to-face.
What does this mean?
Experts and professionals like painters, plumbers, and dentists (but not only them) offer their services to their local customers. Why? Because they can't deliver them unless they are located in the same area of their customers.
To make sure those businesses get more leads, you need to rank them locally by claiming the business listing on Google to place them on Map Listings. Local SEO also involves online reviews, citation management, and how you manage your entire online presence in the local area.
If you are going to bet on lead gen, you need to adapt yourself to today's world: The Internet.
Keep in mind that although traditional channels and methods like billboards, warm calls, and pamphlets still work, they aren't part of your tools. Whenever someone needs a service, they go to Google and search for it.
"Dentist in Miami" or "plumbing services in Orlando," etc. And you can keep coming up with services or professionals people need and look for. Thus, you need to make sure you're using Google to get the companies in front of their clients.
Users will always click on the first search results (those near the top), and many of them will be either Ad links (people paid to place their websites there), Map Listing, and then you get websites. Almost all of them are your goal and where you should always aim to place yourself.
Can My Business Utilize a Local Lead Generation Strategy?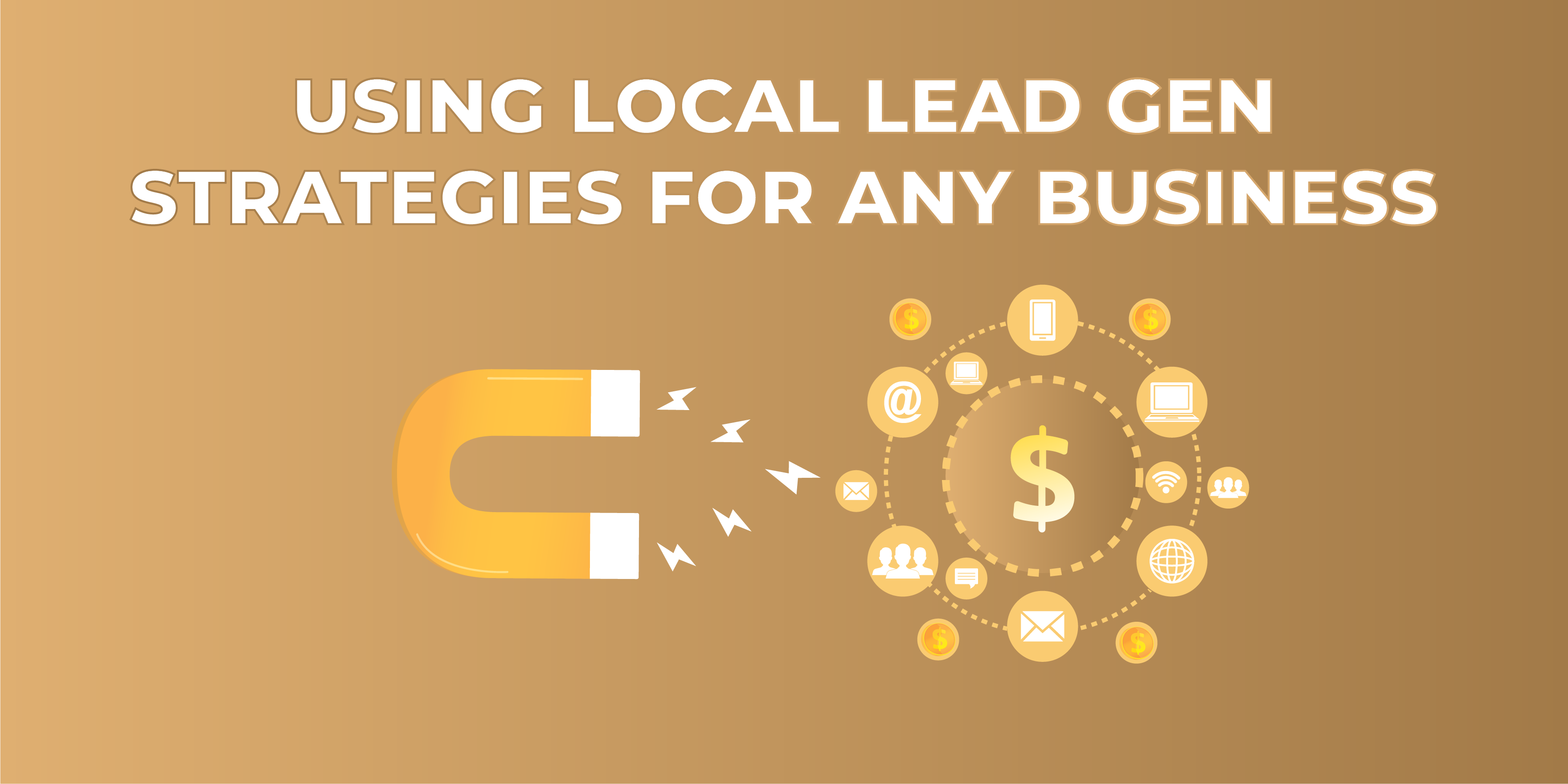 If you want customers, you better know you need it. Following the previous explanation, lead gen is all about placing businesses in front of their customers, choosing them over their competitors.
Put it simply – it's all about closing deals and having clients for those companies to make money. The main difference with the usual methods companies use for this is how lead generation approaches different channels to get them in the right place of the market to get customers.
Those channels are all focused on the Internet as most people are searching for products but also services across the net. The issue is that the Internet is way too broad, and businesses don't know how to place themselves. They usually try, but they get one common result: losing money and time.
How Powerful Are Organic Leads from Google?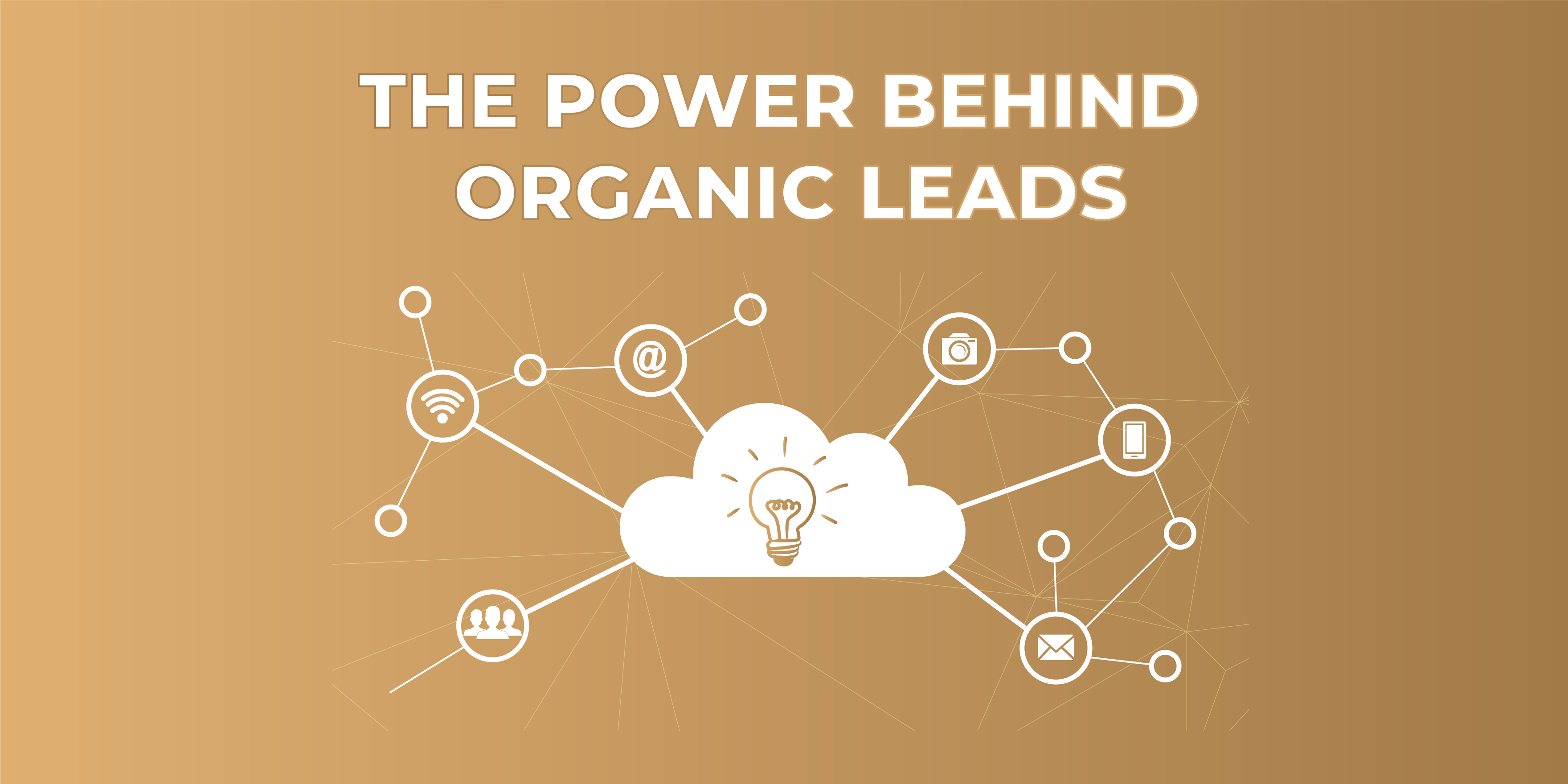 For companies looking for customers, it's everything. For you? Pretty much the same. When you build a business with digital properties, you get to make thousands of dollars a month.
This isn't a "get started today and get rich tomorrow" thing, but it is HIGHLY scalable, and ROI + positive results are guaranteed. Learning a fairly decent and very needed set of skills to create your digital properties and start ranking them on Google is required.
I have invested in several online businesses over the years, and if there's something uncertain, whether you will get your ROI or not, even more than the actual profit.
However, this business moved my earnings from five figures a year to a month in ONLY passive income while sitting comfortably at home.
On my laptop. Anywhere. Anytime.
You can look at one of the first sites I built back in 2016, and it continues making me over $1.000+ every month. The best part is that I don't need to touch it or the rest I've built over the years, just like this digital property.
What Makes Lead Generation SO Alluring?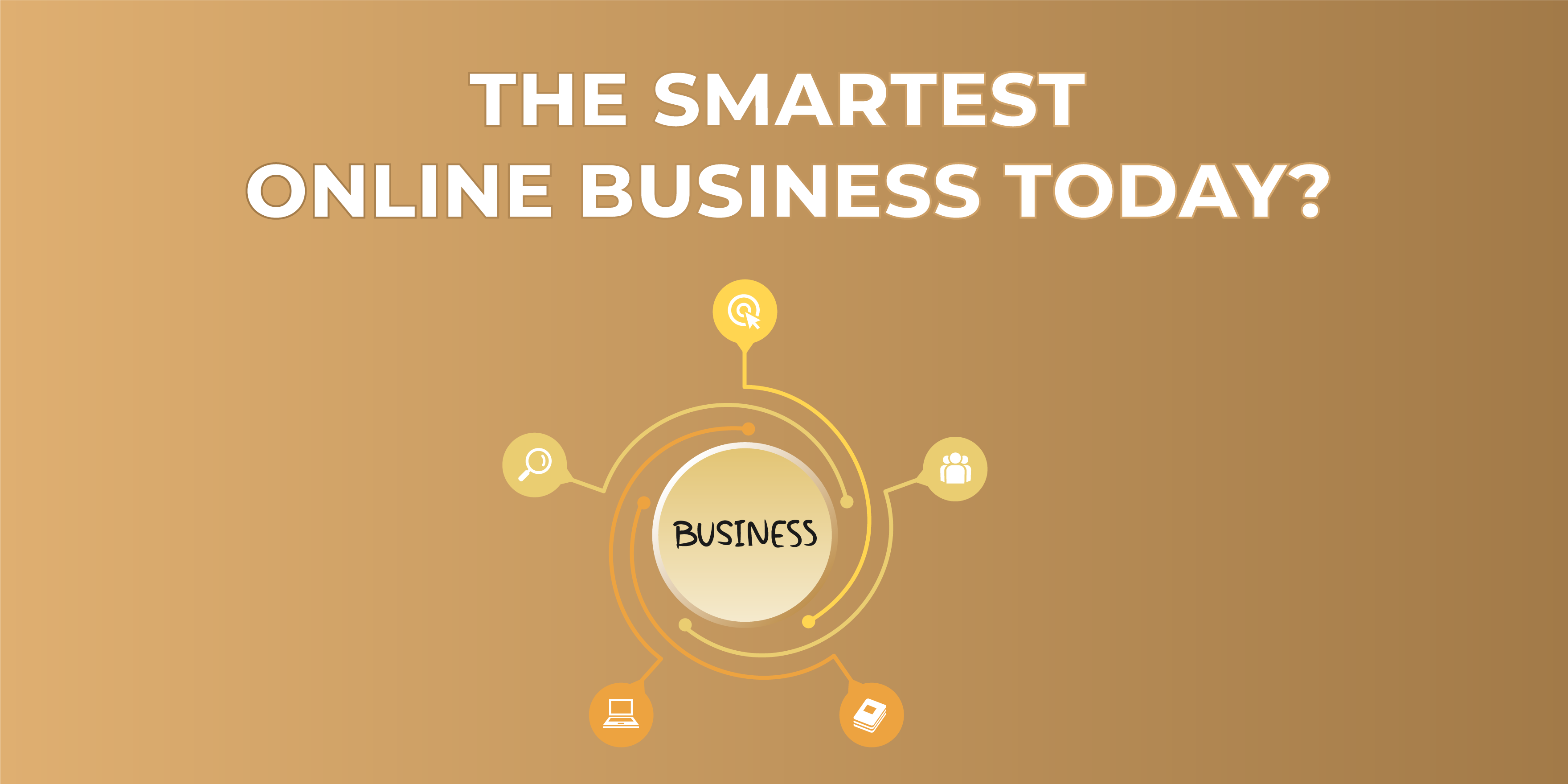 Here it goes: you can work from home.
The main issue with regular business opportunities is how much you need to invest in staff, equipment, or rent to have a place to sell your products or offer your services.
We all know the hassles of traditional businesses that involve regular expenses, which are extremely high.  Can you afford it? I don't think so, and even if you can, is it worth it? Now, it isn't only about the money. You also need to put in a lot of work, and it isn't only during the first couple of months or years. Usually, it is as long as you continue running it.
You can save yourself those headaches and bone-breaking tasks and expenses with lead gen since it is more about generating leads with digital channels—mainly websites.
Websites can be VERY cheap to build, and with many tools online, you get to do it in a couple of hours instead of days. Any virtual or digital business is scalable and won't need constant maintenance.
So, let's summarize this:
You save money in regular expenses with traditional and most online businesses as what you need is yourself and digital properties (websites).

You can bet on passive income.

 There's no need to hire more people to get started.

You can generate leads in multiple industries, which allows you to work on any niche you want.
How Can I Get Started in the Local Lead Generation Program?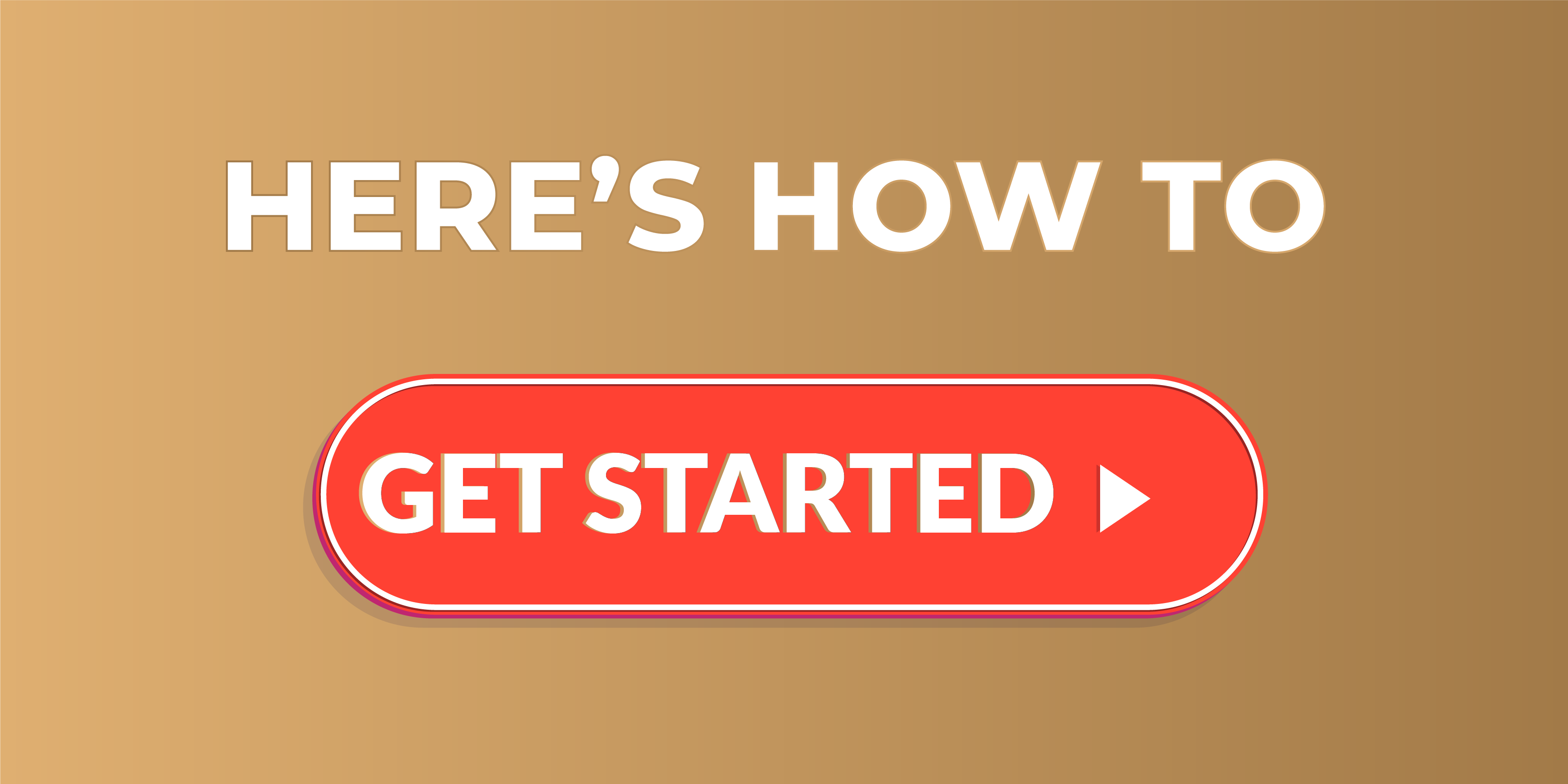 Anyone can start and learn. That's the beauty of this business model. I knew nothing about SEO, Map Listing, and everything I've mentioned so far. It is all about learning the skills, gaining experience, and deciding to take the step.
Remember that this business model will never get old as business owners are always looking for leads. They need to do business and scale their companies. Why not do the same while helping others and still making money?
You can start with this local lead generation course highly recommended for anyone wanting to grow in the business. It is a close training that will take you through each step and make sure you are able to get your ROI, profits and take control of your life.
You will be added to an incredible lead generation family ready to help you 24/7 when asking questions on the group. Anyone is welcome who's willing to put in the work. Click here to watch the lead gen webinar.