An Amazon affiliate website is one of the fastest and easiest ways to generate additional revenue from online sales. However, to make it work and actually earn some income, you need to start off with the right foot and guarantee you follow the usual process. Otherwise, affiliates can lose time and effort instead of getting the six digits income most of them aim for.
Starting is usually the easiest part since it is easy to build your own website. However, the first steps are usually followed by the hard ones: growing your presence and actually making money.
Attracting the right traffic to your site will help you convert that traffic into product sales or get the money as an affiliate, but it isn't as simple as selling in a matter of days.
To make Amazon affiliates work, you can get the best results by choosing the right niche. Don't follow everyone else's lead; and instead, do your research and ensure you're aiming for the ones that suit you the most, along with the general income you can get from it.
With this in mind, the short answer for making money is: yes, you can, but you need to consider how you start and the entire idea of being an affiliate, which we will cover in our post.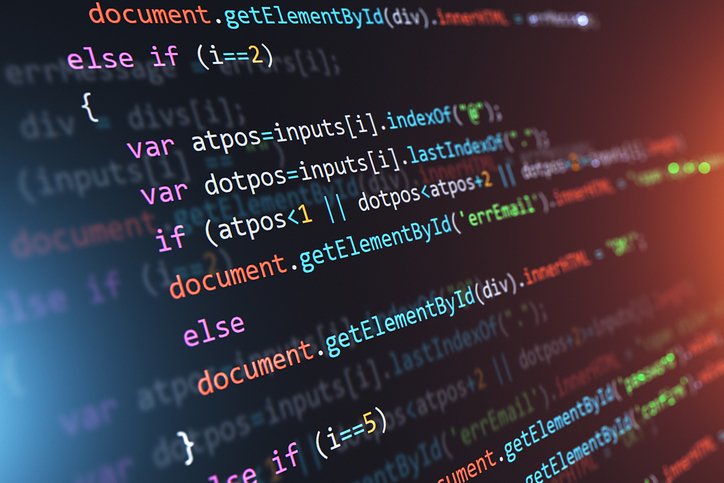 How to Get Started with Amazon Affiliate Marketing
Before we jump to earnings, pros, and cons, we will lend you a hand with the common question of how you can start in this. So, just keep in mind we strongly recommend following the steps in order and don't skip any of them:
It is much easier to learn Hypertext Markup Language (HTML) now than before, and you will thank us for setting this as the first step since creating web pages or applications will be key.
However, it is true that today, you only need simple templates to activate websites on platforms such as WordPress, Wix, and Weebly. But you still need to learn how to insert images properly, create links, and format your text.
Go ahead and invest some time to learn HTML and other basic concepts of managing websites. It may be a hassle, but it will pay off in the end.
In order to earn a commission using Amazon, you can refer to any item that is sold on the platform, such as electronics, books, and other goods.
However, products like books are usually known as "Low-ticket Items," which means that they will only yield pennies per sale since commissions range between 1% and 10%.
According to this information, you are most likely to be successful if you focus your efforts on selling "High-ticket Items" on Amazon or pursuing large volumes of buyers.
Take your time and pick wisely. You should choose popular product lines and in which you have a certain amount of expertise. But be careful; you don't want your niche to be too narrow to be unique.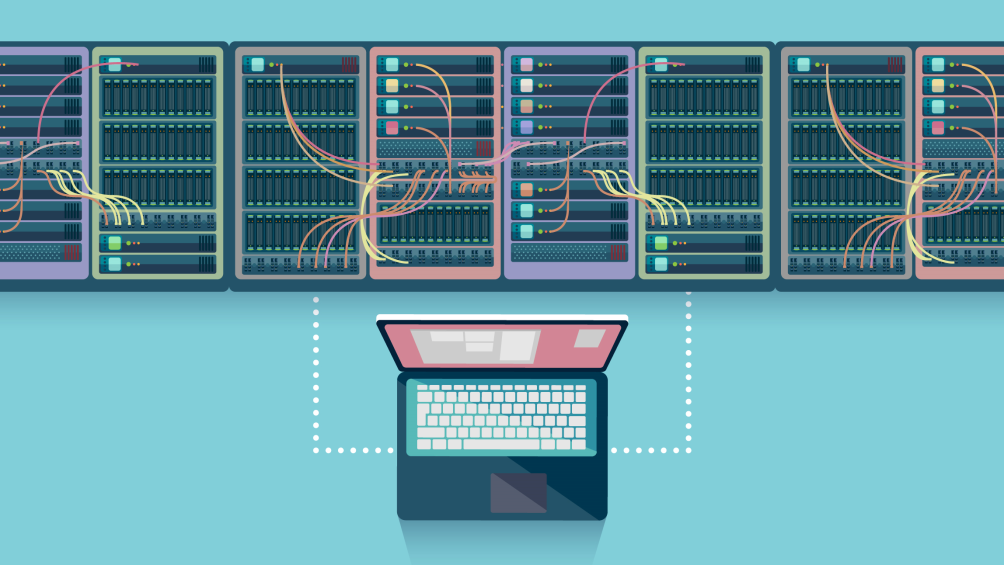 Get Your Web Hosting Set Up.
As an Amazon affiliate, you need to invest some money in good web hosting services. What's even better, you are eligible to pay virtually nothing for them.
Platforms like Wix offer a basic blogging service at no cost. Another example is Web.com, priced at $5.95 per month (as of November 2021). If you are not sure which web hosting service is the best for you, resources such as Online Guide offer a list of affordable ones.
Keep in mind that you can also host multiple sites in different niches with the same hosting package by paying a small monthly fee.
When selecting a name for your domain, your own name is the one that usually comes to mind first. Well, it isn't a bad option, but it works best when you are using apps like Instagram, Twitter, or YouTube to launch your personal brand, not a website, unless you're working on a personal brand with you as the main image.
If you are working directly with your own website, you need to give it a name that reflects the niche along with the products and services.
Remember that names should be keyword-rich. You need to investigate what keywords the average person would use to find your site using search engines.
Compare your website to other websites already on the market. Your name should be yours only, so check out if it is already taken before deciding on one and guarantee.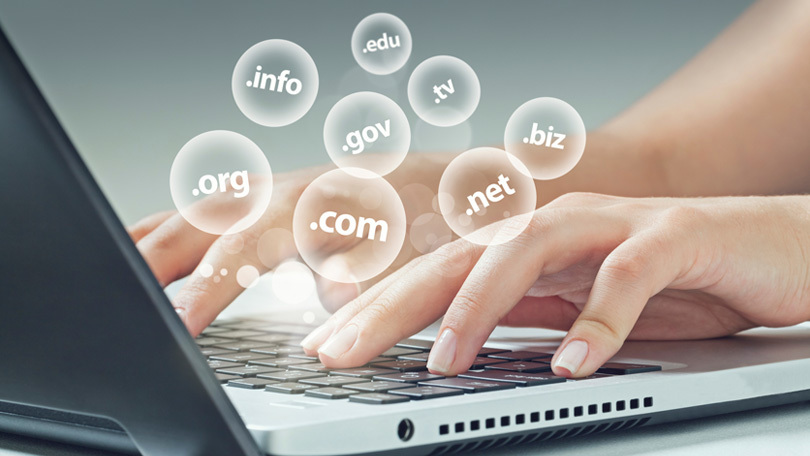 Register Your Domain Name.
Once you decide on a name, you need to register it. Domain registration is actually quite affordable for a few sites. However, it can cost a lot for tens to twenty niche sites.
If you are not technical, you can go ahead and register your name with your hosting provider.
Sometimes sites like GoDaddy offer discounted prices such as 12 months of basic WordPress managed for only $1 per month. After that, the price will increase to the regular list price.
WordPress is an excellent free-to-use option that simplifies publishing content quickly. Right now, it is one of the most popular and effective ways to manage traffic and buyers by using content marketing.
Many host providers out there already include a one-step WordPress Installation as part of their hosting package. Wix, GoDaddy, and Weebly are just a few examples.
Another great way to earn money by doing content marketing is to write product reviews. You should include keywords to make it easier for people to find your articles.
Once you install WordPress, start writing an article and link out to Amazon to earn money once the product has been purchased.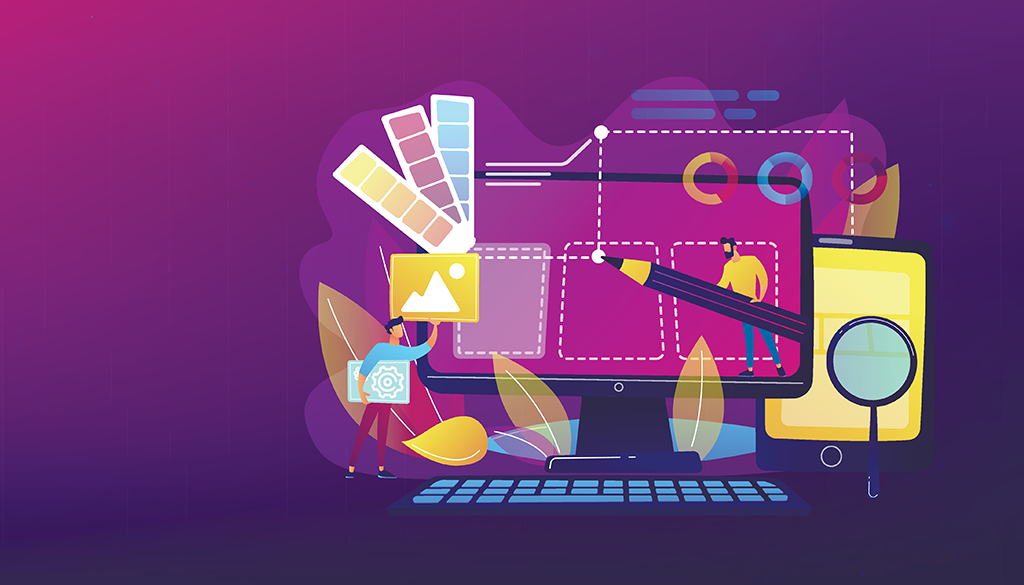 While content is the king, design reigns supreme. People will always look first at your site's design. Take your time and build a well-designed blog, making your business appear more professional and trustworthy.
One of WordPress' greatest assets is its flexibility in design. Its plug-ins allow you to customize your site in any way that suits you. You can choose from a wide range of templates that will make your website look stunning.
Last but not least, add an email marketing tool to capture the names and follow-up with people who visit your site.
Create Categories.
Consumers are constantly looking for products online, so make it easier for them to find your website while using search engines by and creating a category or subcategory.
Platforms like WordPress, Wix, and Weebly give you the option to assign articles to subcategories or categories that will organize your entries.
This is useful because, this way, your visitors can narrow down their interests by using categories.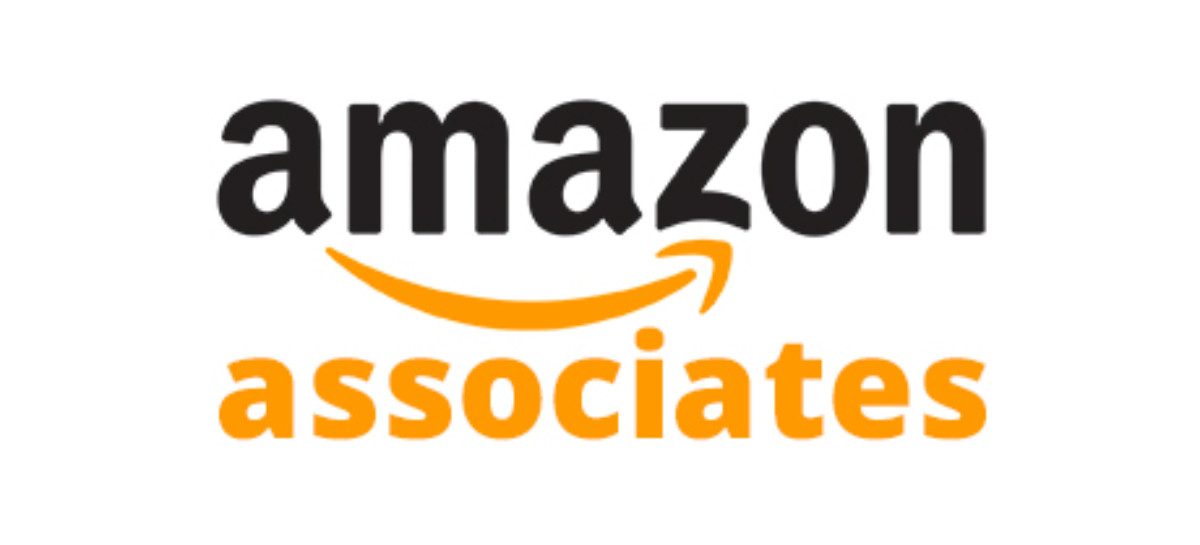 Register as an Amazon Associate (Affiliate).
It's very simple, just visit Amazon Associates Program and click the link to sign up. This procedure is completely free.
Don't worry if your site doesn't yet have content, just keep in mind that it should have the basics set up. Before approval, Amazon manually reviews your site.
Furthermore, if you do not have a legal disclaimer, Amazon will give it to you. It certifies you as an Amazon affiliate and informs people that compensation may be available in certain cases.
Make Your Amazon Build a Link Bookmark.
This option allows you to create an affiliate link with your affiliate ID. First, Log in to Associates Central. Next, scroll down the left navigation sidebar and look for Build-A-Link. Finally, just click on Individual Items to drag to your Favorites or Links toolbar.
Once you start exploring your Associate's account, you can search for the products that picked your interest. Use the site Stripe (the gray stripe at the top of the screen) to create a customized link to any item. If you want to create a banner, Amazon offers many options from where you can choose.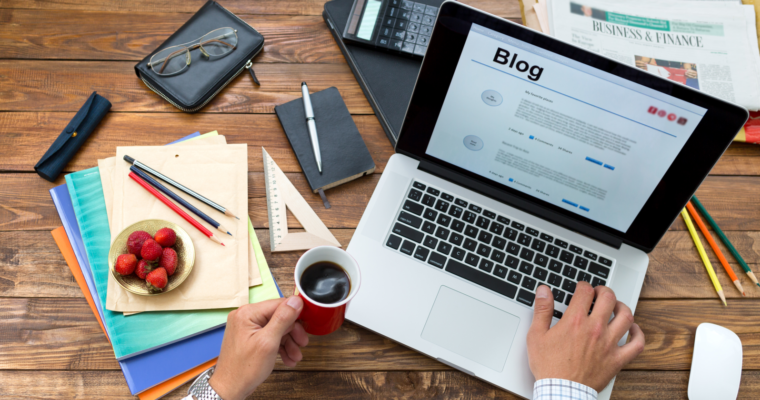 Take your time and write a product review. Once you are done, you just need to publish it.
In order to public your reviews, you need to click on the link to your blog, and two pieces of WordPress link code will be displayed. The first ending with "/a>" should be deleted. The second section is a link to your Amazon Associate ID.
Finally, select the appropriate categories, and you are all set; it's time to hit "Publish."
Create Your Amazon Affiliate Website.
Before launching your own website, make sure you have enough content to keep your visitor's attention. Try writing product reviews for at least two or three categories in order to secure this.
If you are out of ideas, articles, news, and commentaries may be a good idea to start with.
Never stop writing content; this is your site's primal source of attention. If notifications are active, search engines will automatically be notified while you are writing.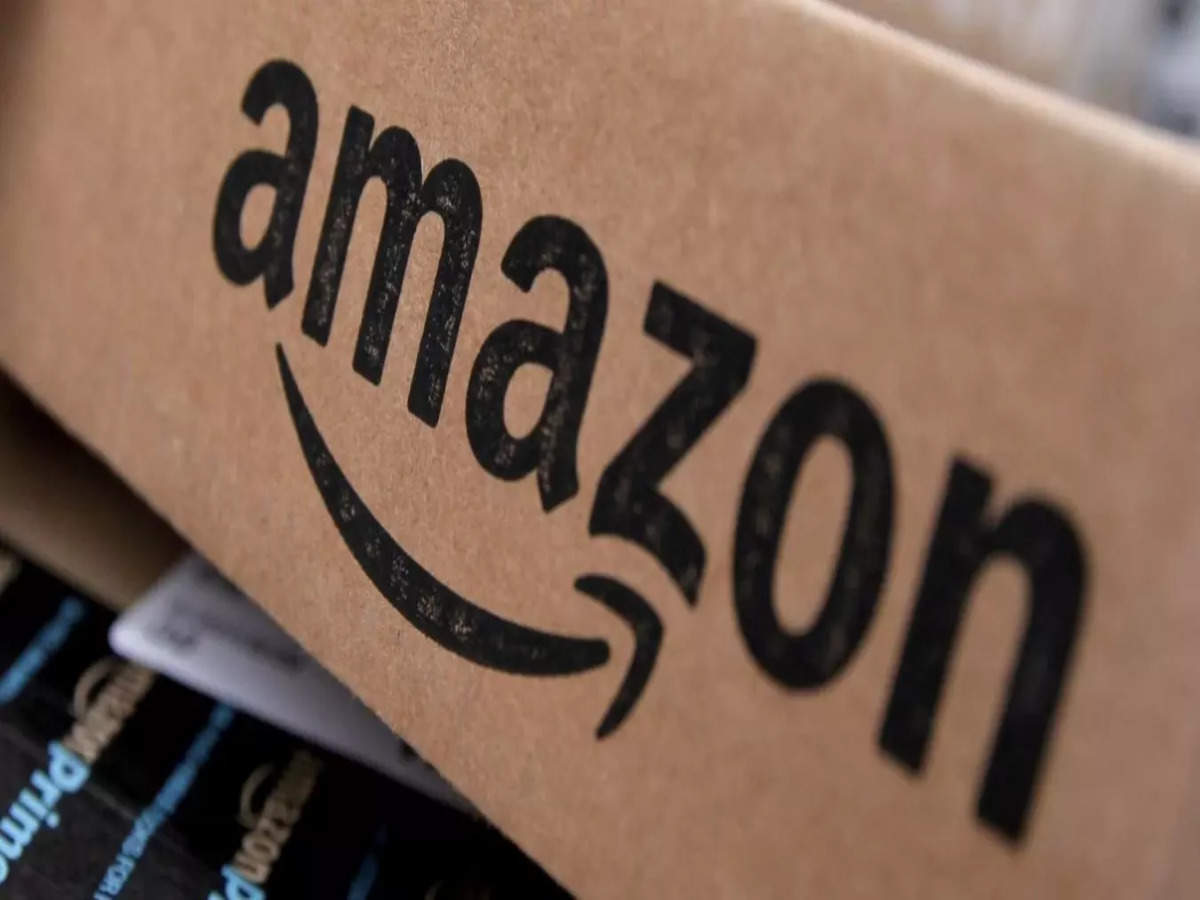 Promote Your Amazon Affiliate Site.
Communication with other bloggers is vital if you want to promote your business. Create a trend and join other online communities to start discussing your topic or similar ones.
Why People Use This Method
In simple terms, people get tired of mundane and mediocre jobs and seek out a way to escape and be free from them.
Amazon affiliate marketing gives people this opportunity. And if you are still doubtful, you can always take some time to start up this business before moving from your traditional job.
Although it is a good way to escape from your boring job, we need to clarify that it isn't lucrative for every single person who tries it. After all, there is a certain "lucky" element.
Also, just as any other job, it has its pros and cons. So you should inform yourself and learn about the common mistakes that affiliate marketers make when working with Amazon Associates before you start your journey.
Despite this, Amazon is regarded as one of the most welcoming affiliates for newbies. There are many reasons for this, but these are just a few to be specific: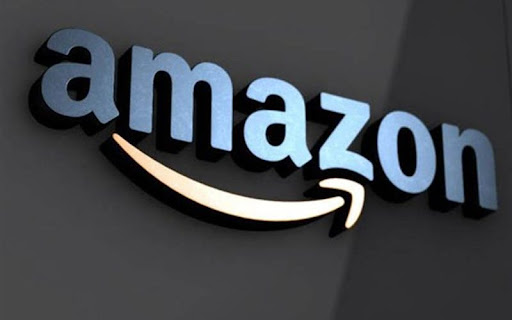 It's Easy to Get Started
To begin with, you don't have to pay anything in order to become an Amazon affiliate. You just need to apply for the program Amazon Associates.
However, you will need a website before you can apply for the program. We already talked about how to make one, so this shouldn't be a problem. Once you have chosen a niche and built a website, you can just go ahead and apply for it.
It Is Very Affordable
As we already mentioned, Amazon does not require that you pay an application fee. Just focus on spending your money for your own benefit and advertise products by using a website.
Don't forget that you still need a domain name and hosting. They are the two main requirements for building your own website.
You will need to pay a one-time fee ($2-$15 per annum) for a domain. The hosting costs $5-$40+ per month depending on what package you choose and which hosting company you use.
Once you're done with hosting and domain, take your time to design your website or simply hire a developer. The cost of this service will be between $100 and $280.
Amazon Is A Well-Established Company
Yes, Amazon is an enormously popular eCommerce site that already has trust and authority all over the world. Although it doesn't manufacture most of the products, it would not be difficult to promote their product because they have already established a good reputation on the market.
All Niches Are Eligible
As of today, Amazon is the largest eCommerce store in the world. Digital products are an exception, but Amazon is the best place to shop if you are looking for any niche in physical goods.
You can literally find anything you need, from home decor to medical devices to food supplements to entertainment items. If you take the time and do your research, choosing one of these categories can make it very profitable.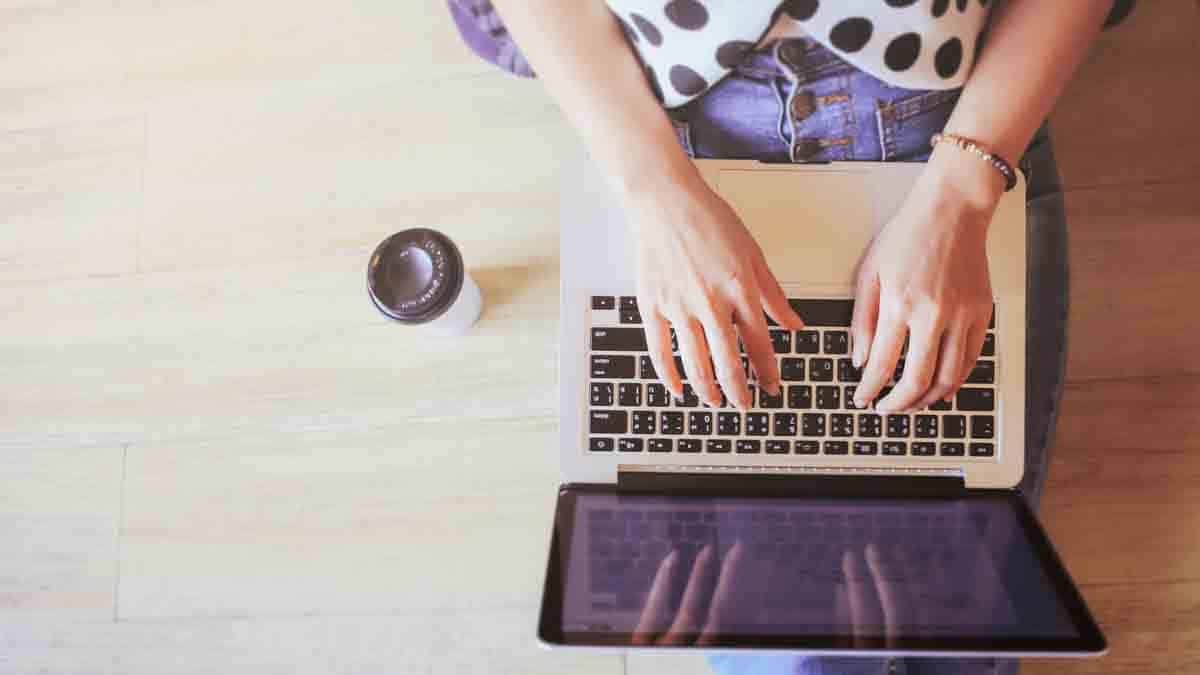 What Can You Expect from Amazon Affiliates?
After doing some calculations, we estimate that an Amazon affiliate website can help you make some extra money every month, like $100 or $300. However, people who get into this are clearly aiming for some of the top earnings and 5+ digits
Many affiliates are making over $25k per month, but it all depends on how you build your online presence and your time as well. You need to be smart about it and ensure you are working around the best results.
These are just a few variables you need to consider as well:
Your website's potential traffic.

The number of visits to your website and clicks on the affiliate links.

The number of people who are real buyers.

People's average spending price.

The commission rate for each purchase.
It's time to do some math. For example, let's say your keyword is 20k in monthly searches. If you add 10k long-tail searches, then you would get an average of 2 Search Engine Results Page (SERP) positions.
So, you'd be getting approximately 3.600 visitors from the total 30k visitors (assuming 13% CTR for your rank at the top). Furthermore, if 40% of your visitors click on your affiliate links, then 1.500 visitors will visit Amazon from your site.
If 5% of these visitors convert, you will get 75 real buyers. From here, you can get a very good idea of how much you can earn based on sales and your percentage.
However, the niche is the first and most important factor in the total calculation. If it is highly competitive, then forget about reaching your estimated goal.
On the other hand, you need to pay attention to the average SERP rank. Even a small change in this position can result in severe gains or losses for your business.
The ranking will determine if the CTR jumps between noteworthy numbers. Remember that affiliate links are not for everyone who clicks on the Amazon affiliate link to go to your site. Those who follow the links may not purchase anything.

Your Monthly Income Will Always Vary
It is impossible to accurately estimate the actual income that you'll have every month.
As businessmen, we can't control all variables, but we can expect better results by taking full control of all that matters.
Top-notch user experience: You need to secure this parameter. However, converting leads is your ultimate goal. In order to achieve this, you need a website with a user-friendly design and super-fast loading speeds to ensure satisfaction.
Good SEO practice: It doesn't matter your niche or goals; it is important to know how to implement the best SEO for your business.
We already talked about this, but Google is a platform that doesn't like what simply looks bad. So, start taking care of your site immediately to avoid this and increase user engagement.
Commission structure: This is an important part of your total earnings. Amazon is likely to pay up to 10% depending on the category you work with.
In order to get a higher income, your site needs to focus on promoting high-paying-commission products.
Don't forget that you can also get a commission on any product that someone purchases within 24 hours of clicking your affiliate links.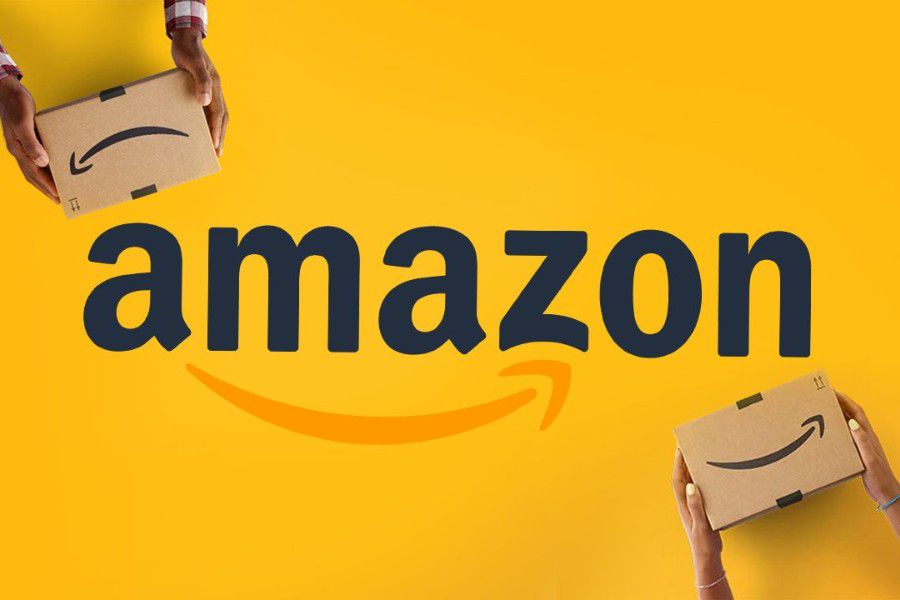 Increase Sales in Amazon Affiliate Marketing Program
After knowing you can actually make money with this, what about some tips to increase your chances?
We hope you remember this won't be easy nor simple, but we don't want you to think it is impossible and lose yourself negatively. So, just focus on our tips and tricks to maximize your chances:
Post Regularly to Maximize Your Earnings
We know it is not easy, but you need to post new content on your website constantly. Try to be as creative as possible and incorporate product recommendations in each blog post while still making your readers feel that they are getting expert advice.
Amazon's affiliate links are only active for 24 hours after leads have clicked them. This is a good chance to make even more money because, after 24 hours, new links will be available.
Create Links for Multiple Types of Products Over Time
Make sure that people use your referral link on Amazon to complete all their purchases. Amazon pays you an advertising fee on all purchases, not just advertised products.
Refer A Friend
Make full use of your referral links. Every time a customer uses it within 24hrs to complete a purchase, you earn a commission.
Take the chance and trade your referral links with friends and family to make their purchases. Ask them to do the exact same to share the spoils.
Although this is not the best way to make money with Amazon's affiliate program, it can improve your commission structure.
Promote Products Valued At $100 Or More
Don't waste your time promoting low-priced products. Higher-priced products will earn you more commissions, so make sure to recommend these products instead.
Use Lists
Help your clients by creating a list of monthly recommendations, including new products available or hot topics. Believe us when we say that they are really valuable for your readers and customers.
Post Seasonal Content Using Amazon Associate Links
People tend to spend more money in seasons like Christmas. Therefore, recommend products to be posted before the period ends to increase your Amazon affiliate marketing sales.
It is the same for any holiday, so start planning ahead for many holidays to increase sales and earn more commission.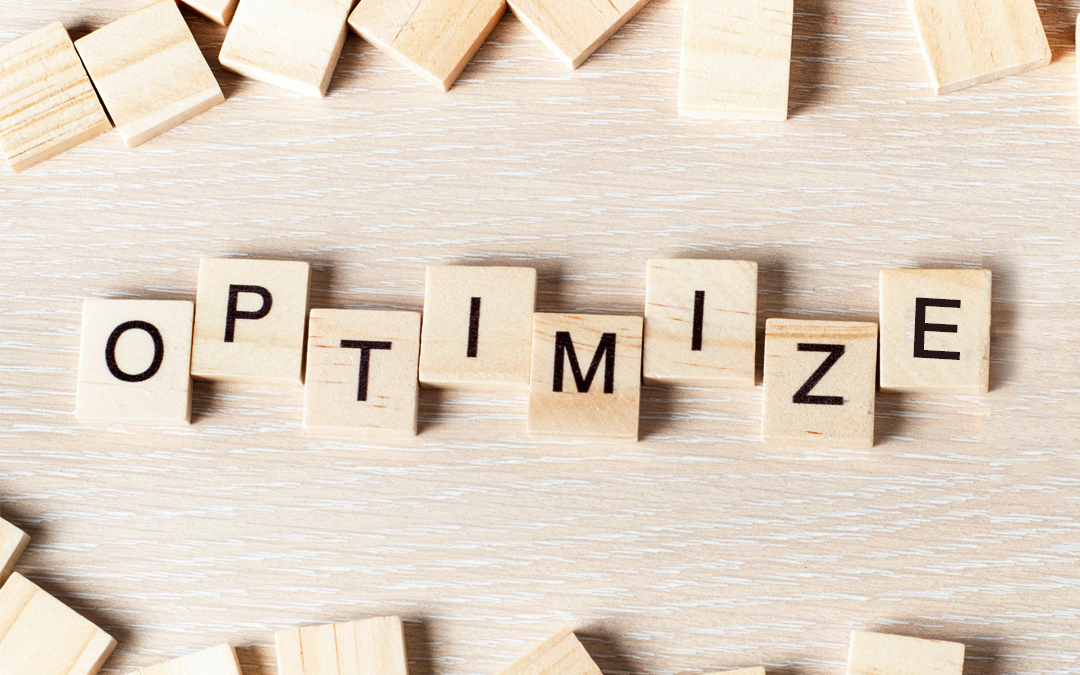 Optimize Your Blog or Website
Don't forget about properly managing your blog or website. It is important to constantly optimize your website in order to determine what changes you should make to increase its coverage.
Gain the Trust of Your Customers
Never lie about a product just to get more sales. Honest reviews of products and services will increase your customers' trust in you and your business. Make sure you answer any questions the customer may have.
Use CTA
Clear CTAs (Call-to-action) are essential tools to promote your digital marketing offers and generate more qualified leads.
No matter how many reviews or promotions you make, a clear CTA is crucial to converting these leads into full-fledged clients.

Do We Recommend It? Pretty Much
Affiliate marketing is a popular type of digital marketing that allows people to make money online.
People take advantage of this tactic to make lots of money. Affiliate marketing has proven to be a good marketing strategy with high performance in today's digital market. This demonstrates that it is an exceptional tool for both marketers and individuals.
Don't miss the chance and start your own business. Amazon Affiliate Marketing can be a great way to do so. You only need to have the right attitude, knowledge, skills, and dedication. The sky is the only limit.
Finally, we recommend learning more about having your PayPal account, working with fast cash, and saving money to ensure you are making money when you create Amazon affiliate links.
The Local Lead Generation Process for Your Amazon Affiliate Business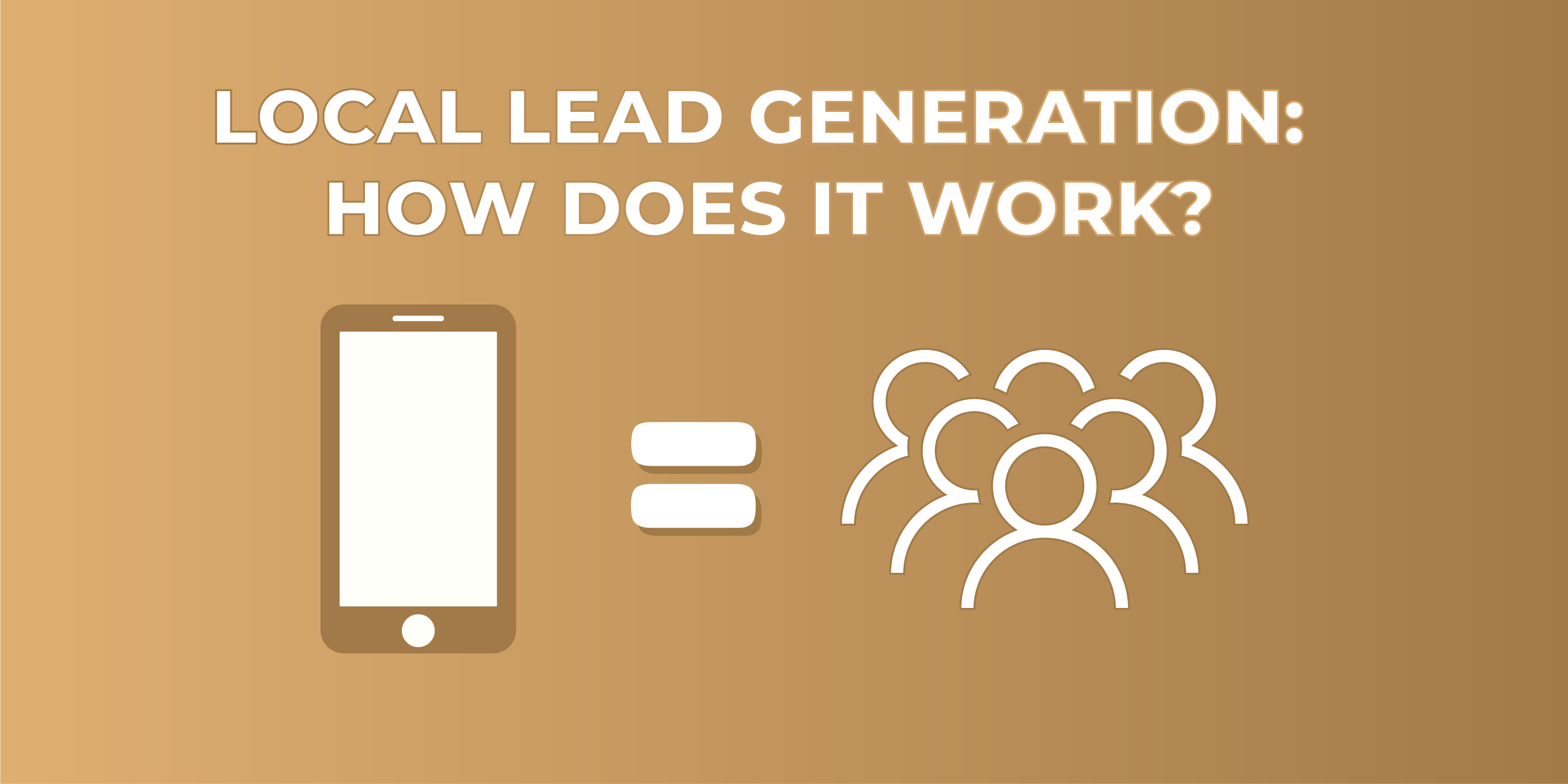 All right! So, everything is about building properties and generating leads. But how does the process actually take place? Are there other steps I need to know?
The steps I mention below are what students from our local lead generation program follow to generate leads for businesses like yourself. So I'll help you see what we do. And how if you join our program, you can simply generate leads for your own business (unless you want to start a side hustle and build a laptop lifestyle business).
Essentially, our lead generation can be divided into four steps:
The first is prospecting. You need to take the time to do market research on a niche (industry) and determine how many phone-driven businesses are there.
Keep in mind that this is local research as you need to know how many companies need leads. For example, you may search for "plumbing services Youngstown OH."
You will find dozens or even hundreds of businesses trying to get themselves in front of the customers by ranking on Map Listings, organic results, and even Ad.
The second step, building. When you find a niche (plumbing, tree services, a software company, real estate…), you will need to start building your digital properties. You don't need to be an expert in HTML or coding. It can be easy with the right tools.
The third step is now taking time to rank your lead gen website. With the site done, you need to work on SEO strategies and start dominating those Google search results. If you're new to SEO, it stands for Search Engine Optimization.
To keep it simple, it consists of the entire process of growing a company's visibility on search engines like Google and generating organic traffic. And remember this, local lead generation is part of the strategies.
Moving on to step four, once you rank the site, you will start getting your ROI and profits. You only need to rent it out to a local business interested in the leads the site generates. You can offer a couple of free leads to their move on with the actual pay per lead.
To review steps 1-4 above, I described it to a normal student who is building a lead gen business to help local service providers generate more calls. But replace the student with you as the business owner. And replace sending the leads to a business to simply siphoning the leads to your personal business.
By the way, fun fact, about 20% of our students in our local lead gen program are actually business owners who went through the program. And they use the skillsets we teach to generate leads for their own business.
An Example of Lead Generation: Home Advisor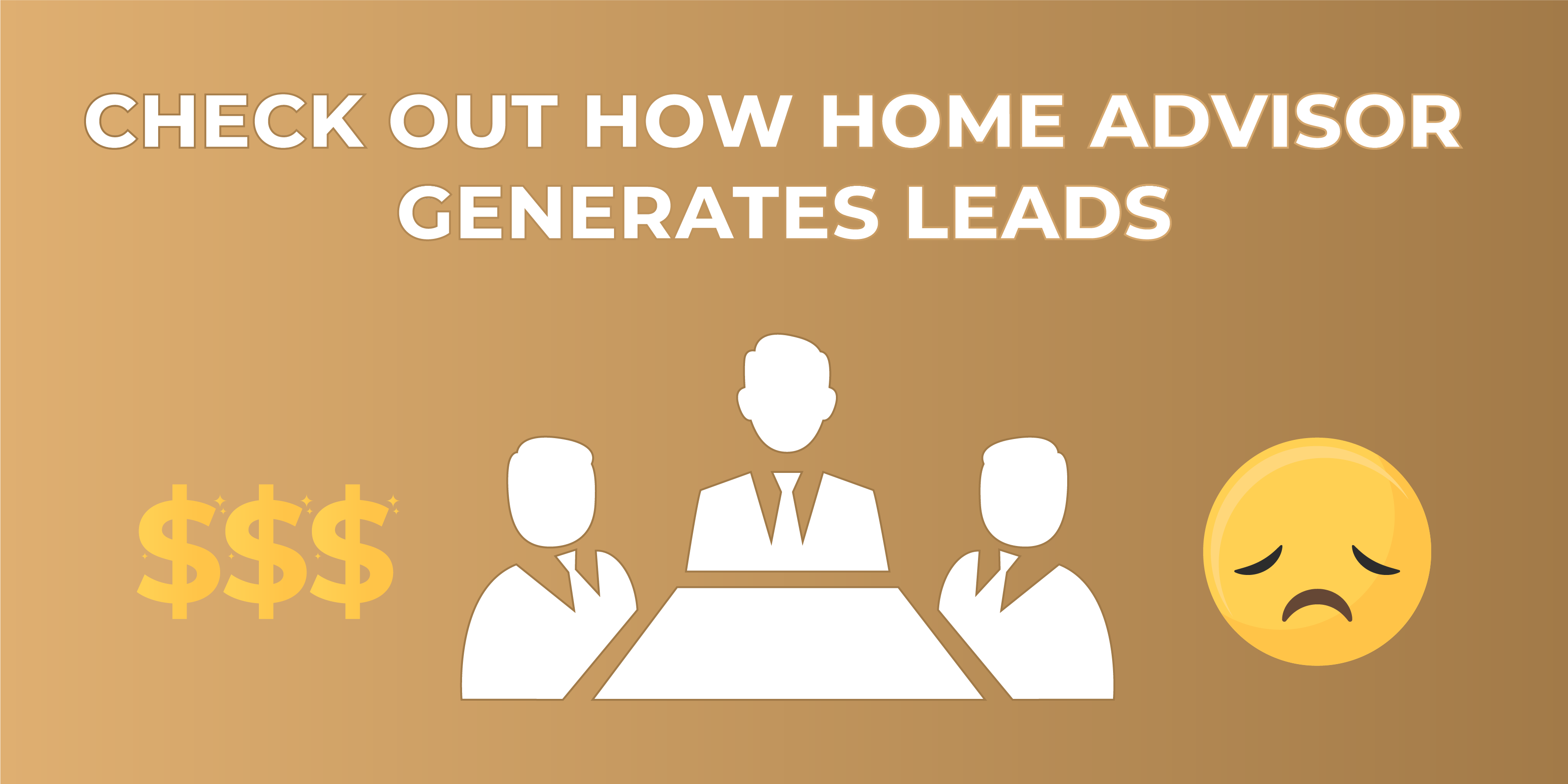 You must be thinking, "if lead generation sounds so good so far, how come I haven't seen any company?" That's the thing; there are many out there. You just don't know they are dedicated to it.
HomeAdvisor is one of the best examples you can find on the Internet as it is a top lead generation company that has spent millions building its brand but also earned even more zeros for this same reason.
They started small as everyone else but invested in building their brand awareness to make people who are looking for home services go to their website and find what they need. They are over 75% of people's first choice when they need those services.
If you don't get HomeAdvisor that much or need a refresh, users need to submit their information to request a service and get a professional or expert who can provide it.
HomeAdvisor's job is to share your information, which makes you a lead, with local companies so they can contact you and offer the service you're requesting. For sharing this lead information, HomeAdvisor gets paid by the companies. This happens for every single lead they send to multiple businesses.
Business owners who don't have marketing skills or don't even know how to have any online presence will always rely on those pages to list their services.  They will save time and effort, but companies like HomeAdvisor can make them spend lots of money as leads aren't exclusive (one lead is sent to multiple companies after all).
Using Facebook Ads aka Paid Ad Platforms: Do They Generate Leads?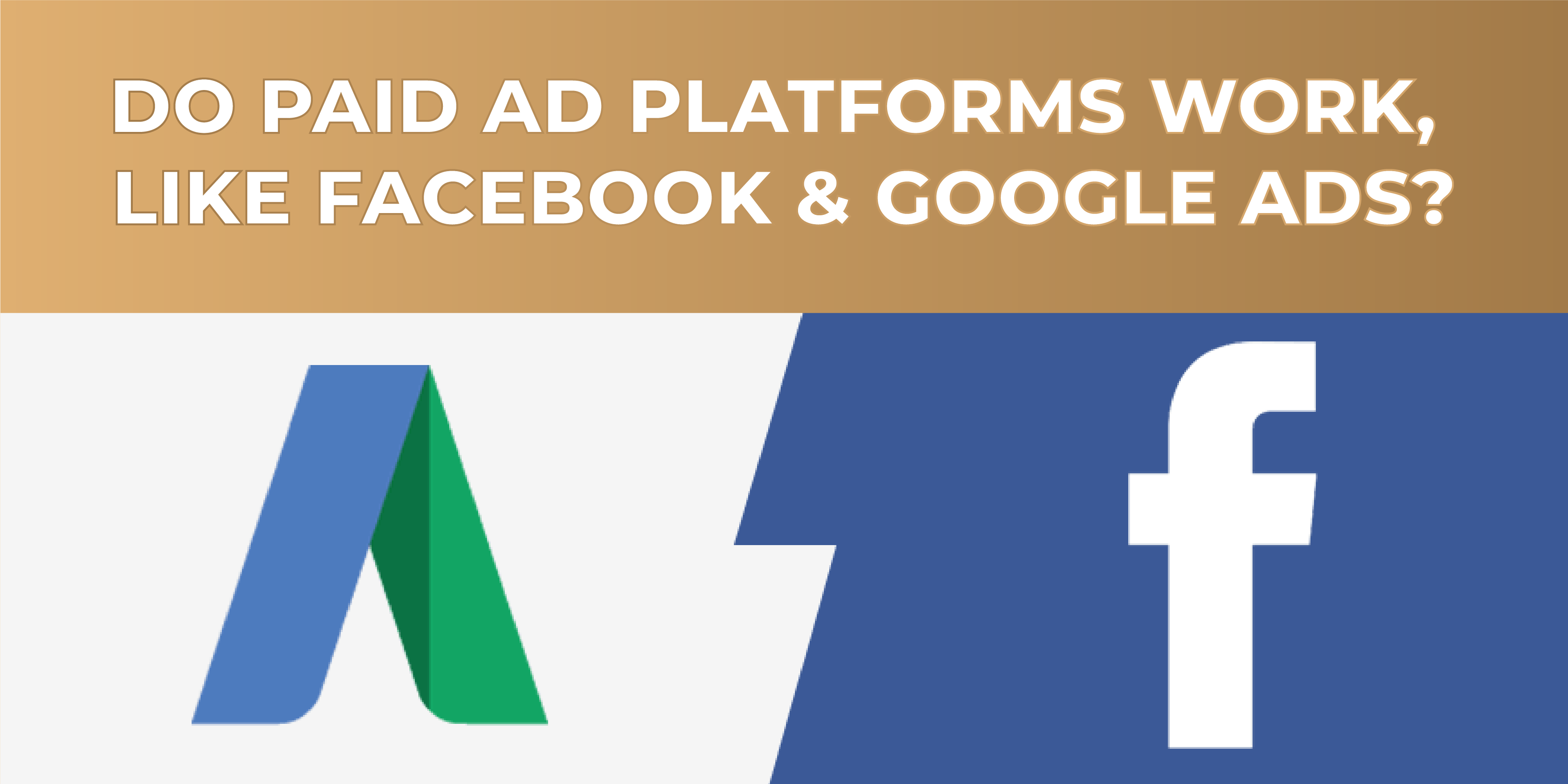 They DO generate leads. If not, no one would use them.
However, you need to remember two facts:
Paid ads or platforms can be expensive.

They don't generate "natural" leads.
Whenever someone sees or clicks in one of those ads, over 80% of them did it by accident or are trying to close/report it.
Why? Because they aren't looking for those services. At least not at the moment.
What those ads do instead is interrupt their time on the platforms. Users aren't there to find companies or businesses unless they are searching for a specific company's user, and for that, there's a search bar. This is why it is hard to convert them to actual customers who will show interest in the companies' services. Also, you're limited by a budget.
When using lead generation, everything is organic. You aren't forcing others to pay attention to your business but rather being there when they need you. This is why Google's organic traffic will always beat paid ads, and the reason companies continue investing in it, which is a lot cheaper as well.
What Is Local SEO?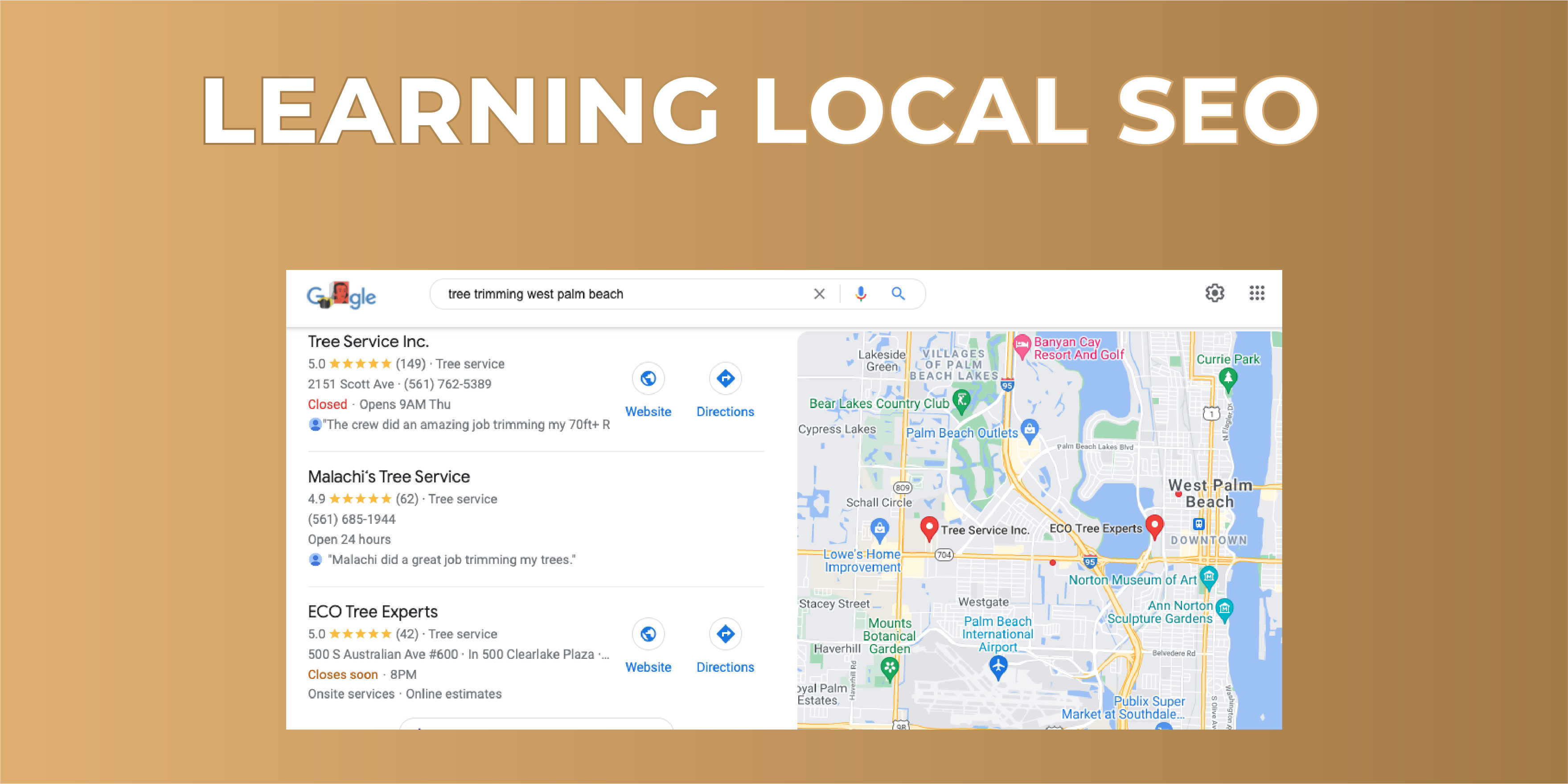 Don't worry… I didn't get it at first either. Following the short explanation, local SEO focuses on scaling businesses' visibility on search engines. However, this is only for those who serve their communities face-to-face.
What does this mean?
Experts and professionals like painters, plumbers, and dentists (but not only them) offer their services to their local customers. Why? Because they can't deliver them unless they are located in the same area of their customers.
To make sure those businesses get more leads, you need to rank them locally by claiming the business listing on Google to place them on Map Listings. Local SEO also involves online reviews, citation management, and how you manage your entire online presence in the local area.
If you are going to bet on lead gen, you need to adapt yourself to today's world: The Internet.
Keep in mind that although traditional channels and methods like billboards, warm calls, and pamphlets still work, they aren't part of your tools. Whenever someone needs a service, they go to Google and search for it.
"Dentist in Miami" or "plumbing services in Orlando," etc. And you can keep coming up with services or professionals people need and look for. Thus, you need to make sure you're using Google to get the companies in front of their clients.
Users will always click on the first search results (those near the top), and many of them will be either Ad links (people paid to place their websites there), Map Listing, and then you get websites. Almost all of them are your goal and where you should always aim to place yourself.
Can My Amazon Affiliate Business Utilize a Local Lead Generation Strategy?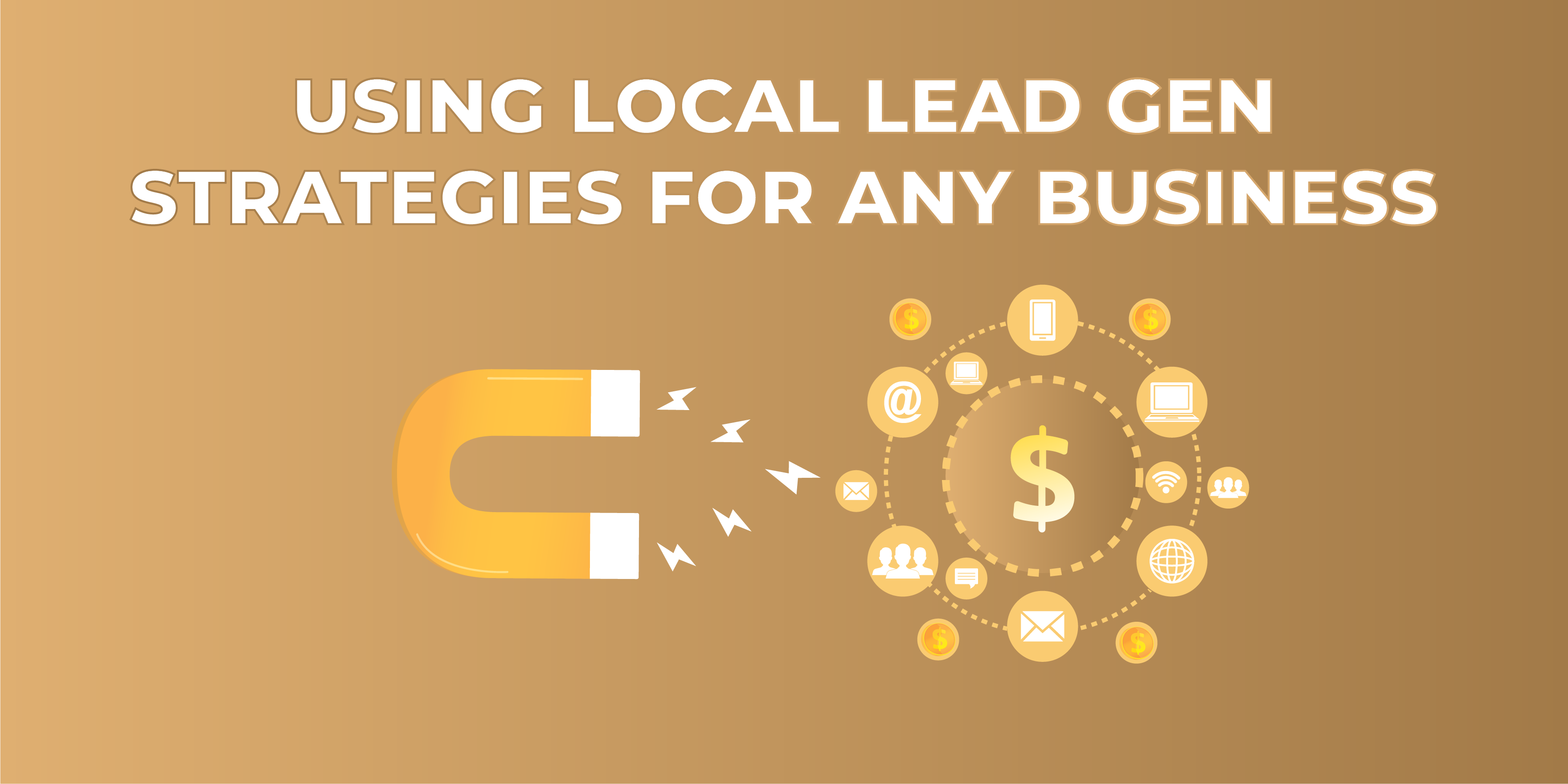 If you want customers, you better know you need it. Following the previous explanation, lead gen is all about placing businesses in front of their customers, choosing them over their competitors.
Put it simply – it's all about closing deals and having clients for those companies to make money. The main difference with the usual methods companies use for this is how lead generation approaches different channels to get them in the right place of the market to get customers.
Those channels are all focused on the Internet as most people are searching for products but also services across the net. The issue is that the Internet is way too broad, and businesses don't know how to place themselves. They usually try, but they get one common result: losing money and time.
How Powerful Are Organic Amazon Affiliate Leads from Google?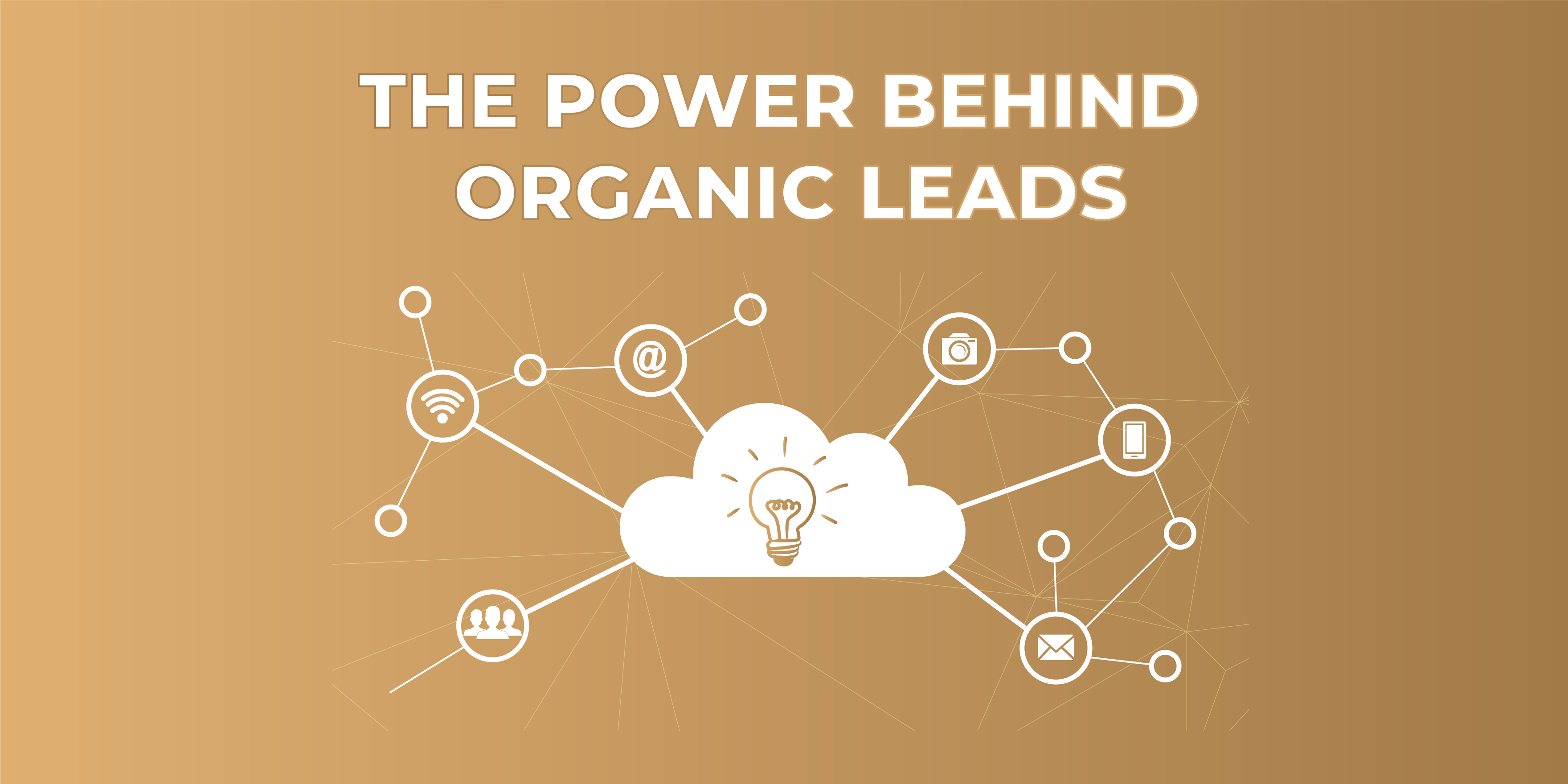 For companies looking for customers, it's everything. For you? Pretty much the same. When you build a business with digital properties, you get to make thousands of dollars a month.
This isn't a "get started today and get rich tomorrow" thing, but it is HIGHLY scalable, and ROI + positive results are guaranteed. Learning a fairly decent and very needed set of skills to create your digital properties and start ranking them on Google is required.
I have invested in several online businesses over the years, and if there's something uncertain, whether you will get your ROI or not, even more than the actual profit.
However, this business moved my earnings from five figures a year to a month in ONLY passive income while sitting comfortably at home.
On my laptop. Anywhere. Anytime.
You can look at one of the first sites I built back in 2016, and it continues making me over $1.000+ every month. The best part is that I don't need to touch it or the rest I've built over the years, just like this digital property.
What Makes Lead Generation SO Alluring?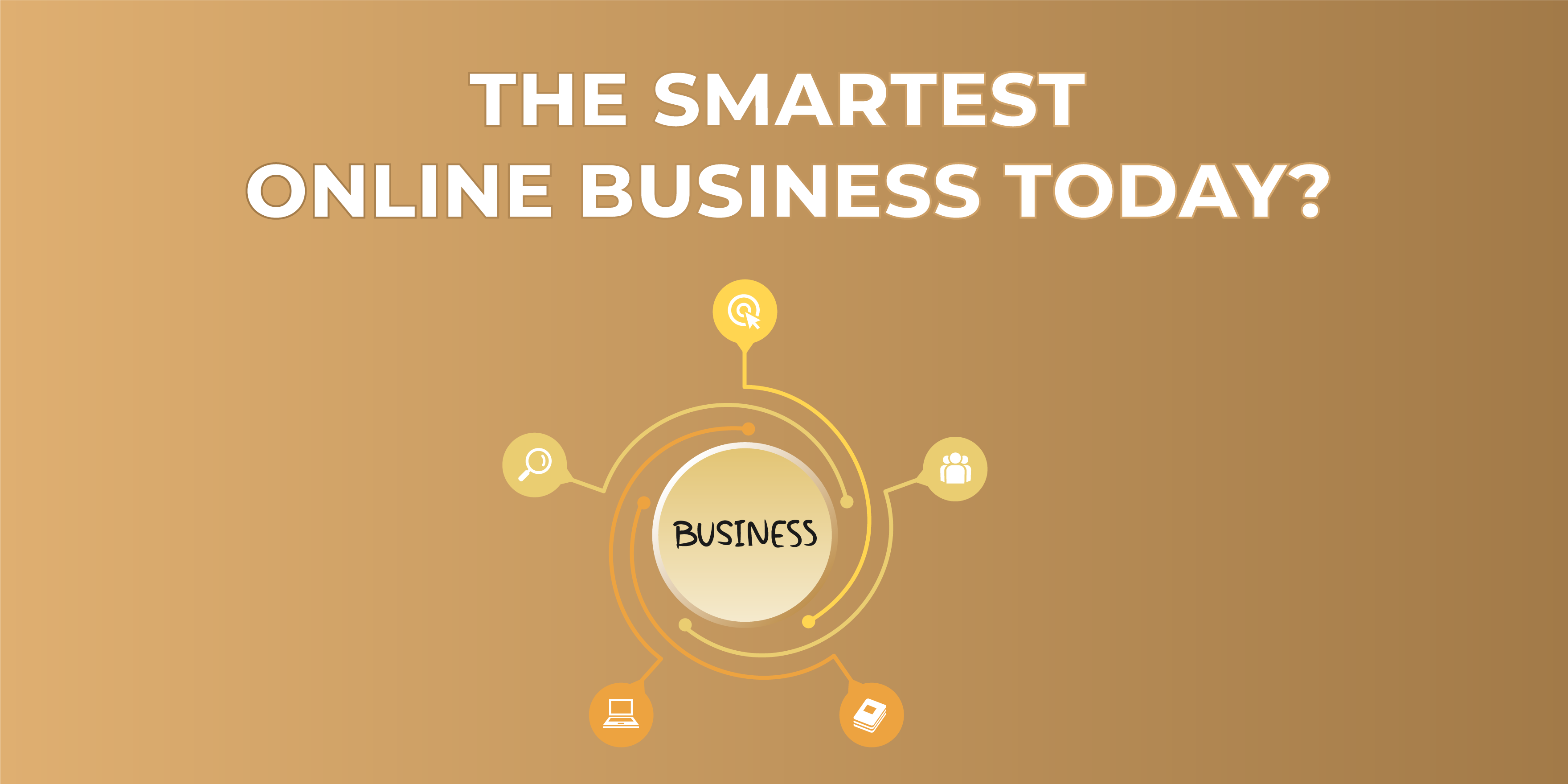 Here it goes: you can work from home.
The main issue with regular business opportunities is how much you need to invest in staff, equipment, or rent to have a place to sell your products or offer your services.
We all know the hassles of traditional businesses that involve regular expenses, which are extremely high.  Can you afford it? I don't think so, and even if you can, is it worth it? Now, it isn't only about the money. You also need to put in a lot of work, and it isn't only during the first couple of months or years. Usually, it is as long as you continue running it.
You can save yourself those headaches and bone-breaking tasks and expenses with lead gen since it is more about generating leads with digital channels—mainly websites.
Websites can be VERY cheap to build, and with many tools online, you get to do it in a couple of hours instead of days. Any virtual or digital business is scalable and won't need constant maintenance.
So, let's summarize this:
You save money in regular expenses with traditional and most online businesses as what you need is yourself and digital properties (websites).

You can bet on passive income.

 There's no need to hire more people to get started.

You can generate leads in multiple industries, which allows you to work on any niche you want.
How Can I Get Started in the Local Lead Generation Program?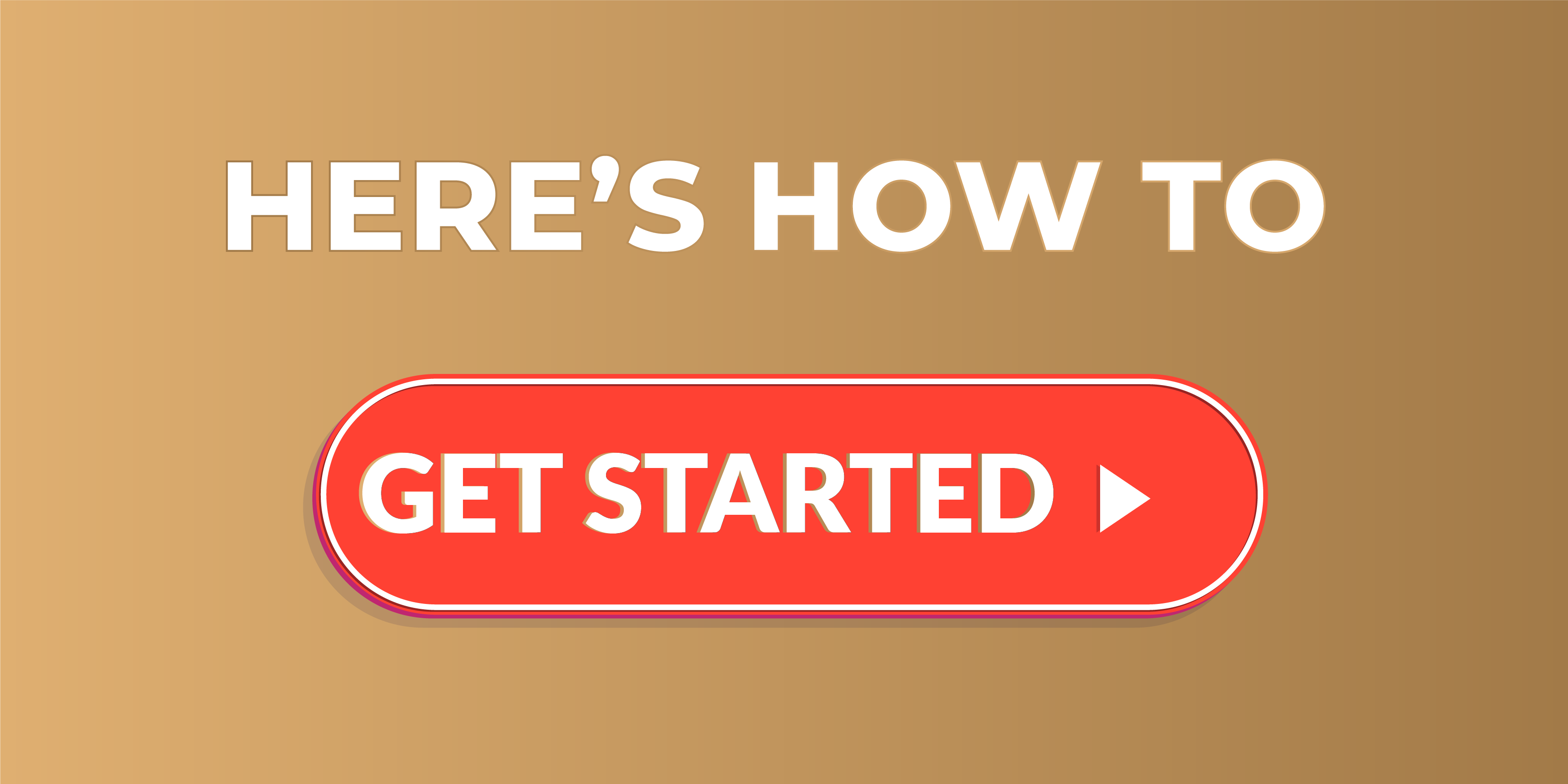 Anyone can start and learn. That's the beauty of this business model. I knew nothing about SEO, Map Listing, and everything I've mentioned so far. It is all about learning the skills, gaining experience, and deciding to take the step.
Remember that this business model will never get old as business owners are always looking for leads. They need to do business and scale their companies. Why not do the same while helping others and still making money?
You can start with this local lead generation course highly recommended for anyone wanting to grow in the business. It is a close training that will take you through each step and make sure you are able to get your ROI, profits and take control of your life.
You will be added to an incredible lead generation family ready to help you 24/7 when asking questions on the group. Anyone is welcome who's willing to put in the work. Click here to watch the lead gen webinar.