When listening or reading about Alliance In Motion, it feels like you have found a great business opportunity. Until you realize that it might not be as lucrative as you thought, is it?
It is difficult to tell if a business will succeed or fail until you try it. However, reviews are great options for a heads-up when you don't have the time or money for it.
In this case, what is Alliance In Motion? Is it a scam that could cost you your money? Perhaps you missed a huge opportunity that could have been yours all along?
If it is the next entrepreneurship you need, how much can you earn with it? Since it is an MLM company, the answer is a bit clear in this case.
However, we will be going over all your questions and making sure you're able to determine whether this is your next step to success or not with our Alliance in Motion MLM Review.
What is Alliance In Motion? – Founders
Alliance In Motion Global Inc. (or simply AIM Global Inc.) is a company that claims to give people the opportunity to be independent business owners and their own bosses.
The company uses multi-level marketing (MLM). It primarily focuses on distributing food supplements and other health and wellness products manufactured and distributed by Nature's Way.
This means the company aims to use herbal supplements.
Since then, Dr. Eduardo Cabantog and Francis Miguel founded the franchise in September 2006 and have expanded to the international market.
Alliance In Motion wants independent distributors who can sell their products without them having to pay any salary or compensation.
The amount you can sell is as much as you can. However, the best way to make money from this idea is not by selling products. It is about how many distributors you can bring as your downline by recruiting people.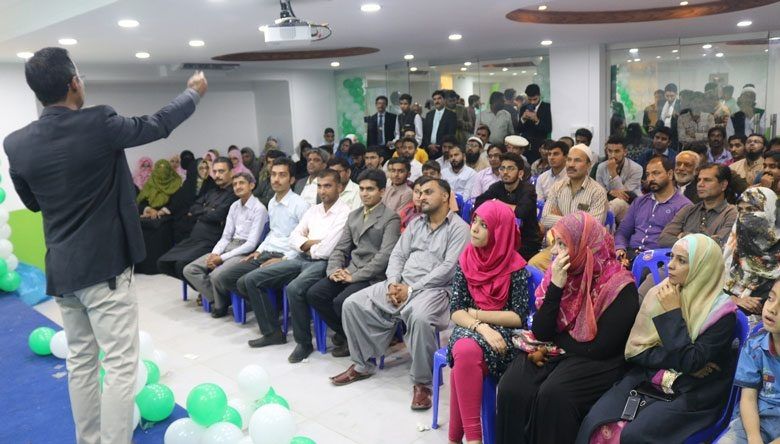 Your company will encourage you to recruit more distributors like yourself. In return, you'll be able to earn a commission or a percentage depending on whom you refer.
If you bring one person to Alliance In Motion, you'll earn a percentage of their sales when they begin as well and based on their recruits to a certain degree.
There are many ways to make money in the business, but it all comes down to your ability to recruit more than sell their products. It all depends on the compensation plan MLM companies work with, and we will review it later.
What Will You Sell?
The company is a franchise for health and wellness that distributes only herbal products. It is, therefore, logical to concentrate on the sales of these products only.
However, it is not necessary to mention them as many products are in their catalog.
Customers will be able to choose from a variety of options, including nutritional support, functional drinks, nutritional cosmeceuticals, and nutraceuticals. Some international products can be found.
DSM and Weider are also important contributors to Nature's Way's production of a large percentage of their products.
You will find the following products among their offerings:
Complete Phyto-Energizer is a supplement that can be used by expectant mothers, teenagers, and others for daily consumption.

C24/7 is known for being the highest-concentration product with nutritional elements that energize and nourish the body.

Kiddi 24/7 NutraGummies is a nutritional supplement that helps children get enough vitamins and nutrients while eating regular (or not) meals.

Choleduz Omega Supreme is for people with high cholesterol and is trying to control it.

Vida Maxx is, according to the company, designed to improve blood flow.

RetorLyf Longevity Formula is claimed to be able to delay the aging process for diabetic patients.

These are some of the most requested products by the company. You will be able to access many more depending on the package you choose or what items you wish to distribute.
Making Money: Alliance in Motion Earnings
Before you think about making money with the company, it is necessary to cover the joining fees.
In the case of this MLM, it can be a bit expensive.
First, you'll need to purchase a global package that costs close to $250, including your membership and some products provided by the company.
This is often known as a starter kit, but Alliance in Motion doesn't catch your attention in that way.
Now, you can sell the products retail once you have received the package.
You will be labeled as a "Distributor," which places you at the level "Retail Profit." Basically, you sell the items at the retail price since you obtained them at a discount.
AIM encourages sellers to make a profit of 25% to 50% above the product's price individually.
You must adhere to a minimum retail price, and you cannot sell the items at a lower one.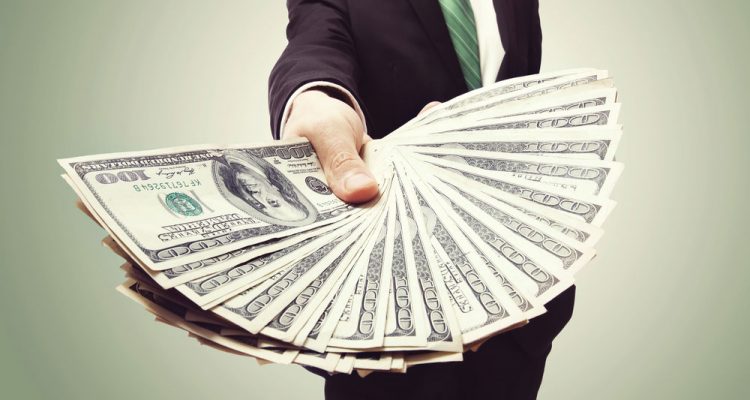 This is how you make money. But what about the recruitment? This section is broken into several groups:
Refer a friend and get a bonus
You will make about $10 for each recruit you send. However, to make this money, the people you recruit must sign under your name and purchase the global package to become a distributor.
There are no limits on the number of people that you can recruit this way.
This option is a binary system. If you can recruit two people and then divide them into two sales teams: Left and right, you will get $20.
To make things easier, consider them team A or B. You will get $20 for each recruit that one of them brings in. This means that you earn money based on the people they recruit.
The name "matching sales bonus" comes from the number of people A and B bring as referrals. For every 9th or 10th referral, you earn travel points that you can use to get free travel options for your company.
This is what is often known as the downline part since you make money with their sales and recruitments.
This bonus is a measure of your company's progress. It will allow you to assess your current level of the company and how far you have come by selling products or inviting others.
The more points you earn, the higher your discount percentage. It ranges from 0-40%. However, to climb the ladder, your team A and/or B must be part of the previous option and be performing well.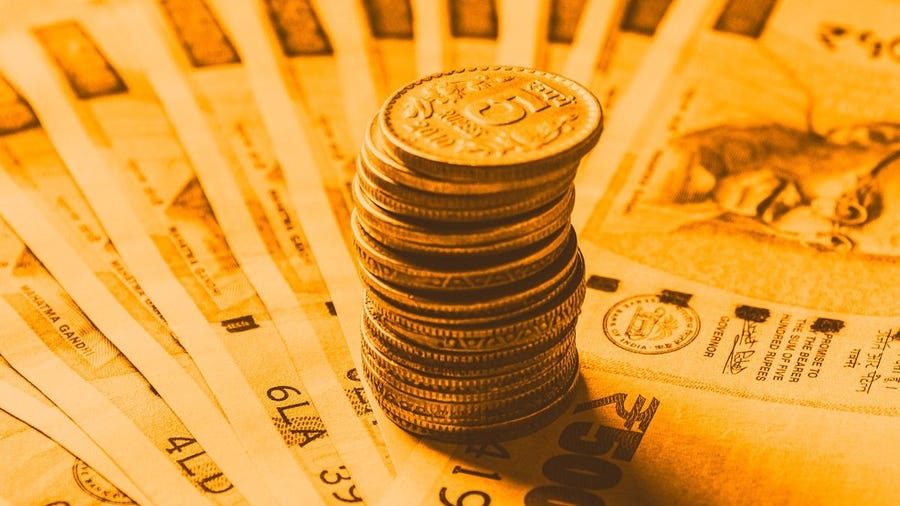 Pros and Cons: Investing In Alliance In Motion or Pass?
We want you to be aware of all the positives and negatives of the company, regardless of what we have said, and will discuss later in this review.
We always remind you that our reviews are meant to save you time and effort and encourage you to look for better business opportunities. It is up to you to decide what information you rely on or if you decide to take this MLM as your opportunity.
However, we always encourage you to go for options that seem more profitable. In the case of AIM, is it something you could choose?
Pros:
The company is legal and real.

These products are very popular in the Philippines (where is the company's main office) and other countries, including the USA.

You don't have to work office hours.

It is possible to work part-time or more like arranging your schedule and time management as you like.

People can buy products at a reasonable price.

Passive income is possible if considering the recruitment and downline method.

MLM is a business model that is legal yet… (we will see later).
Cons
MLM is saturated as more people are trying to join companies with the structure.

You won't get enough compensation for the products you sell.

These products aren't too expensive, but it is difficult to know if they work and thus, sell them.

There is no support or training available to help you sell more or recruit more distributors.

Hidden expenses are included as you might need to spend $1,763 for a specific package.

You rely on your downline more than selling products to make money.

Even after recruiting several people,e you need to keep going.

You must sell a minimum amount every month. If not, you're the one who pays to meet the final requirement.

The fact it isn't a pyramid scheme officially (similar to MLM) doesn't mean it isn't hiding something.

Is It Worth Your Time and Money?
Or, more precisely, is it a scam or legit?
Alliance In Motion does not look like a pyramid scheme, which is something that you should have noticed, and yes, we know we just mentioned this in the last con.
The big question is, is it really not a scam?
Many will argue that it can't be called one since pyramid schemes are business opportunities that don't work with real products or services.
AIM Global has actual products, regardless of how they look, and you won't be scammed in this way.
However, it's not a good idea to focus on products if they don't make you money naturally.
MLM and pyramid schemes follow the same pattern. They want you to recruit people in order to "make money."
It doesn't matter that they deal with real products. If you aren't able to recruit additional people after becoming a distributor, you will lose your investment.
It is possible to make it more understandable. You won't make any money if you don't tell people to sign up, pay more than $200 for a global package and encourage them to share the experience with others.
This business model is a huge scam because only 1-2% of people who sign up end up actually making money.
The rest of the group spent more than $200 to join it, and we're left with nothing.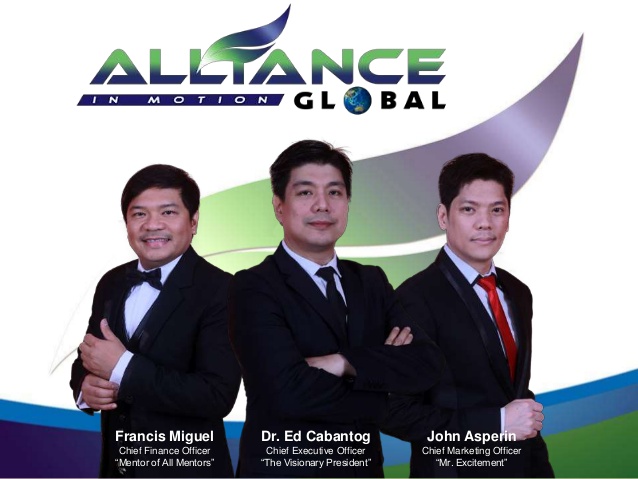 This is a huge claim. You may think we are jumping to conclusions after all we have said. But we want to remind you of some facts:
To be part of a global program, you must invest at least $250. However, the company encourages that you purchase a package that costs more than $1,300.

Although you can sell products, you will not make significant income unless you have referrals that bring you a higher percentage, and climbing ranks is only possible with recruits.
So, if you don't find distributors for your products, why would you want to buy them? Do you see our point?
Alliance In Motion is a fraud. However, you can still get genuine products and make them. You can't make money unless your blood, sweat, and tears are paid off. Even if you make $500 per year, you may still be missing out on a lot.
The last fact that makes us doubt a lot about the company is: They claim you can make over $1,000 a year when it is hard to make even $500. Also, it isn't much compared to all the work you have to put.
Red Flags in Alliance In Motion
Our research has revealed many misleading claims made by AIM Global and its distributors. These include company reputation, product benefits, pricing, and advertising.
These false claims are not necessarily a sign that the business is fraudulent.  However, these confusing claims should be enough to alert you before you join an MLM company.
AIM Global is a top company. 
Although it is indeed popular, it isn't the world's No. 1 Direct Selling Company in all of North America. However, this claim is based on the distributors, top earners, as well as the company itself just to encourage others to join.
This is clearly misleading and only mentioned to make you spend money joining.
If you want to claim that your business is number 1, you truly have to show it in results, details, and analytics.
However, AIM is often mentioned as a scam because it claims to be perfect, but it is pretty far from it.
In our own experience, we decided to invest some time ago due to a friend's persistence and job in the company. We also did it, somehow, to support her. However, we ended up losing lots of money because despite the reviews online, not many people want to acquire the products.
This takes us to another aspect: Are the reviews honest or fabricated by the company?
What e know is that AIM isn't a top company but claims to be.

"We're not a pyramid scheme."
Indeed, they aren't. We have clarified this before, and although AIM Global isn't a fraud, it isn't honest either.
With the claims of people making thousands every month and climbing, you already have your doubts about the company's reliability and trustworthiness.
AIM Global, also known as Alliance In Motion Global, is a legitimate network marketing business and not a scam. Though, this was quite answered in the previous section.
However, we want to clarify that it is legit since the company is legal and operates without issues, but this is why you need to be warier about it.
This Option Sounds Better
The problem with MLM companies and businesses is that they all have the same goal of recruiting members to make money.
Some compensate distributors more for selling their products, but the principle remains.
And, at the end of the day, you must consider how difficult it is to build the entire team that you need in order to make some money.
It's easy to be on fire for the first few days or weeks. But what happens when you can't recruit more people and are left with no other options?
You need to have at least two people to help you recruit.
This is why only a small percentage of people make money from this venture, and they are usually those who are closely associated with the company.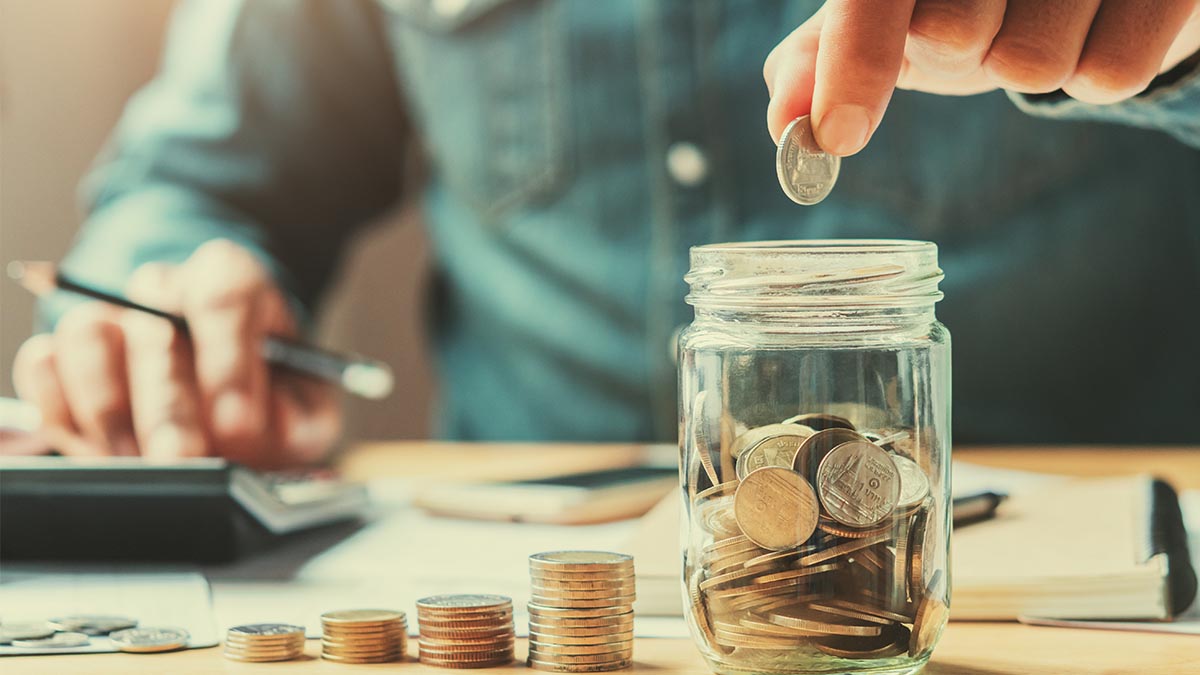 AIM Global Inc. has less than 10% of people making actual money with the business structure, and most distributors decide to quit after the first four months.
It is also too difficult and expensive, and you can't expect people to buy products or work in a business model that's not working.
If this doesn't work, then how do you make money?
There are three reasons why online business models that don't require you to leave your home or recruit people into a program are better than traditional ones:
It doesn't take a lot of money to make a difference.

While you will be hard at work, passive income is possible.

You won't lose your loved ones or friends while recruiting.
We have found that local lead generation is one of the most successful businesses we could have started a few years ago.
You will need to invest some in this business model, but you will make passive income from your home sooner than you think.
Local lead generation is about finding clients or small businesses that want to create a website for customers.
This is your job: You will build websites for the companies you contact.
Then, rank each website on Google. This will allow you to bring in organic traffic as well as generate leads that can be used to convert them into clients.
What is the importance of "local"? Because you'll be targeting local businesses and helping them to bring clients to their areas.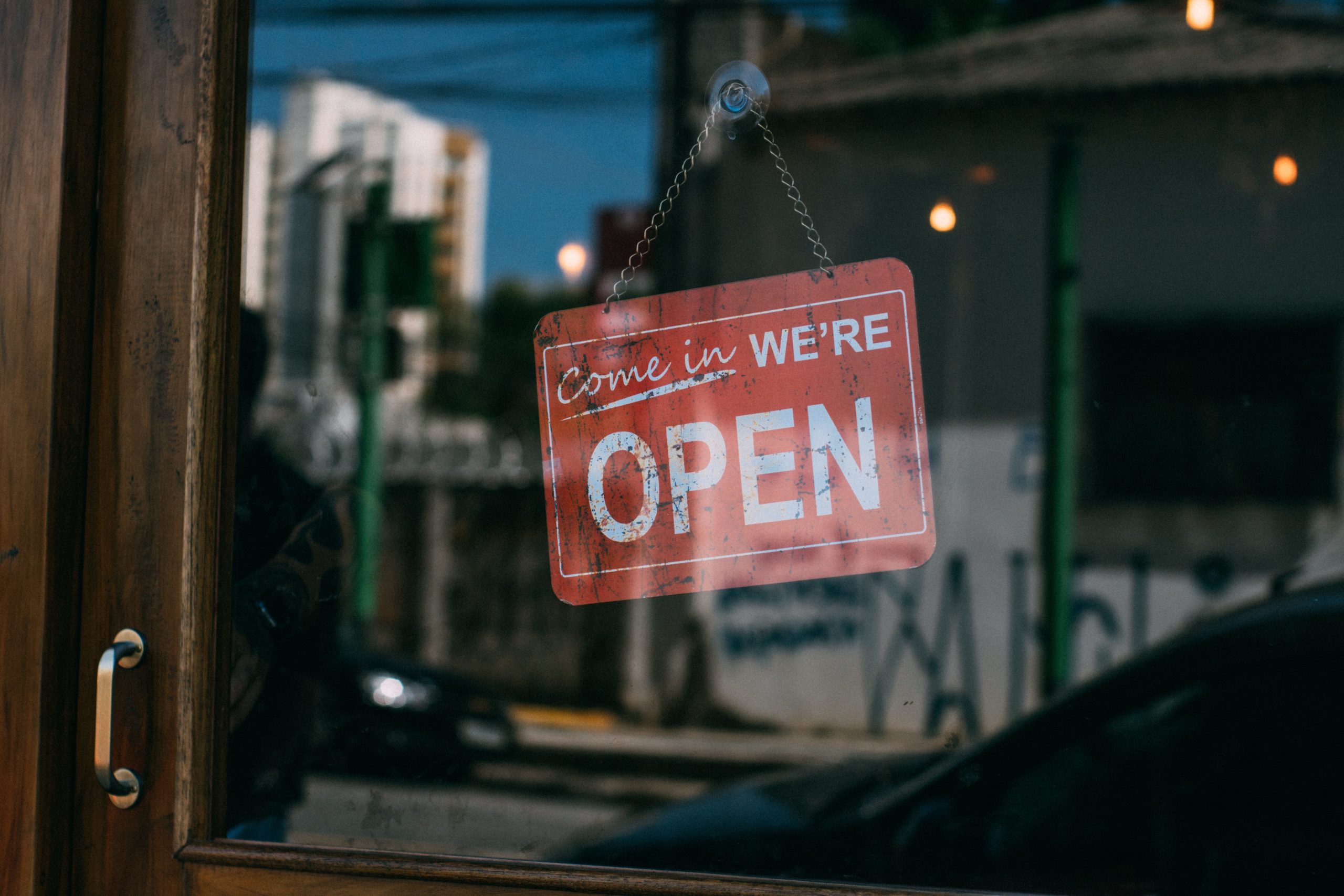 How to Get Started in Lead Gen
Alliance In Motion is not without its problems. We are certain you won't spend your time or money on it after everything we've mentioned.
Local lead generation is a great way to make a steady income and avoid losing your efforts. It guarantees you over $2,000 per website you create, thanks to how you continuously generate traffic and leads for it.
It is possible because you put in a lot of effort initially, and then you can relax and enjoy the results.
Naturally, the more clients you have, the higher your rank and the greater your profit.
Although local lead generation sounds great, you still have to learn some skills.
You'll need to be familiar with software terms and terminology, communicate with potential clients and manage each step of ranking the sites.
Many training programs and courses don't go into great detail. They assume you already know the basics.
The number one training is the best because it is simple to follow and offers support when necessary.
Got too curious to ignore? This is what you need…
The Local Lead Generation Process for Your Business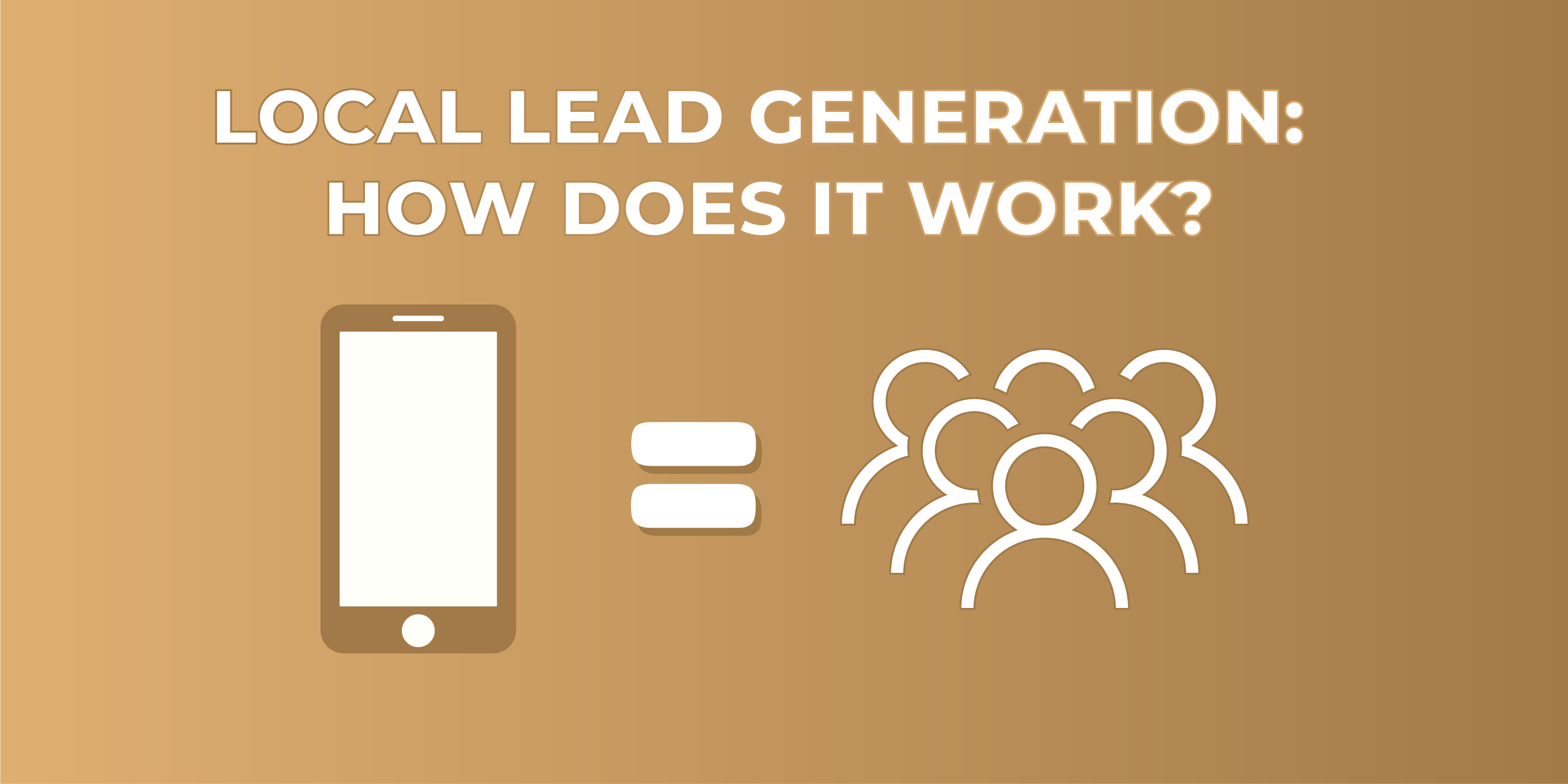 All right! So, everything is about building properties and generating leads. But how does the process actually take place? Are there other steps I need to know?
The steps I mention below are what students from our local lead generation program follow to generate leads for businesses like yourself. So I'll help you see what we do. And how if you join our program, you can simply generate leads for your own business (unless you want to start a side hustle and build a laptop lifestyle business).
Essentially, our lead generation can be divided into four steps:
The first is prospecting. You need to take the time to do market research on a niche (industry) and determine how many phone-driven businesses are there.
Keep in mind that this is local research as you need to know how many companies need leads. For example, you may search for "plumbing services Youngstown OH."
You will find dozens or even hundreds of businesses trying to get themselves in front of the customers by ranking on Map Listings, organic results, and even Ad.
The second step, building. When you find a niche (plumbing, tree services, a software company, real estate…), you will need to start building your digital properties. You don't need to be an expert in HTML or coding. It can be easy with the right tools.
The third step is now taking time to rank your lead gen website. With the site done, you need to work on SEO strategies and start dominating those Google search results. If you're new to SEO, it stands for Search Engine Optimization.
To keep it simple, it consists of the entire process of growing a company's visibility on search engines like Google and generating organic traffic. And remember this, local lead generation is part of the strategies.
Moving on to step four, once you rank the site, you will start getting your ROI and profits. You only need to rent it out to a local business interested in the leads the site generates. You can offer a couple of free leads to their move on with the actual pay per lead.
To review steps 1-4 above, I described it to a normal student who is building a lead gen business to help local service providers generate more calls. But replace the student with you as the business owner. And replace sending the leads to a business to simply siphoning the leads to your personal business.
By the way, fun fact, about 20% of our students in our local lead gen program are actually business owners who went through the program. And they use the skillsets we teach to generate leads for their own business.
An Example of Lead Generation: Home Advisor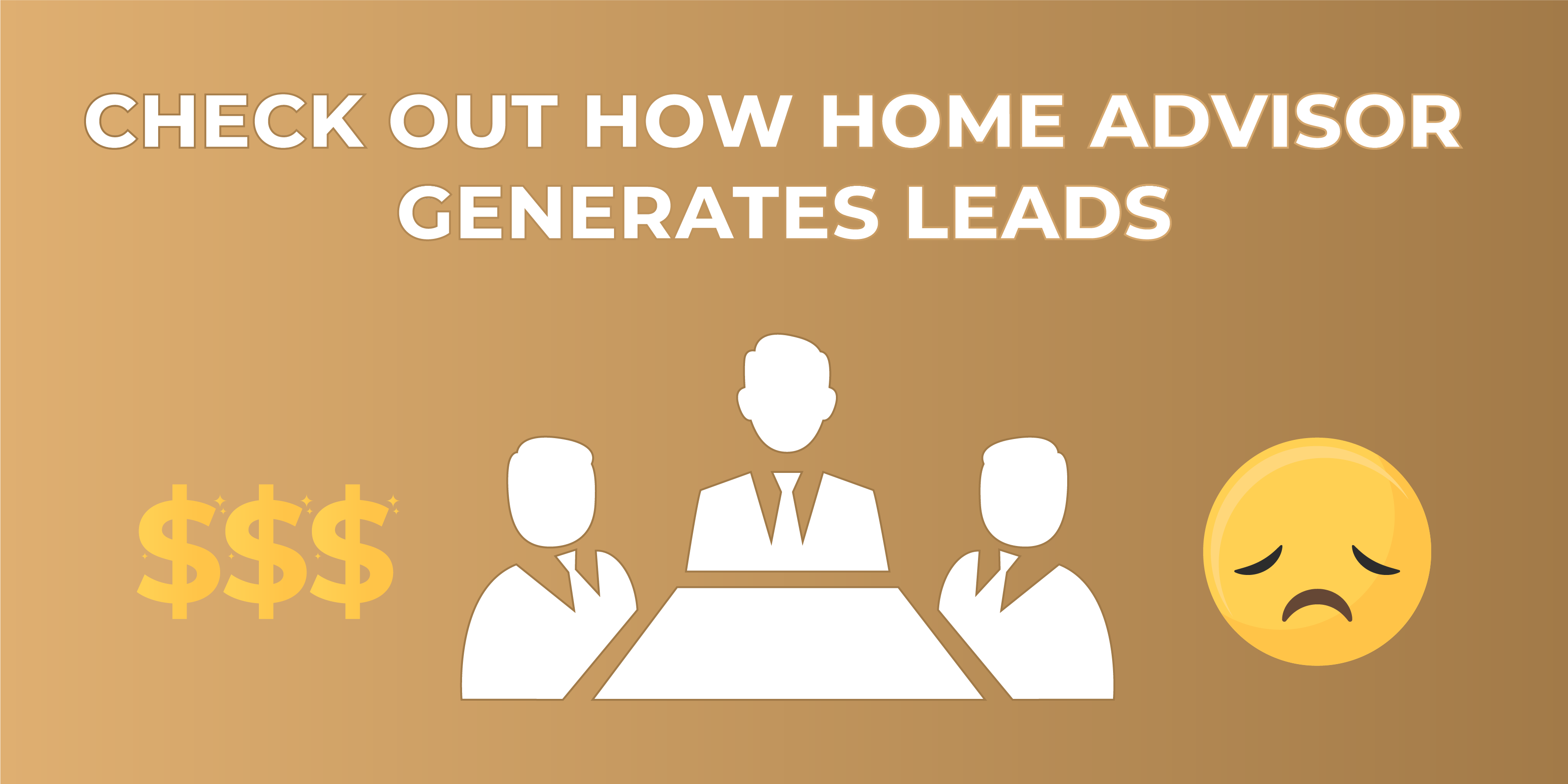 You must be thinking, "if lead generation sounds so good so far, how come I haven't seen any company?" That's the thing; there are many out there. You just don't know they are dedicated to it.
HomeAdvisor is one of the best examples you can find on the Internet as it is a top lead generation company that has spent millions building its brand but also earned even more zeros for this same reason.
They started small as everyone else but invested in building their brand awareness to make people who are looking for home services go to their website and find what they need. They are over 75% of people's first choice when they need those services.
If you don't get HomeAdvisor that much or need a refresh, users need to submit their information to request a service and get a professional or expert who can provide it.
HomeAdvisor's job is to share your information, which makes you a lead, with local companies so they can contact you and offer the service you're requesting. For sharing this lead information, HomeAdvisor gets paid by the companies. This happens for every single lead they send to multiple businesses.
Business owners who don't have marketing skills or don't even know how to have any online presence will always rely on those pages to list their services.  They will save time and effort, but companies like HomeAdvisor can make them spend lots of money as leads aren't exclusive (one lead is sent to multiple companies after all).
Using Facebook Ads aka Paid Ad Platforms: Do They Generate Leads?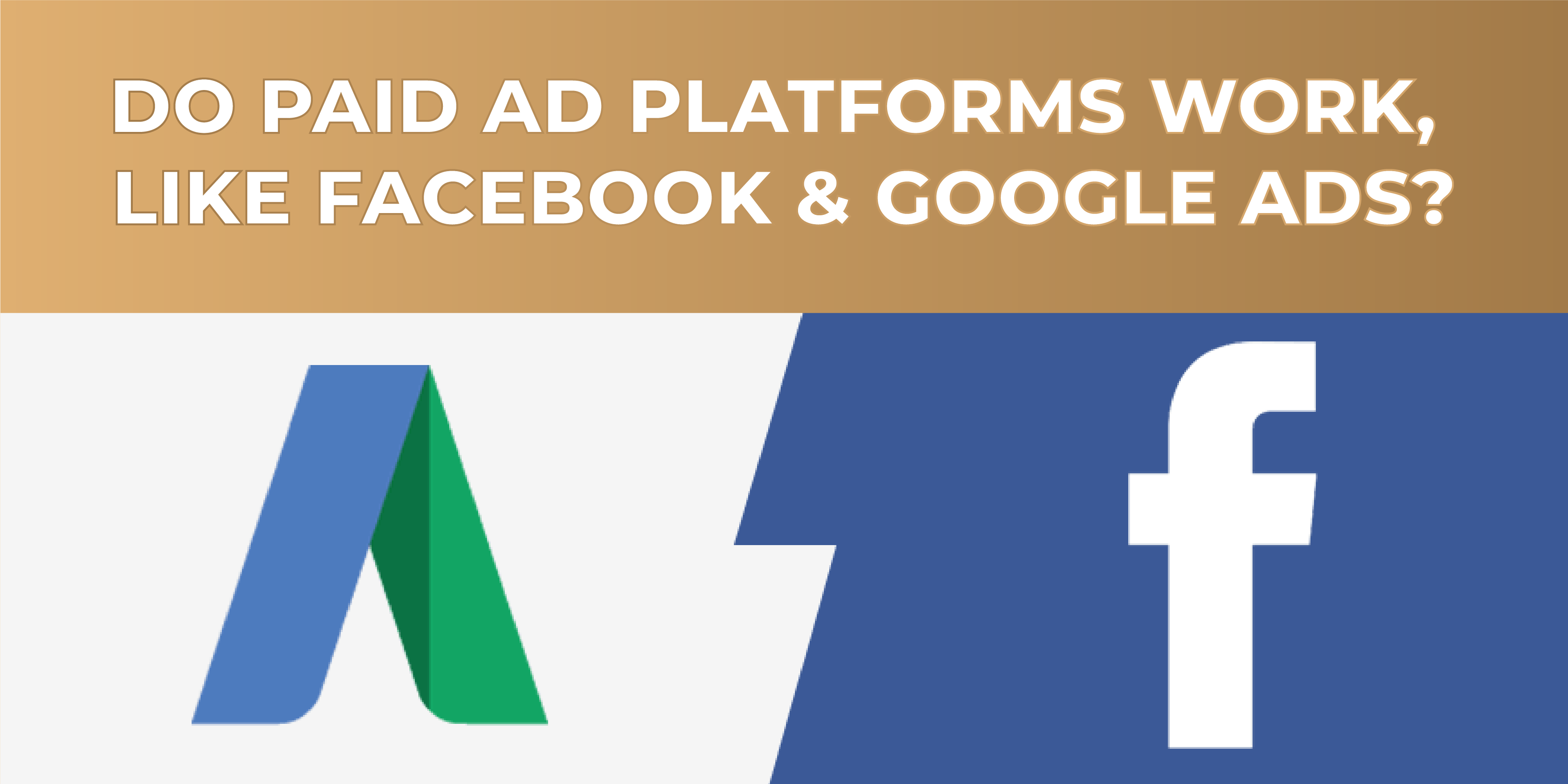 They DO generate leads. If not, no one would use them.
However, you need to remember two facts:
Paid ads or platforms can be expensive.

They don't generate "natural" leads.
Whenever someone sees or clicks in one of those ads, over 80% of them did it by accident or are trying to close/report it.
Why? Because they aren't looking for those services. At least not at the moment.
What those ads do instead is interrupt their time on the platforms. Users aren't there to find companies or businesses unless they are searching for a specific company's user, and for that, there's a search bar. This is why it is hard to convert them to actual customers who will show interest in the companies' services. Also, you're limited by a budget.
When using lead generation, everything is organic. You aren't forcing others to pay attention to your business but rather being there when they need you. This is why Google's organic traffic will always beat paid ads, and the reason companies continue investing in it, which is a lot cheaper as well.
What Is Local SEO?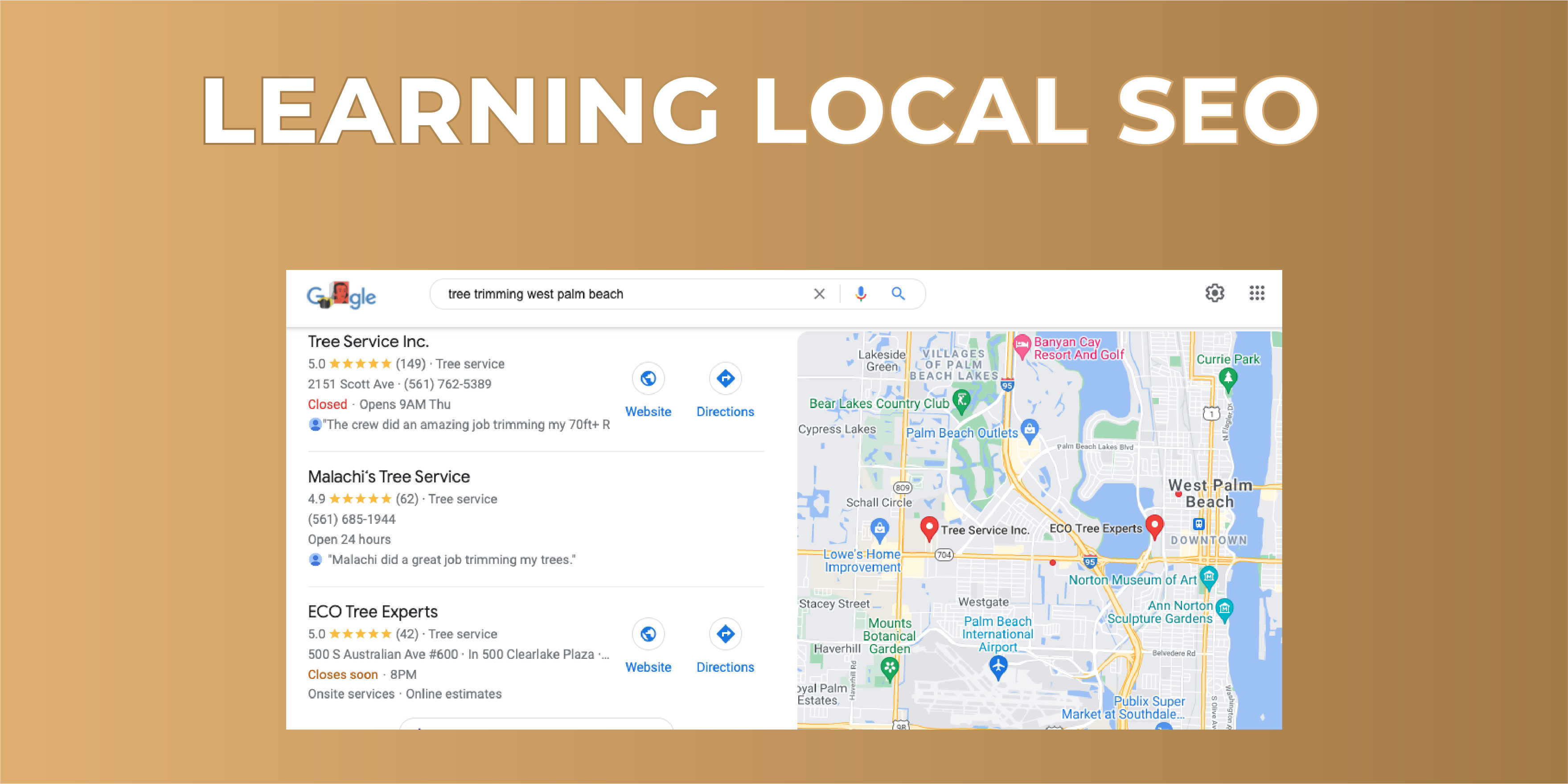 Don't worry… I didn't get it at first either. Following the short explanation, local SEO focuses on scaling businesses' visibility on search engines. However, this is only for those who serve their communities face-to-face.
What does this mean?
Experts and professionals like painters, plumbers, and dentists (but not only them) offer their services to their local customers. Why? Because they can't deliver them unless they are located in the same area of their customers.
To make sure those businesses get more leads, you need to rank them locally by claiming the business listing on Google to place them on Map Listings. Local SEO also involves online reviews, citation management, and how you manage your entire online presence in the local area.
If you are going to bet on lead gen, you need to adapt yourself to today's world: The Internet.
Keep in mind that although traditional channels and methods like billboards, warm calls, and pamphlets still work, they aren't part of your tools. Whenever someone needs a service, they go to Google and search for it.
"Dentist in Miami" or "plumbing services in Orlando," etc. And you can keep coming up with services or professionals people need and look for. Thus, you need to make sure you're using Google to get the companies in front of their clients.
Users will always click on the first search results (those near the top), and many of them will be either Ad links (people paid to place their websites there), Map Listing, and then you get websites. Almost all of them are your goal and where you should always aim to place yourself.
Can My Business Utilize a Local Lead Generation Strategy?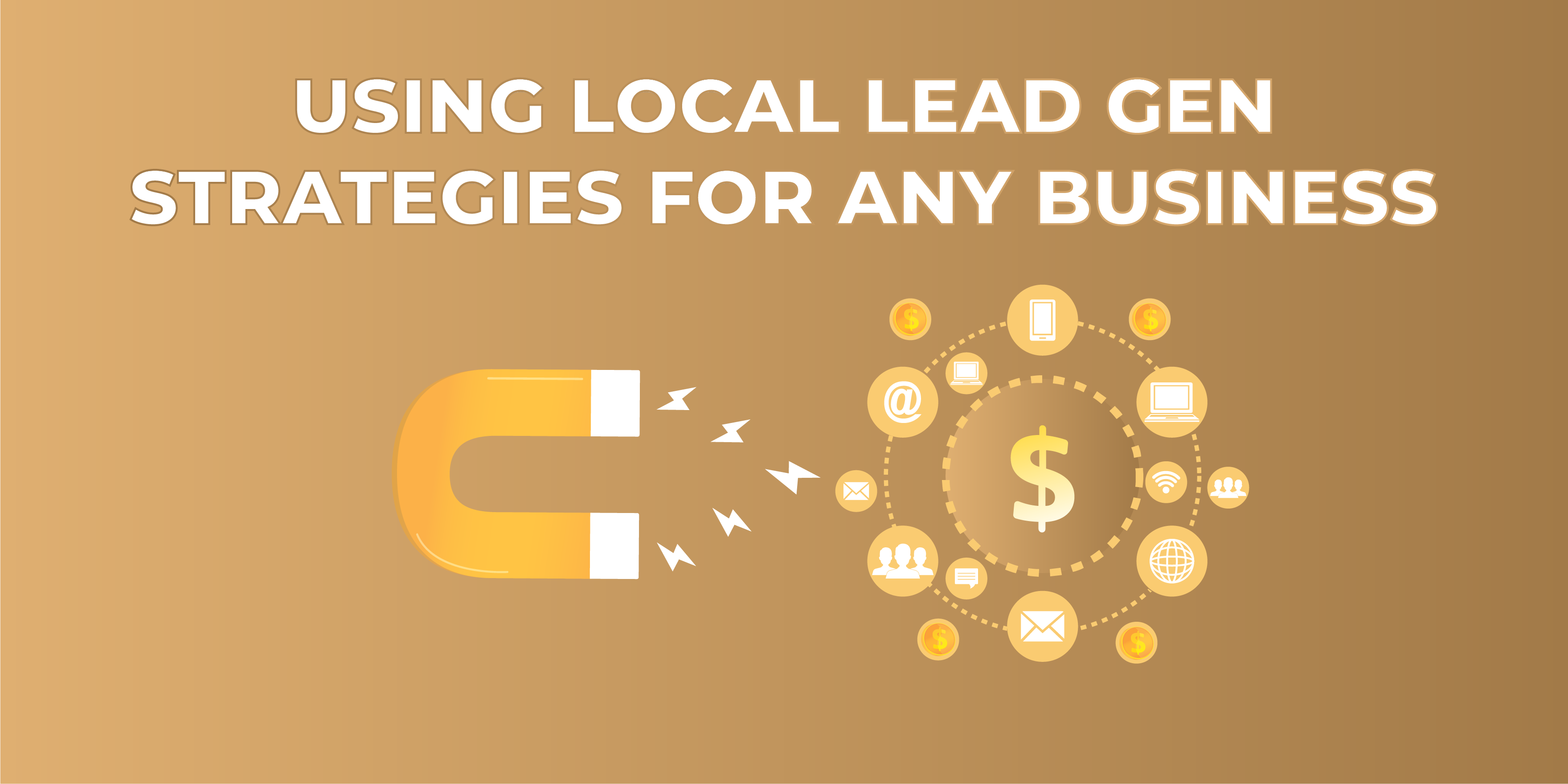 If you want customers, you better know you need it. Following the previous explanation, lead gen is all about placing businesses in front of their customers, choosing them over their competitors.
Put it simply – it's all about closing deals and having clients for those companies to make money. The main difference with the usual methods companies use for this is how lead generation approaches different channels to get them in the right place of the market to get customers.
Those channels are all focused on the Internet as most people are searching for products but also services across the net. The issue is that the Internet is way too broad, and businesses don't know how to place themselves. They usually try, but they get one common result: losing money and time.
How Powerful Are Organic Leads from Google?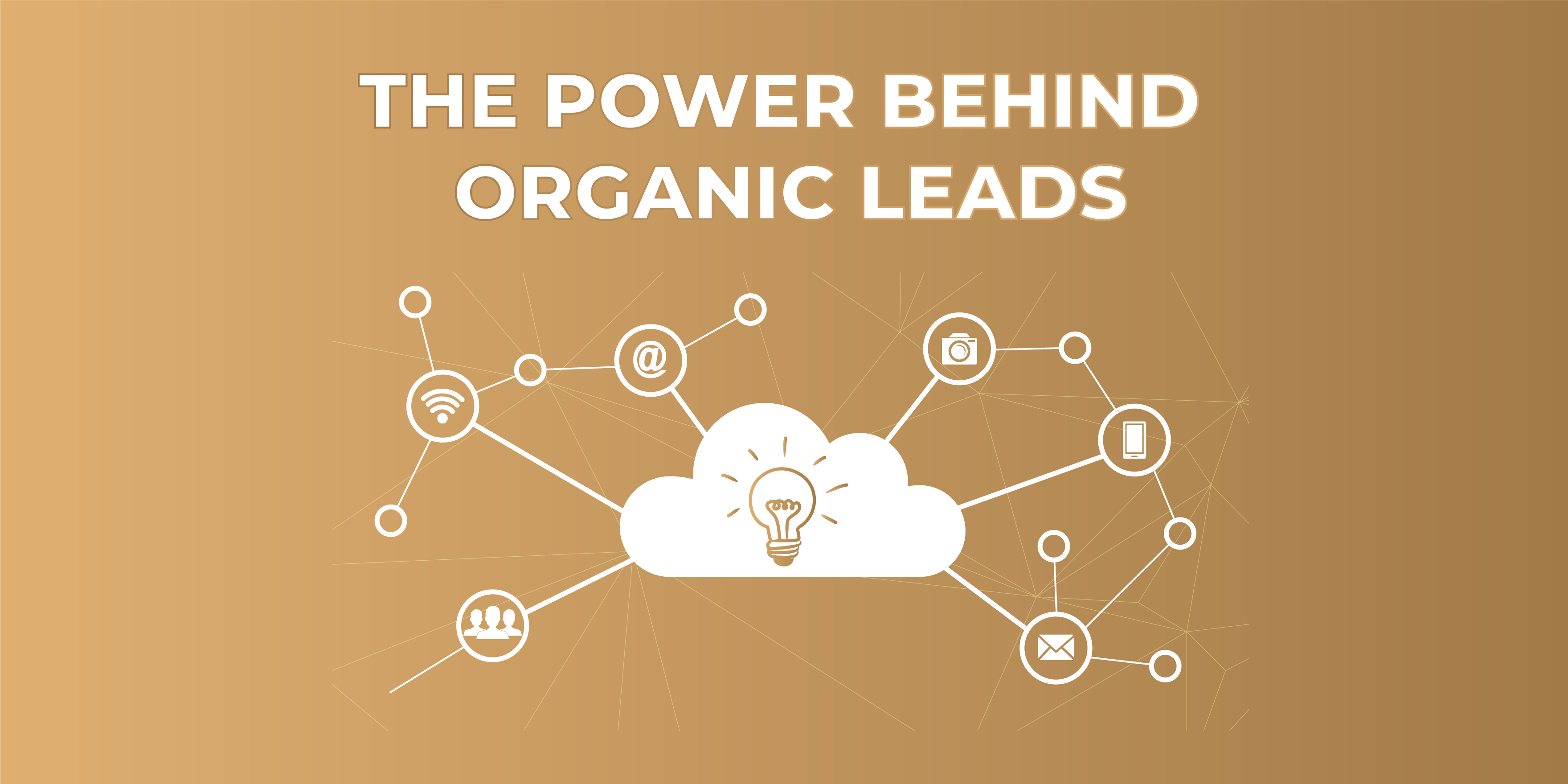 For companies looking for customers, it's everything. For you? Pretty much the same. When you build a business with digital properties, you get to make thousands of dollars a month.
This isn't a "get started today and get rich tomorrow" thing, but it is HIGHLY scalable, and ROI + positive results are guaranteed. Learning a fairly decent and very needed set of skills to create your digital properties and start ranking them on Google is required.
I have invested in several online businesses over the years, and if there's something uncertain, whether you will get your ROI or not, even more than the actual profit.
However, this business moved my earnings from five figures a year to a month in ONLY passive income while sitting comfortably at home.
On my laptop. Anywhere. Anytime.
You can look at one of the first sites I built back in 2016, and it continues making me over $1.000+ every month. The best part is that I don't need to touch it or the rest I've built over the years, just like this digital property.
What Makes Lead Generation SO Alluring?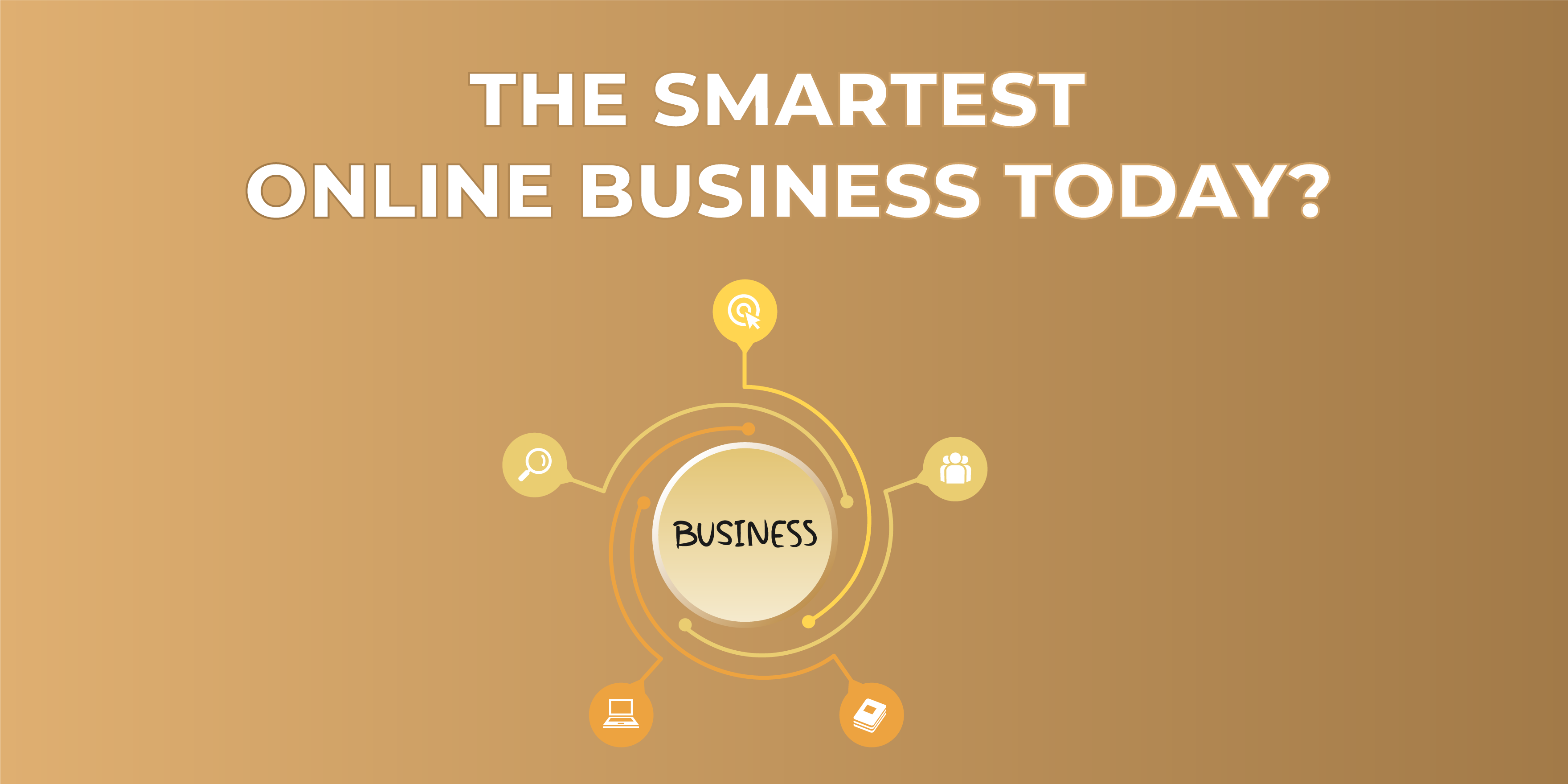 Here it goes: you can work from home.
The main issue with regular business opportunities is how much you need to invest in staff, equipment, or rent to have a place to sell your products or offer your services.
We all know the hassles of traditional businesses that involve regular expenses, which are extremely high.  Can you afford it? I don't think so, and even if you can, is it worth it? Now, it isn't only about the money. You also need to put in a lot of work, and it isn't only during the first couple of months or years. Usually, it is as long as you continue running it.
You can save yourself those headaches and bone-breaking tasks and expenses with lead gen since it is more about generating leads with digital channels—mainly websites.
Websites can be VERY cheap to build, and with many tools online, you get to do it in a couple of hours instead of days. Any virtual or digital business is scalable and won't need constant maintenance.
So, let's summarize this:
You save money in regular expenses with traditional and most online businesses as what you need is yourself and digital properties (websites).

You can bet on passive income.

 There's no need to hire more people to get started.

You can generate leads in multiple industries, which allows you to work on any niche you want.
How Can I Get Started in the Local Lead Generation Program?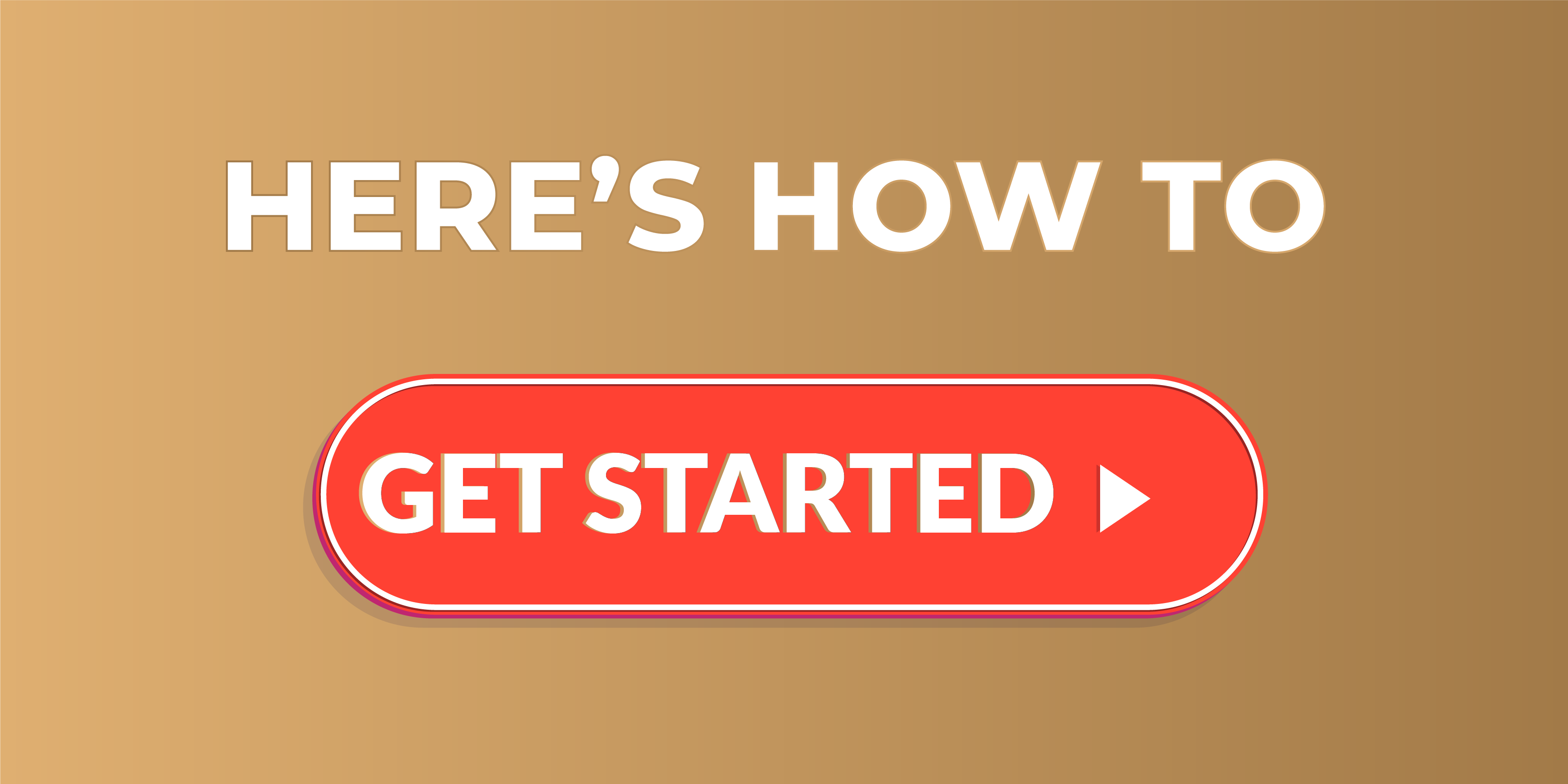 Anyone can start and learn. That's the beauty of this business model. I knew nothing about SEO, Map Listing, and everything I've mentioned so far. It is all about learning the skills, gaining experience, and deciding to take the step.
Remember that this business model will never get old as business owners are always looking for leads. They need to do business and scale their companies. Why not do the same while helping others and still making money?
You can start with this local lead generation course highly recommended for anyone wanting to grow in the business. It is a close training that will take you through each step and make sure you are able to get your ROI, profits and take control of your life.
You will be added to an incredible lead generation family ready to help you 24/7 when asking questions on the group. Anyone is welcome who's willing to put in the work. Click here to watch the lead gen webinar.