Making extra money and having multiple best side hustles is something that's always top of mind for the hustler at heart. Also, people look for extra money not only to cover some expenses but usually, to find a new stream of income that could become the main one in the future either because they feel more comfortable and happy with it or simply because it makes them more money than the first one.
However, with so many options out there, it is hard to know what is worth your money to start and your time.
This is why we decided to collect the top side hustles you should be trying, and don't worry, we know you might have tried some, but you will get why you should go for them again or get a new idea that will be your perfect fit.
Ready? Let's start!
Uber and Lyft.
Driving for Uber and Lyft is one of the easiest ways to make money besides being commonly known by over 50% of the world population (no jokes).
The sharing economy has quite literally exploded, and both Uber and Lyft are at the forefront.
The best part? You can control your availability via these networks by clicking a button. This allows you to make money regardless of the time of day or night, and you are the one who chooses how much you want to work and when.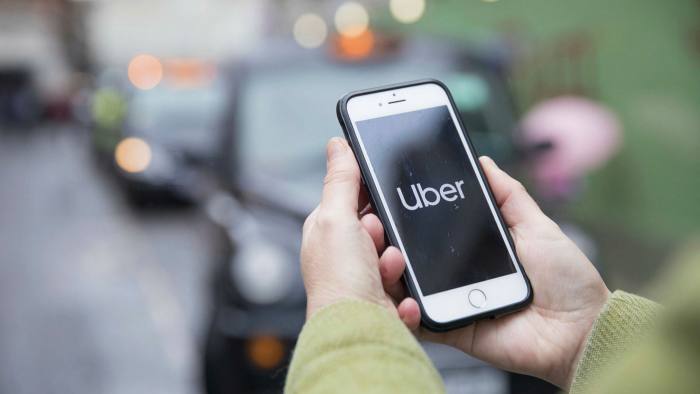 Rent Your Spare Room or Place with Airbnb
It is a great option for those looking to rent out their spare bedroom or an entire house.
If you're in a bind for some fast cash, Airbnb offers you an avenue for creating an income.
To avoid potential scams or problems, guests will check-in 24 hours after you receive payment. This will help you stop having that dusty room just working as storage, or finally take some advantage of the additional property you have free most of the time during the year.
Airbnb is a great way to make a living by renting rooms and homes and not just extra cash.
Become a Virtual Assistant
Virtual assistants are a great side hustle that is highly in demand and profitable.
They can be used from any location on the planet to help digital nomads and full-time travelers or just anyone who needs an extra hand.
There is a huge demand from those digital business owners or people without enough time to organize their lives.
When it comes to the skills you need, they are basically focused on organizing, scheduling, and what an assistant would usually use.
It's easy to summarize: you can make money with any skill, even if it is your first time as an assistant.
We know many people who have made quite a bit of money doing it and even decide to switch to it as their main job due to the success they're having with it.
Start a Blog
Blogs have the best earning potential out of all the options because you get the chance for passive income and work a bit less over the years. Also, there are several ways to make money.
Bloggers have complete control over when and how they monetize their blogs.
Although blogging is not a perfect path, it can help you grow your income, and even when it is a bit slow in the beginning, it gets better if you pour some time.
Your blog can be grown in the evenings, during lunch breaks, or on weekends.
You will need some investment to handled hosting, domains, and other elements to cover the launch of your blog.
Bluehost is an affordable option for bloggers who are interested in creating a blog. The cost of hosting a WordPress blog is as low as $2.95 per monthly.
If the setup and installation seem overwhelming to you, you can check out other platforms besides WordPress like Wix.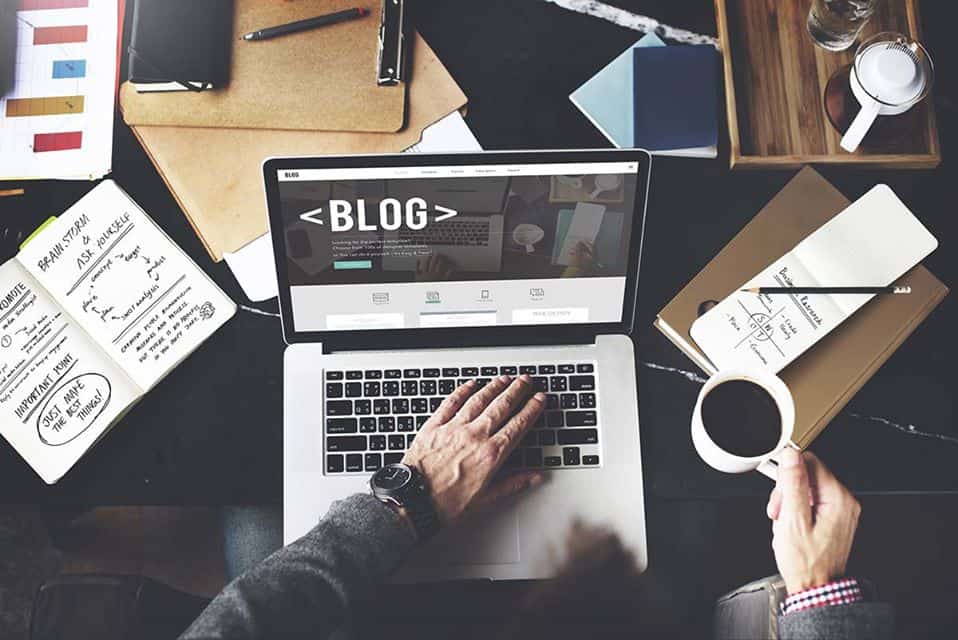 Transcribing
Because robots are unreliable, transcription of audio and video files is a great side hustle, and many people are looking for more transcribers every day.
Because transcription is a tedious and time-consuming job, many companies outsource it. You will earn a decent hourly salary if you are able to type quickly and build trust with your clients.
You can join a few websites. One of these is Transcribe Anywhere.
You can find work as a transcriber and also learn how to do it.
Scribie is another option where you will need to pass an online exam. The Scribie recruiters claim that you can make between $5 and $25 per hour, but it could be as low as $3 an hour if you aren't fast enough.
Transcribe Me is another option that boasts "the best rates in the industry" since it works for between $15 and $22 an hour.
Go Transcript, which can pay $0.60 per minute, will help you get a job as well, but you will need to pass an assessment for it.
Speechpad allows you to charge $0.25 to $2.50 per hour, which is approximately $15 per hour. They do require experienced and high-quality transcribers, however.
Scoping is an option or variation of transcription with a different approach since it is about editing transcripts for court reporters.
Instead of transcribing audio, scoping refers to turning shorthand from court records into legible writing. Expect to make between $20 and $30 per hour.
Another option is medical transcribing, but this requires a certificate that the Association has approved for Healthcare Documentation Integrity in order to work in the USA.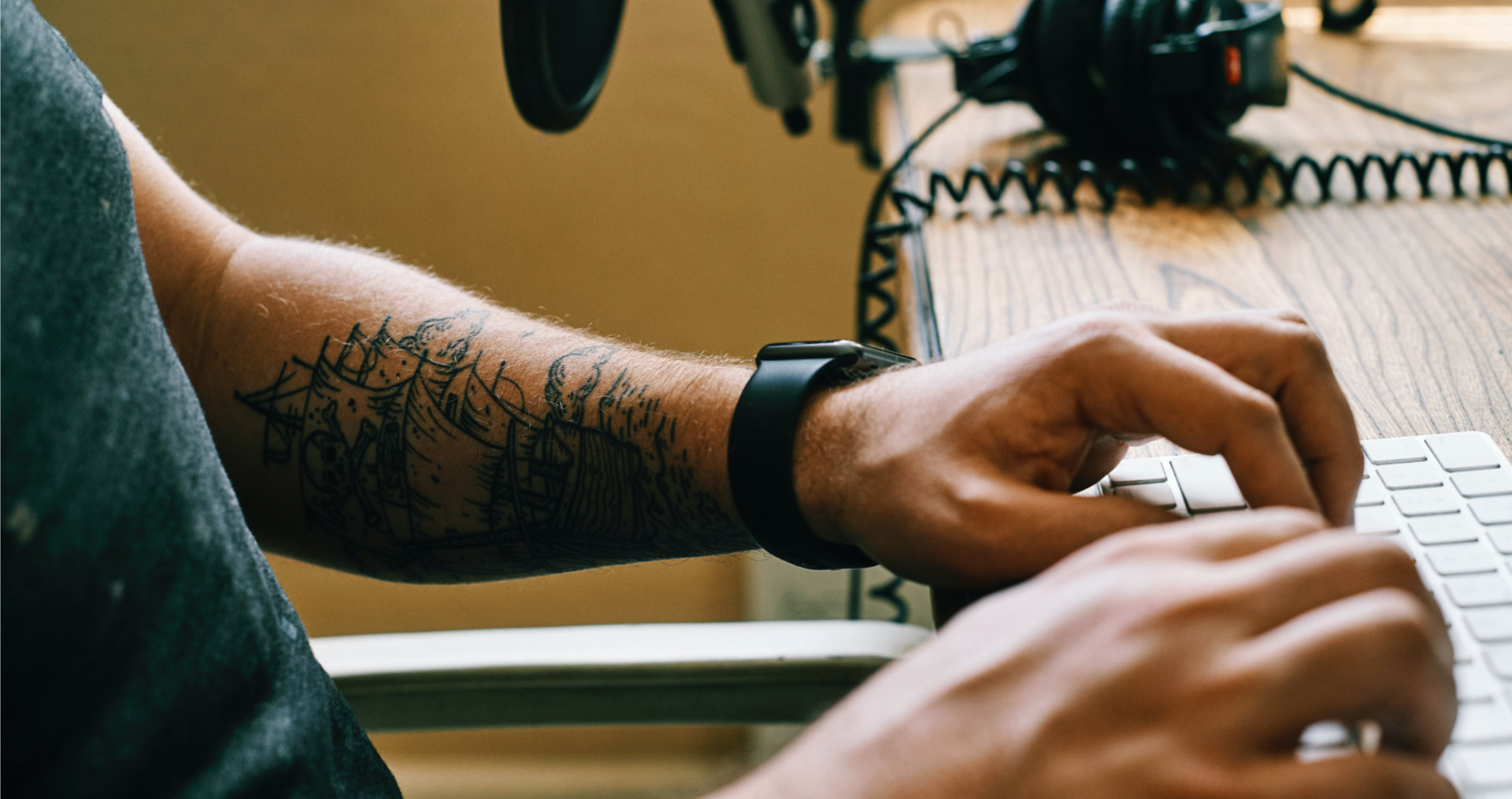 Freelance Writing
In 2021, freelance writing became one of the fastest-growing side hustles.
There is a good chance you will visit many websites where they are even recruiting for the simple fact of needing some to write news, information or help them sell something through content.
A writer must be knowledgeable in the area to create all of this copy. Nearly all the copy we see every day is written by freelance or in-house writers instead of strictly specialized professionals in this field.
It is even more important to find writers who are knowledgeable in Search Engine Optimization (SEO). Specialized knowledge is required to be able to search for and use keywords and phrases that will motivate customers to take action, so if you have it, you will make more money.
Voiceover Work
Voiceover work requires a pleasant voice and the ability to speak in various dialects and accents.
This side hustle is more than just having a friendly voice. It is important to read scripts naturally and know how to act.
Voiceover professionals recommend taking voice acting classes to improve your technique and maximize your sound.
Why would we recommend this side hustle if, so far, it seems to require a lot of work? Because it pays off quite handsome and it isn't as competitive as you might think.
Besides, you can get started with simple tasks even if you don't have enough experience or special knowledge.
Voiceover artists can usually read and record scripts from the comfort of their own homes, so you have a plus here when choosing it.
However, you will still need high-quality recording equipment, including a broadcast microphone, an audio mixer, headphones, and cables to connect them all. Be sure to invest in high-quality equipment, and master the basics of audio editing.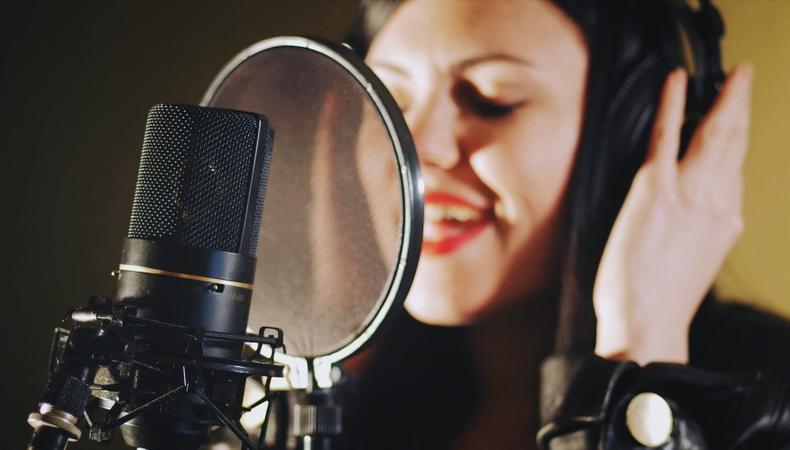 Online Tutoring
Teaching students in many subjects has been a popular side-line. Online tutoring was even more in demand after the 2020 COVID pandemic started.
Depending on where you live and what subjects you teach, tutoring can be a great way to make extra income.
The hourly rate is usually between $30-60. Tutors specializing in preparing exams like the ACT or SAT can make slightly more, earning $45 – 100 an hour.
Popular tutoring subjects include proficiency in writing, math, science, history, and foreign languages.
Websites like Tutor.com and Wyzant are a great place to begin.
Food Delivery Drivers
Drivers for delivery are in high demand, particularly those who cater to the restaurant and food industry. Finding one or more services to keep you busy is the key to success in food delivery, and it is quite simple right now in 2021.
Drivers can earn between $15-$22 an hour net of expenses. This amount is usually earned by drivers who work in urban areas or suburbs.
Your earnings may be lower if you deliver food or other goods in rural areas.
A reliable vehicle is essential, as well as a smartphone to download and use the appropriate apps.
Etsy to Sell Printables
Etsy was founded in 2005 and has since become the most popular online marketplace for crafty items.
It also saw 2018 as its most profitable year, with more than $3.9 billion in merchandise sales annually from 33 million buyers.
However, most people are unaware that printables and digital files account for millions of these sales. So, if you were thinking about selling them, you are going for the right option if you consider offering any of these:
Planners.

Calendars.

Trackers.

Wall Art.

Printable Games.

Clipart.

Stickers.

Business cards.
This is just a sample of the printables that you can sell on Etsy.
The best part?
It's a digital file you sell. You only need to create one product, and you can then sell unlimited copies without additional overhead.
It doesn't take hours to create an item, and even if you only sell one, every digital item you create can be a passive income stream.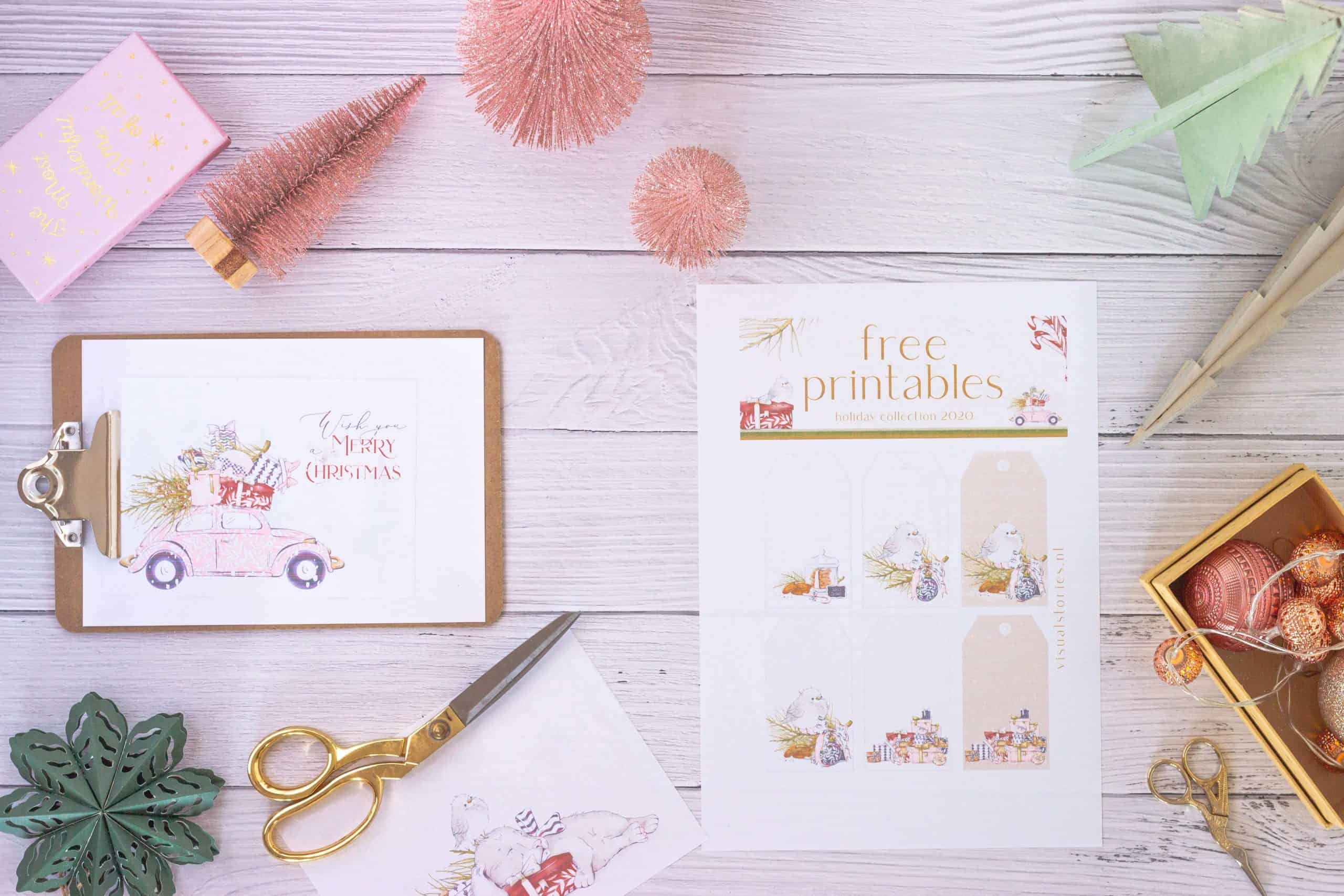 Pet Sit or Walk Dogs
They are always needed even when people decided to stay with their pets during this pandemic.
The online platform, Rover, can help you find opportunities to make money with this side hustle.
After all, it is a platform dedicated to connecting pet owners with dog walkers and pet sitters in their area.
Just remember, it is important to love pets in order to make this side business.
The pay you receive will depend on where you live. Living in an urban area will result in a higher salary, at $25 per mile or $70 per night.
It isn't entirely necessary to use Rover since other apps and services to your neighbors and friends can also work.
Local Tour Guide
You could make a good side income as a tour guide if you live near or in a tourist area.
You can get an idea of what it is like to run a tour-booking platform like TourByLocal or host Airbnb experiences.
You can also start your own tour company if you don't wish to share your earnings.
You can stand out from the crowd by looking into what other tour guides have to offer and making your tour more appealing.
If a tour guide offers a walk-through ghost tour that sounds familiar, you could offer one of the most haunted spots in the area. You could even wear costumes and just be creative with the additional service to make it more fun.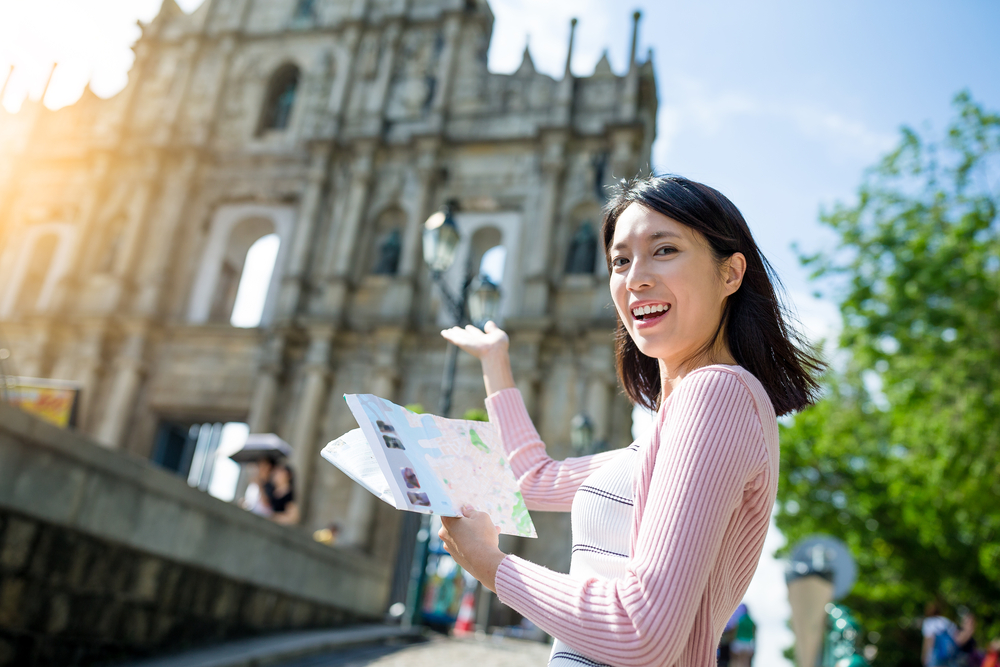 Creating & Selling an Ebook
Selling books was never this easy, and you will love the passive income you can get from creating ebooks and offering them.
Also, you will notice it is pretty straightforward.
You can publish the book on Amazon (KDP), which allows you to easily create and market an ebook.
Writing a book is easy if you are naturally gifted at it but don't worry if you don't have the writing skills. Anyone can learn to write!
You can even earn royalties while you sleep! Although royalties for ebooks are not high, it is possible to make up to 3 or 4 figures per month by marketing well, which can increase as well.
Offer your services on Fiverr and Upwork
Fiverr and Upwork have created two wonderful platforms to make $1.000 or more online every month.
Fiverr services start at $5, and you can find your space regardless of the service you provide, thanks to the millions of people using it.
Upwork sellers make an hourly rate or a project rate.
However, keep in mind that reviews on those heavy platforms will be key for you to find more jobs based on the services you offer.
In the case of Upwork, it allows you to hire web and graphic designers for short or long periods.
Overall, you can do anything in Upwork because it is not only a place for professionals like lawyers and accountants to make money.
You can offer simple yet needed services like creating websites or maybe writing a love letter and making money thanks to it.
Graphic Designer
It takes time to become a successful graphic designer, but it can be very lucrative if you have an artistic eye and creativity.
There are many opportunities for designers since freelancers, as well as small businesses, need logos.
Brochures and websites also need to be attractive. Menus are essential for restaurants. There is a lot of growth potential.
For small projects, you could make around $20 an hour as a beginner. As you improve your artistic skills, you will be able to choose which side projects you want to the point that highly skilled designers can make over $100 an hour.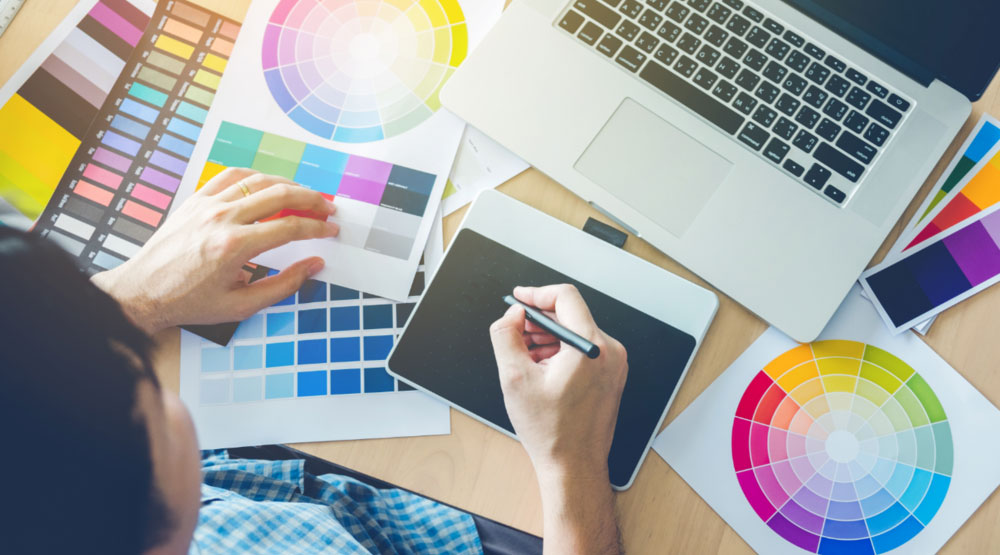 Notary Public
A notary public is a government official designation, and before you say anything, it is worth your time.
You can earn money as a notary by signing documents like wills and power of attorney forms.
To become a notary, you must be at least 18 years of age and have completed the required application in your state. A mere dozen states require you to take some type of exam or training.
We recommend you find a specialty to increase your earnings and eliminate competition from banks or UPS branches that offer notary services.
You can, for example, become a Notary Signing Agent and charge more for your services. This will increase your earning potential by hundreds of dollars per document package.
Wedding Officiant
You get paid to be a wedding officiant or marriage officiant. You'll also be able to help people tie the knot by leading the ceremony, eliciting their vows, and even the "I do's."
Because there are only a few weddings, it is unlikely that this side hustle will creep into your daily life.
There are different requirements for becoming an officiant. Some may differ by state, while others may vary by county, but you will most likely need to be ordained.
You can easily obtain these credentials online through the Universal Life Church Monastery, but first, get checked in your local government state to see if you can apply for it.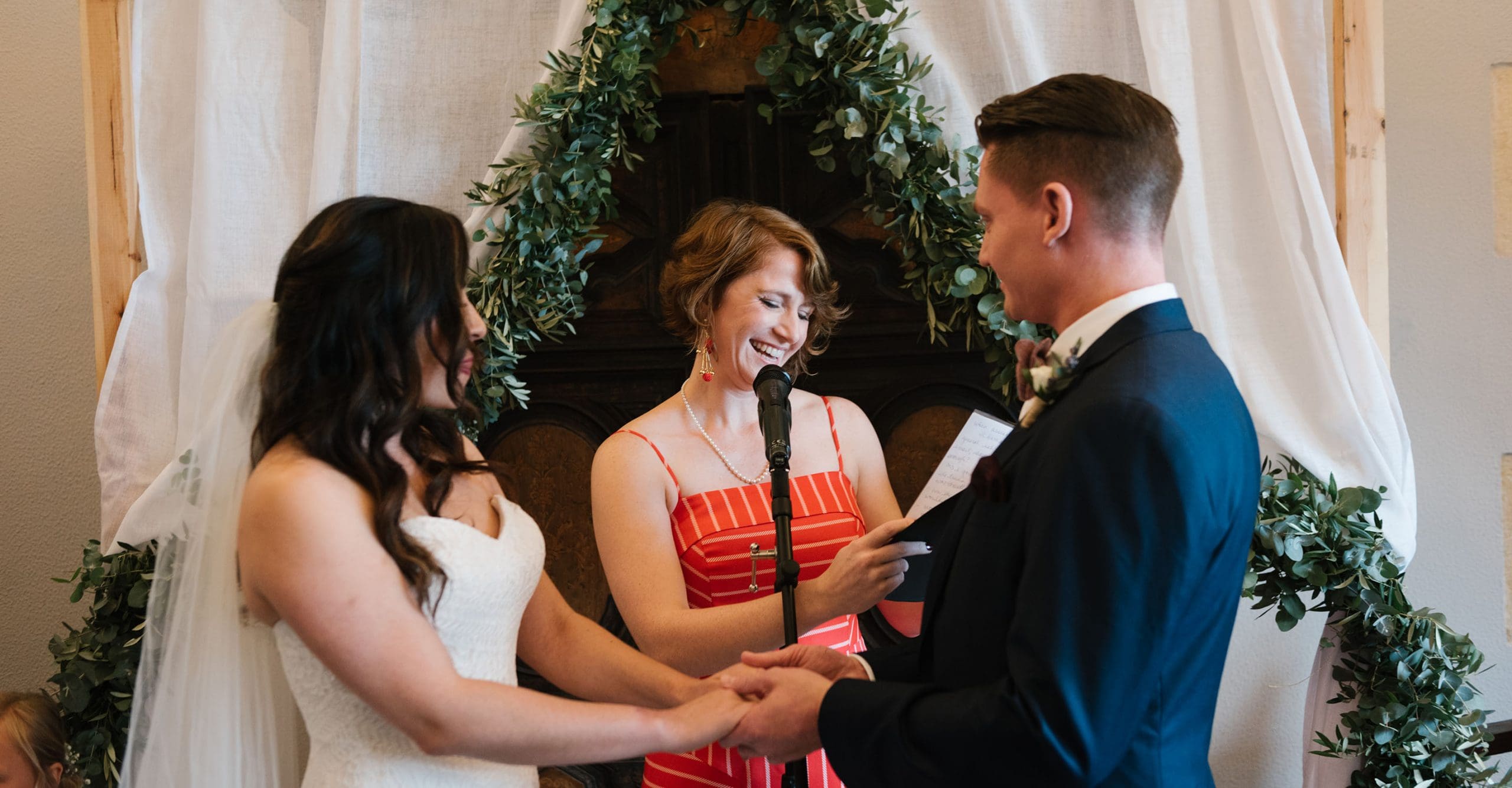 Flipper of Goods
You've probably thought about flipping products on the side at one point. Perhaps you found a pair of shoes that are like new or actually in their package from a popular brand, and you can resell them after buying them for a good price.
Many people can make a living doing this. For those who have a keen eye for profit, thrift stores and garage sales can turn out to be great treasure troves.
Local retail stores might have great deals, too.
No matter your situation, many websites will help you make money from a great deal.
Poshmark and thredUP, Instagram and Etsy, are great places to start your side hustle in flipping or pawning off unique items. You can restore, enhance, or upscale the item in any way you like.
Be sure to match the product with the best website, and you will have your side hustle giving you fruits every month.
Sell Stock Photos
Stock photography is one of the easiest side hustles you can do, and it is easy to start and consider that it is in high demand.
You can sell your work using a variety of free apps and websites. You may even be able to sell the same image multiple times, depending on which service you use.
This could not only turn into a great source of passive income but could also pay you for years to come.
However, do you have to be a professional photographer in order to make money?
Absolutely not.
However, you will need to have good photos. This often means taking pictures of in-demand areas of interest. You will also need to ensure that your images are sharp, clear, and attractive.
A decent smartphone will almost certainly suffice for most submission platforms (always check requirements) but if you want to get serious, consider purchasing a great entry-level DLSR camera.
Open Your YouTube Channel
YouTube is a great side hustle if you are looking to do more than just voice your opinion, and although the platform is very competitive, you can still make extra money while maybe aiming for more.
This is not an easy side-job if you don't enjoy being on camera, but you will make some money without that much effort if you like it or can handle it.
YouTube's earning potential is quite normal when you reach a certain point, and of course, we all know where it can get when you are popular.
But can you actually make money? Just remember that the world is changing and needs new content from all corners of the globe.
People need new ideas, new perspectives, guides-to and how-to's, and different people and their personalities. You just have to create great content and build a following.
You will need to have at least one year of experience before applying for the YouTube Partner Program. This will allow you to monetize your YouTube channel with ads after meeting the requirements: 1,000 subscribers and 4000 hours of reproductions.
Once you have achieved this, you can expect to earn via Adsense between $3-$4 per 1,000 views in the United States. The amount you earn will depend on many factors.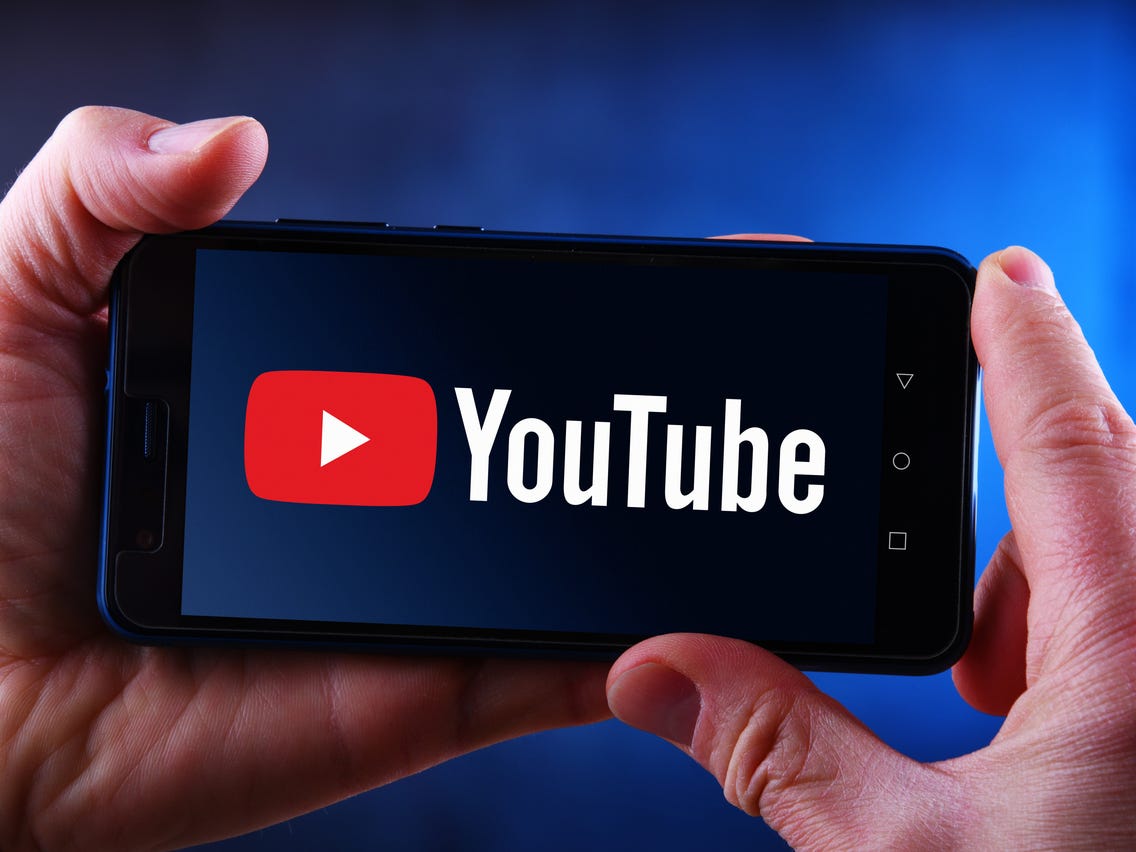 Music Lessons If You Know How to Play
Music lovers who can play at least one instrument and are passionate about music may be interested in starting a music lesson side hustle.
While musicians and music teachers are excellent candidates, they must also have the time to teach lessons. To sell yourself to clients, you will need to be proficient at the instrument you teach.
To get started, you will need an instrument and a place where lessons can be held, either if you choose to do it online or offline.
Instructors can teach from their own homes, which is the beauty of the 21st century, making it very affordable to start and maintain.
It is possible to keep your business small or to expand to include more instructors who specialize in different instruments, which means that this option can be more than a side hustle in the future.
Life Coaches Are Needed
A life coach is someone who is motivated and has the ability to help others achieve their goals.
A business that offers life coaching services is only successful depending on connecting with other people.
Since this requires extensive experience working with many people, you might need to evaluate yourself before considering it.
On the other hand, credibility and expertise can be established by obtaining relevant certifications.
Many life coaches begin their business by working part-time while still being employed full- or part-time in other places.
As the business grows, they may be able to transition into this as a full-time job.
Personal Trainer
People who are passionate about their fitness will find personal training businesses a great opportunity.
It is important to be able to work with clients from different places and at different stages of their fitness journey.
Personal trainers stand out because they are able to communicate with clients and show compassion, and if you like it so far, you don't need to worry about costs since the startup and maintenance costs can be managed.
The certification and liability insurance required for trainers is purchased, and advertising isn't expensive.
Remember to charge monthly membership fees if you are training at different gyms with them or want you to get there since it means you have to be part of the installations.
Personal training is a great side-line business because of the potential for growth and high earnings.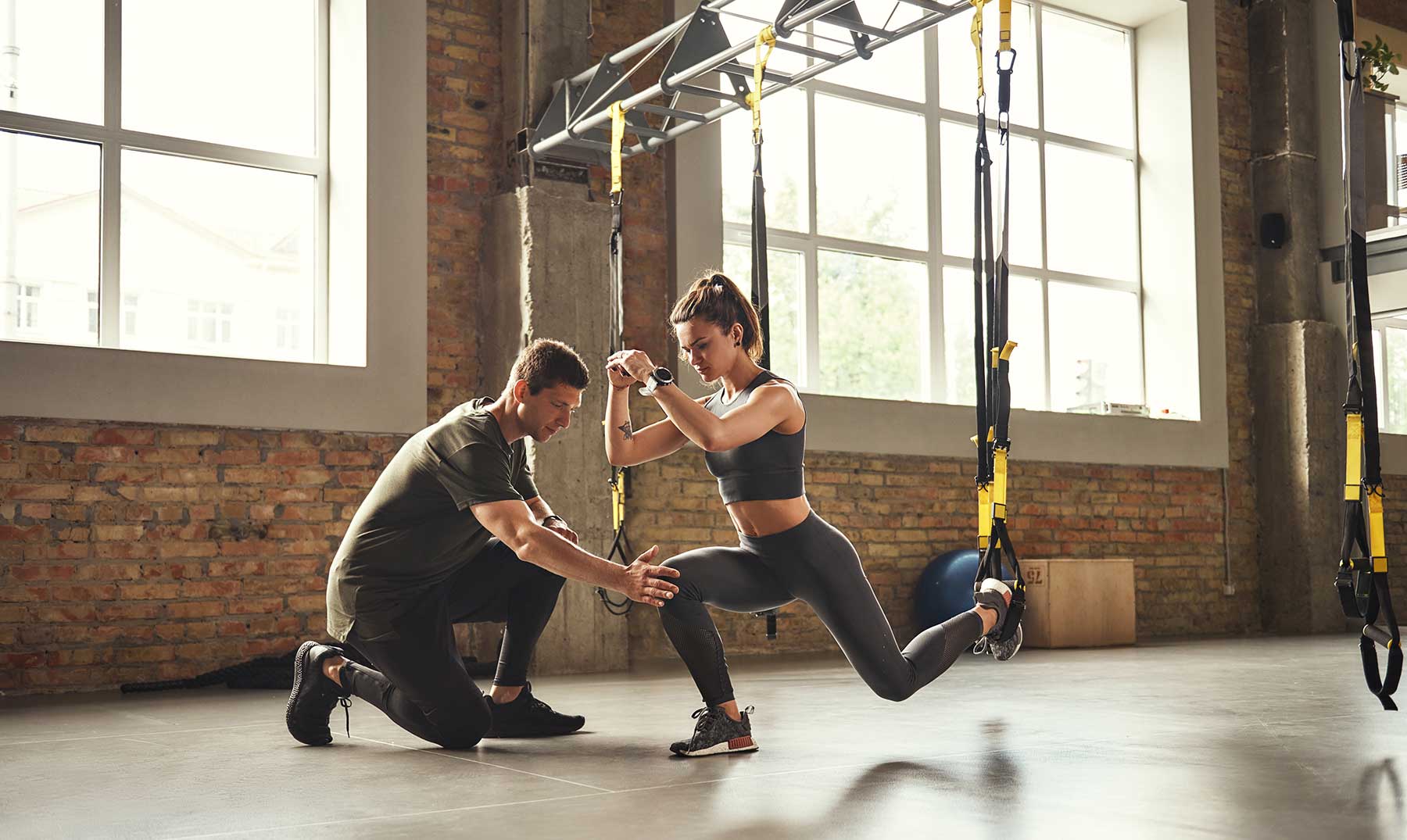 Data Entry Is Simple
Data entry businesses are a great option for detail-oriented individuals looking for a steady business venture that can grow.
You can hire staff or work alone. However, you will need to be comfortable with a wide range of spreadsheet and word processing software.
Small businesses with only one or two employees will usually take on just a few clients and build a long-lasting relationship with them. While many businesses stay small for life, others grow to be highly profitable global enterprises.
Depending on how much you're willing to invest (time) in it, you can earn quite well.
Live Streaming: Twitch
Many gamers consider it a way to make extra money playing video games, and if you like them, why not give it a try? It is possible for the most passionate and determined to make it a reality.
If you like the idea, register with Twitch.TV to become a streaming player, and remember that you will need to stream your gameplay daily and build followers.
The people who have enough followers to become partners on Twitch (500+) will start earning money for the traffic generated.
You need to have strong gaming skills in order to build and maintain a following or be entertaining (usually both).
The average monthly income for those who stream full-time and become partners on streaming sites is $3,000 to $5,000. They also get a share of the ad revenues they generate, which increases their earning potential.
The best streamers can make up to $300,000. However, this type of business is not for everyone, especially if you consider it a full-time job.
Wedding Planning
A wedding planning business is a tremendous side-hustle idea if you enjoy planning wonderful events.
The planning business is largely visual, so people with a flair for design and style will be successful.
Experience in event planning is an asset, but your greatest marketing asset will be a solid reputation built on customer satisfaction or if you can connect with people when starting.
With over 6,000 weddings occurring each day, the wedding industry is huge, and you definitely have opportunities to find your clients.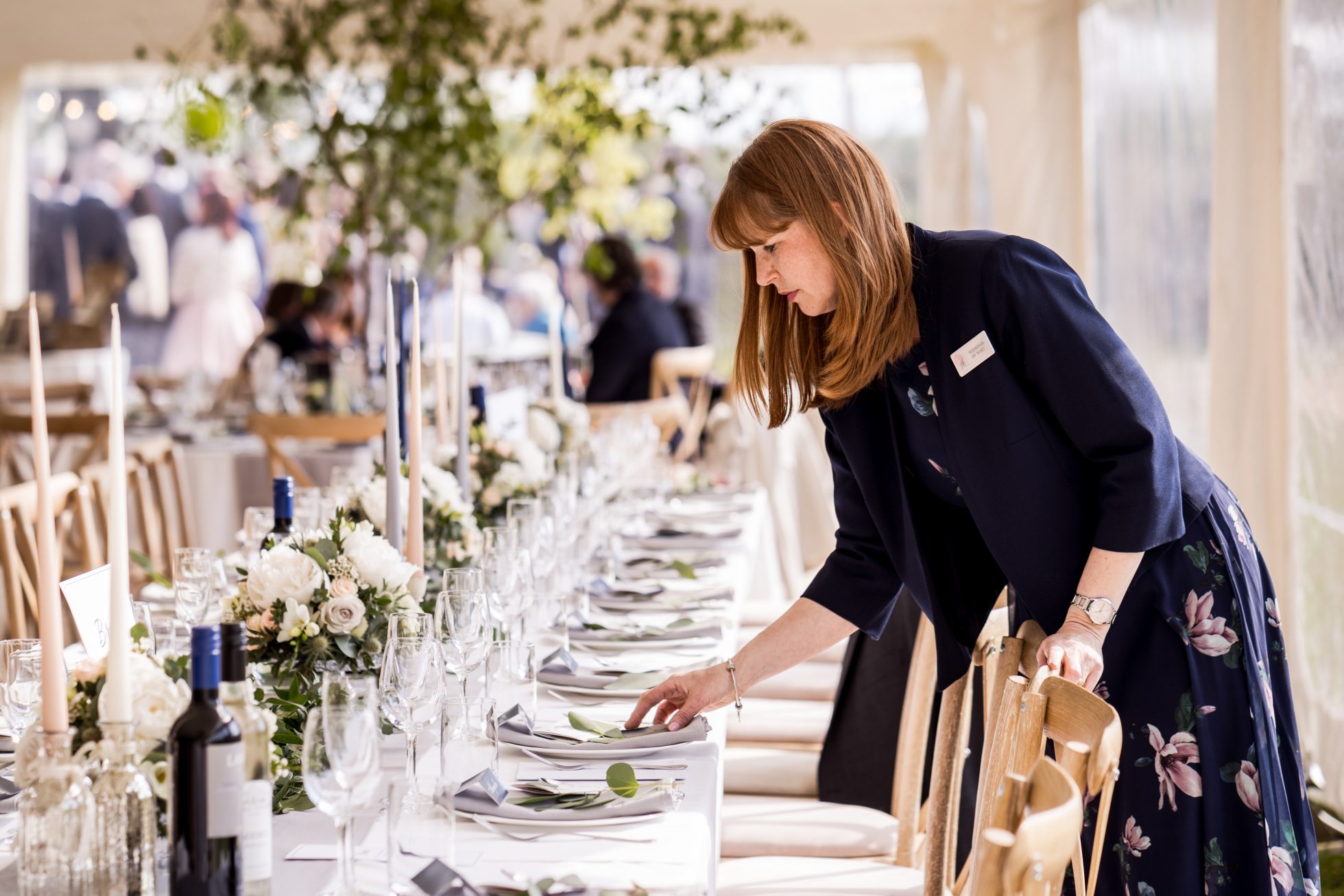 Be a Makeup Artist
A makeup artist business is for anyone who likes to work with people and has excellent makeup application skills.
While previous experience in cosmetics can be helpful, your true talent will shine through as you gain satisfied customers.
Besides, social media can help you make a name for yourself, and it is something many didn't have before.
You can choose to focus on a specific area, such as weddings, or offer your services to a wide range of clients.
Since most makeup artists work from their homes or travel to clients, startup costs are low.
A makeup artist can make substantial profits depending on their client's case and workload. Some even achieve six-figure incomes.
Online surveys
You won't get rich, but you can make that extra money you need.
Survey sites typically pay $1 for each survey completed or after several ones that are usually short and easy.
Online surveys are a great way to save time as long as you find the right platforms to invest it in.
There are many poor ones, and since we want you to start with your right foot, here are the ones we recommend the most:
Survey Junkie.

Swagbucks.

Inboxdollars.

Lifepoints.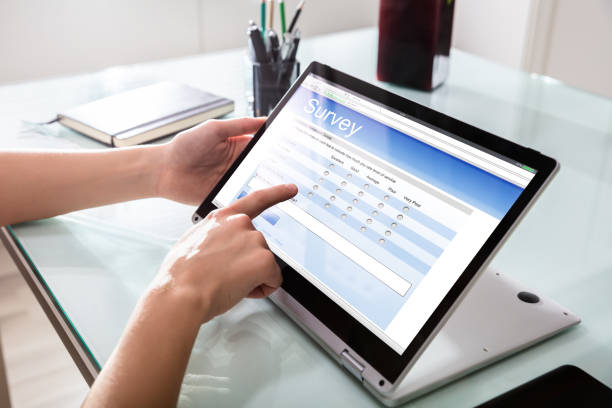 User Testing
Believe it or not, many platforms and companies are trying to find people just to test their sites and help them determine what needs to be improved.
You just need to sign up for a user testing platform, and then you complete the tests they offer online.
You will need to evaluate a website or an app and provide feedback since companies will need this information to improve their services, and you simply get paid for it.
Most tests can be done online and require that you speak aloud and follow the instructions. You will be asked to provide feedback via webcam in most cases or write detailed informs.
You will be paid if you are confident, audible, and clear and if you follow the instructions precisely.
Tests don't take that long, and you can get several platforms reviewed in a week without much effort.
Start an eCommerce Shop
It isn't hard, and investment is little. That's all you need to know.
Many believe that starting an eCommerce shop requires lots of effort and investment. However, you have options like partnering with a company that ships products from their warehouse.
Selling products such as phone cases, clothing, or electronics is a proven side hustle as long as you find products with low shipping costs.
Online selling can be lucrative, but it is also very competitive. A well-designed online store will increase your chances of making a sale.
Over 800,000 companies use Shopify to design the store and collect payment. You can also use their mobile-friendly templates.
To start selling, you only need to upload your products and shipping details.
In our case, we highly recommend you make a small investment in opening the store with Shopify.
Earn money for watching videos and playing games
It is as simple as watching short videos about almost any topic you are interested in.
The highest pay per view is for TV commercials and trailers for apps. You may only need to view a video for 30 seconds before you can receive payment, and yes, it is that easy.
You can also make money by playing games on your computer or phone. Sometimes, you just need to download the game to make money or get paid if you reach a certain level.
For example, you can earn $15 by reaching level 13 in World War Rising.
For videos, you can consider Swagbucks, where you can choose from a variety of video and gaming options, and since Swagbucks offers both paid surveys and online shopping, you won't do it free.
Every 100 points earned is worth $1 in rewards with a minimum $3 balance; you can redeem your points for gift card vouchers, and PayPal cash can be obtained with a $25 balance.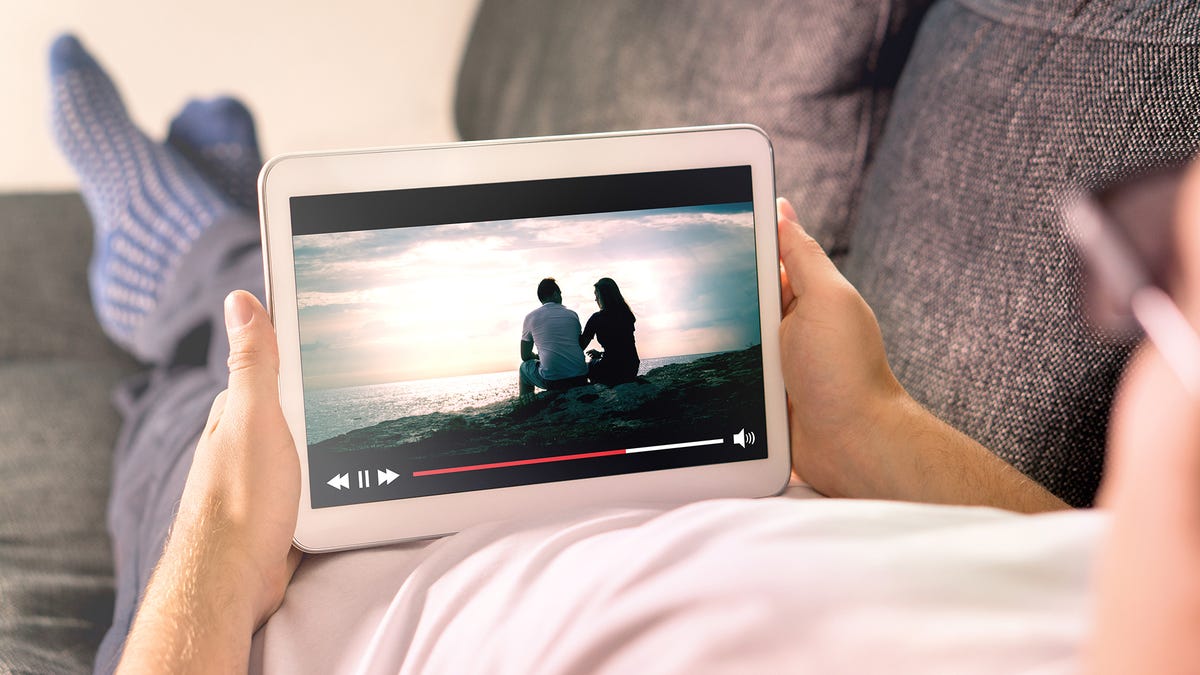 Handmade items can be sold
We are going back to Etsy.
Since this platform connects buyers to artists and creators, you can choose it to sell your handmade articles and not only printables.
This platform offers a wide range of products, including accessories and party supplies as well as art and collectibles.
An Etsy shop is a great way to make a unique product that people will love if you are creative.
Create websites
It's easy to create a website in just a few hours with the right tools and some practice.
If you don't believe this is profitable, just remember that not everyone has the time or desire to learn how to create their own websites.
You can search for professionals in your local area without a website and offer your services.
It can be as simple as going to Google and searching for businesses in a specific city and niche.
You can make a list and then contact them by phone or email to inquire if they are interested in building a site.
It is important to maintain the website after it has been completed to add a fee or commission for any changes or allow them to maintain the website live.
Write email marketing campaigns
Email marketers assist companies in building email lists, writing emails, and nurturing subscribers with automated email sequences. While some experience in digital marketing is helpful, it's not essential.
It isn't hard to get those campaigns written, and with some practice, you will get the money without putting too much effort into it.
Besides, many companies offer some training for you to get warmed up, or if you have experience, they won't doubt hiring you for the hours you're willing to work.
Dropshipping is a great option
Dropshipping allows you to sell products online without having to store any inventory or buy them.
The customer sends an order for a product through your online store, and they pay you the wholesale price.
All profits are yours if you sell the product at a higher price than what you paid for it to a third party. But for it, you need to find a supplier beforehand.
Find a supplier who has a good reputation once you have decided what product you want to sell online.
You are responsible for shipping products to your customers directly. So make sure you choose a supplier that you can trust and who makes high-quality products or can even handle the shipping process. After all, dropshipping is more about getting money without having to touch the products.
Dropshipping products can be sold on Amazon, eBay, and Shopify or directly from your website.
Flip blogs
Bloggers enter the blogging space with hopes of making thousands per month and a lot more in a short time.
Some people succeed, while others fail and sell their blogs. Blogs that are not performing well often sell for a few hundred to a few thousand dollars, depending on their current revenue.
What is your role here? Making them more profitable, and for it, Flippa and Empire Flippers can help you find blogs for sale.
Your goal as the buyer is to obtain the site at an attractive price, increase its quality, revenue and profit through affiliate marketing, ads, and products.
You can then either keep the site for extra income or make a profit by selling it.
For this, you should have experience in digital marketing or blogging to succeed.
As long as you are willing to learn, even if you don't have any experience, it is possible to make money with this alternative.
Be a brand ambassador
Brand ambassadors are paid to raise brand awareness and represent the company in a way that is consistent with its corporate values and identity.
If you think it is hard to be one, just think people are getting paid to be outside bars or grocery stores giving out samples and trying to get people to buy their products.
These roles are available at restaurants, textbook websites, clothing companies, and other businesses and could make $10-25 an hour as a brand ambassador and get free products.
Of course, it is possible to do it online as well as long as you build a presence on platforms like social media or blogs.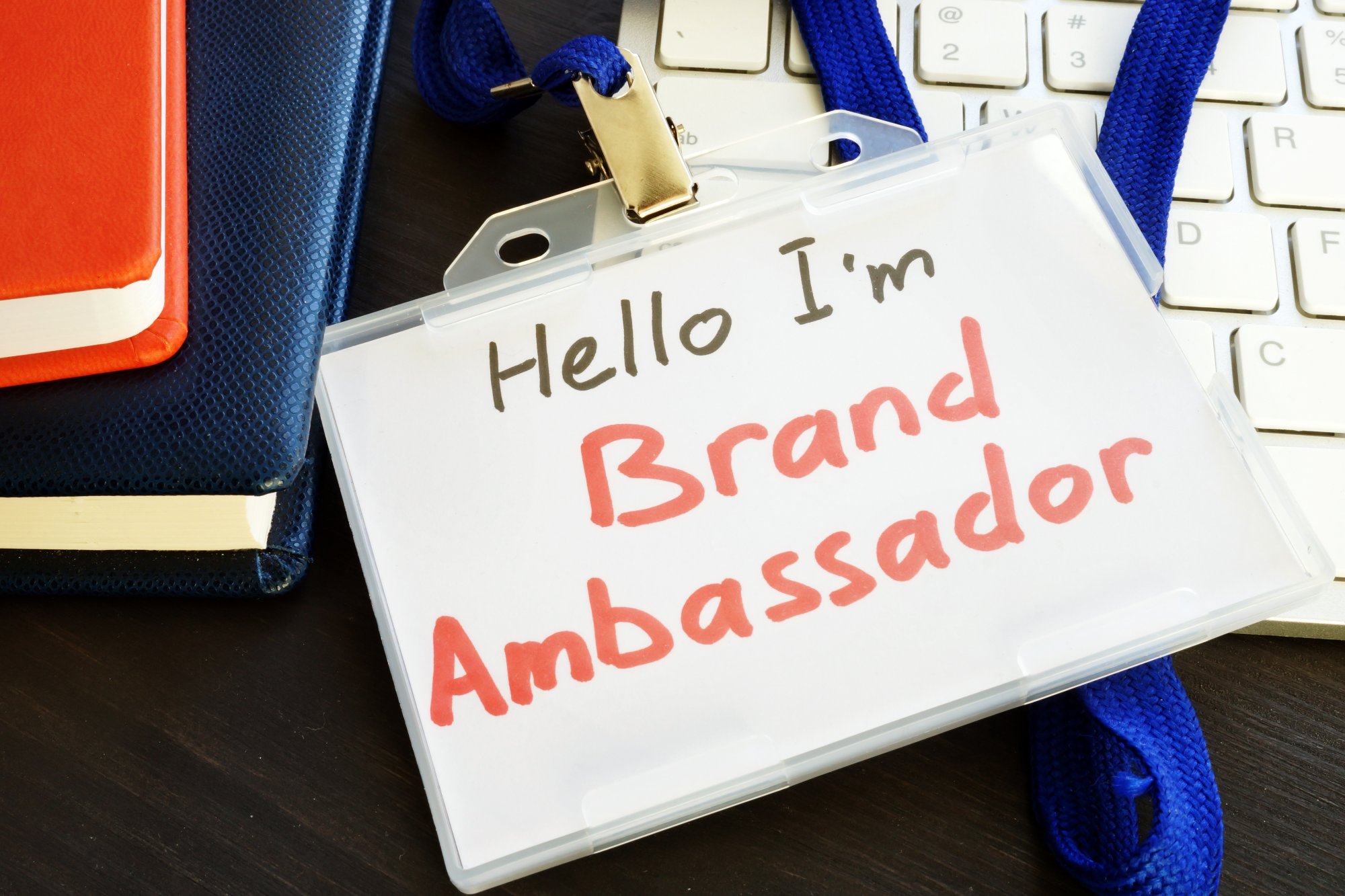 Start a podcast
Podcasting is gaining popularity rapidly, and there are no signs that it will slow down. So, if you are passionate about something and enjoy talking about it, you can succeed with it.
The possibilities of making money with your podcast are endless if you have a decent audience who enjoys your content.
You can make money through sponsorships, affiliate marketing, and pitching your products to listeners.
Just consider taking a course if you aren't so sure about how to start or feel like more knowledge is needed.
The Local Lead Generation Process for Your Business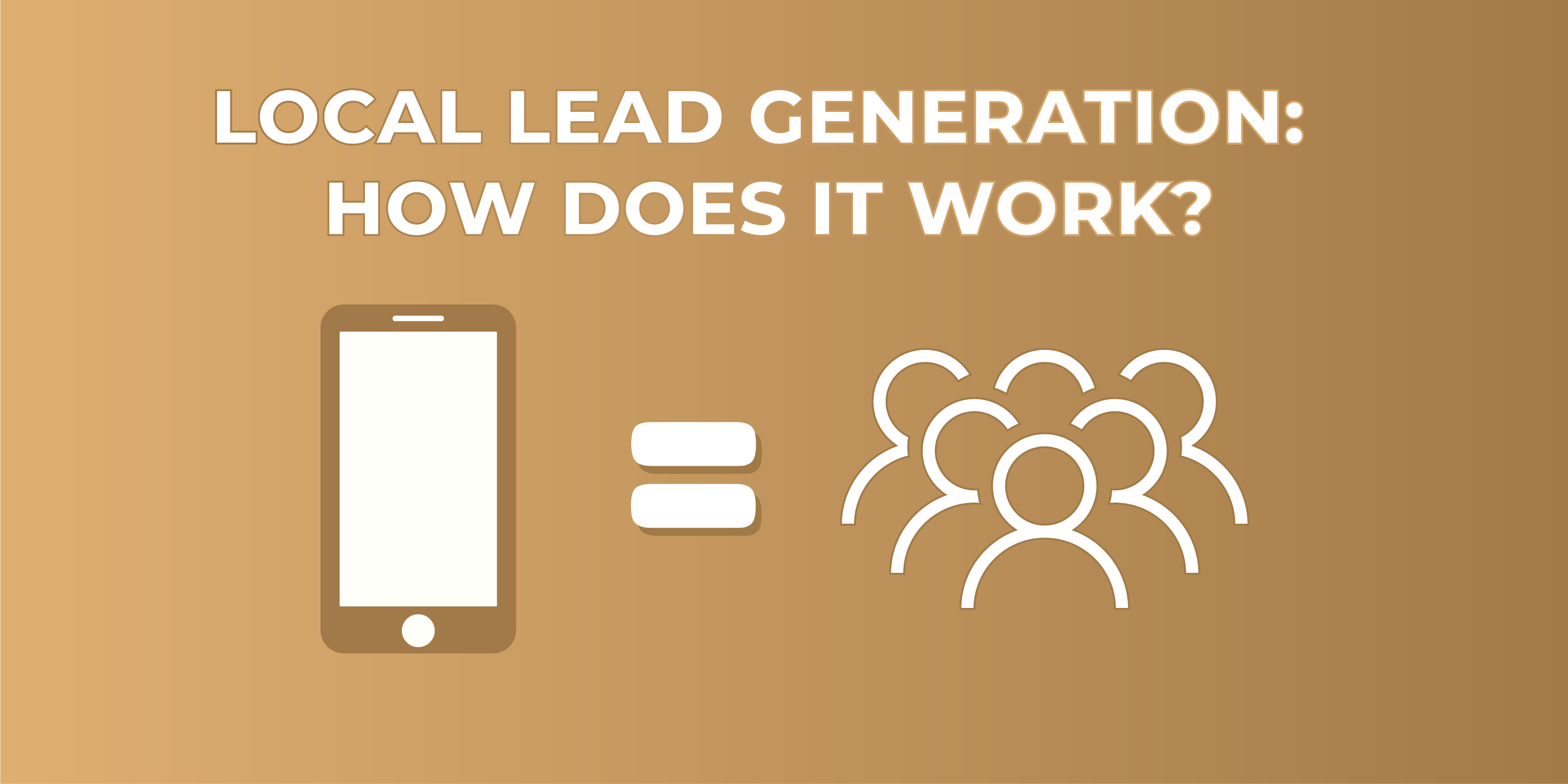 All right! So, everything is about building properties and generating leads. But how does the process actually take place? Are there other steps I need to know?
The steps I mention below are what students from our local lead generation program follow to generate leads for businesses like yourself. So I'll help you see what we do. And how if you join our program, you can simply generate leads for your own business (unless you want to start a side hustle and build a laptop lifestyle business).
Essentially, our lead generation can be divided into four steps:
The first is prospecting. You need to take the time to do market research on a niche (industry) and determine how many phone-driven businesses are there.
Keep in mind that this is local research as you need to know how many companies need leads. For example, you may search for "plumbing services Youngstown OH."
You will find dozens or even hundreds of businesses trying to get themselves in front of the customers by ranking on Map Listings, organic results, and even Ad.
The second step, building. When you find a niche (plumbing, tree services, a software company, real estate…), you will need to start building your digital properties. You don't need to be an expert in HTML or coding. It can be easy with the right tools.
The third step is now taking time to rank your lead gen website. With the site done, you need to work on SEO strategies and start dominating those Google search results. If you're new to SEO, it stands for Search Engine Optimization.
To keep it simple, it consists of the entire process of growing a company's visibility on search engines like Google and generating organic traffic. And remember this, local lead generation is part of the strategies.
Moving on to step four, once you rank the site, you will start getting your ROI and profits. You only need to rent it out to a local business interested in the leads the site generates. You can offer a couple of free leads to their move on with the actual pay per lead.
To review steps 1-4 above, I described it to a normal student who is building a lead gen business to help local service providers generate more calls. But replace the student with you as the business owner. And replace sending the leads to a business to simply siphoning the leads to your personal business.
By the way, fun fact, about 20% of our students in our local lead gen program are actually business owners who went through the program. And they use the skillsets we teach to generate leads for their own business.
An Example of Lead Generation: Home Advisor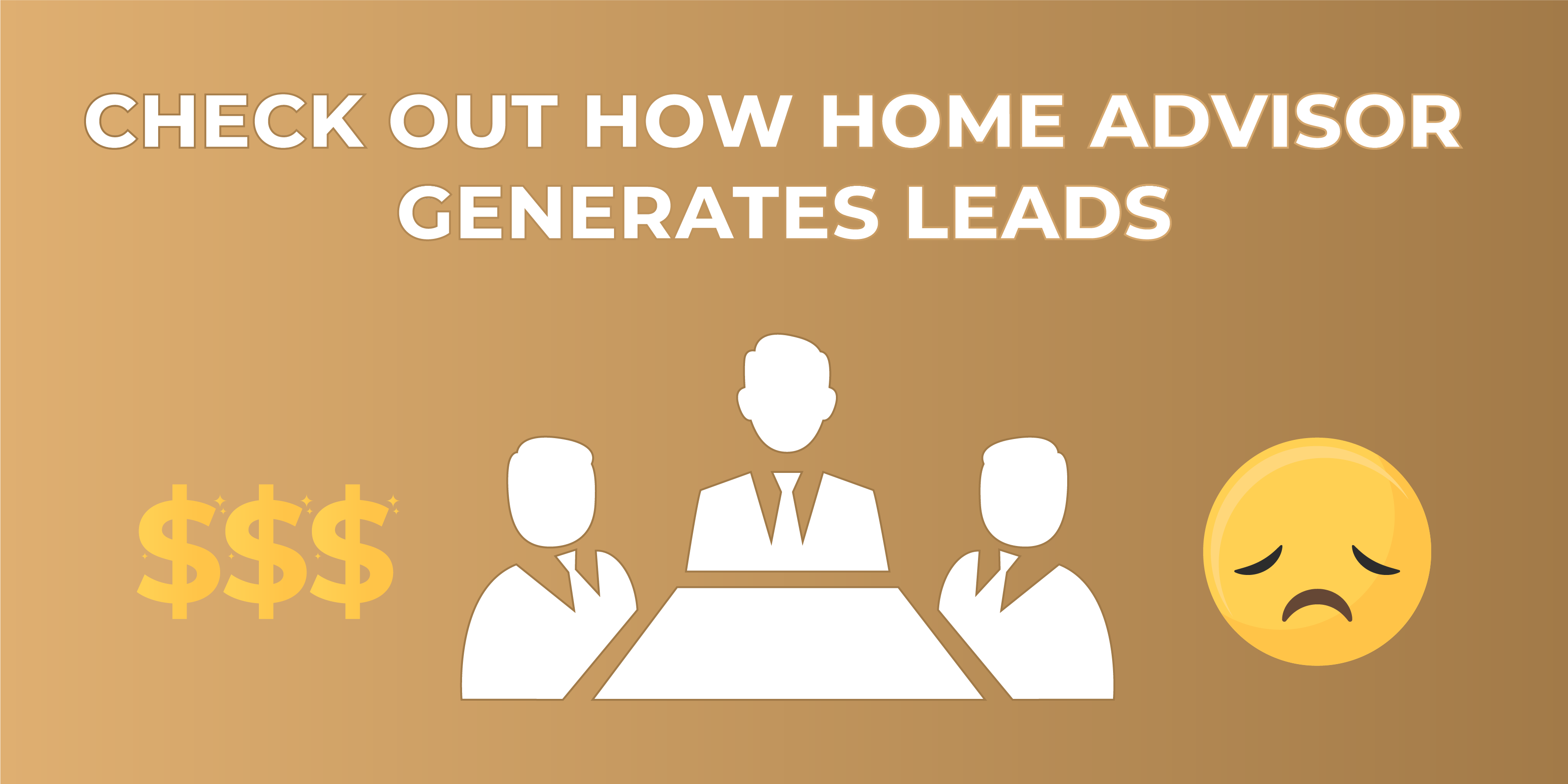 You must be thinking, "if lead generation sounds so good so far, how come I haven't seen any company?" That's the thing; there are many out there. You just don't know they are dedicated to it.
HomeAdvisor is one of the best examples you can find on the Internet as it is a top lead generation company that has spent millions building its brand but also earned even more zeros for this same reason.
They started small as everyone else but invested in building their brand awareness to make people who are looking for home services go to their website and find what they need. They are over 75% of people's first choice when they need those services.
If you don't get HomeAdvisor that much or need a refresh, users need to submit their information to request a service and get a professional or expert who can provide it.
HomeAdvisor's job is to share your information, which makes you a lead, with local companies so they can contact you and offer the service you're requesting. For sharing this lead information, HomeAdvisor gets paid by the companies. This happens for every single lead they send to multiple businesses.
Business owners who don't have marketing skills or don't even know how to have any online presence will always rely on those pages to list their services.  They will save time and effort, but companies like HomeAdvisor can make them spend lots of money as leads aren't exclusive (one lead is sent to multiple companies after all).
Using Facebook Ads aka Paid Ad Platforms: Do They Generate Leads?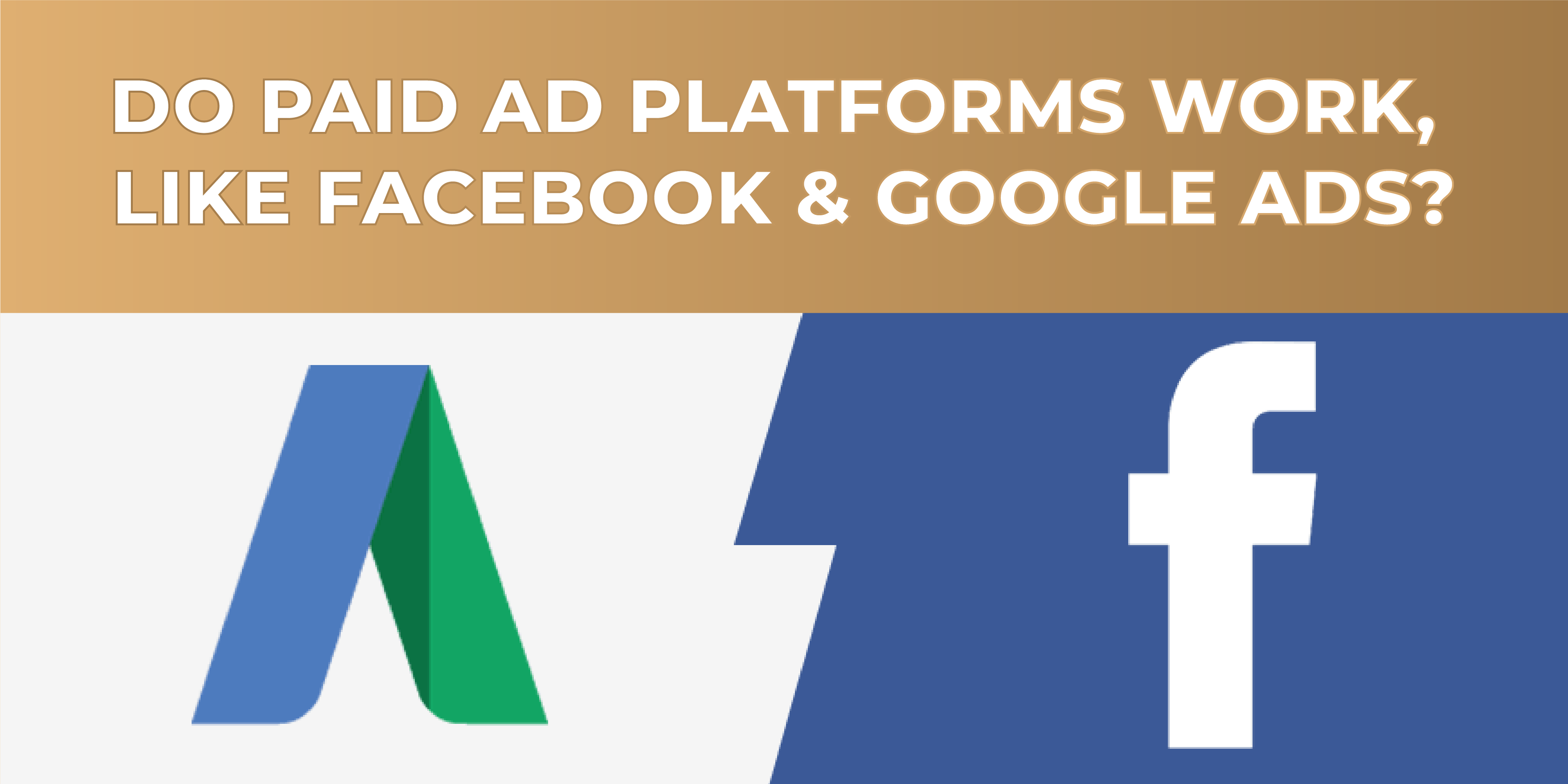 They DO generate leads. If not, no one would use them.
However, you need to remember two facts:
Paid ads or platforms can be expensive.

They don't generate "natural" leads.
Whenever someone sees or clicks in one of those ads, over 80% of them did it by accident or are trying to close/report it.
Why? Because they aren't looking for those services. At least not at the moment.
What those ads do instead is interrupt their time on the platforms. Users aren't there to find companies or businesses unless they are searching for a specific company's user, and for that, there's a search bar. This is why it is hard to convert them to actual customers who will show interest in the companies' services. Also, you're limited by a budget.
When using lead generation, everything is organic. You aren't forcing others to pay attention to your business but rather being there when they need you. This is why Google's organic traffic will always beat paid ads, and the reason companies continue investing in it, which is a lot cheaper as well.
What Is Local SEO?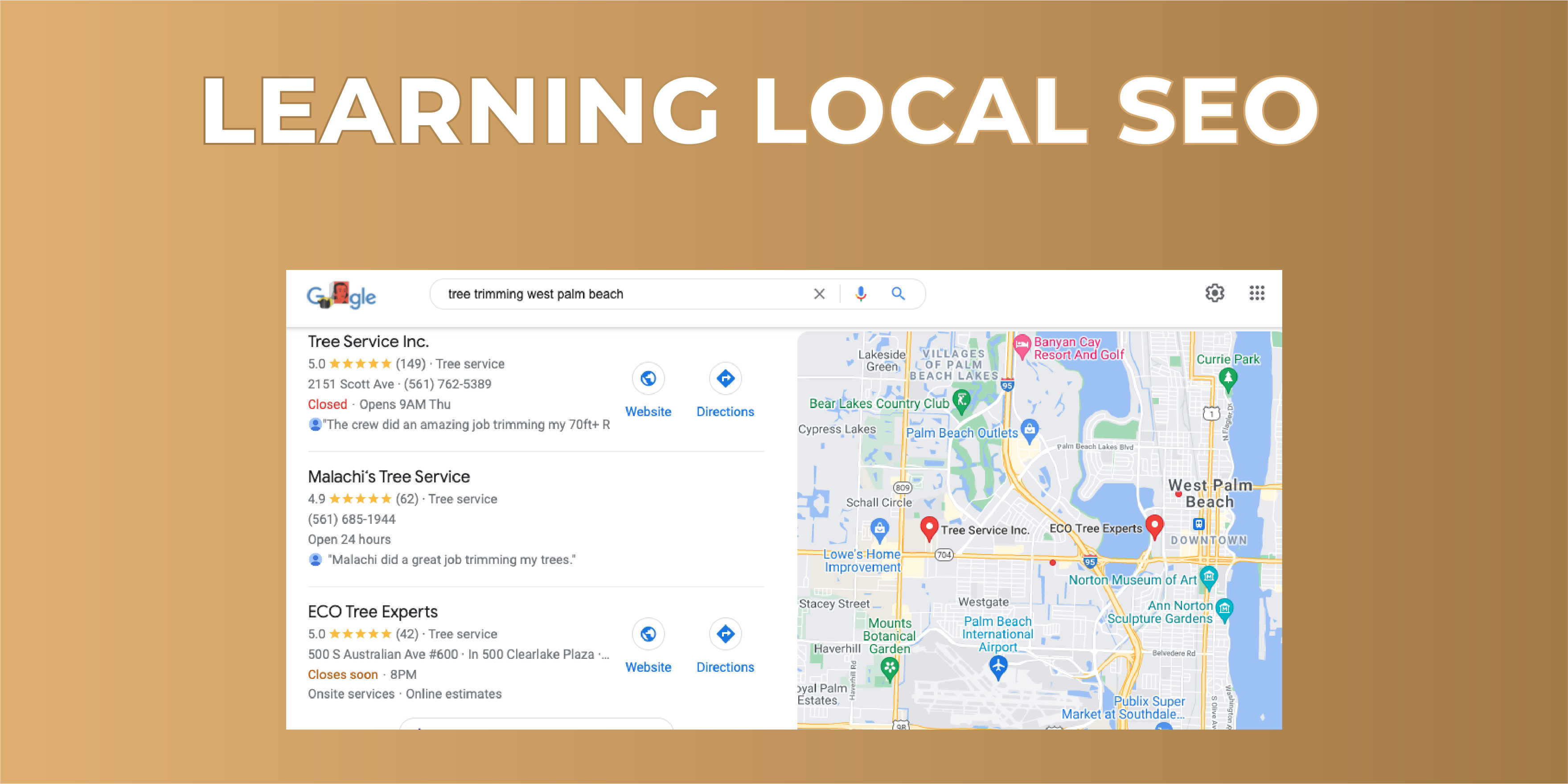 Don't worry… I didn't get it at first either. Following the short explanation, local SEO focuses on scaling businesses' visibility on search engines. However, this is only for those who serve their communities face-to-face.
What does this mean?
Experts and professionals like painters, plumbers, and dentists (but not only them) offer their services to their local customers. Why? Because they can't deliver them unless they are located in the same area of their customers.
To make sure those businesses get more leads, you need to rank them locally by claiming the business listing on Google to place them on Map Listings. Local SEO also involves online reviews, citation management, and how you manage your entire online presence in the local area.
If you are going to bet on lead gen, you need to adapt yourself to today's world: The Internet.
Keep in mind that although traditional channels and methods like billboards, warm calls, and pamphlets still work, they aren't part of your tools. Whenever someone needs a service, they go to Google and search for it.
"Dentist in Miami" or "plumbing services in Orlando," etc. And you can keep coming up with services or professionals people need and look for. Thus, you need to make sure you're using Google to get the companies in front of their clients.
Users will always click on the first search results (those near the top), and many of them will be either Ad links (people paid to place their websites there), Map Listing, and then you get websites. Almost all of them are your goal and where you should always aim to place yourself.
Can My Business Utilize a Local Lead Generation Strategy?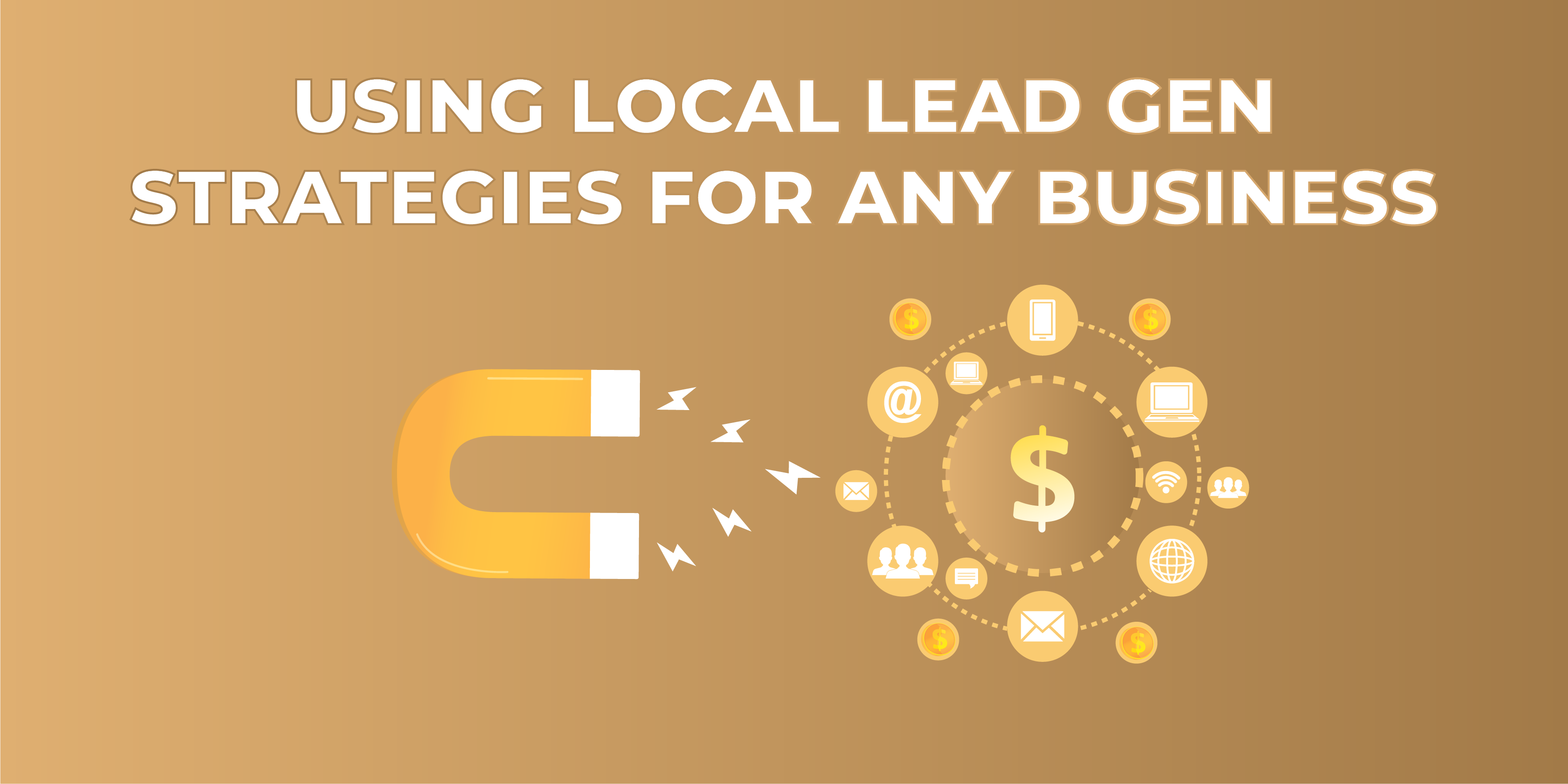 If you want customers, you better know you need it. Following the previous explanation, lead gen is all about placing businesses in front of their customers, choosing them over their competitors.
Put it simply – it's all about closing deals and having clients for those companies to make money. The main difference with the usual methods companies use for this is how lead generation approaches different channels to get them in the right place of the market to get customers.
Those channels are all focused on the Internet as most people are searching for products but also services across the net. The issue is that the Internet is way too broad, and businesses don't know how to place themselves. They usually try, but they get one common result: losing money and time.
How Powerful Are Organic Leads from Google?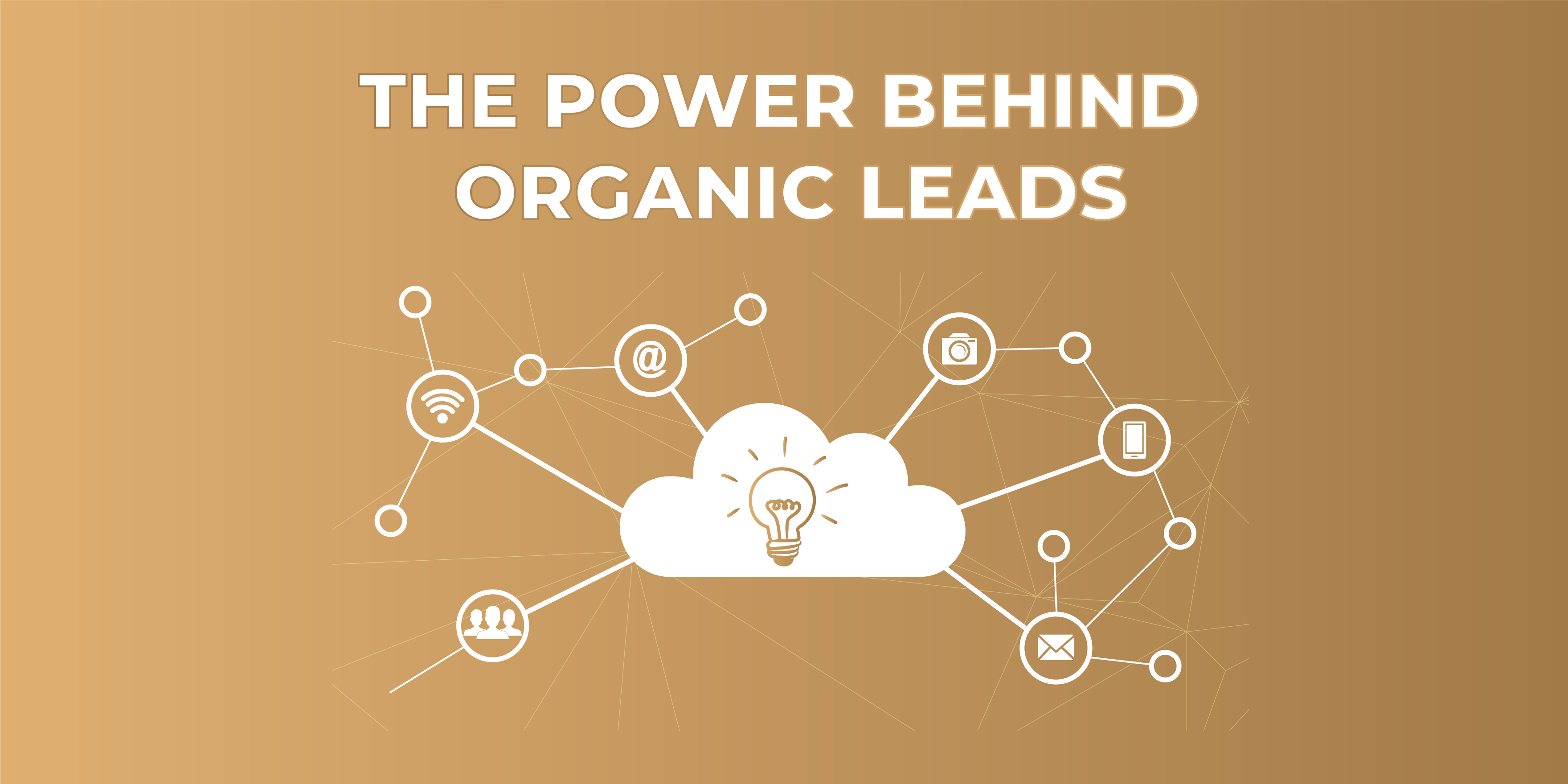 For companies looking for customers, it's everything. For you? Pretty much the same. When you build a business with digital properties, you get to make thousands of dollars a month.
This isn't a "get started today and get rich tomorrow" thing, but it is HIGHLY scalable, and ROI + positive results are guaranteed. Learning a fairly decent and very needed set of skills to create your digital properties and start ranking them on Google is required.
I have invested in several online businesses over the years, and if there's something uncertain, whether you will get your ROI or not, even more than the actual profit.
However, this business moved my earnings from five figures a year to a month in ONLY passive income while sitting comfortably at home.
On my laptop. Anywhere. Anytime.
You can look at one of the first sites I built back in 2016, and it continues making me over $1.000+ every month. The best part is that I don't need to touch it or the rest I've built over the years, just like this digital property.
What Makes Lead Generation SO Alluring?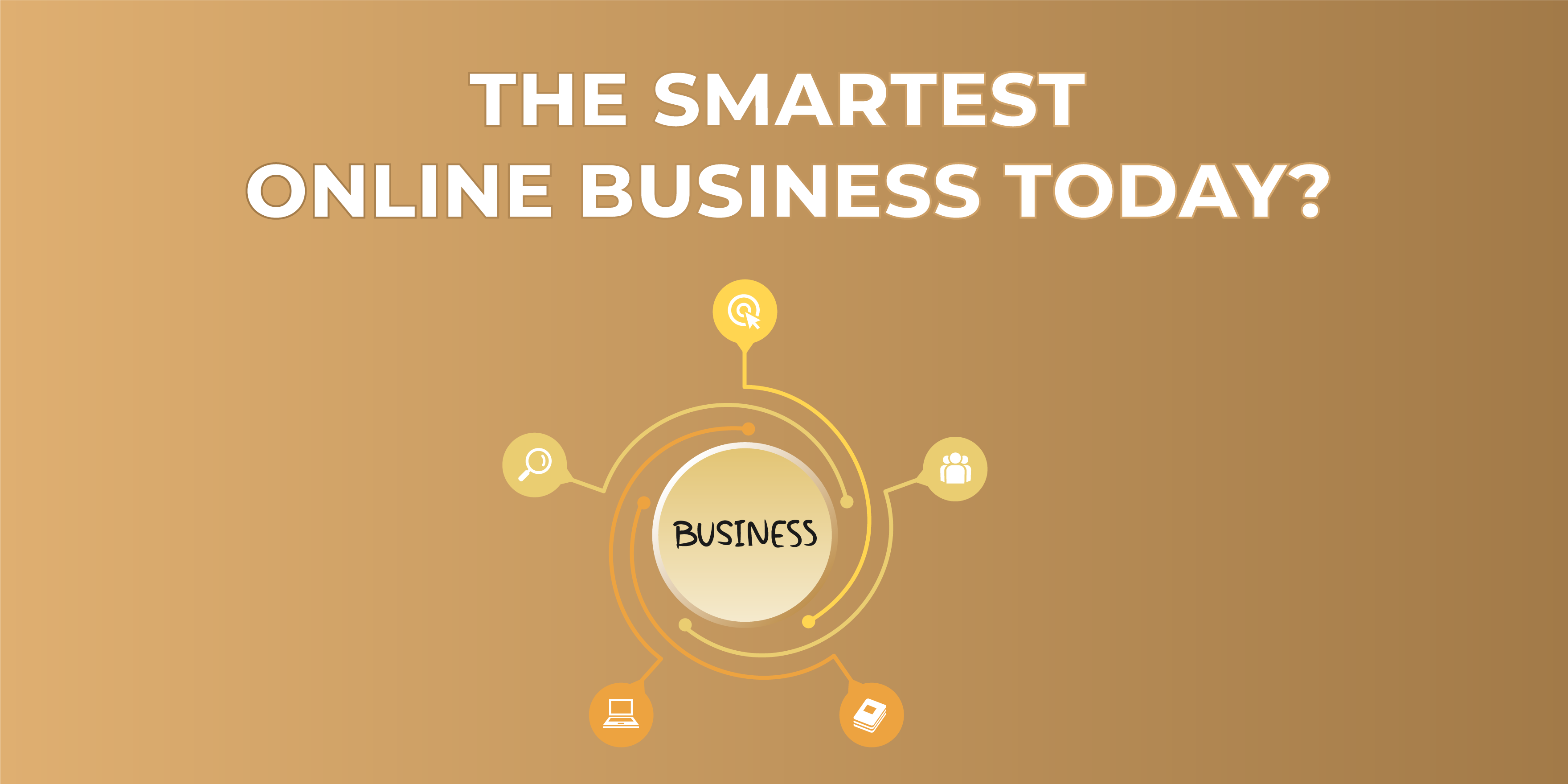 Here it goes: you can work from home.
The main issue with regular business opportunities is how much you need to invest in staff, equipment, or rent to have a place to sell your products or offer your services.
We all know the hassles of traditional businesses that involve regular expenses, which are extremely high.  Can you afford it? I don't think so, and even if you can, is it worth it? Now, it isn't only about the money. You also need to put in a lot of work, and it isn't only during the first couple of months or years. Usually, it is as long as you continue running it.
You can save yourself those headaches and bone-breaking tasks and expenses with lead gen since it is more about generating leads with digital channels—mainly websites.
Websites can be VERY cheap to build, and with many tools online, you get to do it in a couple of hours instead of days. Any virtual or digital business is scalable and won't need constant maintenance.
So, let's summarize this:
You save money in regular expenses with traditional and most online businesses as what you need is yourself and digital properties (websites).

You can bet on passive income.

 There's no need to hire more people to get started.

You can generate leads in multiple industries, which allows you to work on any niche you want.
How Can I Get Started in the Local Lead Generation Program?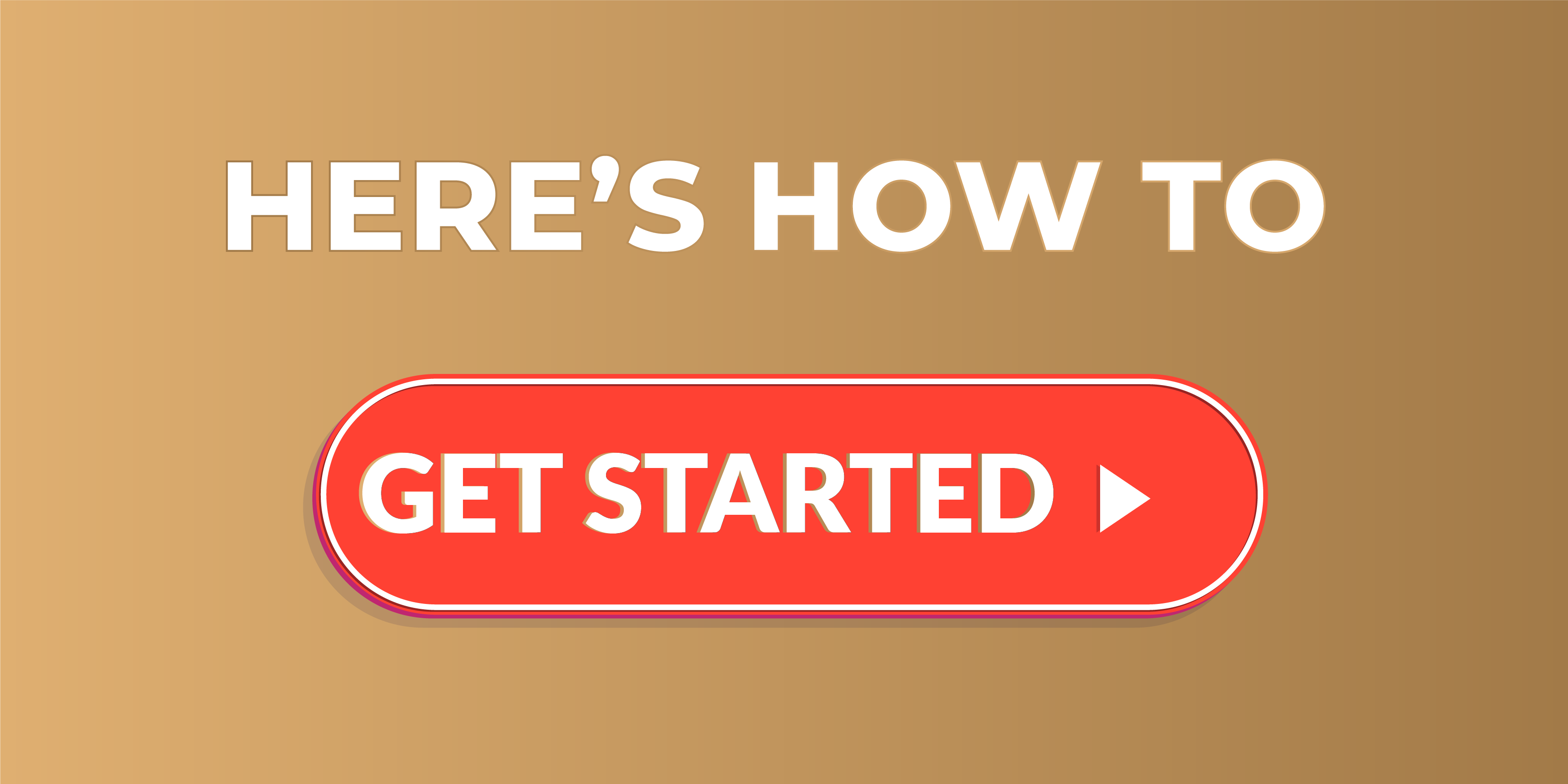 Anyone can start and learn. That's the beauty of this business model. I knew nothing about SEO, Map Listing, and everything I've mentioned so far. It is all about learning the skills, gaining experience, and deciding to take the step.
Remember that this business model will never get old as business owners are always looking for leads. They need to do business and scale their companies. Why not do the same while helping others and still making money?
You can start with this local lead generation course highly recommended for anyone wanting to grow in the business. It is a close training that will take you through each step and make sure you are able to get your ROI, profits and take control of your life.
You will be added to an incredible lead generation family ready to help you 24/7 when asking questions on the group. Anyone is welcome who's willing to put in the work. Click here to watch the lead gen webinar.