Are you an ambitious entrepreneur looking to learn how to start a life insurance business? This blog article is here to help. The majority of Americans consider insurance an integral part of their day, whether they are driving their cars or protecting their homes. Thus, the company and niche are quite profitable, but starting with the right steps is key.
Making sure your finances are in order, understanding the industry, knowing if you can finance the expenses, and much more, are included among the steps.
We would add in this short introduction to learn about business structures and the different specialties inside the life insurance business itself. Based on them, choose which one fits your situation the most.
Below, we will be going over the steps you can take to guarantee a life insurance business that is well-established:
Understanding the Industry
The life insurance industry is mature, as you would expect from a sector that has been around for a long time, almost to the point of the country's independence era.
What you need to know about it in terms of basics is that policies that provide protection are designed to give a benefit, usually a lump sum payment. This is why they call it life insurance. It provides death protection for a specified period.
Although all life insurance was originally called in nature, it is believed that policyholders became frustrated that they could not pay premiums for up to 30 years without receiving any benefit. This is why investment policies were created.
An investment policy's main objective is to promote capital growth. This type of premium can be paid either on a monthly or one-time basis. Investment policies have higher premiums than protection plans. However, they offer cash value.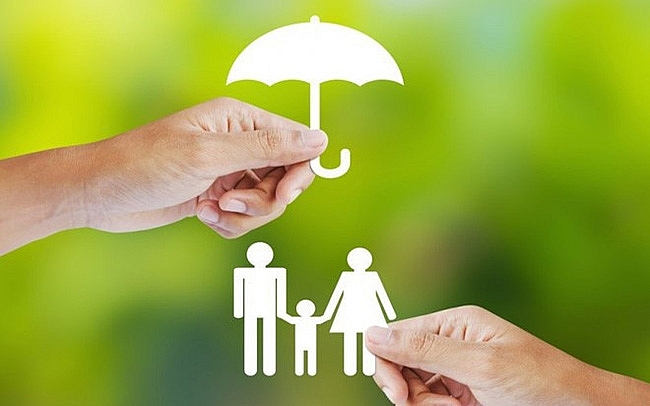 This cash value is built over time and paid to the policyholder or beneficiary upon maturity (or death). There are three types of investment policies: whole life, universal and variable.
Many life insurances companies have expanded their retirement product offerings over the years. We noticed that many of them now offer fixed and variable annuities.
The life insurance company receives premium payments from policyholders. This money is used to pay claims and fund operations. These premiums are the main source of cash flow. Hence, you ought to keep them in mind to expect success for your business later.
Insurers are required by law to keep a minimum amount of cash and cash equivalents. This reserve cannot be used for investment. Experts believe that these requirements are designed to protect policyholders and ensure that insurers have sufficient cash to pay any claims.
However, any additional cash beyond the reserve can be used to supplement income. Many investment policies allow the policyholder to share the profits from the invested premiums.
This can be a bit difficult to understand and, sometimes, it makes no sense to focus on the details. However, when you take the time to go over the details properly, you notice they influence how you will handle your life insurance business later.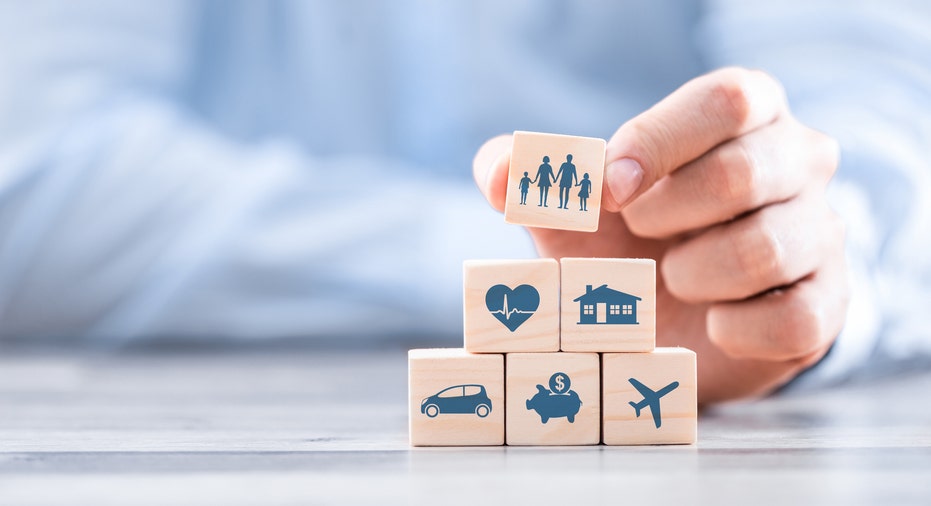 Conduct Market Research
Before starting the process of your own company, take the time to go over proper research. This will help you determine how successful companies have started and achieved success, where you should focus your efforts, and if this is an actual profitable business in your case.
To make the process simpler, we have added the main aspects you should focus on:
Demographics and Psychographics.
You need to understand that your job as an agent and future company in insurance is to help customers make informed decisions and guide them through the purchasing process.
In addition to selling an insurance policy at the beginning, you will need to meet regularly with clients to ensure that the policy is still the right fit. Agents are often the first point of contact in case of a claim.
There are two main misconceptions about life insurance: who needs it and for what purpose. Some groups require it more than others.
Life insurance is a financial tool that has evolved. You might be surprised at how many people and situations make life insurance a good choice. Your potential clients may include:
Single parents with no children.

Retirees.

Business owners.

Empty nesters.

Parents who prefer to stay at home.

Breadwinners.

Single mothers.

Co-signed student loans and credit cards for someone with a cosigner.

Individuals with high net worth.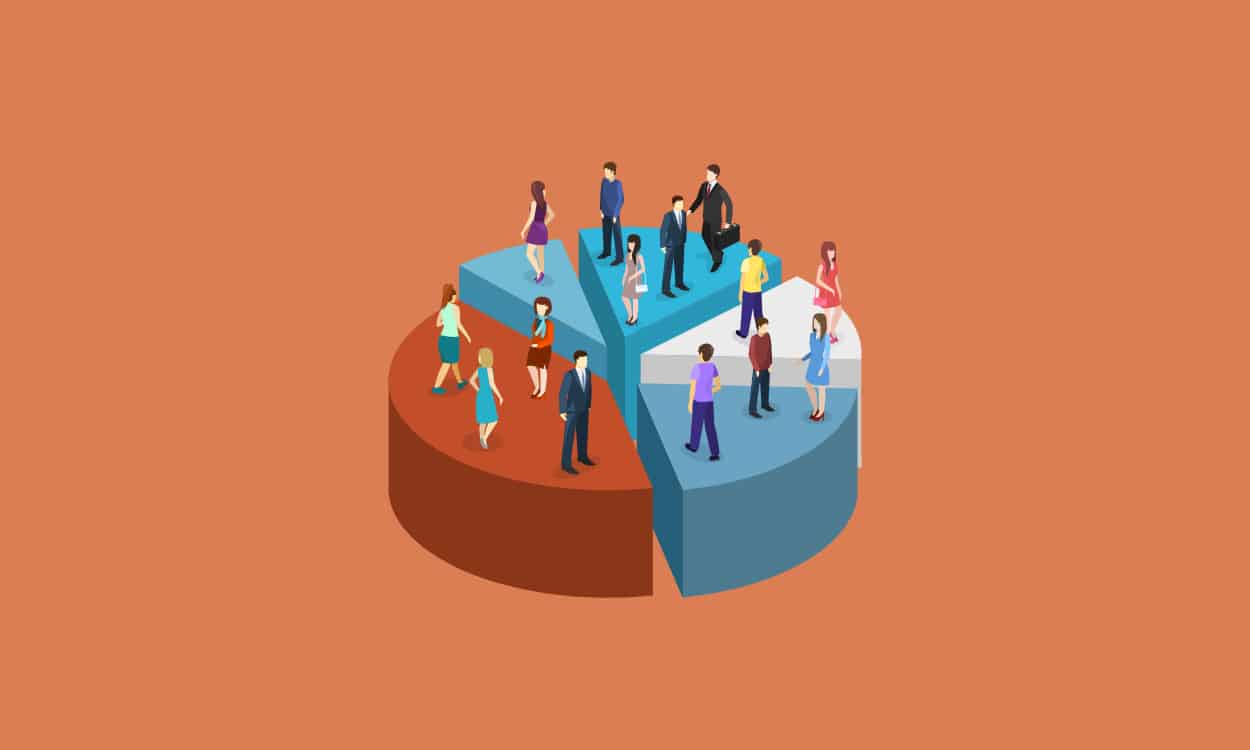 Choose Which Niche You Will Work On
This business can be a lucrative career option, but many owners of insurance agencies don't do it for the money. Many do it for the love of helping people. A captive agency can be a great option for someone who is truly in the business to help their clients over time.
The policy's price is important, but the service that the agent provides keeps clients coming back, regardless of how much their premiums go up. Your staff will remind customers if they forget to pay their premium or cancel the policy.
You will also be the first to learn if there is a family member who has died. It is more than just filling out paperwork for life insurance policies. It is also about being there to help clients in times of need and lifting their burdens.
Captive agency management is not just about writing policies. Your carrier will provide you with marketing and financial support that allows you to concentrate on the client.
This business path is ideal for those who love helping others and have strong marketing instincts. You are responsible for demonstrating to people why your agency stands out from the rest without the support of any other company.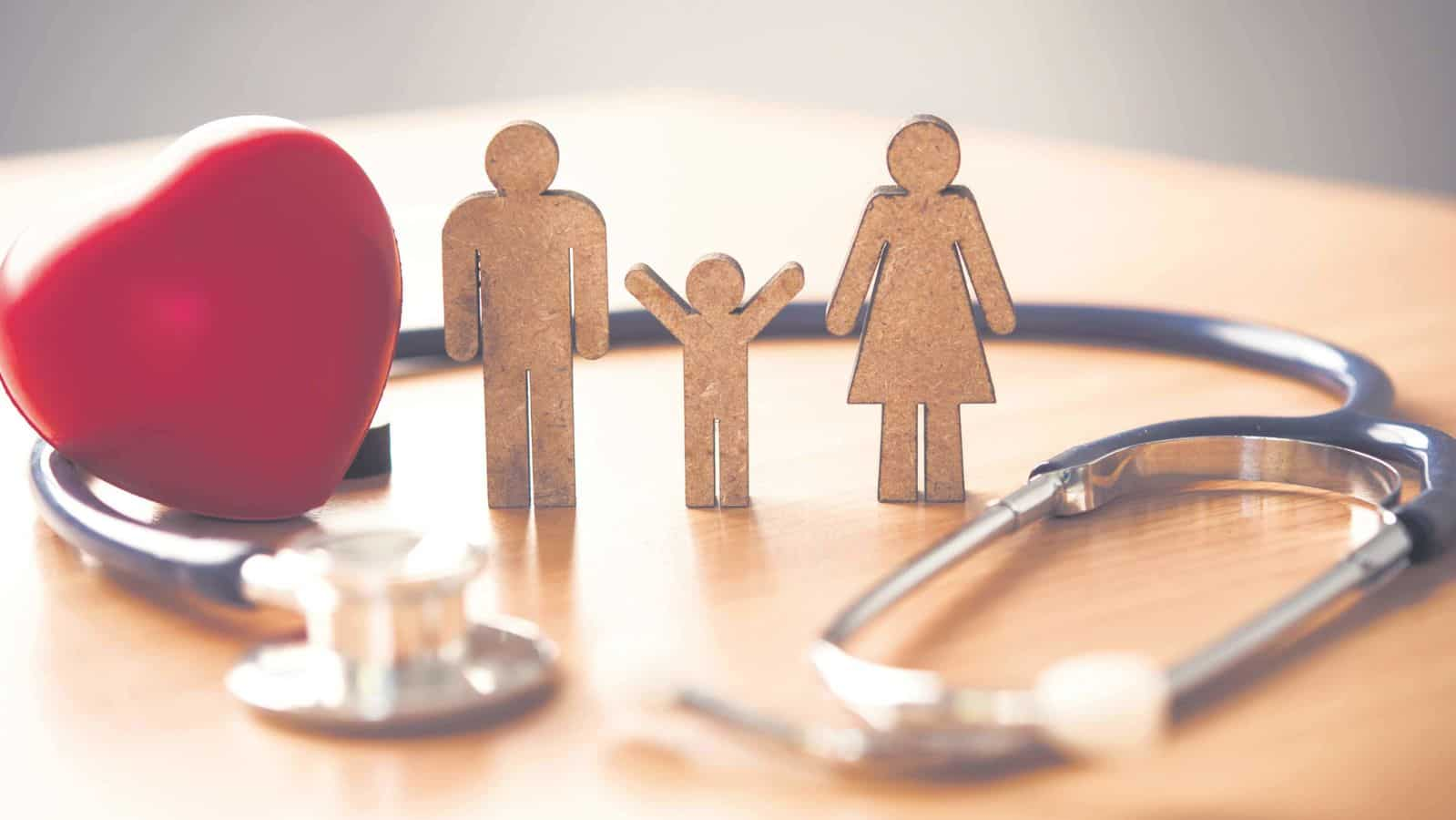 You work in a fast-paced environment where no two days are the same. However, regardless of the path you choose, you will need to have a lot of experience in insurance. You should have a solid understanding of the intricacies and be able to pass your knowledge along to your customers.
We can confidently state that many independent agents have built a successful agency by focusing their efforts on a single niche.
Few agents are as knowledgeable in commercial lines, and many enjoy higher commissions. Others focus more on personal products, such as teens drivers, art collectors, or RV owners.
Franchising or Starting From Scratch?
Your choice of business lines will directly impact the growth potential of your life insurance company.
Many independent and captive agencies offer personal and business insurance as well as life, death, and annuities. You can take care of all your customers' needs, strengthening the relationship.
Captive agents have specific guidelines about what you can and cannot write. Independent agents have more freedom, and franchising can be a viable option after you have established yourself in the insurance industry.
You should also keep in mind that franchising allows you to start your own business, but not alone. This doesn't mean it is the right choice for everyone. You must surrender some independence even though you are the owner.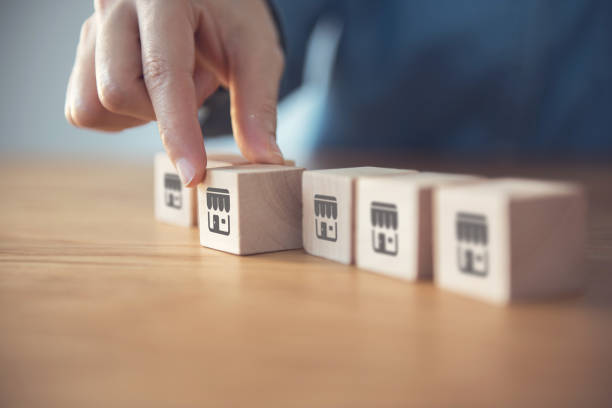 It requires significant capital investment to start. A franchisee does not have to start over alone but instead receives a lot of support from the franchisor, which gives them a greater chance of success. Franchise owners often get support with:
Selection of the best site for maximum traffic, taking into account locations of competitors.

Constructing and designing physical facilities.

Finance to pay initial franchise fees and startup costs.

Learning the business and operational methods.

Grand opening programs to jumpstart your business.

Advertising at the national and regional level to increase sales.

Routine business operations are essential to ensure optimal efficiency.

To lower operating costs, access bulk purchasing agreements with approved vendors.

If you have any questions or run into difficulties, they will provide ongoing supervision and management support.
Now, everything is about independence, control over your actual business, and how much you are willing to sacrifice in the equation. Will it be a life insurance business on your own or with a franchise?
Keep in mind that we will be considering the opposite of franchising in the rest of the article.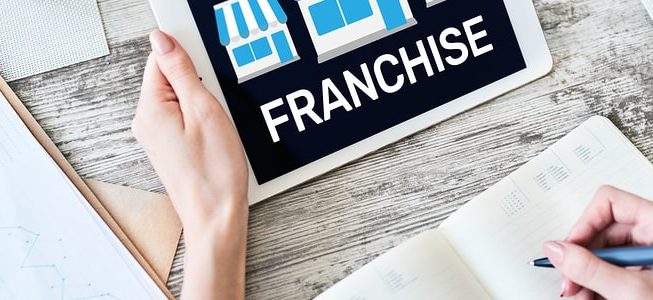 Be Aware of Threats and Challenges You Will Face
It is clear that life insurance can be a challenging but important job. There are many obstacles to overcome in a highly competitive industry that is constantly changing. Thus, you must be aware of them before you decide to start this business:
Legislation in the industry.

The economy.

Healthcare Reform.

Getting licensed.

Startup costs.

Strategies for digital marketing. Adapting to digital methods in this case.

Gaining expertise.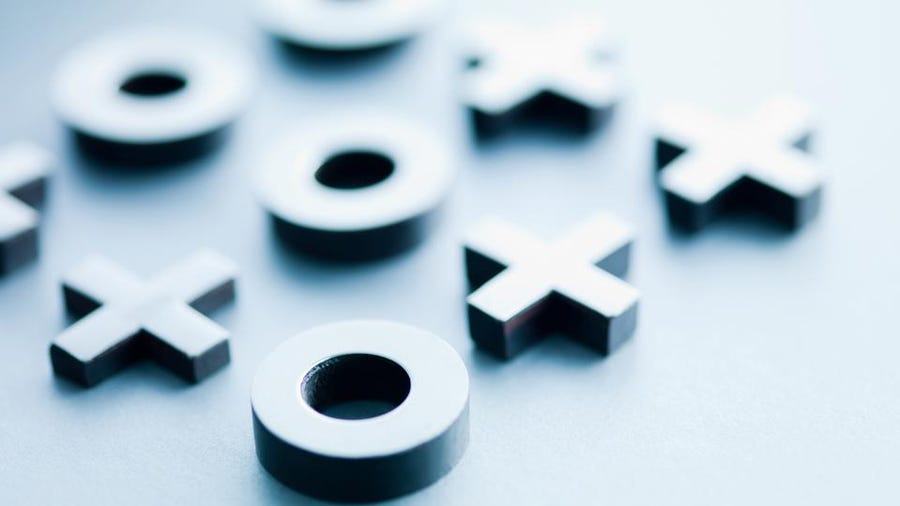 Select Your Legal Entity (LLC, C Corp, Or S Corp)
It is important to remember that most businesses have a legal structure that is dependent on their size and complexity. The insurance business is primarily about the income and property of your clients.
Therefore, an LLC is the best legal structure for your business, regardless of how small or large it may be. The benefits of creating an LLC are often greater than the perceived disadvantages. They are usually unavailable to sole proprietorships or general partnerships. These may include:
Assets that are not yet touched.

Simple management structure.

There are few or no restrictions.

Credibility is increased.

There are very few compliance requirements.
However, we would recommend you learn about, at least, the main structures to ensure you are making a well-informed decision.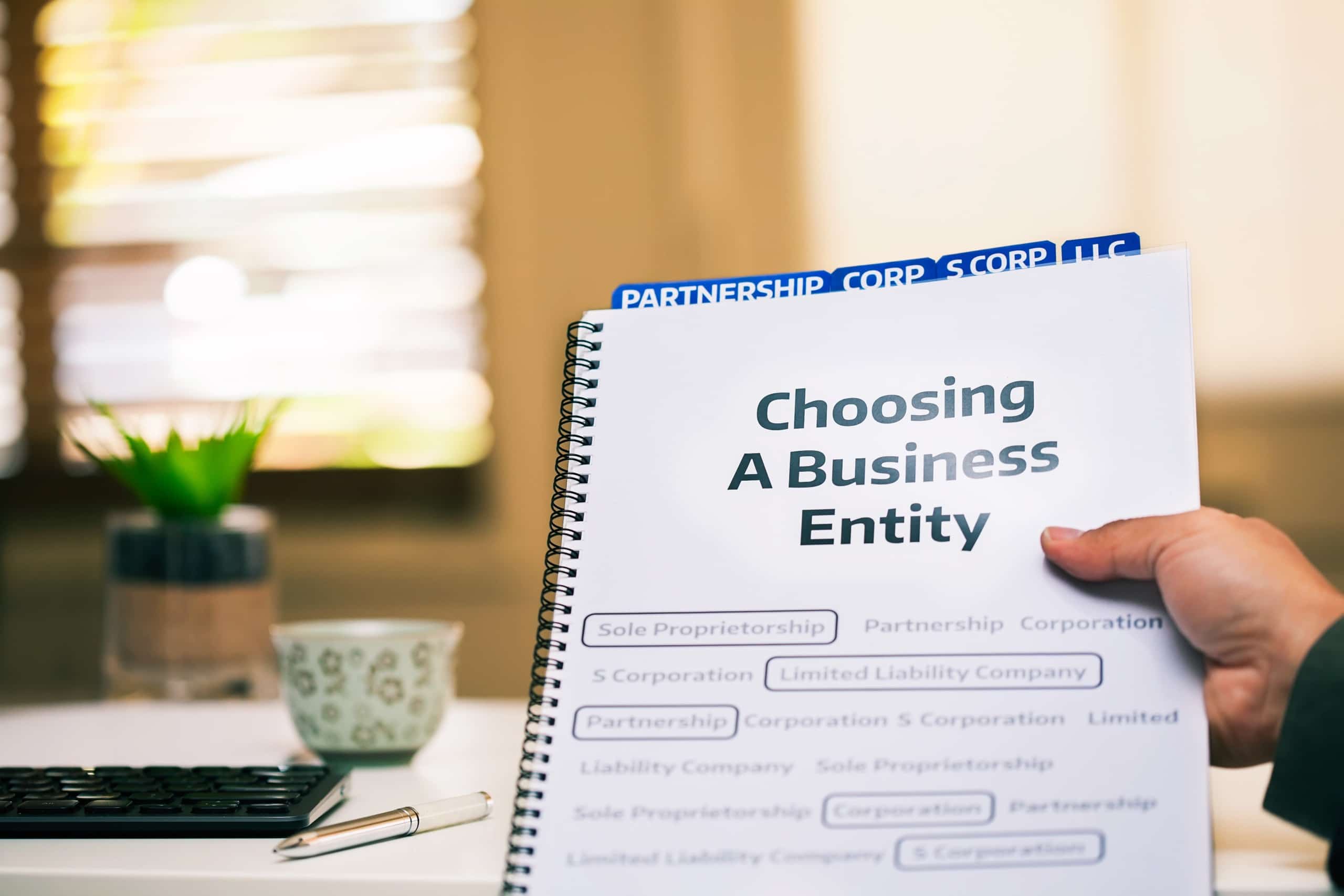 Pick A Catchy Business Name
It's not enough to want to start your own business. You need to pay attention to basic yet crucial details like choosing a name. This is why we compiled this list of appealing ones that could go well with your vision or give you some ideas:
A+ Insurance.

Life-Changing Insurance.

Fancy Insurance.

Multinational Insurance.

One Life Insurance.

Nurturance
Select the Location for Your Business
There are many things you need to consider when starting a life insurance company. One of them is to know where it will be located. However, this can prove to be a challenge when you don't know what to consider for the place.
Thus, here we will be adding some considerations when choosing a location for your life-insurance agency:
Access to demographics and clients.

Legal and tax incentives.

Costs for office space.

Staffing needs.

Quality of life.

Access to marketing programs.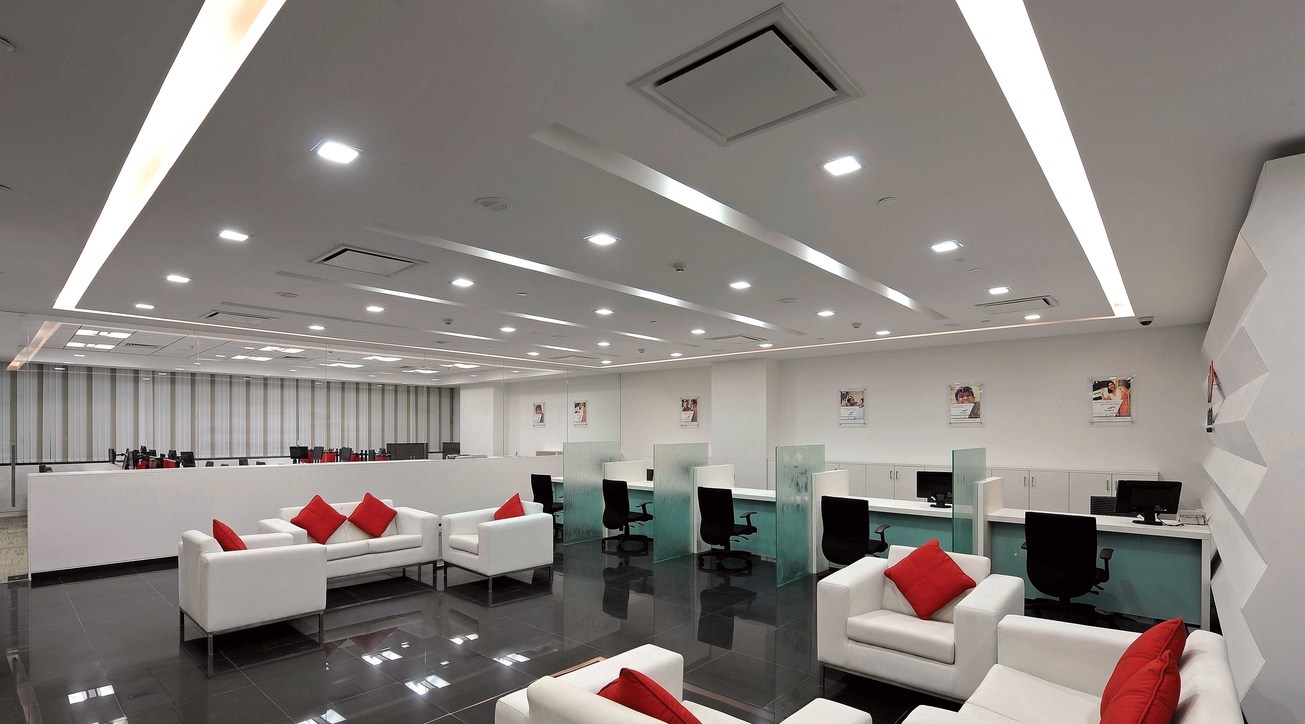 Find the Best Insurance Policies for You
Insurance is necessary to be able to sell insurance. Funny, but needed.
You will require a minimum of a BOP and E&O insurance. You can customize your Business Owner Policy with many protections, from equipment to vehicles you use for business.
E&O is an acronym for errors and omissions. It's sometimes called professional insurance. In that it covers you against any mistakes you may make, this insurance is similar to medical malpractice insurance.
Omissions can also be mistakes that you make—for example, forgetting to inform a client when their policy is due for renewal.
Keep in mind that you might need worker's compensation insurance if you are hiring office staff or support staff. This depends on the state you live in and how many employees you hire.
A surety bond will be required. It guarantees that you will pay the other party (e.g., an insurance company) if you don't fulfill your obligations. States require that you have a bond in case you collect a client's premium and then run off to another country with your receptionist, rather than remitting the money to the insurance company.
In other words, all this serves to protect your clients.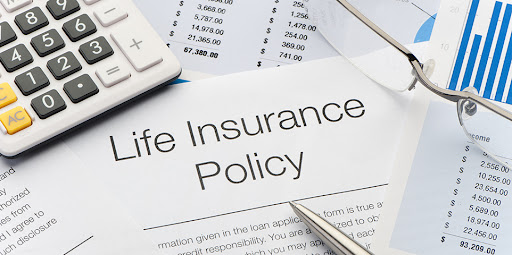 Consider Trademarks, Copyrights, and Patents
It is important to mention that both large and small professional service agencies have access to sensitive client information. Agencies are often privy to confidential details, including mergers and acquisitions as well as new product launches or brand launches.
However, keep in mind that agencies are equally responsible for any leakage of confidential information if they have access to sensitive information, not only that which is kept secret from the public but also that is sometimes made available to employees of companies.
Intellectual asset loss's reputational and financial ramifications can be severe, particularly if it involves a product patent or financial transaction. To protect your life insurance business in the future against costly mishandling of confidential client information, risk mitigation and management are essential.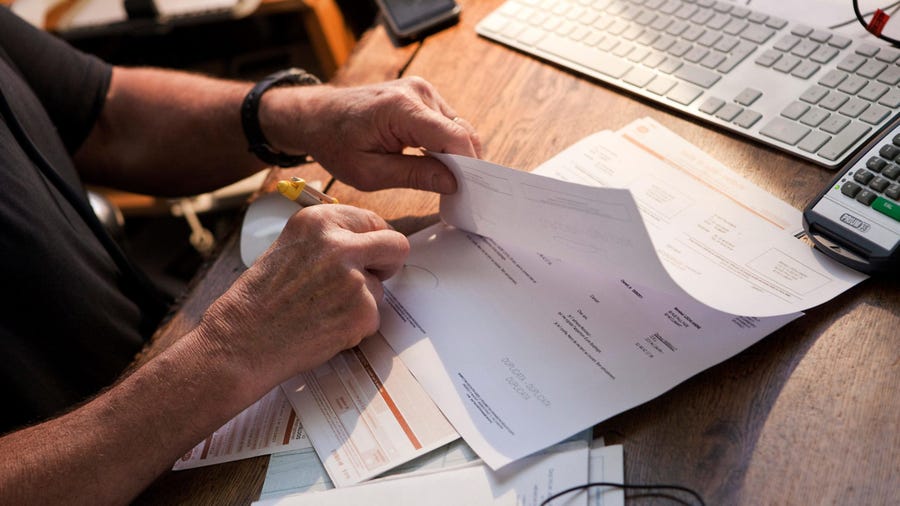 Thus, take the time to go over all the right steps with trademarks, copyrights, and how you can protect yourself when it comes to:
Contracts legal and non-disclosure agreements.

Protect digital content via the internet or an internal server. Agency employees should only be given confidential information on a "need-to-know" basis.

To ensure that your legal rights are protected, it is a good idea to consult a lawyer.
Get the Professional Certifications You Need
Professional certification is a great way to increase your skills and get recognized for your achievements, regardless of whether you want it or not. Any advantage that can help you land a client in a world of marketing and personal branding is worth it.
Usually, independent or employed agents are the ones who would consider them. However, having them for your future company can help build credibility and trust. Therefore, focus on getting, at least, these ones:
CPIA Certified Professional Insurance Agent.

Professionals in Insurance.

CIP Chartered Insurance Professional – Chartered Insurance Professional.

Certified Insurance Service Representative – CISR.

Certified Insurance Counsellor (CIC).

Omissions and Errors (E&O-seminars).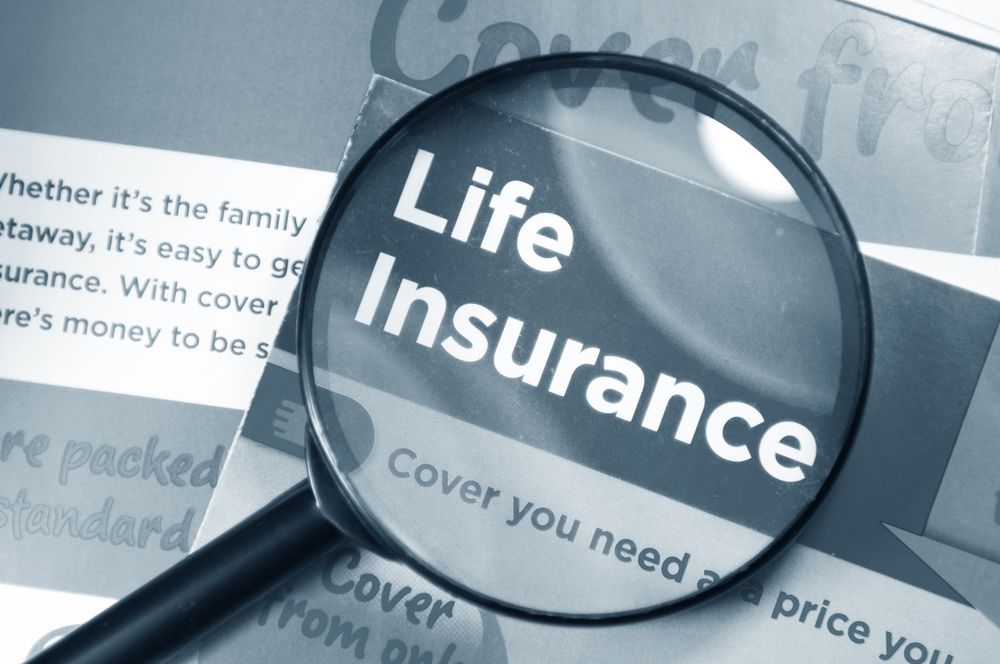 Get All Your Legal Documents
To operate an insurance agency, you may need to obtain certain licenses and permits from the state.
You can find out more about the licensing requirements for your state at the SBA's state licenses and permits reference. However, essentially, you will need a seller's license, as many states require that insurance agencies remit sales taxes for certain types.
The seller's permit allows states to record and collect taxes on sold goods (and sometimes services). You should also be aware that there may be local licensing and regulatory requirements.
Others we can include to the basic certifications list include:
You must pass an exam to be licensed to sell insurance in your state.
State-by-State Laws and Regulations.
The laws governing an insurance agency or brokerage differ from one state to the next.
Certificate of Occupancy.
Insurance is usually run from an office. Businesses that operate out of a physical address will need a Certificate of Occupancy (CO). It confirms that all building codes, regulations, and zoning laws have been observed.
Raising Your Startup Capital
Specialized financing is required for all types of insurance companies, not just those in the life insurance sector.
Finance is the key to forming new businesses. It allows companies to expand, hire local workers, and then support other businesses as well as the local, state, and federal governments through the remittances of income taxes.
Every business' success depends on its strategic use of financial tools such as loans and investments. These are some of the sources you can use to get business financing for your life insurance company:
Personal savings.

Pitching.

Angel investor.

Partnerships.

Venture Capital.

Grants and loans.

Crowdfunding.

Private lenders.
Create a Marketing Plan
A well-thought-out marketing strategy is essential for any business venture. In this way, you will have more strategies you can use to reach out to the potential clients your life insurance company needs.
For this to work, it is crucial that your marketing strategy represents your brand and makes you stand out from your competitors. We believe it is important to have a clear understanding of your target audience so you can help them find you and the best way to serve their needs.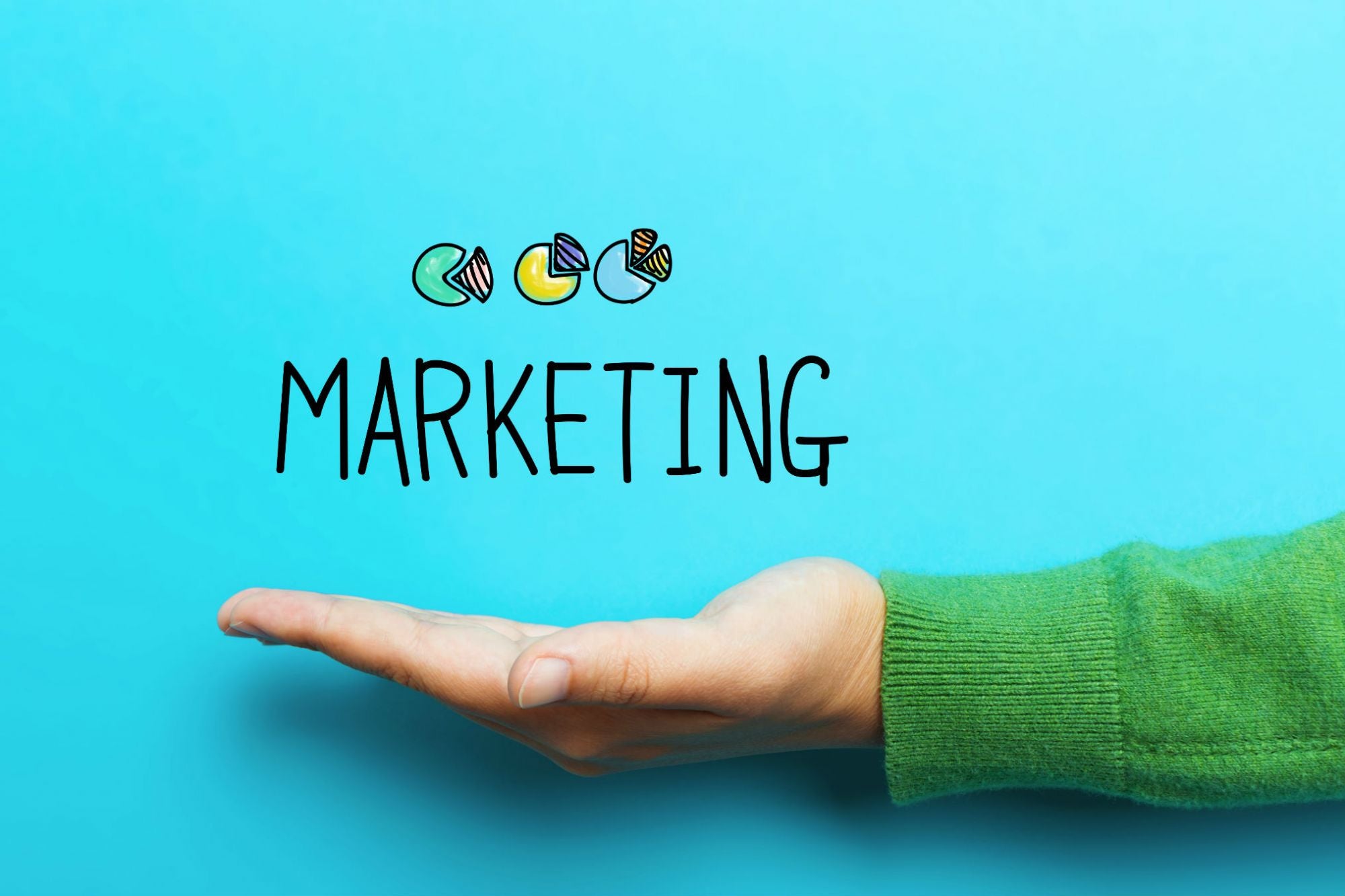 Captive agents are able to work with carriers that have already established themselves in the industry. Many have had success with personalized mailers, radio ads, school yearbooks, and advertisements in local newsletters.
Independent life agencies may represent carriers not as well-known. However, keep in mind that the success of your agency will depend on your ability to educate customers.
Independents must have a website that provides information and answers the most pressing questions of customers and marketing strategies used by agencies.
We recommend that you share your knowledge via social media accounts and on strategically-timed radio and television advertisements.
Participation in national and local business profiles, such as Yelp or LinkedIn, is important regardless of your chosen path. It will be a great asset for many years to make a name for yourself.
Think About How to Retain Clients and Customers
The policy premium is often a key factor in customer retention and attraction. Many clients feel upset when they get their renewal policy. They don't realize that premium increases are common and generally the same for all companies.
You need to make sure that your marketing strategy appeals at the right time to these clients (it's all about timing when deciding on emotions). They will then come to you with a request for a quote.
Once you have prospects, you can start building that relationship.
Although the captive agent cannot compare rates with other companies, they can ask underwriting for details about why the premium increased. This is an excellent opportunity to review the client's policies and determine if any discounts are available.
Keep in mind that your relationship with your client and your efforts to provide excellent service is often sufficient.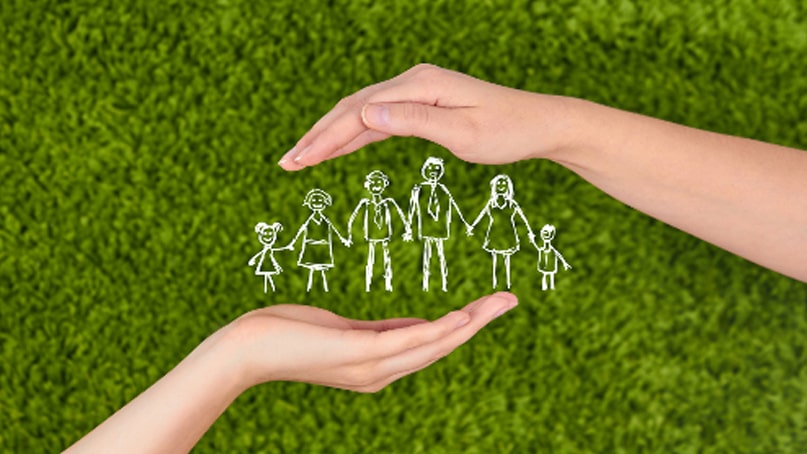 Few people will pay a higher premium to have the assurance that they are working with an agent who is in their best interest. The independent agent has a slight disadvantage here. This is because unless you have built a solid book of business and shown loyalty to your customers, you will not feel any loyalty to them.
While clients will base their decisions on price, it is important to remember that this business relies on strong customer service and anticipating their needs.
Improve Brand Awareness and Corporate Identity
Your business's brand awareness and cooperation identity will help you increase your revenue and boost your profits.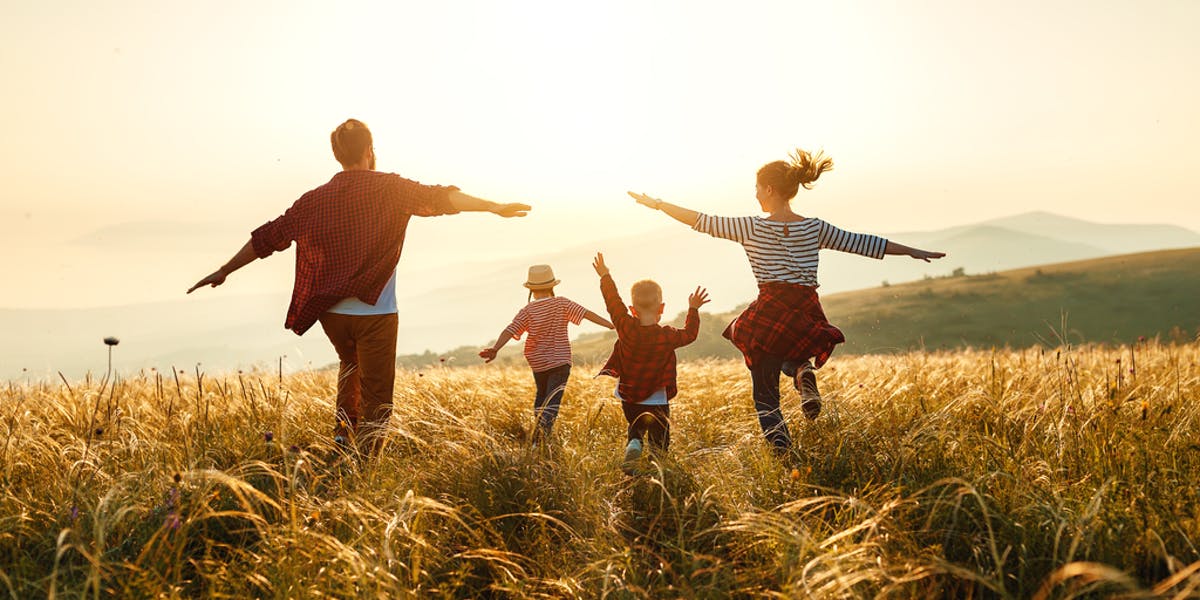 You need to be aware of all options to mold your company name into something that is valuable and irreplaceable. These are some ways you can consider:
It is possible to outsource certain departments that aren't essential to the core business. This includes IT, marketing, accounting, and other departments.

You might consider buying the business book of another agent.

You can sell insurance lines that offer higher commissions or have higher premiums.

Keep up-to-date with insurance trends and carriers. Only represent carriers that you trust.

Your employees can work remotely from time to time. This allows you to cut down on overhead costs and shows your employees that you trust them.
The Local Lead Generation Process for Your Life Insurance Business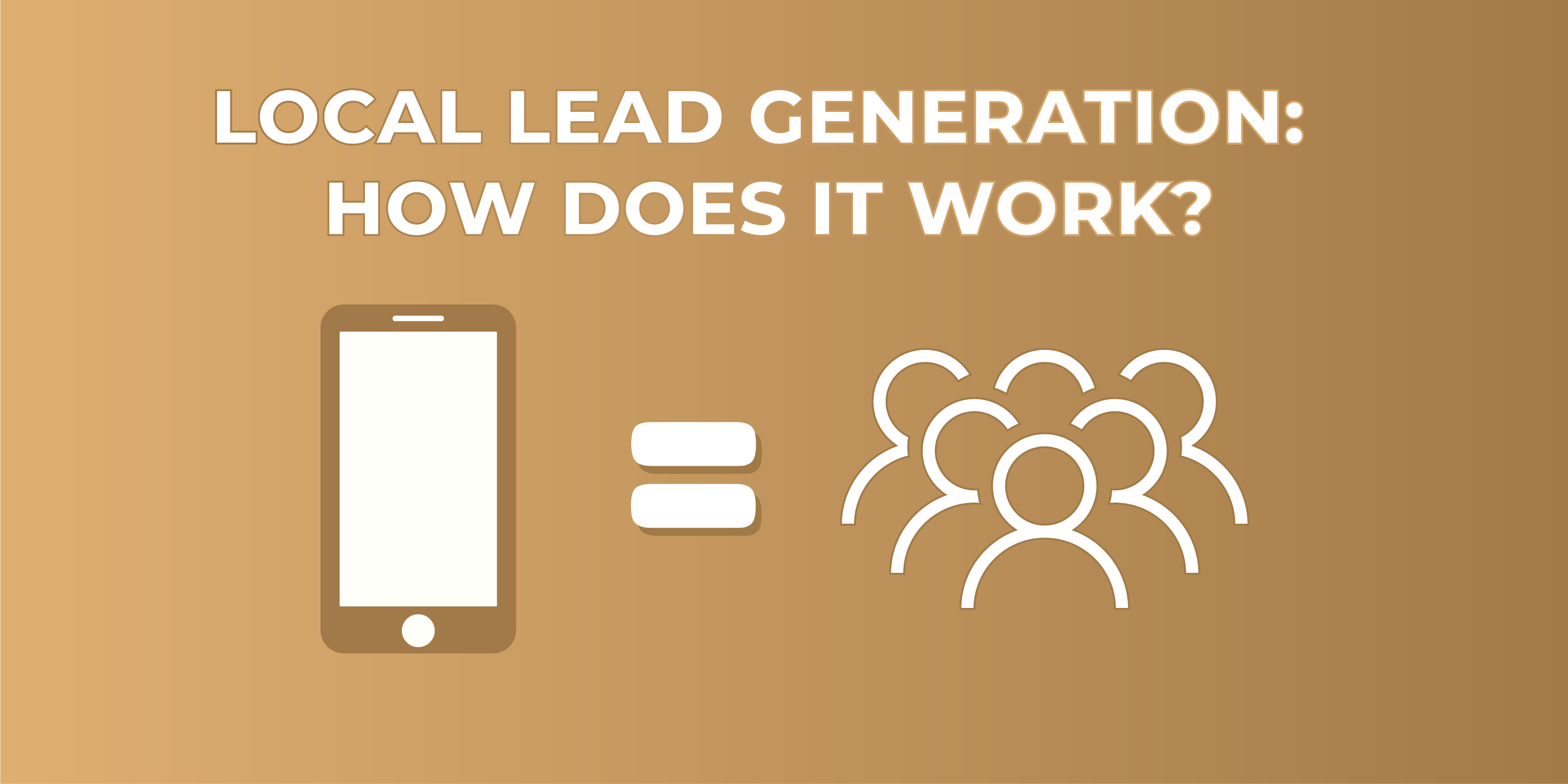 All right! So, everything is about building properties and generating leads. But how does the process actually take place? Are there other steps I need to know?
The steps I mention below are what students from our local lead generation program follow to generate leads for businesses like yourself. So I'll help you see what we do. And how if you join our program, you can simply generate leads for your own business (unless you want to start a side hustle and build a laptop lifestyle business).
Essentially, our lead generation can be divided into four steps:
The first is prospecting. You need to take the time to do market research on a niche (industry) and determine how many phone-driven businesses are there.
Keep in mind that this is local research as you need to know how many companies need leads. For example, you may search for "plumbing services Youngstown OH."
You will find dozens or even hundreds of businesses trying to get themselves in front of the customers by ranking on Map Listings, organic results, and even Ad.
The second step, building. When you find a niche (plumbing, tree services, a software company, real estate…), you will need to start building your digital properties. You don't need to be an expert in HTML or coding. It can be easy with the right tools.
The third step is now taking time to rank your lead gen website. With the site done, you need to work on SEO strategies and start dominating those Google search results. If you're new to SEO, it stands for Search Engine Optimization.
To keep it simple, it consists of the entire process of growing a company's visibility on search engines like Google and generating organic traffic. And remember this, local lead generation is part of the strategies.
Moving on to step four, once you rank the site, you will start getting your ROI and profits. You only need to rent it out to a local business interested in the leads the site generates. You can offer a couple of free leads to their move on with the actual pay per lead.
To review steps 1-4 above, I described it to a normal student who is building a lead gen business to help local service providers generate more calls. But replace the student with you as the business owner. And replace sending the leads to a business to simply siphoning the leads to your personal business.
By the way, fun fact, about 20% of our students in our local lead gen program are actually business owners who went through the program. And they use the skillsets we teach to generate leads for their own business.
An Example of Lead Generation: Home Advisor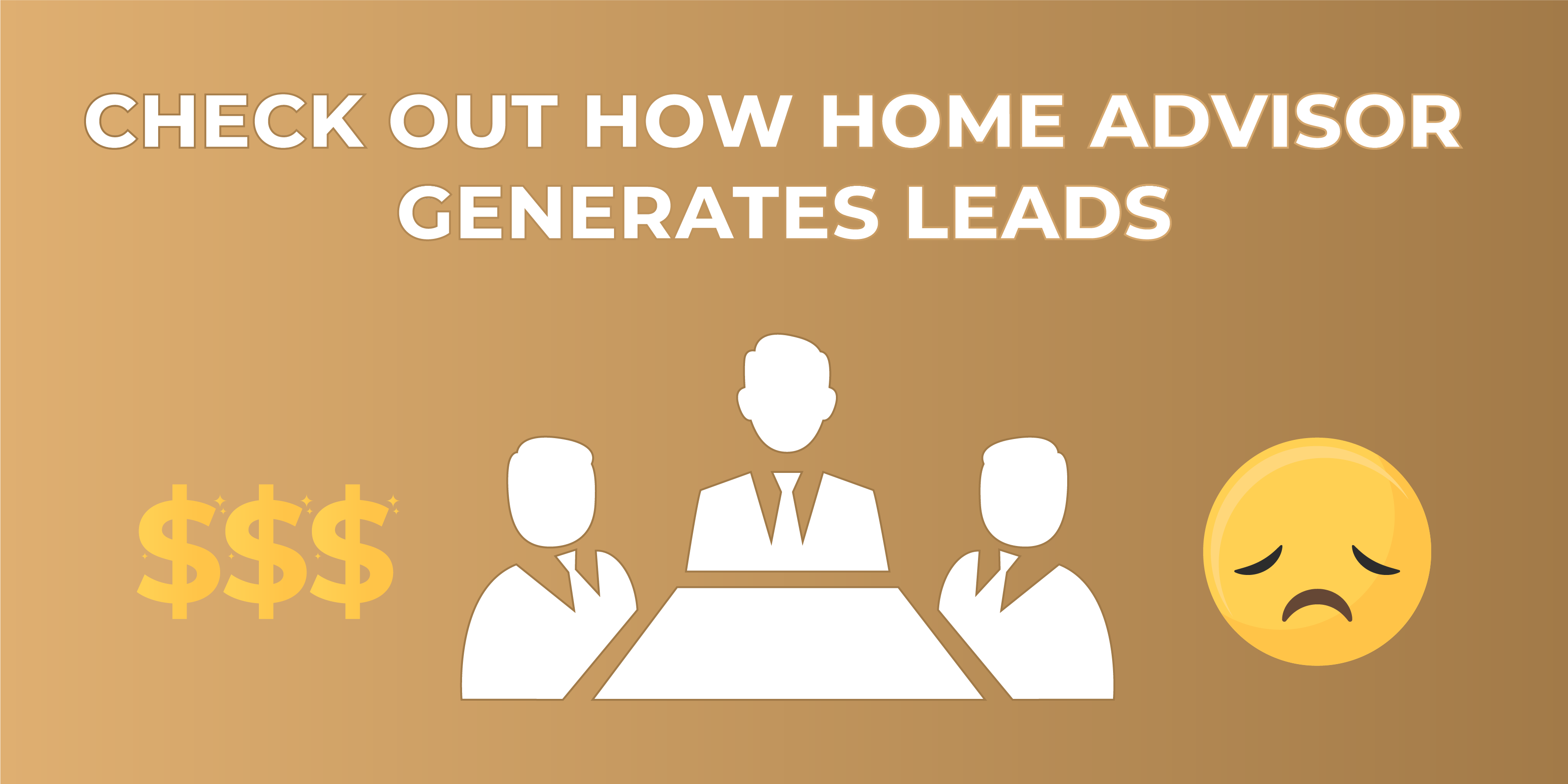 You must be thinking, "if lead generation sounds so good so far, how come I haven't seen any company?" That's the thing; there are many out there. You just don't know they are dedicated to it.
HomeAdvisor is one of the best examples you can find on the Internet as it is a top lead generation company that has spent millions building its brand but also earned even more zeros for this same reason.
They started small as everyone else but invested in building their brand awareness to make people who are looking for home services go to their website and find what they need. They are over 75% of people's first choice when they need those services.
If you don't get HomeAdvisor that much or need a refresh, users need to submit their information to request a service and get a professional or expert who can provide it.
HomeAdvisor's job is to share your information, which makes you a lead, with local companies so they can contact you and offer the service you're requesting. For sharing this lead information, HomeAdvisor gets paid by the companies. This happens for every single lead they send to multiple businesses.
Business owners who don't have marketing skills or don't even know how to have any online presence will always rely on those pages to list their services.  They will save time and effort, but companies like HomeAdvisor can make them spend lots of money as leads aren't exclusive (one lead is sent to multiple companies after all).
Using Facebook Ads aka Paid Ad Platforms: Do They Generate Leads?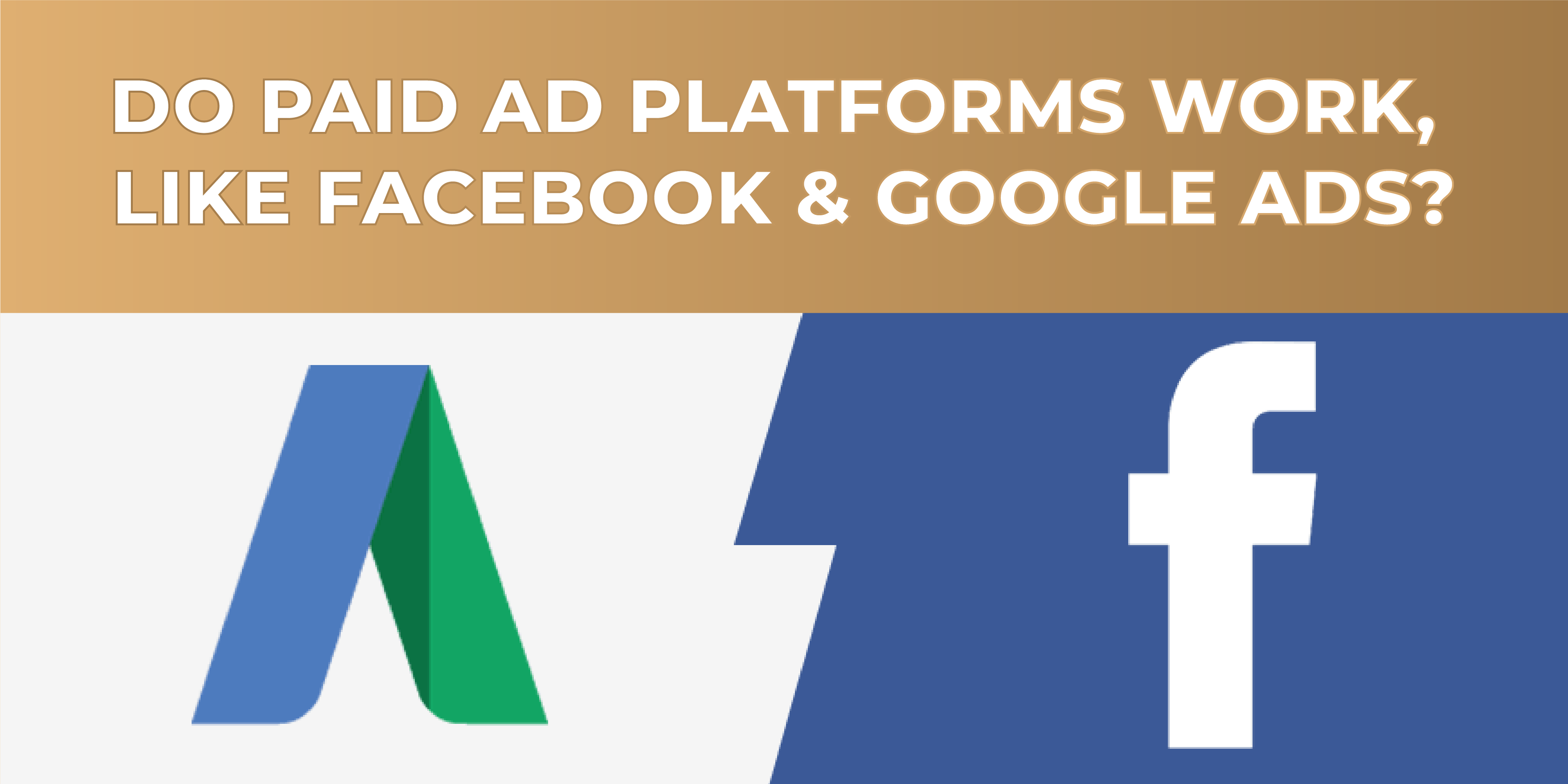 They DO generate leads. If not, no one would use them.
However, you need to remember two facts:
Paid ads or platforms can be expensive.

They don't generate "natural" leads.
Whenever someone sees or clicks in one of those ads, over 80% of them did it by accident or are trying to close/report it.
Why? Because they aren't looking for those services. At least not at the moment.
What those ads do instead is interrupt their time on the platforms. Users aren't there to find companies or businesses unless they are searching for a specific company's user, and for that, there's a search bar. This is why it is hard to convert them to actual customers who will show interest in the companies' services. Also, you're limited by a budget.
When using lead generation, everything is organic. You aren't forcing others to pay attention to your business but rather being there when they need you. This is why Google's organic traffic will always beat paid ads, and the reason companies continue investing in it, which is a lot cheaper as well.
What Is Local SEO?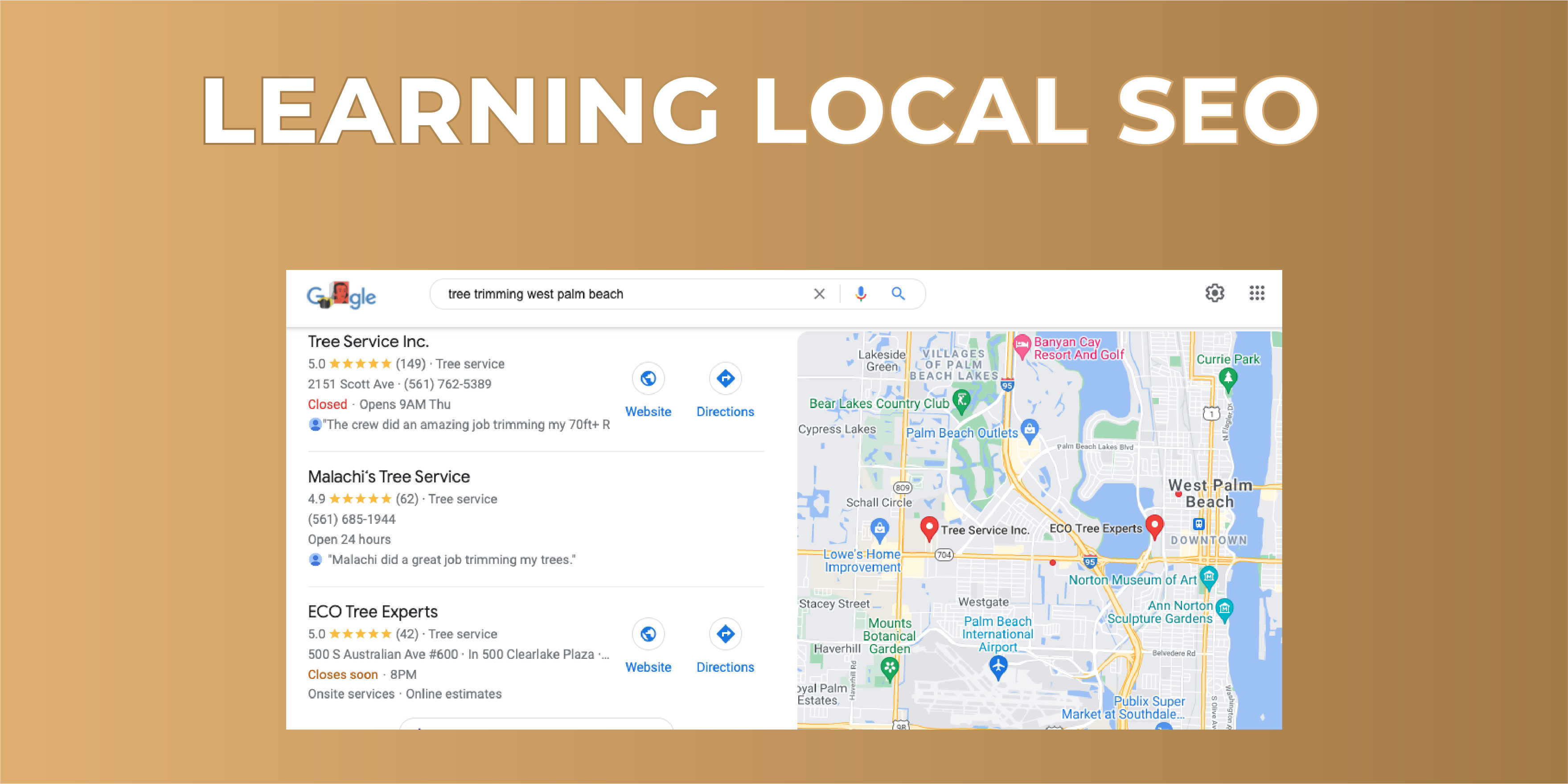 Don't worry… I didn't get it at first either. Following the short explanation, local SEO focuses on scaling businesses' visibility on search engines. However, this is only for those who serve their communities face-to-face.
What does this mean?
Experts and professionals like painters, plumbers, and dentists (but not only them) offer their services to their local customers. Why? Because they can't deliver them unless they are located in the same area of their customers.
To make sure those businesses get more leads, you need to rank them locally by claiming the business listing on Google to place them on Map Listings. Local SEO also involves online reviews, citation management, and how you manage your entire online presence in the local area.
If you are going to bet on lead gen, you need to adapt yourself to today's world: The Internet.
Keep in mind that although traditional channels and methods like billboards, warm calls, and pamphlets still work, they aren't part of your tools. Whenever someone needs a service, they go to Google and search for it.
"Dentist in Miami" or "plumbing services in Orlando," etc. And you can keep coming up with services or professionals people need and look for. Thus, you need to make sure you're using Google to get the companies in front of their clients.
Users will always click on the first search results (those near the top), and many of them will be either Ad links (people paid to place their websites there), Map Listing, and then you get websites. Almost all of them are your goal and where you should always aim to place yourself.
Can My Life Insurance Business Utilize a Local Lead Generation Strategy?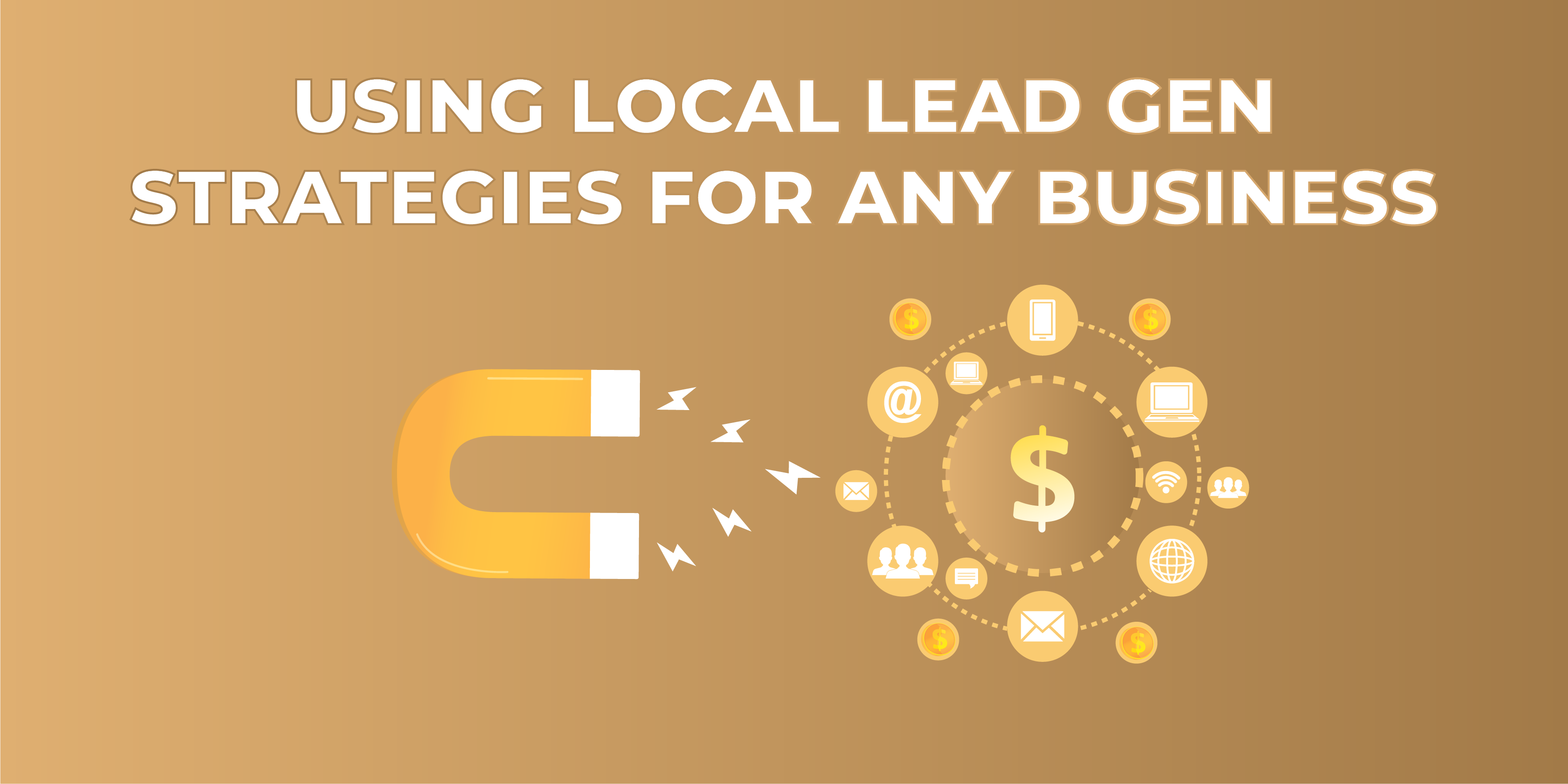 If you want customers, you better know you need it. Following the previous explanation, lead gen is all about placing businesses in front of their customers, choosing them over their competitors.
Put it simply – it's all about closing deals and having clients for those companies to make money. The main difference with the usual methods companies use for this is how lead generation approaches different channels to get them in the right place of the market to get customers.
Those channels are all focused on the Internet as most people are searching for products but also services across the net. The issue is that the Internet is way too broad, and businesses don't know how to place themselves. They usually try, but they get one common result: losing money and time.
How Powerful Are Organic Life Insurance Leads from Google?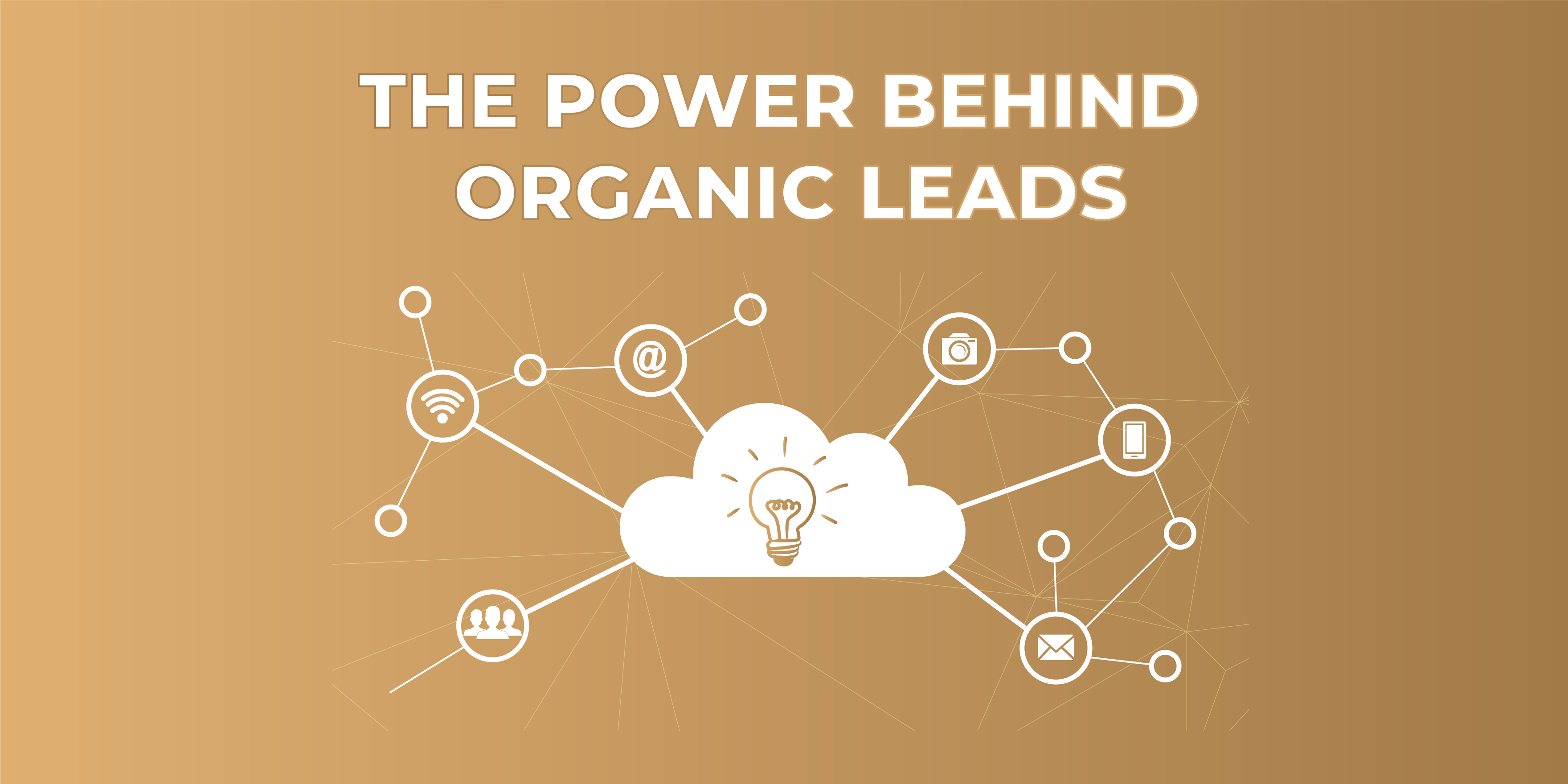 For companies looking for customers, it's everything. For you? Pretty much the same. When you build a business with digital properties, you get to make thousands of dollars a month.
This isn't a "get started today and get rich tomorrow" thing, but it is HIGHLY scalable, and ROI + positive results are guaranteed. Learning a fairly decent and very needed set of skills to create your digital properties and start ranking them on Google is required.
I have invested in several online businesses over the years, and if there's something uncertain, whether you will get your ROI or not, even more than the actual profit.
However, this business moved my earnings from five figures a year to a month in ONLY passive income while sitting comfortably at home.
On my laptop. Anywhere. Anytime.
You can look at one of the first sites I built back in 2016, and it continues making me over $1.000+ every month. The best part is that I don't need to touch it or the rest I've built over the years, just like this digital property.
What Makes Lead Generation SO Alluring?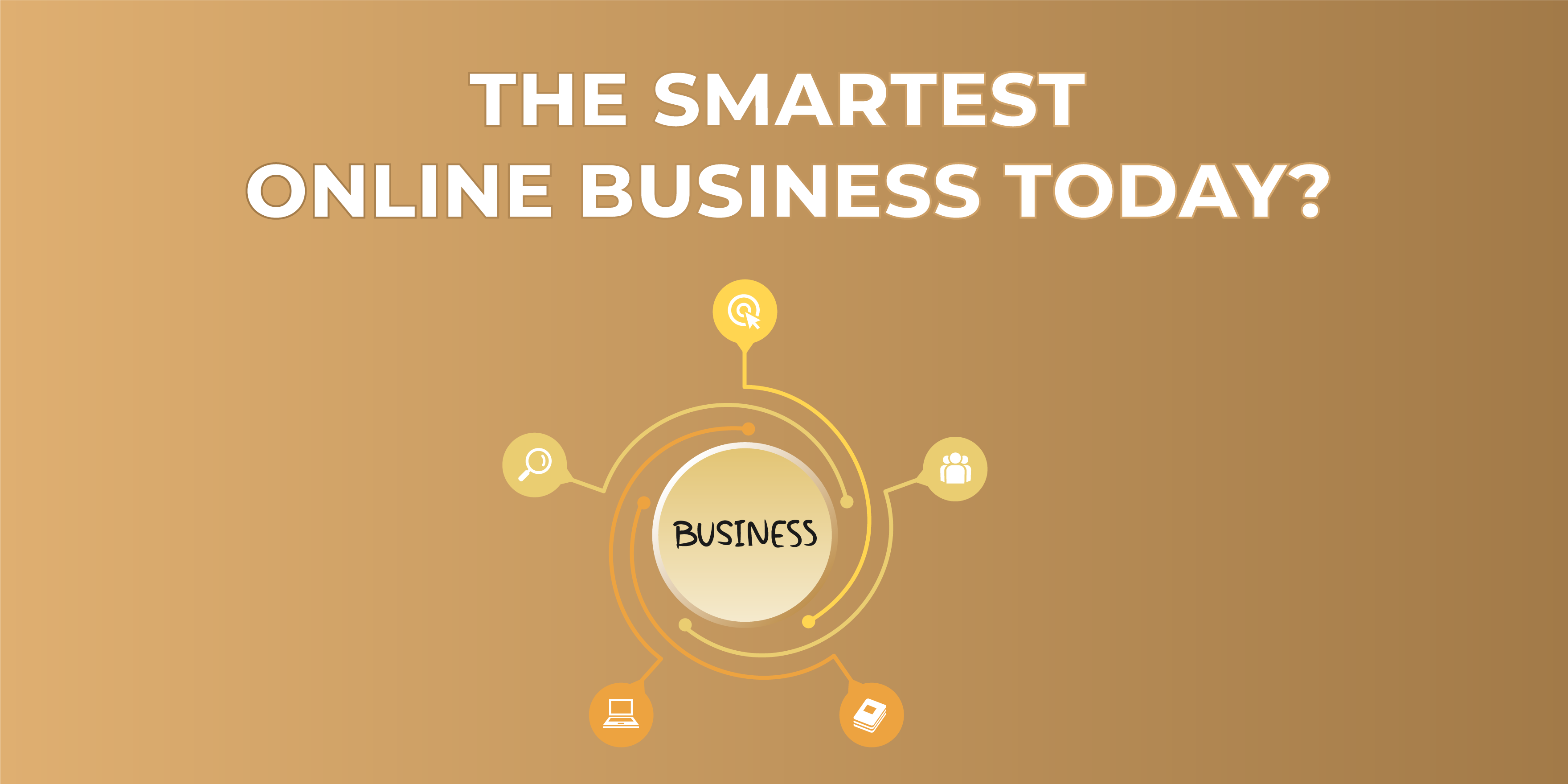 Here it goes: you can work from home.
The main issue with regular business opportunities is how much you need to invest in staff, equipment, or rent to have a place to sell your products or offer your services.
We all know the hassles of traditional businesses that involve regular expenses, which are extremely high.  Can you afford it? I don't think so, and even if you can, is it worth it? Now, it isn't only about the money. You also need to put in a lot of work, and it isn't only during the first couple of months or years. Usually, it is as long as you continue running it.
You can save yourself those headaches and bone-breaking tasks and expenses with lead gen since it is more about generating leads with digital channels—mainly websites.
Websites can be VERY cheap to build, and with many tools online, you get to do it in a couple of hours instead of days. Any virtual or digital business is scalable and won't need constant maintenance.
So, let's summarize this:
You save money in regular expenses with traditional and most online businesses as what you need is yourself and digital properties (websites).

You can bet on passive income.

 There's no need to hire more people to get started.

You can generate leads in multiple industries, which allows you to work on any niche you want.
How Can I Get Started in the Local Lead Generation Program?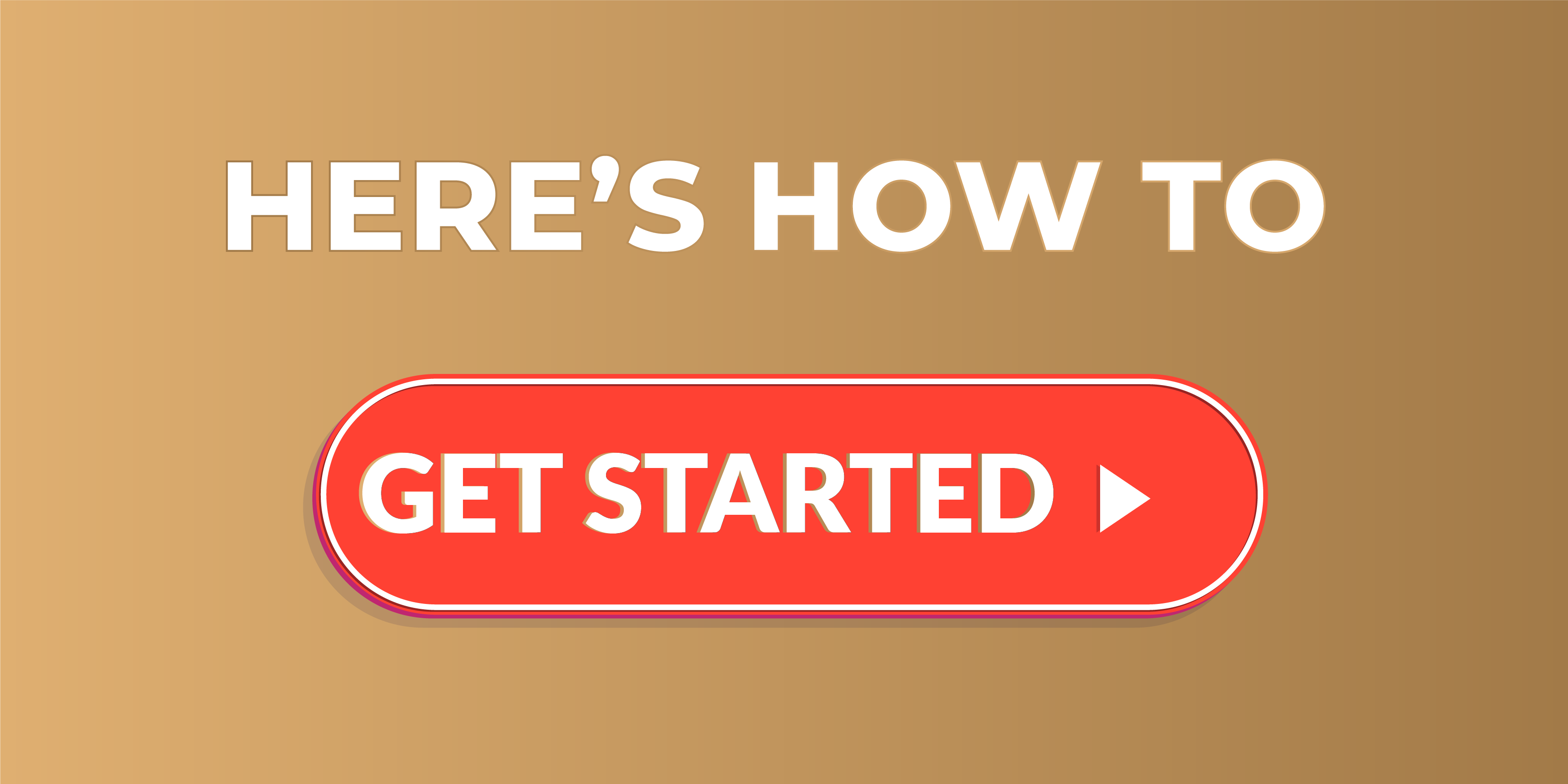 Anyone can start and learn. That's the beauty of this business model. I knew nothing about SEO, Map Listing, and everything I've mentioned so far. It is all about learning the skills, gaining experience, and deciding to take the step.
Remember that this business model will never get old as business owners are always looking for leads. They need to do business and scale their companies. Why not do the same while helping others and still making money?
You can start with this local lead generation course highly recommended for anyone wanting to grow in the business. It is a close training that will take you through each step and make sure you are able to get your ROI, profits and take control of your life.
You will be added to an incredible lead generation family ready to help you 24/7 when asking questions on the group. Anyone is welcome who's willing to put in the work. Click here to watch the lead gen webinar.