It can be difficult to compare cryptocurrencies like Ethereum (ETH), despite their different values, methods of use, and other characteristics. They all vary so much to the point of not being sure about whether there's actually one better than the other.
What is the determining factor? The product's value or the number of people who use it. To determine which one is best for you, you must consider all aspects and come up with an average in terms of balance.
While everyone knows Bitcoin is the first cryptocurrency, it's not the only one. Other investments like Ethereum can be just as good, and you might even find them more appropriate than the original crypto that peaked for over $60,000 not too long ago.
It does not mean that you can avoid all the problems associated with cryptocurrencies by investing in them. However, you may be able to gain additional benefits and get started on the market.
What about looking at Ethereum and all its features before even considering the investment? We recommend that every investor or person looking to learn about currencies should do it.

Almost the Most Popular Cryptocurrency in the World
Ethereum is similar to Bitcoin, which we will use as a reference very frequently throughout the article since it even follows the same protocol used by the first and old crypto.
Overall, most cryptocurrencies are based on the same structure. Still, new technologies have made the process of mining and working with cryptos much more affordable and cost-effective in terms of energy. Thus, other systems and protocols are available with the newest blockchains.
Focusing on our main crypto here, Ethereum's platform is what makes it stand out in this case and how it's more like the Bitcoin for smart contracts and not only general expenses.
It means it has the same capabilities as the other digital currencies and can use its network to perform additional tasks while having to pay in Ethers.
Perhaps a little confusing?
Ether is the actual digital currency, or more like Ethereum's native cryptocurrency. The open-source blockchain platform also stands as a system, and it is what most people refer to with Ethereum.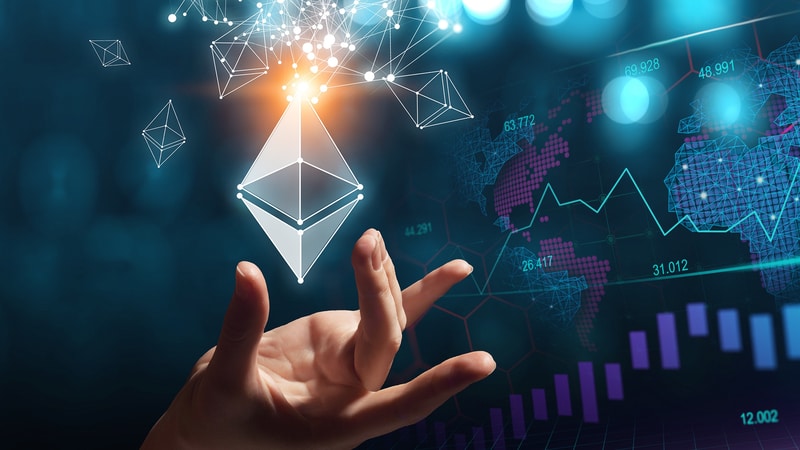 The blockchain technology that was used to create the network's first days led to some of the most important digital currencies.
This "blockchain" is used to create software and run other applications without interfering with them. It's quite revolutionary for this reason alone.
What could you do if your application runs on an open-source platform like Ethereum instead of a server-based platform like Dropbox or Facebook?
You will be amazed at the potential benefits and possibilities that Ethereum can offer once you learn more about how it works and understand the background of the previous question.
Although it shares the same technology as Bitcoin, they are not identical.
Due to their differences, people often consider investing in Ether instead of Bitcoin itself.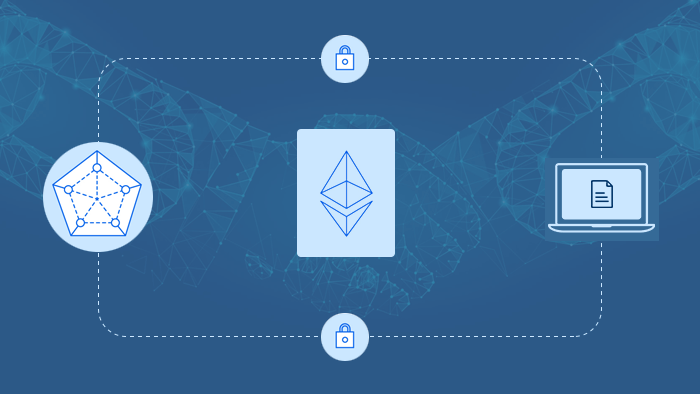 How Ethereum Truly Works
Although we went over the overview above, there are several aspects you must learn about Ethereum if you are considering investing in it. Thus, a deeper look into how the entire system works along with its cryptocurrency is required.
Ethereum uses computing to power its network. This means that people and companies use their computers to run certain software or nodes. Thanks to this, anybody can set up a computer to run a particular node.
Wade explains that "Ethereum depends on node operators for transactions on the Ethereum network." These operators are paid a fee to run the software and hardware necessary for these transactions.
Gas fees are the expenses that keep the network operating, and they are paid in Ether (ETH).
Think of all the ways you can use a large number of computers, and you will most likely come up with the idea of operating a network like Ethereum.
Now, again, Ethereum is similar to Bitcoin. It uses computers to power peer-to-peer transactions and to track who owns the cryptocurrency. Developers can also create and manage dApps.
The dApps are connected to Ethereum Blockchain with "smart contracts," which are more like computer programs than contracts in traditional terms.
Robert Farrington, the founder of The College Investor, says that smart contracts are programs stored on the Ethereum blockchain and can self-execute when certain conditions have been met. The dApp is the program's front end, and the smart contract is the backend.
Moreover, dApps are dependent on the open-source Ethereum network. They cannot be controlled by one entity. In fact, a dApp can't be removed from the Ethereum platform once it has been added.
Users may feel more anonymous when using dApps in a decentralized system. It can also lead to less control and censorship by third parties, such as corporations and governments.
With this in mind, is Ether the exact same thing as Ethereum?
Although Ethereum and Ether can work together, they are not the same thing. As we clarified just a few paragraphs ago, Farrington explains that Ethereum is the technology and that Ether is the actual cryptocurrency. It is good to keep this in mind. Ether is the fuel or cash that powers the Ethereum network.
You can purchase Ether on cryptocurrency exchanges if you wish to invest in it. Ether can also be used to purchase other products and services. This is similar to the way you can use bitcoins or other currencies.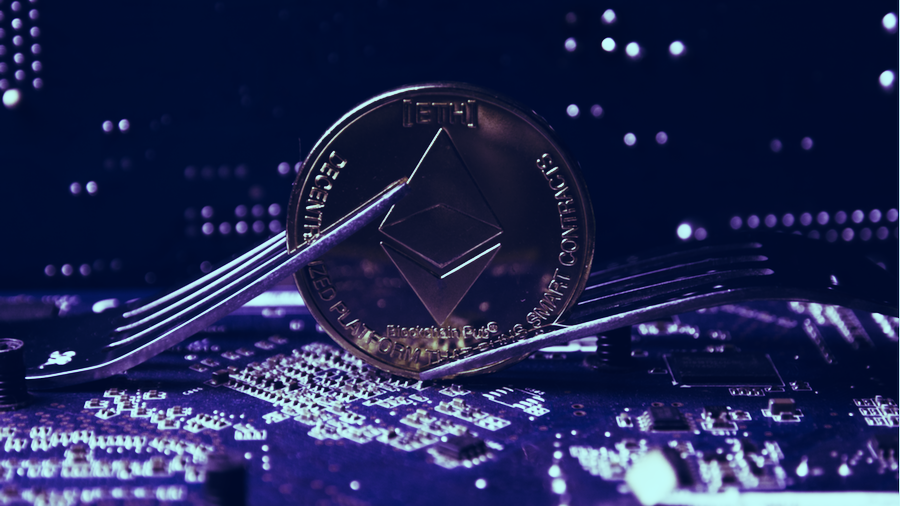 Forks of Ethereum
Since its launch, Ethereum has seen many changes, so it can be hard to keep up with what is known as "Forks," or more like the blockchain's codes and system.
For those who aren't familiar with the concept, a fork can happen when blockchain technology is updated or changed, and the idea is very similar to when a new part of the road is added, but in the crypto world, it can happen as a hard or soft fork.
There are two types of Ethereum forks:
Soft Forks are minor updates that are backward-compatible. While node operators can remain connected to the blockchain, they have incentives to upgrade to the most current version if they wish to continue earning Ether.
Hard Forks can be major upgrades that can dramatically change the system. They aren't compatible with older versions. Node operators must upgrade to the most recent version to keep the blockchain running. A split can also occur if there is a dispute.
Changes are often discussed and proposed in order to reach a consensus before making any of them officially.
There is a multi-step upgrade to Ethereum 2.0. This update will significantly affect Ethereum's operation and could make it more sustainable and scalable.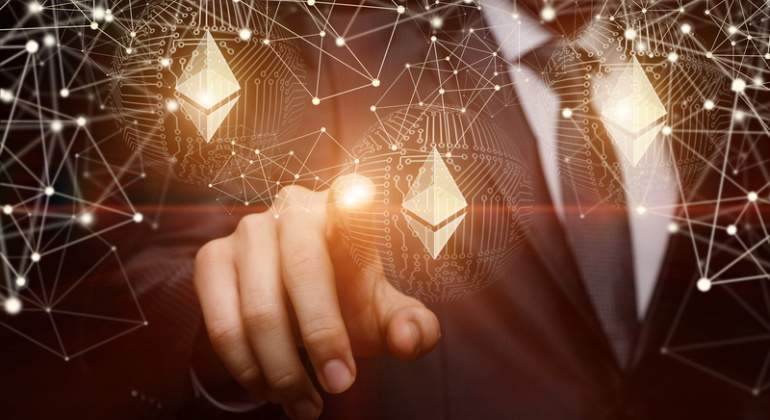 What Uses of Ethereum You Should Focus On
Ethereum, like other well-known cryptos, was created on the principles of decentralized finance. This means that all users can access the services and products available on it.
Smart contracts enable developers to create decentralized applications that can serve multiple purposes. These applications include financial tools such as cryptocurrency exchanges and decentralized lending platforms.
Data services such as Matcha search multiple cryptocurrency exchanges to find the best prices. Some dApps can be used to buy and sell digital artwork, games, or developer technology.
Open source Ethereum allows developers to create entirely new cryptocurrencies, such as Chainlink or XRP. These are also known as tokens. These assets can be in different cryptocurrencies, such as Tether (USDT), Uniswap (UNI), or USD Coin (USDC).
However, cryptocurrencies are not the only digital assets you can create on Ethereum. NFTs (or non-fungible tokens) are another example of something that can be made using Ethereum.
According to Ethereum's website, these digital tokens can be used to signify ownership of unique items.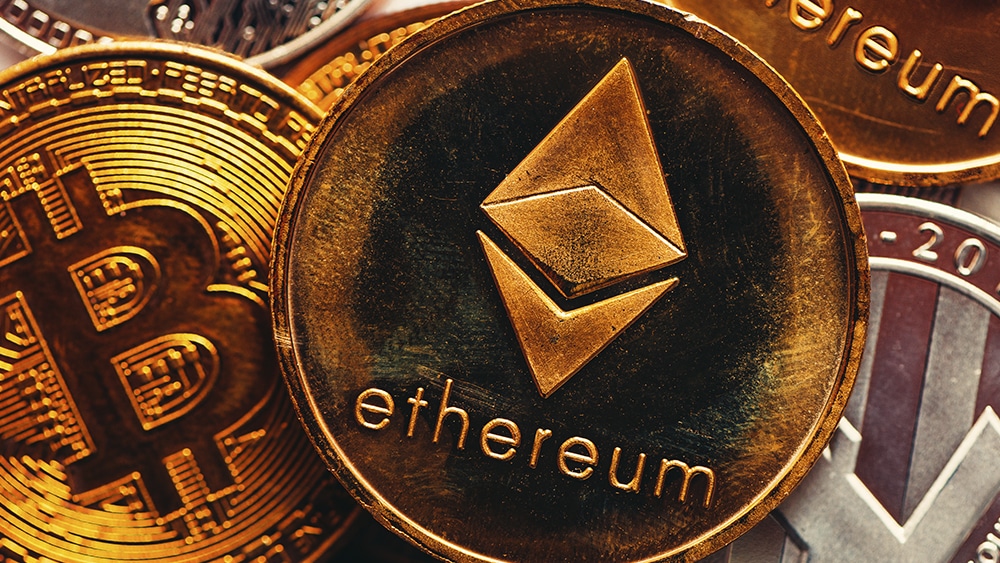 Ethereum vs. Bitcoin – Which One to Buy
Although Ethereum and Bitcoin use blockchain to verify and publish every transaction, Bitcoin is not a currency. Ethereum, however, is a software platform.
Both Bitcoin and Ethereum serve two distinct purposes. Ethereum developed its platform on blockchain technology to free users from centralized systems that impose strict regulations and have alarming security flaws.
Bitcoin is based on blockchain technology and introduces a new global currency. It also provides a payment system that connects consumers with suppliers. This lowers transaction fees and eliminates the need to have a financial intermediary like a bank.
Bitcoin's blockchain makes it possible to achieve its goals by completely decentralizing the cryptocurrency. It requires a network made up of millions of miners to solve complicated cryptography puzzles in order to validate every transaction.
Instead of asking a central power such as a bank, they must be verified by a network. This thorough validation and decentralization make Bitcoin slower to confirm transactions than Ethereum.
Ethereum has thousands of computers and nodes that validate activity, whereas Bitcoin has millions. Ethereum's block mining time averages 12 seconds. Bitcoin's block mining time averages 10 minutes, and why some people are reconsidering its use every time.
In our opinion, if you are looking to invest in it as a way to store goods and have some savings, you should always diversify your cryptocurrency wallet. In other words, investing in both is the best option.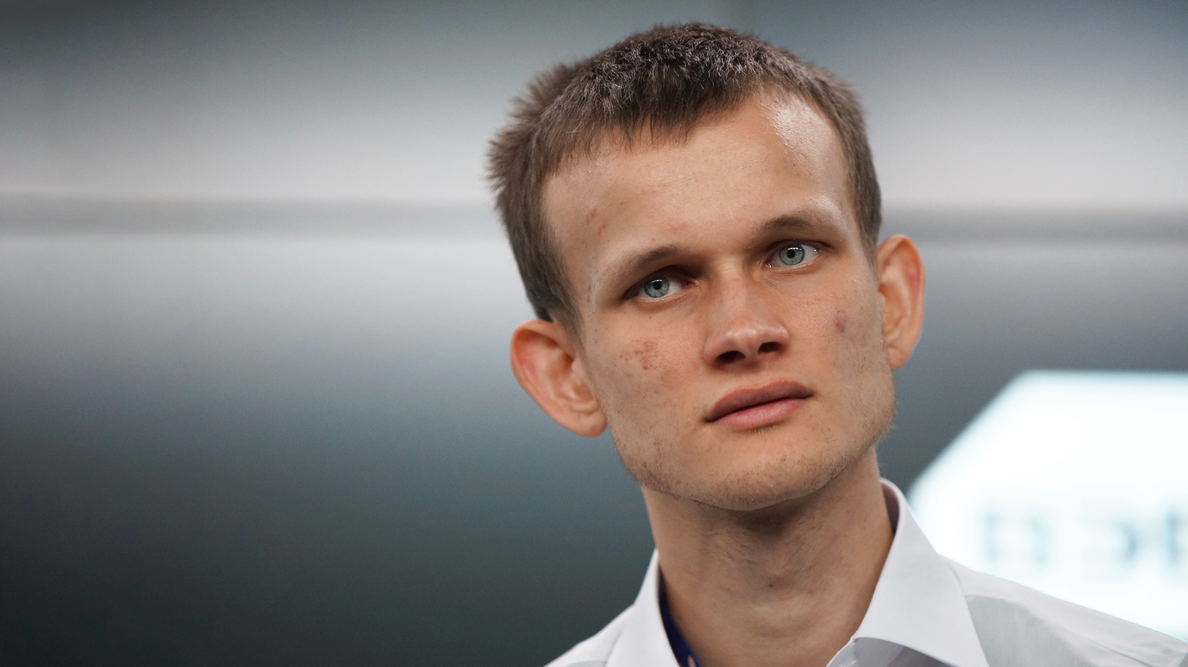 It Was Created by Who? – One of The Greatest Ideas
We can call those who came up with the idea for cryptocurrency geniuses.
Although it was a gamble when they first started to create or come up with ideas, it has paid off.
Although we could englobe them in one part, we need to focus on Ethereum and the overall project that was initially created by Vitalik Buterin, a programmer and co-founder of Bitcoin Magazine.
He proposed the idea in 2013, and its development was crowdfunded in 2014. This enabled the network to go live on July 30, 2015.
After reading the description of Ethereum and its overall operation, you will be able to see that Vitalik was not focused on creating a currency system since this was the moment that Bitcoin and the blockchain system were both on the market.
This alone led Buterin to believe that the system could be used for more purposes than money.
The North American Bitcoin Conference 2014 was the key milestone. He knew how to present his vision and get the money.
After learning about the potential extensions of Ethereum and the possibilities, Anthony Di Iorio funded the project. However, Vitalik and the funding parties were not the only people who made it possible. There were many others involved as well.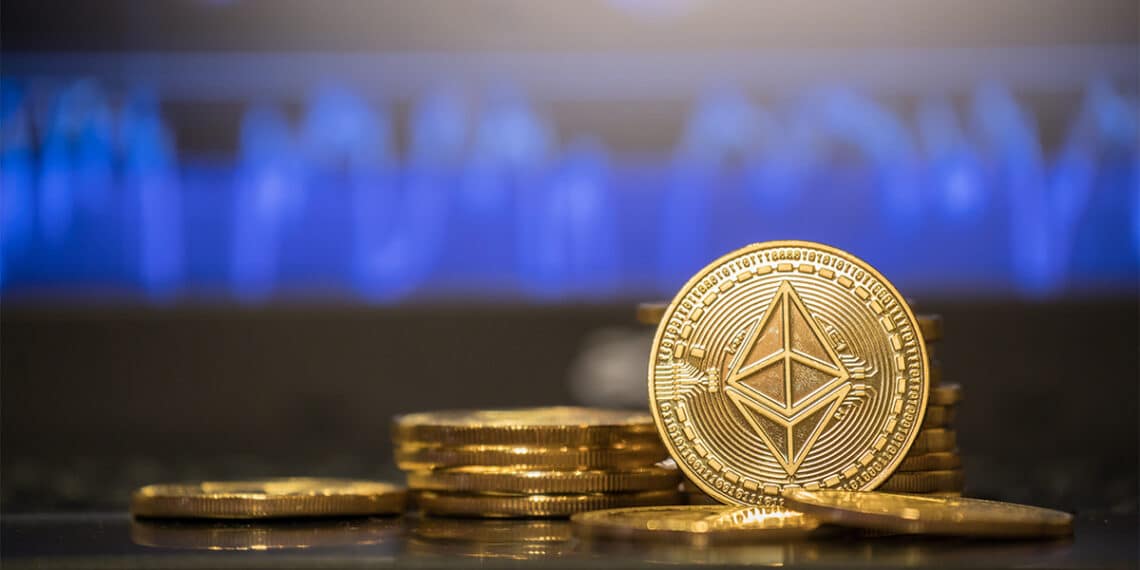 Let's skip all the developments and jump to 2015 when it was first launched. It was just like any cryptocurrency. It was worth $0 and still had a lot to do in the market. Blockchains were still a big issue, especially for their primary purpose.
Upgrading was required and continues to be needed to this day. The market was able to accept Ethereum sooner because of the prompt response to its need for proper upgrades and modifications.
A decentralized autonomous organization called the DAO, which is also a set of contracts built on the Ethereum platform, broke the $150 million mark in 2016 through a crowd sale.
The DAO was compromised and hacked. This caused panic among the population and would bring many doubts to the network.
After much debate, the project was closed. The money that was not returned to its owners by the miners fell in value because many people invested in it.
Ethereum could choose to go back to its previous state or fix the problems that led to The DAO Hack. From there, the network would continue to improve.
Vitalik chose to go with the second option. This is why we are here today, thanks to the division into two networks.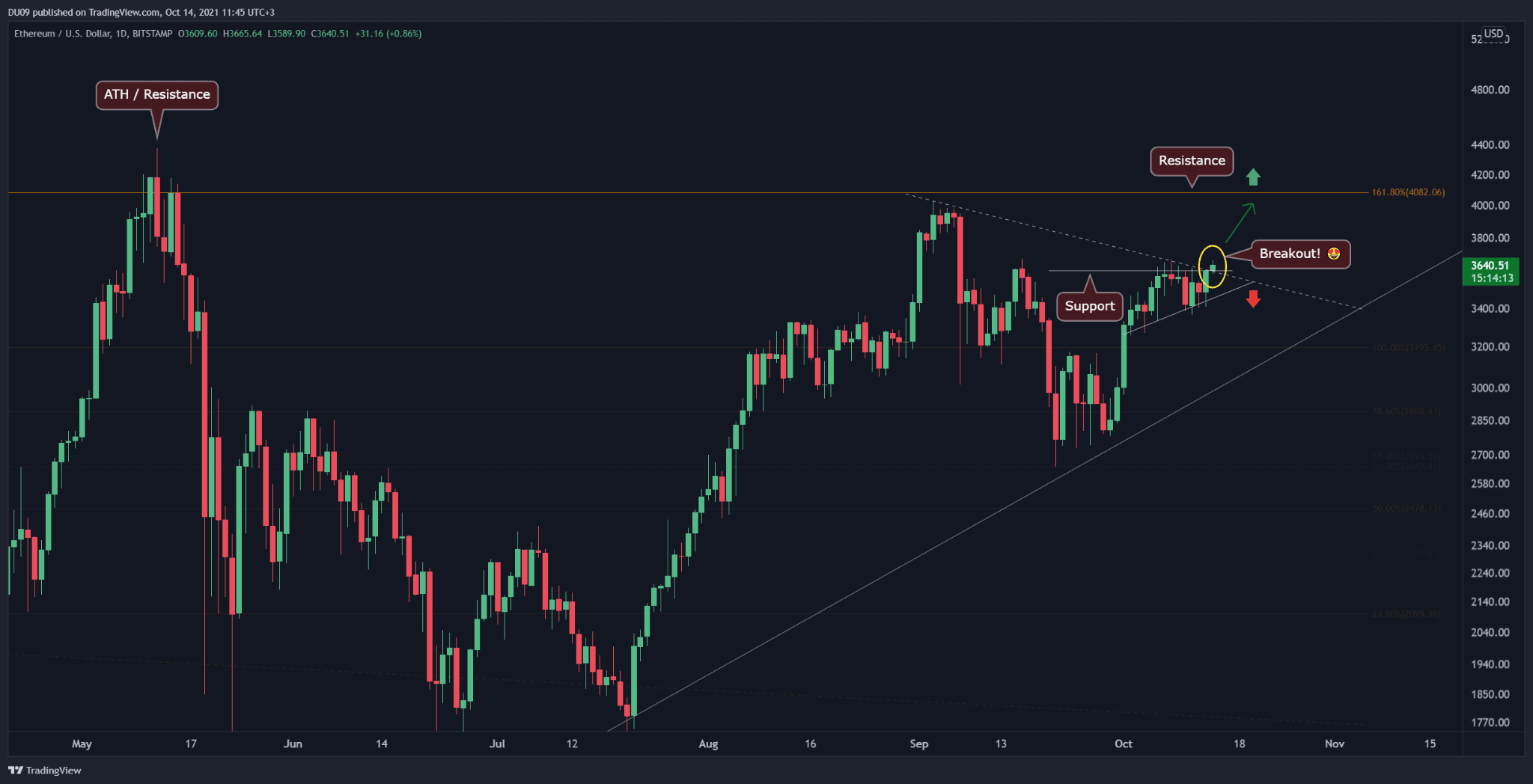 What About Its Value? Is It Really a Top Cryptocurrency?
Let's just get to the point: Ethereum, or Ether as it was previously called, is much less valuable than Bitcoin. However, only when it comes to market cap.
The problem with most people investing today is that they consider Ether to be just another currency they can use to store money. However, if you're thinking of investing, it is best to look at the entire blockchain and the main use of the network.
Let's now focus on its evolution through the years.
It was worth $1.25 in August 2015. A year later, it reached $11.22. Then, 2017 was the year Ethereum became more well-known than just its founders and investors whom people knew taking part in Bitcoin and other projects.
When the price was the focus, this one soared to $719 at the end of 2011. What about 2018, 2019, 2020, and the past few months?
Prices were not the best from 2018 to 2020 due to different circumstances, particularly the problems with the blockchain system, which even at the time affected Bitcoin.
But January 2021 felt like a fresh start because the digital currency has not stopped growing in value since then.
In January, it peaked at $1,385, and it reached $2.5k+ in April.
Its current value has decreased to between $1.5k and $2k. However, Ethereum continues to be at the top of the cryptocurrency market, and many people believe that it will continue to rise in value.
Is It Really a Good Investment?
As we mentioned, many people believe that Ethereum will continue to gain value and be used in other ways.
One reason for these expectations is that this cryptocurrency has been considered extremely safe from hacking and other problems because it uses smart contracts and reinforced security after the previous hacking incident.
Again, the DAO hack was not successful, but they were able to rewrite the entire blockchain system (which was easy, thanks to Vitalik) after two years online. This ensured that there was no loss in value or data.
This doesn't mean that you shouldn't be cautious about investing without understanding why.
This is a great investment, but remember that Ethereum's prices can crash, as has happened before. Overall, the cryptocurrency market can be volatile and difficult to predict. While it might seem wise to make some decisions, a large part of the betting on this option depends on luck.
But if you decided to make it part of your investments, how can you earn Ether or acquire it?
You can mine it by using mining hardware to find cryptocurrencies. People who use computational puzzles to mine ether for cryptocurrency are called ether miners.
Many of these currencies depend on processing power (i.e., how fast a computer solves a computational puzzle) and the economic system in which they exist (like the other currencies it shares).
Sometimes, it is possible to mine more money for certain currencies than others because their value fluctuates earlier in the day. This makes the currency more valuable to mine.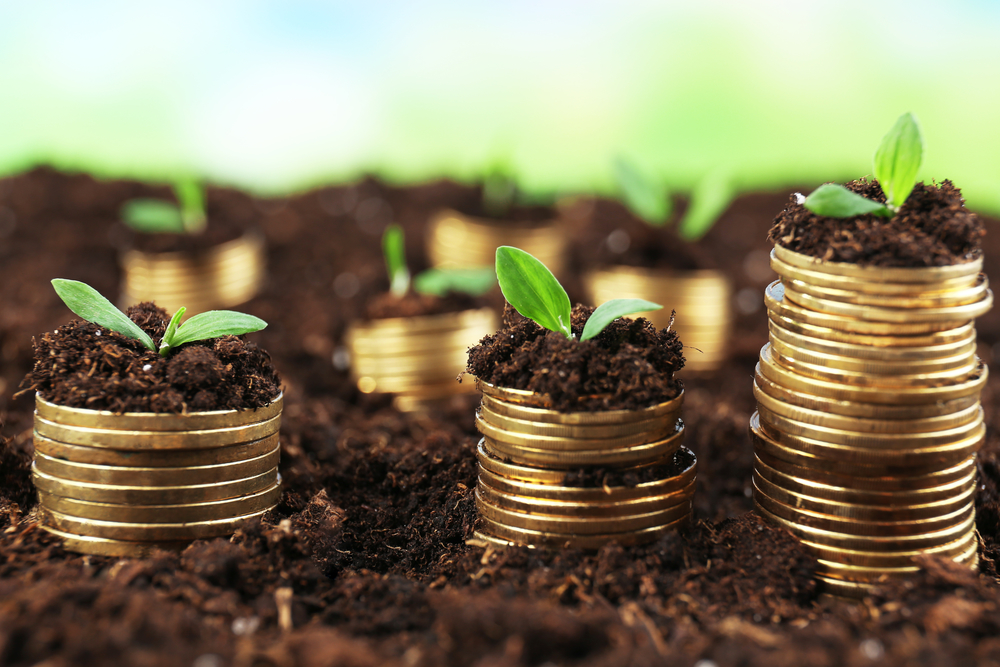 Should You Invest in Ethereum?
It is ultimately up to you. We can advise you to educate yourself before you rush to take action. Otherwise, you may regret it in a matter of hours or very few days.
Many people love cryptocurrencies because they are completely digital. It doesn't require you to travel or spend a lot of time if you just take it easy on how much money you invest.
However, the probabilities of losing money are still there, and they are quite large in percentage for some people to ignore it.
In our case, we don't believe it is worth the risk. Even if we invest in Ether, we will always be focused on better businesses.
Renting websites is safer, more lucrative, and requires less capital to start. Instead, you will only need three things: a computer, a few dollars, and yourself. Done!
You won't make a fortune with it right away, but you can guarantee your income and build it without any market capitalization risks or some uncertain factors.
One of the reasons we prefer it over currency is that it is stable and involves passive income.
When you do your thing, that is, contacting potential clients and building a website to help them bring leads and convert them into clients, you get paid.
You also make money by having visitors to your website on a regular basis. It's as simple as building it. Based on how many you receive each month, you will be paid per lead.
Let's get to the important part: how much money will you make?
It will initially be slow, but the pace picks up once you start to contact small businesses and get a list with clients in the niche you choose beforehand.
Projects and requests will then start to pile up since thousands, if not even millions, of businesses are started every year.
It sounds simple, and we know that it's good for you. However, it still requires some time investment as well as money.
Although it takes only a few minutes for you to grasp the concept, it can take you a while to learn how it works, and this is when proper training can be more than simply recommended, it is rather needed.
Learn how to spend as little as you can and still achieve the same or better results with this top training we have taken and recommend.
The business terminology, steps, and aspects of it will be explained and taught. What's the best thing about it? It will make you money before the end.
Do you want more information? All you need is a click away.
The Local Lead Generation Process for Your Business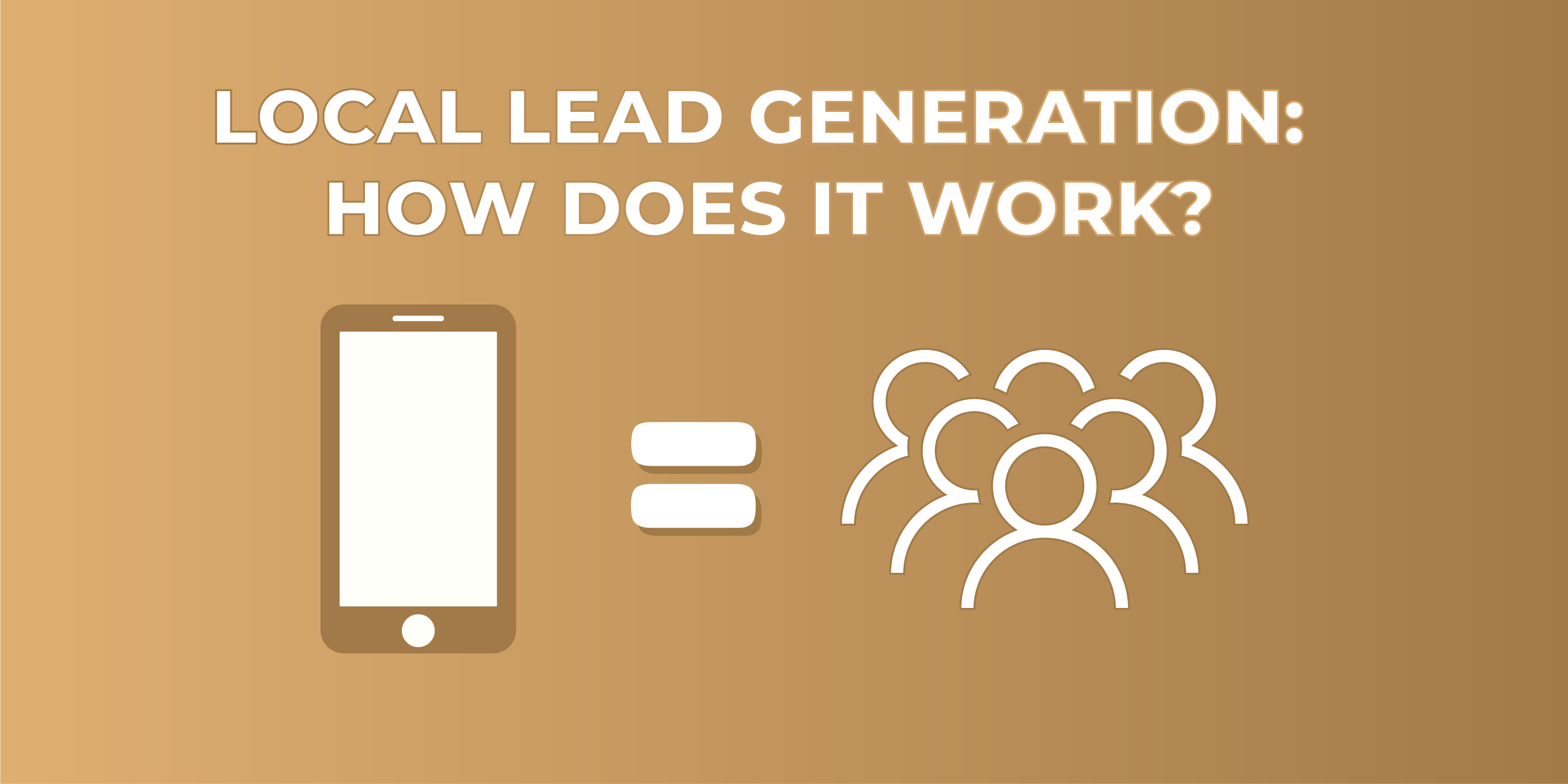 All right! So, everything is about building properties and generating leads. But how does the process actually take place? Are there other steps I need to know?
The steps I mention below are what students from our local lead generation program follow to generate leads for businesses like yourself. So I'll help you see what we do. And how if you join our program, you can simply generate leads for your own business (unless you want to start a side hustle and build a laptop lifestyle business).
Essentially, our lead generation can be divided into four steps:
The first is prospecting. You need to take the time to do market research on a niche (industry) and determine how many phone-driven businesses are there.
Keep in mind that this is local research as you need to know how many companies need leads. For example, you may search for "plumbing services Youngstown OH."
You will find dozens or even hundreds of businesses trying to get themselves in front of the customers by ranking on Map Listings, organic results, and even Ad.
The second step, building. When you find a niche (plumbing, tree services, a software company, real estate…), you will need to start building your digital properties. You don't need to be an expert in HTML or coding. It can be easy with the right tools.
The third step is now taking time to rank your lead gen website. With the site done, you need to work on SEO strategies and start dominating those Google search results. If you're new to SEO, it stands for Search Engine Optimization.
To keep it simple, it consists of the entire process of growing a company's visibility on search engines like Google and generating organic traffic. And remember this, local lead generation is part of the strategies.
Moving on to step four, once you rank the site, you will start getting your ROI and profits. You only need to rent it out to a local business interested in the leads the site generates. You can offer a couple of free leads to their move on with the actual pay per lead.
To review steps 1-4 above, I described it to a normal student who is building a lead gen business to help local service providers generate more calls. But replace the student with you as the business owner. And replace sending the leads to a business to simply siphoning the leads to your personal business.
By the way, fun fact, about 20% of our students in our local lead gen program are actually business owners who went through the program. And they use the skillsets we teach to generate leads for their own business.
An Example of Lead Generation: Home Advisor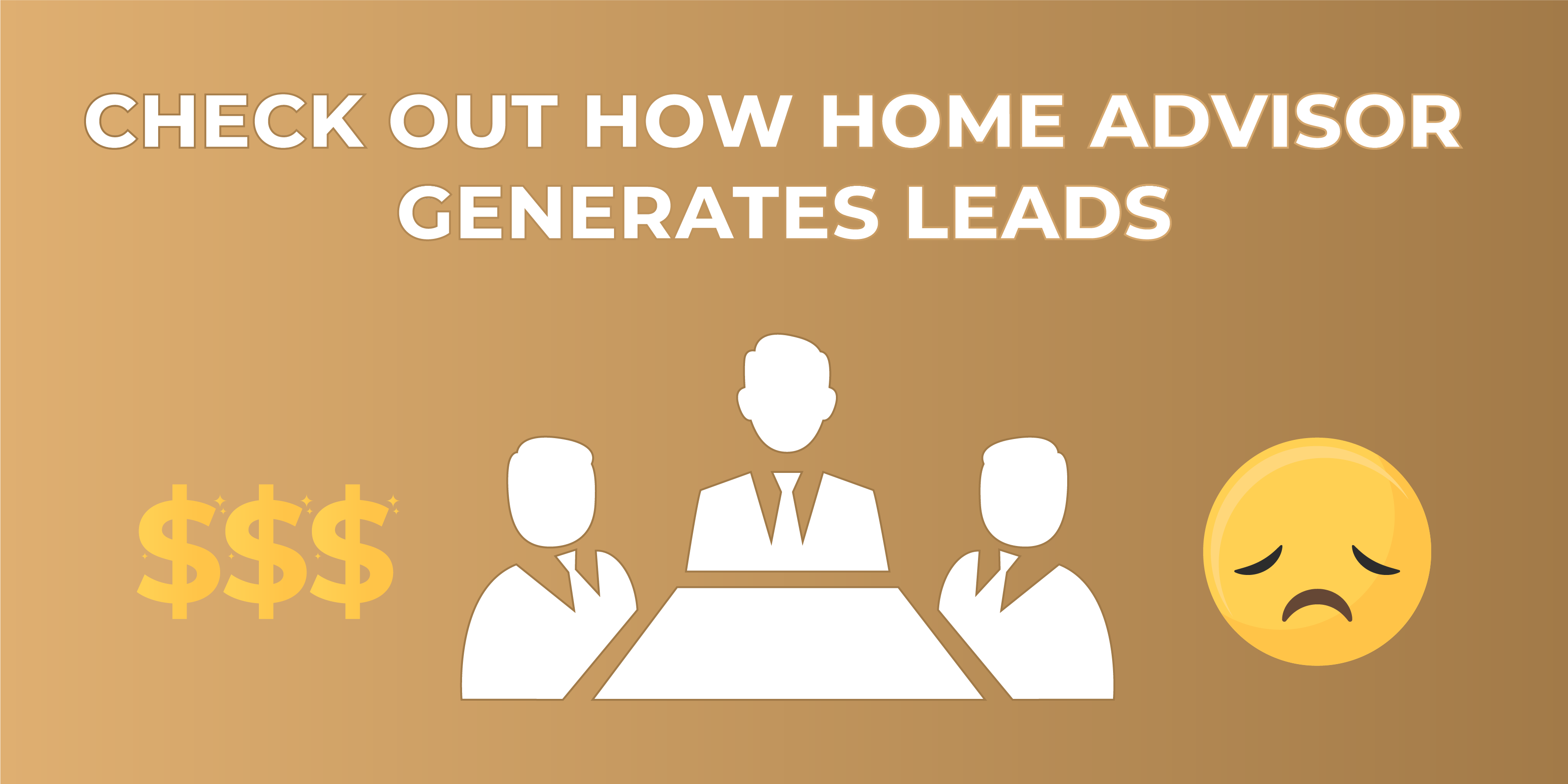 You must be thinking, "if lead generation sounds so good so far, how come I haven't seen any company?" That's the thing; there are many out there. You just don't know they are dedicated to it.
HomeAdvisor is one of the best examples you can find on the Internet as it is a top lead generation company that has spent millions building its brand but also earned even more zeros for this same reason.
They started small as everyone else but invested in building their brand awareness to make people who are looking for home services go to their website and find what they need. They are over 75% of people's first choice when they need those services.
If you don't get HomeAdvisor that much or need a refresh, users need to submit their information to request a service and get a professional or expert who can provide it.
HomeAdvisor's job is to share your information, which makes you a lead, with local companies so they can contact you and offer the service you're requesting. For sharing this lead information, HomeAdvisor gets paid by the companies. This happens for every single lead they send to multiple businesses.
Business owners who don't have marketing skills or don't even know how to have any online presence will always rely on those pages to list their services.  They will save time and effort, but companies like HomeAdvisor can make them spend lots of money as leads aren't exclusive (one lead is sent to multiple companies after all).
Using Facebook Ads aka Paid Ad Platforms: Do They Generate Leads?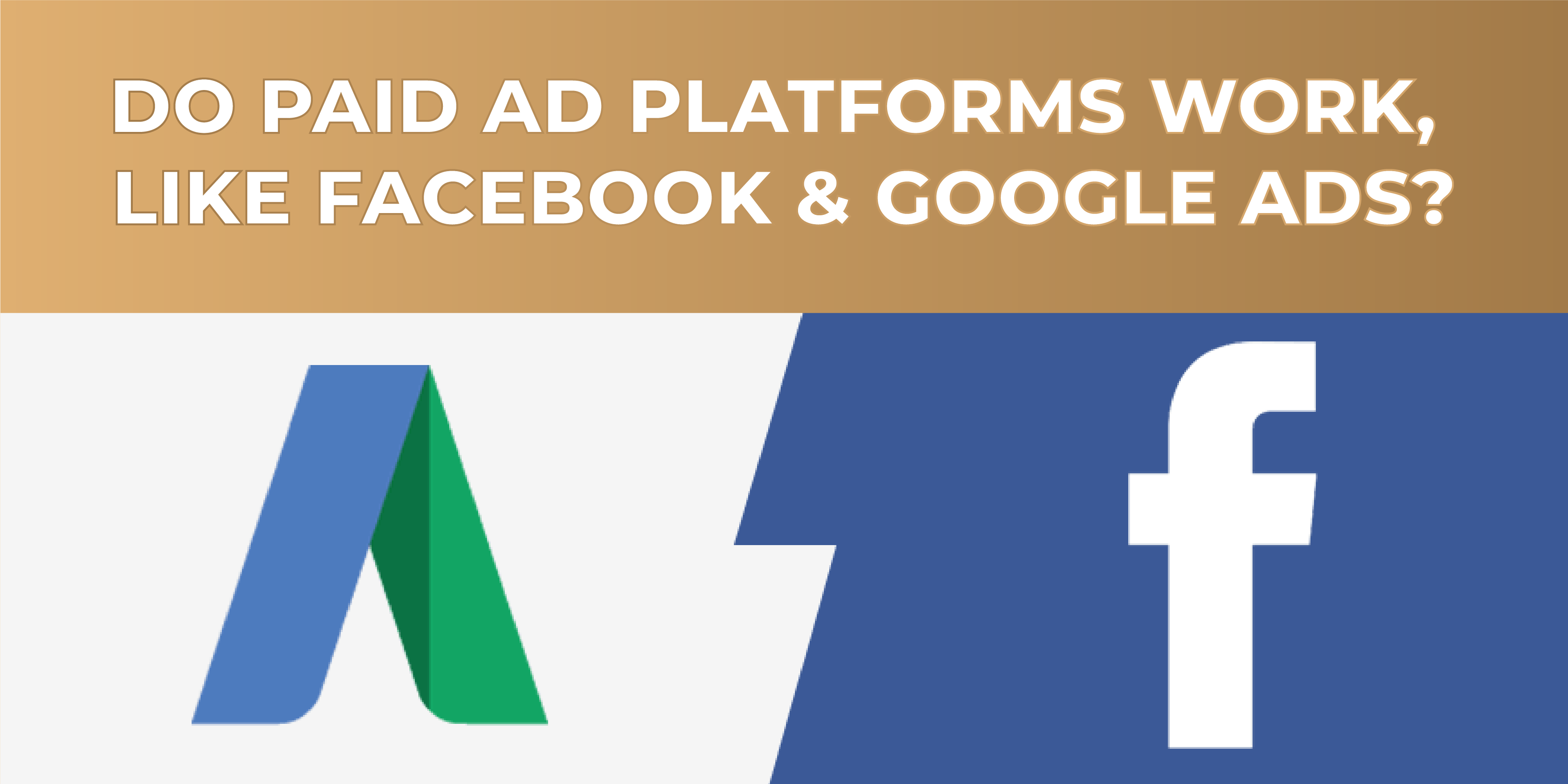 They DO generate leads. If not, no one would use them.
However, you need to remember two facts:
Paid ads or platforms can be expensive.

They don't generate "natural" leads.
Whenever someone sees or clicks in one of those ads, over 80% of them did it by accident or are trying to close/report it.
Why? Because they aren't looking for those services. At least not at the moment.
What those ads do instead is interrupt their time on the platforms. Users aren't there to find companies or businesses unless they are searching for a specific company's user, and for that, there's a search bar. This is why it is hard to convert them to actual customers who will show interest in the companies' services. Also, you're limited by a budget.
When using lead generation, everything is organic. You aren't forcing others to pay attention to your business but rather being there when they need you. This is why Google's organic traffic will always beat paid ads, and the reason companies continue investing in it, which is a lot cheaper as well.
What Is Local SEO?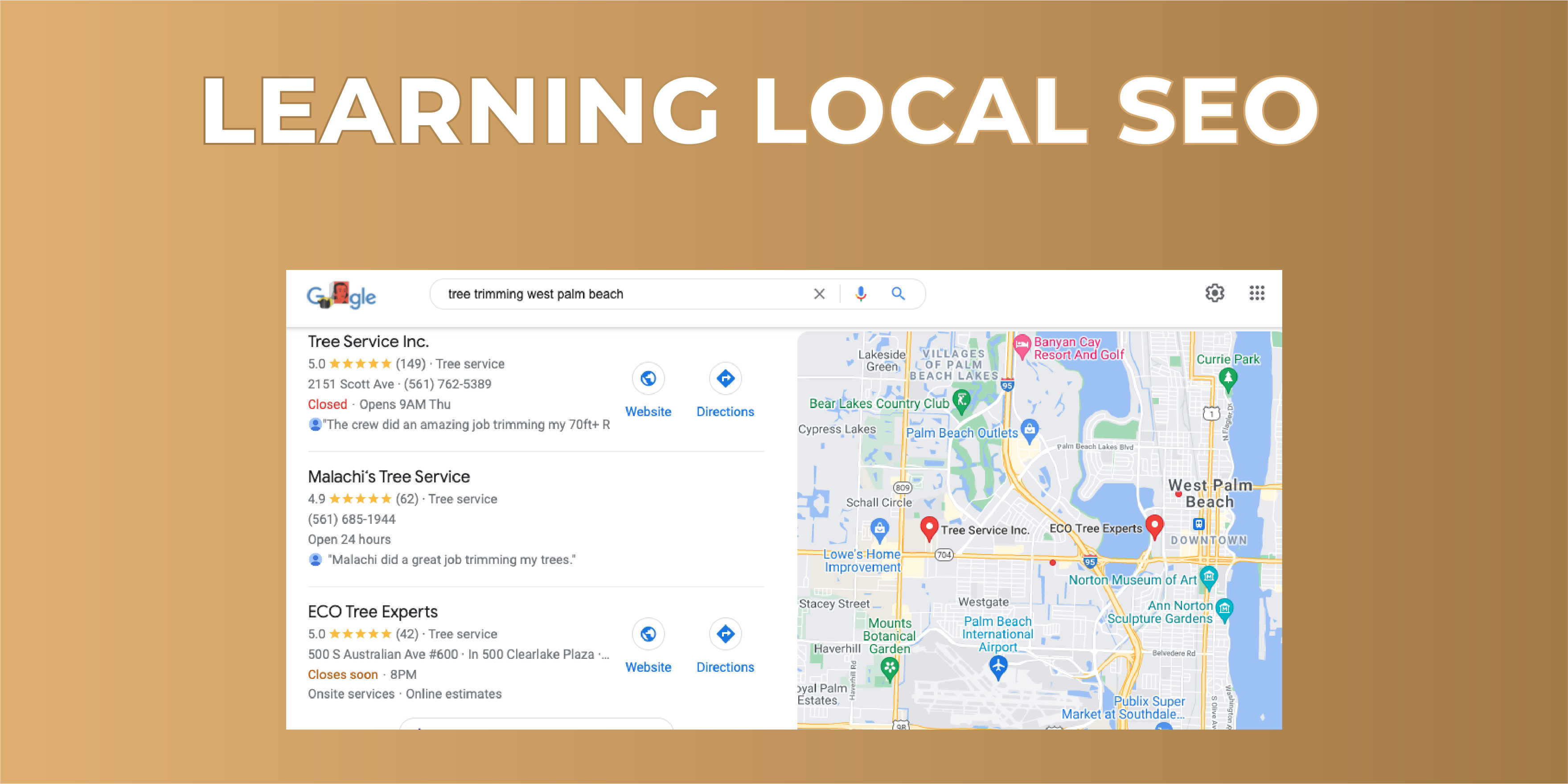 Don't worry… I didn't get it at first either. Following the short explanation, local SEO focuses on scaling businesses' visibility on search engines. However, this is only for those who serve their communities face-to-face.
What does this mean?
Experts and professionals like painters, plumbers, and dentists (but not only them) offer their services to their local customers. Why? Because they can't deliver them unless they are located in the same area of their customers.
To make sure those businesses get more leads, you need to rank them locally by claiming the business listing on Google to place them on Map Listings. Local SEO also involves online reviews, citation management, and how you manage your entire online presence in the local area.
If you are going to bet on lead gen, you need to adapt yourself to today's world: The Internet.
Keep in mind that although traditional channels and methods like billboards, warm calls, and pamphlets still work, they aren't part of your tools. Whenever someone needs a service, they go to Google and search for it.
"Dentist in Miami" or "plumbing services in Orlando," etc. And you can keep coming up with services or professionals people need and look for. Thus, you need to make sure you're using Google to get the companies in front of their clients.
Users will always click on the first search results (those near the top), and many of them will be either Ad links (people paid to place their websites there), Map Listing, and then you get websites. Almost all of them are your goal and where you should always aim to place yourself.
Can My Business Utilize a Local Lead Generation Strategy?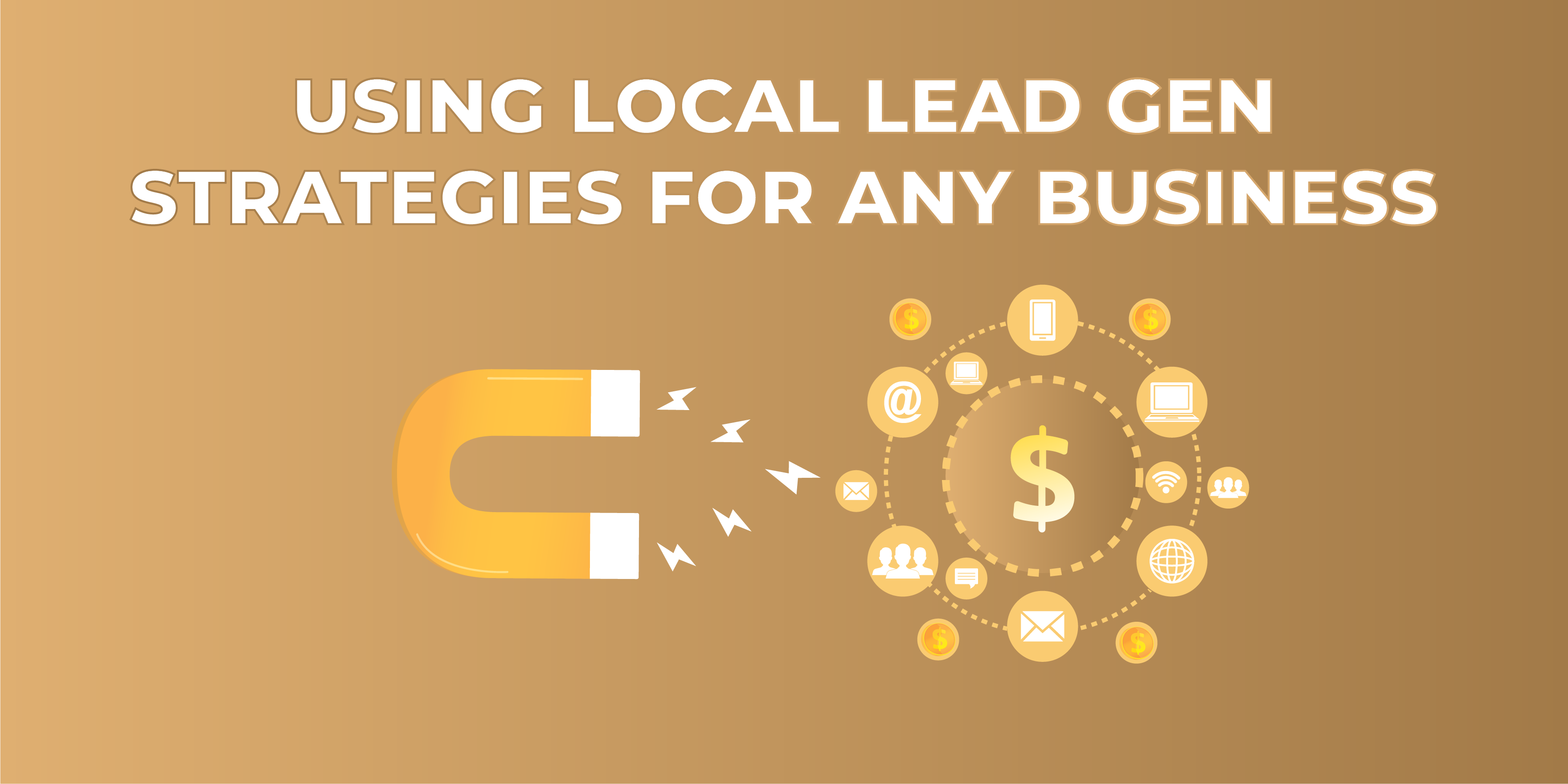 If you want customers, you better know you need it. Following the previous explanation, lead gen is all about placing businesses in front of their customers, choosing them over their competitors.
Put it simply – it's all about closing deals and having clients for those companies to make money. The main difference with the usual methods companies use for this is how lead generation approaches different channels to get them in the right place of the market to get customers.
Those channels are all focused on the Internet as most people are searching for products but also services across the net. The issue is that the Internet is way too broad, and businesses don't know how to place themselves. They usually try, but they get one common result: losing money and time.
How Powerful Are Organic Leads from Google?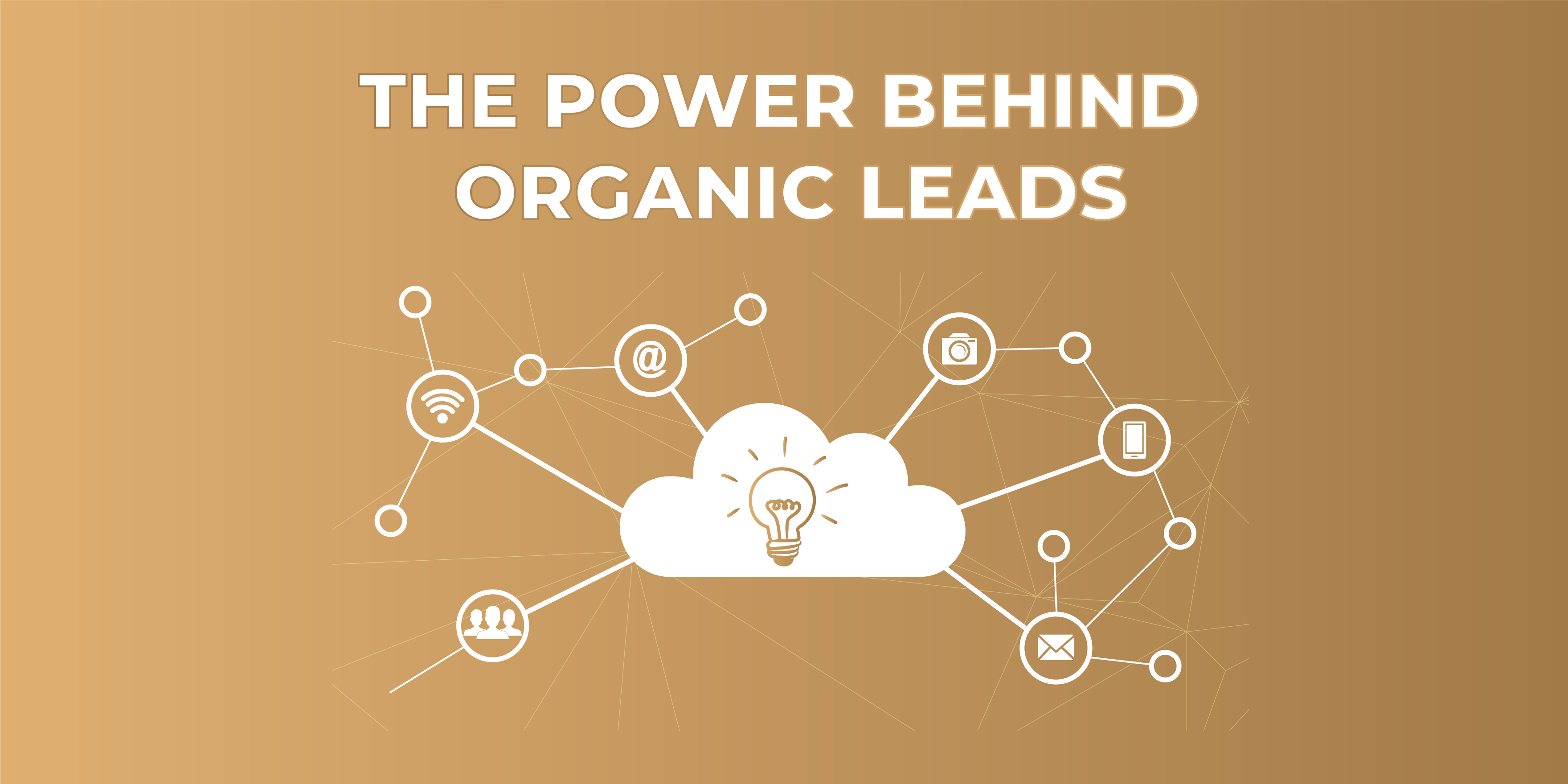 For companies looking for customers, it's everything. For you? Pretty much the same. When you build a business with digital properties, you get to make thousands of dollars a month.
This isn't a "get started today and get rich tomorrow" thing, but it is HIGHLY scalable, and ROI + positive results are guaranteed. Learning a fairly decent and very needed set of skills to create your digital properties and start ranking them on Google is required.
I have invested in several online businesses over the years, and if there's something uncertain, whether you will get your ROI or not, even more than the actual profit.
However, this business moved my earnings from five figures a year to a month in ONLY passive income while sitting comfortably at home.
On my laptop. Anywhere. Anytime.
You can look at one of the first sites I built back in 2016, and it continues making me over $1.000+ every month. The best part is that I don't need to touch it or the rest I've built over the years, just like this digital property.
What Makes Lead Generation SO Alluring?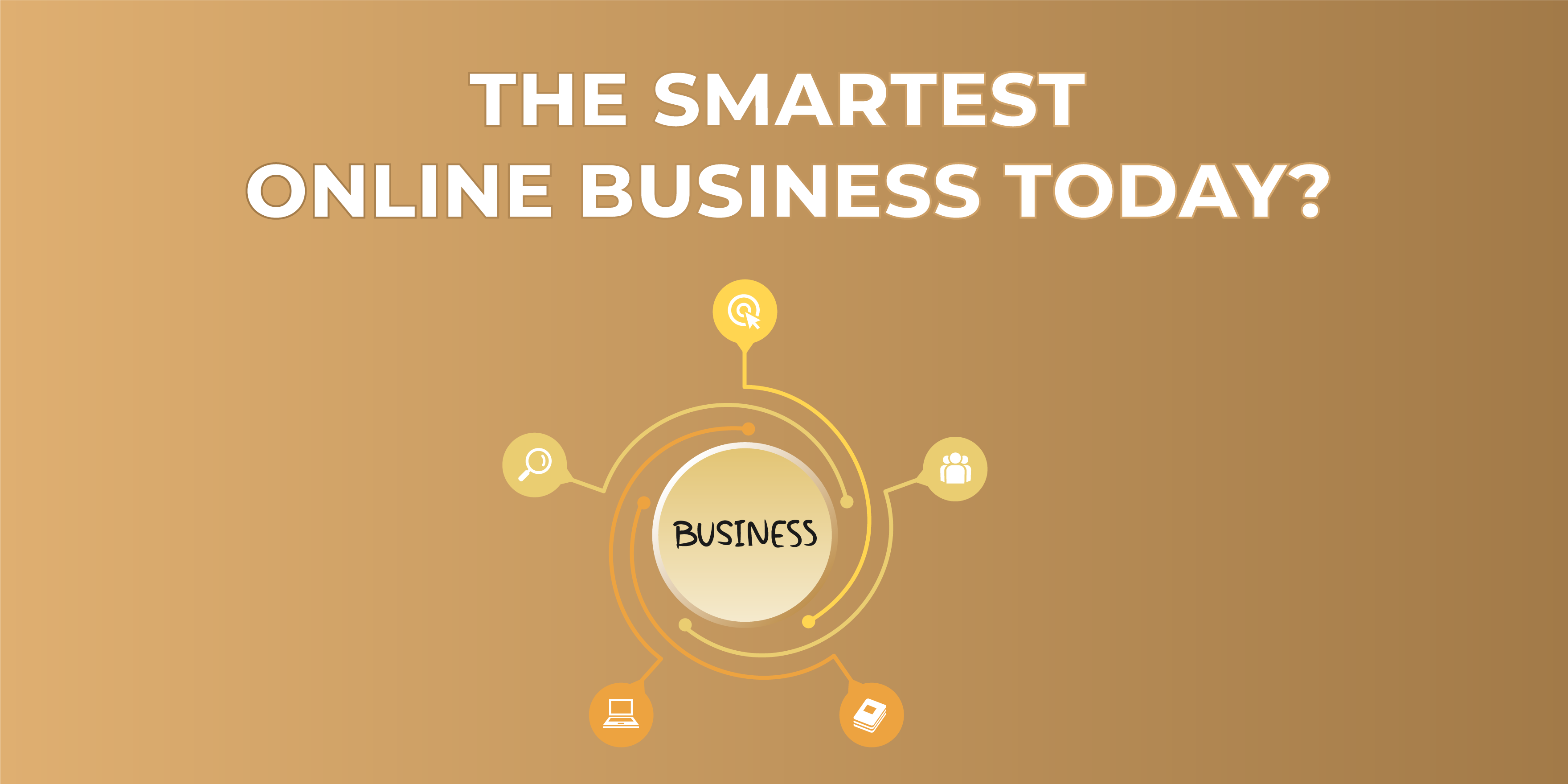 Here it goes: you can work from home.
The main issue with regular business opportunities is how much you need to invest in staff, equipment, or rent to have a place to sell your products or offer your services.
We all know the hassles of traditional businesses that involve regular expenses, which are extremely high.  Can you afford it? I don't think so, and even if you can, is it worth it? Now, it isn't only about the money. You also need to put in a lot of work, and it isn't only during the first couple of months or years. Usually, it is as long as you continue running it.
You can save yourself those headaches and bone-breaking tasks and expenses with lead gen since it is more about generating leads with digital channels—mainly websites.
Websites can be VERY cheap to build, and with many tools online, you get to do it in a couple of hours instead of days. Any virtual or digital business is scalable and won't need constant maintenance.
So, let's summarize this:
You save money in regular expenses with traditional and most online businesses as what you need is yourself and digital properties (websites).

You can bet on passive income.

 There's no need to hire more people to get started.

You can generate leads in multiple industries, which allows you to work on any niche you want.
How Can I Get Started in the Local Lead Generation Program?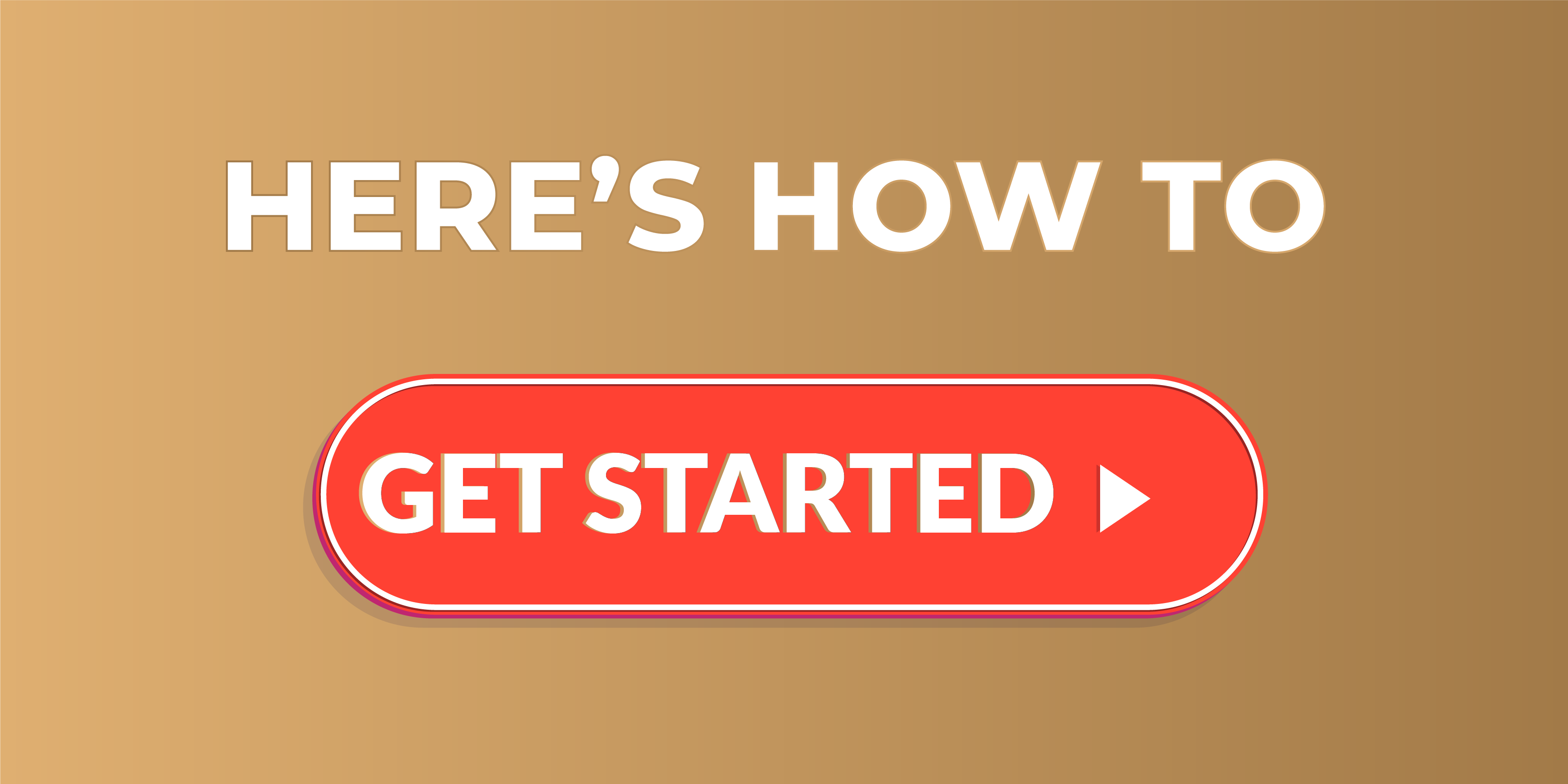 Anyone can start and learn. That's the beauty of this business model. I knew nothing about SEO, Map Listing, and everything I've mentioned so far. It is all about learning the skills, gaining experience, and deciding to take the step.
Remember that this business model will never get old as business owners are always looking for leads. They need to do business and scale their companies. Why not do the same while helping others and still making money?
You can start with this local lead generation course highly recommended for anyone wanting to grow in the business. It is a close training that will take you through each step and make sure you are able to get your ROI, profits and take control of your life.
You will be added to an incredible lead generation family ready to help you 24/7 when asking questions on the group. Anyone is welcome who's willing to put in the work. Click here to watch the lead gen webinar.