Binance (BNB) Coin is the cryptocurrency that is issued and traded on Binance Exchange's platform. It bears the symbol 'BNB.' This is one of the most well-known coins in this decentralized system.
To fully understand the scope of this coin, you also need to know that Binance Exchange supports over 1.4 million transactions per second and is the largest cryptocurrency exchange in the world as of June 2021.
It's not about the coin itself, but the exchange or company that has supported it since its creation in 2017.
BNB can be used for fees and trading on Binance's cryptocurrency exchange. Its users also get a discount on exchange transaction fees.
The coin can also be traded or exchanged for other cryptocurrencies like Bitcoin, Ethereum, Litecoin, and many others.
This coin shares the same principle as any other cryptocurrency. However, each one has its own benefits and uses in the market.
The reason they are acquired goes beyond being an investment method.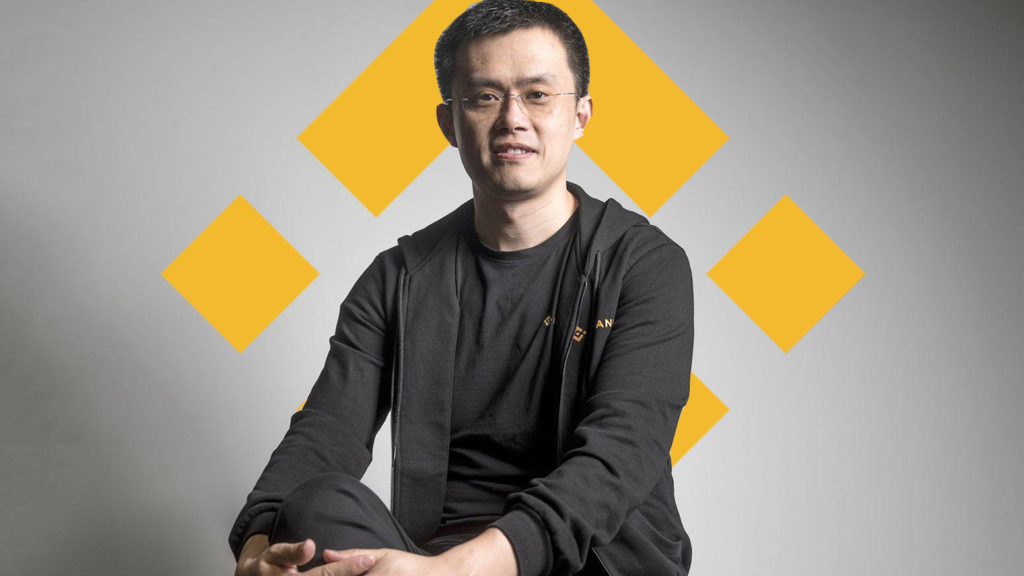 Binance Exchange & Coin: The Person Behind It
A few years back, the idea of creating a cryptocurrency or a blockchain was crazy enough to think that those who thought about it were out of their minds.
This is why sometimes you shouldn't listen to anyone if you believe in yourself and have faith that the idea will work out.
Changpeng Zhao was a person who stayed focused on their goals. He is a Chinese-Canadian Business executive, current CEO, and founder at Binance.
But, his history in cryptocurrency doesn't end with just this coin and exchange.
This genius was previously part of the team that created Blockchain.info and was also chief technology officer at OKCoin.
He was born in Jiangsu province, China. Then he moved to Vancouver, British Columbia, with his family in the late 1980s.
Before he was exiled, his father was a Chinese professor and branded "pro-bourgeois intellect." This was the main reason his family moved out of their home province.
Zhao was in his teens when he worked in the service sector, including as a McDonald's employee.
At the time, his biggest dream was to continue his education at McGill University, Canada, as a computer scientist after he had grown up.
After he graduated from university, he started working for Bloomberg Tradebook as a full-time developer of futures trading software for four years.
In 2005, he moved to Shanghai and started a company called Fusion Systems. The company is well known for its high frequency and fast trading system for brokers.
In 2013, his experience with OKCoin and Blockchain.info allowed him to explore more cryptocurrency projects. He then decided to leave his position as OKCoin chief in 2017 to start Binance.
He launched Binance in July 2017 after receiving $15 million in funding from OKCoin during the initial coin offer.
Binance became the most popular cryptocurrency exchange by trading volume in just eight months. His success continued by creating the blockchain network Binance Smart Chain in April 2018.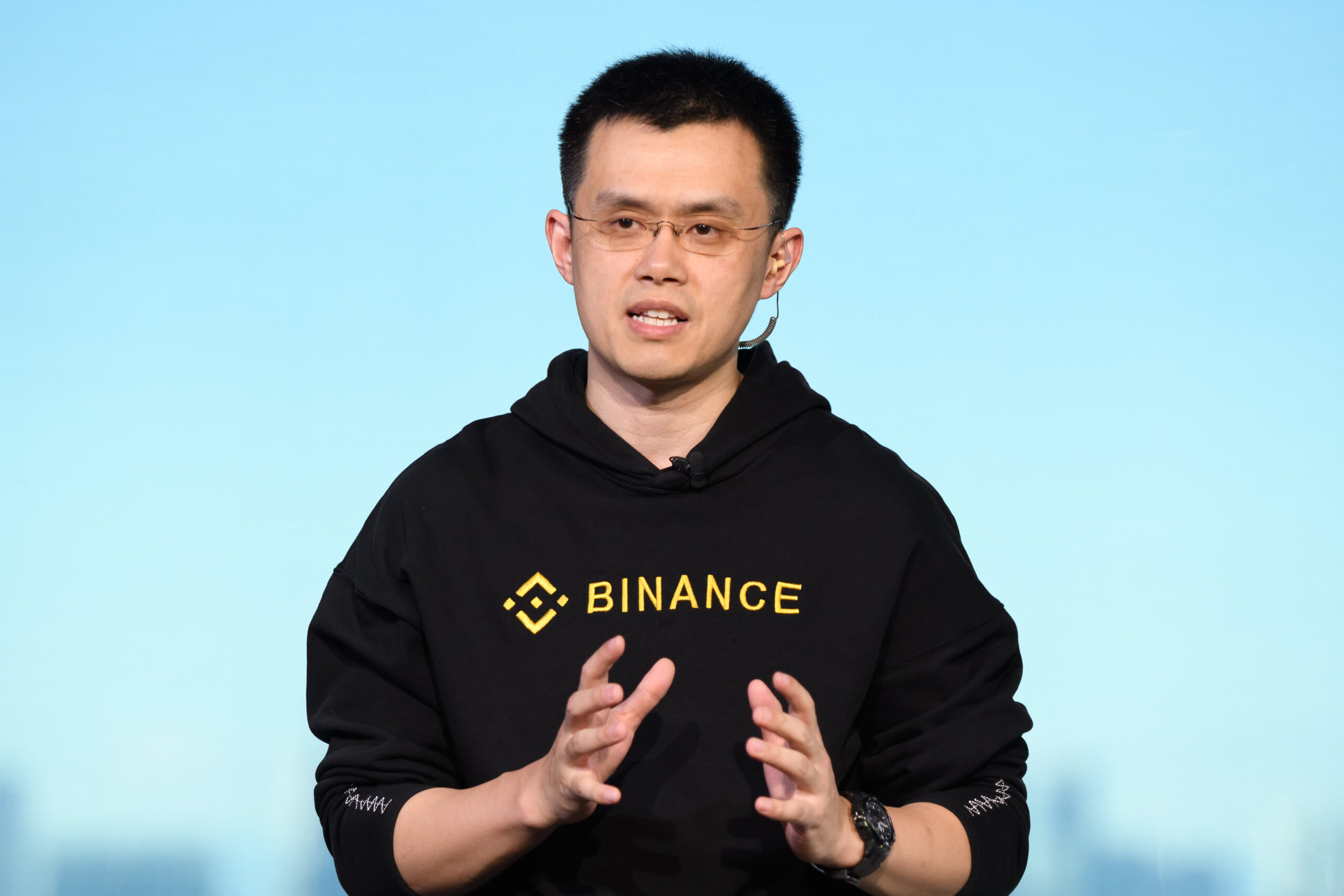 Binance Coin Background: Get to Know the Currency
Even though it is relatively new, there is a lot to cover in order to learn about cryptocurrency and why it is so popular today. We will therefore need to cover everything in detail.
Binance Coin was first launched on Ethereum using the ERC 20 standard. It has since become Binance's native currency.
The launch occurred during an initial coin offer in July 2017. BNB set its maximum at 200,000,000 tokens, which is higher than other cryptocurrencies.
The offering included 10% to angel investors, 40% for the founding team, and 50% for the participants in the offering.
The Binance Marketing and Branding team used nearly half the funds; the rest were used to create and sustain the Binance ecosystem.
This is essentially the coin, but it's important to remember that the exchange has many other components.
Binance was initially founded in China, but due to the September 2017 ban on cryptocurrency trading by the Chinese government, it had to move its headquarters and servers to Japan in order to keep operating.
However, after stricter regulations were applied in China and Japan, they decided to open a new Malta office in 2018.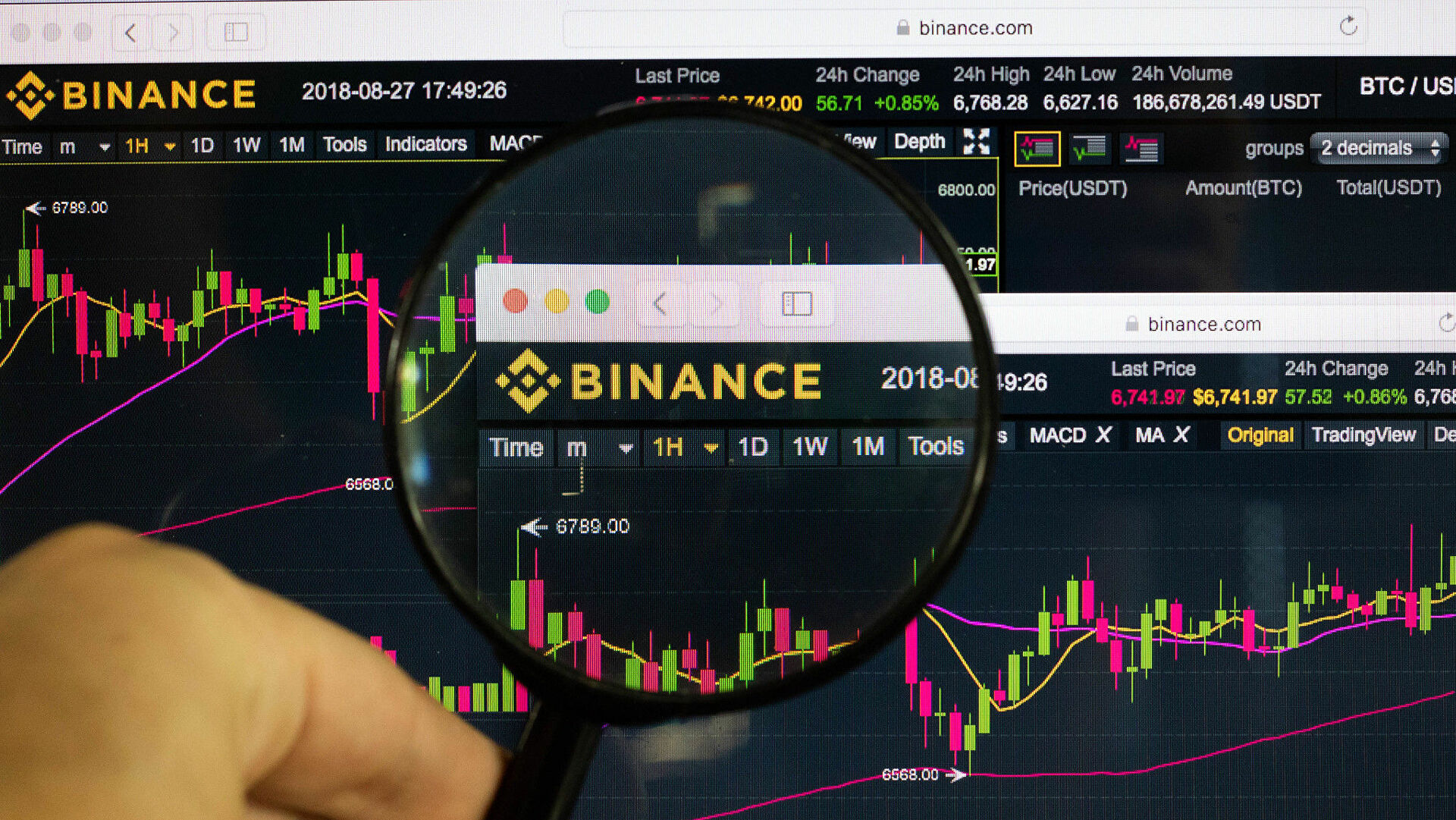 In April 2018, Binance signed a Memorandum of Understanding (MOU) with Bermuda and another with the Malta Stock Exchange a few months later to establish a platform for trading security tokens.
The company founded Binance Jersey in 2019 with the aim of expanding its European reach.
The exchange, which is based in Jersey, offers fiat-to cryptocurrency pairs, including the Euro or the British pound.
Binance and three other large exchanges raised $32 million in August 2018 for a stable coin project. It allows you to offer cryptocurrencies without the volatility of Bitcoin or other digital assets.
The coin had suffered many negatives since a hacker attack in May 2019.
Additionally, the Internal Revenue Service (U.S. Department of Justice) is investigating the company for money laundering and tax crimes allegations.
Despite this, people continue investing in the currency because of its growth over the past few months of 2021.
Even though its value is $485 at this date, it will only grow in the next 12 months.
Binance's whitepaper states that Binance invests 20% of its quarterly profits in Binance Coins. They can buy them back or burn them. But for what purpose?
Well, the company will continue to burn quarterly because it is planning to buy back 100,000,000 Binance coins or half of its total supply.
Since the Binance Coin supply is limited, it becomes more valuable and scarce. This tactic was designed to simply increase its value, which is why it has been so successful.
Daily Binance Coin (BNB)
You should keep in mind that Binance is not like other cryptocurrencies that are focused on specific uses and purposes. It can be used on many platforms.
It can be used to pay transaction charges on Binance.com and Binance Chain.
If you are considering investing in it, these are some of the things you have to check out and look forward to:
Trading: Binance Coin may also be traded on other exchanges, of course, depending on its restrictions.
Transaction Fees for Binance Exchange: BNB is available for payment on Binance Exchange. This also gives users a discount.
Pay your Credit Card: BNB can be used to pay crypto credit card bills.
Payment processing: Merchants can offer BNB to customers as a method of payment. This gives them more flexibility when it comes to their payment options.
Book hotels and flights: BNB offers you the chance to go through selected websites, thanks to partnerships with the platform.
Entertainment: This option allows you to purchase lottery tickets, pay for virtual gifts and other entertainment purposes.
Invest: Investors have the option to use Binance Coin for investments in stocks, ETFs, and other assets across a wide range of platforms.
Loans and transfers: BNB is a way for you to get loans on certain platforms. You can also split bills and send Binance Coin to friends.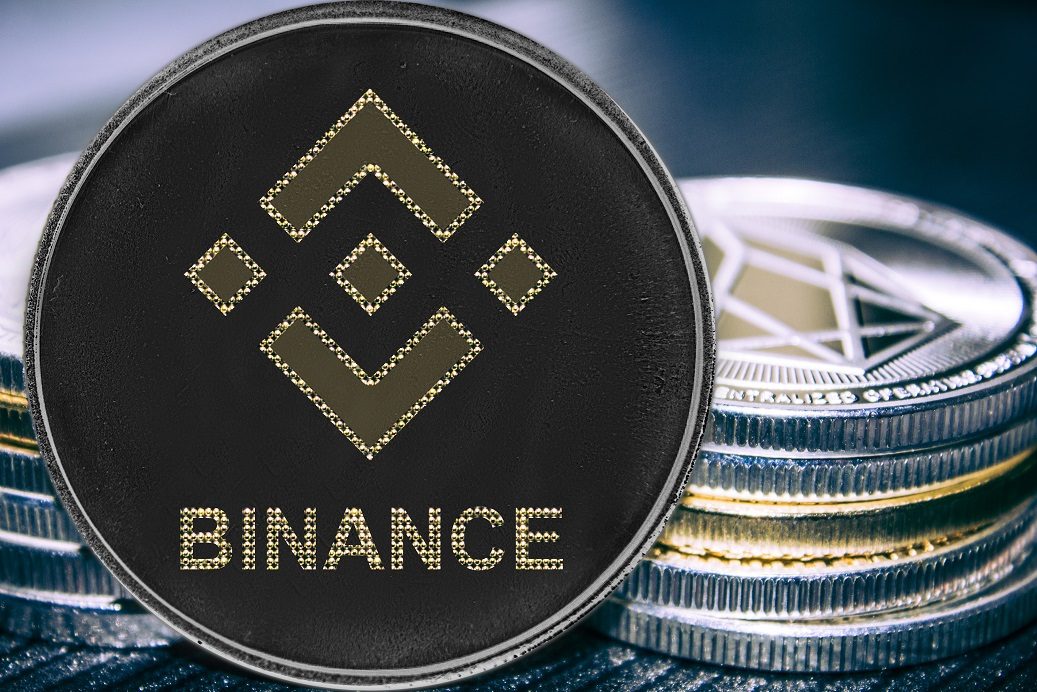 What Must You Remember?
We know it can be hard to understand how cryptocurrencies work and, in this case, Binance along with all its system.
It is simply a matter of processing the knowledge and working around to master the little details.
However, to simplify your understanding, here is a list of things you need to keep in mind about the blockchain and currency:

It's Much More Than Just A Trading Token
As a customer of Binance, you can use BNB for trading fees reduction and interest-earning. It is also used to fuel the Binance Smart Chain, which is a programmable Blockchain that runs smart contracts.
Smart contracts are exciting because you can store small bits of self-executing code on a blockchain.
Now, a blockchain database is a tamper-proof ledger that records transactions as well as information. You can now program your ledger instead of it being static.
This has led to the creation of thousands of decentralized applications.
The greatest strength of blockchain is its ability to eliminate the middleman, such as banks and governments.
Smart contracts allow you to take out loans without the need for a traditional lender or create insurance policies that automatically payout under certain circumstances.
Take Ethereum (ETH) as an example. It was one of the first to create smart contracts, and it's still the market leader.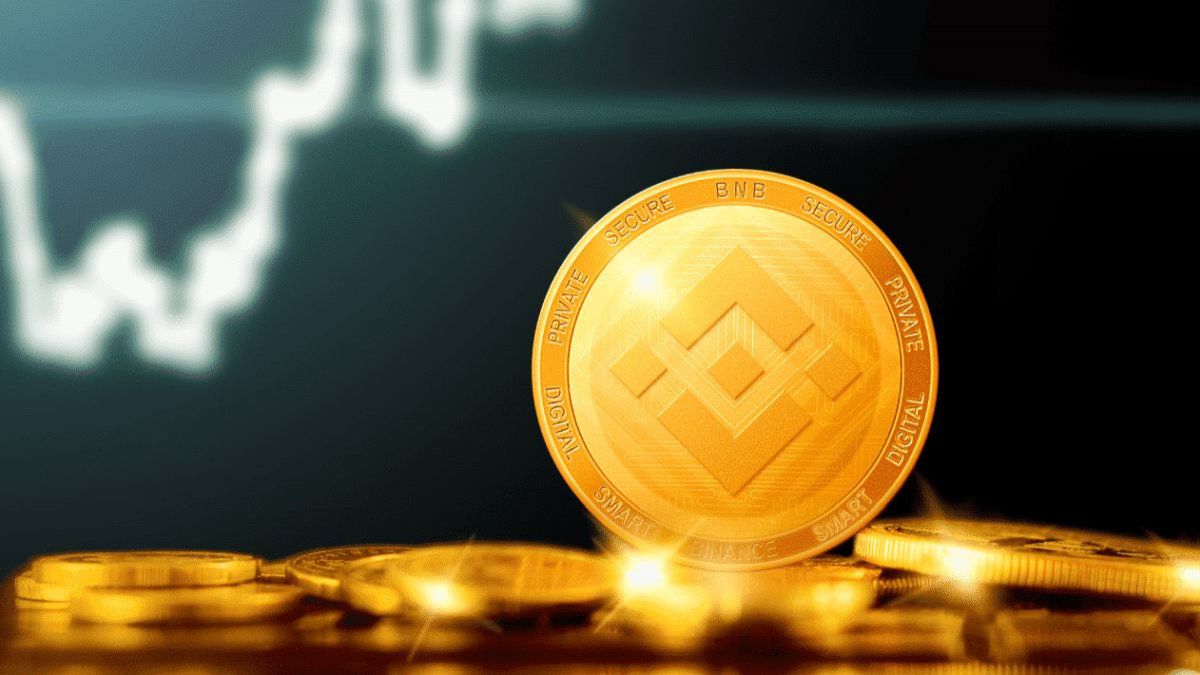 Despite being so popular, it has also been a victim of its own success. Its network is congested, and transaction fees are high.
Therefore, developers are moving to other networks that support smart contracts.
Binance is a great cryptocurrency exchange. It's possible to create a dApp and use Binance's launchpad for new investors.
Regulative Challenges for Binance
Binance is one of the most popular exchanges in the world. It has a wide range of currencies and services that have played a major role in its popularity.
But popularity is also a very strong enemy. A Binance affiliate was recently prohibited in the U.K.
Also, Japanese authorities warned it not to operate in Japan. Binance Canada has now pulled out of Ontario.
Authorities are becoming stricter about cryptocurrency services all over the globe. This is mainly because they fear that cryptocurrency can be used to hide criminal activity and launder money.
Retail investors are also concerned that advanced trading tools could increase the risk of an already risky investment.
Binance claims it takes its regulatory responsibilities very seriously, and according to Financial Times, it is investing heavily in compliance.
In fact, Binance's founder and CEO Changpeng Zhao stated that they have the "possible most crypto-related licenses worldwide."
All those regulations will hamper Binance's growth if it cannot obtain licenses in countries where operations are not permitted.
This could negatively impact consumers' confidence, particularly if it affects their ability to withdraw and deposit traditional money as it did in the U.K.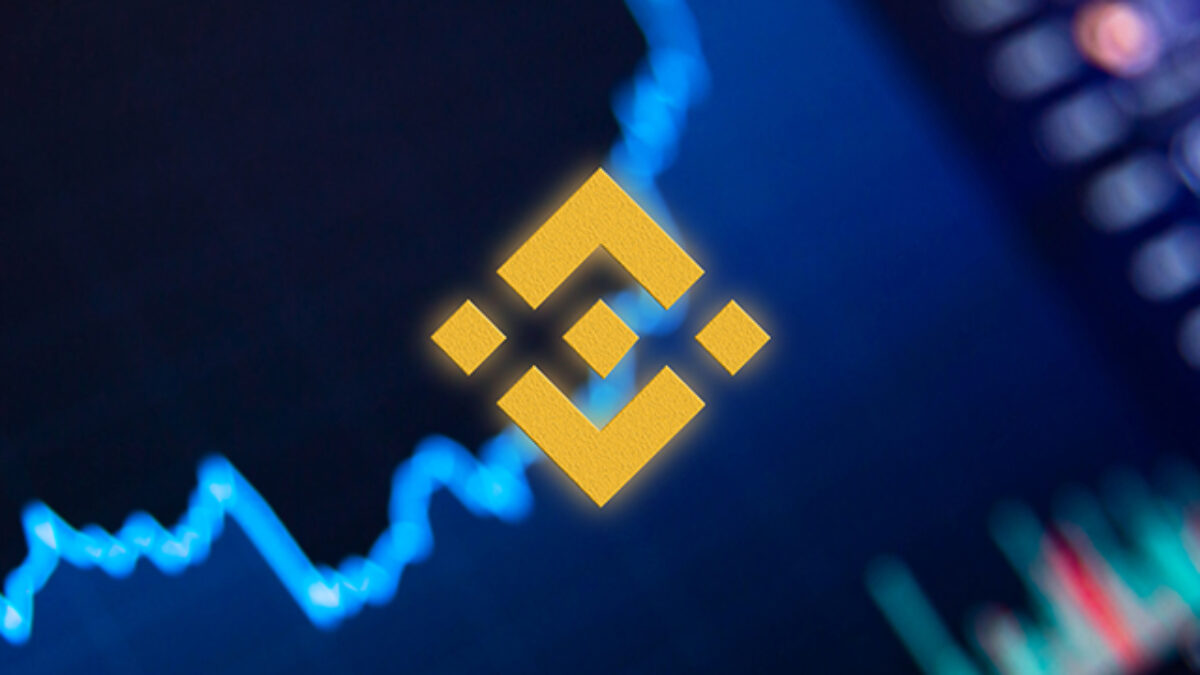 Binance Does Not Have A Headquarters
Despite having over 2,000 employees and offices all around the globe, Binance does not have a place they can call "Home."
This is in line with the company's ethos that cryptocurrency should be open to all.
Zhao repeatedly stressed that cryptocurrency companies don't have to comply with traditional concepts like having an H.Q. or a bank account.
However, it does have licensed entities in the U.S., which require a registered company to be regulated. Binance tried to do the same in the U.K., but it quickly withdrew the application.
Binance's absence of a headquarters is in part a reflection of its regulatory approach. It is determined to keep true to the original principles of Bitcoin, which are open and decentralized.
It Also Owns Coinmarketcap
People at Binance thought they could be more attractive to investors by acquiring a site with millions of users.
This is why they purchased CoinMarketCap, a popular cryptocurrency data website, in 2020.
It also owns TrustWallet, a decentralized wallet that allows people to store their coins, and Swipe, which connects traditional and crypto payment systems.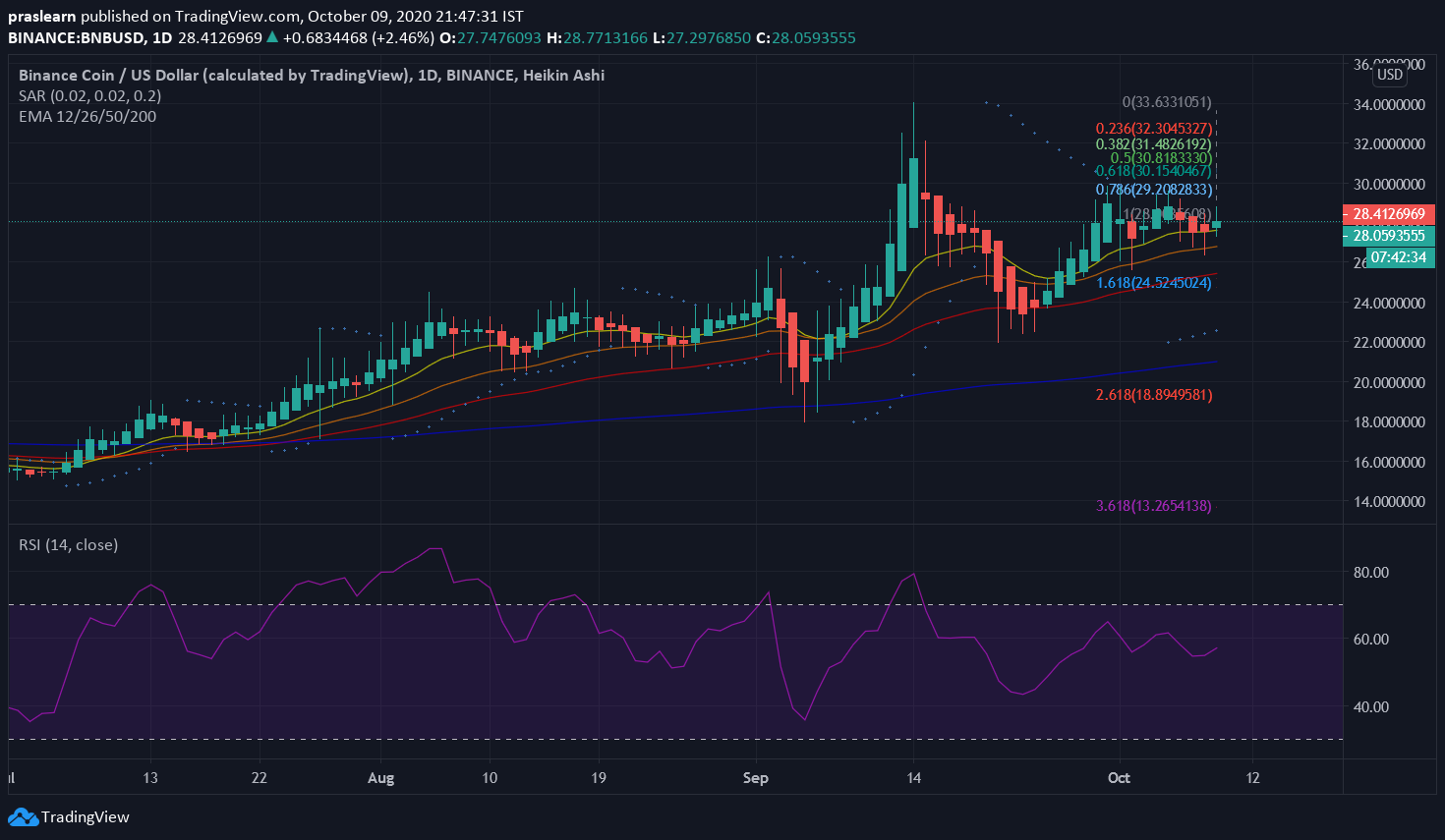 In Two Years, Its Price Has Risen 900%
If you had bought 10,000 in 2019, your BNB today would be worth approximately $100,000. This fact alone is what should make you consider the potential growth of the token as an investor.
There are many competitors to it, both as a crypto exchange and as a programmable environment. Combining the two is powerful, especially if there's a strong team.
BNB's most appealing feature is its clear use case. Binance's balance between education and accessibility is what makes it so successful.
It teaches investors how they can use more complex products and warns them about the potential risks.
It would be nice to see fewer regulatory issues to avoid the scenery of becoming a crypto desert with innovative products that no one can access.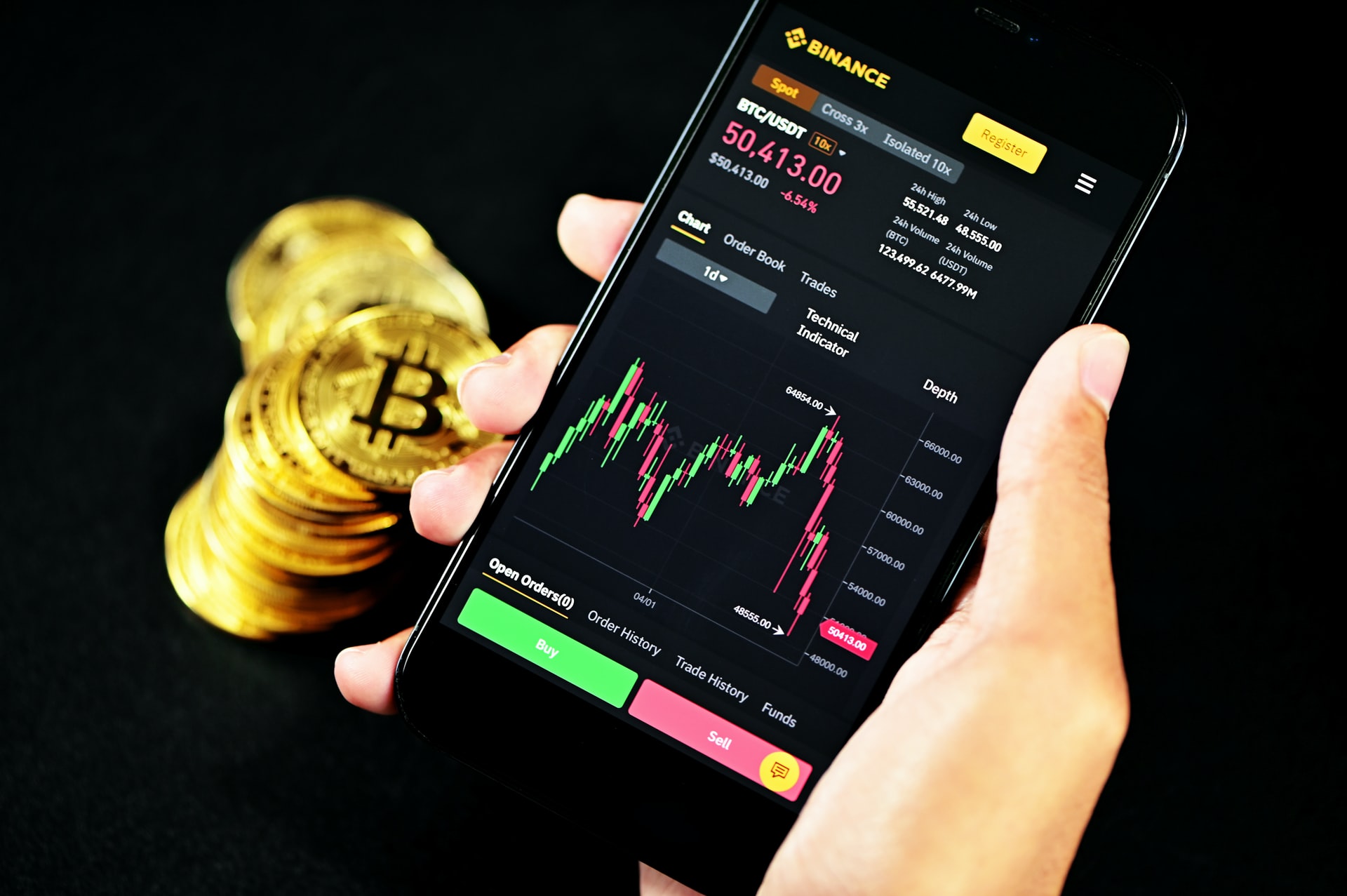 Binance Operations: How You Trade
If you are considering investing even a little, we recommend you to learn more about what you will need to follow:
Minimum trade
Binance.US requires a minimum trade of $10.
Transaction and Trading Fees
Binance charges a flat 0.1% spot trade fee. This is lower than other U.S. exchanges such as eToro (about 0.75% Bitcoin trades) or Coinbase, which charges 0.5% trading fees and a flat fee of up to $2.99 per trade depending on the trade amount.
Binance.US offers traders who need to quickly sell a 0.5% instant buy/sell fee.
Binance charges 4.5% additional for debit card transfers. Cash deposits and withdrawals via ACH bank transfer are free. Bank wire transfers cost $15 for each transaction.
The fees for withdrawing cryptocurrency vary depending on the cryptocurrency. Withdrawals of Bitcoin are charged at 0.0005% with a minimum withdrawal amount of 0.001 bitcoin.
There Are Many Cryptocurrencies
Binance.US allows you to buy and sell nearly 60 cryptocurrencies, including Bitcoin Cash, Ethereum, Bitcoin Cash Litecoin Chainlink, Dogecoin, and Bitcoin Cash.
Pairs of Crypto-To-Crypto Trading
Binance.US offers almost 60 crypto-to-crypto trading pairs.
These include Bitcoin Cash (BCH), Binance Coin(BNB), Ethereum [ETH], Chainlink (LINK), Chainlink (LINK), Litecoin (LTC), Uniswap, VeChain/VET, and Tezos ("XTZ").
Binance USD and Tether can also be traded for stablecoins. Binance's stablecoin (1 BUSD equals 1 USD) is the only one that allows you to trade cryptocurrencies.
Security And Digital Wallet Options
Trust Wallet, a free wallet to store cryptocurrency for Binance users, is the official one. It is highly rated both by Google Play and App Store users.
However, users are free to choose their crypto wallet of choice.
Binance.US has not been hacked, but Binance. The U.K. reported that hackers stole $40 million worth of bitcoins in 2019. The company claimed that it had paid all losses to the affected users.
Binance.US holds all U.S. dollars deposits and is insured by the Federal Deposit Insurance Corp up to $250,000 in case of bank failure.
However, unlike stock brokerages, cryptocurrency trading platforms like Binance.US do not have the Securities Investor Protection Corporation that protects investors against total cash and securities losses up to $500,000 in the event of unauthorized trading, theft, or brokerage failure.
Mobile App
Binance.US launched a new update to its mobile app in December 2020. It now includes live price tracking, the possibility to automate recurring purchases, and other customizable features.
The mobile app has many of the same functions as the desktop website.

You Should Also Be Aware of Other Features
It is possible to trade between buyers and sellers directly through Binance. Transaction fees are not charged, but the spread between the sell and buy price is.
The minimum trade amount, which is equivalent to $10,000, is also high.
Three trading platforms: Binance.US shares the same technology and offers three trading platforms: Basic and Advanced for peer-to-peer trades.
They recommend that new users begin on the basic platform. This will give them the necessary information such as spot price and 24-hour price performance, and trading volume.
Even the basic platform can be overwhelming for those who are just starting to get into crypto.
You can purchase bitcoins directly from the website if you only want to buy them. After your account has been verified, you can enter the number of bitcoins and dollars that you wish to spend.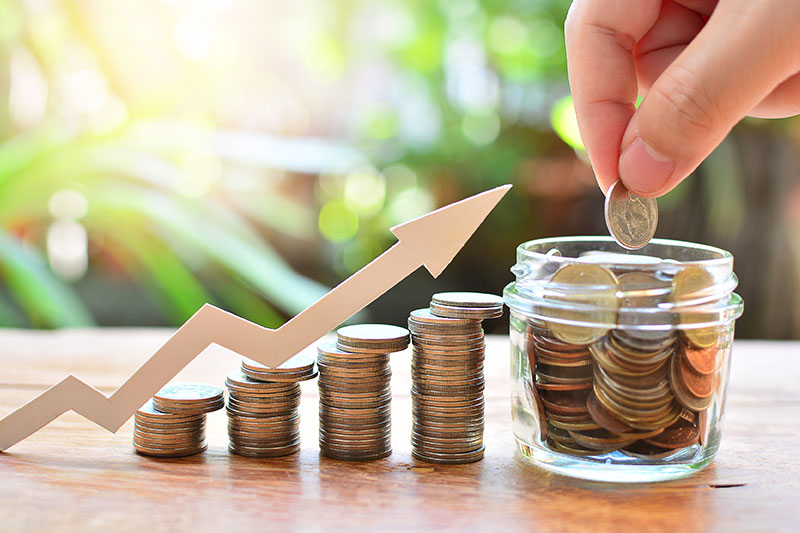 Is It the Best Investment?
We are certain that you think of cryptocurrencies primarily to invest in them and wait for something like Bitcoin to happen. Bitcoin is currently at almost $50k, from $0.
We know that you are probably waiting for a peak that will allow you to make what you have invested a hundred times or even more.
However, cryptocurrencies will remain unstable, and people can expect to have a difficult time due to their limited supply.
You should be more focused on building a business than on betting on cryptocurrency, at least if it is clear that you could lose your money due to the bets you place.
You can make an investment in them. However, keep in mind that you can lose a lot of money due to the market's volatility.
We recommend that you focus on lead generation options, which can help generate money, be independent and avoid the instability of an investment.
It is very simple if you are interested in this option.
This business model is focused on a specific niche of local businesses that need to create websites to generate high-quality leads.
You will contact them and offer your lead generation services. Once you have built and ranked their websites on Google, your role is to get paid for every lead. It sounds simple, but it also takes effort.
Although it is not difficult in the end, it can take some time and training to learn how to manage the lead-generating process and get the best results.
You should therefore make sure you focus on the right training program.
The Local Lead Generation Process for Your Business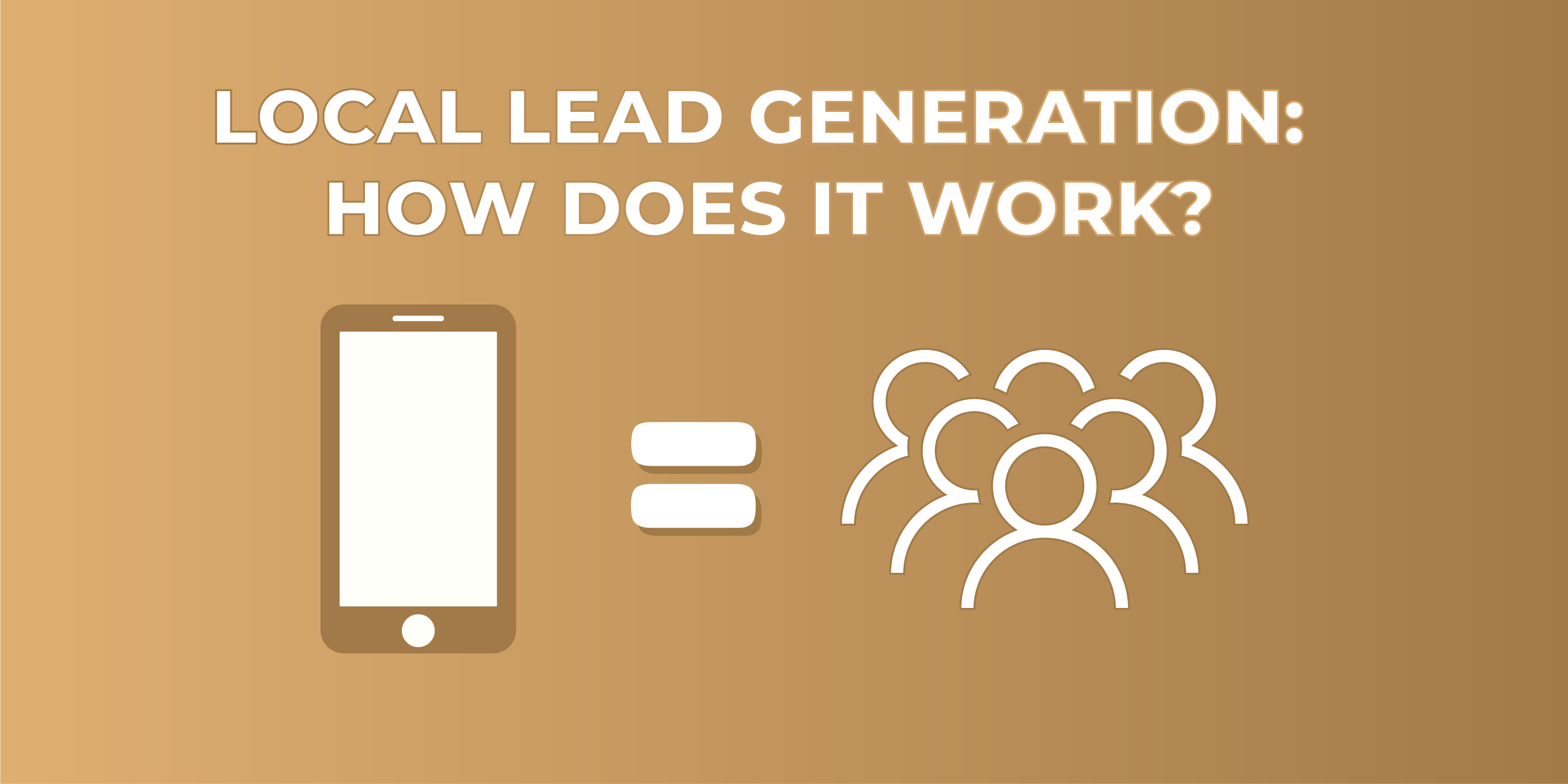 All right! So, everything is about building properties and generating leads. But how does the process actually take place? Are there other steps I need to know?
The steps I mention below are what students from our local lead generation program follow to generate leads for businesses like yourself. So I'll help you see what we do. And how if you join our program, you can simply generate leads for your own business (unless you want to start a side hustle and build a laptop lifestyle business).
Essentially, our lead generation can be divided into four steps:
The first is prospecting. You need to take the time to do market research on a niche (industry) and determine how many phone-driven businesses are there.
Keep in mind that this is local research as you need to know how many companies need leads. For example, you may search for "plumbing services Youngstown OH."
You will find dozens or even hundreds of businesses trying to get themselves in front of the customers by ranking on Map Listings, organic results, and even Ad.
The second step, building. When you find a niche (plumbing, tree services, a software company, real estate…), you will need to start building your digital properties. You don't need to be an expert in HTML or coding. It can be easy with the right tools.
The third step is now taking time to rank your lead gen website. With the site done, you need to work on SEO strategies and start dominating those Google search results. If you're new to SEO, it stands for Search Engine Optimization.
To keep it simple, it consists of the entire process of growing a company's visibility on search engines like Google and generating organic traffic. And remember this, local lead generation is part of the strategies.
Moving on to step four, once you rank the site, you will start getting your ROI and profits. You only need to rent it out to a local business interested in the leads the site generates. You can offer a couple of free leads to their move on with the actual pay per lead.
To review steps 1-4 above, I described it to a normal student who is building a lead gen business to help local service providers generate more calls. But replace the student with you as the business owner. And replace sending the leads to a business to simply siphoning the leads to your personal business.
By the way, fun fact, about 20% of our students in our local lead gen program are actually business owners who went through the program. And they use the skillsets we teach to generate leads for their own business.
An Example of Lead Generation: Home Advisor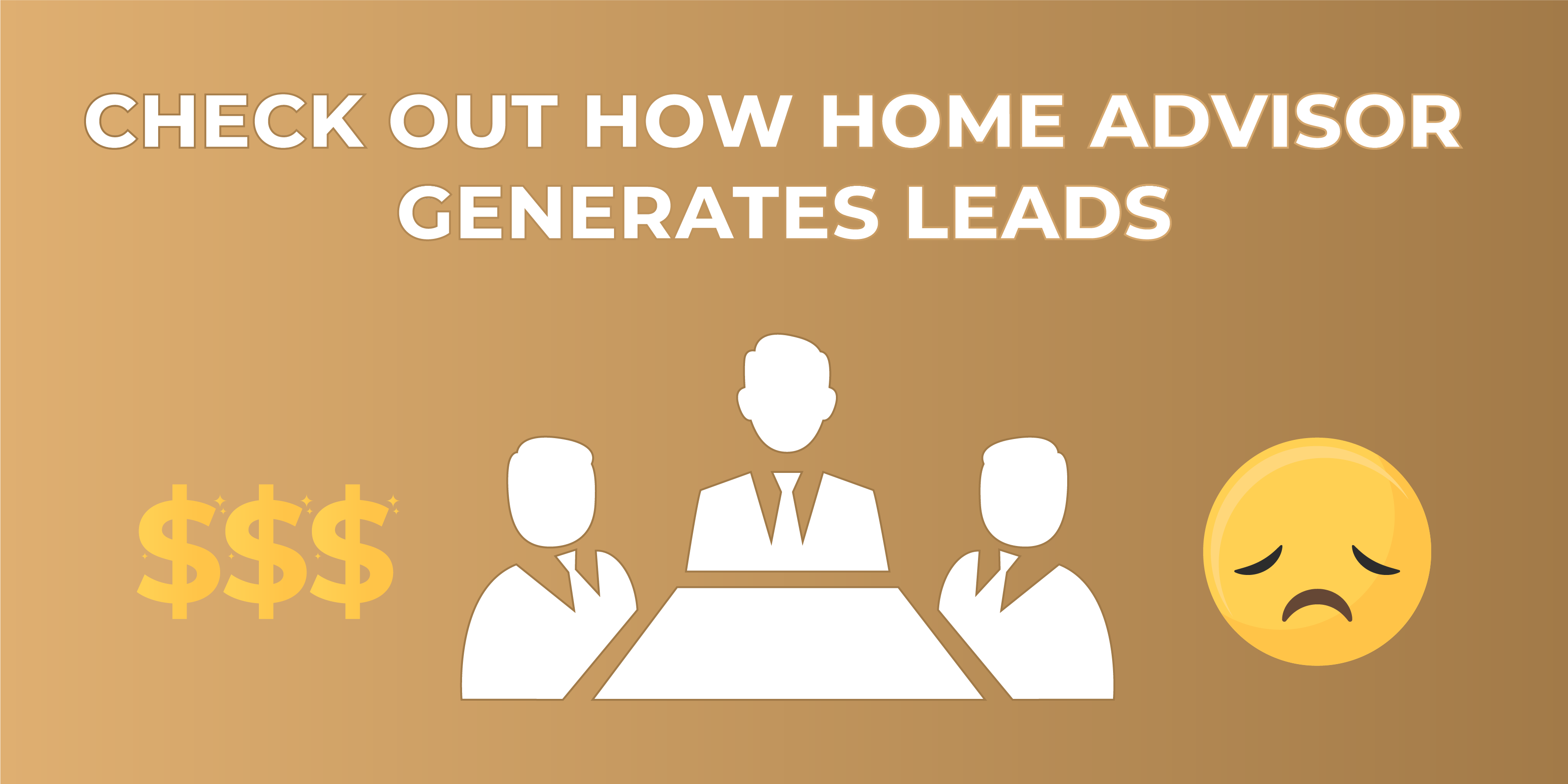 You must be thinking, "if lead generation sounds so good so far, how come I haven't seen any company?" That's the thing; there are many out there. You just don't know they are dedicated to it.
HomeAdvisor is one of the best examples you can find on the Internet as it is a top lead generation company that has spent millions building its brand but also earned even more zeros for this same reason.
They started small as everyone else but invested in building their brand awareness to make people who are looking for home services go to their website and find what they need. They are over 75% of people's first choice when they need those services.
If you don't get HomeAdvisor that much or need a refresh, users need to submit their information to request a service and get a professional or expert who can provide it.
HomeAdvisor's job is to share your information, which makes you a lead, with local companies so they can contact you and offer the service you're requesting. For sharing this lead information, HomeAdvisor gets paid by the companies. This happens for every single lead they send to multiple businesses.
Business owners who don't have marketing skills or don't even know how to have any online presence will always rely on those pages to list their services.  They will save time and effort, but companies like HomeAdvisor can make them spend lots of money as leads aren't exclusive (one lead is sent to multiple companies after all).
Using Facebook Ads aka Paid Ad Platforms: Do They Generate Leads?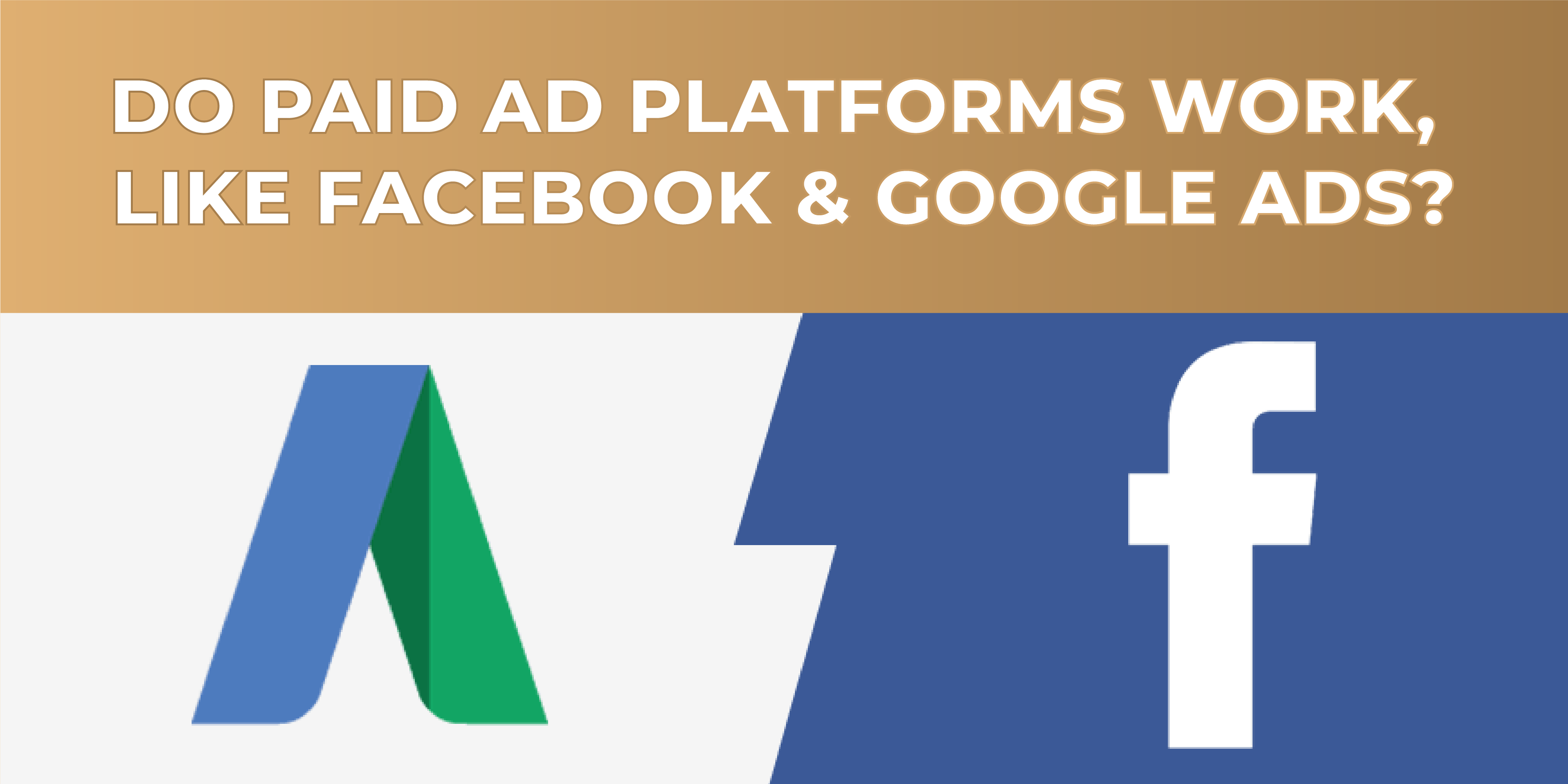 They DO generate leads. If not, no one would use them.
However, you need to remember two facts:
Paid ads or platforms can be expensive.

They don't generate "natural" leads.
Whenever someone sees or clicks in one of those ads, over 80% of them did it by accident or are trying to close/report it.
Why? Because they aren't looking for those services. At least not at the moment.
What those ads do instead is interrupt their time on the platforms. Users aren't there to find companies or businesses unless they are searching for a specific company's user, and for that, there's a search bar. This is why it is hard to convert them to actual customers who will show interest in the companies' services. Also, you're limited by a budget.
When using lead generation, everything is organic. You aren't forcing others to pay attention to your business but rather being there when they need you. This is why Google's organic traffic will always beat paid ads, and the reason companies continue investing in it, which is a lot cheaper as well.
What Is Local SEO?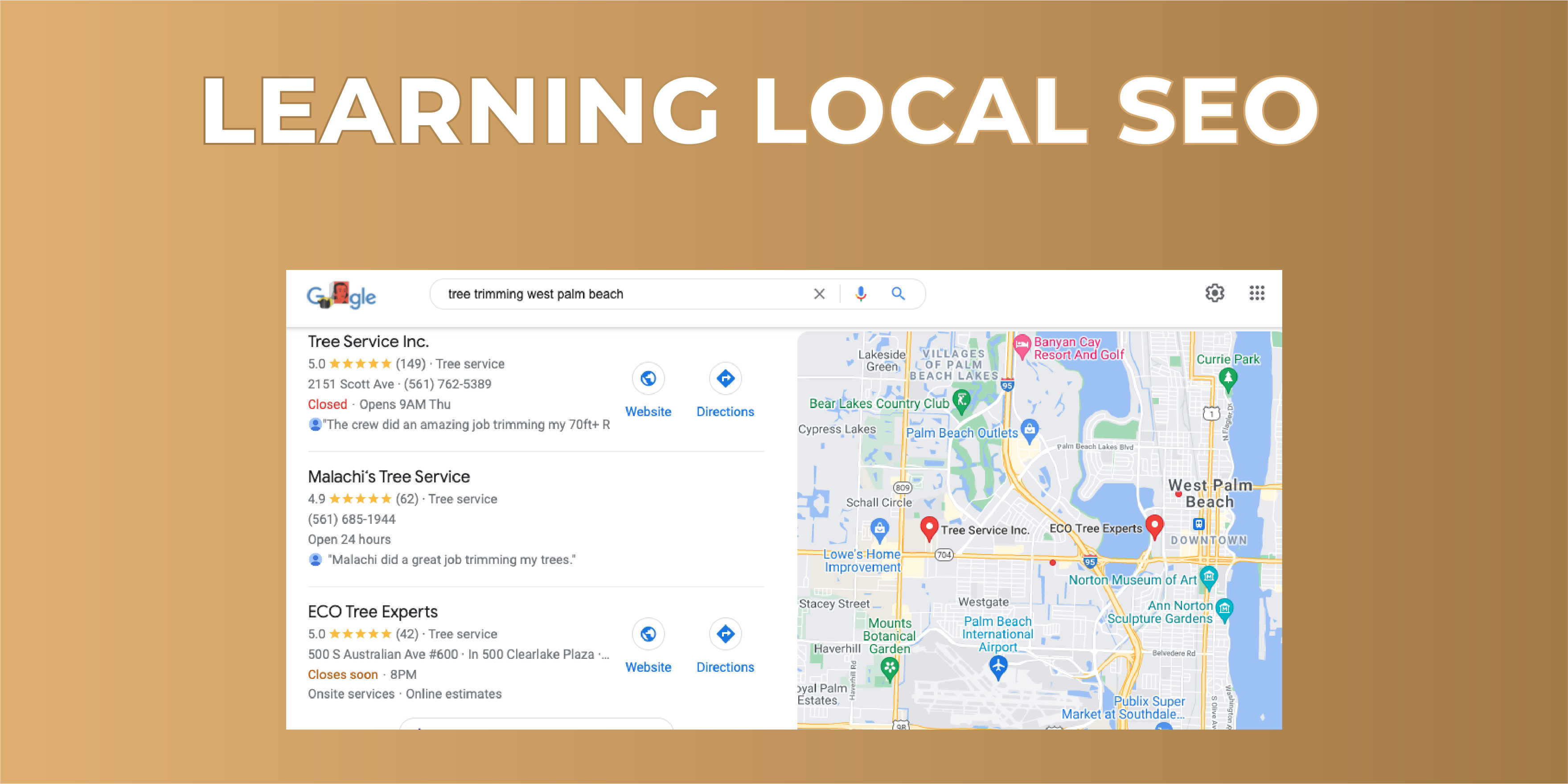 Don't worry… I didn't get it at first either. Following the short explanation, local SEO focuses on scaling businesses' visibility on search engines. However, this is only for those who serve their communities face-to-face.
What does this mean?
Experts and professionals like painters, plumbers, and dentists (but not only them) offer their services to their local customers. Why? Because they can't deliver them unless they are located in the same area of their customers.
To make sure those businesses get more leads, you need to rank them locally by claiming the business listing on Google to place them on Map Listings. Local SEO also involves online reviews, citation management, and how you manage your entire online presence in the local area.
If you are going to bet on lead gen, you need to adapt yourself to today's world: The Internet.
Keep in mind that although traditional channels and methods like billboards, warm calls, and pamphlets still work, they aren't part of your tools. Whenever someone needs a service, they go to Google and search for it.
"Dentist in Miami" or "plumbing services in Orlando," etc. And you can keep coming up with services or professionals people need and look for. Thus, you need to make sure you're using Google to get the companies in front of their clients.
Users will always click on the first search results (those near the top), and many of them will be either Ad links (people paid to place their websites there), Map Listing, and then you get websites. Almost all of them are your goal and where you should always aim to place yourself.
Can My Business Utilize a Local Lead Generation Strategy?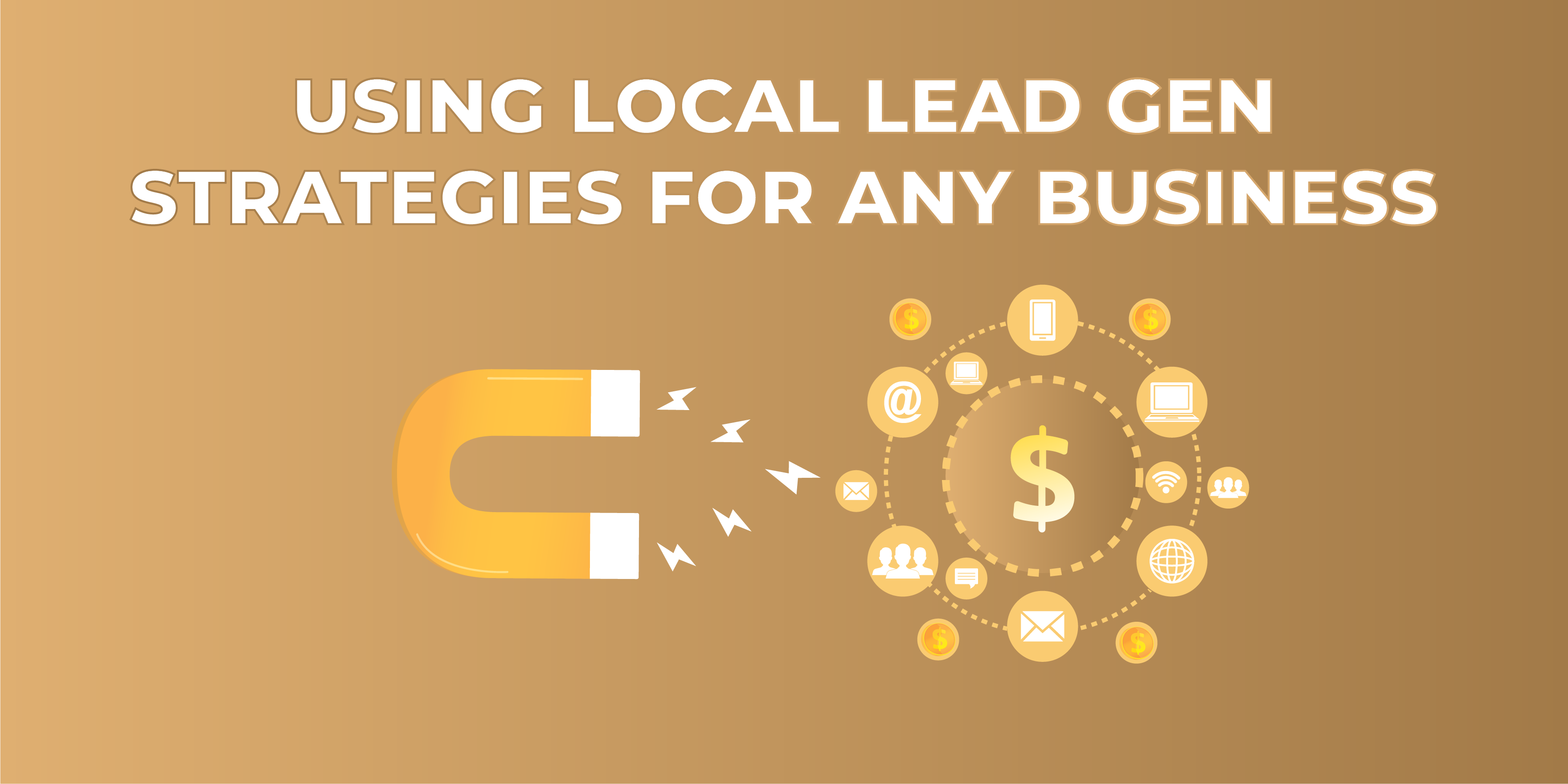 If you want customers, you better know you need it. Following the previous explanation, lead gen is all about placing businesses in front of their customers, choosing them over their competitors.
Put it simply – it's all about closing deals and having clients for those companies to make money. The main difference with the usual methods companies use for this is how lead generation approaches different channels to get them in the right place of the market to get customers.
Those channels are all focused on the Internet as most people are searching for products but also services across the net. The issue is that the Internet is way too broad, and businesses don't know how to place themselves. They usually try, but they get one common result: losing money and time.
How Powerful Are Organic Leads from Google?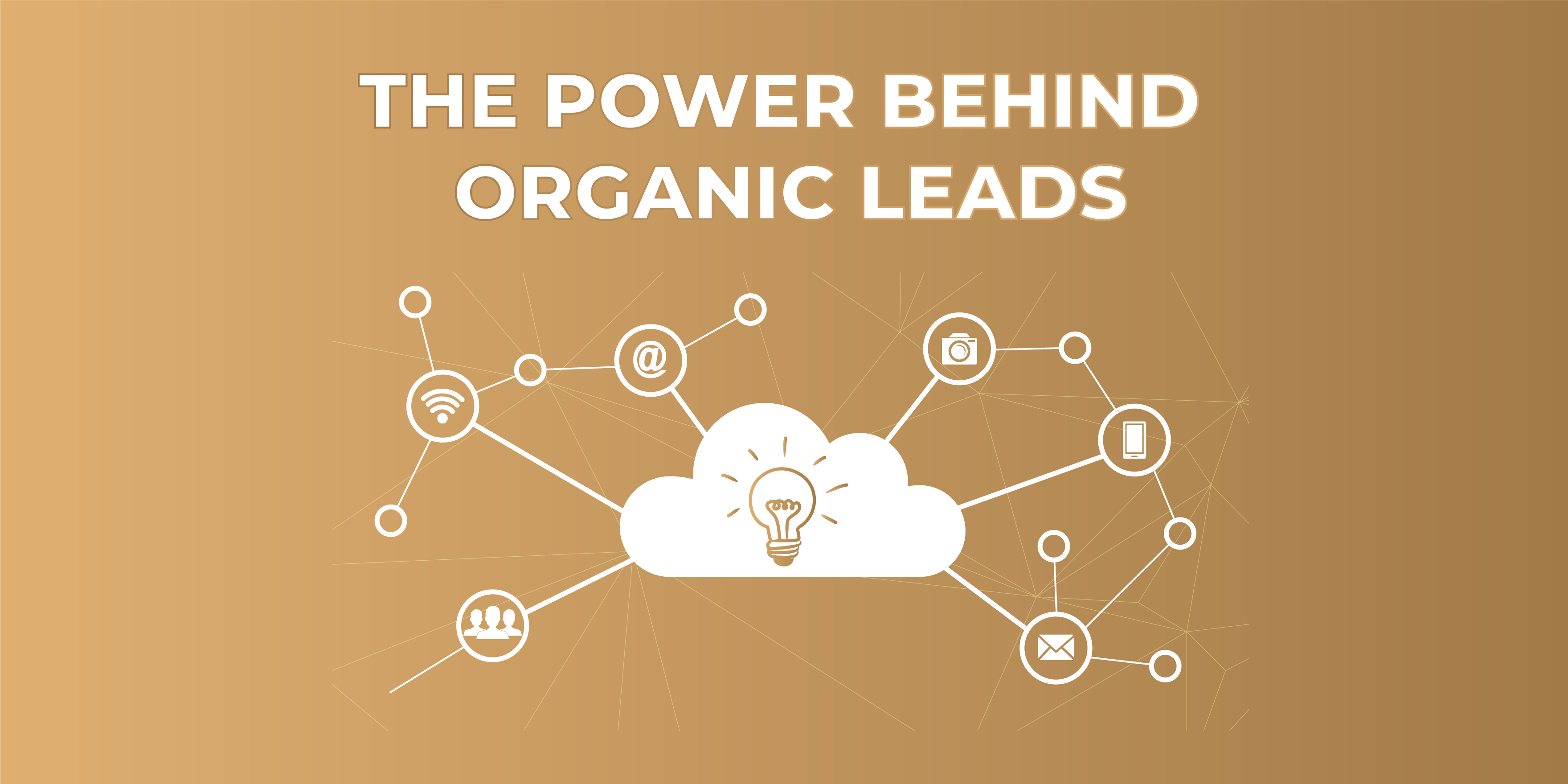 For companies looking for customers, it's everything. For you? Pretty much the same. When you build a business with digital properties, you get to make thousands of dollars a month.
This isn't a "get started today and get rich tomorrow" thing, but it is HIGHLY scalable, and ROI + positive results are guaranteed. Learning a fairly decent and very needed set of skills to create your digital properties and start ranking them on Google is required.
I have invested in several online businesses over the years, and if there's something uncertain, whether you will get your ROI or not, even more than the actual profit.
However, this business moved my earnings from five figures a year to a month in ONLY passive income while sitting comfortably at home.
On my laptop. Anywhere. Anytime.
You can look at one of the first sites I built back in 2016, and it continues making me over $1.000+ every month. The best part is that I don't need to touch it or the rest I've built over the years, just like this digital property.
What Makes Lead Generation SO Alluring?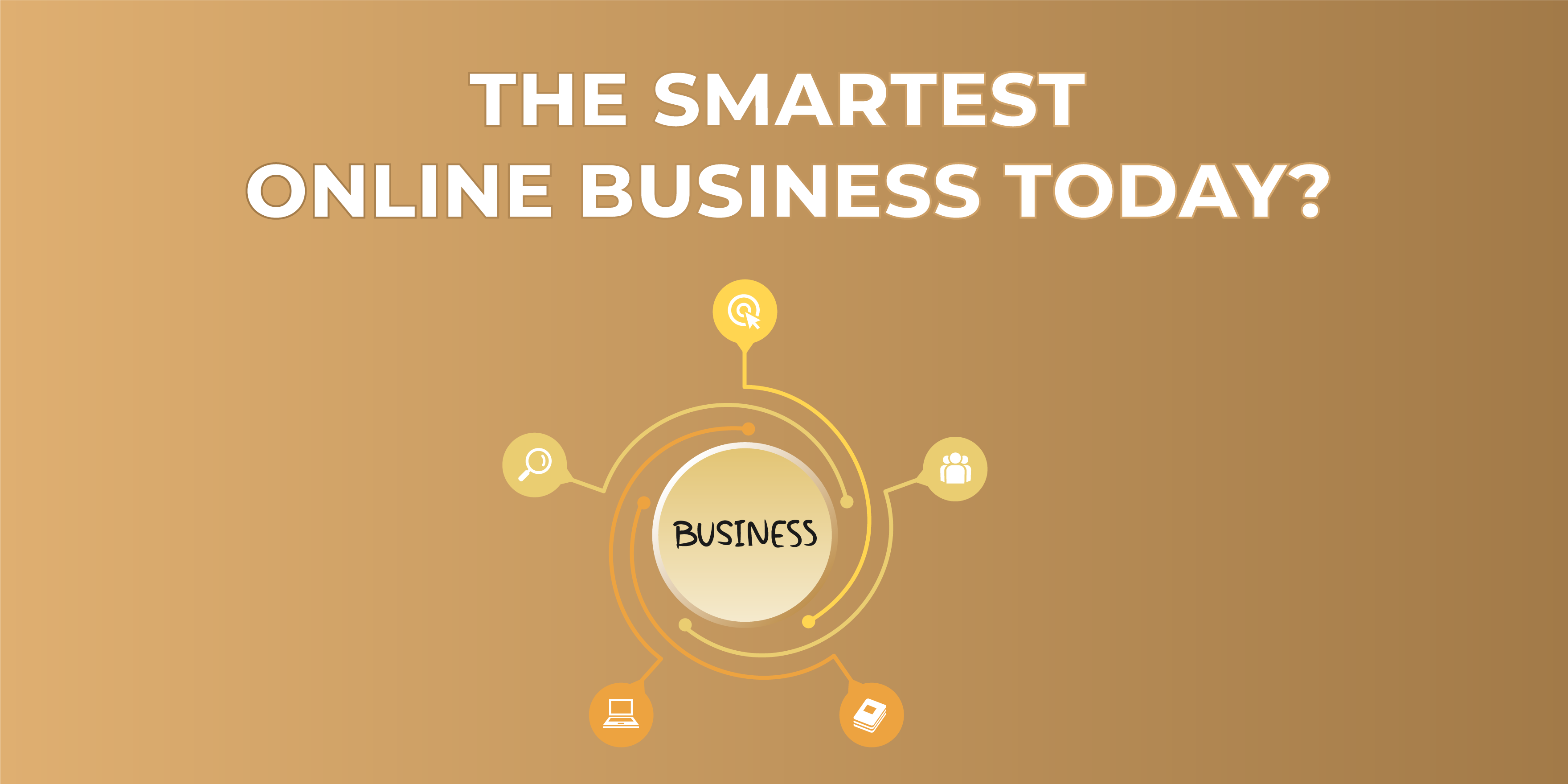 Here it goes: you can work from home.
The main issue with regular business opportunities is how much you need to invest in staff, equipment, or rent to have a place to sell your products or offer your services.
We all know the hassles of traditional businesses that involve regular expenses, which are extremely high.  Can you afford it? I don't think so, and even if you can, is it worth it? Now, it isn't only about the money. You also need to put in a lot of work, and it isn't only during the first couple of months or years. Usually, it is as long as you continue running it.
You can save yourself those headaches and bone-breaking tasks and expenses with lead gen since it is more about generating leads with digital channels—mainly websites.
Websites can be VERY cheap to build, and with many tools online, you get to do it in a couple of hours instead of days. Any virtual or digital business is scalable and won't need constant maintenance.
So, let's summarize this:
You save money in regular expenses with traditional and most online businesses as what you need is yourself and digital properties (websites).

You can bet on passive income.

 There's no need to hire more people to get started.

You can generate leads in multiple industries, which allows you to work on any niche you want.
How Can I Get Started in the Local Lead Generation Program?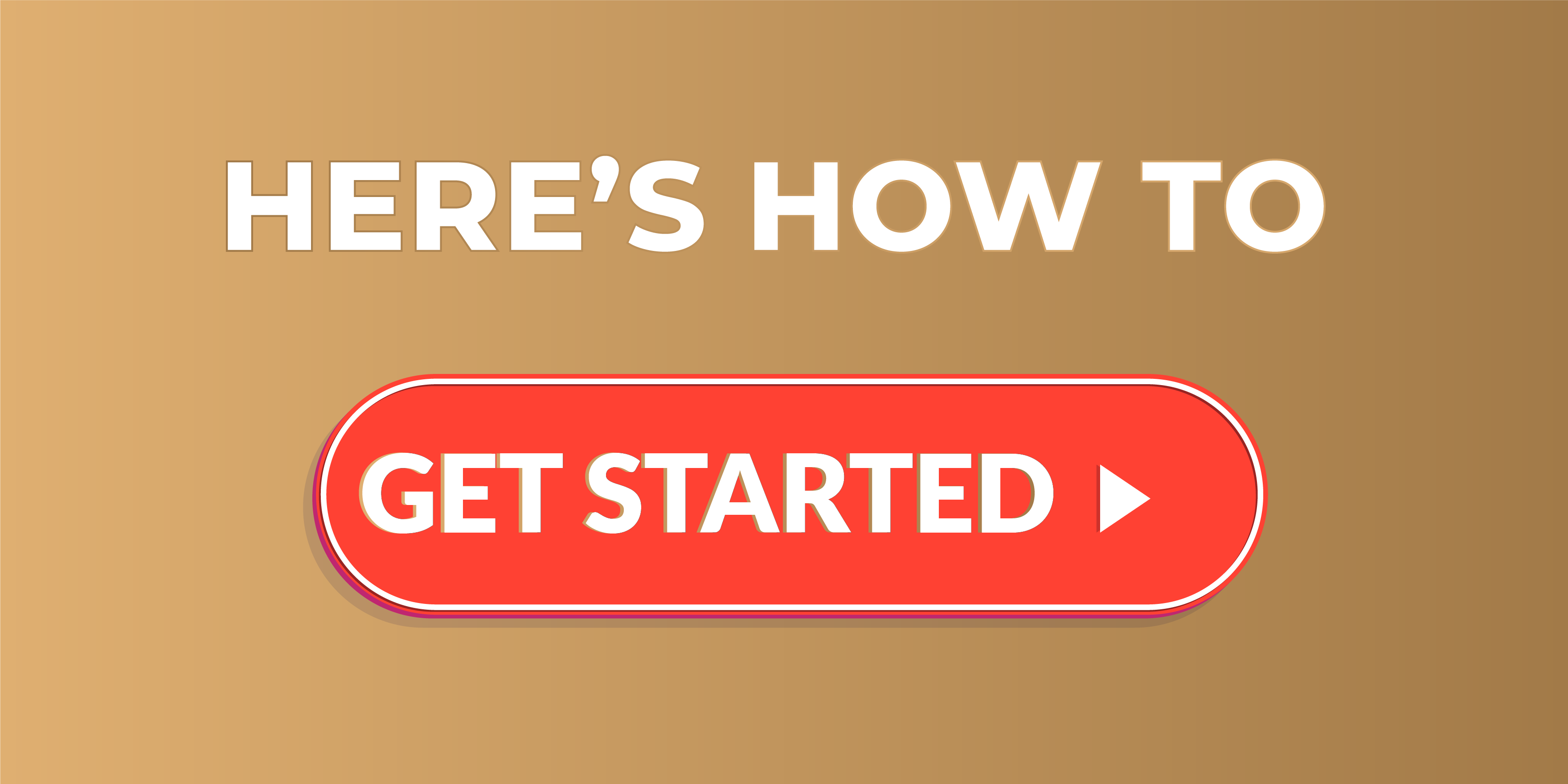 Anyone can start and learn. That's the beauty of this business model. I knew nothing about SEO, Map Listing, and everything I've mentioned so far. It is all about learning the skills, gaining experience, and deciding to take the step.
Remember that this business model will never get old as business owners are always looking for leads. They need to do business and scale their companies. Why not do the same while helping others and still making money?
You can start with this local lead generation course highly recommended for anyone wanting to grow in the business. It is a close training that will take you through each step and make sure you are able to get your ROI, profits and take control of your life.
You will be added to an incredible lead generation family ready to help you 24/7 when asking questions on the group. Anyone is welcome who's willing to put in the work. Click here to watch the lead gen webinar.