Maybe people start a print-on-demand business as a hobby since creating original designs and having them printed on t-shirts or similar items feel a bit interesting for doing a business without much effort. However, others started it based on how simple and profitable it felt (and continues to be). 
If you are here, you are somehow very close to the same conclusion: you either want to start it as a hobby or maybe as a profitable business other sources have informed you about. 
In 2021, print-on-demand services were quite popular, unlike all foresight, and 2022 seems to mark the same trend. However, printing t-shirts might seem a bit excessive. You can make a difference in crowded markets by expanding the range of products you can sell and staying on top of what is popular among your target audience.
You can make physical products, regardless of whether you are an artist, writer, or designer.

You can make your own products, from t-shirts and posters to backpacks and books, and sell them online. You may end up with an inordinate number of products that you don't sell if you stick to the traditional route of purchasing and maintaining your inventory.
You just need to know beforehand that the print-on-demand industry has seen a 12% increase over the last four years. A recent survey by Printful revealed that 45% were print-on-demand store owners experienced a rise in sales through 2020, and the number was almost the same for 2021.
Print-on-demand is a faster way to avoid the risk, time, and investment associated with managing inventory. It allows you to go from creating custom products to selling them at a fraction of the cost of manufacturing them yourself.
The question is, is it a business you can try during this year? Or is it way too saturated to consider?
Before answering the question, we must learn a thing or two about the business model. 

What Is Print-On-Demand (POD)? Additionally, How Does It Work?
Print on demand is where you partner with a supplier for white-label products like baseball hats and tote bags to customize and then sell them per order under your brand and with your designs.
There's really nothing complicated to learn about it. What you must remember indeed is that you don't have to pay for the product's cost until you've sold it.
Your supplier will take care of everything after the sale, including digital printing, order fulfillment, and shipping. After you have set up everything, you can only click a few buttons to complete an order.
This is very similar to how dropshipping works, but not entirely the same. 
On the other hand, you will find it familiar when maybe looking at your favorite's YouTuber merchandise as they ask you to place an order and wait for a couple of days to be sent. This is because they work with the POD system. 
However, this business has several options. Print-on-demand can be used to:
You can test a new business idea and a product line for your existing business without taking on inventory risks. This is a great side-hustle.

Make money from the audience you have built from social media or other platforms, as YouTubers and influencers grow daily.

Make original products for a niche market.

Print one-off or small quantities of printed-on-demand t-shirts and books, shoes, bags, wall art, phone cases, clocks, skins for laptops, mugs, and other merchandise

What Makes POD Different from Dropshipping?
The unique retail fulfillment method that a Print on Demand business uses is different. This manufacturing method only produces goods when the client requests them/pays for them. It indirectly reduces waste and saves money.
Dropshipping allows customers to place orders and have them sent to a partner provider who then delivers the order to the customer. Dropshippers can make a great living selling products without maintaining physical inventories or adding to existing inventories.
However, manufacturers don't need to work on the product when ordered; they just send it. After all, dropshipping is a method of shipping products directly from the manufacturer to the customer. 
Ecommerce companies often do not have a warehouse where they can stock products. Therefore, some manufacturers and aggregators offer dropshipping services. The stock product inventory and shipped directly to customers after receiving an order.
Dropshipping allows products to be made in bulk and then stored ready for shipment. 
Meanwhile, Print on Demand is a method that does not require the product to be made in bulk. Instead, it is printed once the order has been received. 
Print-on-demand companies are also known as drop shipping but not quite the same in the business type. After receiving an order, they print the product and then ship it directly to the customer.
One of the main differences is how long it takes to fulfill an order. You can't simply pick up an order from the shelf and pack it. Label it. And then ship it out. It must be printed (logically). 
This means that there will be a production time that must be factored into the delivery time to your customer.

How POD Businesses Make Their Money
A print-on-demand company must plan how to minimize risk and maximize profits, and for it, inventory is key even when they don't really manage it themselves. 
What you ought to remember is: print on demand not only reduces the risk but also lowers profits. It is a good business. However, it is important to consider when to order high-volume products to improve per-item profitability.
The inventory management process for print-on-demand companies can be simplified compared to other business models. 
If the business is a t-shirt shop, inventory would consist primarily of plain t-shirts in different sizes.
Print-on-demand companies may also use the Just-in-time (JIT) inventory method. Just-in-time inventory allows manufacturers to reduce overhead costs while still ensuring that they have the parts needed to make their products.
Another example is the self-publishing sector. 
Self-published authors can benefit from a print-on-demand service by working with a printer. Print-on-demand companies do not print the books until they receive an order.
It all falls down to the type of product you are using for printing and the price set according to you and the manufacturer. However, don't make POD complicated when it is not.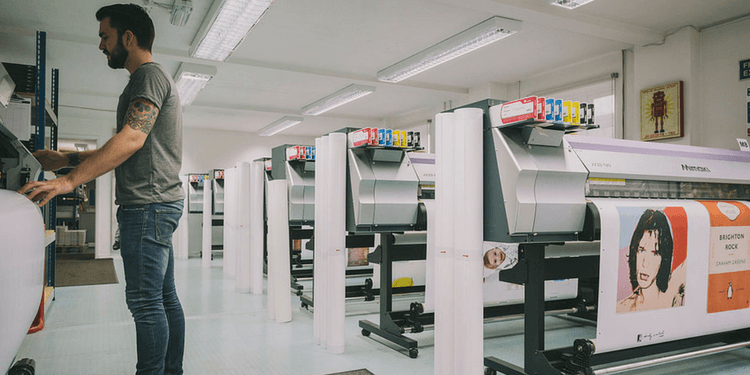 Pros & Cons of This Business
Most people will think about the benefits of working with this business, which is why so many people are starting it and decide to work around it. 
First, you can use print on demand to create a business using the dropshipping method, where third parties handle the products and shipping. 
This is one of the easiest ways to source products or create an online business. However, you need to be aware of its limitations and perks before you jump in, as not everything is colorful in a business opportunity:
Pros
Quickly create products. After you have created the design, you can quickly create and sell the product.

The supplier handles the shipment of orders. You are responsible for shipping and fulfillment. You are only responsible for customer support after the sale, which gives you control over the actual business.

Lower risk, low investment It's much easier to add or take out inventory, test new ideas, and pivot your approach.
Cons
Lower margins. Your costs per item will naturally be higher than if your order is in bulk, but, overall, profits aren't that large. 

You have less control over shipping. Shipping costs may vary for different printed-on-demand products. If you are looking to make your unboxing experience stand out, there are limited options.

Products are limited. The vendor and product will determine your ability to customize products. When choosing which products to customize, you will need to consider the base cost, customization options, and sizes.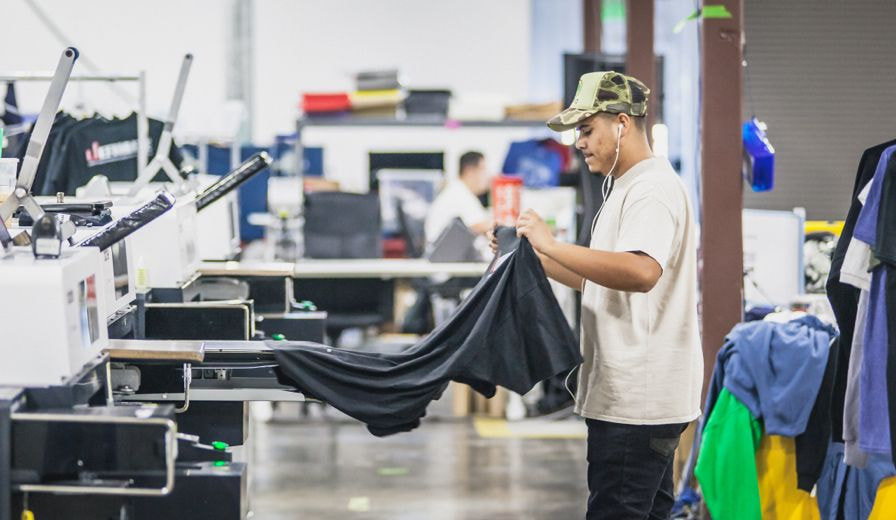 What Products Are Sell in a POD Business?
It is not an automatic process for sales to occur. To sell your product, you must have high-quality products and unique designs and determine what do you want to sell. 
When starting a print-on-demand or POD business, apparel, especially t-shirts, is easy to get started. 
Because they are the most in-demand, t-Shirts are more likely to be sold than other items, even if the quality of your designs is excellent. After you have data, you can sell your designs on shirts and expand to other categories.
A book is the best product to launch a Print-on demand business. However, any creative product that customers will order can be benefited from a POD distribution system.
You will find people selling some ornaments or even décor for houses. It all falls down to how you can print the design in the items.
Popular Print on Demand Companies in 2021 and 2022
It is important to find out who else is doing print-on-demand before you start your own business and before we answer the important question set in the beginning. 
It's not an exhaustive list, but this is a selection of the most important names from last year that are still strong after these weeks into 2022. New players are appearing all the time. However, it is not clear if they will survive long-term like these ones: 

Printful
Printful has a wide range of quality products and brands, including Gildan, American Apparel, and many others. 
It is a favorite choice for print-on-demand websites: easy-to-use mockup creators and the option to add your branding to the unboxing experience.
Printful has a variety of printing options that you will want to know about, especially for apparel products:
Direct-to-Garment Prints directly onto clothing – especially for simple designs.

Cut-and-Sew is sometimes called "all-over print." The clothing article is cut and printed, then reassembled for seamless printing across the entire item. Although the initial costs are higher, you can create a premium product that will sell better.

Embroidery may be the most complicated printing method, as the final product is a threaded design with 3D effects. This works best for simple designs with a limited number of colors and products such as hats.
Lulu Direct
Lulu, a self-publishing platform that allows you to print and distribute your eBooks and books yourself, offers many tools.
Lulu Direct lets you select from various book sizes, binding types, and page/print quality to create your book product.
Lulu Xpress doesn't have a built-in editor that allows you to design your book. However, there are downloadable templates available to help you get started. You can even use the transparent pricing calculator to estimate your project's cost, as well as various shipping options.
If you order bulk, there are discounts.
Gooten
Gooten is similar to Printful and offers a variety of products you can customize with a few that are exclusive to Gooten, such as calendars or dog beds.
Gooten prints its products using an international network vendor and dropshippers. This means that there is more variation in quality and shipping costs. However, this also means that you will likely see lower shipping and product prices.
Gooten's intuitive image editor gives you an idea of how your final product will look.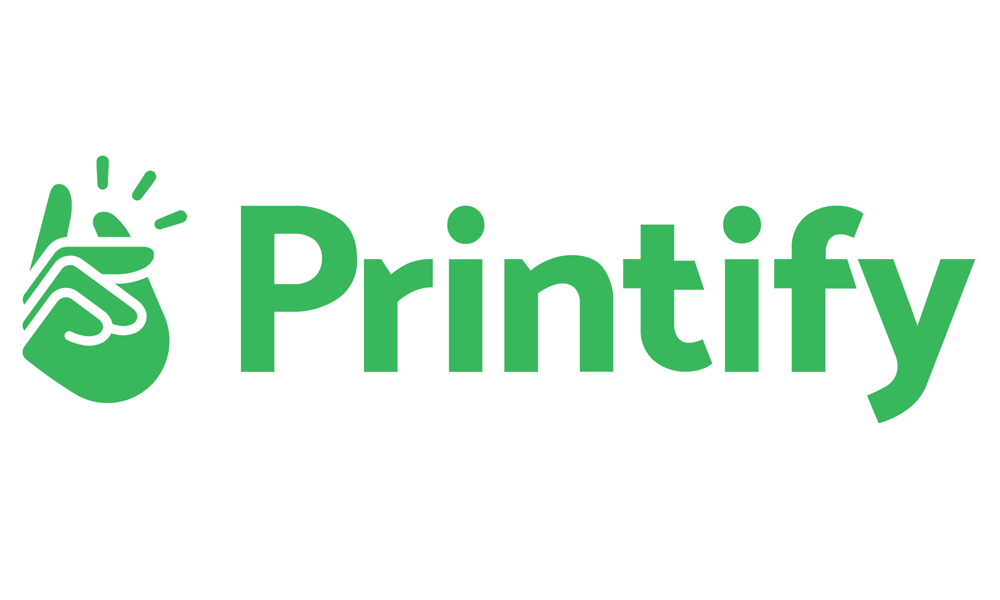 Printify
Printify offers another print-on-demand service, with the same selection of tees and hoodies. It offers an international vendor network, which allows you to order unique white-label products such as clocks, watches, shoes, and water bottles. This is what makes Printify stand out. 
Printify is completely free to use. However, you can purchase a premium subscription for $29 per month to get 20% off all products. This is a great option if your goal is to grow later and increase your profit margins.
Tips to get started with print on demand
If you have decided to give this business a try so far based on what we have shared, we want you to keep a couple of things in mind.
Although it might seem easier to use a print-on-demand service than managing your inventory on your own, there are some things you need to be aware of. There are creative solutions for almost all of these problems.
Before closing deals, always order samples.
When you use print-on-demand services for selling online, quality assurance is crucial.
Your product must arrive in the same condition you ordered. Printful offers a free sample and discounts up to 20%.
You can also use samples to ensure product quality.
Shipping can be strategic.
Even if you don't ship them yourself, shipping products can be complex. You need to know how to communicate your expectations with customers and what shipping costs and times are acceptable.
When shipping, you will need to account for printing times. No matter the shipping time, add two to four business days to the production times. Depending on the product, it may take longer.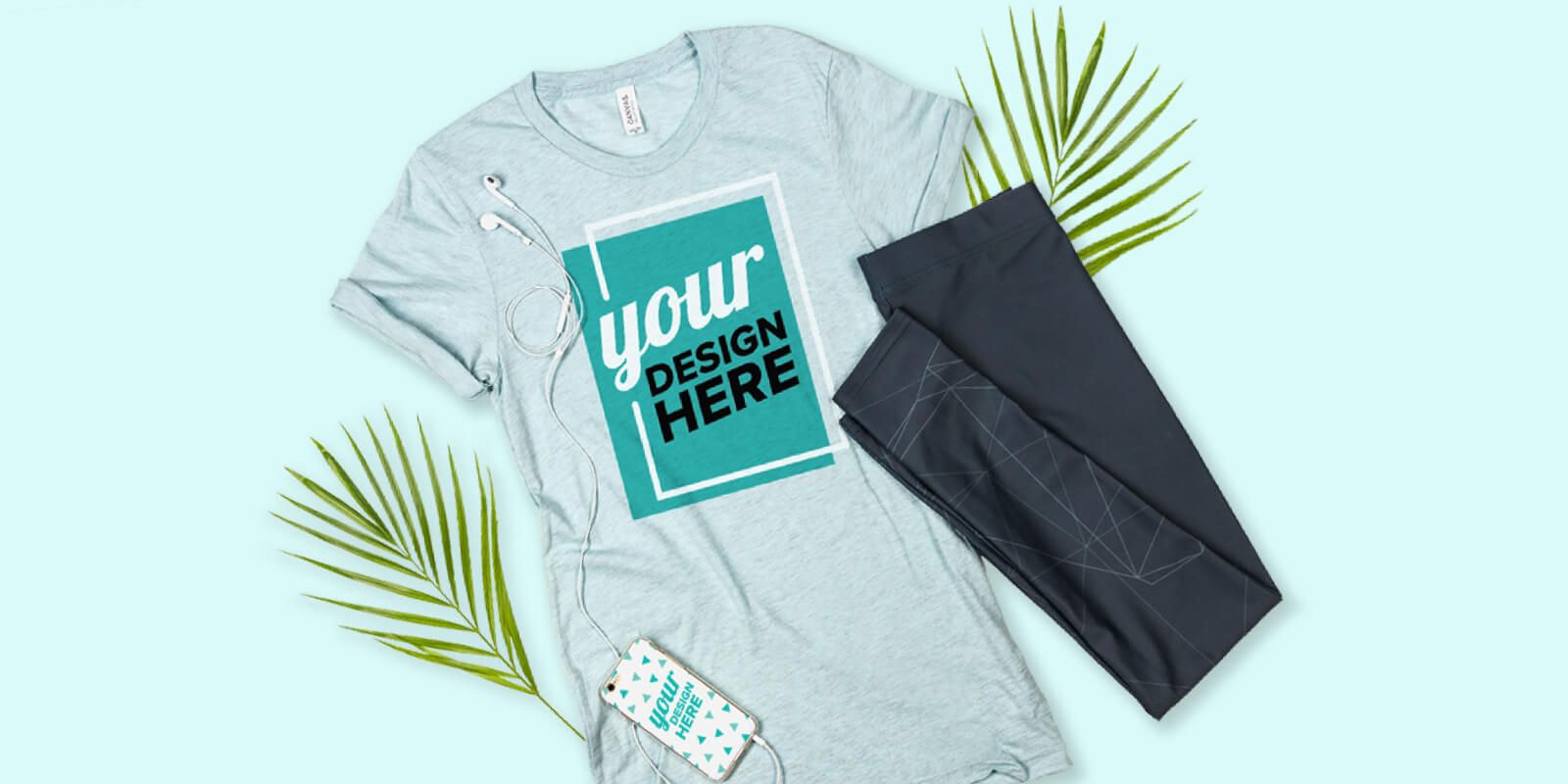 Be upfront about shipping times, or you will end up with a support email full of shipping questions. You can outline what you should expect on your FAQ page or create a separate Shipping page for customers to explain shipping.
Try to include shipping costs in your retail price if you can. Studies show that customers can be discouraged from purchasing year after year if they are surprised by shipping costs at checkout. Free shipping can also boost your marketing efforts.
Make mockups to show your products.
Mockups can be used to capture compelling photos of your products.
Print-on-demand companies can help you make your own mockups. These can be used to show your products in person or flat lay. There are many other services and lots of free mockup templates to help you bring your products to life.
These mockups will help you sell your products to customers. It can pay to go the extra mile. PlaceIt allows you to create photo and video mockups at $8 each. 
If you are familiar with Photoshop and other photo editing tools, you can browse MockupWorld and Behance to find templates.
Find your niche and build an audience.
Print-on-demand products will have a lower margin, so you need to be strategic in how you position your brand. A clearly defined audience, such as dog owners, can help reduce costs and increase profits.
A niche is a way to build an audience that will become an asset. Here are some marketing strategies you can start immediately:
Create an Instagram account to create/curate content for your target audience.

To test your products in your target market, spend $10 on Facebook ads.

Collect emails of visitors to continue marketing to them for free.
Building a loyal audience is key to building a sustainable business, whether you print on demand or not.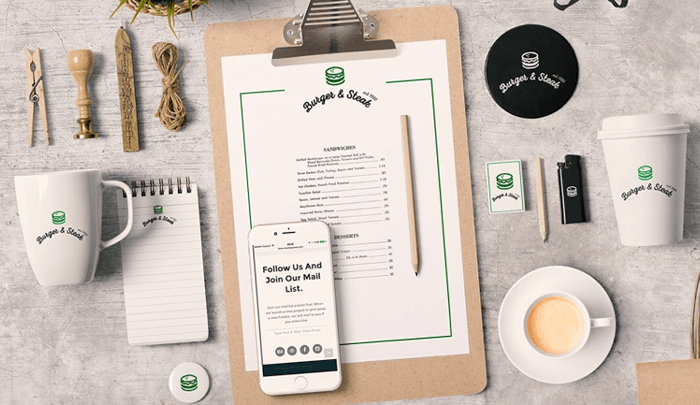 Your online store can be created.
You'll find many marketplaces where you can sell your custom designs if you are interested in a print on demand. RedBubble and Zazzle, for example, offer POD services when customers create stores on their platforms. You can also sell custom products on Etsy, eBay, and Amazon.
Marketplaces offer shoppers choices and an easy way for them to find products. They don't provide you with a controllable shopping experience. This is a unique opportunity for you to start your own startup.
Shopify allows you to create a brand-branded storefront that you can manage from within the platform. This includes how the store looks, feels, and interacts with customers and how they discover you. 
You can also integrate with the top POD services, so all your transactions happen from one place. You'll also save money by owning your store.
Shoppers who don't trust brands like Amazon or Etsy may find it enjoyable to get to know your brand as well as browse your website. It's easier to keep in touch with them through email, remarketing ads, and social media profiles. This allows you to build a lasting relationship beyond the marketplace.
It is about working on your designs but also testing and growing. 
Print-on-demand is a great place to start for new entrepreneurs or anyone looking to try an idea before investing in it. You can find thousands of white-label products and many combinations to go with them.
Certain combinations will sell more than others, but it is possible to reuse the same core design in multiple products.
If your business idea is successful and you begin to generate meaningful sales, you can move from print on demand to own your inventory. Or, continue using these services while looking for new ways to expand your reach.
Print-on-demand is a great model because it allows you to be flexible and gives you time to grow your business.

But Is It Saturated or Not?
Finally, reaching the part you all care about, print on demand is actually saturated, but not the point of not being a good business option. 
You see, it is a matter of what you sell, the designs you create, and how you market your business. 
What many people don't understand when considering POD is the fact that not everyone sells the same. 
Yes, the principle of printing designs in items is clear, but you get the opportunity to create your own designs, which is why every single business owner is finding their own way into the niche. 
We actually recommend giving it a try, and even if you are not that creative or don't know how to design or work on any of your printed styles, you can always partner with a designer or hire someone to take care of the task. 
Just make sure you set your mind to specific concepts and don't just print everything and anything. 
You will also be able to grow your business if you aim for good marketing strategies and are able to grow your brand awareness around your POD business or the brand you have been building either around yourself as a public figure or other efforts.
The Local Lead Generation Process for Your Print-On-Demand Business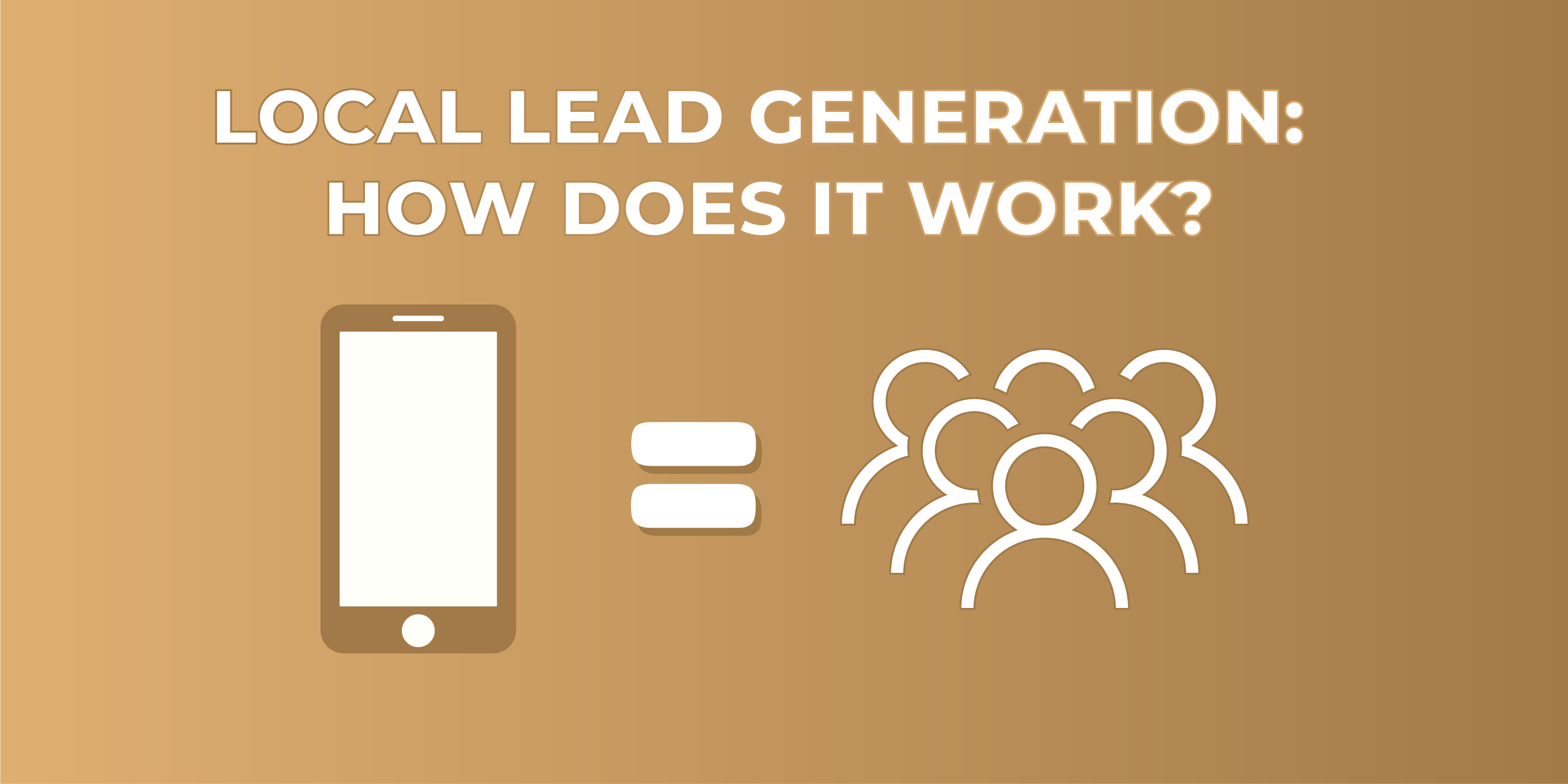 All right! So, everything is about building properties and generating leads. But how does the process actually take place? Are there other steps I need to know?
The steps I mention below are what students from our local lead generation program follow to generate leads for businesses like yourself. So I'll help you see what we do. And how if you join our program, you can simply generate leads for your own business (unless you want to start a side hustle and build a laptop lifestyle business).
Essentially, our lead generation can be divided into four steps:
The first is prospecting. You need to take the time to do market research on a niche (industry) and determine how many phone-driven businesses are there.
Keep in mind that this is local research as you need to know how many companies need leads. For example, you may search for "plumbing services Youngstown OH."
You will find dozens or even hundreds of businesses trying to get themselves in front of the customers by ranking on Map Listings, organic results, and even Ad.
The second step, building. When you find a niche (plumbing, tree services, a software company, real estate…), you will need to start building your digital properties. You don't need to be an expert in HTML or coding. It can be easy with the right tools.
The third step is now taking time to rank your lead gen website. With the site done, you need to work on SEO strategies and start dominating those Google search results. If you're new to SEO, it stands for Search Engine Optimization.
To keep it simple, it consists of the entire process of growing a company's visibility on search engines like Google and generating organic traffic. And remember this, local lead generation is part of the strategies.
Moving on to step four, once you rank the site, you will start getting your ROI and profits. You only need to rent it out to a local business interested in the leads the site generates. You can offer a couple of free leads to their move on with the actual pay per lead.
To review steps 1-4 above, I described it to a normal student who is building a lead gen business to help local service providers generate more calls. But replace the student with you as the business owner. And replace sending the leads to a business to simply siphoning the leads to your personal business.
By the way, fun fact, about 20% of our students in our local lead gen program are actually business owners who went through the program. And they use the skillsets we teach to generate leads for their own business.
An Example of Lead Generation: Home Advisor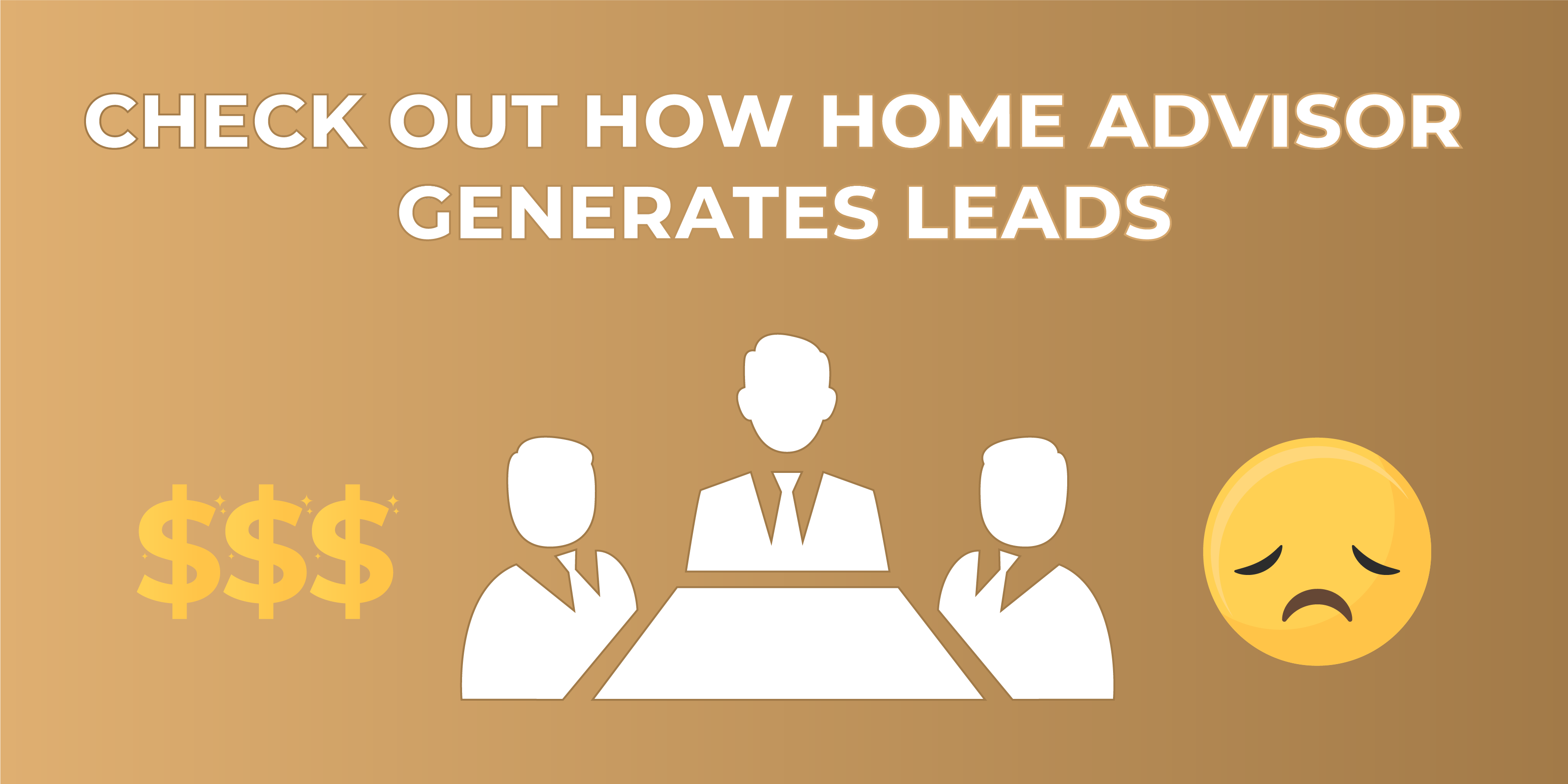 You must be thinking, "if lead generation sounds so good so far, how come I haven't seen any company?" That's the thing; there are many out there. You just don't know they are dedicated to it.
HomeAdvisor is one of the best examples you can find on the Internet as it is a top lead generation company that has spent millions building its brand but also earned even more zeros for this same reason.
They started small as everyone else but invested in building their brand awareness to make people who are looking for home services go to their website and find what they need. They are over 75% of people's first choice when they need those services.
If you don't get HomeAdvisor that much or need a refresh, users need to submit their information to request a service and get a professional or expert who can provide it.
HomeAdvisor's job is to share your information, which makes you a lead, with local companies so they can contact you and offer the service you're requesting. For sharing this lead information, HomeAdvisor gets paid by the companies. This happens for every single lead they send to multiple businesses.
Business owners who don't have marketing skills or don't even know how to have any online presence will always rely on those pages to list their services.  They will save time and effort, but companies like HomeAdvisor can make them spend lots of money as leads aren't exclusive (one lead is sent to multiple companies after all).
Using Facebook Ads aka Paid Ad Platforms: Do They Generate Leads?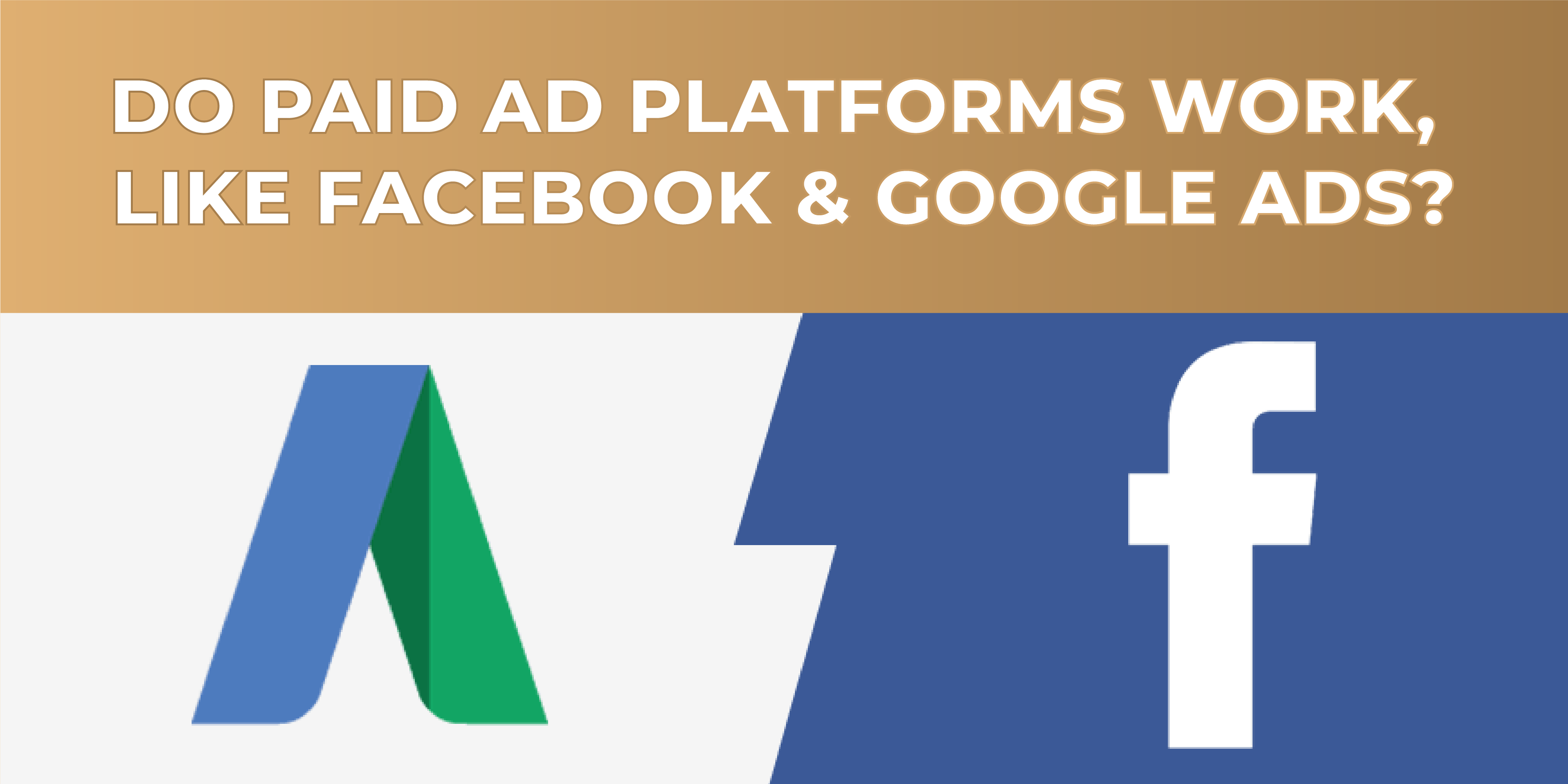 They DO generate leads. If not, no one would use them.
However, you need to remember two facts:
Paid ads or platforms can be expensive.

They don't generate "natural" leads.
Whenever someone sees or clicks in one of those ads, over 80% of them did it by accident or are trying to close/report it.
Why? Because they aren't looking for those services. At least not at the moment.
What those ads do instead is interrupt their time on the platforms. Users aren't there to find companies or businesses unless they are searching for a specific company's user, and for that, there's a search bar. This is why it is hard to convert them to actual customers who will show interest in the companies' services. Also, you're limited by a budget.
When using lead generation, everything is organic. You aren't forcing others to pay attention to your business but rather being there when they need you. This is why Google's organic traffic will always beat paid ads, and the reason companies continue investing in it, which is a lot cheaper as well.
What Is Local SEO?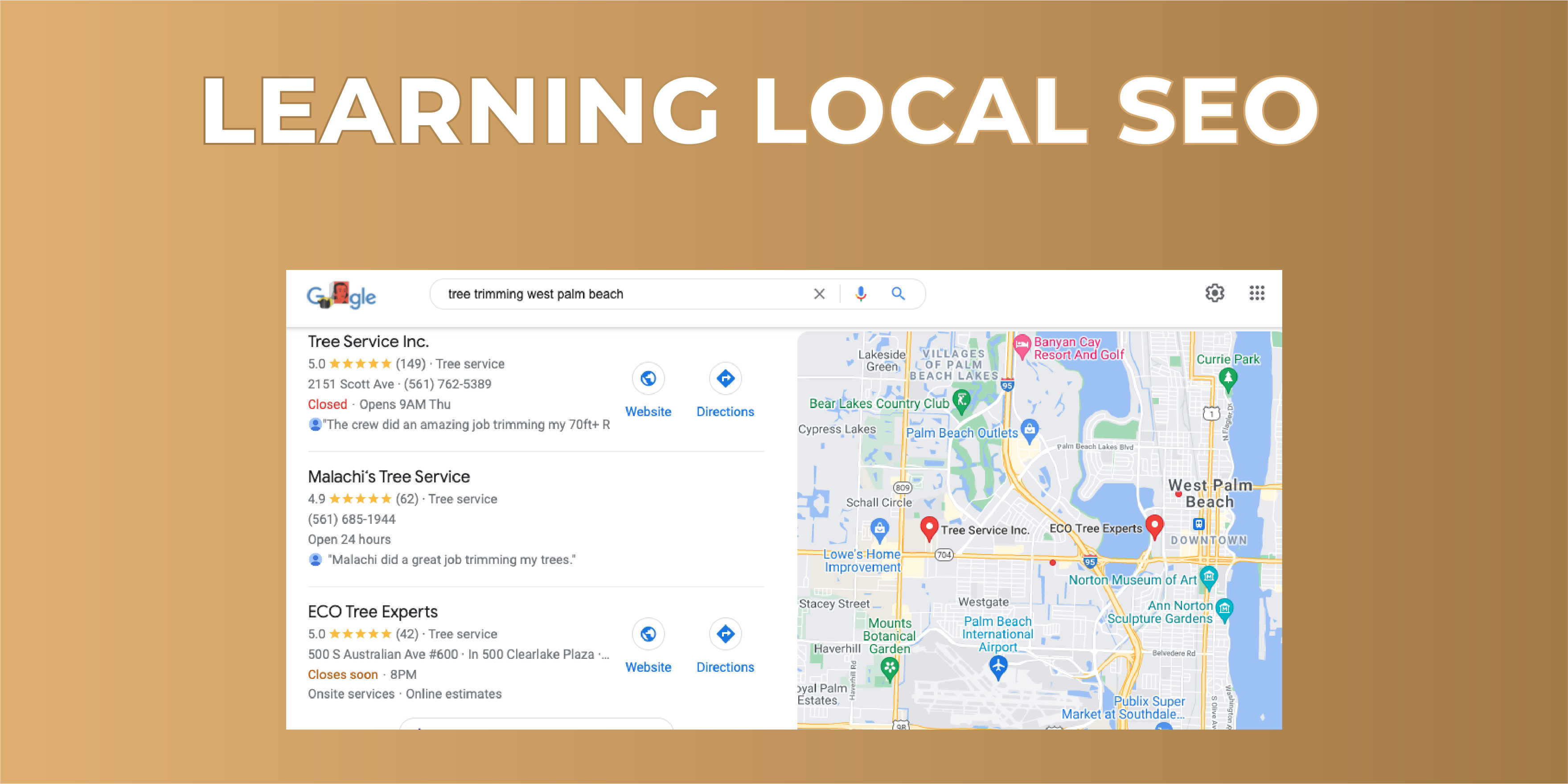 Don't worry… I didn't get it at first either. Following the short explanation, local SEO focuses on scaling businesses' visibility on search engines. However, this is only for those who serve their communities face-to-face.
What does this mean?
Experts and professionals like painters, plumbers, and dentists (but not only them) offer their services to their local customers.Why? Because they can't deliver them unless they are located in the same area of their customers.
To make sure those businesses get more leads, you need to rank them locally by claiming the business listing on Google to place them on Map Listings. Local SEO also involves online reviews, citation management, and how you manage your entire online presence in the local area.
If you are going to bet on lead gen, you need to adapt yourself to today's world: The Internet.
Keep in mind that although traditional channels and methods like billboards, warm calls, and pamphlets still work, they aren't part of your tools. Whenever someone needs a service, they go to Google and search for it.
"Dentist in Miami" or "plumbing services in Orlando," etc. And you can keep coming up with services or professionals people need and look for. Thus, you need to make sure you're using Google to get the companies in front of their clients.
Users will always click on the first search results (those near the top), and many of them will be either Ad links (people paid to place their websites there), Map Listing, and then you get websites. Almost all of them are your goal and where you should always aim to place yourself.
Can My Print-On-Demand Business Utilize a Local Lead Generation Strategy?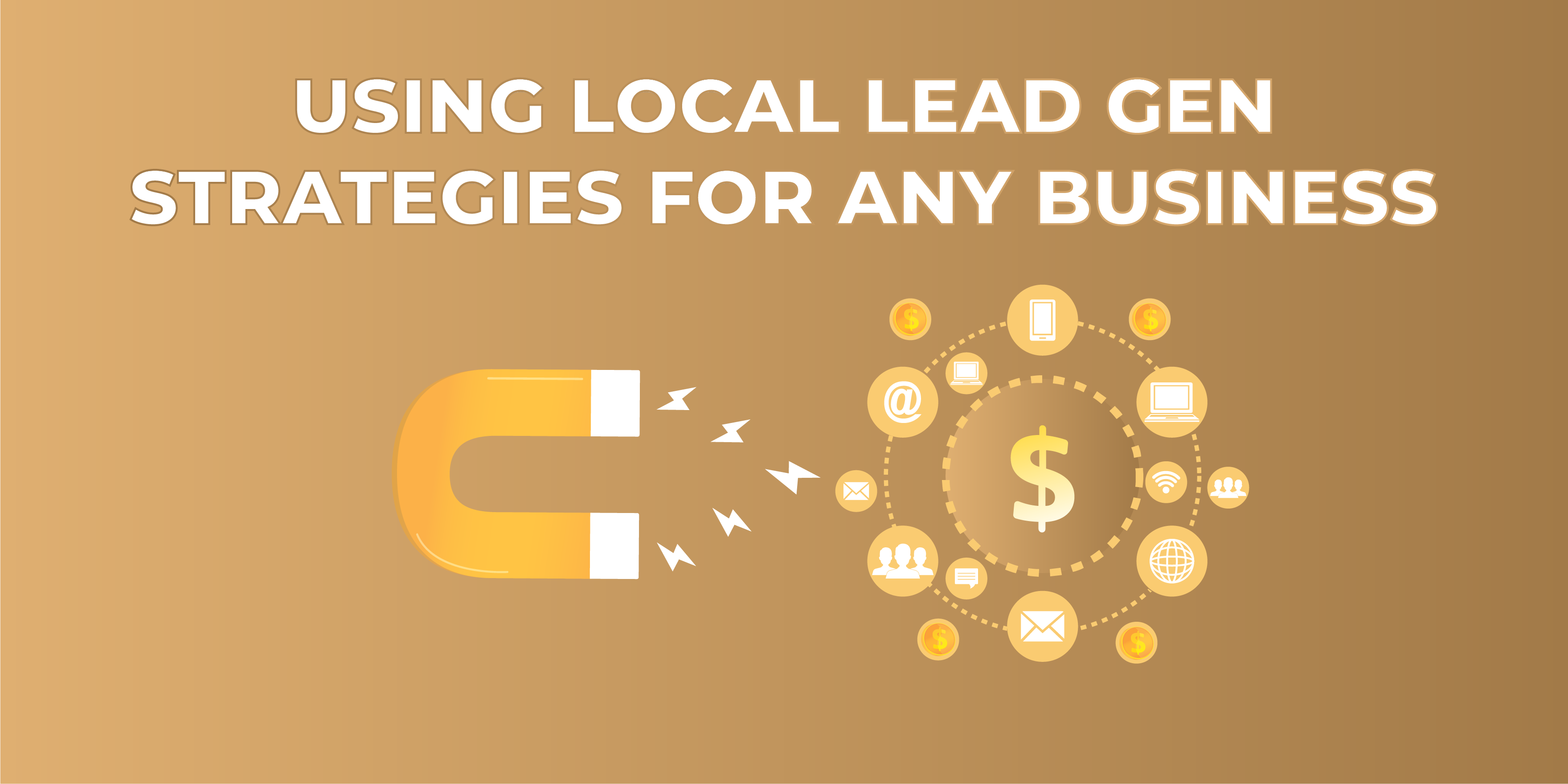 If you want customers, you better know you need it. Following the previous explanation, lead gen is all about placing businesses in front of their customers, choosing them over their competitors.
Put it simply – it's all about closing deals and having clients for those companies to make money. The main difference with the usual methods companies use for this is how lead generation approaches different channels to get them in the right place of the market to get customers.
Those channels are all focused on the Internet as most people are searching for products but also services across the net. The issue is that the Internet is way too broad, and businesses don't know how to place themselves. They usually try, but they get one common result: losing money and time.
How Powerful Are Organic Print-On-Demand Leads from Google?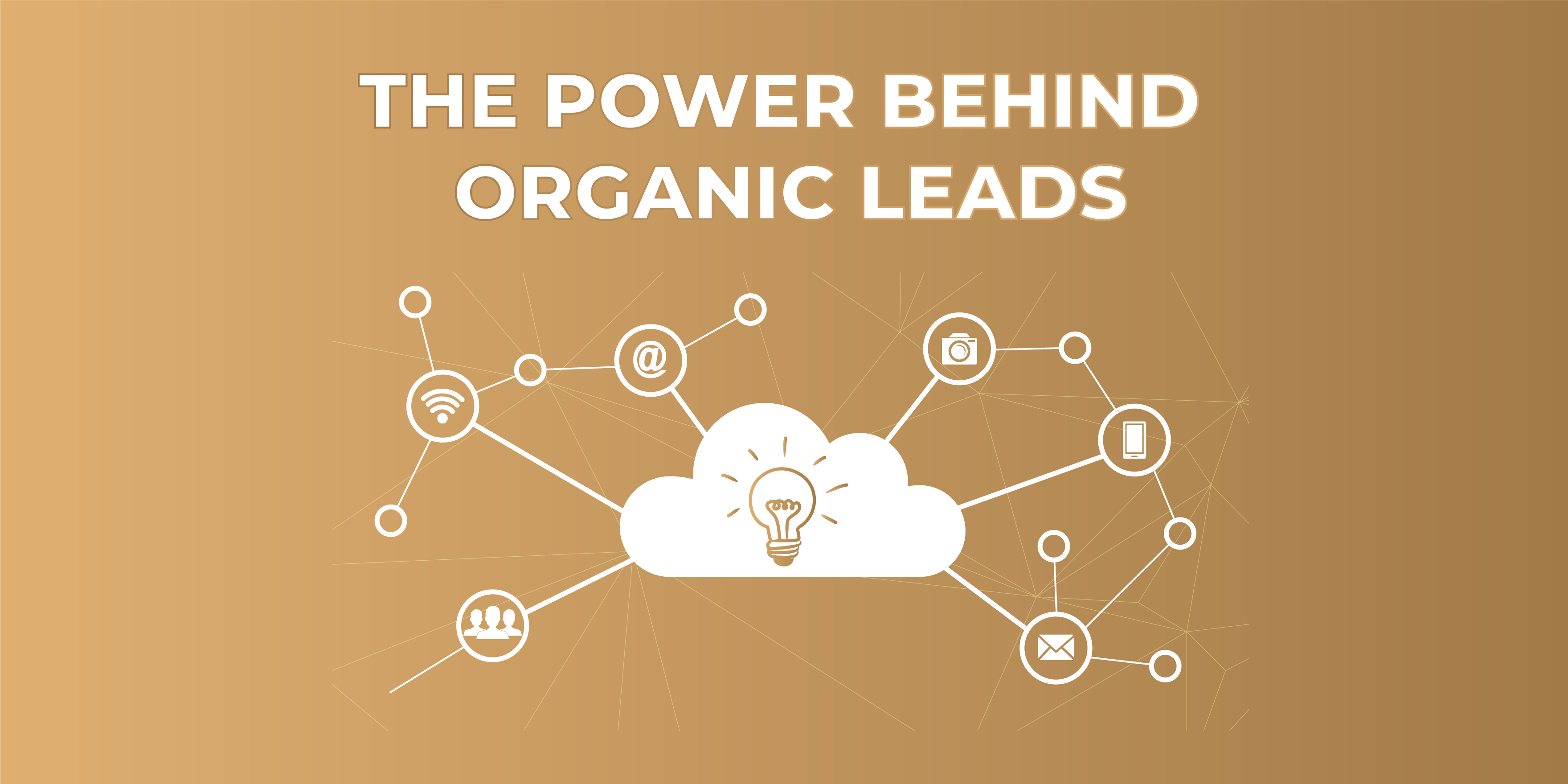 For companies looking for customers, it's everything. For you? Pretty much the same. When you build a business with digital properties, you get to make thousands of dollars a month.
This isn't a "get started today and get rich tomorrow" thing, but it is HIGHLY scalable, and ROI + positive results are guaranteed. Learning a fairly decent and very needed set of skills to create your digital properties and start ranking them on Google is required.
I have invested in several online businesses over the years, and if there's something uncertain, whether you will get your ROI or not, even more than the actual profit.
However, this business moved my earnings from five figures a year to a month in ONLY passive income while sitting comfortably at home.
On my laptop. Anywhere. Anytime.
You can look at one of the first sites I built back in 2016, and it continues making me over $1.000+ every month. The best part is that I don't need to touch it or the rest I've built over the years, just like this digital property.
What Makes Lead Generation SO Alluring?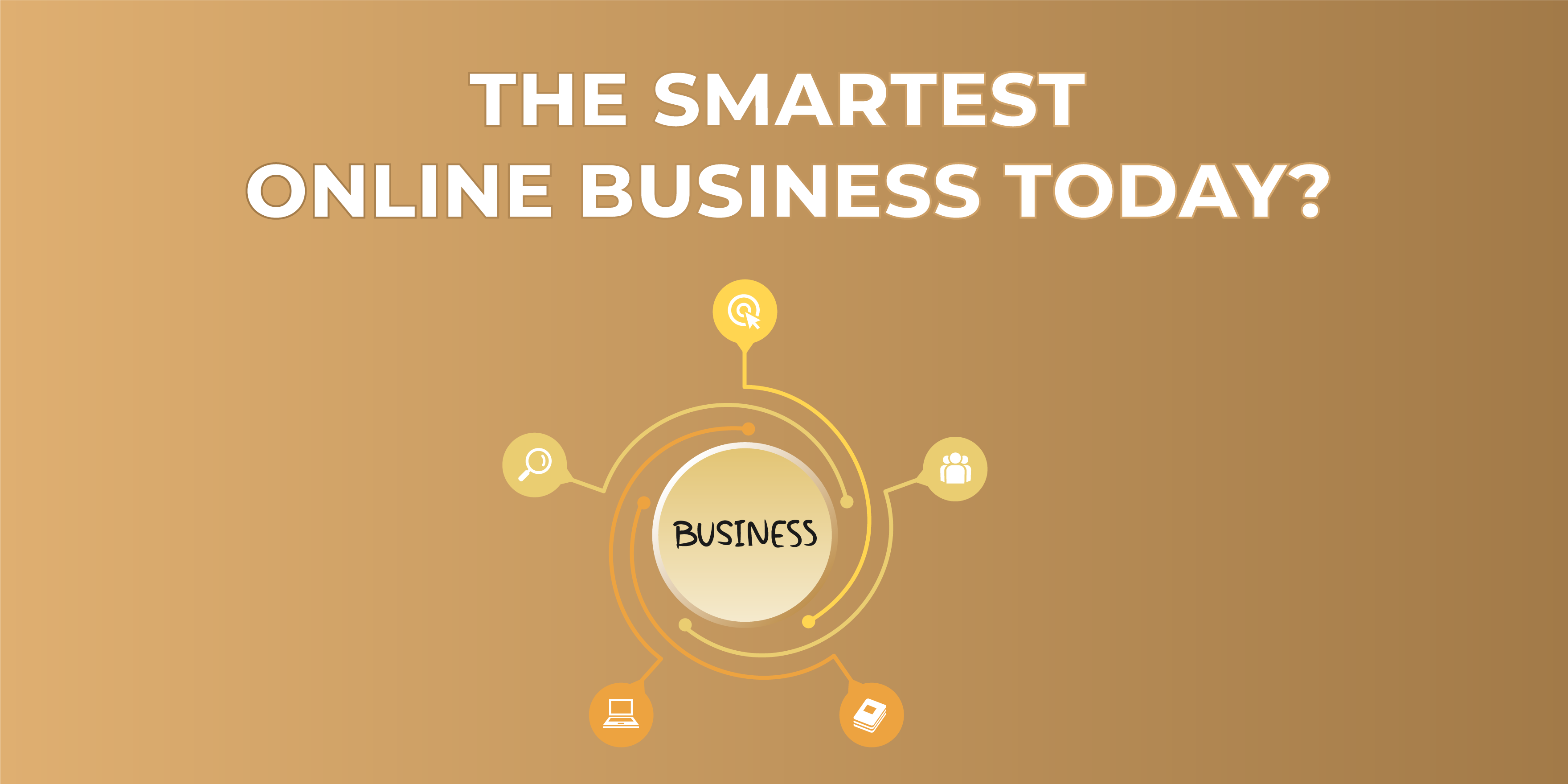 Here it goes: you can work from home.
The main issue with regular business opportunities is how much you need to invest in staff, equipment, or rent to have a place to sell your products or offer your services.
We all know the hassles of traditional businesses that involve regular expenses, which are extremely high.  Can you afford it? I don't think so, and even if you can, is it worth it? Now, it isn't only about the money. You also need to put in a lot of work, and it isn't only during the first couple of months or years. Usually, it is as long as you continue running it.
You can save yourself those headaches and bone-breaking tasks and expenses with lead gen since it is more about generating leads with digital channels—mainly websites.
Websites can be VERY cheap to build, and with many tools online, you get to do it in a couple of hours instead of days. Any virtual or digital business is scalable and won't need constant maintenance.
So, let's summarize this:
You save money in regular expenses with traditional and most online businesses as what you need is yourself and digital properties (websites).

You can bet on passive income.

 There's no need to hire more people to get started.

You can generate leads in multiple industries, which allows you to work on any niche you want.
How Can I Get Started in the Local Lead Generation Program?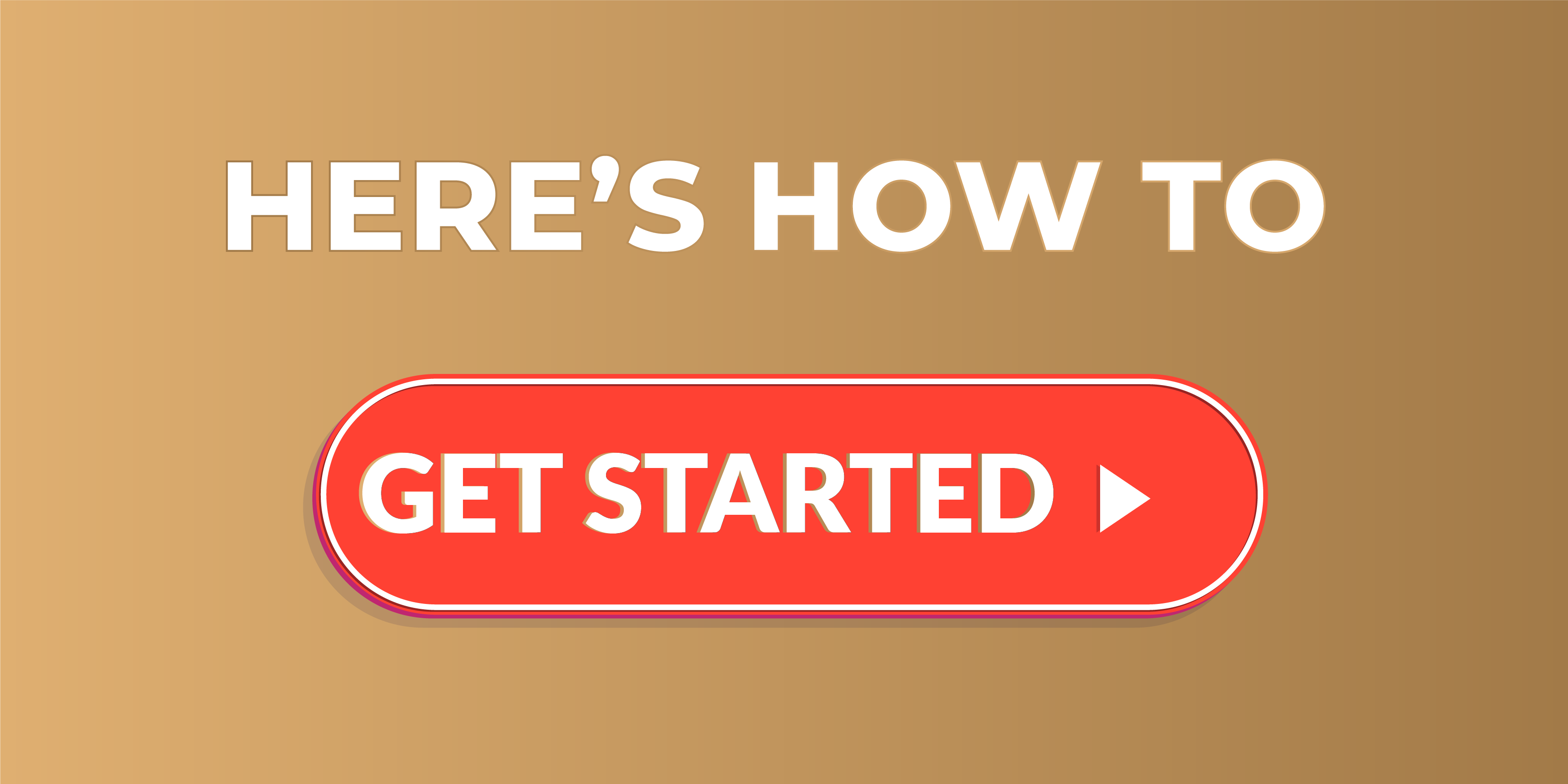 Anyone can start and learn. That's the beauty of this business model. I knew nothing about SEO, Map Listing, and everything I've mentioned so far. It is all about learning the skills, gaining experience, and deciding to take the step.
Remember that this business model will never get old as business owners are always looking for leads. They need to do business and scale their companies. Why not do the same while helping others and still making money?
You can start with this local lead generation course highly recommended for anyone wanting to grow in the business. It is a close training that will take you through each step and make sure you are able to get your ROI, profits and take control of your life.
You will be added to an incredible lead generation family ready to help you 24/7 when asking questions on the group. Anyone is welcome who's willing to put in the work. Click here to watch the lead gen webinar.