If we follow statistics, there are over 50k concrete businesses in the USA, which means that learning how to start a concrete business must be profitable if so many people decide to do it. And it is. 
Keep in mind that these include large contractors as well as smaller ones, ready-mix concrete businesses and mixed-concrete companies, and everything in between. Thus, regardless of the specialty or niche you are thinking about or the scale you're considering for your company, it will fall down to these statistics. 
That being said, thousands are a large number to deal with, but you shouldn't be intimidated by the sheer number of competitors. A small concrete business can make a name for itself on the market in many ways.
But for it, it is important to have a solid foundation and the ability to use the best practices in order to move forward.
A small business can be a great way to create financial security for your family and yourself. This type of business is easy to start with little capital and few employees. It is the type of business an owner can expand to make it even bigger without that much effort. 
A good business plan is crucial for a successful start, and it must cover all details necessary to start a business, from budget to marketing and everything in between. Also, it helps to identify problems and provides solutions.
To lend you a hand in this process, because that's why you're here, after all, we will be adding the most common yet crucial steps for your project and ensure you get started off right while also guaranteeing some safety and success.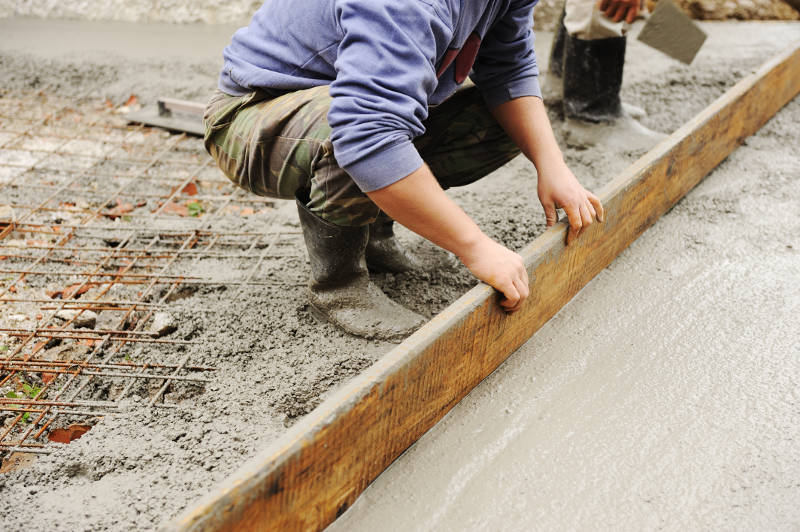 Do Market Research and Feasibility Studies
"What is this?" That's a question everyone asks a lot regarding these factors. 
For starters, market research and studies are not about your competitors, contrary to popular belief. You need to look at more aspects like:
Demographics and Psychographics
People will continue to build properties, driveways, or other areas with the use of concrete. In today's world, the use of this material is increasing in the USA as it shows to be reliable and durable for more areas of a property instead of using wood. However, this last one is used for safety reasons mostly. 
With this in mind, you must assess and determine the number of people who may need your services and who they are. Are they homeowners between 30 and 40? Or maybe companies looking for concrete companies to provide materials or handle building-specific areas? It is important to consider the customers' needs in this process as well.
Construction firms are the ones that usually rely on concrete companies since, unlike what most people believe, those large projects are divided between different contractors, but there's always the main one. 
A complete construction company may be willing to work with you. This allows the construction company to concentrate on other aspects, and the same happens with other businesses that may be interested in your business. This saves time, effort, manpower, and money for everyone. 
This service may also be needed by real estate developers or any builders in need of concrete and any type of service related to it. 
Other factors like owners, small businesses, or other contractors in the same niche can be considered, as well as they may need your services whenever they are unable to work with their clients.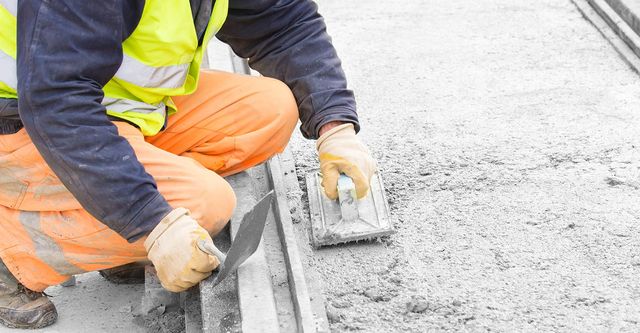 Take A Look at Your Competitors
This industry is extremely competitive. You will be able to stand out if your service delivery is exceptional. Being up-to-date with industry standards will help you rise above your competitors.
Don't feel discouraged because of the number of competitors but rather excited as you only need to stand out. This should motivate you to do more to get your work out as this industry is also booming in America. 
Take the time to research your strongest competitors. Although they may not be the most popular brands in concrete, it is possible that they are among the best.
Each state defines what the best concrete business is in America. It would be amazing if each state had its own list.
Finally, you can add an economic analysis to your research.
A concrete business can cost over $10.000. Before you begin, there are some things that you need to consider. You will first need to register for and get the licenses you need.
In several organizations, you can access both training and certifications for the business, so you are able to work around the company.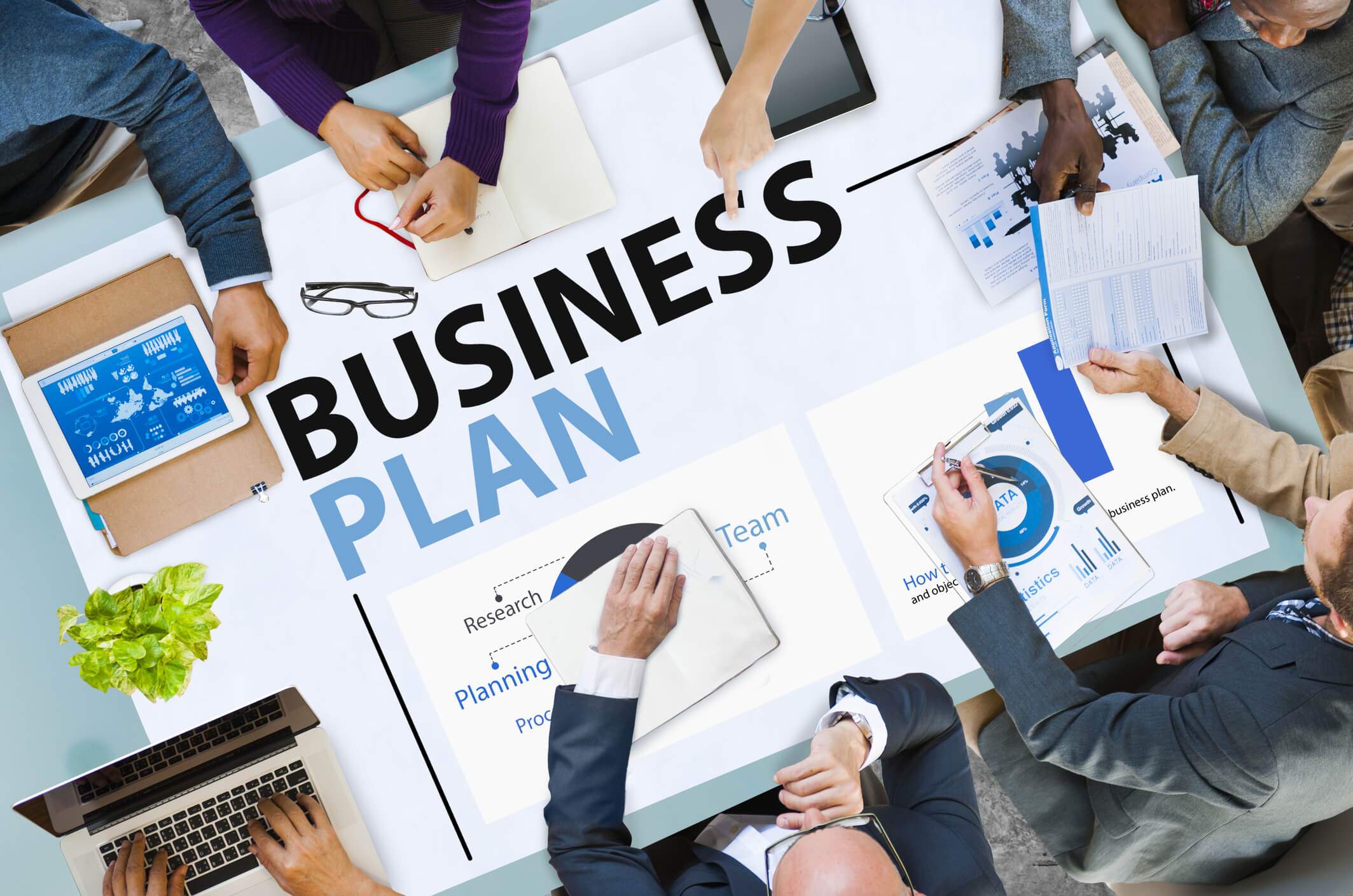 Always Prepare Your Business Plan
Although a plan is not invincible and won't guarantee success, it's a fact that planning can save lives, money, and time. 
This is why you want to prepare yourself when starting your concrete business. 
Planning is key to any venture's success. The first step in any business plan should be to create it (logically) and make sure you are able to follow the main ideas and steps you establish, as they should simplify your process. 
Many things are involved in starting a new venture, particularly a concrete business. It is important to understand your market and the potential opportunities for concrete contractors.
A business plan will be your guide and compass to help you navigate the many activities that will lead you to success.
It can be exhausting to create a business plan, and this is why many people skip it. However, it will be a key for both your business development and also requesting financing. 
Finance the business in the most cost-effective way possible. Decide where you want to locate the business, write down the services that you offer, and identify your competitive advantage, those things that will make you stand out from the rest.
And, of course, add them to your plan along with other details you can find important or people often as in the business plan, including financial projections and where the business will be in a month, year, and so on.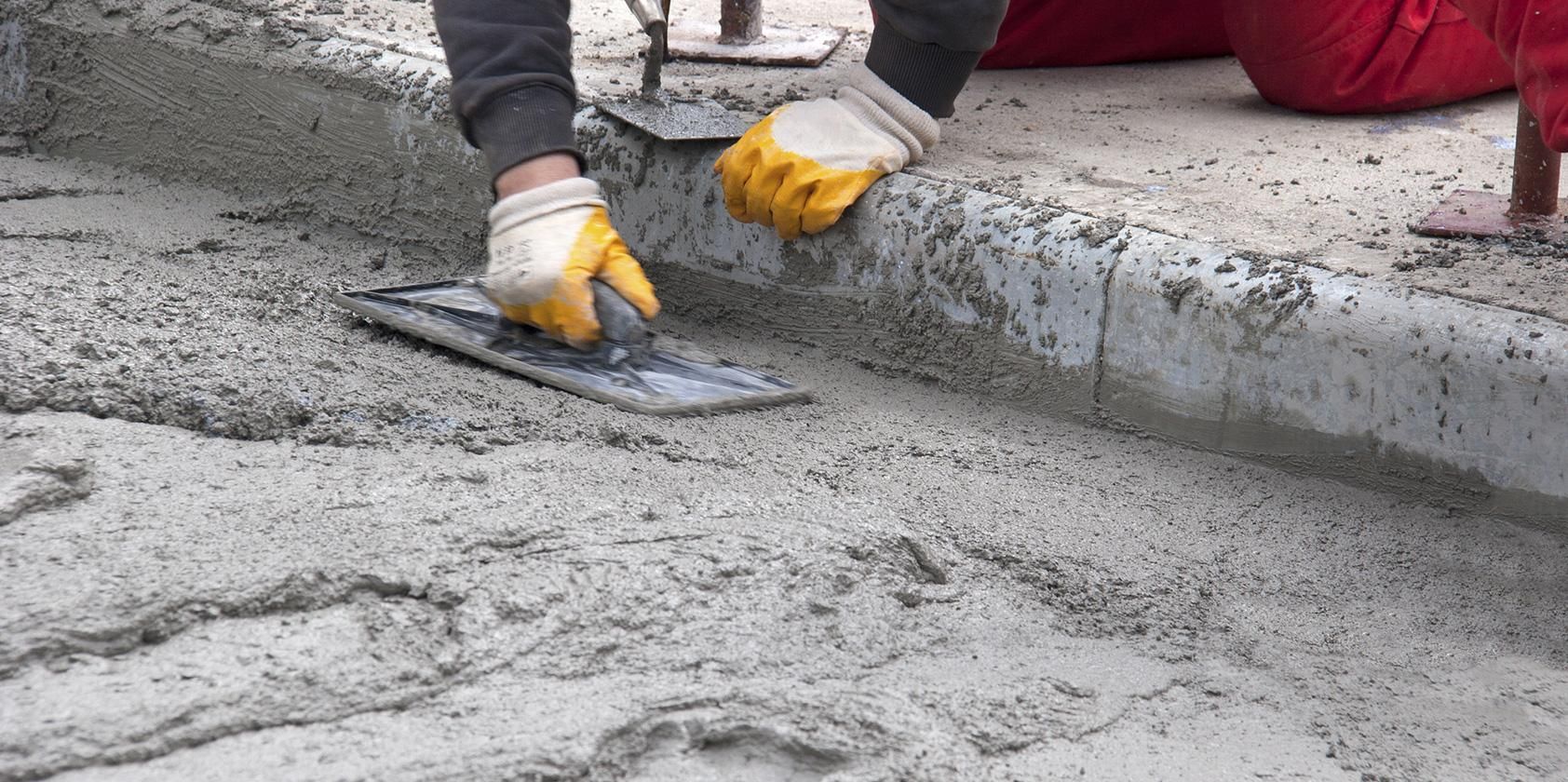 Complete All Paperwork
Depending on where the business is located, you will need to register the entity and obtain contractor liability insurance.
To locate your business in the USA, for example, you'll need to obtain permission before you can submit jobs.
Although the process is different for each state, contractors need to have a contractor license or concrete license for every state they will be working in.
Some states require a separate license for concrete-specific work, while others allow contractors to enter the state. Other requirements include testing and application fees as well as renewal standards.
Before you begin operations, get the required business license from your local county, state, or city. Register the name of your corporation with the state government and work on the regular requirements:
General liability insurance.

Insurance for the property.

Commercial auto insurance.

Workers' compensation.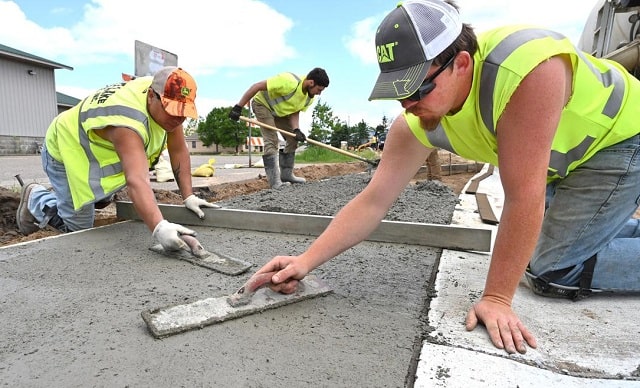 Get Started with Your Services
It is important to realize that you are not required to manage all aspects of your concrete business as a concrete contractor.
It is important to limit the services you offer that are not relevant to your customers' needs.
You and your partners (if any) should consider jobs and services that you can do. You will not be able to offer services beyond your capabilities. As you gain experience, you will be able to take on larger concrete jobs.
Your pricing structure will be used to determine your costs and offer jobs.
Start small, but don't let it stop you from moving forward.
Offering multiple services is a great way of attracting more customers. However, you must be realistic as a new company. Concrete pours, for example, may require expensive equipment that you cannot afford right now. 
It is best to have a list of services you will specialize in when your business plan is written. Do you plan to concentrate on concrete floors? You will need all the necessary tools, equipment, knowledge, and expertise to create the best concrete floors or offer other structures. 
This means that you shouldn't be too specialized. This will limit the number of customers you can serve. 
Think strategically when expanding your service options. Which piece of equipment will you purchase that will allow you to expand your services? Do you offer services that are complementary to your existing offerings? 
You want to be proactive but cautious when hiring new staff. You're basically losing money twice if they don't work or there isn't enough work.
You should be ready to incorporate technology into your business as well. 
Technology is important in every industry. But for small businesses, it is arguably the best way to compete with larger companies and general contractors. How do you achieve this?
To make it easier for your customers, ensure that you have tech-enabled on the job site. It is as easy as allowing them to use their credit cards via e-readers. This is particularly important if your focus is on small jobs such as residential spaces where customers might only have one or two payment options.
Marketing technology is an important part of our marketing mix as well. While television and radio ads are still effective, you will get much more ROI if your marketing efforts focus on content marketing and social media.
Concrete contractor software is one of the most important tools you can implement. There are often efficiency problems that can end up costing you money. However, you may not be able to spot them immediately.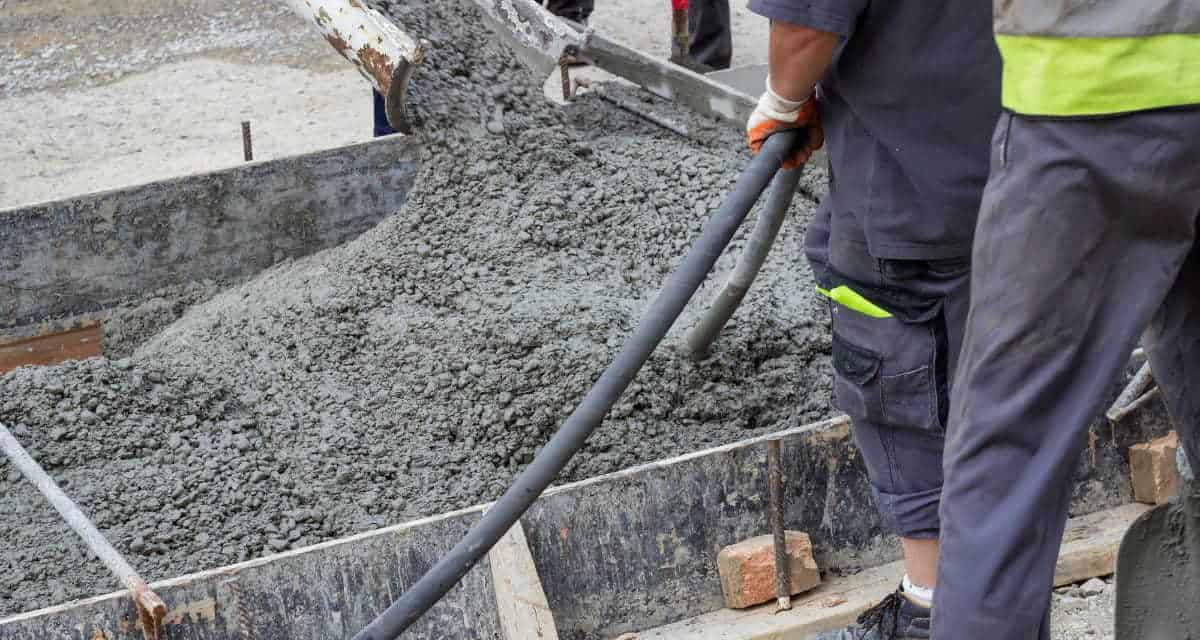 You Can Finally Start the Actual Business
Once you have established the scope of your business and created a business plan, it is time to start and get out of the planning phase. 
Get all the equipment and tools you need. Do your research to find the best equipment and tools for your business that will last.
You should choose high-quality equipment which will perform excellently. You will also have to decide whether or not you want to purchase the equipment. 
You will need different types of equipment depending on your job and niche, and we would usually recommend going for renting for the biggest machinery and how you can handle it. 
For other aspects, such as setting your location and working around other logistics, you will need to work hard on your research based on the features you have set so far.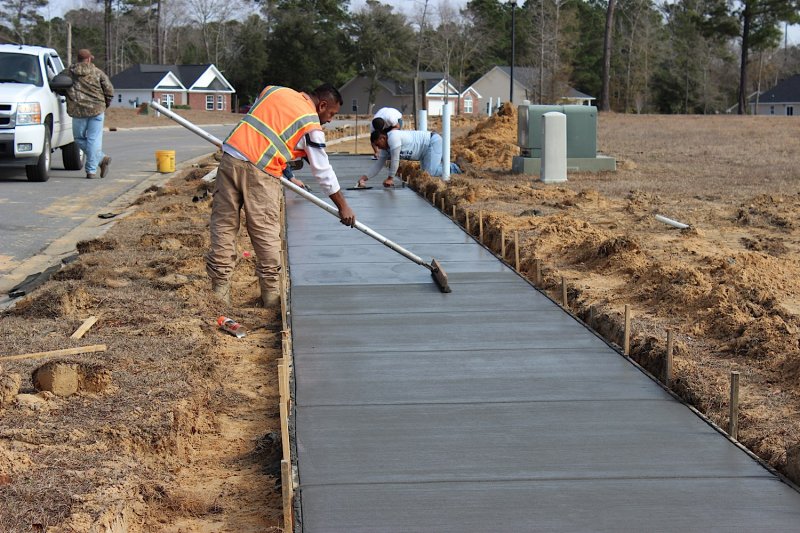 Networking Is Your Best Friend
You must have worked in the construction industry before you decide to open your own concrete business. Use all your contacts and networks to help you find new jobs, and this will be a piece of cake in the long term. 
Get involved in the associations and networks of successful contractors. Establish healthy relationships with them.
Learn from others who have been there before you. It is not only what you know that counts when it comes to success within the concrete business. But who you know matters as well.
Plan For Growth
Start small, but think big. Do not remain small. Visionary is essential for any entrepreneur who truly wants to give this whole thing a chance. Even if you start small, have a 10-year vision. Engage all relevant principles to ensure your long-term growth.
Find out your target audience and how to market your business following that step. You need to know whom you want to work with and how to reach them (remember what we mentioned about companies and other clients? Go there again).
You will be able to find more opportunities to help you grow your business from where it is to where it should be.
You should also ensure that you keep up to date with the latest techniques and look out for more books about marketing and business.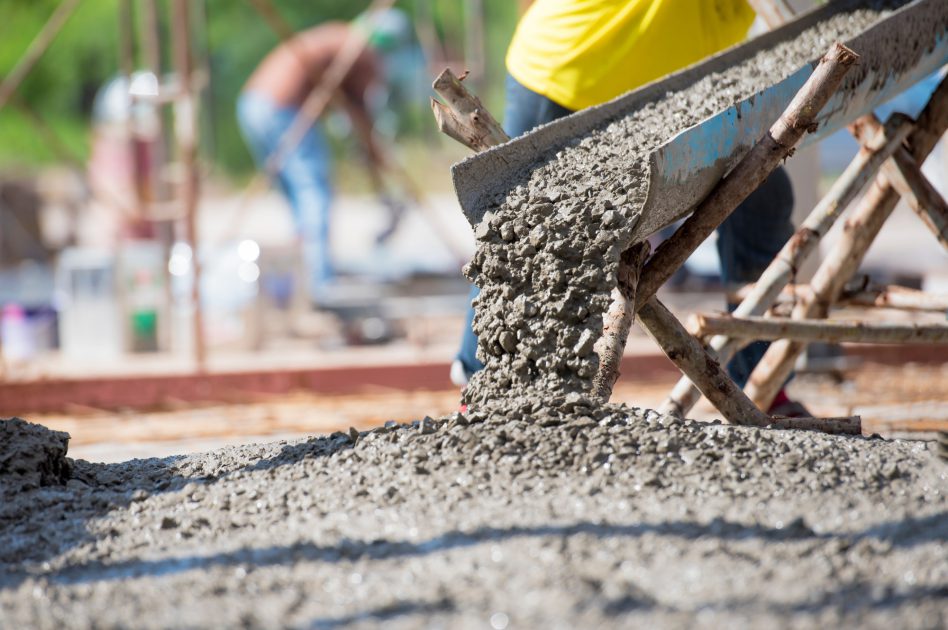 Locate Whom Will Send You Materials 
Bags of cement mixed with gravel or sand can be sufficient for small jobs. Add water, and you are ready to go. However, where do you get your high-quality materials? 
Also, for larger jobs, renting a motorized mixer to mix the cement bags may be necessary, along with purchasing ready-mix concrete, which is delivered in a truck, for large projects.
Although all this sounds simple, it's hard to find a source that will always provide you with the same quality and brands you like to use. On the other hand, you need to guarantee they are responsible with delivery and men to deliver the items. 
Thus, take extra time with this, so you get the best materials on time and work with clients who know you are valuable. 
Identify How to Finance the Activities of Your Business
Start-up costs for a new company include funds to purchase equipment and supplies and enough money to cover overhead until the company has a positive cash flow. 
So far, we have mentioned how you need all the materials, location, equipment, and so on. But did we mention the money for it? 
Estimate the number of funds needed and determine the source. They will come from savings, loans, or business credit cards. Or, they could be borrowed from outside investors. 
The new owner of a business must clearly define how he or she plans to finance their business, regardless of the source.
You will notice many good options are open, like online lenders willing to bet on your company. However, you need to find reliable sources. 
Just make sure you know how much you can afford and set your ideas and expenses first. Otherwise, you will end up with loans you can't pay even during the first couple of months.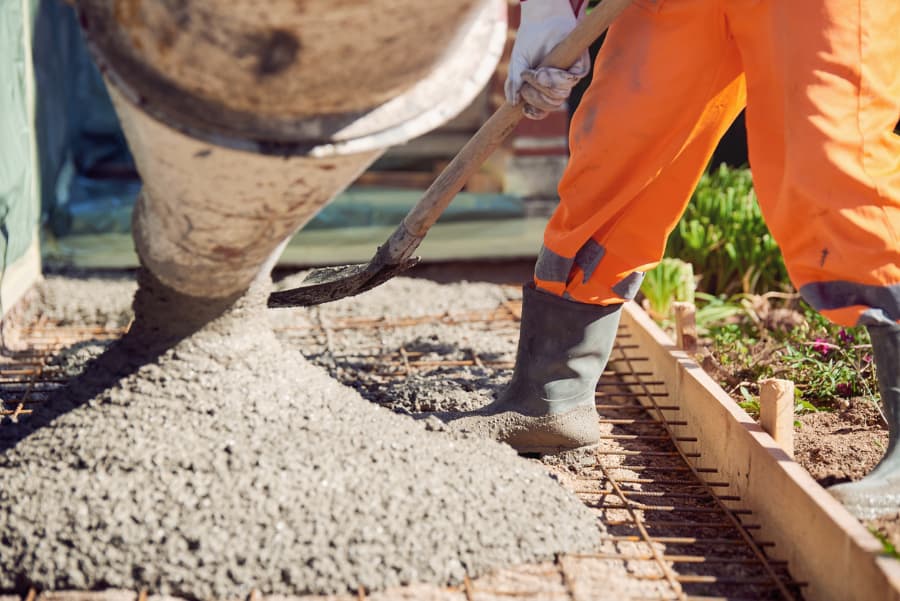 Market Your Services
Make a marketing plan to promote your concrete business. 
You can place classified ads in local newspapers and send a press release about the opening of your business. 
Create a website with information about your business and the services you offer—post flyers on bulletin boards to hand out to the general public. Establish a network of contractors and local businesses to ask for referrals. The list continues, but online tactics are always the best out of all the options. 
Top Tips to Start a Concrete Business
Steps to start? Check! Knowing what to do in some situations? We will get there. 
We figured it would be a good idea to add relevant information so you can know what mistakes most people are making and what you should be doing instead. 
So, keep those tips in mind since they will be life changers. 
Prepare for the Unexpected
Concrete is sensitive to heat, cold, and moisture. Any small weather change can cause delays in a job while workers wait for the right conditions.
It's vital to be aware of the weather forecast in order to know what day it will be.
BIM software also allows cement contractors to adjust their schedules in real-time to account for weather and other intangibles.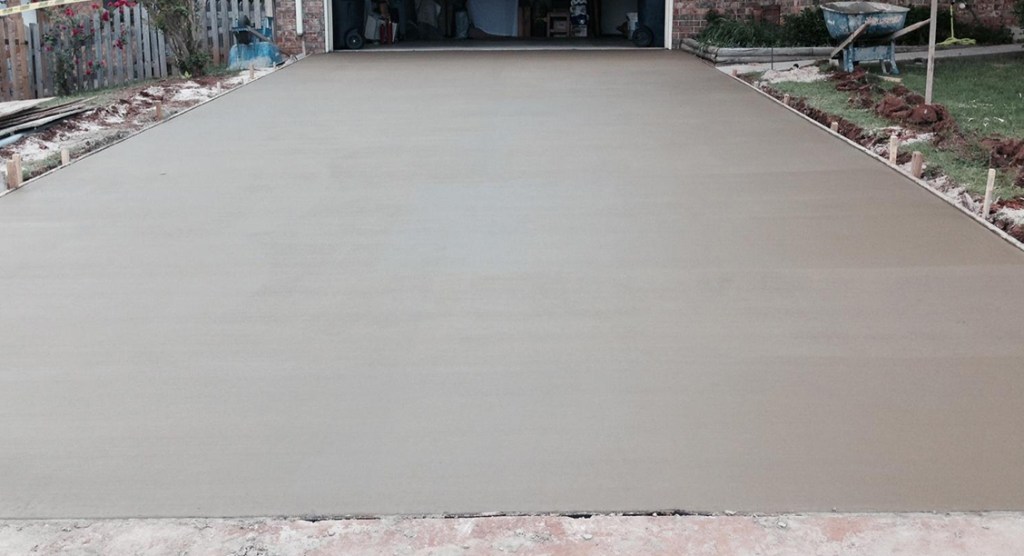 Invest in Training and Hiring
Many professionals believe profits and losses in concrete construction can be made in the field. The key to fieldwork success is the workers.
You need to be able to attract high-quality workers to improve your concrete job profits. It is more complicated than you think when working with cement as all of them will, usually, have to compromise to hard work even with the right equipment and machinery.
It is crucial to hire and retain good workers in cement contracting, and for it, investing in your employees after you have hired them will be vital. This will ensure that the relationship is mutually beneficial. 
You should invest in your employees' happiness and growth, offer opportunities for continuing training and be aware of new technologies that could make their jobs easier and more efficient. As transparency can help increase productivity, we encourage you to have open communication with your employees.
Consider technology as an investment in your employees' productivity. Your workers need to know what you expect of them. Not just on a project basis but every day. 
Mobile technology can help staff do more with less, keep field teams in touch with the office, and make quick changes in a seamless manner. The entire team can view standard reports in real-time, allowing them better to understand key factors such as performance and schedule and help them make informed decisions.
Update Your Materials Tracking
Are you able to track when materials are being received? Concrete contractors often have problems tracking the exact time of materials delivery. This is because timing can make or break a concrete job.
This is especially true when there is limited laydown space. Poorly timed deliveries can cause major headaches if not properly and safely stored materials.
One solution is to incorporate sensors connected to the Internet of Things into concrete construction operations to improve material tracking. These sensors can track concrete suppliers' trucks, fleets, and other elements so you know when they will arrive. 
You can then plan ahead and minimize downtime.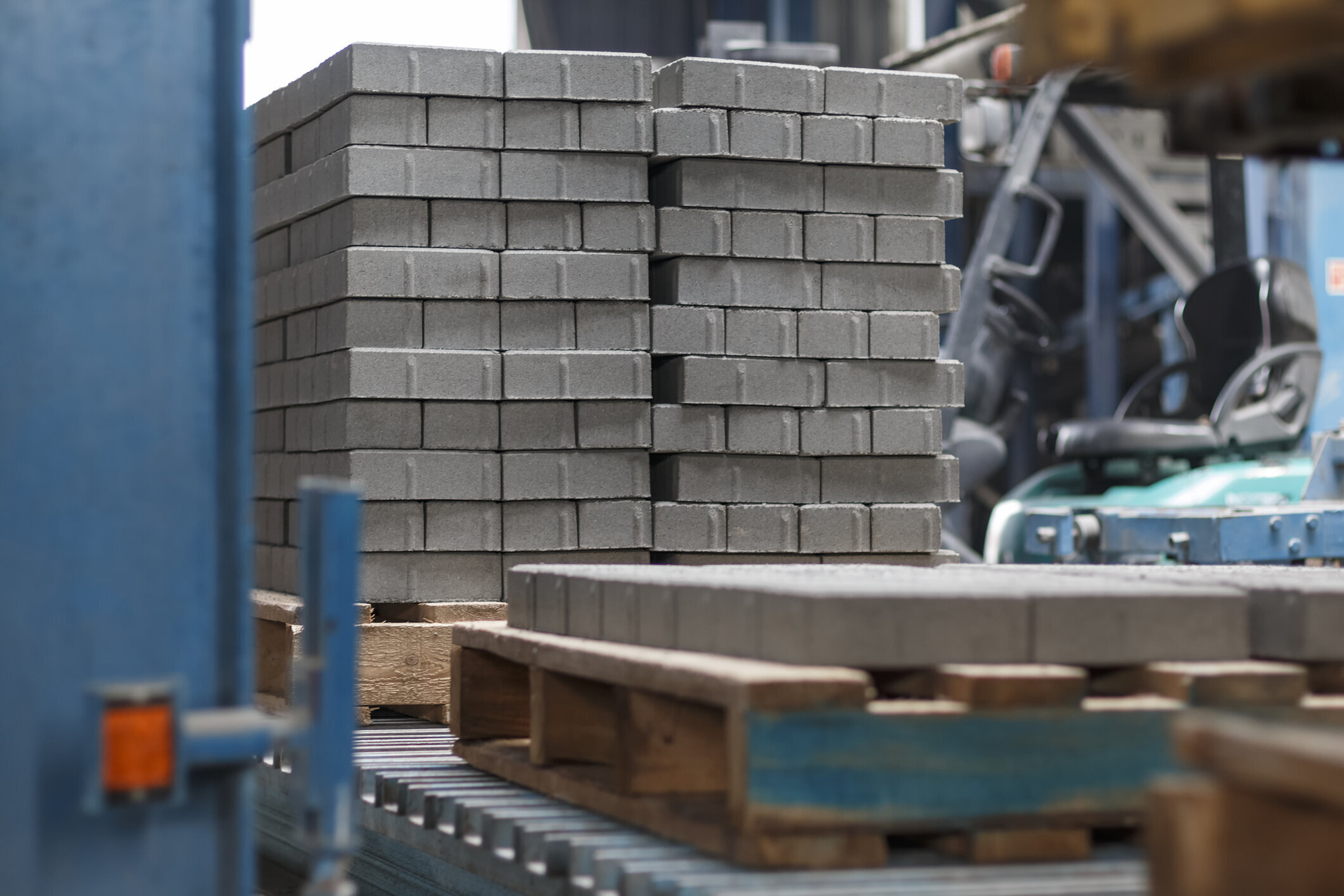 Keep Up-To-Date with The Latest Concrete Innovations
Concrete contractors must be aware of the latest trends in cement work and all the technological advances available. 
There is a lot happening in concrete construction right now, which has the potential to improve profit margins. Here are some promising technologies that could disrupt the industry (in a positive way):
Concrete 3D printers.

Concrete that is super-hydrophobic.

Bio-concrete.

Concrete that dries quickly.

Thermo insulation.
Although many of the innovations listed above are still in infancy and expensive, they have great potential. 
The Local Lead Generation Process for Your Concrete Business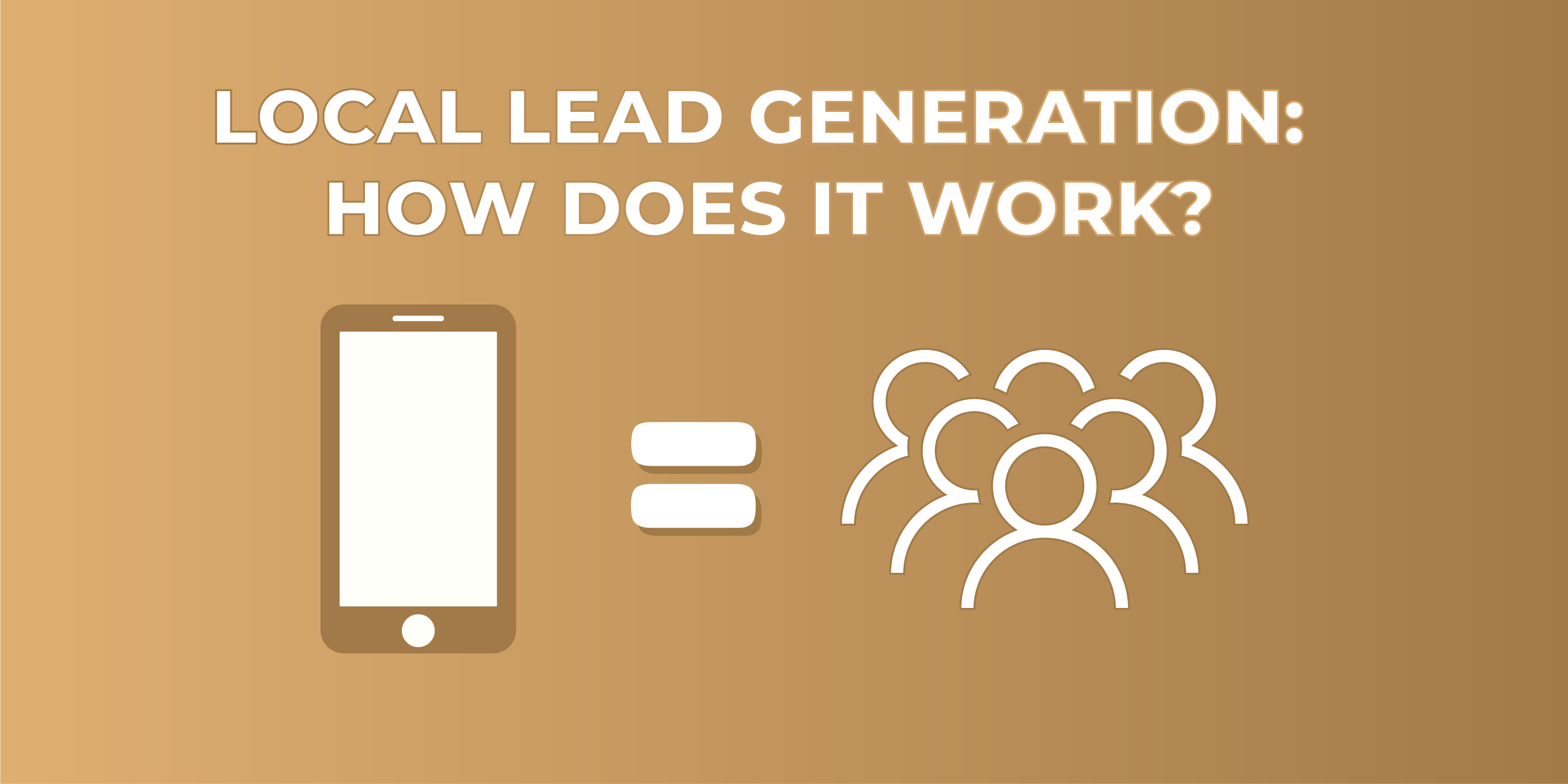 All right! So, everything is about building properties and generating leads. But how does the process actually take place? Are there other steps I need to know?
The steps I mention below are what students from our local lead generation program follow to generate leads for businesses like yourself. So I'll help you see what we do. And how if you join our program, you can simply generate leads for your own business (unless you want to start a side hustle and build a laptop lifestyle business).
Essentially, our lead generation can be divided into four steps:
The first is prospecting. You need to take the time to do market research on a niche (industry) and determine how many phone-driven businesses are there.
Keep in mind that this is local research as you need to know how many companies need leads. For example, you may search for "plumbing services Youngstown OH."
You will find dozens or even hundreds of businesses trying to get themselves in front of the customers by ranking on Map Listings, organic results, and even Ad.
The second step, building. When you find a niche (plumbing, tree services, a software company, real estate…), you will need to start building your digital properties. You don't need to be an expert in HTML or coding. It can be easy with the right tools.
The third step is now taking time to rank your lead gen website. With the site done, you need to work on SEO strategies and start dominating those Google search results. If you're new to SEO, it stands for Search Engine Optimization.
To keep it simple, it consists of the entire process of growing a company's visibility on search engines like Google and generating organic traffic. And remember this, local lead generation is part of the strategies.
Moving on to step four, once you rank the site, you will start getting your ROI and profits. You only need to rent it out to a local business interested in the leads the site generates. You can offer a couple of free leads to their move on with the actual pay per lead.
To review steps 1-4 above, I described it to a normal student who is building a lead gen business to help local service providers generate more calls. But replace the student with you as the business owner. And replace sending the leads to a business to simply siphoning the leads to your personal business.
By the way, fun fact, about 20% of our students in our local lead gen program are actually business owners who went through the program. And they use the skillsets we teach to generate leads for their own business.
An Example of Lead Generation: Home Advisor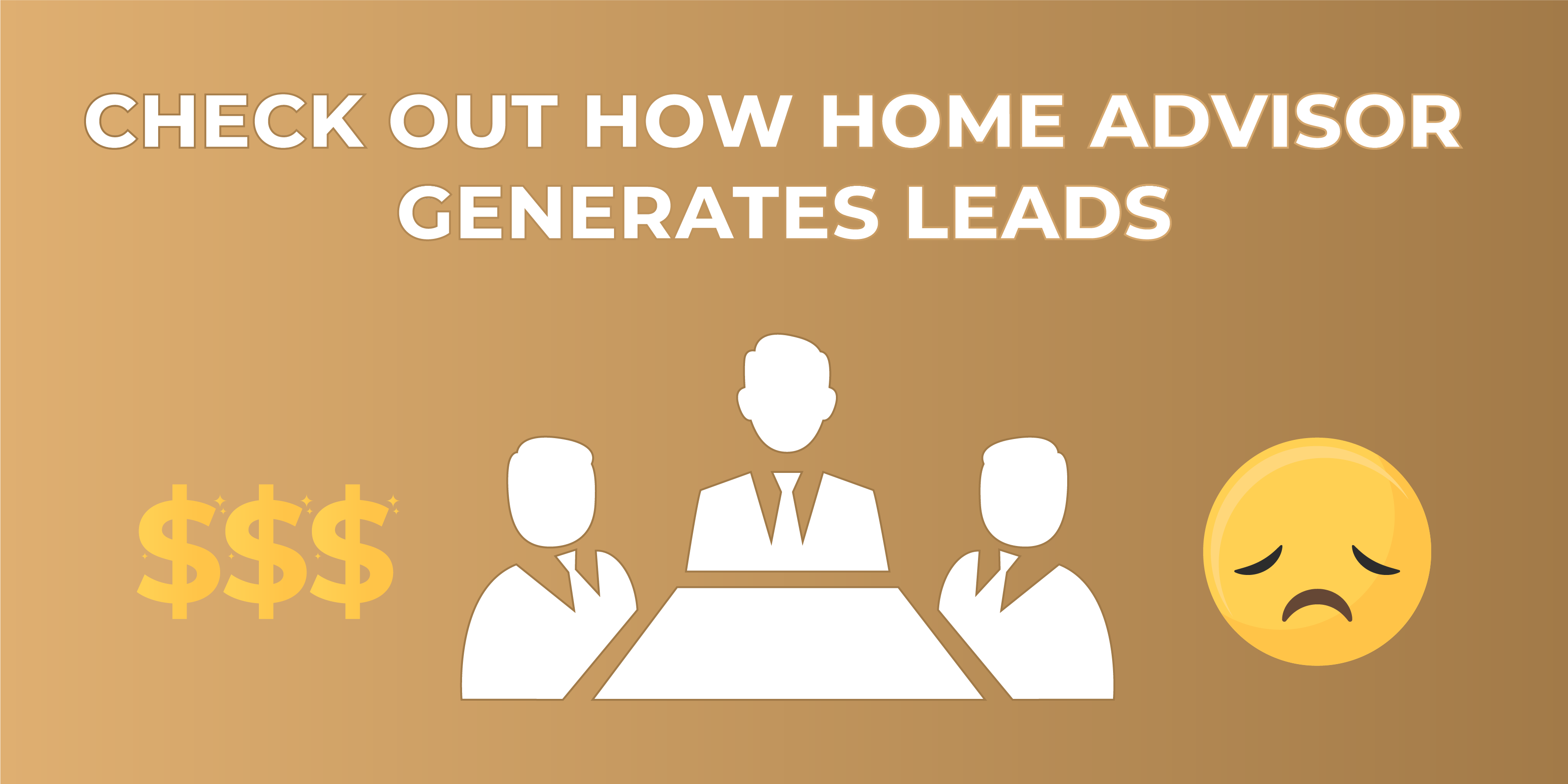 You must be thinking, "if lead generation sounds so good so far, how come I haven't seen any company?" That's the thing; there are many out there. You just don't know they are dedicated to it.
HomeAdvisor is one of the best examples you can find on the Internet as it is a top lead generation company that has spent millions building its brand but also earned even more zeros for this same reason.
They started small as everyone else but invested in building their brand awareness to make people who are looking for home services go to their website and find what they need. They are over 75% of people's first choice when they need those services.
If you don't get HomeAdvisor that much or need a refresh, users need to submit their information to request a service and get a professional or expert who can provide it.
HomeAdvisor's job is to share your information, which makes you a lead, with local companies so they can contact you and offer the service you're requesting. For sharing this lead information, HomeAdvisor gets paid by the companies. This happens for every single lead they send to multiple businesses.
Business owners who don't have marketing skills or don't even know how to have any online presence will always rely on those pages to list their services.  They will save time and effort, but companies like HomeAdvisor can make them spend lots of money as leads aren't exclusive (one lead is sent to multiple companies after all).
Using Facebook Ads aka Paid Ad Platforms: Do They Generate Leads?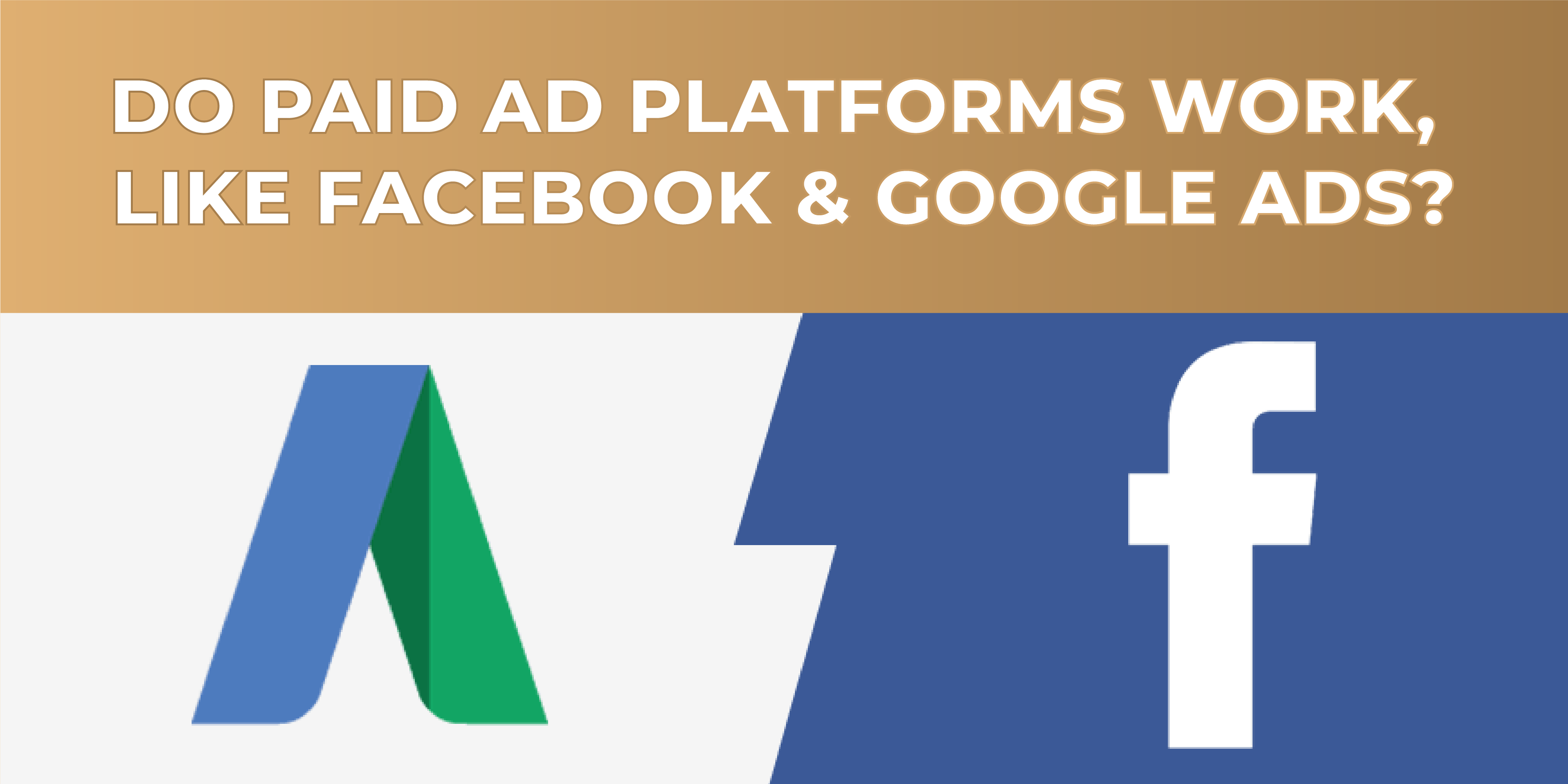 They DO generate leads. If not, no one would use them.
However, you need to remember two facts:
Paid ads or platforms can be expensive.

They don't generate "natural" leads.
Whenever someone sees or clicks in one of those ads, over 80% of them did it by accident or are trying to close/report it.
Why? Because they aren't looking for those services. At least not at the moment.
What those ads do instead is interrupt their time on the platforms. Users aren't there to find companies or businesses unless they are searching for a specific company's user, and for that, there's a search bar. This is why it is hard to convert them to actual customers who will show interest in the companies' services. Also, you're limited by a budget.
When using lead generation, everything is organic. You aren't forcing others to pay attention to your business but rather being there when they need you. This is why Google's organic traffic will always beat paid ads, and the reason companies continue investing in it, which is a lot cheaper as well.
What Is Local SEO?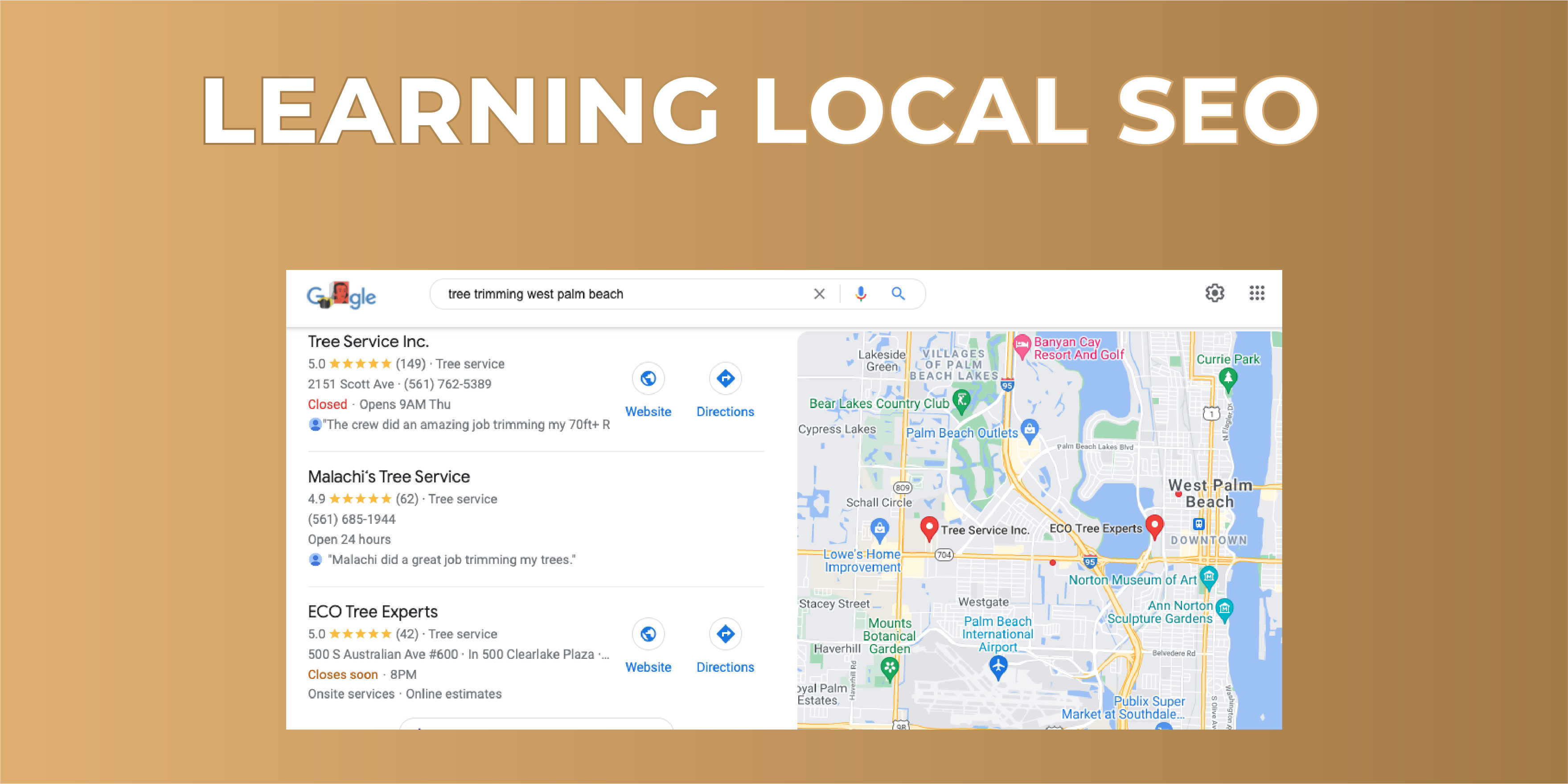 Don't worry… I didn't get it at first either. Following the short explanation, local SEO focuses on scaling businesses' visibility on search engines. However, this is only for those who serve their communities face-to-face.
What does this mean?
Experts and professionals like painters, plumbers, and dentists (but not only them) offer their services to their local customers. Why? Because they can't deliver them unless they are located in the same area of their customers.
To make sure those businesses get more leads, you need to rank them locally by claiming the business listing on Google to place them on Map Listings. Local SEO also involves online reviews, citation management, and how you manage your entire online presence in the local area.
If you are going to bet on lead gen, you need to adapt yourself to today's world: The Internet.
Keep in mind that although traditional channels and methods like billboards, warm calls, and pamphlets still work, they aren't part of your tools. Whenever someone needs a service, they go to Google and search for it.
"Dentist in Miami" or "plumbing services in Orlando," etc. And you can keep coming up with services or professionals people need and look for. Thus, you need to make sure you're using Google to get the companies in front of their clients.
Users will always click on the first search results (those near the top), and many of them will be either Ad links (people paid to place their websites there), Map Listing, and then you get websites. Almost all of them are your goal and where you should always aim to place yourself.
Can My Concrete Business Utilize a Local Lead Generation Strategy?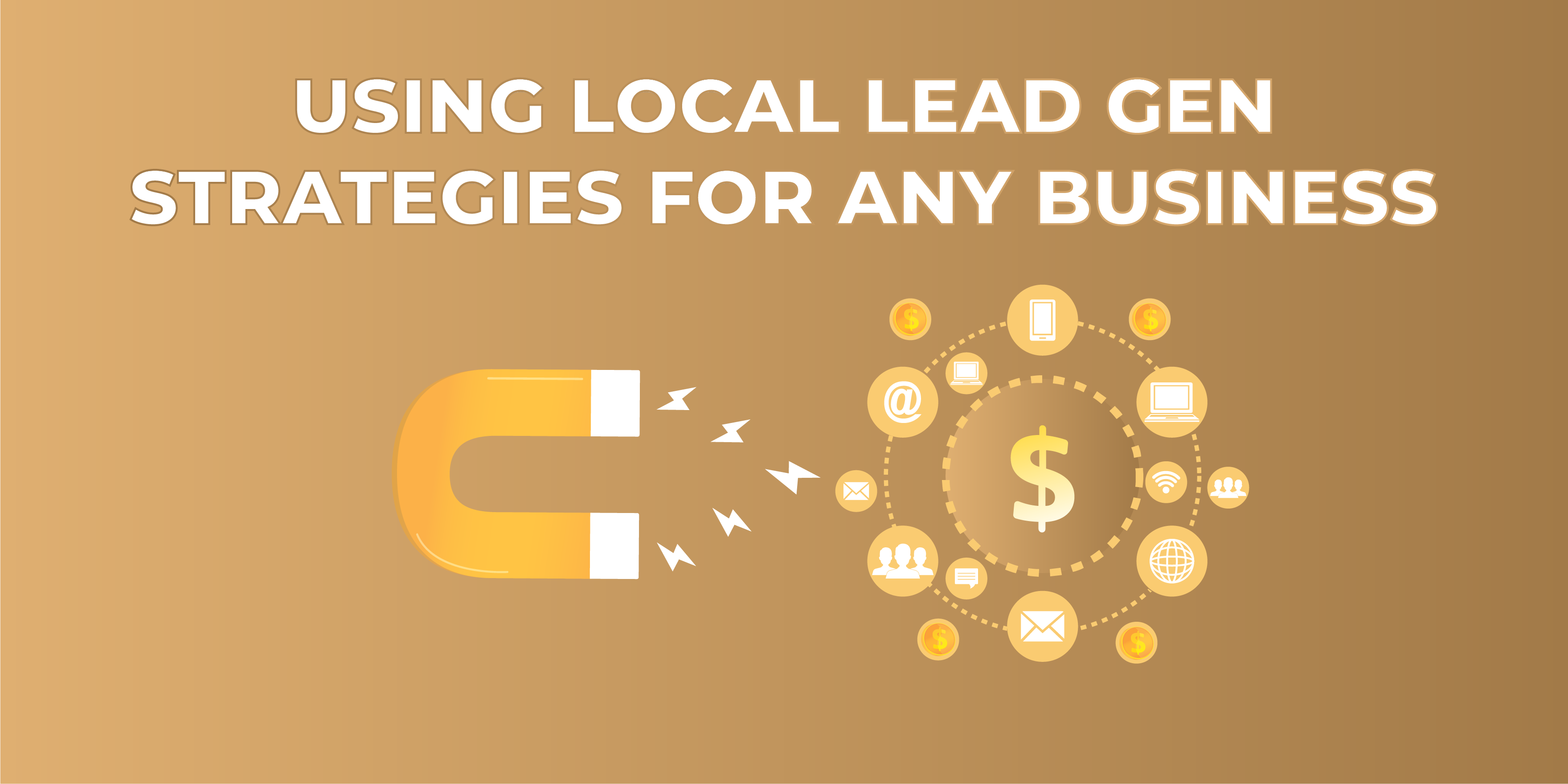 If you want customers, you better know you need it. Following the previous explanation, lead gen is all about placing businesses in front of their customers, choosing them over their competitors.
Put it simply – it's all about closing deals and having clients for those companies to make money. The main difference with the usual methods companies use for this is how lead generation approaches different channels to get them in the right place of the market to get customers.
Those channels are all focused on the Internet as most people are searching for products but also services across the net. The issue is that the Internet is way too broad, and businesses don't know how to place themselves. They usually try, but they get one common result: losing money and time.
How Powerful Are Organic Concrete Leads from Google?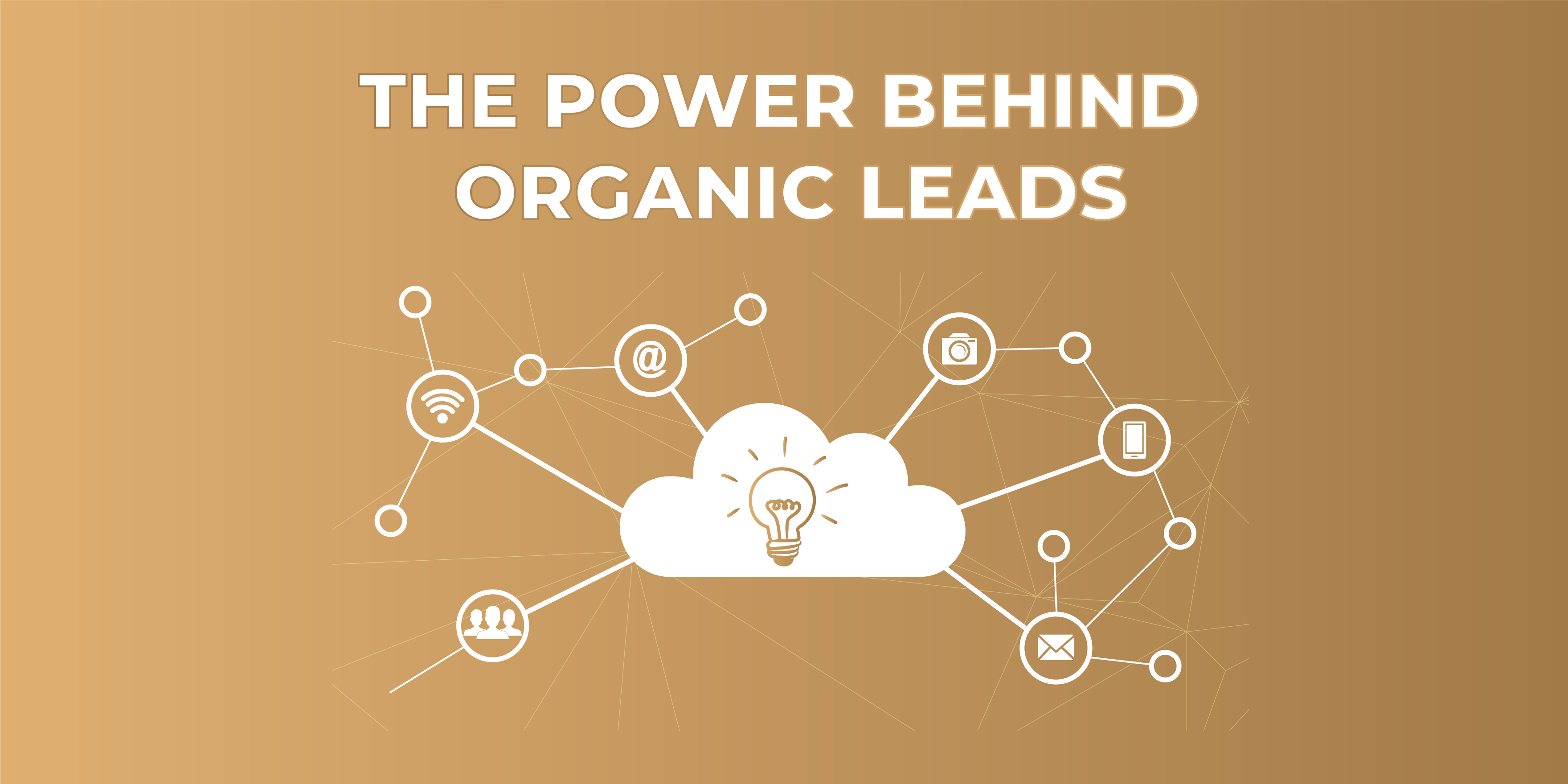 For companies looking for customers, it's everything. For you? Pretty much the same. When you build a business with digital properties, you get to make thousands of dollars a month.
This isn't a "get started today and get rich tomorrow" thing, but it is HIGHLY scalable, and ROI + positive results are guaranteed. Learning a fairly decent and very needed set of skills to create your digital properties and start ranking them on Google is required.
I have invested in several online businesses over the years, and if there's something uncertain, whether you will get your ROI or not, even more than the actual profit.
However, this business moved my earnings from five figures a year to a month in ONLY passive income while sitting comfortably at home.
On my laptop. Anywhere. Anytime.
You can look at one of the first sites I built back in 2016, and it continues making me over $1.000+ every month. The best part is that I don't need to touch it or the rest I've built over the years, just like this digital property.
What Makes Lead Generation SO Alluring?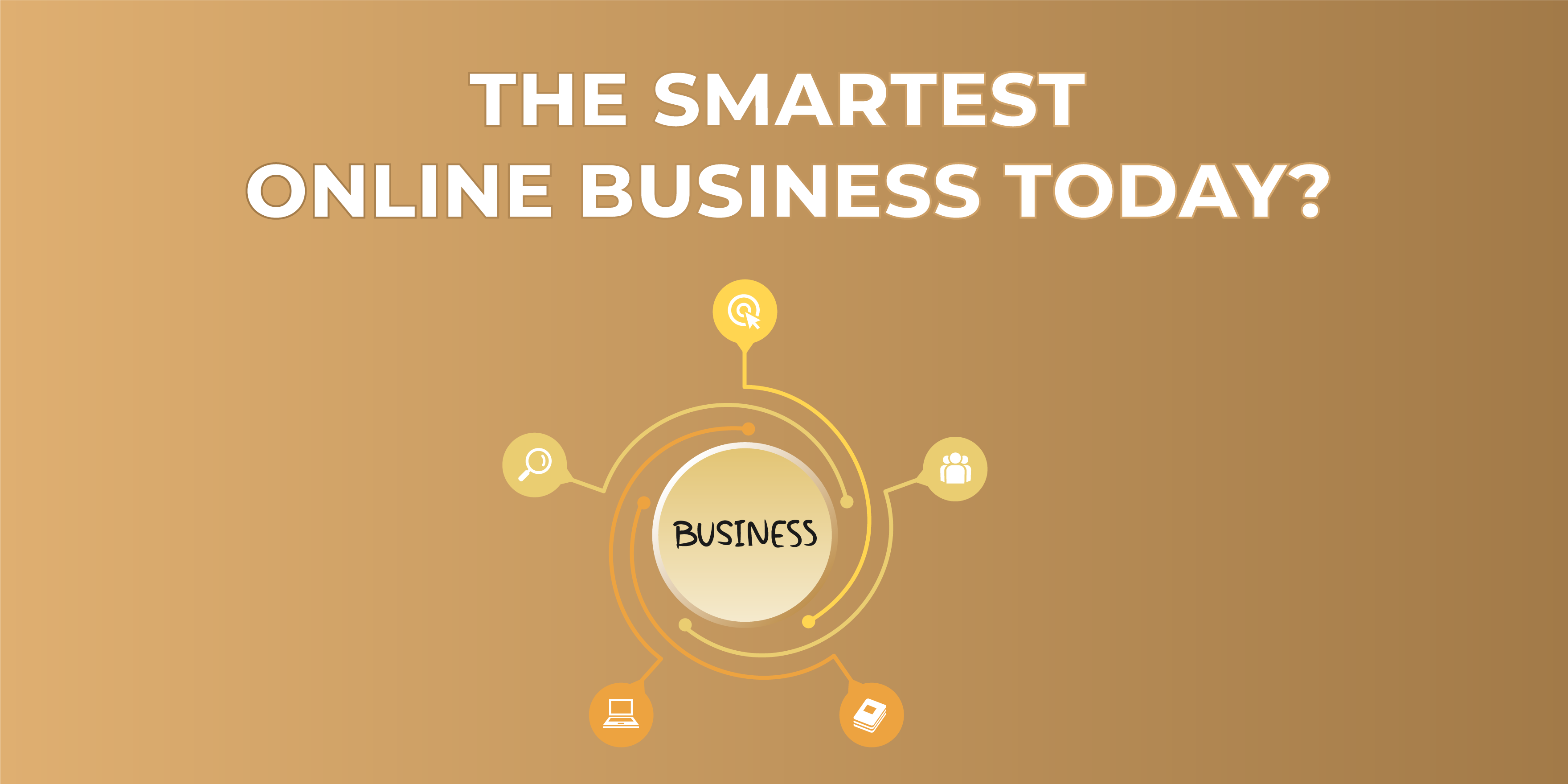 Here it goes: you can work from home.
The main issue with regular business opportunities is how much you need to invest in staff, equipment, or rent to have a place to sell your products or offer your services.
We all know the hassles of traditional businesses that involve regular expenses, which are extremely high.  Can you afford it? I don't think so, and even if you can, is it worth it? Now, it isn't only about the money. You also need to put in a lot of work, and it isn't only during the first couple of months or years. Usually, it is as long as you continue running it.
You can save yourself those headaches and bone-breaking tasks and expenses with lead gen since it is more about generating leads with digital channels—mainly websites.
Websites can be VERY cheap to build, and with many tools online, you get to do it in a couple of hours instead of days. Any virtual or digital business is scalable and won't need constant maintenance.
So, let's summarize this:
You save money in regular expenses with traditional and most online businesses as what you need is yourself and digital properties (websites).

You can bet on passive income.

 There's no need to hire more people to get started.

You can generate leads in multiple industries, which allows you to work on any niche you want.
How Can I Get Started in the Local Lead Generation Program?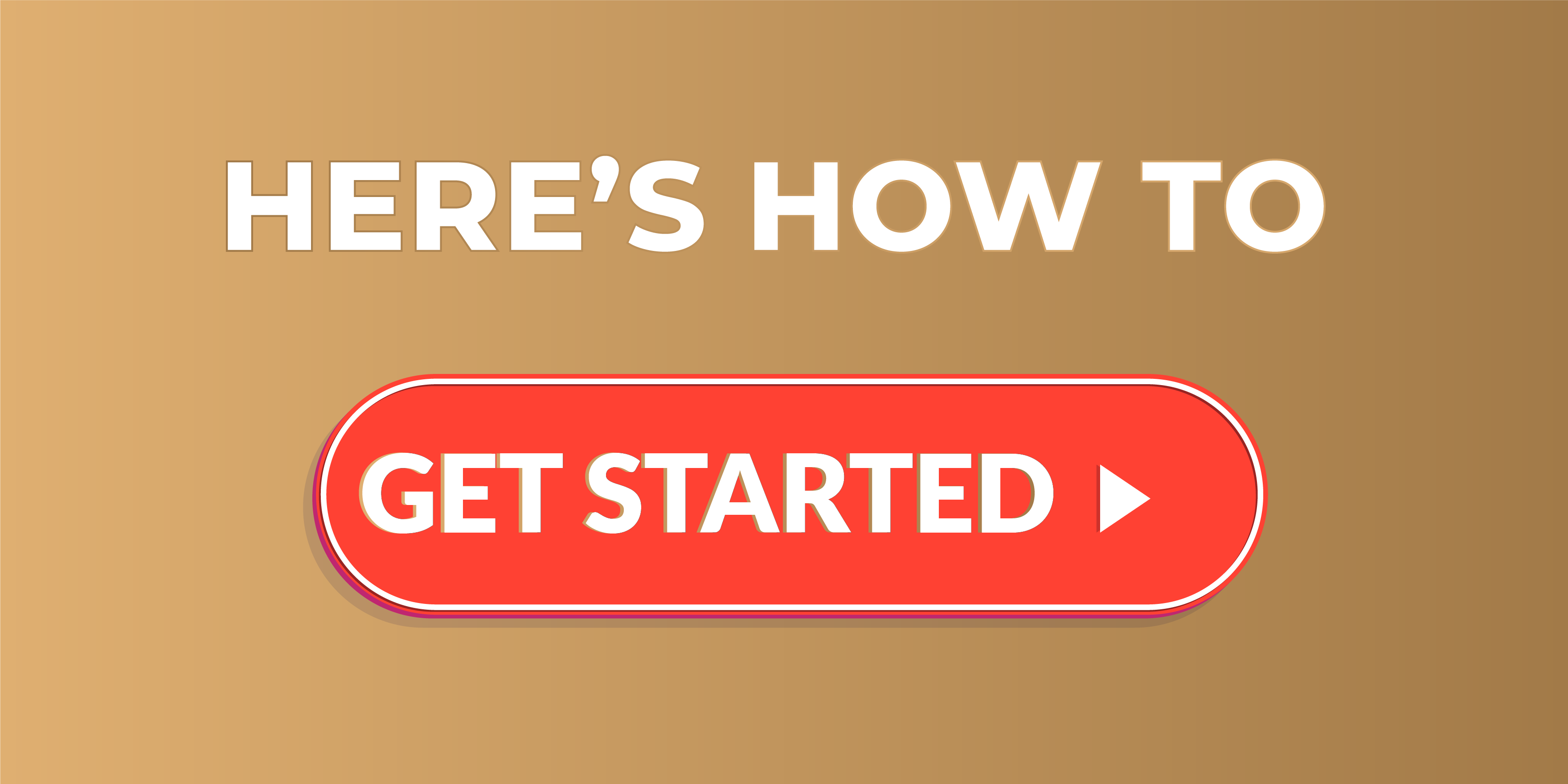 Anyone can start and learn. That's the beauty of this business model. I knew nothing about SEO, Map Listing, and everything I've mentioned so far. It is all about learning the skills, gaining experience, and deciding to take the step.
Remember that this business model will never get old as business owners are always looking for leads. They need to do business and scale their companies. Why not do the same while helping others and still making money?
You can start with this local lead generation course highly recommended for anyone wanting to grow in the business. It is a close training that will take you through each step and make sure you are able to get your ROI, profits and take control of your life.
You will be added to an incredible lead generation family ready to help you 24/7 when asking questions on the group. Anyone is welcome who's willing to put in the work. Click here to watch the lead gen webinar.