Water treatment dealers are responsible for purifying water. So in order to generate water purification leads for your company, you'll need to know how to go after your target market. And understand how they search and shop. You must be strategic in developing a solid marketing program that will maximize your efforts, money, and time and ensure you're getting sales-qualified leads in the process, which should keep you on top of the game in the industry.  
Many water treatment systems markets use a picture of sparkling water to attract buyers. These images are great for grabbing attention, but you should also focus on the benefits of your system, such as safe and clean water that is healthier for seniors or babies with certain health conditions.
Images sell, but you need benefits and factors people will notice while actually testing the products or when your clients request your services, leading them to have good sales in their individual companies as well. 
After all, water purification is a business that can be approached in different ways. Depending on which one you choose, you will have to identify a market.
Once you have identified the ideal market for the treatment system you represent, you can reach out to prospects through direct mail, advertising campaigns, and referrals from existing customers, among other lead generation strategies that will come in handy. 
Just remember: you need more than one tactic to generate your leads, which means you will have to invest in several at once.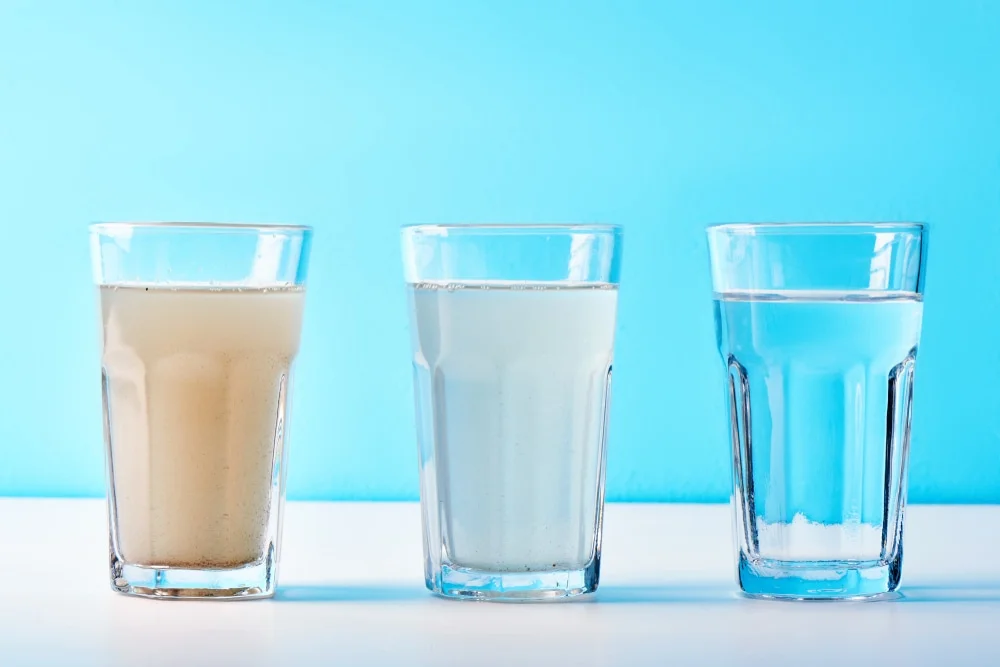 Broaden Your Target Market
Who are your current customers? What markets are they in? It is essential to understand the market landscape and the types of consumers in each segment. Also, you need to know what their needs are. 
This will allow you to increase your customer base and generate more revenue for your water purification company. 
First, be aware that e-commerce for business purchases is on the rise. Are you using an online marketing strategy? It is time to get one! By 2022, the U.S. B2B market for e-commerce is expected to double its revenue and reach two trillion dollars.
Research shows that fifty-five percent of consumers who shop online for workplace food and beverages have done so before and intend to continue doing so. 
It is a win-win situation to market your brand to B2B buyers if you use the right lead generation strategies. But for it, your business will need water for all products (bottled, 5- or 10-gallon, and bottle-less coolers). 
They're more likely to sign up for monthly or annual contracts, increasing your lifetime value (LTV).
Here is a tip. Do not limit yourself to significant business prospects. Your earnings and client opportunities will increase if you offer your services to small business clients as well. 
Small businesses tend to grow, which means that their needs also change. You can help your businesses do the same if you consider them as part of your target market and get high-quality leads. 
Consider offering bulk products to wholesalers or services to the same people. Wholesale sales are one of the most efficient ways to sell water. They offer a higher ROI and a broader geographic reach, plus the desirable benefits for customers. 
You should also consider expanding your geographic coverage if you want to increase your revenue. It would help if you considered expanding to areas with high product demand, large populations, and low competition—all of these factors will increase your ROI. 
The demand depends on where you live and how good the water quality is, plus the services you can offer around purification. 
IBIS World reports that urban consumers—especially those living in densely populated areas— tend to purchase more bottled water or purification systems to have access to quality drinks.  
You should also expect to see a more significant number of customers purchasing profitable products if your market is located in areas with high disposable income. 

Automated Email Sequences and Remarketing
Web leads are known for being "hard to get." After calling for the umpteenth consecutive time, sales teams feel queasy. This is when you notice how automation is here to save the day. 
It is an excellent way of staying in touch with prospects at different stages of your marketing funnel by structuring various email campaigns without having to handle everything manually.
You can run retargeting ads on Facebook and Google to reach people who have visited your website but have not contacted you. 
Retargeting, also called remarketing or simply displaying ads to people who have visited your website on other websites around the Internet, is what retargeting means.
You can create a custom audience of qualified leads that have not responded and remarket via Facebook, Google, or Email.
You can formulate a custom audience from people who have had their water tested and received pricing. Then remarket via Facebook, Google, and Email. 
The point of using your automated email is to make the process easier when it comes to combining the whole process of reaching out the first time and then remarketing, as mentioned earlier.
Current Customer Marketing Software
We all know that customers who have purchased before from you are more likely than others to buy again. Hence, why do so few of us ever use this? There are three ways to use your existing customer base to increase revenue in 2022:
Cross-market ROs compared to those using only softeners.

Cross-market softeners to RO-only products.

Market upgrades for equipment older than seven years are available.
Usually, you should be able to track your sales to the source, but it is easier said than done. After all, it is hard to pinpoint lead attribution in a world where consumers are bombarded with so many messages daily and where you are using so many channels to connect with them. 
However, it is possible to keep up with all the connections thanks to the new technologies and software you can use today. 
Thus, all lead generation campaigns should include unique call tracking numbers. Employing a sales team is a great way to handle this job. You can track calls directly from the source and record and transcribe them. 
Have a talented sales team that knows how to use sales generation tools to tie leads and bring sales and revenue to your business. Teach them how to optimize your web presence to generate better results or let them do what they believe is the best based on their experience.  
You can meet regularly with your team to discuss data and local market events to understand what is working in your area and better understand it.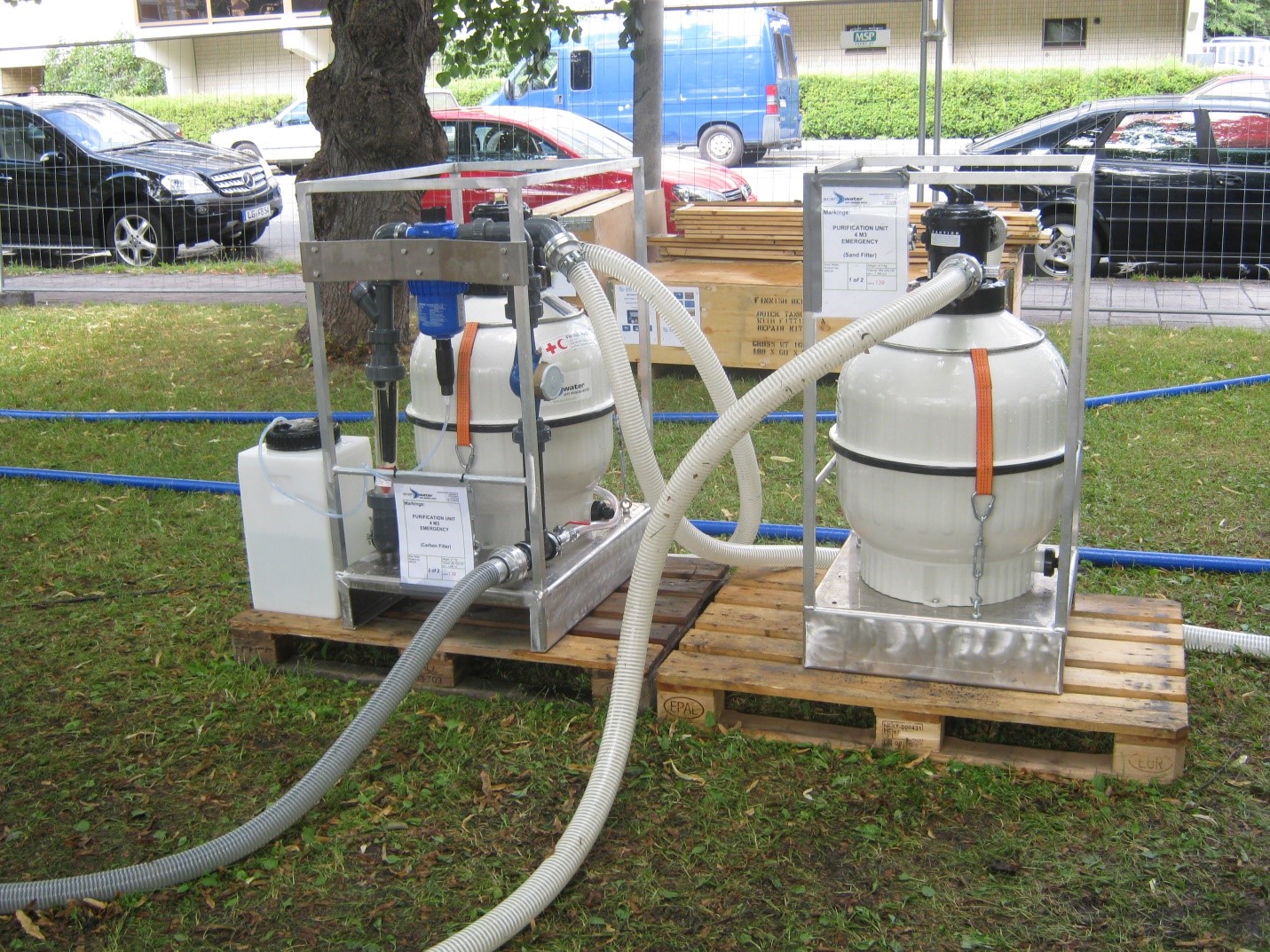 Marketing through Print and Electronic Media
Depending on the target audience, there are many channels that you can use for marketing your water treatment company. 
Local radio stations, TV, cable, and newspapers are all options for targeting a specific area. 
Cable TV channels and national newspapers are best for a nationwide campaign if your services cover large areas or multiple states. This is a significant option if you have franchises or plan to expand into other areas. 
Incentives can be massive ways to attract clients through this media as they are bound to feel more compelled to call you or utilize your services or products. 
Just make sure you're able to afford these options since printing and all the traditional marketing options have increased in price over the years. 
First, because not many people use them compared to the Internet; second, because it depends on the final deal you close for the ads; and finally, it is based on how much you get from them.
Online Channels for Lead Generation
A dedicated website can be among powerful lead generation tools. Actually, it is the most important one for online presence and your GMB profile. 
It allows you to describe your services and your process in detail, so prospects learn about you without having to make direct contact to answer simple yet crucial questions.
Websites are pretty much your online store or presence where you will connect with your leads if you place forms and contact information all over it as well. 
A blog can improve your communication with clients and the public as well since they will find you valuable and resourceful for the information you share. 
It will increase your visibility in search engines and help you get more consumer referrals if you work with SEO and optimize the site properly.
Advertise via social media using paid ads or creating a page about your products or services can work as well.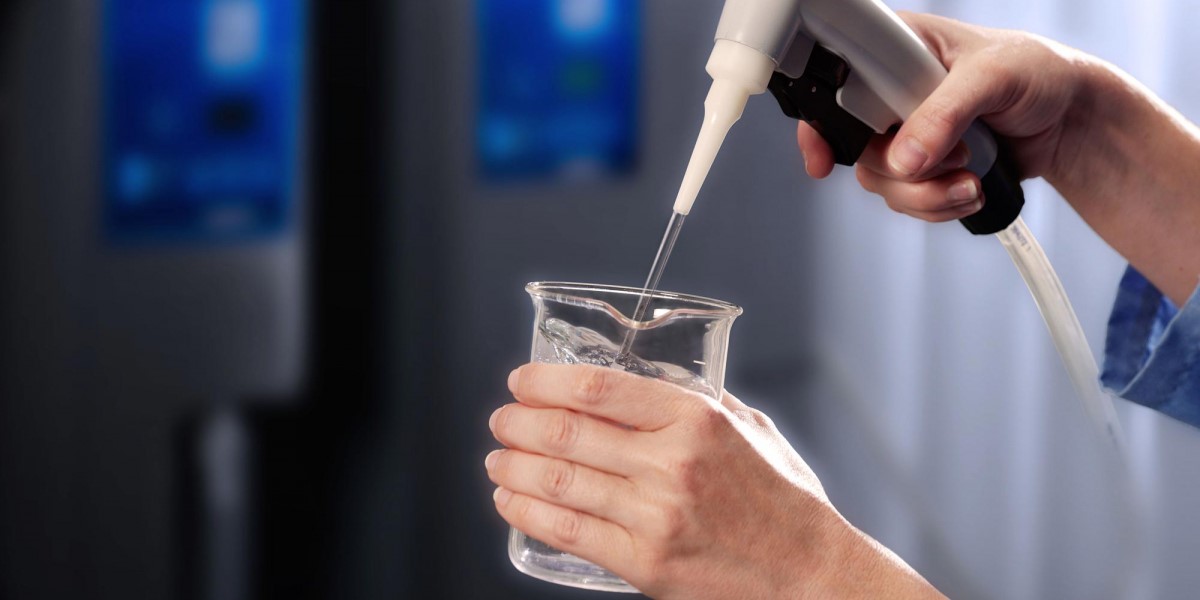 Effective Message Delivery
Your marketing message will depend on whether your water treatment is for industrial or domestic use. It would help to highlight your system's effectiveness in purifying water for domestic consumption or for industrial one. It is your choice based on your need and goal. 
Your message should include facts and figures that show how your system meets established standards for safe drinking water and how you can help companies or people overall get an amazing result. 
Additionally, it should emphasize the reliability of your product for industrial use. This includes maintaining the right balance between acidity, alkalinity, and dissolved oxygen to prevent corrosion.
After defining your market, you can refine your messages to appeal only to this group. 
For example, families with newborns need to have pure water, and they want to prevent contamination as their child grows old. You can personalize your message by noting that you are a local dealer and your neighbors use your systems.
Consider How the Market Is
Although it may seem like everyone would be interested, you need to narrow your market. There are three options: commercial businesses, residential homeowners, or beverages at restaurants.
You can find markets in your area with hard or soft water issues or people who have wells and municipal water that tastes or smells bad. 
You should limit your target market to homeowners and households with children or babies if you plan to sell to them or are a bit more limited to how you can sell your water or services for purification.
If your company offers a credit plan for purchasing a system, market it to those with good credit, and you could grow this to commercial businesses. 
It is important to consider your market, even in the previous strategies, since you will end up wasting time and money by delivering your message to people who are not interested in your company. 
If you focus on those that will take your message the first or second time, your ROI for marketing is guaranteed, and your revenue for new leads as well.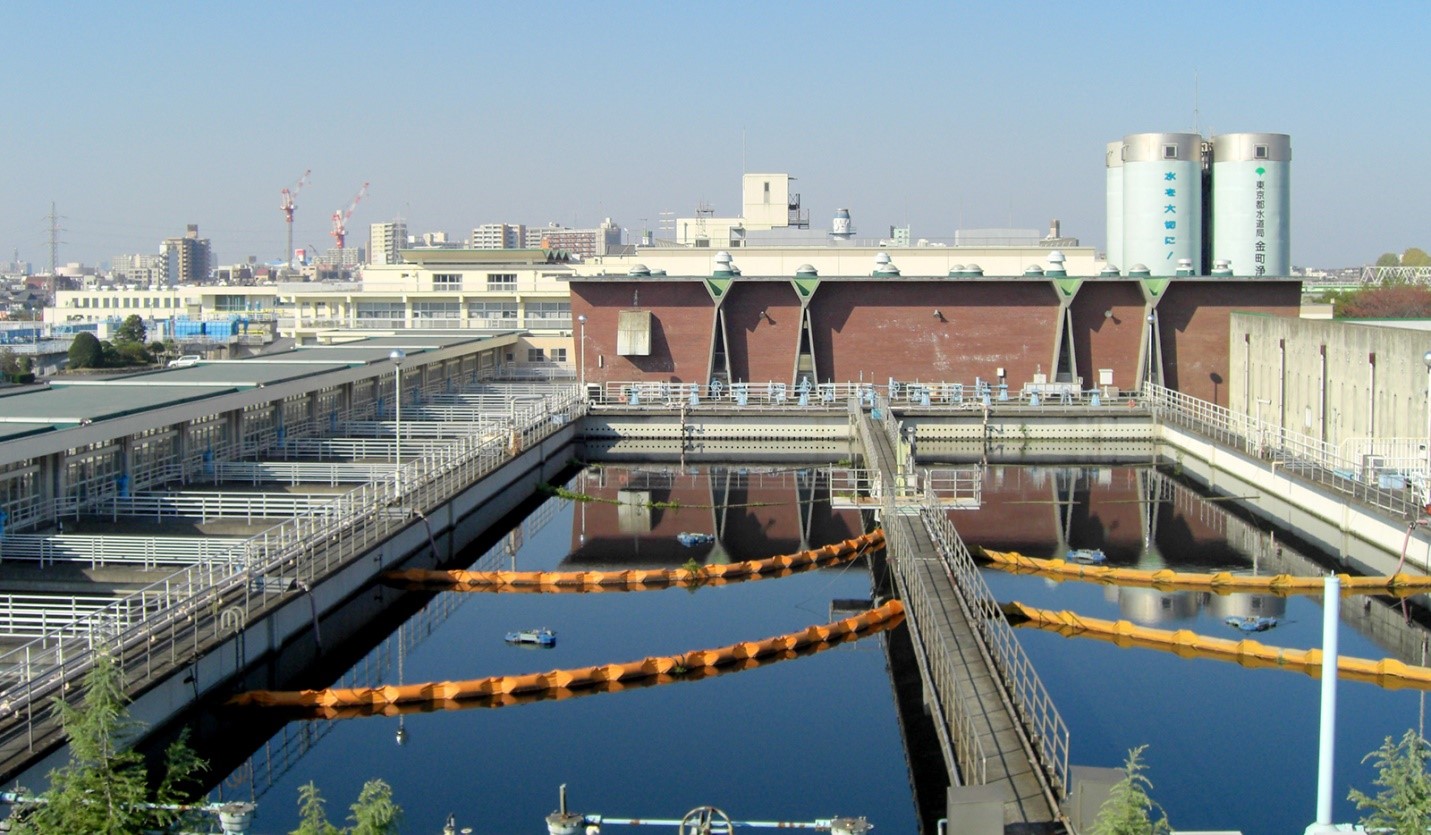 Differentiate Your Products
You can help your customers understand the differences between the product lines you offer by creating a portfolio or chart that highlights the benefits and features of each product. Something similar to what we mentioned about making your advantages clear but, this time, a bit more graphic and obvious. 
Show how your item is superior to the others if you only sell systems and water. Or show how your water purification plant can help others process clean water for sale. 
During this process, worry about showing pricing and be prepared to explain why one package is more expensive than the other or why a service costs more than the other. 
Discuss which products have been certified by the National Sanitation Foundation or Underwriters Laboratories and what this means or how your company has reached a certain level for water purification. 
Highlight which treatment systems have financing options and special promotions to make your sales pitch appealing. Anything around your products or services should be included and detailed, so people learn about you in minutes and are able to make a well-informed decision.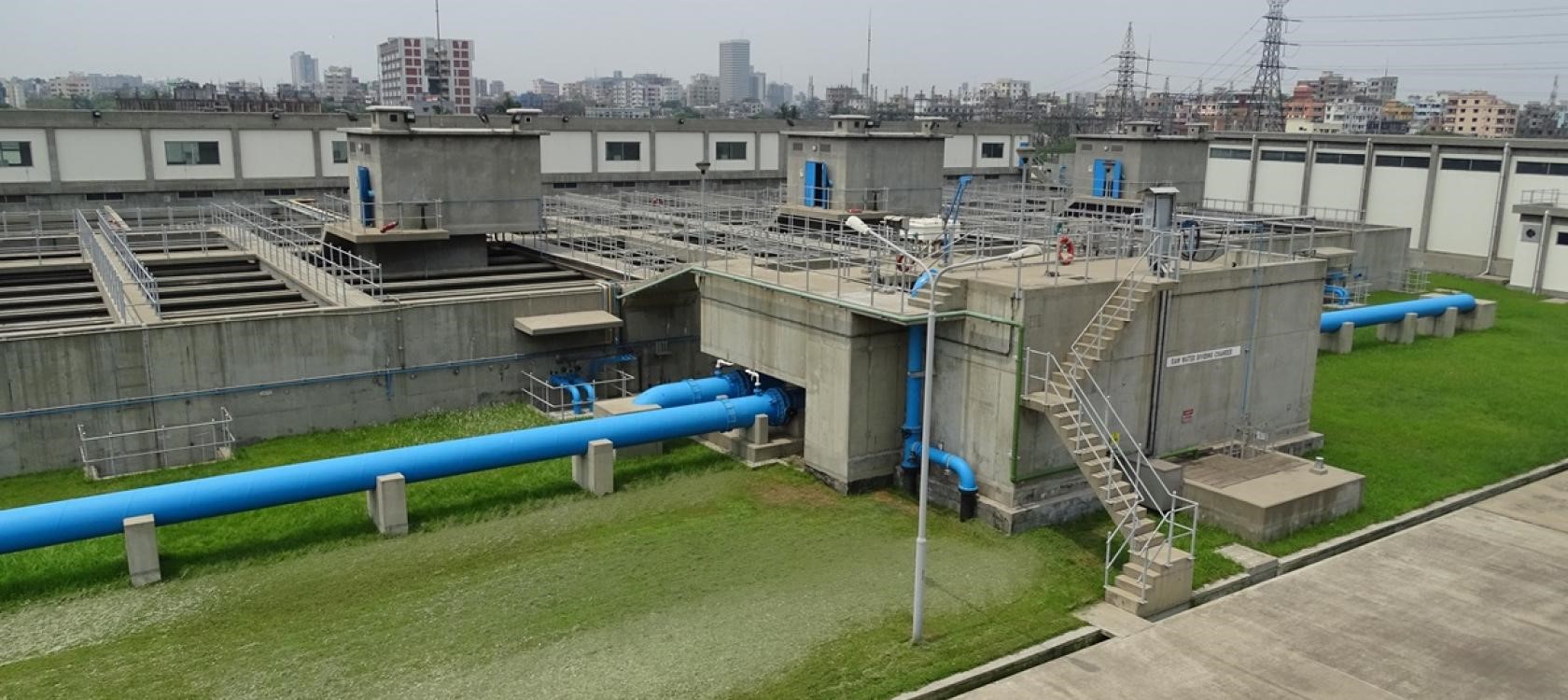 Online Optimization for Qualified Leads
Optimize a website for search engines to increase business. Earlier, we briefly mentioned SEO and how people need to find you online and convert leads with it, but do you actually know everything it entails? 
To help search engines index your site, you'll need to make use of keywords—for starters—. You can use "water purification," "water supplier," "water supply," "pure water," and "clean water" in your headlines. 
Define the important keywords and for which your competitors are ranking that makes them be in front of their clients. 
You can add a complete list of services to your website and offer a discount on maintenance or a particular purchase amount to encourage people to call. The offer should be available only for a short time. 
Once it is over, removes the offer from your website. 
Register for a Google My Business Account, which is completely free and will help you show in Google Maps searches where most people will find you when it comes to local services and products. 
You can optimize this profile, and by doing so, you'll get dozens of calls from this online presence and optimization alone.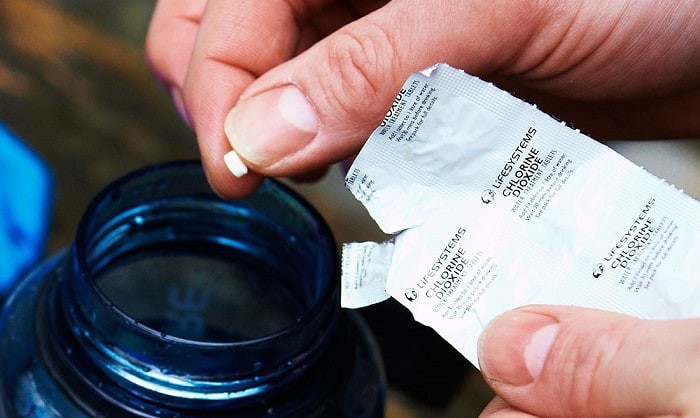 Set Prices According to the Area
It is important to charge a reasonable service fee to do water purification. This will make it more profitable and ensure you are thinking about your prospects' needs and budgets. 
Offering purification fees as part of a package deal is better than charging hourly fees.
You can determine the package rates by examining each amount of water that you can purify. Next, determine the difficulty of the process, calculate the cost to buy a new purifier, and then set your prices, so they are competitive with purchasing a new one. 
Set different packages to convince your prospects to allow you to handle the machines.
Now, if you offer more than purification or systems, like water itself, it is easier to price those products than the actual systems to purify. 
Just make sure you analyze the market and notice how much your competitors are charging before setting your own price.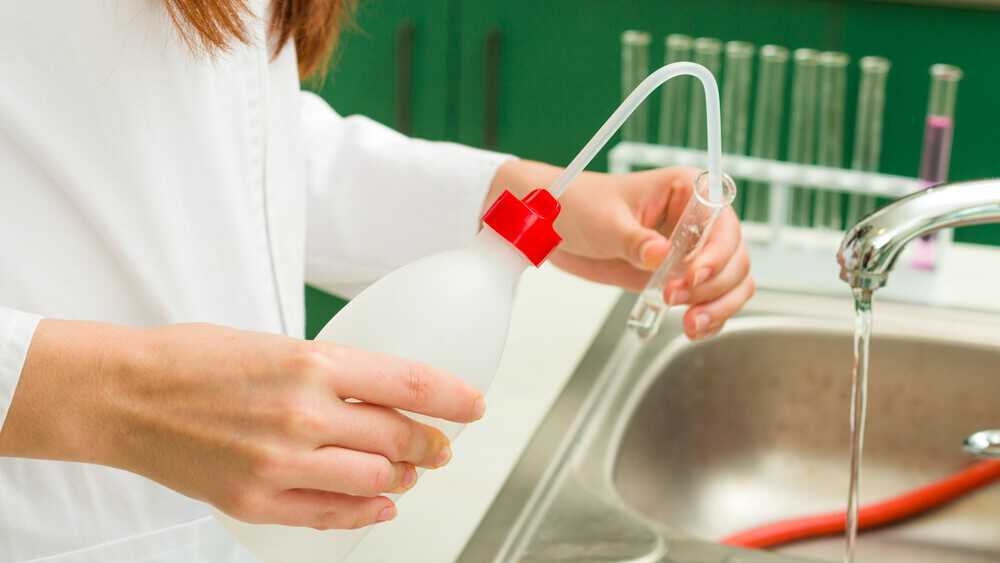 Use Meaningful Content to Educate
While it is great to be friendly and fun on social media, you must also build your credibility if you want people to take your message seriously. 
Data is the best way to demonstrate that you are a respected expert in your field.
This does not mean listing your most recent operational efficiency figures, product specifications, or other stats in text form. 
Instead, use videos and graphics to attract attention to the most shocking and resonating statistics and encourage your clientele to listen to what you have to share.
Of course, good content that is worth education isn't only about showing your business and how it is doing. It is also about focusing on what they should learn about water and why purification is important. 
Although we mentioned a blog earlier, offering content to educate doesn't have to be done through this option only. You can use your social media to make important posts, like "5 reasons you should purify water before…" and any ideas you get. 
Ensure your content is relevant and valuable, and it will educate people more without having to put too much effort into it later on.
Post Often on Social Media
It is hard to believe a company doesn't have social media profiles by this point, but if you don't, you should start by creating a couple of ones. Like Facebook, LinkedIn, and Instagram. 
Once you have them set, we can move to our current strategy and tip here: post often.
It is easy to forget about social media. However, it is not something that will get you a response. To build a long-term audience of interested people, you must be consistent in posting and avoid doing the one post a month thing many companies are doing as well. 
It doesn't work—that simple.
The average social media user is overwhelmed with content every day, leading to the local utility or government agency becoming somewhat forgettable. 
Remind your audience to keep your message and business in front of them by regularly doing social engine optimization and reminding them that you exist with your consistent posting. 
Of course, there's more to it than just posting, but it is a great start if you want to reach people where they are.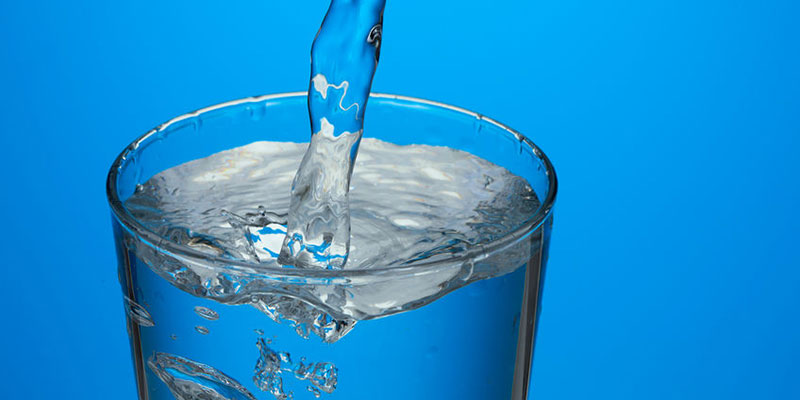 Increase Product & Service Selections
Americans are purchasing more water products than ever before. It may be time to revamp and increase your offerings so you can figure among the companies that are noticing an increase in revenue for this same reason.
You may be limited to providing still and bottled water or specific purification systems. But if you aren't noticing a big increase in sales, why not add water that comes in 5 gallons or develop more purification systems that are smaller or more affordable?
Sparkling beverages and other beverages are also options. Although bottled water is still the most popular product in America (64.4% of industry revenue in 2019), other products are increasing in popularity and driving revenue for water suppliers across the country.
But it is also worth noting that Americans are switching from bottled water to pitchers and coolers with filtering systems. 
This is due to various reasons, including the cost of continuing to buy bottled water and the move-green movement. 
New forms of sparkling water, vitamin-enhanced water, and other premium water products have fueled industry growth. Many suppliers are adapting these products into their stock, and this is when you either offer the products or the services to purify the water and help other businesses do the first part. 
However, everything depends on the type of water purification company you are. If you are down to offer products, these are some should include besides the usual water:
Sparkling water and Seltzer.

Mineral water and alkaline.

Water coolers that are point-of-use (bottle-less).

Coolers of 5 and 10 Gallons.

Vitamin water and flavor water.

Ice.
If you are more in the system and services side, work around improving your water purification process and the systems you can offer both homeowners and companies in your local area.
The Local Lead Generation Process for Your Water Purification Business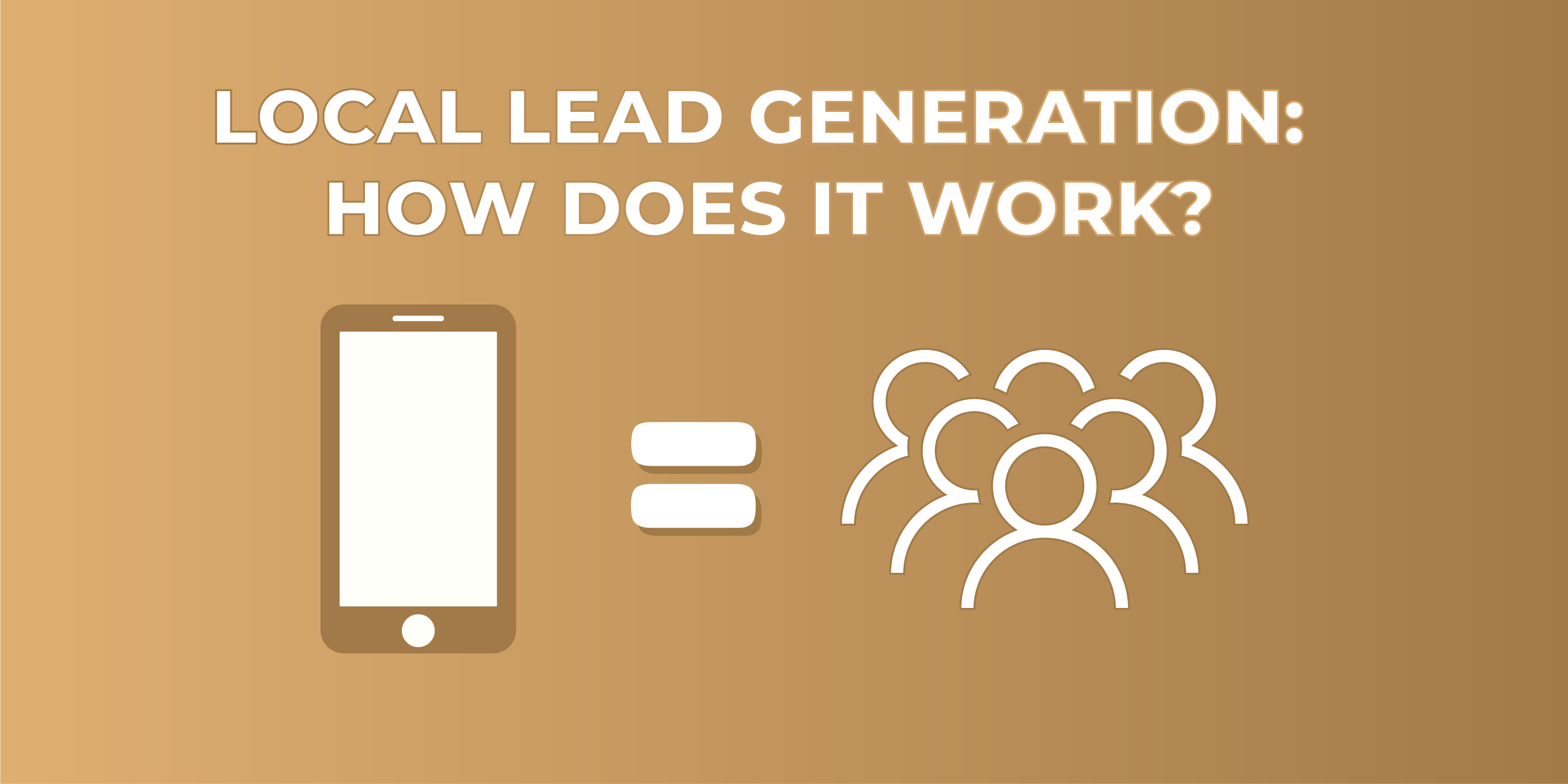 All right! So, everything is about building properties and generating leads. But how does the process actually take place? Are there other steps I need to know?
The steps I mention below are what students from our local lead generation program follow to generate leads for businesses like yourself. So I'll help you see what we do. And how if you join our program, you can simply generate leads for your own business (unless you want to start a side hustle and build a laptop lifestyle business).
Essentially, our lead generation can be divided into four steps:
The first is prospecting. You need to take the time to do market research on a niche (industry) and determine how many phone-driven businesses are there.
Keep in mind that this is local research as you need to know how many companies need leads. For example, you may search for "plumbing services Youngstown OH."
You will find dozens or even hundreds of businesses trying to get themselves in front of the customers by ranking on Map Listings, organic results, and even Ad.
The second step, building. When you find a niche (plumbing, tree services, a software company, real estate…), you will need to start building your digital properties. You don't need to be an expert in HTML or coding. It can be easy with the right tools.
The third step is now taking time to rank your lead gen website. With the site done, you need to work on SEO strategies and start dominating those Google search results. If you're new to SEO, it stands for Search Engine Optimization.
To keep it simple, it consists of the entire process of growing a company's visibility on search engines like Google and generating organic traffic. And remember this, local lead generation is part of the strategies.
Moving on to step four, once you rank the site, you will start getting your ROI and profits. You only need to rent it out to a local business interested in the leads the site generates. You can offer a couple of free leads to their move on with the actual pay per lead.
To review steps 1-4 above, I described it to a normal student who is building a lead gen business to help local service providers generate more calls. But replace the student with you as the business owner. And replace sending the leads to a business to simply siphoning the leads to your personal business.
By the way, fun fact, about 20% of our students in our local lead gen program are actually business owners who went through the program. And they use the skillsets we teach to generate leads for their own business.
An Example of Lead Generation: Home Advisor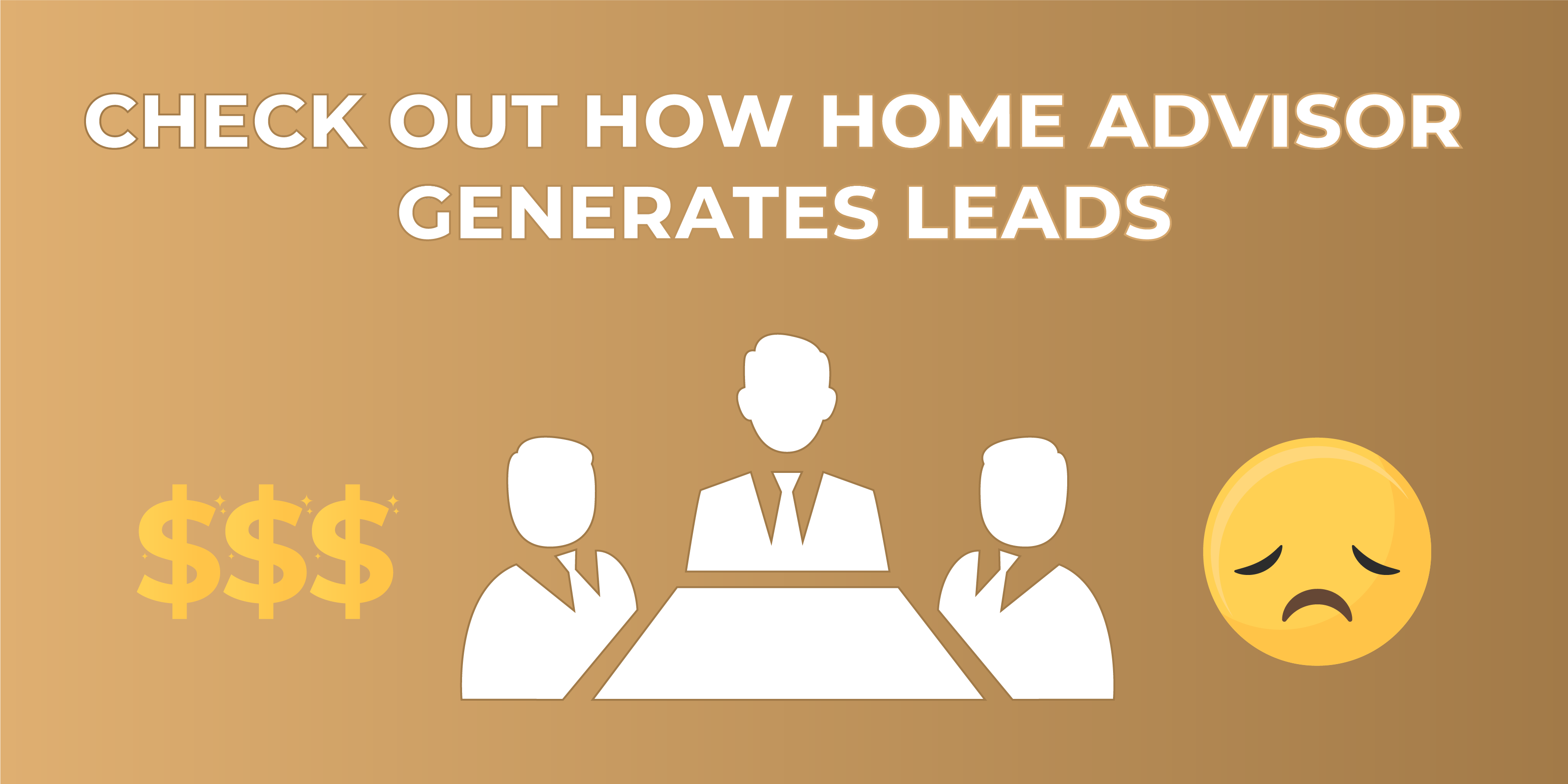 You must be thinking, "if lead generation sounds so good so far, how come I haven't seen any company?" That's the thing; there are many out there. You just don't know they are dedicated to it.
HomeAdvisor is one of the best examples you can find on the Internet as it is a top lead generation company that has spent millions building its brand but also earned even more zeros for this same reason.
They started small as everyone else but invested in building their brand awareness to make people who are looking for home services go to their website and find what they need. They are over 75% of people's first choice when they need those services.
If you don't get HomeAdvisor that much or need a refresh, users need to submit their information to request a service and get a professional or expert who can provide it.
HomeAdvisor's job is to share your information, which makes you a lead, with local companies so they can contact you and offer the service you're requesting. For sharing this lead information, HomeAdvisor gets paid by the companies. This happens for every single lead they send to multiple businesses.
Business owners who don't have marketing skills or don't even know how to have any online presence will always rely on those pages to list their services.  They will save time and effort, but companies like HomeAdvisor can make them spend lots of money as leads aren't exclusive (one lead is sent to multiple companies after all).
Using Facebook Ads aka Paid Ad Platforms: Do They Generate Leads?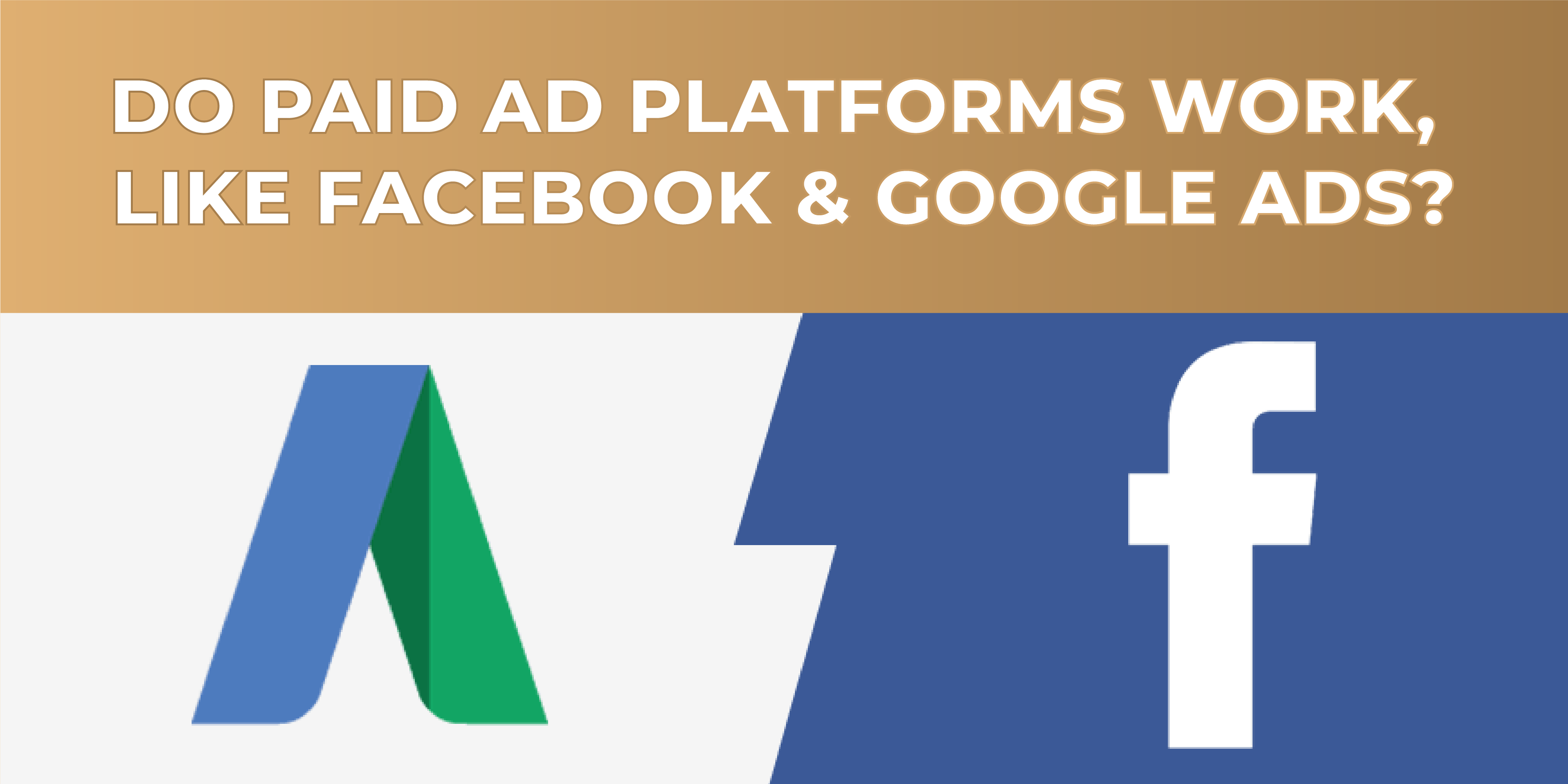 They DO generate leads. If not, no one would use them.
However, you need to remember two facts:
Paid ads or platforms can be expensive.

They don't generate "natural" leads.
Whenever someone sees or clicks in one of those ads, over 80% of them did it by accident or are trying to close/report it.
Why? Because they aren't looking for those services. At least not at the moment.
What those ads do instead is interrupt their time on the platforms. Users aren't there to find companies or businesses unless they are searching for a specific company's user, and for that, there's a search bar. This is why it is hard to convert them to actual customers who will show interest in the companies' services. Also, you're limited by a budget.
When using lead generation, everything is organic. You aren't forcing others to pay attention to your business but rather being there when they need you. This is why Google's organic traffic will always beat paid ads, and the reason companies continue investing in it, which is a lot cheaper as well.
What Is Local SEO?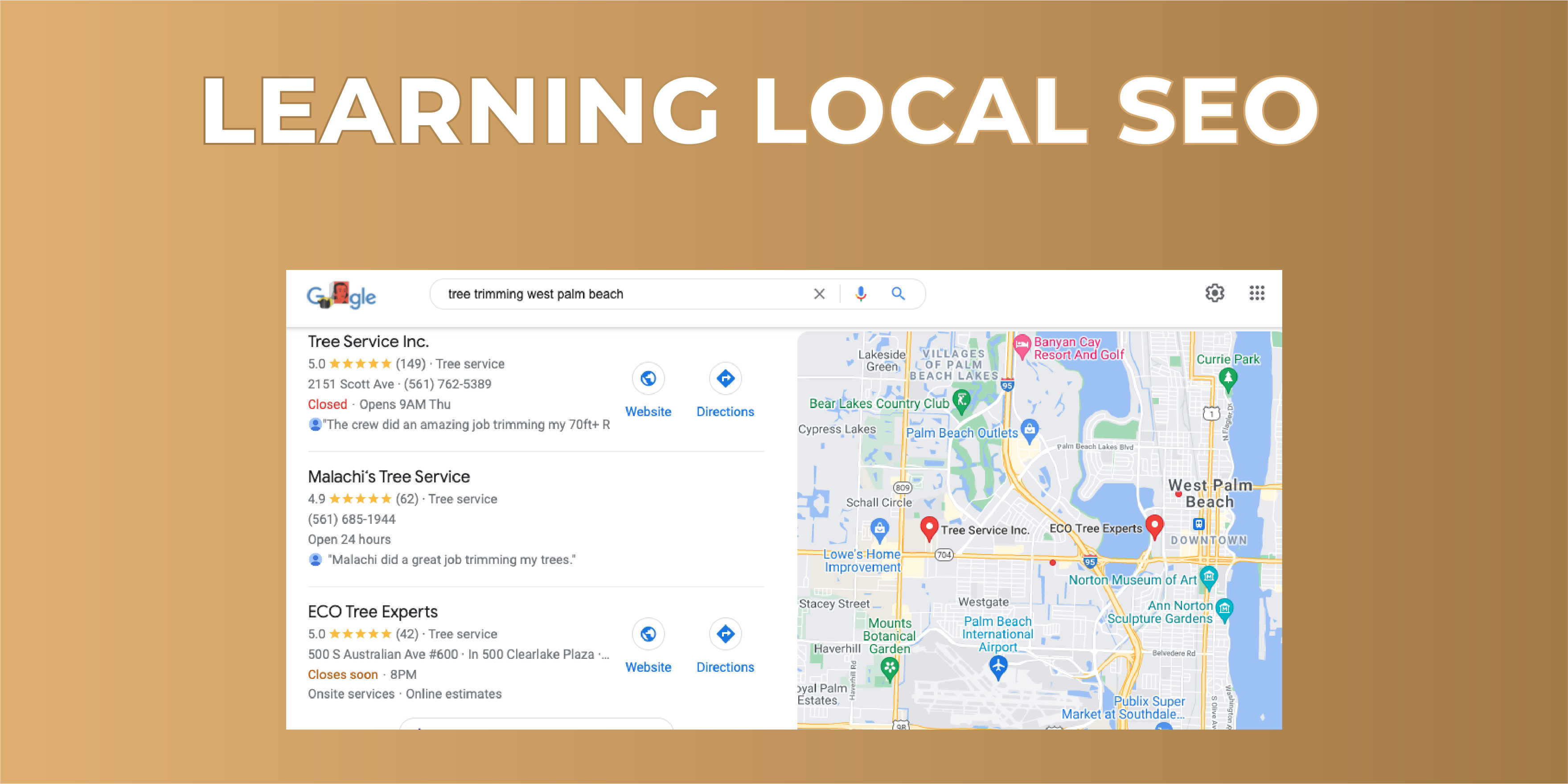 Don't worry… I didn't get it at first either. Following the short explanation, local SEO focuses on scaling businesses' visibility on search engines. However, this is only for those who serve their communities face-to-face.
What does this mean?
Experts and professionals like painters, plumbers, and dentists (but not only them) offer their services to their local customers. Why? Because they can't deliver them unless they are located in the same area of their customers.
To make sure those businesses get more leads, you need to rank them locally by claiming the business listing on Google to place them on Map Listings. Local SEO also involves online reviews, citation management, and how you manage your entire online presence in the local area.
If you are going to bet on lead gen, you need to adapt yourself to today's world: The Internet.
Keep in mind that although traditional channels and methods like billboards, warm calls, and pamphlets still work, they aren't part of your tools. Whenever someone needs a service, they go to Google and search for it.
"Dentist in Miami" or "plumbing services in Orlando," etc. And you can keep coming up with services or professionals people need and look for. Thus, you need to make sure you're using Google to get the companies in front of their clients.
Users will always click on the first search results (those near the top), and many of them will be either Ad links (people paid to place their websites there), Map Listing, and then you get websites. Almost all of them are your goal and where you should always aim to place yourself.
Can My Water Purification Business Utilize a Local Lead Generation Strategy?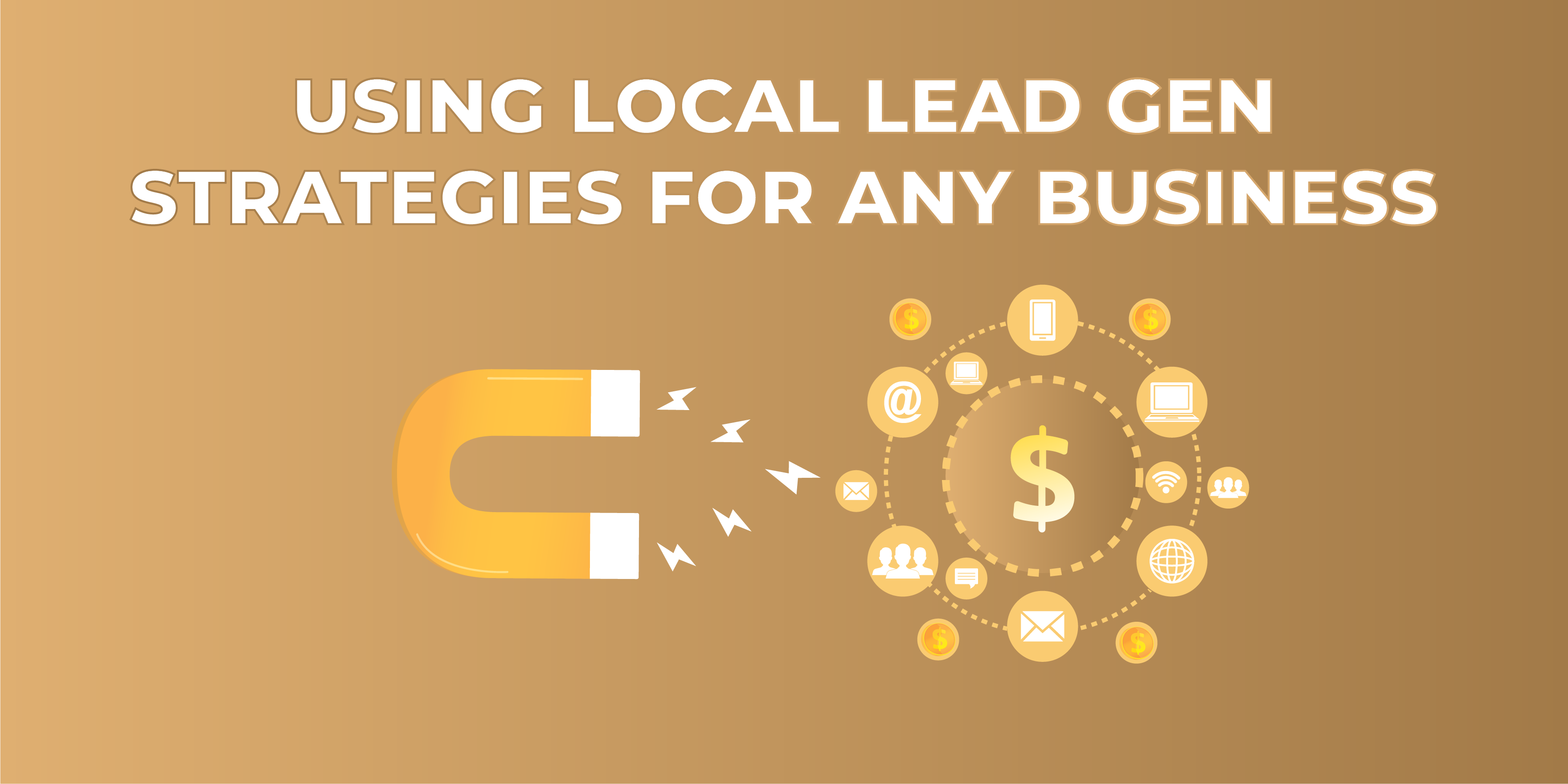 If you want customers, you better know you need it. Following the previous explanation, lead gen is all about placing businesses in front of their customers, choosing them over their competitors.
Put it simply – it's all about closing deals and having clients for those companies to make money. The main difference with the usual methods companies use for this is how lead generation approaches different channels to get them in the right place of the market to get customers.
Those channels are all focused on the Internet as most people are searching for products but also services across the net. The issue is that the Internet is way too broad, and businesses don't know how to place themselves. They usually try, but they get one common result: losing money and time.
How Powerful Are Organic Water Purification Leads from Google?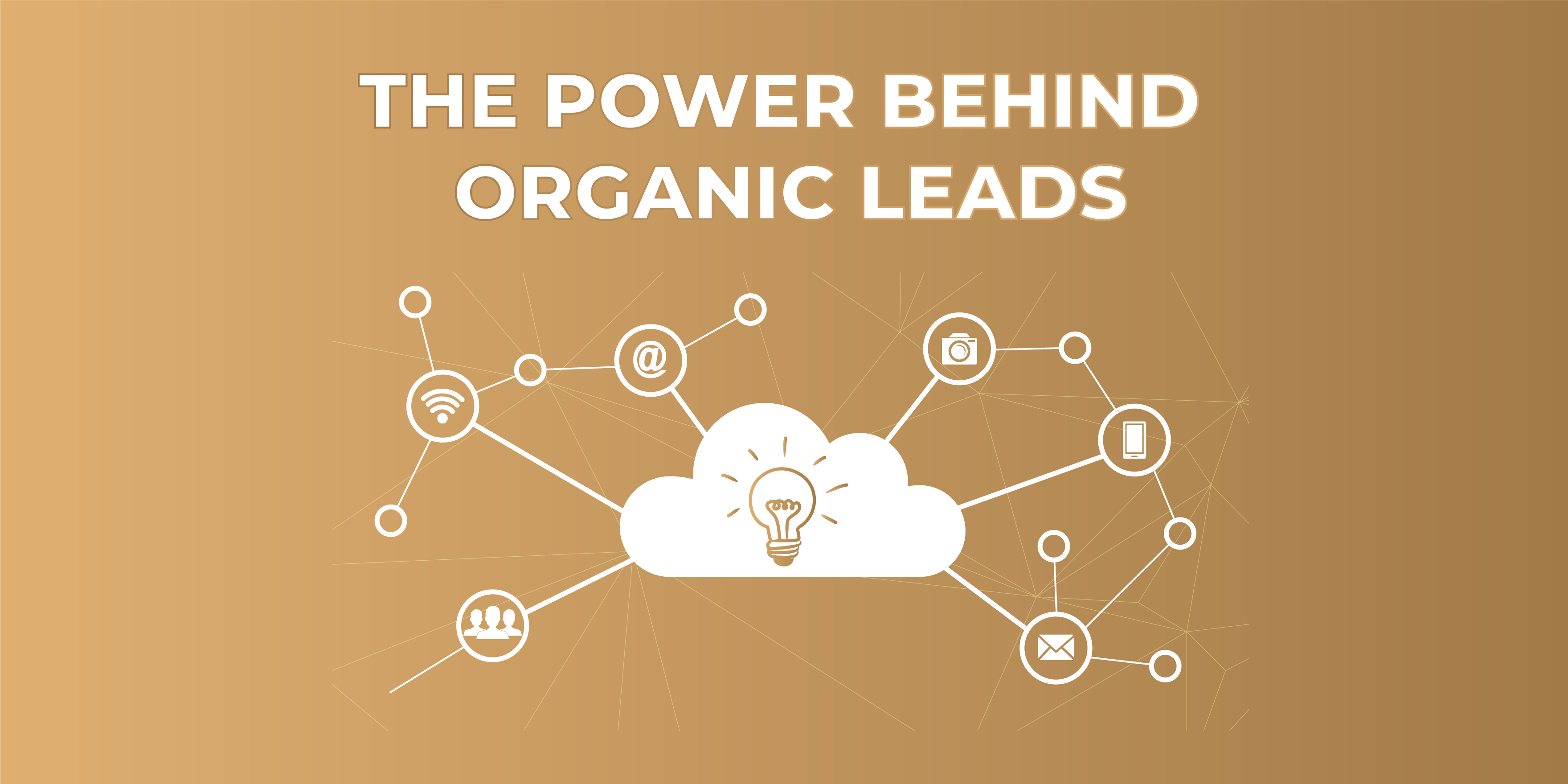 For companies looking for customers, it's everything. For you? Pretty much the same. When you build a business with digital properties, you get to make thousands of dollars a month.
This isn't a "get started today and get rich tomorrow" thing, but it is HIGHLY scalable, and ROI + positive results are guaranteed. Learning a fairly decent and very needed set of skills to create your digital properties and start ranking them on Google is required.
I have invested in several online businesses over the years, and if there's something uncertain, whether you will get your ROI or not, even more than the actual profit.
However, this business moved my earnings from five figures a year to a month in ONLY passive income while sitting comfortably at home.
On my laptop. Anywhere. Anytime.
You can look at one of the first sites I built back in 2016, and it continues making me over $1.000+ every month. The best part is that I don't need to touch it or the rest I've built over the years, just like this digital property.
What Makes Lead Generation SO Alluring?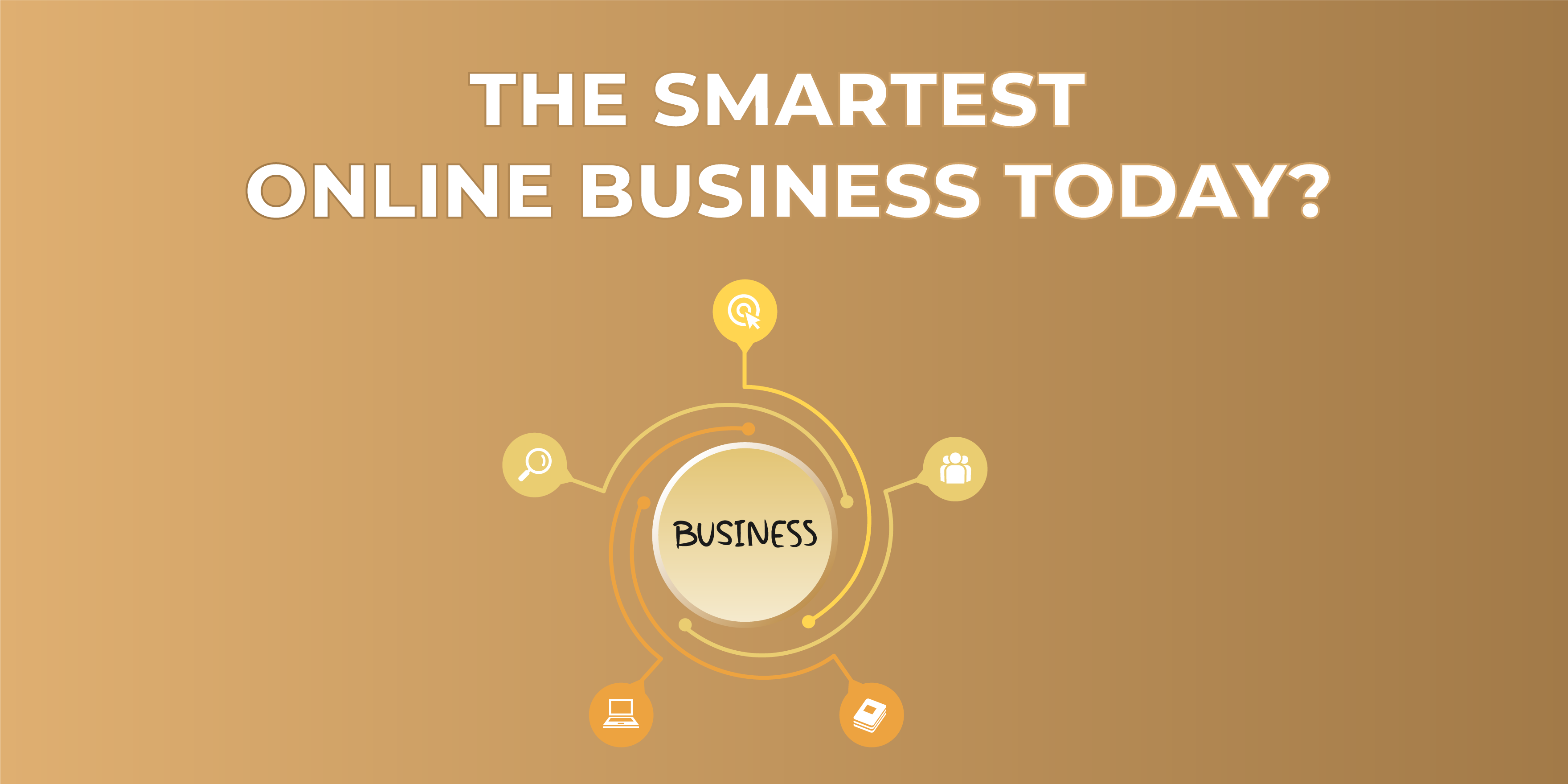 Here it goes: you can work from home.
The main issue with regular business opportunities is how much you need to invest in staff, equipment, or rent to have a place to sell your products or offer your services.
We all know the hassles of traditional businesses that involve regular expenses, which are extremely high.  Can you afford it? I don't think so, and even if you can, is it worth it? Now, it isn't only about the money. You also need to put in a lot of work, and it isn't only during the first couple of months or years. Usually, it is as long as you continue running it.
You can save yourself those headaches and bone-breaking tasks and expenses with lead gen since it is more about generating leads with digital channels—mainly websites.
Websites can be VERY cheap to build, and with many tools online, you get to do it in a couple of hours instead of days. Any virtual or digital business is scalable and won't need constant maintenance.
So, let's summarize this:
You save money in regular expenses with traditional and most online businesses as what you need is yourself and digital properties (websites).

You can bet on passive income.

 There's no need to hire more people to get started.

You can generate leads in multiple industries, which allows you to work on any niche you want.
How Can I Get Started in the Local Lead Generation Program?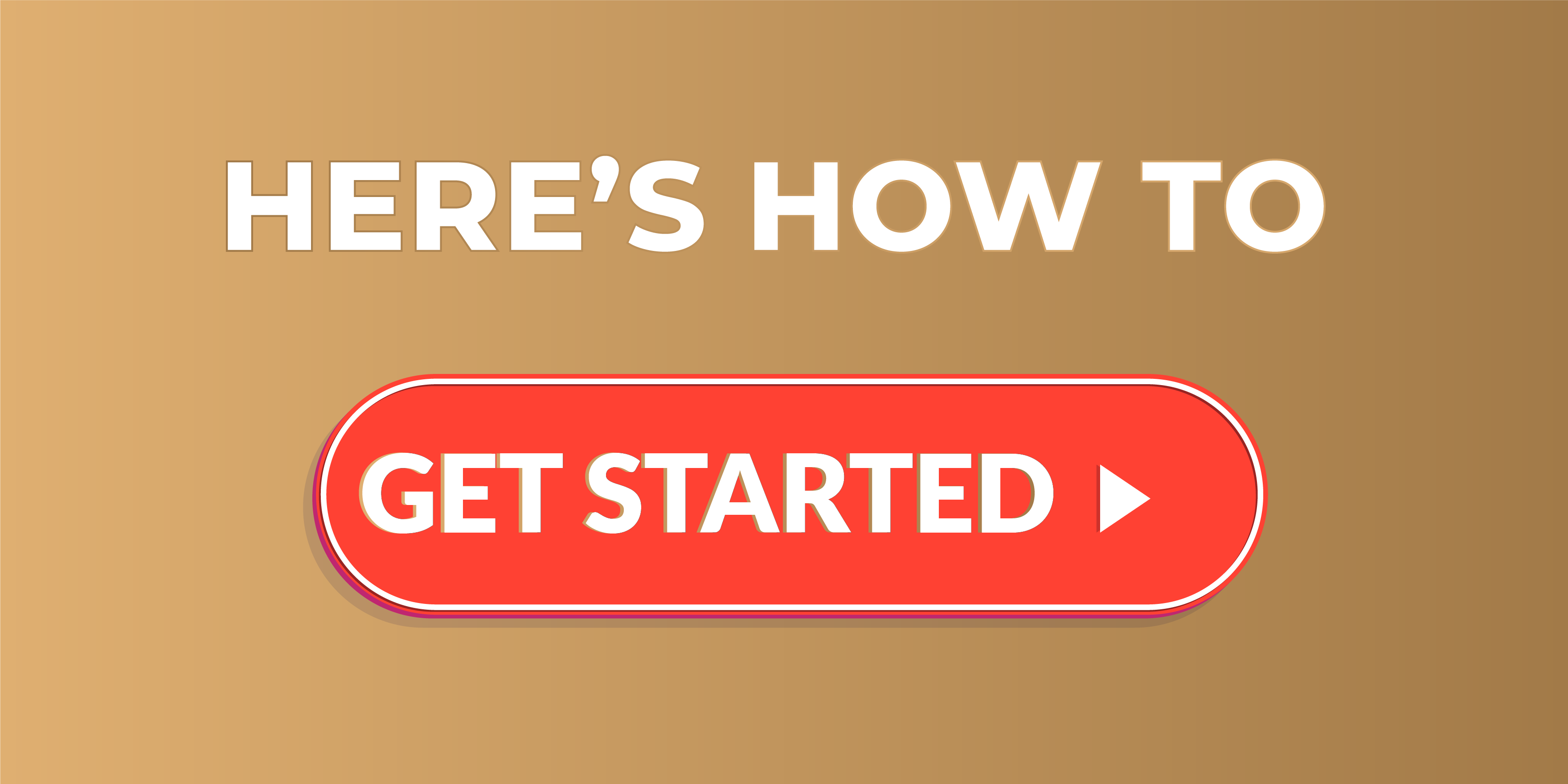 Anyone can start and learn. That's the beauty of this business model. I knew nothing about SEO, Map Listing, and everything I've mentioned so far. It is all about learning the skills, gaining experience, and deciding to take the step.
Remember that this business model will never get old as business owners are always looking for leads. They need to do business and scale their companies. Why not do the same while helping others and still making money?
You can start with this local lead generation course highly recommended for anyone wanting to grow in the business. It is a close training that will take you through each step and make sure you are able to get your ROI, profits and take control of your life.
You will be added to an incredible lead generation family ready to help you 24/7 when asking questions on the group. Anyone is welcome who's willing to put in the work. Click here to watch the lead gen webinar.