One of the main success principles if you own a storage company is to generate storage leads to boost your revenue consistently. However, competition is always a problem when an industry booms. 
Thus, how can you make your storage facility stand out from the rest? You can do this by implementing the best self-storage marketing strategies and building your plan around what your competitors are doing but also what makes you unique. 
Nevertheless, this process is not as tranquil as it seems. Self-storage owners tend to focus more on their investment strategy than on day-to-day operations. 
They are trying to see the whole picture, but they do not have time to spend on self-storage marketing and building a customer base to drive revenue.
Let us make it as easy as possible for you, so you're able to change your chances to succeed in this industry. 
How will we do this? By going over the best lead generation strategies, you can include them in your plan and boost your company's success and growth. 
Keep in mind that it is good to include more than one strategy. Why is that? Because you need to cover all channels your prospects are in and ensure you get the most sales-qualified leads in the industry. 
Where should you start? With the options, we cover below.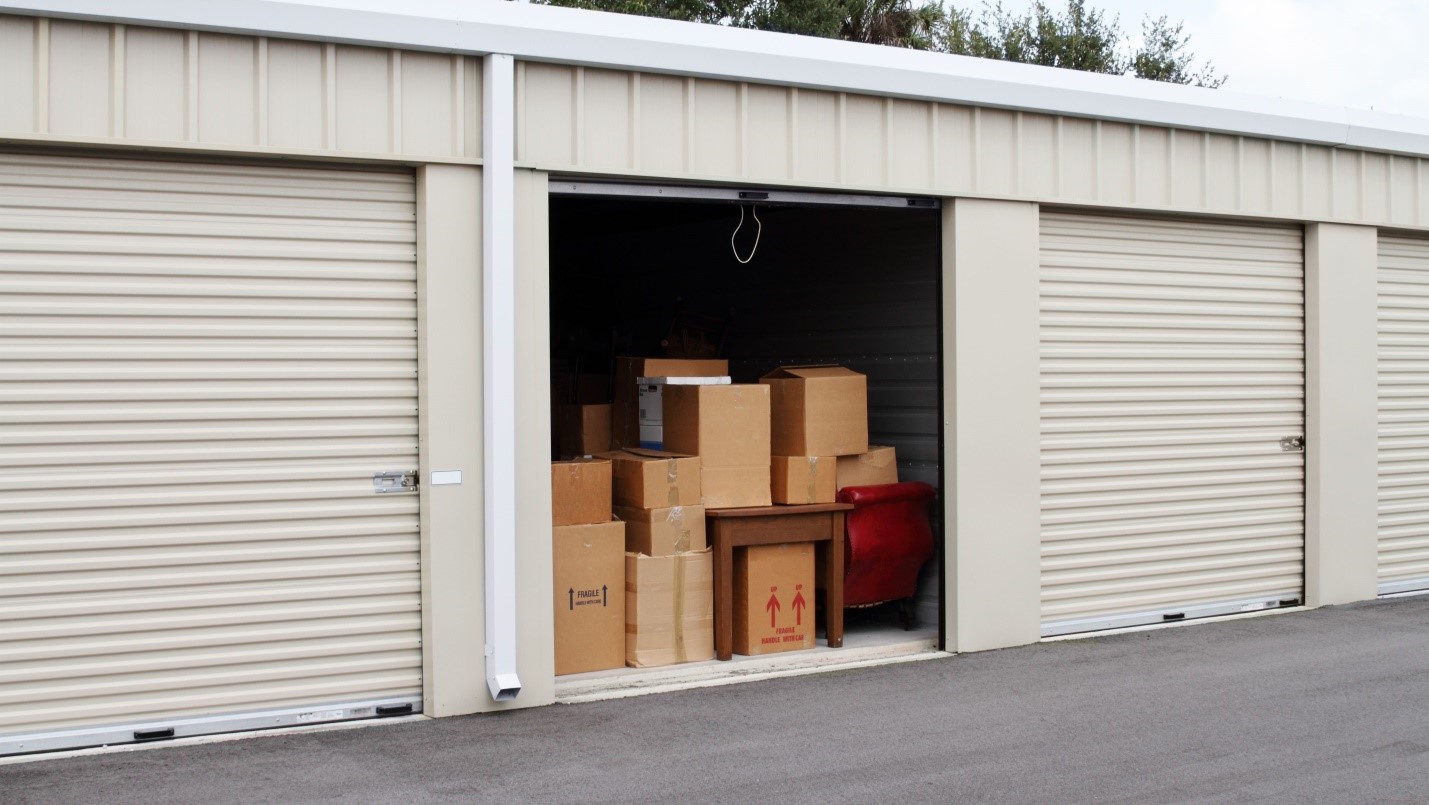 Search Engine Optimization Is a Must! 
Search engine optimization is a statement that many self-storage managers and owners use to describe their business. Why is this so?
SEO is a complex topic, and many self-storage managers and owners do not have the time or resources to understand and implement effective optimization strategies. However, SEO does not have to be complicated. 
To make it simple for you, we can divide SEO into two broad categories: on-site and off-site.
On-Site SEO: This process entails identifying keywords your target audience searches for and then embedding these keywords on your website. On-site SEO techniques that are more advanced include using optimization plugins such as Yoast, proper sub-headlines and tags, meta descriptions and appropriate titles, optimized images, and optimal headlines. All of them are crucial in your lead generation efforts, or the strategy won't work properly.
Off-Site SEO: Google's original algorithm relies on how many sites have links to your official website. Google would rank your site higher if many sites were linked to it. Although the algorithm is complex now, it is still essential to share links to your website around the Internet. 
If you are a self-storage manager or real estate investor interested in self-storage for returns, you may not have the time to dive into SEO since this is an organic method that requires time, not money (most of the time).
You may need to have a sales team that will give your business on-site or off-site optimization services, or that is entirely assigned for this task. Your lead generation campaign should include one thing: making your company easily searchable online.
This method refers to your website's front and back ends and the elements that help you climb up search engines' rankings and get qualified sales leads. 
SEO entails the use of keywords in your company's name, your website's usability, your links, and the satisfaction of customers when visiting your website. Google can interpret all these elements and decide where your business website should appear in search results.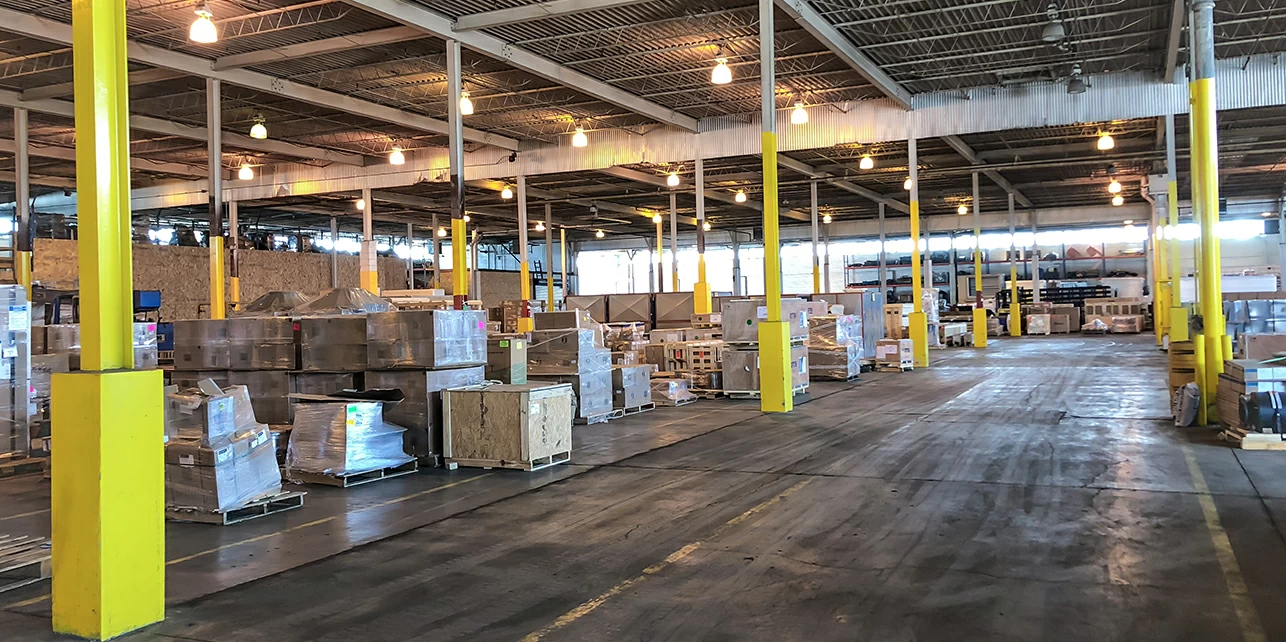 Web Design as a Component Element of Lead Generation
Your SEO strategy should be focused on driving traffic to your website.
Meanwhile, your website must show visitors that you are the right company to store their items. This will make your storage facility's digital marketing strategy a success and bring customers naturally. 
This is where you tweak your website's design and internal workings to increase lead generation results. You can enhance your web design in several ways, and some of them include:
Add graphics: Everybody loves the vibrancy and color that photos bring to a white page. You can include pictures of your storage unit and other visual content such as videos. Your site visitors will clearly understand your products and services, which makes it easier to decide whether to work with you or not.
Simple navigation: Navigation setup is one of the most important aspects of any website. It is easy to add all your pages to a well-organized menu bar. This will allow your clients to quickly find the storage services they need without searching the entire site.
Clean, organized design: Your website's aesthetic is the first thing that visitors notice. A plain white website can look dull or boring. However, too many colors can make it seem cluttered and unprofessional. The perfect aesthetic is realized in finding the middle of both sides.
Complete, accurate code: Your code is the back-end version of your website. However, it is just as important to your visitors. Google bots crawling your site will need to verify that your code is correct and complete. To rank well for your target keywords, you must optimize simple elements such as meta descriptions and alt tags. 

PPC Is Highly Beneficial in Lead Generation
PPC (pay-per-click) ads should be the next step in your lead generation campaign. It is the best option from Facebook and Google if you want to reach a specific audience and boost your SEO efforts. 
Google's AdWords program allows you to "cheat" by placing a website at the top of Google search results. You pay for every click on the ad, but most of the clicks end up being leads that will become your clients, which is more than good enough. 
On the other hand, Facebook could be more efficient, but only if your customers are using the platforms, which often happens around the USA. 
Facebook allows you to choose which audience the ads will target. If you want to make the most of Facebook's PPC program, you need to know the details of your potential customers.
It is crucial to go over deep research before you start your PPC campaign. Otherwise, you could lose money and not make a profit due to not targeting the right audience and, instead, going way too wide with the reach.
You would do extensive research if you were a tenant renting a self-storage unit. PPC marketing applies the same principles. Although it might seem affordable, it may not be as profitable as a way to market a storage unit. Doing a lot of research will help you get the best results from this process. 
You can also use PPC advertisements by marketing them based on keywords searched in search engines such as Google to attract potential customers.
PPC campaigns are an excellent choice for self-storage companies with a tight budget but still want to place ads. It works well with a fixed budget as it uses a bidding system that allows you to set how much you will spend on ads appearing on Google monthly.
Post ads on LinkedIn and Instagram to get more attention since these platforms also work with the same ads system. Although you will have to spend a bit extra on these ads, the potential revenue you can generate by bringing in new customers is well worth it.
Among all the options, we suggest you start with Facebook since it allows you to connect with the exact type of customer you are trying to reach if you know your target market. It also gives you a qualified lead for your storage company compared to Google and how wide it can be.
If you are an expert in your field, pay-per-click ads can be very effective when done right.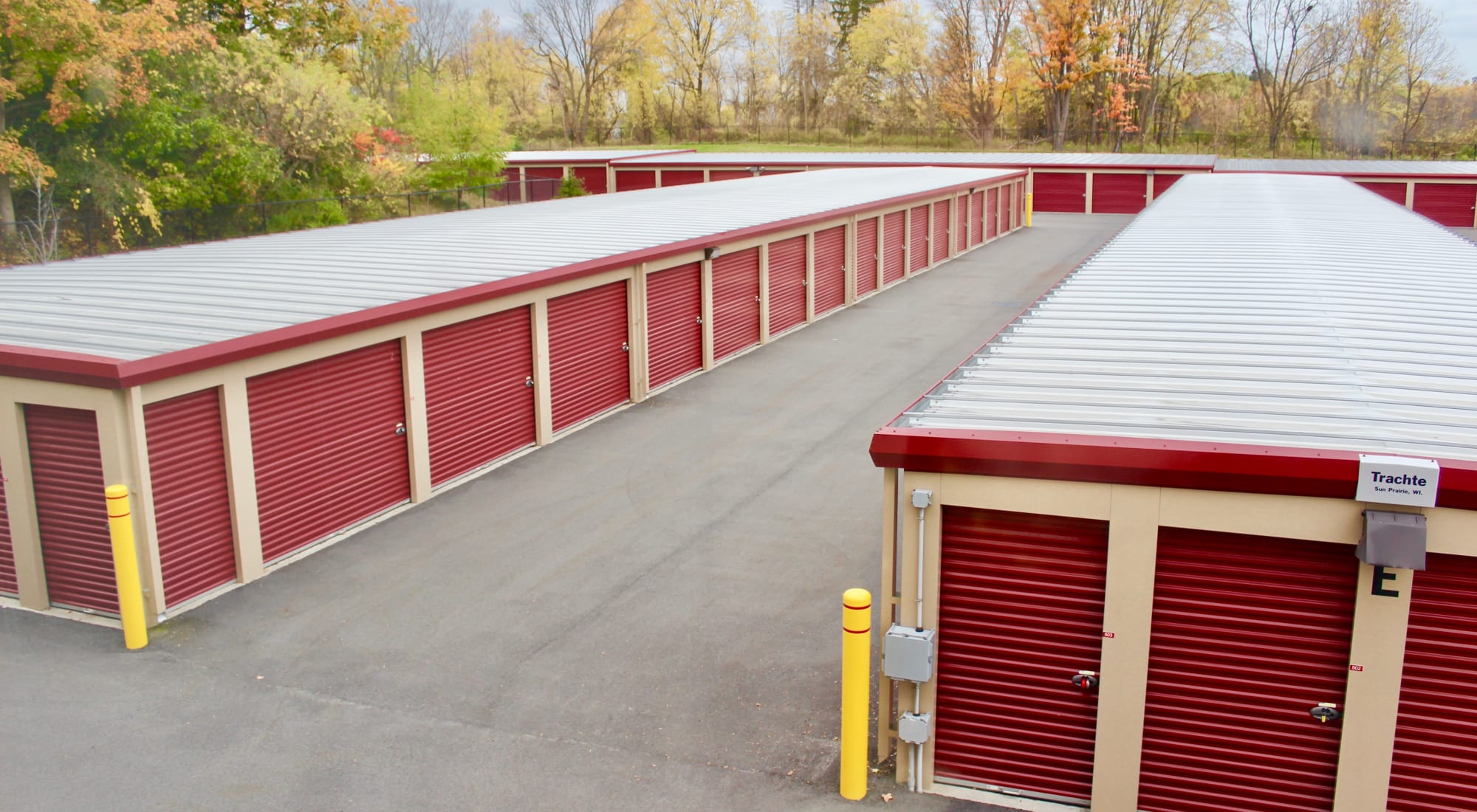 Email Marketing: An Incredible Strategy that Doesn't Get Old
Because it is free, email marketing is one of the most popular internet marketing strategies. You only need the email addresses of potential clients to get started, and it is quite used when it comes to having the first contact but also nurturing them to close deals in the future. 
Visitors can end up giving you their emails by ensuring that there are calls to action on your website asking them for their contact information in exchange for relevant info or just because this is the best option to request details about your services. 
Email marketing campaigns could include bi-weekly, monthly, or even weekly emails that contain newsletters about your services, prices, and coupons for your service. People rarely turn down good deals that arrive in their inboxes as long as they signed for the emails and aren't spam from a list you bought. 
When you offer a quote for self-storage, you are probably already collecting their emails. But can you make the most out of this valuable contact information? You can remind someone who has not yet purchased storage after requesting a quote.
This strategy can also be used after you've closed a deal. You can thank your customer by email for choosing you as their storage facility and ask them to leave a review.
Keep in mind that customers give you their email addresses to show trust. Spamming them with too many emails can cause irreparable damage to that relationship.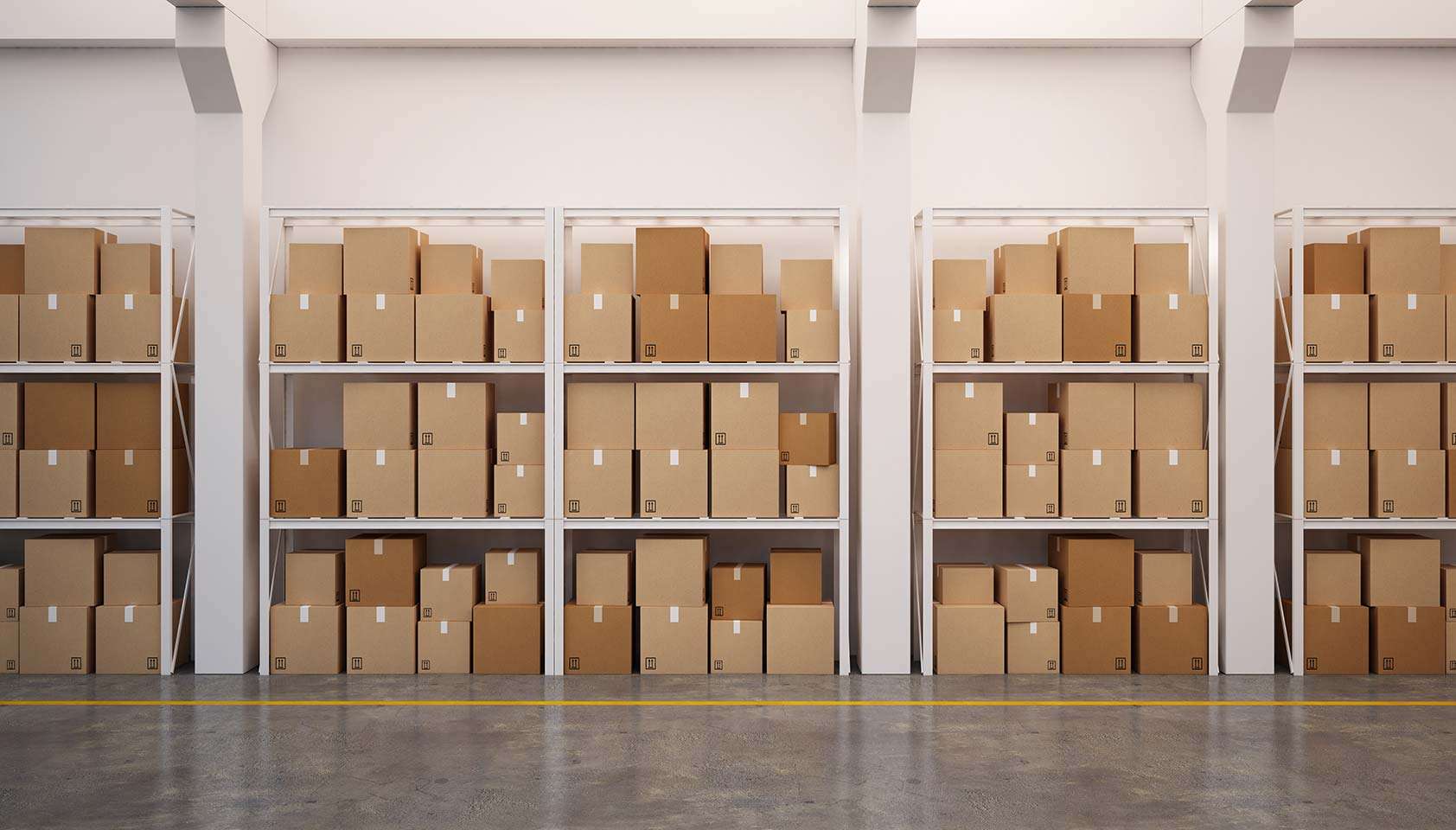 Generate New Leads by Marketing Via Social Media
One of the most unique and worthwhile methods to generate sales leads online is using social media platforms despite what others tell you. This is because social media can be used as a colossal sharing platform, allowing your content to be seen by many people and being present where over 50% of the population is, including your prospects. 
You can use social media marketing to promote your storage facility via the Internet. You can post photos of your storage units and share essential articles about the storage space. 
With the right strategy, there are many possibilities for generating leads. Although social media is less critical for self-storage businesses, there are still things you should be doing.
Facebook can provide many benefits. You can add your address details, collect reviews, respond to clients, and upload offers on the storage site.
We have found that it is unlikely to create a robust social community through social media platforms. It is not an industry where people interact regularly. 
We recommend that you approach social media marketing creatively and utilize specific lead generation strategies to engage customers. This will make your brand stand apart.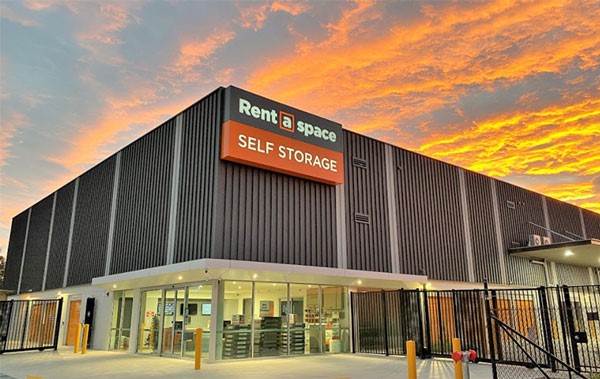 Create Your Unique Selling Point (USP)
If you do not have something that sets your facility apart from other facilities in the area, your price is all you can change. 
People prefer to buy from you if your prices are the lowest if we consider the previous statement, but this is the opposite of being in a good spot, unlike what you think. 
You usually lose money, and there are always people who will choose to pay more as long as the service is what satisfies them. So, no, low prices aren't the key to success.
Instead, what if you can find something that will make your facility stand out? You will not be forced to compete on price alone. 
With the right quality and customer services, you will attract and retain clients even if your pricing is slightly higher than what your competitors offer. 
This means that you will need to look at your competitors' offerings. It would help to find what you offer that your competitors do not and capitalize on it. Highlight the feature whenever someone calls or visits you. 
If you're having a hard time with it, you can start by—maybe— creating a coupon system. To win business, you need to have something different that you can show off every time. 
Google My Business Profile Is Vital
It is vital to discuss this strategy because it is the main place where you will actually get your leads and the online resource most people utilize in storage businesses' lead generation process. 
Google My Business (GMB) allows you to manage all website details and significantly impact how high your rank is in local search results.
Google lets you choose the right category for your site and shows your business in the Maps if you are learning how to optimize every detail properly. 
There are many storage categories, including moving and storage services and automobile storage facilities, to name a few. Going for the best type that fully encapsulates your service is vital. 
Unless there are good reasons not to, we recommend that you choose the storage product or service.
Your landing page should link to your storage location page. You can optimize this to improve your local rankings. Set your working hours and fill every question and field in the profile.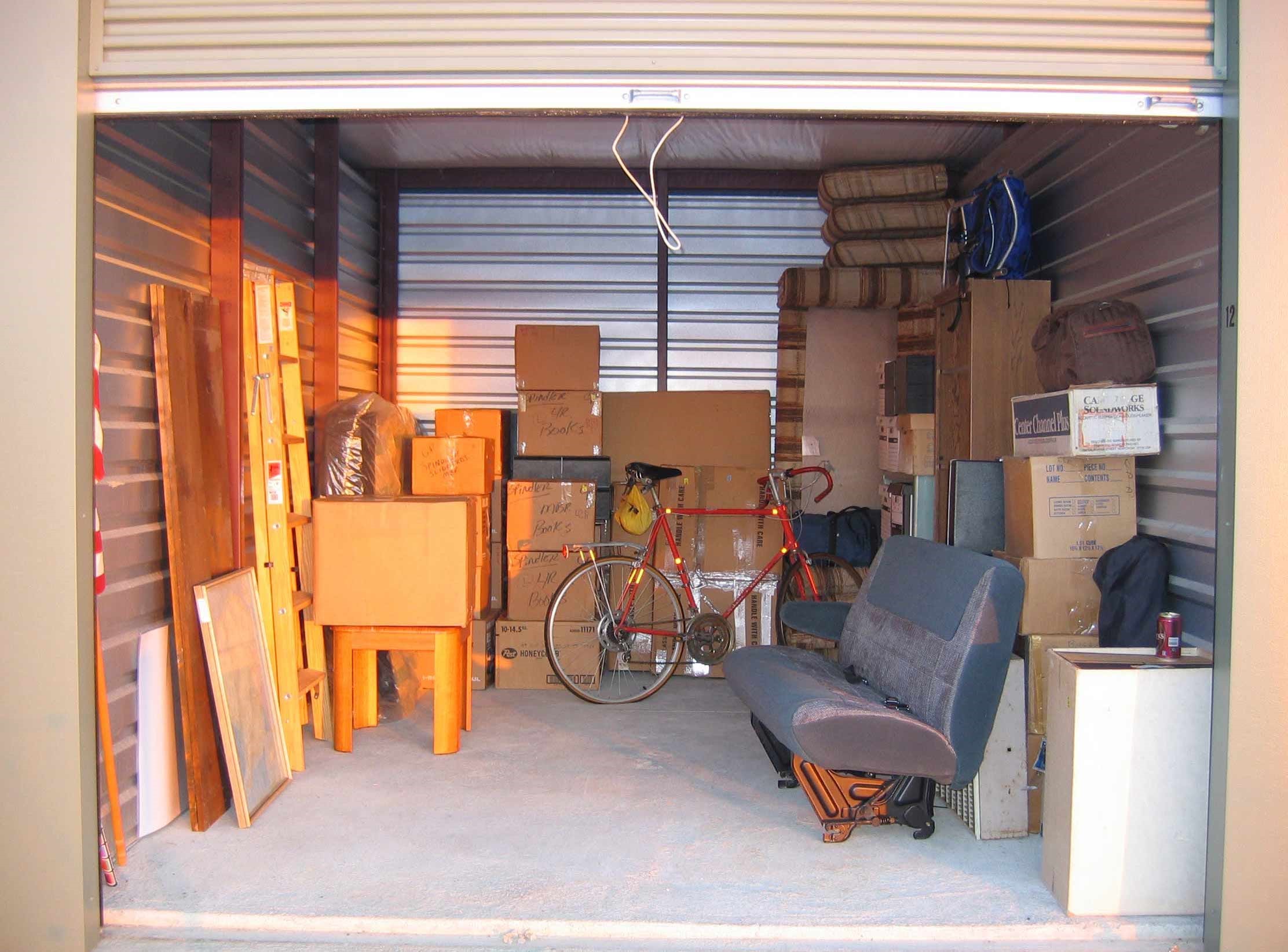 Review Requests & Responses
Local results can affect your ranking, and they will negatively unless you invest time in managing them.
Google's most important reviews are those posted to your GMB listing. The search engine considers many factors, including how many reviews you have, how you get new ones, the response to reviews, and the overall sentiment.
The main reason why Google pays so much attention to it is that reviews build your reputation more than anything else, and thus, they will influence the decision of potential storage customers.
You could lose all your reviews if any of the review-gathering schemes you use, such as discount offers or review gating, are disapproved by Google. Basically, your reviews should be natural, as people can also notice when you're trying to get some from people who weren't your clients, to begin with. 
It is essential that you respond to reviews once they are posted as well. Remember that almost one hundred percent of people who read reviews will make a buying decision from them, and they want to know if you pay attention to previous clients. 
Do not just respond to positive reviews. Respond politely and professionally when posting negative reviews, and don't accuse reviewers of lying or being stupid. Instead, listen to the issue and offer a solution like any professional would do. 
Get Involved in the Local Community
Participating in your community helps you raise brand awareness and provides many benefits that will improve lead quality.
For example, links are often a result of sponsorships or charity work. This can help increase your site's visibility. Here are a few ways to get involved and boost your success and growth:
Donate storage space to charities that may be in need, such as the local food bank or furniture store.

You can hold a storage auction and then donate the proceeds to a charity.

Sponsor a local team, cause, or event.

Ask for interviews or follow-up on older interviews to ensure you have a link back to your site.

Send in your application for local business awards.

Organize a contest.

Make Offers & Incentives
These days, incentives and offers for new customers seem to be quite common. It may be worthwhile to create something if you do not have it.
Common move-in incentives for storage companies include fifty percent off your first four weeks, the first week free, and PS1 for the first two weeks.
Be aware of the customer behavior at your storage site and tailor your offers to encourage people to sign up. 
These incentives can be used in many areas of your marketing strategy like Google Ads and social media posts, remarketing advertisements, email marketing, and your website.
But before you rely on this strategy, make sure it is something you can afford. 
Many companies forget that they are just starting, and even if they are not, it's possible to lose lots of money for these offers. So, be careful about how worth it is to set this as part of your marketing plan.
Keep In Touch With Previous Customers
Customers who have decided to hire your services before can be excellent sources of business for your sales team and the whole business.
41% of customers have previously used storage, so someone who purchased a storage unit from your company in the past may need to do this again in the future. It is crucial to keep in touch with such people to ensure you are there whenever they need it. 
Email marketing is probably the best way to do this. It is not easy to keep someone informed and contact them frequently enough that they decide to stop receiving future communications.
We recommend keeping these customers on a separate emailing list, contacting them less often, and keeping your emails offer-oriented rather than general news. 
If they fear they might miss an offer, they are less likely to unsubscribe.
Two main ways to increase repeat business in this industry are: 
You must first impress customers with your services. Self-storage is a simple business that requires little effort. It is essential to have managers who can grasp this concept.

Your team must have a service mentality and be given the tools they need to provide service. As a courtesy, you should give jumper cables and flashlights to managers. 
Besides email, you can rely on other options to keep in touch. 
Every quarter, send them a postcard with valuable storage ideas and concepts. Your name should be on the back of the cards or make a social media post directed to those customers only.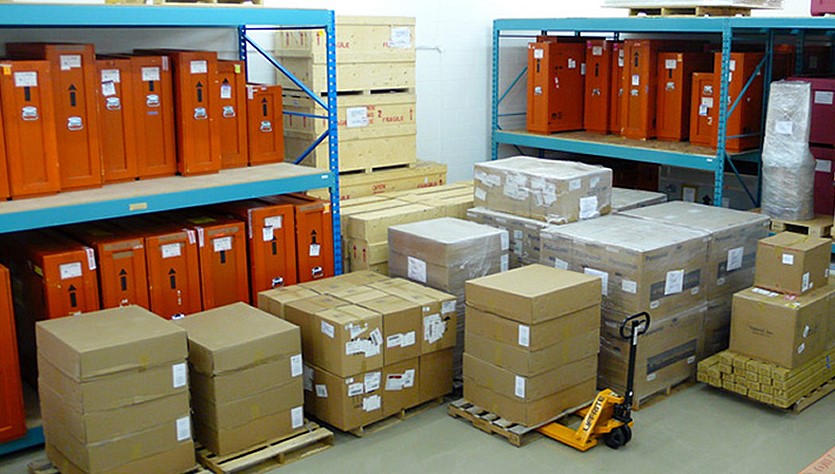 Offline Marketing Strategies Are Still Worth It
Although offline marketing is losing ground in terms of marketing budgets, it is still possible to generate leads, particularly in areas that have already reached saturation in other marketing approaches or are more likely to interact well with these formats.
But what strategies should you consider? We have a few ideas for this industry:
Flyers: They are a good option in areas with an older population or where there is likely to be a significant resident. You might also consider student halls, military bases, and static home parks.
Newspaper Advertising: Advertisements in local newspapers can sometimes provide sales-qualified leads when you determine whether your local area is worth the investment or not. However, measuring response rates can be tricky, so it may not be possible to calculate the ROI.
Billboards / Signage: This offline marketing strategy for generating leads is most efficient and can be compared to other online processes. Billboards can be very affordable lead generation tools and reach a large local audience. However, this is as long as you live in a place where they are worth paying for.
Billboard erection will be easy if you are lucky enough to live near a busy road. However, suppose you do not get much passing traffic; in that case, you might consider other options like sponsoring a roundabout or highway.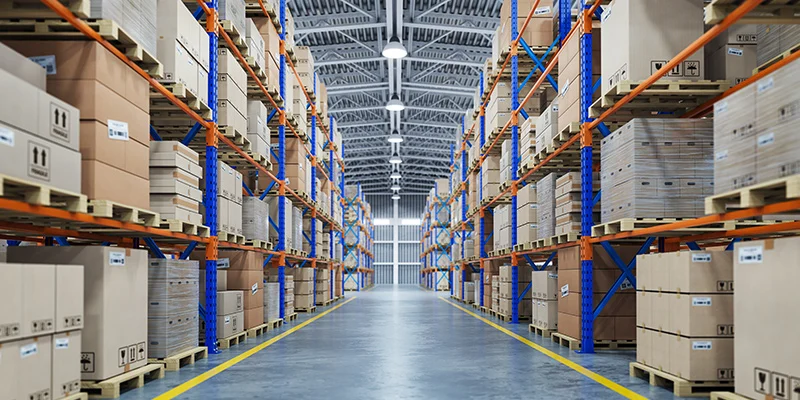 Local SEO & Maps Optimization
Map optimization refers to improving your position in the map pack that appears under the search results for self-storage searches, which we previously mentioned during GMB.
Because of their prominence in search results, local listings are crucial. Only three spots are available, and you want to be one of them.
We have already mentioned how storage searches are dominated by local intent. This is why you want to put extra time and effort into those options. 
Although local SEO is a complex topic, there are some things you can do to get started, being the first step to claim your GMB listing and work on it, as we stated before. 
Concentrate on responding to reviews and building relationships. Register on other directories to verify your business details, link to your site with excellent local links and implement what you know about SEO.
The reason we mentioned this strategy is simple: it's not the same as focusing on general SEO and local SEO. 
Your GMB is just the beginning of this, and the rest will depend greatly on how you optimize your online presence.
The Local Lead Generation Process for Your Storage Business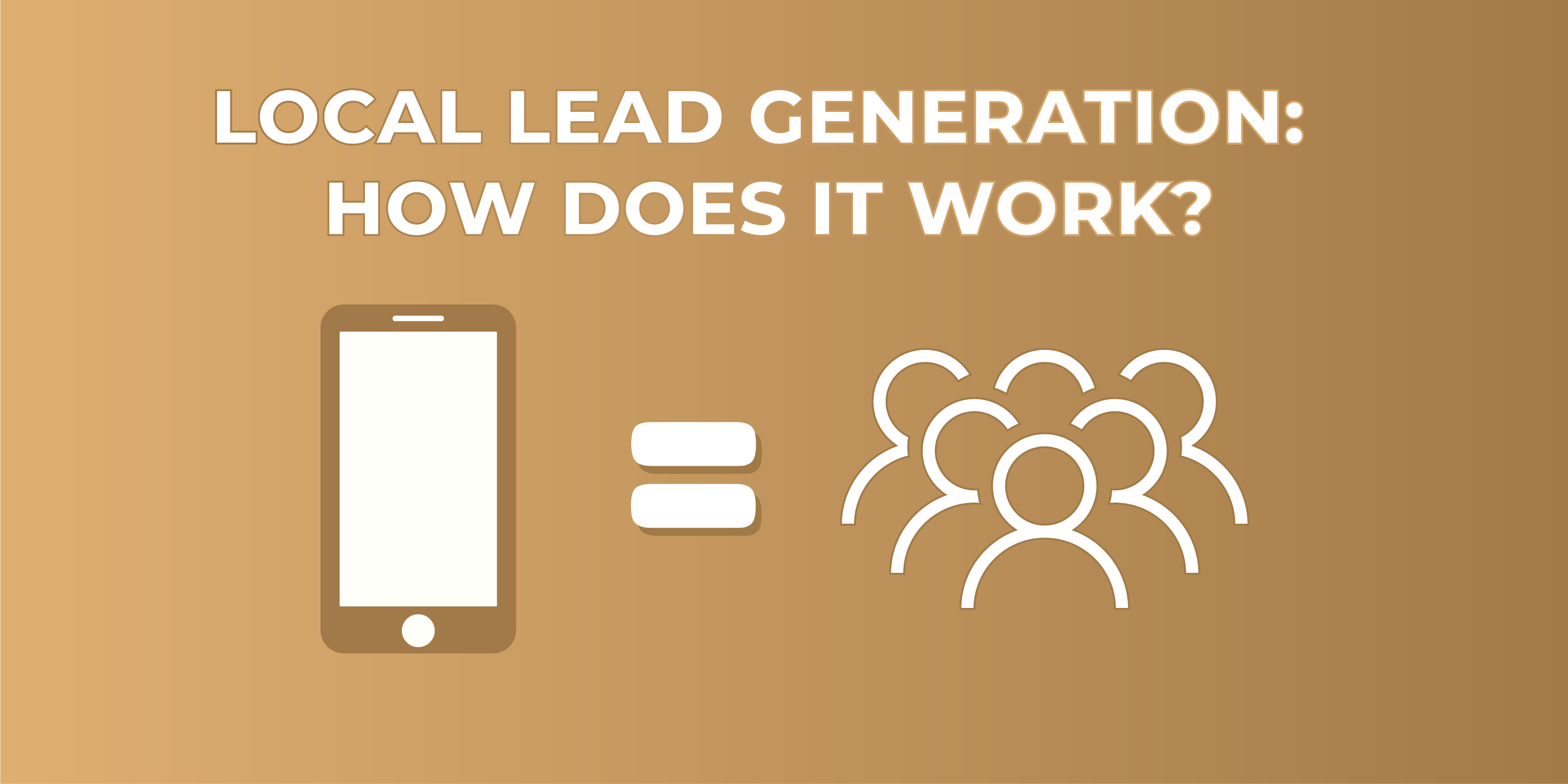 All right! So, everything is about building properties and generating leads. But how does the process actually take place? Are there other steps I need to know?
The steps I mention below are what students from our local lead generation program follow to generate leads for businesses like yourself. So I'll help you see what we do. And how if you join our program, you can simply generate leads for your own business (unless you want to start a side hustle and build a laptop lifestyle business).
Essentially, our lead generation can be divided into four steps:
The first is prospecting. You need to take the time to do market research on a niche (industry) and determine how many phone-driven businesses are there.
Keep in mind that this is local research as you need to know how many companies need leads. For example, you may search for "plumbing services Youngstown OH."
You will find dozens or even hundreds of businesses trying to get themselves in front of the customers by ranking on Map Listings, organic results, and even Ad.
The second step, building. When you find a niche (plumbing, tree services, a software company, real estate…), you will need to start building your digital properties. You don't need to be an expert in HTML or coding. It can be easy with the right tools.
The third step is now taking time to rank your lead gen website. With the site done, you need to work on SEO strategies and start dominating those Google search results. If you're new to SEO, it stands for Search Engine Optimization.
To keep it simple, it consists of the entire process of growing a company's visibility on search engines like Google and generating organic traffic. And remember this, local lead generation is part of the strategies.
Moving on to step four, once you rank the site, you will start getting your ROI and profits. You only need to rent it out to a local business interested in the leads the site generates. You can offer a couple of free leads to their move on with the actual pay per lead.
To review steps 1-4 above, I described it to a normal student who is building a lead gen business to help local service providers generate more calls. But replace the student with you as the business owner. And replace sending the leads to a business to simply siphoning the leads to your personal business.
By the way, fun fact, about 20% of our students in our local lead gen program are actually business owners who went through the program. And they use the skillsets we teach to generate leads for their own business.
An Example of Lead Generation: Home Advisor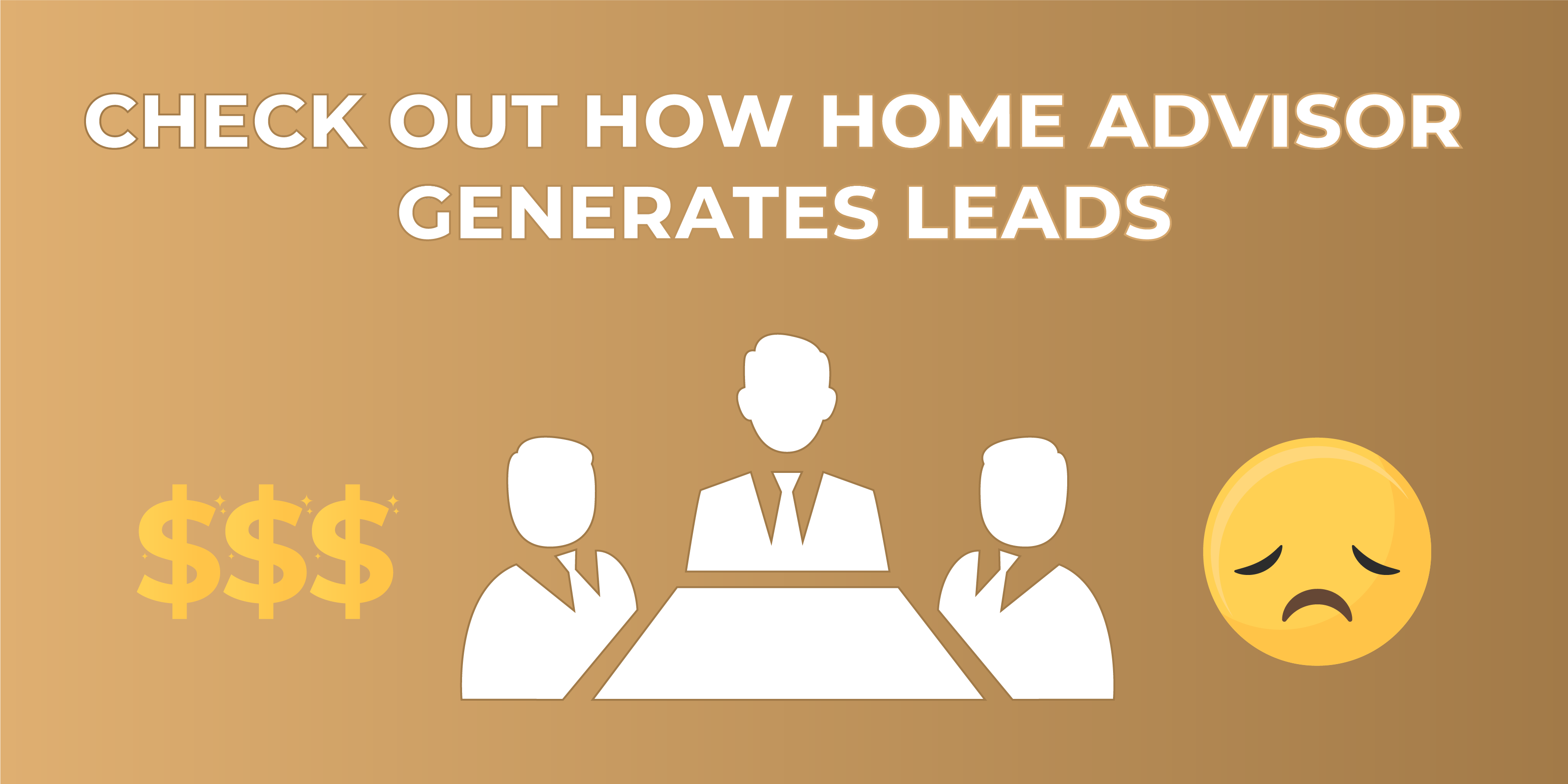 You must be thinking, "if lead generation sounds so good so far, how come I haven't seen any company?" That's the thing; there are many out there. You just don't know they are dedicated to it.
HomeAdvisor is one of the best examples you can find on the Internet as it is a top lead generation company that has spent millions building its brand but also earned even more zeros for this same reason.
They started small as everyone else but invested in building their brand awareness to make people who are looking for home services go to their website and find what they need. They are over 75% of people's first choice when they need those services.
If you don't get HomeAdvisor that much or need a refresh, users need to submit their information to request a service and get a professional or expert who can provide it.
HomeAdvisor's job is to share your information, which makes you a lead, with local companies so they can contact you and offer the service you're requesting. For sharing this lead information, HomeAdvisor gets paid by the companies. This happens for every single lead they send to multiple businesses.
Business owners who don't have marketing skills or don't even know how to have any online presence will always rely on those pages to list their services.  They will save time and effort, but companies like HomeAdvisor can make them spend lots of money as leads aren't exclusive (one lead is sent to multiple companies after all).
Using Facebook Ads aka Paid Ad Platforms: Do They Generate Leads?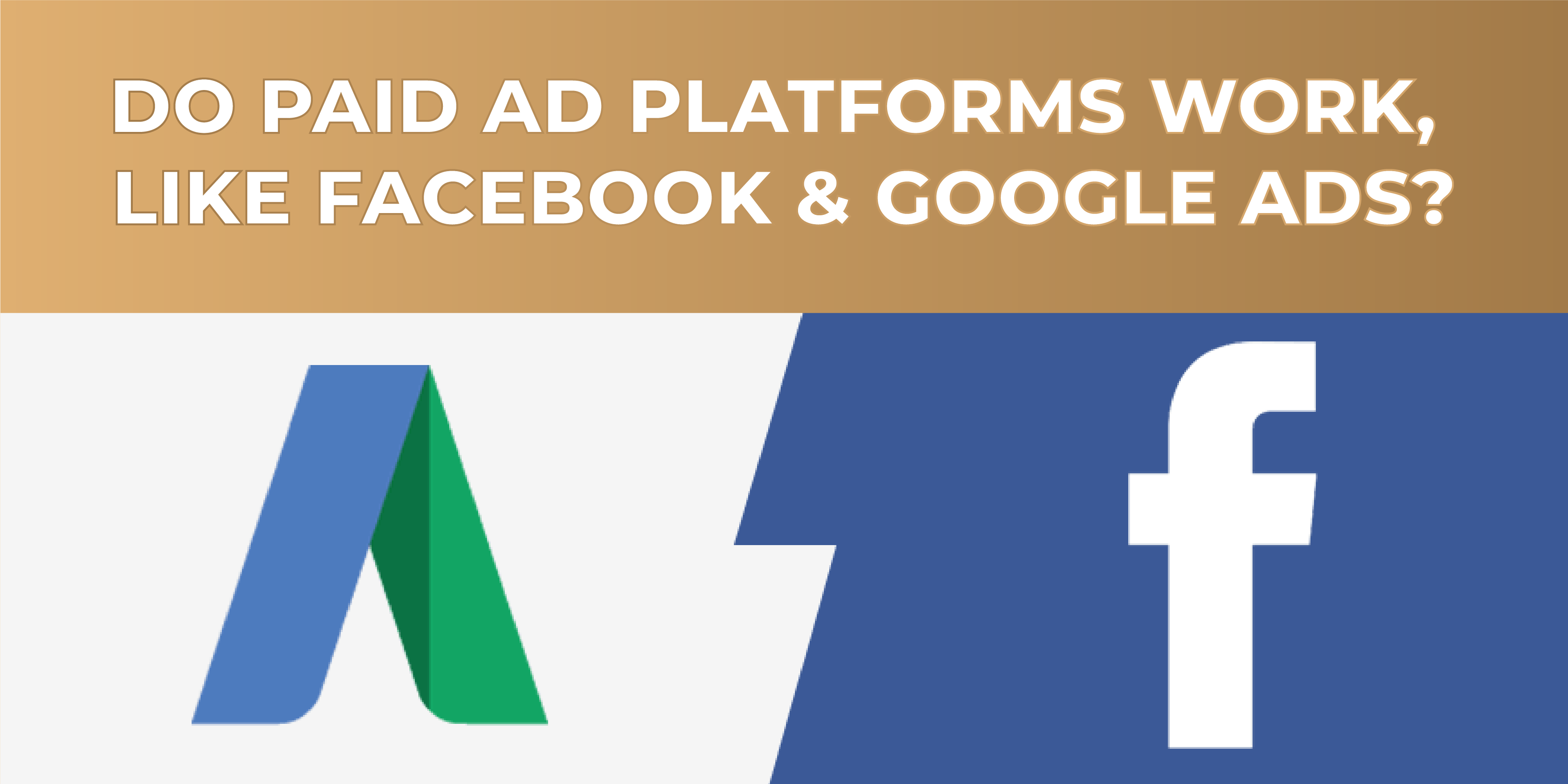 They DO generate leads. If not, no one would use them.
However, you need to remember two facts:
Paid ads or platforms can be expensive.

They don't generate "natural" leads.
Whenever someone sees or clicks in one of those ads, over 80% of them did it by accident or are trying to close/report it.
Why? Because they aren't looking for those services. At least not at the moment.
What those ads do instead is interrupt their time on the platforms. Users aren't there to find companies or businesses unless they are searching for a specific company's user, and for that, there's a search bar. This is why it is hard to convert them to actual customers who will show interest in the companies' services. Also, you're limited by a budget.
When using lead generation, everything is organic. You aren't forcing others to pay attention to your business but rather being there when they need you. This is why Google's organic traffic will always beat paid ads, and the reason companies continue investing in it, which is a lot cheaper as well.
What Is Local SEO?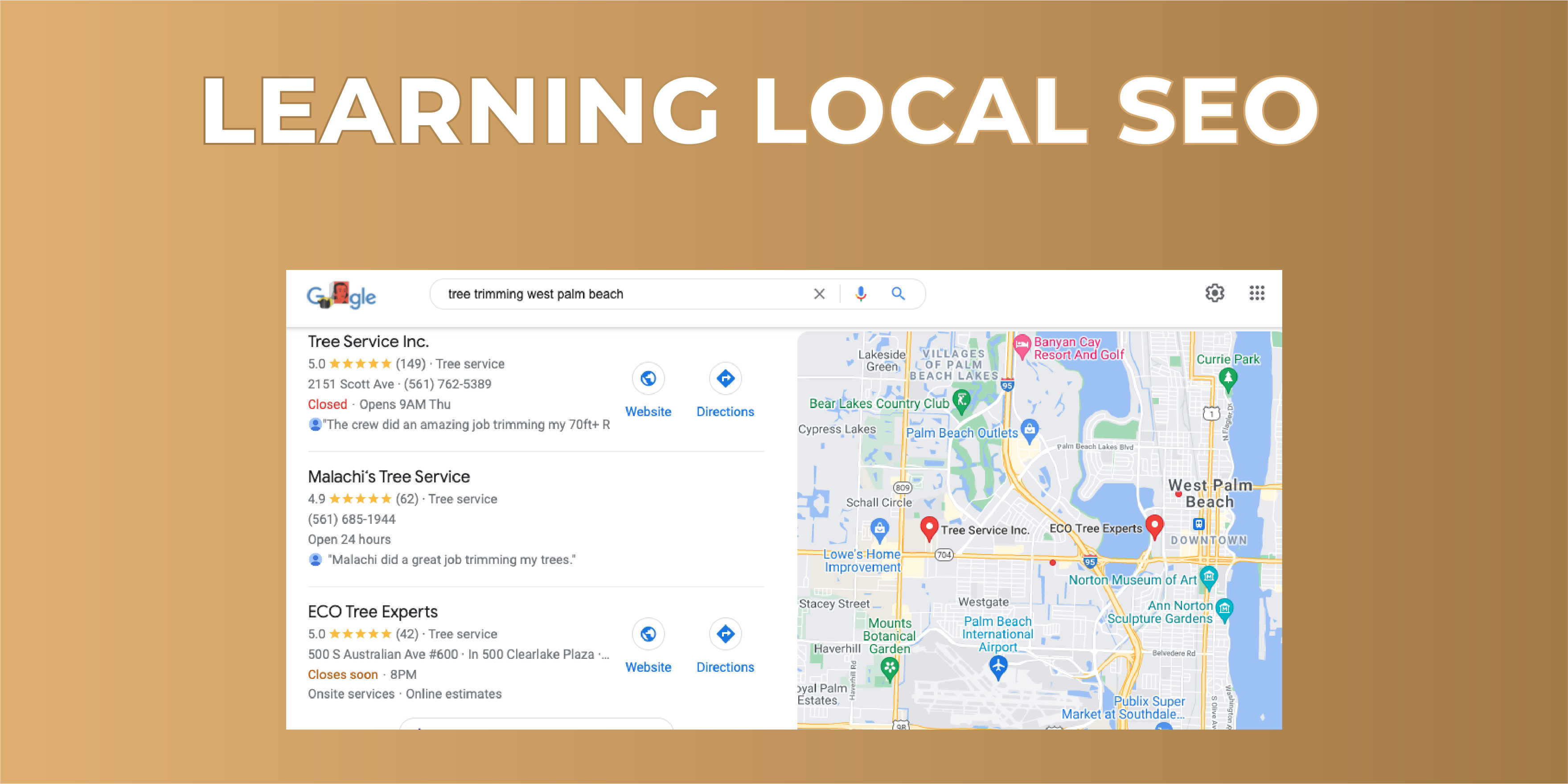 Don't worry… I didn't get it at first either. Following the short explanation, local SEO focuses on scaling businesses' visibility on search engines. However, this is only for those who serve their communities face-to-face.
What does this mean?
Experts and professionals like painters, plumbers, and dentists (but not only them) offer their services to their local customers. Why? Because they can't deliver them unless they are located in the same area of their customers.
To make sure those businesses get more leads, you need to rank them locally by claiming the business listing on Google to place them on Map Listings. Local SEO also involves online reviews, citation management, and how you manage your entire online presence in the local area.
If you are going to bet on lead gen, you need to adapt yourself to today's world: The Internet.
Keep in mind that although traditional channels and methods like billboards, warm calls, and pamphlets still work, they aren't part of your tools. Whenever someone needs a service, they go to Google and search for it.
"Dentist in Miami" or "plumbing services in Orlando," etc. And you can keep coming up with services or professionals people need and look for. Thus, you need to make sure you're using Google to get the companies in front of their clients.
Users will always click on the first search results (those near the top), and many of them will be either Ad links (people paid to place their websites there), Map Listing, and then you get websites. Almost all of them are your goal and where you should always aim to place yourself.
Can My Storage Business Utilize a Local Lead Generation Strategy?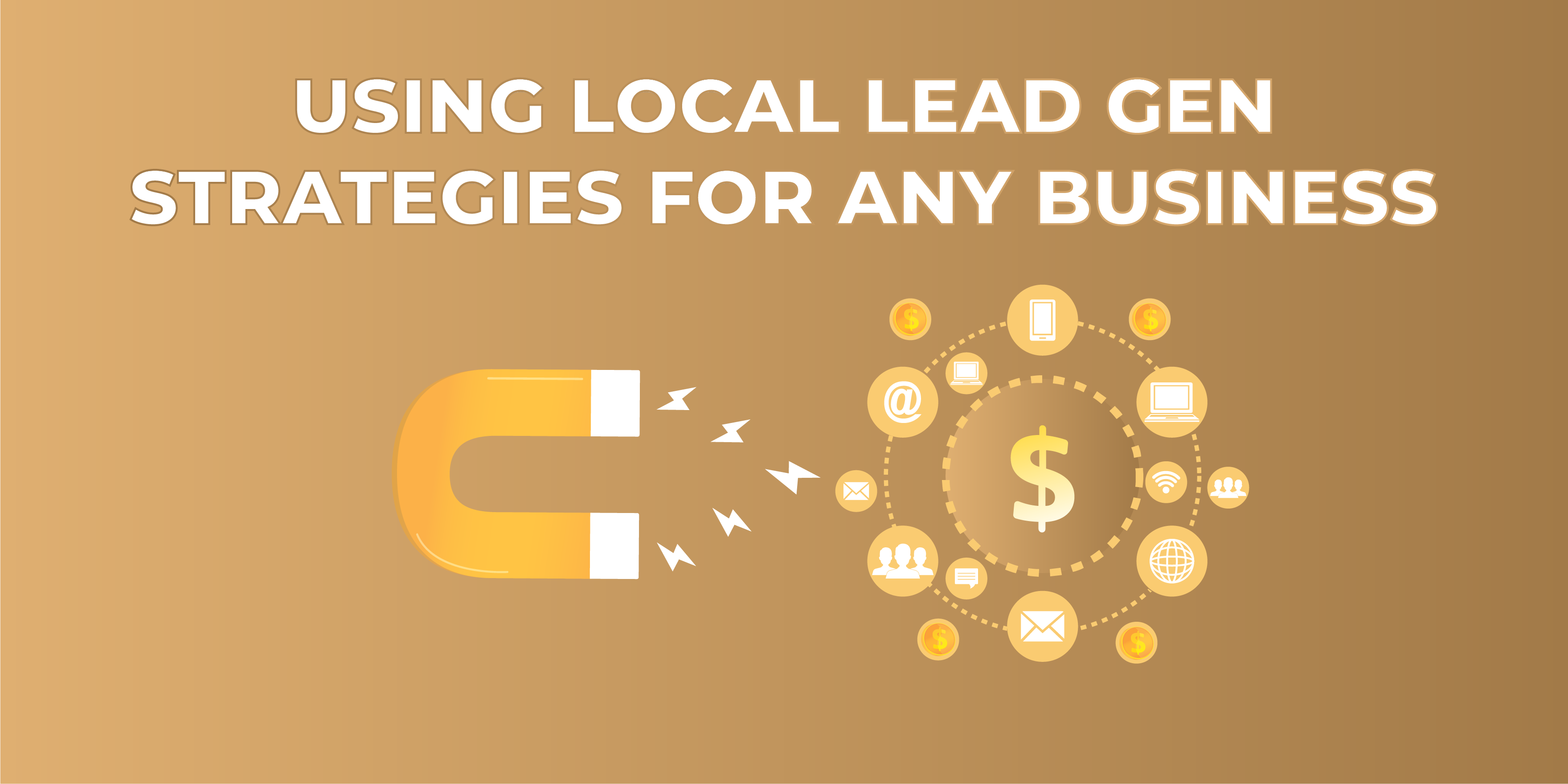 If you want customers, you better know you need it. Following the previous explanation, lead gen is all about placing businesses in front of their customers, choosing them over their competitors.
Put it simply – it's all about closing deals and having clients for those companies to make money. The main difference with the usual methods companies use for this is how lead generation approaches different channels to get them in the right place of the market to get customers.
Those channels are all focused on the Internet as most people are searching for products but also services across the net. The issue is that the Internet is way too broad, and businesses don't know how to place themselves. They usually try, but they get one common result: losing money and time.
How Powerful Are Organic Storage Leads from Google?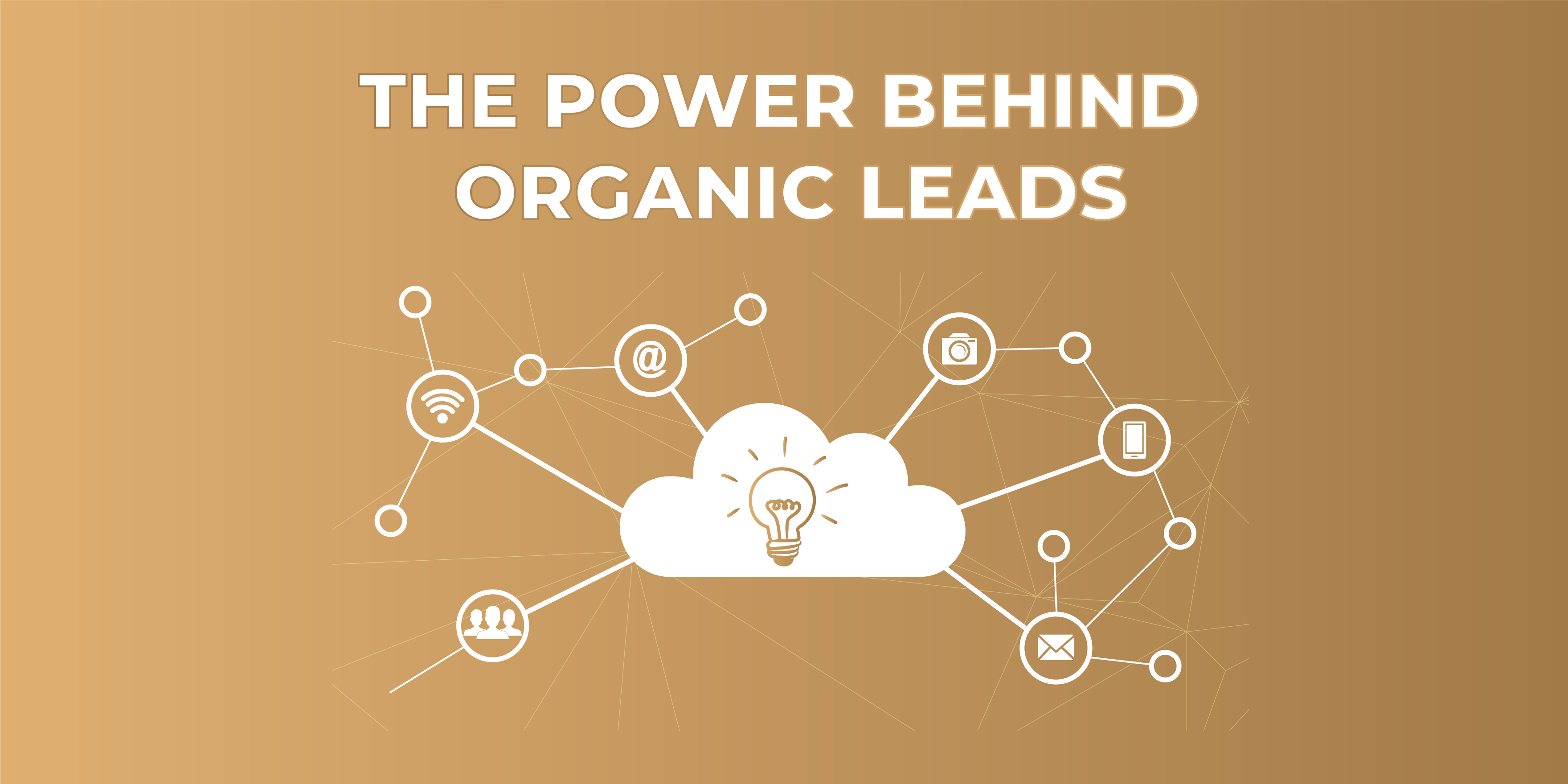 For companies looking for customers, it's everything. For you? Pretty much the same. When you build a business with digital properties, you get to make thousands of dollars a month.
This isn't a "get started today and get rich tomorrow" thing, but it is HIGHLY scalable, and ROI + positive results are guaranteed. Learning a fairly decent and very needed set of skills to create your digital properties and start ranking them on Google is required.
I have invested in several online businesses over the years, and if there's something uncertain, whether you will get your ROI or not, even more than the actual profit.
However, this business moved my earnings from five figures a year to a month in ONLY passive income while sitting comfortably at home.
On my laptop. Anywhere. Anytime.
You can look at one of the first sites I built back in 2016, and it continues making me over $1.000+ every month. The best part is that I don't need to touch it or the rest I've built over the years, just like this digital property.
What Makes Lead Generation SO Alluring?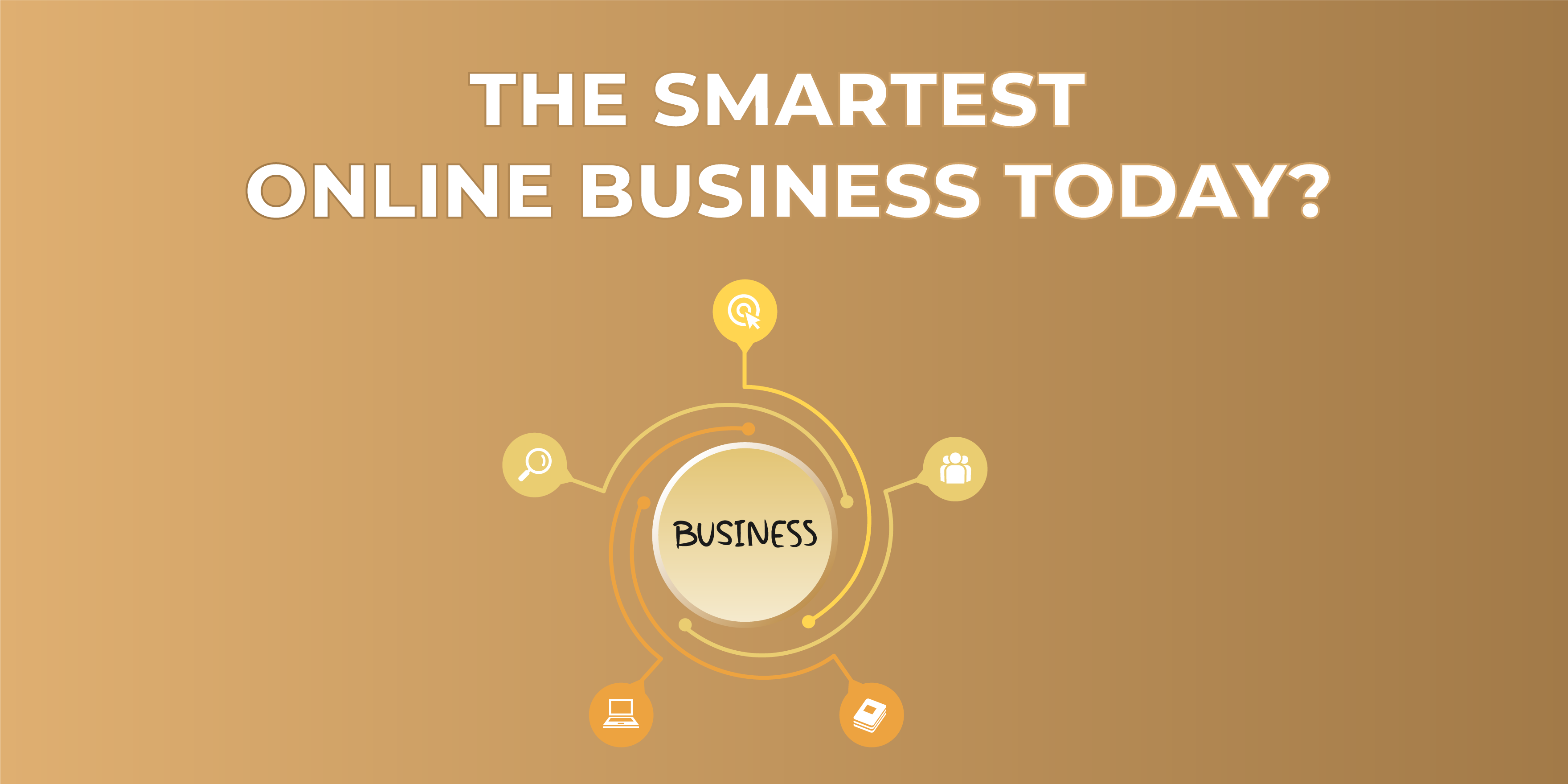 Here it goes: you can work from home.
The main issue with regular business opportunities is how much you need to invest in staff, equipment, or rent to have a place to sell your products or offer your services.
We all know the hassles of traditional businesses that involve regular expenses, which are extremely high.  Can you afford it? I don't think so, and even if you can, is it worth it? Now, it isn't only about the money. You also need to put in a lot of work, and it isn't only during the first couple of months or years. Usually, it is as long as you continue running it.
You can save yourself those headaches and bone-breaking tasks and expenses with lead gen since it is more about generating leads with digital channels—mainly websites.
Websites can be VERY cheap to build, and with many tools online, you get to do it in a couple of hours instead of days. Any virtual or digital business is scalable and won't need constant maintenance.
So, let's summarize this:
You save money in regular expenses with traditional and most online businesses as what you need is yourself and digital properties (websites).

You can bet on passive income.

 There's no need to hire more people to get started.

You can generate leads in multiple industries, which allows you to work on any niche you want.
How Can I Get Started in the Local Lead Generation Program?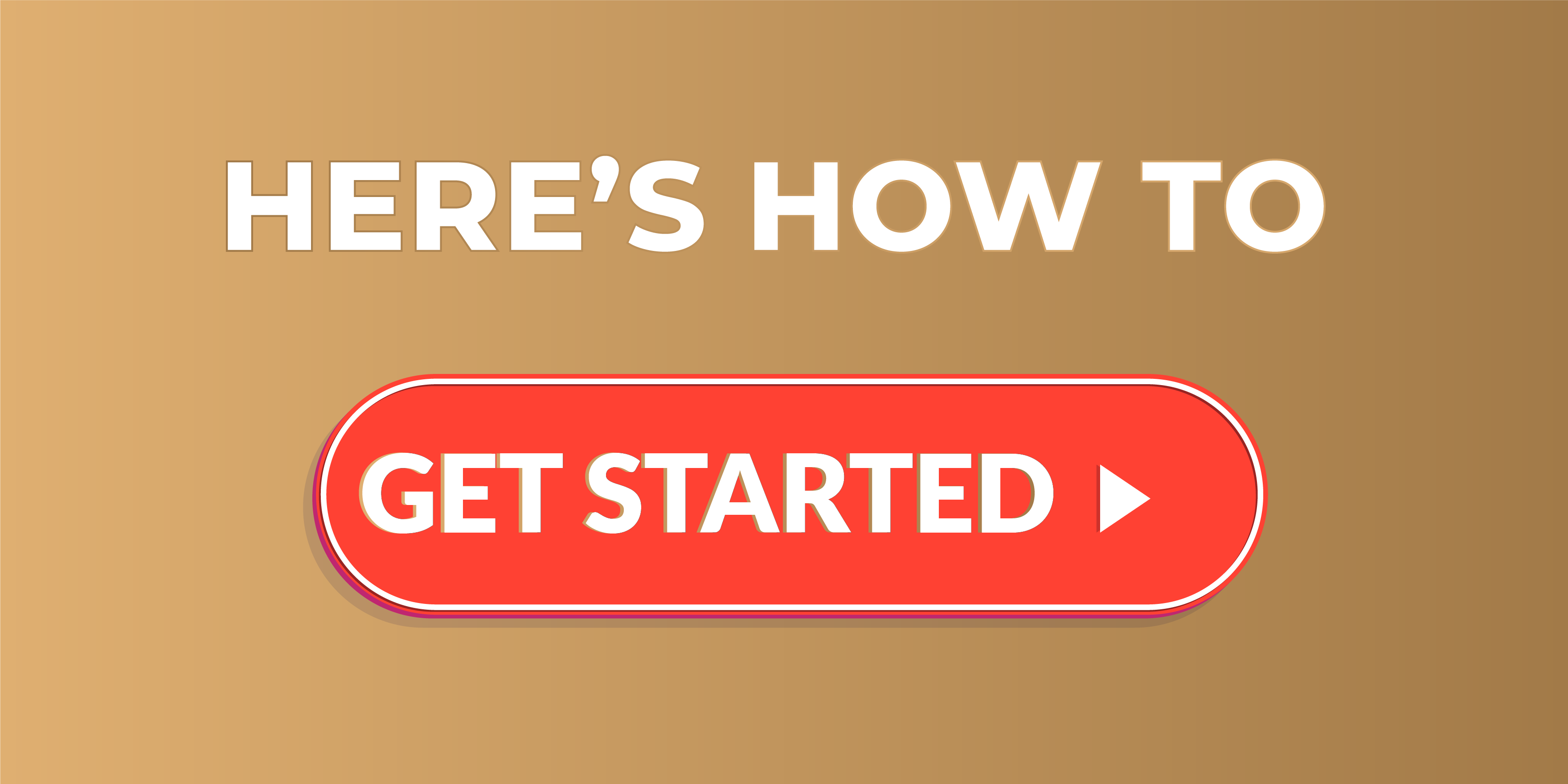 Anyone can start and learn. That's the beauty of this business model. I knew nothing about SEO, Map Listing, and everything I've mentioned so far. It is all about learning the skills, gaining experience, and deciding to take the step.
Remember that this business model will never get old as business owners are always looking for leads. They need to do business and scale their companies. Why not do the same while helping others and still making money?
You can start with this local lead generation course highly recommended for anyone wanting to grow in the business. It is a close training that will take you through each step and make sure you are able to get your ROI, profits and take control of your life.
You will be added to an incredible lead generation family ready to help you 24/7 when asking questions on the group. Anyone is welcome who's willing to put in the work. Click here to watch the lead gen webinar.