If you need help generating concrete finishing leads, don't be afraid to ask for it since everyone in the niche and even outside of it understands this isn't an easy task. But with that in mind, the first question everyone should ask is: where to start? 
Before answering it, you must know that concrete contractors will always be in demand as long as people and businesses have to build foundations, floors, and driveways. Thus, you already know your industry is in demand, and the key is to know how you are going to put yourself in front of the customers. 
On the other hand, local concrete contractors must figure out how to compete with large-scale competitors who often have advertising agencies. This only adds more things to do on your list, and here's when we start answering the question: you need to start by planning your entire strategy.
It may seem challenging to market your concrete construction business because marketing strategies and techniques constantly change, and not all of them work in the same way when it comes to efficiency, hence, why you need to build a plan. 
All the strategies we have learned so far and know work 100% for concrete finishing workers are based on digital and traditional marketing. 
Although online options are more appealing considering how the world works today around sites and ads, you still need some traditional options since your industry is local-based. In other words, you aim at prospects in your city or area. 
From here, you can take notes about the lead generation strategies we recommend for concrete contractors that will ensure a spot in the top 3 results on the Internet and local area, which translates to more deals and jobs closed.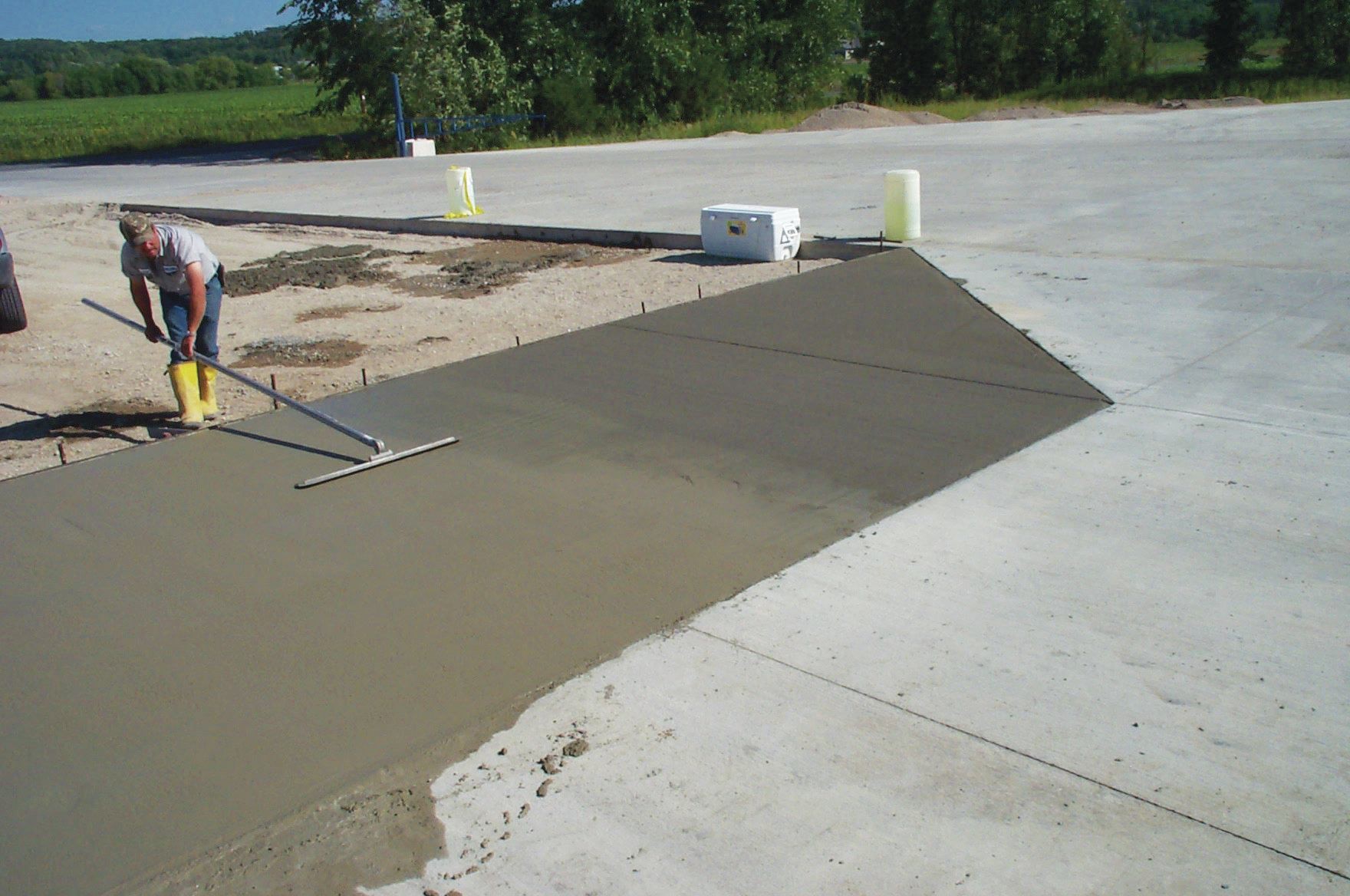 Create A Sophisticated Website
An enticing website, constantly updated with attractive photographs of new projects, is critical to success. It is a sure way to generate sales-qualified leads for your concrete finishing business since a great percentage of your leads will land in it to request more info and contact you. 
Why are websites so crucial? Let's give you an example.
Suppose your company wants to draw customers who want custom colors and unique designs. These homeowners or prospects are discerning and cannot find the right product at local kitchen centers, so they look online for the best options. In this case, you need a website to show your service. 
It is estimated that your site will receive 120 visits per day if you create it, optimize it with great content, and follow search engines' algorithms, so you get those leads trying to find the best services. 
Users browse an average of thirteen pages worth of text and photos, thoroughly researching your offerings. You need to realize that they have already decided to do what is best for them by the time they pick up their phones.
Now, when building your site, you need to understand that visuals speak louder than text, yet you still need both of them. 
Also, you need to determine when a photo can be misleading about what services you offer or what you can do for your prospects. You want to show them exactly what they want but also based on what you do and can offer. Thus, be realistic with your content and even unique by having your own pictures and text.
Your website is an integral part of your overall lead generation strategy. Instead of treating it as an online brochure, consider using different elements to highlight the strengths of concrete construction companies. 
Even though it may seem obvious, this is crucial! It will be challenging to compete with contractors if you do not own a website. 
Consumers are increasingly utilizing the Internet to find and hire local service providers. 
Your contact information should be easy to find on your homepage, and remember to upload a photo gallery of your finest concrete work.
Establish Partnerships 
It can be hard to employ a full sales team that can help with your strategies and entire administration or management when starting. However, it will be worth it when you get to this point or if you can invest in one right away. 
This team should command respect and know how to introduce homeowners, contractors, and architects to concrete finishing's wide variety of possibilities. In this way, you can be connections and partnerships that will pay for your time and money with them.  
It will double your gross revenue within a short period when done right, so it's a matter of establishing the right steps and knowing whom you can partner with to get the best results. 
You also need to send flyers with photos of your recent flooring projects to architects, contractors, and designers. It is easy to see an increase in business and get marketing qualified leads. 
Print out business cards and old school flyers. It is very affordable and straightforward to do. Print marketing materials are still very effective, so don't feel like you'll be wasting your time. 
Distribute flyers in your local community with the help of your family or friends. It would be best to target specific areas where you are looking for work.
But focusing back on partnerships, the idea is to find companies and close businesses that aren't your direct competitors but rather those who can benefit from your current services so you can both bring leads one way or another. 
Make sure the companies are industry-relevant and build a partnership based on sending leads their way and vice versa.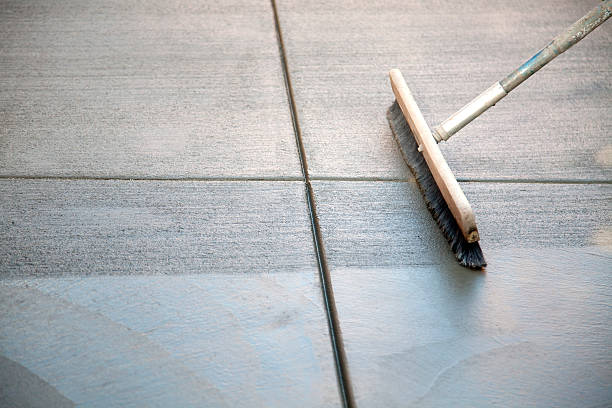 Do Not Waste Your Time
While contractors just getting into decorative concrete does not have the budget to advertise, they should still have the passion and energy to promote their products. 
We suggest that you make arrangements with a builder to turn a concrete walkway into a stamped design for no cost. We also recommend taking many photographs from different angles with different lighting to build a portfolio.
Ask your clients what you can improve upon. As the CEO and founder of your concrete finishing company, it is your duty to ensure that you embrace customer feedback and improve your services. 
You should send out surveys after each job is completed. It should ask questions about sales and installation and more specific questions such as the appearance of trucks and uniforms. 
You should know that surveys help keep the company in touch and improve lead quality.
Make The Most Out of Paid Ads
We are not big fanatics of paid ads, but we can't deny they can be very effective for certain companies if done correctly. 
Suppose you do not feel that you are getting a good return on your investment. In that case, you should not spend too much time advertising your business but rather focus on the main elements that will get you the best results. 
Which options do you have available for this? 
Google Ads: Register for a Google Ad account to get assistance with designing your ads to show on the first page based on how much you bill for a keyword. You can control costs by only paying when customers click on your link or contact you.
Facebook Ads: All users with accounts can set up Facebook ads from their profile. You can keep costs low by selecting the right audience and setting a daily budget that you are comfortable with.
YouTube Ads: You can also make videos of your workplace or pitch your services. To host them, create a YouTube channel and consider buying YouTube ads.
Pinterest Ads: All those fantastic photos can be used on Pinterest. Add text to the image, and it will link to your website or social media channels. Pinterest offers a reasonable advertising price and may give credit to new advertisers.
You can think of Pinterest as a phonebook. People go there when they are looking for something and are ready to buy. Plus, Pinterest has no expiration date. Your pins could be attracting new business year after year.

Sponsor An Event in Your Community and Rent a Booth
It is crucial to get your name out there in your local area by taking part in more than events and digital channels. 
Sponsoring a race or a local basketball tournament can help you build your brand and increase exposure for your company. Participate in the event as well!
Get to know people and pass out fun promotional items.
Attending a trade show in the concrete finishing industry is a great way to grow your business since you tend to find people who are ready to buy or close to it as there's a reason for them to assist. 
A trade show is a solid opportunity to present your services to a targeted audience. But, it is important to plan! It would be best to make the most of networking opportunities.
While on this, make sure to get your own booth so people can get close to your business and show you are promoting the event.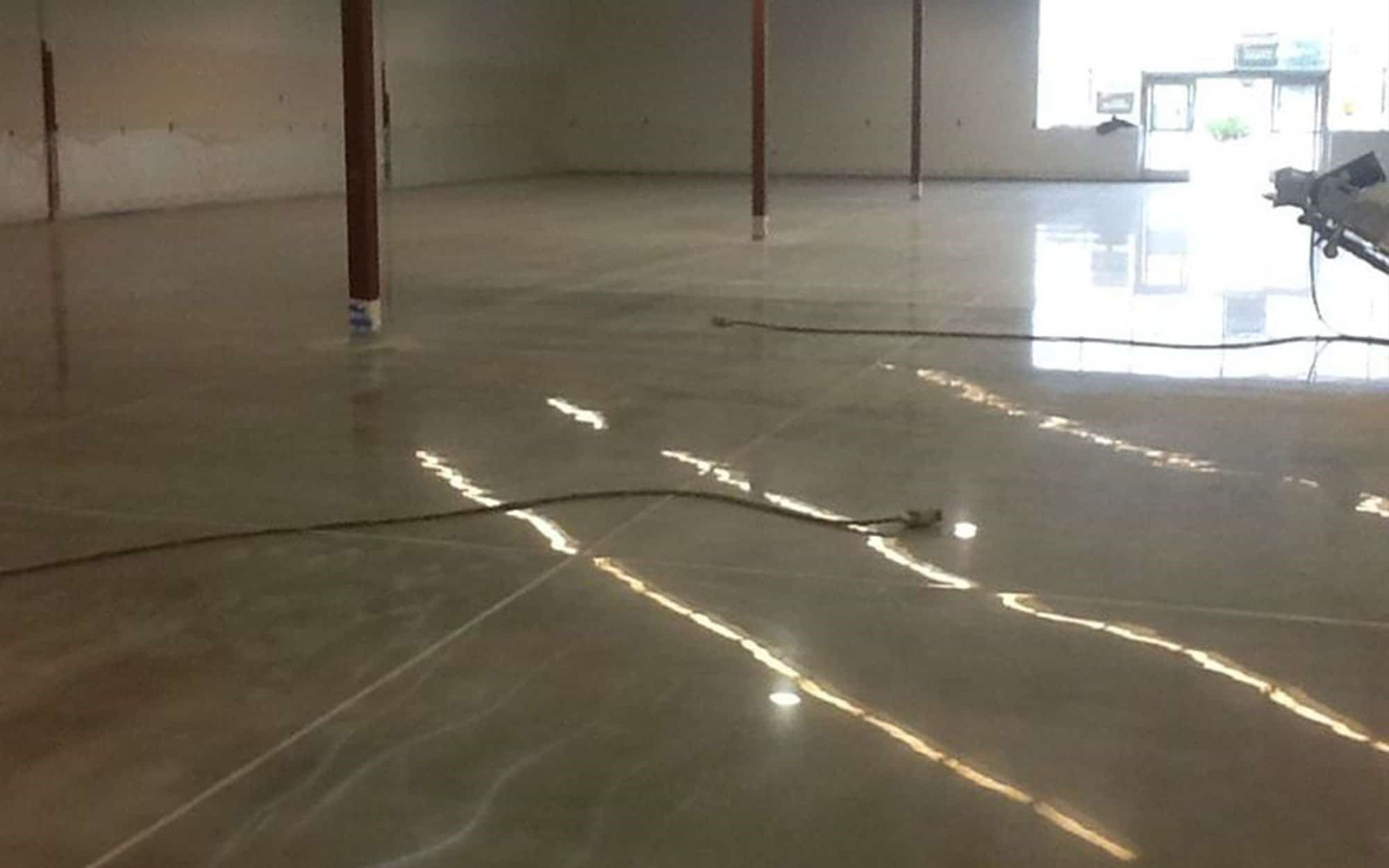 Advertise Your Services with Yard Signs 
Post a small advertisement on the job site when working on a new project. These ads are great for drawing the attention of passersby and neighbors, even when they feel a bit outdated. 
Your company's infrastructure can limit your potential. While you may have excellent sales skills, it is not enough to make a business profitable. 
Good personnel, logistics, and equipment are essential. You may not accomplish as much if you lack efficient operations and support from the administrative team. Make sure that you have the resources to support any expansion in your business.
That being said, your yard signs should be attractive. Don't spend all your budget on them, but make sure they catch people's attention while they are passing by. 
Also, make sure your contact info is visible even from a far distance, so people take notes of your phone, website, and email.
Think in More Creative Ways
You can advertise a concrete finishing storefront by using your car or vehicle as a billboard. 
It isn't the only option we will mention in this section, but it is a good one to introduce you to what we feel is creative enough to make it when it comes to including a new strategy in your entire plan. 
Always look for new options and utilize the materials and items you already have. We bet you didn't think about using your vehicle for it and even less thought about considering your uniform or shirts for the same purpose. 
The idea of this all is to advertise in small quantities and add local newspapers and newsletters. These are often less expensive than more extensive regional papers, and you still get enough exposure and reach. 
For exposure, network with other advertising outlets by offering discounts or free work to clients. 
Reach out to concrete suppliers in your area if they do not provide installation services. You can use business cards, banners on company trucks, brochures, and business cards to accent core advertising.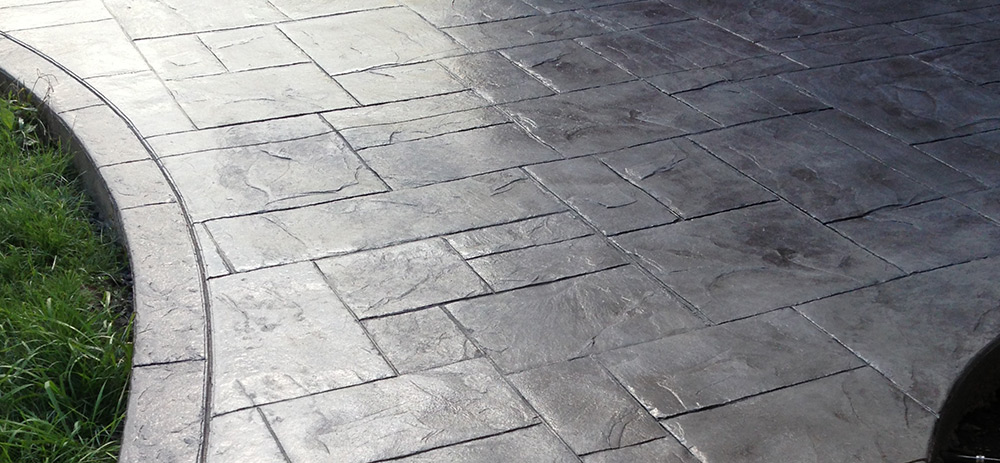 Care About Your Presentation
How you introduce yourself is always important, and this includes how you decide on your ads, website, your logo, and everything related to your branding and message. 
Many people ignore how customers care about appearances. Essentially, they're looking for companies that look "good" or care about how they show in front of the prospects while also caring about service quality. 
Thus, take your time designing how your brand is going to look, work on your message, and make sure your presentation is unique, clean, and organized.
Otherwise, people will feel the opposite to attract, and instead of relying on you, they are more likely to run from your business and choose it for their concrete projects.
Make Sure People Talk About You for Good
Word of mouth is the best lead generation process to market concrete finishing companies since people rely on those their loved ones or close friends have hired before. 
After demonstrating the quality of your work to your customers, they will tell others about you and your great work. It's only natural.
With innovative equipment that uses cutting-edge technology, you can make any installation quicker and easier, making people talk about this feature and benefit when choosing you. 
You can use concrete equipment on the job site to improve your crew's productivity and the quality of your final product. This can lead to customer satisfaction, positively impacting your word-of-mouth marketing.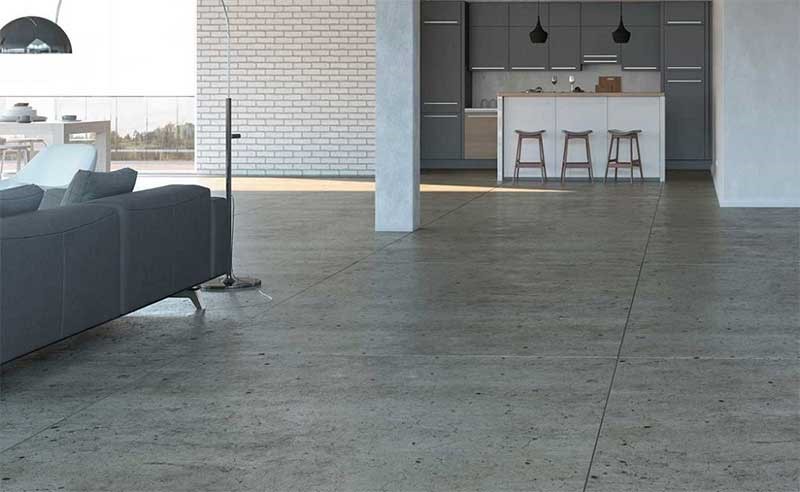 Claim Your Local Business Listing
Concrete contractors and suppliers need to be listed in major online directories like Yelp and Google. This is a pivotal way to increase your concrete business' visibility online.
Send a direct message to your ideal client: It is vital to understand your target audience and create a message that will reach them. Let us break it down into three steps:
Define your target audience.

Create a message for them.

Please make sure they can see the message.
First, define Your Target Audience.
Which areas and concrete work are you skilled in? Do you work as a GC solo? Do you own a concrete business with ten employees? Are you a contractor who works in commercial or residential settings?
These questions will help you to create your organization. Next, imagine your ideal client. What age are they? What is the size of their company?
Be as specific as you can. Once you know your dream client, you can define your target audience. Your target audience is a group of dream clients.
Now you know your target audience. The next step is tapping into their needs and speaking to them.
What do your dream clients want? What are they looking for? 
What are their struggles almost every day? Once you have answers to these queries and others similar to them, you will have the fuel to create a message.
It is more than what you write on a flyer. It is your brand. It is what you are all about. Let us look at an example to help you better understand:
You are trying to get big commercial jobs done in the area or just any job. Talking to developers in your local area, you realize the most significant problem is that you do not have final drawings and budget pricing. 
You create Facebook ads to target developers and real estate development professionals with this information. You then make a pitch about how better you can estimate projects. This is a message that is targeted at a particular audience.
After creating the message, you must ensure that your target audience gets it. First, you need to find out what channels they are using to make sure you deliver it in the right places.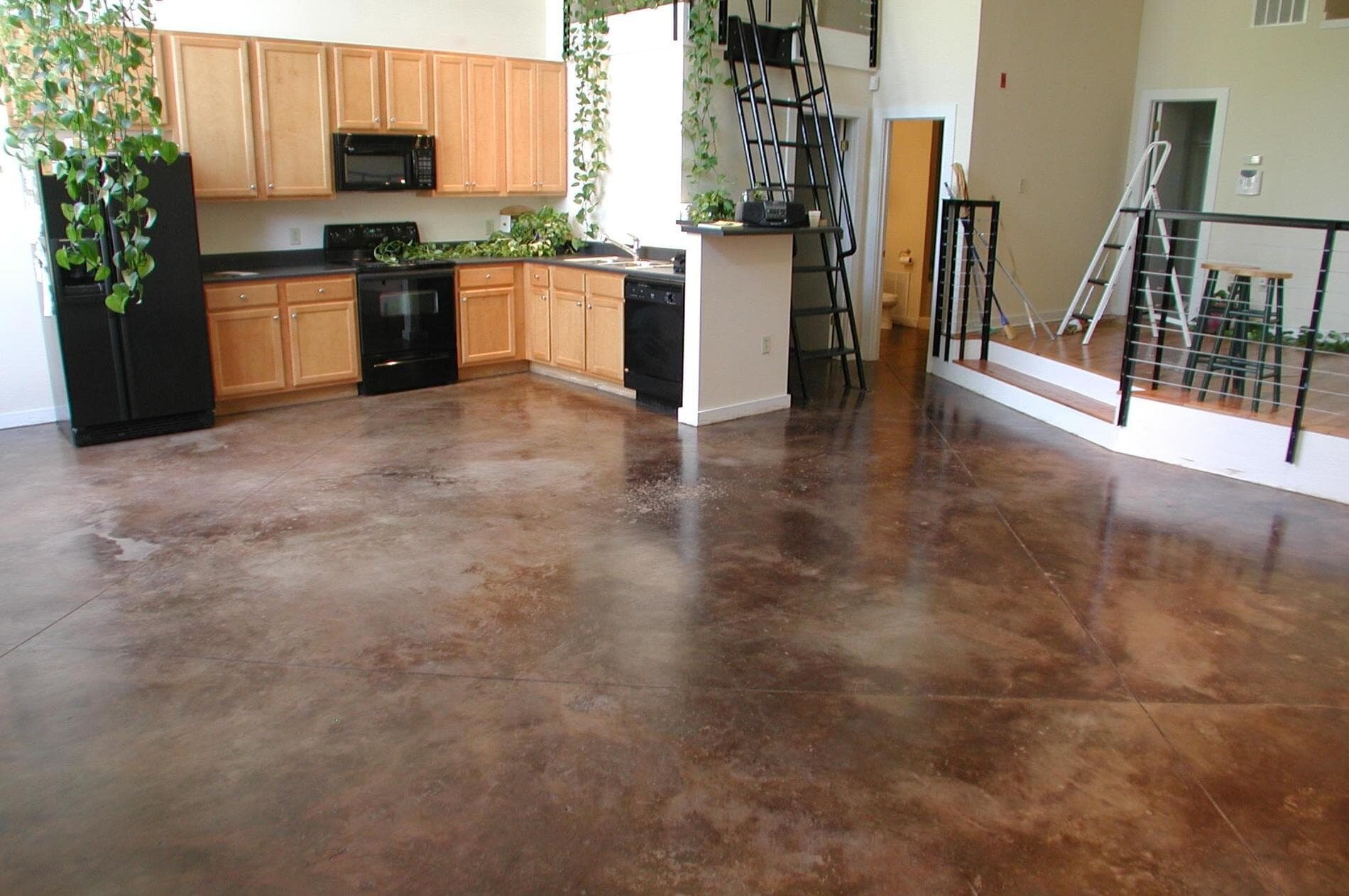 The scope of all these strategies to work? Deliver excellent customer service. 
You will be able to build a reputation for reliability and excellent work and get those leads more often. 
Also, worry about aspects many competitors don't, like returning calls, correcting your mistakes, dressing professionally, taking the initiative, and addressing concerns before they become huge problems.
Continue to improve your craft. If you feel you are a master of your art, look in the mirror to reevaluate where you stand. 
Regardless of your level of skill, there is always more to learn. 
To learn new skills or improve your skills, attend training seminars. You can network with other trades and industry professionals.
Be open and honest. Do not forget to inform prospects about the many beautiful features of decorative concrete or your service overall. They will value this.
The Local Lead Generation Process for Your Concrete Finishing Business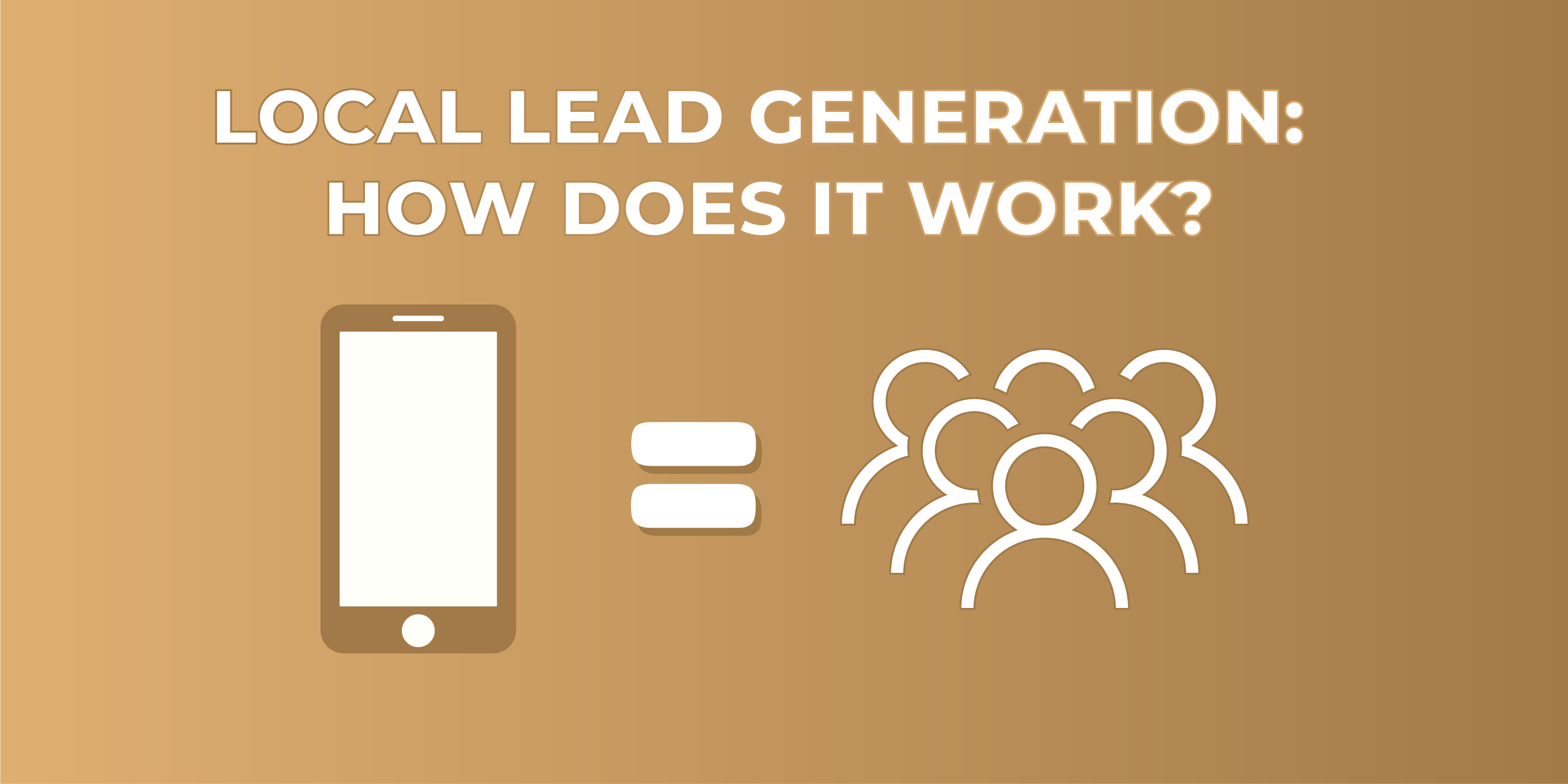 All right! So, everything is about building properties and generating leads. But how does the process actually take place? Are there other steps I need to know?
The steps I mention below are what students from our local lead generation program follow to generate leads for businesses like yourself. So I'll help you see what we do. And how if you join our program, you can simply generate leads for your own business (unless you want to start a side hustle and build a laptop lifestyle business).
Essentially, our lead generation can be divided into four steps:
The first is prospecting. You need to take the time to do market research on a niche (industry) and determine how many phone-driven businesses are there.
Keep in mind that this is local research as you need to know how many companies need leads. For example, you may search for "plumbing services Youngstown OH."
You will find dozens or even hundreds of businesses trying to get themselves in front of the customers by ranking on Map Listings, organic results, and even Ad.
The second step, building. When you find a niche (plumbing, tree services, a software company, real estate…), you will need to start building your digital properties. You don't need to be an expert in HTML or coding. It can be easy with the right tools.
The third step is now taking time to rank your lead gen website. With the site done, you need to work on SEO strategies and start dominating those Google search results. If you're new to SEO, it stands for Search Engine Optimization.
To keep it simple, it consists of the entire process of growing a company's visibility on search engines like Google and generating organic traffic. And remember this, local lead generation is part of the strategies.
Moving on to step four, once you rank the site, you will start getting your ROI and profits. You only need to rent it out to a local business interested in the leads the site generates. You can offer a couple of free leads to their move on with the actual pay per lead.
To review steps 1-4 above, I described it to a normal student who is building a lead gen business to help local service providers generate more calls. But replace the student with you as the business owner. And replace sending the leads to a business to simply siphoning the leads to your personal business.
By the way, fun fact, about 20% of our students in our local lead gen program are actually business owners who went through the program. And they use the skillsets we teach to generate leads for their own business.
An Example of Lead Generation: Home Advisor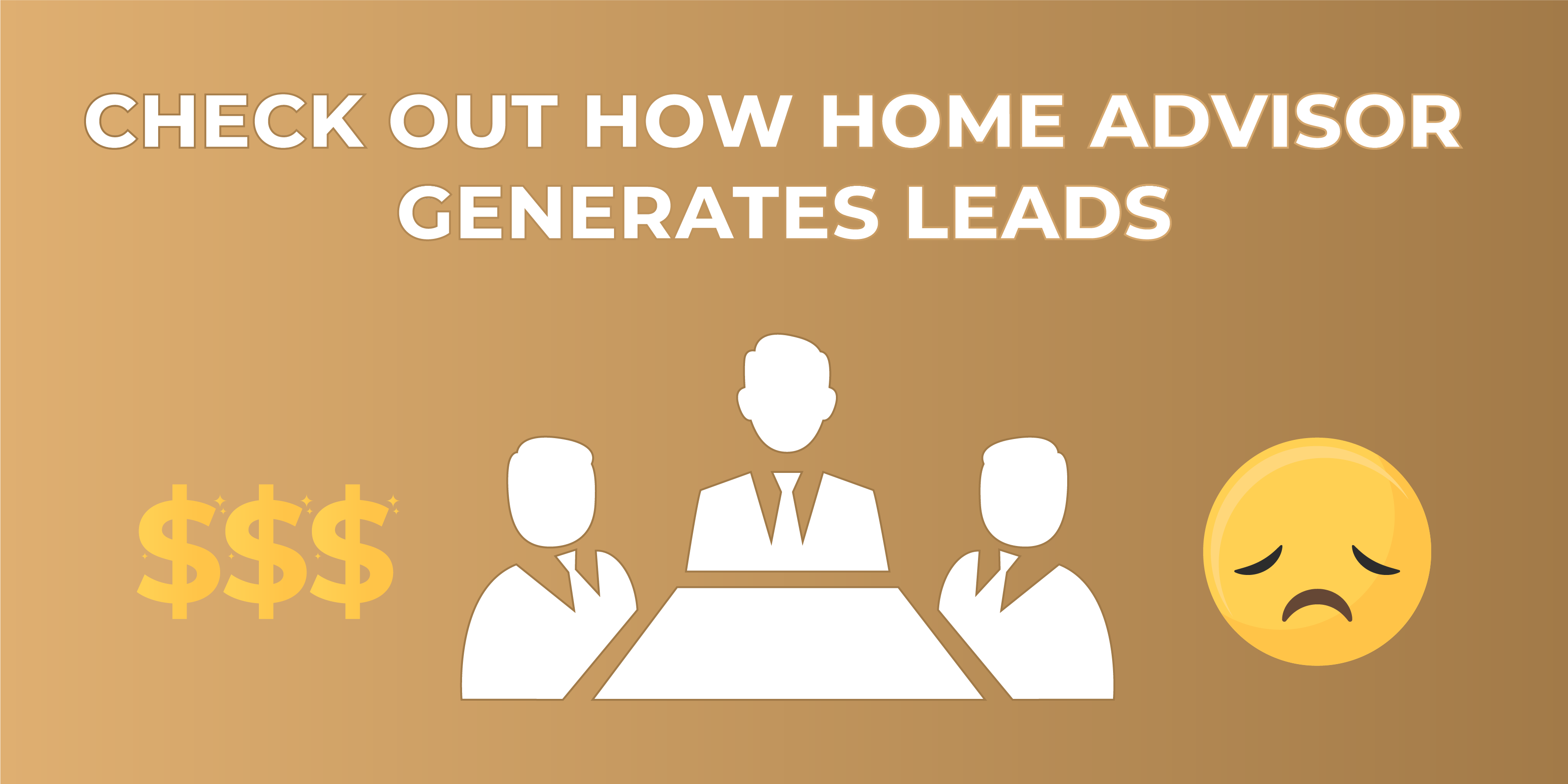 You must be thinking, "if lead generation sounds so good so far, how come I haven't seen any company?" That's the thing; there are many out there. You just don't know they are dedicated to it.
HomeAdvisor is one of the best examples you can find on the Internet as it is a top lead generation company that has spent millions building its brand but also earned even more zeros for this same reason.
They started small as everyone else but invested in building their brand awareness to make people who are looking for home services go to their website and find what they need. They are over 75% of people's first choice when they need those services.
If you don't get HomeAdvisor that much or need a refresh, users need to submit their information to request a service and get a professional or expert who can provide it.
HomeAdvisor's job is to share your information, which makes you a lead, with local companies so they can contact you and offer the service you're requesting. For sharing this lead information, HomeAdvisor gets paid by the companies. This happens for every single lead they send to multiple businesses.
Business owners who don't have marketing skills or don't even know how to have any online presence will always rely on those pages to list their services.  They will save time and effort, but companies like HomeAdvisor can make them spend lots of money as leads aren't exclusive (one lead is sent to multiple companies after all).
Using Facebook Ads aka Paid Ad Platforms: Do They Generate Leads?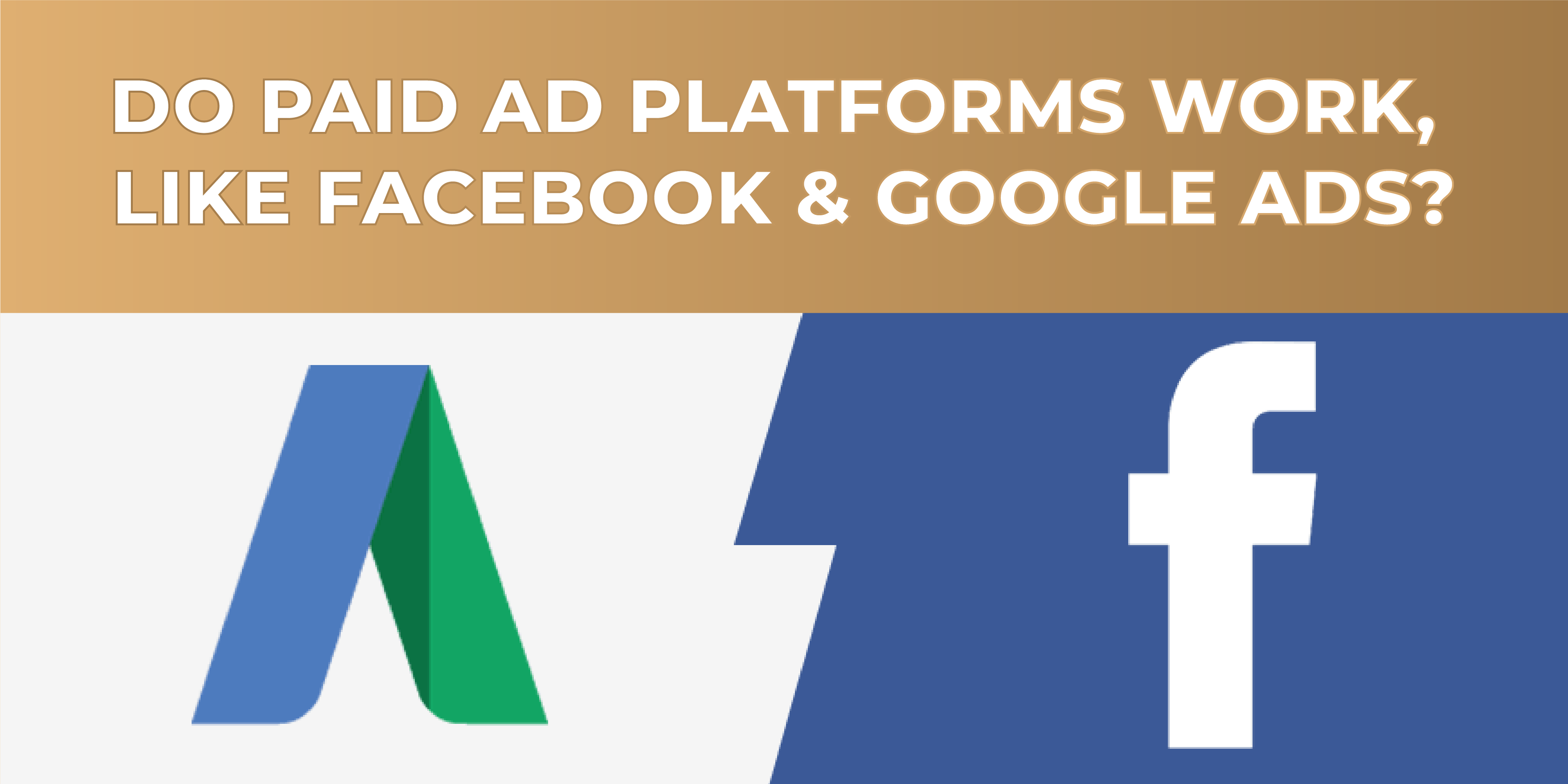 They DO generate leads. If not, no one would use them.
However, you need to remember two facts:
Paid ads or platforms can be expensive.

They don't generate "natural" leads.
Whenever someone sees or clicks in one of those ads, over 80% of them did it by accident or are trying to close/report it.
Why? Because they aren't looking for those services. At least not at the moment.
What those ads do instead is interrupt their time on the platforms. Users aren't there to find companies or businesses unless they are searching for a specific company's user, and for that, there's a search bar. This is why it is hard to convert them to actual customers who will show interest in the companies' services. Also, you're limited by a budget.
When using lead generation, everything is organic. You aren't forcing others to pay attention to your business but rather being there when they need you. This is why Google's organic traffic will always beat paid ads, and the reason companies continue investing in it, which is a lot cheaper as well.
What Is Local SEO?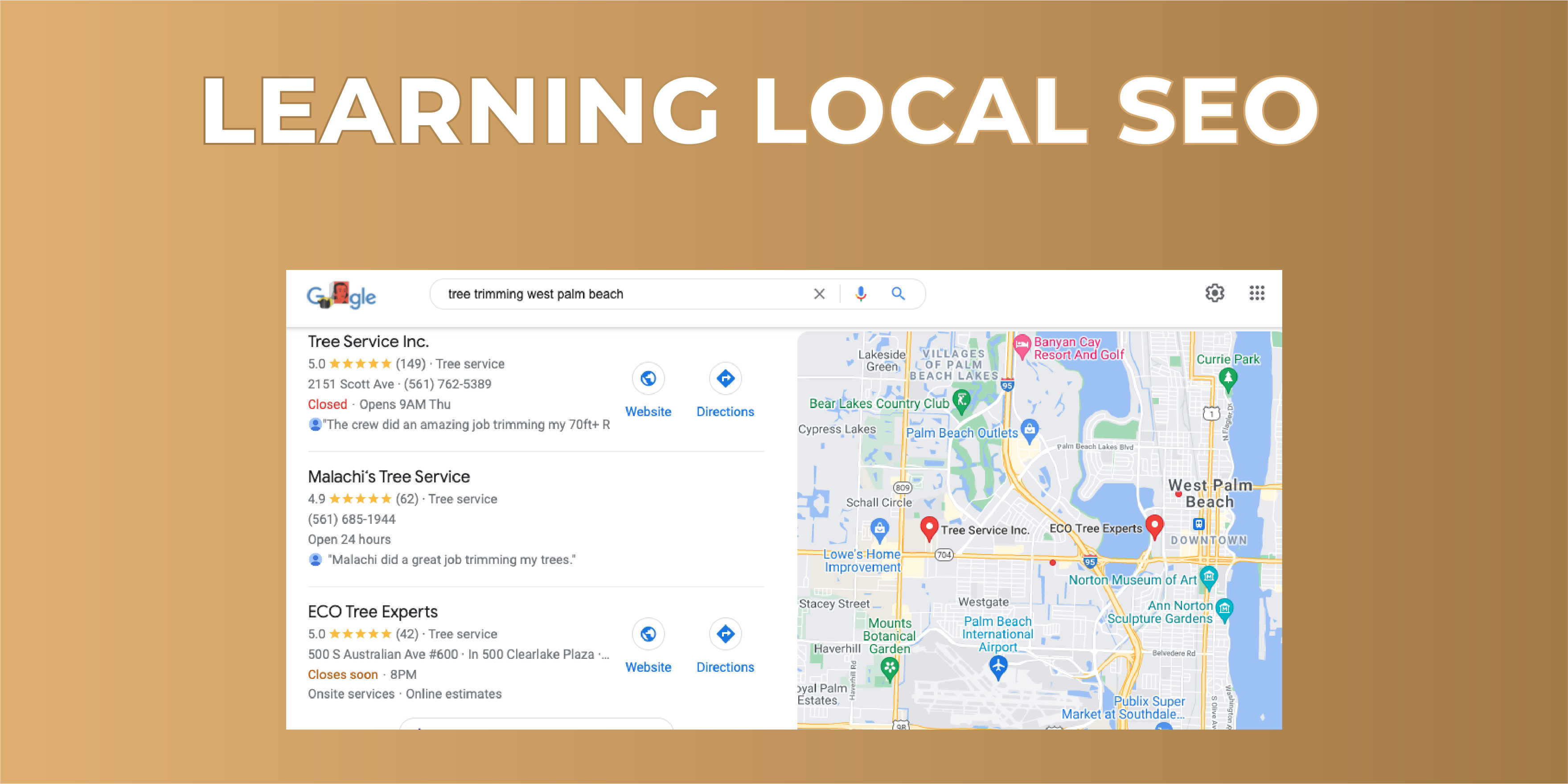 Don't worry… I didn't get it at first either. Following the short explanation, local SEO focuses on scaling businesses' visibility on search engines. However, this is only for those who serve their communities face-to-face.
What does this mean?
Experts and professionals like painters, plumbers, and dentists (but not only them) offer their services to their local customers. Why? Because they can't deliver them unless they are located in the same area of their customers.
To make sure those businesses get more leads, you need to rank them locally by claiming the business listing on Google to place them on Map Listings. Local SEO also involves online reviews, citation management, and how you manage your entire online presence in the local area.
If you are going to bet on lead gen, you need to adapt yourself to today's world: The Internet.
Keep in mind that although traditional channels and methods like billboards, warm calls, and pamphlets still work, they aren't part of your tools. Whenever someone needs a service, they go to Google and search for it.
"Dentist in Miami" or "plumbing services in Orlando," etc. And you can keep coming up with services or professionals people need and look for. Thus, you need to make sure you're using Google to get the companies in front of their clients.
Users will always click on the first search results (those near the top), and many of them will be either Ad links (people paid to place their websites there), Map Listing, and then you get websites. Almost all of them are your goal and where you should always aim to place yourself.
Can My Concrete Finishing Business Utilize a Local Lead Generation Strategy?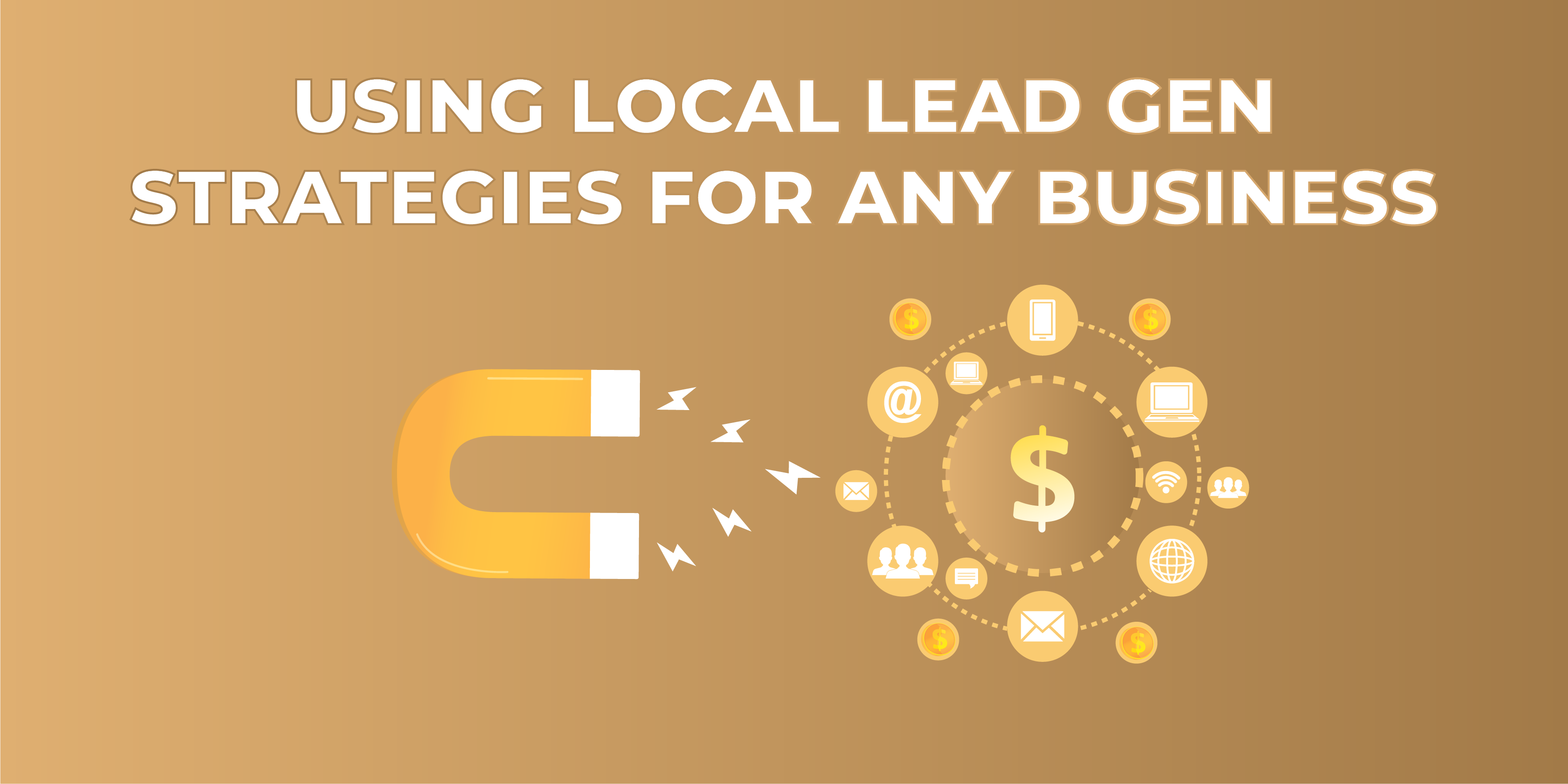 If you want customers, you better know you need it. Following the previous explanation, lead gen is all about placing businesses in front of their customers, choosing them over their competitors.
Put it simply – it's all about closing deals and having clients for those companies to make money. The main difference with the usual methods companies use for this is how lead generation approaches different channels to get them in the right place of the market to get customers.
Those channels are all focused on the Internet as most people are searching for products but also services across the net. The issue is that the Internet is way too broad, and businesses don't know how to place themselves. They usually try, but they get one common result: losing money and time.
How Powerful Are Organic Concrete Finishing Leads from Google?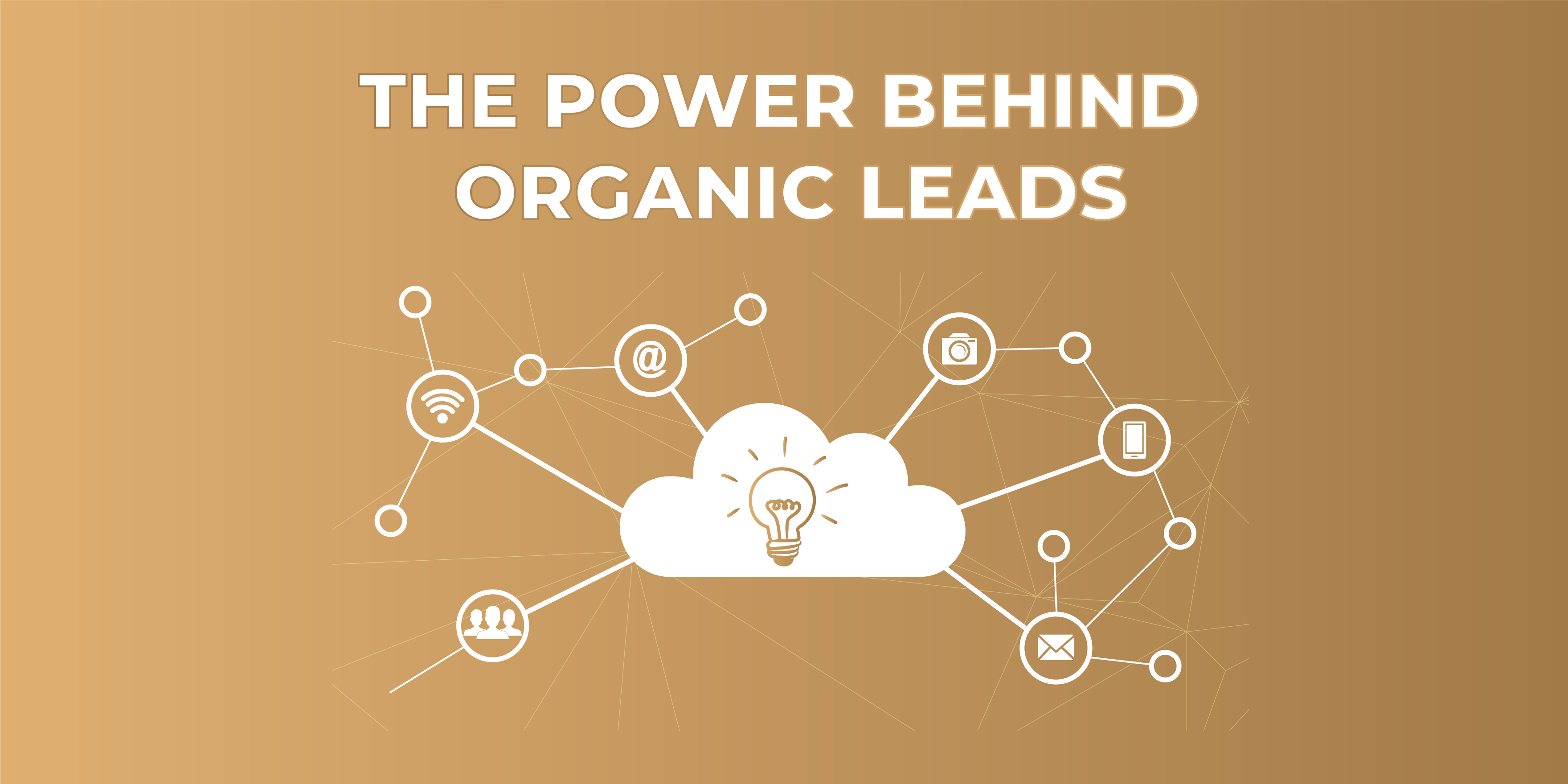 For companies looking for customers, it's everything. For you? Pretty much the same. When you build a business with digital properties, you get to make thousands of dollars a month.
This isn't a "get started today and get rich tomorrow" thing, but it is HIGHLY scalable, and ROI + positive results are guaranteed. Learning a fairly decent and very needed set of skills to create your digital properties and start ranking them on Google is required.
I have invested in several online businesses over the years, and if there's something uncertain, whether you will get your ROI or not, even more than the actual profit.
However, this business moved my earnings from five figures a year to a month in ONLY passive income while sitting comfortably at home.
On my laptop. Anywhere. Anytime.
You can look at one of the first sites I built back in 2016, and it continues making me over $1.000+ every month. The best part is that I don't need to touch it or the rest I've built over the years, just like this digital property.
What Makes Lead Generation SO Alluring?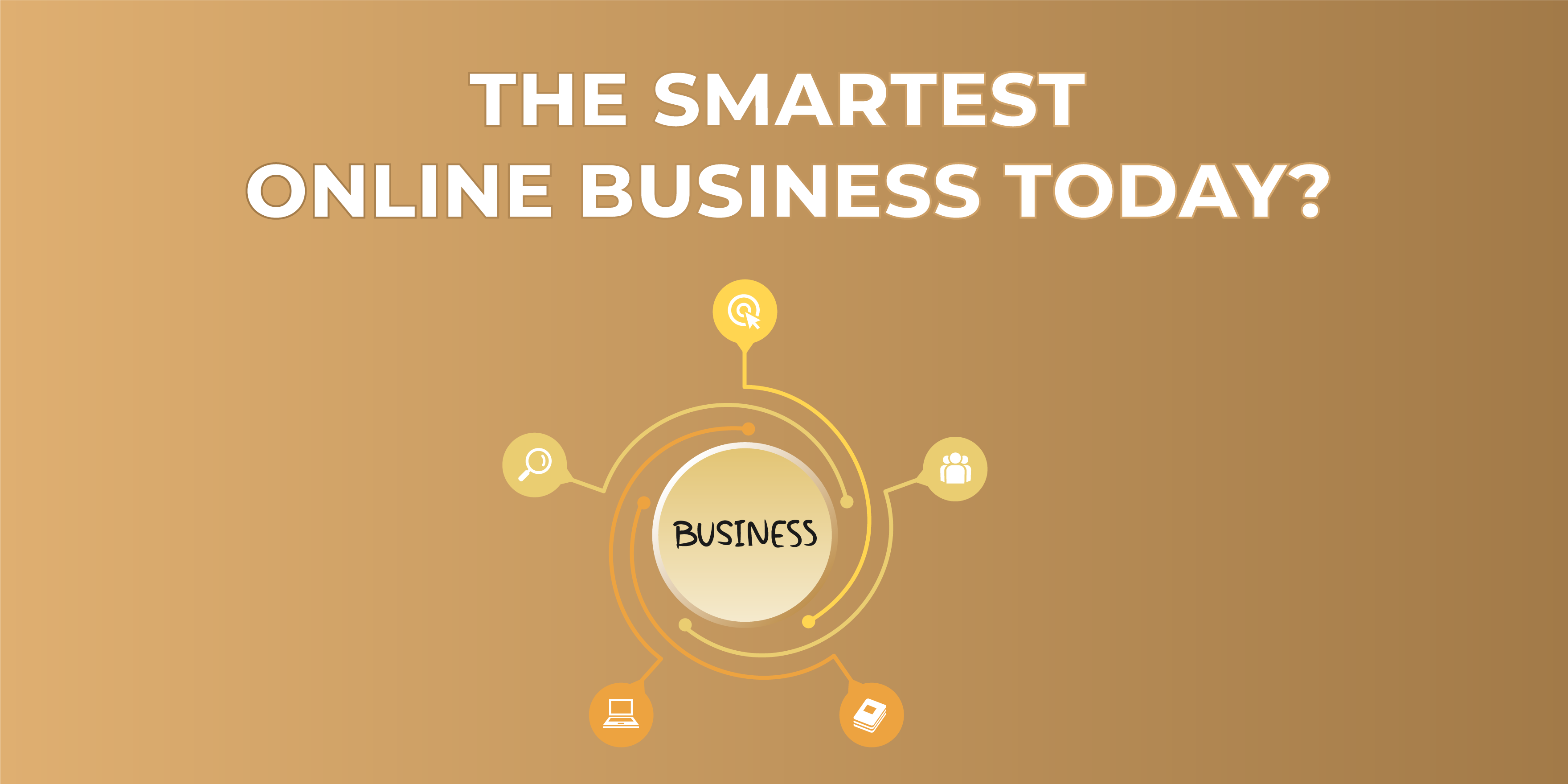 Here it goes: you can work from home.
The main issue with regular business opportunities is how much you need to invest in staff, equipment, or rent to have a place to sell your products or offer your services.
We all know the hassles of traditional businesses that involve regular expenses, which are extremely high.  Can you afford it? I don't think so, and even if you can, is it worth it? Now, it isn't only about the money. You also need to put in a lot of work, and it isn't only during the first couple of months or years. Usually, it is as long as you continue running it.
You can save yourself those headaches and bone-breaking tasks and expenses with lead gen since it is more about generating leads with digital channels—mainly websites.
Websites can be VERY cheap to build, and with many tools online, you get to do it in a couple of hours instead of days. Any virtual or digital business is scalable and won't need constant maintenance.
So, let's summarize this:
You save money in regular expenses with traditional and most online businesses as what you need is yourself and digital properties (websites).

You can bet on passive income.

 There's no need to hire more people to get started.

You can generate leads in multiple industries, which allows you to work on any niche you want.
How Can I Get Started in the Local Lead Generation Program?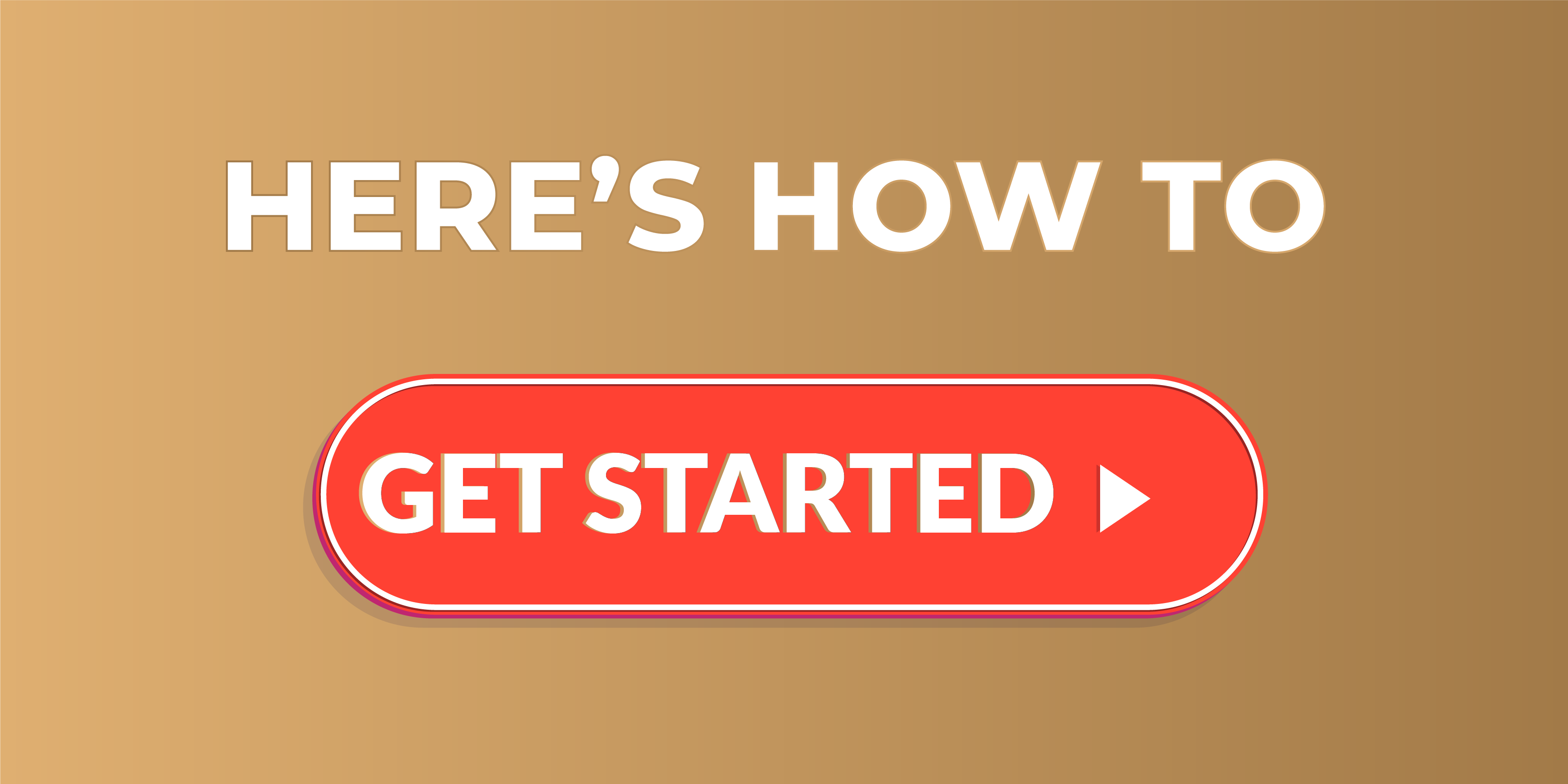 Anyone can start and learn. That's the beauty of this business model. I knew nothing about SEO, Map Listing, and everything I've mentioned so far. It is all about learning the skills, gaining experience, and deciding to take the step.
Remember that this business model will never get old as business owners are always looking for leads. They need to do business and scale their companies. Why not do the same while helping others and still making money?
You can start with this local lead generation course highly recommended for anyone wanting to grow in the business. It is a close training that will take you through each step and make sure you are able to get your ROI, profits and take control of your life.
You will be added to an incredible lead generation family ready to help you 24/7 when asking questions on the group. Anyone is welcome who's willing to put in the work. Click here to watch the lead gen webinar.