Let's say you have a target market, & a foundation of digital marketing to get construction project management leads for your business. Plus you already have goals to measure if your strategies are effective to build your company and grow your revenue.
This means you are ready to start or, at least, start organizing all the tactics you will use to ensure those leads are high-quality ones. And converting them into actual clients and customers.
In case you aren't familiar with it, marketing can seem daunting. Still, you have already done so much to make it manageable if you are in a spot where you got pretty much most of the steps above done.
Begin with the tactics that will help your construction project management company reach your goals. 
You can take each tactic individually and quickly create a solid lead generation strategy that includes the basic options but also the ones your competitors seem to be working for them yet are quite challenging. 
Most of the time, advertising may be your answer to attracting new clients to your construction business. Still, it isn't the best option when you want a long-term tactic that doesn't make you spend money continuously. 
Here, our goal is to help you set strategies apart and determine which ones can work better for your construction business. 
By the end of the article, you should be able to have a full plan established around your company's needs, whether you are just starting or have been in business for a while.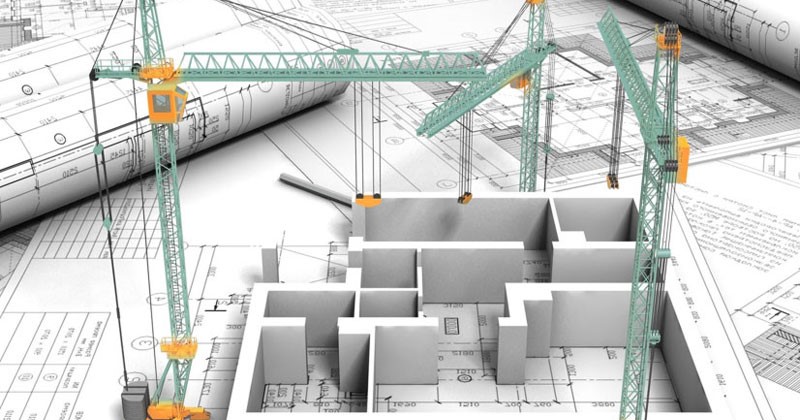 Send a Direct Message to Your Ideal Client
It is important to first understand your target audience and to create a message that will reach them. Let us break it down into three steps:
Define your target audience.

Create a message for them.

Make sure they are able to see the message.
If we go over the first step, you will need to ask yourself these questions: Which trades are you skilled in? Do you work as an individual? Do you own a construction business with ten employees? Are you a construction project management contractor who works in commercial or residential settings?
These questions will help you to create your organization. Next, imagine your potential customers. What age are they? What is the size of their company?
Be as specific as you can. Once you know your dream client, you can start to define your target audience according to the answers you get and how your statistics work. 
Set a specific profile and make sure that what you've got truly sets what your dream customer is. 
Nest, we can move to the other two steps: 
Create a Message for Your Target Audience.
Now you know your target audience. The next step is tapping into their needs and speaking to them.
What do your dream clients want? What are they looking for? What are their struggles almost every day? Once you have the answers to these questions and others similar to them, you will have the fuel to create a message.
It is more than what you write on a flyer. It is your brand, which means it is what you are all about. If you're having a hard time picturing this, here's an example:
You are trying to get big commercial jobs done in the area, and by talking to developers in your local area, you realize the greatest problem is that you do not have final drawings and budgetary pricing. 
You create Facebook ads to target developers and real estate developers with this information. You then make a pitch about how better you can estimate projects.
Make them see your message.
By now, you should have a message that is targeted at a particular audience. You must make sure they get the message, and for it, you must first find out where they are looking for your type of business and services. 
Contractors only occasionally check their phones on the Jobsite, but they are mostly checking email and Facebook. It makes sense to target contractors on Facebook and Email if you are looking to reach them. 
The way you reach your audience will vary based on who they are and how much presence you have on all the different platforms and channels.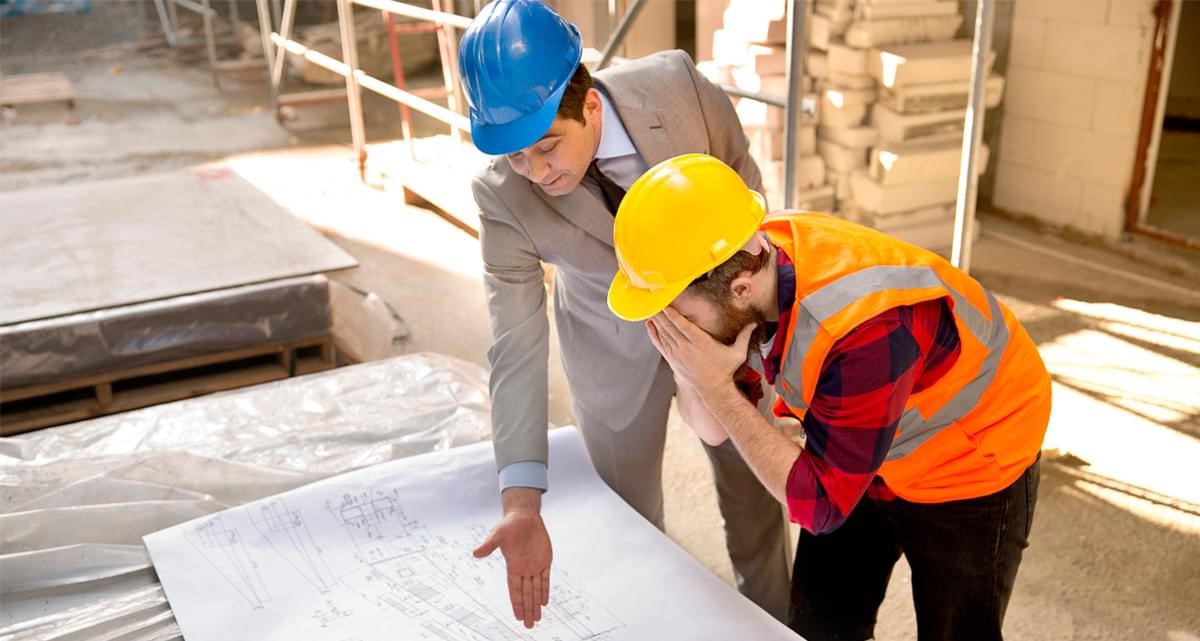 Create a Content Creation Team
The business world is rapidly changing into a dynamic one in which the people who succeed will be those who put the most content out there and take up the most people's attention.
You must produce and distribute content for your construction project management business to draw attention. You must also create and publish a lot of content online to build a reputation as the contractor people want to work with.
If you are not an expert content creator, it would be smart to either hire a team that can do the trick for not-so-high prices. These are the roles you will need if you want to keep it in-house:
Written word person (Editorial Management).

Math person (Data Analyst/Strategist).

Video person (Video Content).

Artist (Designer).
These roles do not necessarily have to be fulfilled by four people. It can be one person fulfilling all four roles or two people fulfilling two roles.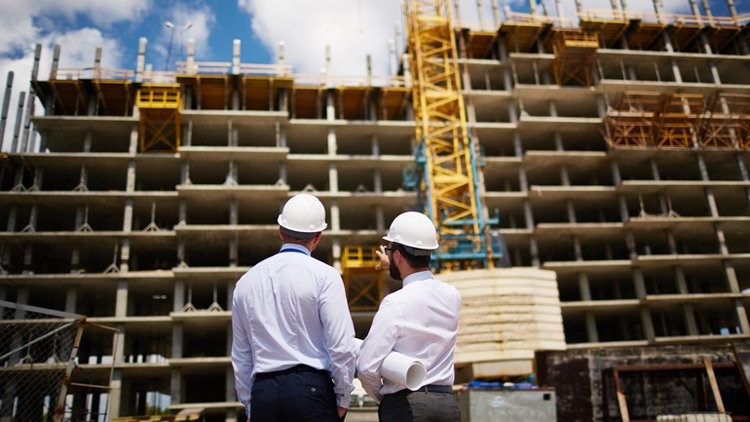 Post Content on Facebook
Once your team is ready to produce content, it is time to get serious about your potential clients' platforms.
According to Pew Research Center, 69% of Americans use Facebook. Many of these are homeowners and contractors who could potentially give you work. It makes sense to target your marketing efforts on Facebook when you consider this statistic.
You can make a list of all the content types you wish to publish. This will help you to have a consistent brand that people can trust and not be overwhelmed by choosing what to post. 
A content planner—the list we mentioned before—could be used to help your company build:
Video's giving advice to other contractors/homeowners.

Video clips contain quotes.

Example of completed work.

Video of projects being completed.
You must decide what you post, but the content type planner above should help you get started on your ideas.
It is easy to advertise on Facebook, so don't feel too conflicted about how you will work around this. You can set a budget and the length of the ad. Your ad will cease running after the budget is exhausted or the lead generation campaign ends. 
You can increase the campaign budget if you see that your advertisement is performing well. Still, if it is not, you can increase the budget or update the Facebook ad by changing the headline or image or stopping it until you find a better option to ensure it is visualized and clicked by those you want. 
Although targeting your local audience on Facebook may seem simple if you have a city or zip code as your location, keep in mind that you will be competing for the same audience members with other local businesses and national advertisers. 
Even if your advertising budget is large, it is likely that other businesses are also trying to reach the same audience members with their ads.
Remember that larger businesses have more money to optimize their ads for better reception and test their performance. Smaller businesses may receive more clicks and likes if they are not tested for optimal engagement.
If you are a construction project management company that focuses primarily on residential work, call your advertising team or hire a marketing agency to plan a Facebook lead generation campaign around this alone—or learn how to do it yourself. 
The main conclusion while working on this will be similar every time: you require a sales funnel.
A funnel is a series of ads that encourage a particular outcome.
While many businesses have long, complex funnels, residential contractors prefer a two-step ad sequence.
The first ad to offer lead magnets in return for contact information.

The second ad will be a follow-up with a sales pitch for anyone interested in your services.

Platforms Where You Should Upload Content
Following what we mentioned about content and where you should be present, these platforms are certainly some of the ones you should be worrying about. Thus, take the time to make strategies and content around them based on how each one works:
Upload Content to Instagram. 
Similar to the content type planner, you will want something similar for Instagram.
Once you have a plan that outlines all of the content you want to publish, you can start to put it out there.
Do not be afraid; if you have problems with social media, it is always good to have a sales team handle it and help you generate high-quality leads with these platforms. Although it may seem expensive, the brand you will create will be well worth the investment.
LinkedIn is your main platform. 
As of 2022, it is the best platform for construction project management contractors. LinkedIn has a huge organic reach, which means a high chance of it being seen by many people. 
In addition, it offers commercial advertising, which opens an opportunity for your business. You will be marketing to contractors, architects, and developers in the commercial sector. 
This is the place to network with fellow construction professionals and post valuable content to increase your authority and make you and your company get qualified sales leads. 
If you want to increase your exposure, we suggest taking your best content and creating an ad that targets everyone in your local construction industry. You want to create content and then promote specific posts as an invitation to view the rest.
While the "value-in advance" approach can be taken in many forms, LinkedIn provides great advice and builds a strong reputation.

Employ An Estimate Department
Contractors work 60+ hours a week, and yes, we know this feels like a lot—and it is—but this is just how the industry works for them. What does this entail for you, though? 
Well, they do not have time to invest in marketing and branding, which means they need people like you, and if you decide to start a service in project management, it means you already know this. 
To be a successful manager, you will need to be the sales head and delegate all other tasks.
You have a lot of work to do in order to win jobs. You do not have time to go into the office, take measurements, and price everything. 
You need to understand this, and you have to employ a team to offer an estimated service that takes the burden off of you so that you can concentrate on what is most important for your business.
However, you can always organize your time based on priority tasks and which ones you will need to manage before anything else for those starting or with little budget. 
It's not impossible to work alone in the beginning, so don't think we're trying to put a limit to your efforts with this strategy.
A Lead Magnet Can Help You Attract Leads
A lead magnet is an offer that "sells" a free service and collects your prospects' contact information in order to sell your services.
If you aren't sure about how it works, it's simple. 
Let's suppose you write a short guide about how to start a construction plan for a house. Your prospects will be quite interested in it because they will learn how to manage their projects better, but although you're giving value, they'll still need your services. 
The idea of this magnet is to ensure they see you as a resource and expert who is willing to share some knowledge and not only sell their services. 
Many statistics show that lead magnets generate 43% more leads, and you will get phone numbers or emails way easier.
So, take a seat and think about what you can produce an offer on your website or other channels by using a CTA (call to action) or button-like "Get Your Free Guide to Manage Construction Projects."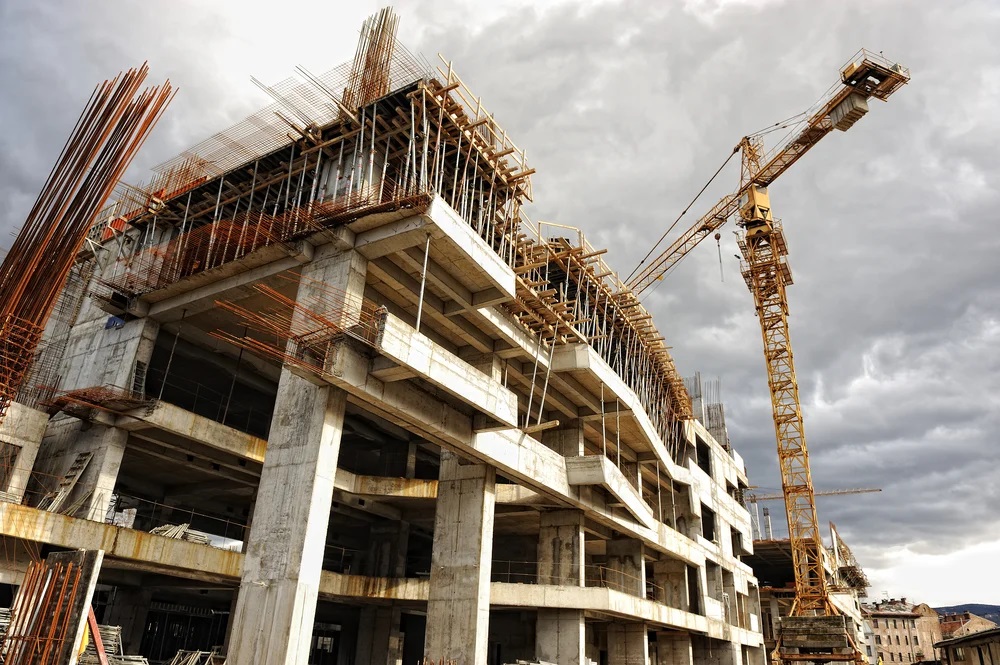 Call Previous Clients on A Specific Schedule
Keep track of any past clients that you have worked with. Send them a follow-up email several weeks or months later to ask how they are doing and if there are any other projects they would be interested in working on with you. 
It is amazing how many managers like you—or contractors—are able to secure more work by following up with clients in the past and showing that they care about their company.
This establishes a rapport in the industry that allows you to position yourself as the go-to contractor in your local area. It is a win-win situation for your construction project management company and those prospects you will be calling or contacting.
Weekly Emails to Promote Content
It is time for you to raise your brand once you have an email list from your lead magnet or a list from other lead generation tools. 
To increase the visibility and credibility of your business, grab the content that you have been sharing on social media and send newsletters with it. 
You don't want to include all the content or a copy and paste, but rather an information regarding the posts you have made and incentive people to go and read it or share it with others. 
It is as easy as sending the link to LinkedIn with a compelling reason for people to visit your page. This is needed because you must be able to get in front of your potential clients and offer real value. 
On the other hand, you want to follow a couple of "steps" in order to get the desired results with this email strategy: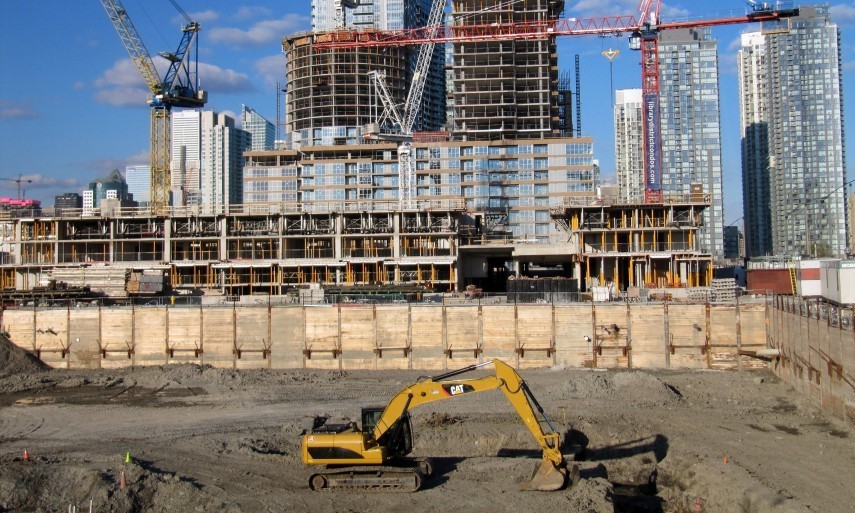 It does not matter if you have just received a prospect's email or a database of contacts; it is helpful to offer your assistance occasionally. A simple "Hey John" can spark your company's interest.
You will also be known for being a reliable, trustworthy contractor by your genuine approach to obtaining projects. This reputation can give you a huge boost in your marketing and sales efforts.
Create an email sequence for potential clients. 
Once someone has signed up for your lead magnet, they will receive a set of strategic emails. These emails will serve to further your relationship with them so that you can be trusted, liked, and known by them.
This is what a home builder can look like when it appeals to newly married couples.
Email #1 – Send a video detailing the process of buying a home.

Email #2 – How to Save Money on Buying a Home.

Email #3 – Invite your friends to visit your social media pages.

Email #4 – Sales pitch.
This is just one example. It is meant to introduce you to a concept that may be unfamiliar to you.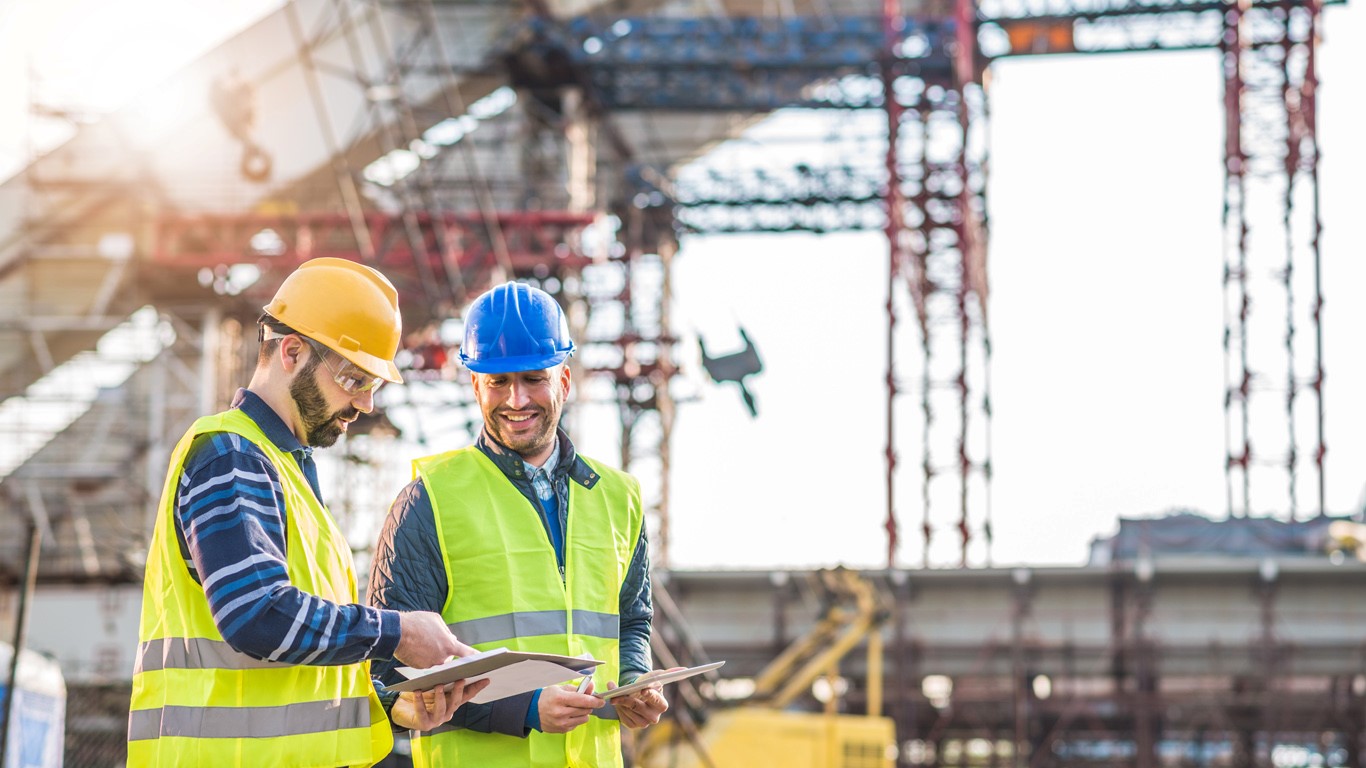 Go All-In on Local SEO
Local SEO refers to what happens when you search for a specific term in a particular location on Google. 
When people search for project management in the construction niche, you need to be on the top search in search engines because you get a lot of exposure and legitimacy. The main factor here is to get ranked on Google. That simple yet so difficult.
You can make this happen by asking people to endorse your website and adding links to it to their websites. In other words, a website that has more links to it is ranked higher on Google.
There are many other aspects to this, but it is the most important thing you need to know. 
We would also add the fact of having citations, claiming your GMB listing, and taking part in anything local that can be added to your online presence.
Create an Advertising Team
Although you can start alone and scale your business later, it is a good option to work around a team for each category or section for lead generation when you have the budget for it.
Marketing a construction project management company is about attracting attention to your brand and then creating a strong brand that inspires people. Although content on the Internet can help this goal be achieved, it is not enough.
Advertisements should be sent to all those who are interested in your content. They will then be able to view your content and possibly hire you.
You have two options when it comes to content creation: you can hire a sales team or do it yourself. Here are the people you will need to create an advertising team:
Online Campaign Manager.

Creative Director.
Online campaign managers are responsible for the management of paid advertising. They oversee the backend of social media and manage copywriting and video scripts.
The creative director is responsible for designing the ads and videos and deciding the direction of the company's brand.

Make an Authoritative Website
You may think we missed this, but we were just preparing the project to reach this point. 
A website will be the main place where all your leads will land, aside from your Google My Business profile. Essentially, it is the place where you want to have your lead magnet, contact forms, and all the information you can offer to your target audience. 
Do not be afraid to hire web designers to create a professional website that will make you look more credible and professional. Especially considering this tends to be a one-time investment or one that you don't need to oversee for long or only once in a while. 
However, if you don't have the budget or feel like you could work around this yourself, there are dozens of web builders today with templates. 
WordPress, along with Elementor, can help you build a great website that is SEO friendly and responsive for all devices. 
You will need to invest in hosting and a domain, but it is a little investment for what you will get in return.
You can get a lot of new business with a great website and local SEO.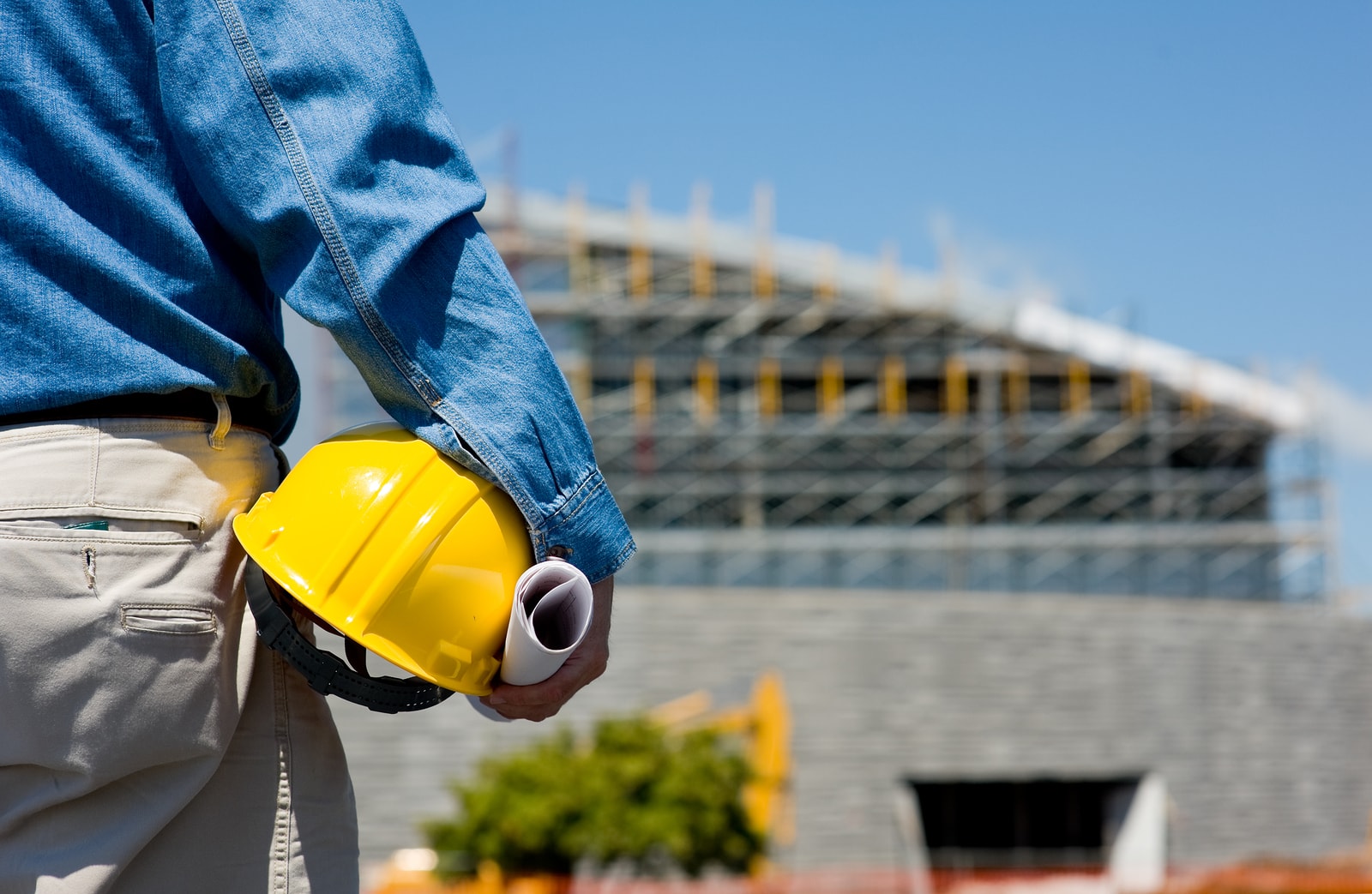 The idea of owning a website is to use it as your digital office, so don't be afraid of taking your time with this asset since it will bring great for your entire marketing plan and efforts.
The lead generation strategies we have approached so far are part of a modern way to market a construction project management company. 
There are many strategies and methods out there. Still, these are proven to be the best considering how technology and the Internet move the world today. 
The Local Lead Generation Process for Your Construction Project Management Business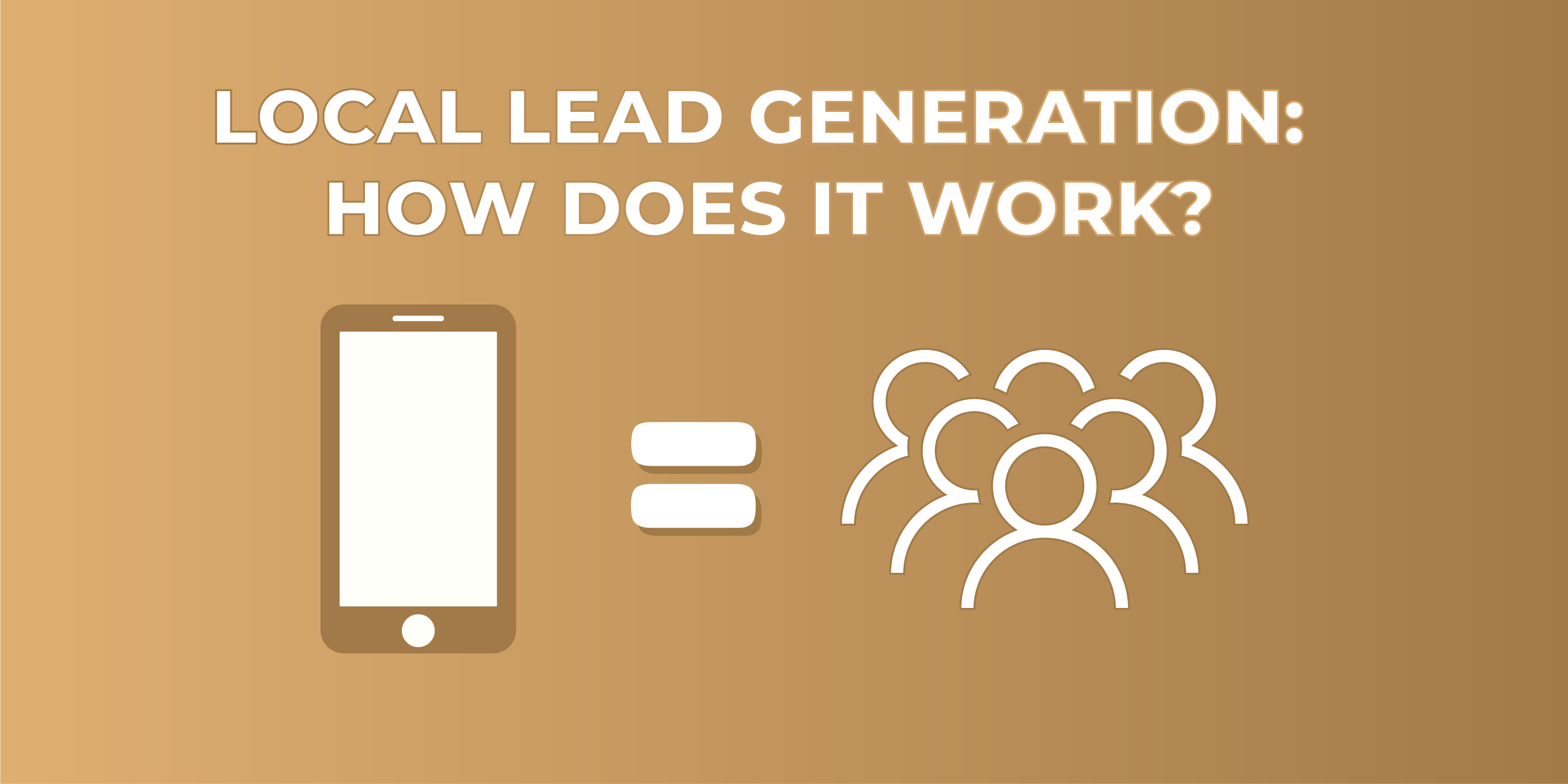 All right! So, everything is about building properties and generating leads. But how does the process actually take place? Are there other steps I need to know?
The steps I mention below are what students from our local lead generation program follow to generate leads for businesses like yourself. So I'll help you see what we do. And how if you join our program, you can simply generate leads for your own business (unless you want to start a side hustle and build a laptop lifestyle business).
Essentially, our lead generation can be divided into four steps:
The first is prospecting. You need to take the time to do market research on a niche (industry) and determine how many phone-driven businesses are there.
Keep in mind that this is local research as you need to know how many companies need leads. For example, you may search for "plumbing services Youngstown OH."
You will find dozens or even hundreds of businesses trying to get themselves in front of the customers by ranking on Map Listings, organic results, and even Ad.
The second step, building. When you find a niche (plumbing, tree services, a software company, real estate…), you will need to start building your digital properties. You don't need to be an expert in HTML or coding. It can be easy with the right tools.
The third step is now taking time to rank your lead gen website. With the site done, you need to work on SEO strategies and start dominating those Google search results. If you're new to SEO, it stands for Search Engine Optimization.
To keep it simple, it consists of the entire process of growing a company's visibility on search engines like Google and generating organic traffic. And remember this, local lead generation is part of the strategies.
Moving on to step four, once you rank the site, you will start getting your ROI and profits. You only need to rent it out to a local business interested in the leads the site generates. You can offer a couple of free leads to their move on with the actual pay per lead.
To review steps 1-4 above, I described it to a normal student who is building a lead gen business to help local service providers generate more calls. But replace the student with you as the business owner. And replace sending the leads to a business to simply siphoning the leads to your personal business.
By the way, fun fact, about 20% of our students in our local lead gen program are actually business owners who went through the program. And they use the skillsets we teach to generate leads for their own business.
An Example of Lead Generation: Home Advisor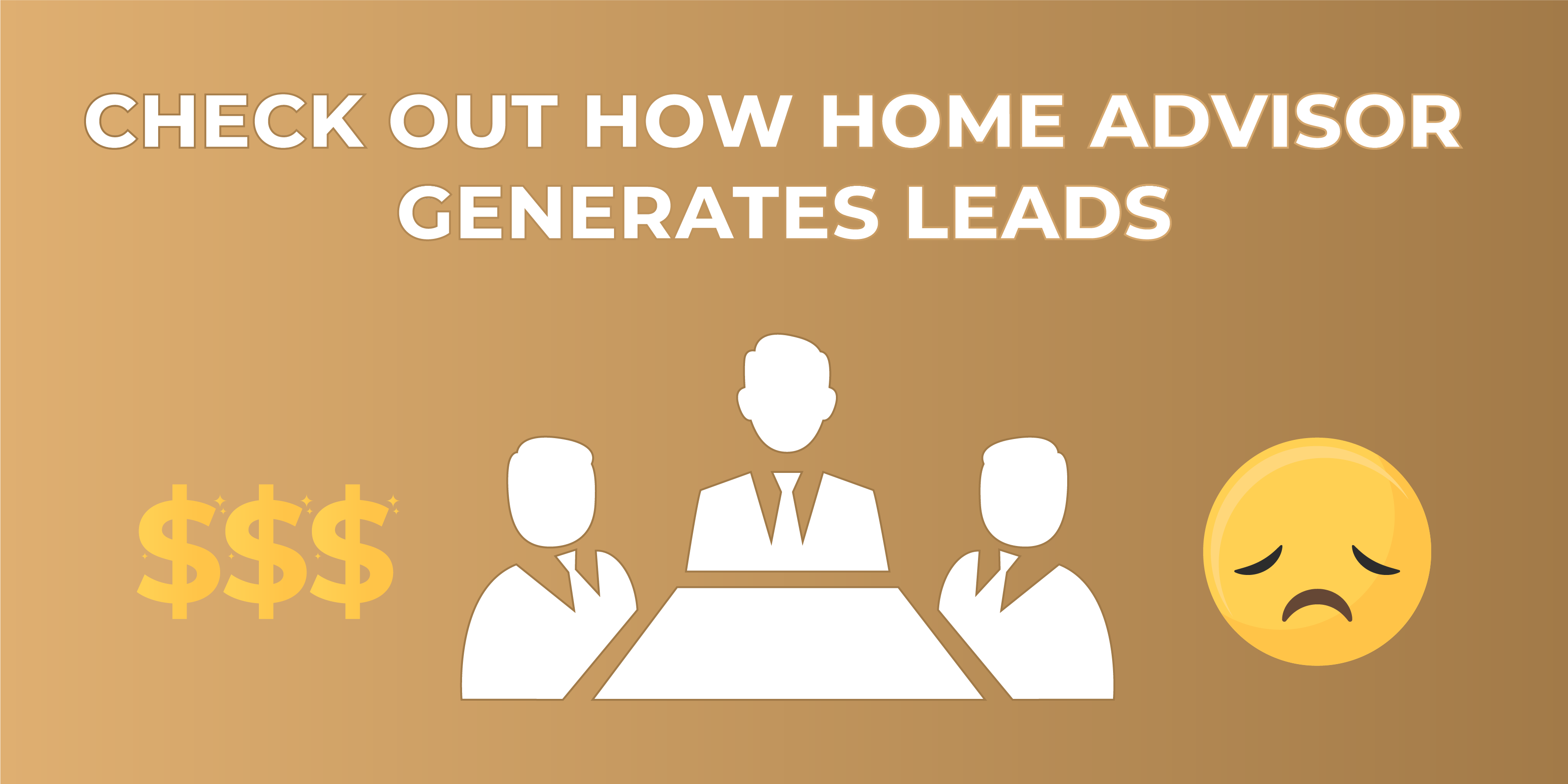 You must be thinking, "if lead generation sounds so good so far, how come I haven't seen any company?" That's the thing; there are many out there. You just don't know they are dedicated to it.
HomeAdvisor is one of the best examples you can find on the Internet as it is a top lead generation company that has spent millions building its brand but also earned even more zeros for this same reason.
They started small as everyone else but invested in building their brand awareness to make people who are looking for home services go to their website and find what they need. They are over 75% of people's first choice when they need those services.
If you don't get HomeAdvisor that much or need a refresh, users need to submit their information to request a service and get a professional or expert who can provide it.
HomeAdvisor's job is to share your information, which makes you a lead, with local companies so they can contact you and offer the service you're requesting. For sharing this lead information, HomeAdvisor gets paid by the companies. This happens for every single lead they send to multiple businesses.
Business owners who don't have marketing skills or don't even know how to have any online presence will always rely on those pages to list their services.  They will save time and effort, but companies like HomeAdvisor can make them spend lots of money as leads aren't exclusive (one lead is sent to multiple companies after all).
Using Facebook Ads aka Paid Ad Platforms: Do They Generate Leads?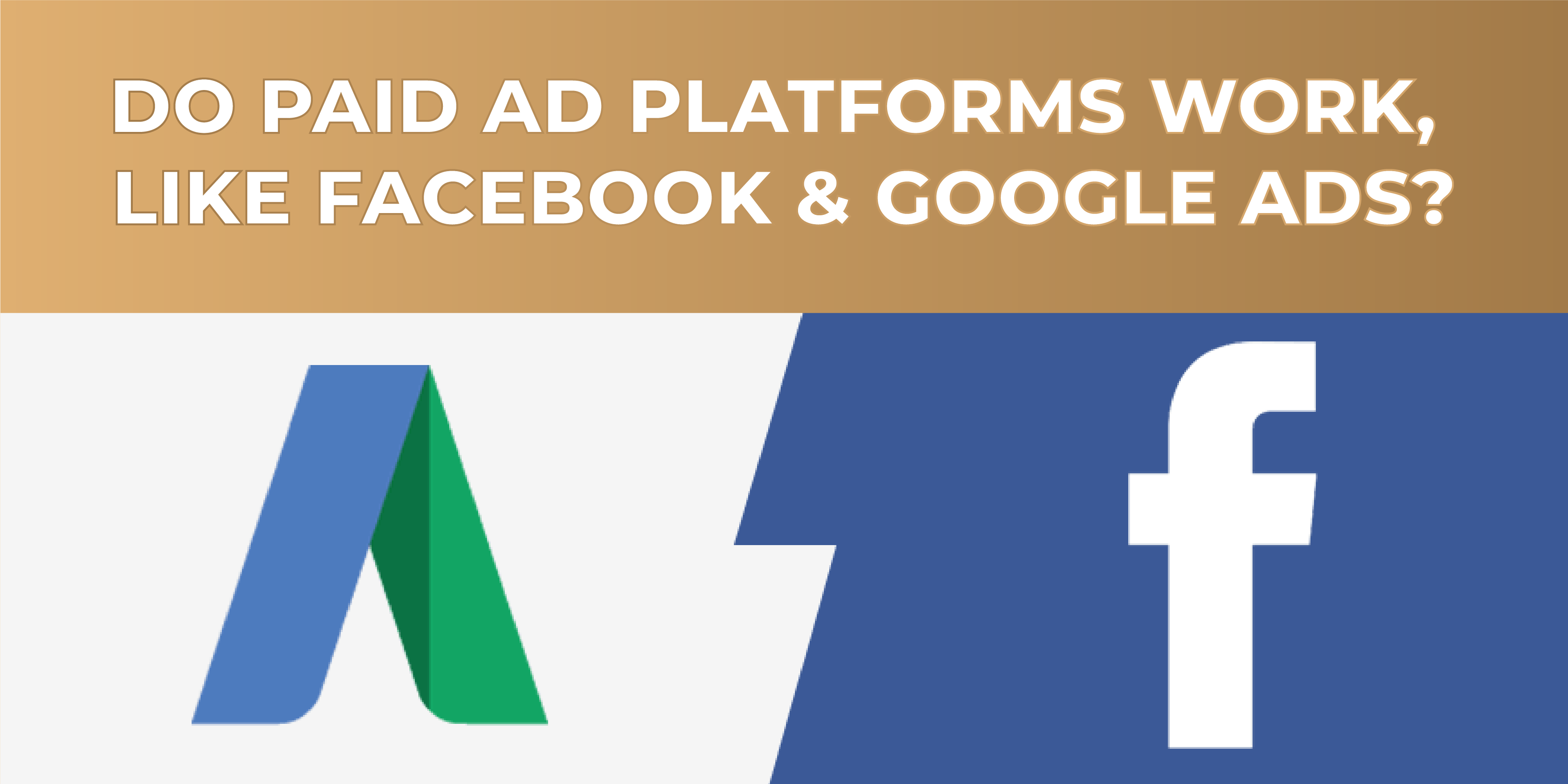 They DO generate leads. If not, no one would use them.
However, you need to remember two facts:
Paid ads or platforms can be expensive.

They don't generate "natural" leads.
Whenever someone sees or clicks in one of those ads, over 80% of them did it by accident or are trying to close/report it.
Why? Because they aren't looking for those services. At least not at the moment.
What those ads do instead is interrupt their time on the platforms. Users aren't there to find companies or businesses unless they are searching for a specific company's user, and for that, there's a search bar. This is why it is hard to convert them to actual customers who will show interest in the companies' services. Also, you're limited by a budget.
When using lead generation, everything is organic. You aren't forcing others to pay attention to your business but rather being there when they need you. This is why Google's organic traffic will always beat paid ads, and the reason companies continue investing in it, which is a lot cheaper as well.
What Is Local SEO?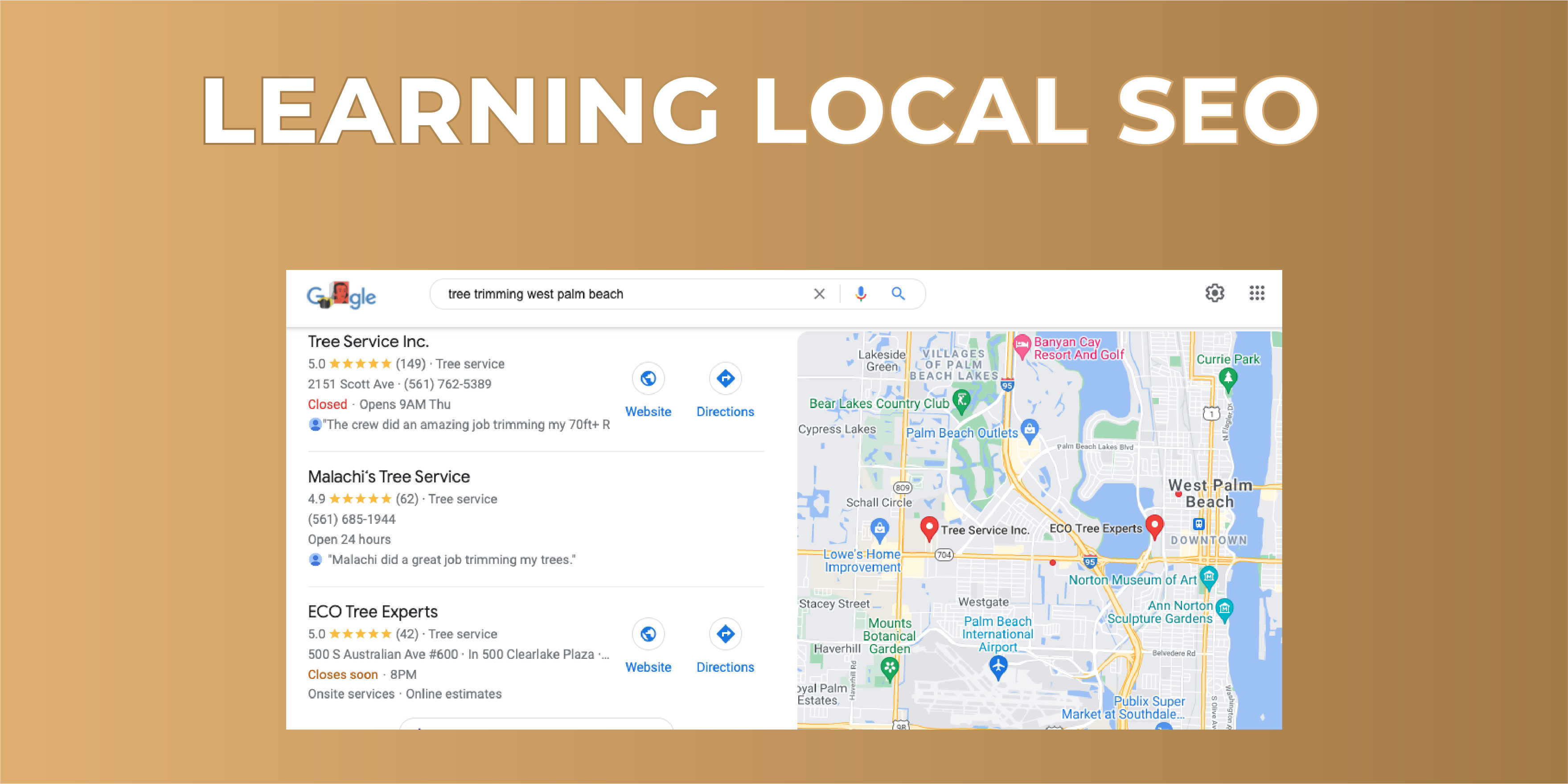 Don't worry… I didn't get it at first either. Following the short explanation, local SEO focuses on scaling businesses' visibility on search engines. However, this is only for those who serve their communities face-to-face.
What does this mean?
Experts and professionals like painters, plumbers, and dentists (but not only them) offer their services to their local customers. Why? Because they can't deliver them unless they are located in the same area of their customers.
To make sure those businesses get more leads, you need to rank them locally by claiming the business listing on Google to place them on Map Listings. Local SEO also involves online reviews, citation management, and how you manage your entire online presence in the local area.
If you are going to bet on lead gen, you need to adapt yourself to today's world: The Internet.
Keep in mind that although traditional channels and methods like billboards, warm calls, and pamphlets still work, they aren't part of your tools. Whenever someone needs a service, they go to Google and search for it.
"Dentist in Miami" or "plumbing services in Orlando," etc. And you can keep coming up with services or professionals people need and look for. Thus, you need to make sure you're using Google to get the companies in front of their clients.
Users will always click on the first search results (those near the top), and many of them will be either Ad links (people paid to place their websites there), Map Listing, and then you get websites. Almost all of them are your goal and where you should always aim to place yourself.
Can My Construction Project Management Business Utilize a Local Lead Generation Strategy?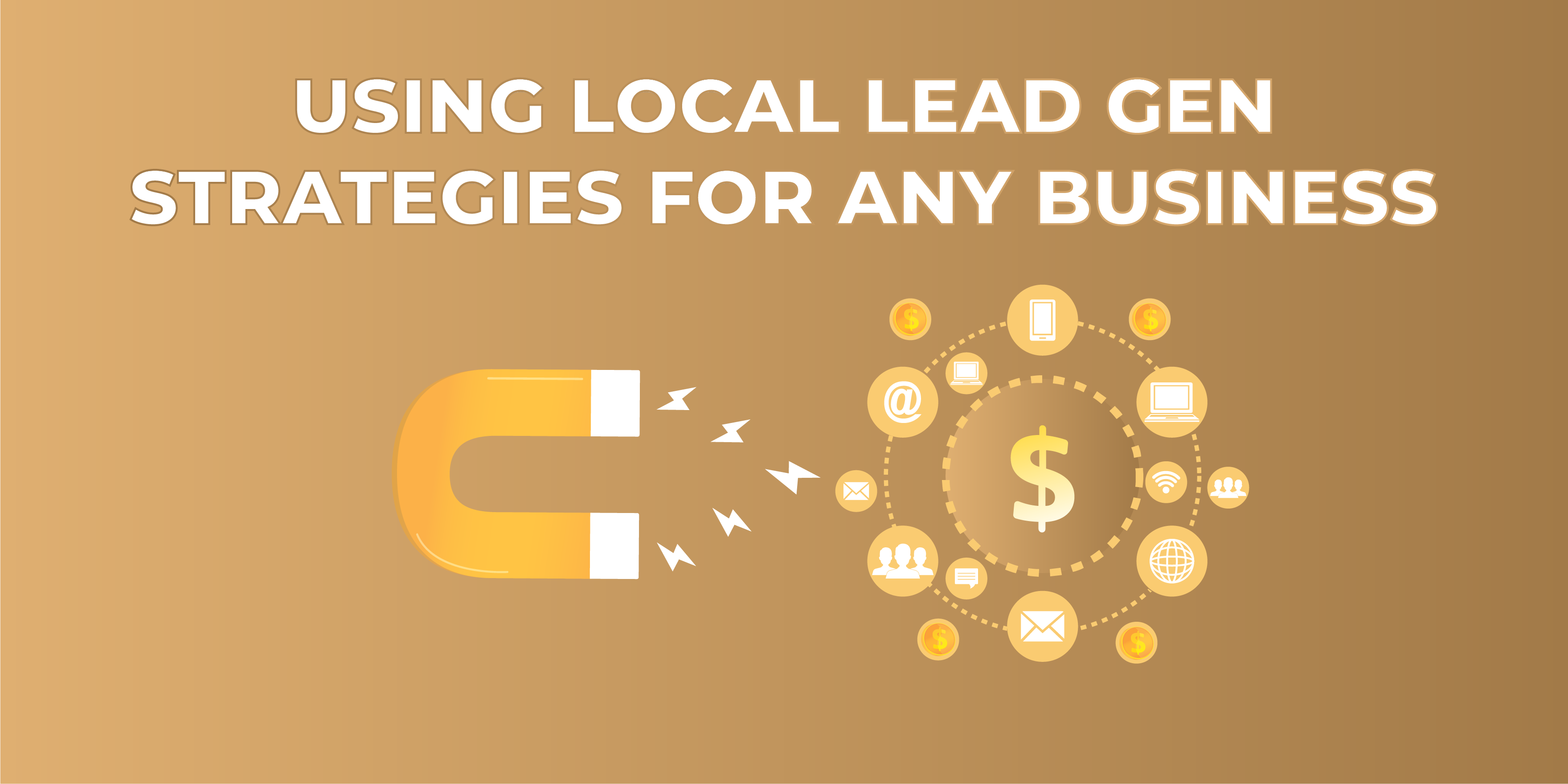 If you want customers, you better know you need it. Following the previous explanation, lead gen is all about placing businesses in front of their customers, choosing them over their competitors.
Put it simply – it's all about closing deals and having clients for those companies to make money. The main difference with the usual methods companies use for this is how lead generation approaches different channels to get them in the right place of the market to get customers.
Those channels are all focused on the Internet as most people are searching for products but also services across the net. The issue is that the Internet is way too broad, and businesses don't know how to place themselves. They usually try, but they get one common result: losing money and time.
How Powerful Are Organic Construction Project Management Leads from Google?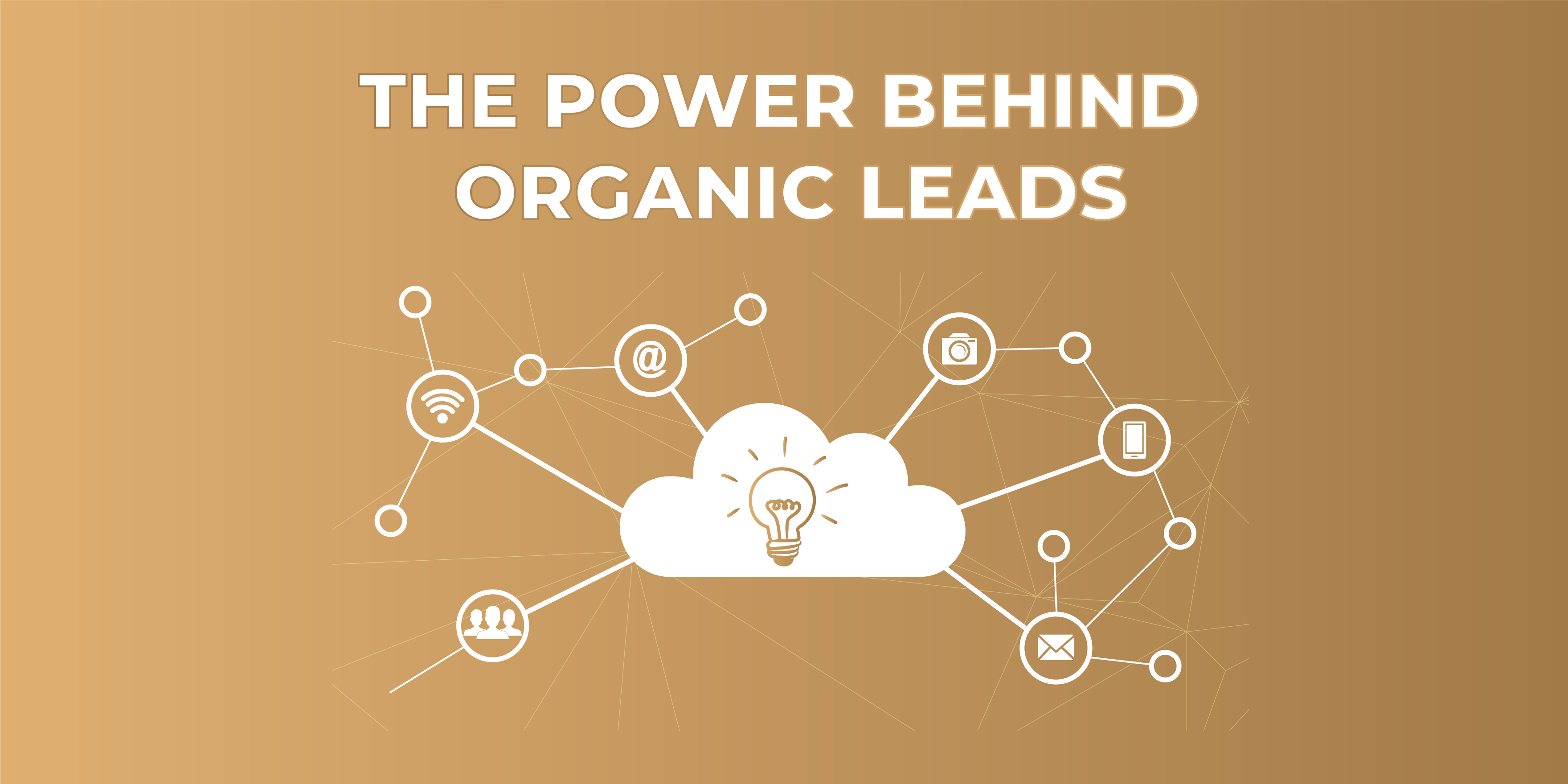 For companies looking for customers, it's everything. For you? Pretty much the same. When you build a business with digital properties, you get to make thousands of dollars a month.
This isn't a "get started today and get rich tomorrow" thing, but it is HIGHLY scalable, and ROI + positive results are guaranteed. Learning a fairly decent and very needed set of skills to create your digital properties and start ranking them on Google is required.
I have invested in several online businesses over the years, and if there's something uncertain, whether you will get your ROI or not, even more than the actual profit.
However, this business moved my earnings from five figures a year to a month in ONLY passive income while sitting comfortably at home.
On my laptop. Anywhere. Anytime.
You can look at one of the first sites I built back in 2016, and it continues making me over $1.000+ every month. The best part is that I don't need to touch it or the rest I've built over the years, just like this digital property.
What Makes Lead Generation SO Alluring?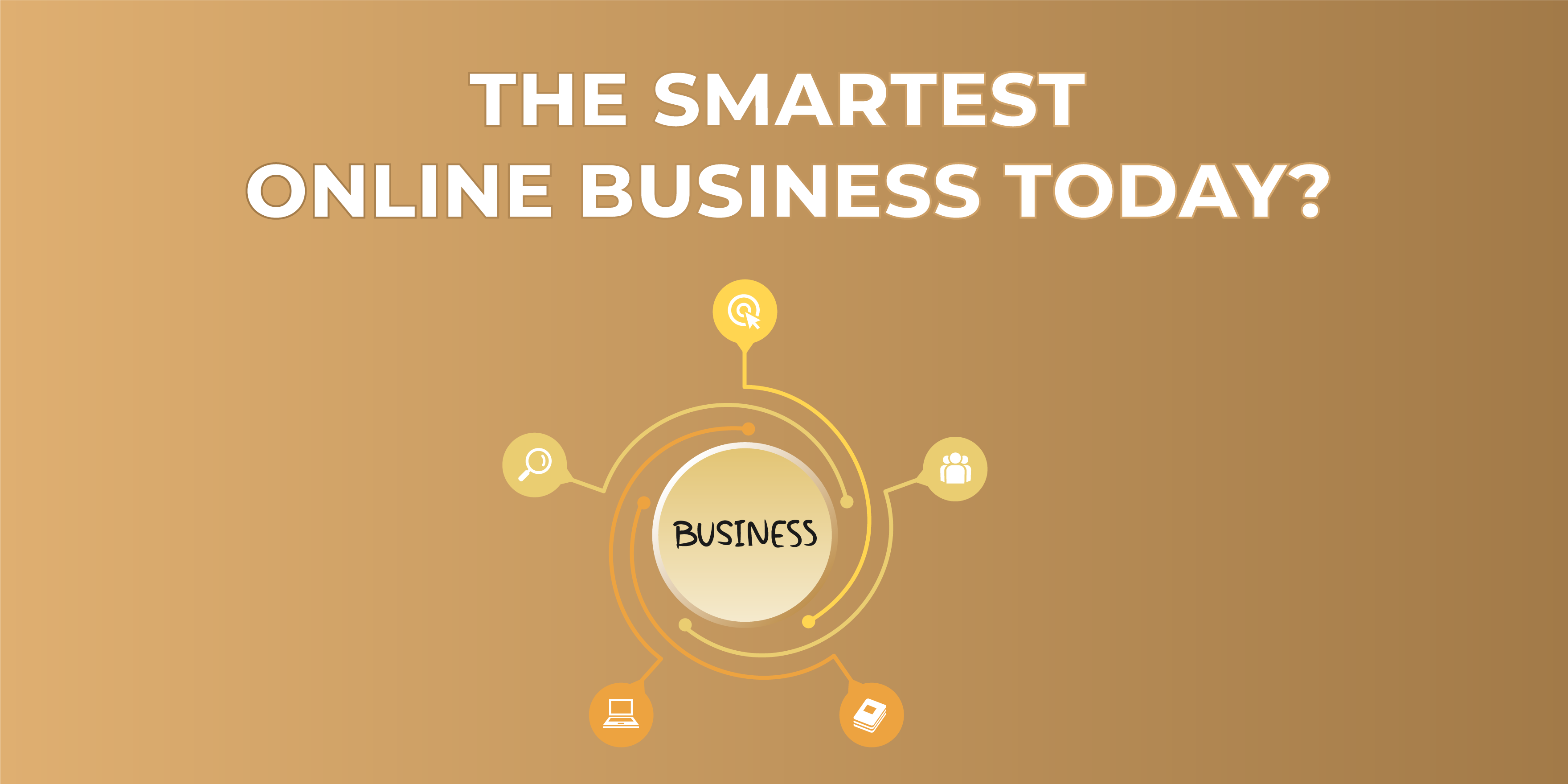 Here it goes: you can work from home.
The main issue with regular business opportunities is how much you need to invest in staff, equipment, or rent to have a place to sell your products or offer your services.
We all know the hassles of traditional businesses that involve regular expenses, which are extremely high.  Can you afford it? I don't think so, and even if you can, is it worth it? Now, it isn't only about the money. You also need to put in a lot of work, and it isn't only during the first couple of months or years. Usually, it is as long as you continue running it.
You can save yourself those headaches and bone-breaking tasks and expenses with lead gen since it is more about generating leads with digital channels—mainly websites.
Websites can be VERY cheap to build, and with many tools online, you get to do it in a couple of hours instead of days. Any virtual or digital business is scalable and won't need constant maintenance.
So, let's summarize this:
You save money in regular expenses with traditional and most online businesses as what you need is yourself and digital properties (websites).

You can bet on passive income.

 There's no need to hire more people to get started.

You can generate leads in multiple industries, which allows you to work on any niche you want.
How Can I Get Started in the Local Lead Generation Program?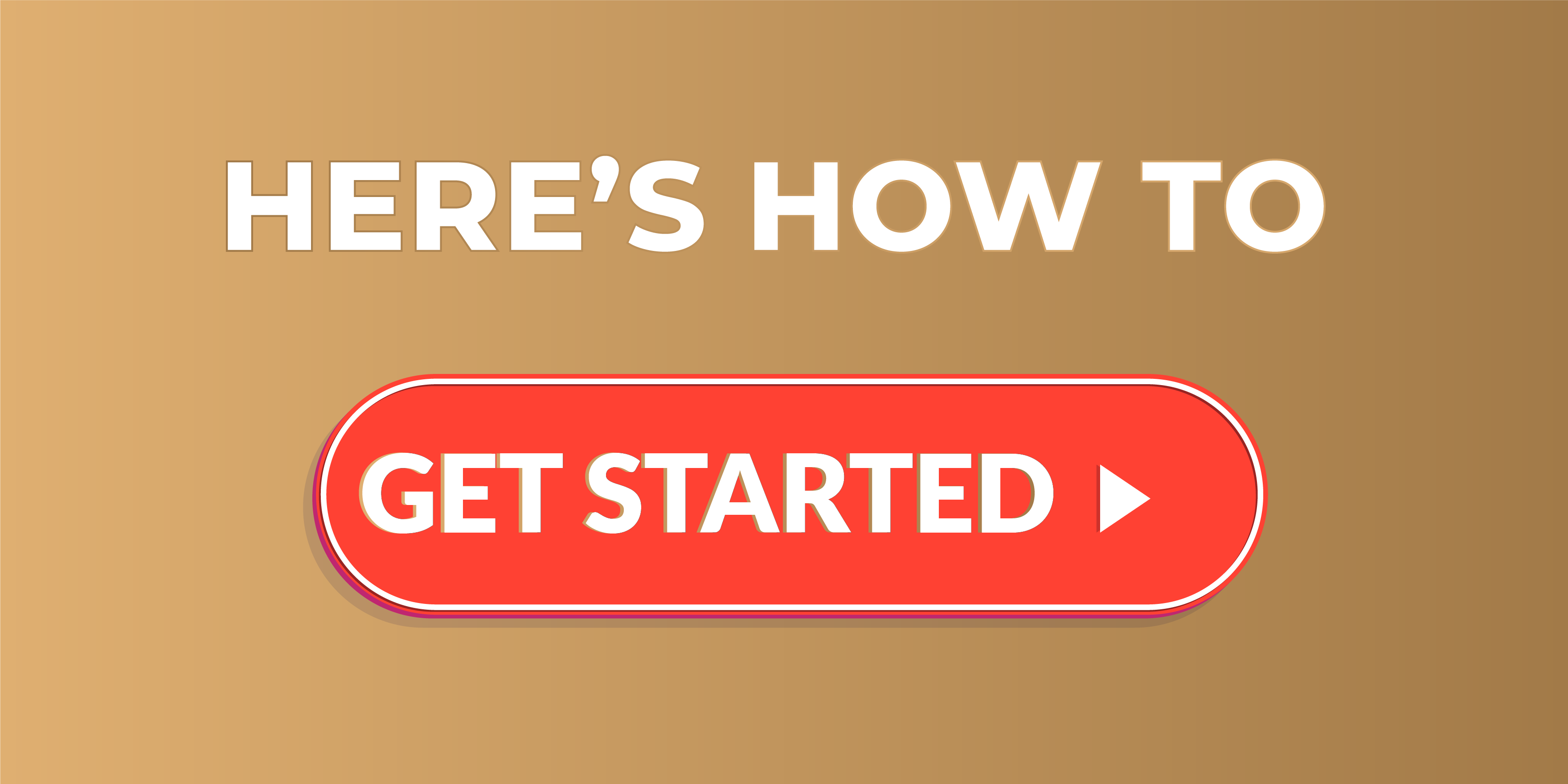 Anyone can start and learn. That's the beauty of this business model. I knew nothing about SEO, Map Listing, and everything I've mentioned so far. It is all about learning the skills, gaining experience, and deciding to take the step.
Remember that this business model will never get old as business owners are always looking for leads. They need to do business and scale their companies. Why not do the same while helping others and still making money?
You can start with this local lead generation course highly recommended for anyone wanting to grow in the business. It is a close training that will take you through each step and make sure you are able to get your ROI, profits and take control of your life.
You will be added to an incredible lead generation family ready to help you 24/7 when asking questions on the group. Anyone is welcome who's willing to put in the work. Click here to watch the lead gen webinar.