How can you get more charter flight leads to build your charter business? With some effective marketing strategies that we'll layout in this post that you should start implementing immediately. Generating leads and building a brand is key to the success of any private charter company.
You see, a solid marketing plan and sales team are crucial to your success in the industry, but the plan in specific will have different tactics added compared to what other companies or even your competitors are doing. 
It can be difficult to decide the best way to market a luxury business that is also trying to reach a larger audience. You need to be able to see the selling points of your service, especially if you do not have the budget for a lengthy lead generation campaign. 
We have accumulated years of experience working with private charters and know how to best utilize the essential elements of the digital world.  
Marketing is not as easy as it seems. However, we have narrowed our top tips for capturing quality and qualified leads as well as creating an efficient client onboarding process.
Pre-Qualifying Your Leads
It can become overwhelming if you do not have a system to manage and qualify the potential clients and passengers in your pipeline.
Interest can now be measured in many ways. Let us just focus on the primary ones—both online and in person.
Private charter operations can help you assess prospects' interest levels by measuring their online behavior and how they interact with your business. This allows you to use human override for only the warm leads.
These two variables can be combined to categorize leads into four types:
Today's Clients: The ones who are fit and interested.
Future Clients: The ones who are interested but are not yet fit.
Potential Clients: Those who are not fit but are still interested in becoming clients.
It is a waste of time: The ones who are not fit or interested.
Without a system, sales teams can waste time on leads that do not turn into potential customers or opportunities in the short and long term.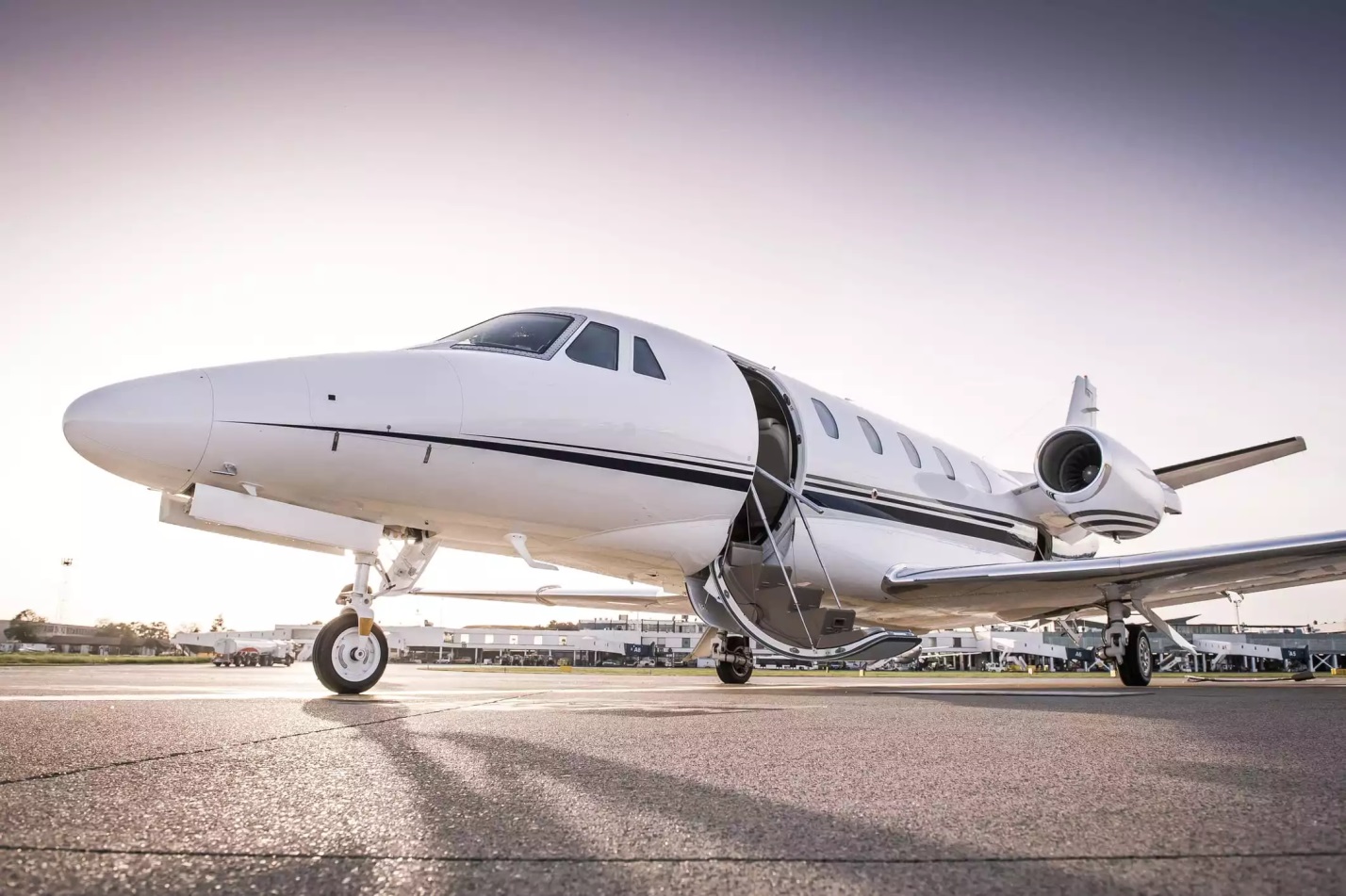 A Client Management System
A majority of companies already have a lead generation system in place. It really all depends on the size of your organization to justify centralizing these systems. We recommend that you use the following for customer/prospect management and marketing.
Online Presence and Exposure.

Customer Follow-up.

Calendars for Staff and Aircraft.

Calendars for Clients.

Two-way messaging & email.

Pipeline management.
This should give you the perspective needed to get things moving. However, if you have any questions, we can still offer you more tips and solutions below. 
With our passion and understanding of aviation, we have learned that you need to hire a team with a deep understanding of your business as well as experience in international and national experience in aspect of marketing and promotion.
It is the combination of all verticals within aviation that makes it work.
It can be difficult and complex to market your aviation business directly to private customers. 
This market is highly competitive, with only a small number of aircraft being sold each year to high-net-worth individuals. Although the customer acquisition costs are high, the potential payoff is greater if that person becomes a customer.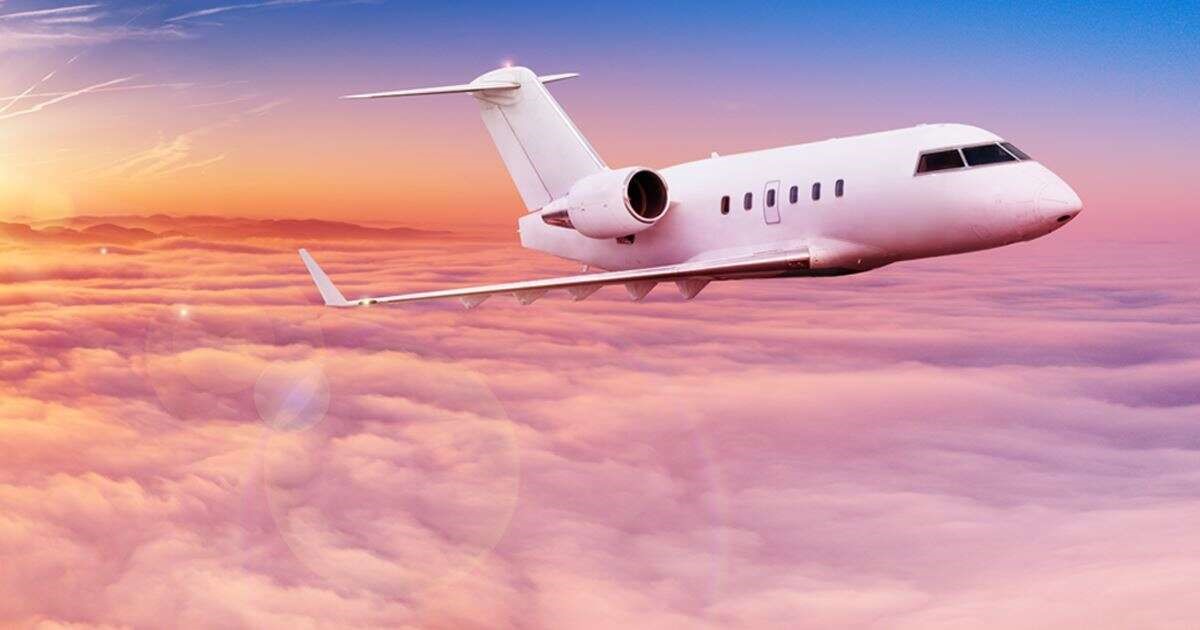 Define Your Audience
You likely have an idea of the target audience for your marketing. Private aviation customers are known to have much more than the average net worth and liquidity. After all, seventy-three percent of private charter flights in the United States were purchased with cash. 
How far can your knowledge extend beyond this?
Answer these questions to get started with your strategy:
Is your audience grouped in any particular geographic area?

What purpose is your audience likely to purchase an aircraft

What are your audience's emotional and rational reasons for considering buying or leasing one?

What do you know about the interests and desires of your audience beyond this industry?
Charters can be described as the ultimate luxury product. Knowing your customer is the first step to your lead generation strategy. You should create buyer personas to guide the next steps; these are hypothetically ideal people from your target audience.
Know Your Environment
The second step of the lead generation process goes beyond your aviation brand. You need to know who your competitors are, both directly and indirectly.
You probably know a lot about your direct competitors. This usually includes charter manufacturers, other aviation industry members, and others who may be interested in selling their products to you. These are important to remember, but they are easy to find.
Indirect competitors are the second and more difficult group. These companies can be thought of as alternatives. Who is competing for your attention and money? Or more like, for your audience's attention and money. 
It is up to you and even your current customers to determine this since they can help you pinpoint where they are going over you.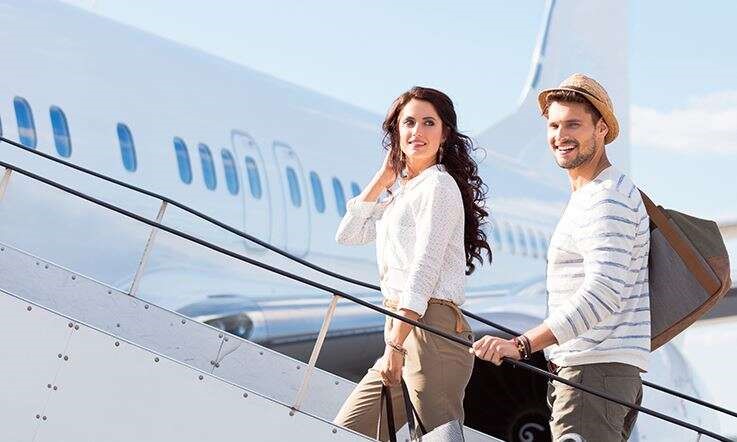 Set Your Marketing Goals
What is the purpose of charter marketing? The answer to this question falls under one of several categories in any luxury industry:
It is particularly important for new companies that are focusing on growth. Brand credibility is crucial in luxury industries such as aviation, where reputation is important. Your customers should be able to trust you.
Customers' conversions and new clients are the ultimate business goal for most companies. To build long-lasting relationships, brand loyalty is about building trust with customers.
Depending on the business, you will find yourself in a particular category. However, whatever the answer, it is important to ensure that your goals are always measurable. 
Each objective should be assigned a time frame and a number. This will allow you to monitor your progress towards your goal and make adjustments as necessary.
Find Your Ideal Channels 
Now it is time for you to concentrate on executing and implementing your charter flight strategies to generate leads. Well, a bit more than what we have discussed so far. 
It is not enough to simply run a few ads on your chosen platform, given the high cost of customer acquisition. It is essential to consistently reach your target audience and present value to prevent potential customers from leaving your brand.
Multi-channel lead generation strategies should not be planned randomly. Luxury goods such as plane charters are not something you can do all of the time. Instead, focus your strategic efforts on those that you are most interested in. 
A website optimized for SEO to reach your target audience when they search for information about a private jet company is always necessary. You can use landing pages that are actionable to convert visitors to your site.
You can use organic social media marketing to improve your brand's reputation, share valuable content and show your industry expertise. This content marketing strategy is based on visuals but also text. It communicates both value and emotion for major luxury purchases.
Email marketing is a great way to keep your audience in touch over time. It also allows you to account for the lengthy buyer's journey associated with purchasing a charter. 
That being said, we won't leave it as general as this. To ensure you've got the ideas right, we will go over them in-depth so you can write down notes for your plan.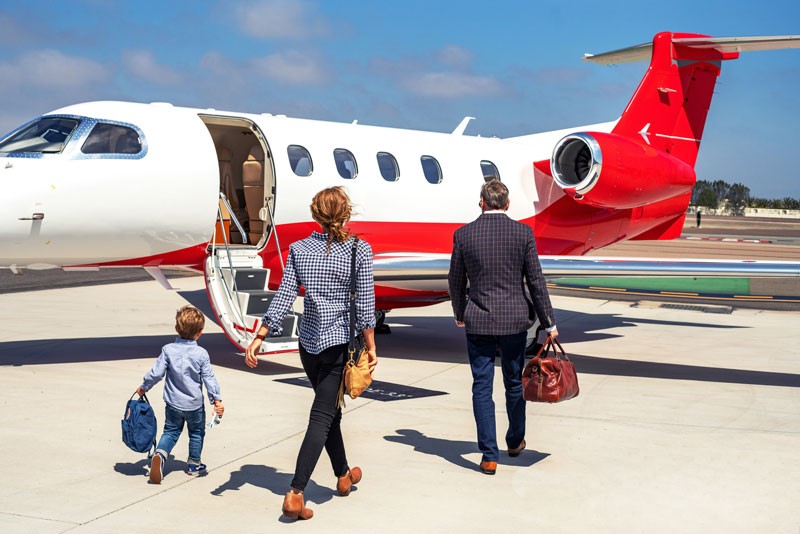 Must-Have Websites & Develop SEO
Search engine optimization (or SEO) is an important element that will help your website and individual pages rank high in relevant searches via Google, Bing, or other search engines. 
This is a great marketing opportunity for all industries, but it is especially important for luxury brands.
Your audience will be more likely to do research on buying, leasing, or chartering a plane. You want to make sure your website and content are accessible as a resource when they search. This helps to build brand awareness and credibility so they can remember your name when it is time to buy.
SEO is complicated. It takes time and hard work to rank in the top three positions for nearly eighty percent of search queries. Google dynamically ranks search results based on a variety of factors.
Website architecture.

Links to your site.

Website domain security.

Mobile devices are user-friendly.

Content structure.
These are only a few of more than two hundred ranking factors. It is no surprise that getting your website to the top results for a relevant keyword can take months. 
It is worth investing in search engines to find the best keywords and build your website with those in mind.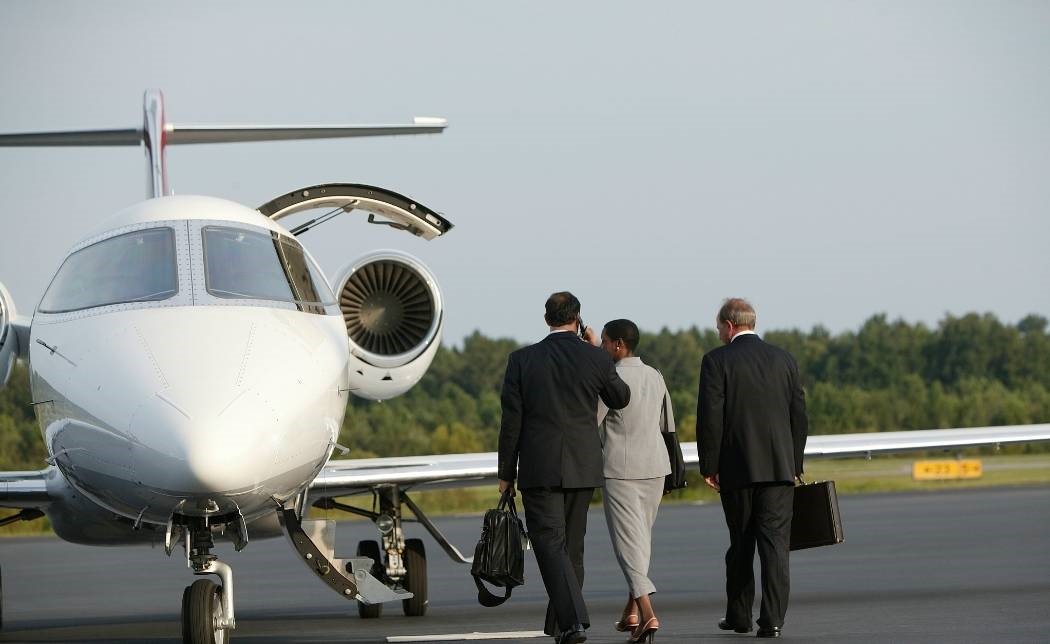 Build Actionable Pages for Landing Pages
Just getting people to your site is not enough. Once they are there, it is important to engage them enough to get them to want to learn more or get in touch with your sales team or yourself. 
This is most common with landing pages. The term "landing page" simply refers to the page your visitors land upon their first visit to your website. This should be used to encourage them to go deeper into the sales funnel.
Your landing pages must be visually appealing and valuable and also be actionable. You should have one that not only includes a sign-up or lead generation form but also contains compelling content and a simple layout.
This example of basic layout and buttons for your is a good starting point. But you can go deeper. 
The contact form can be at the bottom of the page, and it might be more effective in generating conversions. While the page clearly outlines all options, it could be clearer about what value proposition might work to attract sales and inquiries. 
Design, develop, and implementation of custom landing pages for your charter marketing strategy.
Planning Your Organic Social Marketing
The aviation industry has made social media a key part of digital marketing for lead generation. While they spend the same amount of time on social media as other people, they have very different expectations. 
Your goal should be to exceed these expectations and generate leads based on the tactics you have set for the audience on those platforms. 
This means that you need to choose the right channel as well. 
Snapchat, with its young audience, is not likely the best fit. LinkedIn is a good alternative. Facebook, however, is not a universal platform that can be used to connect with all geographic and demographic segments.
You cannot just create a presence in a network and expect the best. You need a strategy that targets the right audience based on the buyer persona you have set so far, all this with the right content at the right time. 
You can share relevant content about the experience of owning a charter, tour through your models, and other topics. It is always good to see behind-the-scenes footage. Charter Aviation is an example of a well-run luxury charter social media account.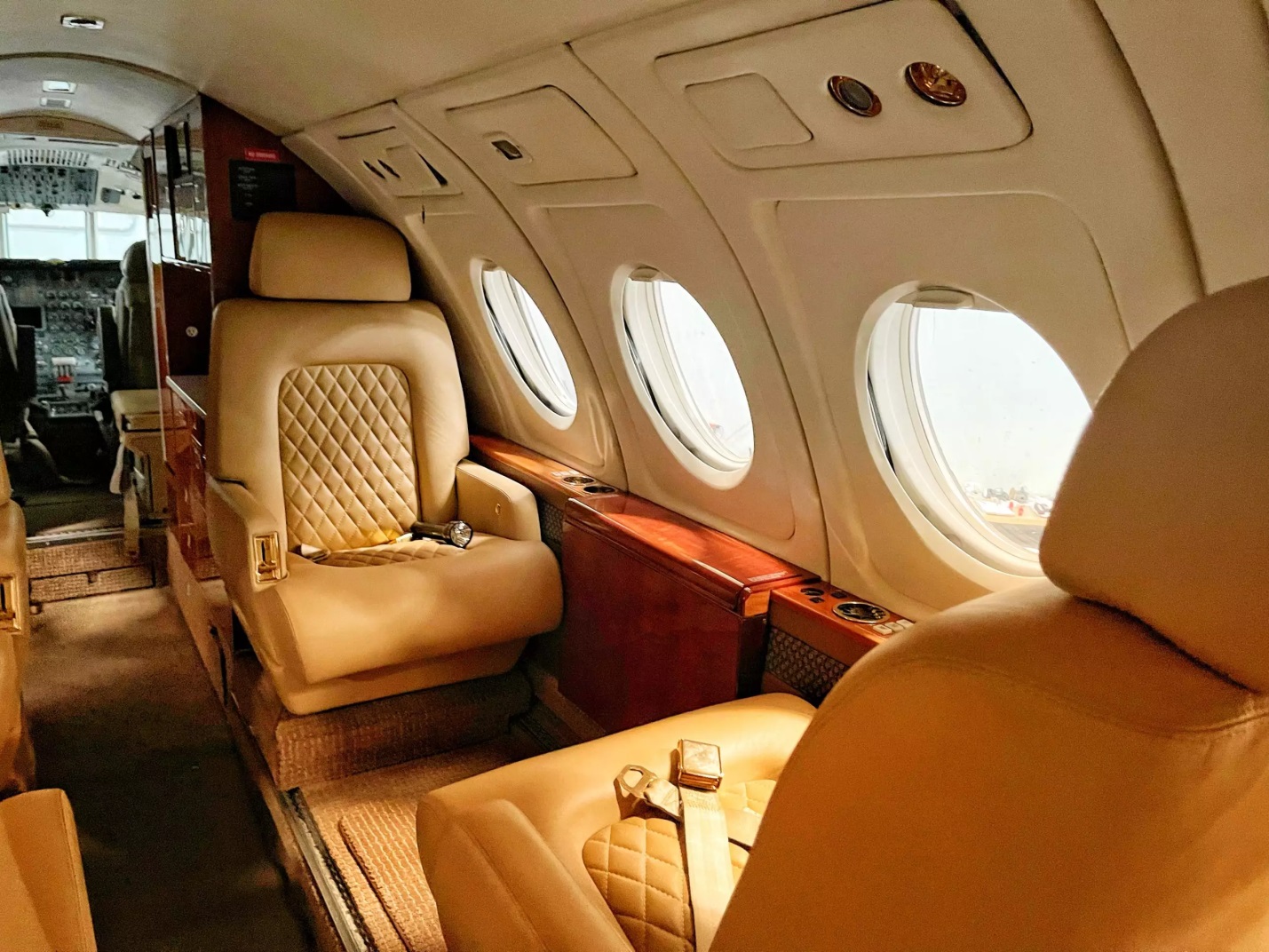 Seek Visual Content Material Marketing
Visuals are essential for social media, landing pages, and all other areas of your website and digital channels. People are more likely to make a buying decision when they see what they can acquire than just reading.
Private charters are rarely purchased because they are absolutely necessary. It's usually an emotional purchase that can be used as a status symbol or to enjoy luxury. It is important to focus on emotion.
Visuals such as photos and videos are the best way to do that. Consider investing in 360-degree video content to show your audience your facilities and aircraft.
Your content must be logical and relate to your core value proposition. This will ensure that your audience enjoys it. It becomes extremely versatile when you do this. 
Videos can be embedded on social media networks, websites, or even in ads. The latter is covered next.
Leverage Paid Ads for Targeted Audiences
If you have the skills to build it yourself, all of the above is possible. However, you can also rely on old methods that still work quite well. 
Although digital options work quite well, this does not mean that you should not spend thirty thousand dollars on print ads. However, it's also true you need to consider the pros and cons. What if that same budget could be used to fund a paid lead generation campaign? 
These are some of the many possibilities.
Display ads on Google Display Network reach more than two million websites.

Advertisements on social media target income, recent travel, and high-impact recent purchases. These ads are keyword-based and appear in the top results for most relevant searches.

Retargeting ads reach recent website visitors to follow up and stay top of mind.
Each opportunity has its own set of benefits and can improve lead quality. Each one requires some creativity and target expertise. 

Optimize your Email Marketing for Longer Sales Funnels
You can create a complete email list by using landing pages. However, this is not enough if you do not know how to engage your email list. It should result in a detailed lead nurturing campaign and sales-qualified leads. 
This, along with the retargeting, will help you focus your audience and keep their attention on your brand for a long time. They will remember you when they are ready to buy.
You need to optimize your email marketing to make this happen. One of the most complex sales funnels in the economy is found in the aviation industry. You will quickly be forgotten if you do not keep your mind on the ball. 
Create an email plan that is based on lead-to-customer conversion rates in the aviation industry. Segmenting your email list is based on the common characteristics of your leads (e.g., income, geographical area, or other factors).
To avoid overwhelming your audience, plan your email schedule. Each message should be at least one week apart. Every email should be treated strategically, and pay particular attention to the subject line, call to action, and readability.
Content is the king of engagement and a powerful tool for audience engagement. You need to make sure your charters are safe in this situation. A video about passenger safety or the process of sanitizing the aircraft can be a brownie point. 
Safety is a top concern for many customers who rent private charters to travel on business or help their parents with their senior parent's return.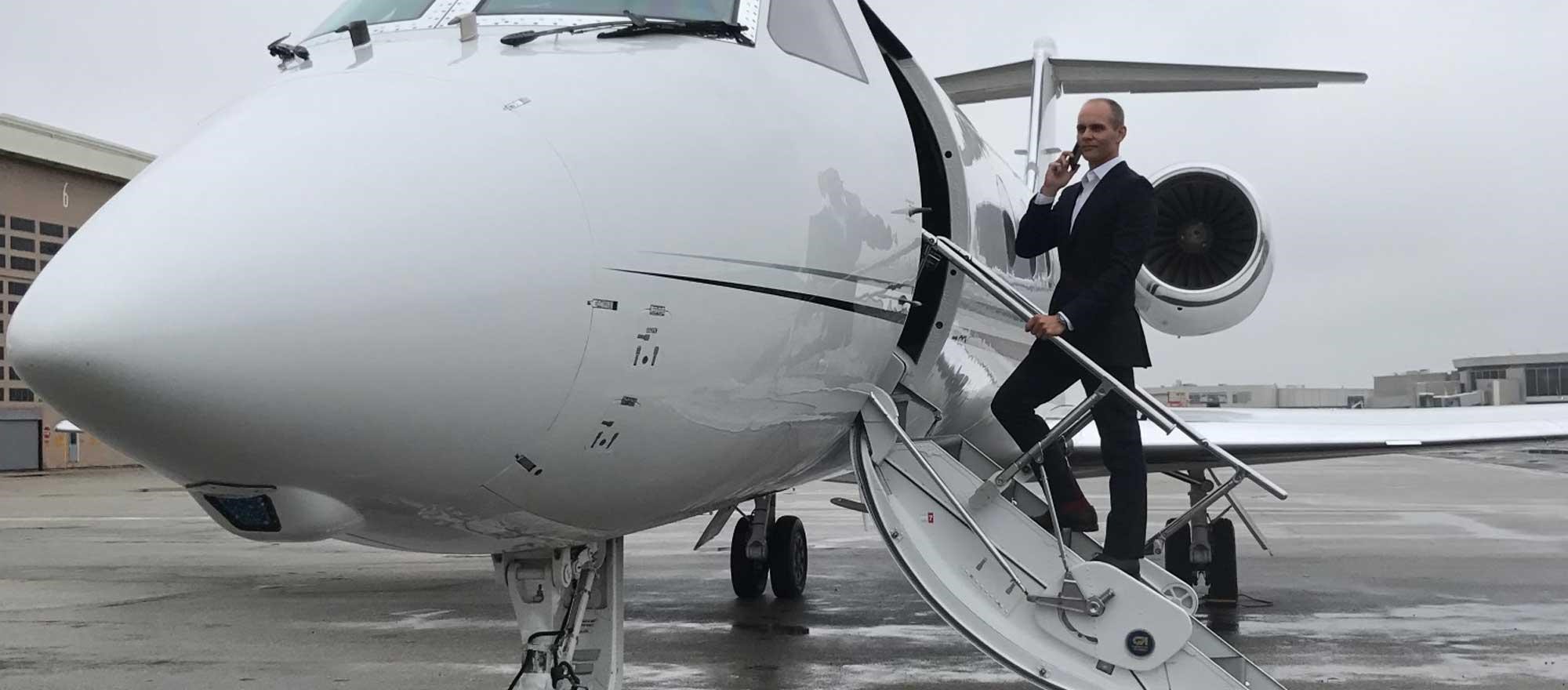 Promote Your Service to Companies
Private charters might be more cost-effective and less hassle than purchasing individual seats on a commercial flight for companies who need group travel. This angle can be used to reach out and get the attention of local businesses.
Learn what you can offer airlines that they do not. Check out the schedules and airlines available in your area. 
Direct flights may not be possible for some destinations. This can be a great advantage. Make an exchange agreement with suppliers who are aligned with your brand.
Is there a popular, good restaurant that can provide in-flight meals? It should be one that matches your company's image and will get positive reactions from your clients when they see that you are serving it on their flights. 
Establish a partnership with this restaurant. Make them the exclusive inflight catering company of your charter company and place joint advertisements.
This is possible with other luxury product or service suppliers, such as beverage distributors, importers, cabin interior designers, and furniture manufacturers.
Keep An Eye Out to See If There Are Any Events
Perhaps you are based in an area that has a large expo center, which hosts important trade fairs or conferences. You might also fly to popular festivals, international competitions, and events. 
These are important to keep in mind and, if possible, make use of them in your marketing campaigns. 
Find out how quickly these commercial flights sell out and where you can find an opportunity. To fly VIPs to these events, you can contact the organizers directly.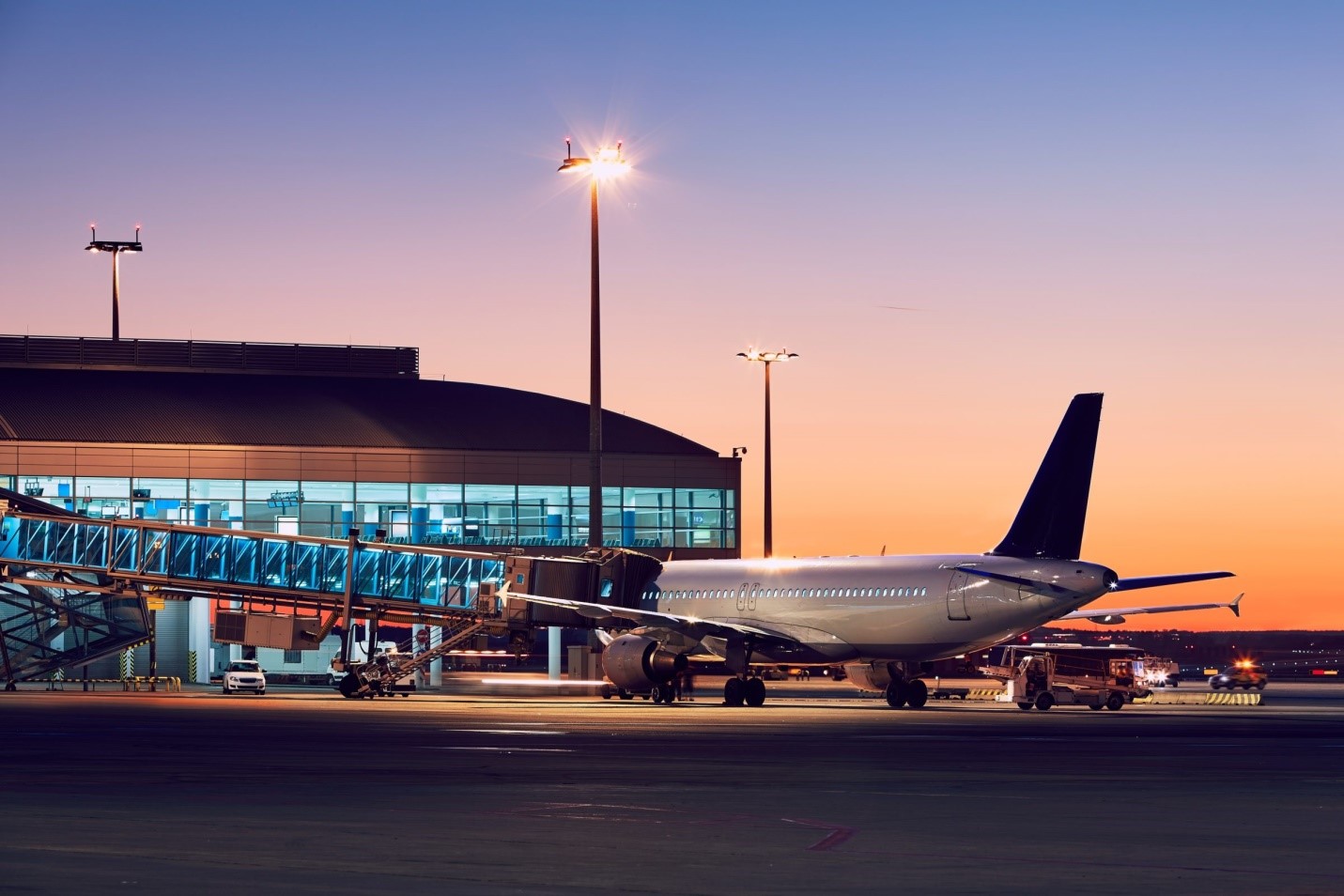 Referrals (Cooperation with Other Companies)
If they become your customers, you can offer them a discount. This method of attracting new leads can be implemented by you engaging in dialogue with companies that cater to the same audience.
It is important to identify a company advantage and introduce yourself to your customers. 
This could be a revenue share or a discount on your already provided service. 
Unique features make it easier to differentiate yourself from your competitors. These features will increase customer satisfaction and benefit your buyer persona in every possible way.  
You can optimize driver performance and fleet operations with a delivery management system or offer specific features to those you're partnering with to get the best results.
The Local Lead Generation Process for Your Charter Flight Business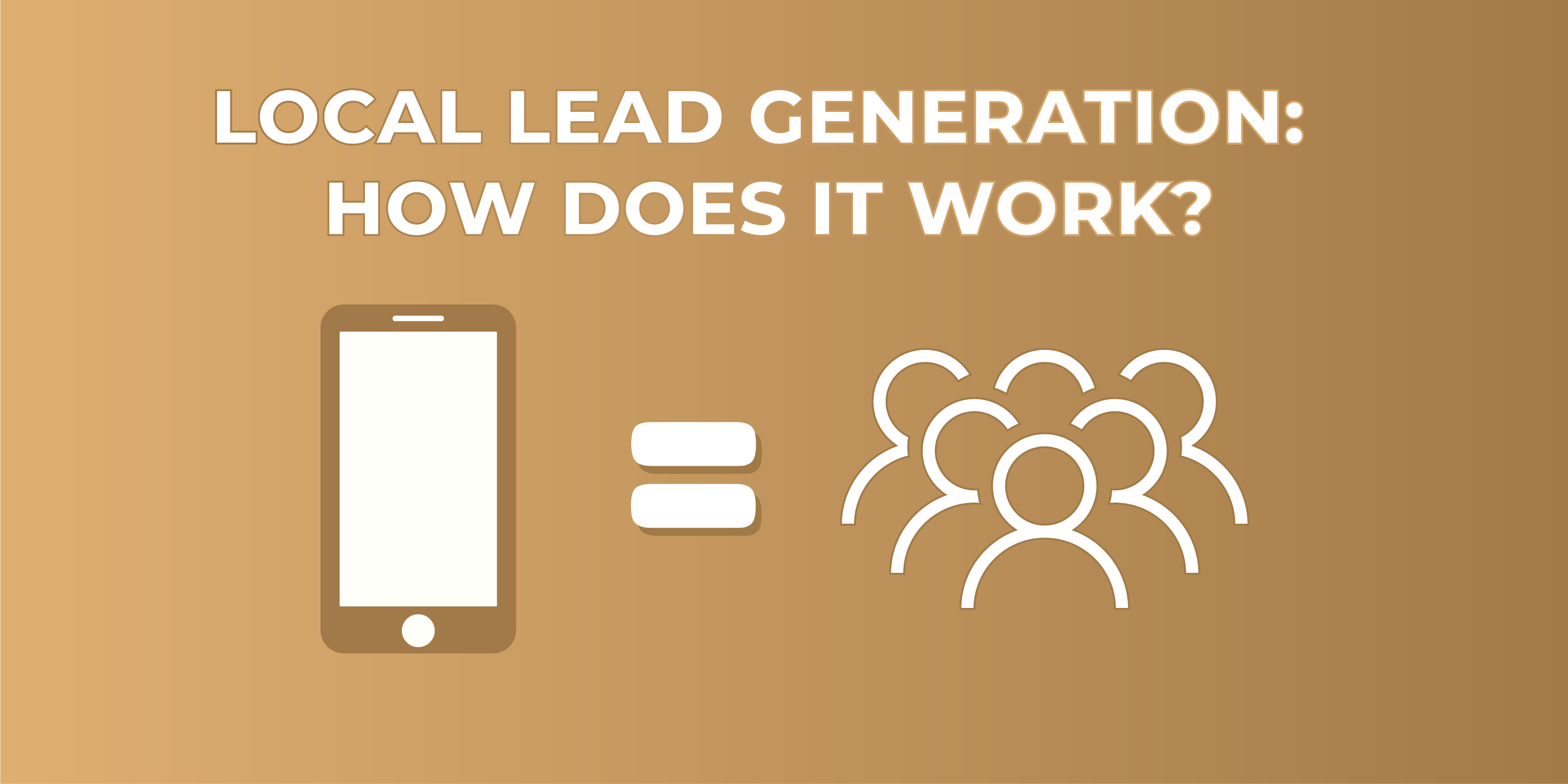 All right! So, everything is about building properties and generating leads. But how does the process actually take place? Are there other steps I need to know?
The steps I mention below are what students from our local lead generation program follow to generate leads for businesses like yourself. So I'll help you see what we do. And how if you join our program, you can simply generate leads for your own business (unless you want to start a side hustle and build a laptop lifestyle business).
Essentially, our lead generation can be divided into four steps:
The first is prospecting. You need to take the time to do market research on a niche (industry) and determine how many phone-driven businesses are there.
Keep in mind that this is local research as you need to know how many companies need leads. For example, you may search for "plumbing services Youngstown OH."
You will find dozens or even hundreds of businesses trying to get themselves in front of the customers by ranking on Map Listings, organic results, and even Ad.
The second step, building. When you find a niche (plumbing, tree services, a software company, real estate…), you will need to start building your digital properties. You don't need to be an expert in HTML or coding. It can be easy with the right tools.
The third step is now taking time to rank your lead gen website. With the site done, you need to work on SEO strategies and start dominating those Google search results. If you're new to SEO, it stands for Search Engine Optimization.
To keep it simple, it consists of the entire process of growing a company's visibility on search engines like Google and generating organic traffic. And remember this, local lead generation is part of the strategies.
Moving on to step four, once you rank the site, you will start getting your ROI and profits. You only need to rent it out to a local business interested in the leads the site generates. You can offer a couple of free leads to their move on with the actual pay per lead.
To review steps 1-4 above, I described it to a normal student who is building a lead gen business to help local service providers generate more calls. But replace the student with you as the business owner. And replace sending the leads to a business to simply siphoning the leads to your personal business.
By the way, fun fact, about 20% of our students in our local lead gen program are actually business owners who went through the program. And they use the skillsets we teach to generate leads for their own business.
An Example of Lead Generation: Home Advisor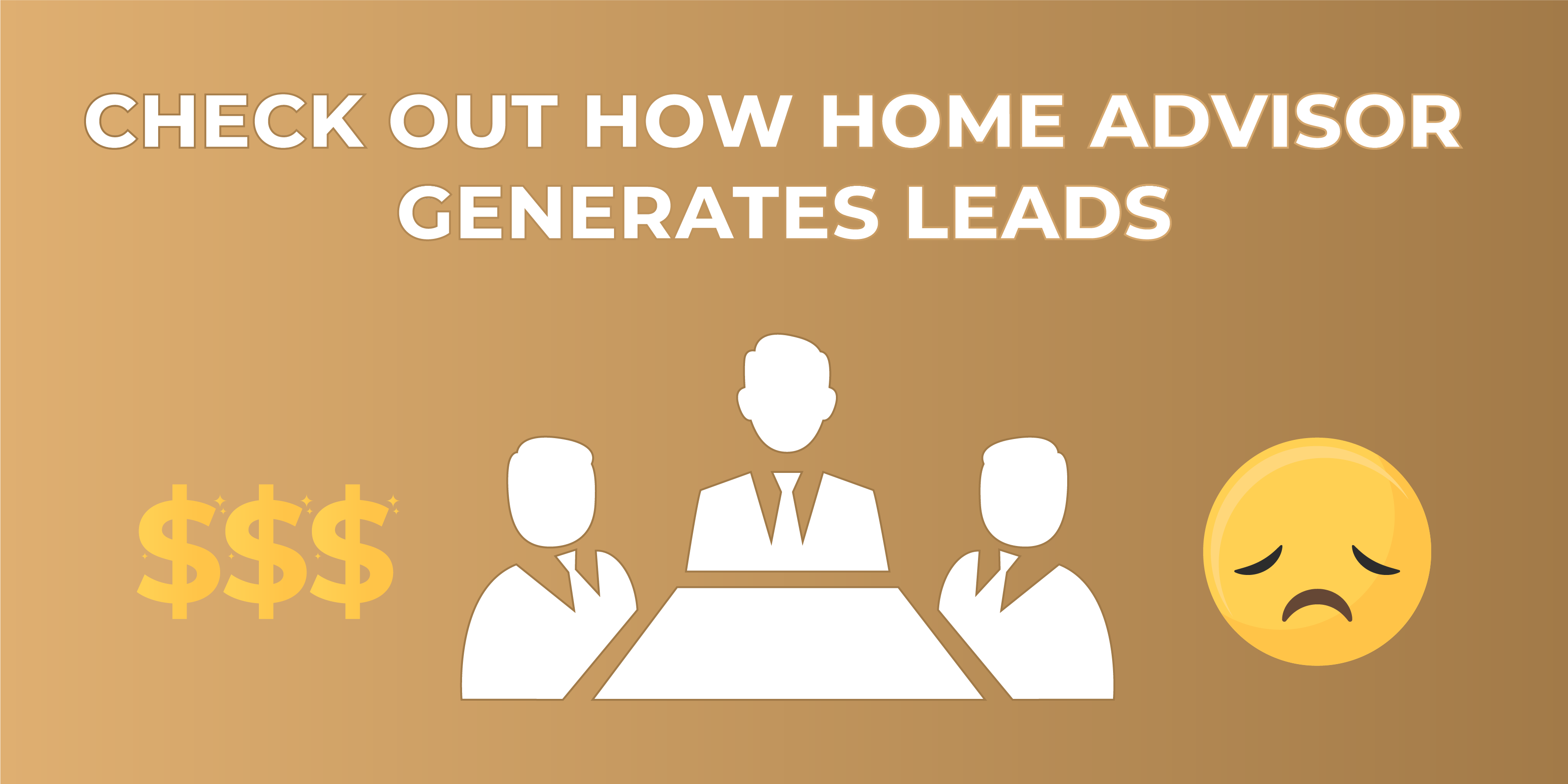 You must be thinking, "if lead generation sounds so good so far, how come I haven't seen any company?" That's the thing; there are many out there. You just don't know they are dedicated to it.
HomeAdvisor is one of the best examples you can find on the Internet as it is a top lead generation company that has spent millions building its brand but also earned even more zeros for this same reason.
They started small as everyone else but invested in building their brand awareness to make people who are looking for home services go to their website and find what they need. They are over 75% of people's first choice when they need those services.
If you don't get HomeAdvisor that much or need a refresh, users need to submit their information to request a service and get a professional or expert who can provide it.
HomeAdvisor's job is to share your information, which makes you a lead, with local companies so they can contact you and offer the service you're requesting. For sharing this lead information, HomeAdvisor gets paid by the companies. This happens for every single lead they send to multiple businesses.
Business owners who don't have marketing skills or don't even know how to have any online presence will always rely on those pages to list their services.  They will save time and effort, but companies like HomeAdvisor can make them spend lots of money as leads aren't exclusive (one lead is sent to multiple companies after all).
Using Facebook Ads aka Paid Ad Platforms: Do They Generate Leads?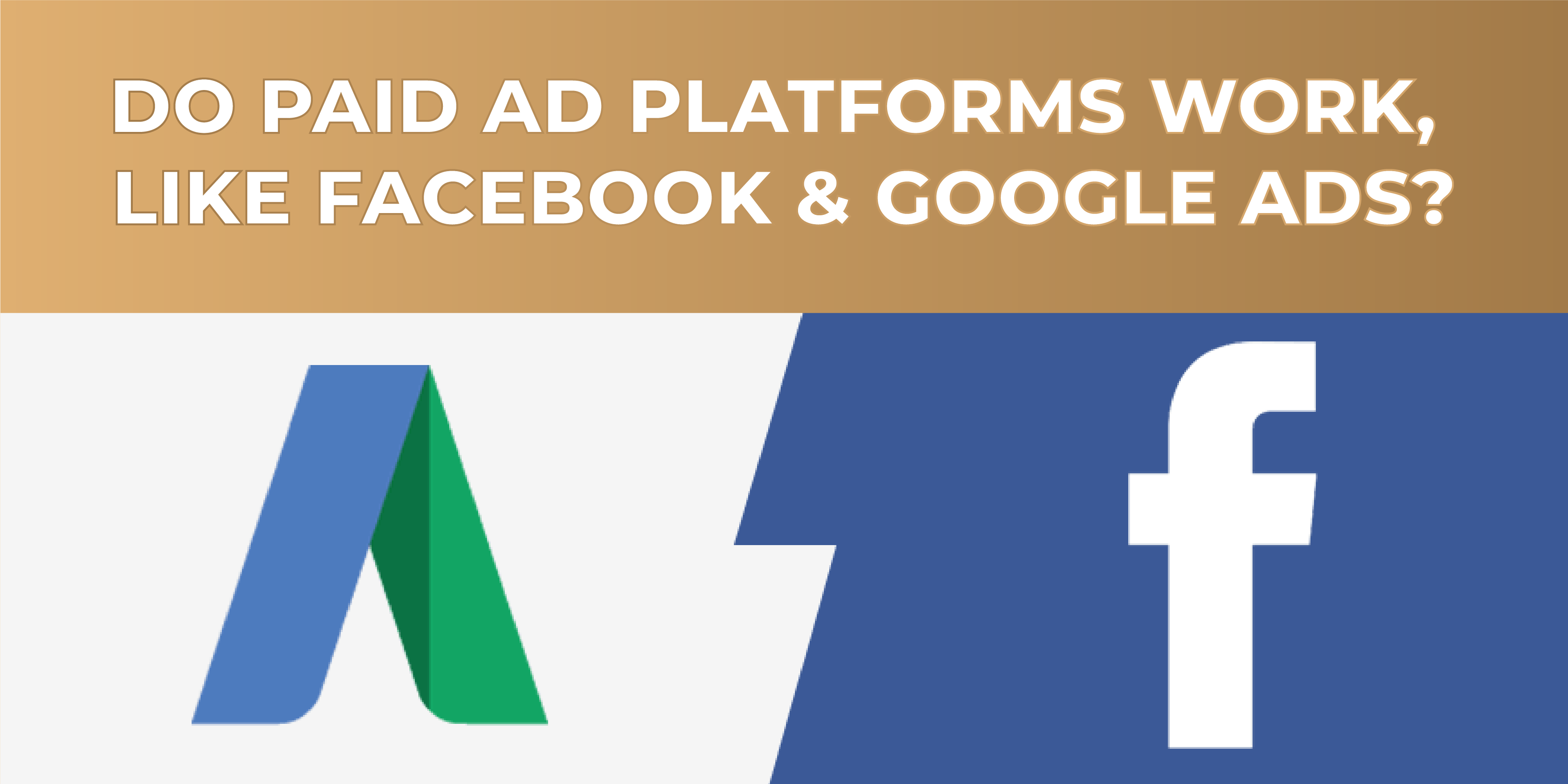 They DO generate leads. If not, no one would use them.
However, you need to remember two facts:
Paid ads or platforms can be expensive.

They don't generate "natural" leads.
Whenever someone sees or clicks in one of those ads, over 80% of them did it by accident or are trying to close/report it.
Why? Because they aren't looking for those services. At least not at the moment.
What those ads do instead is interrupt their time on the platforms. Users aren't there to find companies or businesses unless they are searching for a specific company's user, and for that, there's a search bar. This is why it is hard to convert them to actual customers who will show interest in the companies' services. Also, you're limited by a budget.
When using lead generation, everything is organic. You aren't forcing others to pay attention to your business but rather being there when they need you. This is why Google's organic traffic will always beat paid ads, and the reason companies continue investing in it, which is a lot cheaper as well.
What Is Local SEO?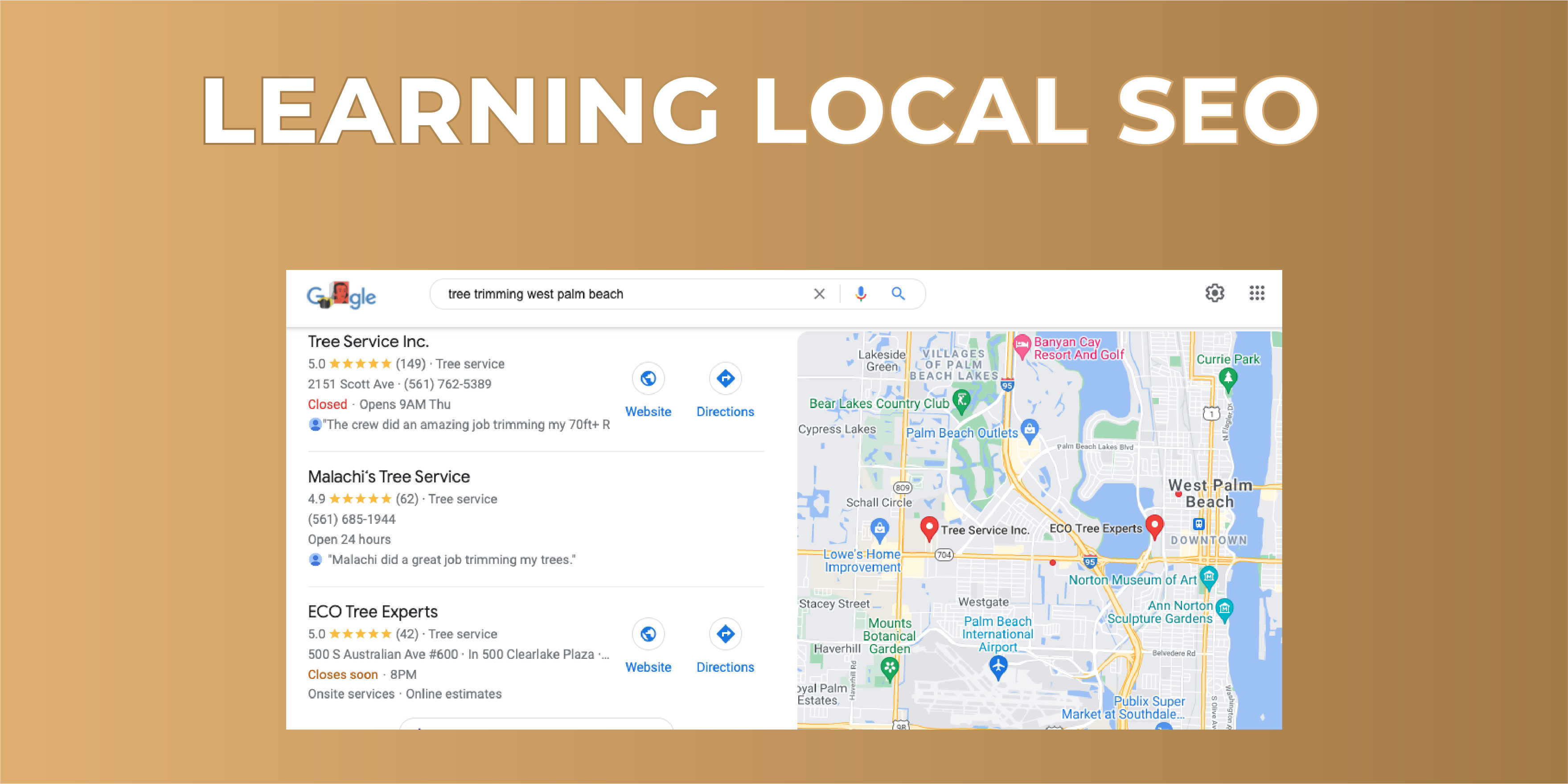 Don't worry… I didn't get it at first either. Following the short explanation, local SEO focuses on scaling businesses' visibility on search engines. However, this is only for those who serve their communities face-to-face.
What does this mean?
Experts and professionals like painters, plumbers, and dentists (but not only them) offer their services to their local customers. Why? Because they can't deliver them unless they are located in the same area of their customers.
To make sure those businesses get more leads, you need to rank them locally by claiming the business listing on Google to place them on Map Listings. Local SEO also involves online reviews, citation management, and how you manage your entire online presence in the local area.
If you are going to bet on lead gen, you need to adapt yourself to today's world: The Internet.
Keep in mind that although traditional channels and methods like billboards, warm calls, and pamphlets still work, they aren't part of your tools. Whenever someone needs a service, they go to Google and search for it.
"Dentist in Miami" or "plumbing services in Orlando," etc. And you can keep coming up with services or professionals people need and look for. Thus, you need to make sure you're using Google to get the companies in front of their clients.
Users will always click on the first search results (those near the top), and many of them will be either Ad links (people paid to place their websites there), Map Listing, and then you get websites. Almost all of them are your goal and where you should always aim to place yourself.
Can My Charter Flight Business Utilize a Local Lead Generation Strategy?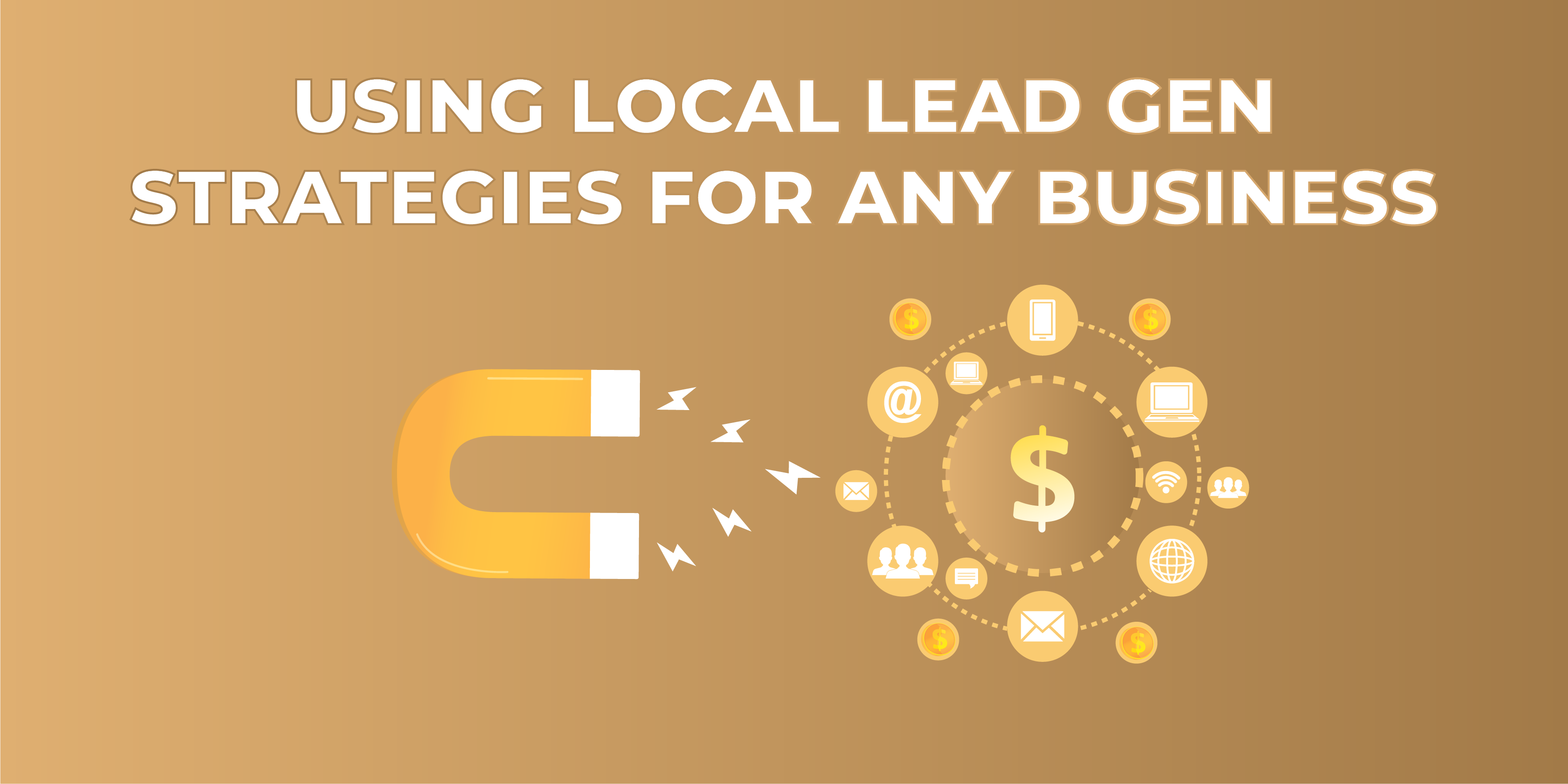 If you want customers, you better know you need it. Following the previous explanation, lead gen is all about placing businesses in front of their customers, choosing them over their competitors.
Put it simply – it's all about closing deals and having clients for those companies to make money. The main difference with the usual methods companies use for this is how lead generation approaches different channels to get them in the right place of the market to get customers.
Those channels are all focused on the Internet as most people are searching for products but also services across the net. The issue is that the Internet is way too broad, and businesses don't know how to place themselves. They usually try, but they get one common result: losing money and time.
How Powerful Are Organic Charter Flight Leads from Google?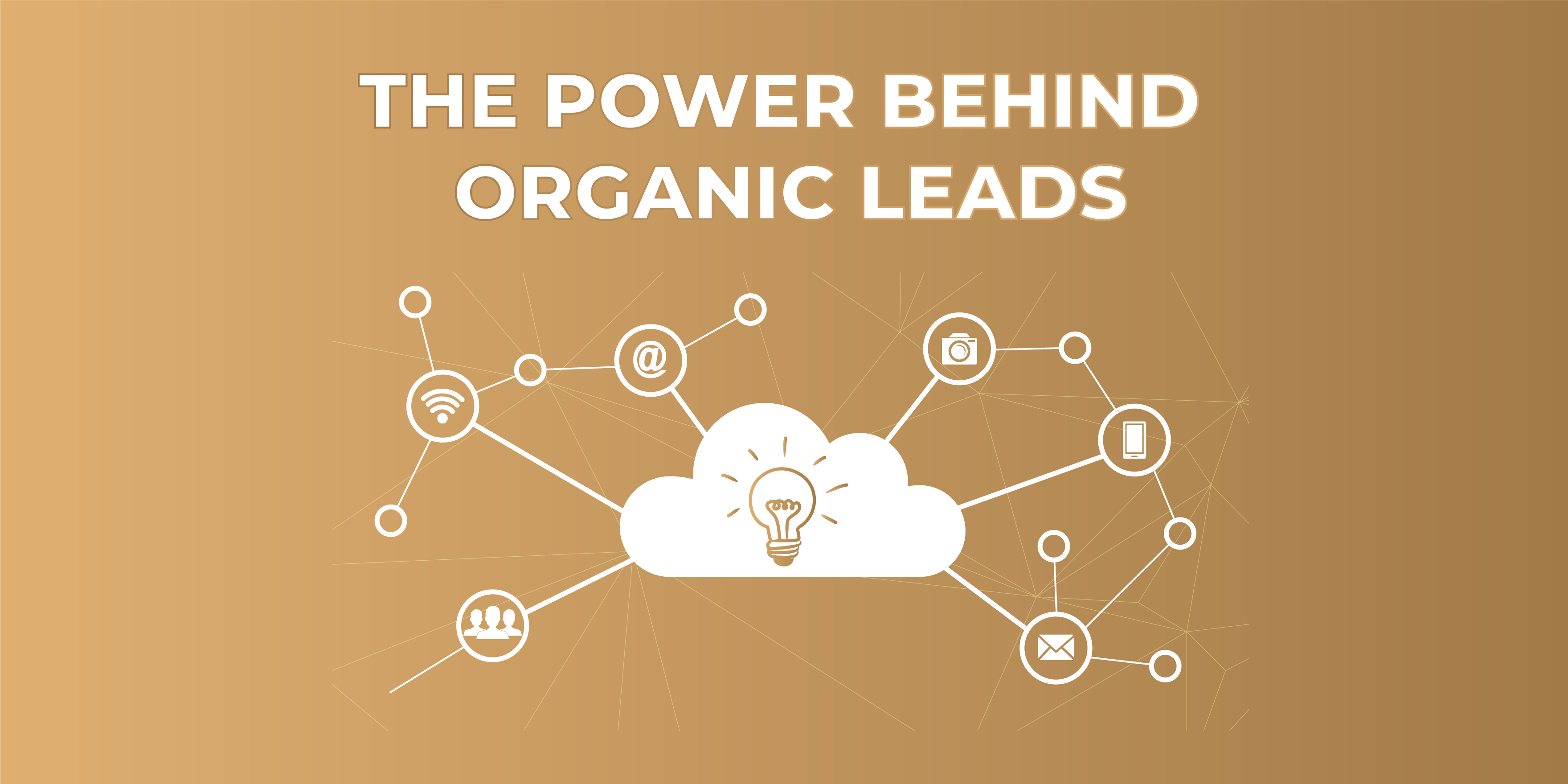 For companies looking for customers, it's everything. For you? Pretty much the same. When you build a business with digital properties, you get to make thousands of dollars a month.
This isn't a "get started today and get rich tomorrow" thing, but it is HIGHLY scalable, and ROI + positive results are guaranteed. Learning a fairly decent and very needed set of skills to create your digital properties and start ranking them on Google is required.
I have invested in several online businesses over the years, and if there's something uncertain, whether you will get your ROI or not, even more than the actual profit.
However, this business moved my earnings from five figures a year to a month in ONLY passive income while sitting comfortably at home.
On my laptop. Anywhere. Anytime.
You can look at one of the first sites I built back in 2016, and it continues making me over $1.000+ every month. The best part is that I don't need to touch it or the rest I've built over the years, just like this digital property.
What Makes Lead Generation SO Alluring?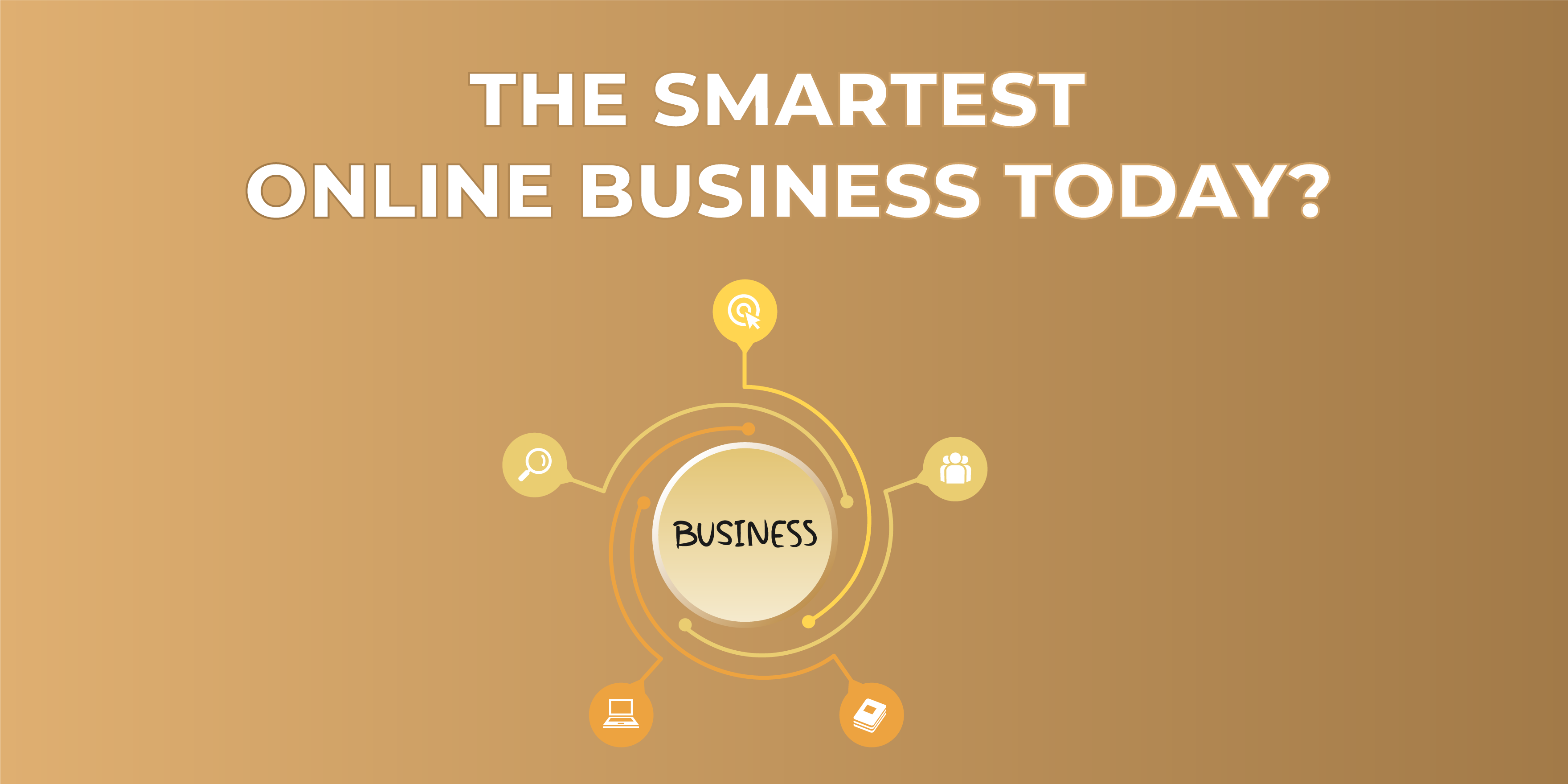 Here it goes: you can work from home.
The main issue with regular business opportunities is how much you need to invest in staff, equipment, or rent to have a place to sell your products or offer your services.
We all know the hassles of traditional businesses that involve regular expenses, which are extremely high.  Can you afford it? I don't think so, and even if you can, is it worth it? Now, it isn't only about the money. You also need to put in a lot of work, and it isn't only during the first couple of months or years. Usually, it is as long as you continue running it.
You can save yourself those headaches and bone-breaking tasks and expenses with lead gen since it is more about generating leads with digital channels—mainly websites.
Websites can be VERY cheap to build, and with many tools online, you get to do it in a couple of hours instead of days. Any virtual or digital business is scalable and won't need constant maintenance.
So, let's summarize this:
You save money in regular expenses with traditional and most online businesses as what you need is yourself and digital properties (websites).

You can bet on passive income.

 There's no need to hire more people to get started.

You can generate leads in multiple industries, which allows you to work on any niche you want.
How Can I Get Started in the Local Lead Generation Program?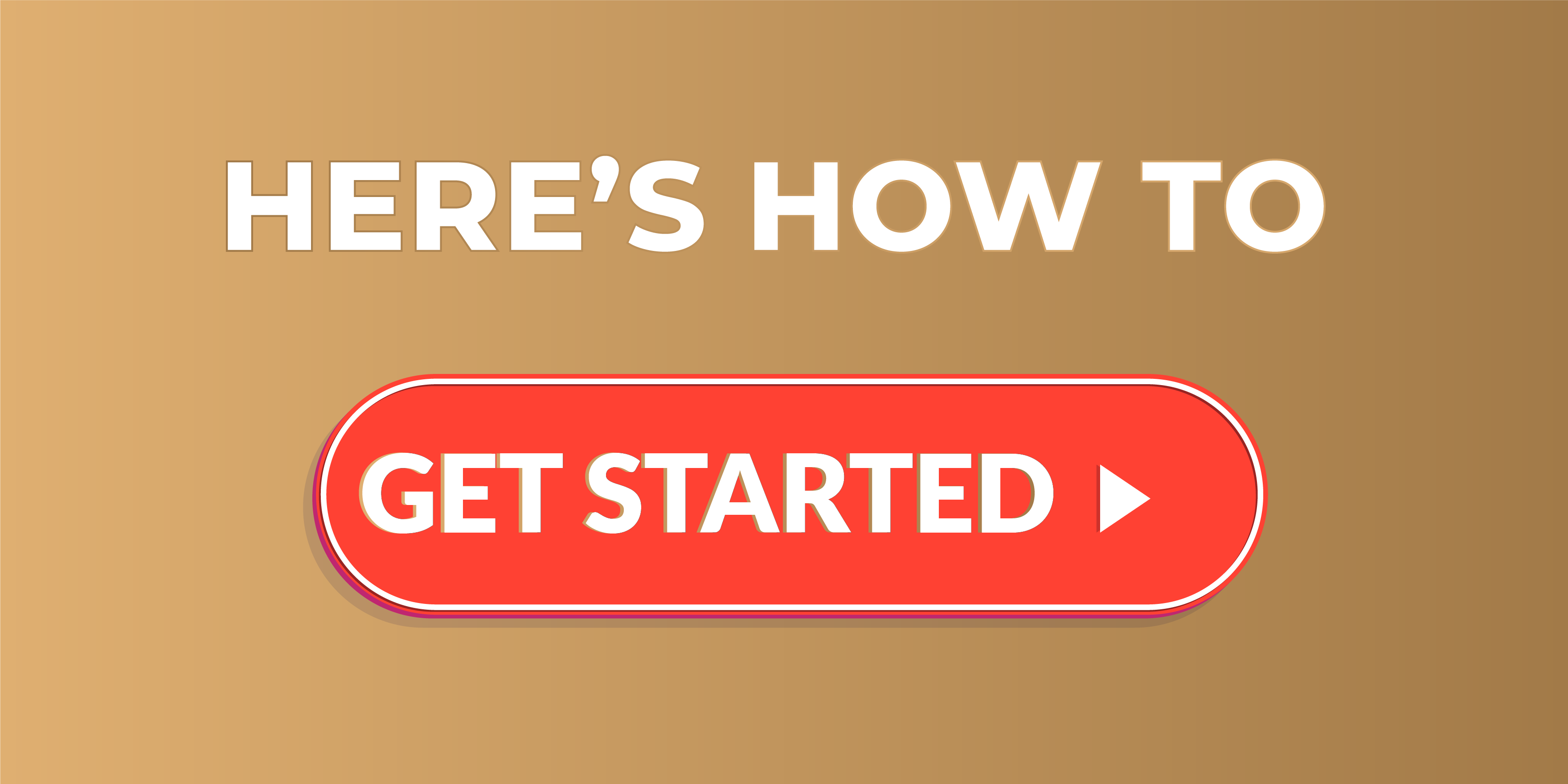 Anyone can start and learn. That's the beauty of this business model. I knew nothing about SEO, Map Listing, and everything I've mentioned so far. It is all about learning the skills, gaining experience, and deciding to take the step.
Remember that this business model will never get old as business owners are always looking for leads. They need to do business and scale their companies. Why not do the same while helping others and still making money?
You can start with this local lead generation course highly recommended for anyone wanting to grow in the business. It is a close training that will take you through each step and make sure you are able to get your ROI, profits and take control of your life.
You will be added to an incredible lead generation family ready to help you 24/7 when asking questions on the group. Anyone is welcome who's willing to put in the work. Click here to watch the lead gen webinar.