Prior to the boom of the Internet and how people started to sell stuff online, there were traditional methods. The normal but now old and traditional method of selling any item or product you have in mind was limited to opening a physical store, relying on flea markets, or consignment.
But with a variety of apps and websites, it is possible to make extra money without having to make such a big investment and, in the process, without having to leave your home or comfortable space.
Yes, everything revolves around eCommerce now and how you can rely on some platforms to sell your products. However, while building an eCommerce website can be a simple task, if you choose the wrong platform, it could cause serious damage to your business, and you won't have success in the process of bringing customers.
Before you ask, yes, there are many online selling sites that you can find today if you run an online business to avoid the hustle of having to manage inventory, but it can be hard to choose one out of the dozens available.
After all, some sites are focused on particular niches like tech and video games. Some allow retailers to sell everything from clothes to furniture to books, while others might be more for art and specific items.
If you are here, this means you are either trying to start your own eCommerce and learn what you can do to sell your items or trying to figure out which place is the best option to sell stuff online.
Well, we won't disappoint since we are going to give you the best ones as of this date in 2021.
The Usual: Shopify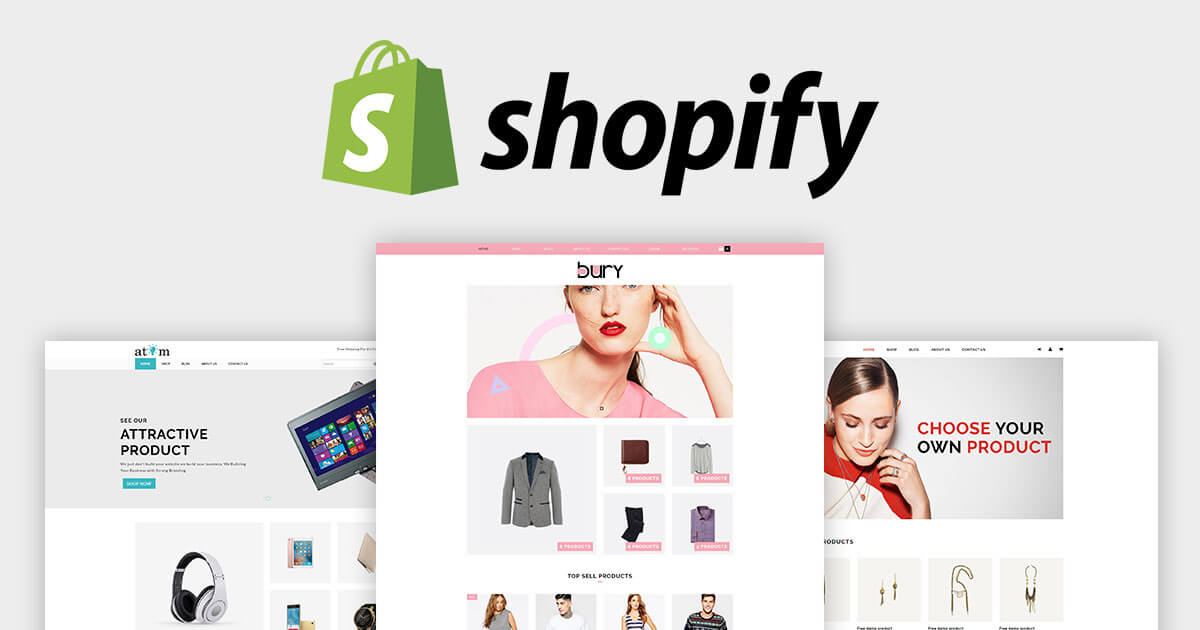 We are sure you've heard and read about Shopify a lot, and this has a very good reason behind it: It is the favorite place for eCommerce to start their journey and sell their products.
To this date, Shopify is the best and easiest way to start your own business in an eCommerce platform since it makes it simple to start your own store without any technical skills or a large budget.
Hosting over 1 million businesses, we can't avoid adding it at the top of our list regardless of it not having a very specific order or preference.
Now, why is it at the top besides making it simple?
It is well-known for its low prices, professional designs, and helpful marketing tools that even help in boosting your SEO and online presence to attract customers.
Shopify offers over 100 templates that come with built-in features, and you can get your own website and blog for $29 per month.
SSL certifications are available, as well as abandoned cart recovery and other marketing tools.
There are more than 4,000 Shopify apps that you can download to enhance your website's functionality and sell online.
On the other hand, our favorite part of this platform is that the page builder allows you to create your store in minutes using a drag-and-drop interface.
So, to summarize this, and in case you are very short in budget, you can build a Shopify store while the platform charges $29 per month for it. This includes your website, blog and abandoned shopping cart recovery, SSL certificates, social media channels, and many other tools that will come in handy when moving forward with your marketing strategies, including options for social media platforms.
Finally, unless you use Shopify's gateway, there is no setup fee or hidden fees. However, you can opt for better plans besides the previous one, which is the basic, based on how your store progresses:
Shopify: $79 per month.

Advanced Shopify: $299/month.
Shopify is easy to use for beginners and offers excellent customer support. You can also customize your shop with the Shopify app, and even people with years in online sales have decided to remain in it and just upgrade to a better plan per month.
The One We Can't-Miss: Amazon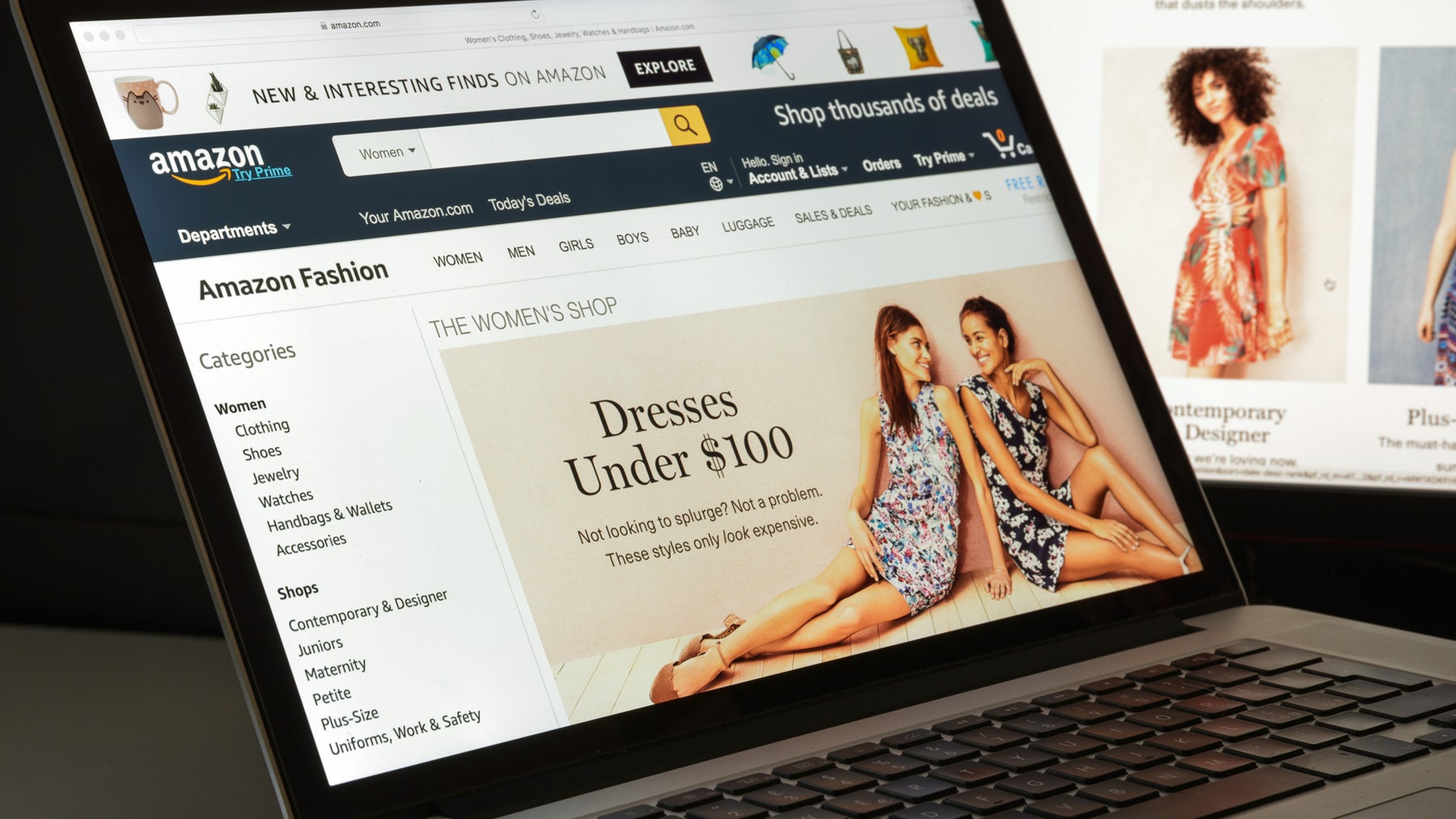 Let's be honest; you expected it.
Although we added Shopify at the top, it doesn't mean Amazon is a no or is way too behind. Instead, it continues to be the main place most people decide to use to avoid creating an eCommerce and the hustle of a website (though we recommend doing it).
Amazon is the largest eCommerce company worldwide, with billions in revenues; Amazon is selling over 500 products per hour, giving sellers an active audience to market to.
But with such a saturated market, what is the secret to Amazon's success as an online seller?
Since Amazon has earned trust from customers for the products and services it offers, you can bet on it and rest assured that you will grow, either slowly or at a rapid pace, but you will.
Most online buyers decide to choose it over regular and customized online stores since the platform is famous for removing fake products and vetting sellers. The Amazon Prime option that allows you to receive your items within a matter of hours in some areas only makes people choose it to keep shopping online.
Now, when it comes to how much you need to pay for selling on Amazon, it depends on the plan you choose, your product category, and your fulfillment strategy.
The minimum a professional seller will pay will be $39.99 per month, plus some selling fees.
This plan is for you if your goal is to sell more than 40 units monthly, promote your products, get top placement on product detail pages and require advanced selling tools such as APIs and reporting on the platform.
Now, just remember that an application process is required to open an Amazon professional selling account.
An individual seller account is available if you do not plan to sell more than 40 items per month, and there is no monthly fee for this, which allows you to start without having to pay much.
However, an individual seller account costs $0.99 per item plus percentage fees depending on which category your item is in.
Very Similar to the Previous: eBay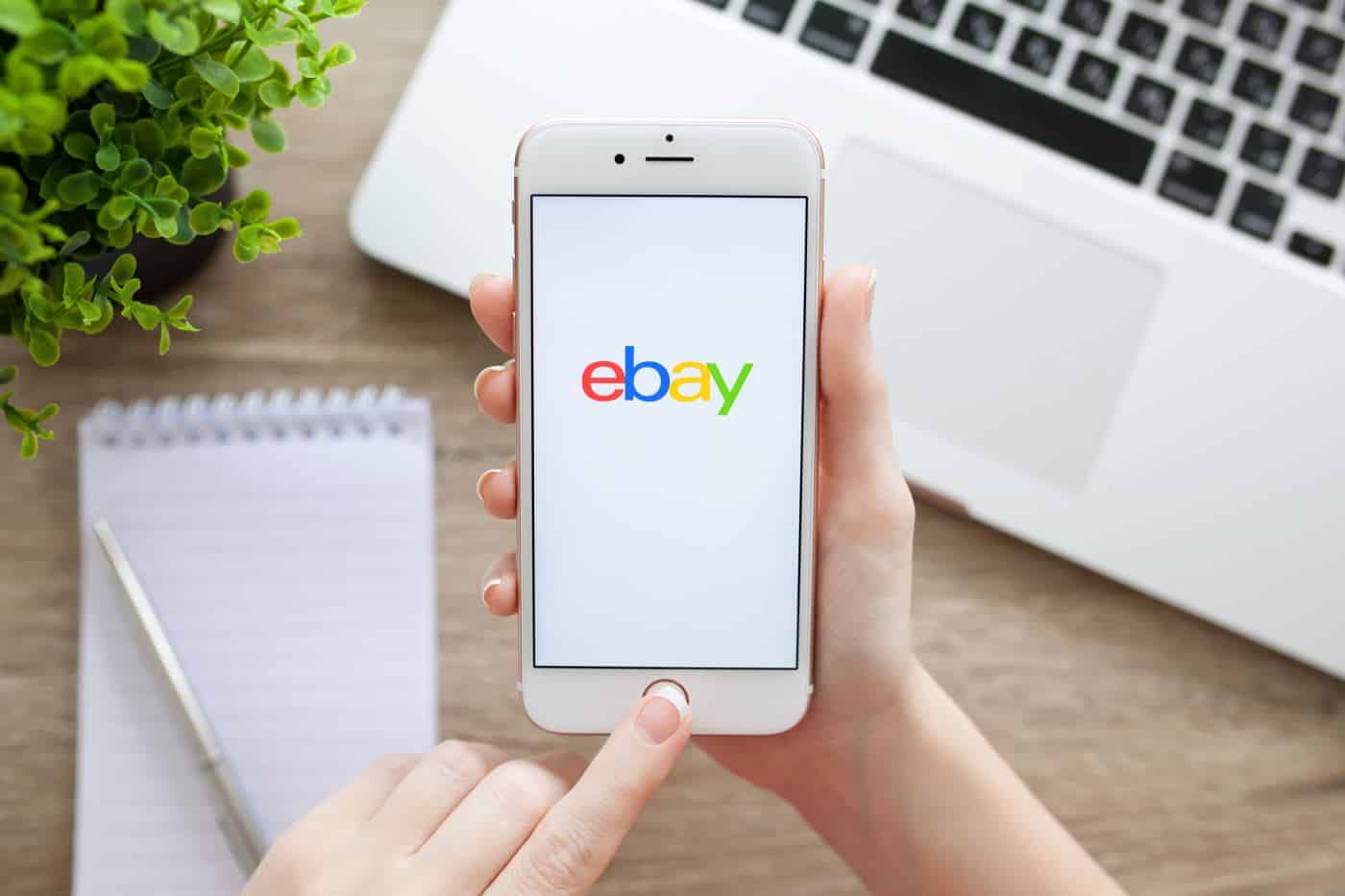 Although Amazon is the most popular marketplace to sell stuff, the ads you find every day while surfing the Internet aren't as many as from eBay (facts).
Thus, we are confident you have come across the website for online selling at least once in your life if not once or twice every day.
Now, unlike what many believe, eBay isn't recent nor a bland copy of Amazon despite how similar it is. Instead, it is the original online selling site and has been online since 1995.
According to the most recent eBay statistics, it currently has more than 1.3 billion listings and 182 million users worldwide.
That being said, the beauty of the platform is that you have a wide range of stuff you can sell.
But before doing so, you should consider the selling fees.
There is a listing fee that cannot be refunded for each product and another fee for the same item in different categories. If you didn't understand the latter, basically, you have to pay another "insertion" fee each time you list the product in a new category.
Last, the final value fee is usually between 10%-12% and is calculated as a percentage of the total sale price, which includes any shipping charges.
These fees can vary depending on the product, the number of products, categories, and shipping.
Like Amazon, eBay offers a large audience that you can sell to quickly and can be a great additional sales channel to your online store.
Keep in mind, however, that eBay has a lower trust rating than Amazon for customers since the politics and measures were taken against fake sellers and products with bad reviews aren't as good as Amazon's, which is why despite being the original marketplace, we can't place it above the biggest marketplace to this date.
Entering the Industry: Bonanza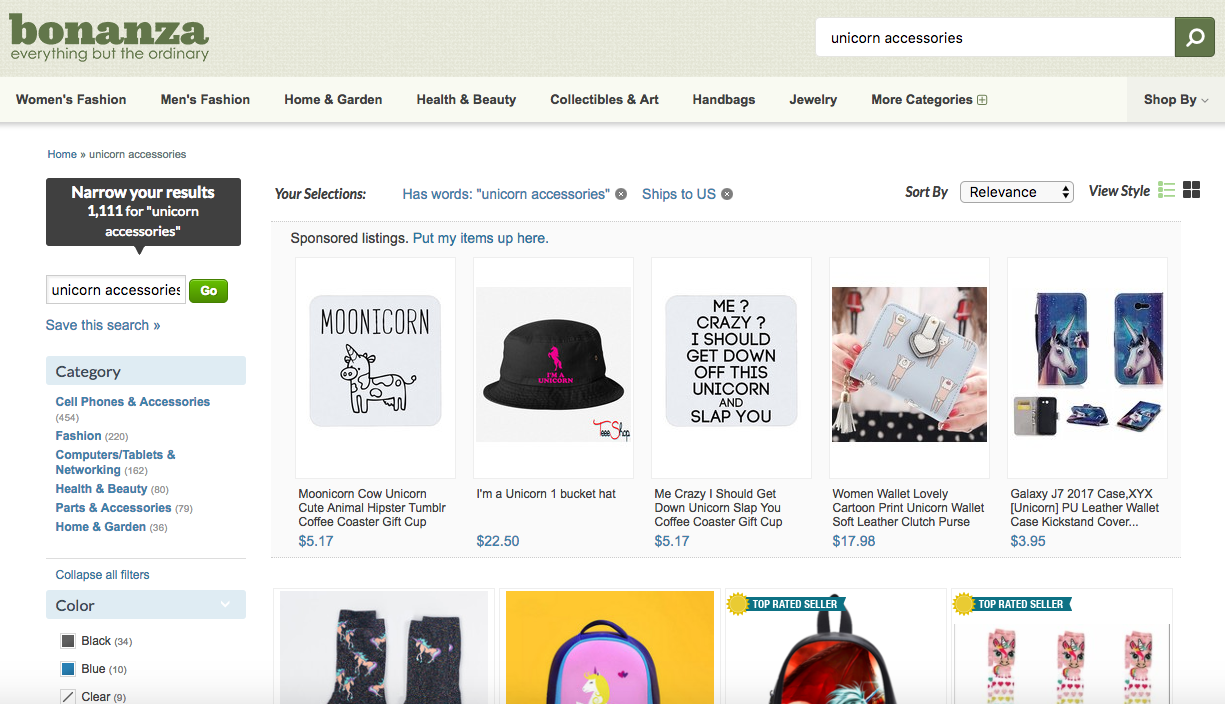 This is probably the newest place to sell your stuff we will add to your list, but this doesn't mean it is less reliable according to what it has achieved so far.
This company based in Seattle entered the scene in 2008 and has done amazing since then.
Bonanza has over 50,000 sellers and more than 30 million items listed, and it is an active and growing network of online shops.
Thanks to its politics and measures as well as the fees and conditions set for sellers and buyers, Entrepreneur.com named Bonanza as one of the "Best Entrepreneurial Companies" in America in 2016.
Focusing on what you will need to deal with when deciding to sell your products on the platform, Bonanza charges a minimal commission which is determined by the "Final Offer Value" according to the details and conditions you can read.
To make the explanation of this value simple, it is determined by combining the dollar value of what the customer is purchasing plus a portion of the shipping fee if it exceeds $10.
For instance, if you sell an item at $30 and then charge $12 shipping, your Final Offer Value will be $42, and the selling fee equals 2.5 percent of this value.
The same rules apply if you sell items worth more than $500. However, a flat 1.5 percent fee applies to these sales.
Bonanza does not charge you to list your products online. After you have sold your products, it only takes a small portion of the final sale price we previously mentioned.
Something we haven't mentioned that could be of great use is that it can be integrated with Shopify, which allows you to sell and manage products more easily.
If you ask us what we would choose, that would depend.
Bonanza is the middle ground between Amazon.com and eBay, but we have to mention it has a wider range of unique, handmade products than eBay.
However, there are fewer brands on Bonanza than Amazon.
Bonanza is a good choice for merchants with products to sell online. The fees are also very affordable compared with the rest of the market, and just like other platforms, they also offer three membership pricing options:
Gold for beginning sellers: $25/month.

Platinum for most sellers: $55 per month.

Titan for high volume sellers: $167/month.
Handmade Marketplace: Etsy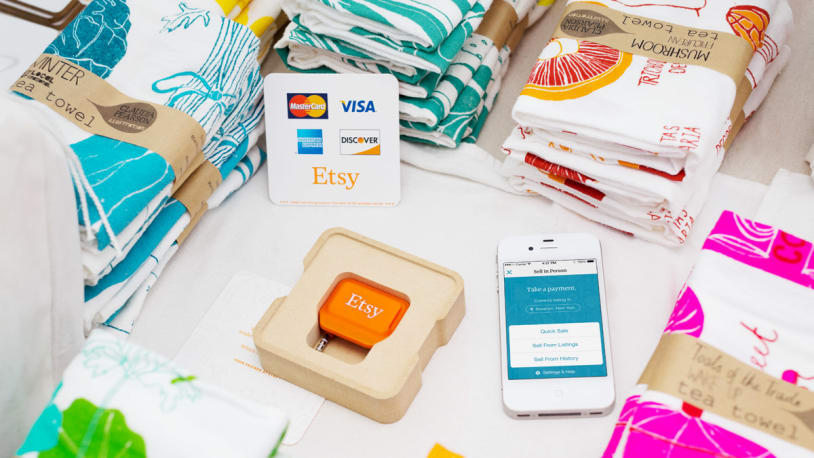 Etsy is one of those sites you have heard about before but probably never worried about researching what it is about beyond buying a few things or having nothing to do with it.
To keep it simple, it caters to a smaller market than Amazon or eBay since you sell very specific products in a niche or some categories.
You can sell handmade goods, art, and collectibles here, and although it only focuses on similar items besides these, it has a high-volume online marketplace with annual sales of more than $6 billion in 2020.
When considering it for your items, you need to determine whether the categories available or not are useful for them and if it is a good place to sell your stuff. If not, we would recommend the previous ones or future options we will be adding.
Now, each item you decide to sell is subject to a $0.20 listing fee by Etsy. You can keep the item in your shop for up to four months or until it sells based on this fee.
When someone purchases your item, there is a 5% transaction charge and a 3% plus $0.25 processing fee, which is quite affordable when considering the type of products or items you are offering.
You must remember that fees can vary depending on where the seller is located along with the bank.
If you are selling items from the US or Canada, the transaction fees we previously mentioned apply for this. In addition, if you choose to charge additional shipping fees or a prepaid shipping label, the platform will collect 5% of that fee as well.
But what about the reputation of the site? Since it is well-known for its ease of use and reputation in the online selling community, you can rest assured.
Etsy allows individual sellers to compete with each other rather than compete against large brands.
This platform is perfect for you if you are an online seller who creates your own products or sources items to suit the market.
It also offers outstanding features that are specifically tailored for creative masters like an intuitive interface, built-in analytics, and sales tools.
The Local Option: Facebook Marketplace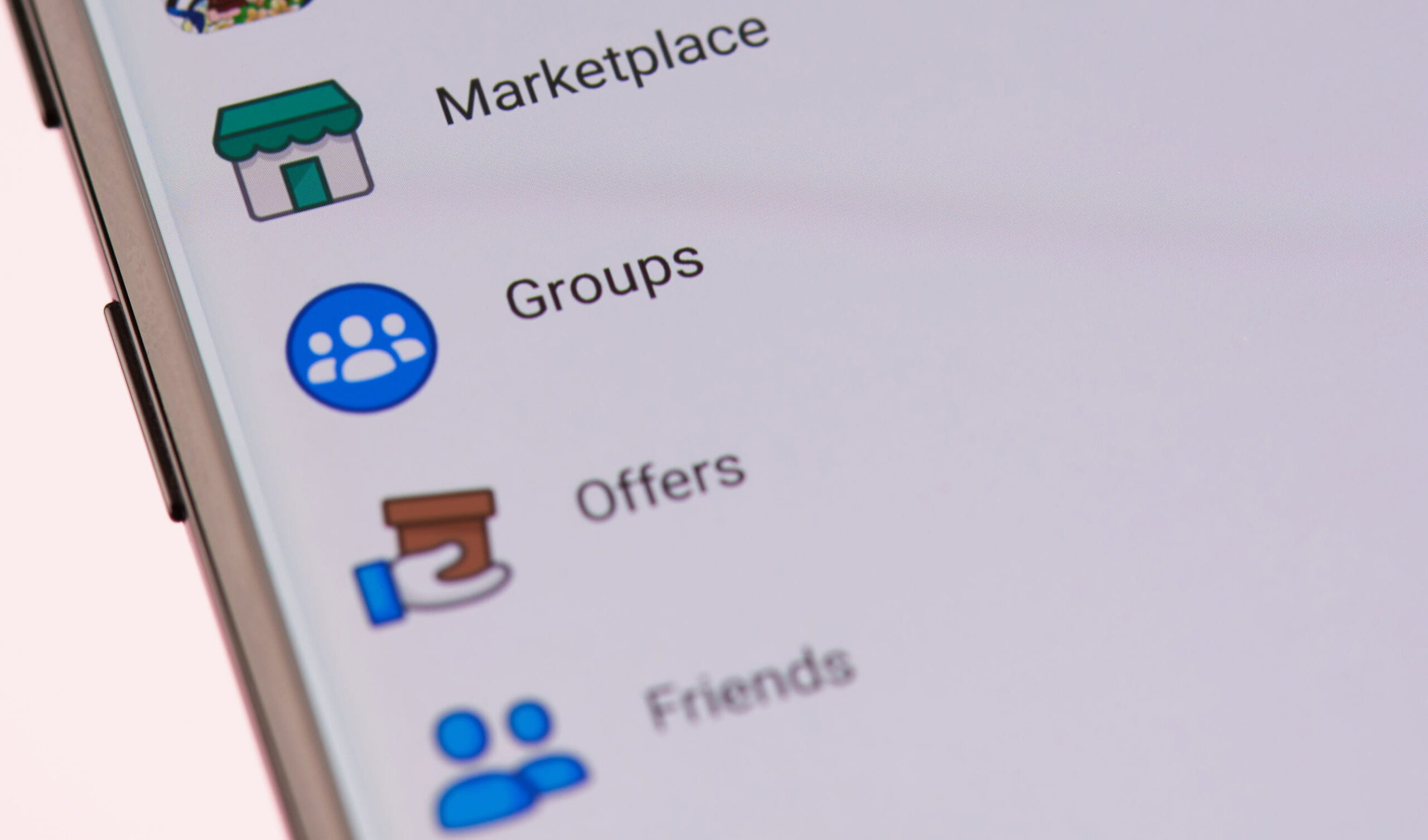 Who isn't familiar with Facebook Marketplace? If you say "me," it is simply a section within Facebook where users can explore, purchase, sell, and trade items with other people in their area, which is why we added it as the "local option" for selling stuff.
People can access Facebook Marketplace via the Facebook app or on the Facebook website without any difficulties. The option is usually at your left or in the menu you open in your app.
Now, we know this marketplace is considered a bit dangerous depending on your location, but if you ask us, it is all about choosing the sellers with more reputations that have been on the platform for a while selling stuff.
As for being a seller, which is your case, you only need to ensure you aren't providing personal information and always meet up in public places.
That being said, Facebook Marketplace allows users to:
Look for new items to purchase, which you can take advantage of to see your competitors.

List your products by category and location.

View previous and current transactions and messages under a "Your Items" section.

Contact buyers via Facebook Messenger and arrange to close the deal.
This option is a bit recent since it was created in 2016 yet, it has brought hundreds of millions of people from 70 different countries worldwide together to buy and sell.
The interesting point about Facebook Marketplace is that the company has been supporting eCommerce giants a lot. Facebook has partnered with major online selling platforms, such as Shopify to promote online merchant presence on this platform.
Regarding the fees with this marketplace, this is the huge part: There are no listing fees, but there are specific guidelines and requirements that you must follow as a seller on Marketplace.
You Probably Don't Know It: Craigslist
Craigslist isn't particularly new in the world of eCommerce and selling products. Still, it isn't that regular for most online sellers since it is, essentially, a simple and straightforward forum to use.
Craig Newmark started Craigslist in 1995 to give information about local events in the San Francisco Bay Area. However, many individuals and businesses use it as their preferred online selling platform due to the information and details you can provide with the free forum's options and recommendations.
Craigslist's downside is its high-risk nature. It has many scams, and it can be difficult to deal with fraud and disputes on your own since it wasn't particularly designed for selling stuff.
However, if you prefer to sell locally and use something else instead of Facebook Marketplace or reach a wider audience, this online selling platform is ideal for you.
It is completely free to list or sell on the platform, which is probably the main reason why so many people choose it despite the downside we previously mentioned.
Now, the platform is popular because it allows users to meet people and share their experiences. You can also get cash in hand and don't need to pay shipping fees or network fees, but Craigslist may not be right for you if you're paranoid about being scammed or don't want to get involved in the transaction.
You must remember that listings are ordered by the date of listing; therefore, the most recent listings will appear at the top search results.
Craigslist success requires you to include high-quality photos and relist your item, if necessary.
Direct Competitor: Offer Up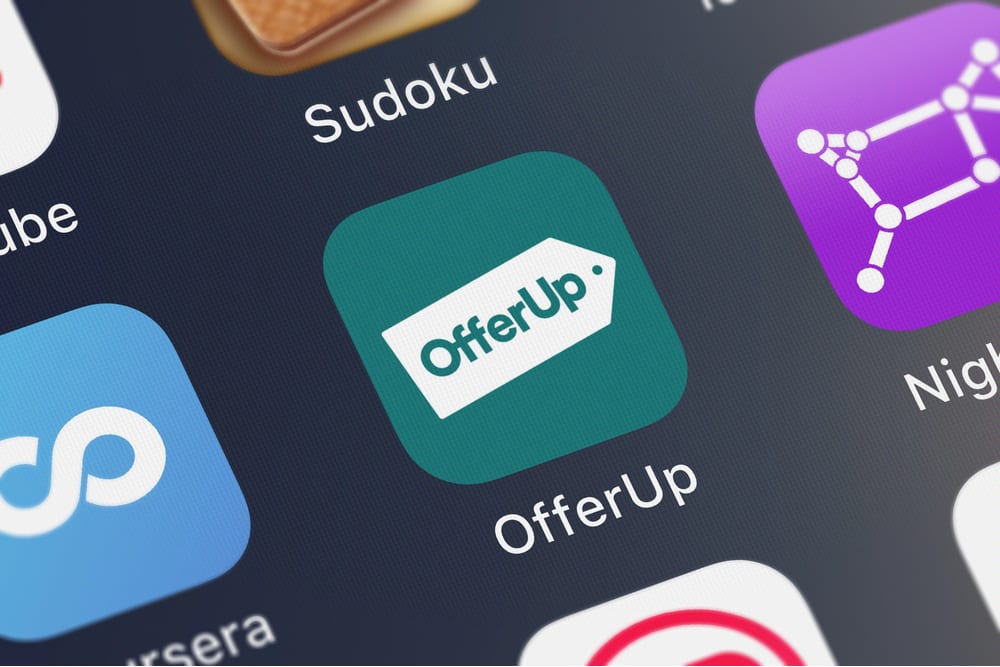 If you don't know about it, this is essential: Offer Up is the direct competitor of Craigslist, so you can expect a little bit of how it works, but with some twists.
The purpose of being a local marketplace, depending on the community, remains the same. However, Offer Up is focused on its user-friendly mobile application, which allows sellers and buyers to view and post listings on their mobile devices without having to sit on a computer to ensure the listing is right.
Something we find more interesting compared to the previous options is that its rating system is much more accurate and useful. Both buyers and sellers can feel secure knowing that the seller has a great reputation as they should since the platform takes action whenever there is someone suspicious.
Besides, users do take the time to leave reviews so others can either choose the seller or not.
However, lowballers are one of the downsides of Offer Up.
It is very common to receive messages from buyers asking for discounts or even 20% less based on the selling price you have set.
We would suggest you list your products for a bit more than usual so you can get the price you want or get closer to it.
For example, if you are selling something for $30 or that's the total amount you expect to get, set it at $35 approx. So others can negotiate with you but without you having to be the one losing in the deal.
Another Local Option: Nextdoor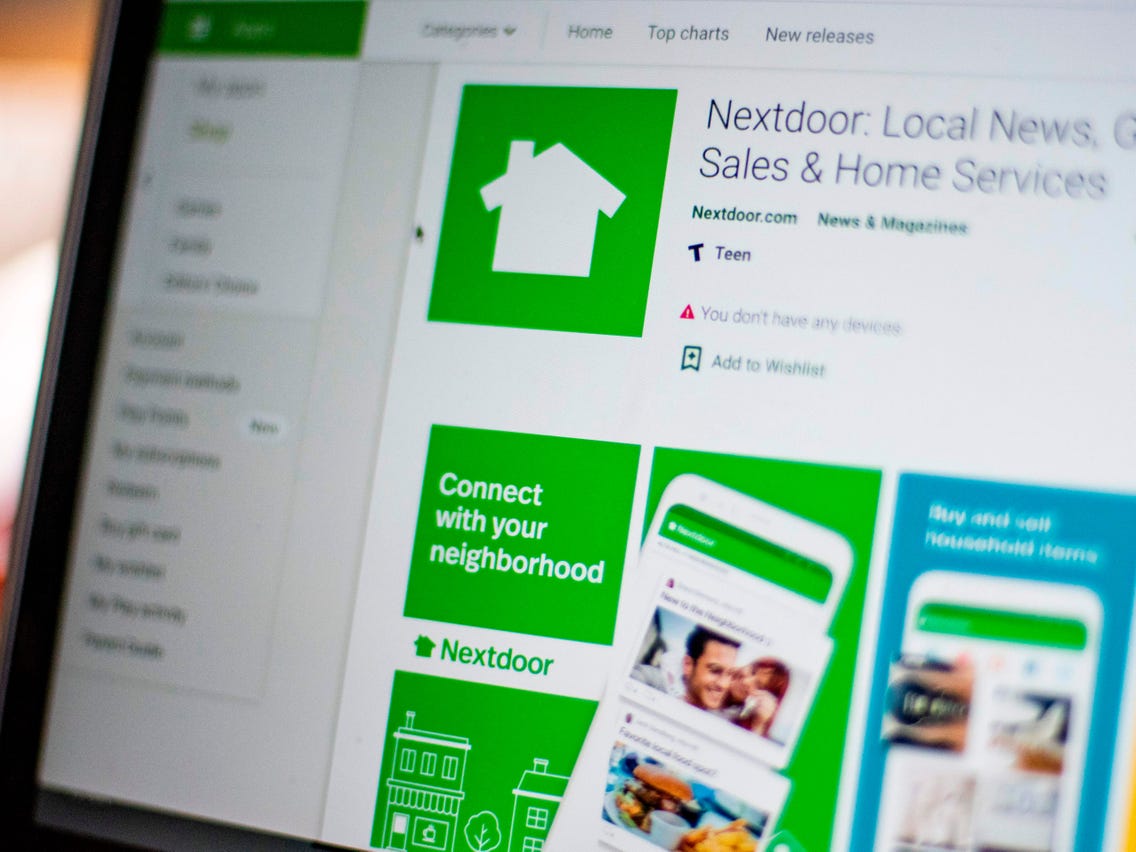 Nextdoor is another option very similar to Craigslist and Offer Up since it is all about sharing products and items with your community and local customers.
However, it is more a place where neighbors can exchange information about their neighborhoods, from sharing news about a block party or complaining about traffic. Thus, it isn't focused on selling in specific but rather be a touching point where you can find people interested in your products thanks to the additional option.
What option? It offers a forum to sell your stuff online besides the regular one used to share thoughts and information.
There are no memberships or listing fees for Nextdoor, but you will need to meet your buyer in person and make the exchange.
Because you must sign up to create an account, this platform is a bit safer than Craigslist and doesn't put you in front of scams and potential customers who can do harm.
Second Etsy? Ruby Lane

We know you will find it quite similar to the platform we already introduced, which is why we will answer the previous question: It is close to a second Esty.
Ruby Lane helps people sell art, collectibles, and artisan jewelry. However, compared to Etsy, the site attracts more than 1.1 million unique visitors each month, and many people already know what they are looking for, which makes it quite profitable to sell in it.
Of course, the number is lower than Etsy, but most visitors always close a sale with you, the sellers.
Now, the fees can be a problem for most people since a $100 setup fee is required to start selling. This fee covers listing fees for the first ten products in your store, and each item will be charged a 19 cents listing fee after you exceed ten products.
How does it work in terms of additional fees? The platform doesn't charge commissions, but you must pay a $69 minimum monthly fee to maintain a shop, and the additional fee for the items you list increases as you list more items for online shopping.
While most website visitors reside in the United States, Canada, Australia, Canada, Germany, and Canada, it also has a global reach. Ruby Lane may be a good option if your target market is women over 40 since 85% of its users are women.
Though, we believe this platform is perfect regardless of the users' age.
In addition, Ruby Lane appears to attract educated, purposeful buyers who may be more willing to spend more than those scouring eBay looking for bargains.
While using the platform, you can also count on prompt and high-quality customer service and a fast resolution to any issues.
Online Garage: VarageSale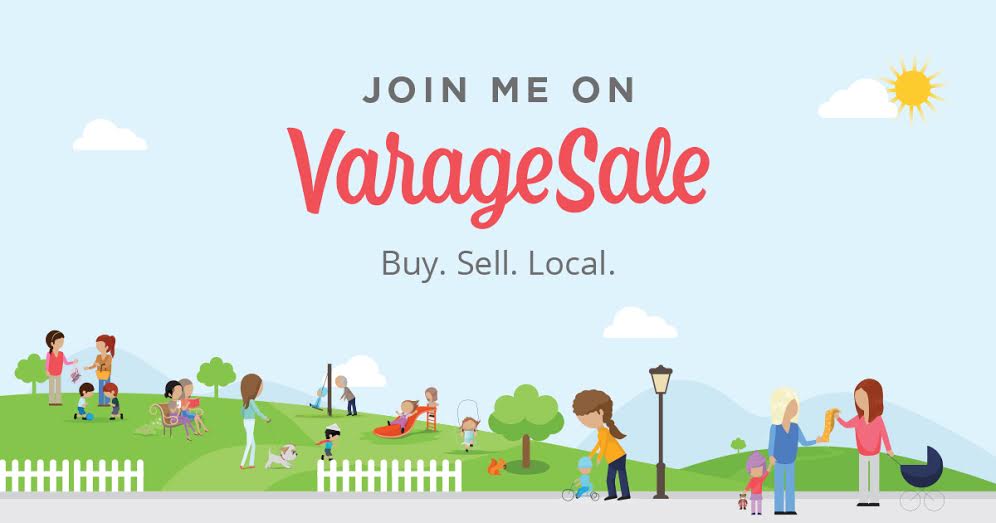 VarageSale is the closest you will have to a virtual garage sale to buy and sell, but you need to know this is an app, not a website, like the previous options.
The app was founded in Toronto by an ex-teacher from elementary school who became fed up with fake listings and scams on other classified sites.
To find a solution to the problem he was going through, VarageSale user profiles can only be viewed by real people, and before you can buy or sell, everyone goes through a manual review.
Buyers have the option to view seller ratings and contact them directly while also having the option to ask questions and make arrangements for pick-up. This means you have more opportunities to sell as long as your information is displayed properly and you pay attention to questions and queries.
VarageSale is a marketplace where people sell everything, including furniture, clothes, shoes, and other items, and don't worry; it is free as long as you're a member.
For the Latin Market: Mercado Libre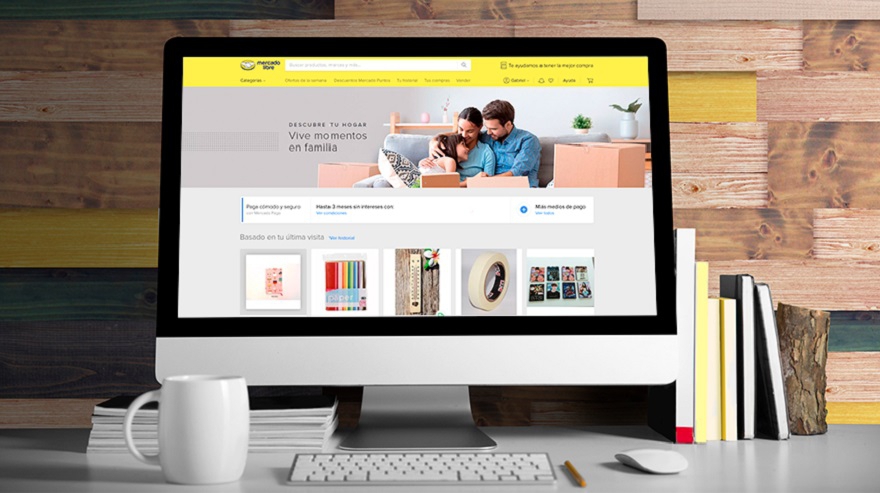 We wanted to give you an option if you are trying to sell in Latin America but don't find the right place to do so. After all, not many people decide to use Amazon and previous options due to the accessibility of most of them and shipment issues.
That being said, Mercado Libre is the most popular eCommerce platform in Latin America that serves over 18 countries from Mexico to Argentina and Venezuela.
According to Mercardo Libre's most recent investor report, the brand's combined revenues topped $4.3 billion in Q3 2020.
The brand also sold more than 600 million products in the same quarter and had a gross merchandise volume of over $18.2 Billion.
It is a favorite when it comes to buying and selling since it allows a wide variety of products, the member support works quite well, and both parties can have a safe transaction.
The Local Lead Generation Process for Your Business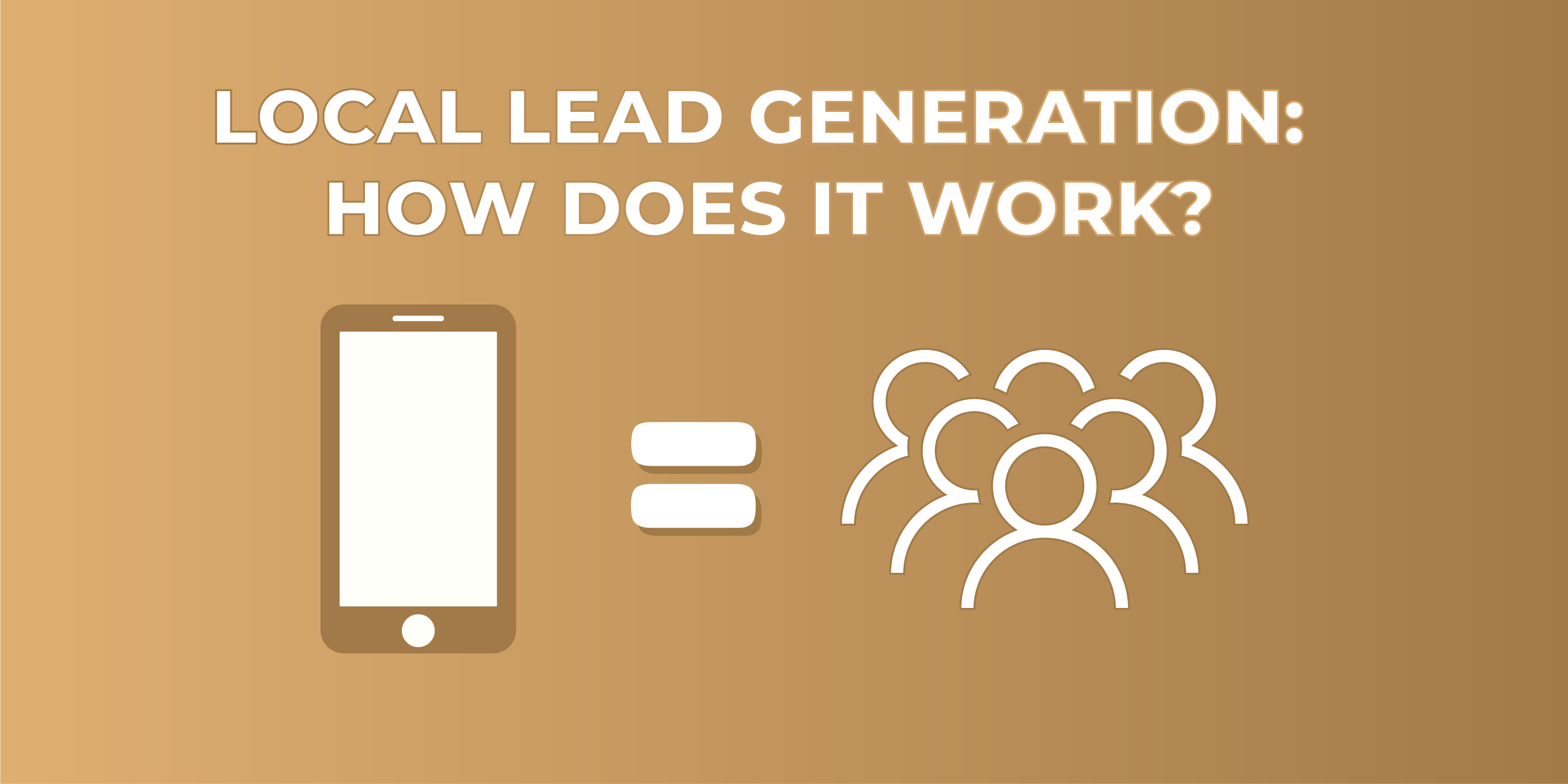 All right! So, everything is about building properties and generating leads. But how does the process actually take place? Are there other steps I need to know?
The steps I mention below are what students from our local lead generation program follow to generate leads for businesses like yourself. So I'll help you see what we do. And how if you join our program, you can simply generate leads for your own business (unless you want to start a side hustle and build a laptop lifestyle business).
Essentially, our lead generation can be divided into four steps:
The first is prospecting. You need to take the time to do market research on a niche (industry) and determine how many phone-driven businesses are there.
Keep in mind that this is local research as you need to know how many companies need leads. For example, you may search for "plumbing services Youngstown OH."
You will find dozens or even hundreds of businesses trying to get themselves in front of the customers by ranking on Map Listings, organic results, and even Ad.
The second step, building. When you find a niche (plumbing, tree services, a software company, real estate…), you will need to start building your digital properties. You don't need to be an expert in HTML or coding. It can be easy with the right tools.
The third step is now taking time to rank your lead gen website. With the site done, you need to work on SEO strategies and start dominating those Google search results. If you're new to SEO, it stands for Search Engine Optimization.
To keep it simple, it consists of the entire process of growing a company's visibility on search engines like Google and generating organic traffic. And remember this, local lead generation is part of the strategies.
Moving on to step four, once you rank the site, you will start getting your ROI and profits. You only need to rent it out to a local business interested in the leads the site generates. You can offer a couple of free leads to their move on with the actual pay per lead.
To review steps 1-4 above, I described it to a normal student who is building a lead gen business to help local service providers generate more calls. But replace the student with you as the business owner. And replace sending the leads to a business to simply siphoning the leads to your personal business.
By the way, fun fact, about 20% of our students in our local lead gen program are actually business owners who went through the program. And they use the skillsets we teach to generate leads for their own business.
An Example of Lead Generation: Home Advisor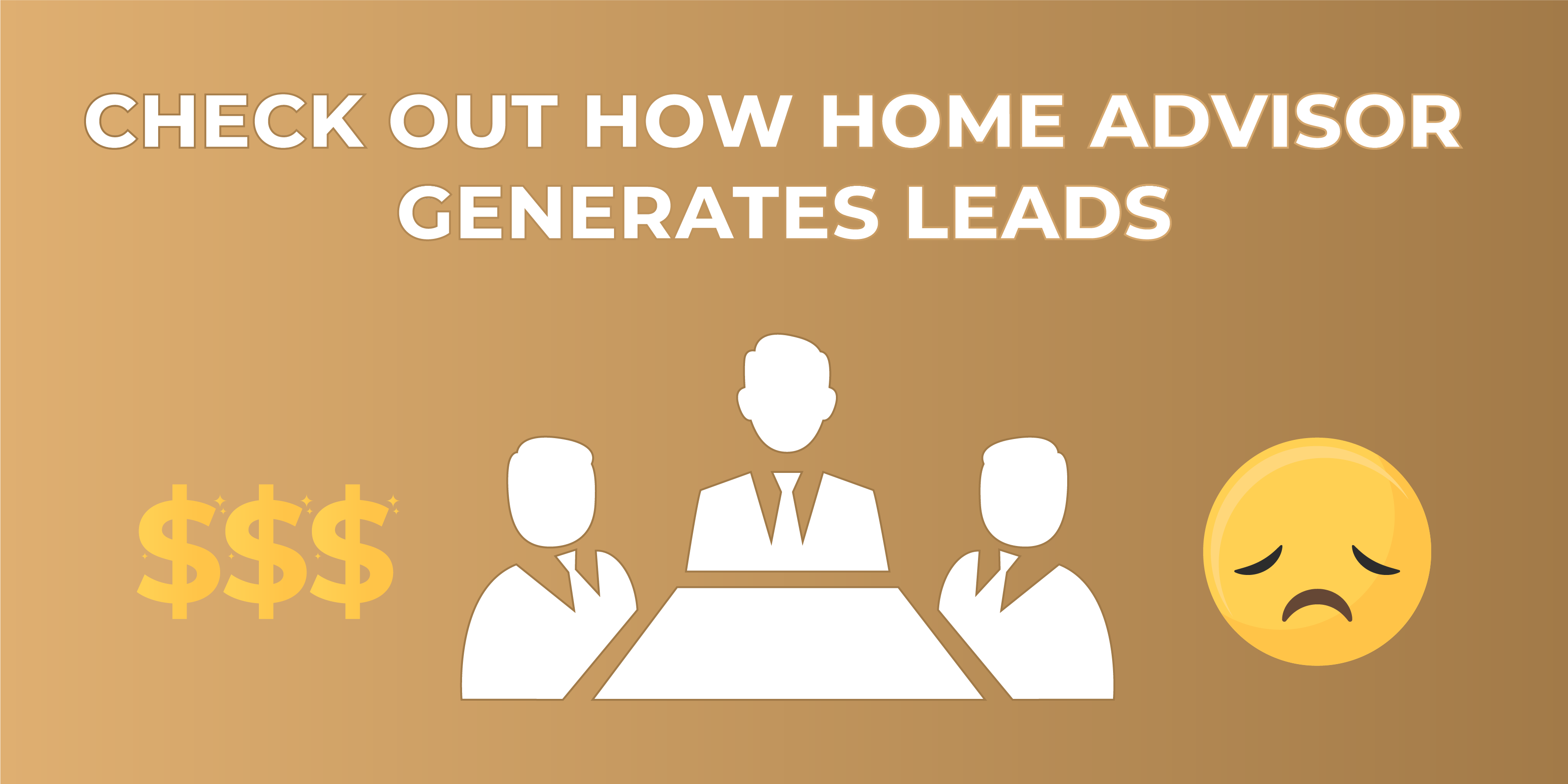 You must be thinking, "if lead generation sounds so good so far, how come I haven't seen any company?" That's the thing; there are many out there. You just don't know they are dedicated to it.
HomeAdvisor is one of the best examples you can find on the Internet as it is a top lead generation company that has spent millions building its brand but also earned even more zeros for this same reason.
They started small as everyone else but invested in building their brand awareness to make people who are looking for home services go to their website and find what they need. They are over 75% of people's first choice when they need those services.
If you don't get HomeAdvisor that much or need a refresh, users need to submit their information to request a service and get a professional or expert who can provide it.
HomeAdvisor's job is to share your information, which makes you a lead, with local companies so they can contact you and offer the service you're requesting. For sharing this lead information, HomeAdvisor gets paid by the companies. This happens for every single lead they send to multiple businesses.
Business owners who don't have marketing skills or don't even know how to have any online presence will always rely on those pages to list their services.  They will save time and effort, but companies like HomeAdvisor can make them spend lots of money as leads aren't exclusive (one lead is sent to multiple companies after all).
Using Facebook Ads aka Paid Ad Platforms: Do They Generate Leads?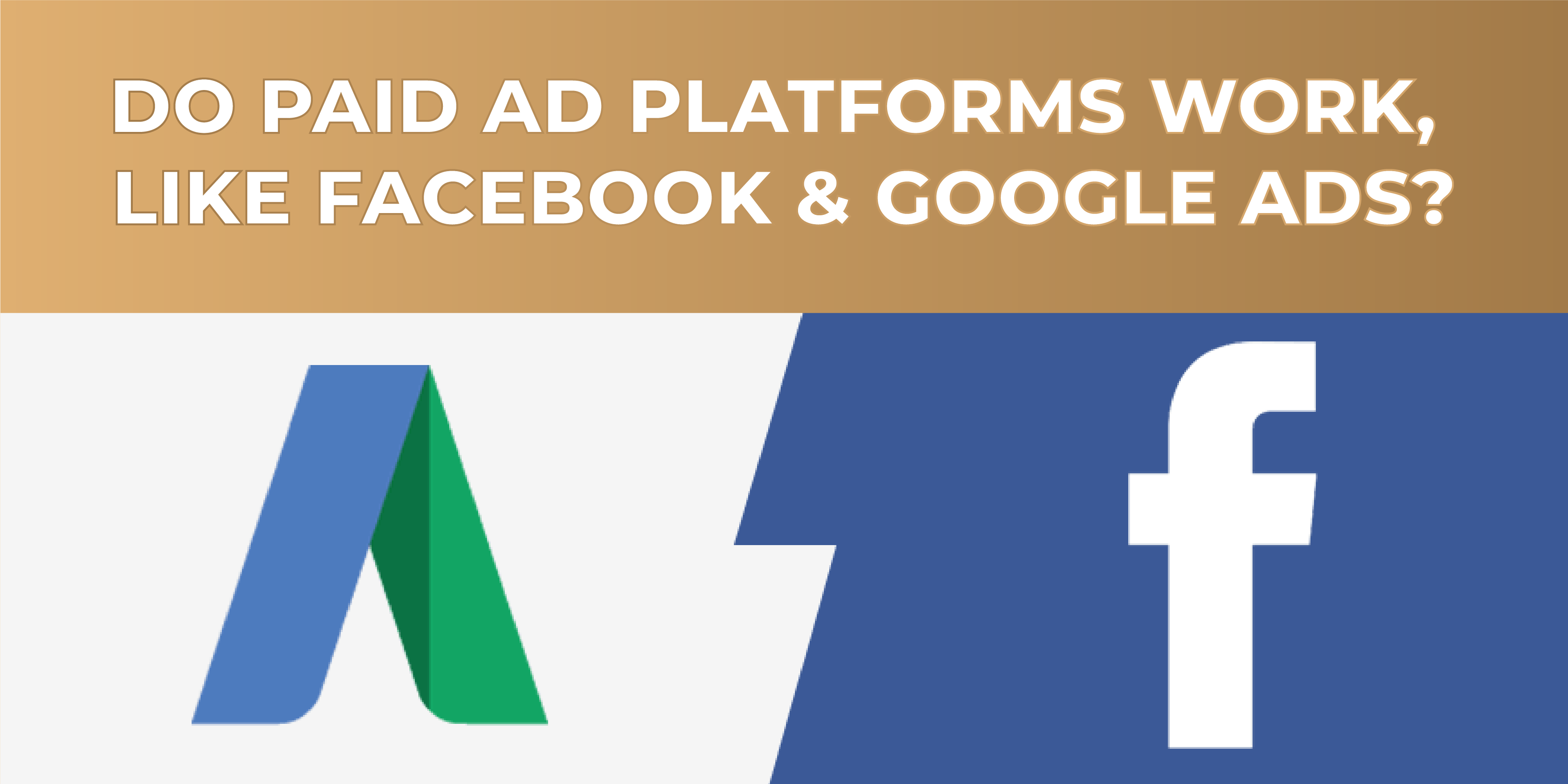 They DO generate leads. If not, no one would use them.
However, you need to remember two facts:
Paid ads or platforms can be expensive.

They don't generate "natural" leads.
Whenever someone sees or clicks in one of those ads, over 80% of them did it by accident or are trying to close/report it.
Why? Because they aren't looking for those services. At least not at the moment.
What those ads do instead is interrupt their time on the platforms. Users aren't there to find companies or businesses unless they are searching for a specific company's user, and for that, there's a search bar. This is why it is hard to convert them to actual customers who will show interest in the companies' services. Also, you're limited by a budget.
When using lead generation, everything is organic. You aren't forcing others to pay attention to your business but rather being there when they need you. This is why Google's organic traffic will always beat paid ads, and the reason companies continue investing in it, which is a lot cheaper as well.
What Is Local SEO?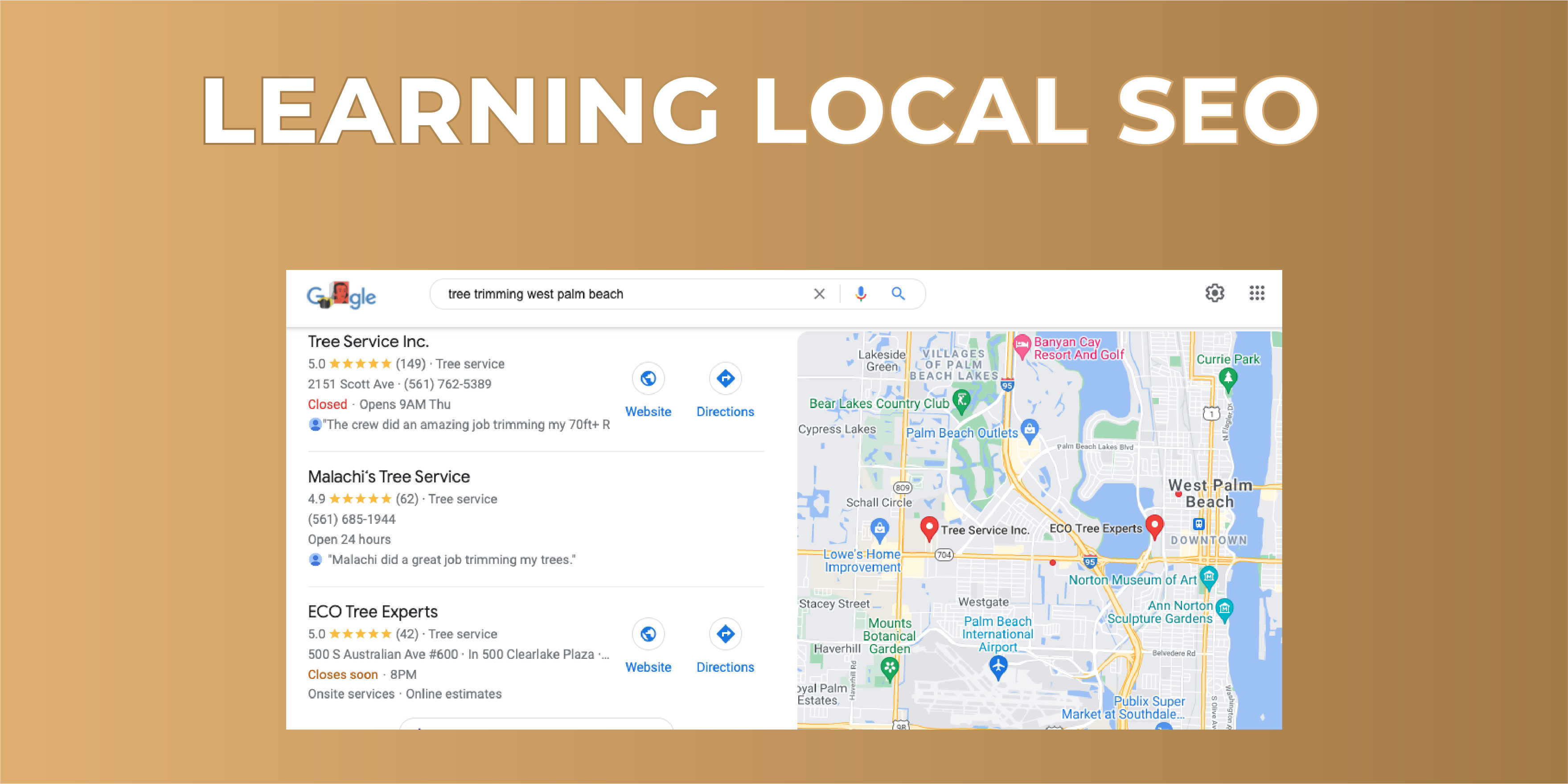 Don't worry… I didn't get it at first either. Following the short explanation, local SEO focuses on scaling businesses' visibility on search engines. However, this is only for those who serve their communities face-to-face.
What does this mean?
Experts and professionals like painters, plumbers, and dentists (but not only them) offer their services to their local customers. Why? Because they can't deliver them unless they are located in the same area of their customers.
To make sure those businesses get more leads, you need to rank them locally by claiming the business listing on Google to place them on Map Listings. Local SEO also involves online reviews, citation management, and how you manage your entire online presence in the local area.
If you are going to bet on lead gen, you need to adapt yourself to today's world: The Internet.
Keep in mind that although traditional channels and methods like billboards, warm calls, and pamphlets still work, they aren't part of your tools. Whenever someone needs a service, they go to Google and search for it.
"Dentist in Miami" or "plumbing services in Orlando," etc. And you can keep coming up with services or professionals people need and look for. Thus, you need to make sure you're using Google to get the companies in front of their clients.
Users will always click on the first search results (those near the top), and many of them will be either Ad links (people paid to place their websites there), Map Listing, and then you get websites. Almost all of them are your goal and where you should always aim to place yourself.
Can My Business Utilize a Local Lead Generation Strategy?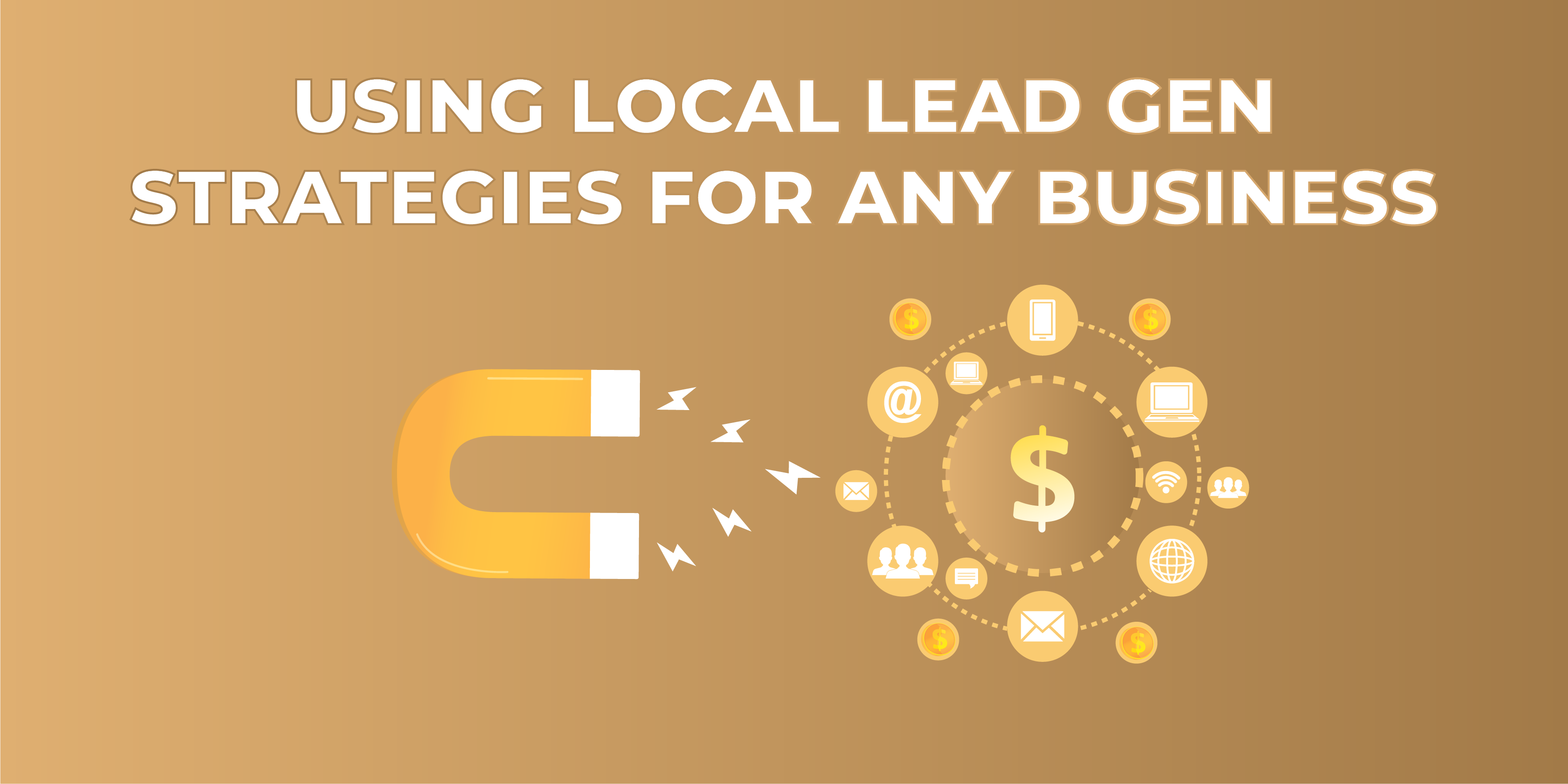 If you want customers, you better know you need it. Following the previous explanation, lead gen is all about placing businesses in front of their customers, choosing them over their competitors.
Put it simply – it's all about closing deals and having clients for those companies to make money. The main difference with the usual methods companies use for this is how lead generation approaches different channels to get them in the right place of the market to get customers.
Those channels are all focused on the Internet as most people are searching for products but also services across the net. The issue is that the Internet is way too broad, and businesses don't know how to place themselves. They usually try, but they get one common result: losing money and time.
How Powerful Are Organic Leads from Google?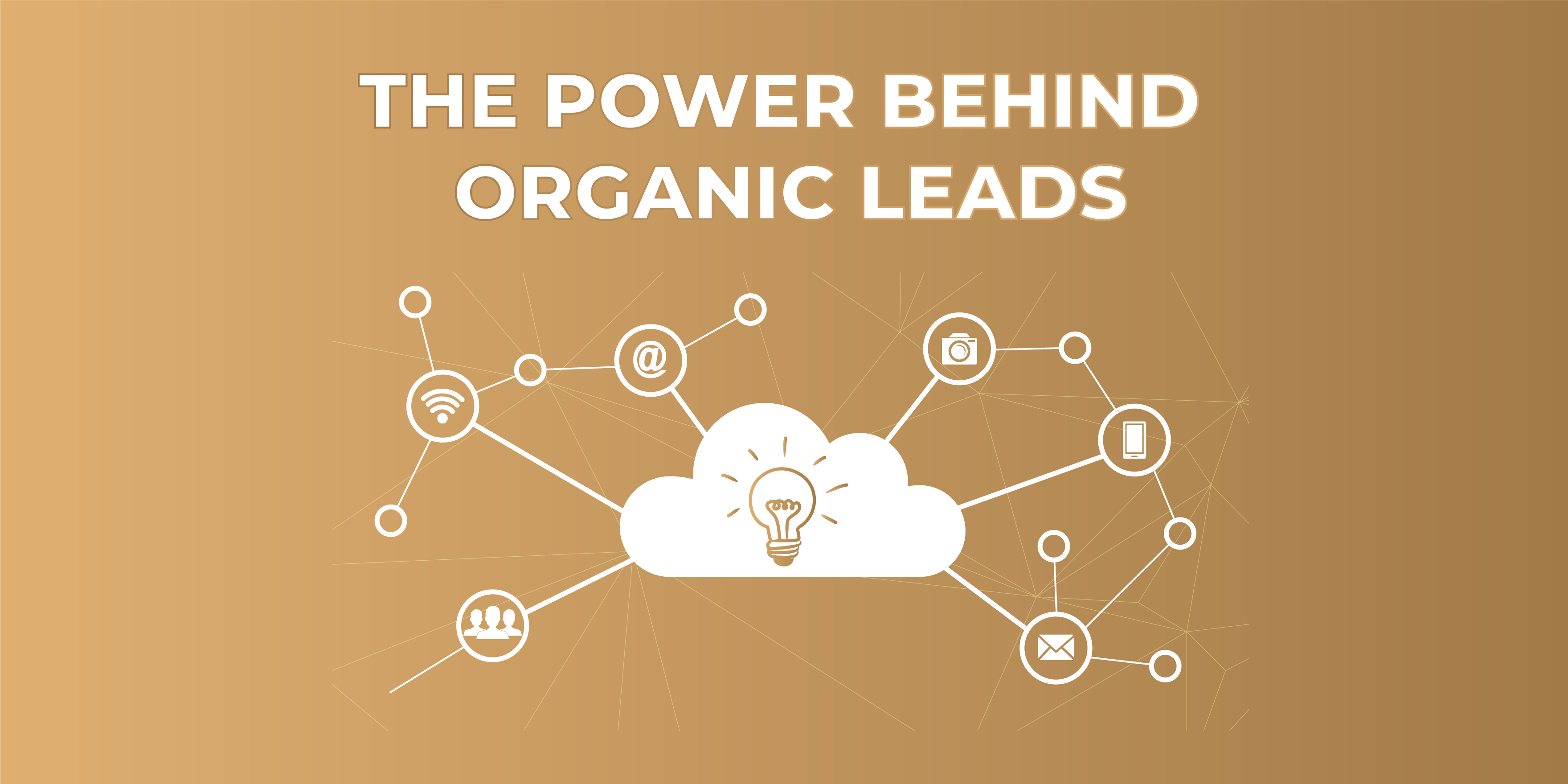 For companies looking for customers, it's everything. For you? Pretty much the same. When you build a business with digital properties, you get to make thousands of dollars a month.
This isn't a "get started today and get rich tomorrow" thing, but it is HIGHLY scalable, and ROI + positive results are guaranteed. Learning a fairly decent and very needed set of skills to create your digital properties and start ranking them on Google is required.
I have invested in several online businesses over the years, and if there's something uncertain, whether you will get your ROI or not, even more than the actual profit.
However, this business moved my earnings from five figures a year to a month in ONLY passive income while sitting comfortably at home.
On my laptop. Anywhere. Anytime.
You can look at one of the first sites I built back in 2016, and it continues making me over $1.000+ every month. The best part is that I don't need to touch it or the rest I've built over the years, just like this digital property.
What Makes Lead Generation SO Alluring?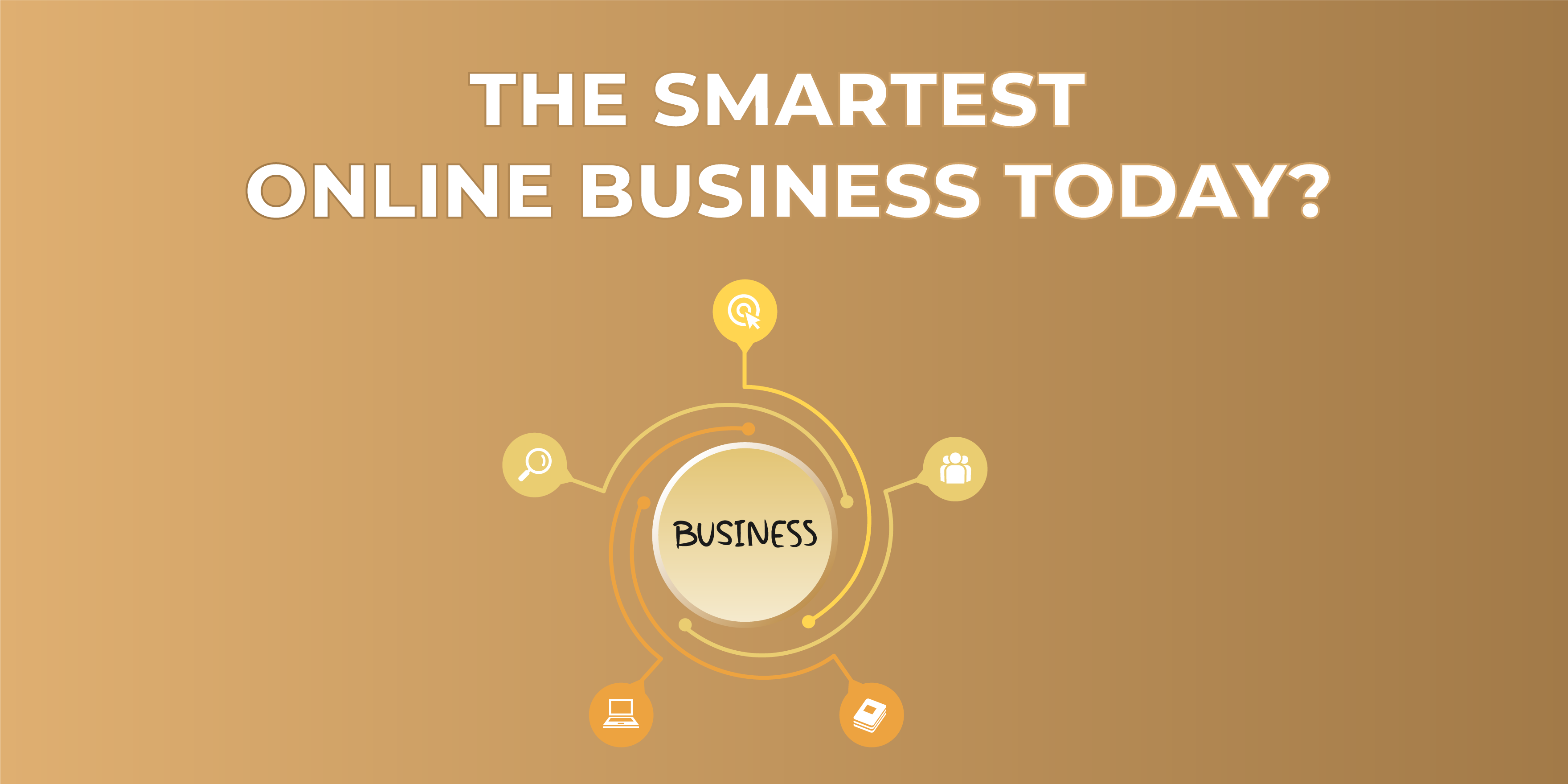 Here it goes: you can work from home.
The main issue with regular business opportunities is how much you need to invest in staff, equipment, or rent to have a place to sell your products or offer your services.
We all know the hassles of traditional businesses that involve regular expenses, which are extremely high.  Can you afford it? I don't think so, and even if you can, is it worth it? Now, it isn't only about the money. You also need to put in a lot of work, and it isn't only during the first couple of months or years. Usually, it is as long as you continue running it.
You can save yourself those headaches and bone-breaking tasks and expenses with lead gen since it is more about generating leads with digital channels—mainly websites.
Websites can be VERY cheap to build, and with many tools online, you get to do it in a couple of hours instead of days. Any virtual or digital business is scalable and won't need constant maintenance.
So, let's summarize this:
You save money in regular expenses with traditional and most online businesses as what you need is yourself and digital properties (websites).

You can bet on passive income.

 There's no need to hire more people to get started.

You can generate leads in multiple industries, which allows you to work on any niche you want.
How Can I Get Started in the Local Lead Generation Program?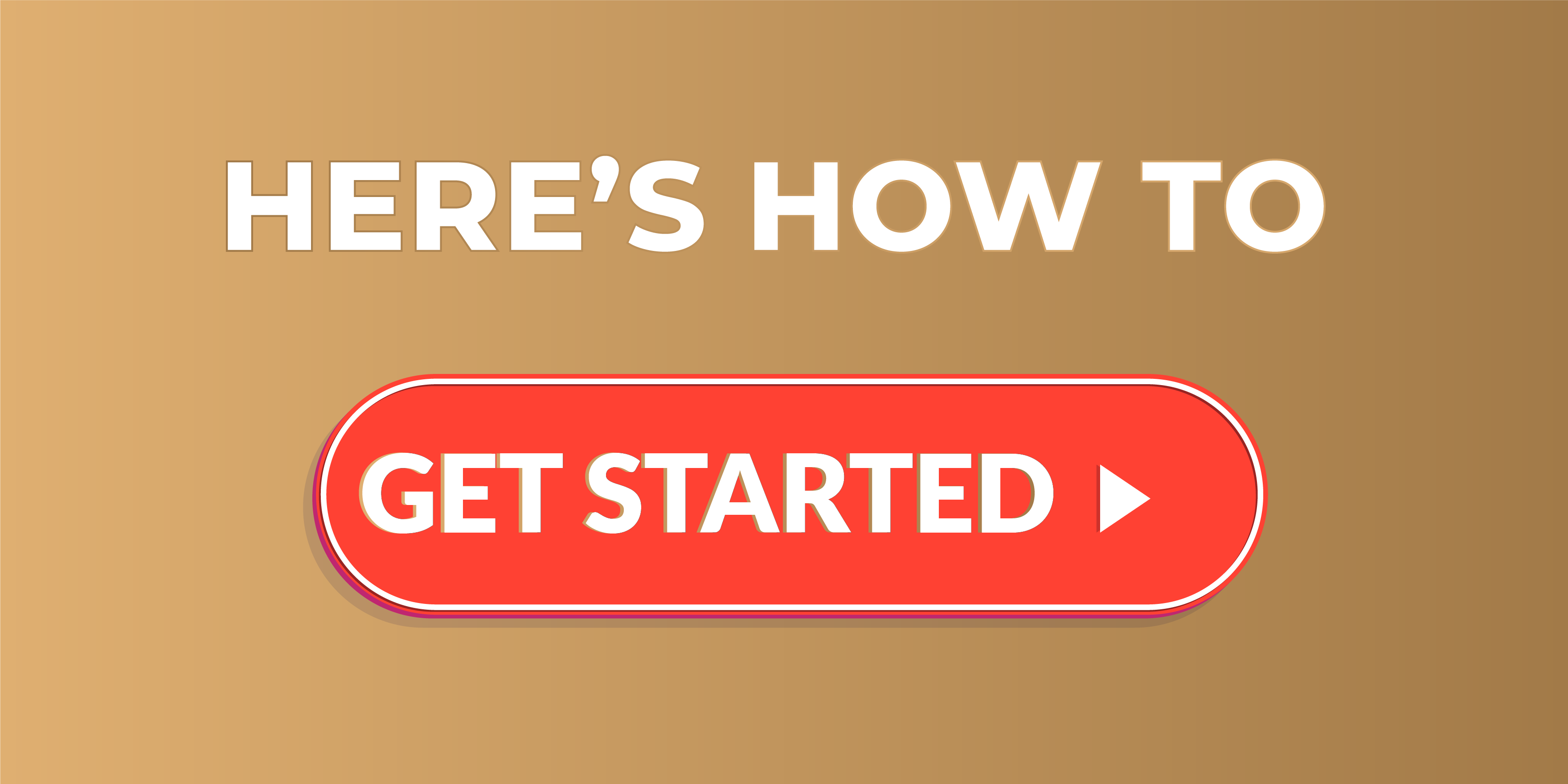 Anyone can start and learn. That's the beauty of this business model. I knew nothing about SEO, Map Listing, and everything I've mentioned so far. It is all about learning the skills, gaining experience, and deciding to take the step.
Remember that this business model will never get old as business owners are always looking for leads. They need to do business and scale their companies. Why not do the same while helping others and still making money?
You can start with this local lead generation course highly recommended for anyone wanting to grow in the business. It is a close training that will take you through each step and make sure you are able to get your ROI, profits and take control of your life.
You will be added to an incredible lead generation family ready to help you 24/7 when asking questions on the group. Anyone is welcome who's willing to put in the work. Click here to watch the lead gen webinar.