When you get land leasing leads, you have to ensure that you retain, nurture, and close them. However, most businesses are struggling with how they can offer the best online experience and stand out from the competition to achieve this goal. 
In our experience and based on our knowledge, you need to combine several online and offline strategies to come up with a perfect lead generation strategy. What works for the real estate industry may not necessarily work for the car rental lead generation process. 
Therefore, you have to make sure that you are using the right tactics to generate leads for your land leasing business. Failure to do so will end up in a waste of your time and other valuable resources. 
It tells you why I am taking the time to introduce you to the best lead generation techniques for land leasing. These strategies have been tried, tested, and have proven to produce great results over time. 
The real estate industry is unique in that you can come across a lead that is willing to buy in the next six to twelve months. This means that it can be hard to close business in this industry unless you know how to keep in touch with potential clients. 
Therefore, whenever a potential client comes your way, how do you make sure that you are not losing the business? 
In this article, I will give you some of the strategies you can use to attract, nurture, convert, and retain potential customers. Keep reading to learn more about land leasing lead generation.

Expand Your Methods for Lead Generation
When it comes to leads you generate in this niche, only 10% can be converted into sales. This means you need to be at the top of the game if you want to maximize your opportunities. Be ready to talk to dozens of prospects, host several showings and above all, stay patient. 
To generate land leasing leads, you have to list the property, put signage outside the building or in the yard, and show it to prospective tenants. However, most of these practices have changed drastically in the past few years. 
With the introduction of digital marketing strategies, management systems, and social media platforms, lead generation has now been turned on its head. It is not a difficult task as long as you are using the right tools and methods. 
Some methods we can include are:

Listing Widgets 
Most of the property managers in the region are already using online listings. The only thing you need to do in this case is to streamline your online posting process. You can only use one online listing site to distribute your branded listings over multiple websites. 
The best listing widgets allow sales teams to use and edit filters during the process. It is the best way to get your property in front of the target audience. It also creates a responsive listing that automatically formats desktop and mobile versions.
Self and Virtual Showings
It is still possible to show the property that you are leasing in person nowadays. However, it is hard to achieve this objective while maintaining social distance and safety protocols. 
Most property management firms use businesses like Showing Hero and Tenant Turner to provide virtual and self-showings. You should allow tenants to tour the property independently, view it online, or at their own convenience. This will enhance the lead generation process hence lowering the vacancy rates.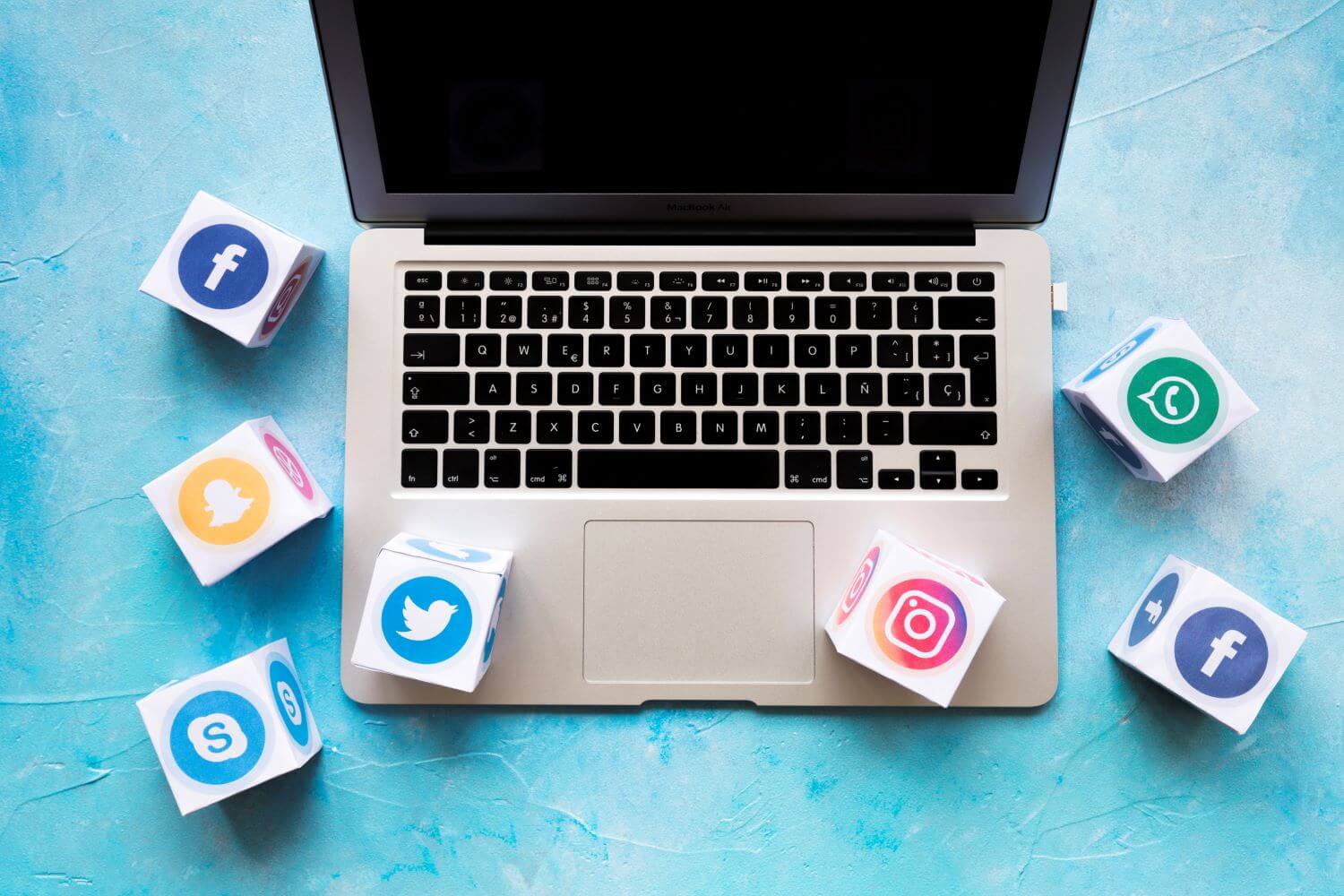 Social Media Marketing
Knowing your target audience will help you to create a great marketing strategy that allows you to generate leads. 
You need a clear understanding of who your tenants are and the people you are targeting to fill the vacancies. You could be looking for families, professionals, younger or older individuals.
Once you know this, you will choose the best place to focus your social media marketing initiatives. 
The younger tenants prefer to gather on TikTok, Snapchat, and Instagram. On the contrary, you will find most mothers on Pinterest. 
You can find some software tools that will help you set up, schedule, and track your posts' engagement across various platforms. Take some time and look at Hubspot and Hootesuite, as these will help you organize your content on social media. 
After posting your listings on social media, there is so much that you can do to draw the attention of your target audience. 
Think of sharing tips for renters, local events, and shareable and fun memes. There is a high possibility that your potential customers will engage and follow you. 
Begin a conversation, offer value, and drive traffic to your landing pages and site by displaying the properties that you sell on your social media platforms. If you have a Facebook account, you can use lead capture ads to capture and target leads. 
Facebook makes the lead capture process quite easy. After capturing a lead with the aid of advanced marketing automation solutions, you need to start nurturing them immediately. Thank them via an SMS, share property details and follow up via emails.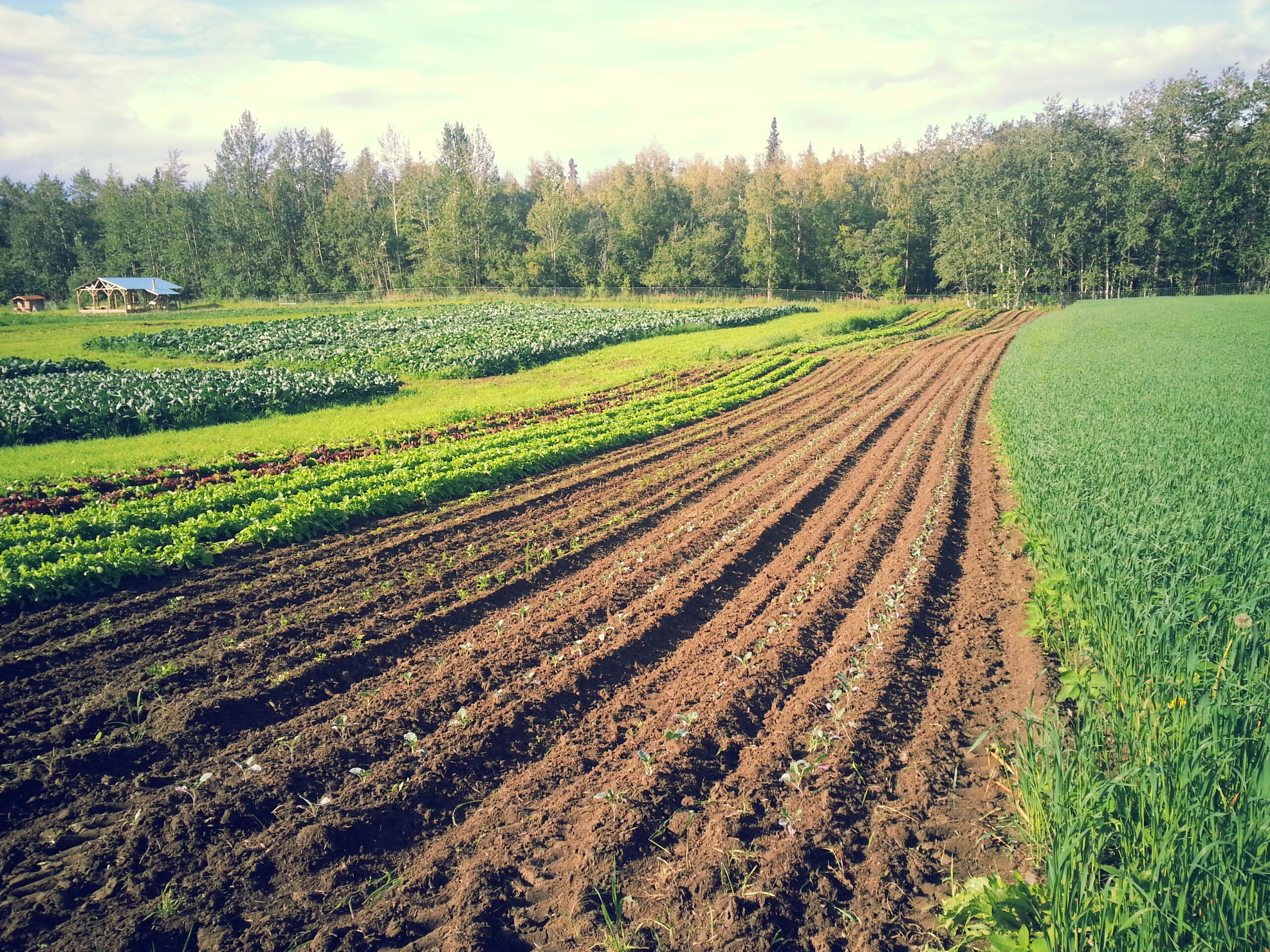 Advertise Online and Track Your Performance 
A large number of land-leading leads come from online listing services. Websites can educate, filter, and highlight high-quality leads, increasing the chances of conversion. 
The sales team should analyze the information that users complete, the photos they look at, and pages that record-high lead conversion to optimize them in the funnel. 
Advertise on multiple sites and then track the leads that come from each of them. This data will help you know where you should put more effort as you plan for your marketing strategies. 
The online listing should have the basic stats like lease term, price, school district, bed or bath count, and square footage. Upload several photos, including those that feature the exterior of the property. With all this information, you will reduce the time you spend converting and qualifying leads. 
When new leads begin to stream in, you can find it hard to track them. The challenge can even be higher if you are dealing with multiple properties simultaneously. 
Look for an online lead tracking system that can follow each lead that comes your way. Tracking should begin from the time the lead gets into your radar up to the point of lease signing.
Filter Your Leads
Lead scoring is crucial if you want to attract, engage, and convert your prospects. Therefore, you have to choose leads that are workable for your business. You can filter them by the maximum number of days the leads need before moving in, minimum rent, and preferred location, among other factors. 
Therefore, you should know your area and business very well before moving forward. There is no need to waste your time and prospective clients because you lack product knowledge. 
Have a nice criterion that you will use to qualify leads before meeting them. It does not make sense to meet anyone you are sure you cannot turn into a customer. 

Integrate Marketing Automation into Your Sales Process 
After capturing an inbound marketing lead, you should put their details in your CRM to help understand their requirements. Analyze the lead and get to know if it is a landlord, tenant, buyer, or seller of a property. 
This information will allow you to automate trigger emails that suit the needs of the client. You need a lot of lead nurturing tips at this point. 
You can trigger marketing automation after turning the lead into a buying customer. Therefore, you have to make sure that your sales team has a deep understanding of this new addition in the market.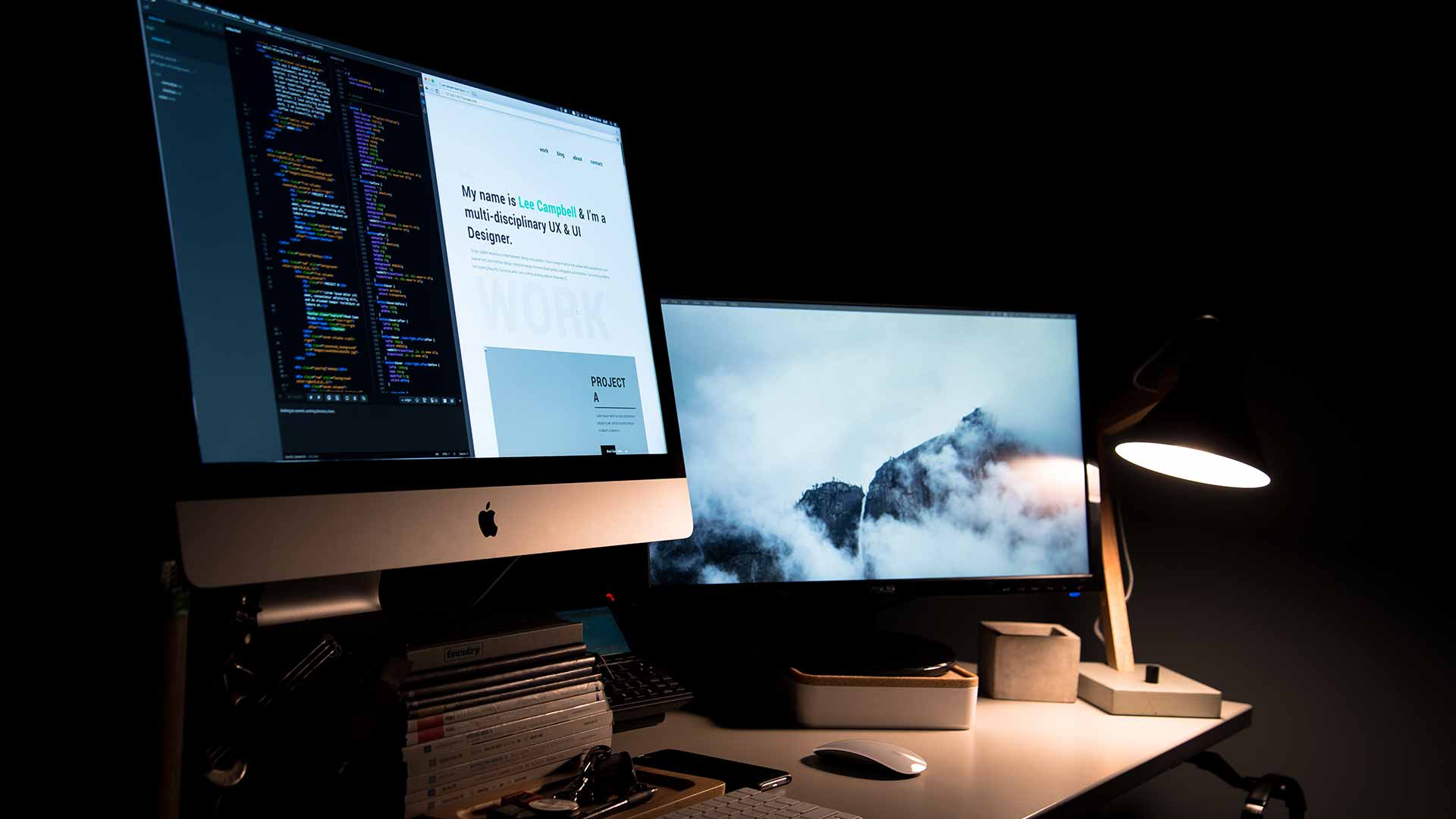 Optimize Your Website to Generate Leads
The #1 thing to do for anyone's list who wants to generate high-quality leads is to optimize the website for mobile. 
Most people prefer to use their mobile devices to browse the internet. You also need to put a pop-up on your webpage so that your visitors can subscribe to the updates that you post. 
A short but precise pop-up form will increase your chances of getting more subscribers. For instance, you can think of using a form that only has two fields. 
Providing lead hooks will help you with the collection of more email subscribers. The lead hooks may comprise area guides, video content, property brochures, market studies, advice on how to find mortgages, and tricks and tips of moving. 
If you have an email list, you can use an email for retargeting after visiting the website with relevant content. Lead magnets work well when dealing with attracting new prospects. 
You can also use an email marketing tool to track your newsletters' click-through rates and open rates. It will help you to know the kind of content that works best.
Request for Referrals 
Ask your existing clients to refer your land to their associates, colleagues, family, and friends to generate new leads. You can look for a reward system for a successful lead that they bring on board. 
Besides, encourage your current customers to engage with your company on various social media platforms like Instagram, Twitter, Pinterest, and Facebook. It will help your brand to go viral hence getting more referrals. 
According to research, people whom a close friend or family member influences are 50% more likely to buy your product than those who just come across your brand. It tells you why you cannot ignore referrals if you are serious about generating leads. 

Improve Your Tenant Application Experience 
Most of the property managers who have a high lead scoring are using online applications. It is one of the most valuable services that you can offer to your clients. Most prospects would like to apply to and search for units online. 
The ability to apply through mobile devices is highly valuable. Prospects can apply anytime and anywhere, which reduces the risk of losing potential tenants. Remember, people will not be waiting until they sit on their computers to make an application. 
It is one of the steps that you should not overlook in your lead generation strategy. Property managers really value online applications. It allows you to go through the applications and begin the screening process right away. 
Therefore, you will be able to identify the quality leads you need to follow up. With an online status update, you will be able to significantly reduce the number of phone calls that you will be making.
The process will help you retain some of the leads that you would have lost if they did not fit in a particular property. Instead of passing up the lead, keep it and then reach out to the person once you get something that meets their needs. 
Create Converting Landing Pages
One of the best ways of maximizing your inbound campaigns is to create a landing page. These are informative and simplified web pages that aim at capturing the details of leads, which is why you should have your visitors fill out an online form and leave the details you request and require. 
Landing pages are highly effective in generating leads and growing your email list. Only ask for relevant information that will help you capture the lead and move them to the next step in the customer journey. 
When visitors get to your landing page and fail to fill out the form, you can remind them via email the following day. This initiative will help you get that qualified lead you need most. 

Streamline Your Process of Screening Tenants 
It is with no doubt that tenant screening is largely time-consuming. You have to run credit and background checks and call references. 
You will agree with me that all these processes require a lot of money, resources, and time. However, you have to make sure that this doesn't draw back your lead generation process. 
Suppose you rely on machine learning and artificial intelligence to screen your clients? You can be sure that you will save a lot of time and money in the long run. 
The AI screening software handles all the background and credit checks on your behalf. However, the process doesn't stop at this point. It also analyzes the income-to-debt ratio of potential clients and predicts their ability to pay.
The tool looks at the previous payment habits of the customer and predicts the ability to pay in the future. 
You will be able to base your lease decision on several other factors apart from the credit score. The issue in this matter is that the credit score does not always give you the big picture. As a result, you will need to look at several other factors to help you identify quality leads. 

Your Lease-Signing Experience 
A growing number of property managers are now using online lease signing forms. It is a technique that can also help you to generate high-quality leads. Suppose customers want to renew their lease? All you need to do is send them an electronic lease agreement to sign and talk to them over the phone. 
Such a process will definitely increase the number of land leasing leads that you get. It is one of the best ways to stay in close contact with your prospects. 
Use your property management software to save all the lease templates for your clients. Therefore, the only thing that you will be filling in is the tenant and owner information. You can then send it to the relevant parties to sign. 
Doing this will eliminate the need to print, email, or fax the document.
Activate Online Payments
Giving prospective clients the ability to pay online will help you attract high-quality leads. Once you give your customers a reliable online payment method, they can make payments through mobile, and this reduces the risk of late payments. 
It will also help you pay your debts more quickly as funds come in and save you a lot of money for check processing. You can pass on these savings to other important elements in your business.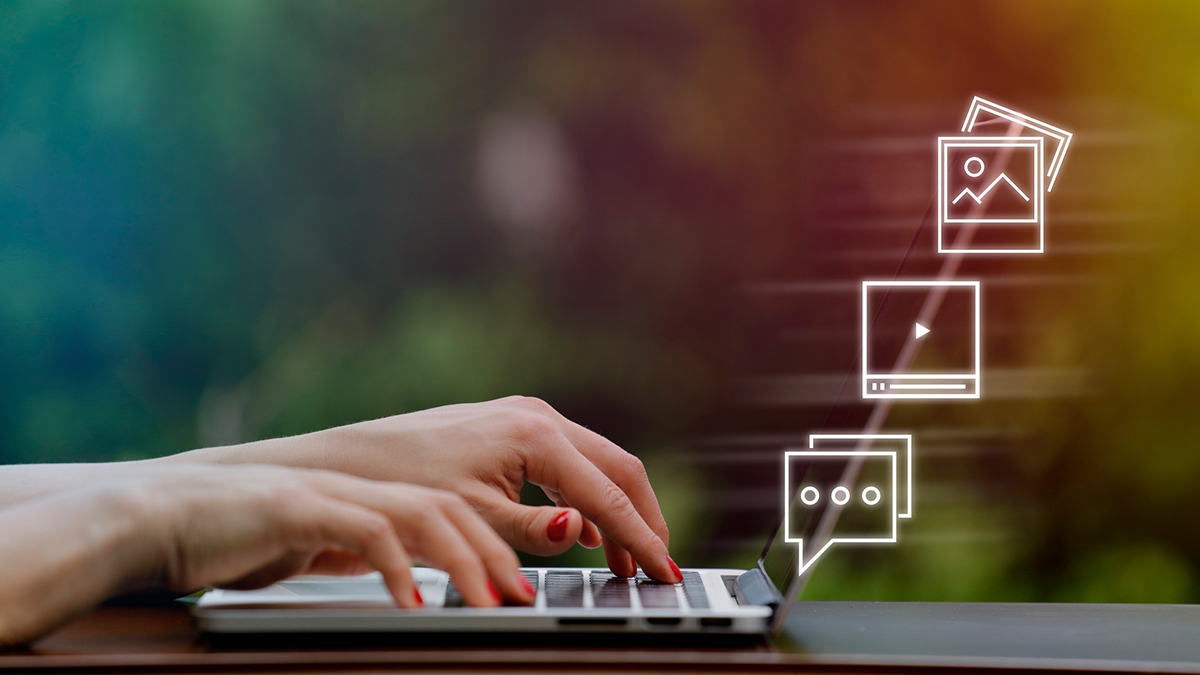 Use Valuable Content to Engage Your Target Audience 
People don't want you to bother them with sales messages. However, if your posts show a high level of expertise and provide value, people will begin to appreciate the efforts that you are putting into your content marketing. 
Start a blog that covers topics that your audience finds informative and interesting. You will need to learn more about naturally placing keywords in the text and using the right keyword density. 
The secret is to use white hat SEO techniques in all your writings. It is worth noting that you are writing for human beings and not the search engines. Therefore, doing a lot of research will help you deliver nothing but the best content for your audience.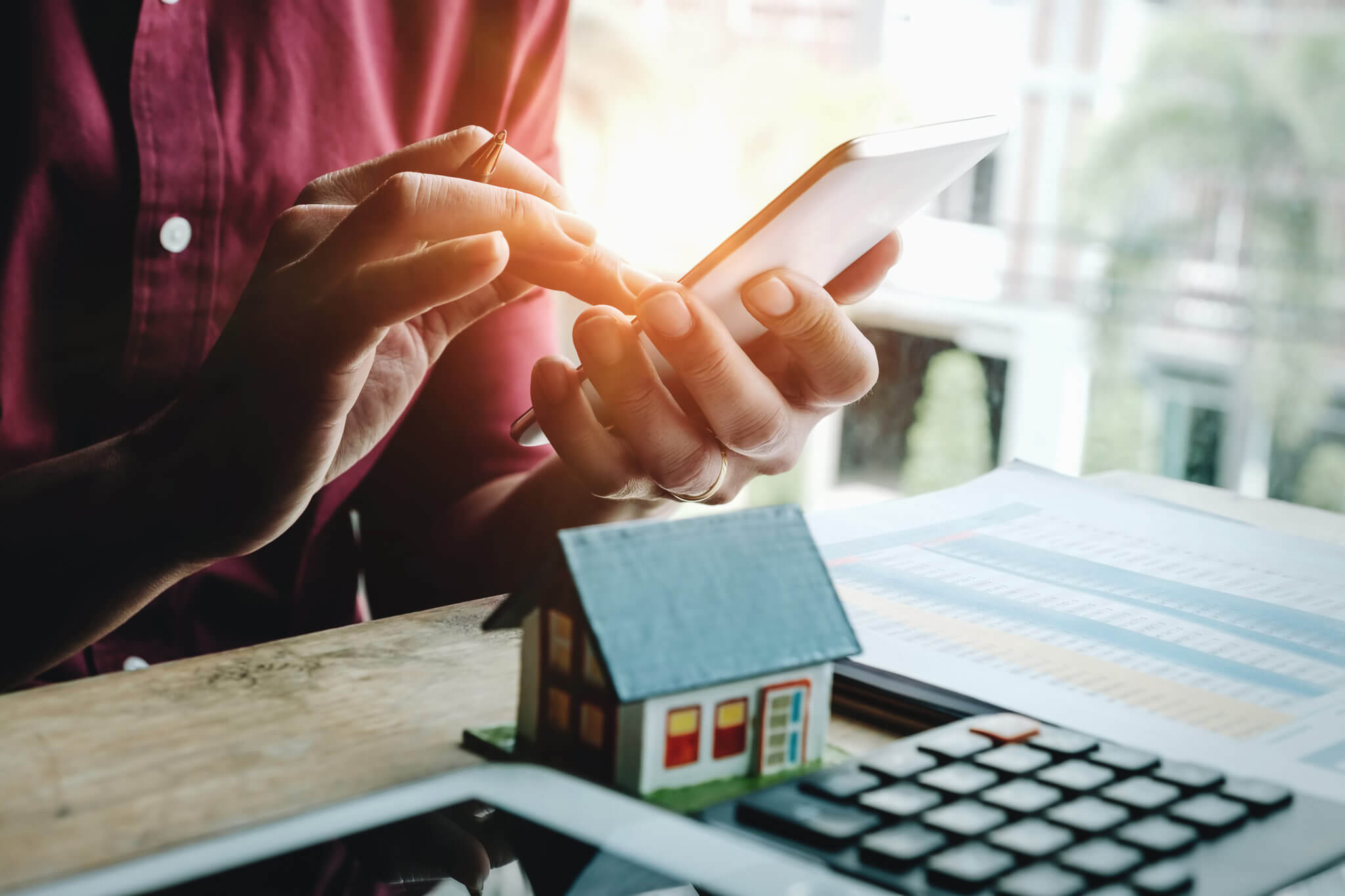 Schedule Immediate Appointments 
If you come across a lead that schedules an appointment, it will be three times more likely to convert into a buying customer than those who simply make basic inquiries. You can fast-track this process by making sure that you schedule immediate appointments.
Failing to do so may allow your competitors to take the business. You are not alone because prospects visit several websites before making a choice. The only challenge with these appointments is that they are time-consuming. 
Don't be tempted to prequalify the lead before you agree to meet them for the first time or to show the property. 
You will find someone asking the lead to fill out a preliminary application or questionnaire and only schedule an appointment if the lead passes the initial qualification stage. The issue here is that you will miss the opportunity of connecting with the potential customer when doing the same.
You will learn so much when you meet with the individual in person. Rigorous prequalification tends to narrow your sales funnel, and this is not necessarily optimal. 
Alternatively, you can explain the housing criteria to your lead over the phone. If the prospect is comfortable with your term, go ahead and schedule an appointment the soonest you can. You can verify their claims after they fill out the application. You can also schedule multiple site visits back to back to reduce commuting time.
Always Make a Follow Up
As you follow up, do not forget to ask for an application. Close to 50% of leads never receive a response after contacting the business manager or owner. I hope you will not be part of these bad statistics if you are serious with lead generation. 
Put in place a robust marketing system that will make sure that you follow up with all the potential customers who conduct your company. Take advantage of the fact that some people out there are not serious with their work. 
Follow up with your leads and push each of them through the marketing and sales funnel quickly. 
Never Buy Databases
From experience, I can confidently tell you that this strategy does not work overtime. There is a high likelihood that your competitors are already using similar databases. 
Since lead quality is more important than the number of leads that you get, it is wise to always go for the best techniques. 
Recipients who are following so many potential sellers will not bring a lot of value to your company. These are individuals who will instead jeopardize your reputation as a company.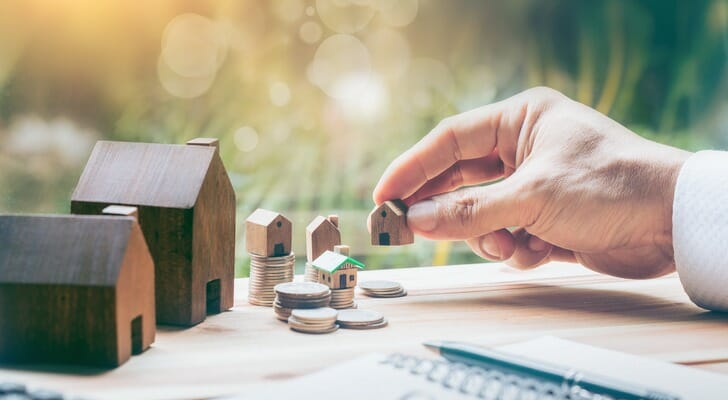 Don't Even Doubt to Move Online
There are so many benefits of moving your lead-to-lease process online. It will save you a lot of time, money, and resources if we have to mention some of them. You will also give your clients a high level of customer service. 
The tips that we have discussed here will help you to make the process of creating land leasing leads to the next level. Most people who have succeeded in the industry use these tactics to generate leads for their business, and most of them, as you can see, most of them are based on online options.
Work hard and don't leave any stone unturned while searching for leads. Using the right marketing strategies and remaining consistent in your effort will see you get more qualified leads than any other player in the industry.
The Local Lead Generation Process for Your Land Leasing Business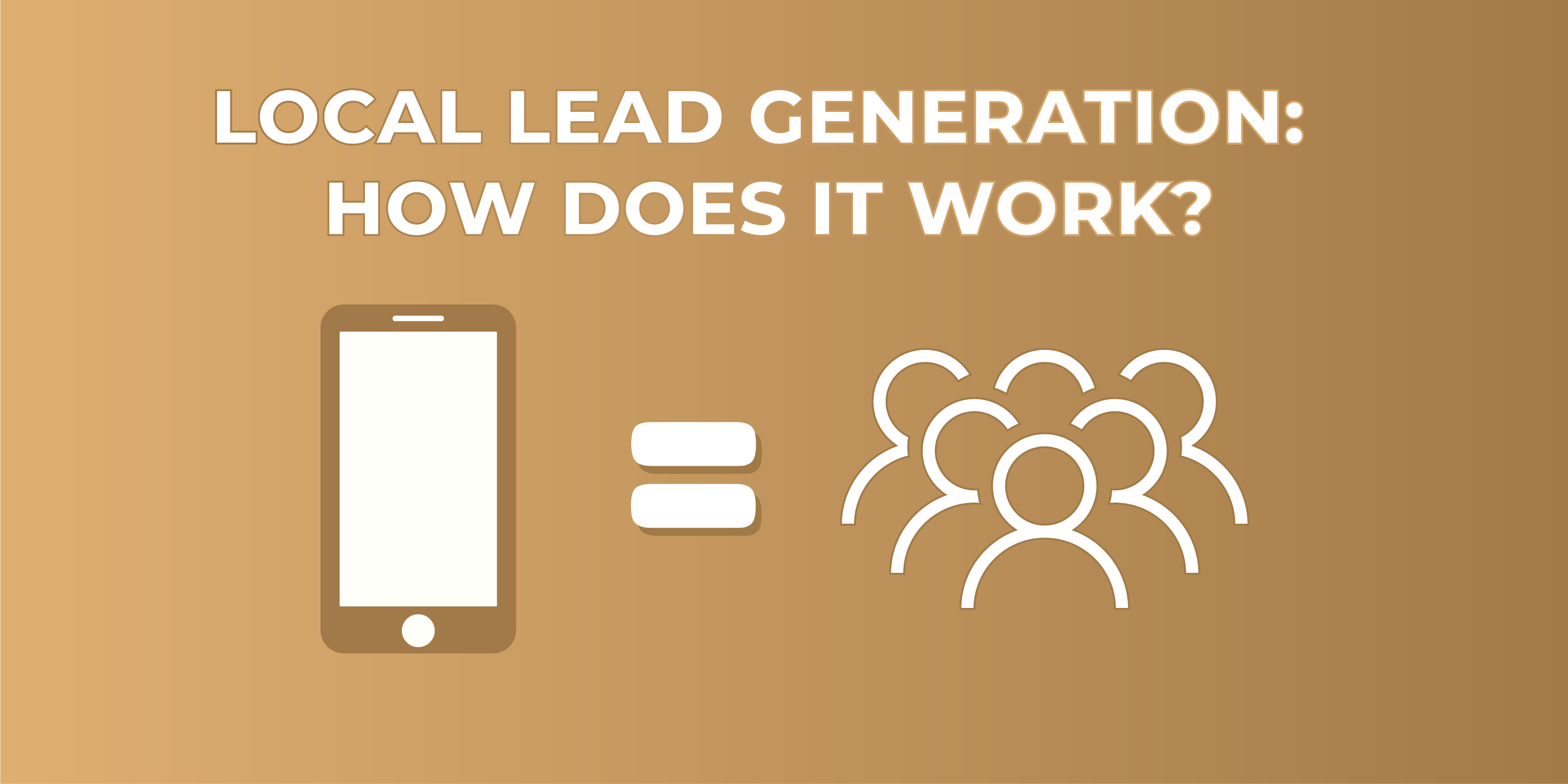 All right! So, everything is about building properties and generating leads. But how does the process actually take place? Are there other steps I need to know?
The steps I mention below are what students from our local lead generation program follow to generate leads for businesses like yourself. So I'll help you see what we do. And how if you join our program, you can simply generate leads for your own business (unless you want to start a side hustle and build a laptop lifestyle business).
Essentially, our lead generation can be divided into four steps:
The first is prospecting. You need to take the time to do market research on a niche (industry) and determine how many phone-driven businesses are there.
Keep in mind that this is local research as you need to know how many companies need leads. For example, you may search for "plumbing services Youngstown OH."
You will find dozens or even hundreds of businesses trying to get themselves in front of the customers by ranking on Map Listings, organic results, and even Ad.
The second step, building. When you find a niche (plumbing, tree services, a software company, real estate…), you will need to start building your digital properties. You don't need to be an expert in HTML or coding. It can be easy with the right tools.
The third step is now taking time to rank your lead gen website. With the site done, you need to work on SEO strategies and start dominating those Google search results. If you're new to SEO, it stands for Search Engine Optimization.
To keep it simple, it consists of the entire process of growing a company's visibility on search engines like Google and generating organic traffic. And remember this, local lead generation is part of the strategies.
Moving on to step four, once you rank the site, you will start getting your ROI and profits. You only need to rent it out to a local business interested in the leads the site generates. You can offer a couple of free leads to their move on with the actual pay per lead.
To review steps 1-4 above, I described it to a normal student who is building a lead gen business to help local service providers generate more calls. But replace the student with you as the business owner. And replace sending the leads to a business to simply siphoning the leads to your personal business.
By the way, fun fact, about 20% of our students in our local lead gen program are actually business owners who went through the program. And they use the skillsets we teach to generate leads for their own business.
An Example of Lead Generation: Home Advisor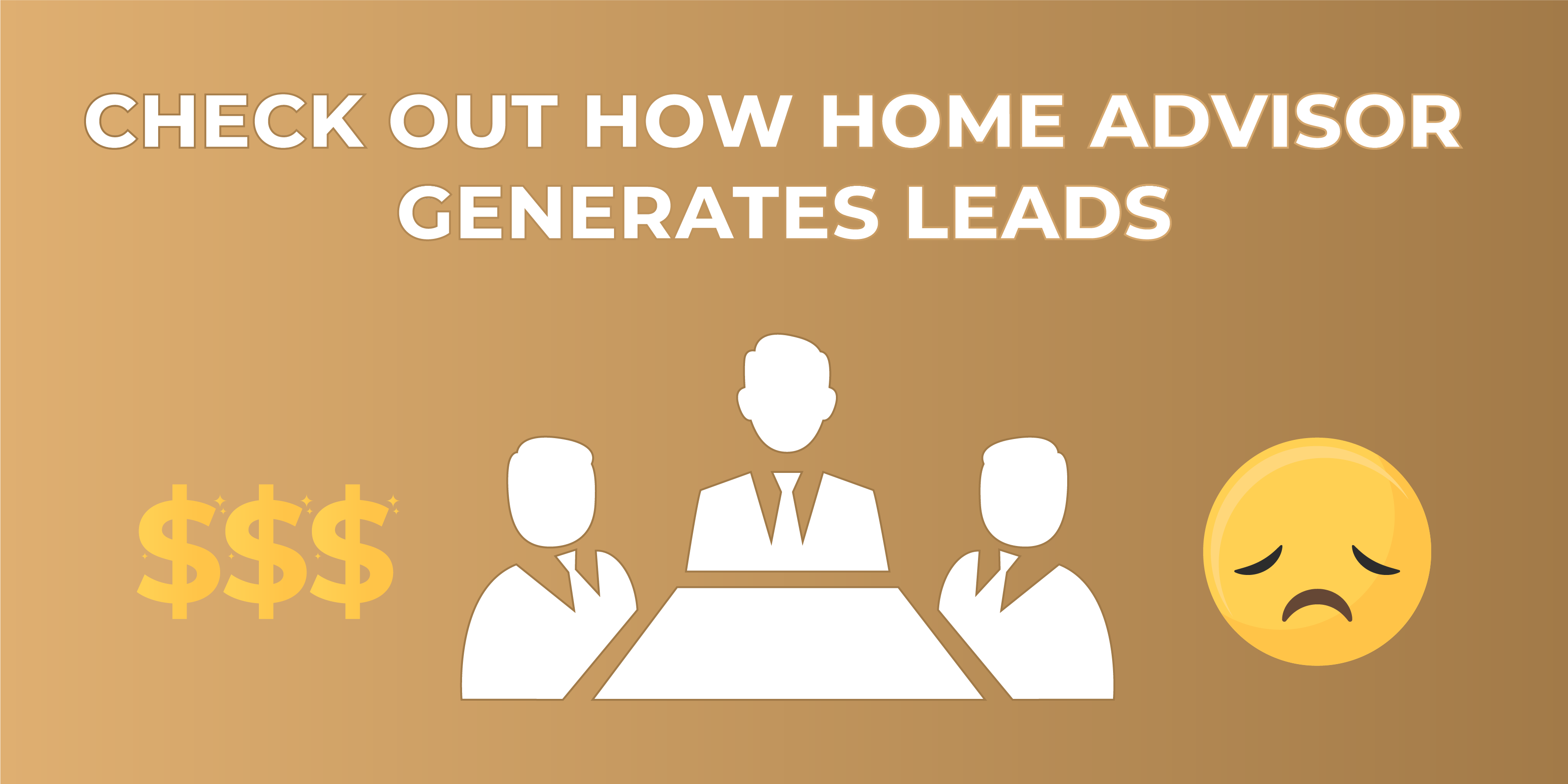 You must be thinking, "if lead generation sounds so good so far, how come I haven't seen any company?" That's the thing; there are many out there. You just don't know they are dedicated to it.
HomeAdvisor is one of the best examples you can find on the Internet as it is a top lead generation company that has spent millions building its brand but also earned even more zeros for this same reason.
They started small as everyone else but invested in building their brand awareness to make people who are looking for home services go to their website and find what they need. They are over 75% of people's first choice when they need those services.
If you don't get HomeAdvisor that much or need a refresh, users need to submit their information to request a service and get a professional or expert who can provide it.
HomeAdvisor's job is to share your information, which makes you a lead, with local companies so they can contact you and offer the service you're requesting. For sharing this lead information, HomeAdvisor gets paid by the companies. This happens for every single lead they send to multiple businesses.
Business owners who don't have marketing skills or don't even know how to have any online presence will always rely on those pages to list their services.  They will save time and effort, but companies like HomeAdvisor can make them spend lots of money as leads aren't exclusive (one lead is sent to multiple companies after all).
Using Facebook Ads aka Paid Ad Platforms: Do They Generate Leads?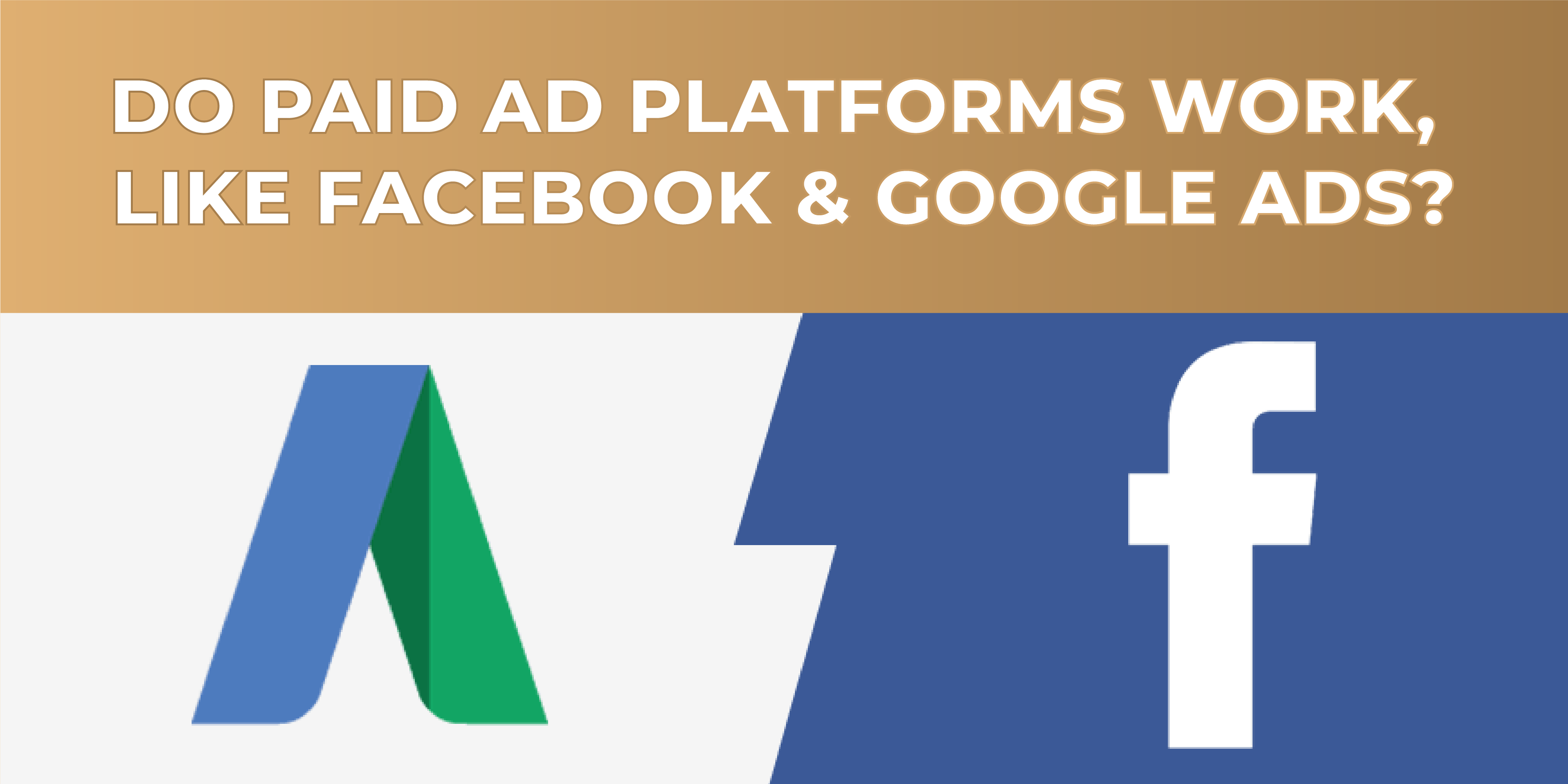 They DO generate leads. If not, no one would use them.
However, you need to remember two facts:
Paid ads or platforms can be expensive.

They don't generate "natural" leads.
Whenever someone sees or clicks in one of those ads, over 80% of them did it by accident or are trying to close/report it.
Why? Because they aren't looking for those services. At least not at the moment.
What those ads do instead is interrupt their time on the platforms. Users aren't there to find companies or businesses unless they are searching for a specific company's user, and for that, there's a search bar. This is why it is hard to convert them to actual customers who will show interest in the companies' services. Also, you're limited by a budget.
When using lead generation, everything is organic. You aren't forcing others to pay attention to your business but rather being there when they need you. This is why Google's organic traffic will always beat paid ads, and the reason companies continue investing in it, which is a lot cheaper as well.
What Is Local SEO?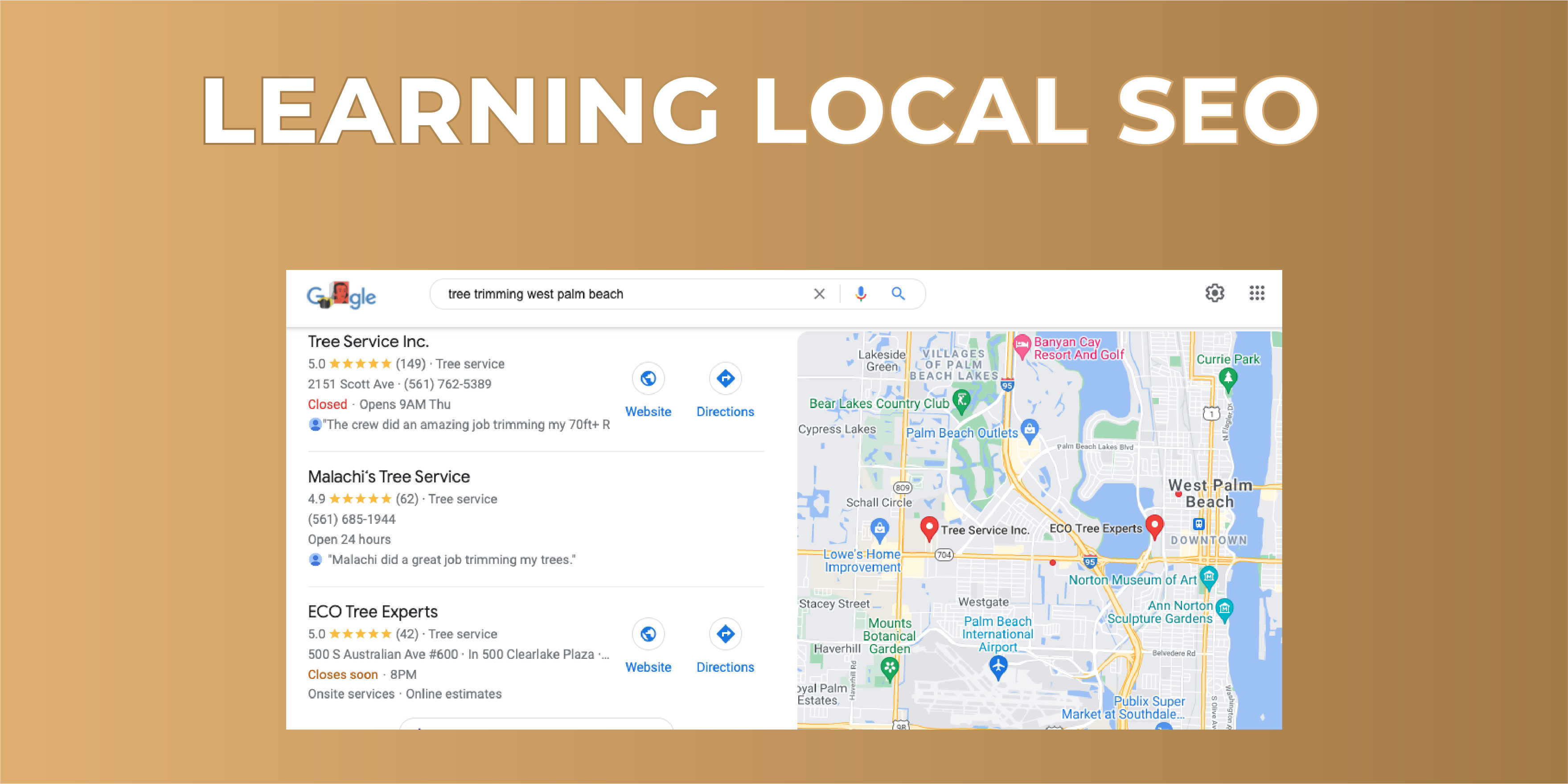 Don't worry… I didn't get it at first either. Following the short explanation, local SEO focuses on scaling businesses' visibility on search engines. However, this is only for those who serve their communities face-to-face.
What does this mean?
Experts and professionals like painters, plumbers, and dentists (but not only them) offer their services to their local customers. Why? Because they can't deliver them unless they are located in the same area of their customers.
To make sure those businesses get more leads, you need to rank them locally by claiming the business listing on Google to place them on Map Listings. Local SEO also involves online reviews, citation management, and how you manage your entire online presence in the local area.
If you are going to bet on lead gen, you need to adapt yourself to today's world: The Internet.
Keep in mind that although traditional channels and methods like billboards, warm calls, and pamphlets still work, they aren't part of your tools. Whenever someone needs a service, they go to Google and search for it.
"Dentist in Miami" or "plumbing services in Orlando," etc. And you can keep coming up with services or professionals people need and look for. Thus, you need to make sure you're using Google to get the companies in front of their clients.
Users will always click on the first search results (those near the top), and many of them will be either Ad links (people paid to place their websites there), Map Listing, and then you get websites. Almost all of them are your goal and where you should always aim to place yourself.
Can My Land Leasing Business Utilize a Local Lead Generation Strategy?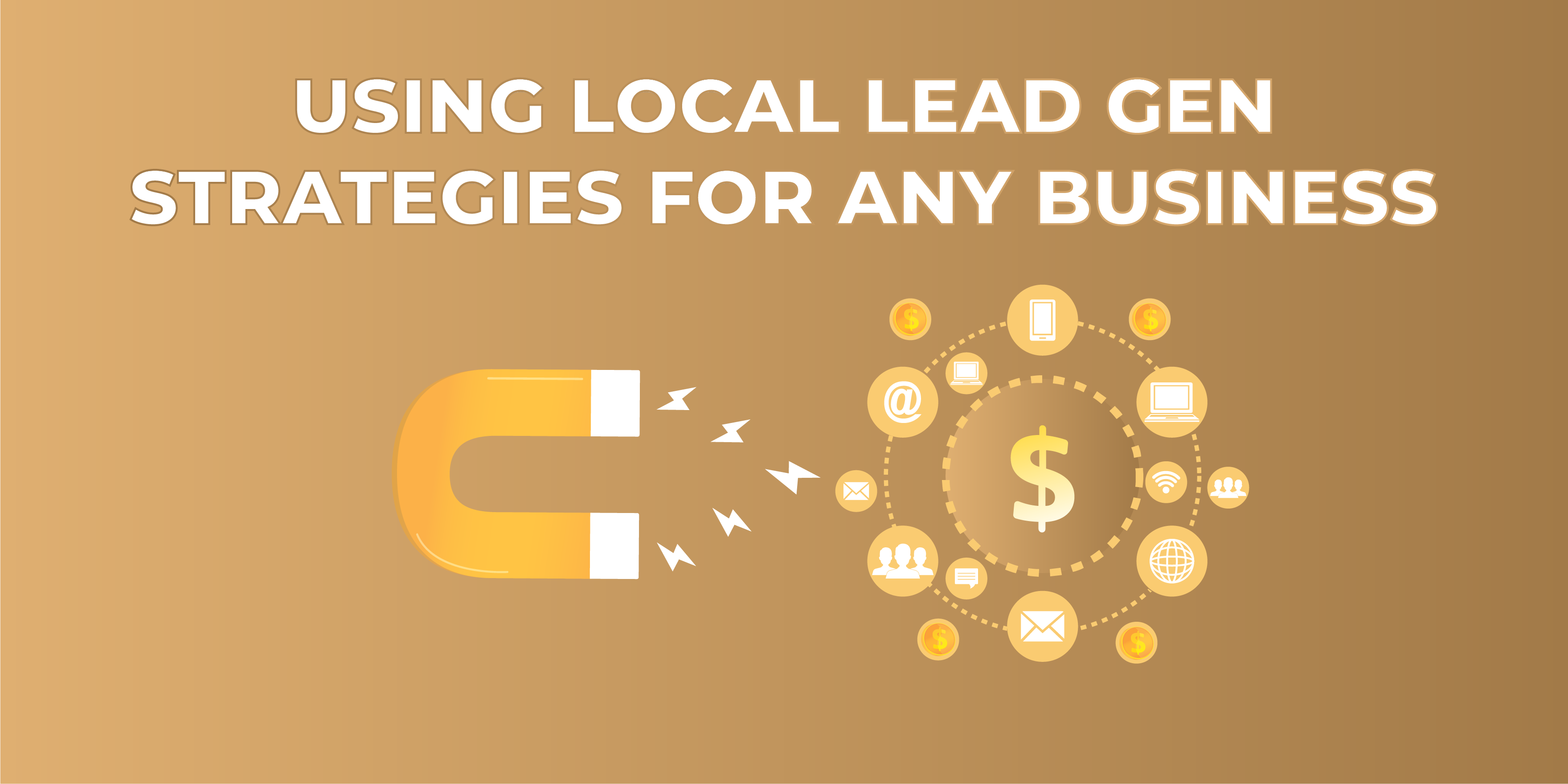 If you want customers, you better know you need it. Following the previous explanation, lead gen is all about placing businesses in front of their customers, choosing them over their competitors.
Put it simply – it's all about closing deals and having clients for those companies to make money. The main difference with the usual methods companies use for this is how lead generation approaches different channels to get them in the right place of the market to get customers.
Those channels are all focused on the Internet as most people are searching for products but also services across the net. The issue is that the Internet is way too broad, and businesses don't know how to place themselves. They usually try, but they get one common result: losing money and time.
How Powerful Are Organic Land Leasing Leads from Google?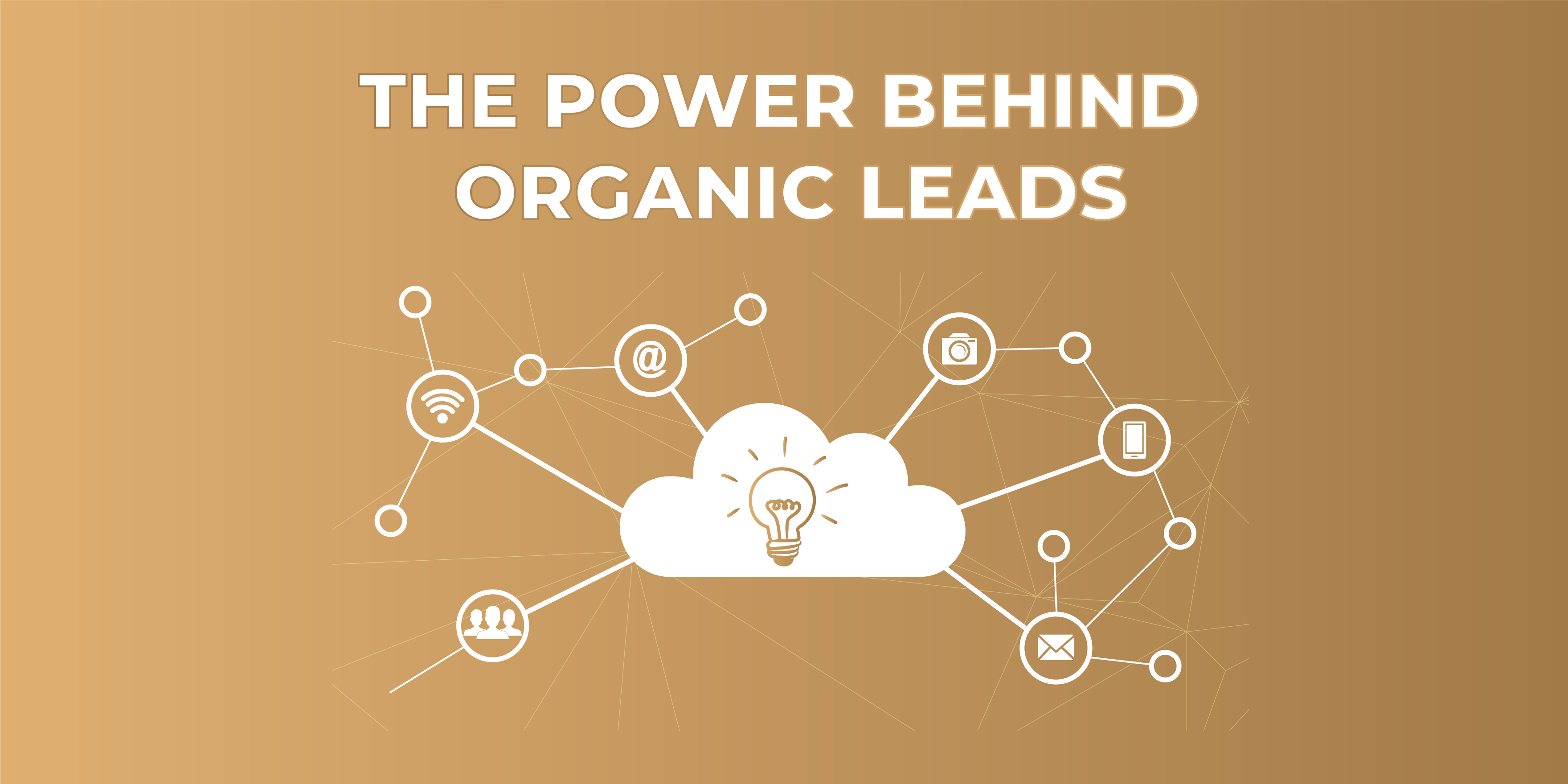 For companies looking for customers, it's everything. For you? Pretty much the same. When you build a business with digital properties, you get to make thousands of dollars a month.
This isn't a "get started today and get rich tomorrow" thing, but it is HIGHLY scalable, and ROI + positive results are guaranteed. Learning a fairly decent and very needed set of skills to create your digital properties and start ranking them on Google is required.
I have invested in several online businesses over the years, and if there's something uncertain, whether you will get your ROI or not, even more than the actual profit.
However, this business moved my earnings from five figures a year to a month in ONLY passive income while sitting comfortably at home.
On my laptop. Anywhere. Anytime.
You can look at one of the first sites I built back in 2016, and it continues making me over $1.000+ every month. The best part is that I don't need to touch it or the rest I've built over the years, just like this digital property.
What Makes Lead Generation SO Alluring?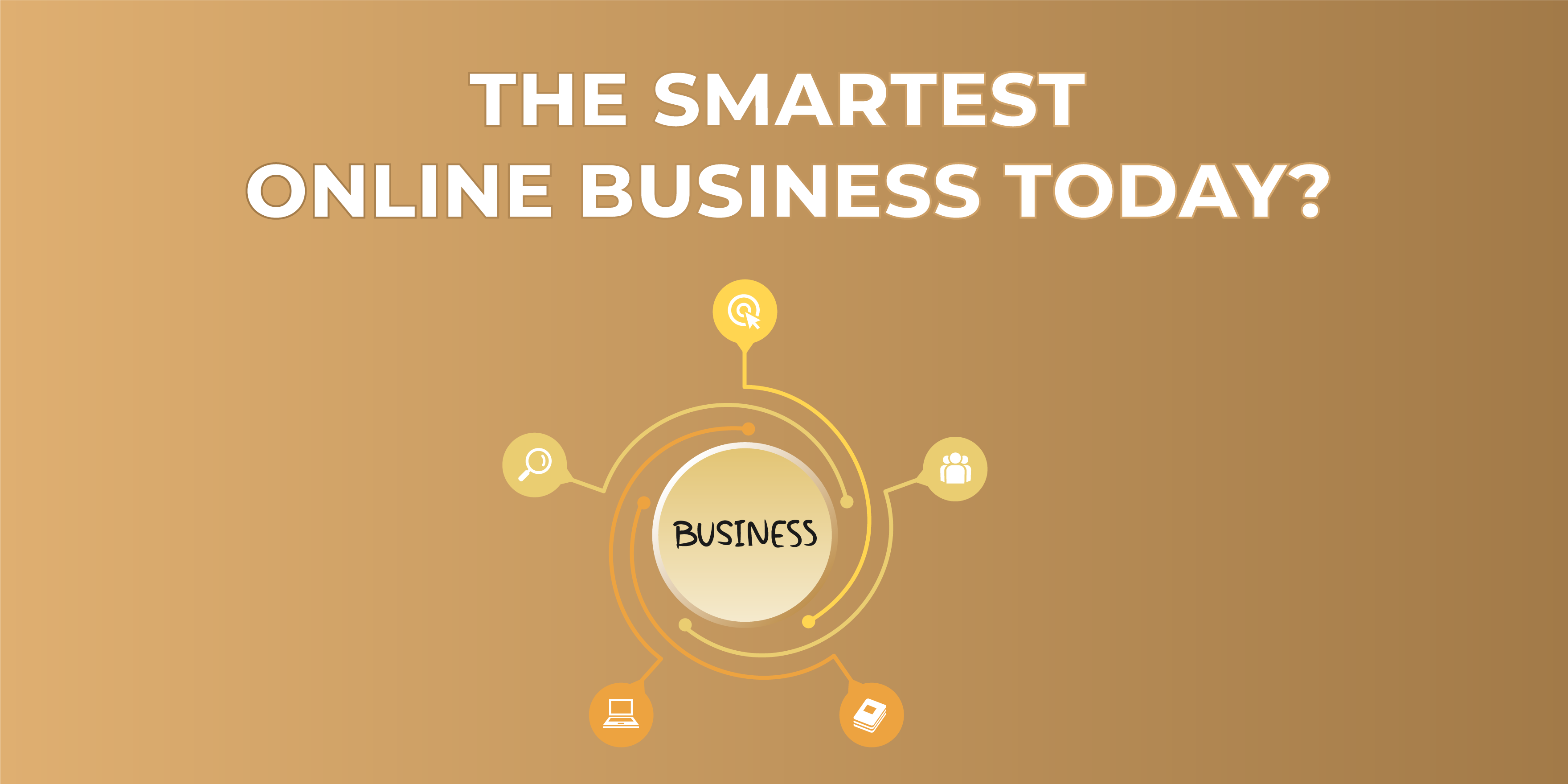 Here it goes: you can work from home.
The main issue with regular business opportunities is how much you need to invest in staff, equipment, or rent to have a place to sell your products or offer your services.
We all know the hassles of traditional businesses that involve regular expenses, which are extremely high.  Can you afford it? I don't think so, and even if you can, is it worth it? Now, it isn't only about the money. You also need to put in a lot of work, and it isn't only during the first couple of months or years. Usually, it is as long as you continue running it.
You can save yourself those headaches and bone-breaking tasks and expenses with lead gen since it is more about generating leads with digital channels—mainly websites.
Websites can be VERY cheap to build, and with many tools online, you get to do it in a couple of hours instead of days. Any virtual or digital business is scalable and won't need constant maintenance.
So, let's summarize this:
You save money in regular expenses with traditional and most online businesses as what you need is yourself and digital properties (websites).

You can bet on passive income.

 There's no need to hire more people to get started.

You can generate leads in multiple industries, which allows you to work on any niche you want.
How Can I Get Started in the Local Lead Generation Program?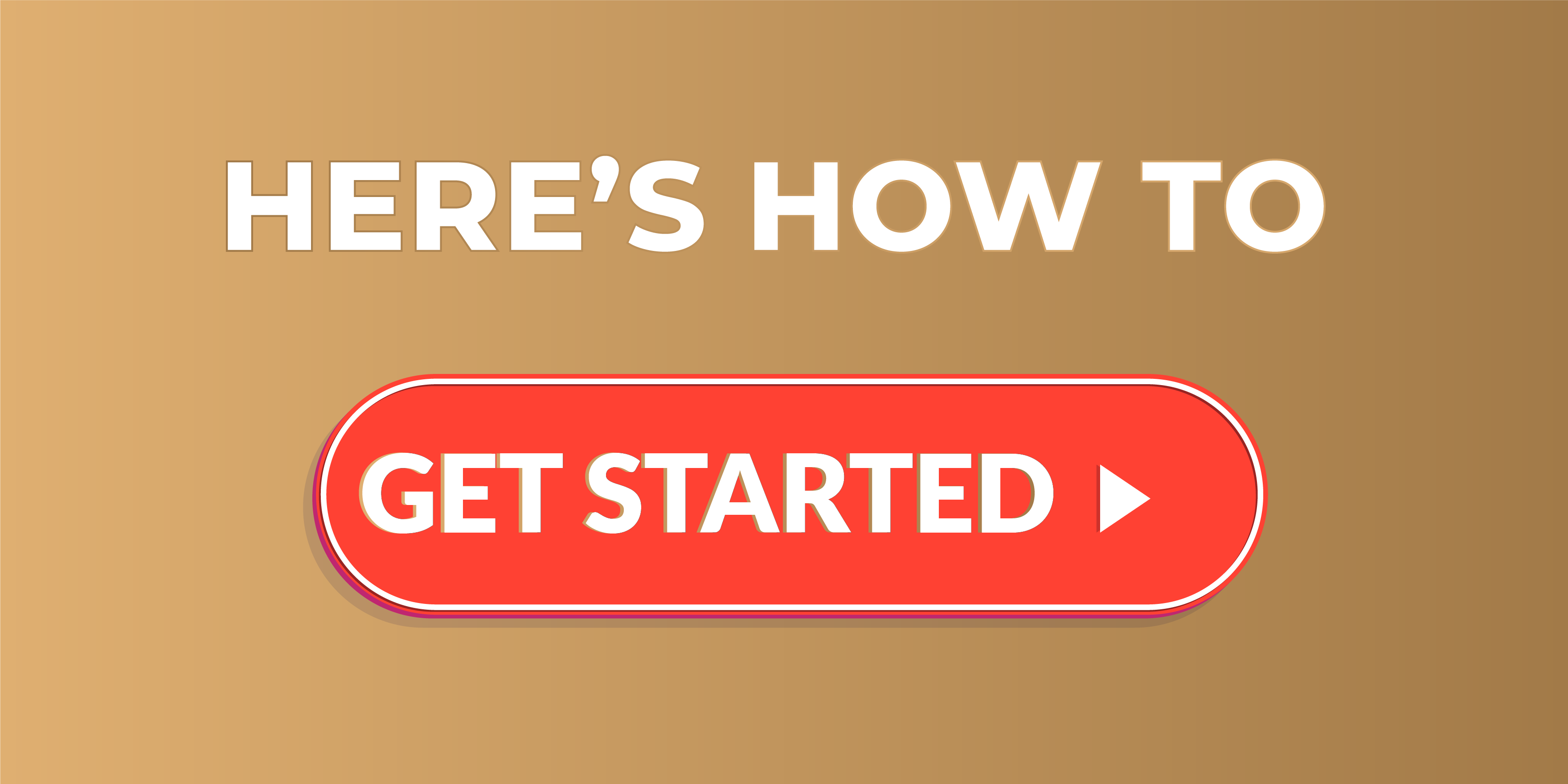 Anyone can start and learn. That's the beauty of this business model. I knew nothing about SEO, Map Listing, and everything I've mentioned so far. It is all about learning the skills, gaining experience, and deciding to take the step.
Remember that this business model will never get old as business owners are always looking for leads. They need to do business and scale their companies. Why not do the same while helping others and still making money?
You can start with this local lead generation course highly recommended for anyone wanting to grow in the business. It is a close training that will take you through each step and make sure you are able to get your ROI, profits and take control of your life.
You will be added to an incredible lead generation family ready to help you 24/7 when asking questions on the group. Anyone is welcome who's willing to put in the work. Click here to watch the lead gen webinar.