HR consulting leads have proven to be one of the hardest ones to generate over the years since every company needs consultants if they don't have their own employees in the area. The issue? There's high demand, but also many competitors.
Suppose you have your doubts about why; just remember that human resource consultancy deals with all the elements of human resource management. The main areas that it covers include client management, contracts, and client development. 
When you outsource human resource functions to consultants, you will be able to handle employee relations and enhance their performance and development. Many businesses, including startups and small businesses, hire HR consultants. These experts bring knowledge and specialized support to your business.
Based on that information, you should know that you should learn how to generate HR consulting leads to compete with other businesses before you open a human resource consulting firm. For it, you need to learn about websites, campaigns, PPC, and much more. 
Also, human resource consultants should always be available whenever clients are looking for them, be visible to your clients, and be able to get to you with a lot of ease. Here are some of the tips that will help you with the lead generation process of your firm and with the previous needs but also many more.

Do You Have a Website?
You cannot underestimate the role of digital marketing and a website if you want to gain new leads and clients. Since all people look for services online, you will need a reliable website and a consistent digital marketing strategy. 
The best way to attract new clients and boost your consultancy business is to establish your web presence. Websites are valuable resources to HR consulting because they also help them offer their prospects and clients services. 
It means that you cannot survive in this industry without a good one. What you will basically be doing is drawing clients away from your brand. That is why you need to start by thinking about the best web designer if you are serious about attracting and converting new leads. 

Determine How You Would Like to Approach Leads
The primary reason behind prospecting is generating interest and spreading information. Outbound prospecting refers to the practice of reaching out to other brands that have an interest in your services. 
On the contrary, inbound marketing is when you get the leads directly through your social media platforms or website. Determining the approach, you will use to generate leads will take your firm to the next level.
Use Social Media Platforms as Lead Generation Tools
HR firms can use channels like Twitter and Facebook to fully harness the potential of other social media networks such as LinkedIn. This will help you attract and engage new customers in the industry. 
One of the best social media platforms for HR consultancy is LinkedIn. Professionals, businesses, and clients can use this tool to connect in real-time. If you are looking for new HR consulting leads, this should be one of the core elements of your lead generation strategy. 
Human resource consultants who take advantage of these social media channels will be able to reach a broad audience. It also helps them market their services more effectively to the right audience and hence get more leads.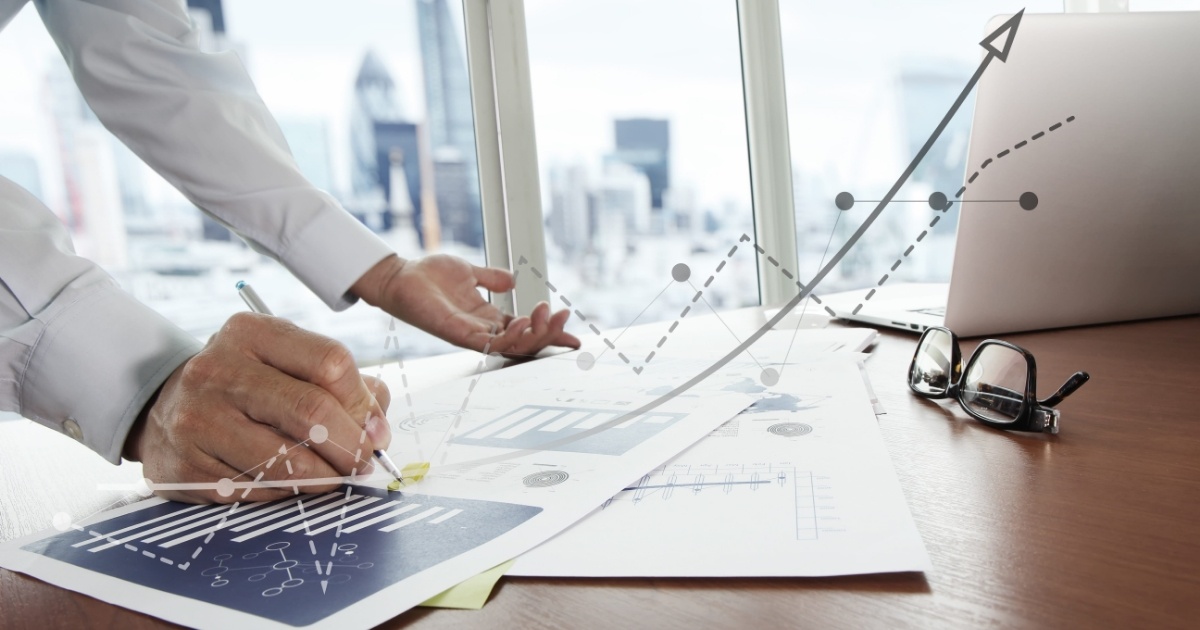 Develop a Website That Has a Minimal Design 
Moderation is not as straightforward as you may think or imagine. It is one of the hardest things to accomplish during web design. 
The design should be shortsighted and not messy in any way. There are a few examples of sites that are incredibly slick. You really need it if you want to take your lead generation process to the next level. 
Moderation means that you are focusing on one thing about your website. It is that thing that you desire your visitors to leave with, and it is the most important thing about the point of arrival on your website. 
Most people don't have the time to go through all the pages on it. Therefore, you should give them an increasingly visual feeling and fewer things to recall. Human beings already have so much to think about in their lives, and you don't want to add to their burden.
It is advisable to center your website around recordings and instructive pictures over content, noteworthy using blank areas and plain typography. This will help you hold their attention for longer periods hence attracting more leads.
A moderate website puts more attention on the aspect of visual portrayal. It displays your level of imagination, which is the real essence of website planning. Therefore, a slick design is part of the marketing strategies that you should not miss out on.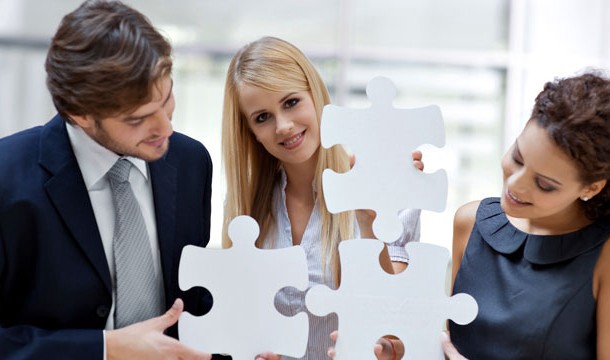 Create a Profile for Your Prospects 
The term prospect profiling refers to the act of describing the specific traits of your potential clients. You need to compile data and notify the trends and need to be able to create these profiles. 
Doing so is good because it will give you a better understanding of your prospective customers. It tells you why I advise HR consultants to develop multiple profiles for their target clients. 
This practice will also help your company build a strong relationship with its customers and tailor your consultancy services per their needs. To be able to do this, you will need to:
Review your customer's database.

Categorize your client's profile based on the HR consultancy services that they need.

Use customer profile data to develop a profile for your prospects.

Review your prospect call list.

Identify prospective customers who fit the profile that you have created.
With all this in place, you will have a strong digital marketing strategy to attract more leads to your business.
Embed SMO with Intriguing Typography 
Using a remarkable text style will help those who visit your website remember your brand image. That is why you need the best textual style on your site.  
Enormous and one-of-a-kind typography enhances the general feel of your website. Close to 40% of your visitors will walk away from your website if it has an ugly look. Your textual style has to coordinate with the plan of the website. The design should have an enormous hurl that looks at the future of your business. 
Regularly Update Your Website 
Having a website is one thing and keeping it up to date is another thing. When you design a website for a hiring agency or HR consultancy, it should serve as a source of information to the audience. You have to make sure that all people who need your services will get useful information from your website. 
You will be displaying your company news, clients, and job posts on your website. The site should also display industry developments and current employment trends. 
Keep the blog postings and websites up-to-date, and they should also be relevant to the current events in the industry. These include job listings, growth reports, and articles that cover a broad range of topics. The most important thing about a website is that it will help your company generate potential leads.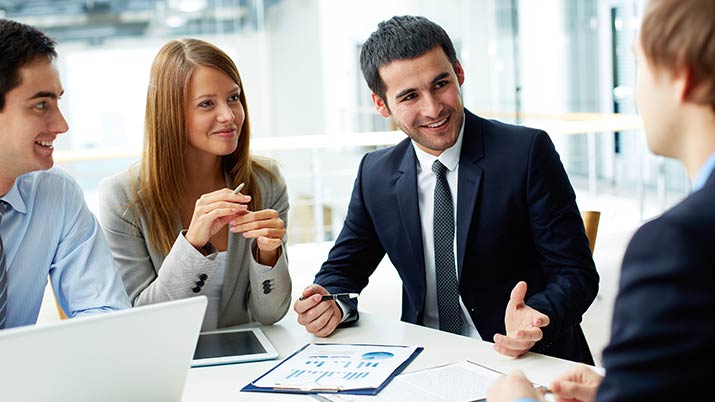 Use Your Prospects' Needs to Customize Your Lead Generation Approach
HR firms have a broad range of customers, and each of them has varied needs. Once you create and analyze your customer profiles, you may start to observe certain trends. The info will help you customize your HR consulting approach to be in line with your clients' needs. This can include specific products or services that they are interested in getting from your company.
Online Marketing Story Telling Method
The other important pattern for the design of your HR consulting website is custom illustrations. There is a way in which you need to go about this to help you attract more leads. Use custom illustrations that are colossally one of a kind. 
The goal here is to capture the attention of those people who visit your website. Recent studies reveal that 75% of clients use web architecture to decide the organization's validity. 
Therefore, configuration holds a powerful character that will help you generate leads. It will help you underwrite your brand image over virtual media. 

Present Your Company's Culture
One of the strongest benefits of online marketing is the fact that it has the ability to blend multiple mediums in conveying messages. 
You can add a video that talks about your HR consultancy to help you attract prospective candidates. Also, incorporate the pictures of your workplace as this can strengthen the culture of your consultancy firm.
Personalize Your Email Communication
The beauty of customizing emails is that it acknowledges the sender and makes them feel valued and important. You can also include the company or name of the prospective company in the email to make a connection with them. 
Most people don't know that this is one of the strongest link-building strategies in the market. It will help you in building relationships with prospects and encourage them to open and read your emails. 
There is no better way to attract and convert prospects than using personalized emails. 
The other important thing about email is that the message you create should resonate. Using email campaigns that offer valuable information to your prospective candidates will help you generate a lot of business.  
Linking your emails to articles on your blogs can also help you to reinforce them as long as you offer captivating, industry-specific, and fresh content. The information should be geared towards addressing the needs and concerns of your readers. 

Implement and Opt for a Mobile-Friendly Web Design 
It is pivotal to make your website receptive to various components of cell phones. A responsive site will produce the best display according to the gadget's screen. This attribute will help you to attract more prospects to your website. 
We are living in a multi-gadget world, and hence you need to choose the best responsive website design. A large proportion of customers use mobile devices, and you will not get new prospects unless you target this category of users. 
As we speak, virtually all the traffic worldwide is coming from cell phones. Therefore, if you meet these demands, there is a high possibility that customers will invest more time in your website.
Unveil the Strength of Hero Images on Your Site
Legend pictures refer to colossal standard images which aim is to capture the eye of potential clients. That is why they need to be unmistakable and attractive all the time. Saint pictures will lose their appeal if you don't make good use of them on the website. 
Responsive and large legend images set the desire right away to the customer. They may not expect anything apart from the administrations and items you offer. 
Each flashing picture tends to inspire a feeling of panache and vogue. If innovative pictures are blazing on your page, they will intrigue the clients and motivate them to seek more. 

Apply the Rule of Thirds 
A massive component of structuring a website is a single piece. This helps in organizing the design of your website. Even legend pictures, the best textual style, and UX or UI will fall flat if the general piece of your consultancy website remains to be a wreck. 
The rule of the thirds recommends that you adjust the messages or photos on your site on the four central roles of six crossing lines. You can adjust it to the two right or two remaining central focuses. 
When you apply the standard of thirds on your website, it looks a tone engaging and composed. The photos and text style bring equity to what you wish to achieve. It will also attract more potential customers to your website and boost conversion rates.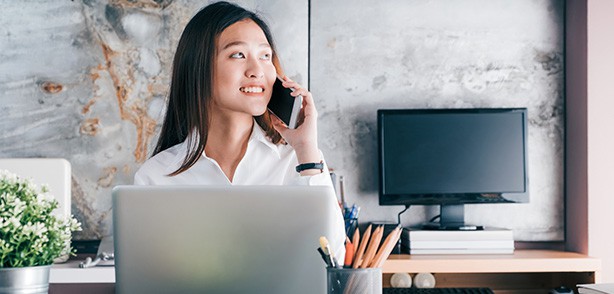 Take Advantage of Cold Calling
The truth is that cold calling has a bad reputation. However, it is because most companies don't know how to do this effectively. I will help you learn how to develop a successful cold calling strategy for your business. 
Generating leads for your HR consultancy firm is similar to professional lead generation in other fields. You need to start by learning the basic principles of qualifying leads. The sales teams should make the necessary efforts and apply strategic sales and marketing tactics to take on cold calling. 
The first thing to consider is how your services will benefit your prospects. This process is just part of the deal, and the most important thing is to build a rapport with the target audience. You have to keep them interested and engaged throughout the entire conversation. 
You also need to pay close attention to your prospects' pain points. There are always opposite pain points that your services eliminate for all the benefits that you provide. If you create a great list of value points, you also need a corresponding list of pain points that your services help to alleviate. 
Introduce yourself at the beginning of the conversation and allow your audience to ask you questions. It will show them that your company takes good care of their needs.
White Space in the Site
I cannot assume that everyone understands the meaning of a void area. This is a negative space in any kind of creation.  
It is a plain separation between any two items and gives the viewer some kind of visual break. It limits diversions and makes it simpler to concentrate on the main matter. 
Blank region upgrades are highly convincing, and it is among the things that clients seek most in a website. Most clients are inclined towards convincing, and you need to do so if you want to generate a lead. Pairing style and ease of use will help you create a remarkable site. 
Feature Demo Videos or the Product
A short video on the HR consultancy services that you offer will liven up your page. You can brilliantly use short recordings to increase the charm of your website. Videos are highly appealing substances, and it takes the clients' eyes a short time to recognize them. 
Videos can catch the eyes of your prospects without a second thought. It is one of the flame techniques that will help you with lead generation. 

Enhance Your Digital Journey through Embedded Background Videos 
Foundation recording is an inventive rotation to pennant pictures or legend pictures. If you picture manages recordings, it is an excellent opportunity of dealing with pursuing. A surge of recordings that play out of sight on your website header will wake up your page. 
You can use a foundation video to add an engaging quality to a fairly still website. You just need a few minutes to create a conclusion for your website. 
It is an online marketing strategy that you will need to take your marketing efforts to the next level.
Use Product Images that are Big Enough
Product images will serve you best when they are bigger. A viable website will never be mistakable with what it sells. Therefore, the picture of your consultancy services should make up a large proportion of the arrival point. 
When you display your products through monster pictures, it will clearly feature the attributes of your offering. It will clearly display the benefits of your products or services. 
The visitor will clearly know what is happening on the page. The items will also get your target audience's full and complete focus. This is coincidentally an obvious goal of great web composition. 
Optimize Your Website for SEO 
All the things that are on your website will add value to your digital marketing efforts if your pages are noticeable to the indexes. If the search engines cannot discover your website by any means, all your efforts will not be productive. Learning the white hat SEO techniques and the best practices will help you structure your website appropriately. 
If you don't have an in-house SEO sales team, you can outsource this brand to a reputable brand. These professionals will help your website appear on the first page of the search engine results page. The team also knows the best way to convert the traffic into buying customers.
The Local Lead Generation Process for Your HR Consulting Business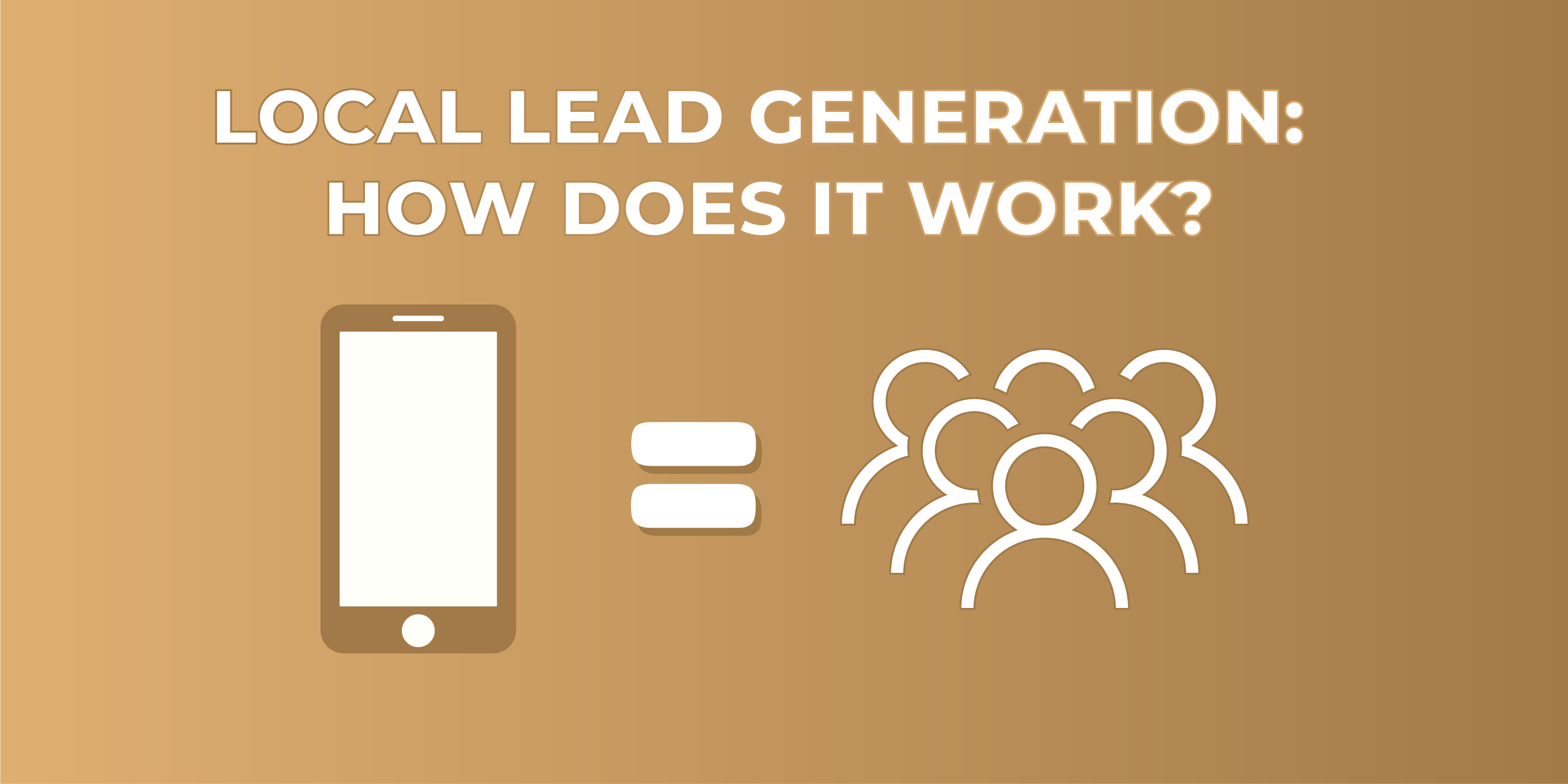 All right! So, everything is about building properties and generating leads. But how does the process actually take place? Are there other steps I need to know?
The steps I mention below are what students from our local lead generation program follow to generate leads for businesses like yourself. So I'll help you see what we do. And how if you join our program, you can simply generate leads for your own business (unless you want to start a side hustle and build a laptop lifestyle business).
Essentially, our lead generation can be divided into four steps:
The first is prospecting. You need to take the time to do market research on a niche (industry) and determine how many phone-driven businesses are there.
Keep in mind that this is local research as you need to know how many companies need leads. For example, you may search for "plumbing services Youngstown OH."
You will find dozens or even hundreds of businesses trying to get themselves in front of the customers by ranking on Map Listings, organic results, and even Ad.
The second step, building. When you find a niche (plumbing, tree services, a software company, real estate…), you will need to start building your digital properties. You don't need to be an expert in HTML or coding. It can be easy with the right tools.
The third step is now taking time to rank your lead gen website. With the site done, you need to work on SEO strategies and start dominating those Google search results. If you're new to SEO, it stands for Search Engine Optimization.
To keep it simple, it consists of the entire process of growing a company's visibility on search engines like Google and generating organic traffic. And remember this, local lead generation is part of the strategies.
Moving on to step four, once you rank the site, you will start getting your ROI and profits. You only need to rent it out to a local business interested in the leads the site generates. You can offer a couple of free leads to their move on with the actual pay per lead.
To review steps 1-4 above, I described it to a normal student who is building a lead gen business to help local service providers generate more calls. But replace the student with you as the business owner. And replace sending the leads to a business to simply siphoning the leads to your personal business.
By the way, fun fact, about 20% of our students in our local lead gen program are actually business owners who went through the program. And they use the skillsets we teach to generate leads for their own business.
An Example of Lead Generation: Home Advisor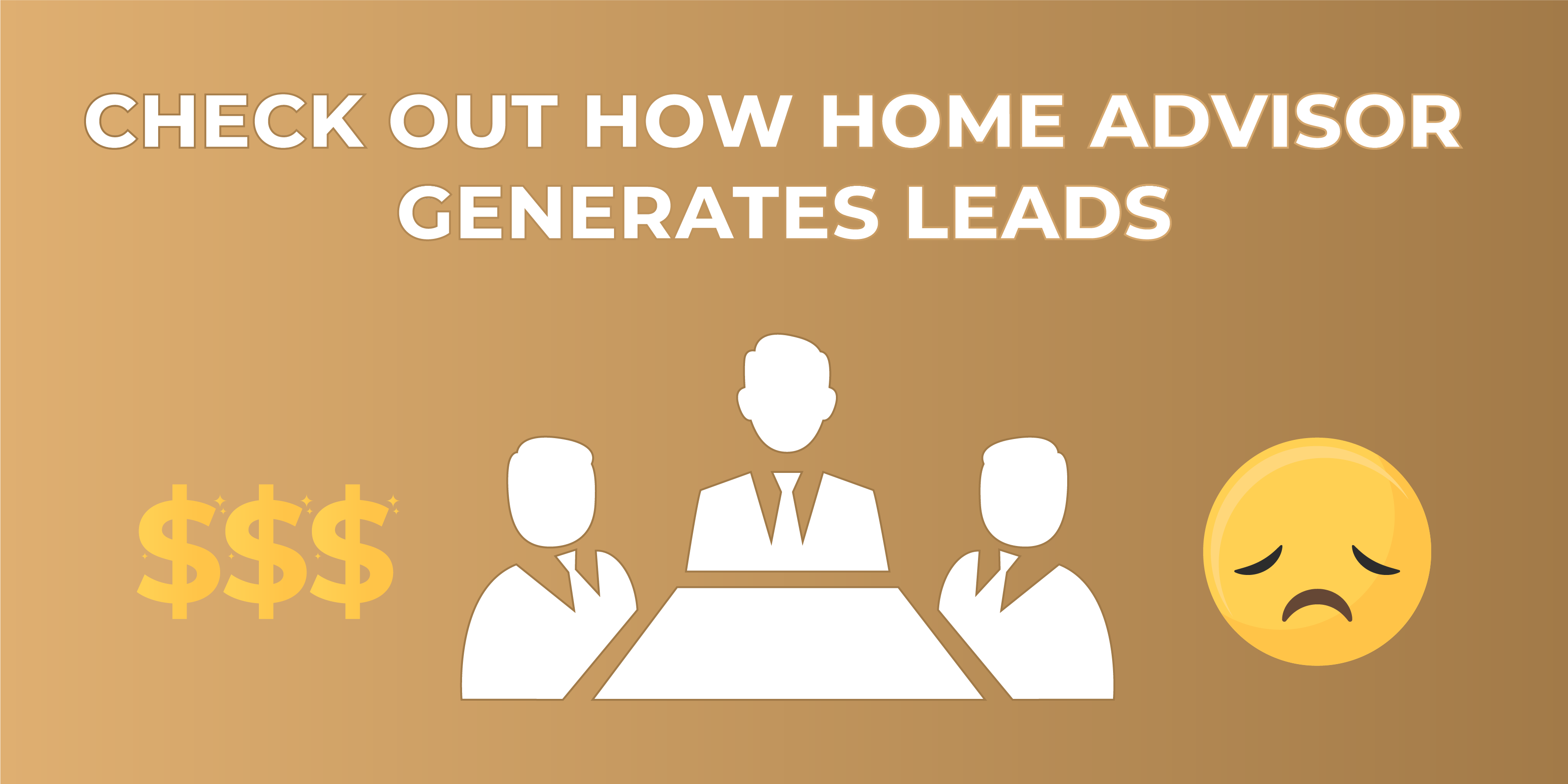 You must be thinking, "if lead generation sounds so good so far, how come I haven't seen any company?" That's the thing; there are many out there. You just don't know they are dedicated to it.
HomeAdvisor is one of the best examples you can find on the Internet as it is a top lead generation company that has spent millions building its brand but also earned even more zeros for this same reason.
They started small as everyone else but invested in building their brand awareness to make people who are looking for home services go to their website and find what they need. They are over 75% of people's first choice when they need those services.
If you don't get HomeAdvisor that much or need a refresh, users need to submit their information to request a service and get a professional or expert who can provide it.
HomeAdvisor's job is to share your information, which makes you a lead, with local companies so they can contact you and offer the service you're requesting. For sharing this lead information, HomeAdvisor gets paid by the companies. This happens for every single lead they send to multiple businesses.
Business owners who don't have marketing skills or don't even know how to have any online presence will always rely on those pages to list their services.  They will save time and effort, but companies like HomeAdvisor can make them spend lots of money as leads aren't exclusive (one lead is sent to multiple companies after all).
Using Facebook Ads aka Paid Ad Platforms: Do They Generate Leads?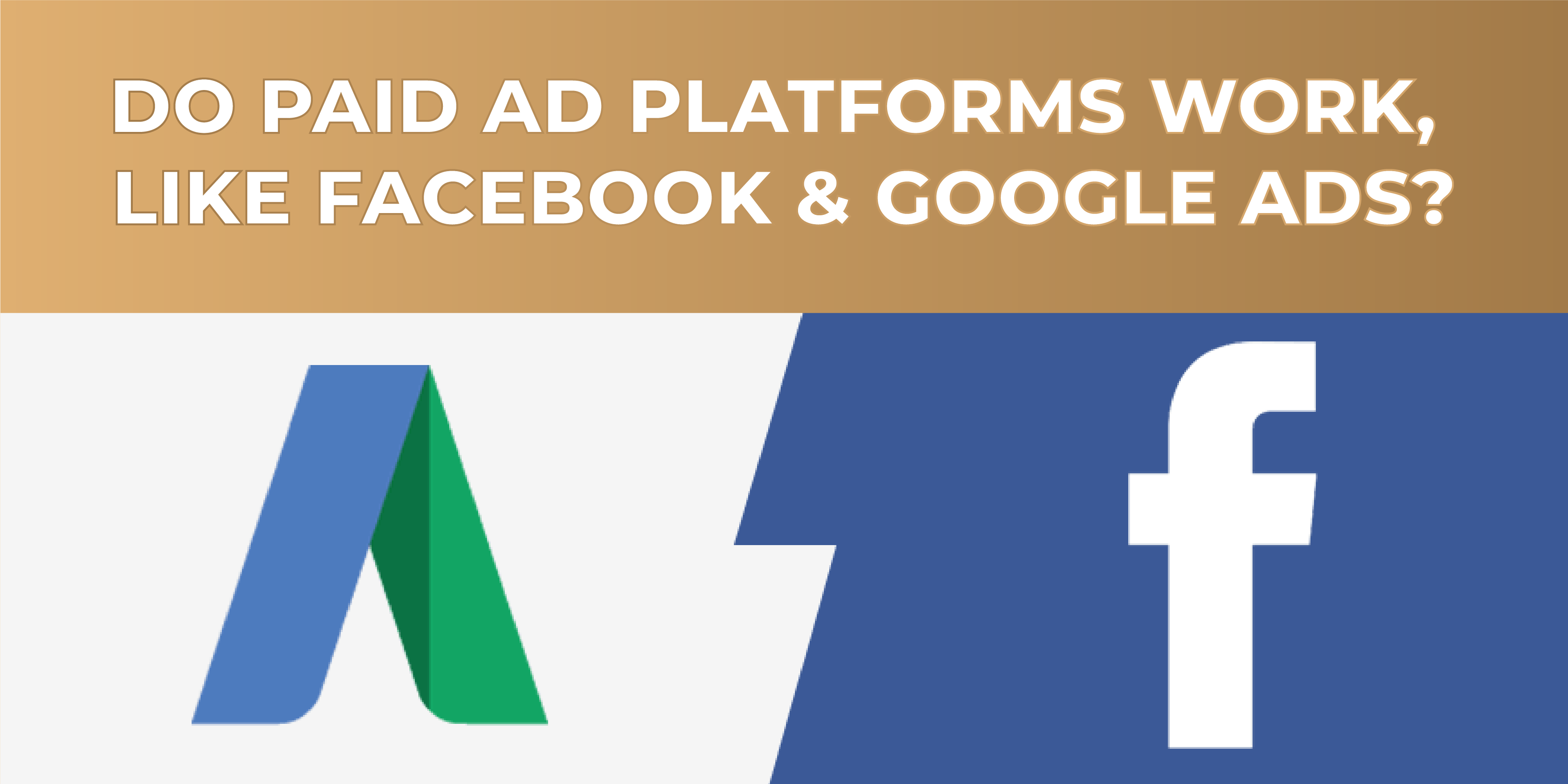 They DO generate leads. If not, no one would use them.
However, you need to remember two facts:
Paid ads or platforms can be expensive.

They don't generate "natural" leads.
Whenever someone sees or clicks in one of those ads, over 80% of them did it by accident or are trying to close/report it.
Why? Because they aren't looking for those services. At least not at the moment.
What those ads do instead is interrupt their time on the platforms. Users aren't there to find companies or businesses unless they are searching for a specific company's user, and for that, there's a search bar. This is why it is hard to convert them to actual customers who will show interest in the companies' services. Also, you're limited by a budget.
When using lead generation, everything is organic. You aren't forcing others to pay attention to your business but rather being there when they need you. This is why Google's organic traffic will always beat paid ads, and the reason companies continue investing in it, which is a lot cheaper as well.
What Is Local SEO?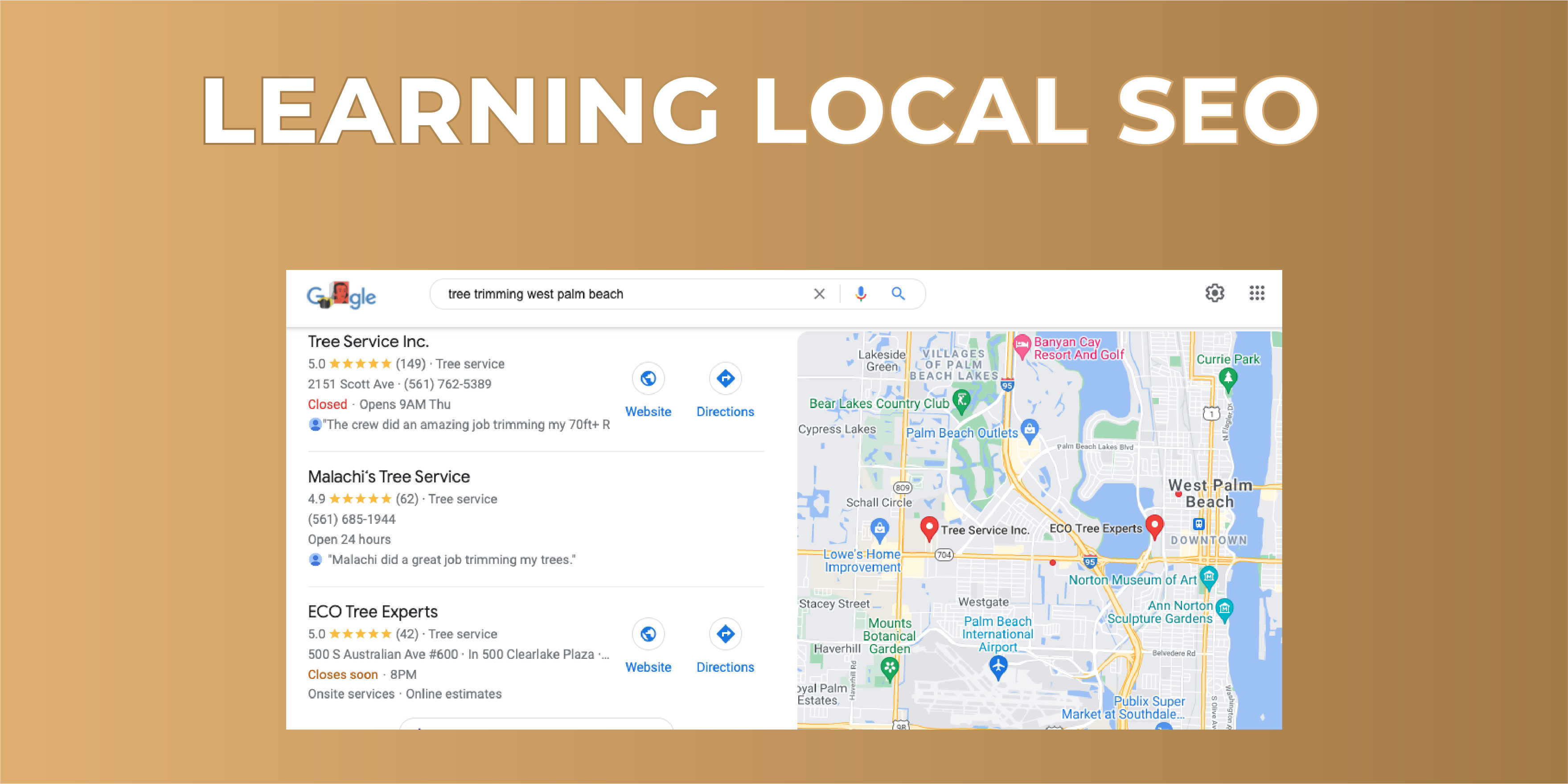 Don't worry… I didn't get it at first either. Following the short explanation, local SEO focuses on scaling businesses' visibility on search engines. However, this is only for those who serve their communities face-to-face.
What does this mean?
Experts and professionals like painters, plumbers, and dentists (but not only them) offer their services to their local customers. Why? Because they can't deliver them unless they are located in the same area of their customers.
To make sure those businesses get more leads, you need to rank them locally by claiming the business listing on Google to place them on Map Listings. Local SEO also involves online reviews, citation management, and how you manage your entire online presence in the local area.
If you are going to bet on lead gen, you need to adapt yourself to today's world: The Internet.
Keep in mind that although traditional channels and methods like billboards, warm calls, and pamphlets still work, they aren't part of your tools. Whenever someone needs a service, they go to Google and search for it.
"Dentist in Miami" or "plumbing services in Orlando," etc. And you can keep coming up with services or professionals people need and look for. Thus, you need to make sure you're using Google to get the companies in front of their clients.
Users will always click on the first search results (those near the top), and many of them will be either Ad links (people paid to place their websites there), Map Listing, and then you get websites. Almost all of them are your goal and where you should always aim to place yourself.
Can My HR Consulting Business Utilize a Local Lead Generation Strategy?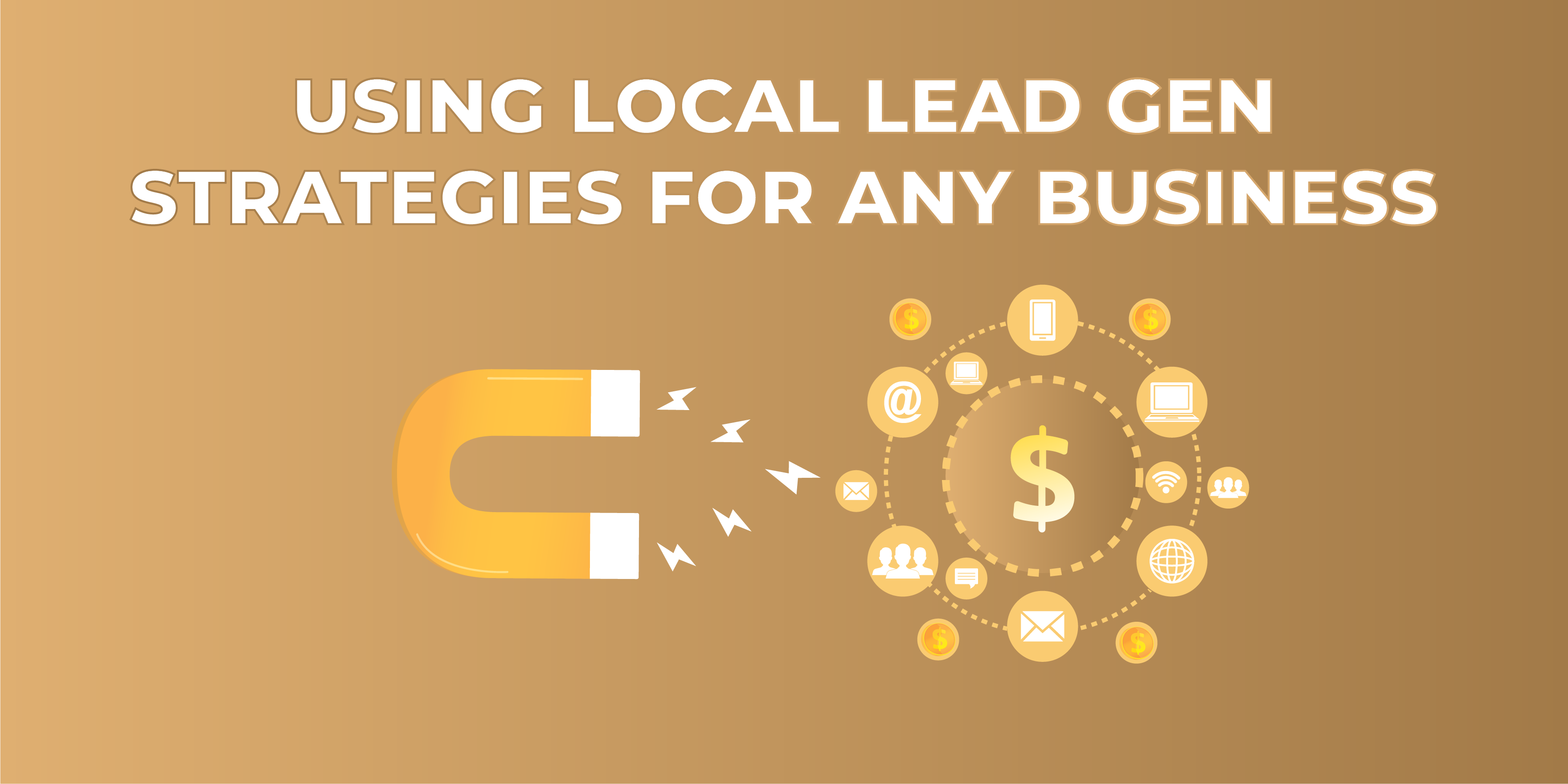 If you want customers, you better know you need it. Following the previous explanation, lead gen is all about placing businesses in front of their customers, choosing them over their competitors.
Put it simply – it's all about closing deals and having clients for those companies to make money. The main difference with the usual methods companies use for this is how lead generation approaches different channels to get them in the right place of the market to get customers.
Those channels are all focused on the Internet as most people are searching for products but also services across the net. The issue is that the Internet is way too broad, and businesses don't know how to place themselves. They usually try, but they get one common result: losing money and time.
How Powerful Are Organic HR Consulting Leads from Google?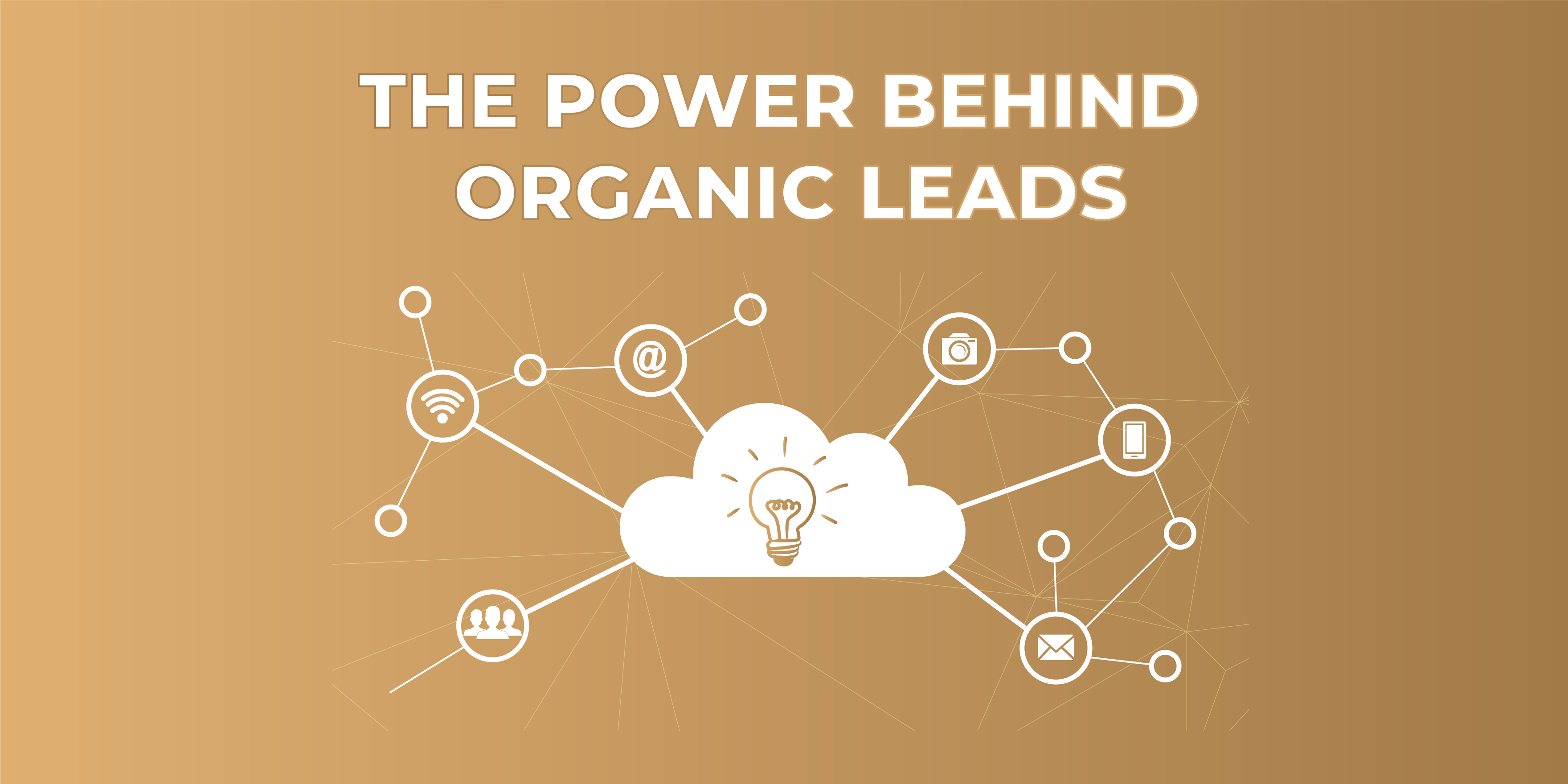 For companies looking for customers, it's everything. For you? Pretty much the same. When you build a business with digital properties, you get to make thousands of dollars a month.
This isn't a "get started today and get rich tomorrow" thing, but it is HIGHLY scalable, and ROI + positive results are guaranteed. Learning a fairly decent and very needed set of skills to create your digital properties and start ranking them on Google is required.
I have invested in several online businesses over the years, and if there's something uncertain, whether you will get your ROI or not, even more than the actual profit.
However, this business moved my earnings from five figures a year to a month in ONLY passive income while sitting comfortably at home.
On my laptop. Anywhere. Anytime.
You can look at one of the first sites I built back in 2016, and it continues making me over $1.000+ every month. The best part is that I don't need to touch it or the rest I've built over the years, just like this digital property.
What Makes Lead Generation SO Alluring?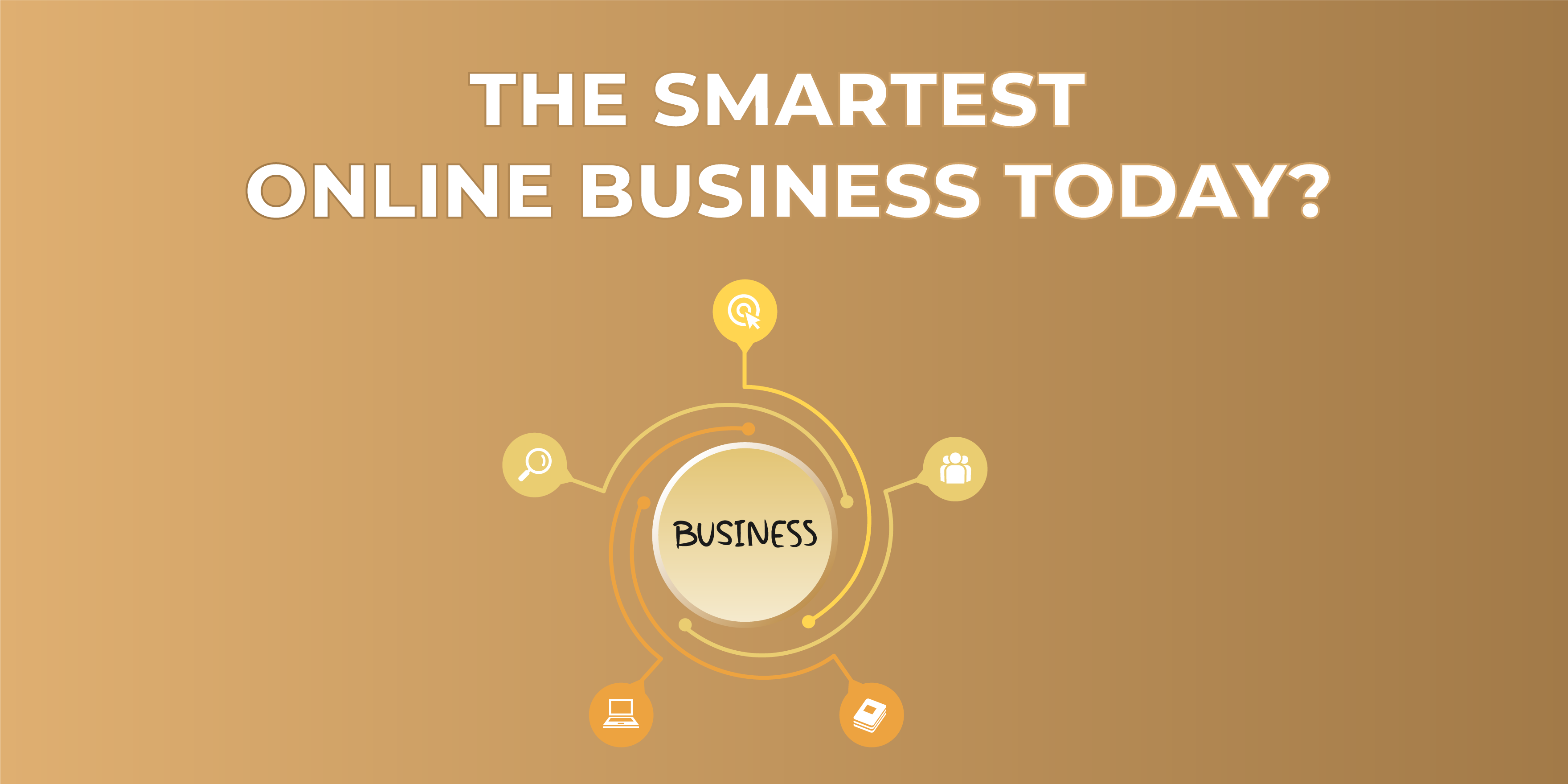 Here it goes: you can work from home.
The main issue with regular business opportunities is how much you need to invest in staff, equipment, or rent to have a place to sell your products or offer your services.
We all know the hassles of traditional businesses that involve regular expenses, which are extremely high.  Can you afford it? I don't think so, and even if you can, is it worth it? Now, it isn't only about the money. You also need to put in a lot of work, and it isn't only during the first couple of months or years. Usually, it is as long as you continue running it.
You can save yourself those headaches and bone-breaking tasks and expenses with lead gen since it is more about generating leads with digital channels—mainly websites.
Websites can be VERY cheap to build, and with many tools online, you get to do it in a couple of hours instead of days. Any virtual or digital business is scalable and won't need constant maintenance.
So, let's summarize this:
You save money in regular expenses with traditional and most online businesses as what you need is yourself and digital properties (websites).

You can bet on passive income.

 There's no need to hire more people to get started.

You can generate leads in multiple industries, which allows you to work on any niche you want.
How Can I Get Started in the Local Lead Generation Program?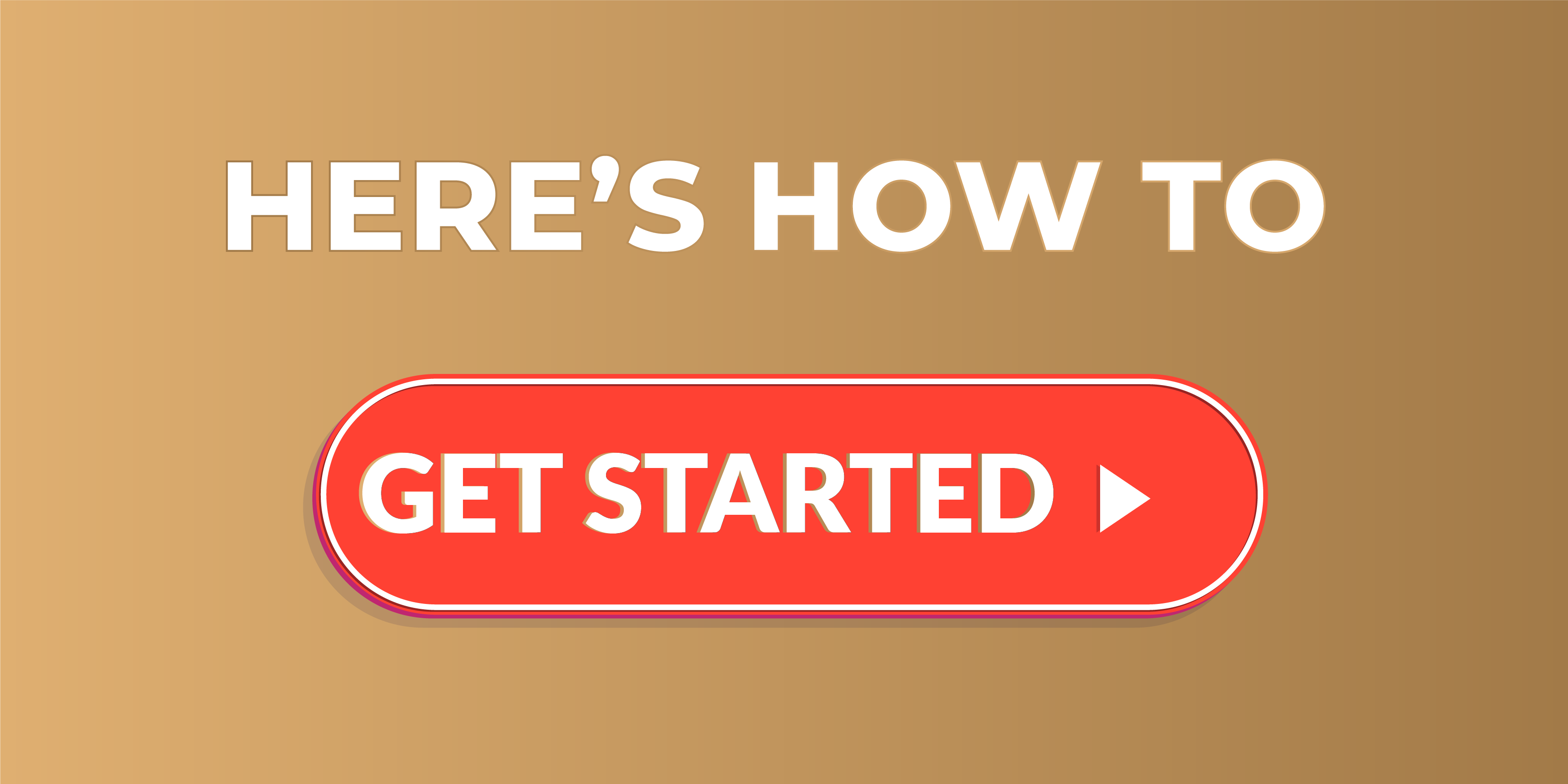 Anyone can start and learn. That's the beauty of this business model. I knew nothing about SEO, Map Listing, and everything I've mentioned so far. It is all about learning the skills, gaining experience, and deciding to take the step.
Remember that this business model will never get old as business owners are always looking for leads. They need to do business and scale their companies. Why not do the same while helping others and still making money?
You can start with this local lead generation course highly recommended for anyone wanting to grow in the business. It is a close training that will take you through each step and make sure you are able to get your ROI, profits and take control of your life.
You will be added to an incredible lead generation family ready to help you 24/7 when asking questions on the group. Anyone is welcome who's willing to put in the work. Click here to watch the lead gen webinar.