There's an amazing opportunity to start an online business by using social media. Most people learn this by investing in Facebook ad courses. Online courses and e-learning have boomed due to the previous years with COVID-19.  After all, our sudden ability to function completely remotely has been boosted, and we can take advantage of our time with this. That being said, learning Facebook ads can take some time or more like: you need the right course to ensure you don't waste your time.
Let me ask you one question before we give you some answers and recommendations for this goal of learning: are you willing to pay or go for the free option?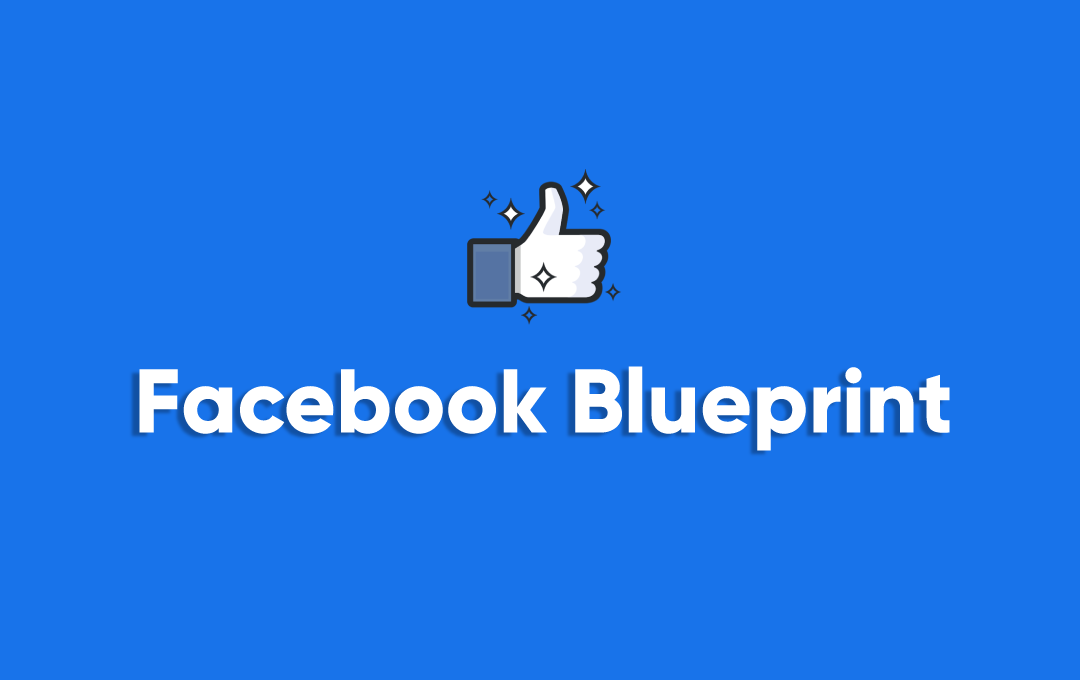 Learning by doing is the best way to get to understand how Facebook Advertisement works. This means spending money and competing with thousands of businesses will be required as ads aren't for free.
If you don't take care, trial and error could quickly become trial and drain your budget and morale.
Many Facebook ads courses and training are available to help you get started. This post will share the best out there, both paid and free, so you can either get started or expand your knowledge.

Facebook Blueprint Course
Facebook Blueprint Courses are a library of tutorials that can be used to assist digital marketers in using the platform. But beginners who want to give this niche a new trial are welcome as well.
These courses can be accessed at your own pace and are free of charge.
All of them cover intermediate and beginner topics that you can use to improve your digital marketing skills, whether you're new to Facebook or looking to enhance your abilities by learning advanced buying options and ways to measure your performance.
The Facebook Blueprint Courses cover a variety of topics, including:
Manager for Business.

Get Started with Facebook and Partner Measurement Solutions.

Campaign Performance with AdsManager.

Promote Your Business from Your Facebook Page.

Advertising Policies for Content, Targeting, and Creative.

Delivery and Ad Auction.

How to create Facebook ads.

Brand Best Practices.

Frequency and Reach Campaigns.

Targeting Custom Audiences.
Since many topics are covered, you get access to a wide variety of certifications when completing each one or every part. Some of them include Facebook Certified Digital Marketing Associate, or even expert in creative strategy, marketing science, and more.
However, each certification requires that you pass an exam. This exam can be taken online by a proctor or at a designated testing site.
This makes it different from other digital marketing certifications because you cannot cheat or read course material while taking the exam.
Before you can schedule an exam or take it, there is a fee whatsoever, which is when the paid option of the course comes in.
Exam costs depend on the certification. Advanced certifications typically require a higher fee.
The exam fee for beginner certifications such as the Facebook Certified Digital Marketing Associate starts at $99, while advanced certifications such as the Facebook Certified Media Buying Professional starts at $150.
Scores range from 300 to 1.000 for each exam. To pass, you must score 700 or more, or less based on the scale. Failing the exam will require you to pay a fee to take it again.
While reviewing the Facebook Blueprint Courses can be a great start, you should also look into other courses that complement the training.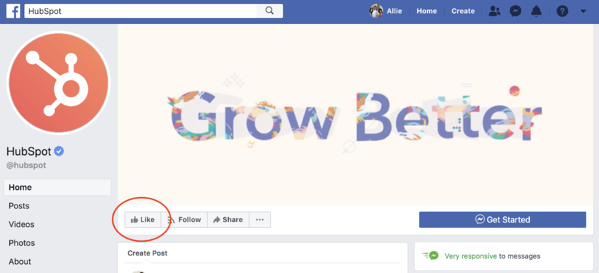 Facebook Marketing Course (HubSpot Free)
HubSpot's Facebook Marketing Course is an easy-to-follow course for beginners, and it is free, so you don't have to worry about not being able to finance it.
This course can be broken down into three lessons.
How to Create an Effective Facebook Marketing Strategy.

How to Increase Your Organic Facebook Reach.

How to craft a winning Facebook advertising strategy.
Each lesson includes a series of videos that feature an instructor explaining the material and how you can develop your skills in each part.
To give you a short breakdown, you can expect some topics like:
How to avoid making common Facebook advertising errors.

What ads should you create first?

How page insights can help you measure the success of your Facebook content.
To assess your knowledge of the material, you will find a five-question quiz at the end of each lesson.
You will need to create an account on HubSpot in order to access the course. After you create your account, you can access the course for free.
Although the course does not provide a certificate, it is useful for those who are just starting to learn about Facebook marketing and will set a good foundation for future courses, like the previous one or the following for more intermediate levels.

Certificate for Facebook Social Media Marketing Professional (Coursera)
Coursera's Facebook Social Media Marketing Professional Certificate program offers a great course for those who are just starting out and want to show off their skills.
Six courses are included in the Professional Certificate Program:
Introduction to Social Media Marketing.

Social Media Management.

Social Media Advertising Fundamentals.

Advertise with Facebook.

Social Media Marketing Campaigns: Optimize and Measure.

Capstone for Facebook Social Media Marketing.
Courses include videos, readings, and hands-on projects. There are also quizzes to practice and refresh your knowledge and graded quizzes. You can choose your own pace so that you can move through the material when it suits you.
These are some of the things that you'll learn after completing the course.
How to create an Instagram account and a Facebook Business Page.

How to make a content calendar for social media.

How to manage social media content with a data-driven approach.

How to create effective visuals for Facebook ads.

How to determine a budget, schedule, and placement for your ads.

How to use dashboards to assess the success of campaigns.
You'll be issued a certificate to share at the end of this course.
Start the course by signing up for a free 7-day trial. It costs $49 per month to keep access to the course materials. However, this is quite affordable if you're planning to go all-in.
But the more you work through the material, the less you will end up paying. Coursera estimates that it will take seven months to complete all courses if you only spend two hours per week studying.
For $98, you can complete the course in just over two months if you increase your pace to six hours per week.
Start with a 7-day trial and then pay $49 per month for the complete package.

Facebook Ads Complete Course (Reliablesoft Academy)
Reliablesoft Digital Marketing Academies' Facebook Ads Course will show you how to run profitable Facebook and Instagram campaigns.
In case you aren't familiar with it, it is a digital marketing agency responsible for managing Facebook ads campaigns for clients from different niches.
This course will teach you the exact blueprint that you need to repeatedly achieve this type of result. This course will show you how to set up campaigns and high-converting strategies so you can start making sales and money.
The Facebook Course contains 12 lessons that cover the following topics:
How to make money with Facebook ads.

Facebook Pixel Installation.

Conversions Custom.

Audiences that look and feel like you.

Facebook Campaign Structure.

Facebook Sales Funnels.

Facebook Acquisition Campaigns.

Facebook Retargeting Campaigns.

Facebook Retention Campaigns.

How to create a Facebook campaign.

How to create an Ad Set.

How to create Facebook ads.

Facebook Ad Tips

Facebook Campaign Optimization.

Facebook Campaign Monitoring.

Campaign Optimization Tips.

How to lower your campaign costs.

Tips for optimizing landing pages.

Checklist for Facebook Ads.

Instagram Campaigns.
This learning format includes both video and text. There are tutorials, screenshots and checklists, and step-by-step directions.
This course is for beginners and those who had tried Facebook ads before but failed to create profitable campaigns.
You also have access to nine additional courses when you sign up for the Full Course Bundle. You can get two certifications with the bundle: A Digital Marketing certification and an SEO certification.
However, the cost can be the limiting point since the normal price is set at $500, but one can reach 75% off the discount.

Facebook Ads and Facebook Marketing Mastery (Udemy)
Udemy offers a variety of in-depth Facebook training classes, including the Facebook Ads and Facebook Marketing Mastery course offered by Coursenvy.
These 11 sections make up the course (but are not limited to them since some additions are made from time to time):
Intro to Facebook Marketing.

Facebook Page.

Facebook Ads.

Facebook Pixel and Audiences.

Different types of Facebook ads.

Engagement on Facebook.

Facebook Reporting, Optimization, and Insights.

Social Media Marketing.

Common FAQs on Facebook.

Manager for Business.

Facebook Shops.
The total number of lectures is 82. It includes 12 hours of video-on-demand, 38 articles, and 37 downloadable resources that help you study and have enough supporting content to know how to work around your Facebook ads marketer in the future.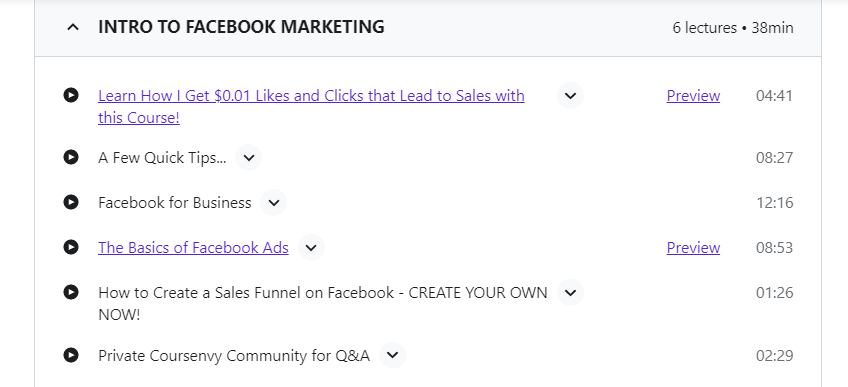 With this in mind, does it offer all the information and lessons you need? To have a better idea, here are some of the valuable Facebook marketing skills that you can learn in the course:
How to connect with new audience members.

How to reduce your Facebook advertising costs.

How to implement advanced tracking strategies.

The average cost of engagements: $0.01.

How to use Business Manager's advanced features.
You can work at your own pace, and the course is self-paced. Udemy offers lifetime access to the course material, which can be very useful. Also, its courses are updated frequently to keep them relevant to current events, as mentioned earlier, which also means you might catch a discount when getting it.
You will be issued a certificate after you have completed the course.
The course starts at $84.99. Udemy offers frequent discounts, so you can get the course for as low as $19.99 if you wait until the right time. If you are not satisfied with your purchase, the course comes with a 30-day refund guarantee, which is what most people love about the platform.

Facebook Ads Mastery (Skillshare)
Coursenvy teaches Facebook Ads and Facebook Marketing Mastery Guide through Skillshare. It is similar to Udemy's course, so you will need to compare both when making a decision.
Facebook advertising expert Justin O'Brien teaches the course. It covers everything you need to be a beginner or advanced in Facebook Marketing, which is why we consider it part of the complete ones for the cost it comes with.
He explains the same marketing strategies that he uses with his clients and how to streamline your posting so you can manage your social networks more efficiently.
This course is divided into 48 lessons and includes over 11 hours' worth of video content. The lesson covers the following topics:
How to create Facebook ads that are successful.

Which type of marketing campaign should you use?

How to make sales funnels using Facebook ads.

Advanced conversion ads.

Advanced custom audiences.

How to optimize Facebook Messenger ads.
You will need to subscribe to Skillshare Premium in order to access the course. Although the Premium is $19 per month, or $99 per annum if billed manually, it is worth your time as you can access more courses in the process, and you don't need the full year if you take it seriously enough.
Subscribe to the course lectures, and you will also have lifetime access. You can continue to learn as new material is added each month.

Facebook Unlocked by Neil Patel
Facebook Unlocked is a Facebook training program presented by Neil Patel, a well-known digital marketer.
This content is broken down into two modules that contain the following lessons:
Facebook allows you to set up your business.

Strategies and types of content.

Organic posts.

Paid media.

Your brand's growth.
Each lesson includes a video showing Neil walking through the material. You can also download resources to help improve your Facebook marketing efforts and go step by step with what he does when having some difficulties.
Some of the materials you can expect to access include:
There's a taskmaster worksheet that outlines all the steps required to optimize your Facebook marketing.

A guide to organic reach that explains how to reach more people with organic posts.

An ad budget guide.

A checklist for advertising to ensure your campaigns are properly structured.
Although the course doesn't come with a certificate, it is worth looking into if you are interested in learning more about Facebook marketing, especially considering the step-by-step part of how to set everything so you don't get lost and can kind of automate your process,
The downloadable resources, especially the taskmaster worksheet, are an excellent set of tools that can be used as detailed templates to help you manage your marketing efforts more efficiently. Just look at them like this, and you have an excellent course for free.

Complete Facebook Ads & Marketing Training Course (Udemy)
You will notice there are many courses on Udemy that can make your day, But out of all of them, which ones are the best? One you can look into is this one for sure.
This course is for beginners and teaches Facebook basics like:
Why Facebook ads are so important.

Most common reasons why people fail to use Facebook ads.

How you can install the Facebook tracking pixels.

How to use your website visitors and email list to create custom audiences.

How to create different types of Facebook ads.
This content is divided into five sections, with 4 hours of video-on-demand. Three downloadable resources are available, including a Facebook Ads Example Swipe file as well as a Facebook Ads Quick Checklist Template.
To verify your completion of the course, you'll receive a certificate. You will also have unlimited access for life to the content, so you can go back and read it whenever you like.
However, the price could be a bit too much considering it is set at $79.99, but you can get it at a discount regardless.

Facebook Marketing Masterclass
This tutorial will show you how to dominate Facebook and Instagram. We know the focus is more on FB, but having an extra on IG can be a great advantage to be different in the market when offering your services. It will also help you grow your business.
This comprehensive and lengthy 11-hour training will teach you many things, including how to target your ads to the right people, using Facebook pixel and retargeting effectively, how to use Facebook live and connect with your audience, and how to grow your Facebook popularity and likes.
It also contains a section on how to create powerful Instagram ads, which is a double benefit, as mentioned earlier, and it goes a bit in-depth with the explanation and steps you need to follow.
You will see that this course is well-reviewed, but a bit pricy considering other since it sits at $89.99. You can also get it at a discount, but opportunities aren't as often as in other platforms like Udemy.

WordStream's PPC University Facebook Advertising Course
WordStream's Facebook ads course is a thought-leader in online advertising. They also created the Facebook Ads Performance Grader, an account auditing and optimization tool that is used 10k times per month.
This Facebook Ads course provides a series of 10-minute articles in which top PPC experts and influencers share their tips, tricks, and strategies.
To optimize your performance, you'll be able to understand the nuances of Facebook Ads and benchmark data. These lessons will provide you with strategic advice:
Copywriting for Facebook ads.

When is the best time to place Facebook ads?

Reduce your costs.

Local businesses need strategies.

Facebook Ad Optimizations: Must-know Information.

What should you do if your ads don't show?

Targeting and Retargeting.

Facebook advertising benchmarks.
The problem could lie in the price. Since WordStream is a great platform, thousands classify it as top-notch among these platforms online. But the price is set at $299 a month, and it is only the starting option.

Kai Bax's Ecommerce Facebook Advertising Training
This course is focused on YouTube videos with the content where you will see some people explaining everything you need to know and their screens to go step by step.
In case you aren't familiar with him, Kai Bax, an eCommerce influencer and founder at Bax Consulting, a company that specializes in scaling eCommerce businesses and info products, offers a free eCommerce Facebook ads course, which is right this one and we know the word 'free' attracted you.
Kai shares his agency's process for increasing growth and revenue through Facebook advertising in this YouTube tutorial.
Kai walks you through the basics of setup and reporting with commentary and tips for maintaining profitability. Be prepared; he is intense! He's passionate in all the right ways. You'll learn:
Setup of an account and a campaign.

How to measure your ads.

Reporting columns.

How to make a metrics-based decision.

Check out a checklist to keep your ROAS on the right track to scaling revenue.
For the price (none), you get amazing information and get the chance to go beyond the "beginners" phase in FB ads.

Simplilearn Offers A Social Media Certification Program
Although it isn't entirely a Facebook ads course, you get a lot of information from it for only an hour and a half.
This is one of those courses you can start with and have a great idea of what to do next or where to go next in terms of your next course.
Paul Lewis developed Simplilearn's course. He is a Social Media and Digital Selling expert and lecturer at universities and corporate training institutions.
You can see the entire course on an eLearning platform so that you can easily move between lessons. It covers social media marketing in total (49 hours), but lessons 7-10 are specifically for Facebook advertising.
To access, make sure to create your account. The account will allow unlimited access for 90-days, so you should go over it as soon as you sign up for the platform. Some of the lessons included are:
How Facebook advertising works.

Facts, statistics, and terms you need to know.

Walkthrough of the Ads Manager.

How to start your first campaign.

Campaign monitoring, review, and reporting.

Alison's Facebook Advertising Course for Beginners
As mentioned, it is for beginners, and a very good one if we must add.
Theo McArthur is an Amazon seller and expert online marketer who brought this free Alison Facebook Ads course to you. It's available through an eLearning platform as the previous one, so you can jump between chapters and complete a course assessment.
Except for the premium monthly plan, it does have eight-second ads prior to each lesson.
This training will provide you with general instructions, tips, and best practices, as well as common mistakes to avoid. You'll learn:
Different types of Facebook ads.

Page and Pixel Setup.

How to run a campaign that is liked.

Conversion's custom.

Audience insights.
It is quite easy to take the course if you just handle the ads considering it is for free. Thus, give it a chance for sure.

Coursenvy's Social Media Marketing Mastery Course
Going back to Coursenvy, this Facebook ads, or more like social media marketing course, can save people's lives.
However, it is not mind-numbing. There is no much in terms of animation and design, but it is valuable for Facebook and more social media platforms, so expect each slide to contain an informative screenshot and tips that can be more than enough for beginners.
This course provides a deeper look into different Facebook advertising campaigns types. It explains what each is and how you can set them up to succeed. You will also find examples and tips on topics such as budgeting and dynamic ads. You'll learn:
Facebook advertising terms.

Setup of an account and a campaign.

Based on your goals, you can choose objectives.

Budgeting tips.

Split testing.

Facebook Dynamic Creative ads.
In addition, you get all the benefits for other platforms. It is also on Udemy, and you will need to pay about $89.99. However, most offers set it at $13.99, so you could wait for a bit.

How to Create Effective Paid Ads on Facebook (CreativeLive)
CreativeLive may be something you've heard of, but it may not have been to your liking. Or you never thought it would be relevant enough for you to pay attention to.
It isn't the top course among all we have recommended, but it gives you a great idea of how to start with your ads without wasting money.
The course approaches the fact that although people learn about FB ads and how to work with them, the problem lies in how you won't be able to set proper campaigns yet.
Therefore, this option helps a lot to clear doubts and finally set those ads you need, even when it isn't the best out of the bunch.
Instead of dwelling on the inanities behind Facebook Ads, Billy Gene shows you how to create an engaging experience for your customers. You can guess that this course is more about creativity than the name suggests and for $49. Therefore, a good chunk of the lessons is dedicated to:
The ideal customer experience is identified.

How to create a landing page.

Ad creatives.

Establishing sales relationships.

Develop upselling and targeting formulas.

Udemy's Complete Facebook Ads Course: Beginner to Advanced
Udemy's popular course teaches everything you need to use Facebook advertising, and well, we have mentioned quite a few by this point.
However, this course is ideal for bloggers, social media consultants, entrepreneurs, and small business owners who want to increase their earnings through Facebook ads.
Learn how to increase your monthly sales and minimize ad cost with advanced targeting features; this is what Daragh Walsh and Rob Percival, facilitators, will offer you. They will also share their knowledge on avoiding costly mistakes and how to start a Facebook Ads Business.
The Complete Course in Facebook Ads – From Beginner to Advanced includes 5 Modules:
Introduction.

Facebook Ads for Beginners.

Facebook Ads for Intermediates.

Advanced Facebook Advertising.

Next steps.
As with most of Udemy's courses so far, you may need to pay about $89.99, but we have noticed the course has dropped in prices a few times during offers but also special occasions for people who notice it.

LinkedIn Learning Allows You to Advertise on Facebook
You can learn all about Facebook advertising in just 1.5 hours. Megan Adams, a social media strategist and viral marketer teaches you how to increase your reach and build your brand with the social media tool.
The downside? This course is only available after paying the monthly membership.
What you want to know, however, is that Advertising on Facebook is made up of five core modules:
Facebook Advertising Overview.

How Facebook Ads Work.

How to create Facebook ads.

Check out your advertising data.

Use best practices.
This course teaches you how to create meaningful campaigns that align with your business goals. It also includes tips on writing ads, budgeting, boosting posts, and how to use selection tools to achieve the results you desire.
With a monthly LinkedIn membership, enrollment is free. So you might need to consider if this is worth it or you decide to take another course. If you want it, it continues to be a great option for a low price.

7 Advanced Facebook Marketing Strategies the Pros Know
With so many beginners' options on this list, what about some for advanced students?
Udemy highly rates this course, and we have tested first hand that it is worth your time and money.
7 Advanced Facebook Marketing Strategies the Pros Know! (or you can find it with the name above) contains the following lectures:
How to get insanely cheap results on Facebook.

How to capture all website visitors and retarget them on Facebook.

How to Find New Audiences for Facebook.

How to Remarket to Audiences that Have Been Engaged on Facebook.

Get the One Free Mobile App to Make Awesome Video.

How to make dark-posted ads from your page but not on your page.

How to create look-alike audiences of existing fans/customers.
You can pretty much get it for the general price of our previous Udemy courses we have mentioned, but it is quite often at a discount. So pay attention to this!

Facebook Ads Ninja Masterclass 2020 by Kevin David
So far, we have recommended courses that are quite affordable. However, this doesn't mean expensive ones are a waste of your time and money.
In fact, we just wanted to leave the best ones for last to make sure you understand their value.
First, Kevin's course is very straightforward about FB ads and how you can use several methods he has proven to work and continues using for his daily marketing campaigns and strategies.
He is a great teacher and marketer you can trust in the niche, which basically means you don't have to worry about him being a fraud. The guide he offers covers everything, even up to date, about Ads since he updates it when necessary.
By the end of the course, you're guaranteed to learn how to run your ads efficiently and cost-effectively, have a steps guide to know how to repeat the process, and learn everything about pitching your audience with your ads.
However, the cost can be too much for many as it sits at $1.997. Is it worth it? Absolutely.
You get Kevin's number, and he will share all his templates and tips on getting more customers, which will boost your sales efforts and ensure you master ads and get new clients. All in 15 hours + his availability for questions.

6-Figure Facebook Ads Agency by Billy Willson
This one is shorter than Kevin's course, but the price and content can be more appealing when you are limited in budget yet want to learn most of FB ads.
Billy is very young compared to other marketers, but he knows what he is doing as he has made the best decisions for someone who started from zero, just like you (probably).
He knows how to pitch clients, make every campaign a success, and teach step by step what he does so you can achieve the same results.
He will teach you for more than 8 hours how to use Facebook Business Manager, work with CPC and monitor it, learn to write and set your ads, create an LLC company, and boost every aspect of this business option.
It is a complete course, and you will definitely get those six figures he promised initially.
Unlike other marketers, he shares his own ads for you to see performance and goes over cold calls to learn about it and have more clients.
It does have some problems, but the minimal details lie in how he explains some steps and funnel.
But for $500, you get a great deal and are ready to get in all this like a pro.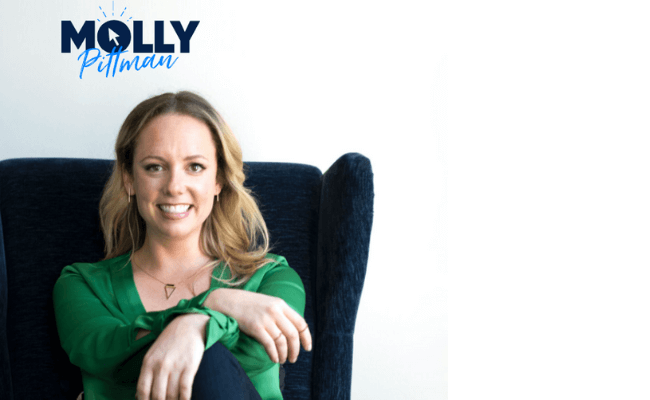 Paid Traffic Mastery by Molly Pittman
Sharing the same price as the previous one (or more like $5 cheaper), your teacher will be Molly Pittman, who knows everything there's to marketing and Facebook Ads and includes a certificate by the end of the course.
Although this is another paid option, it is complete and will answer from the simplest questions like what is Facebook Ads to how you start making thousands thanks to them.
She goes over the essentials as with previous courses, but you are bound to make your ads work with her steps.
An additional benefit not many marketers include in their courses is how you get to avoid Facebook taking down your ads. After all, there are regulations.
Fortunately, Molly approaches this and shares a list of the rules. Also, what we find gold is how she teaches you about Google, YouTube, and LinkedIn Ads, all in one.
As usual, expect your teacher to be one of the greatest and allow you to achieve the results you need and want.
The Local Lead Generation Process for Your Business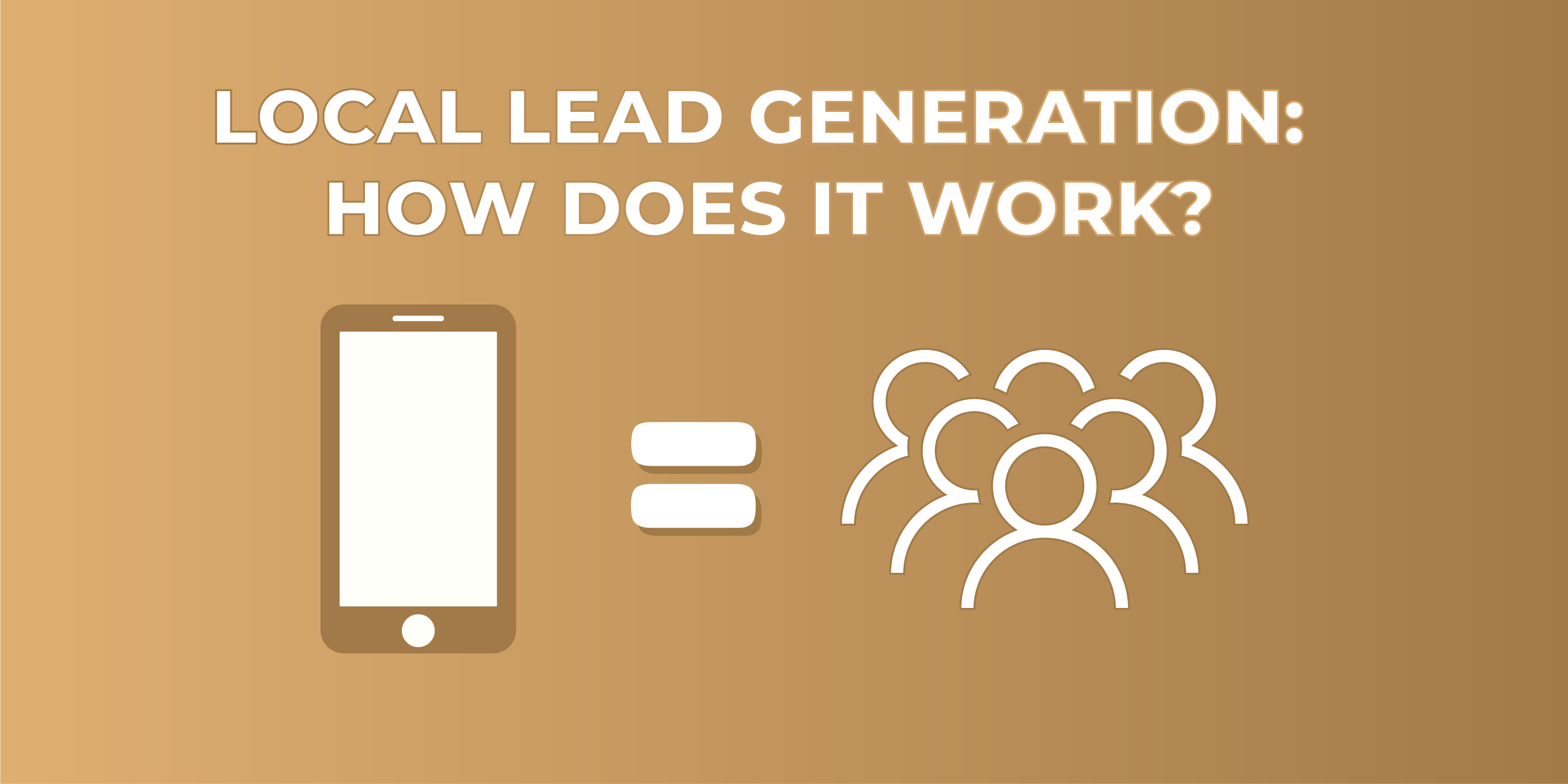 All right! So, everything is about building properties and generating leads. But how does the process actually take place? Are there other steps I need to know?
The steps I mention below are what students from our local lead generation program follow to generate leads for businesses like yourself. So I'll help you see what we do. And how if you join our program, you can simply generate leads for your own business (unless you want to start a side hustle and build a laptop lifestyle business).
Essentially, our lead generation can be divided into four steps:
The first is prospecting. You need to take the time to do market research on a niche (industry) and determine how many phone-driven businesses are there.
Keep in mind that this is local research as you need to know how many companies need leads. For example, you may search for "plumbing services Youngstown OH."
You will find dozens or even hundreds of businesses trying to get themselves in front of the customers by ranking on Map Listings, organic results, and even Ad.
The second step, building. When you find a niche (plumbing, tree services, a software company, real estate…), you will need to start building your digital properties. You don't need to be an expert in HTML or coding. It can be easy with the right tools.
The third step is now taking time to rank your lead gen website. With the site done, you need to work on SEO strategies and start dominating those Google search results. If you're new to SEO, it stands for Search Engine Optimization.
To keep it simple, it consists of the entire process of growing a company's visibility on search engines like Google and generating organic traffic. And remember this, local lead generation is part of the strategies.
Moving on to step four, once you rank the site, you will start getting your ROI and profits. You only need to rent it out to a local business interested in the leads the site generates. You can offer a couple of free leads to their move on with the actual pay per lead.
To review steps 1-4 above, I described it to a normal student who is building a lead gen business to help local service providers generate more calls. But replace the student with you as the business owner. And replace sending the leads to a business to simply siphoning the leads to your personal business.
By the way, fun fact, about 20% of our students in our local lead gen program are actually business owners who went through the program. And they use the skillsets we teach to generate leads for their own business.
An Example of Lead Generation: Home Advisor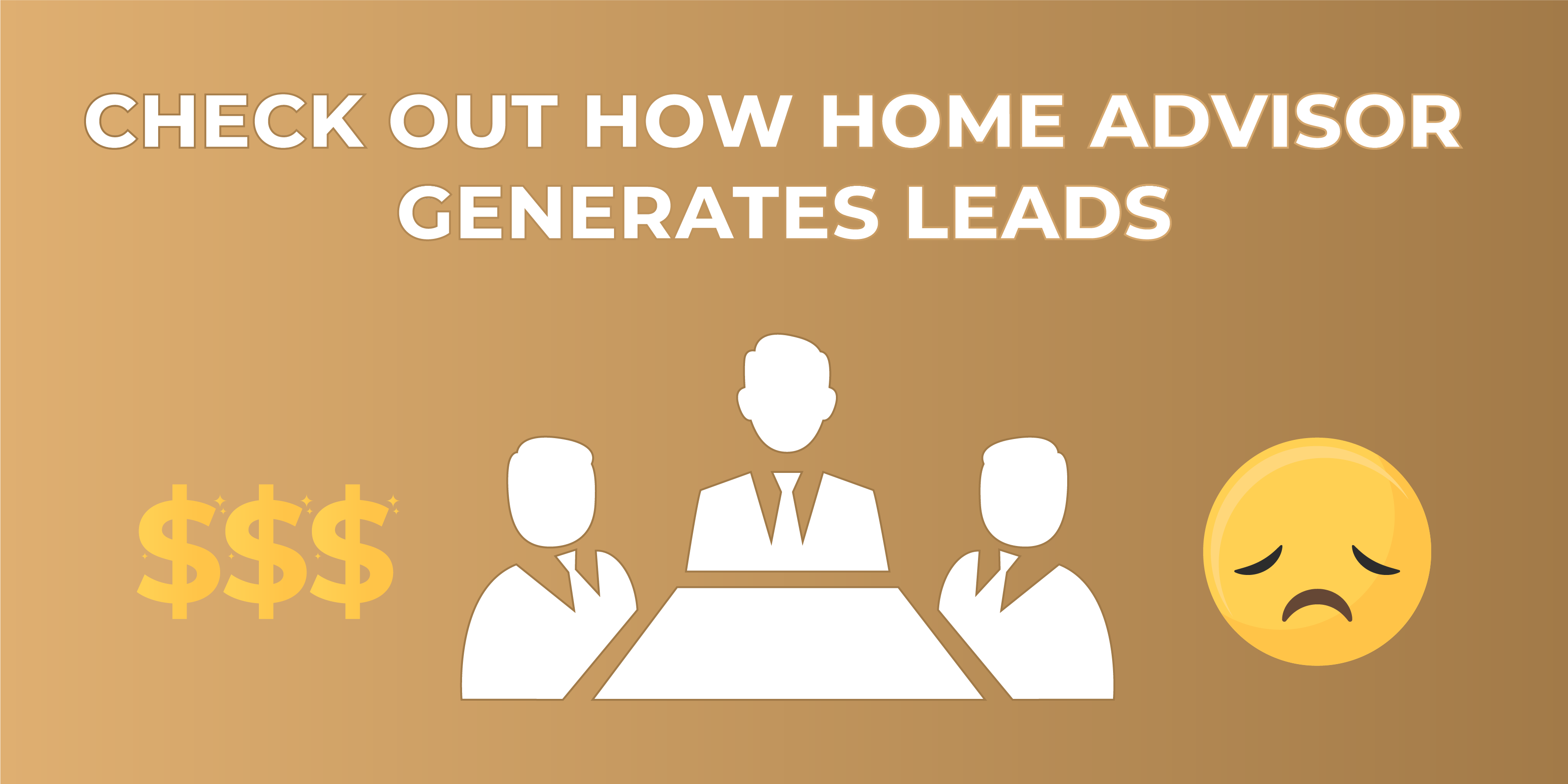 You must be thinking, "if lead generation sounds so good so far, how come I haven't seen any company?" That's the thing; there are many out there. You just don't know they are dedicated to it.
HomeAdvisor is one of the best examples you can find on the Internet as it is a top lead generation company that has spent millions building its brand but also earned even more zeros for this same reason.
They started small as everyone else but invested in building their brand awareness to make people who are looking for home services go to their website and find what they need. They are over 75% of people's first choice when they need those services.
If you don't get HomeAdvisor that much or need a refresh, users need to submit their information to request a service and get a professional or expert who can provide it.
HomeAdvisor's job is to share your information, which makes you a lead, with local companies so they can contact you and offer the service you're requesting. For sharing this lead information, HomeAdvisor gets paid by the companies. This happens for every single lead they send to multiple businesses.
Business owners who don't have marketing skills or don't even know how to have any online presence will always rely on those pages to list their services.  They will save time and effort, but companies like HomeAdvisor can make them spend lots of money as leads aren't exclusive (one lead is sent to multiple companies after all).
Using Facebook Ads aka Paid Ad Platforms: Do They Generate Leads?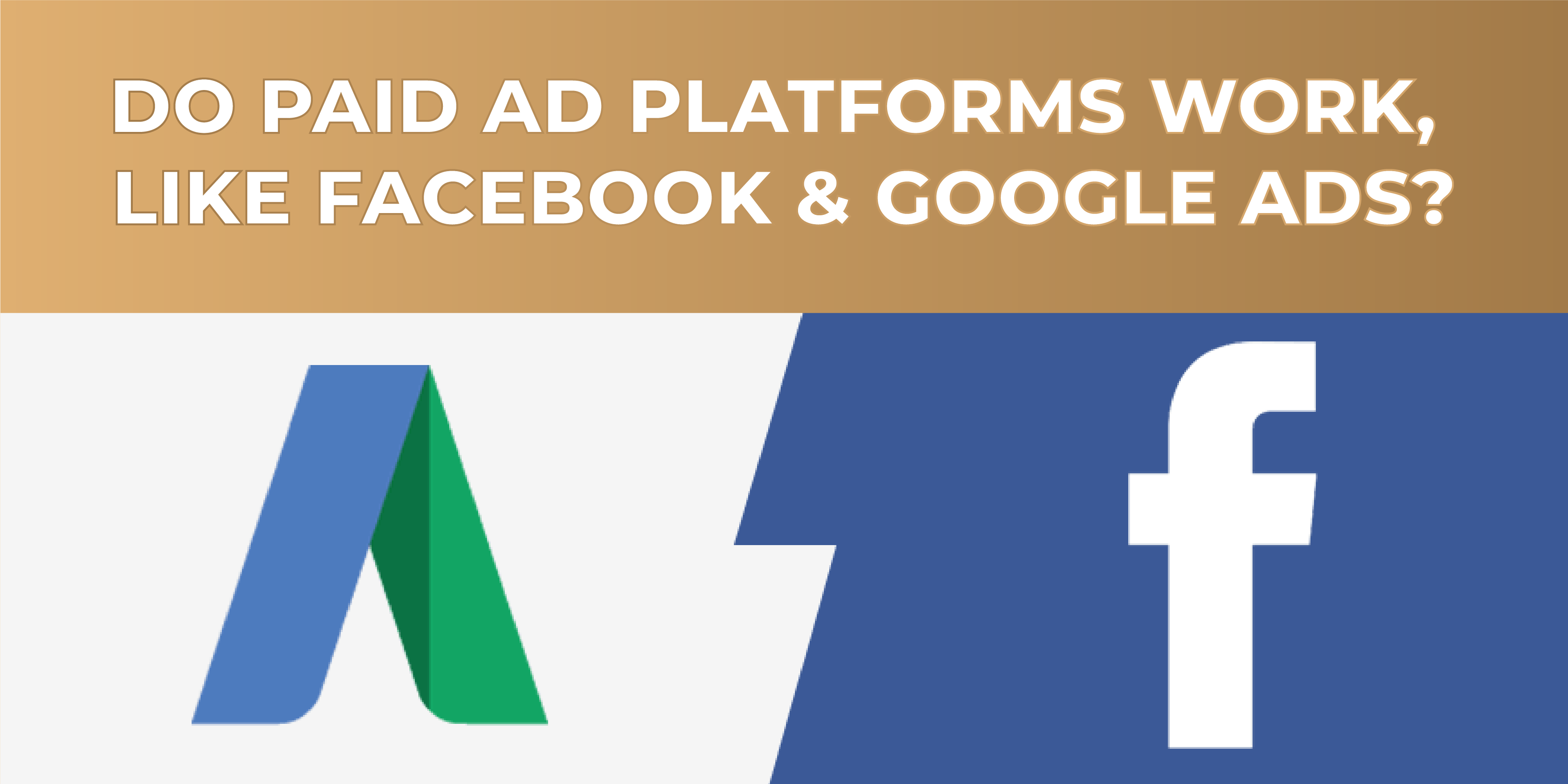 They DO generate leads. If not, no one would use them.
However, you need to remember two facts:
Paid ads or platforms can be expensive.

They don't generate "natural" leads.
Whenever someone sees or clicks in one of those ads, over 80% of them did it by accident or are trying to close/report it.
Why? Because they aren't looking for those services. At least not at the moment.
What those ads do instead is interrupt their time on the platforms. Users aren't there to find companies or businesses unless they are searching for a specific company's user, and for that, there's a search bar. This is why it is hard to convert them to actual customers who will show interest in the companies' services. Also, you're limited by a budget.
When using lead generation, everything is organic. You aren't forcing others to pay attention to your business but rather being there when they need you. This is why Google's organic traffic will always beat paid ads, and the reason companies continue investing in it, which is a lot cheaper as well.
What Is Local SEO?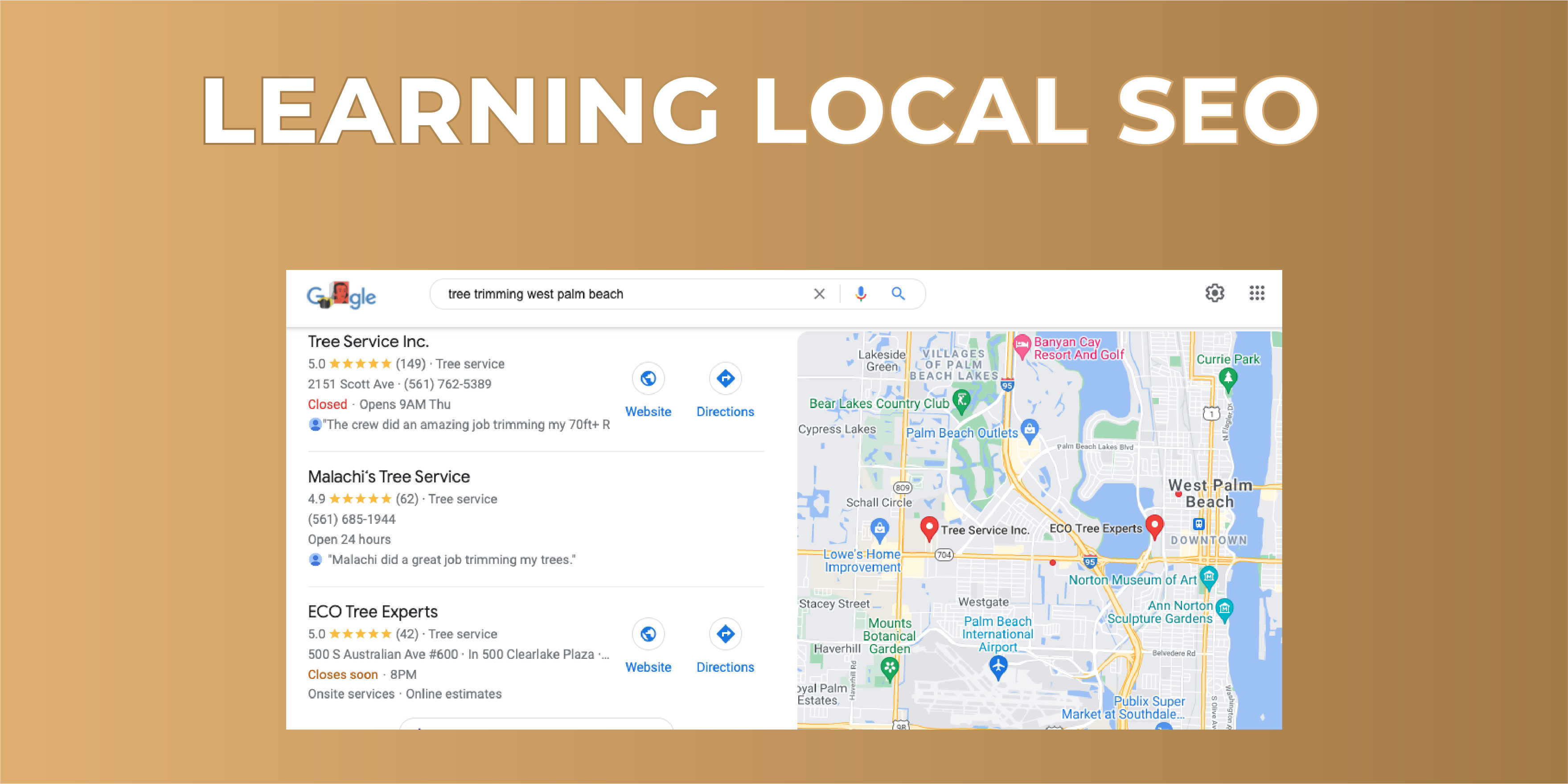 Don't worry… I didn't get it at first either. Following the short explanation, local SEO focuses on scaling businesses' visibility on search engines. However, this is only for those who serve their communities face-to-face.
What does this mean?
Experts and professionals like painters, plumbers, and dentists (but not only them) offer their services to their local customers.Why? Because they can't deliver them unless they are located in the same area of their customers.
To make sure those businesses get more leads, you need to rank them locally by claiming the business listing on Google to place them on Map Listings. Local SEO also involves online reviews, citation management, and how you manage your entire online presence in the local area.
If you are going to bet on lead gen, you need to adapt yourself to today's world: The Internet.
Keep in mind that although traditional channels and methods like billboards, warm calls, and pamphlets still work, they aren't part of your tools. Whenever someone needs a service, they go to Google and search for it.
"Dentist in Miami" or "plumbing services in Orlando," etc. And you can keep coming up with services or professionals people need and look for. Thus, you need to make sure you're using Google to get the companies in front of their clients.
Users will always click on the first search results (those near the top), and many of them will be either Ad links (people paid to place their websites there), Map Listing, and then you get websites. Almost all of them are your goal and where you should always aim to place yourself.
Can My Business Utilize a Local Lead Generation Strategy?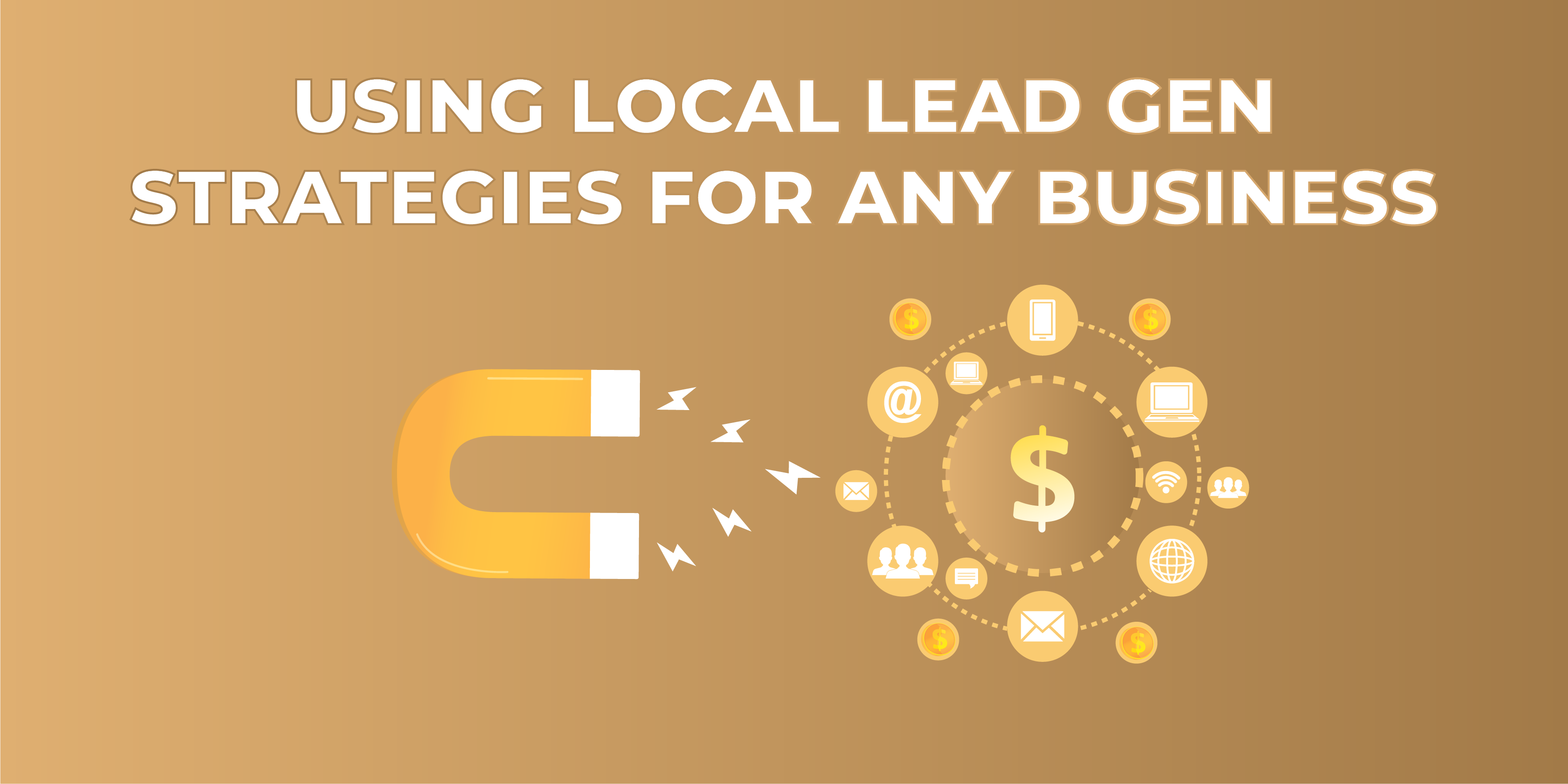 If you want customers, you better know you need it. Following the previous explanation, lead gen is all about placing businesses in front of their customers, choosing them over their competitors.
Put it simply – it's all about closing deals and having clients for those companies to make money. The main difference with the usual methods companies use for this is how lead generation approaches different channels to get them in the right place of the market to get customers.
Those channels are all focused on the Internet as most people are searching for products but also services across the net. The issue is that the Internet is way too broad, and businesses don't know how to place themselves. They usually try, but they get one common result: losing money and time.
How Powerful Are Organic Leads from Google?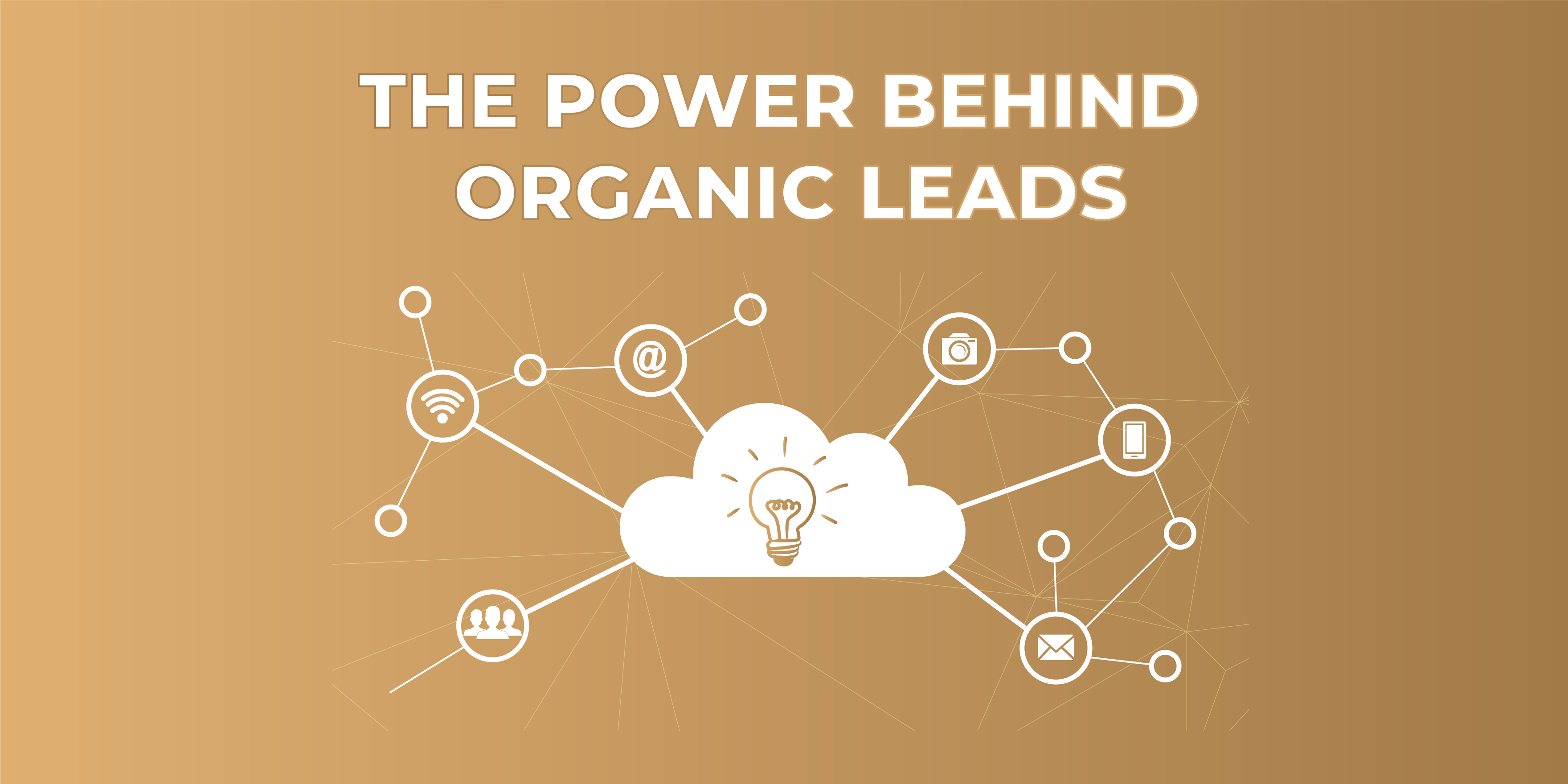 For companies looking for customers, it's everything. For you? Pretty much the same. When you build a business with digital properties, you get to make thousands of dollars a month.
This isn't a "get started today and get rich tomorrow" thing, but it is HIGHLY scalable, and ROI + positive results are guaranteed. Learning a fairly decent and very needed set of skills to create your digital properties and start ranking them on Google is required.
I have invested in several online businesses over the years, and if there's something uncertain, whether you will get your ROI or not, even more than the actual profit.
However, this business moved my earnings from five figures a year to a month in ONLY passive income while sitting comfortably at home.
On my laptop. Anywhere. Anytime.
You can look at one of the first sites I built back in 2016, and it continues making me over $1.000+ every month. The best part is that I don't need to touch it or the rest I've built over the years, just like this digital property.
What Makes Lead Generation SO Alluring?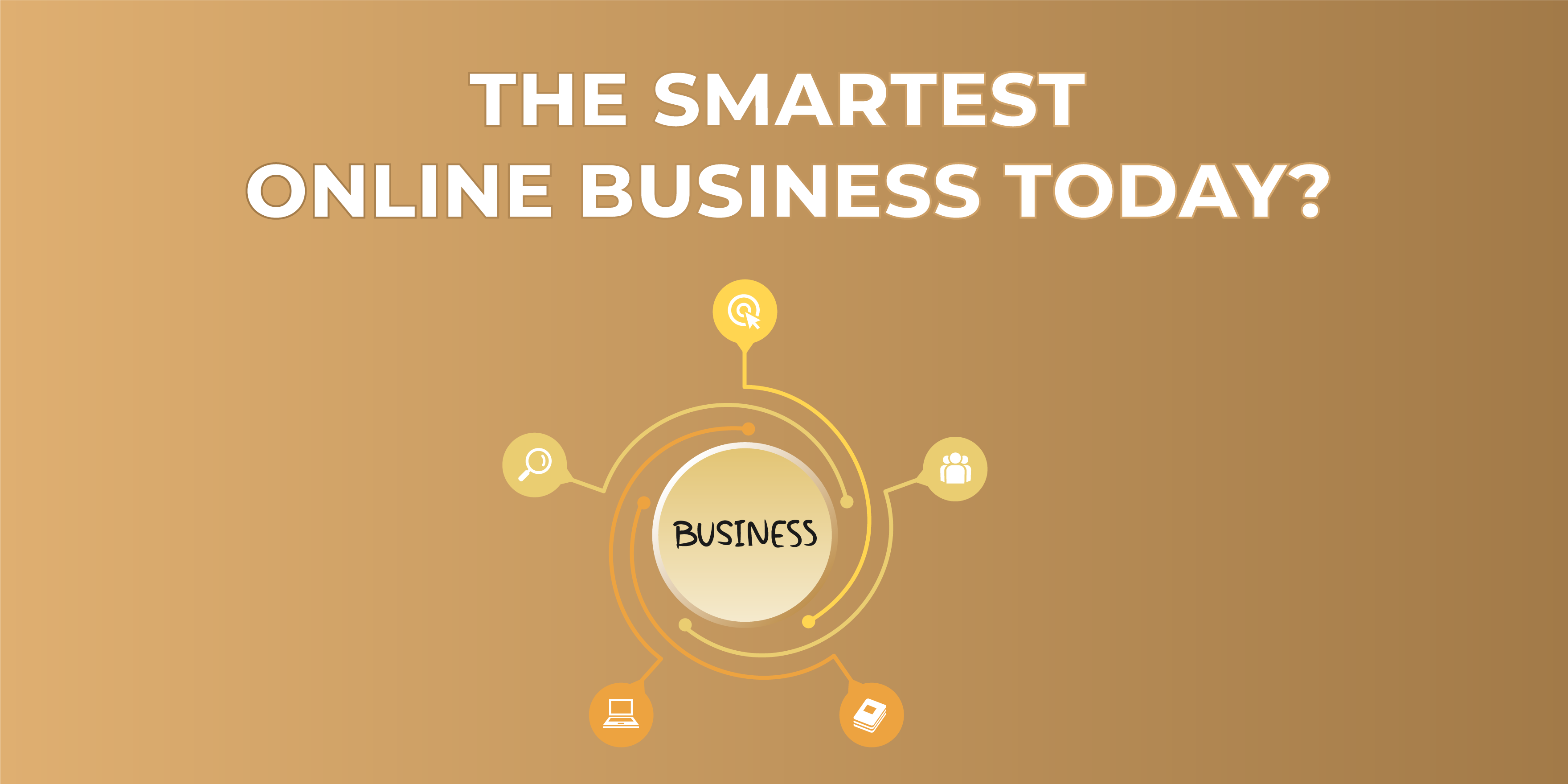 Here it goes: you can work from home.
The main issue with regular business opportunities is how much you need to invest in staff, equipment, or rent to have a place to sell your products or offer your services.
We all know the hassles of traditional businesses that involve regular expenses, which are extremely high.  Can you afford it? I don't think so, and even if you can, is it worth it? Now, it isn't only about the money. You also need to put in a lot of work, and it isn't only during the first couple of months or years. Usually, it is as long as you continue running it.
You can save yourself those headaches and bone-breaking tasks and expenses with lead gen since it is more about generating leads with digital channels—mainly websites.
Websites can be VERY cheap to build, and with many tools online, you get to do it in a couple of hours instead of days. Any virtual or digital business is scalable and won't need constant maintenance.
So, let's summarize this:
You save money in regular expenses with traditional and most online businesses as what you need is yourself and digital properties (websites).

You can bet on passive income.

 There's no need to hire more people to get started.

You can generate leads in multiple industries, which allows you to work on any niche you want.
How Can I Get Started in the Local Lead Generation Program?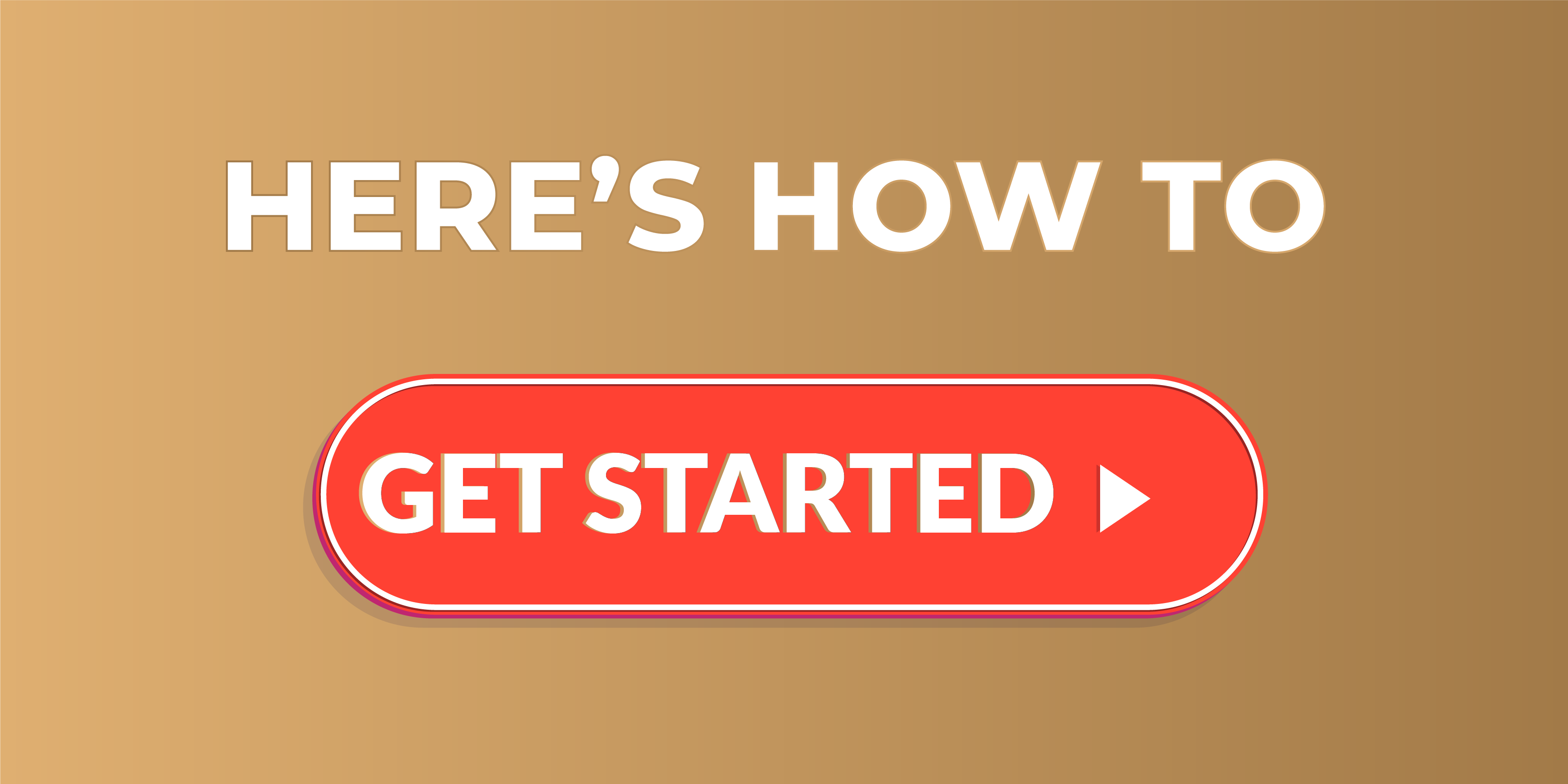 Anyone can start and learn. That's the beauty of this business model. I knew nothing about SEO, Map Listing, and everything I've mentioned so far. It is all about learning the skills, gaining experience, and deciding to take the step.
Remember that this business model will never get old as business owners are always looking for leads. They need to do business and scale their companies. Why not do the same while helping others and still making money?
You can start with this local lead generation course highly recommended for anyone wanting to grow in the business. It is a close training that will take you through each step and make sure you are able to get your ROI, profits and take control of your life.
You will be added to an incredible lead generation family ready to help you 24/7 when asking questions on the group. Anyone is welcome who's willing to put in the work. Click here to watch the lead gen webinar.