You can make extra money running a successful photo booth business. Knowing how to generate photo booth rental leads is the only challenge with most new entrepreneurs. And, if you want to have a successful venture that will allow you to generate income year after year, you need to master the art of generating leads ASAP. 
Photo booths have been around for a very long time, and they have just evolved in terms of how people deliver this service today. However, along with the industry, marketing options have also changed.
Today, we will be sharing some practical tips on attracting new leads and retaining existing customers in this industry. 
Before you start, the first factor to keep in mind is that photo booths are popular and easy to set up nowadays. This is all thanks to technology that allows you to set up a photo booth that is functional and cost-effective, especially with the advent of high-powered laptop computers.
Unfortunately, building a brand and a company is not as simple as connecting your camera and a tablet to a computer. It takes time, effort, money, and much work to promote and build your business. 
Therefore, generating leads is a process that needs a lot from you.
You can be a newbie to boothing or an industry veteran who knows how to tell the shutter settings and exposure by simply looking at a photo. But when it comes to lead generation, you may want to take a look at what we have here: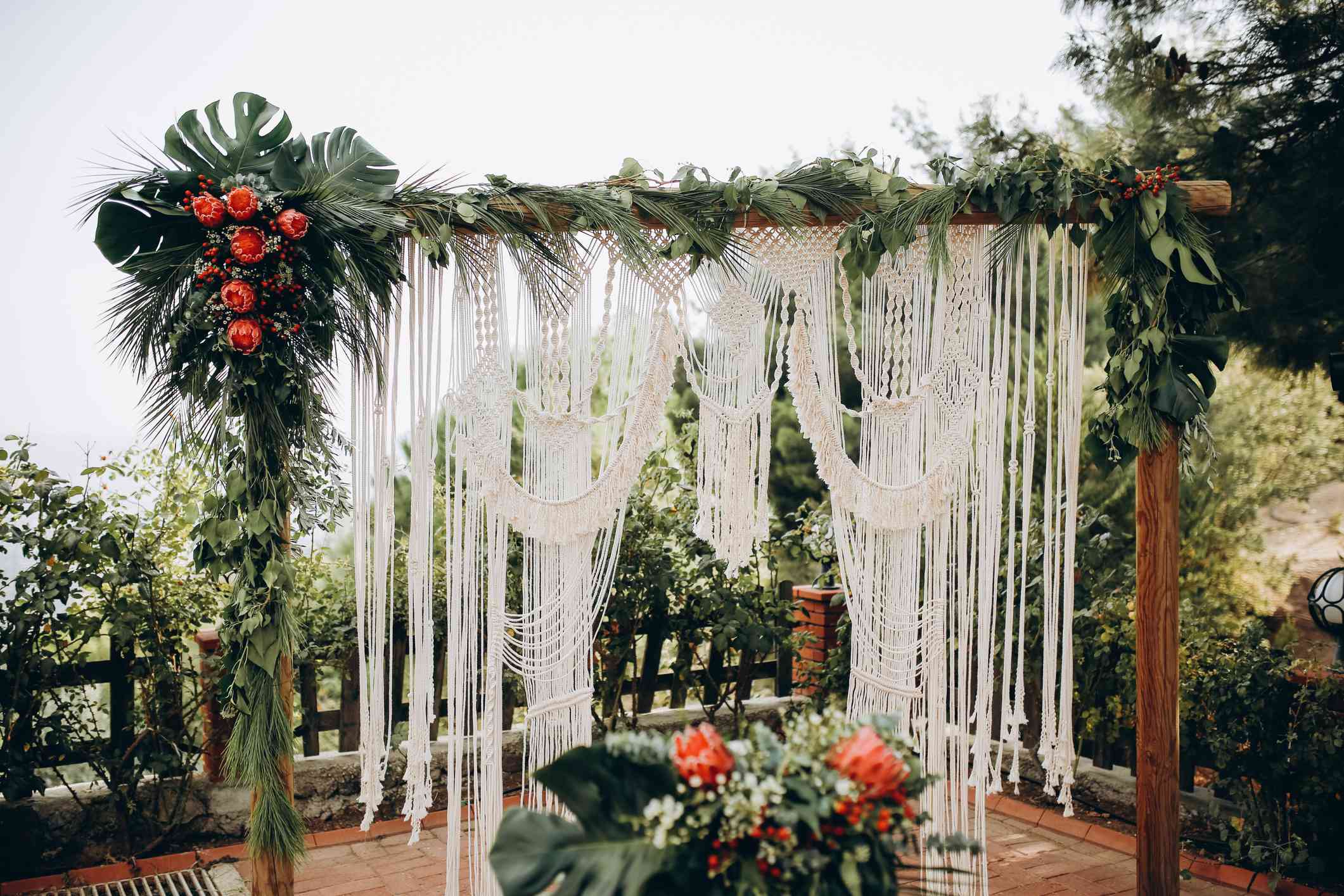 Develop a Winning Website
Today is the right time to get your company website up and running. Perhaps, you are already looking to invest in your website and have the funds. It is wise to hire professional website developers and designers if so. 
Website designers are readily available on various online platforms like Upwork. They can help you get everything done faster compared to investing time yourself in something that isn't as easy as it looks.
Even if you don't have the funds to create a website, that doesn't mean it is impossible to make one. 
You can use Wix or Weebly, as they are cheaper CMS website design options. WordPress also allows you to create a rental website for a photo booth but with more limitations.
The website's primary goal is to help you communicate who you are clearly. For it, the elements you should include an about page, landing pages, information about the services you offer, and pricing. 
You must introduce yourself as a company that can attend corporate and non-profit events.
You need a site with more visuals than text while remaining professional and elegant since the design is a priority throughout the process. 
On the other hand, Google Analytics is a top-rated and free web analytics program. This lead generation tool allows you to see how users arrive at your site and what they do once they're there.
The content should be the most appealing element of the website. Which pages are the most effective in driving rental bookings? A website is among the most powerful marketing tools that you have. 
Spend time on the design and ensure that you get the best marketing qualified leads.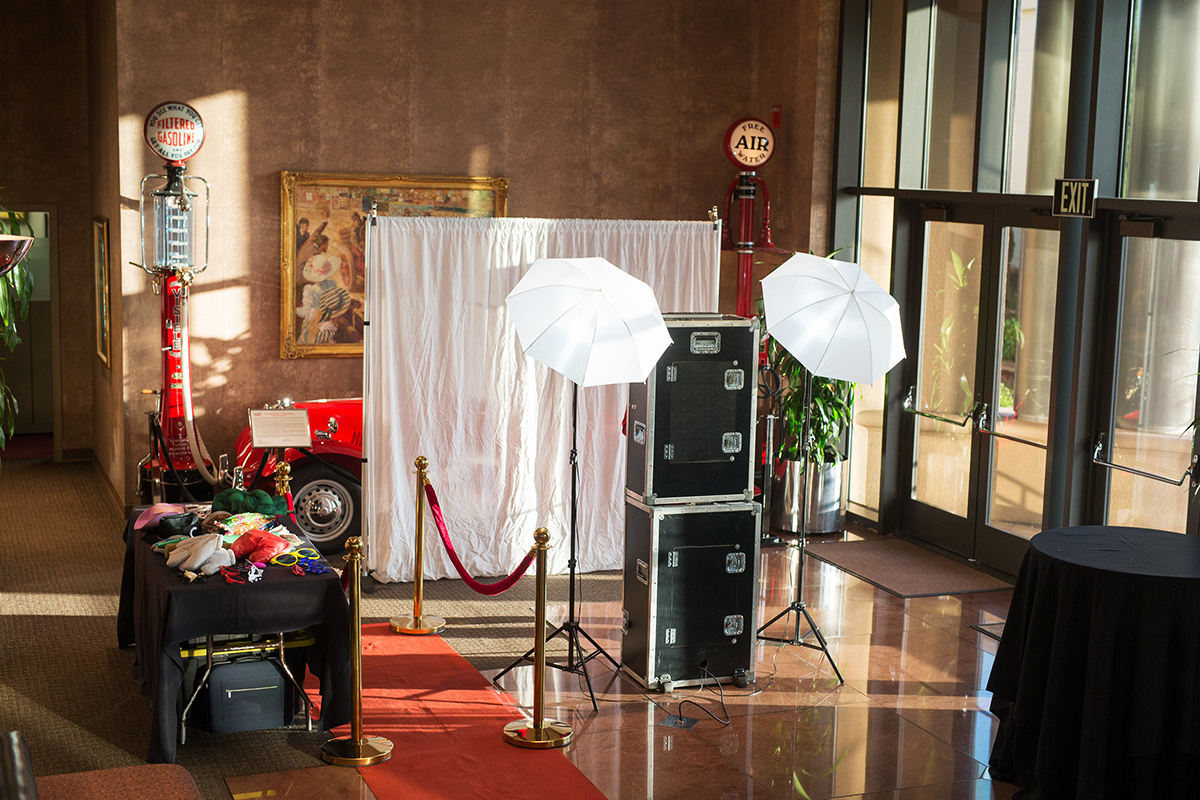 Get Your Site Mobile Optimized
Mobile optimization is also crucial when working on your website. 
Although you may have heard this term before, you may not be familiar with its meaning. 
Mobile optimization ensures that your visitors have the best experience possible on your website while accessing it using their smartphones. Most people use them instead of computers to research and find services. 
Did you know that most people abandon websites if it takes more than three seconds for sites to load? This is one of the aspects you need to improve. 
Optimizing your website will help you drive traffic and attract more leads to your sales pipeline. 
Google has changed its ranking algorithm to rank mobile-friendly pages (mobile optimized) higher since 2015. Therefore, you must ensure that yours is fully optimized and competing with your competitors' sites. 
Backlink Building Strategy for Your Website
Blogs are great ways of creating content for your website, and although this will work for you as well, we are focusing on another strategy with them: backlinking.
A great backlink-building strategy will bring authority to your site, and without it, it doesn't matter how hard you try; you won't rank higher than your competitors. 
How do you get backlinks? Photographers often blog about their clients' events. Contacting the photographer at the ceremony will likely include a link back to your website as the photo booth vendor on their blog post.
Ask local venues to consider listing your website under the preferred vendor section. If they accept your request, it is a great way to network with local vendors and build strong SEO backlinks for photo booth rental companies.
Of course, backlinking involves more than just the traditional and regular channel. You can build it by finding sites where your competitors have left a comment with a dofollow link or partnered with the owner to add a link to the content. 
Do separate research for backlinking as it includes more than one strategy.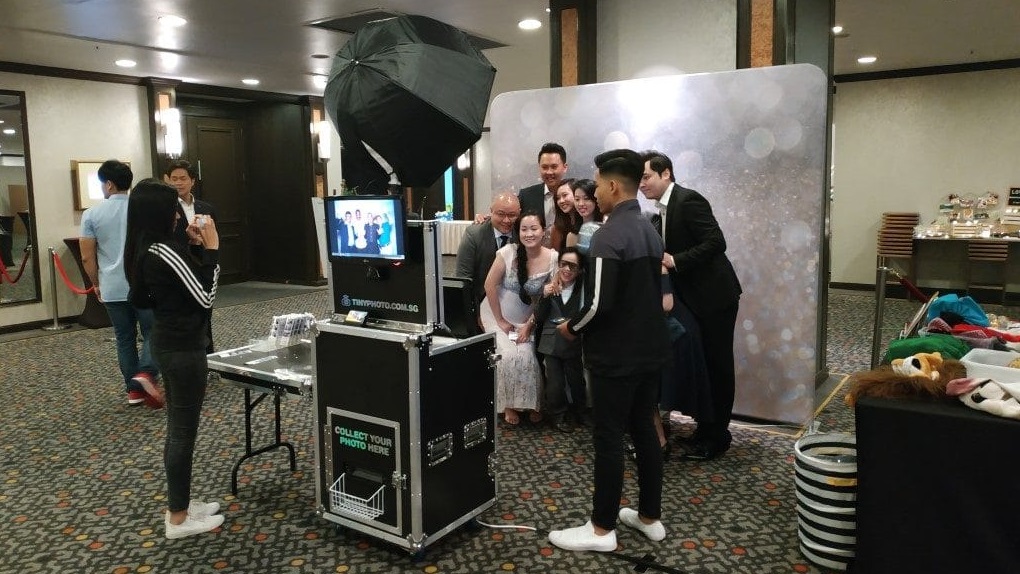 Make your Website SEO-Friendly
While this is a long-term lead generation strategy that can pay big dividends, it's a good option if done well. 
Optimizing your website is essential to get high rankings in Google and make your company name appear high up the search engine results pages. 
What does SEO mean? How can you use it on your new website? 
SEO is a marketing technique that ensures that your website is visible in search engines. The marketing strategy uses keywords and phrases that target customers use to search for your product or service.
If you write a blog about photo booths, you will need to use Google Ad Words for the keywords you want to use as it allows you to search for them. 
Then, naturally, add them to your content marketing to ensure it ranks high in Google, increasing lead capture.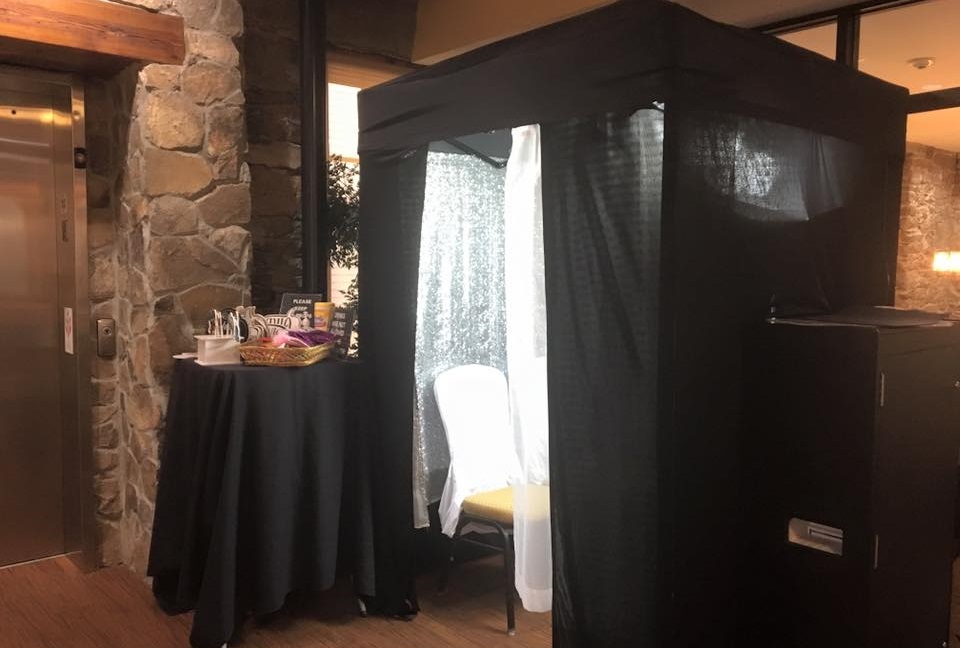 Amazing SEO-Based Content
Content is an effective way to market your online photo booth business. A compelling content strategy that uses SEO best practices will attract new customers to your company and keep them coming back. 
A blog that is interesting and relevant to your customers is one of the best ways to market your photo booth business, and all it takes is to follow the same principles of keywords and ensure context makes sense. 
However, compelling content is more than optimizing your website for search engines.
You need to make sure that whatever you write is informative and doesn't meet the sole purpose of stuffing your site with keywords. 
You want to be an expert on the field/niche, provide valuable information to your prospects, and establish yourself as a reliable business.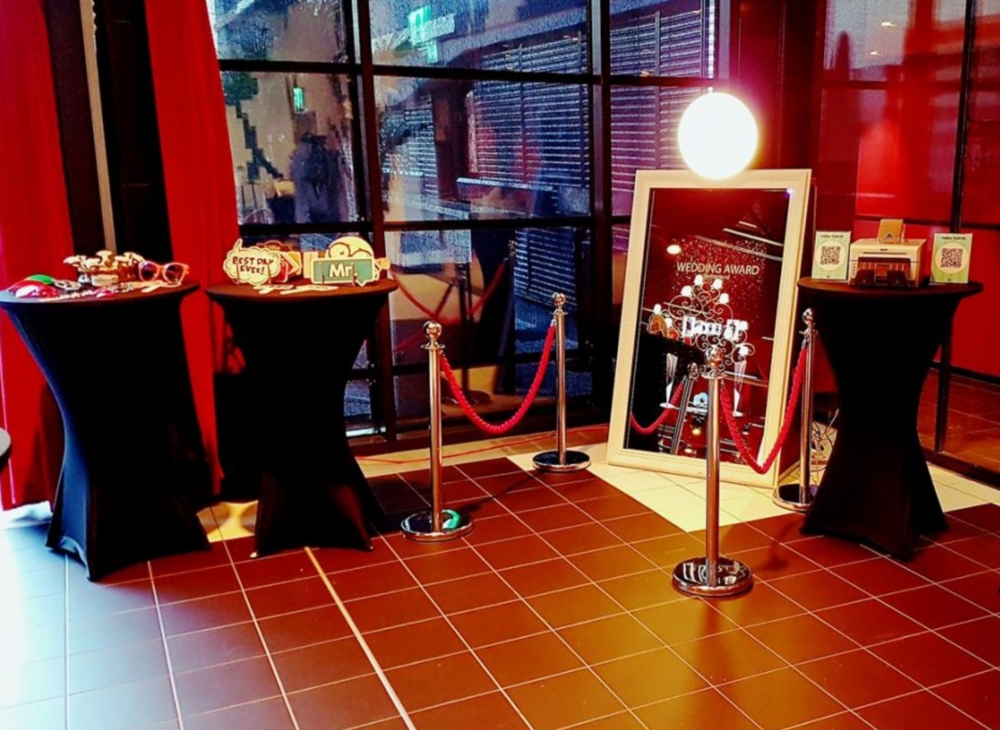 Social Media Marketing
Social media is the new internet. All things happen online, and most people spend hours each day connecting with their friends, families, and coworkers on various social media platforms. 
These networks allow you to easily connect with your customers and generate excitement for your brand.
A quick audit will help you ensure that you set up your company's profile correctly on social media profiles and networks. It will allow you to showcase whom you serve and what you do to help you attract potential customers. 
To promote your photo booth business, make sure you use all the advertising tools available on the top social media networks. Your lead scoring should improve or move slowly but surely as you do this.
You can filter your target audience by region, age, and other demographic attributes. 
Facebook allows you to limit your ads to show only within 20 miles of your business. Doing so ensures that you're only advertising as a local company to interested people. 
You can run ads for promotions or educate about why it is vital to have a photo booth at your customers' events. If you target weddings, you may target Facebook ads to newly engaged people.
With this in mind, work with each social platform with a different ideal as all of them work a bit different despite fulfilling the same purpose:
Facebook
If you've already got a personal Facebook account, utilize your network to promote your business to friends and family members who won't spare a like or share it in their profiles. 
The other marketing strategy is to create a page for your business. 
Place your logo as the profile picture to remind people of your brand. To generate traffic, tie your business account to the website. 
Once you have your corporate account set up, post a prominent announcement on Facebook about your business.
Next, invite your friends to follow your business page and join local photography or business groups. You'll soon be making new contacts and networking, and you'll be recommended by others thanks to your network for business opportunities.
Something to remember is that social media, especially Facebook, values a business page over a personal one. If you ever connect it to Instagram or other associated platforms, ensure you aren't using your first account from 10 years ago for every profile.
Instagram
The marketing team can also use Instagram as a great platform. 
The quality of your photos determines your success on Instagram. These additions give you an advantage as a photographer business. Ask your customers to post their pictures on social media using a hashtag.
To encourage sharing, you could offer prizes to customers. Your customers will be more likely to spread the word about your event to their friends. Such a marketing strategy will ensure that you are always in their minds.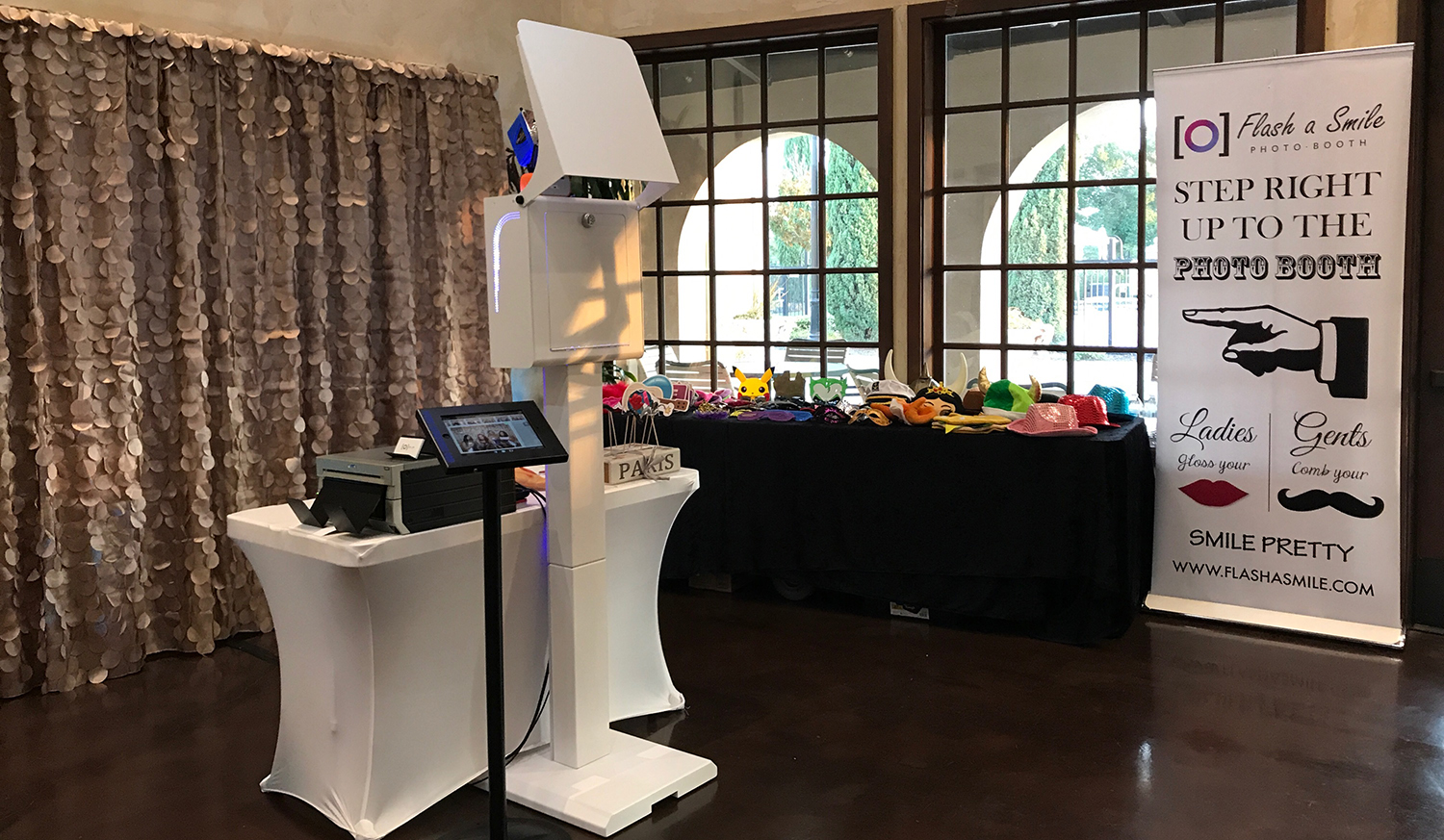 Exposure & Networking Events
Networking and participating in free or reduced-fee exposure events is another excellent way to promote and market your photo booth business. 
Get to know other local entrepreneurs by joining a group such as BNI. Photo booths are in high demand for holiday or company parties, which are other places you can aim to meet people, not necessarily to get a sale or lead right away. 
Reach out to other vendors in your industry and build relationships as well. Meet a photographer or wedding planner for lunch and get to know them. 
Thank your loyal customers by donating a photo booth to them during the end-year holiday party or work with similar actions as long as you can afford them and end up being profitable according to your plan. 
You can use this lead generation process to build long-term relationships with your target audience.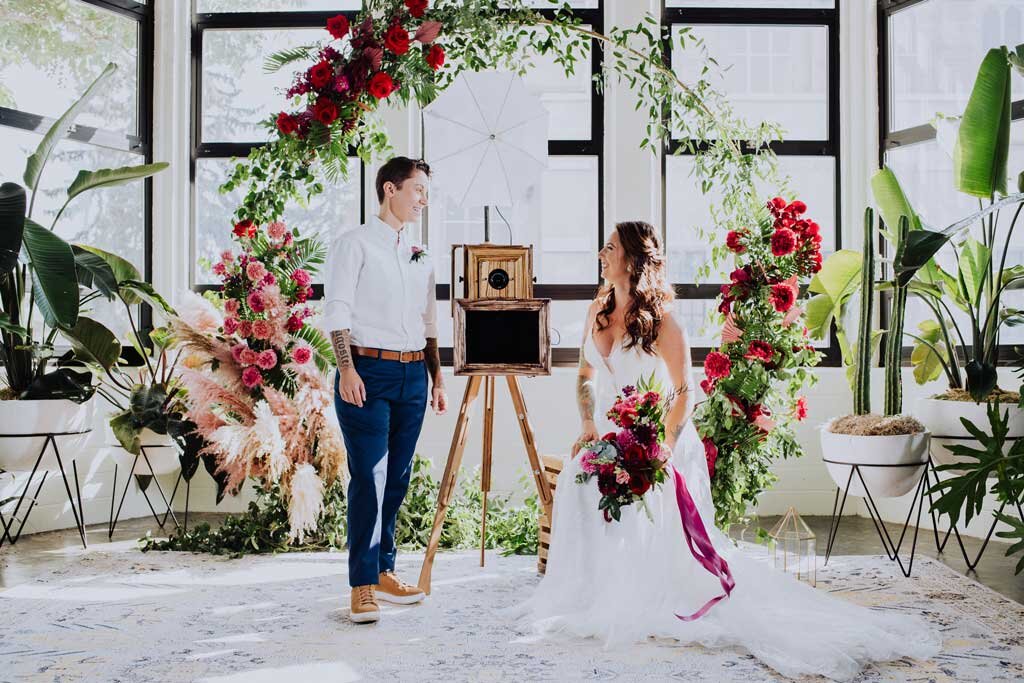 Email Marketing
Email marketing for photo booths is not dead! 
Instead, it is a powerful tool for marketing that you shouldn't miss if you want to take your business to the next level. 
 
Email marketing is all about keeping your emails relevant and interesting to your subscribers. You should follow the standard procedures, and if someone unsubscribes, respect it and remove them.
Even if your client base is small, emailing them can be a great way to stay in touch with them and interact with new and old prospects, leads, and clients. 
Send them relevant information such as updates, discounts, and competitions, to keep your clients informed.
By this point, you should have your website and email marketing strategy set up; if not, just consider this once you're done: the next step is to market your photo booth renting company by connecting both digital channels. 
Your sales team can advertise your photo booth rentals by always adding a CTA or link to your website when sending an email, but without it being too invasive.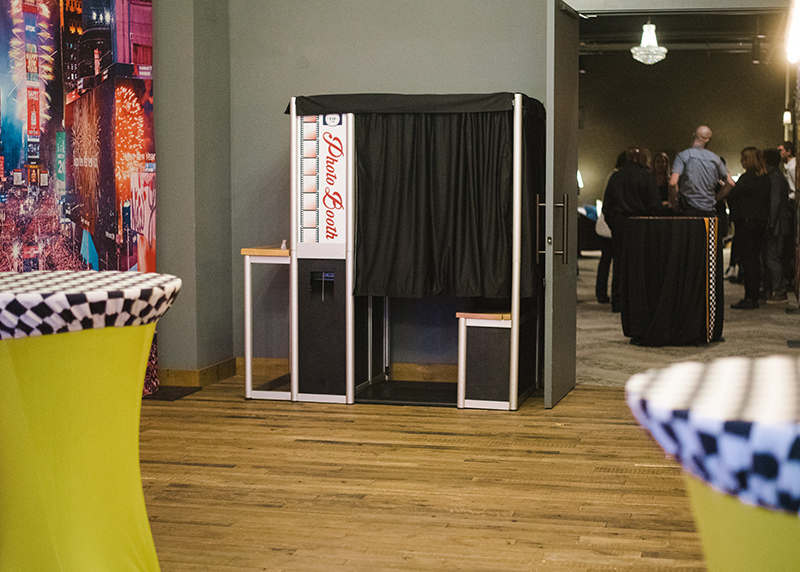 But maybe we're getting a bit too ahead of ourselves, and you're wondering, "how can I build an email marketing strategy if I don't have emails?" 
We'll cover that here:
Start building your email list by collecting all your contacts and keeping them in one place. The sales teams can do this in a CRM (Customer Relations Management) database. However, you could also use an email marketing platform such as Constant Contact or Mail Chimp.

As soon as someone completes a request form on your site, add them to your email list. Set up an autoresponder to automatically respond to your sales-qualified leads with pricing and packages.

Everybody on your email list can receive a newsletter, either monthly or weekly. The practice applies to both customers and qualified leads. 
Once you have worked around it, send promotional emails to customers. It offers the opportunity to upgrade or add new services such as a premium backdrop and props.
As an extra: you can set up a photo booth and have guests submit their email addresses and telephone numbers to share the photos with others. 
Then, you can send them an autoresponder sequence that will allow them to opt-in for your birthday club or any other discount.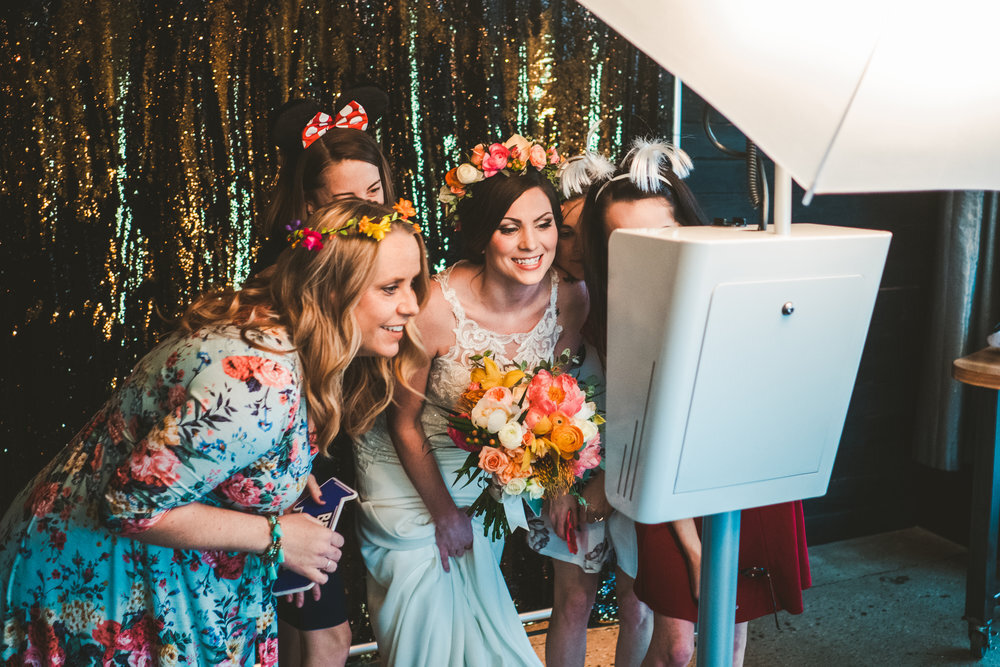 Communication
Growing your business ultimately boils down to communication. 
Establishing a rapport with prospects, qualified leads, customers, and other business contacts is crucial.
Early communication gives customers a sense of your customer service skills. It also helps them understand what it is like to book your photo booth or work with you in general.
Your customers will feel confident and excited if you keep in touch after booking and your final goal during this ladder in the process is to ensure they look forward to you being at their event.
Finally, it is crucial to communicate well after the event to generate great testimonials and reviews. The feedback will encourage more people to learn about your services and book you.
Your Photo Prints Are Your Free Offline Advertising
Did you know that your product or service can help your business sell? Photo strips of high quality are great for capturing memories from an event and are a powerful lead generation tool, so you may want to add them as the product that will bring more clients. 
Attendees will print the strips at one of your bookings and place them in prominent places at home. They will see them often, and they will think back to the fun event and remember your business. 
Thus, if a friend, colleague, or family member is looking to rent a photo booth, you might be the one they are thinking of every time. Your logo and website will make your photos even more prominent if you place them in an obscure corner.
Tell your clients that you also offer online versions of your photo strips during an event booking. You'll find that potential clients will continue to visit your site even after the event to view their photo templates.
You should ensure that the equipment you buy is of the highest quality within your budget for this to happen. Though, it applies to most of your business. 
High-quality photo strips will enhance the experience for your clients. The proper off-camera lighting can help highlight the subjects as professionally as possible.
You can invest in high-quality technology that will yield a significant return. It ranges from DSLR cameras in the photo booth flash to dye-sub or inkjet printers to create photo prints.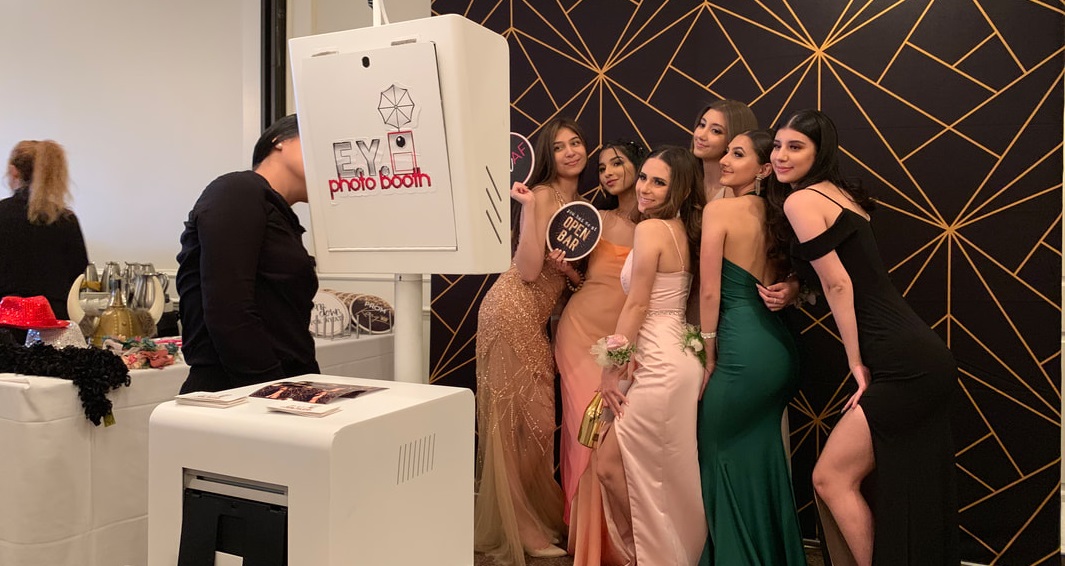 Go to Wedding Expos
Take your bag and go to the wedding expos. Network, meet new potential partners and make new business connections. Make sure to get your business cards ready before you hand them out to other business owners, such as photographers, caterers, DJs, and wedding planners.
You will be able to appeal to those attending the same wedding expo and find other business owners that can turn into great partners. Handing out or taking cards is just the beginning for this to happen whatsoever. 
After you're done with the basics, it's time for you to make connections in real life with all the business cards you have collected and given out as well. 
Give them something of value to help you make meaningful connections. Perhaps you are looking to make connections with other wedding professionals. 
Even though no one will recommend you to their contacts just by meeting you at a wedding show, you need to make meaningful connections and have no strings attached to your recommendations. 
Doing so will increase the likelihood of people recommending you to others who need a photo booth for their wedding. Just as it matters how much you know about the industry and your service, whom you know is taking the same spot.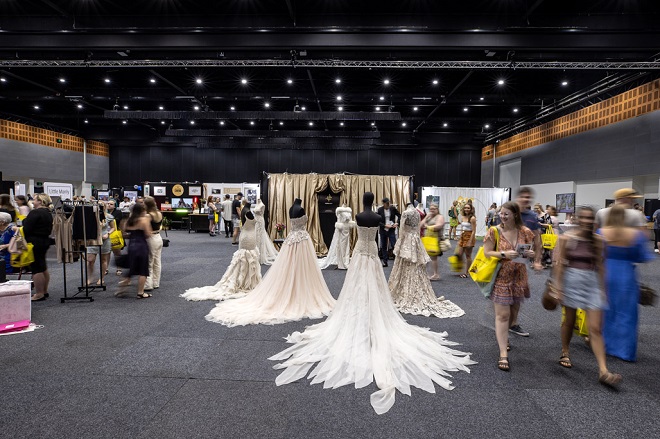 Create A Valuable Proposition That Is Impactful
First, let's clarify: what is a "valuable proposition"? It is simply a statement by your company about why customers should use your photo booth services. 
It promises customers that your services will solve their problems or provide more value.
These propositions are a critical part of any lead generation campaign. These are your best and most effective chances to convince people that your services are better than others. 
A clear, concise, and compelling one will grab the customer's attention and hopefully inspire them to choose you over your competition. 
Tell potential clients what you have to offer and why they need to choose you over the competition. 
A quick tip: avoid exaggerating. Jargon and superlatives can be an excellent way for your brand to stand out, but they will only hinder your message.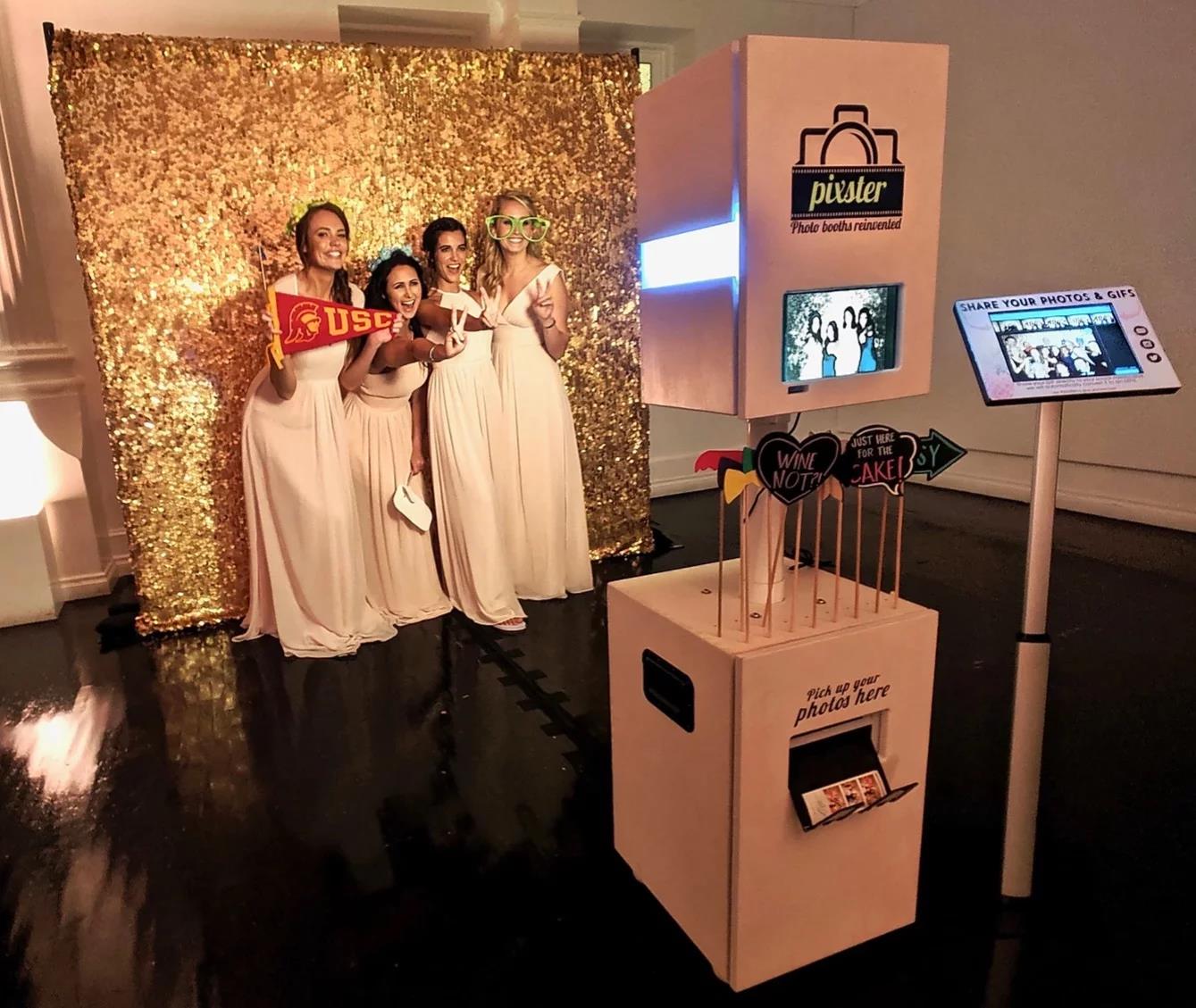 Book Your Photo Booth through With A Friend
You can market your photo booth rental business by placing your packages and photo booths on FriendWithA. The peer-to-peer market store platform allows individuals and companies to borrow and rent equipment. 
It gives you an excellent opportunity of marketing your business because you have access to new customers alongside the existing FriendWithA customer base. 
The company fully covers all the equipment for liability and property. Thus, the service provider cushions you in the event of cancellation. 
You now know how to market your booth business like an expert with all the above tips. It is not hard to generate leads if you know the right marketing strategies and implement them according to what actually works. 
Collecting the correct lead information will help you attract high-quality leads for your photo booth rental company. Following this exclusive guide will ensure that you get everything right from the beginning to the end.
The Local Lead Generation Process for Your Photo Booth Rental Business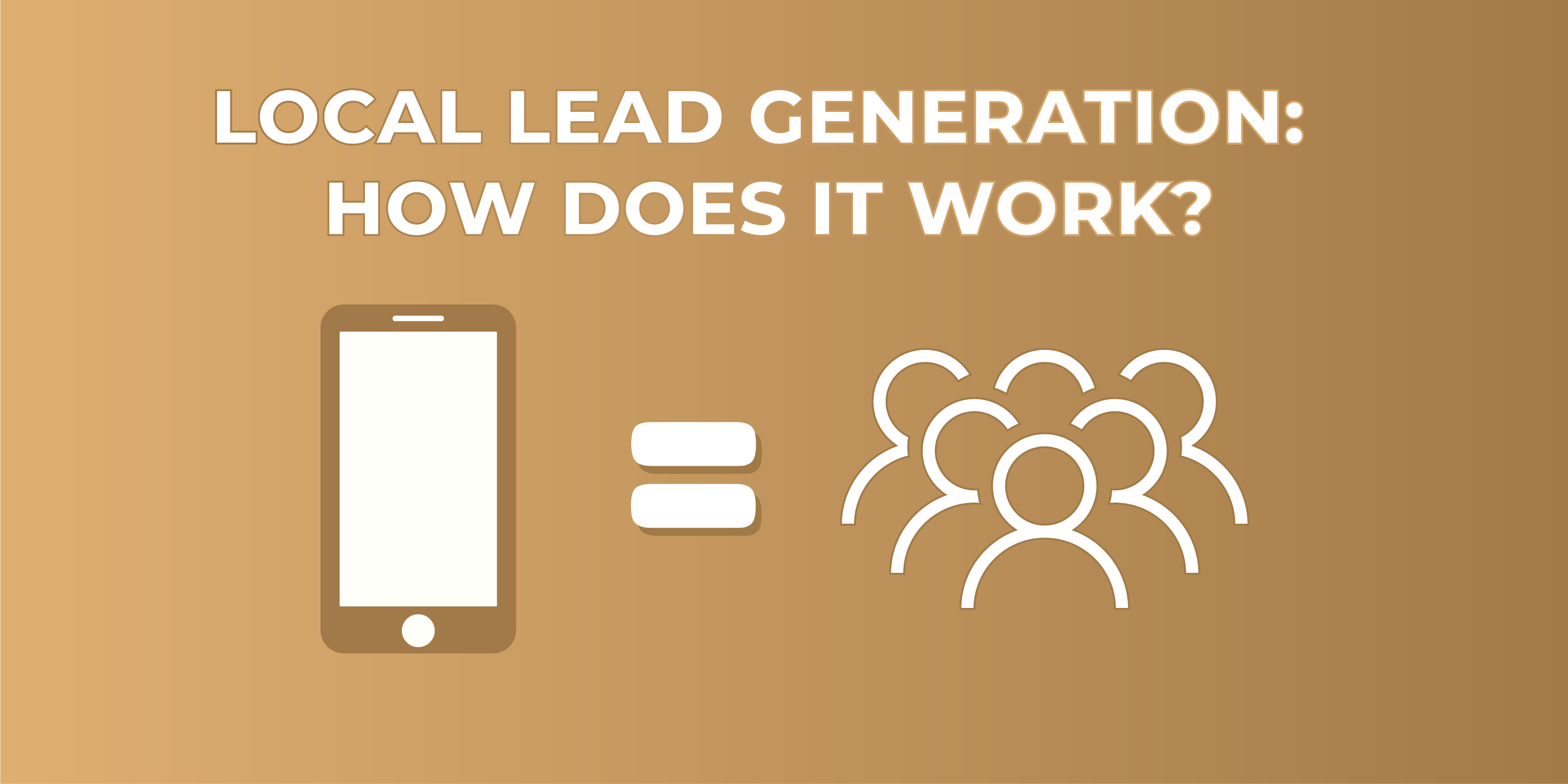 All right! So, everything is about building properties and generating leads. But how does the process actually take place? Are there other steps I need to know?
The steps I mention below are what students from our local lead generation program follow to generate leads for businesses like yourself. So I'll help you see what we do. And how if you join our program, you can simply generate leads for your own business (unless you want to start a side hustle and build a laptop lifestyle business).
Essentially, our lead generation can be divided into four steps:
The first is prospecting. You need to take the time to do market research on a niche (industry) and determine how many phone-driven businesses are there.
Keep in mind that this is local research as you need to know how many companies need leads. For example, you may search for "plumbing services Youngstown OH."
You will find dozens or even hundreds of businesses trying to get themselves in front of the customers by ranking on Map Listings, organic results, and even Ad.
The second step, building. When you find a niche (plumbing, tree services, a software company, real estate…), you will need to start building your digital properties. You don't need to be an expert in HTML or coding. It can be easy with the right tools.
The third step is now taking time to rank your lead gen website. With the site done, you need to work on SEO strategies and start dominating those Google search results. If you're new to SEO, it stands for Search Engine Optimization.
To keep it simple, it consists of the entire process of growing a company's visibility on search engines like Google and generating organic traffic. And remember this, local lead generation is part of the strategies.
Moving on to step four, once you rank the site, you will start getting your ROI and profits. You only need to rent it out to a local business interested in the leads the site generates. You can offer a couple of free leads to their move on with the actual pay per lead.
To review steps 1-4 above, I described it to a normal student who is building a lead gen business to help local service providers generate more calls. But replace the student with you as the business owner. And replace sending the leads to a business to simply siphoning the leads to your personal business.
By the way, fun fact, about 20% of our students in our local lead gen program are actually business owners who went through the program. And they use the skillsets we teach to generate leads for their own business.
An Example of Lead Generation: Home Advisor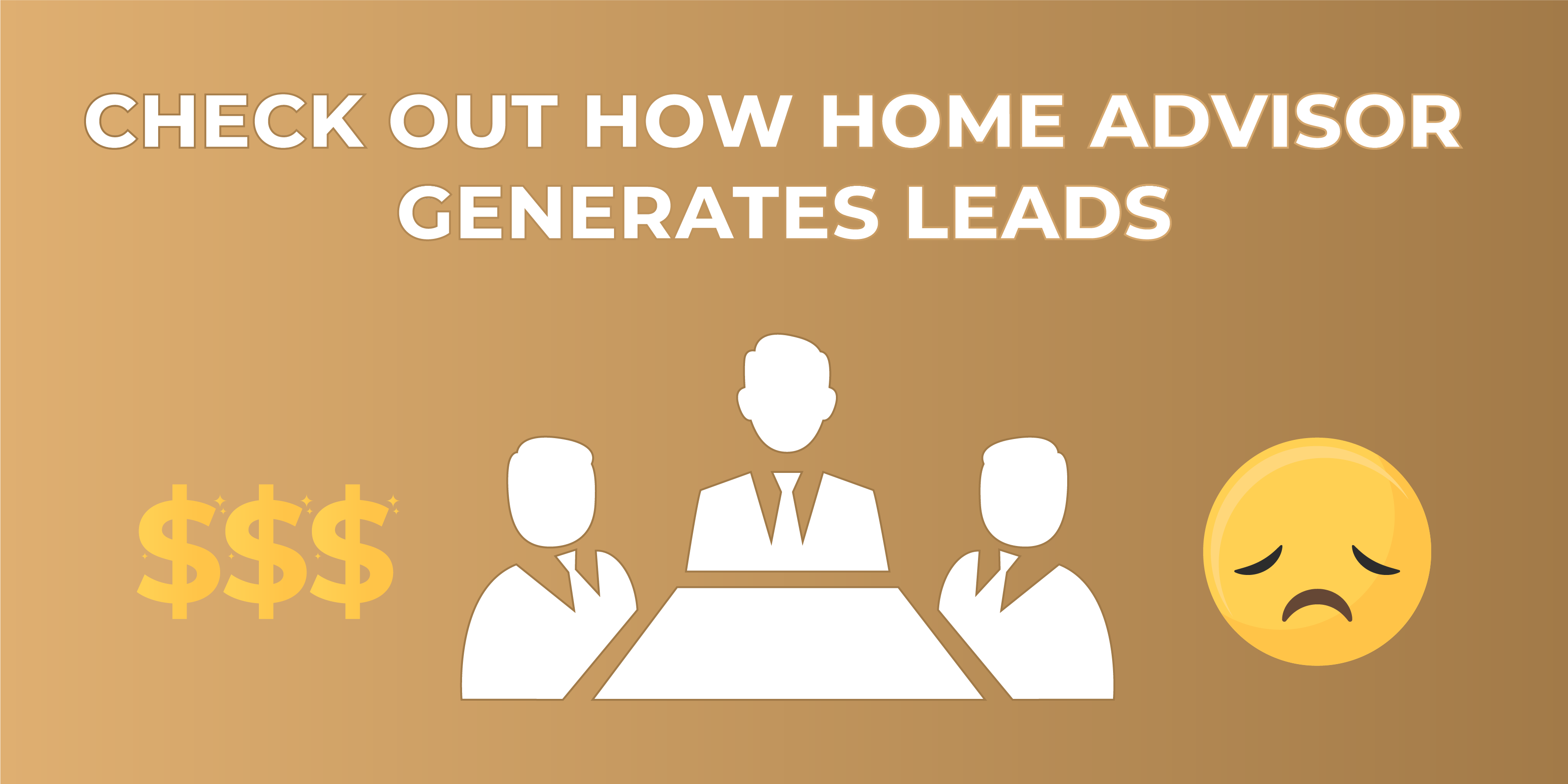 You must be thinking, "if lead generation sounds so good so far, how come I haven't seen any company?" That's the thing; there are many out there. You just don't know they are dedicated to it.
HomeAdvisor is one of the best examples you can find on the Internet as it is a top lead generation company that has spent millions building its brand but also earned even more zeros for this same reason.
They started small as everyone else but invested in building their brand awareness to make people who are looking for home services go to their website and find what they need. They are over 75% of people's first choice when they need those services.
If you don't get HomeAdvisor that much or need a refresh, users need to submit their information to request a service and get a professional or expert who can provide it.
HomeAdvisor's job is to share your information, which makes you a lead, with local companies so they can contact you and offer the service you're requesting. For sharing this lead information, HomeAdvisor gets paid by the companies. This happens for every single lead they send to multiple businesses.
Business owners who don't have marketing skills or don't even know how to have any online presence will always rely on those pages to list their services.  They will save time and effort, but companies like HomeAdvisor can make them spend lots of money as leads aren't exclusive (one lead is sent to multiple companies after all).
Using Facebook Ads aka Paid Ad Platforms: Do They Generate Leads?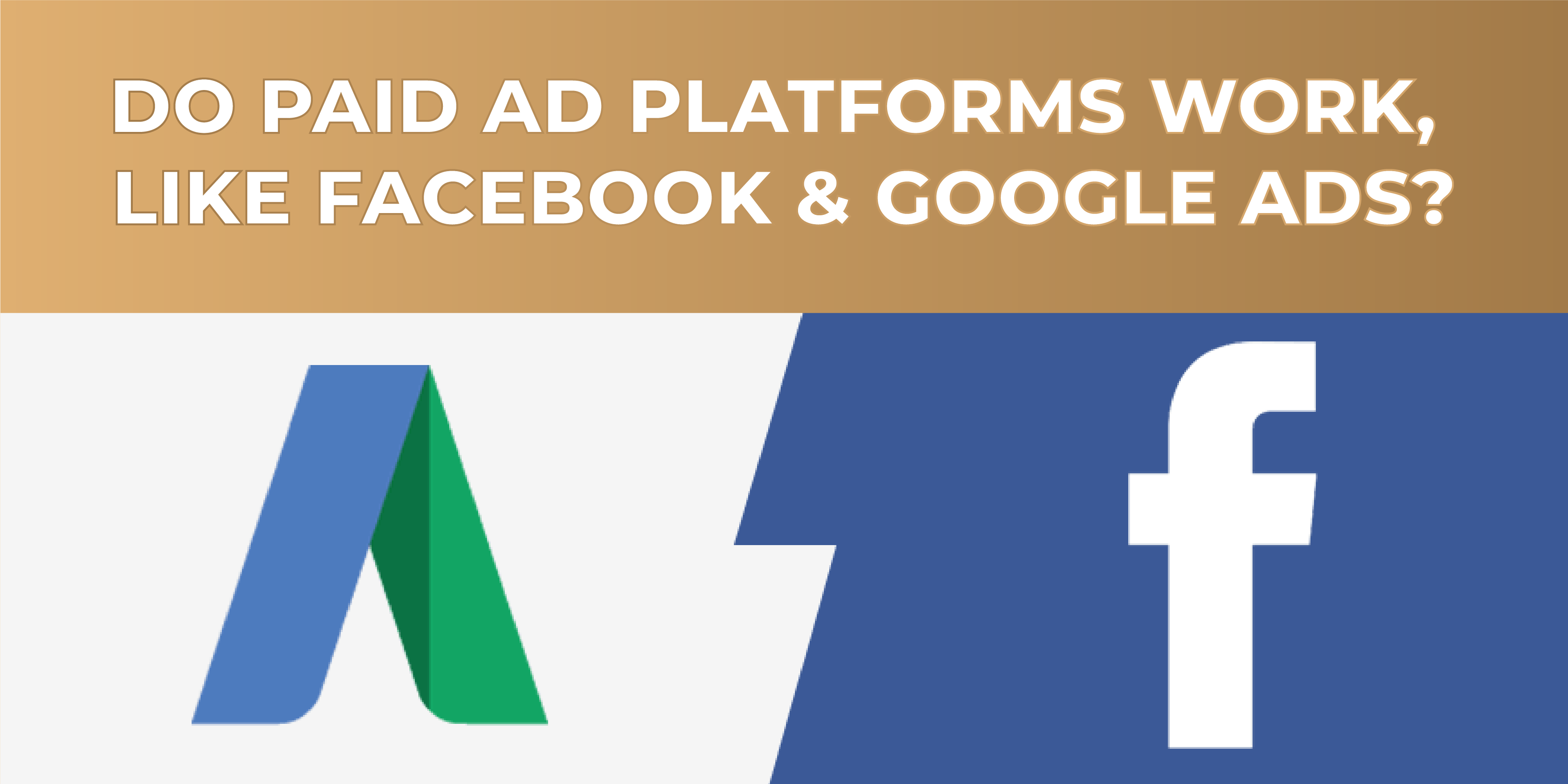 They DO generate leads. If not, no one would use them.
However, you need to remember two facts:
Paid ads or platforms can be expensive.

They don't generate "natural" leads.
Whenever someone sees or clicks in one of those ads, over 80% of them did it by accident or are trying to close/report it.
Why? Because they aren't looking for those services. At least not at the moment.
What those ads do instead is interrupt their time on the platforms. Users aren't there to find companies or businesses unless they are searching for a specific company's user, and for that, there's a search bar. This is why it is hard to convert them to actual customers who will show interest in the companies' services. Also, you're limited by a budget.
When using lead generation, everything is organic. You aren't forcing others to pay attention to your business but rather being there when they need you. This is why Google's organic traffic will always beat paid ads, and the reason companies continue investing in it, which is a lot cheaper as well.
What Is Local SEO?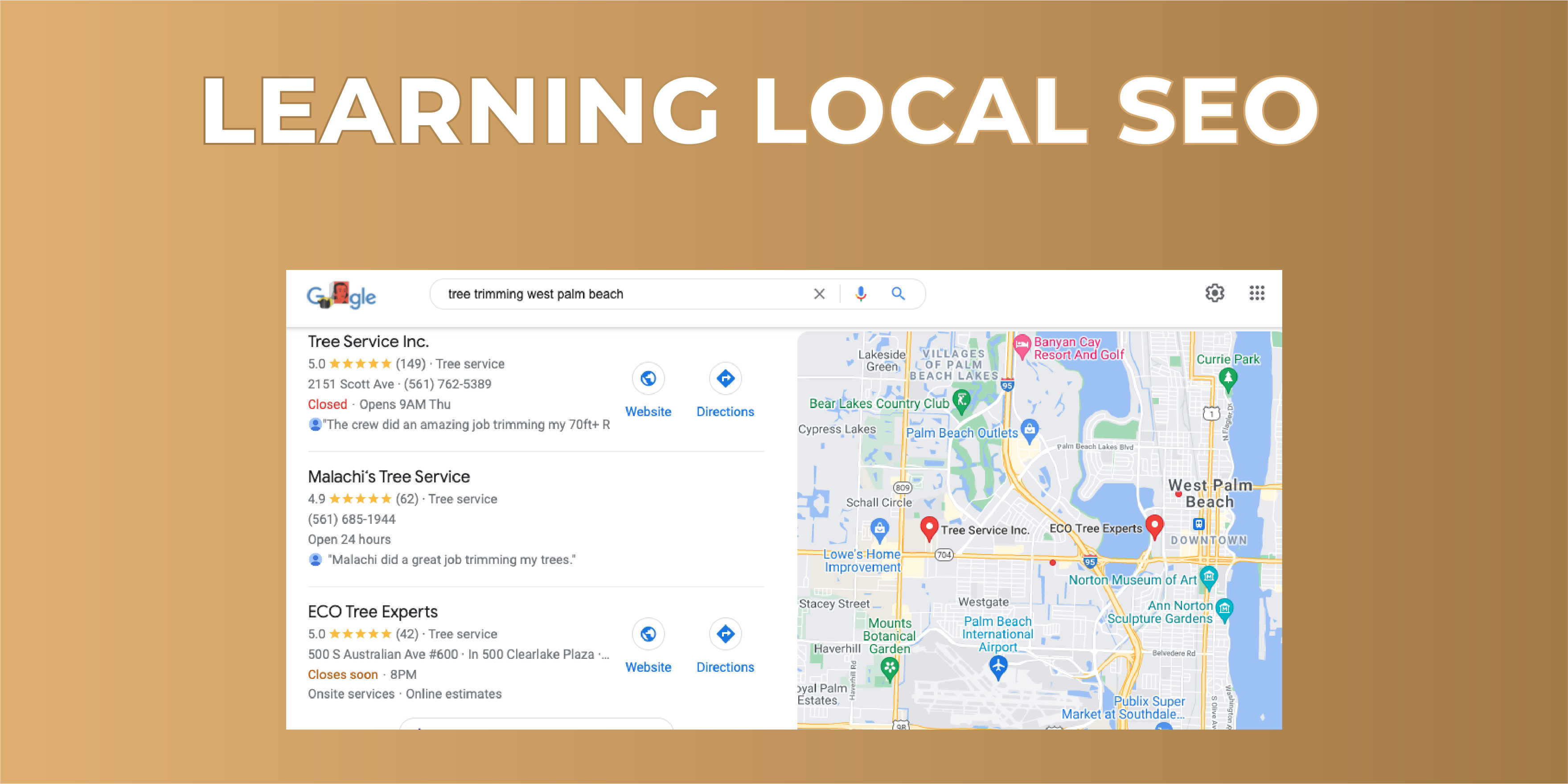 Don't worry… I didn't get it at first either. Following the short explanation, local SEO focuses on scaling businesses' visibility on search engines. However, this is only for those who serve their communities face-to-face.
What does this mean?
Experts and professionals like painters, plumbers, and dentists (but not only them) offer their services to their local customers. Why? Because they can't deliver them unless they are located in the same area of their customers.
To make sure those businesses get more leads, you need to rank them locally by claiming the business listing on Google to place them on Map Listings. Local SEO also involves online reviews, citation management, and how you manage your entire online presence in the local area.
If you are going to bet on lead gen, you need to adapt yourself to today's world: The Internet.
Keep in mind that although traditional channels and methods like billboards, warm calls, and pamphlets still work, they aren't part of your tools. Whenever someone needs a service, they go to Google and search for it.
"Dentist in Miami" or "plumbing services in Orlando," etc. And you can keep coming up with services or professionals people need and look for. Thus, you need to make sure you're using Google to get the companies in front of their clients.
Users will always click on the first search results (those near the top), and many of them will be either Ad links (people paid to place their websites there), Map Listing, and then you get websites. Almost all of them are your goal and where you should always aim to place yourself.
Can My Photo Booth Rental Business Utilize a Local Lead Generation Strategy?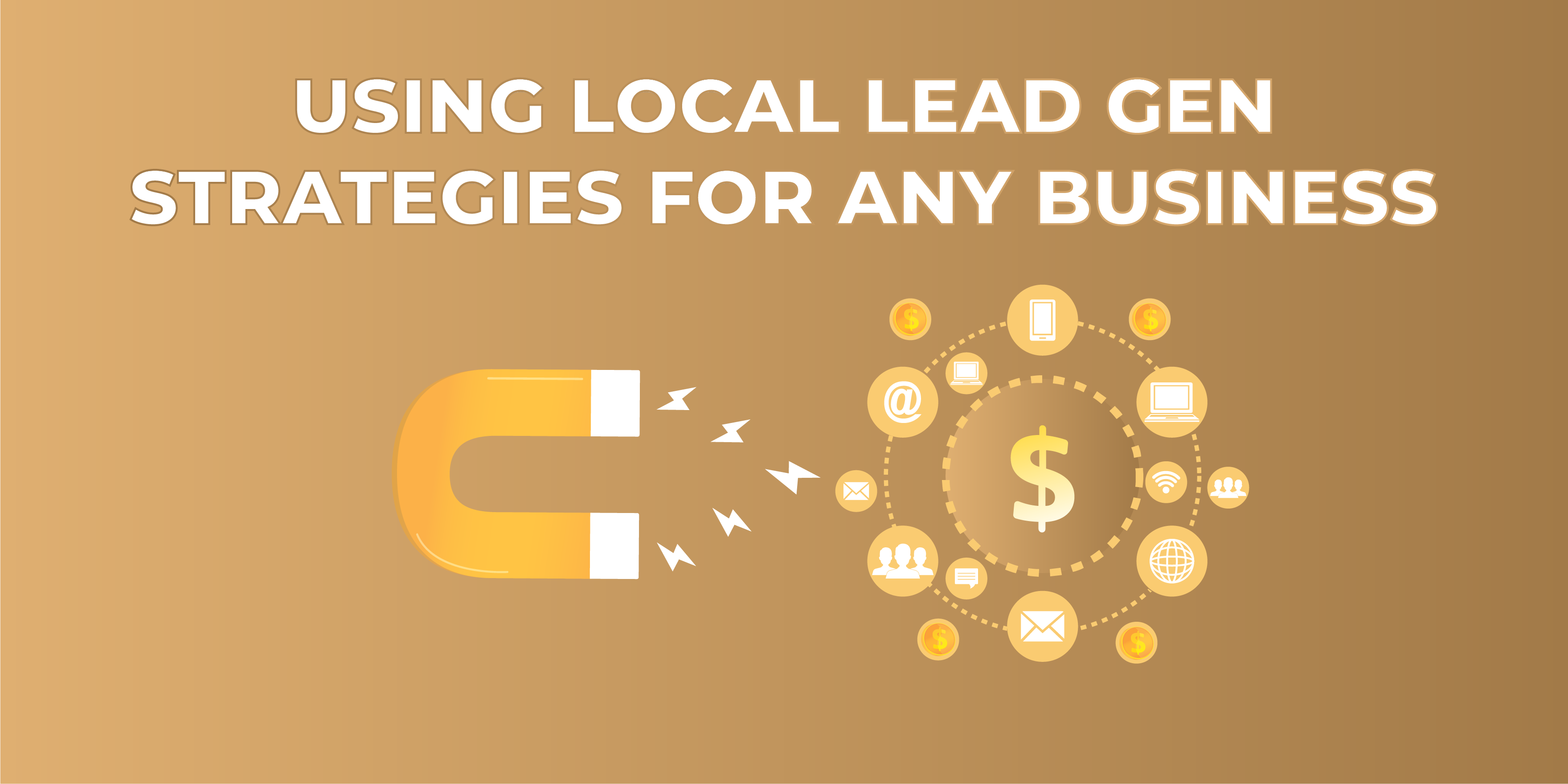 If you want customers, you better know you need it. Following the previous explanation, lead gen is all about placing businesses in front of their customers, choosing them over their competitors.
Put it simply – it's all about closing deals and having clients for those companies to make money. The main difference with the usual methods companies use for this is how lead generation approaches different channels to get them in the right place of the market to get customers.
Those channels are all focused on the Internet as most people are searching for products but also services across the net. The issue is that the Internet is way too broad, and businesses don't know how to place themselves. They usually try, but they get one common result: losing money and time.
How Powerful Are Organic Photo Booth Rental Leads from Google?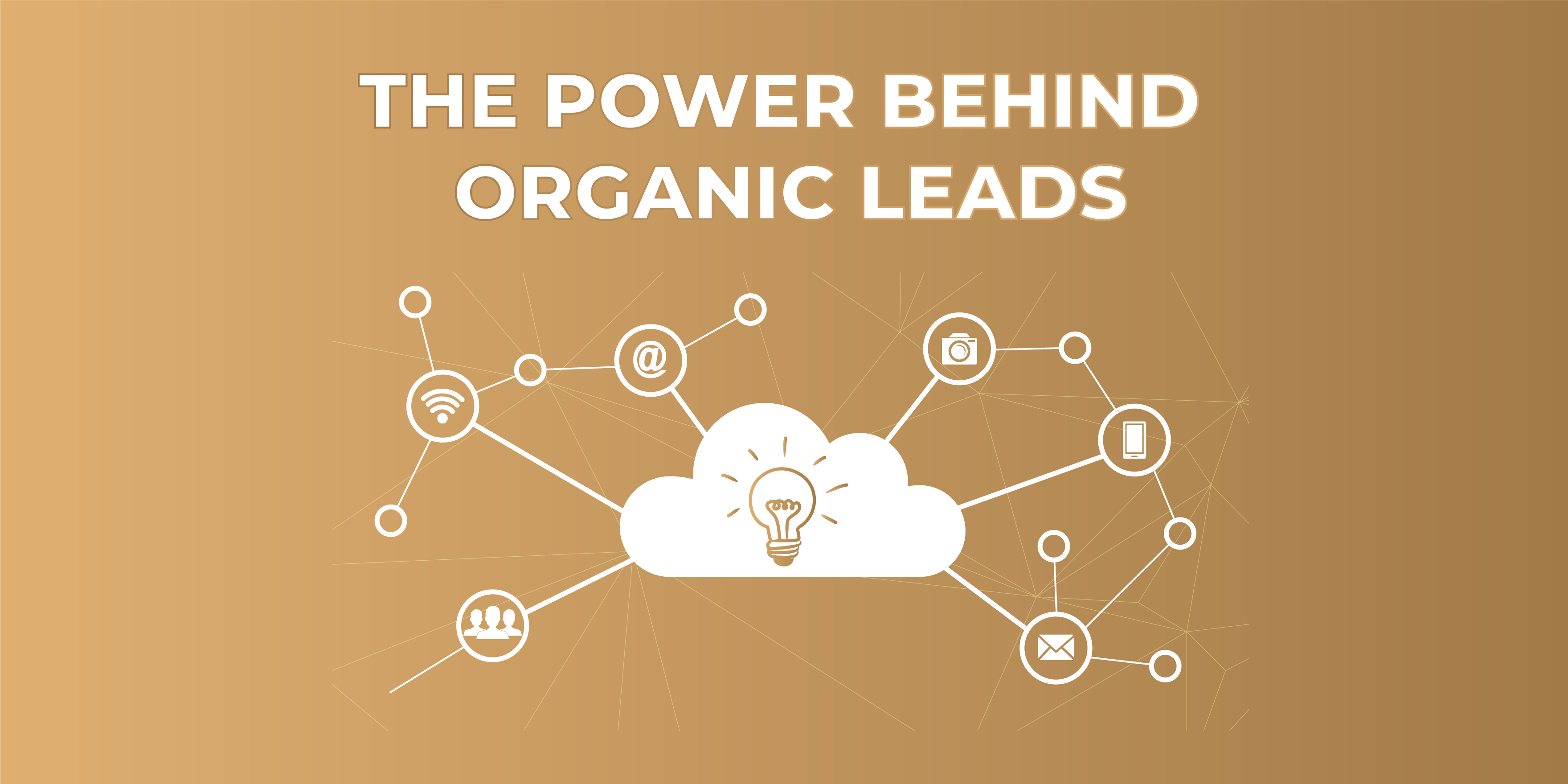 For companies looking for customers, it's everything. For you? Pretty much the same. When you build a business with digital properties, you get to make thousands of dollars a month.
This isn't a "get started today and get rich tomorrow" thing, but it is HIGHLY scalable, and ROI + positive results are guaranteed. Learning a fairly decent and very needed set of skills to create your digital properties and start ranking them on Google is required.
I have invested in several online businesses over the years, and if there's something uncertain, whether you will get your ROI or not, even more than the actual profit.
However, this business moved my earnings from five figures a year to a month in ONLY passive income while sitting comfortably at home.
On my laptop. Anywhere. Anytime.
You can look at one of the first sites I built back in 2016, and it continues making me over $1.000+ every month. The best part is that I don't need to touch it or the rest I've built over the years, just like this digital property.
What Makes Lead Generation SO Alluring?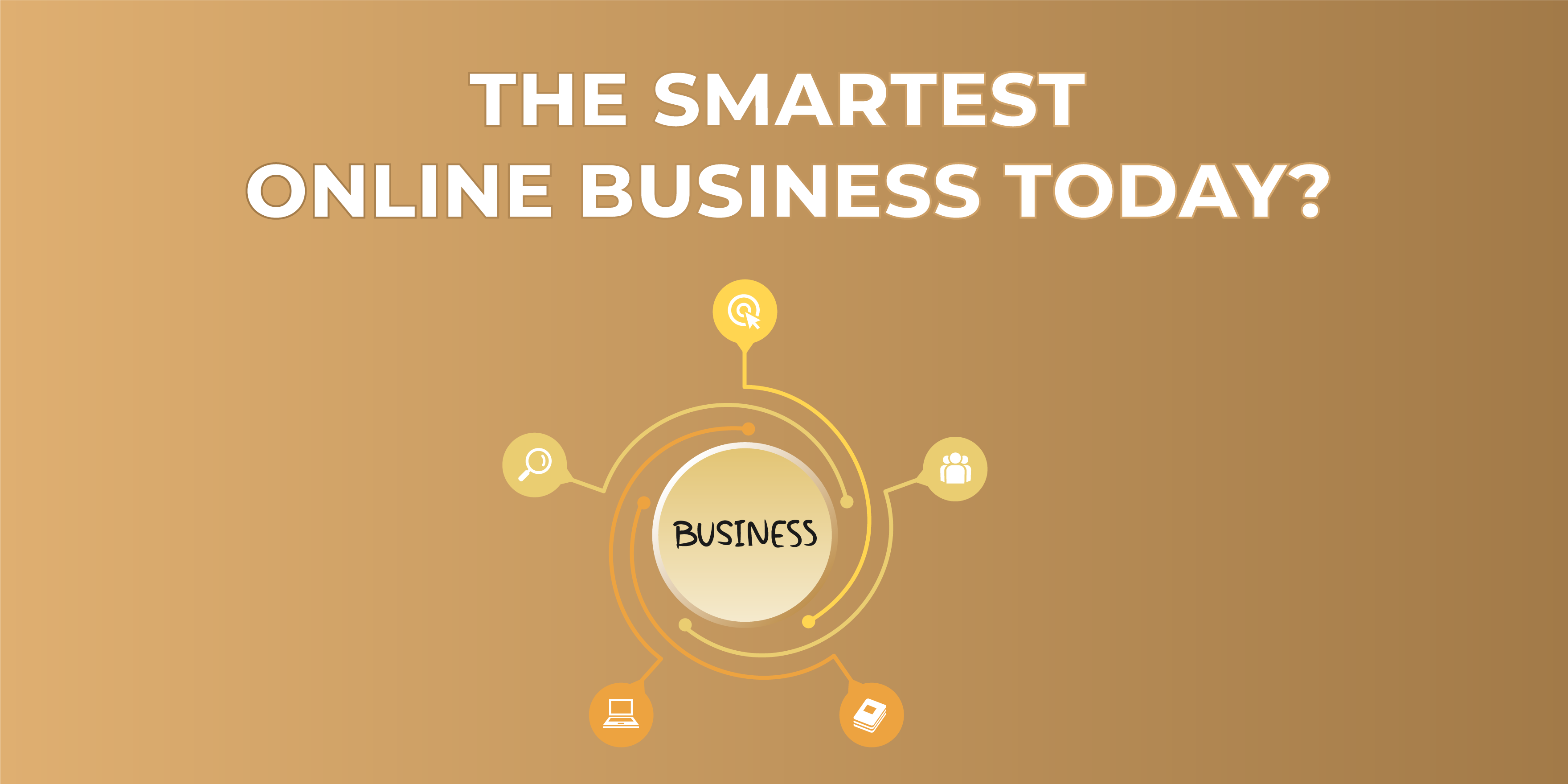 Here it goes: you can work from home.
The main issue with regular business opportunities is how much you need to invest in staff, equipment, or rent to have a place to sell your products or offer your services.
We all know the hassles of traditional businesses that involve regular expenses, which are extremely high.  Can you afford it? I don't think so, and even if you can, is it worth it? Now, it isn't only about the money. You also need to put in a lot of work, and it isn't only during the first couple of months or years. Usually, it is as long as you continue running it.
You can save yourself those headaches and bone-breaking tasks and expenses with lead gen since it is more about generating leads with digital channels—mainly websites.
Websites can be VERY cheap to build, and with many tools online, you get to do it in a couple of hours instead of days. Any virtual or digital business is scalable and won't need constant maintenance.
So, let's summarize this:
You save money in regular expenses with traditional and most online businesses as what you need is yourself and digital properties (websites).

You can bet on passive income.

 There's no need to hire more people to get started.

You can generate leads in multiple industries, which allows you to work on any niche you want.
How Can I Get Started in the Local Lead Generation Program?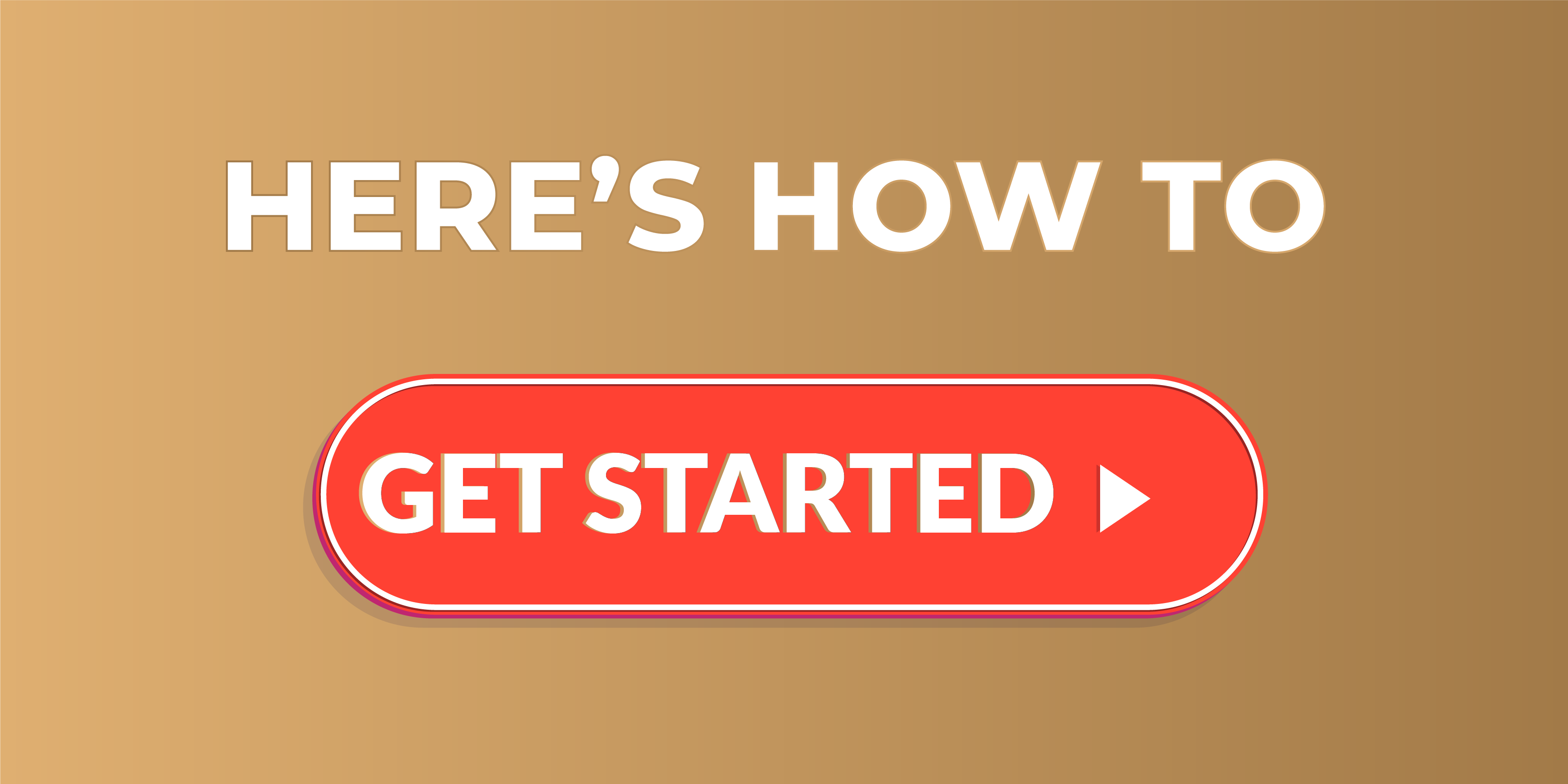 Anyone can start and learn. That's the beauty of this business model. I knew nothing about SEO, Map Listing, and everything I've mentioned so far. It is all about learning the skills, gaining experience, and deciding to take the step.
Remember that this business model will never get old as business owners are always looking for leads. They need to do business and scale their companies. Why not do the same while helping others and still making money?
You can start with this local lead generation course highly recommended for anyone wanting to grow in the business. It is a close training that will take you through each step and make sure you are able to get your ROI, profits and take control of your life.
You will be added to an incredible lead generation family ready to help you 24/7 when asking questions on the group. Anyone is welcome who's willing to put in the work. Click here to watch the lead gen webinar.