This McDonald's Franchise Review is going to get into the nitty gritty of owning one of these "sacred" businesses that's a global phenomenon. McDonald's is one of the first options that come to mind when people consider starting a fast-food restaurant and picking a franchise for it. The reason lies in how popular the brand is and how despite all controversies and challenges. 
The company has been around for over 70 years, and the days for its franchising are quite earlier compared to other companies that wait over a decade to get started. 
But what we care about here is whether this franchise is a good option for you or not today. 
Many will consider that costs and fees are too high to work with and, as a result, skip the McDonald's franchise opportunity and rely on another company. However, you have got more than one option for this investment. 
Most franchises offer the alternative to invest in one of their territories from zero, which increases costs and expenses. However, you can also pick the option to buy an existing franchise from a franchisee who is either quitting the chance or doesn't know how to manage the company. 
The second option will reduce costs by over 50% and bring changes to those who cannot pay for what would be considered the full price. 
Now, there are many things to learn before you decide, and they include the franchise's story and how this can be the opportunity you've been waiting for.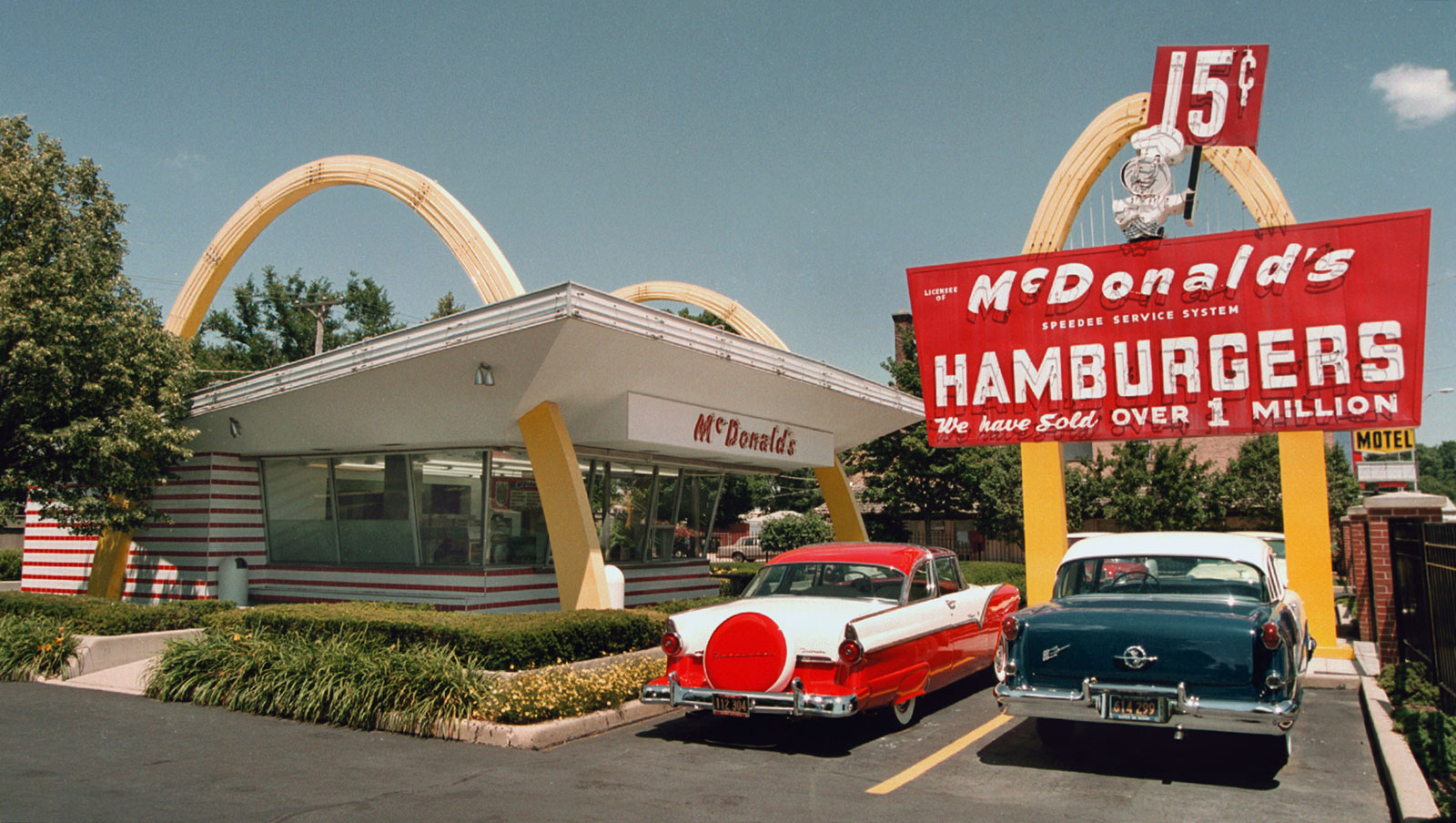 Taking Us Back to the 1950s & How It Started
This brand's story is more than just a restaurant and an investment. It's a monumental achievement. Without the main founders, brothers Maurice McDonald and Richard McDonald, it would not have been possible.
McDonald's is a chain that dates back to 1948 when it opened first in what would be the McDonald brothers' old investment. 
They used to manage a drive-thru restaurant and decided to transform it into a burger-and milkshake joint considering the popularity of fast food and how some businesses were starting to aim for an easier way to offer it. 
The first restaurant was located in California, and it was the second venture by the brothers into the food industry. 
They had experience in this niche since their first venture into the food business was a hotdog stand that they ran near Santa Anita.
Original McDonald's was famous for its burgers and fries since these are the main products they wanted to include—as previously mentioned. 
What made their restaurant stand out from the rest is how they were sold at half the price and took half the time as their competitors. This was possible by changing how a hamburger shop operates and bringing new technology to the game. 
Instead of waiting for staff, the McDonald's brothers invented a self-service counter. To keep the burgers warm, they prepared them ahead of time and heated them under heat lamps, which is a common method known today. 
This was the original design McDonald's used to be famous for, and you can say it's pretty much where it all started. 
McDonald's was performing well, but it wasn't until Ray Kroc came into the picture that the business started to grow as a franchise. 
Kroc, a kitchen appliances salesman, was inspired by the McDonald's brothers' business model. He purchased the rights to franchise the restaurant. 
At the time, the McDonald brothers had already licensed a few franchises in Arizona and California, but they didn't pay as much attention as Kroc wanted when it came to franchising the business. 
Thus, in1955, he founded McDonald's Corporation and opened his first McDonald's franchised location in Des Plaines. 
While Richard McDonald and Maurice McDonald founded the first McDonald's and the foodservice model, it was Kroc that created McDonald's as we know it today and made it come all the way to the big franchising company people are investing in. 
Kroc took over the restaurant and made it a mass market. Then, he purchased the company founders' rights in 1961 and managed it himself.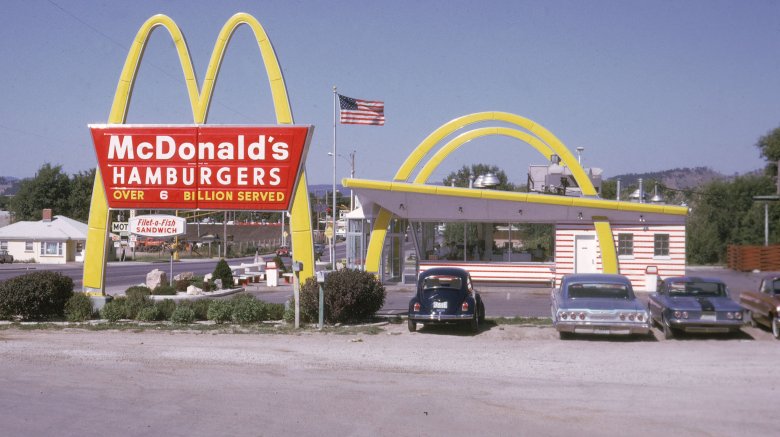 Going Down History: Timeline & How Everything Happened
The most striking aspect of McDonald's corporate history is its lack of involvement in modern history to a certain degree. 
McDonald's pioneered the establishment of its business model back in the day, but not many hear about it regarding current trends. However, this doesn't mean it doesn't exist.
The company's modern history is notable for the few items it offers and the partnerships it builds with brands as well as celebrities. 
Fast growth has been a hallmark of McDonald's for nearly 70 years. There have been many new restaurants opening all over the globe despite recent issues in Russia and China. 
With this in mind, we believe it is a good option to go down history and dates that will give you a better look inside the company's growth. 
1937: McDonald's brothers start their first hot dog stand. They also join the foodservice business as a team, marking some major founders' debuts.
1940 is when, as previously mentioned, they opened their first restaurant in San Bernardino was opened focused on a barbecue.


Then, in 1948, the McDonald's brothers transformed their restaurant into a McDonald's/milkshake restaurant. They are also responsible for creating the modern fast-food service model.

1953 is when McDonald's opens their first Phoenix franchise. Although they didn't initially focus on McDonald's during the founding years, Richard McDonald and Maurice did open restaurants in Arizona as well as California.
1954: Ray Kroc visits McDonald's, and he ends up buying the rights to franchise McDonald's throughout the country.
1955: Kroc opens the first McDonald's franchise.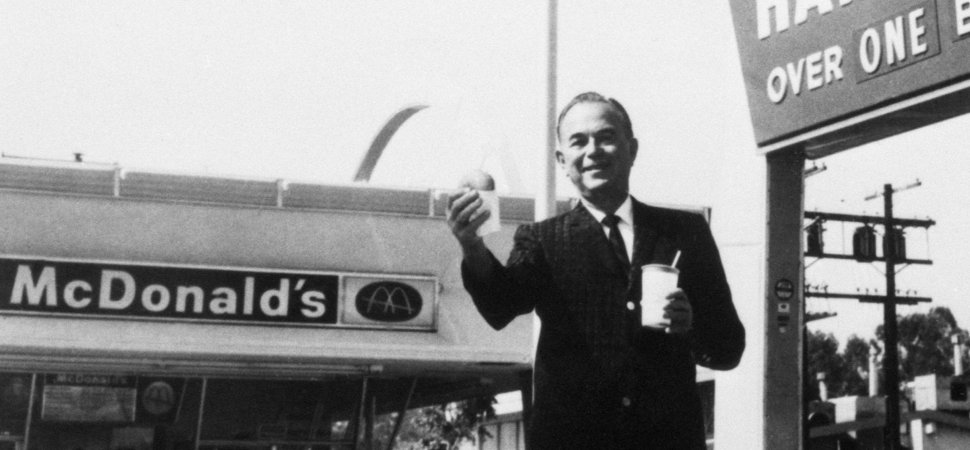 1956: Harry Sonnenborn and Kroc created a financial model in which McDonald's would have land on which its franchisees could build their restaurants. This financial model is still used today and is frequently cited as one of the most important financial decisions of McDonald's.
1959: Kroc appoints Sonnenborn to be the first McDonald's' Chief Executive Officer.
1961: Kroc buys the rights to the company for $2.6million. 
1962/63 – McDonald's introduces its two most iconic logos, the golden arches, and Ronald McDonald.
1965: McDonald's opens its first stock public.
1967: Kroc takes Sonnenborn's place as CEO and moves him out of the picture. McDonald's opens its first McDonald'sInternational restaurant in Canada.
1974 is the opening of the first Ronald McDonald House.
1984 marks the end of an era with Kroc's death.
1990: McDonald's opens a restaurant in Moscow's Pushkin Square. Because of its cultural significance, this is considered a symbol of the end of the Cold War.
1993: McDonald's opens its first McCafé here in Australia. This is McDonald's' first attempt to run a coffee shop.
The brand entered a period of rapid growth in 1996 due to the opening of over 20k restaurants or franchises between 1988 and 1996.
This allows the company to become a large corporation and can be compared to other companies joining.
McDonald's has opened more than 11.000 restaurants in other countries since 2000, expanding its global presence.
But where does this leave us with the company's modern days? We'll get there.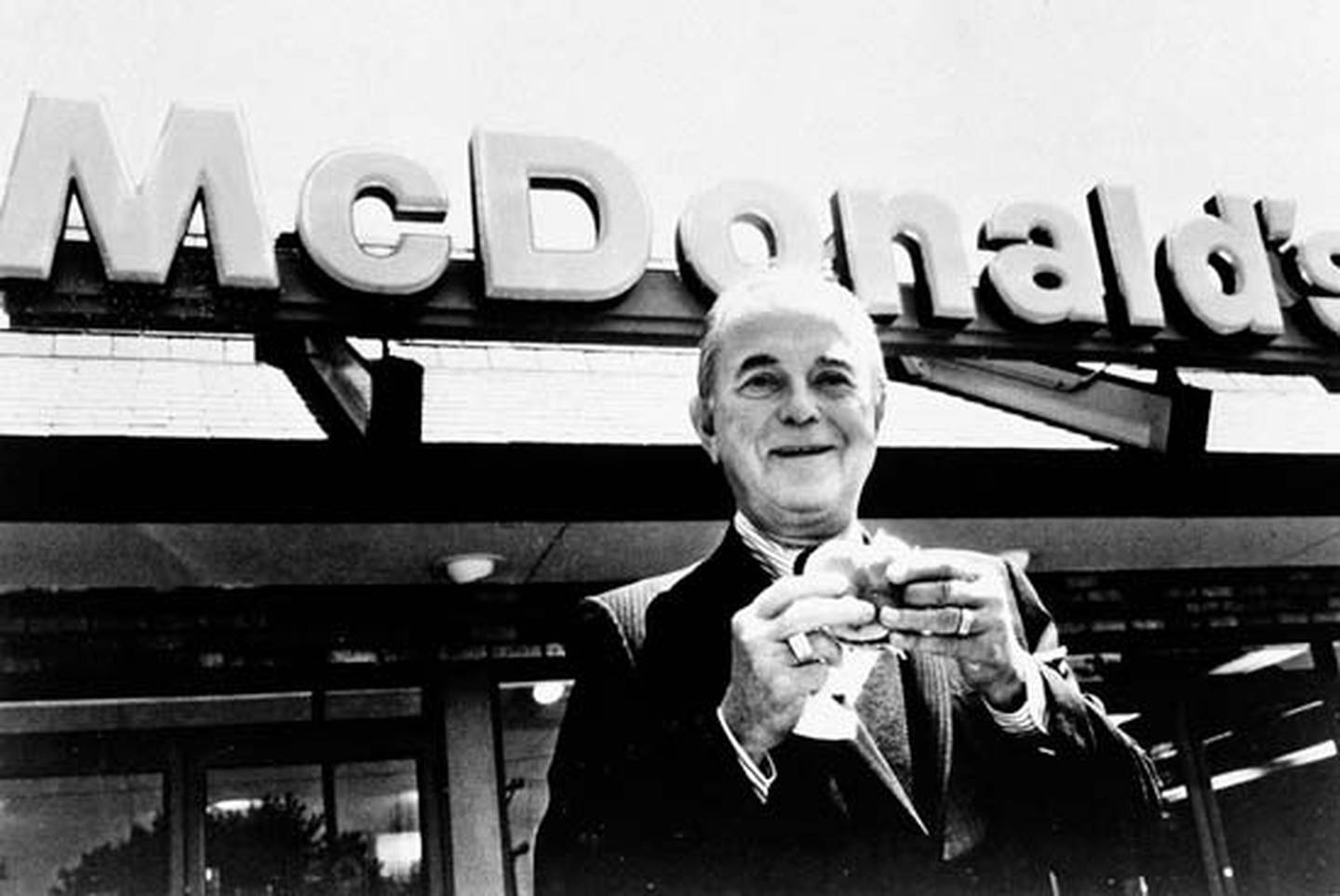 Modern Days: What We Know About McDonald's Today
In recent years, McDonald's has been targeted by the labor movement because of its hiring practices and business. 
The Service Employees International Union has led multiple strikes against fast-food restaurants across the country, including McDonald's. The Fight for Fifteen was a campaign to increase the national minimum wage since the business was one of the lowest at the time this started. 
McDonald's has been slow to roll out automated ordering kiosks in some of its restaurants, even though it hasn't taken a strong stance on the matter. 
In 2019, the company acquired Apprentice, an artificial intelligence firm. The acquisition is seen as a sign that McDonald's plans to continue promoting a low-employee model, high-tech and self-service business in order to reduce costs.
This is not a new concept, considering that McDonald's opened their hamburger shop by firing all their waitresses to make way for self-service. This allowed them to sell hamburgers at a mere 15 cents each.
Although companies and not only fast-food restaurants are moving to the tech era, this has become a big issue considering how many people depend on this job for either financing some expenses or complementing their current occupations. 
But leaving aside this picture for a bit, it is a matter of how McDonald's plans to grow. 
In the case of franchises, this will make the investment more affordable in the long run, and you can see it as a big improvement even when the main investment will be a bit higher. 

McDonald's Stock: Keep Them in Mind Before Investing
Although McDonald's stock fluctuated throughout 2019, there has been a steady trend of overall growth. 
The share price increased from $176 to $221 at the start of 2021. Prices have fluctuated between 20 and 200 points over the past several months, but they have not fallen below $200 per share since June 2021.
This is even more significant because it takes place within a context of high historical growth—McDonald's shares in the stock market boom since 2009. The company has also seen significant price growth over the past 15 years.
The stock of the company was valued at approximately $25 per share in January 2004. This has nearly doubled in the years that followed.
Most of this growth has been in the last five years. 
In late 2015, McDonald's stock was trending at $100 per share for several years. The price started to rise steadily in 2016. 
Despite some drops, the most notable being in 2018 when shares dropped nearly 20 points, McDonald's corporate stock has doubled its value over the past four years to $200 – $220.
Today, in early 2022, the company has increased its shares exponentially after overcoming the COVID-19 lockdown, and how it stopped influencing fast-food chains like before.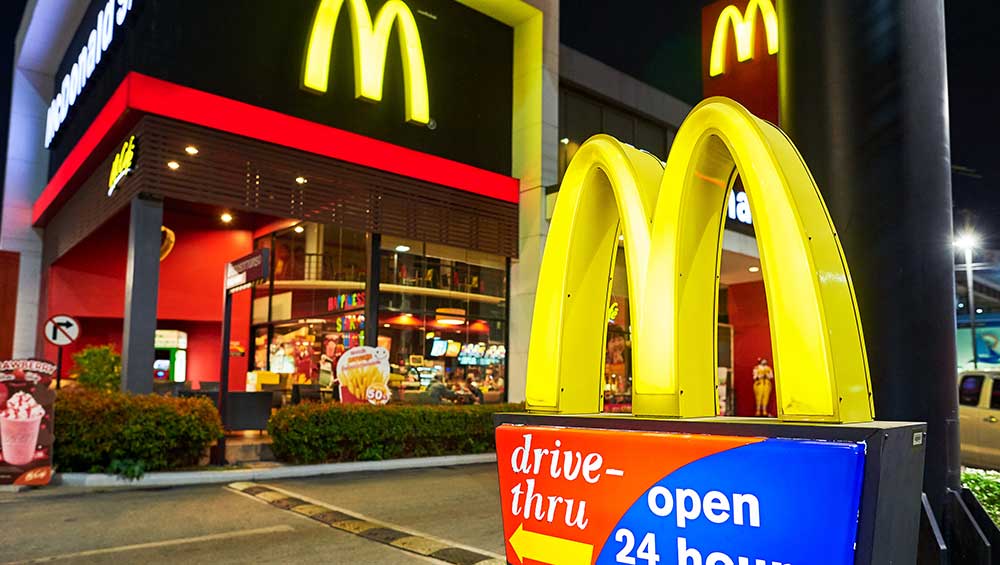 Costs & Expenses: How Much Is a McDonald's Franchise?
We are aware that people consider McDonald's to be way too expensive to invest in it, at least if they're people who are looking for a small opportunity that can grow exponentially. 
Luckily, we mentioned earlier that you'd got the option to build a franchise from zero or opt for buying an existing one for 50% less than the actual cost. 
But what is the initial or almost total investment for this business? It is set at $1.3 million and can go up to over $2 million when becoming a first-time franchisor. 
It is difficult to invest in the brand because of its value, and the fact that it has grown steadily over the years is a plus, but is it worth the money and time? 
If you have the funds, this makes the company a great investment, but you will need to be sure about joining the industry. 
Nevertheless, prices are the first thing to consider.
The minimum liquid capital is $500.000, and the initial investment is $1.3 – $2.3 million for scratch franchises. 
What about all the other stats and requirements? The following factors can be considered and followed when learning about McDonald's franchise cost. 
Franchise fee: $45.000.

Royalty: 4%.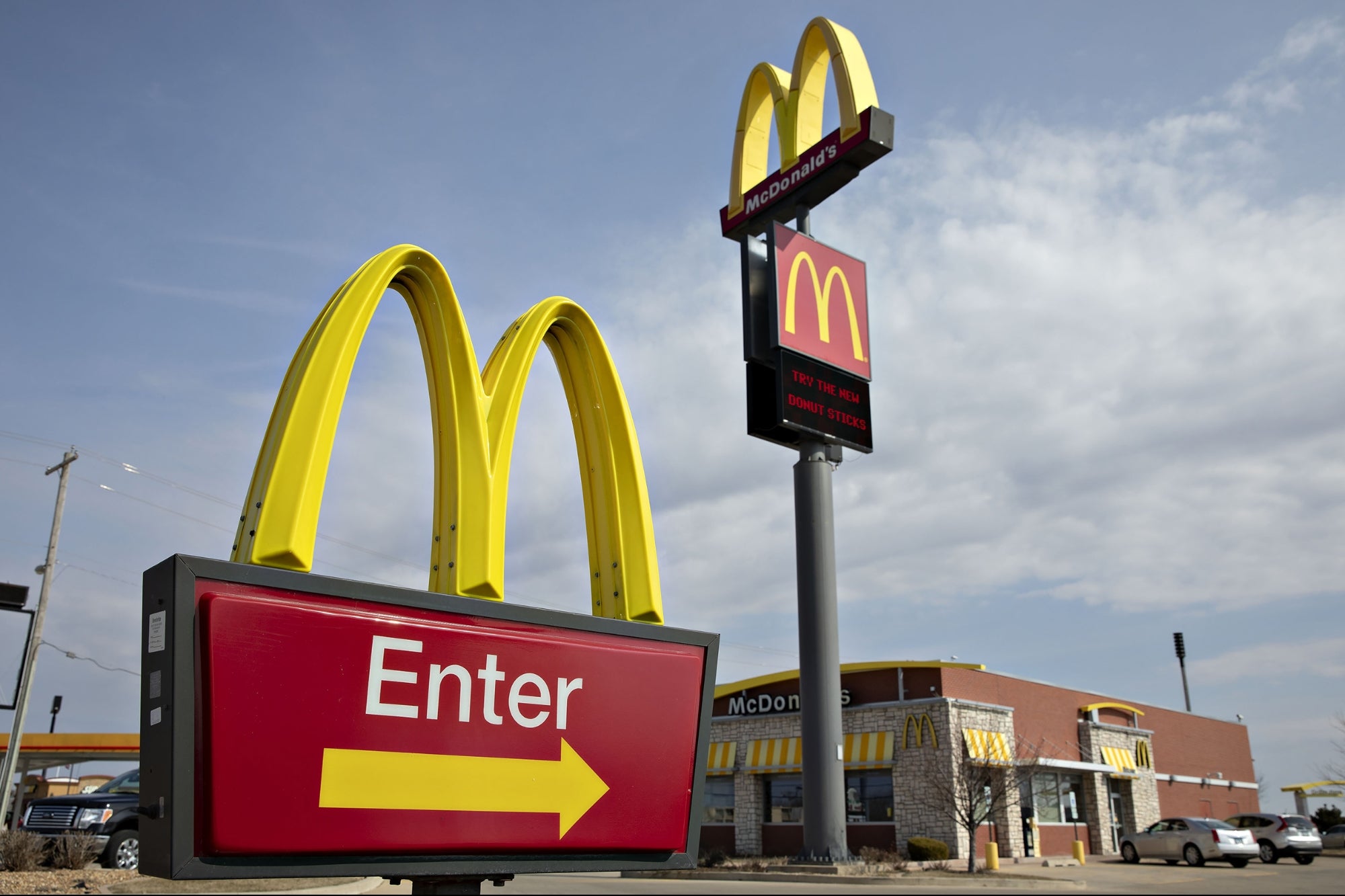 What do this price and investment mean? And why is it so high for the final investment (closer to $2 million most times)? 
The initial franchise fee is not refundable.

Building and real estate (3 months' rent): The base rent is $229.000, with the percentage rent at 28%

Signs, furniture, equipment, and decor: over $1 million.

Opening inventory: $39.000.

Miscellaneous Opening Costs: 58.195

Training and travel expenses: $37.100

Additional funds are available for three months at $355k
The statistics above are for high expectations. They will go well over $2.2 million when considered. 
However, moving on to the next option and how you can buy an existing restaurant rather than making a new investment with all the fees is the one most franchisees try to get today. 
First, the franchise fee can be omitted as it is already in effect. The same applies to the building and real estate rent.
The prices for the rest of the franchises are significantly lower, at 50% off the original cost.
Reach an agreement with the previous owners and company. The total investment for the franchise could be approximately $500.000 or even less based on McDonald's limitations when going over this option. 

What Does McDonald's Include After Payment?
We have provided a breakdown of what you will pay, but each franchise has its own standards and resources when you decide to go for the investment. 
This means that you will get more than inventory, seating, or any other essentials necessary to get the job done.
You should also consider other fees and expenses such as advertising and service fee:
Service fee: 4% of gross sales.

Advertising and promotion: Approximately 4% of gross sales.

Satellite annual fee: Between $500 and $2.500.

Contribution to relocation: $50k.

Point of sale – Core product: $650 annual fee or $1.6k one-time fee.
Additional fees for annual membership include localization, employee engagement platforms, and restaurant systems management.
This means that your franchise must make enough money to cover these expenses as well as ensure that your profits and salaries are covered.
This is what you get as a result of your investment, minus the additional fees:
McDonald's Hamburger University offers training, which is an international training center for the system.

Territory granted: You are given a limited license to use the McDonald's system at the address you provide.

Financial assistance for the first year, and then progressive financial assistance as needed.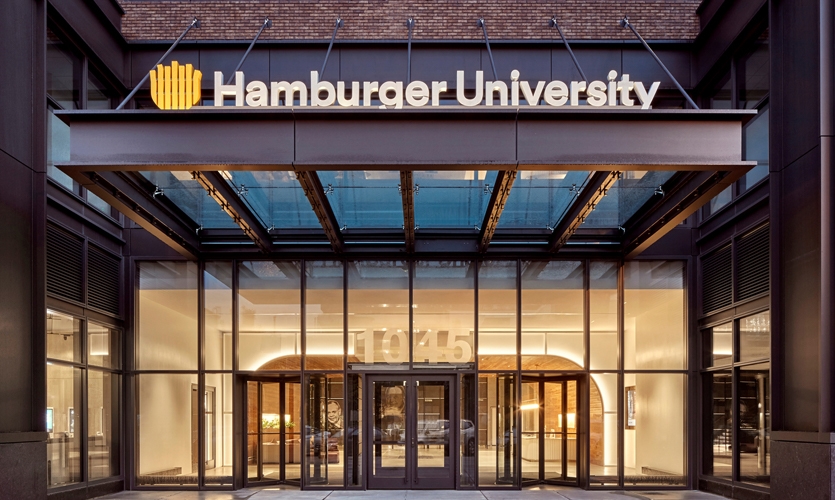 Pros & Cons: Joining or Not?
Once you have confirmed that this is possible, it's time to decide if you want to enter this industry.
You need to think beyond McDonald's. Also, consider whether you are ready to assume the responsibility of running a fast-food business. 
Our job is to make sure you consider every aspect of the franchise. We can help you to see the pros and cons that are obvious or usually ignored by most people:
Pros:
It is reliable and a good option to invest in it since you get access to their clean reputation and business model.

You can go for the first franchise or an existing one based on your goals and budget.

Both marketing and technical requirements are met with support and training.

After being established, the company's international marketing strategy does most of the hard work.

The franchising company continues to expand despite COVID-19 and other issues.

Positive reputation, awareness, and all things related to a brand can bring you great clients.

This can often be less expensive than opening your own business.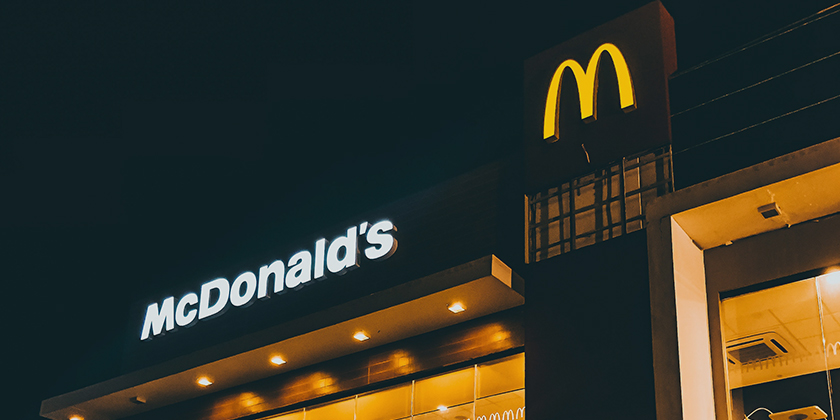 Cons:
A new franchise can be very expensive, especially if there are none available near you that open the option to buy an existing one.

More than ten items must be paid annually, so ongoing fees can be a problem.

Absented ownership cannot be obtained.

Royalties may go up depending on where you are located or how well your franchise performs.

A franchise is not your sole property. You must follow the terms and renew your contract every 20 years. You lose all rights if you don't.

Part-time work is not possible for the owner, as this takes time.
We know that people will be scared by the cons because they involve money more than anything else. Based on the experience of other franchises in this industry, we still consider McDonald's to be a viable alternative.
We have already said it: You need to decide if this is something you want to do more than just thinking about the specific company you're choosing. 
It's about deciding if the ongoing and investment costs are feasible if this restaurant is a good fit for you and if it is worth your time to adhere to their rules and regulations.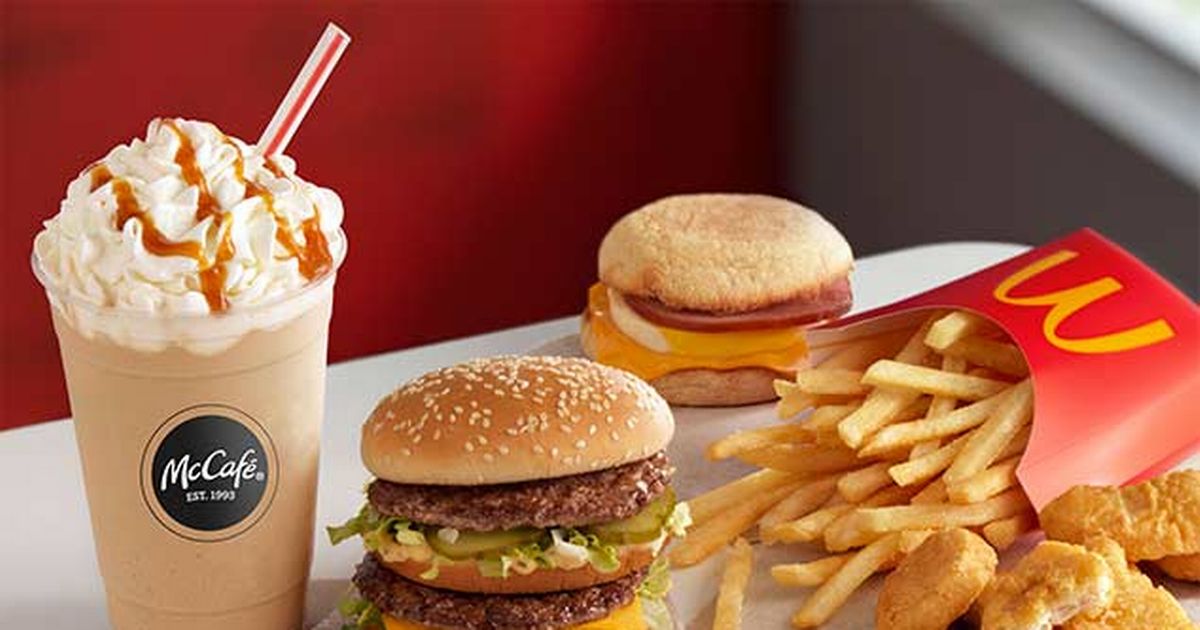 More Business Options for Less Investment
It doesn't matter how costly a business may be; you can still place a bet on them. McDonald's is a good example of a profitable wager if you have the money and are willing to take the safer option, even if it is more expensive.
Success rates are higher for franchise owners who have demonstrated the business model works, and it is a matter of being patient in some cases. 
The company will grow naturally if you just follow opportunities and get to know what's the best way to manage it. It all depends on how well you plan this journey.
While we are trying to convince you that this is worthwhile, there is still one problem: it is expensive and takes a lot of effort, so we get it if you aren't too convinced with it. 
When it comes to us, we are more convinced to start businesses that do require hard work as well but will make our lives easier in the long run. 
We like to work on things that are tiring, but we want to be able to do more in the future once we have settled. 
Many business models are available, and among them, we feel like digital ones can be a huge plus before you decide to go for traditional options. 
The one we recommend the most is lead generation. 
You can generate leads from the comfort of your own home by building websites, finding clients by ranking on Google, and making sure each digital property becomes a passive income source. 
This model doesn't require extra staff or real estate when starting, and you can be by yourself for quite a while or until you're able to finance more employees.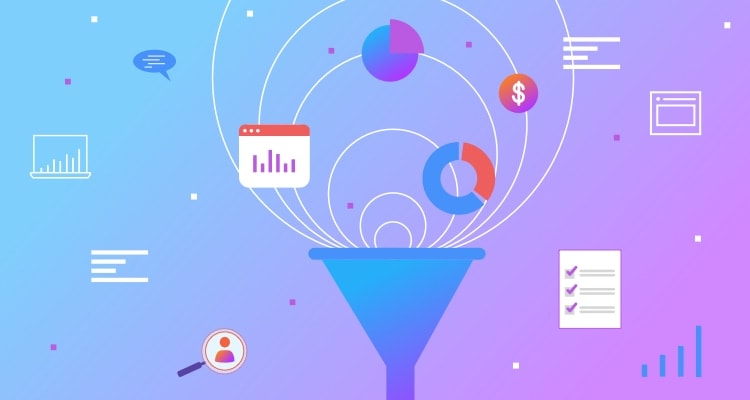 But how does it work?
By choosing a niche, you can support small and local businesses and help them build their online presence with websites and GMB profiles. You can even market your own franchise if you decide to go for this business model as well.

To get started, reach out to small businesses that don't have a local presence and explain to them what you do.

After you have closed the deal, you can start building their websites.

To rank them on Google using organic methods and natural options, you must implement different SEO strategies.

Once you have your website up and running, it is possible to start converting traffic into leads.

The higher you rank, and they show on results, the most calls they get, which leads you to get paid. 
It is a matter of building the business and your digital properties (websites), which you can start in specific areas even before contacting clients. 
Of course, for this, you also need training and ensure you're starting on the right foot. 
For it, feel free to rely on this #1 training that offers the best business model!
The Local Lead Generation Process for Your McDonald's Franchise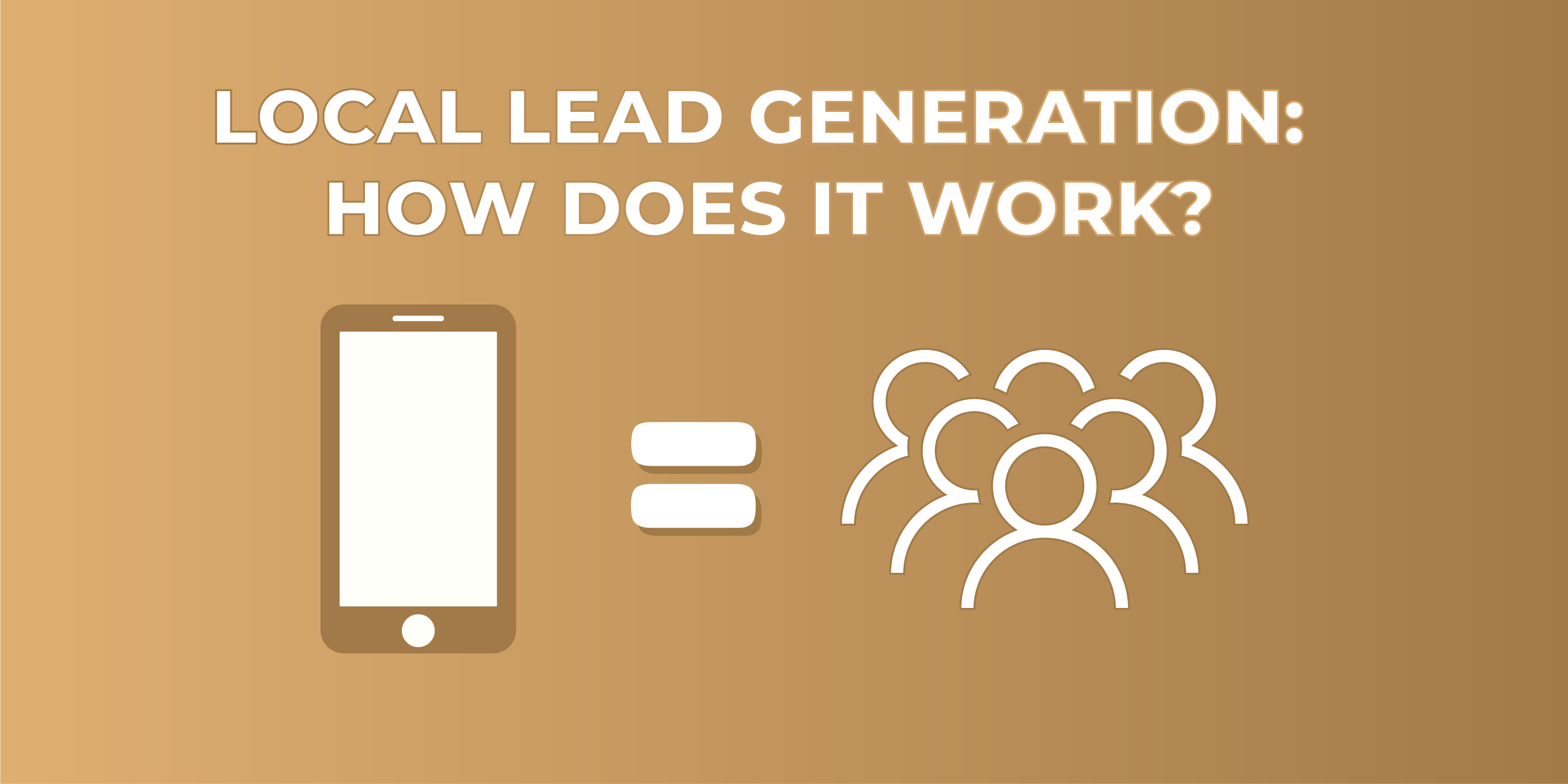 All right! So, everything is about building properties and generating leads. But how does the process actually take place? Are there other steps I need to know?
The steps I mention below are what students from our local lead generation program follow to generate leads for businesses like yourself. So I'll help you see what we do. And how if you join our program, you can simply generate leads for your own business (unless you want to start a side hustle and build a laptop lifestyle business).
Essentially, our lead generation can be divided into four steps:
The first is prospecting. You need to take the time to do market research on a niche (industry) and determine how many phone-driven businesses are there.
Keep in mind that this is local research as you need to know how many companies need leads. For example, you may search for "plumbing services Youngstown OH."
You will find dozens or even hundreds of businesses trying to get themselves in front of the customers by ranking on Map Listings, organic results, and even Ad.
The second step, building. When you find a niche (plumbing, tree services, a software company, real estate…), you will need to start building your digital properties. You don't need to be an expert in HTML or coding. It can be easy with the right tools.
The third step is now taking time to rank your lead gen website. With the site done, you need to work on SEO strategies and start dominating those Google search results. If you're new to SEO, it stands for Search Engine Optimization.
To keep it simple, it consists of the entire process of growing a company's visibility on search engines like Google and generating organic traffic. And remember this, local lead generation is part of the strategies.
Moving on to step four, once you rank the site, you will start getting your ROI and profits. You only need to rent it out to a local business interested in the leads the site generates. You can offer a couple of free leads to their move on with the actual pay per lead.
To review steps 1-4 above, I described it to a normal student who is building a lead gen business to help local service providers generate more calls. But replace the student with you as the business owner. And replace sending the leads to a business to simply siphoning the leads to your personal business.
By the way, fun fact, about 20% of our students in our local lead gen program are actually business owners who went through the program. And they use the skillsets we teach to generate leads for their own business.
An Example of Lead Generation: Home Advisor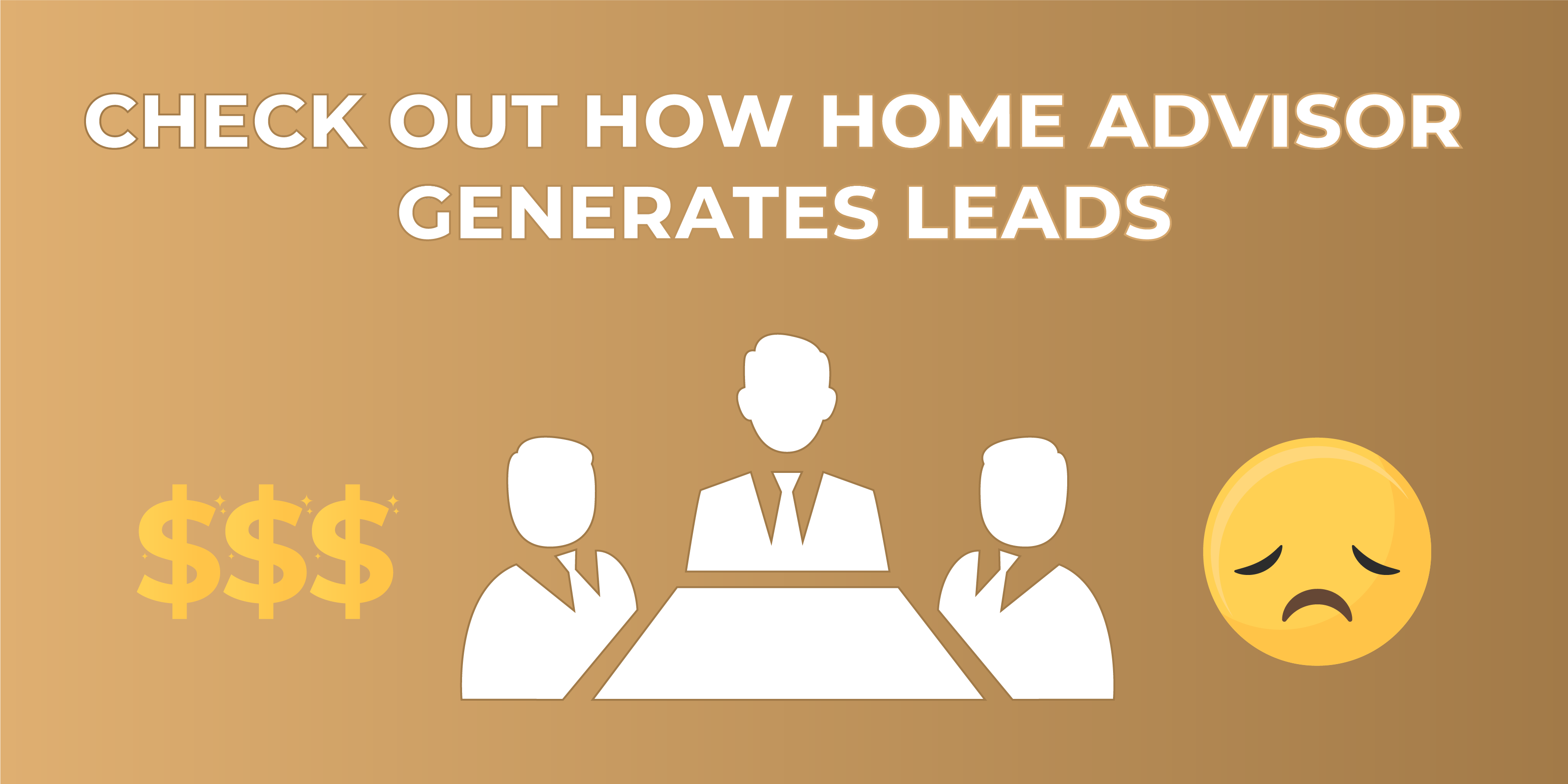 You must be thinking, "if lead generation sounds so good so far, how come I haven't seen any company?" That's the thing; there are many out there. You just don't know they are dedicated to it.
HomeAdvisor is one of the best examples you can find on the Internet as it is a top lead generation company that has spent millions building its brand but also earned even more zeros for this same reason.
They started small as everyone else but invested in building their brand awareness to make people who are looking for home services go to their website and find what they need. They are over 75% of people's first choice when they need those services.
If you don't get HomeAdvisor that much or need a refresh, users need to submit their information to request a service and get a professional or expert who can provide it.
HomeAdvisor's job is to share your information, which makes you a lead, with local companies so they can contact you and offer the service you're requesting. For sharing this lead information, HomeAdvisor gets paid by the companies. This happens for every single lead they send to multiple businesses.
Business owners who don't have marketing skills or don't even know how to have any online presence will always rely on those pages to list their services.  They will save time and effort, but companies like HomeAdvisor can make them spend lots of money as leads aren't exclusive (one lead is sent to multiple companies after all).
Using Facebook Ads aka Paid Ad Platforms: Do They Generate Leads?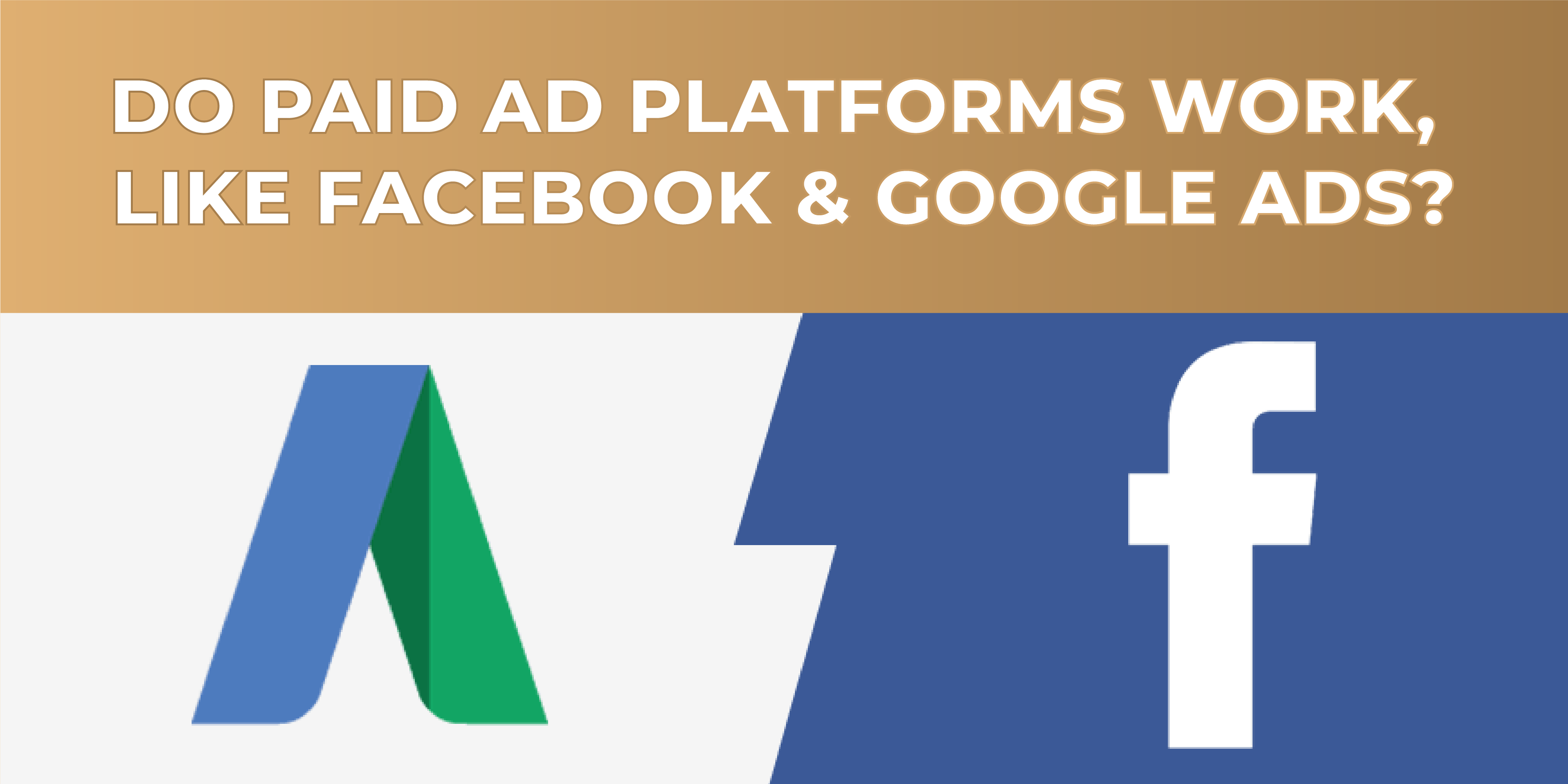 They DO generate leads. If not, no one would use them.
However, you need to remember two facts:
Paid ads or platforms can be expensive.

They don't generate "natural" leads.
Whenever someone sees or clicks in one of those ads, over 80% of them did it by accident or are trying to close/report it.
Why? Because they aren't looking for those services. At least not at the moment.
What those ads do instead is interrupt their time on the platforms. Users aren't there to find companies or businesses unless they are searching for a specific company's user, and for that, there's a search bar. This is why it is hard to convert them to actual customers who will show interest in the companies' services. Also, you're limited by a budget.
When using lead generation, everything is organic. You aren't forcing others to pay attention to your business but rather being there when they need you. This is why Google's organic traffic will always beat paid ads, and the reason companies continue investing in it, which is a lot cheaper as well.
What Is Local SEO?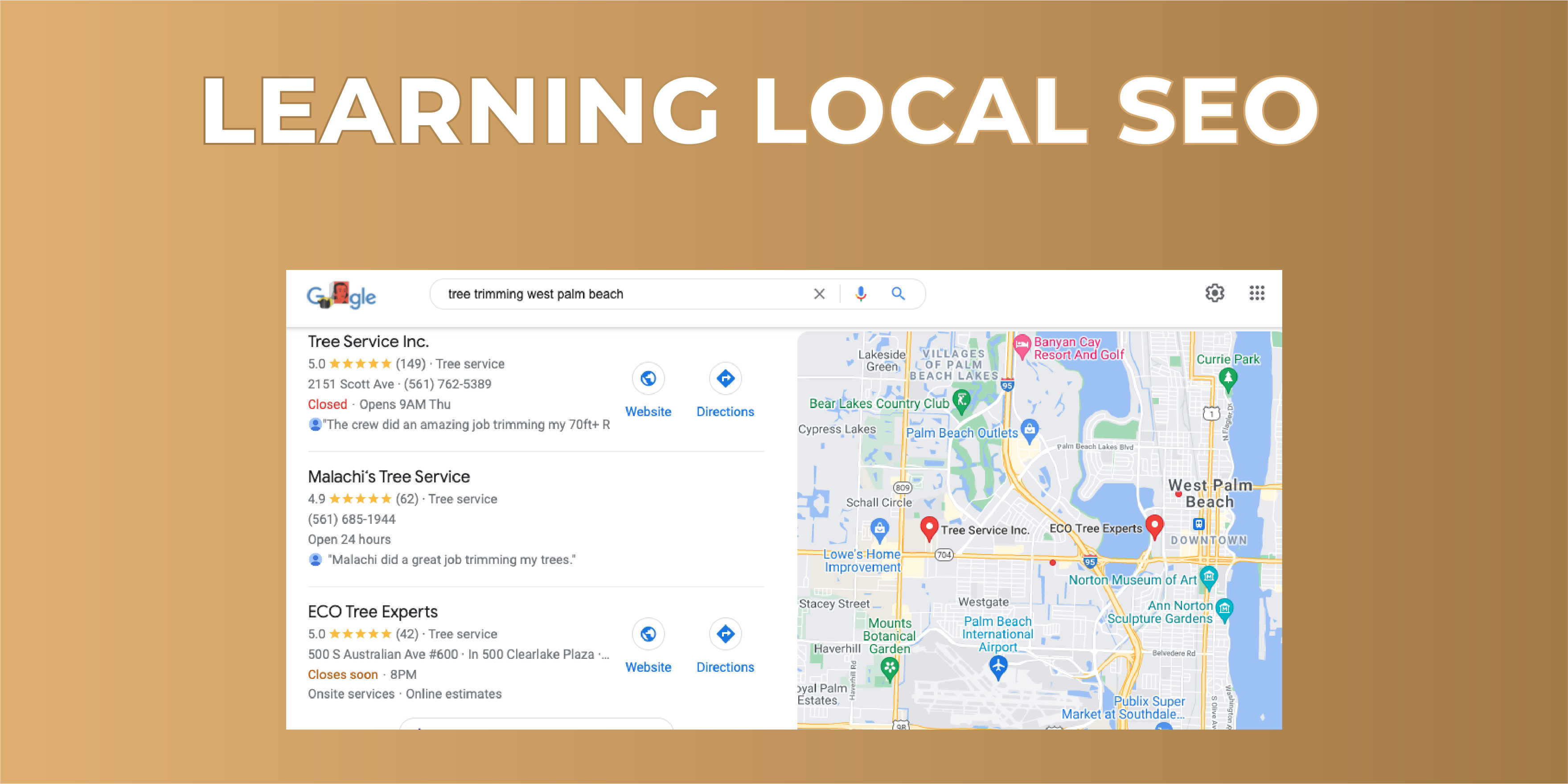 Don't worry… I didn't get it at first either. Following the short explanation, local SEO focuses on scaling businesses' visibility on search engines. However, this is only for those who serve their communities face-to-face.
What does this mean?
Experts and professionals like painters, plumbers, and dentists (but not only them) offer their services to their local customers. Why? Because they can't deliver them unless they are located in the same area of their customers.
To make sure those businesses get more leads, you need to rank them locally by claiming the business listing on Google to place them on Map Listings. Local SEO also involves online reviews, citation management, and how you manage your entire online presence in the local area.
If you are going to bet on lead gen, you need to adapt yourself to today's world: The Internet.
Keep in mind that although traditional channels and methods like billboards, warm calls, and pamphlets still work, they aren't part of your tools. Whenever someone needs a service, they go to Google and search for it.
"Dentist in Miami" or "plumbing services in Orlando," etc. And you can keep coming up with services or professionals people need and look for. Thus, you need to make sure you're using Google to get the companies in front of their clients.
Users will always click on the first search results (those near the top), and many of them will be either Ad links (people paid to place their websites there), Map Listing, and then you get websites. Almost all of them are your goal and where you should always aim to place yourself.
Can My McDonald's Franchise Utilize a Local Lead Generation Strategy?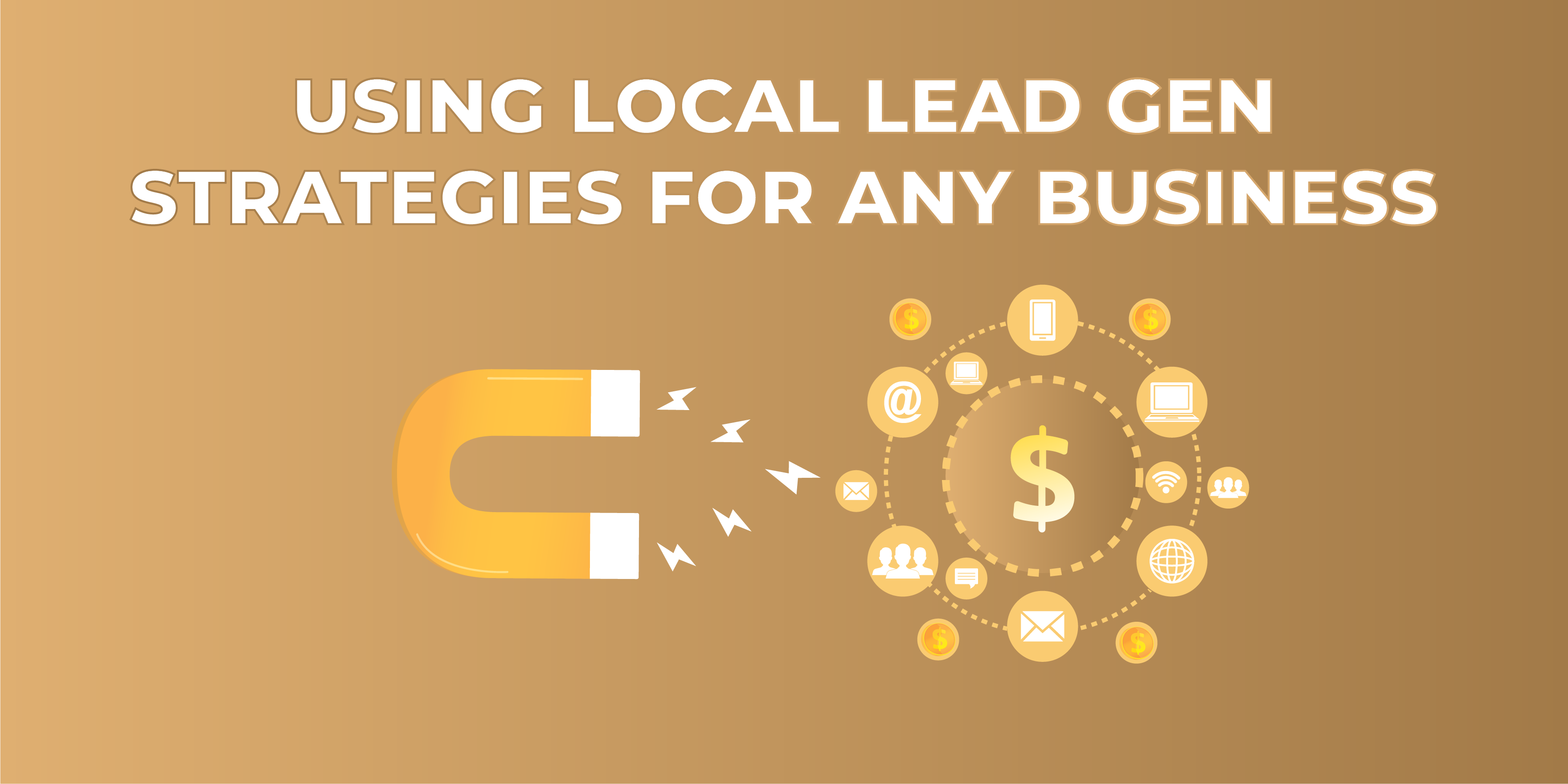 If you want customers, you better know you need it. Following the previous explanation, lead gen is all about placing businesses in front of their customers, choosing them over their competitors.
Put it simply – it's all about closing deals and having clients for those companies to make money. The main difference with the usual methods companies use for this is how lead generation approaches different channels to get them in the right place of the market to get customers.
Those channels are all focused on the Internet as most people are searching for products but also services across the net. The issue is that the Internet is way too broad, and businesses don't know how to place themselves. They usually try, but they get one common result: losing money and time.
How Powerful Are Organic McDonald's Franchise Leads from Google?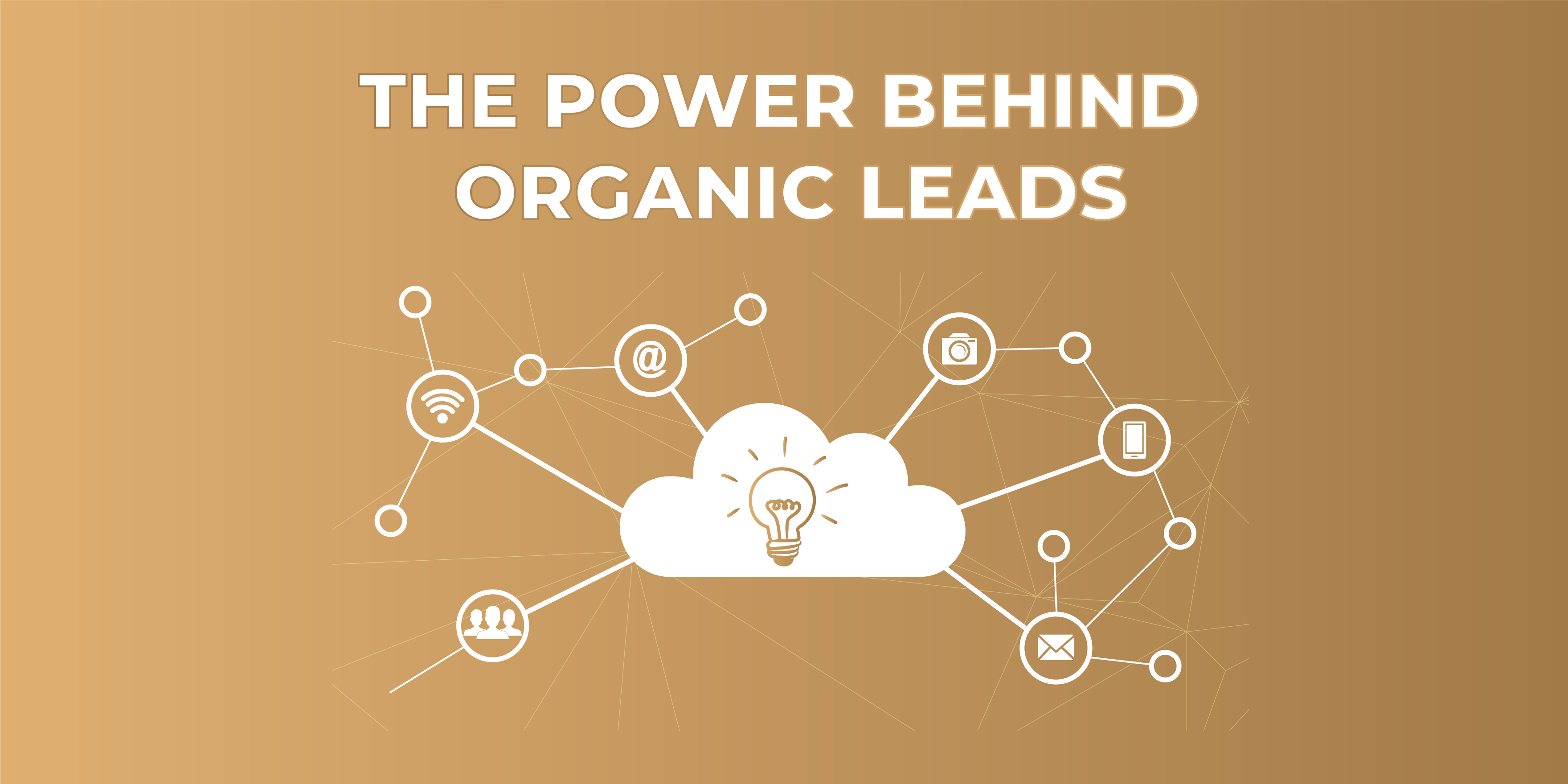 For companies looking for customers, it's everything. For you? Pretty much the same. When you build a business with digital properties, you get to make thousands of dollars a month.
This isn't a "get started today and get rich tomorrow" thing, but it is HIGHLY scalable, and ROI + positive results are guaranteed. Learning a fairly decent and very needed set of skills to create your digital properties and start ranking them on Google is required.
I have invested in several online businesses over the years, and if there's something uncertain, whether you will get your ROI or not, even more than the actual profit.
However, this business moved my earnings from five figures a year to a month in ONLY passive income while sitting comfortably at home.
On my laptop. Anywhere. Anytime.
You can look at one of the first sites I built back in 2016, and it continues making me over $1.000+ every month. The best part is that I don't need to touch it or the rest I've built over the years, just like this digital property.
What Makes Lead Generation SO Alluring?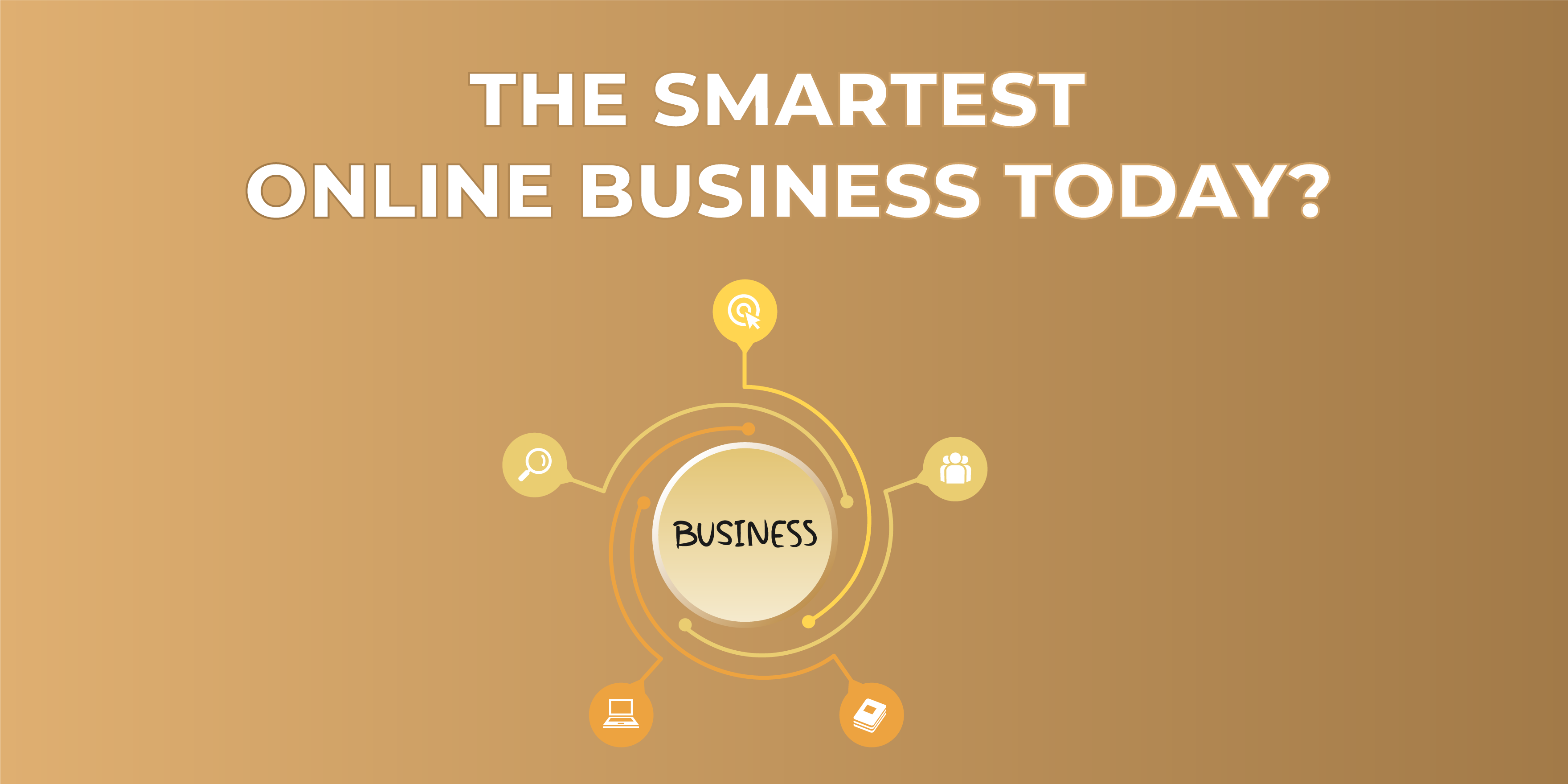 Here it goes: you can work from home.
The main issue with regular business opportunities is how much you need to invest in staff, equipment, or rent to have a place to sell your products or offer your services.
We all know the hassles of traditional businesses that involve regular expenses, which are extremely high.  Can you afford it? I don't think so, and even if you can, is it worth it? Now, it isn't only about the money. You also need to put in a lot of work, and it isn't only during the first couple of months or years. Usually, it is as long as you continue running it.
You can save yourself those headaches and bone-breaking tasks and expenses with lead gen since it is more about generating leads with digital channels—mainly websites.
Websites can be VERY cheap to build, and with many tools online, you get to do it in a couple of hours instead of days. Any virtual or digital business is scalable and won't need constant maintenance.
So, let's summarize this:
You save money in regular expenses with traditional and most online businesses as what you need is yourself and digital properties (websites).

You can bet on passive income.

 There's no need to hire more people to get started.

You can generate leads in multiple industries, which allows you to work on any niche you want.
How Can I Get Started in the Local Lead Generation Program?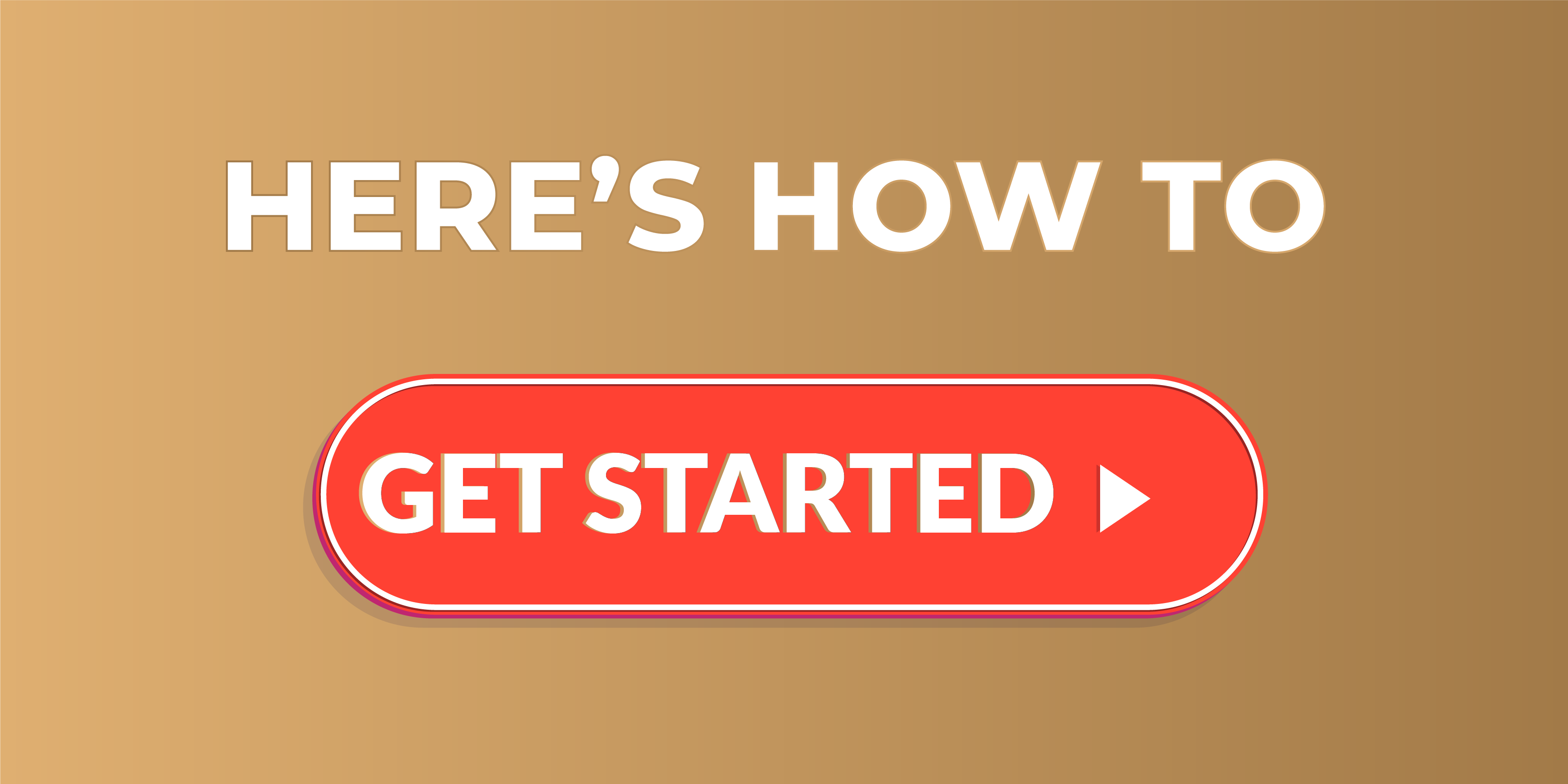 Anyone can start and learn. That's the beauty of this business model. I knew nothing about SEO, Map Listing, and everything I've mentioned so far. It is all about learning the skills, gaining experience, and deciding to take the step.
Remember that this business model will never get old as business owners are always looking for leads. They need to do business and scale their companies. Why not do the same while helping others and still making money?
You can start with this local lead generation course highly recommended for anyone wanting to grow in the business. It is a close training that will take you through each step and make sure you are able to get your ROI, profits and take control of your life.
You will be added to an incredible lead generation family ready to help you 24/7 when asking questions on the group. Anyone is welcome who's willing to put in the work. Click here to watch the lead gen webinar.