Are you wishing you could make money traveling so you can enjoy the beauties of the world? We have been there several times, and we found the answer when looking for specific jobs. Clearly, a traditional job won't' usually work if you want to travel all the time and live out of something based on where you go and without the location being a problem. Thus, you may decide to bet on online options or adjust your current job to what you want to do.
However, with online options, we refer to blogging, teaching classes, starting a YouTube channel, and anything that comes to mind and you know doesn't require your presence anywhere.
But among all the alternatives, which ones are the best? This list will help you discover them.

Blog for Money
Starting a blog is one of the most common options since it allows people to travel wherever they like and makes it possible for them to make enough money to continue going from one place to another. However, it's not easy to get started with blogging, and it can be difficult to make money.
If you want to make this option profitable for your trips, learn more about SEO, copywriting, and web design, as well as marketing and PR. You will need a decent laptop to travel blogging and lots of patience.
Also, the travel blogging market is competitive, cutthroat, and, frankly, oversaturated. Do not expect to reach the top in a matter of days or even months.
It's a great way to earn money by sharing your adventures with others. Affiliate marketing, selling products or services, or advertising are all ways that travel bloggers can make an income.
Many travel blogs combine both of these methods.
You can make as much or as little money blogging as you like, but if you are willing to put in the time and effort, you should be able to make enough to support yourself and your travels.
Most bloggers can make between $300 and $6k+ when they build their blogs.

Teach English Abroad
Teaching English abroad is a great job for backpackers who want to live somewhere for at least a year to save money.
Since many people are interested in the language, you can now teach English in many countries around the globe and also see all that they have to offer. This is one of the most popular travel jobs. There's no barrier to entry, and almost all native English speakers can find a job teaching English.
While being a native speaker is a huge advantage, teaching English to non-native speakers is also possible.
To teach English in many other countries, you don't need a degree. However, an online course first will give you a TEFL certificate that will allow you to hit the ground running. This will hopefully help you not be a terrible teacher and boost your profits.
This is a small investment, but it will result in more gigs and better-paying gigs over the long term.
In addition, expect about $3k+ earnings every month when knowing how to promote your services.
Teach English Online
The Internet has opened up the world of teaching English online to all English speakers, and if you don't like the previous option of going face-to-face for the class, you can choose this one.
Overall, you can work anywhere as long as you have an Internet connection.
The best thing about it? You can set your own schedule and level of commitment depending on which company you work for. You can do what works best for you.
Online teaching English is rapidly becoming a popular way for backpackers to make an income online.
The earnings can vary and be even more since online classes can be given to separated students and not only a single class every day. This means you can aim for more than $4k.

Dropshipping Is Saturated Yet Good
Dropshipping allows you to ship products to customers in the USA or Europe from a low-cost location (usually China). You manage the online storefront, while third parties handle the logistics of shipping and storing the products.
It can be very profitable because you don't handle logistics like inventory, but it can also be quite a pain to work around it. You have been warned.
Dropshipping needs a lot of attention regarding customer support, ensuring you don't run out of products, and more.
However, it can be a good option when you want an online store but don't want to deal with the usual elements of having it.
Earnings vary depending on your sales, but just like other stores, you can earn between $100 to $40k+.

Bet on Affiliate Marketing
Affiliate marketing is simple. This means you will recommend a product to your audience and, if they use or purchase that product, you'll get a commission when they use the link or code you provide them.
Affiliate marketing basically means being a middleman, and it is one of the best and most reliable ways to generate income online.
Learning effective affiliate marketing strategies will help you find online jobs that are accessible to travelers. Passive income can be achieved with this as well.
However, ensure you have the channels to work with it, including social media, blogs, and other platforms.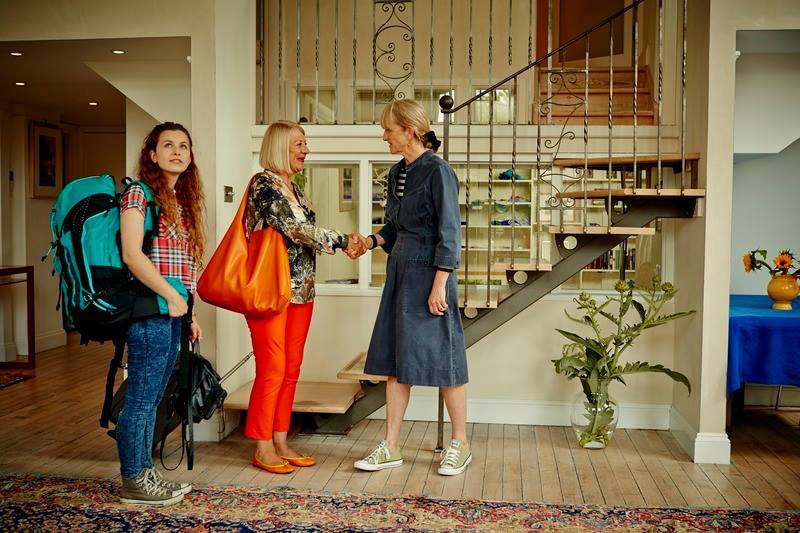 Become an Airbnb Host
Long-term travelers often worry about what to do with their homes or rooms while they are gone. Subletting is not an easy task, and leaving the property empty is an inexcusable waste.
To make sure your property isn't going to waste, you can rent it as a whole or per room to make money and even finance your travels.
For this, you can join millions of other hosts worldwide and place your room or home on Airbnb.
This is a great way to make money traveling. All you need to do is set up your Airbnb account before you leave and make all the necessary arrangements through Airbnb. Then, guests will start booking.
You don't have to pay anything extra for signing up and only a small fee per reservation. Airbnb offers a host guarantee to give you protection in the event of property damage.
Airbnb's Host Warranty will reimburse you if a guest refuses or is unable to cover the property damage to your house.
The platform gives you complete control over the way you share your home. You have the ability to set the price, requirements, and availability of the listing.
Being an Airbnb host can help you make a lot of money, especially if your location is in a tourist area or city center.
In addition, many companies can assist with cleaning and other operational tasks, such as guest checking and cleaning. You can travel stress-free by outsourcing cleaning and preparation of the house between guests.
You can simply search for such services in your area, and they will be able to manage your Airbnb listing while you're away.
This is a common practice all around the globe. Some people make enough money to list the home they choose to stay in a friend's or hotel room when they return home.
Airbnb, like most travel jobs, allows you to choose when you want to make your money. You can create a schedule that suits your needs and preferences and then relax and let the money roll in.
The earnings can even hit the $5k+ mark, and you can quit your job without worries.

Be an Au Pair
You might consider becoming an au pair if you are looking for a stable job as a nanny. This is basically a babysitter who lives with the child.
Although you might not earn as much as a nanny, an au pair will often receive free accommodation and food along with a small stipend.
It can be difficult to be an au pair because you are always "on" the other end of the house. The benefits are that you can live with a local family and learn more about another culture.
As an au pair, you can have your own home and learn a language while earning some extra cash.
The only issue can be to adjust your touristic goal with how much time you need to spend with the child in question. However, take the time to set this, and you should be able to earn about $1,000 per month.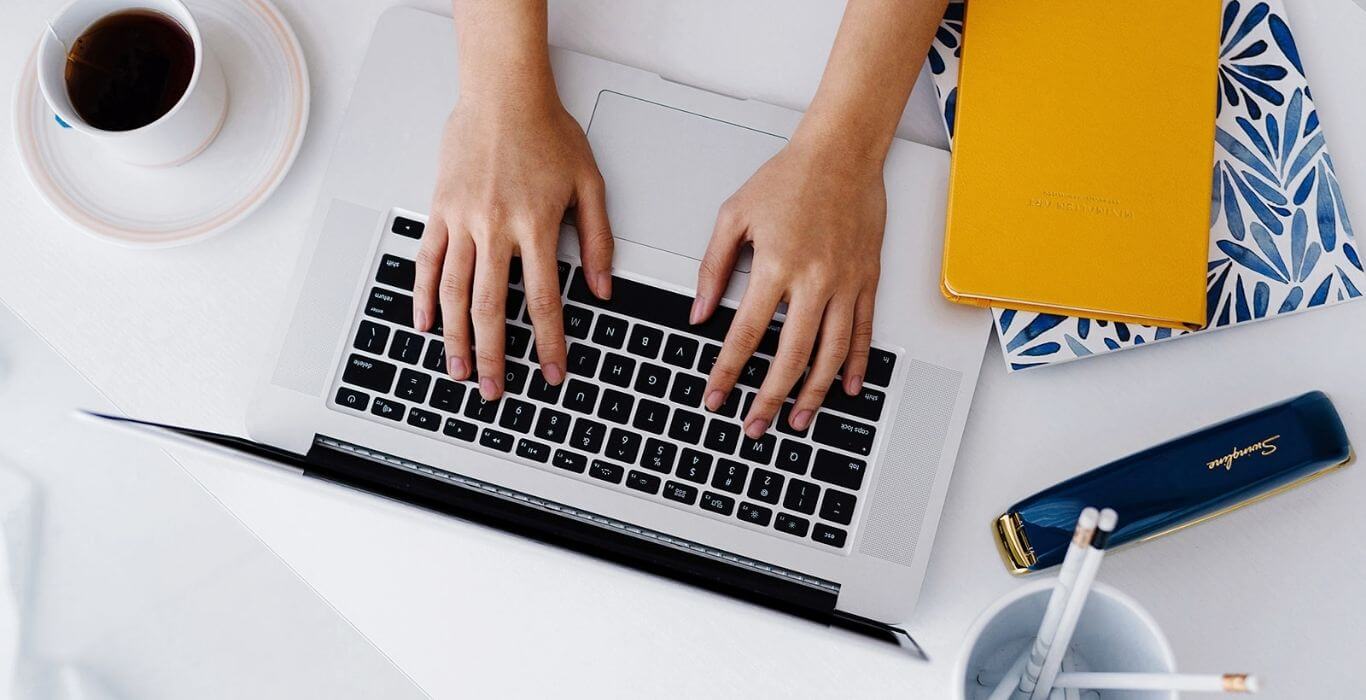 Virtual Assistants Make a Lot
Are you organized? Do you enjoy answering emails and booking flights? You might be a virtual assistant online and make the money you need to finance your travels and ensure you have freedom in your schedule.
Virtual assistants are able to take care of clients' needs anywhere in the world. It can be anything from managing emails to data entry, scheduling meetings, and planning trips. It all depends on the company you work for or the person.
Keep in mind that you will usually earn per hour, and you can charge between $10 to $30.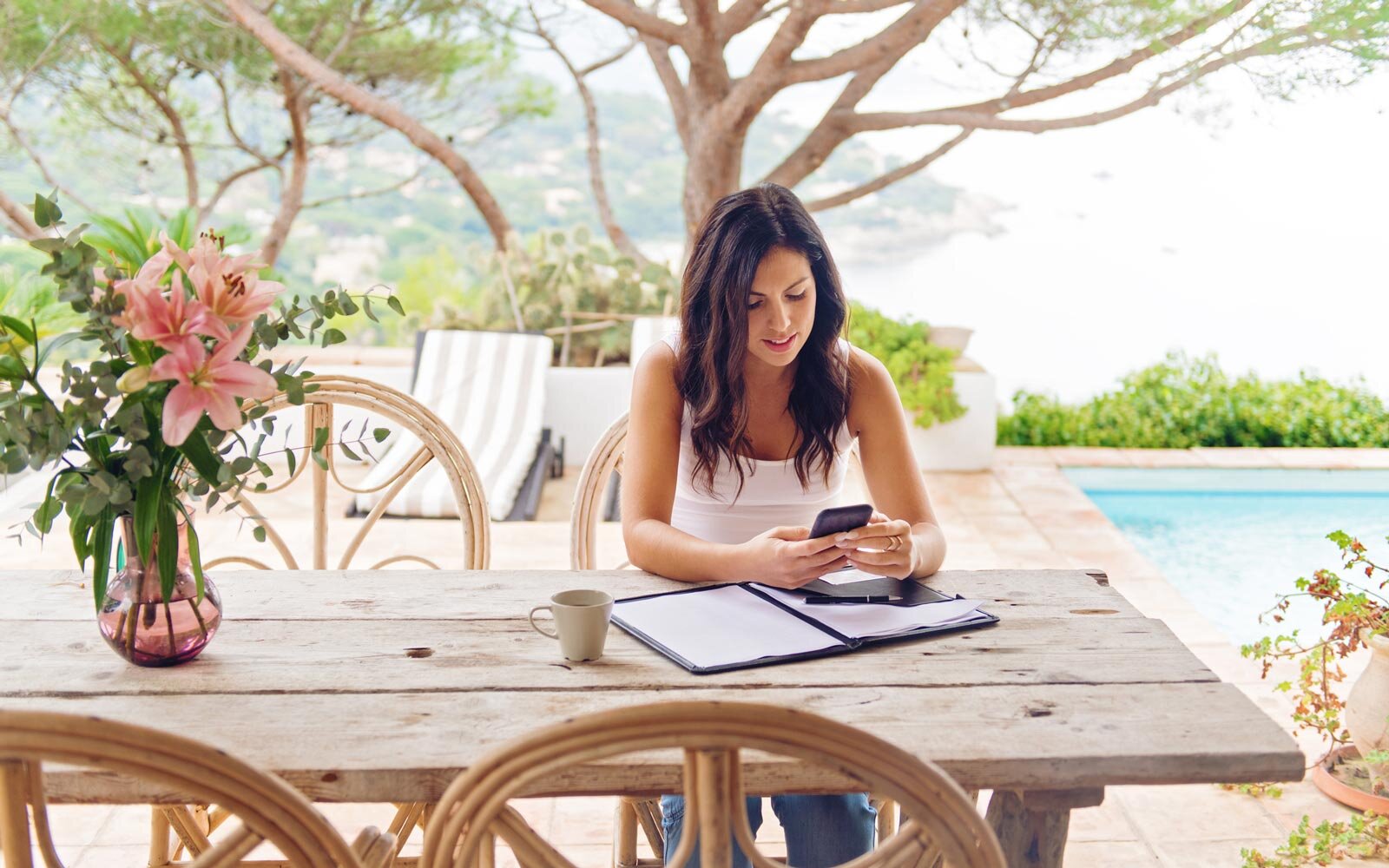 Choose to Freelance
We believe that making money and using your skills is the best thing you can do, and with the Internet today, you can bet on this option more than ever.
This is especially true if you are passionate about what you do and want to take it to another level that allows you to travel around the world. The final goal? Do what you love, help others and make money while traveling.
Many people choose to freelance for this very reason because there is always someone looking for services around the world, and they don't want to pay local people who would usually try to get a long-term deal.
Although many platforms like Fiverr or Upwork connect people, it is also easy to join a Facebook group and reach out to your personal connections. But what can you offer? Anything you're good at.
It's great because you can work from anywhere, and you can freelance while you travel. Because of its flexibility, many digital nomads work as freelancers, including any service, from writers to design and even creating a plan for a business.
There's truly no limit to what you can freelance.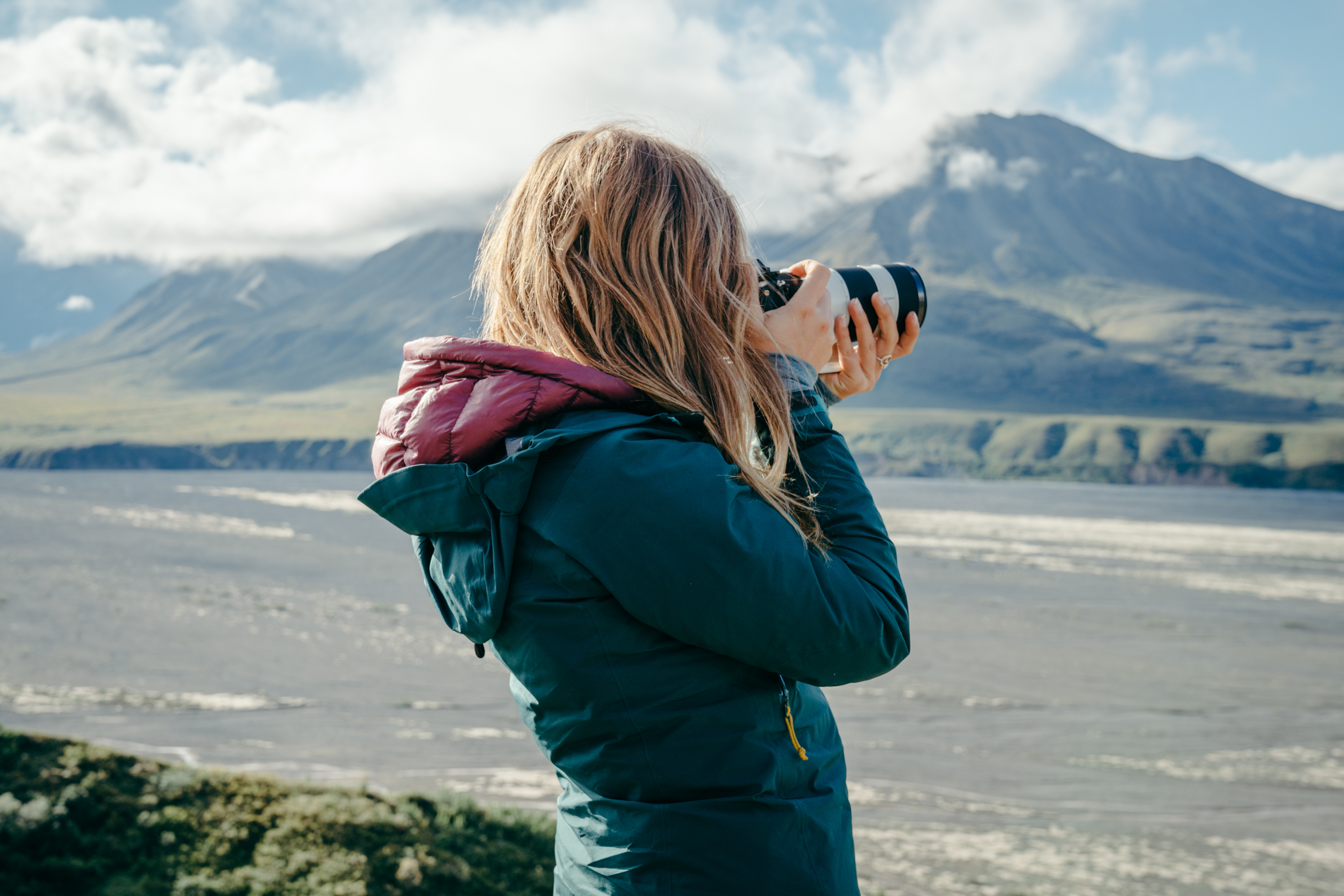 Become a Photographer
It is said that a picture is worth more than words, so if you don't have the ability to start a blog or similar money-making option, you can bet on this photography approach.
Many people choose to freelance travel photography because it is easy to make money from something they already do. After all, who doesn't take photos while traveling? All you need to get started is decent camera and editing skills.
Also, you could work out your sense of taking good photos.
You can shoot landscapes, photos of local life, product photos, or weddings. There will be someone willing to pay you, or you can always sell them or specific platforms like iStock.
This is a great job for anyone who loves taking photos, regardless of what type of photos they take or whether clients commission them. Think about all the amazing Instagram-worthy content you could use for other methods.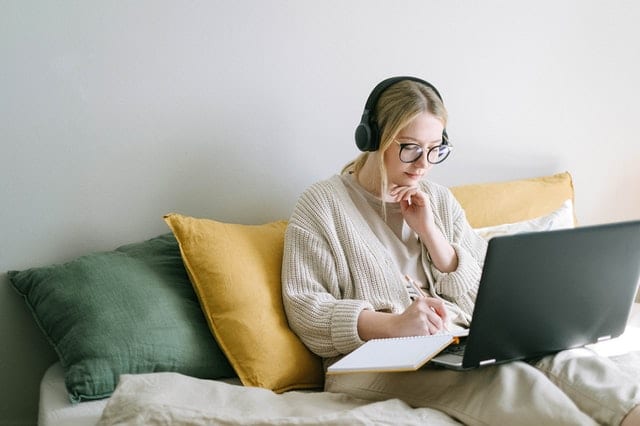 Work as a Translator
It is as simple as translating content from one language to another for freelance or long-term projects.
Usually, translators earn per hour or project and translation with a set of words.
If you have the skills to translate other languages, it is an easy way to travel and make money since this service is required in every country and on the Internet, it is quite profitable.
You have many options when it comes to freelance translation, as well as long-term projects. You can earn a decent amount and set your own hours, depending on the company you work for or if you decide to take translations per client.
We would recommend working per hour for long projects and per word for short ones that will take you little time yet can continue to make some income.
Translators often earn between $500 to $3k+ per month.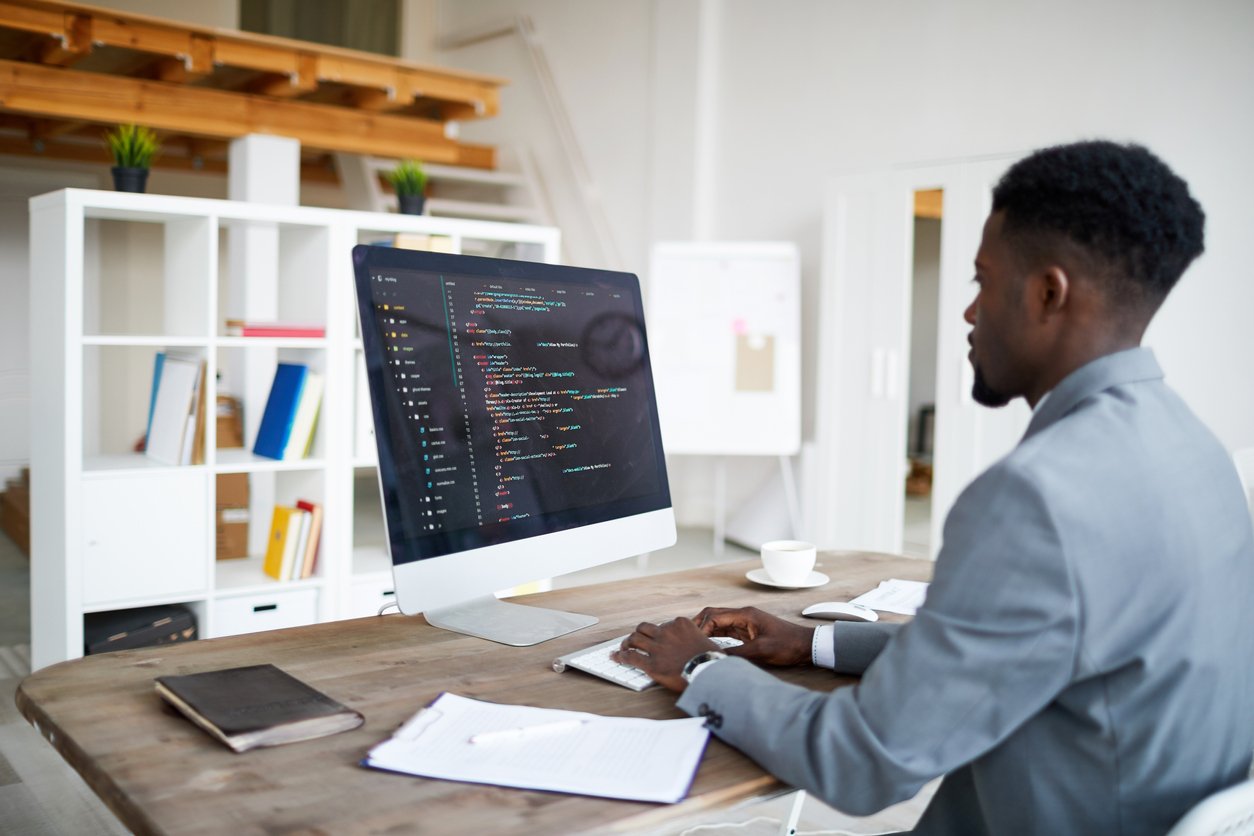 Web Developers Can Work While Traveling
If you learn how to code, this could be the key to starting a job and working from anywhere you want. It doesn't matter where you live; websites are needed everywhere.
This can be done remotely, with some basic instructions from the client, and communication can be done via chat or other platforms.
One of the most popular jobs for digital nomads is remote web developers because it pays well, and you can find work quite easily.
If they are able to work on steady projects, these people can make a lot of money. Fiverr, Upwork, and other sites that connect freelancers to those who need work can help you find clients.
A bonus tip for finding work is to keep an ear open for those starting their own businesses since companies that don't have their own sites are doomed.
Now, expect to earn over $4,000 if you are able to find steady work with several clients or maybe a single company.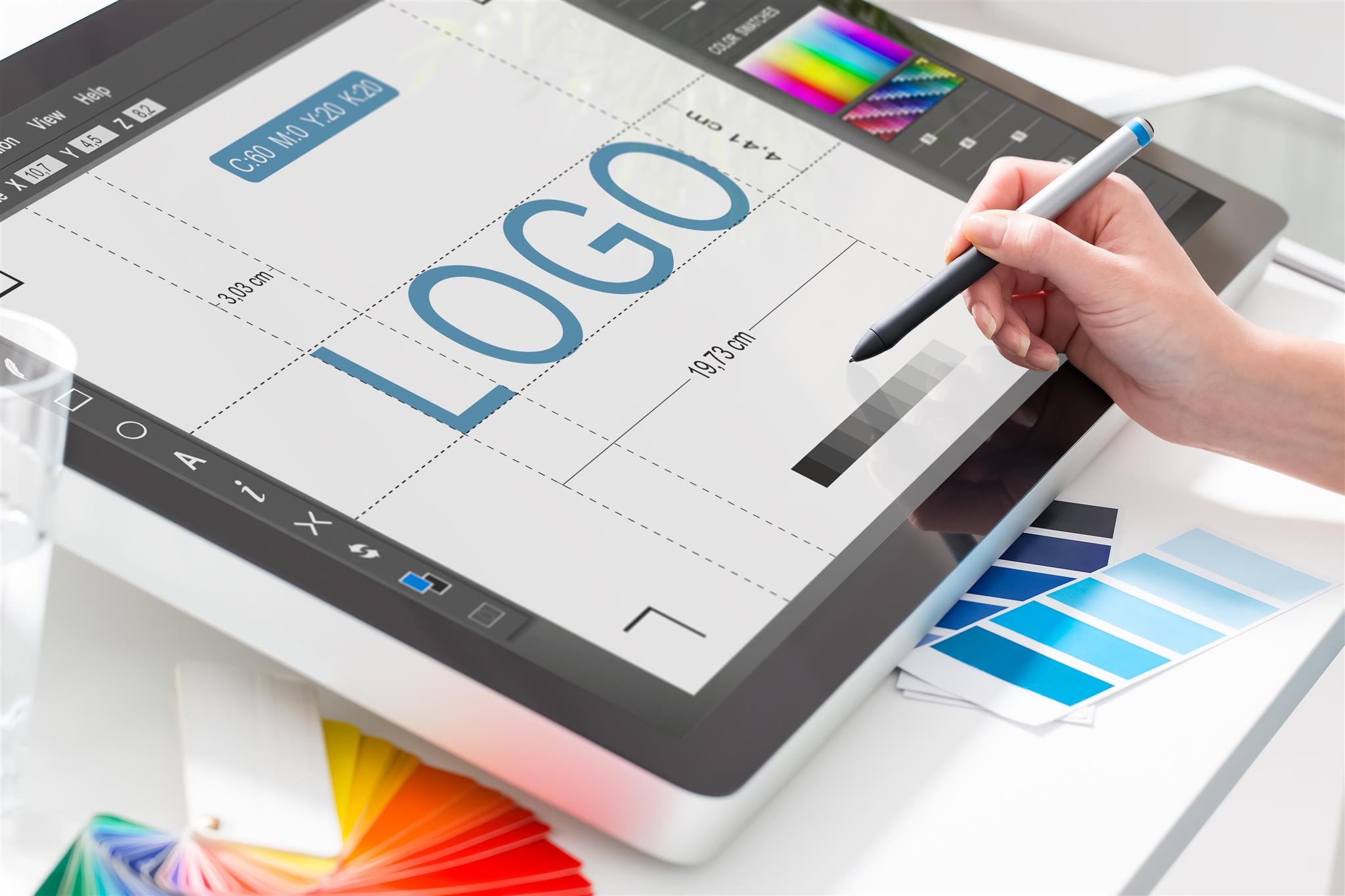 Are You a Graphic Designer?
Graphic design is another common job among travelers, and many even decided to choose this path in order to have freedom when traveling and working. All you need is a computer and a sense of style. If you are a graphic designer already, that's even better.
If you aren't, it's helpful to have a basic understanding of design programs.
As a remote graphic designer, you can work with individuals to create promotional materials and design all graphics for websites.
You can choose whom you work for and what you want to do with your travel job. In addition, you can get paid per hour or project. Your choice!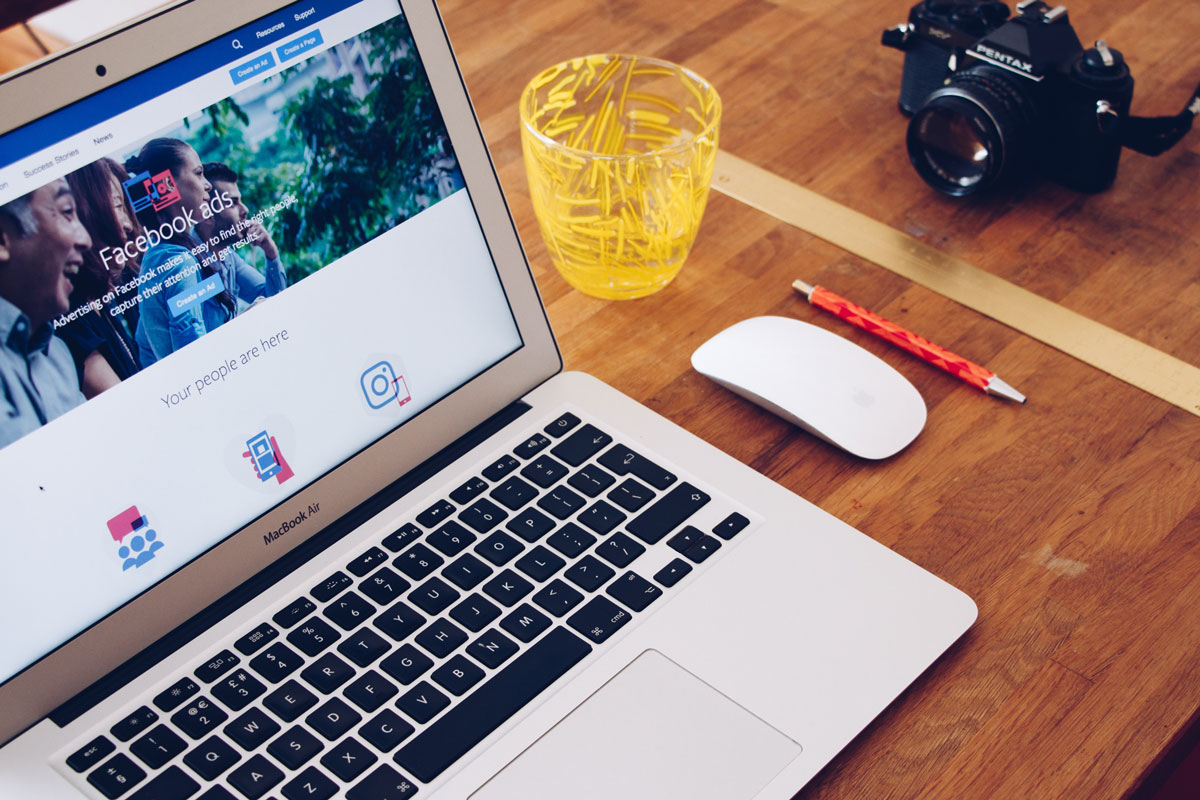 Work as a Social Media Manager
As a traveler, unless you like to go private, you are constantly updating your Instagram feed with new content and sharing your adventures. If you feel identified with this, a great job for those good at social media is being a social media manager.
You can work remotely and still be able to do your travel duties.
Brands are increasingly aware of the importance of having a strong presence on social media platforms. These businesses are more likely to employ an outsider to manage and consult on social media, which is when you can make money easily.
If you're good at putting together content plans and creating aesthetically-pleasing feeds, becoming a social media manager is a job you can do from anywhere as long as you have a smartphone and a little bit of client direction.
How much can you earn? Some social media managers with experience can earn over $10,000 per month, and beginners start with $300 per client. You can work with several accounts simultaneously, though.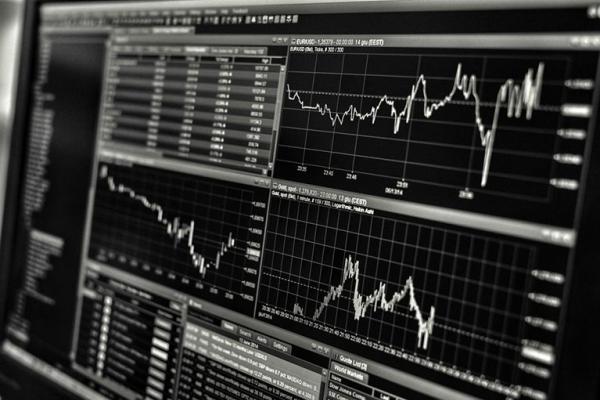 Day Trading Works
Day trading is a great way to make money while you bounce around.
You will need to have a minimum balance in your account and be open to taking risks to trade stocks. If you have the knowledge and the willingness to take risks, trading stocks can be the most profitable option without much effort.
This is a great way to grow your portfolio as well while making decent profits.
However, this method has a downside: you will need to have experience before you can make a profit.
Some people are now day trading crypto in an attempt to make a profit with the rising popularity of cryptocurrency. But this is risky due to the volatile nature of crypto markets.
Day trading is a great option, but be aware of scams. You should only invest and trade through a trusted site.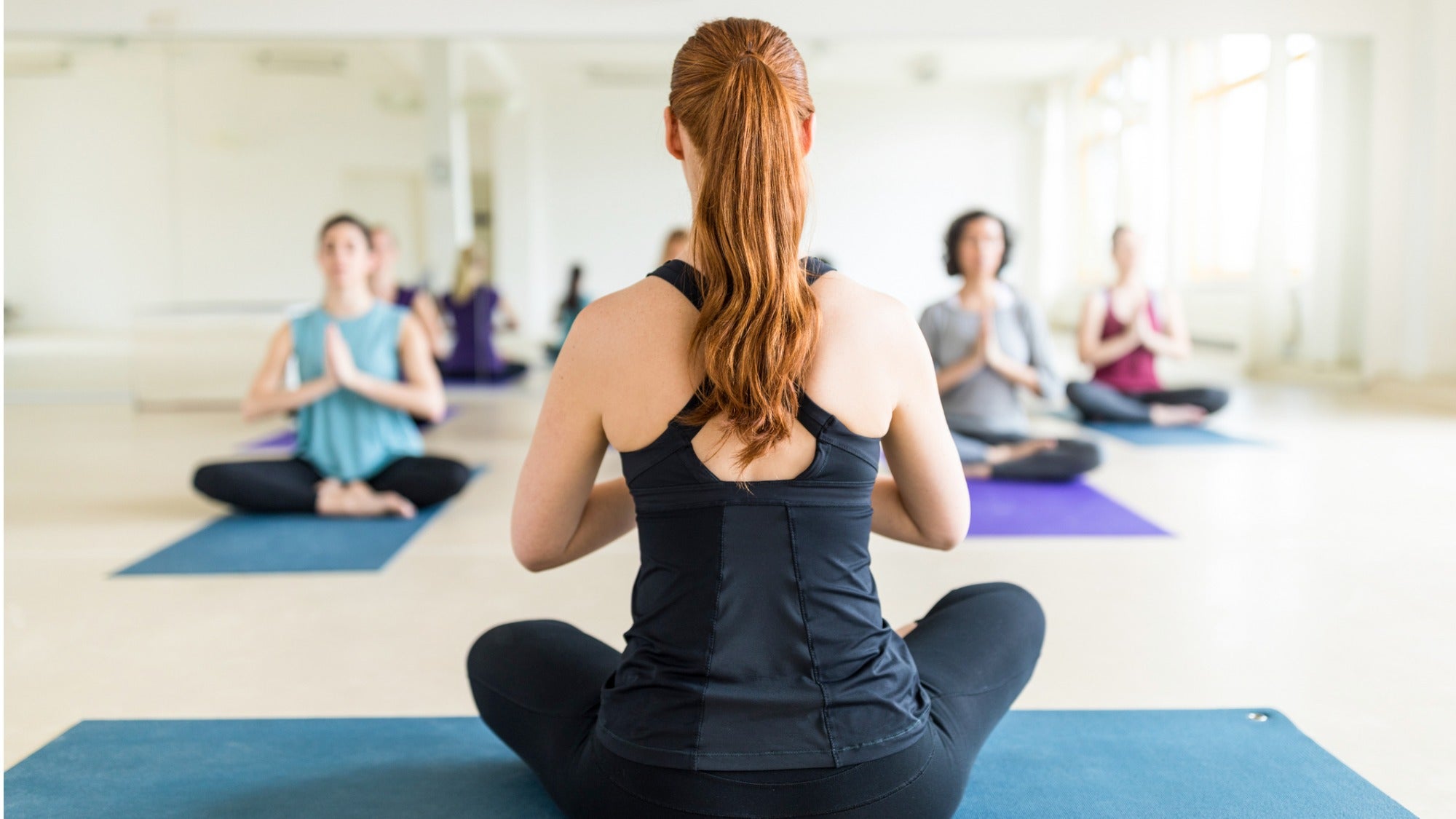 Use Your Knowledge as a Yoga Instructor
You can make a living by sharing your expertise abroad if you are able to use your hands and what you know about this popular activity.
Yoga instructors are one of the most profitable people around the world and have the freedom everyone wants to travel whenever and wherever they want.
You only need a certification, which you can obtain through courses in different countries around the globe. Also, you will need some experience and passion.
A yoga teacher is an extremely flexible job. You can either teach classes here and there while making extra money, or you can stay in one place to teach yoga for longer terms.
You can enjoy what you love while making new friends and earning money with yogis.
Since you can make money based on the number of clients or charge a specific amount per class, your earnings can vary quite a lot. However, the average for yoga instructors goes from $20 to $100 per hour and about $3k+ per month.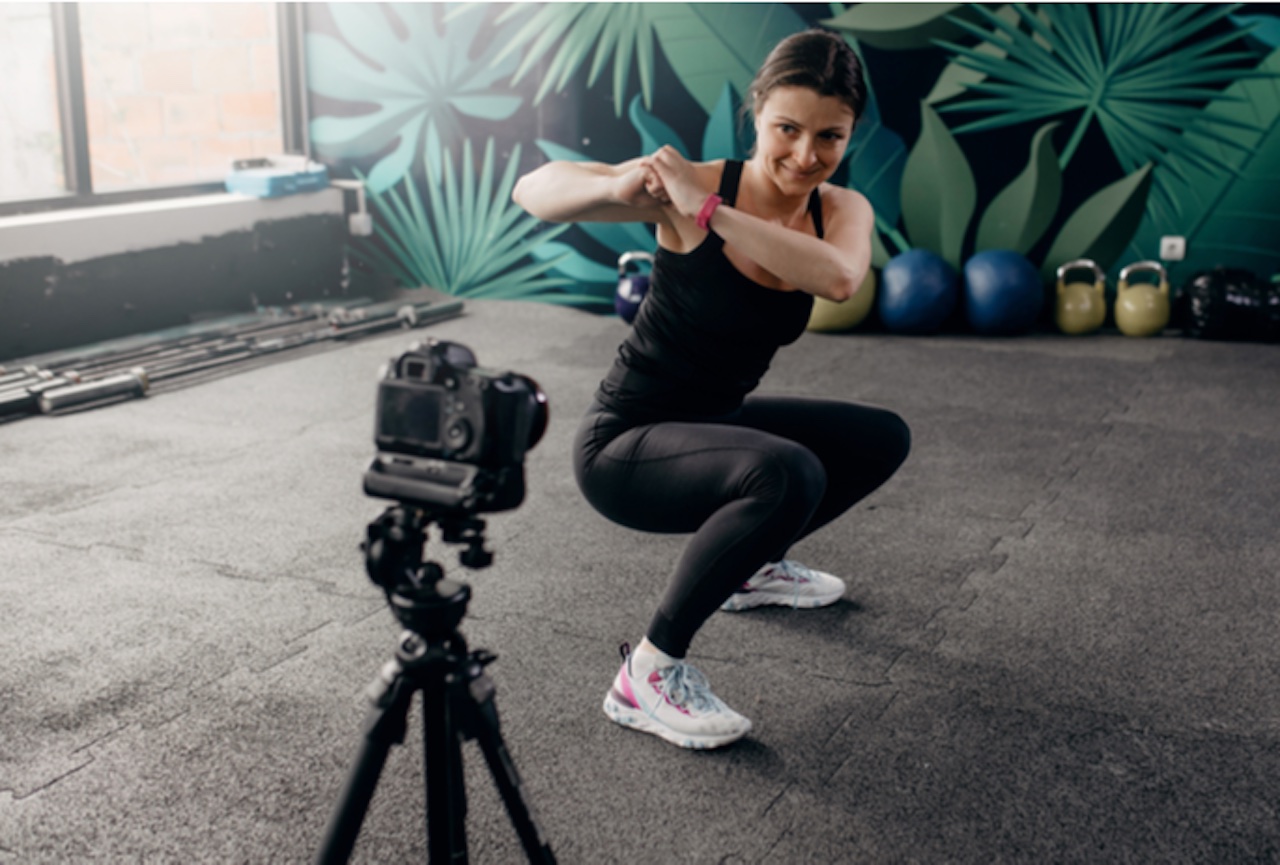 You Can Be a Fitness Coach
You may be able to find work as a personal trainer even if you aren't certified. You probably love to work out, so why not train others to make money? If you feel confident about your knowledge, don't be afraid of working around this.
We have many friends that have become personal trainers while on their travels, and it is short of saying they have been able to make a living and finance their travels with this job.
Overall, they help locals and travelers stay in top shape, despite enjoying delicious ethnic cuisine. You can also work as an online fitness coach, creating customized workout plans for clients around the world.
If you are passionate about this niche, you can get a lot of money which will be similar to how much you earn as a yoga instructor.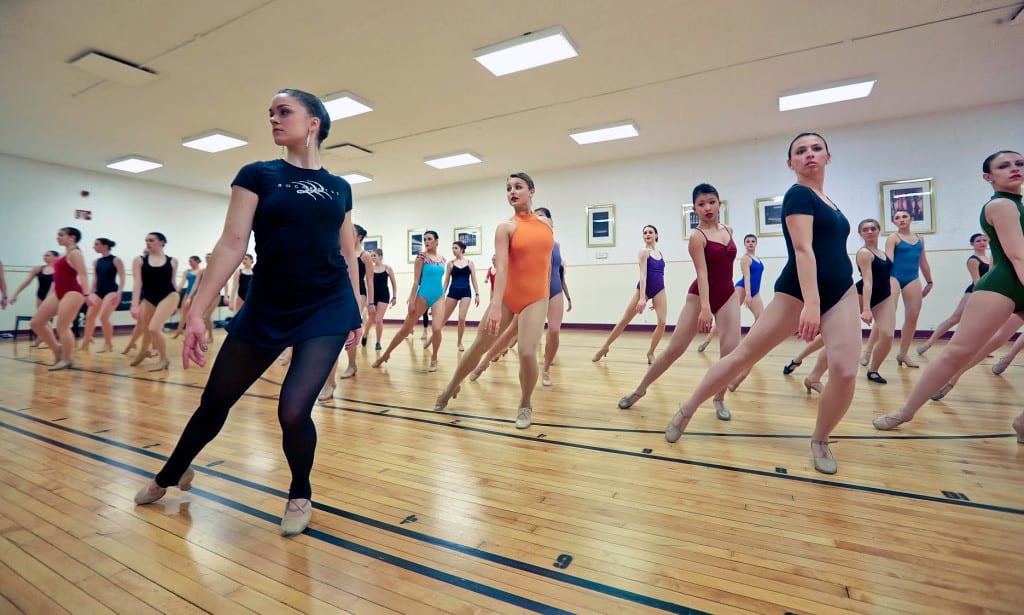 What About Being a Dance Instructor?
One thing that is universal across the globe is that everyone loves to dance, and many people wish to learn to overcome a challenge.
Teaching dance classes abroad is a great way to make some extra money if you are a skilled dancer or know some styles, you can bet on this option.
People will be willing to learn from you, whether you are a ballerina or a hip-hop dancer.
This is a great way for you to keep in shape and express your creativity as well, so besides the freedom it gives, you get to do something fun.
It's also a great opportunity to exchange cultural ideas, meet new people, and make lasting connections with other dancers around the globe while making an income similar to previous jobs.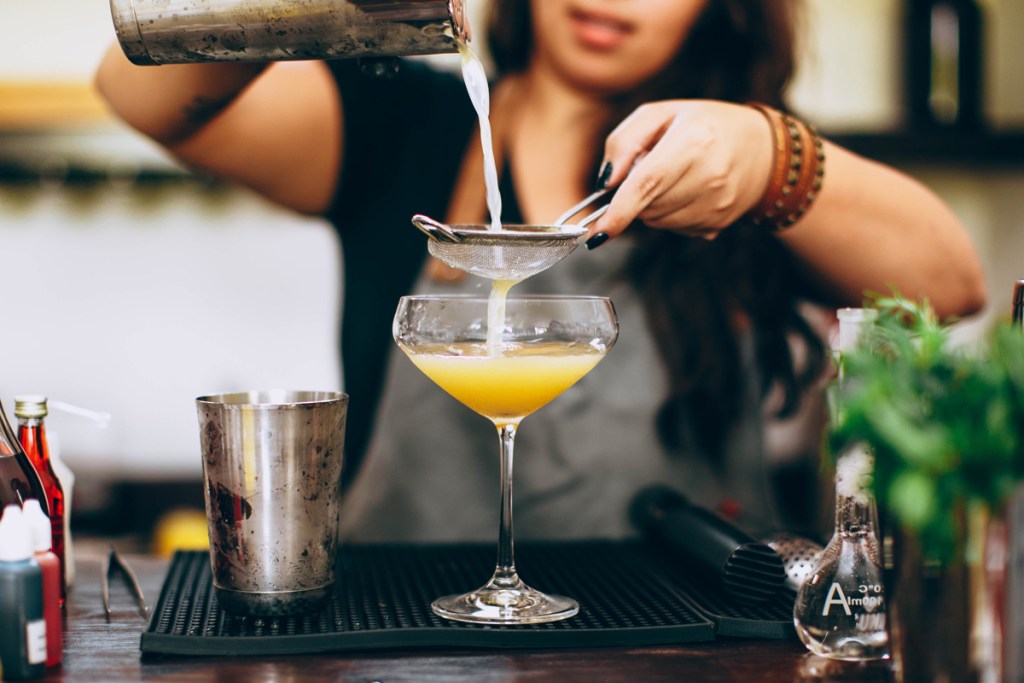 You Can Be a Bartender
If you have previous experience in the service sector, you might consider becoming a bartender if you are looking to travel and make some extra money.
Bartenders are needed in every bar around the globe. You can test your skills by serving drinks to tourists and locals.
It can be a bit exhausting considering you will need to go on all night on most occasions. However, being paid $15+ the hour and knowing people are the plus you need.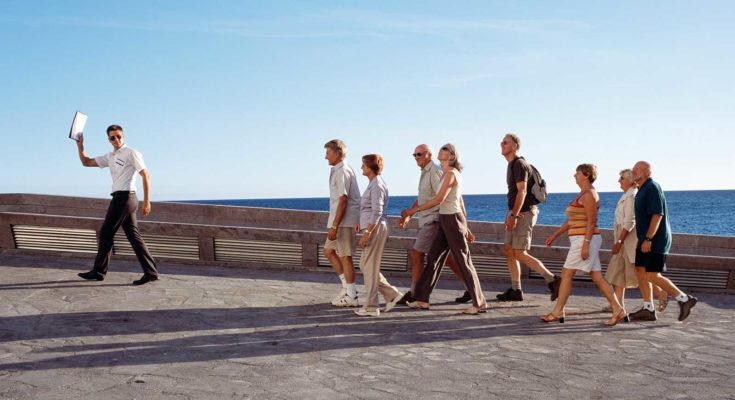 Lead a Tour Group
Take groups on tours to foreign countries with an international tour company or as a solo venture.
You should consider leading group tours if you enjoy sharing the culture and history of a destination with others and making connections with fellow travelers. There are many types of tour groups.
They can be small groups of people, teens or adults who want to explore a new area with its structure.
You might consider working with an international company that organizes tours around the globe for larger groups and more structured trips.
You'll be able to accompany groups on trips and offer knowledge, activities, and sightseeing according to a pre-determined itinerary.
You can also work as a local guide in a destination. This allows you to guide people every day, rather than just for a few days.
It doesn't matter if you want to take people through museums, historical sites, or nature parks. Being a tour guide can be a great way for knowledge sharing and making money. You can even expect over $3,000 per month.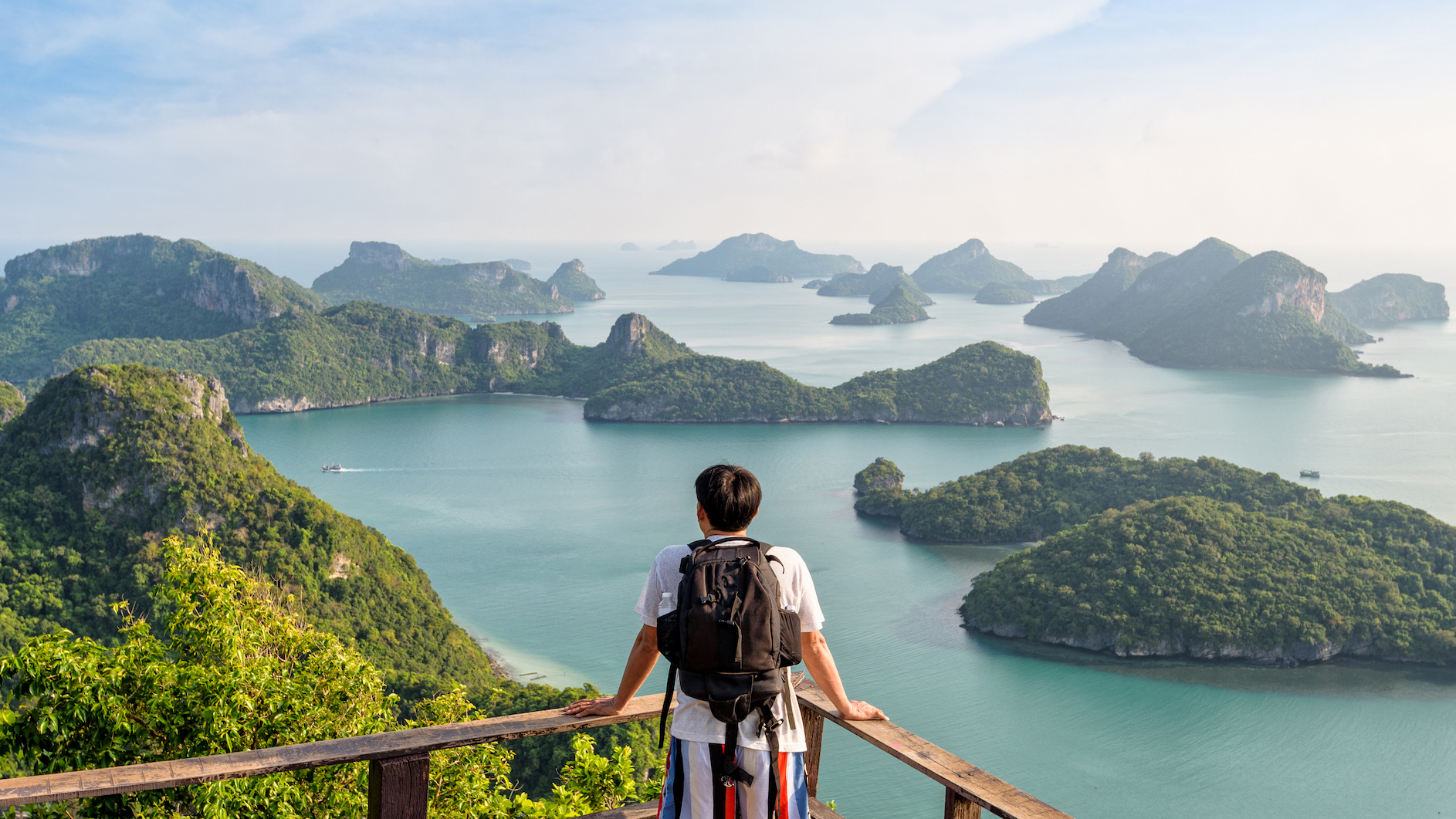 Choose WorkAway
This option is about connecting with hosts to find odd jobs around the globe and get free room and board.
WorkAway is a platform that connects budget travelers with those who are in need of extra hands to work in their places.
When going for this option, you don't get paid in specific, but you'll get free housing and meals in exchange for daily work. This is a great deal since you can look for other jobs in the process.
WorkAway offers a wide range of jobs, from helping in a hostel to building a house to doing work in the forest. You can even teach English or do housework!
Another great way to make friends and save money while traveling is this.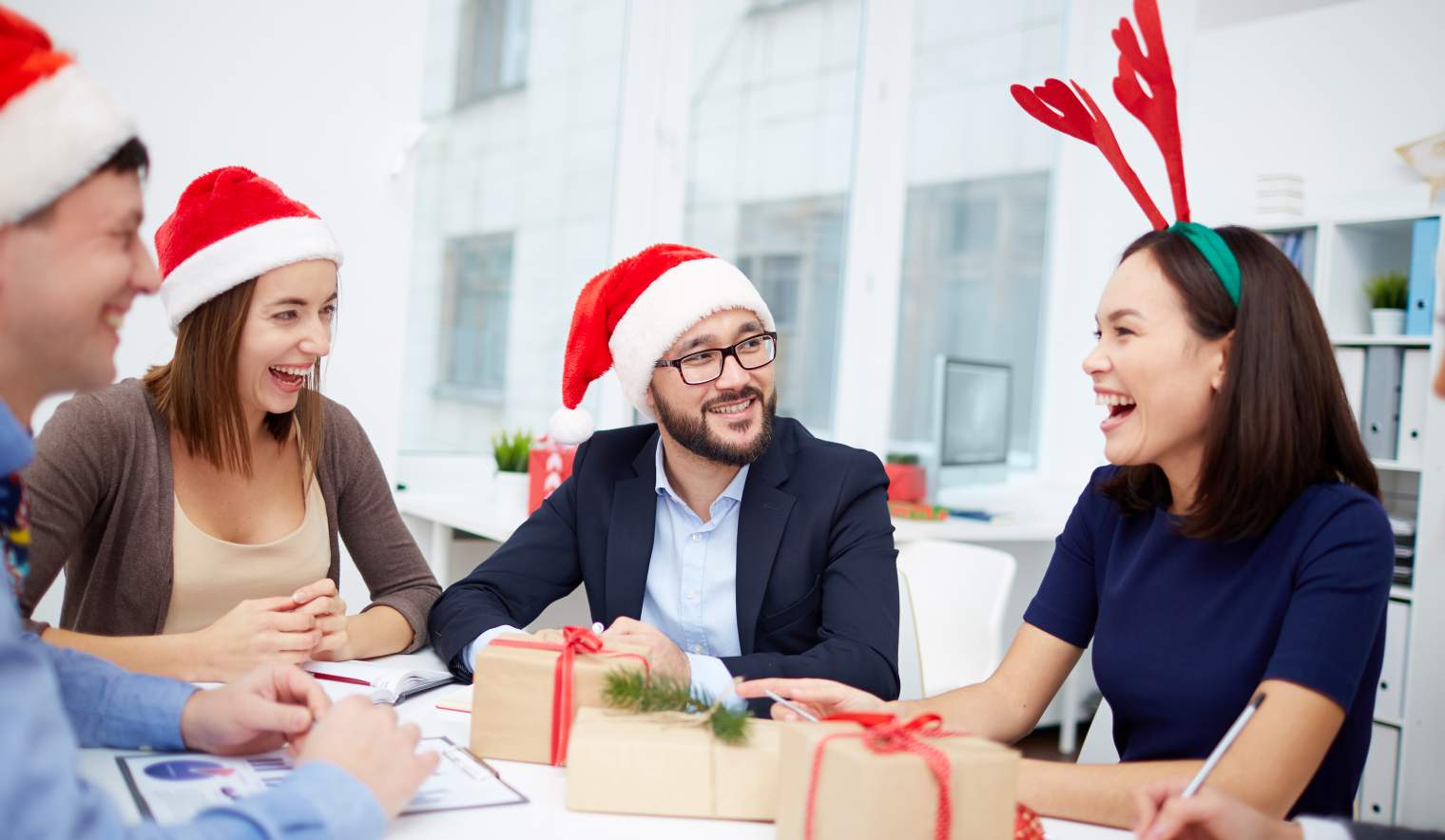 Focus on Seasonal Jobs
If you aren't sure about what to do, work during a specific season to save money on travel in the off-season.
You will spend a whole season working hard, and then you travel with the money you earn. You return to your seasonal job when you're done traveling. It is that simple.
This category has tons of jobs available. People can work in construction, teaching, fishing, and other jobs such as at ski resorts.
These jobs can be found abroad if you wish, and you can change your main job based on how you feel or the country you're in.
Although seasonal jobs can be great, it is important to budget while working to ensure that you have enough money to travel.
Work for Nonprofit Organizations
This is about helping foreign communities to work with a grassroots organization to make a difference and improve their lives.
Working with people or communities in other countries is a rewarding and fulfilling way to get involved in NGO and nonprofit work. Although you might need a degree to work in many organizations, it is a great way for you to put your skills to good use and make a difference.
While nonprofit jobs aren't usually very lucrative, you will be satisfied with helping others and gaining experience in the field. Also, you get to travel to different destinations based on the communities you're helping.
These jobs can be found anywhere in the world. You can work in a variety of roles, from social media management and administrative tasks to working with individuals and communities.
This is a popular line of work for expats. You can expect to earn between $500 to $1,600 that you can usually use for yourself since the organizations often cover general expenses.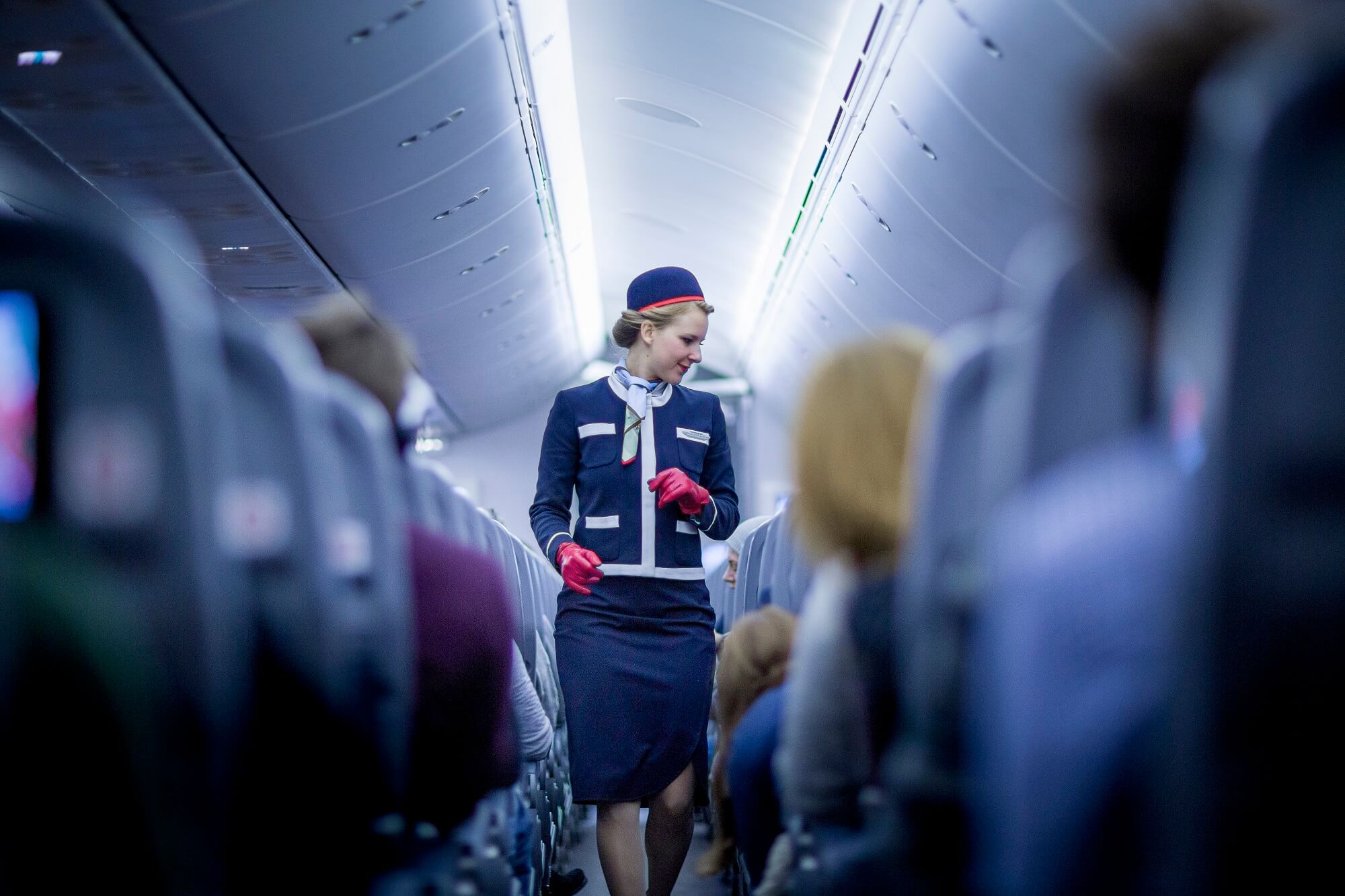 Become a Flight Attendant
Everyone quite knows this job, and although it can be a bit hectic to even think about going on tourist activities, it can be profitable.
In our opinion, it's one of the best ways to travel around the world at a low cost. However, you will only have shortstops in some places while on the job; it is still a great way to see much of the world.
You will need to complete a lot of training and hard work to become a flight attendant. But it will take you places you've only imagined, and it pays you well!
You can also get extremely low-cost flight tickets even if you aren't working based on the airline you choose to travel with.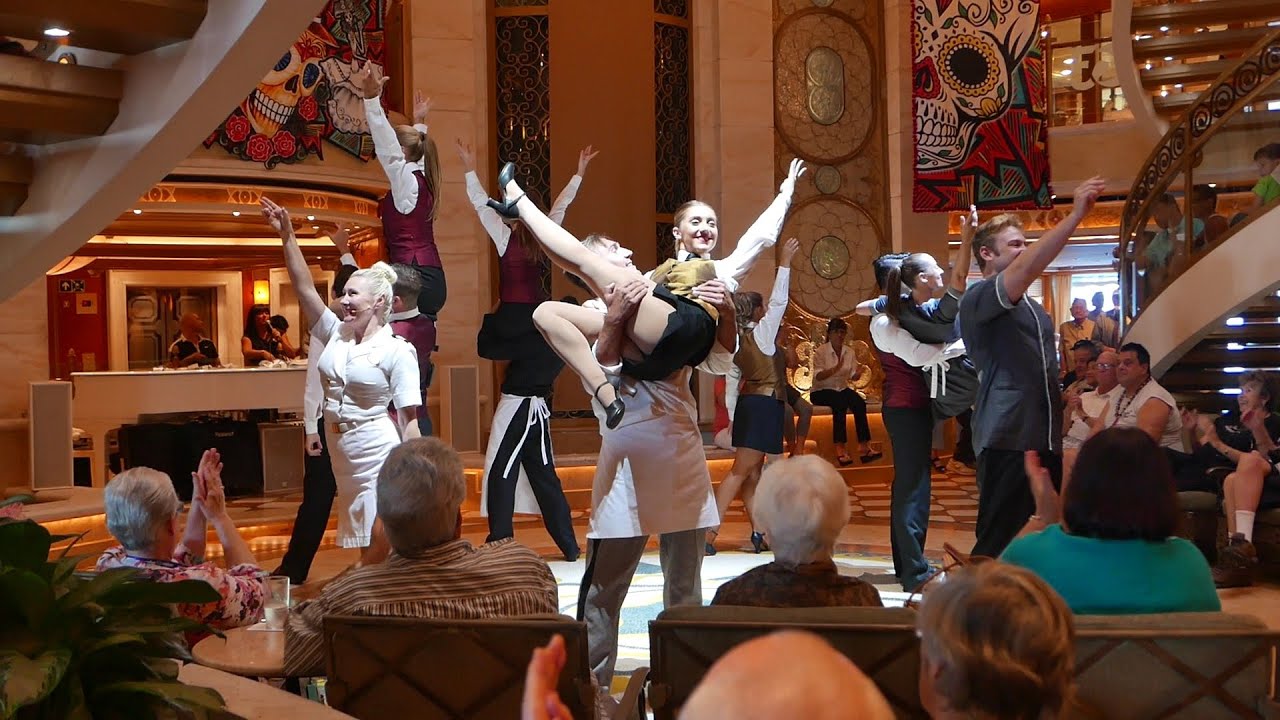 Be a Cruise Ship Performer
You may be able to find work on a cruise ship as a performer if you are looking for glitz and glamour and have some talent.
It may be worth it to apply for a job aboard a large boat heading to a tropical destination, whether you are a singer or dancer or if you have the ability to put on a show.
Cruise ship performers are often able to have their room and board provided. However, you will need to be able to eat on high seas as well as be able and willing to stay on the water for extended periods.
This may sound like easy work, but it can be more difficult if you are not used to what it takes.
However, payment is great, and you get "free" adventures.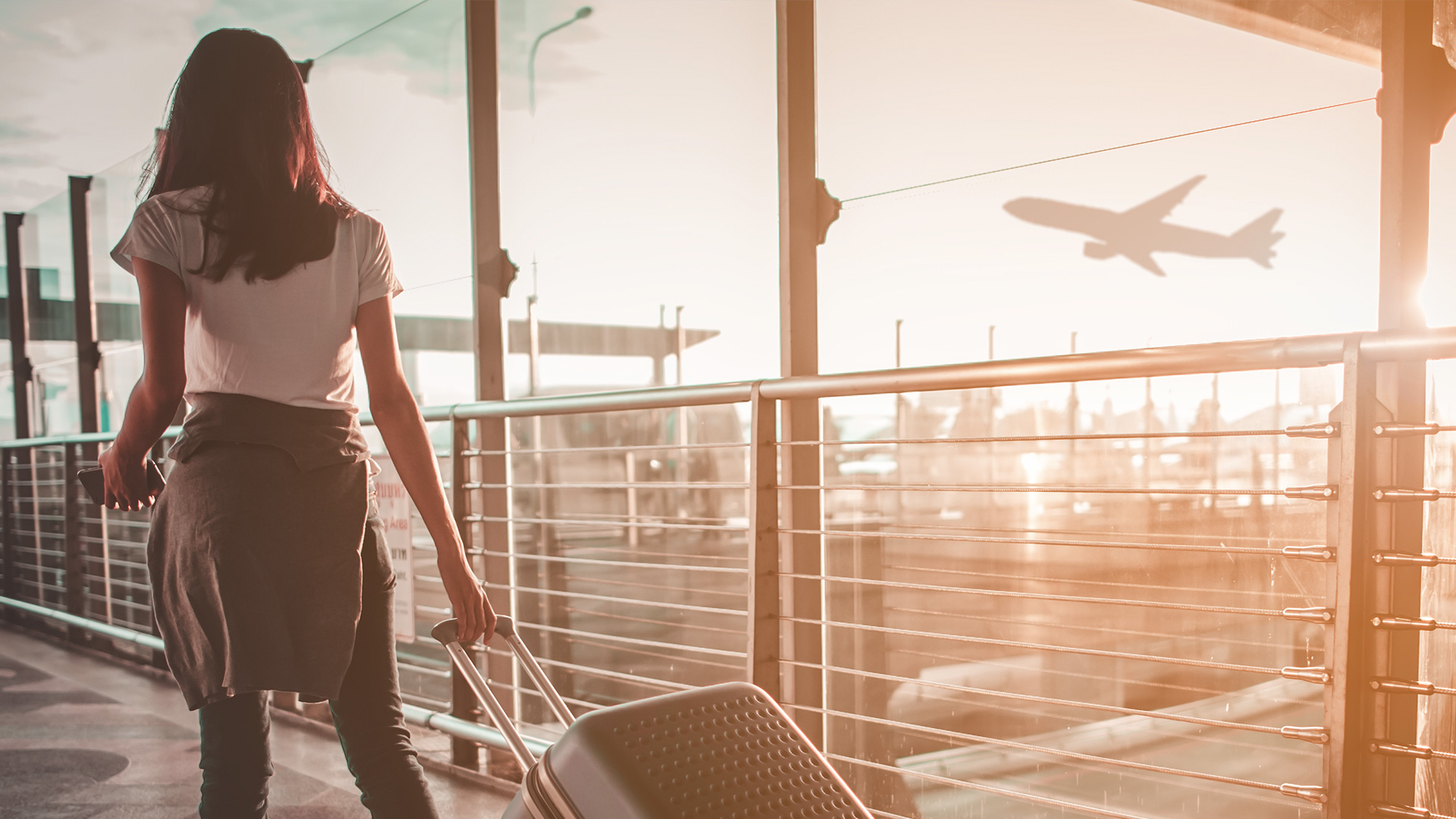 Foreign Service Travel Jobs
Foreign service jobs offer the opportunity to live and work in another culture for months or even years.
You will need to work as a diplomat, an IGO (an intergovernmental organization), or at one of your country's embassies overseas. However, this job requires a graduate degree.
Working knowledge in foreign languages will help you get this job more easily and you ought to keep this in mind since there is a lot of competition. You might be required to pass several aptitude tests administered by your state department as well.
You have very little to no control over where you are placed. However, your experience and clout might increase, so you may be allowed to make decisions about your future placement.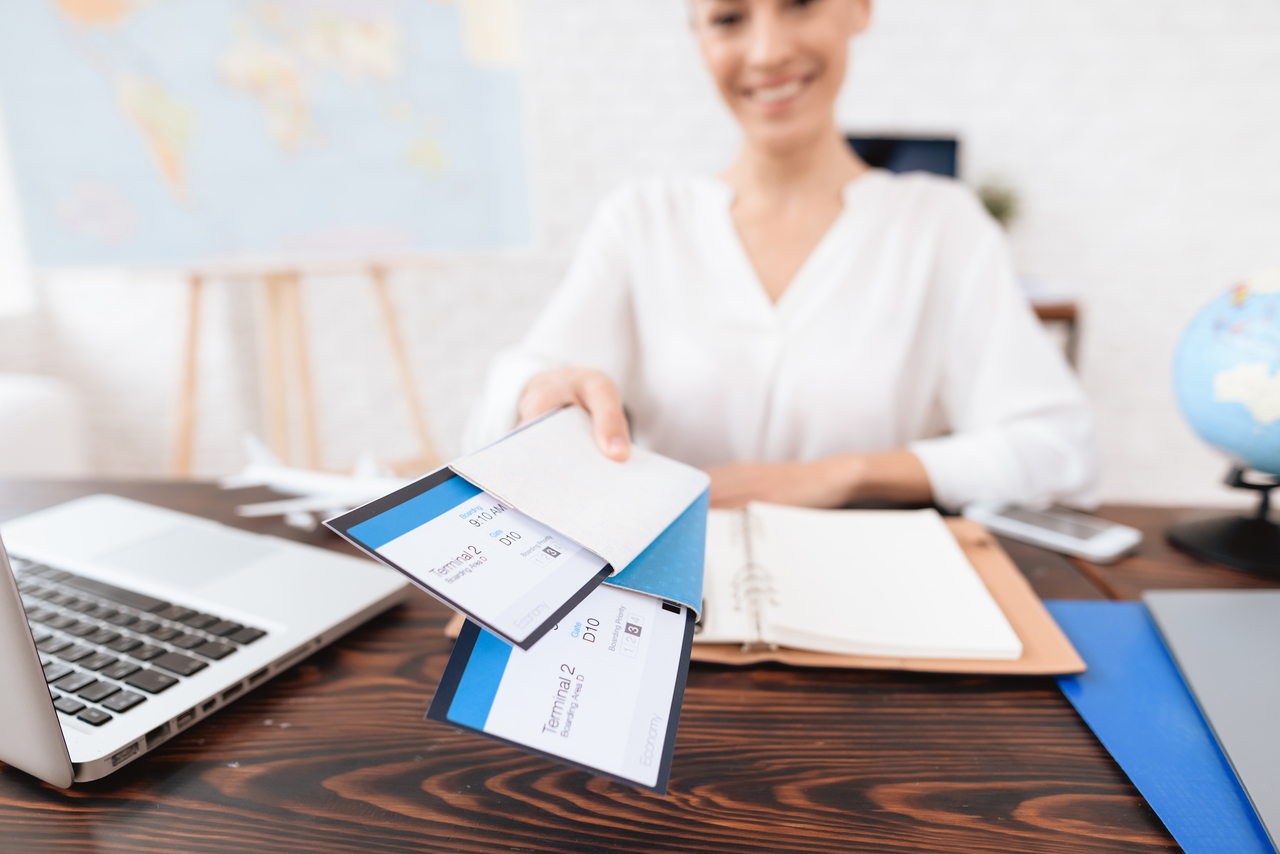 Work with Travel Agencies
It might surprise you to learn how many people hate hunting in search of accommodations, cheap tickets, and other complicated travel arrangements. Travel agents are here to help and make a lot of money for their services.
You can work for an established travel agency or as an independent agent if you are good at creating itineraries. You will organize everything as a travel agent. This includes lodging, transportation, and advice about tourist destinations.
This job requires a deep understanding of the tourist destinations where you are selling packages. Also, you will need to be familiar with travel management tools in order to book trips and collect payments from clients all in one place.
If you do a good job, you can earn over $5k+ wherever you go.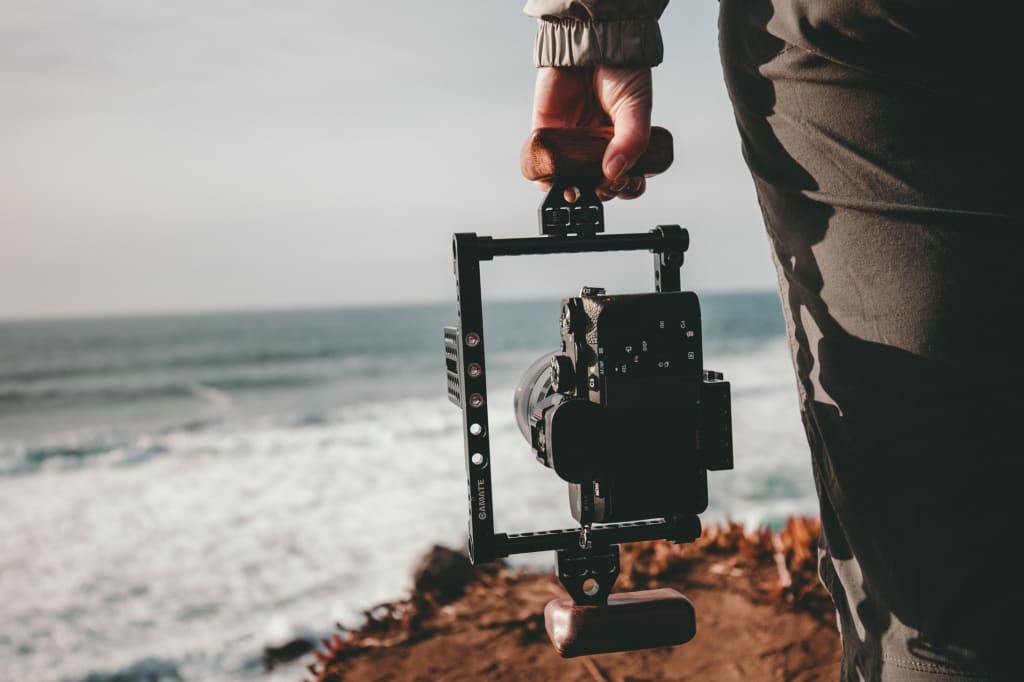 Maybe Vlogger/YouTuber?
These traits are the usual elements that make YouTubers and vloggers so successful. They are charismatic, talented videographers and have an unceasing following.
These skills alone are not enough to make a successful vlogger in today's highly competitive market. It's really three secrets to success: weekly consistency, YouTube keyword search, and inbound marketing savvy beyond YouTube.
These three elements will help you get more traffic to your YouTube channel than any other star. You can also increase the number of views from your tactical YouTube SEO in 2021.
Now, we all know the profits vary, and you will need to work in your channel before deciding to use the money for traveling.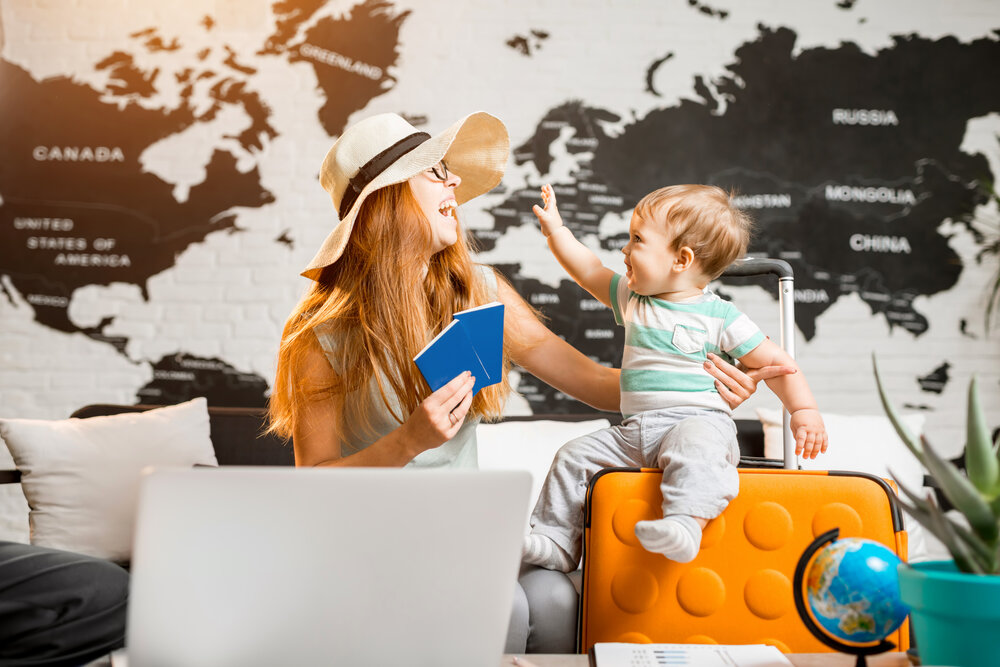 Become a Nanny
A simple nanny job is a good option if you enjoy children but don't have the teaching skills. This is a job that many travelers do because it doesn't take that much work while traveling around specific continents like Europe and Asia.
It is important to be able to interact with children. However, it is also essential that you have the ability to work part-time and earn extra income. If this is your goal, you might want to brush up on your Lego and coloring skills.
That being said, it is more profitable than being an au pair since you can earn about $3k per month based on who your clients are and the amount of work you have with the children.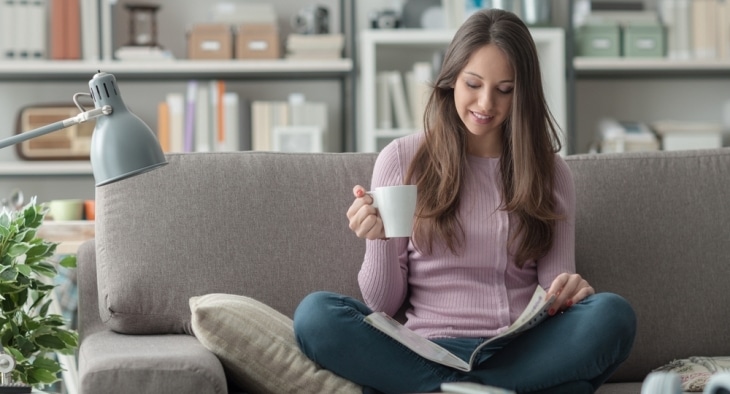 Pet or House Sitter
If you don't like children, but like the idea of taking care of something, there are always dogs, cats, and pets overall.
People often need someone to care for their pets and possibly their home when they go on vacation. Have you ever heard of a free night?
These services are often needed by people who post on Facebook groups and dedicated websites. This makes them easy to find if they're in the right place.
While most house-sitting gigs don't require payment, it is worth the huge savings on accommodation! Others that include money, well, this is a big chance for you.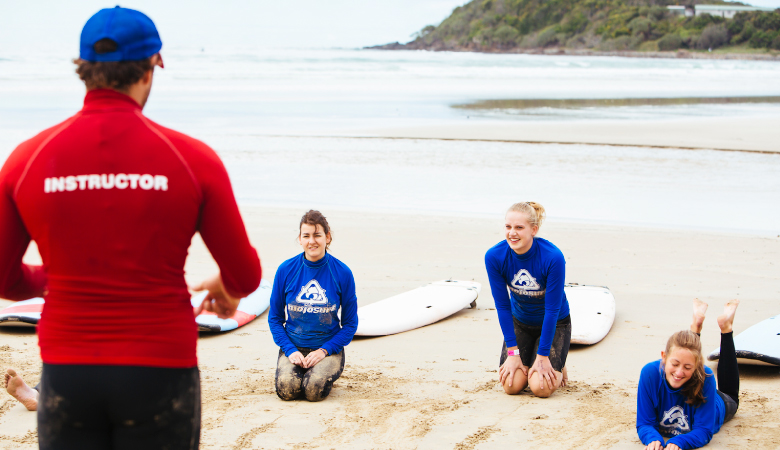 You Can Work as a Surf Instructor
Do you like the sea? You can share your knowledge and make some money by taking your surfer knowledge and going into the water.
You can earn some extra money teaching locals and tourists how to surf if you are a skilled surfer.
Surf instructor is one of the most popular travel jobs. You'll always find work wherever there are waves. Get your board and tan ready because foreign waves are waiting to be shredded.
You can request about $15 per hour and take several students at the same time.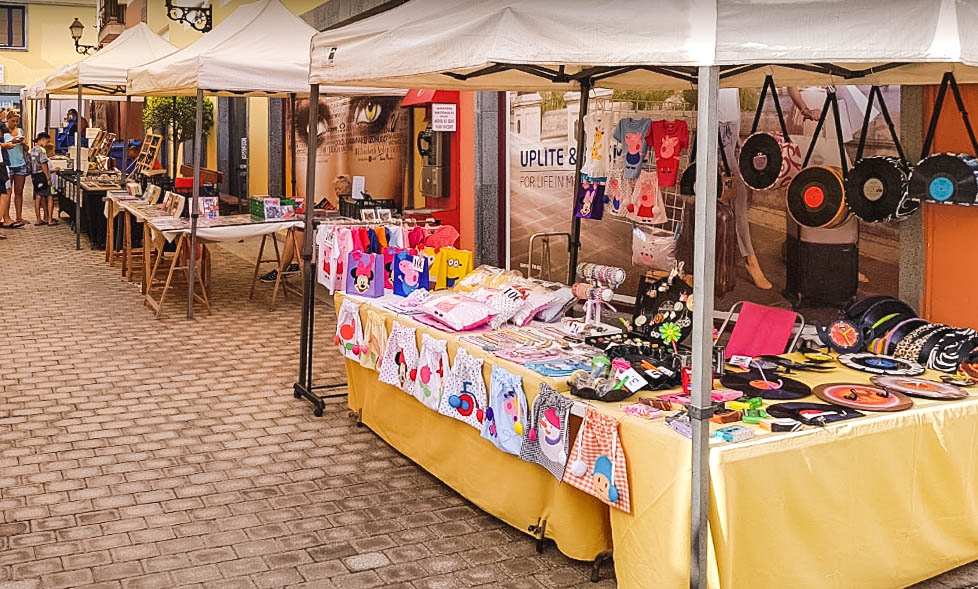 Making and Selling Jewelry
Travel entrepreneurship is a new trend—a profitable one at that. You can make or sell almost anything, but jewelry is the most popular item for backpackers.
You can make your own materials and carry them around for a very low price. It's also easy to set up shop (busking-style) in any open place for street traders.
If you are passionate about your craft, you can bet on this option since it is not necessarily one of the most difficult travel jobs. It can, indeed, be difficult to source ethical materials and make jewelry. But you'll still have some amazing adventures and a good source of income if your crafts are good.
Also, you can sell them on marketplaces like Etsy without having to pay anything upfront.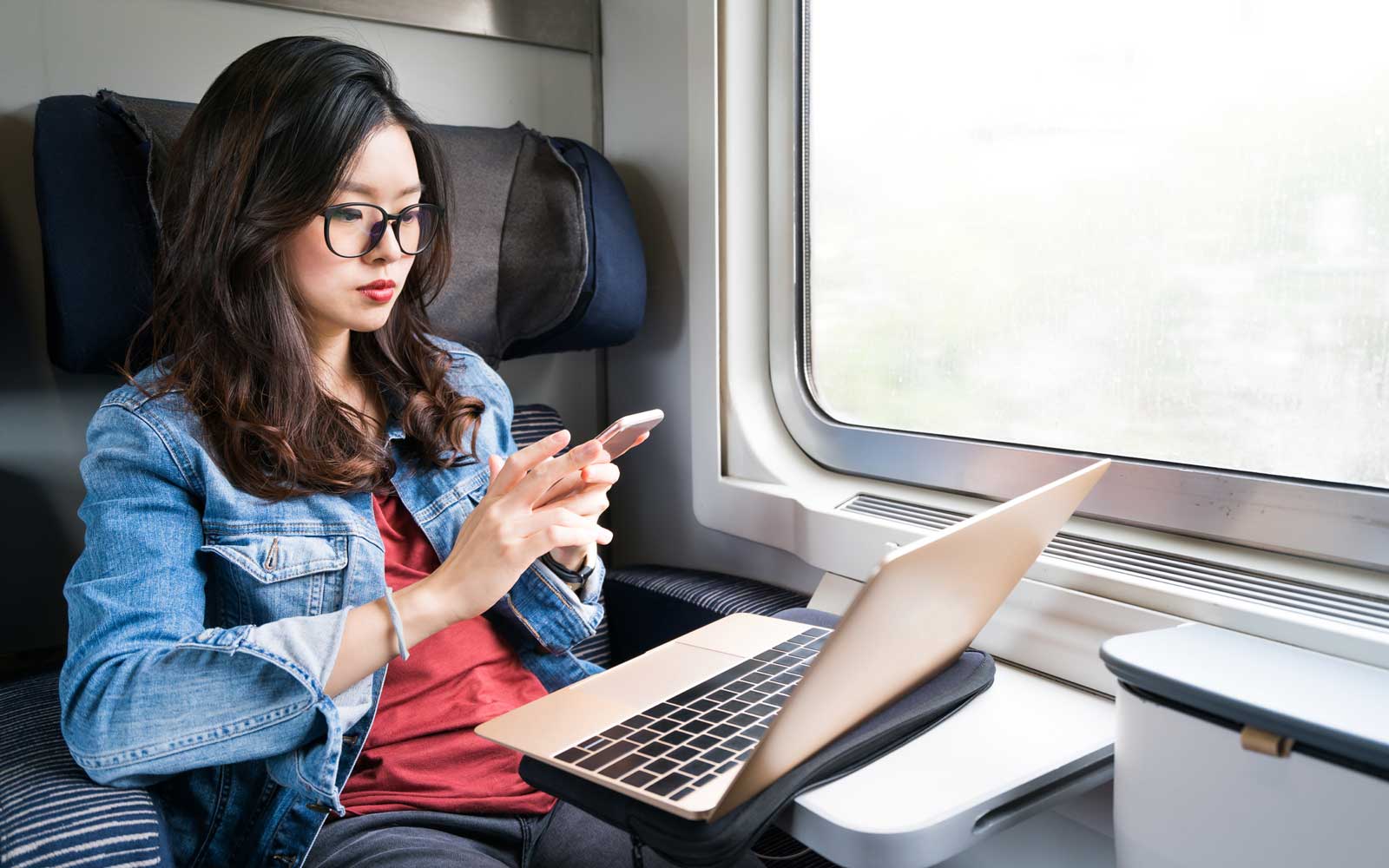 Selling Stuff to Import
This is all about selling items you get from other countries or from much cheaper marketplaces than where you are selling.
For example, you can get the items from Aliexpress and sell them on an online store or platform like Facebook Marketplace based on where you are or Amazon and eBay.
You can make money based on the sales and what you sell.
Hostel Work
Hostel work is one of the best-kept not-so-secret-secrets of the budget backpacking trade. It used to be quiet, but it is now open for business.
Finding hostel gigs can be super easy, and hostel work is one of the most rewarding travel jobs for backpackers.
Ask the hostels where you're staying if they need any help. "Help" is manning the front desk, graveyard shift, sweeping the floors, or tending to the bar.
They might pay a little bit if they need help, but most likely, they'll give you a bed and food. The best way to save money on travel is to stay in hostels.
The Local Lead Generation Process for Your Business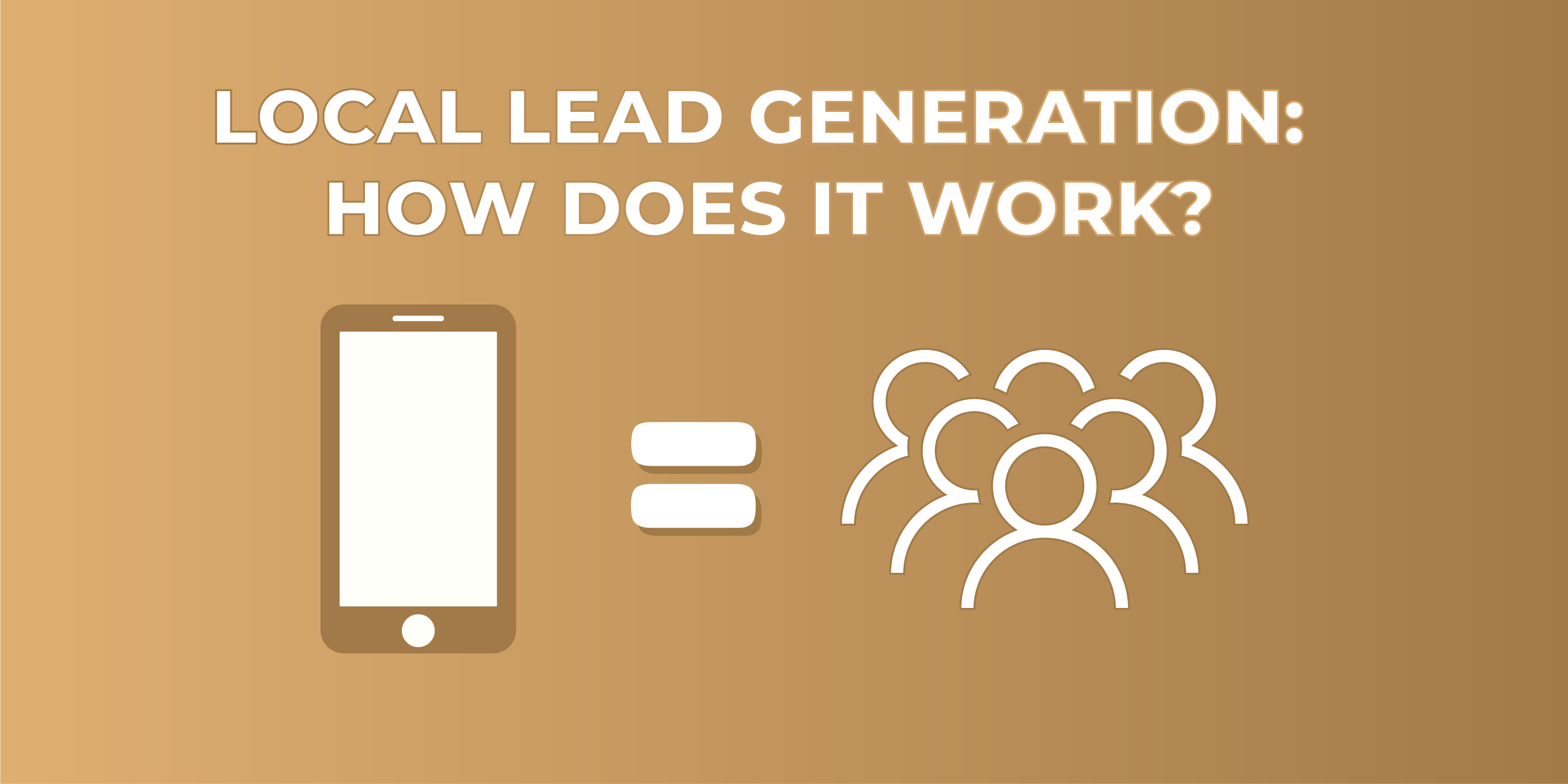 All right! So, everything is about building properties and generating leads. But how does the process actually take place? Are there other steps I need to know?
The steps I mention below are what students from our local lead generation program follow to generate leads for businesses like yourself. So I'll help you see what we do. And how if you join our program, you can simply generate leads for your own business (unless you want to start a side hustle and build a laptop lifestyle business).
Essentially, our lead generation can be divided into four steps:
The first is prospecting. You need to take the time to do market research on a niche (industry) and determine how many phone-driven businesses are there.
Keep in mind that this is local research as you need to know how many companies need leads. For example, you may search for "plumbing services Youngstown OH."
You will find dozens or even hundreds of businesses trying to get themselves in front of the customers by ranking on Map Listings, organic results, and even Ad.
The second step, building. When you find a niche (plumbing, tree services, a software company, real estate…), you will need to start building your digital properties. You don't need to be an expert in HTML or coding. It can be easy with the right tools.
The third step is now taking time to rank your lead gen website. With the site done, you need to work on SEO strategies and start dominating those Google search results. If you're new to SEO, it stands for Search Engine Optimization.
To keep it simple, it consists of the entire process of growing a company's visibility on search engines like Google and generating organic traffic. And remember this, local lead generation is part of the strategies.
Moving on to step four, once you rank the site, you will start getting your ROI and profits. You only need to rent it out to a local business interested in the leads the site generates. You can offer a couple of free leads to their move on with the actual pay per lead.
To review steps 1-4 above, I described it to a normal student who is building a lead gen business to help local service providers generate more calls. But replace the student with you as the business owner. And replace sending the leads to a business to simply siphoning the leads to your personal business.
By the way, fun fact, about 20% of our students in our local lead gen program are actually business owners who went through the program. And they use the skillsets we teach to generate leads for their own business.
An Example of Lead Generation: Home Advisor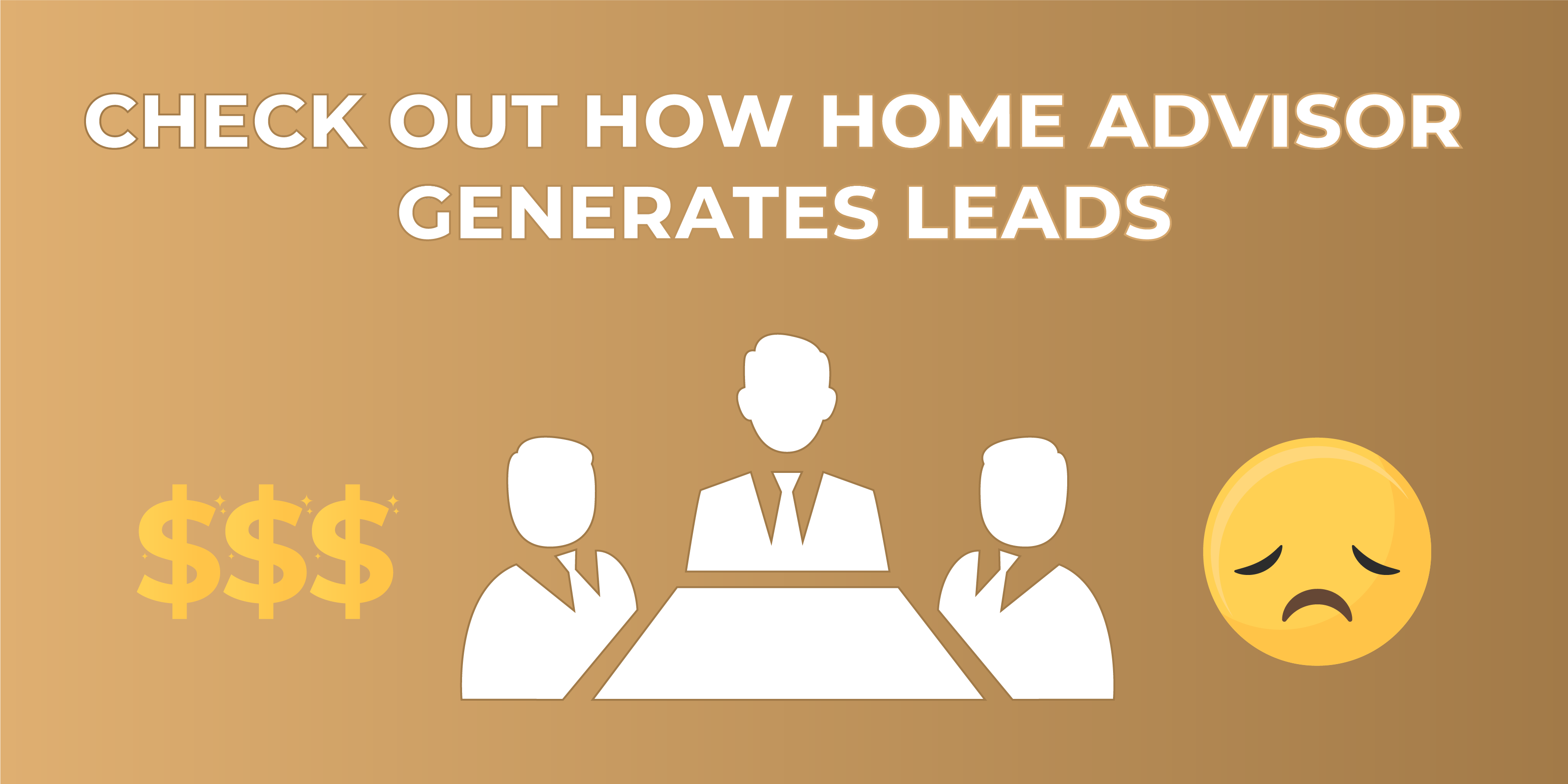 You must be thinking, "if lead generation sounds so good so far, how come I haven't seen any company?" That's the thing; there are many out there. You just don't know they are dedicated to it.
HomeAdvisor is one of the best examples you can find on the Internet as it is a top lead generation company that has spent millions building its brand but also earned even more zeros for this same reason.
They started small as everyone else but invested in building their brand awareness to make people who are looking for home services go to their website and find what they need. They are over 75% of people's first choice when they need those services.
If you don't get HomeAdvisor that much or need a refresh, users need to submit their information to request a service and get a professional or expert who can provide it.
HomeAdvisor's job is to share your information, which makes you a lead, with local companies so they can contact you and offer the service you're requesting. For sharing this lead information, HomeAdvisor gets paid by the companies. This happens for every single lead they send to multiple businesses.
Business owners who don't have marketing skills or don't even know how to have any online presence will always rely on those pages to list their services.  They will save time and effort, but companies like HomeAdvisor can make them spend lots of money as leads aren't exclusive (one lead is sent to multiple companies after all).
Using Facebook Ads aka Paid Ad Platforms: Do They Generate Leads?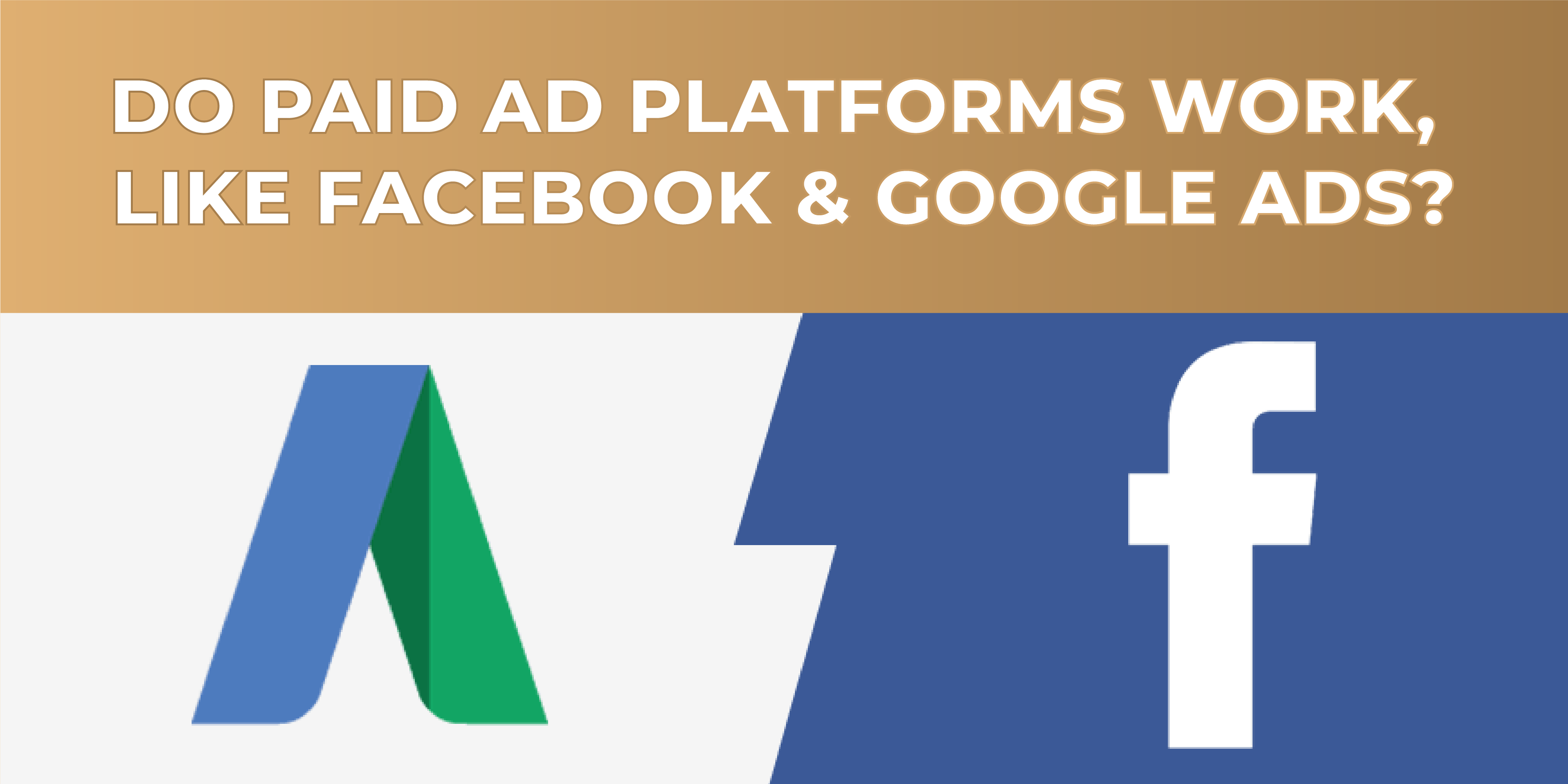 They DO generate leads. If not, no one would use them.
However, you need to remember two facts:
Paid ads or platforms can be expensive.

They don't generate "natural" leads.
Whenever someone sees or clicks in one of those ads, over 80% of them did it by accident or are trying to close/report it.
Why? Because they aren't looking for those services. At least not at the moment.
What those ads do instead is interrupt their time on the platforms. Users aren't there to find companies or businesses unless they are searching for a specific company's user, and for that, there's a search bar. This is why it is hard to convert them to actual customers who will show interest in the companies' services. Also, you're limited by a budget.
When using lead generation, everything is organic. You aren't forcing others to pay attention to your business but rather being there when they need you. This is why Google's organic traffic will always beat paid ads, and the reason companies continue investing in it, which is a lot cheaper as well.
What Is Local SEO?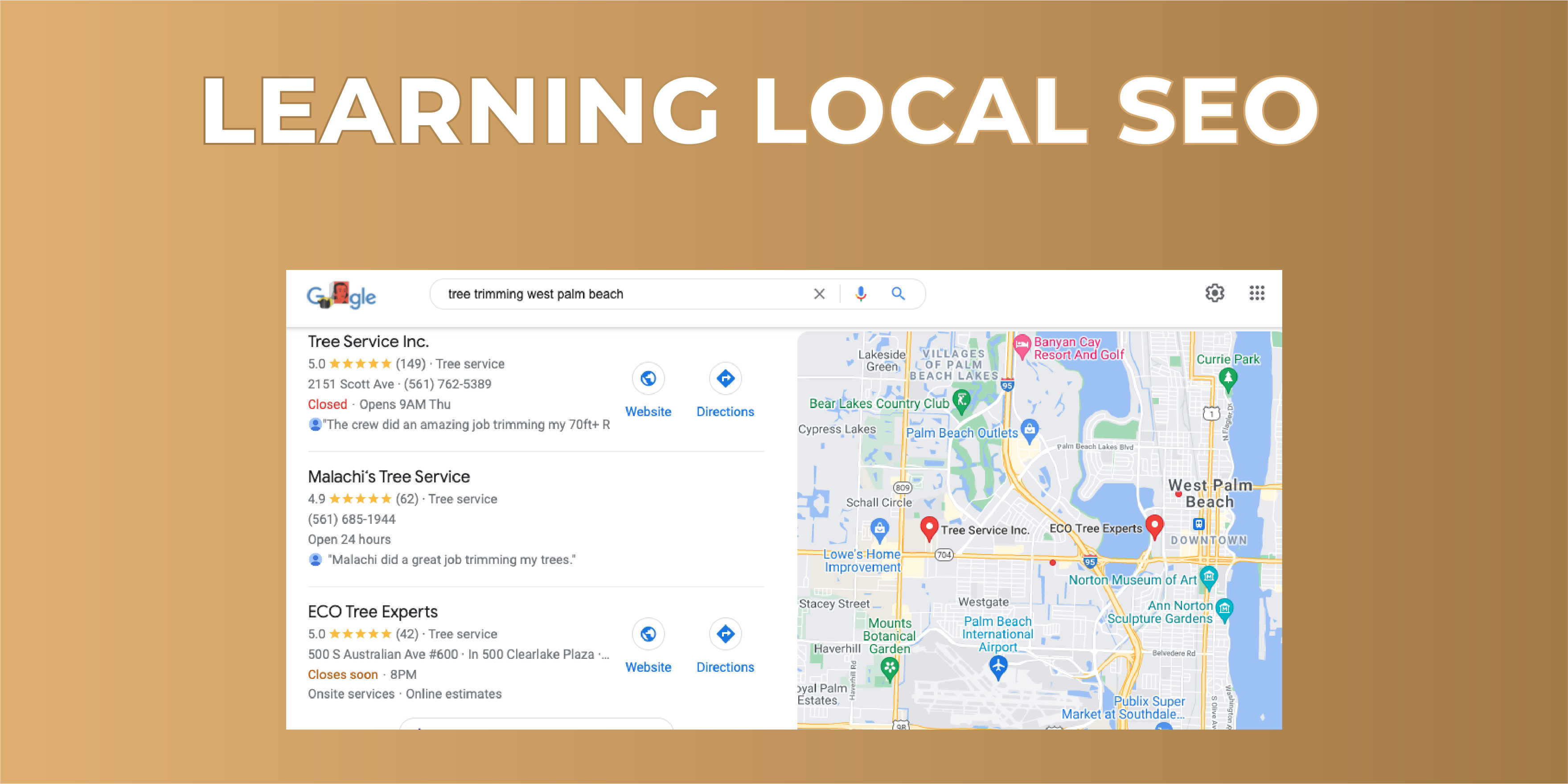 Don't worry… I didn't get it at first either. Following the short explanation, local SEO focuses on scaling businesses' visibility on search engines. However, this is only for those who serve their communities face-to-face.
What does this mean?
Experts and professionals like painters, plumbers, and dentists (but not only them) offer their services to their local customers. Why? Because they can't deliver them unless they are located in the same area of their customers.
To make sure those businesses get more leads, you need to rank them locally by claiming the business listing on Google to place them on Map Listings. Local SEO also involves online reviews, citation management, and how you manage your entire online presence in the local area.
If you are going to bet on lead gen, you need to adapt yourself to today's world: The Internet.
Keep in mind that although traditional channels and methods like billboards, warm calls, and pamphlets still work, they aren't part of your tools. Whenever someone needs a service, they go to Google and search for it.
"Dentist in Miami" or "plumbing services in Orlando," etc. And you can keep coming up with services or professionals people need and look for. Thus, you need to make sure you're using Google to get the companies in front of their clients.
Users will always click on the first search results (those near the top), and many of them will be either Ad links (people paid to place their websites there), Map Listing, and then you get websites. Almost all of them are your goal and where you should always aim to place yourself.
Can My Business Utilize a Local Lead Generation Strategy?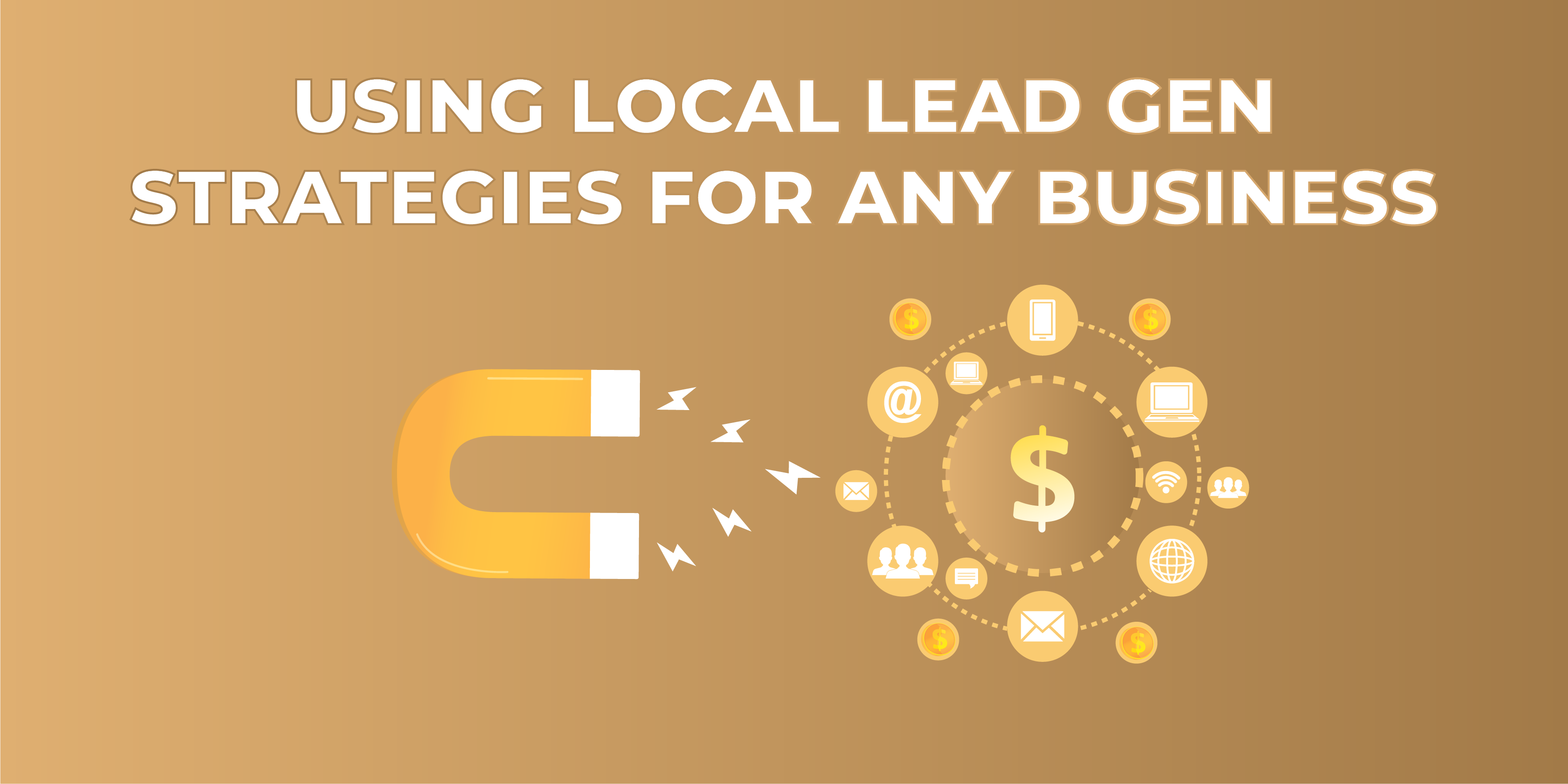 If you want customers, you better know you need it. Following the previous explanation, lead gen is all about placing businesses in front of their customers, choosing them over their competitors.
Put it simply – it's all about closing deals and having clients for those companies to make money. The main difference with the usual methods companies use for this is how lead generation approaches different channels to get them in the right place of the market to get customers.
Those channels are all focused on the Internet as most people are searching for products but also services across the net. The issue is that the Internet is way too broad, and businesses don't know how to place themselves. They usually try, but they get one common result: losing money and time.
How Powerful Are Organic Leads from Google?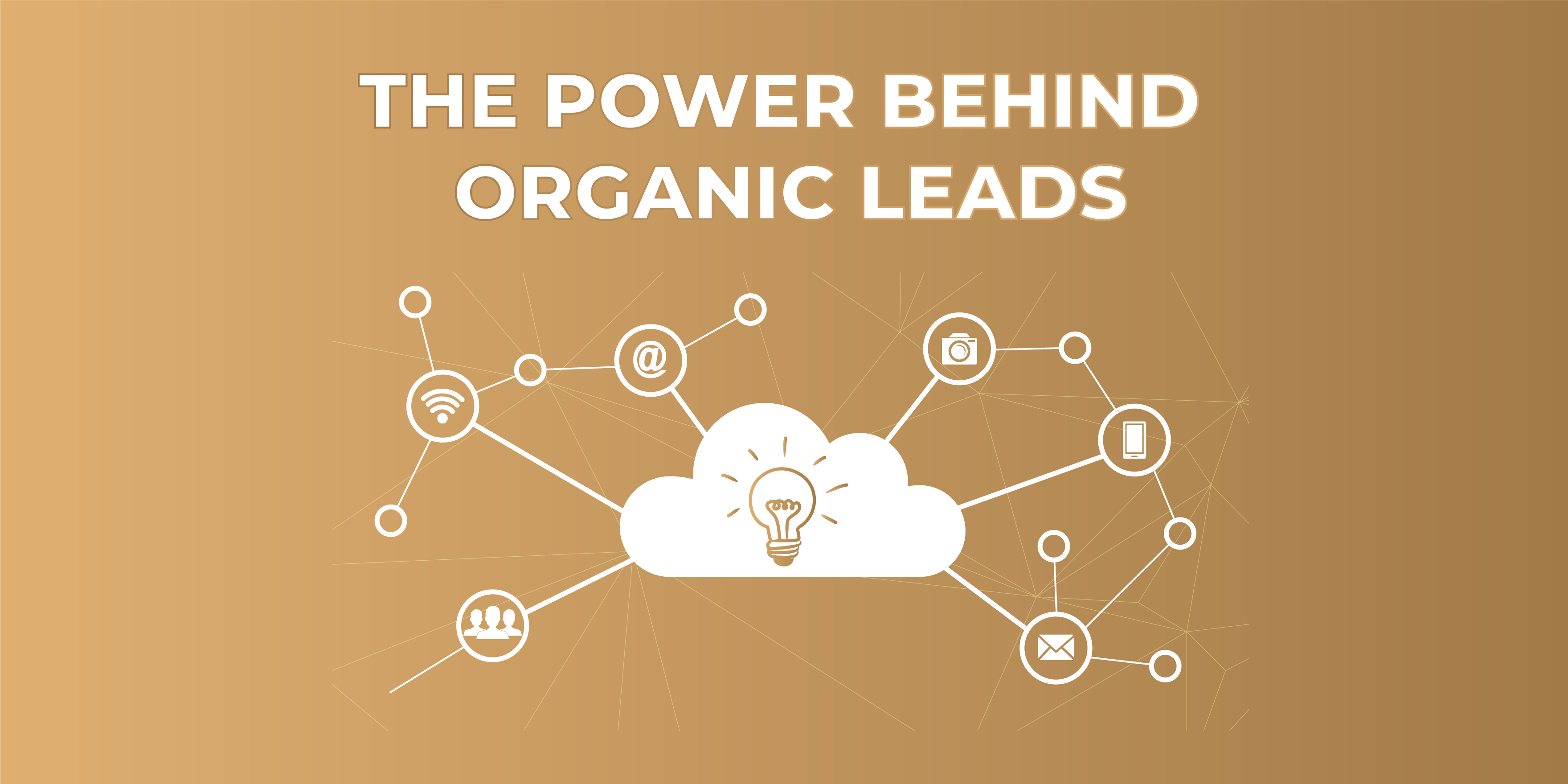 For companies looking for customers, it's everything. For you? Pretty much the same. When you build a business with digital properties, you get to make thousands of dollars a month.
This isn't a "get started today and get rich tomorrow" thing, but it is HIGHLY scalable, and ROI + positive results are guaranteed. Learning a fairly decent and very needed set of skills to create your digital properties and start ranking them on Google is required.
I have invested in several online businesses over the years, and if there's something uncertain, whether you will get your ROI or not, even more than the actual profit.
However, this business moved my earnings from five figures a year to a month in ONLY passive income while sitting comfortably at home.
On my laptop. Anywhere. Anytime.
You can look at one of the first sites I built back in 2016, and it continues making me over $1.000+ every month. The best part is that I don't need to touch it or the rest I've built over the years, just like this digital property.
What Makes Lead Generation SO Alluring?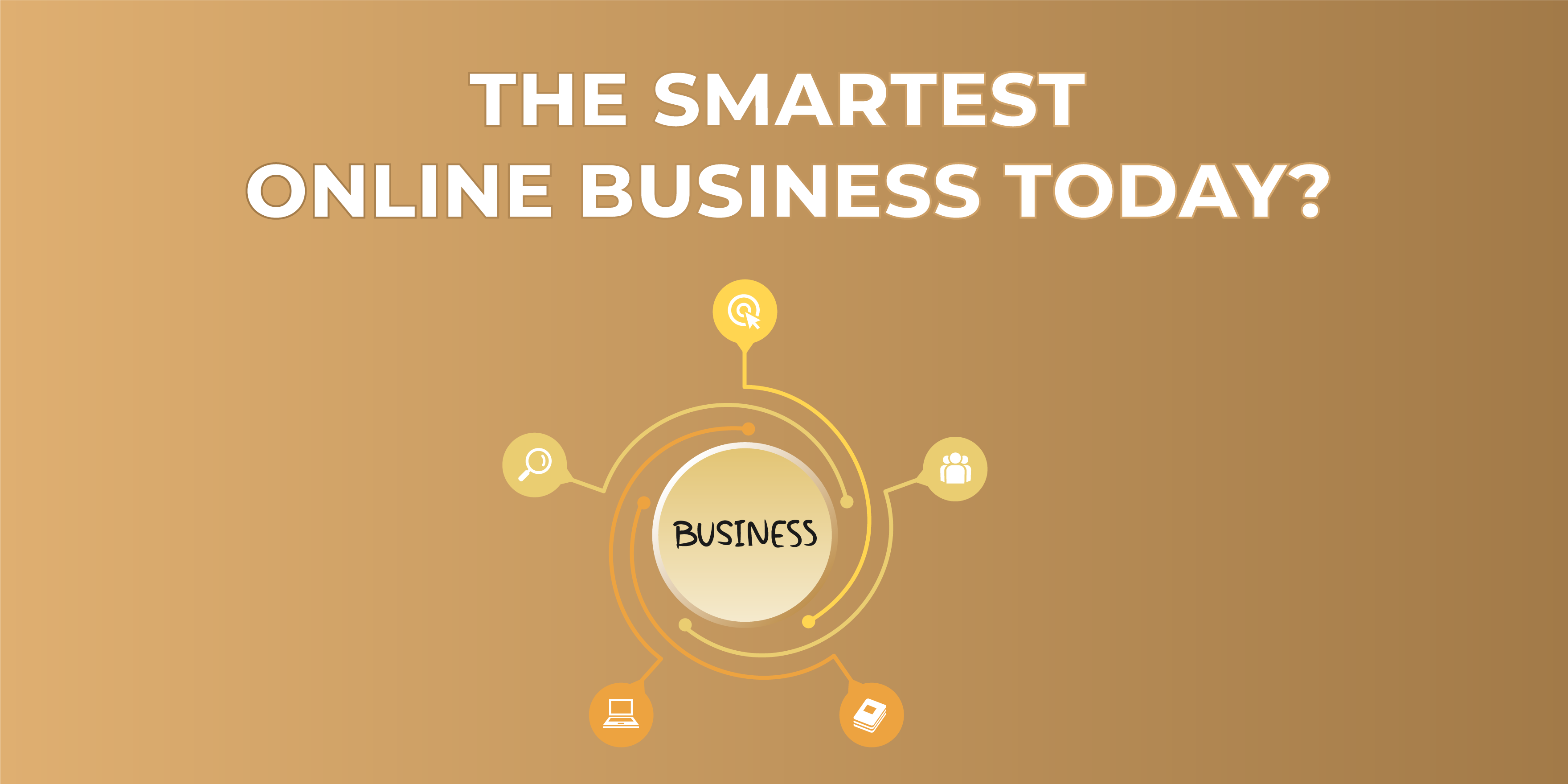 Here it goes: you can work from home.
The main issue with regular business opportunities is how much you need to invest in staff, equipment, or rent to have a place to sell your products or offer your services.
We all know the hassles of traditional businesses that involve regular expenses, which are extremely high.  Can you afford it? I don't think so, and even if you can, is it worth it? Now, it isn't only about the money. You also need to put in a lot of work, and it isn't only during the first couple of months or years. Usually, it is as long as you continue running it.
You can save yourself those headaches and bone-breaking tasks and expenses with lead gen since it is more about generating leads with digital channels—mainly websites.
Websites can be VERY cheap to build, and with many tools online, you get to do it in a couple of hours instead of days. Any virtual or digital business is scalable and won't need constant maintenance.
So, let's summarize this:
You save money in regular expenses with traditional and most online businesses as what you need is yourself and digital properties (websites).

You can bet on passive income.

 There's no need to hire more people to get started.

You can generate leads in multiple industries, which allows you to work on any niche you want.
How Can I Get Started in the Local Lead Generation Program?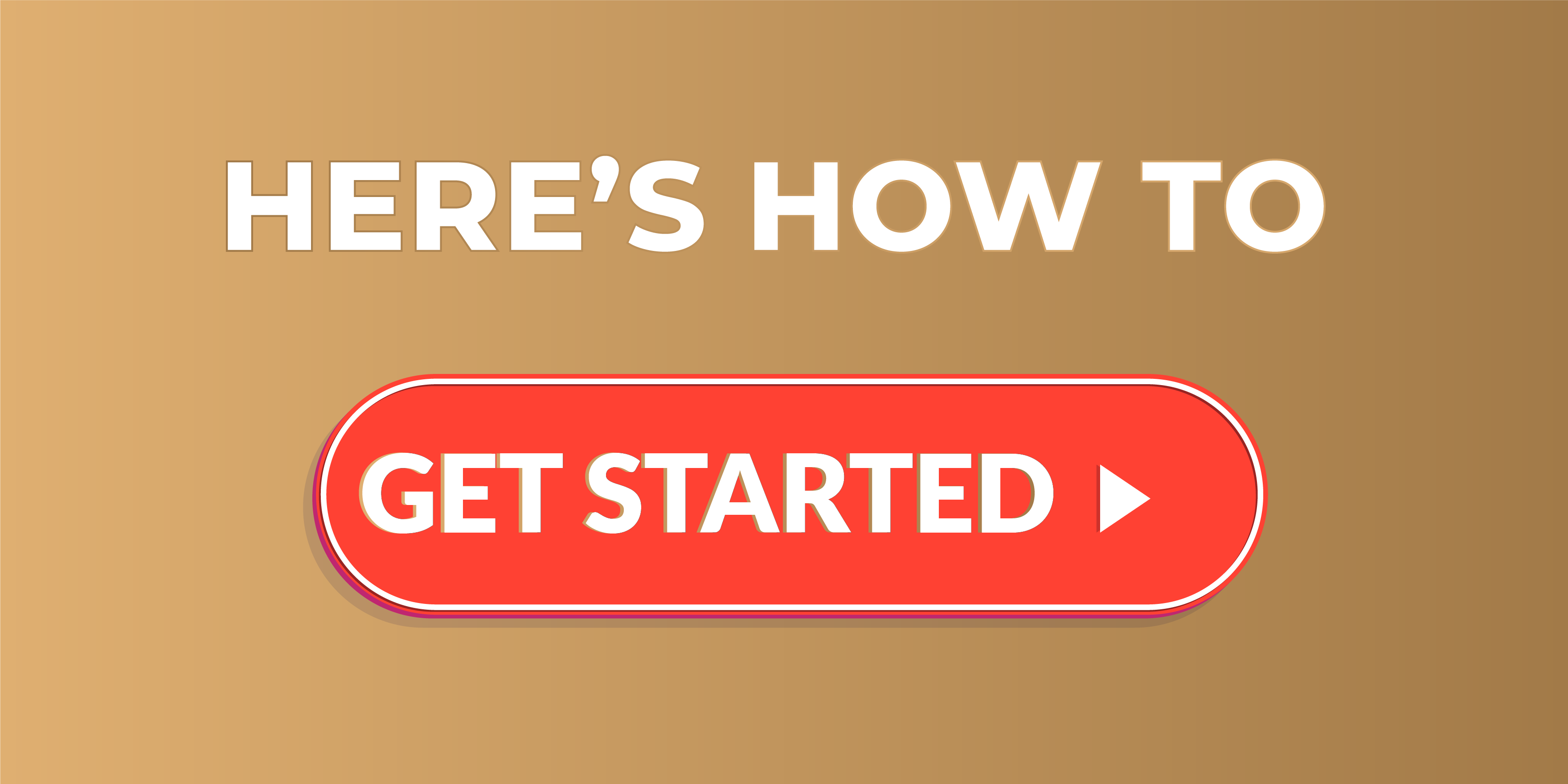 Anyone can start and learn. That's the beauty of this business model. I knew nothing about SEO, Map Listing, and everything I've mentioned so far. It is all about learning the skills, gaining experience, and deciding to take the step.
Remember that this business model will never get old as business owners are always looking for leads. They need to do business and scale their companies. Why not do the same while helping others and still making money?
You can start with this local lead generation course highly recommended for anyone wanting to grow in the business. It is a close training that will take you through each step and make sure you are able to get your ROI, profits and take control of your life.
You will be added to an incredible lead generation family ready to help you 24/7 when asking questions on the group. Anyone is welcome who's willing to put in the work. Click here to watch the lead gen webinar.