Are you thinking of becoming a locksmith, and because of it, you are trying to find out how to start a locksmith business? We can let you know, for starters, that you will need to have good mechanical and practical skills and be able to work in a variety of business and residential settings. 
Locksmithing is quite a challenging field as people expect great services, which are usually translated to speed and affordability for what you're able to do. 
However, it is profitable and may not require as much effort as other business options. But the trick is: you need to be quite good to get customers. 
But focusing on the essentials first: how can you get started with this business if you're all in for it? 
We recommend you follow the regular channels or steps, and if you aren't familiar with them, all it takes is to keep reading a bit more: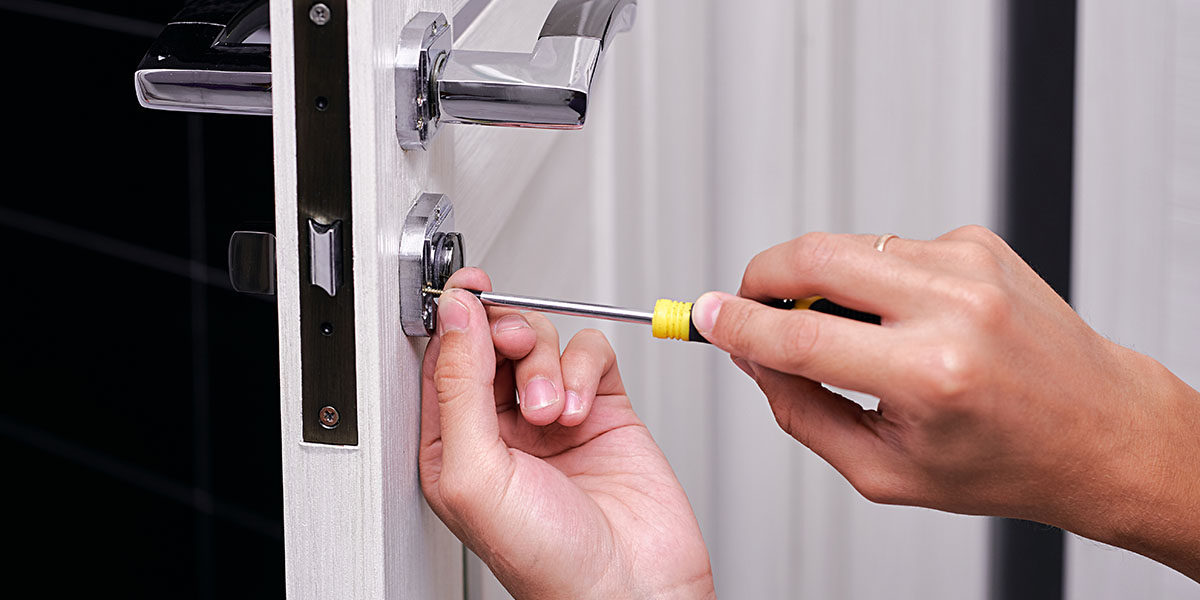 Do You Know the Requirements to Be in Business?
As the locksmith industry is unregulated and has no governing body, there are no formal requirements. This means that anyone can become a locksmith today. 
But to be a competent one rather than a cowboy locksmith, you need years of experience and training. 
Expert training is also recommended for those who want to be able to work in the industry once it becomes regulated or just to turn yourself apart and be different in the industry. 
Now, when it comes to the requirements of starting a business, there are different ones for locksmiths in each state. 
Some states require you to obtain a license. Others require background checks or certain qualifications. Other states have no regulations.
There is no national standard for a locksmith business. Before you start your company, it is important to understand the regulations in your state and industry standards; that's what we can tell you. 
The Associated Locksmiths of America lists licensing laws for each state. You should also review the legislation in your state, as it will contain the most current information.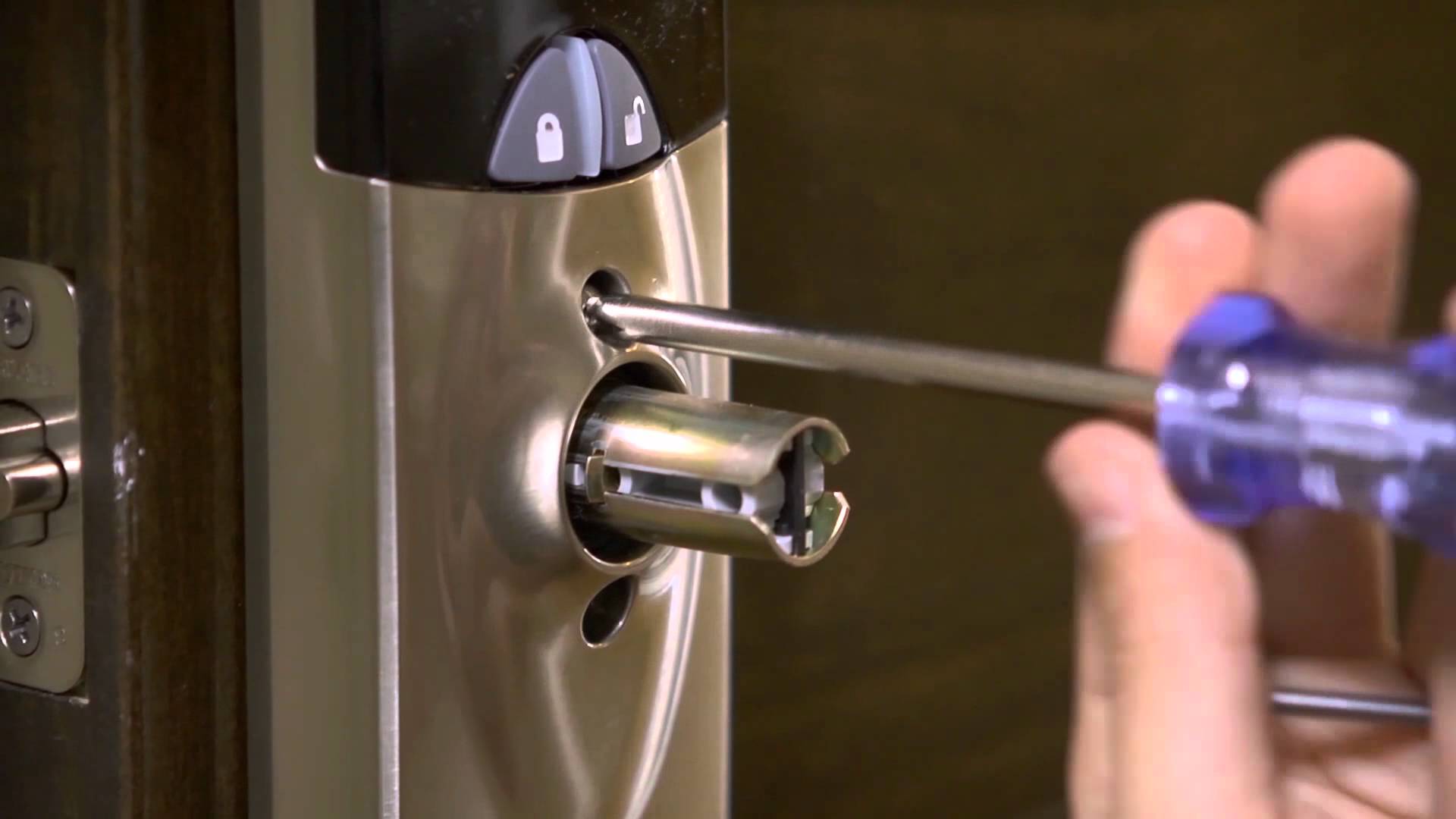 You Need to Register for a Locksmith License
Before promoting your business or doing work for customers, check to see if your state requires you to have a locksmith license. While the requirements may vary from one state to another, they could include:
Training courses.

Formal exams.

Practical work experience.

Background checks.

Registration fees.
Some licenses for business may be valid for many years. Others may require renewal every year. To ensure that your paperwork is correct, go back to the requirements and work on your license acquisition.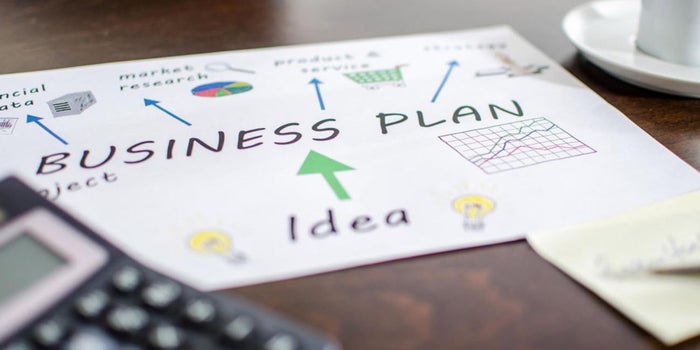 Secure Funding by Creating a Business Plan
There are many costs involved in starting a small business. These include buying and maintaining equipment, purchasing a vehicle, leasing premises, staffing, advertising, and finding your first customers.
There are many options to get funding for your new venture, including from the government. A formal business plan is required in order to apply for funding. 
This plan outlines how your business will grow and make money long-term. It should contain:
What your business does,

A description of your services – for example, if you specialize in mobile locksmith, residential or commercial lockouts.

Information about the industry.

Structure of the business, including the number of employees.

Information about your target customer.

Information about your competitors, such as locksmiths who are in your area.

Projections for cash flow and pricing.

Do You Have the Skills? If Not, Stop Here for a Minute 
If you're unsure about your skills and experience so far, we recommend you invest time in yourself.
A locksmith course is the best way to learn. There are many courses available on the market. They can vary in length and offer different specialties depending on what you want to learn in specific.
These courses will teach you everything you need to know about locksmithing to build credibility and improve your skills.
What kind of courses would a locksmith training course offer?
Most all-in courses will teach you a range of techniques, including lock identification, operation, and opening. 
The course content will vary depending on the type of training you have. It is important to read the course description and talk with providers to understand the course structure, so you know exactly what you will learn before the course starts.
When it comes to how much time you will spend in them, courses vary in length depending upon where they are held, but a complete training course should not be less than five days because of the extensive knowledge required to become a locksmith.
Even though you have completed the training course, it might take you a few years to feel confident in all situations. 
After completing your training, some of them provide an after-care service that allows you to continue receiving advice. Research the course offerings after your training is complete. This will be helpful if you have any questions or need help while out on your own at a property.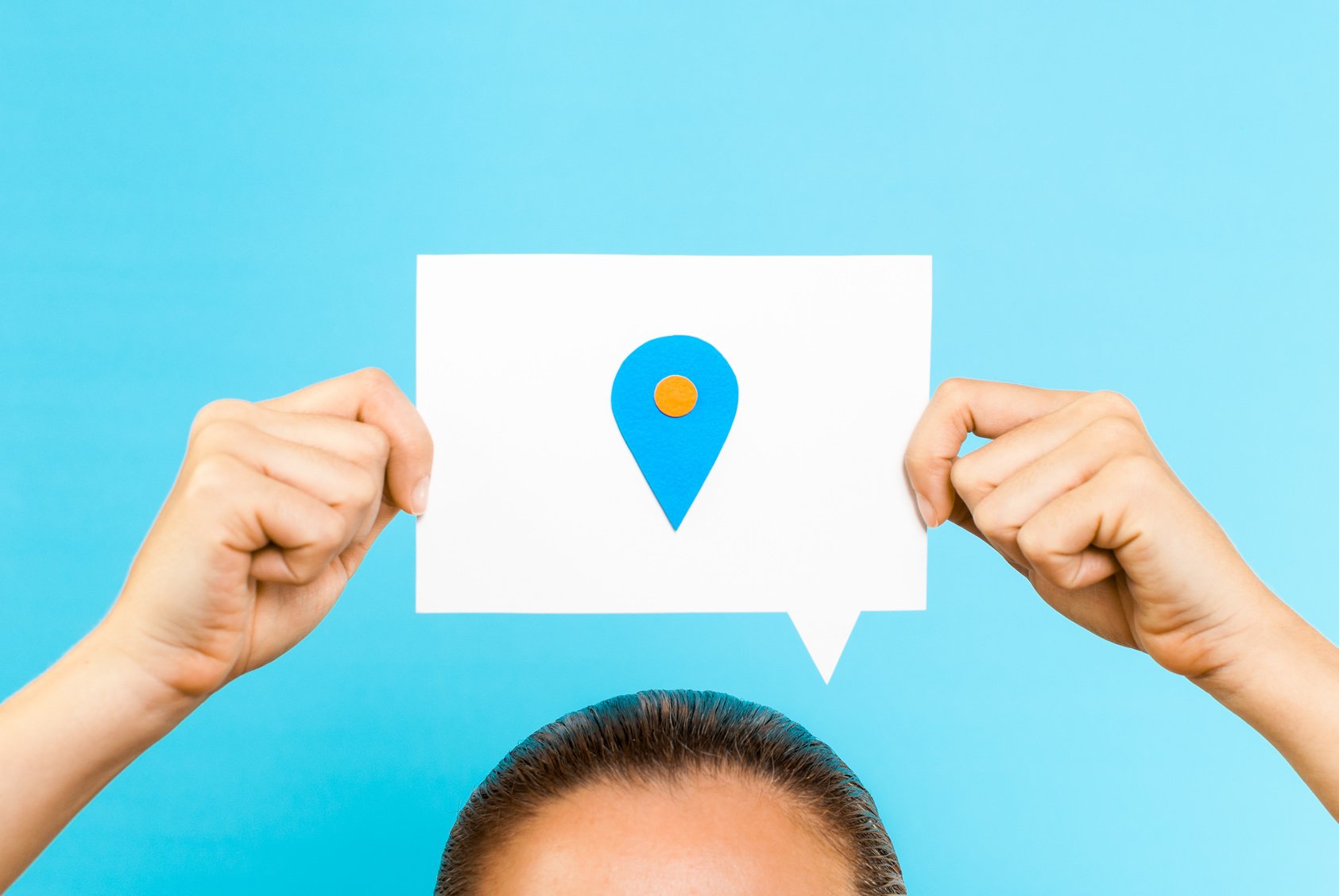 Do Your Research on The Target Market
It is important to determine if there is sufficient demand for your locksmith business in your area. 
You will face competition from locksmiths who offer the same services and products as you, as well as outlets that only offer a portion of these services. 
The Yellow pages or online at Yelp.com are good places to start. Or you can use the 'Find a Locksmith' search tool on the Master Locksmiths Association and Institute of Certified Locksmiths websites. 
Keep in mind that not all locksmiths belong to a trade association. This may make it difficult for you to see how many competitors are in your area.
If you want a place to start, these are your direct competitors:
Other independent locksmiths.

Franchisees of large companies such as Yale Security Point or LockRite.

Timpson locksmiths. Timpson launched this service in 2010, and its sales of locksmith division have increased significantly in a very short time.
What's the Best Area for Your Business?
First, you need to determine the area that you want to supply. Then you must decide if this area offers enough opportunities for your business. It is crucial that you include:
Domestic properties.

Retail outlets.

Offices and other businesses.

Vehicle owners, fleets, and private individuals alike.

If you plan to open a retail store, ensure that there is sufficient passing trade.
It is possible to leave promotional material about your services for potential commercial customers, such as banks and building societies. They are often able to change locks after repossession of a property.
For information about the crime rate in your area, you might also contact the constabulary to determine the need for additional security products or post-burglary services.
It doesn't matter where your business is located if you operate only from a shop. Customers will seldom, if ever, visit these locations. If you decide to open a retail shop, it is important to consider where the best location is from the previous info and what you can afford.
High street shops benefit from high passing trade, which means more people know about them. You may feel that high-street shops are too costly, so that you might consider other locations. 
For example, you can aim for purchasing premises in a nearby shopping center. These types of premises are generally more affordable, but they will still be accessible to a reasonable-sized area.

Why Should Customers Choose Your Company?
It is important to ensure that your customers choose you over your competitors. For it, you should have a good idea of your principles and what you offer compared to others in the area. 
If you aren't shy and know how to approach other professionals without exposing yourself as a competitor, you can get close to them and ask:
Whether they have been certified by the ICL or approved by MLA.

What services do they offer?

What product range do they offer.

What are their prices?

What are their opening hours?

What kind of customers are they attracted to?

If their vehicles and/or premises are modern and stylish.
Check Out Future Developments
You should ensure that there are not any immediate plans to alter your area.
For example, new roads that will allow local traffic to bypass your shop. It is possible to check to see if a competitor plans to open an outlet in the area that offers similar or identical services. 
You might reconsider your location if a big locksmith company, for instance, was looking to open a multi-service shop in the same area as you. Other developments may have a greater impact. 
The opening of a supermarket near you can increase passing trade and boost your business. 
Just look a bit further than the next few months or even 2-3 years.
Profile Of the Customer
You will likely have both domestic and commercial clients. These may include:
People who have had their businesses or homes broken into need to secure their properties again.

People who need you to help them in an emergency situation or when they are faced with a problem they cannot solve on their own.

Car owners who want to increase their car's security or are stuck with a security that cannot be opened.

Commercial customers such as hospitals and office-based businesses will need to install an electronic access control system to restrict unauthorized access to specific areas.

Banks and building societies repossess houses and require the locks to be changed by them.

Off-the-street custom. You are more likely to have customers passing by your retail outlet if they need keys to cut or buy padlocks.

Residential landlords need to change locks on their homes after evicting tenants.
When you work for commercial clients, you will find that you must adhere to strict guidelines set by insurance companies.

Choose Which Services & Goods You Want to Offer
Locksmith services are clearly the same, except for the residential and commercial factors. 
However, when it comes to items or products, you can determine what you want to offer based on a list:
All types of duplicate keys.

Padlocks.

Master key systems.

Electronic access control systems.

Burglar alarms.

Security safes

Fire safes.
And many more.
In the USA, the main services and items most locksmiths include:
Post-burglary property restoration services. This is the process of making a property safe after it has been burglarized.

After home repossessions, landlords and banks can get a quick lock change service.

If keys are lost or damaged, you can open doors to a property and car using non-destructive methods.

Opening safes, jewelry boxes, and so forth.

A 24-hour emergency service.

A contract service that allows you to assess commercial premises' security systems periodically.
Buy Tools & Supplies
The services you provide will determine the tools and supplies that you need. You might, for example, need to have a key programming machine if you are an automotive locksmith.
The following tools are highly recommended for non-specialist Locksmith services:
An electric pick gun.

MICA.

Cylinder Jiggles.

Rakes.

Bumping kit.
To ensure that you are equipped for any job, you will need to have a variety of common Locksmith parts.
This will again require extensive research. Talking to experts and other locksmiths, purchasing from established manufacturers, reviewing reviews, and joining Locksmith groups are all great ways to learn everything you need.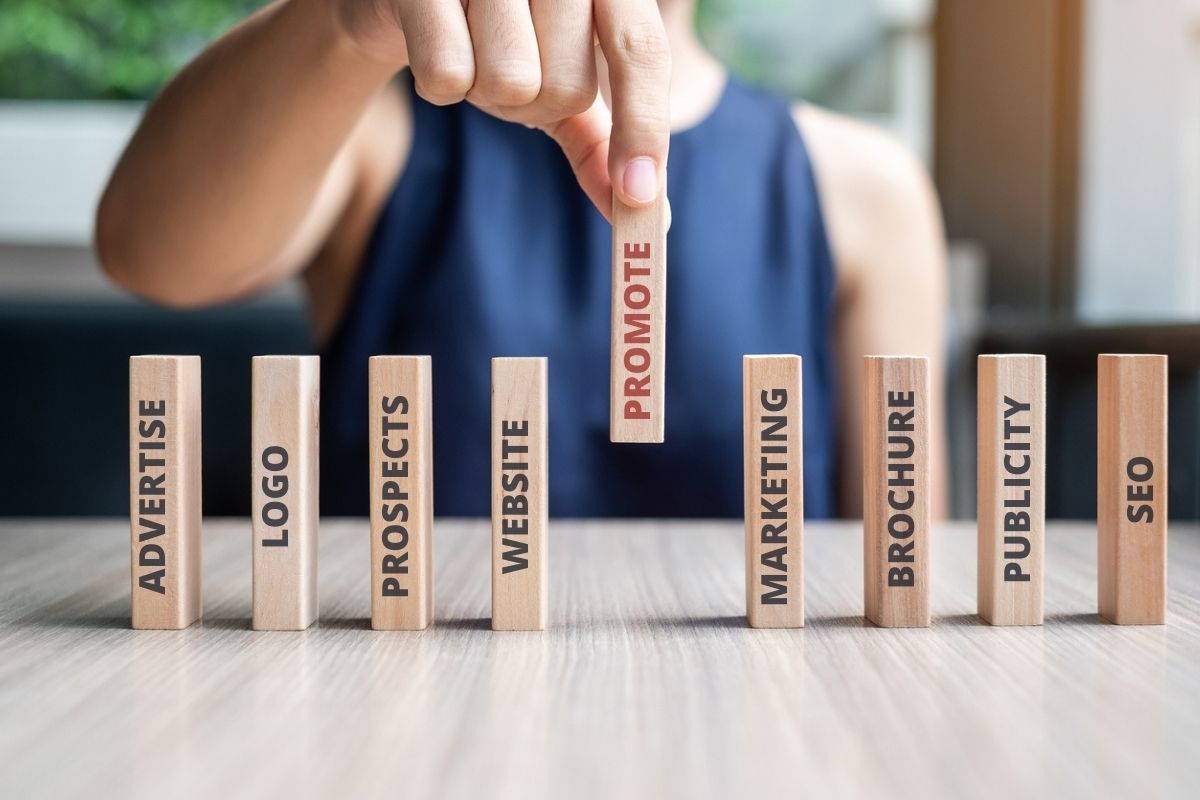 Advertise Your Business
No matter what the business is, it is important to let your customers know all about you and your services.
You have many options to promote your business, and that's the good part of living in this century:
Join a trade association such as the Master Locksmiths Association or the Institute of Certified Locksmiths.

If you own a shop, make sure the exterior is attractive. Many people only use your services once a year. It is important to make sure they are able to remember you and return to your business.

Your logo and contact information should be printed on your vehicle. You should think of a unique name for your company.

Every time your customers use your services, make sure they receive a card with details about the business.

Advertise in your local newspaper or any local directories.

Launch your website and show all the features that will draw customers to your store. Social media sites like Facebook can also be used to promote your business.

Advertise discounts and other special offers in your shop's window or outside.

Leave your card with an insurance broker so householders can have more effective security devices installed and enjoy lower premiums. Insurance companies may only recommend locksmiths who are members of recognized trade associations. 

Pricing Your Services
Consider how you will set prices. Keep in mind that your overheads and your own drawings will be included in the price you set.
To ensure that you are not pricing yourself out of your market, it is smart to compare the prices of different services offered by other companies. It is up to you to decide what price to charge.
If you have a wide variety of services within the locksmith niche, you will need to set different price ranges and methods. 
You might choose to install locks, security systems, and safes according to the manufacturer's suggested retail price. After that, you may charge either an hourly or a fixed fee.
For others like post-burglary services, you may decide to charge an hourly rate or a fixed call-out fee.
Emergency call-outs will come at a higher cost, especially if they are outside of normal business hours. You might decide to charge on an hourly basis depending on how far you need to travel.
On the other hand, manufacturers and suppliers of key blanks will be able to give you an idea of the retail prices for different types of keys. 
You can choose to follow the recommended prices or not. You may be able to build a reputation for being able to answer customer questions quickly and can charge slightly more than your competition if you have a wide range of key blanks, especially specialist ones.
Offering free consultations or quotations is a great way to attract customers, especially if they lead to your getting the job. This should be monitored carefully to ensure that you don't spend too much time doing work for which you aren't being paid.
You may be able to charge more if your business offers a service your competitors don't or stocks products that are unique to your area.

Discounts & Special Offers
Consider running promotions throughout the year. You may be able to increase your customer base by running special offers they find attractive and even reach out by suggesting your services to a friend. 
It is important to monitor your spending during these times, not to give your customers lower services.
It is smart to monitor your competitors' offers throughout the year. Then you can decide whether to match their offers.
If they have to drill or destroy a lock to gain entry to the property, members of the Institute of Certified Locksmiths will replace it free of charge. You may also offer a similar guarantee to other members of the ICL.
You Can Consider Franchising or Buying an Existing Business
It is possible to decide to purchase an existing company rather than starting your own business. A going concern is a business that has customers, employees, regular sales, premises, and equipment already in place.
However, purchasing a business is a risky and expensive task if you don't have the right skillsets and financial knowledge. 
To ensure that you don't pay too much for the business, it is important to establish its true trading and financial status.
On the other hand, franchising is a great way to bridge the gap between buying an existing business and starting from scratch without risking the success or money in a business you're not so confident about. 
There are many franchise options in the locksmithing industry, including LockRite. You will still be setting up your business, but you'll get the franchise training, stock, and tools, as well as assistance with marketing and advertising. 
The Local Lead Generation Process for Your Locksmith Business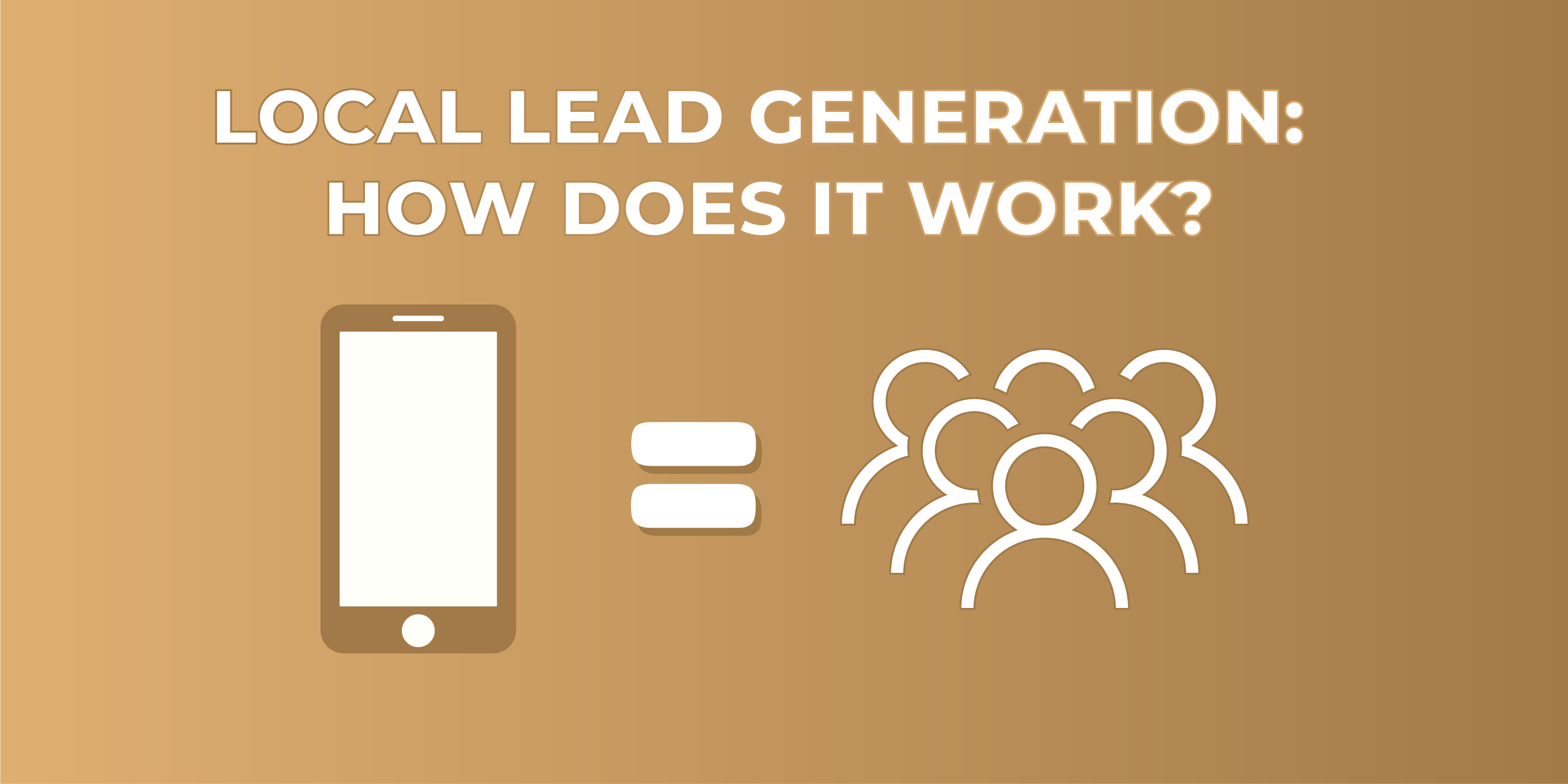 All right! So, everything is about building properties and generating leads. But how does the process actually take place? Are there other steps I need to know?
The steps I mention below are what students from our local lead generation program follow to generate leads for businesses like yourself. So I'll help you see what we do. And how if you join our program, you can simply generate leads for your own business (unless you want to start a side hustle and build a laptop lifestyle business).
Essentially, our lead generation can be divided into four steps:
The first is prospecting. You need to take the time to do market research on a niche (industry) and determine how many phone-driven businesses are there.
Keep in mind that this is local research as you need to know how many companies need leads. For example, you may search for "plumbing services Youngstown OH."
You will find dozens or even hundreds of businesses trying to get themselves in front of the customers by ranking on Map Listings, organic results, and even Ad.
The second step, building. When you find a niche (plumbing, tree services, a software company, real estate…), you will need to start building your digital properties. You don't need to be an expert in HTML or coding. It can be easy with the right tools.
The third step is now taking time to rank your lead gen website. With the site done, you need to work on SEO strategies and start dominating those Google search results. If you're new to SEO, it stands for Search Engine Optimization.
To keep it simple, it consists of the entire process of growing a company's visibility on search engines like Google and generating organic traffic. And remember this, local lead generation is part of the strategies.
Moving on to step four, once you rank the site, you will start getting your ROI and profits. You only need to rent it out to a local business interested in the leads the site generates. You can offer a couple of free leads to their move on with the actual pay per lead.
To review steps 1-4 above, I described it to a normal student who is building a lead gen business to help local service providers generate more calls. But replace the student with you as the business owner. And replace sending the leads to a business to simply siphoning the leads to your personal business.
By the way, fun fact, about 20% of our students in our local lead gen program are actually business owners who went through the program. And they use the skillsets we teach to generate leads for their own business.
An Example of Lead Generation: Home Advisor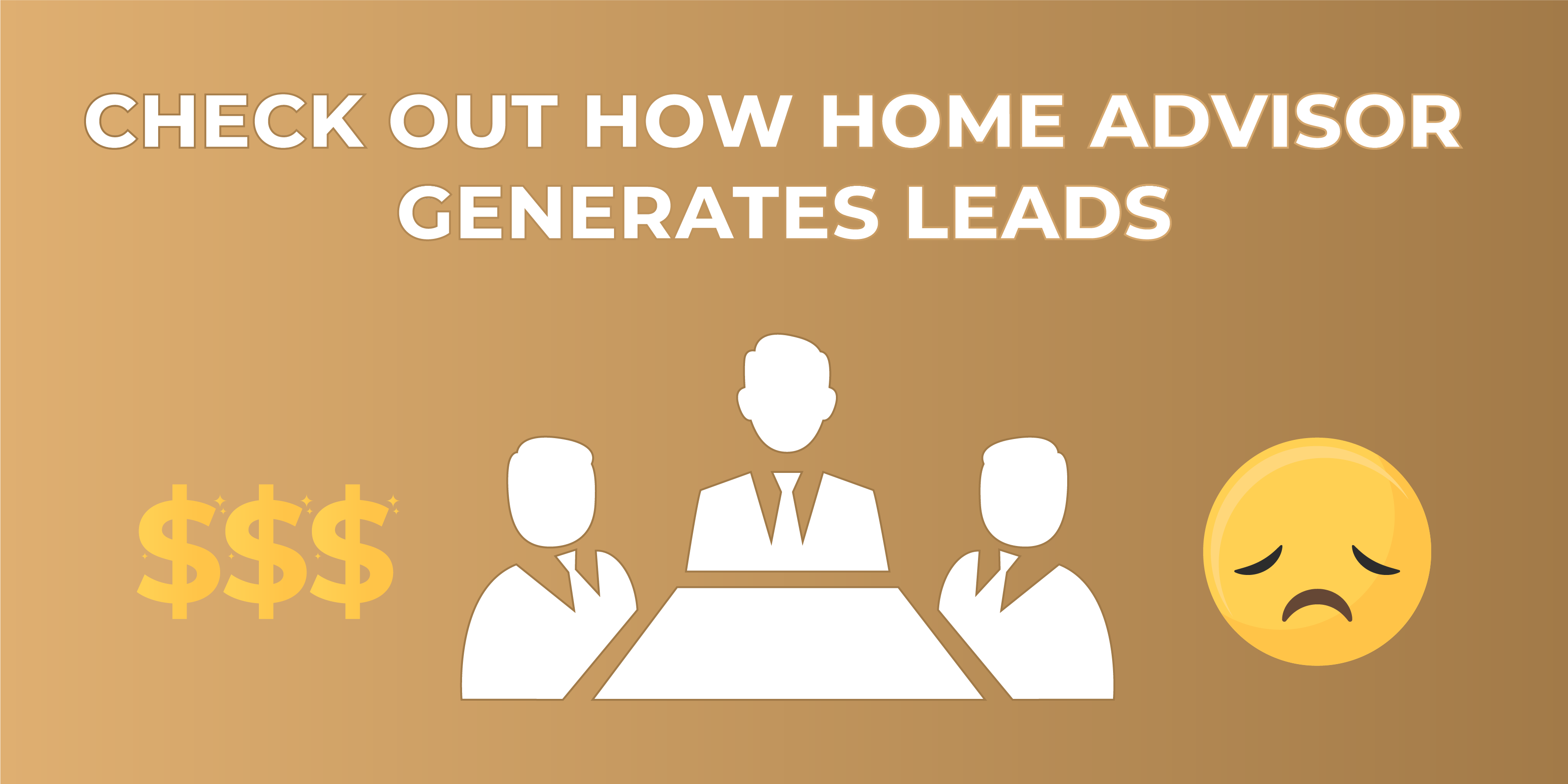 You must be thinking, "if lead generation sounds so good so far, how come I haven't seen any company?" That's the thing; there are many out there. You just don't know they are dedicated to it.
HomeAdvisor is one of the best examples you can find on the Internet as it is a top lead generation company that has spent millions building its brand but also earned even more zeros for this same reason.
They started small as everyone else but invested in building their brand awareness to make people who are looking for home services go to their website and find what they need. They are over 75% of people's first choice when they need those services.
If you don't get HomeAdvisor that much or need a refresh, users need to submit their information to request a service and get a professional or expert who can provide it.
HomeAdvisor's job is to share your information, which makes you a lead, with local companies so they can contact you and offer the service you're requesting. For sharing this lead information, HomeAdvisor gets paid by the companies. This happens for every single lead they send to multiple businesses.
Business owners who don't have marketing skills or don't even know how to have any online presence will always rely on those pages to list their services.  They will save time and effort, but companies like HomeAdvisor can make them spend lots of money as leads aren't exclusive (one lead is sent to multiple companies after all).
Using Facebook Ads aka Paid Ad Platforms: Do They Generate Leads?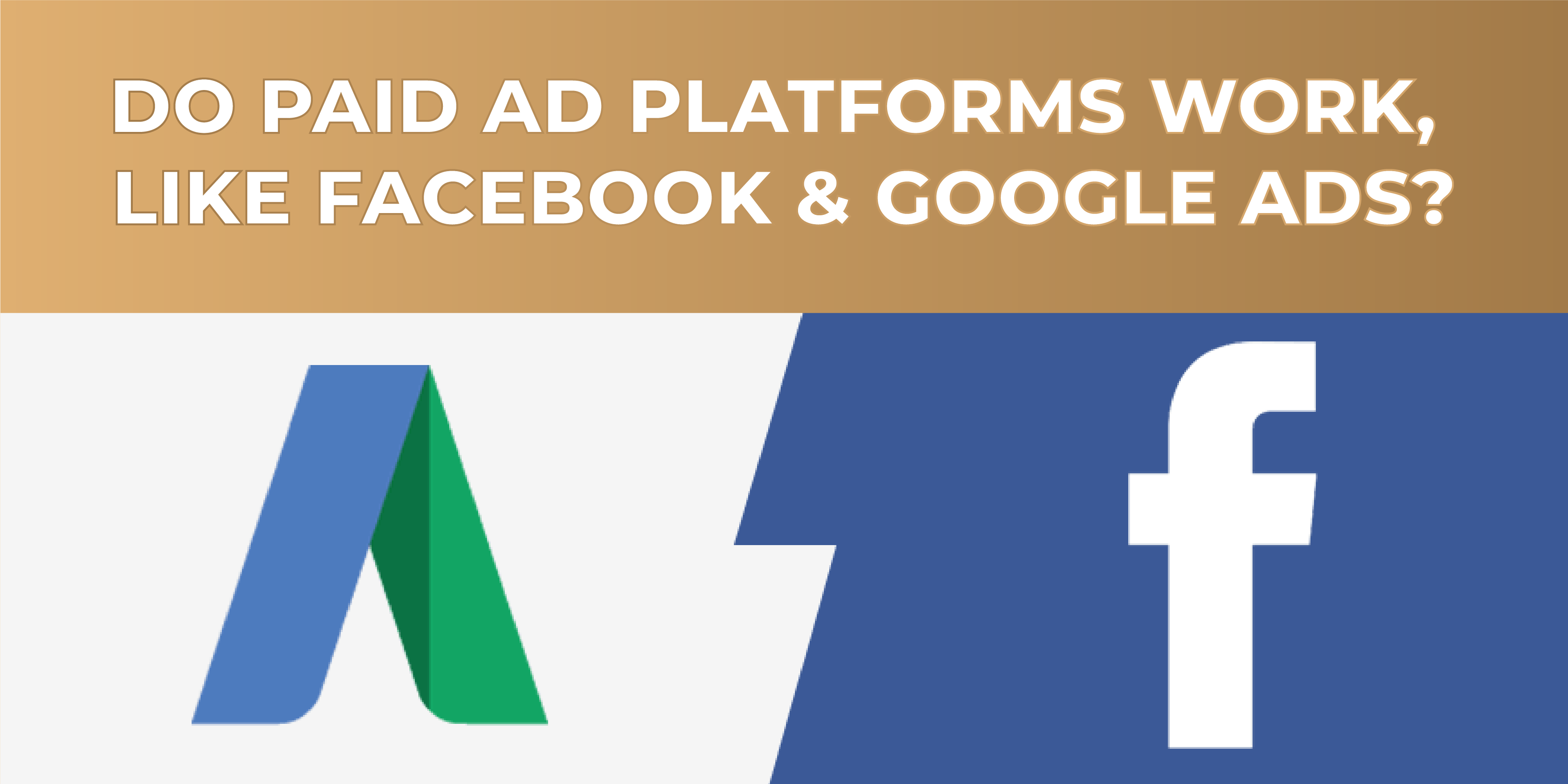 They DO generate leads. If not, no one would use them.
However, you need to remember two facts:
Paid ads or platforms can be expensive.

They don't generate "natural" leads.
Whenever someone sees or clicks in one of those ads, over 80% of them did it by accident or are trying to close/report it.
Why? Because they aren't looking for those services. At least not at the moment.
What those ads do instead is interrupt their time on the platforms. Users aren't there to find companies or businesses unless they are searching for a specific company's user, and for that, there's a search bar. This is why it is hard to convert them to actual customers who will show interest in the companies' services. Also, you're limited by a budget.
When using lead generation, everything is organic. You aren't forcing others to pay attention to your business but rather being there when they need you. This is why Google's organic traffic will always beat paid ads, and the reason companies continue investing in it, which is a lot cheaper as well.
What Is Local SEO?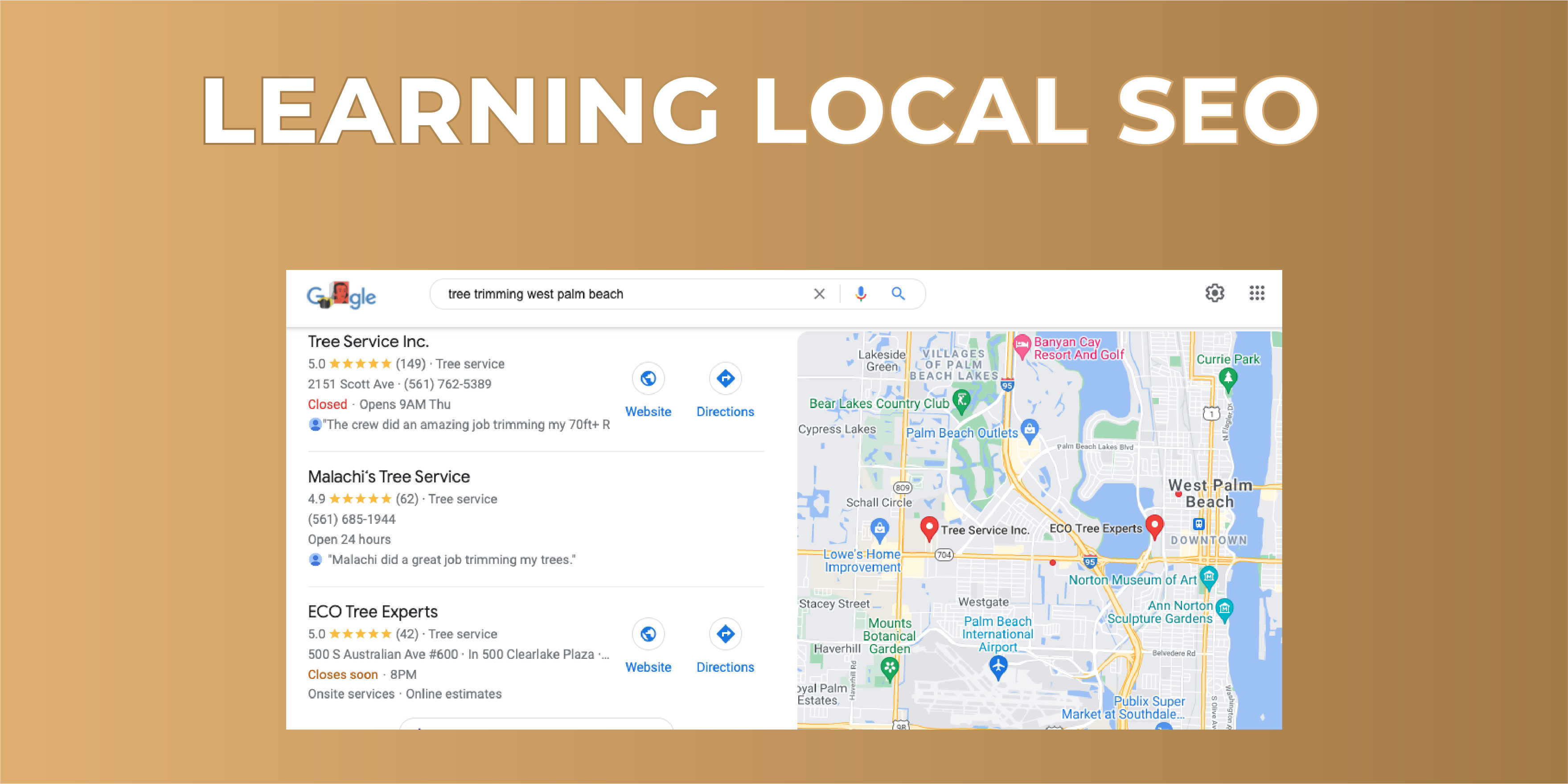 Don't worry… I didn't get it at first either. Following the short explanation, local SEO focuses on scaling businesses' visibility on search engines. However, this is only for those who serve their communities face-to-face.
What does this mean?
Experts and professionals like painters, plumbers, and dentists (but not only them) offer their services to their local customers. Why? Because they can't deliver them unless they are located in the same area of their customers.
To make sure those businesses get more leads, you need to rank them locally by claiming the business listing on Google to place them on Map Listings. Local SEO also involves online reviews, citation management, and how you manage your entire online presence in the local area.
If you are going to bet on lead gen, you need to adapt yourself to today's world: The Internet.
Keep in mind that although traditional channels and methods like billboards, warm calls, and pamphlets still work, they aren't part of your tools. Whenever someone needs a service, they go to Google and search for it.
"Dentist in Miami" or "plumbing services in Orlando," etc. And you can keep coming up with services or professionals people need and look for. Thus, you need to make sure you're using Google to get the companies in front of their clients.
Users will always click on the first search results (those near the top), and many of them will be either Ad links (people paid to place their websites there), Map Listing, and then you get websites. Almost all of them are your goal and where you should always aim to place yourself.
Can My Locksmith Business Utilize a Local Lead Generation Strategy?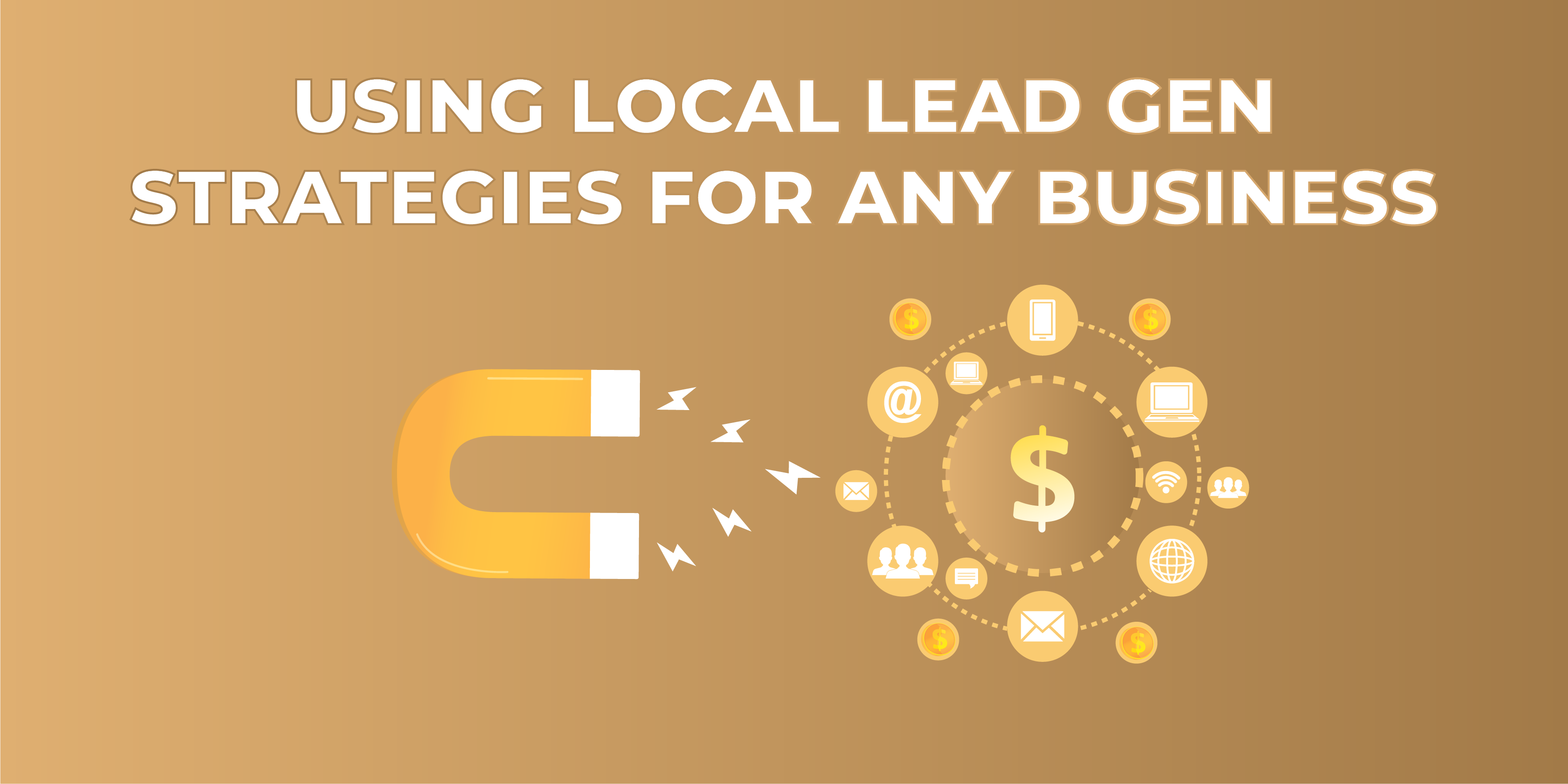 If you want customers, you better know you need it. Following the previous explanation, lead gen is all about placing businesses in front of their customers, choosing them over their competitors.
Put it simply – it's all about closing deals and having clients for those companies to make money. The main difference with the usual methods companies use for this is how lead generation approaches different channels to get them in the right place of the market to get customers.
Those channels are all focused on the Internet as most people are searching for products but also services across the net. The issue is that the Internet is way too broad, and businesses don't know how to place themselves. They usually try, but they get one common result: losing money and time.
How Powerful Are Organic Locksmith Business Leads from Google?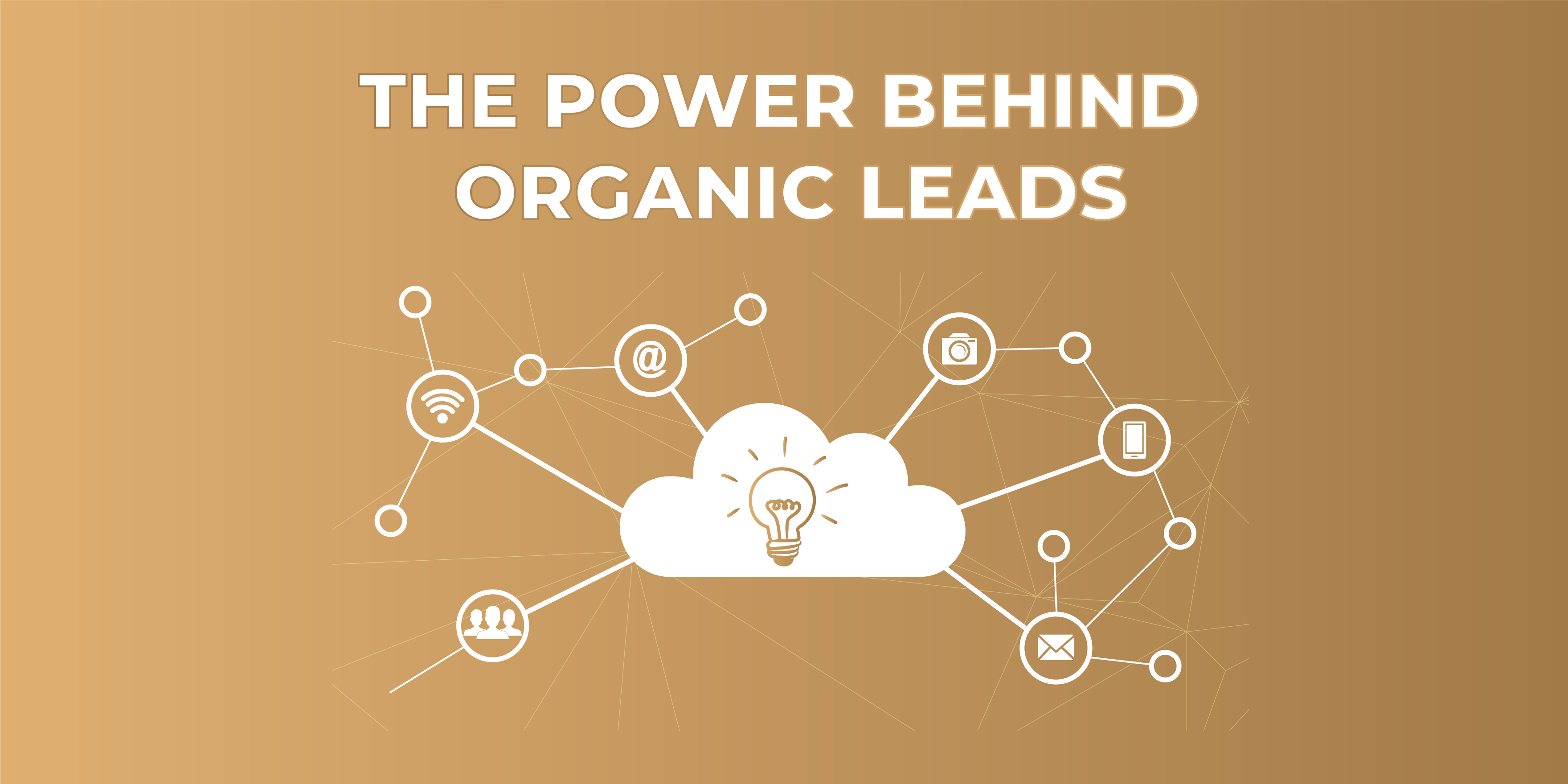 For companies looking for customers, it's everything. For you? Pretty much the same. When you build a business with digital properties, you get to make thousands of dollars a month.
This isn't a "get started today and get rich tomorrow" thing, but it is HIGHLY scalable, and ROI + positive results are guaranteed. Learning a fairly decent and very needed set of skills to create your digital properties and start ranking them on Google is required.
I have invested in several online businesses over the years, and if there's something uncertain, whether you will get your ROI or not, even more than the actual profit.
However, this business moved my earnings from five figures a year to a month in ONLY passive income while sitting comfortably at home.
On my laptop. Anywhere. Anytime.
You can look at one of the first sites I built back in 2016, and it continues making me over $1.000+ every month. The best part is that I don't need to touch it or the rest I've built over the years, just like this digital property.
What Makes Lead Generation SO Alluring?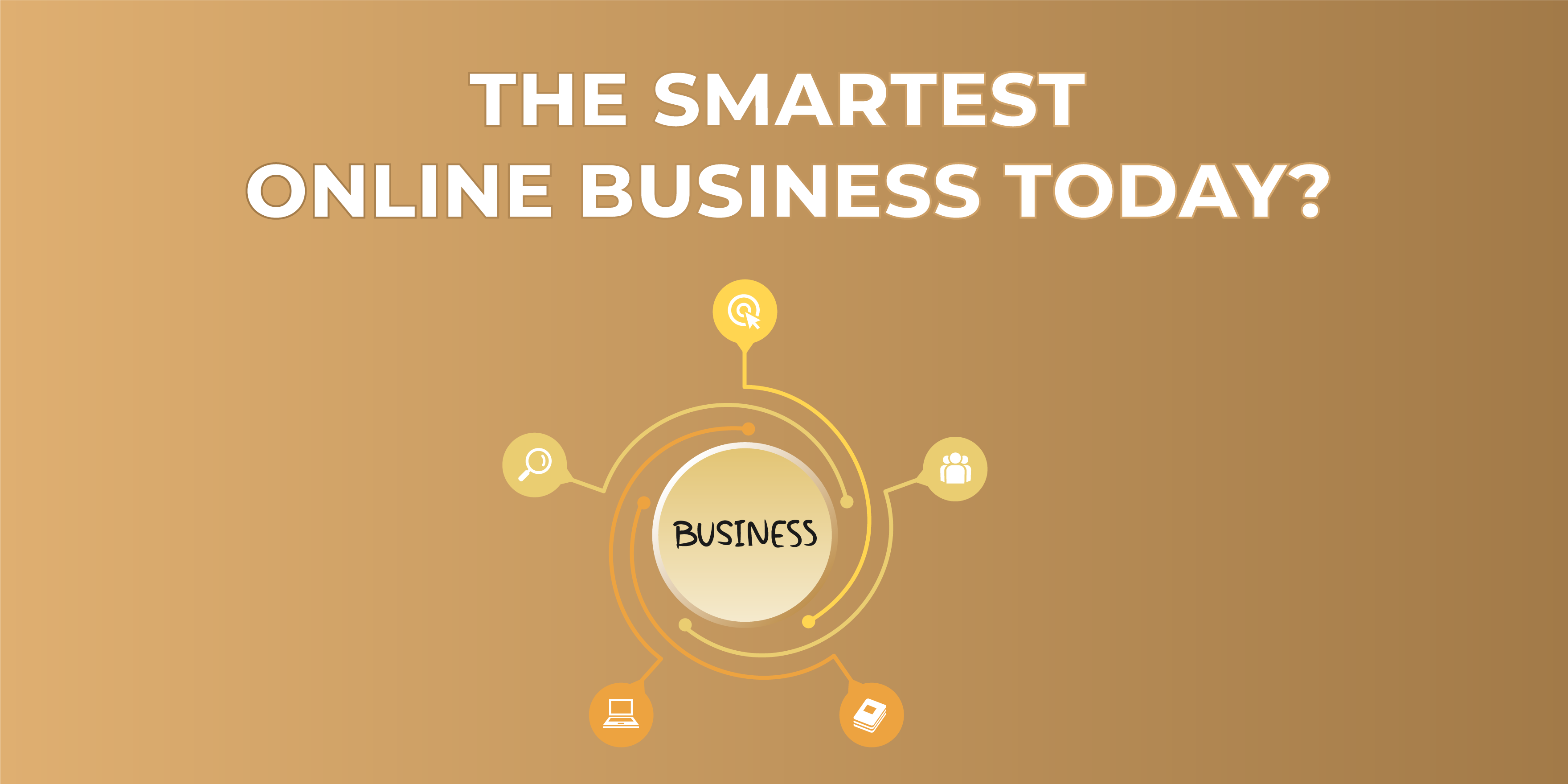 Here it goes: you can work from home.
The main issue with regular business opportunities is how much you need to invest in staff, equipment, or rent to have a place to sell your products or offer your services.
We all know the hassles of traditional businesses that involve regular expenses, which are extremely high.  Can you afford it? I don't think so, and even if you can, is it worth it? Now, it isn't only about the money. You also need to put in a lot of work, and it isn't only during the first couple of months or years. Usually, it is as long as you continue running it.
You can save yourself those headaches and bone-breaking tasks and expenses with lead gen since it is more about generating leads with digital channels—mainly websites.
Websites can be VERY cheap to build, and with many tools online, you get to do it in a couple of hours instead of days. Any virtual or digital business is scalable and won't need constant maintenance.
So, let's summarize this:
You save money in regular expenses with traditional and most online businesses as what you need is yourself and digital properties (websites).

You can bet on passive income.

 There's no need to hire more people to get started.

You can generate leads in multiple industries, which allows you to work on any niche you want.
How Can I Get Started in the Local Lead Generation Program?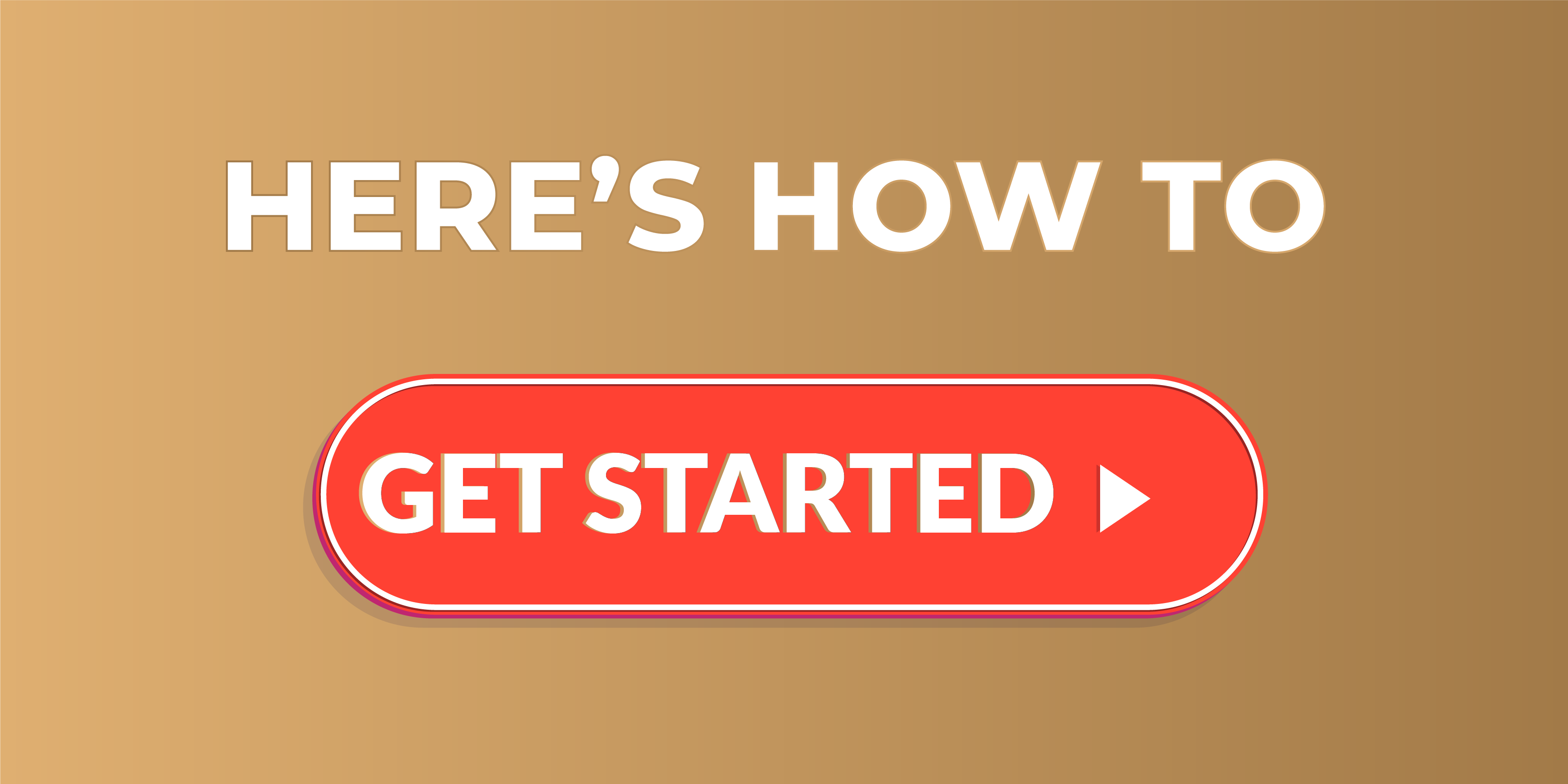 Anyone can start and learn. That's the beauty of this business model. I knew nothing about SEO, Map Listing, and everything I've mentioned so far. It is all about learning the skills, gaining experience, and deciding to take the step.
Remember that this business model will never get old as business owners are always looking for leads. They need to do business and scale their companies. Why not do the same while helping others and still making money?
You can start with this local lead generation course highly recommended for anyone wanting to grow in the business. It is a close training that will take you through each step and make sure you are able to get your ROI, profits and take control of your life.
You will be added to an incredible lead generation family ready to help you 24/7 when asking questions on the group. Anyone is welcome who's willing to put in the work. Click here to watch the lead gen webinar.