Learning how to start a limousine business can be a lucrative business if done right. A limousine is the ultimate symbol of luxury, which is why people are so fond of it whenever they have a party or whatever reason that leads to hiring one. With the details so far, you already know it is a profitable business, but to what extent? 
Depending on the city, the business could end up being more profitable or more of a hassle in the long term. However, you can start working towards its development once you assess your city and area to see how many people tend to hire the services. 
We don't need to say that starting a limo business requires an entrepreneurial spirit. But that's just the beginning. You need to take care of the general details and ensure you are moving in the right direction with what a business usually takes, not only in this niche. 
Many people find this industry appealing. It can be because they love how luxurious the limos are or feel connected to the niche. 
However, it is a different story to start a business compared to actually enjoying the services. 
Although there are certain challenges, a well-managed limousine company can grow into a profitable business if you are truly interested in it. We are here to help you get started and handle all the "issues" we've mentioned so far. 
With that in mind, we can move forward with the steps you should write down to work around this business idea.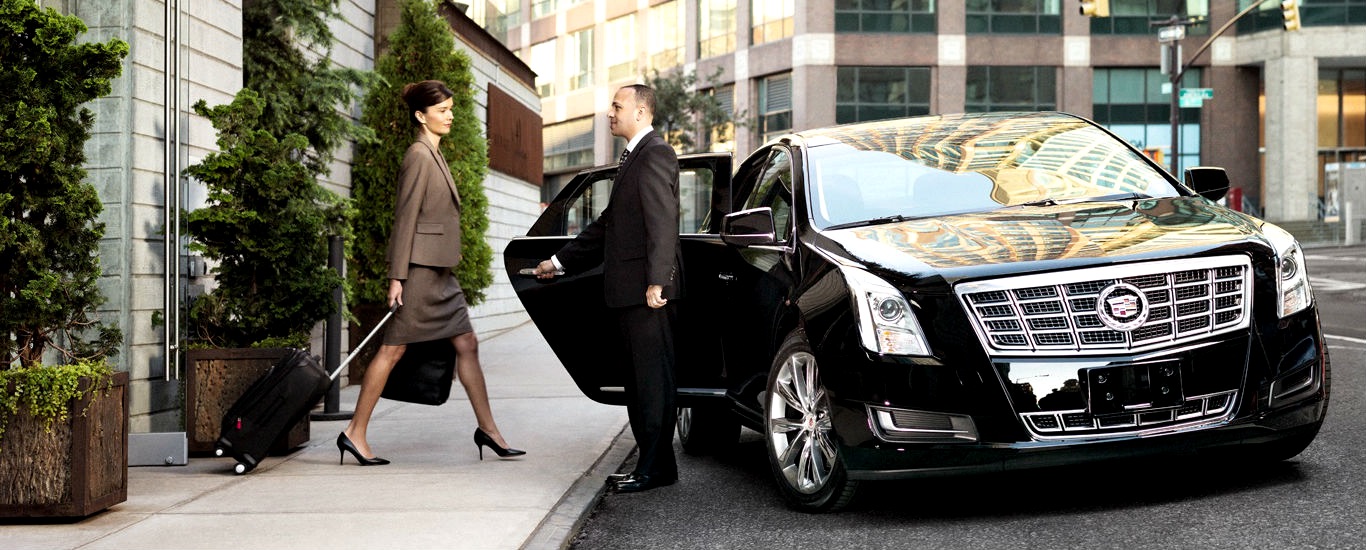 Get An Overview of The Business
Limousine companies offer transportation services to any public. They provide convenience and luxury. These are the basics, but you must go beyond if you want to work around this industry. 
Another aspect is that limo customers can include business customers, people using the limousines for special occasions such as birthdays, weddings, or proms, and celebrities who use the limos more regularly. Funerals are also handled by companies like those.
A limousine service doesn't have a specific vehicle model but rather several of them. These include a luxurious stretch limo, luxury sedans, and more reserved SUVs. 
A limousine company owner might be the sole chauffeur. However, businesses can expand to include entire fleets of limousines and drivers that can take more clients and, of course, bring more income as you have more chances to expand. 
The taxi and limousine industries have experienced steady growth from 2014 to 2019. According to IBIS World, the limousine industry saw an 8.3% annual growth rate over the same period. 
The number of businesses increased by over a million during that period.
The industry's employment grew to about 1.1 million by 2019; the taxi-limousine-services industry will bring in $28 Billion in revenue thanks to this. 
However, this only covers the basics and previous years, but the next info around it will be included in the next part as you will notice more relevance to it in that way.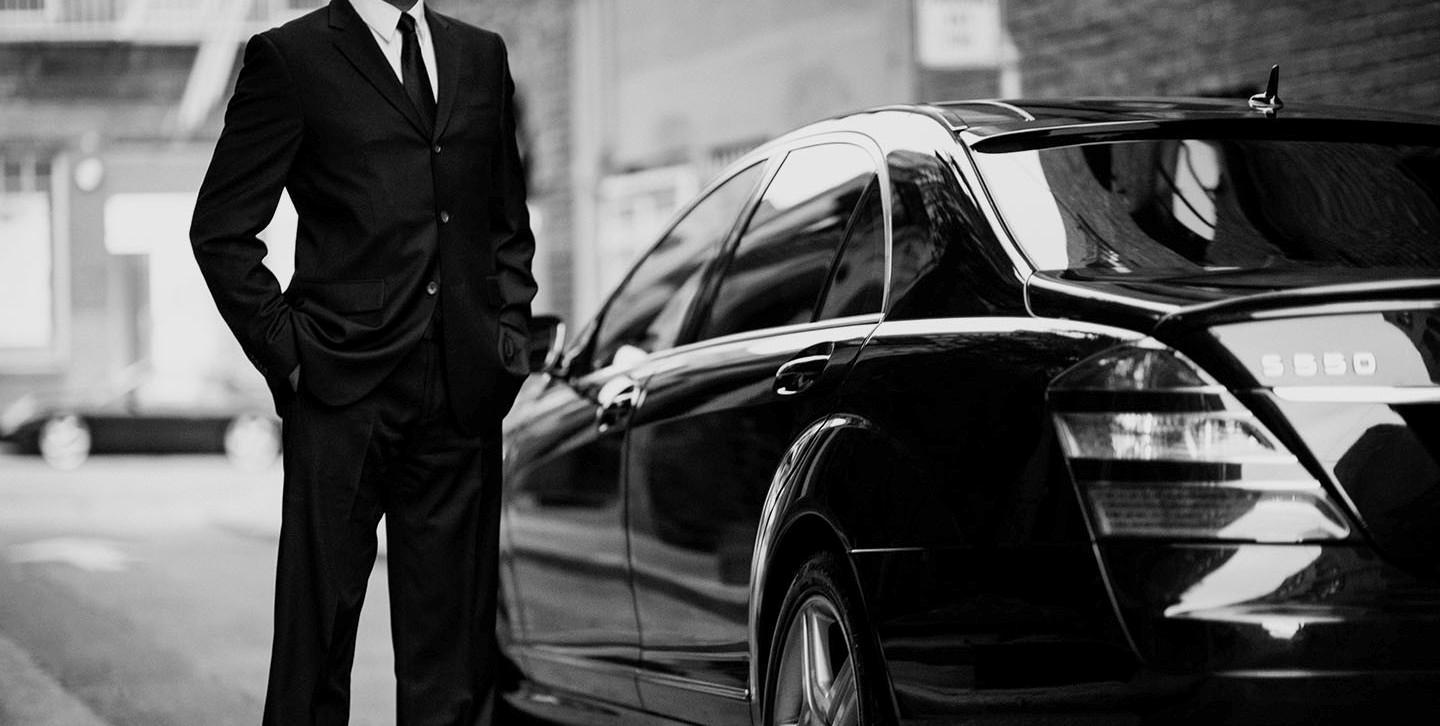 Why Is It a Good Idea to Start a Limousine Business?
Starting a limousine company can be very lucrative if you have the right business strategy. The limousine and taxi industries are growing, as mentioned earlier, and they haven't fallen behind compared to 2019. 
Statista shows that the market size has been growing steadily over the past three years until it experienced a dip due to the pandemic in 2020. 
However, since middle 2021, transportation businesses are now seeing a recovery. Even at its peak, 2020 and coronavirus still brought growth to the taxi and limousine businesses as they earned $49.45 billion and were expected to reach $59.8 billion in 2021, which they did.
As travel and events resume after the pandemic, this recovery can be attributed to an increase in the demand for limo services. 
Both small and large limo businesses are starting to see pre-pandemic numbers again. In fact, the National Limousine Association president stated that the association is seeing a 20% increase per week.
Owners of limousine businesses have many customers and target markets. These clients can be business clients that require airport transfers or event clients that need special transportation for special occasions, such as weddings and proms.
Owners of limo businesses can maximize their profits in a rapidly growing industry that has multiple uses.
Since people are using it even more than pre-pandemic times, you can bet you will get lots of profits as long as you work around starting it properly. 
And talking about it, it's time to work on it: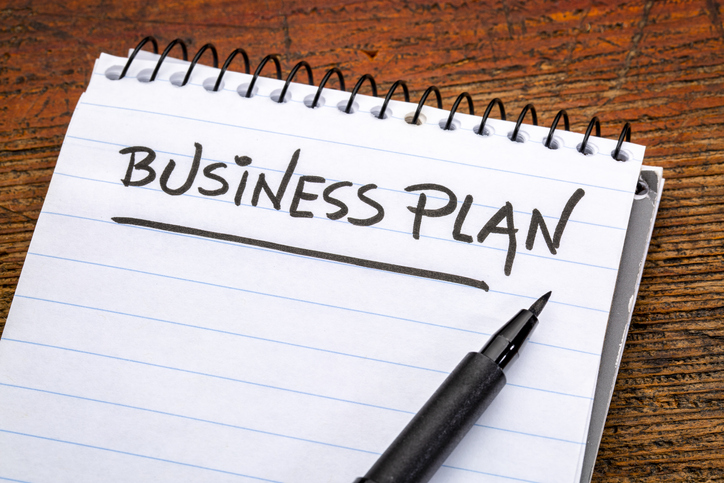 Planning & Getting Started
Once you have learned as much as you can from this industry, start planning how you will approach the business. This means: creating your business plan. This will allow you to understand your local market and your competition, as well as the resources that you will need to start your business. 
A business plan comes with a lot of information that you should add, of course. 
More than being a "plan," we always tell our readers they should consider it a roadmap. Why? Because it will help them have a clear idea of the best steps to take and steps that can be avoided.
Also, you need to include the simplest aspects like the number of limos you will have to how you will finance your business.
Keep in mind a business plan plays an important role when requesting funding, so you want it to be as detailed as possible to get the best chances. 
Just take your time with this step. It will be your best tool as you go further in your project.
Once you have this information, it's time to apply for permits or licenses.
A business license, tax identification number, and liability insurance are required for your limo business. 
Additional licensing may be required for drivers transporting passengers. Check with your local government to find out any additional requirements. You may need to have for-hire livery insurance. This insurance can take several weeks.
Form A Legal Entity
A standard limousine will cost between $30 and $100 per hour, depending on where you are and what car you choose. You might consider imposing a "minimum hour" rule on certain days or times. You may also be able to add additional services such as VIP wedding packages and Prom packs.
What does this have to do with your legal entity? That you may have some limits depending on the one you choose and the services you offer can be a problem.
There are many business structures available, including sole proprietorships and partnerships, limited liability corporations (LLC), as well as corporations.
You can avoid being personally liable if your limo company is issued by forming an LLC or a corporation.
An LLC can be created by you and the state. You do not need to pay any fees, and it gives you more freedom.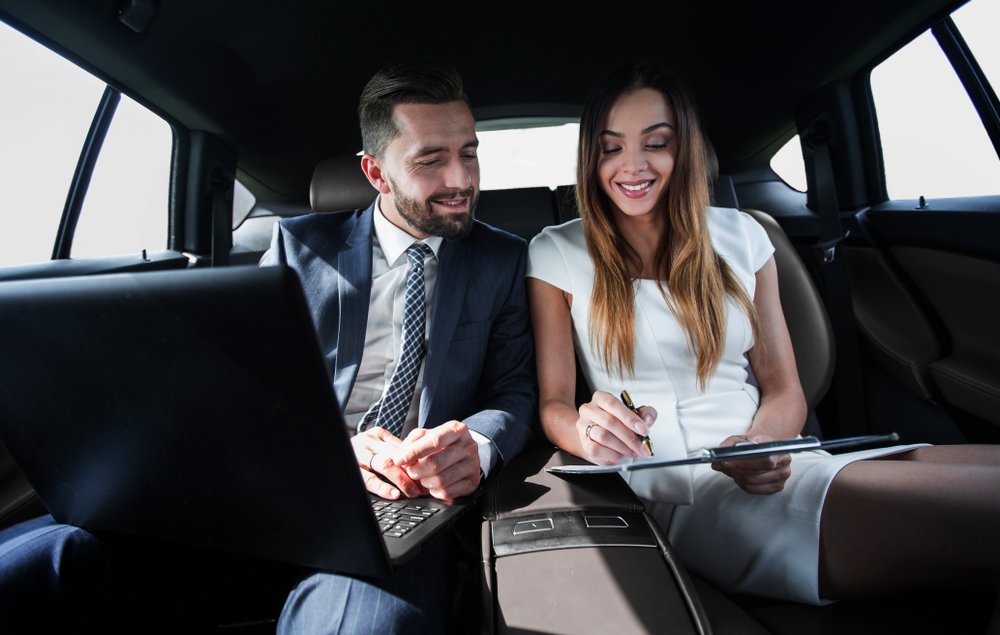 Register for Taxes
You must register with several federal and state tax authorities in order to open a business. An EIN is required to register for taxes.
With this in mind, consider the following aspects:
Taxes for small businesses
Depending on the business structure, there are many tax options. An example is an LLC, which could be taxed like an S Corp.
They involve much more work and, thus, taxes to pay. 
To work around all these aspects, you will need to open a business bank account and credit cards as well.
This will protect your personal assets.
Your home, car, and other assets are at risk when you mix personal and business accounts. This is called "piercing your corporate veil" in business law.
You can also get credit cards by learning how to build credit for your business. Your company can finance your business using other funding. This will allow you to get higher interest rates and better credit lines that will reflect in your taxes later on.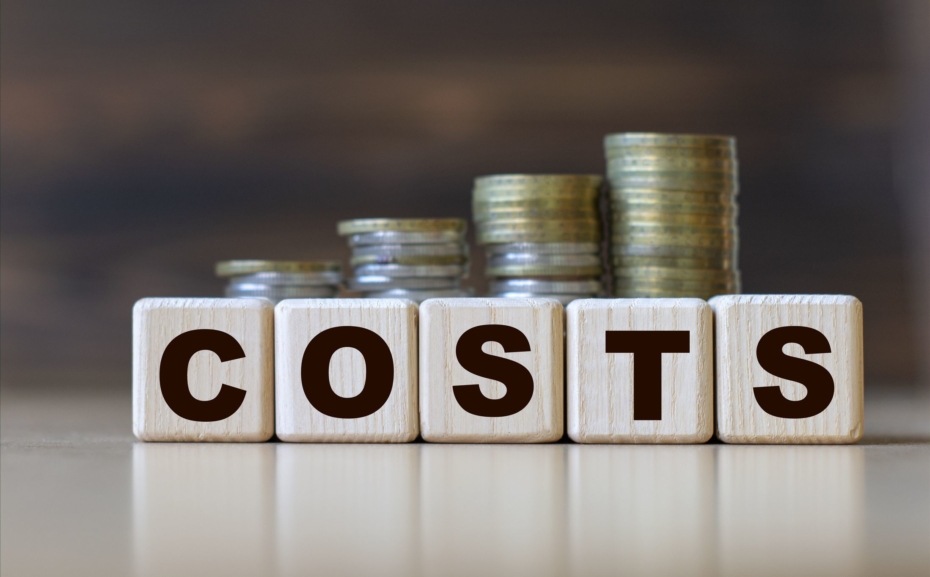 Start Learning & Determine the Costs to Start a Limousine Business
There are many costs associated with starting a limousine service. These include hiring drivers and paying for fuel. Costs can be kept low by creating schedules and routes that are as efficient as possible.
There are two types of costs that your limousine company will incur: the costs associated with your fleet and the costs associated with your staff.
What is the first thing you will likely buy as a limo company owner? The vehicles. The type of vehicle you want to buy and the size of your company will determine how much you spend on your own limousine.
There are several types of limousines: regular town cars, stretch limos, and larger party buses. New limousines are about $90K, while used limousines can run anywhere from $10K to $50K depending on their size, style, and mileage.
After you have purchased your limousines, be sure to keep some money in the bank for maintenance and insurance. 
The proper insurance policies for each vehicle in your fleet will also be required. These policies can run $5K-10K per year. To ensure that your fleet remains safe, plan ahead and make sure you have several thousand dollars of cash reserve.
Owners of limo businesses have to pay fuel at a regular cost. The price of fuel will vary depending on the make and model of your vehicle. Some limousines require regular gasoline, while others need diesel fuel. It is important to reduce your fuel costs to maximize your profits.
A significant part of a limousine business' budget is spent on hiring and managing staff. Although the going rate of limo drivers can vary by state and city, the average hourly salary for limo drivers is $20 an hour.
However, you can't operate a successful limo company with only drivers. 
To take customer calls, schedule trips, and manage scheduling for your drivers, you'll need dispatchers. The national average hourly rate for a Limo dispatcher in a limo is $17 an hour. Don't forget about smaller expenses like company credit cards and business cards. These are often given out to drivers.
It is important to make the most of your time when starting a limousine business. Software that helps your team saves time and money can help you run your business.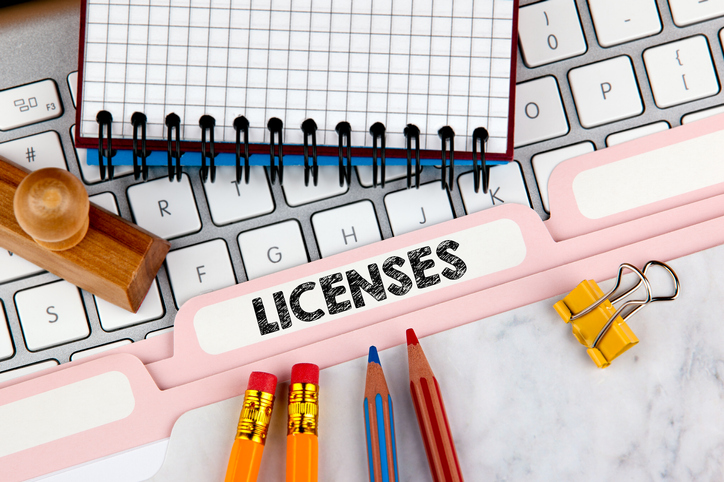 Work Around Getting & Meeting Business Licenses & Permits
Although licenses and permits are subject to change by state, you can check with your local DMV for more information. However, it is a guarantee that your new business will need to meet certain requirements. 
These could include:
You will need to obtain Commercial Driver's Licenses for you and your team. This depends on the size and requirements of your state.

Assuring that you have Livery Insurance or a specific type of auto insurance for livery (i.e., limousine, taxis, ride-sharing, etc.) is a must.

Your state may require that drivers have a chauffeur endorsement to their licenses.
You need to learn about your state, city, and even specific location's permits and licenses, as they can vary depending on the area.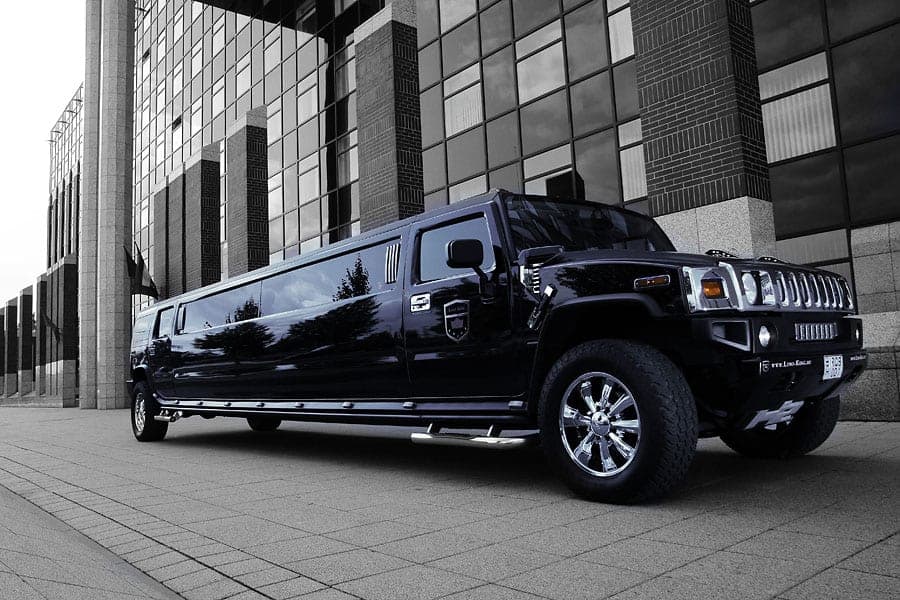 Keep in Mind These Main Challenges of Starting This Business?
There are many challenges to running a limousine business. The most common is inefficient operations. This can lead to long routes, fewer customers served, and increased fuel consumption. 
Many of these challenges fall under one of the following categories: route planning, customer service, and maintaining capacity.
Your in-office team will find manual route planning and scheduling time-consuming. This can also lead to inefficient, suboptimal routes for your drivers and result in longer trips, higher fuel costs, and ultimately, a lower ability to serve clients on a given day.
Your clients expect white-glove service. They're often traveling to their wedding or the airport on a tight schedule. Lateness is not an option for your staff. However, inefficient route planning can cause a chain reaction of problems that can harm your brand's reputation.
Maintaining a high level of capacity is a constant challenge for limousine businesses. Limos are not taxis or Ubers; they're usually booked in advance. 
This frustrates business owners and makes it even more important to maximize the number of possible customers that they can serve.
Oversight of the fleet and team.
To optimize your business, you need to have transparent information about how your team is performing. It can be difficult to track where drivers are and when without dedicated software. One driver's problem can result in poor customer service, inefficient routes, and lower volumes of customers being served.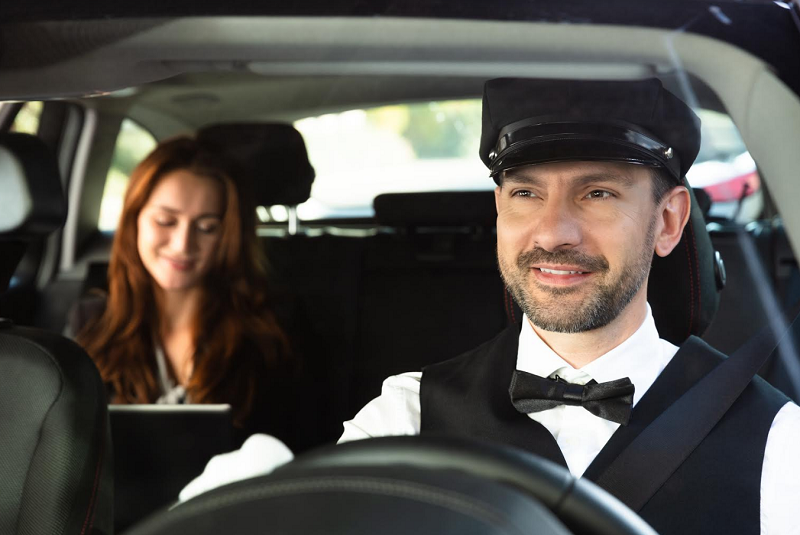 Qualifications Required to Start Your Own Business in the Industry
Although it is possible to start your own limo company without any formal business education, having certain skills and experience will increase the chances of success.
Experience and driving skills. 
Driving a limousine requires strong driving skills and good driving records. Limousine drivers with super-stretch limousines require a commercial driver's license. 
A chauffeur's license is required for limousine drivers in most states. This usually requires a background check and review of the applicant's driving record.
Communication skills and good manner. 
Service-based limo businesses are highly valued, with high expectations from the booking stage to the actual transport. A limo business requires good interpersonal skills and etiquette. It is important to be able to think quickly and solve problems.
Knowledge and skills in navigation. It is essential to have a good knowledge of the area, whether you are making reservations or driving passengers to their destination. 
Long-distance trips may require limo drivers to be able to read maps and navigate using navigation systems.
Detail is everything in a limo company. A business owner must pay attention to every detail, whether it is cleaning the vehicle or making sure that the driver arrives on time.
Auto skills and knowledge. 
Business owners who are able to do basic maintenance on their vehicles will save more money than having them sent to a garage. It is important to have a basic knowledge of your vehicle and be able to spot a bargain when purchasing new vehicles.
You Can Start to Promote Your Business
It is possible to work with other limousine firms in the area, particularly smaller ones, as some events might require more than one company's limo fleet. 
Set up mutual-referral networks and introduce yourself to your competition. To maximize exposure and make it easier for customers, join limo associations such as the National Limousine Association. 
You can also network with other event planners such as wedding coordinators, funeral home directors, and convention planners to make them aware of your services.
You can reach the consumer market directly if you use social media or the internet. Suppose you can't afford a professional-looking, easy-to-use website, set up a Facebook page that offers rates, video footage of limousine interiors, and customer testimonials.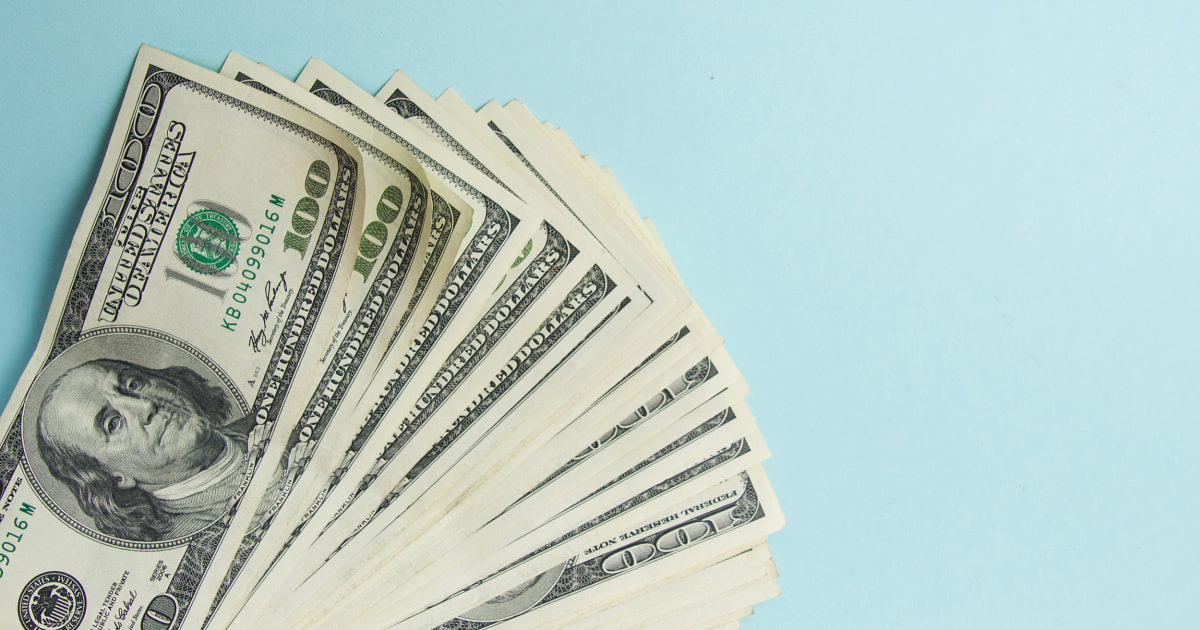 You Need to Pay Attention to Every Detail to Make More Money
Unhappy customers and negative social media exposure can be caused by late arrivals or lost vehicles. 
Your vehicle should have both a GPS and a paper map. For longer drives, customers will prefer to be comfortable—stock ice chests with snacks and soft drinks. You can install Bluetooth connectivity, Wi-Fi hotspots, and premium sound systems so that guests can stream, work, or relax their preferred entertainment. 
Consider asking prom-goers to sign agreements stating that they will not consume alcohol or drugs while riding in a limousine.
Contracts are a way to put parents at ease and show professional responsibility for the limousine business. Companies that allow underage drinking may also be held responsible.
With all this, what we mean is: you need to give it your all as long as you can.
You see, the investment can be minimal in the beginning, but the better services you offer with these little yet vital details, the better income you can opt for. 
Just take it slow. You can build your limousine business with patience as long as you know where you're going.
The Local Lead Generation Process for Your Limousine Business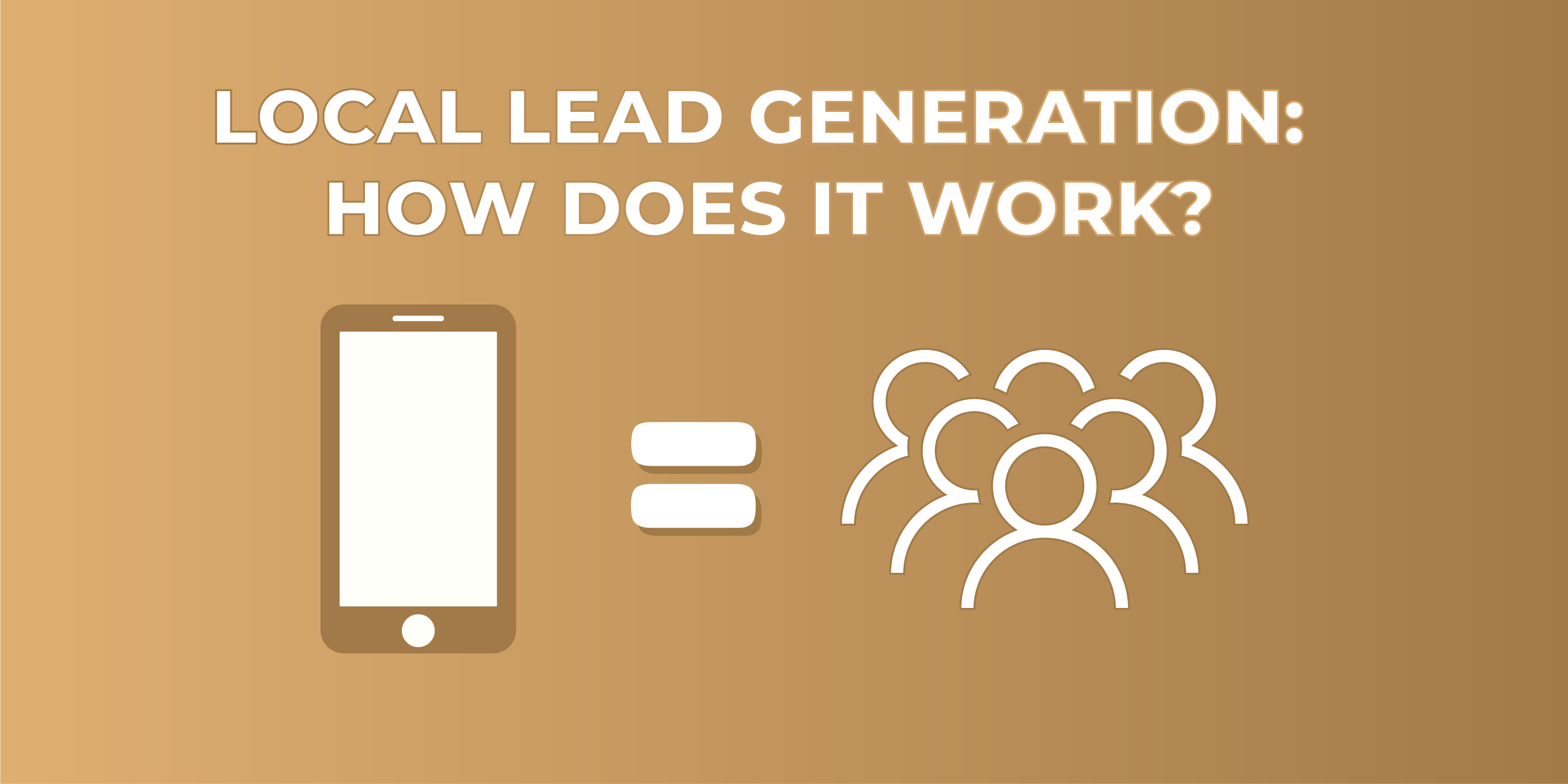 All right! So, everything is about building properties and generating leads. But how does the process actually take place? Are there other steps I need to know?
The steps I mention below are what students from our local lead generation program follow to generate leads for businesses like yourself. So I'll help you see what we do. And how if you join our program, you can simply generate leads for your own business (unless you want to start a side hustle and build a laptop lifestyle business).
Essentially, our lead generation can be divided into four steps:
The first is prospecting. You need to take the time to do market research on a niche (industry) and determine how many phone-driven businesses are there.
Keep in mind that this is local research as you need to know how many companies need leads. For example, you may search for "plumbing services Youngstown OH."
You will find dozens or even hundreds of businesses trying to get themselves in front of the customers by ranking on Map Listings, organic results, and even Ad.
The second step, building. When you find a niche (plumbing, tree services, a software company, real estate…), you will need to start building your digital properties. You don't need to be an expert in HTML or coding. It can be easy with the right tools.
The third step is now taking time to rank your lead gen website. With the site done, you need to work on SEO strategies and start dominating those Google search results. If you're new to SEO, it stands for Search Engine Optimization.
To keep it simple, it consists of the entire process of growing a company's visibility on search engines like Google and generating organic traffic. And remember this, local lead generation is part of the strategies.
Moving on to step four, once you rank the site, you will start getting your ROI and profits. You only need to rent it out to a local business interested in the leads the site generates. You can offer a couple of free leads to their move on with the actual pay per lead.
To review steps 1-4 above, I described it to a normal student who is building a lead gen business to help local service providers generate more calls. But replace the student with you as the business owner. And replace sending the leads to a business to simply siphoning the leads to your personal business.
By the way, fun fact, about 20% of our students in our local lead gen program are actually business owners who went through the program. And they use the skillsets we teach to generate leads for their own business.
An Example of Lead Generation: Home Advisor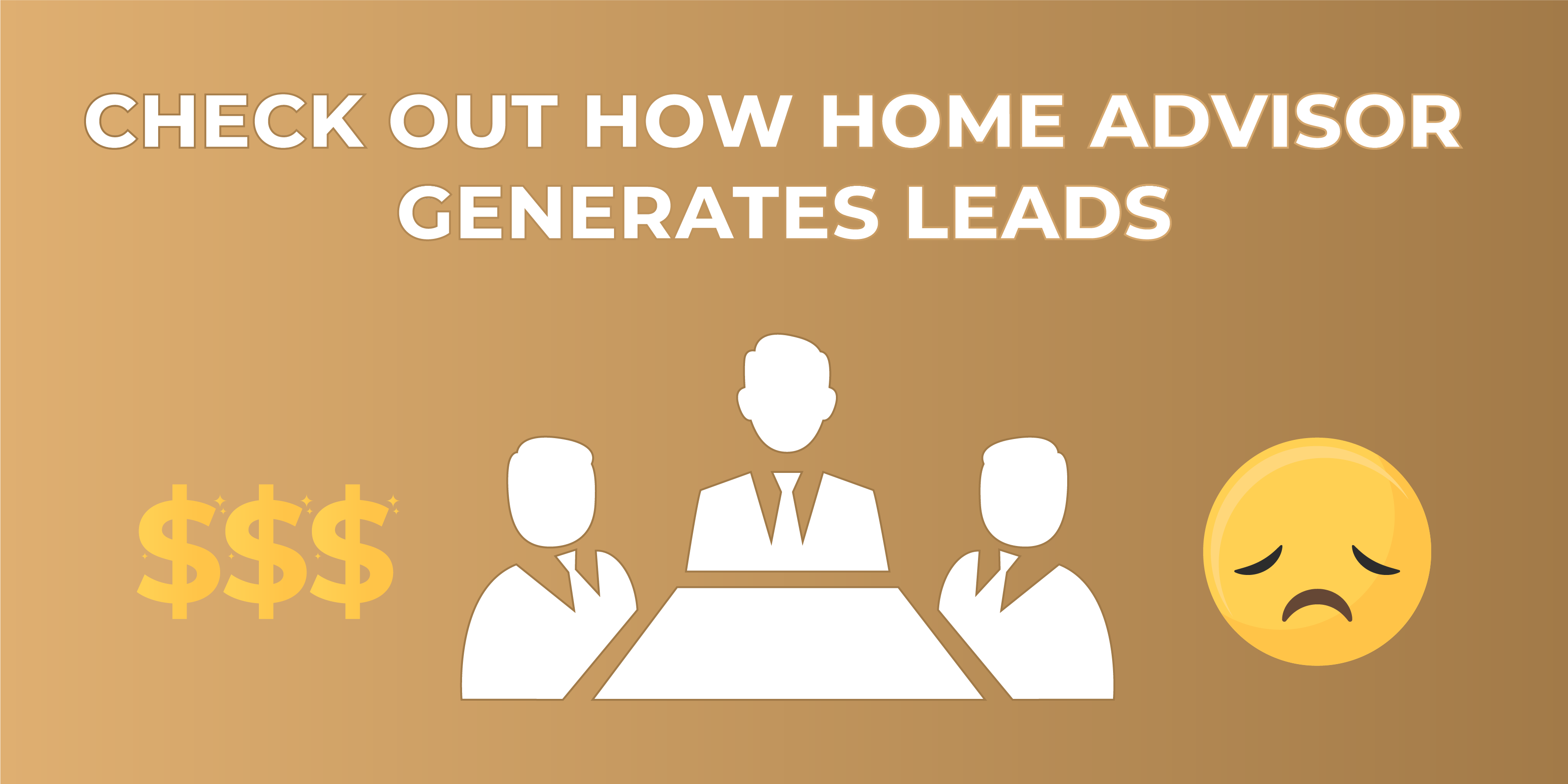 You must be thinking, "if lead generation sounds so good so far, how come I haven't seen any company?" That's the thing; there are many out there. You just don't know they are dedicated to it.
HomeAdvisor is one of the best examples you can find on the Internet as it is a top lead generation company that has spent millions building its brand but also earned even more zeros for this same reason.
They started small as everyone else but invested in building their brand awareness to make people who are looking for home services go to their website and find what they need. They are over 75% of people's first choice when they need those services.
If you don't get HomeAdvisor that much or need a refresh, users need to submit their information to request a service and get a professional or expert who can provide it.
HomeAdvisor's job is to share your information, which makes you a lead, with local companies so they can contact you and offer the service you're requesting. For sharing this lead information, HomeAdvisor gets paid by the companies. This happens for every single lead they send to multiple businesses.
Business owners who don't have marketing skills or don't even know how to have any online presence will always rely on those pages to list their services.  They will save time and effort, but companies like HomeAdvisor can make them spend lots of money as leads aren't exclusive (one lead is sent to multiple companies after all).
Using Facebook Ads aka Paid Ad Platforms: Do They Generate Leads?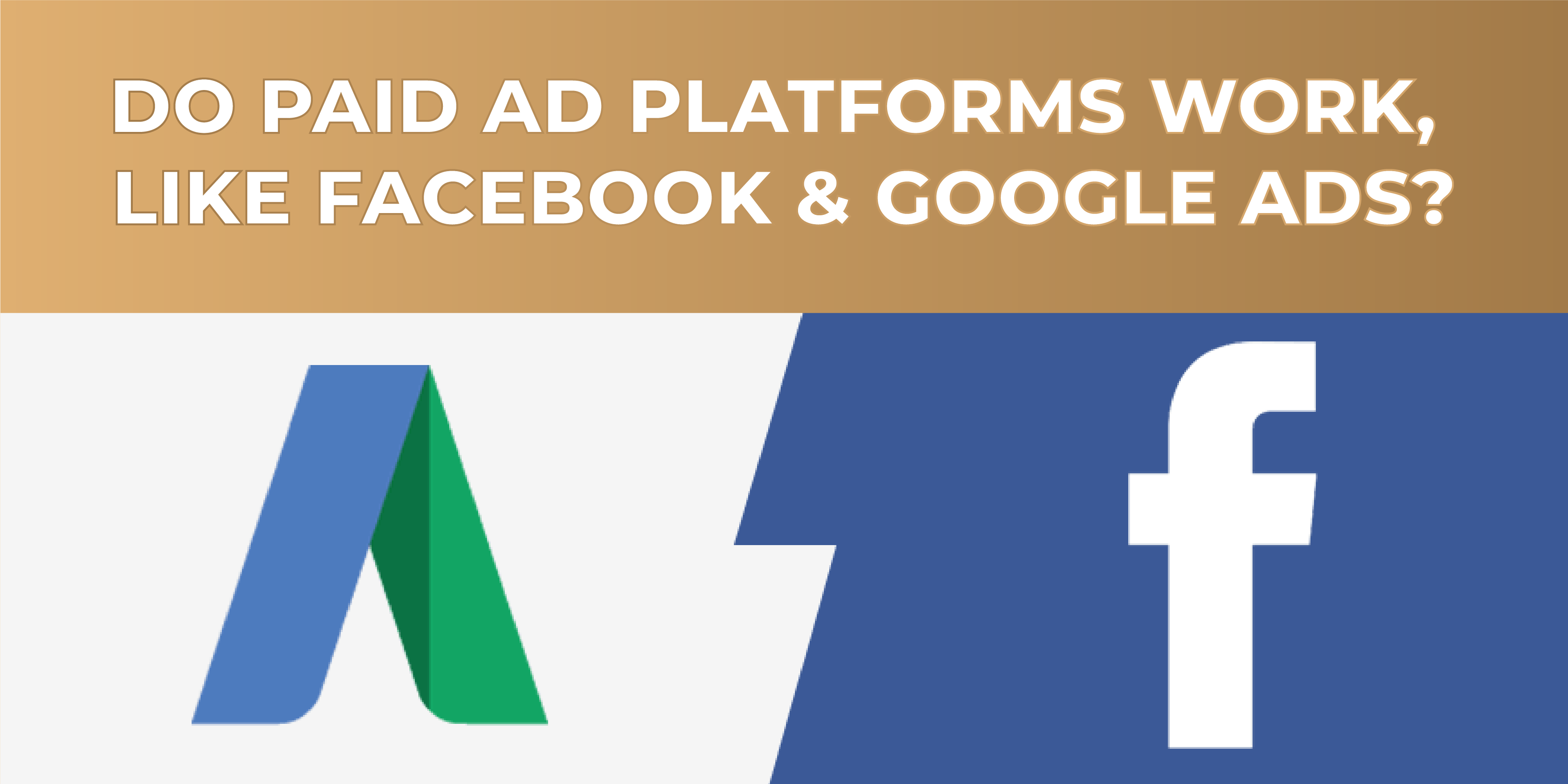 They DO generate leads. If not, no one would use them.
However, you need to remember two facts:
Paid ads or platforms can be expensive.

They don't generate "natural" leads.
Whenever someone sees or clicks in one of those ads, over 80% of them did it by accident or are trying to close/report it.
Why? Because they aren't looking for those services. At least not at the moment.
What those ads do instead is interrupt their time on the platforms. Users aren't there to find companies or businesses unless they are searching for a specific company's user, and for that, there's a search bar. This is why it is hard to convert them to actual customers who will show interest in the companies' services. Also, you're limited by a budget.
When using lead generation, everything is organic. You aren't forcing others to pay attention to your business but rather being there when they need you. This is why Google's organic traffic will always beat paid ads, and the reason companies continue investing in it, which is a lot cheaper as well.
What Is Local SEO?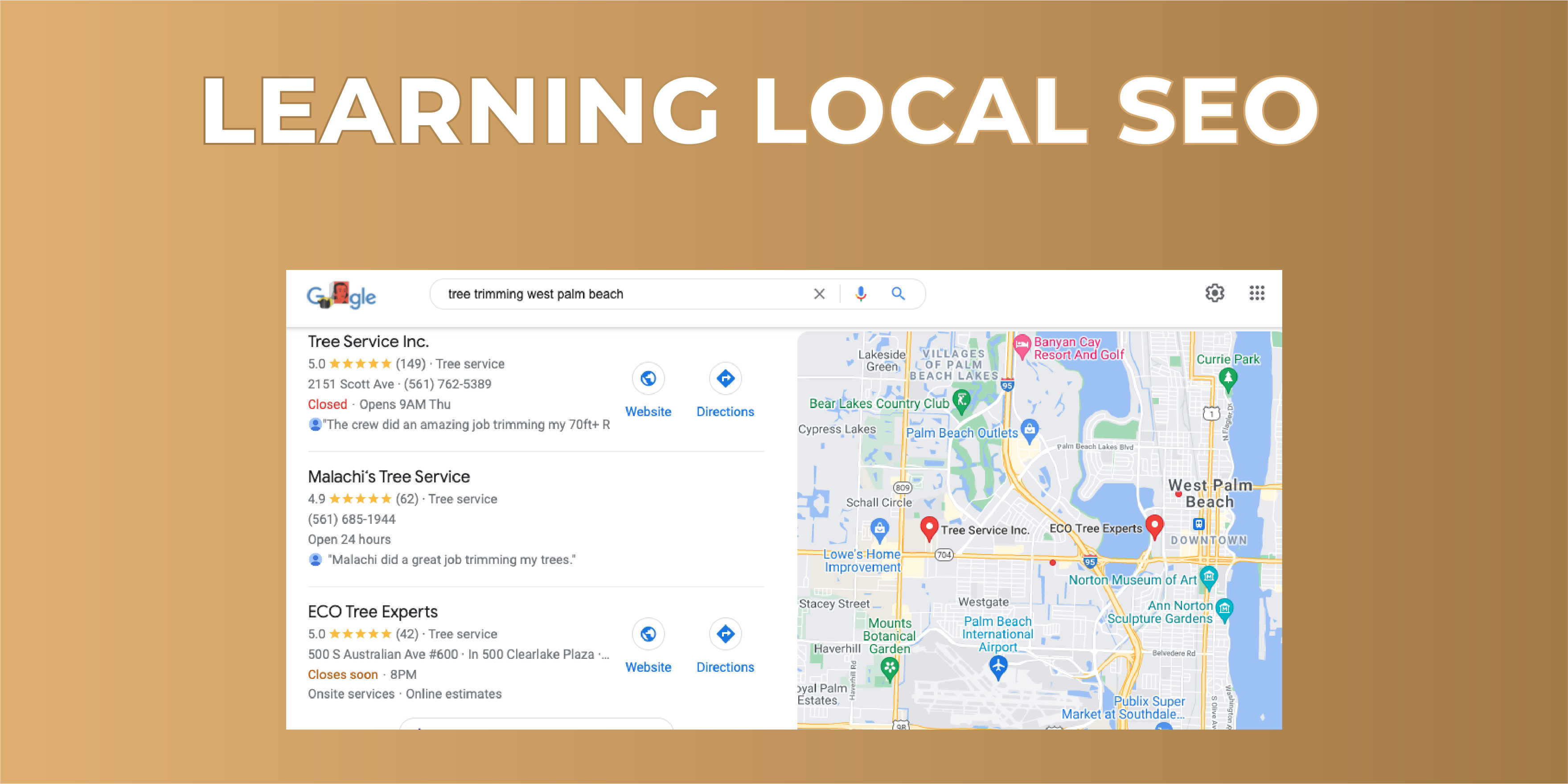 Don't worry… I didn't get it at first either. Following the short explanation, local SEO focuses on scaling businesses' visibility on search engines. However, this is only for those who serve their communities face-to-face.
What does this mean?
Experts and professionals like painters, plumbers, and dentists (but not only them) offer their services to their local customers. Why? Because they can't deliver them unless they are located in the same area of their customers.
To make sure those businesses get more leads, you need to rank them locally by claiming the business listing on Google to place them on Map Listings. Local SEO also involves online reviews, citation management, and how you manage your entire online presence in the local area.
If you are going to bet on lead gen, you need to adapt yourself to today's world: The Internet.
Keep in mind that although traditional channels and methods like billboards, warm calls, and pamphlets still work, they aren't part of your tools. Whenever someone needs a service, they go to Google and search for it.
"Dentist in Miami" or "plumbing services in Orlando," etc. And you can keep coming up with services or professionals people need and look for. Thus, you need to make sure you're using Google to get the companies in front of their clients.
Users will always click on the first search results (those near the top), and many of them will be either Ad links (people paid to place their websites there), Map Listing, and then you get websites. Almost all of them are your goal and where you should always aim to place yourself.
Can My Limousine Business Utilize a Local Lead Generation Strategy?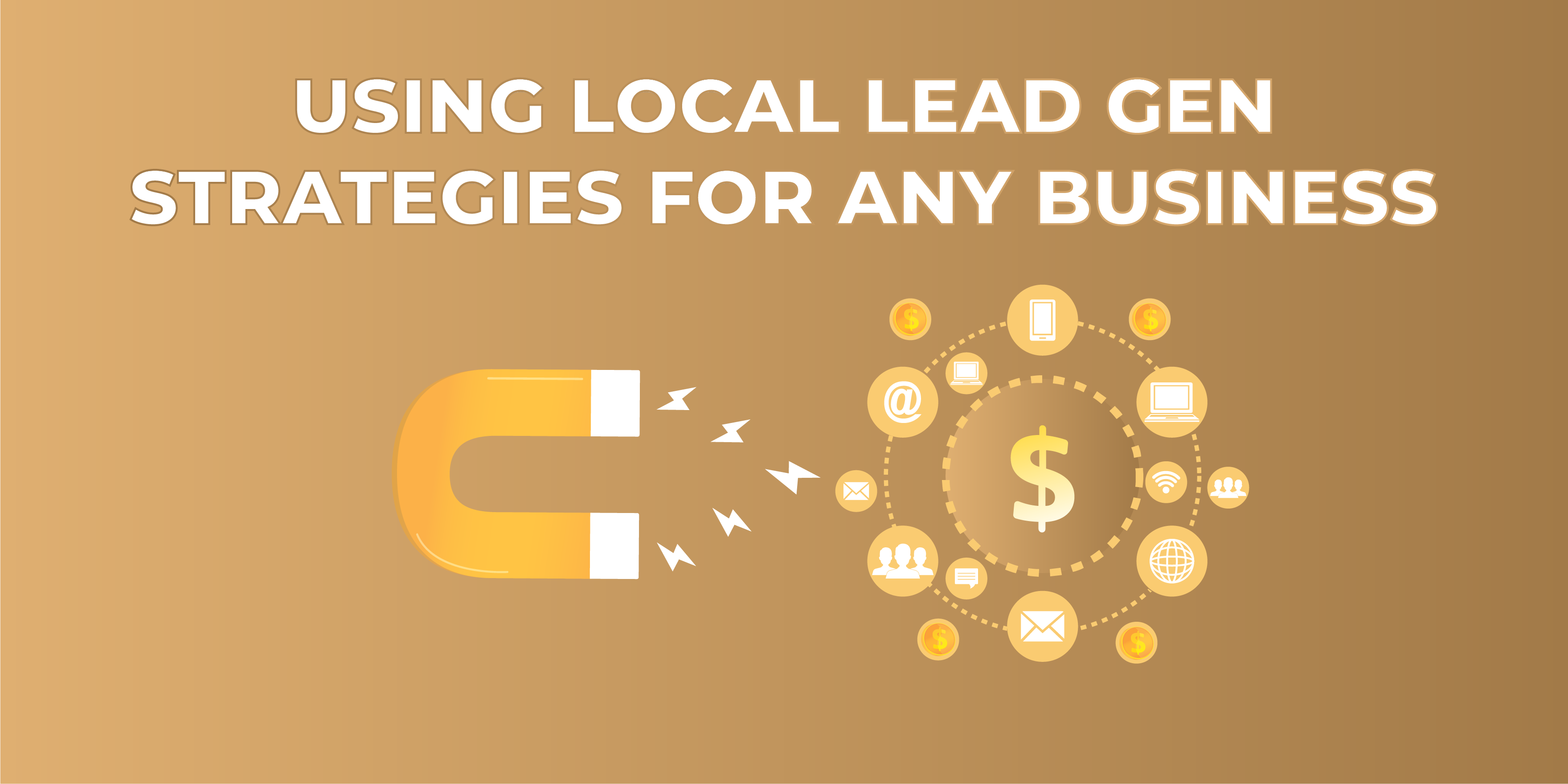 If you want customers, you better know you need it. Following the previous explanation, lead gen is all about placing businesses in front of their customers, choosing them over their competitors.
Put it simply – it's all about closing deals and having clients for those companies to make money. The main difference with the usual methods companies use for this is how lead generation approaches different channels to get them in the right place of the market to get customers.
Those channels are all focused on the Internet as most people are searching for products but also services across the net. The issue is that the Internet is way too broad, and businesses don't know how to place themselves. They usually try, but they get one common result: losing money and time.
How Powerful Are Organic Limousine Leads from Google?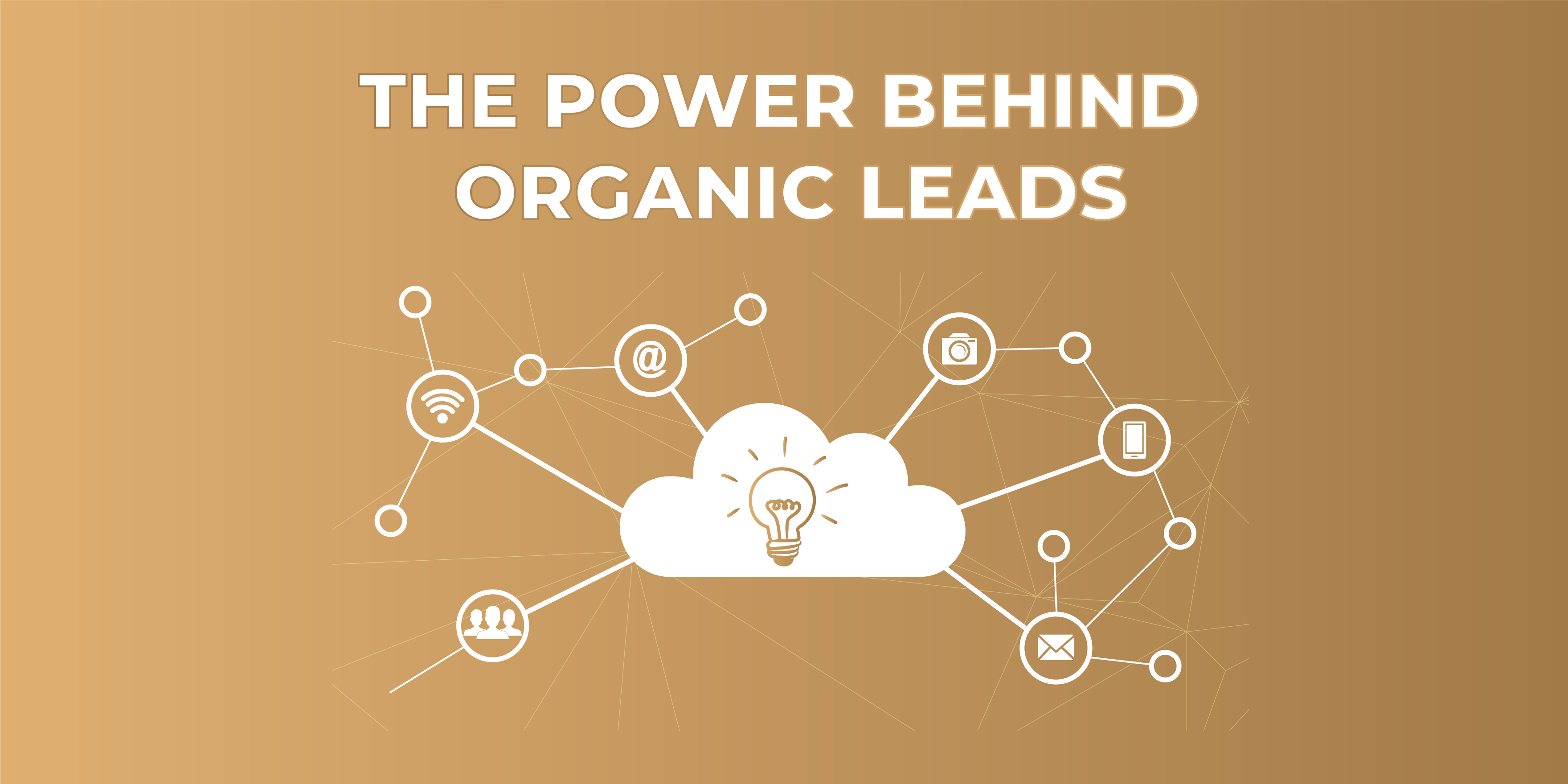 For companies looking for customers, it's everything. For you? Pretty much the same. When you build a business with digital properties, you get to make thousands of dollars a month.
This isn't a "get started today and get rich tomorrow" thing, but it is HIGHLY scalable, and ROI + positive results are guaranteed. Learning a fairly decent and very needed set of skills to create your digital properties and start ranking them on Google is required.
I have invested in several online businesses over the years, and if there's something uncertain, whether you will get your ROI or not, even more than the actual profit.
However, this business moved my earnings from five figures a year to a month in ONLY passive income while sitting comfortably at home.
On my laptop. Anywhere. Anytime.
You can look at one of the first sites I built back in 2016, and it continues making me over $1.000+ every month. The best part is that I don't need to touch it or the rest I've built over the years, just like this digital property.
What Makes Lead Generation SO Alluring?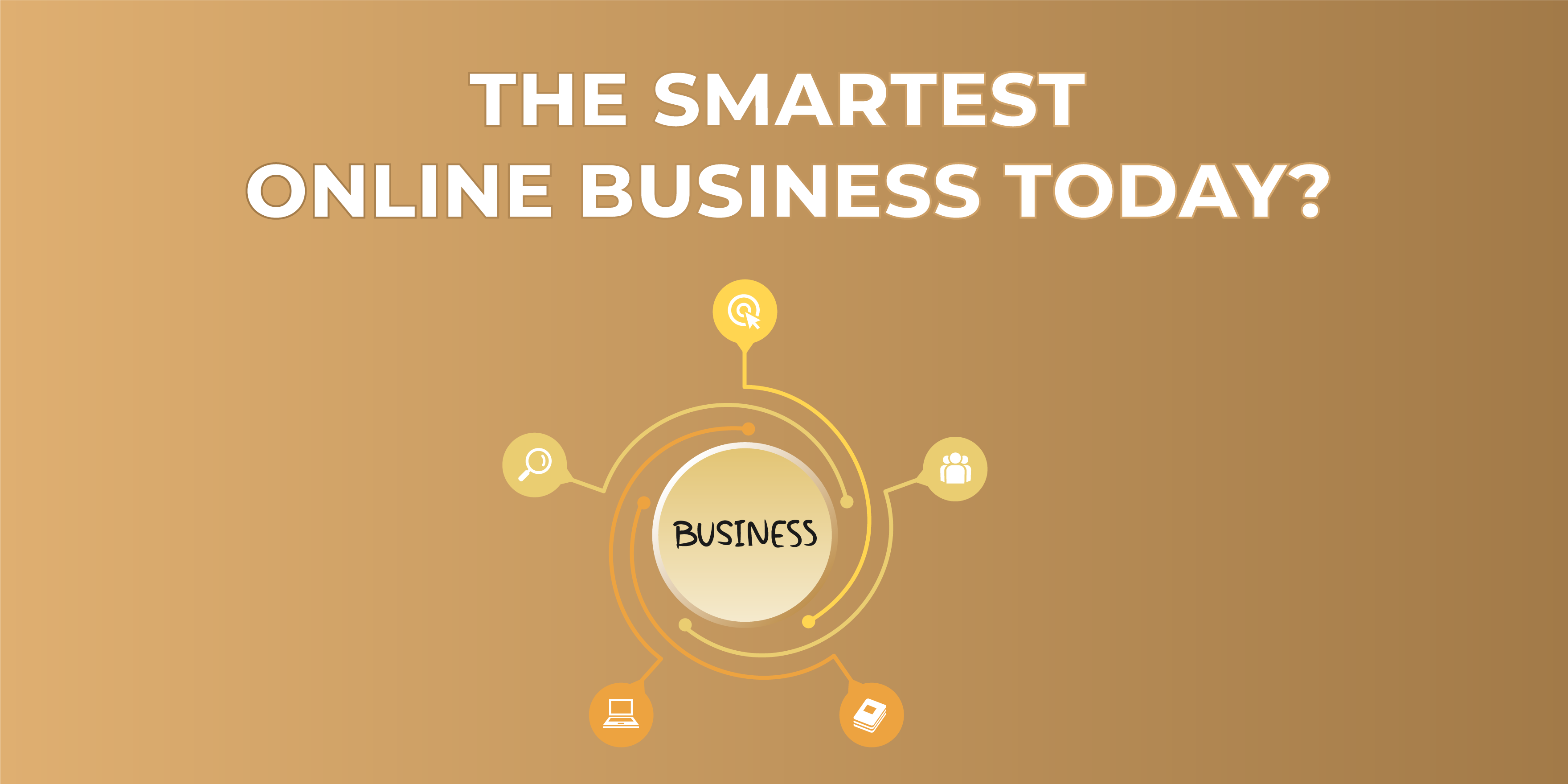 Here it goes: you can work from home.
The main issue with regular business opportunities is how much you need to invest in staff, equipment, or rent to have a place to sell your products or offer your services.
We all know the hassles of traditional businesses that involve regular expenses, which are extremely high.  Can you afford it? I don't think so, and even if you can, is it worth it? Now, it isn't only about the money. You also need to put in a lot of work, and it isn't only during the first couple of months or years. Usually, it is as long as you continue running it.
You can save yourself those headaches and bone-breaking tasks and expenses with lead gen since it is more about generating leads with digital channels—mainly websites.
Websites can be VERY cheap to build, and with many tools online, you get to do it in a couple of hours instead of days. Any virtual or digital business is scalable and won't need constant maintenance.
So, let's summarize this:
You save money in regular expenses with traditional and most online businesses as what you need is yourself and digital properties (websites).

You can bet on passive income.

 There's no need to hire more people to get started.

You can generate leads in multiple industries, which allows you to work on any niche you want.
How Can I Get Started in the Local Lead Generation Program?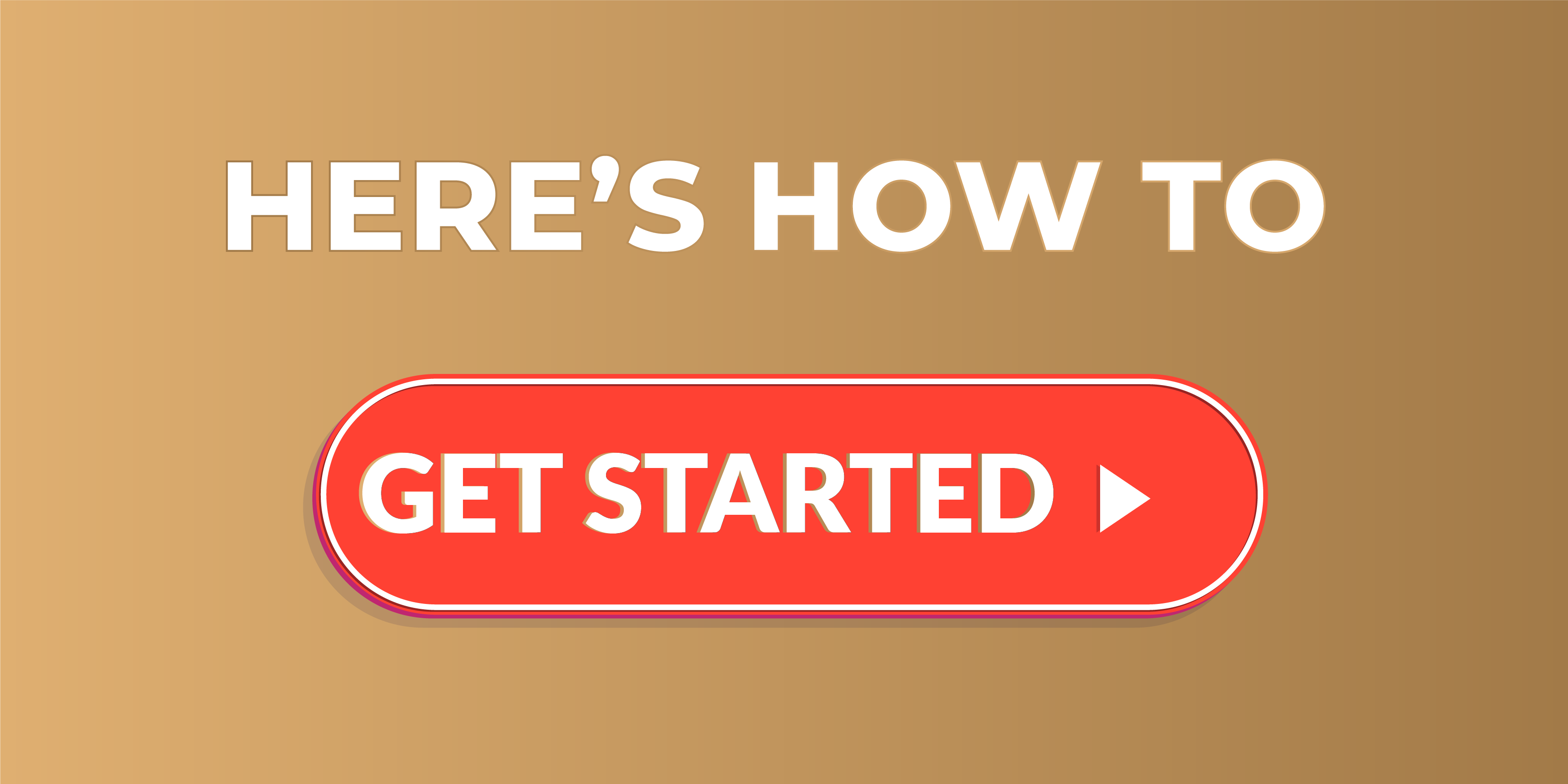 Anyone can start and learn. That's the beauty of this business model. I knew nothing about SEO, Map Listing, and everything I've mentioned so far. It is all about learning the skills, gaining experience, and deciding to take the step.
Remember that this business model will never get old as business owners are always looking for leads. They need to do business and scale their companies. Why not do the same while helping others and still making money?
You can start with this local lead generation course highly recommended for anyone wanting to grow in the business. It is a close training that will take you through each step and make sure you are able to get your ROI, profits and take control of your life.
You will be added to an incredible lead generation family ready to help you 24/7 when asking questions on the group. Anyone is welcome who's willing to put in the work. Click here to watch the lead gen webinar.