Have you been considering the option or interested in how to start a fencing business? Well, one thing is to know how to start it and the other how to create a profitable business that will be worth your effort and time.
First, you must know that a sub-section of the construction industry is the fencing business. This business is dedicated to building fences for different purposes and not only for homes or small properties.
There are many types of fences, each with its own unique characteristics. They differ based on the materials used, the difficulty of building them, and the amount of manpower required.
Although this is basic, many individuals wanting to start don't take the time to learn about the details of the industries unless they're already professionals. With this in mind, make sure to start with what you must know about the business.
Then, you can start thinking about the steps to start it and build a well-designed and profitable fencing business.
To lend a hand, make sure to go over all the steps we have for you:

Understanding the Industry
Although fence installation is a part of the construction and building industry, our main focus is on the business of fencing installation. We see an increase in fence installation demand due to the growing housing market (but not entirely for it only).
The market for fence installation has increased by more than 8% between 2012 and 2017. If we move to more recent statistics, we can easily say it will hit 15% by 2022.
Signs indicate that this trend will continue due to rising demand. This industry has seen a strong recovery in residential and non-residential construction markets despite the pandemic and its influence on several services.
However, the main reason for its popularity lies in two aspects:
You don't really need to let people on the property get your fence done.

It increases property value as a way to invest in real estate that is devaluated for other circumstances.
This industry has seen positive changes due to the rise in incomes and home prices as well. Renovation and remodeling of homes have also had a positive impact.
Today, it generates over $7.5bn in revenue, and there are more than 48,000 companies that specialize in this type of work in the United States.
This is a promising business that you can get into. However, it will require a lot of work to stand out from your competitors. To do this, you will need a fencing business plan.
Customer satisfaction is essential in a business such as this. The industry is saturated with competition, but the American Fence Association can assist new fence installers in navigating the market.
Another factor that impacts the industry is the legal issues surrounding fence construction. These laws can change at any time and based on the state. A fence that was built during a specific law could become illegal if a new one is passed.
If you are looking to start a fence business, make sure to contact the appropriate state department to obtain any licenses.
The American Fence Association is required for anyone who wishes to pursue a career in fence installation. They offer training and other channels to help those interested in the business.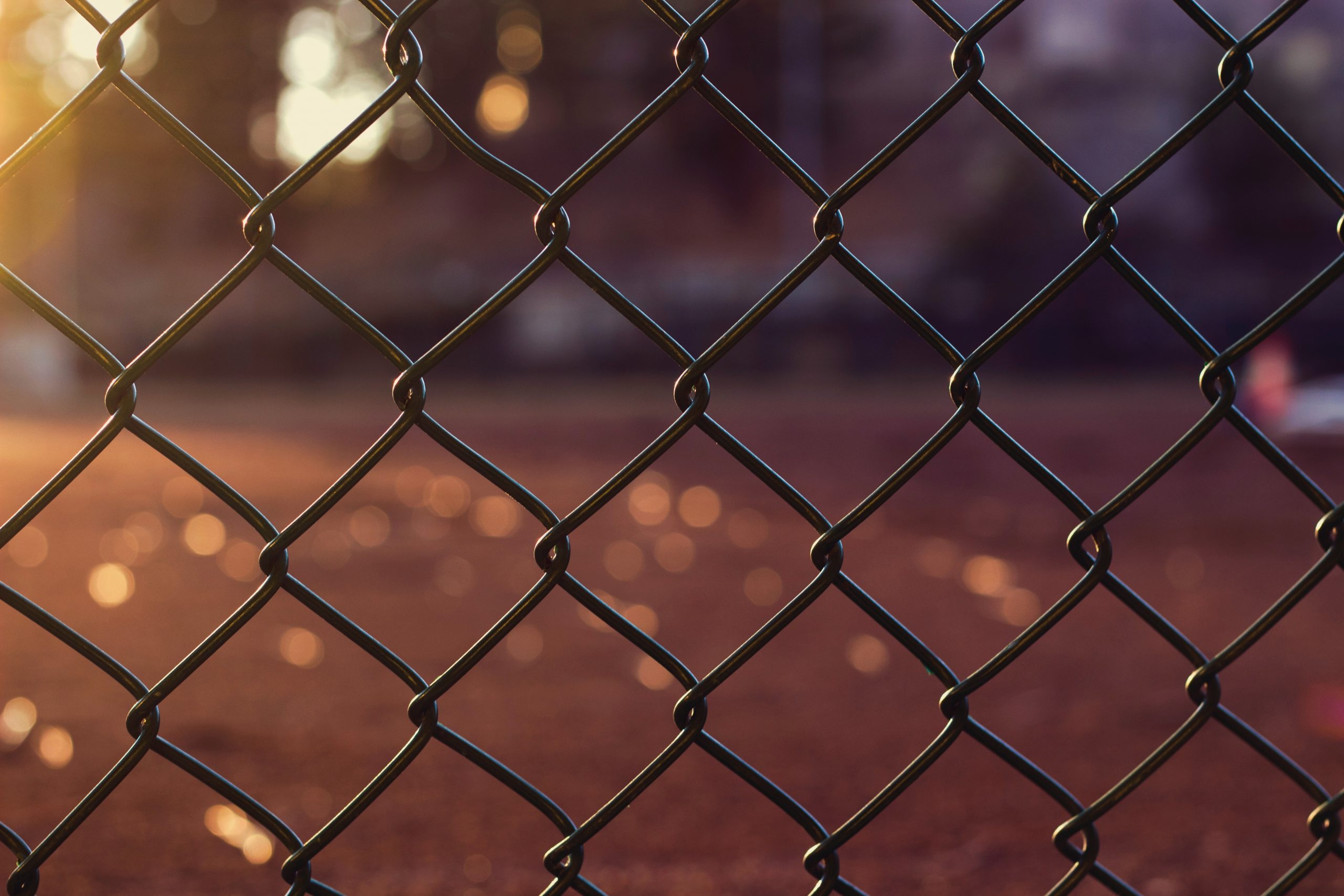 Do Market Research and Feasibility Studies
What does this involve? That's the most common question. But unlike what many believe, it isn't only about your competitors. Instead, you need to research more aspects:
Demographics and Psychographics
There will always be people building properties. Fences are essential in today's world of increasing crime. One must look at the people who will be using the services offered before deciding to get into fence installation or any other additional service in the niche.
The construction firm is the first to require fence installers. You can look for a complete construction company that will want to work with your services. The construction company can then concentrate on other aspects of its structure. This allows them to save time, effort, and manpower.
Real estate developers are another group that may need this service. It would be a great idea to contact these companies to have their fence installed, repaired, or just taken care of by a professional.
A fencing company is the best choice for corporate organizations looking to have more secure fences.
The fence's security will vary depending on the value of the assets within the compound or building. These fences may require a key card or facial recognition to gain entry beyond the fence.
Homeowners who want to make their homes more secure might need a fence installation service. Or maybe they just need a hedge or picket fence to beautify the area or keep pets safe. Landowners can build a fence to mark the boundaries of their land.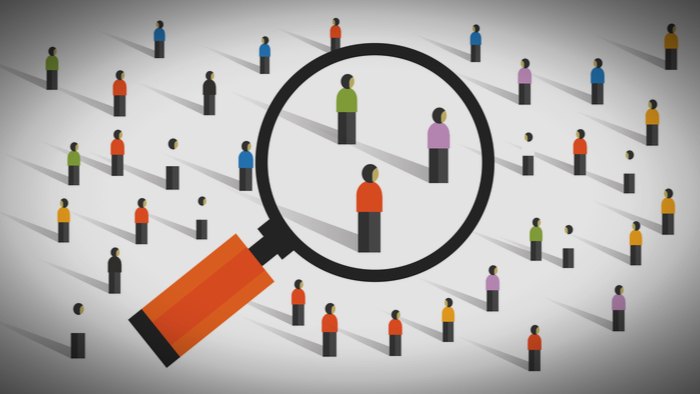 Choose the Niche You Want to Focus On
There are many types of fences. In fact, there are too many to list. You could choose a few and make them your specialty. Your name will be found by anyone searching for reliable people to set up the fences that you specialize in.
You could also offer fencing services to specific clients, like fences to high-security establishments or residential fencing for homeowners.
You will be the best in your field for fences if you decide to be a bit more specialized.
You can also focus your efforts on supplying fencing material to create a niche. You would be the guy to call when fencing companies have material needs. Despite all the interesting niche ideas, it is important to be recognized for your productivity.
Construction workers often have problems finishing projects on the time promised. It is the same with fences.
Clients will refer you to others with confidence if your schedule is consistent, and they will not be impressed if you are so eager to meet your completion date that it causes delays in quality. Be sure to deliver on all promises.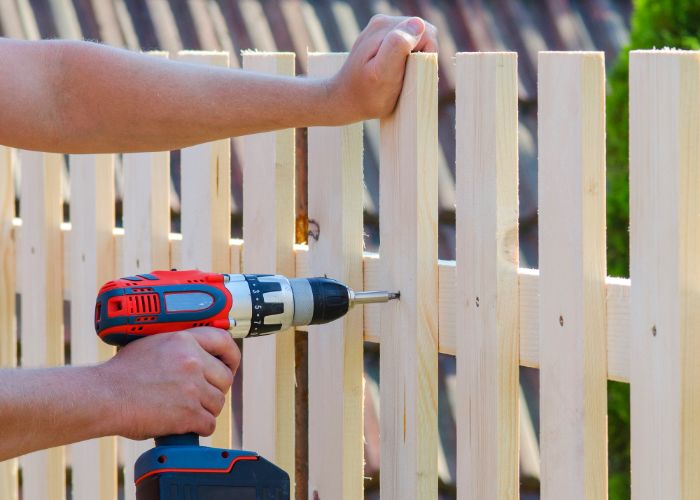 Now, Look at Your Competitors
This business sector is highly competitive. However, if you establish a reputation for excellence in service delivery, you will stand out from the rest. You will be able to rise above your competition by being up-to-date on industry standards.
Each business will have its share of competition. However, it should not be discouraged.
It should encourage you to be more determined to get your work out there. There is so much money in this industry in America. One way to make it big is to stay ahead of the latest trends and innovations.
Just take the time with this step, and you will pretty much get the results and answers you want.
In all this research, take the time to find your strongest competitors. These are not the most well-known brands in fencing, but it is possible to say that they are the best in the country.
Each state has its own definition of the best fencing business in America. It would be surprising if every state had its own list.
Finally, to this research, also add an economic analysis.
Starting a fencing business will cost anywhere from $2.500 to $9.800. There are some things you should consider before you start. First, you will need to register and obtain the licenses that you require.
Although you will need to join American Fence Association, training is available if you have never received it. You can also add certification to the training that they offer.
The courses are expensive and should be considered in your planning. You will need to either purchase or hire a truck to transport your equipment and people to the different locations. You should also have a place to store your equipment.
Expand this analysis when required so you can have a better idea and even take some of your competitors as examples when it comes to how much they spent.

Deciding Between a Franchise or From Scratch 
Many businesses in this industry are willing to give franchise rights to anyone who is interested. This is a great opportunity to benefit from someone else's hard work.
You need to have experience in the construction of fences for this, and keep in mind that a franchise allows you to draw on the knowledge and experience of others.
You also have access to mentors who will be able to consult with you free of charge, as they are a part of your brand. It will be easier to purchase a franchise than to build on the brand they have created. This way, you won't have to go through the difficult process of trying to get into the market.
If you decide to start your own business, you will need to learn many things on the job. You can't beat personal experience, even if you have had some training. You don't have the right to refuse a contract if it is beyond what you can do for a young company.
A consultant can help you understand the project and make sure you deliver. This type of company is as challenging as any other. Do your research to determine which one is right for you.
However, we would recommend starting it from zero. Why? Because the business is totally yours at the end of the day. You don't have to pay royalties, and everything comes with pros and cons.
If you feel like having the time and resources to do it on your own, we would be on this option the most.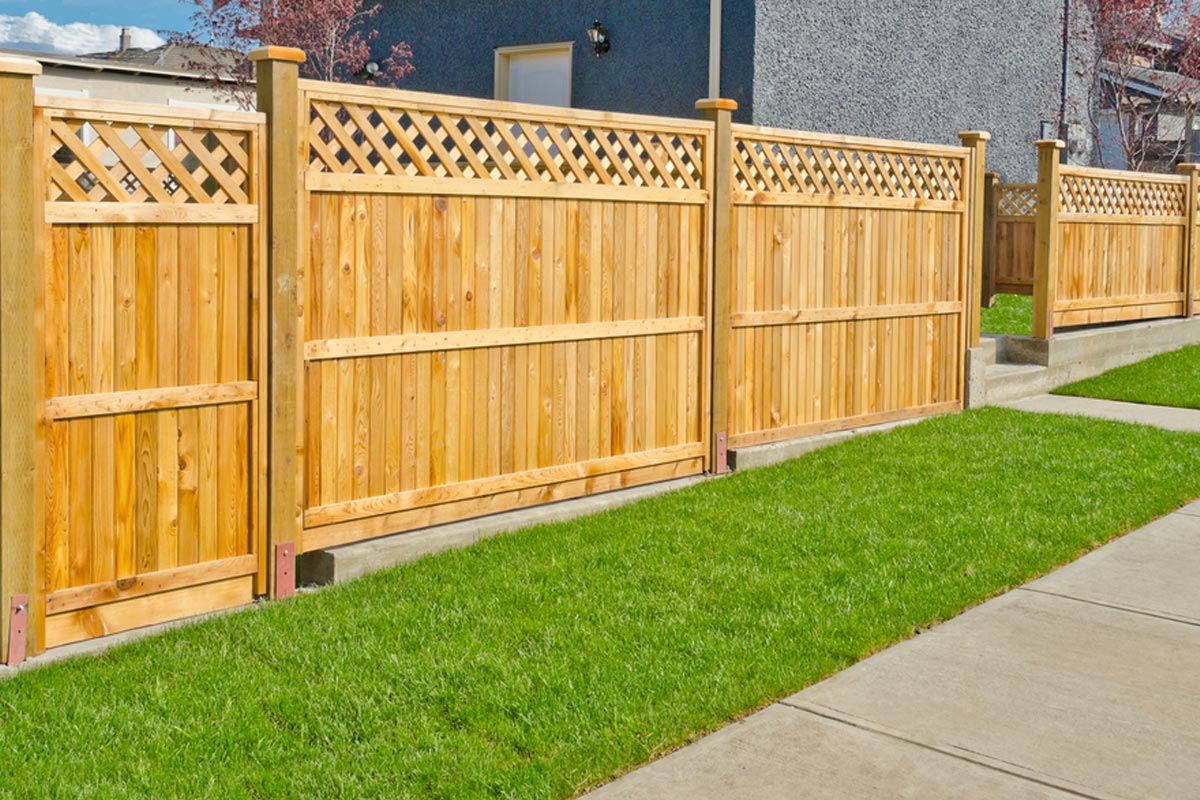 Consider Threats & Challenges
There's always a major threat to this type of business because of the rise in do-it-yourself in America. There are many options available for homeowners and corporations to build their own fences.
With the rise of self-help options, some potential clients may choose to build their fences by themselves.
One other challenge is to find a niche and compete against your competition. You can start by looking for clients and creating a portfolio. This includes pictures of past jobs as well as samples of fences that you could display in your office.
Choose Your Legal Entity
A Limited Liability Company is the best choice for a business such as this, where there is a high chance of things going wrong.
This way, if there were legal issues, the damages would be covered by the assets of the company. Only the capital that you have invested in the company would be lost.
It is always best to separate your business operations and your personal life so that, in the event of an unpleasant incident, you don't have the burden of paying the damages with your personal property.
However, you have other options like partnerships, sole proprietors, and C-corps. It all depends on how you want to manage your business, but speak with a lawyer before making a decision.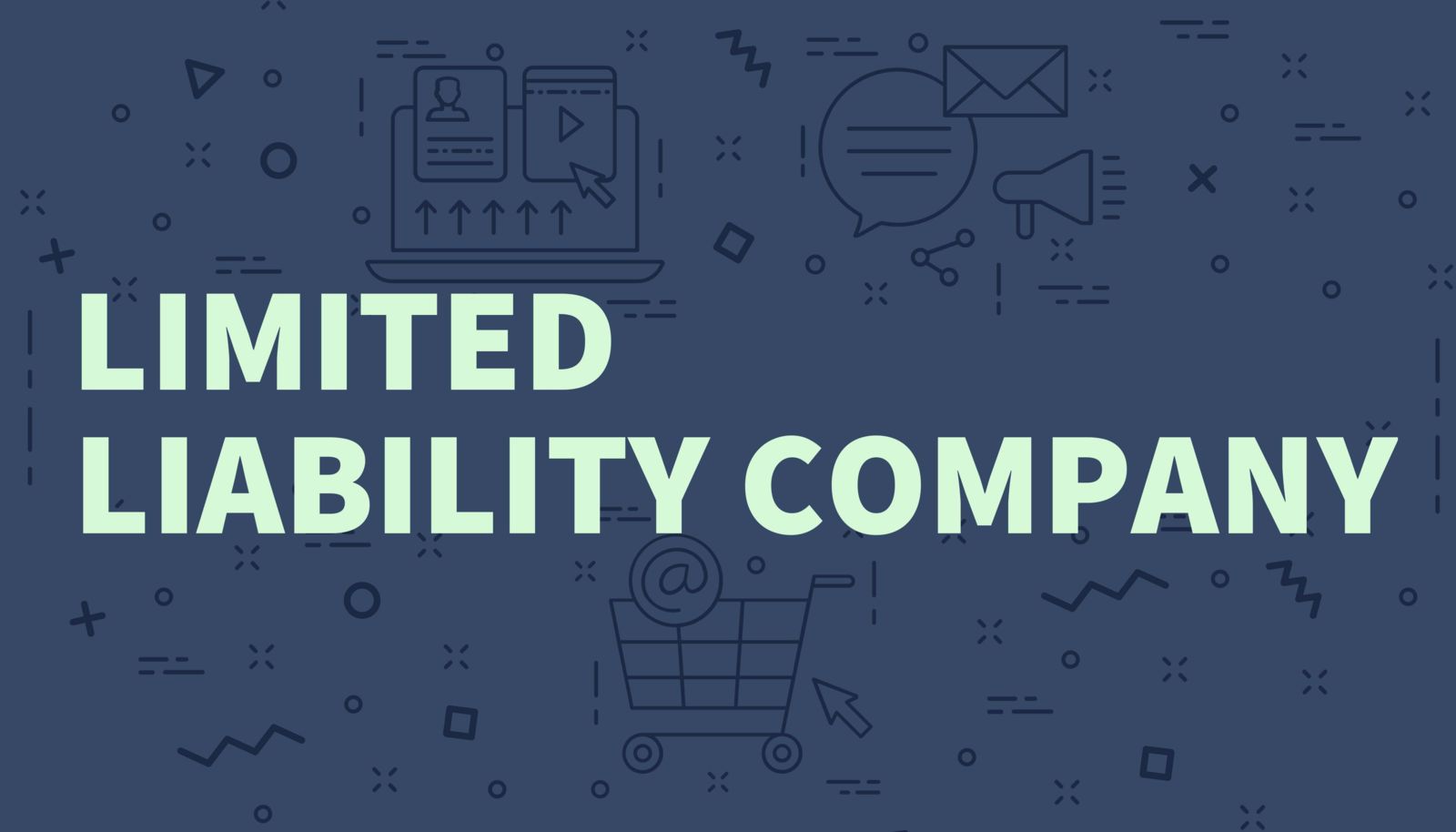 Find the Best Insurance Policies
In case of any unexpected challenge during construction or afterward, insurance can help to protect you and your endeavors. As a fence company, you should have some insurance.
Below are some of these insurance policies you must make sure to add to your documents:
General Insurance.

Fence Contractor Insurance.

Fence Installer Insurance.

Business Insurance for Fence Installation.

Disability Insurance – Overhead expenses.

Liability insurance.

Health Insurance.

Workers Compensation.

Group insurance for business owners.
Certifications & Legal Documents
For those interested in the fencing business, the American Fence Association offers courses. Because it's about creating, using your hands to secure or satisfy others, it's important that you get training.
You will not be able to produce excellence if you don't know what you're doing or understand the value that your venture is adding to people's lives. Although it is not required, this training will allow you to secure a career in fence installation.
On the other hand, businesses cannot function without the law in place. To obtain legal documents for fence businesses, you will need to go to the state regulatory body to get the necessary permits and documents.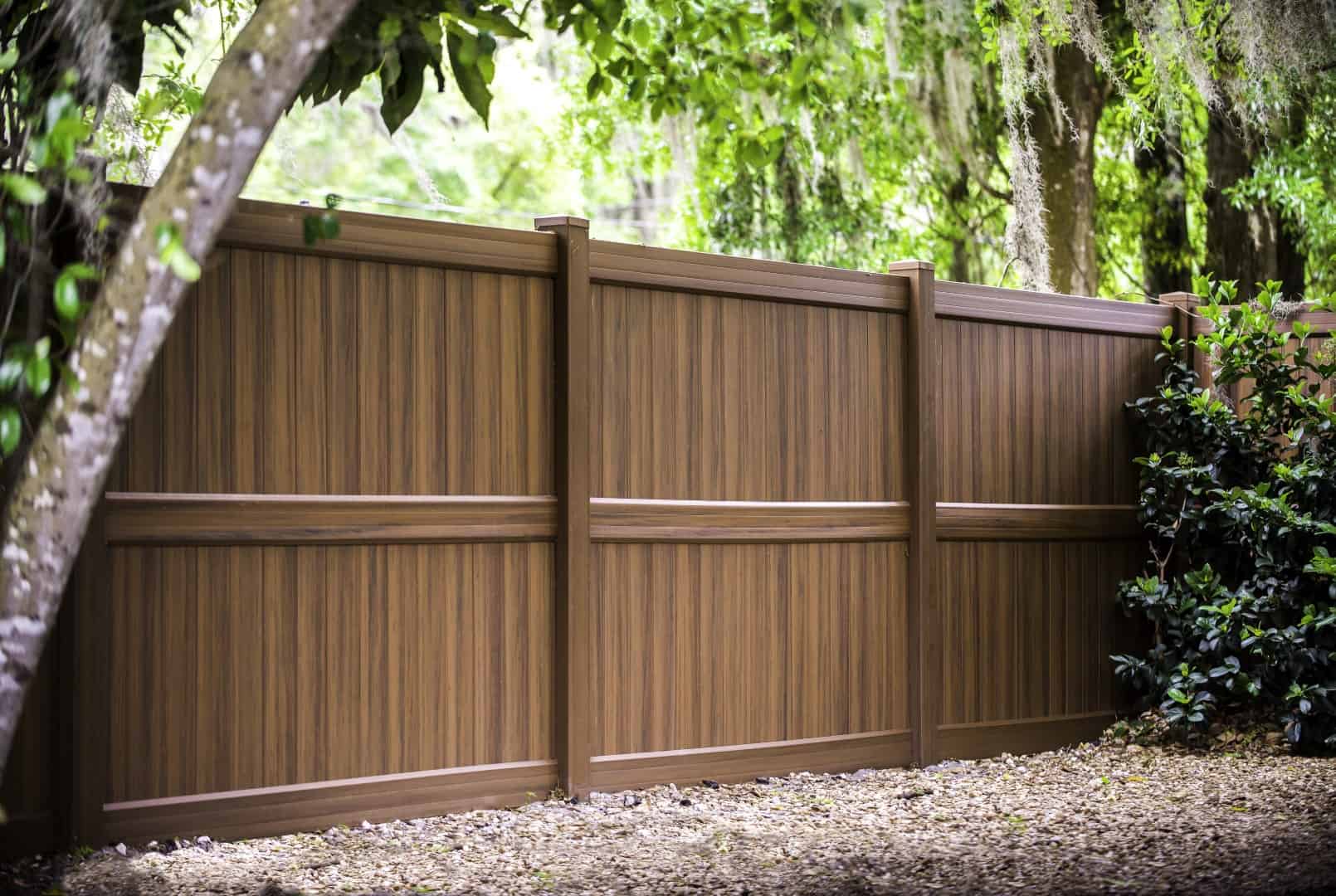 It is possible that a permit cannot be granted in every state because of the way things work in the States. You would need to check the laws of each state you want to operate in and obtain the permits and documents that go with them. Below are some of the required documents regardless of your location:
Certificate of incorporation.

Operating agreements.

Business License and Certification.

Business Plan.

Insurance policy.

Employment Agreement.

Operating Agreement for LLCs.

Employer Identification Number (EIN).

Consulting contract documents.

Raising the Required Startup Capital
A clear and concise way to finance your business is essential. Each business requires capital in order to start. You should think about where your initial funds will come from when you are considering fence business.
It is not easy to find creative ways to raise money for your business. However, if you think through the process and talk to a consultant to get great ideas, it can be possible to raise funds for your business. Here are some ideas:
If you have saved money, you can decide to invest well. Have some cash in stocks or the bank to help you start your business.

Sometimes personal property such as cars, major appliances, and landed properties, or equipment from other companies, can be very useful. You can sell them to raise capital.

Investors are always looking to make their money work harder for them. You could sell your shares to a few.

Family and friends are the best people to support your dreams. They could lend a little money.

Another option is to apply for a loan directly at the bank.

This time, partners or investors may not have a part of your company, but they can make enough money to pay you a one-time payment when you start making money.
Select the Best Location
It is important to choose a place where your potential clients are most likely to visit. It may be a good idea to have your office near a residential area where many homeowners might want to get in touch with you.
A real estate agent may be a good place to set up an office. This will allow potential clients to view your work and make an informed decision about whether or not they want to do business.
Those who wish to inquire about your office location should be able to find it easily. People who are interested in doing business with you will be able to visit your office to view samples of what you offer.

Employ People You Need
There are many technical points to be aware of when building fences or offering services around them. You must ensure that the fence is wired with the right type of metal. Many elements could easily cause a breach and can take a lot of time to handle.
Installing a fence is an art that requires a lot of knowledge and skill, but repairing one can be even harder. This type of business requires a unique set of equipment.
When thinking about starting a fencing business, it is important to consider the different tools and equipment required.
You will need to have the best manpower available before anything else. You can either hire your workers as permanent employees or contract them as contractors based on the work you do. You may also need fence technicians, installers, masons, and so forth.
This includes the actual construction of the fence. You will also need to manage the administration side of your business in order to make sure that everything runs smoothly.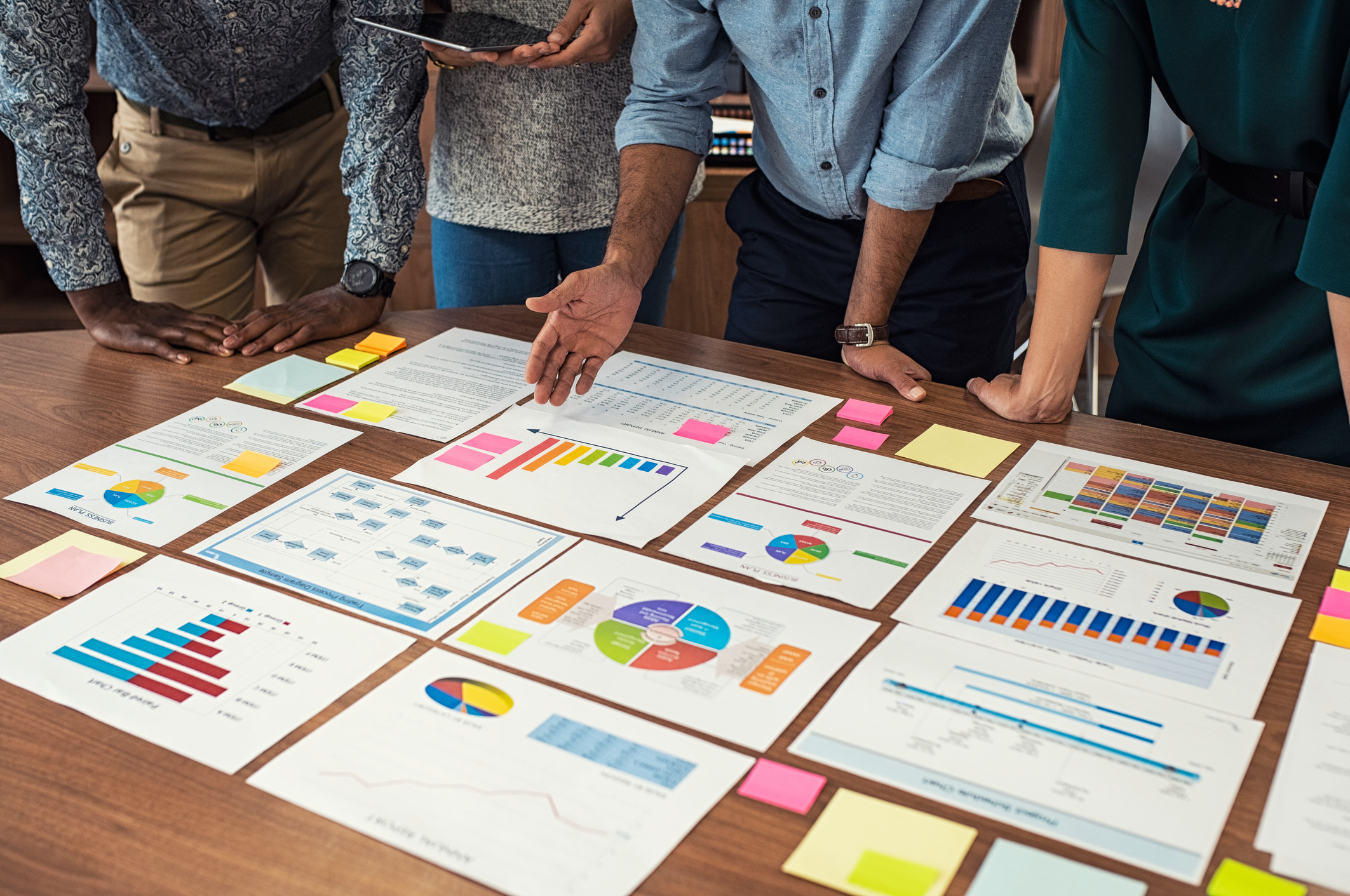 Create & Establish Your Marketing Plan
You can't start a business without researching different marketing options. When a business plan is created, it must include the marketing budget and the marketing strategy.
While most people think of the basics of setting up a business and getting it started, many don't know how to get to the right market once they are established.
Below is a list of ways you can market your fencing business:
Despite the rise in digital marketing, traditional advertising and marketing methods still have power.

Sending introductory letters or brochures could be done to major corporations, SME startups, and households.

You could be old-school but get qualified leads by getting listed in local directories.

Participating in seminars and other events is a great method to promote your fencing business.

Marketers and business developers are important.

Use digital marketing like social media, website, and other efforts. Set your GMB profile.
If you are trying to find an answer about what to do to beat your competitors or overperform them, you can do it by focusing on your niche. This will create buzz about what you do.
You could supply fence materials. If you do, you might be known as the one who makes the highest quality materials for those who need them.
People aren't always looking for a lower-cost fence. They may be more concerned about the quality of the materials. Developers and contractors who recognize that you are the best source for high-quality materials will always choose you.
You could also be an authority on building security fences or other types of fences such as farm fences or home fences. You will be seen as an authority in your field and have a greater advantage over your competition.
Retain Clients: More Strategies
To ensure customer loyalty, you must ensure your customers are completely satisfied with any projects you complete for them. Customer satisfaction in this type of business is a rare commodity, especially if the person performing the work has experience.
If you can build strong fences and last years without any damage or deterioration, you will be the best choice for fence installation.
Retaining customers is to offer discounts on fence maintenance and repairs. A discount is always a good thing. If there are any problems after the fence has been built, your company might offer to fix them at a reduced rate.
Strategize to Increase Brand Awareness
No one will know about your fencing business if you don't build awareness. Everyone in business needs to have a plan for how to generate more buzz about their products and services. People must see you and hear about your business.
To develop marketing strategies, one can rely on the expertise of experienced marketers. This part of your business plan is crucial because it deals with generating new clients for your business. Here are some ideas to help you do this:
Advertise on billboards or banners in the City to appeal to a specific client group

You can brand the entire vehicle used in marketing and fencing business with your company logos.

Ensure that all employees and personnel, including those who install the fences, wear your brand clothes.

A website is a must, and it should be promoted. Your website should be able to attract a lot of traffic.
The Local Lead Generation Process for Your Fencing Business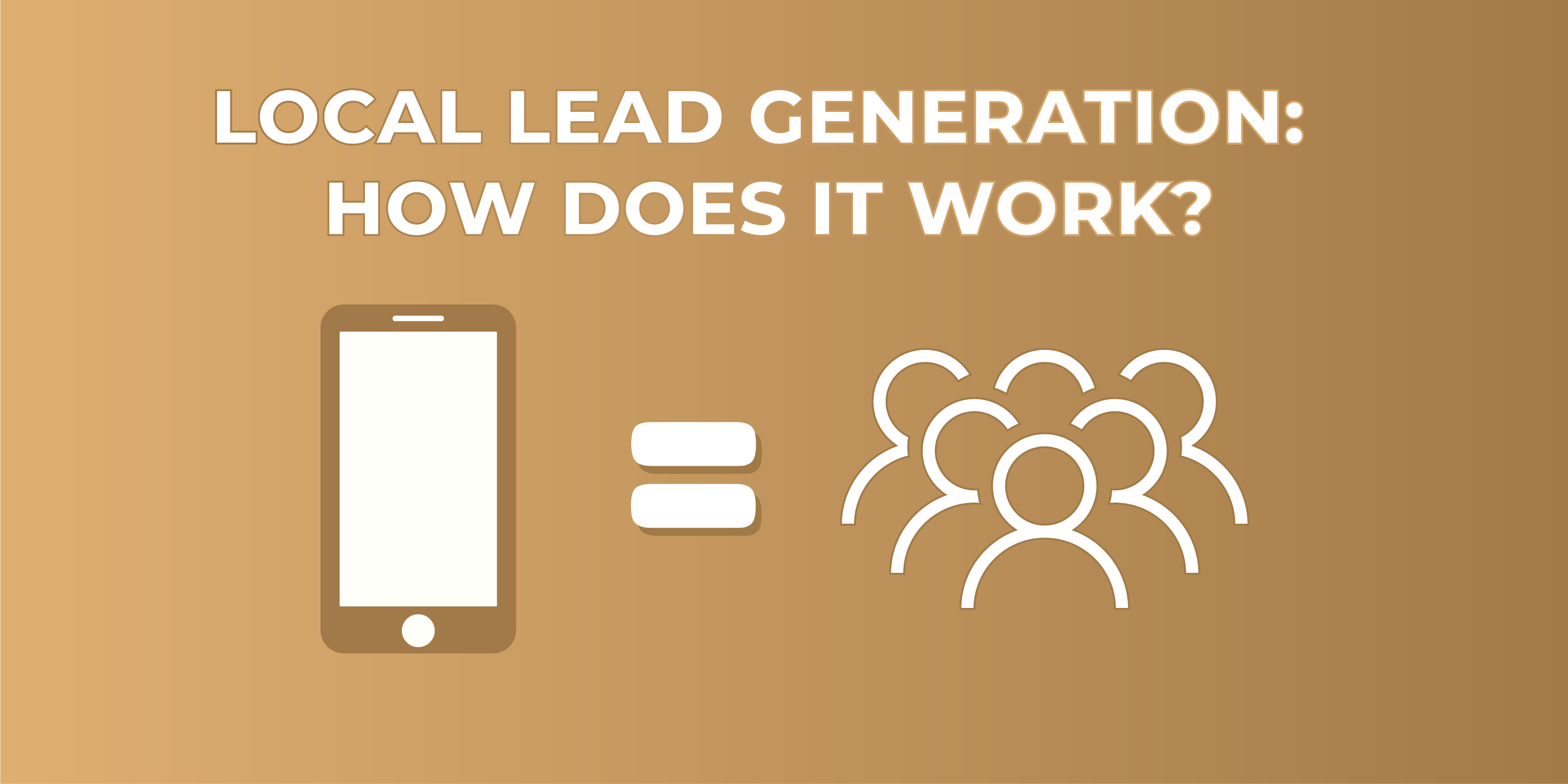 All right! So, everything is about building properties and generating leads. But how does the process actually take place? Are there other steps I need to know?
The steps I mention below are what students from our local lead generation program follow to generate leads for businesses like yourself. So I'll help you see what we do. And how if you join our program, you can simply generate leads for your own business (unless you want to start a side hustle and build a laptop lifestyle business).
Essentially, our lead generation can be divided into four steps:
The first is prospecting. You need to take the time to do market research on a niche (industry) and determine how many phone-driven businesses are there.
Keep in mind that this is local research as you need to know how many companies need leads. For example, you may search for "plumbing services Youngstown OH."
You will find dozens or even hundreds of businesses trying to get themselves in front of the customers by ranking on Map Listings, organic results, and even Ad.
The second step, building. When you find a niche (plumbing, tree services, a software company, real estate…), you will need to start building your digital properties. You don't need to be an expert in HTML or coding. It can be easy with the right tools.
The third step is now taking time to rank your lead gen website. With the site done, you need to work on SEO strategies and start dominating those Google search results. If you're new to SEO, it stands for Search Engine Optimization.
To keep it simple, it consists of the entire process of growing a company's visibility on search engines like Google and generating organic traffic. And remember this, local lead generation is part of the strategies.
Moving on to step four, once you rank the site, you will start getting your ROI and profits. You only need to rent it out to a local business interested in the leads the site generates. You can offer a couple of free leads to their move on with the actual pay per lead.
To review steps 1-4 above, I described it to a normal student who is building a lead gen business to help local service providers generate more calls. But replace the student with you as the business owner. And replace sending the leads to a business to simply siphoning the leads to your personal business.
By the way, fun fact, about 20% of our students in our local lead gen program are actually business owners who went through the program. And they use the skillsets we teach to generate leads for their own business.
An Example of Lead Generation: Home Advisor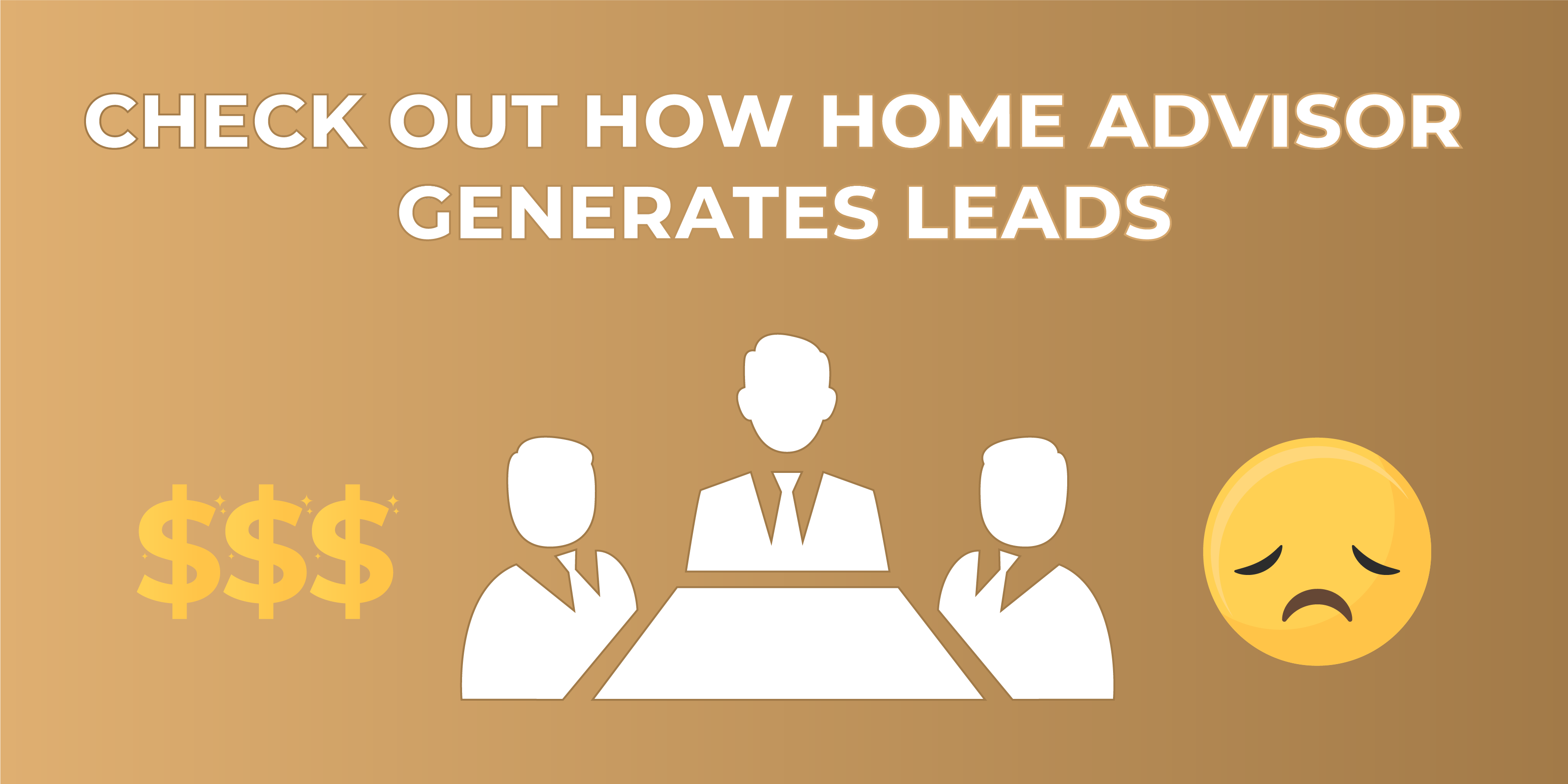 You must be thinking, "if lead generation sounds so good so far, how come I haven't seen any company?" That's the thing; there are many out there. You just don't know they are dedicated to it.
HomeAdvisor is one of the best examples you can find on the Internet as it is a top lead generation company that has spent millions building its brand but also earned even more zeros for this same reason.
They started small as everyone else but invested in building their brand awareness to make people who are looking for home services go to their website and find what they need. They are over 75% of people's first choice when they need those services.
If you don't get HomeAdvisor that much or need a refresh, users need to submit their information to request a service and get a professional or expert who can provide it.
HomeAdvisor's job is to share your information, which makes you a lead, with local companies so they can contact you and offer the service you're requesting. For sharing this lead information, HomeAdvisor gets paid by the companies. This happens for every single lead they send to multiple businesses.
Business owners who don't have marketing skills or don't even know how to have any online presence will always rely on those pages to list their services.  They will save time and effort, but companies like HomeAdvisor can make them spend lots of money as leads aren't exclusive (one lead is sent to multiple companies after all).
Using Facebook Ads aka Paid Ad Platforms: Do They Generate Leads?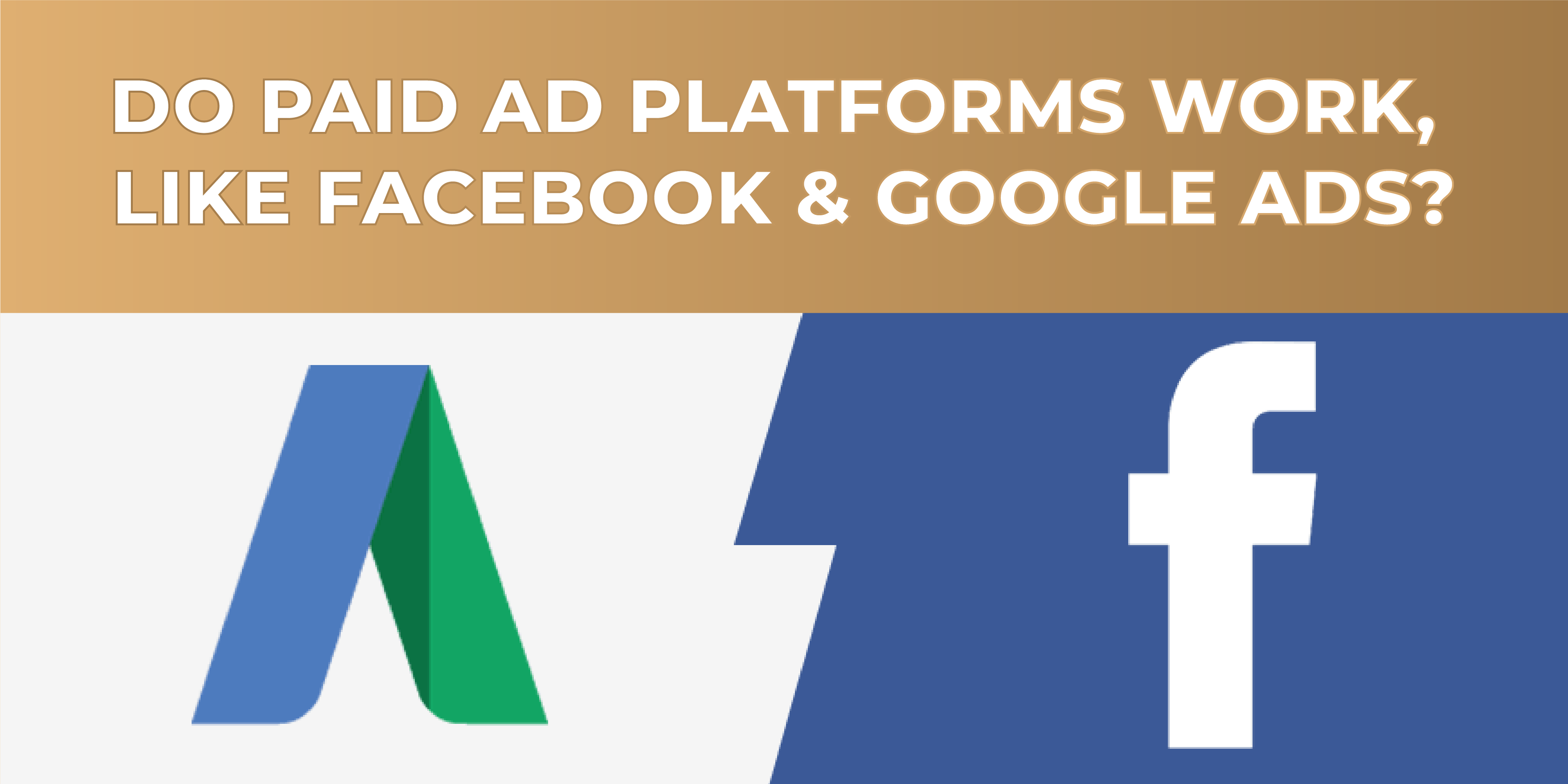 They DO generate leads. If not, no one would use them.
However, you need to remember two facts:
Paid ads or platforms can be expensive.

They don't generate "natural" leads.
Whenever someone sees or clicks in one of those ads, over 80% of them did it by accident or are trying to close/report it.
Why? Because they aren't looking for those services. At least not at the moment.
What those ads do instead is interrupt their time on the platforms. Users aren't there to find companies or businesses unless they are searching for a specific company's user, and for that, there's a search bar. This is why it is hard to convert them to actual customers who will show interest in the companies' services. Also, you're limited by a budget.
When using lead generation, everything is organic. You aren't forcing others to pay attention to your business but rather being there when they need you. This is why Google's organic traffic will always beat paid ads, and the reason companies continue investing in it, which is a lot cheaper as well.
What Is Local SEO?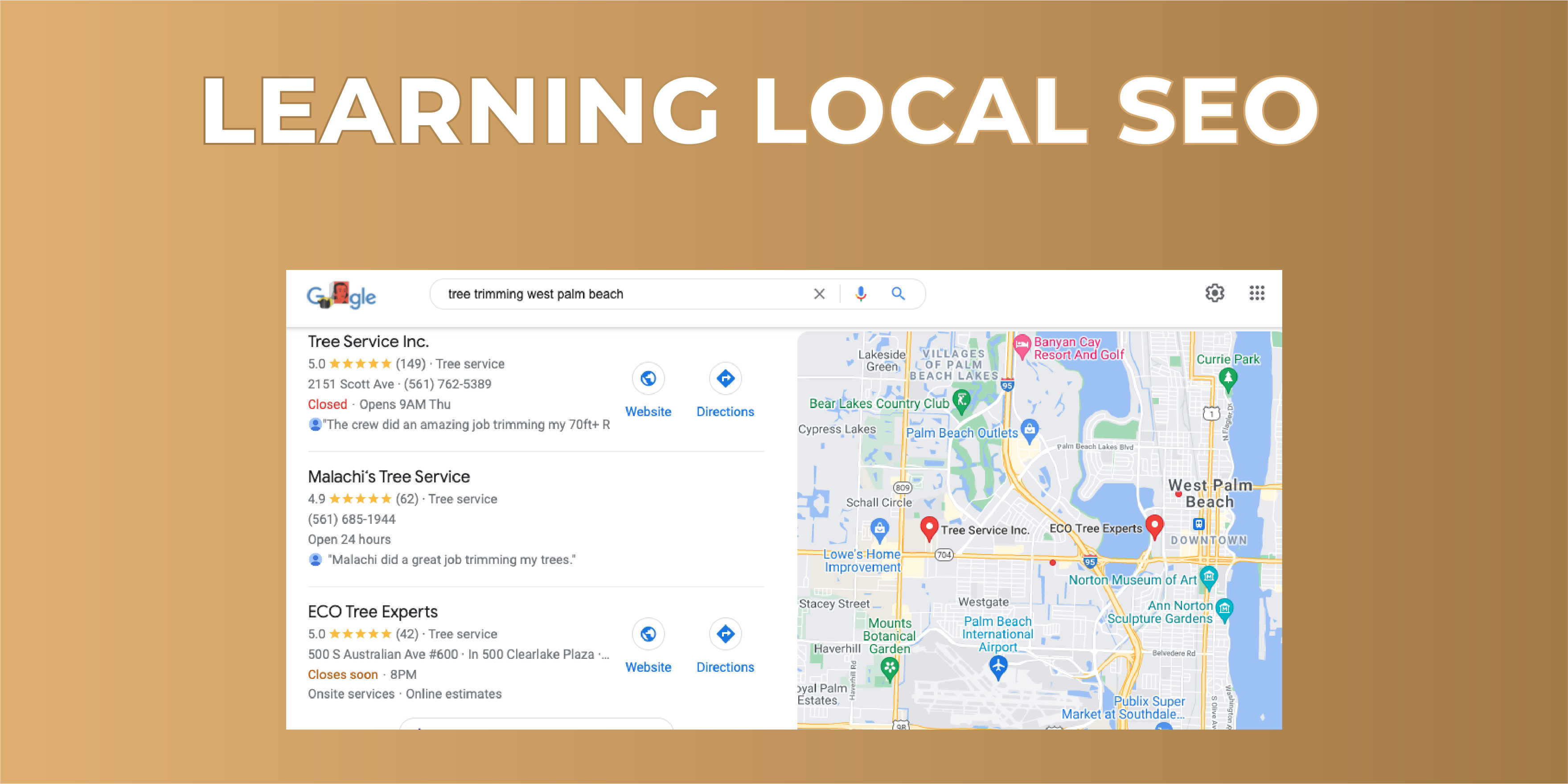 Don't worry… I didn't get it at first either. Following the short explanation, local SEO focuses on scaling businesses' visibility on search engines. However, this is only for those who serve their communities face-to-face.
What does this mean?
Experts and professionals like painters, plumbers, and dentists (but not only them) offer their services to their local customers. Why? Because they can't deliver them unless they are located in the same area of their customers.
To make sure those businesses get more leads, you need to rank them locally by claiming the business listing on Google to place them on Map Listings. Local SEO also involves online reviews, citation management, and how you manage your entire online presence in the local area.
If you are going to bet on lead gen, you need to adapt yourself to today's world: The Internet.
Keep in mind that although traditional channels and methods like billboards, warm calls, and pamphlets still work, they aren't part of your tools. Whenever someone needs a service, they go to Google and search for it.
"Dentist in Miami" or "plumbing services in Orlando," etc. And you can keep coming up with services or professionals people need and look for. Thus, you need to make sure you're using Google to get the companies in front of their clients.
Users will always click on the first search results (those near the top), and many of them will be either Ad links (people paid to place their websites there), Map Listing, and then you get websites. Almost all of them are your goal and where you should always aim to place yourself.
Can My Fencing Business Utilize a Local Lead Generation Strategy?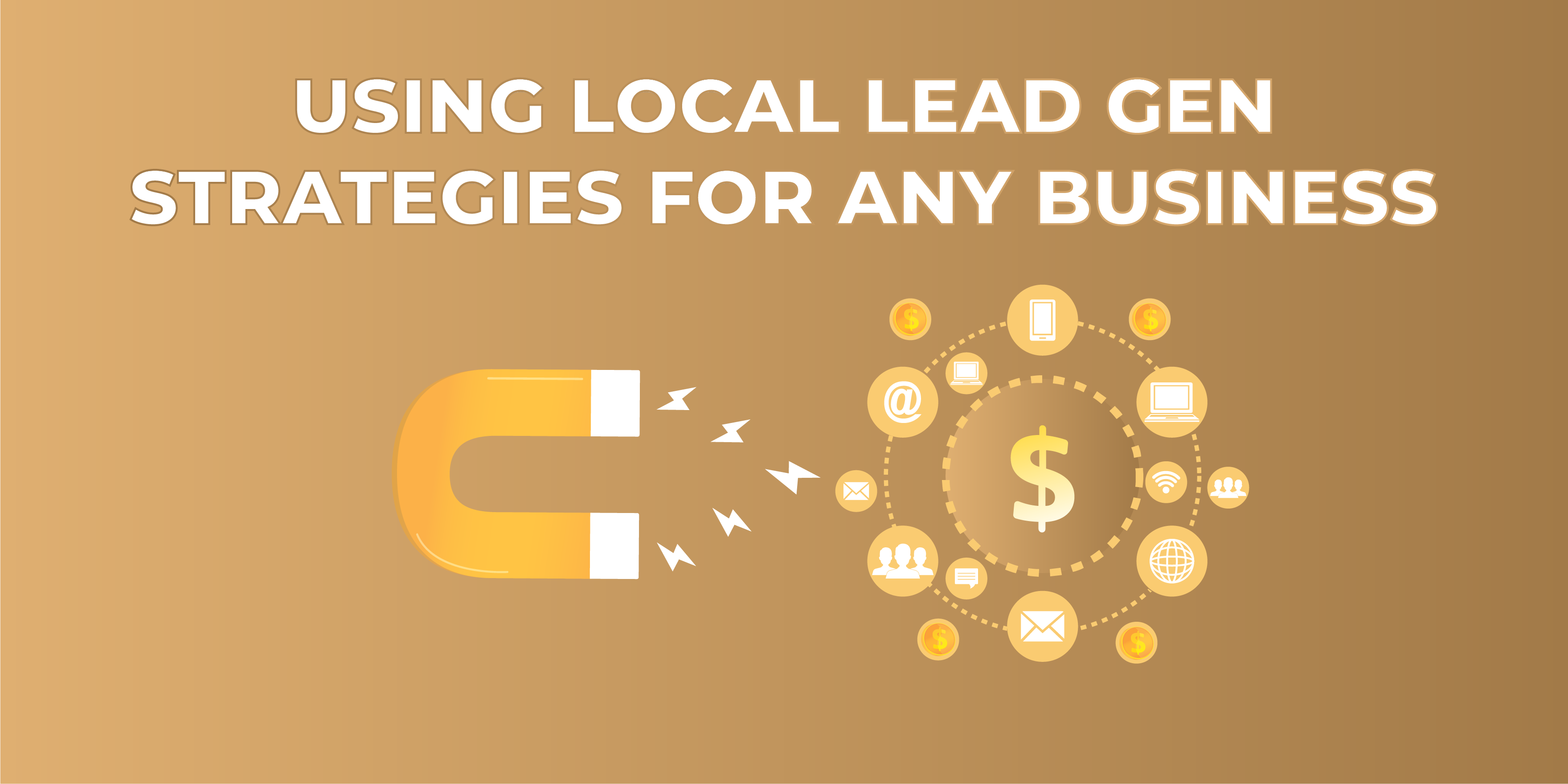 If you want customers, you better know you need it. Following the previous explanation, lead gen is all about placing businesses in front of their customers, choosing them over their competitors.
Put it simply – it's all about closing deals and having clients for those companies to make money. The main difference with the usual methods companies use for this is how lead generation approaches different channels to get them in the right place of the market to get customers.
Those channels are all focused on the Internet as most people are searching for products but also services across the net. The issue is that the Internet is way too broad, and businesses don't know how to place themselves. They usually try, but they get one common result: losing money and time.
How Powerful Are Organic Fencing Leads from Google?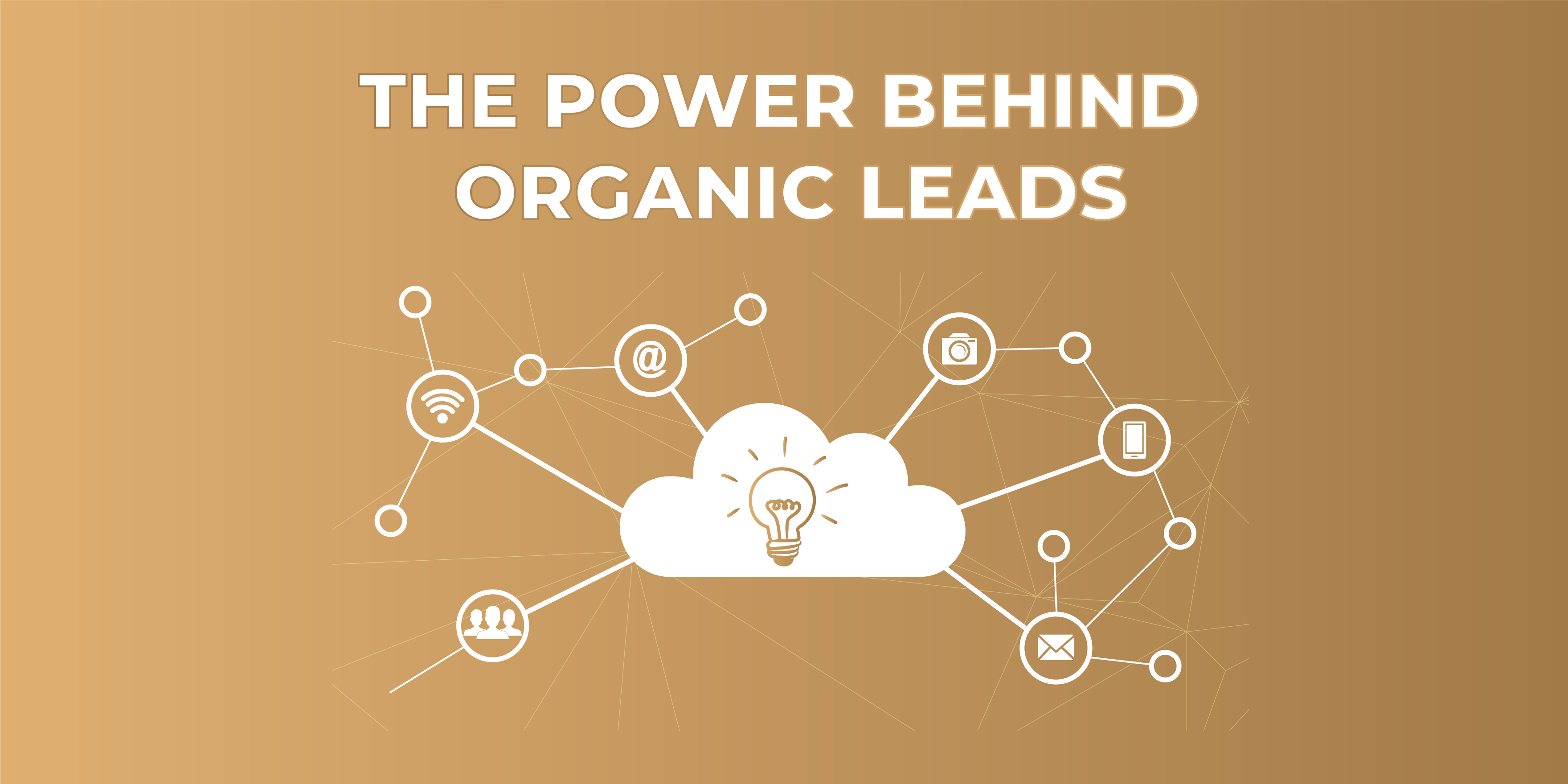 For companies looking for customers, it's everything. For you? Pretty much the same. When you build a business with digital properties, you get to make thousands of dollars a month.
This isn't a "get started today and get rich tomorrow" thing, but it is HIGHLY scalable, and ROI + positive results are guaranteed. Learning a fairly decent and very needed set of skills to create your digital properties and start ranking them on Google is required.
I have invested in several online businesses over the years, and if there's something uncertain, whether you will get your ROI or not, even more than the actual profit.
However, this business moved my earnings from five figures a year to a month in ONLY passive income while sitting comfortably at home.
On my laptop. Anywhere. Anytime.
You can look at one of the first sites I built back in 2016, and it continues making me over $1.000+ every month. The best part is that I don't need to touch it or the rest I've built over the years, just like this digital property.
What Makes Lead Generation SO Alluring?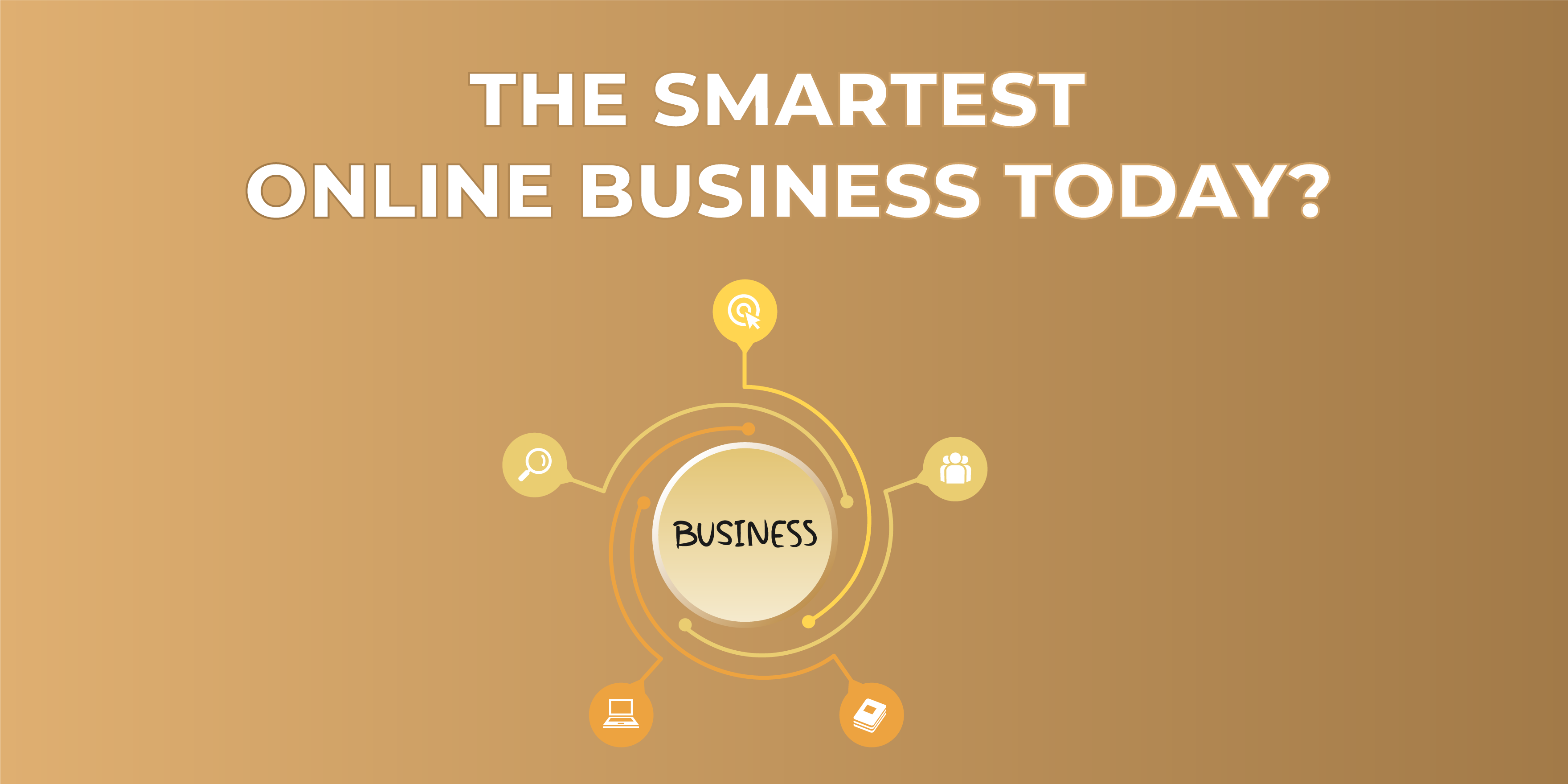 Here it goes: you can work from home.
The main issue with regular business opportunities is how much you need to invest in staff, equipment, or rent to have a place to sell your products or offer your services.
We all know the hassles of traditional businesses that involve regular expenses, which are extremely high.  Can you afford it? I don't think so, and even if you can, is it worth it? Now, it isn't only about the money. You also need to put in a lot of work, and it isn't only during the first couple of months or years. Usually, it is as long as you continue running it.
You can save yourself those headaches and bone-breaking tasks and expenses with lead gen since it is more about generating leads with digital channels—mainly websites.
Websites can be VERY cheap to build, and with many tools online, you get to do it in a couple of hours instead of days. Any virtual or digital business is scalable and won't need constant maintenance.
So, let's summarize this:
You save money in regular expenses with traditional and most online businesses as what you need is yourself and digital properties (websites).

You can bet on passive income.

 There's no need to hire more people to get started.

You can generate leads in multiple industries, which allows you to work on any niche you want.
How Can I Get Started in the Local Lead Generation Program?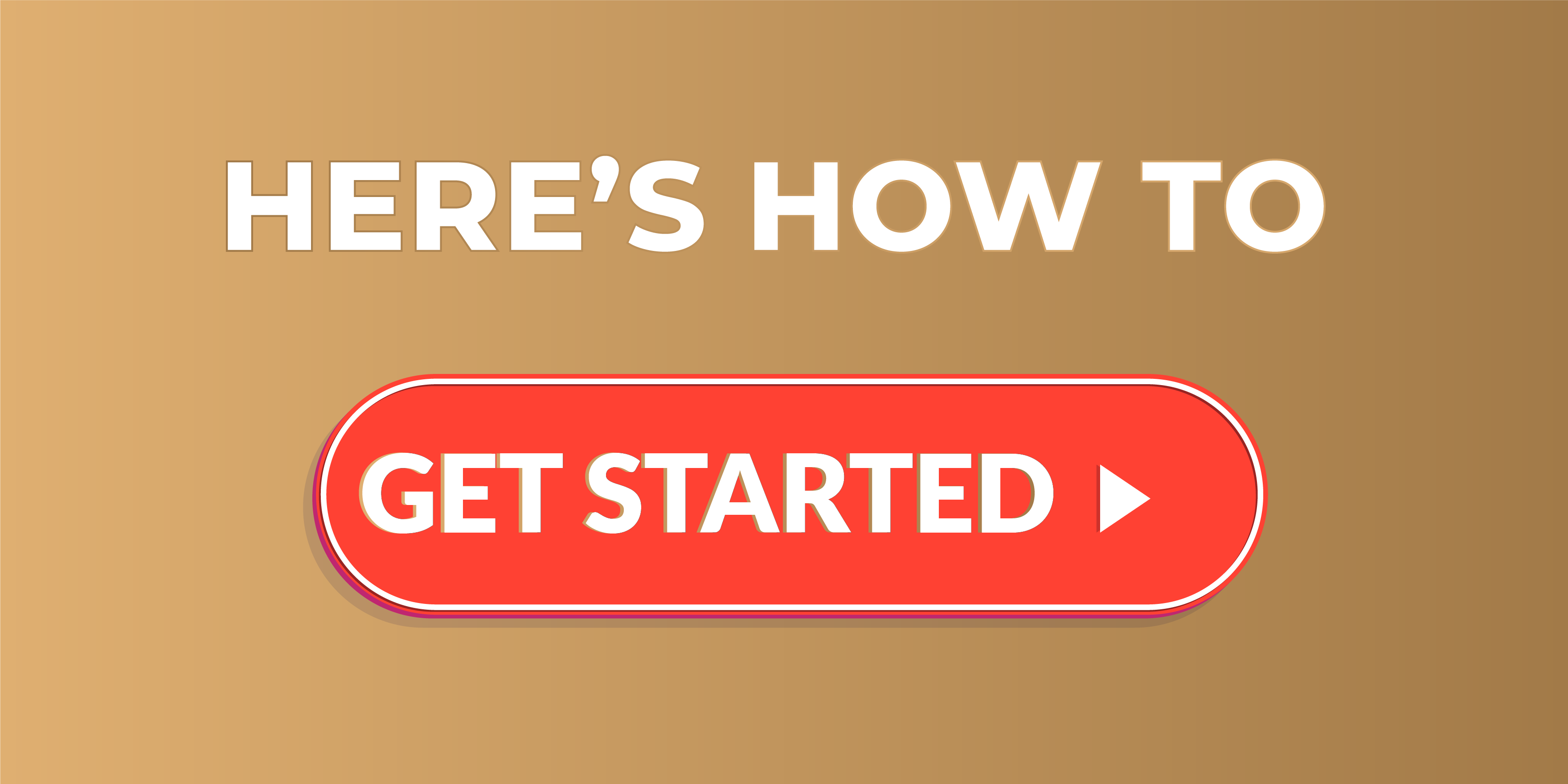 Anyone can start and learn. That's the beauty of this business model. I knew nothing about SEO, Map Listing, and everything I've mentioned so far. It is all about learning the skills, gaining experience, and deciding to take the step.
Remember that this business model will never get old as business owners are always looking for leads. They need to do business and scale their companies. Why not do the same while helping others and still making money?
You can start with this local lead generation course highly recommended for anyone wanting to grow in the business. It is a close training that will take you through each step and make sure you are able to get your ROI, profits and take control of your life.
You will be added to an incredible lead generation family ready to help you 24/7 when asking questions on the group. Anyone is welcome who's willing to put in the work. Click here to watch the lead gen webinar.