It is possible to be a successful home improvement contractor. And know how to start a home improvement business from the beginning of your journey is important. BUT even if you are in months or years into this endeavor and it hasn't worked out the way you'd like, there's still hope. You can turn things around.
If you stop and take time to reflect where your business is at, you're able to set up your business properly once again and keep it moving in the right direction. This business is a success because people strive to improve every little detail in their homes or properties, but it has a lot of competitors as a result.
Focusing on what we care about, sellers will spend money to make their homes more appealing to buyers when they are in high demand. Buyers also make improvements to their properties quite often.
However, homeowners are more inclined to remodel or personalize their homes when there isn't a great season for selling their homes or having a hard time selling them. It is a matter of how your city works and how often the market changes in terms of your property's style.
Now, the question in all this is: how can you get started?
There is always a step-by-step guide, but not all are included as this involves more than the standards, especially considering your niche. Thus, let's focus on them for a bit and make sure you aren't lost with only the basics in this process.

You May Want to Be a Subcontractor Before Anything Else
Despite the increasing workload in the housing market, it will not be easy to start.
Start out working as a regular worker for a home-improvement business or larger (re)construction firm. This will allow you to make valuable connections and gain valuable experience that clients value the most when looking for professionals like you.
Learn the financial side of trading. Start to develop an exit strategy as you go along and don't focus way too much on you "wasting" time there. Instead, it is an investment and much better than a course.
Something you can do is to start very small without having to fund a business. For example, you might consider doing some home renovations that are less challenging on your own. Your clients will recommend you if you are good.
Hire assistants to increase your work hours, reduce the workload as you progress, and then evolve into an actual business.
When your side job is no longer your primary source of income, you can quit your current job and start a new home improvement business on your own.

Calculate & Set Your Budget
Home renovations can be managed more straightforwardly than construction businesses, which are often large enterprises.
However, it is not going to be easy even when this is the case. Many entrepreneurs do the same thing. It is important to have enough money to cover your initial expenses for the same reason as competitors can be your most difficult obstacle on this road.
Therefore, sit for several hours, even days (of course, after doing your things), and start calculating your budget.
Your budget should include wages for your workers, overhead expenses (the total costs of all the tools you use to do the job), and direct materials.
Once you have calculated all your initial expenses, you can now look into the financing options you may be eligible for.
Meet with several banks to see if they offer affordable loans for your business. Do your research on grants available from the government for small businesses. Even if your business isn't eligible for one right now, it's a good idea to research what other options are available in the future.
As traditional banks and institutions are not all you need or, more like, not your only options, we will discuss more financing options ahead.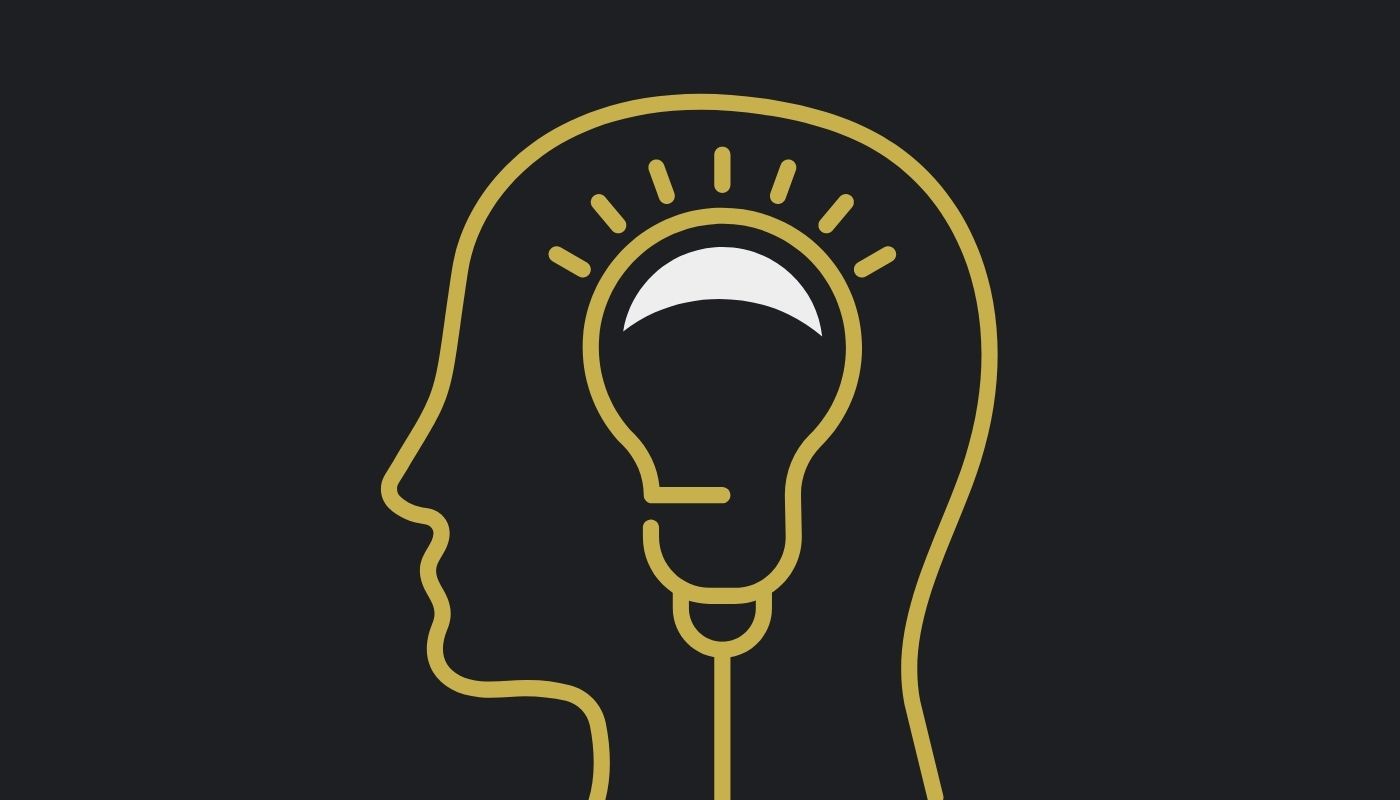 Do You Have the Right Mindset?
Because they are so popular, the public hears about instant successes or how someone reached the peak in what? One year? It's not always that easy.
Usually, we don't see years of planning, building, and positioning before launching a major public product or service, which is why many people believe that starting a business isn't that difficult.
Remember to be focused on your business journey and not compare it with someone else's. In this process, add the thought of: this isn't as simple as others make it look.
Overall, don't feel pushed with all this. If you want to start a business, you must have a positive mindset and a clear understanding of what it means.
Do you imagine yourself as a successful business owner with millions of fantasies and people behind you? We are sure you have. Have you ever stopped and considered small successes or failures?
It's not an easy path. Not all business owners are "made for this."
Some people started amazing but didn't know how to deal with all the challenges. Take some time to think about whether you are ready for the adventure before continuing even this article.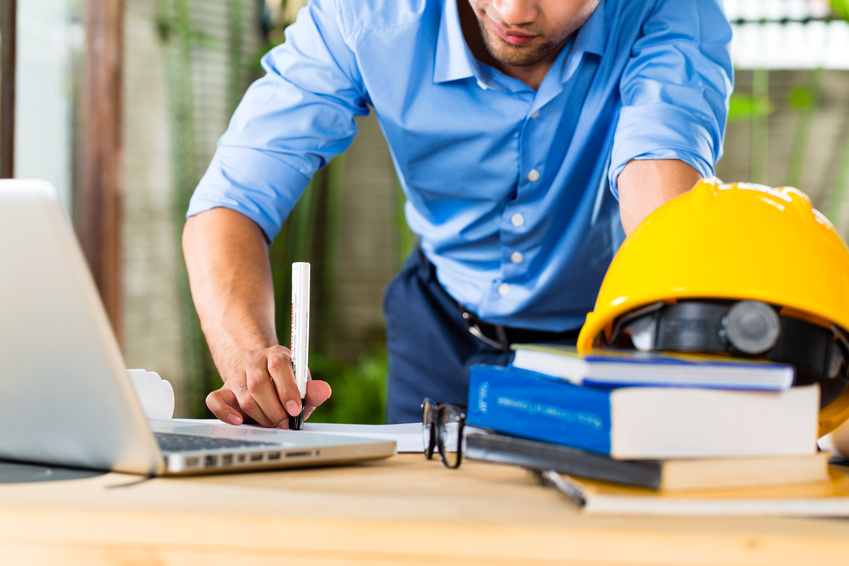 Enhance Your Business Idea
While most business advice will tell you to make money from what you love, it overlooks two important aspects: It must be profitable and something that you are good at.
It is one thing to think of an idea but quite another to be able to predict if it will bring you cash or bankruptcy.
You may be passionate about music, but your business idea is not viable if you aren't a talented singer or songwriter because, as we all know, it's not easy.
There are also many other parts of our every day that are simpler or more similar to the business idea you have in mind right at this moment, and there are many opportunities that can be challenging.
On the other hand, some people have the idea but haven't developed it to the point of knowing if it will work. Now, if you don't need to have a clear idea of the business you want to start, ask yourself these questions:
What are you passionate about?

What are you most afraid of?

Is there anything you could think of that would make these things simpler?

Is it possible to monetize an idea? How can you make your idea a success?

Is there anyone else doing it? Is it possible to make it profitable?
The last few ones can help you in any stage of your doubts and ensure you have a good concept of this idea is working or not.
In advance, home improvement IS a good business idea, but how will you make it your own?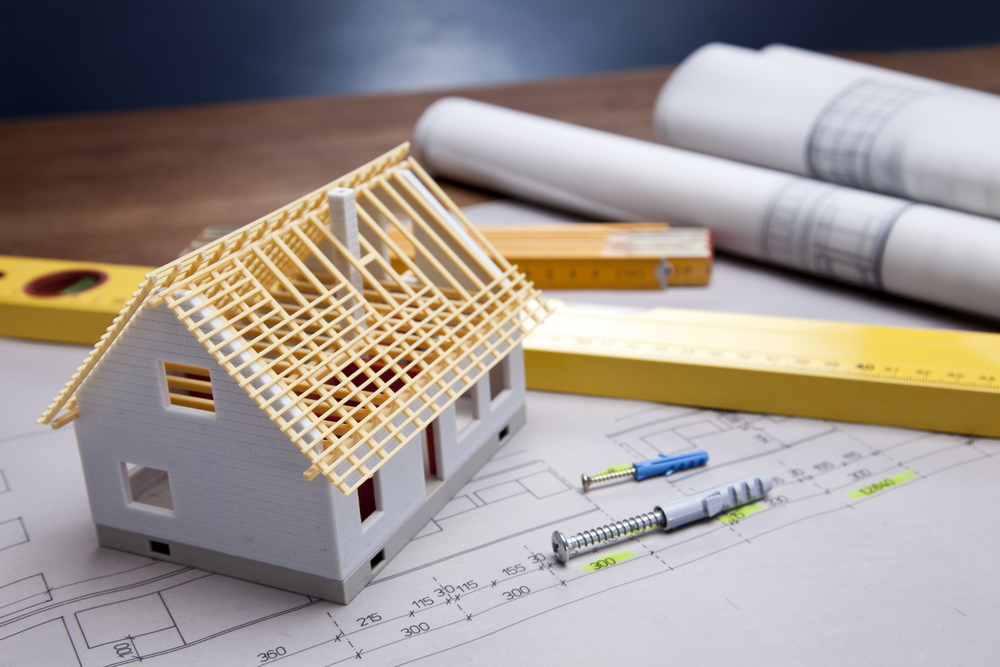 Find Your Niche
You can grow your home improvement business by focusing on your customers' needs.
Your business can be customized to suit your market rather than being generic. This is what it is all about.
If you aren't sure about where to start with this, you can use your location to help you select your niche.
It's a matter of focusing your attention on one or two things to make sure you don't do too much and capture more leads.
This is why you might consider helping the owners of local apartment buildings, for instance—or maybe deciding to help new homeowners in improving their homes.
There are many lucrative markets within the umbrella of "home improvement," so it is worth exploring your options. One example is 'green' remodeling/improvement, which is related to incorporating non-toxic building materials, recycled objects, and energy-efficient spaces that can differentiate you from the average home renovation contractor.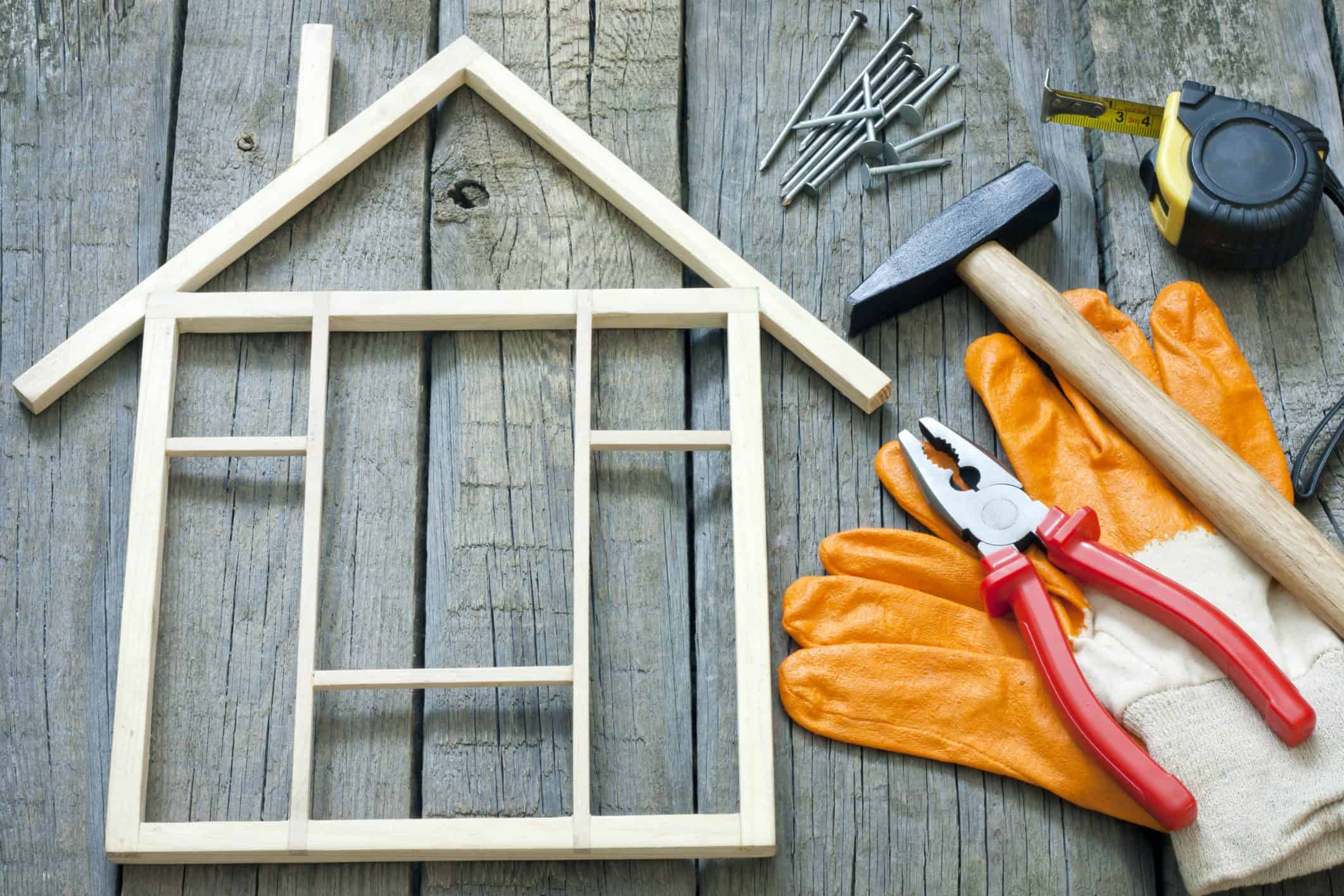 Avoid Unregistered Work Without Exceptions
Professionals and contractors in this field should have valid licenses. There's no in-between with this.
Once you have decided to start your own business, stop by the Small Business Administration office in your area so you can learn about what to do next.
You can tell them all about your business plans, and they will give you all the information necessary to help you in the beginning stages of your professional growth.
You will also need to choose how your business is going to be registered. A limited liability company (LLC), if you know that you will soon be hiring employees, is the best option. This is just one example.
This business model has the greatest advantage: your personal assets are treated separately from your business finances.
You should also check with your local government agency if you only need to register as a home-improvement office or if you need to obtain a license. You will find that the rules vary from one state to another and even from one country to the next.
Even though a lot can be found online, this can take quite a while.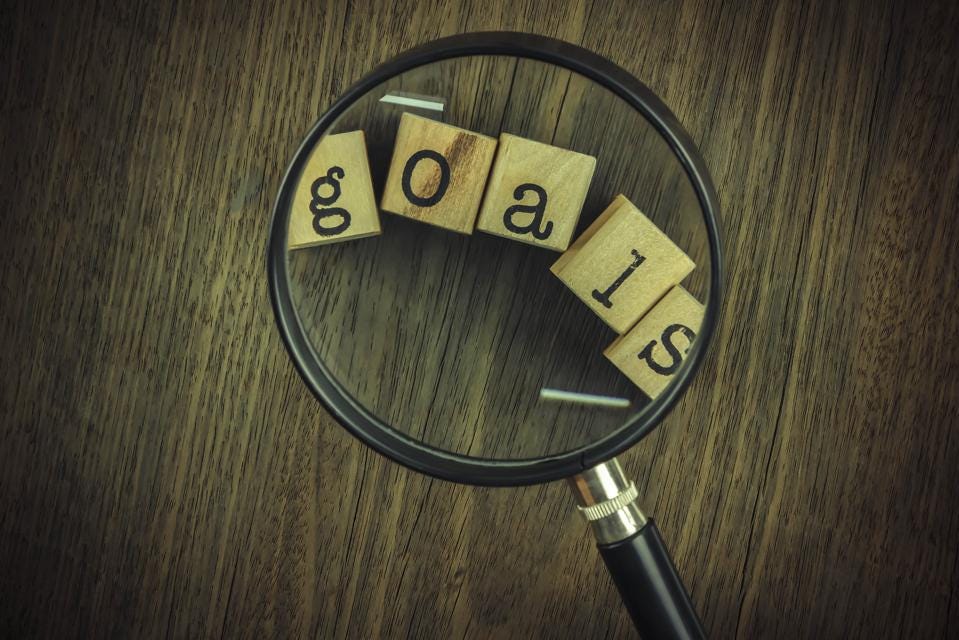 Keep Your Eyes on Your Goals
Start your home improvement venture by narrowing down the tasks you perform.
You can lose your focus if you take on too much work. This could lead to problems such as missed deadlines and late payments. The best entrepreneurs in the industry start with a small amount of work. This is why it's important to pick a niche or more like sub-niche in all this home improvement thing.
You can make small improvements, or just remember what you are capable of managing (for now). Next, make your business visible to potential clients.
Register on these contractor databases on the internet to be available via the improvement or mobile home renovation search. This will make it more likely that potential customers will find your business and hire you to work on their projects.
Look for Suppliers & Collaborators
Your collaborators and those who provide you with materials for your business should be treated like family. It should be mutually beneficial, even though it is a business partnership.
Paying your suppliers and collaborators on time is the most important principle to remember, and it will make sure they don't charge you for anyone else.
They will be as important as your skills. Online invoicing could be used to accelerate your business' workflow and speed up payment processing.
These practical tools will improve your workflow and make it easier to manage cash flow. This will allow for smoother and faster business collaboration.
Find Out More About Your Competitors & Market
Entrepreneurs spend more time focusing on their products or services than getting to know the competitors. This is a serious mistake, considering that you must know what they are doing. It's okay not to be too obsessed with them, but you should have an idea of what they're doing and why.
Another reason for being interested is that when you apply for outside financing, potential lenders or partners will want to know what makes you (or your company) different. It is crucial to stand out from your competitors. Research is the best way to do this.
Seek out a new approach if your market analysis shows that your service is overpriced in your region. There is a process for how to conduct your research. We would love to break it down into three parts.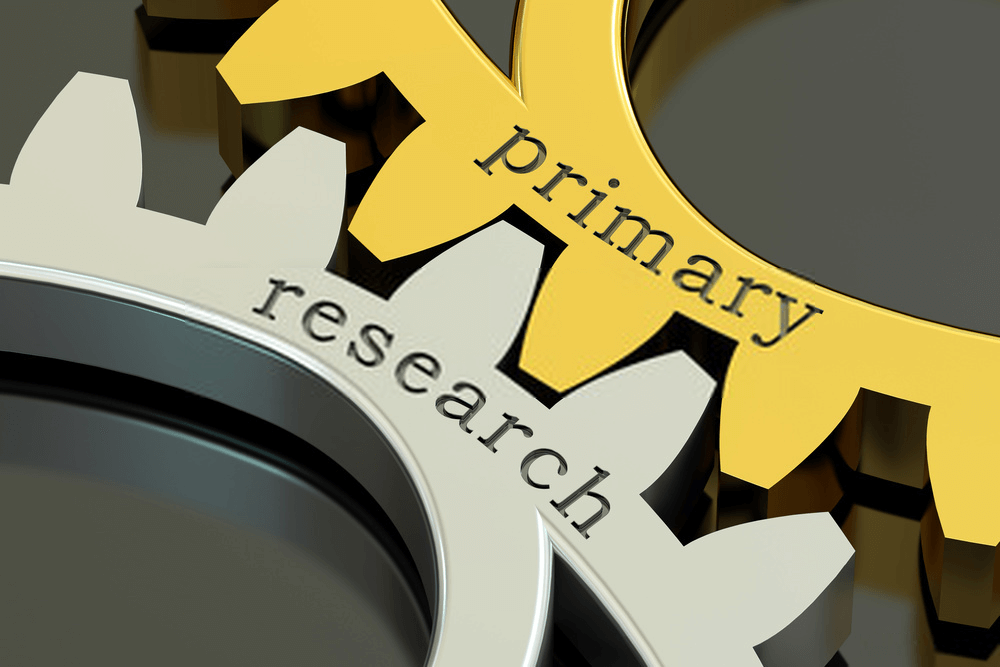 Primary Research
Primary research is the first stage in any competition study. This involves obtaining data directly from potential customers rather than relying on past data.
Secondary Research
When you conduct secondary research, make use of existing information sources, such as census data. While current data can be analyzed, compiled, and analyzed in a variety of ways that suit your needs, it may not be as thorough as primary research.
Perform a SWOT Analysis
SWOT stands for strengths and weaknesses, opportunities, threats, and opportunities. A SWOT analysis can help you understand how your idea might perform in the market. It can also help guide you in making decisions about your direction.

Create your Business Plan
We finally reached this point, and unlike what you might think, you're just on time.
It is clear that information is essential before you create your plan. Therefore, it is important to review all previous steps thoroughly and save time by sitting for a bit to understand each one.
Once done, you can now start to work on your plan.
If you're not familiar with it, a business plan is a dynamic document that serves as a guideline for establishing a new company. This document is easy to comprehend and absorb for potential investors, financial institutions, as well as company management.
A business plan is useful for anyone who plans to self-finance. These sections should be included in a well-rounded plan to ensure you have a roadmap and not only a random paper with many notes on it:
Although it should be included first in the business plan's contents, the executive summary should be written last. This section describes the new business and outlines the goals and methods for achieving them. For it, you must have the entire concept of the business done.
This company description explains what your product or service does and why you think your idea or business is the best.
This section analyzes the company's position against its competitors. Market analysis should include market segmentation analysis, target market, growth rate, trends, and an assessment of the competitive environment.
Organizational structure and organization.
Write about the type and nature of your business organization, the risk management strategies you suggest, and the people who will manage it. How qualified are they?
This section should include a brief mission statement detailing the goals of the business and the steps needed to achieve them. These goals should be specific, measurable, and action-oriented. They should also be realistic and time-bound.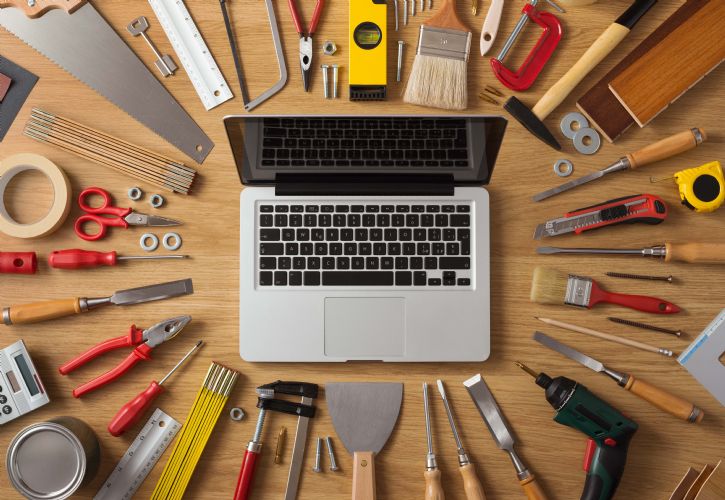 This section describes what services your business will offer consumers when it starts, how they compare with existing competitors, who will handle them, how you source materials, and how much each one costs.
This section of your business plan takes the longest to complete since you must include most of the vision of how things will develop behind the cameras.
Marketing plans outline the key characteristics of your service, provide a summary of the SWOT analysis, and compares competitors.
The plan also details how your business will promote it, what marketing budget you will use and how long the campaign should last.
Because the financial plan is the heart of a business plan, it will be the only way for the business to move forward. It includes a budget proposal and projected financial statements such as income and balance sheets.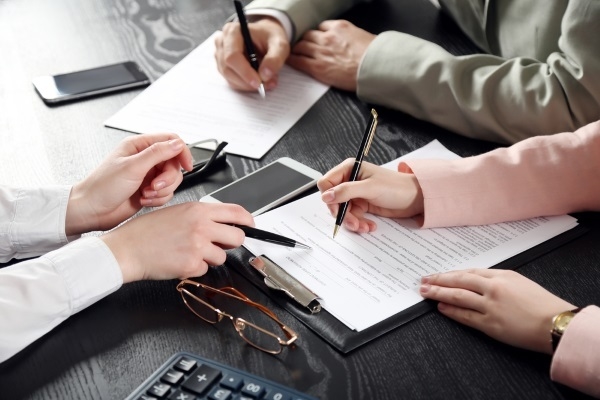 Choose Your Business Structure
It is important to think about how your business structure will impact your taxes, daily operations, and personal assets.
We have already mentioned that we will go over the details of the business entity process. Which ones should you be paying attention to? Here is when we start touching this pain point:
LLC: Limited liability company (LLC) limits your personal liability for business-related debts. One person or several companies can own an LLC. It must also include a registered agent.
Sole Proprietorship: You might consider a sole proprietorship if you start a solo business.
The company and its owner are the same for tax and legal purposes. The owner of the business assumes all responsibility. If the business is insolvent, the owner will be financially and personally responsible for any business debts.
Corporation: An LLC doesn't limit your personal liability for business debts, but a corporation does.
Taxes can be applied to a corporation as either a C-corporation or S-corporation. Small corporations who meet certain IRS requirements can be granted S-corporation status. This allows them to pass through taxation. Taxes on larger companies and start-ups that seek venture capital are typically assessed as C corporations.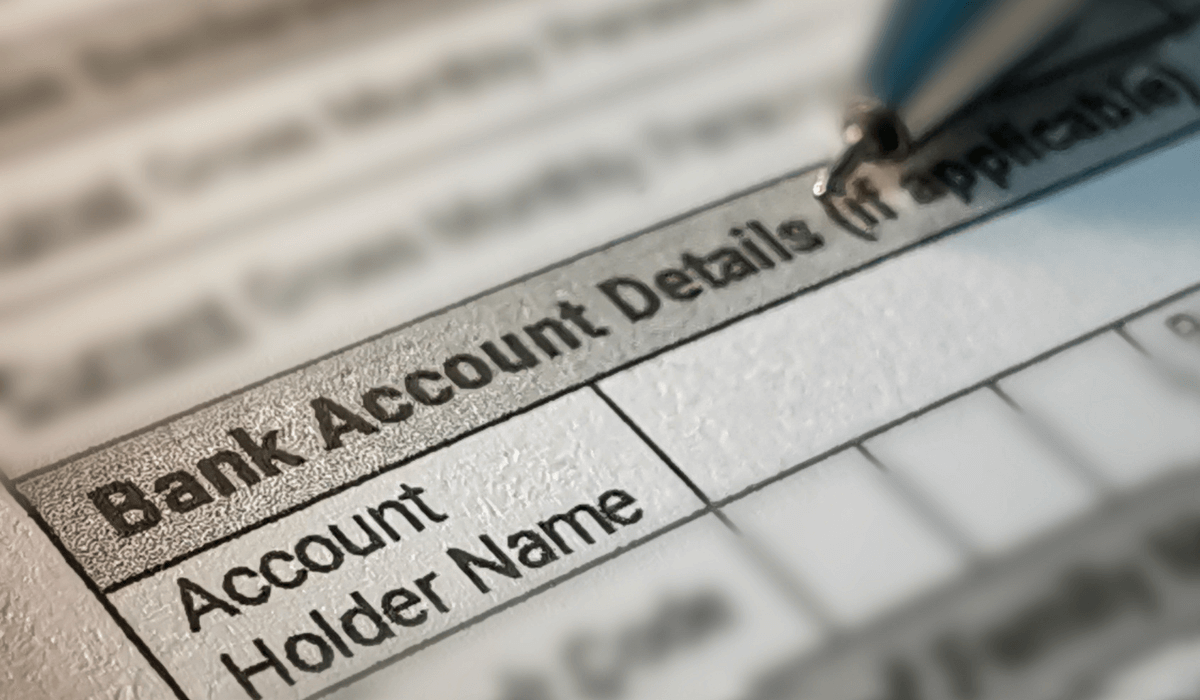 Register Your Business and Take Care of Paperwork
After choosing the business structure, there are many legal issues that you need to consider when starting your business. Here is a list to keep in mind and start handling right away:
Enter your business name.
It should be memorable but not too complicated. If possible, use the same domain name to establish your online presence.
The business name of a company cannot be identical to another registered company in the state. It also cannot infringe any trademarks or service marks already registered with the U.S. Patent and Trademark Office.
Get paperwork for business formation from your state.
By filing forms with the state's business agency, usually the secretary of state, you can create a corporation or LLC.
You will need to select a registered agent who can accept legal documents for your business as part of the process. A filing fee will also be required. You will receive a certificate from the state that you can use for applications for licenses, tax ID numbers, and business bank accounts.
Request an Employer Identification Number.
Federal employer identification numbers are required for all businesses, except sole proprietorships that have no employees. Send your application to Internal Revenue Service.
You will usually receive your number within minutes.
Get the licenses and permits that you need.
Your industry and your jurisdiction determine the legal requirements. To be able to operate, most businesses require a combination of federal, state, and local licenses. Check with your local government office for licensing information specific to your area.
Open an account in a bank for business.
Separate your personal and business finances even when you decide to register your home improvement business as a sole proprietorship.
General liability insurance is a good option for businesses in the event of damage to property, lawsuits, or other issues.

Determine How to Fund Your Business
There are many ways to finance your business. Some require a lot of effort, while others are much easier. There are two types of funding to keep in mind: external and internal.
If you're considering internal or don't know what it refers to in specific, some examples are personal savings, using credit cards, or maybe asking your loved ones for the capital.
In the case of credit cards, if the business fails, you will have to repay the credit card debt.
If your family or friends invest in your company, it can cause conflict and hurt feelings. These risks can be minimized by business owners who are open to external funding.
A combination of multiple sources of capital may be required for small businesses. You should consider how much money you need, how long it takes to repay the company, and how risk-tolerant your business is.
Also, we consider external options to end up being the most suitable since you can choose among options like banks, private lenders, crowdfunding, and other entities with interest rates, but saving you the hassle of breaking relationships.
Market Your Company
Many business owners spend so much time creating their services and organizing the company that they don't have a marketing budget when everything is set.
A web presence is vital for any home improvement company, especially today when everyone searches online.
Optimize your website for search engines (SEO) after you have built it. When a potential client searches specific keywords for your service on search engines, this will point them to your website.
SEO is a long-term strategy. Don't expect to get a lot of traffic initially from search engines, even if all your keywords are correct or you are aiming with the right links and following the appropriate steps.
Your website should contain high-quality digital content that allows everyone to find the answers they need easily.
Videos, customer testimonials, and blog posts are all great content marketing ideas.
The Local Lead Generation Process for Your Home Improvement Business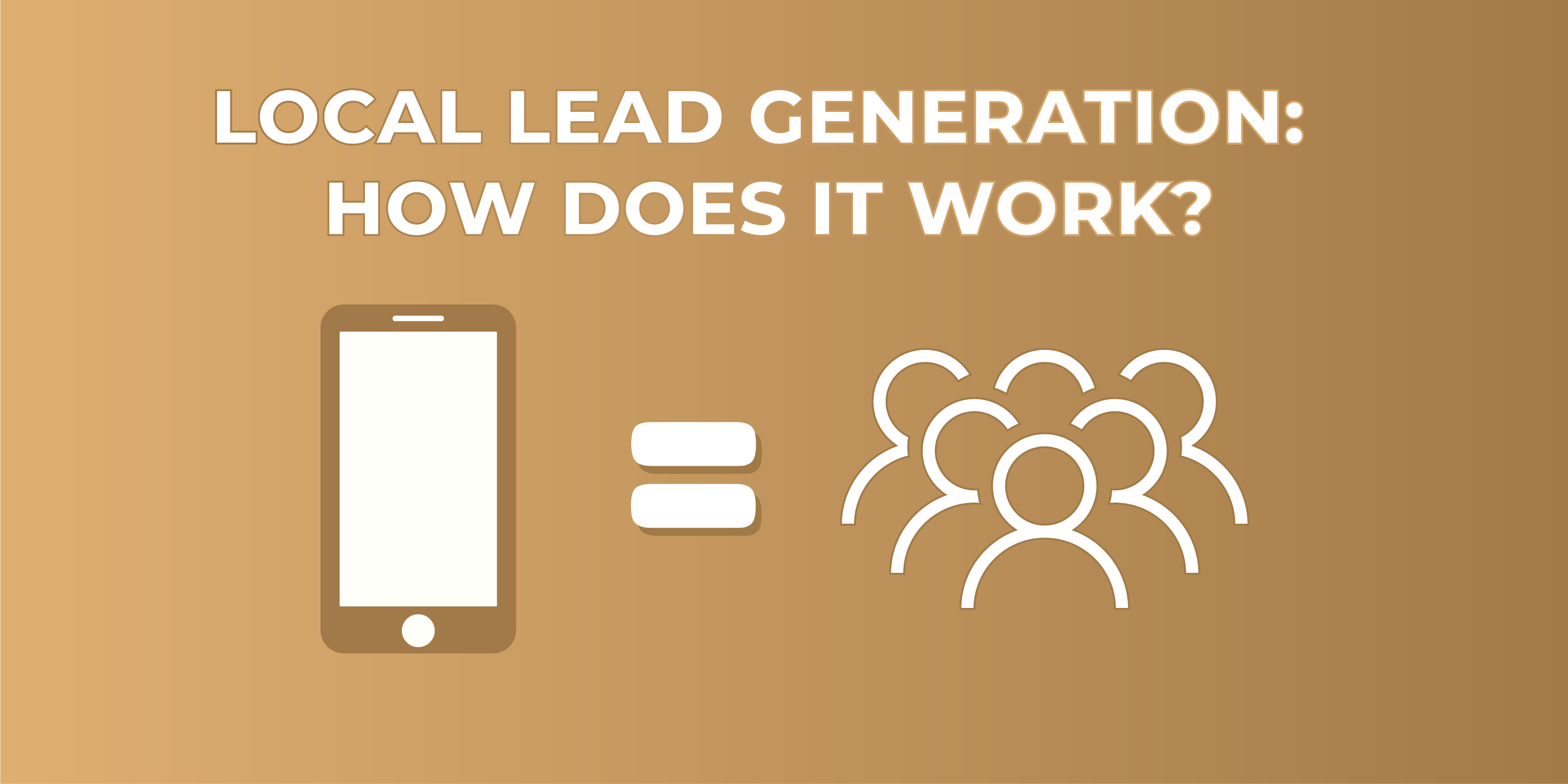 All right! So, everything is about building properties and generating leads. But how does the process actually take place? Are there other steps I need to know?
The steps I mention below are what students from our local lead generation program follow to generate leads for businesses like yourself. So I'll help you see what we do. And how if you join our program, you can simply generate leads for your own business (unless you want to start a side hustle and build a laptop lifestyle business).
Essentially, our lead generation can be divided into four steps:
The first is prospecting. You need to take the time to do market research on a niche (industry) and determine how many phone-driven businesses are there.
Keep in mind that this is local research as you need to know how many companies need leads. For example, you may search for "plumbing services Youngstown OH."
You will find dozens or even hundreds of businesses trying to get themselves in front of the customers by ranking on Map Listings, organic results, and even Ad.
The second step, building. When you find a niche (plumbing, tree services, a software company, real estate…), you will need to start building your digital properties. You don't need to be an expert in HTML or coding. It can be easy with the right tools.
The third step is now taking time to rank your lead gen website. With the site done, you need to work on SEO strategies and start dominating those Google search results. If you're new to SEO, it stands for Search Engine Optimization.
To keep it simple, it consists of the entire process of growing a company's visibility on search engines like Google and generating organic traffic. And remember this, local lead generation is part of the strategies.
Moving on to step four, once you rank the site, you will start getting your ROI and profits. You only need to rent it out to a local business interested in the leads the site generates. You can offer a couple of free leads to their move on with the actual pay per lead.
To review steps 1-4 above, I described it to a normal student who is building a lead gen business to help local service providers generate more calls. But replace the student with you as the business owner. And replace sending the leads to a business to simply siphoning the leads to your personal business.
By the way, fun fact, about 20% of our students in our local lead gen program are actually business owners who went through the program. And they use the skillsets we teach to generate leads for their own business.
An Example of Lead Generation: Home Advisor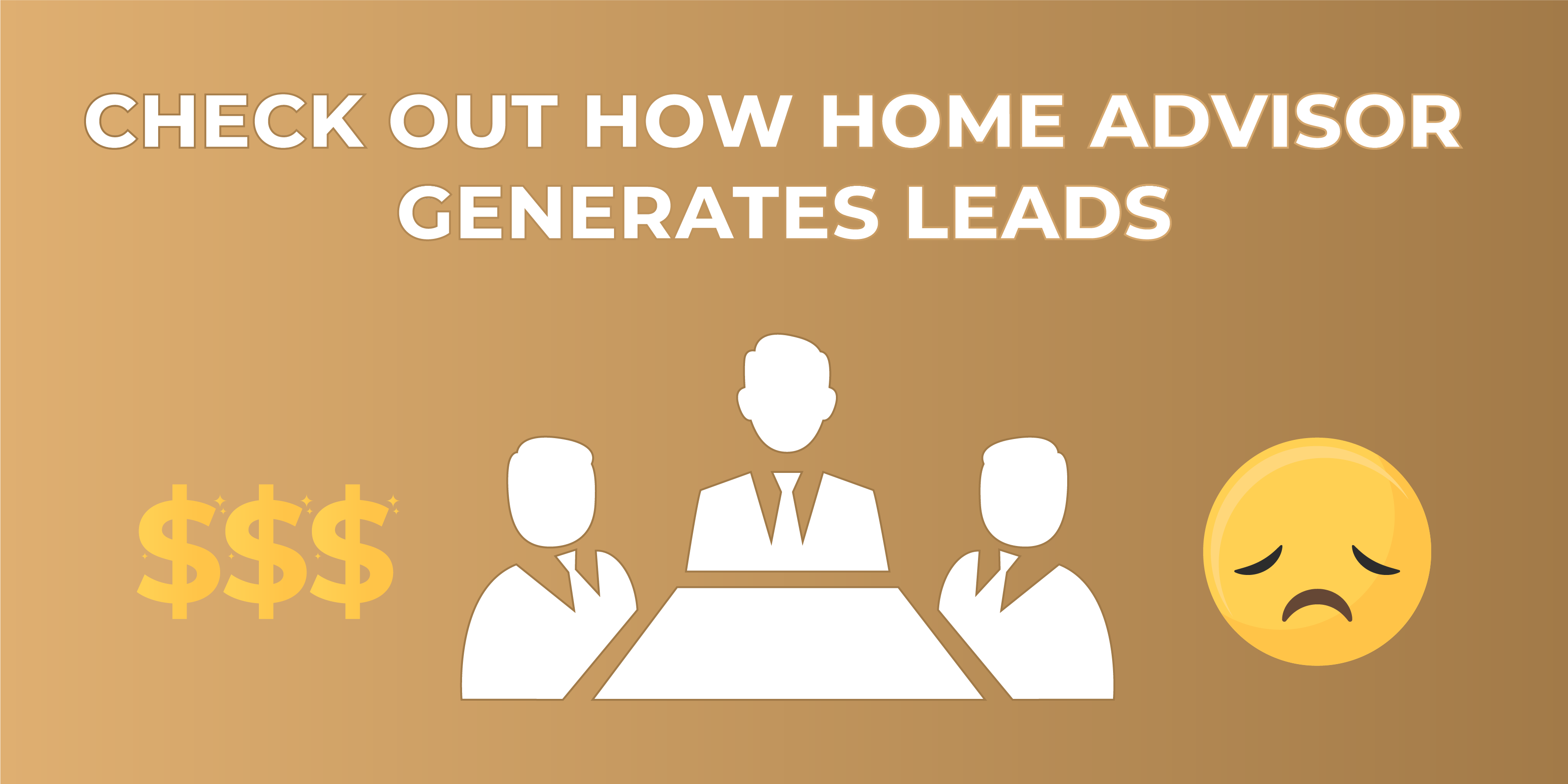 You must be thinking, "if lead generation sounds so good so far, how come I haven't seen any company?" That's the thing; there are many out there. You just don't know they are dedicated to it.
HomeAdvisor is one of the best examples you can find on the Internet as it is a top lead generation company that has spent millions building its brand but also earned even more zeros for this same reason.
They started small as everyone else but invested in building their brand awareness to make people who are looking for home services go to their website and find what they need. They are over 75% of people's first choice when they need those services.
If you don't get HomeAdvisor that much or need a refresh, users need to submit their information to request a service and get a professional or expert who can provide it.
HomeAdvisor's job is to share your information, which makes you a lead, with local companies so they can contact you and offer the service you're requesting. For sharing this lead information, HomeAdvisor gets paid by the companies. This happens for every single lead they send to multiple businesses.
Business owners who don't have marketing skills or don't even know how to have any online presence will always rely on those pages to list their services.  They will save time and effort, but companies like HomeAdvisor can make them spend lots of money as leads aren't exclusive (one lead is sent to multiple companies after all).
Using Facebook Ads aka Paid Ad Platforms: Do They Generate Leads?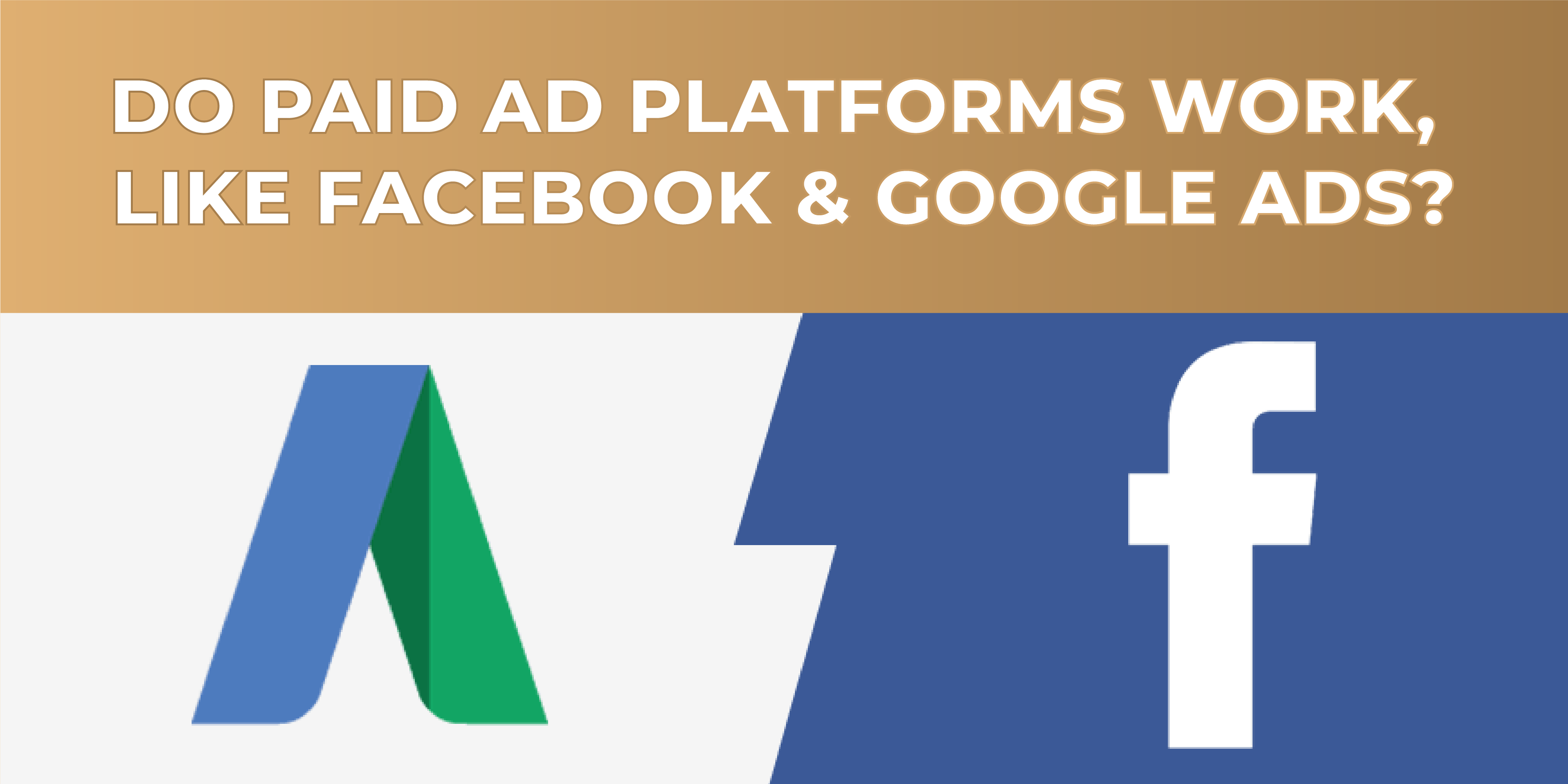 They DO generate leads. If not, no one would use them.
However, you need to remember two facts:
Paid ads or platforms can be expensive.

They don't generate "natural" leads.
Whenever someone sees or clicks in one of those ads, over 80% of them did it by accident or are trying to close/report it.
Why? Because they aren't looking for those services. At least not at the moment.
What those ads do instead is interrupt their time on the platforms. Users aren't there to find companies or businesses unless they are searching for a specific company's user, and for that, there's a search bar. This is why it is hard to convert them to actual customers who will show interest in the companies' services. Also, you're limited by a budget.
When using lead generation, everything is organic. You aren't forcing others to pay attention to your business but rather being there when they need you. This is why Google's organic traffic will always beat paid ads, and the reason companies continue investing in it, which is a lot cheaper as well.
What Is Local SEO?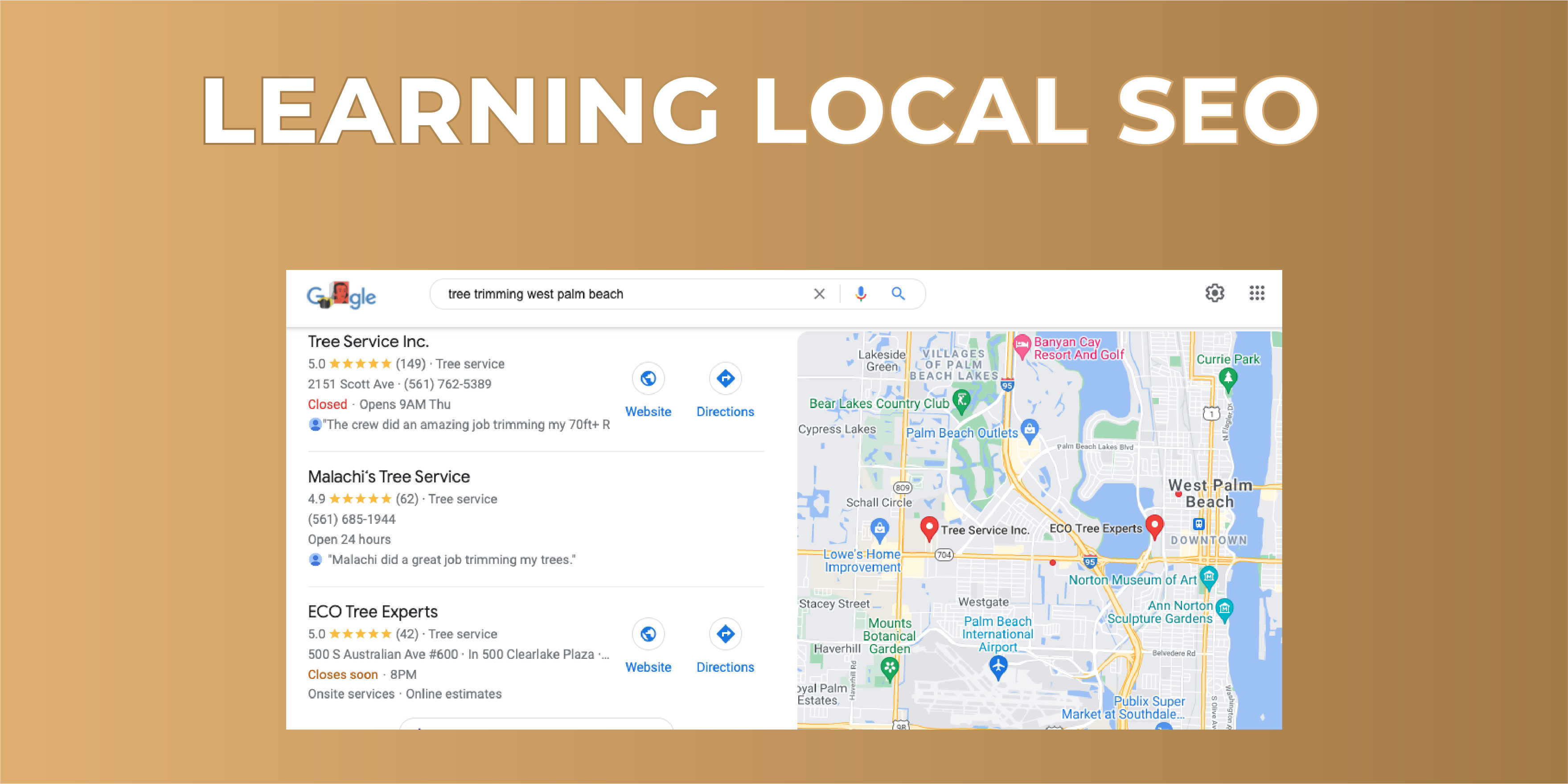 Don't worry… I didn't get it at first either. Following the short explanation, local SEO focuses on scaling businesses' visibility on search engines. However, this is only for those who serve their communities face-to-face.
What does this mean?
Experts and professionals like painters, plumbers, and dentists (but not only them) offer their services to their local customers. Why? Because they can't deliver them unless they are located in the same area of their customers.
To make sure those businesses get more leads, you need to rank them locally by claiming the business listing on Google to place them on Map Listings. Local SEO also involves online reviews, citation management, and how you manage your entire online presence in the local area.
If you are going to bet on lead gen, you need to adapt yourself to today's world: The Internet.
Keep in mind that although traditional channels and methods like billboards, warm calls, and pamphlets still work, they aren't part of your tools. Whenever someone needs a service, they go to Google and search for it.
"Dentist in Miami" or "plumbing services in Orlando," etc. And you can keep coming up with services or professionals people need and look for. Thus, you need to make sure you're using Google to get the companies in front of their clients.
Users will always click on the first search results (those near the top), and many of them will be either Ad links (people paid to place their websites there), Map Listing, and then you get websites. Almost all of them are your goal and where you should always aim to place yourself.
Can My Home Improvement Business Utilize a Local Lead Generation Strategy?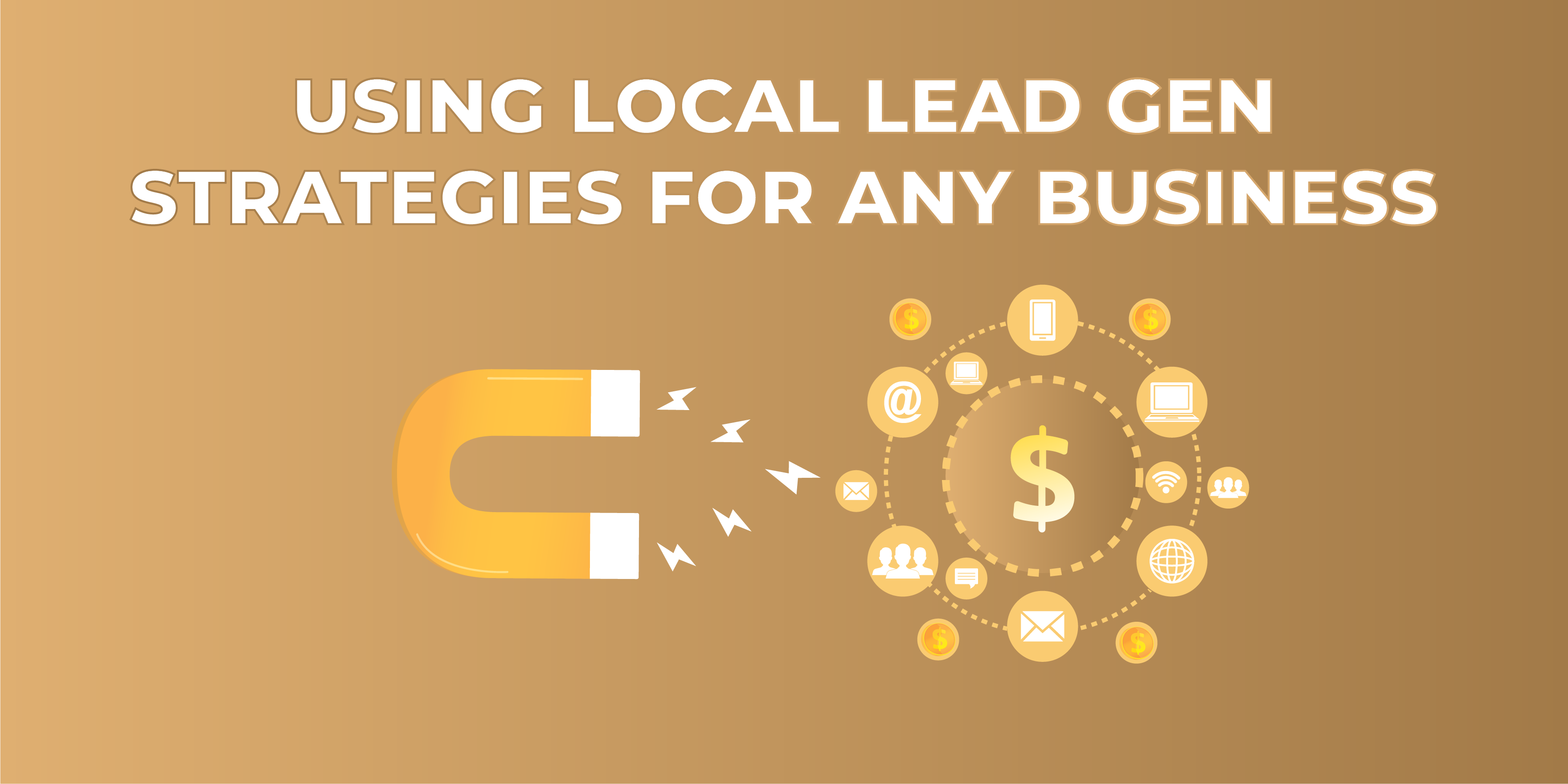 If you want customers, you better know you need it. Following the previous explanation, lead gen is all about placing businesses in front of their customers, choosing them over their competitors.
Put it simply – it's all about closing deals and having clients for those companies to make money. The main difference with the usual methods companies use for this is how lead generation approaches different channels to get them in the right place of the market to get customers.
Those channels are all focused on the Internet as most people are searching for products but also services across the net. The issue is that the Internet is way too broad, and businesses don't know how to place themselves. They usually try, but they get one common result: losing money and time.
How Powerful Are Organic Home Improvement Leads from Google?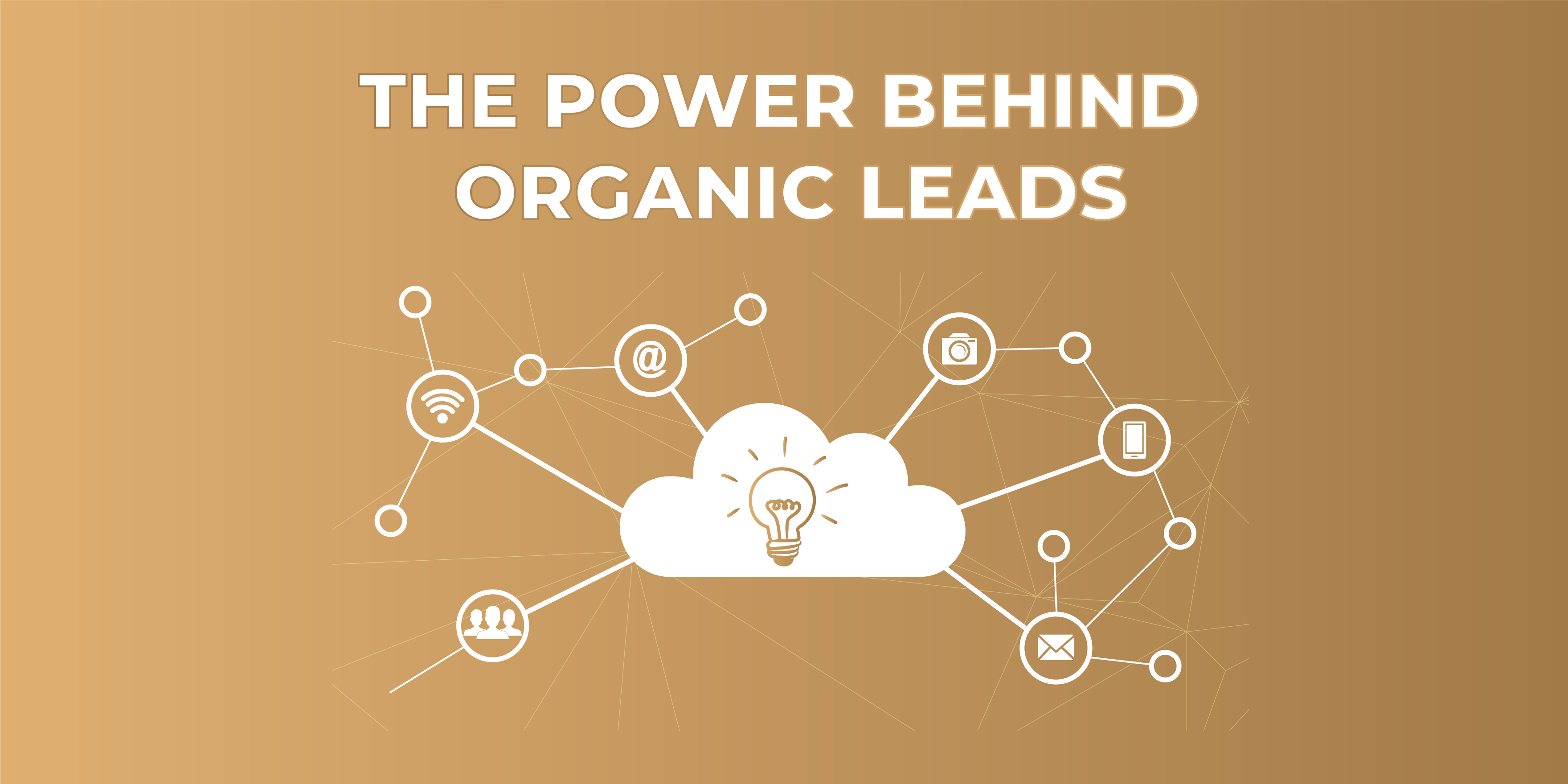 For companies looking for customers, it's everything. For you? Pretty much the same. When you build a business with digital properties, you get to make thousands of dollars a month.
This isn't a "get started today and get rich tomorrow" thing, but it is HIGHLY scalable, and ROI + positive results are guaranteed. Learning a fairly decent and very needed set of skills to create your digital properties and start ranking them on Google is required.
I have invested in several online businesses over the years, and if there's something uncertain, whether you will get your ROI or not, even more than the actual profit.
However, this business moved my earnings from five figures a year to a month in ONLY passive income while sitting comfortably at home.
On my laptop. Anywhere. Anytime.
You can look at one of the first sites I built back in 2016, and it continues making me over $1.000+ every month. The best part is that I don't need to touch it or the rest I've built over the years, just like this digital property.
What Makes Lead Generation SO Alluring?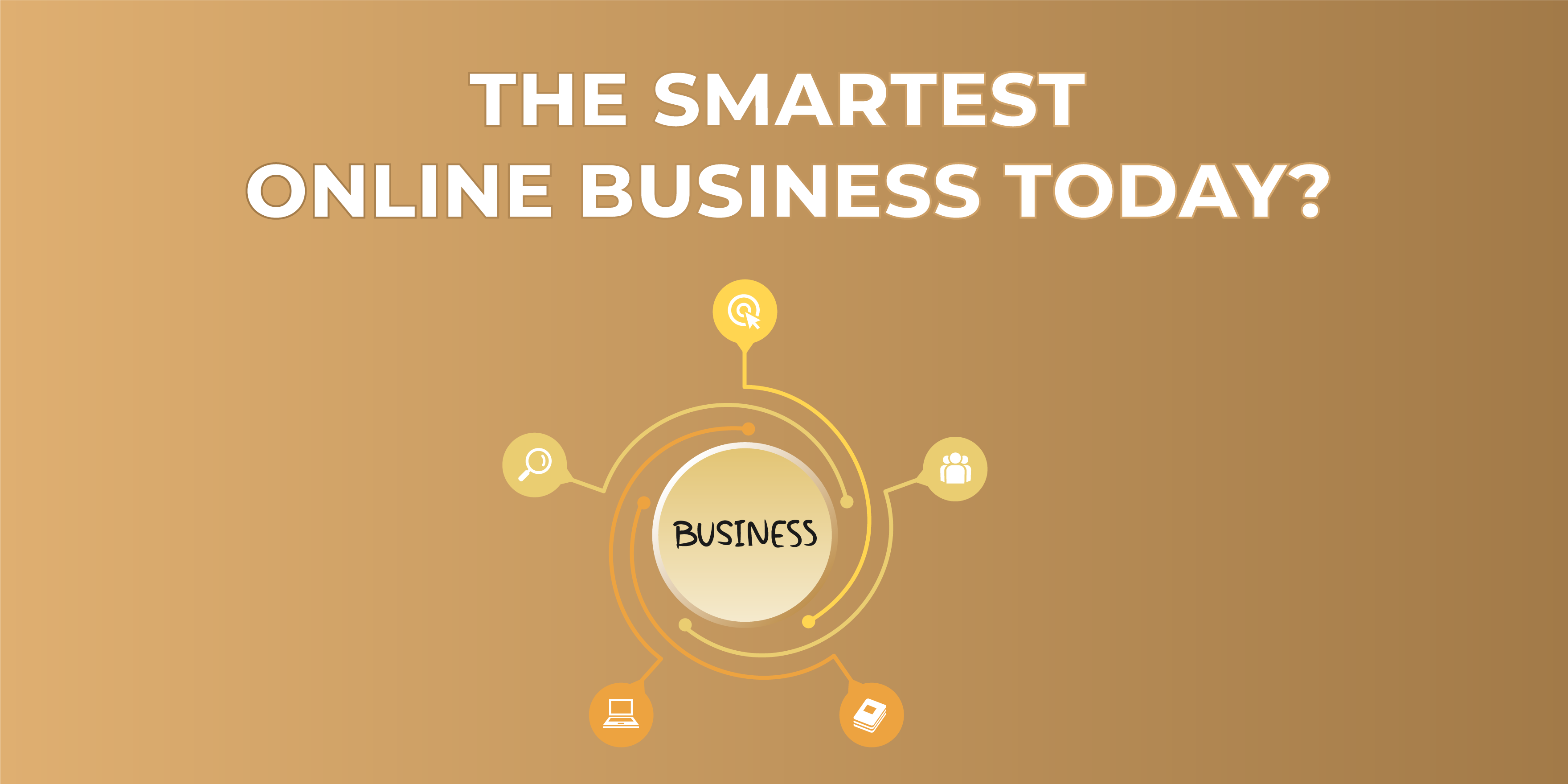 Here it goes: you can work from home.
The main issue with regular business opportunities is how much you need to invest in staff, equipment, or rent to have a place to sell your products or offer your services.
We all know the hassles of traditional businesses that involve regular expenses, which are extremely high.  Can you afford it? I don't think so, and even if you can, is it worth it? Now, it isn't only about the money. You also need to put in a lot of work, and it isn't only during the first couple of months or years. Usually, it is as long as you continue running it.
You can save yourself those headaches and bone-breaking tasks and expenses with lead gen since it is more about generating leads with digital channels—mainly websites.
Websites can be VERY cheap to build, and with many tools online, you get to do it in a couple of hours instead of days. Any virtual or digital business is scalable and won't need constant maintenance.
So, let's summarize this:
You save money in regular expenses with traditional and most online businesses as what you need is yourself and digital properties (websites).

You can bet on passive income.

 There's no need to hire more people to get started.

You can generate leads in multiple industries, which allows you to work on any niche you want.
How Can I Get Started in the Local Lead Generation Program?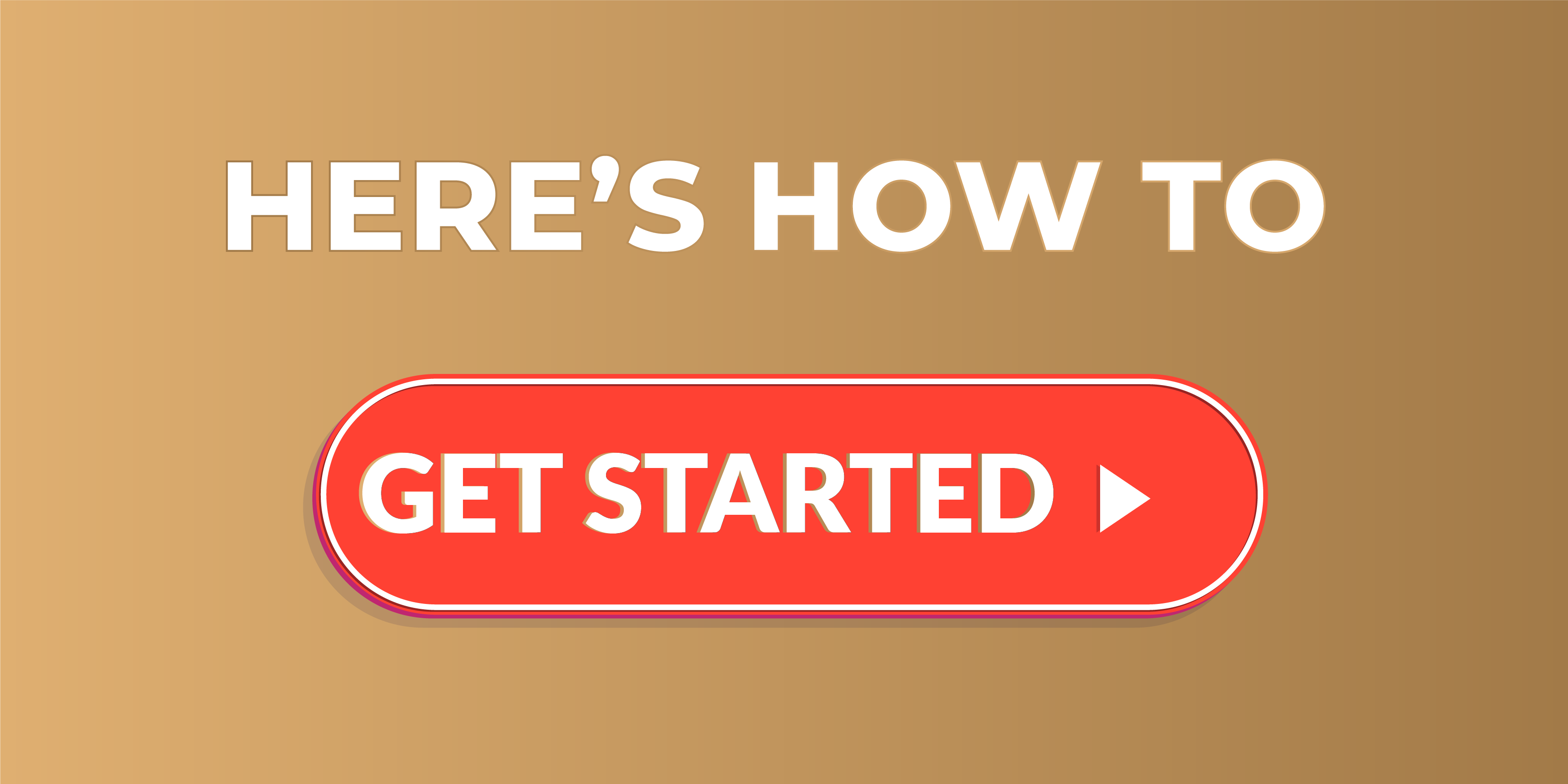 Anyone can start and learn. That's the beauty of this business model. I knew nothing about SEO, Map Listing, and everything I've mentioned so far. It is all about learning the skills, gaining experience, and deciding to take the step.
Remember that this business model will never get old as business owners are always looking for leads. They need to do business and scale their companies. Why not do the same while helping others and still making money?
You can start with this local lead generation course highly recommended for anyone wanting to grow in the business. It is a close training that will take you through each step and make sure you are able to get your ROI, profits and take control of your life.
You will be added to an incredible lead generation family ready to help you 24/7 when asking questions on the group. Anyone is welcome who's willing to put in the work. Click here to watch the lead gen webinar.