You will need to have several considerations when it comes to learning & implementing how to start an event planning business. The main reason? How COVID-19 continues to affect the industry.
Many parties are being organized despite the condition, and, regardless of the situation, the industry is kind of growing once more.
The question is, is it one you want to bet your money on? You should!
However, with an industry that is quite fragile in terms of how society and the world influence it, you will need to establish it in a way that won't fall after facing the first problem. This is when the importance of starting your business right takes place.
To help you in your process, look forward to all the steps you should add to your plan of starting your event planning business.

Learn the Requirements for Your Job
It's easy to believe that planning an official event is glamorous and all about champagne and celebrations if you're new to it. However, event planning can consist of "simple" work compared to those elegant and luxurious ideas most people have.
Professional planners have about 1000 boxes to check to make sure that every event runs smoothly, and if you want to know what your expertise should include, consider all the tasks and events you will need to deal with:
Designing an event theme or design that goes according to the clients' preferences.

Arranging entertainment.

Locating the venue.

Booking vendors.

Sending RSVPs to attendees and marketing information.

Balance a budget.

Coordinate with staff and subcontractors.

Decorate the space.

Catering and bar staff management.

Supervising the event.
It can be hard to work around what you must do and still keep in your head the fact of how you need to plan everything around someone else. Well, that's the thrill of the job and how you will need to face things from now on.
Therefore, in this process of learning requirements and what you need to do, keep in mind that these skills should be a priority:
Detail-oriented.

Extremely organized.

An ace problem solver.

Excellent communication skills are essential.
You must also be a skilled negotiator and understand how to manage your budget since most clients don't want to give you even an extra dollar. It isn't because they are stingy but rather because many of them don't have enough or prefer to set a specific price for everything.
Thus, do your best to maintain the budget you accepted since the very beginning unless the clients decide to add, replace, or change many things you know aren't part of the main deal.
In addition, you must be able to calm nervous brides, grooms, and wedding party members, especially if you are a wedding planner.
It's a smart idea to test the waters if you aren't sure if this is something that you want to do. Consider working as a personal assistant or production assistant in an event planning company or as an experienced party planner. This way, you can test the job and see if it is right for you before going out on your own.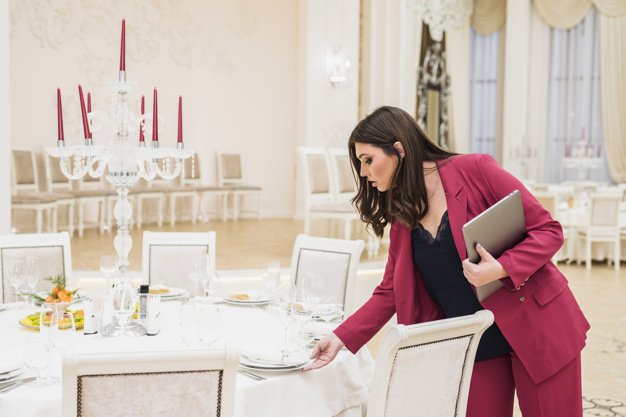 Find Your Niche in the Industry
Once you have a clear understanding of the job, narrow down your niche since covering all types of events isn't impossible. Still, we highly recommend you reduce your possible clients since it can be time-consuming and impossible to handle in the long term.
While it may seem tempting to present yourself as an expert in all facets of the job to potential clients, this is not the best marketing strategy.
It's much more difficult to stand out in a competitive market if you have a general title. Your expertise is demonstrated by only offering one type of service.
There are four main types of events: corporate, social, nonprofit, and association. Each has its own specialization. Although they are both social events (e.g., planning a fundraiser gala or coordinating a wedding), these jobs have their own unique requirements and challenges.
After you have decided on the event specialty, think about your services. For example, if you are a wedding planner, will you provide full-service planning, or can you offer day-of coordination? Will you offer pre-wedding services such as showers, bachelor or bachelorette parties, and honeymoon planning, as well?
You might eventually be able to offer all types of event planning services. When you are just beginning, it is important to narrow down your offerings so that you can focus on your most popular service.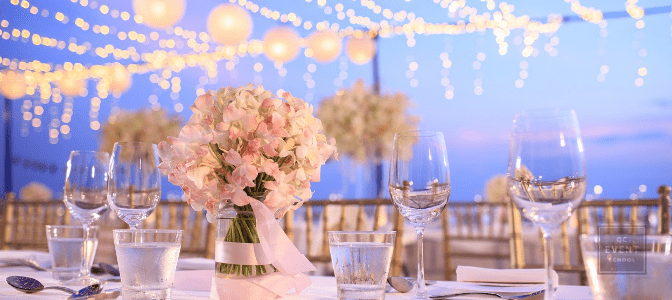 Design and Management Post-COVID
It is crucial to consider safety and health regulations when planning and to manage events in the post COVID world.
Social distancing management should be considered when planning in-person events. These additional costs and complications can be costly, but this is a fact of life in the post-COVID era of event planning.
This can offer professionals and creative event planners a way to gain a competitive edge by creating event concepts that are safe and healthy. Thus, when starting a business in this niche today, make sure to keep this in mind at all times.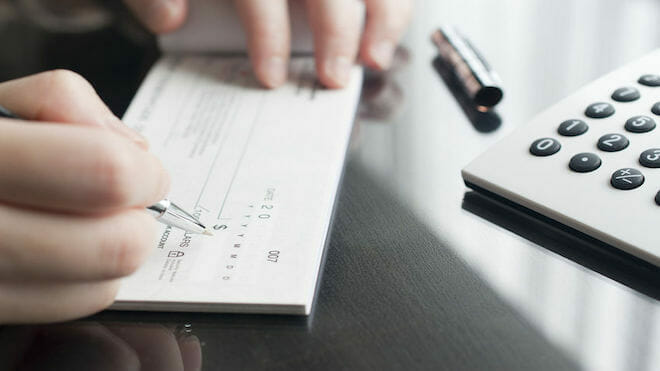 Open Your Business Bank Accounts
When working on legalizing your company and having an idea of what it will take, it's time for you to open a bank account.
Even if your event planning business doesn't yet have clients, it is a good idea to start a process for clearly identifying personal and business expenses. Why? We can give you a couple of reasons.
A business account will help you grow and manage your business. Business bank accounts are required for LLC companies as well.

You can see how your business is performing financially if you separate your personal and business accounts. This will give you an accurate picture of how much money your company has, earns, and loses.

If you have all your money together, it is hard to track income and expenses. You can create a paper trail by using your bank statement when you open a business account.

You must have supporting documentation in order to claim tax deductions for business. It can be difficult to prove that expenses are business or personal when you mix personal and business finances. This could lead to problems if audited, which is why an individual account is much better.
Get Your Insurance Policies
It is risky to gather large groups of people together. Event planning businesses could be sued for liability, and legal problems can shower you at any time.
General Liability Insurance covers you for liability like third-party bodily injury to third-party employees and personal or advertising injury. If a client sues you, it will provide the investigation and defense of the claim.
Thimble's event insurance is the most convenient and flexible way to protect your company. You can select a policy that covers you per hour, day or year, so you only pay for events.
Event insurance provides additional coverage beyond general liability. You can also add liquor coverage to your policy. This covers legal fees and damages for third parties who are injured or damaged by alcohol consumed at an Open-Bar or BYOB event.
Just make sure you consider all insurance policies with a reliable lawyer and guarantee you're getting what your pocket can afford but are also necessary to start working.

Other Legal Considerations
Most countries and states do not require an official permit or certificate before offering your services as an event planner or starting your business. However, if you take the time to go over them, you can have a great advantage over your competitors.
Being a qualified event planner will help you attract more clients and allow you to charge higher premiums. For it, you can get general certifications that show reliability and experience to your prospects:
CPCE (Certified Professional in Catering and Events).

CMP – Certified Meetings Professional

DES (Digital Event Strategist)

CEM, (Certified in Exhibition Management)

CEPS (Certified Events Planning Specialist)
Of course, there are more you can consider, but don't spend time trying to find a shortcut in terms of where you choose to take your courses.
Additionally, you may need to complete certain courses or have enough experience in event planning before you can take the written exam for some of these certifications. They will give you a long-term edge, and they are well worth the effort.

Registering Your Event Planning Business
Your brand is an essential aspect of your event planning business. You should choose a unique and memorable name that will be easy to remember.
For inspiration, it is a good idea to study your competitors' brand names. This is a great way to have fun and make a list of possible names before you commit.
It's a good idea to use the name of your event planner if you have established clients. However, in such cases, we recommend using a DBA to register the business under another name and run the business under your name.
Before you decide on a business name, make sure to:
Registers of trademarks at the federal and state levels.

The business records of your state.

Businesses with similar names can use social media platforms.

Secure your web domain name as soon as possible after you register the business name.
The United States allows you to register your event planning business under a variety of business structures. However, the most popular options include sole proprietorship, LLC (Limited Liability Company), Partnership, and Corporation.
If you plan to manage the business yourself, you can register your business as a sole proprietorship. We recommend that you establish your business as an LLC or corporation whatsoever. This will allow you to protect yourself in the event of any debts, legal disputes, or other issues.
This kind of follows the previous idea of opening your bank account and setting it for your business alone.

We Didn't Forget About the Business Plan
By this point, it should be obvious that a business plan is required to prevent as many mistakes or problems as possible. However, you might think we skipped it, which is far from reality.
The issue with starting a business plan is that it tends to be quite obvious, and even the previous steps should be added to it. However, we are more interested in looking at the plan from another perspective: making sure you have a roadmap and way to find financing.
If you didn't know, if you plan to use outside funding, it is important to have a business plan for possible investors to have a look at your company's potential.
Even if the goal isn't to finance your business, a business plan can still be a useful tool to guide you to success.
A typical business plan for event planning will include the following:
Overview of business.

Description of the company.

Description of the services that you will offer in massage.

Competitive analysis and market research.

Budget/financial needs.

Employment plan.

Management structure.

Operational guidelines.
But if you need more of an idea of what to include in it, we would start with the usual content that will work for both a roadmap and idea for potential investors:
Add your budget and financial forecast.
It can be expensive to run a business. There will also be costs you don't know about. It is important to plan your budget early and take into account small details such as taxes, license fees, and insurance costs. Before you estimate your budget, do extensive research.
The second step is to make a financial projection. How much money are your plans to make? Which sources are you getting this money from? What percentage of this amount is your profit?
A shortlist of potential clients.
You should identify your target clients in your business plan.
Understanding your target audience will assist you in creating future events, setting business policies and creating an event marketing plan to show how you intend to attract potential clients.
Create a list of potential customers: local businesses, entrepreneurs, people you have worked with in the past, etc. Next, you will need to plan how and when you will approach each client.
Remember to add your short, medium, and long-term goals. 
You will need to visualize your company and how you expect it to go in terms of meetings the objectives. Otherwise, you could have a hard time figuring out what to do next and the steps necessary to make it grow constantly.
Leveraging Technology for Marketing
It is difficult to run an event planning company due to all tasks and responsibilities you and your employees will need to handle.
It is important to use technology to simplify your tasks. If possible, automate certain tasks to make them more efficient, accurate, faster, and less likely to be human error.
These are some solutions and tools you might consider:
Eventtia, an all-in-one event management software, can help you manage every aspect of your event. This includes managing team collaboration, tracking timelines, and managing sponsor relationships.

Email marketing remains a key pillar in event promotion. You should invest in reliable email marketing tools like MailChimp.

HelloSign is a digital contract management platform that allows you to manage these contracts.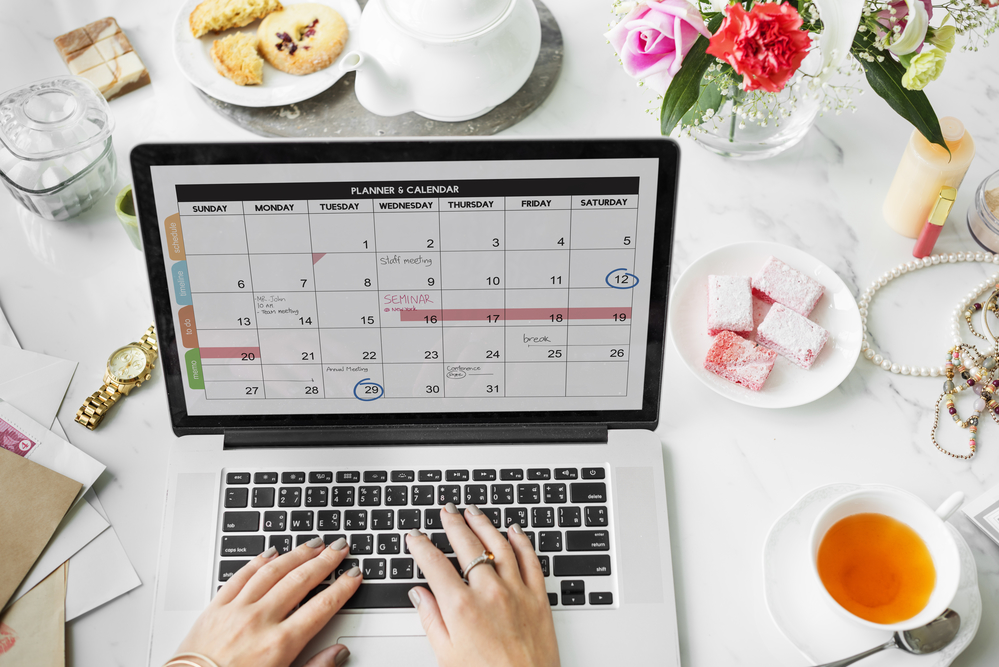 Establishing Your Online Approach
A strong online presence is important for any business in order to build the entire market and come up with the best solutions.
Your event planning business should be able to establish an online presence in these three areas if you want it to grow properly and be successful:
– Work on a website.
Your social media profiles are needed but not enough to replace a functional and well-designed website. You can easily build a professional-looking website with affordable or even free solutions.
Your clients will see your website as professional and appealing. They will only use your services if they trust you.
– Leverage Social Media.
It is obvious that your event planning business should be promoted on social media. Now the question is: How?
It's about finding the right balance among three options when it comes to social media presence.
Organic: building followers by publishing your content regularly (i.e., Interesting posts about your events.
Paid: Using paid options offered social media networks (i.e., Instagram Ads and Facebook Ads
Influencer: partnering with relevant influencers to promote your event planning business.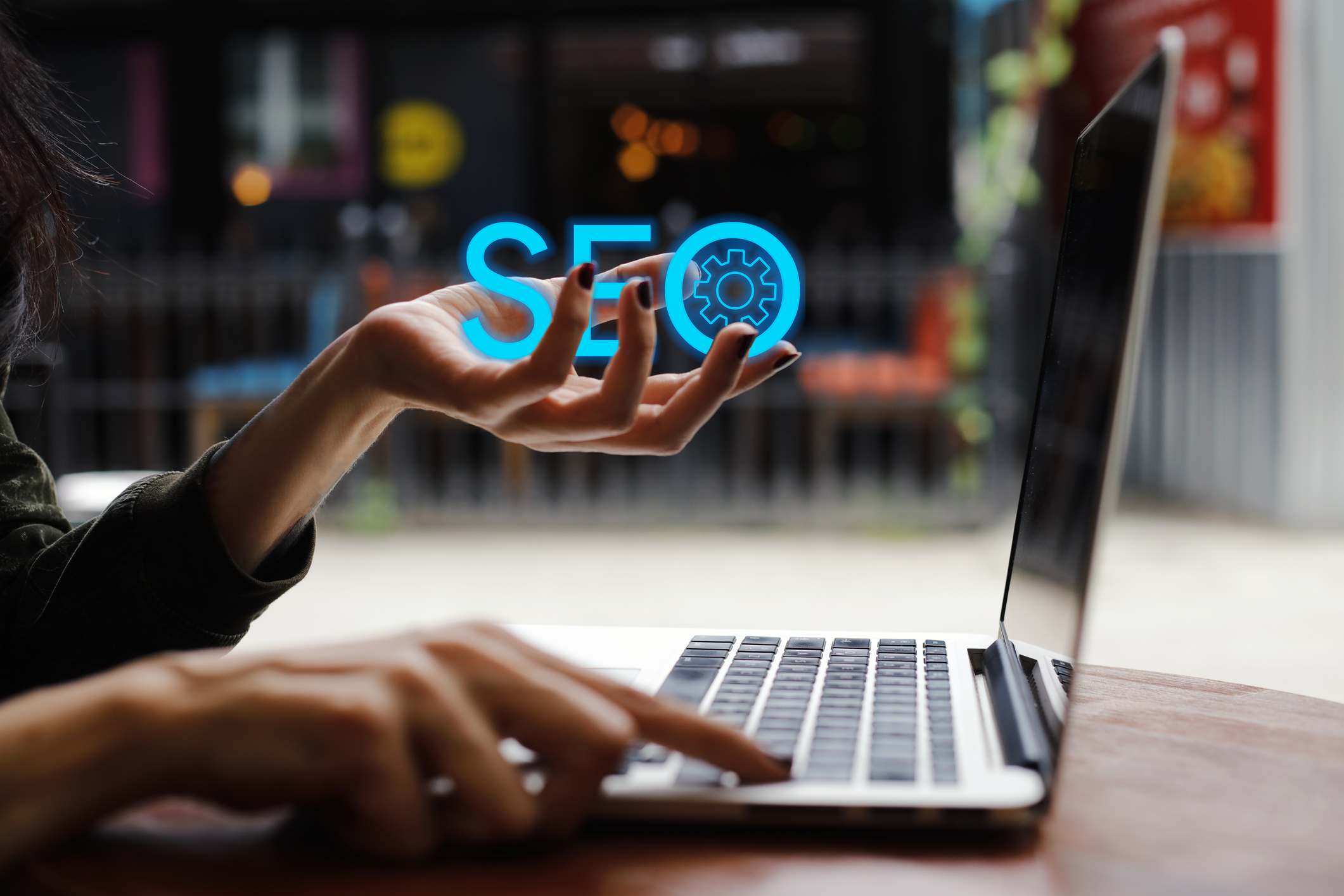 – Work on your local SEO
Even though an event planning company is not necessarily located in the same city, you can still get many clients if you only focus your efforts on local SEO and not an international one. It's a good idea to increase your Google Maps presence so that you can attract more local customers.
This can be done in four steps.
Claim and verify Google Maps/ Google My Business Listing.

When optimizing your Google My Business Listing, you should be focusing on providing accurate and complete information to your users.

You can build local citations by listing the event planning company on relevant online directories.

Get more reviews from clients, particularly on Google Maps and other review platforms.
Marketing is an essential part of starting your event planning business. You are likely an experienced event manager and know how important it can be to market your events. Didn't we just discuss three important ways to do it? They may have been an online approach but are clearly part of this step.
As a small business owner, it is important to market your brand so people can find you. This adds another layer to your marketing objectives.

Final Advice for Your Event Planning Business
Finally, there's a lot to remember about event planning, starting a business, and the list just goes on. We're trying to say that we know you are having a hard time keeping up with everything.
Fortunately, we don't want to leave you at your luck, so expect some final advice to help you work out this entrepreneurship.
Always Keep Track of Your Progress
Technology will help you collect data if you use it to automate tasks, sell tickets and organize your business. Data is essential to track your progress as a business owner.
Check your metrics with every tool you use to see how your planning is going. You should also review your business plan regularly to ensure you stay true to your vision and reach your goals.
Manage Your Time Properly
You'll always have a lot of things to do, no matter how many tasks are automated or how organized you may be. Event organizers who are interested in starting a business planning events must be able to manage their time effectively.
Meetings are a great way for people to get together and also a time hog. You'll still need to meet clients frequently, but you can make meetings more efficient.
Stick to a clear agenda with enough conversation to build relationships with vendors and clients. Avoid adding unnecessary meetings to your staff as you grow.
Don't Worry Too Much About the Stress
Throughout all this, remember to stay calm. Entrepreneurship can be stressful. Your chances of success are higher if you keep your cool. Take classes in event planning to improve your management skills and earn the trust of your clients.
The Local Lead Generation Process for Your Event Planning Business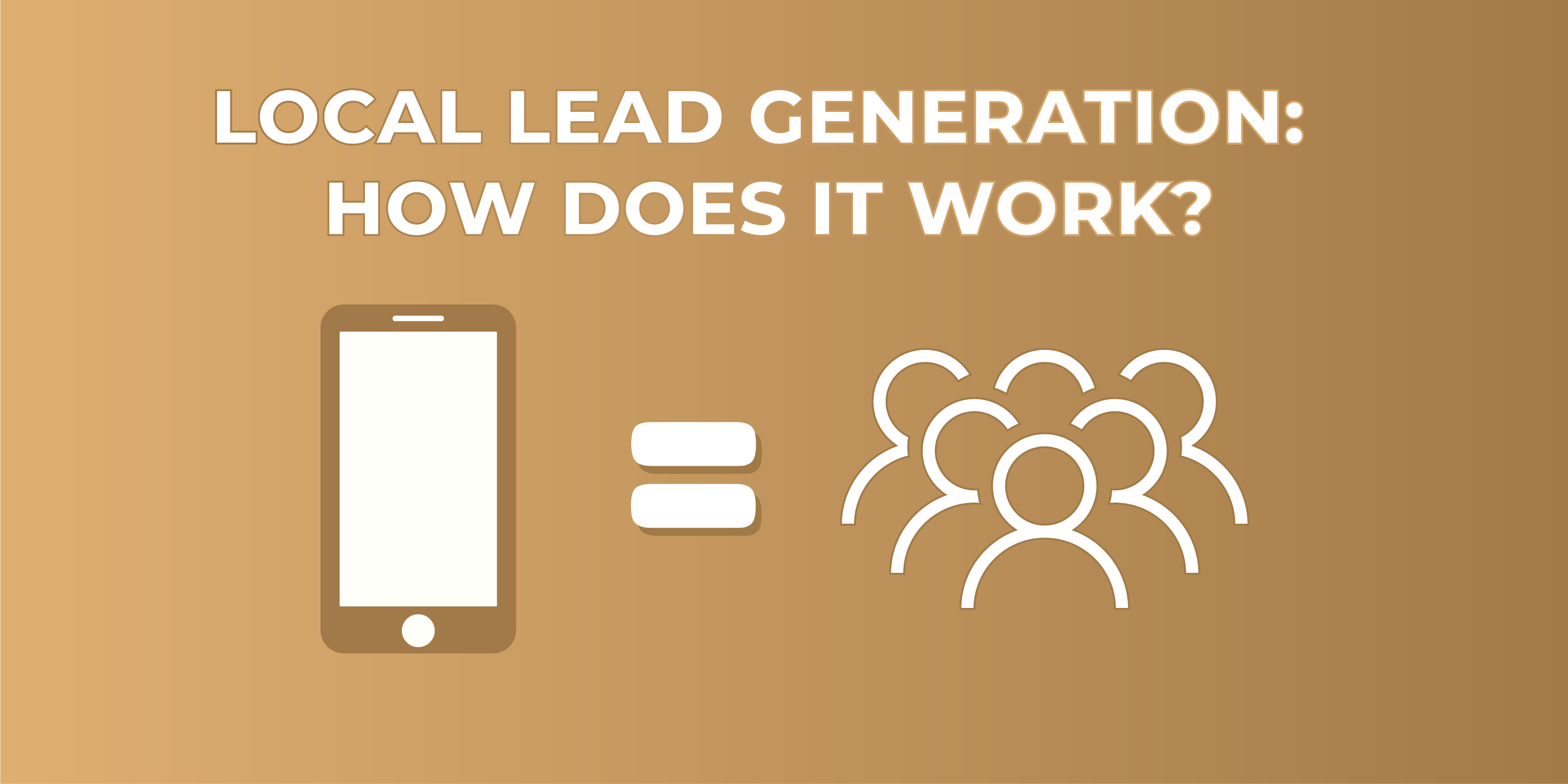 All right! So, everything is about building properties and generating leads. But how does the process actually take place? Are there other steps I need to know?
The steps I mention below are what students from our local lead generation program follow to generate leads for businesses like yourself. So I'll help you see what we do. And how if you join our program, you can simply generate leads for your own business (unless you want to start a side hustle and build a laptop lifestyle business).
Essentially, our lead generation can be divided into four steps:
The first is prospecting. You need to take the time to do market research on a niche (industry) and determine how many phone-driven businesses are there.
Keep in mind that this is local research as you need to know how many companies need leads. For example, you may search for "plumbing services Youngstown OH."
You will find dozens or even hundreds of businesses trying to get themselves in front of the customers by ranking on Map Listings, organic results, and even Ad.
The second step, building. When you find a niche (plumbing, tree services, a software company, real estate…), you will need to start building your digital properties. You don't need to be an expert in HTML or coding. It can be easy with the right tools.
The third step is now taking time to rank your lead gen website. With the site done, you need to work on SEO strategies and start dominating those Google search results. If you're new to SEO, it stands for Search Engine Optimization.
To keep it simple, it consists of the entire process of growing a company's visibility on search engines like Google and generating organic traffic. And remember this, local lead generation is part of the strategies.
Moving on to step four, once you rank the site, you will start getting your ROI and profits. You only need to rent it out to a local business interested in the leads the site generates. You can offer a couple of free leads to their move on with the actual pay per lead.
To review steps 1-4 above, I described it to a normal student who is building a lead gen business to help local service providers generate more calls. But replace the student with you as the business owner. And replace sending the leads to a business to simply siphoning the leads to your personal business.
By the way, fun fact, about 20% of our students in our local lead gen program are actually business owners who went through the program. And they use the skillsets we teach to generate leads for their own business.
An Example of Lead Generation: Home Advisor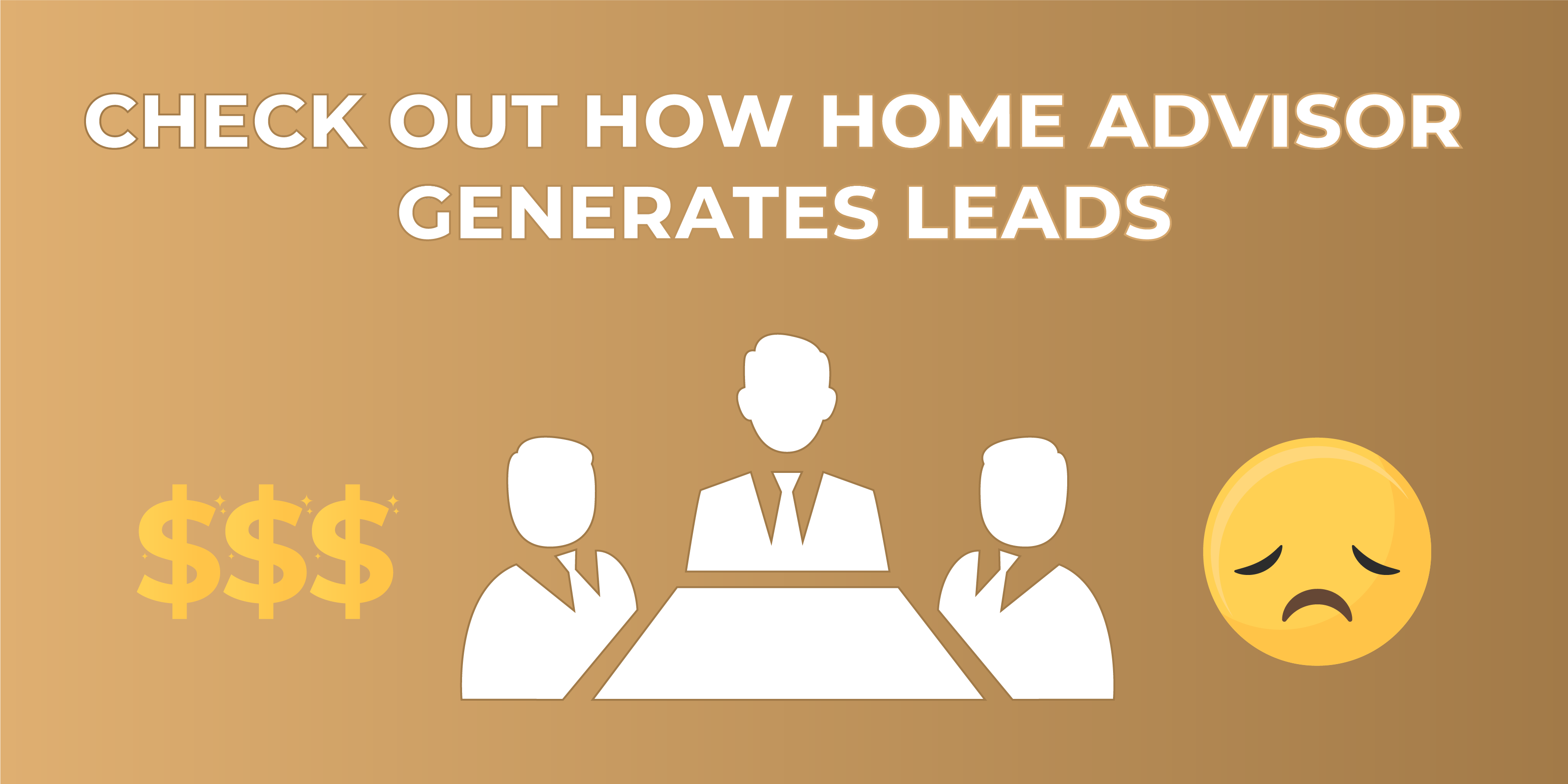 You must be thinking, "if lead generation sounds so good so far, how come I haven't seen any company?" That's the thing; there are many out there. You just don't know they are dedicated to it.
HomeAdvisor is one of the best examples you can find on the Internet as it is a top lead generation company that has spent millions building its brand but also earned even more zeros for this same reason.
They started small as everyone else but invested in building their brand awareness to make people who are looking for home services go to their website and find what they need. They are over 75% of people's first choice when they need those services.
If you don't get HomeAdvisor that much or need a refresh, users need to submit their information to request a service and get a professional or expert who can provide it.
HomeAdvisor's job is to share your information, which makes you a lead, with local companies so they can contact you and offer the service you're requesting. For sharing this lead information, HomeAdvisor gets paid by the companies. This happens for every single lead they send to multiple businesses.
Business owners who don't have marketing skills or don't even know how to have any online presence will always rely on those pages to list their services.  They will save time and effort, but companies like HomeAdvisor can make them spend lots of money as leads aren't exclusive (one lead is sent to multiple companies after all).
Using Facebook Ads aka Paid Ad Platforms: Do They Generate Leads?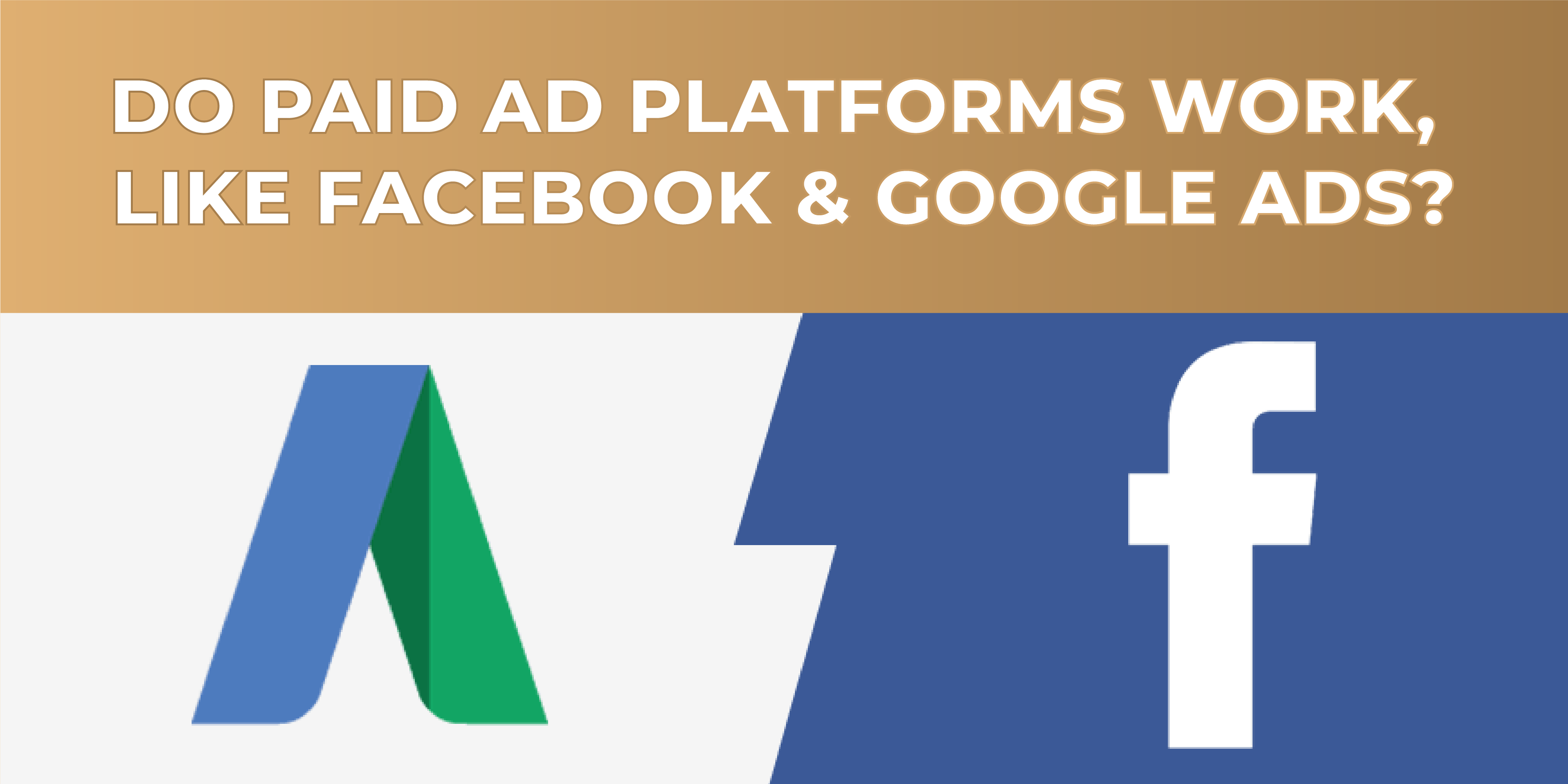 They DO generate leads. If not, no one would use them.
However, you need to remember two facts:
Paid ads or platforms can be expensive.

They don't generate "natural" leads.
Whenever someone sees or clicks in one of those ads, over 80% of them did it by accident or are trying to close/report it.
Why? Because they aren't looking for those services. At least not at the moment.
What those ads do instead is interrupt their time on the platforms. Users aren't there to find companies or businesses unless they are searching for a specific company's user, and for that, there's a search bar. This is why it is hard to convert them to actual customers who will show interest in the companies' services. Also, you're limited by a budget.
When using lead generation, everything is organic. You aren't forcing others to pay attention to your business but rather being there when they need you. This is why Google's organic traffic will always beat paid ads, and the reason companies continue investing in it, which is a lot cheaper as well.
What Is Local SEO?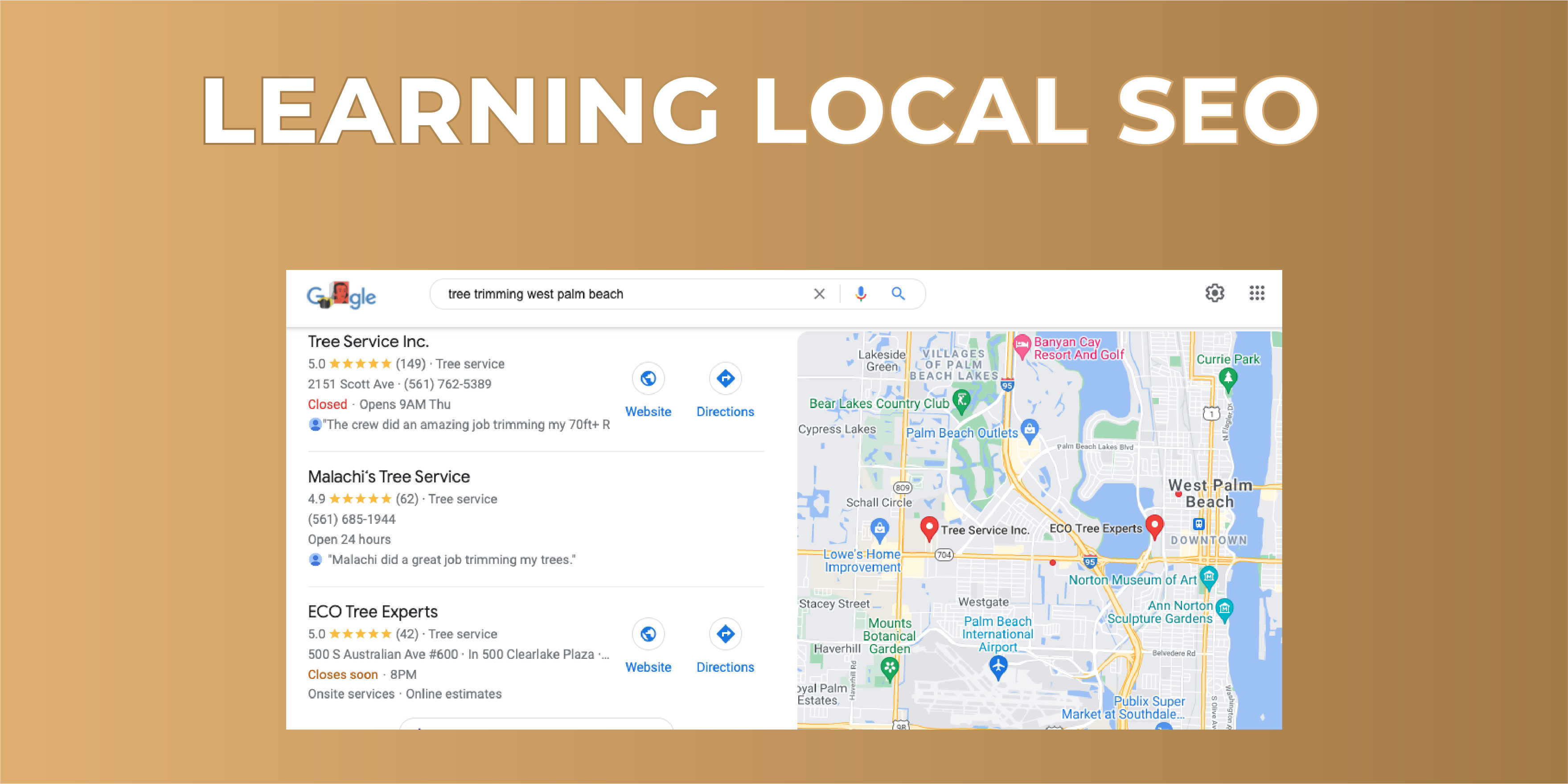 Don't worry… I didn't get it at first either. Following the short explanation, local SEO focuses on scaling businesses' visibility on search engines. However, this is only for those who serve their communities face-to-face.
What does this mean?
Experts and professionals like painters, plumbers, and dentists (but not only them) offer their services to their local customers. Why? Because they can't deliver them unless they are located in the same area of their customers.
To make sure those businesses get more leads, you need to rank them locally by claiming the business listing on Google to place them on Map Listings. Local SEO also involves online reviews, citation management, and how you manage your entire online presence in the local area.
If you are going to bet on lead gen, you need to adapt yourself to today's world: The Internet.
Keep in mind that although traditional channels and methods like billboards, warm calls, and pamphlets still work, they aren't part of your tools. Whenever someone needs a service, they go to Google and search for it.
"Dentist in Miami" or "plumbing services in Orlando," etc. And you can keep coming up with services or professionals people need and look for. Thus, you need to make sure you're using Google to get the companies in front of their clients.
Users will always click on the first search results (those near the top), and many of them will be either Ad links (people paid to place their websites there), Map Listing, and then you get websites. Almost all of them are your goal and where you should always aim to place yourself.
Can My Event Planning Business Utilize a Local Lead Generation Strategy?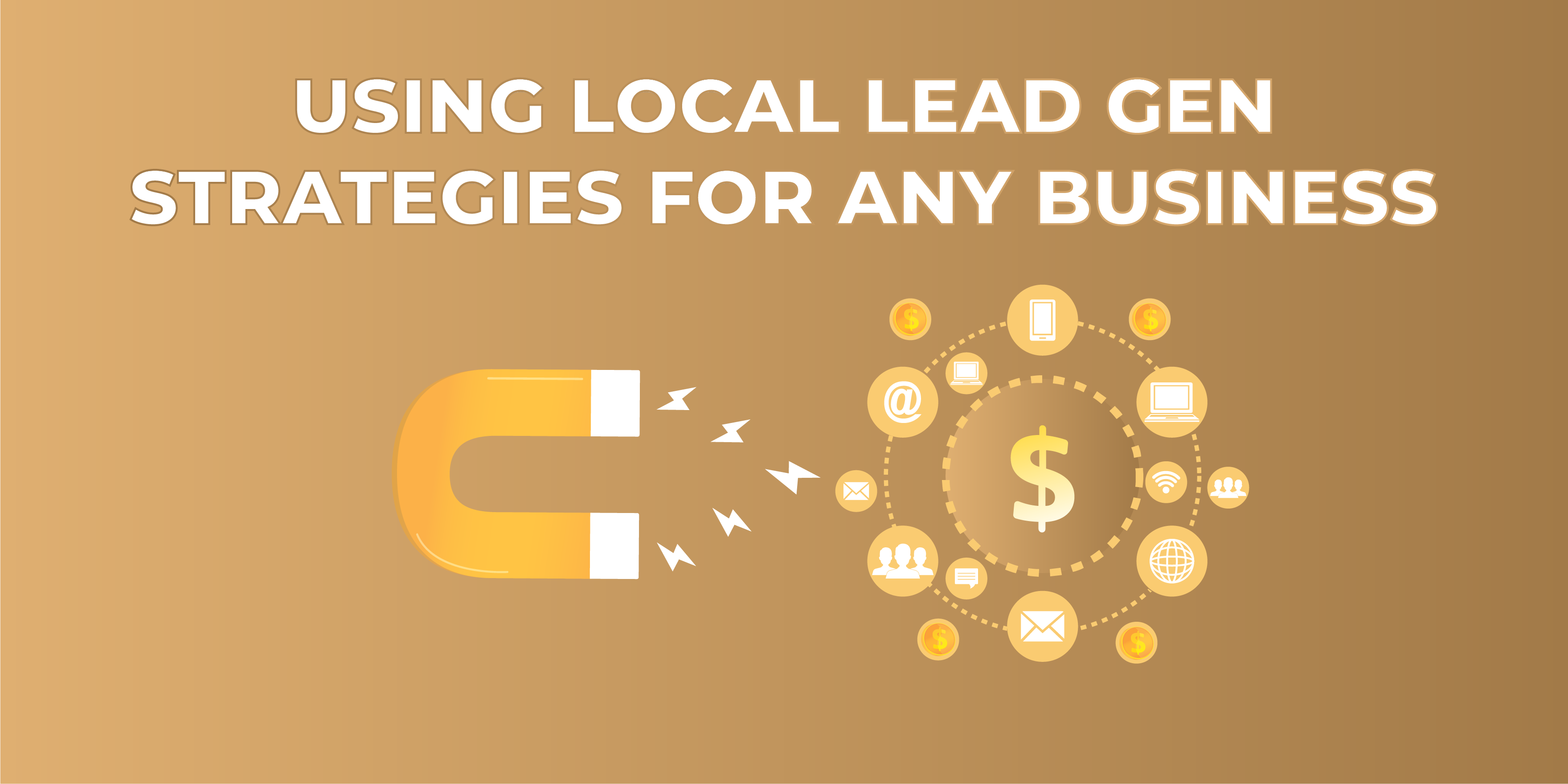 If you want customers, you better know you need it. Following the previous explanation, lead gen is all about placing businesses in front of their customers, choosing them over their competitors.
Put it simply – it's all about closing deals and having clients for those companies to make money. The main difference with the usual methods companies use for this is how lead generation approaches different channels to get them in the right place of the market to get customers.
Those channels are all focused on the Internet as most people are searching for products but also services across the net. The issue is that the Internet is way too broad, and businesses don't know how to place themselves. They usually try, but they get one common result: losing money and time.
How Powerful Are Organic Event Planning Leads from Google?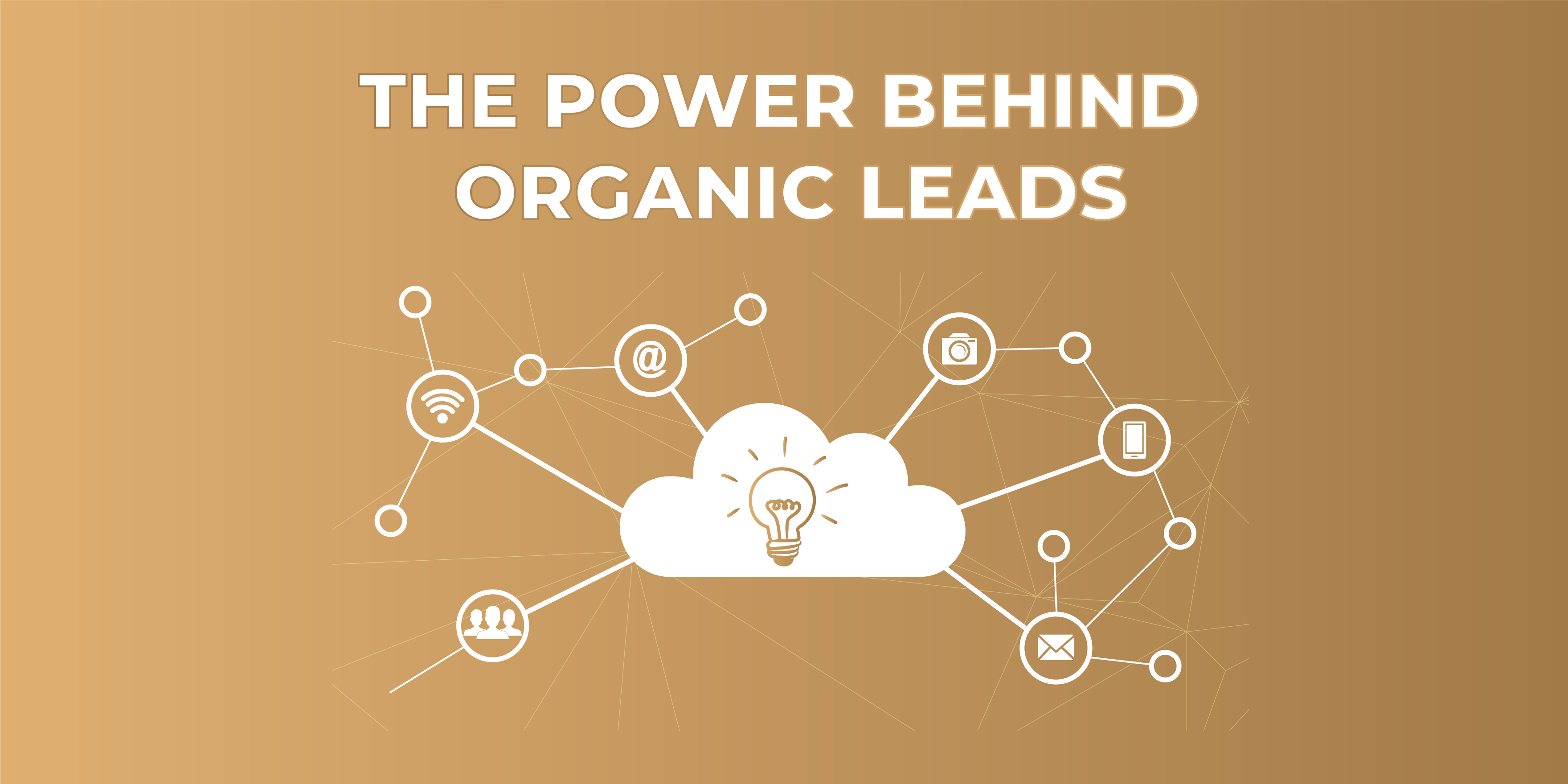 For companies looking for customers, it's everything. For you? Pretty much the same. When you build a business with digital properties, you get to make thousands of dollars a month.
This isn't a "get started today and get rich tomorrow" thing, but it is HIGHLY scalable, and ROI + positive results are guaranteed. Learning a fairly decent and very needed set of skills to create your digital properties and start ranking them on Google is required.
I have invested in several online businesses over the years, and if there's something uncertain, whether you will get your ROI or not, even more than the actual profit.
However, this business moved my earnings from five figures a year to a month in ONLY passive income while sitting comfortably at home.
On my laptop. Anywhere. Anytime.
You can look at one of the first sites I built back in 2016, and it continues making me over $1.000+ every month. The best part is that I don't need to touch it or the rest I've built over the years, just like this digital property.
What Makes Lead Generation SO Alluring?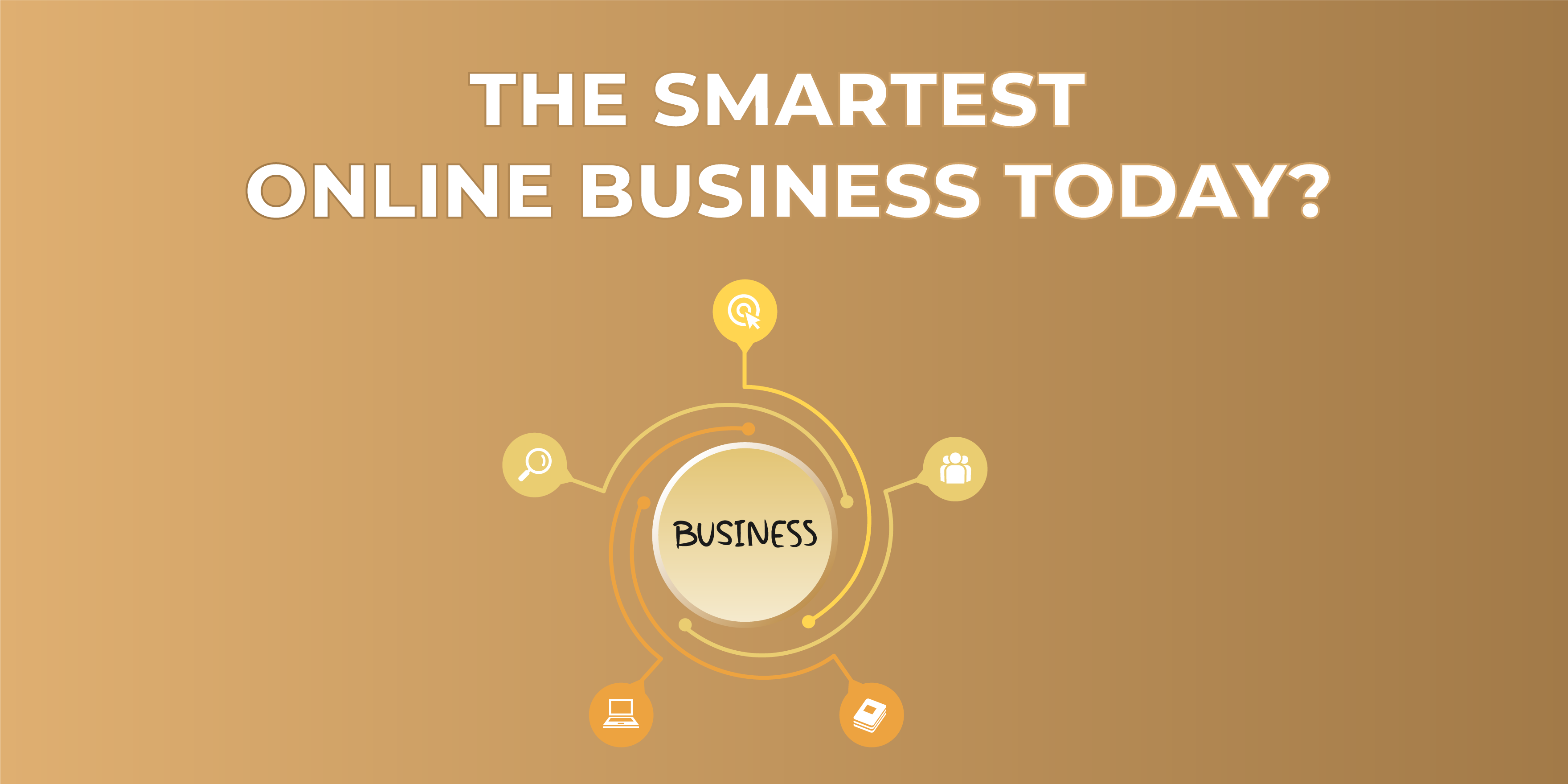 Here it goes: you can work from home.
The main issue with regular business opportunities is how much you need to invest in staff, equipment, or rent to have a place to sell your products or offer your services.
We all know the hassles of traditional businesses that involve regular expenses, which are extremely high.  Can you afford it? I don't think so, and even if you can, is it worth it? Now, it isn't only about the money. You also need to put in a lot of work, and it isn't only during the first couple of months or years. Usually, it is as long as you continue running it.
You can save yourself those headaches and bone-breaking tasks and expenses with lead gen since it is more about generating leads with digital channels—mainly websites.
Websites can be VERY cheap to build, and with many tools online, you get to do it in a couple of hours instead of days. Any virtual or digital business is scalable and won't need constant maintenance.
So, let's summarize this:
You save money in regular expenses with traditional and most online businesses as what you need is yourself and digital properties (websites).

You can bet on passive income.

 There's no need to hire more people to get started.

You can generate leads in multiple industries, which allows you to work on any niche you want.
How Can I Get Started in the Local Lead Generation Program?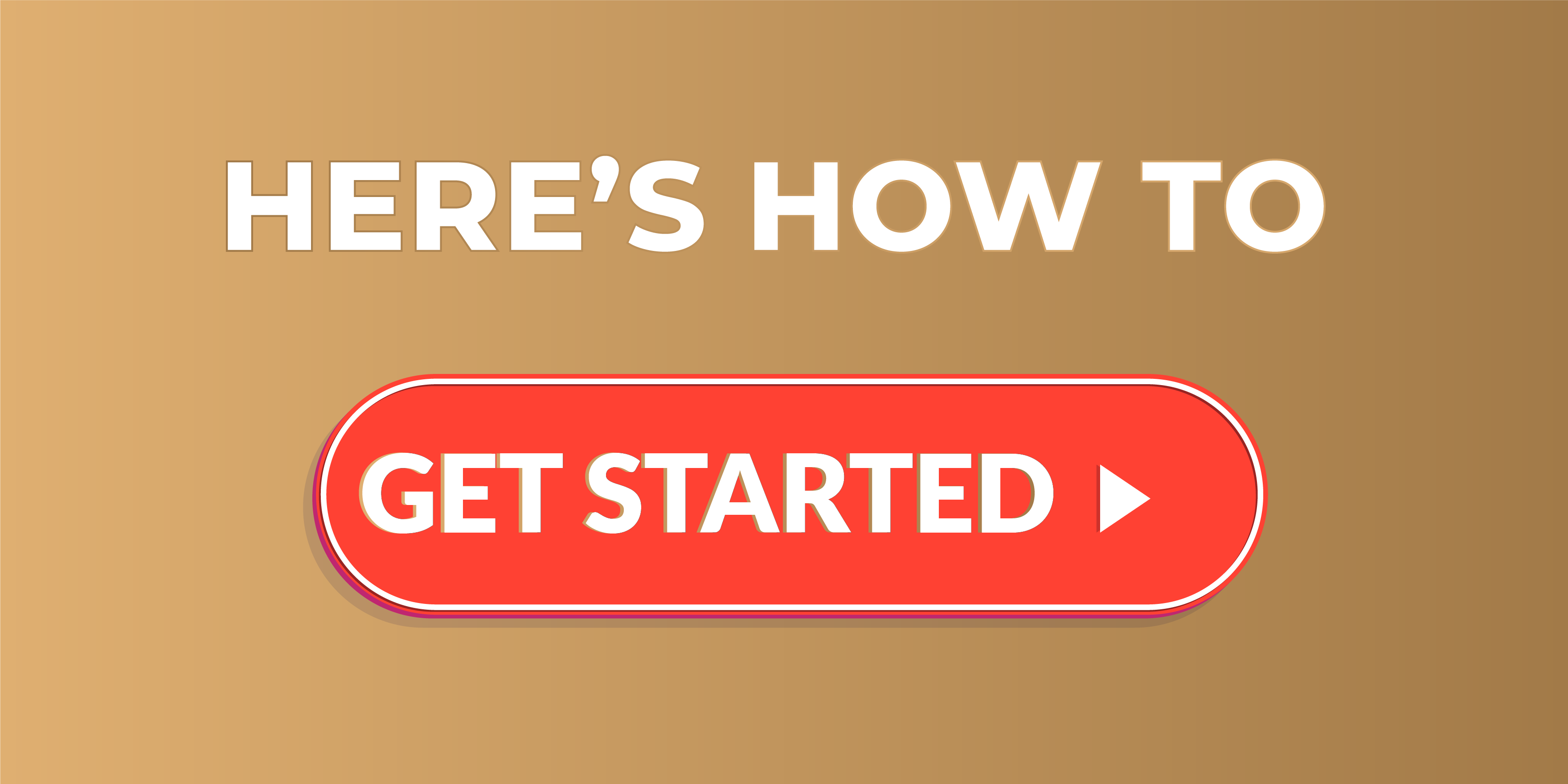 Anyone can start and learn. That's the beauty of this business model. I knew nothing about SEO, Map Listing, and everything I've mentioned so far. It is all about learning the skills, gaining experience, and deciding to take the step.
Remember that this business model will never get old as business owners are always looking for leads. They need to do business and scale their companies. Why not do the same while helping others and still making money?
You can start with this local lead generation course highly recommended for anyone wanting to grow in the business. It is a close training that will take you through each step and make sure you are able to get your ROI, profits and take control of your life.
You will be added to an incredible lead generation family ready to help you 24/7 when asking questions on the group. Anyone is welcome who's willing to put in the work. Click here to watch the lead gen webinar.