Generating leads tends to fall into two categories: Organic lead generation and the paid alternative. For the latter, HomeAdvisor will be taking the paid place as it is a site you will soon get to understand.
Now, despite the site, we choose to review and compare with the organic option, things kind of fall into the same pros and cons we will discuss today.
However, for HomeAdvisor, you should know it is the main place for lead generation, and you will get to read and listen about it a lot.
Where should we start? Probably with the basics about it.

First, What Is HomeAdvisor?
HomeAdvisor allows homeowners to find electricians, plumbers, and landscapers to hire as it is a directory for homeowners. HomeAdvisor is a free site that helps homeowners find contractors available in their area to do a job. That simple.
In the past, it was formerly known as ServiceMagic and unlike many people believe it was founded over 20 years ago. It is now one of the largest players in the online home-improvement marketplace.
InterActiveCorp (IAC), which is based in New York City, purchased the company in 2004. The company was renamed HomeAdvisor. IAC also purchased Angie's List, a top competitor in the market, and merged the two companies to create the ANGI Homeservices brand.
Although they operate independently, the two companies share a common mission: to provide peer-based reviews and recommendations for homeowners and lead generation for contractors.
HomeAdvisor claims to have 12 million users, and Angie's List reports 5 million users at the time of acquisition.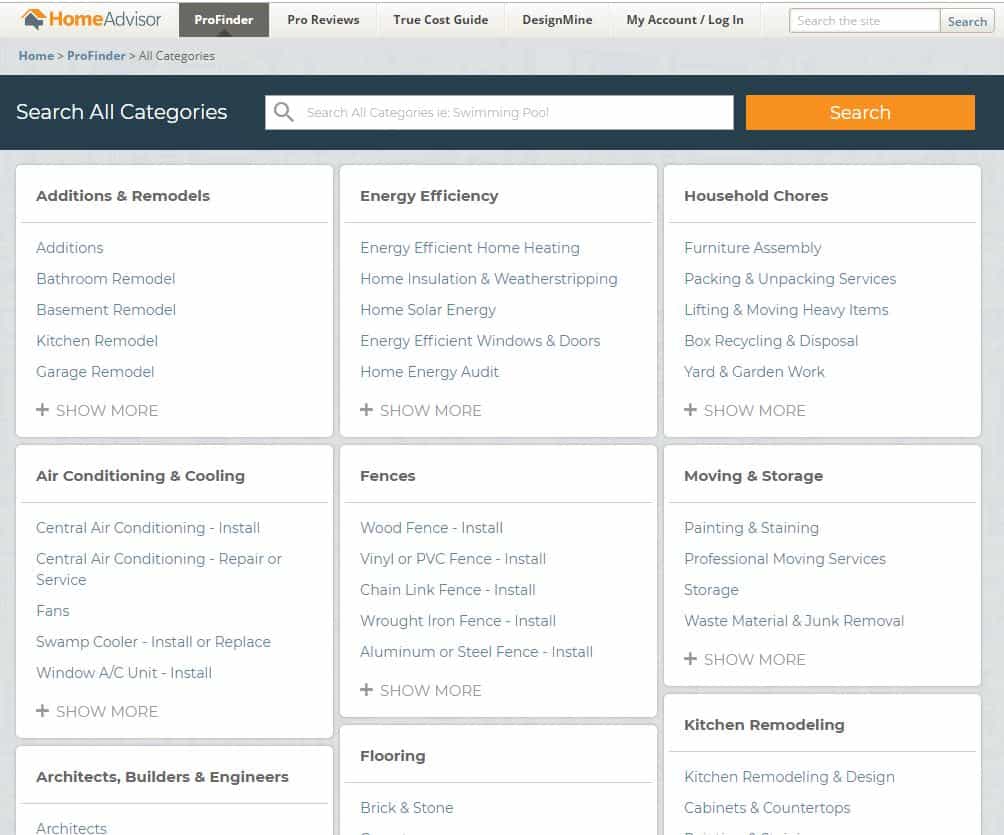 How Does HomeAdvisor Work?
It's easy to see why the HomeAdvisor cost estimation tool is so popular in today's digital age. It provides a breakdown of costs for every type of home improvement project based on what other people paid for similar projects in the same area.
HomeAdvisor provides a cost estimate and collects information from homeowners about the project. Then, it uses its proprietary ProFinder technology, which matches contractors to their location preferences, availability, service type, and more. The site then forwards the job lead to multiple contractors.
It is free and easy for homeowners while it allows them to find local contractors and book appointments online quickly. This eliminates the need to compare multiple estimates and verify a company's references. Angie's List and HomeAdvisor both claim to vet contractors by conducting criminal background checks and license verification.
It is important to understand the inner workings of HomeAdvisor for contractors.
The site charges contractors an annual listing fee and a fee per new lead. This fee can range from $15 to $50 for each lead to as high as $80-100 in some markets.
The site will send each job lead to several contractors in the area. If you don't keep an eye on your account and call consumers immediately, a competitor may grab that lead before you.
Now, keep in mind that even if the lead does not result in a job, each contractor still pays for it.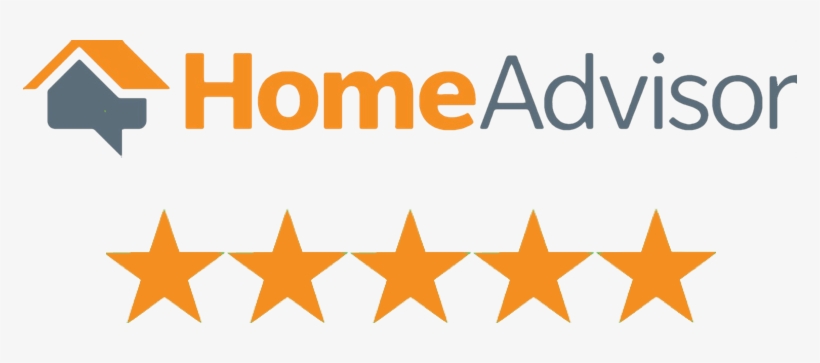 What Is the Cost of HomeAdvisor?
Homeowners are often curious about the cost of joining HomeAdvisor. However, there are a few caveats to this term "free."
Signing up for potential leads means that homeowners' personal information can be sold to multiple contractors who then start calling them with offers to complete the job.
However, this usually has a drawback we need to mention here: Many homeowners call contractors and ask them to stop calling as many of the leads aren't even in the area, or there's an excessive number of calls.
Others claim HomeAdvisor hired contractors with criminal records to work at their homes, despite the fact that the company claims all contractors on its online service directory have passed criminal background checks.
Now, going to the central point of this part: Contractors or companies who sign up for leads from HomeAdvisor often find the costs more expensive than the benefits.
Contractors must pay a $350 annual fee to be listed on HomeAdvisor. There is also the cost of leads which can lead to thousands of dollars being wasted every year on jobs that don't turn out to be good. After all, you need to pay for the leads even when they don't convert into clients.
It takes time to build a client base via word-of-mouth referrals and other digital marketing strategies, and what HomeAdvisor wants to sell you is a great way to reach new customers.
Listing your company on a website like HomeAdvisor can help your home-service brand rise up the organic Google search results. Before signing up, make sure you read all the fine print.
HomeAdvisor will use the information you provide in your company profile to link back to your site. If you agree to these terms, the site may use them. This allows the opportunity to use your company's name as a way to promote itself.

HomeAdvisor: Is It Worth the Investment?
Sites like HomeAdvisor are great for companies that are just starting out. They can help spread the word and build a loyal customer base. They also assist home service businesses in picking up work during slow seasons.
Remember that companies such as Angie's List and Porch or maybe Thumbtack played an important role in the rise of online marketing a decade ago.
There are so many online tools that contractors can use today. You don't have to rely on your website to generate leads, or at least, not if you are just trying to get at the top very fast, but still, make sure to evaluate the pros and cons of the process.
While most consumers use the internet to search for a home service company, not all customers need to use HomeAdvisor for this.
Before hiring HomeAdvisor, regardless of your situation, we do recommend you take the time to go over the benefits and the disadvantages as it can bring more drawbacks than pros.
HomeAdvisor's Pros and Cons: What You Should Consider
Considering our previous mention of pros and cons, we want to make sure this paid alternative for high-quality leads for your company is clear before jumping to organic lead generation. Thus, this is what you must note when considering HomeAdvisor:
Pros
It isn't a scam since it works: A strong online presence is vital as more people are turning to the internet to find service providers. HomeAdvisor, as a powerful website, truly helps build a presence with a well-designed website that allows homeowners to find pros easily.
Long-term ROI: Although leads may seem expensive to some when you consider the fact that many of those you connect with through HomeAdvisor will become long-term customers, the value proposition becomes even more appealing. For instance, you can pay $25 to get a lead to your business. If this lead was converted into a client, they likely hired you for a service that costs much more than this fee. If you did a good job, they will continue hiring you and bring more revenue.
Simple to manage: It's easy to manage your account once you have it set up. You can also turn on or off your leads whenever you like. This allows you to limit the use of the service to when you're slow or trying to expand your business. You can even manage customer requests and receive payments through their app.
You can choose the jobs for which leads you receive: HomeAdvisor's unique feature is the ability to choose and select which jobs you receive leads for. You can limit your search to leads in the niche you are specialized. If you find that some leads aren't turning into customers, you can change your profile and adjust your settings to bring better results.
This is a great way to fill in gaps in your schedule: HomeAdvisor's greatest use is filling gaps in your schedule when things slow down in influx and lead generating. After all, seasons influence most contractors' deals and how many they close.
Cons
You are giving up certain rights to your brand: HA's terms and conditions clearly state that they may use any information from your profile to provide links to their website. They can use your domain name to promote their business, and then they will charge you for it. This includes any photos you upload, your logo, and even photographs of yourself. If you agree to sign up, they have irrevocable rights to use it however they wish.
Poor leads: Despite being a favorite, we have to mention that the lead quality isn't the best. We have tried and received leads that were simply price shopping and not interested in hiring anyone. Sometimes leads won't answer the phone. In some cases, a refund may be granted. This means that paying for bad leads can be pretty common.
Leads can be expensive: If you sign up for higher-priced leads such as a kitchen remodel leads or real estate leads and are unable to convert them into customers effectively, it can quickly eat into your profits.
It's a hassle: Receiving fake leads or leads who don't answer the phone at all can be frustrating. This is especially true if you spend money on those leads. It can also be difficult to distinguish yourself from your competitors on HA. This often means that you have to be more competitive in price, which can lead to lower profits.
Reviews don't belong to you: HomeAdvisor owns the reviews that you earn through the platform. They clearly state that they cannot be used or republished in any way. You can legally post reviews on your website only if you purchase hosting and website from HomeAdvisor.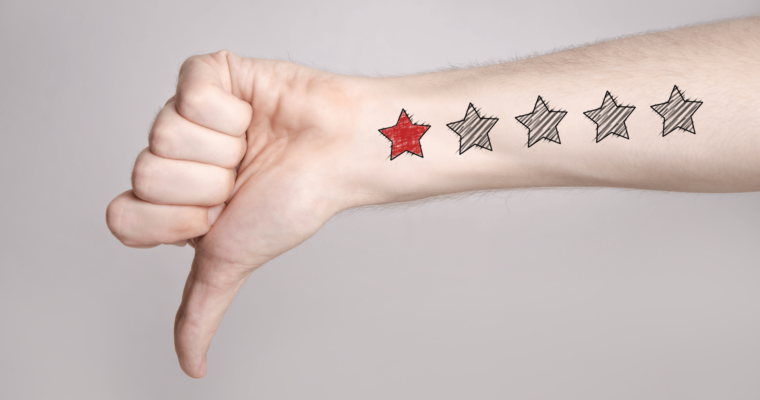 What Are Organic Leads?
Organic leads are prospects who search for your company using a search engine. They don't visit your website or click on a PPC ad. Many of these leads and prospects don't know anything about your product or services before they search online.
Google and other search engines are used to answer our everyday questions. It doesn't matter if you need to know an actor's name or how to set up your phone to fix business problems. "Saint" Google has the answer.
Marketers hope that Google will recommend information on their sites to help the searcher. Companies fight for the top SERPs (search engine result pages) because they want their attention!
How can you rise to the top in these search results? How can you get your visitors to take action on the site?
The right lead generation strategies will be required. Starting with a website and landing page and building your social media and presence online and offline.
Depending on the strategies you use, you may get more or fewer leads since not all of them work for all companies.
We would want you to know that this type of marketing is usually more cost-effective than paid advertising or considering the option of purchasing the leads from HA.
In our experience, organic leads and the process are much cheaper, and even official websites and statistics confirm it setting the average at 60% cheaper per lead.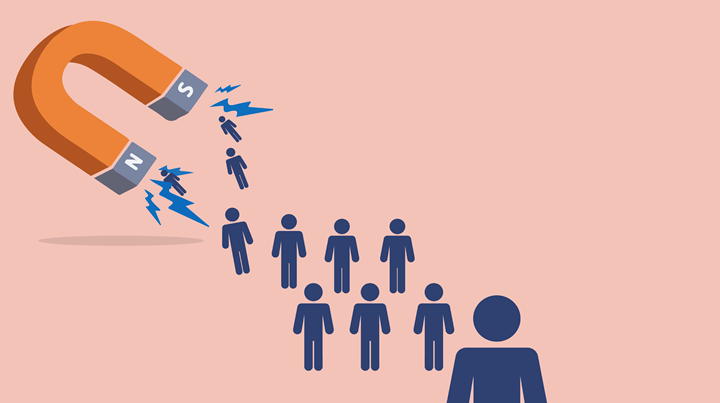 If you are a business owner and create your own blogs or social media posts, you are also betting on a free option. Even if your agency is paying to create organic content for the business, one blog post can generate leads and traffic that will pay for itself many times over.
The key to using this organic lead generation over HomeAdvisor as the paid option it feels less pushy. Organic marketing is more about demonstrating value and less about selling. It helps to build trust among people with high purchase intent, which in turn makes them more loyal customers.
Business owners can be less salesy. While it is great to see your ad and click it, it can be even more rewarding to have customers returning who like your social posts and share your website.
Now, to make this a bit clearer, consider these points:
HomeAdvisor offers instant results, but you don't know the quality of those leads and if they will be worth your money and time.

Organic lead generation is a long-term strategy with great ROI and is cost-effective in both the short and long run.

HomeAdvisor requests some rights over your company, as mentioned before.

Organic lead generation will be free, and everything will be yours.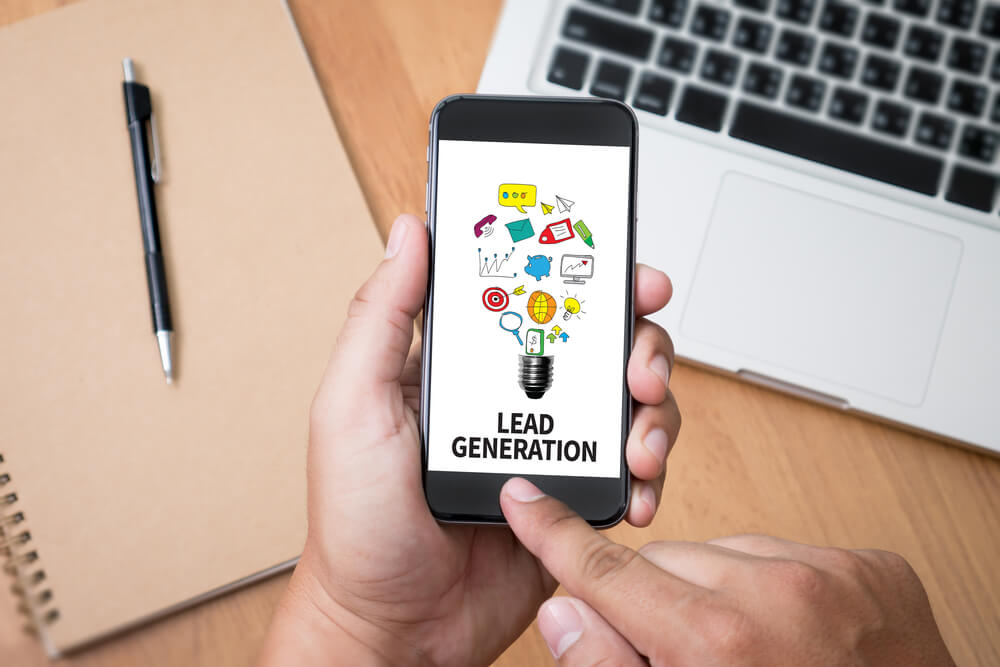 How to Work with Organic Lead Generation
As we mentioned earlier, being able to generate organic leads is about the right strategies. So, to give you a closer look at how this works and you can evaluate HomeAdvisor and this one a bit better, these are some methods most companies need to implement to work with these leads:
Doing Keyword Research
Your ability to identify the search terms that your prospects and customers use to navigate search engines is key to organic traffic. To put it another way, keyword research is crucial to ensure that your audience can find and contact you online.
You need to know the keywords that are relevant to your business and the competition. This will help you get organic traffic.
With the right keywords, the objective is to make sure your website will be more searchable thanks to the content you create and add to it.
Doing your homework is key to increasing website traffic and SEO (search engine optimization) success. To find out what keywords your website ranks for, you can use tools such as Google's Keyword Planning tool, Google Search console, or SEO Rush to uncover new opportunities.
To improve your organic rankings, you can implement a content strategy. Also, you should start with the lowest hanging fruit. This is the place where your website ranks highest when it matches with the most monthly searches.

You should also look for high-volume, relevant keywords that aren't yet ranking.
To find out where visitors are regularly landing on your website, make sure you look through your site analytics.
Fix any errors that have been found on pages being indexed. Are you referring to one of your main pages? Or a blog post? This data will give you great insight into what Google values about your website.
Suppose there's a disconnect between what's driving visitors and your business goals. In that case, your first priority should be to adjust your website content so it aligns with your business and speaks directly to your personas.
Publish Regular Consistent & Helpful Content
Once you know what keywords you want to rank, it is time to implement a consistent content marketing strategy.
Consistency is important for both search engines as well as your readers. A common question we get is, "How often should I blog?" And it all depends; why? Because it is based on your level of aggressiveness with the organic leads that you generate.
Good content is more valuable than bad content (obviously). The more content you create, and the better it is, the more leads you will generate.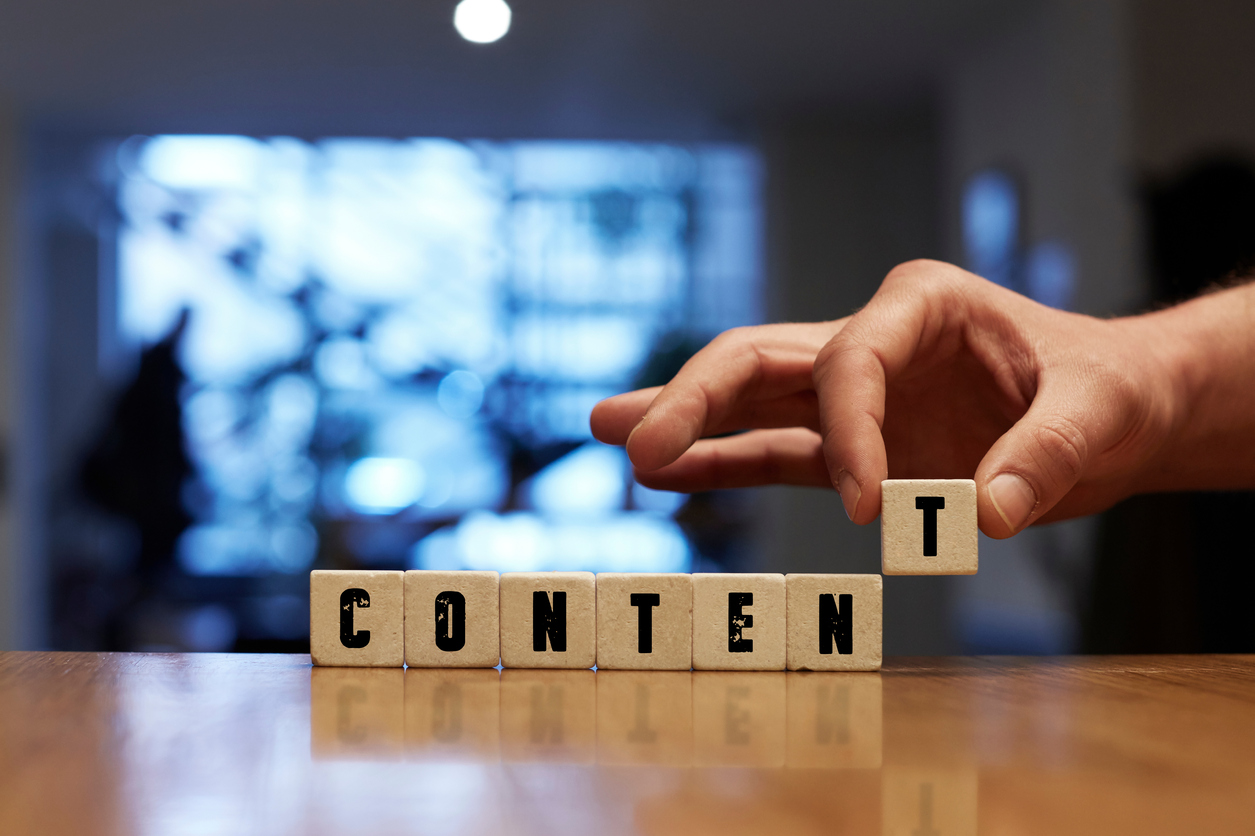 Understand Your Buyer Personas
Your buyer personas are essential to determining whom your content is intended audience. Basically, you need to define your IDEAL customer.
Your organic ranking will improve if you create quality content that is relevant to your target audience. Keywords and search can only take you so far. It is not a good way to generate new online leads by writing keyword-driven content that lacks useful information.
These are some examples of questions that you might want to be able to answer when creating your customer profile:
Characteristics (demographics, psychographics, behavior, etc.)

What kind of searches are they doing online?

What are their most pressing problems? What are their pain points, and what are the solutions?

What are their buying habits? What are their information sources?
Knowing whom you want to reach will help you create content that resonates with your prospects.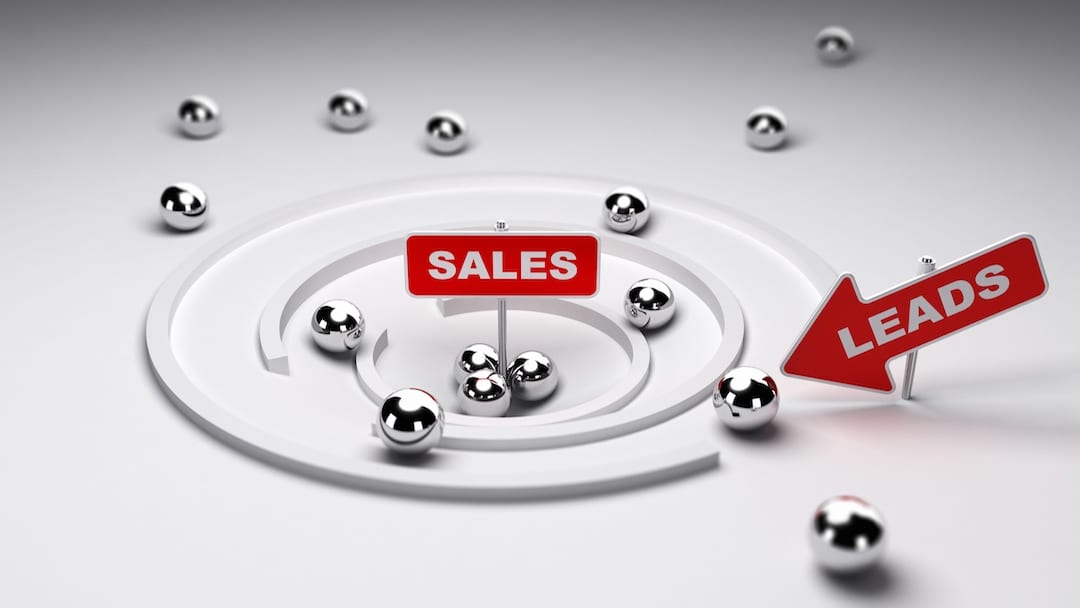 Create Remarkable Conversion Points
You now know how to draw new visitors to your site. It's time to make sure you have the right places to convert those leads into customers, and this doesn't mean a contact page will be enough.
To understand the point we're about to explain, think about a time when you went into a physical shop to look for something. People will often reply "no, I'm just browsing" to customer service representatives when they approach them.
What does this have to do with the point? Well, this is how many website visitors feel when they see that the only way to convert your website visitors is through a request for a demo or contact form.
Instead of falling into this, picture yourself reading a helpful blog post about how to plan your next year's marketing budget, and while doing it, you will find a link that allows you to download a budget template. This offer is a better user experience and solves immediate problems.
What does it mean? That valuable element converted the visitors much faster and better, while the contact page is just poor since they feel you're just trying to sell and nothing else.
To solve this problem, spend some time digging into Google Analytics' User Flow tool. You can see which pages your readers prefer to visit next and which pages cause them to leave your website.
You might be able to create a common user path through your website so you can get a clear picture of where readers are coming from, what they're doing, and where they go. Ask yourself: Does this make sense? What could I do to make it easier for visitors? Are there any questions or information they need? What are the best conversion opportunities?
Every searcher will have different needs. They'll also be in a different place during their research. Your website should offer a range of options for potential customers to "opt-in" to your offerings.
Add Video to Your Website or Blog
Since over a decade ago, when Google introduced "universal search," video has been an integral part of SEO and more important than text today. However, it is still a relatively underrated aspect of search marketing today.
According to one study, websites that include video are 50x more likely than sites that do not contain it. This is due to many algorithmic factors. Here are some you can consider and understand why videos can work better:
Google values quality content more than keywords because Google understands that its users care about what they decide is a priority as well. Videos are often educational and informative content that answers queries.

Search results that include video have a 43% higher CTR than those without.

Video encourages visitors to stay longer on your site, which makes your content more "authoritative" and relevant.

Video builds more links. They, rather than text, will increase the number of linking domains. This is one of the key elements of SEO.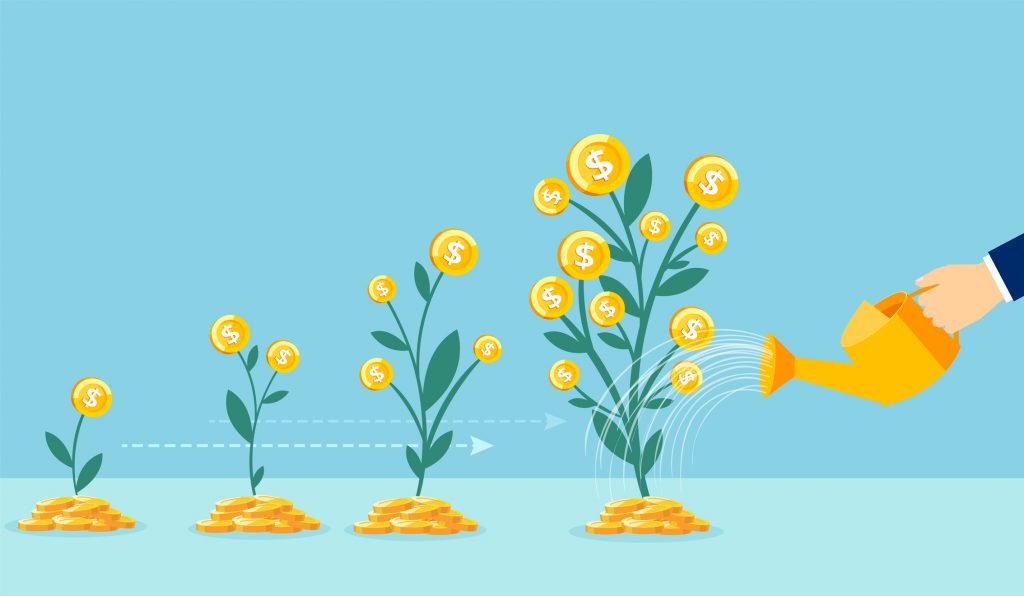 Work in Your Social Media
You will get more visitors to your site if you create more engaging content. Social media is a powerful tool for this, and it is hard to picture any business that doesn't have at least an account in one of the platforms available.
If you spend the time creating engaging content, don't stop there and relegate it to your website alone. Share it on social media channels to increase the chances of sharing and bringing people back to your site.
Each social media channel is its own search engine. Keywords are as important for blog posts as they are in social media channels. To increase views, clicks, and retweets on your social media posts, use #hashtags or the essential elements created on the site.
Search engines are designed to provide relevant and meaningful results that answer your customers' questions. Do not waste your time creating content that is useful to your company only.
You won't see an immediate increase in website traffic or organic leads with all this in mind. Still, these strategies, coupled with data-driven decisions and persistence, can make a significant impact on your company's success.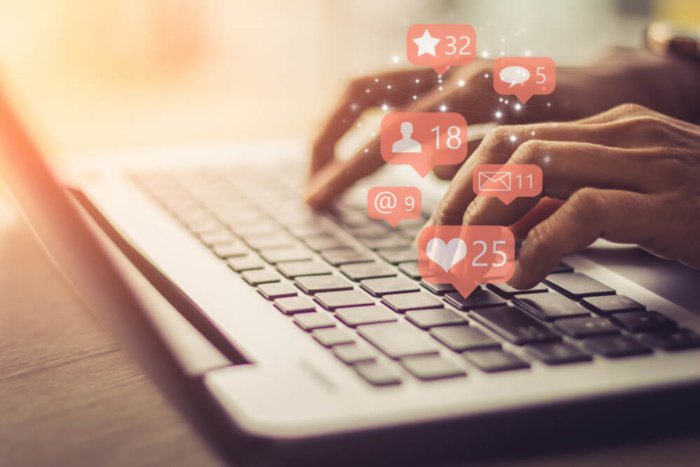 Which One Is Better?
But, for real, what option is better in the end? Usually, HomeAdvisor isn't a bad option if you want to see results fast and easily. However, we would recommend organic lead generation all the time.
It is easier when you just get a bit used to it, and you should be able to generate much more sales-qualified leads than you will ever get with listings and directories.
With this in mind, you can opt for both options at the same time.
Some contractors and companies choose to invest in HA while working in their organic leads, which we quite respect and would recommend if you have the budget and time to invest in both.
However, your long-term strategy should always be working with organic lead generation and making it your main source of leads.
The Local Lead Generation Process for Your Business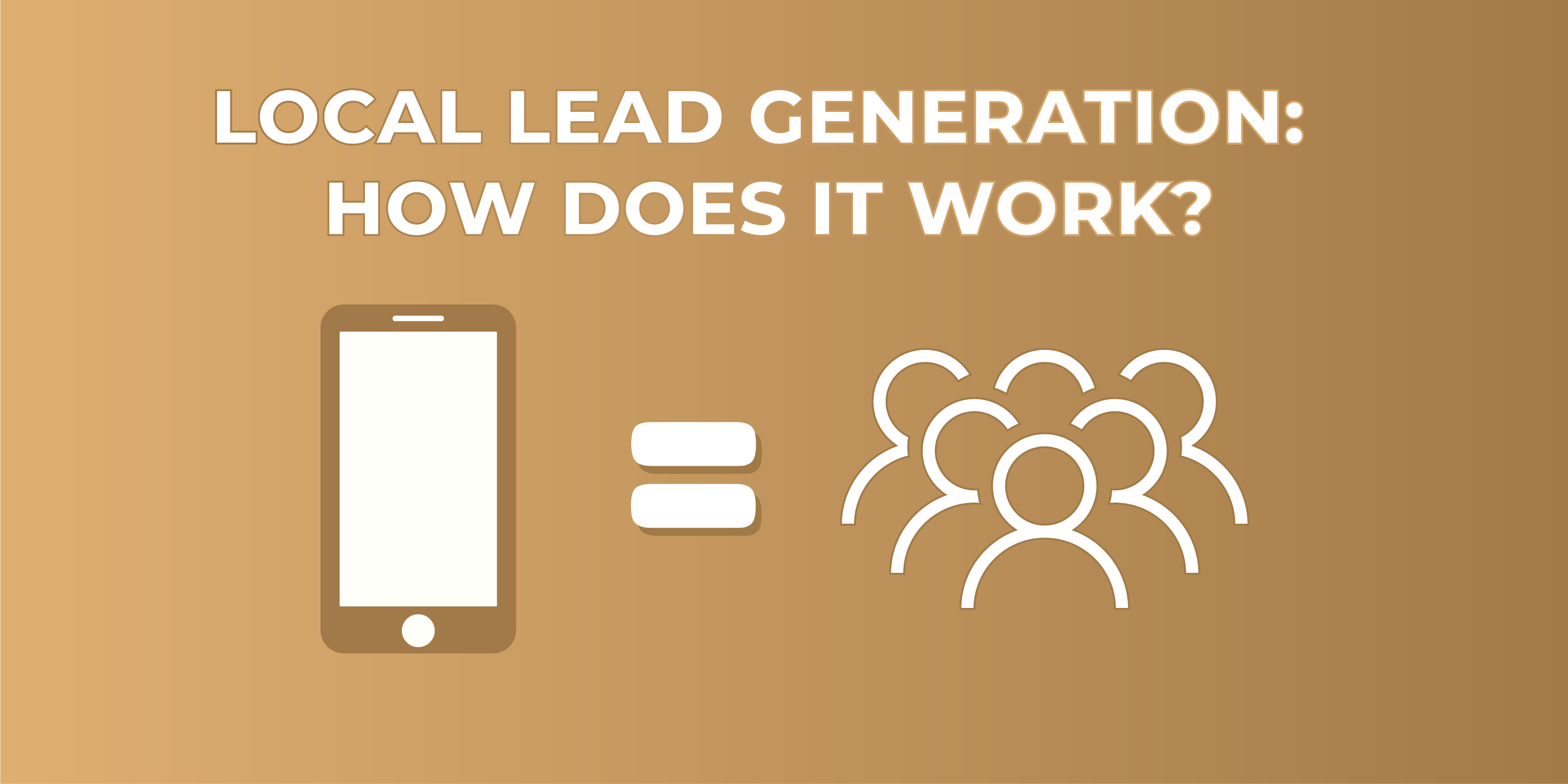 All right! So, everything is about building properties and generating leads. But how does the process actually take place? Are there other steps I need to know?
The steps I mention below are what students from our local lead generation program follow to generate leads for businesses like yourself. So I'll help you see what we do. And how if you join our program, you can simply generate leads for your own business (unless you want to start a side hustle and build a laptop lifestyle business).
Essentially, our lead generation can be divided into four steps:
The first is prospecting. You need to take the time to do market research on a niche (industry) and determine how many phone-driven businesses are there.
Keep in mind that this is local research as you need to know how many companies need leads. For example, you may search for "plumbing services Youngstown OH."
You will find dozens or even hundreds of businesses trying to get themselves in front of the customers by ranking on Map Listings, organic results, and even Ad.
The second step, building. When you find a niche (plumbing, tree services, a software company, real estate…), you will need to start building your digital properties. You don't need to be an expert in HTML or coding. It can be easy with the right tools.
The third step is now taking time to rank your lead gen website. With the site done, you need to work on SEO strategies and start dominating those Google search results. If you're new to SEO, it stands for Search Engine Optimization.
To keep it simple, it consists of the entire process of growing a company's visibility on search engines like Google and generating organic traffic. And remember this, local lead generation is part of the strategies.
Moving on to step four, once you rank the site, you will start getting your ROI and profits. You only need to rent it out to a local business interested in the leads the site generates. You can offer a couple of free leads to their move on with the actual pay per lead.
To review steps 1-4 above, I described it to a normal student who is building a lead gen business to help local service providers generate more calls. But replace the student with you as the business owner. And replace sending the leads to a business to simply siphoning the leads to your personal business.
By the way, fun fact, about 20% of our students in our local lead gen program are actually business owners who went through the program. And they use the skillsets we teach to generate leads for their own business.
An Example of Lead Generation: Home Advisor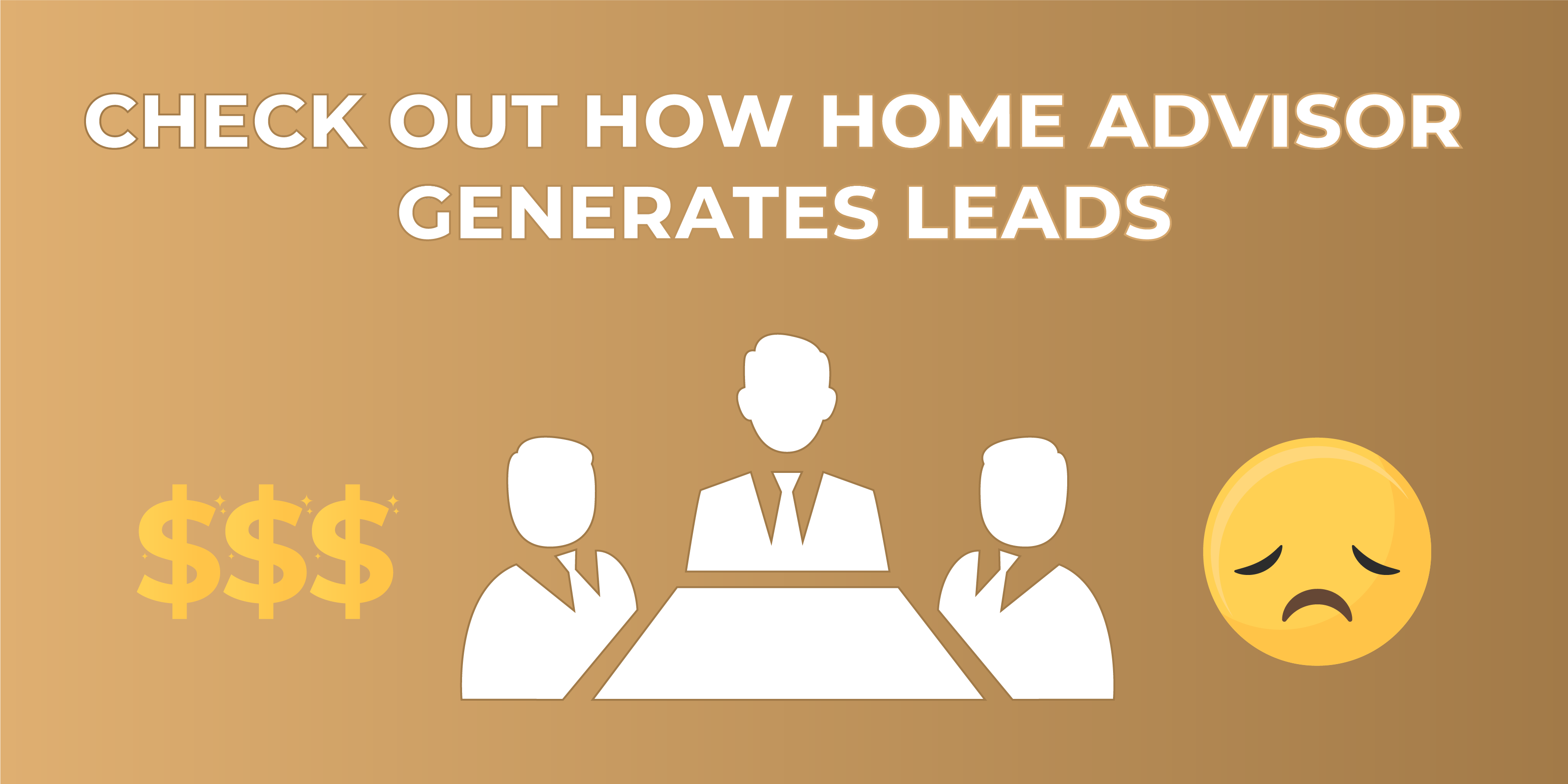 You must be thinking, "if lead generation sounds so good so far, how come I haven't seen any company?" That's the thing; there are many out there. You just don't know they are dedicated to it.
HomeAdvisor is one of the best examples you can find on the Internet as it is a top lead generation company that has spent millions building its brand but also earned even more zeros for this same reason.
They started small as everyone else but invested in building their brand awareness to make people who are looking for home services go to their website and find what they need. They are over 75% of people's first choice when they need those services.
If you don't get HomeAdvisor that much or need a refresh, users need to submit their information to request a service and get a professional or expert who can provide it.
HomeAdvisor's job is to share your information, which makes you a lead, with local companies so they can contact you and offer the service you're requesting. For sharing this lead information, HomeAdvisor gets paid by the companies. This happens for every single lead they send to multiple businesses.
Business owners who don't have marketing skills or don't even know how to have any online presence will always rely on those pages to list their services.  They will save time and effort, but companies like HomeAdvisor can make them spend lots of money as leads aren't exclusive (one lead is sent to multiple companies after all).
Using Facebook Ads aka Paid Ad Platforms: Do They Generate Leads?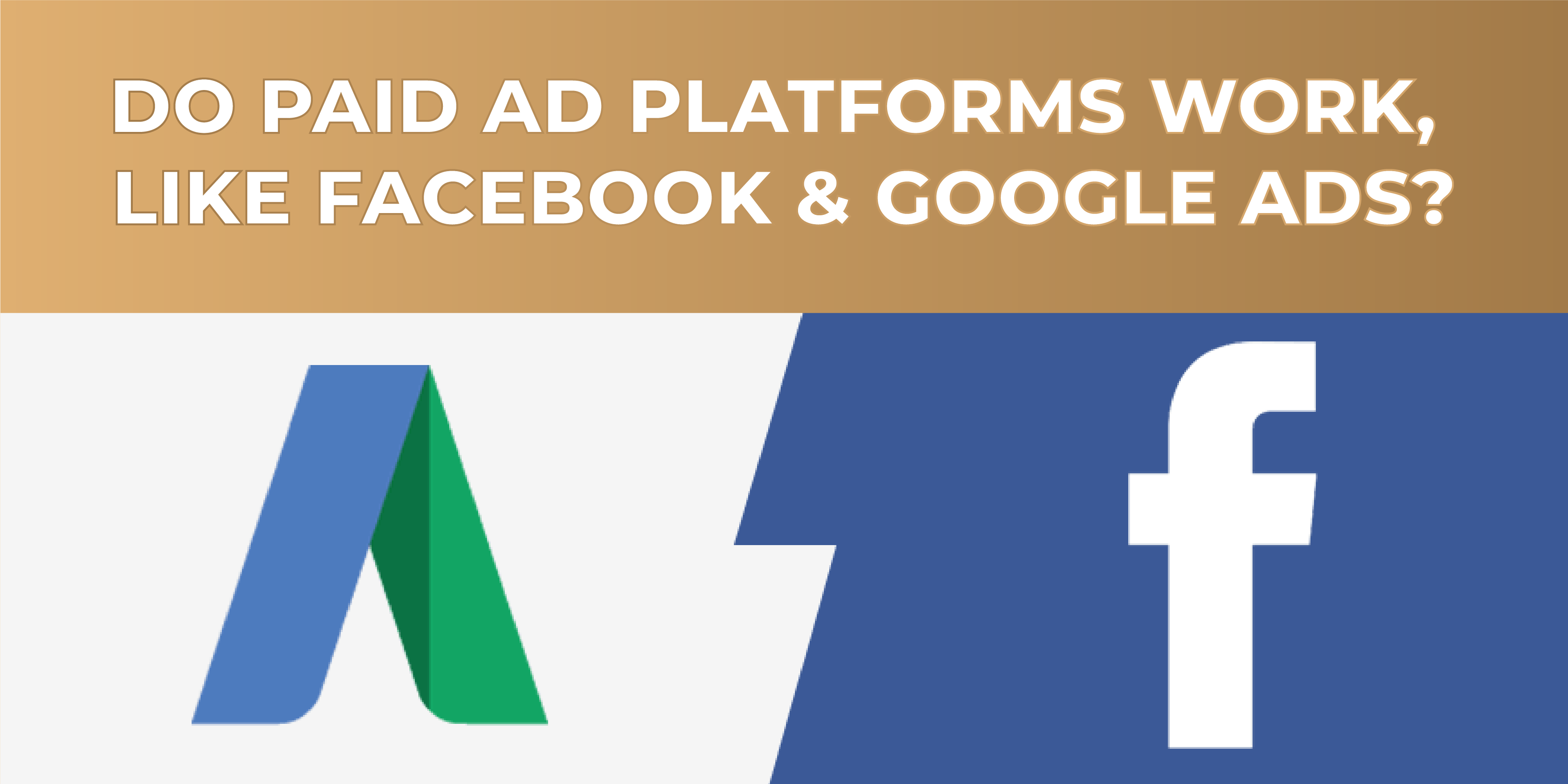 They DO generate leads. If not, no one would use them.
However, you need to remember two facts:
Paid ads or platforms can be expensive.

They don't generate "natural" leads.
Whenever someone sees or clicks in one of those ads, over 80% of them did it by accident or are trying to close/report it.
Why? Because they aren't looking for those services. At least not at the moment.
What those ads do instead is interrupt their time on the platforms. Users aren't there to find companies or businesses unless they are searching for a specific company's user, and for that, there's a search bar. This is why it is hard to convert them to actual customers who will show interest in the companies' services. Also, you're limited by a budget.
When using lead generation, everything is organic. You aren't forcing others to pay attention to your business but rather being there when they need you. This is why Google's organic traffic will always beat paid ads, and the reason companies continue investing in it, which is a lot cheaper as well.
What Is Local SEO?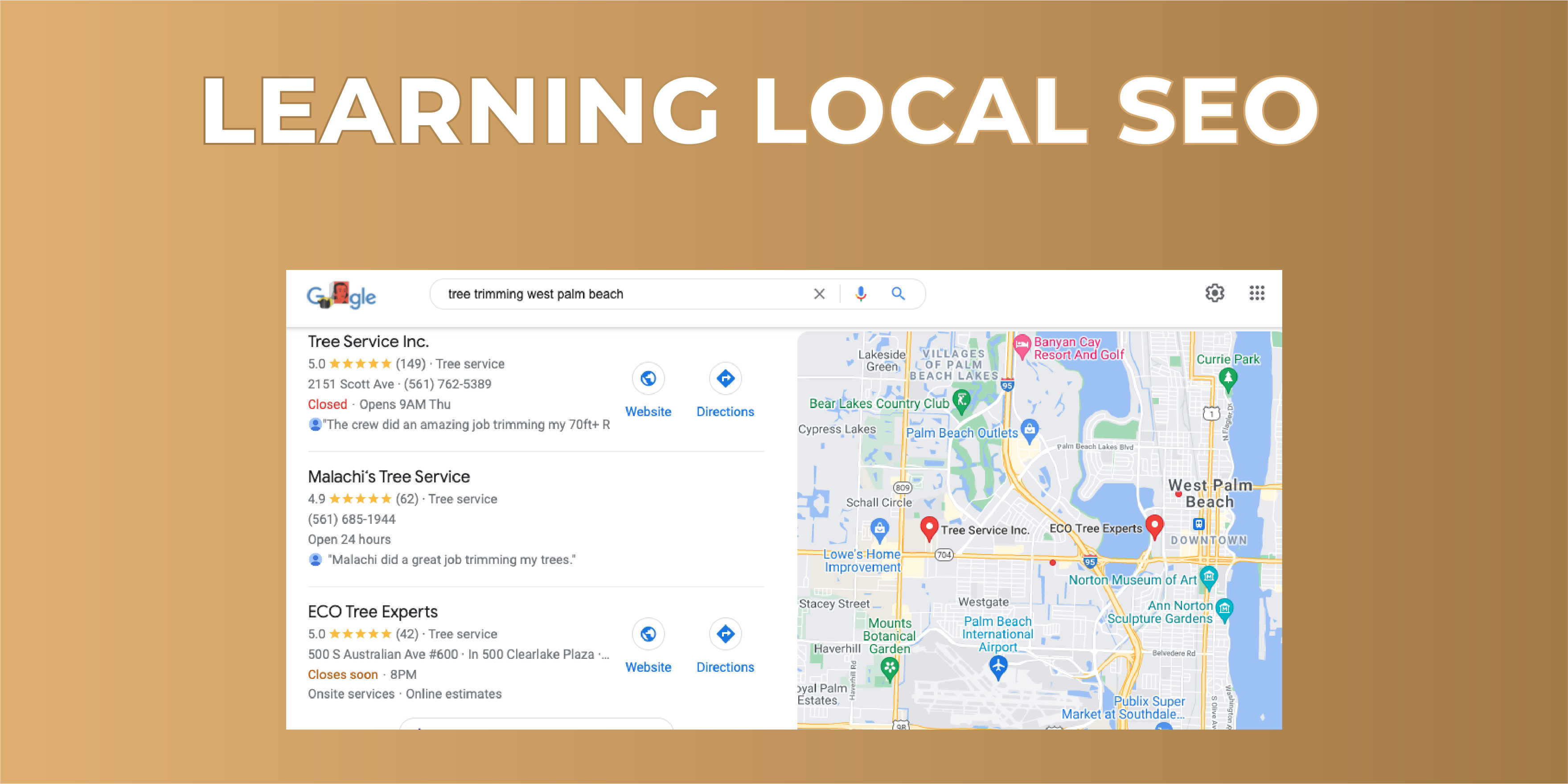 Don't worry… I didn't get it at first either. Following the short explanation, local SEO focuses on scaling businesses' visibility on search engines. However, this is only for those who serve their communities face-to-face.
What does this mean?
Experts and professionals like painters, plumbers, and dentists (but not only them) offer their services to their local customers. Why? Because they can't deliver them unless they are located in the same area of their customers.
To make sure those businesses get more leads, you need to rank them locally by claiming the business listing on Google to place them on Map Listings. Local SEO also involves online reviews, citation management, and how you manage your entire online presence in the local area.
If you are going to bet on lead gen, you need to adapt yourself to today's world: The Internet.
Keep in mind that although traditional channels and methods like billboards, warm calls, and pamphlets still work, they aren't part of your tools. Whenever someone needs a service, they go to Google and search for it.
"Dentist in Miami" or "plumbing services in Orlando," etc. And you can keep coming up with services or professionals people need and look for. Thus, you need to make sure you're using Google to get the companies in front of their clients.
Users will always click on the first search results (those near the top), and many of them will be either Ad links (people paid to place their websites there), Map Listing, and then you get websites. Almost all of them are your goal and where you should always aim to place yourself.
Can My Business Utilize a Local Lead Generation Strategy?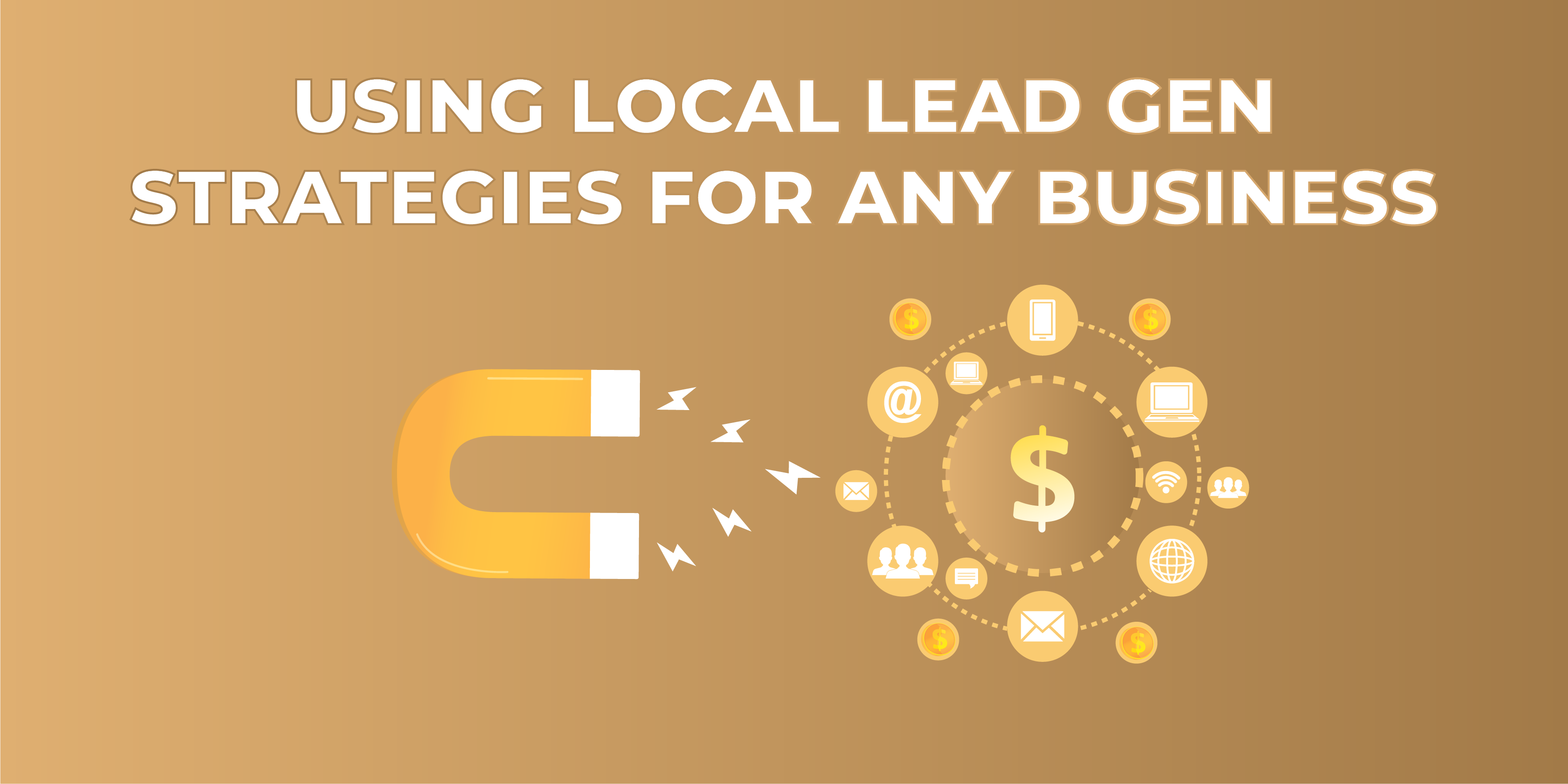 If you want customers, you better know you need it. Following the previous explanation, lead gen is all about placing businesses in front of their customers, choosing them over their competitors.
Put it simply – it's all about closing deals and having clients for those companies to make money. The main difference with the usual methods companies use for this is how lead generation approaches different channels to get them in the right place of the market to get customers.
Those channels are all focused on the Internet as most people are searching for products but also services across the net. The issue is that the Internet is way too broad, and businesses don't know how to place themselves. They usually try, but they get one common result: losing money and time.
How Powerful Are Organic Leads from Google?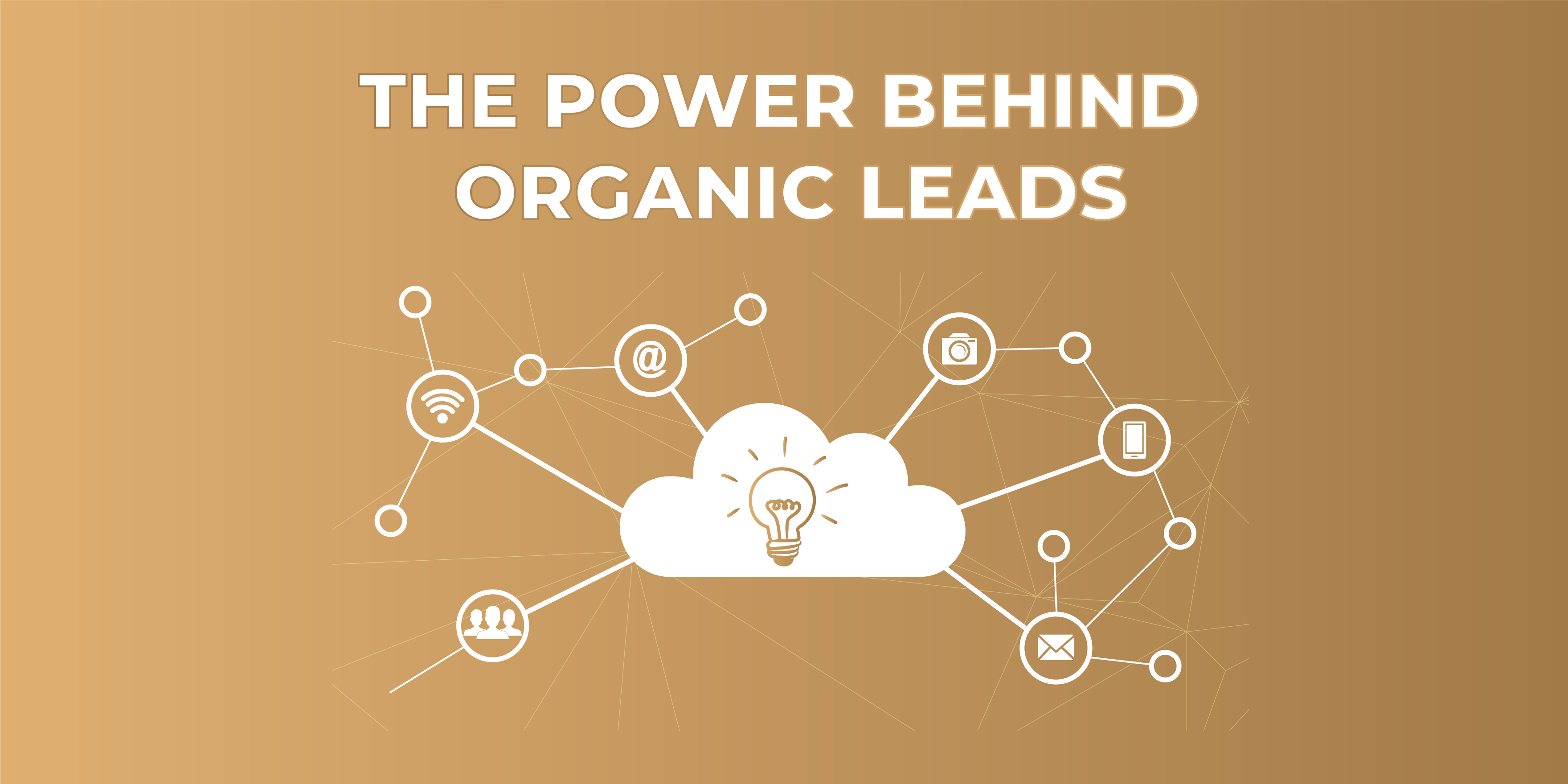 For companies looking for customers, it's everything. For you? Pretty much the same. When you build a business with digital properties, you get to make thousands of dollars a month.
This isn't a "get started today and get rich tomorrow" thing, but it is HIGHLY scalable, and ROI + positive results are guaranteed. Learning a fairly decent and very needed set of skills to create your digital properties and start ranking them on Google is required.
I have invested in several online businesses over the years, and if there's something uncertain, whether you will get your ROI or not, even more than the actual profit.
However, this business moved my earnings from five figures a year to a month in ONLY passive income while sitting comfortably at home.
On my laptop. Anywhere. Anytime.
You can look at one of the first sites I built back in 2016, and it continues making me over $1.000+ every month. The best part is that I don't need to touch it or the rest I've built over the years, just like this digital property.
What Makes Lead Generation SO Alluring?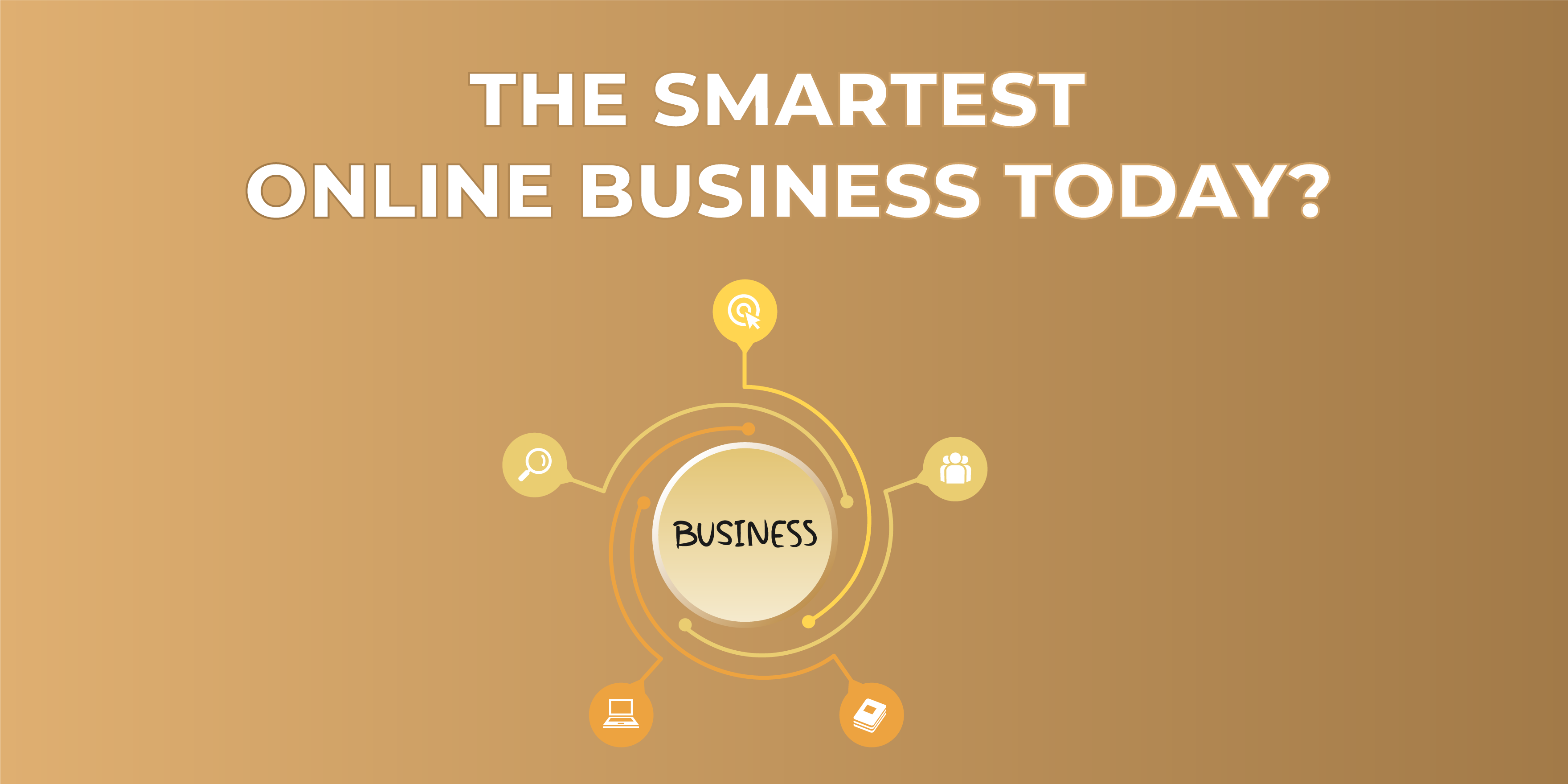 Here it goes: you can work from home.
The main issue with regular business opportunities is how much you need to invest in staff, equipment, or rent to have a place to sell your products or offer your services.
We all know the hassles of traditional businesses that involve regular expenses, which are extremely high.  Can you afford it? I don't think so, and even if you can, is it worth it? Now, it isn't only about the money. You also need to put in a lot of work, and it isn't only during the first couple of months or years. Usually, it is as long as you continue running it.
You can save yourself those headaches and bone-breaking tasks and expenses with lead gen since it is more about generating leads with digital channels—mainly websites.
Websites can be VERY cheap to build, and with many tools online, you get to do it in a couple of hours instead of days. Any virtual or digital business is scalable and won't need constant maintenance.
So, let's summarize this:
You save money in regular expenses with traditional and most online businesses as what you need is yourself and digital properties (websites).

You can bet on passive income.

 There's no need to hire more people to get started.

You can generate leads in multiple industries, which allows you to work on any niche you want.
How Can I Get Started in the Local Lead Generation Program?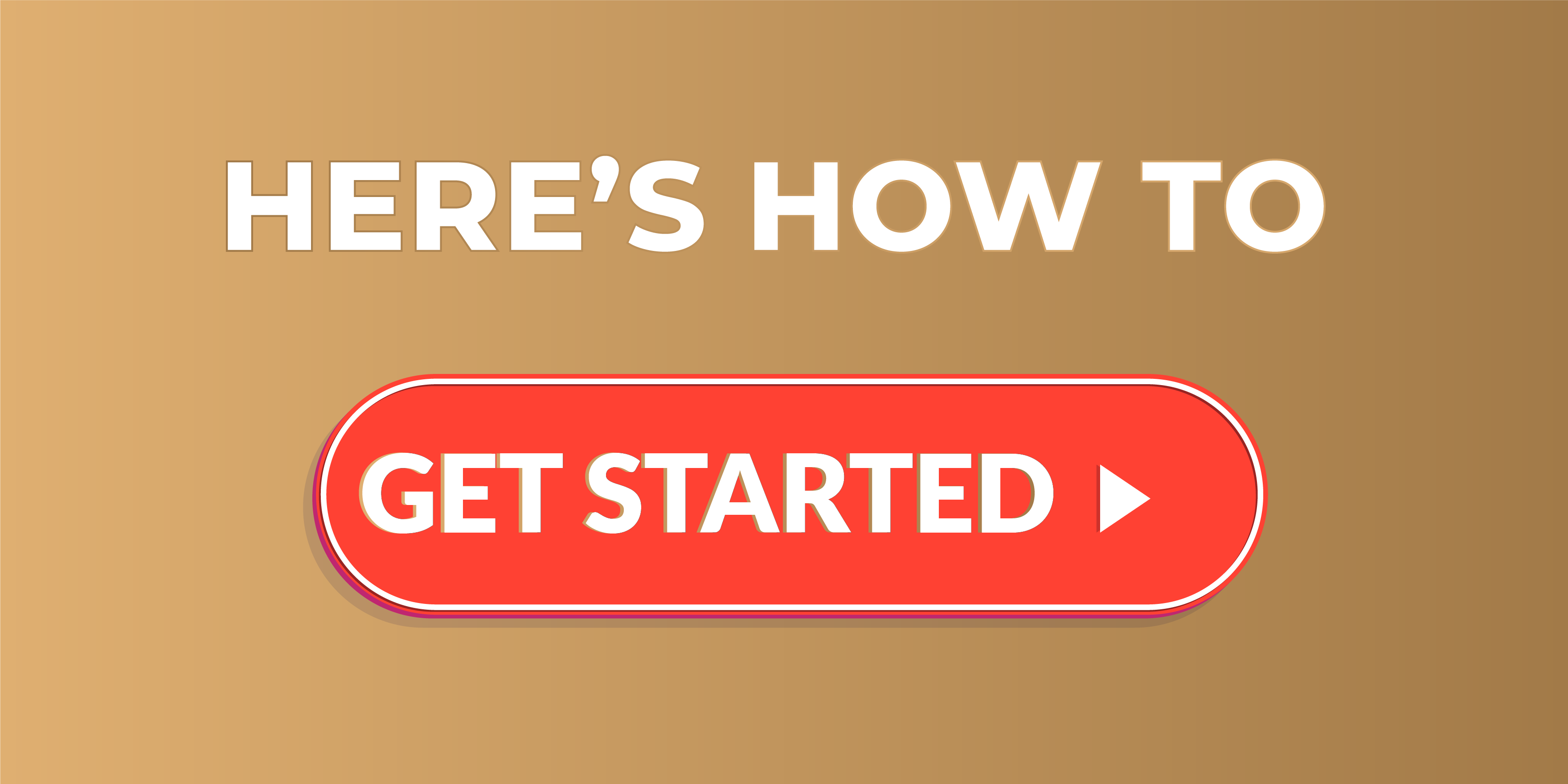 Anyone can start and learn. That's the beauty of this business model. I knew nothing about SEO, Map Listing, and everything I've mentioned so far. It is all about learning the skills, gaining experience, and deciding to take the step.
Remember that this business model will never get old as business owners are always looking for leads. They need to do business and scale their companies. Why not do the same while helping others and still making money?
You can start with this local lead generation course highly recommended for anyone wanting to grow in the business. It is a close training that will take you through each step and make sure you are able to get your ROI, profits and take control of your life.
You will be added to an incredible lead generation family ready to help you 24/7 when asking questions on the group. Anyone is welcome who's willing to put in the work. Click here to watch the lead gen webinar.